Making A Metro Into Monster
I drove a Metro once. It was a horrible experience. A bit like driving a cross between a bus and a shopping trolley. It had the driving position of the former but the size and power of the latter. It was faster to push it up a hill. Going downhill the car seemed to go into freefall, it gave so little feedback. Everything around me on the road was bigger; it was one of the most nothing cars I've ever driven.
But despite this, the Metro is another car that I hold dear – and as usual it's because of what a racing department did to an unsuspecting, innocent little shopping car. What Austin Rover Motorsport did was mate it to a Death Star, to create the Metro 6R4 Group B rally car.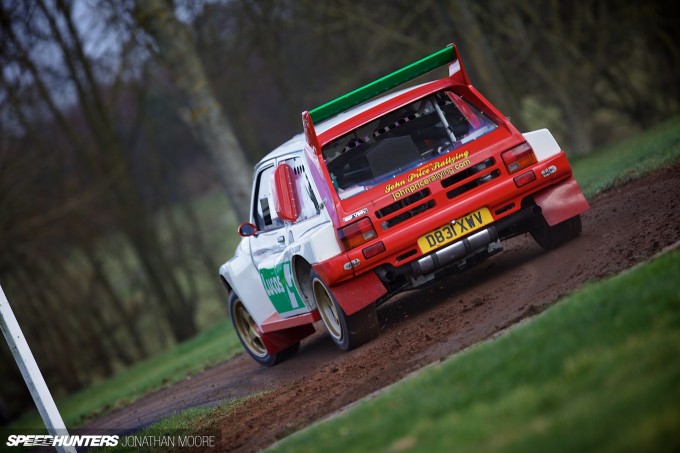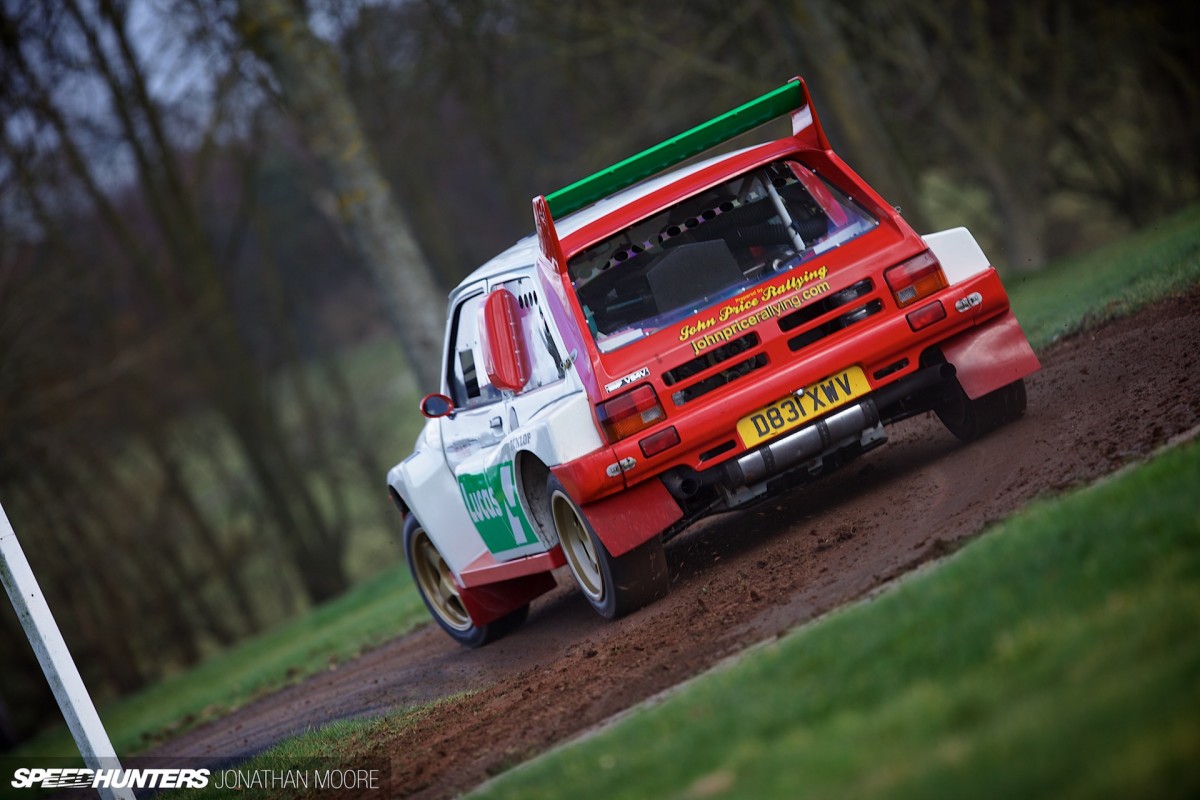 With its name a literally representation of its spec (six-cylinder, rally car, four-wheel drive), 30 years ago the 6R4 was part of the final wave of brutal Group B cars to tear up the world's rally stages in the mid 1980s before the insanely dangerous series was banned. It emerged from the UK in 1984 alongside the Ford RS200 as a final and slightly late answer to the dominance of the French, Germans and Italians. Four-wheel drive was a given after Audi rewrote the rulebook with the quattro; power was the only question, with the answer being 'all the power you can get'.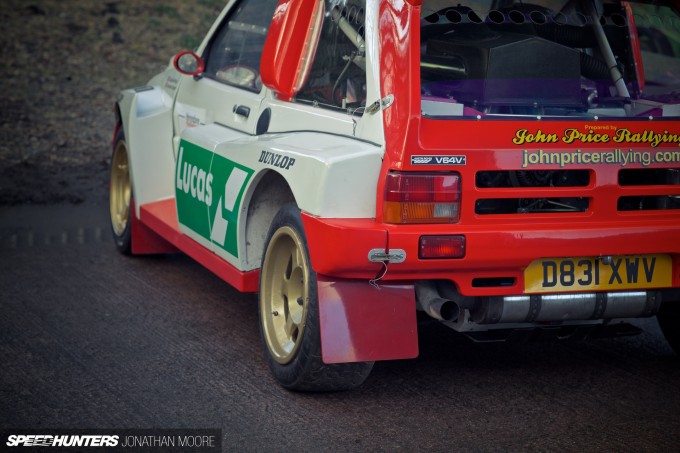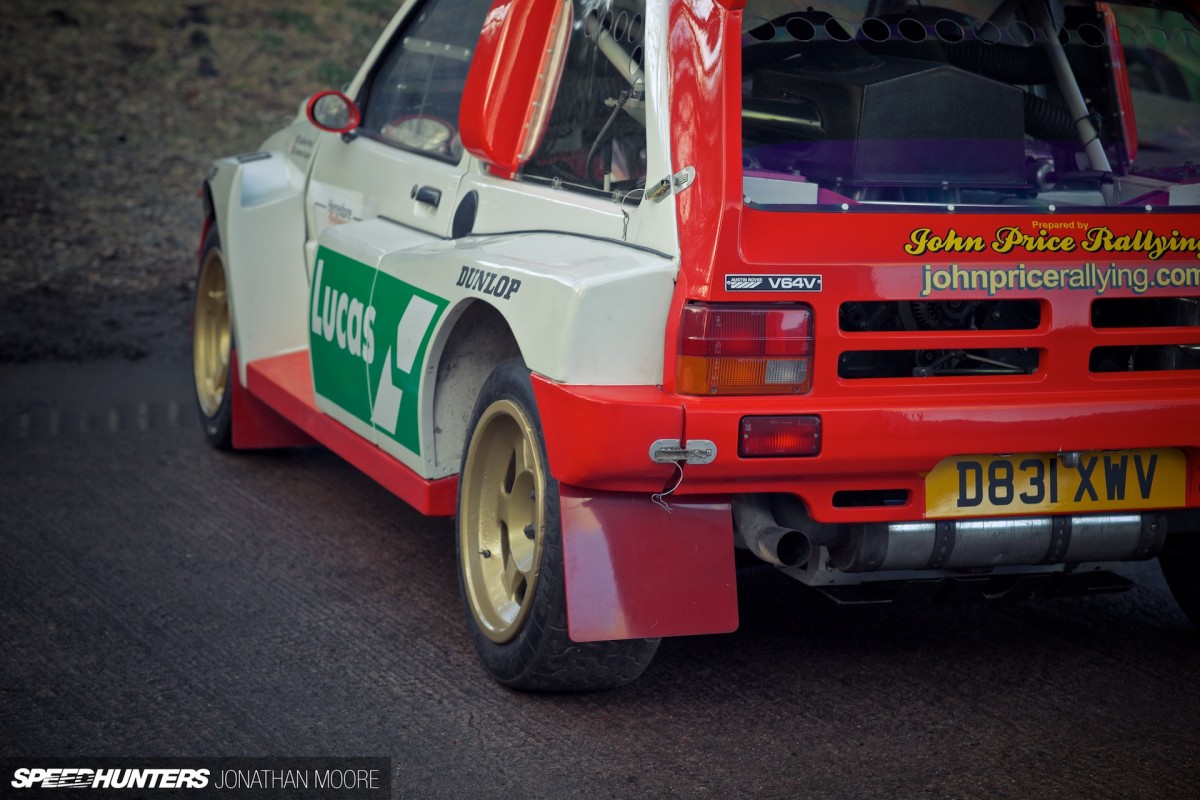 Ford had abandoned plans to create an Escort-based Group B weapon, instead creating the fearsome and completely bespoke, turbocharged RS200. It was a car completely unrelated to anything they had on the road – but they were in it to win it, and Group B rules allowed that kind of tear-up-the-rulebook approach. Up the road at Austin Rover, what did they choose to do, faced with behemoths like the RS200, Lancia Delta S4 and Sport Quattro?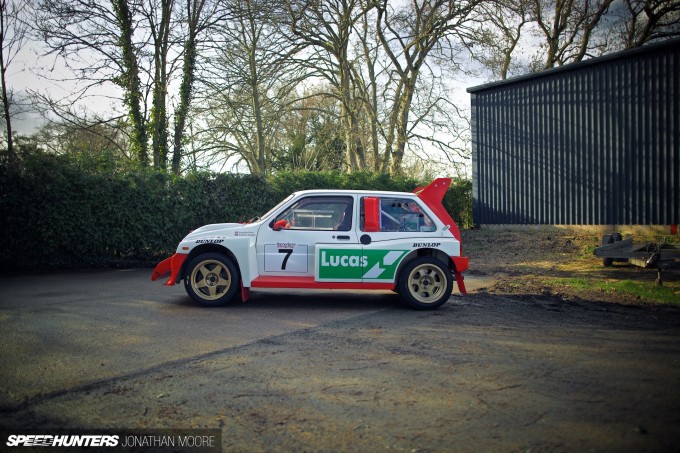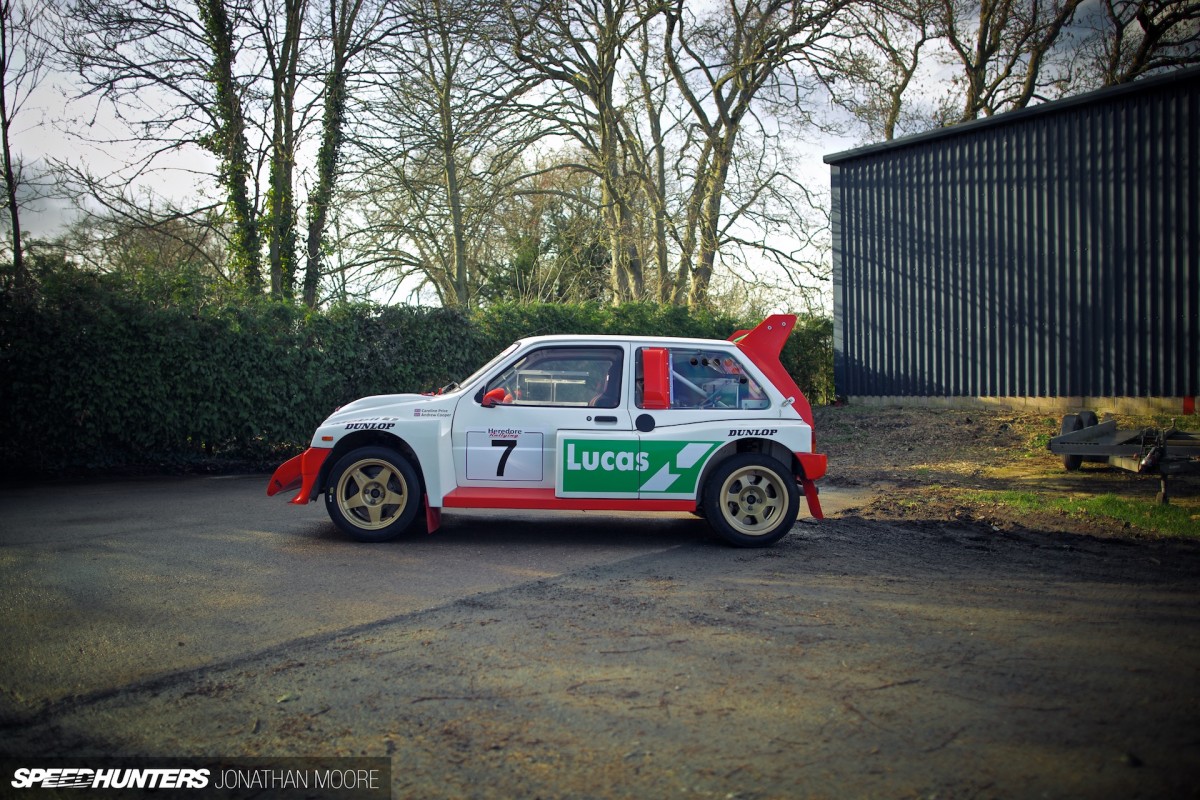 Austin Rover looked to what Peugeot had done with the 205 hot hatch, and decided to go one better. Or worse, depending on how you look at it. They certainly didn't make life easy for themselves. Choosing the smallest car they had, their competition department went to work – with a little help in the not inconsiderable form of Williams Grand Prix Engineering, with whom they had a sponsorship deal at the time. Thank god they didn't choose the horrific Maestro model, which was a serious option at the time.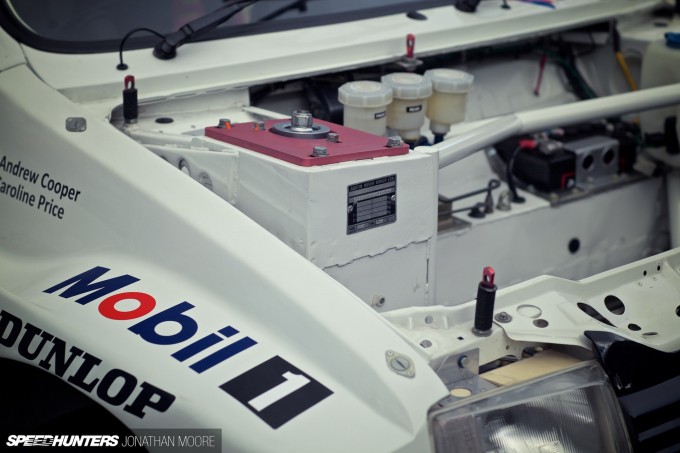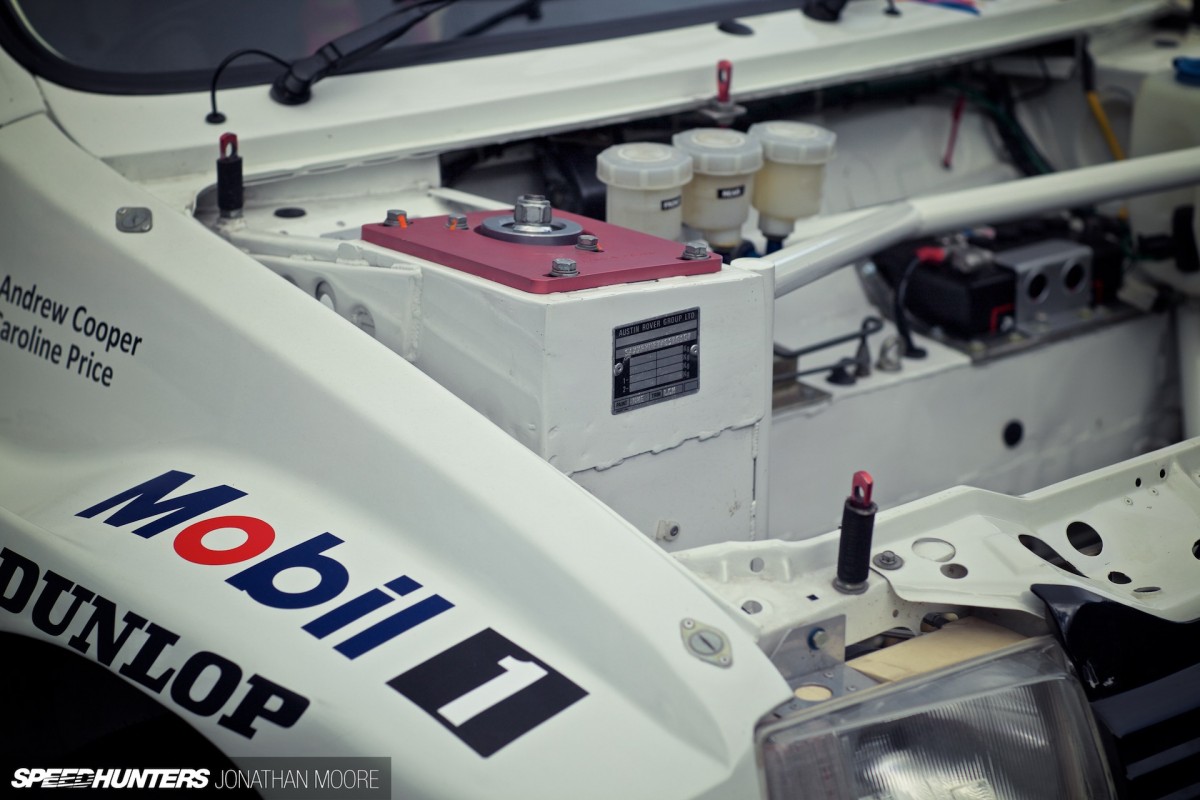 F1 team Williams had a major hand in the development of the 6R4 (legendary team director Patrick Head was primarily responsible for the design and choice of V6), and even Honda were involved in the early stages. Outline plans were initially drawn up over 1980-81, but the car would take a long four years to come to fruition. The 6R4's subsequent problems in the WRC were a direct result of the playing field changing considerably during that period…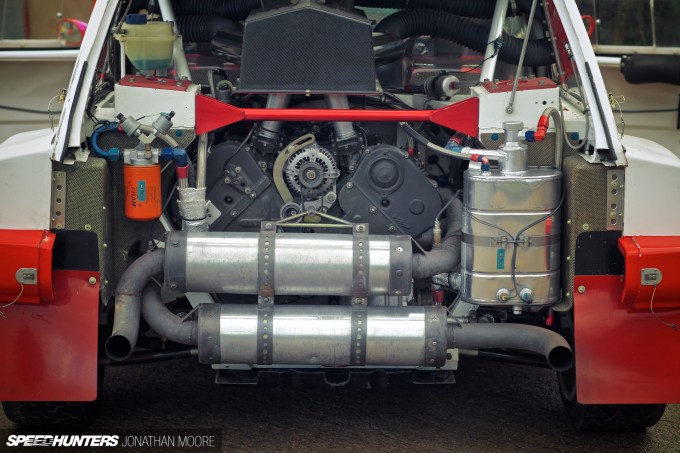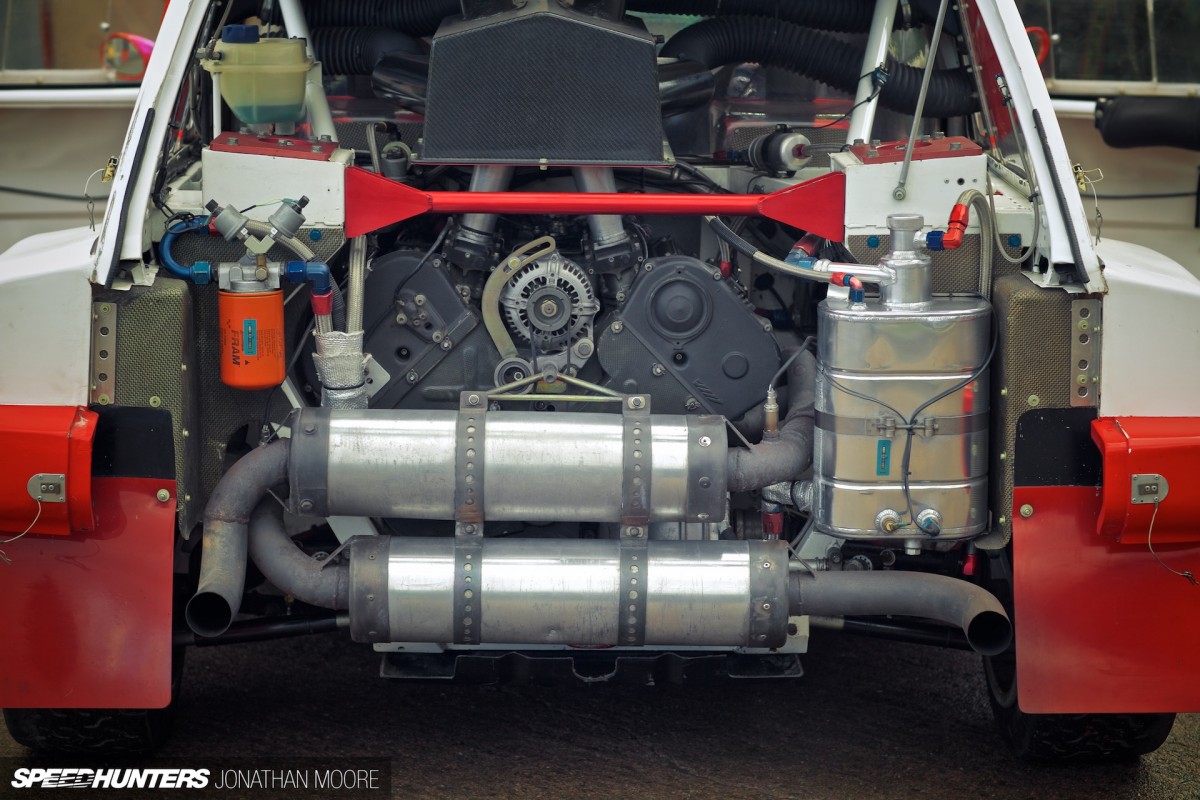 The 6R4 would be rather different to Austin Rover's last rally car, based on the wedge-shaped TR7. The Metro 6R4 was a hell of a thing to come up with in the face of what was out there, seemingly going against all the conventional wisdom. The wheelbase was tiny. The engine wasn't turbocharged, instead a purpose-built 3.0-litre V6 that relied on torque over blown punch. The engine was in backwards (with the 'front' of the engine at the rear and the gearbox mid-mounted). The rear differential was mounted on the side of the engine, with a propshaft running through the sump.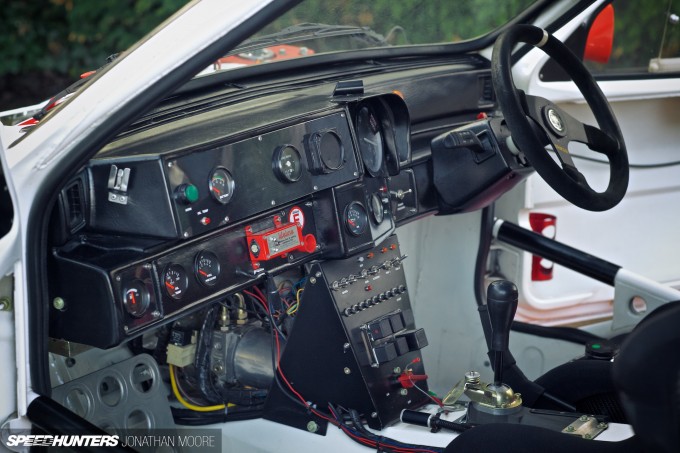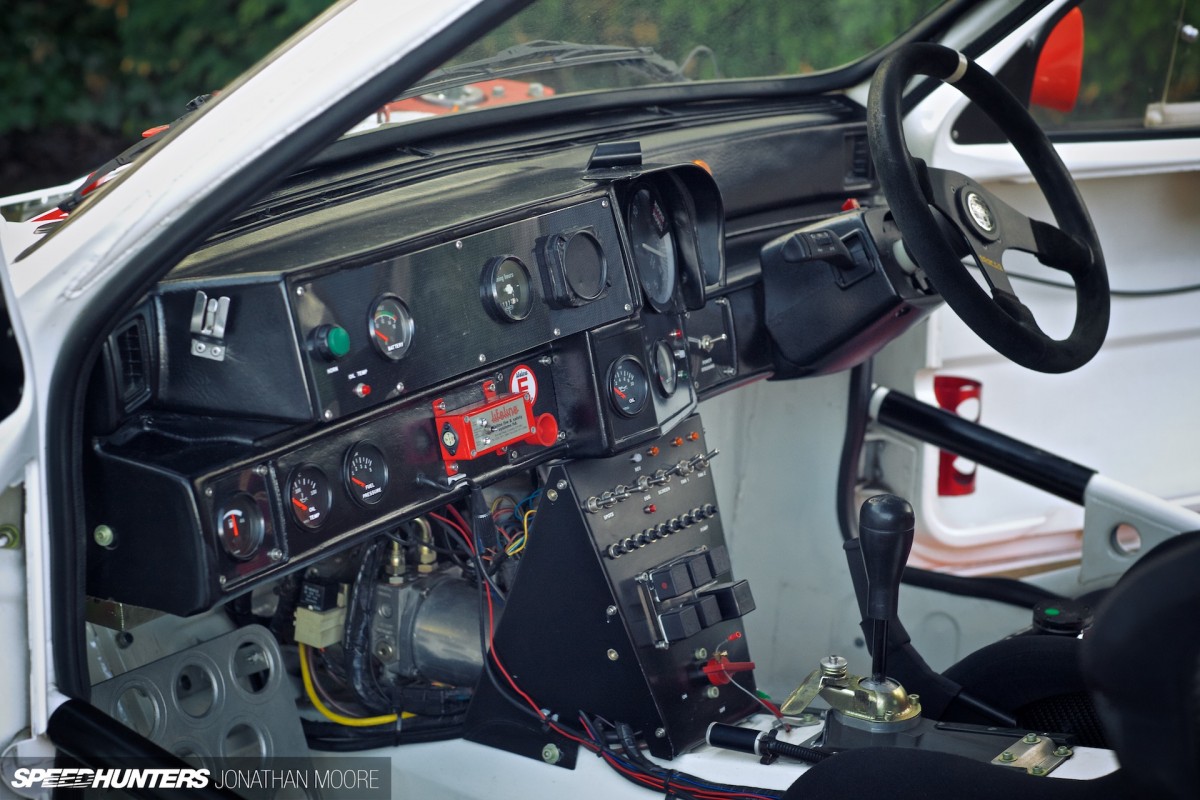 But despite this quirkiness, the 6R4 quickly became a feared opponent on the stages, and completely ruled on the marketing front. It was the ultimate way to allow drivers of humble little Austin Metros, usually the lowest of the low on a road, for once to have something to be proud of, to be able to puff up their cheeks and go, "Hey Lancia driver, hey Audi driver: this car also competes in Group B."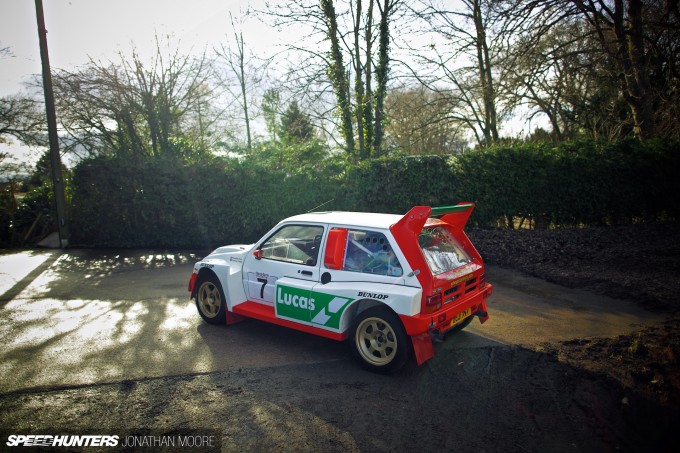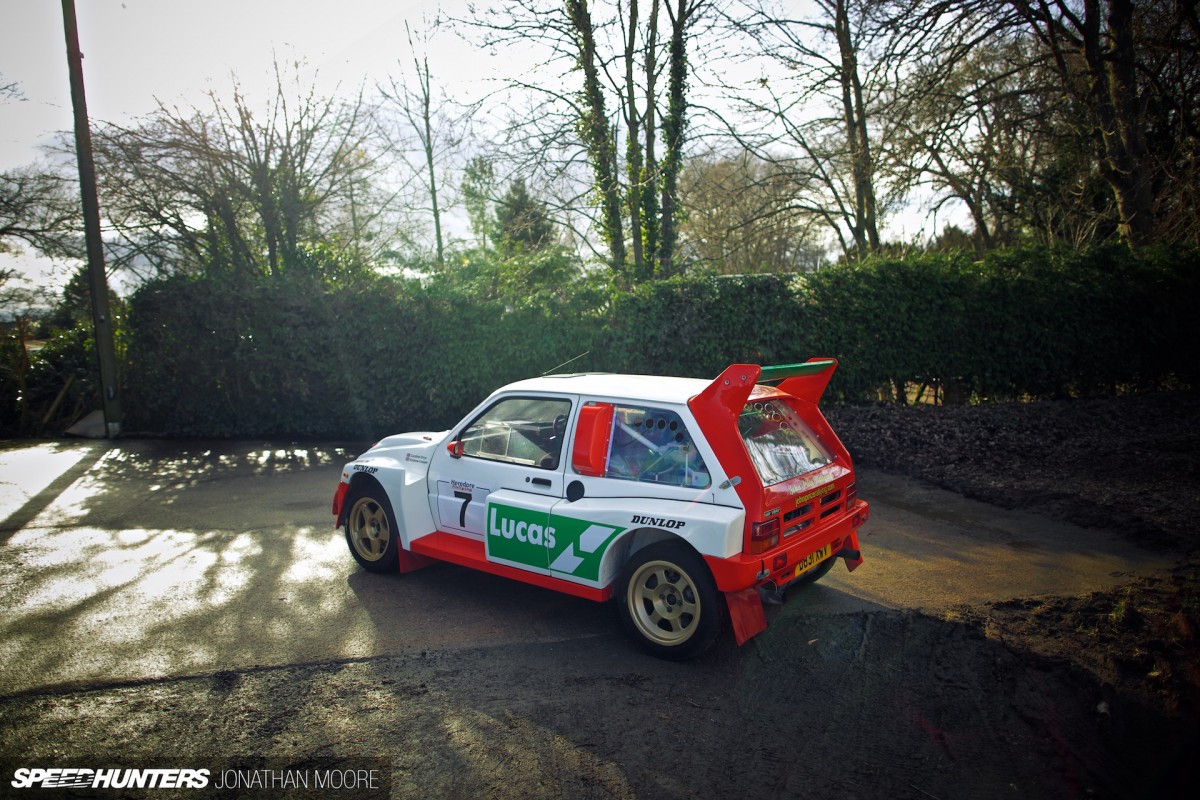 Of course, there was barely any actual Metro in the 6R4 – this spaceframe, snub-nosed fighter used just the roof panel, and even then it was made of aluminium rather than the original steel. Homologation rules dictated a run of 200 cars were required, so Austin Rover set to work producing basic 'Clubman'-spec cars to bang through the run – of which this is one. Or was, at least.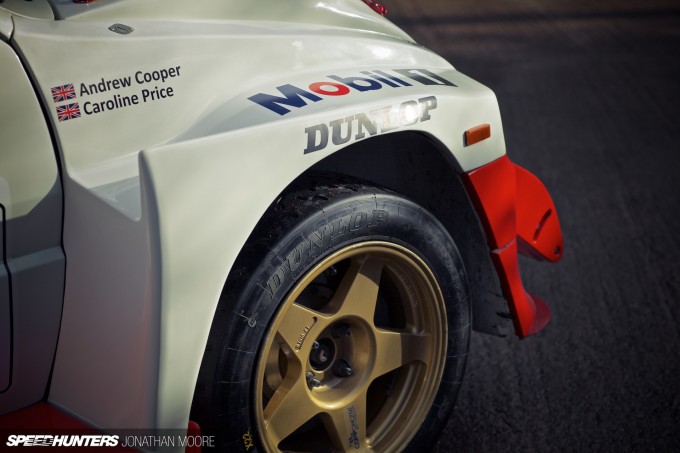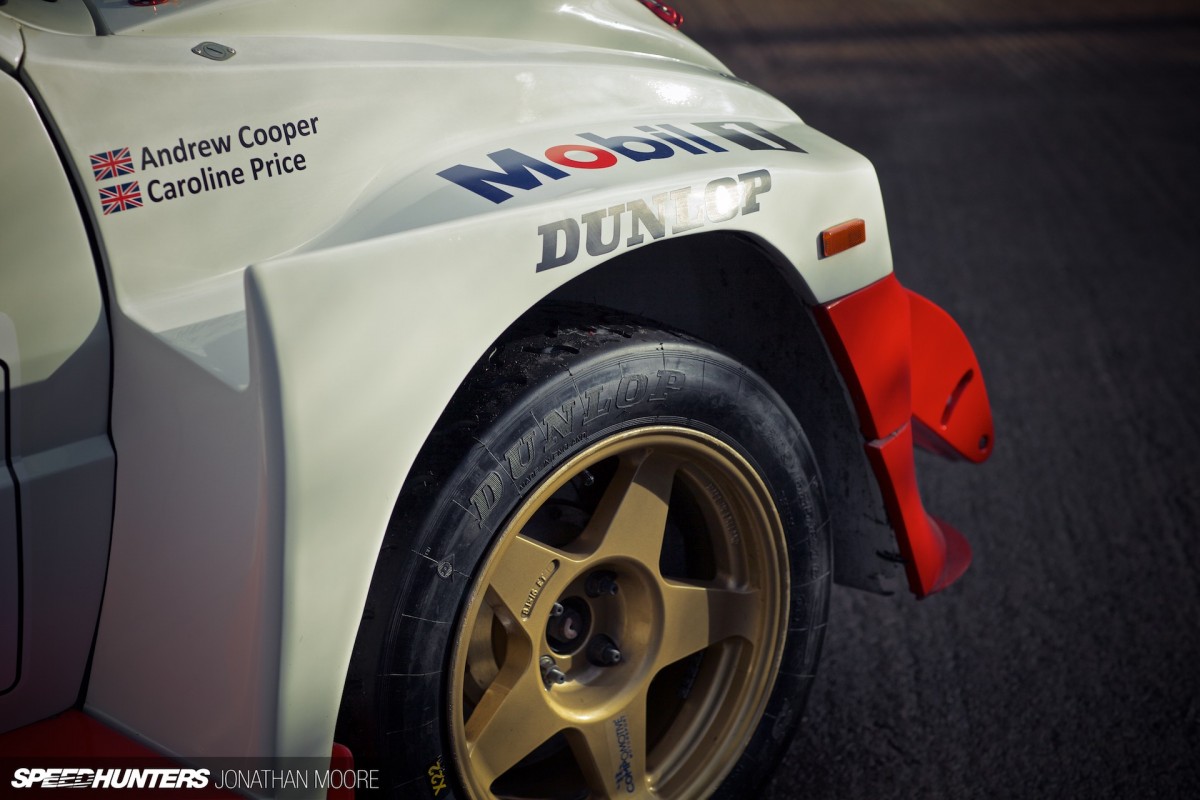 20 more were taken by the factory and converted to full Group B spec: 500hp, 1,000kg beasts with a three second 0-60mph time. But the base Clubman car was a dramatically different thing under the wide (and fragile) bodywork.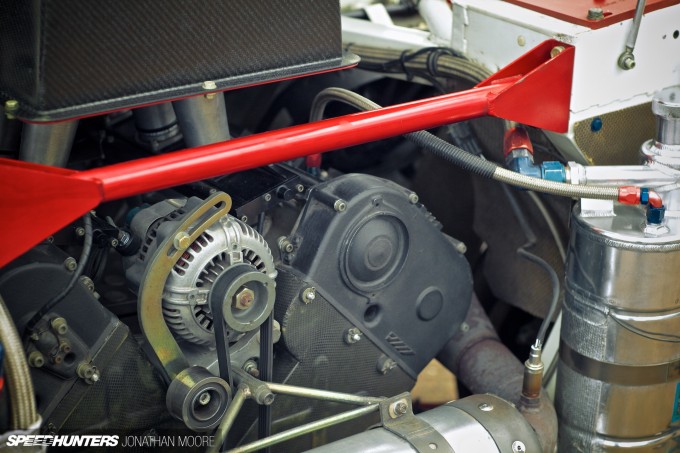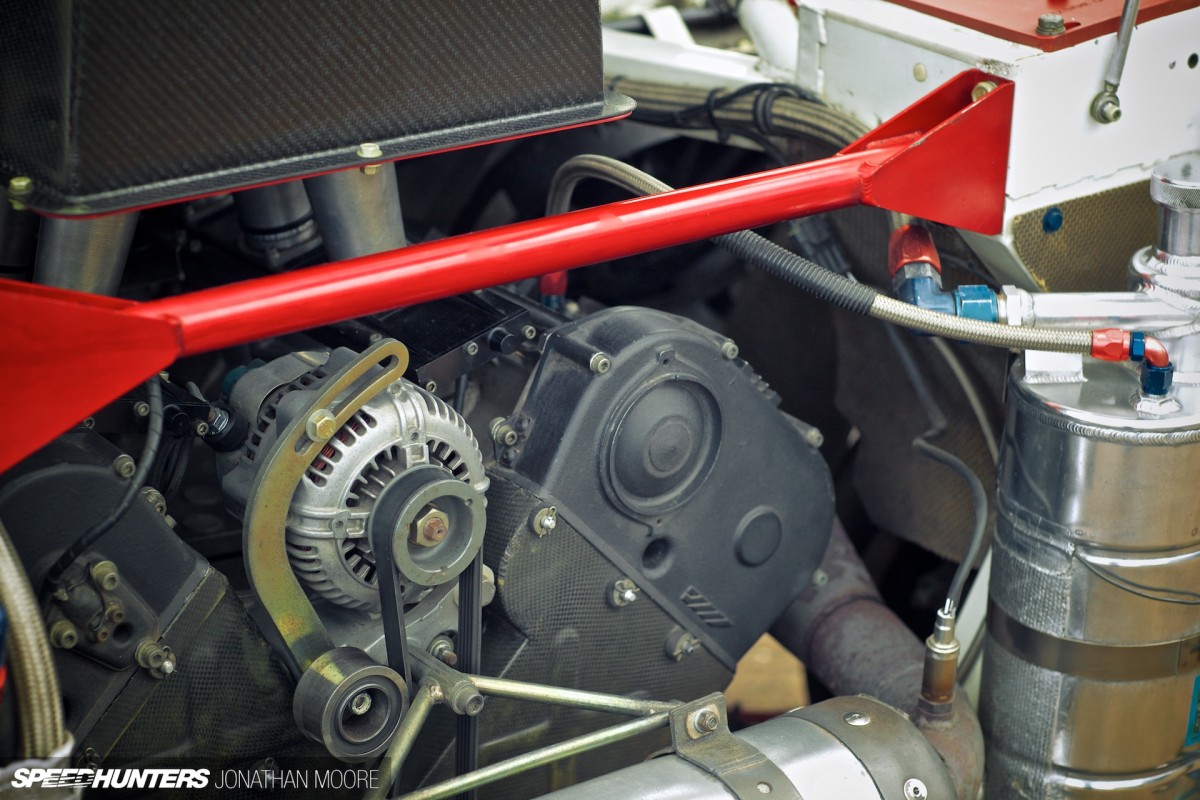 With 250hp (just over half the paid-up rally version) and none of the strengthening and lightening a car would need to be effective on a rally, Clubmans would turn into piles of parts within a minute if you tried to take on a rough stage. But but they provided the raw materials that would allow owners to turn what was still a pretty ferocious road car into a potent rally weapon.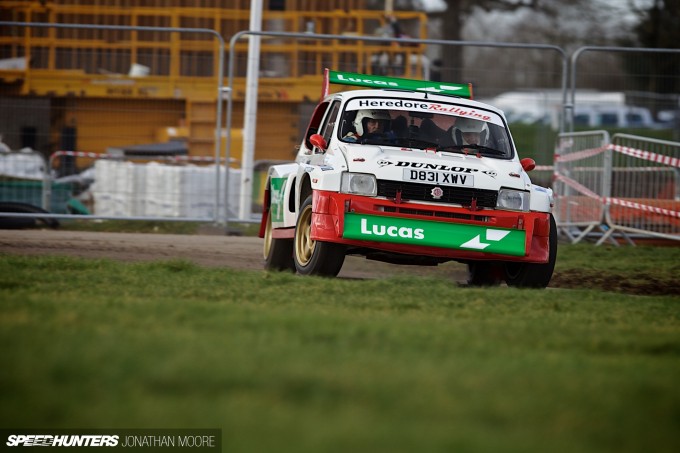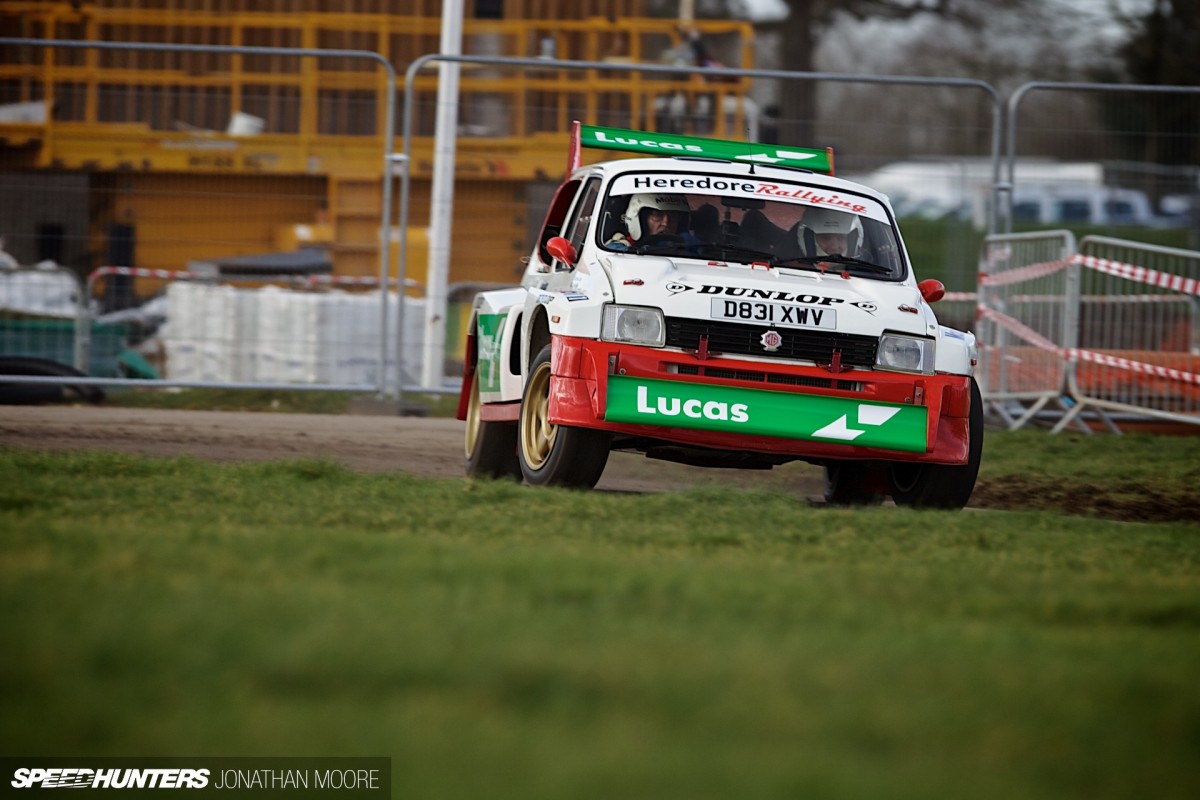 This one? Once a Clubman, but now very ferocious and very much a potent rally weapon.
Taking A Club To A Clubman Fight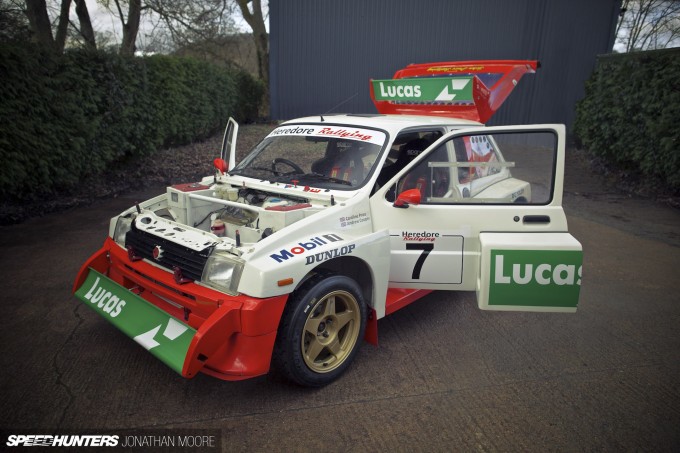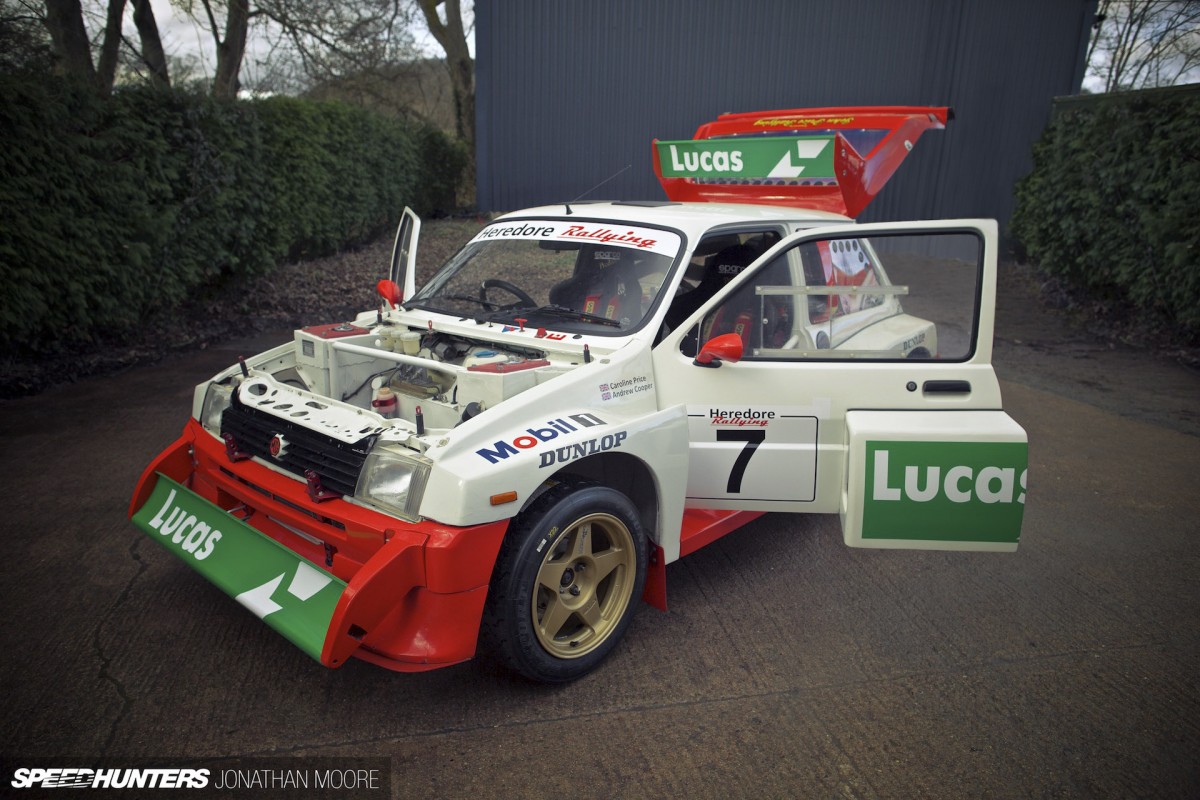 The Clubman 6R4 provided a basic set of ingredients. The shell was basically fine as a starting point, as was the three-litre V6 engine and gearbox, but the slightly less aggressive bodywork and interior trim would all be thrown away. Then you needed to do some serious upgrading.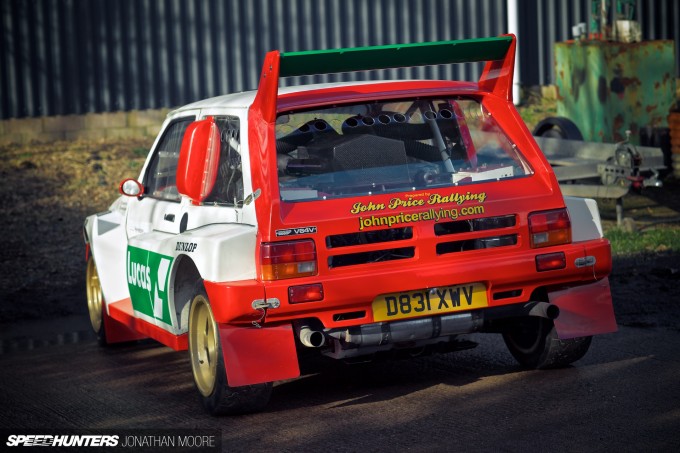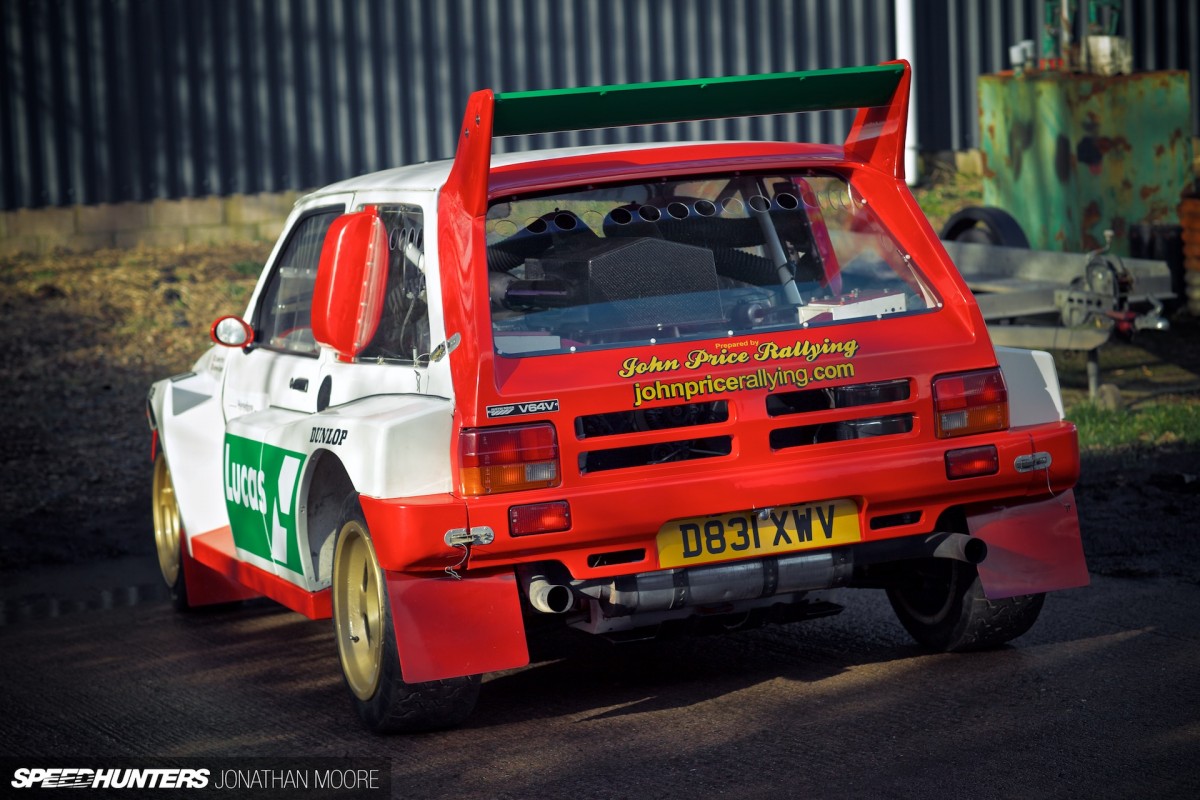 Owner Andrew Cooper enlisted John Price Rallying to sort out this 6R4, the go-to experts for all things Metro and Renault 5 Turbo related – they also prepared his Renault. JPR reckon it's one the best-sorted tarmac-spec 6R4s there is, as light and quick as anything out there – and they would know.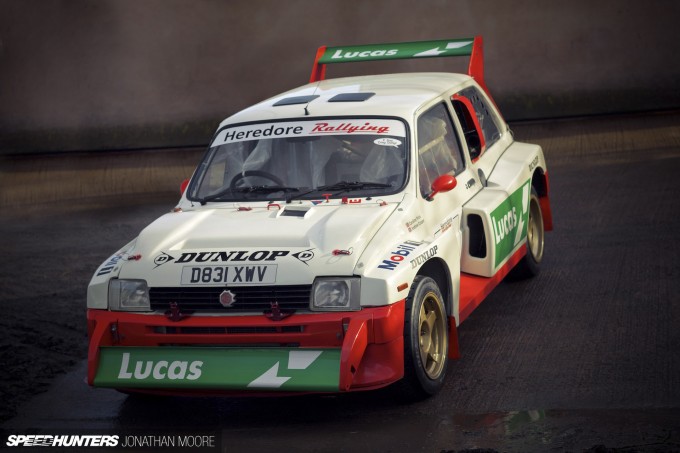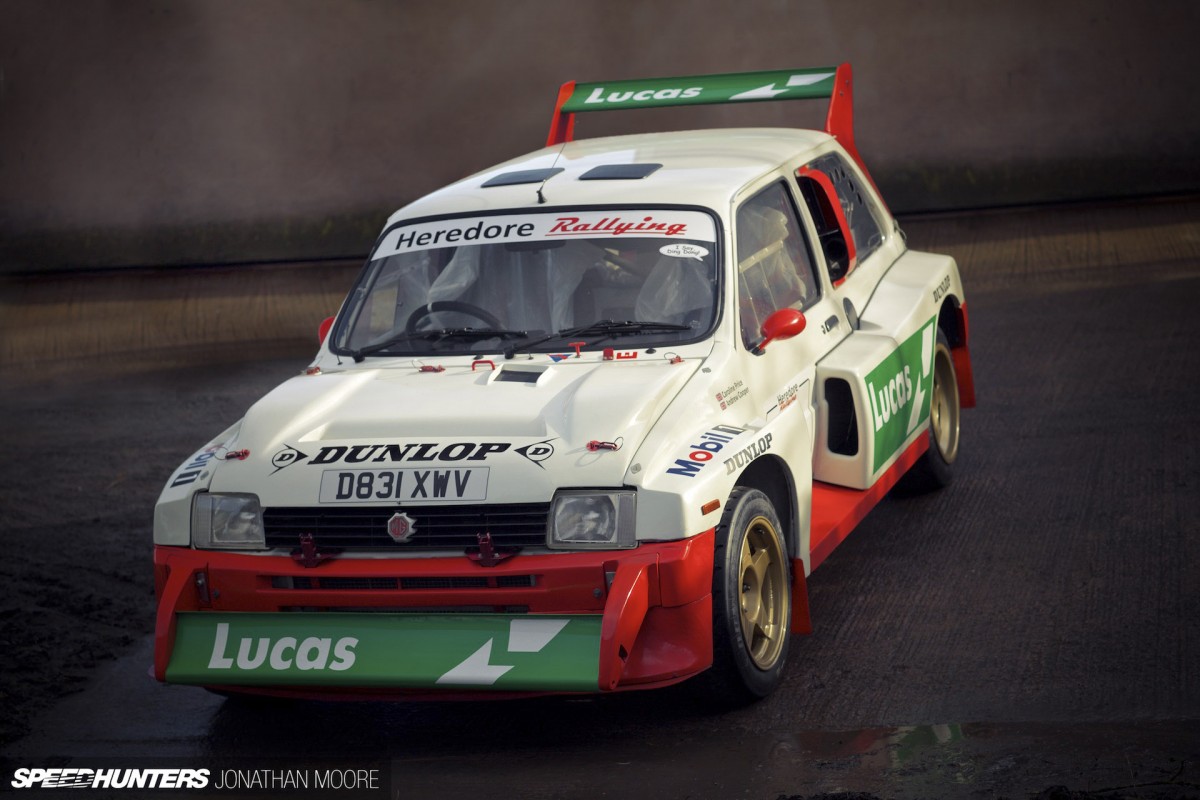 This car was no stranger to John Price – he built it originally. As handy behind the wheel as with a spanner, he used this Metro to blitz tarmac rally events in the UK, becoming the most successful national sealed-surface driver in the process. He won four championships in this car alone – and 12 in total. This means he's able to provide support on both the driving and car development fronts.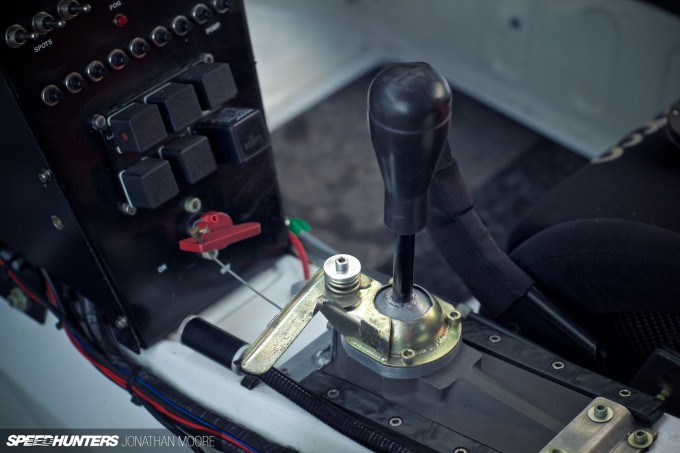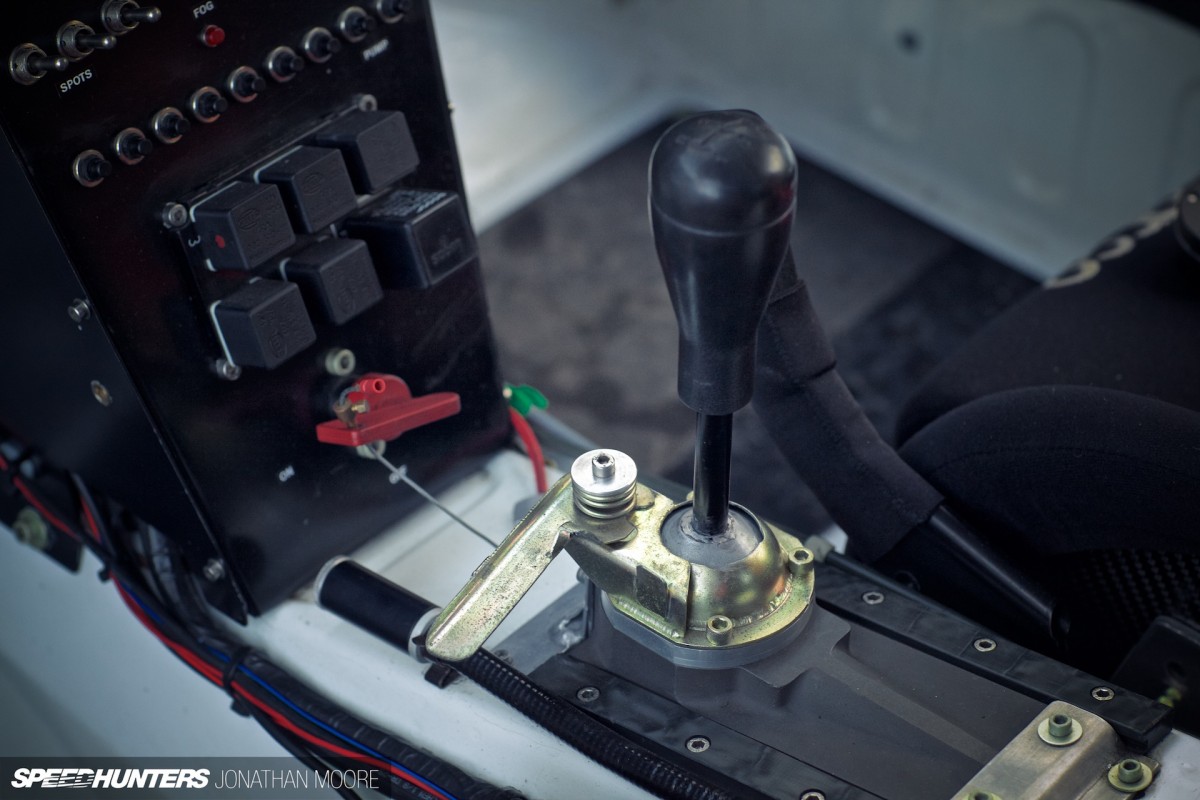 Factory development on the 6R4 stopped when the Group B plug was pulled in '86, and with the parts supply also drying up tuners have gone their own way, using Clubman models as bases for cars which match and more often exceed period Group B power.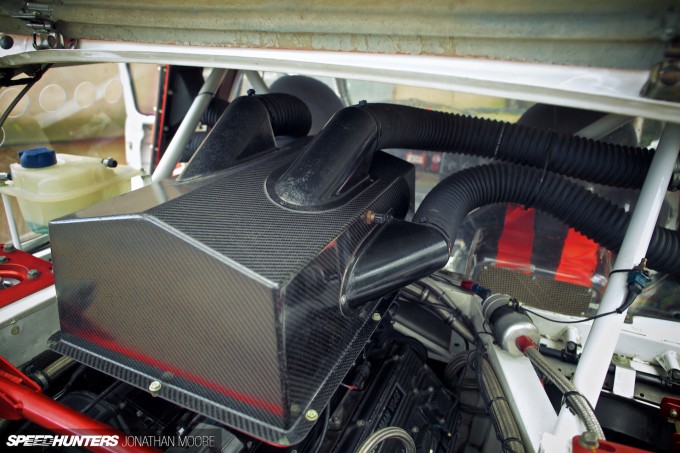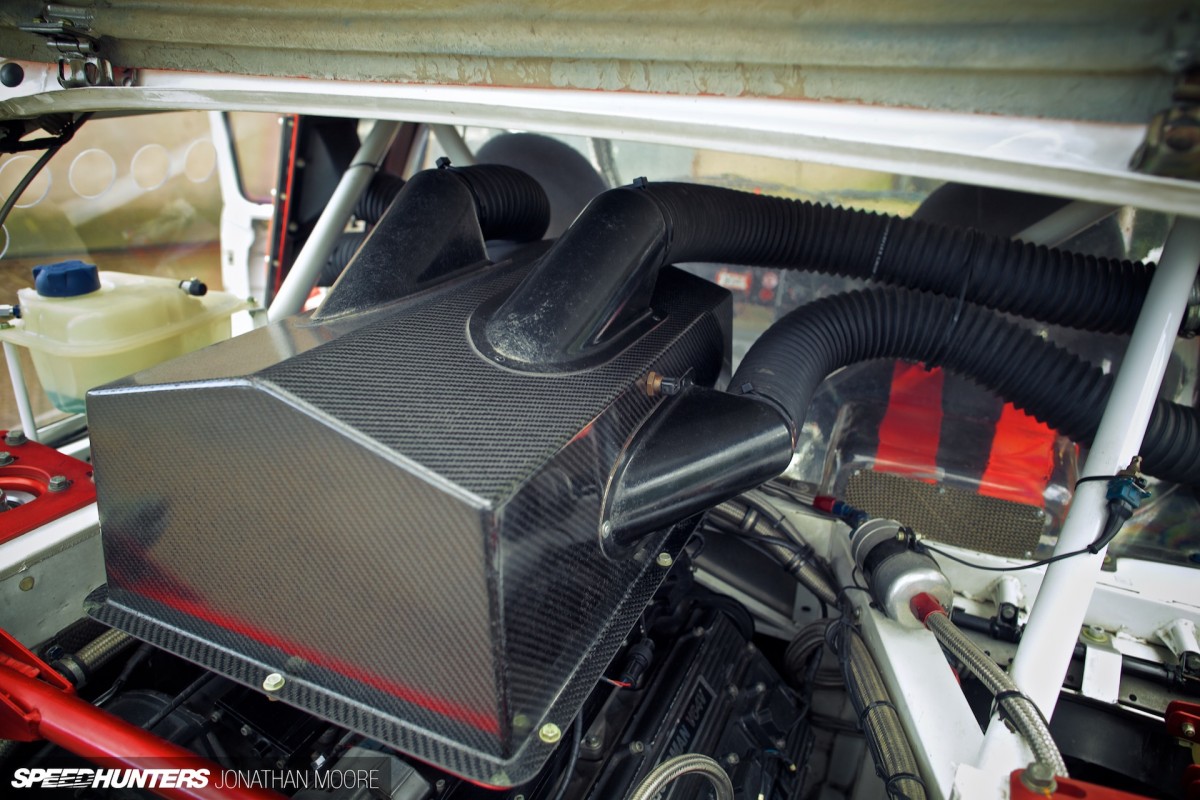 John and his son have worked on 6R4s for decades, so know all the tricks: buying parts here and there, getting new parts made, swapping things round and developing as they go. In their workshop, along with Andrew's rally car, was a road-spec 6R4, with another rally car off-site having some engine work. This 6R4 has been well sorted over a long period of time, with massive engine and suspension development backed up with lightweight panels and strengthening – even titanium bolts have been used to strip out every last gramme of weight. It could be one of the most evolved Clubman-based, rally-spec Metros there is.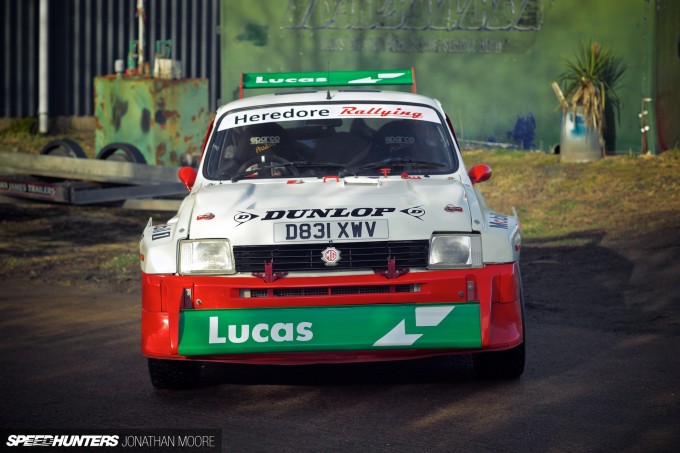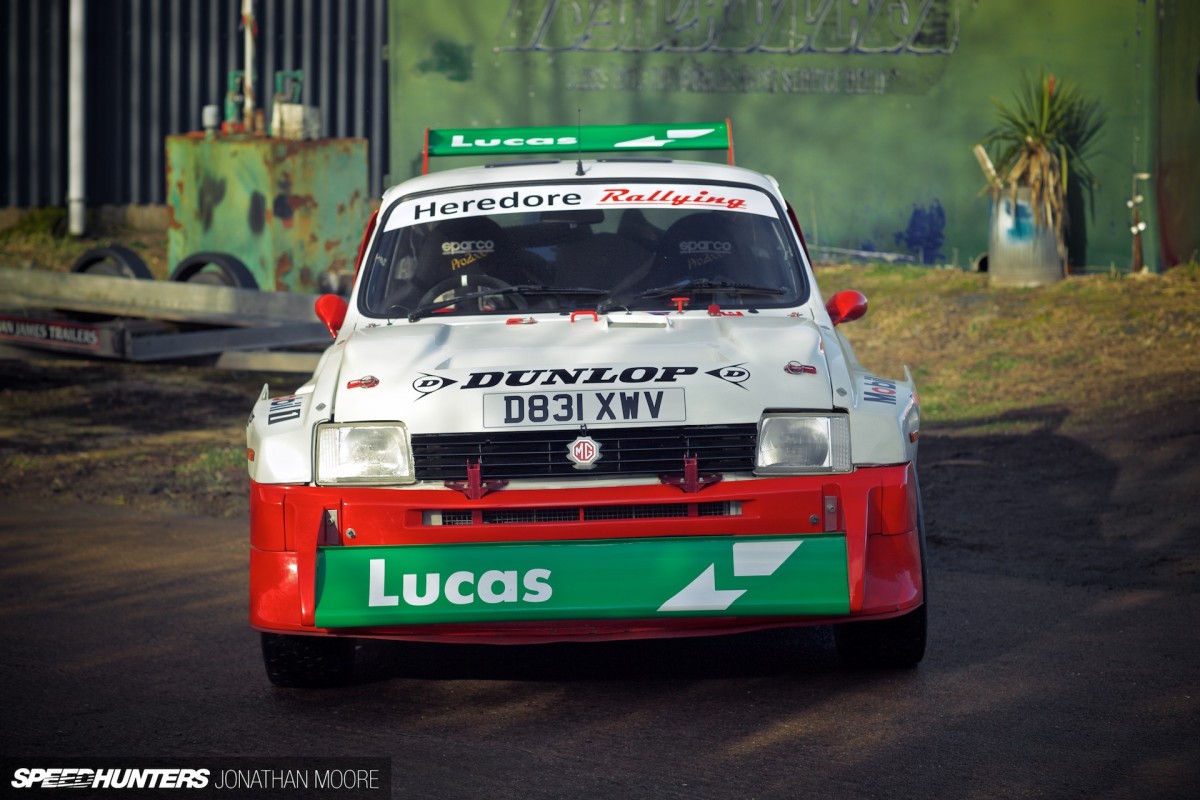 It started out as a standard Clubman, sourced in 2000, and John took about two years to complete the full conversion. He then rallied it for about five years, mopping up multiple championships and countless wins on the way, before selling it on. The new owner didn't really do much with the car, so it mostly sat around for five years before Andrew Cooper bought it and the 6R4 turned up back at JPR's workshop.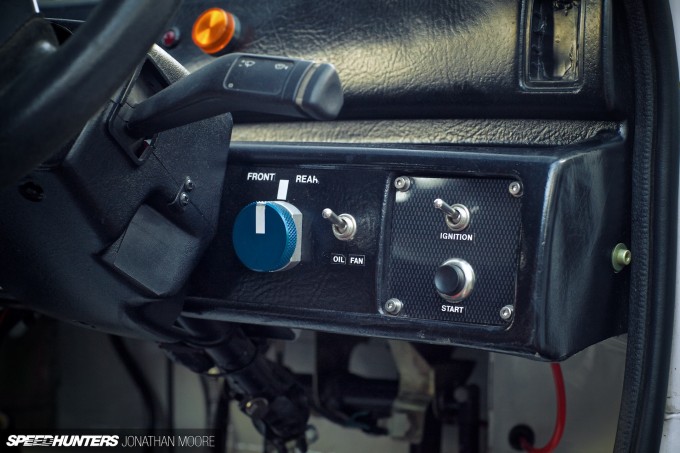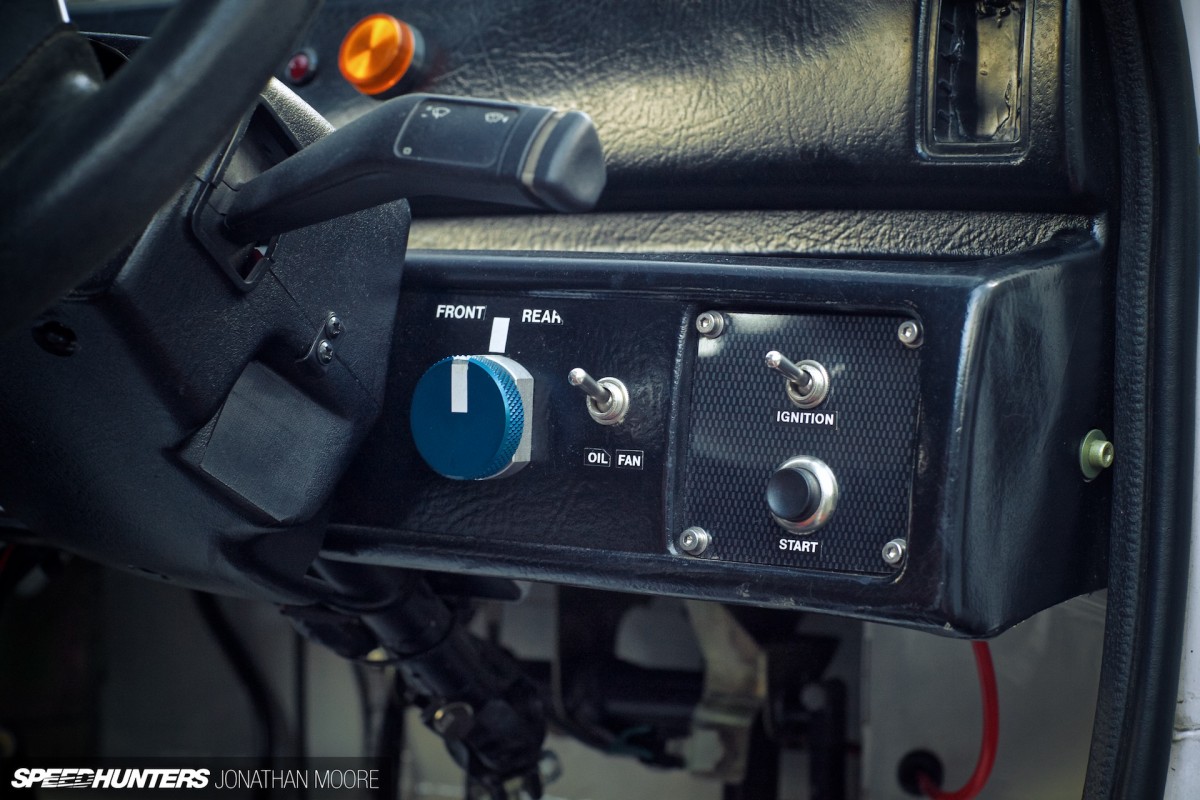 John doesn't build cars by half, so all it took was a bit of a wash and brush up (in relative terms) to bring the car up to scratch and prep it for its first outing in anger in quite some time, which was at the beginning of 2014 at Race Retro. Blowing the cobwebs off? For a guy who seems so quiet and composed, it was a surprise to find out that behind the wheel he was basically a maniac. Ie, a typical rally driver. Nine months later, the 6R4 ride is still a highlight of my year.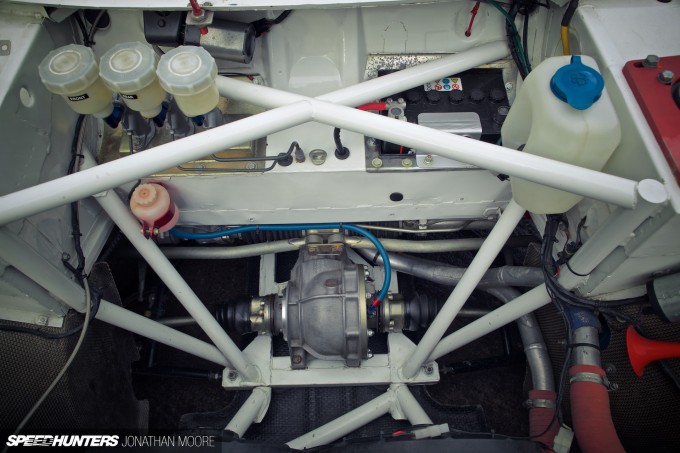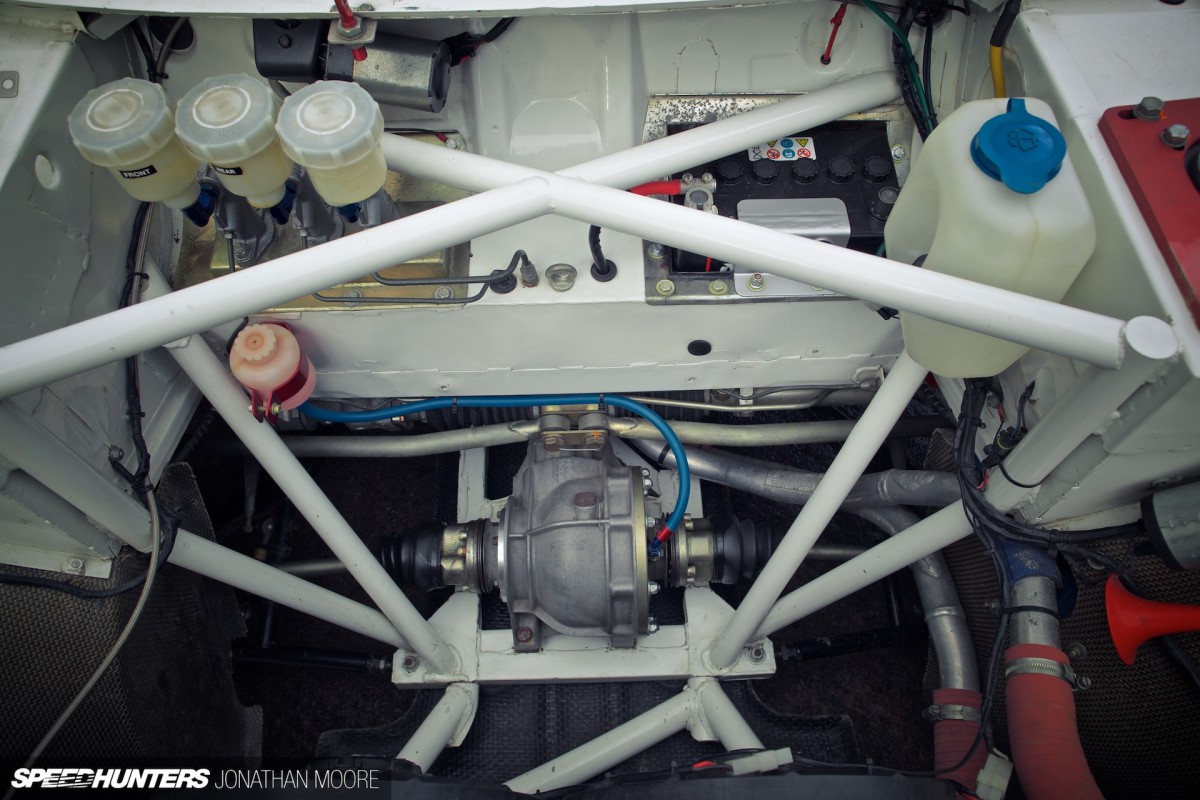 The first order of work with a Clubman car is beefing everything up from thrown-together road spec to hard-as-nails rally level. The body is strengthened from front to back, with a new front cradle and triangulated bracing.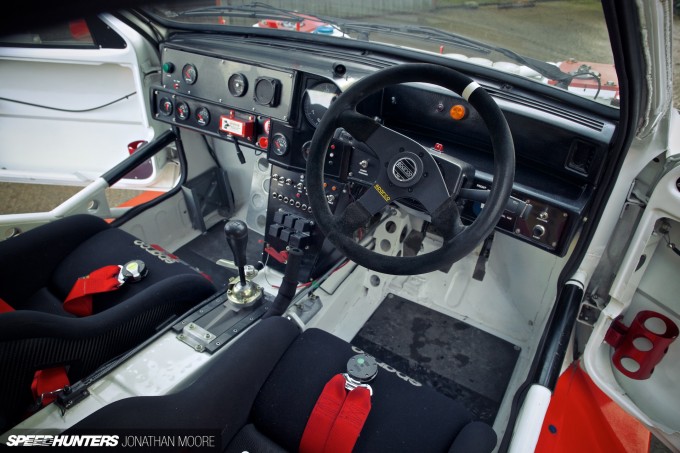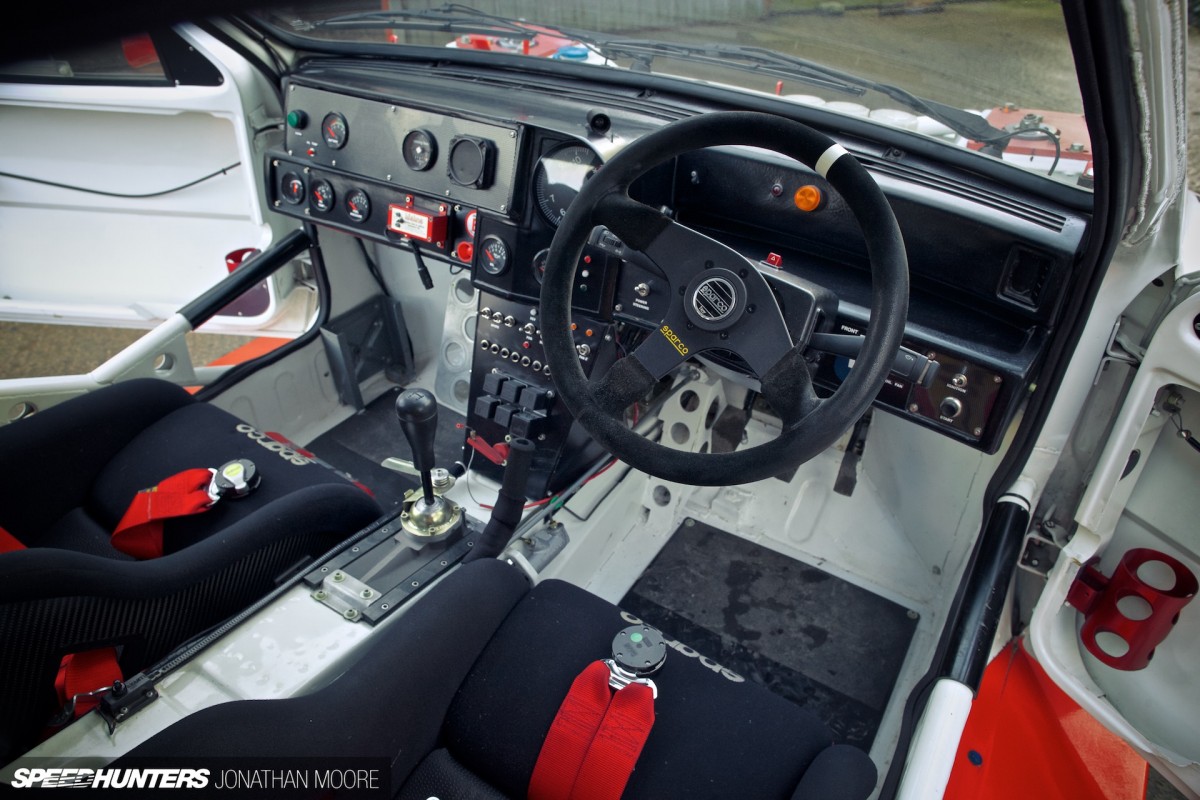 New mounting points are required for additional pumps, and inside the seat brackets and mounts all get reinforced before all the standard rally-spec switchgear is installed.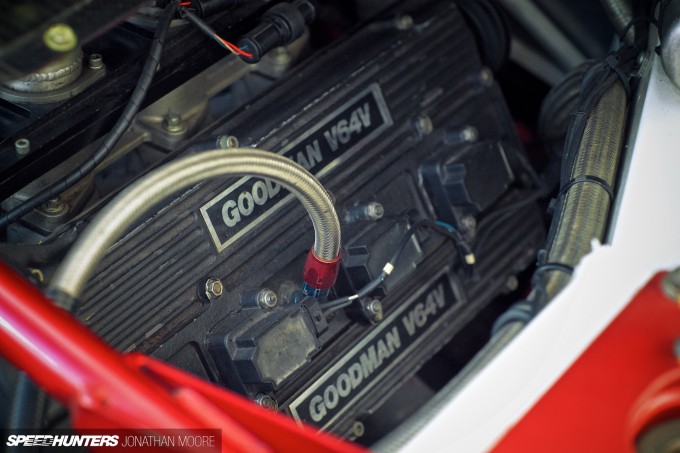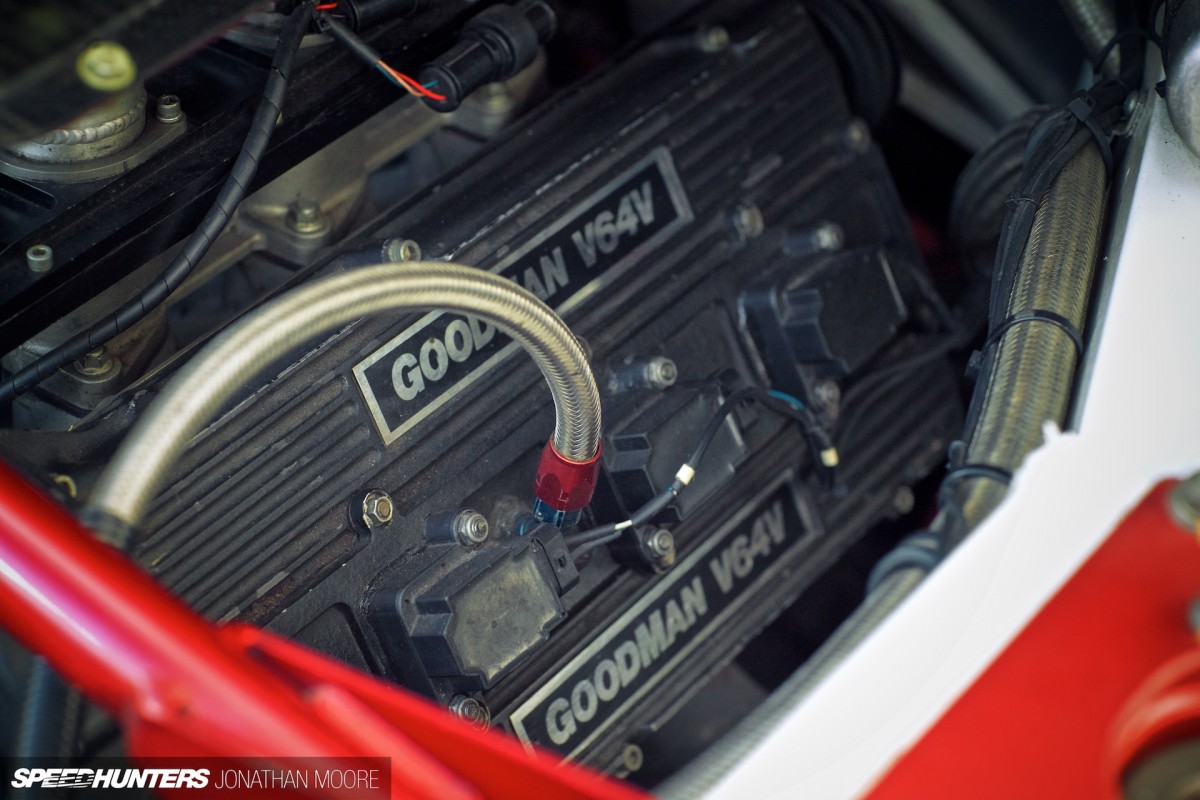 The original 3.0-litre V6 has been sleeved to 2.5 litres due to current historic rally rules, also going through a phase of running at 2.8L for a while. This has changed the characteristic of the car. Previously the heavyweight torque went some way to compensating for a relative lack of power, but now the small capacity in conjunction with developments actually delivers far more power, though you need to keep in the high rev band to keep in on tap.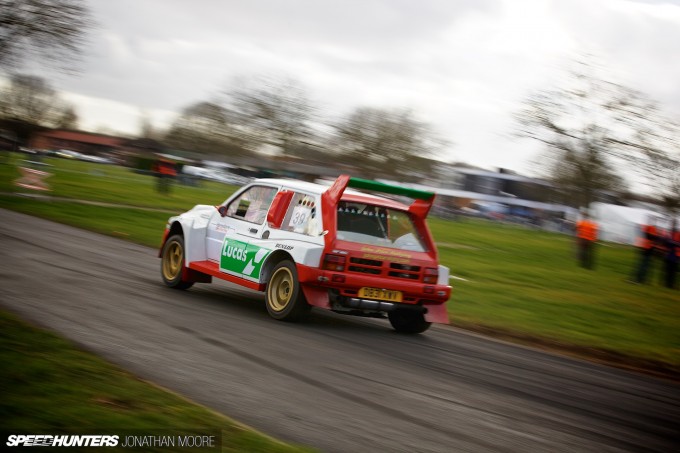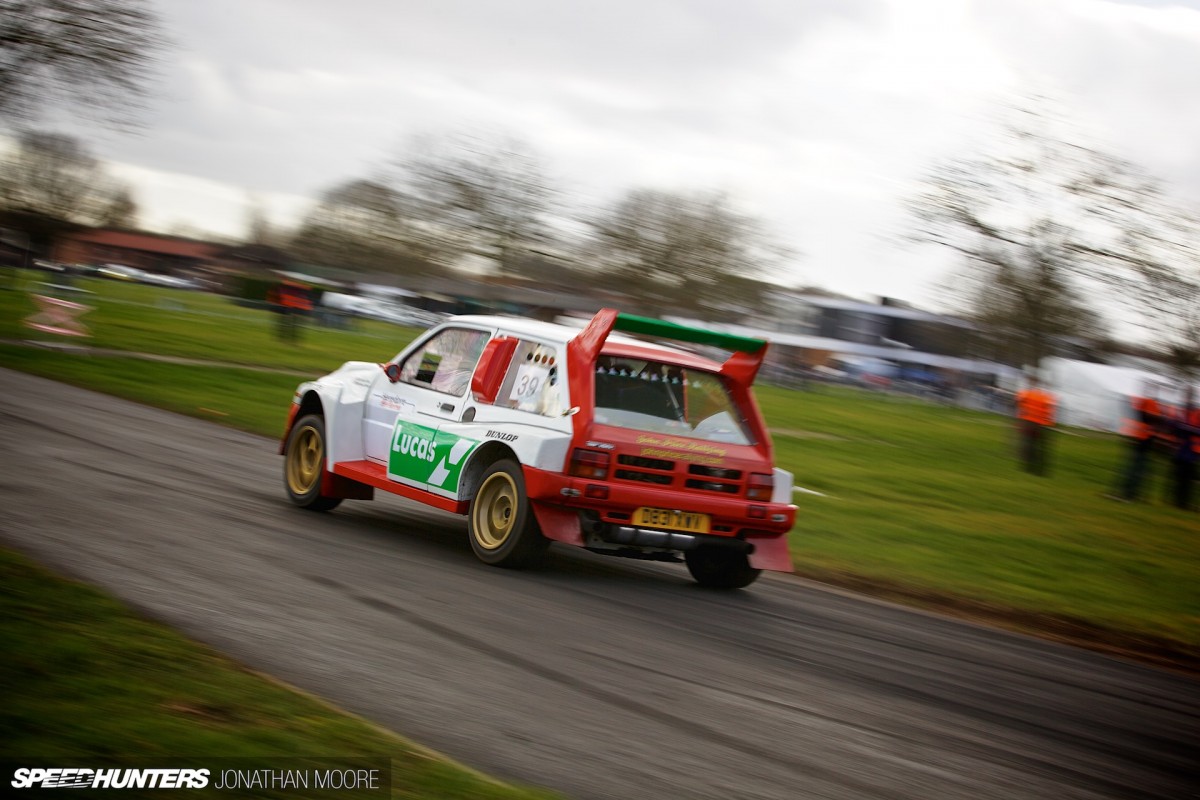 Which of course makes the car even more brutal. So much for the idea of a smaller engine making things 'safer'. Of course, it's cost owners more money as well. Rule makers never seem to get the whole picture… Like so many Group B-style cars, at low revs the 6R4 sounds and performs a bit like a tractor. Press the throttle and the car comes alive, turning into a vicious attack dog, a tiny terrier terror with its nether-regions on fire.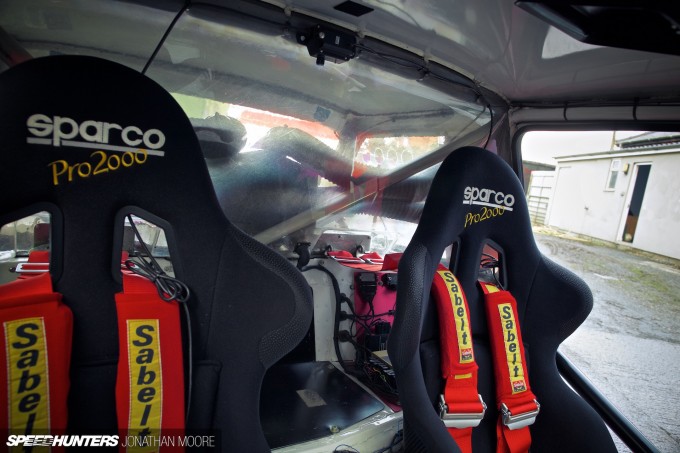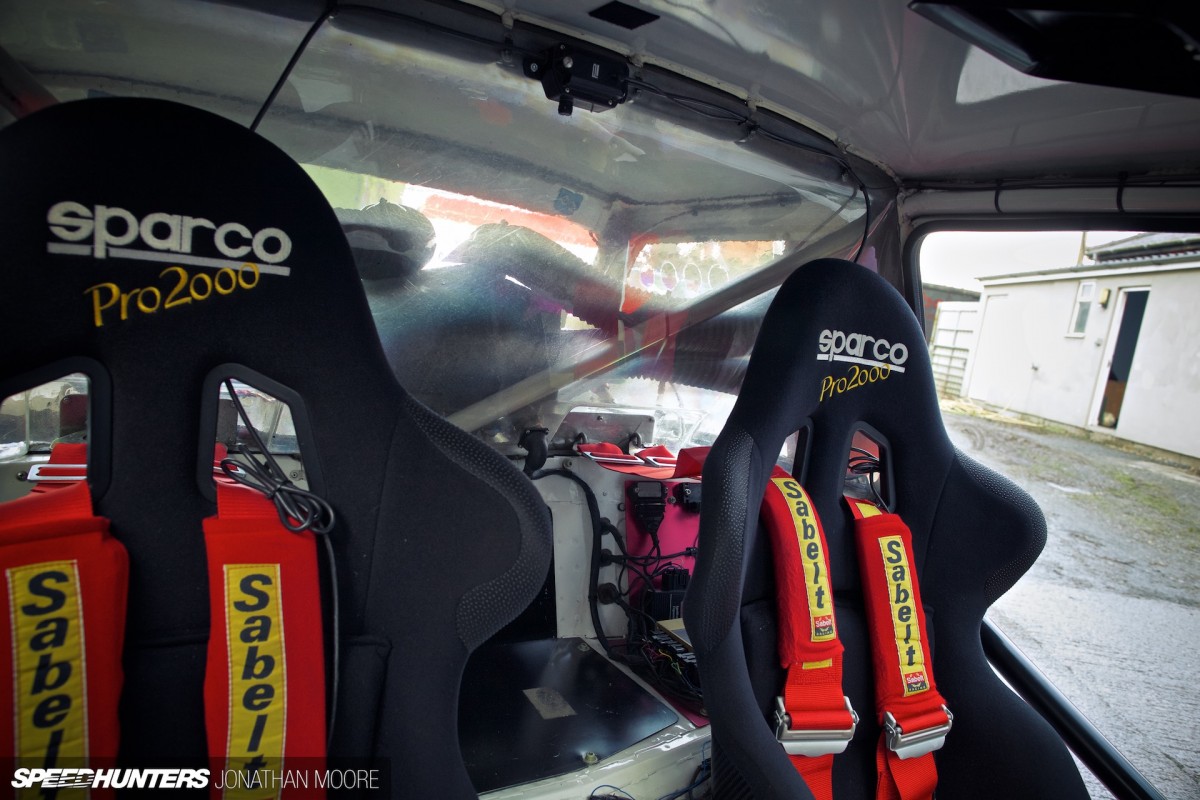 Space is the problem all the way through the car, from the tiny aperture at the front where the car's original little wind-up dynamo of a motor nestled through the cabin and into the rear. In the cockpit, a thin sheet of Perspex is all that separates your ears from the V6 roar. Driving at speed, it means that the only aural soundtrack you get is the cacophony of that engine. This is not a problem.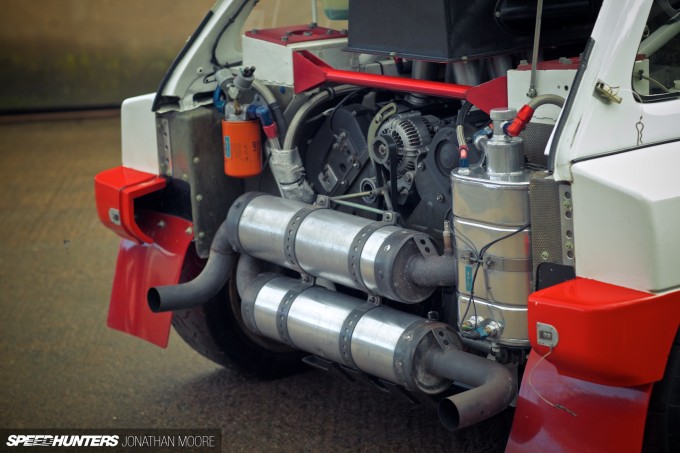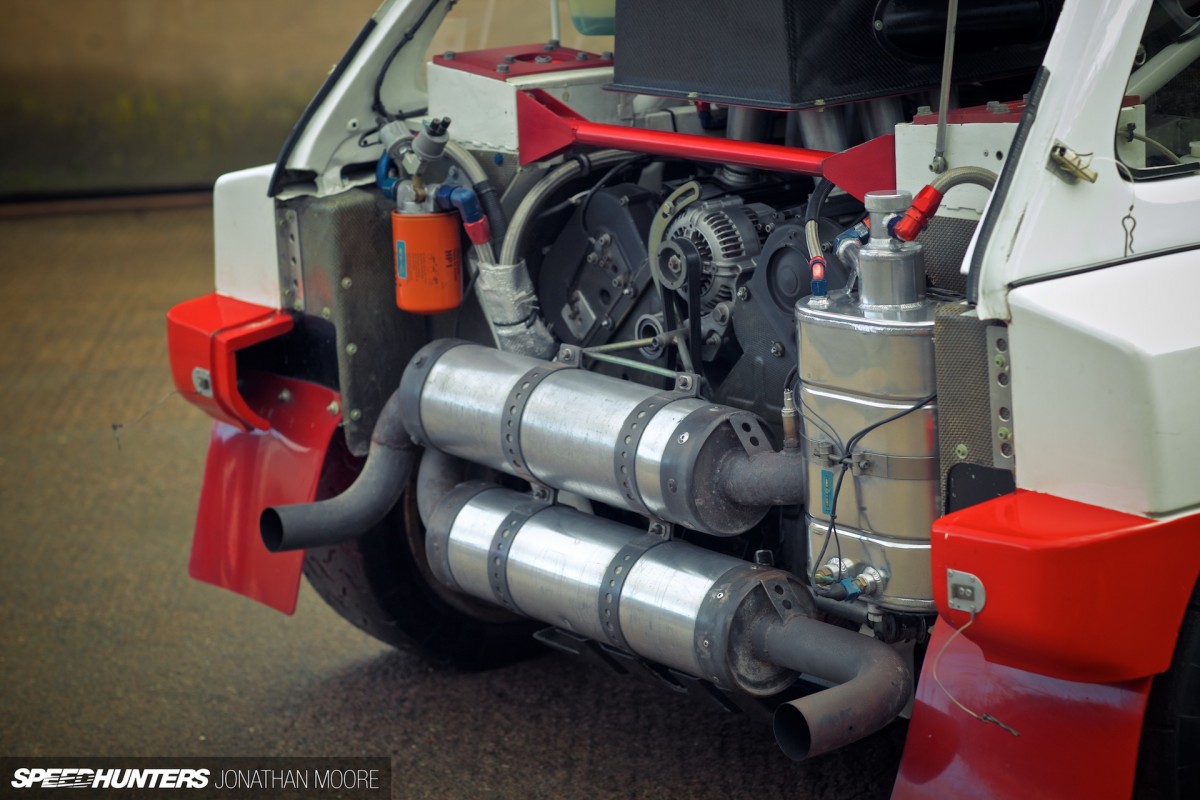 The block, a Goodman-developed V64V (V6, 4-valve per cylinder), barely fits in the back of the Metro, completely filling the space. The ancillaries are all tucked around the side of the V6, with this particular layout being the handiwork of JPR. As well as the downsizing of the engine, this Metro runs with a new crank and rods, camshafts and injection system which helps increase the rev range. Out back, the huge exhaust system is there purely to help the 6R4 – a notoriously loud car – conform to tedious modern noise regs.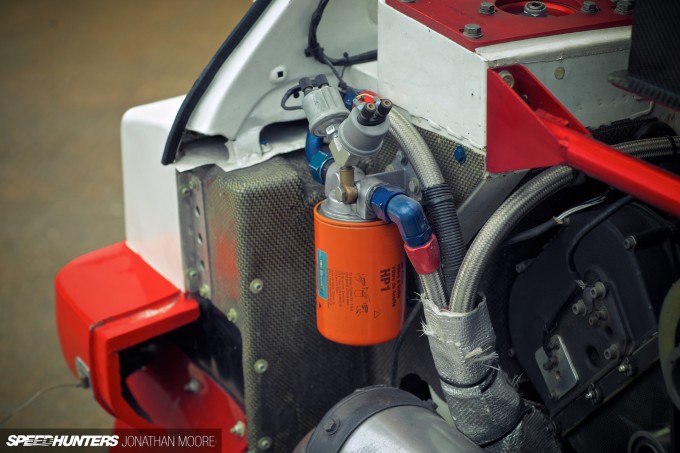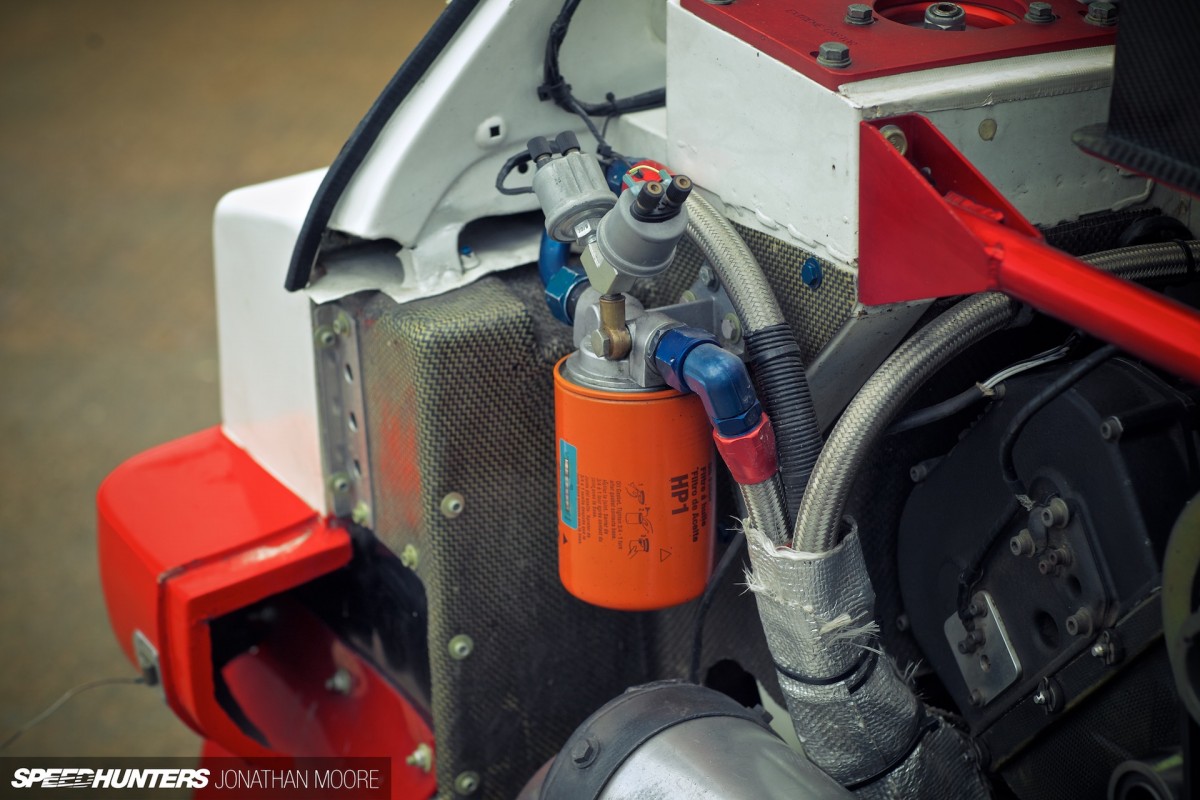 The 6R4 is a packaging nightmare. It was hardly an easy platform to take as a base car, and despite the obviously hulking-out of the bodywork and space frame core, negotiating around the seam-welded tube frame chassis of such a small volume makes every bit of placement crucial.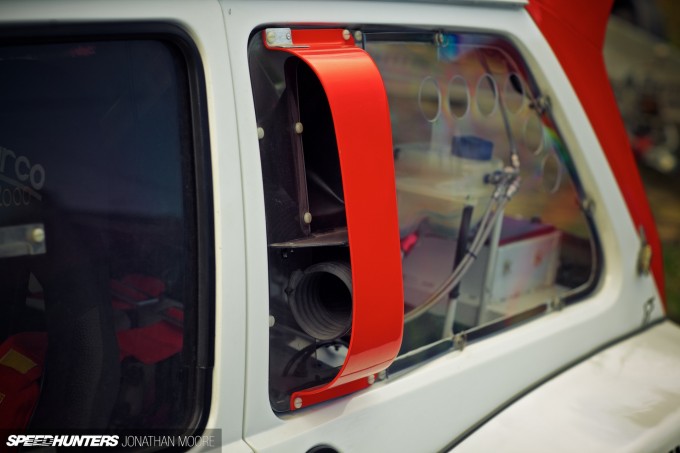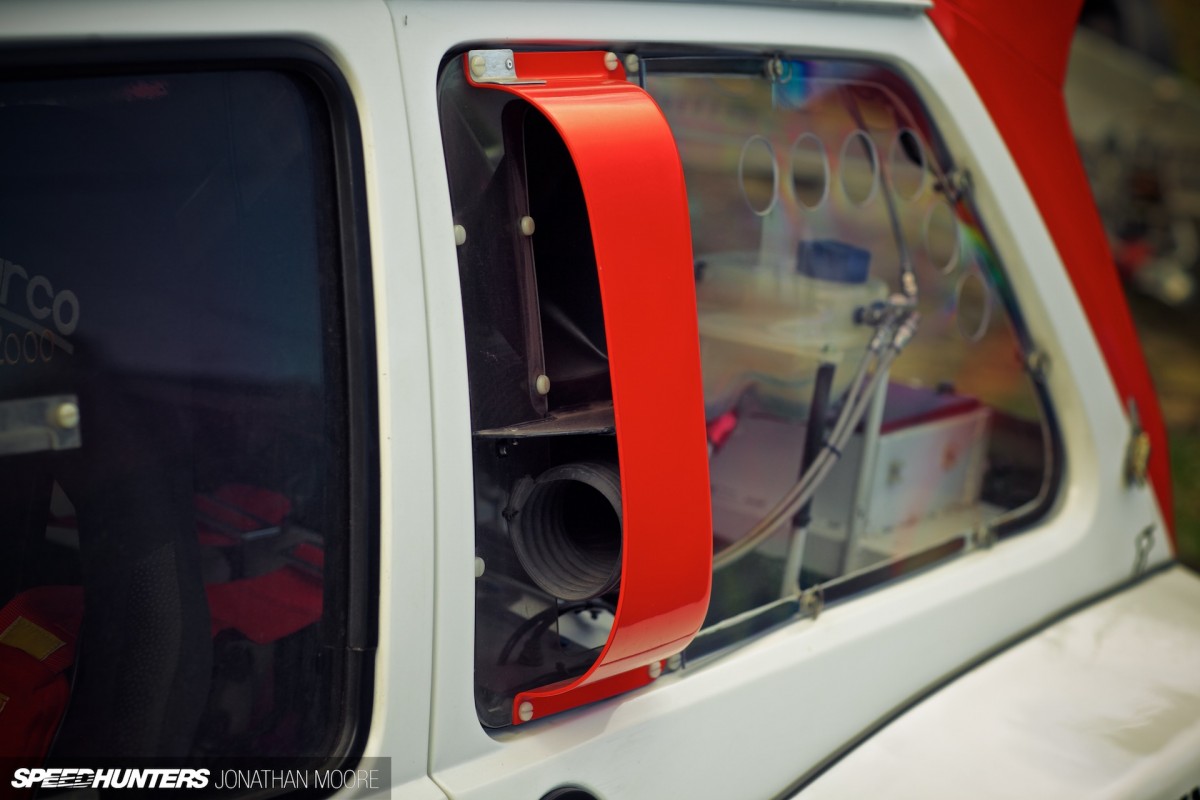 John Price Rallying have repackaged all the ancillaries to increase performance, starting with cooling.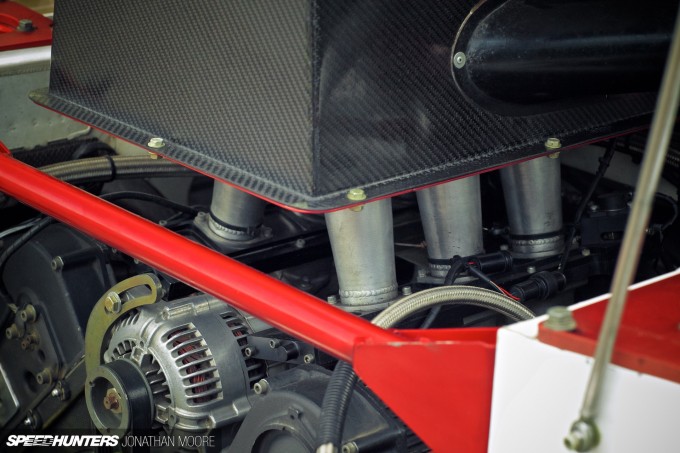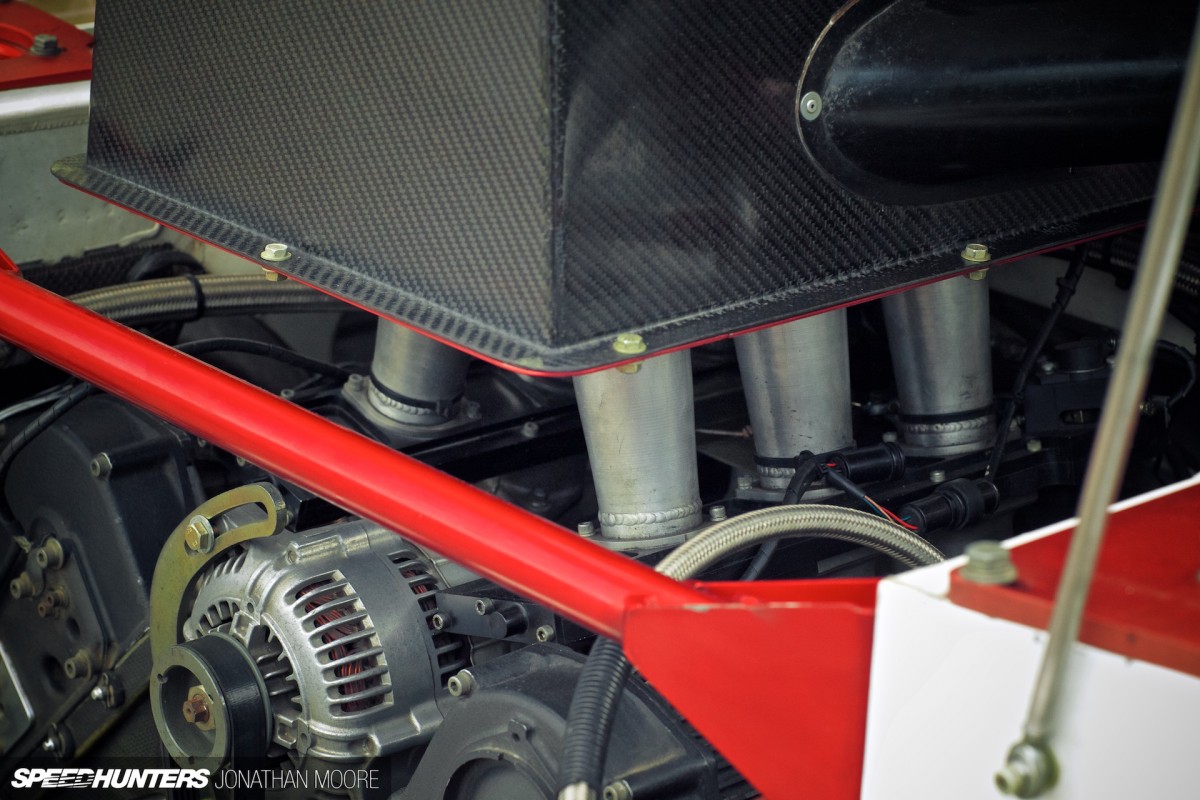 A sealed carbon airbox is fed by intakes ducted in from the side 'ears', there are then six trumpets leading to a slide throttle injection also designed by Goodman.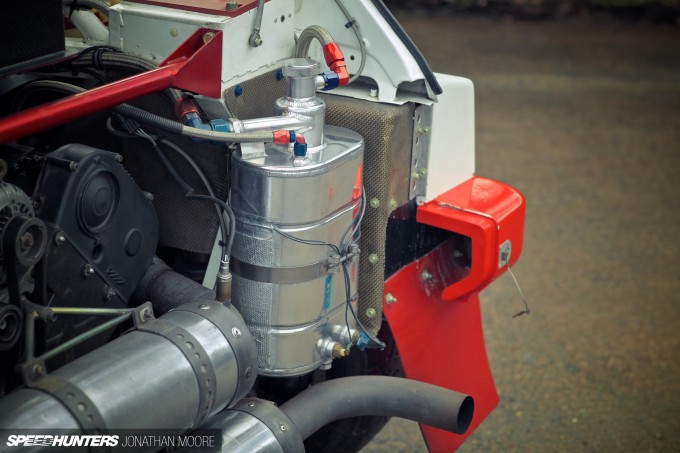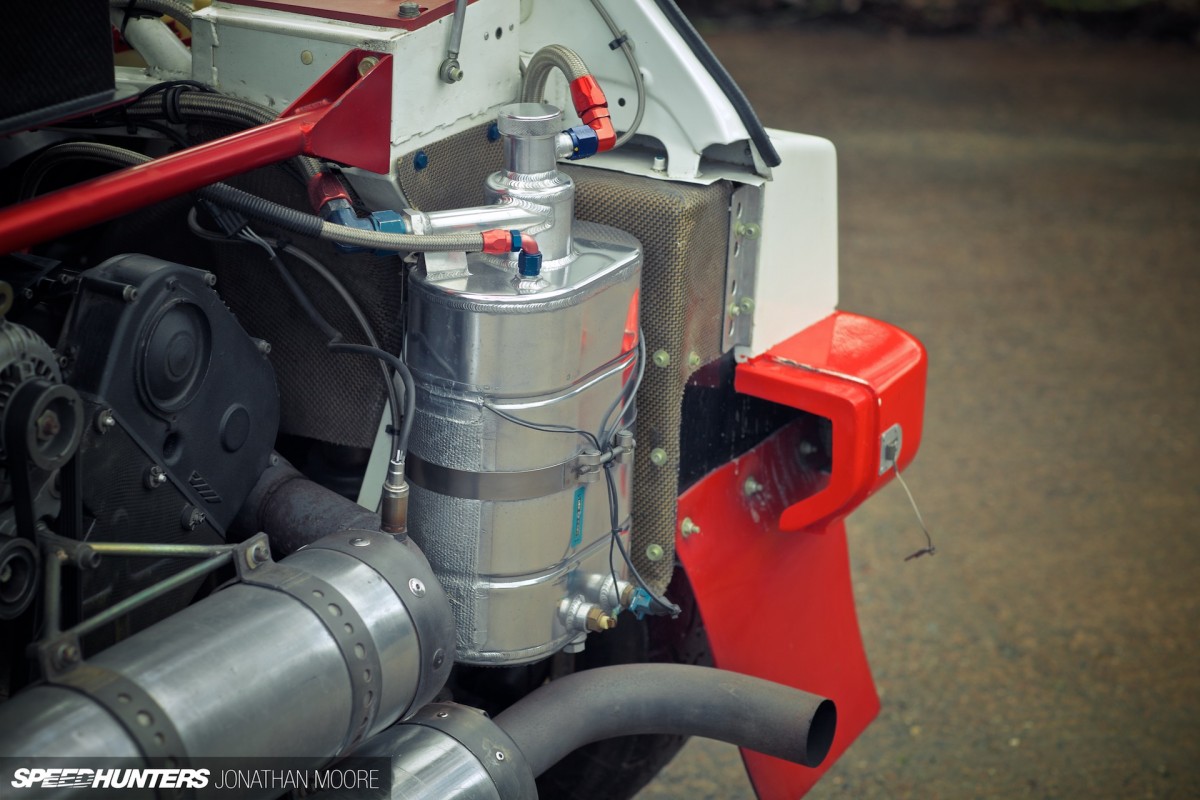 There's a whole new oil and cooling system in place, something of a weak point on the original configuration, which used a single plenum with a foam air filter. The coolant bottles and baffles have been redesigned and relocated, and the car now uses twin tanks. There's also a new high pressure fuel tank, and electric power steering has been added, driven by a small electric pump.
Taming The Beast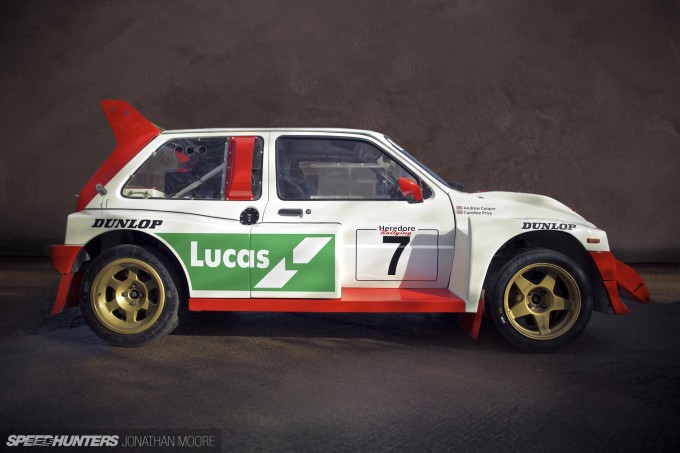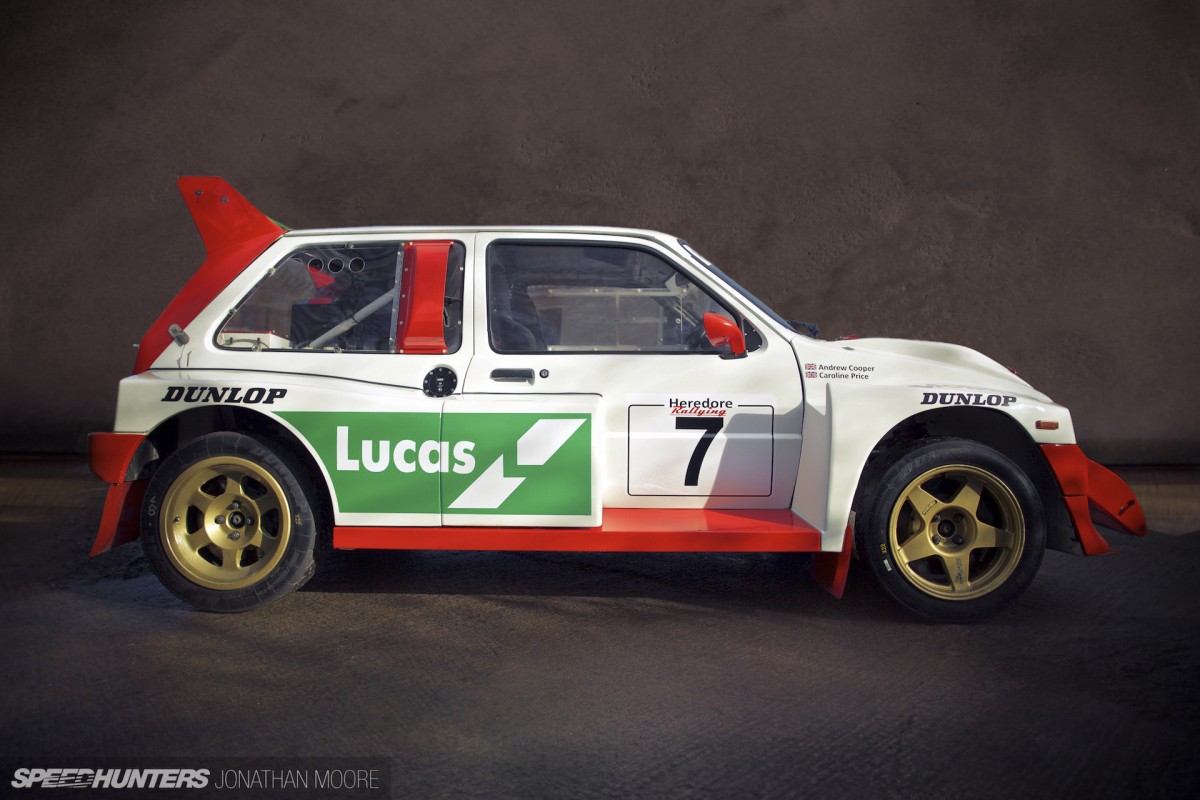 The Metro 6R4 is short and squat, with each wheel literally pushed out into the far corners – so despite the short wheelbase it's actually pretty stable. Whether it's pretty is a matter of opinion though. It's not beautiful by any stretch of the imagination, but I do love it's functional, squared-off lines.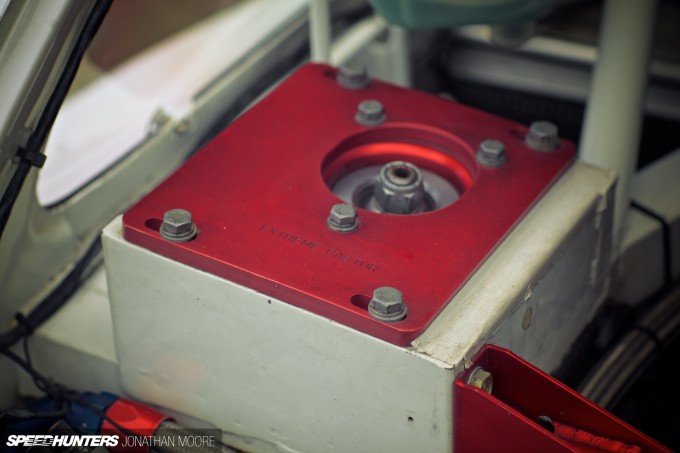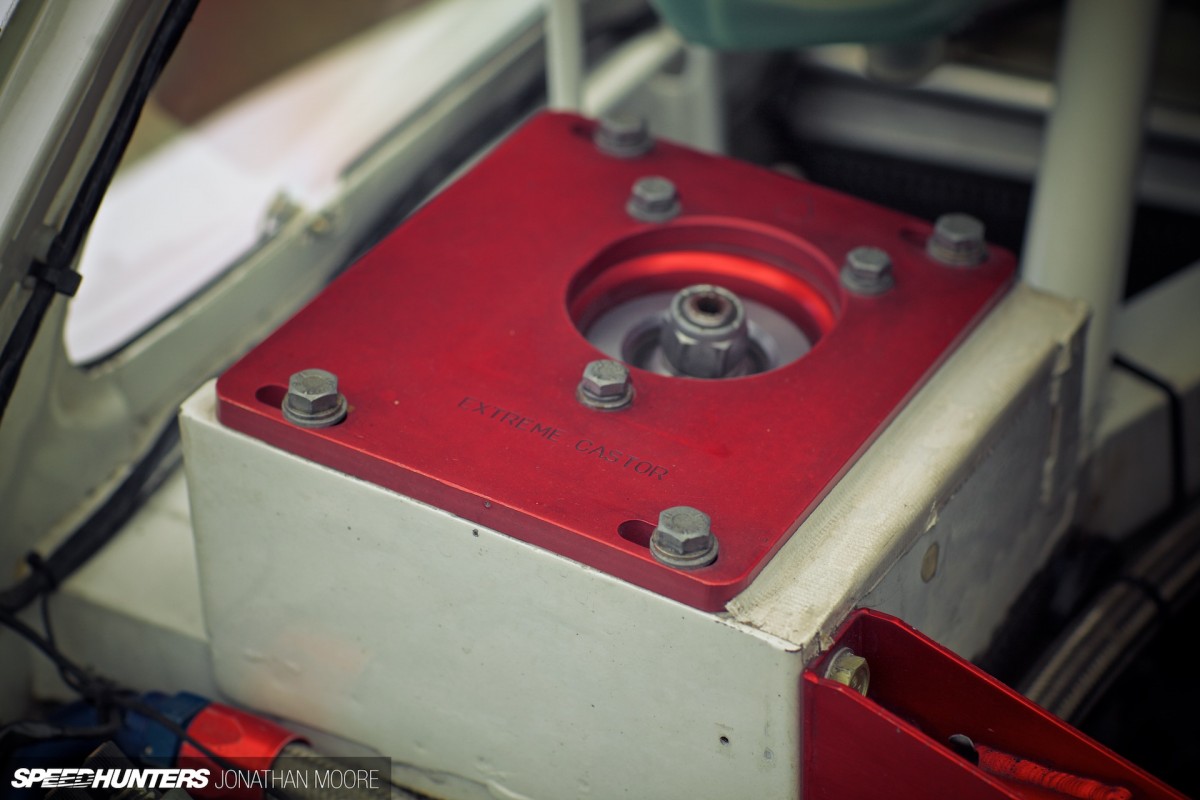 A bit like the equally chopped-down Sport quattro, the 6R4 stands high off the ground – this is no low-rider. During development the Metro's suspension was cranked up by another four inches, which means that the tops of the suspension arm boxing are up hugely high.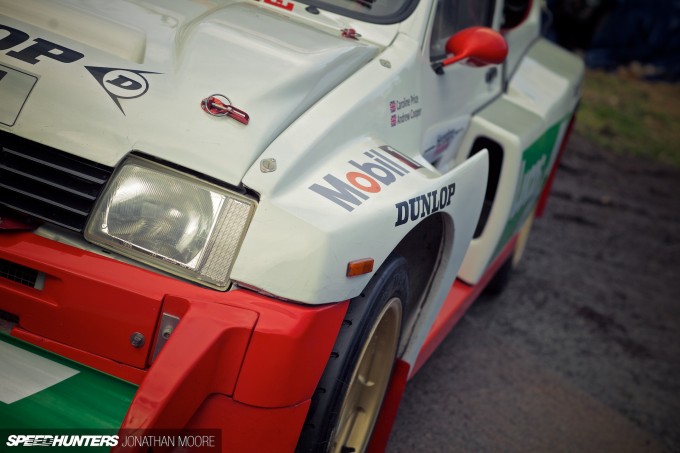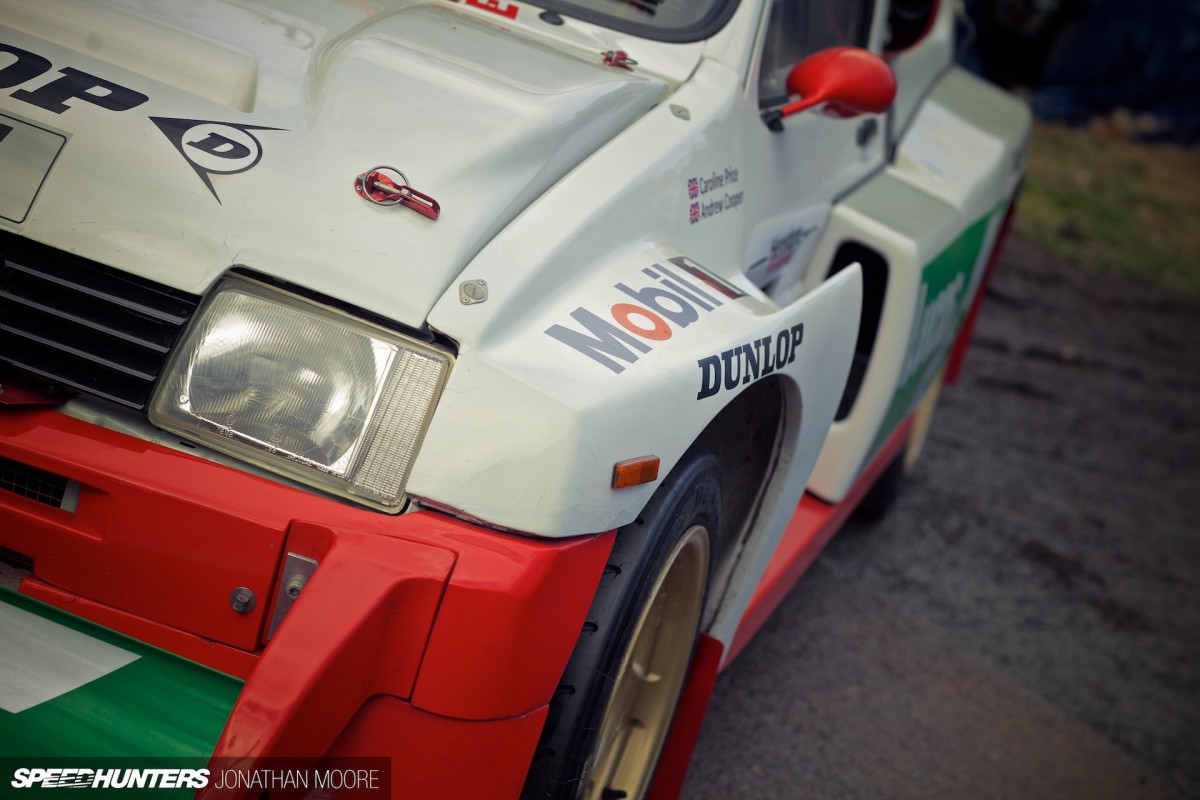 The four-wheel drive system isn't exactly easy to route because of the super short wheelbase requiring various dodges to connect everything up, but it was designed to be as simple and effective as possible. It was supplied by Ferguson, famous for their tractors, but who also developed many competition all-wheel drive systems. Like the choice of a normally aspirated engine, it was all about trying to keep the Metro running in the demanding conditions of a rally stage.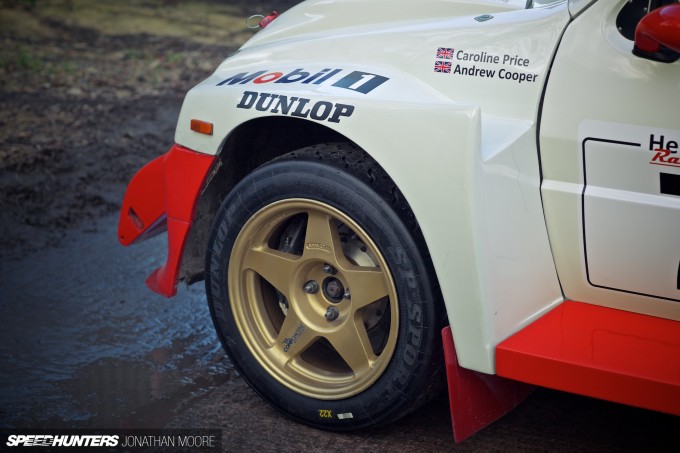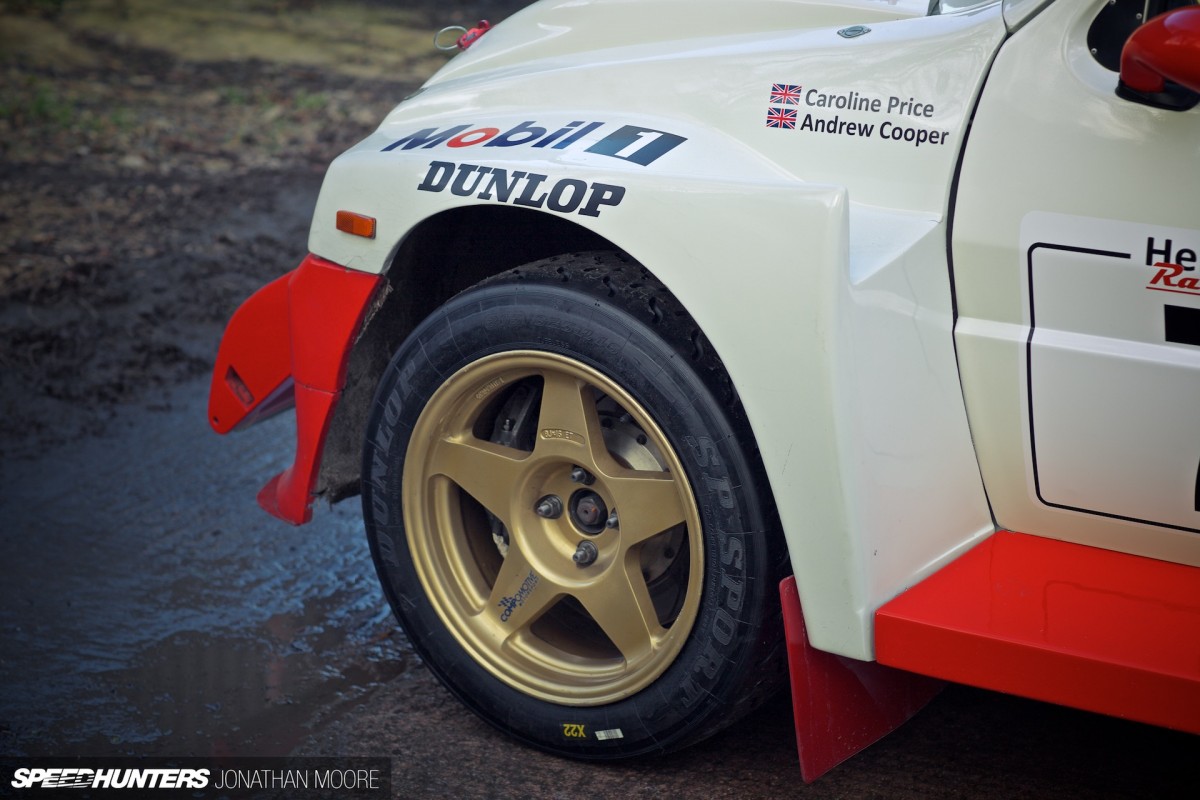 The rear differential hangs off the side of the V6 lump, directly connected to one wheel, whilst a shaft runs through the bottom of the engine to connect to the other wheel. This is why the engine is mounted slightly off to one side. Going forward, there's a three-piece shaft which goes to the transfer box, which is mounted on the end of the gearbox. From there a propshaft runs to the front diff, with two more driveshafts powering the front wheels.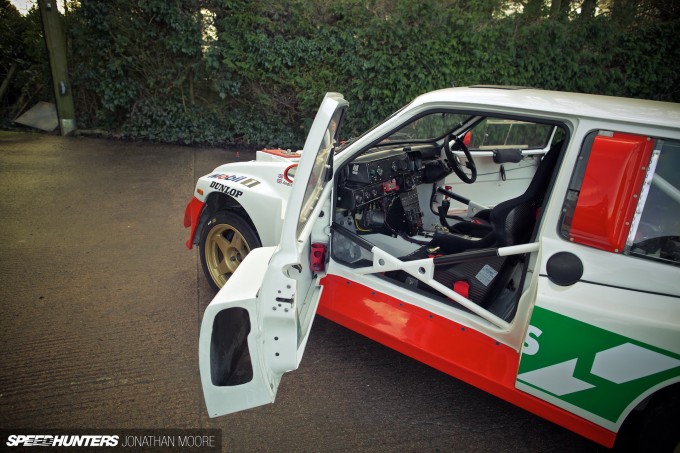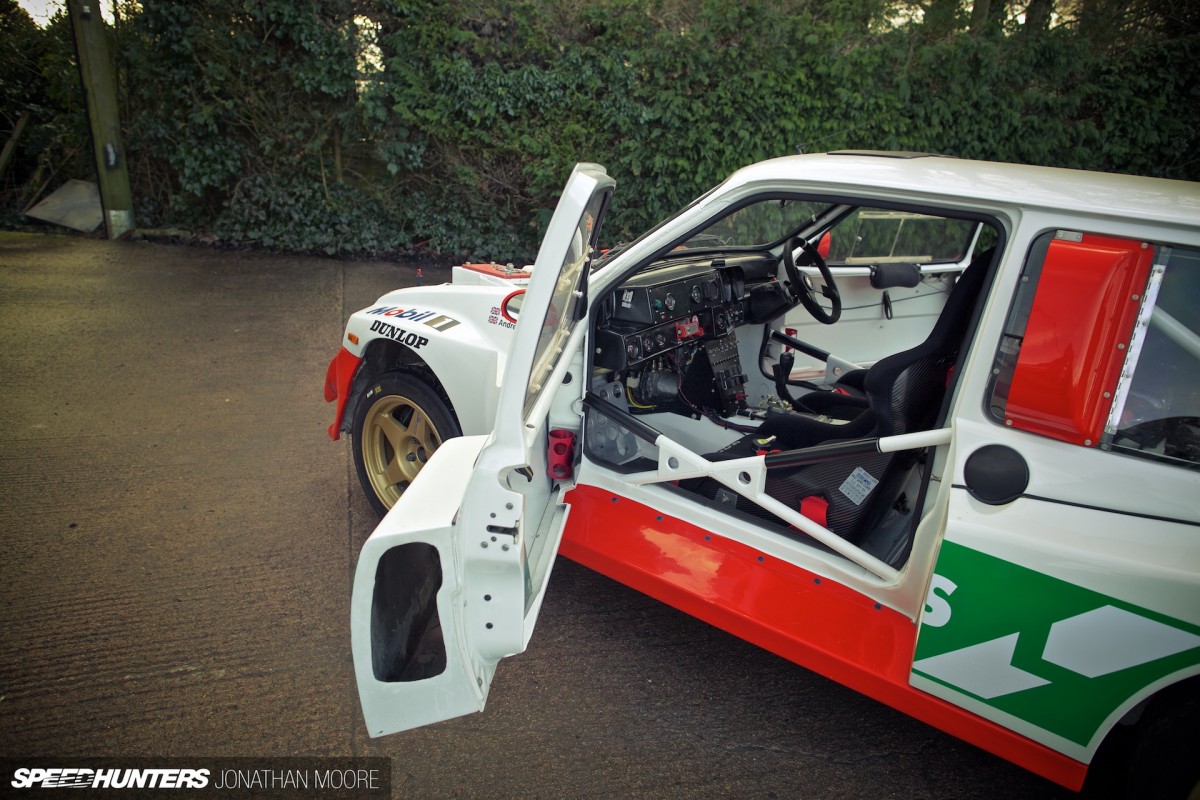 All the main panels are made from Kevlar, via a supplier in Scotland who managed to source a set of original moulds.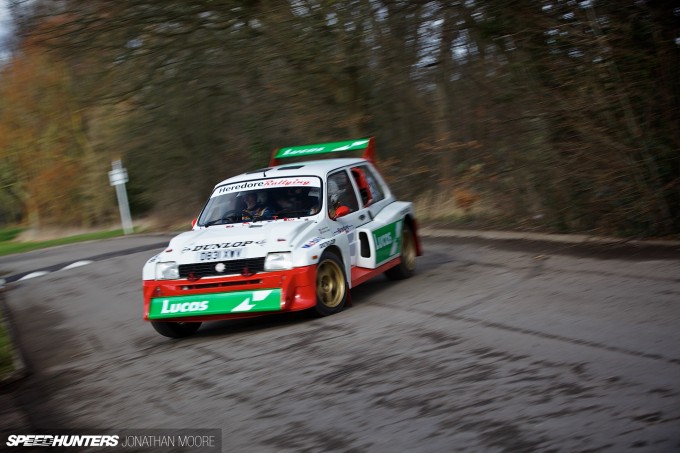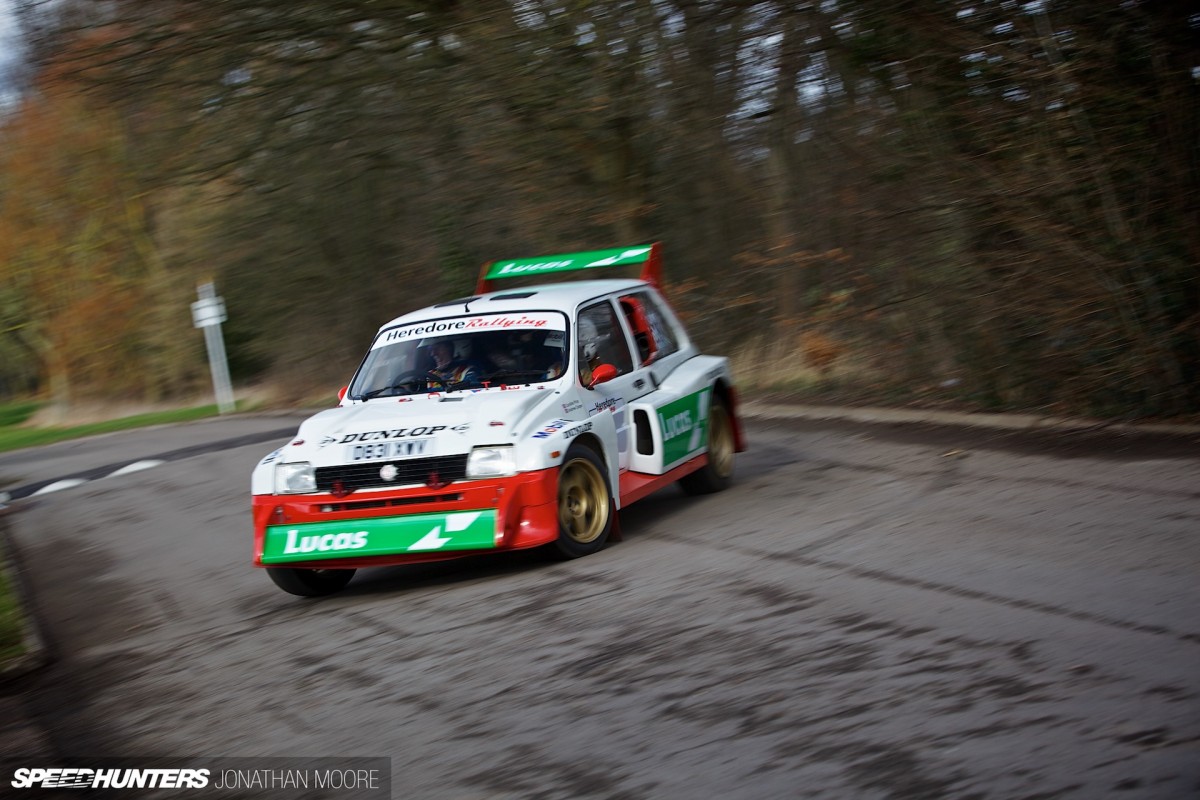 I met Andrew Cooper at last year's Race Retro, where he was hooning around in his Renault 5 Turbo. For 2014 he decided to up the stakes, and took on the task of taming a full-blown 6R4. That is not an easy thing to do, especially with a developed Clubman such as this. Often people underestimate powerful cars with obvious results, but Andrew decided on a sensible, step by step approach with getting to know his new pet missile during 2014.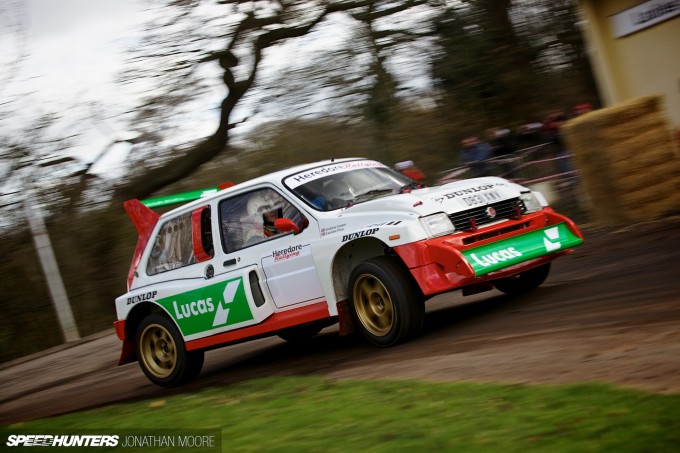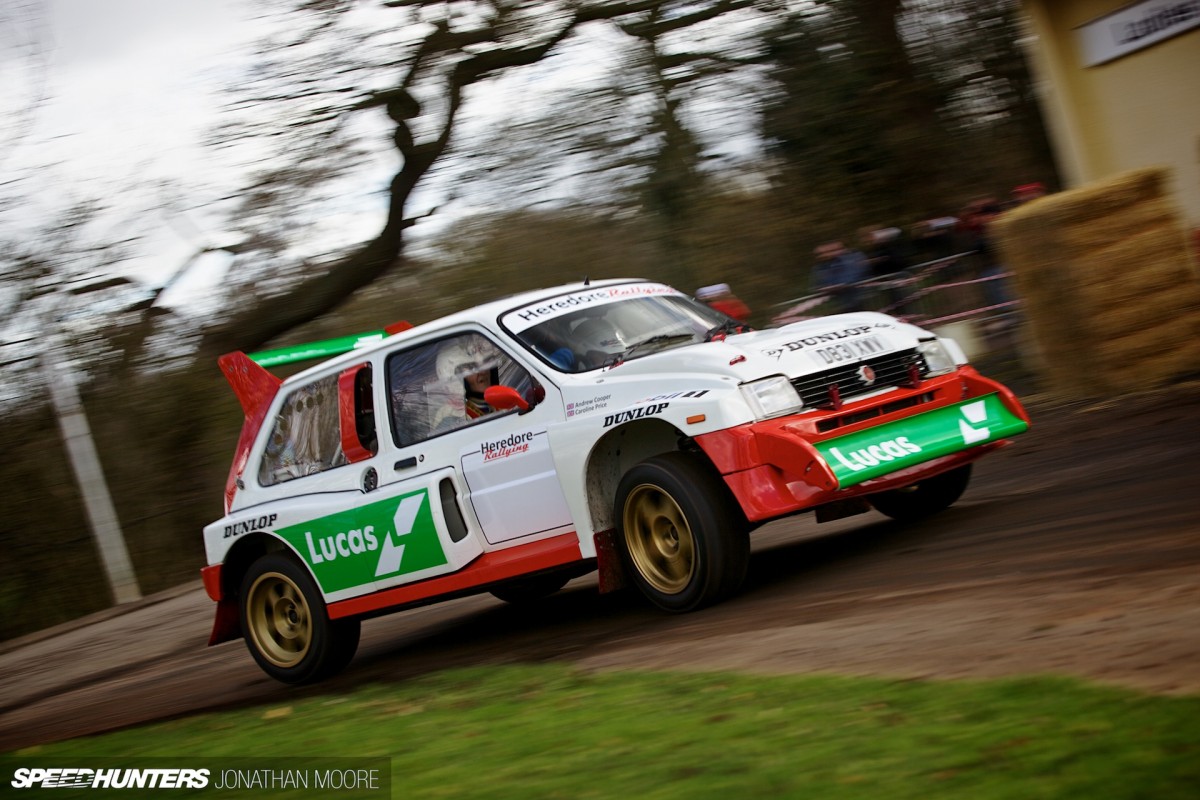 A rally car like this is never going straight, everything that happens is violent and the car changes direction incredibly quickly – even more so when on a loose surface. Getting into trouble can happen just as fast. Having had the privilege of riding shotgun in the car at this year's Race Retro, even on a short and square-cornered course where you stay almost exclusively in second and third gear, I can well appreciate what this means in practice. This 6R4 is truly savage.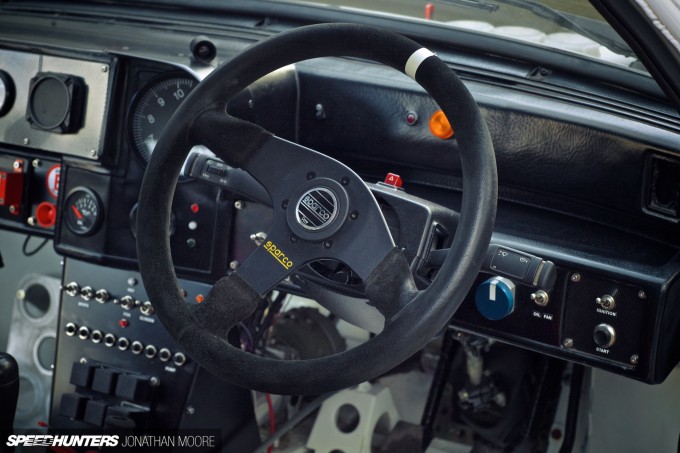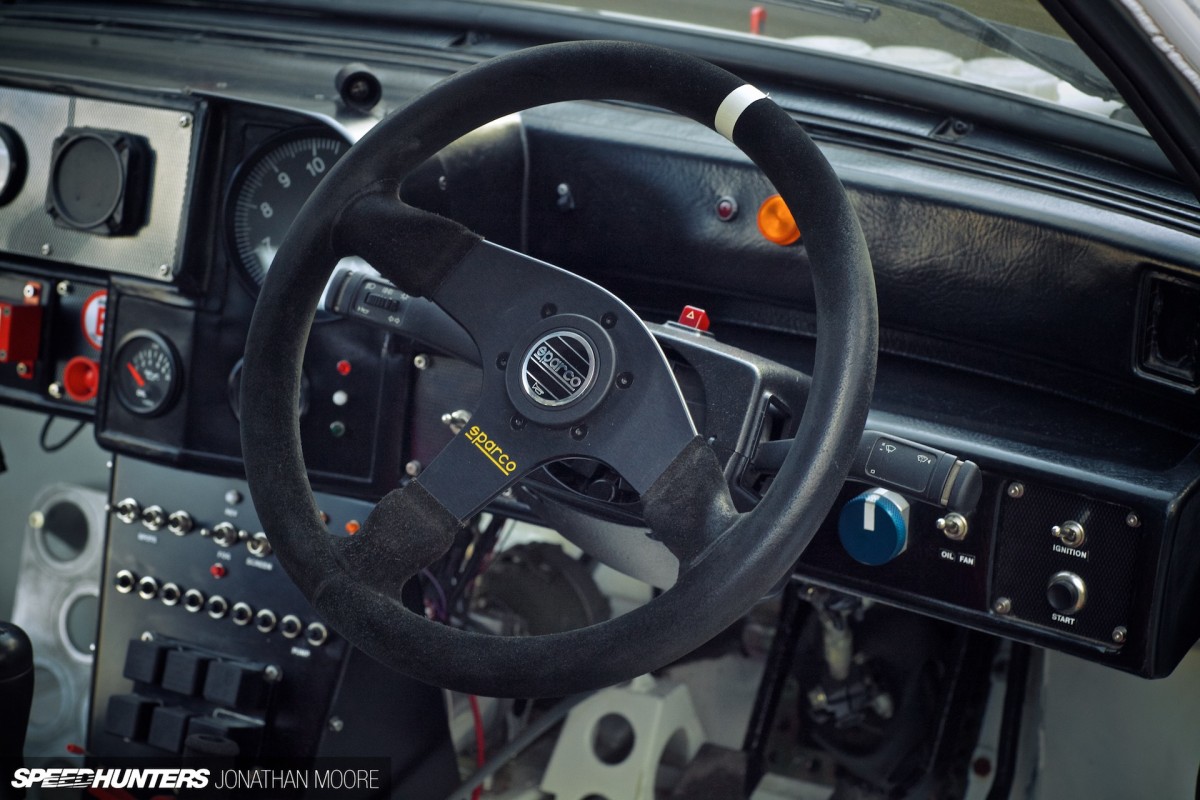 Celebrating its 30-year anniversary this year, it's great to see 6R4s still getting the love and attention they deserve. Developments from the likes of John Price Rallying have kept Metros competitive, and capable of humbling far more modern machinery. This means they're still the scourge of rally special stages Europe-wide – though you'll also see them going up hills or round tracks. There's even a stunning Honda-powered 6R4 in the UK's Time Attack series.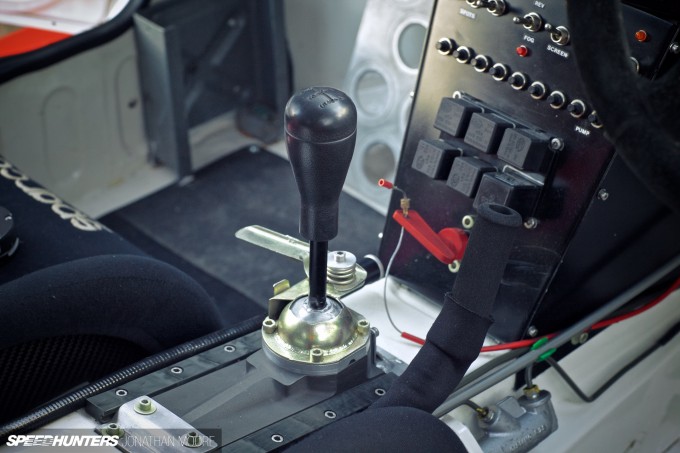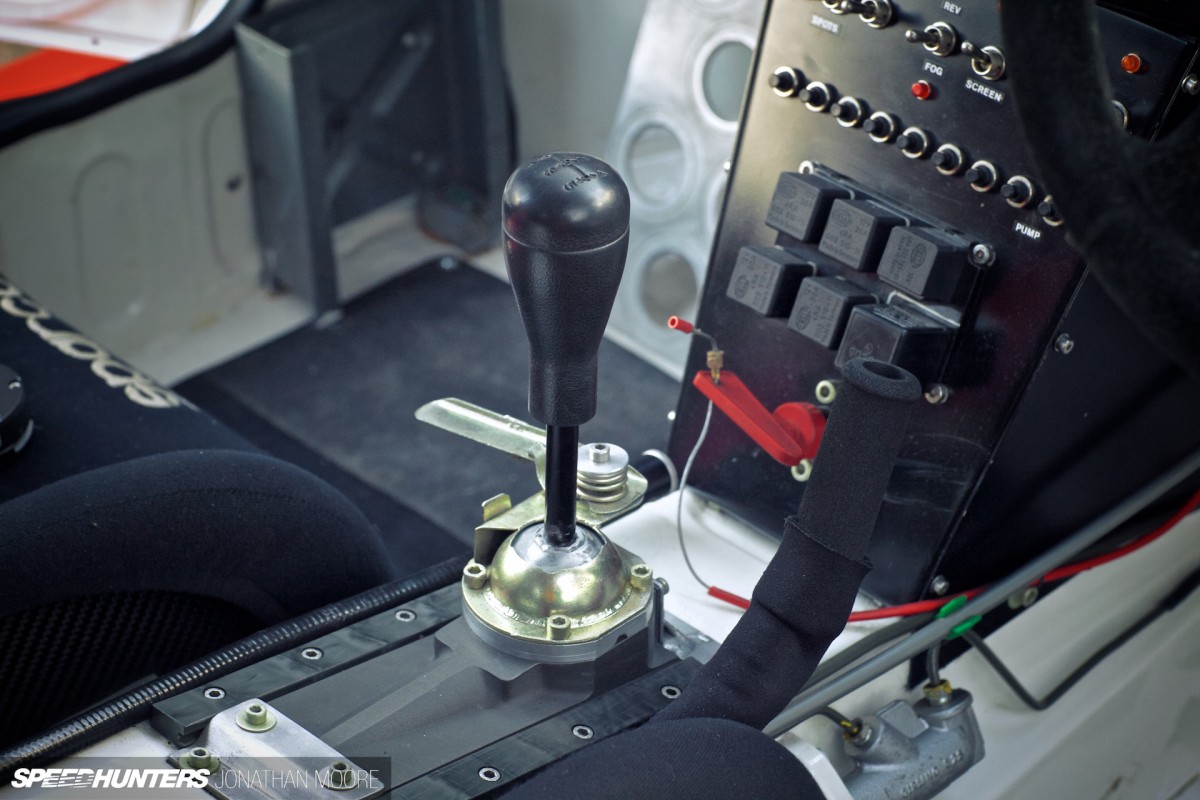 The Metro 6R4 enjoyed a very brief active career as a factory rally car, with national events leading to Austin Rover's first outing in the World Rally Championship in '85, but a partial WRC campaign in '86 coincided with the sudden demise of Group B – therefore sounding the death knell of the 6R4 and its Group B brothers.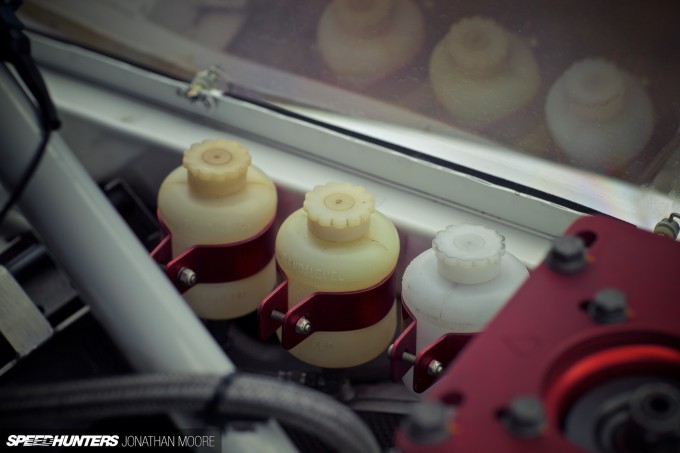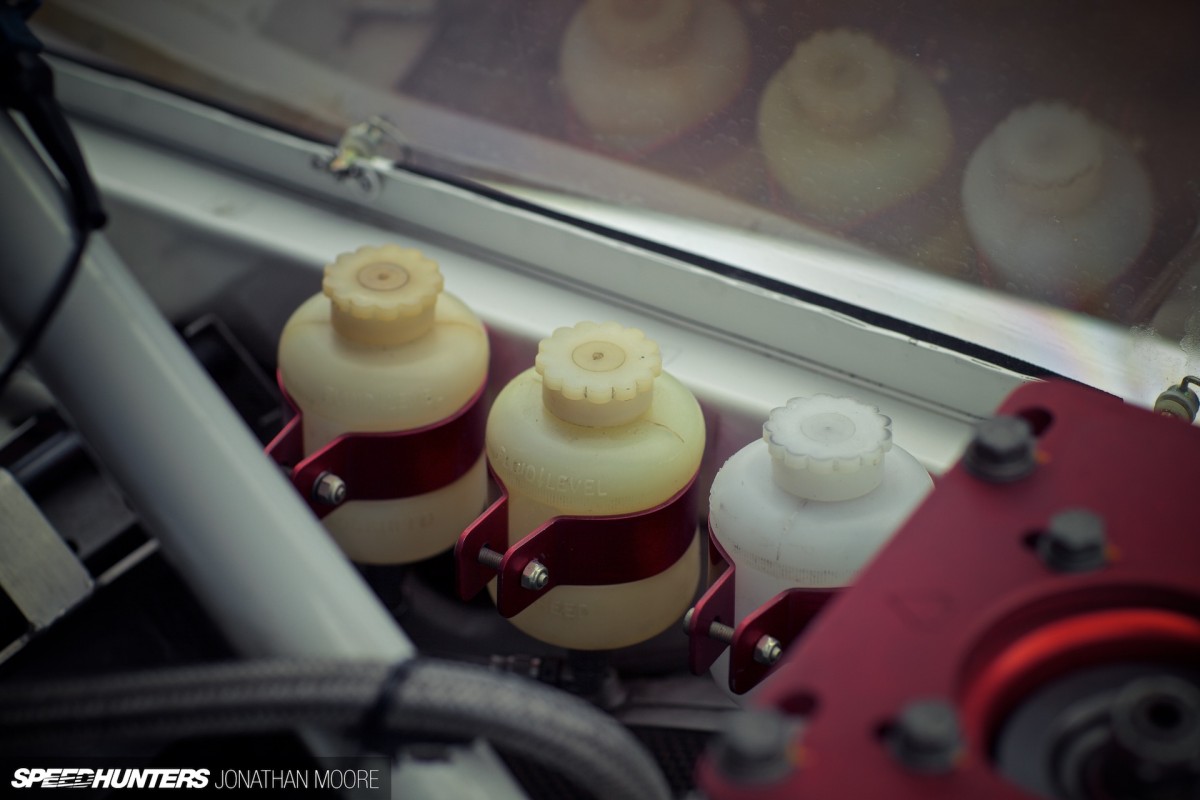 Reliability had always been the 6R4's weakness in the long WRC events, as was the relative lack of punch compared to its turbocharged opposition. But on shorter rallies the 6R4 racked up a decent haul of trophies: five national championship titles were taken by 6R4 drivers in '86.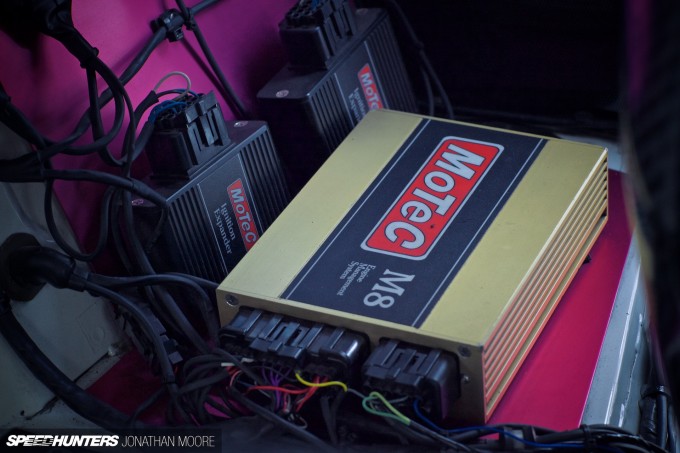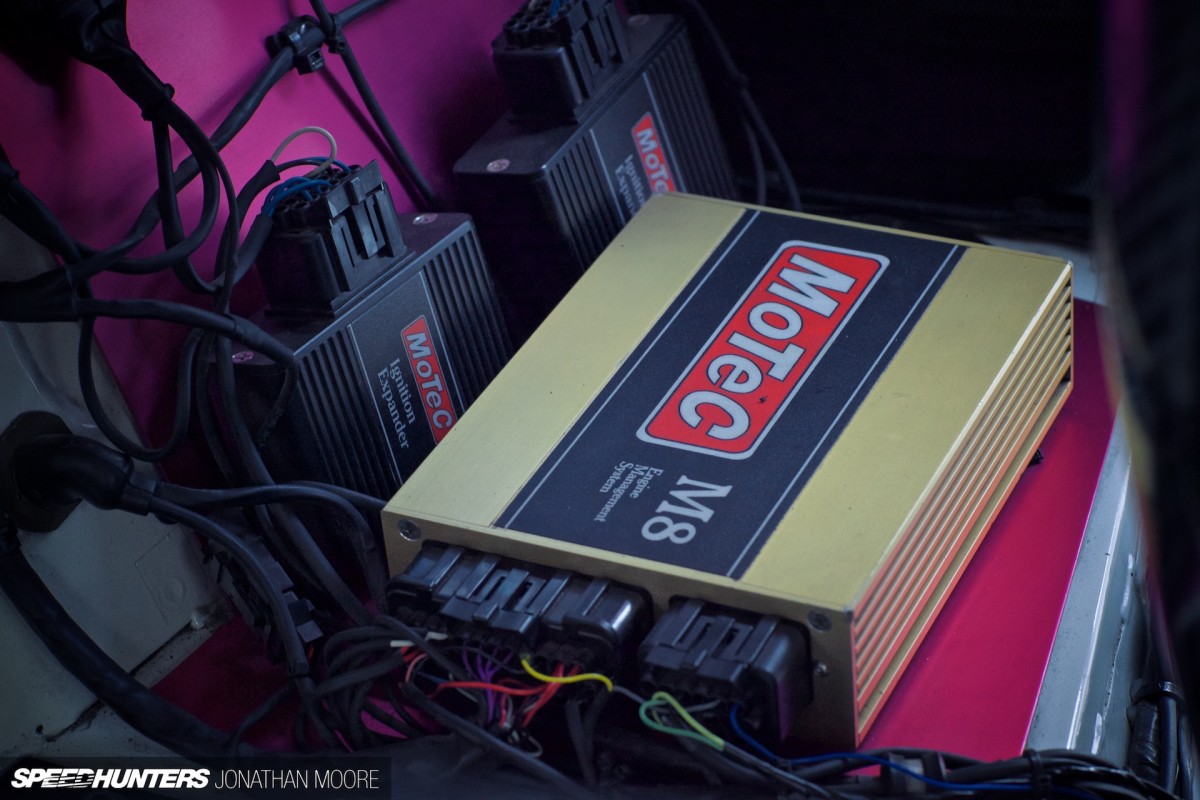 What happened after 1986 and the 6R4's barely year-long WRC campaign? Unsold Clubman cars quickly found a new lease of life, helped by the price being slashed by two-thirds, with hotted-up 6R4s cascading down into national rallies and of course rallycross. There they raced alongside many other Group B refugees, and everything became even more crazily fast – rallycross-spec Metros were reaching 700hp by the early '90s.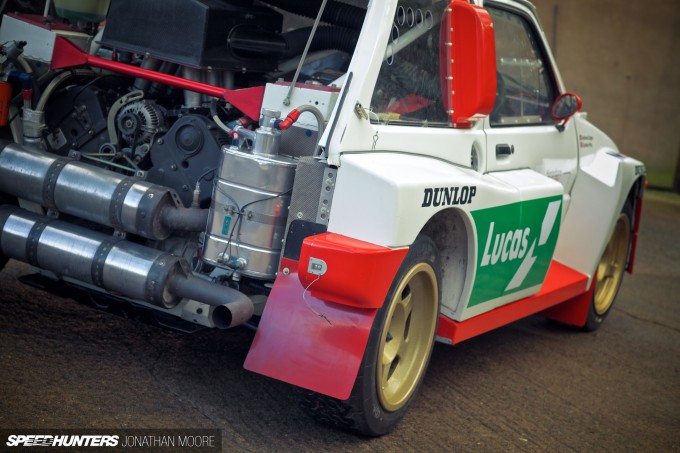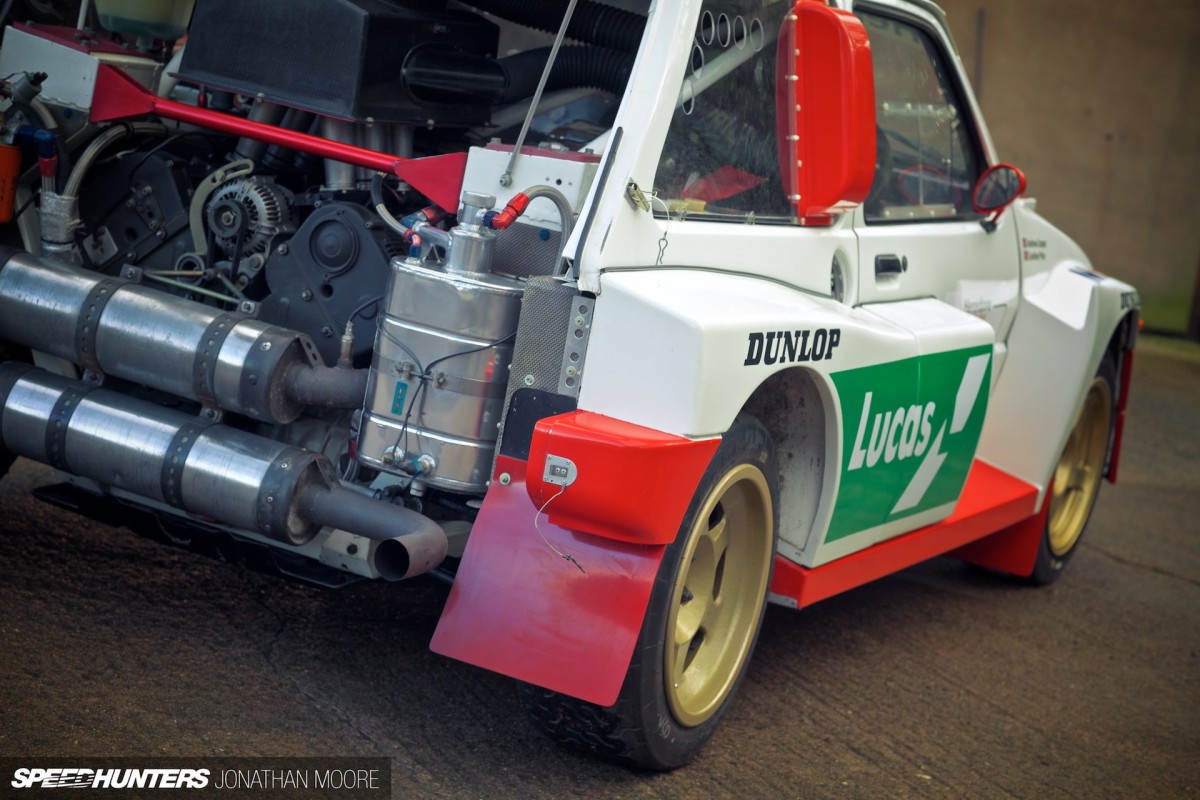 Interestingly, the 6R4's V6 design was sold to TWR, and became the basis for the 3.5-litre twin turbo that was used in Jaguar's Group C programme and XJ220 supercar.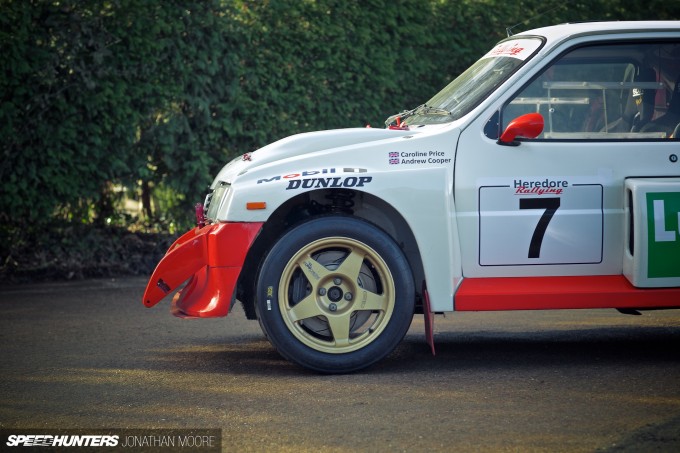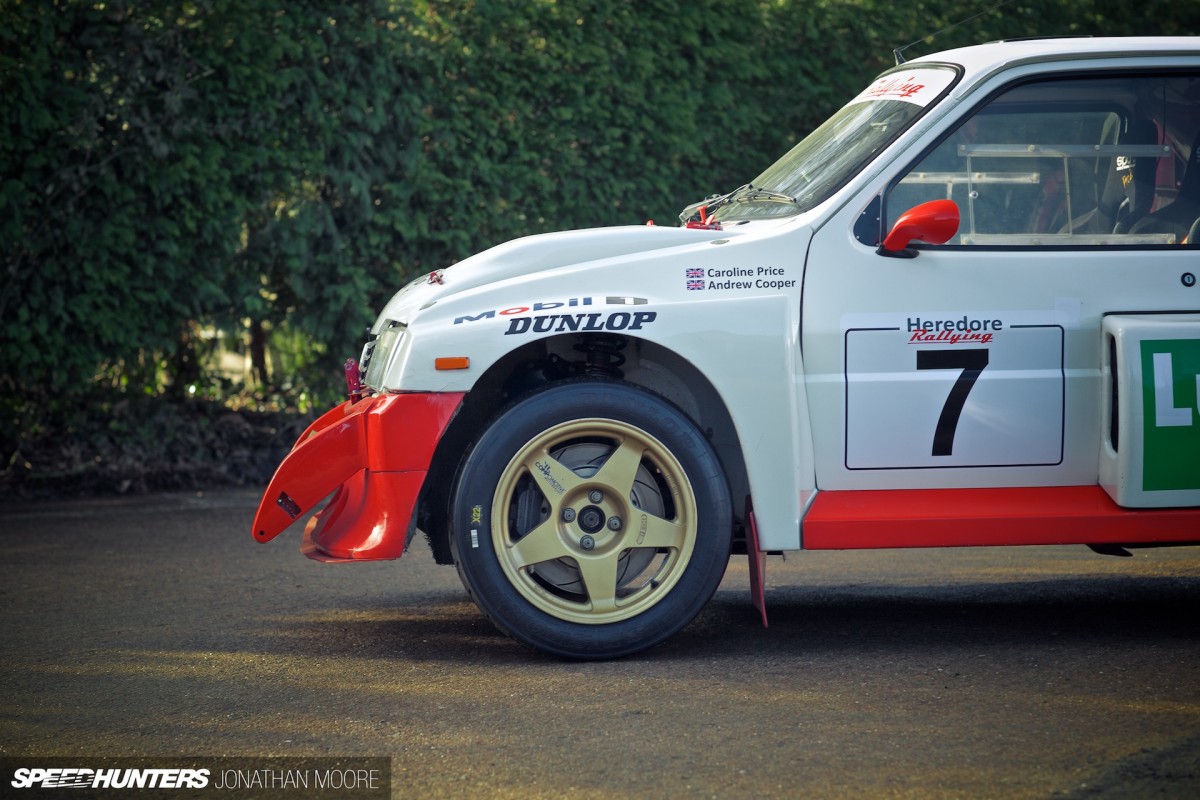 During the 6R4's 30 year history, they've never really lost popularity, with one-make rally series and even all-6R4 races on the streets of Birmingham in '88 and '89 before rallycross fame and the move into historic competition. More and more cars are making their way back onto stages around the world, and it's fantastic to see so many different takes on a Group B icon. Andrew's 6R4 should be getting even more outings during 2015 – I think it'll be the most fun he'll be able to have with his tax disk on.
John Price Rallying Metro 6R4
Performance: 0-60mph 3.2 seconds; 0-100-0mph in 10 seconds.
Weight: 1,030kg
Engine: 2.5-litre V6
Valve Gear: Two overhead cams per bank, four valves per cylinder.
Compression ratio: 12:1
Ignition: Motec
Fuel Injection: Goodman
Transmission: Five-speed dog engaged manual gearbox with permanent four-wheel drive; Borg & Beck twin-plate diaphragm clutch; viscous centre coupling; propshaft drive to front differential, quill shaft drive to rear; fully articulating driveshafts.
Suspension (front): Fully adjustable, independent, coilspring, strut and bottom wishbone; Bilstein telescopic gas-filled dampers; anti-roll bar.
Suspension (rear): Fully adjustable, independent, coilspring, strut bottom wishbone with trail link; Bilstein gas-filled telescopic dampers, anti-roll bar.
Steering: Rack and pinion, 2.5 turns lock to lock.
Brakes: Dual circuit, with adjustable ratio split front to rear.
Front: 12″ ventilated discs front and rear; four piston callipers all round.
Handbrake: hydraulic lever acting on rear discs.
Wheels: Compmotive die-cast magnesium alloy with various Dunlop tyres dependent on conditions.
Body: Three-door bodyshell with kevlar wheel arches and sills, front and rear wings; fabricated front and rear chassis frames; two main longitudinal chassis members; integral full rollcage; two seats with full rally harness; fully instrumented dashboard
Jonathan Moore
Instagram: speedhunters_jonathan
jonathan@speedhunters.com