What's Next?
Evolution is a funny thing. I'm referring to the process that means we're all constantly evolving and modifying ourselves and our environments to better suit us. The unswerving need for everything to be better is what makes us human. It's what made us walk upright and work out how to harness electricity. But when that spirit is satisfied, comfortable even, it can mutate and run a little wild with some pretty spectacular and unpredictable results at that. Like a 4WD Mk3 Golf with over 550hp at the wheels, Advan wheels and roof-mounted air intakes… And yes, I did just use the discovery of electricity in relation to a modified '92 Volkswagen.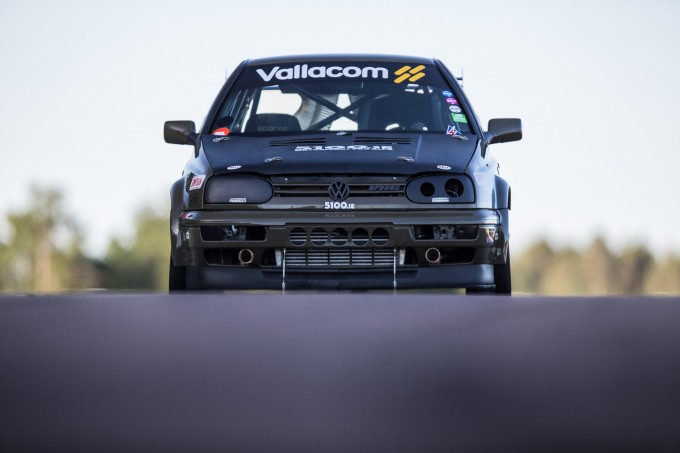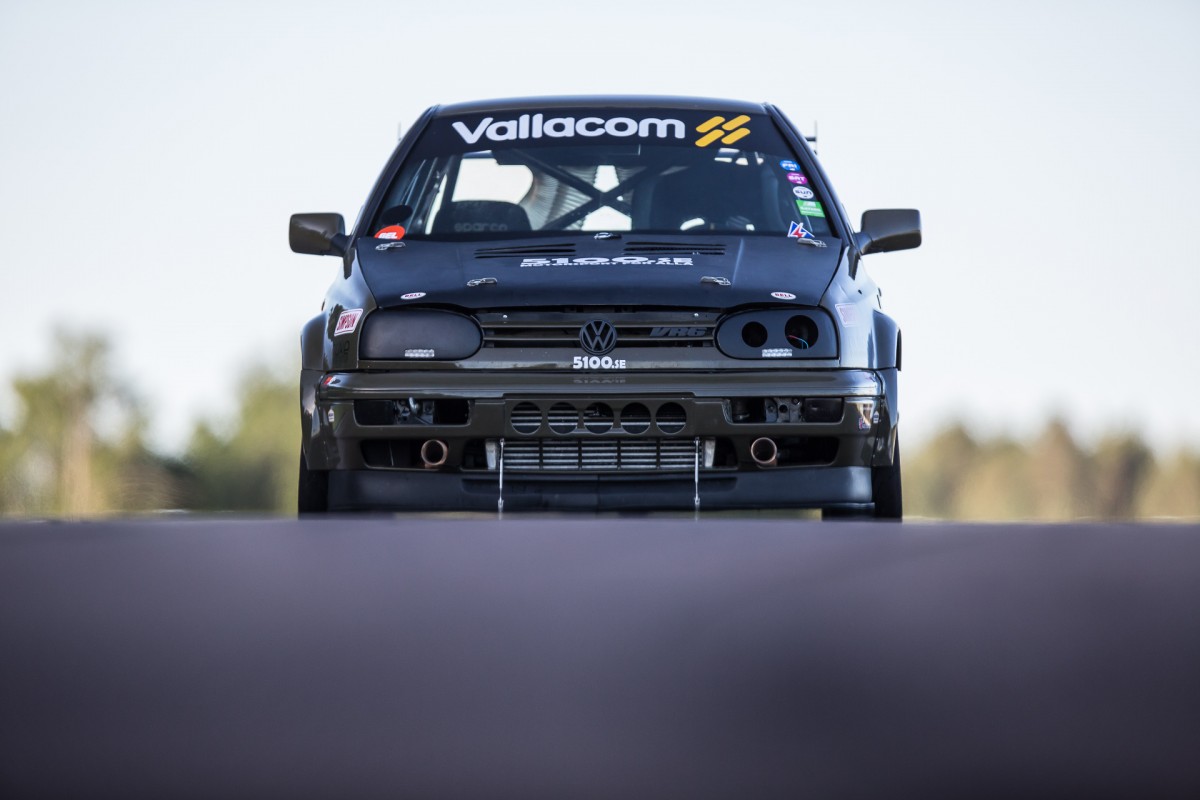 The way we discover feature cars has evolved over the years, and there are now so many different methods – at shows, on social media, people email us, or we simply stumble across them in the street (yes, really!). On very rare occasions it happens like it did when we found Stefan Behrendtz's Golf. As you will probably know by now, we love Gatebil events for the sheer variety and the 'whathehellisthat?' creations we come across.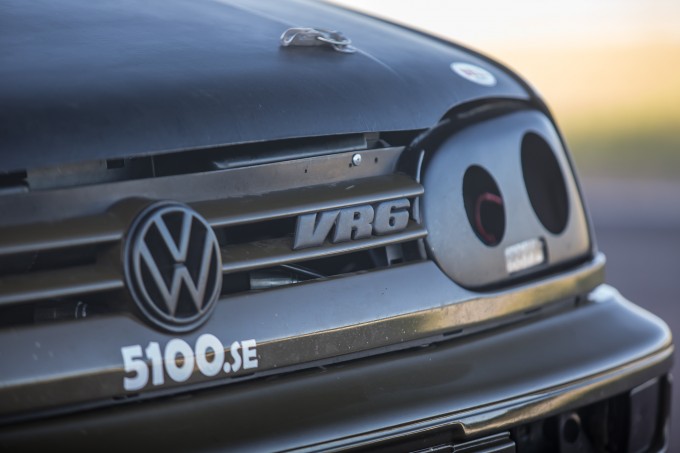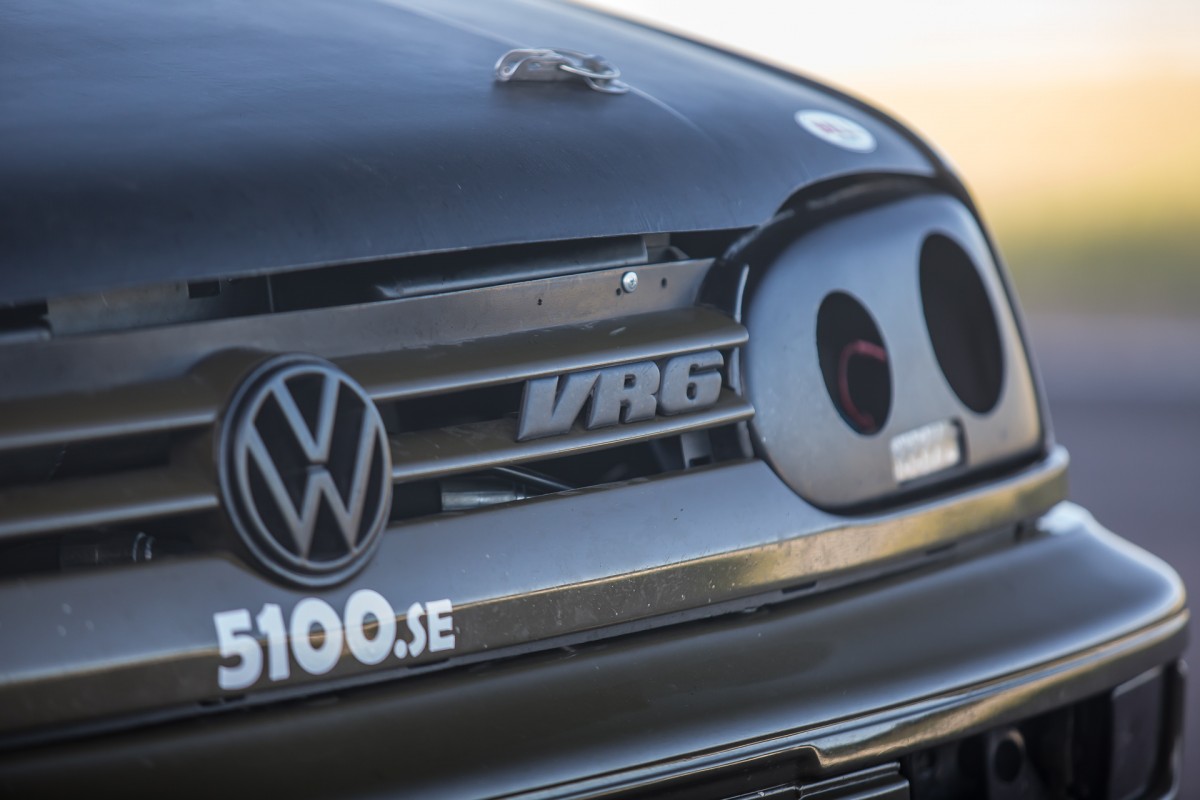 In amongst the pits and wild builds it would have been easy to miss this Mk3 Golf. But after a couple of days at Mantorp Park in Sweden earlier in the year, Larry, Rod and myself had all asked each other too many times if we'd seen that Golf. On track it was fast, really fast, and all the signs were there – from the impressive amount of traction, to what appeared to be rear-mounted radiators.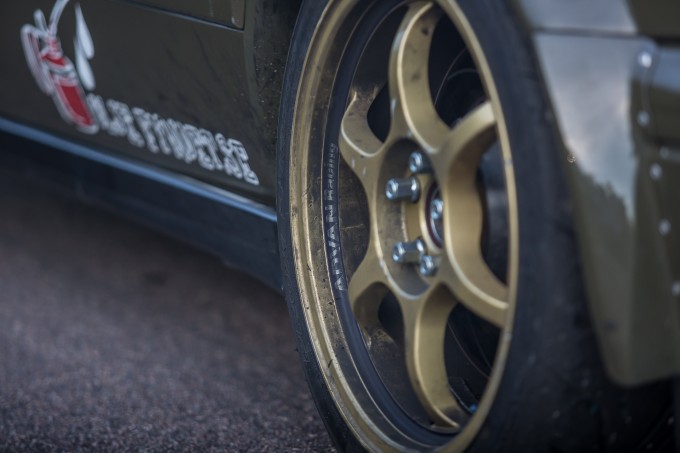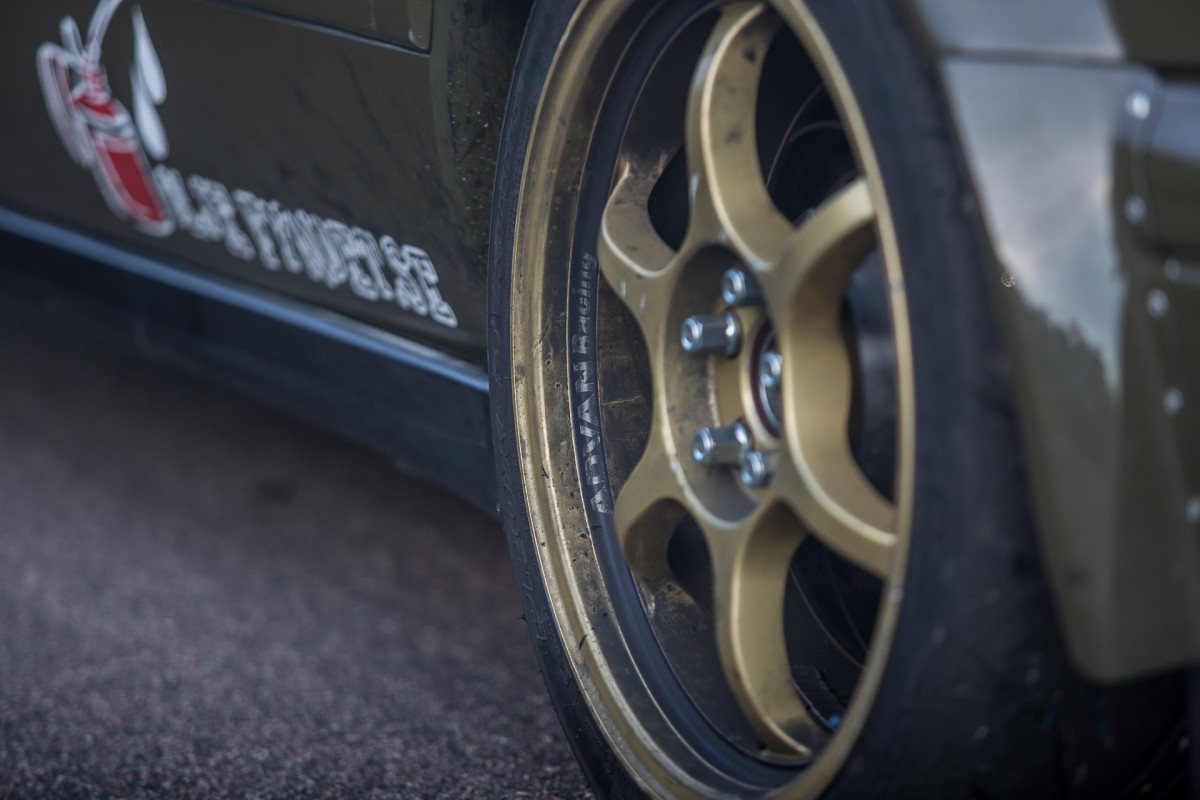 Then there were the purposeful arches and 17-inch Advan RG wheels. The eclectic feel of the VW meant there was more below the surface that we needed to find out about too. These mutant builds put together by creators with little care for the 'right' wheels on the 'right' car, are the ones I love the most. They're indulgent and built for reasons of pure purpose.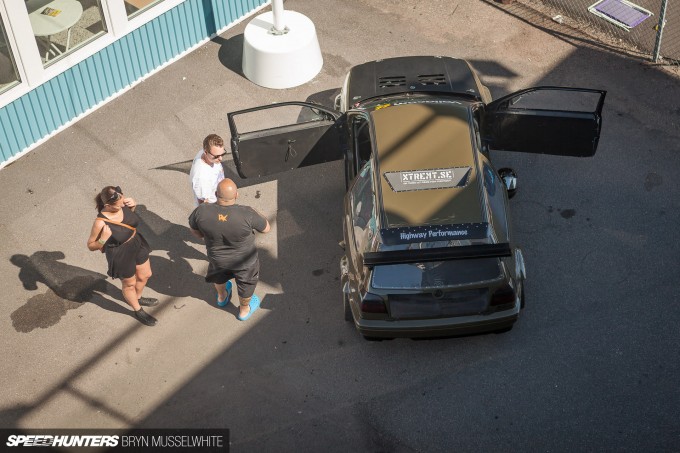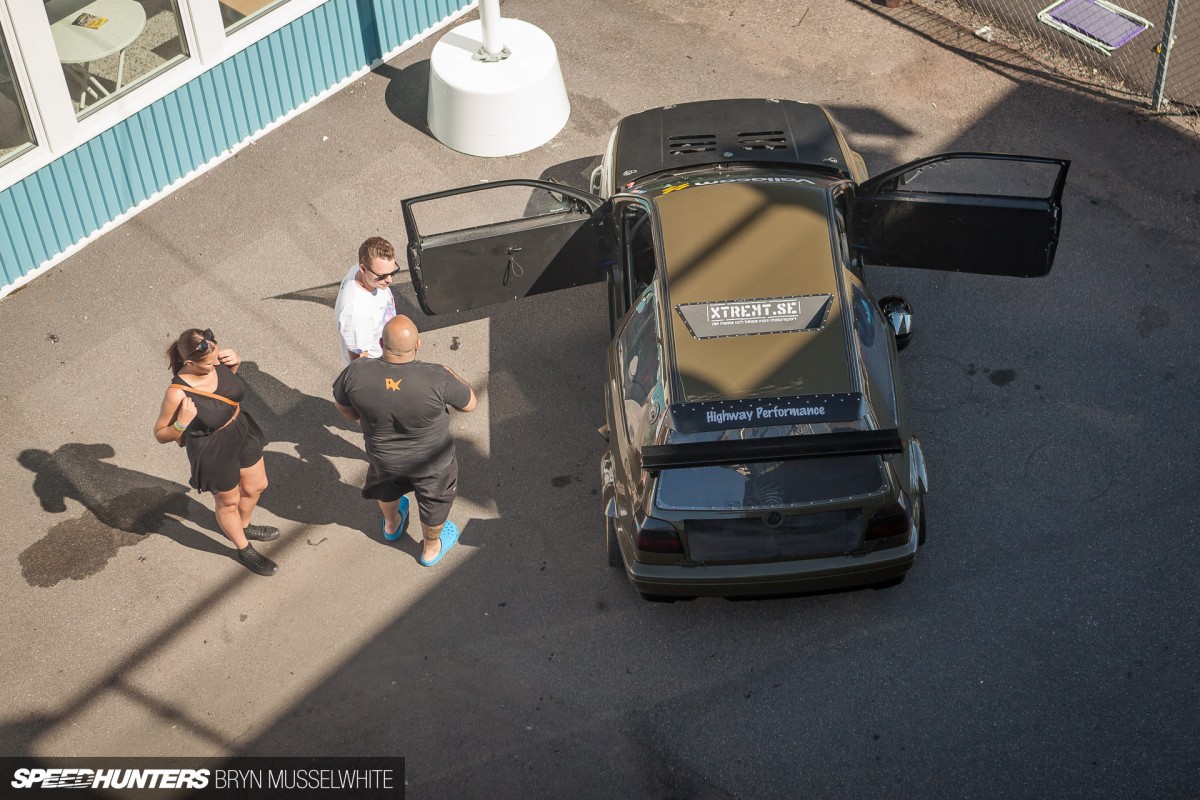 You've got to be pretty committed to the cause too, because although VW did build an AWD Mk3 Golf (called a Syncro), it was never designed or intended for this sort of abuse. So already you might be thinking, why start here?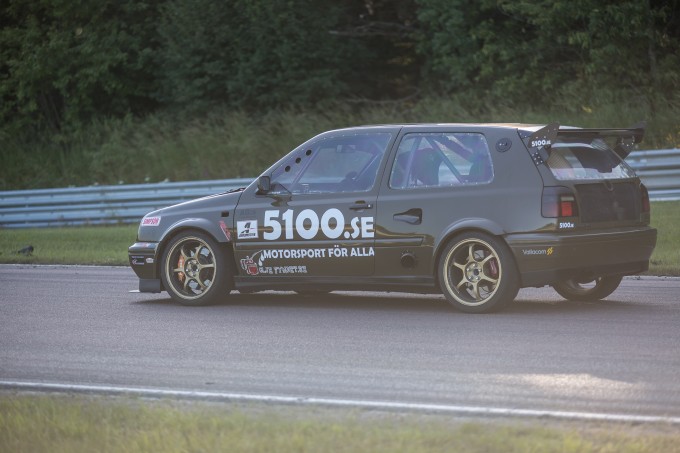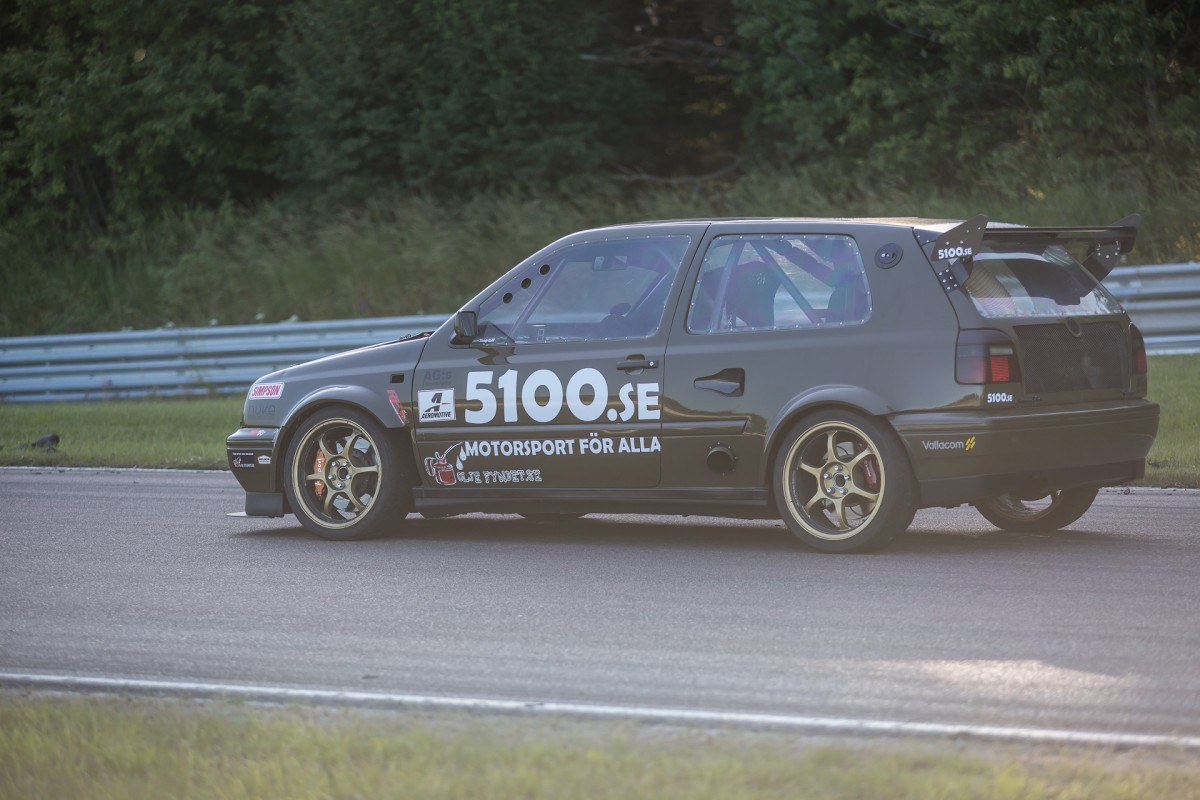 Personally, I can see a load of reasons. For a start the Golf platform is massively popular, which means everyone has a memory or an attachment of some sort. Plus there are loads of them out there, so picking up a base isn't going to be a problem. Who knows? Not Stefan, because he bought it looking a lot like this in late 2013. In fact, Mantorp Park was its first proper outing after he'd gone through it and made his own modifications.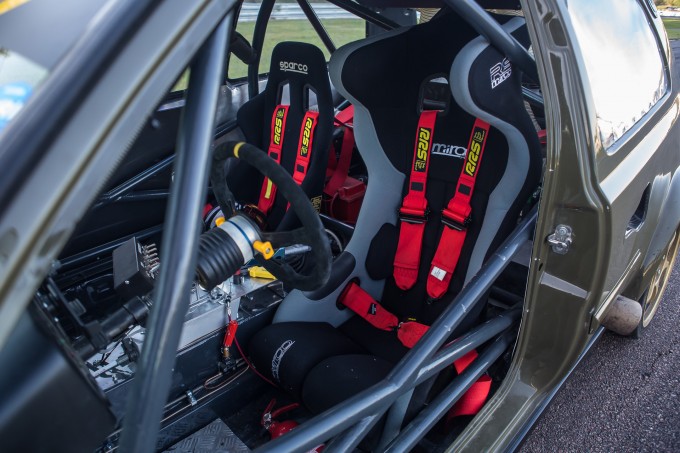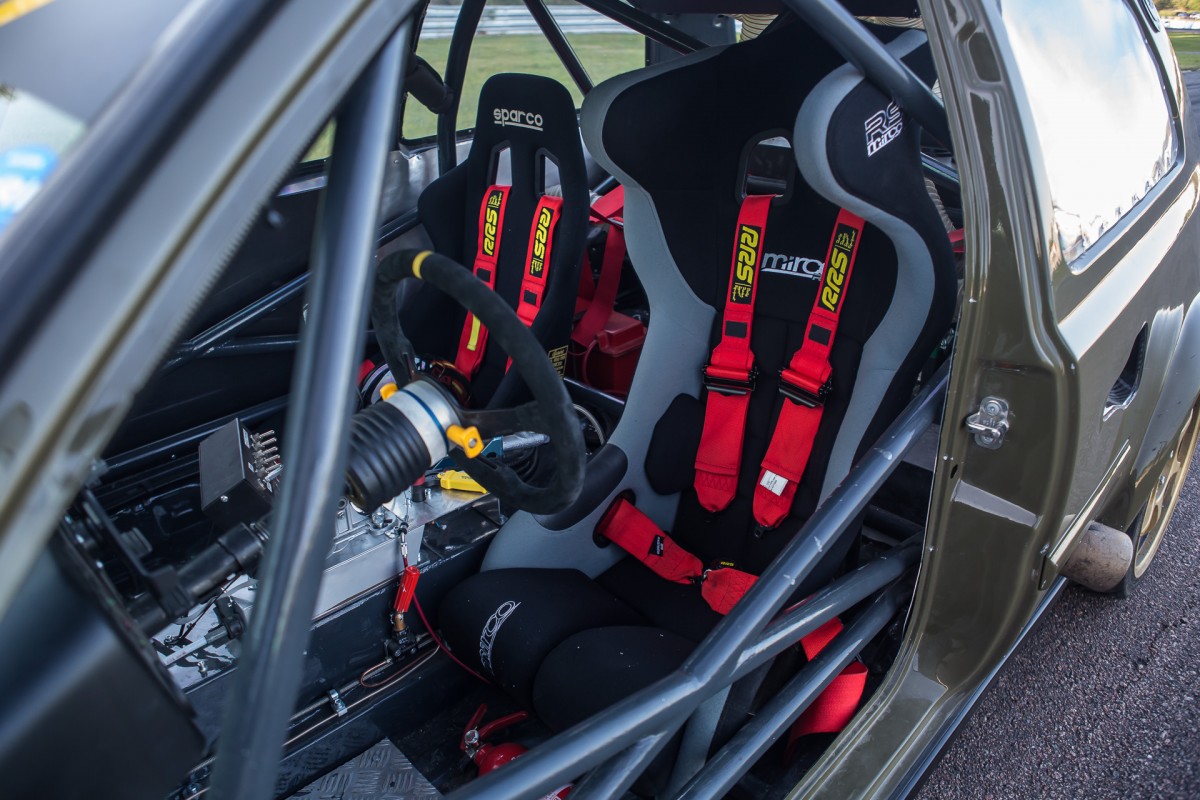 What led Stefan to owning this Golf sounds funny when he explains it. He says that after building a pretty kick-ass, five-cylinder turbo Volvo 740 – complete with a whole bunch of race parts fitted – he decided to stop playing with cars in the summer of 2013 and sell up. That's not the funny bit, obviously, no, the amusing thing is having 'given it all up' he then bought a BMW E46 M3. Giving it up… Really? That's never going to last!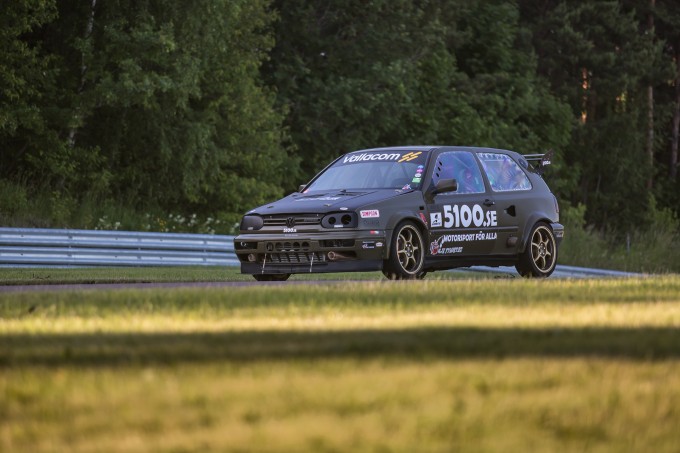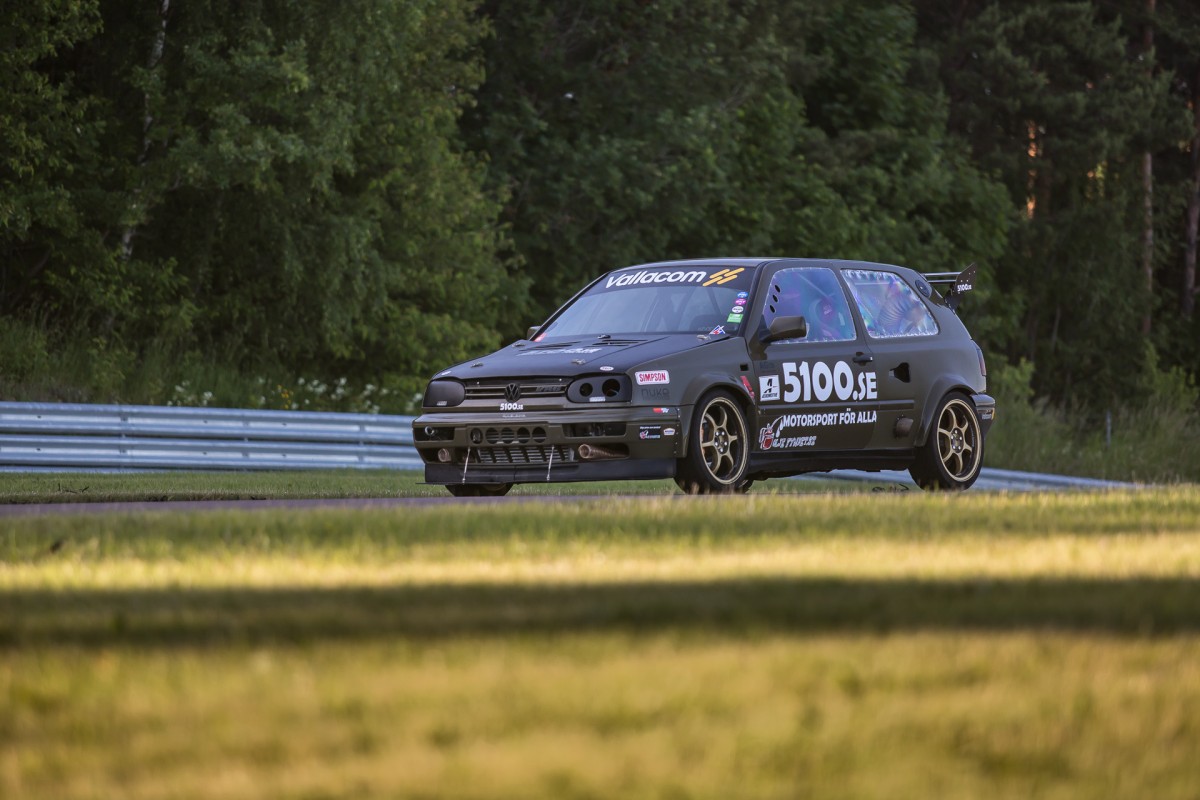 But he didn't get on with the BMW so he sold that after only four weeks. So we've gone boosted, heavily modified RWD four-door saloon, legendary naturally aspirated sports coupe, and then in December 2013 he spotted this Golf for sale. All-wheel drive, turbo hot hatch – it's like he was completing the set. Stefan remembered that it was all he could talk about when anybody would listen. A viewing was arranged – he had to make it his.
Pocket Explosives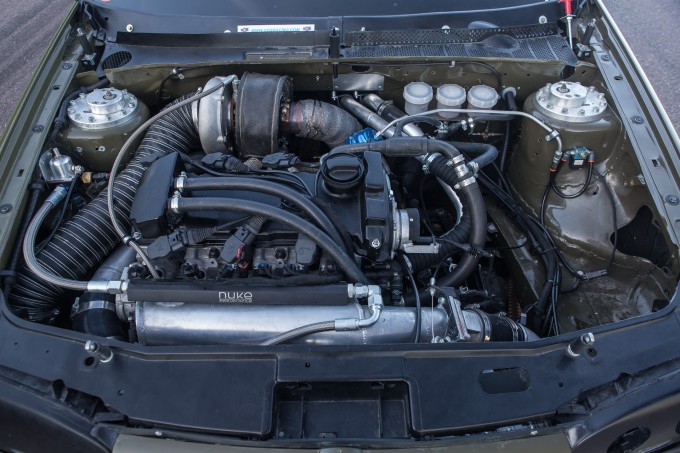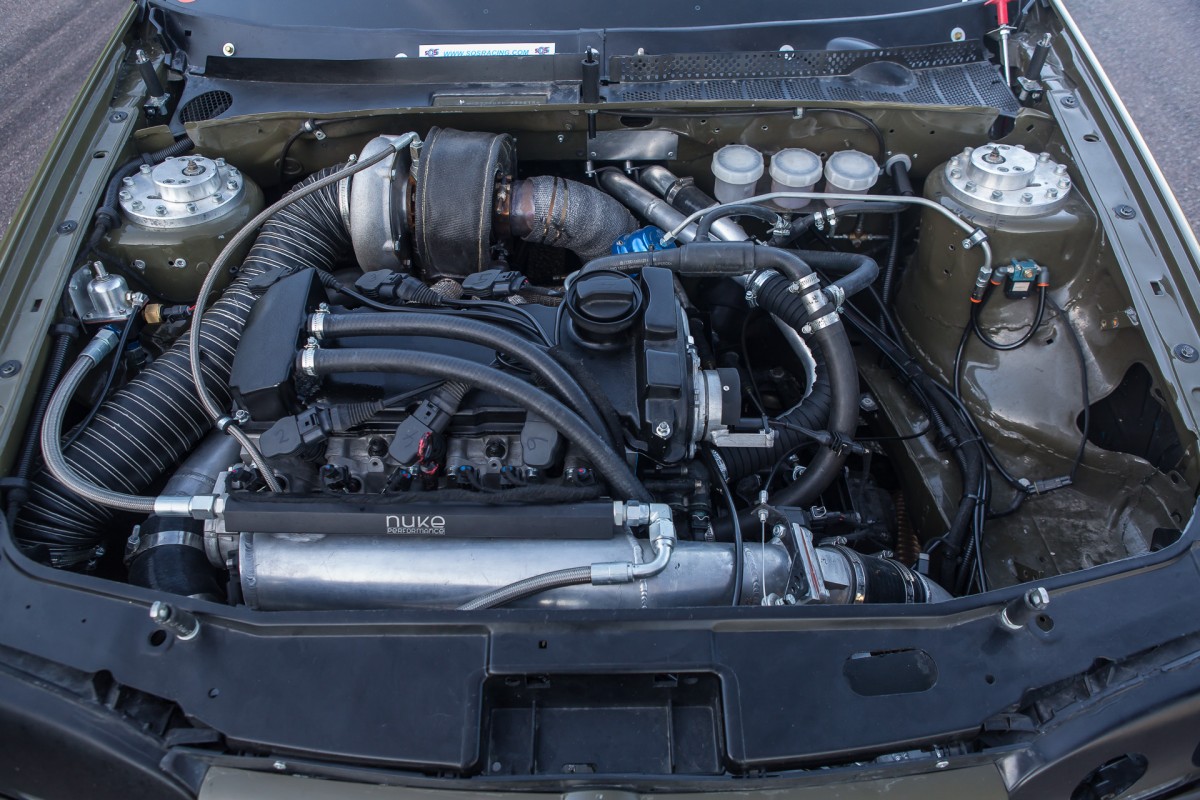 I can't imagine what it must have been like to take a test drive in a Sweden, in December, in a Golf with a dyno-proven 568whp. Sure, it's 4WD, but in my book that just means all four wheels are going to be spinning when you leave the road/track instead of two. Stefan was completely convinced and knew after a 10-minute passenger ride he was sold on it.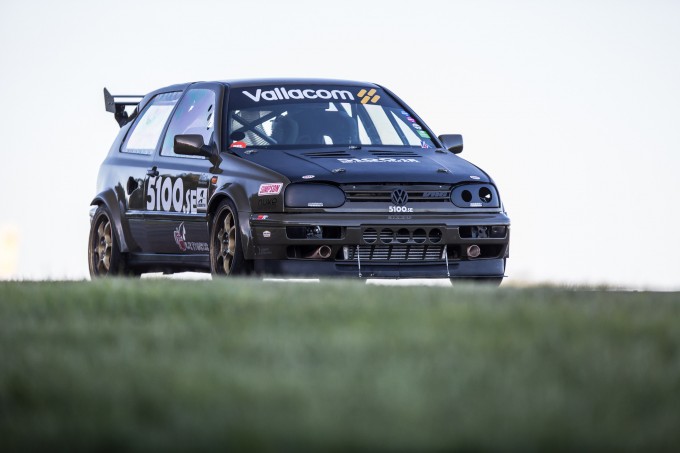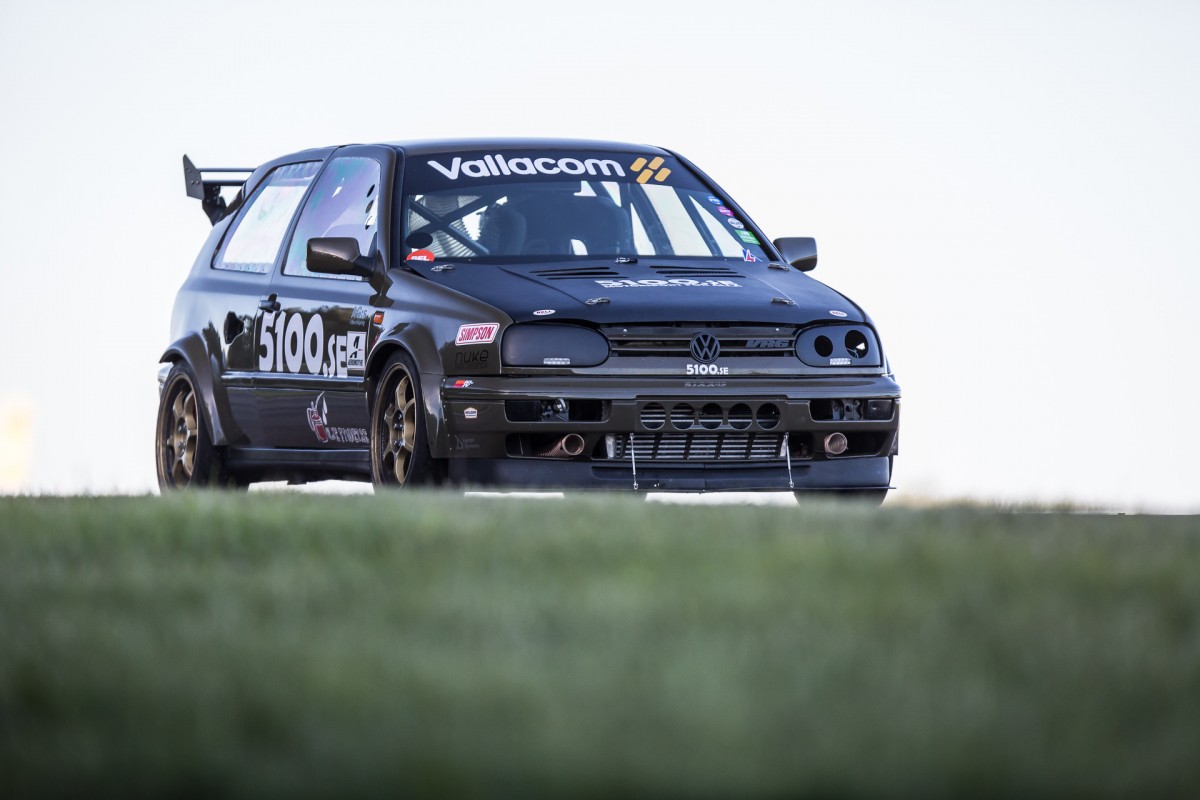 So what had he bought? A combination of bastardised and specialised hardware brought together to create a complete weapon of a Golf. There was some work to be done under the skin, with a new fuel system, cooling system, ECU and other changes made.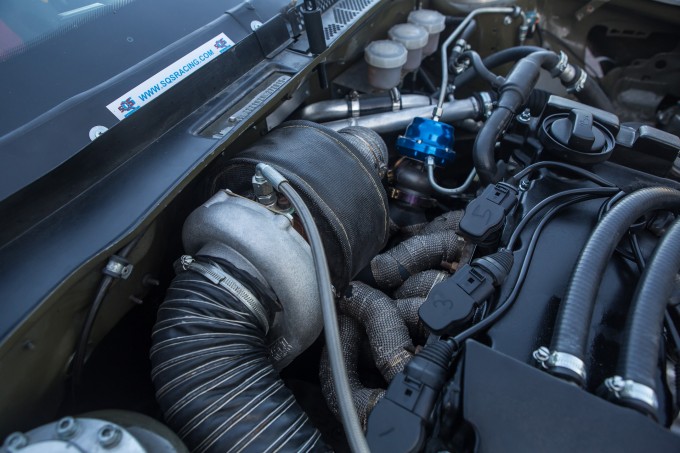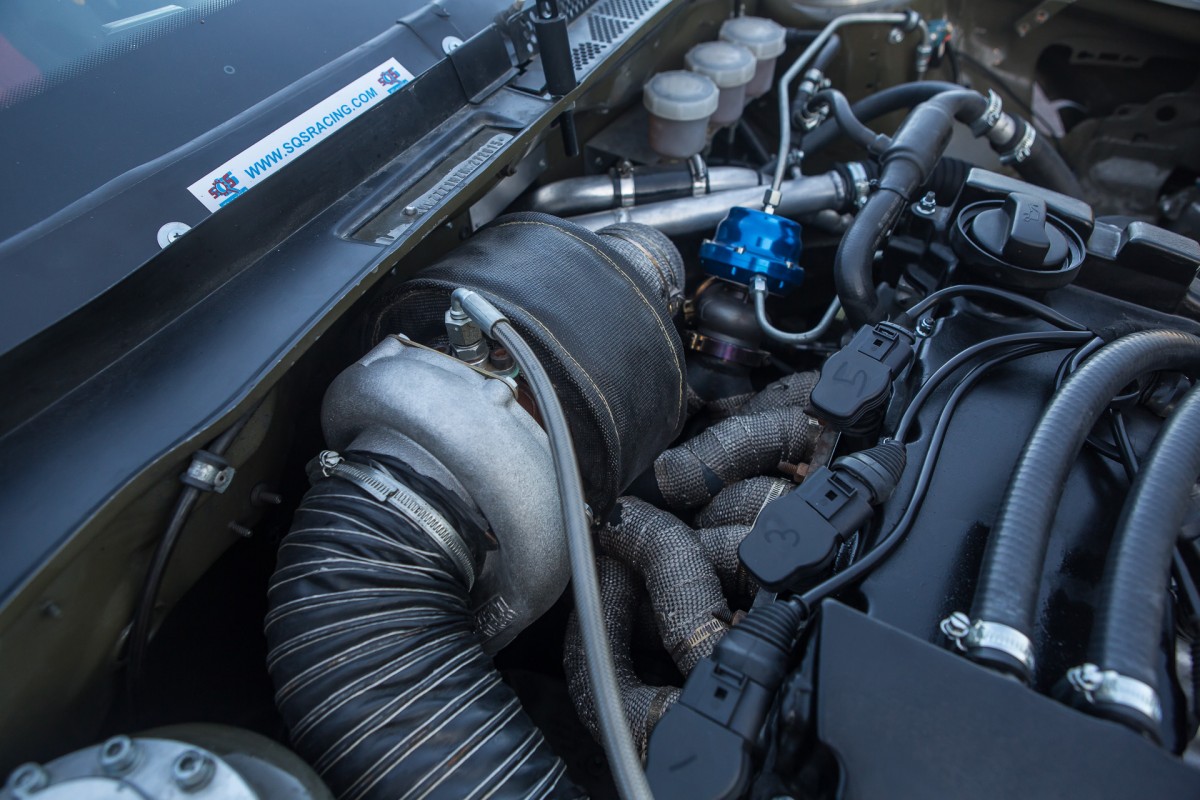 VW's VR6 six-cylinder engine has kind of been eclipsed in recent years by the smaller, four-cylinder turbo lumps from within the Volkswagen Audi Group. But the 2.8L and later 2.9L engines love the boost.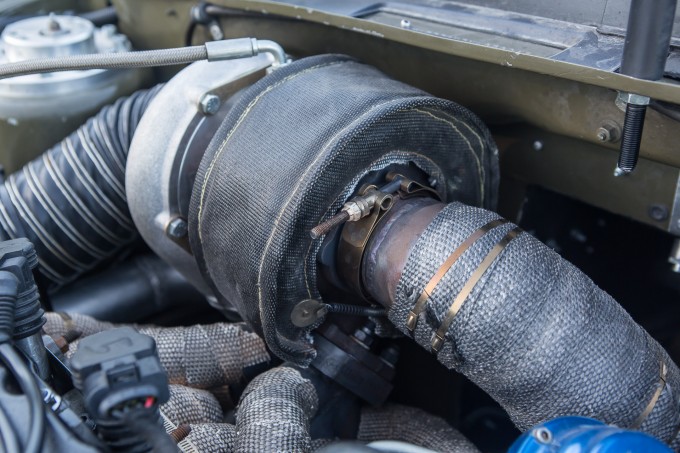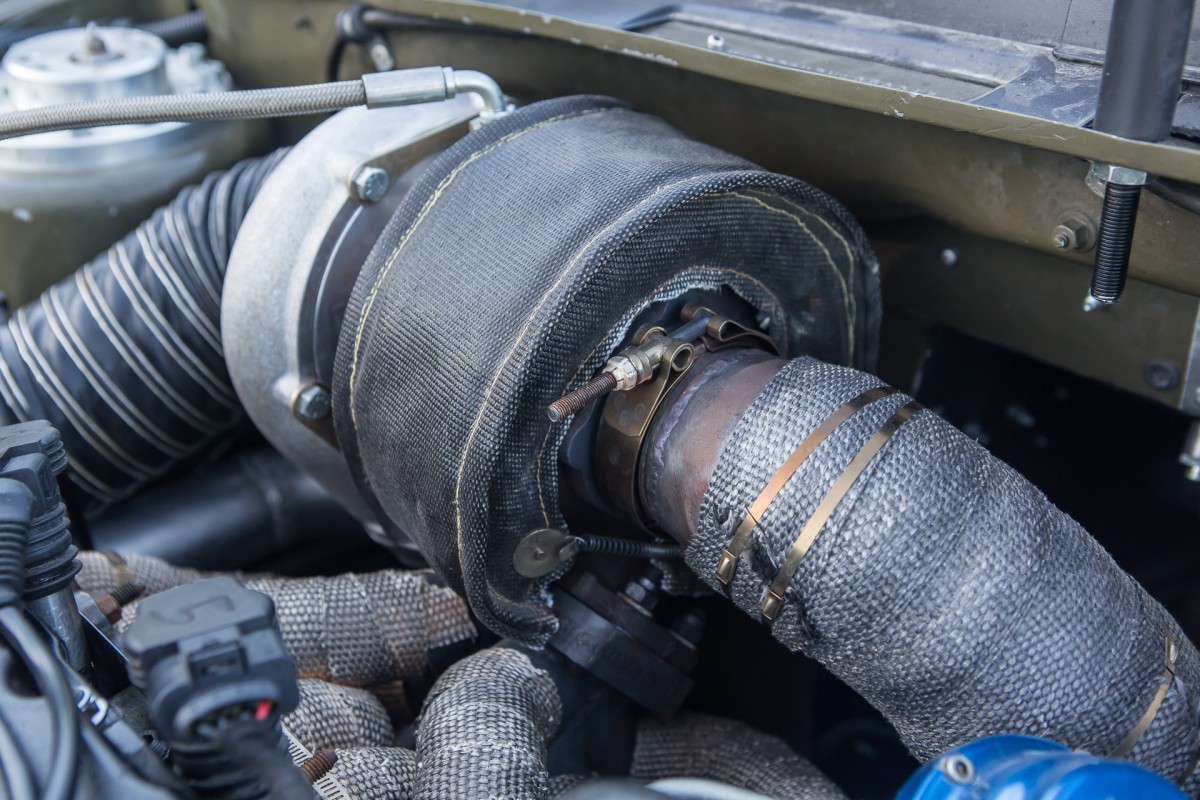 Another change Stefan made was to upgrade to the Precision Turbo 6266, which is mounted at the back of the engine bay simply because there wouldn't have been enough space to have it any lower. The intercooler sits at the front, but even with the rest of the cooling system in the rear and the bulkhead having being persuaded to give a little more room, it's still a tight squeeze.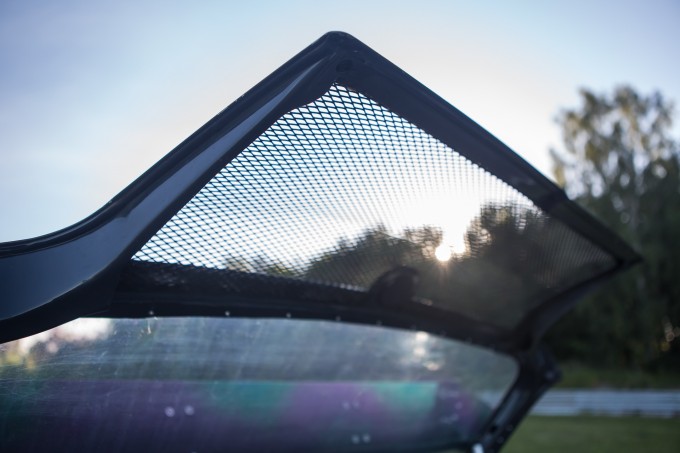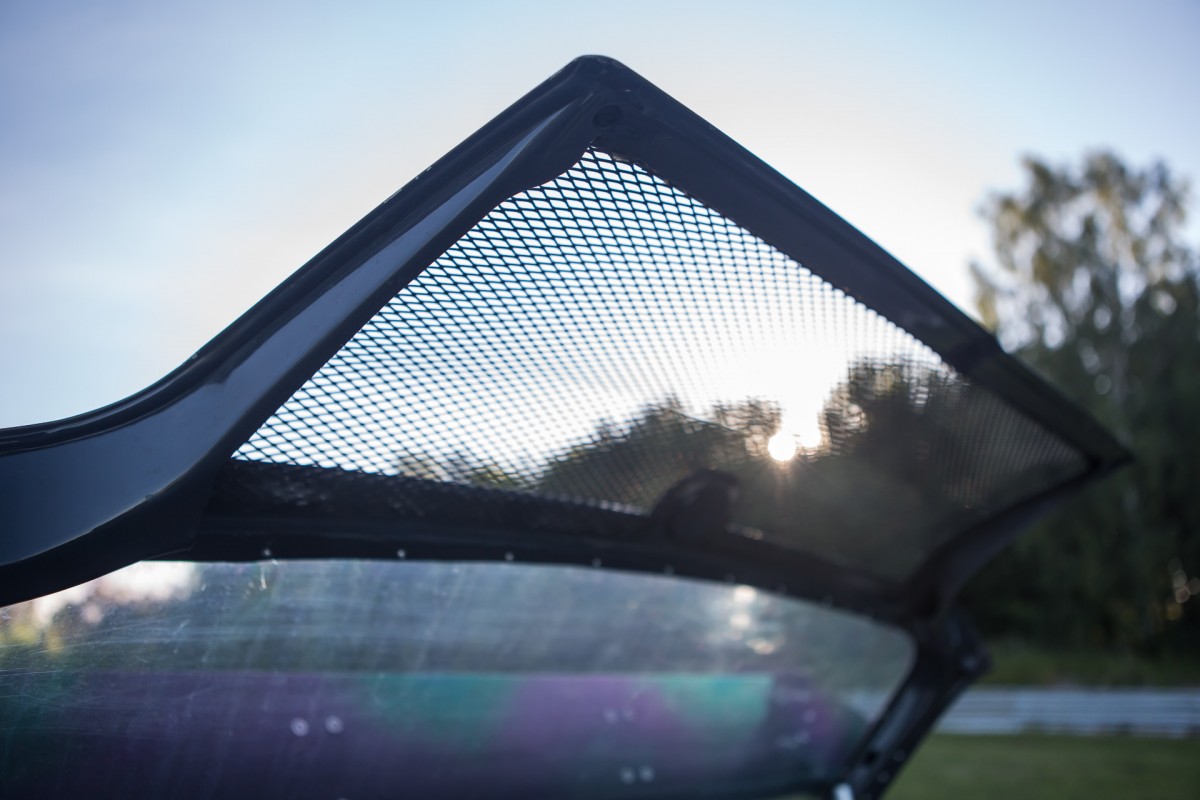 As I mentioned, one of things that had caught our eye was the mesh lower half of the tailgate. Here the license plate recess and surrounding metal having been completely removed to allow air flow to escape the two radiators.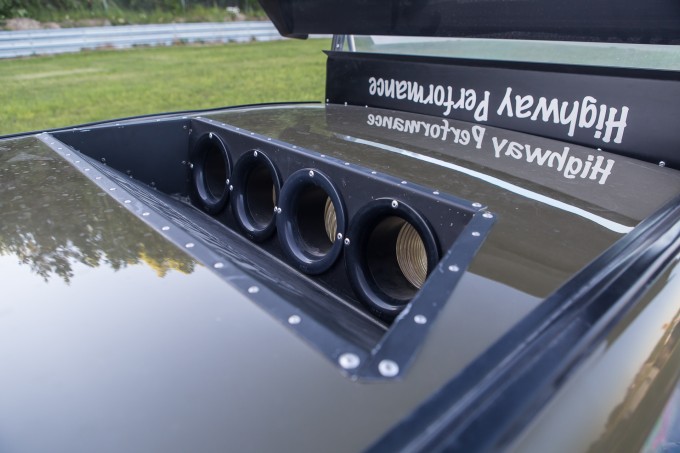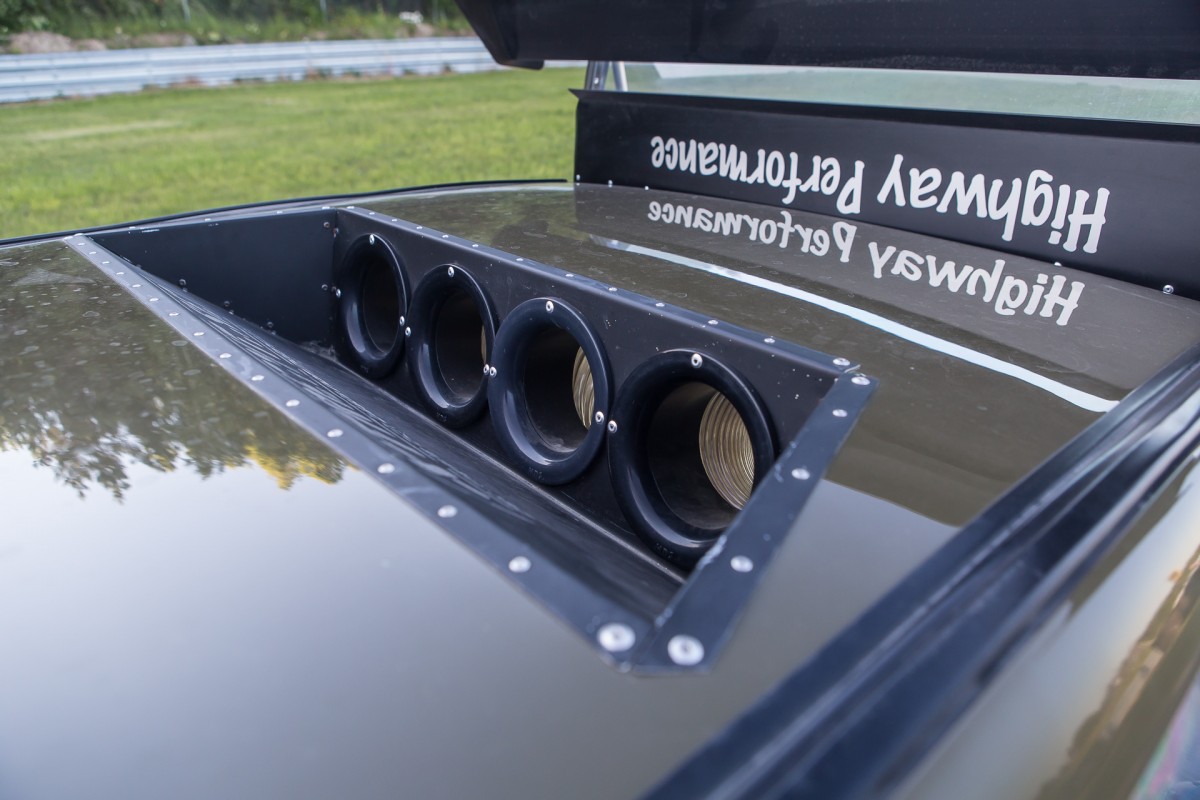 The air comes in through these rooftop vents, which are cunningly hidden away under the roof line profile, yet still provide enough air to keep everything cool.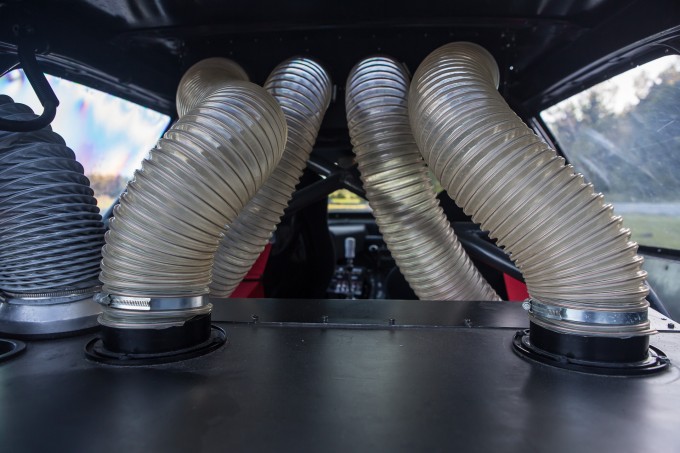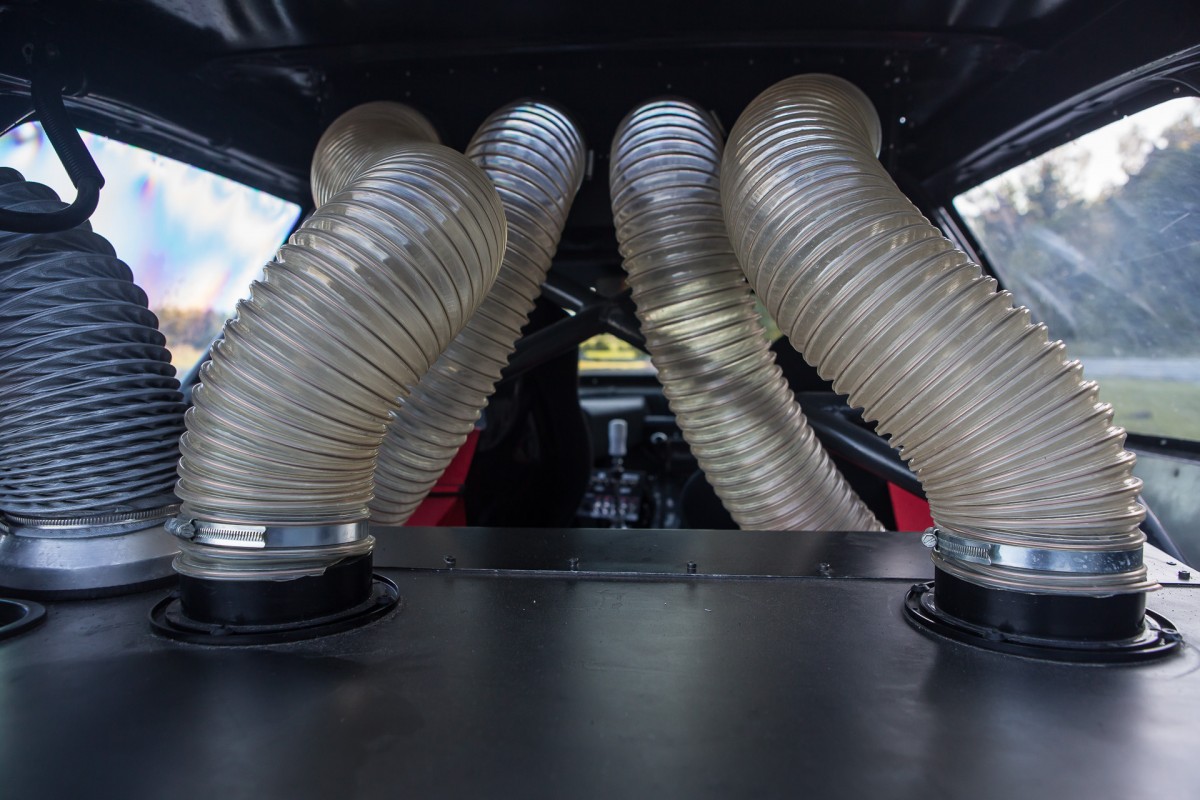 It then travels down into a sealed box through these large diameter flexi tubes. Rearward vision is largely unnecessary in something as powerful as the Golf, so who needs an interior mirror anyway? The grey tube to the left is for the fuel filler, as the tank is also buried in there. The box serves two purposes – one is to contain all that fresh air and make sure it gets to the right place, and the second is for safety in case of the radiator bursting.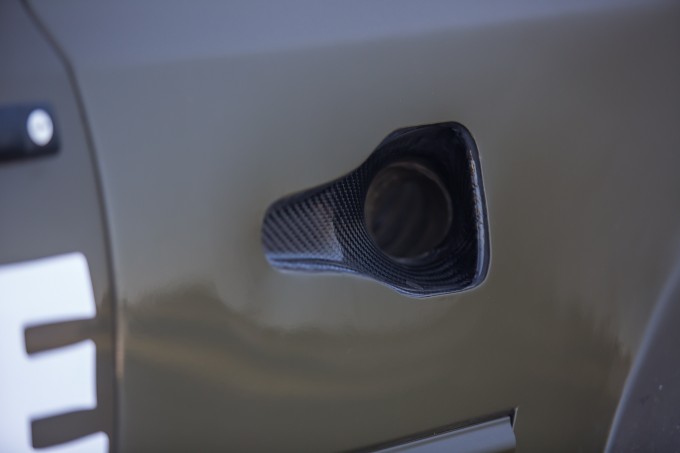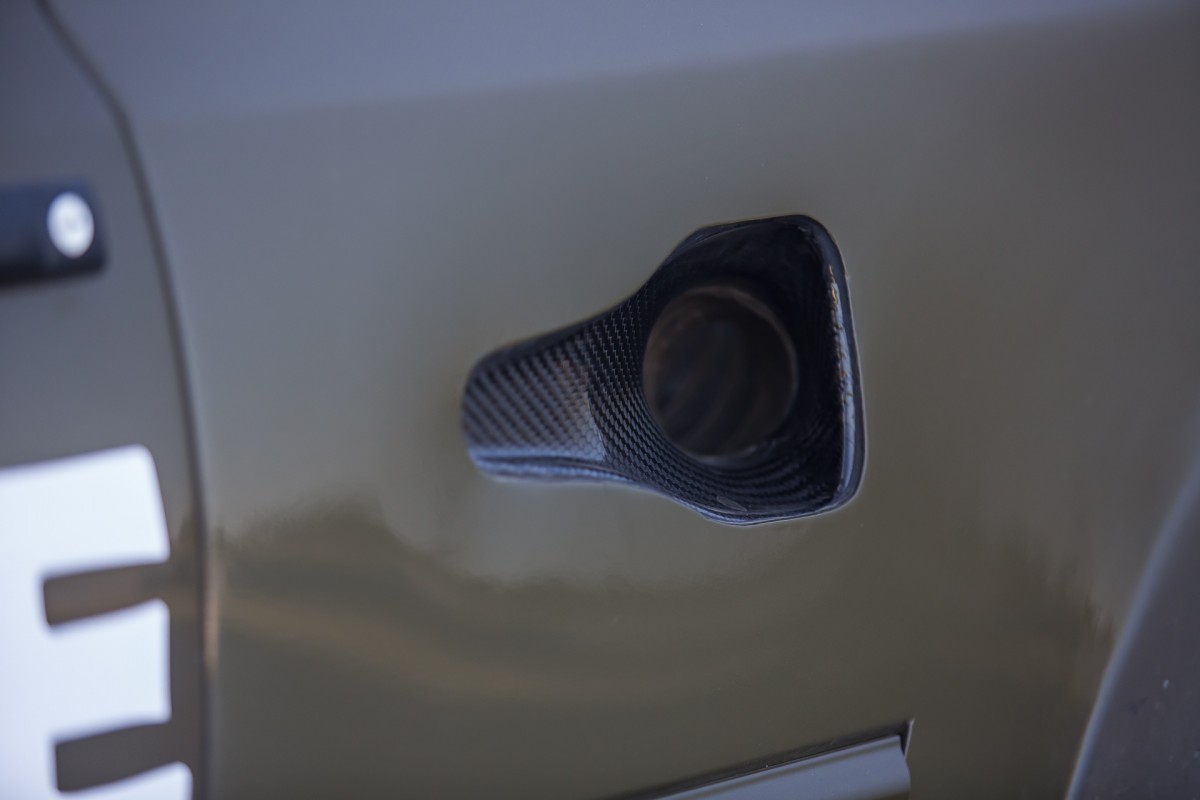 There are more air intakes on either side of the body, again recessed with no intake scoops to spoil the slippery lines of the Golf. At first I wondered how effective they'd be – my limited knowledge of aero questioning as to whether there would be some sort of vortex in the entrance – but the air flow is obviously enough to keep this thing cool.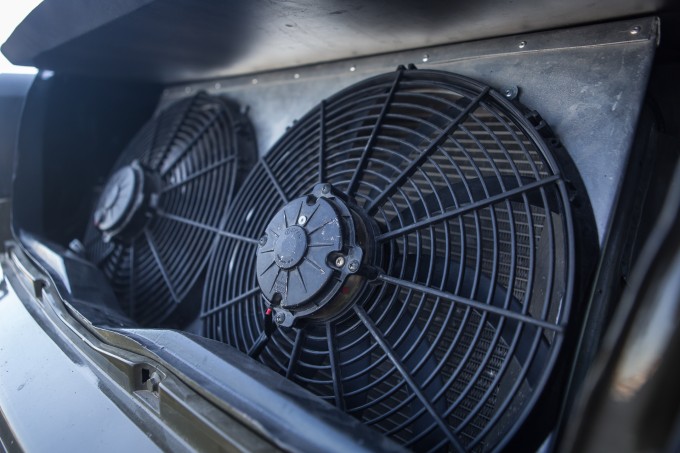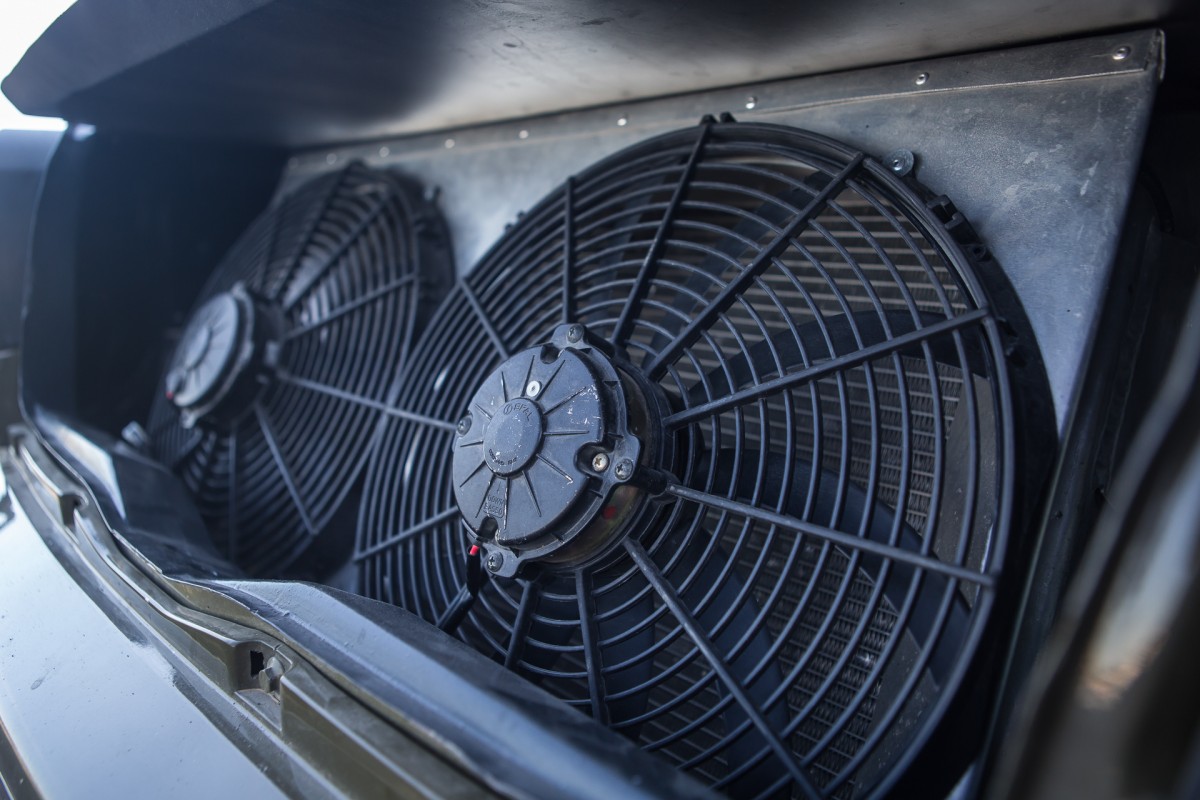 Then at last the air can be sucked through the massive radiator. I'm guessing having this extra weight over the backend helps with distribution across the platform, as the VR6 engine and turbo are no lightweights up front. Although there's also the trick 4WD system helping to even things out as well.
Handled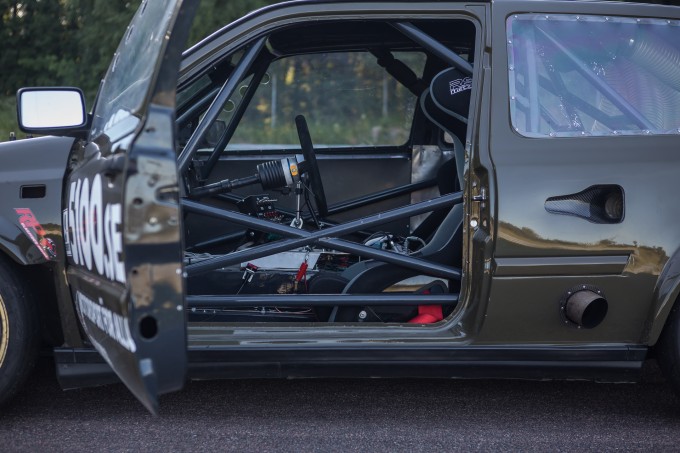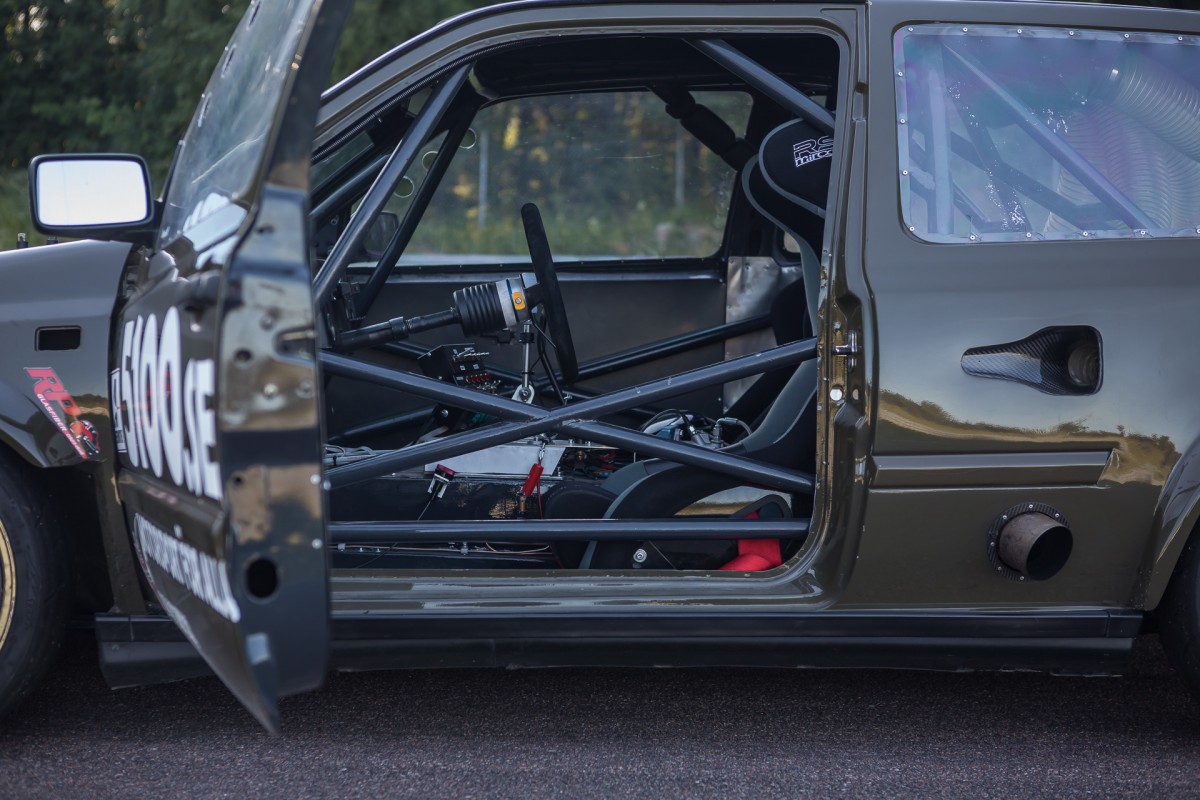 When you look closer at the Golf shell it actually seems to be a pretty good place to start a project like this, as the interior is essentially one large box for you to create a good working environment within. Here you can see how the seating positions have been pushed back to once again help with the weight distribution. You can also see how far the steering column has been extended.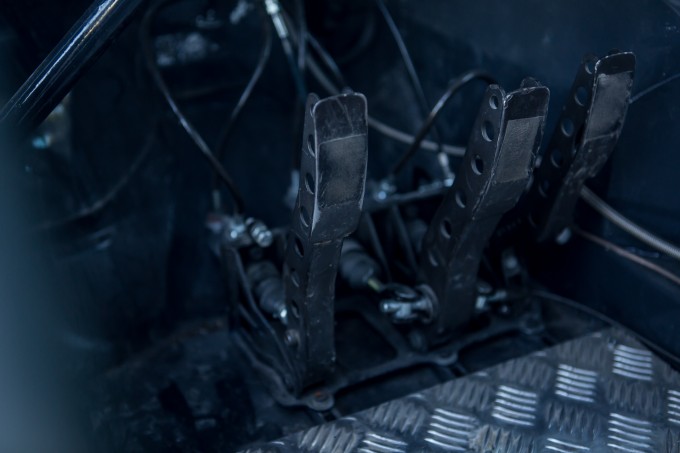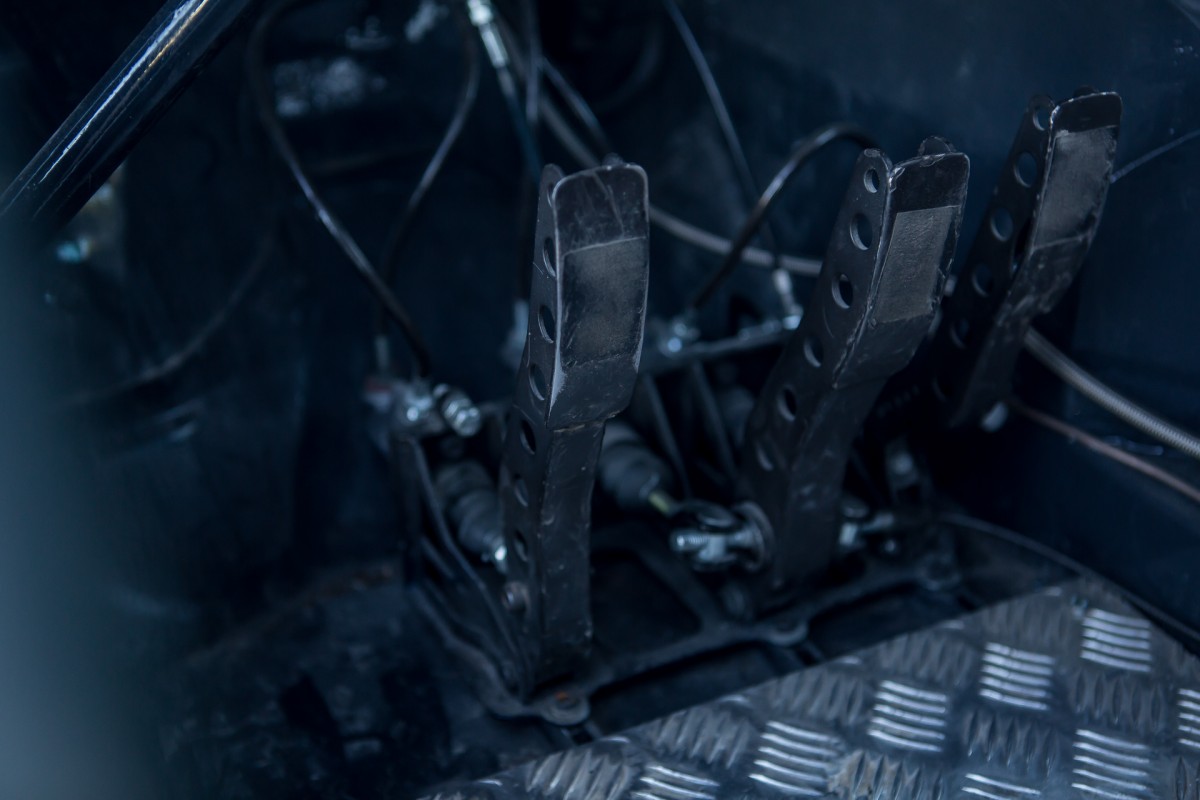 With the whole dashboard and bulkhead area having been stripped back, a floor-mounted pedal box has been installed. This sort of dedicated hardware means you can rely on it to perform when thrashing around a track. Because in the heat of the moment you don't really want a pedal snapping as you stamp on it.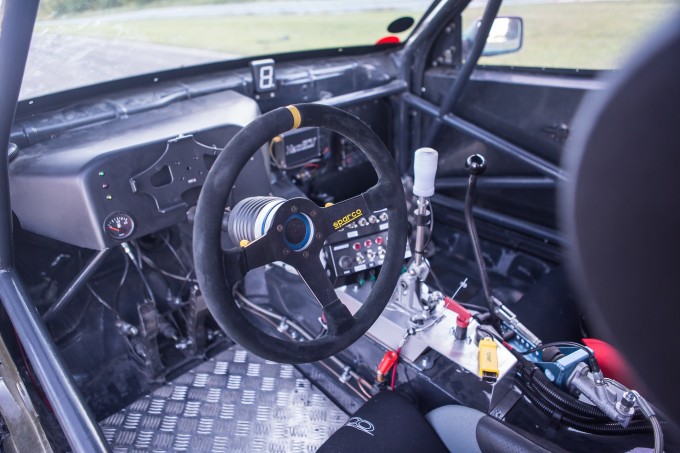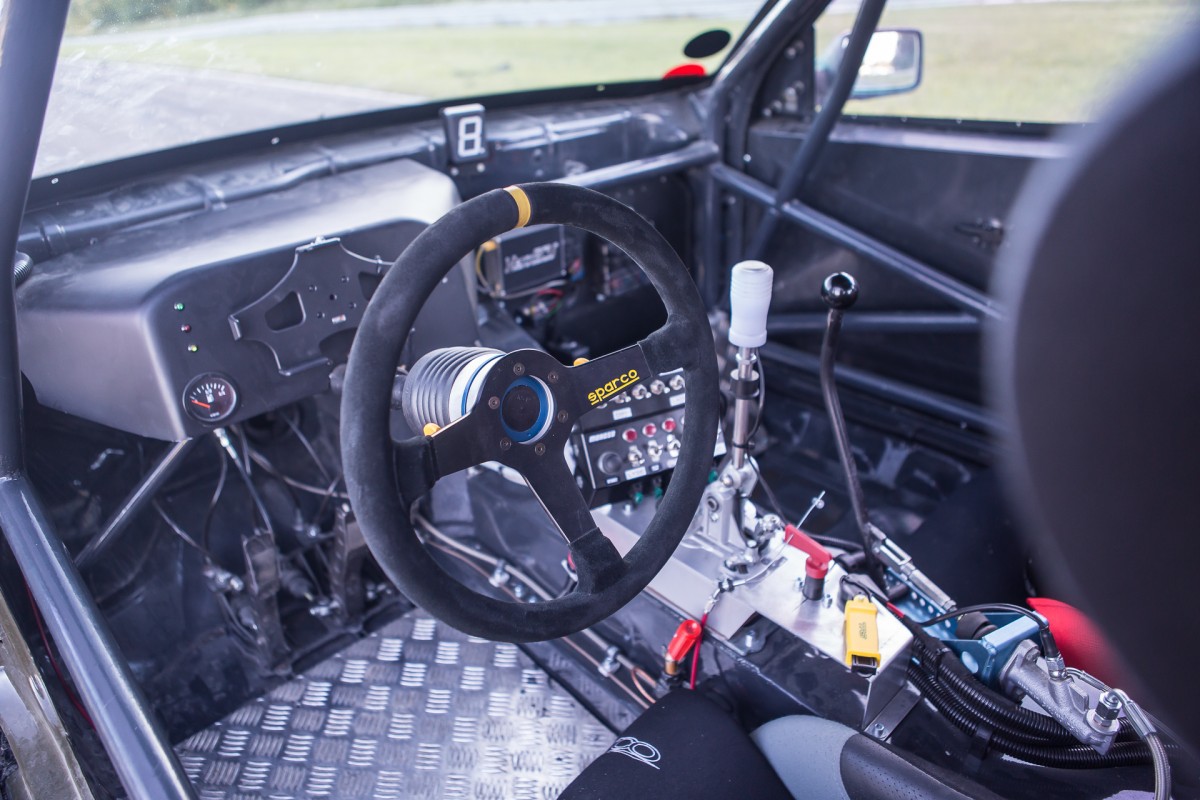 As you'd expect it's strictly business in here, and unless you really know your VWs you'd never actually guess this was a Golf. You can see the gear indicator display at the base of the screen, and the clip on the dash pod in front of the driver is designed to hold a tablet, which has a virtual dash display and is fed by the MAXX engine management system. Although, since these pictures were taken Stefan has picked up SYVECS S6 ECU to replace it, as the latter has some cool added functions he wants to try.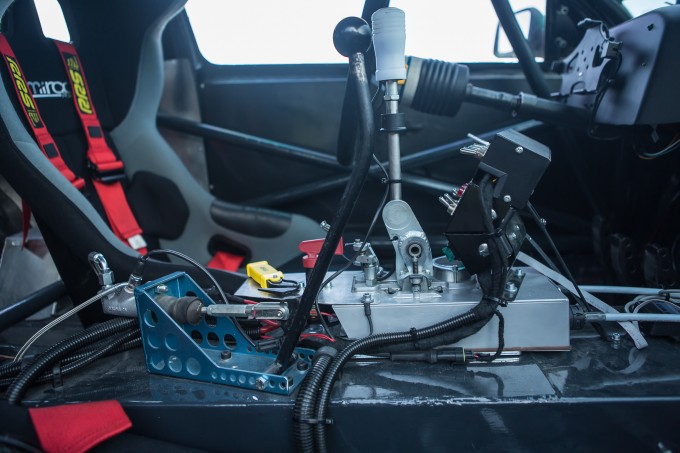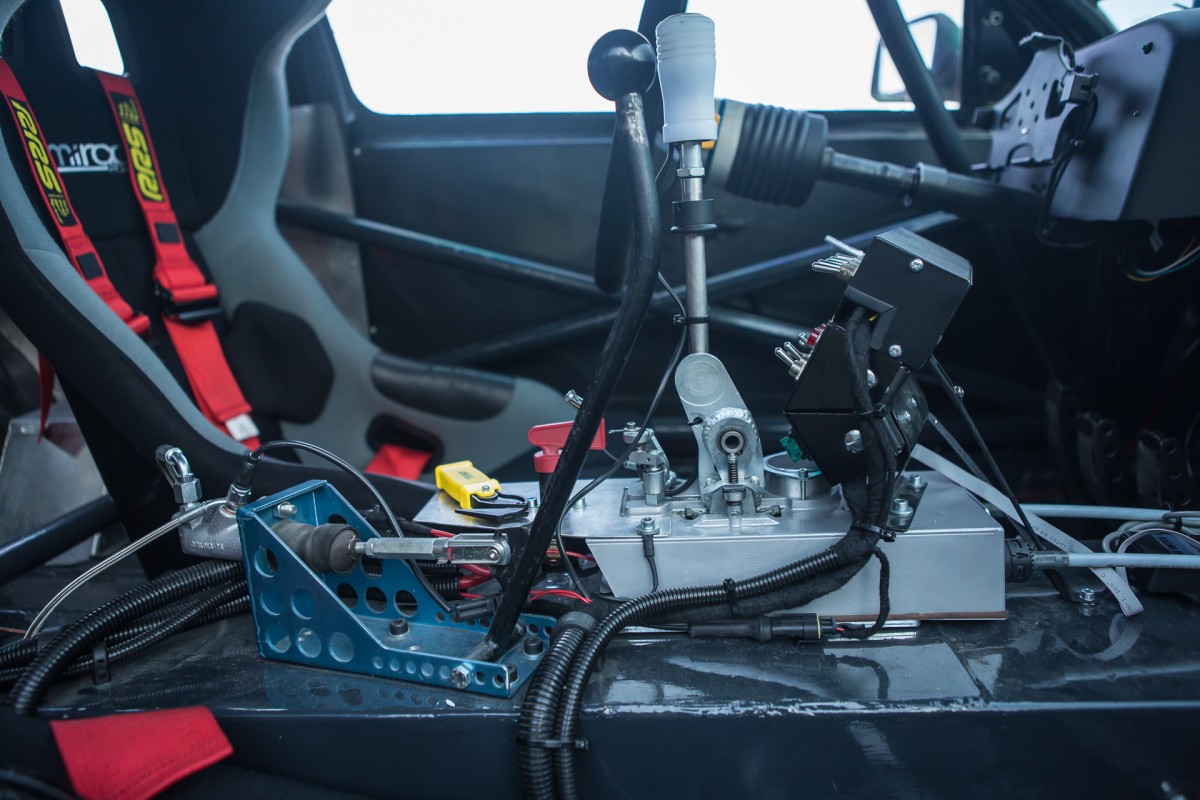 An original VW Syncro system wouldn't be up to handling the power figures the VR6 is capable of producing now. Originally Stefan was running an O2J gearbox modified with parts from SQS Racing in the Czech Replubic, and although it was a 6-speed dogbox it's got that trick sequential gear shift mounted to it. Unfortunately a week or two after this shoot – again at Mantorp Park – the 'box went bang. Something about the power being too much for the 02J! So now there's an 02M transmission being fitted during the winter months.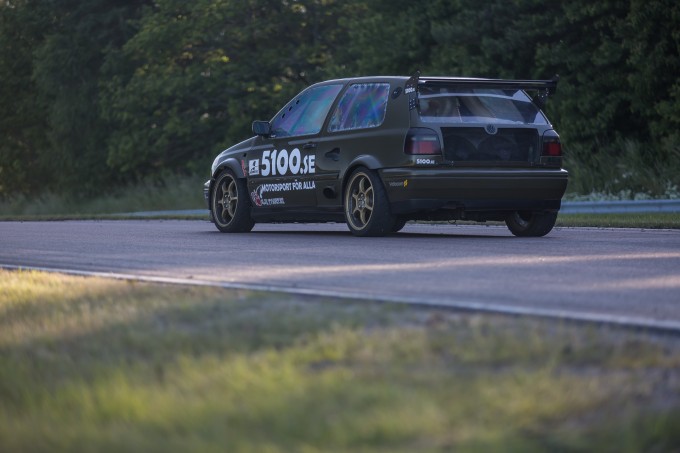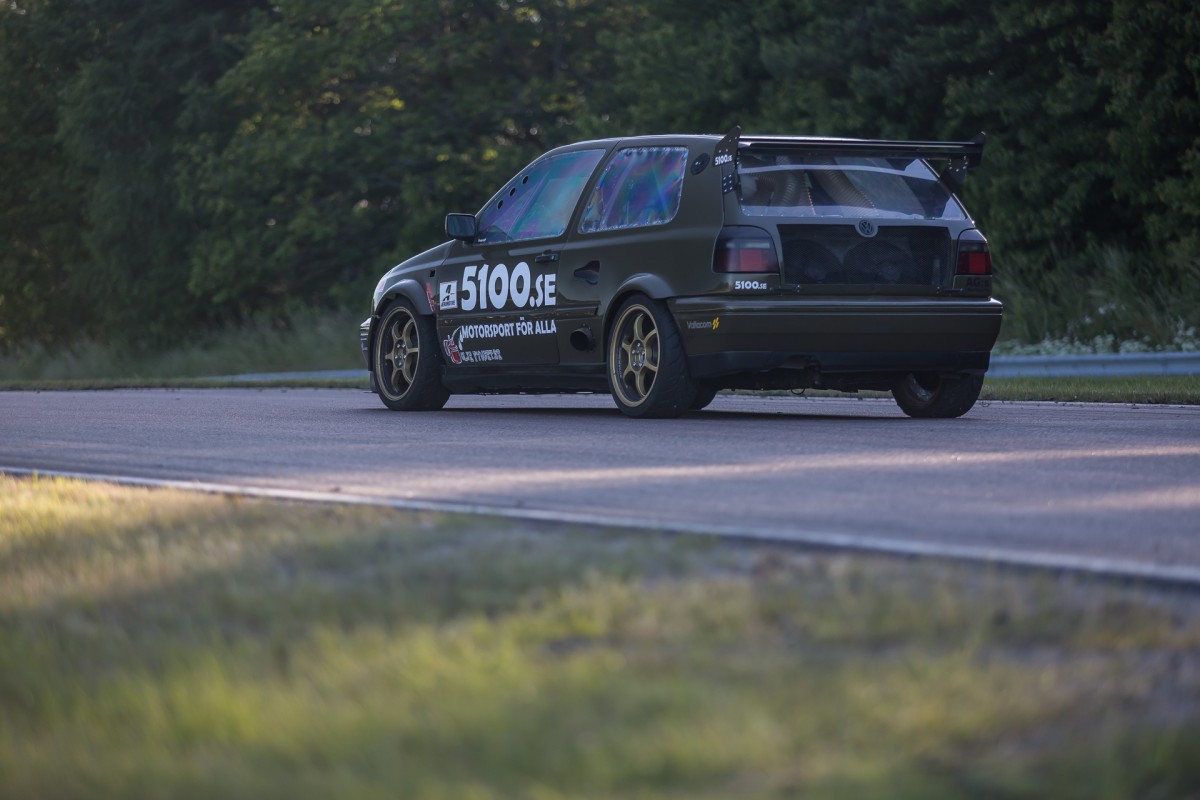 There are now also Peloquin front and rear differentials all the way from Athens, Georgia, in the US, with a Golf 4MOTION final drive and SQS Racing heavy-duty driveshafts. So it's a real international line-up which has come together to make it all work. The Haldex ECU has been deleted and replaced with an SQS solenoid which is adjustable.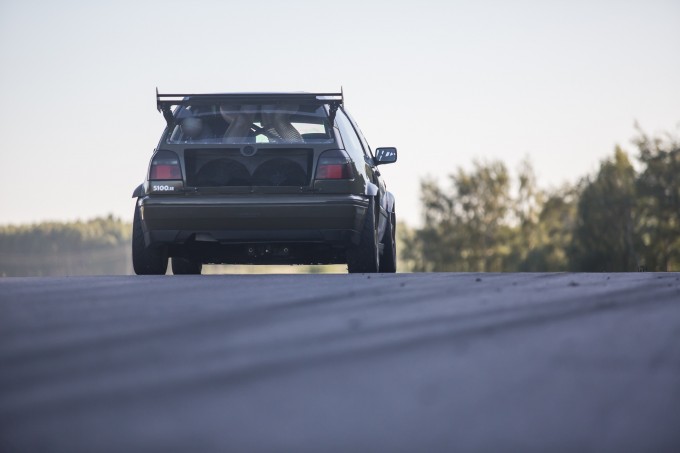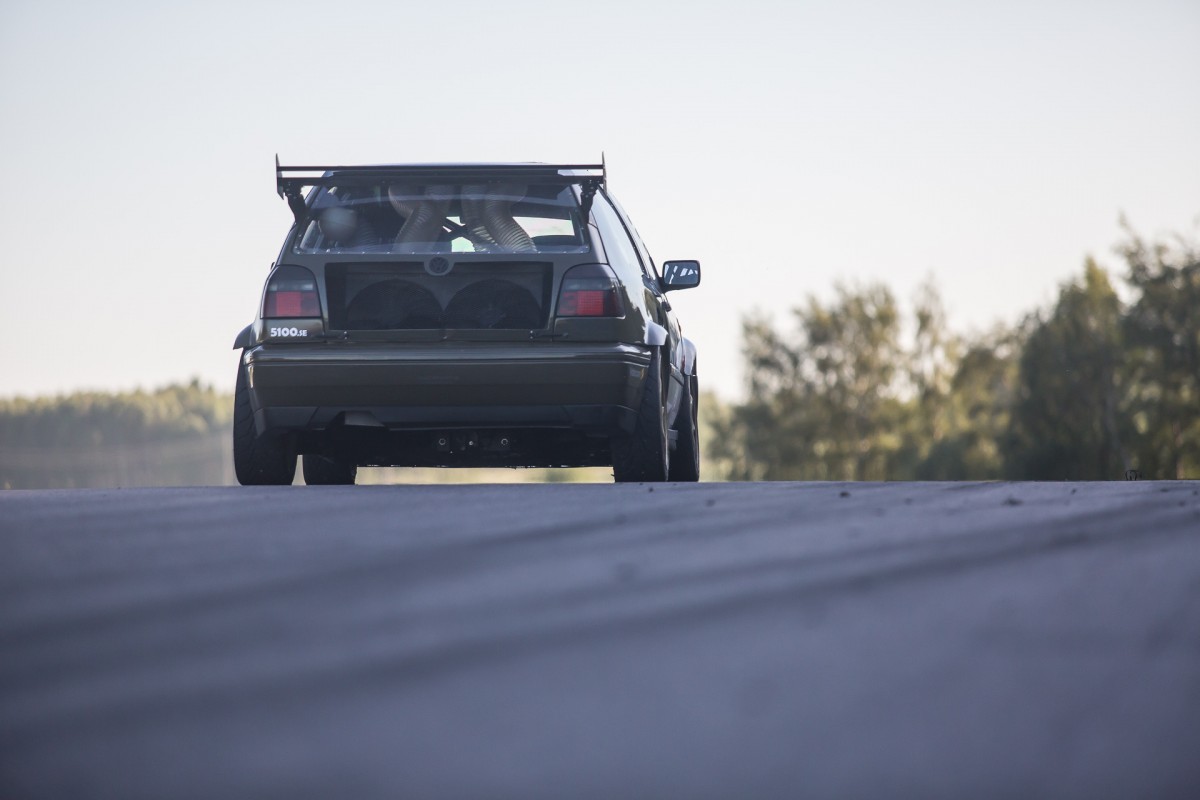 This means Stefan can choose from anywhere between a perfect 50/50 power delivery split to 70/30 front-to-rear. Although he can't go more than 50 per cent at the back.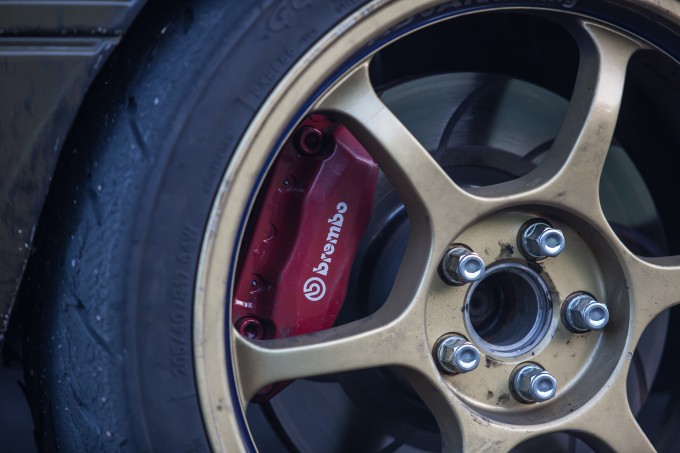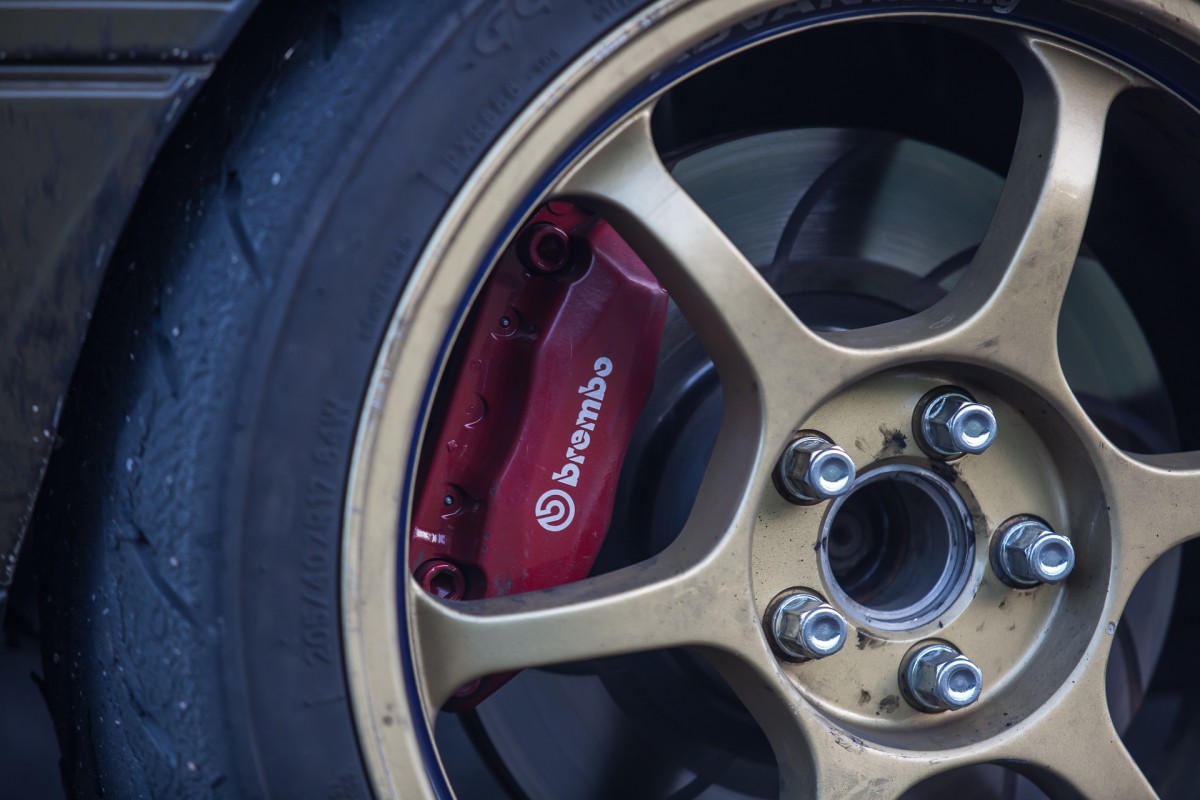 Brembo 4-piston calipers have been adapted to fit at the rear and K-Sport 8-piston calipers do the job at the front. I didn't get an all-up weight from Stefan, but having seen him in action they do the job of slowing him down just perfectly.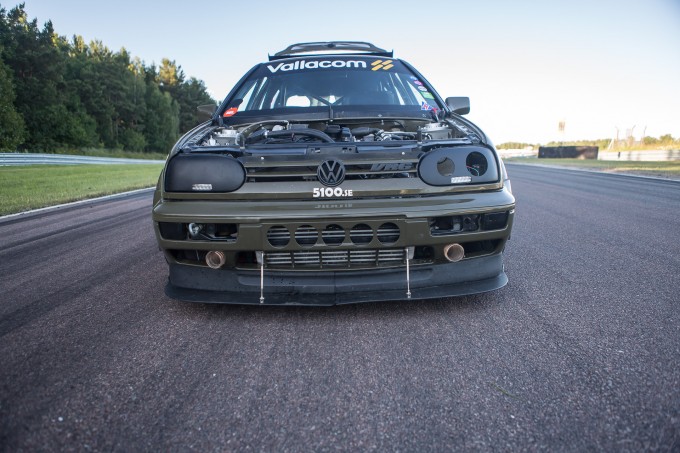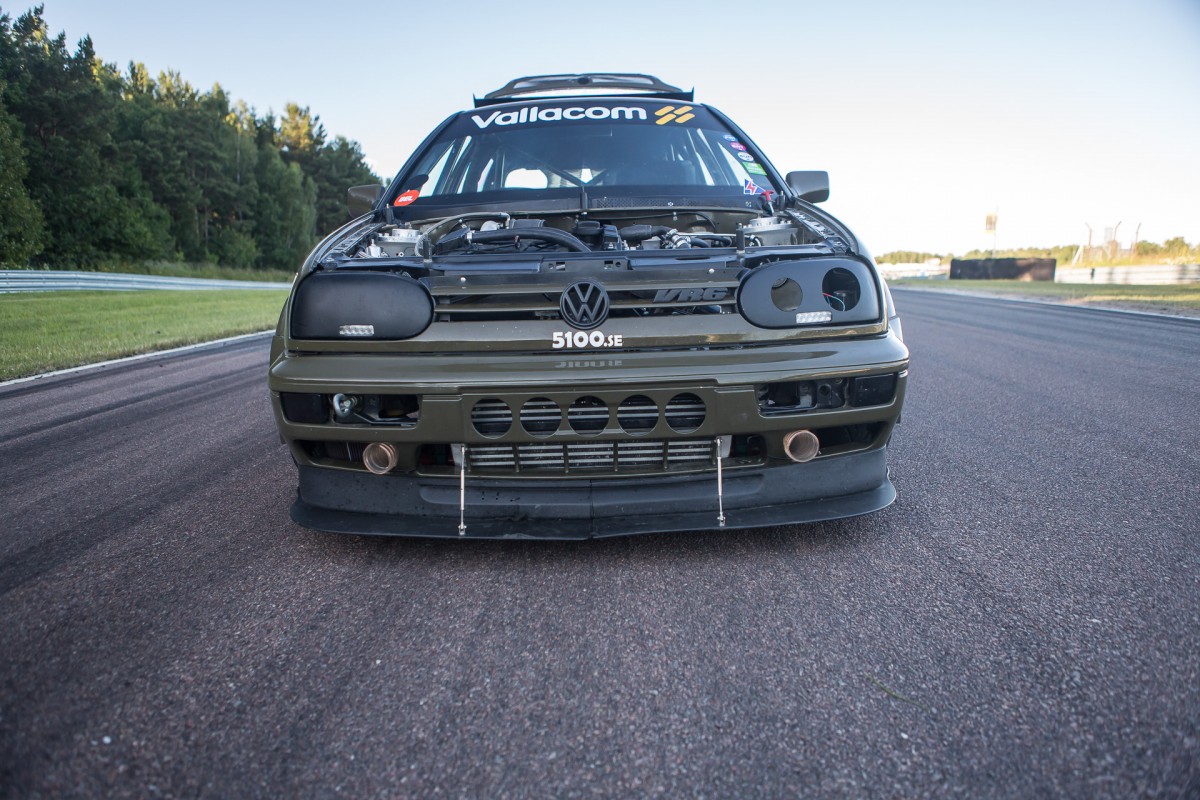 Stefan's Golf is a direct representation of the components that went in to creating it. If you take them one-by-one they all do their job perfectly well – and we've all heard names like Advan, Precision Turbo, Sparco and Brembo before. But then mixed in with them there some not so easily recognised. Put the lot together though and you can see how my theory of evolution works.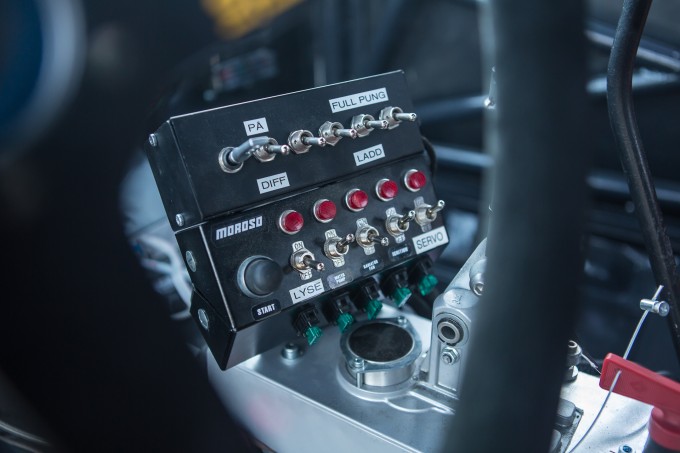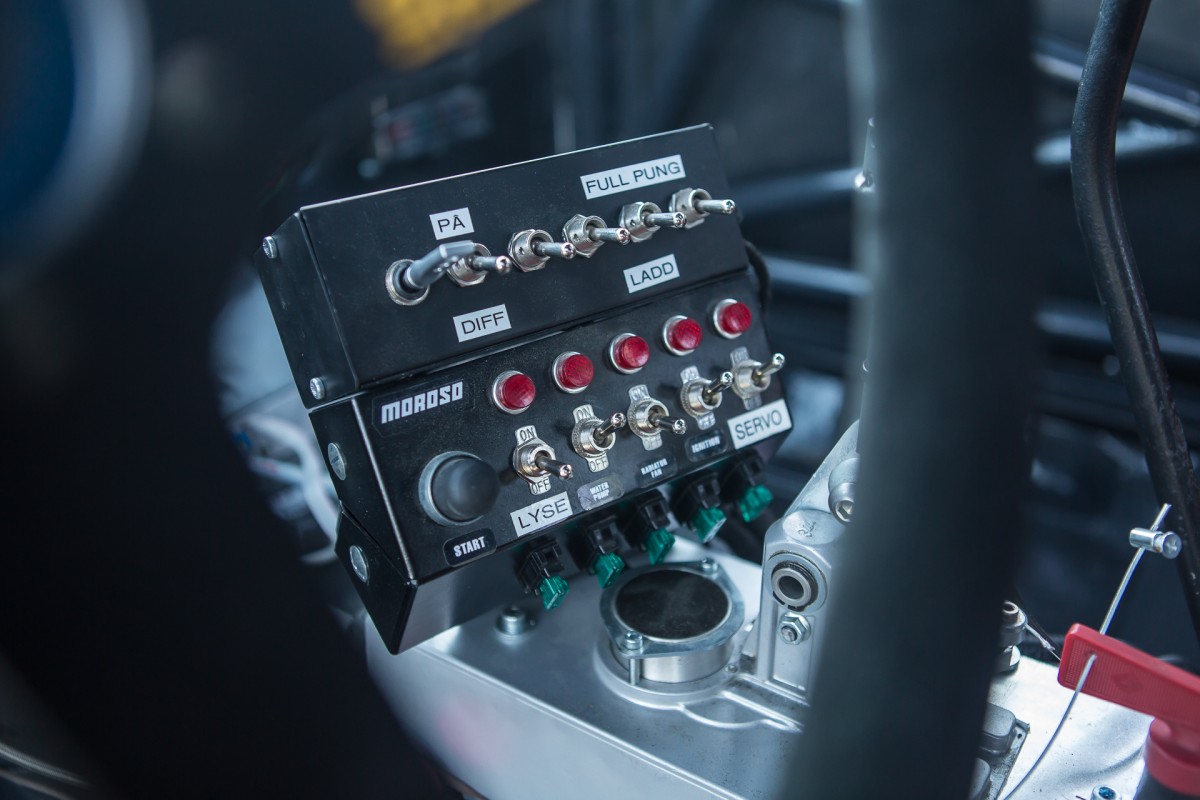 So it's a Frankenstein mix of parts, slightly battle worn and a renegade in the pits. But there's one element which sums this build up better than any other for me – the attitude it took to build it. See that sticker that says 'FULL PUNG'? Pung is Swedish slang for 'balls'. That's a motto for life right there!
Bryn Musselwhite
bryn@speedhunters.com
Instagram: Speedhunterbryn
Cutting Room Floor