The Legend Of Skyline
The grass is always greener. We always want what we can't have. It's just human nature, and it applies to just about everything in our lives – including cars.
For us Americans, it's hard to think of a bigger piece of forbidden automotive fruit than the Nissan Skyline. With the exception of the re-badged Infiniti models of late, the Skyline has never been sold in the United States, yet it's still managed to develop a fanbase that can easily rival the most iconic of domestically available machinery.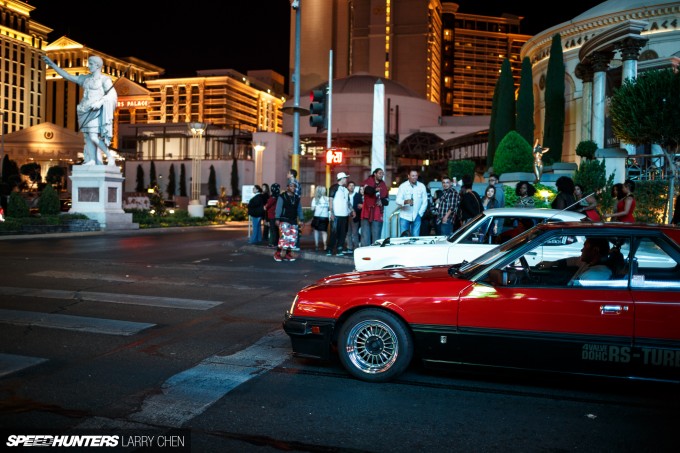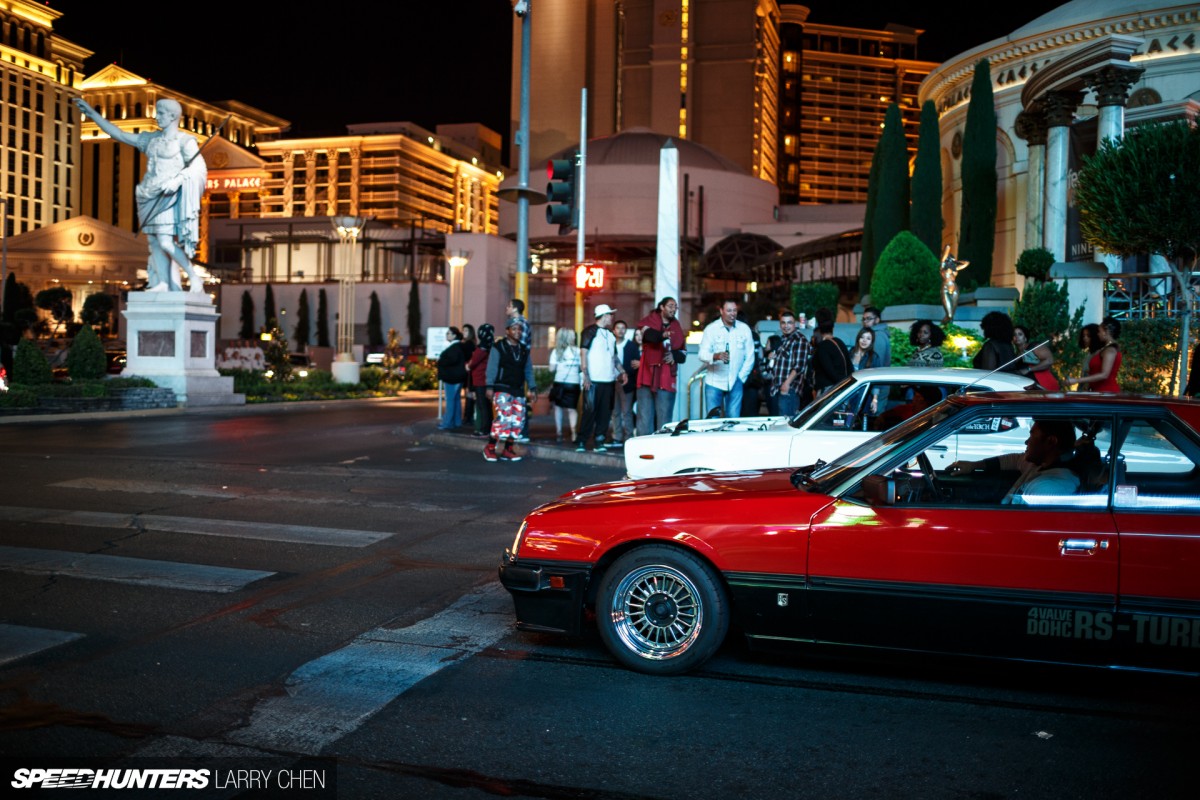 For us, the obsession with the Skyline didn't come from seeing it in dealer showrooms or cruising the local boulevard. None of our dads had one sitting in the garage. Nobody had a friend that owned one in high school. Nope, our exposure to the Skyline came from afar in the form of magazines articles, movies, and perhaps most of all – video games.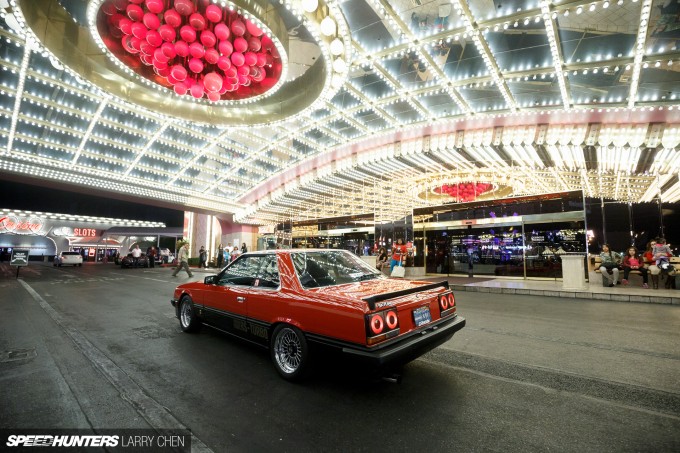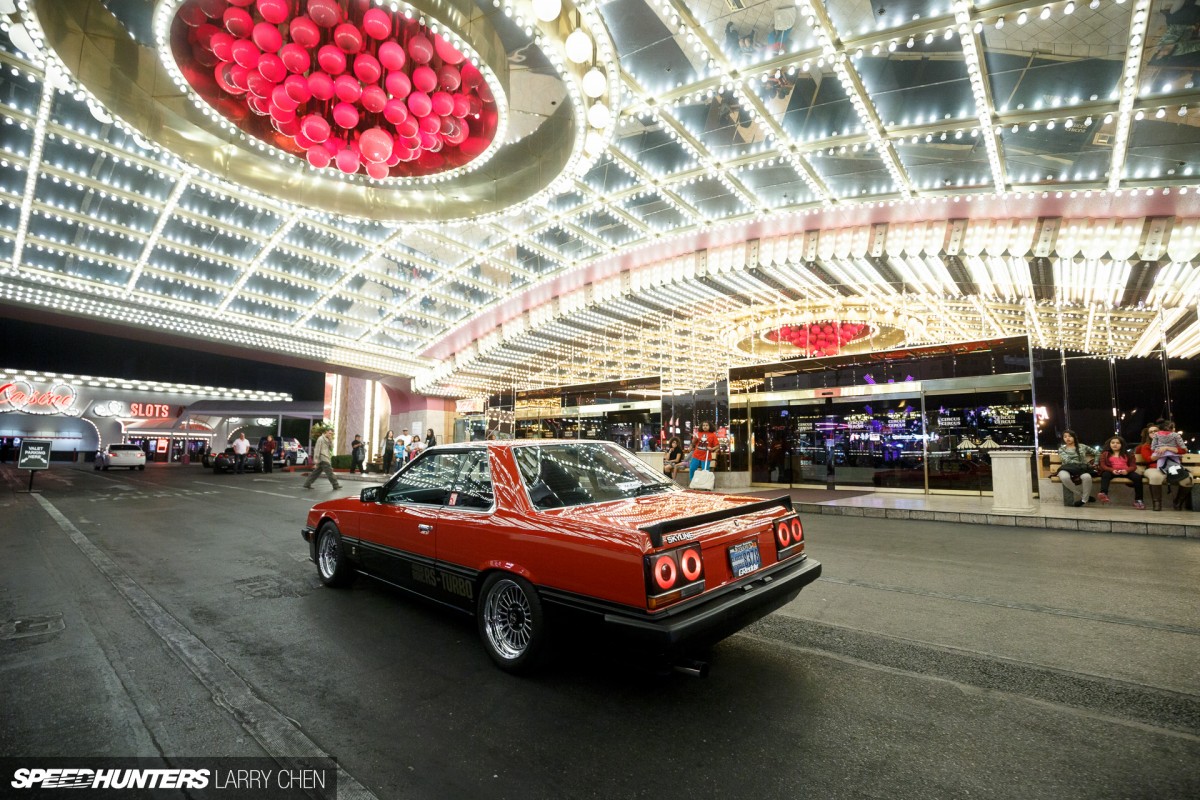 And it's for those reasons that many Americans hold a mythical image of the almighty Skyline. When the occasional imported example does make it to US shores, the prices asked for even basic non GT-R models can be mind blowing. Something that would be sent to the scrapper or used as a drift missile in Japan would be a prized possession in the US, and it's all because of the aura that's been built up around the car.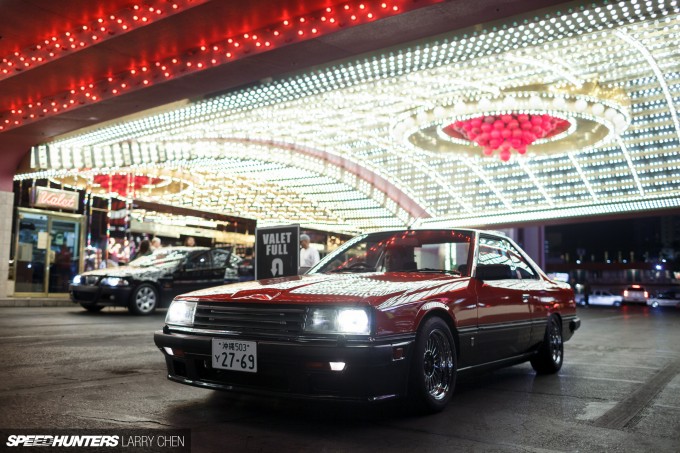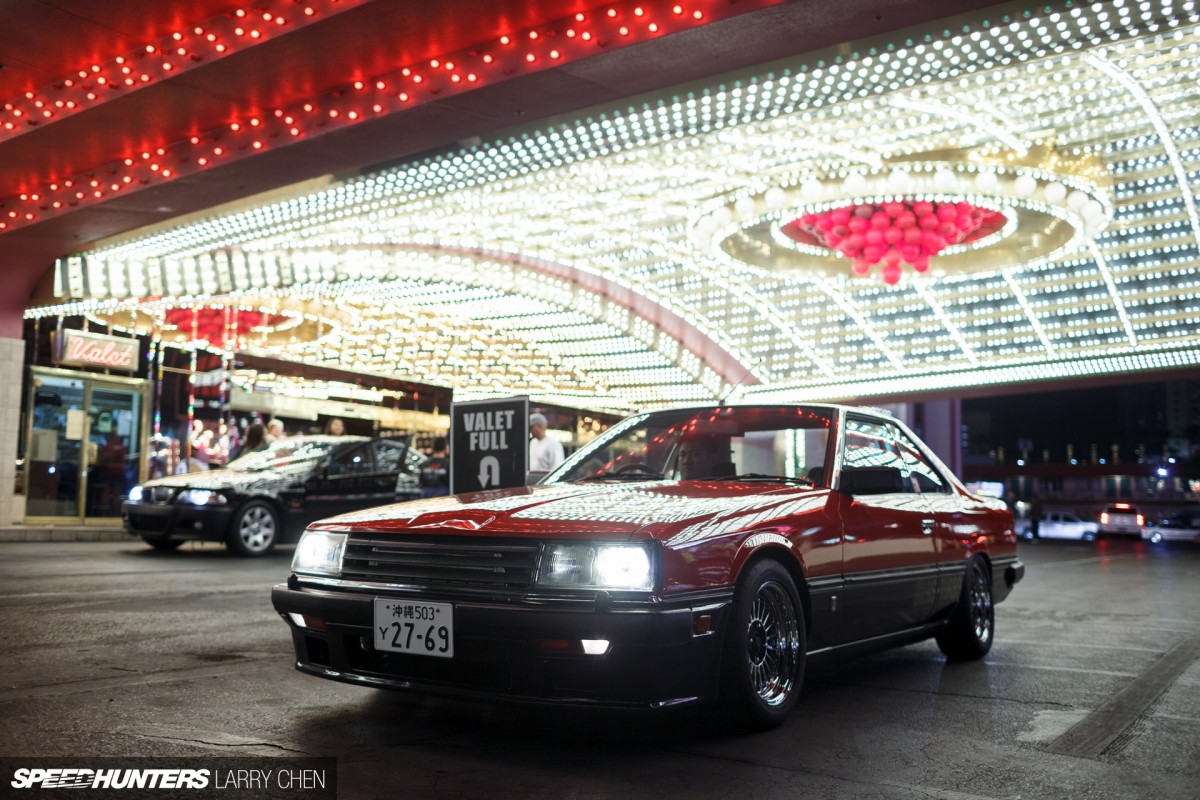 This brings us to a Las Vegas resident by the name of Jay Kho. Jay actually grew up in the Philippines where he inherited his gearhead genes from his father – a big-time car enthusiast and weekend racer who bought and sold imported vehicles.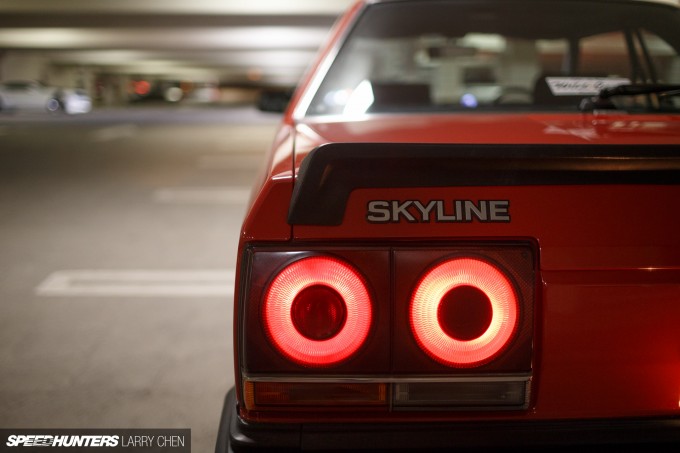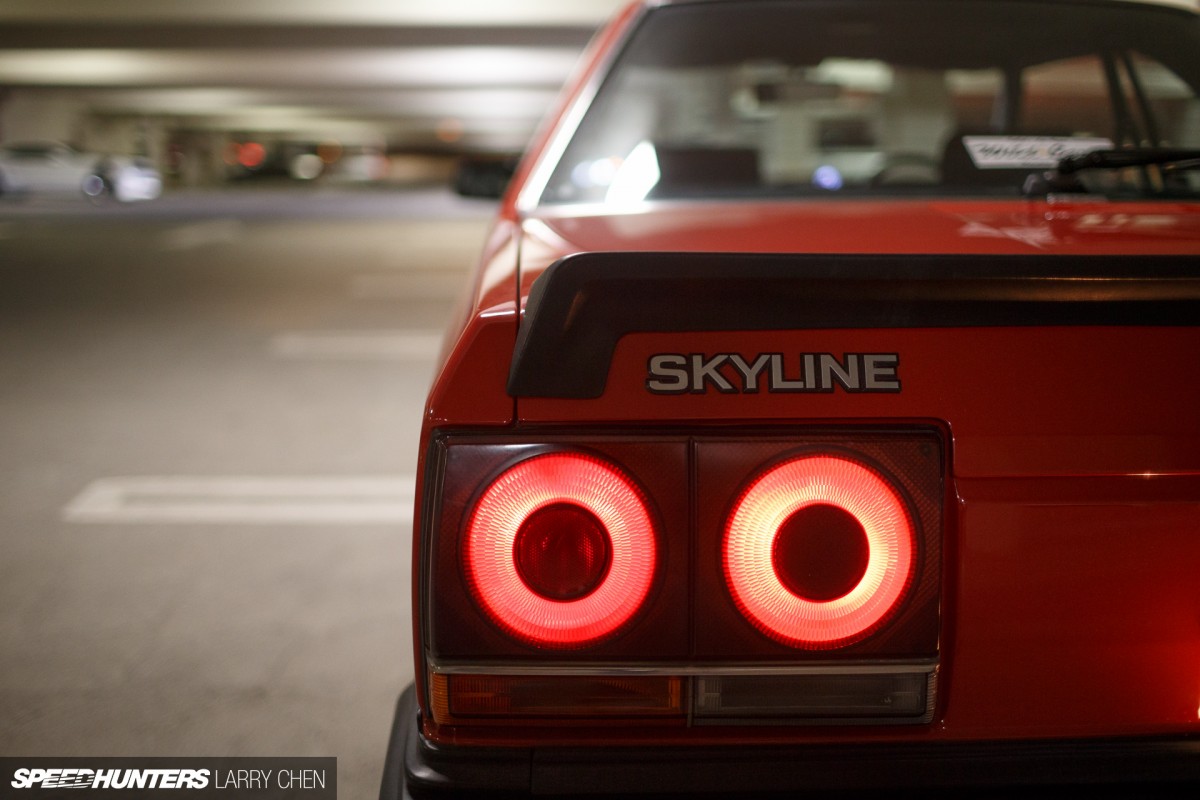 At the age of 13 Jay relocated to the United States, and as the years went on his interest in cars only grew. After reaching driving age, he owned a number of different daily drivers including a Nissan 300ZX, Lexus IS300, Toyota Supra and other Japanese models. But when it came to his 'play' car, Jay went in a slightly different direction – a 1966 Ford Mustang coupe which he resto-modded over the course of a few years.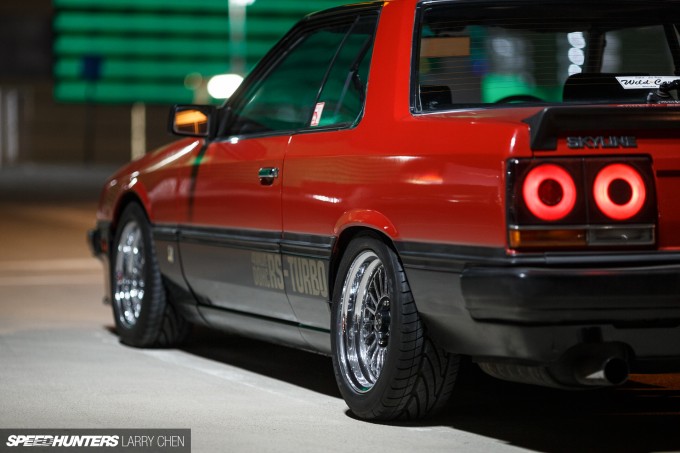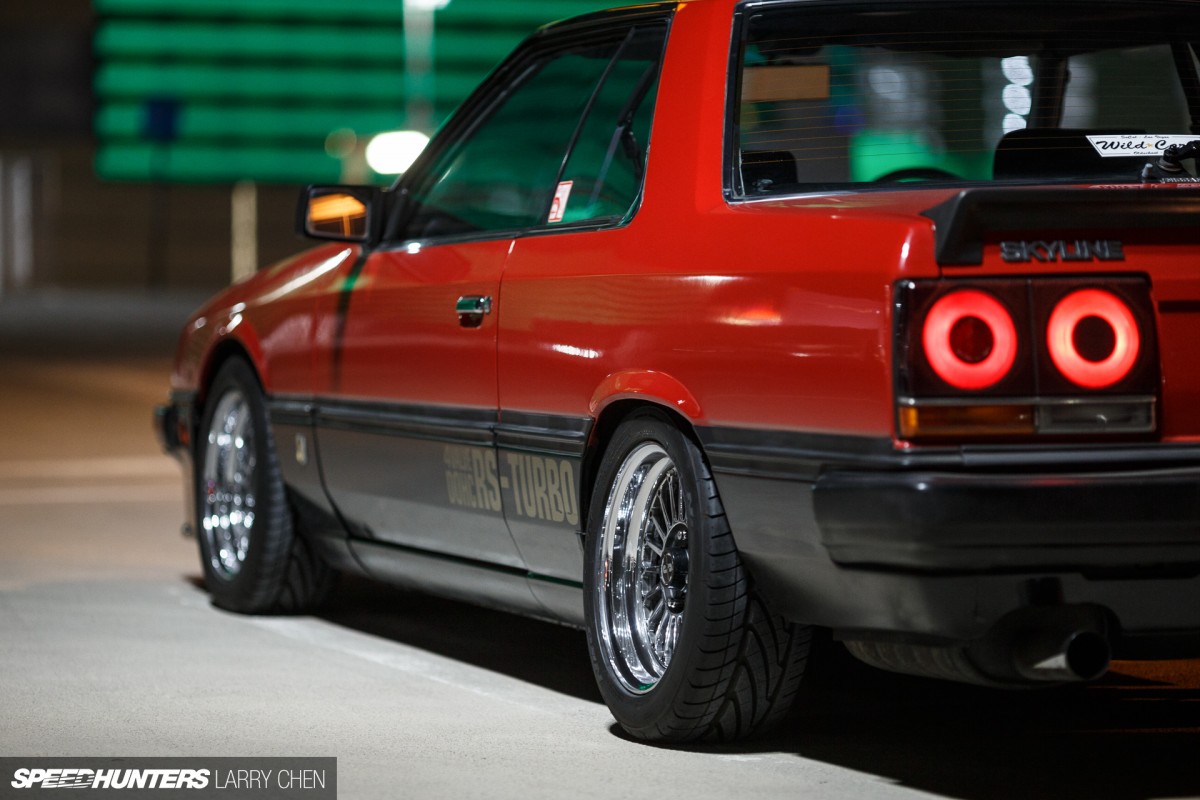 After owning for the Mustang for a while, Jay felt the urge to change things up. He liked the old Ford, but he found himself being intrigued by the idea of owning a vintage Japanese car. With the help of his friend Jon, Jay scoured classified websites looking for potential candidates.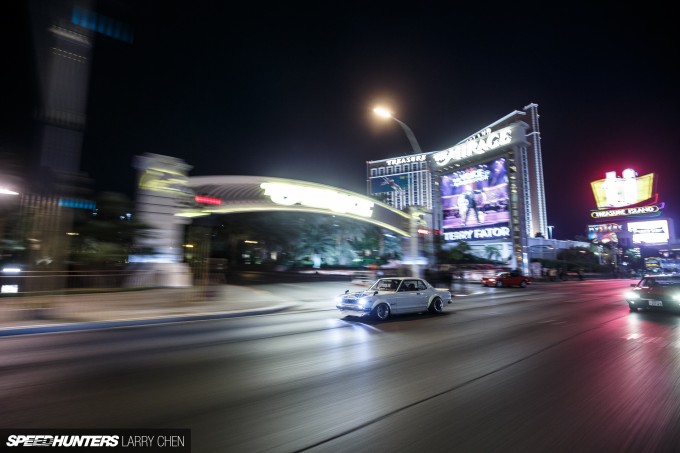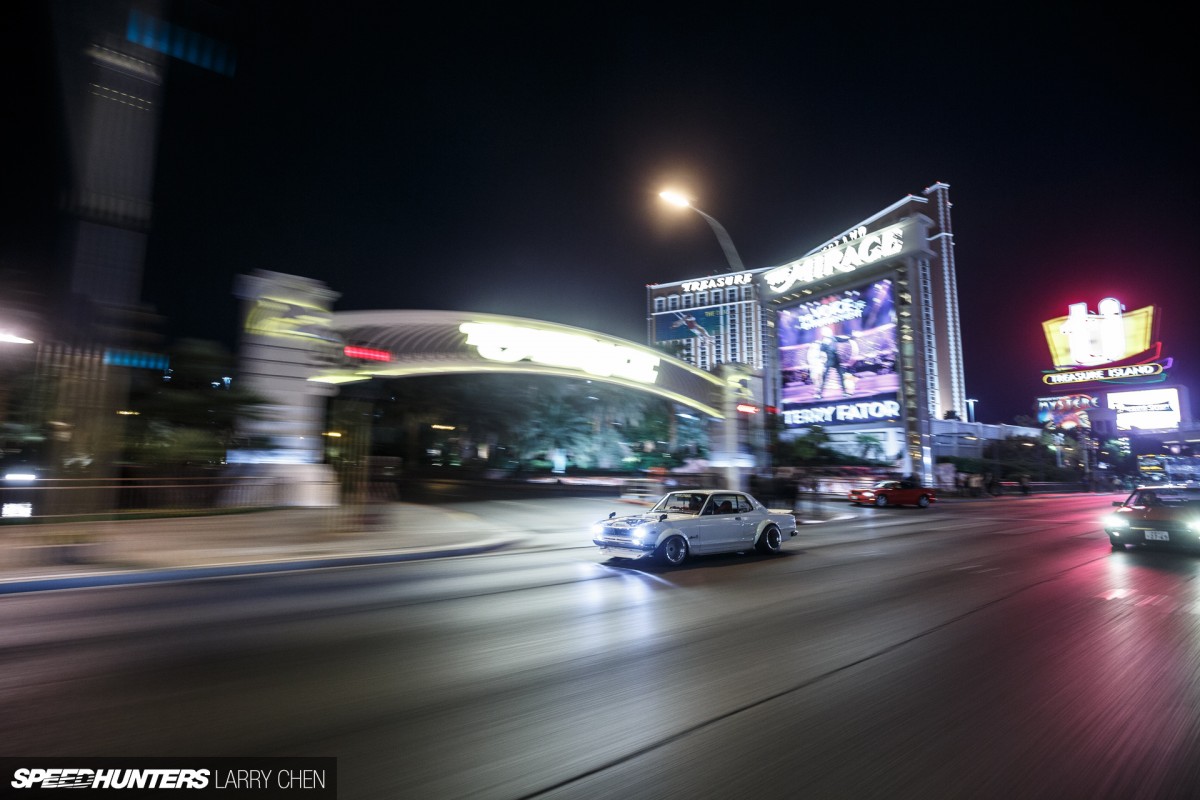 He looked at 240Zs, TE27 Corollas and even Hakosuka and Kenmeri Skylines, which were far out of his price range. His budget was limited, so he would either need to sell his Mustang for something reasonably priced, or get lucky and find someone who might be looking for a trade.
Love At First Sight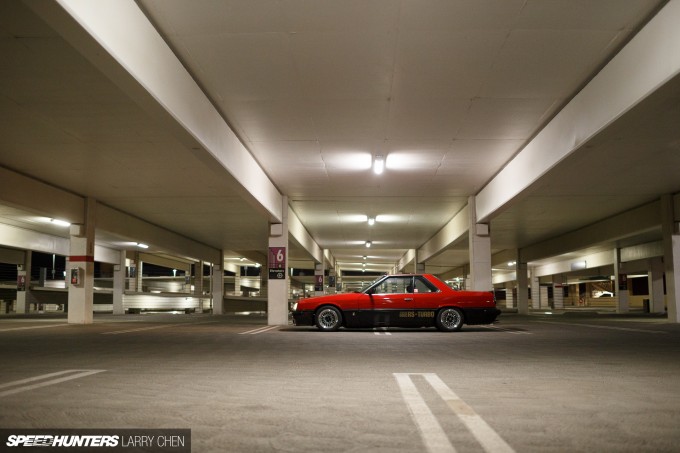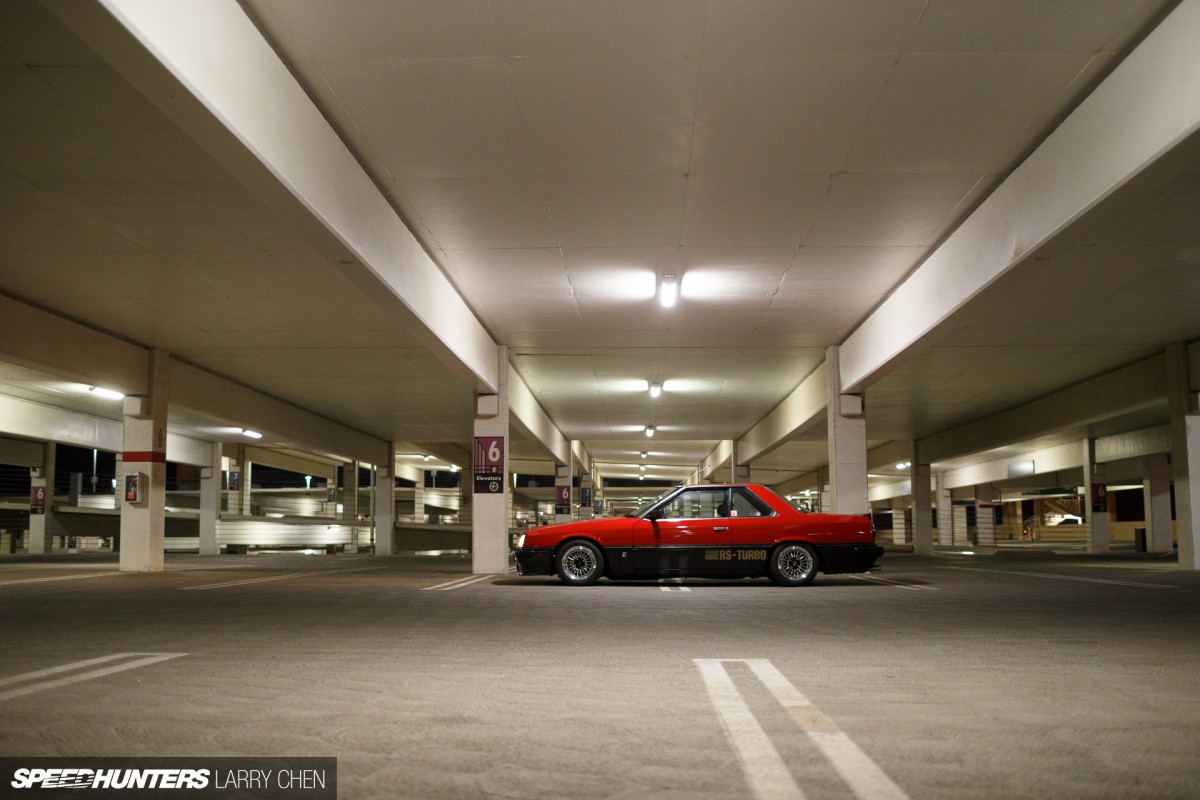 One evening about four years ago Jay was browsing the local Las Vegas Craigslist ads when he came across a very rare find – a 1983 DR30 Skyline that had been brought over from Japan. Jay called the phone number and found that the seller was an Air Force guy who acquired the Nissan in Okinawa before being transferred back to the US. The seller told Jay the car wasn't running due to a fuel pump issue, but the good news was that he might be interested in a trade.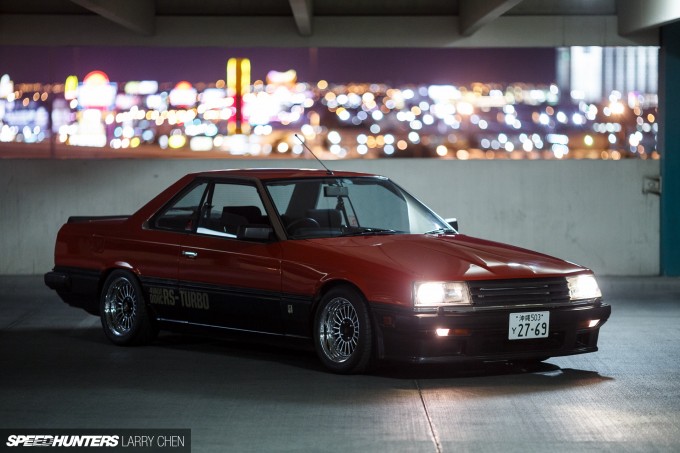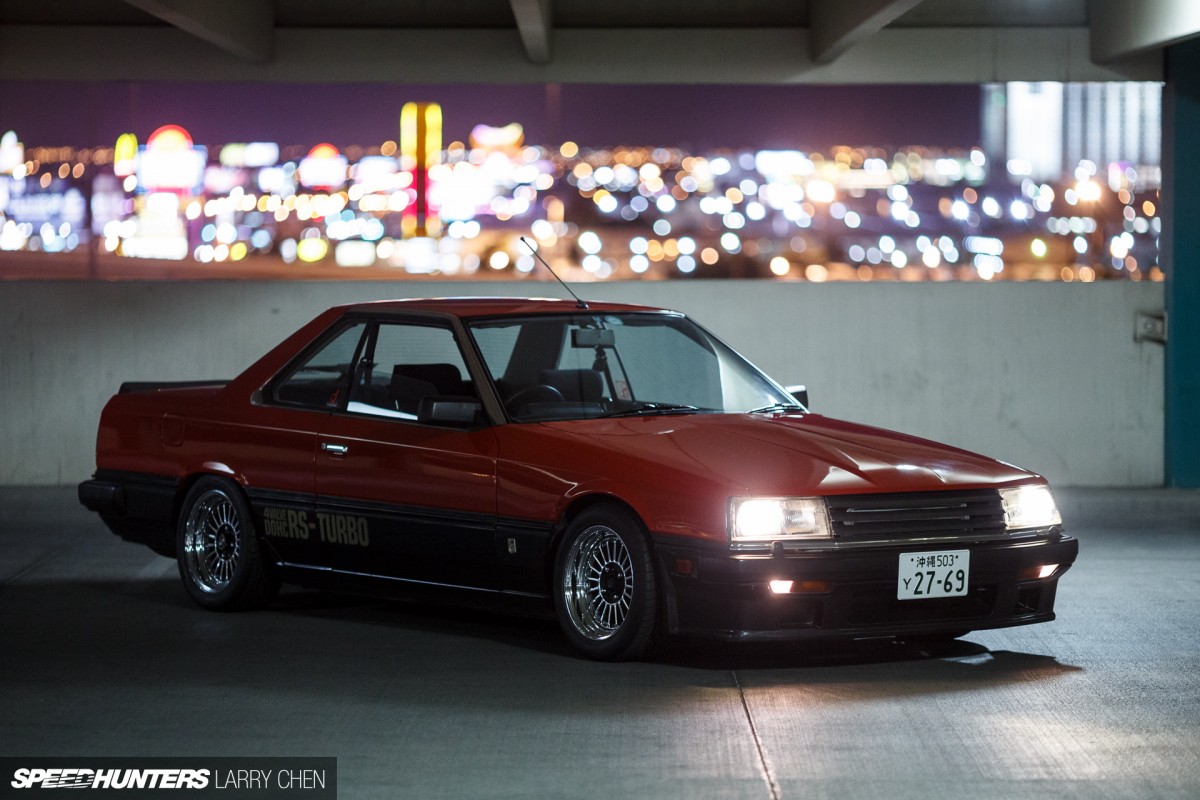 The next morning Jay and Jon got in the Mustang and went out to see the Skyline. Prior to arriving, Jay told his friend to try and keep his cool, hoping to play down the excitement and score a better deal on the car. But from the moment he caught a glimpse of the old red car it was Jay who lost his composure. Seeing the angular body shape and the distinct round taillights, he was instantly brought back to his teenage years when he used the DR30 Super Shilouette racer to dominate the competition on his PlayStation.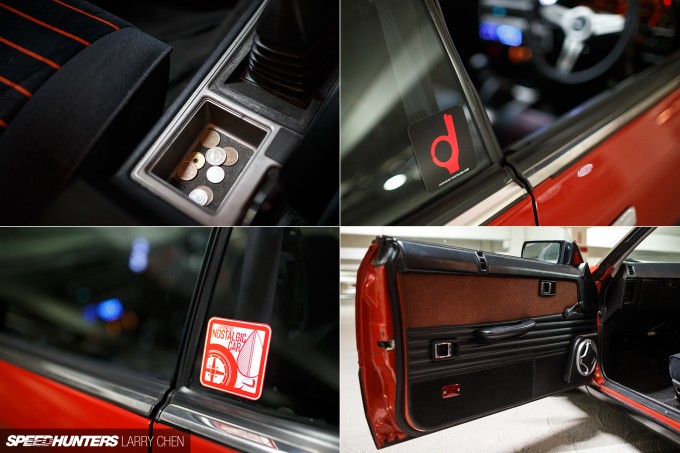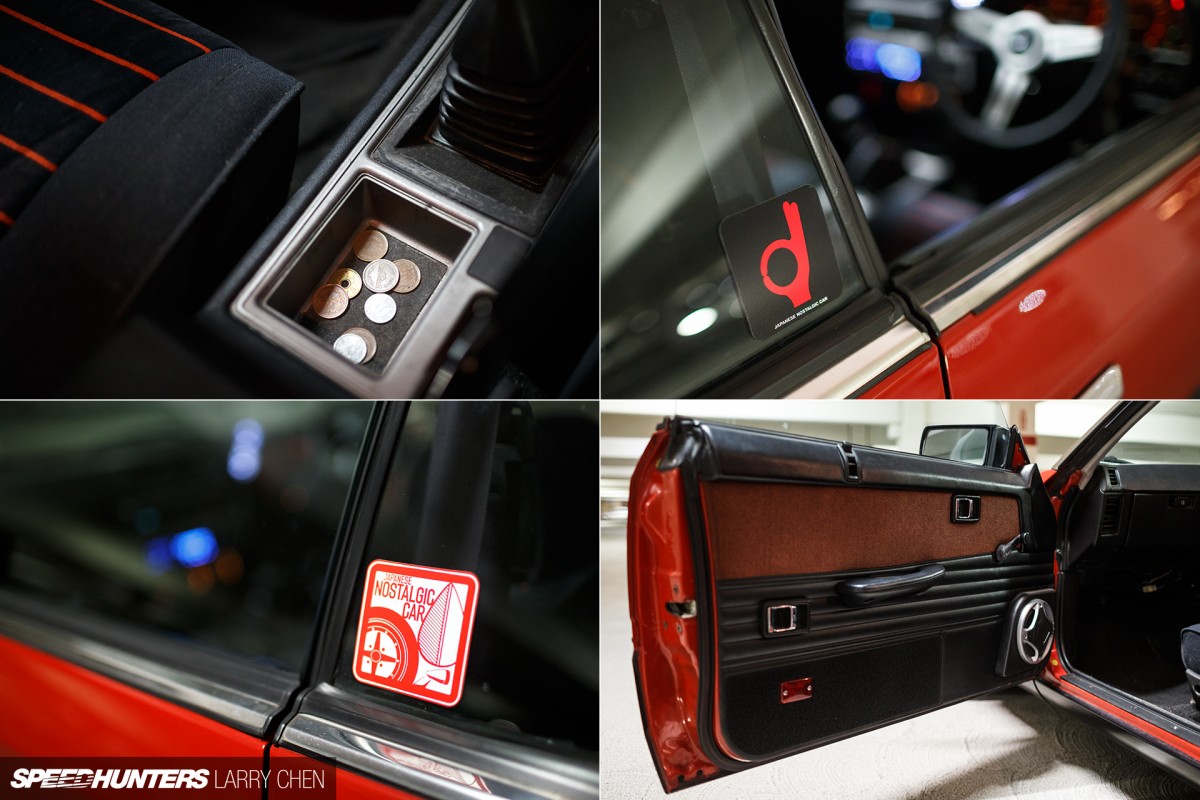 The car was covered in dust, wasn't registered in the United States and the wiring harness and other engine parts were sitting in the trunk – but Jay had completely fallen for the old Nissan. When all was said and done, a straight trade was made – Jay's Mustang for the non-running Skyline.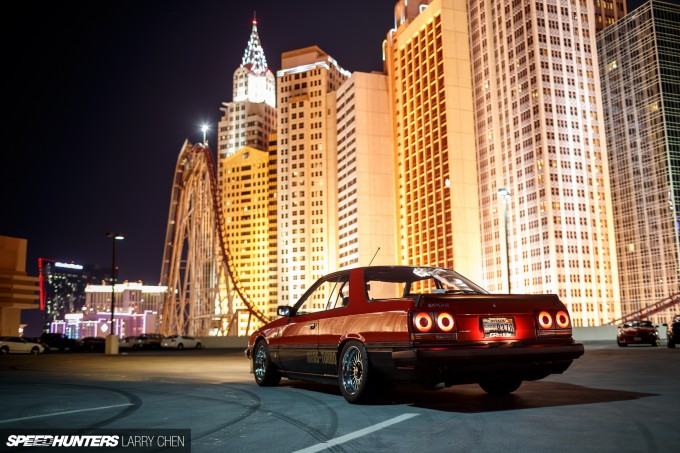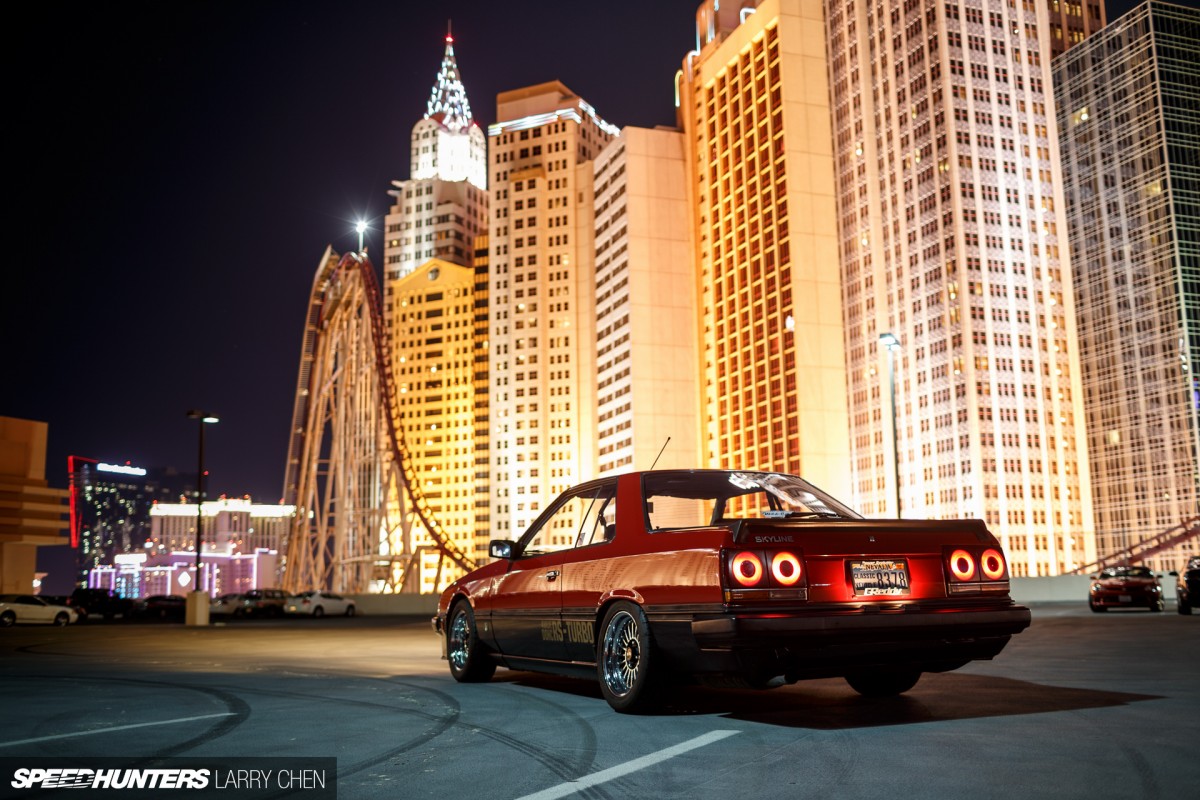 Once Jay had the car in his possession, the first order of business was to get it running. While he was initially told the car just needed a fuel pump, there was more to it than that. The Skyline still had its original FJ20ET motor, but the previous owner had tried to use a newer SR20 computer with no luck. Jay and Jon attempted to fix the car themselves, but had no success. Then they tried calling several local shops, but none of them could help because of their unfamiliarity with the car and its unusual engine.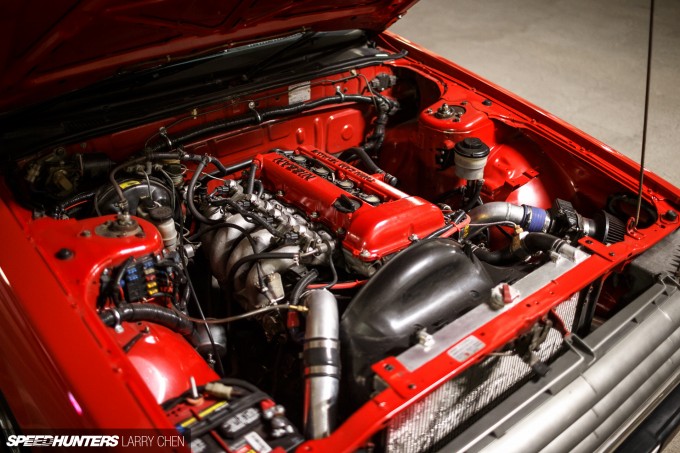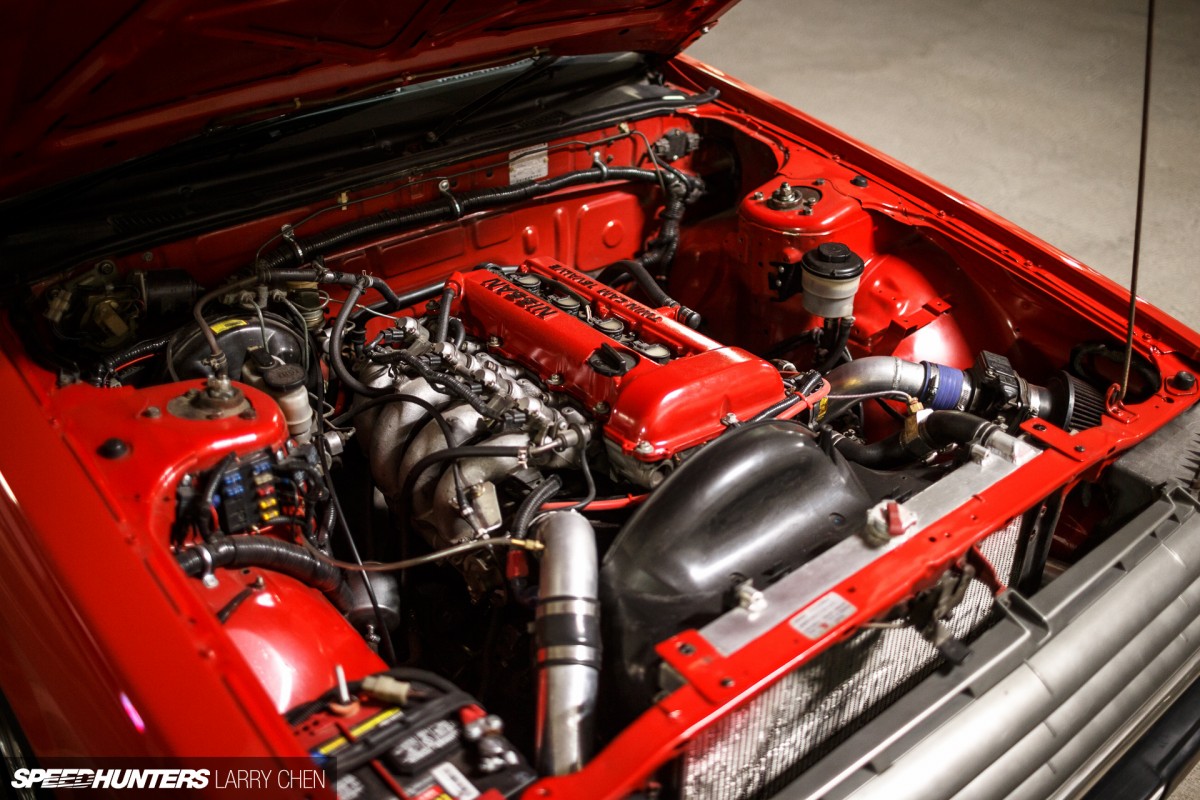 Eventually Jay got in touch with local Vegas car builder and drifter Forrest Wang, which is where the idea came to do a full SR20DET engine swap. Initially Jay was reluctant to swap out the FJ20 because of its rarity, but it was tough to find replacement parts in the US and even more difficult to find people who could help him work on it.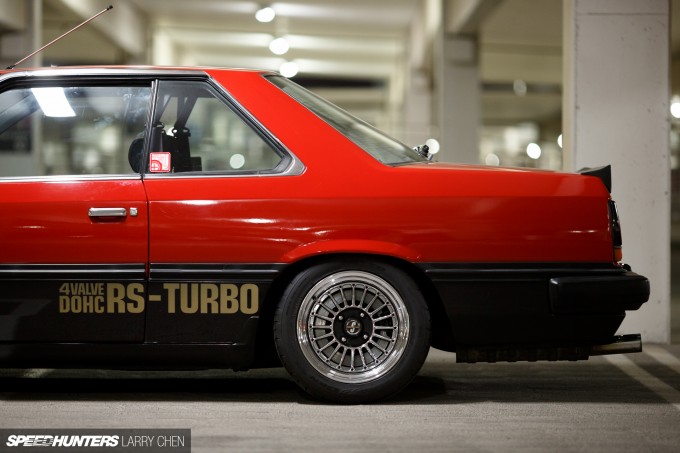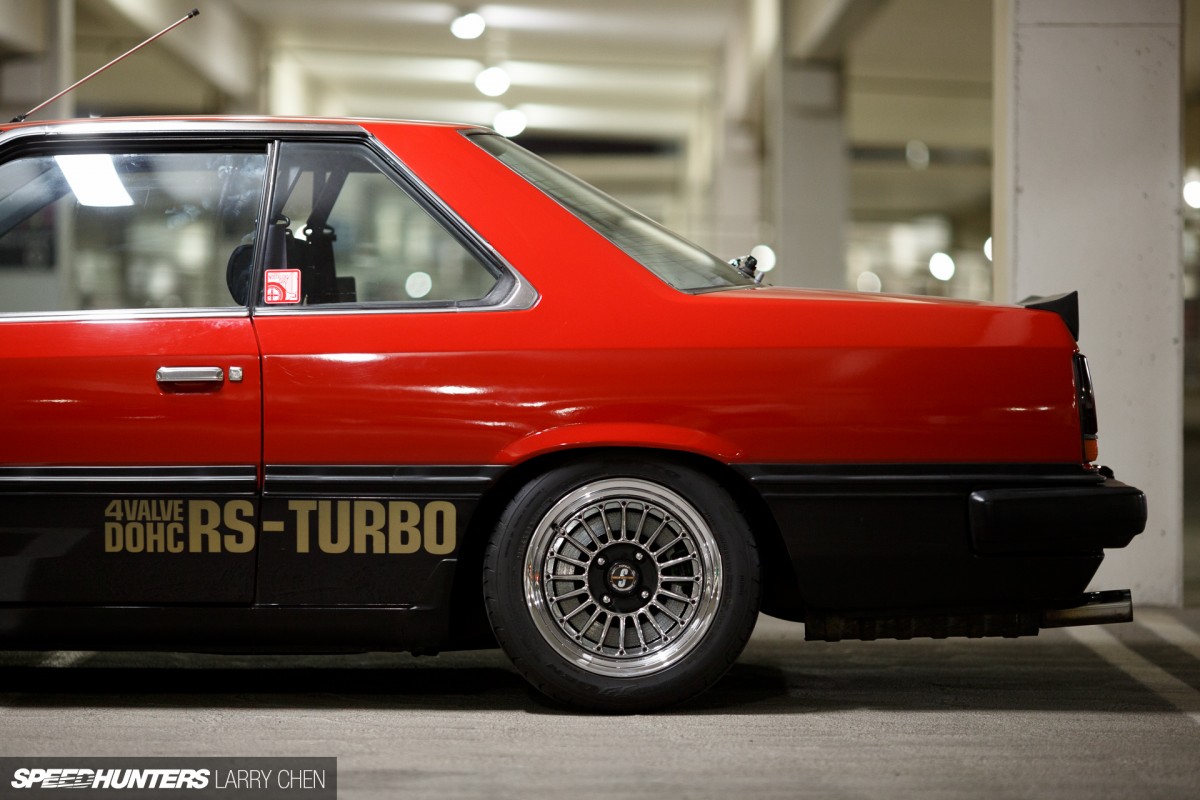 And it's not like the SR20 would give the car a vastly different character than the original motor. The swap would be a natural progression from FJ, and the wide availability of parts would make things much easier all around. Just as importantly, it would keep the DR30's factory '4 Valve DOHC Turbo' graphic true to its claim.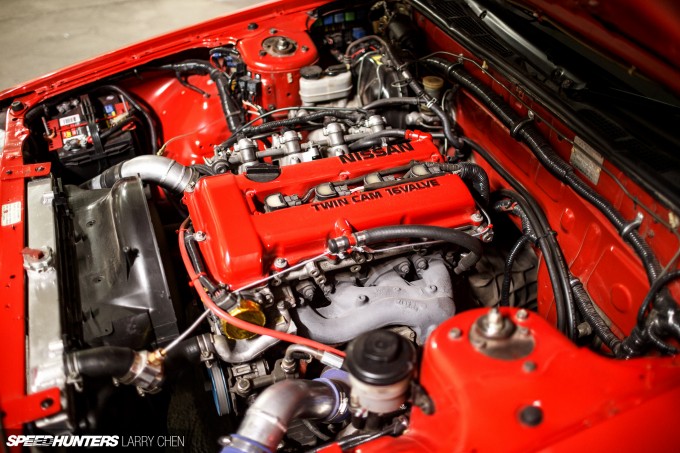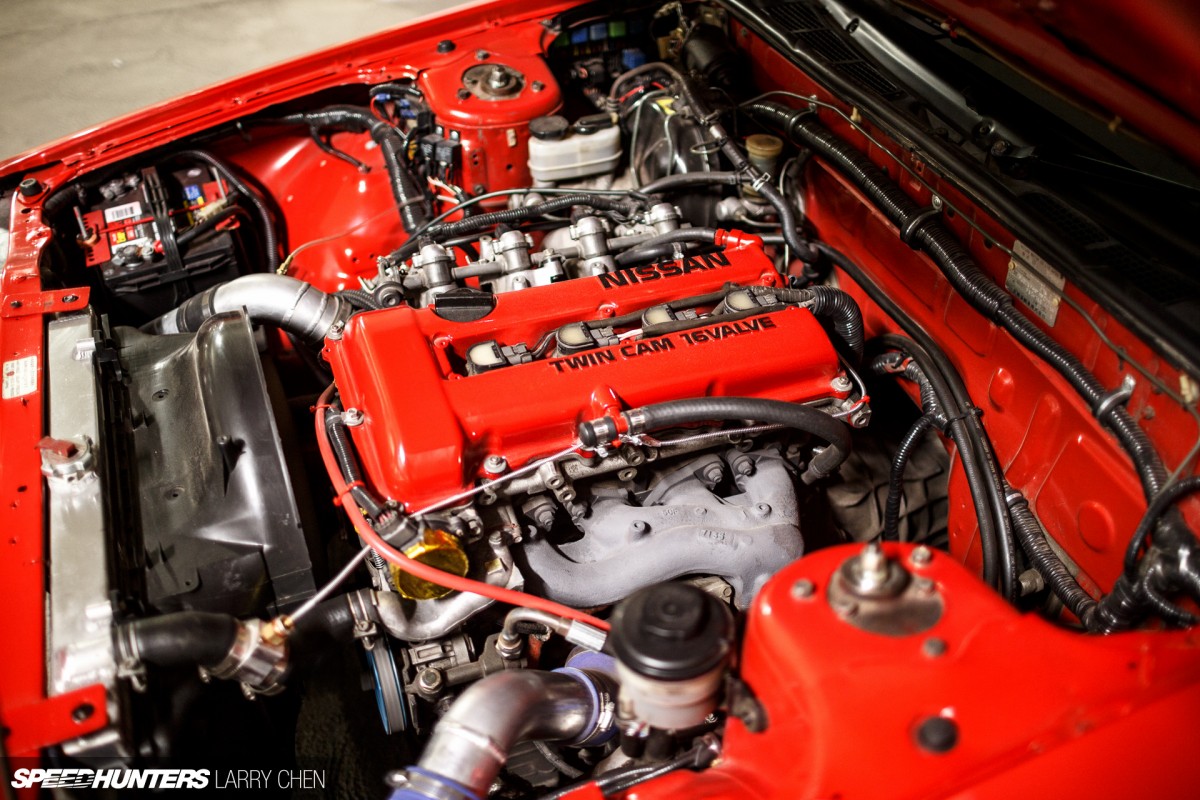 Jay's motor actually came directly out of Forrest's daily driver S14, and it's largely stock aside from a few upgrades like a GReddy oil pan and a Godspeed intercooler with custom piping. But should he decide he wants more power in the future, there's a near endless supply of modifications available.
Fully Legal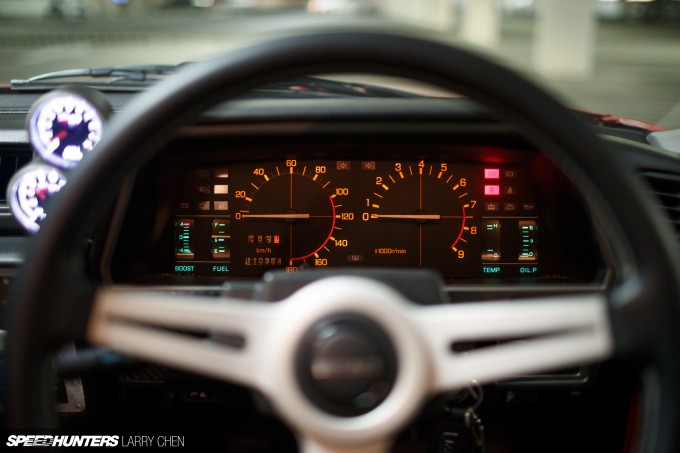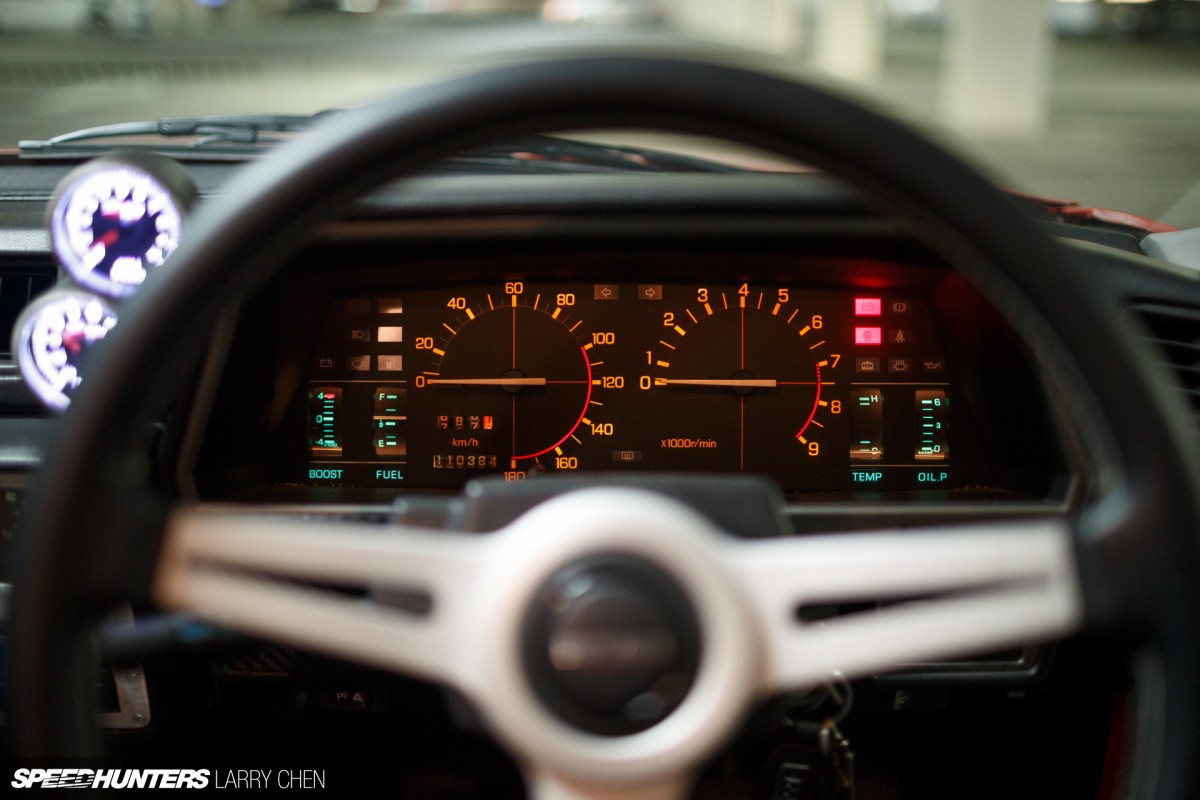 Now that the car was finally running, the next step would be to get it registered. Getting an imported vehicle legally registered in the US can be a long and difficult process, but after one nervous trip to the DMV where a number of confused workers inspected his strange Nissan, Jay was able to drive home with a full US title and registration – and a huge sense of relief.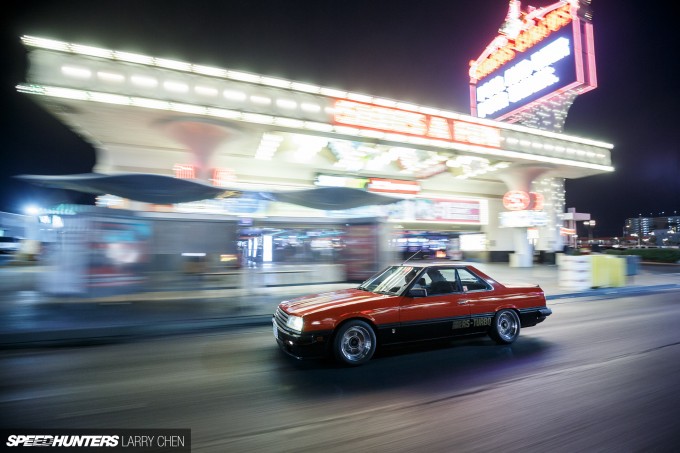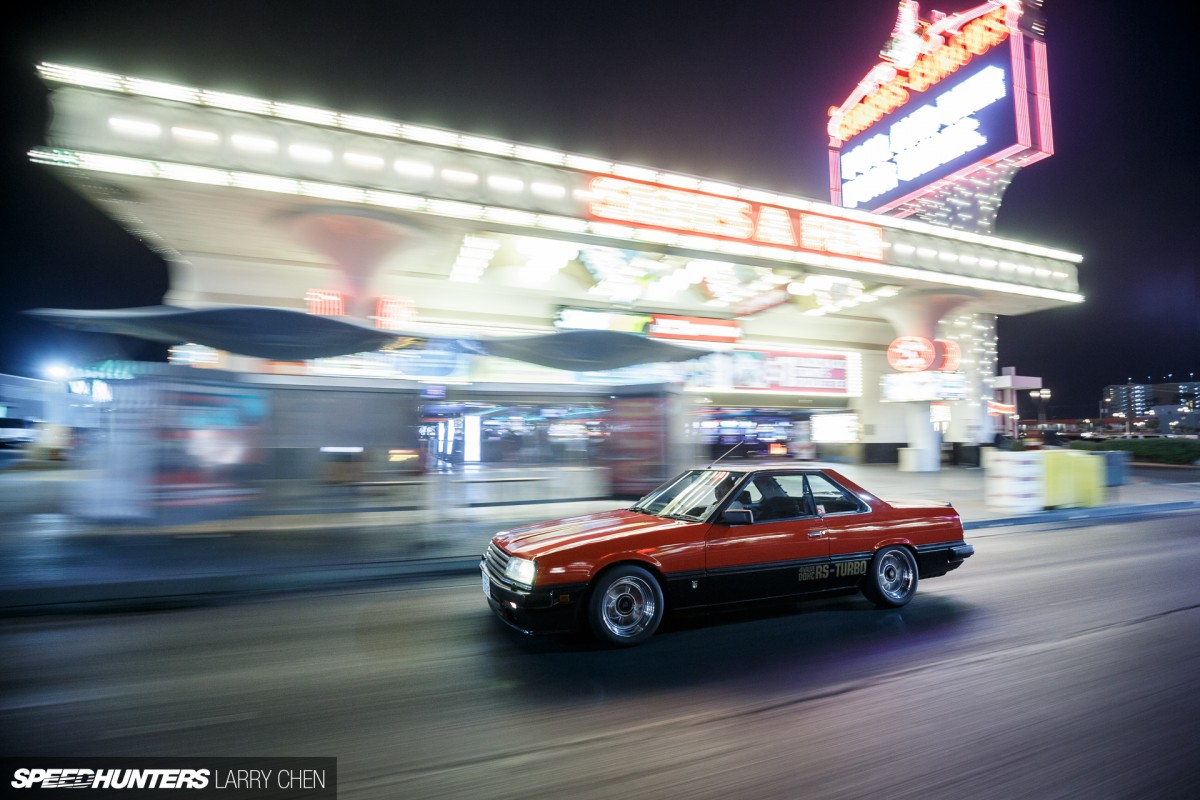 Because the car had sat so long since being shipped to the United States, Jay has spent a lot of time scouring Yahoo! Auctions Japan for miscellaneous parts that would help him return the Skyline to its former glory. His plan was never to give the car a factory restoration, but instead use a nice mix of both original and aftermarket parts that stay true to the tuning style of its early '80s era.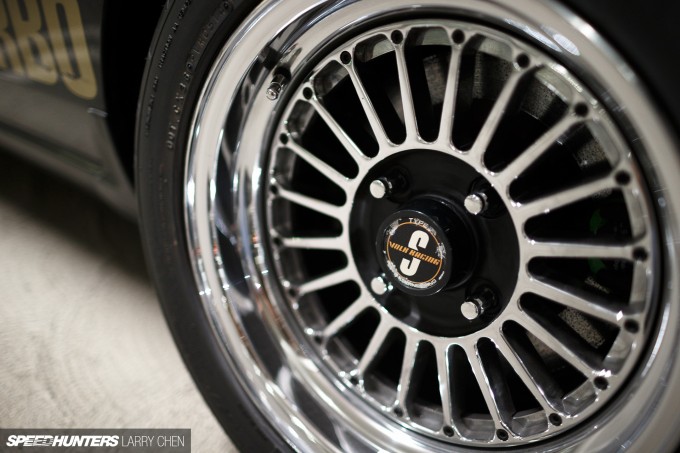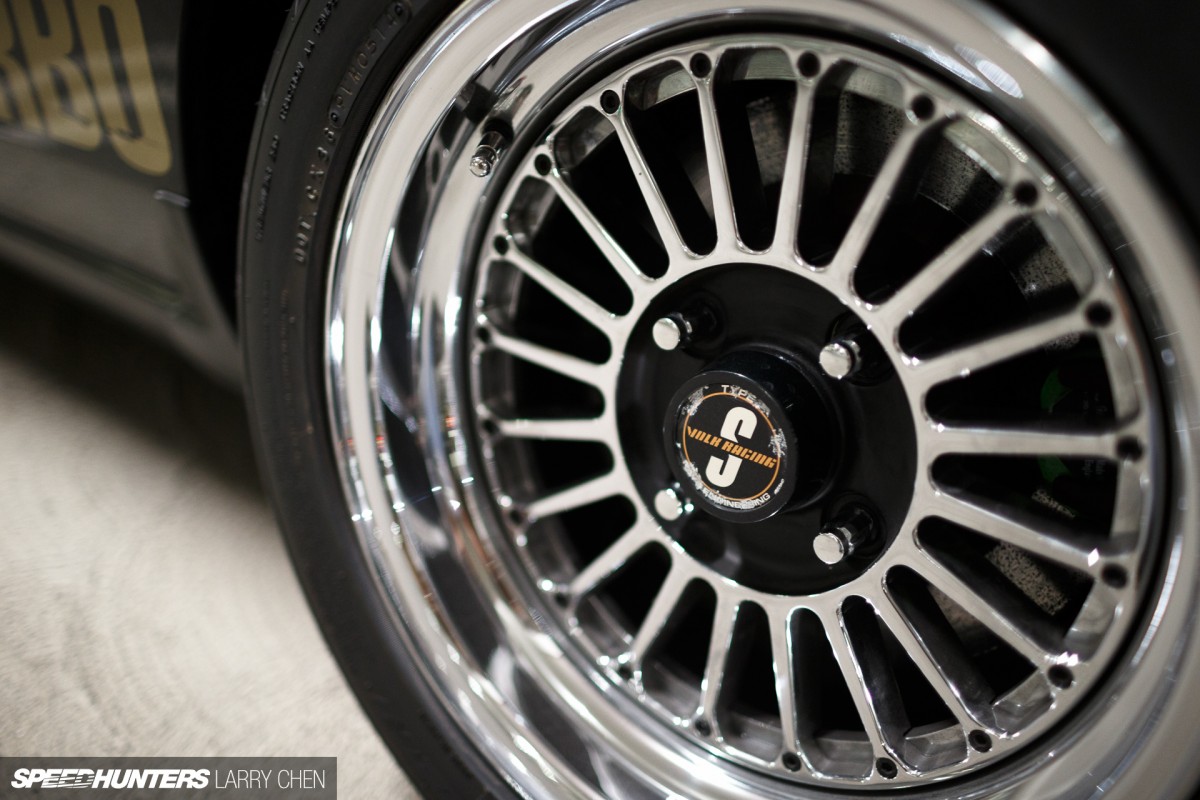 For example, when he acquired the Skyline it came with a set of beaten up Watanabe RS8s, but they've since been swapped out for a set of 15-inch Volk Racing Type S wheels that perfectly suit the car's vibe.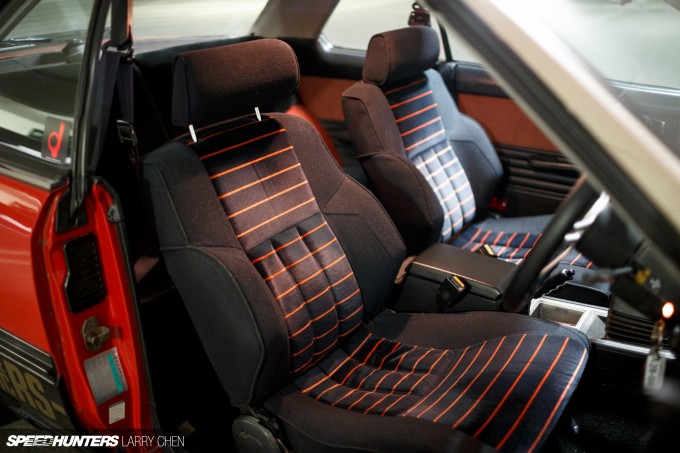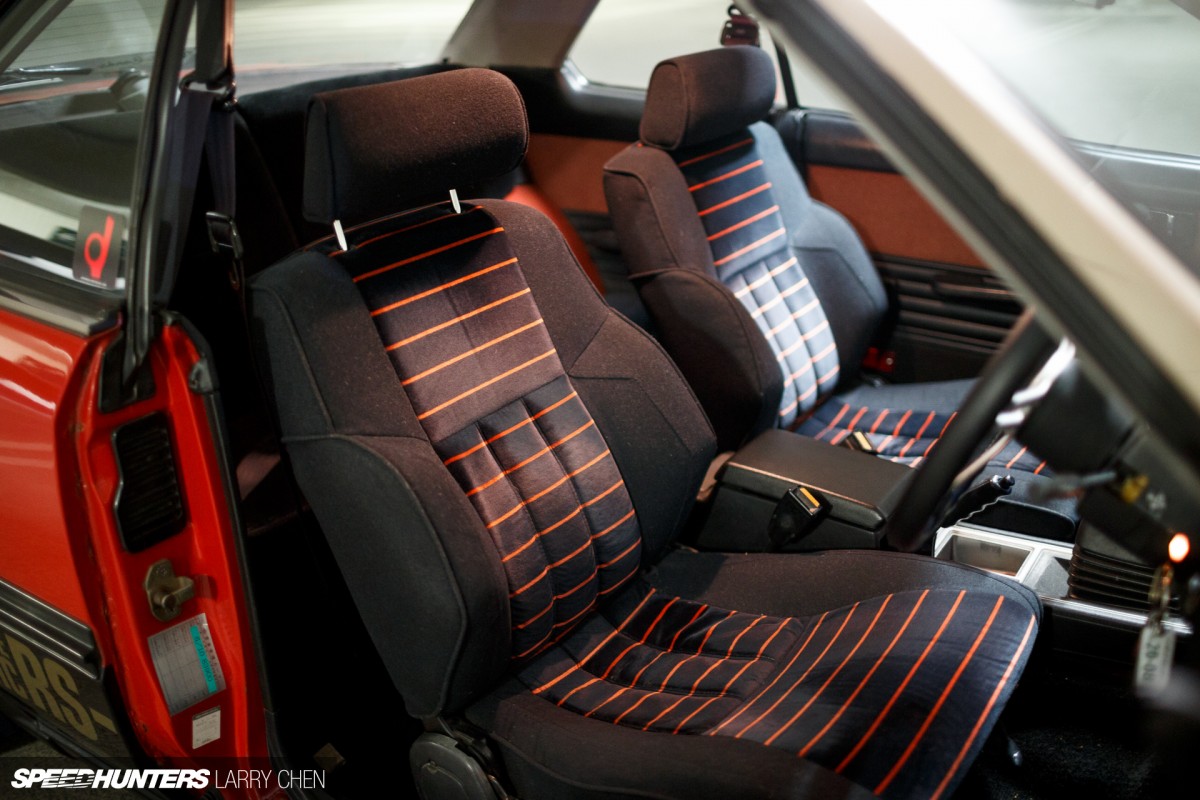 The Nissan's cabin has been treated with the same type of subtle yet effective upgrades. The seats, for instance, are the original DR30 striped buckets, because they are just too cool to swap out for anything aftermarket.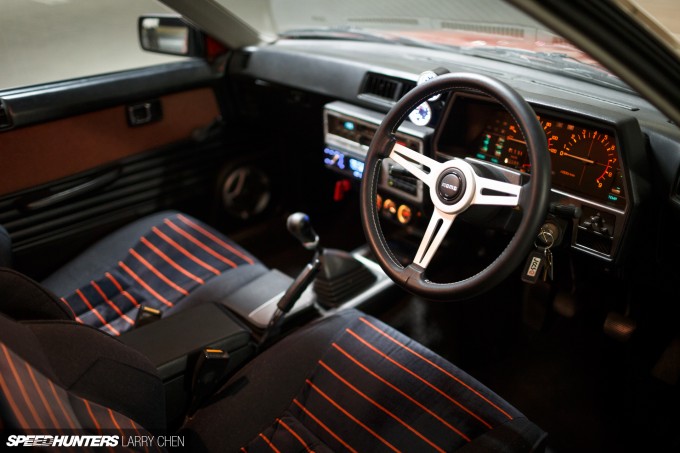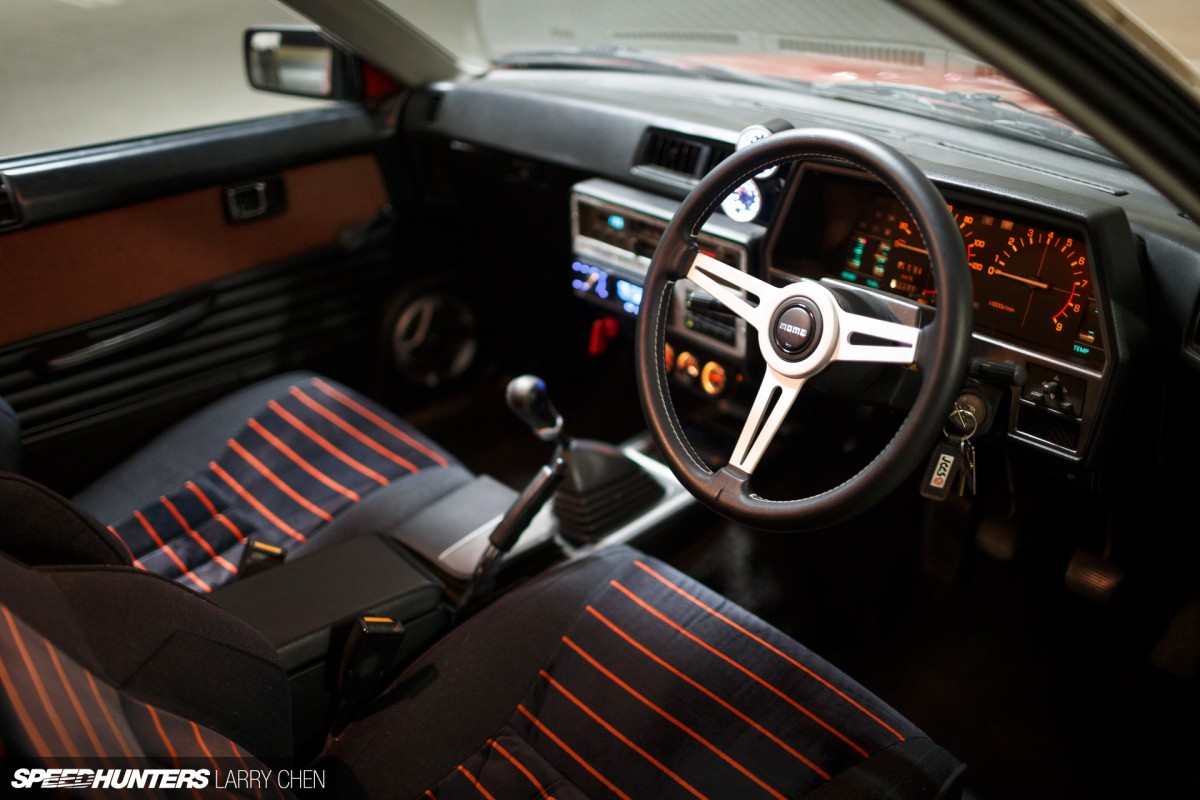 The changes that have been made to the cockpit include a Momo Retro steering wheel, a Pioneer stereo system and a few aftermarket gauges. It's all simple and to the point.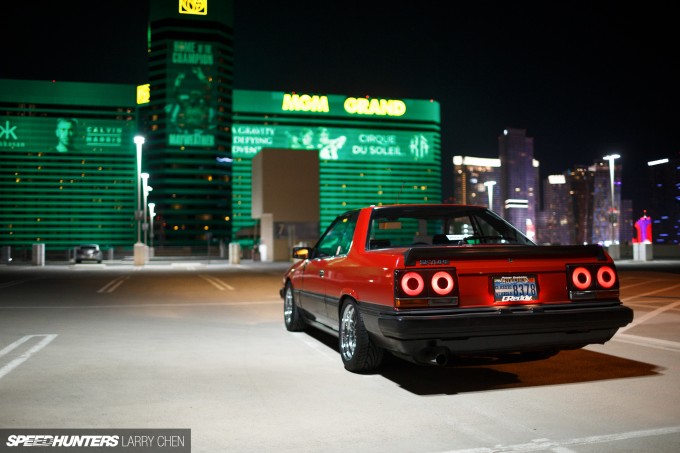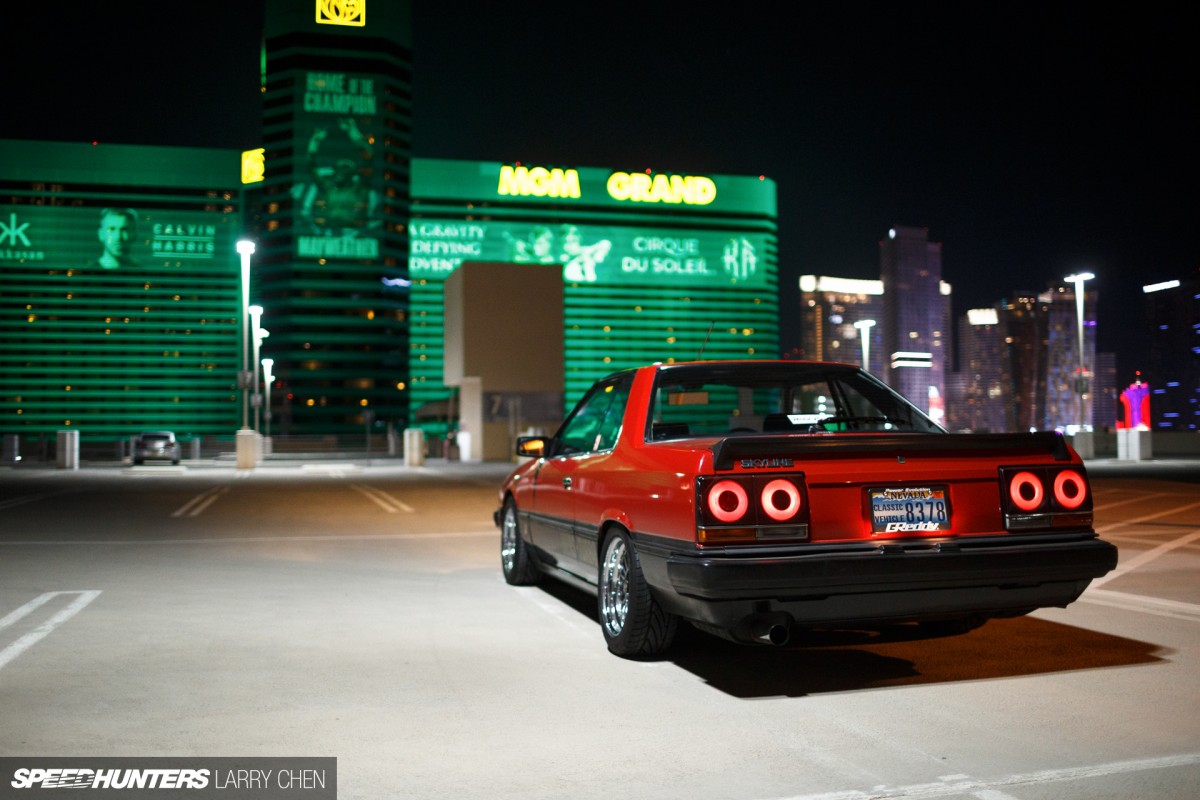 As for future plans, Jay has entertained the idea of getting more aggressive with the modifications, adding things like a bigger turbo and set of overfenders and wide wheels. But at the same time he's also weary of cutting up a very clean example of a rare JDM machine.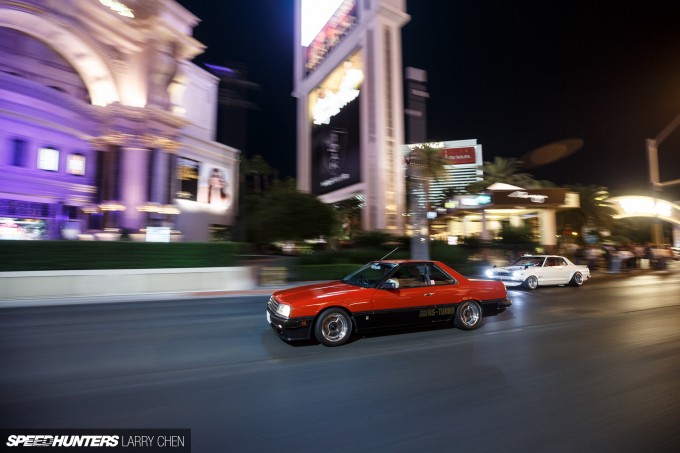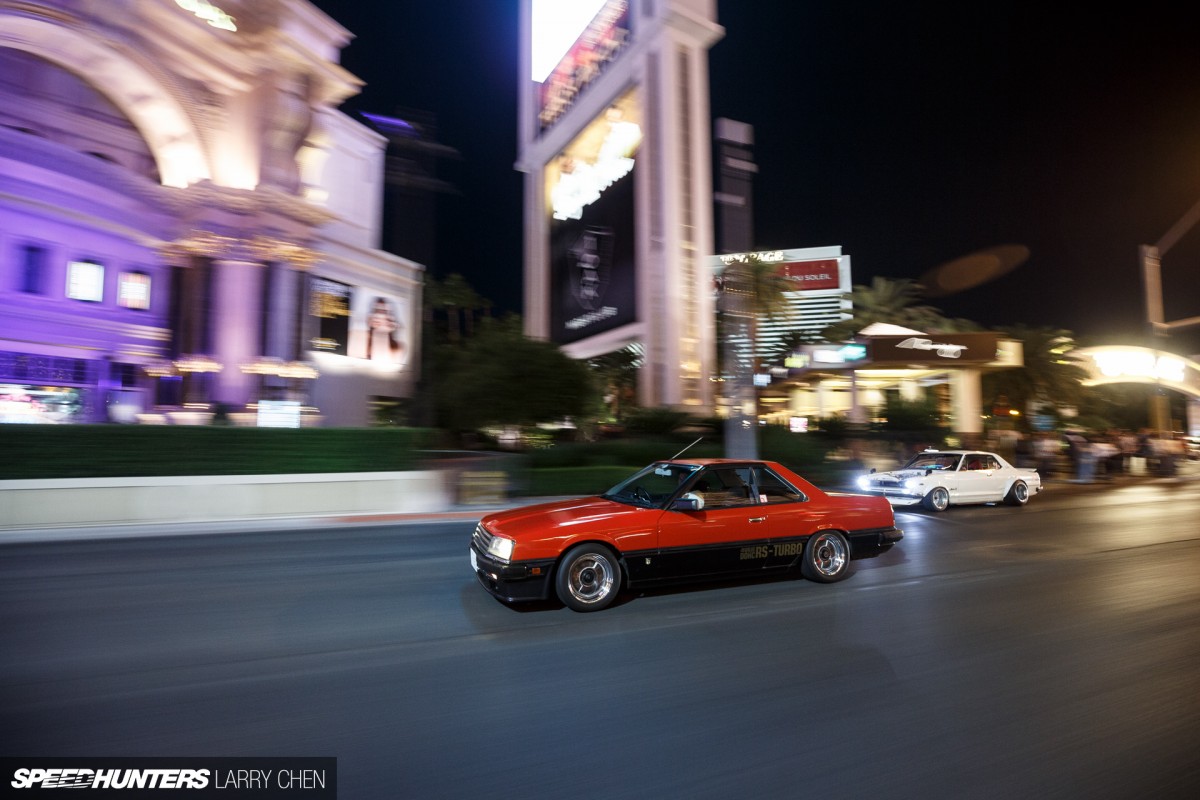 For now he's quite happy cruising the Skyline on the streets of Vegas with fellow Skyline-owning friends, including Roy De Guzman and his Hakosuka which we featured this summer. He also likes getting strange looks from people when they realize he's sitting on the wrong side of the car.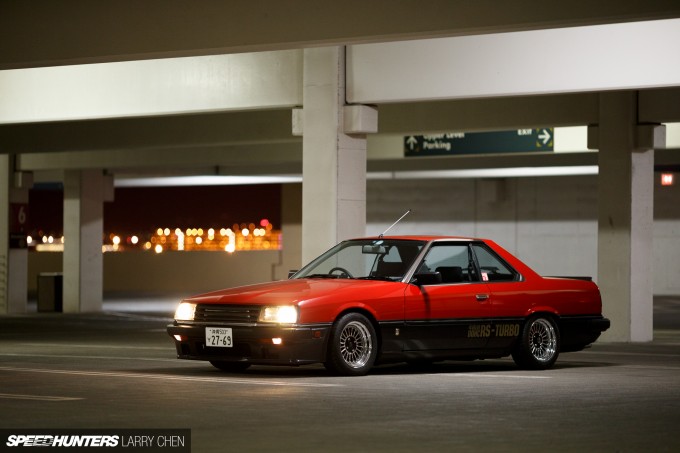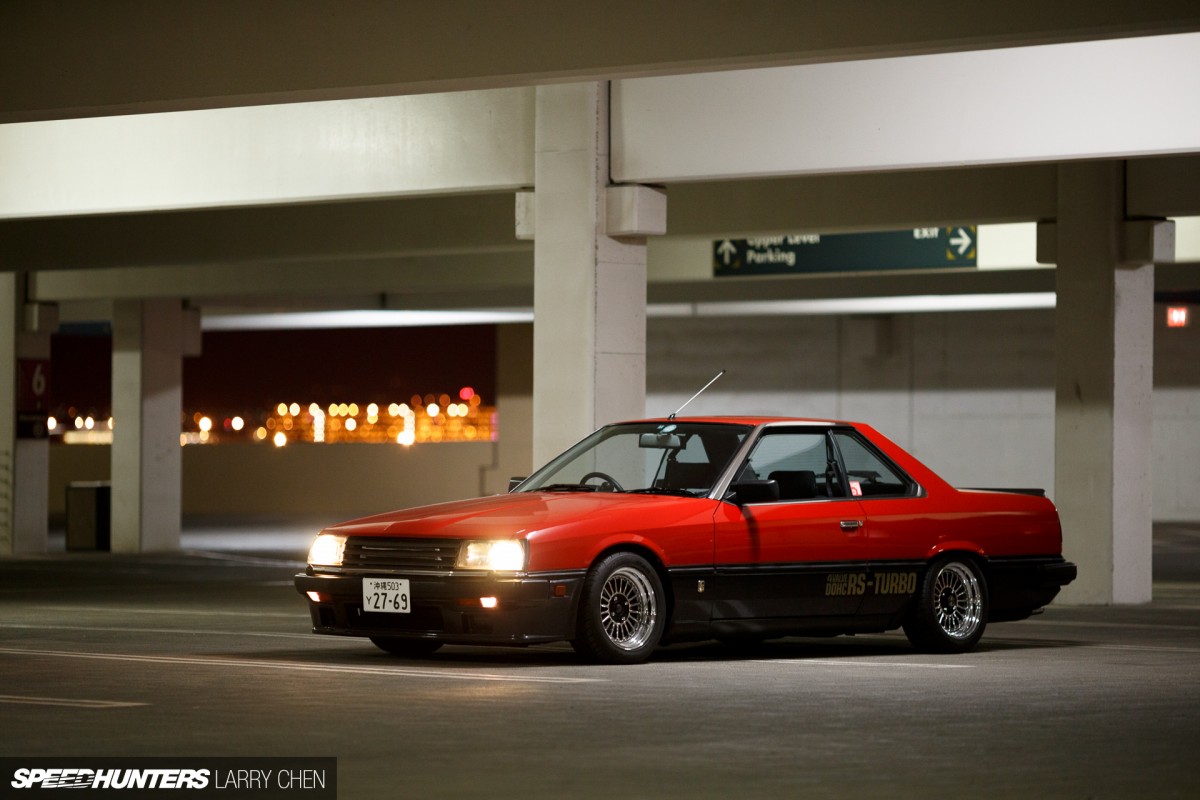 There's also the rarity factor. Most people in the US are familiar with the classic Skylines of the '70s and the modern GT-Rs, but the DR30 is still relatively unknown among non-JDM nerds. It's a different story, however, when he takes the car to an event like JCCS and gets a lot love – particularly from Japanese people who recognize the red and black DR30 from the classic cop TV show Seibu Keisatsu.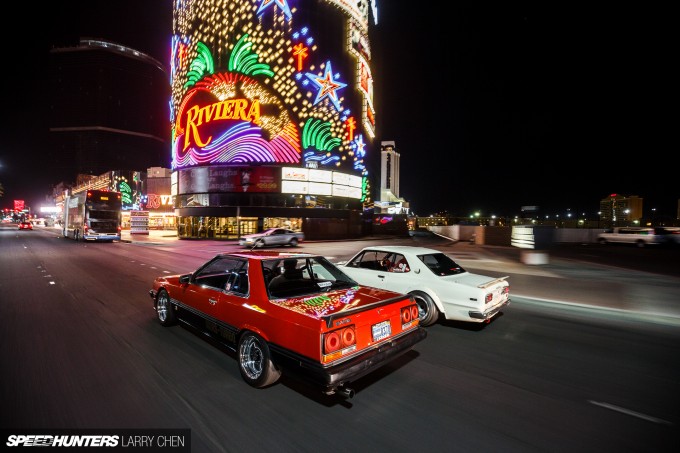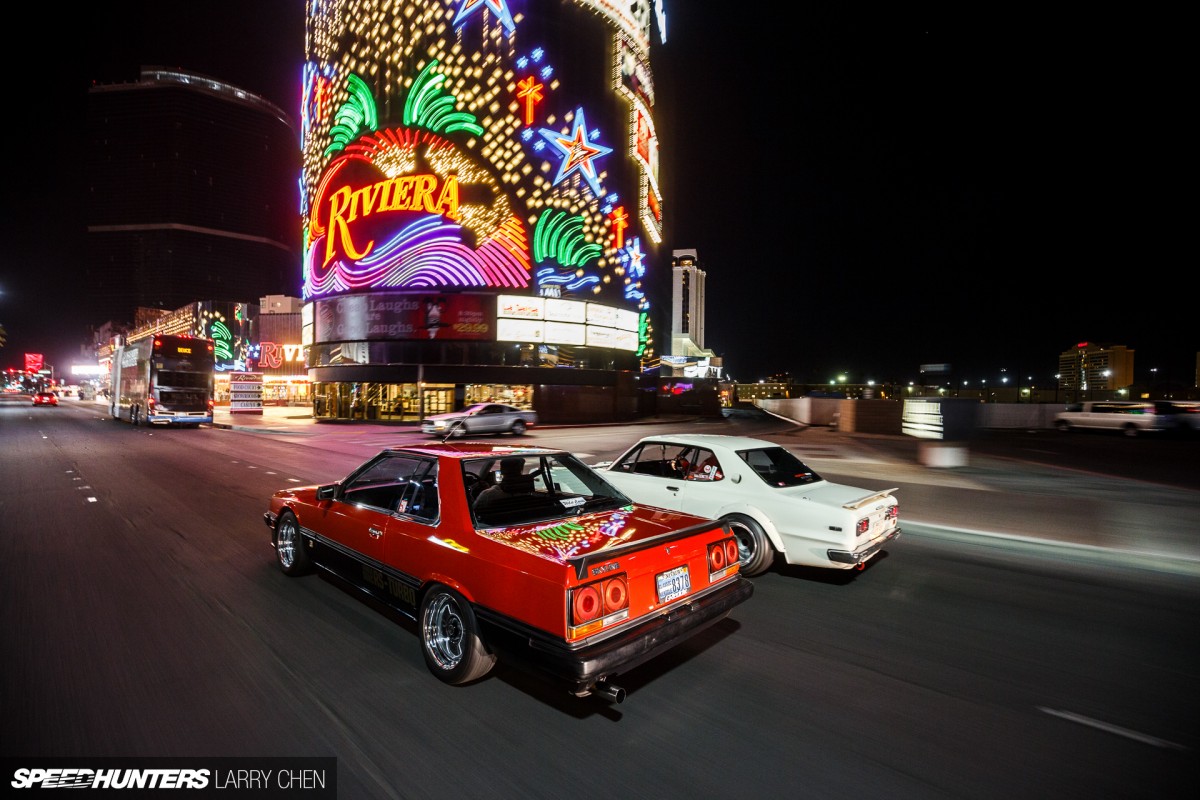 It might sound strange to use the term 'American Dream' to describe the actions of a guy who traded in a Mustang for a Nissan Skyline, but for a generation who grew up playing video games and idolizing the forbidden automobiles from Japan, I think it's a fitting observation for Jay and his DR30.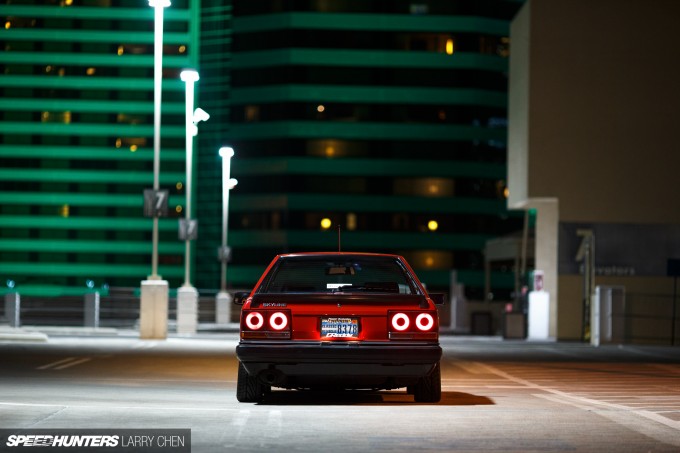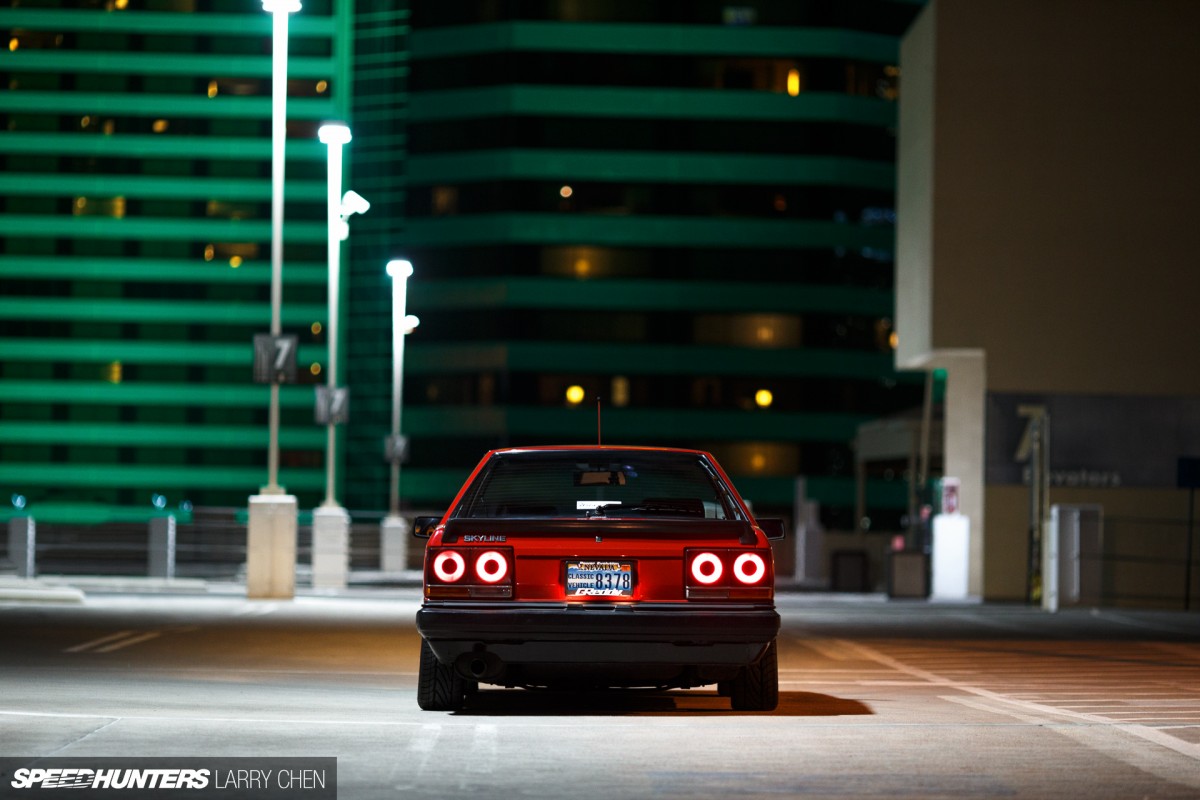 Then again, for every person like Jay, there's probably a guy in Japan who has dreamt of owning a Mustang since he first saw Steve McQueen rip up the streets of San Francisco in Bullitt.
I guess it's all part of this beautiful thing we call international car culture – where the grass is always greener on the other side of the fence.
Mike Garrett
Instagram: speedhunters_mike
mike@speedhunters.com
Photos by Larry Chen
Instagram: larry_chen_foto
larry@speedhunters.com
Jay Kho's 1983 DR30 Nissan Skyline
Engine
Nissan SR20DET Blacktop engine swap, stock internals, GReddy boost controller set to 12psi, GReddy oil pan, custom intercooler piping by Forrest Wang, Godspeed intercooler, Fujitsubo exhaust, Fluidyne radiator
Driveline
Factory FJ20 5-speed transmission with SR20 bell housing, Blitz stage 1 race clutch
Suspension/Brakes
Custom rear coilovers from Feal Suspension, unknown front coilovers from Japan
Wheels/Tires
Volk racing Type S 15×6.5-inch -0 offset, Nitto Neogen tires 205/50R15
Exterior
Unknown front air dam from Japan. Foha rear spoiler, original two-tone paint and lettering
Interior
Momo Retro steering wheel, Razo shift knob, custom aluminum front mount bracket for the stereo & boost controller, Pioneer stereo deck, Pioneer speakers, Sunpro three gauge set, Depo boost gauge, tachometer and mount
Cutting Room Floor