A Different Take
I thought I'd do things a little differently for this second story from the 2014 Mooneyes Hot Rod & Custom Show. You see, there is always so much I want to share with you, and in this specific scene – more so than in any other we cover – it's the considered touches that combine to create a unique car. So that's what this post is dedicated to: the details.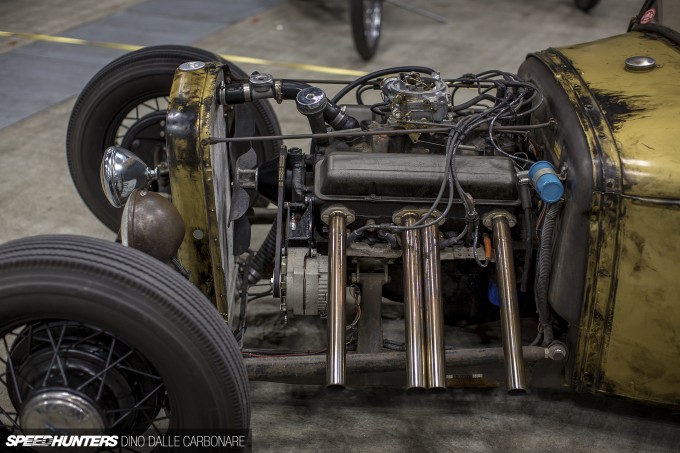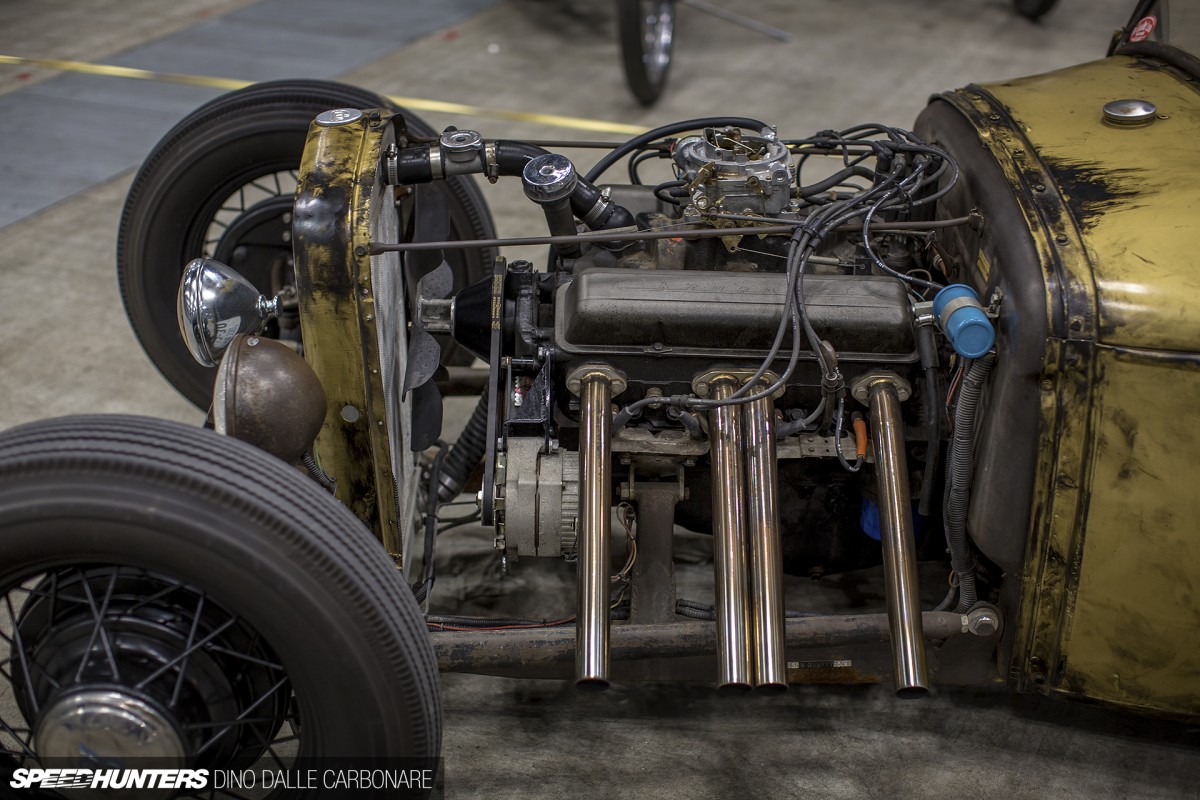 I'll also refrain from rambling on too much, because that would defy the purpose here. I'll simply let you look and admire some of the special and interesting touches that I came across during my day spent at the Pacifico Yokohama convention center recently.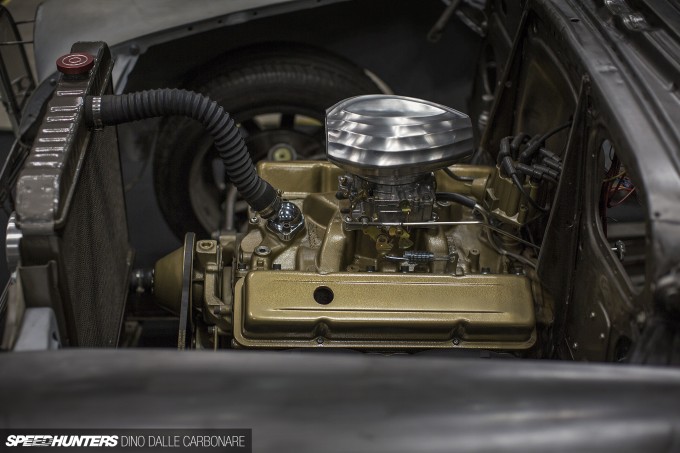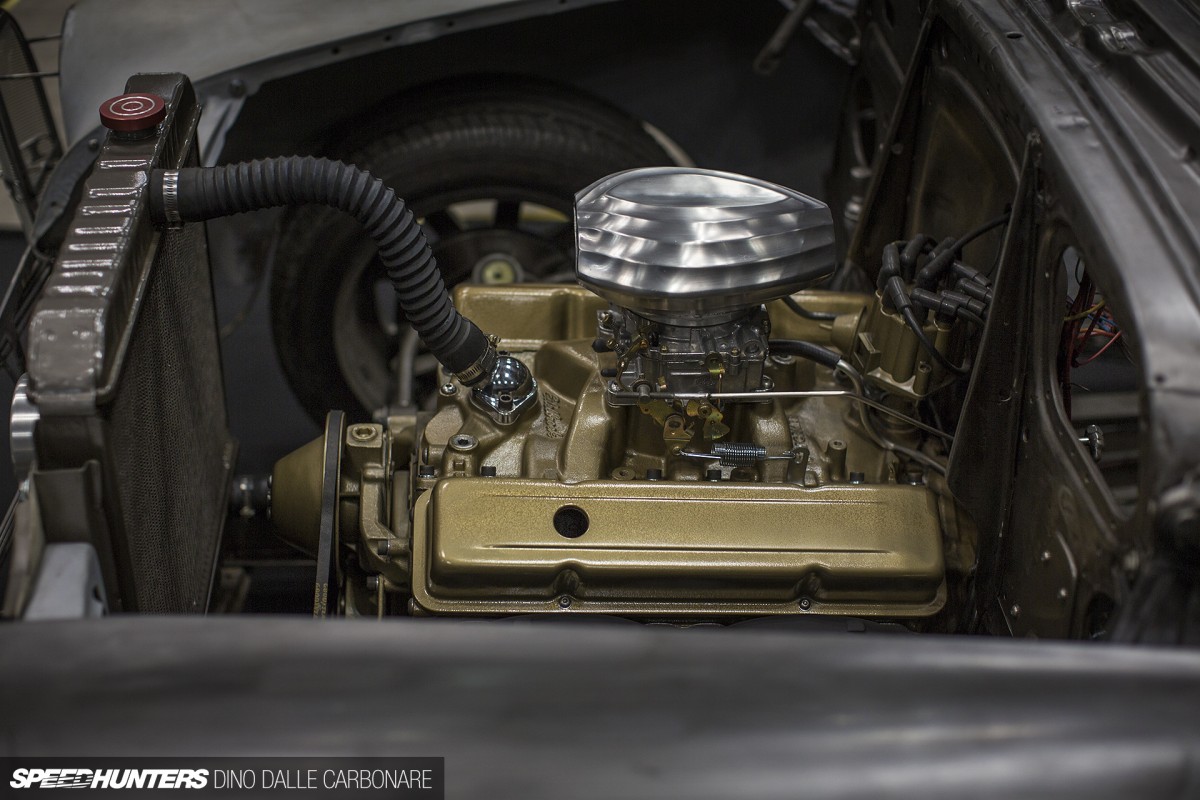 Let's kick things off with intakes. If there's big single carb sitting on your hot rod's manifold there are countless ways you can make it suck in air. The single intake approach always works well, and in this instance it's custom shaped and polished for extra effect.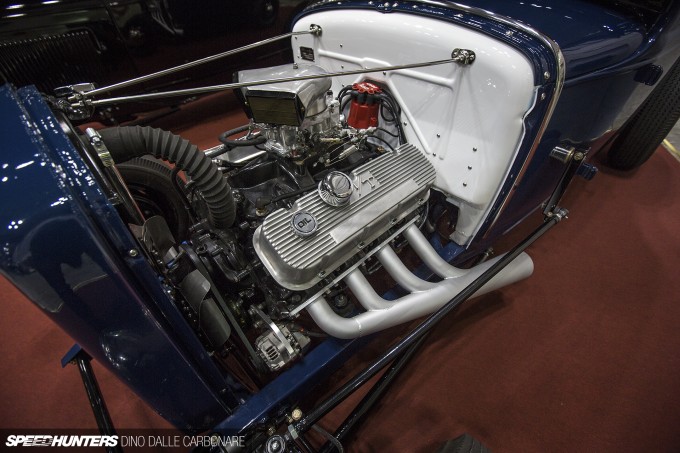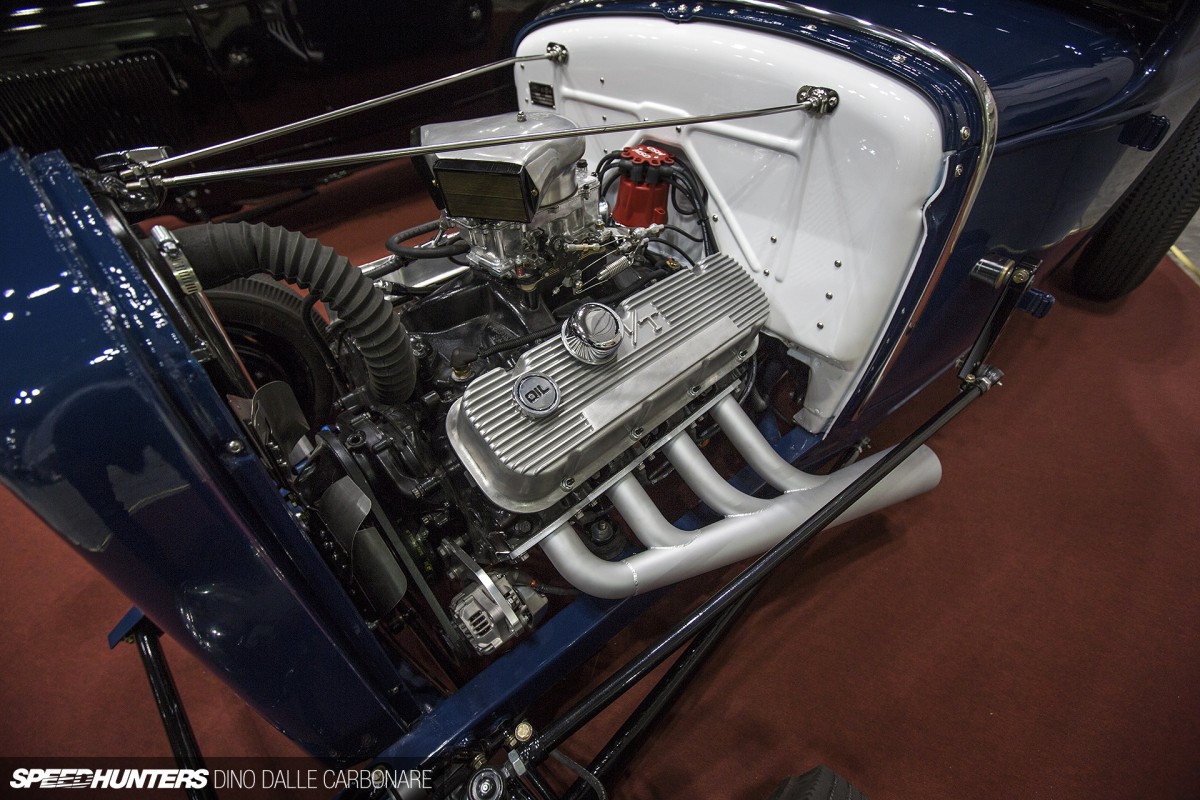 If you need more air you can always double it up – a split and meshed twin intake feeding the single carb on this particular motor.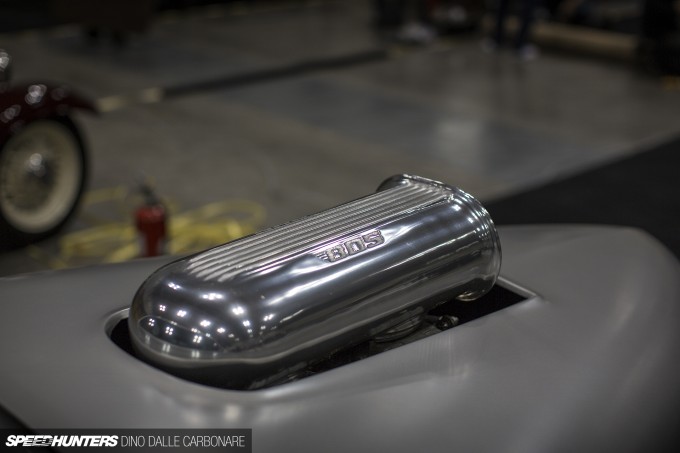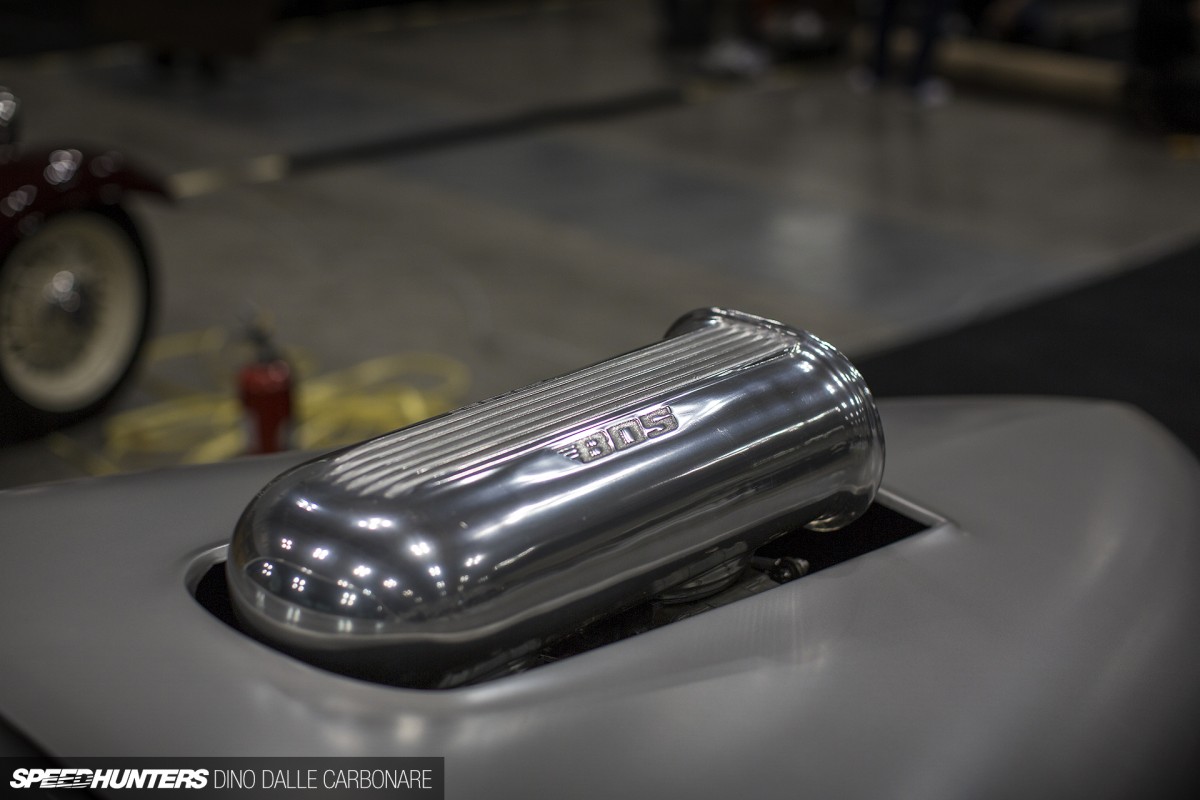 Force feeding requires absolutely no restrictions on the intake. Job done right here on this very rare Willys Coupe built for drag racing.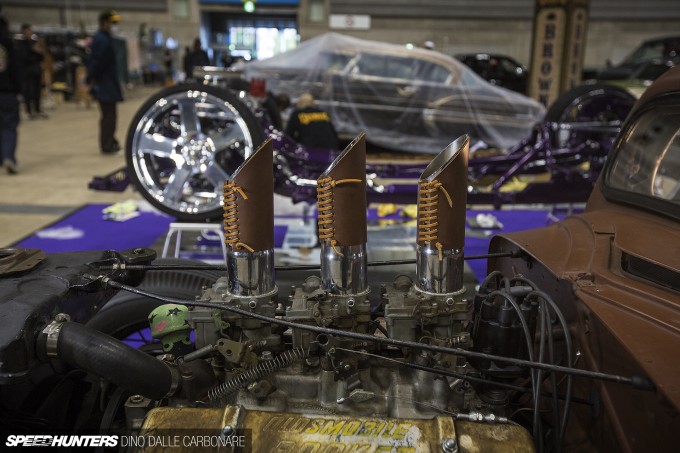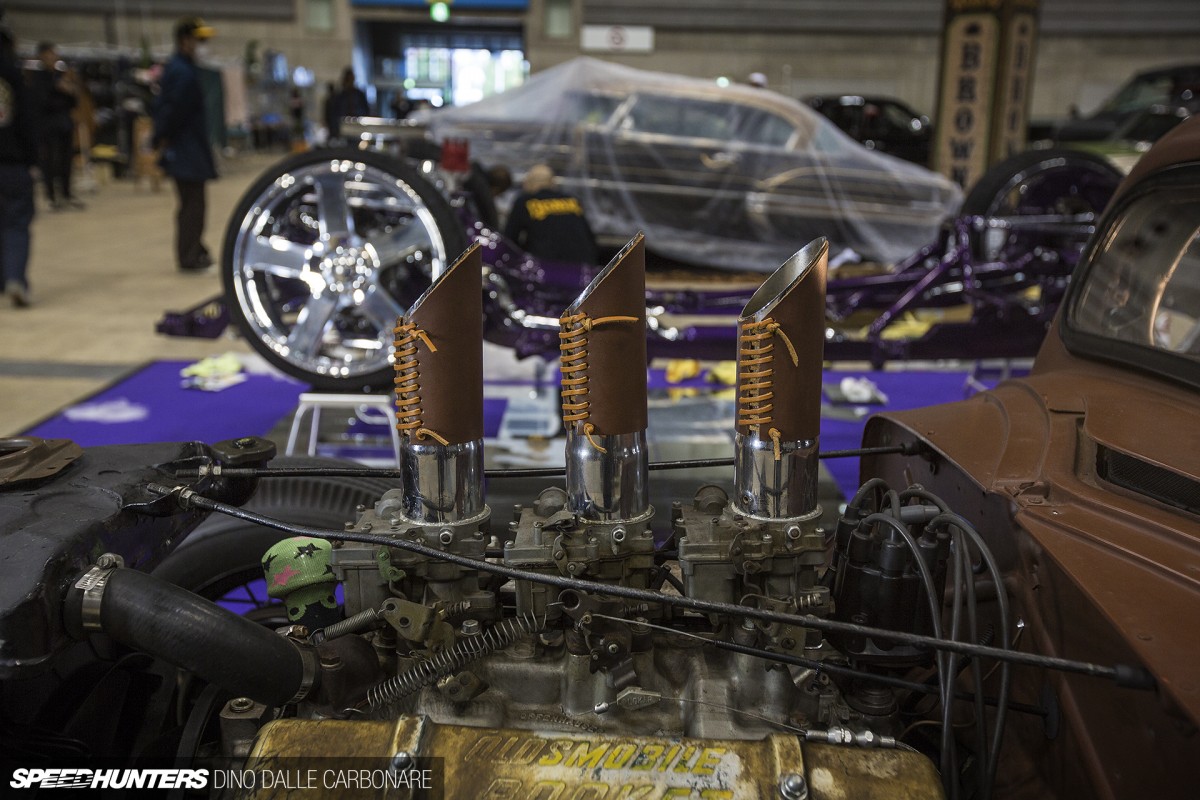 Three carbs? No problem – stack some vertical pipes on top and you are ready to go. But don't forget to wrap them in laced-up leather sleeves for that extra touch…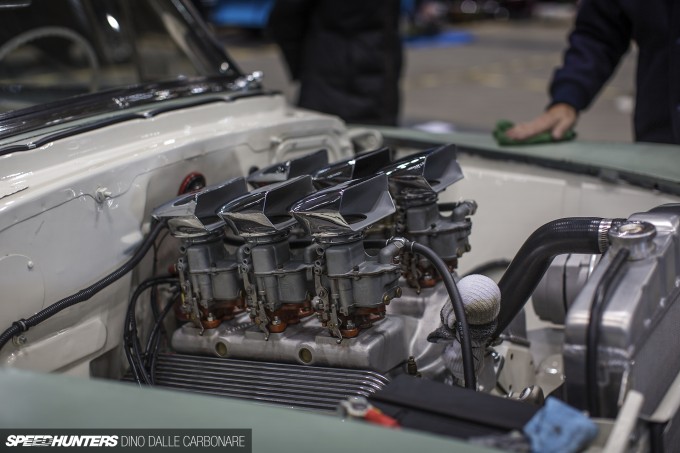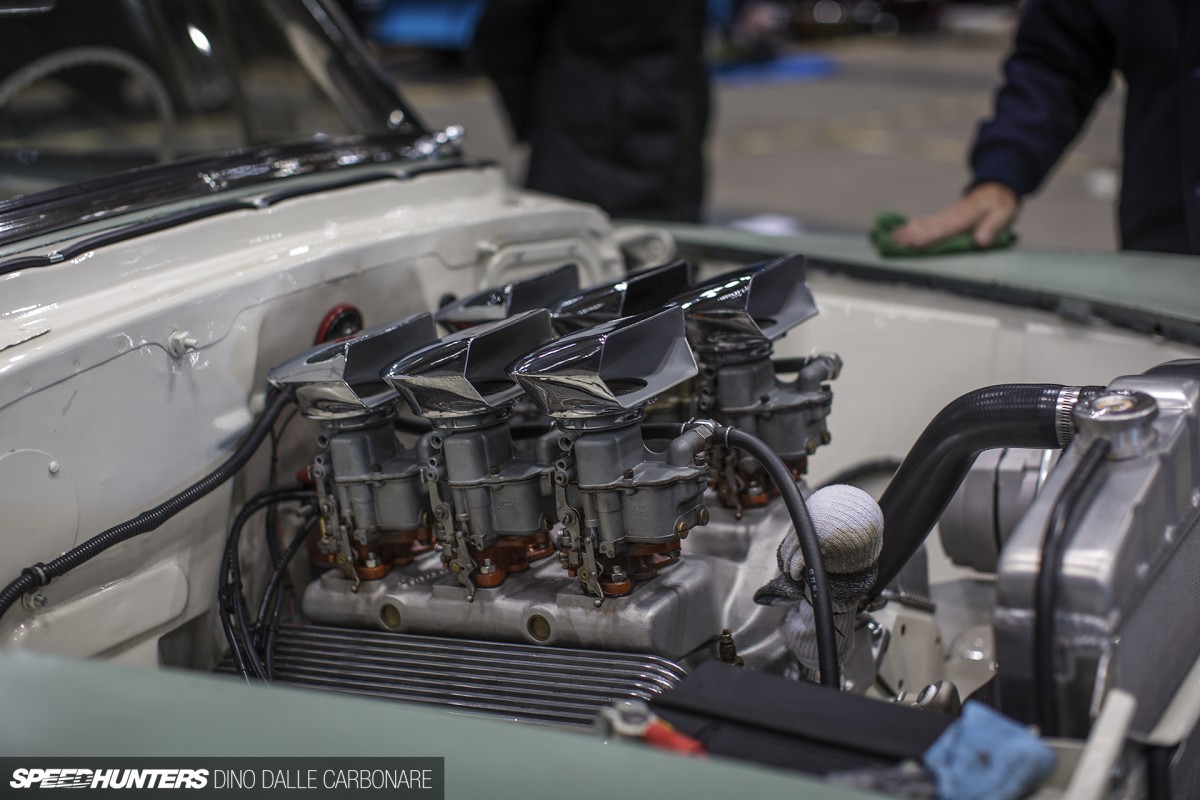 If your cylinders don't feel like sharing you can always keep them happy by giving them a single carb each to breathe through. Tuning nightmare?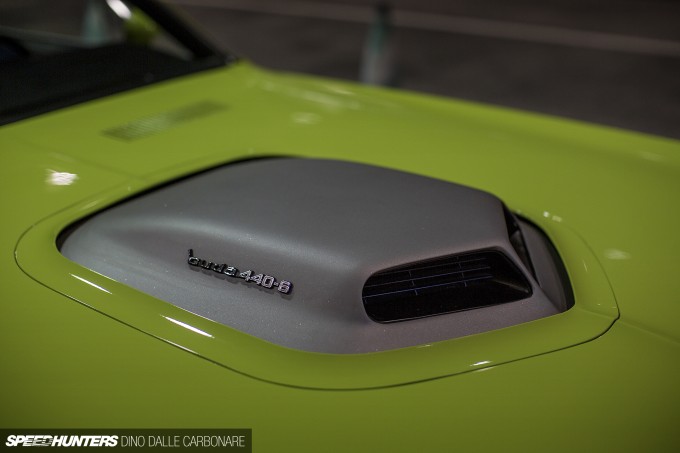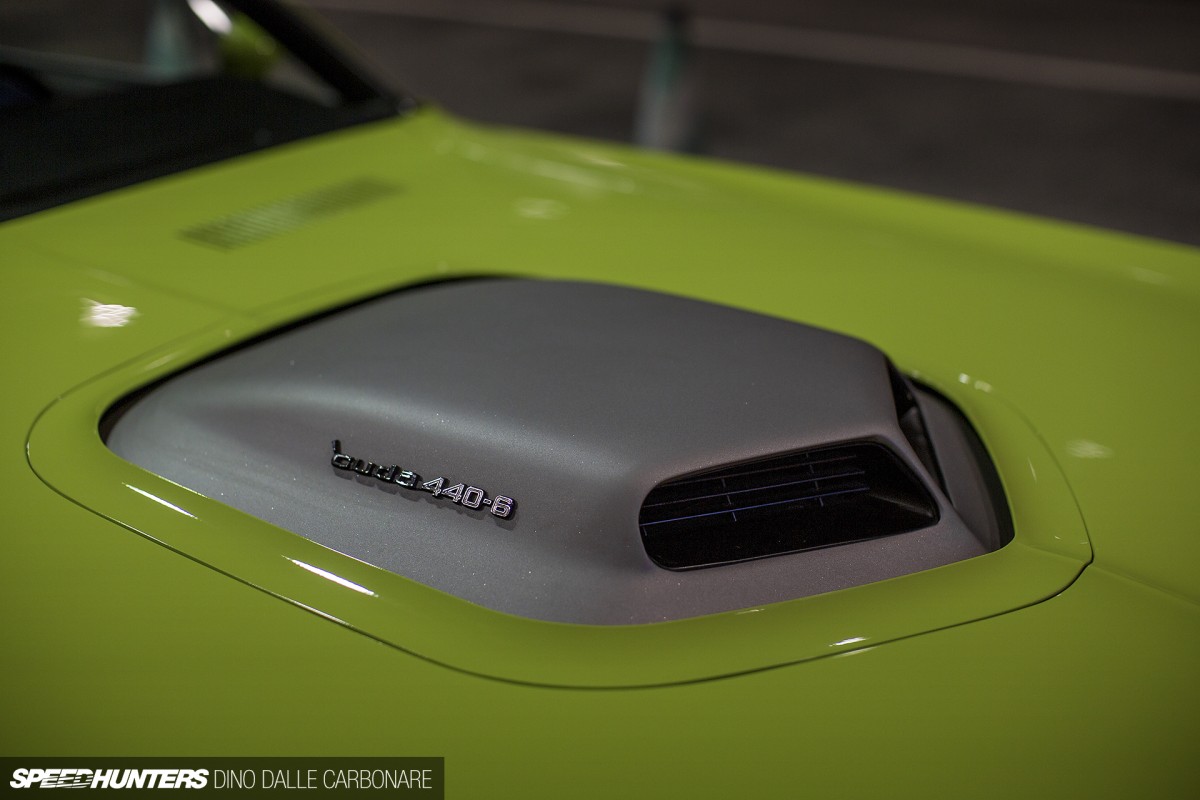 The 440 Barracuda had its own approach too – the iconic shaker hood.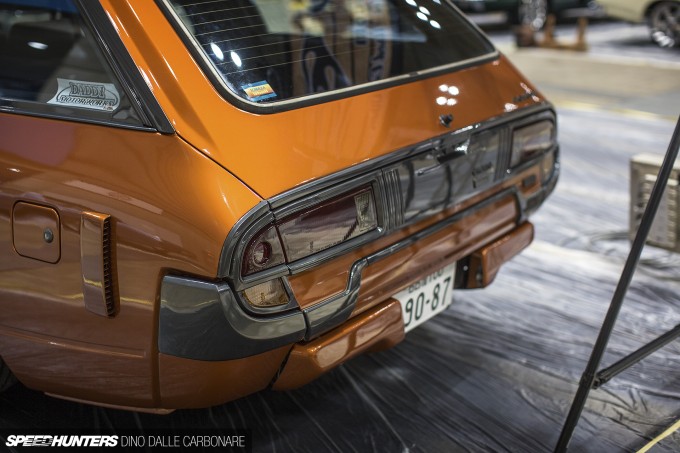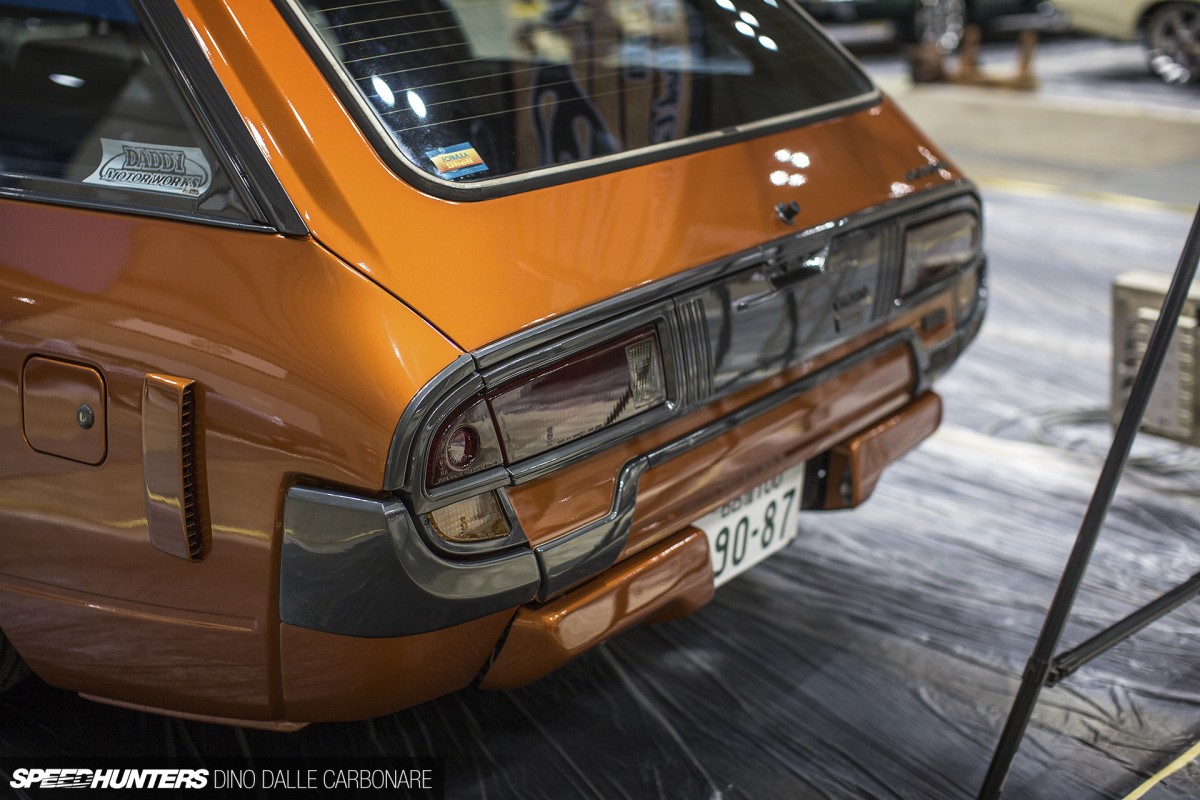 At times the details can be hard to spot. On the Daddy Motor Works Crown wagon it's the chrome trim which has been customised with dark metallic gray paint.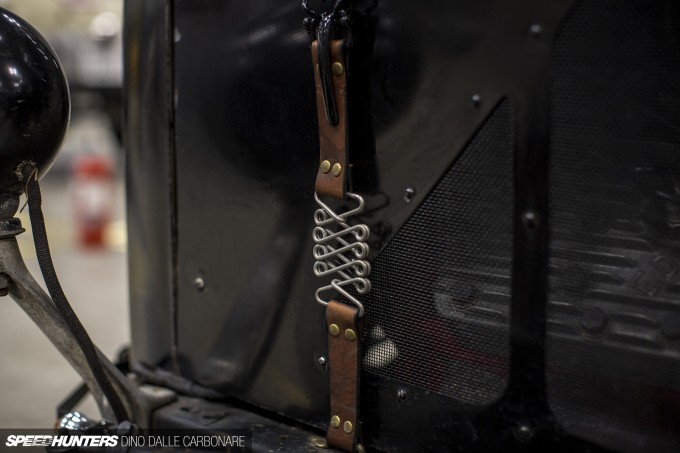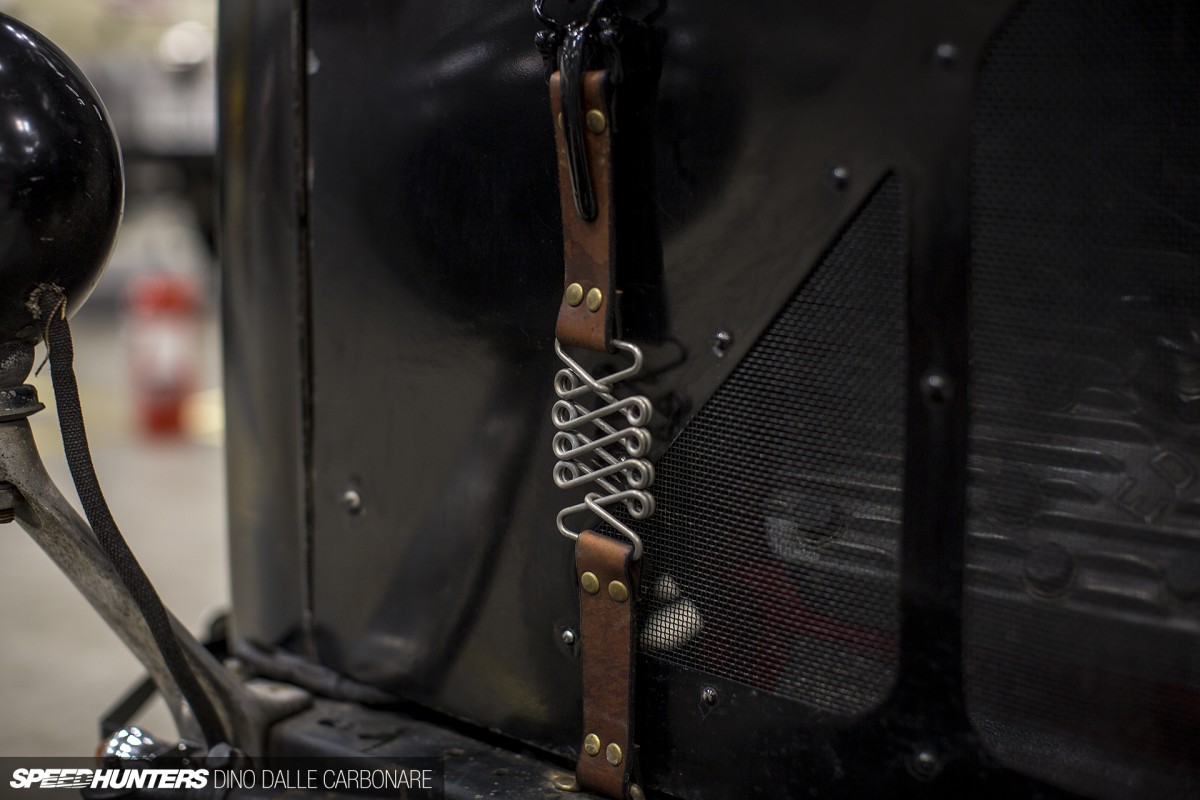 The older touches are the best though. Seeing stuff like this makes you miss these sort of additions in modern cars.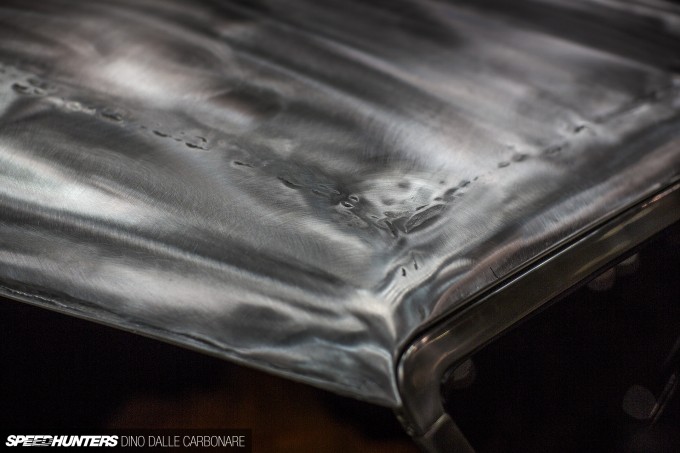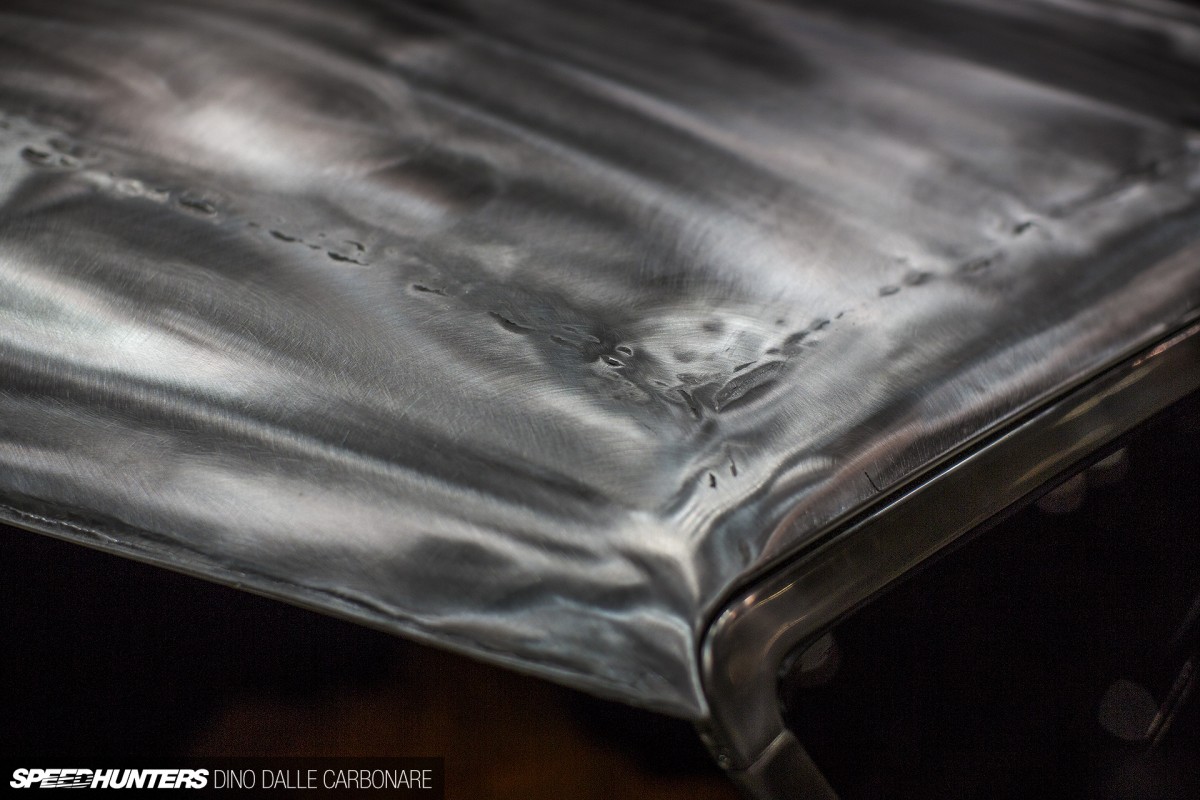 Why cover up freshly restored metal work with unnecessary paint?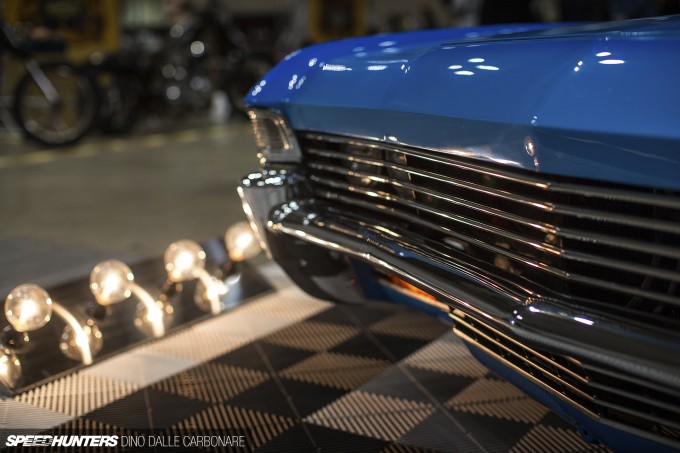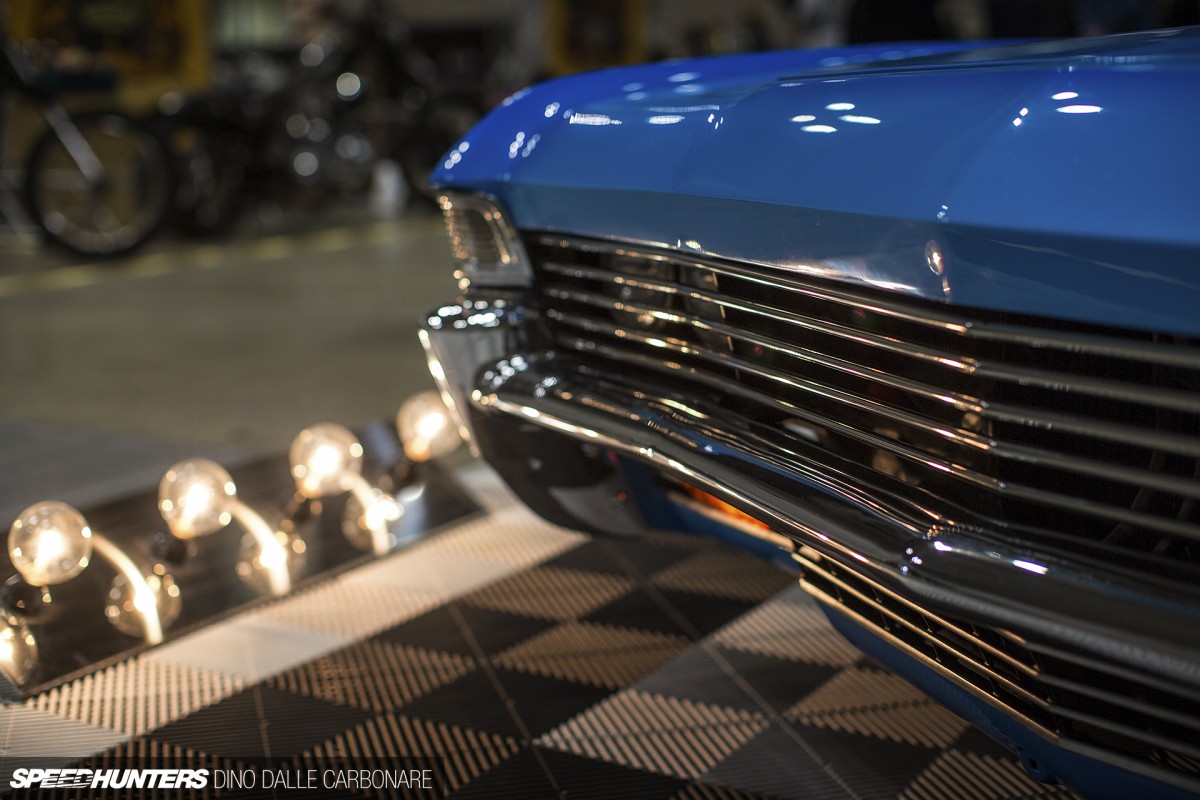 Grilles: paint them, chrome them, shave them, swap them. No matter what you do it will help add to your car's presence.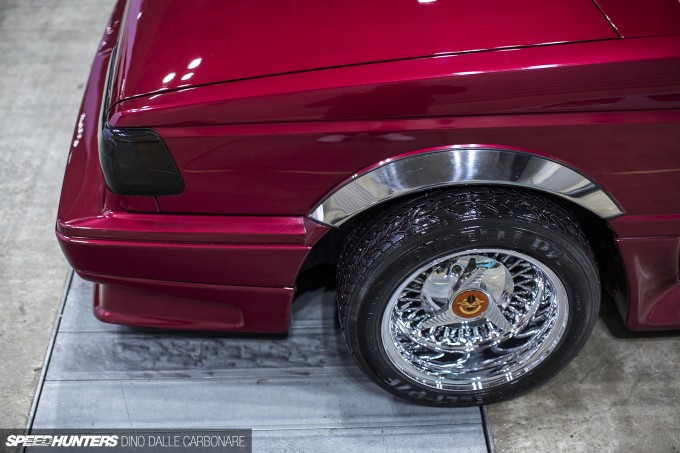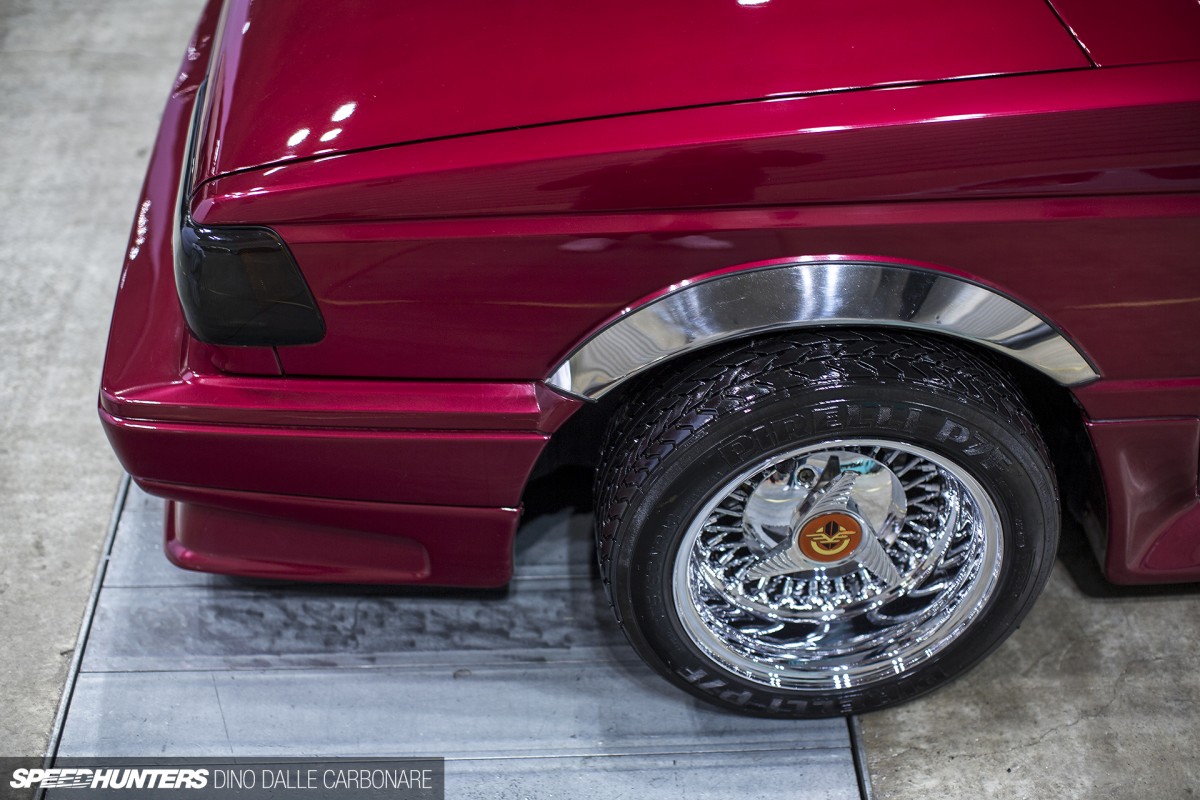 Authenticity can be the main theme in a car as this '90s-style Sentra showed.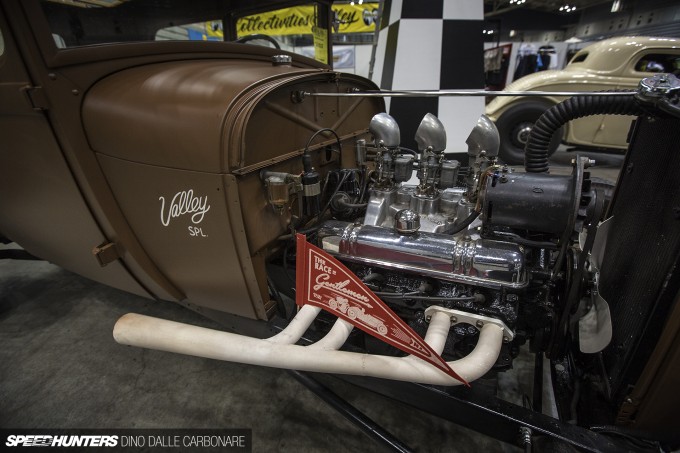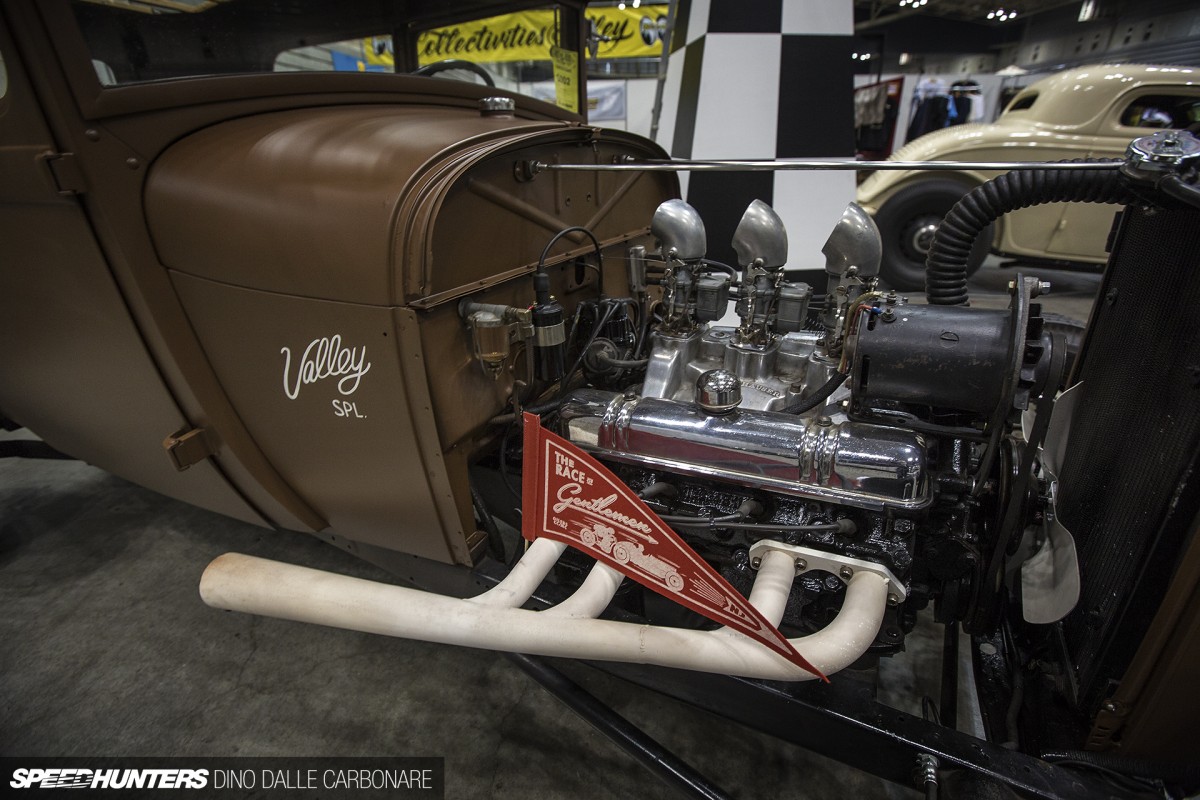 Ceramic coated headers – I bet they sound nice too!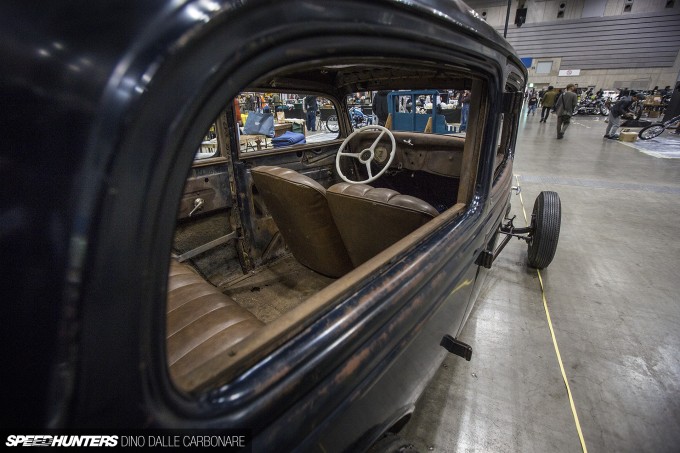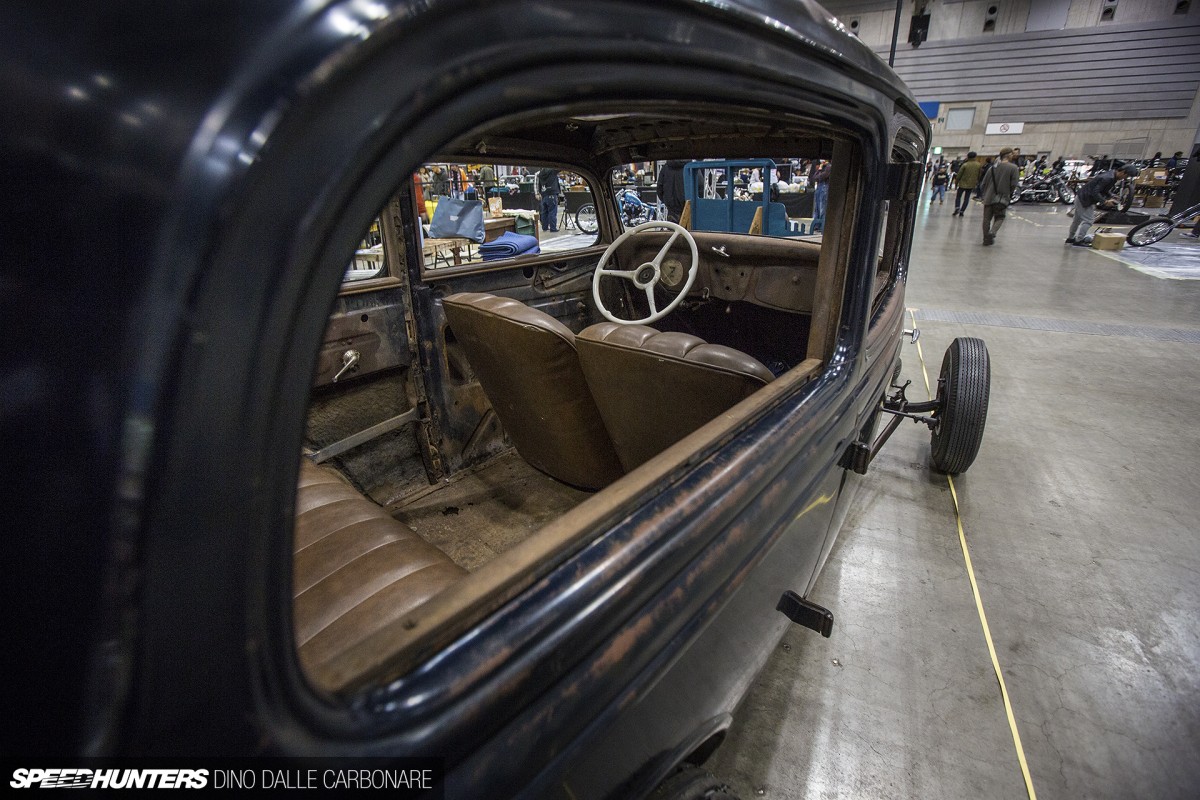 Some hot rods sacrifice comfort in exchange for minimalism, but there are other approaches. Virtually no trim, but comfy seats.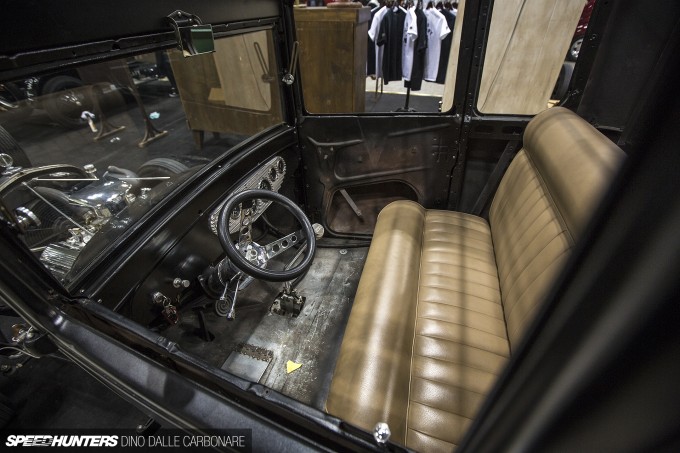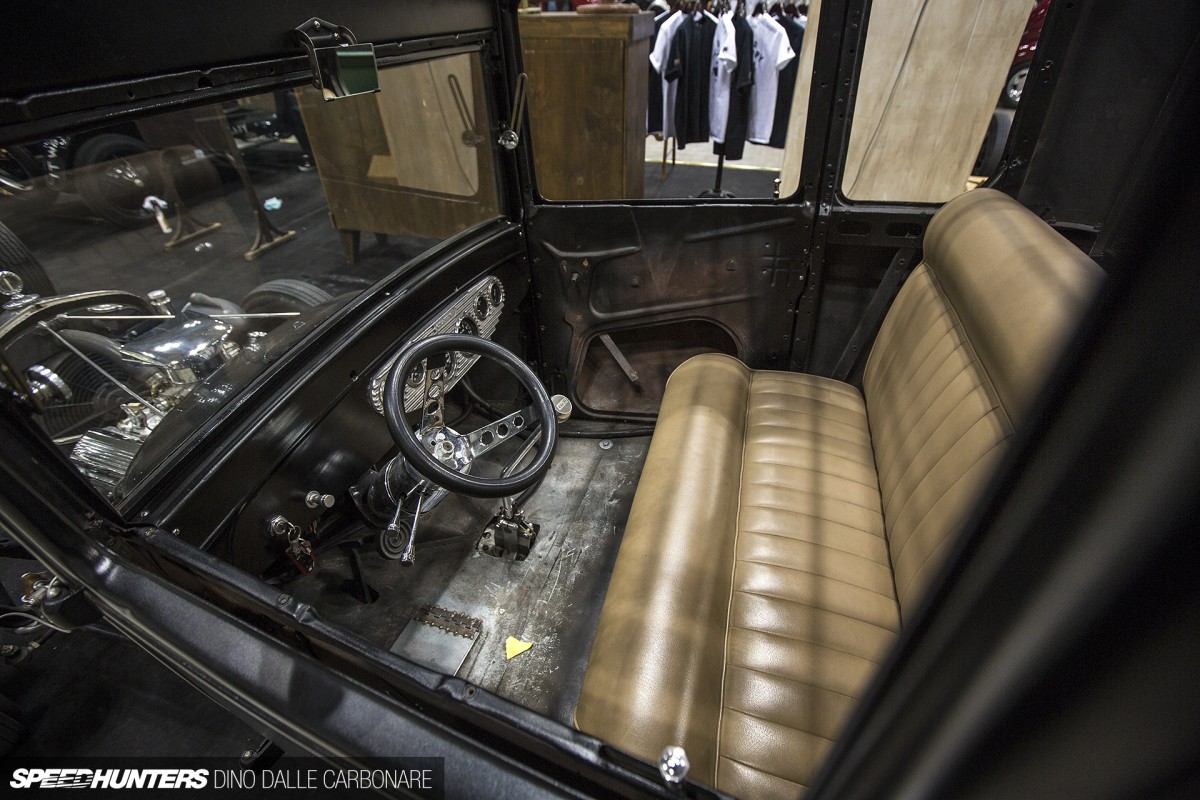 Yes, comfort is important.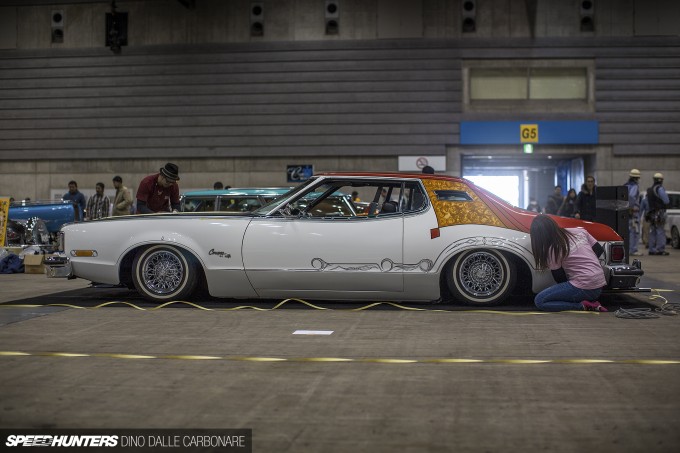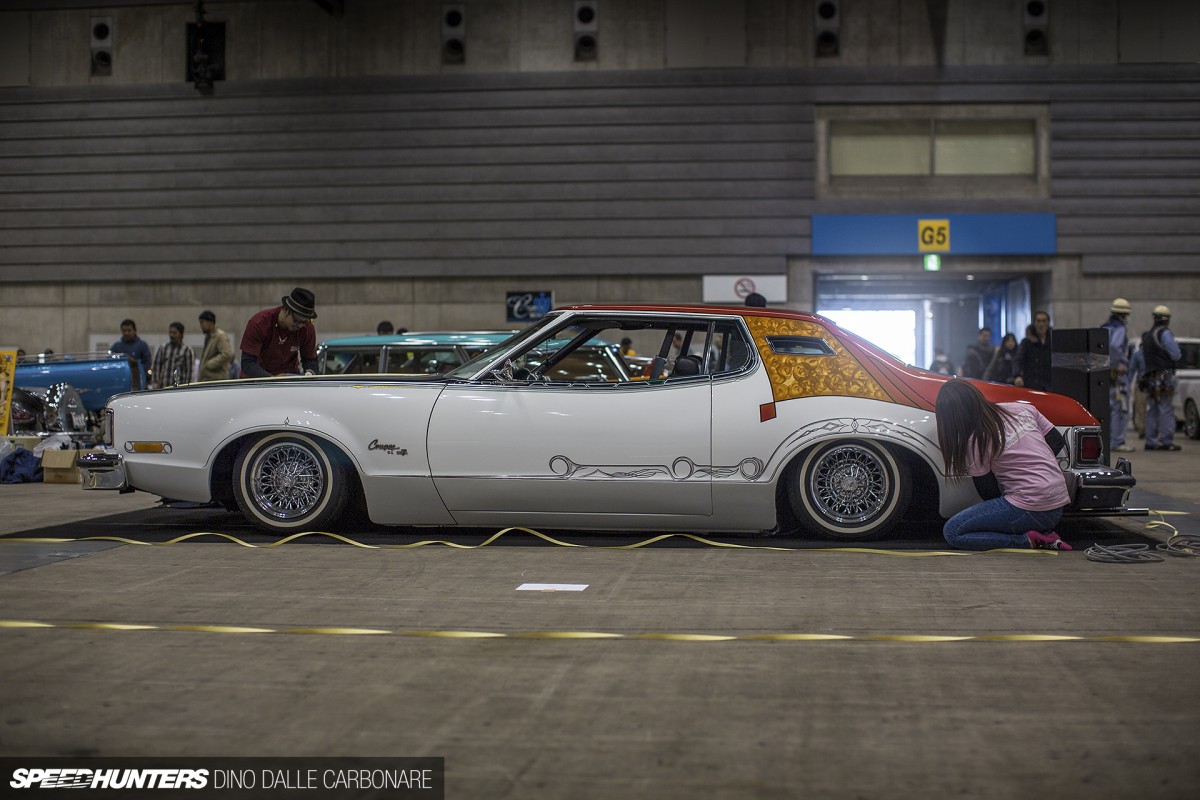 When it's a car's custom paint you want to show off, then it's always important to keep things as shiny and as presentable as possible.
Touches Of Genius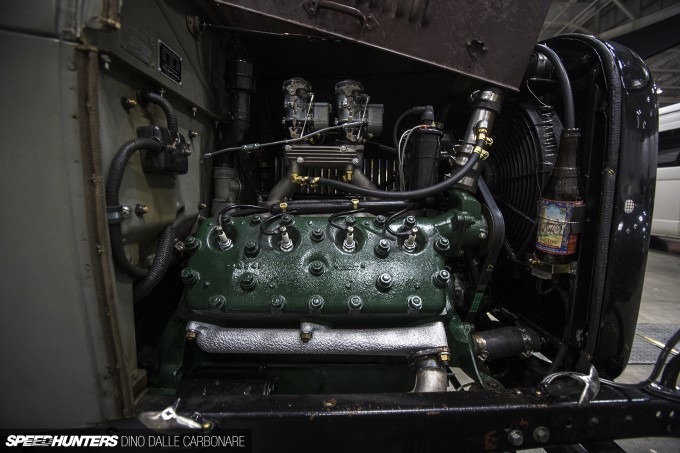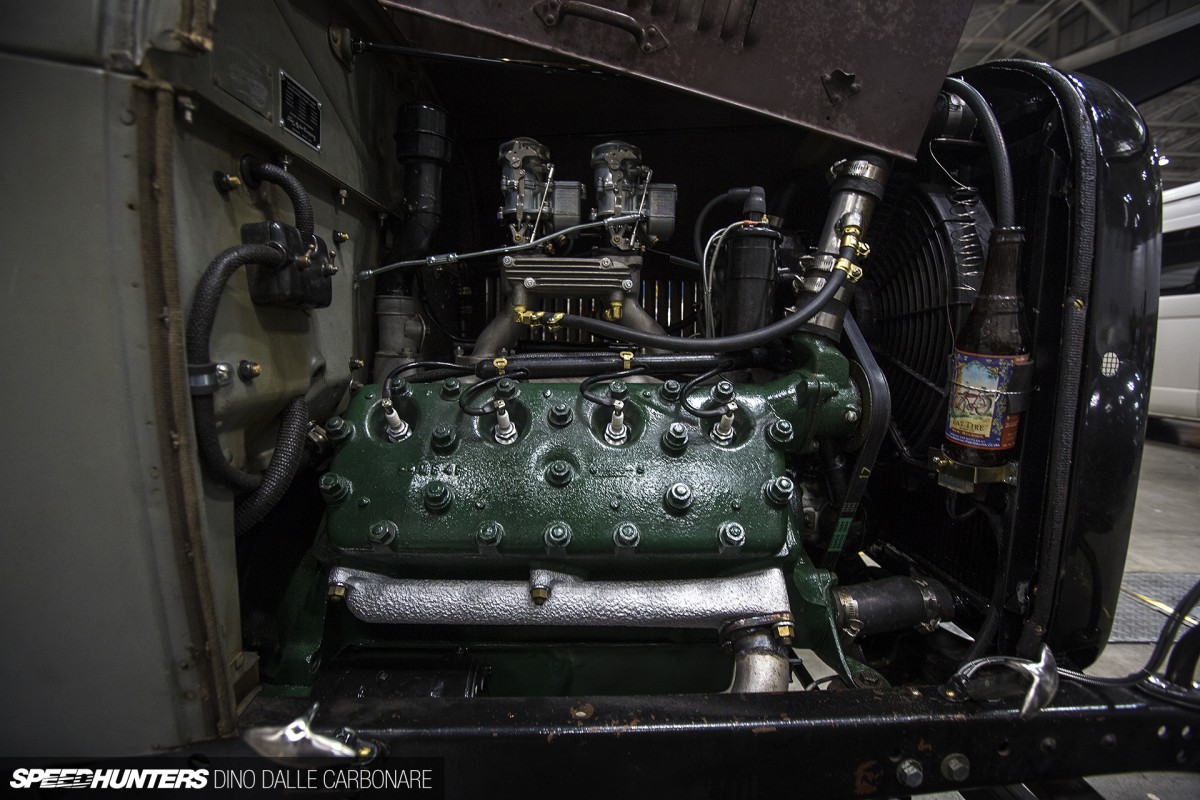 Spot the beer bottle. Upcycling has its place.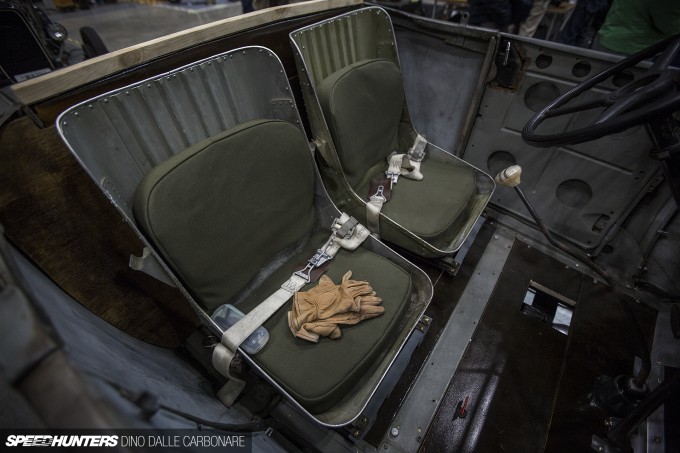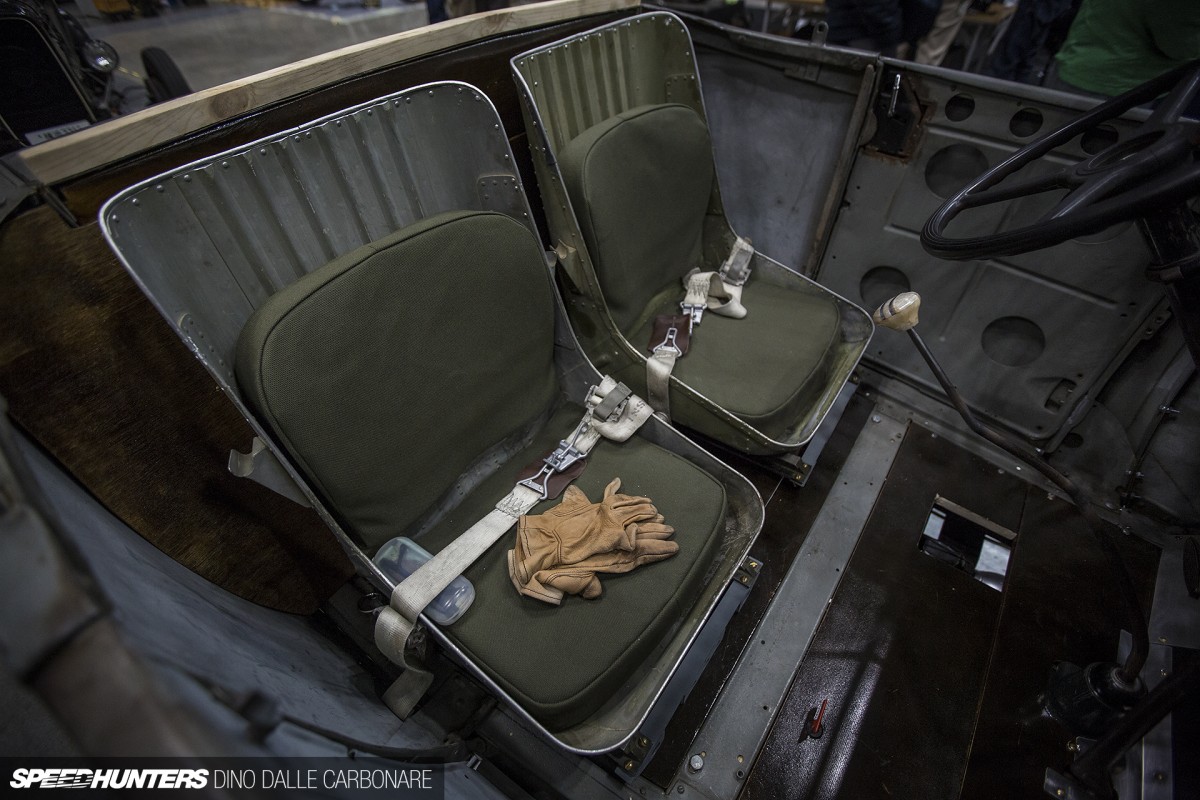 Here's another take on custom seating. The look is definitely achieved with the metal outer bucket, but to help you actually enjoy the ride a bit of padding has been thrown in.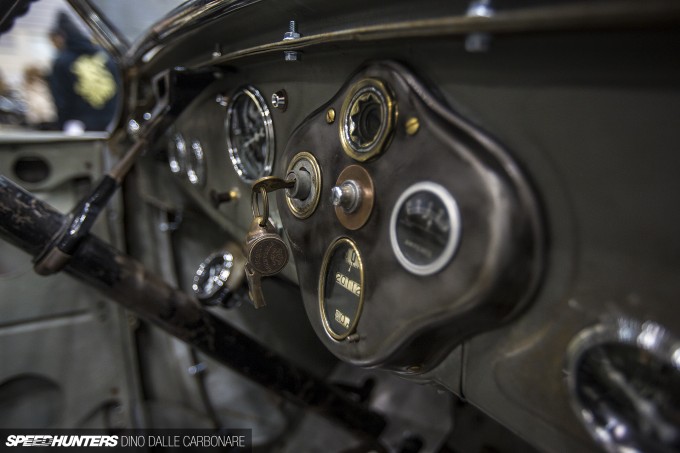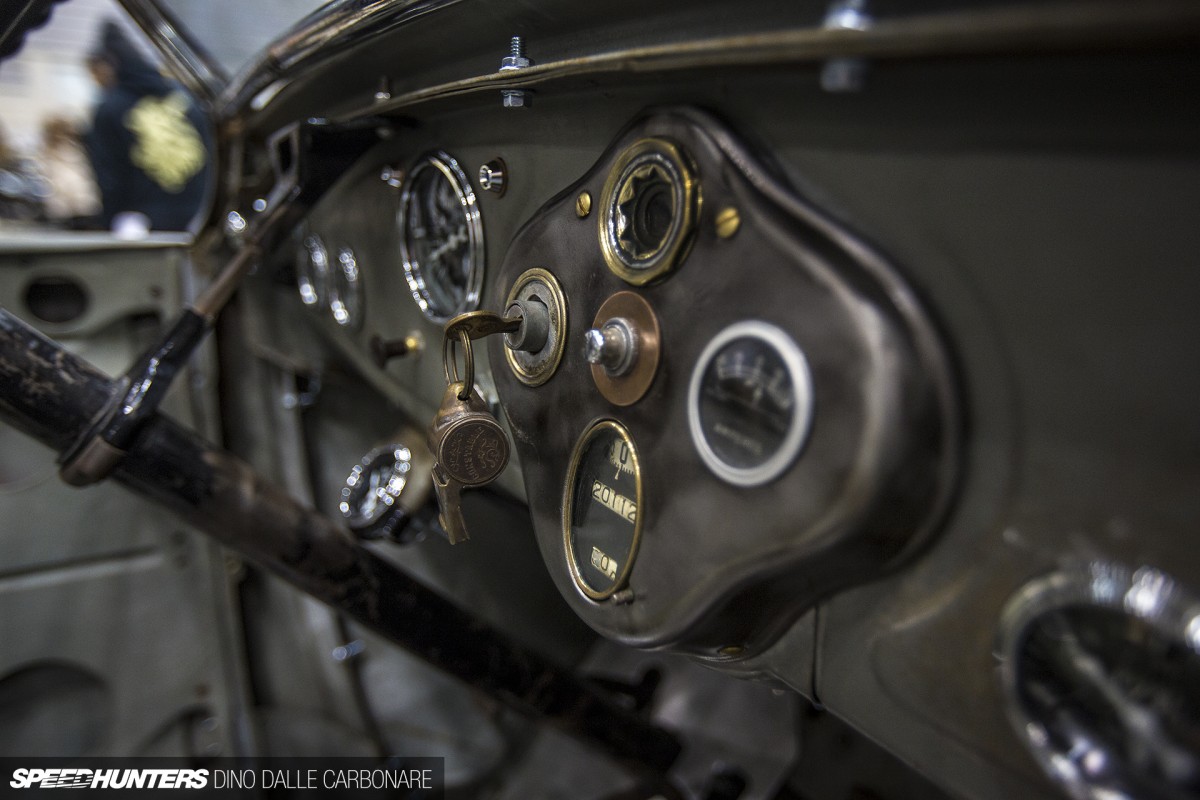 Keep things clean, but don't go over the top with the polishing. Patina is important.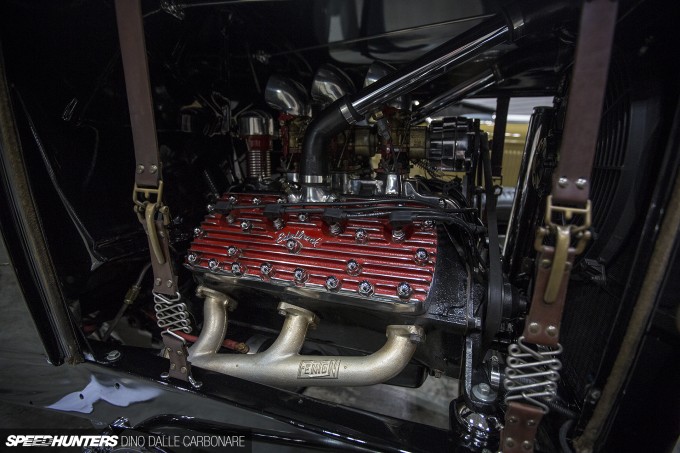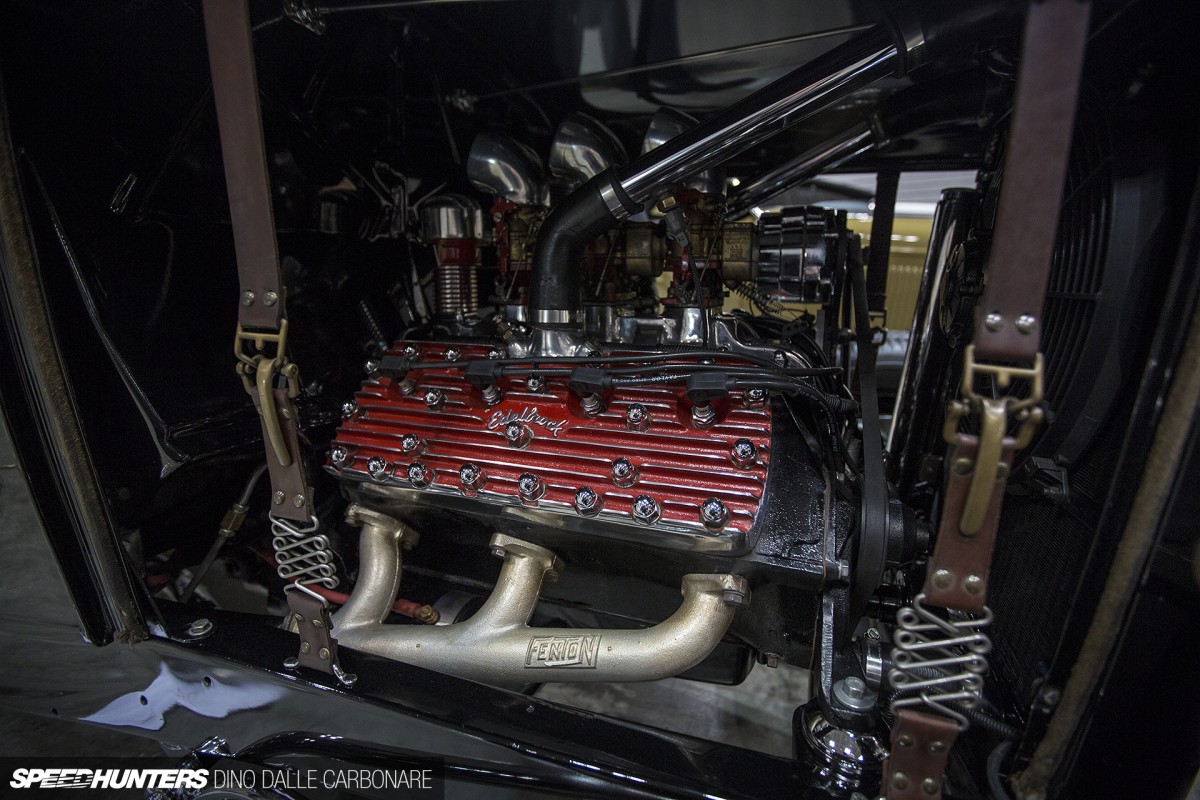 A splash of colour for your Edelbrock flathead cylinder heads, sir?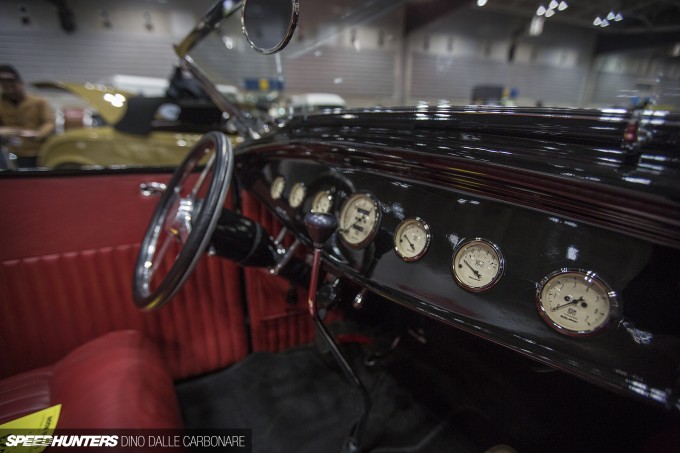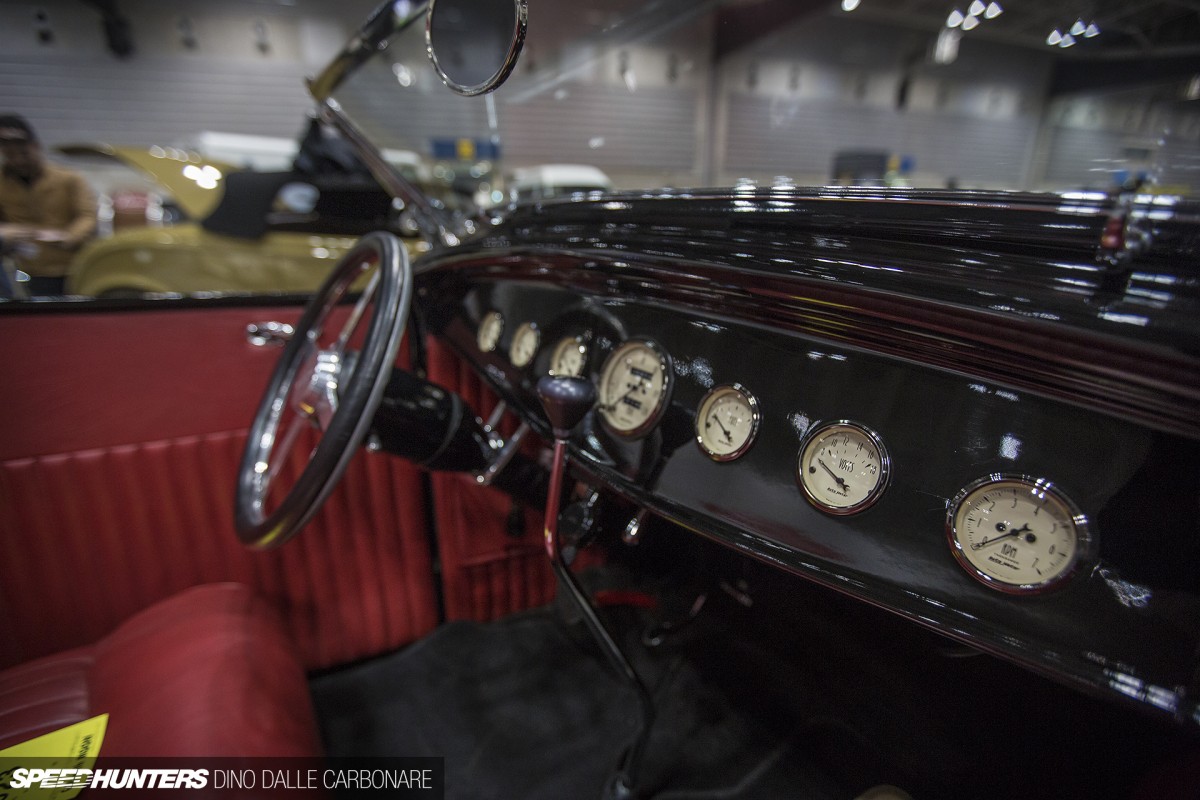 Dials are important, too. Do you go for a subtle period correct look?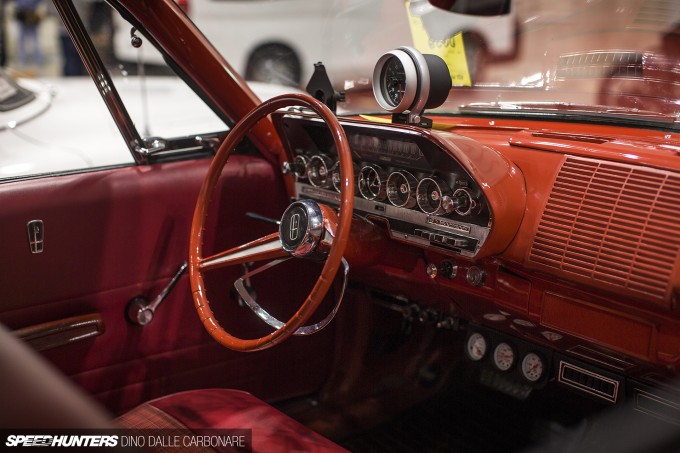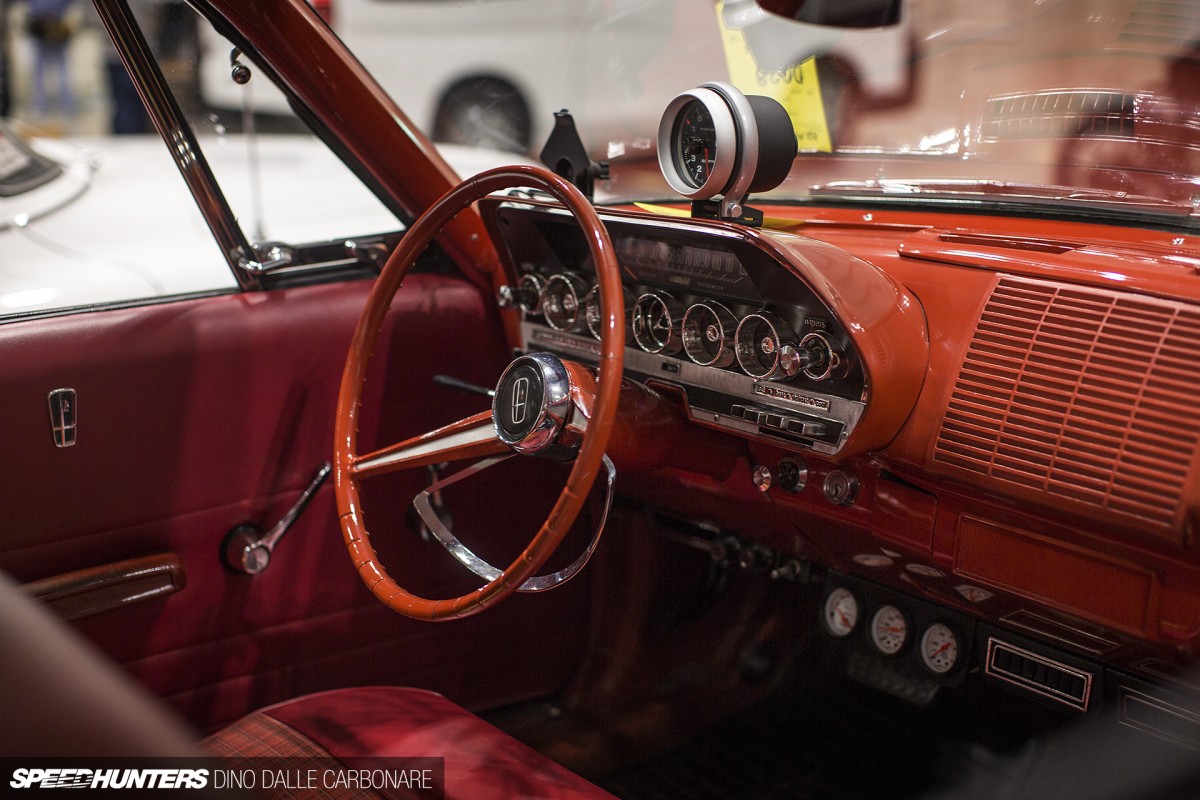 Or forget about authenticity altogether? This is the interior of the Dodge Dart that we saw in the first post from the show.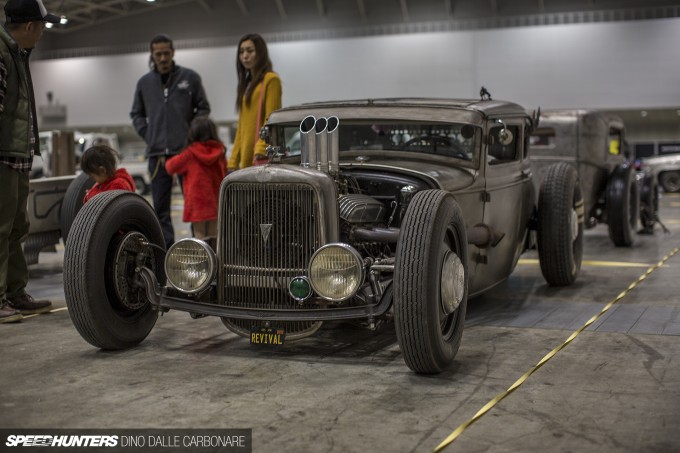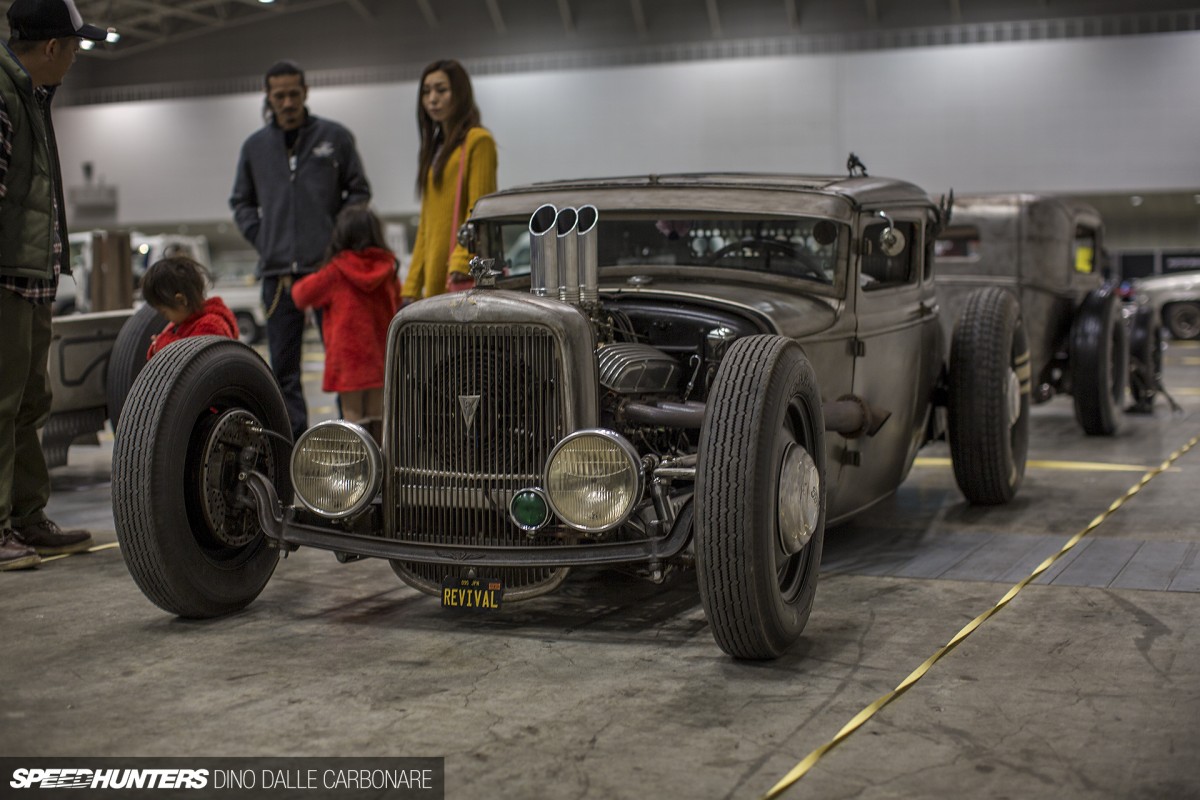 It's hard to make rat rods stand out but 'Revival' (if that's the name of this creation) did a lot of things right. It starts off with a mean appearance when viewed from head on.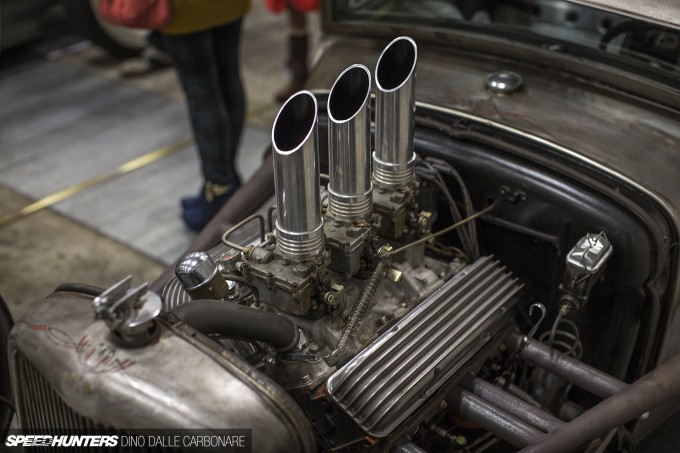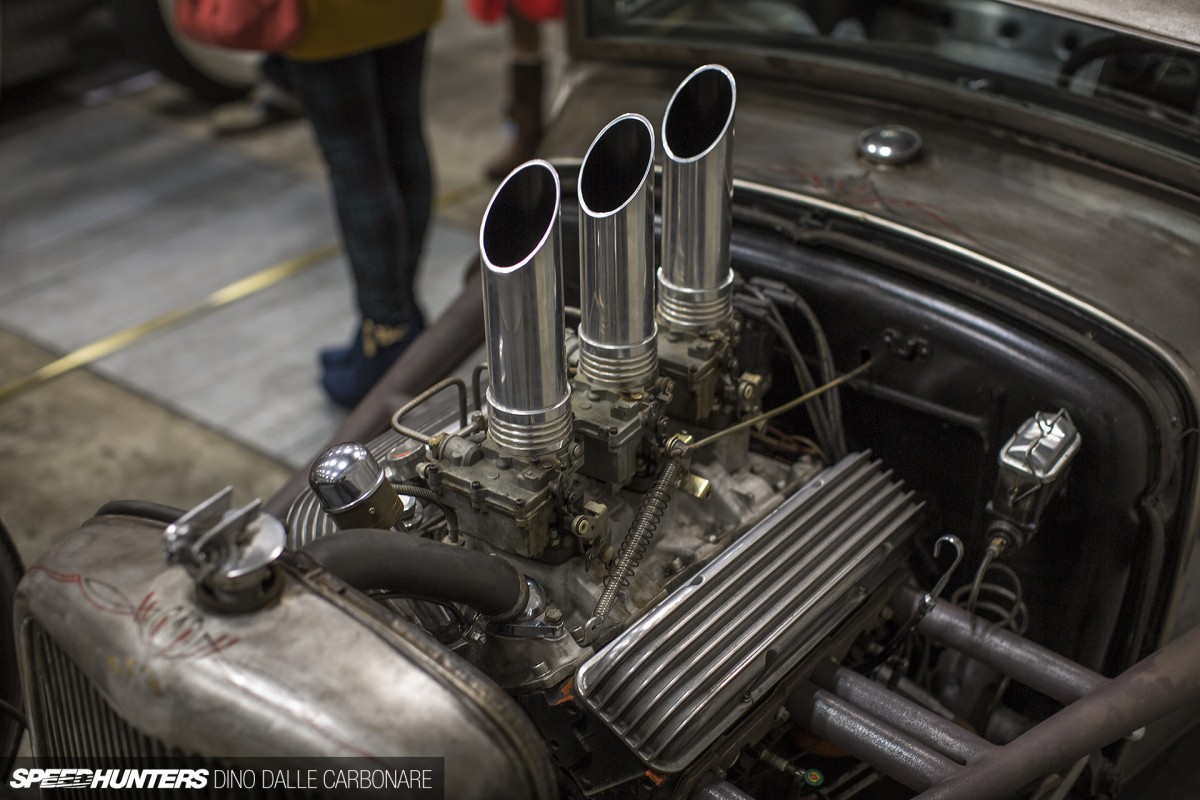 Simple but effective.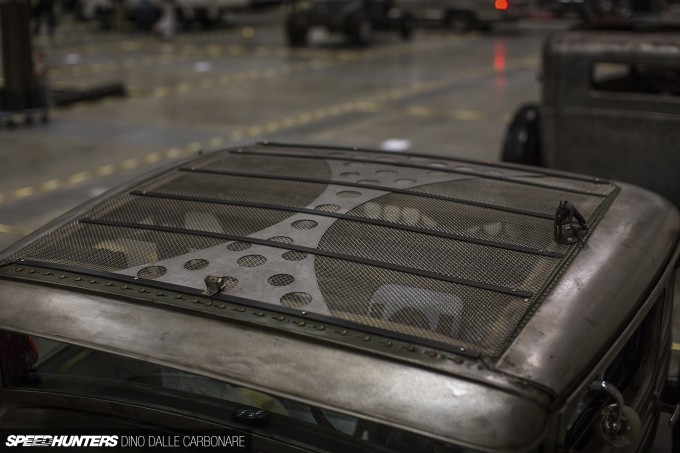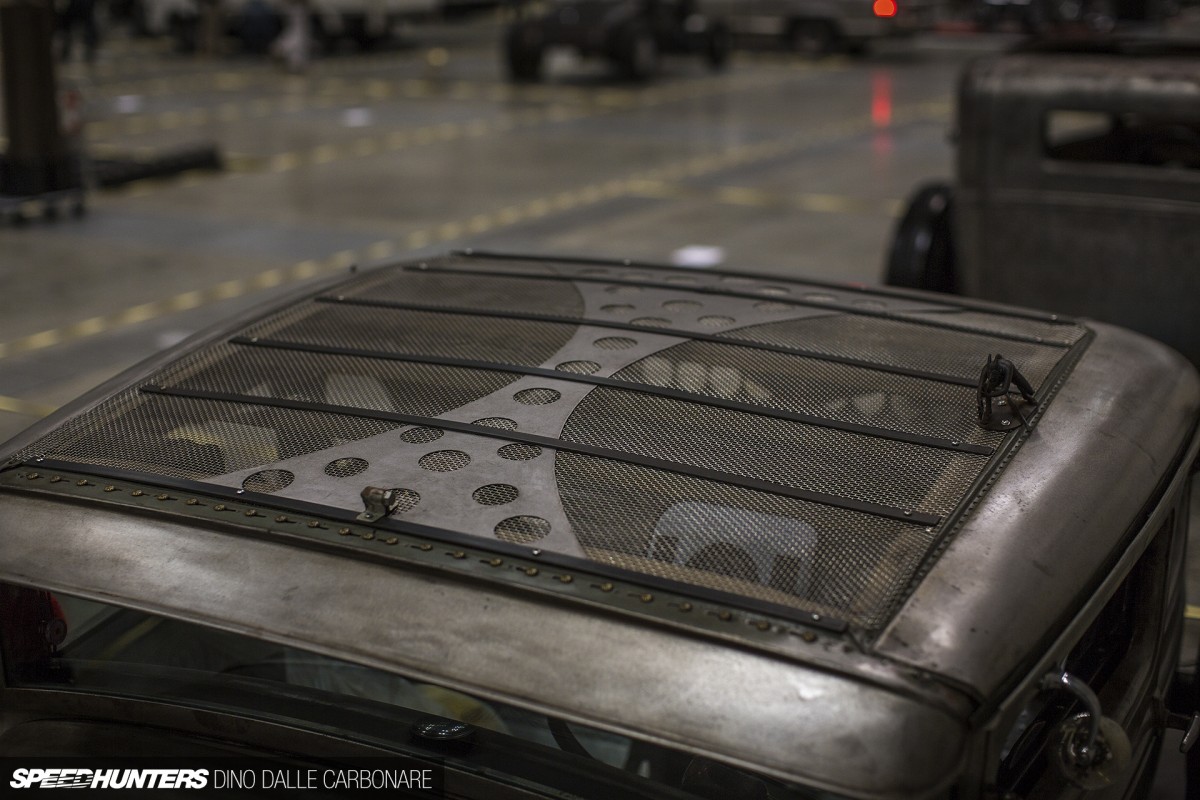 Custom metal work should be used to do things differently. Don't forget to bring your umbrella!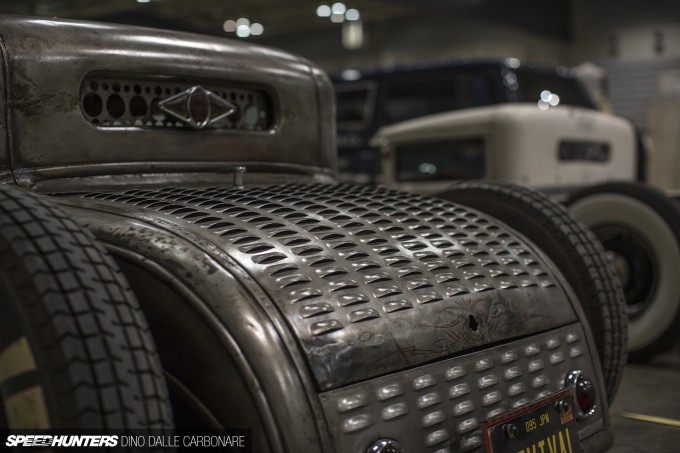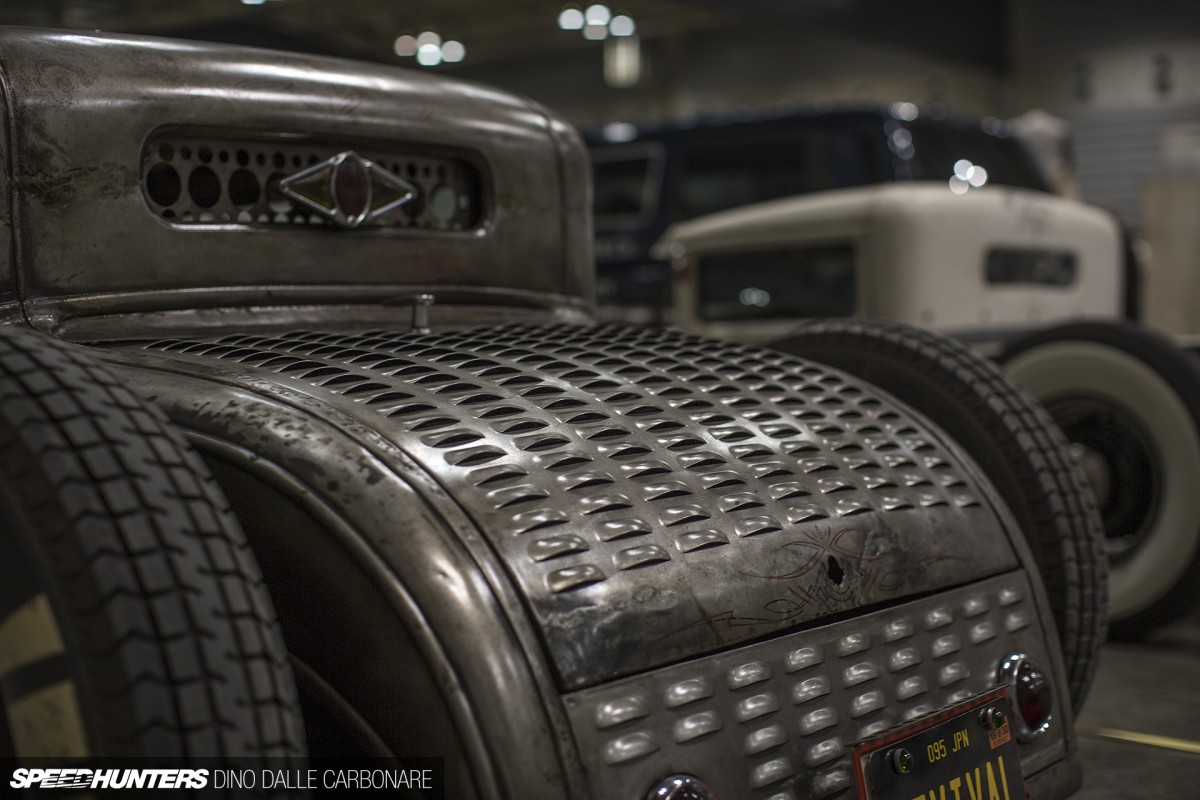 Louvers, lots of louvers. This reminds me of the Speedhunters Scion FR-S that Keith and Andy built for this year's SEMA Show. Check out its hood and you'll see why.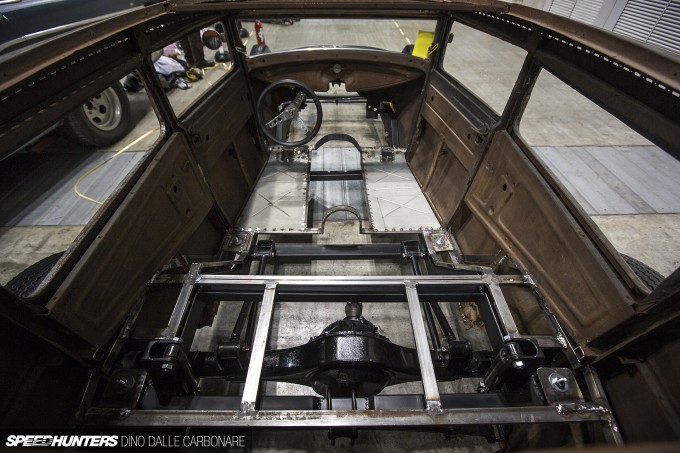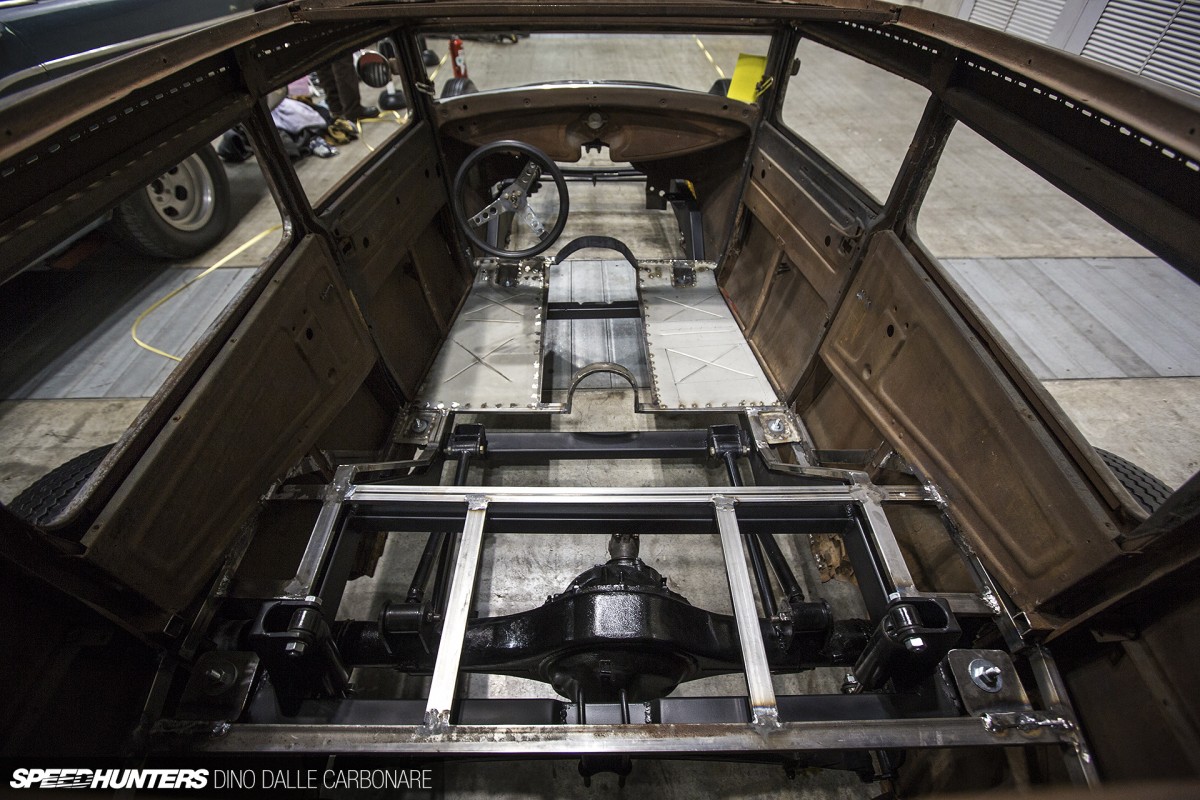 Ever wondered how you make a hot rod sit so low to the ground? The secret lies beneath…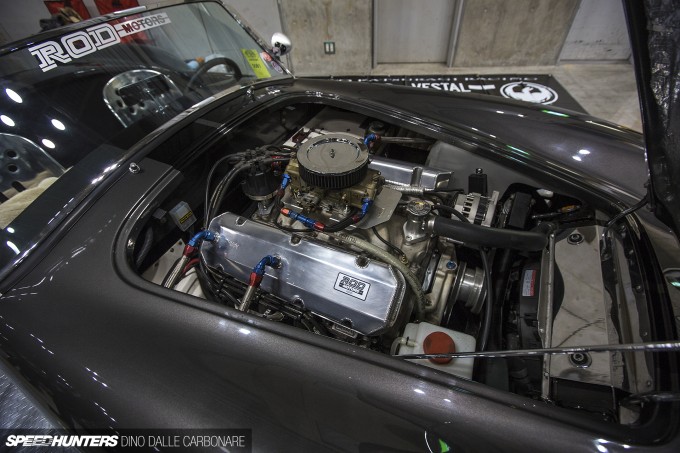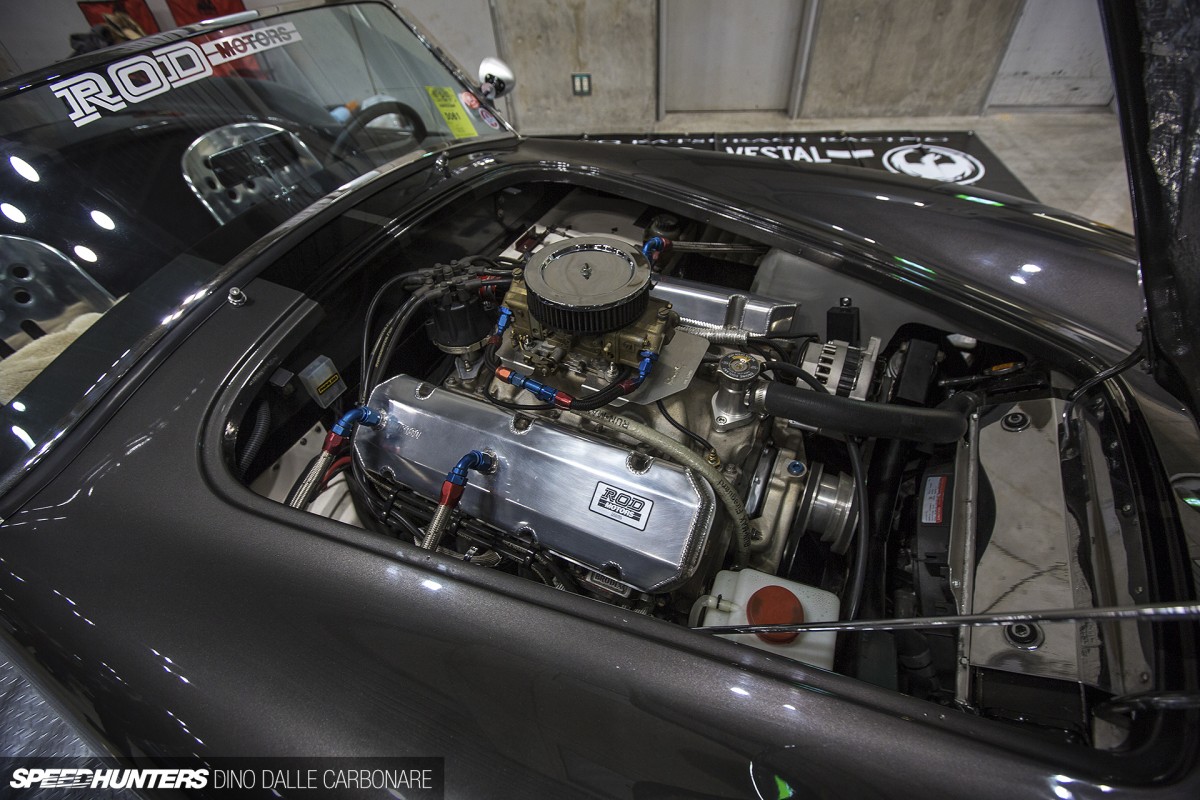 Power. Lots of power. It's paramount in some cars.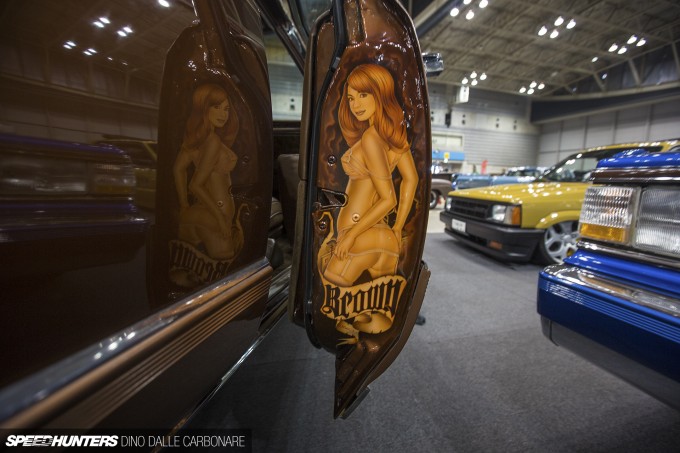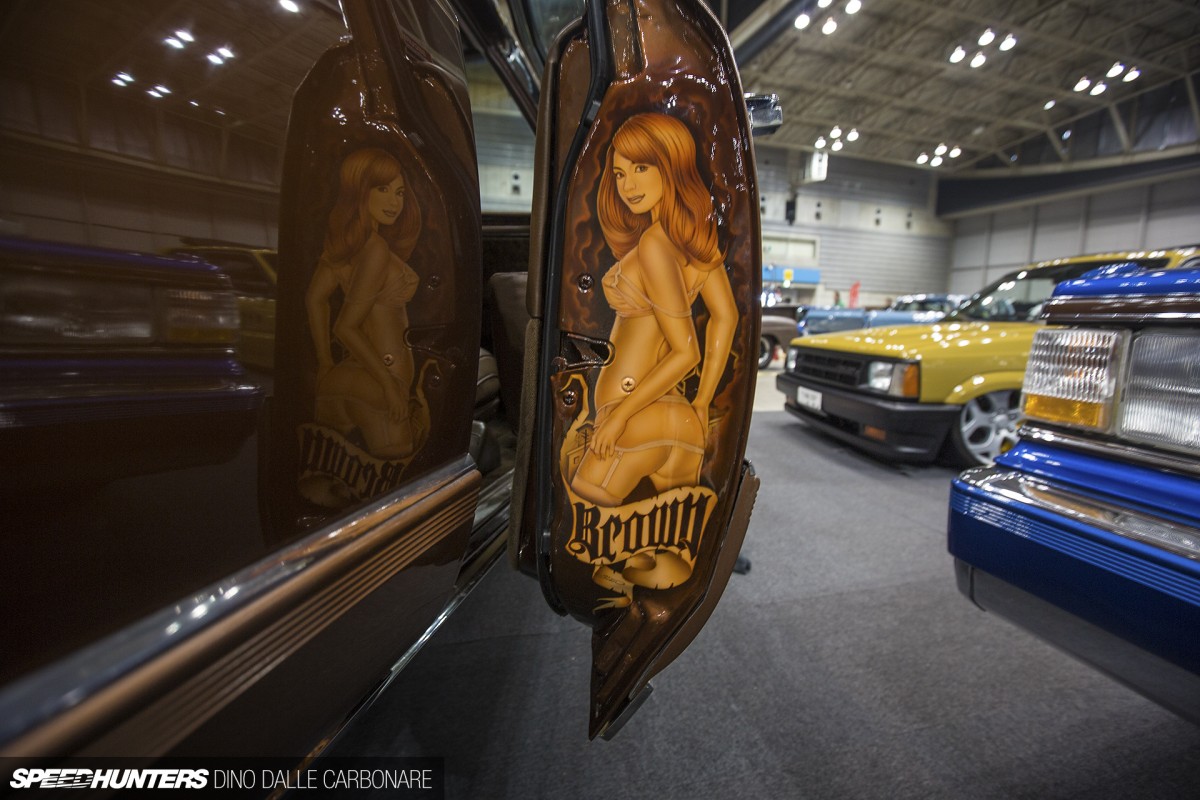 At times you need to dig deeper to find what would otherwise be hidden details. Lowriders never fail to impress for this sort of thing.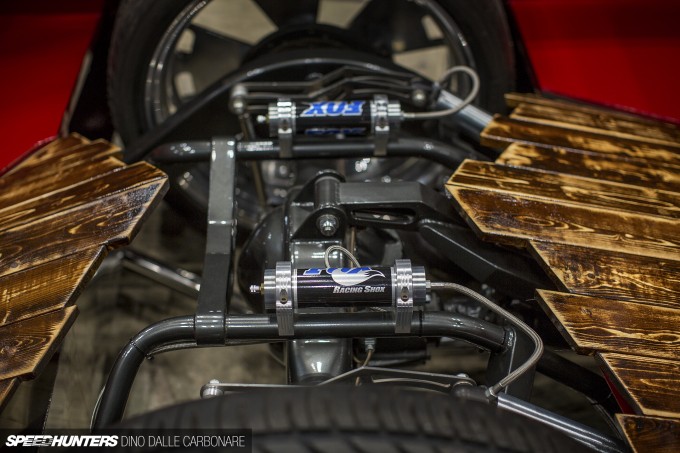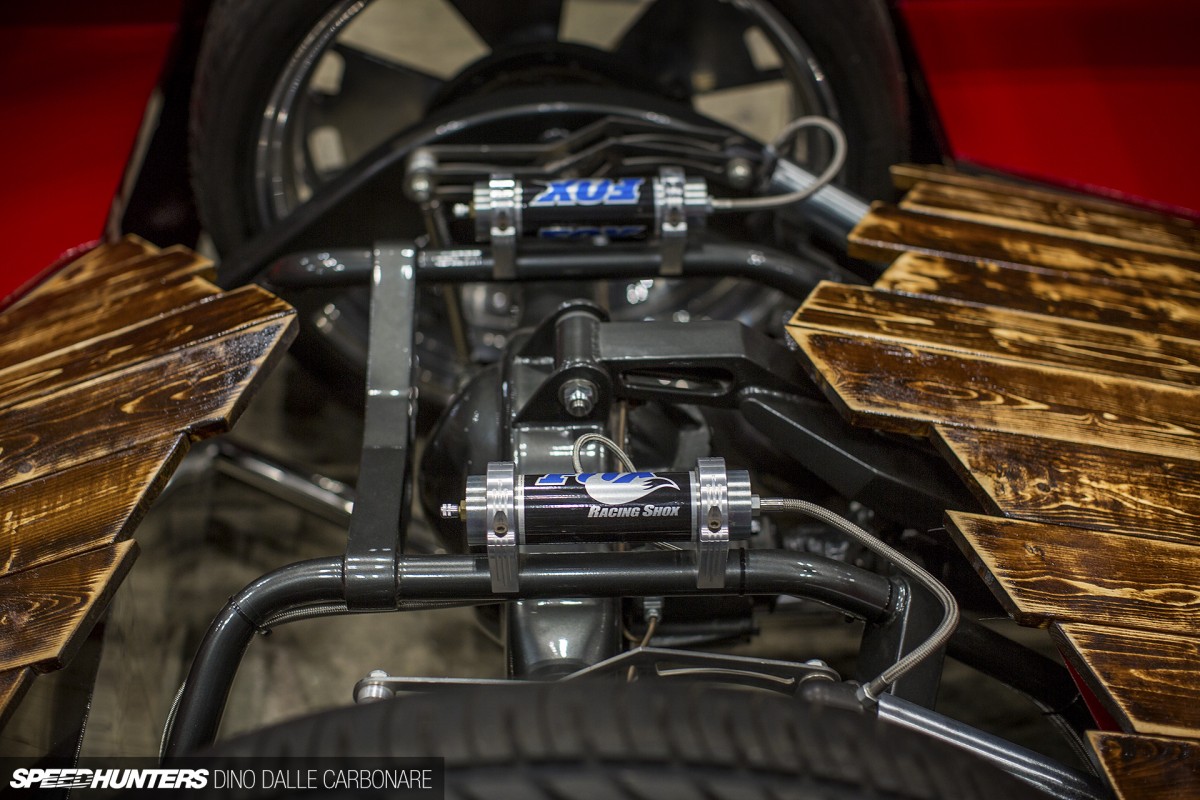 Technology and modern equipment should never be shied away from.
Think Outside The Box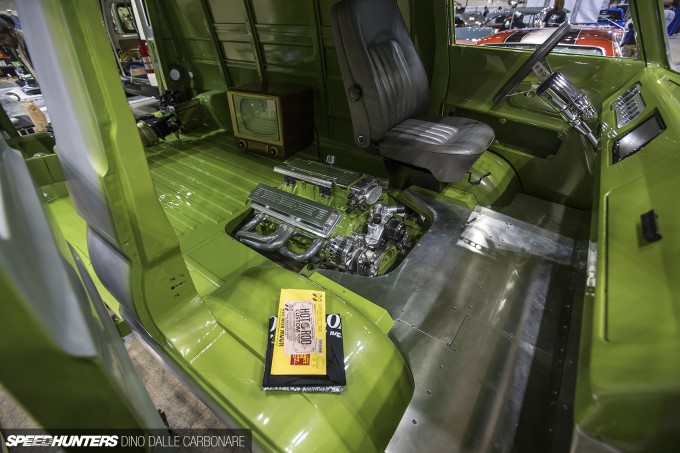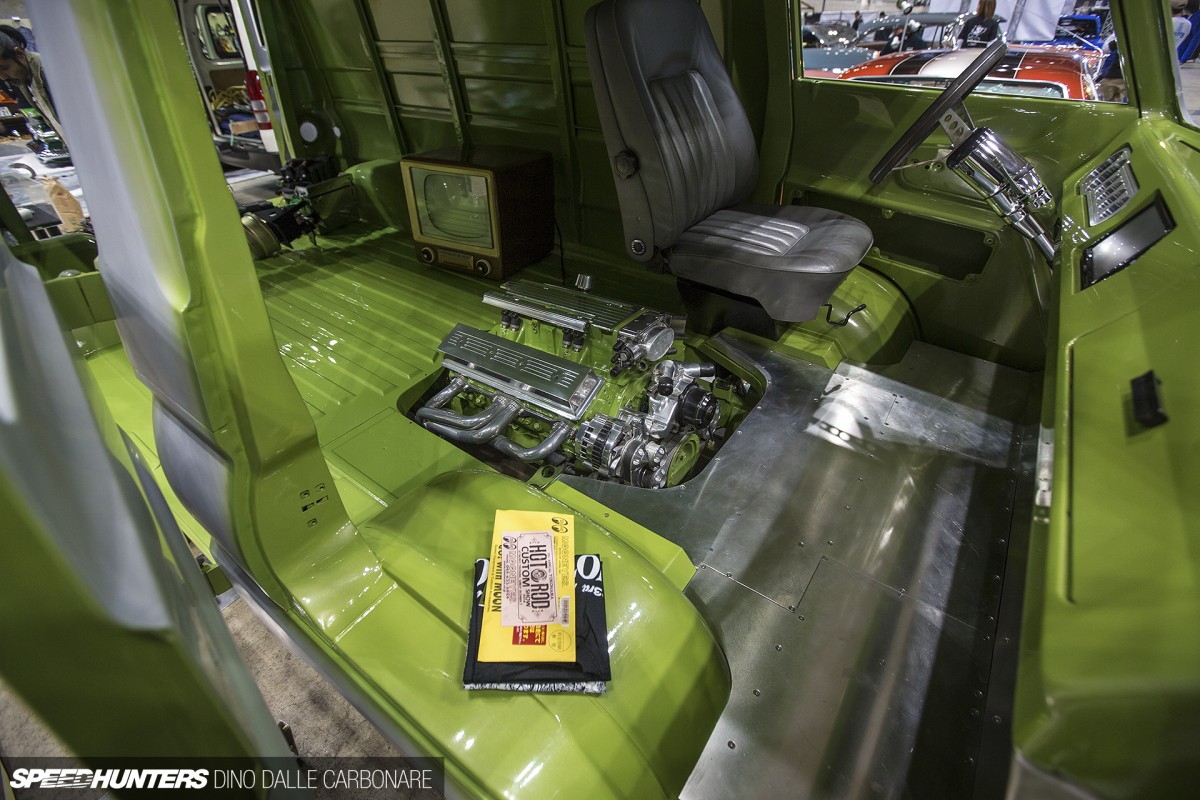 This redefines the term 'riding shotgun'.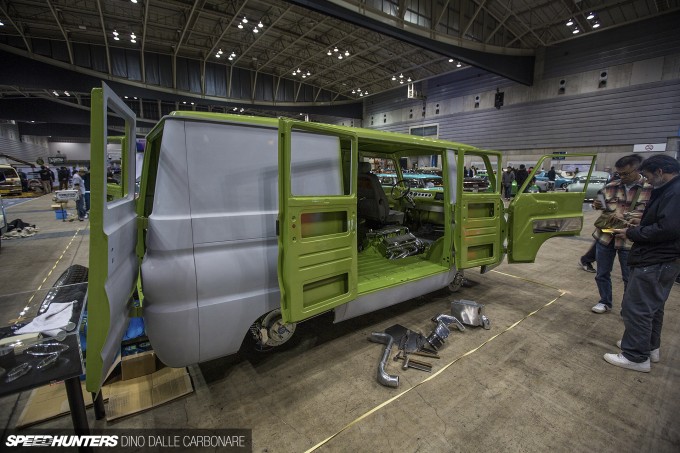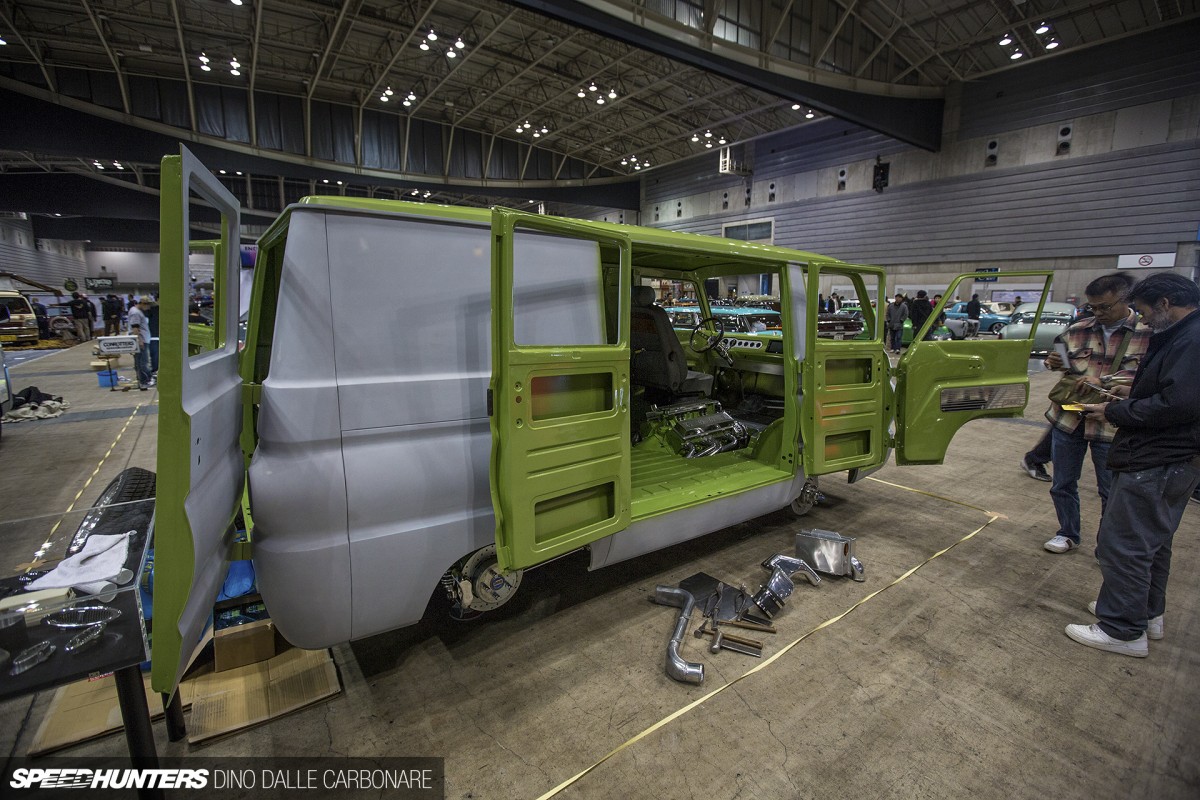 We love where the builder of this Dodge van is going with this particular project.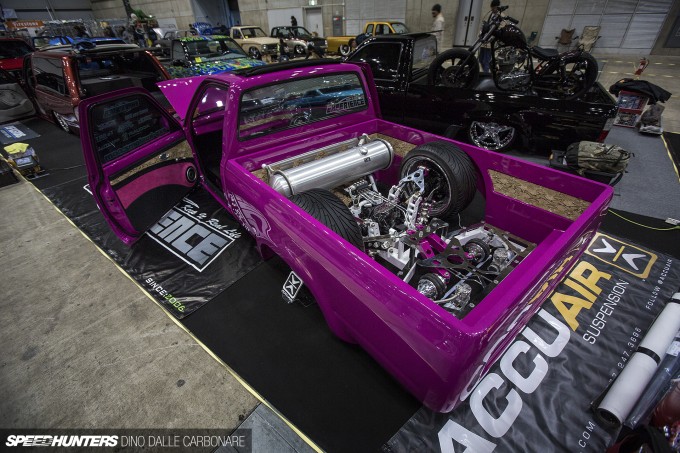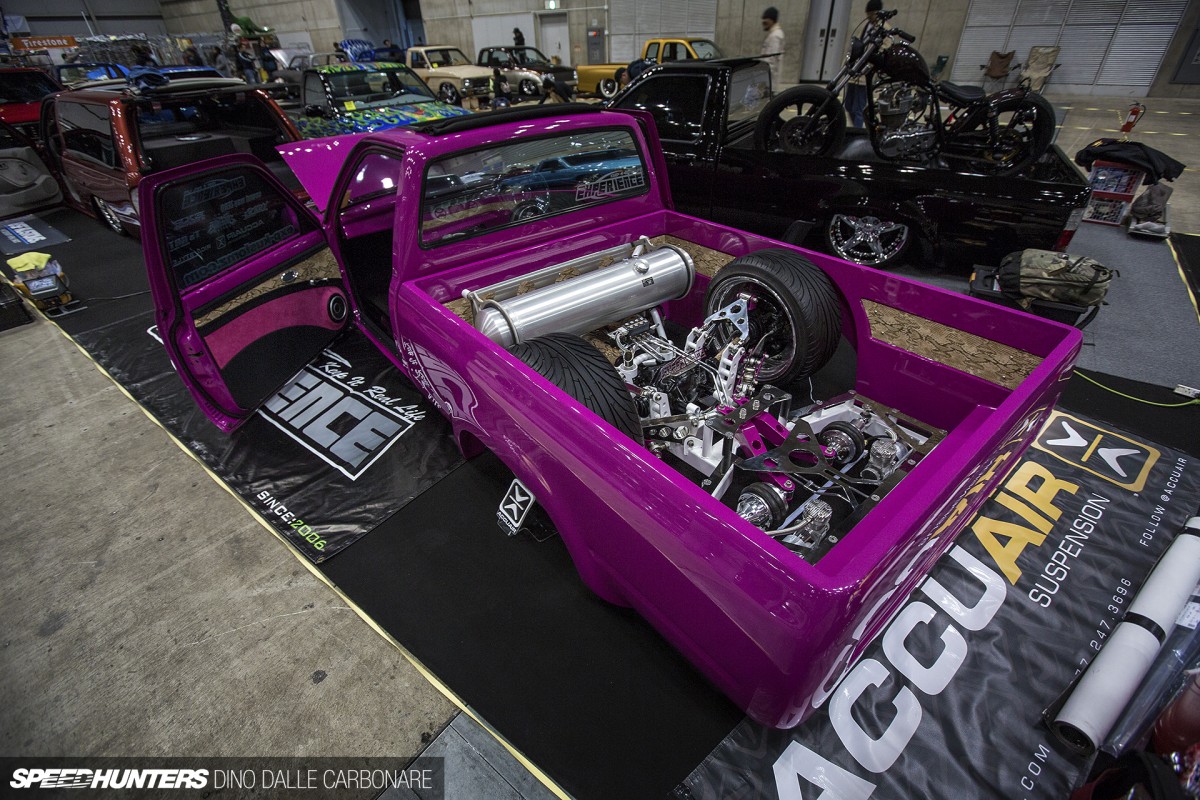 Reinventing yourself takes on a whole new meaning at times.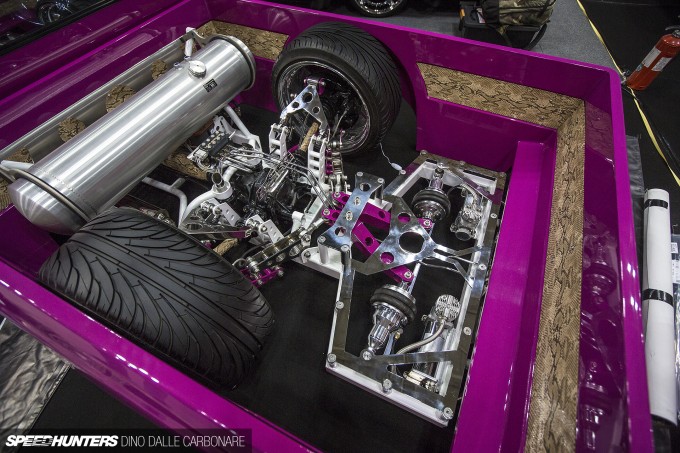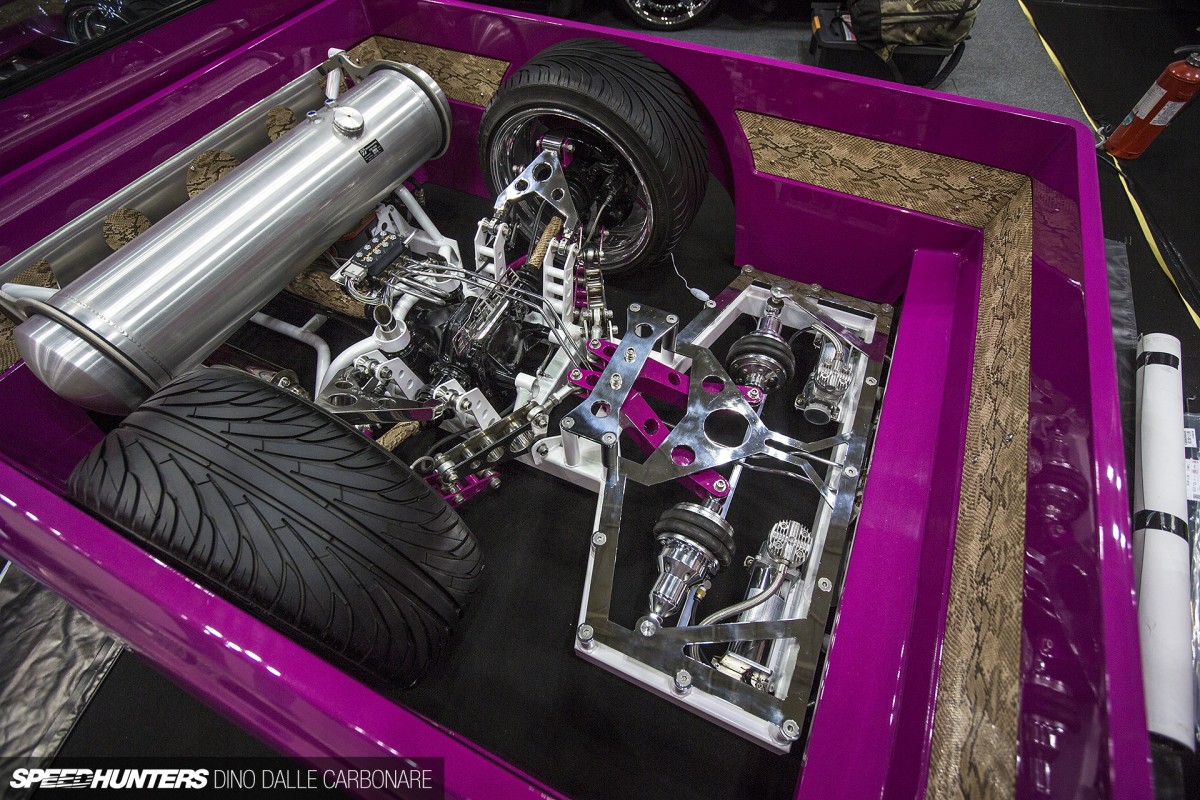 This truck had the first push-rod airbag set up I've ever seen. Top marks for creativity!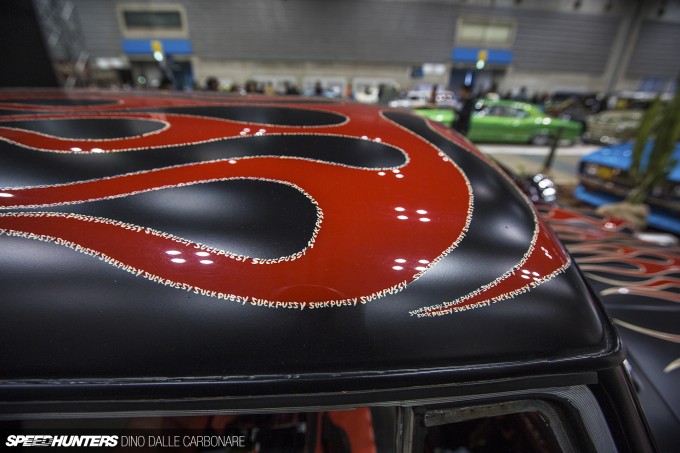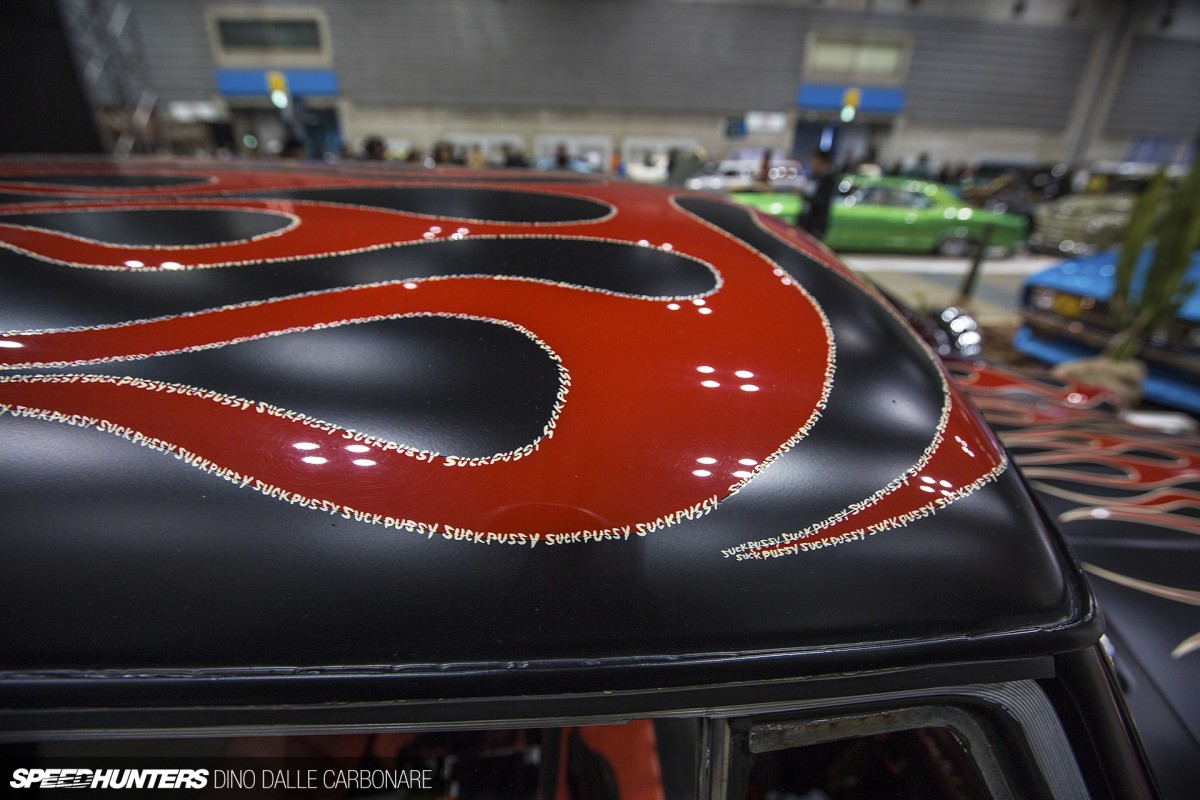 Subliminal message?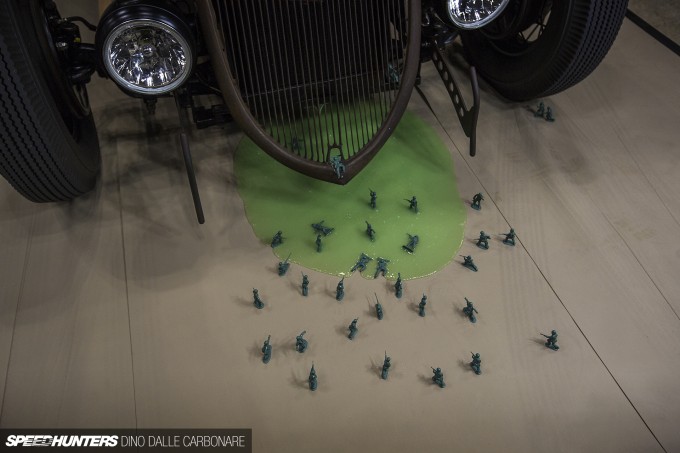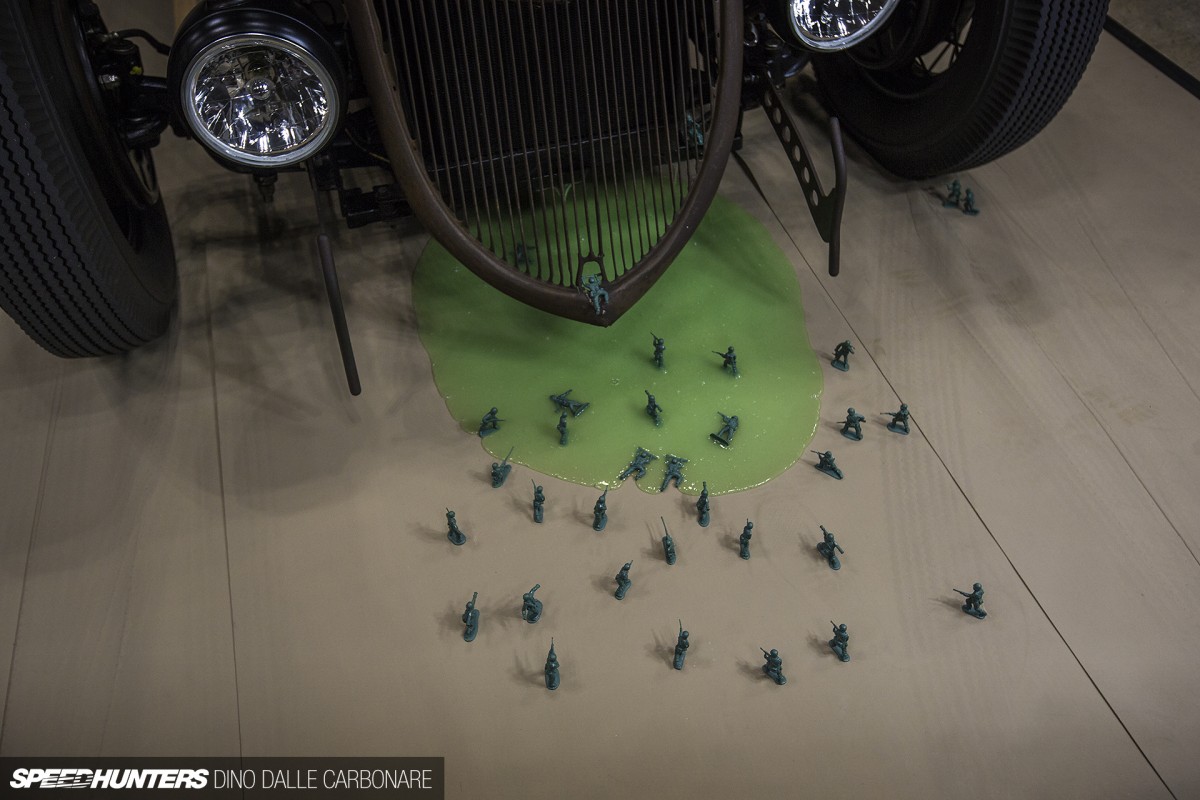 At a place like the Mooneyes Hot Rod & Custom Show, details aren't just limited to the cars. The way a car is presented can have a big bearing on how much attention it grabs.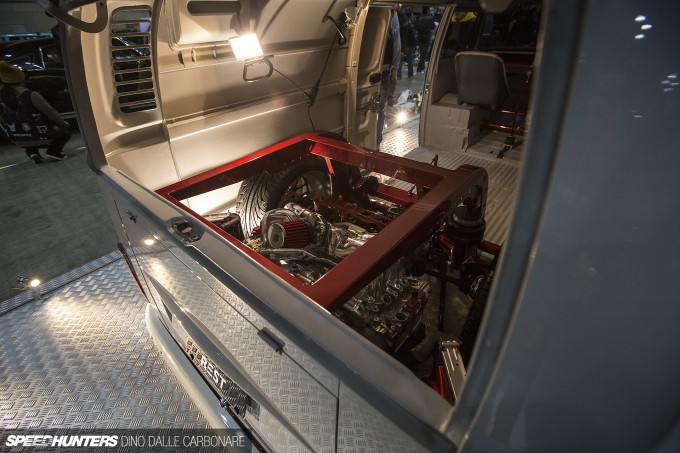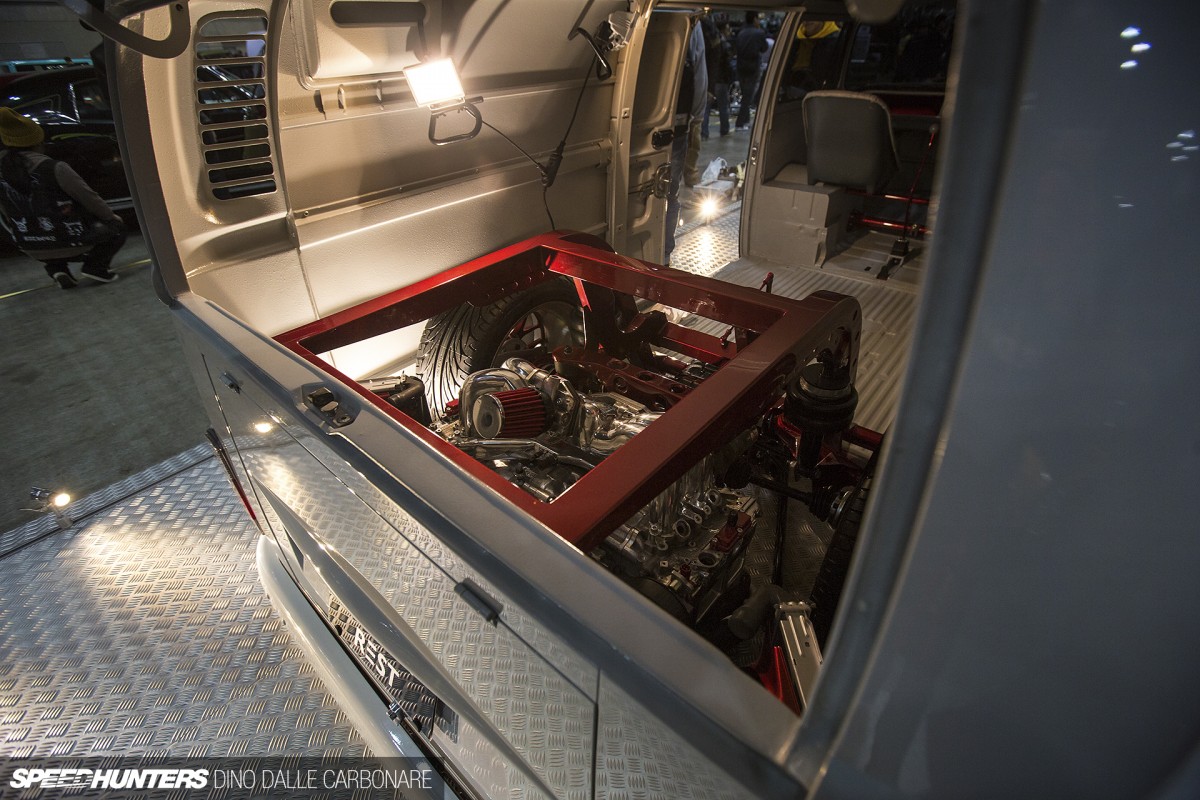 That's a pretty familiar looking engine – a Subaru EJ20 to be precise. Being a boxer it's a nice fit for this VW van!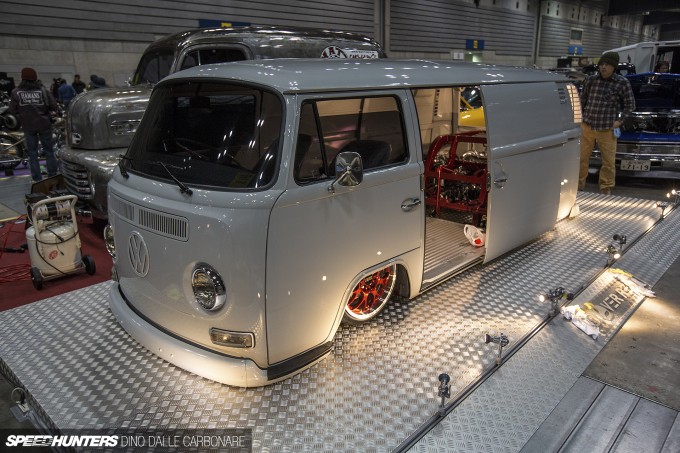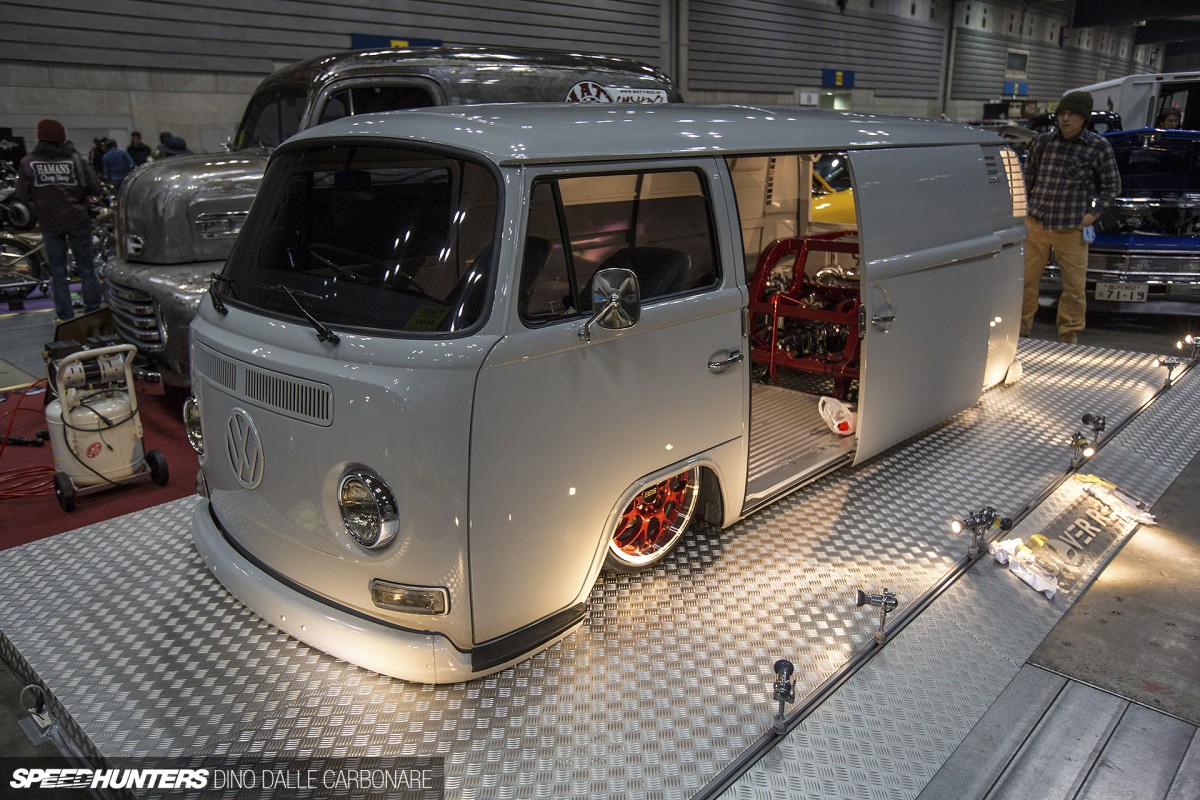 Damn, it rides on BBS wheels too!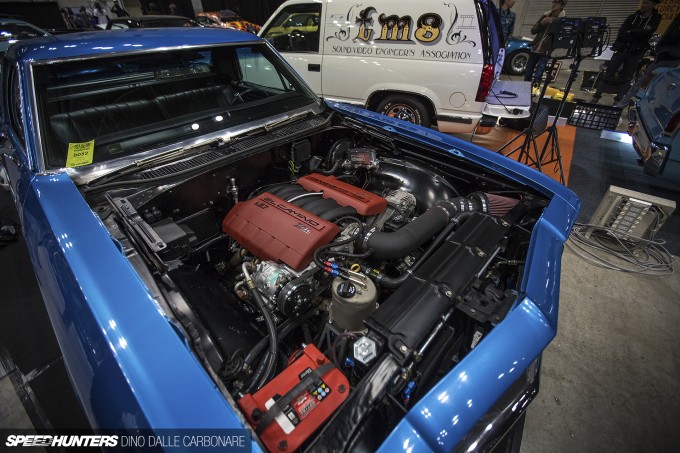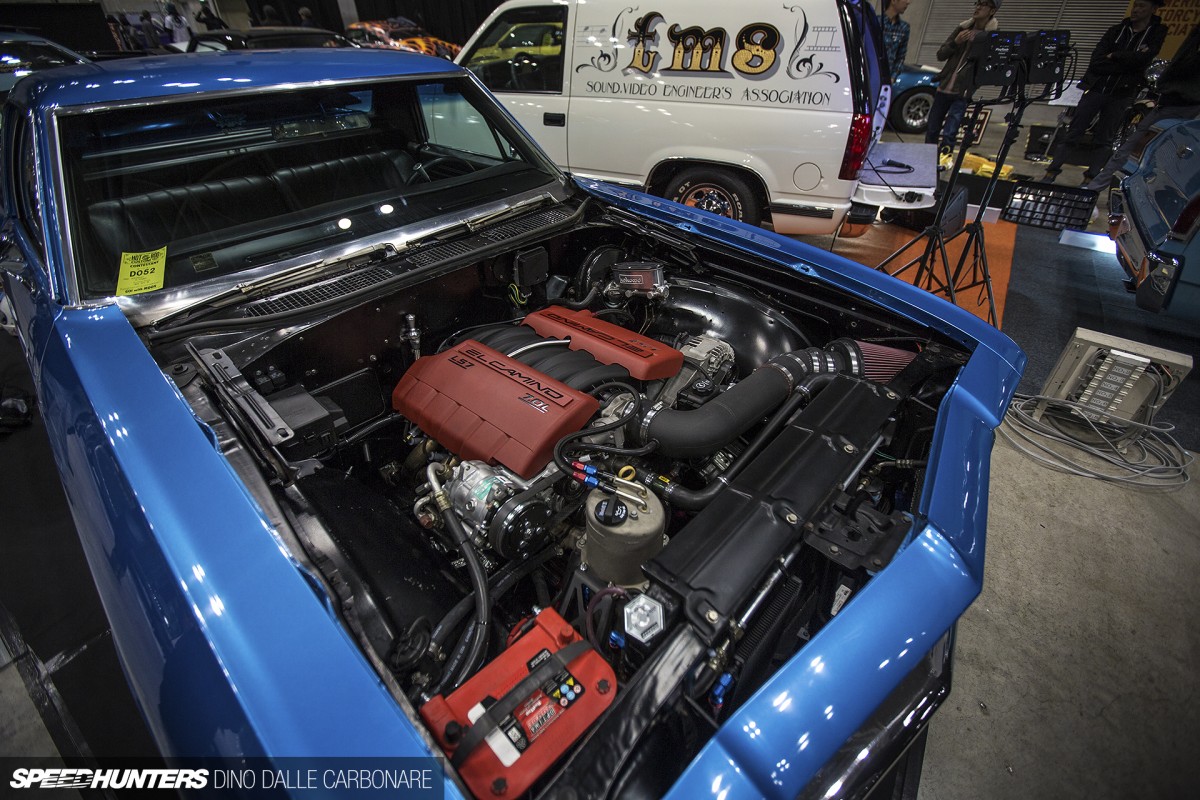 We are all for engine swaps, but even then you have to finish things up with a few custom touches. Note the El Camino LS7 engine covers.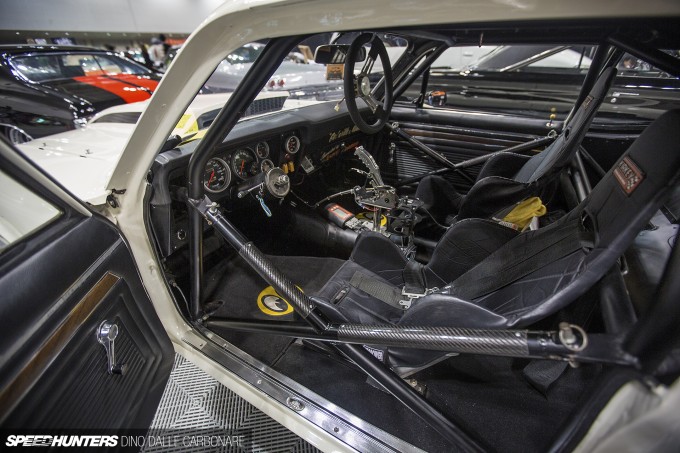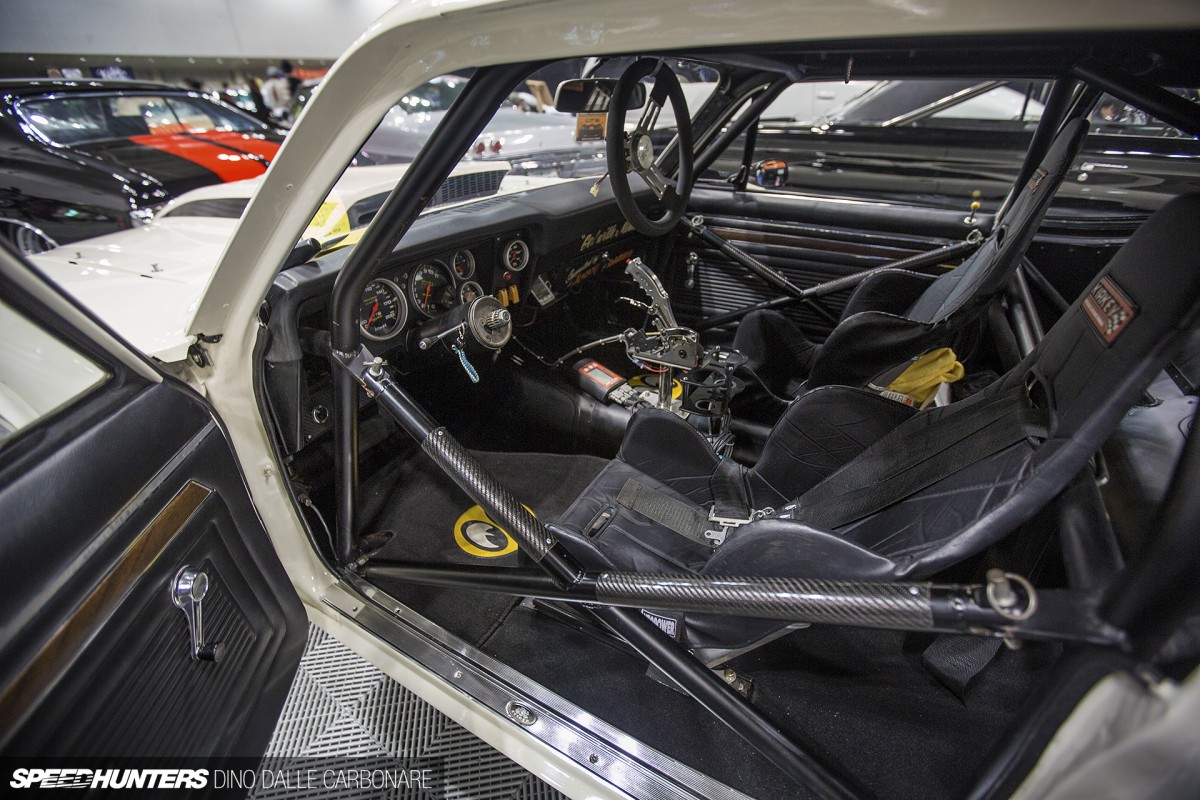 Safety always comes first – especially when you have enough firepower to shift the earth off its axis.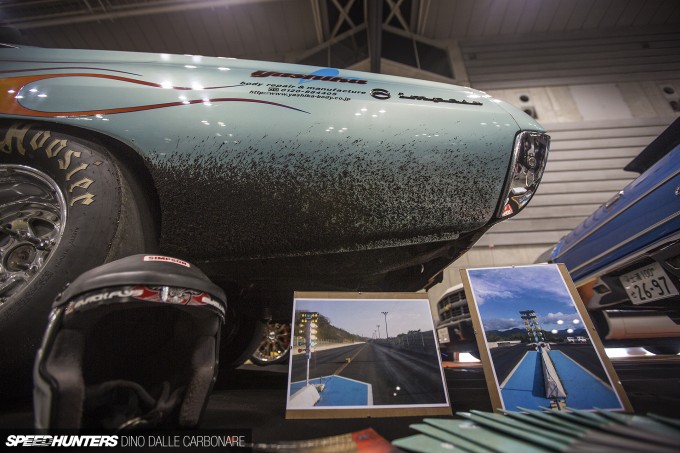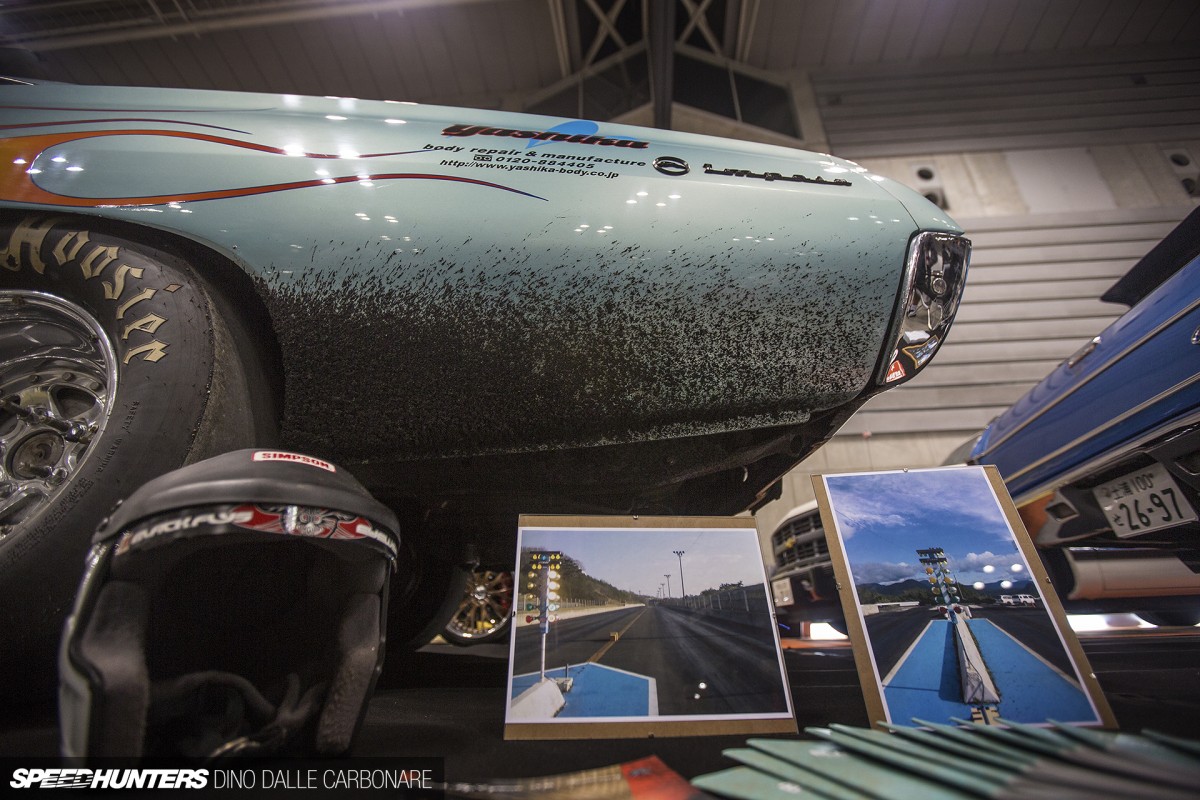 At times cleaning isn't necessary, as this drag-spec Impala was proud to show.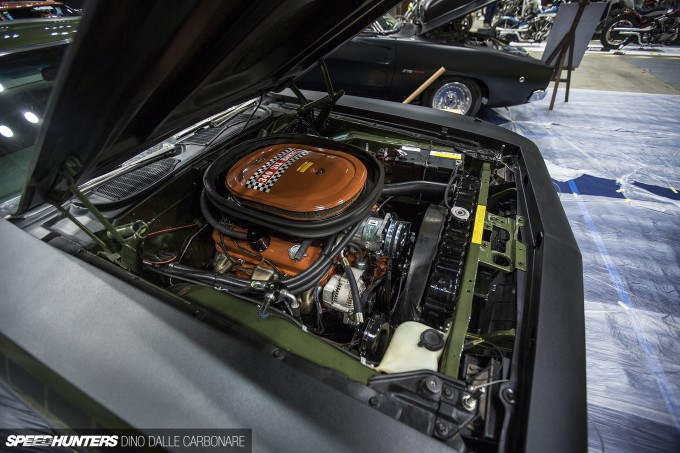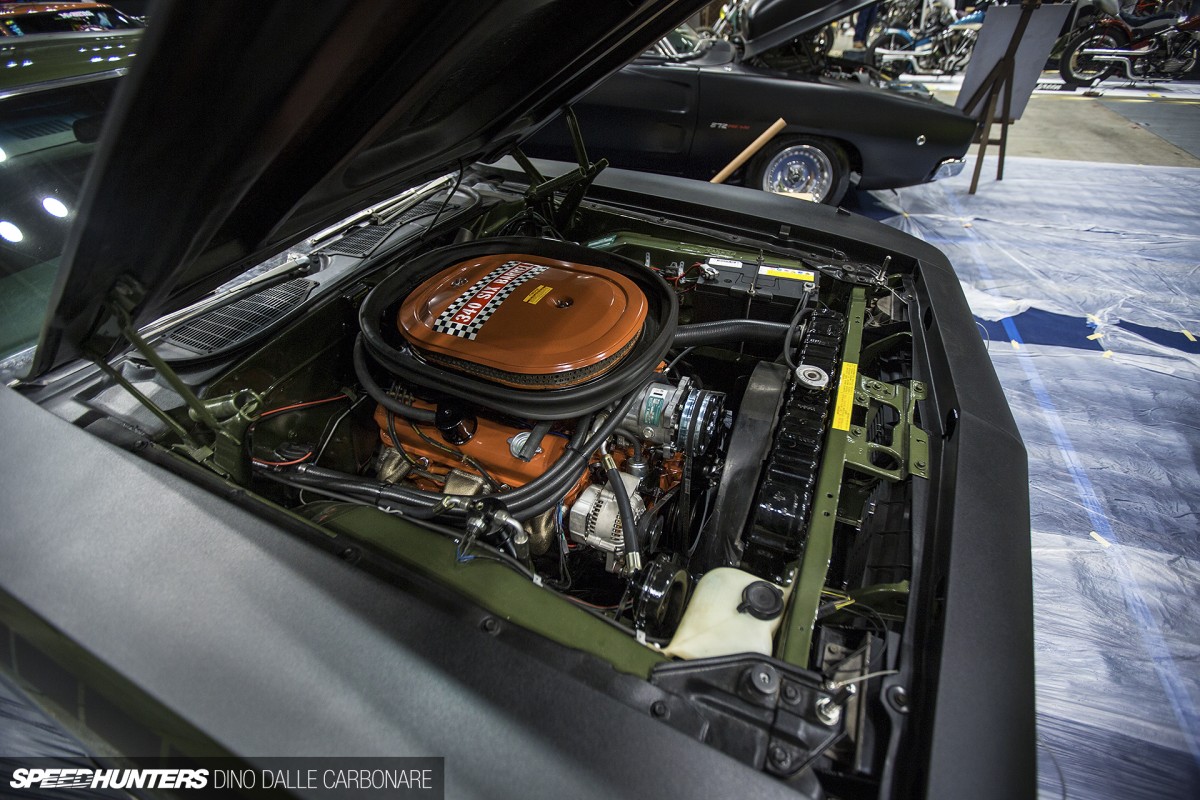 And when in doubt, keep it simple.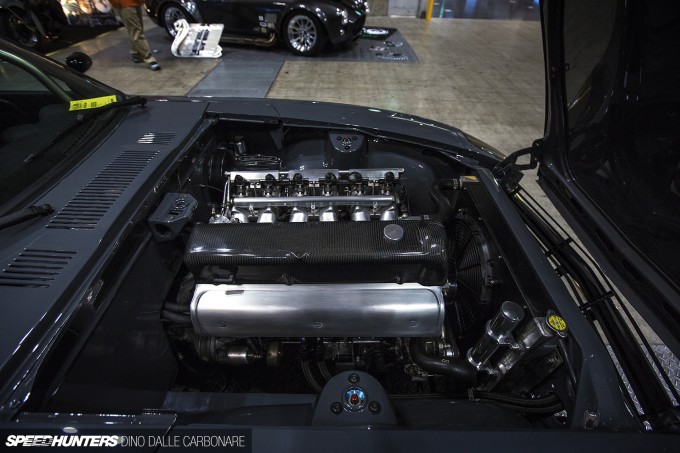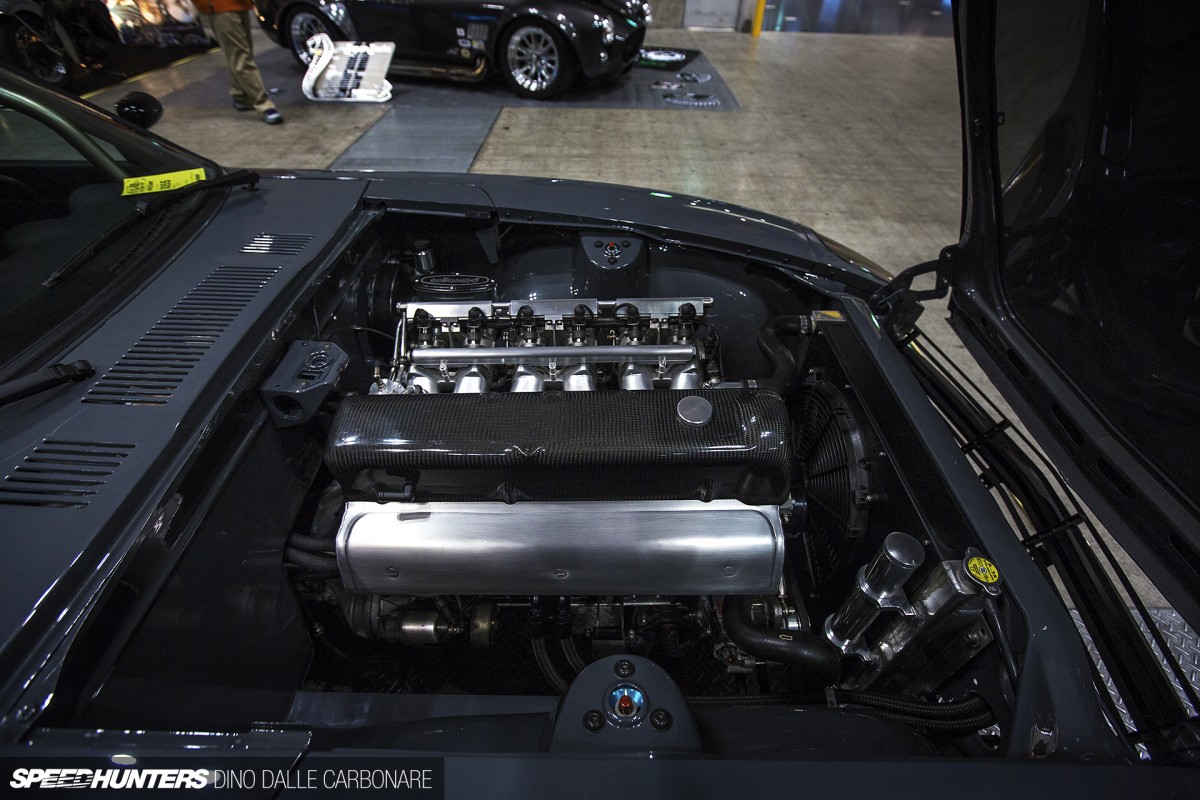 How do you make an old faithful Japanese engine like Nissan's L6 look a little more modern?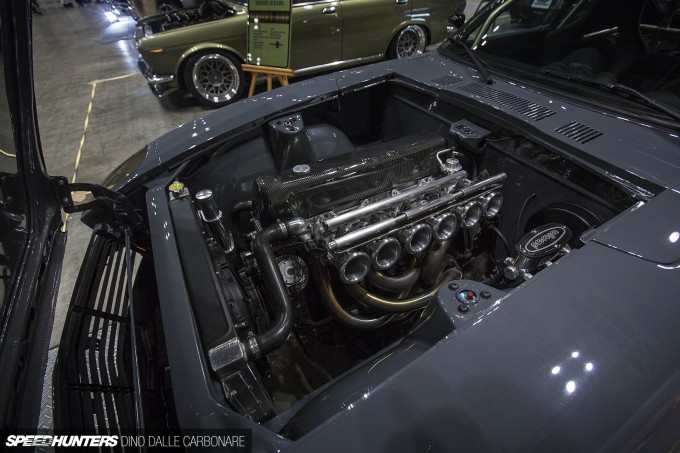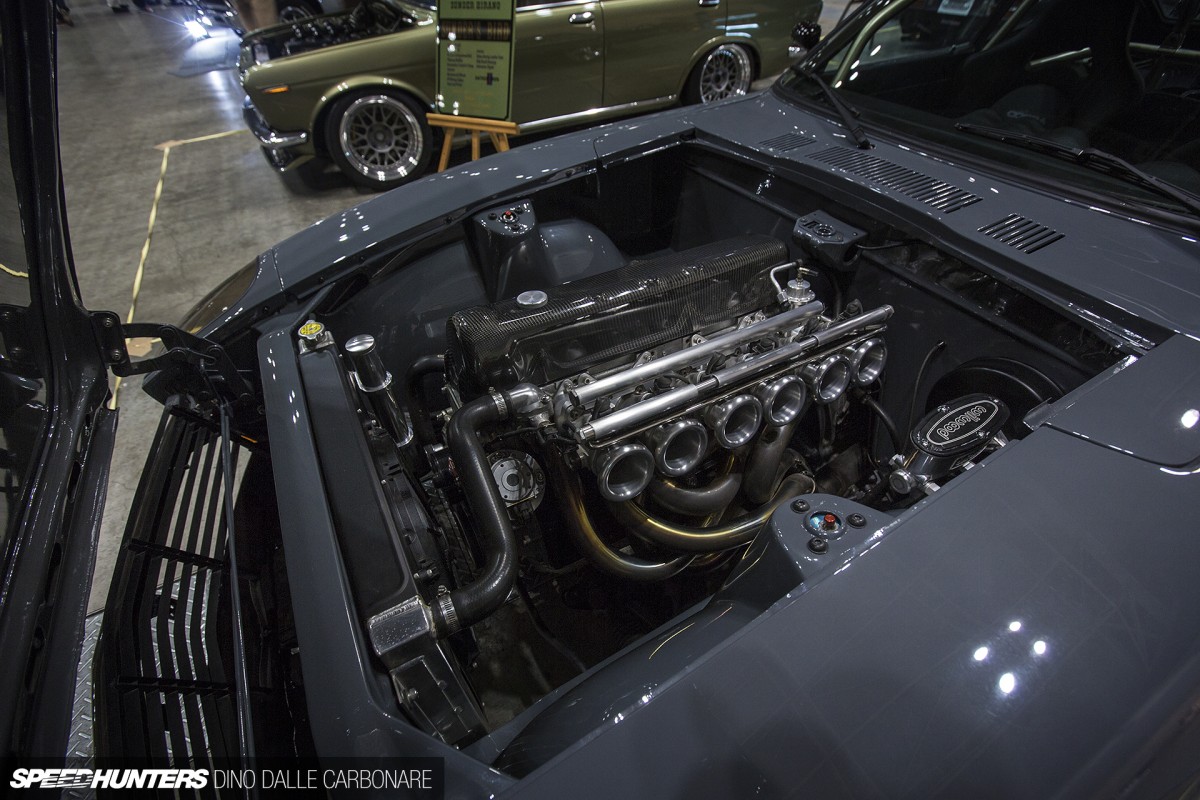 Carbon and fuel injection is a good start. Those modifications have helped transform this L24 into something that looks and sounds far less vintage.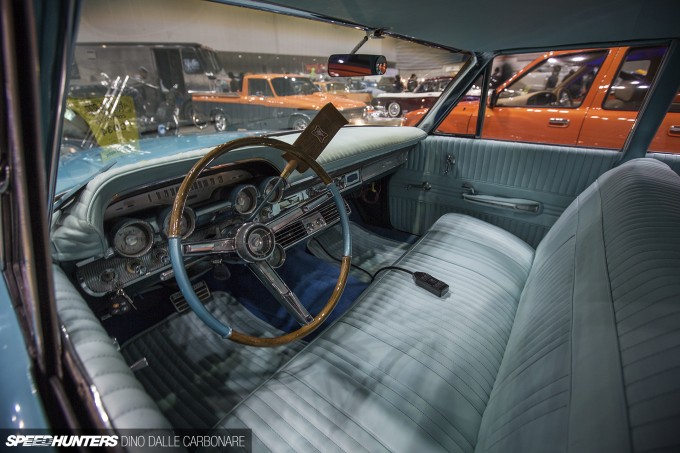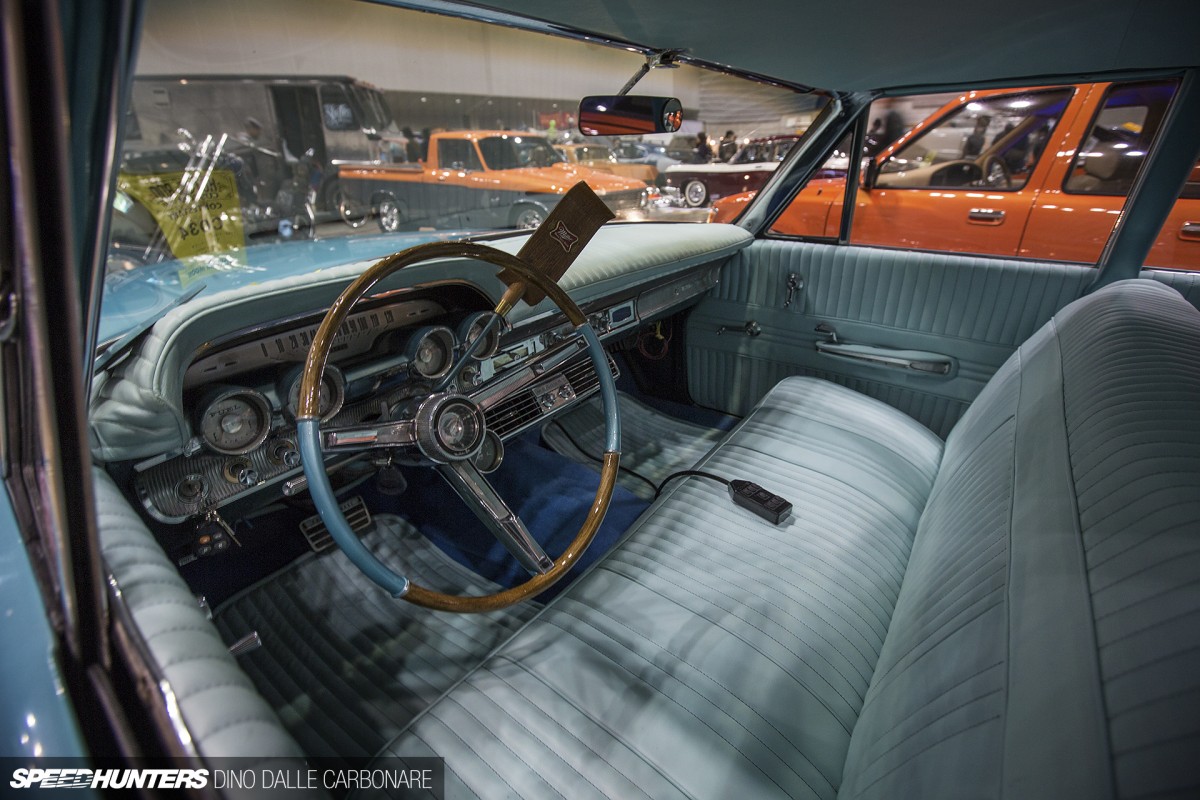 Just in case you can't find the column shifter…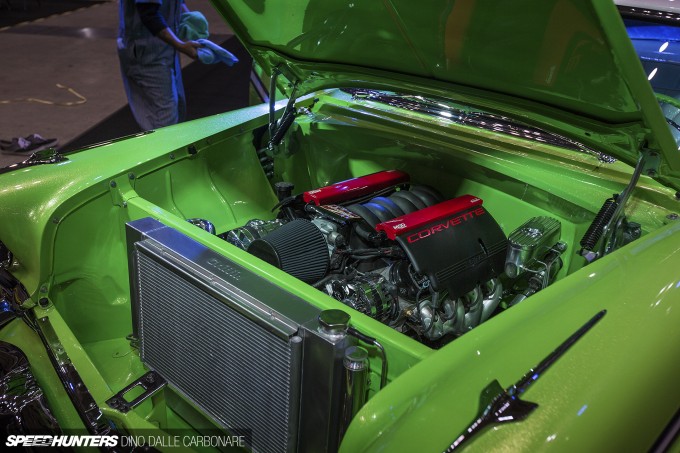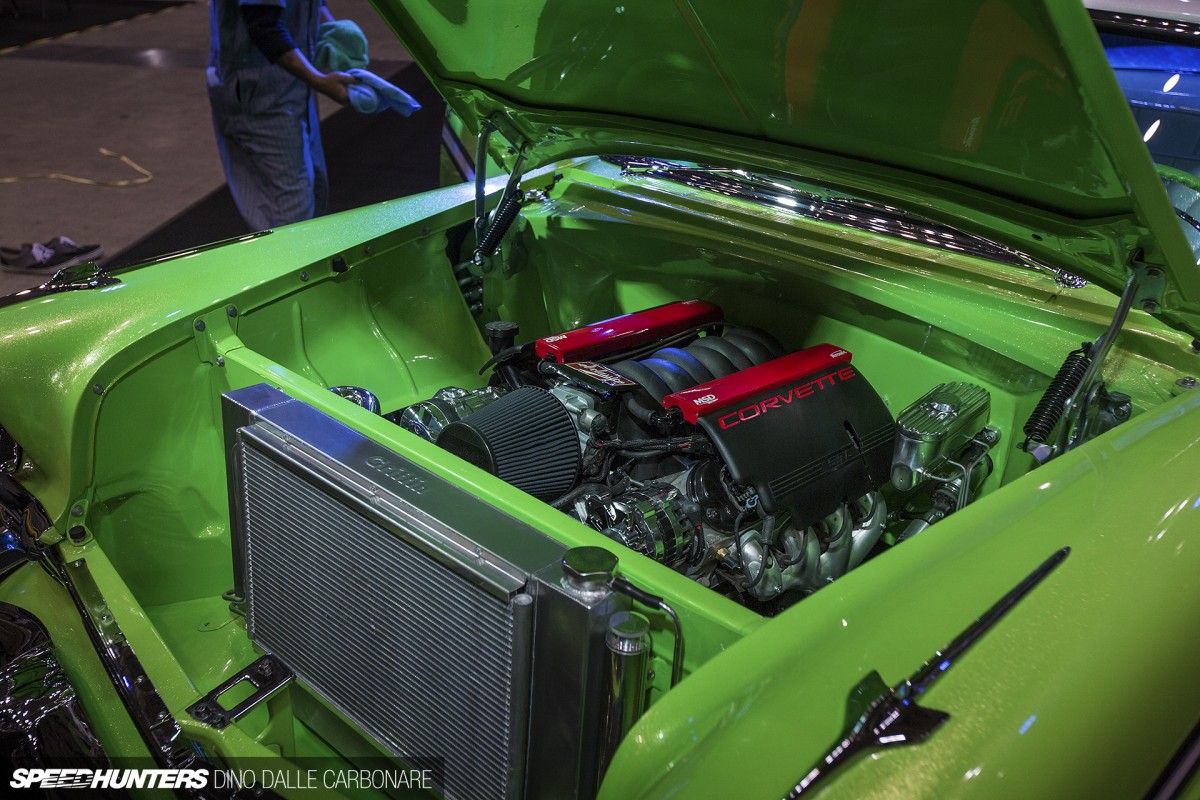 Corvette power. It might just be a bit of plastic, but these engine covers go a long way in modernising an Chevy LS.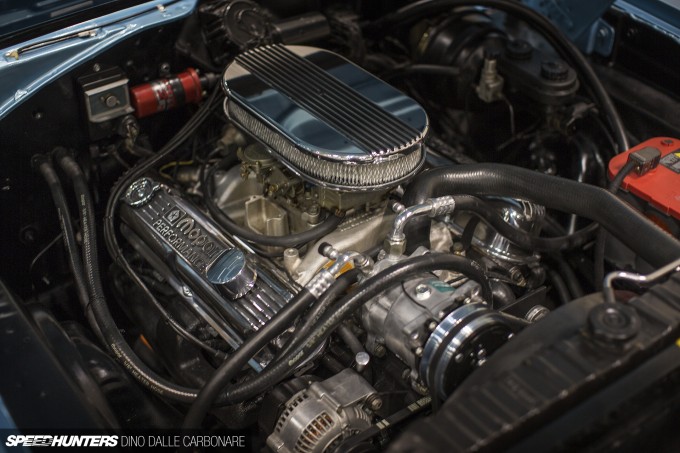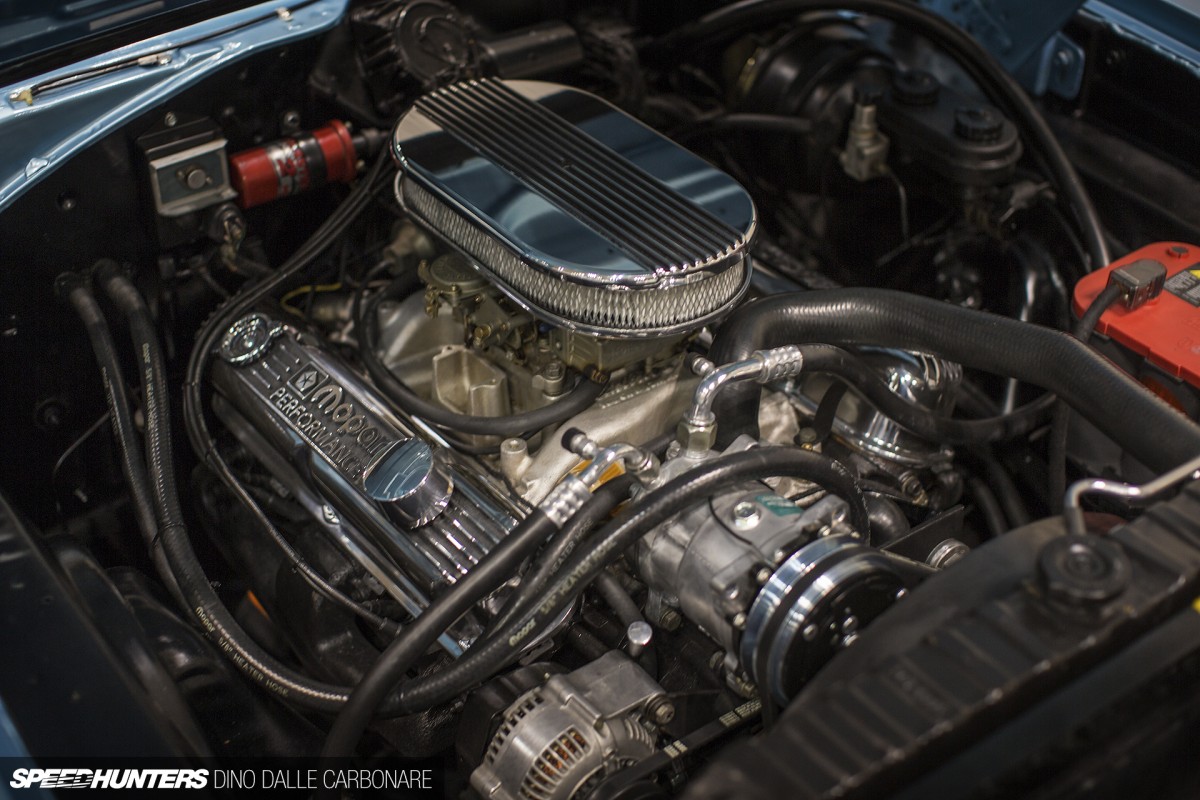 If you like your station wagons, make sure they have ample power to keep up with modern traffic. Or as in this case – enough grunt to blow right past it.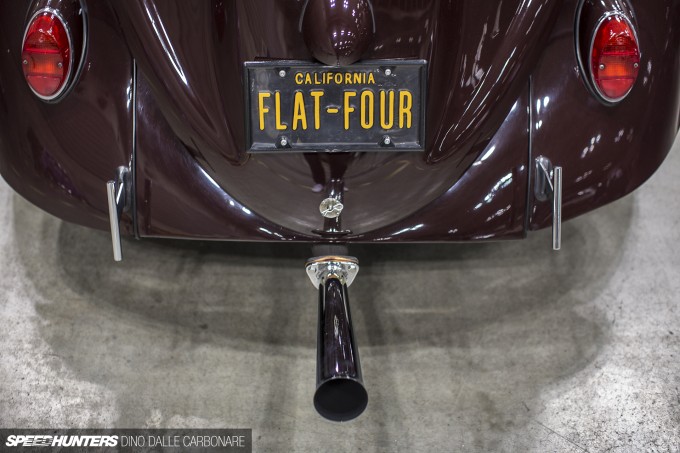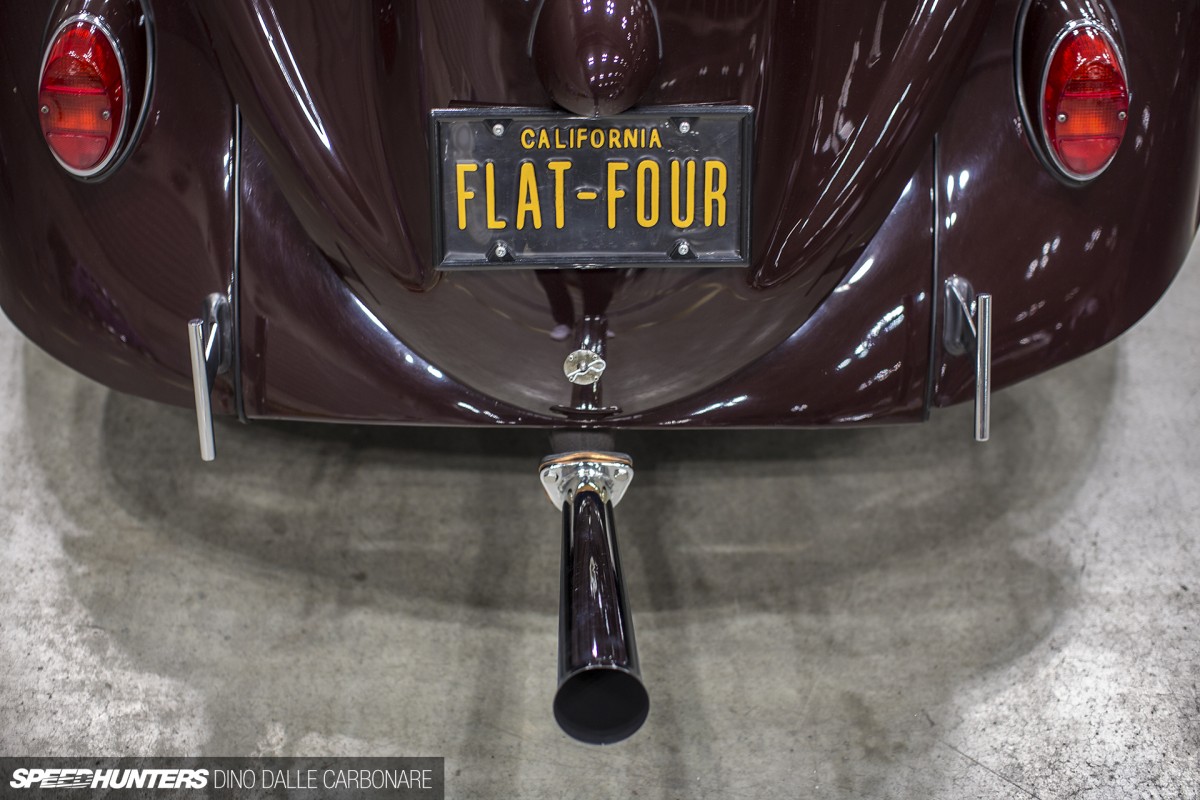 It's all about how long your tail pipe is.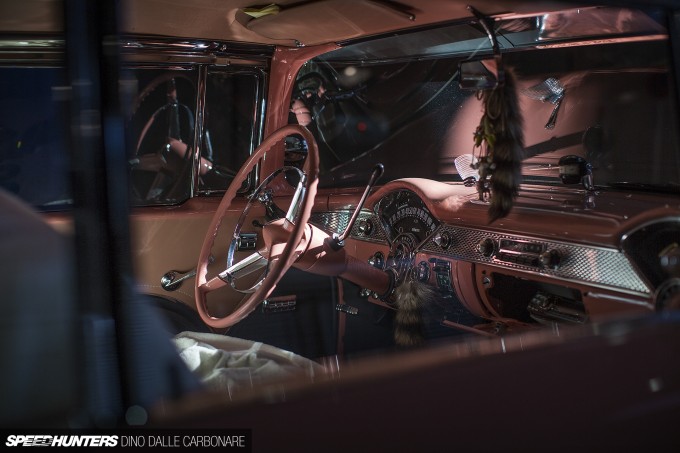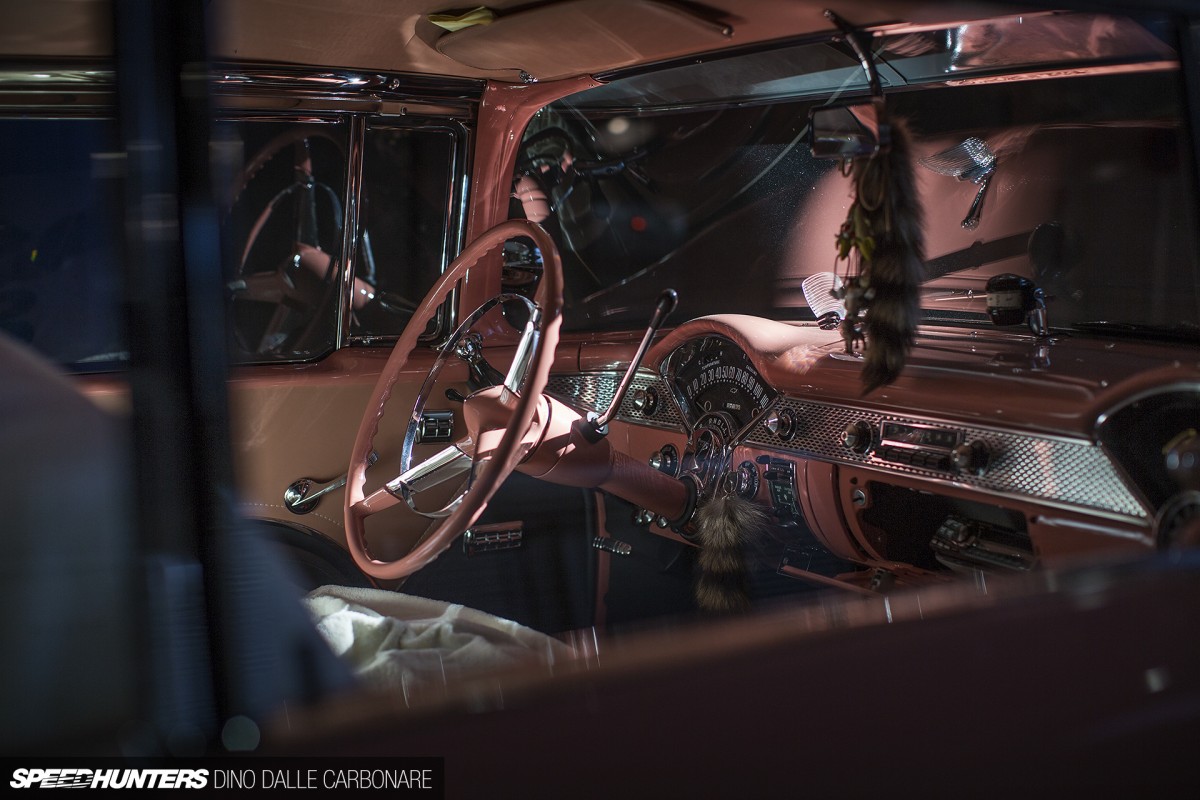 Pink factory trim, but only Caddys can pull this sort of thing off.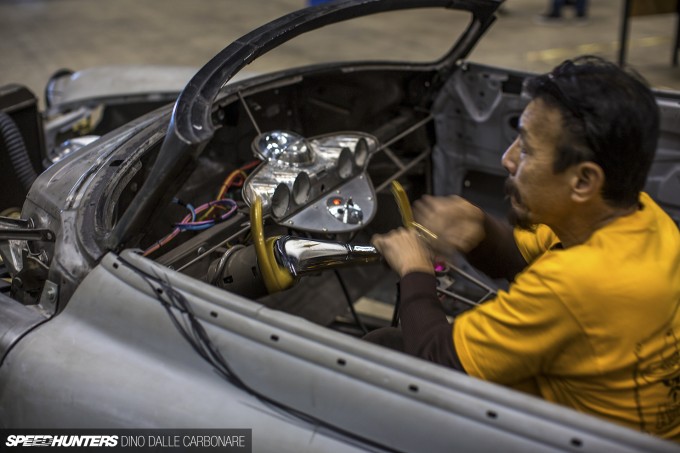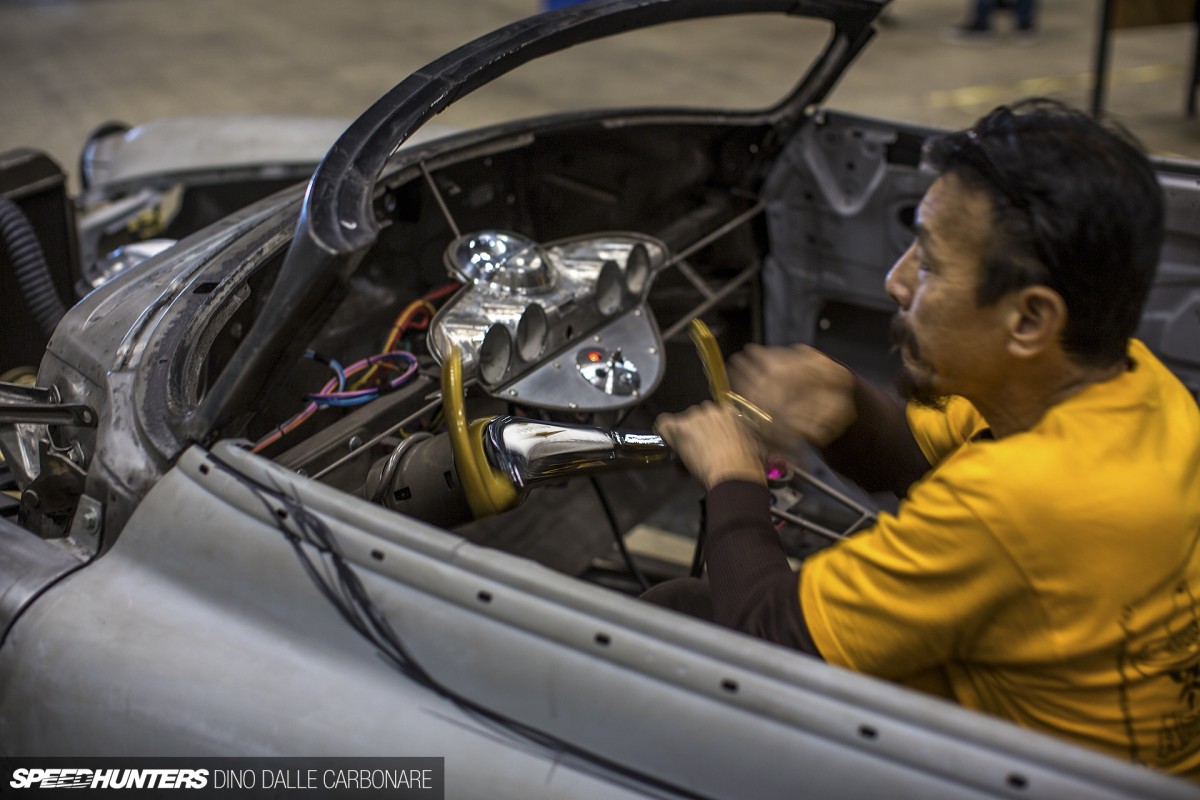 The minimalistic approach.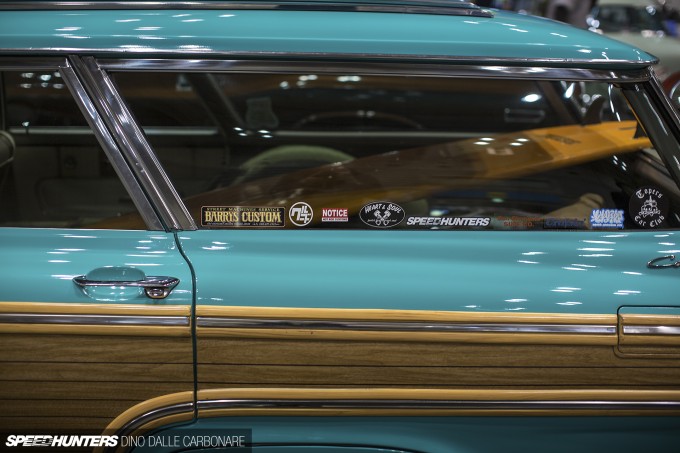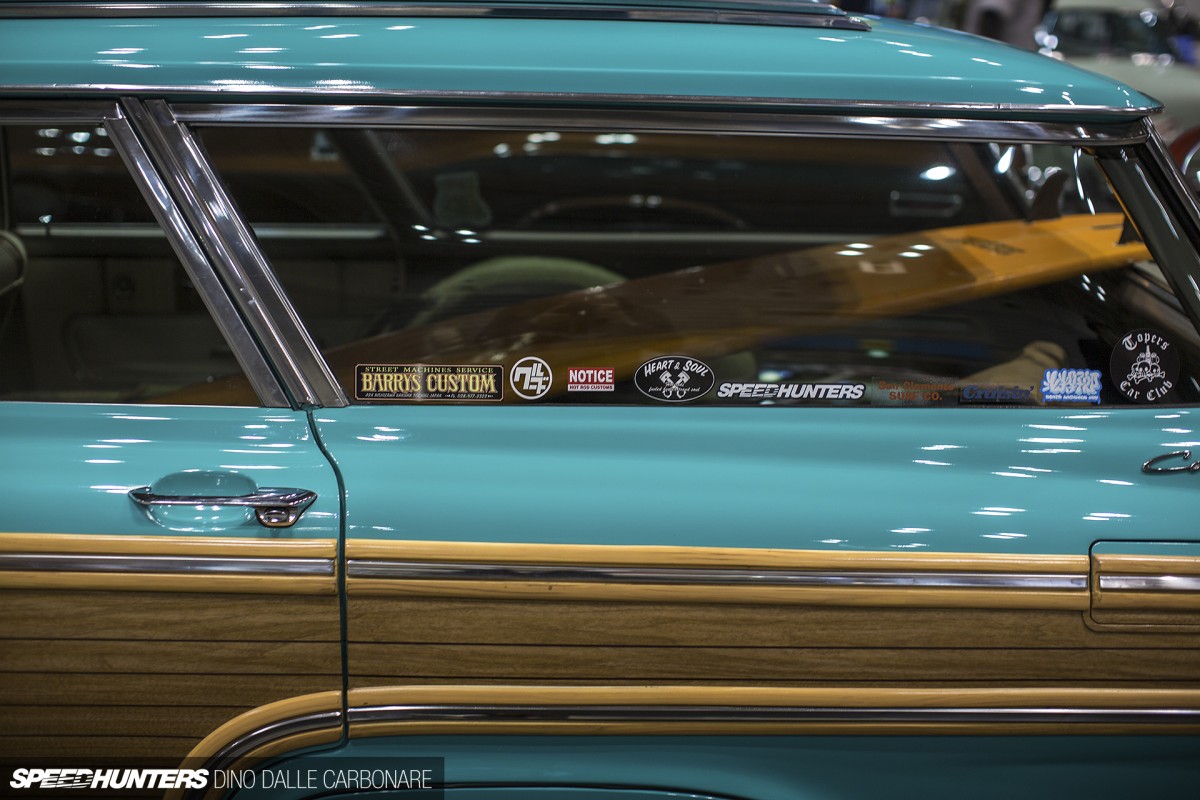 This may have been an unusual way to bring you show coverage, but I hope it's helped to give you an idea of the cool things people are doing with their custom cars in Japan. I'm sure we will be seeing many more cool rides join in at the countless events Mooneyes have planned for 2015!
Dino Dalle Carbonare
Instagram: speedhunters_dino
dino@speedhunters.com