Start As You Mean To Go On
Twenty flights, eight hire cars and 45,000 miles travelled in the name of Speedhunting this year. That doesn't actually sound like a lot when I read it back – maybe it is, maybe it isn't depending on your own year and what you've been up to. One thing I've worked out this year is that miles, facts and figures don't really mean much. It's always been about where they take you, but this year has really hammered home how important the people you encounter are. In 2013 I journeyed through 20 different countries, mainly by myself. I unintentionally changed tack in 2014 and the results were great.
So here are 10* points in time and what happened to make them special…
1. Just a quick stop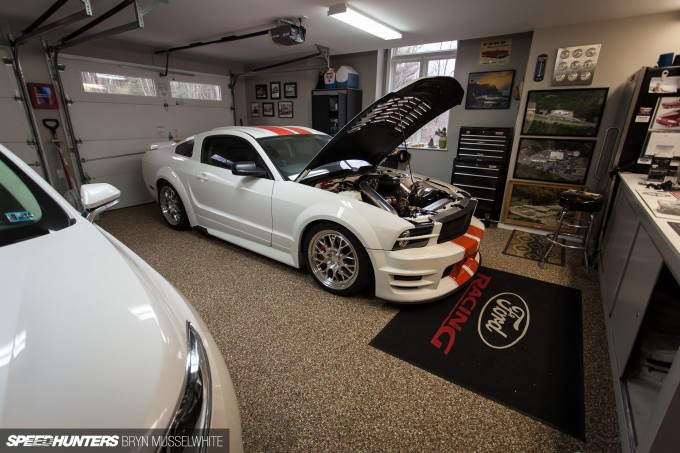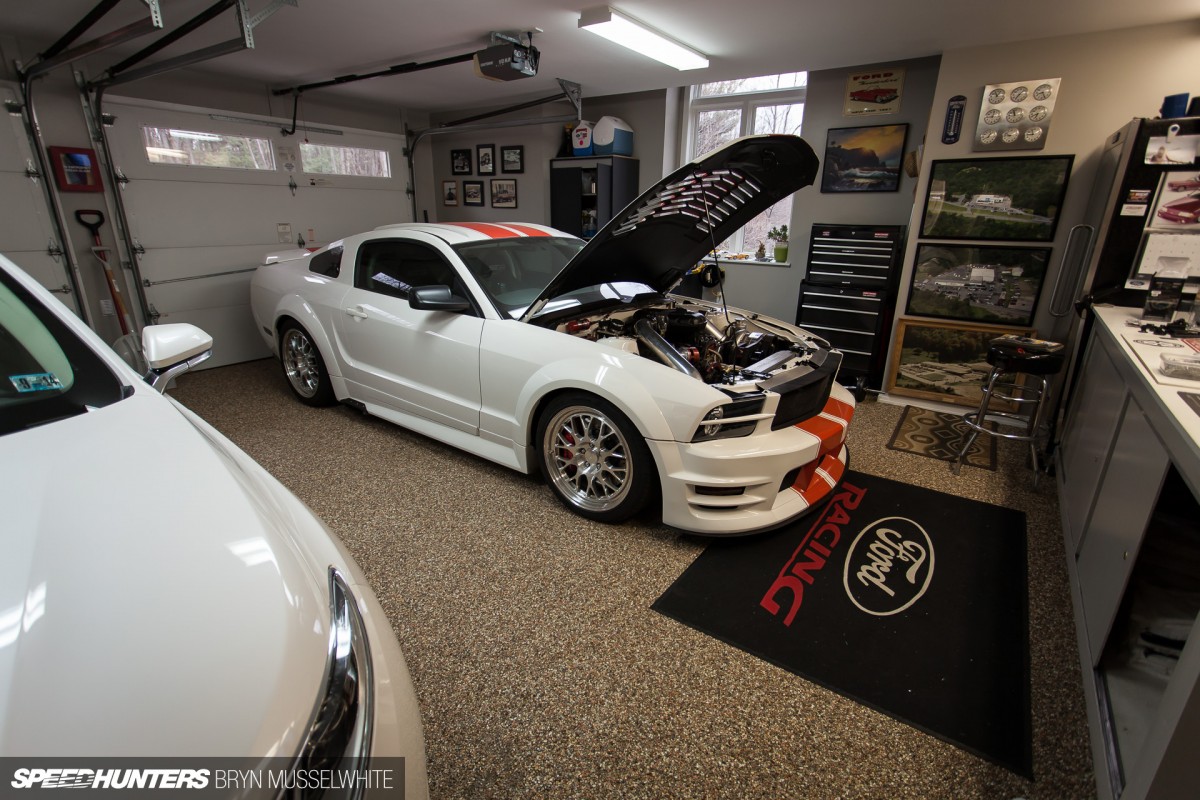 What do you do when your plane is cancelled? In January Ben Chandler and I did this, which meant we'd be driving past Dubois, PA, home to Ford dealer and all round lovely bloke Greg Murray and his wife. In September 2007, after meeting Greg on the Bonneville Salt Flats the year prior, I made my way back to the big, wide white altar of speed and met with him again. Greg had just completed this Mustang, which we were going to tackle the Silver State Classic in. I hadn't seen Greg since 2008 when I'd last been driving by and stopped in to see him. Pulling up unannounced outside his workshop and stealing 10 minutes trying to desperatly catch up on six years whilst drinking soda was worth every mile and moment that had gone in between. When you share something like we did, friends are friends, regardless of distance or time. The pursuit of speed did that.
2. Those guys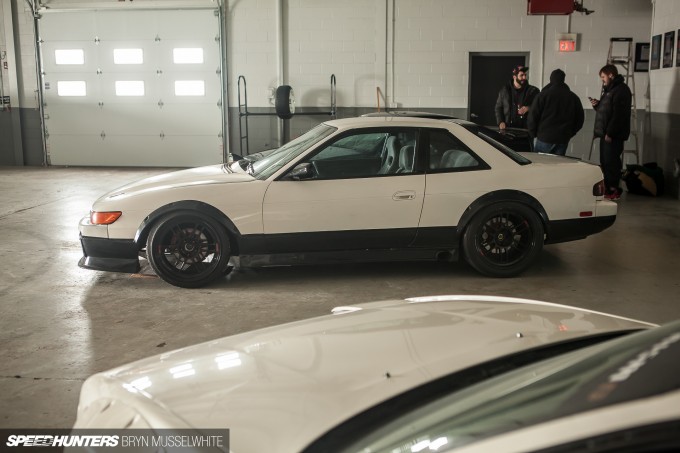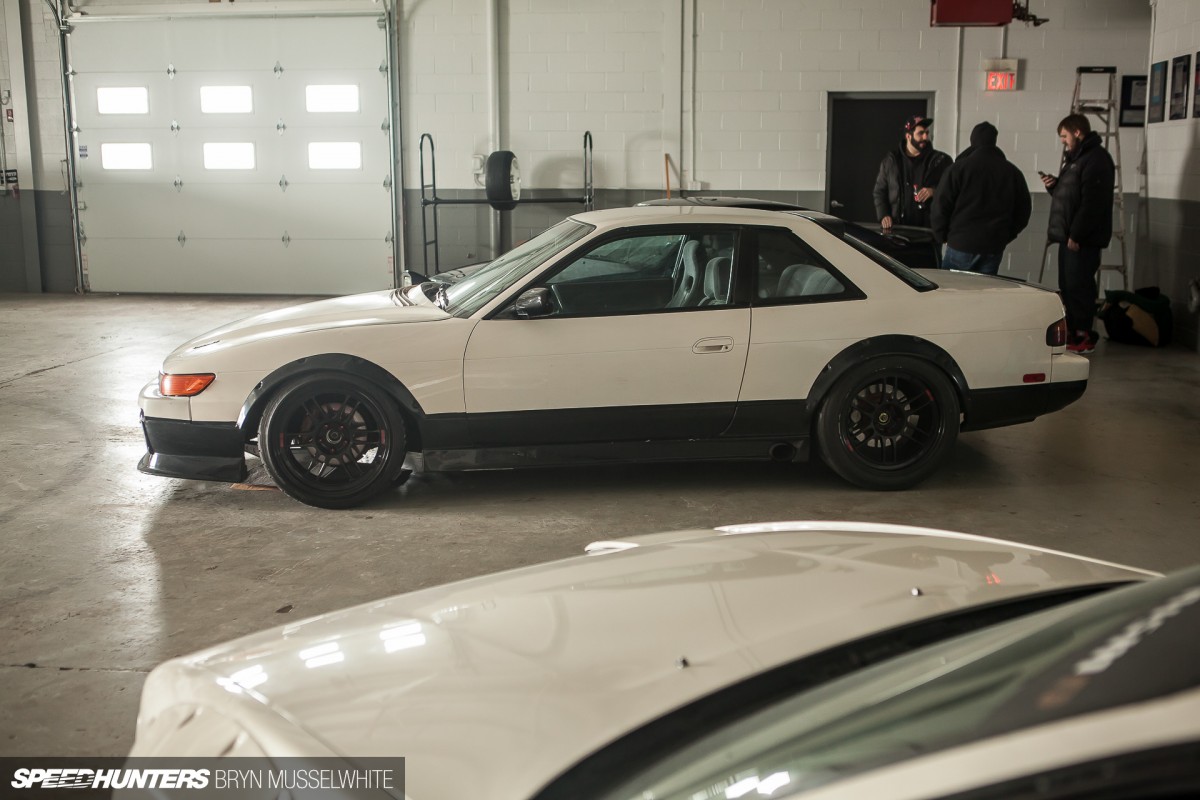 Later on in that trip, Ben and I ended up with an unplanned 48 hours in Chicago. I say unplanned but Corey from Air Lift Performance had introduced us to AJ and Fish from the Risky Devils, saying we should go and see them. Well, for a start this happened, but just before leaving for the airport we hung out in the back garage of an empty car dealership.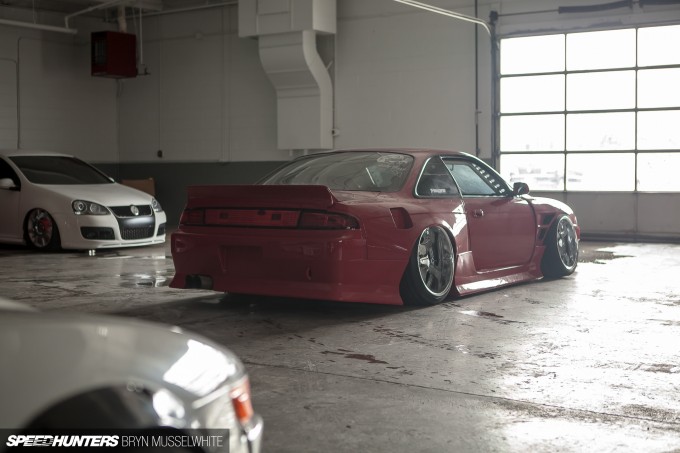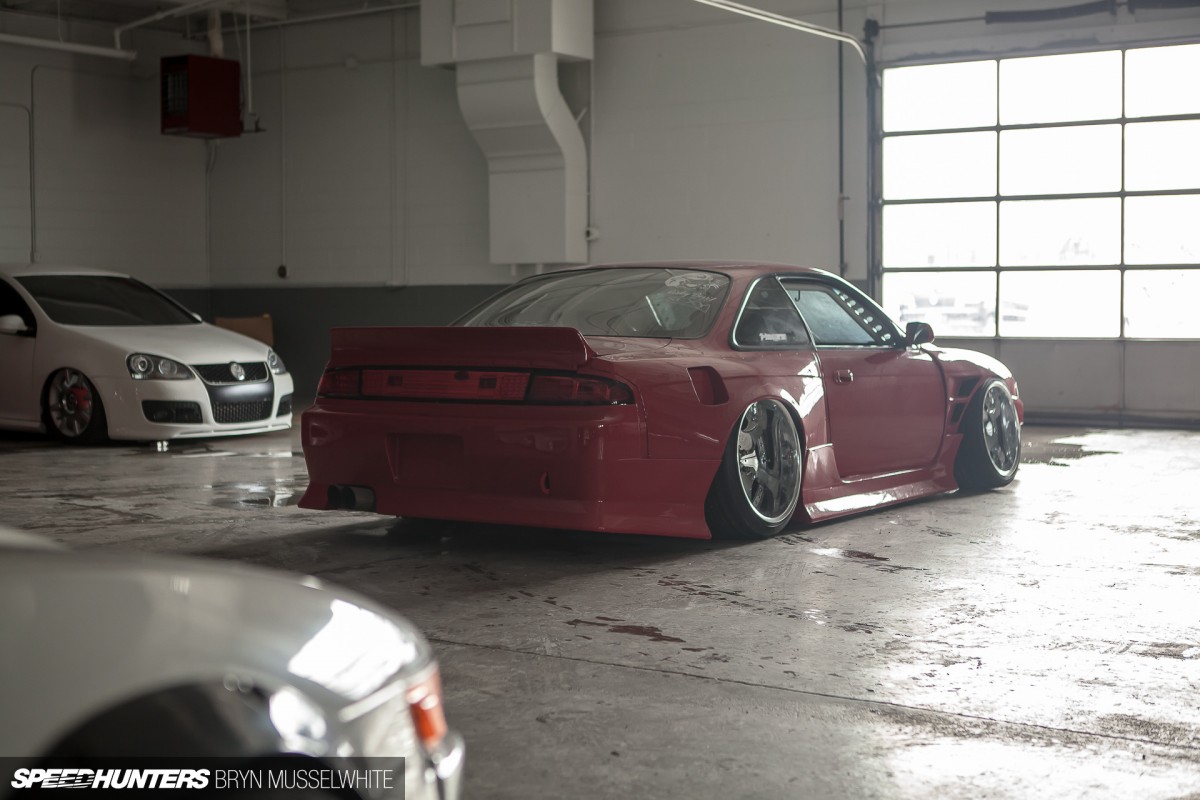 I took some pictures that I never did get around to showing you (I probably will though), and checked out some very cool cars which exist just because they can. I'm not sure what made that hour or so as special as it was, because it was way below freezing, there was snow in the air and we were tired and running late. But when I think back all I hear is laughter and friends ripping the crap out of each other whilst being surrounded by bad-ass cars.
3. I couldn't have been a contender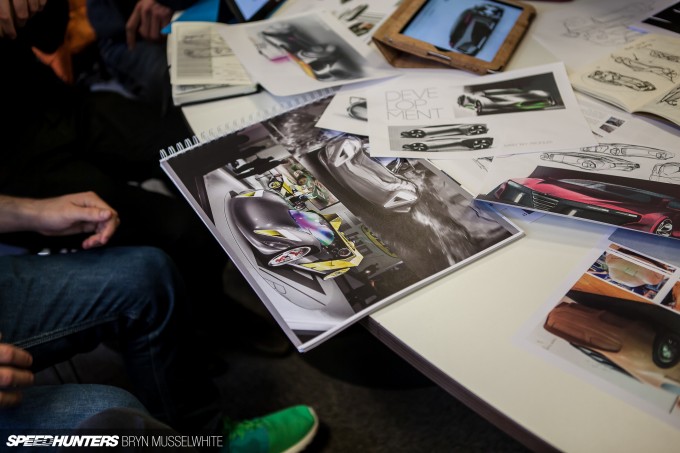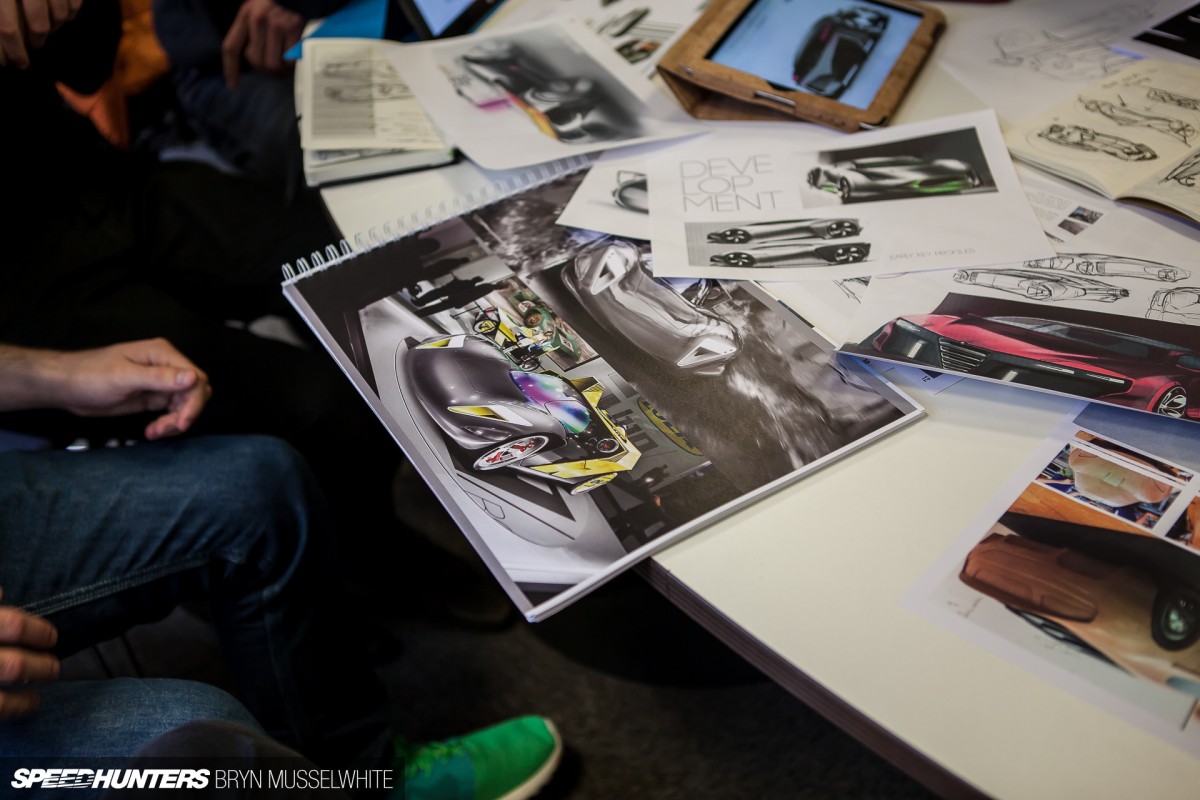 When I was a kid I wanted to be a car designer, and from as early as I can remember that was it – done deal. When I was 12 I wrote to Ford and asked them what would be the best way of achieving my dream. A very kind man wrote back explaining the various options open to me, and the one that stuck in my head was the Automotive Transport design degree at Coventry University.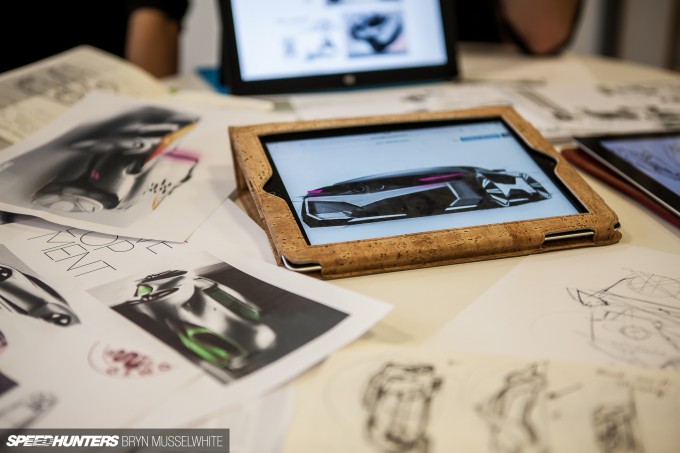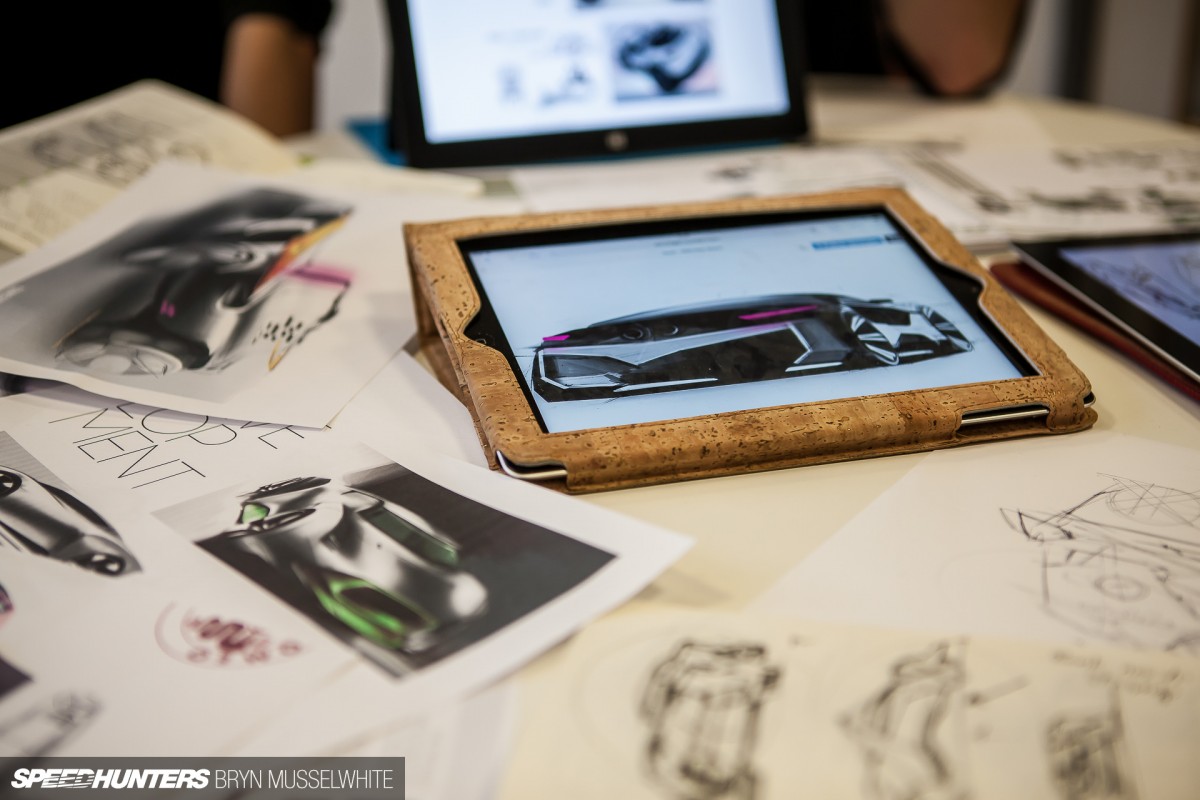 Seven years after I wrote that letter I failed to get on the course, but looking back, quite honestly I didn't deserve to be there and that's the simple truth. Earlier this year I spent a very enjoyable few hours with some of the final year students. I talked to them about their design work and although we never got the article together for various reasons, the skill and insight I caught glimpse of whilst there reminded me of how my childhood dreams didn't work out. The dreams of the man have thankfully far exceeded them though, as this article shows.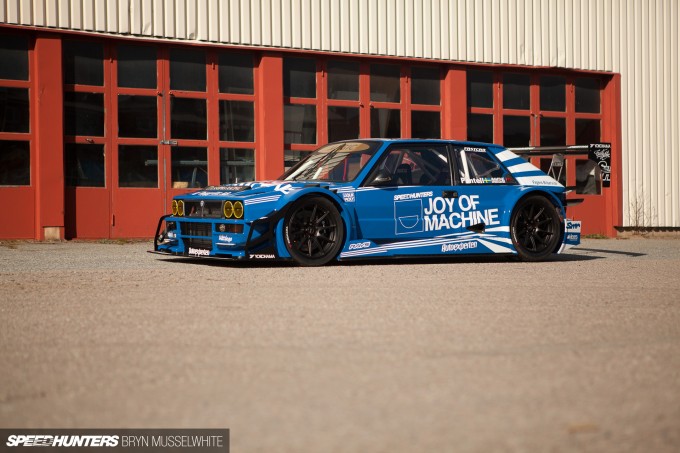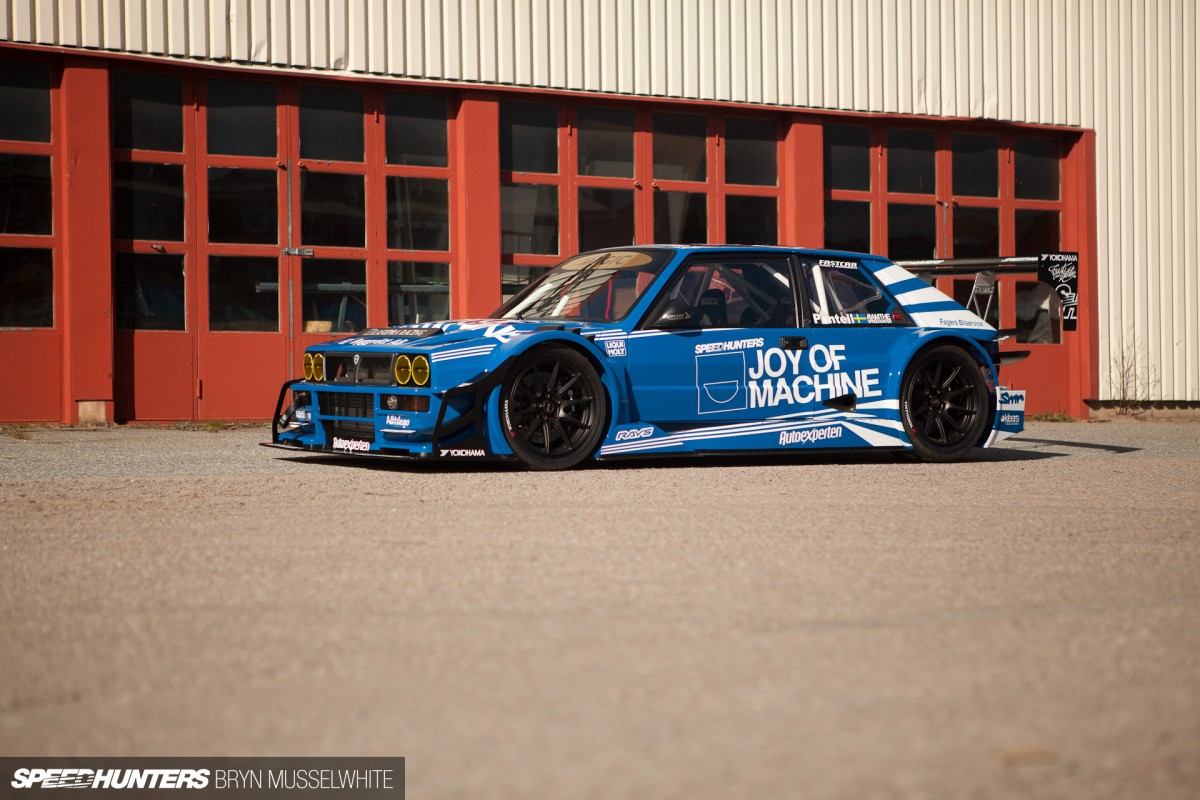 4. Is that Joy Of Machine over there? 
In April I travelled to Sweden for the most excellent Elmia Bilsport Show, but the day before heading down there with the rest of the guys from Stockholm, I had to meet Peter Pentell at his workshop to take some reveal shots of his new livery. To see such an epic car like the LaSupra wearing Speedhunters-themed graphics was a moment of real pride. If you look in from the outside sometimes, it might seem as though we have it all laid out for us on a plate, but the truth is everyday I pick up a camera or tap words out on a keyboard and call it work. I considered myself blessed.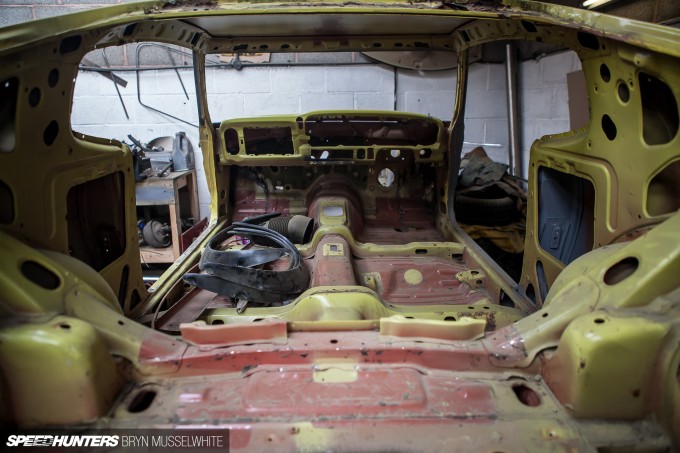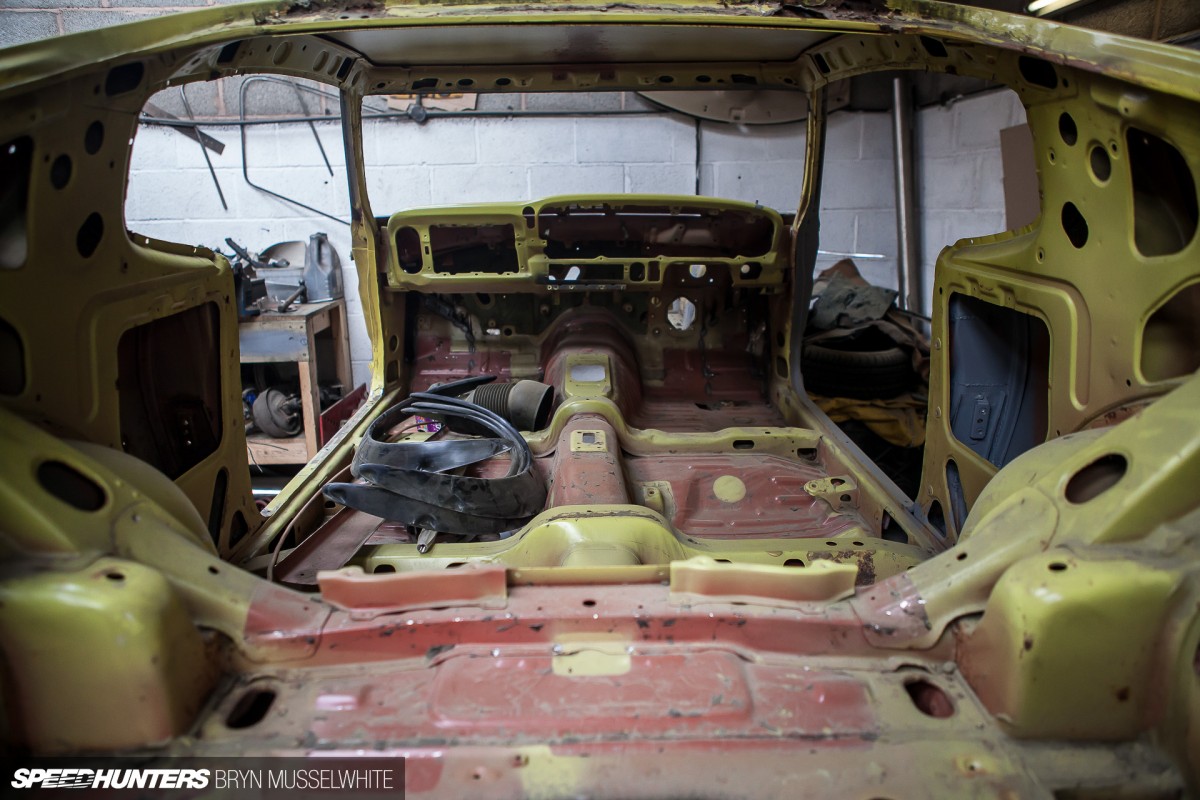 5.What comes next.
Next week you can read our top 10 feature car rundown of 2014, but you and I both know that the top 10 cars of 2015 have already been, or are in the throws of being built. To watch a car come together and transform from standard to modified, to see the thoughts, skill and inspiration of the builder pour themselves in to every weld, cut and twist of a spanner is something very special. It's something I enjoy very much, so when I walked in to Hux's workshop at Huxley Motorsport in the spring, I took a few minutes to respect what he was about to undertake. I look forward to showing you more of this build in the near future…
What's That? A Tank?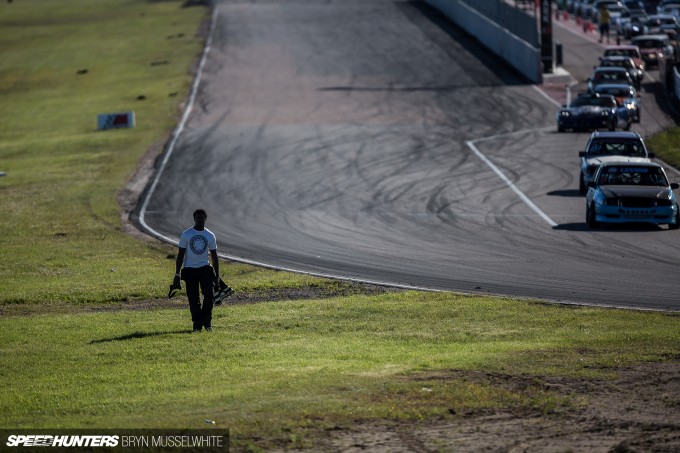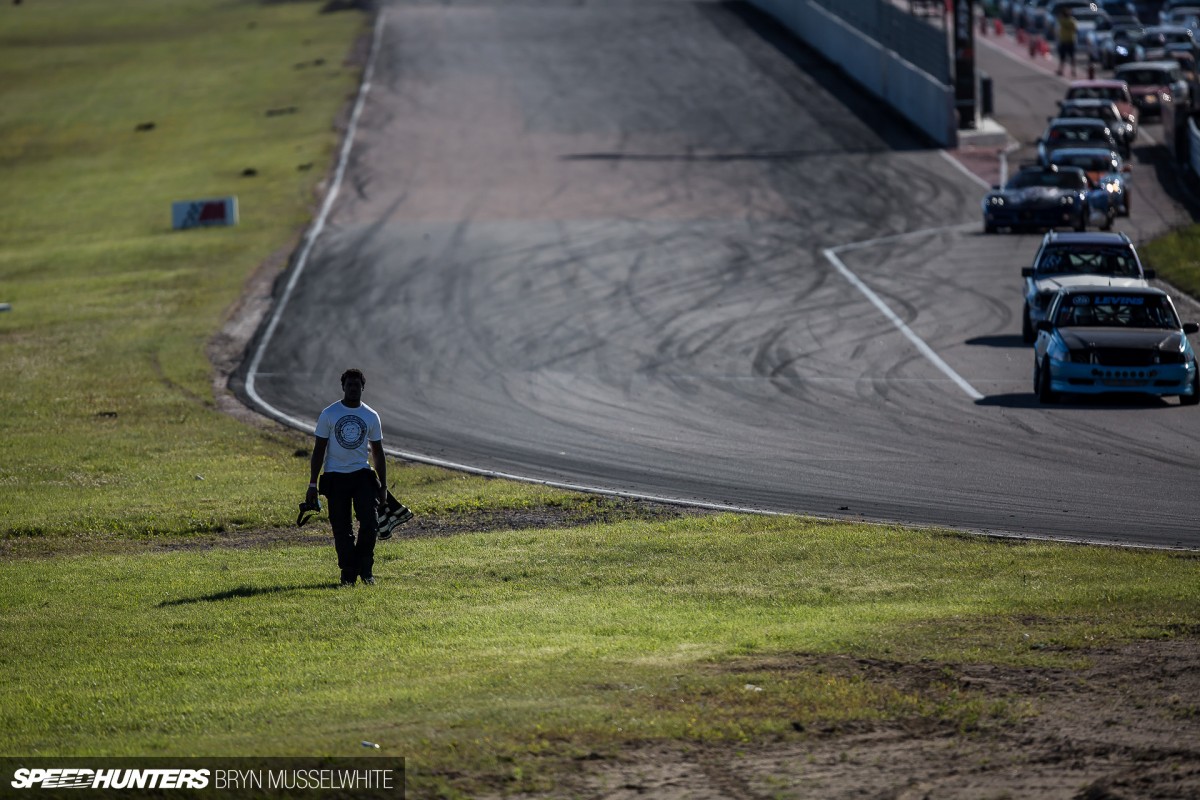 6. Hey you! Where's your bib?
Like I said back at the beginning of this post, people are what 2014 has been all about for me. This is Luke Wilson of Zero Media at Gatebil Mantorp Park. As I was swinging the Speedhunters 400mm around I spotted him casually sauntering across the infield as an excited pit lane spilled out on to the track. As Speedhunters we are part of a transient band of media creatives that circumnavigate the world capturing these events, so when you're somewhere you've never been before a friendly face counts for a lot. I last saw him this past Friday night at the London Motor Film Festival… Where will I see him next?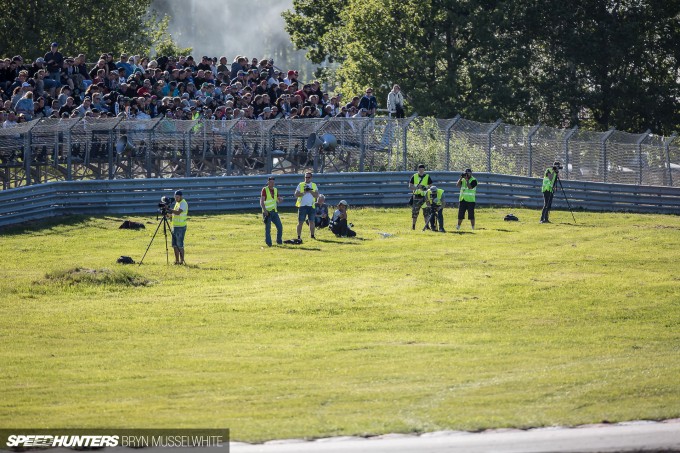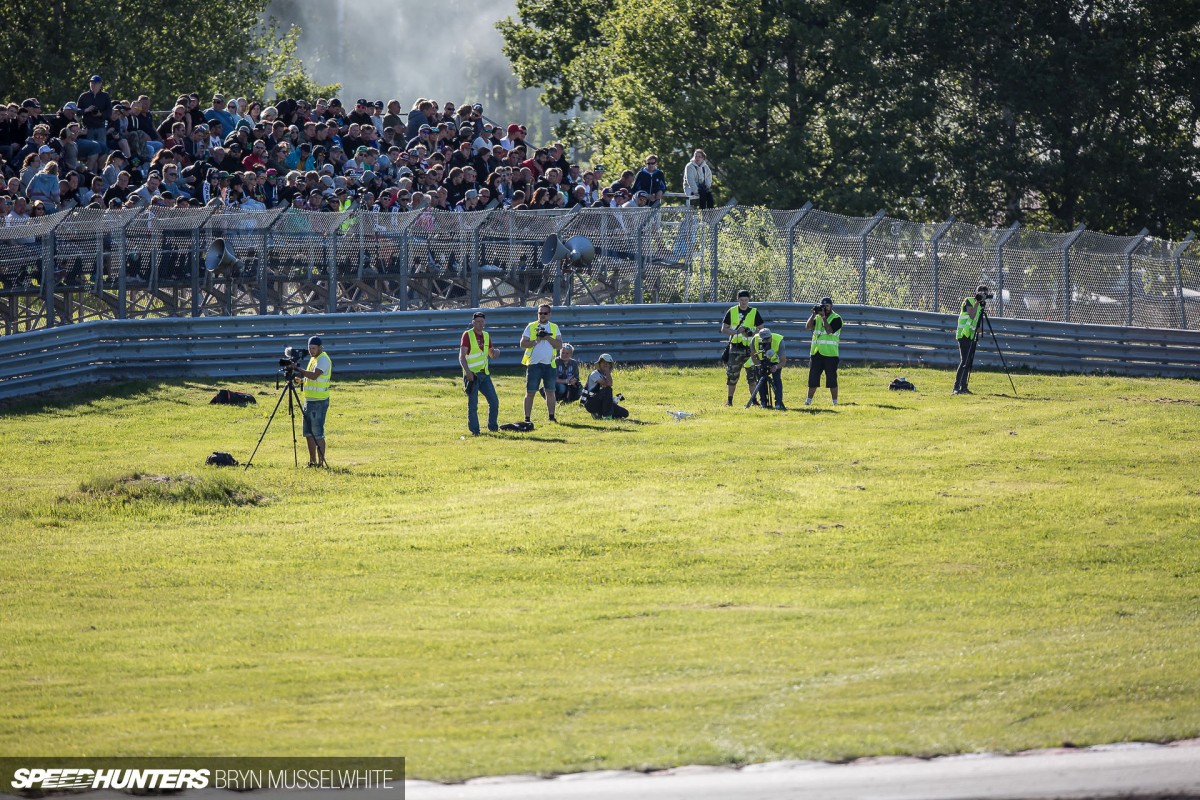 As I continued panning the lens right from that shot of Luke, I picked out Larry in the middle of a hi-vis sea. You have a connection with everybody around you on some level, from sharing the same air to knowing what they look like asleep. As I stood there waiting for the cars to get to where I wanted to shoot them, it occurred to me that it just wouldn't be the same without these stolen moments of connectivity. It's the old thing of seeing something cool and turning to the person next to you for that mutual kick.
7. Want to ride in a tank?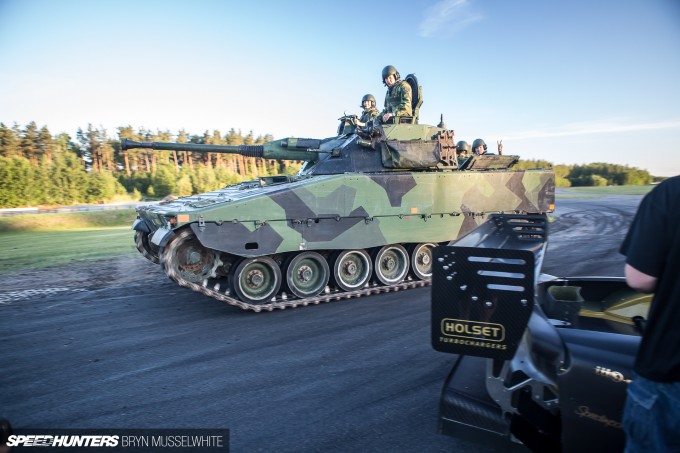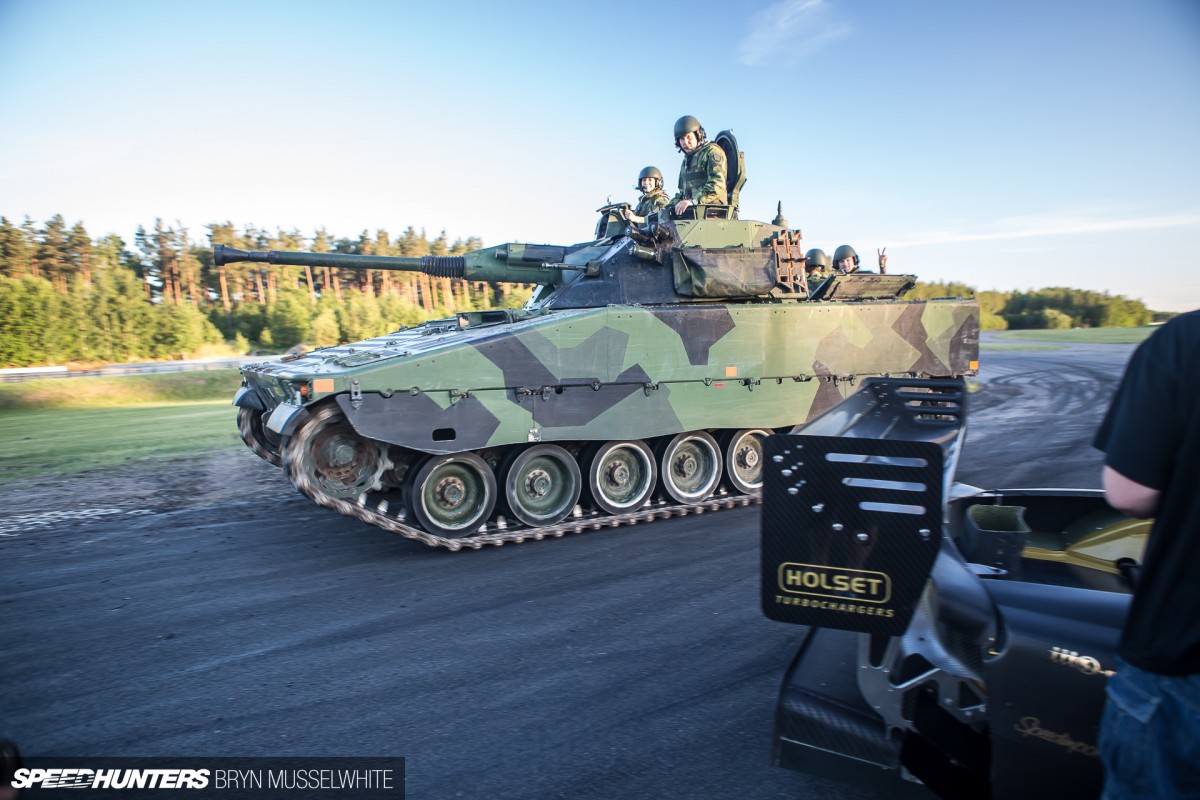 Many strange things have happened to me in the past, but sometimes you capture them on camera. As I was shooting the incredible Valtonen RX-7 the ground started to shake beneath me and this tank rumbled by. It was pretty unexpected, but as Gatebil is part car, part war zone, why not, right? This wasn't the cool moment though.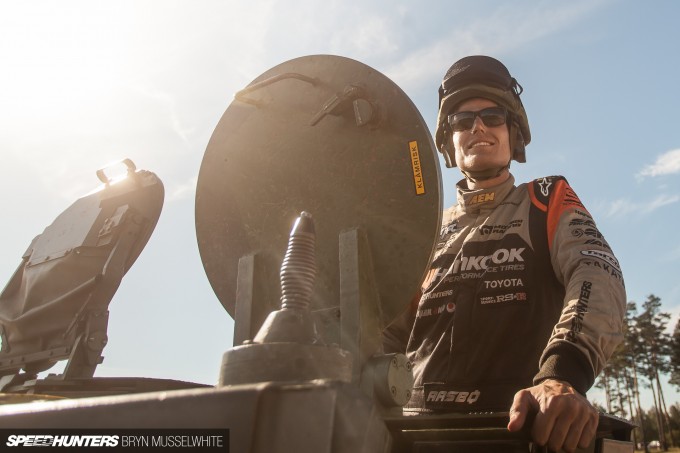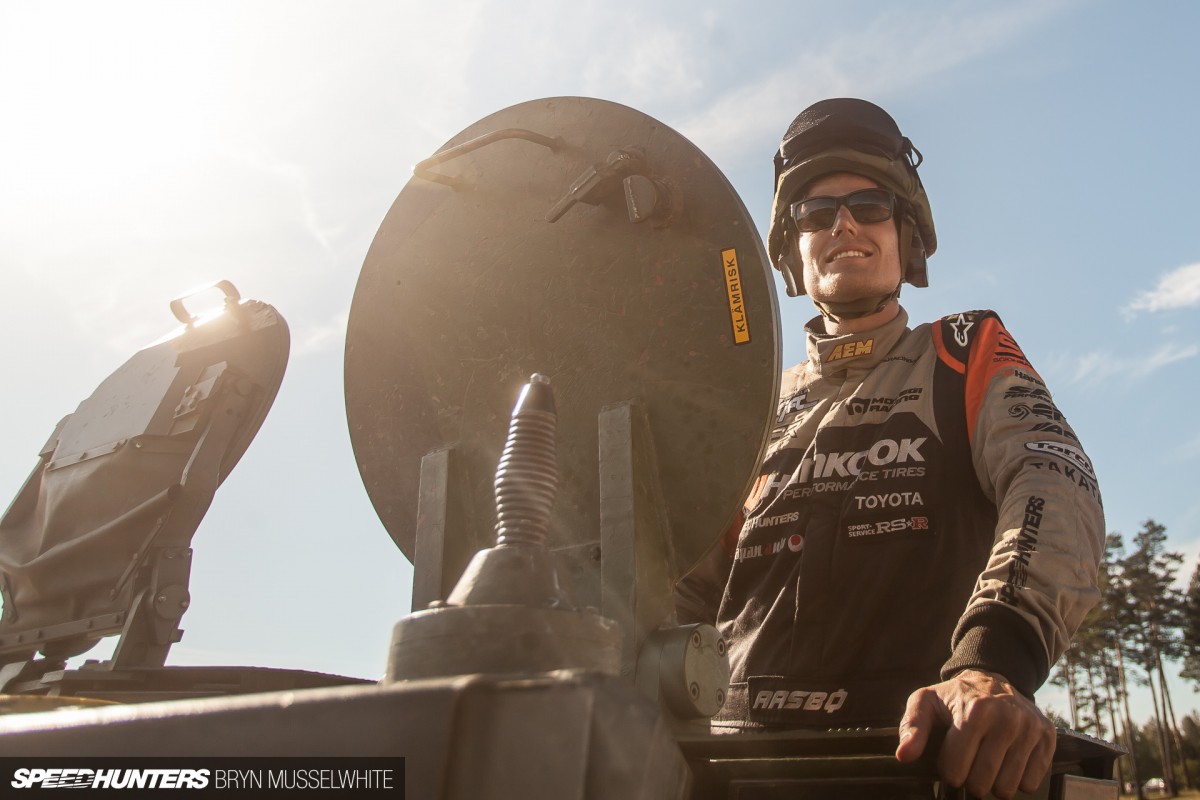 That came a couple of days later on Sunday afternoon as the pits were emptying after the event had finished, when Larry and I had spotted Fredric talking to some ladies dressed in combat fatigues. Assuming they were discussing his flawless cheek bones, we smiled and carried on packing up. A couple of minutes later he sauntered over and said there were two spare spaces in the tank and he was going for a ride. Did anybody want to come?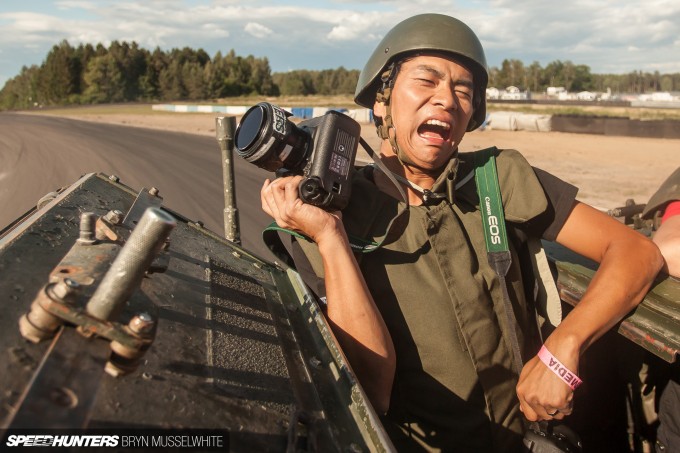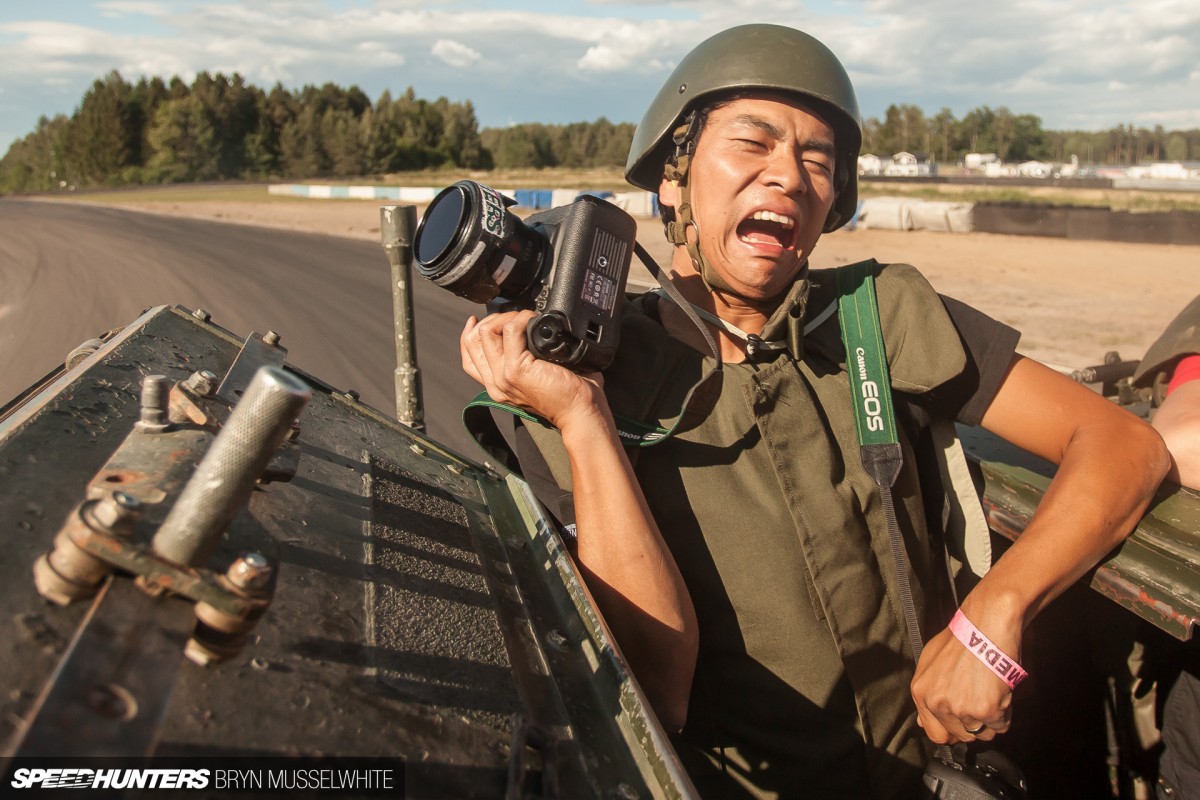 It turns out the all-female tank crew were there to scare the crap out of unsuspecting passengers. I remember Rod smiling and rolling his eyes as Private Musselwhite and Lance Corporal Chen abandoned their posts and legged it after Tank Commander Aasbø. Locked and loaded, we were talken for a lap of the track, complete with impromptu off roading, 360 degree spins and emergency stops. Larry hammed it up and we all had a fine time…
8. Close, and you get a cigar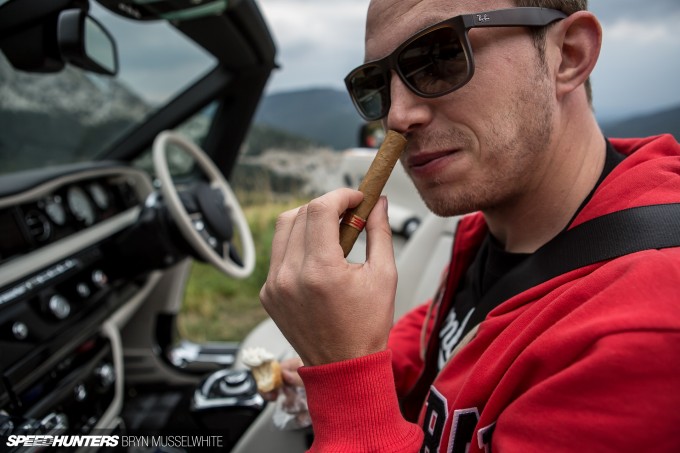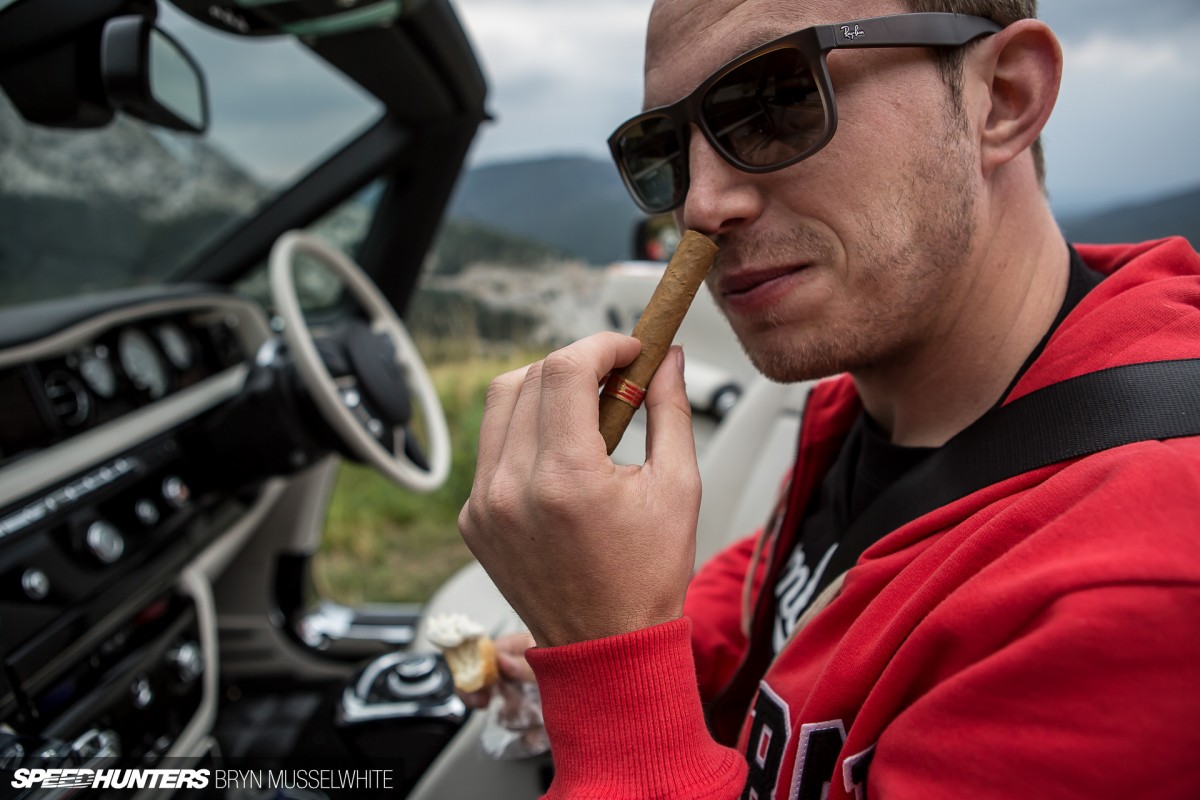 I have driven many tens of thousands of miles on my own, which is all well and good, but when you're hysterically laughing at something and you're all alone, it can be, well, a little tragic. Plus it can make people around you question your sanity. So nowadays if there's a road trip to be undertaken I'd rather do it with somebody in the seat alongside me – but you have to choose your road partners carefully.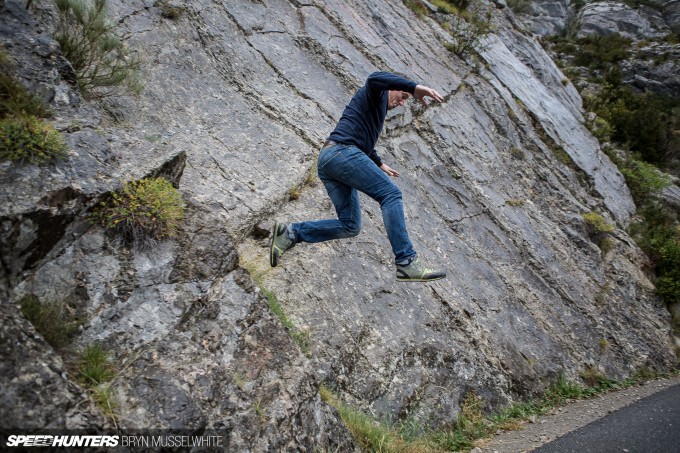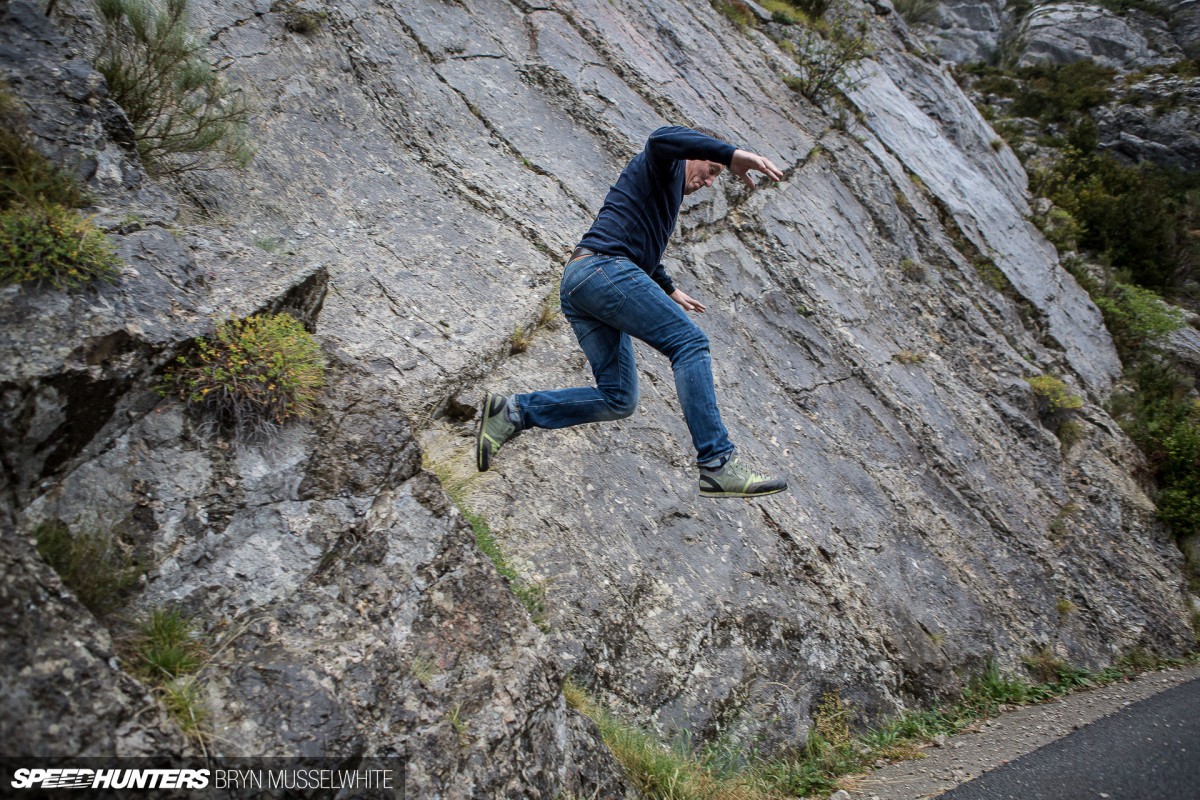 When Rolls-Royce called in September and asked if I'd like to drive a Phantom back to the UK from Monaco, the man sat next to me as I took that call was Al Clark. He took this picture and that's him sniffing a cigar one image ago after we discovered a stocked humidor in the glove compartment. Having somebody to share experiences in life with is invaluable – it validates everything. As humans we need that, and we need to share what we do. I never used to think this, but with people like Al around (and my wife in case she reads this!) I've learnt that others make the perfect mirror to laugh in to when something good happens.
10. The roof stays down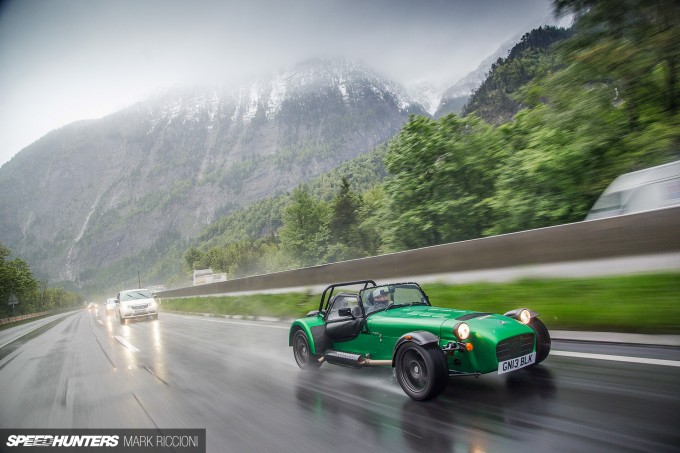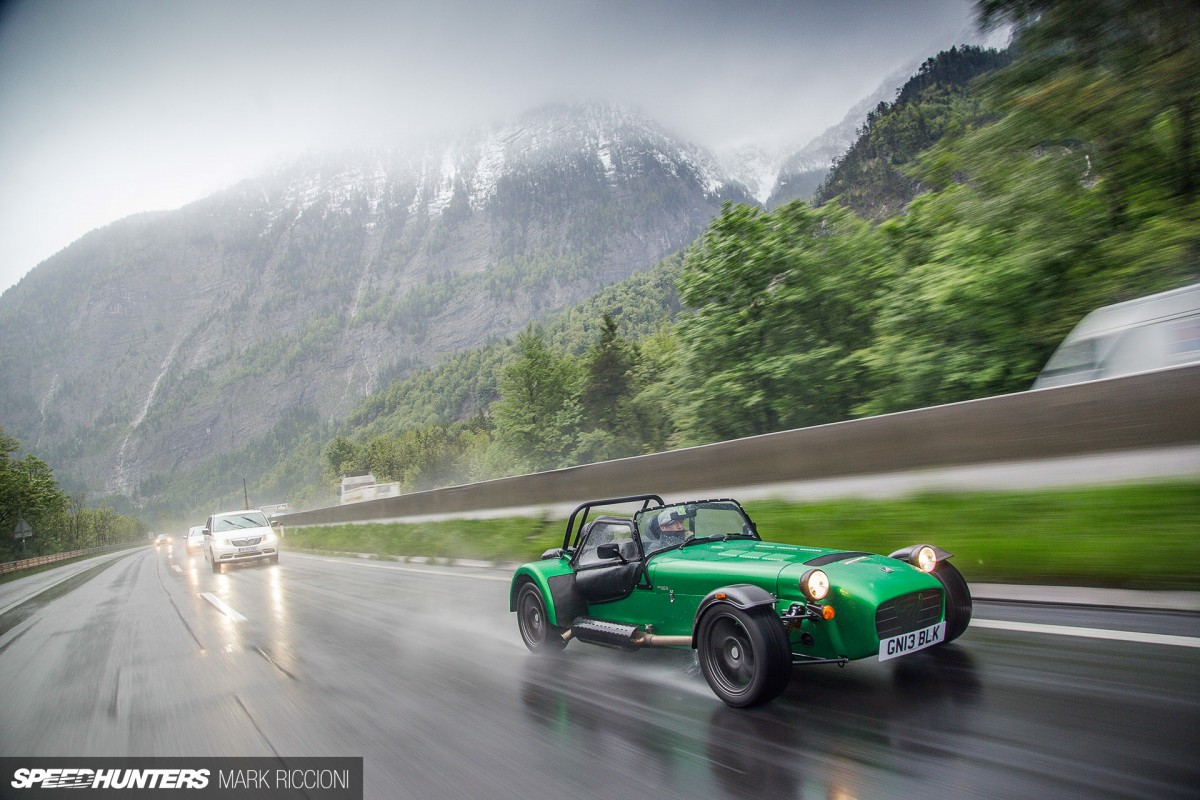 I'm quite a fan of flying – I enjoy the acceleration on the runway and the view can be pretty cool from up there. But you know what? Driving is better. Much better. In May I headed through central Europe to Austria for the Wörthersee festival. Caterham seemed to think it was a pretty cool idea and totally made it possible by lending me the amazing 485S. I'm not exaggerating either, read about it here.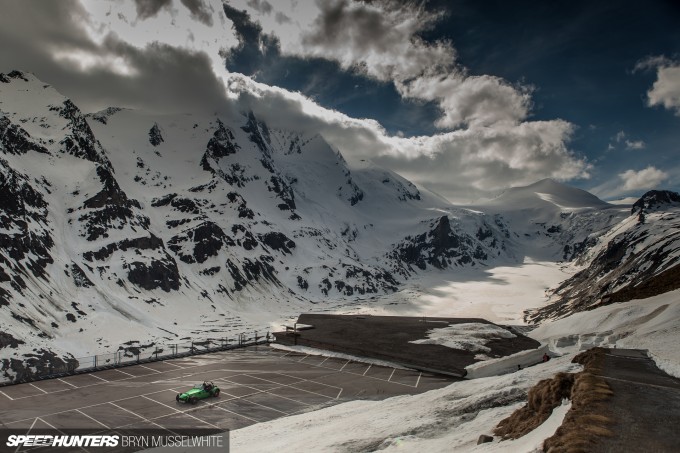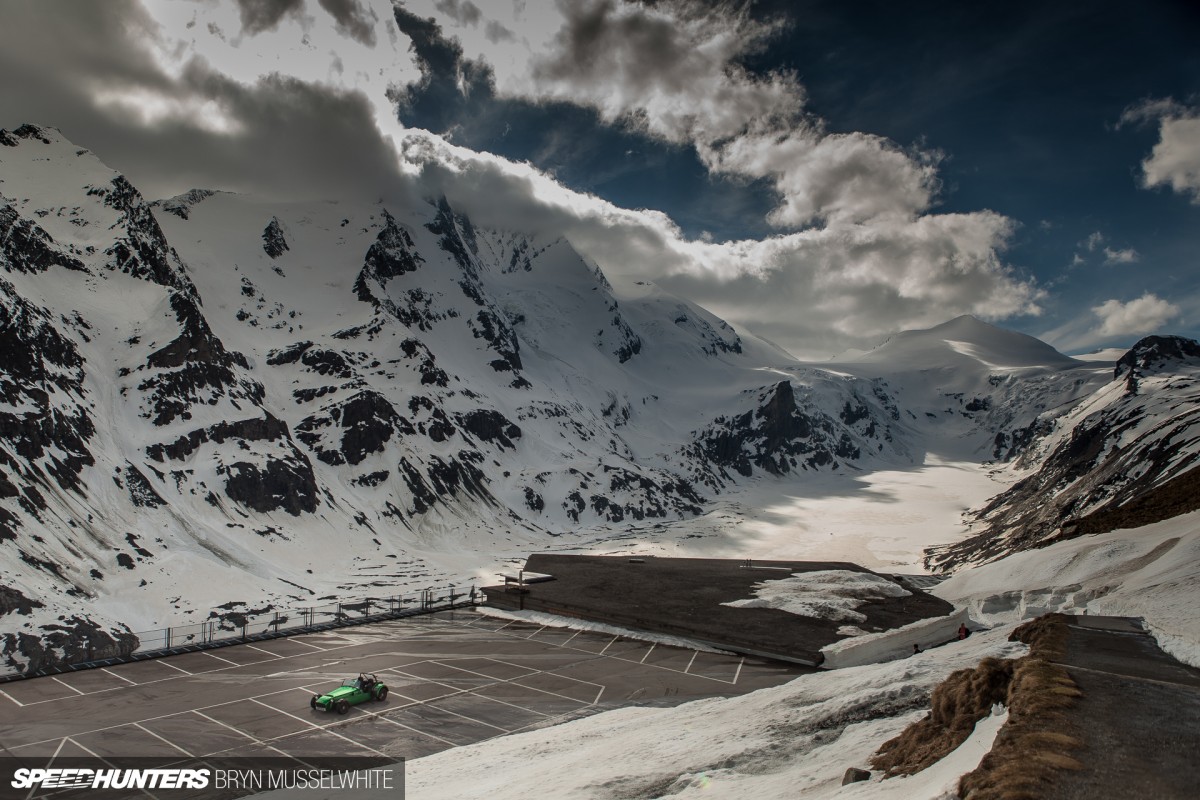 There were plenty of moments during that trip I could have picked, but this one seems to stick out the best. We took a wrong turn and ended up on the top of the world's most picturesque multi-storey car park, overlooking an Austrian glacier.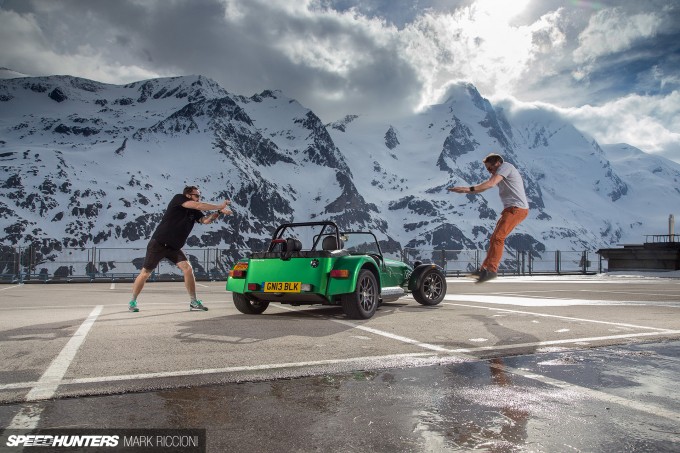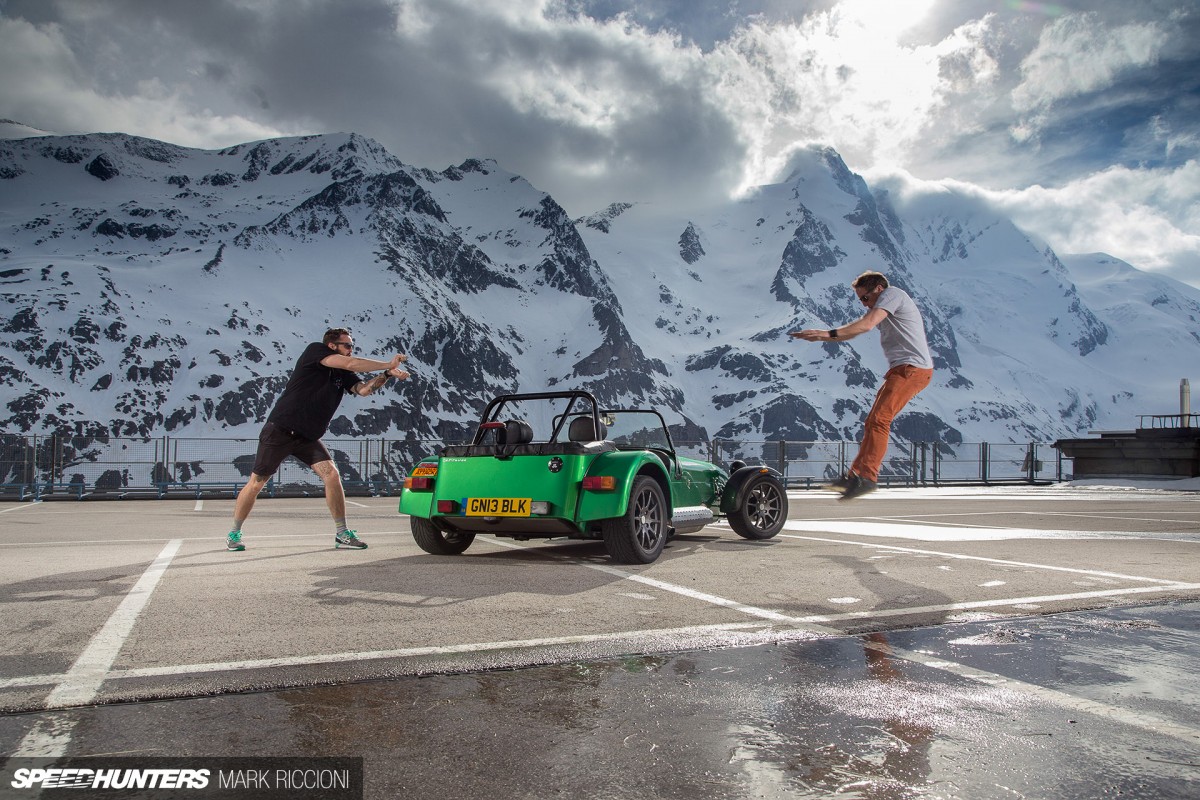 So what did we do? Mark set his lights up and we practiced our surging fist moves. No Caterham drivers were harmed in the production of this image. Much.
Ten? I've Got More Than That…
*I may have lied back there at the start, I guess I can't count.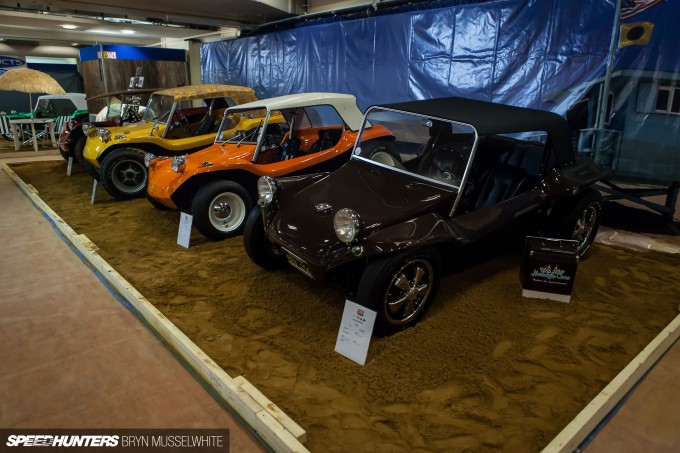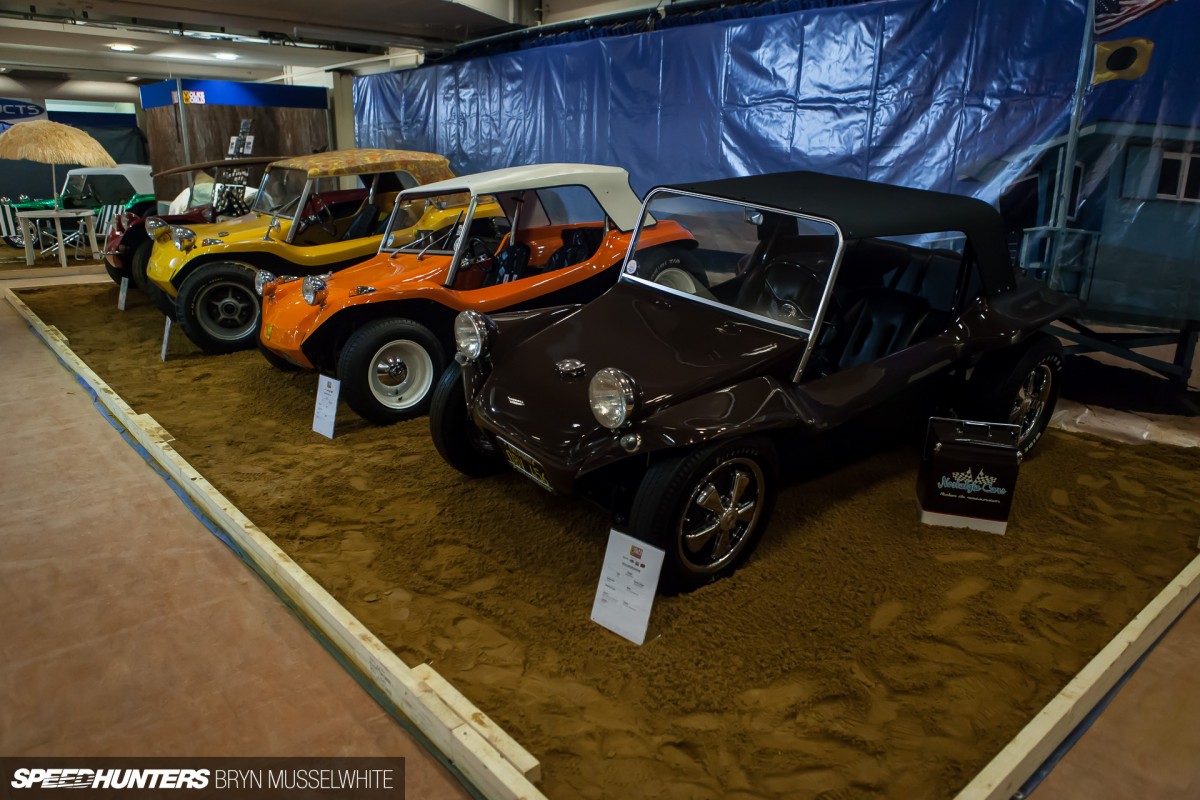 11. You Invented The Beach Buggy? 
As well as producing words and pictures, amongst other things in the last decade or so I've also hosted a number of car shows. Since 2008 I've worked at the VolksWorld Show in the UK, which is put on by the magazine of the same name. Every year they fly in special guests from around the world, and for 2014 it was a guy called Bruce Meyers. He happens to be one of my own personal heroes as in the mid '60s this gentle Californian invented the fibreglass, VW-based beach buggy as we know it.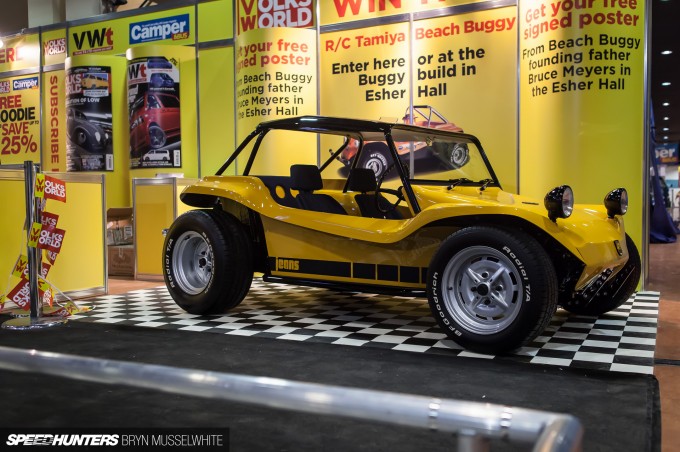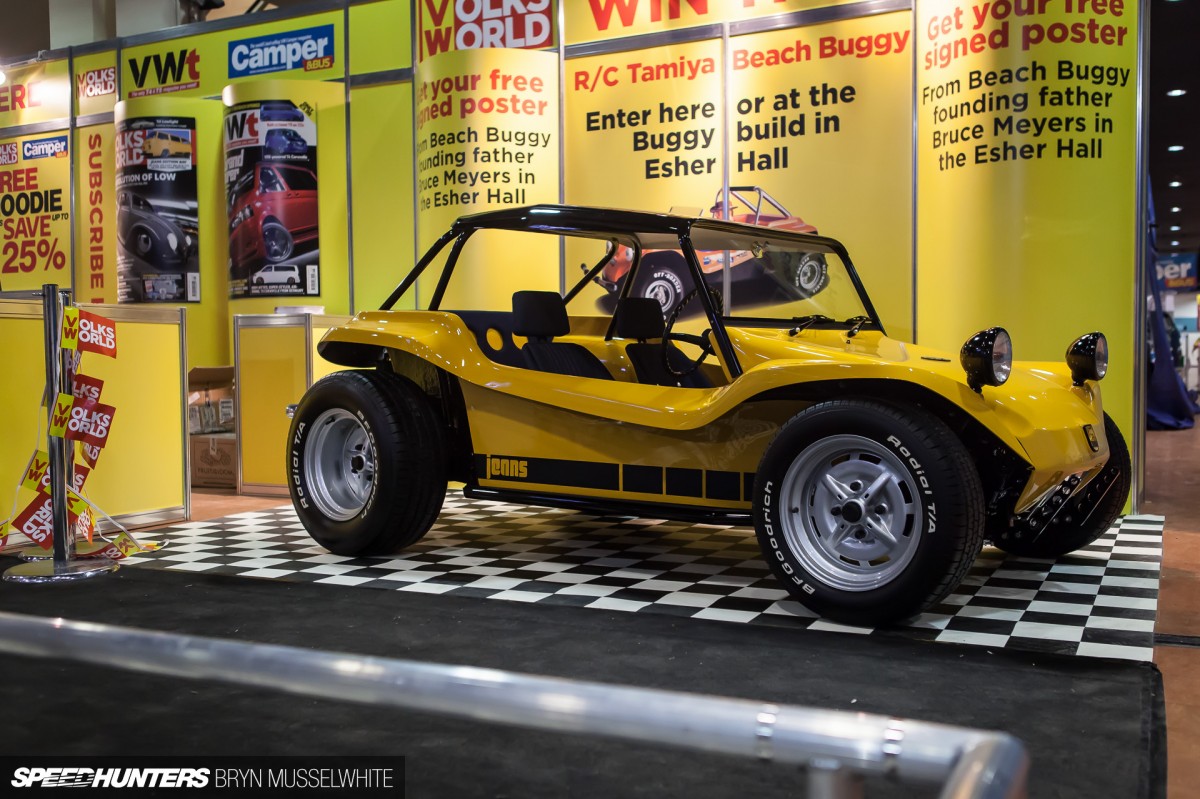 As the show host I couldn't get a shot of myself with him as I was the one doing the interviewing, but seeing as I've owned a beach buggy for nearly 20 years, this man is effectively a saint in my eyes. Shaking his hand was a proper starstruck moment for me – something that doesn't often happen. I highly recommend meeting your heroes – it's great!
12. Never Stop Taking Risks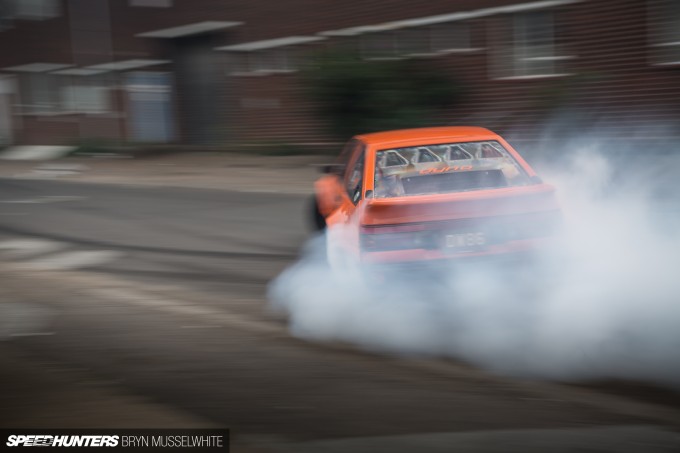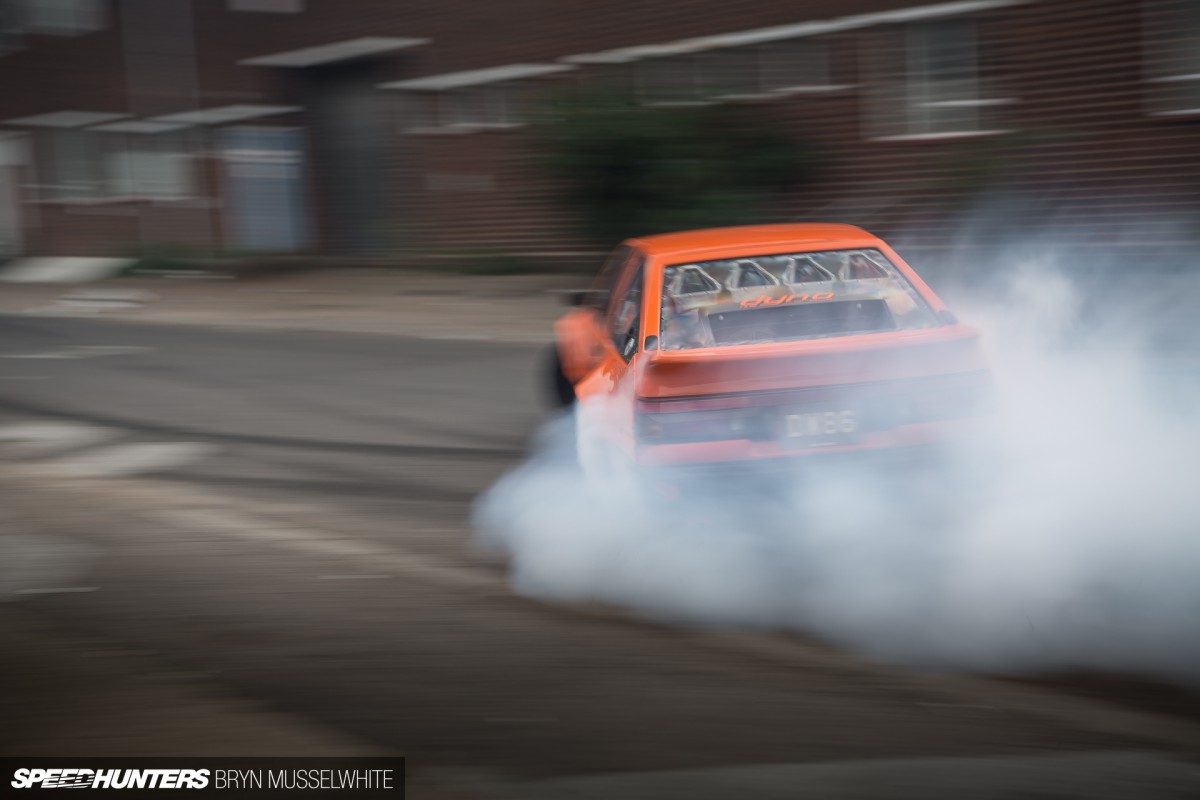 Split seconds after I took this picture I was pelted with a volley of stones, whilst being deafened by an LSx engine and wrapped in a shroud of tyre smoke. Pressed flat against a wall on an industrial estate, Phil Morrison had just driven past me, so of course that was going to happen. Laughing at my own stupidity, I had stood right in the middle of the hit zone. I may as well have been stood next to a huge puddle with an oncoming lorry bearing down on me.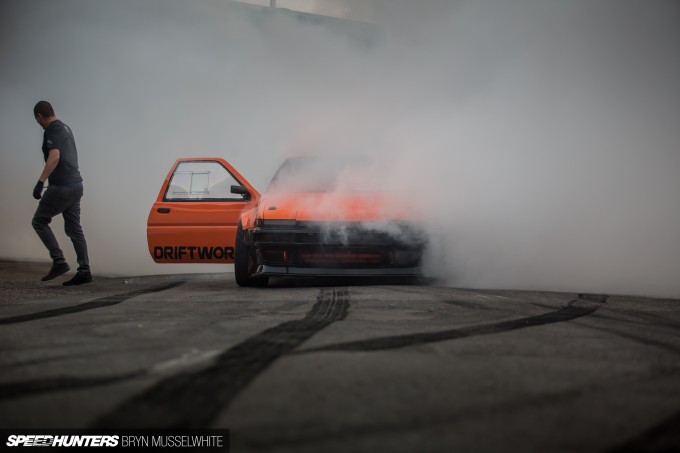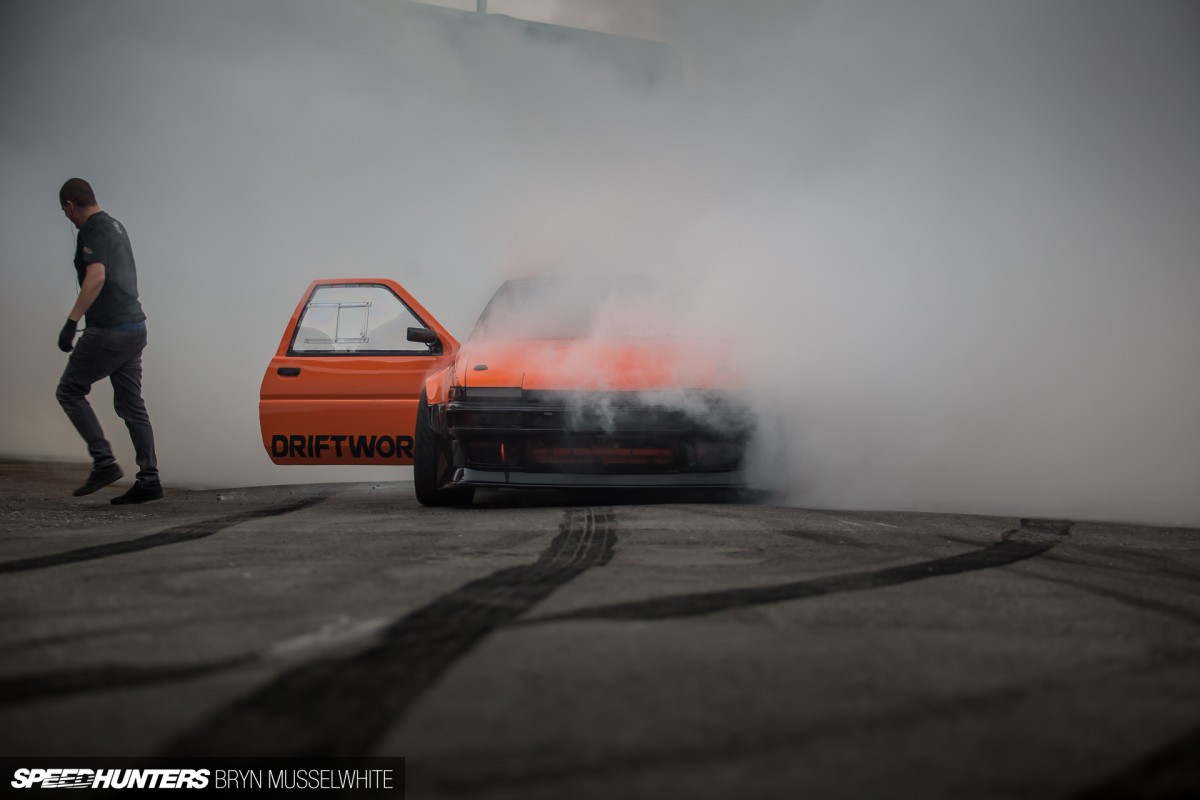 But the controlled violence of the DW86 and incredible skill of Phil combined to make a very memorable moment in time. This is what shooting feature cars is all about. With every image I take there is nagging doubt in the back of my head as to whether I'm fully conveying exactly what is going on in front of the lens. Then somebody does a huge rolling burnout straight at you, whilst you're laying prone in the middle of the road. This is about as close as it gets.
13. Lucky For Some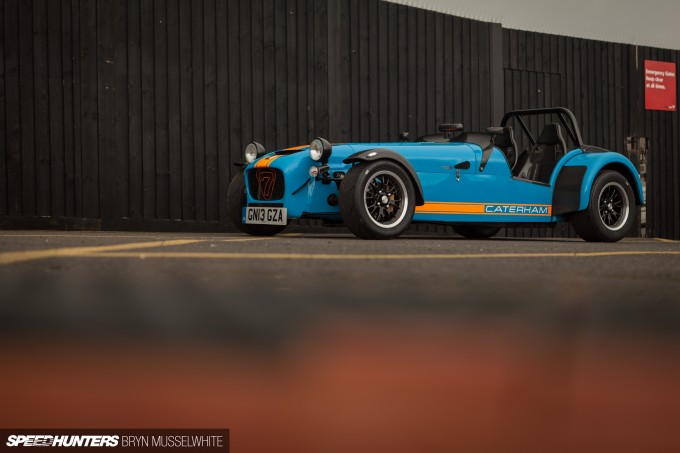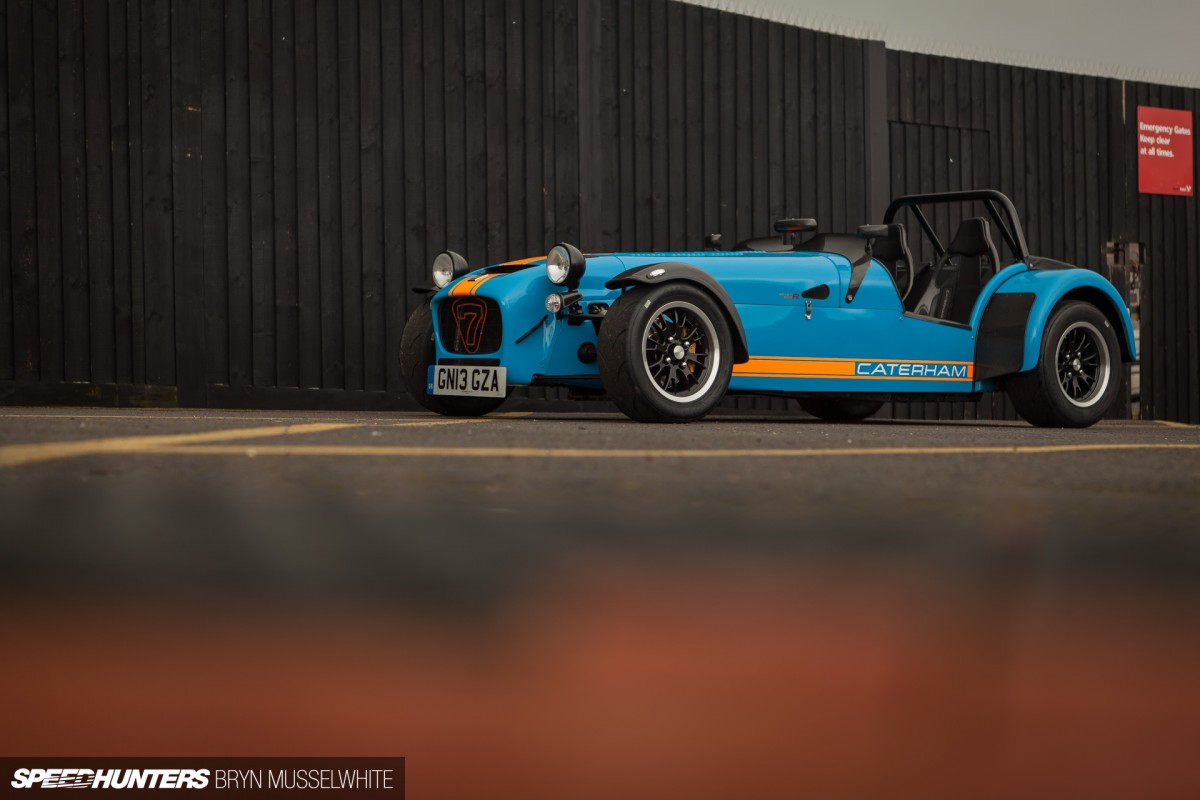 Early on in the spring of 2014 I had the chance to drive a Caterham 620R, which prompted the conversation which lead to my aforementioned Austrian expedition. But this inital meeting was responsible for reminding me of how much I love smaller, high-powered, but more importantly lightweight cars.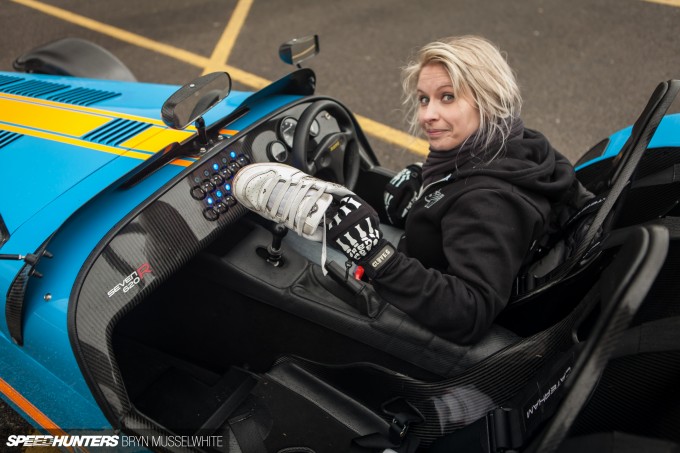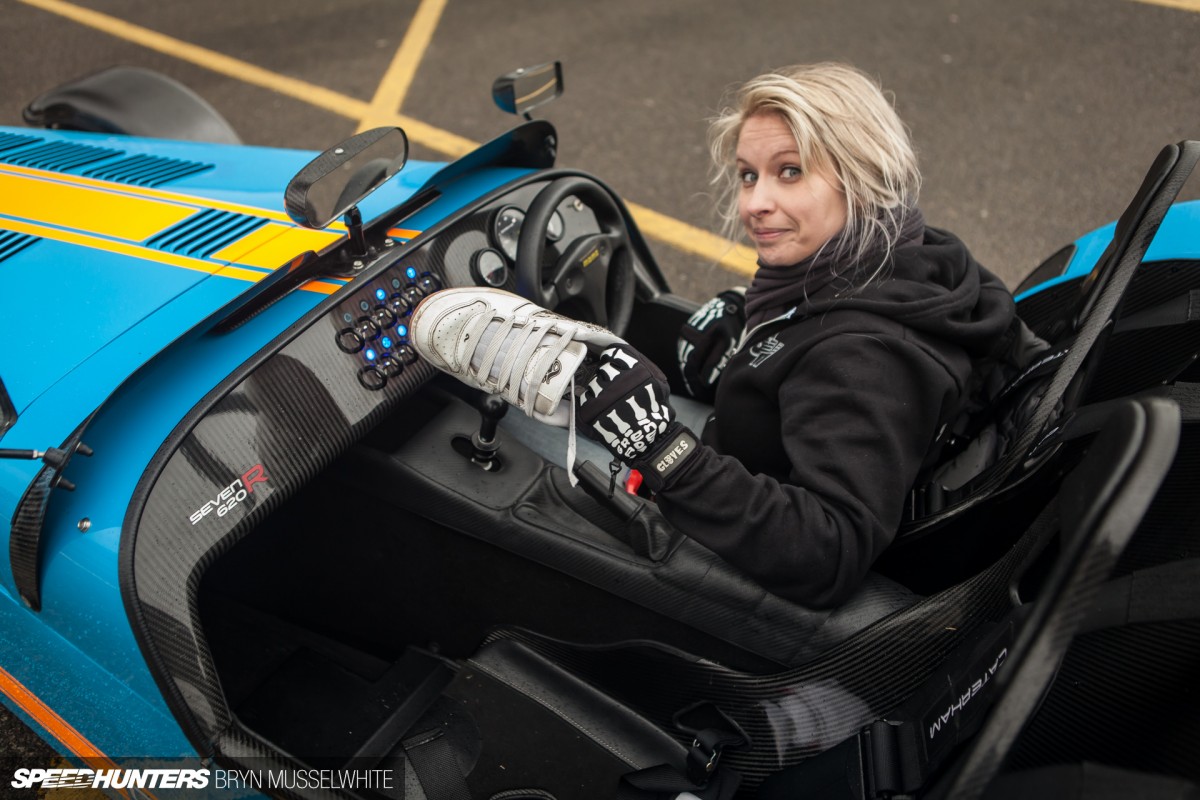 The one moment that sticks in my head was at Brands Hatch as I was saying goodbye to Jonathan and Suzy, who'd come along to help with the shoot. I had close on 50 miles to drive back to Caterham Sales HQ and the skies were threatening icy sleet. Suzy had already announced that the Caterham was "f**king lethal" and I was probably going to kill myself on the motorway. But what choice did I have?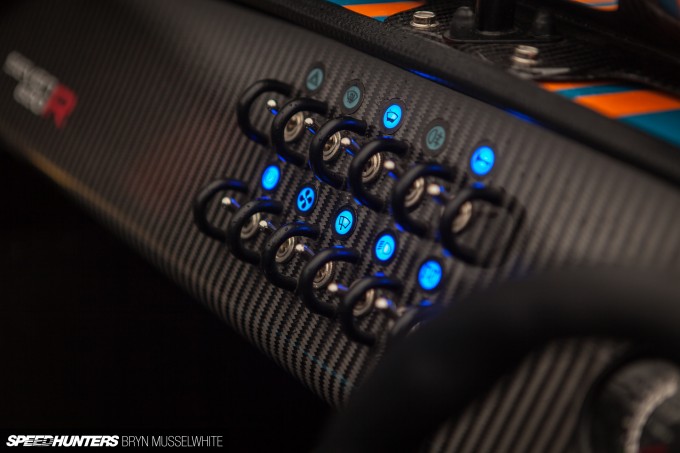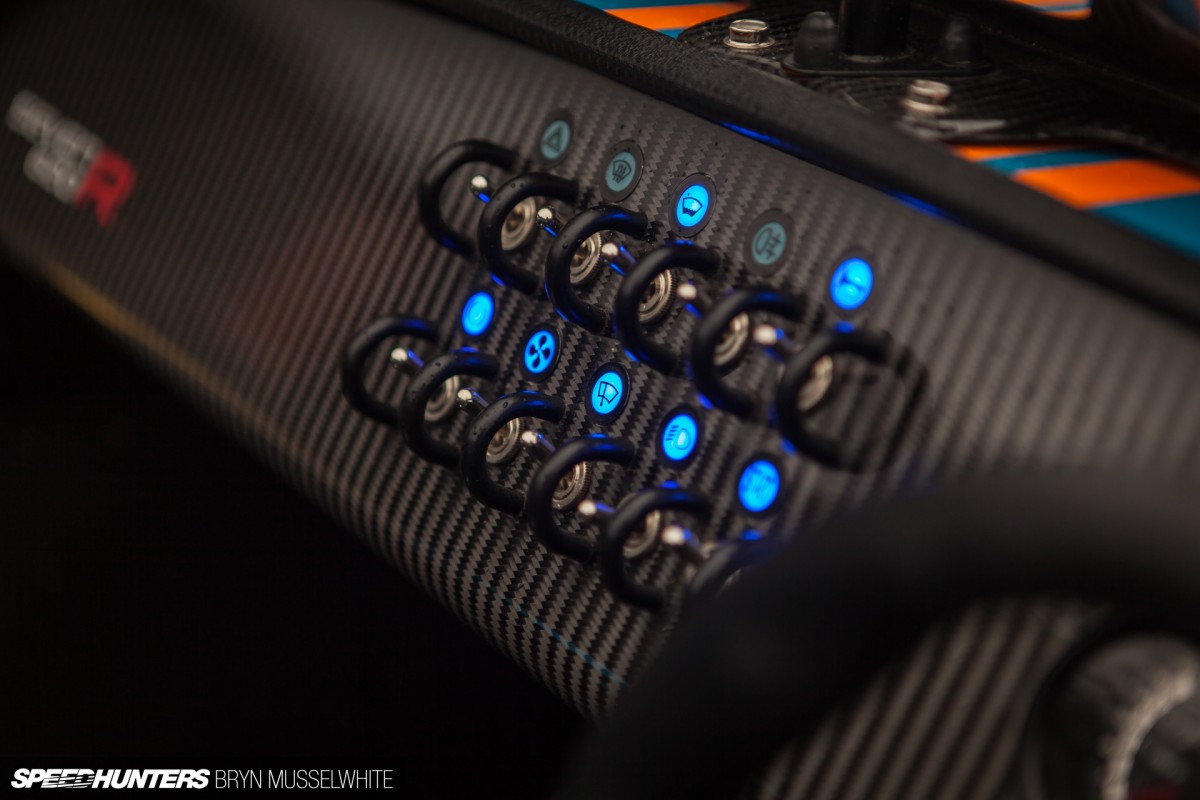 As I strapped myself in and pulled some goggles low over my forehead, just so they hovered above my eye line, smiling from behind a neck warmer pulled up over my nose I glanced down at the illuminated windscreen wiper switch that Caterham had left on the dashboard to taunt me. Who would drive a car with a power to weight ratio of 580hp per ton on what are essentially track day tyres, in almost sub-zero temperatures on a rain-soaked busy motorway? Me, that's who.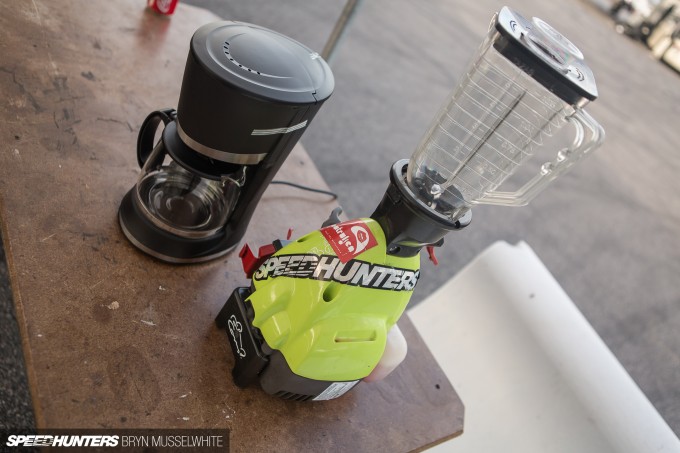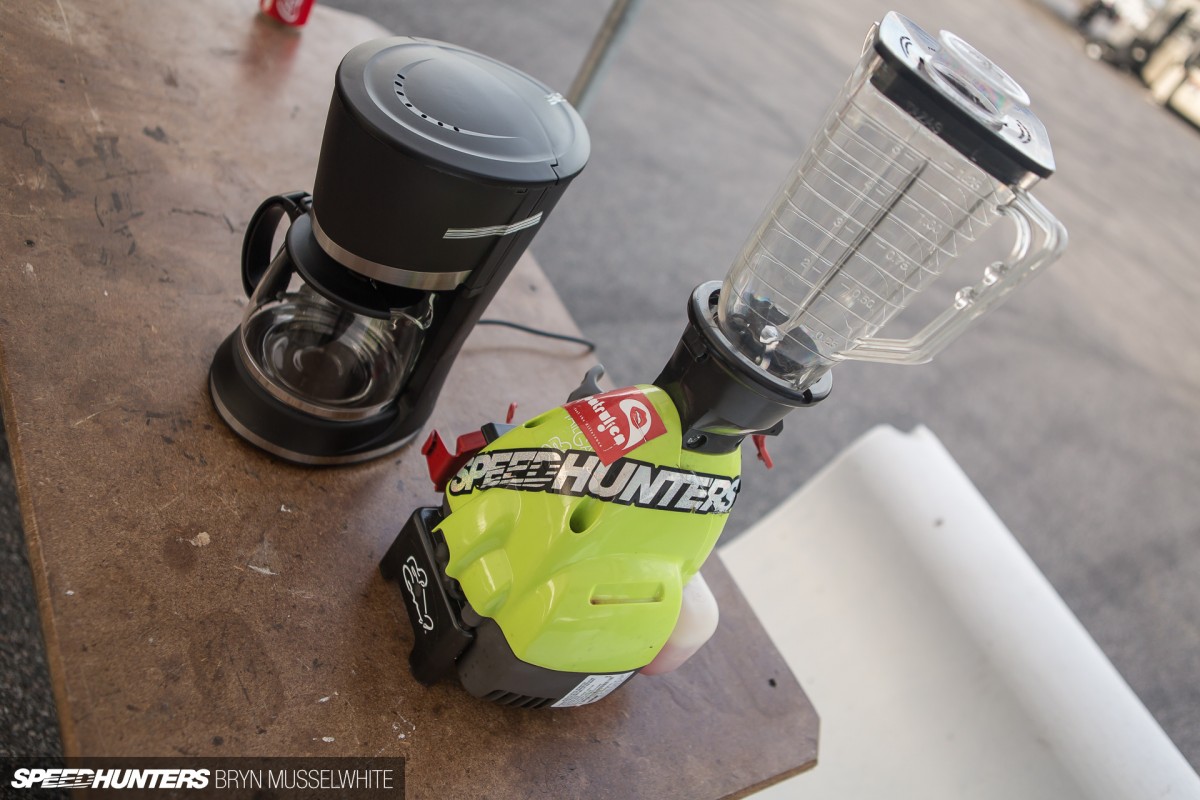 So those are some of my favourite Speedhunters moments for 2014. Whether you like coffee or cocktails, hopefully there's something here you can relate to. I have very few aspirations for 2015. There are some places I'd like to go and people I'd like to see, but to be completely honest it's the stuff I can't predict that I'm really looking forward to.
Bryn Musselwhite
bryn@speedhunters.com
Instagram: Speedhunterbryn