Can 2014 really almost be over already?! It means that another year of Speedhunting is almost in the bag – and it's been another stellar 12 months for car culture. There have been so many amazing builds created and epic events all round the world that we've turned the spotlight on, and we hope you've enjoyed reading about them (and going to some of the events yourselves) as much as we've enjoyed covering them.
To celebrate 2014 and all its Speedhunting memories, we've decided to put together a final collection for the year, Speedhunters Life, celebrating the basic tenets of a healthy existence: always maximum attack, never lifting; it's about the joy of machine – it's about being the Speedhunter.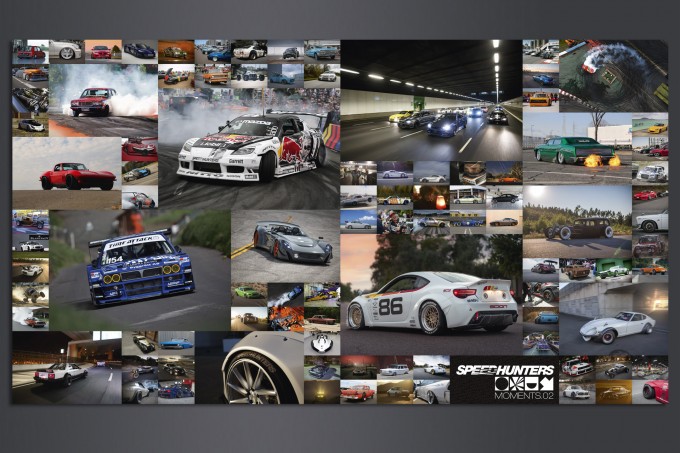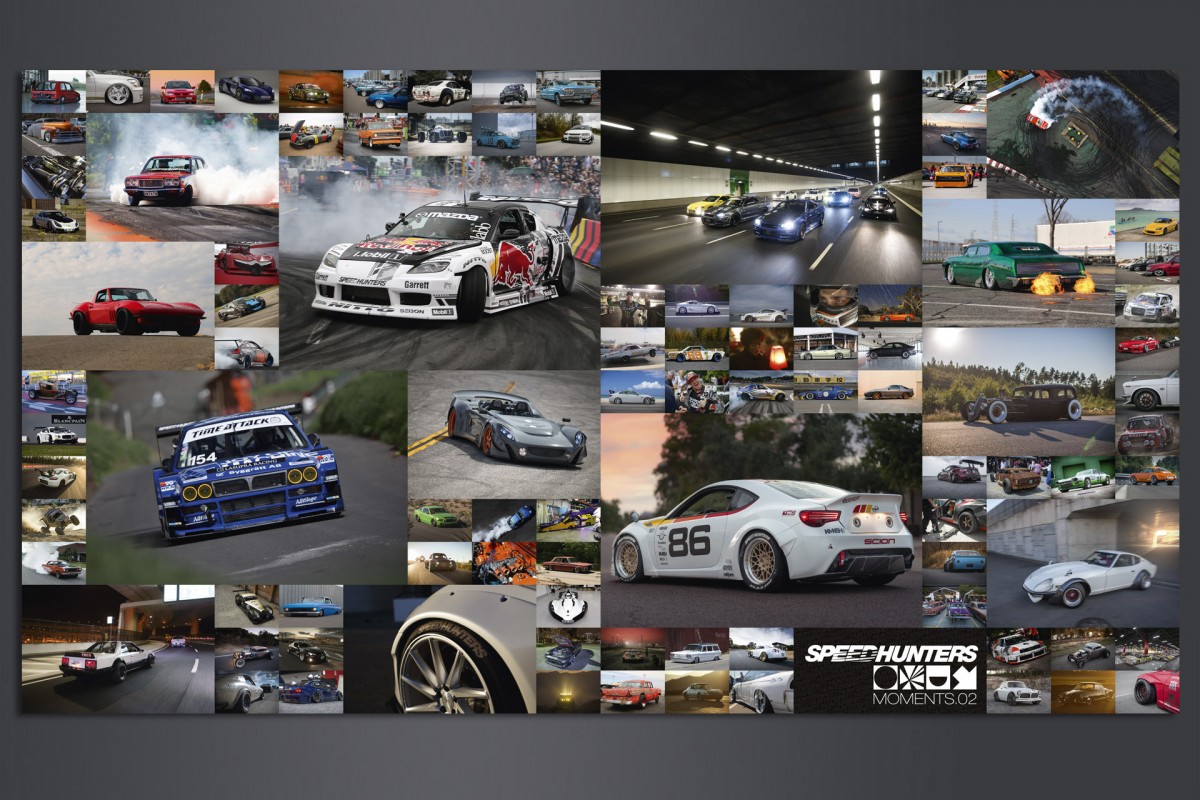 First up for you we have a huge art print, Moments.02, the follow-up to the wall-cracking behemoth we released at the beginning of the year. Moments.02 contains a collection of almost one hundred images taken around the world by our crack team of photographers: a curated look back at 2014, Speedhunters style. Going through the many thousands of images we've published during 2014 so far for the creation of Moments.02 reminded me just how much we cover in an average year. We'd have to publish a house-sized poster to include absolutely everything, so I can't wait to read our contributors' reviews when they're published in a week or so.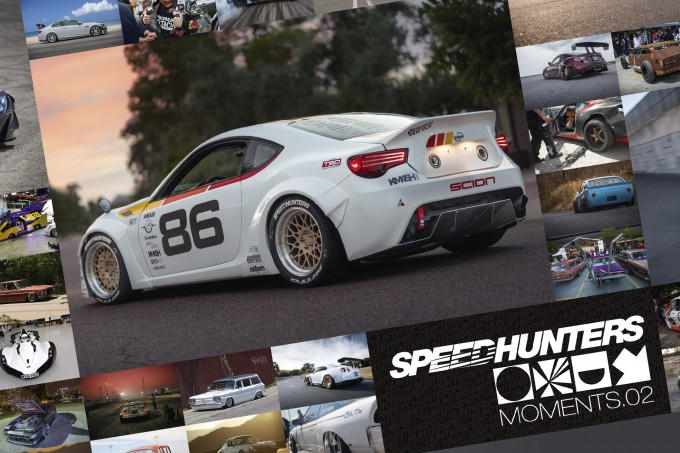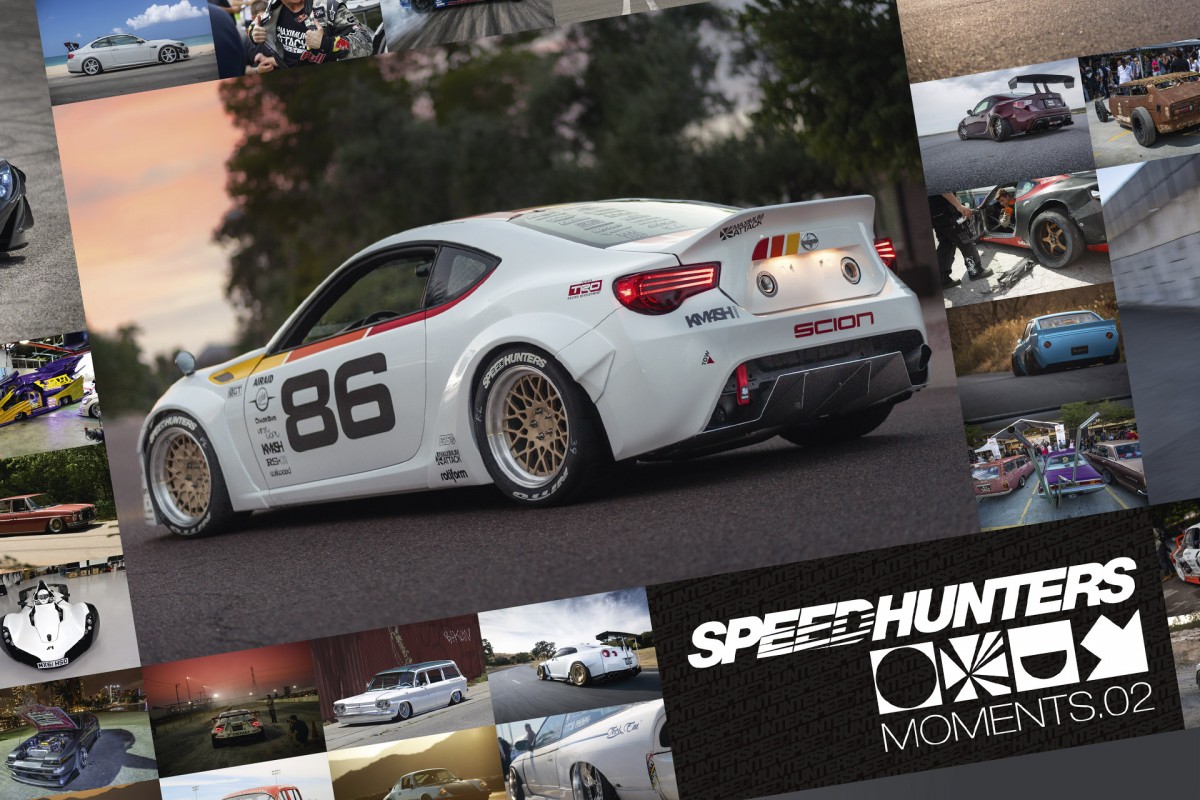 Moments.02 is 1,242mm by 690mm (that's 48.9 by 27 inches) and is basically as big as it's sensibly possible to output on an art quality printer. The poster is printed on 220gsm premium art paper with a semi-matt finish and lay-flat PE backing coating, and will be sent out in a heavy duty cardboard tube so it reaches you in pristine condition.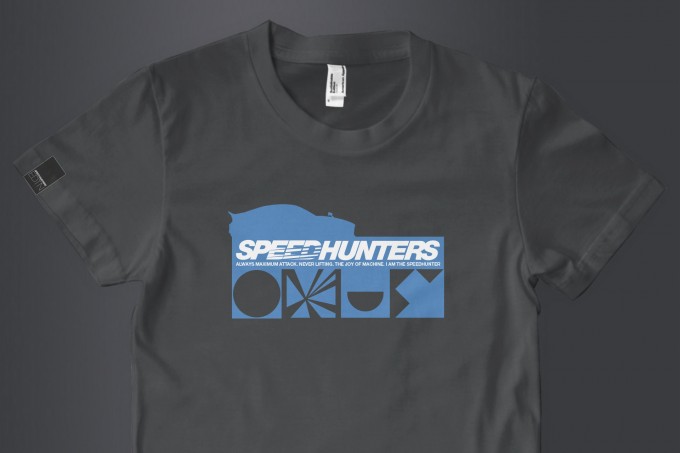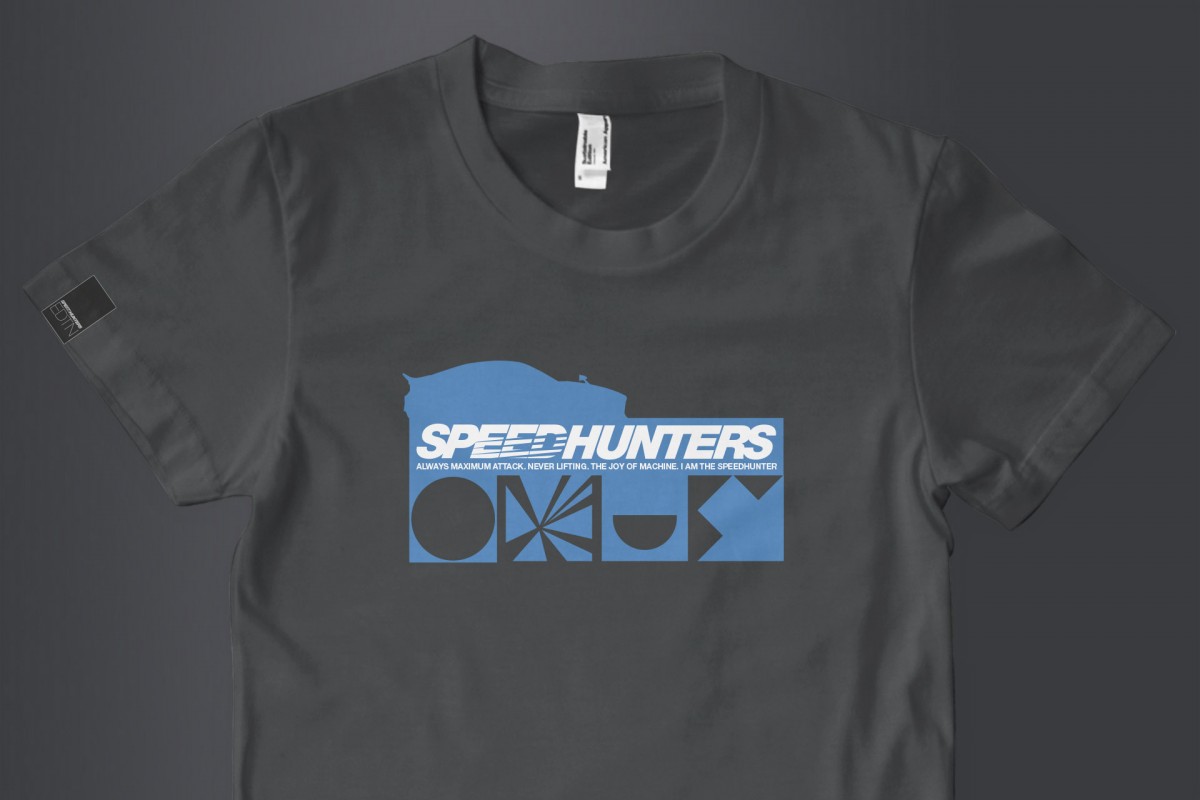 That's your wall sorted; now for bodies. We've brought together four of the Speedhunters themes onto one T-shirt: Maximum Attack, Hold Stumt, Joy Of Machine and I Am The Speedhunter. These new Speedhunters Life theme shirts feature a brand new logo on the front, with a Speedhunters tag on the sleeve.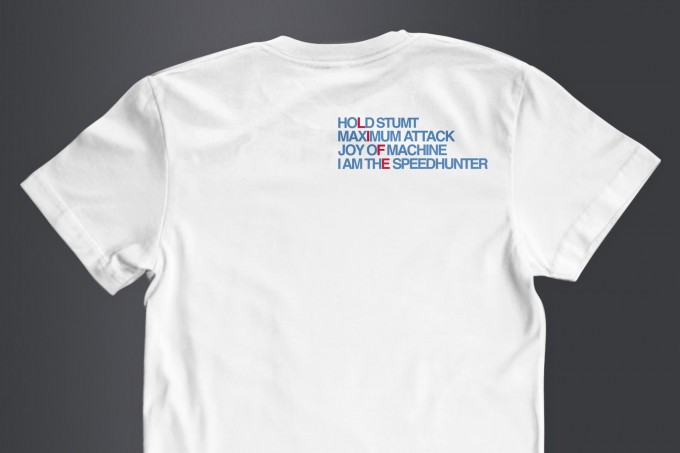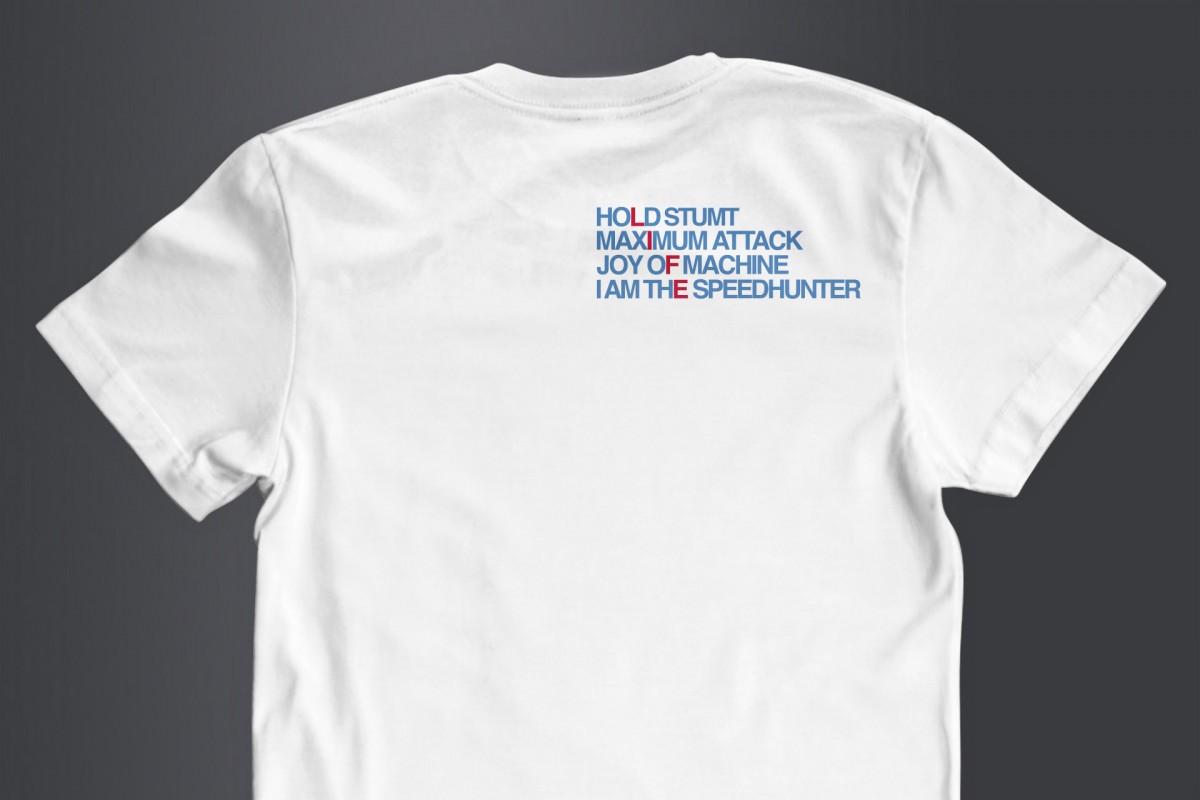 On the rear shoulder, a summary of what life's all about.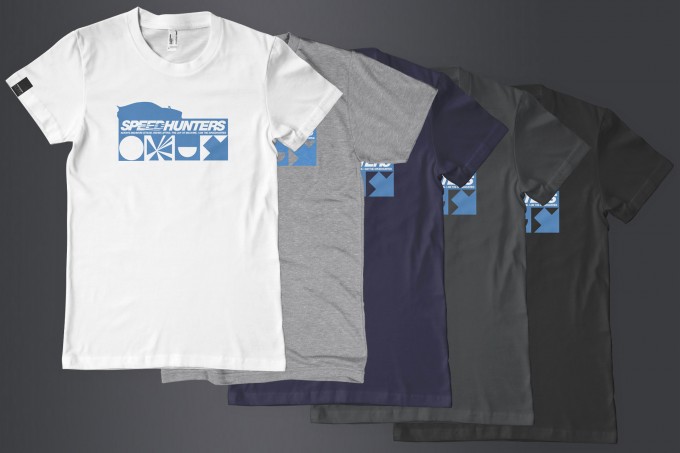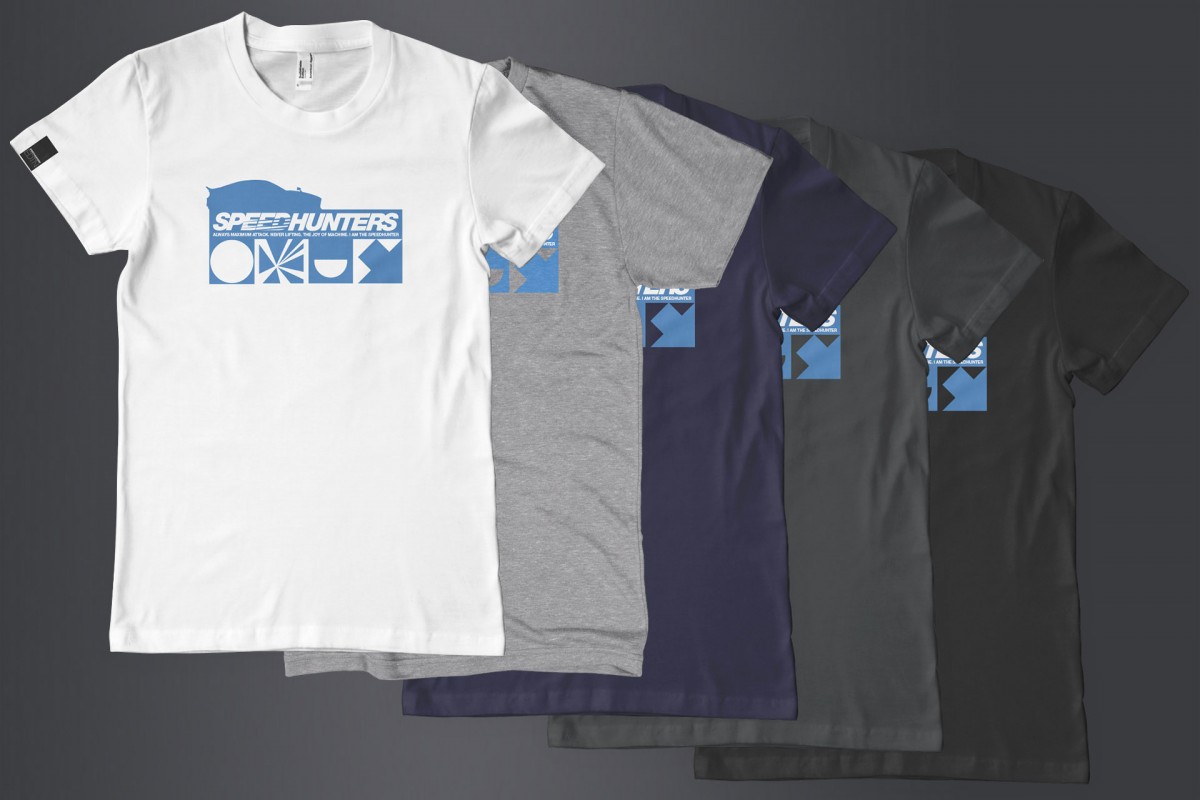 These new shirts are available in five colours: white, heather grey, navy, asphalt and black, all using premium stock. They're available in mens' cuts and come up slim, so upsize for a baggy fit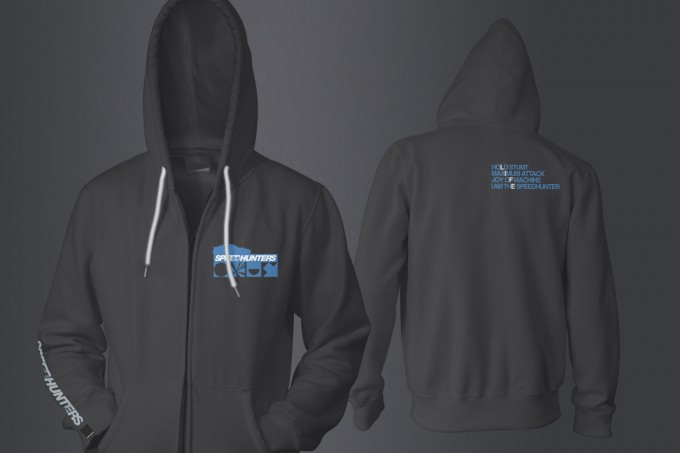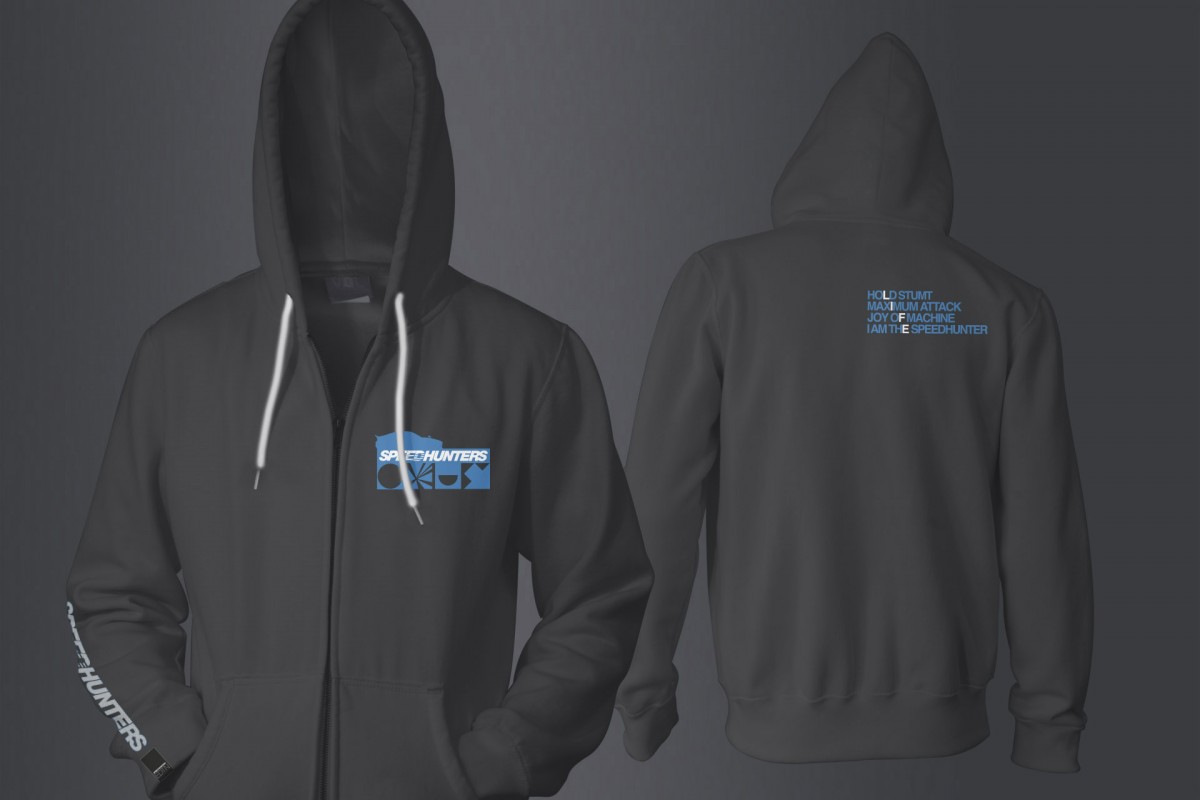 In the northern hemisphere at least the nights are closing in, but a cosy zip-up hoodie is just a sensible piece of apparel in general. The Speedhunters Life logo is on the breast, and it features a Speedhunters logo running down the outside of the sleeve; the rear shoulder carries the Life slogan.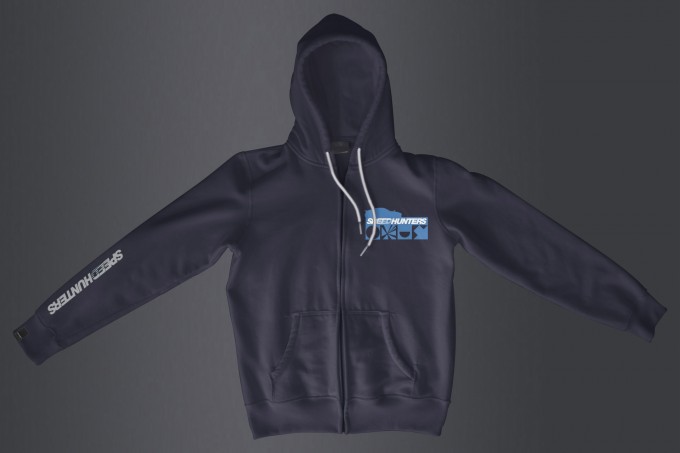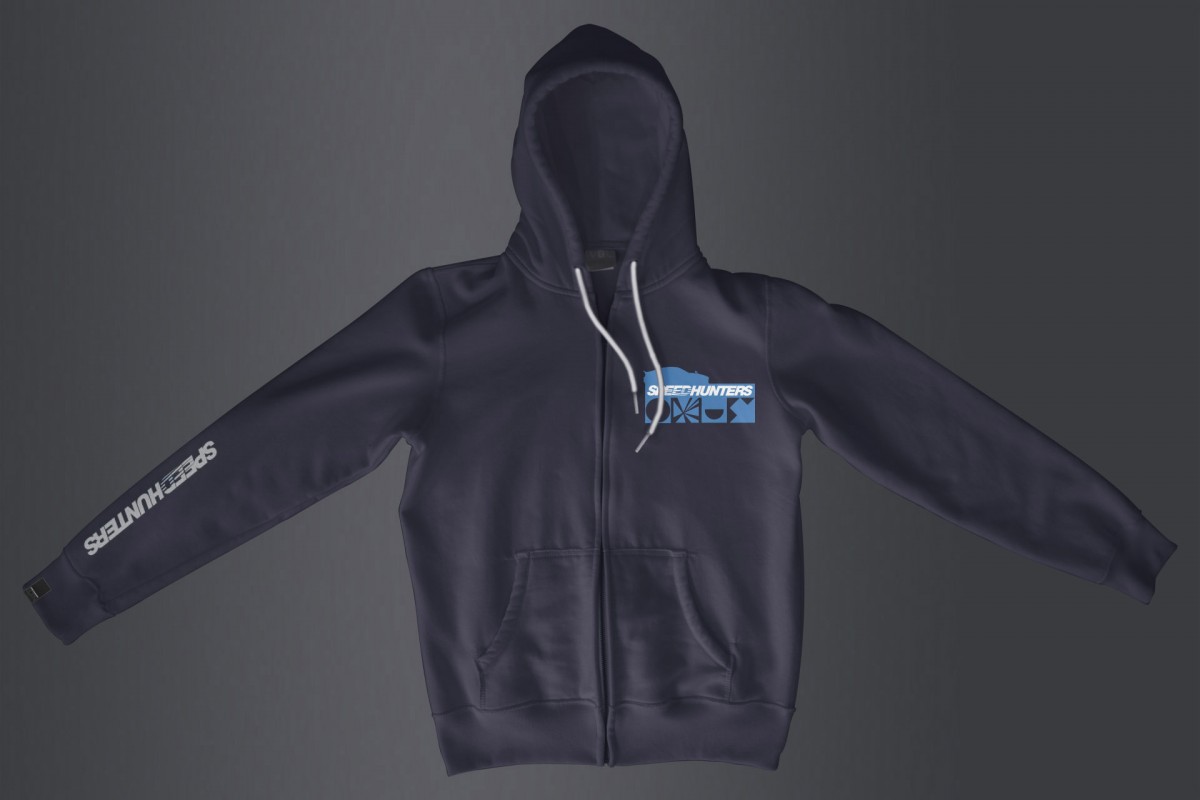 Our new flex fleece hoodie is available in asphalt and navy.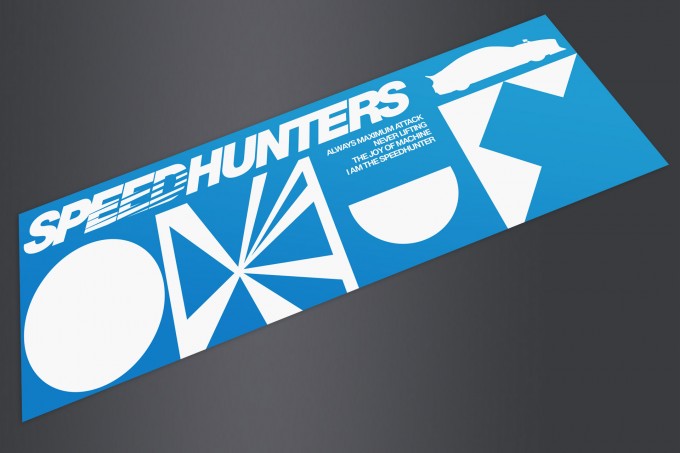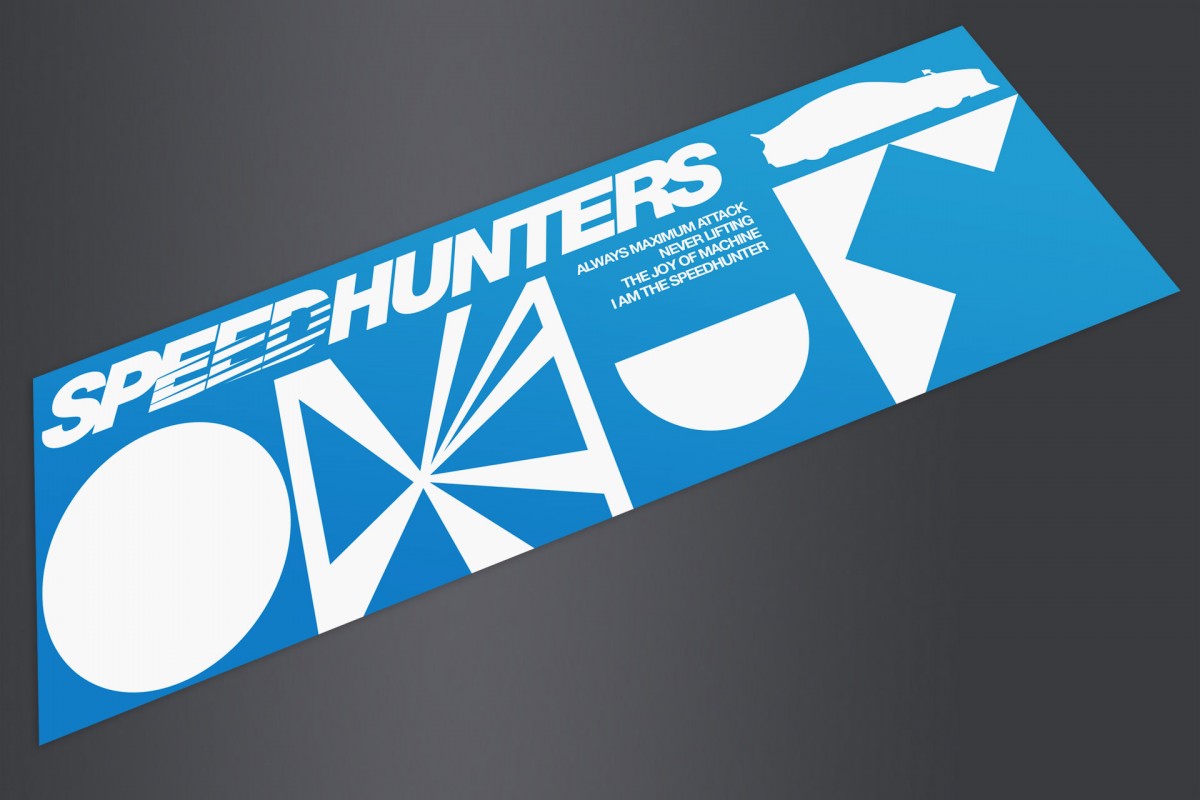 To complete the Speedhunters Life collection we have a great new bumper sticker, measuring 225mm by 75mm (8.8 by 2.9 inches).
Head over to the Speedhunters web store right now (swap between currencies on the store using the dollar and pound signs in the top left corner as necessary) to get your hands on this exclusive new gear.
2014 was pretty good, huh? 2015's going to have to go some way to beat it…