The Toyota Camry is for all intents and purposes a fine car. It's roomy, economical and it will probably never break down. There's a reason that it's consistently one of the best selling vehicles in America. It's not, however, a car that you'll find many enthusiasts salivating over. It's perfect family transportation, but it's a bit, well, vanilla…
But that's exactly the reason why Toyota decided to use a new 2015 Camry as the basis for its most extreme SEMA build ever.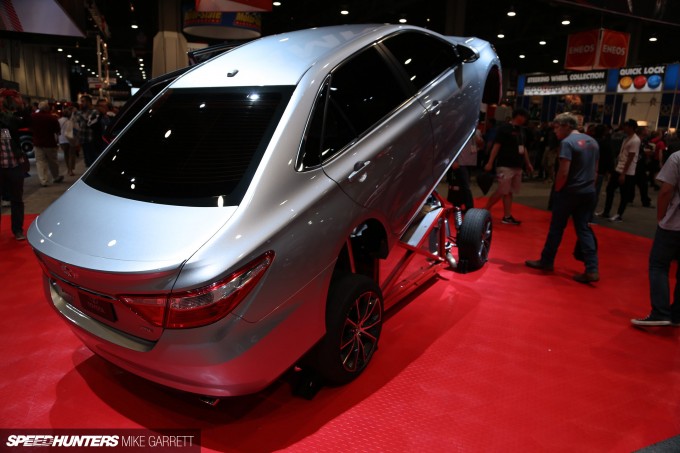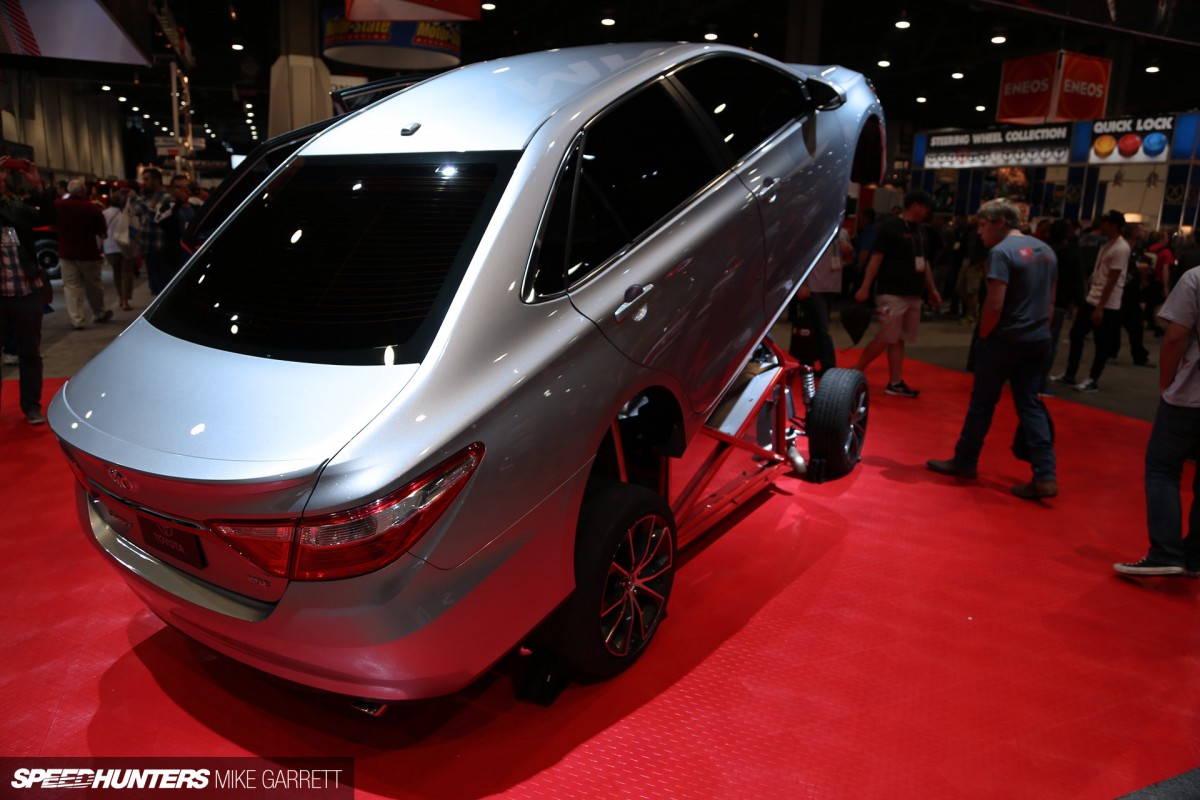 Not only that, but this extremely deceptive Camry just might be the greatest sleeper project of all time. With its body in the 'down' position, this car looks like any other '15 Camry XSE, but then the entire outer skin flips up to reveal a custom-built drag chassis that's been loaded up with Toyota Racing Development competition parts.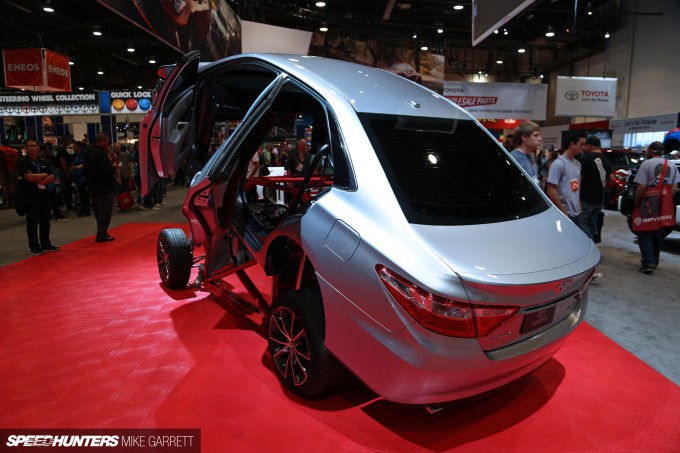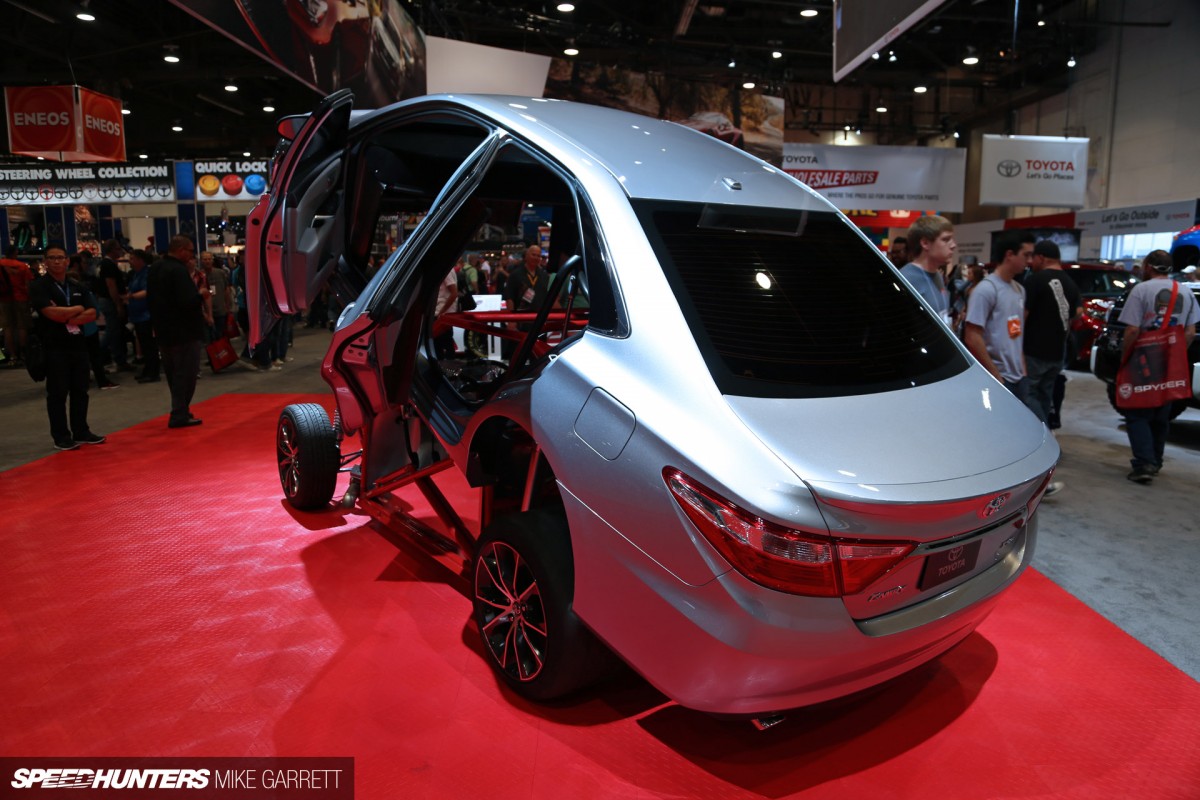 It's actually a lot like a Funny Car, except the exterior has been left completely stock – right down to the headlights and original tail pipes. All four doors even open and close, just like on a normal Camry. The only thing that might raise some eyebrows are the dark tinted windows.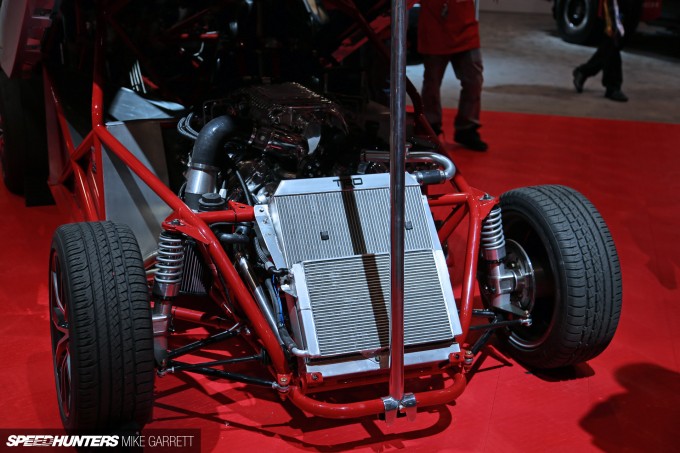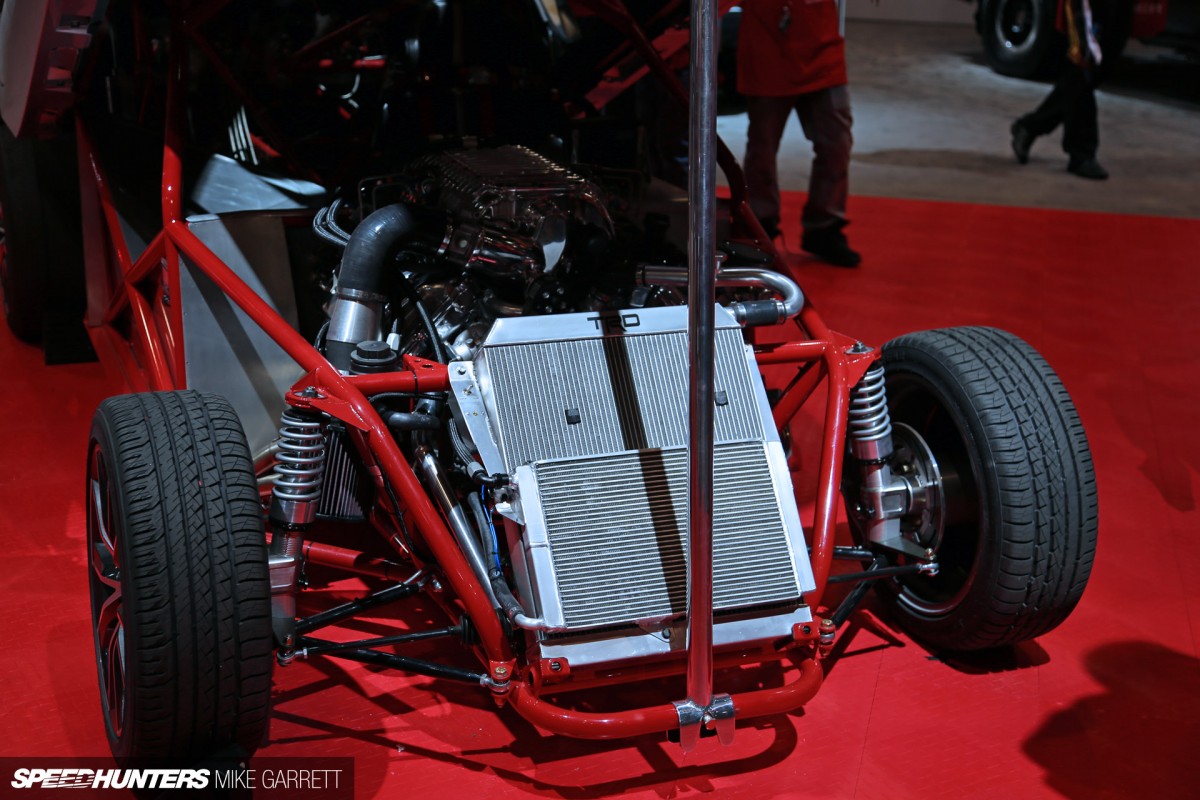 But when the body goes up, you can see the incredible amount of work that Toyota's Motorsport Technical Center has invested into the build. The tube chassis has been custom-built to tuck perfectly beneath the stock Camry body and uses a number of parts from the heavy-duty Tundra pickup truck in its construction.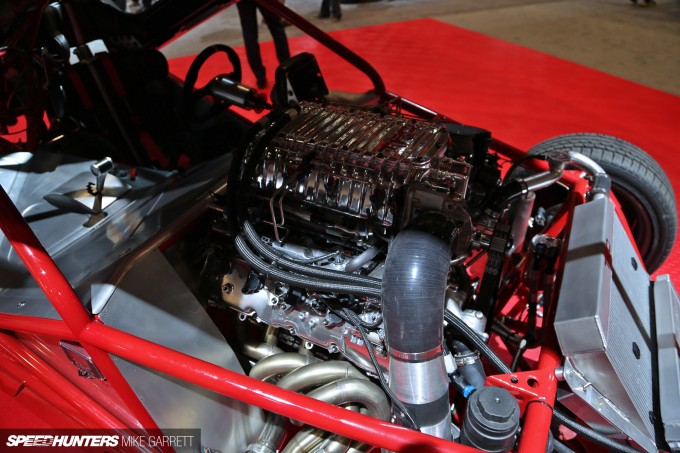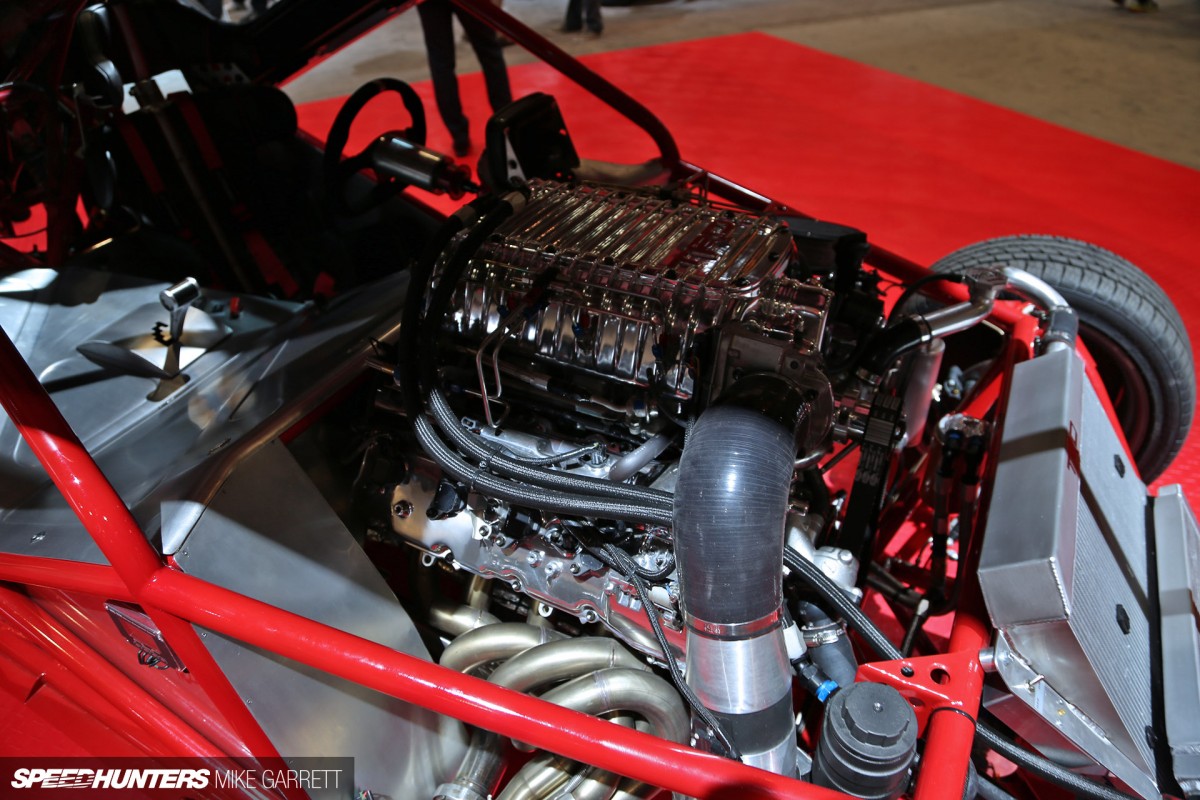 The 5.7-liter 3UR-FE V8 is based on the Tundra's stock powerplant, but this one's fitted with a number of internal upgrades and a TRD supercharger up top. There's also a nitrous system which raises total horsepower above the 850hp mark.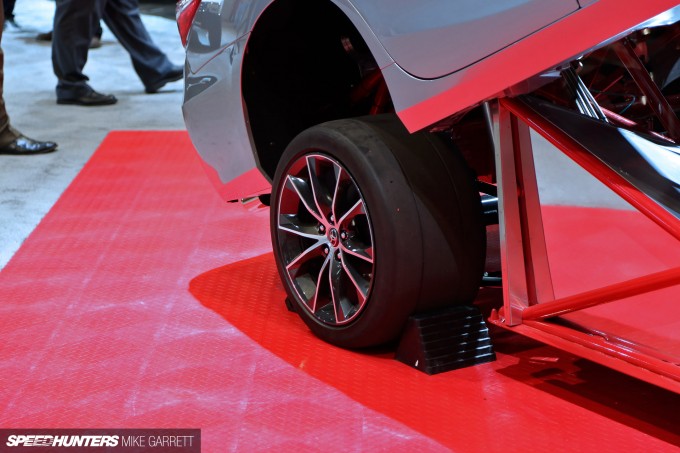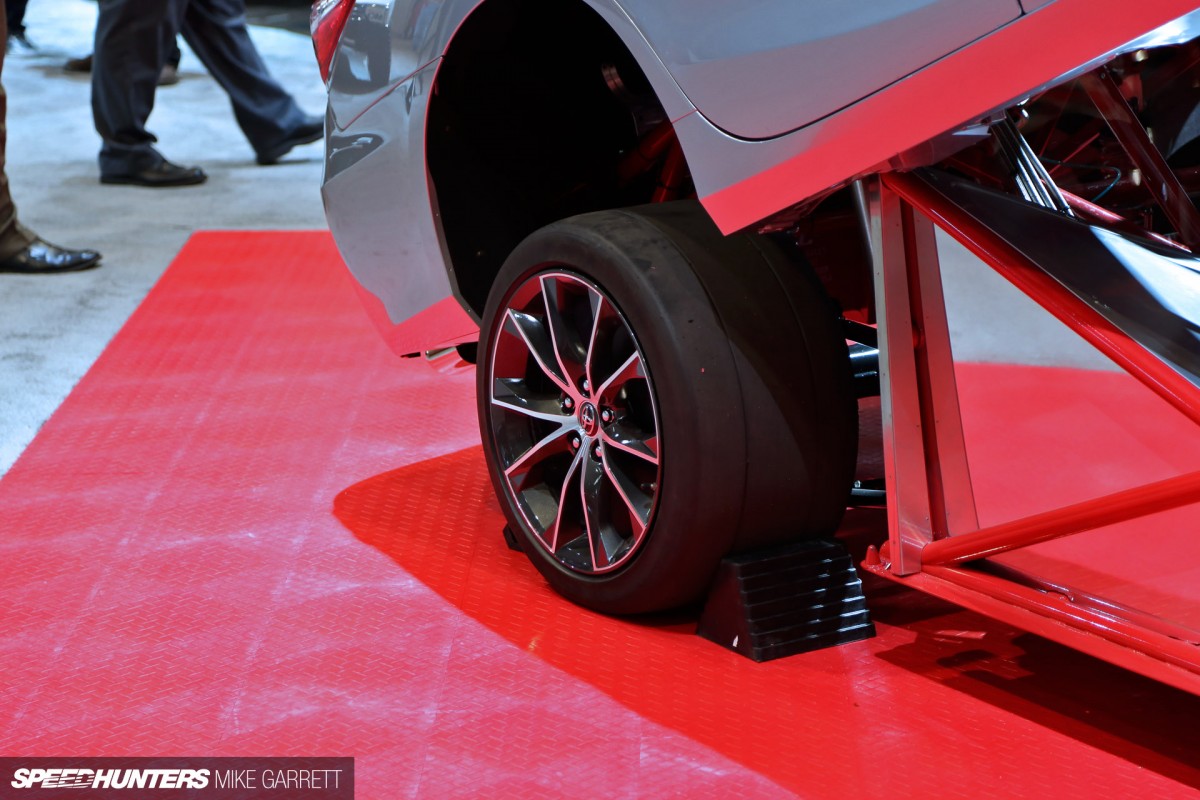 The rear end also comes from a Tundra, and here you can see the 335-width DOT-approved drag tires, which are mounted on custom-widened 18-inch Camry alloys so not to disturb the sleeper look.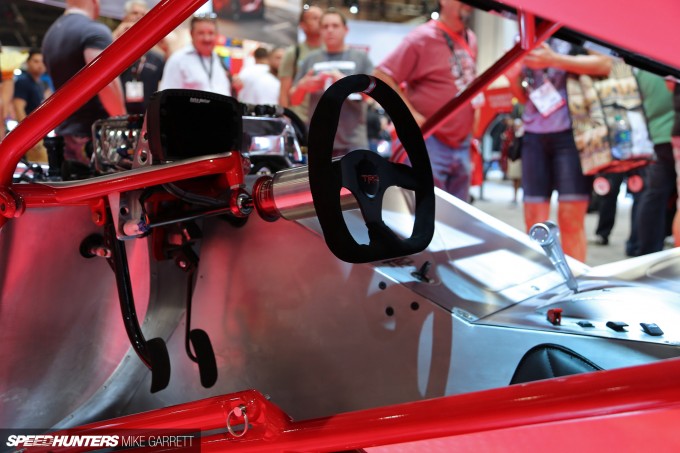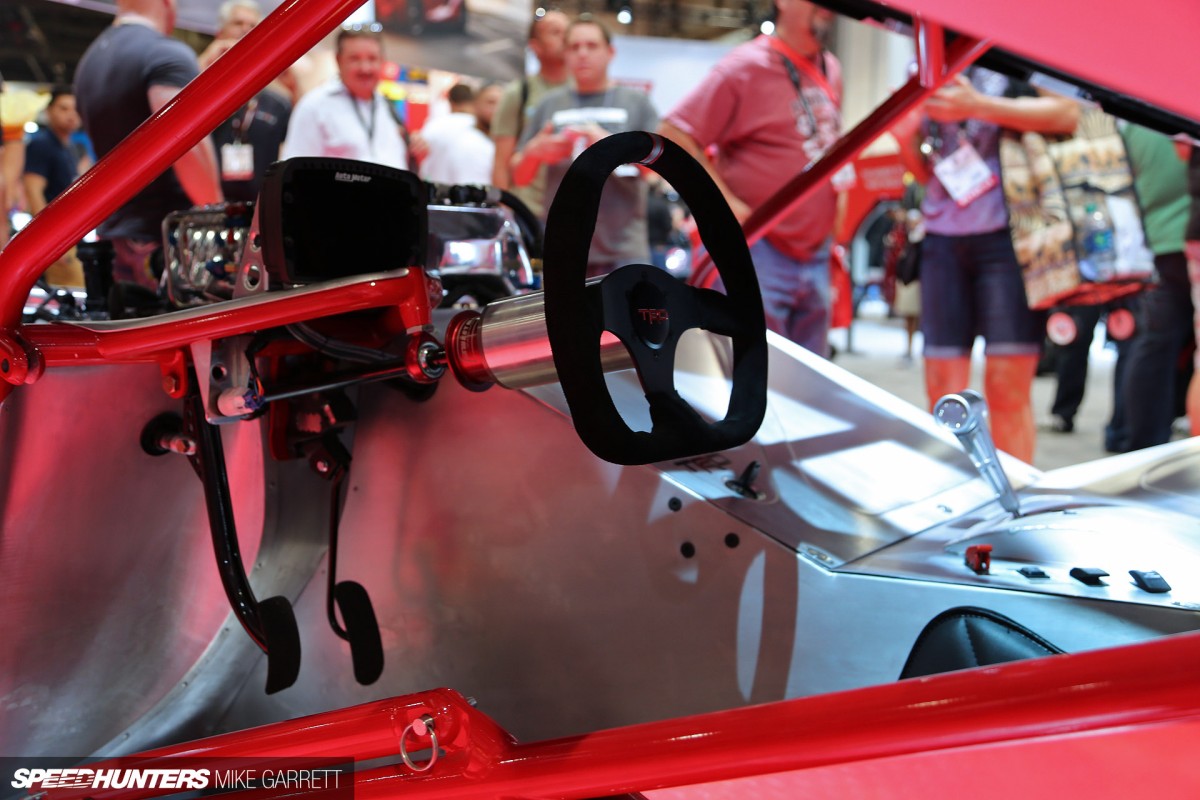 Toyota estimates the car should be capable of a quarter mile time in the high 9-second ET zone – all from a vehicle that carries the appearance of a bone-stock 2015 Camry. If that's not winning at the sleeper game, I don't know what is.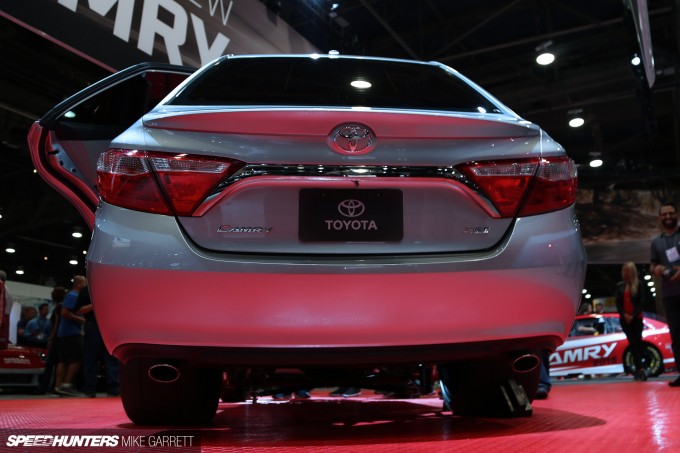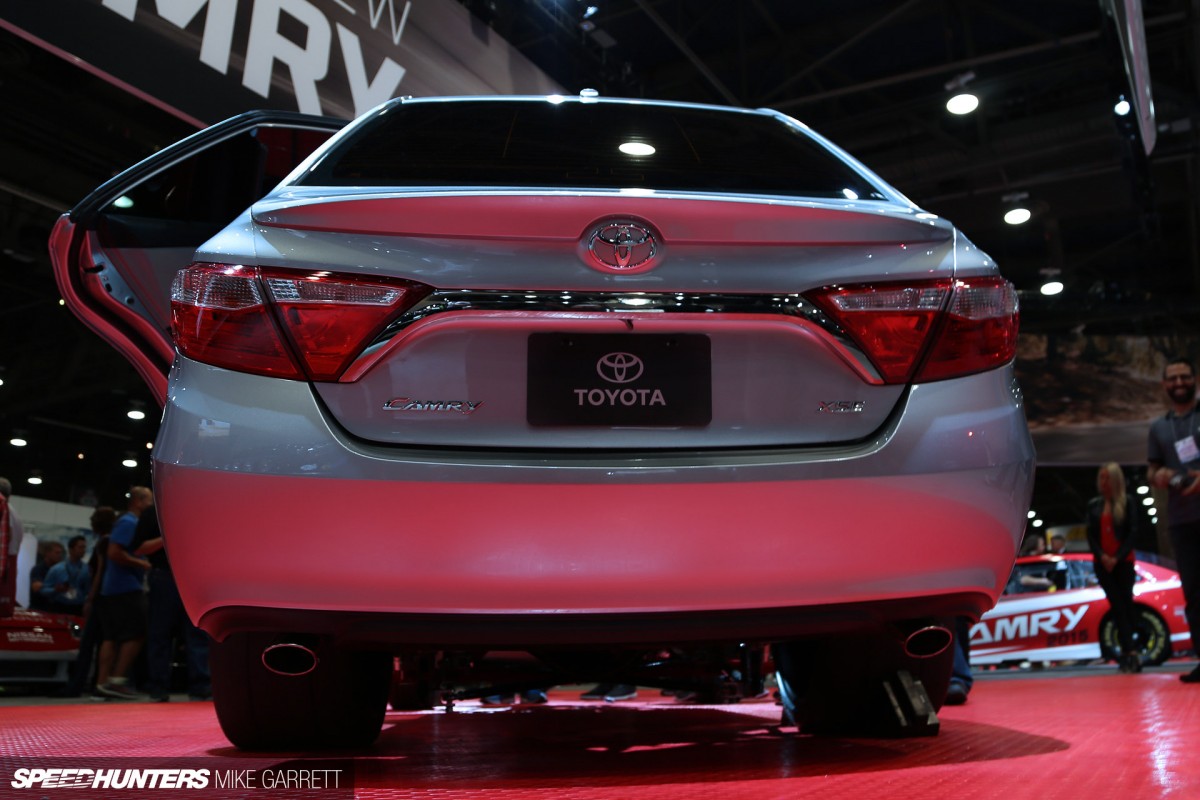 Now that the build is complete, I hope that Toyota will take this car out and have some real fun with it. Can you imagine the sort of viral video antics that could come from a 850hp stock-look Camry?
With an off-the-wall build like this, I need to see video of this car doing crazy things.
Mike Garrett
Instagram: speedhunters_mike
mike@speedhunters.com