The House That Rocky Built
If you are the least bit interested in classic Japanese cars, then I'm sure you'll be quite familiar with Rocky Auto – the workshop responsible for building some of the world's coolest Skylines, Fairlady Zs and other old school JDM machinery. We've featured a number of Rocky Auto's projects over the years, and if you're anything like me you just can't get enough of them.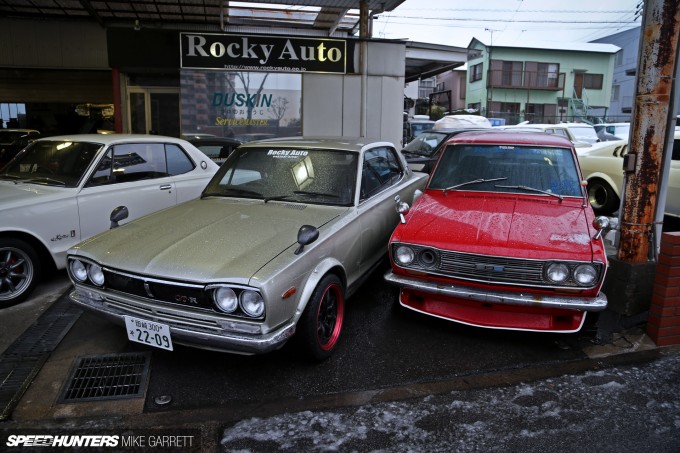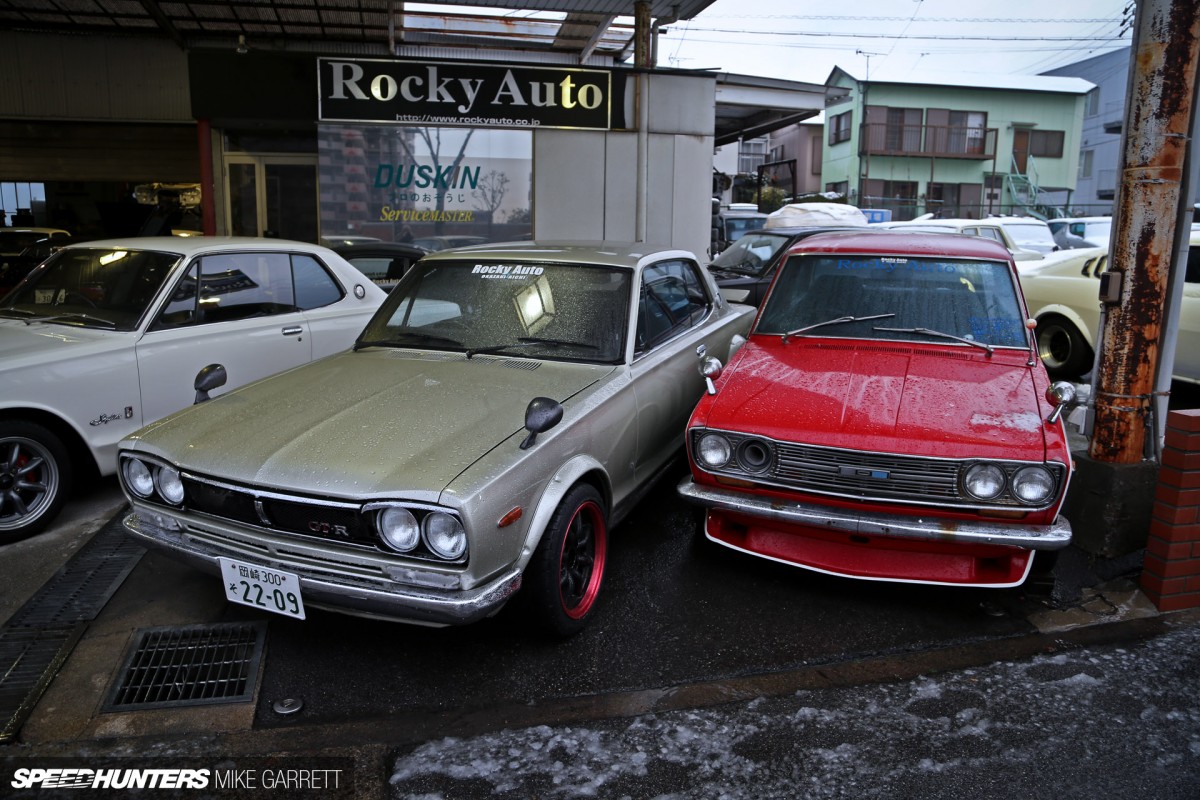 When I had the chance to spend a few days hanging out in Aichi Prefecture earlier in the year, a visit to Rocky Auto's headquarters in Okazaki was an absolute must. While I'd seen plenty of Rocky Auto's vehicles at events over the years, this would actually be first my time to visit the place where they are built. I was excited to say the least.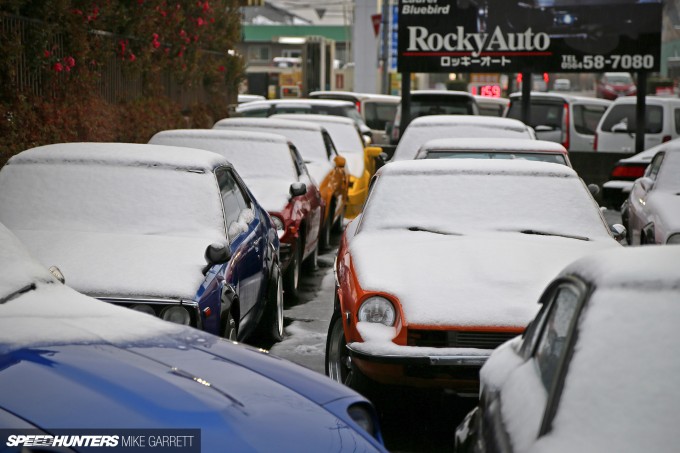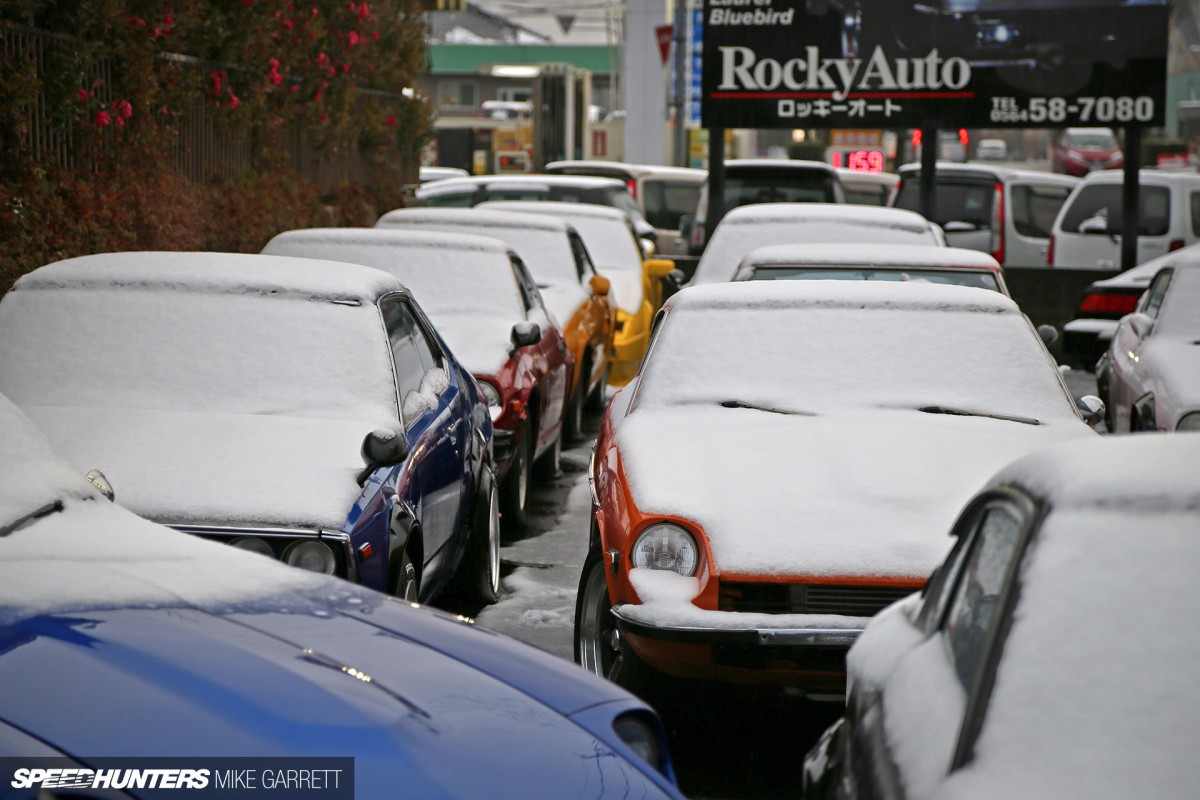 But as it turns out, we didn't pick the ideal day to stop by. A rare snow storm had just rolled through the area, and everything was coated with a thick blanket of the white stuff.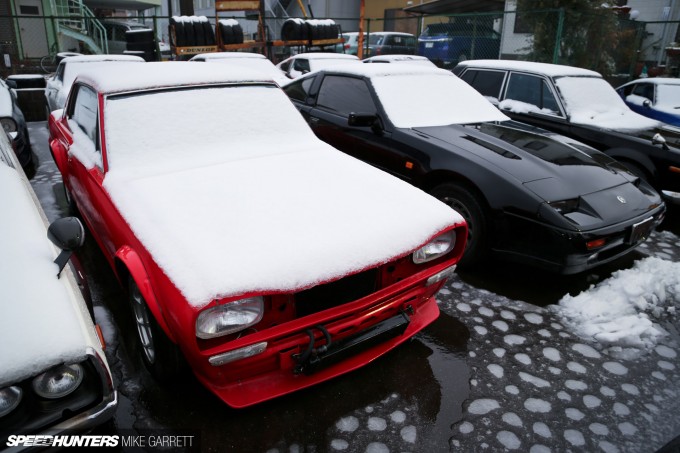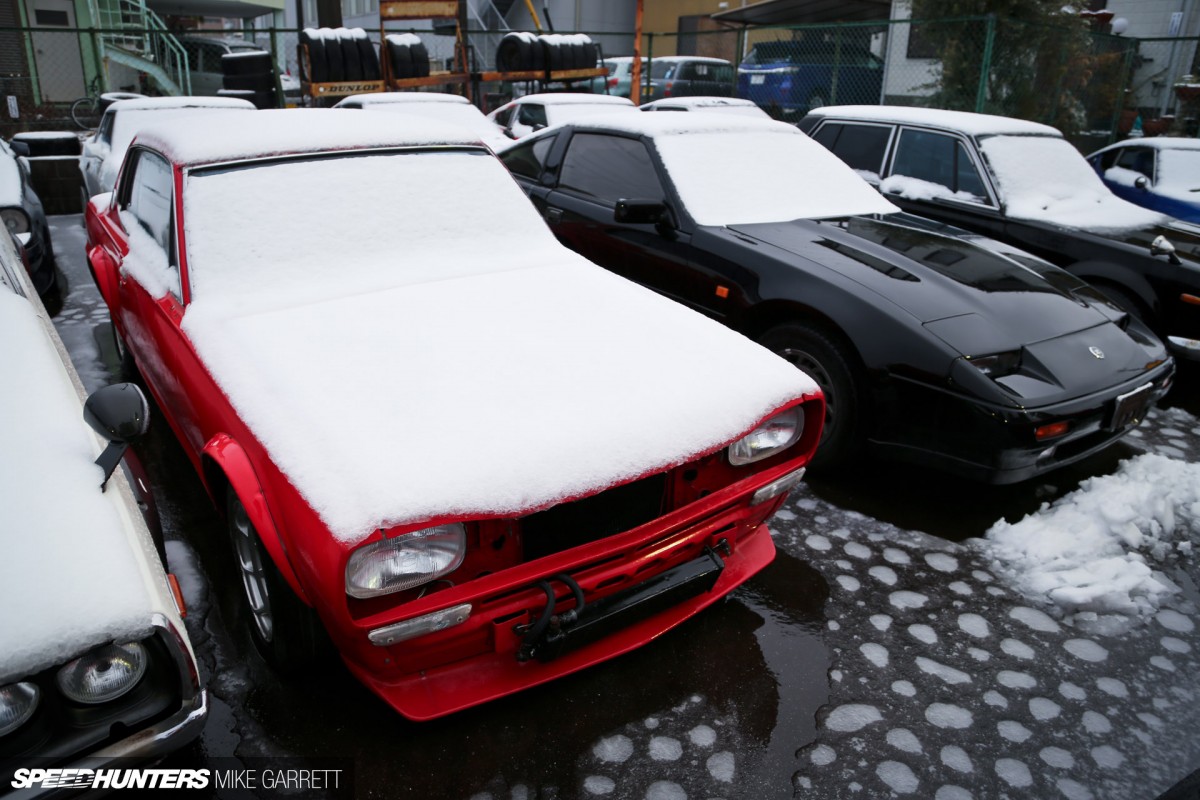 While this would make shooting photos a pain in the ass, the snow certainly added an interesting, almost surreal effect to the whole experience.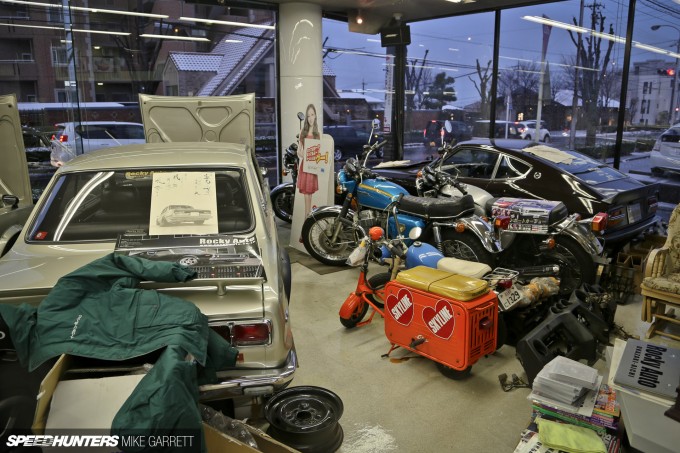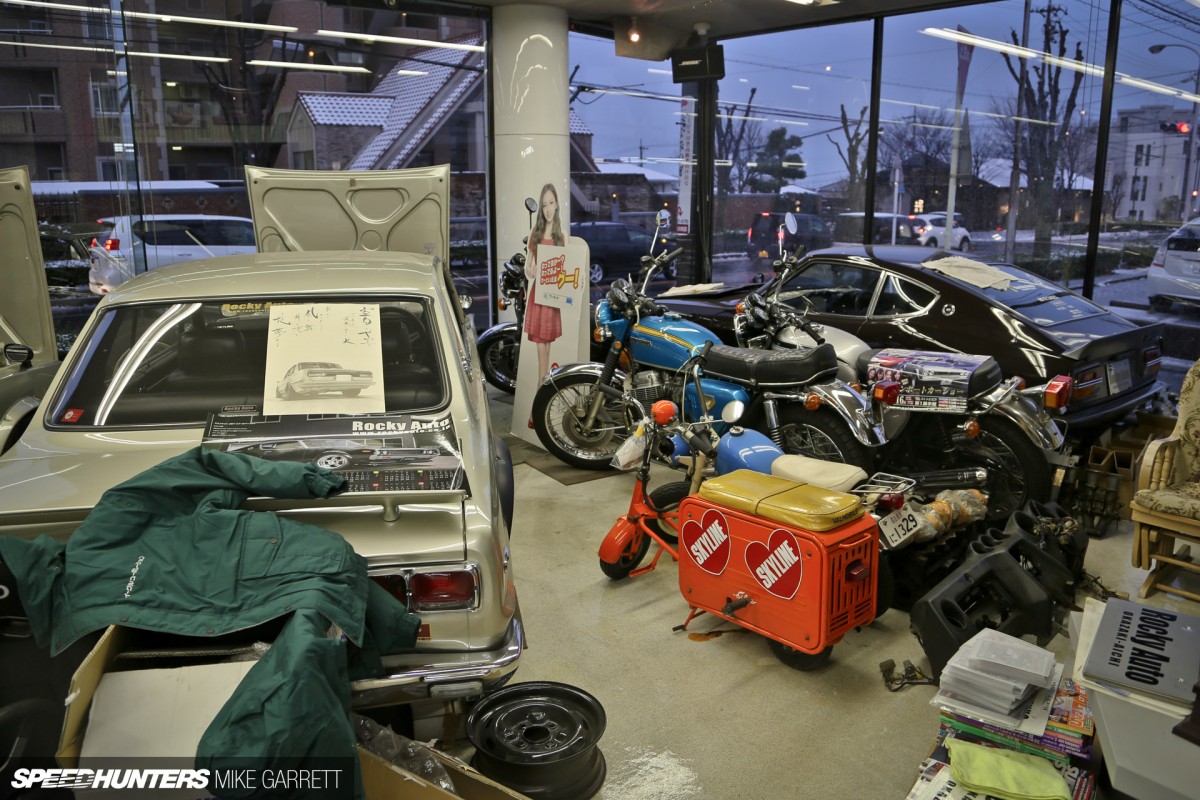 But before I would wander around the shop, it was time for a chat with Mr. Rocky Auto himself, Yoshiya Watanabe.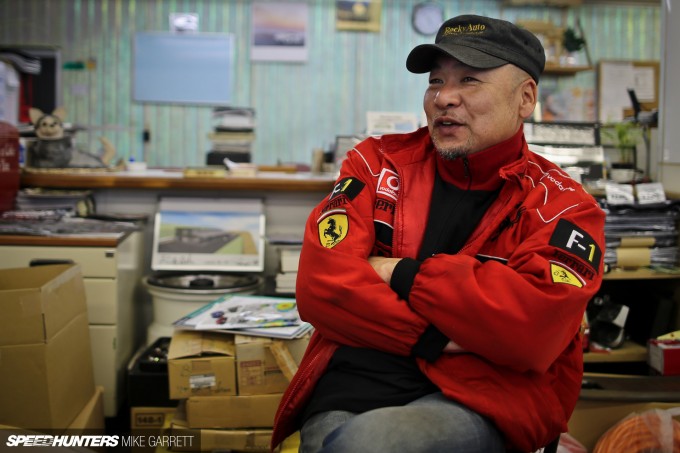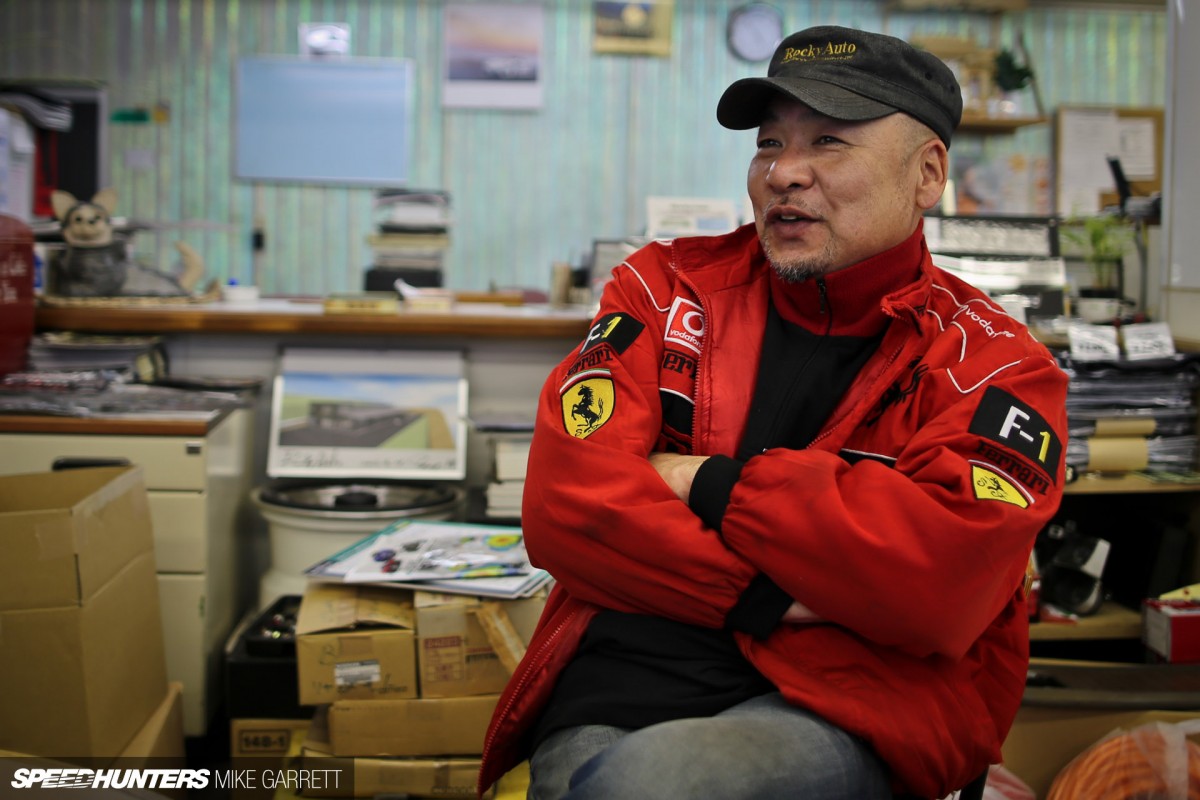 Watanabe-san is a busy individual, and when I visited he was in the midst of finalizing the move to Rocky Auto's all-new headquarters in the Aichi countryside. As cool as the original location was, it was clear that the company had very much outgrown its digs. In that sense, you can consider this story the last look at the 'old' Rocky Auto.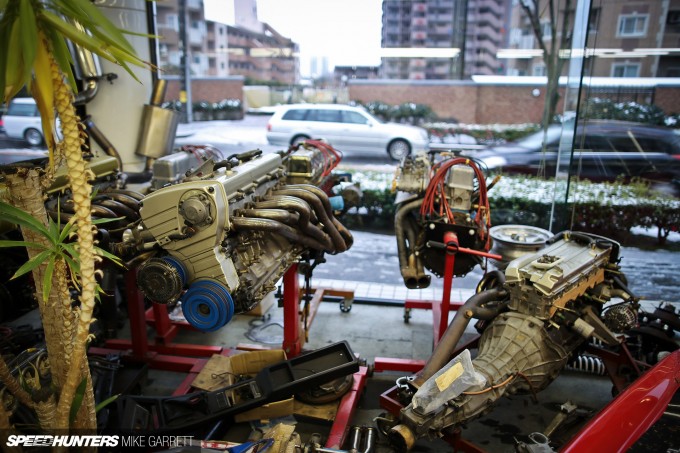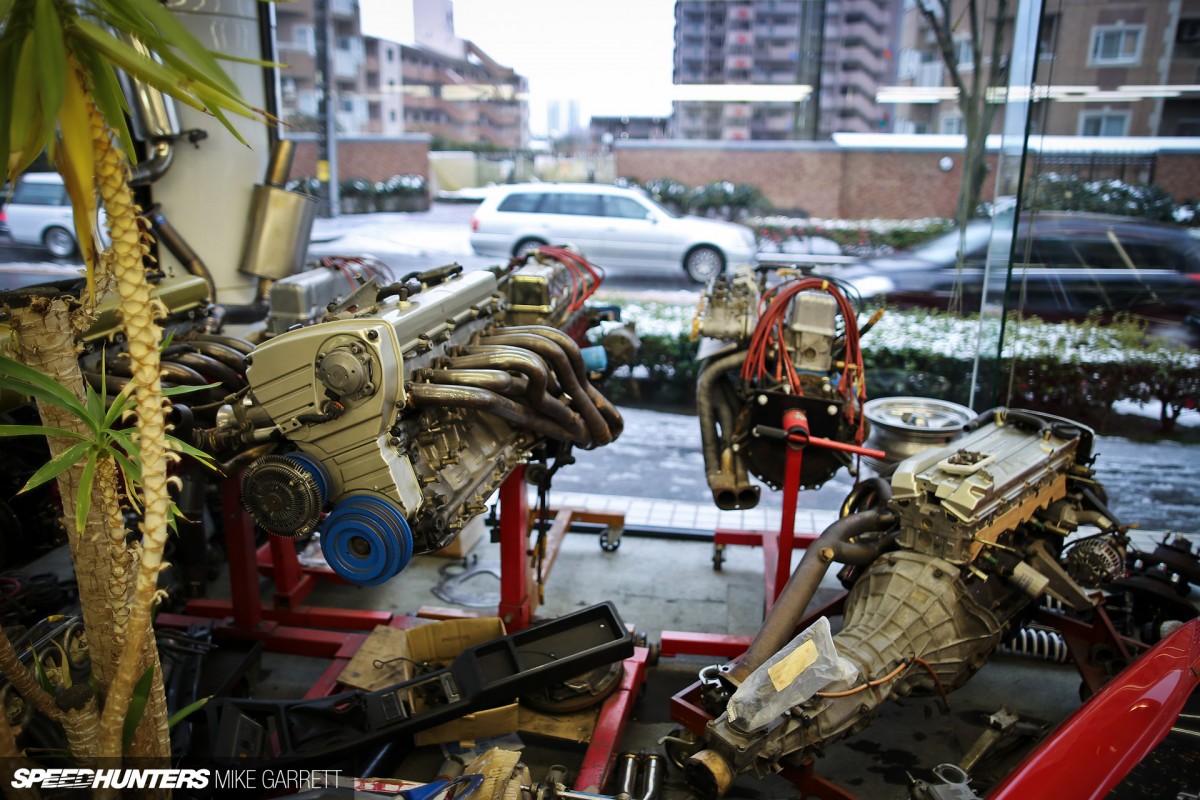 Looking around the place, in every corner there were stacks of vintage car parts, numerous complete engines and dozens of classic cars. So much cool stuff in fact, that it was hard to tell if I was at a museum or a workshop!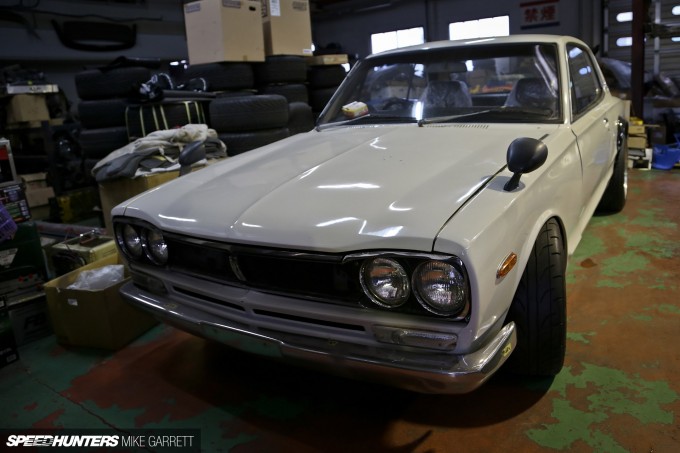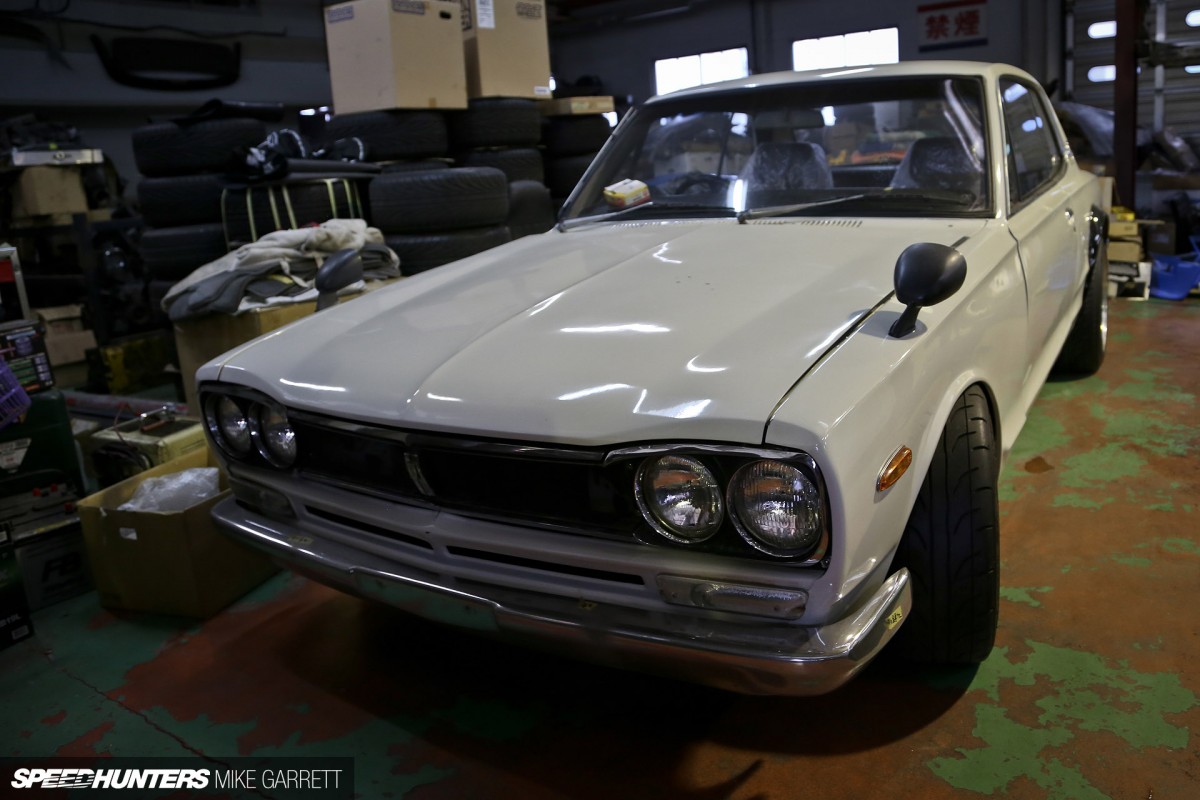 But amidst the chaos, Watanabe-san was happy to sit down for a chat about cars and to share some of the crazy ideas brewing in his head.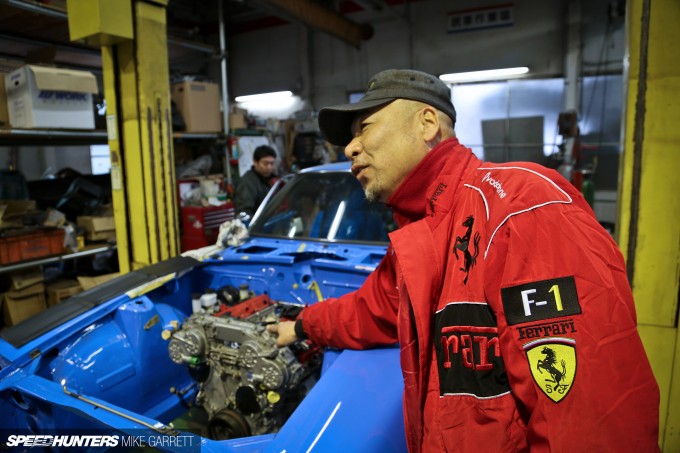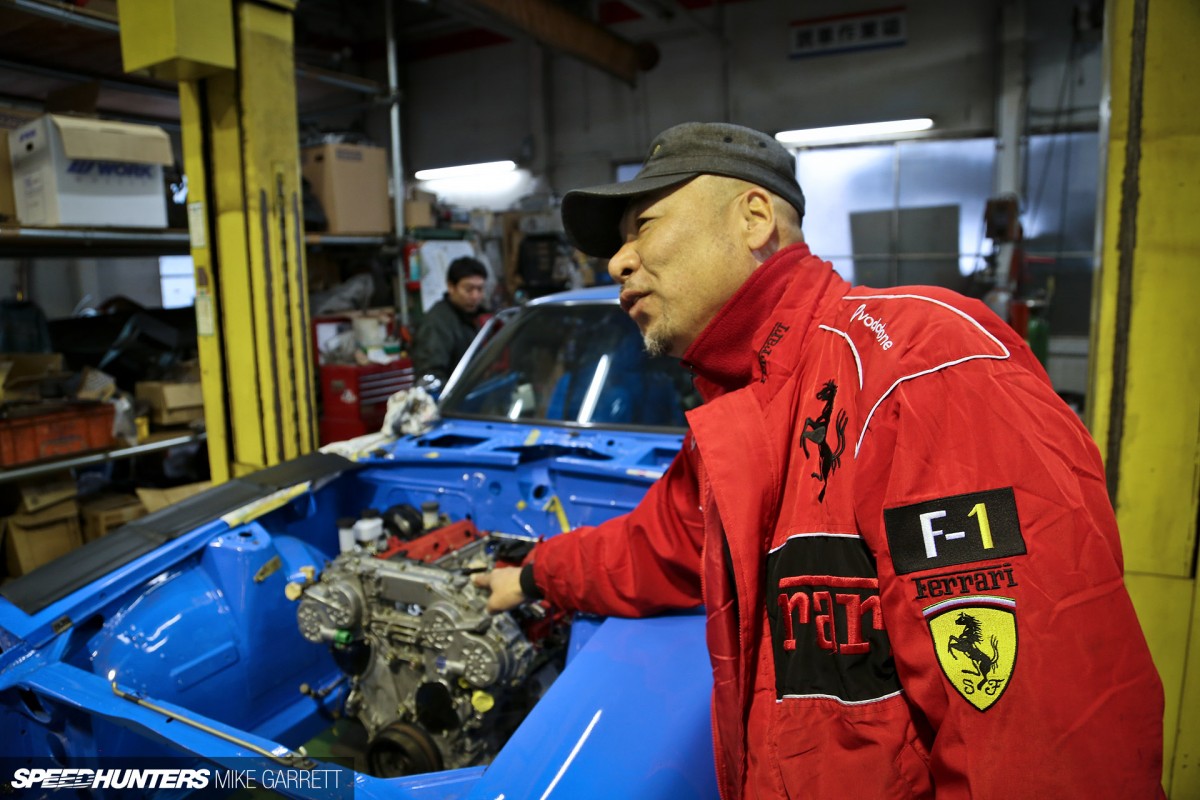 He told me about how the company originally started nearly three decades ago as a spot for gearheads looking for more speed from their L-powered Skylines and Fairlady Zs.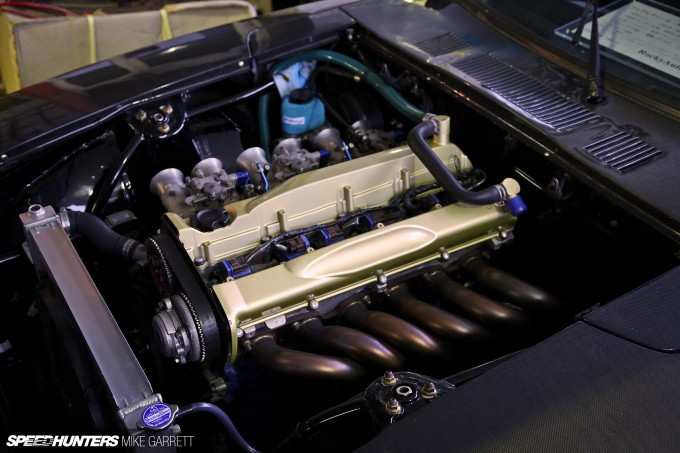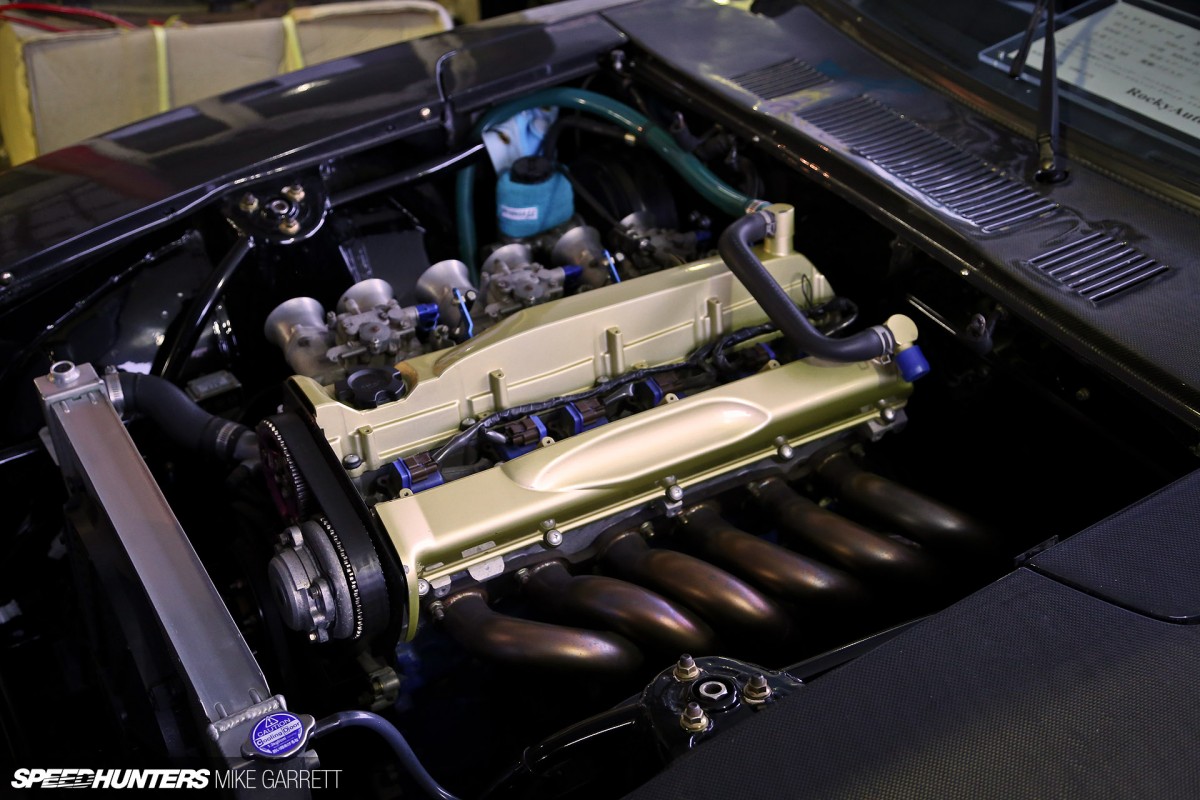 As the cars became more valuable, he became more involved in the restoration side of the business, and then in the 1990s he first started swapping modern RB-series motors into classic Skylines, along with contemporary upgrades like air conditioning and power steering. It was there that the Rocky Auto story really took off, and ever since he's been finding ways to constantly reinvent Japan's classic cars.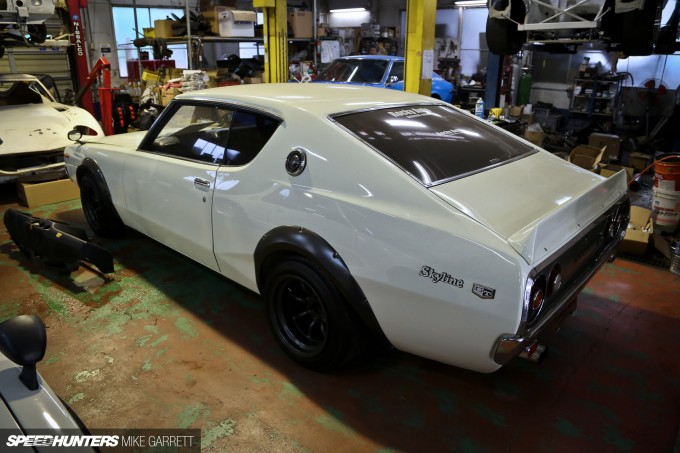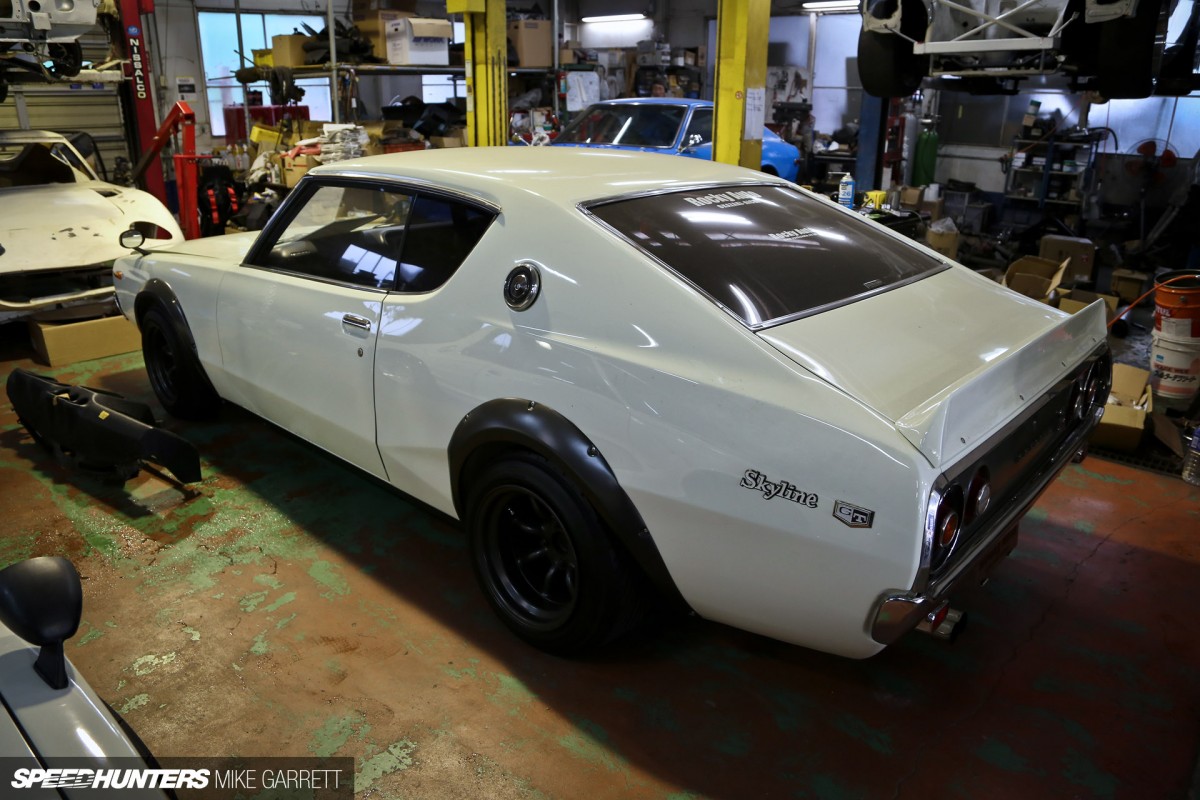 To me, this is one of the most fascinating things about the man. The cars might be aging and getting more valuable, but Watanabe's got a mind that never stops planning, and he's always thinking of the next engine swap or conversion he wants to do. As we saw at the Tokyo Auto Salon this year, he's even begun to completely re-body R32 Skyline chassis with authentic-looking Kenmeri bodywork.
New Tricks For Old Cars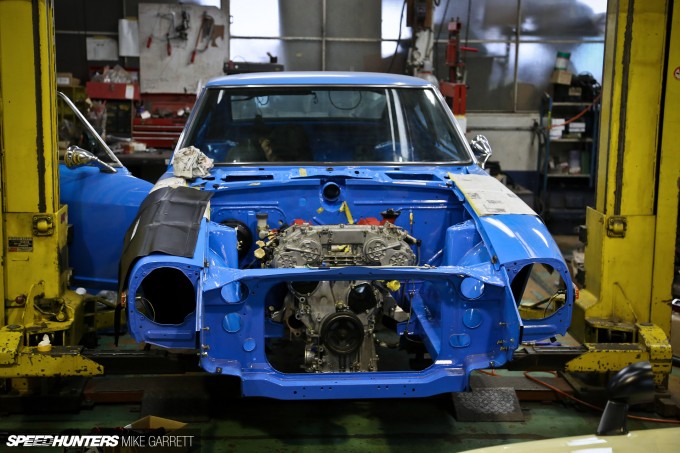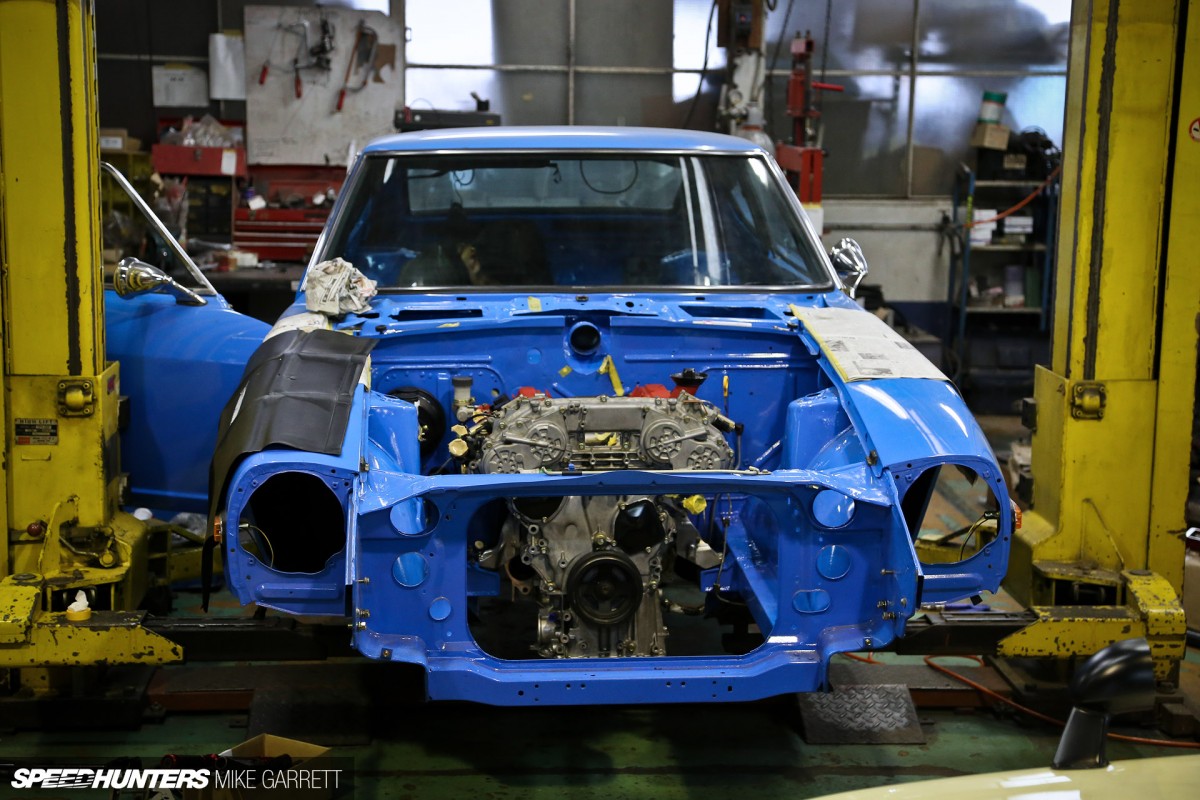 While RB-powered cars are still a huge part of Rocky Auto's business, the company has also started experimenting with VQ engine as a swap candidate for vintage Nissans.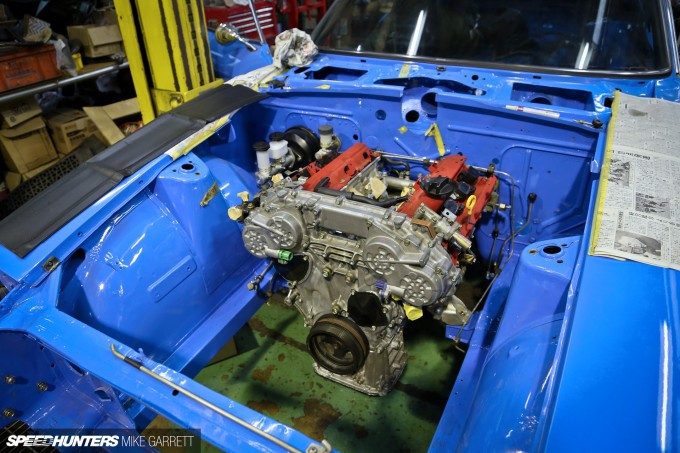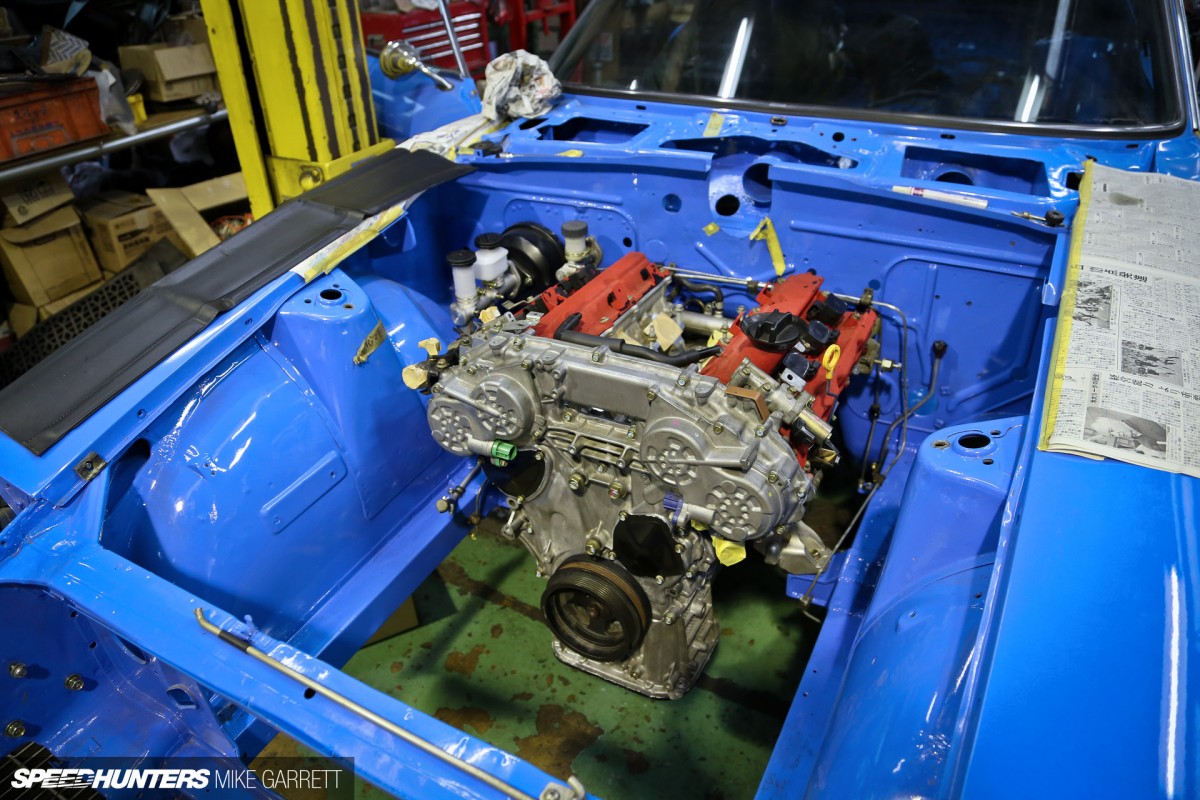 These days RB motors are almost becoming vintage themselves, and there's no denying the weight advantage of the VQ – especially when it's set well back into the engine bay like this.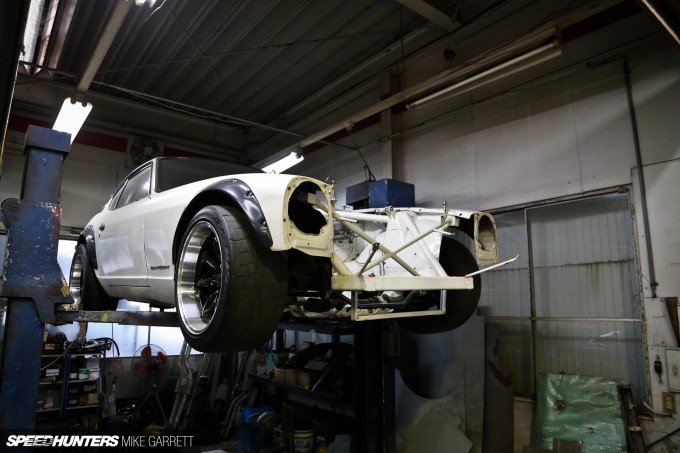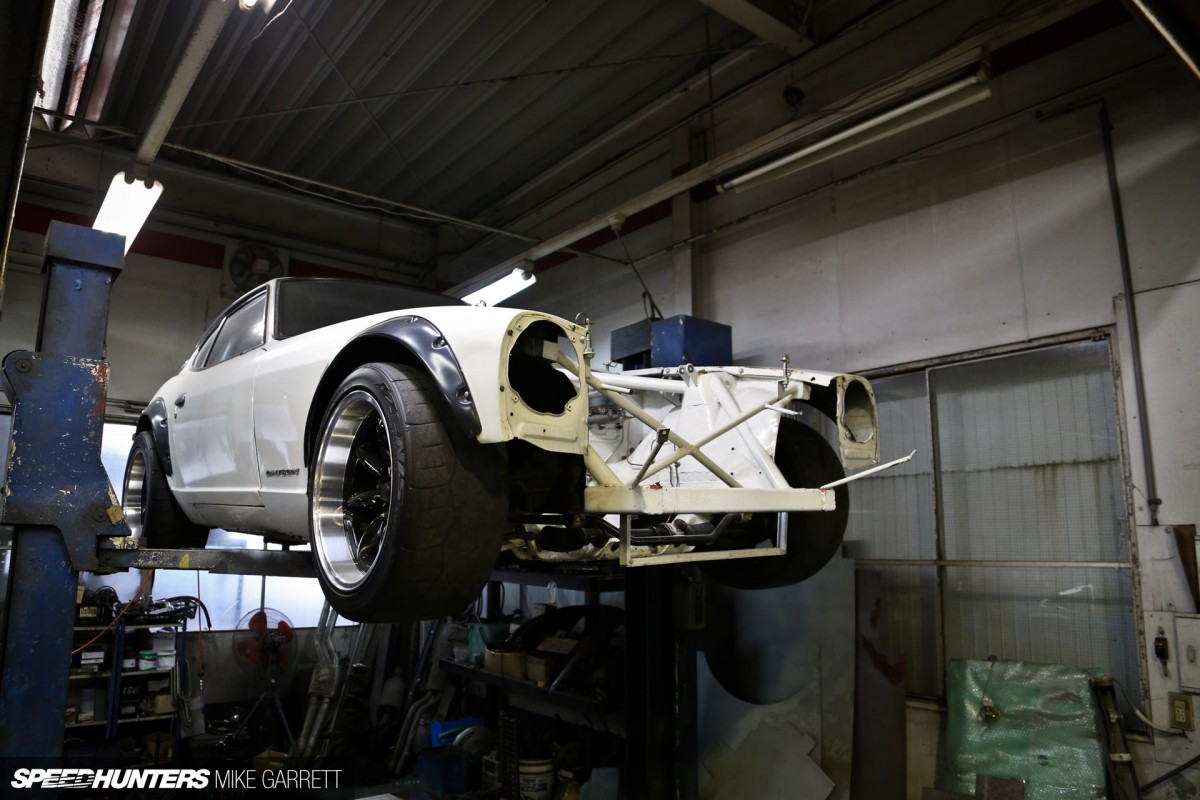 Time will tell if the VQ swaps become the default choice, or if customers want to stick with the more traditional RB retrofits.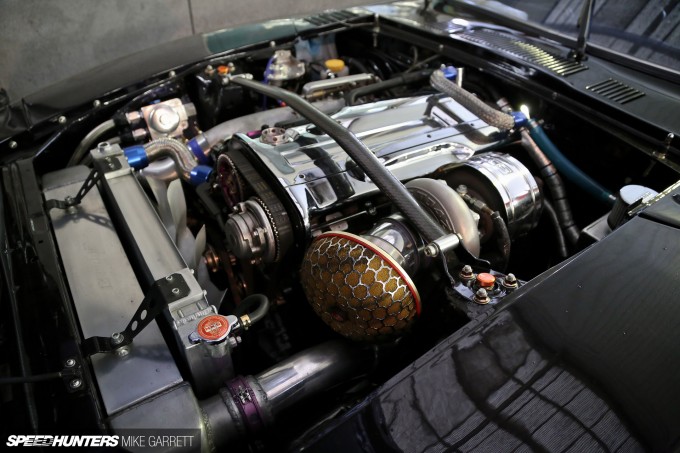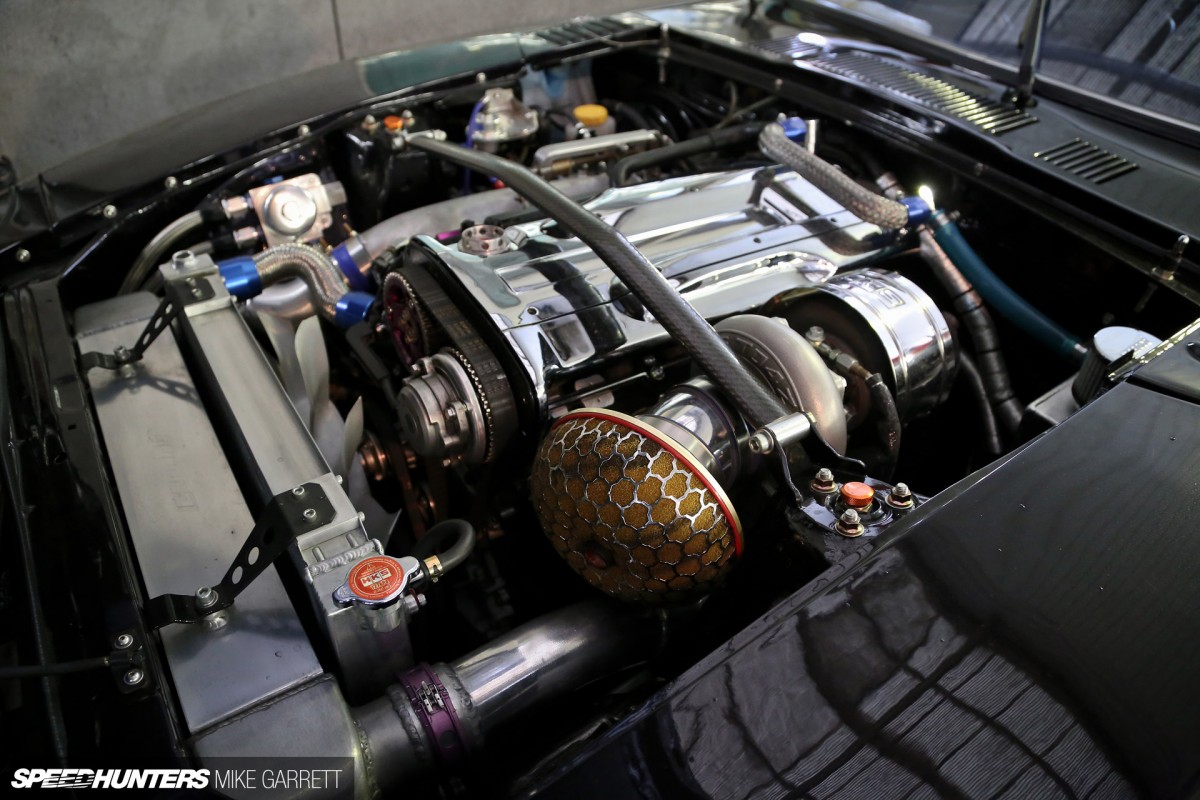 Despite their aging design, there's still plenty to be said for the classic RB – especially the variety of ways in which they can built. Whether it's retro-themed build with a carb conversion, or something crazy with a stroker kit and single turbo, Rocky Auto has a solution to satisfy the needs of all owners.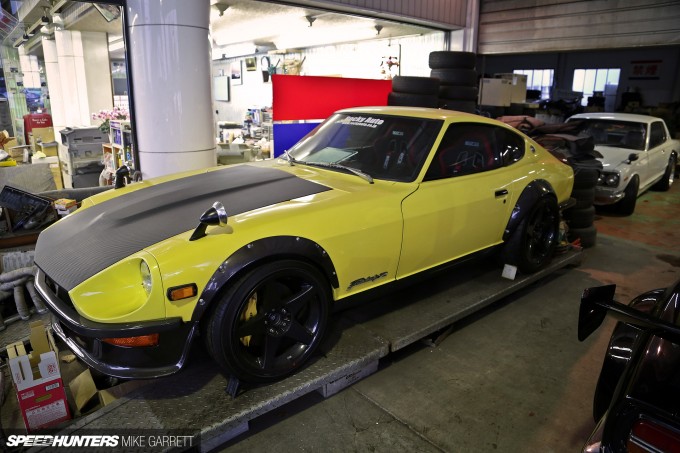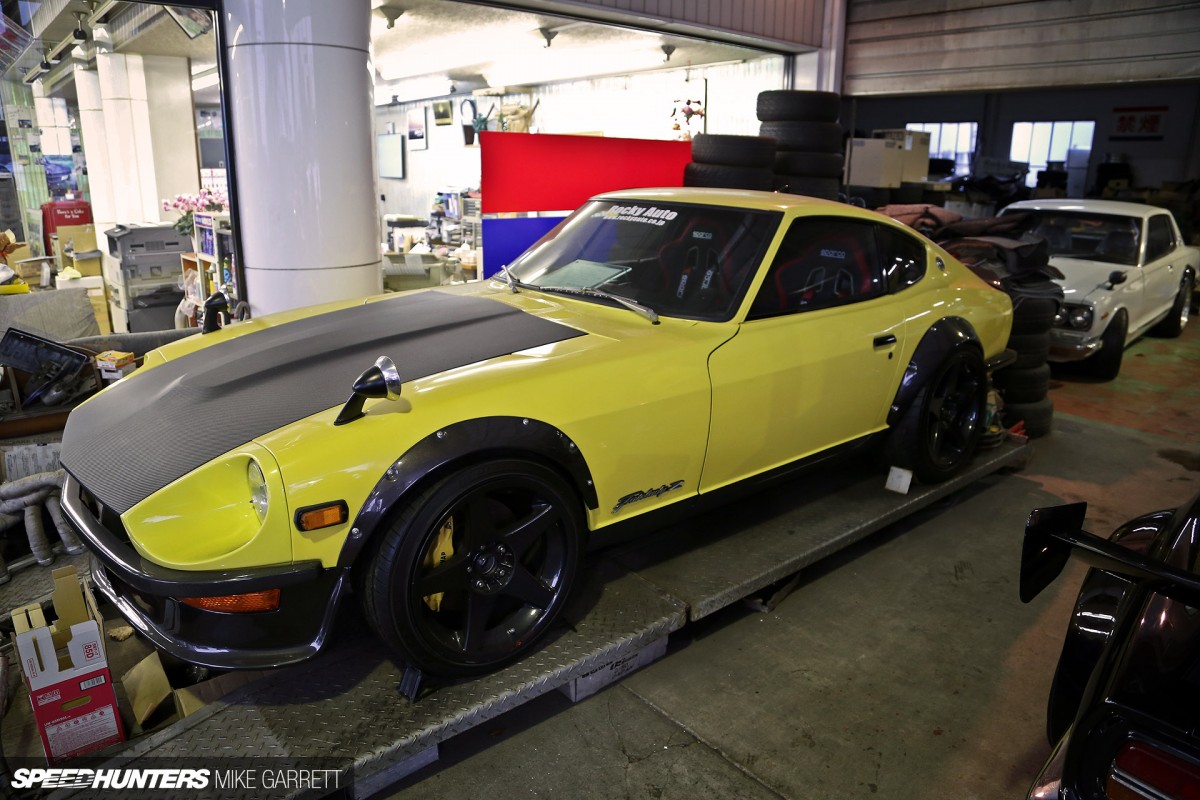 It should be obvious by now that Watanabe-san is anything but a purist when it comes to modifying classic cars. We've seen a few of his Skylines and Zs powered by Toyota 1UZ V8s, and he's also tackled a few 2JZ-GTE projects – like this S30 with five-lug hubs, big brakes and other modern goodies.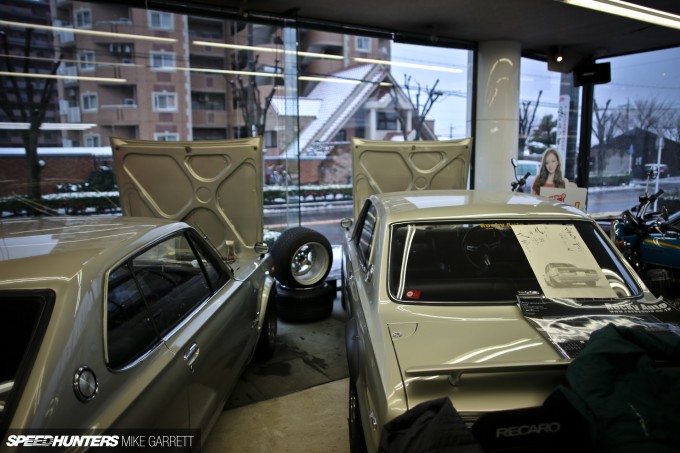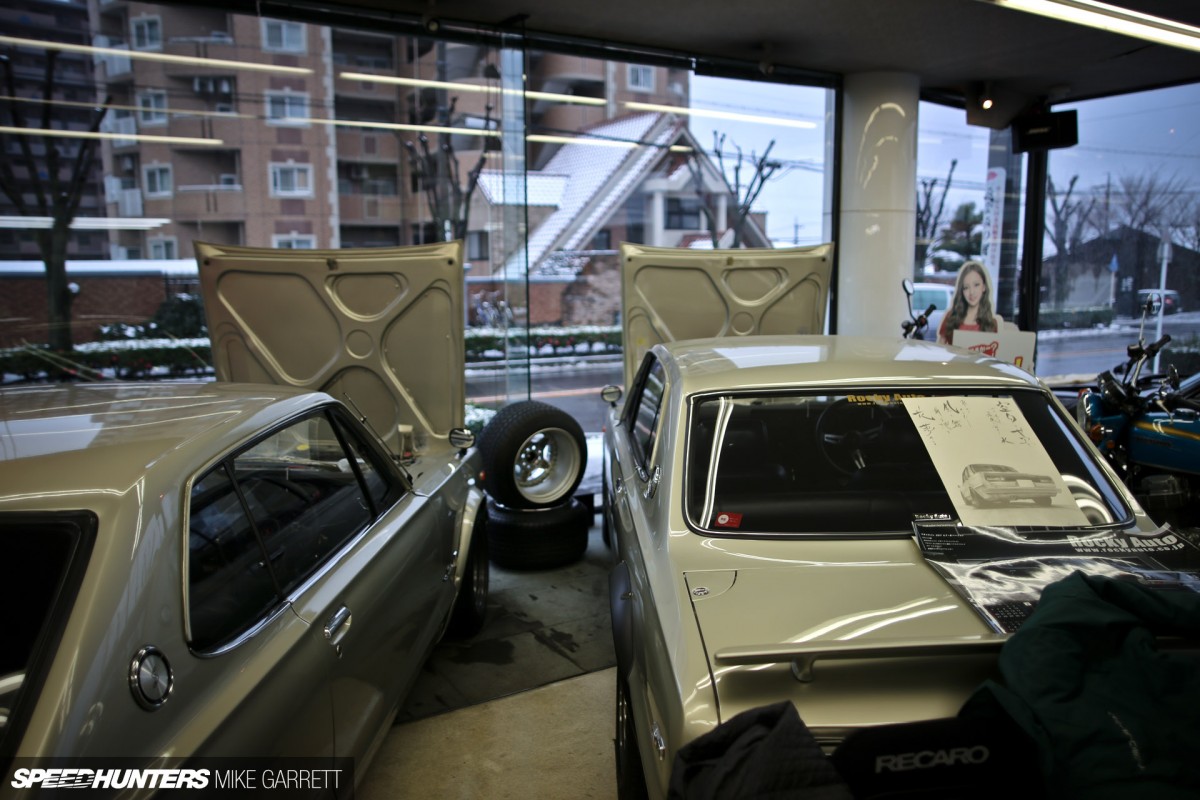 But along with all of the innovative builds and unusual engine swaps, Watanabe-san also has a deep respect for the history of the cars he works with.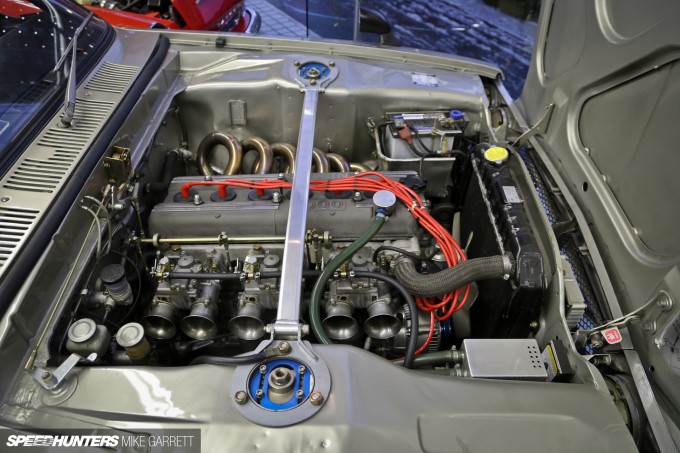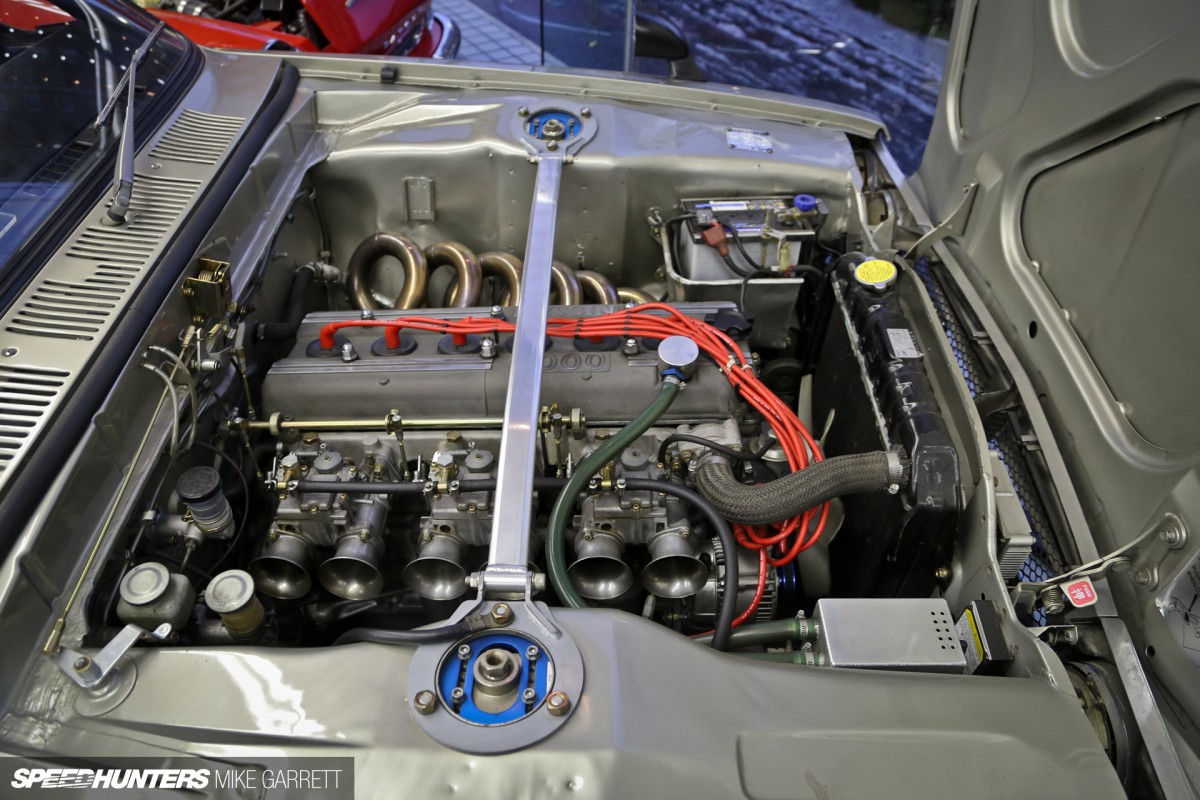 The man knows his roots, and this fully restored and detailed KPGC10 Skyline GT-R is one of the most prized vehicles in the Rocky Auto collection. I wouldn't count on this one getting an engine swap anytime soon!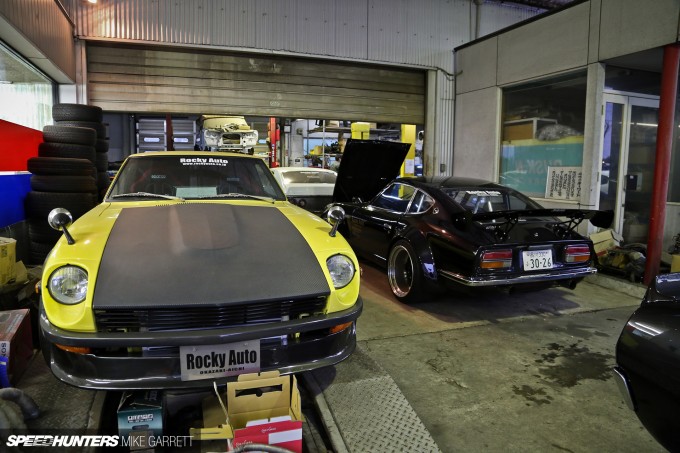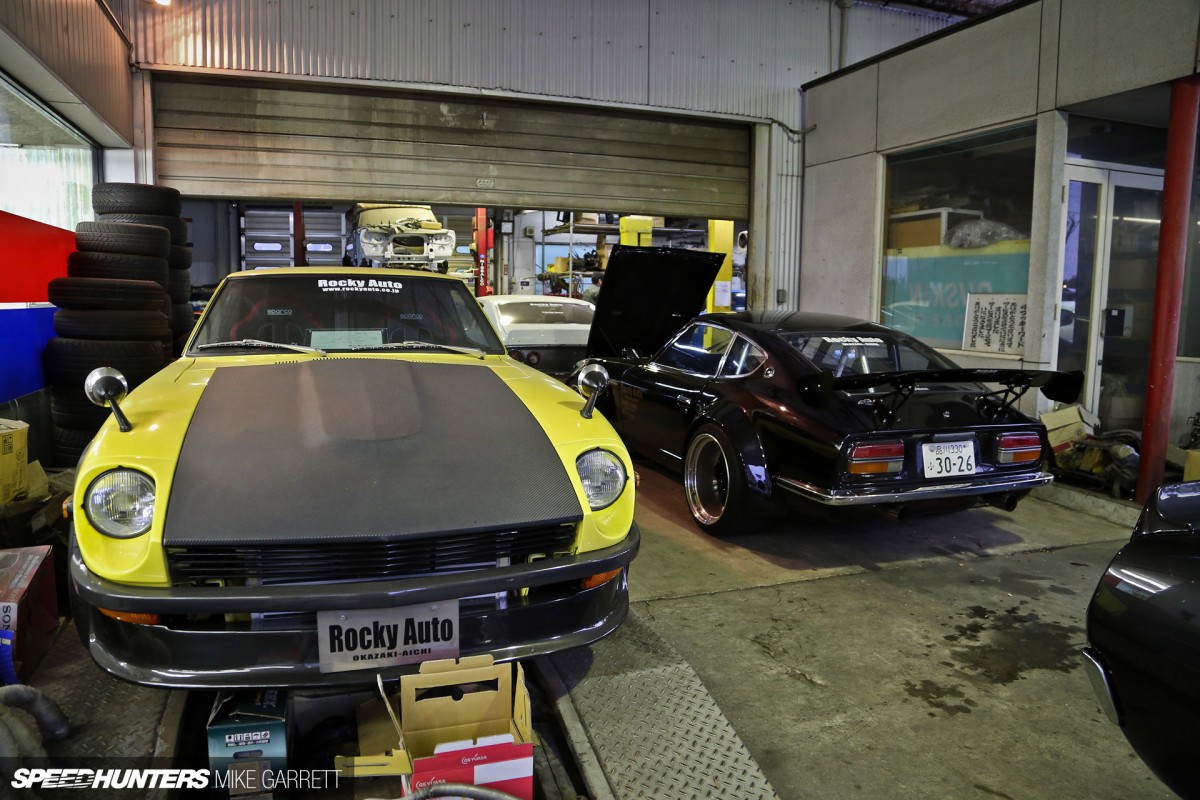 I've had the chance to visit some amazing workshops over the years, but it's really hard to top Rocky Auto when it comes to the sheer amount of cool builds you'll see in one place.
Lot Of Dreams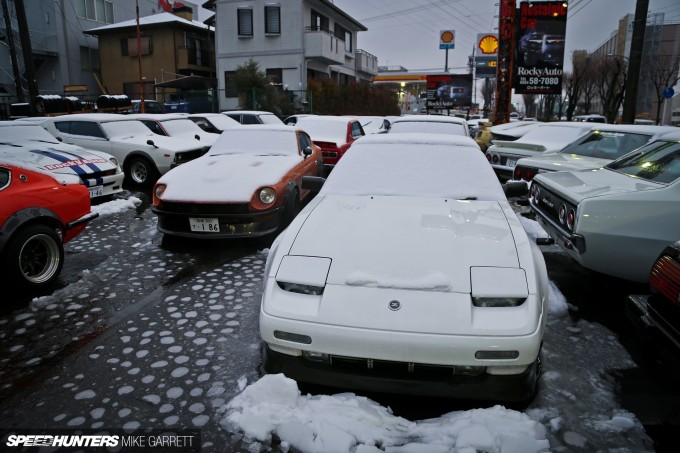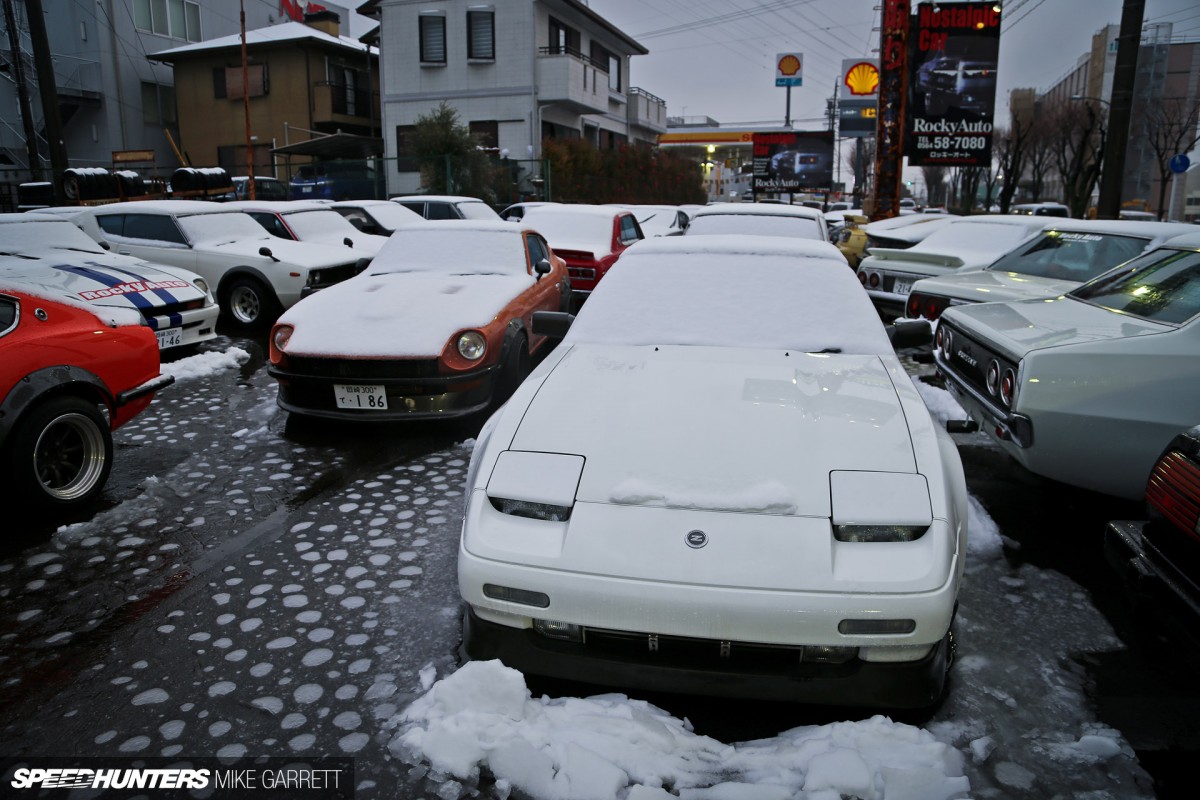 Despite the snow and slush on the ground, I headed outside to check out the cars packed into the storage lot. There I found that nearly every style of classic Fairlady Z and Skyline was represented.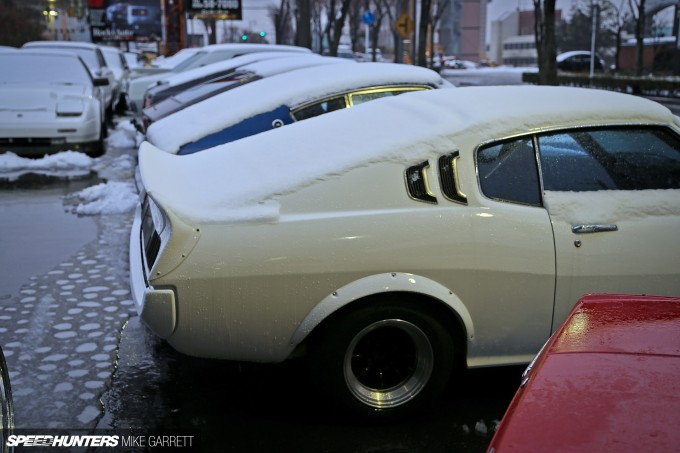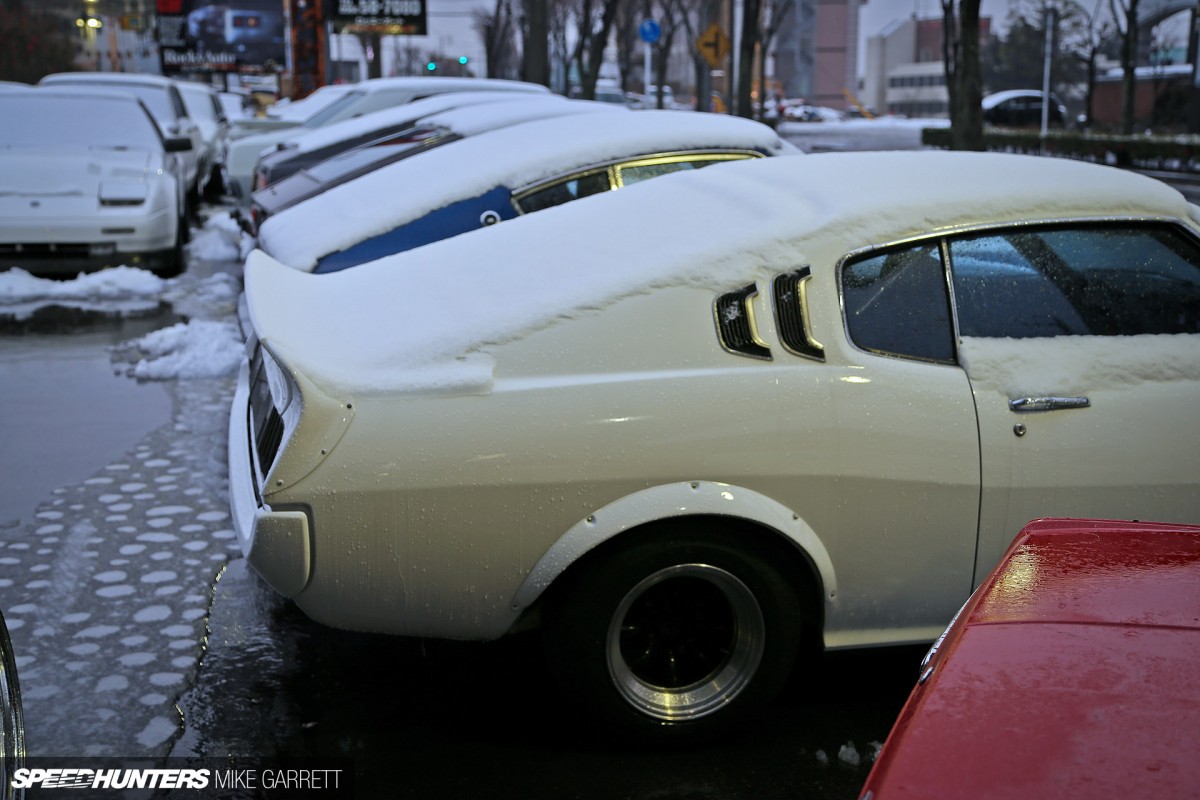 Not only that, but there was the odd classic Toyota in the mix too, like this tidy little Celica LB.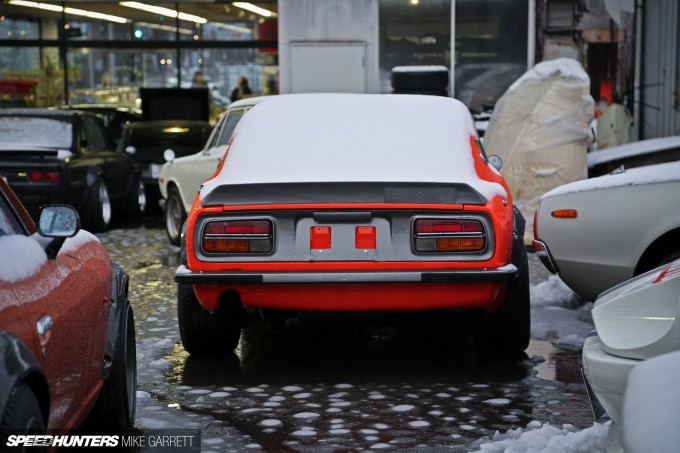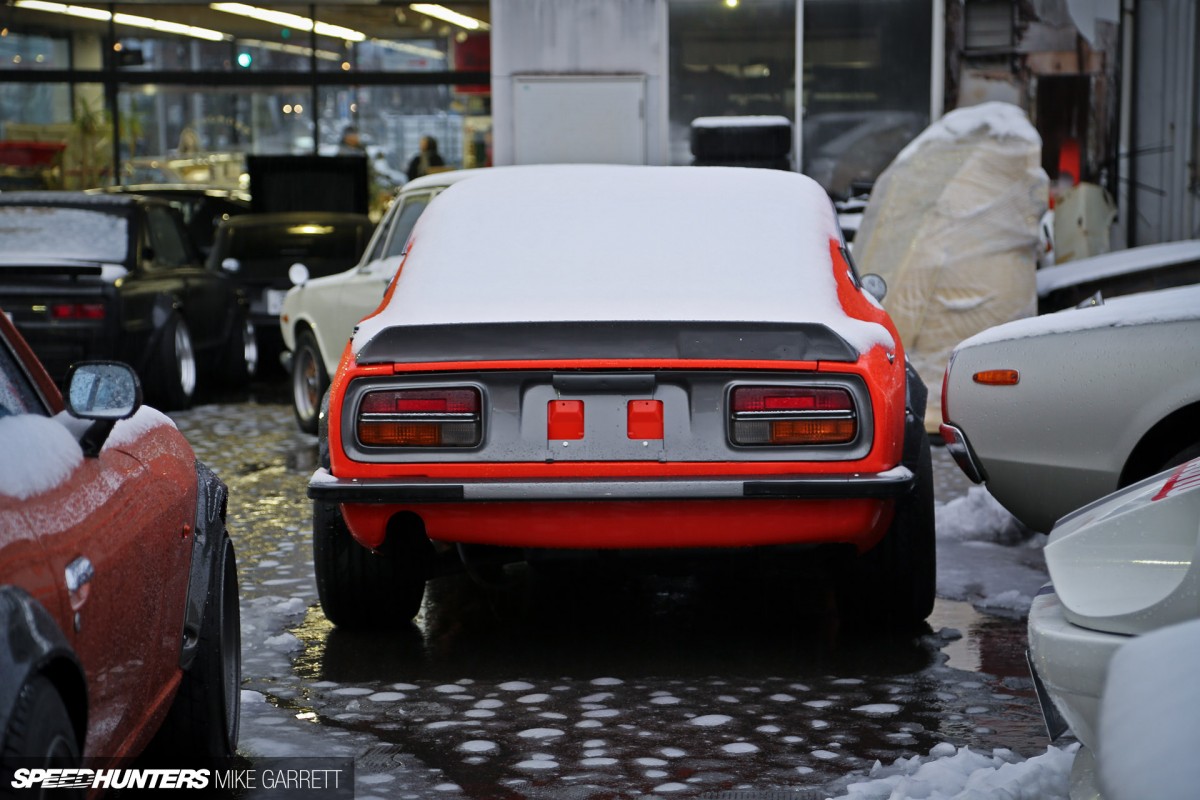 You have to remember that aside from its famous engine swaps and conversions, Rocky Auto caters to all sorts of classic car owners and enthusiasts – including those looking for full restorations and classic L-series motors.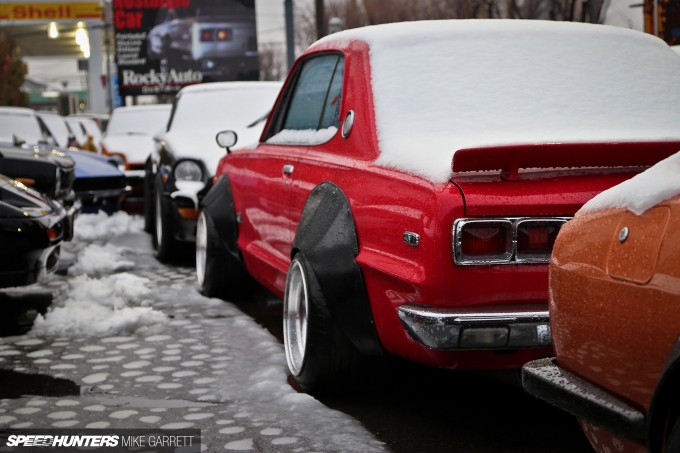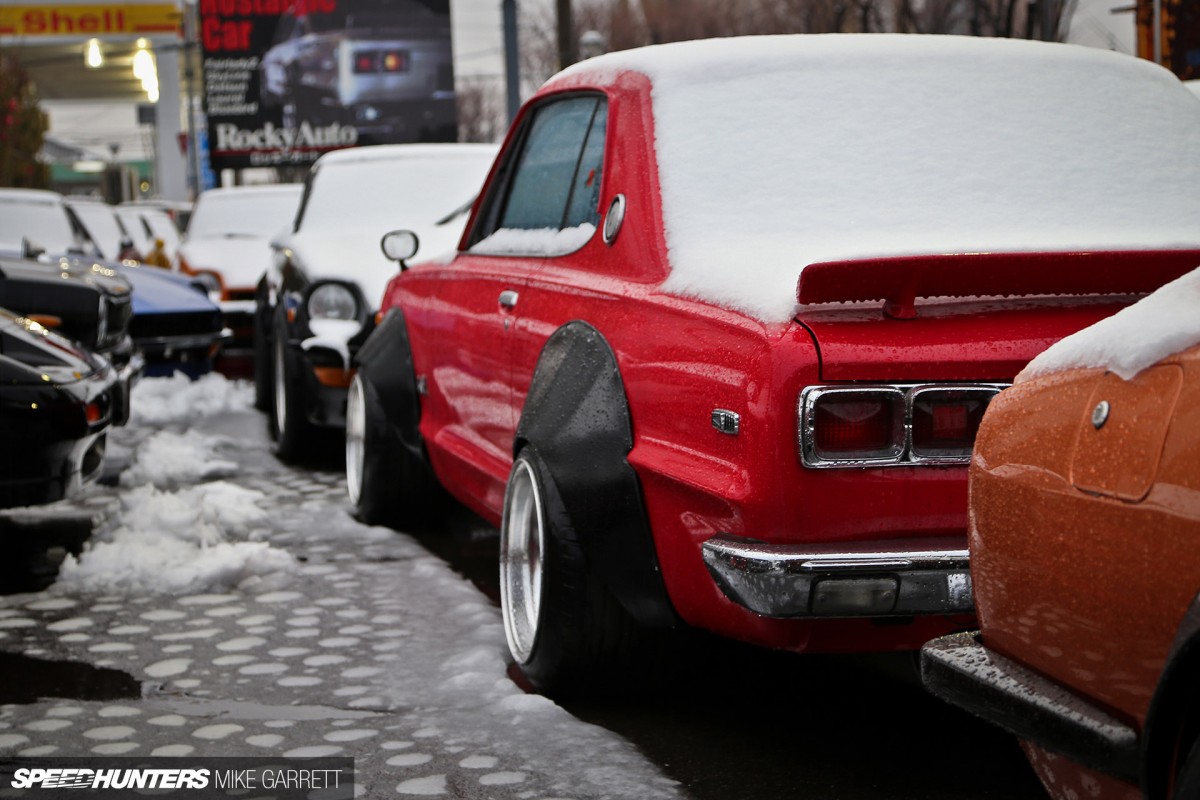 One car that immediately caught my eye was this red Hakosuka sporting a set of gnarly over-fenders. I wonder what's hiding under that snow-covered hood?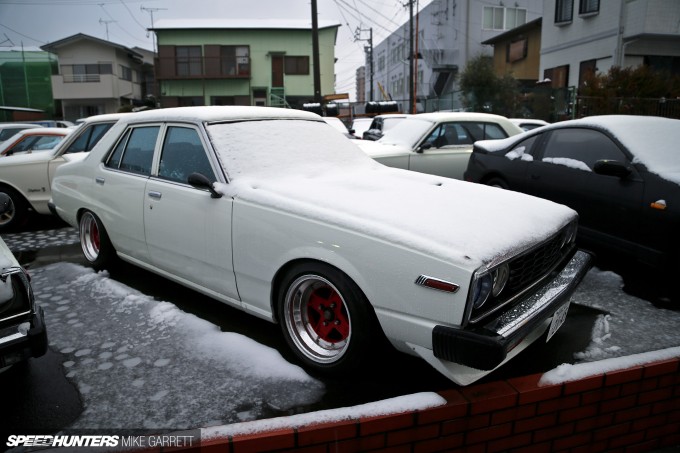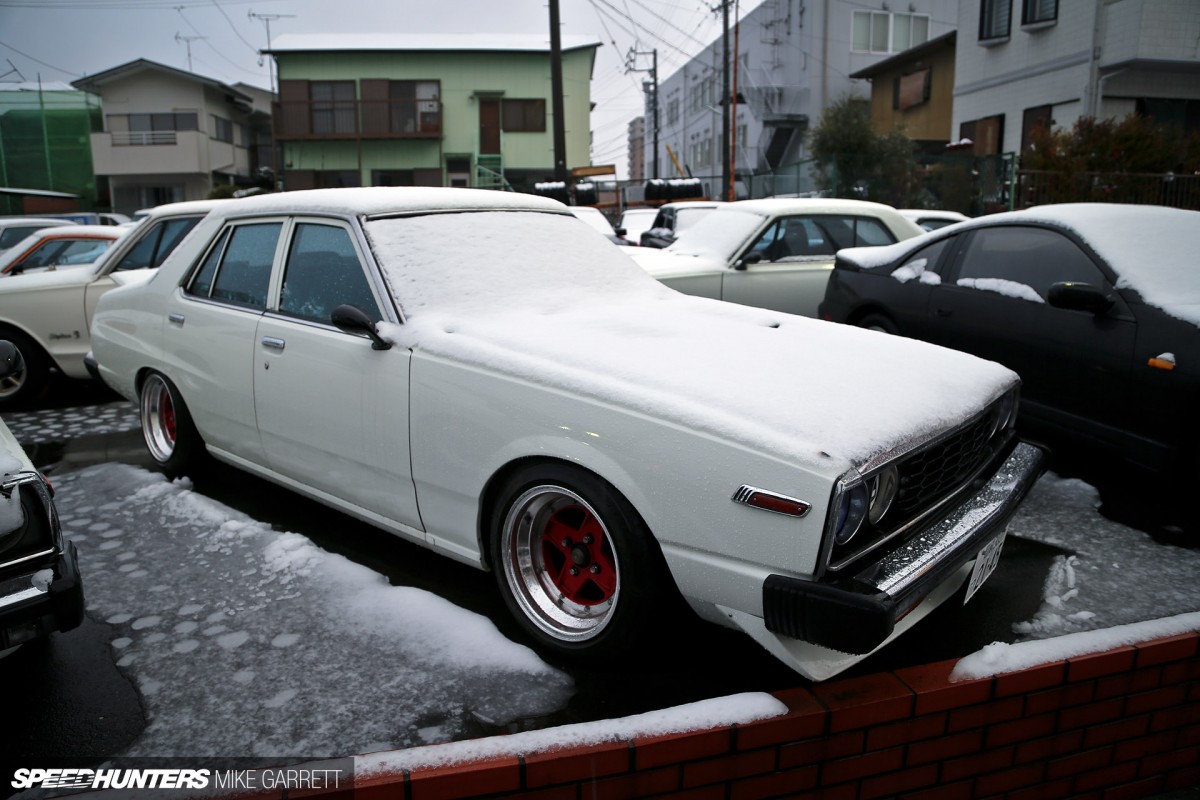 It wasn't all Hakosukas, Kenmeris and S30s either – I was pleasantly surprised to find a couple of C210 'Japan' Skylines among the group as well.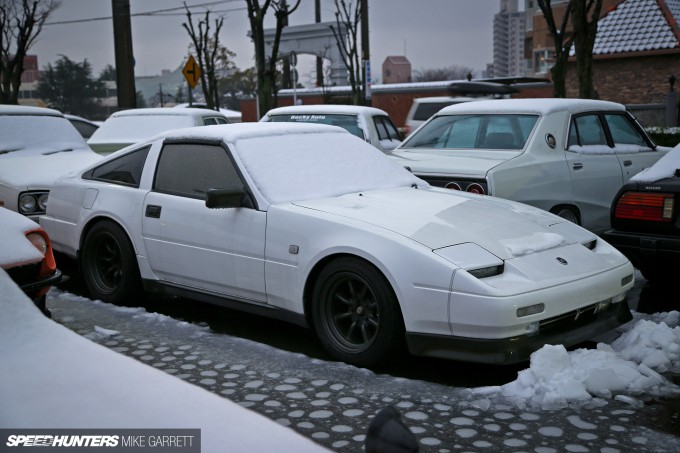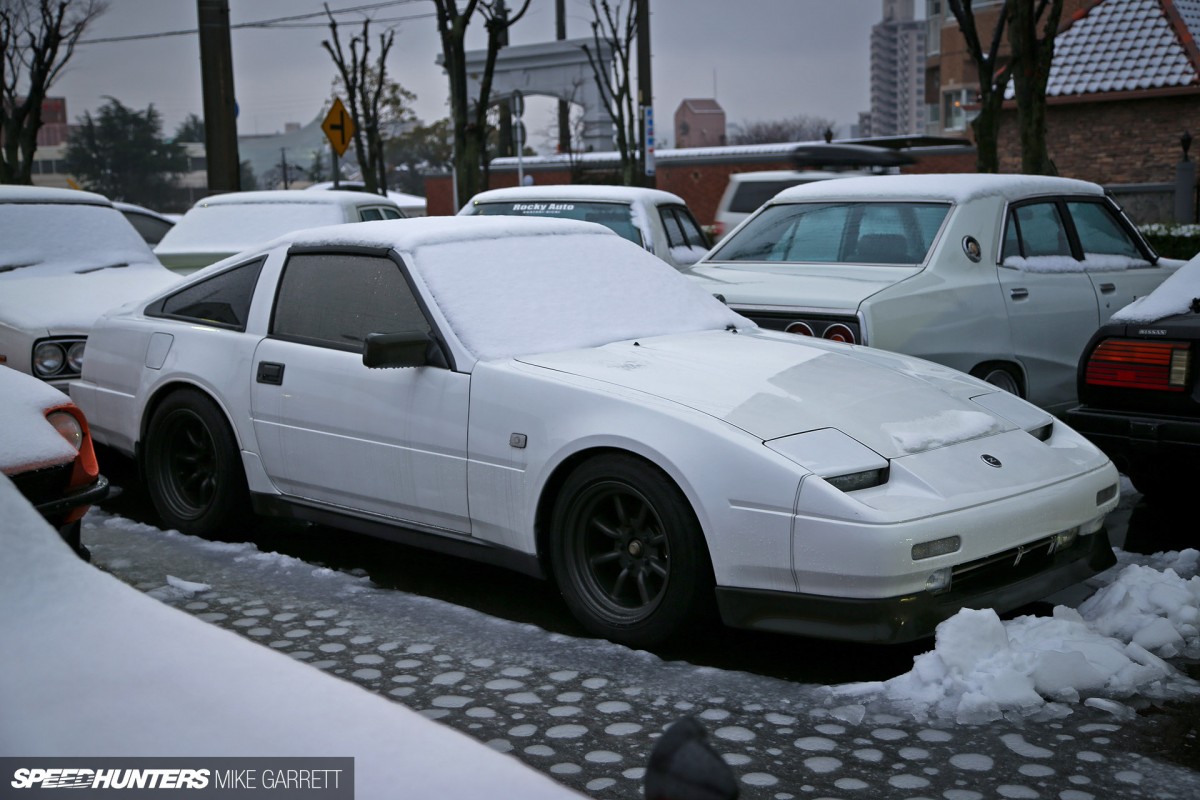 And how about a Z31 Fairlady for good measure? As they get older, could these things become a future candidate for full-scale Rocky Auto conversions?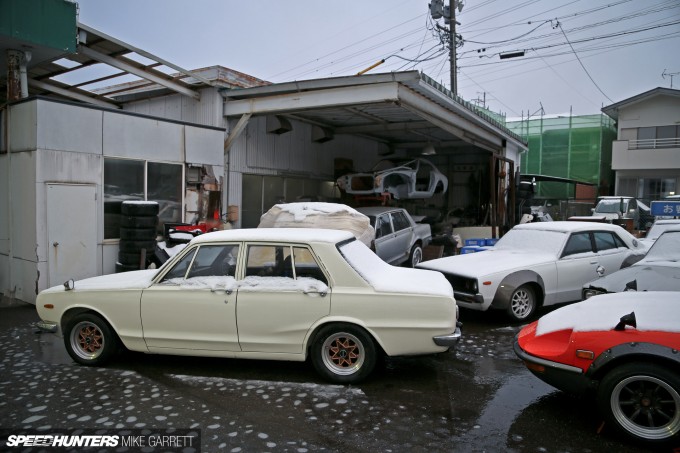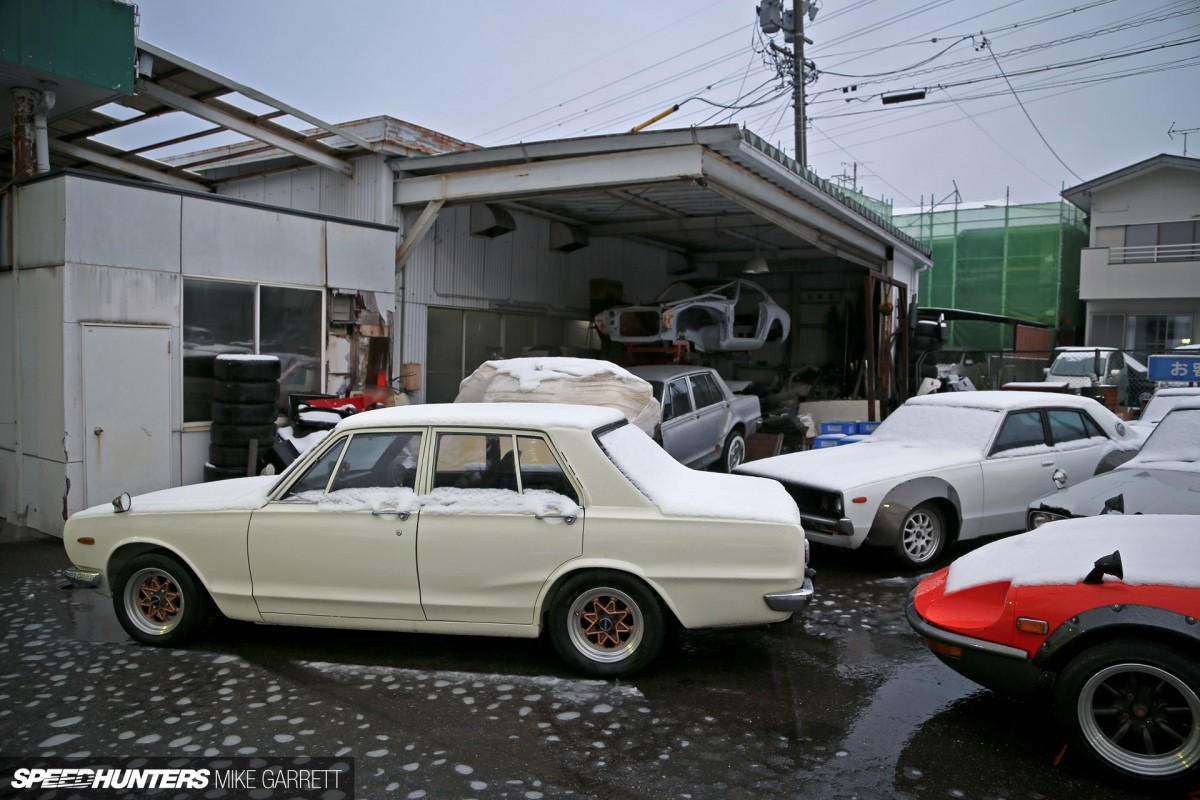 To use the old cliche, there really is something for everyone among Rocky Auto's vast inventory of Japanese classics.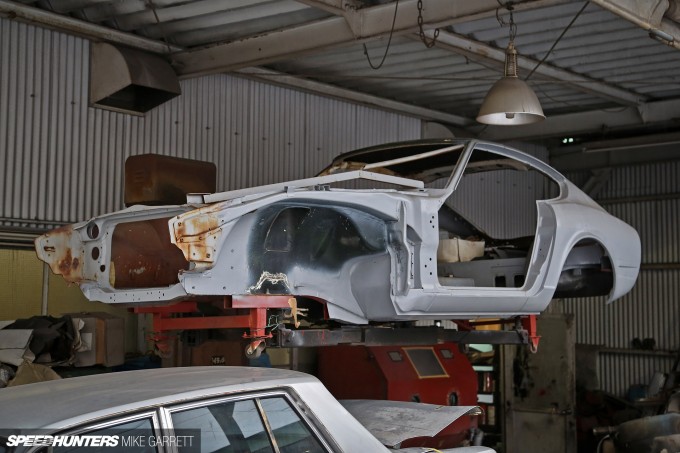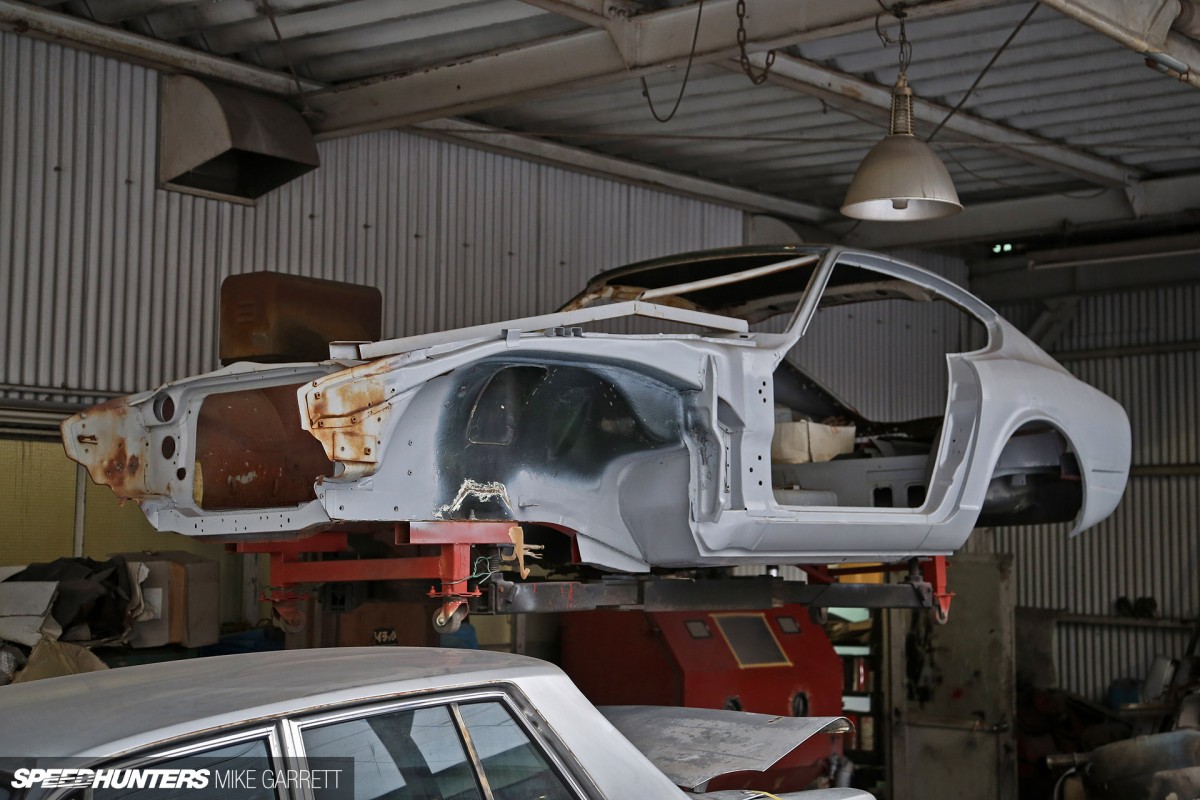 Yet for all the inspiration I found while visiting the facility, there's still plenty more to come in the future now that the move's been made to new premises.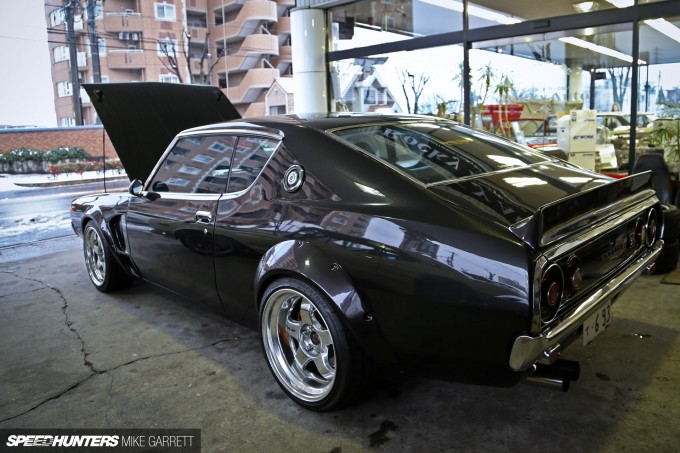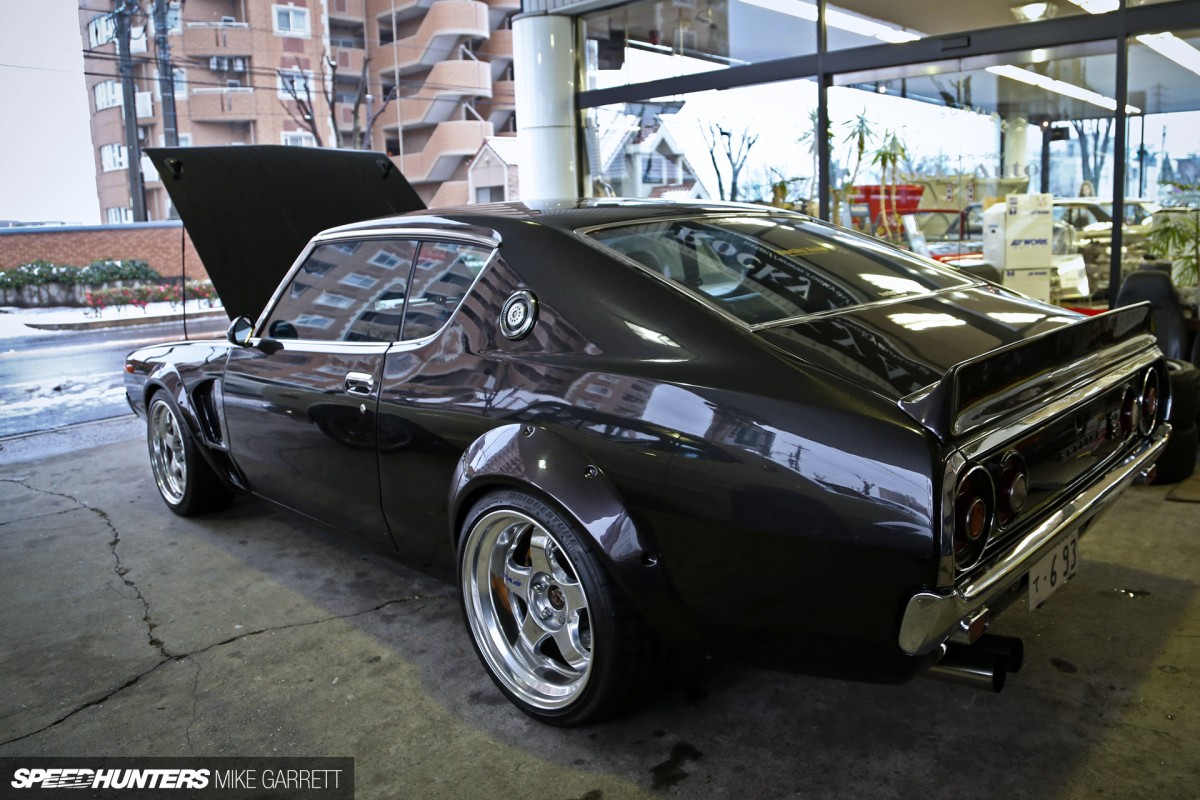 From what I've heard, the new location is amazing and I can't wait to check it out for myself the next time I'm in Aichi.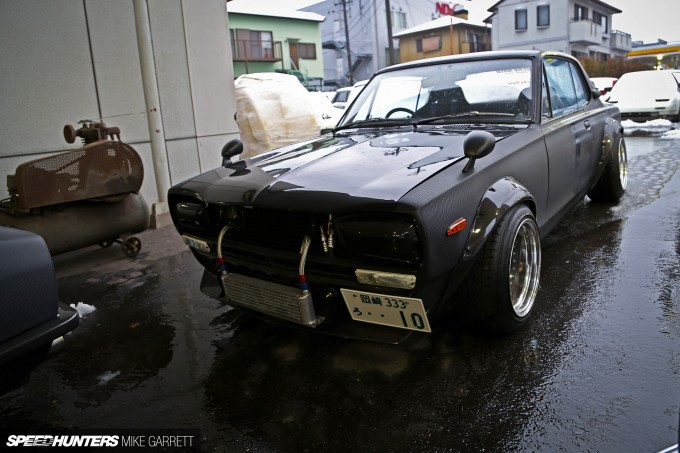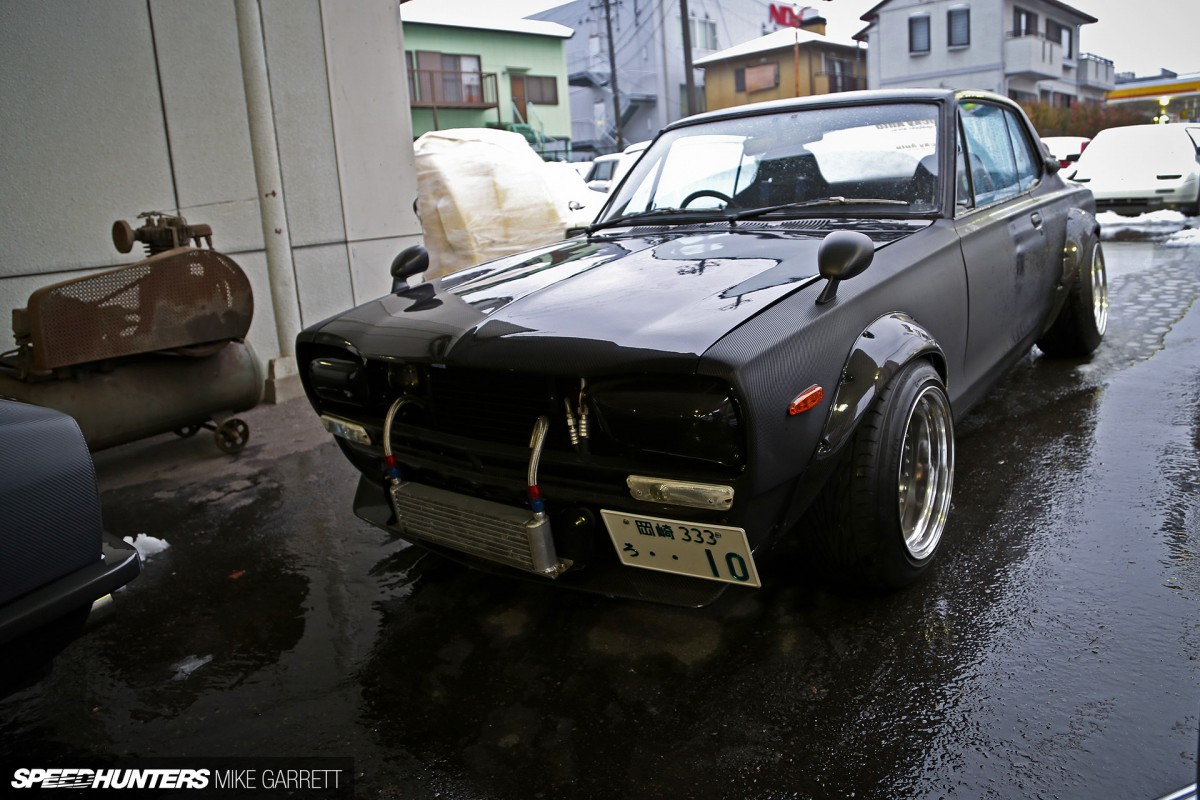 There's also a rather crazy-sounding secret project that Watanabe-san is planning to debut at the Tokyo Auto Salon in January, but we'll have to wait hear more about that one…
Whatever the case, you can always count on Rocky Auto to keep reinventing the classic Japanese cars that we love, and we'll definitley be there to share them with you guys.
Mike Garrett
Instagram: speedhunters_mike
mike@speedhunters.com
Cutting Room Floor