Damn Son…
There's an unquantifiable element in every successful build I come across, and this Nevada-based Datsun 280ZX of Ian Perri has it. It's the one component you can't buy, and the one I can only attempt to write about because you have to already possess it. It's what makes a build stand out from others or just be so unique it grabs your attention for all the right reasons.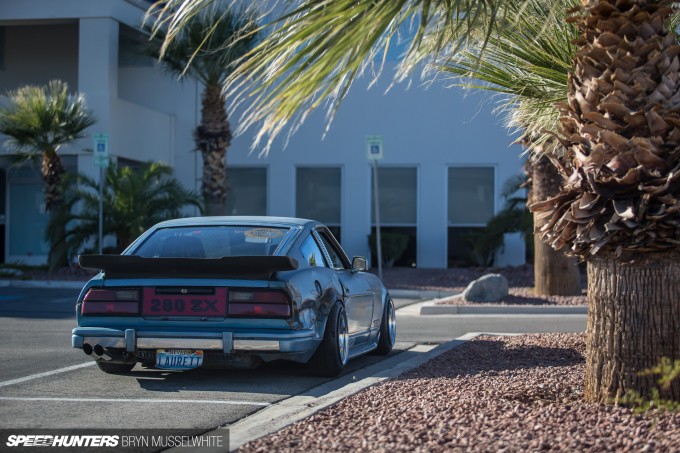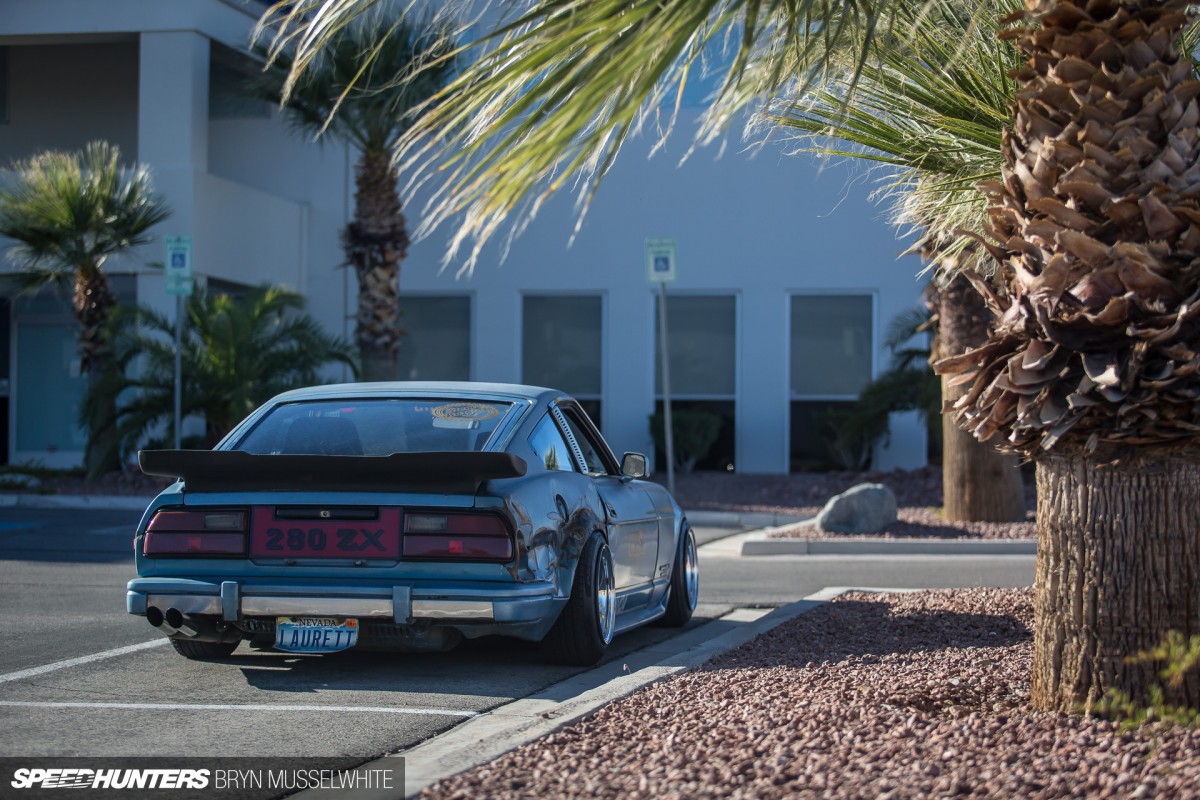 What is it? I guess the best way to describe what I'm talking about is 'the touch' – the ability to pull a random selection of parts together and create something very cool. Well, cool in somebody else's opinion – you're never going to please everybody after all. But if a few other people appreciate what you've done, then chances are you're winning.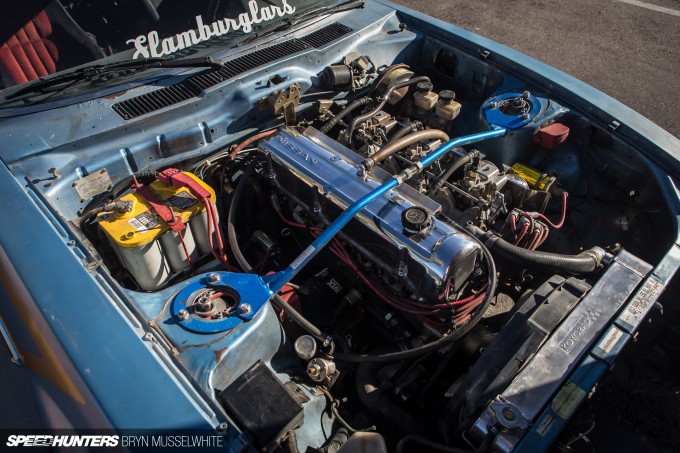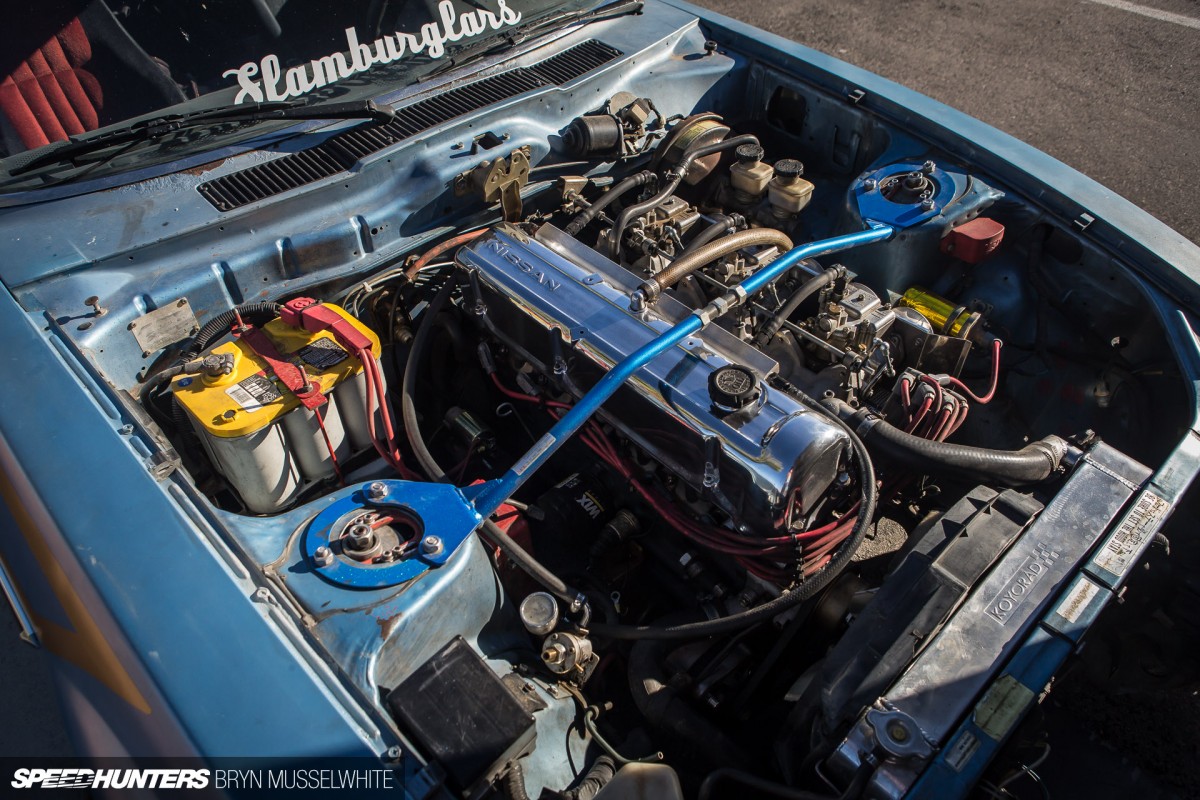 We threw a couple of pictures of Ian's 280 up on our Instagram feed and they proved pretty popular. Of course, this Spotlight was shot by that stage so it's all academic, as I knew a decent proportion of you would want to see the slammed coupe.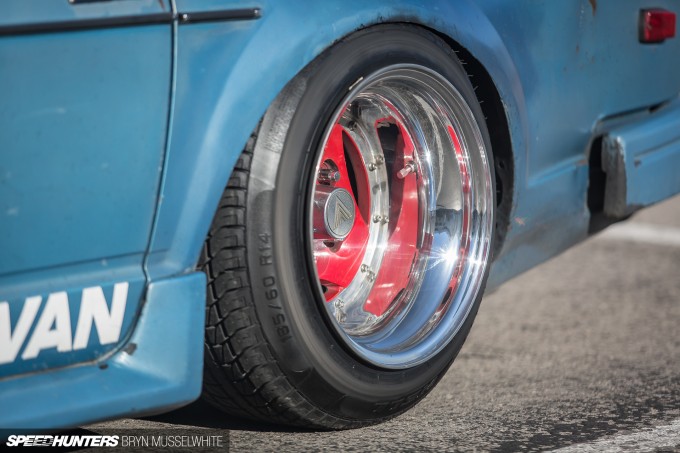 Ian picked it up on May 5th 2008, which I guess was a pretty memorable day! It's been his daily driver since that time, so it had to be modified when it wasn't being driven… And sometimes when it was! But essentially nothing could take it off the road or he'd be stranded. After a few different sets of wheels, Ian settled for these rebarreled Advan A3As, which have been increased from 6 inches wide all round to 9.5 inches with a -35 offset at the front and a frankly hilarious 10 inches wide at the back with a -41 offset. Finding any decent-width tyres in a 14-inch diameter these days would cost a pile of money, so the stretch means he can have this old school style and still afford rubber. Thinking about it, 15s would detract from the overall ride height – unless you fitted a low profile tyre, and that just wouldn't work with the look for me. The width? Well, that's just essential!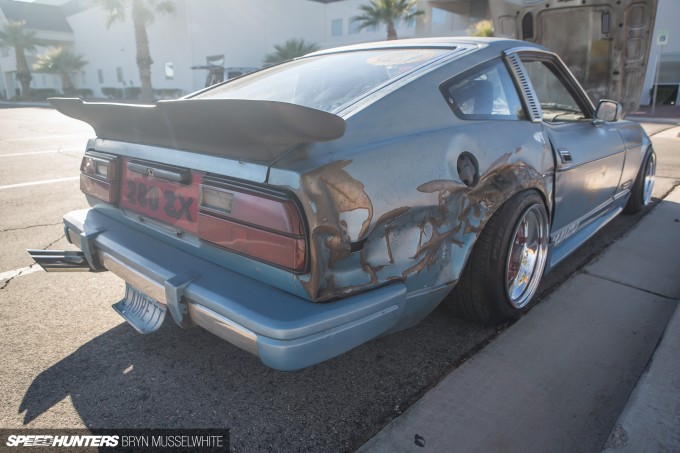 Ian's the first to admit that the Datsun is a little bit past it's best, but again that fact appeals to me. It's the slightly less loved younger brother of the 240Z, but still a classic in its own right, so to see one modified like this is rare. An inconsiderate Ford Ranger sideswiped Ian a few years ago and when he damaged a fender shortly afterwards he figured he'd start another build rather than fix this one. Now, I'm not suggesting we all go out and intentionally damage our cars, but it looks kind of cool, right? Usually it would be fixed, but combined with the super-wide, shiny Advans it's a proud battle scar and attitude statement in one.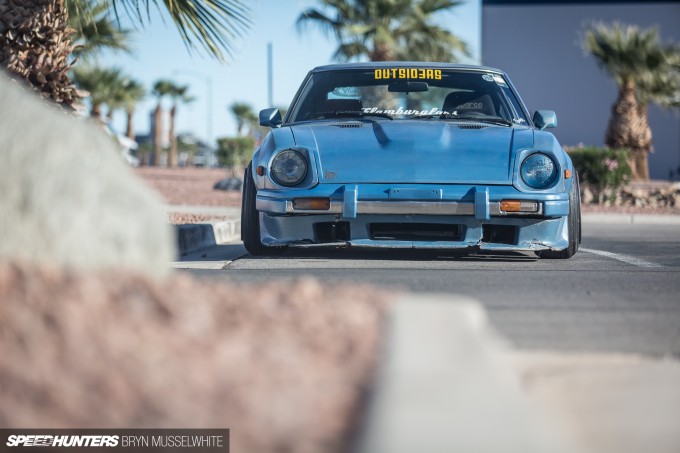 The crazy-low ride height really accentuates the width and length of the Datsun. Looking closer, I asked Ian if he'd sprayed his headlamp blue? He just smiled and said yes. Of course he did – and why not? I think that's part of the allure here. Although he quite clearly loves the Datsun, I envy his ability to just do what he wants. And whether you agree with the action or not, it's a sense of freedom that many of us lack.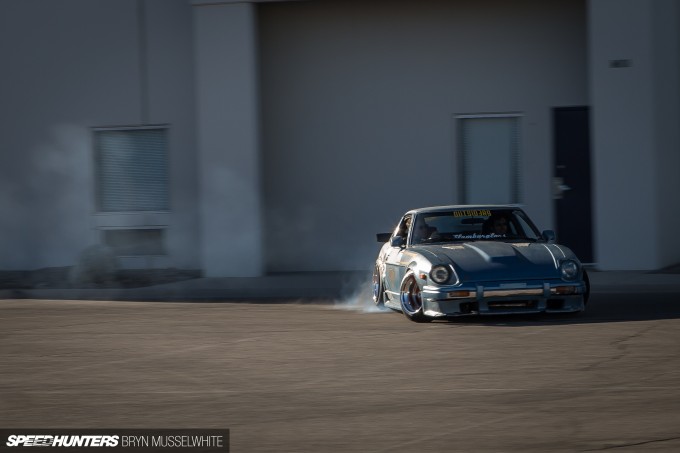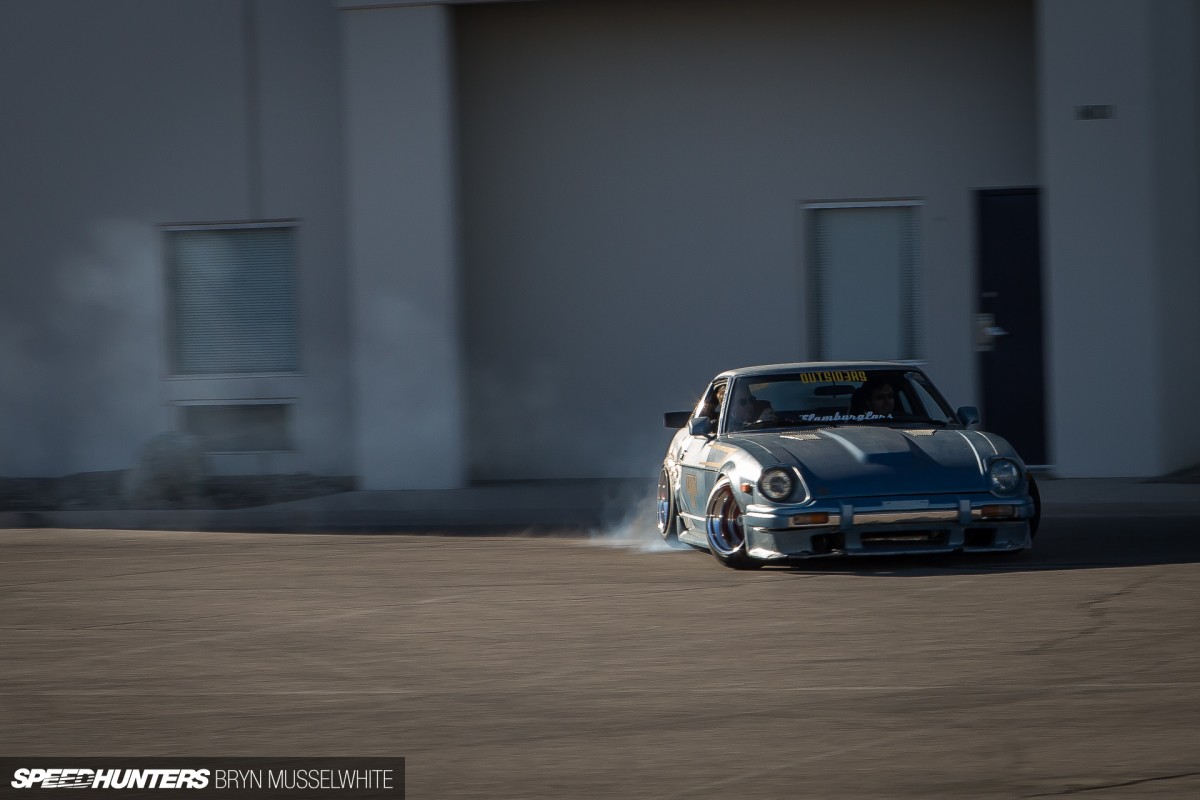 As well as everyday duties, Ian has drifted the Datsun around for a few years now too. It's not a body style that you'd usually associate with the pastime, but it looks great pitched sideways, don't you think?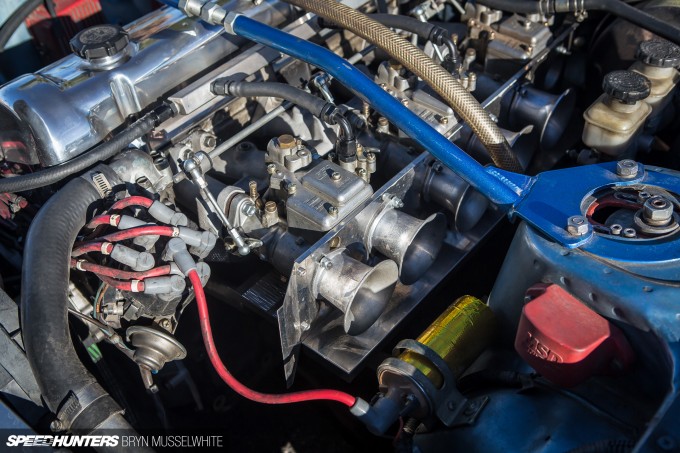 The only mods to the otherwise internally stock engine are triple 45mm OER carbs, an aftermarket exhaust manifold/header for added ground clearance and an MSD ignition module. Ian has never had to open it up and thinks the mileage may well be knocking on the 300k door!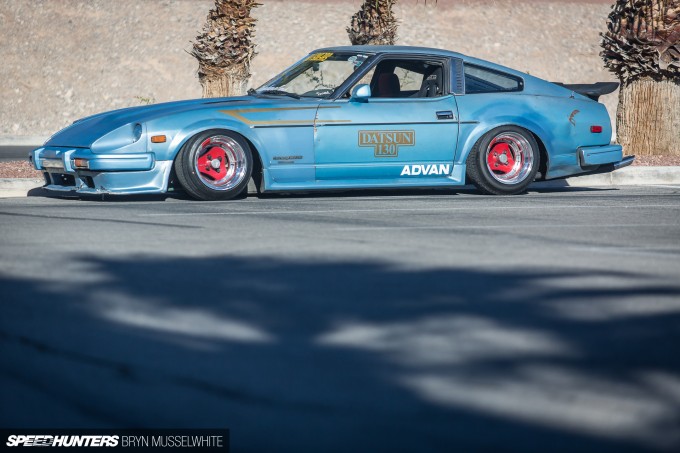 There are two other things that really work for me here – the rear spoiler being one. Imagine the shape without it, or cover it with your finger on the screen. The Datsun just doesn't look good without it. On its own it might have seemed too big, but mounted on the car it makes total sense to me, and again accentuates the length. With the simple graphics added, is it just me or does Ian's 280 look like something you'd see in Japan?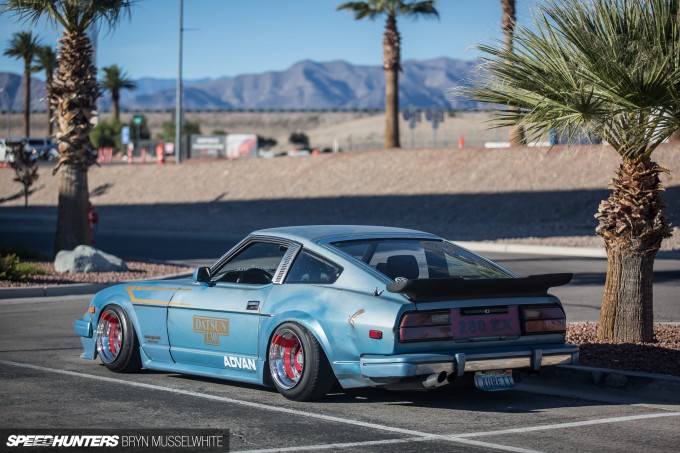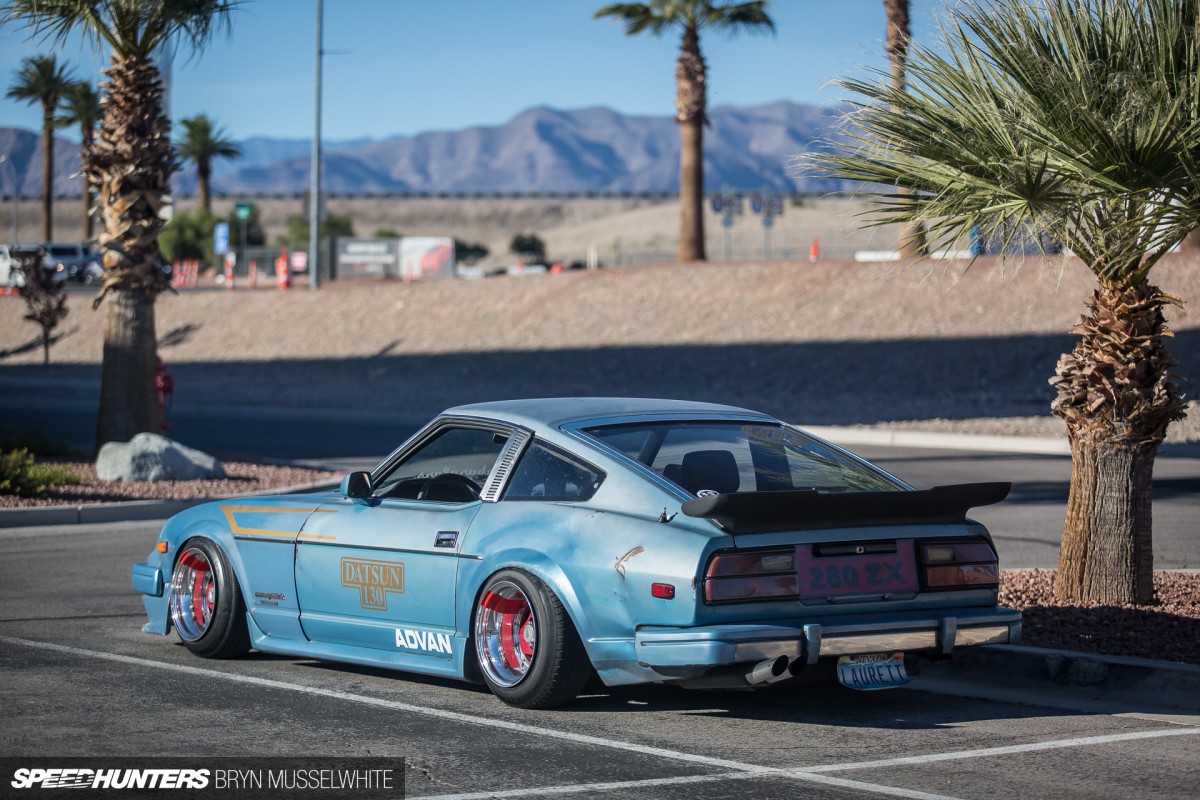 Then there are the red-taped marker lines on the wheels. It's the obscure touches like that which intrigue me – like any good modified car does. It makes you want to look again and see what else is going on. So that's what I did, and here it is for you to see too. That element that I was hinting at back the start? That's the individuality that somebody brings to a project, coupled with perfectly observing what works on its own and putting it all together regardless of what other people might think and say.
Ian is currently building another 280ZX up from a good shell, but I'm guessing this one will always have something extra – whether he knows exactly how it got it, or not…
Bryn Musselwhite
bryn@speedhunters.com
Instagram: Speedhunterbryn
Cutting Room Floor