It's What?
What happens to old show cars? You know, the ones that have had their time in the spotlight as a company demonstrator? Where do they go after the hype dies down and the magazine features dry up? Too often they simply disappear, or worse still, try and hold on to that original glory. Not here though, this is the original Bee*R 324R Skyline, as shown at the Tokyo Auto Salon many years ago to launch a famous R32-based bodykit. This is an iconic build from a respected Japanese tuner.
But it's what's happened in the last decade or so since then that I'm here to talk about today. That's involved the Nissan being shipped around the world, drifted to within an inch of its paint, and then rebuilt using the finest parts tuning parts available…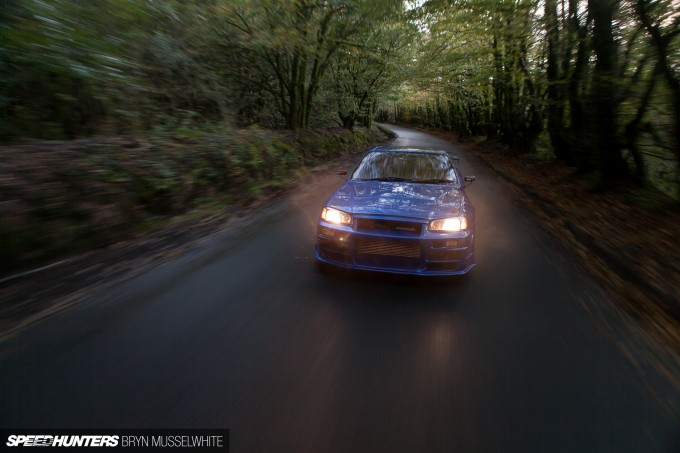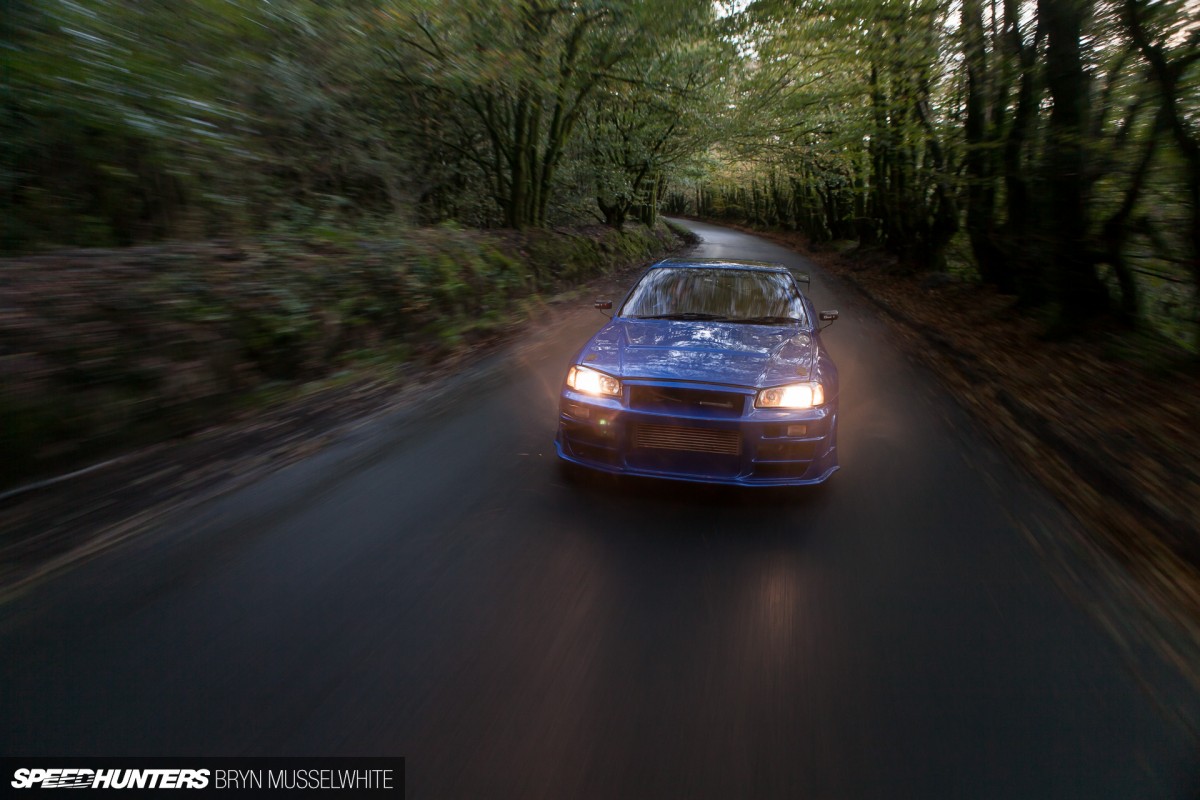 It makes me smile to think of all the things this Skyline has seen. Sat on the show floor in Tokyo all those years ago – the R34-styled front end hooking the show goers in, and the smaller R32 body confusing them momentarily no doubt. It was a pretty cool idea that came out of the Power Builder Bee Racing workshop – Imai Kyonori having started the business in 1990 not long after the R32 phenomenon started to kick in. His idea of updating the earlier Skyline seemed like a good one, and looking at the R32 today, it still does!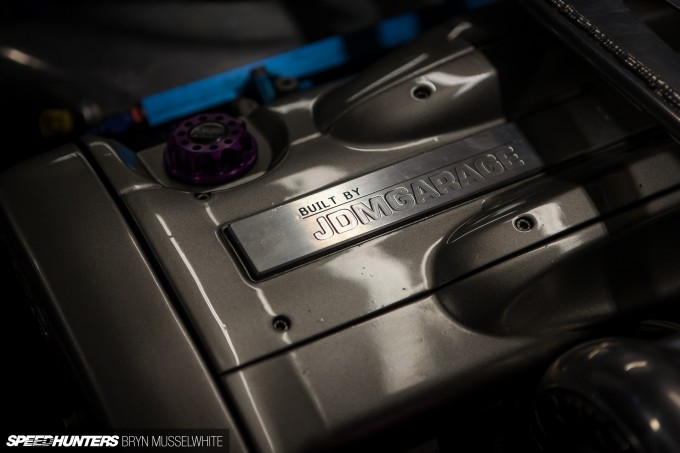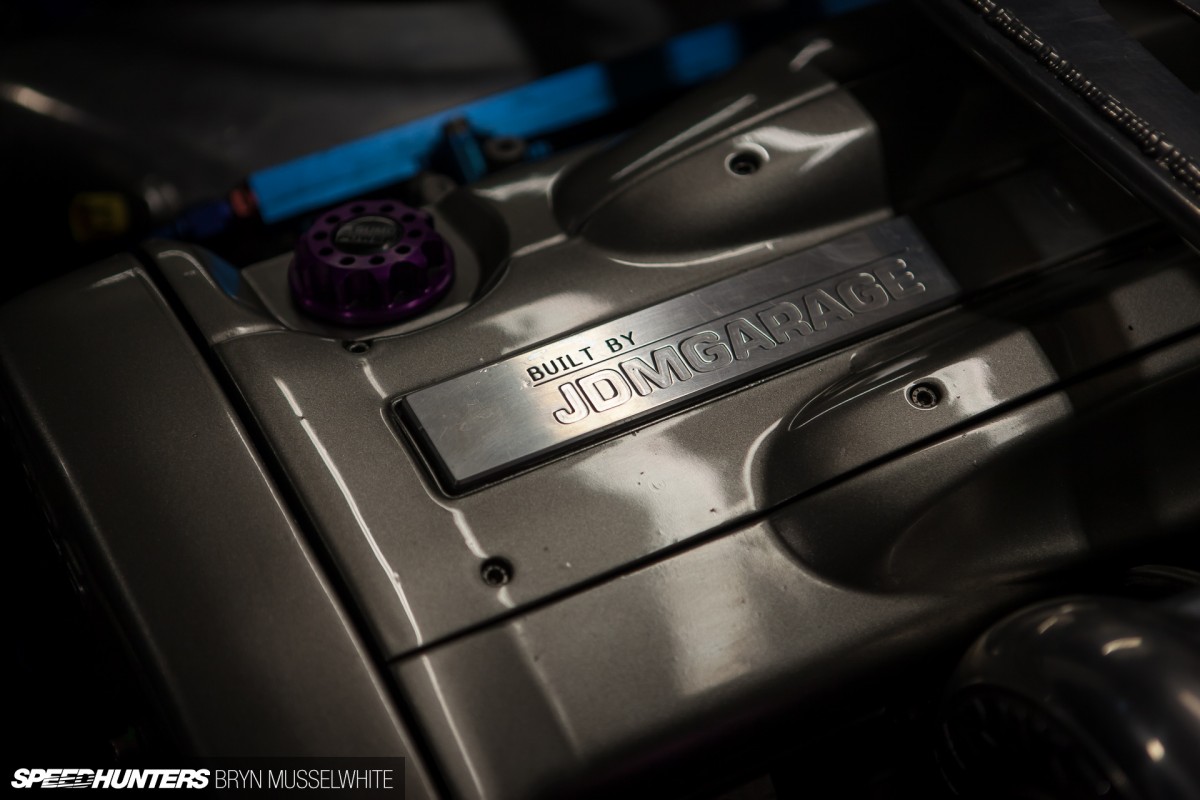 If you're UK-based there's a strong chance you will have heard of JDM Garage. In between importing some pretty outrageous cars over the years and running a competitive drift team, there have been a whole wedge of magazine features and a lot of memories created through cars from a land far, far away. Paul Howard formed the company back in the early '00s and has always stayed true to his passion.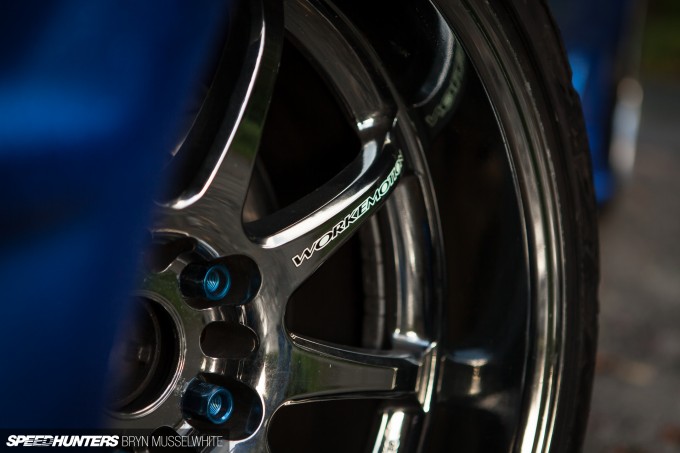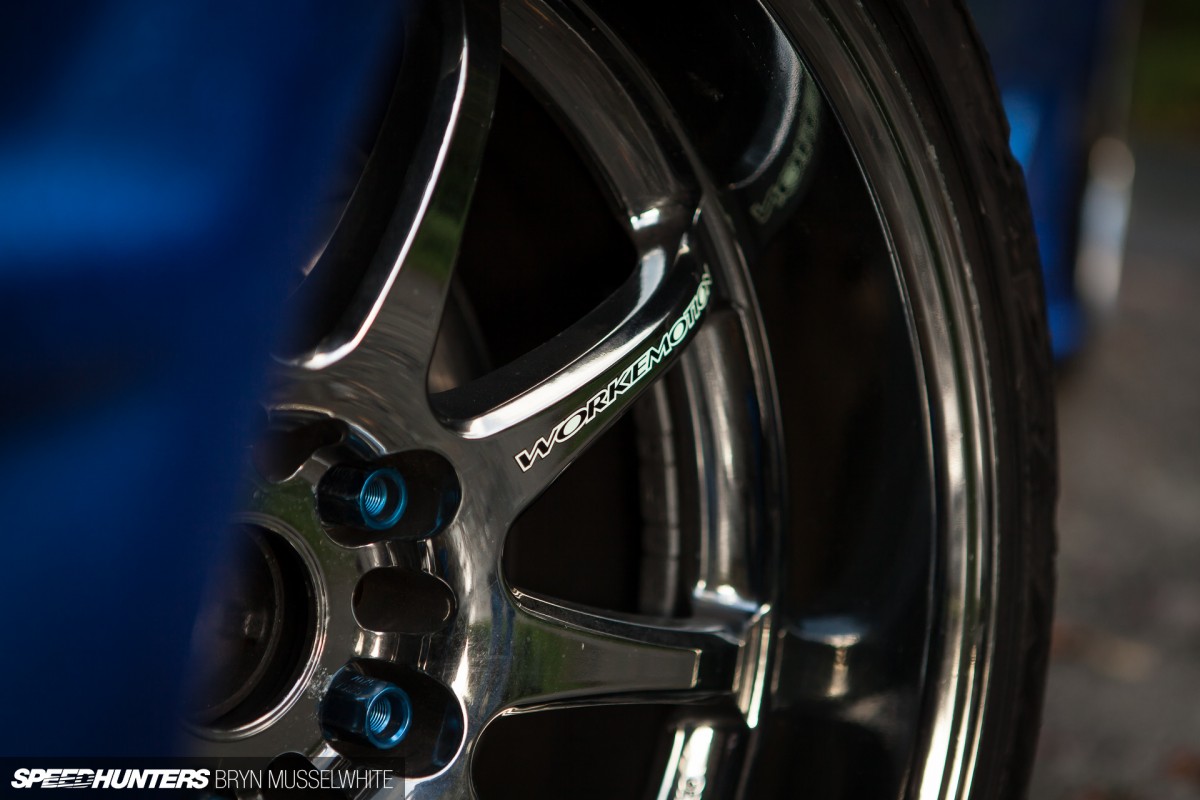 Instead of chasing the money, he's always seemed to buy with his heart. The other thing you should know about Paul is that I've never seen him not be excited about what he's doing. I don't mean in a jump up and down, and shout about it kind of way – he just wears a grin and possesses a drive to make things work. Sure, it's a business and it has to pay the bills, but you've got to have some fun, right?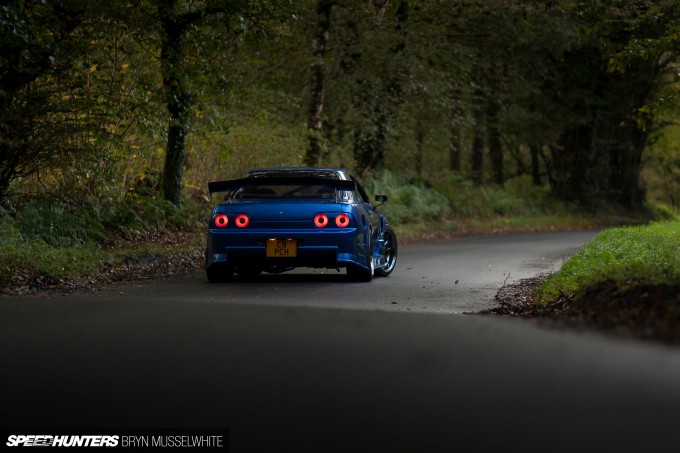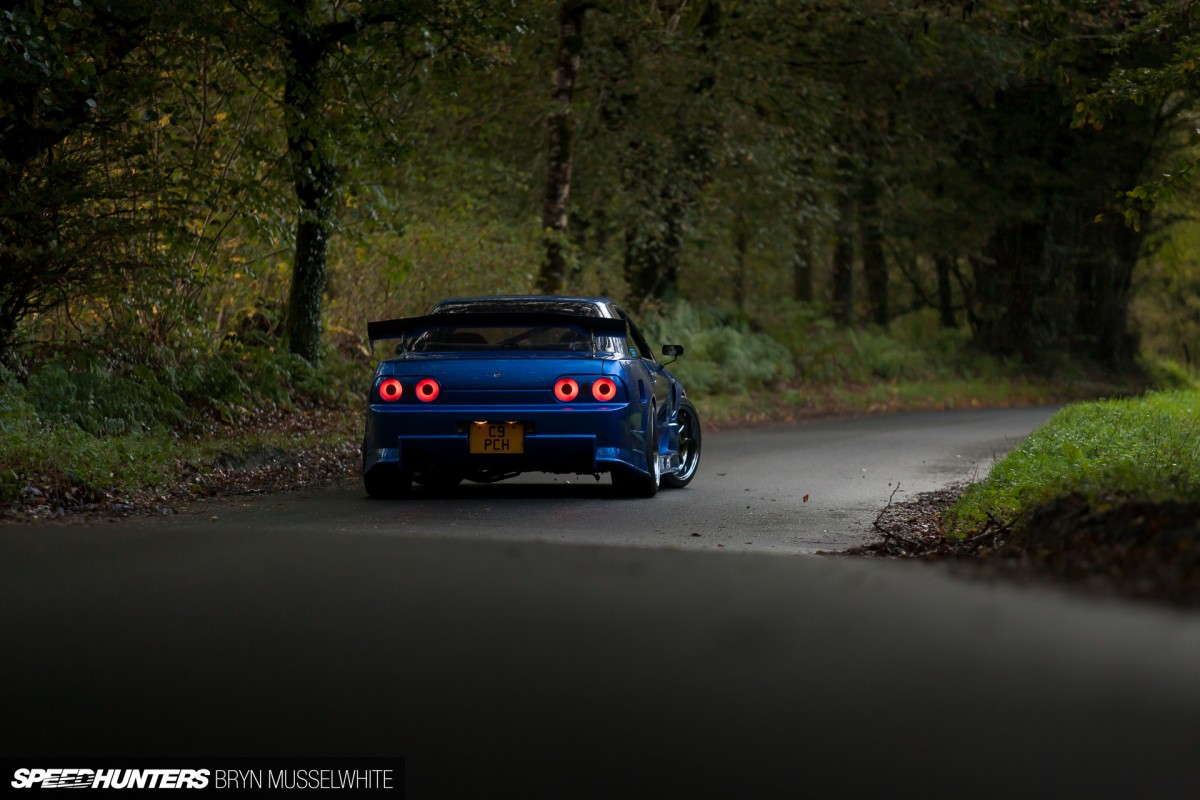 So we're not looking at a fresh-off-the-boat import here, or a quick flip deal that Paul has stumbled across. This Skyline is something rather special – because it's been his personal project for 10 or so years. It's been in the workshop through thick and thin; a personal indulgence and a respectful nod to the land that has given him an income for so long. This one Skyline introduced Paul to drifting, has toured the world on promotional excursions, and sat silently when times were busy.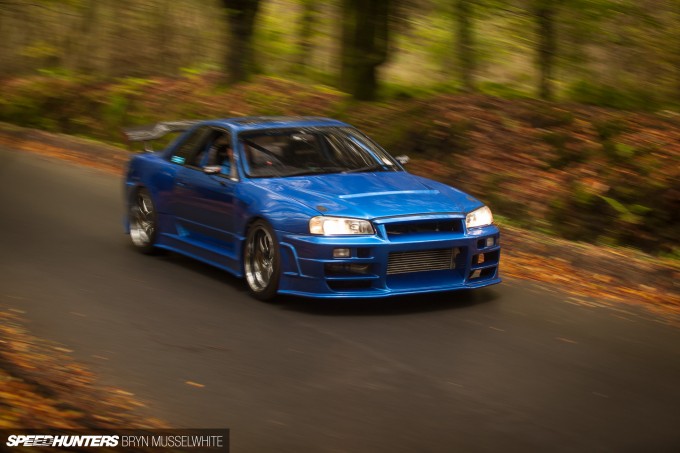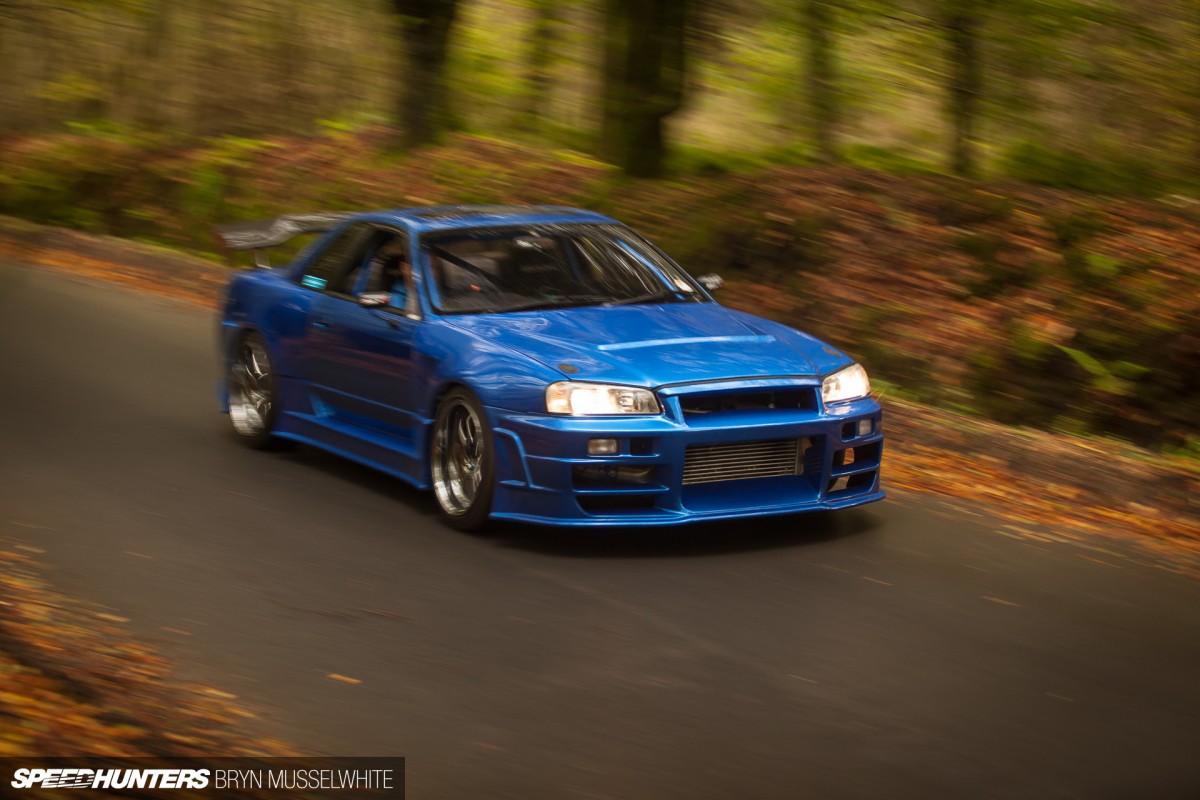 Like all good stories, originally he didn't know much about the Nissan that he'd spotted on a Japanese auction website, but figuring it looked pretty cool, he bought it. I guess, after it had done the round of shows and completed its promotional duties, Bee*R just decided to sell it off. At the time the UK was consuming Japanese performance imports in massive numbers, and I can remember that anything quick for sale felt like it had arrived on a boat from the East.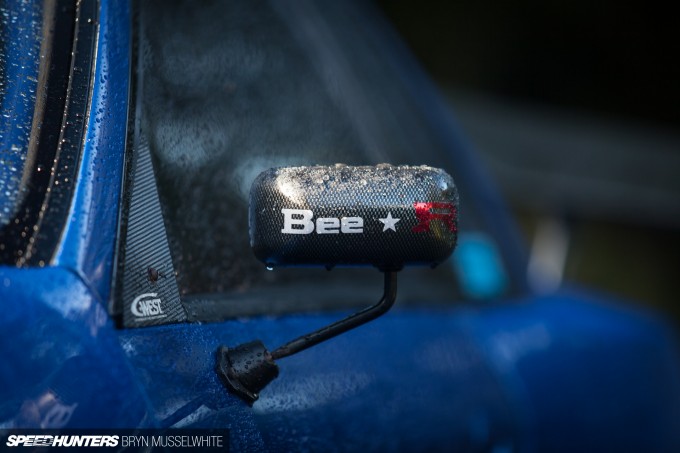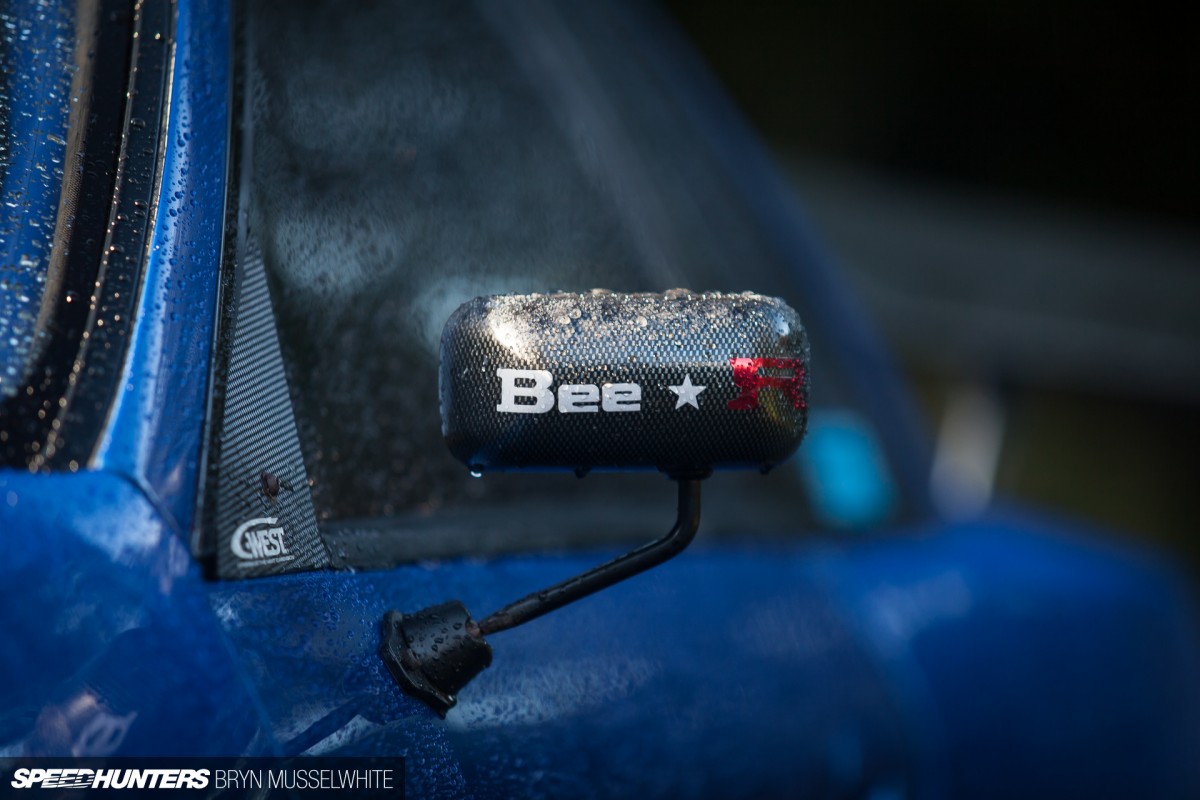 The Skyline was a bit of a show pony when it turned up though. It would have started life as a GTS-t I'm guessing, and the RB20DET it came with was nothing special either. Interestingly, another individual modification Bee*R did was to convert the car to left-hand drive – a funky talking point for its previous show life in Japan maybe. But Paul didn't fancy it for his use and swapped it back.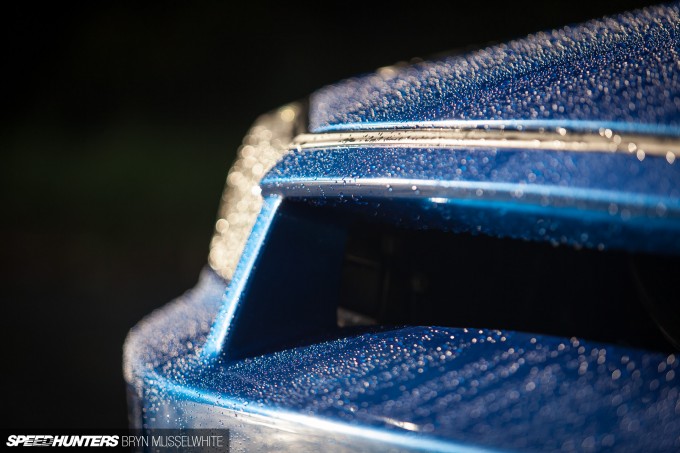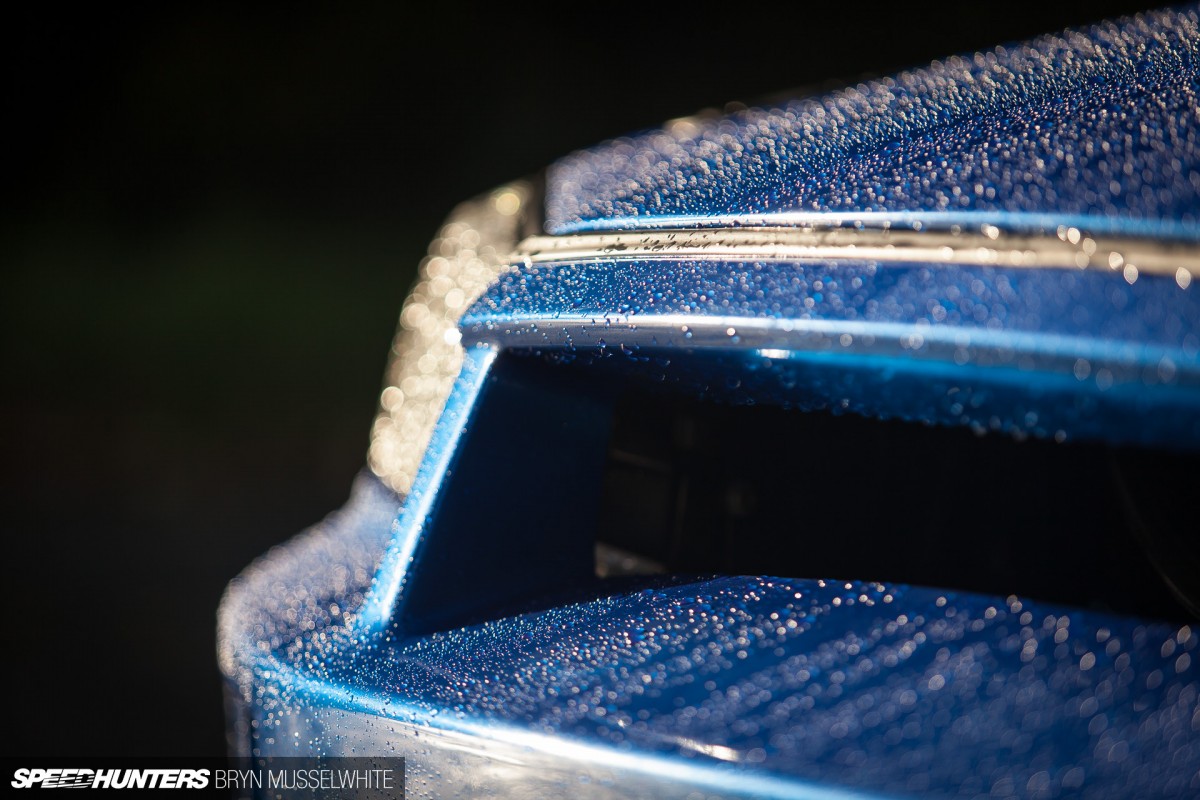 With the 2.0-litre turbo six replaced with an RB26DETT from a Skyline GT-R, Paul had a go at drifting. Remember. this is over a decade ago when the sport was in it's infancy in the UK… A few practice days later, however, and he was hooked. Regardless of the fact that by now he knew the full history of the R32, it wasn't wrapped in cotton wool or sold on – it was instead further modified to make it drift easier, and then was thrown sideways at every opportunity Paul had.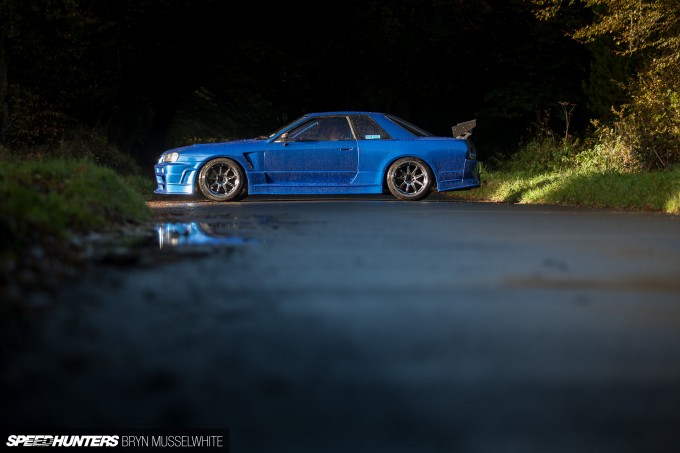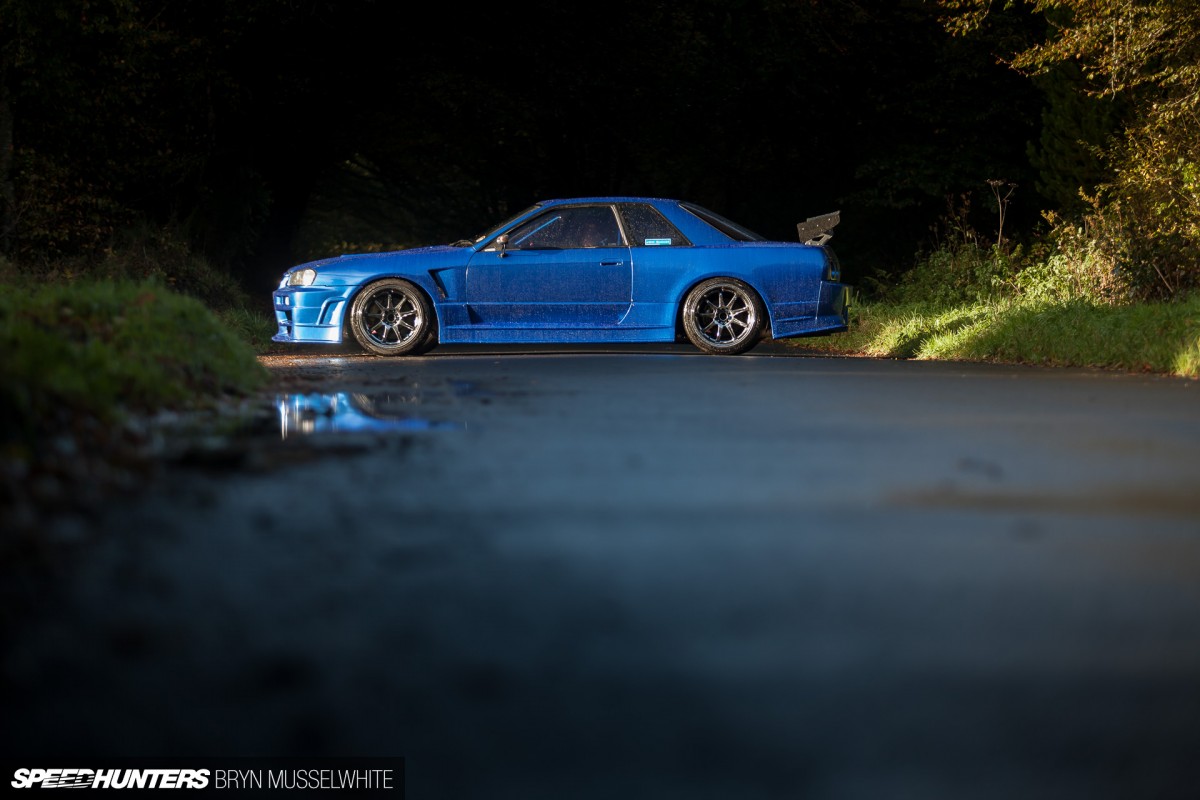 But that was just the beginning, and a lot has happened between then and now – both good and bad…
Let's Use It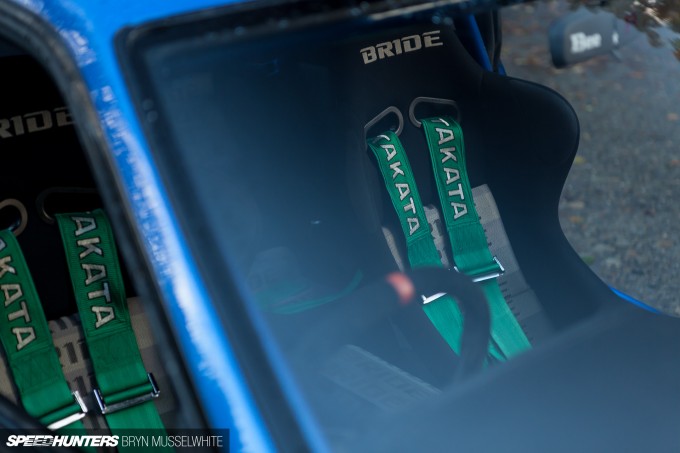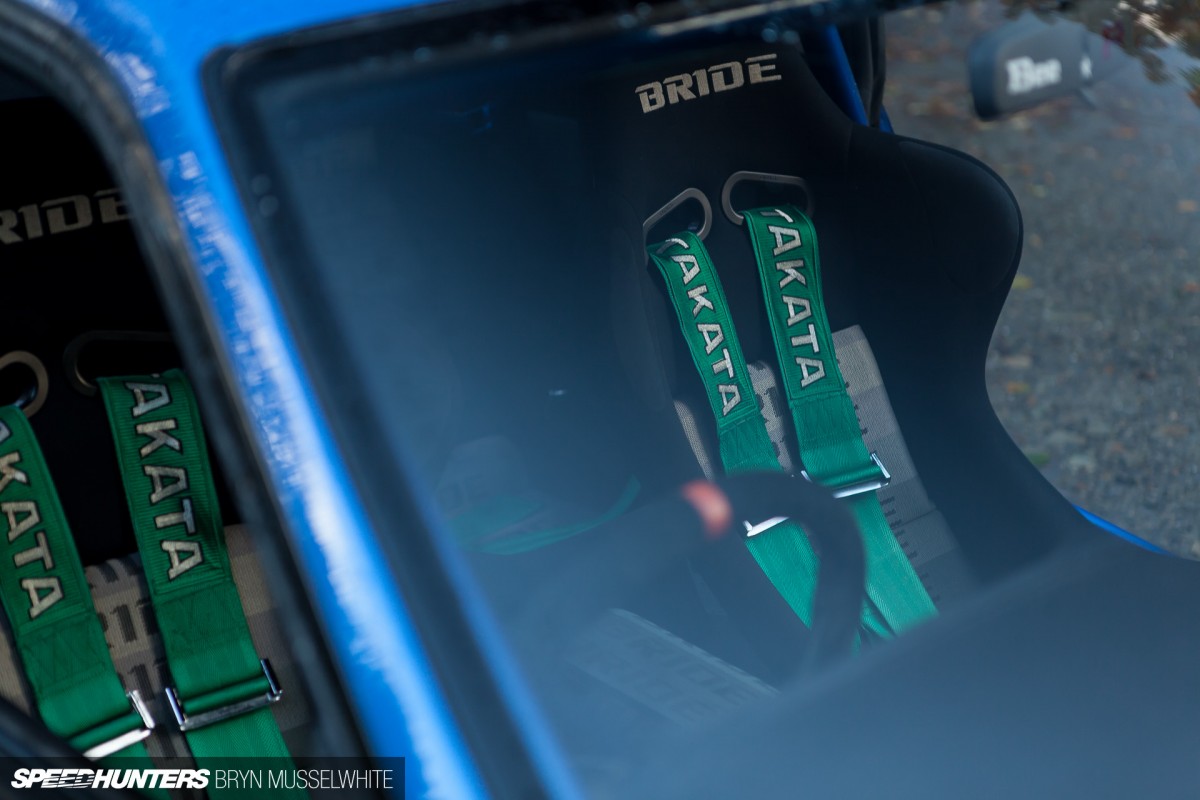 To many of us the Skyline is an icon of Japanese tuning. The model kind of summed up the late '80s relentless march of technology and hunt for power, all wrapped up in a body style that had universal appeal. It was the one car that Paul stuck with too, which says something given the all automotive temptations that the thriving Japanese performance import business offered, not to mention plenty of people who'd buy the Nissan in a heartbeat. But like the Bride seats and Takata harnesses it now has, there is just something very right about the way this R32 looks and feels.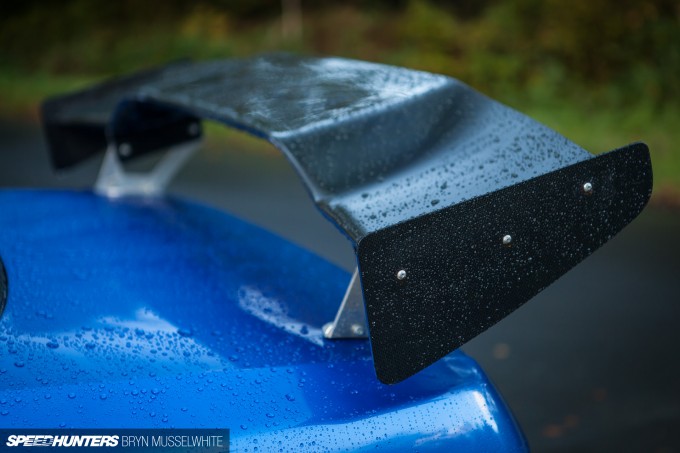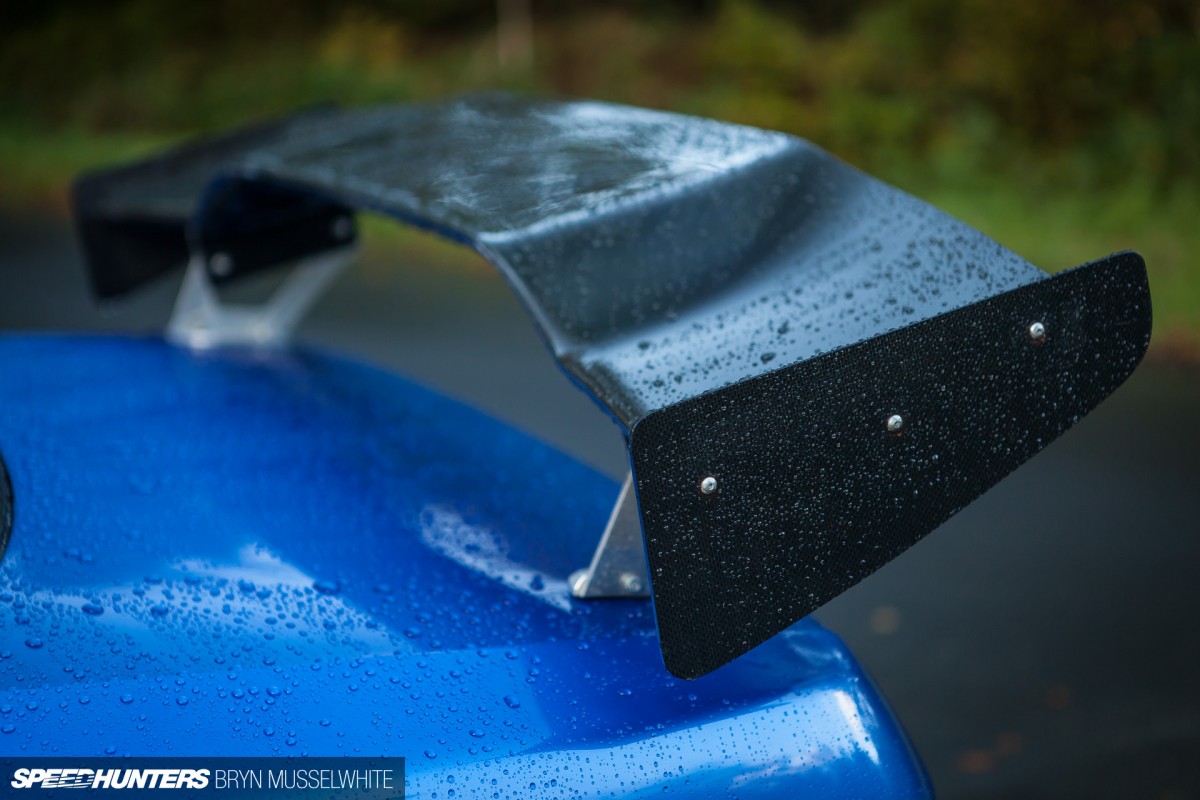 All over the car there are pieces of history that it's collected along the way – or more importantly managed to hold on to – like the Bee*R carbon rear wing. Because after Paul discovered drifting, this rare piece of Japanese modified car heritage hit the track big time, competing and doing demos all across the UK and deep into Europe.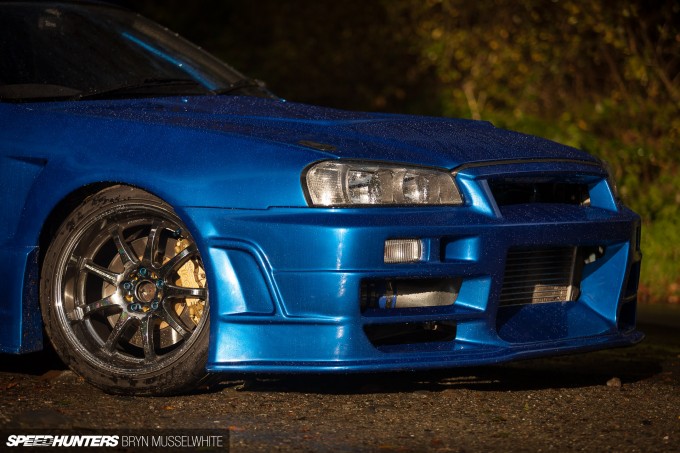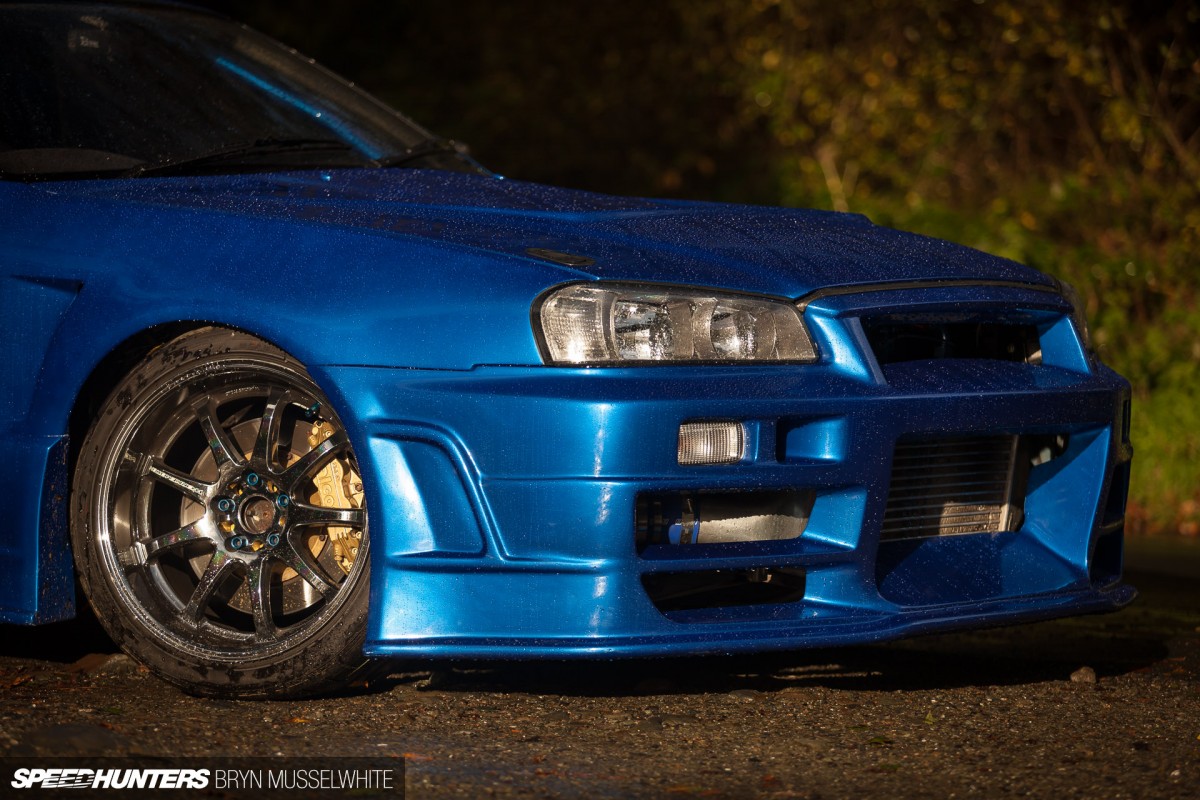 It even made it to Greece where Team Orange used it in a demo! But when the bodykit was copied by an unscrupulous garage in Holland where the 324R was being stored, Paul hauled it back to the UK with some big plans in mind.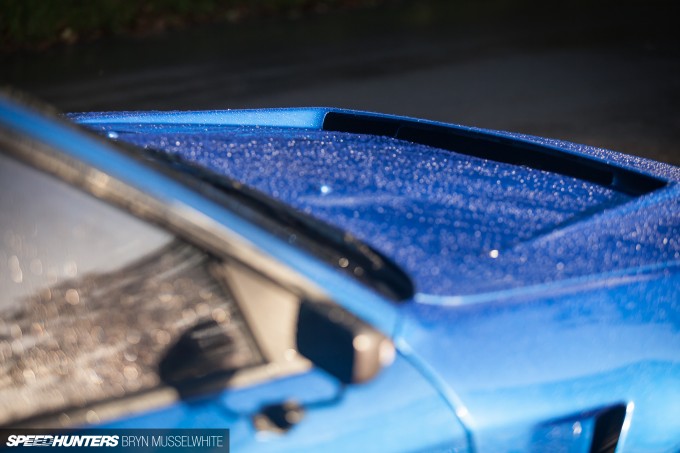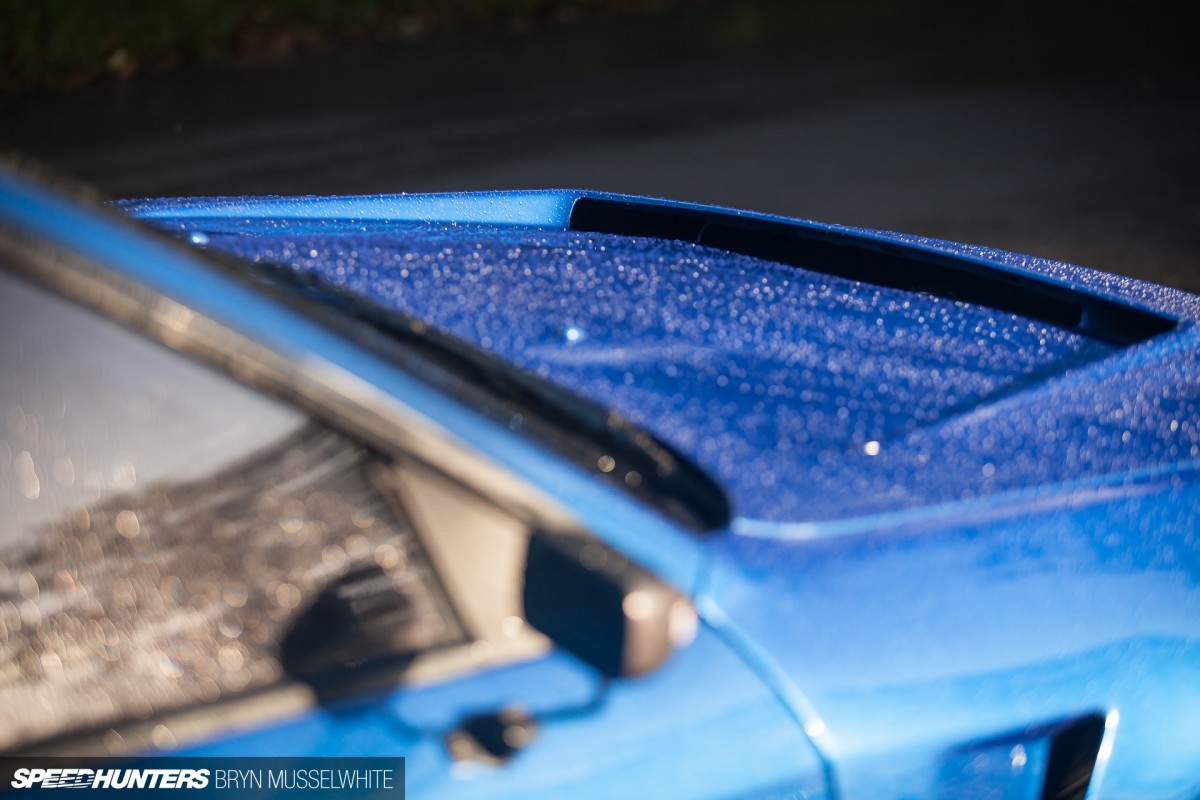 The Skyline was bare-shelled and re-powered with a fresh 500hp RB26, and Paul remembers this build being responsible for some of the best times he had with the car. Well at least they were for about six months, because then he decided to sell that motor and go for big power…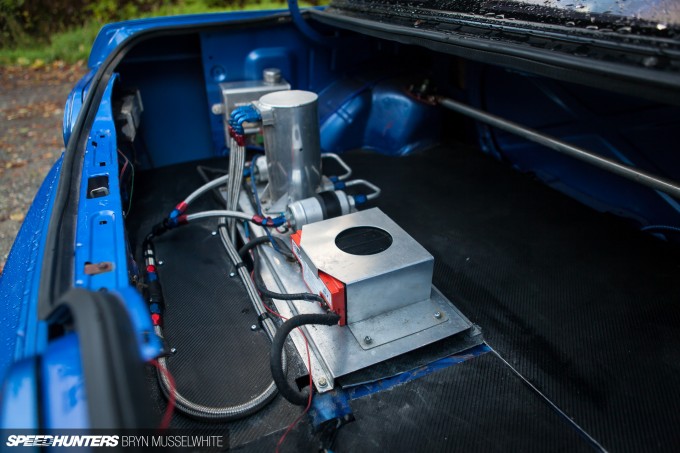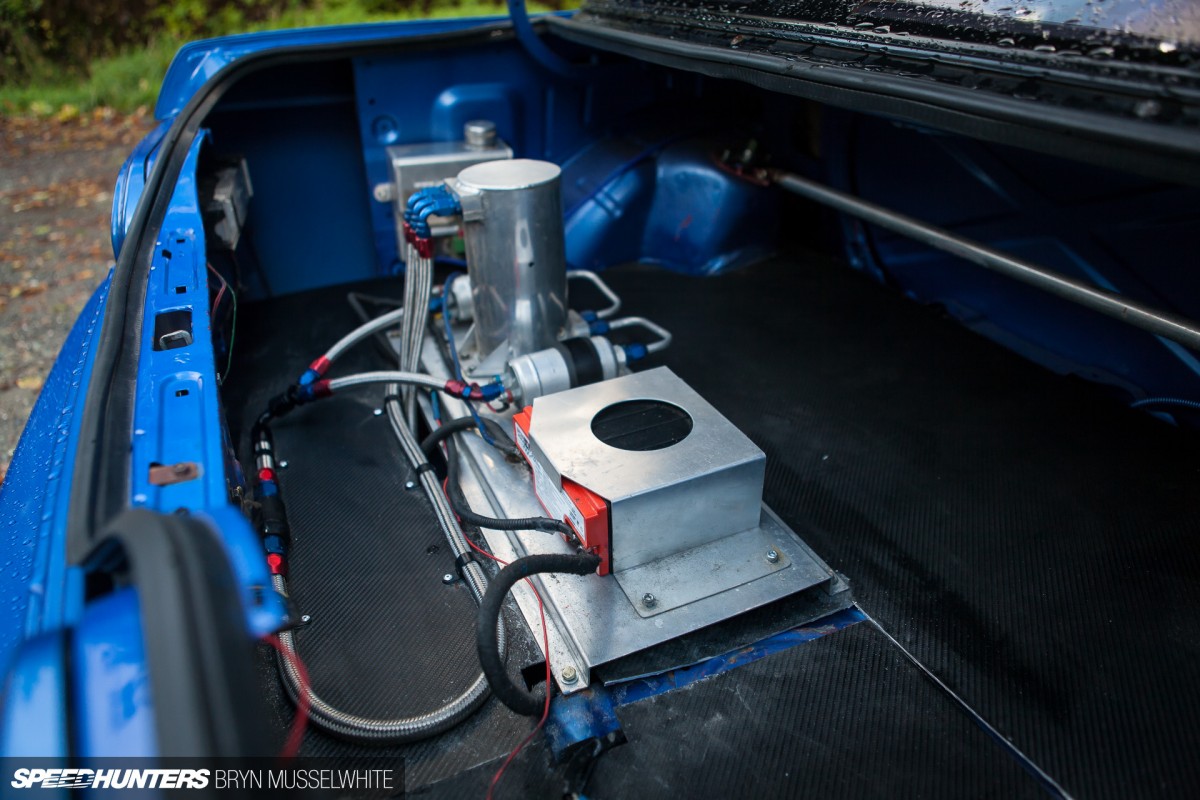 Which is when things started going wrong and getting expensive. Unfortunately for Paul, his new 700hp engine not only made the Skyline hard to drift, it also proved to be depressingly unreliable.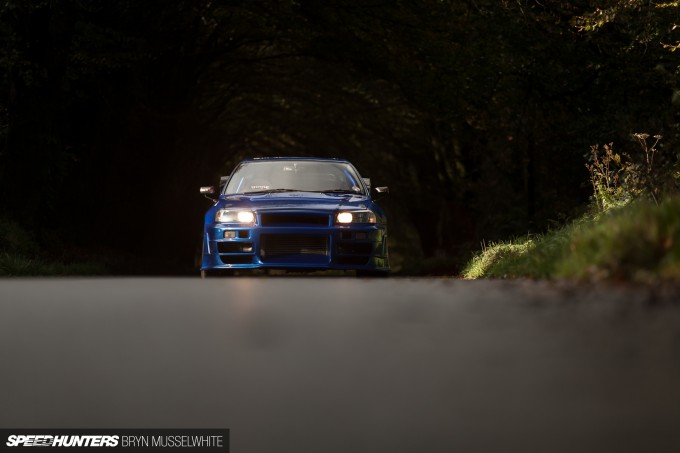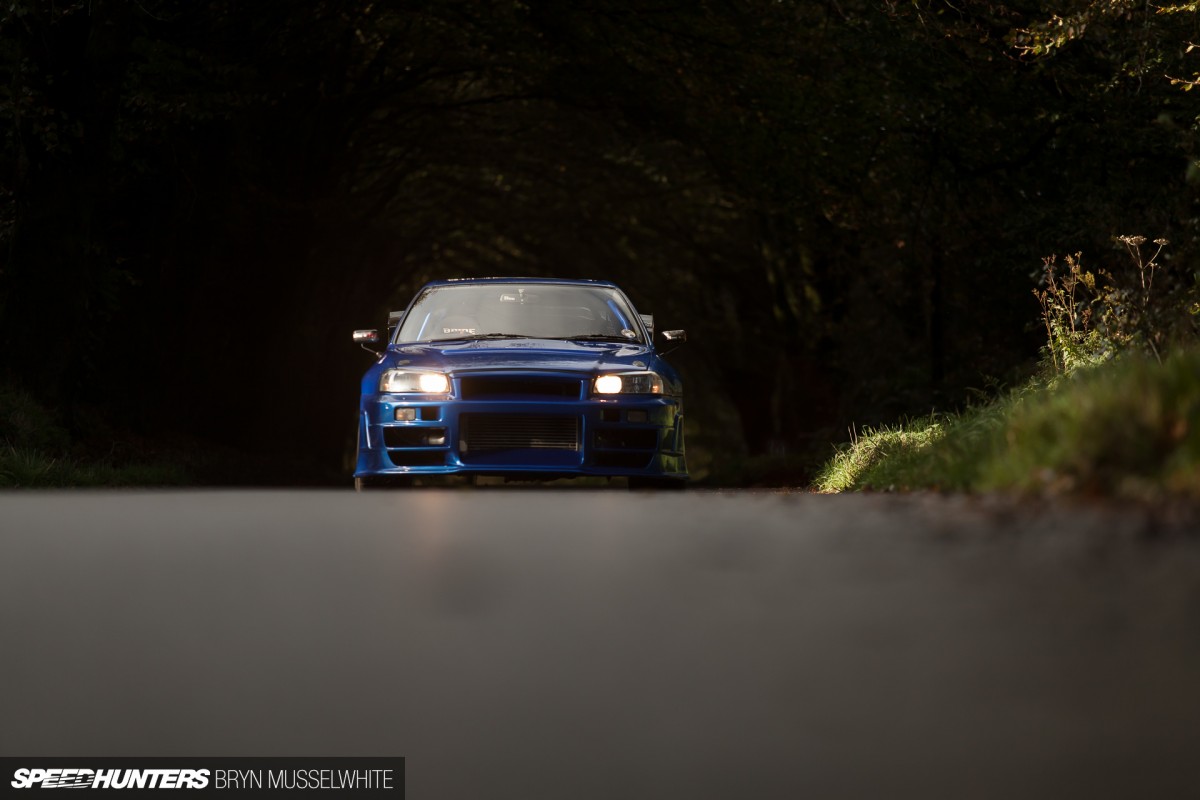 So the car got retired, but again it didn't get sold. Paul had invested in a lot of memories with it, and I can remember seeing the Skyline at pretty much every car show I went to at one time many years ago. It's definitely one those machines that stands out in your memory.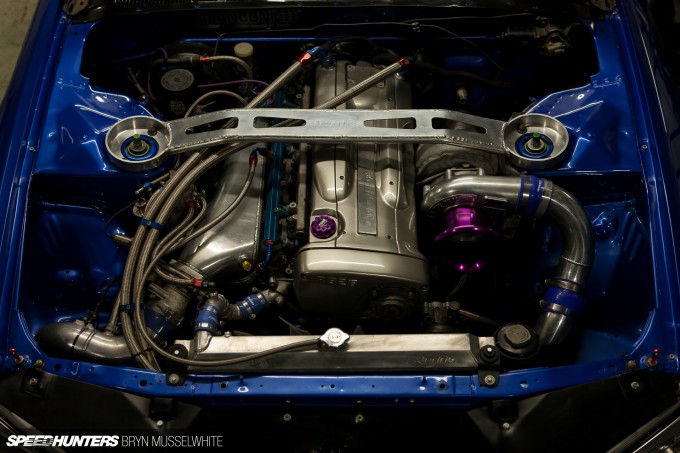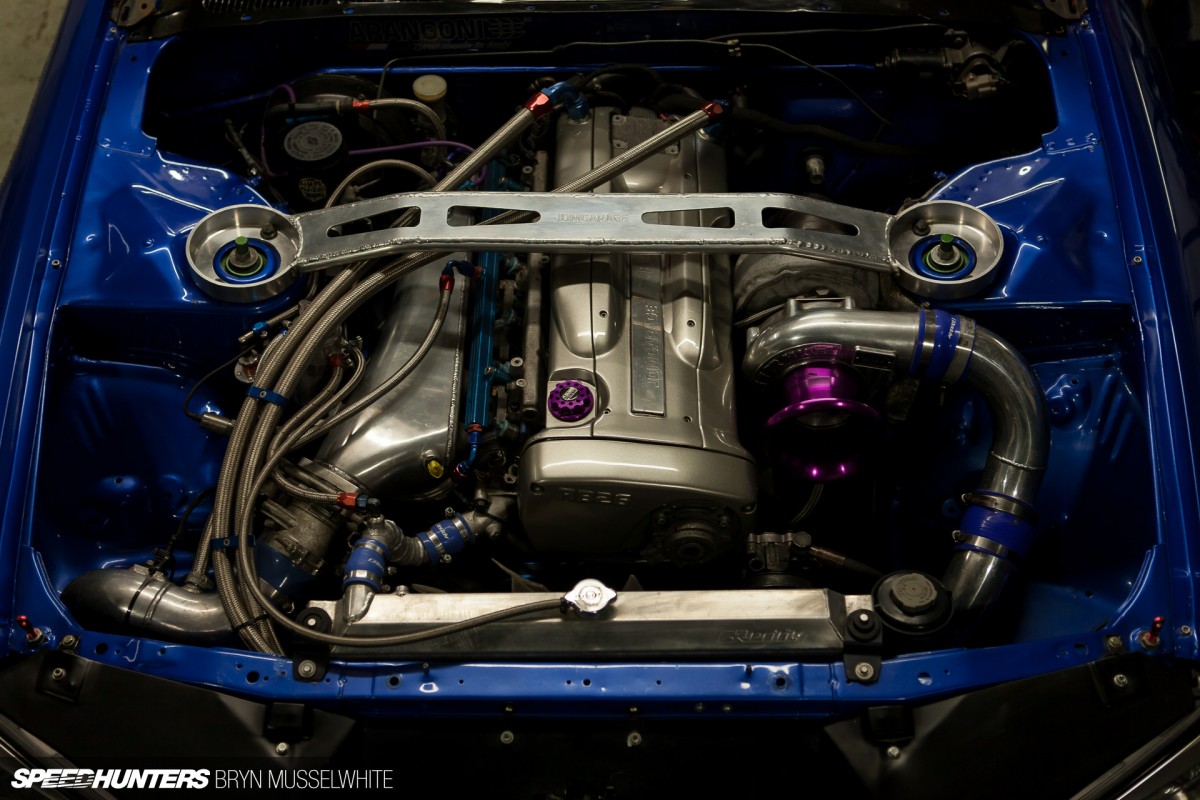 Then came the final rebuild – this time as an all-conquering road and track car. Is this final incarnation what it should have been all along? Having been plucked from obscurity in Japan and fitted with the first-ever Bee*R kit, it then became part of Paul's history as the business and his own interests evolved throughout his ownership.
Power Up & We're Done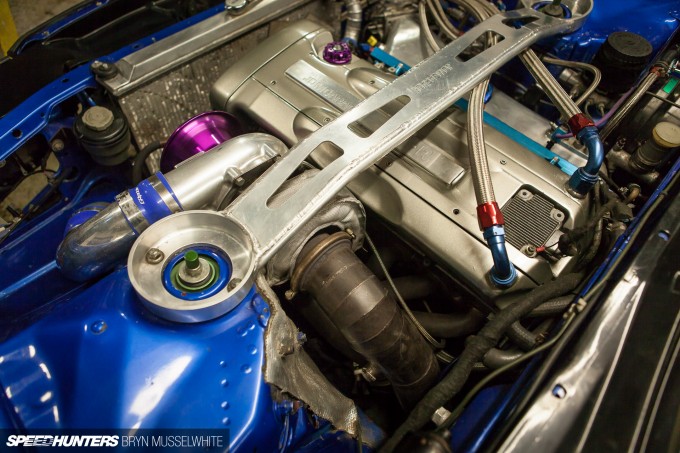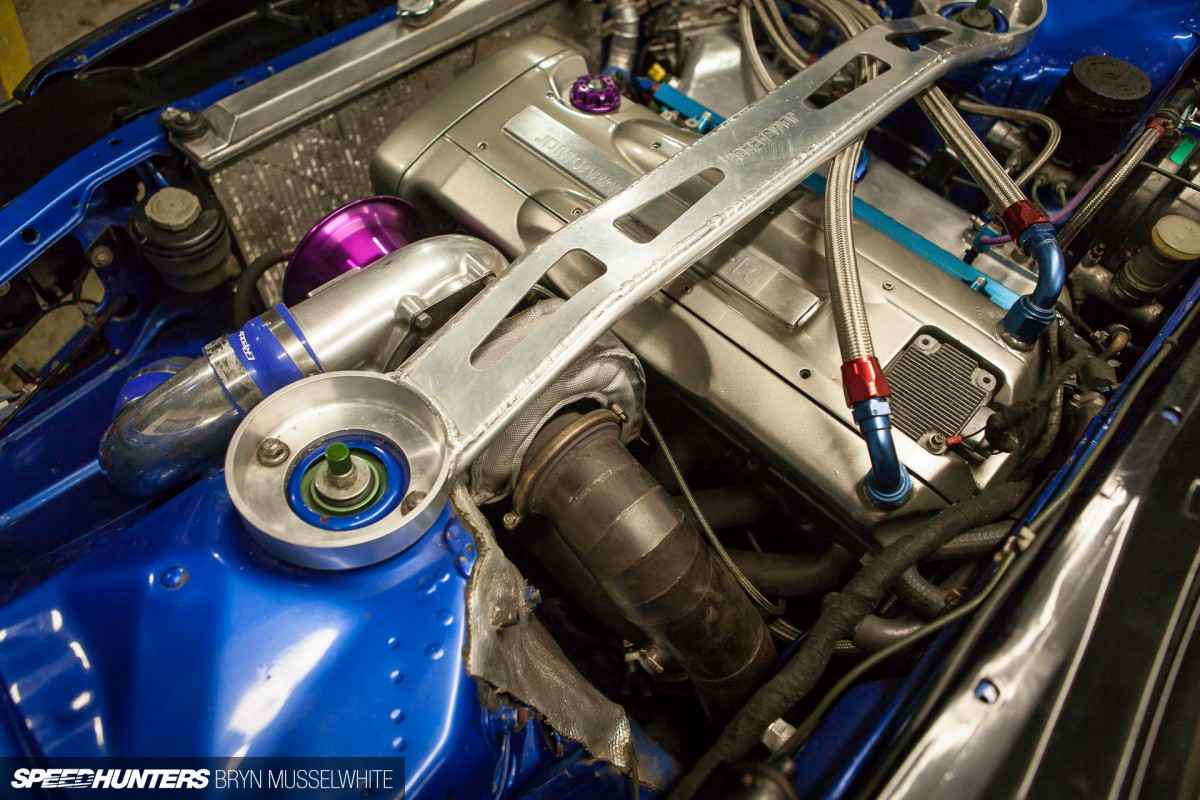 An early R32 RB26 block served as the basis for the 324R's ultimate build, and the engine was pieced together using parts from some of Japan's finest, including HKS, GReddy, Tomei and JUN. At the same time the bay was tidied up, with everything from the inner wings removed for a much cleaner look.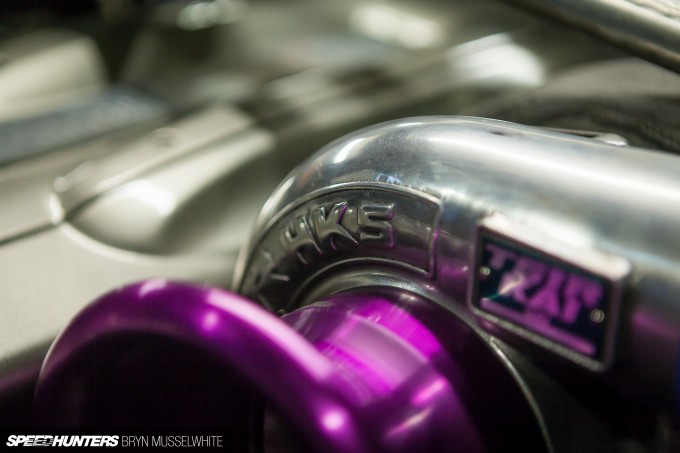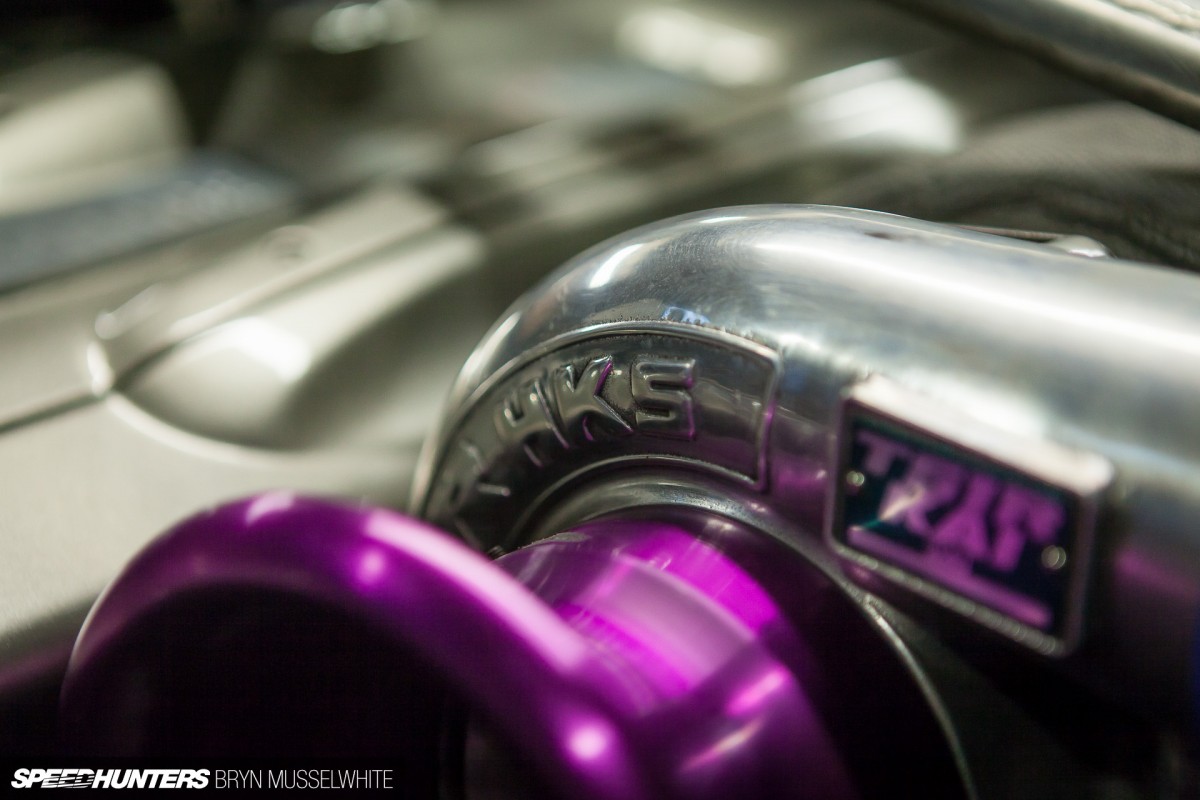 As for the turbo, well a monster HKS T51R KAI got the nod, of course. With time has come experience, and this engine proved far more reliable than the last big power foray… I guess it's only natural that the Skyline is like a timeline for JDM Garage and everything that's happened over the last decade.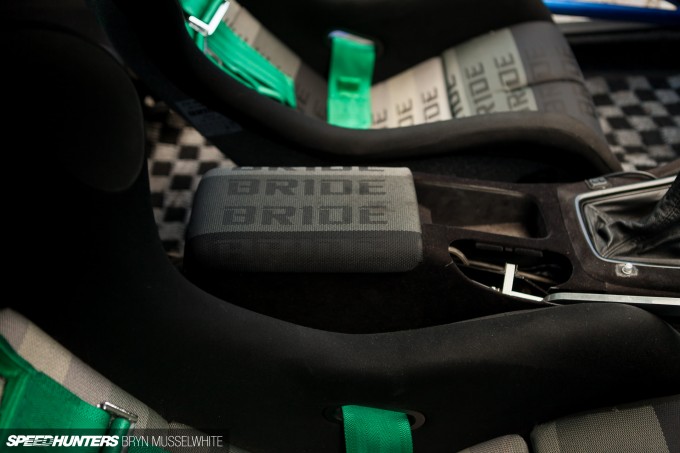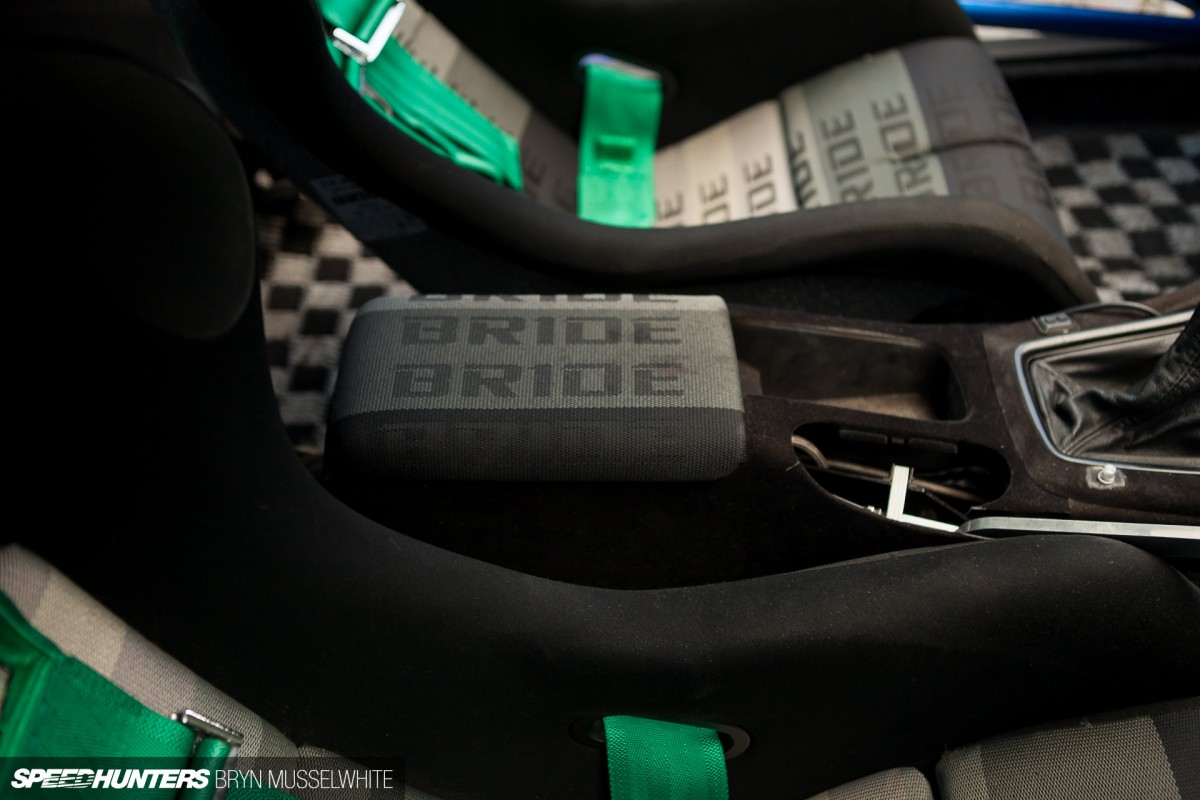 So what's next? Well you might be shocked to know that the Skyline does not exist anymore. Yup, that's right – after all those years together Paul decided to put it up for sale as a complete car. But the Japanese import market isn't what it used to be in the UK, and after six months of nobody coming up with the asking price, Paul decided to break it. We took the bonnet off for the engine shot and it never went back on.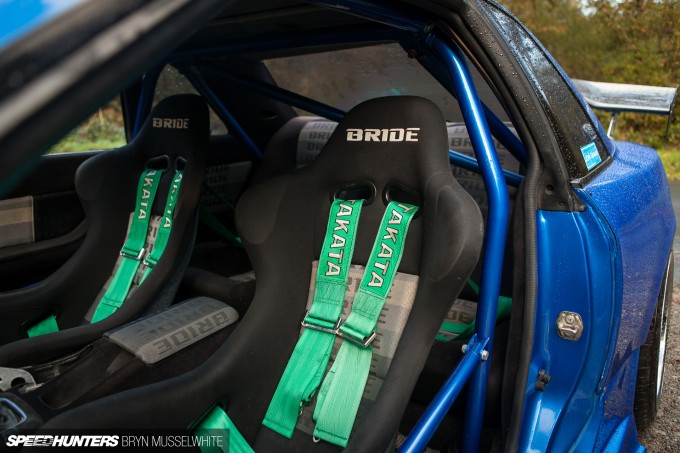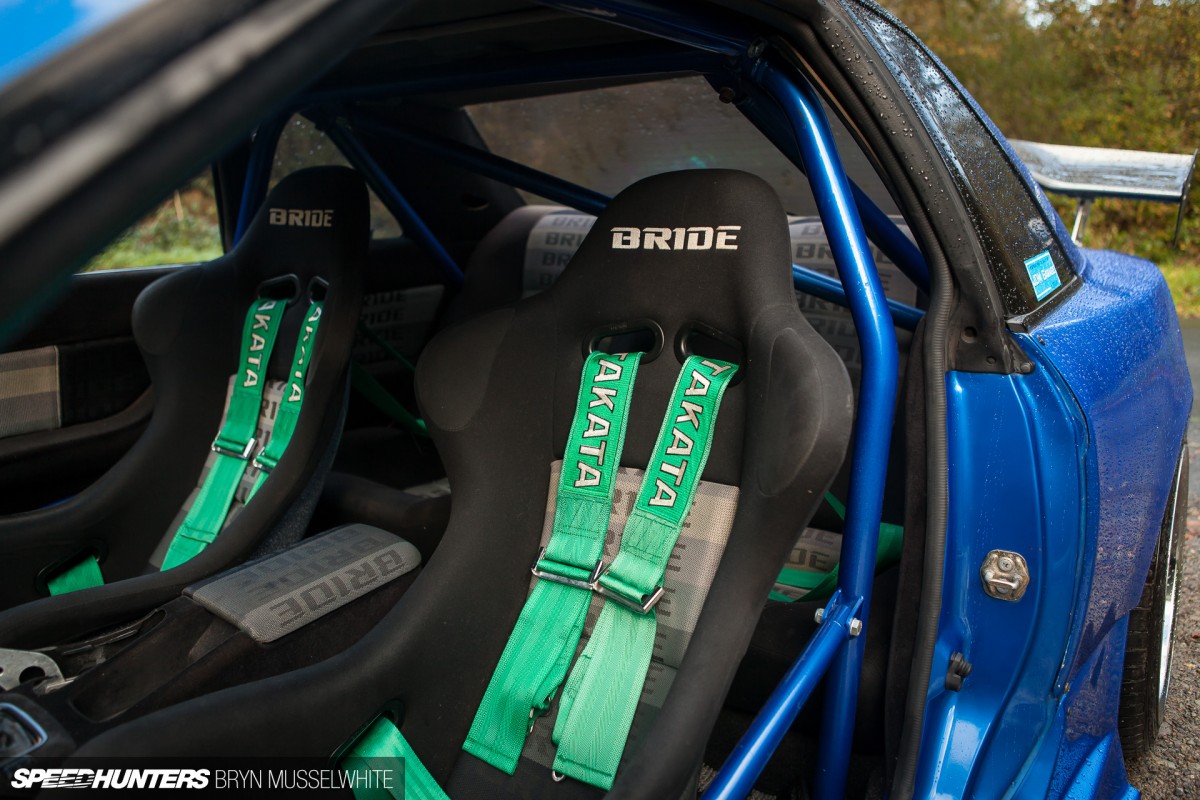 To be honest, I didn't understand Paul's thinking at first. I mean, how could he do it? After all they'd been through together…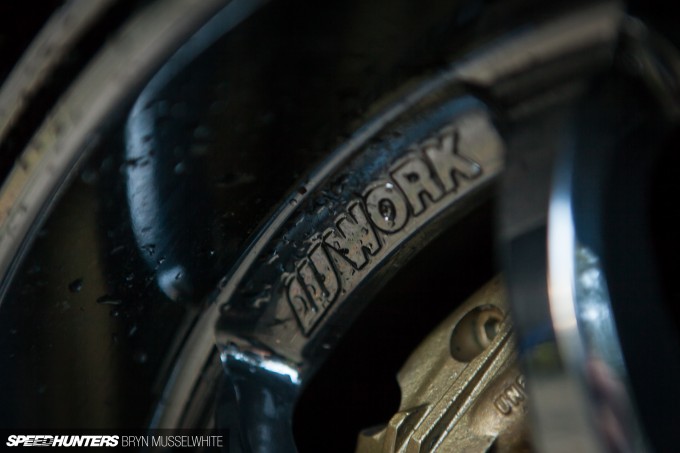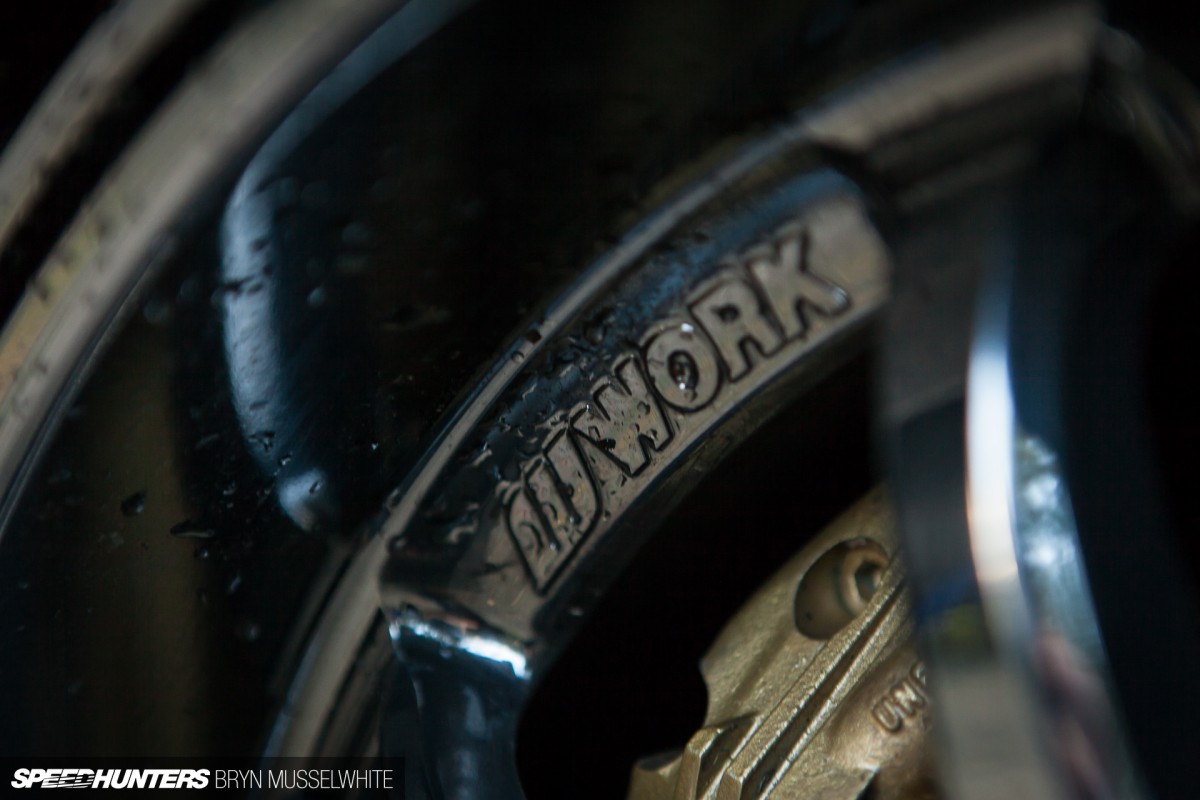 But then it started to make more sense. Yes, the Skyline was once the Bee*R Tokyo Auto Salon car, but it had become so much more since then. Paul is the first to admit that it was not immaculate and the respray was never the finest, but that didn't matter to him, because first and foremost it was built to be used and abused.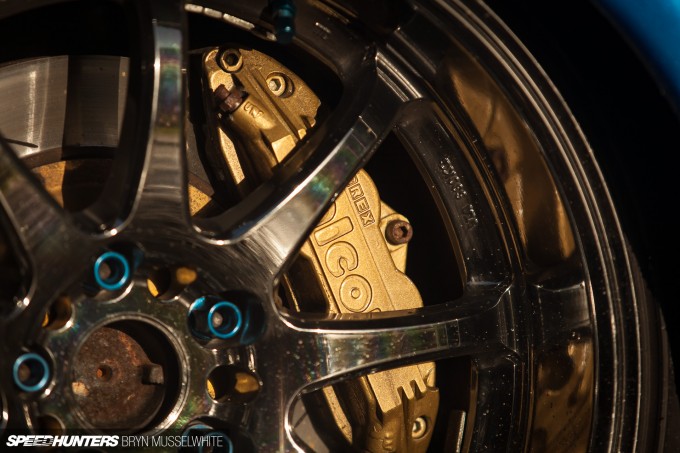 Which it had been, and with each and every choice component that'd been fitted Paul had instilled a little piece of himself. So maybe it's actually better that the Skyline was broken up? Everything lives on and gets used in new projects, but like a film star that dies young, the R32 will never get old and faded. And Paul would never have to see somebody else driving it, or worse still, not caring for it.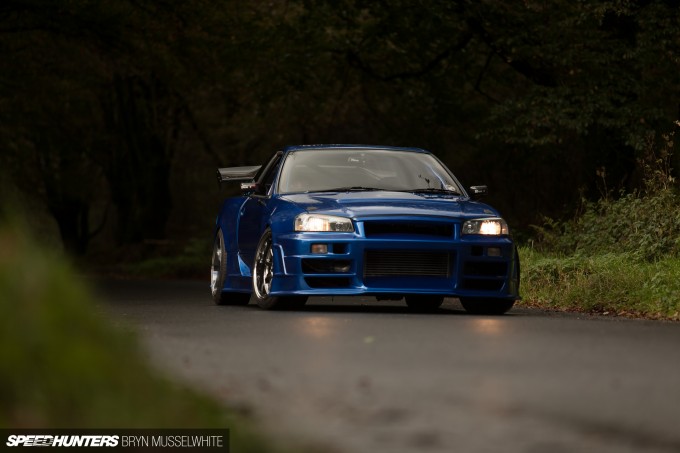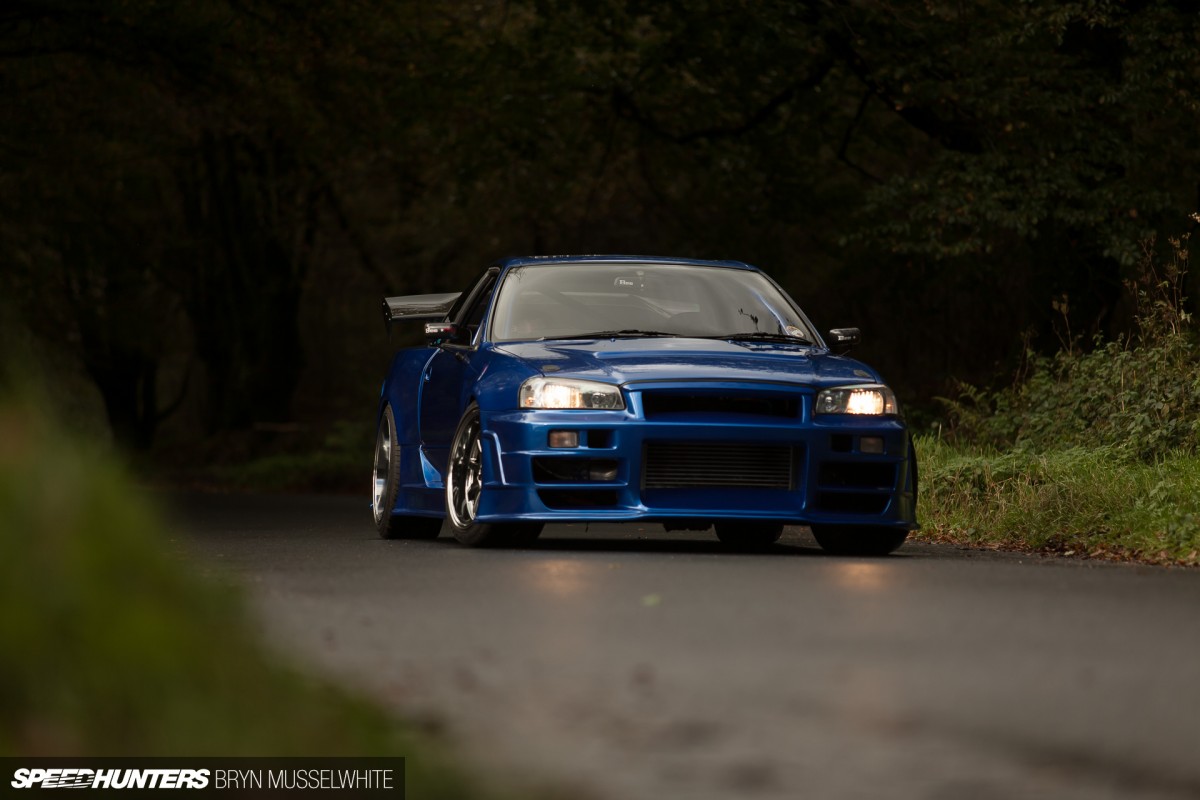 So that's what happened to the Bee*R 324R. Maybe you didn't even know it existed in the first place, or maybe you didn't care? Whatever your opinion of how it's played out, it's history now. But consider this – the shell and kit still exist together, so who knows what will be the next incarnation. That's evolution folks…
Bryn Musselwhite
bryn@speedhunters.com
Instagram: Speedhunterbryn
Cutting Room Floor