We were absolutely stoked to be judged the winner in this year's Scion Tuner Challenge at SEMA, and a massive thanks goes to all of you out there who voted for our FR-S build. Well, we say our, but all the kudos goes to Speedhunters' builder extraordinaire, Keith Charvonia, who sweated blood to craft our track-day special, designer Andy Blackmore who drew out the awesome old school-inspired livery, and our many partners who helped bring the project to fruition.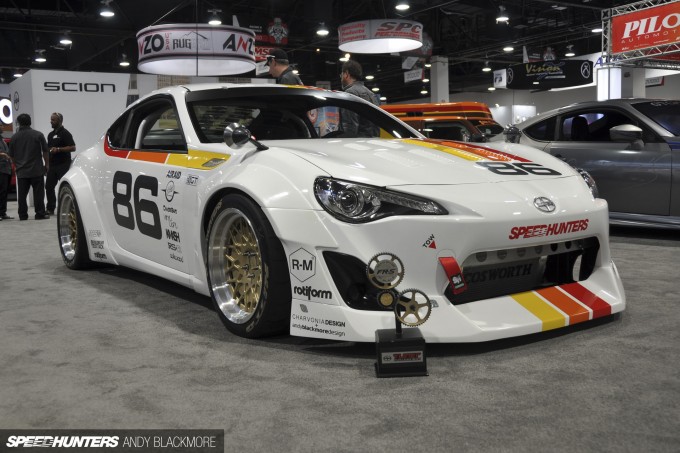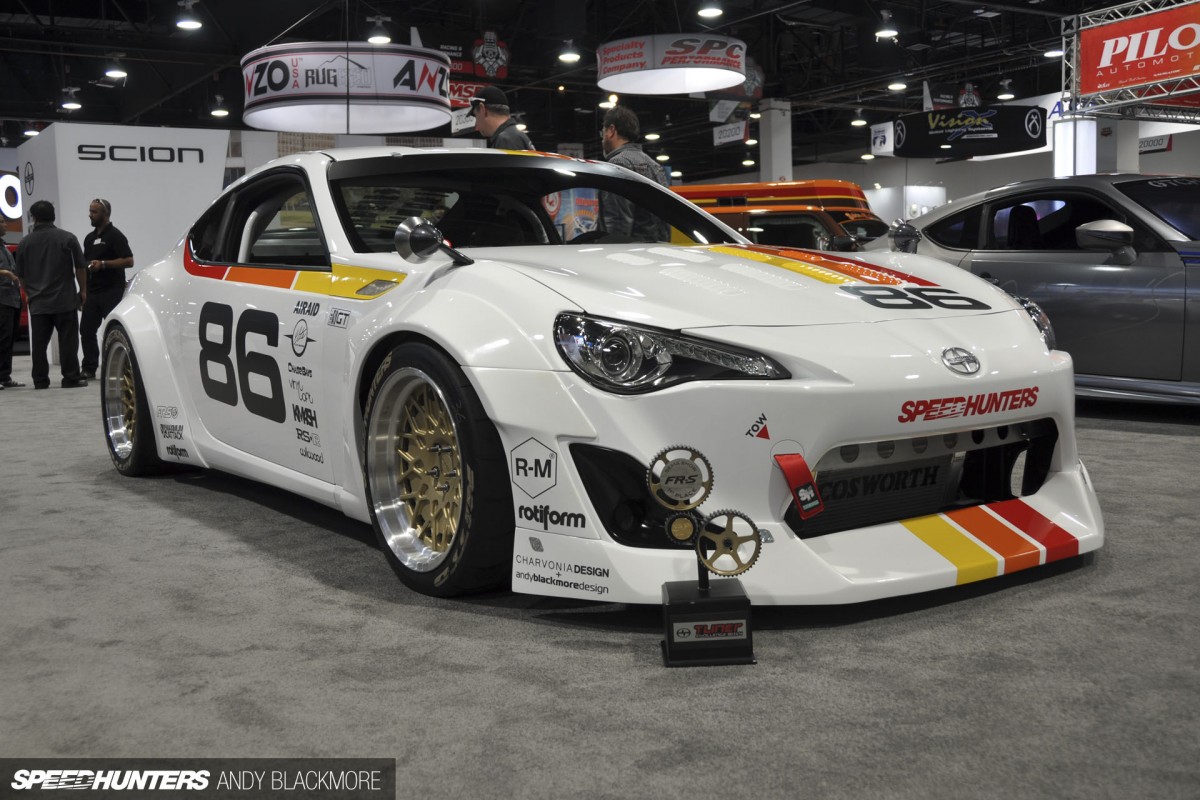 It was a fantastic experience for all involved: all three cars were awesome builds, and we were proud to be up against Super Street and GT Channel – two great teams that created two amazing and unique machines. We're going to treasure the trophy!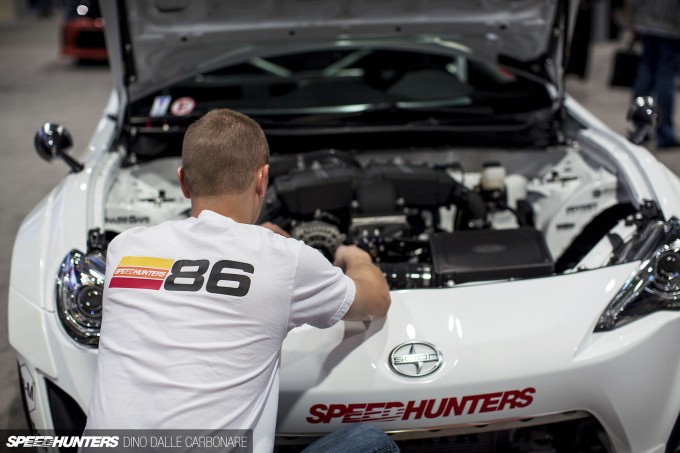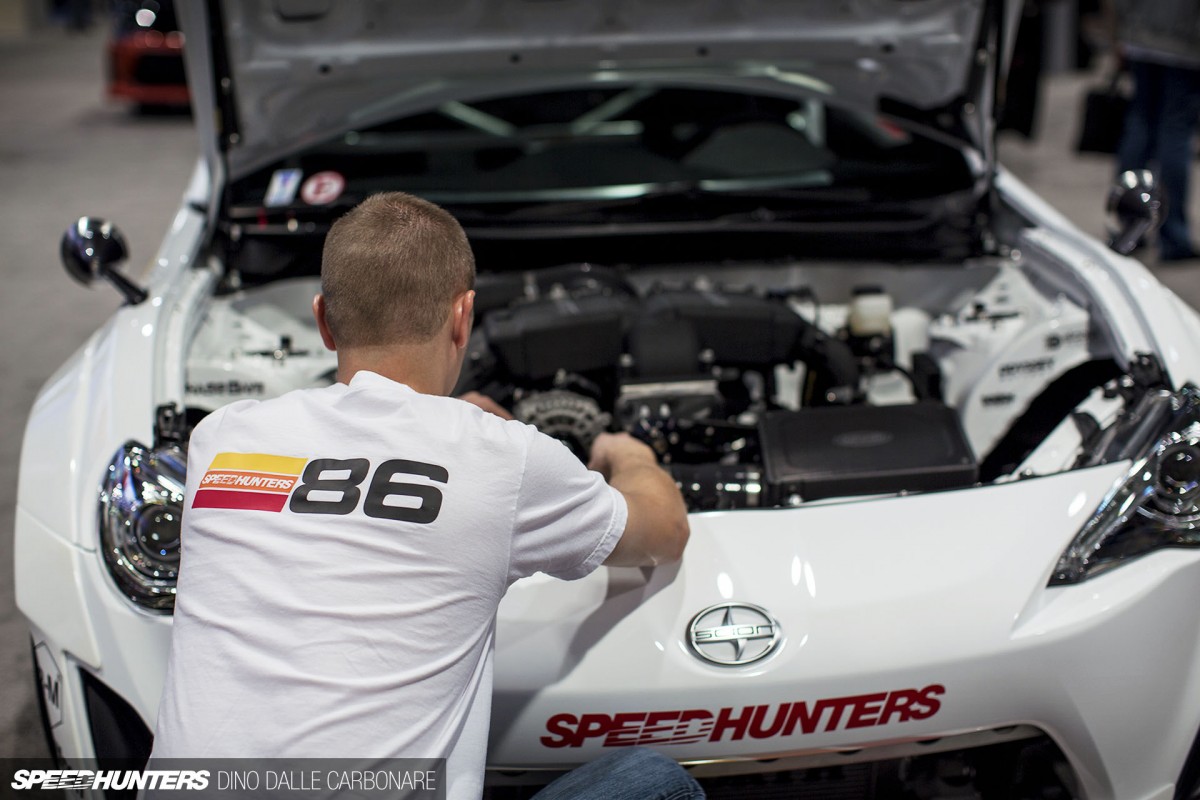 We'd created some special themed T-shirts and hoodies for the Speedhunters crew to wear at SEMA, and printed up a load of stickers.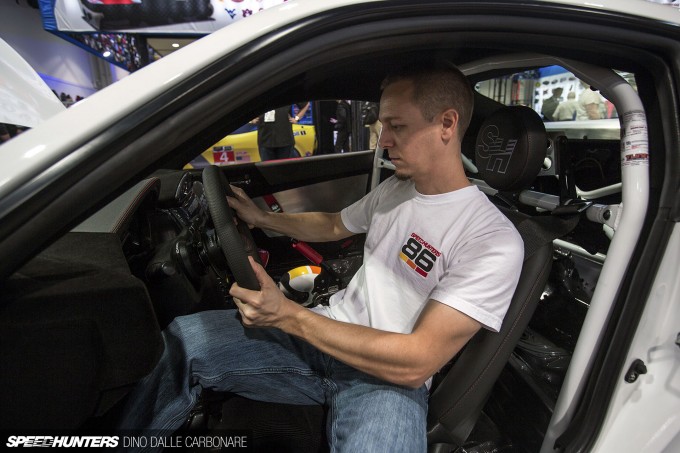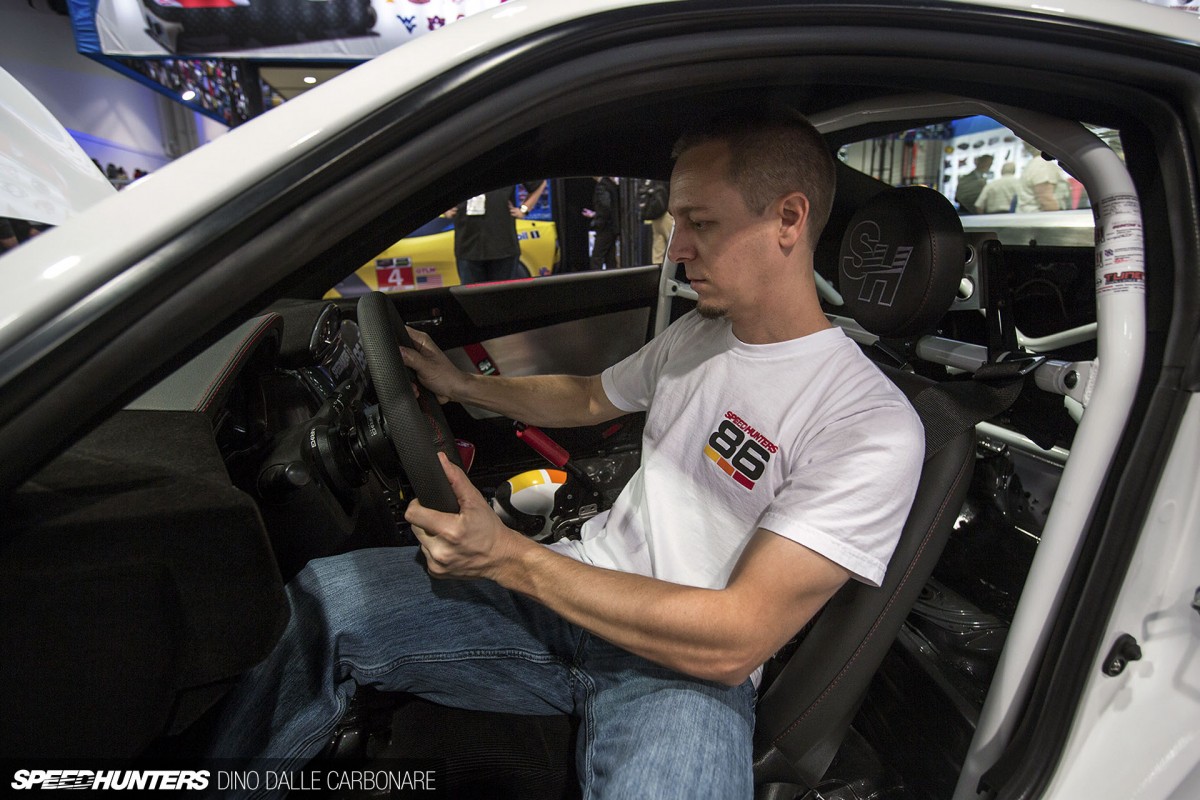 With the car being white, the T-shirts had to match – it's probably just as well we gave Keith's his after he'd finished working on the car…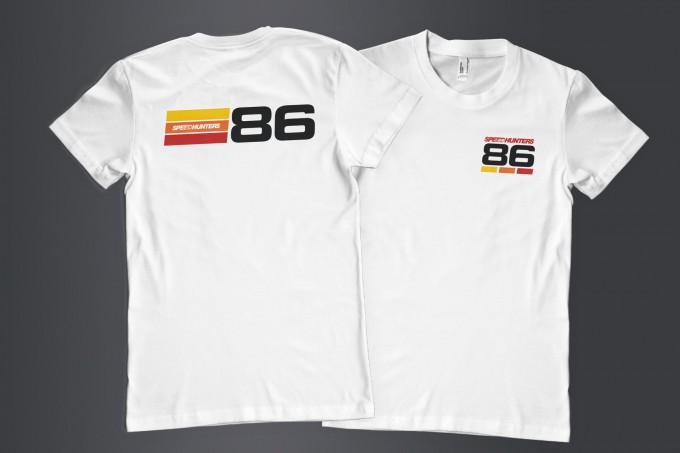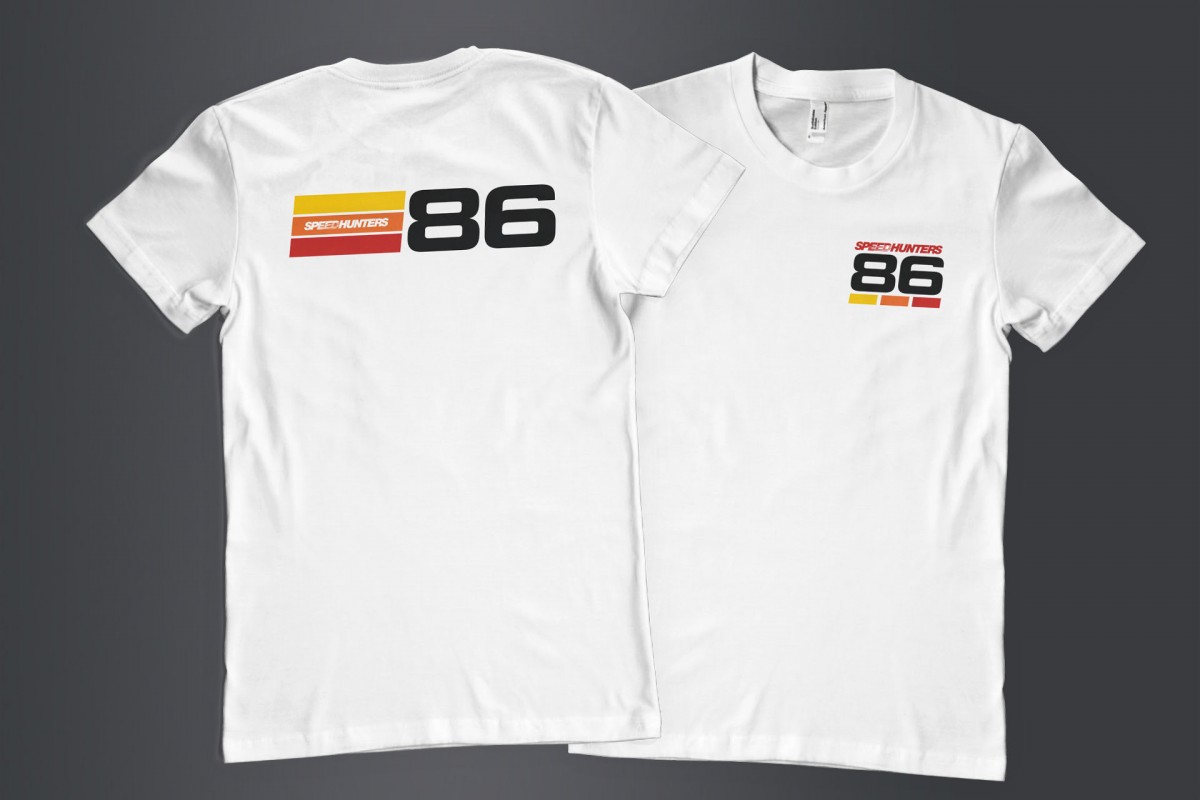 With winning the Scion Tuner Challenge, we'd like you to share the celebration: so for a limited period you can get your hands on this set of Speedhunters 86-themed swag. First up there's the sparklingly white T-shirt, a top quality American Apparel tee, with the 86 badge on the left breast and a big striped logo across the shoulders.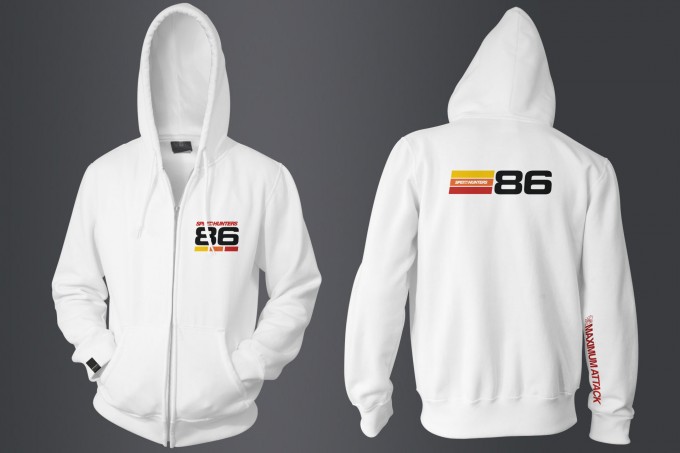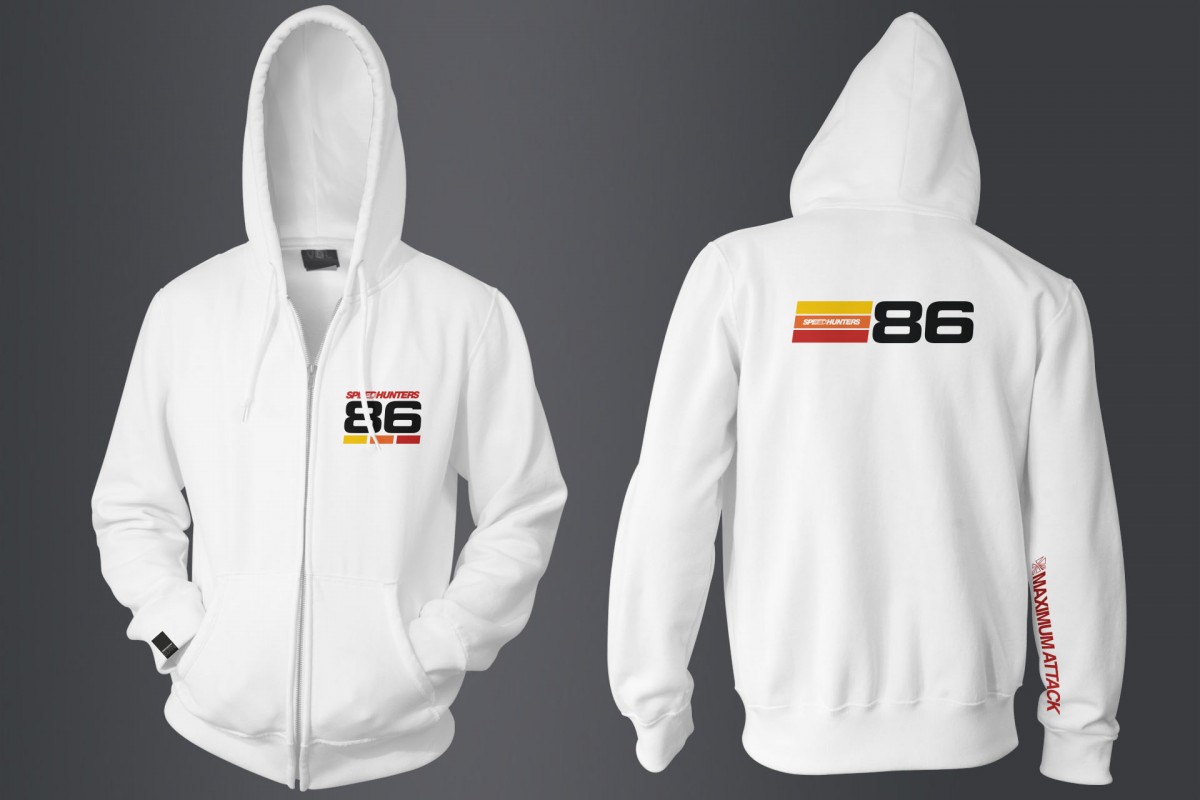 The white zip-up hoodie features the same logos, with a #MaximumAttack graphic running down the right sleeve.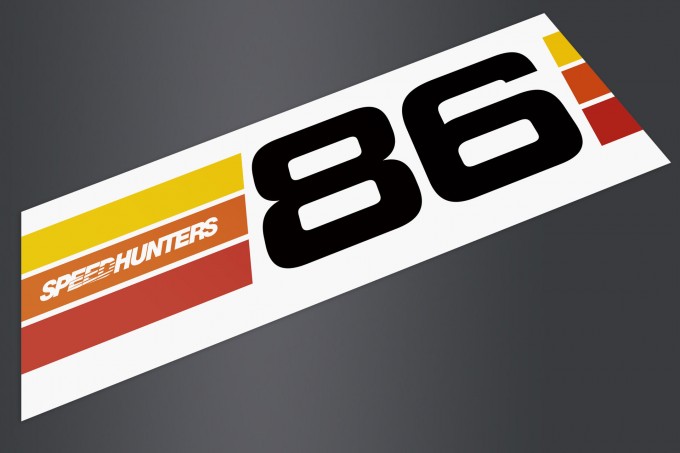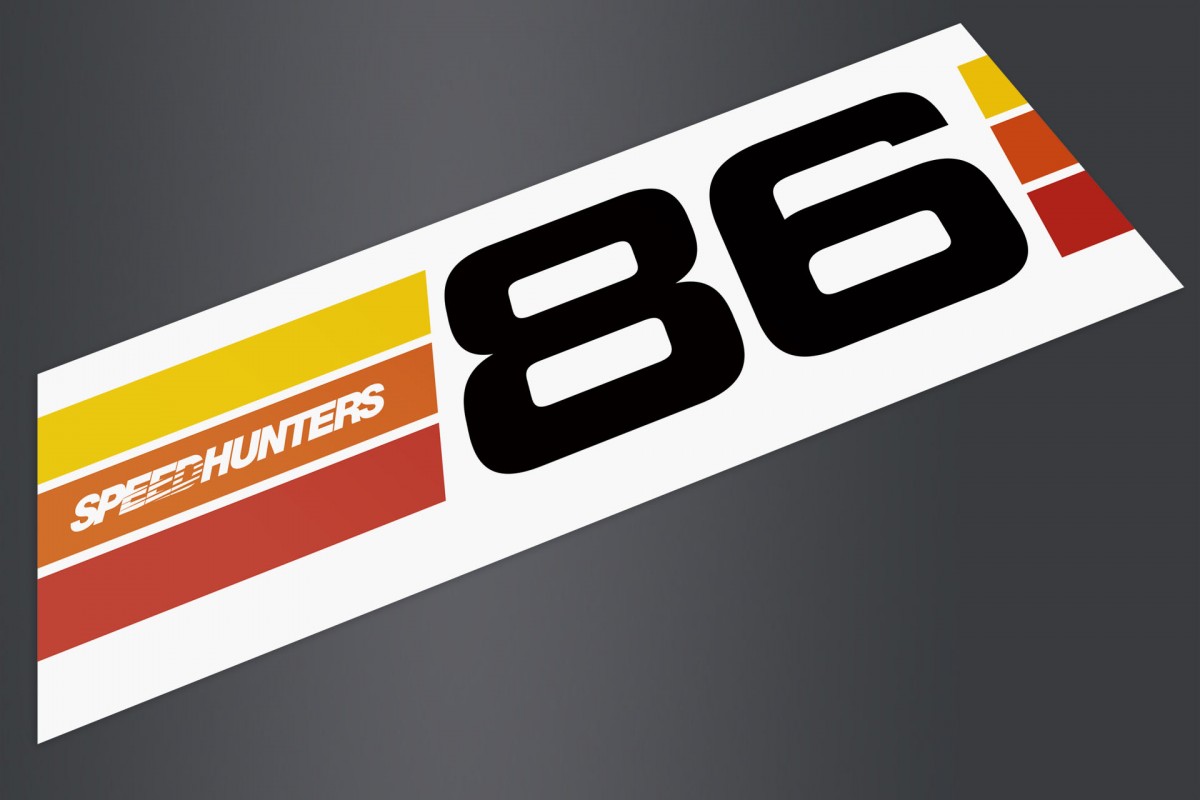 Then there are the stickers – there had to be stickers. 8.5 inch by 3 (220x75mm), these bumper decals are itching to crop up on cars, laptops, drift tracks and armco all round the world.
Head over to the Speedhunters store to get yourself some 86 love – but hurry, as these items will only be on sale this weekend. You've got just 48 hours: it's the only time 86 will go into 48.