The Love Of Cars
You know what? I'm happy. I'm happy because I'm finally seeing some pretty awesome driver's cars come out of the US. I got a great buzz at the SEMA Show earlier on this month – not only because of the exciting vehicles that American manufacturers are making, but also how they embrace the aftermarket industry with open arms. It's a refreshing thing to see, and one that a lot of other markets around the world – where touching your stock car is almost considered a crime – could learn from.
Cars are great fun, but they can be made a whole lot more fun by the way of personalization and modification, and in the process of that you boost the economy, create jobs and…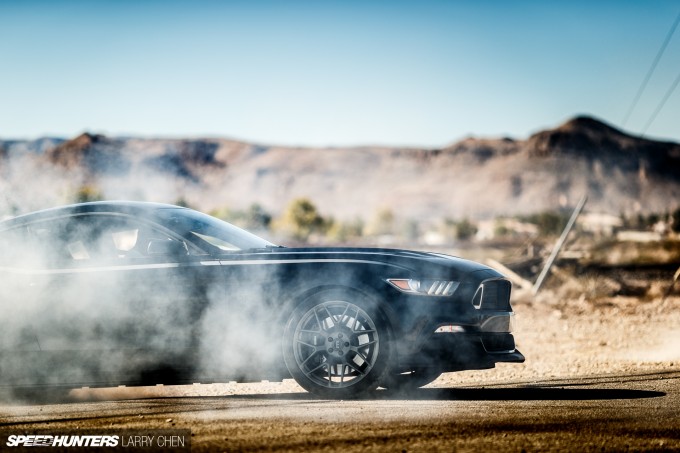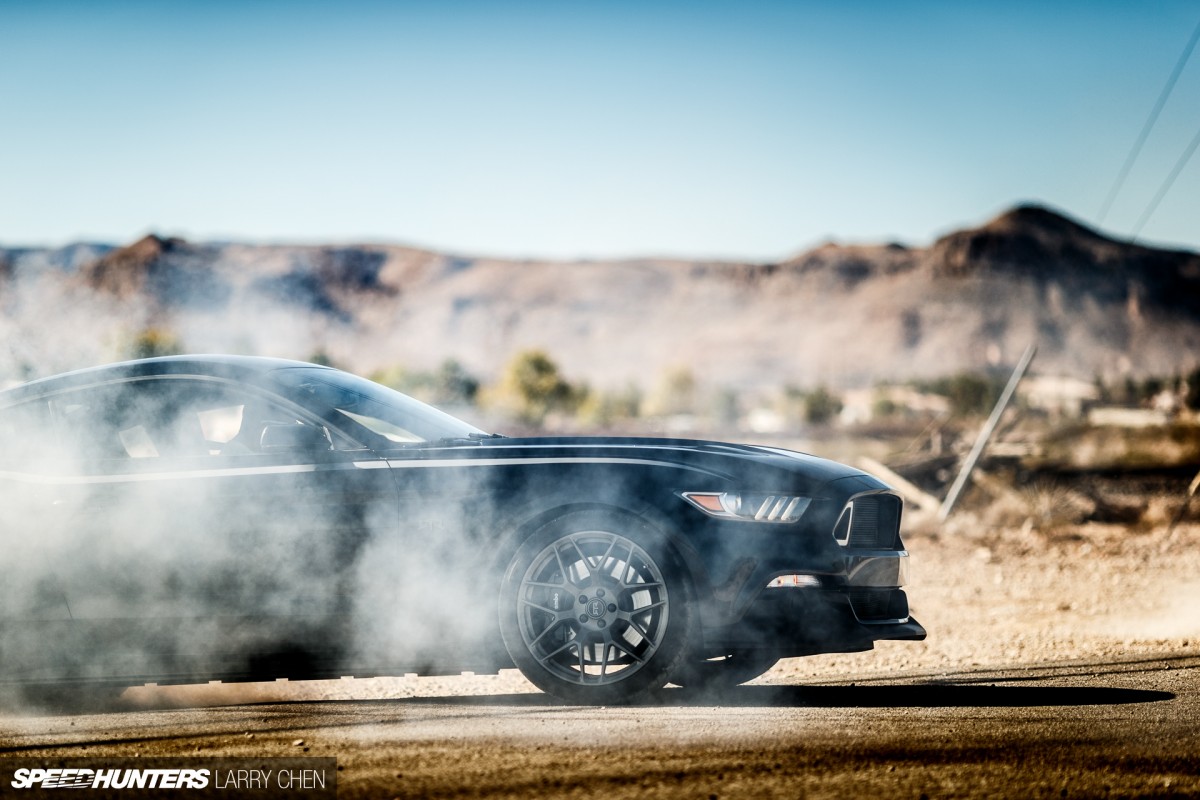 Well… smoke some rubber! To truly understand the sheer size of the US tuning industry and see how seriously it's taken, you really have to experience it for yourself. Customizing cars is something that's been going on forever in the US, and it's a fact that really shows. There's an obvious underlying love for cars which spans all age groups, and the way the whole scene goes hand in hand with manufacturers backing – well, that's truly inspiring. Take the massive Ford booth at SEMA for instance. They had countless tuned-up versions of the 2015 Mustang on show – all built by some of the most well-known names in the aftermarket world. I remember taking a stroll through there the first day of the show, and was impressed by not only how damn good the new Mustang looks, but the obvious potential the car has for enhancement. It's like Ford built it to be tuned, which of course is precisely how it's being marketed. Had you told me at that moment that in three days I'd be out in the desert smoking tyres in the pre-production Mustang RTR Spec 2 that I was looking at in the Ford booth, I would have laughed in your face.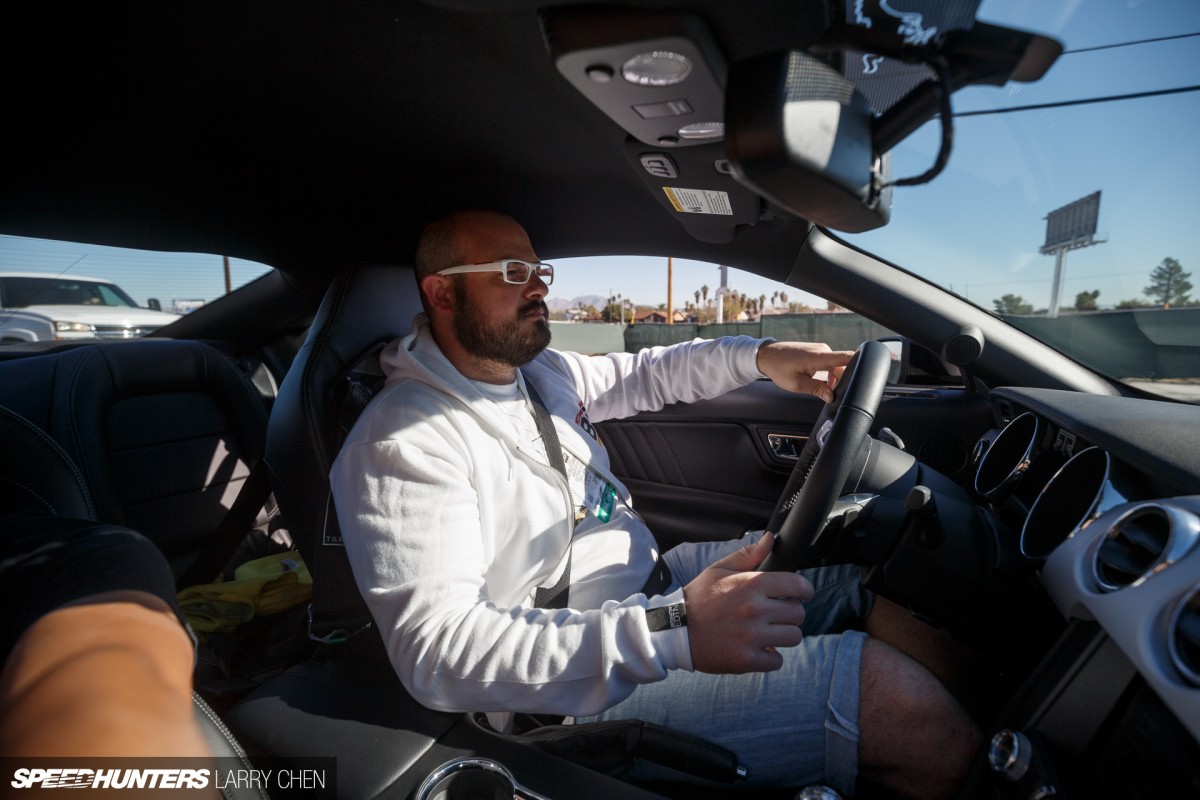 But that's exactly what went down after Vaughn Gittin Jr. threw Larry and I the keys to the car he was using for a drift exhibition outside the Las Vegas Convention Center throughout all days of the show. The demo also included the race-spec RTR Spec 5 version of the car, but more on that monster machine later on…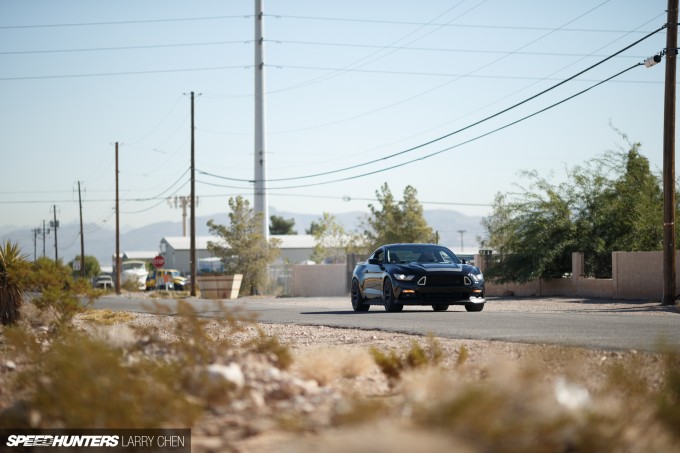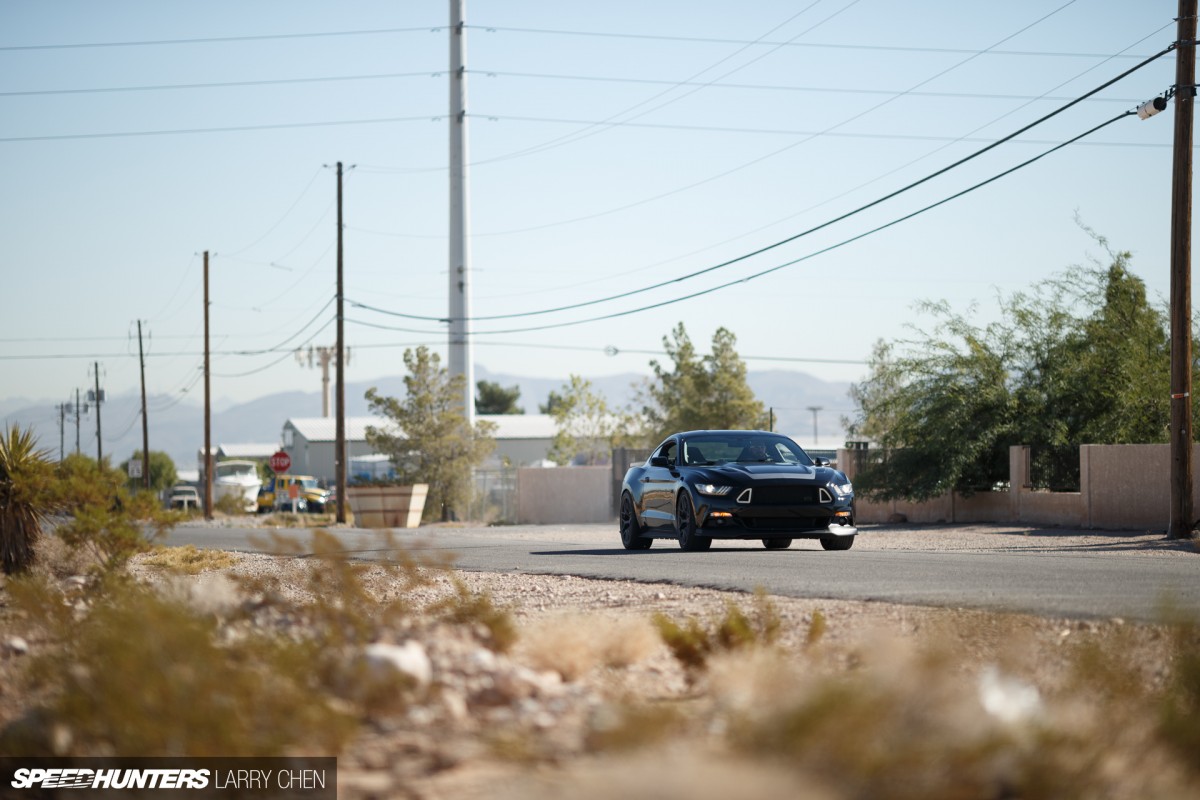 "Should you find an empty road or parking lot, feel free to have some fun. Do some donuts. Smoke some rubber." When Vaughn uttered those words to me, I became his biggest fan right then and there. I couldn't help compare it to the, 'If you break it, you pay for it' approach that I'm usually scared into adhering to when being loaned a press car in Japan. My love for 'Murica was growing at a rampant rate.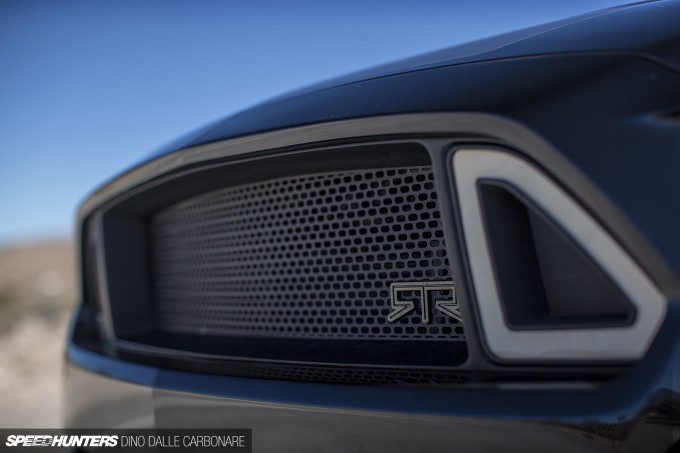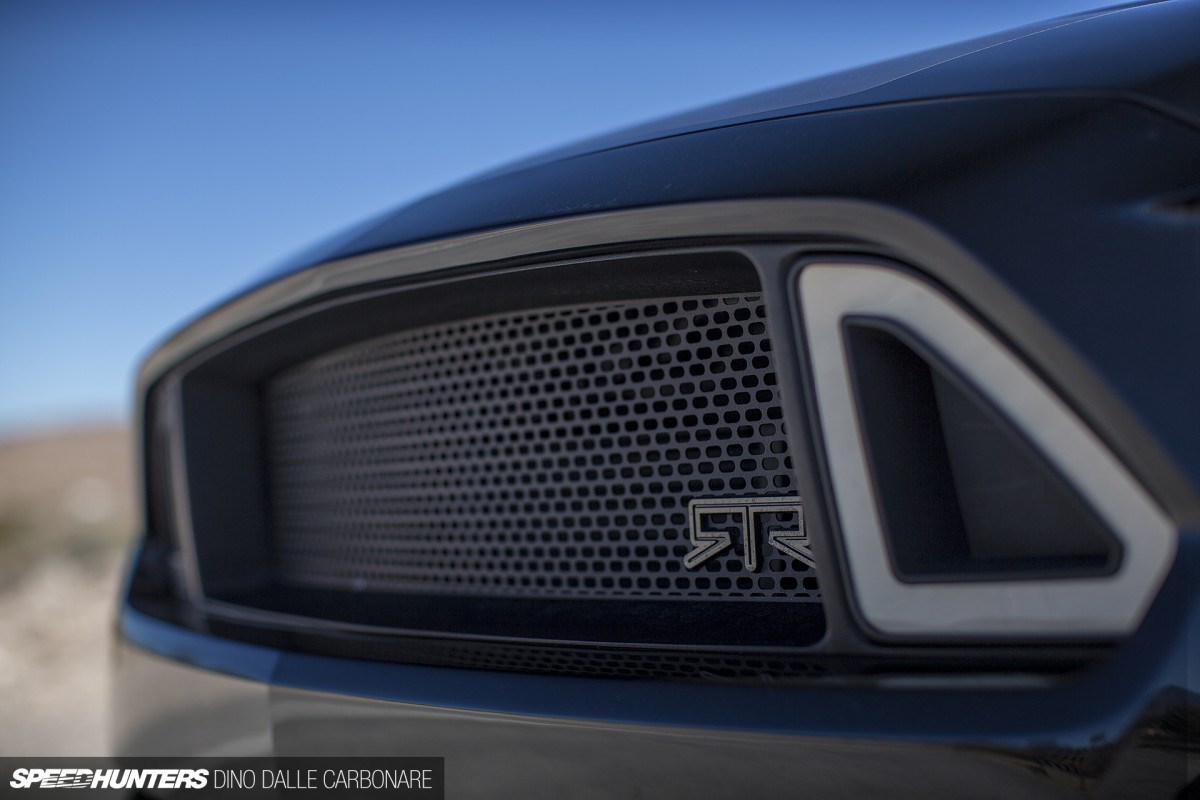 But before we clutch kicked second gear around some corners and pulled some stinky, smoky burnouts, let's get to the main question at hand here. What exactly is a Mustang RTR? I was curious to find out the answer as I climbed into the black Mustang early one morning in my hotel parking lot. Larry and I only had two hours to play with the car before it was due back for drift duties at SEMA, and we were going to make every second count.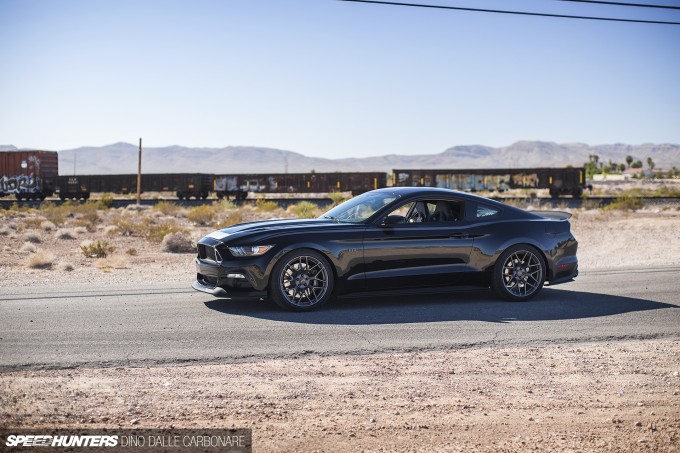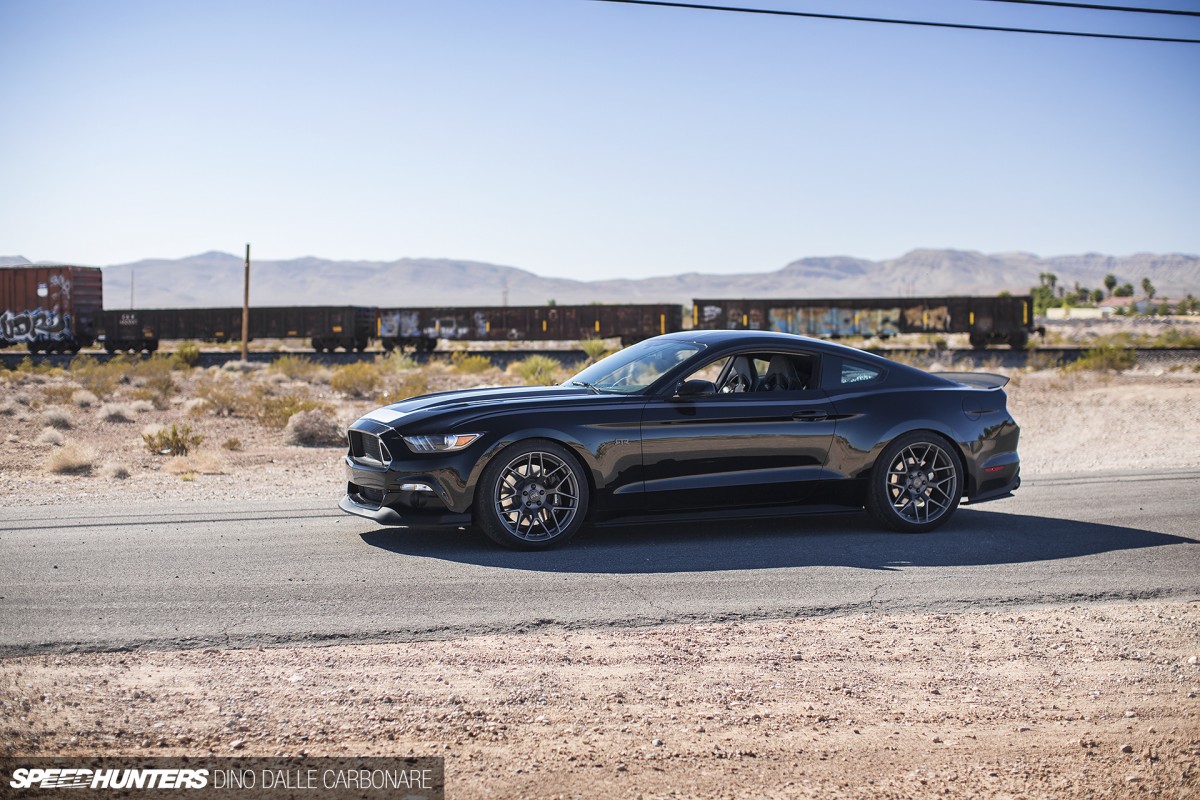 'Ready to go muscle' for people who desire a more intense driving experience – that's the best way I can describe this pony car. The 5.0L V8 base car might get you half the way there, but what Vaughn and his team worked on with the RTR version was getting the little things just right.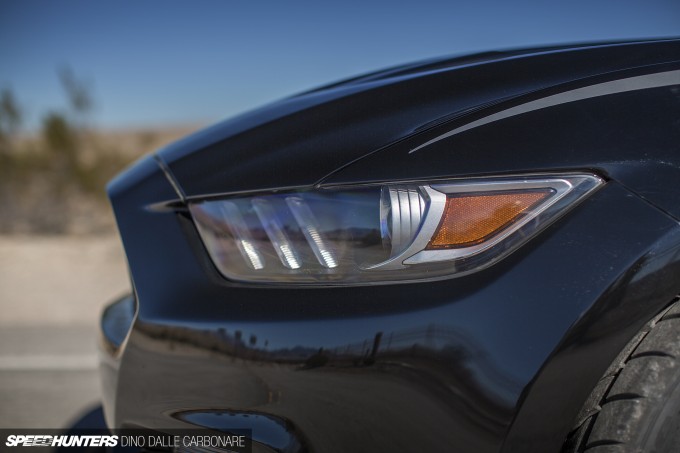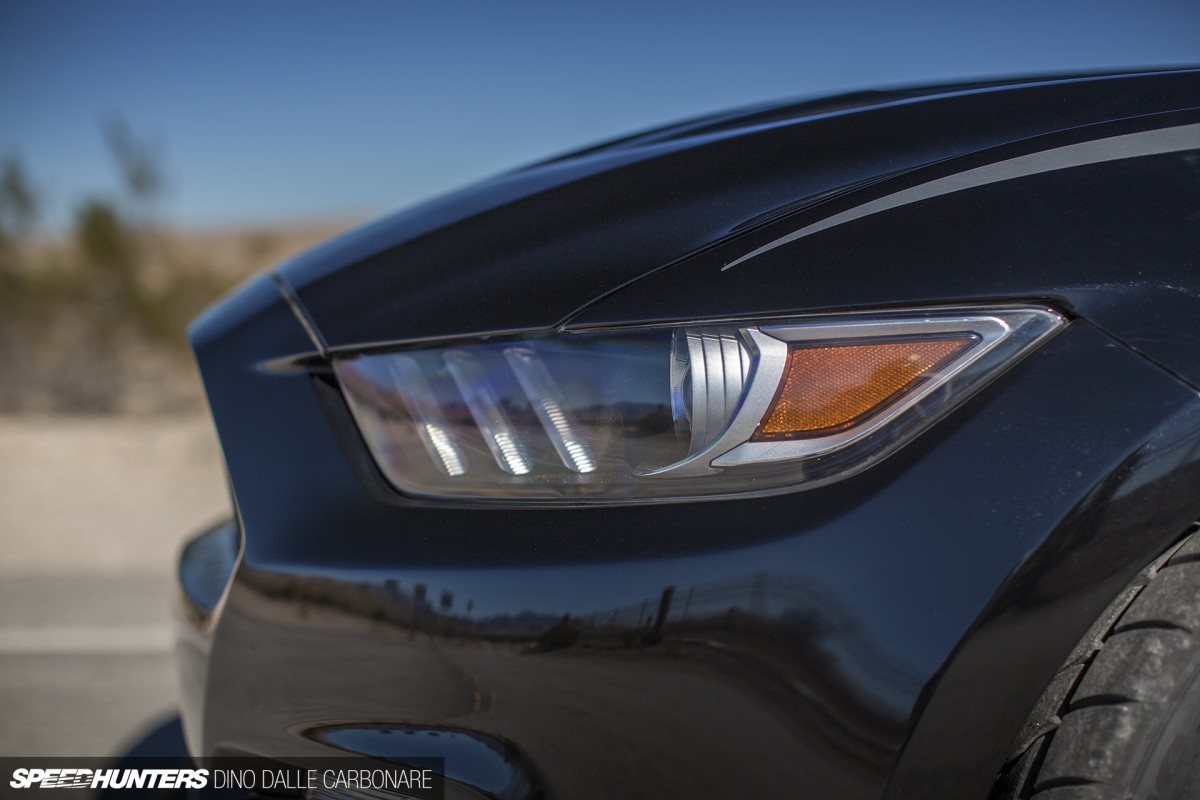 I'm not one to shove my tastes and ideas down your throats, but I can't help but think this is the best-looking Mustang since Iacocca penned the original's lines. It mixes a good dose of aggression and sportiveness with just the right amount of classic Mustang cues. It's a retro car, but not overly done; you instantly know what car you're looking at but it's not cheesy in any way or form.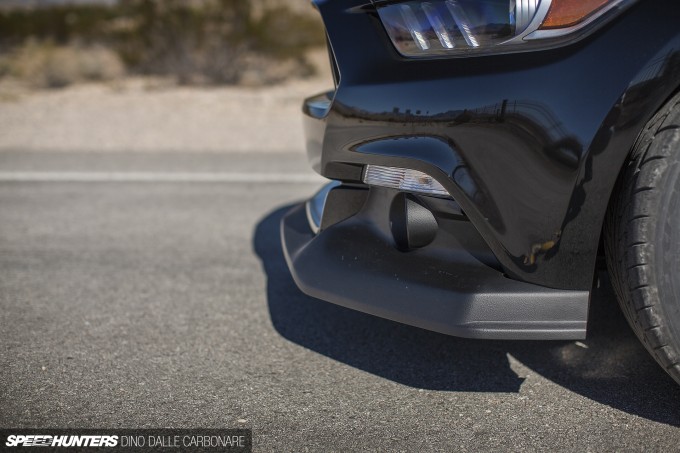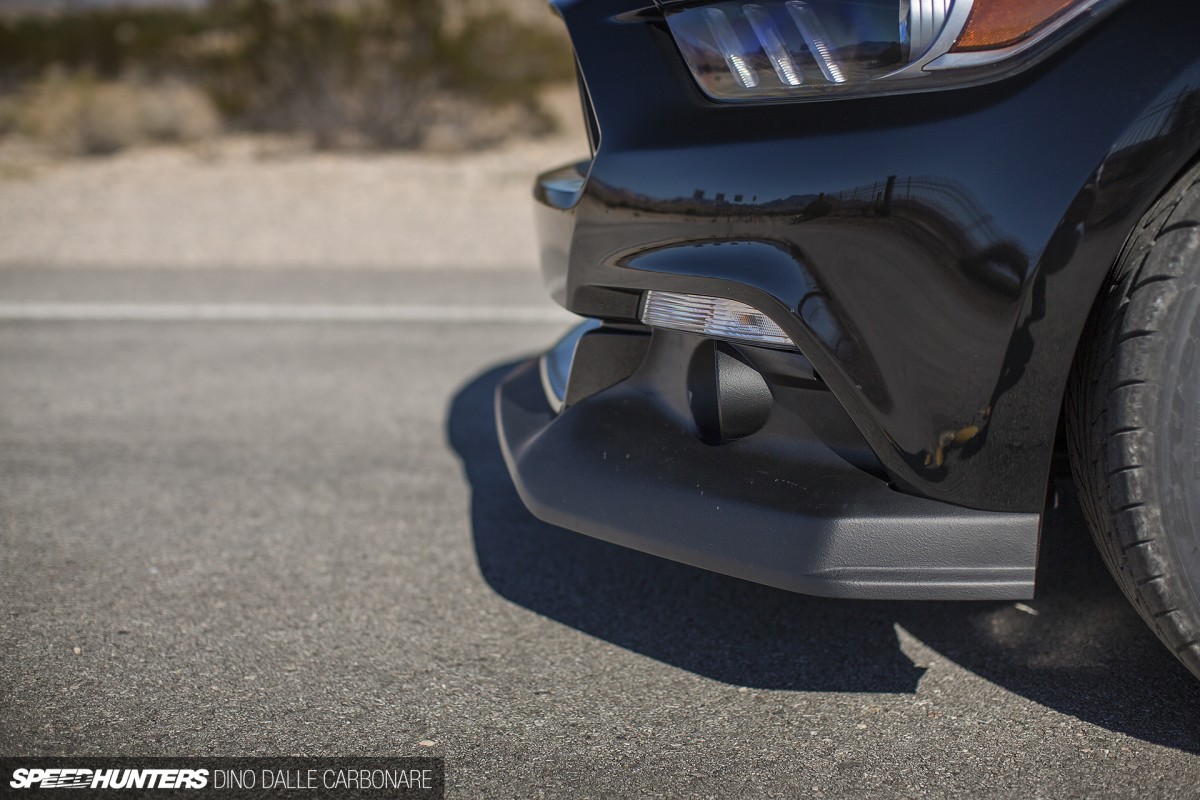 The RTR package works on those lines with a series of aesthetic additions that add a sharper edge to it all. The unmistakable front grille with the illuminated snouts is probably the first thing most will notice, but there's also a prolonged lip spoiler which cuts down on lift and increases some downforce at speed.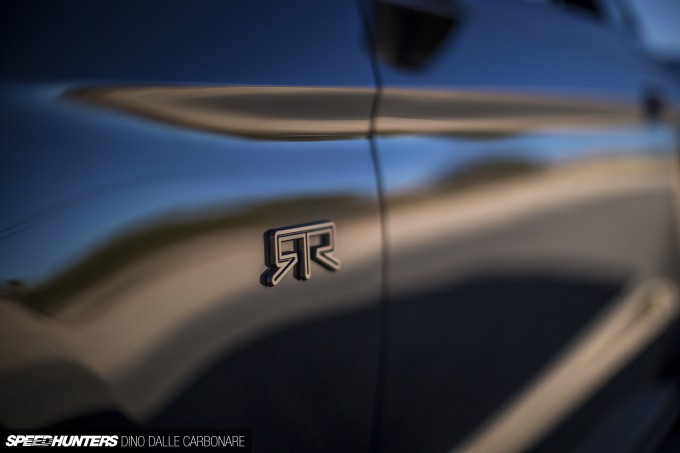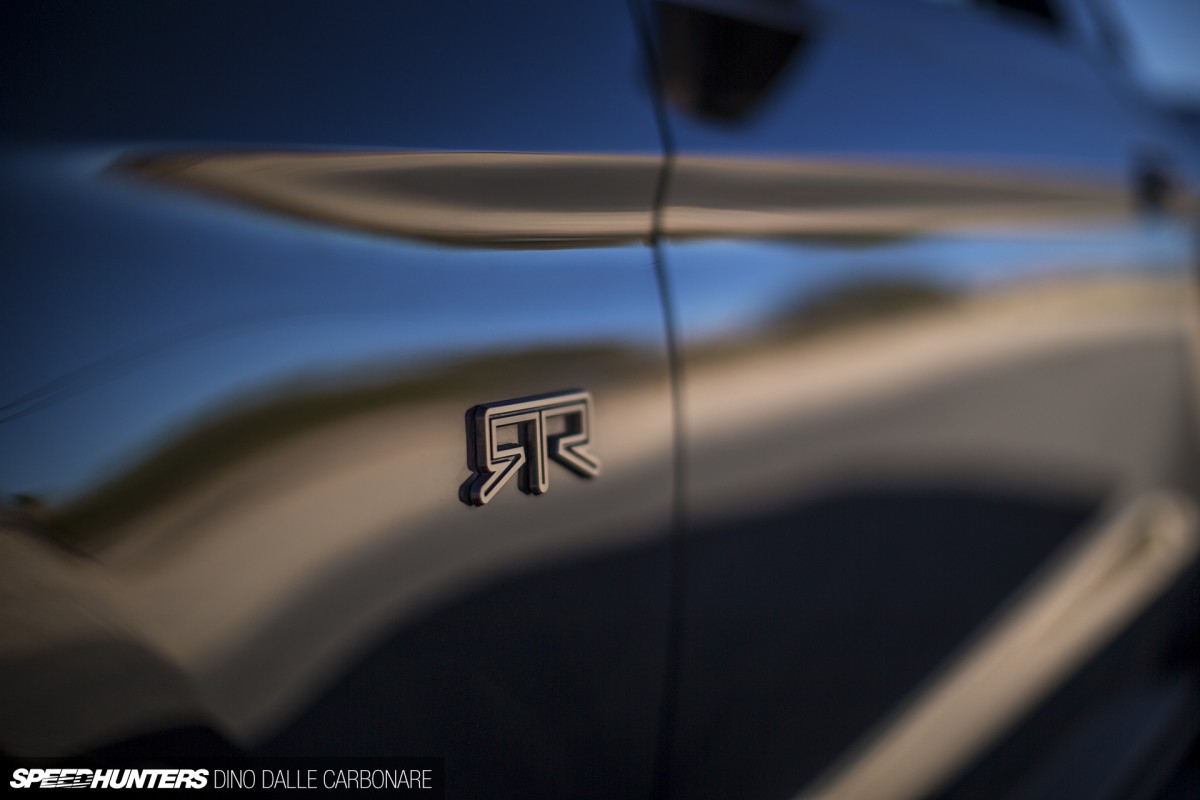 Subtle badging helps identify the fact that you're definitely not looking at your regular, garden variety 'Stang here.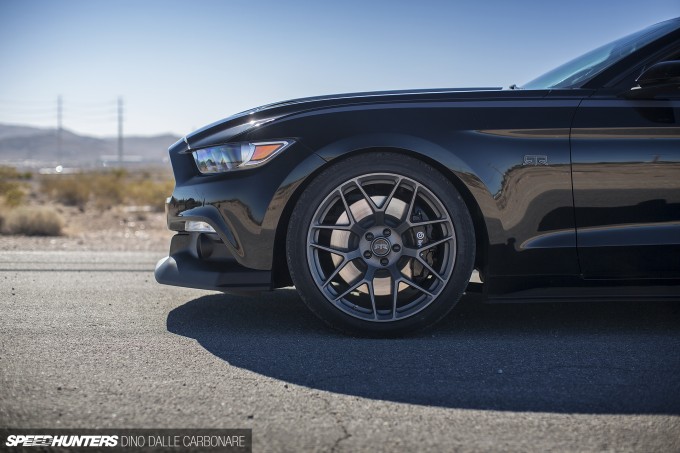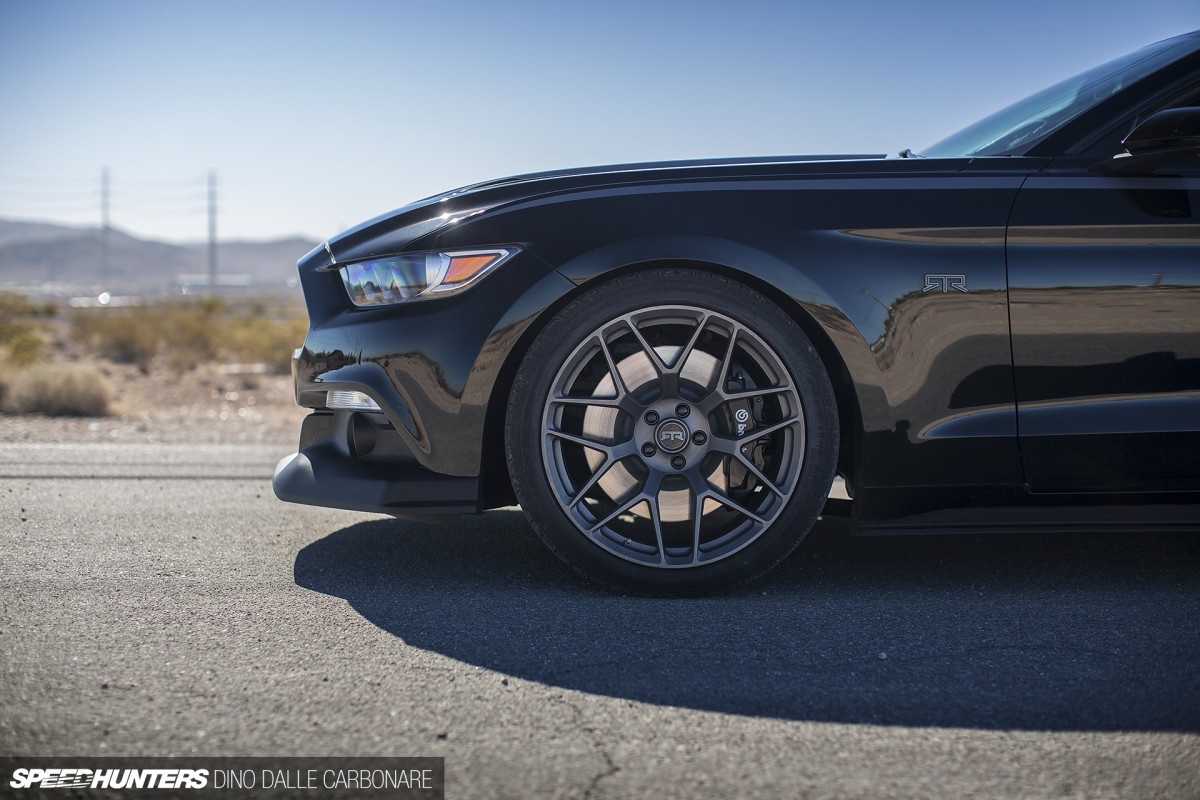 The emphasised lower bumper line is matched by deeply contoured side skirts that help set a more – for sake of a better word – 'stanced' profile. I can't believe I just used that word…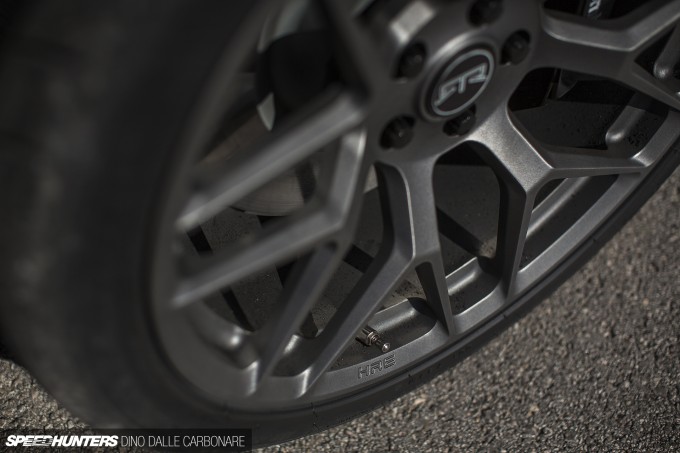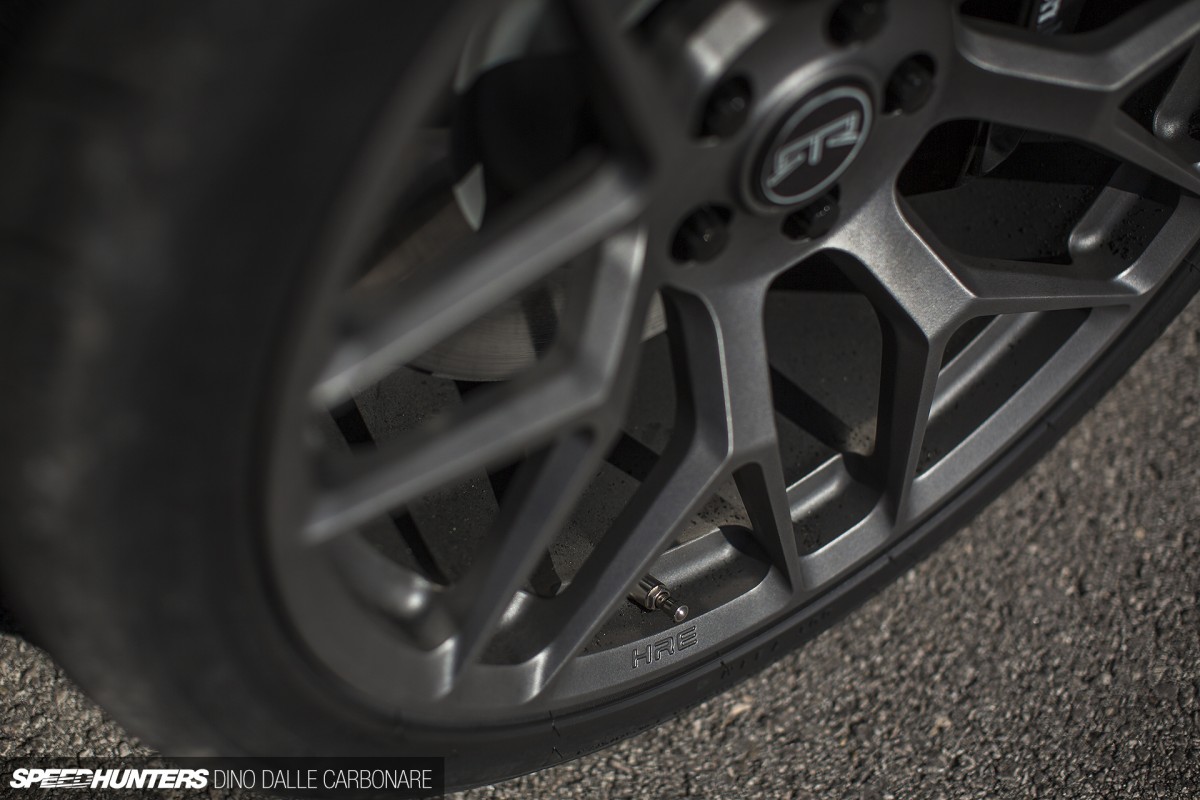 And it's then on to the wheels.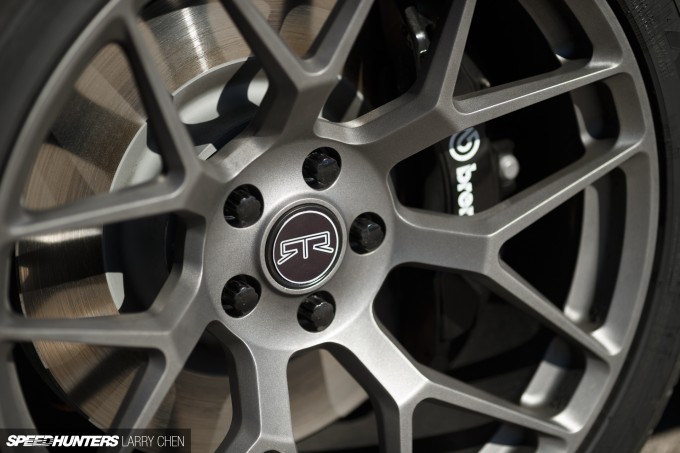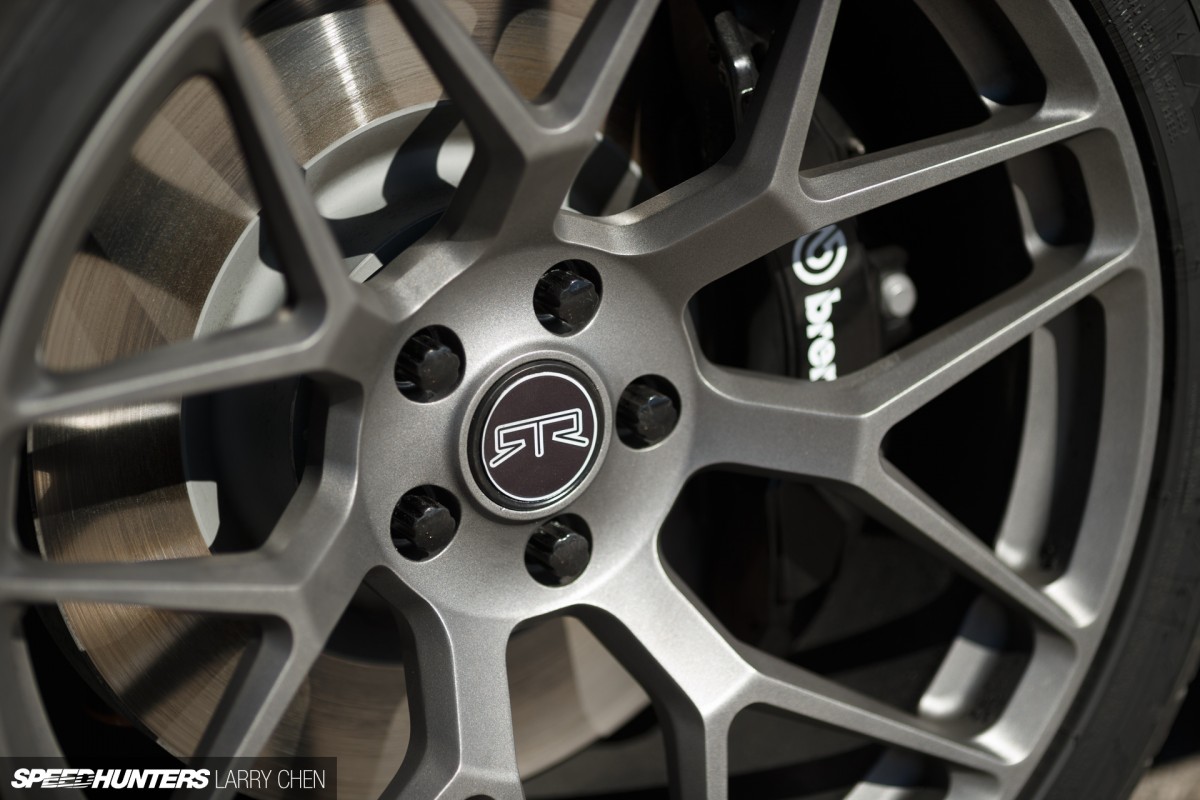 Staunch 20×9.5s are fitted at each corner and come shod in 275-section Nitto rubber. I initially thought that was way too much rubber for a car that pretty much runs the stock V8, but as you will see shortly I was wrong. Quite wrong!
Spicing It Up, Inside & Out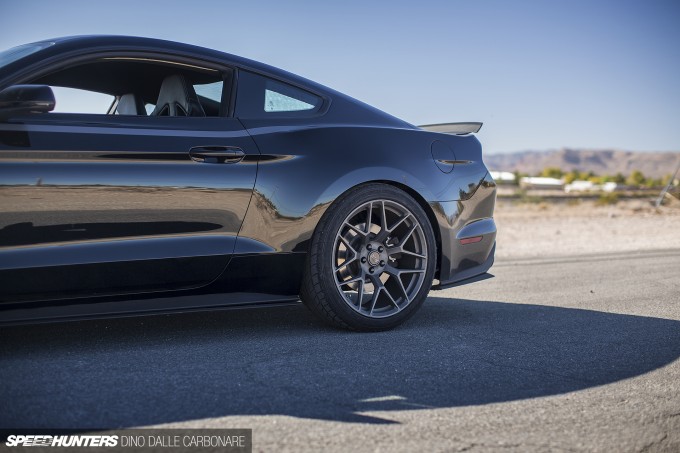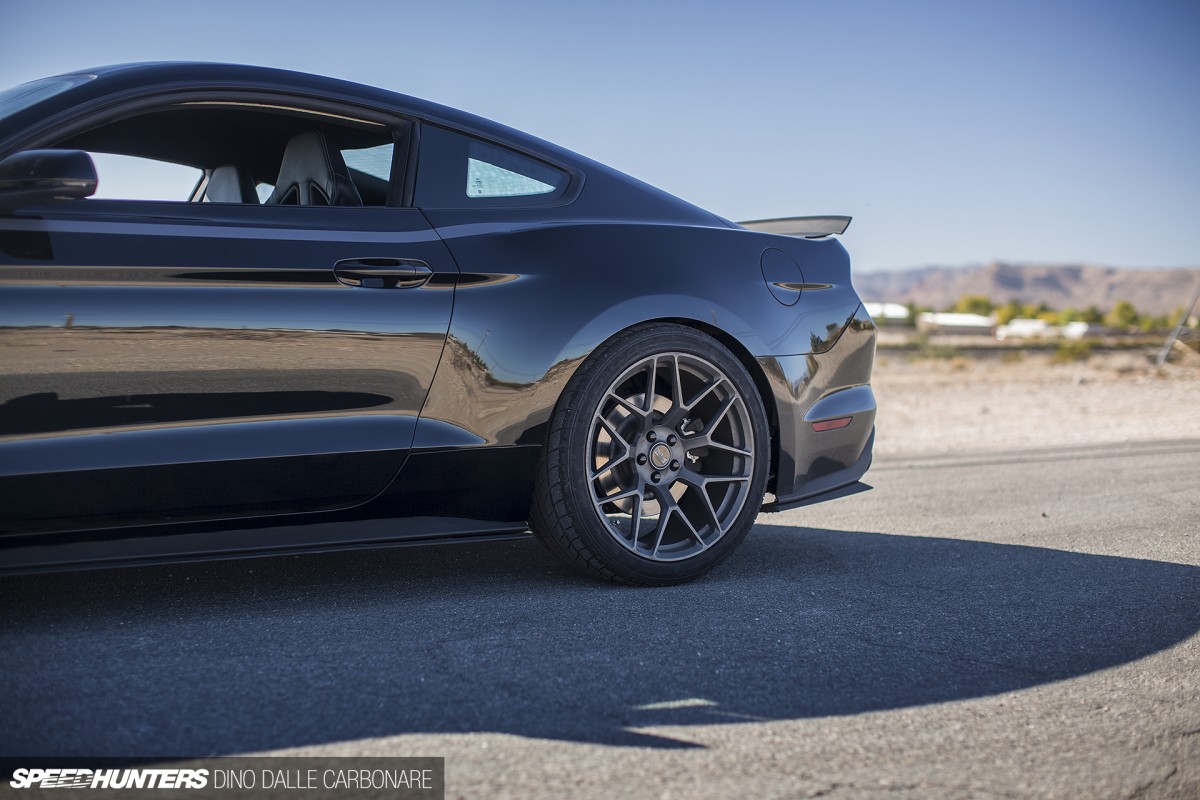 The RTR runs adjustable dampers with lowered springs, and aside from working some magic on the looks side of things, they work wonders at tightening up the handling. In fact, the suspension tuning has vastly improved the way the Mustang behaves at the limit of grip and in the process has turn it into one of the most fun cars I've driven all year. Adjustable sway bars are also part of the package, further emphasising how Vaughn has built this car for enthusiasts.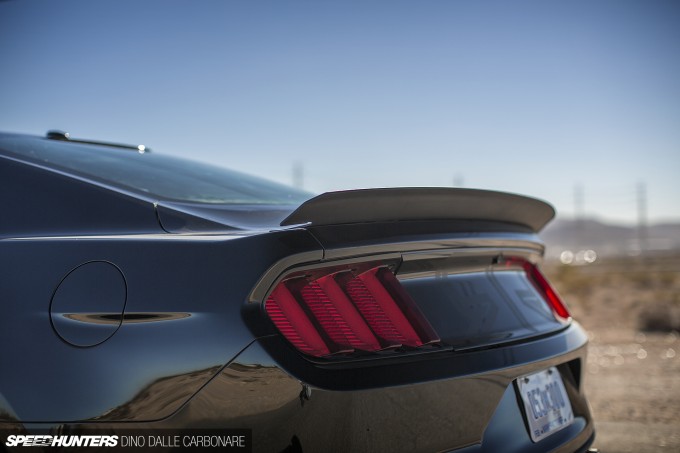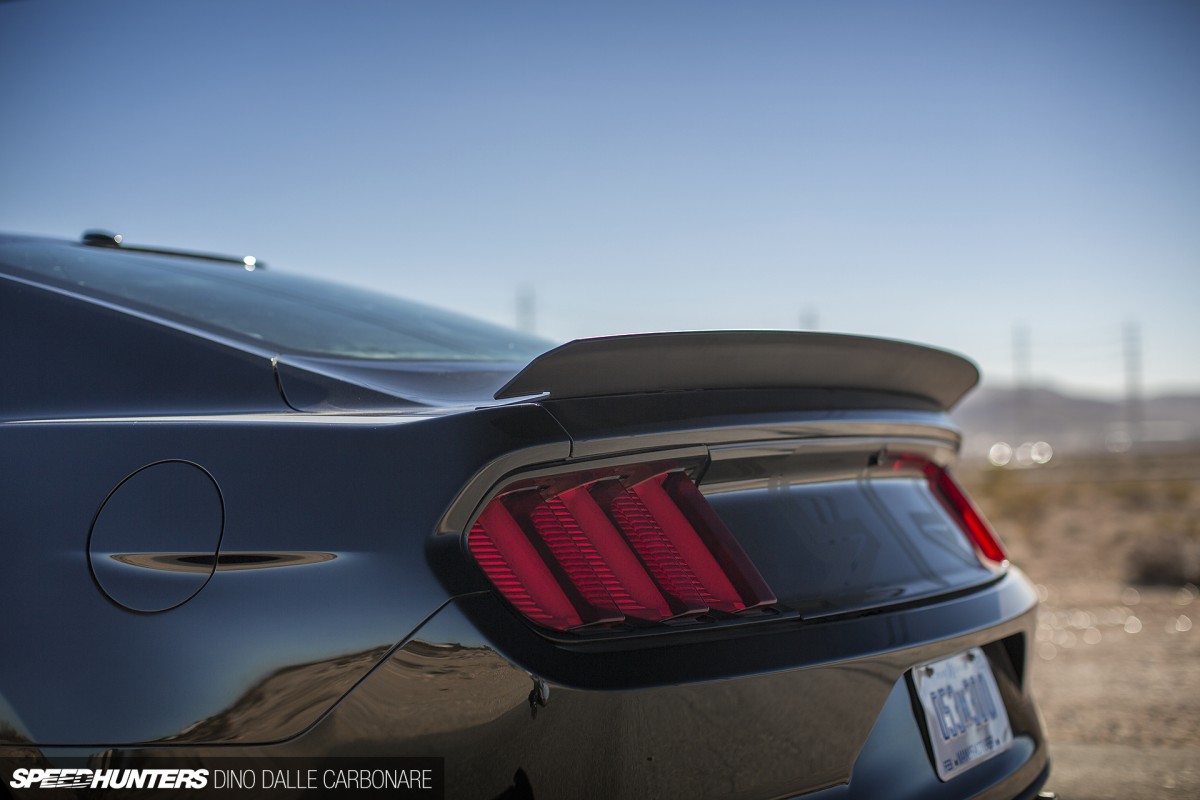 The steeply-raked trunk spoiler is yet another aero touch that was added, and it really helped make the car stand out from the hoards of modified Mustangs we saw at the SEMA Show this year.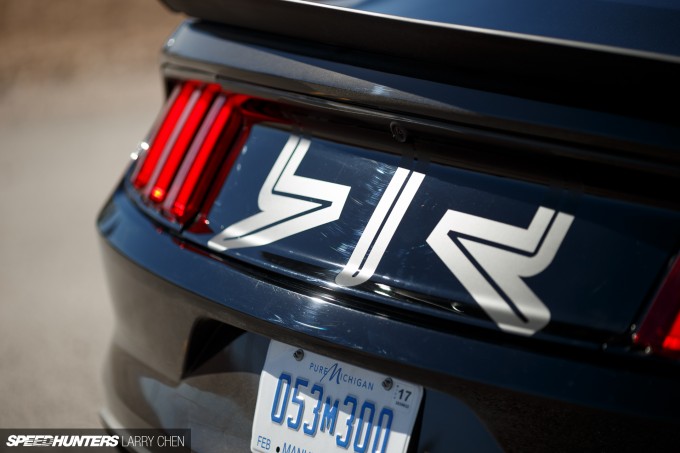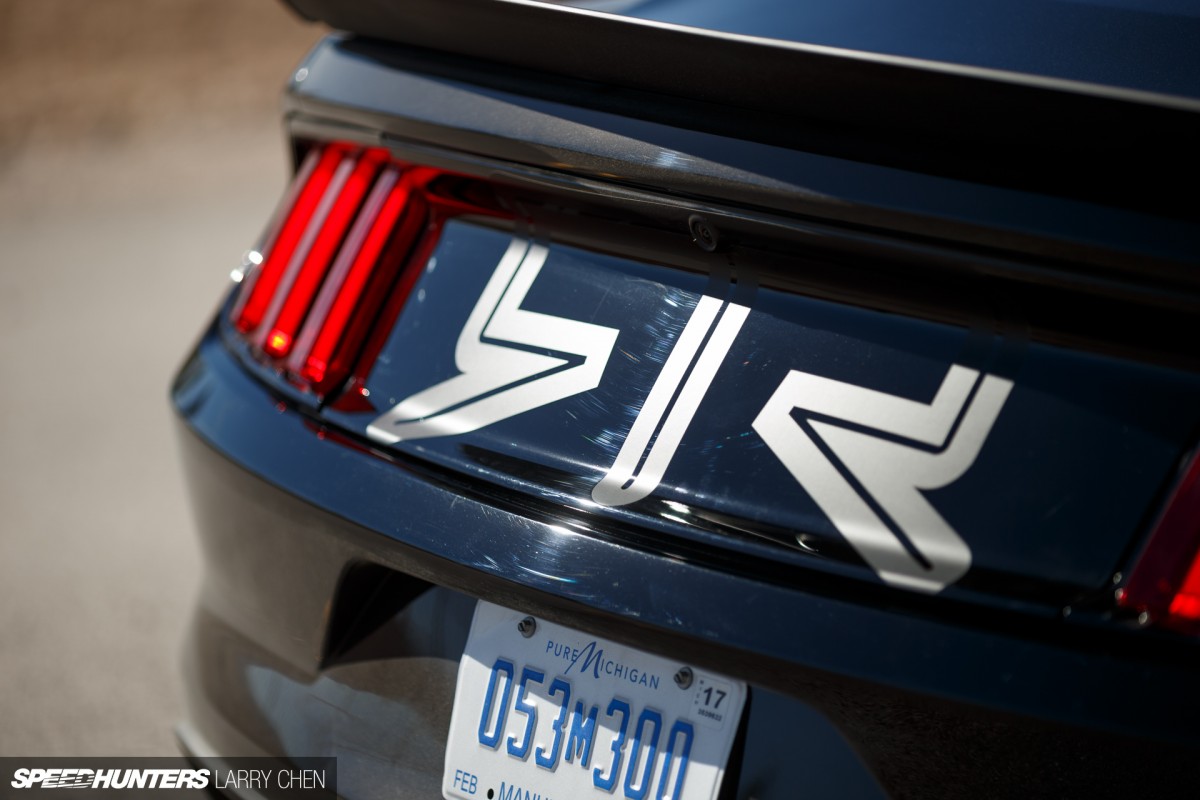 RTR is an acronym that's hard to forget – Ready to Rock indeed!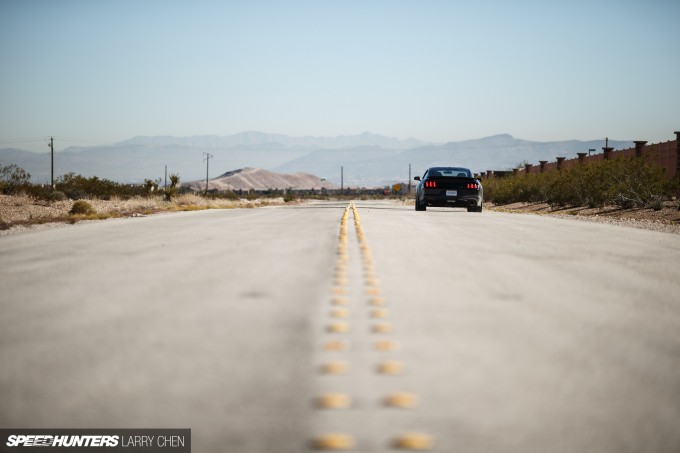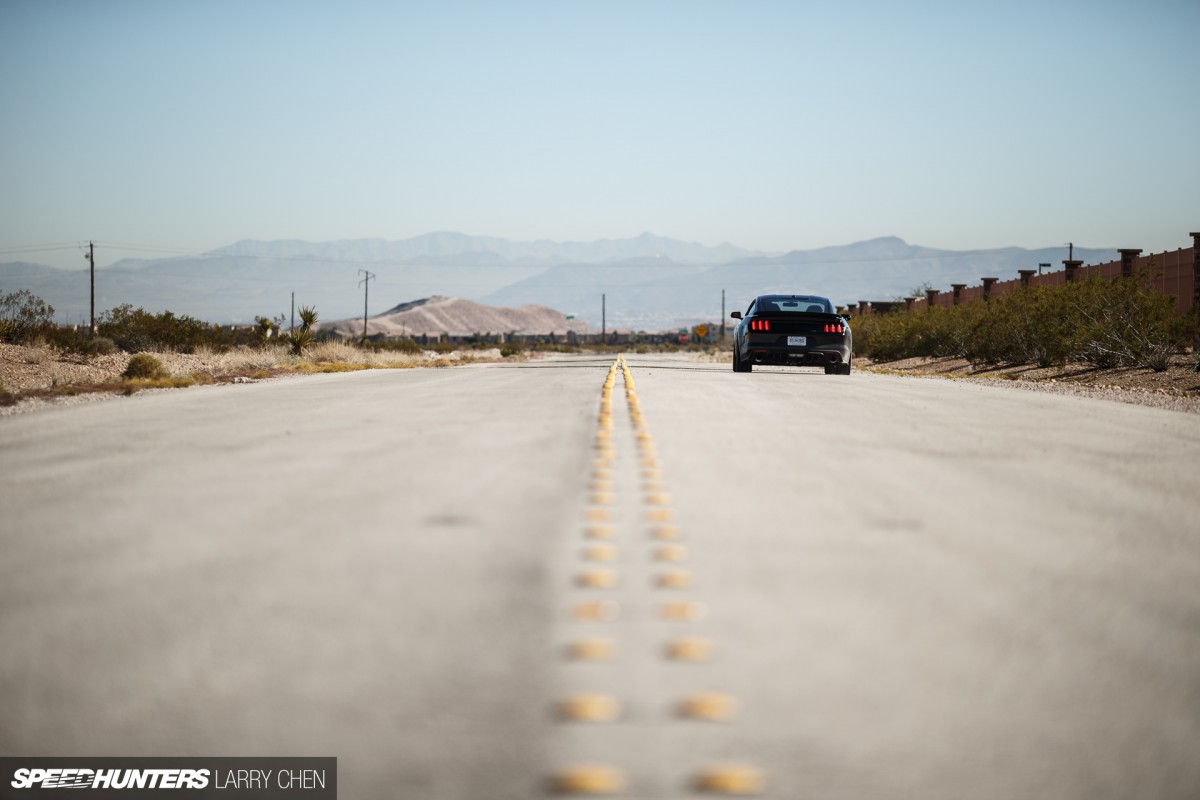 Larry knows his way around Las Vegas and all the cool shooting spots that aren't too far out of the city, so it didn't take us long to find a deserted dead-end road.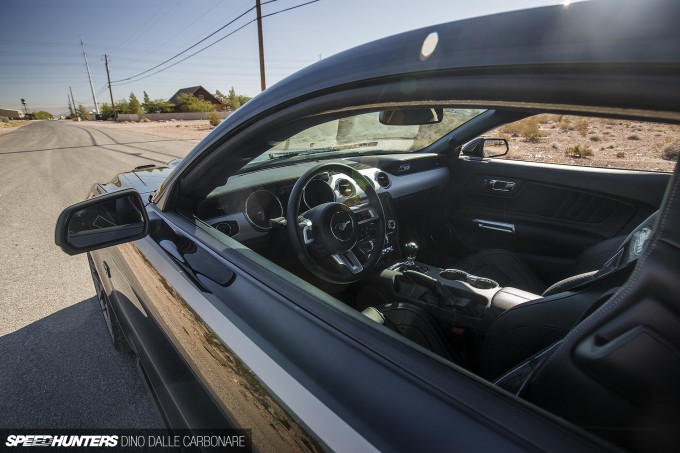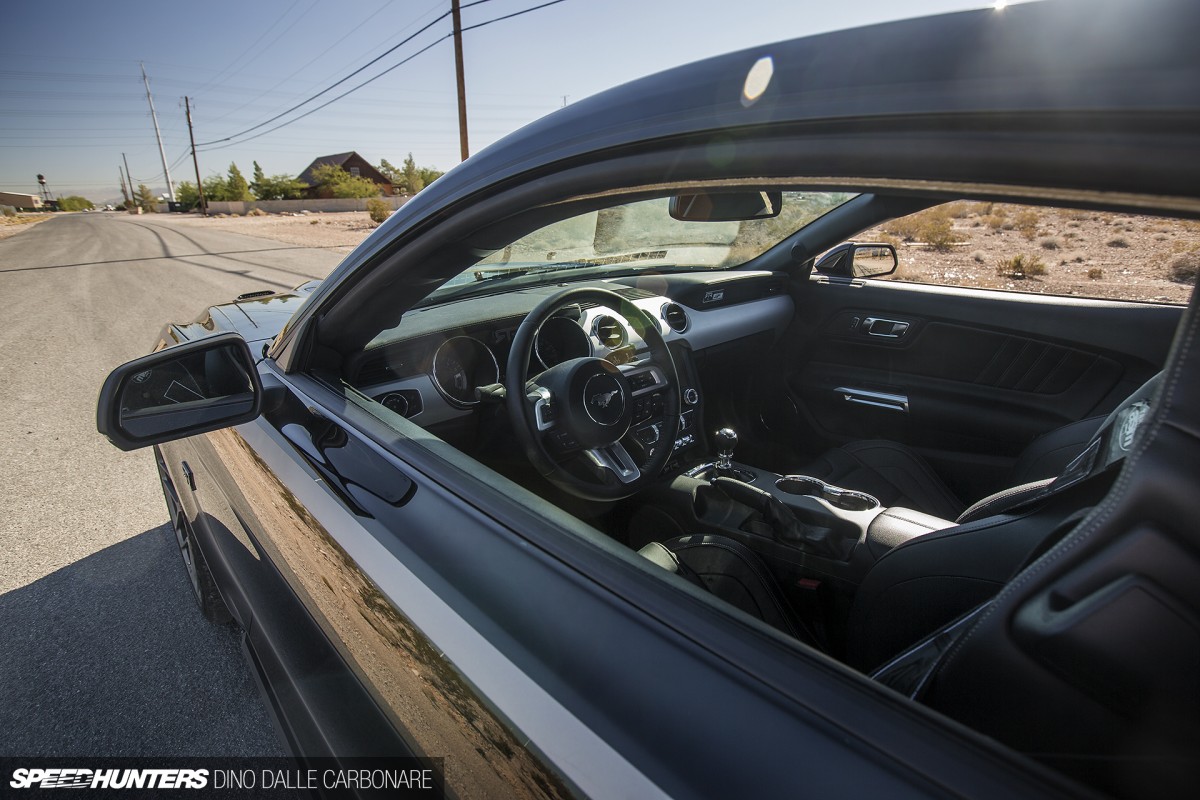 There we could dive into the RTR's details even more, starting off with the interior.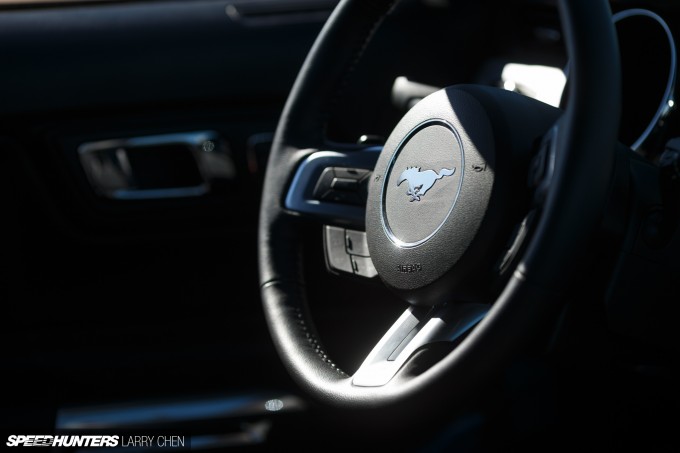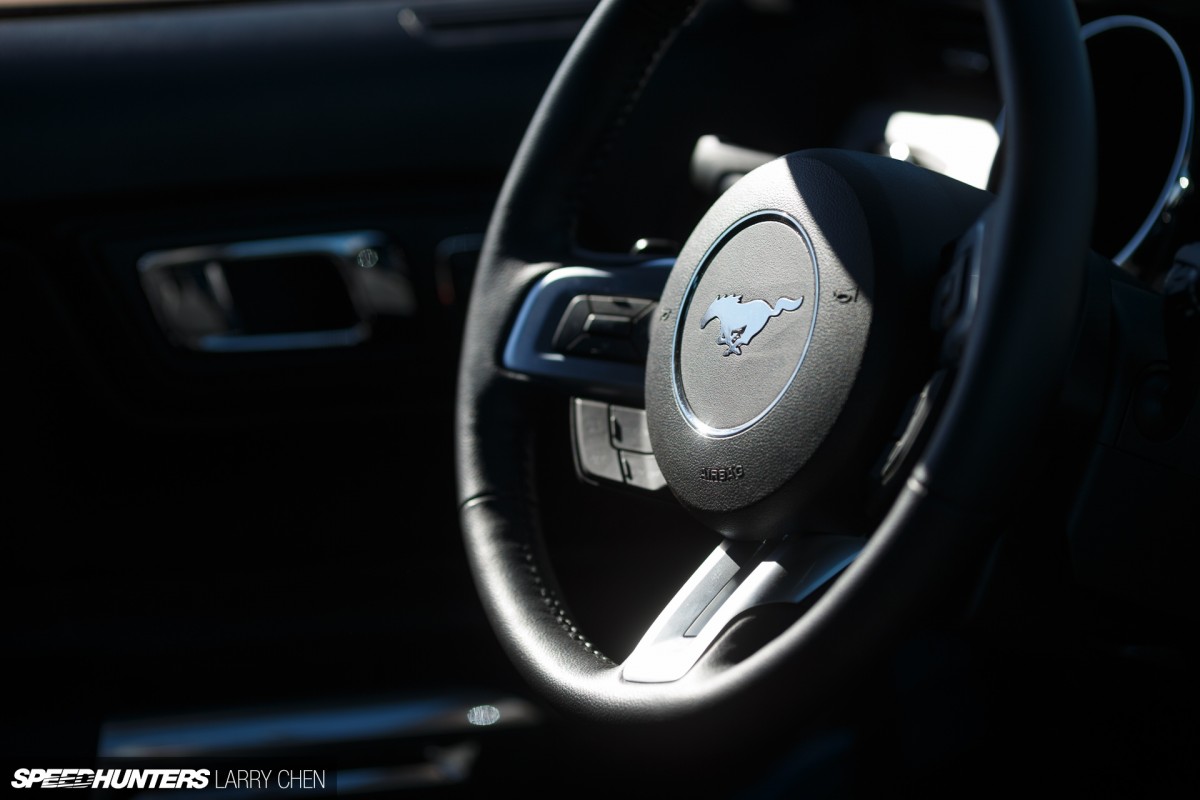 I can't believe I'm saying this, but the 2015 Mustang is really nicely finished inside. Over the years Ford has listened to the complaints and taken notice of how behind they were in interior design and overall quality of materials – not to mention fit and finish. There are absolutely no such issues here though.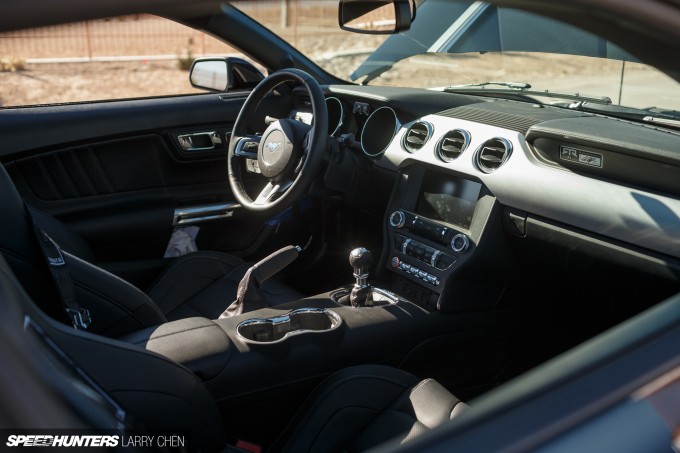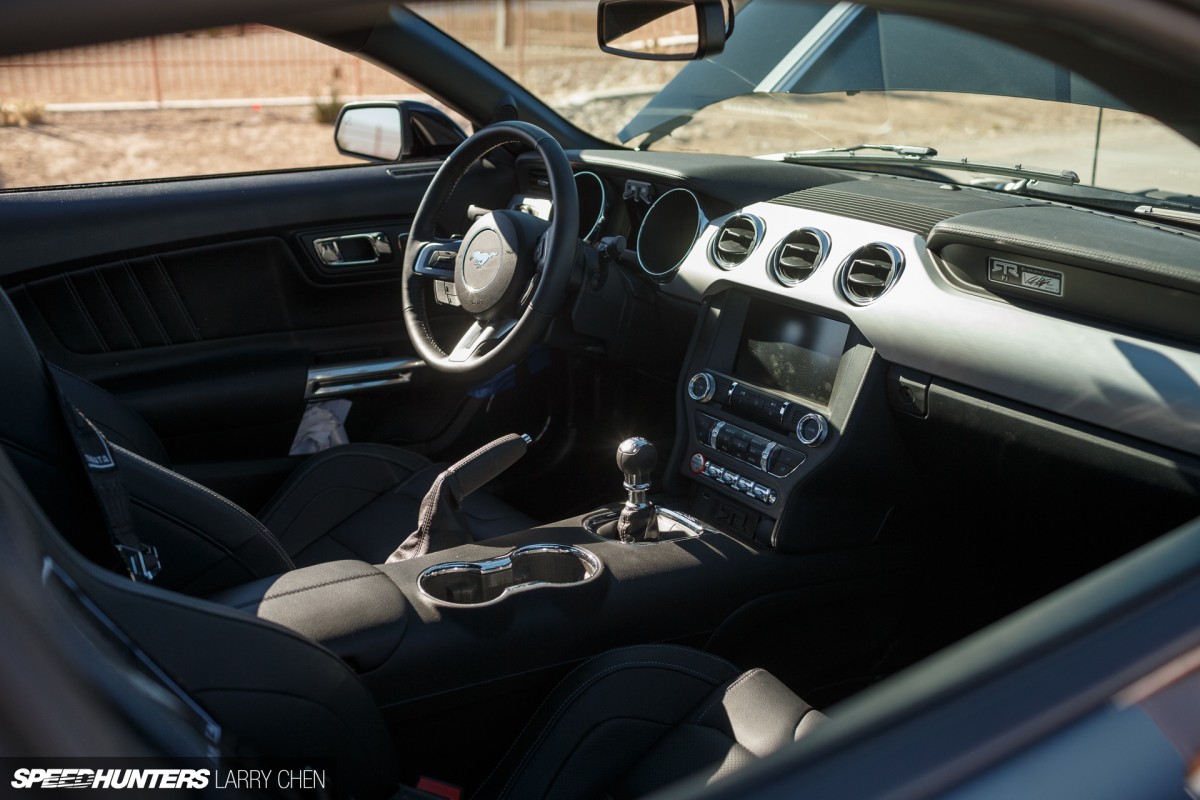 Aside from the fact that I don't agree where the LCD navigation screen has been positioned, this is one nice cabin. It's nicely laid out, ergonomically well thought out, and generally a good place to be in.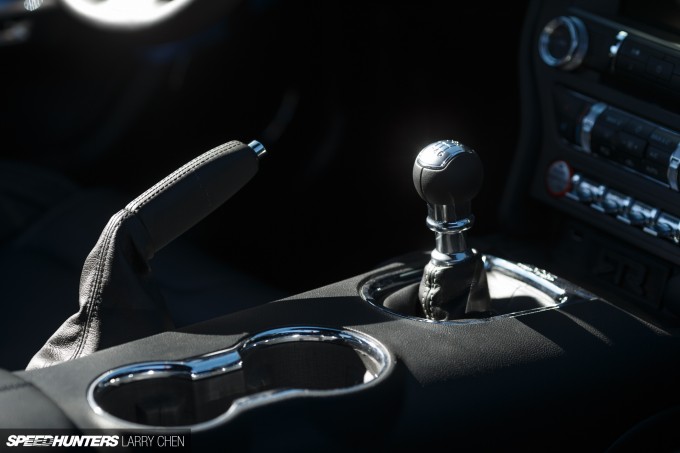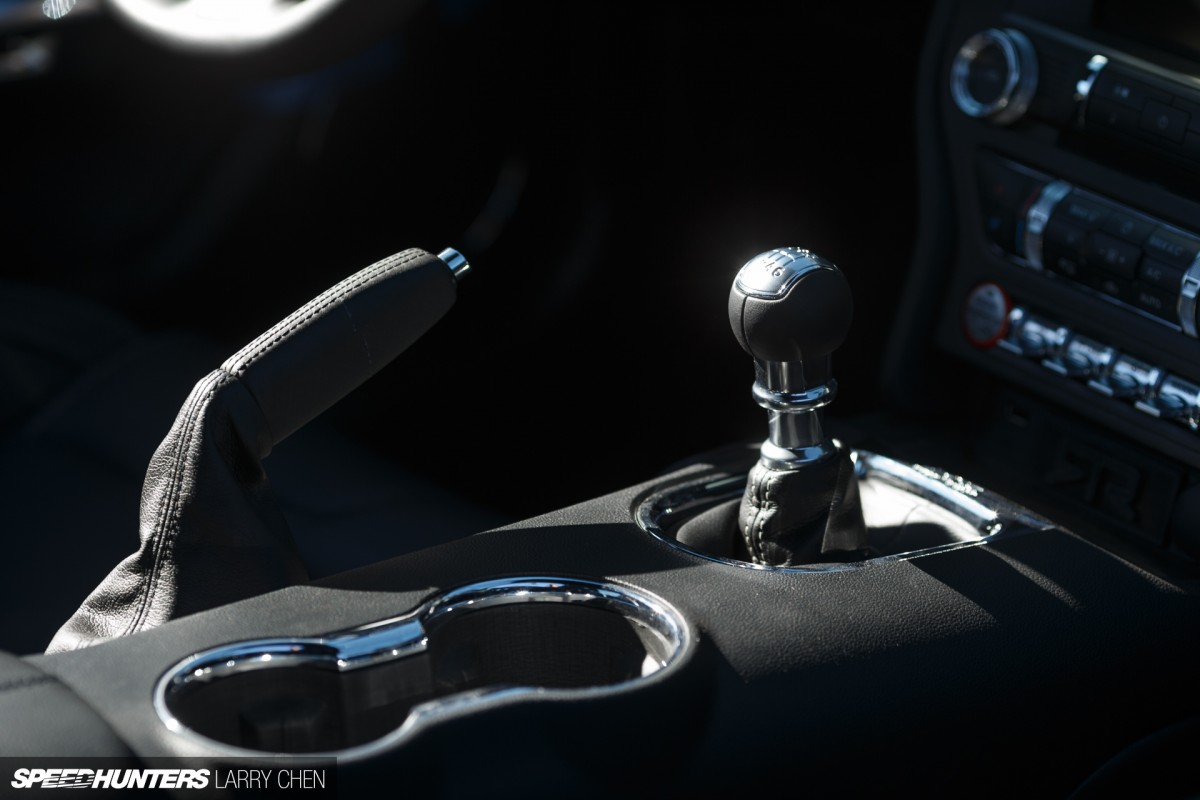 It all feels well screwed together and the quality of plastics is acceptable for the car's price point.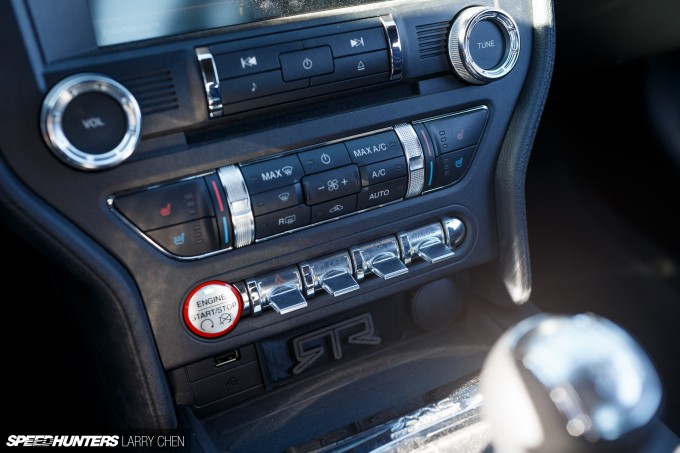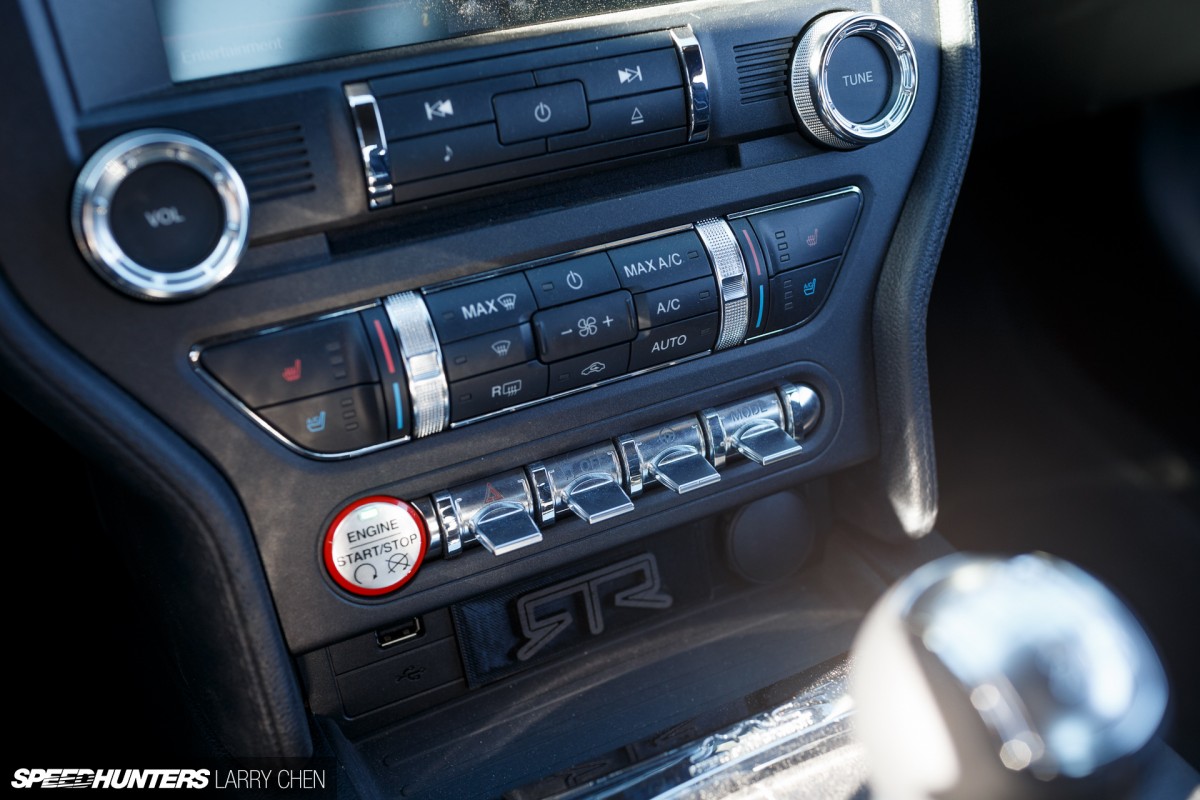 Here's a closer look at the center console from which you can control the 'infotainment' system, A/C and access the most important switch of them all: traction control.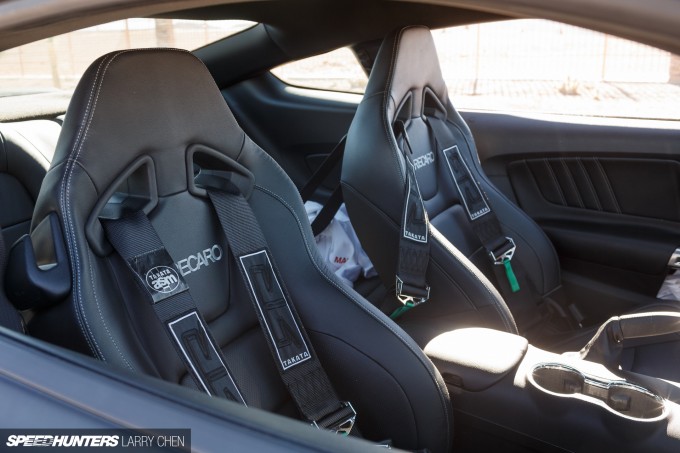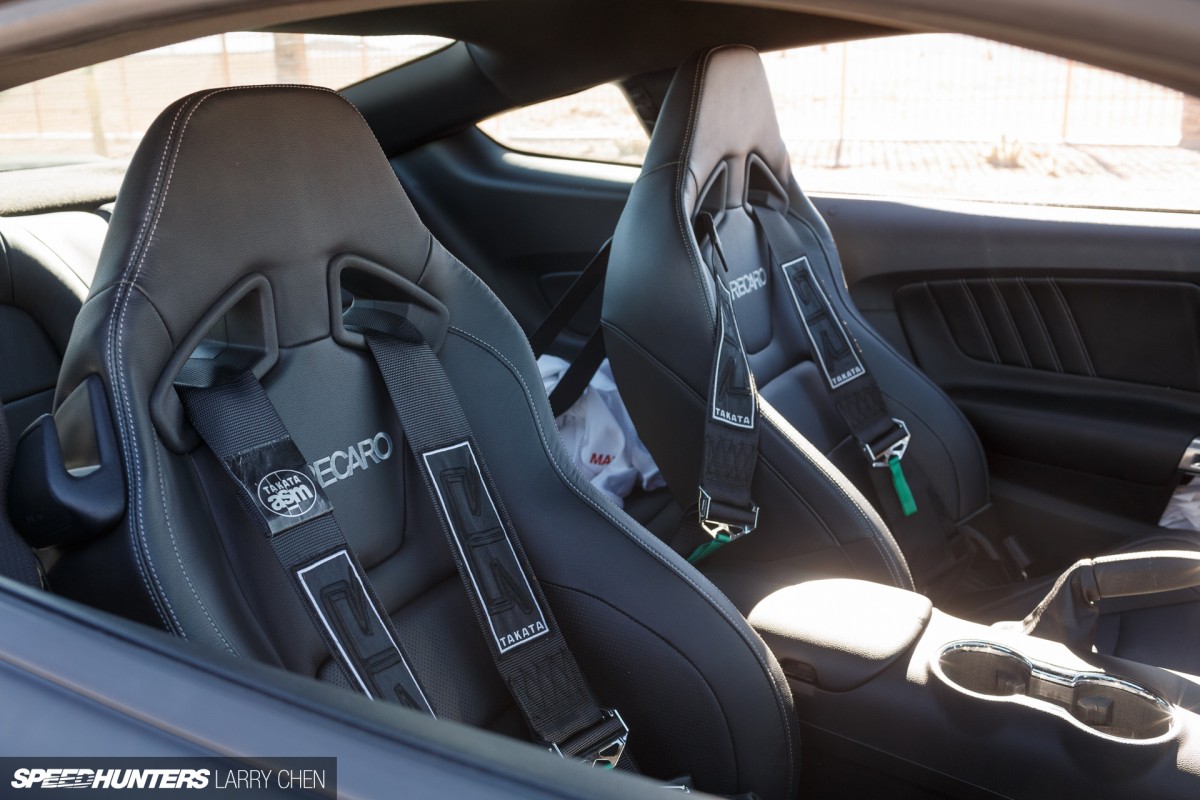 The RTR comes with a pair of supportive Recaro sports seats that are highly bolstered to hold your rear end in place, yet soft and comfortable enough so you won't go numb on longer journeys.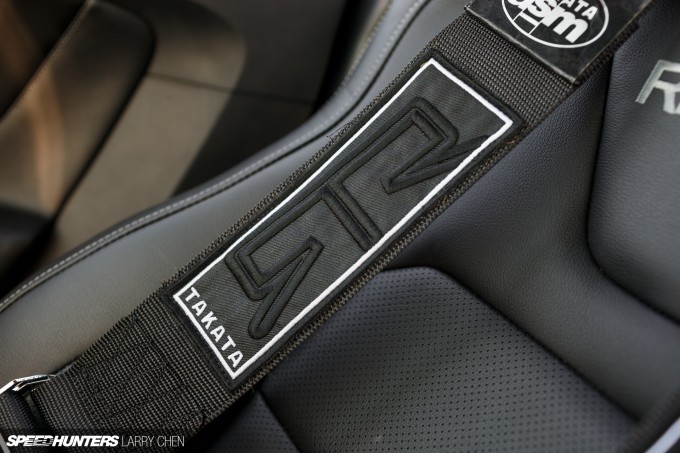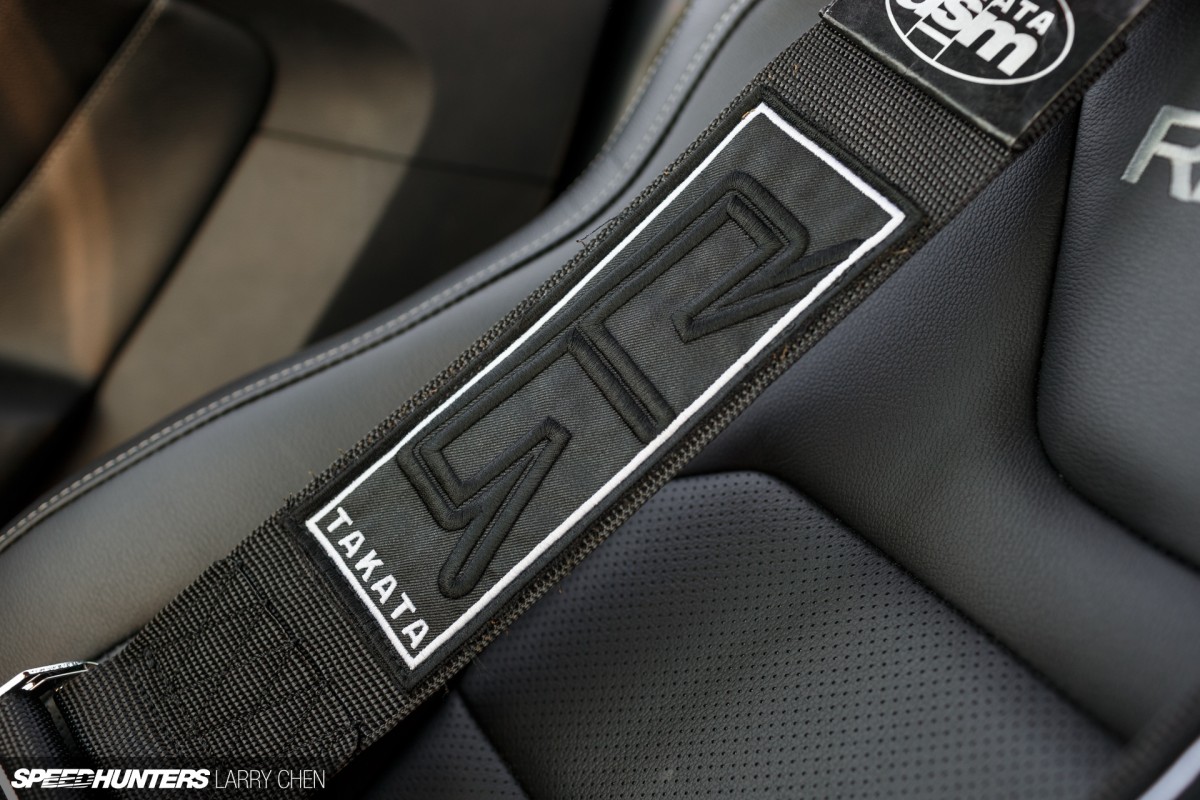 Hit the track and the RTR by Takata Quick Fit harnesses will make sure you are strapped down in total safety.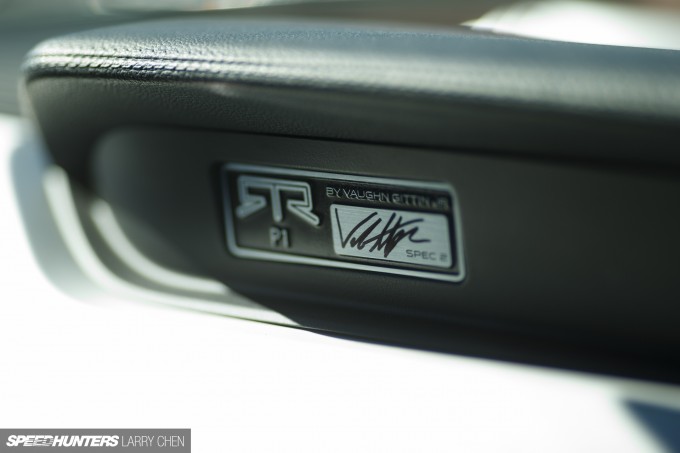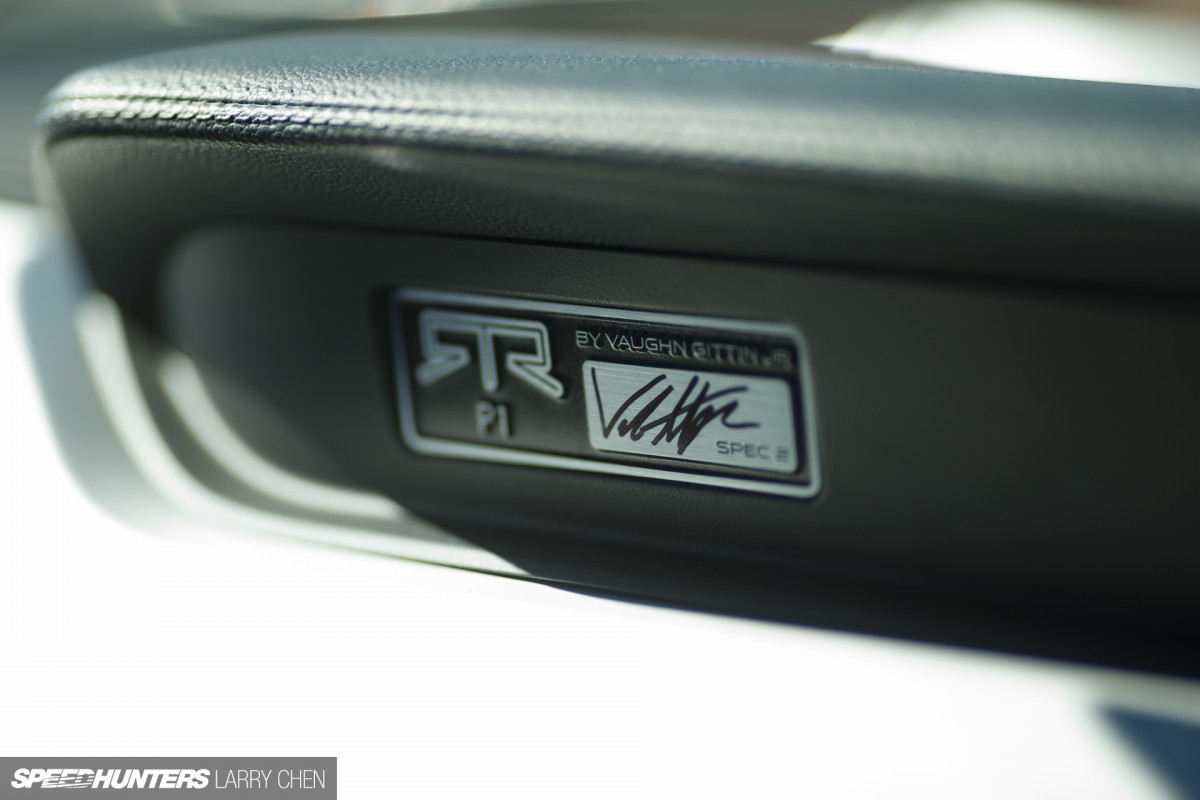 To mark the uniqueness of the car the RTR Spec 2 also comes with a numbered and signed plaque on the passenger side of the dashboard to prove it's the real deal.
V8 Character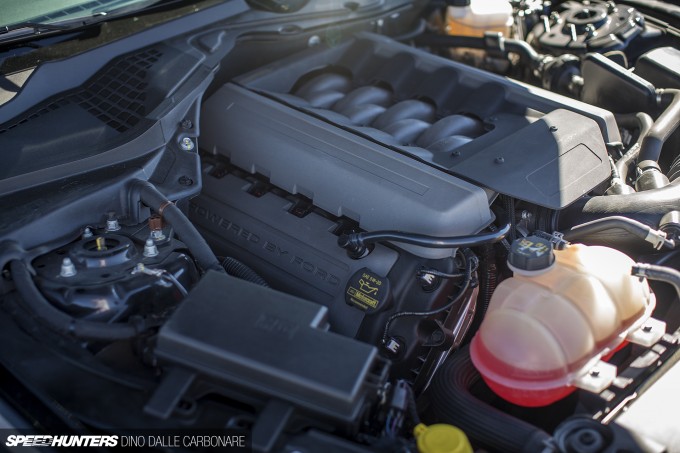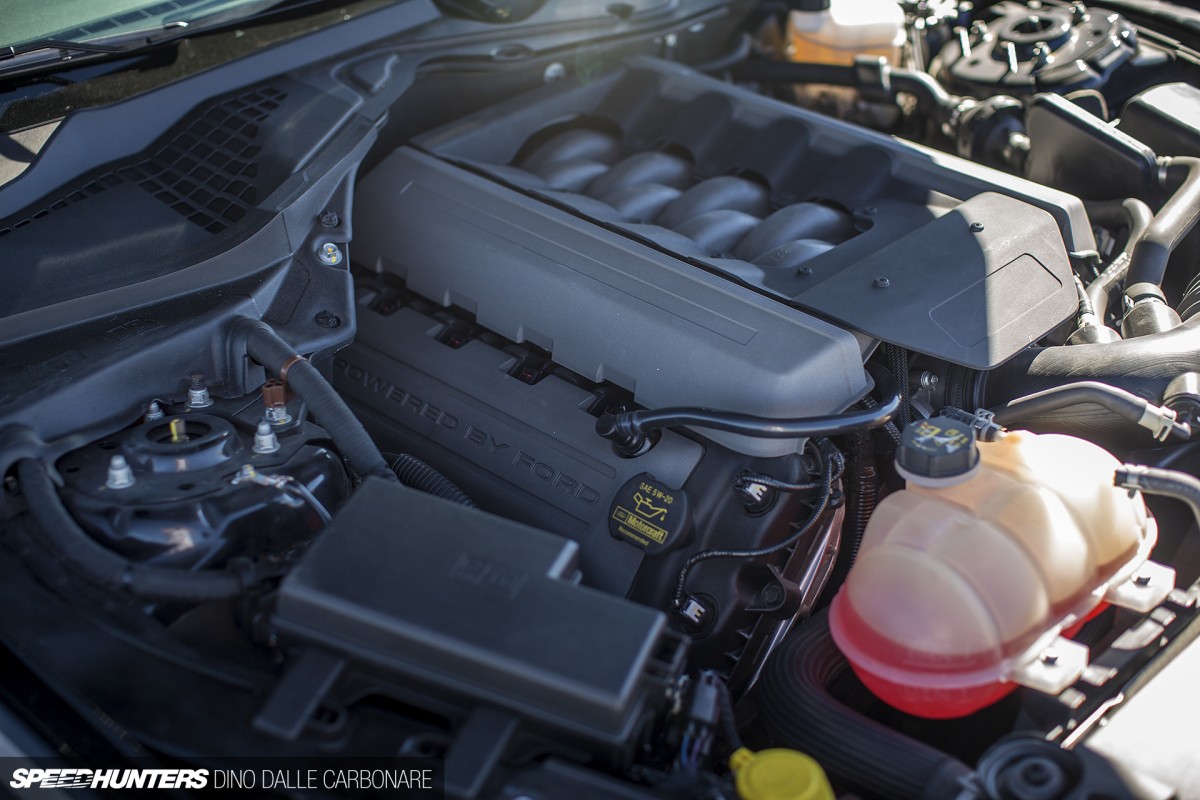 Under the bonnet the twin cam 5.0L V8 is pretty much the car's heart and soul. It's now also available with a 2.3L EcoBoost turbo four banger which – as some of the SEMA demo machines showed – can be pushed to 450hp. That engine option should make the Mustang lot more appealing to other markets around the world.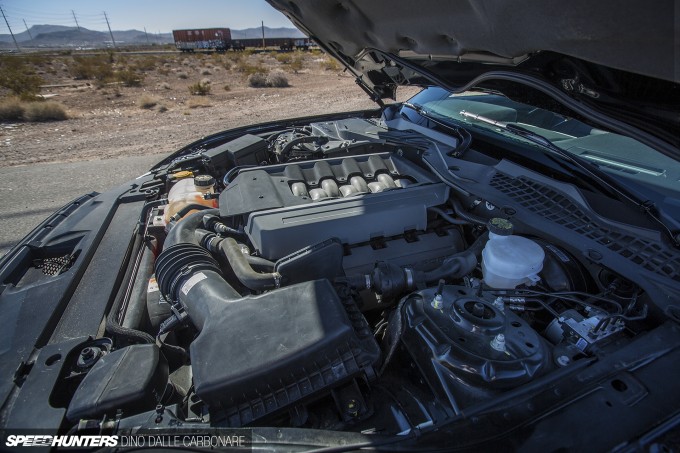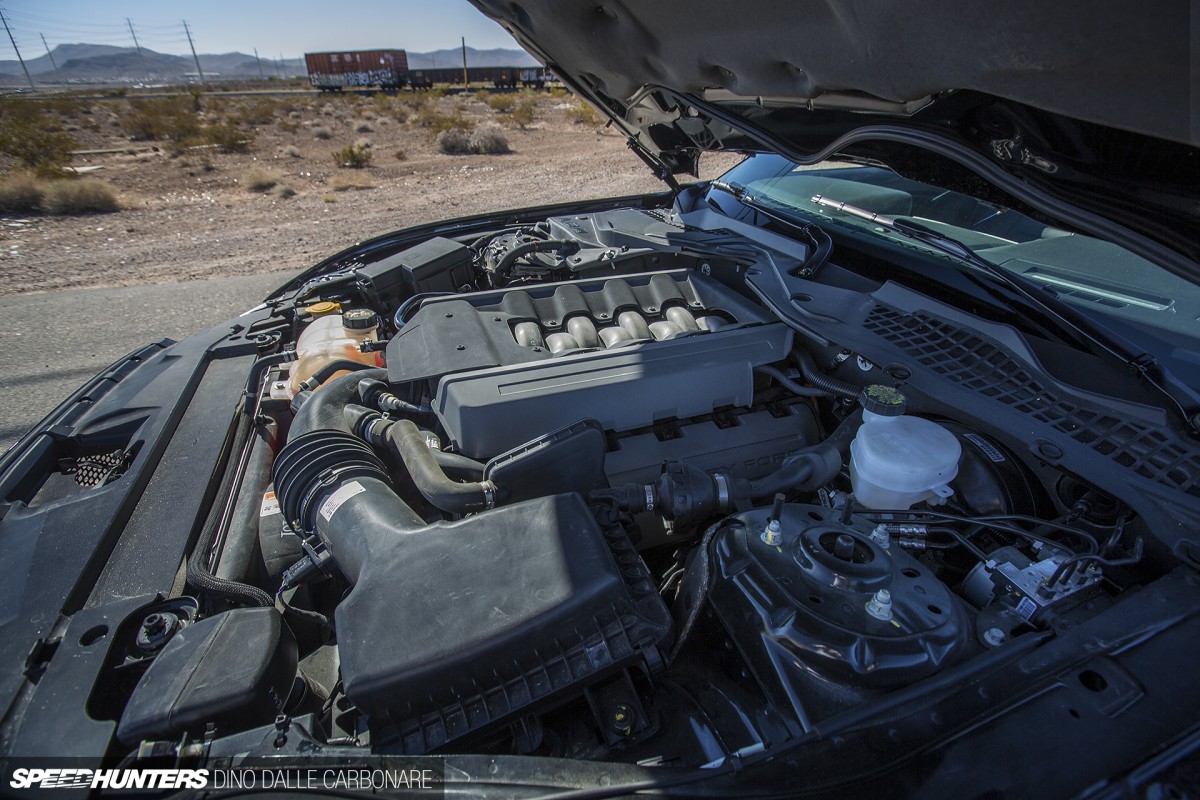 The dusty motor beneath the hood might have been tortured for the entire week it was at SEMA, but it seemed to purr like a kitten at idle like it had taken everything in its stride. That burbly-smooth idle is soon replaced with a lion's raw as the revs rise and the 435hp and 400lb/ft the stock car comes with is unleashed.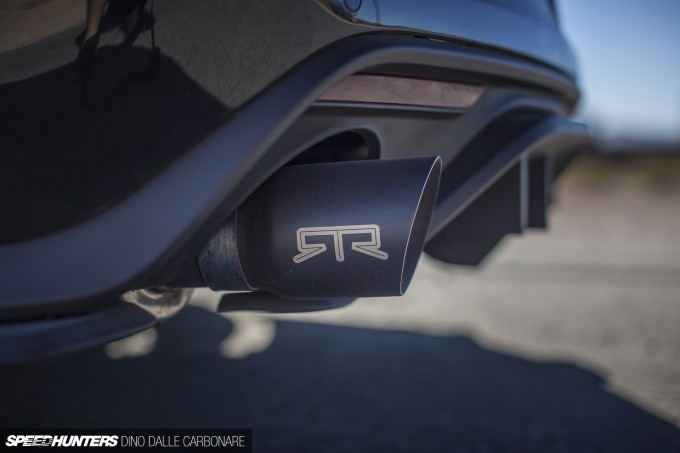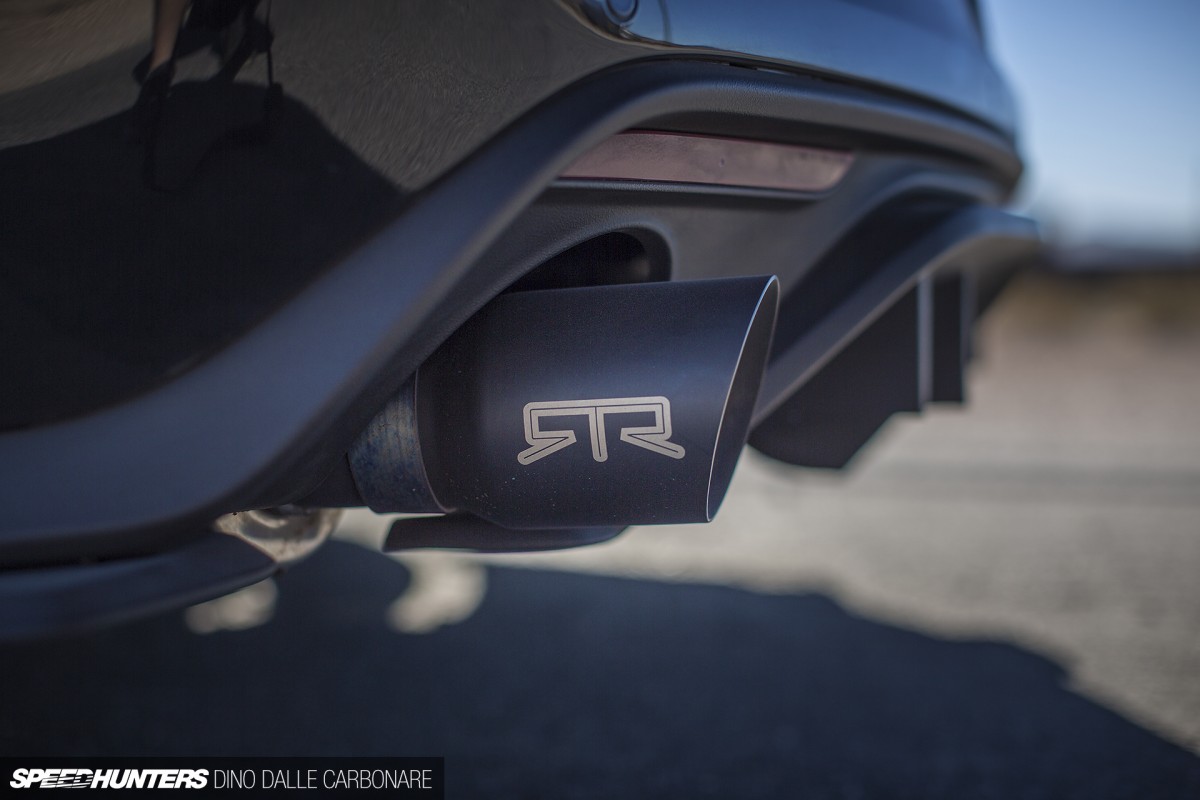 The RTR's exhaust system by Magnaflow liberates a few more decibels – decibels of the right variety that truly embellish the already polished sound of the V8 lump up front.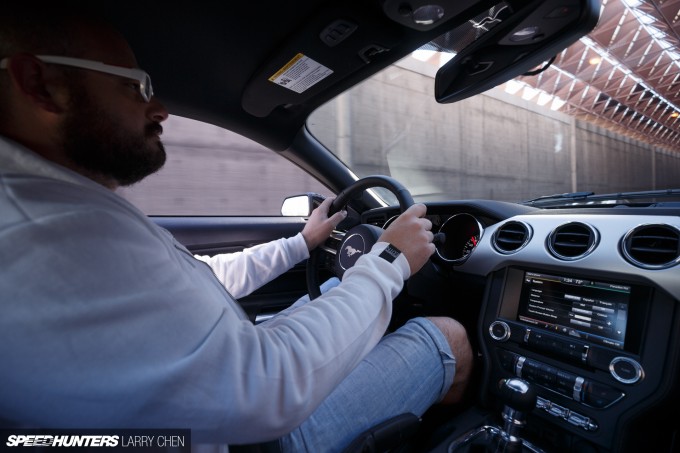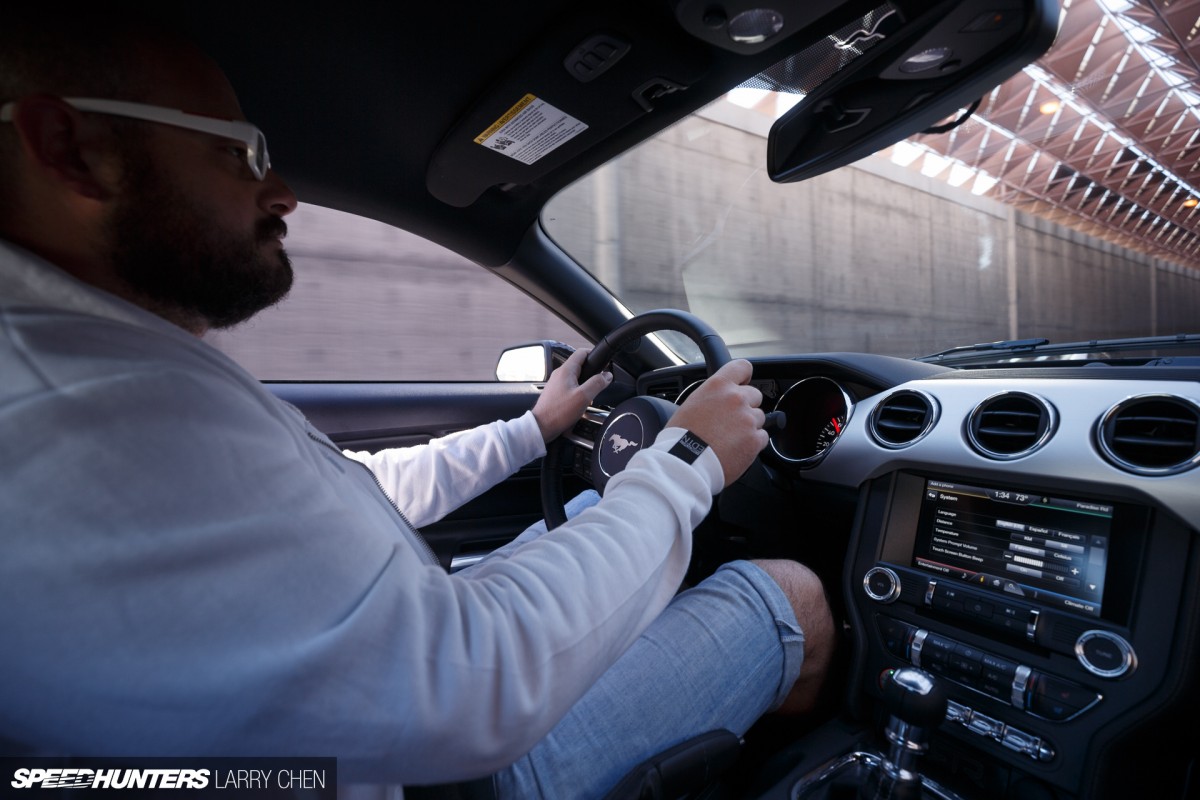 In this guise the RTR was an absolute joy to drive. With a prod of the throttle, you're rewarded with ample acceleration regardless of what gear you're in. Drop a few cogs though, and progress becomes potent. Like they say, there's no replacement for displacement! Sixth gear is so long it's perfect to let the motor fall into the lower RPM zone and cruise away towards the sunset. Should you crave extra power however, Vaughn has your back – the RTR being available with an added supercharger kit.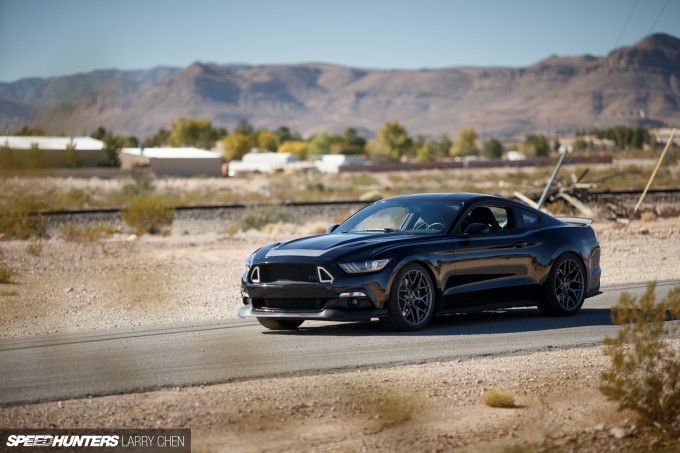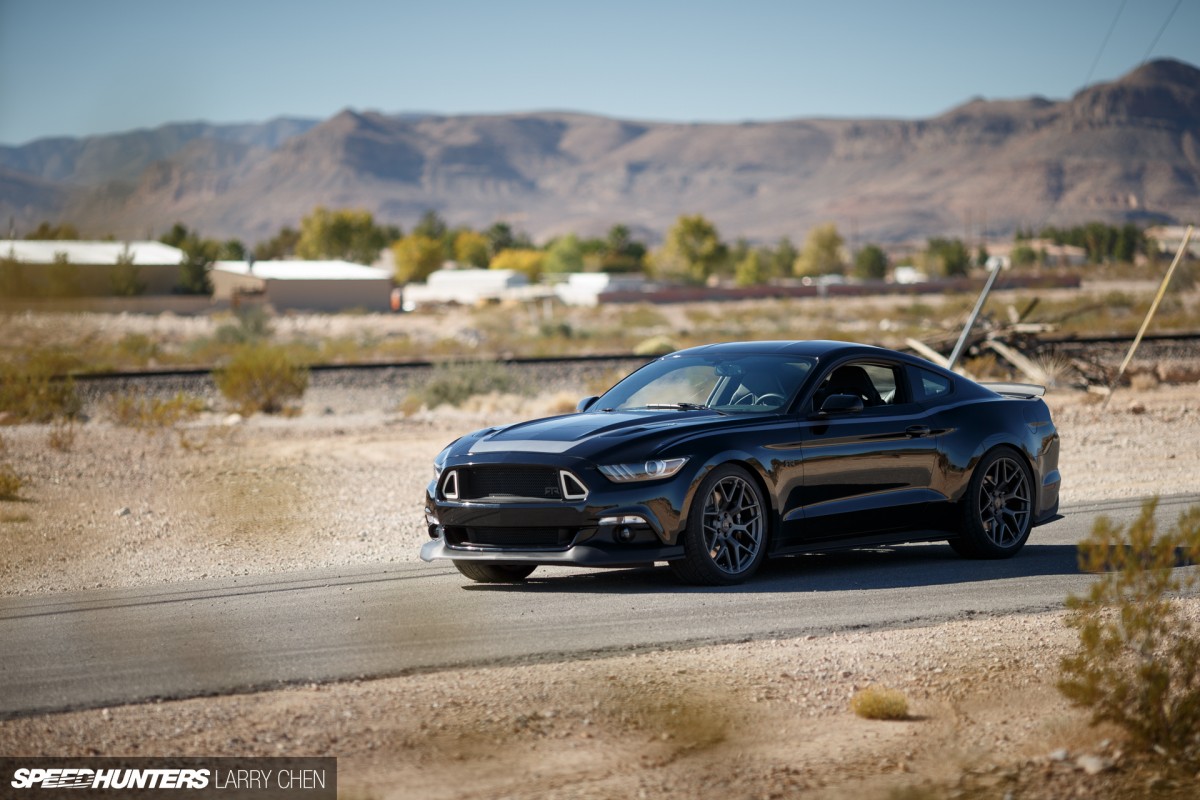 For how attractive the wildly-tuned versions of the 2015 Mustangs are, I was thoroughly enjoying the underlying balance that shines through after you spend a bit of time getting to know the RTR. This is a superb mix of performance and handling and the way it's all so beautifully accessible is what makes it so much fun.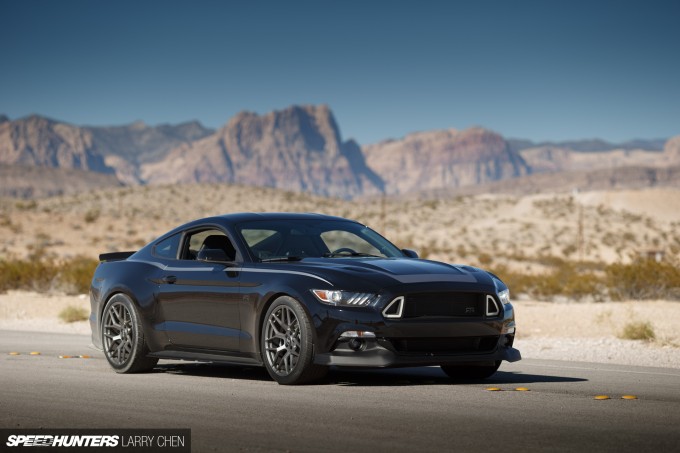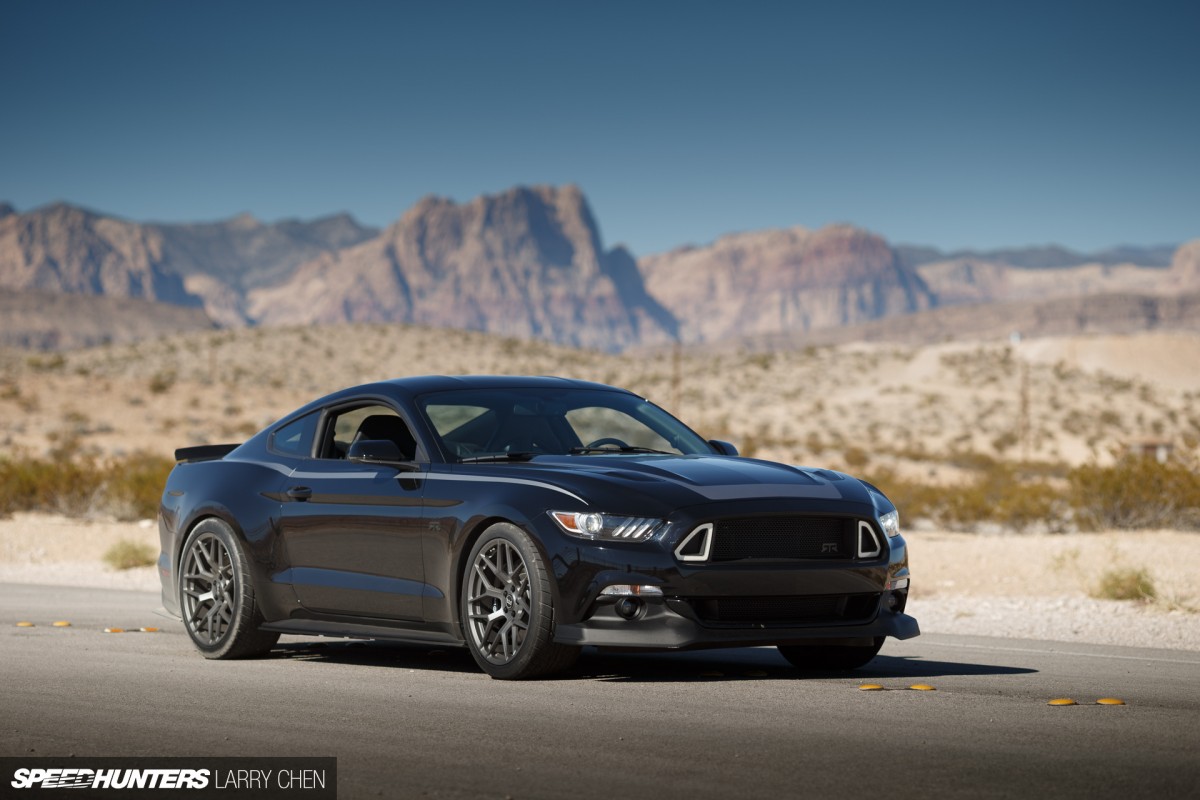 It's an honest package that's guaranteed to put a smile on your face. It's not a car that will scare the living daylights out of you, but one that will continue to edge you closer to its limits. The handling is so well sorted that it allows you to lean on it at all times, and when you step over the edge it's all beautifully manageable.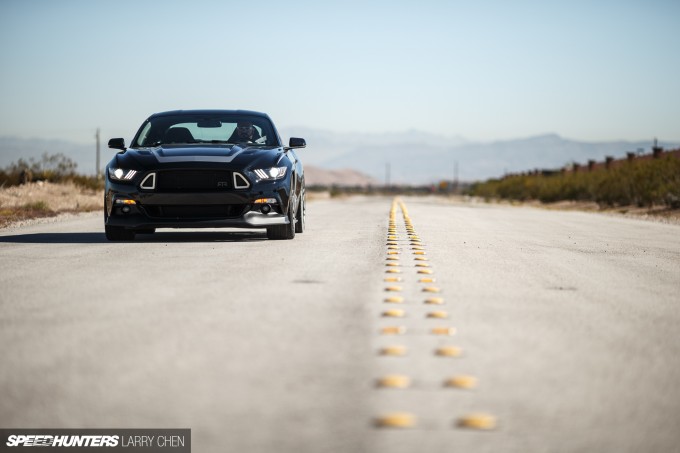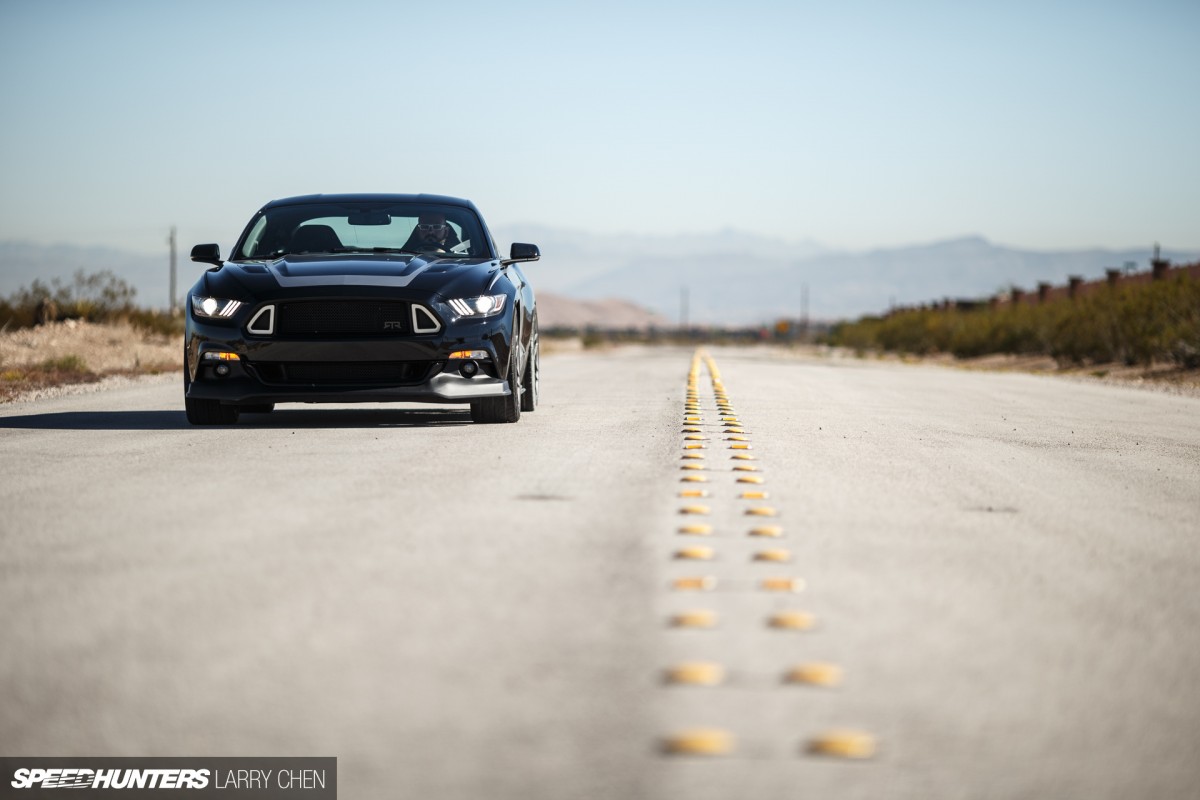 Yep, I really enjoyed getting to know this car.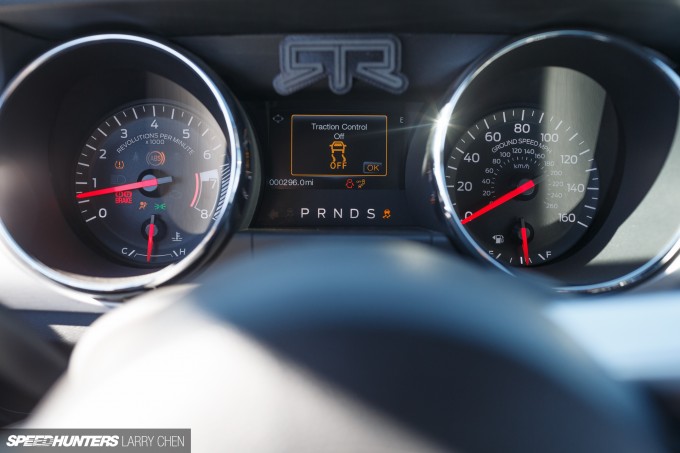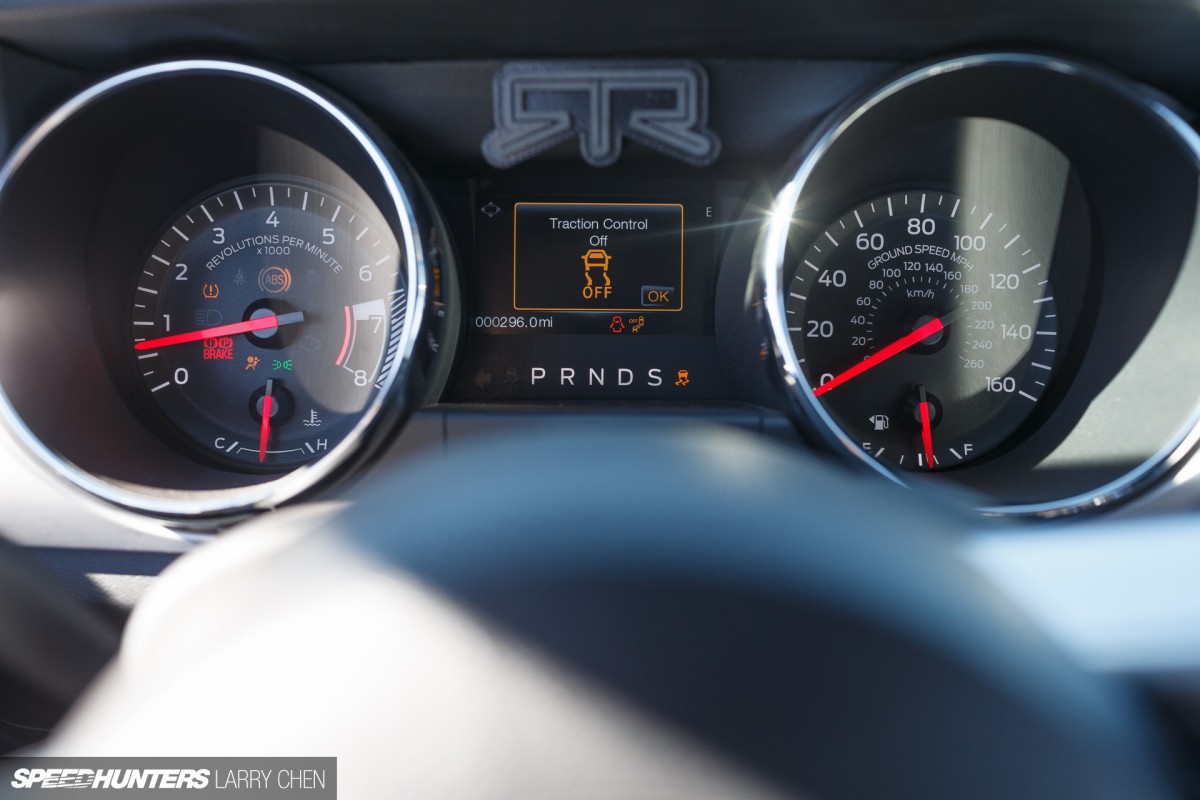 Push and push and you eventually need to reach for that toggle switch I referred to earlier on. If you ever get to drive a 2015 Mustang – do it! This car was created to be driven with a little – or a lot – of oversteer through every corner. It's so inviting to do, so easy to deal with, and so natural.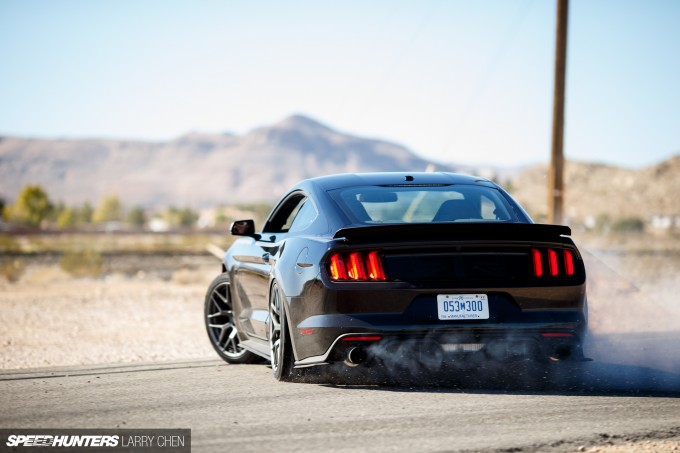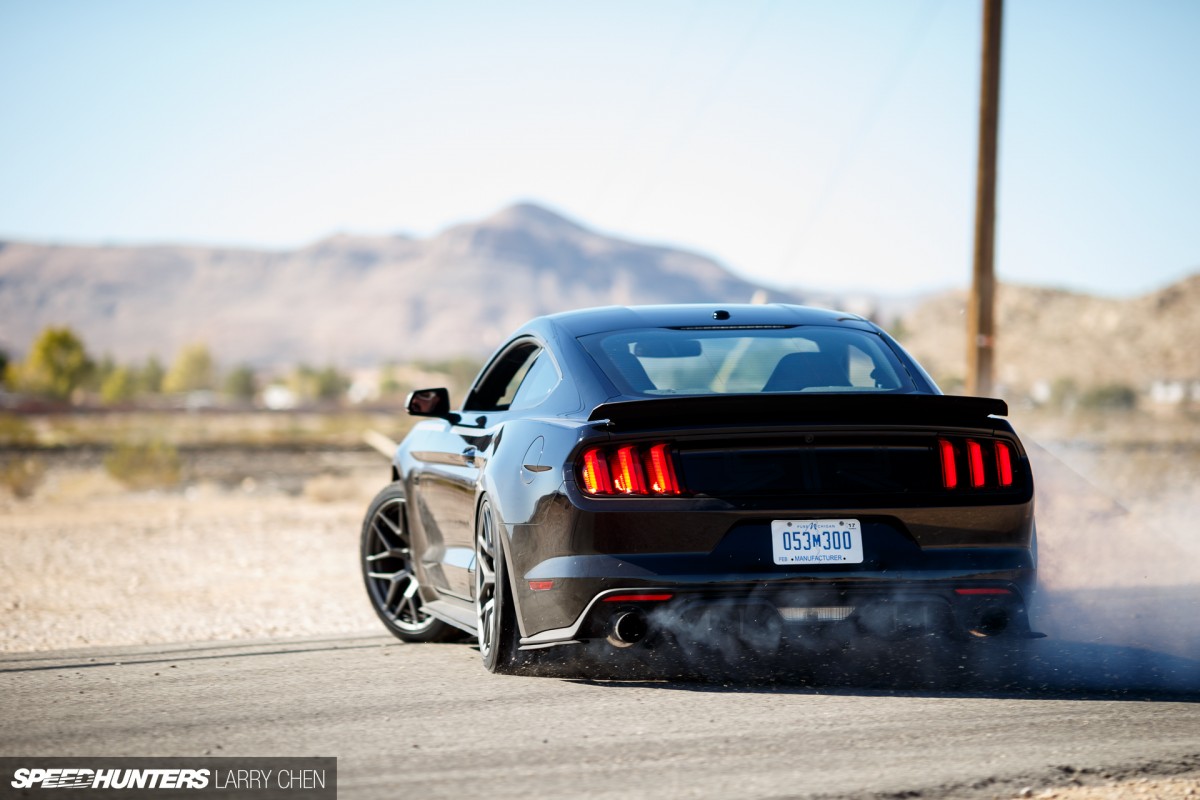 You'll be driving like a true hoon in no time!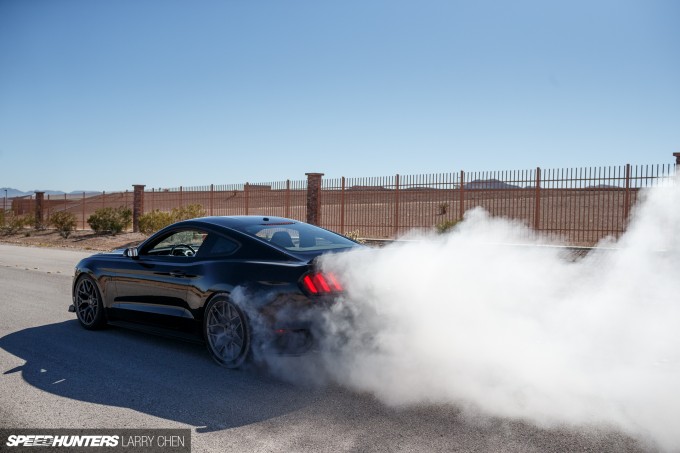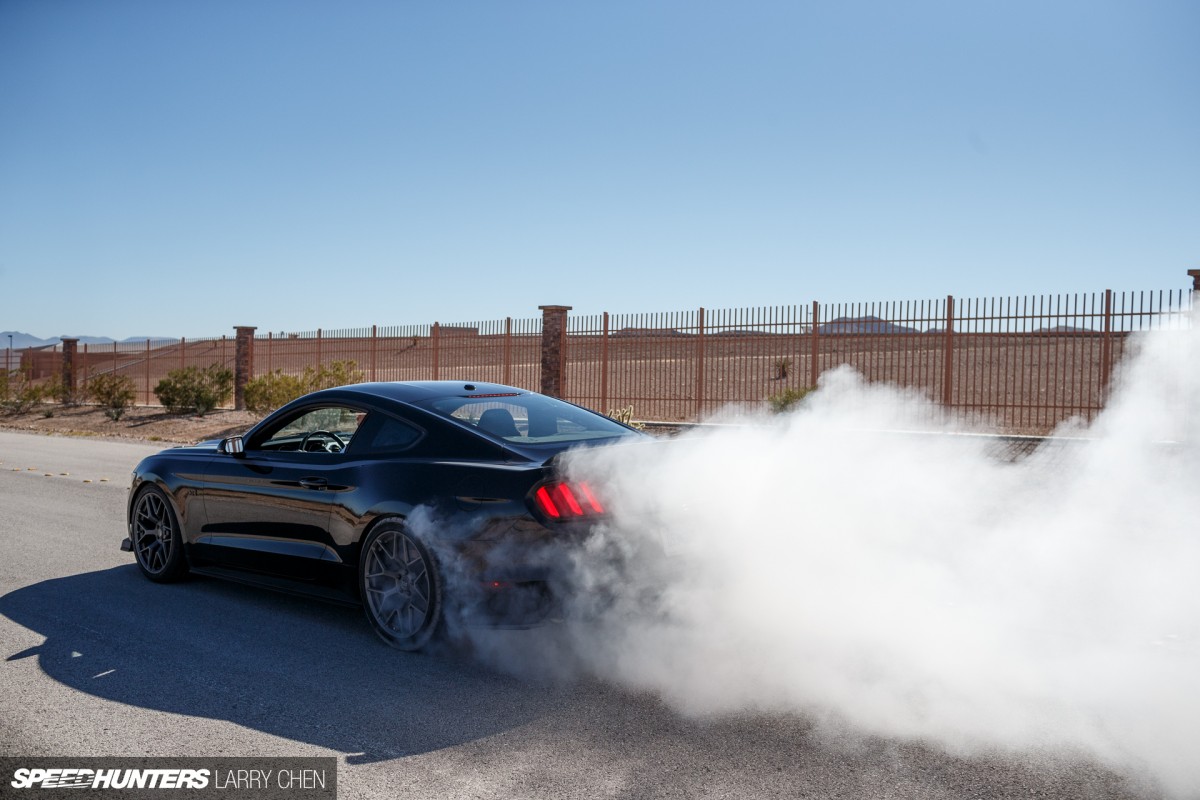 This car even comes with a line lock feature built in. A line lock in a production car! If there's anything that sums up the personality of the new Mustang perfectly, it's this.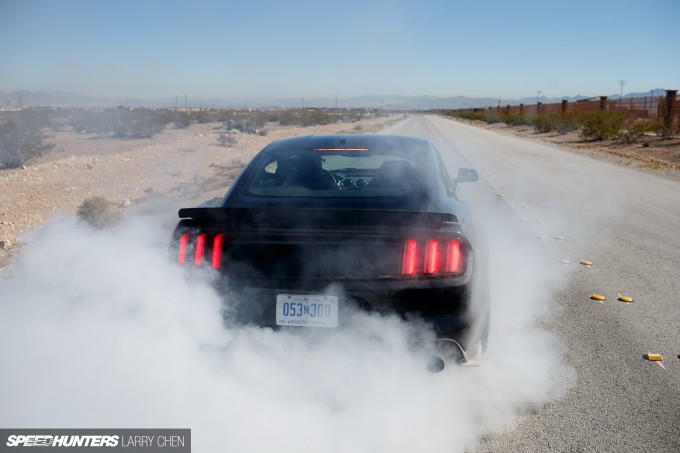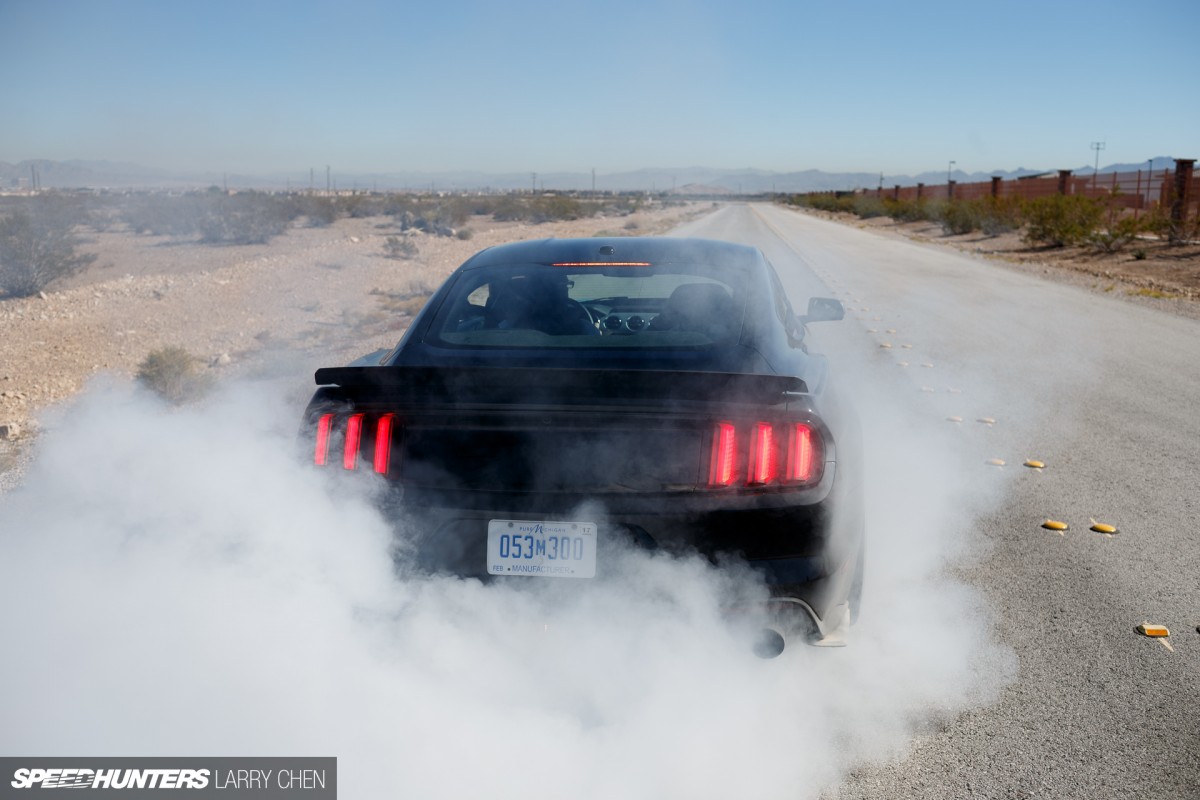 Ford, you are good in my book. I snubbed you for many years as I believed you weren't making cars that truly represented your real potential, but the 2015 Mustang changes all of that.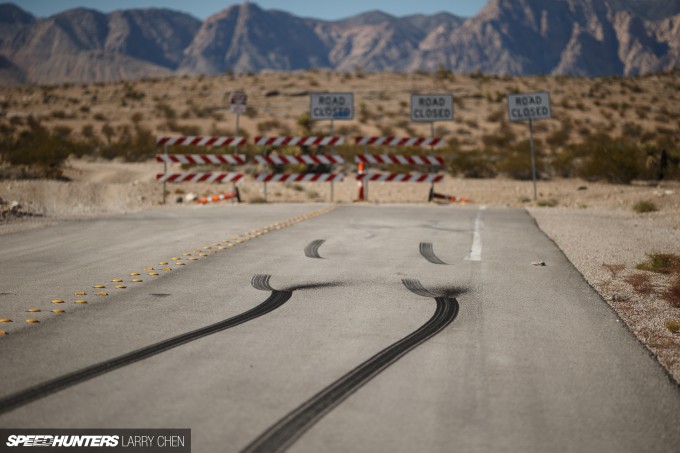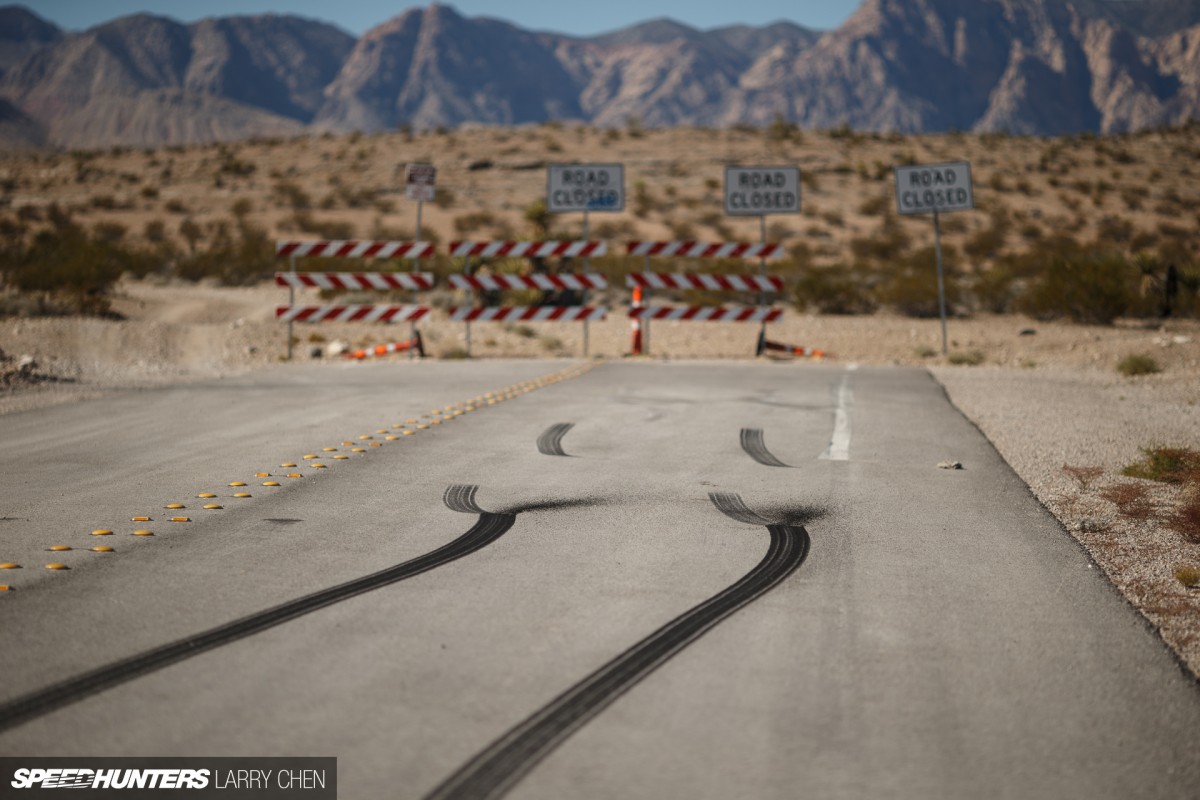 These, my friends, these are lines of happiness. Number 11s all day long!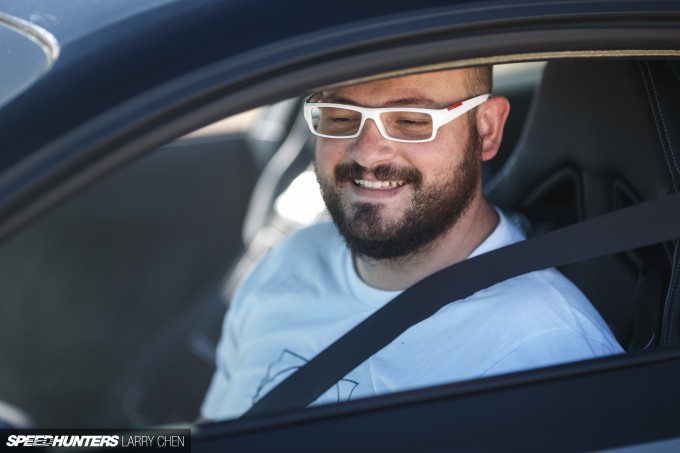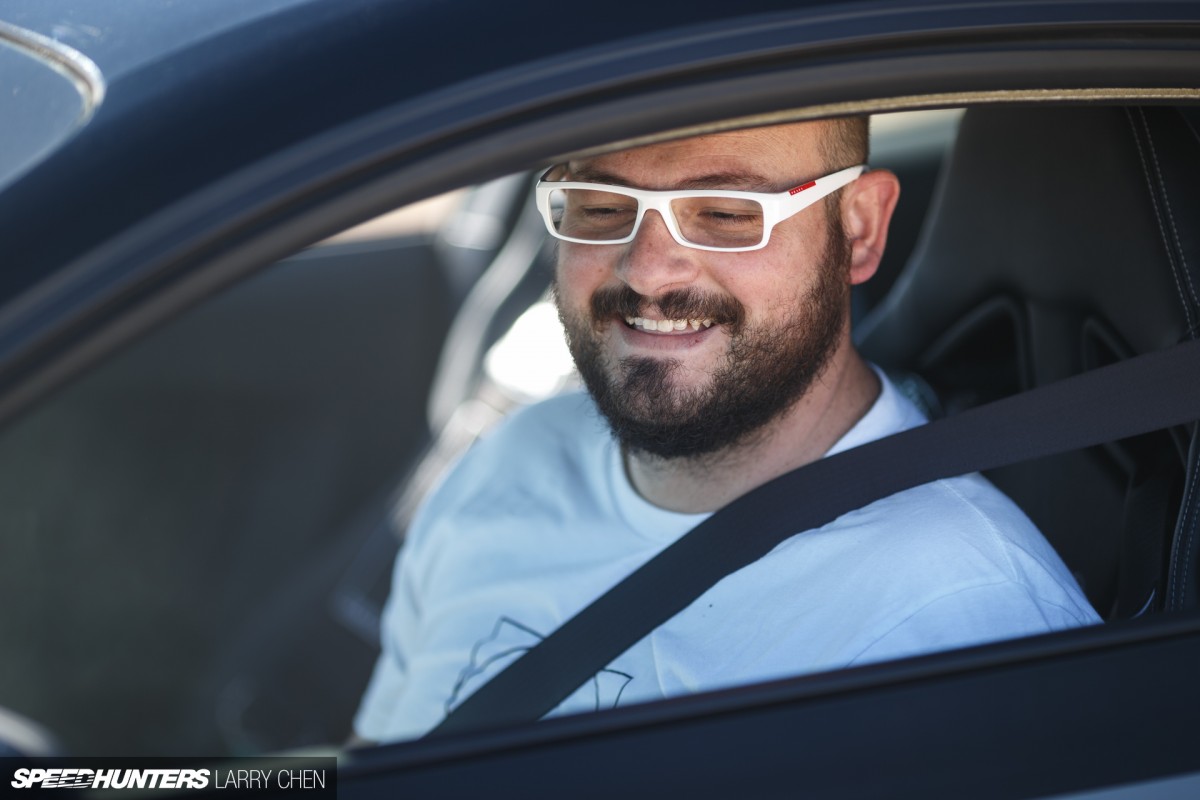 See, this is the effect the Mustang RTR has on you – it turns you into a grinning moron!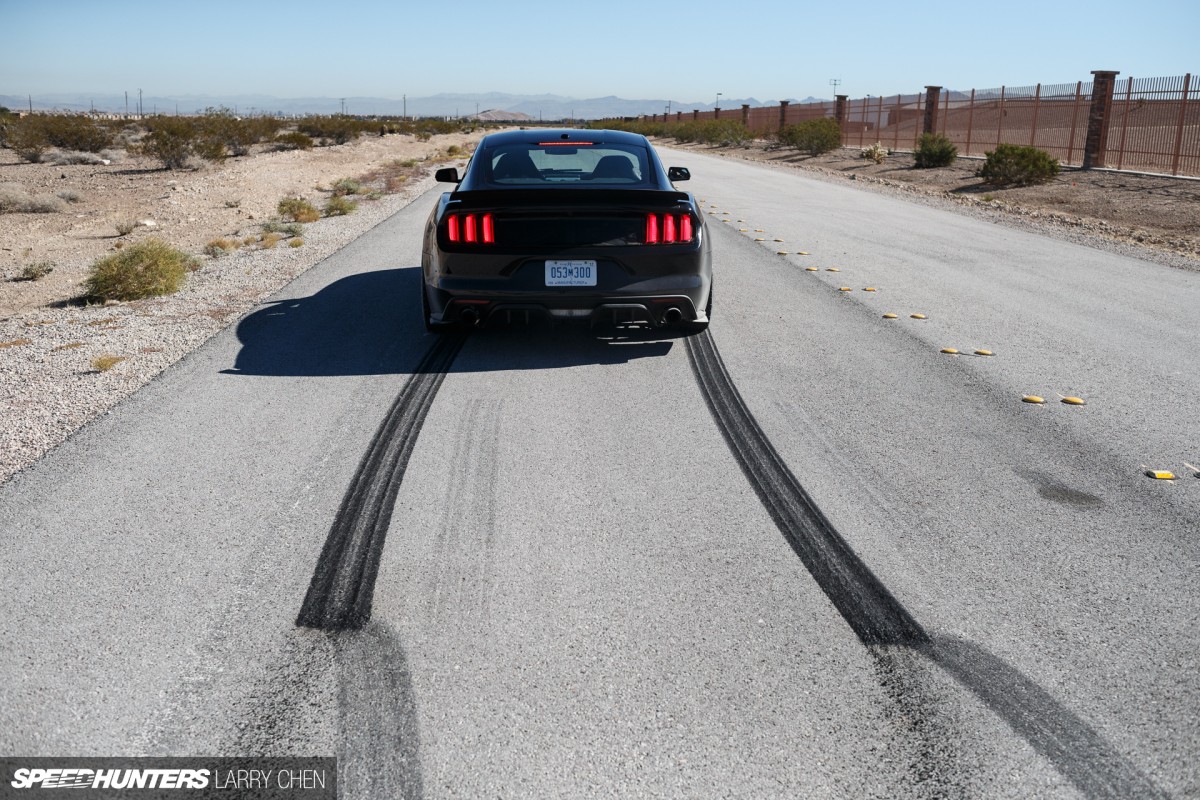 After hogging the car for most of the morning Larry jumped in and we headed back to the Las Vegas Convention Center where one of Vaughn's guys was waiting to return it to the demo area. I was sad to see it go – it was the most fun I'd had all week, but over way too quick! That's okay though, because those couple of hours converted me. I was glad I had finally experienced the next generation of the Mustang – a well sorted, more driver-focused version at that. Yep, this car helped me see American machines in a whole new light and left me to wonder when I'll get the chance to sample more…
Dino Dalle Carbonare
Instagram: speedhunters_dino
dino@speedhunters.com
Additional Photos by Larry Chen
Instagram: larry_chen_foto
larry@speedhunters.com