On paper, ever-tightening exhaust emission regulations and fuel efficiency standards seem like bad news for the future of performance motoring, but in reality it couldn't be any further from the truth. When it comes to powertrain development, new thinking is bringing some exciting technologies to the table, and thanks in part to turbochargers, it's leading to compact, highly efficient units that are big on output.
Swedish automaker Volvo was one of the first manufacturers to adopt turbocharging in its production car line-up. Its B21ET was a 2.1-litre four-cylinder engine with 7.5:1 compression and a Garrett T3 that powered the 1981 Volvo 240 Turbo, producing 155hp in road car form and 320hp in its latter Group A racing guise. Now, more than three decades on, Volvo has pulled the wraps off a new petrol 2.0-litre four-cylinder concept engine that features three turbochargers and makes 450hp…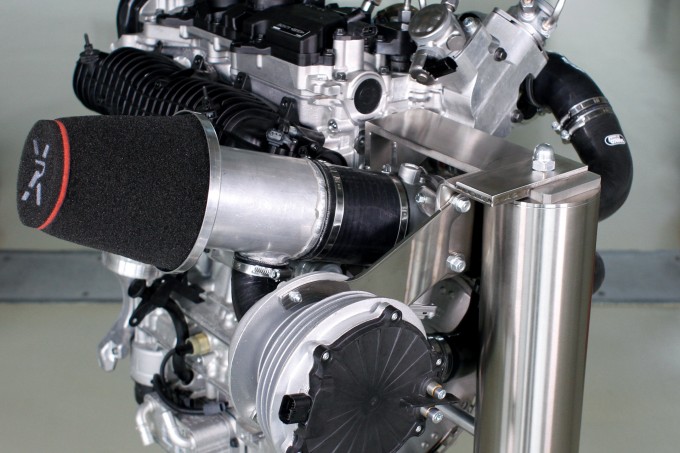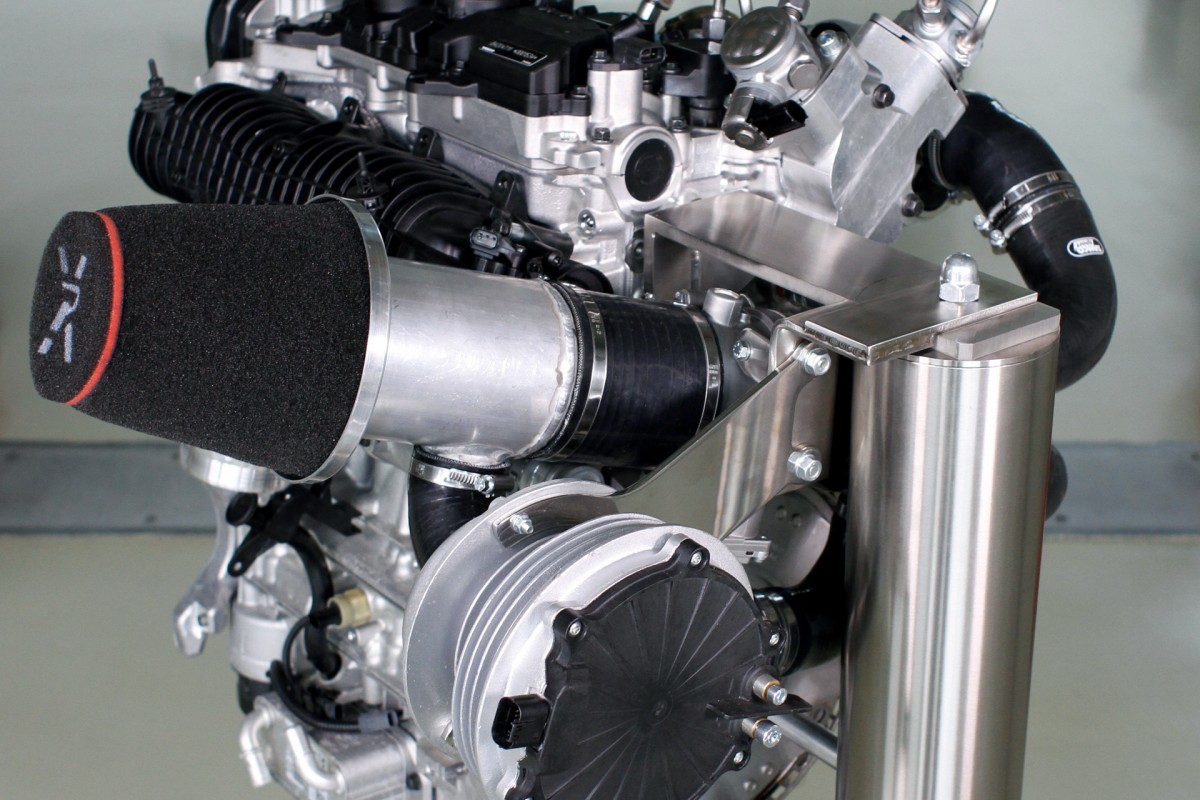 The 'High Performance Drive-E Powertrain Concept' is the work of Volvo's Powertrain Department, with assistance from its competition wing – Volvo Polestar Racing, Austrian engine development company AVL, and Denso in Japan.
As you can see from the main image at the top of the page, the design uses two conventional turbochargers in a parallel configuration. What you can't really make out from the side angle is the third unit – seen at the bottom of the image – which unconventionally trades its turbine for an electric motor. Basically speaking, the electrically-driven turbo compressor force-feeds air into the mouths of the two exhaust-driven turbos, spinning the compressor wheels to create an initial surge of boost the moment the accelerator is stepped on. Then, once the revs are up, the two regular turbos take over and keep the boost flowing in the traditional manner. The result: all the power-making benefits of larger turbos, but none of the associated lag.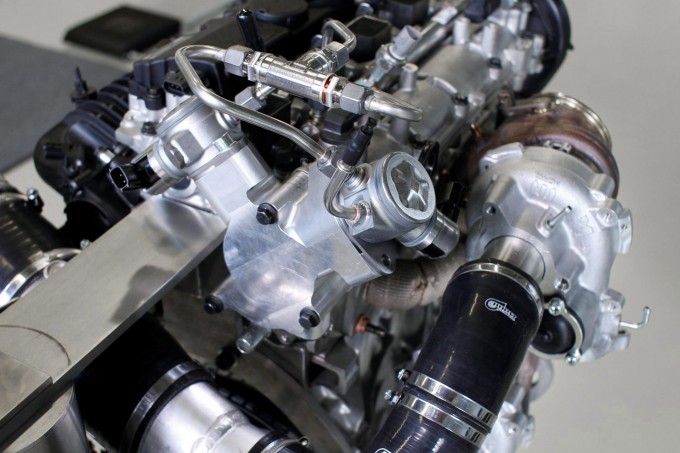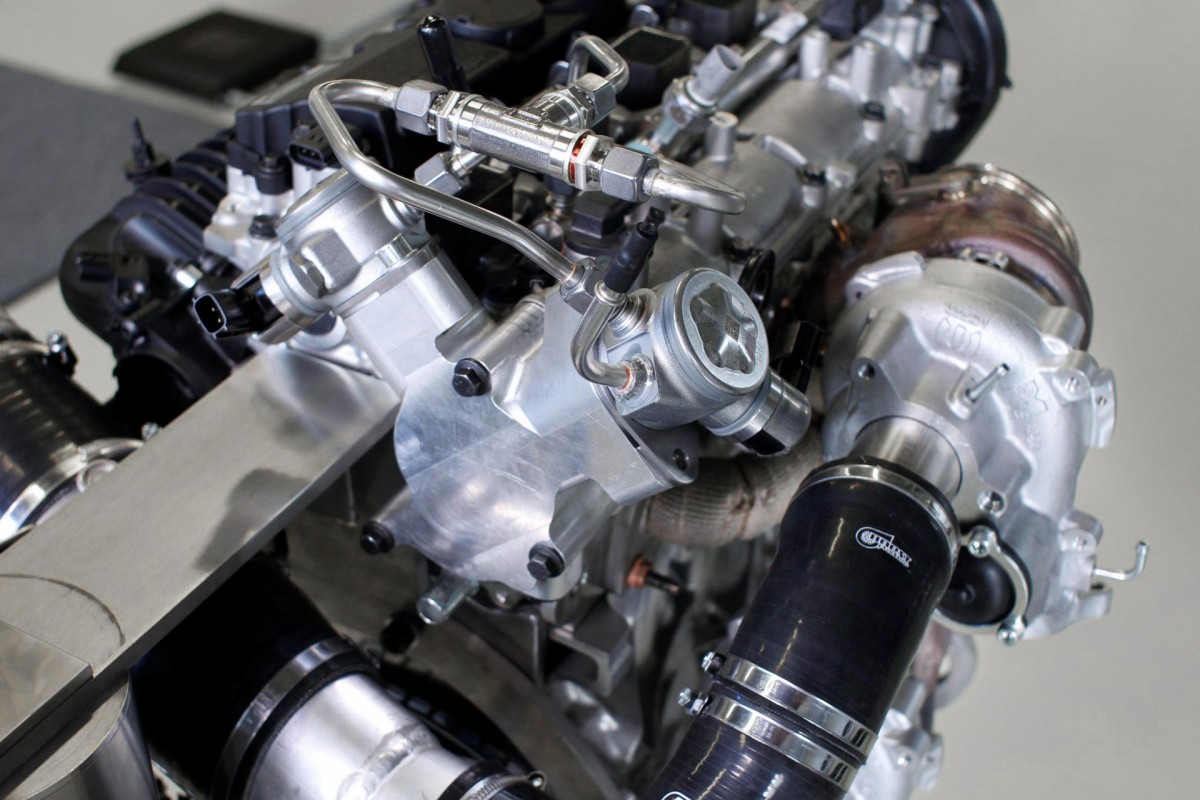 Complementing the triple turbo setup is a unique high pressure fuel delivery system designed by Denso. Managed by a Denso ECU, there are specifically designed pumps and injectors in the mix and a working pressure of 250bar (3,675psi)
Whether or not this engine configuration ever finds its way into a Volvo production car remains to be seen, but given the promising results here, you have to like where this sort of thinking is going! 
Brad Lord
brad@speedhunters.com