#86FestPrep
When I volunteered my personal Scion FR-S to become the KM4SH demo car, one of the things we decided early on was to evolve the look of the car over time. The idea is to keep the build fresh, plus give future KM4SH owners the opportunity to see the kit in many different guises. To that end, one of the easiest things one can do to change the look of their car is bolt on a new set of wheels. Enter Speedhunters partner RAYS and their recently-released Volk Racing ZE40.
Now I love TE37s as much as the next guy, but I wanted to do something a little different with my ZN6. The new ZE40 model had just recently launched, and our friends at RAYS thought it would be a good model to promote. I wasn't complaining…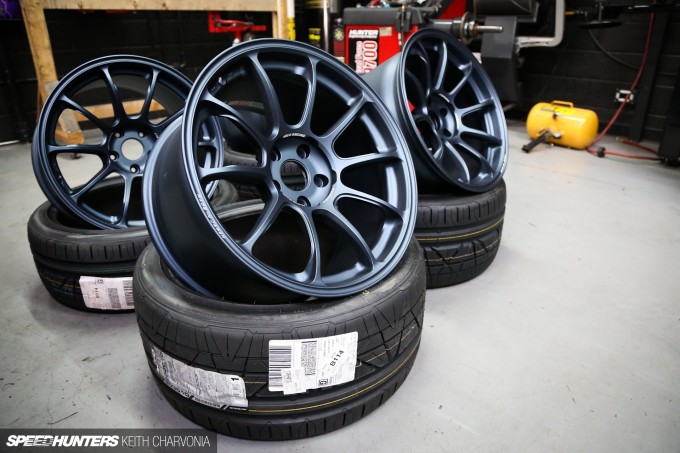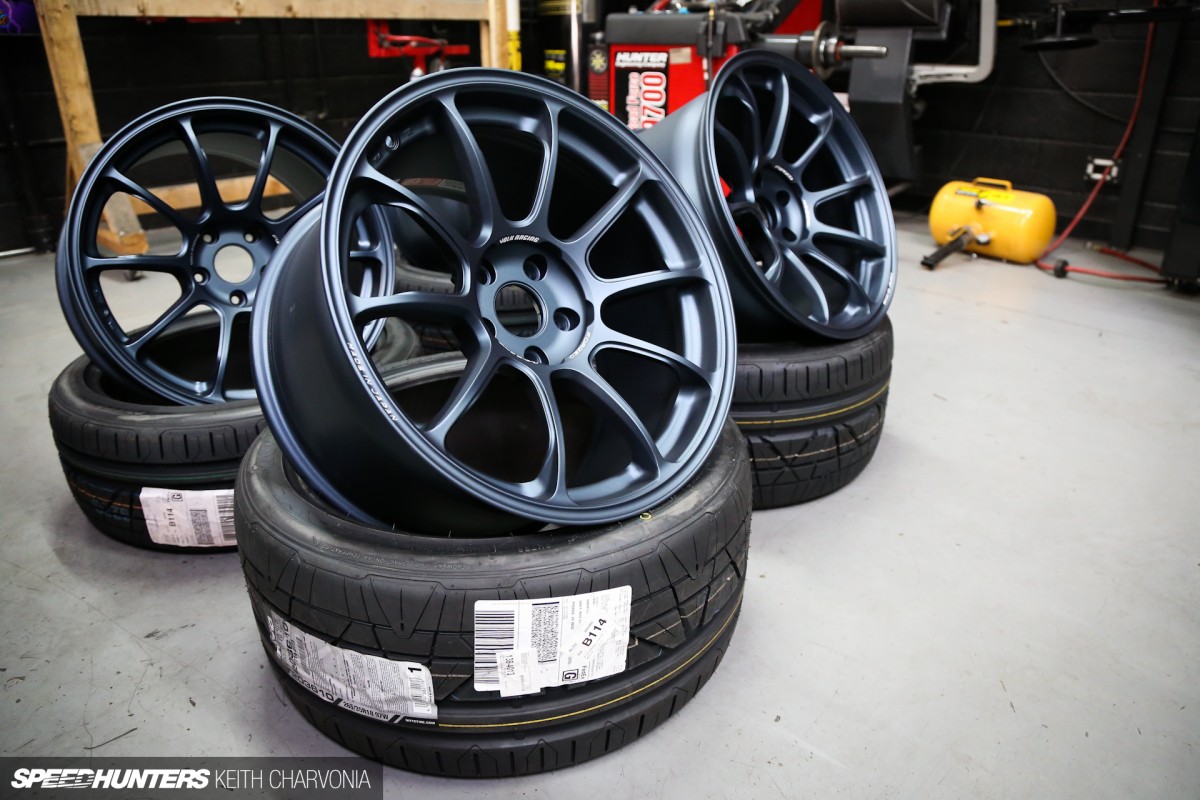 Of course, with the KM4SH kit's bulging fenders I was able to choose a very aggressive offset, which we'll get into later. The only decision left after that was the color: Matte Blue Gunmetal or classic Bronze.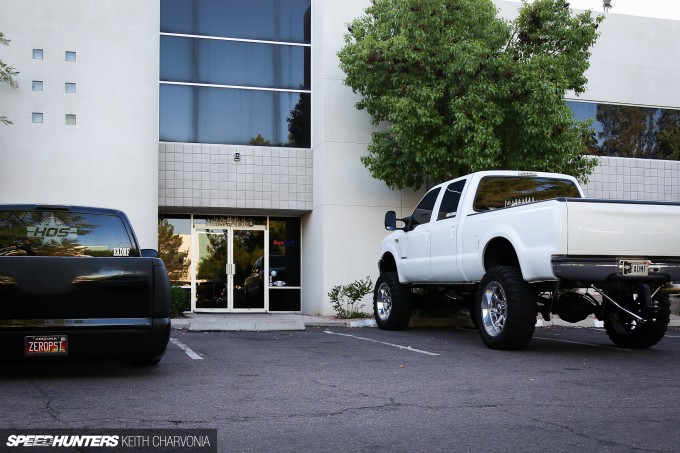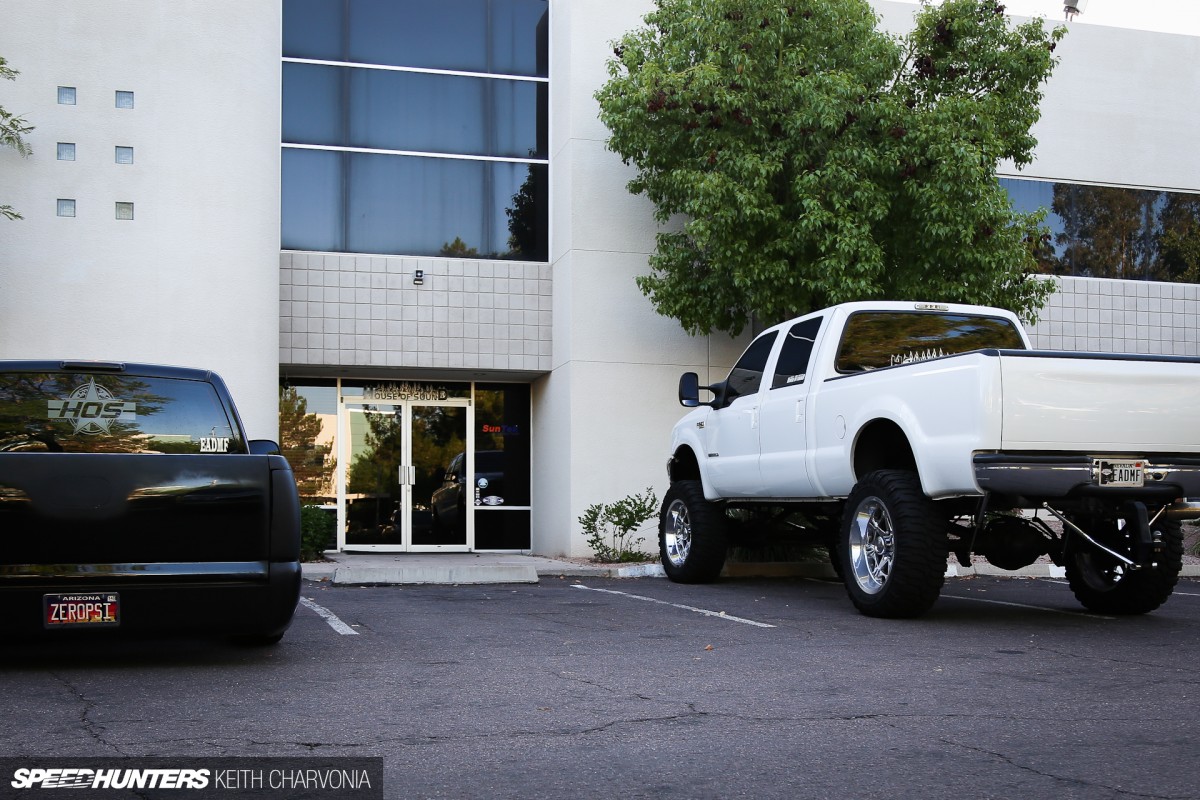 With my decisions made – offset, width, face depth and finish – the wheels arrived from Japan in short order. Right behind them were four Nitto Invo treads – a tire I've grown quite fond of lately. My next stop was House of Sound, where my friend Andy just happens to have all the equipment to safely mount a setup like this.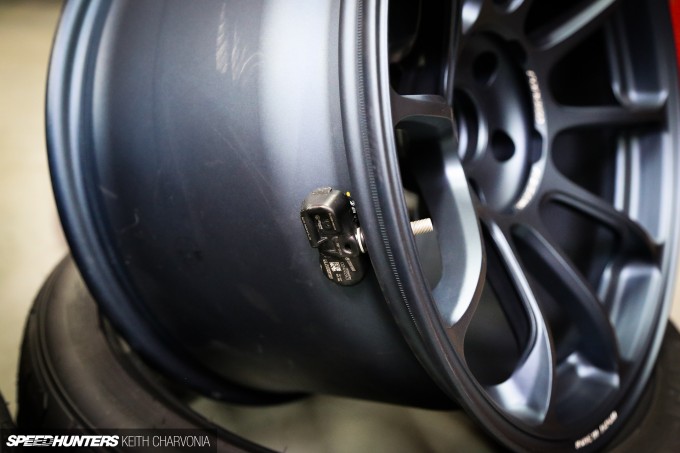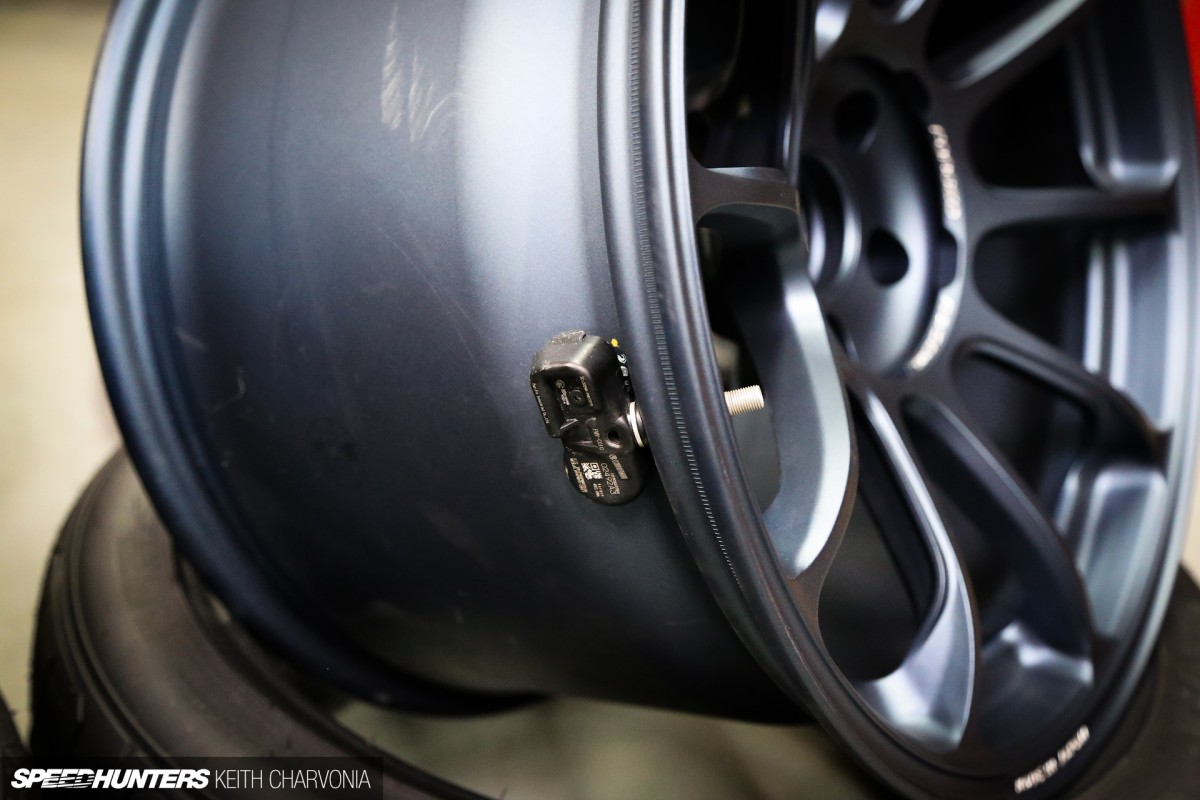 First, we swapped over the TPMS (tire pressure monitoring system) – another convenience that I wanted to retain in my daily driver. Check out that knurling on the rim bead, this grips the tire and keep it from slipping on the wheel under high traction events.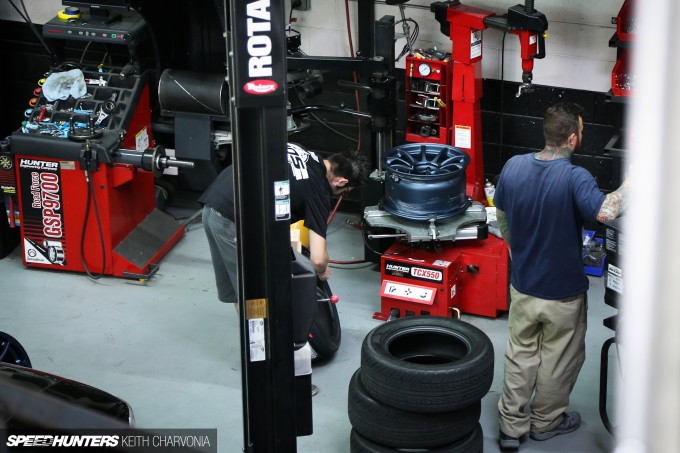 It sure is nice to have a friend who I can not only trust to install tires without any scratching or other damage, but is willing to do so for a case of fizzy beverages. Honestly though, House of Sound has invested in top of the line mounting and balancing equipment, including the Road Force balancer seen on the left here. That drum puts a load against the tire to simulate the road while balancing.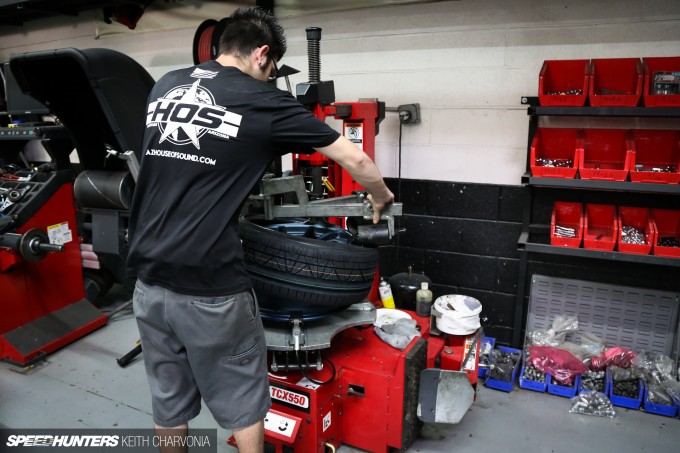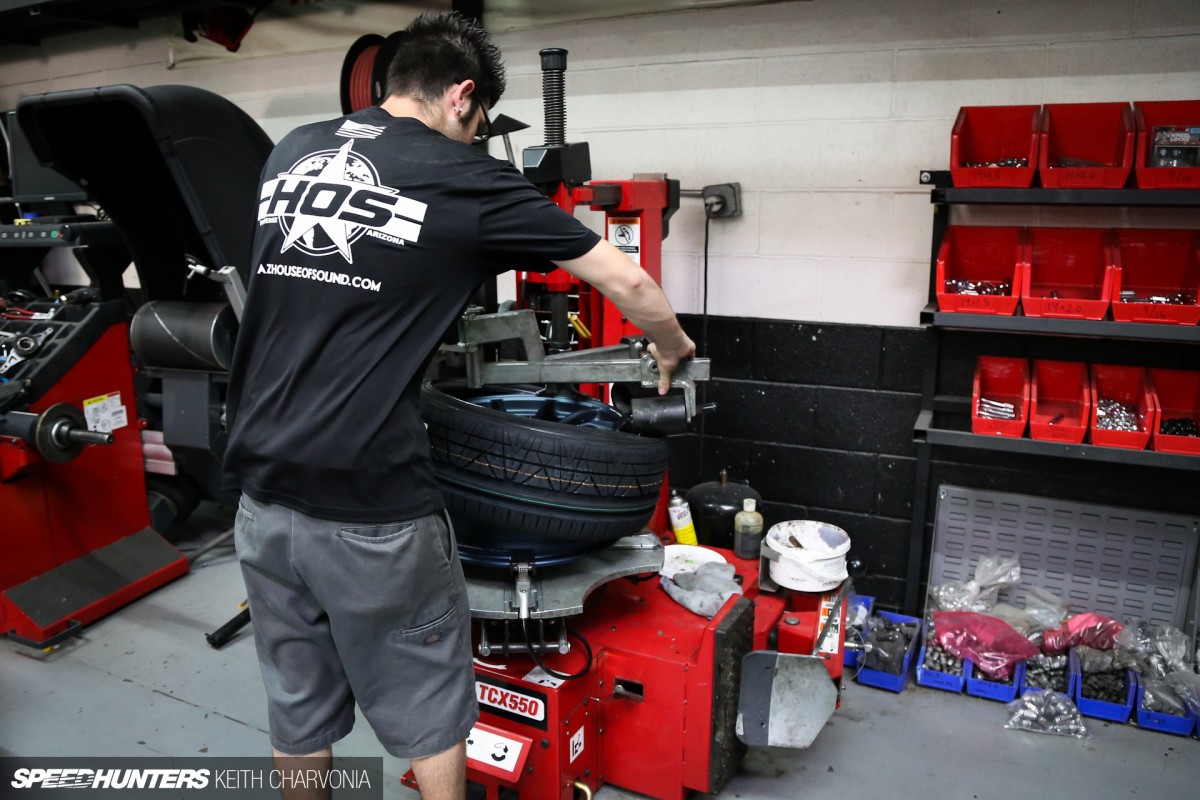 Their tire machine never touches the wheel, so there is zero risk involved in mounting a set of tires.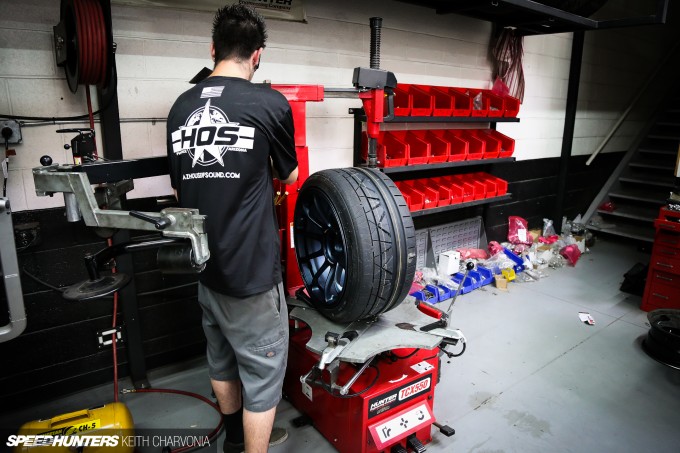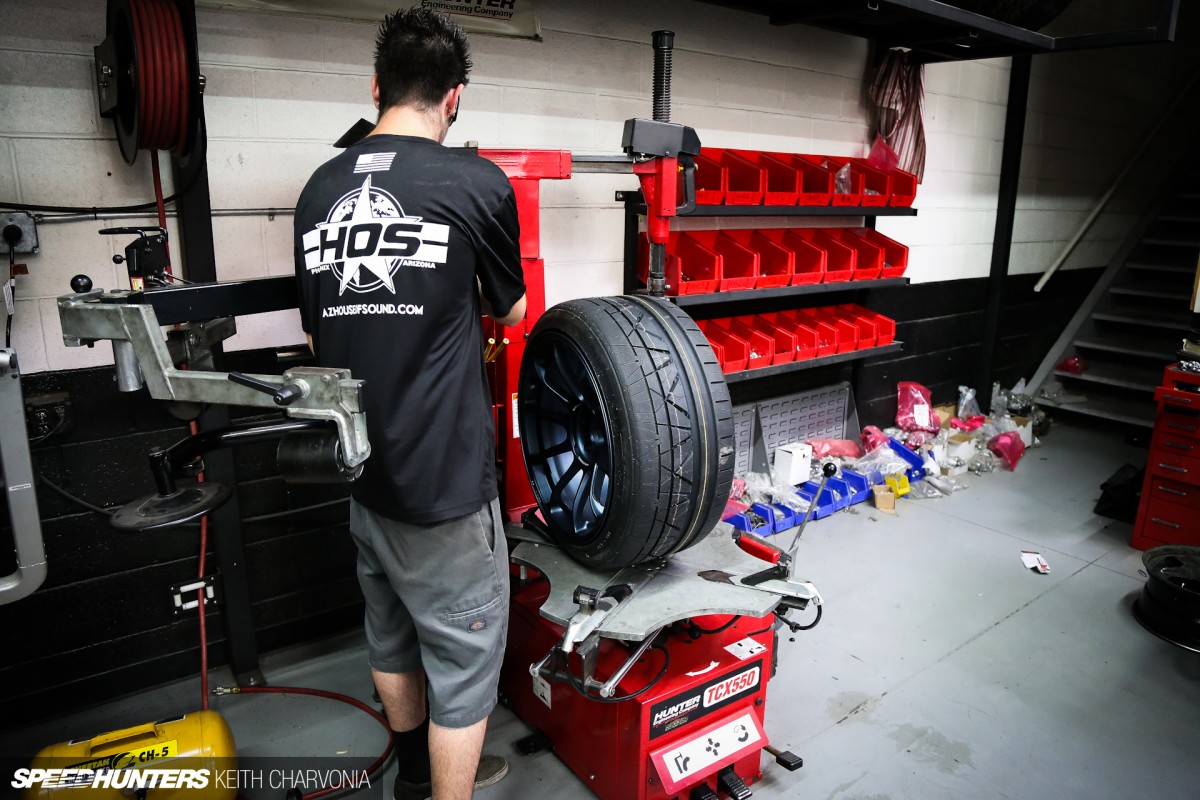 This is the third set of Nitto Invos I've run, and I think I've found my go-to tire for a daily driver that requires all-weather traction, low road noise and comfort. Sure, there are stickier tires out there, but my car has so much rubber under it with the KM4SH kit that there are no traction issues.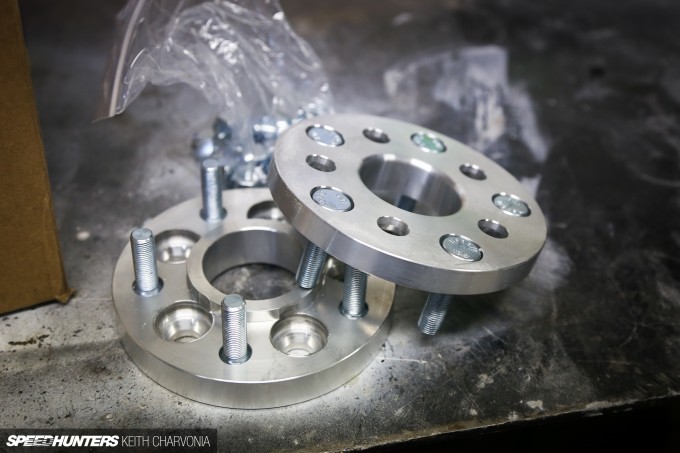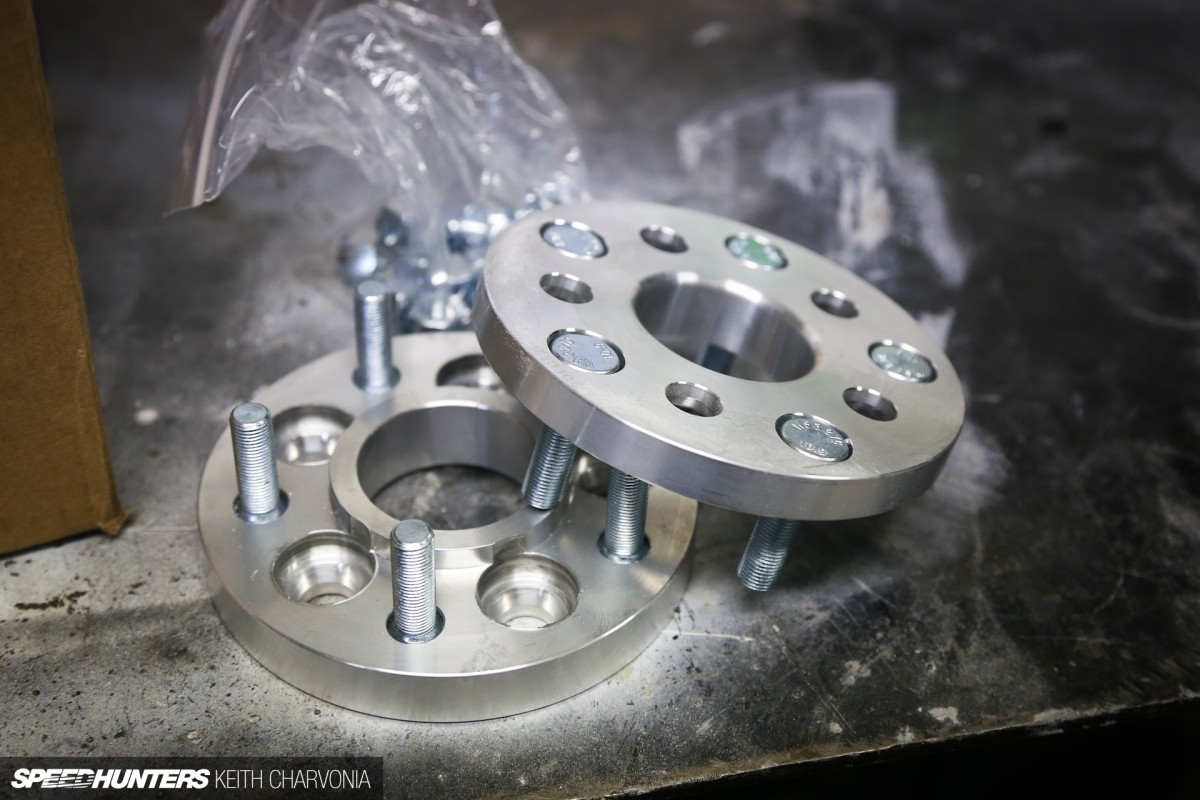 I settled on an 18×9.5-inch +22 wheel for the front and 18×11-inch +15 for the rear of my KM4SH ZN6 – but there was still a missing piece. While the ZE40 does come in FR-S fitments, to get this aggressive sizing I had to order 5×114.3 PCD wheels, then adapt them to my car. After some searching, I found an American manufacturer named Motorsport Tech who would machine custom wheel adapters to my exact specs.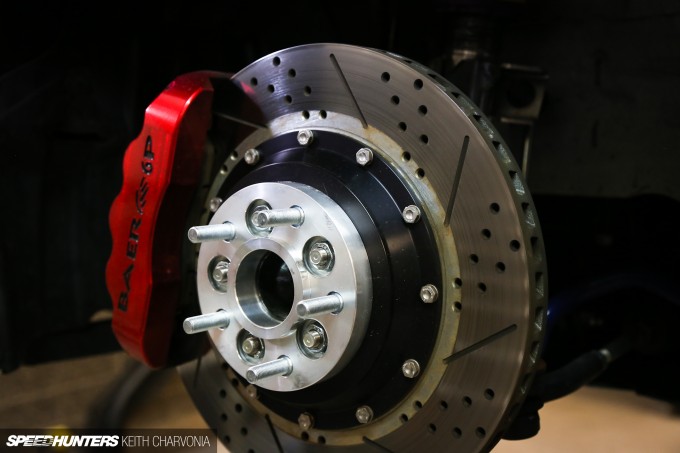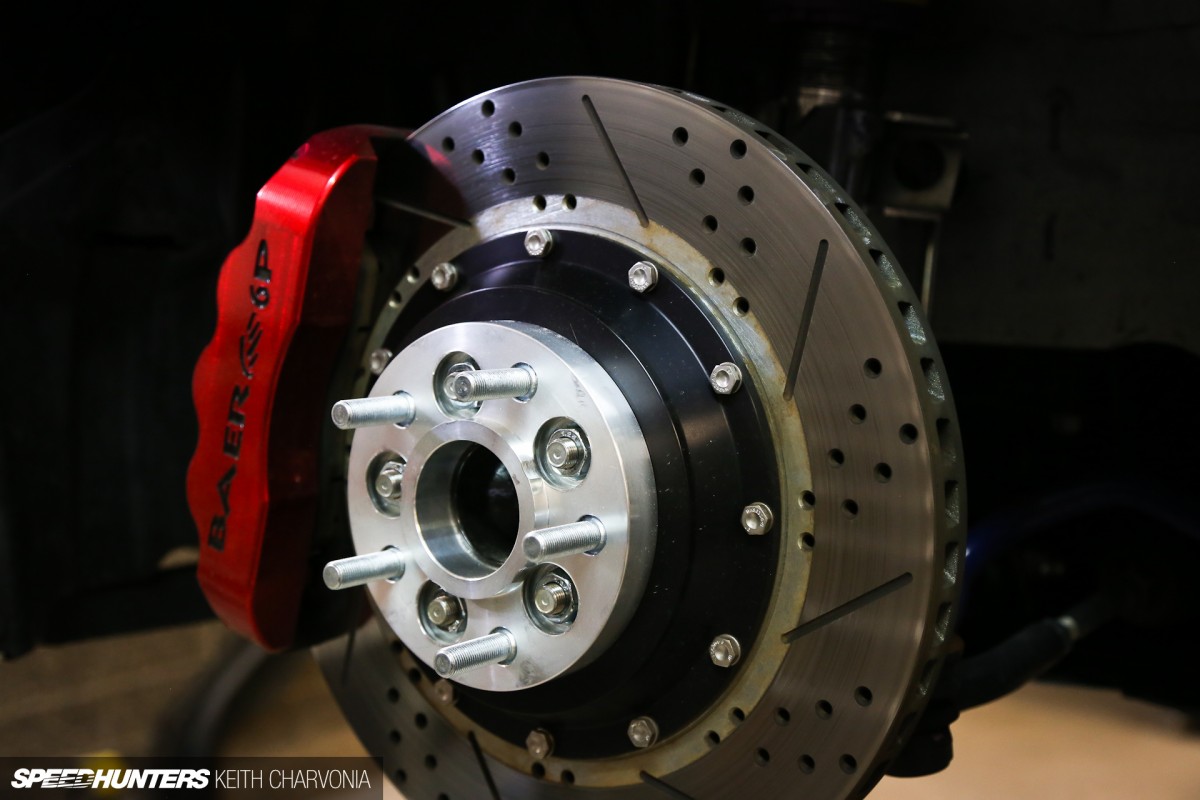 Using their online configuration tool I was able to build adapters that not only fit my car, but also the new wheels. This meant changing the PCD, getting the exact thicknesses front and rear and even making them hubcentric to the car and the wheel. After a lot of head-scratching I ended up with a 20mm spacer up front, resulting in what is effectively a 9.5-inch wide wheel with +2 offset, and an 11-inch wide rear wheel with a 15mm spacer to put the wheel at +0. Aggressive enough for ya?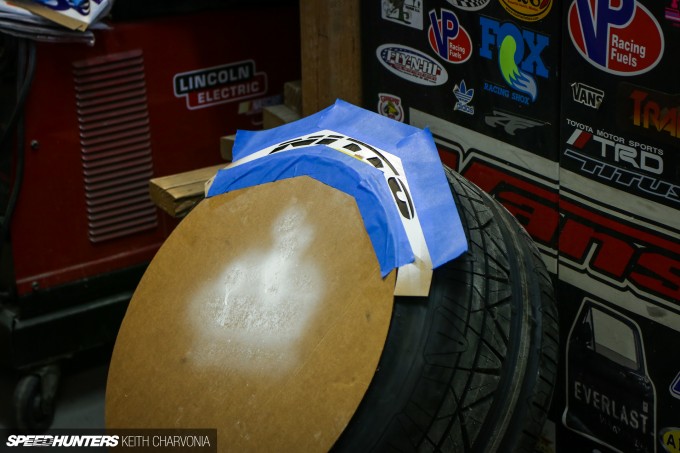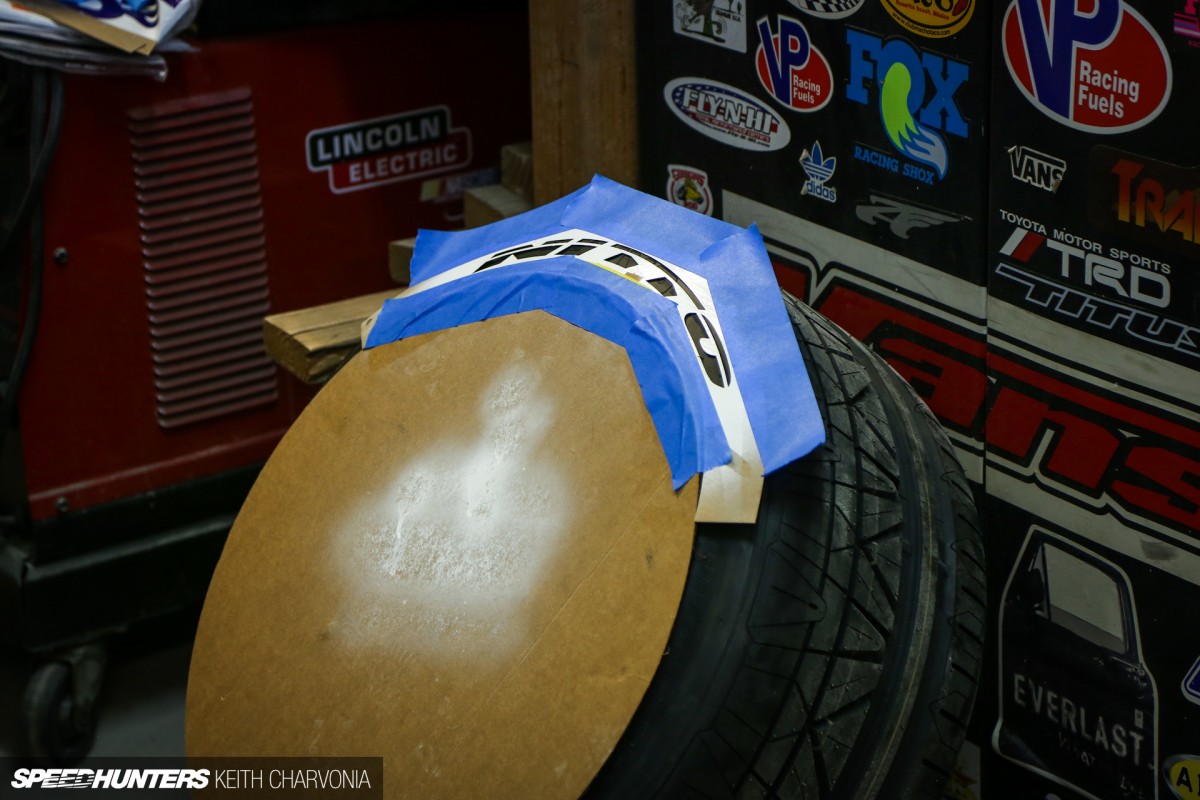 After getting the tires mounted and adapters bolted up, the only thing left to do was spray the Nitto and Speedhunters logos on the sidewalls – something that's become a pre-show ritual for me. I've even cut my own templates to make the process quicker!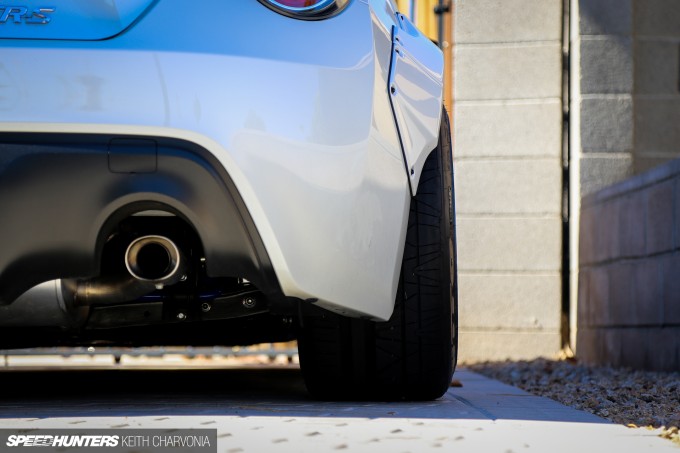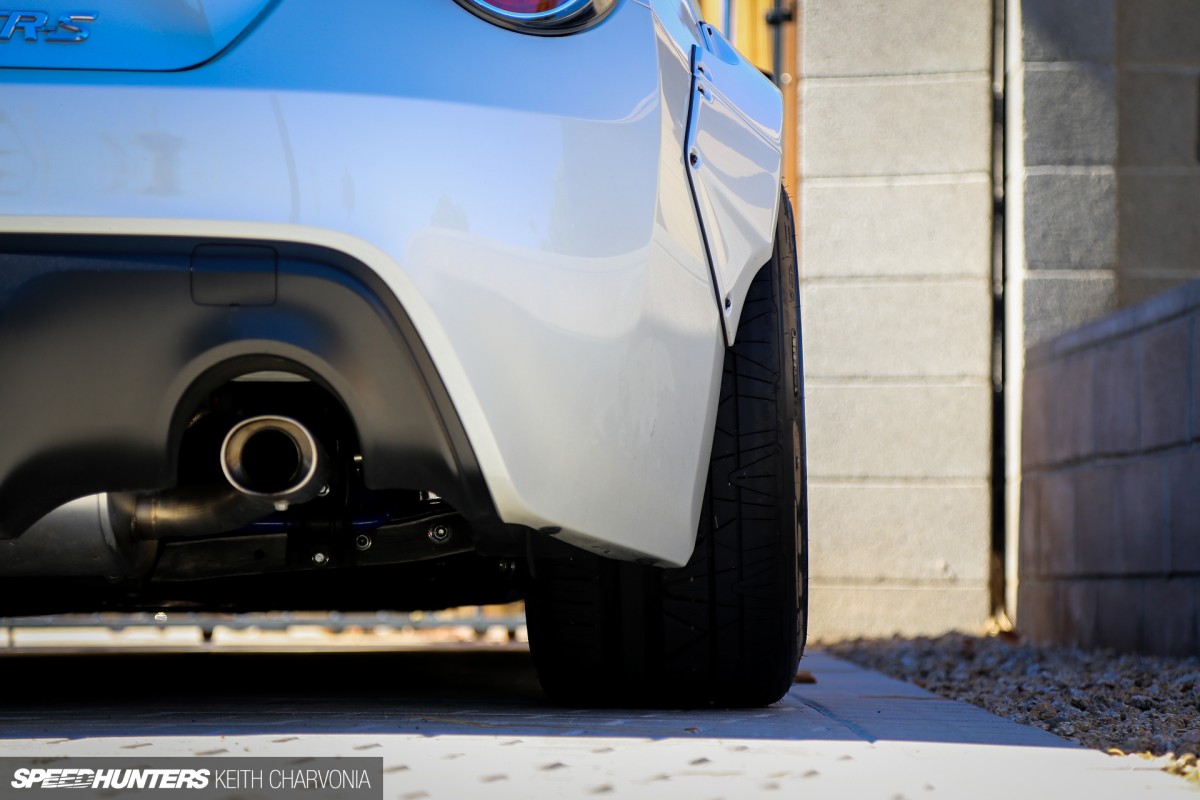 At last, I could put the car on the ground and see if my math was correct. I'm not going for a flush fitment or anything, but I was quite pleased to see the wheel hanging out of the fender a little more.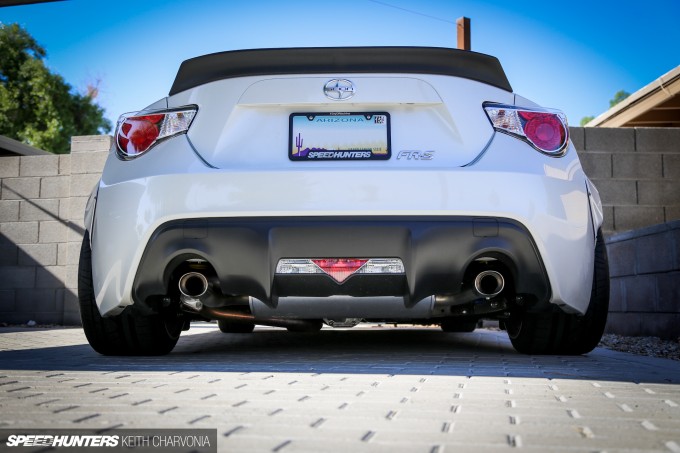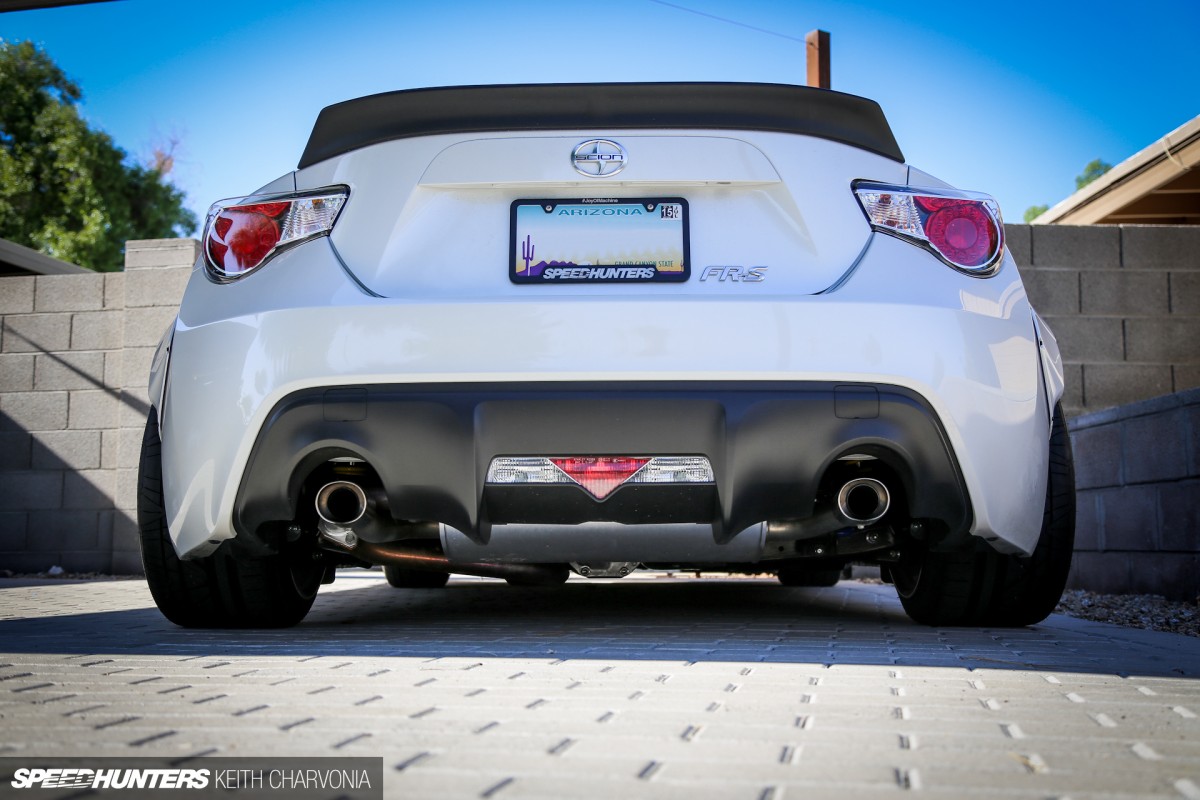 The overall track width has increased a bit, and the amount of rubber on the ground had a nice meaty look.
ZN6, ZC6, AE86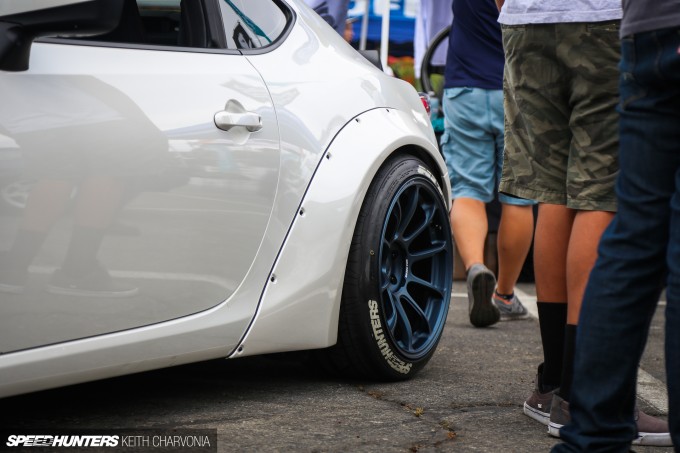 Fast forward 12 hours or so, and I once again found myself in Southern California, back at Irwindale Speedway for 86Fest.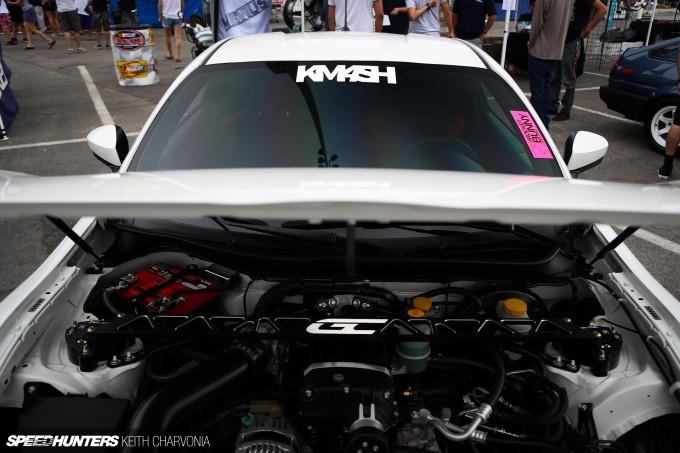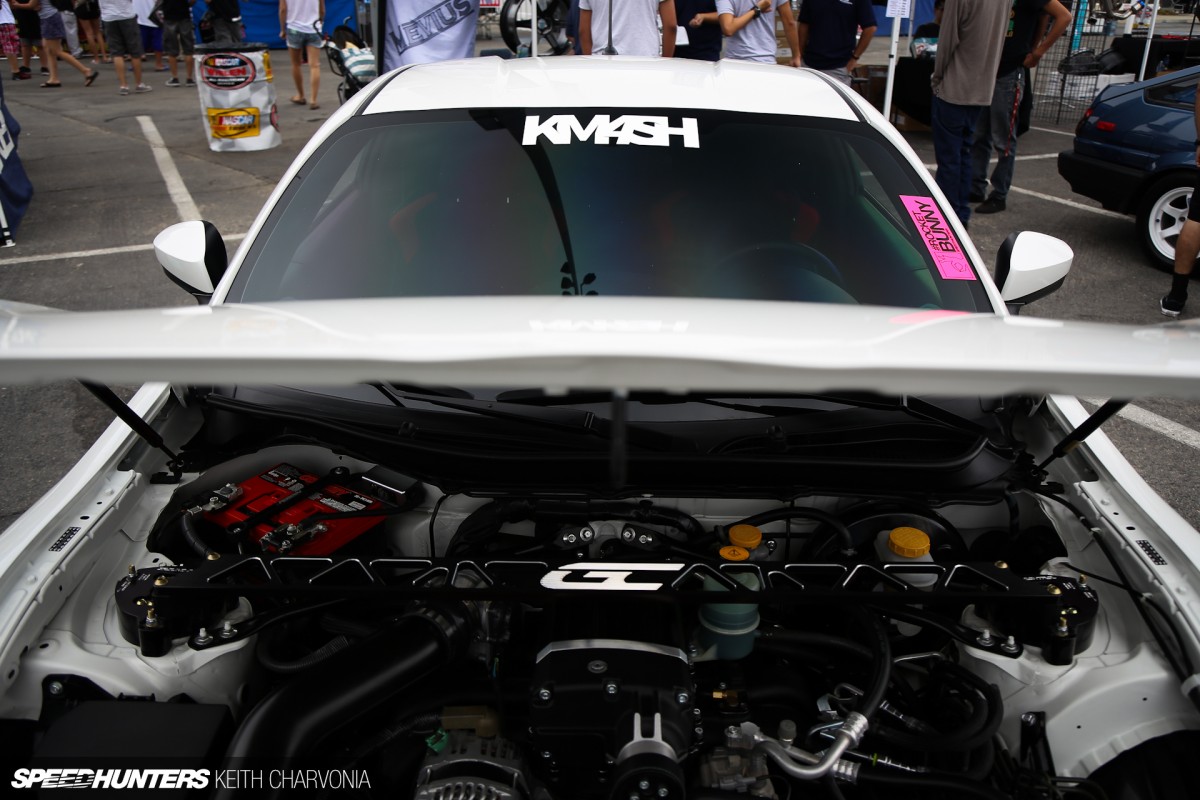 After a quick detail and the application of a few stickers I was ready to show off the only KM4SH-equipped car in North America, plus my new wheel and tire combo.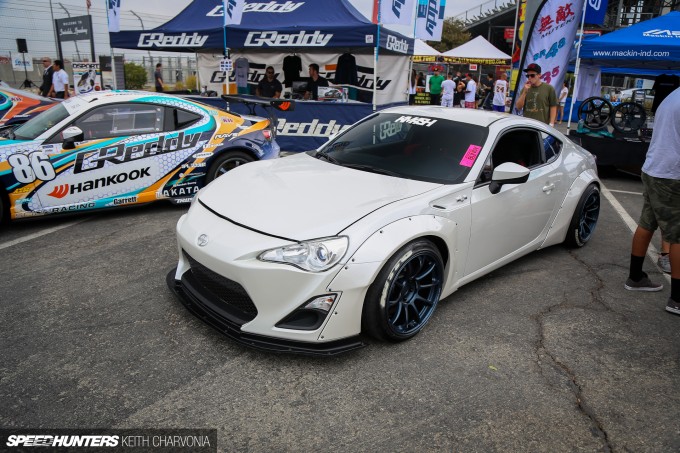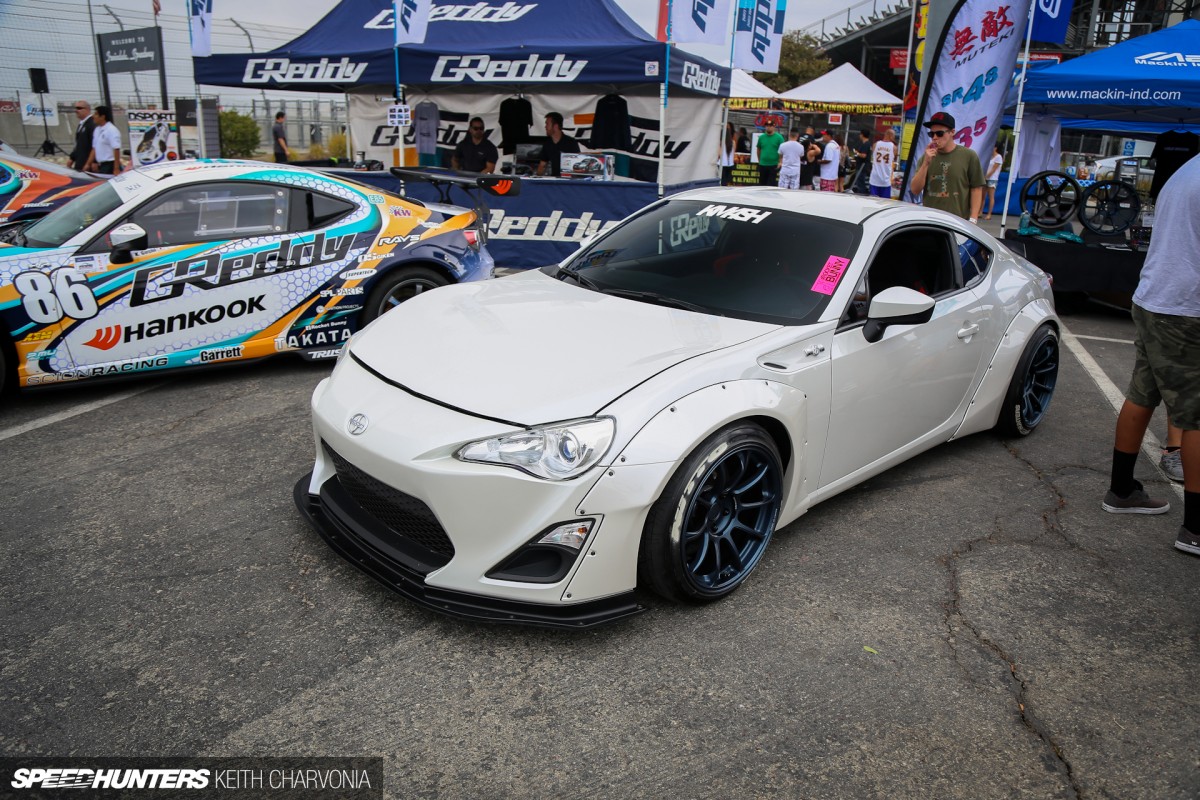 I was privileged to land a spot in the Mackin booth – the US distributor for RAYS wheels. Right next door was GReddy, who were also showing a couple of Rocket Bunny cars you might recognize.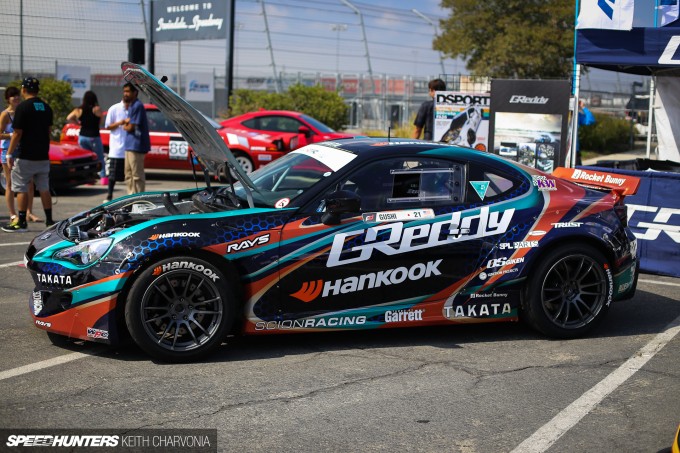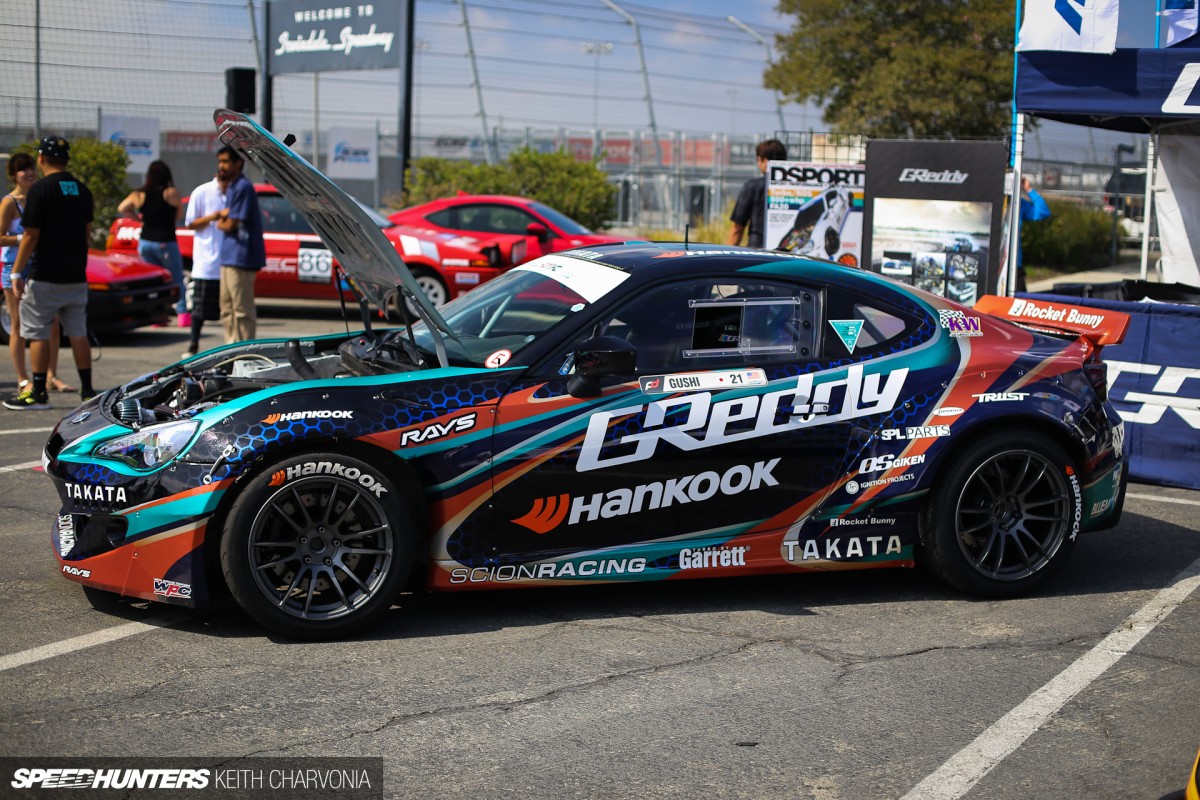 Included in the line-up was Ken Gushi's 86, also with a Rocket Bunny V2 kit and RAYS wheels.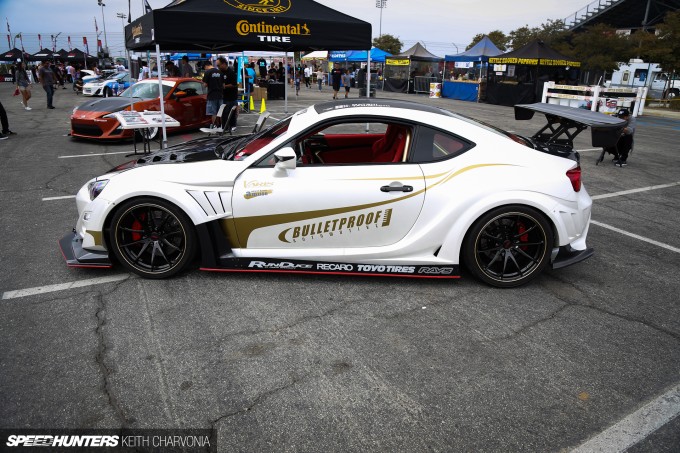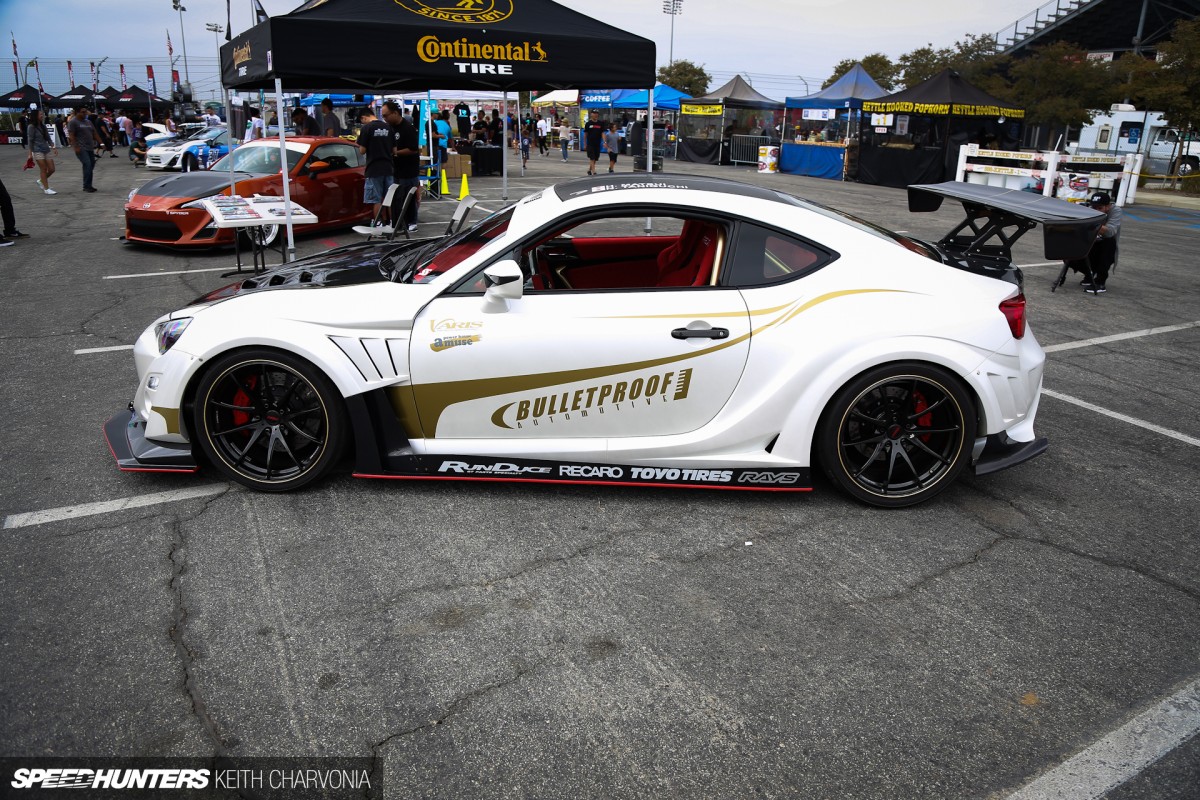 Nearby sat the Bulletproof FR-S, which Dino covered in detail earlier this year. Interestingly, this car was running one of the first sets of ZE40s when Dino shot it, and I pored over those images when considering this model for my car.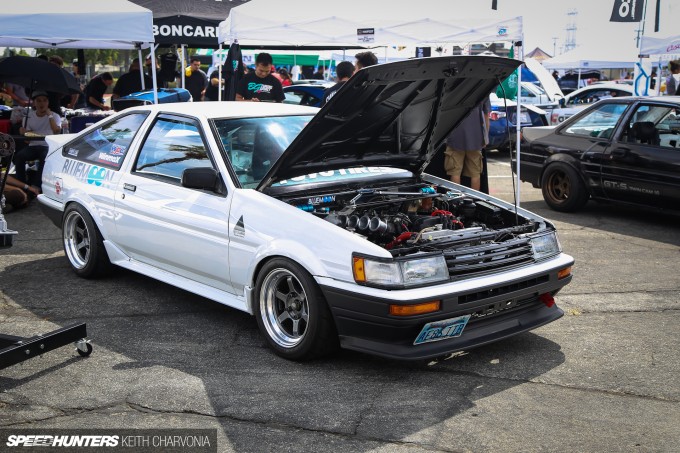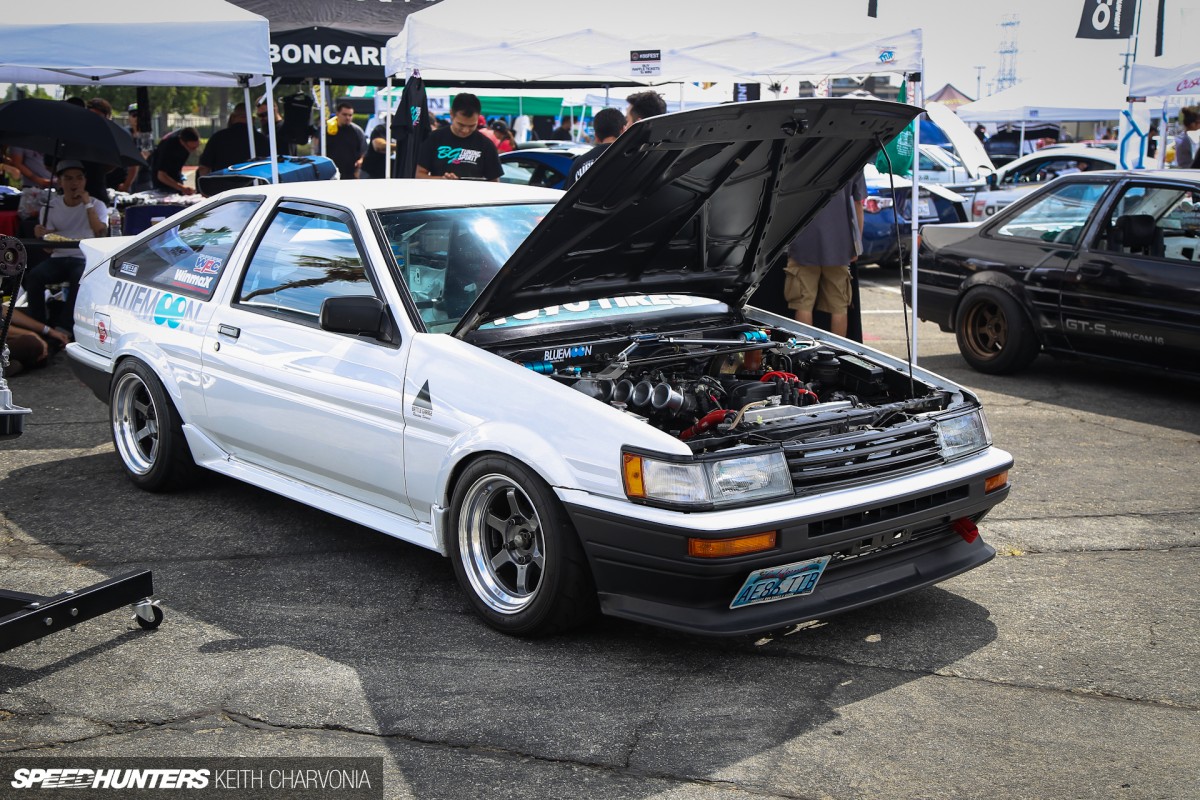 This being 86Fest and all, there were some AE86s on hand as well. This was one of my favorites, and wearing my favorite iteration of the TE37 to boot.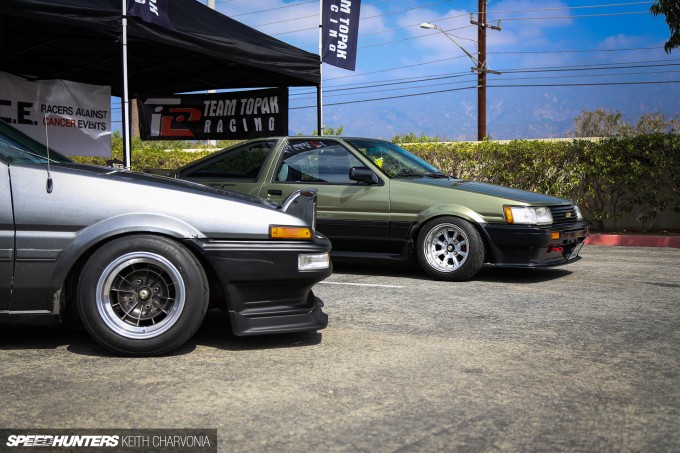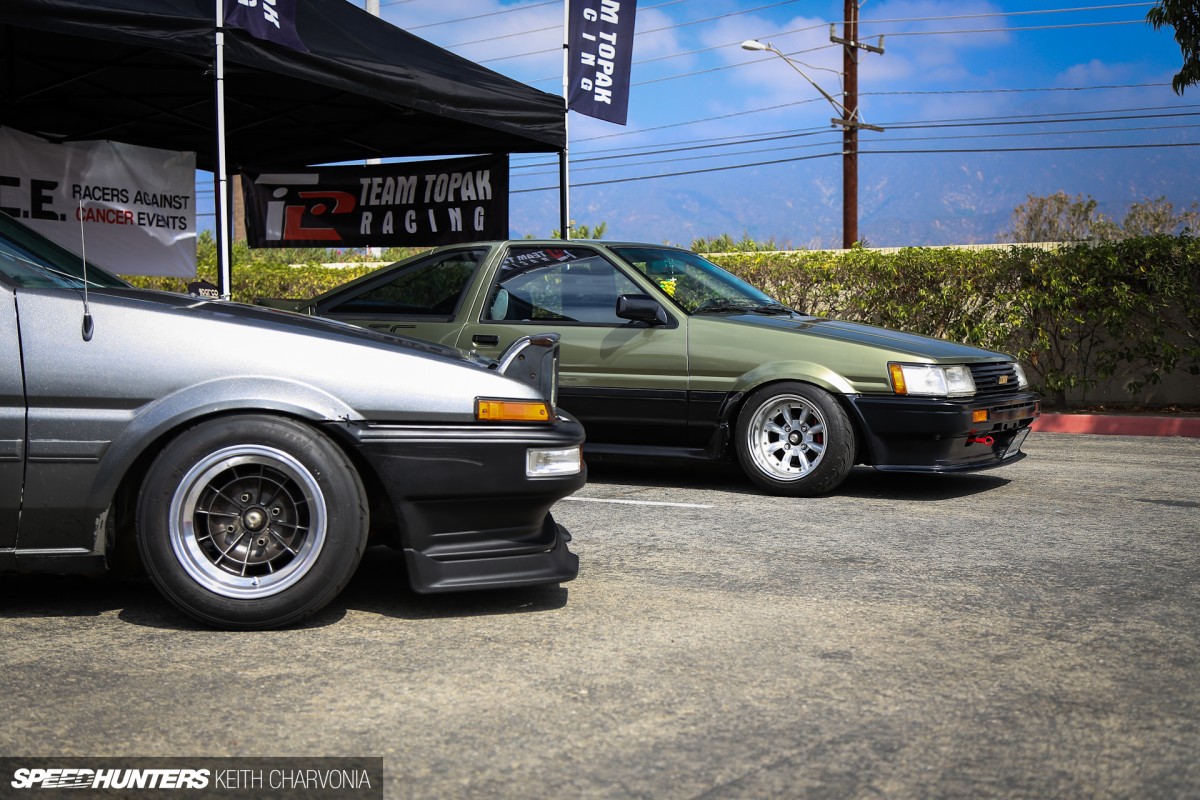 A couple more clean examples were scattered around the vendor area, but this show wasn't just about the original Hachiroku.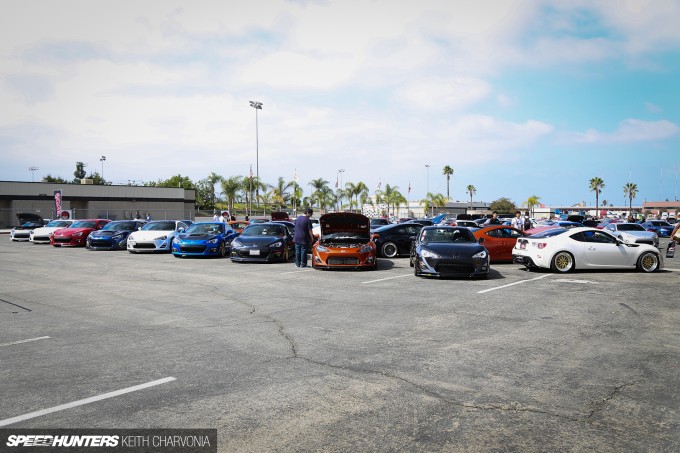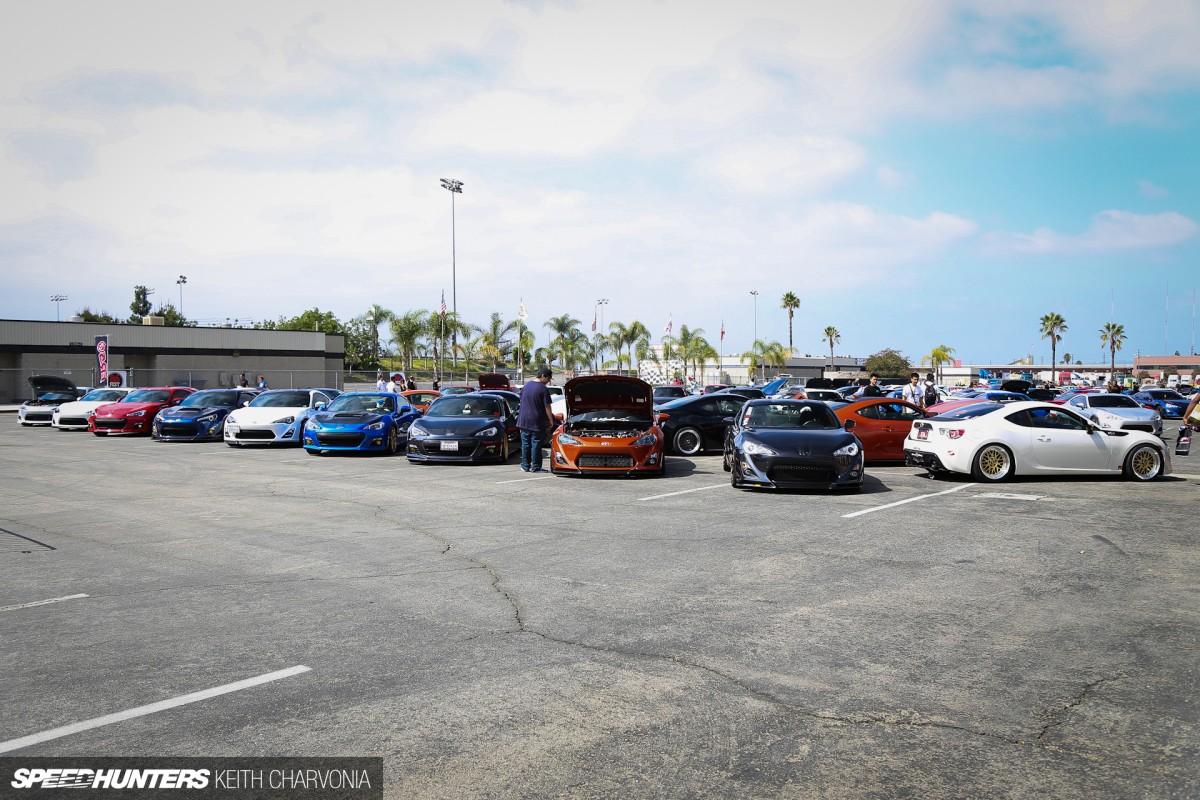 No, by far the most popular model was of course the new 86. GT86, ZN6, FR-S, BRZ – whatever you want to call it, there were plenty on hand.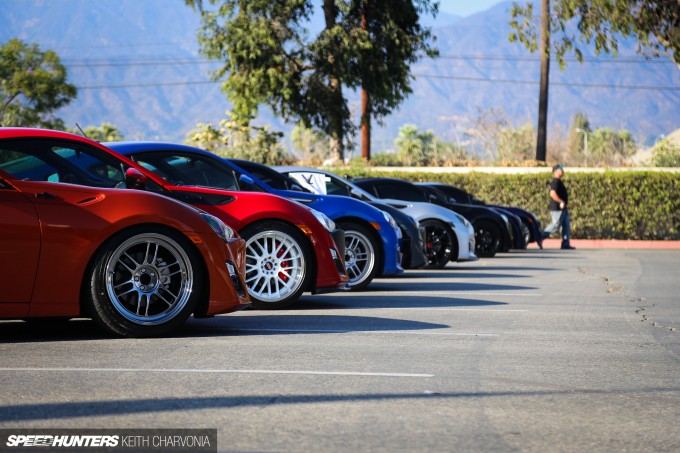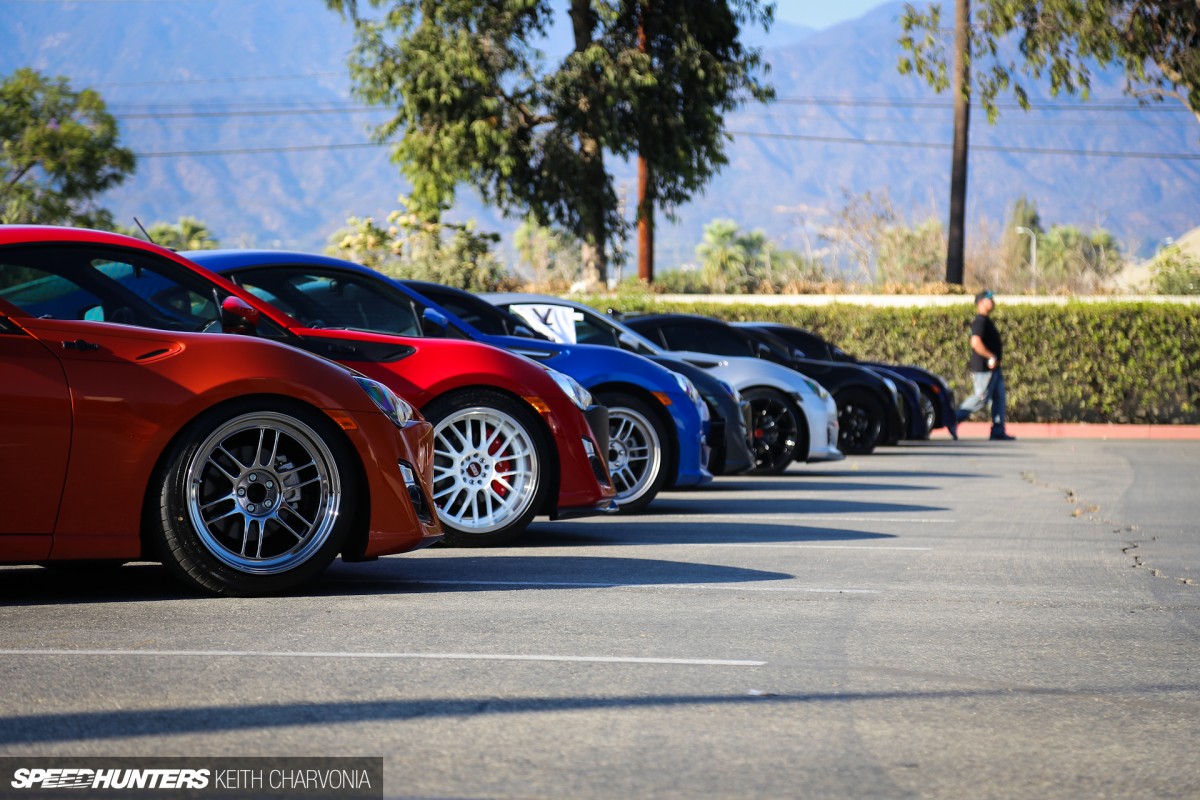 From the moment I heard about the FT86 concept car, I knew this model was going to be big for the import aftermarket. And now, a few years later, here I stood amongst hundreds of them, modified to suit any enthusiast's tastes.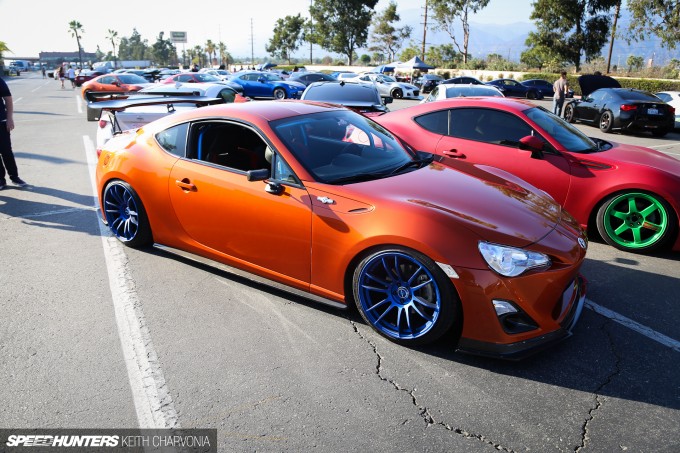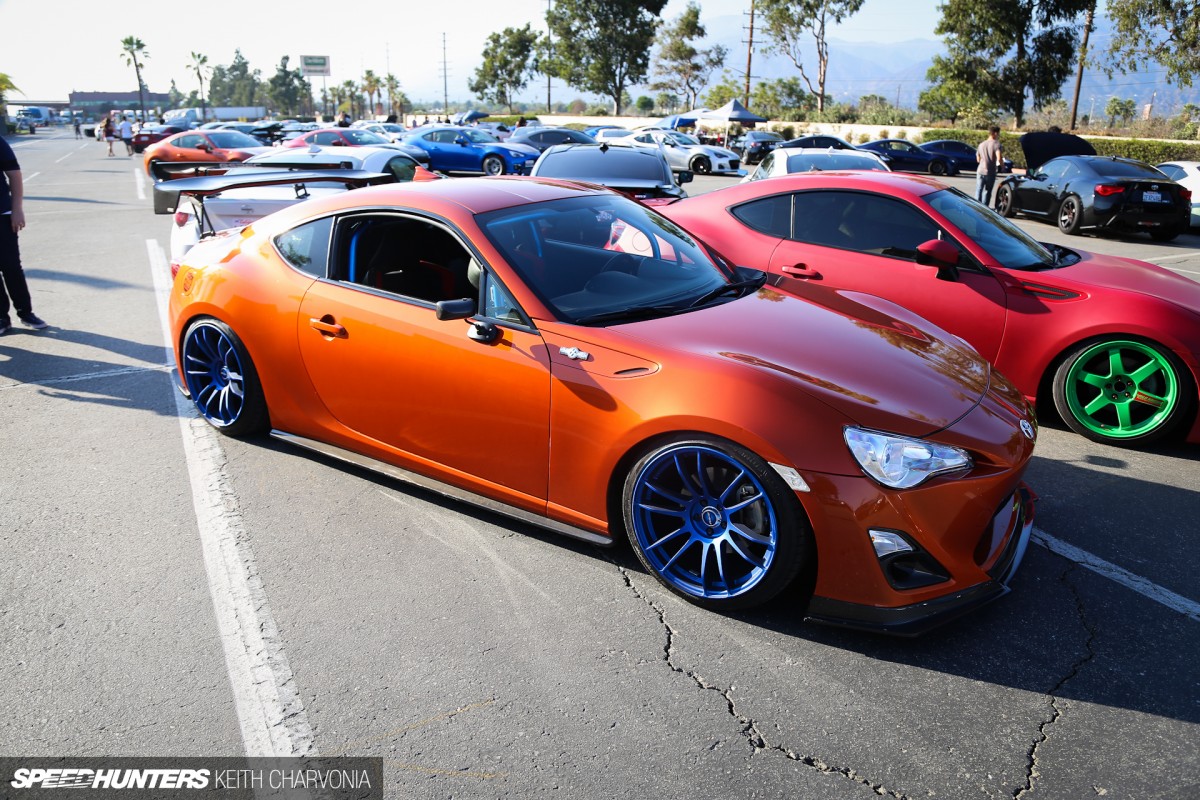 I'm pretty sure every combination of color, wheels, suspension and other mods was represented here in one way or another.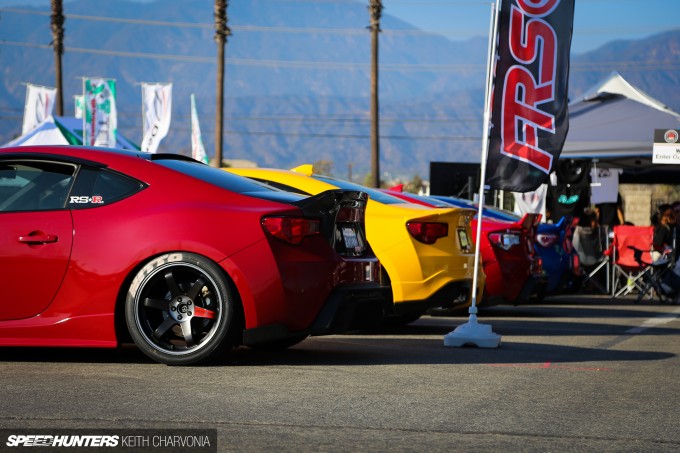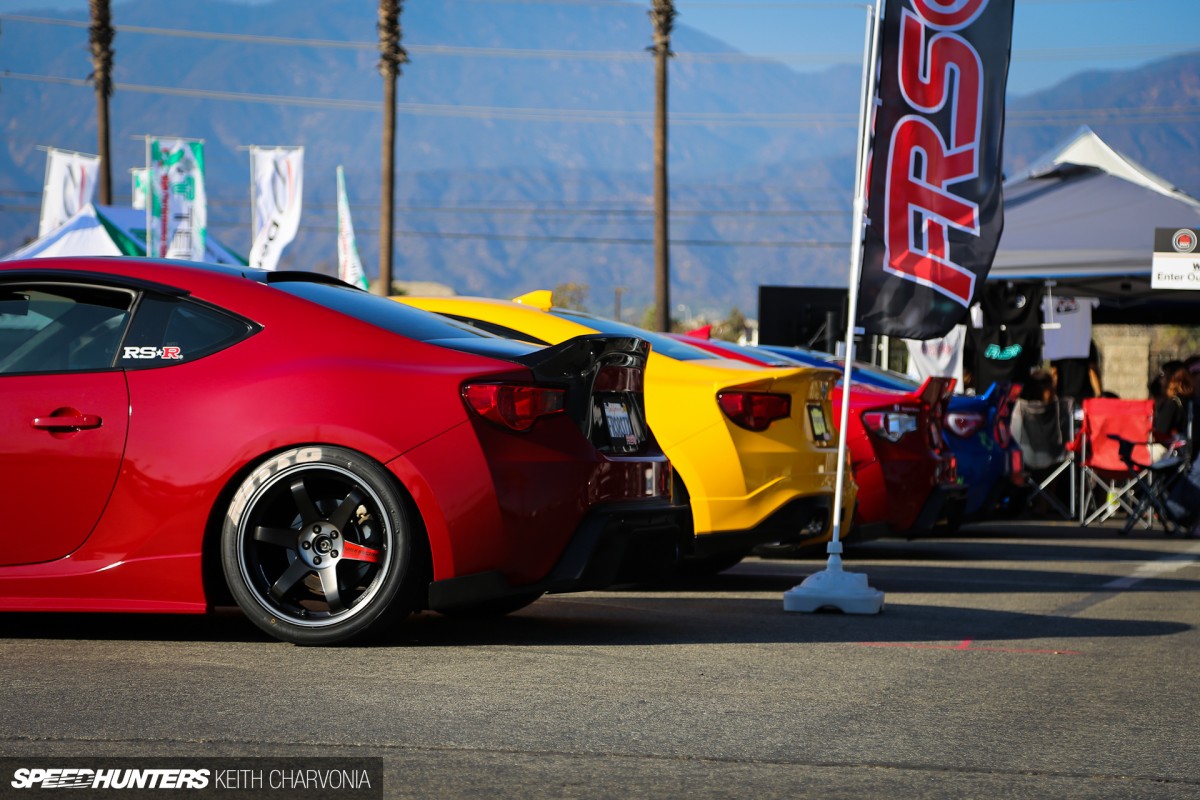 I got to catch up with friends Young and Meng Tea and check out their builds too. The yellow FR-S is actually one of the first Release Series 1.0 models, which Young wasted no time dropping and bolting up his own set of ZE40s, this time in bronze. Behind his car sat two well-known LTMW builds, the same guys who are helping our friendly competitor, Super Street, with their Scion Tuner Challenge build right now.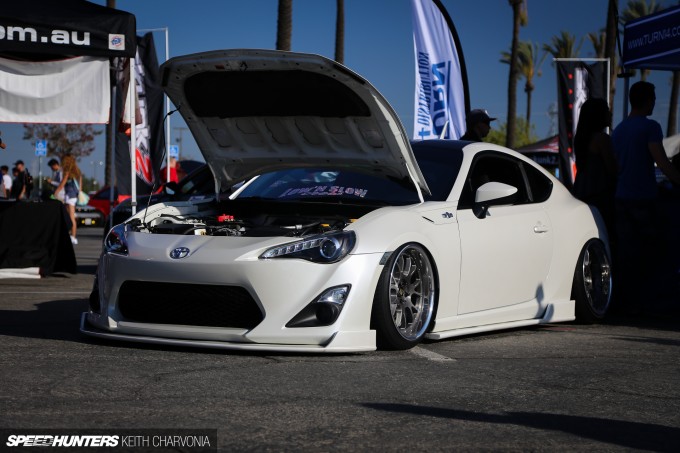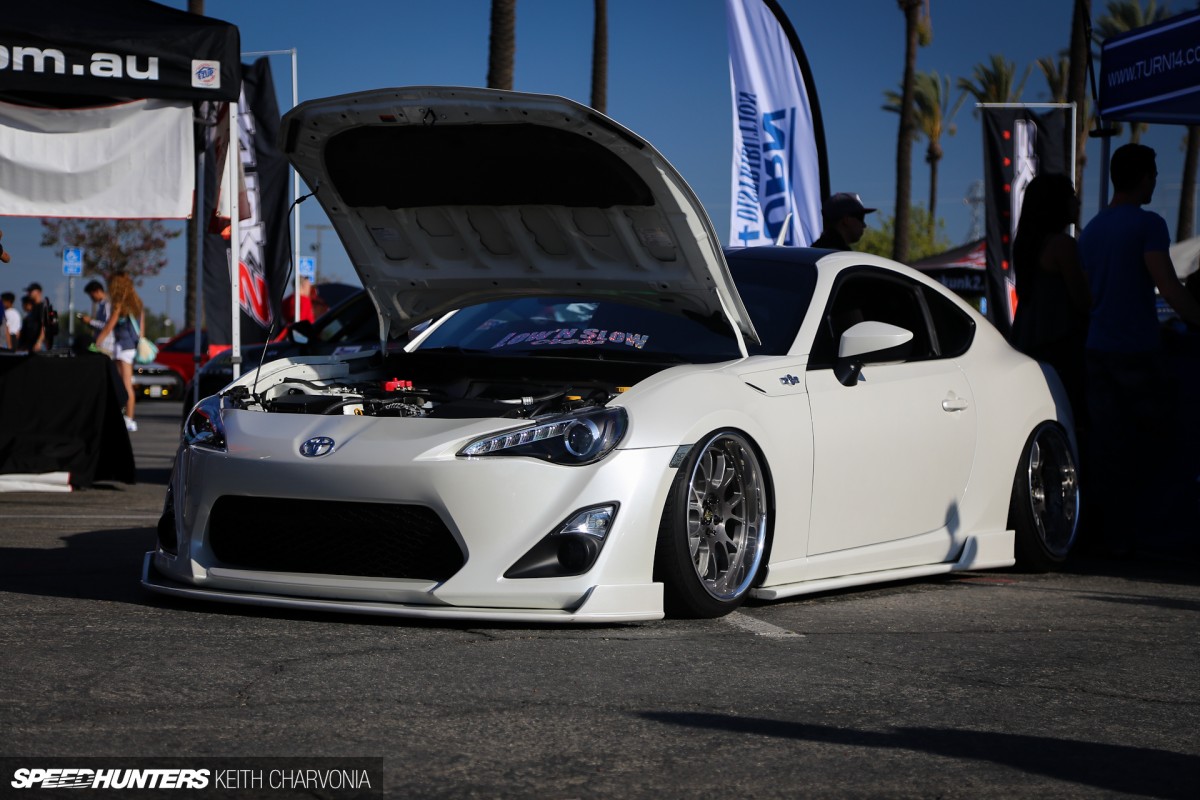 I also met the owner of this car which sat on Air Lift suspension, and got to pick his brain about the installation and other nuances of daily driving a bagged FR-S. The guy was nothing short of thrilled with the setup, and was glad to show me around his build.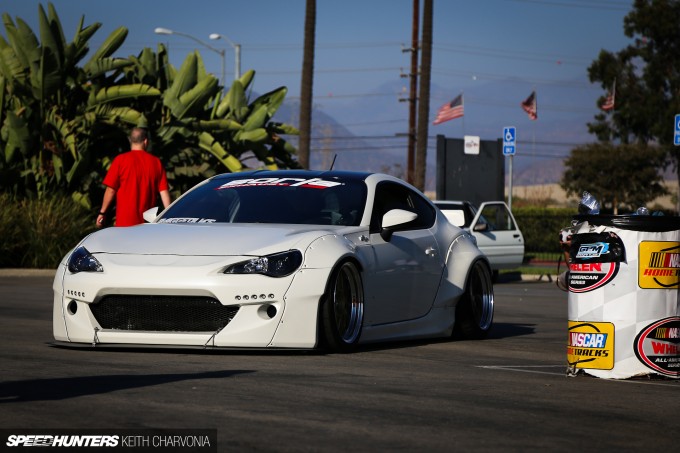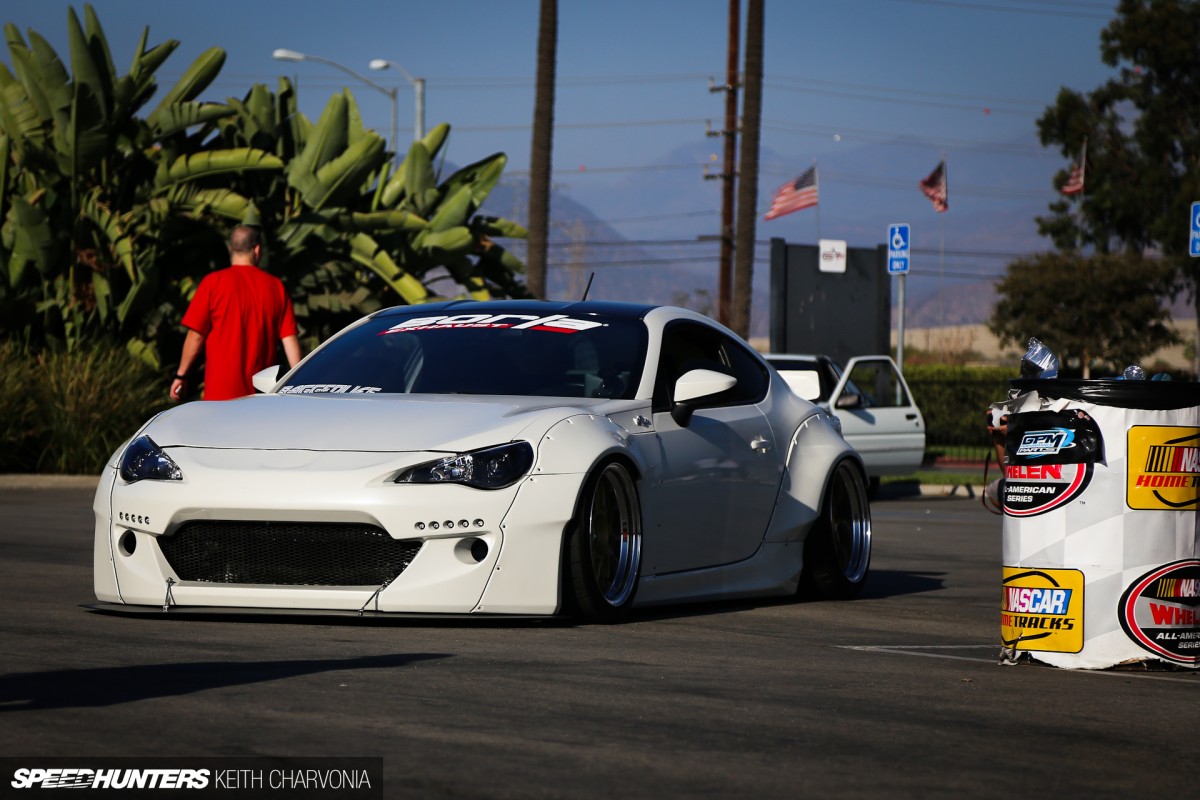 Not far away sat this FR-S, which looked like the big brother of the car I was just checking out. It's nice to see builds that have a ton of work done to them, but still remain clean overall.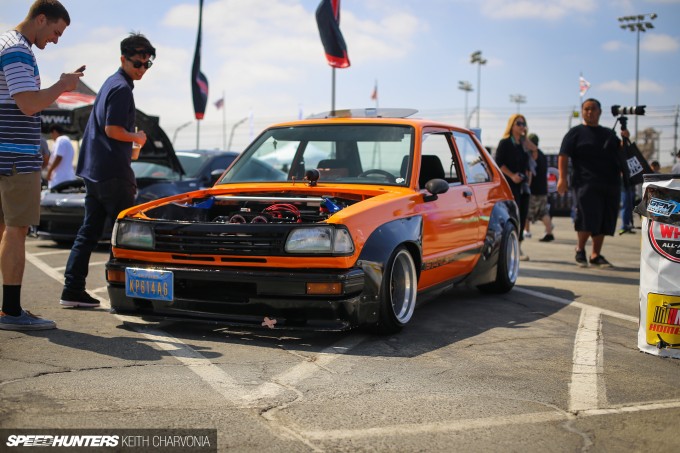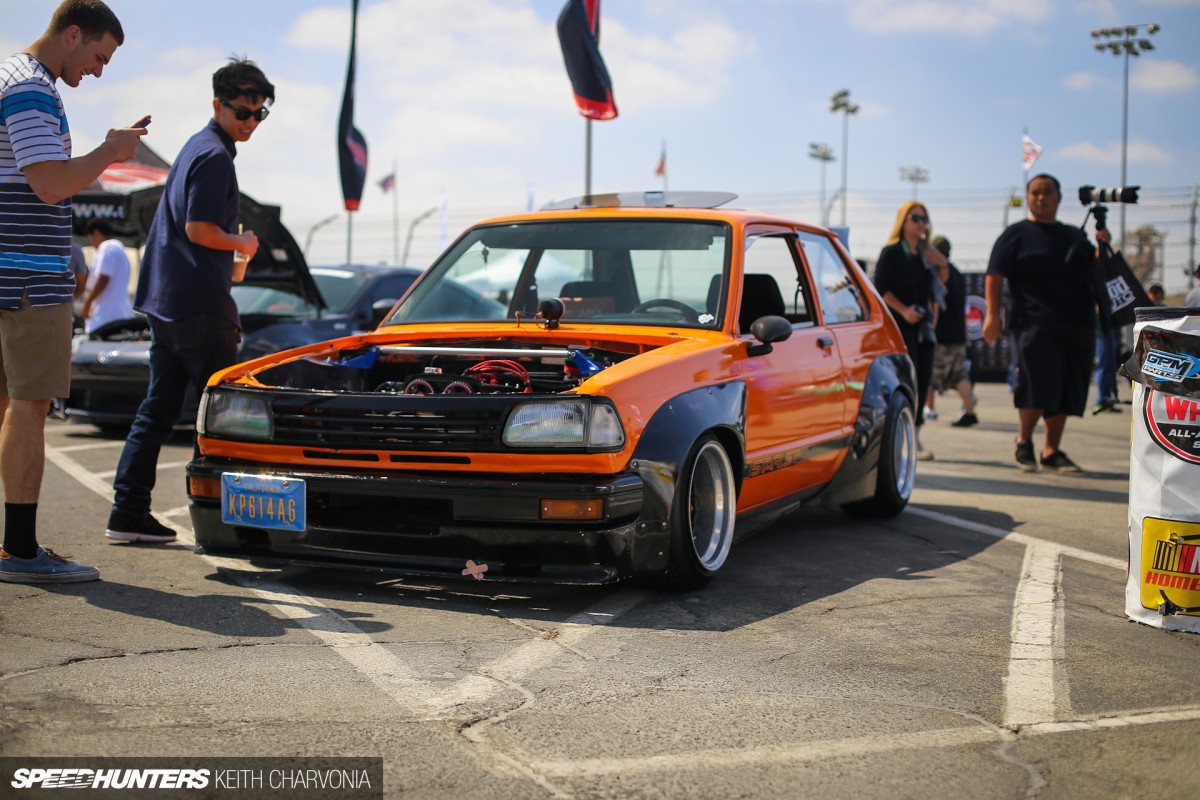 This KP61 Starlet (with an EP71 front light and grille swap) was probably the furthest removed model from the 86 family at the show, but for obvious reasons it drew a crowd all day long.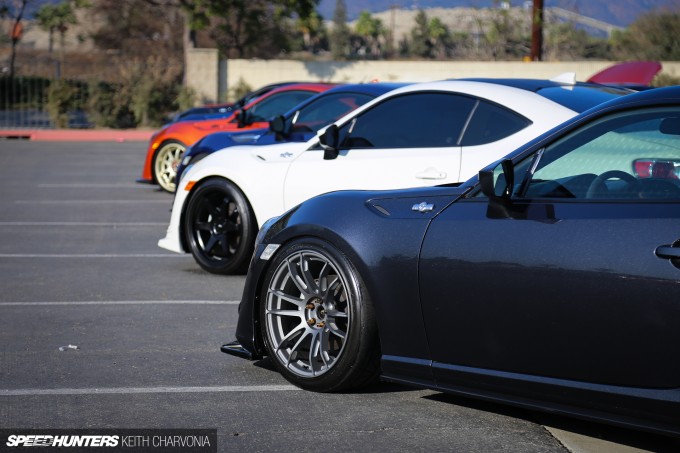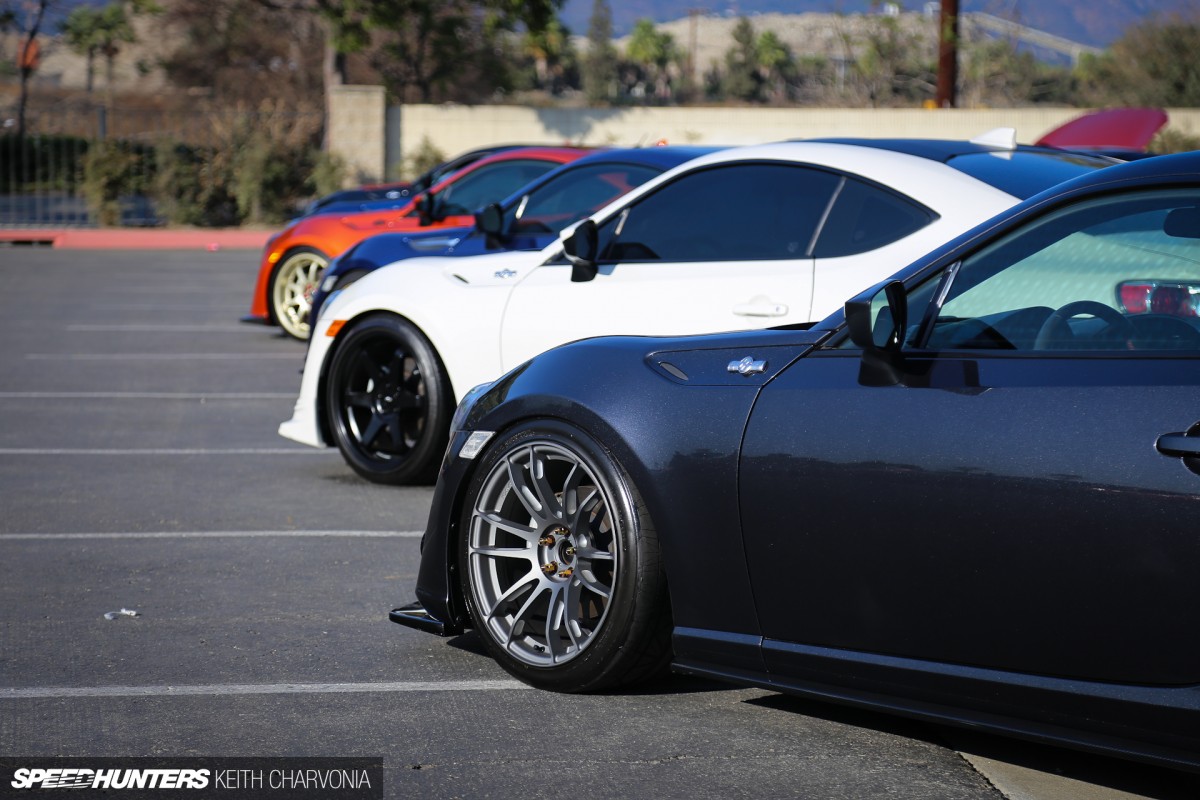 It's been quite a while since I've been to a one-make show like 86Fest, but it was refreshing to see the massive amount of support the 86 model has gained in just a couple of years.
Do Your Homework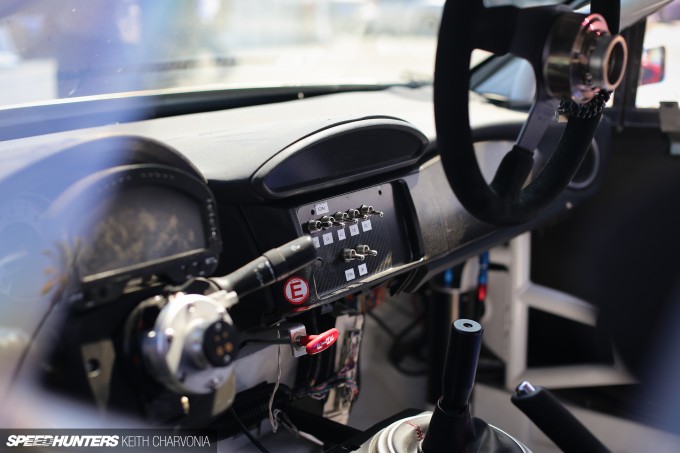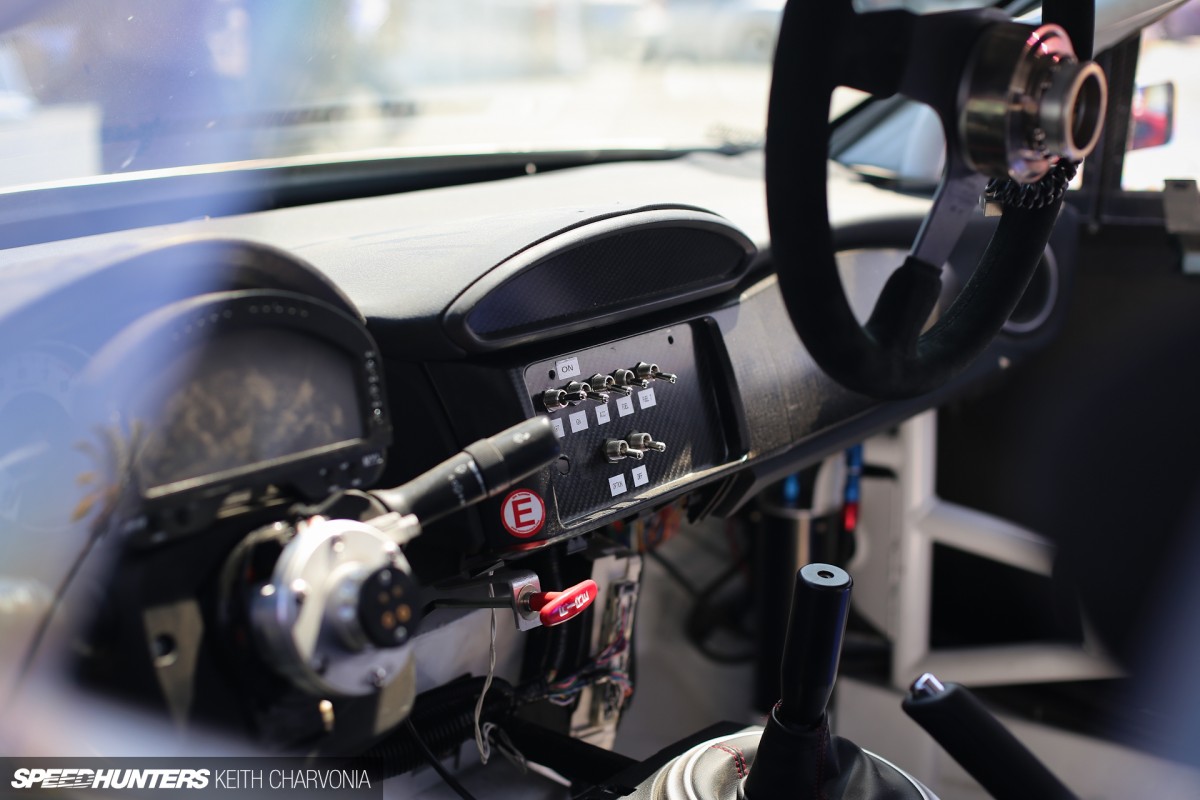 Some of you might be aware that I'm smack in the middle of building another FR-S right now – the Scion Tuner Challenge car that Speedhunters will be competing with at SEMA next month. So you might be wondering why I took time off from the build to drive to another state and show my personal FR-S?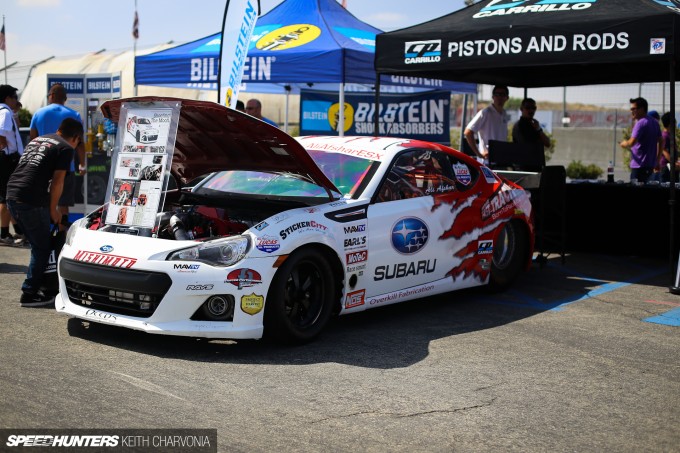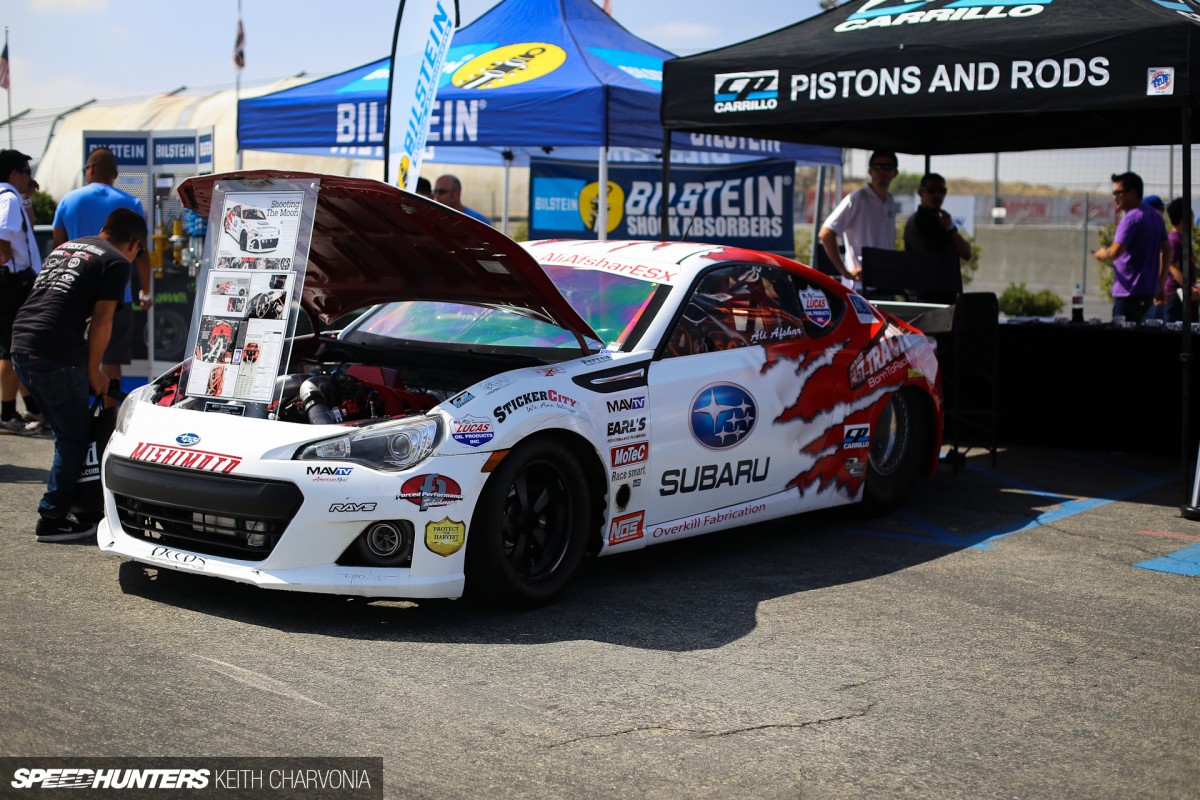 To be perfectly honest, besides just wanting to show my car with its new look, I had an ulterior motive: I wanted to do some homework at 86Fest too. When else would I get the chance to look at virtually every mod that exists for an FR-S, all in one place and in one day?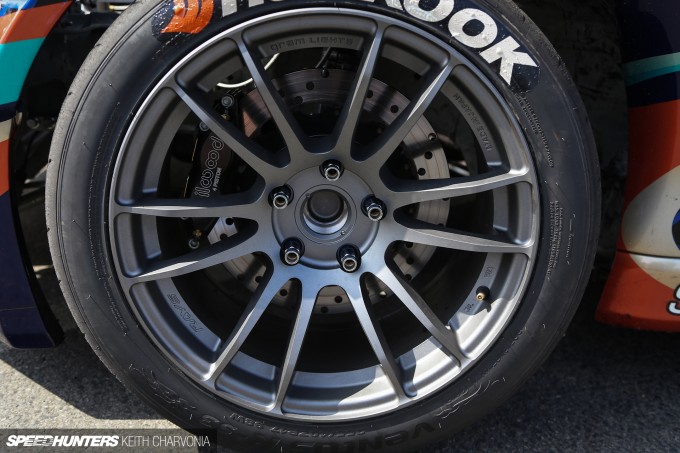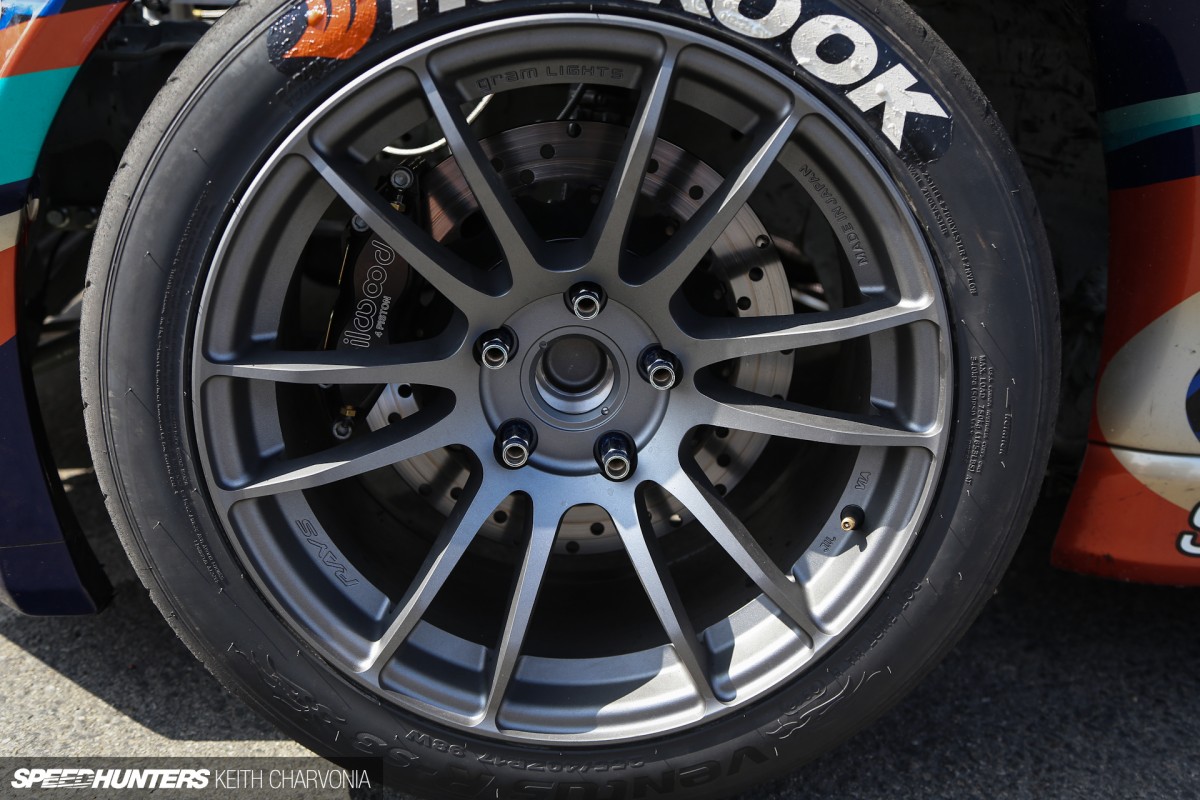 Obviously, Andy Blackmore and I have pretty well hashed out the build at this point. In fact, it's nearly complete. But I still have a few loose ends to tie up and this was the perfect opportunity to meet with sponsors and look for the last few parts I needed for the Scion Tuner Challenge build.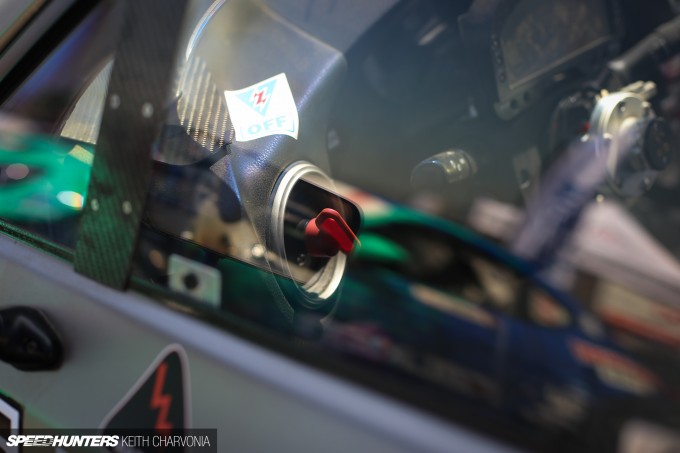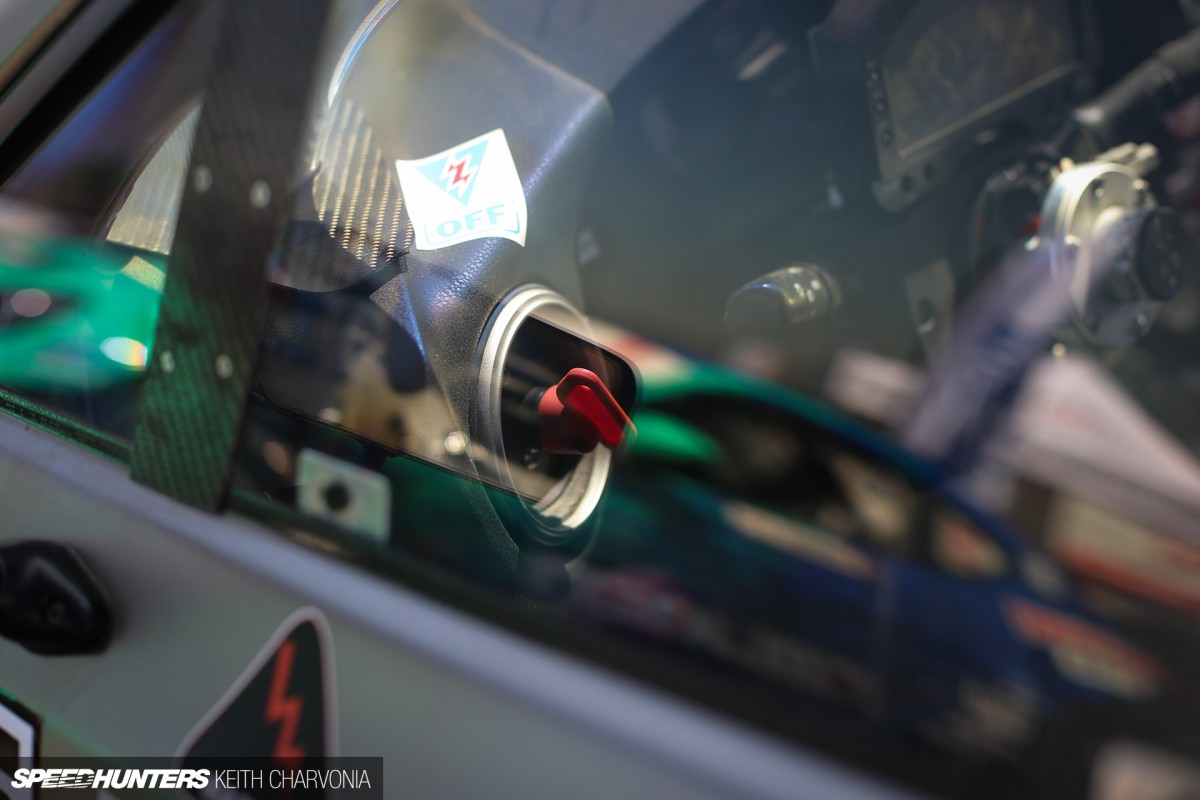 It was also a great opportunity to look at some details that could work on our build.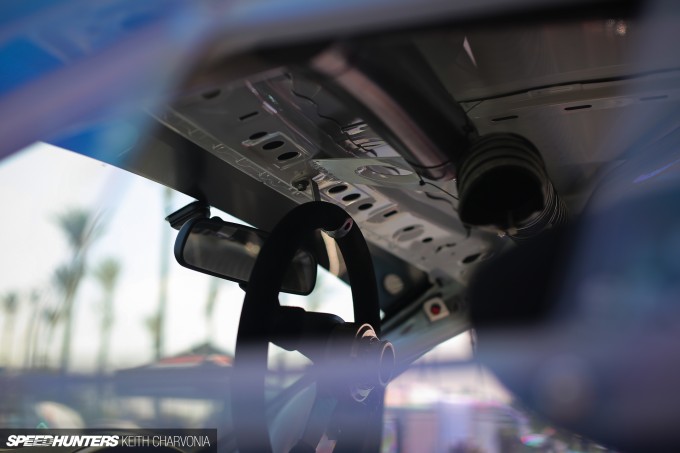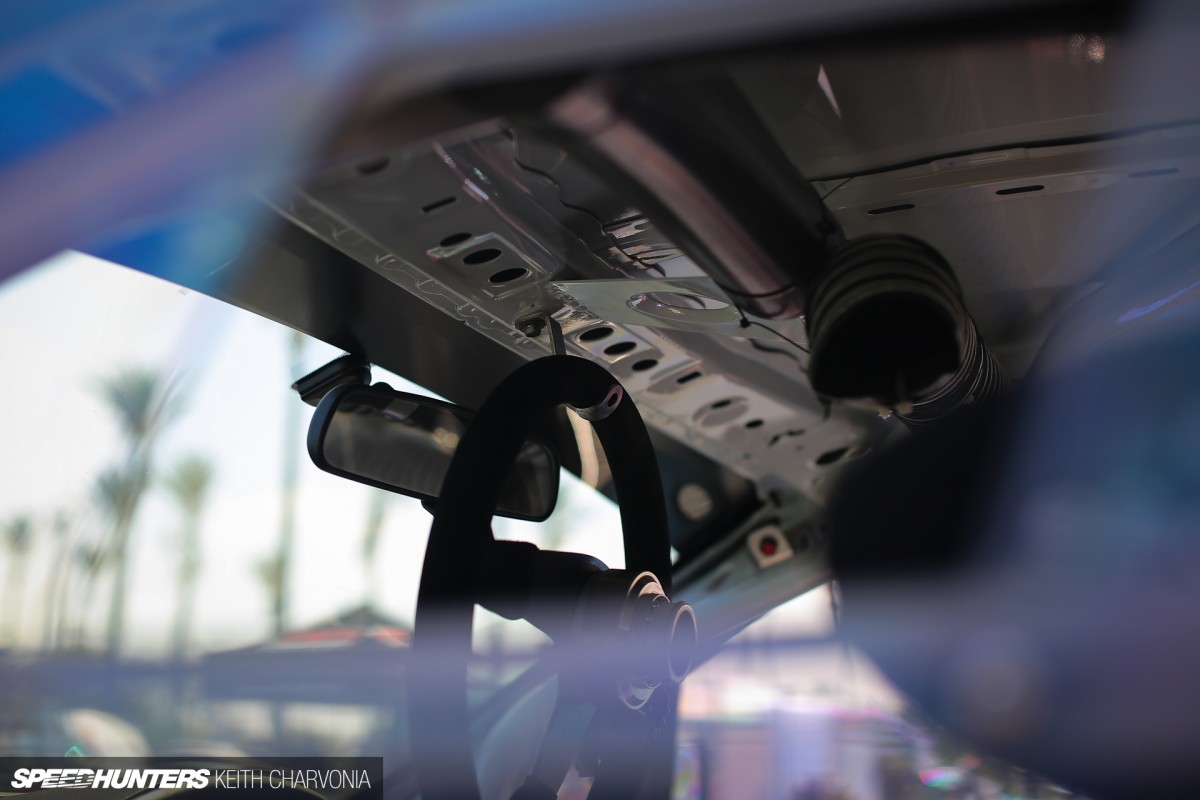 I found myself coming back to the Evasive FR-S several times to digest all the race-grade details it had to offer.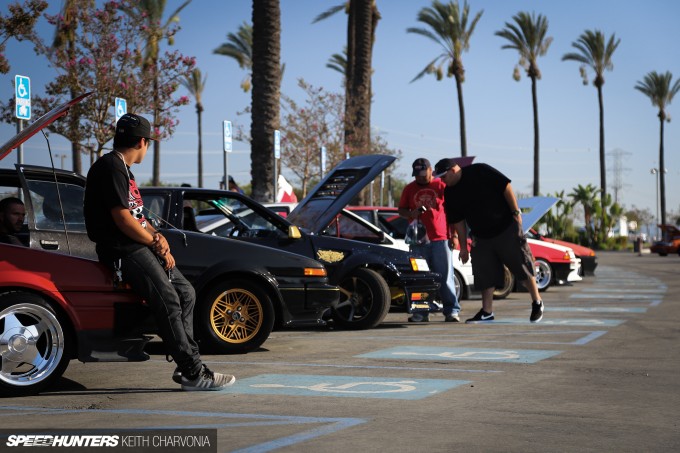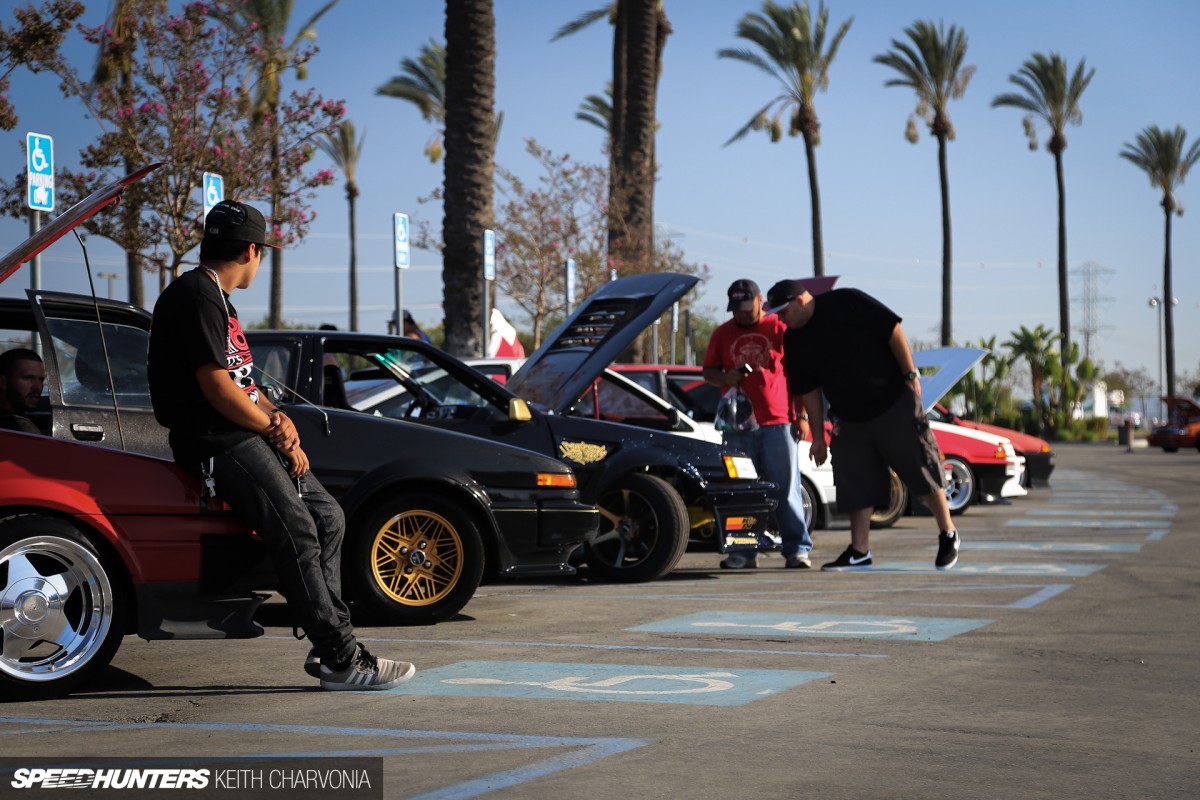 As the day drew to a close it was clear that everyone was itching to hit the road, myself included.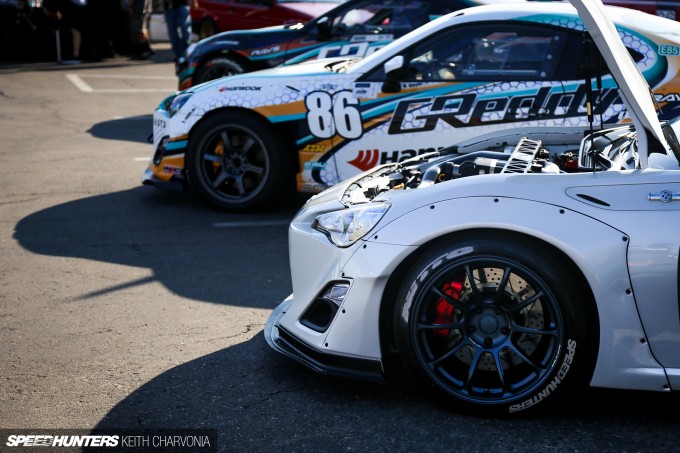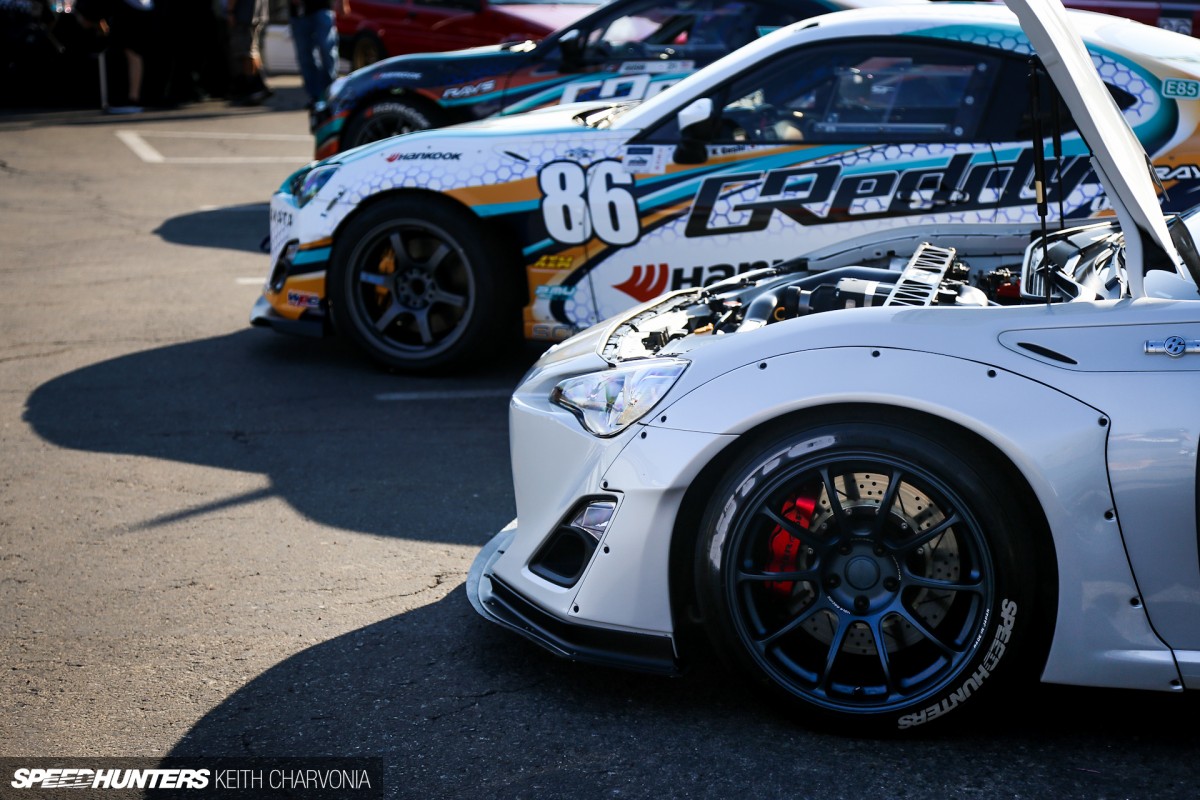 The plan was to drive straight through to Phoenix that night. There was work to do after all…
It was definitely 24 hours well spent though.
Keith Charvonia
Instagram: SpeedhuntersKeith
keith@Speedhunters.com