Top Of The World, Top Of The Podium
This last year has been a wild one. In between juggling driving duty for three different teams across the world, I've taken on the role as an automotive TV show host in Norway, as well as a stunt driver in Børning.
This full-length feature film has become a massive success in my home country Norway after it launched mid-August and it seems to be destined for an international release.
This video is intense! Yours truly is behind the wheel of a certain Toyota GT86 as well as a couple of the other stunt vehicles. The wildest stunt scenes were shot at the North Cape plateau – Europe's northernmost point – in between reindeer and some rather extraordinary weather.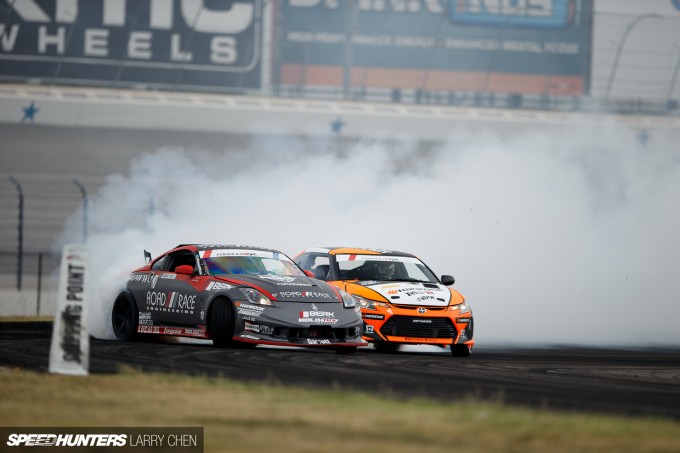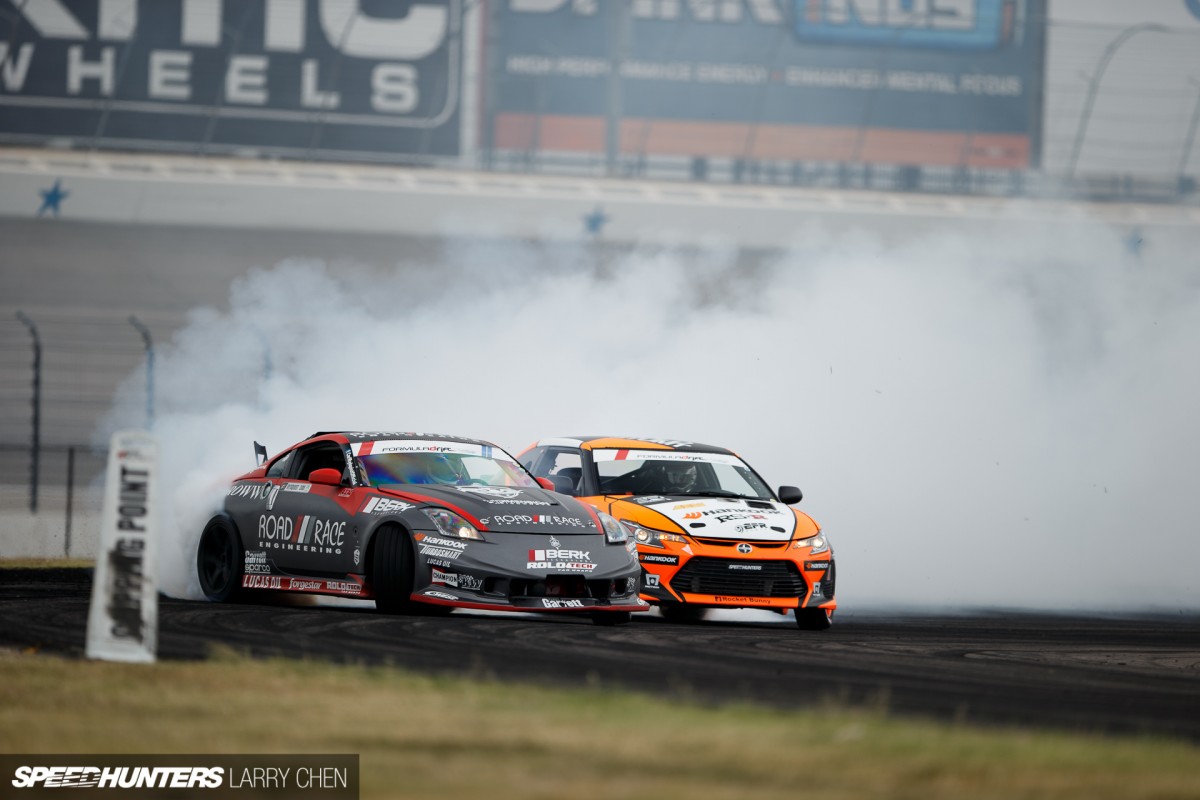 Traveling the world and shooting for a big screen production has been an incredible ride, and it goes without saying that I've been incredibly lucky. Not only because I've gotten to do stuff that dreams are made of, but also because there's been a lot of actual risk involved – and I've fared well so far (touch wood).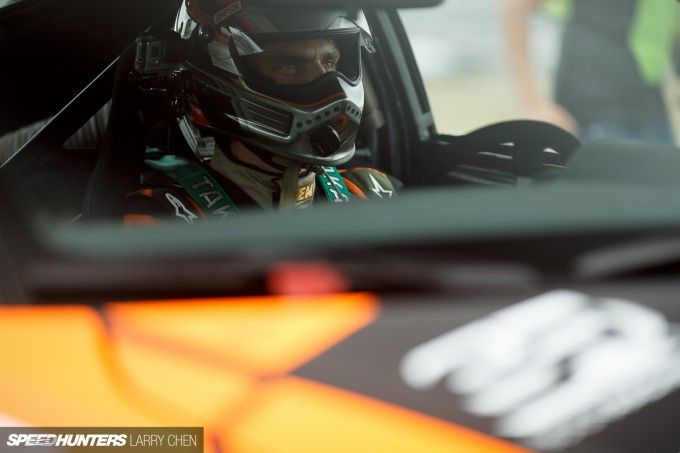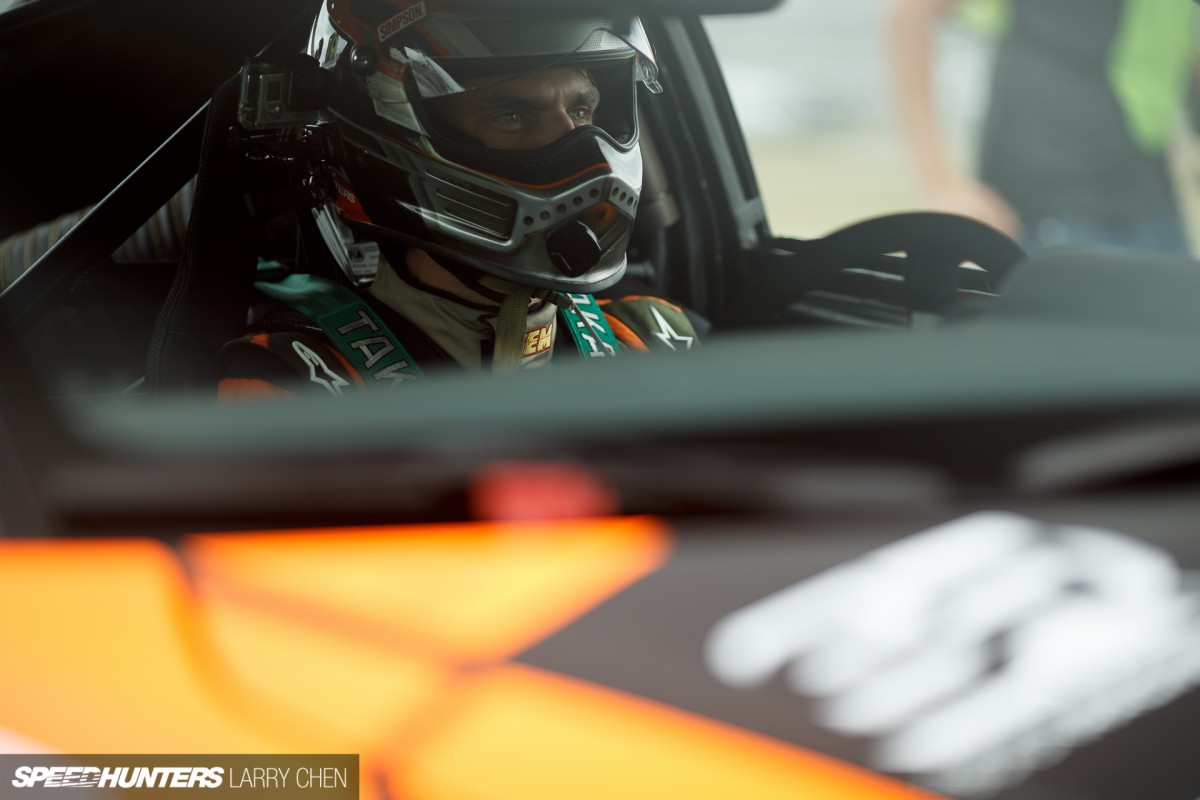 The risks haven't always been apparent to me in the moment because I'm always so focused on the task at hand. Risks of breaking cars, risks of breaking bones, risks of not meeting the performance expectations of others and myself, and the constant risk of failing, for which I always feel well prepared. If I wasn't prepared to fail a stunt take or a battle, I wouldn't have lasted long in this game.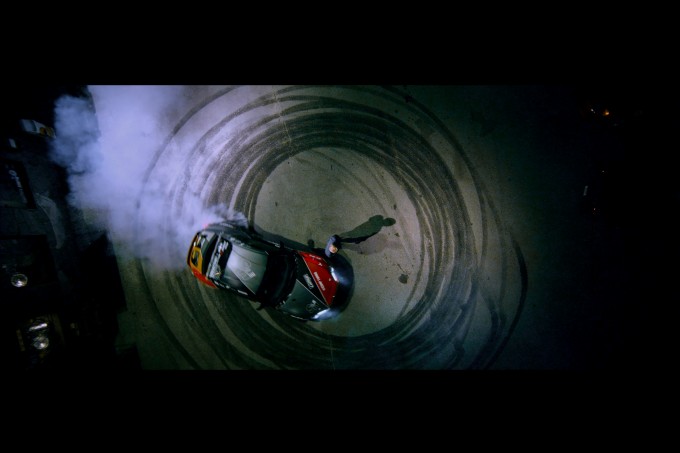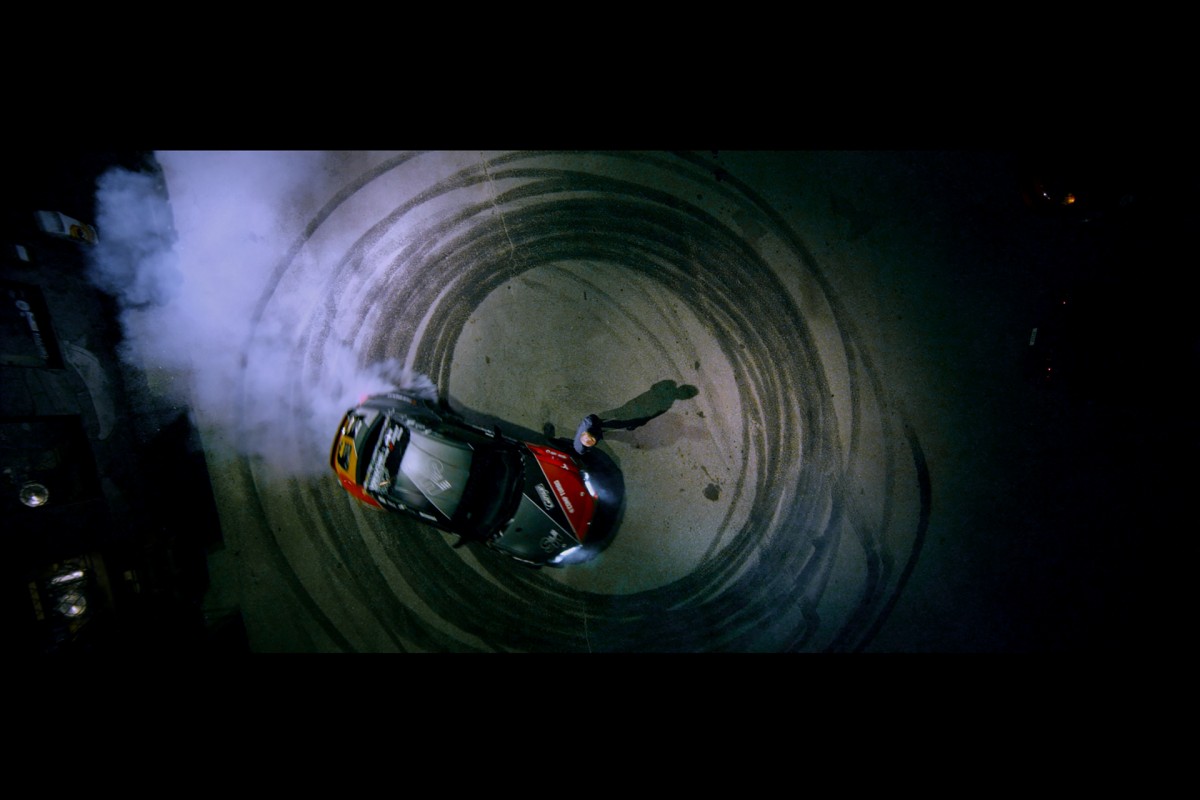 But the real risk with stunt driving is the lurking possibility of sliding off the road into a bottomless canyon or running into production staff or talent who are typically scattered around any shoot. Stunt driving could escalate into a serious life threat pretty quickly.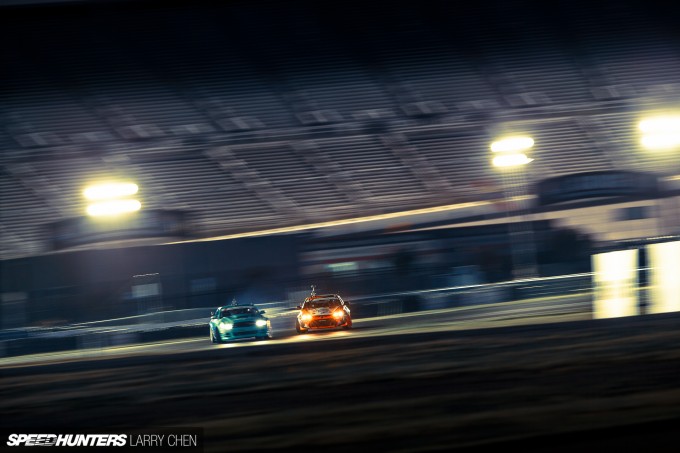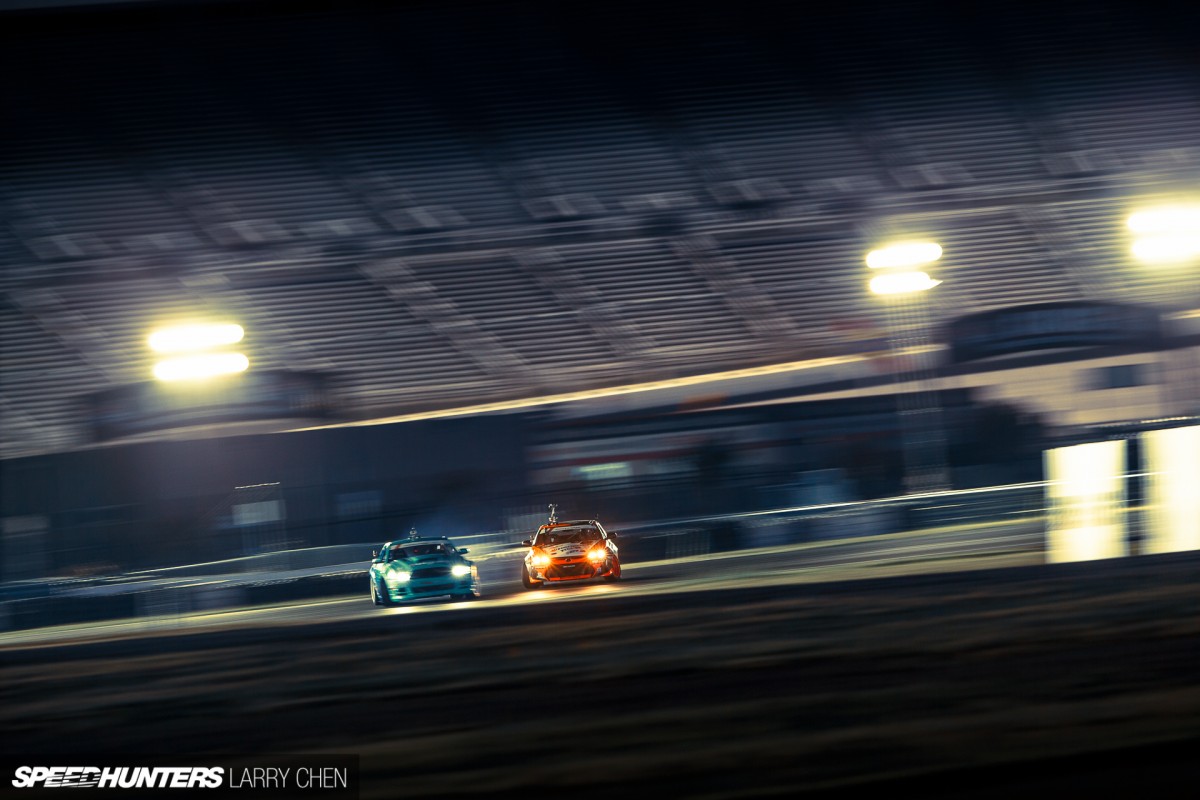 So what being a professional driver actually boils down to, is playing a never-ending game of risk and reward. You want to be a badass, but you also don't want to go too far and crash. Juggling risk at the top of a mountain, sliding cars next to a 600-foot canyon drop in order to get that breathtaking killer shot, or diving in – or not diving in – on fellow competitors in Formula Drift is, in fact, the same thing. It's a calculated risk.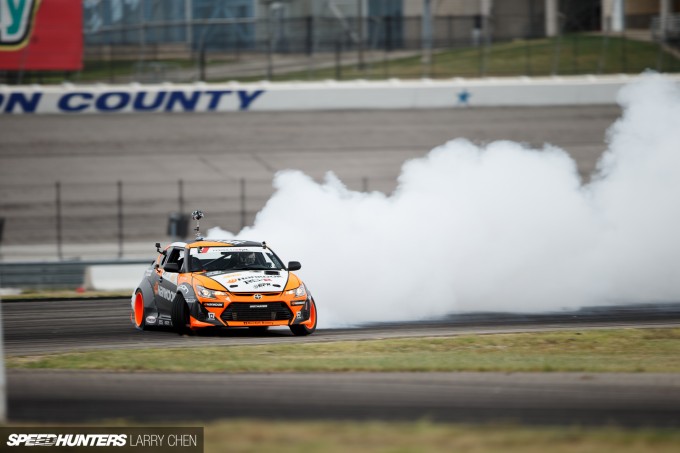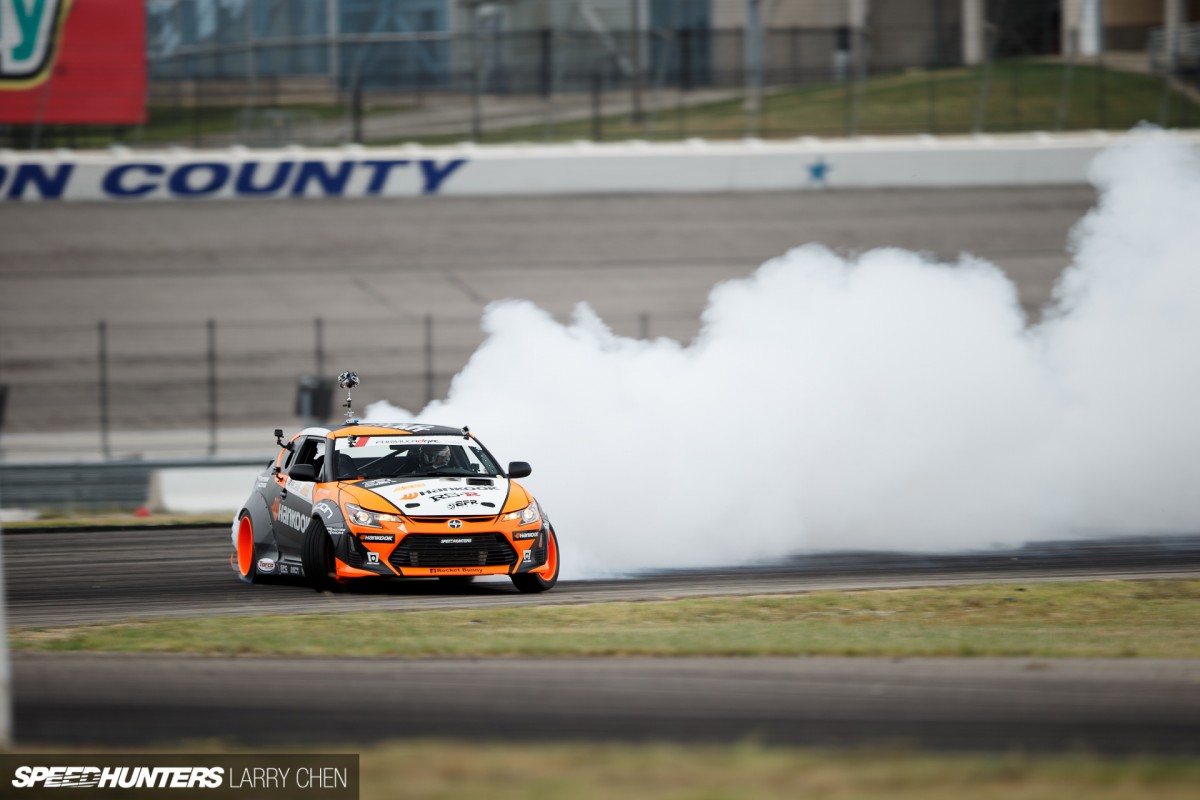 Negotiating your racing line around a track is another example of risk and reward. You give something up on the entry of a turn, hoping to get it back at the exit. And ideally, you get a faster exit than what you gave up at the entry.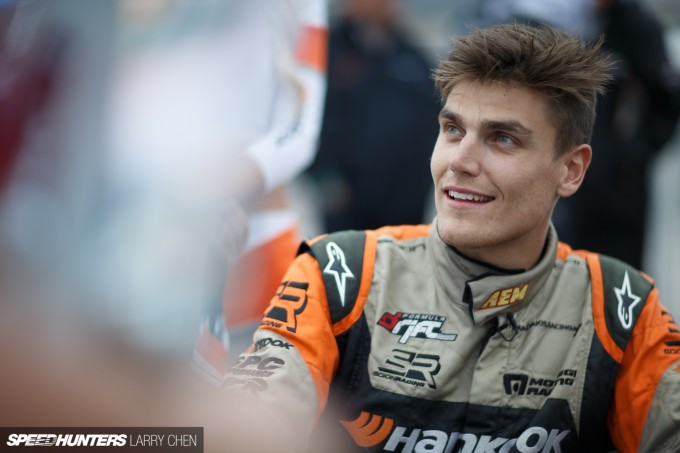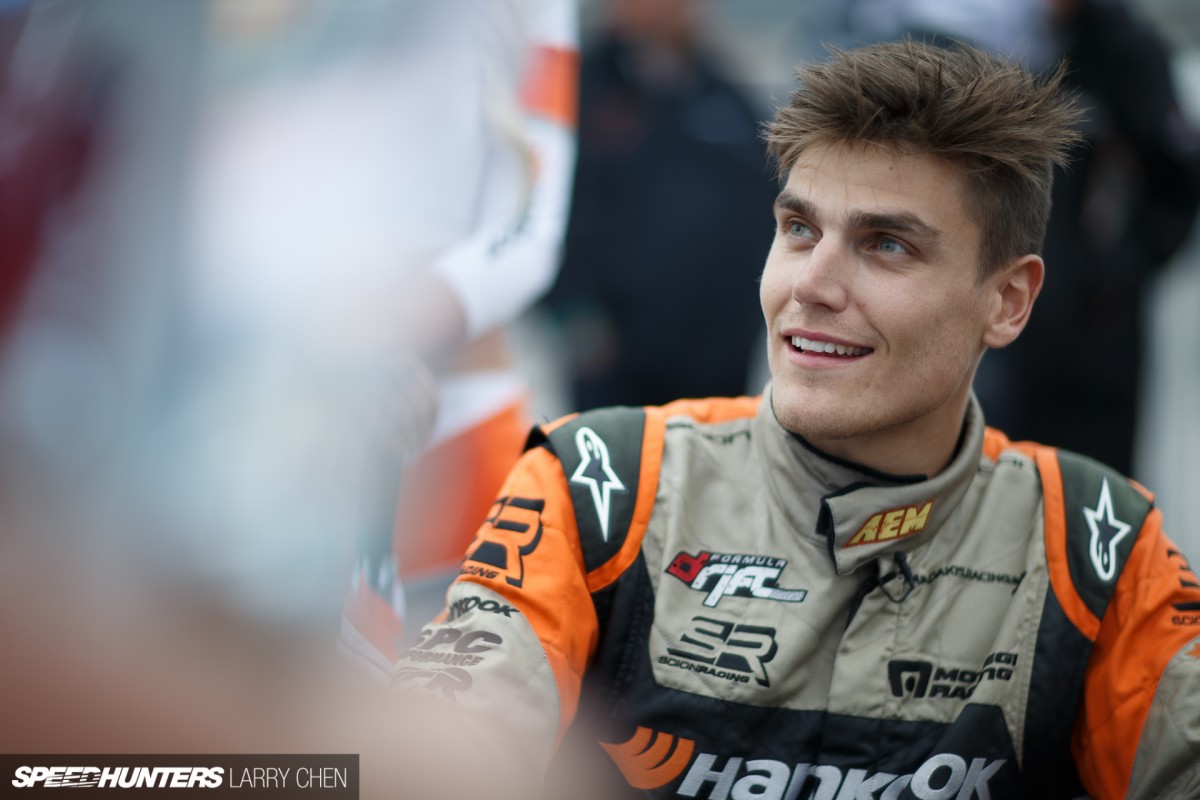 And therein lies the million dollar question: how do you reduce risk, yet increase the reward? How do you 'raise the compromise'? Or in short – how do you go faster and harder without increasing your chances of flying off track in a blazing fireball? This has been the #1 question in all forms of racing since the very beginning. This is what all race teams and drivers across the world work on every single day.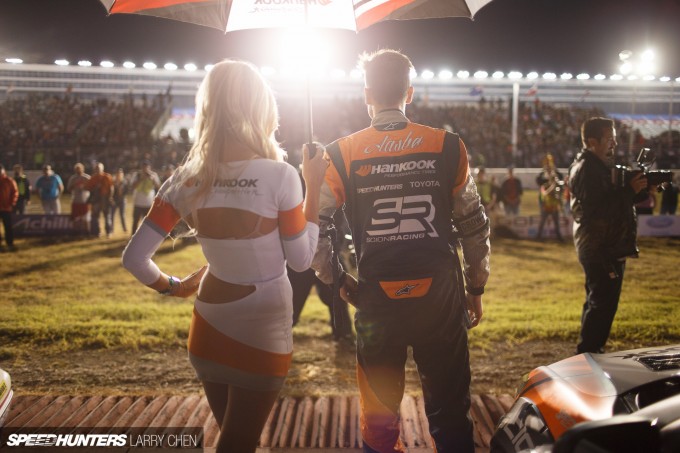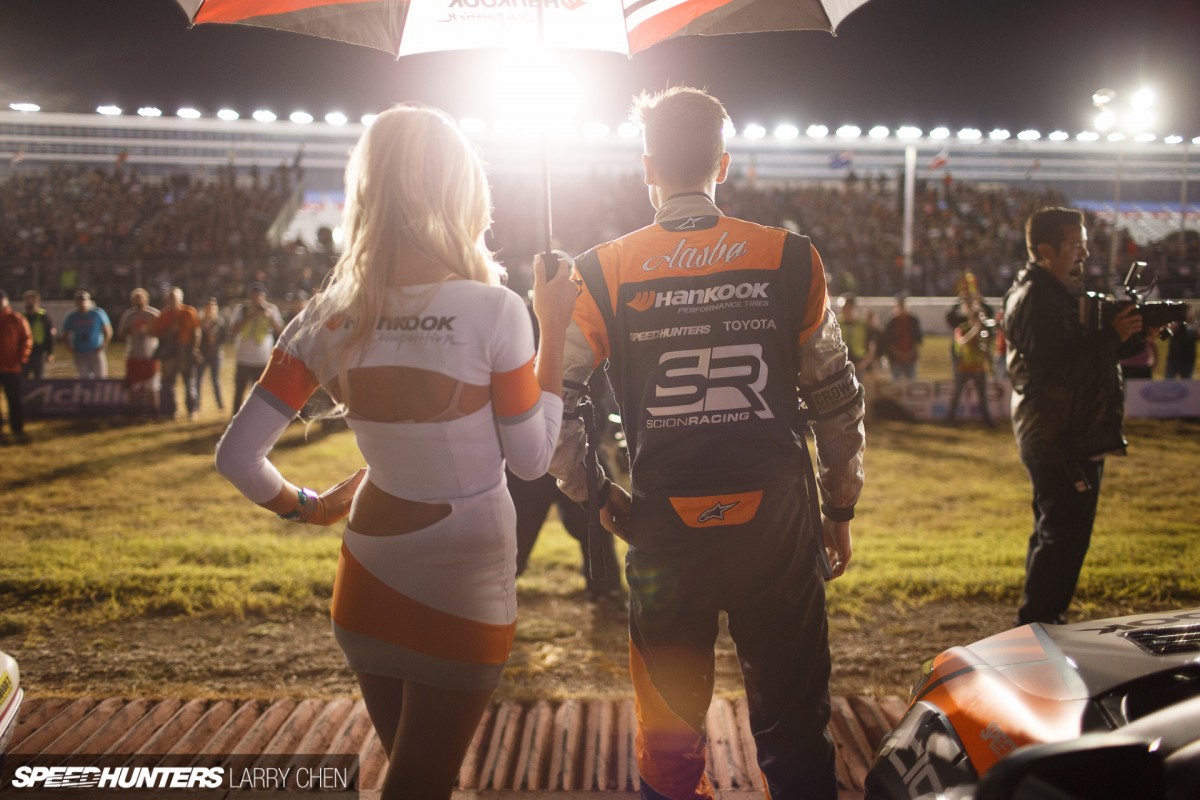 And this is where being an analytical and smart individual comes into play. One thing team owner and crew chief Stephan Papadakis has helped me develop is my 'growth mindset' – the idea that you can always improve and that there's always the next step. Steph and I align very well on this ideology, perhaps because we're wired the same way. We both get easily bored, and both enjoy pushing ourselves through new challenges.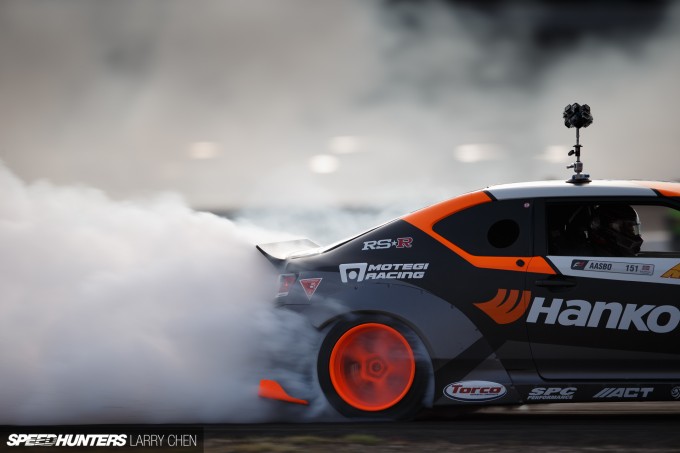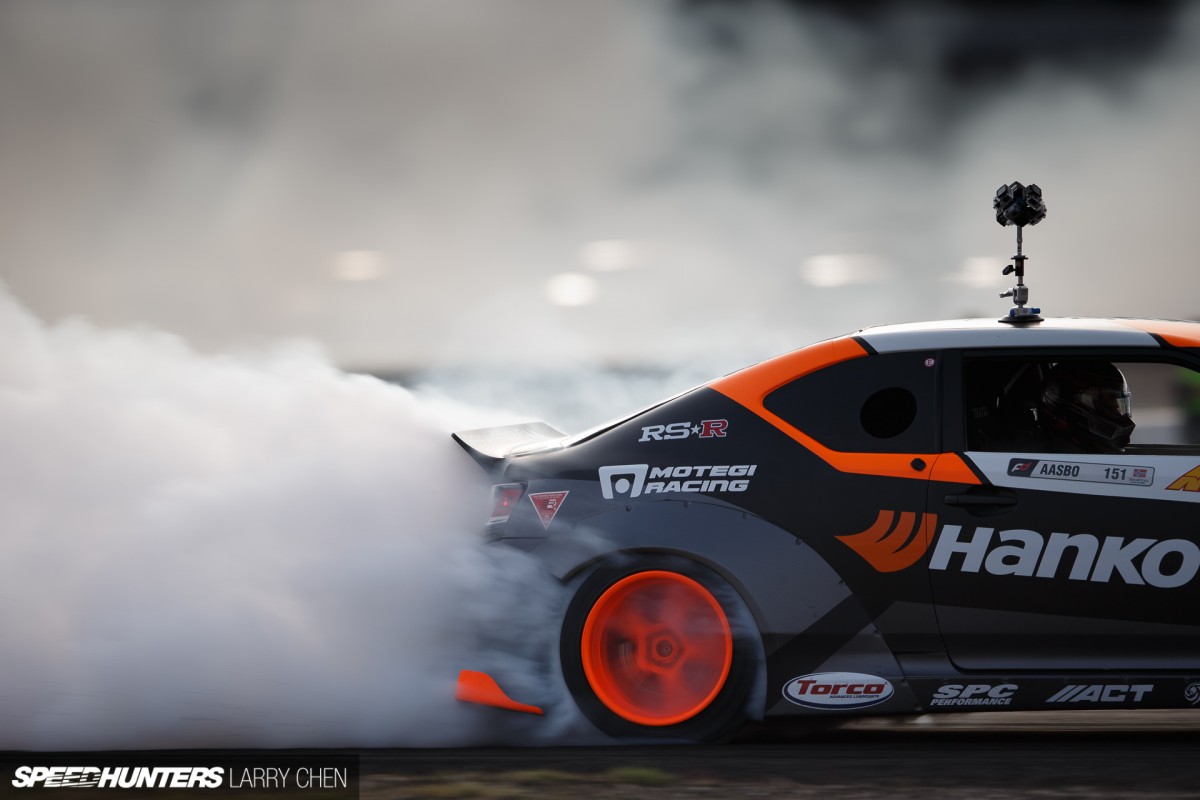 When I first got under the wings of Steph, I was 'holding stumt' everywhere and every time, often taking myself out in competition. I was a little bit of a loose cannon on deck.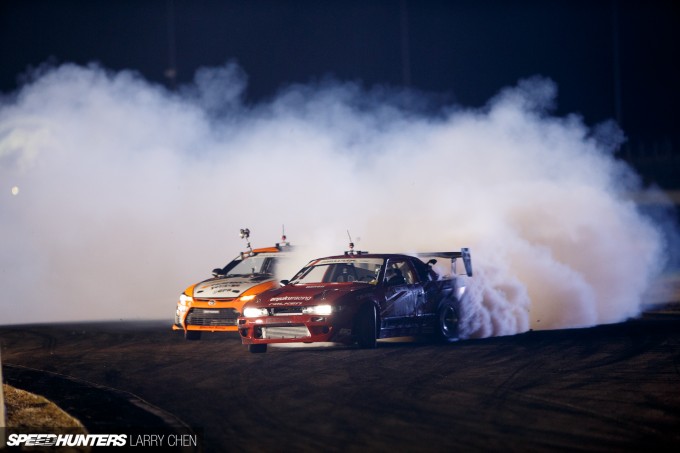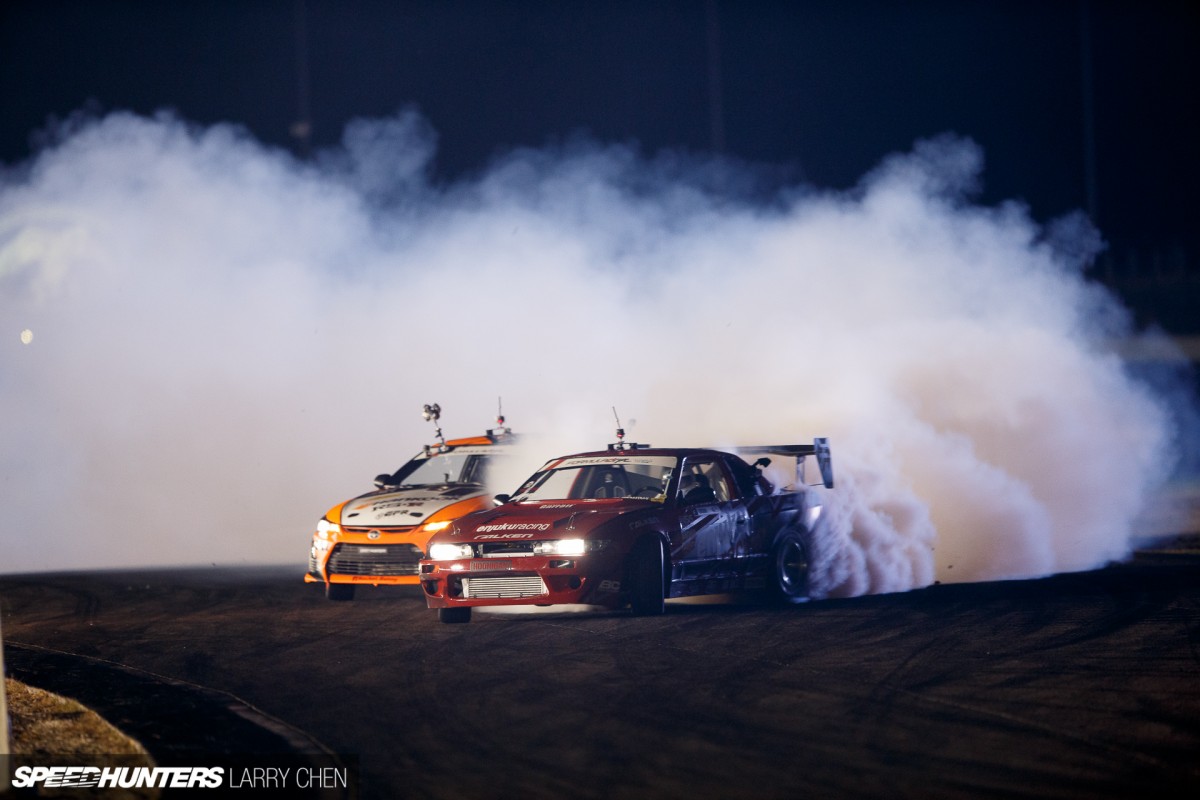 Fast forward to Texas Motor Speedway a couple of weekends ago and I came in with different mindset. I still hold stumt, but only when it was needed. I tried to float like a butterfly and sting like a bee. Our end goal is not to be badasses, but to win. And as a certain character that I think you all know pretty well once said; "It doesn't matter if you win by an inch or a mile – winning's winning."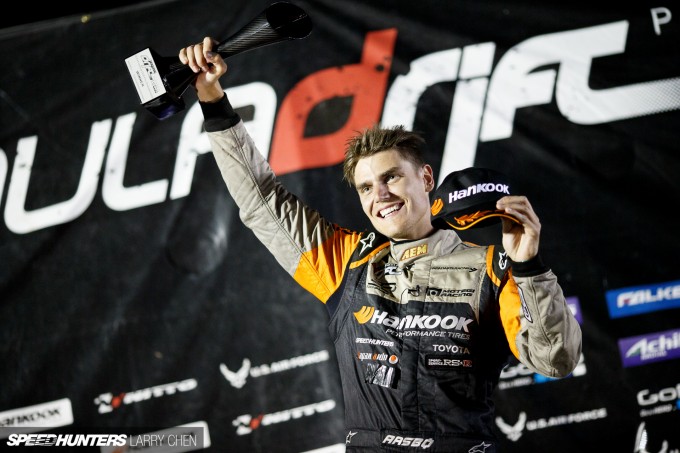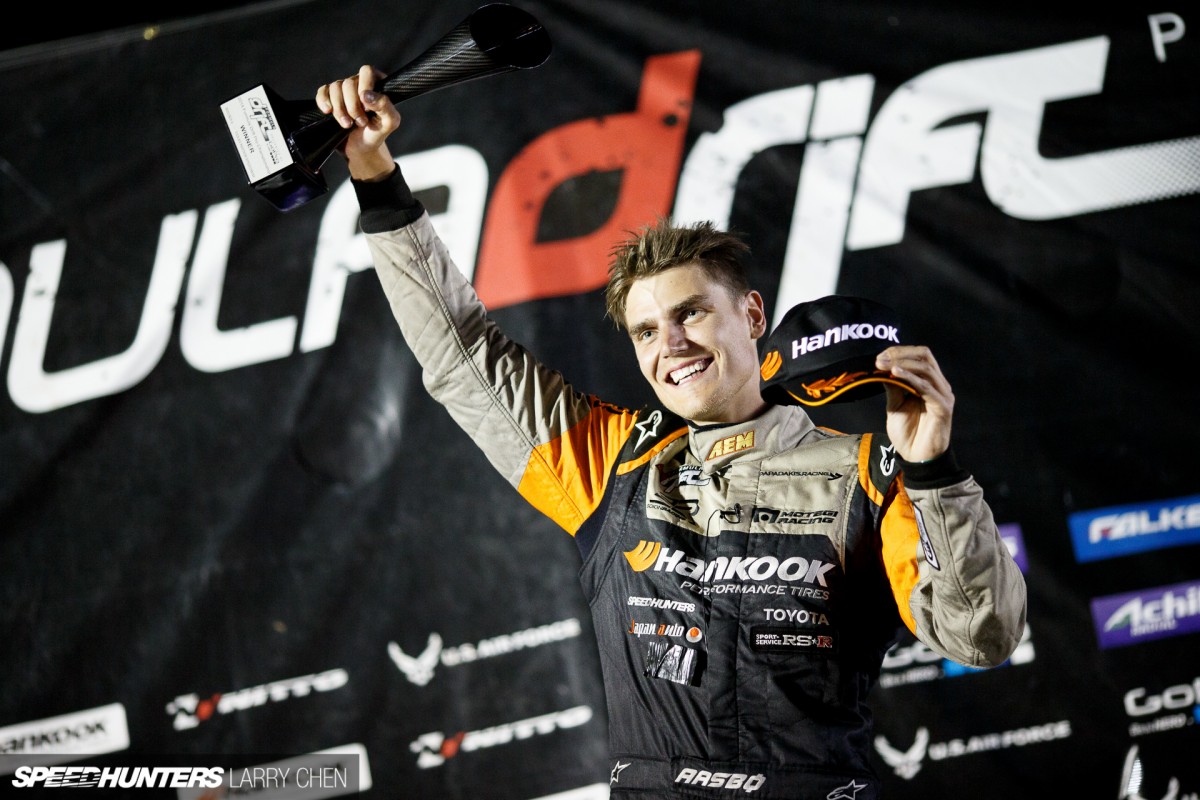 And that's exactly what we did in Texas – we won by an inch. We had strong lead runs but mediocre chase runs, but in the end it turned out to be just enough. We kept our cool when it mattered the most and didn't take ourselves out.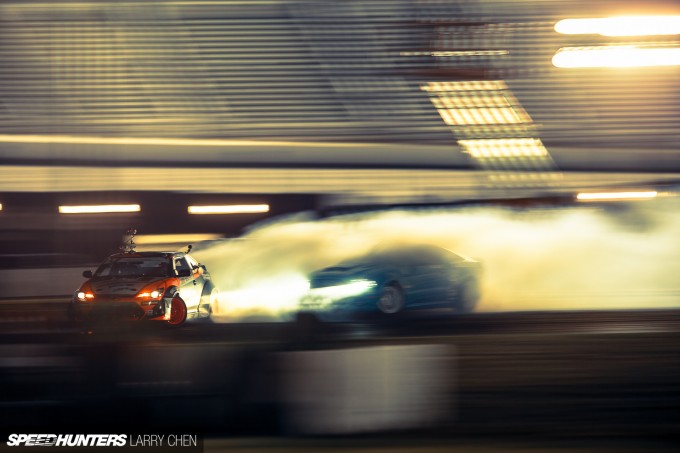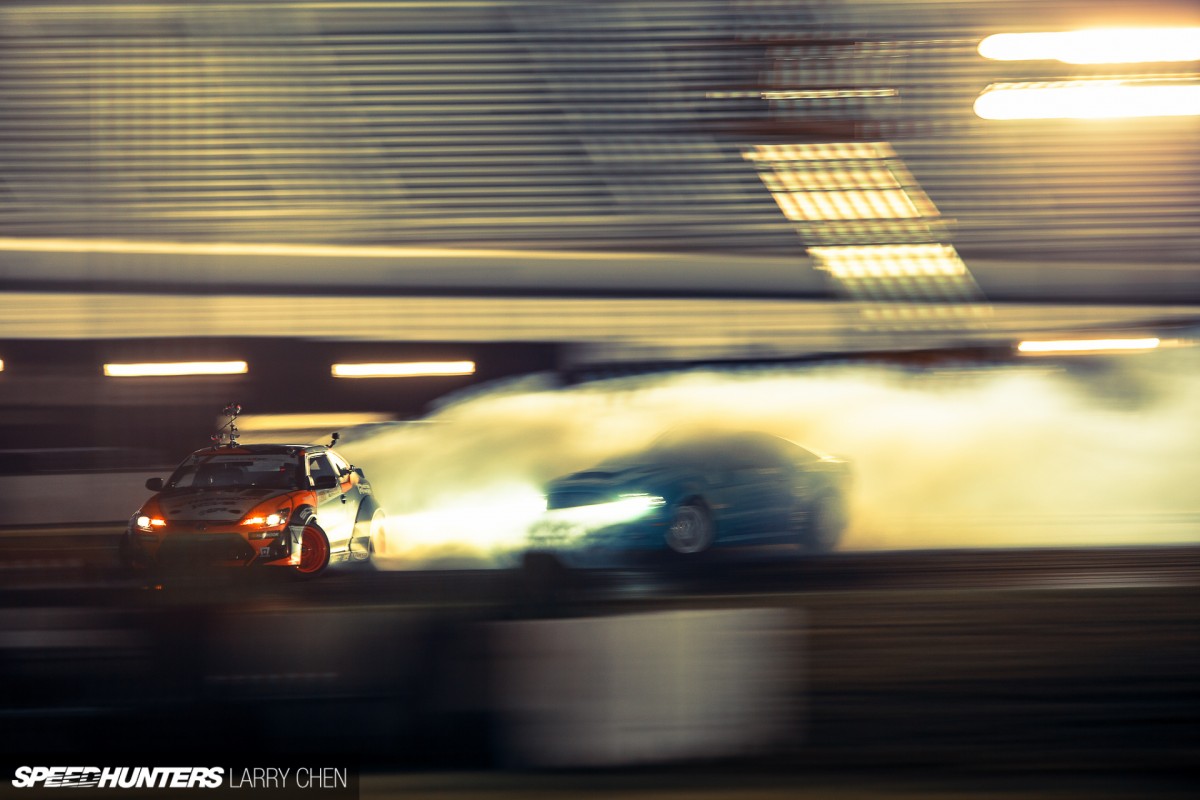 It's becoming clear to me that being a top contender in any sport is not about always pushing hard; it's about pushing hard when it's the right time to push hard and drive with more margin when you can. To save your reserves for when it really matters… Because you're going to need it at some point.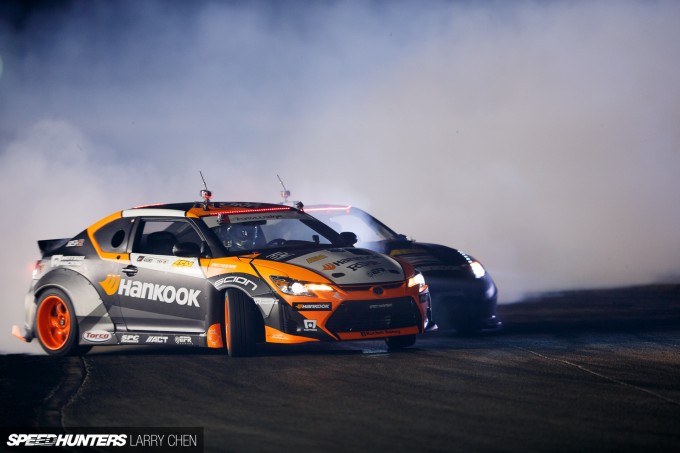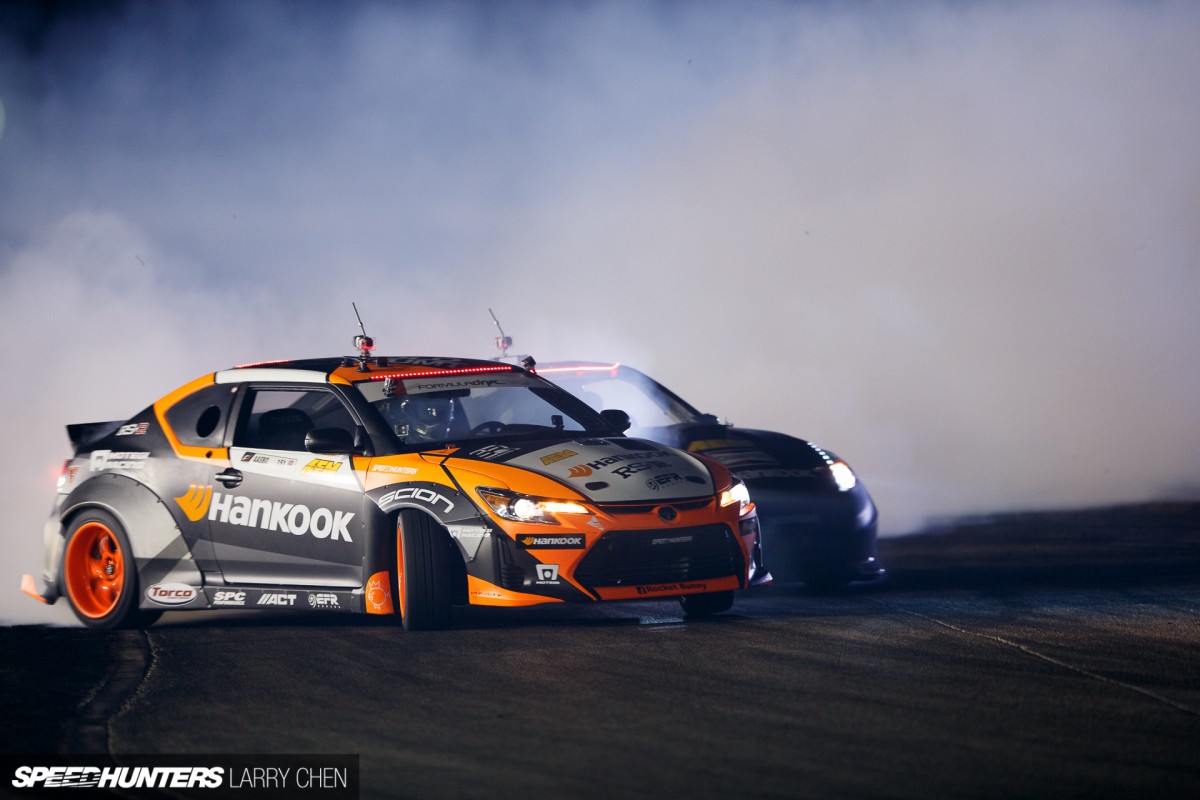 We're headed to the 2014 Formula Drift final at the House of Drift, Irwindale Speedway, in our best Championship position so far: second place overall with 26 points up to the leader and fellow Hankook Tire team mate Chris Forsberg. I can assure you we will go about Irwindale with the same passion, drive and respect for our competition we have had all season. We won't take anything for granted. We'll pull from everything we've learnt so far.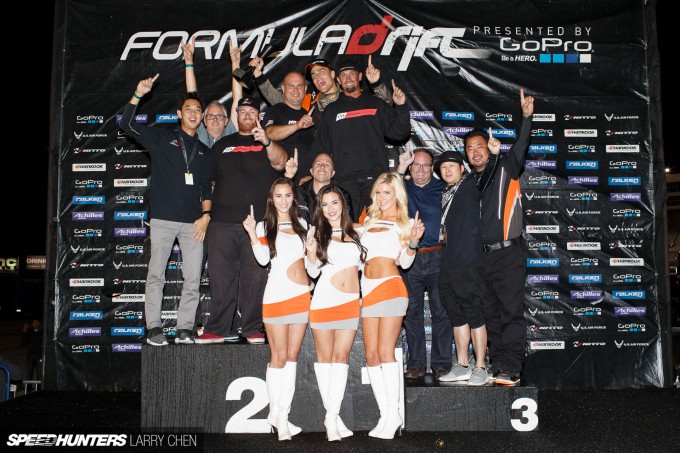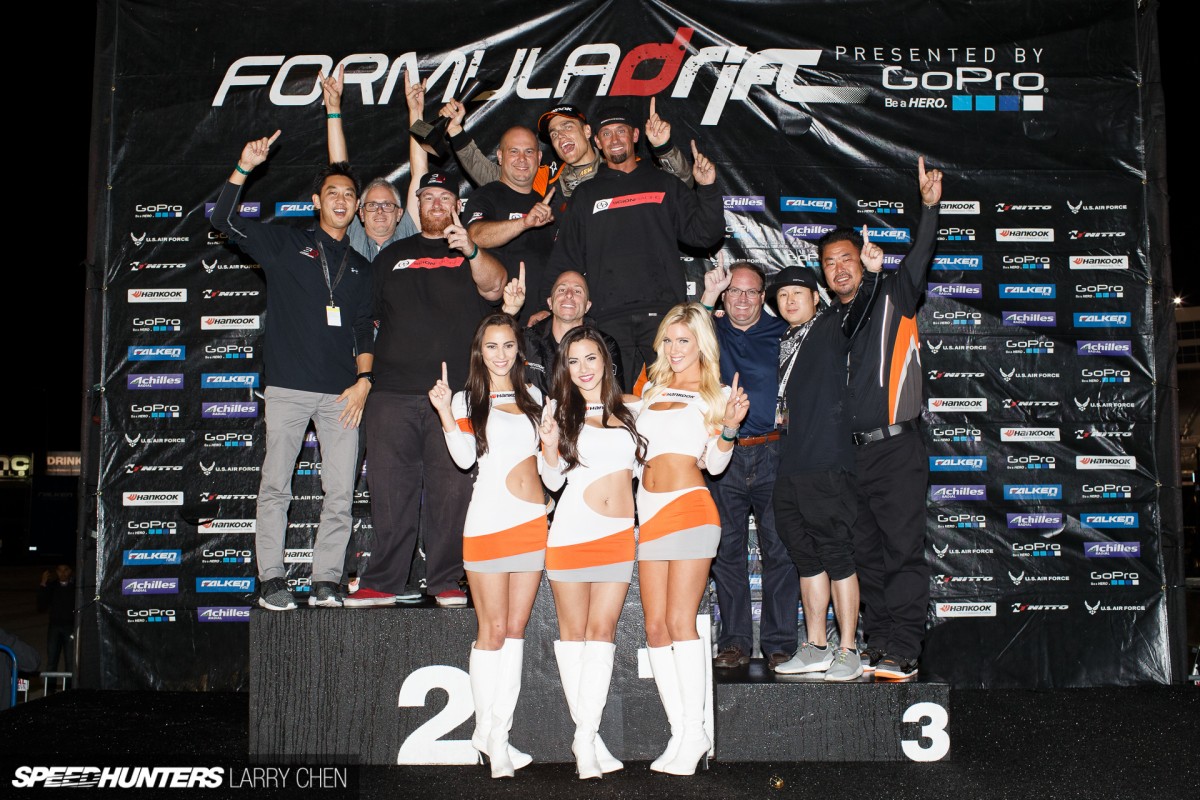 And we'll go for it 100 per cent – just like all the other teams and drivers that will duke it out in what's arguably the highlight event of the drifting world every year.
What would be the perfect ending to the 2014 Formula Drift Championship for you?
Fredric Aasbø
Instagram: fredricaasbo
Facebook
Photos by Larry Chen
Instagram: larry_chen_foto
larry@speedhunters.com
Cutting Room Floor