Minimal Clearance, Maximum Interest
I touched on it briefly in my last guest post, but since this one is going to remove any doubt about the matter, I might as well come out and admit it: I'm a low car kind of guy. I've liked 'em low for so long that I'm not really sure how it all started – but it probably began when I noticed how much cooler my toy cars looked after my dad stepped on them and the wheels disappeared up into the fenders.
My love for low vehicles knows no bounds, and in my quest to see as many vehicles with minimal clearance as humanly possible, I've discovered that minitruck-centric shows are often the best place to look. Being a somewhat misunderstood sector of the automotive community, minitruckers are always welcoming of anything on four (and sometimes even two) wheels, which makes their events an eclectic collection of mild to wild in the land of the low.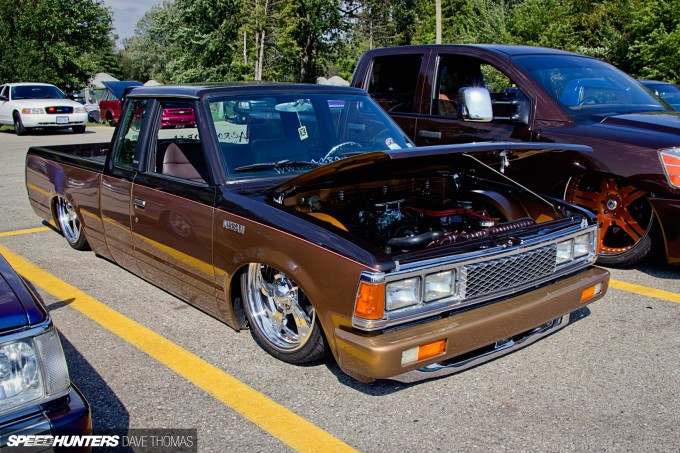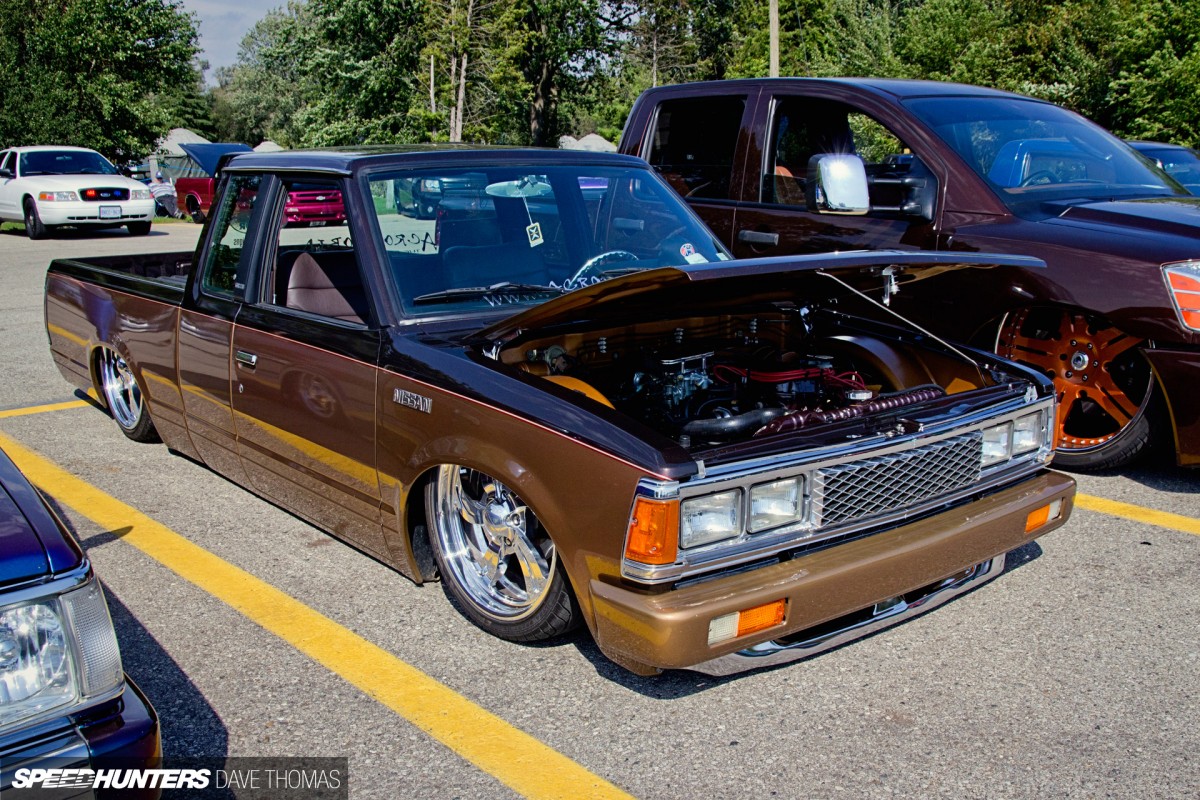 For example, when was the last time you saw an '86 Nissan 720 this clean, let alone this low?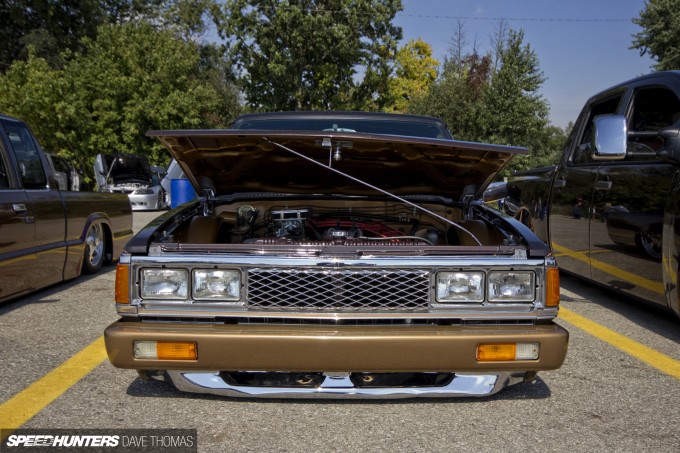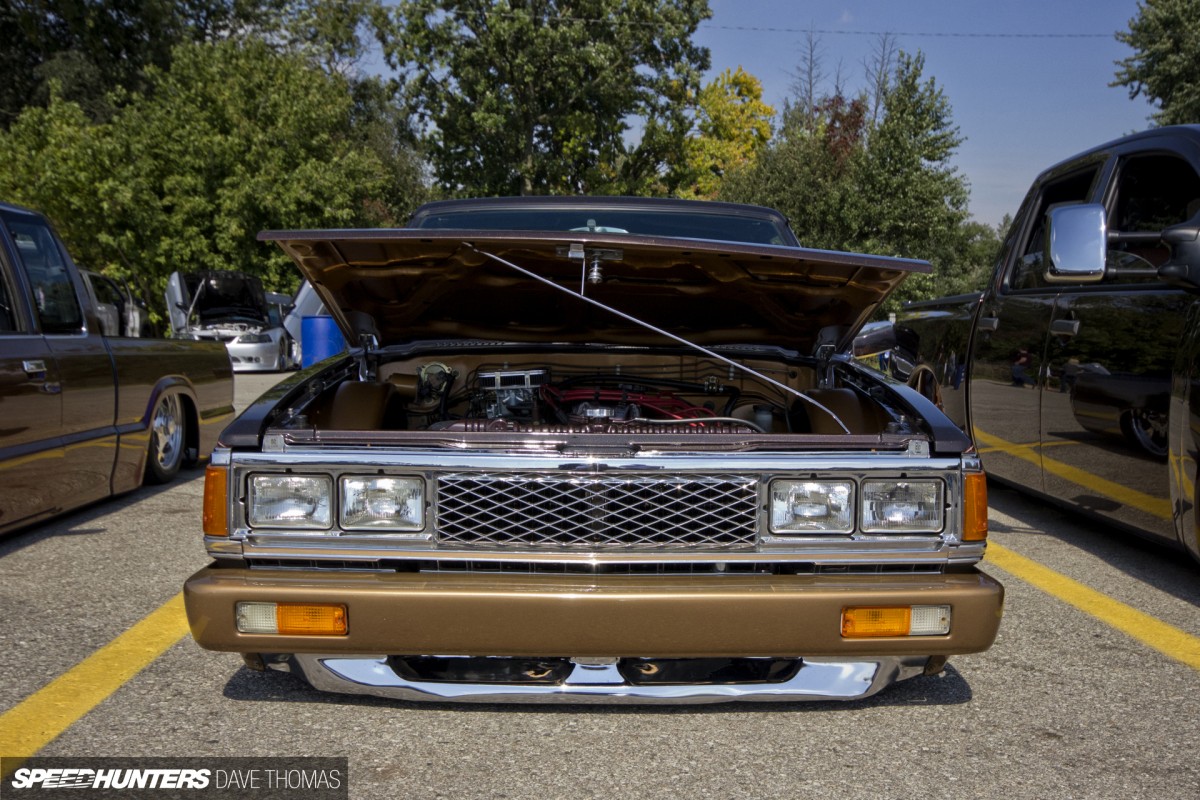 Coming all the way from Mississippi, this pickup was one of the first vehicles that I stopped to look at when I dropped by the recent Northern Showdown in Kitchener, Ontario.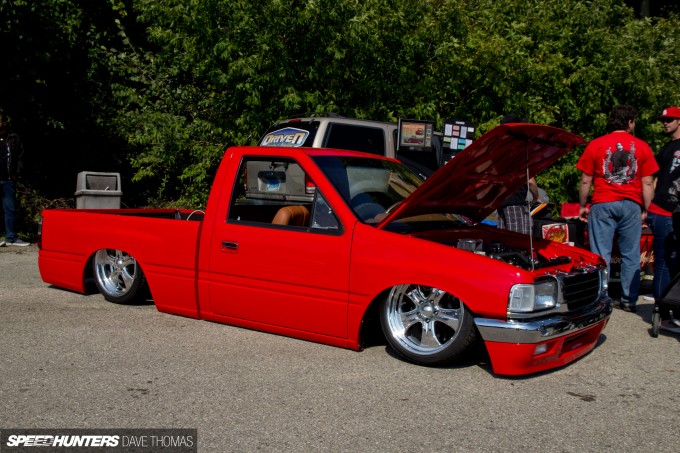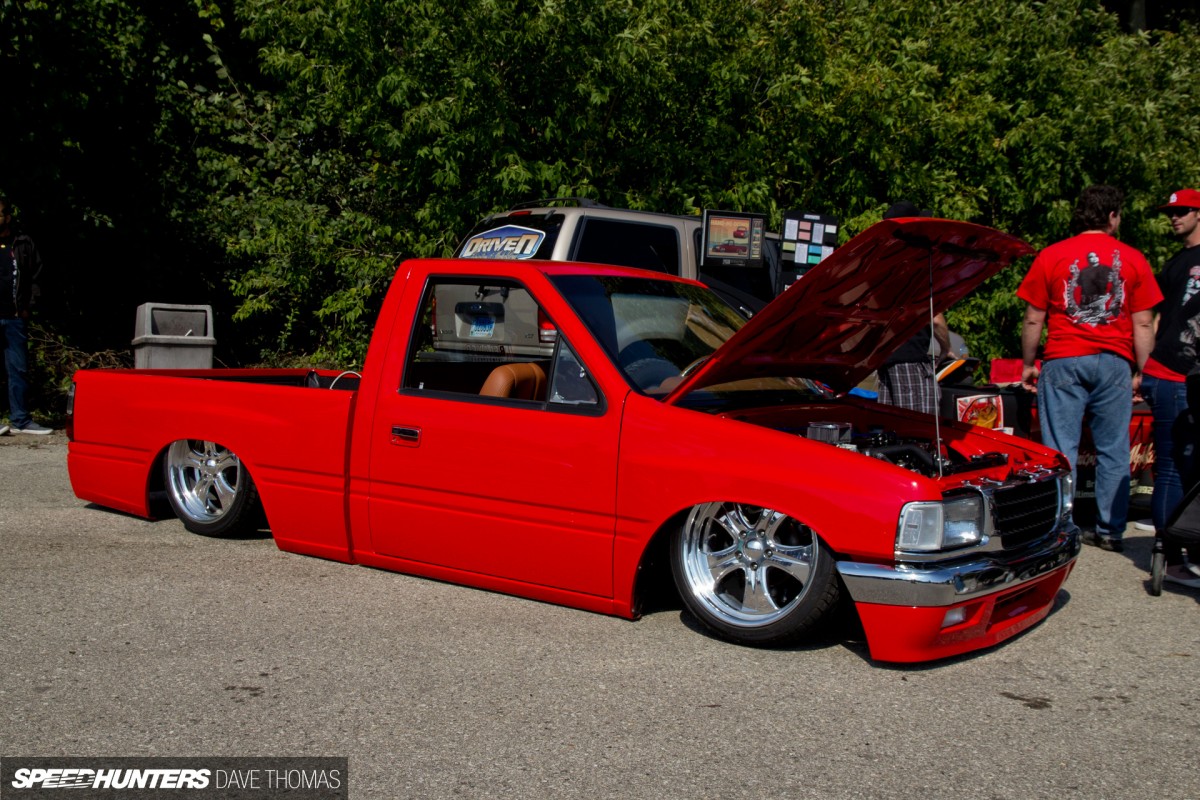 As I strolled around, it quickly became obvious that visiting this show was a good idea. Another slightly later – yet still nostalgic – Japanese truck that caught my eye was this beautiful red Isuzu.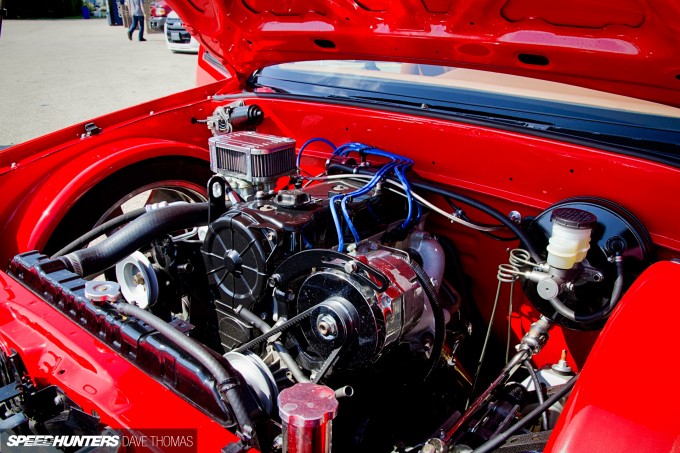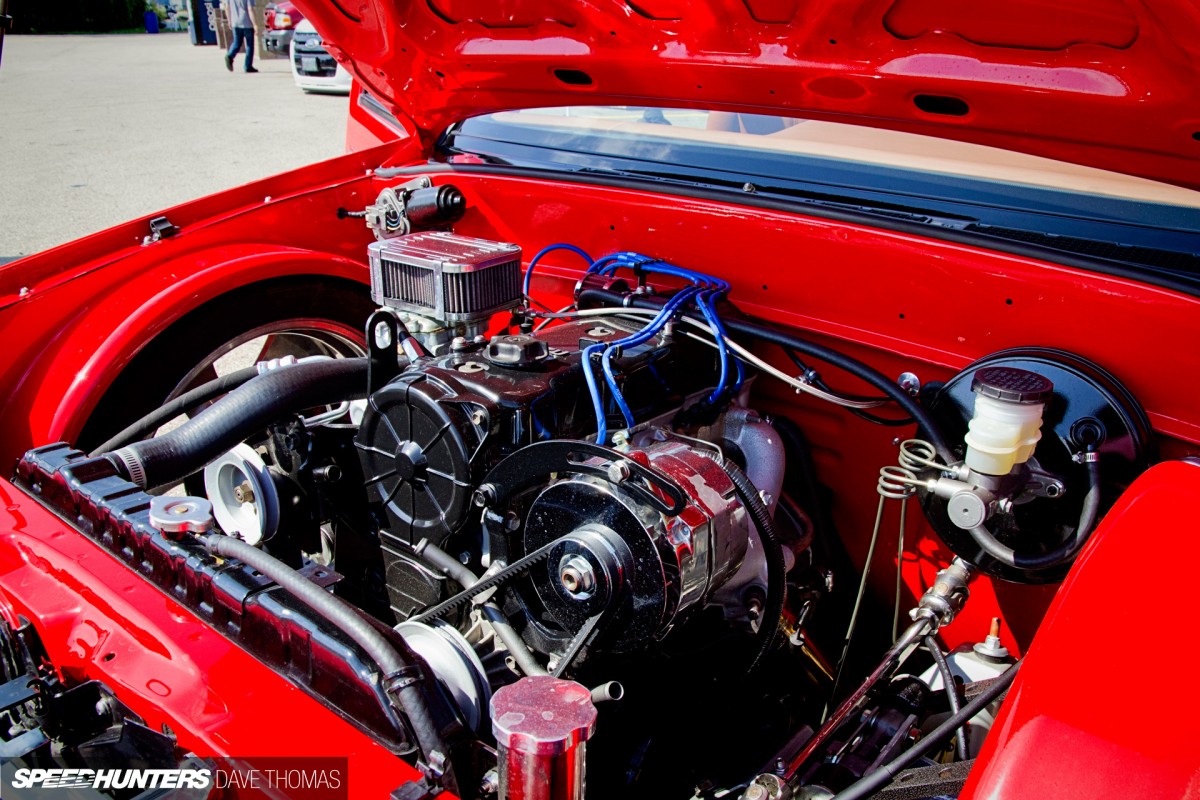 Recently rebuilt from the ground up, this truck was absolutely spotless from top to bottom.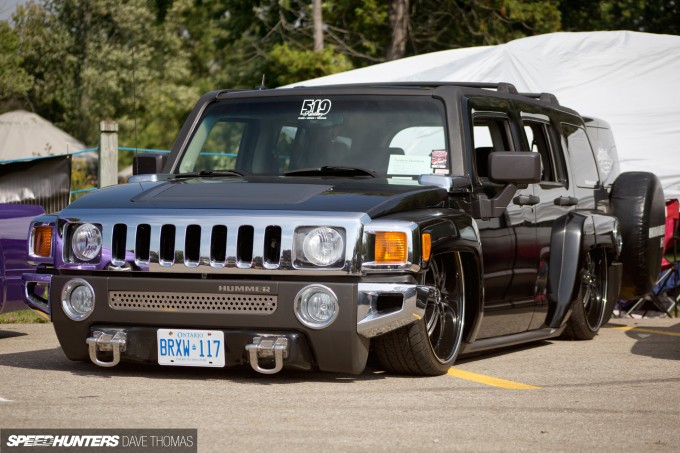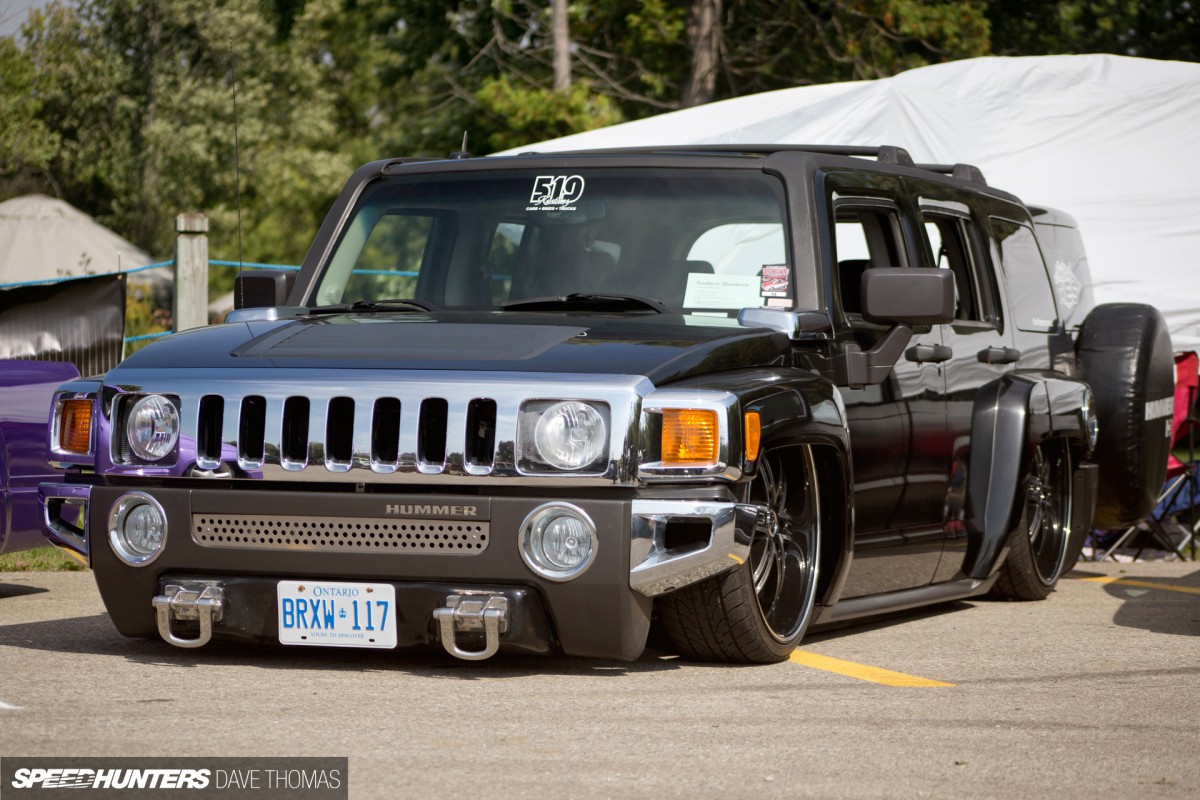 Parked a few vehicles down from the Isuzu was this bagged and body-dropped Hummer H2. Slicing up the underside of a Hummer and putting it on the ground may be considered vehicular sacrilege to some, but this build was right up my alley. I simply love it when people throw caution to the wind and do exactly what they want with their vehicle.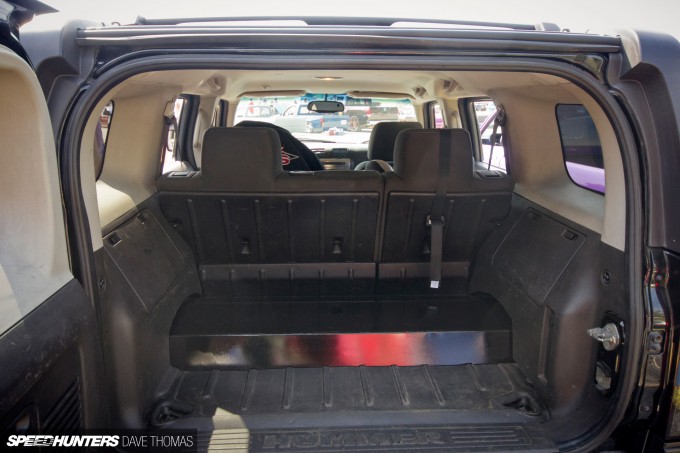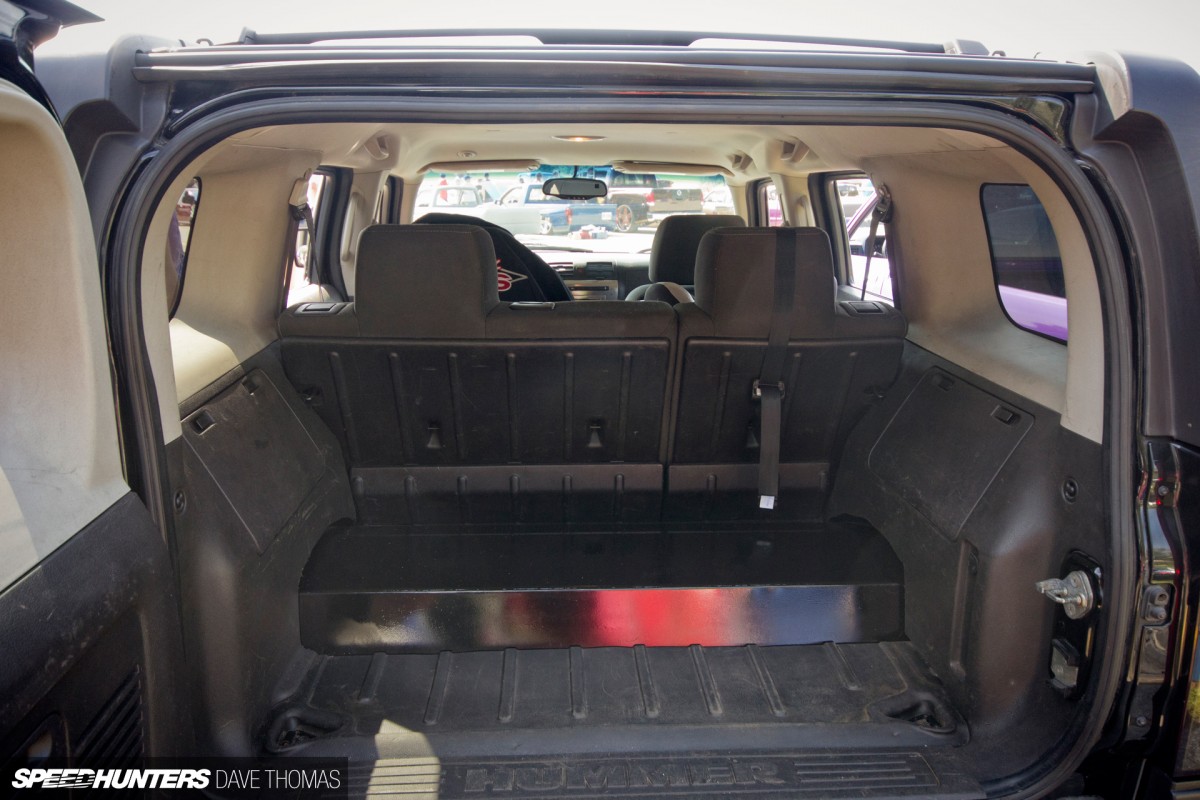 As I made my way around the back to check out the air setup I was blown away by the fact that this rig still has a complete interior with working heating and air conditioning. Creature comforts like these are often the first to go when a truck is lowered this drastically, so seeing them present in an off-road vehicle that now tucks 22-inch wheels is truly impressive.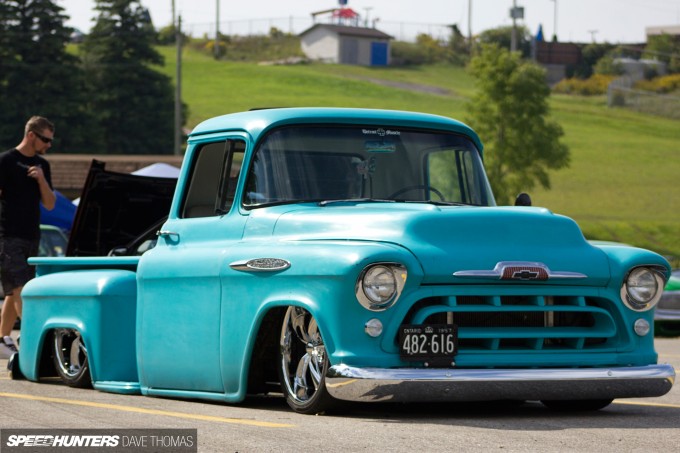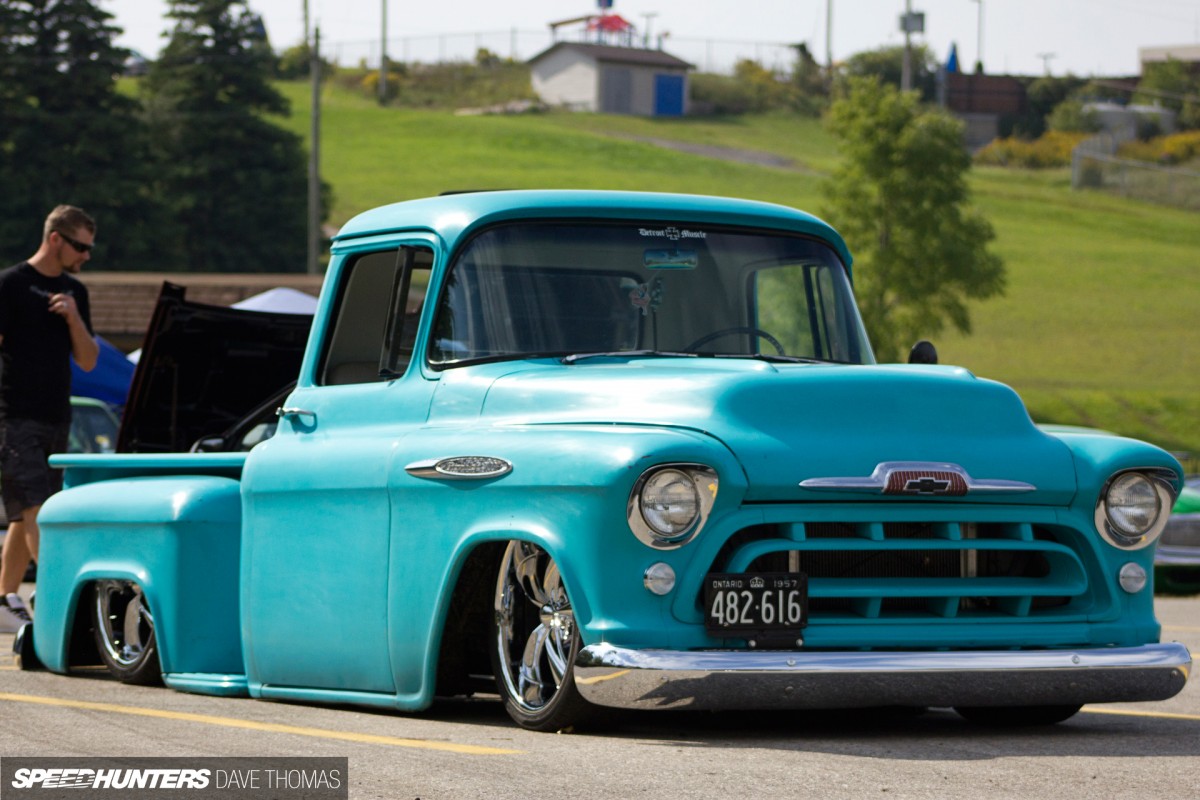 Should the Hummer be a little bit too much to swallow, then perhaps a classic '57 Chevy 3100 is more palatable?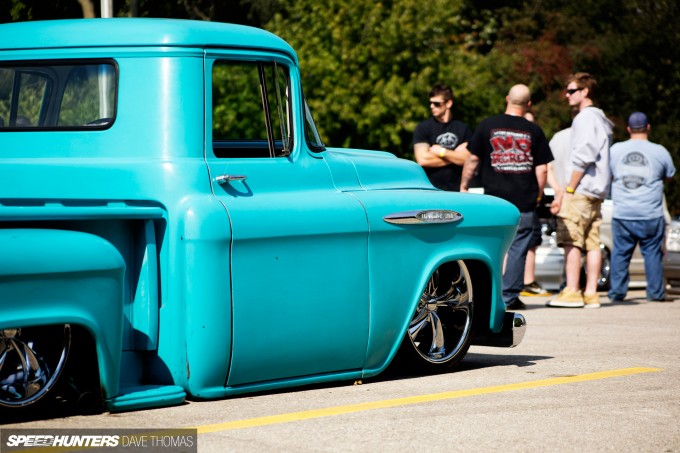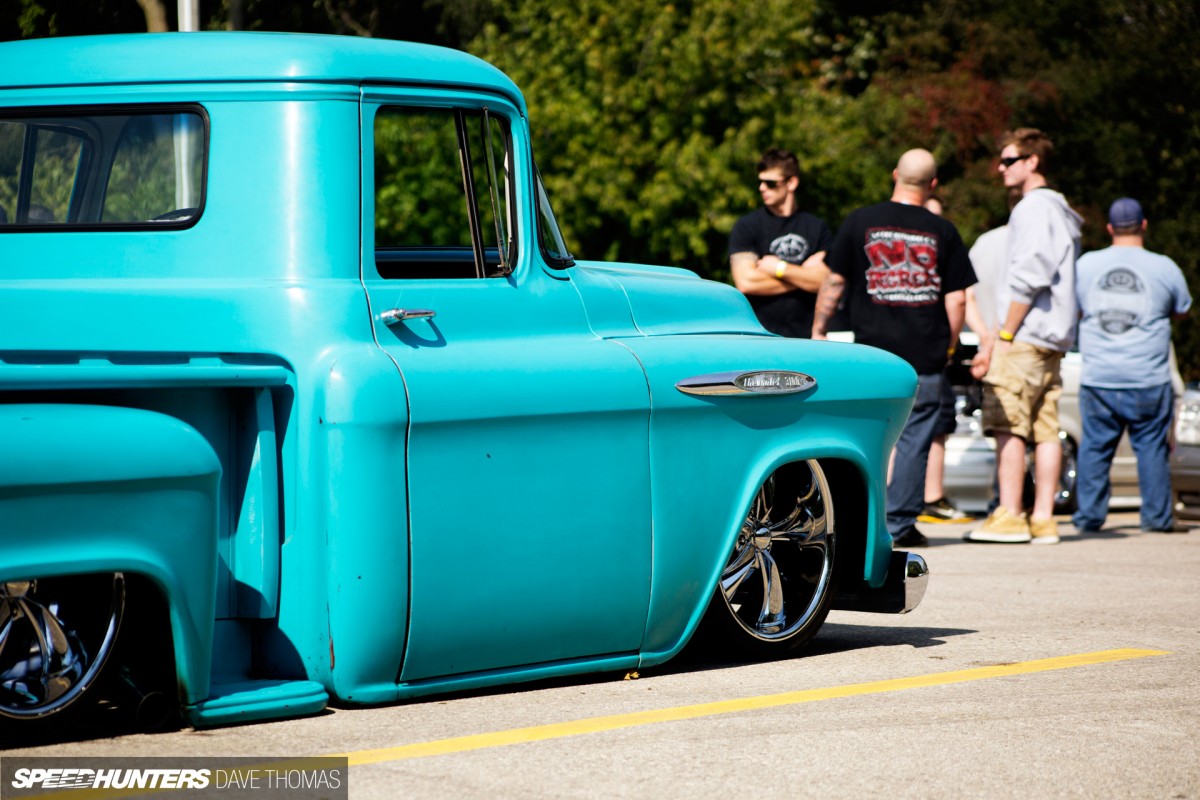 Aired out over modern wheels, this truck looked outstanding shining in the sun. It also served as a reminder that less is often more.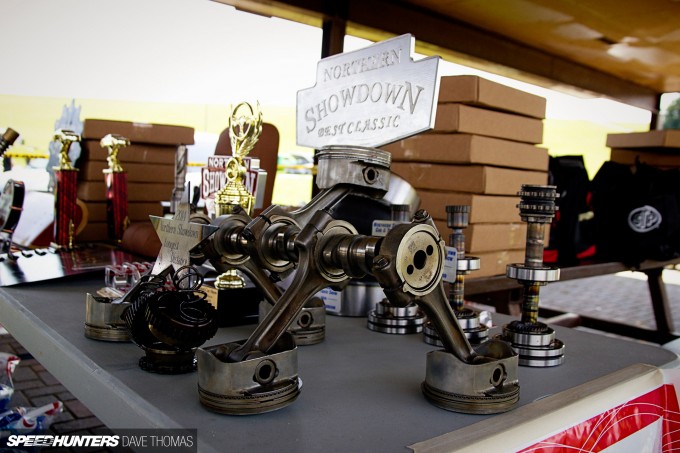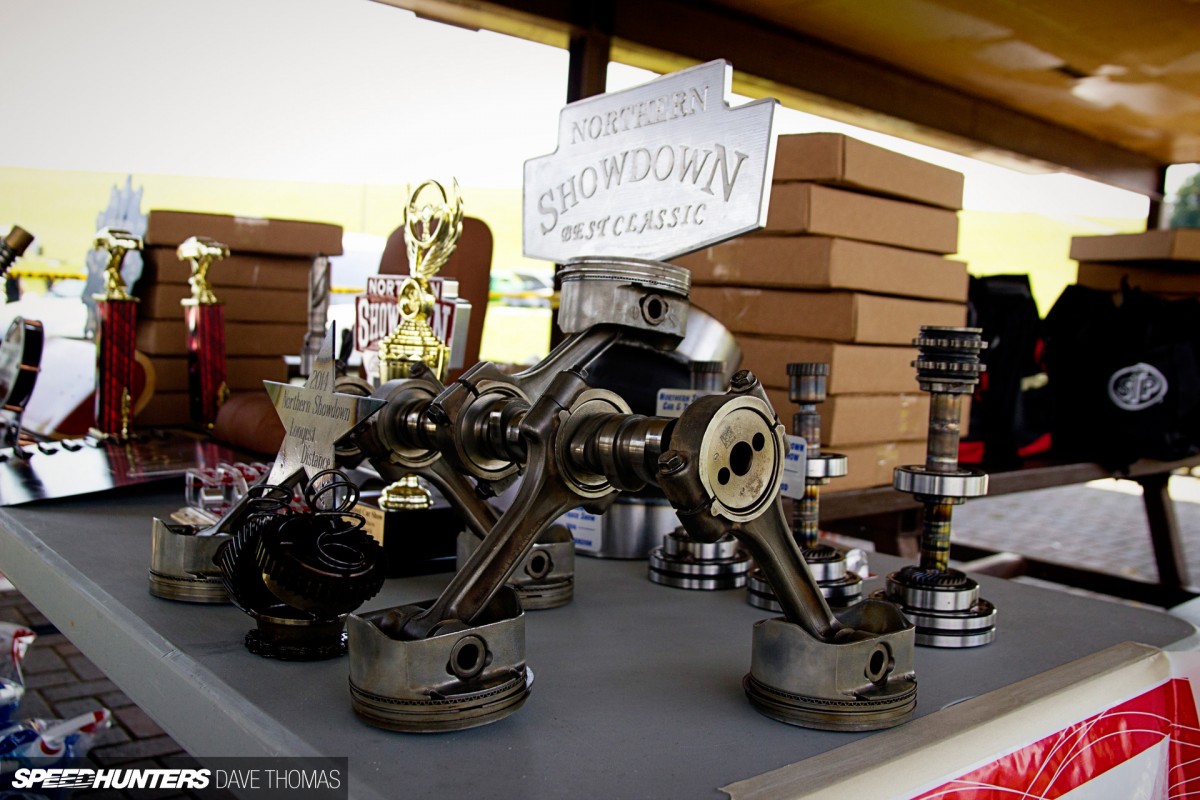 A show favorite to both myself and the judges, the 3100 took home the 'Best Classic' trophy, which was deserving.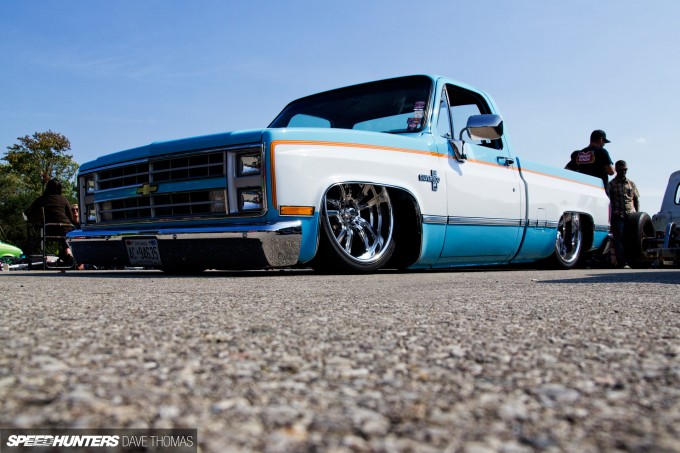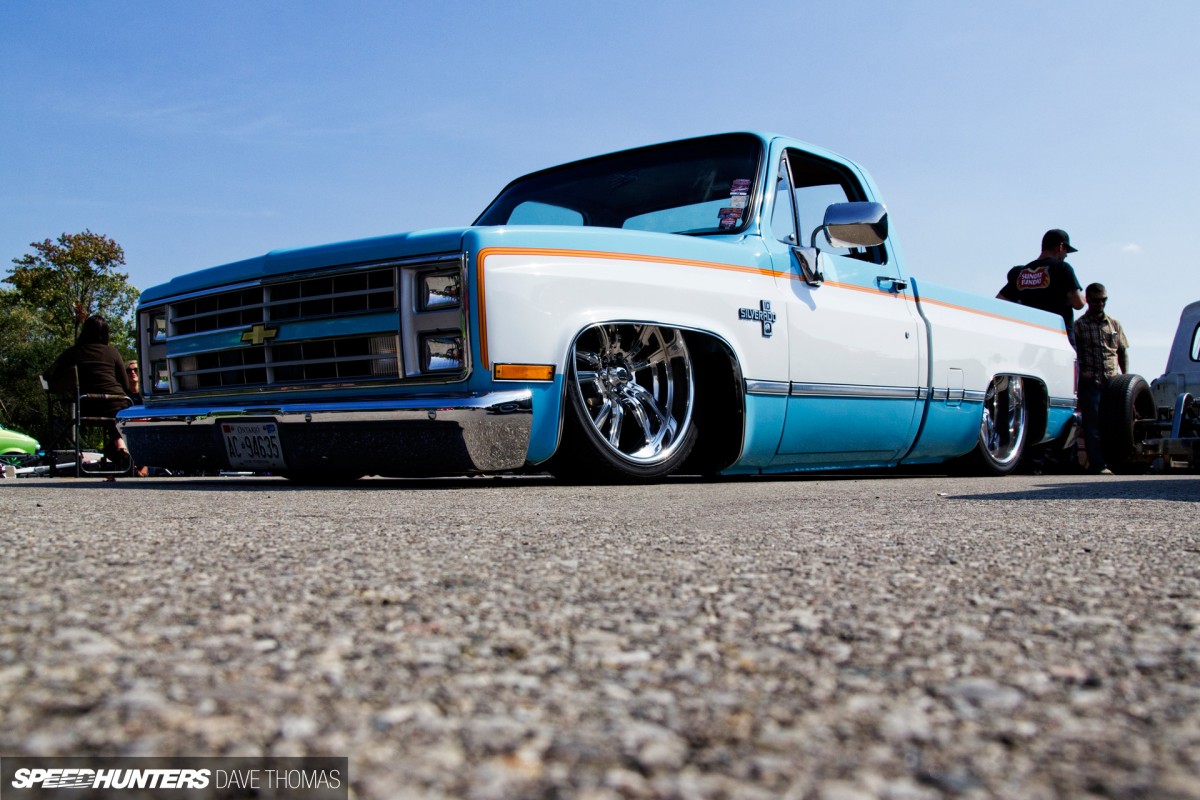 With bolt-on options being in somewhat short supply in this customizing realm, truck events are a great place to see how creative people get in order to go low.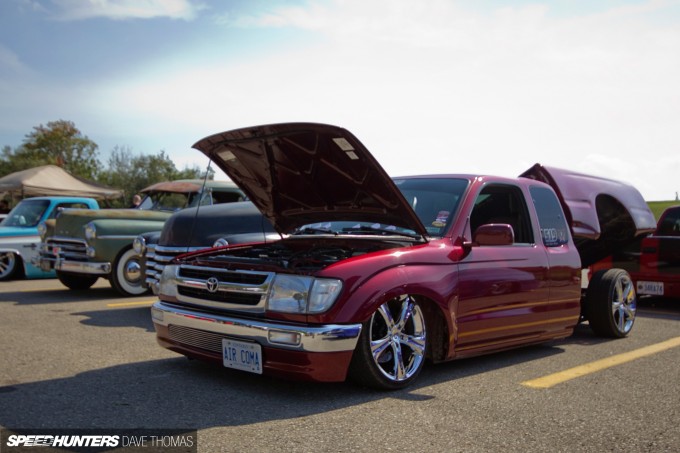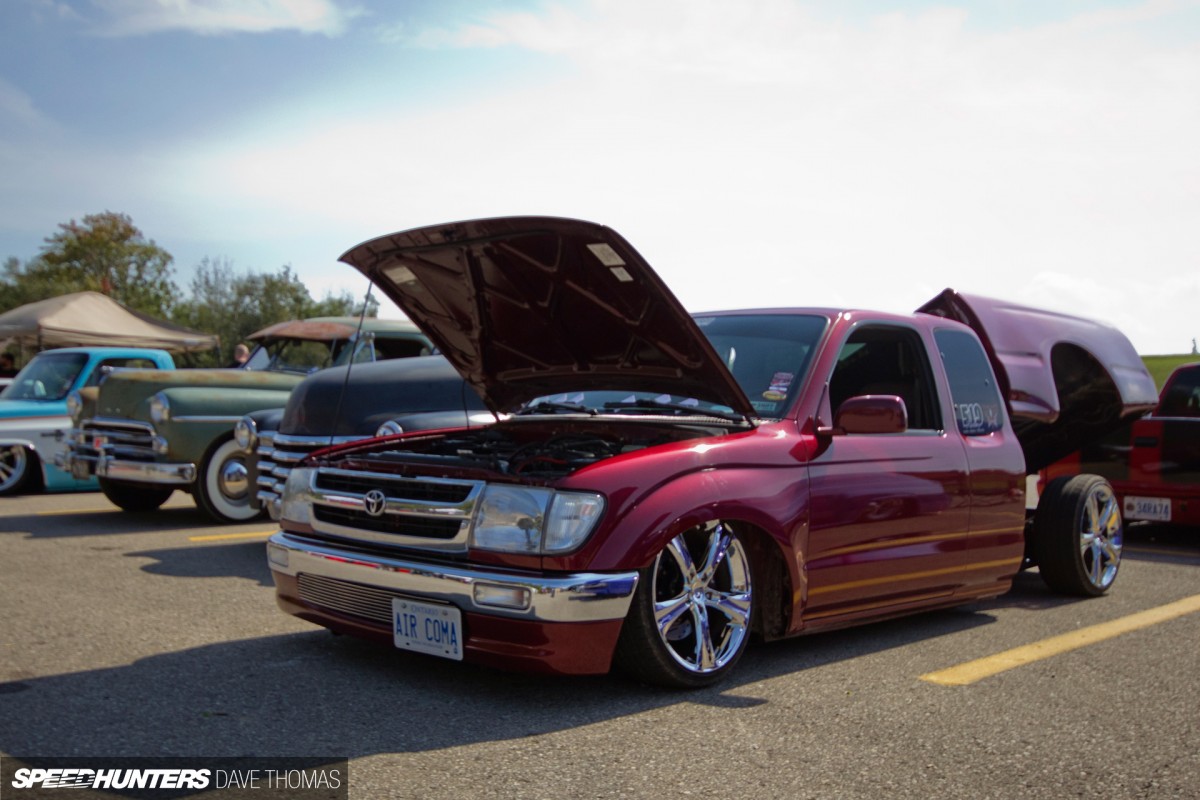 To lay frame bed floors are often sacrificed – but that isn't always a practical solution. The owner of this Tacoma chose to conceal his air setup underneath the bed floor of his truck.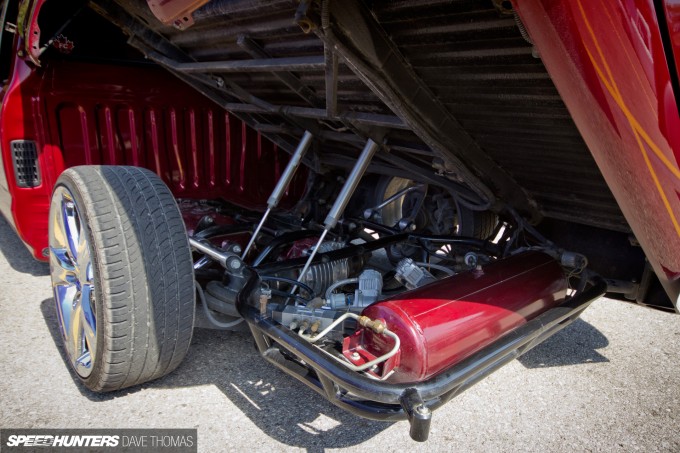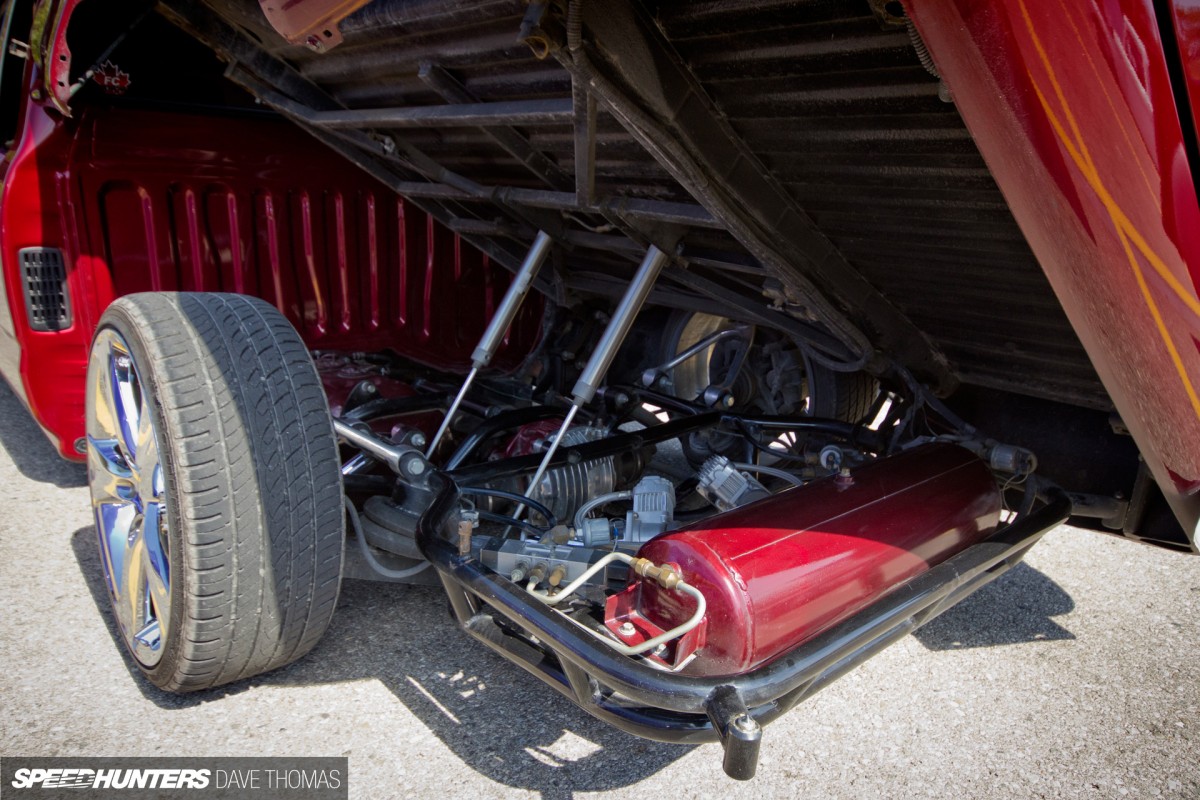 In order to access the air management – and to be able to show it off at an event like this – he also gave the bed a bit of sideways articulation. It's a bit of a nod to old school trucking, and I'm sure the minitruckers amongst us will appreciate it.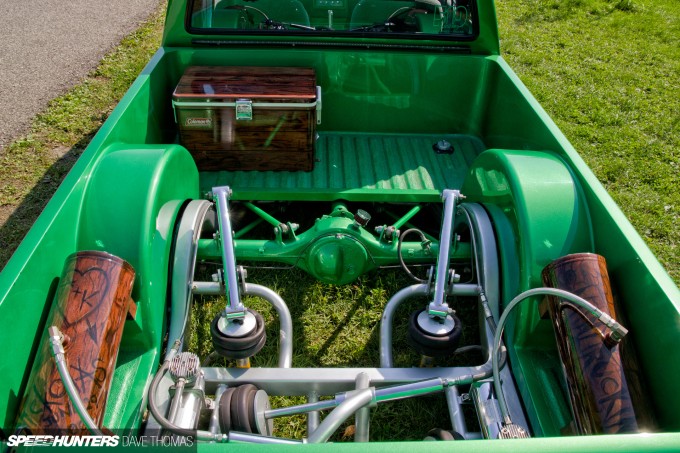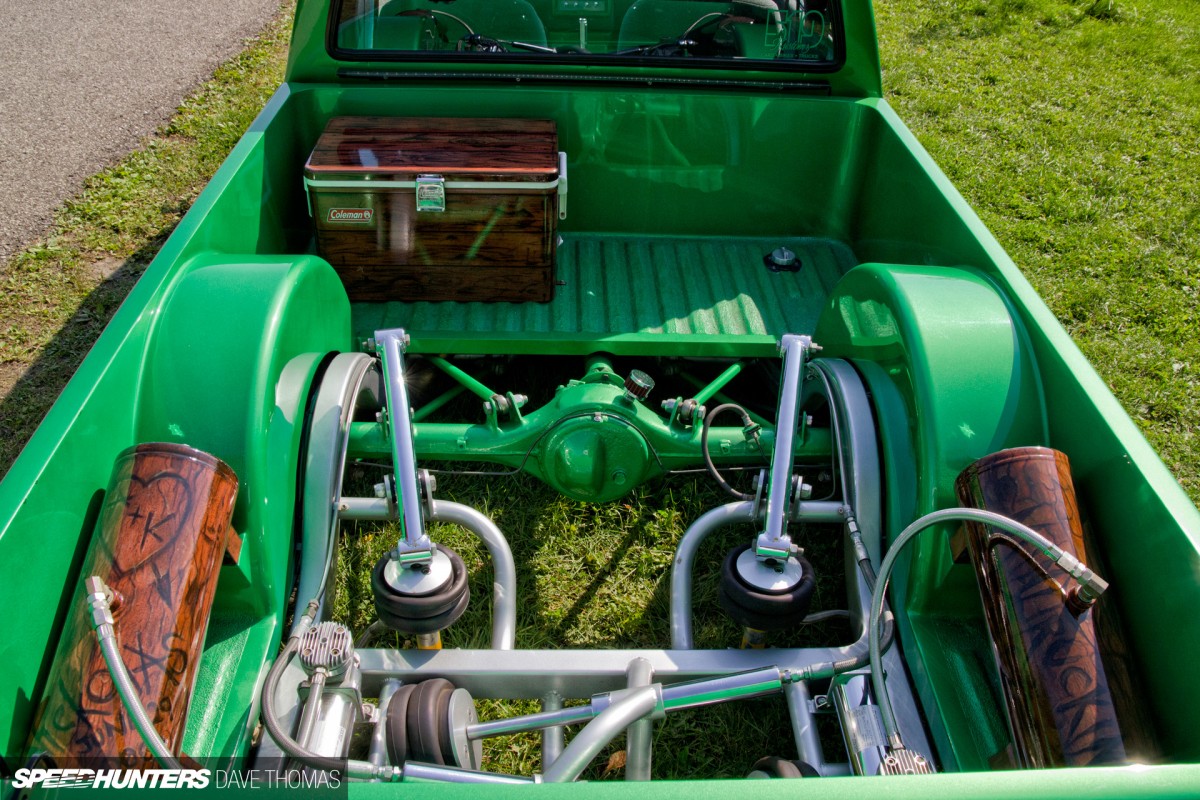 This Mazda is another example of builder creativity and originality. Known as 'The Hybrid', this truck uses a combination air and hydraulic suspension. As you would expect, the vertically positioned airbags lift the rear end – but the horizontally opposed bags push hydraulic fluid to cylinders up front that raise and lower the truck.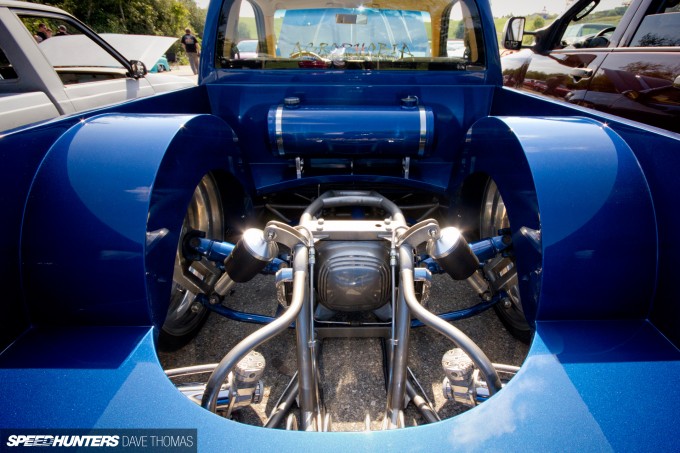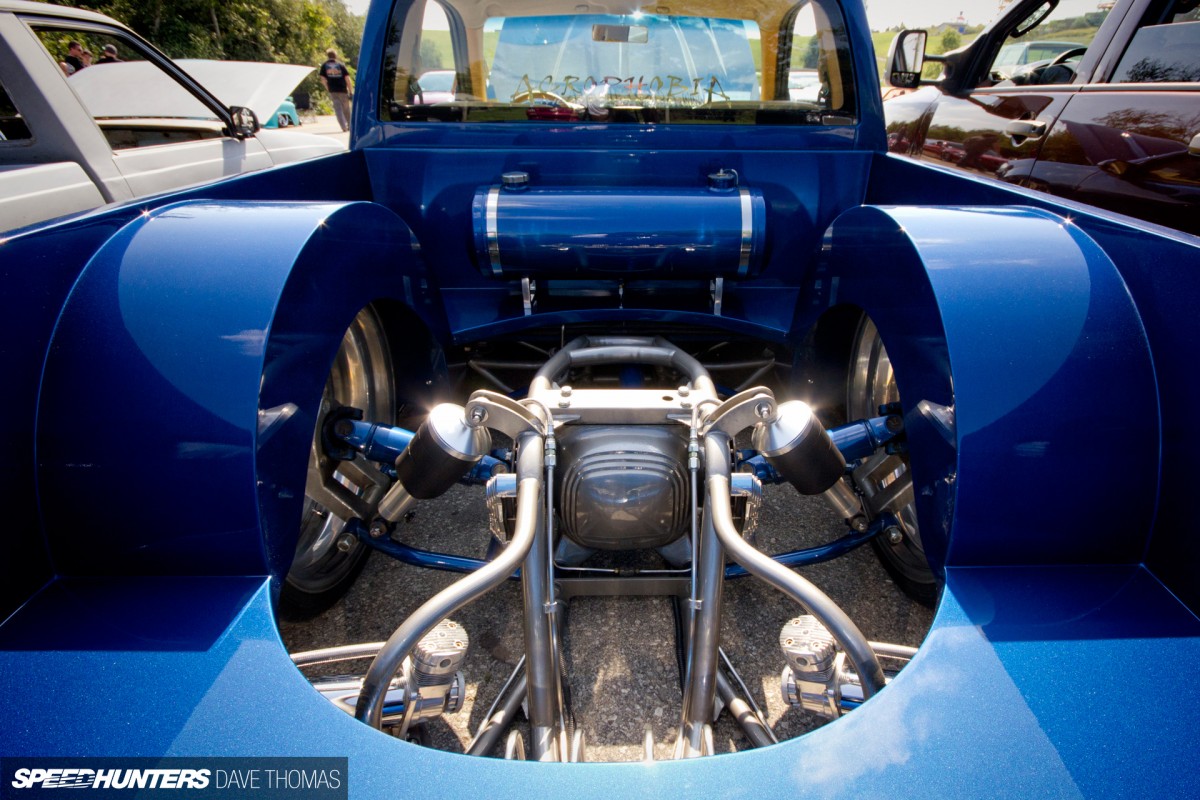 Not to be outdone, this Chevy Colorado featured a tube chassis from bumper to bumper and a rear section that housed a Heidts independent rear suspension setup.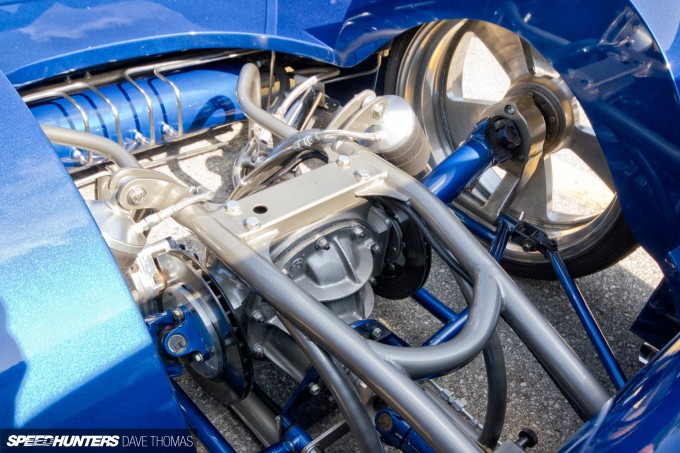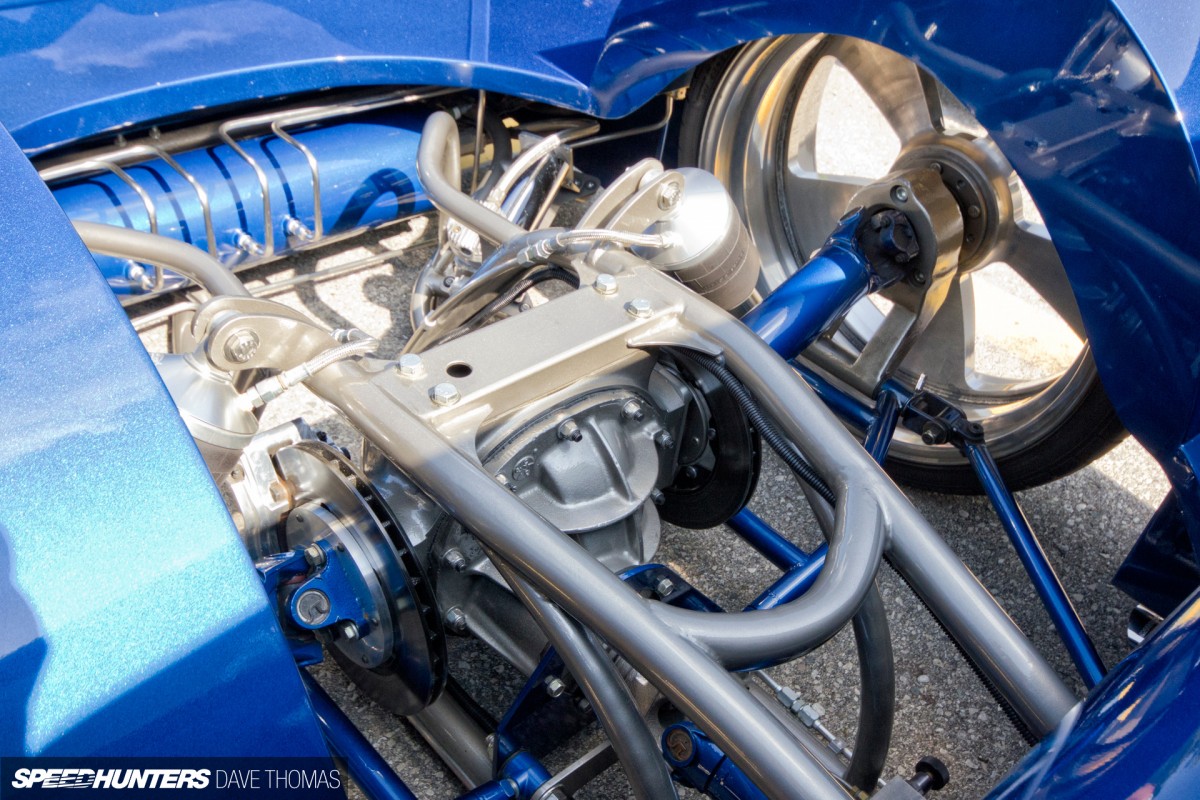 The Heidts IRS system is fairly unique in that it employs an inboard brake configuration. If this all looks somewhat familiar that could be because this Colorado not only graced the pages of Minitruckin magazine, but also sat outside the Las Vegas Convention Center at the 2013 SEMA Show.
Awesome Takes Time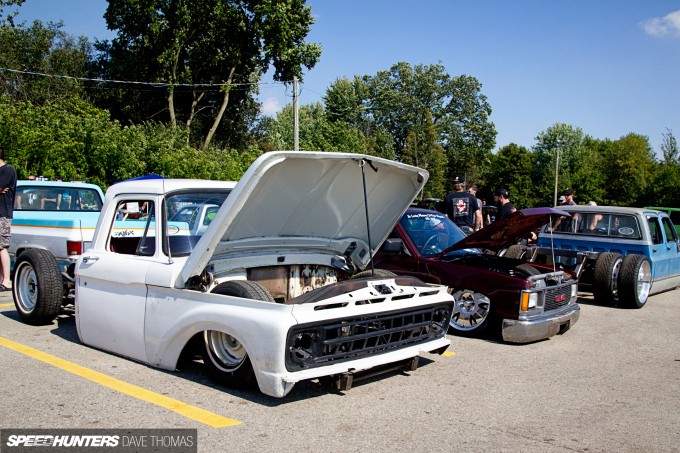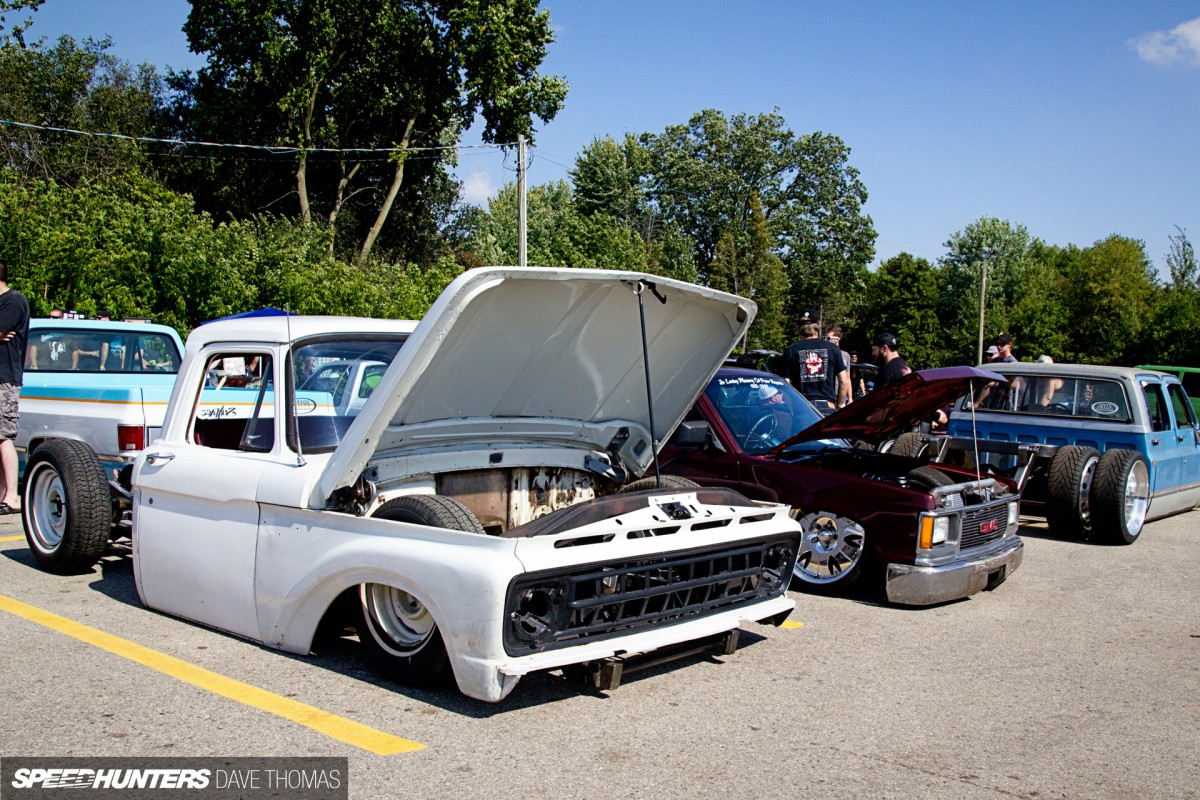 One of the greatest things about the custom truck community is that owners are not afraid to bring their projects to a show as soon as they're able to roll. With the best details of these builds often hidden beneath the bodywork, sometimes catching them prior to final assembly is the only way to really take in the amount of careful planning and craftsmanship.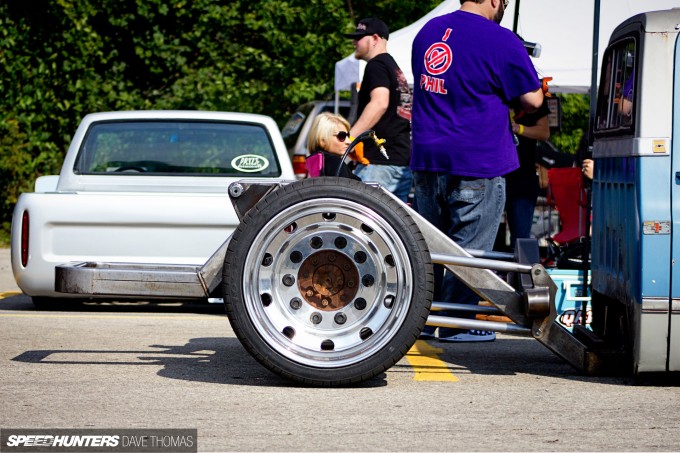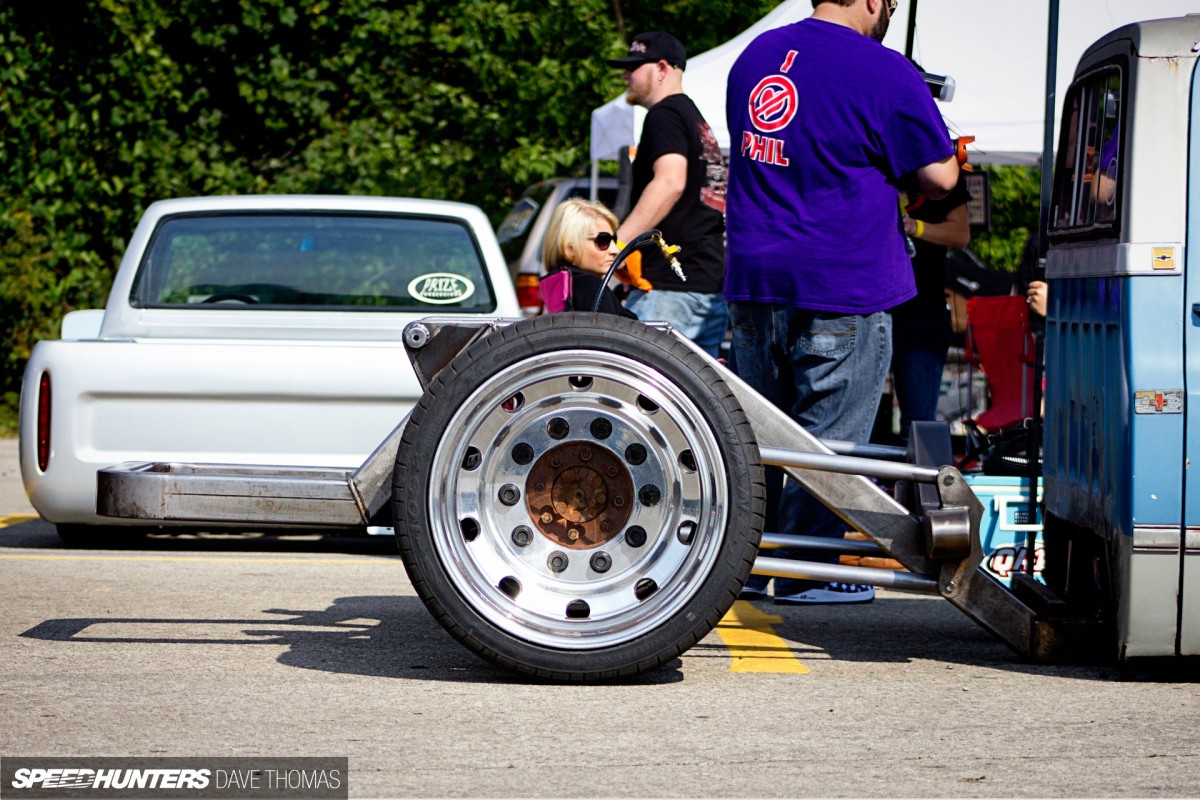 When it comes to slammed duallys I generally only see them in their finished state, so taking a look at the work above really offered up a new appreciation for these laid-out behemoths.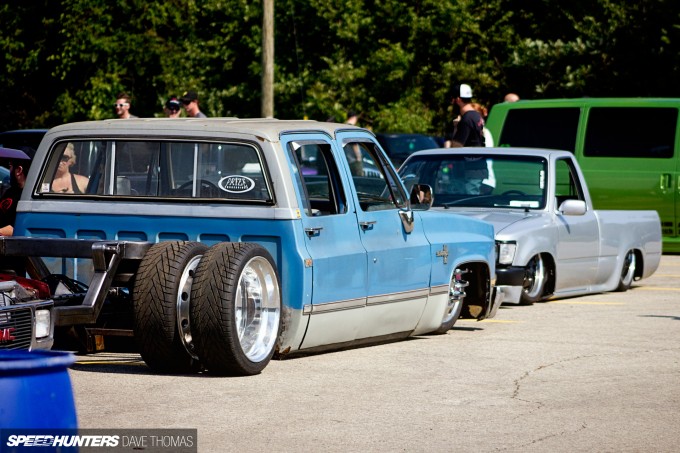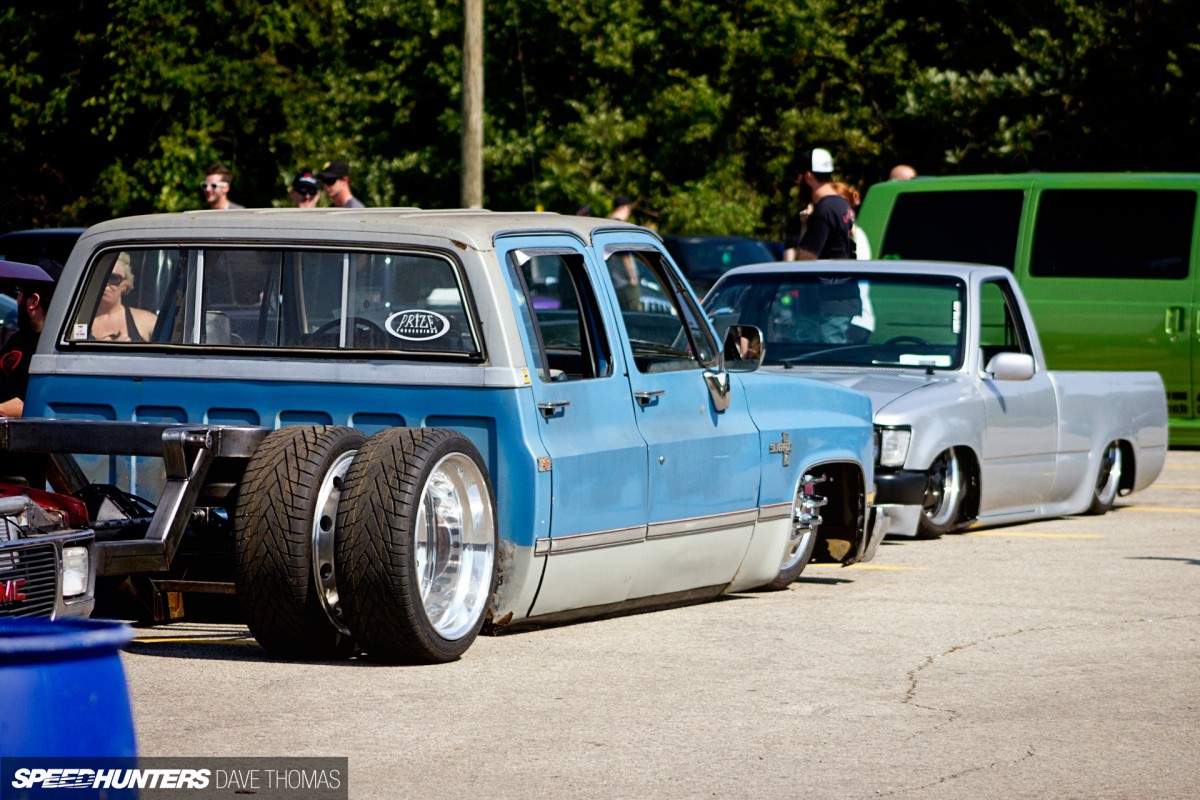 There's obviously still a lot of work left to be done on this Chevy, but at the hands of a builder with a history of engineering awesome trucks (the silver truck in the photo is also his) it's sure to be a show-stopper once it's done.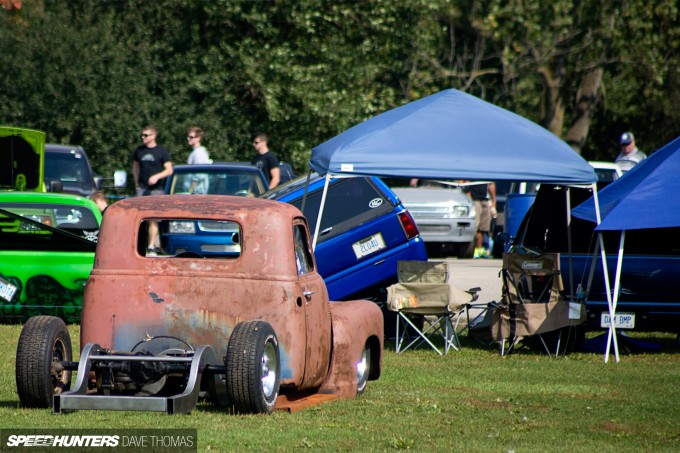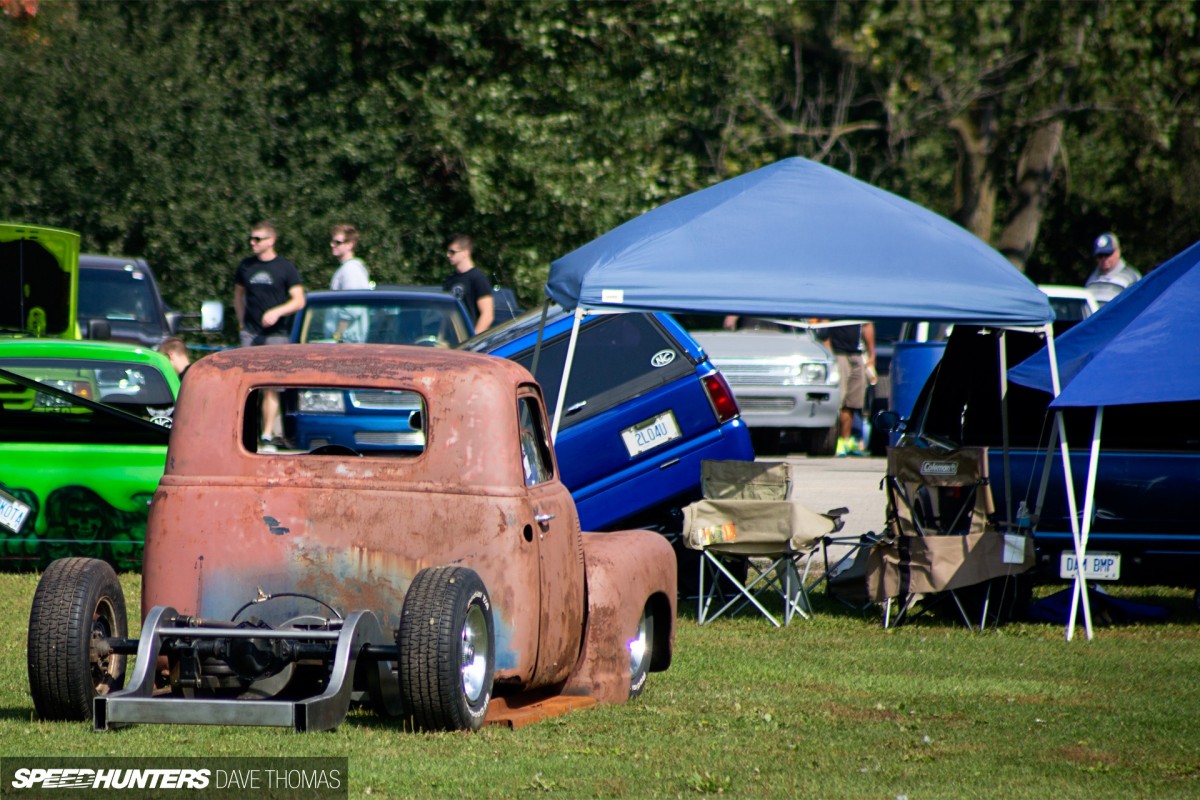 Another roller showing plenty of promise was Works Garage's '52 Chevy project.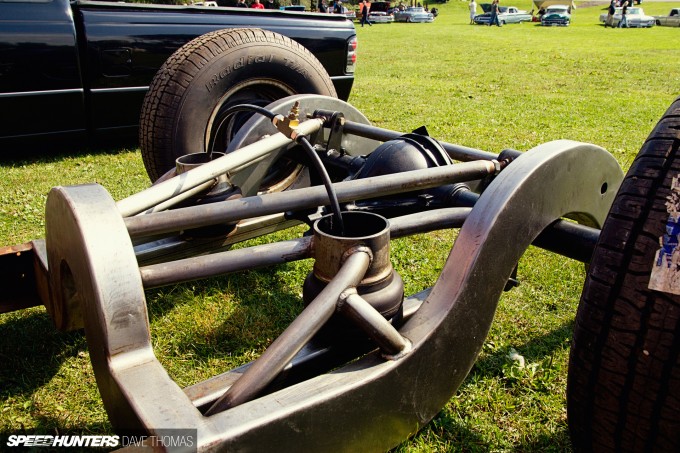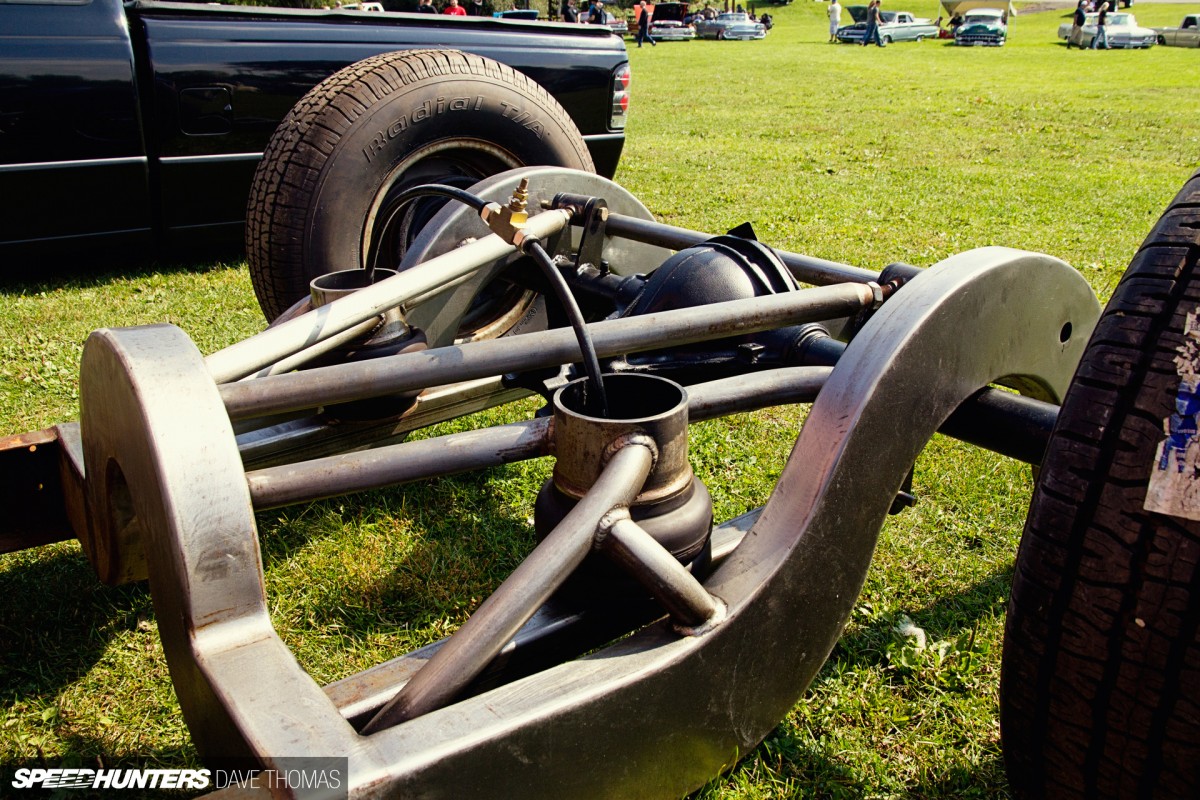 Literally dragged out of a field, this truck has since had the front clip replaced with that of a G-body, and the back half of the frame replaced with a custom triangulated four-link suspension setup.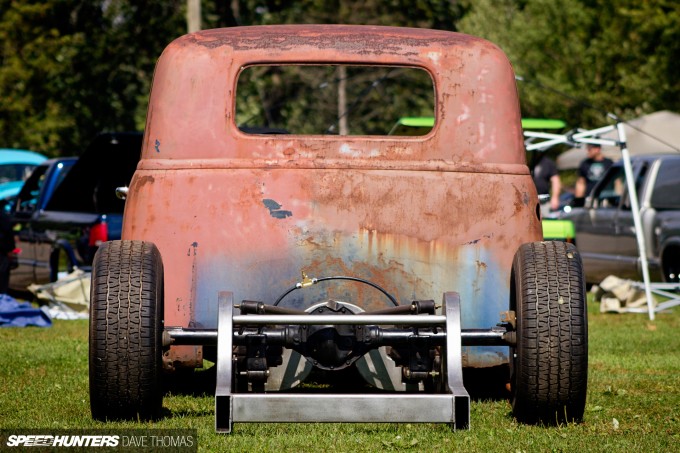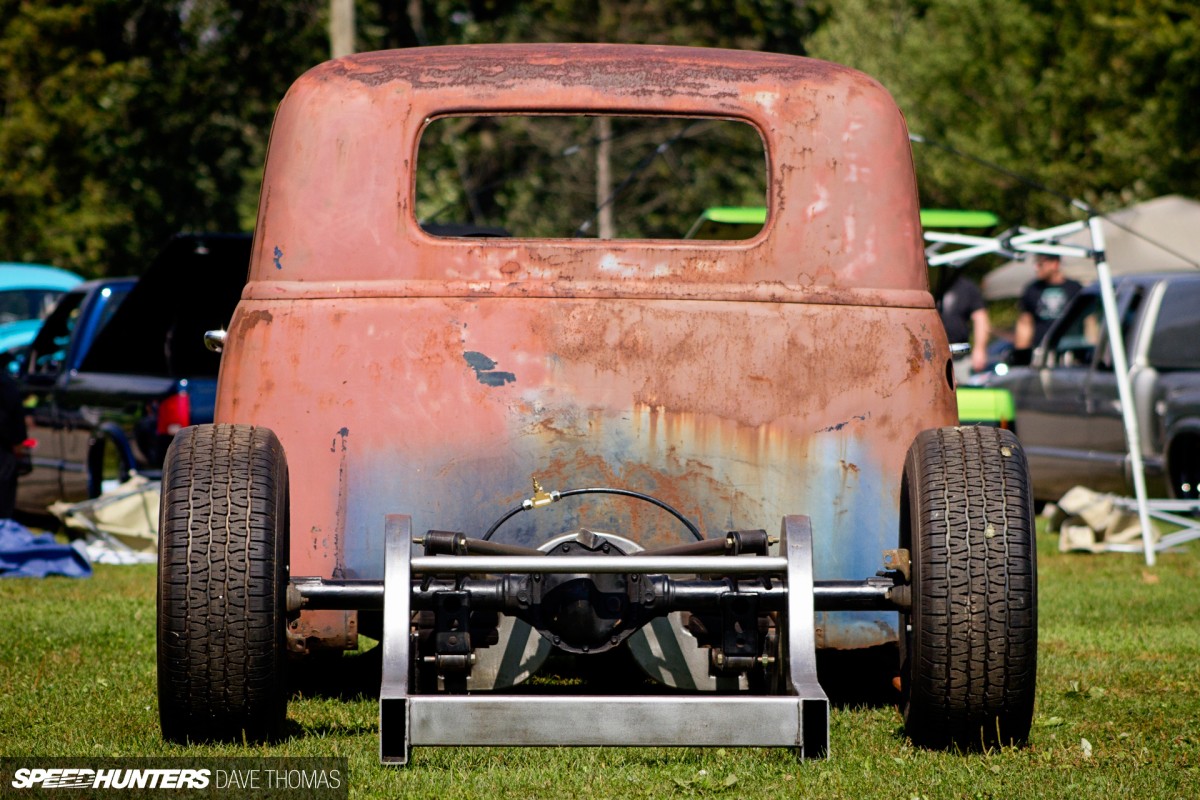 Again, with the cab essentially just sitting on the frame, there's a lot of work ahead. But hidden within the weather-worn panels there really is limitless potential.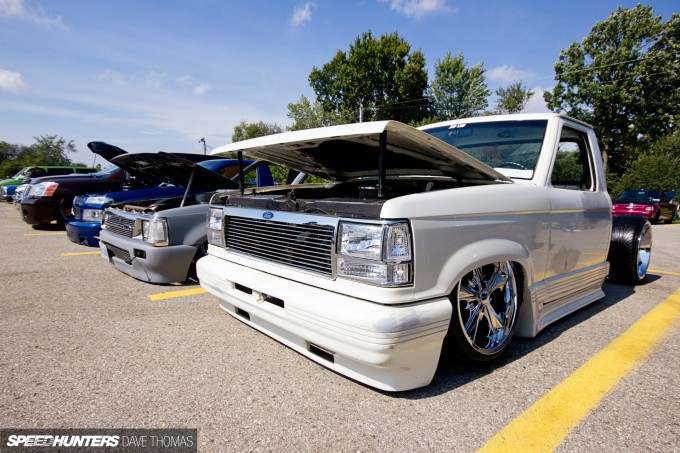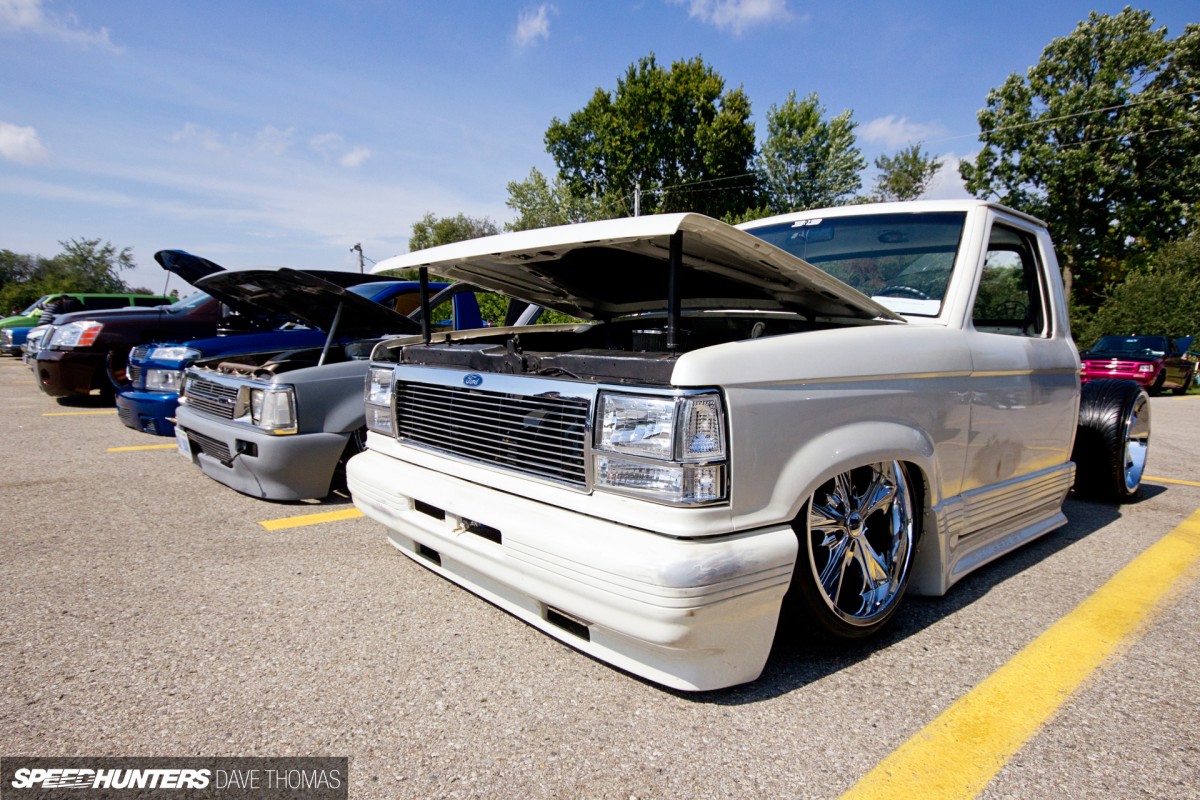 As I took in a few more of the 'under construction' builds I almost tripped over my own jaw when I stumbled across this Ranger GT. Produced only from '86 to '89, there aren't too many of these still around – especially with the so-retro-it's-cool-again bodykit intact.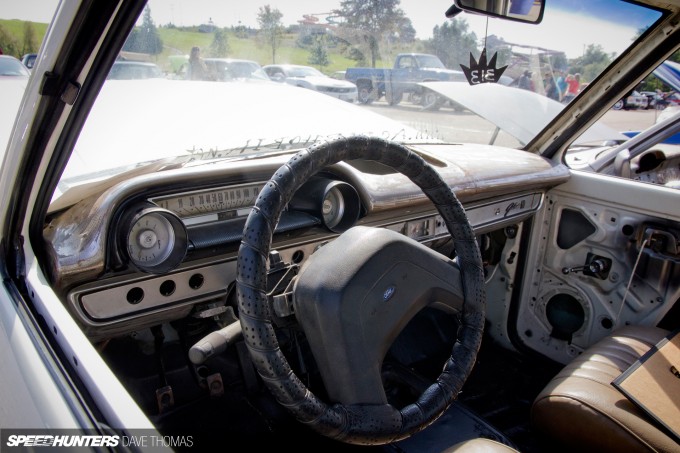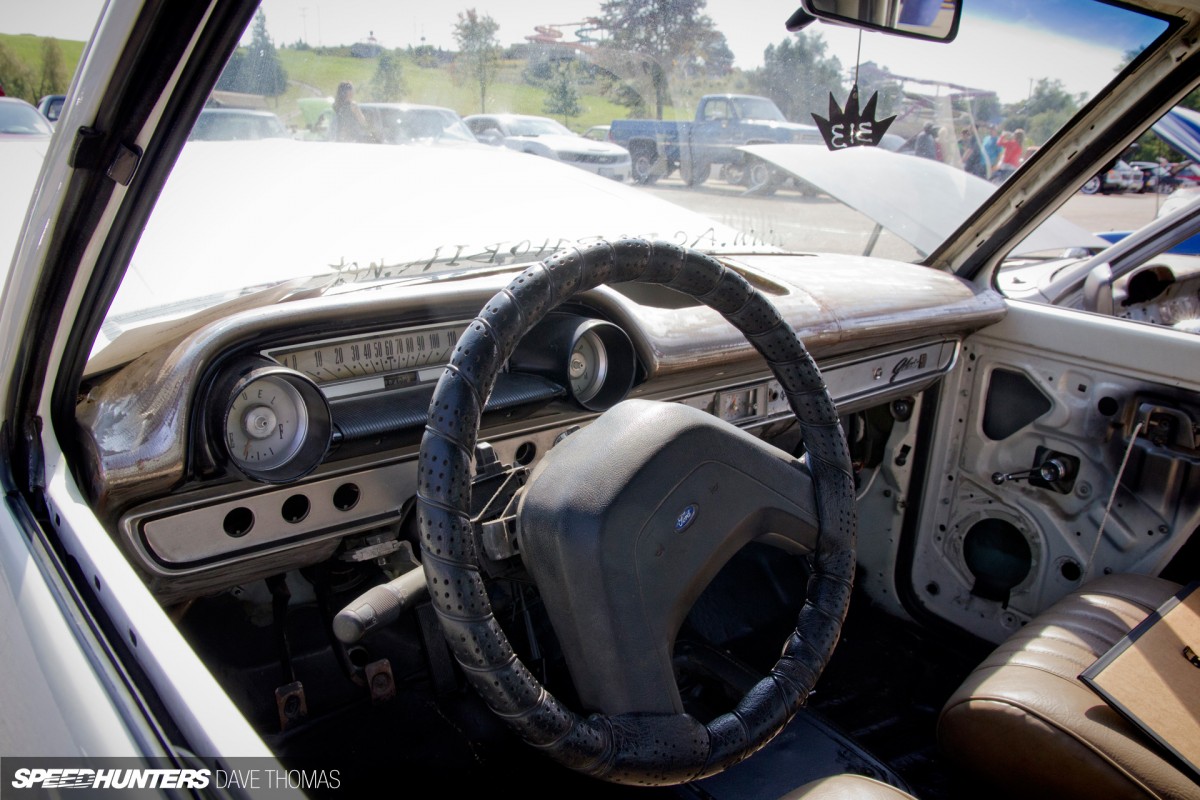 Inside, the factory plastic square dash has been replaced with a sheet metal '60s Galaxie 500 unit that, surprisingly, looks right at home.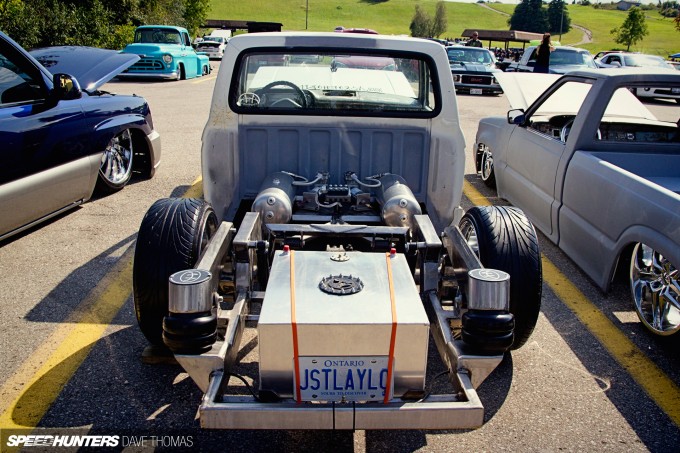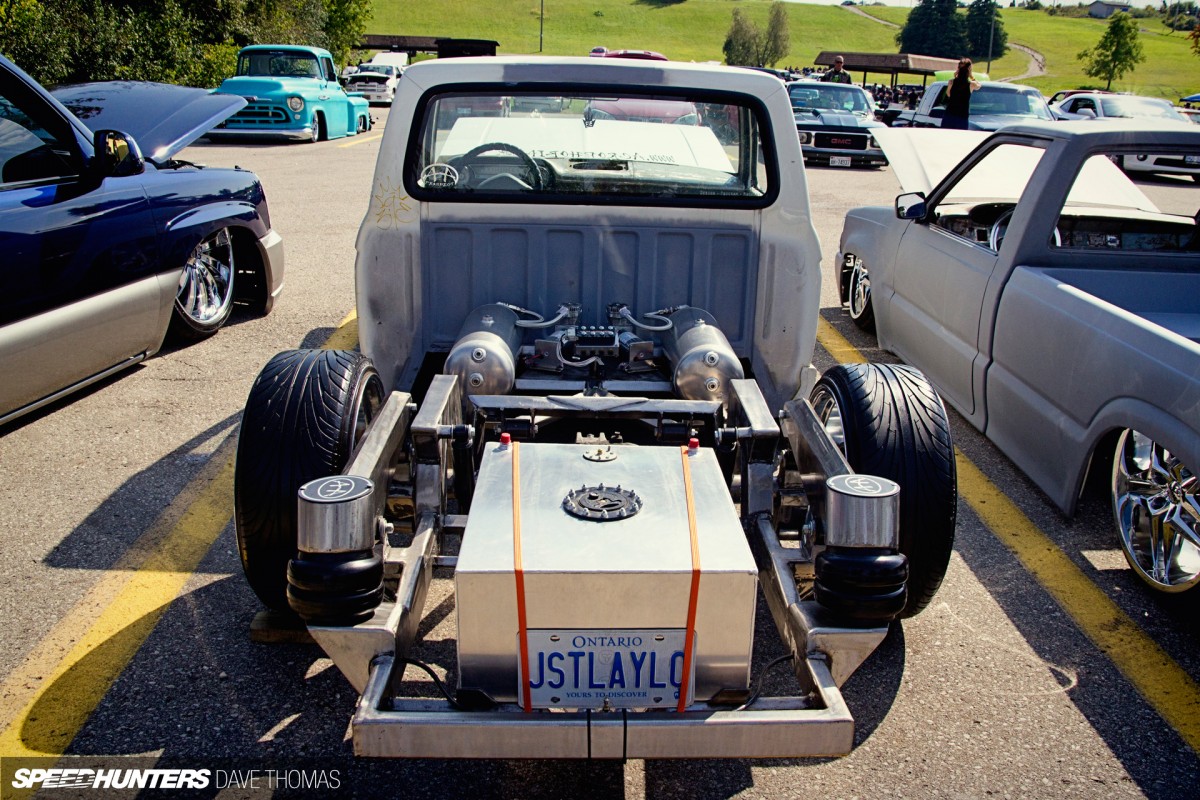 Like most of the other trucks at the show, this Ranger has also been back-halved in an effort to annihilate any gap that exists between the frame and the ground.
Not Just Trucks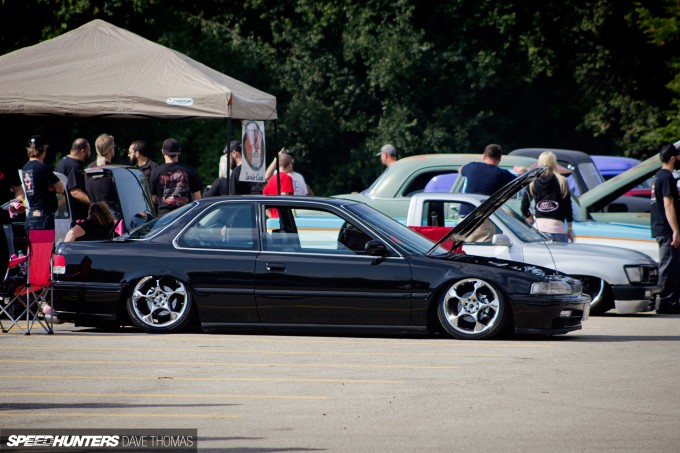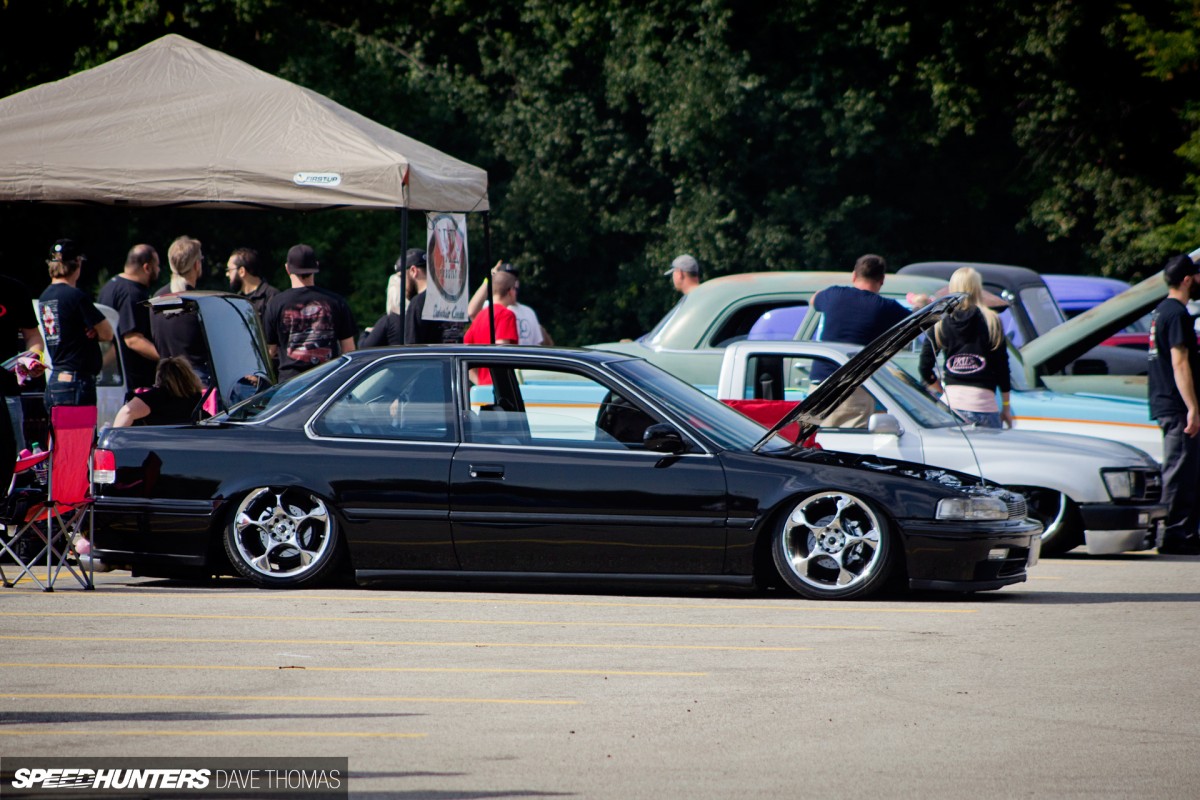 While Northern Showdown was predominantly a truck show, that didn't keep a few cars from making their way through the gates. Bagged Accords might be commonplace today, but I'm willing to bet good money that when this Honda was first modified, imports with air ride were few and far between.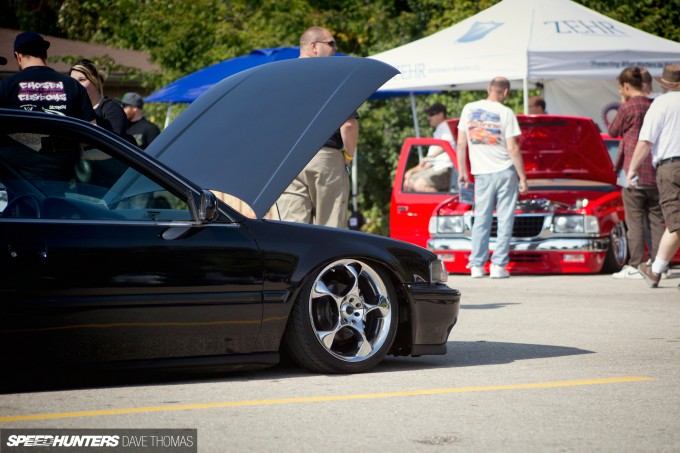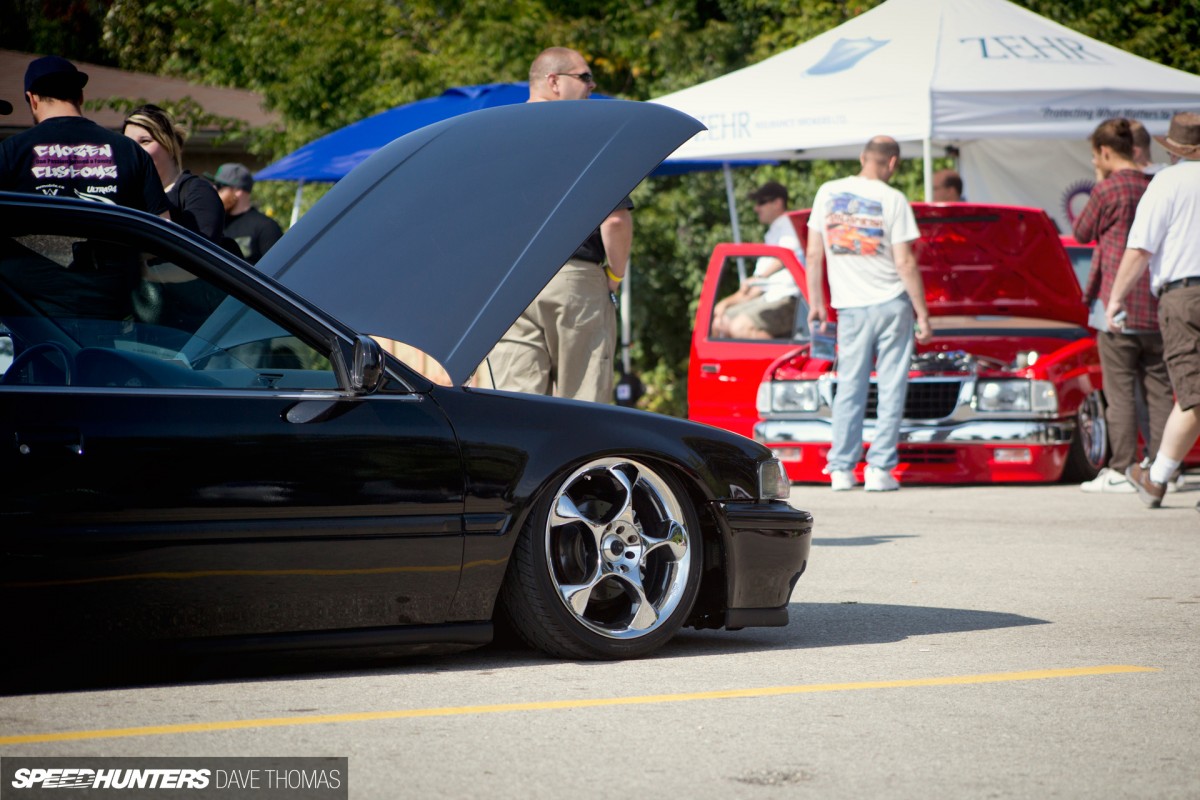 Having been surrounded by near double-digit negative camber and stretched tires for so long, it was refreshing to see a simple set of chrome wheels tucked up inside flawless fenders. Who knows – maybe in a few years time things will begin to sway back in this direction?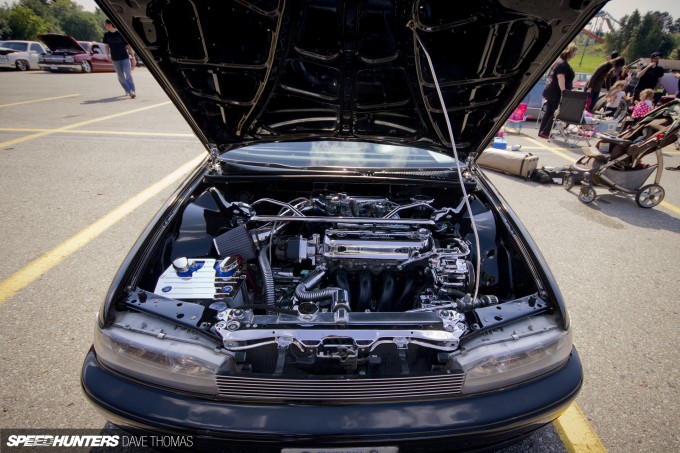 The car was the full package as well, with a wire-tucked and shaved bay showcasing a chrome-accented engine.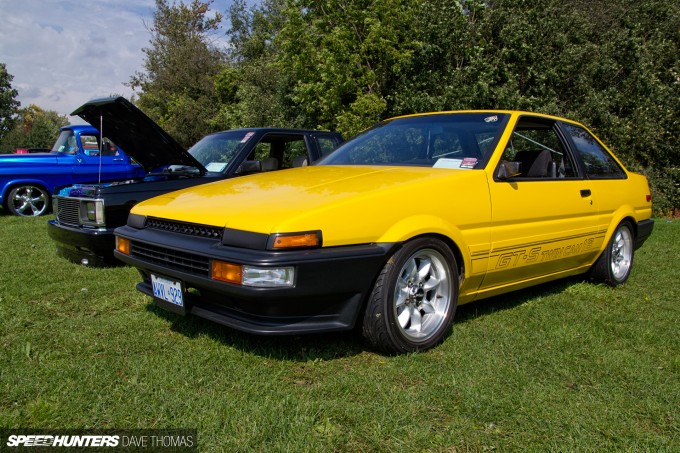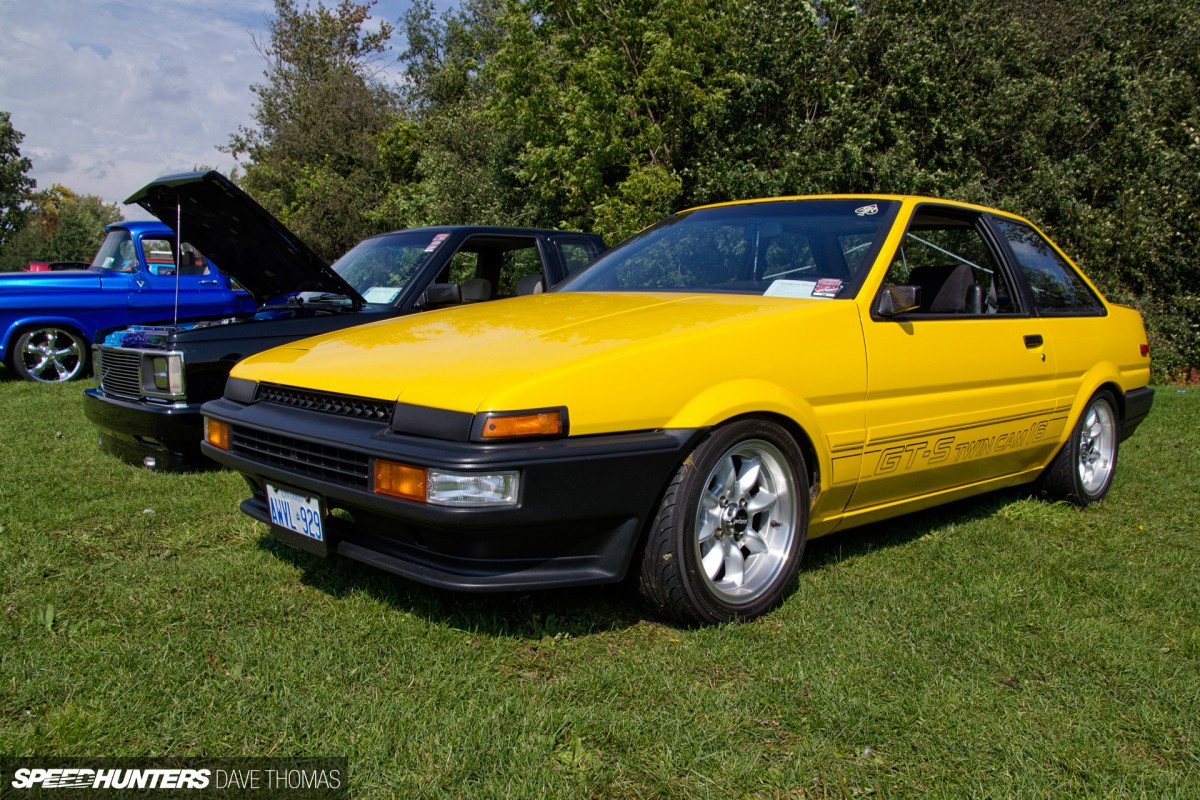 I've never visited the Japanese Classic Car Show that Mike showed us last week, but I'm sure this Corolla GT-S would have had no problems fitting in. Being the salt lick that Ontario is, it's really amazing to see a Corolla of this vintage still in such awesome shape.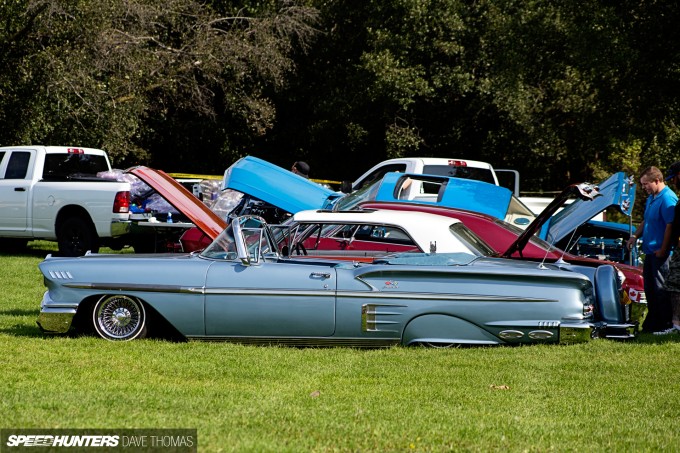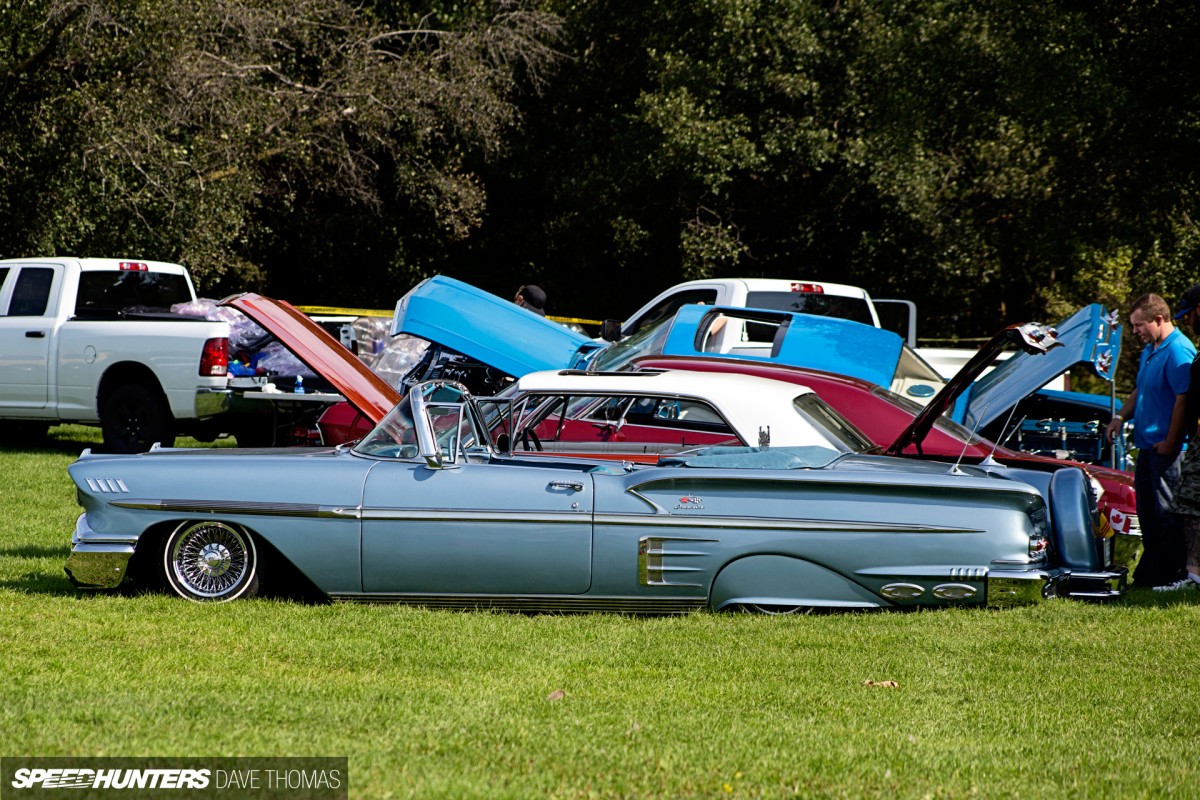 Also in stunning shape was this '59 Impala convertible that appropriately sat on Dayton wire wheels.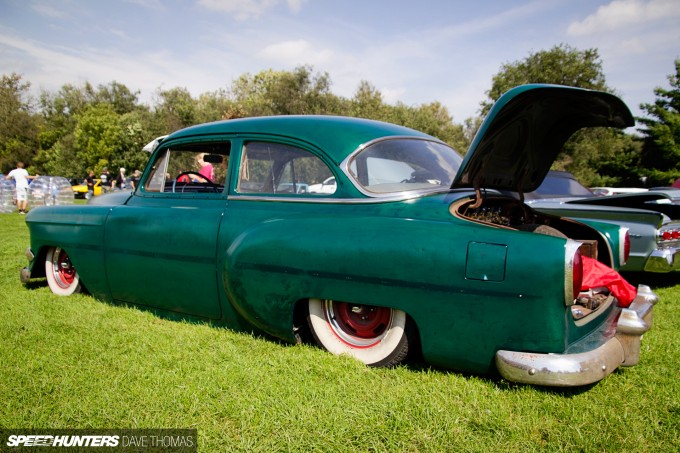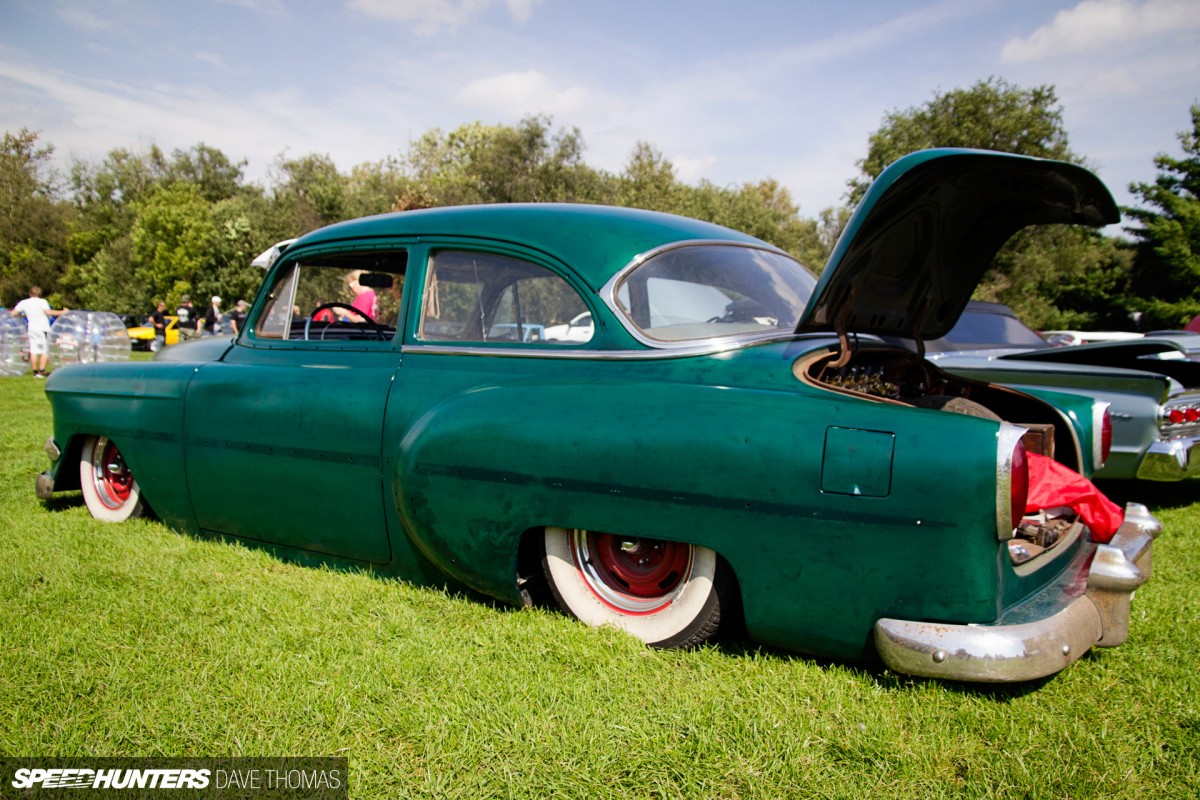 Contrasting the meticulous polish of the Impala drop was this green Chevy Bel Air, which even without all of its trim still had style in spades.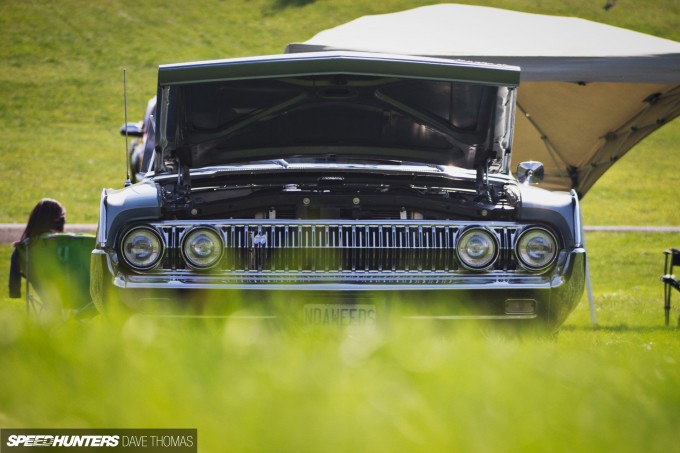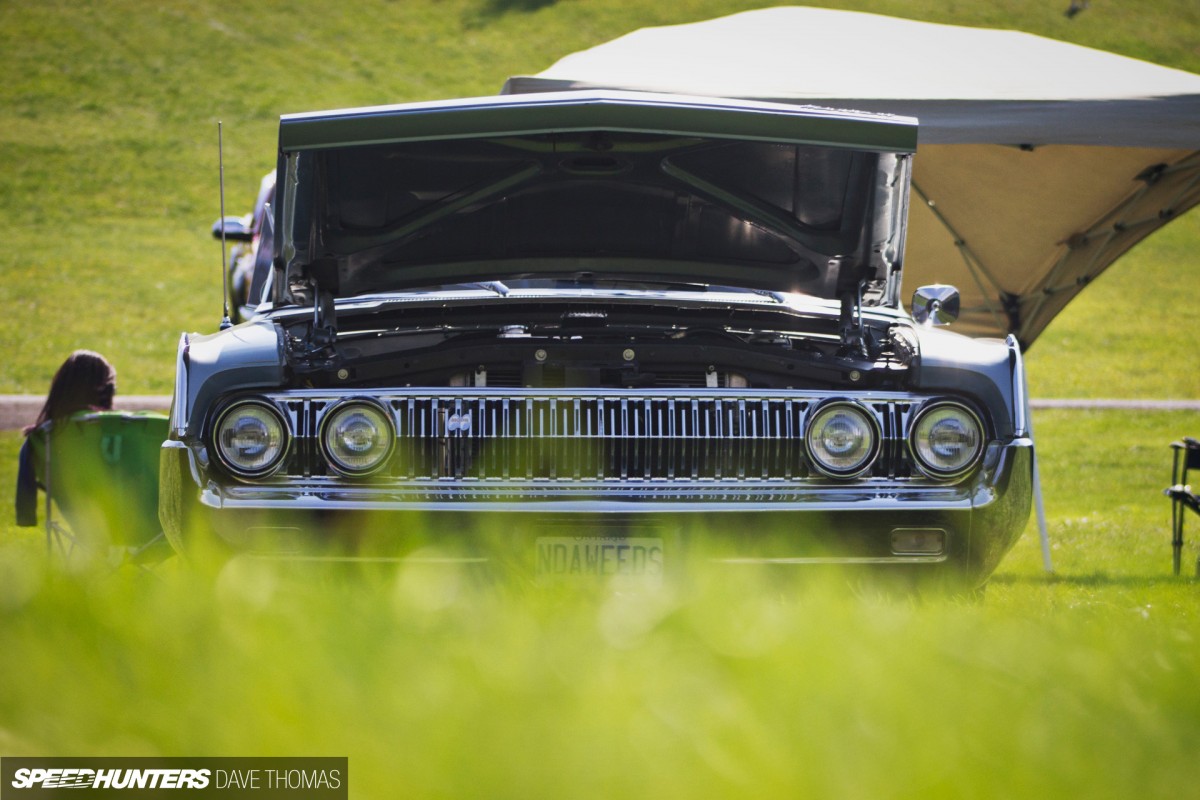 Speaking of style, I've always been a fan of the not-quite-custom, not-quite-lowrider, 'Los Boulevrados' aesthetic, and this Ford Monterey had it nailed.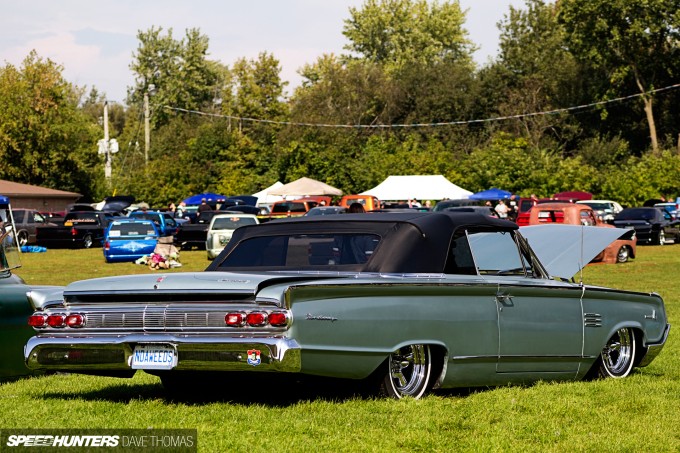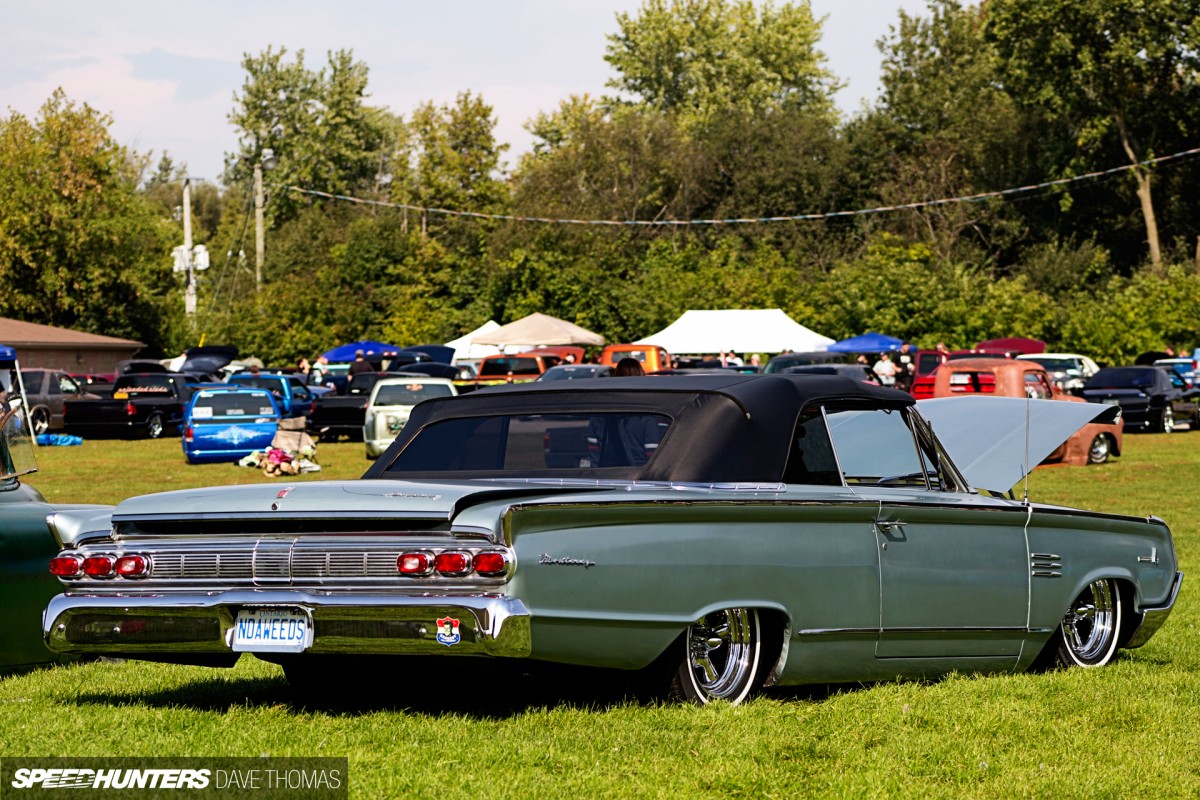 The Astro Supreme wheels and thin white-wall tires are the perfect compliment to the down in the weeds stance.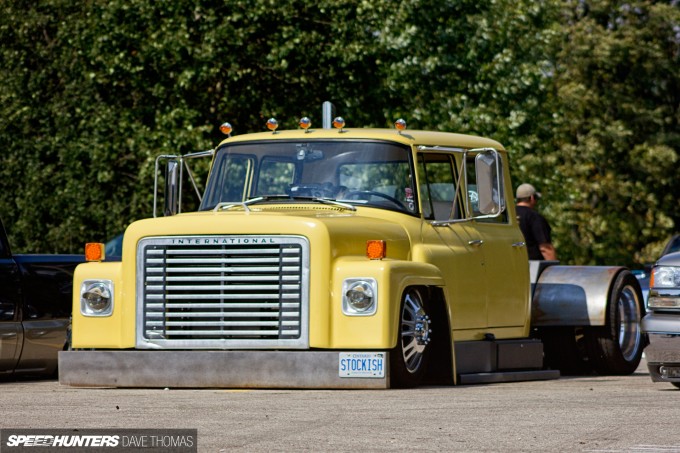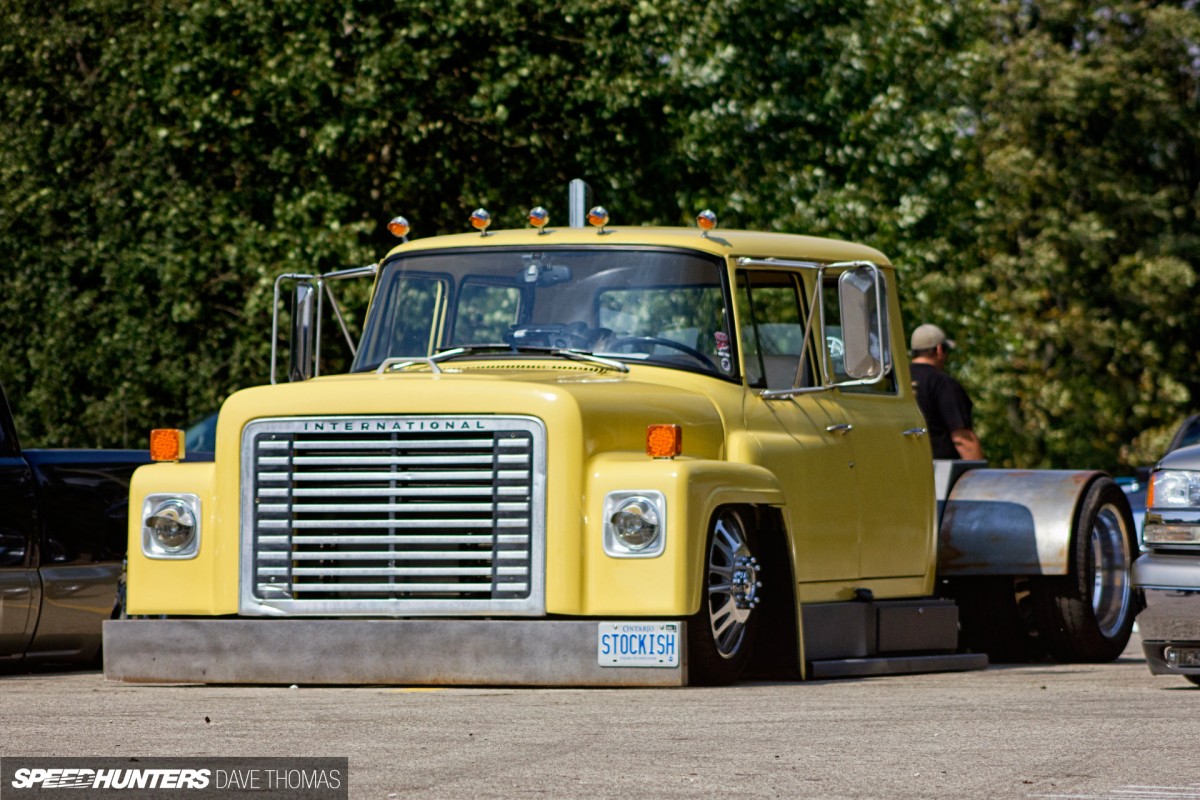 Did you notice the giant yellow International doing its best to blend in at the end of the opening picture? The old adage 'save the best for last' applies here and this International certainly was one of the best engineered vehicles at the show. Originally a two-door built to tow the owner's Northstar V8-swapped Cavalier (seriously), this International is now a four-door thanks to the combination of a '77 International Loadstar front end and '63 International Travellete cab.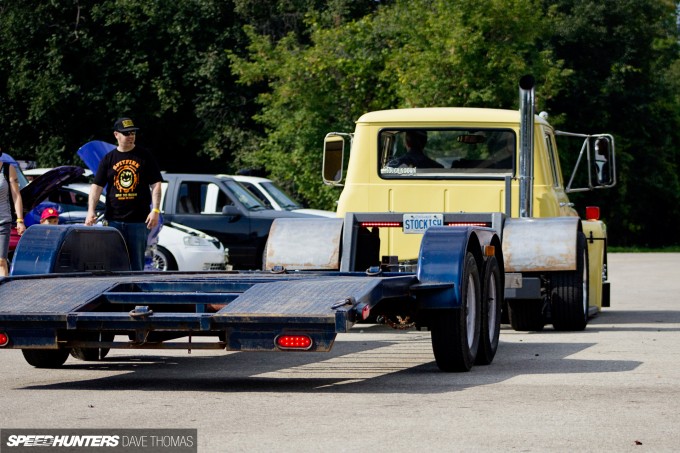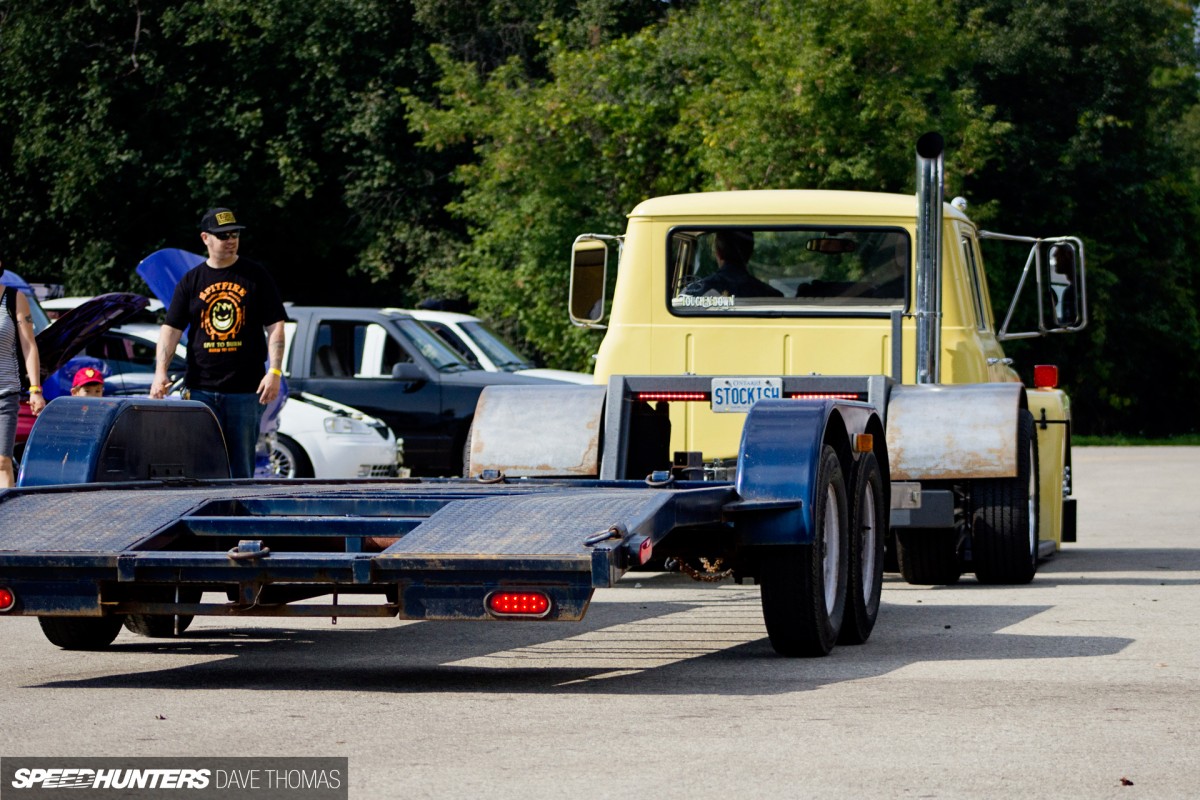 With a compound turbo 5.9L Cummins power plant, this truck is now the perfect road trip vehicle for the owner and his family – with or without trailer in tow.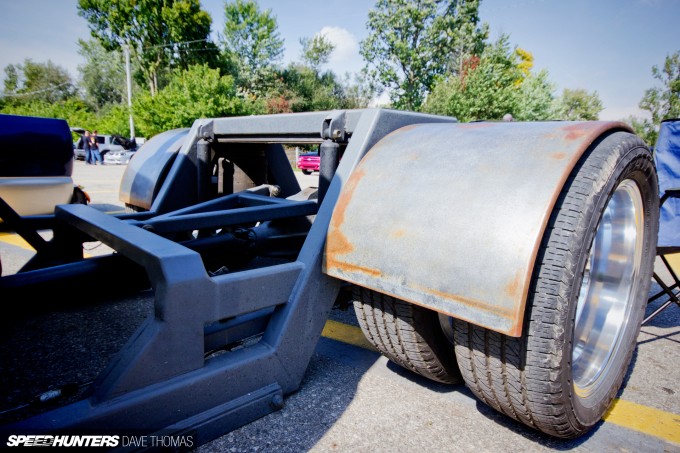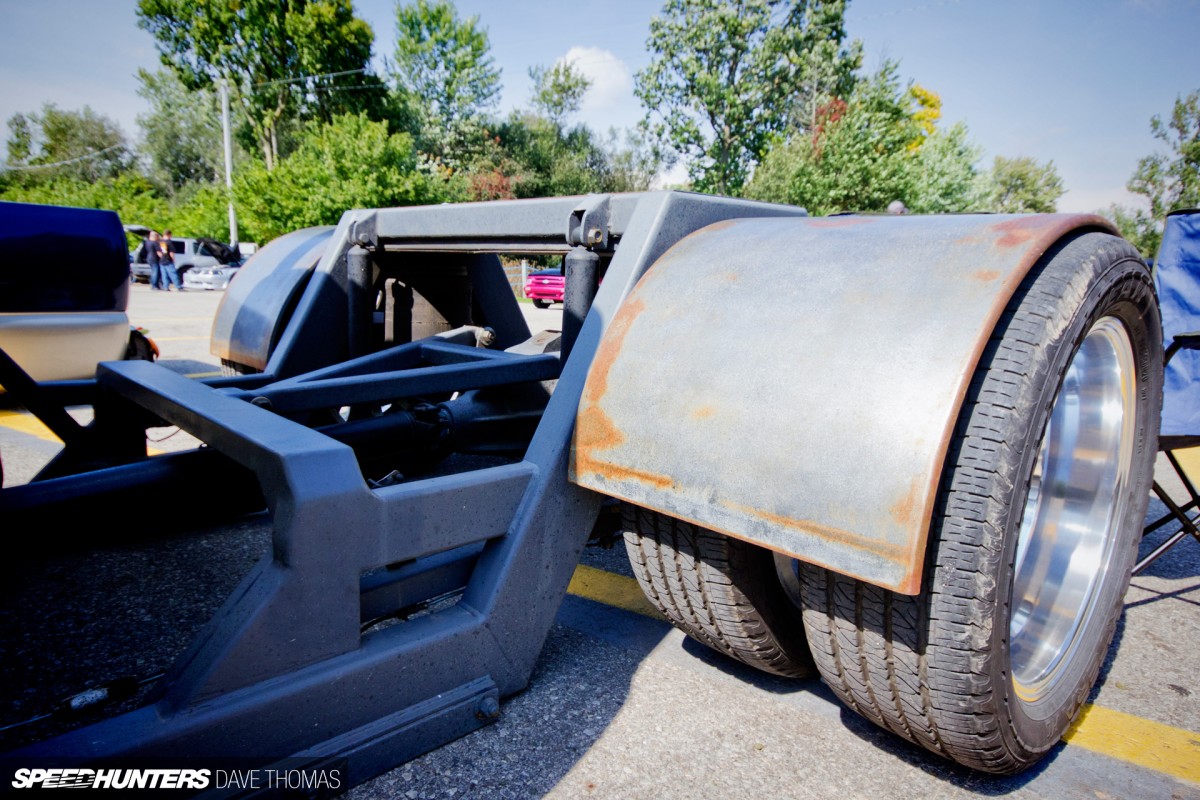 Massive Goodyear airbags sit at all four corners and the giant custom 3×6.25-inch wall frame has been sealed to double as the rig's air tank.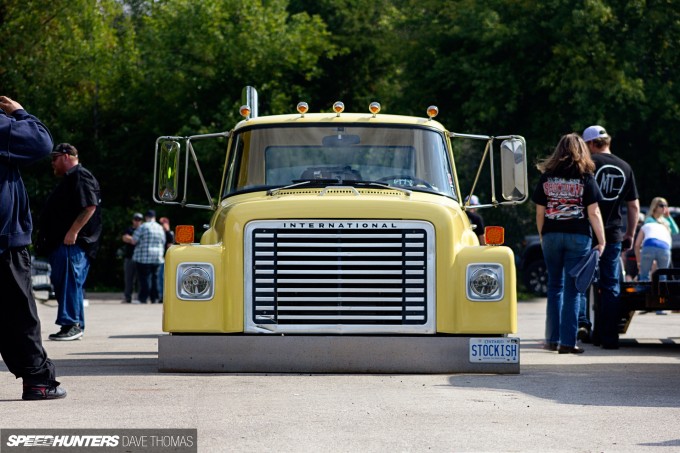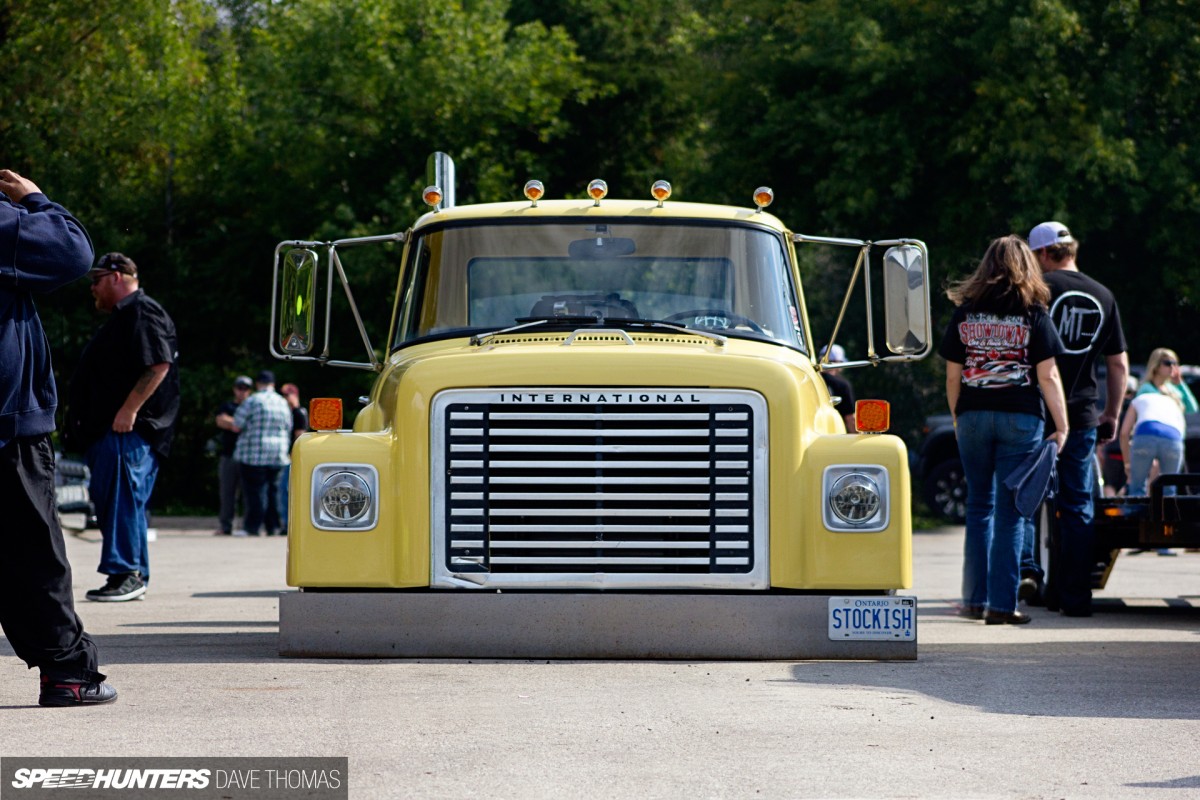 A mechanical marvel all its own, this International should be more than enough proof that if you don't attend at least one minitruck show in your lifetime, you are really missing out on a unique subset of this wonderful automotive culture we all share in.
Dave Thomas
Instagram: StanceIsEverythingcom
www.StanceIsEverything.com