Taking The Custom Crown
As you've seen through a variety of event coverage, shop visits and car features over the last few years, the Japanese are quite adept when it comes to American-style hot rods and customs. In fact, many would say that their car-building talent can easily rival that from the United States or anywhere else in the world. The obsessive and studious nature of Japanese builders has led to some of the most creative and authentic custom cars we've ever seen; most being built out of popular American models – Chevys, Mercurys, Pontiacs and the like.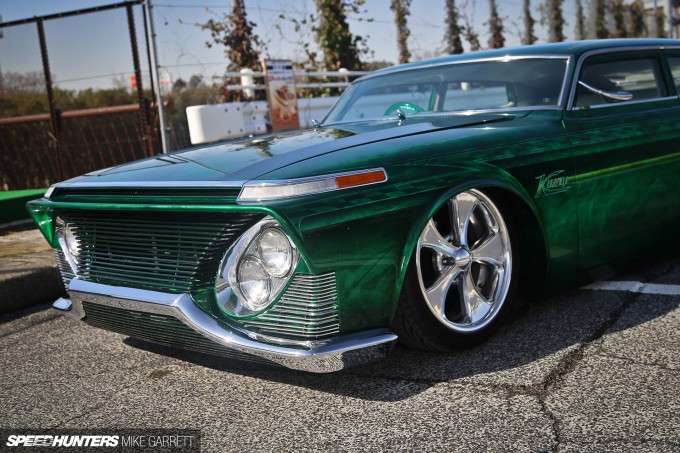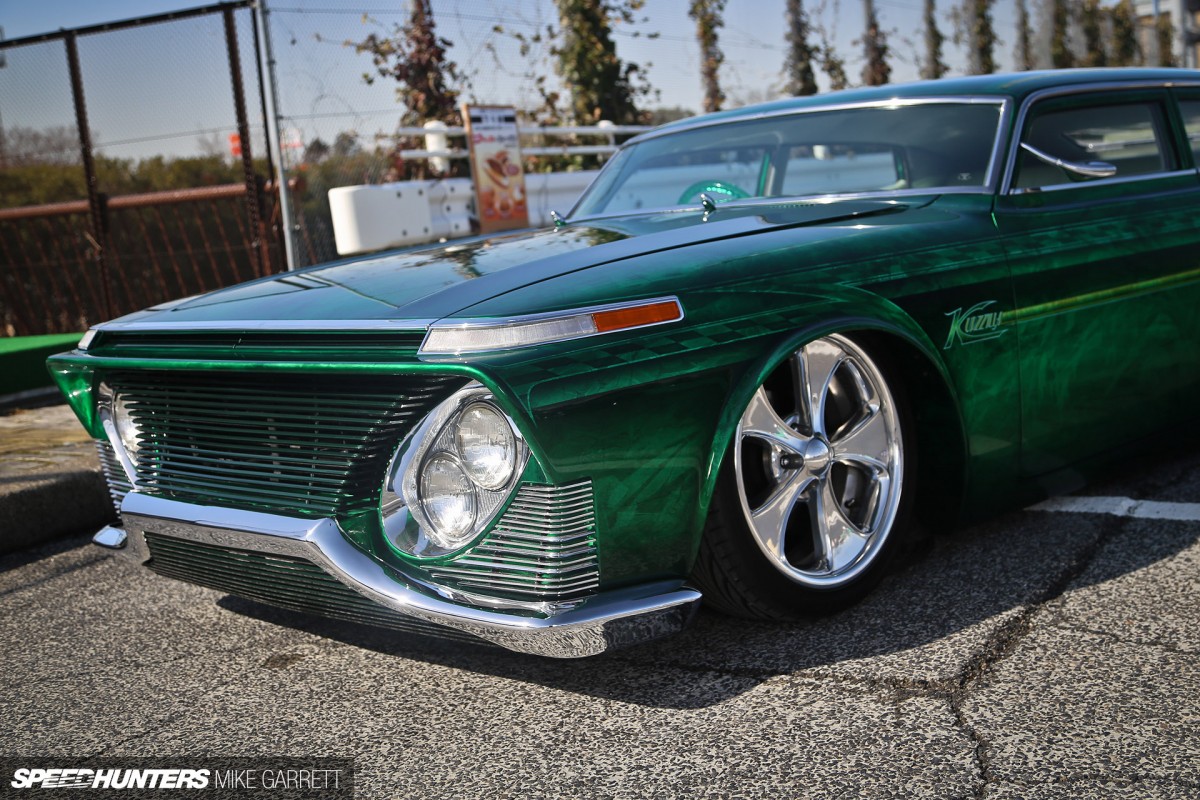 But among Japan's thriving custom community, there also exists a subculture that enjoys taking Japanese domestic models from the 1960s and 1970s and modifying them in the style of American customs, muscle cars and lowriders. It's actually a rather natural thing to do too, as upmarket models like the Nissan Gloria, Toyota Crown and Mitsubishi Debonair obviously drew much of their styling inspiration from American cars of the era.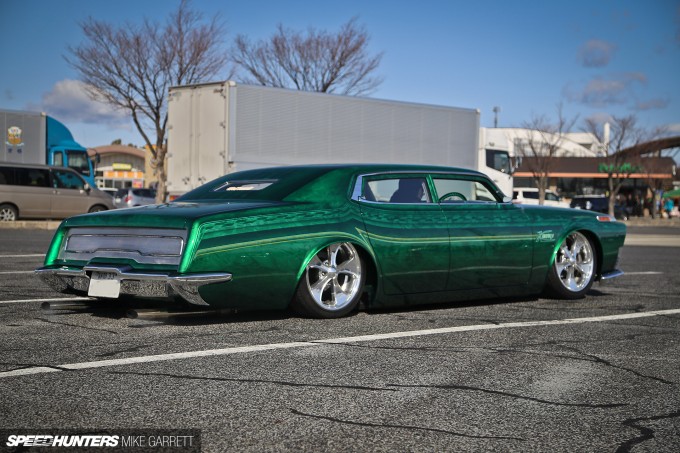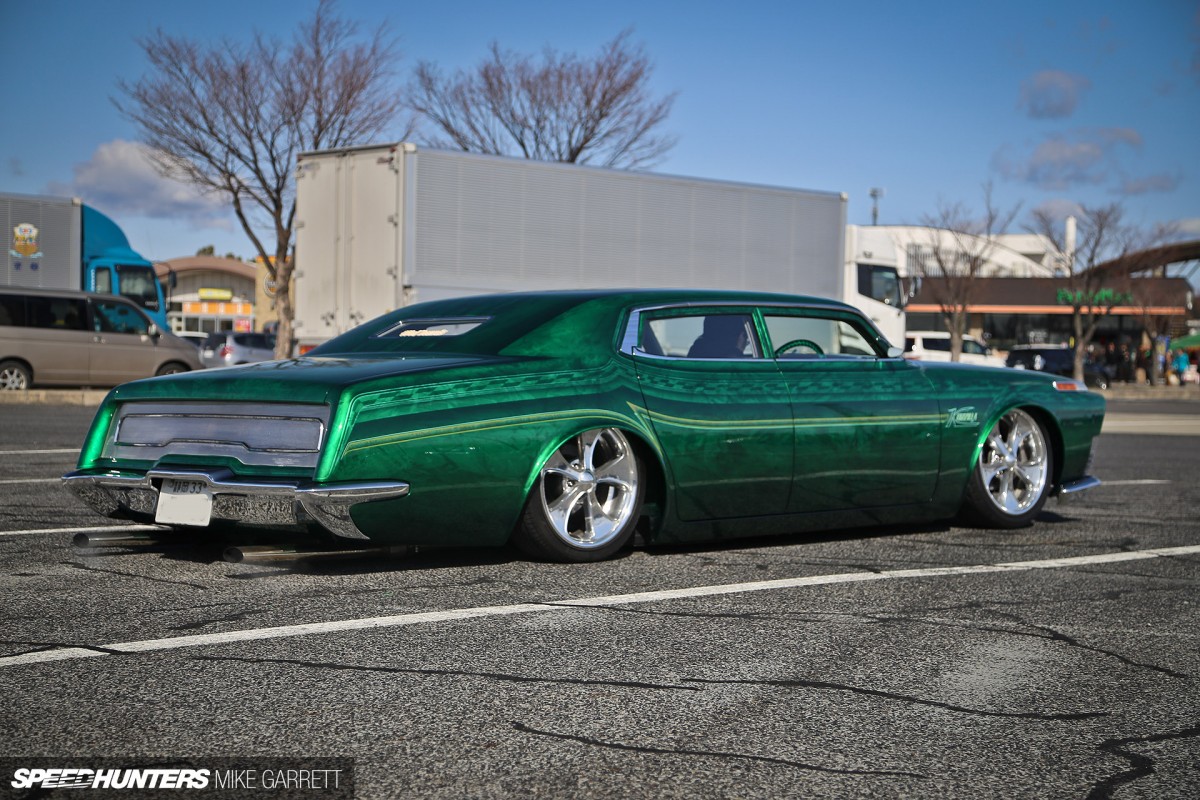 Some owners prefer to fit their Toyotas and Nissans with wide mag wheels and white letter tires for the macho-muscle look. Others stretch white-walls over Daytons to make Japanese lowriders. Then there are the guys that like to convert their machines into authentic looking 1960s customs. The car you see here though, goes far beyond any of that…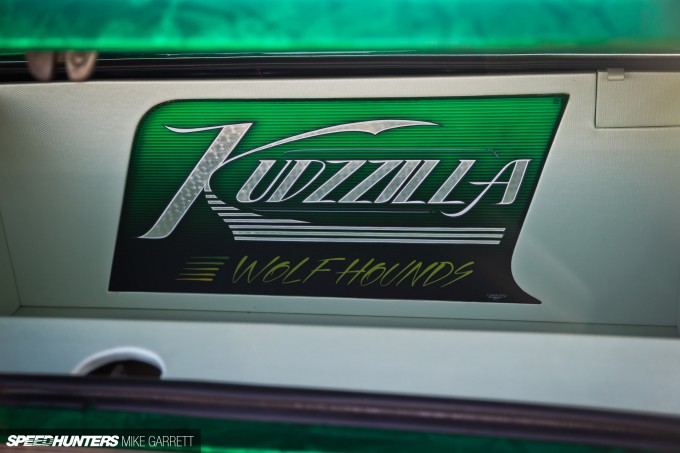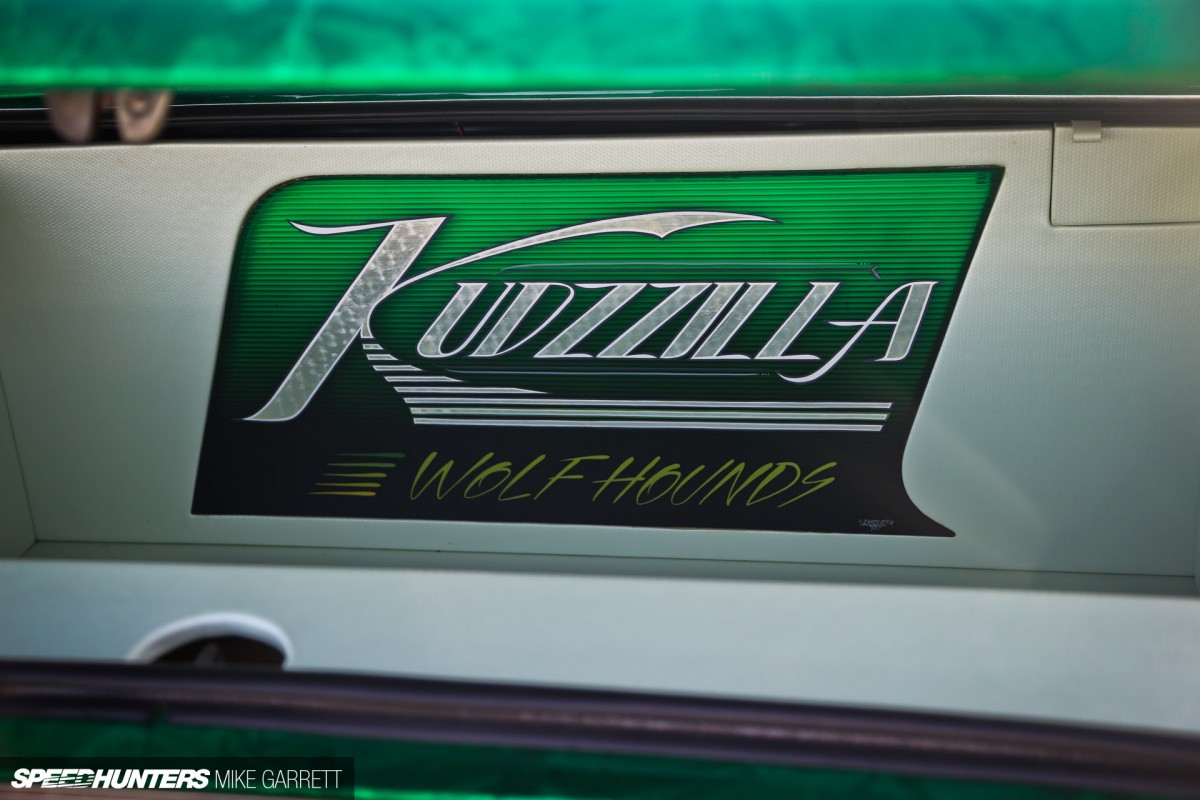 You are looking at 'Kudzzilla' – quite possibly the most heavily customized Toyota Crown on the face of the planet. It's also one of the most well-known show cars in Japan, and earlier this year I had the chance to spend some time with it during a cruise meet in Nagoya.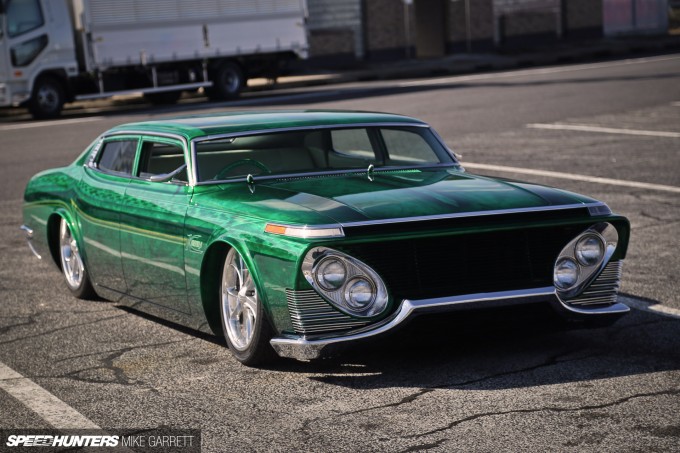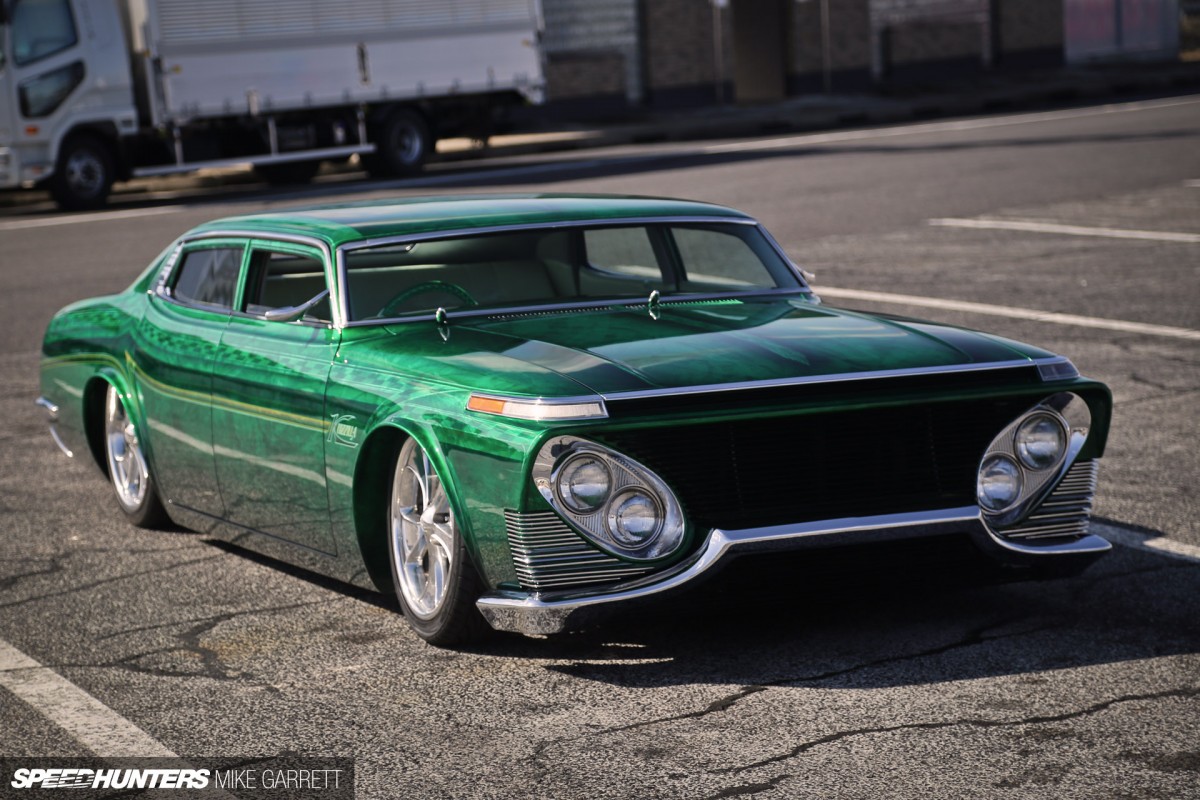 Kudzzilla is no newcomer to the scene. In fact, it's been around for over a decade now, continually evolving over the years. I first encountered it at the Yokohama Hot Rod Custom Show way back in 2008, and was instantly blown away with what I saw. It was part-1960s style show car, part-1990s smoothster, and 100 per cent homegrown Japanese custom.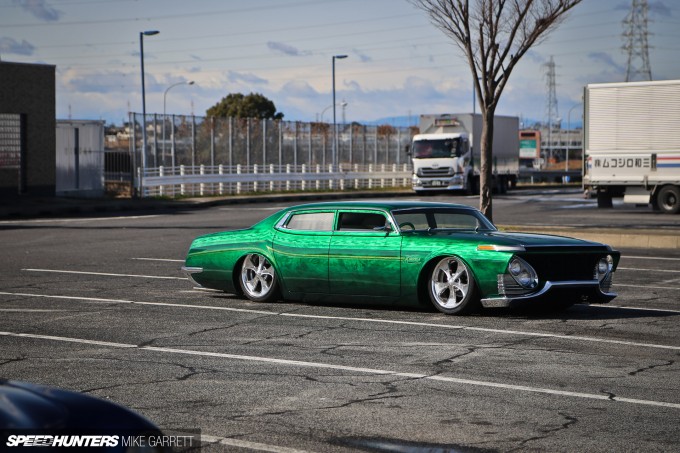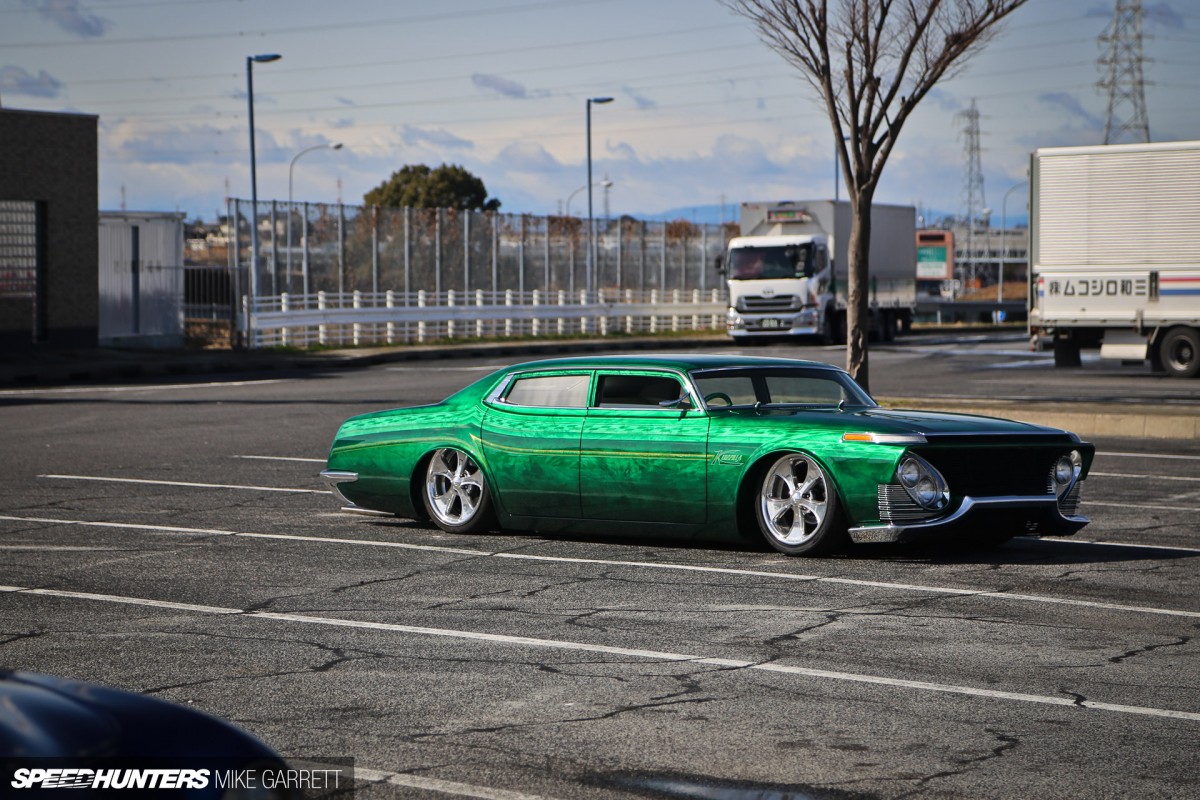 The car is the brainchild of Mr. 'Wolf Hounds' Iwamoto from Shizuoka Prefecture. Iwamoto-san runs with a crowd of '50s custom fans, lowrider guys and minitruckers, and the Kudzilla build borrows elements from all of those genres. It's hard to believe now, but before it was reimagined as an intricately-detailed, show-quality machine, it was a grassroots custom with flat paint and wire wheels.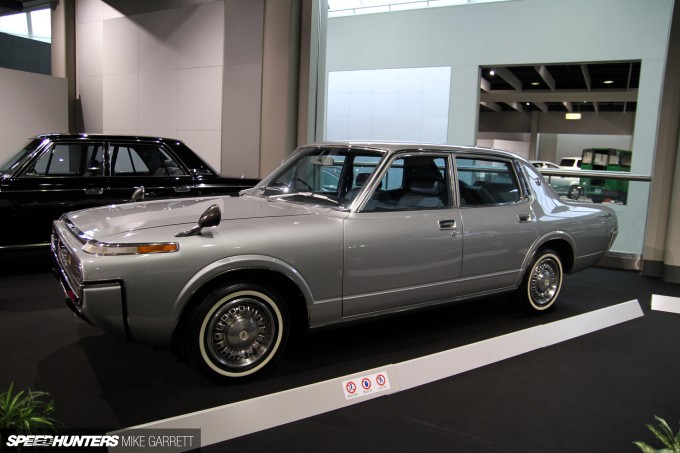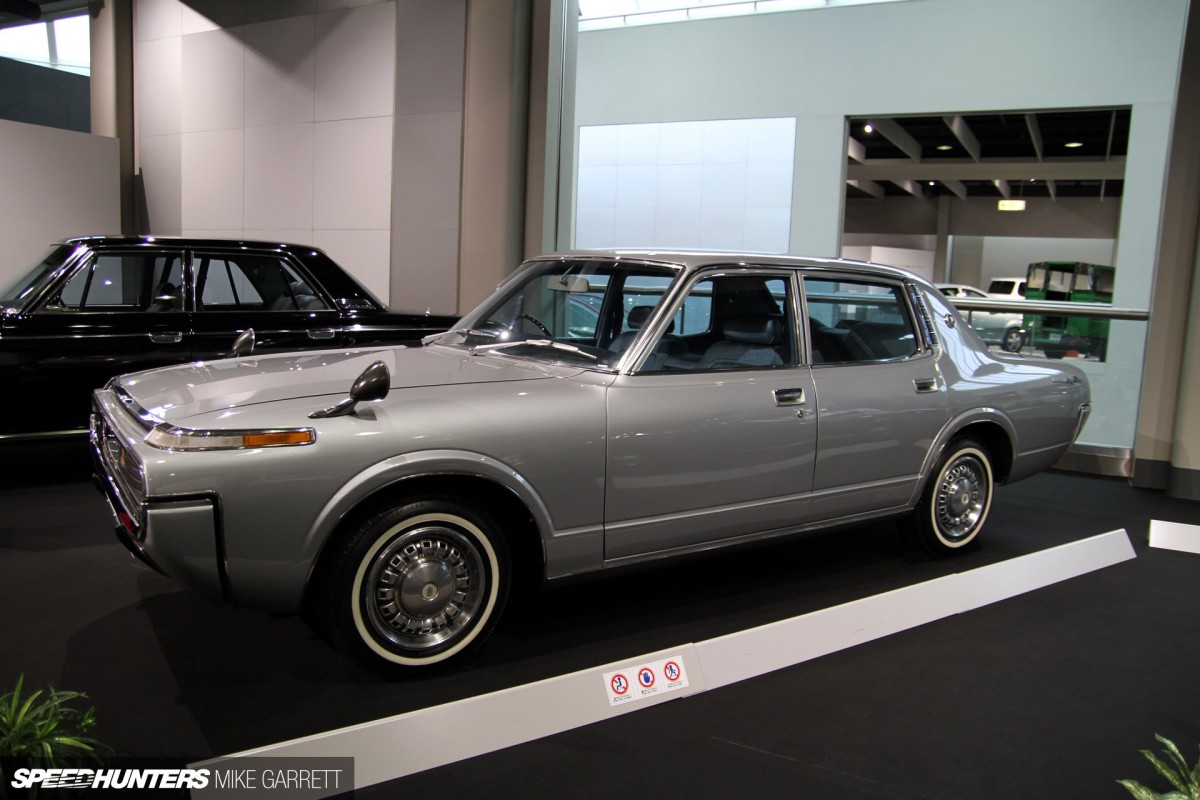 The name 'Kudzzilla' actually comes from Kujira - the Japanese word for whale and the nickname given to the S60 chassis Crown built between 1971 and 1974. Iwamoto-san's creation has been so heavily altered from a standard issue S60 Crown sedan that I've added some images of a stock example from the Toyota Museum for comparison's sake.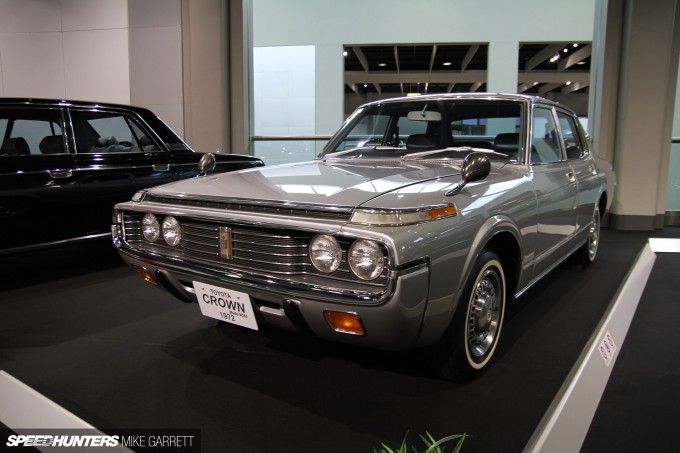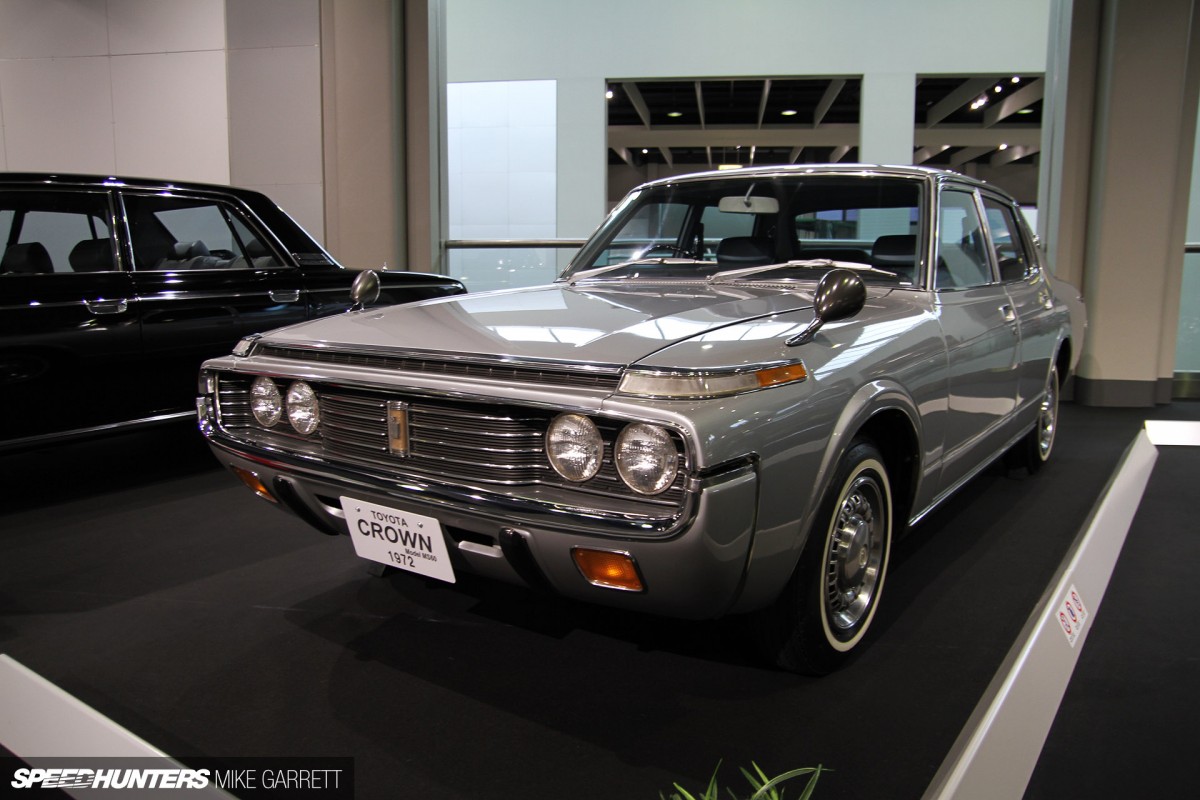 The only real identifying mark left over from the stock Kujira are the signature wrap-around turn signals which have been purposely left intact to preserve some of the Crown's roots. Aside from that, it's an excessive and extreme customization, with all of the body and metal work carried out at a local shop called Freddie's.
Chop & Smooth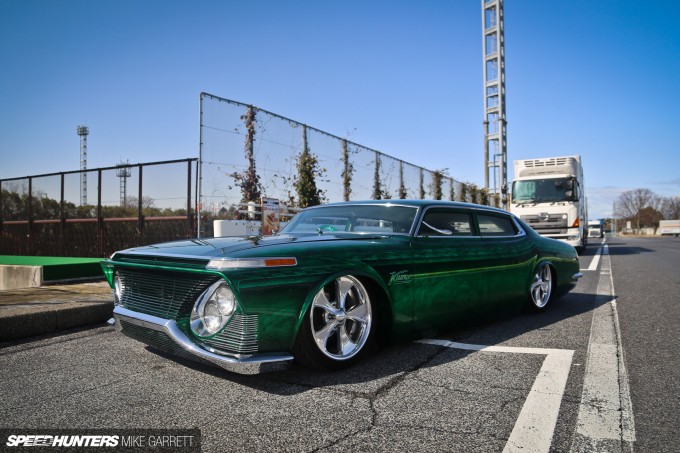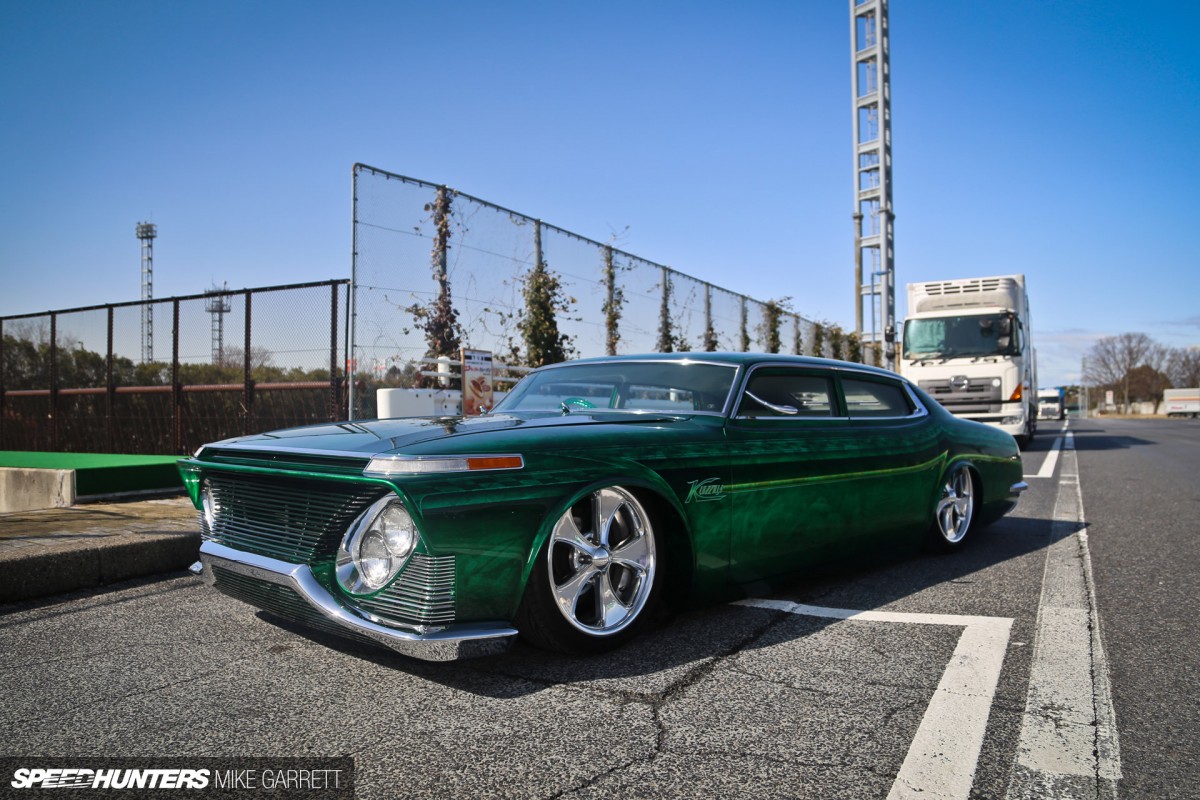 Five inches. It might not sound like a much, but that's how much metal has been trimmed from the Crown's roof, making the aggressive chop one of the defining aspects of this car. If you look at the photos of the factory-spec Crown, you'll see that there's just enough of the stock roofline left to hint at the car's origins.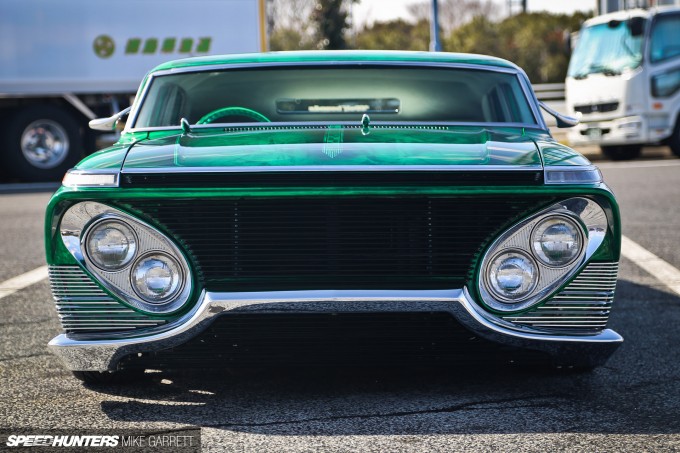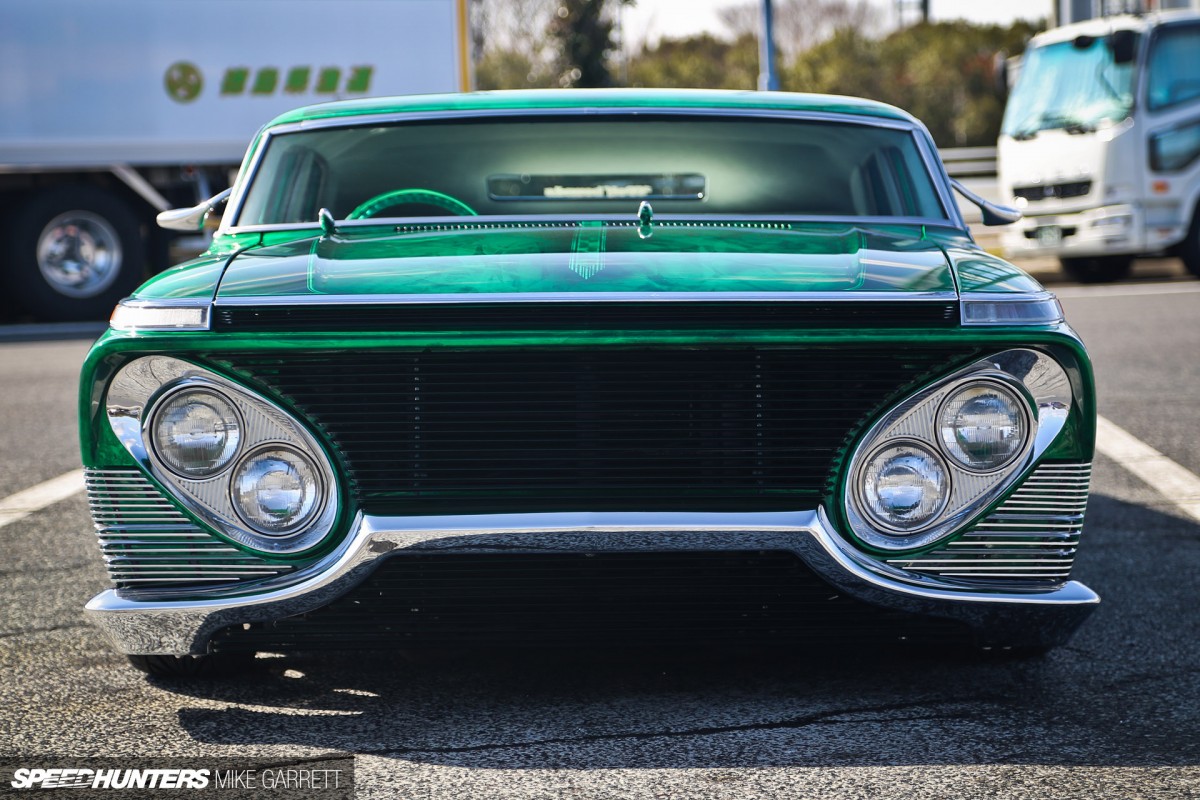 How about that front end? It's as wild as it gets. The original Crown bumper, grille and headlights have been all been removed in favor of a radical new nose with a custom-made grille and a modified bumper from a Ford Thunderbird.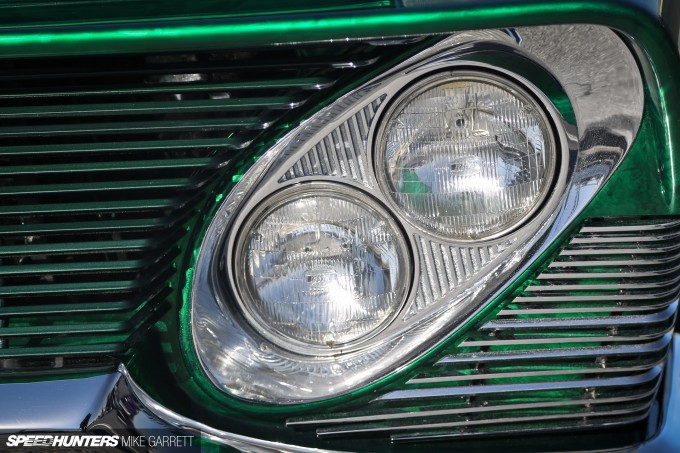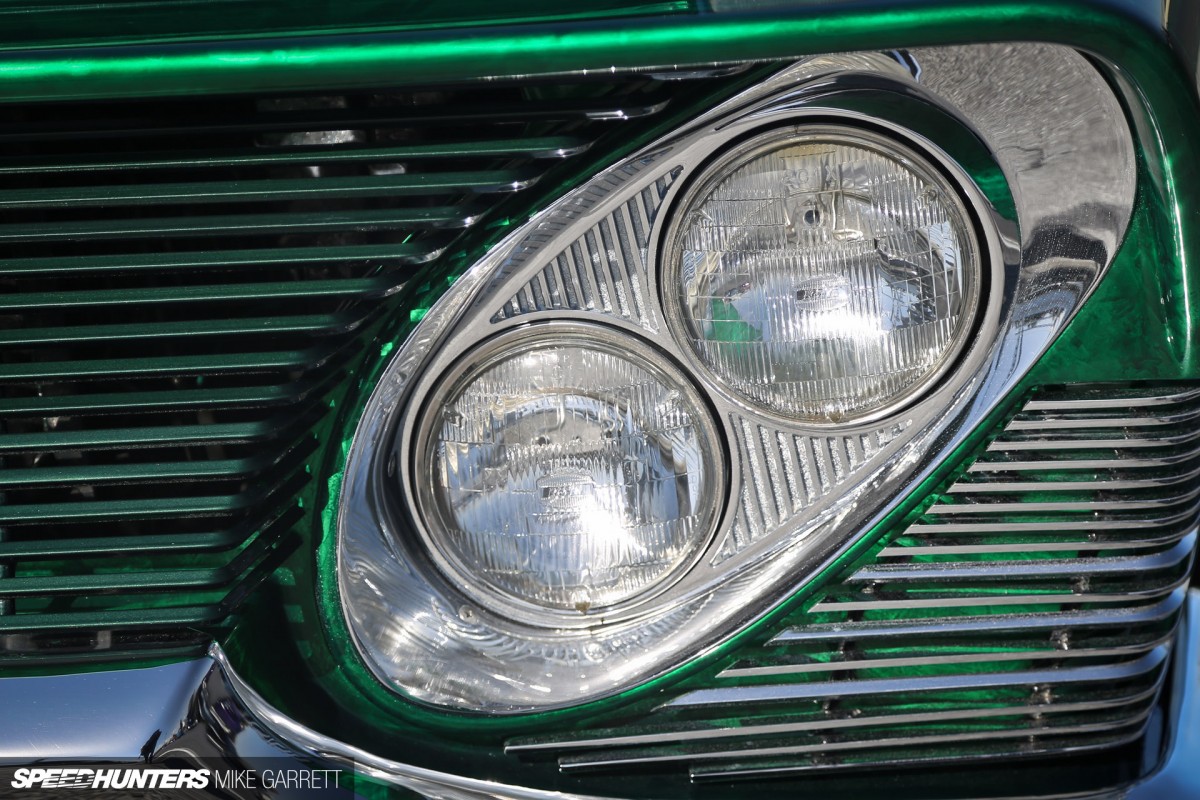 The dramatically-angled headlights meanwhile, use Lincoln bezels and help give Kudzzilla a wild George Barris-esque look from the front.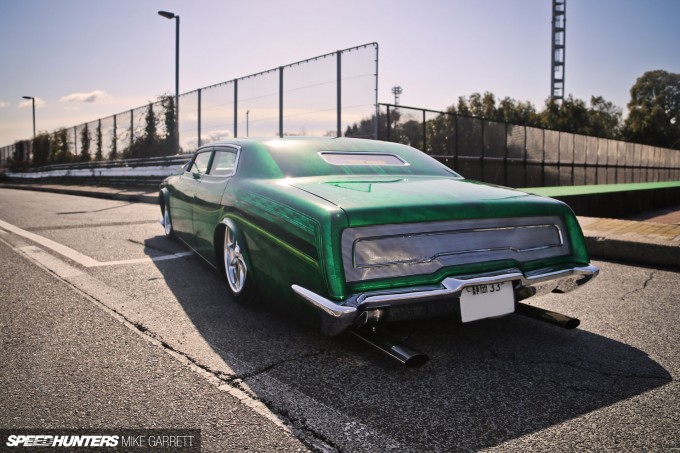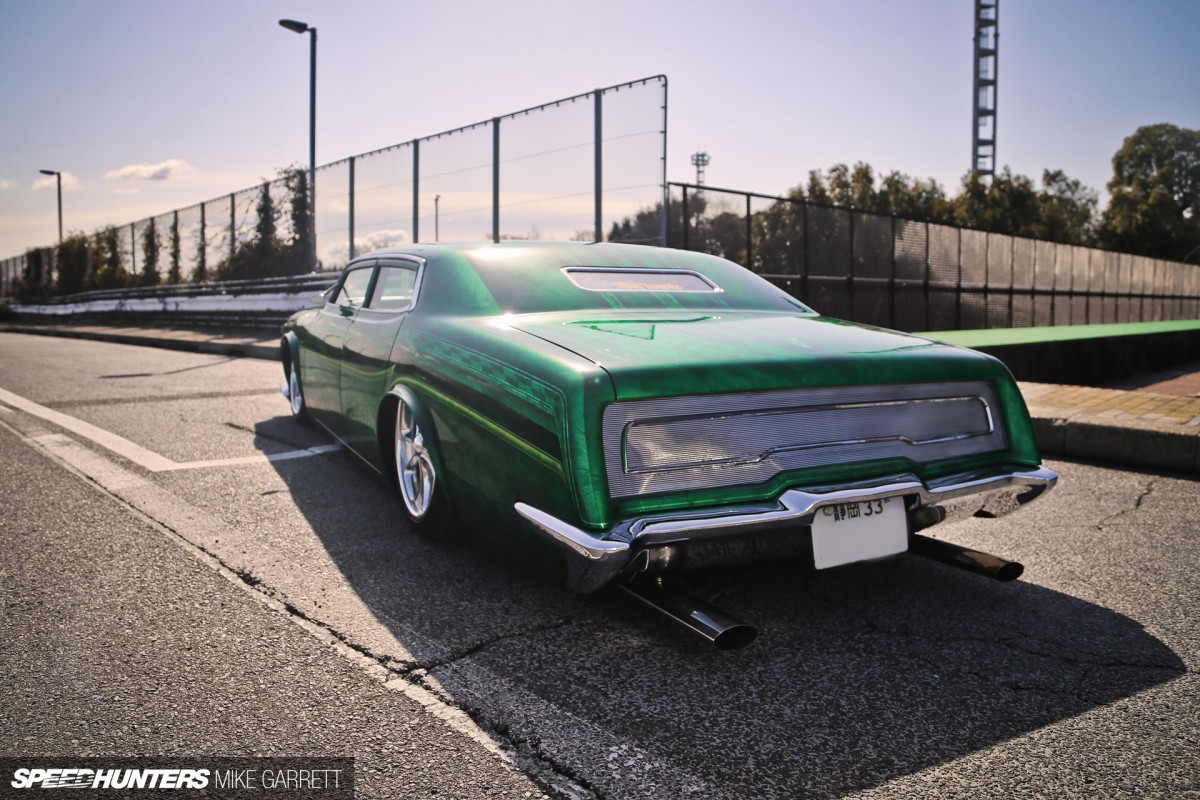 It's the same story out back, where the rear profile has been dramatically altered and extended from the stock proportions. It's all part of the long and low look that Iwamoto-san was going for when he first schemed up this unusual project. The new tail panel is completely one-off, and the big chrome bumper was adapted from the front of a Mitsubishi Debonair.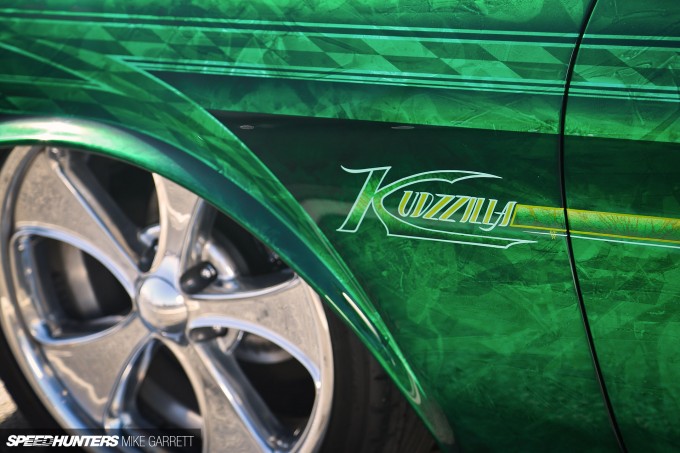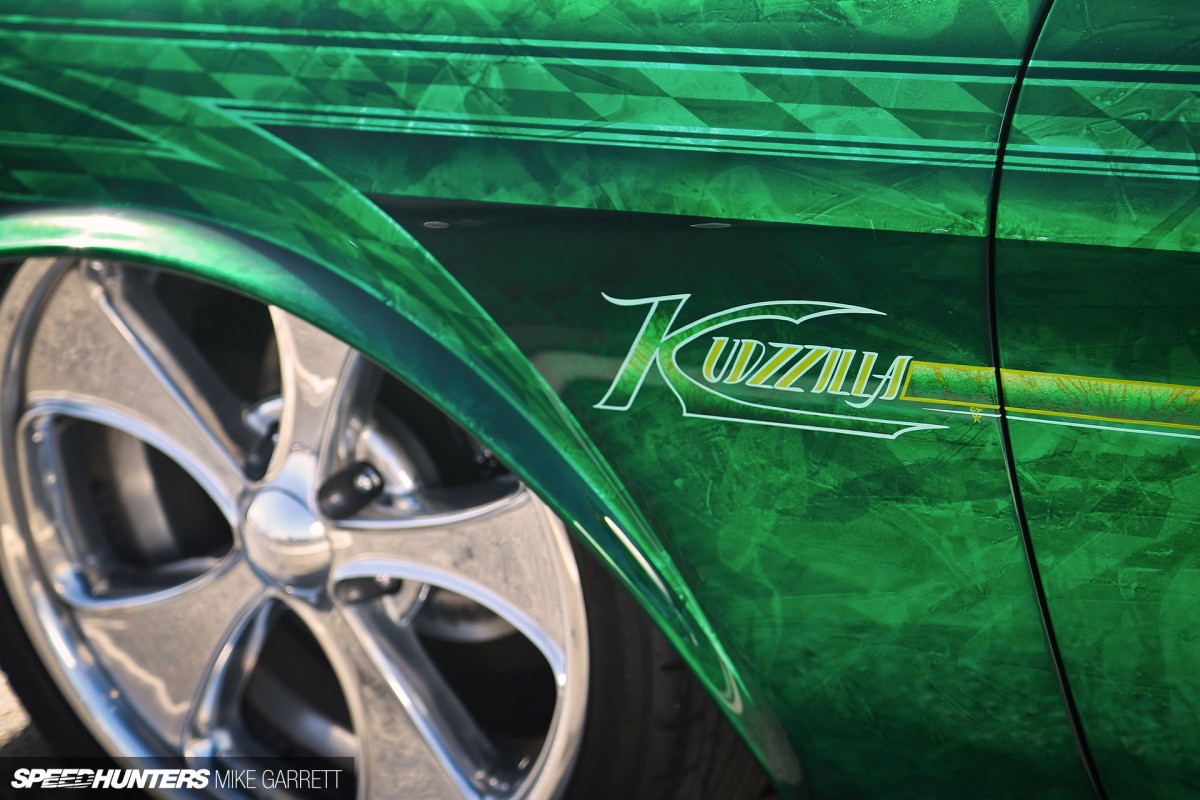 Along with other touches like radiused and widened fenders, custom side mirrors and lots of shaving and smoothing, Freddie's also coated the car with one of the most intricate paintjobs I've ever seen. As with most high-end paintwork, it's hard for photographs to do it justice – but trust me,  the multi-layered candy paint really takes the Crown to another level.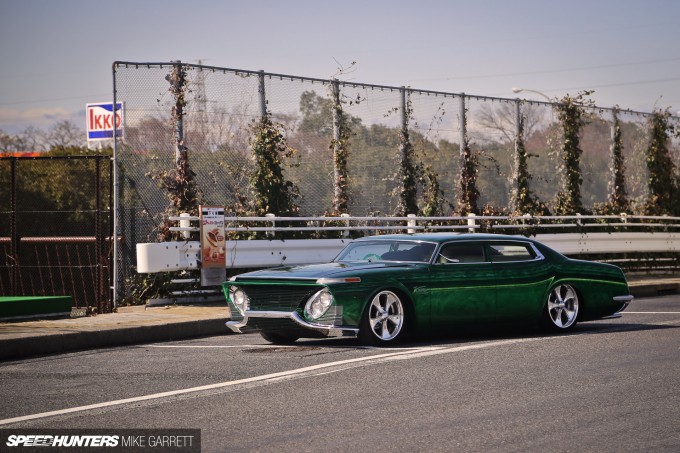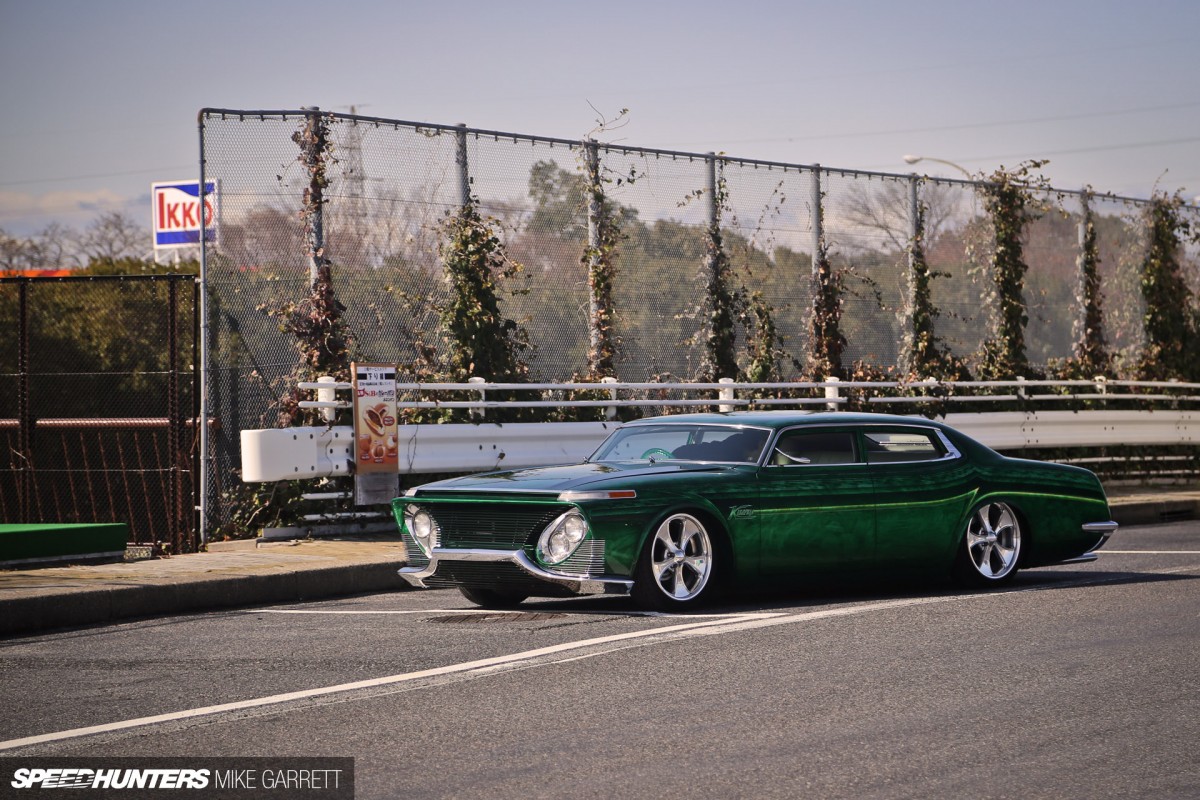 Naturally, the old Toyota also saw plenty of attention beneath its heavily customized body. The chassis has been modified for maximum slammage, with an altered front subframe and a custom four-link setup out back. The suspension doesn't use air bags as you might imagine, but rather a traditional hydraulic setup inspired by Iwamoto's time spent in the lowrider scene.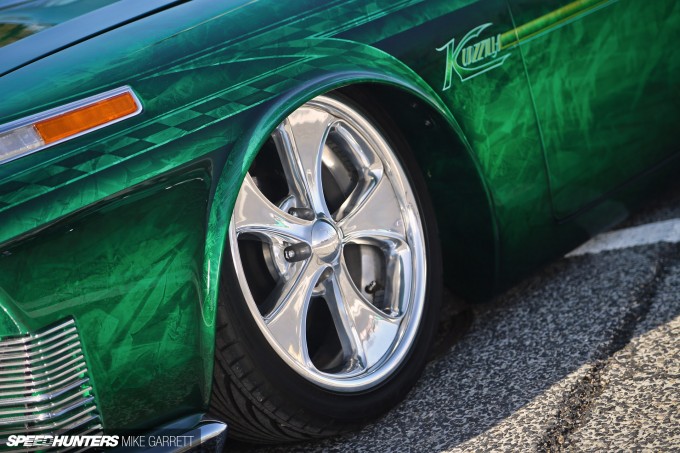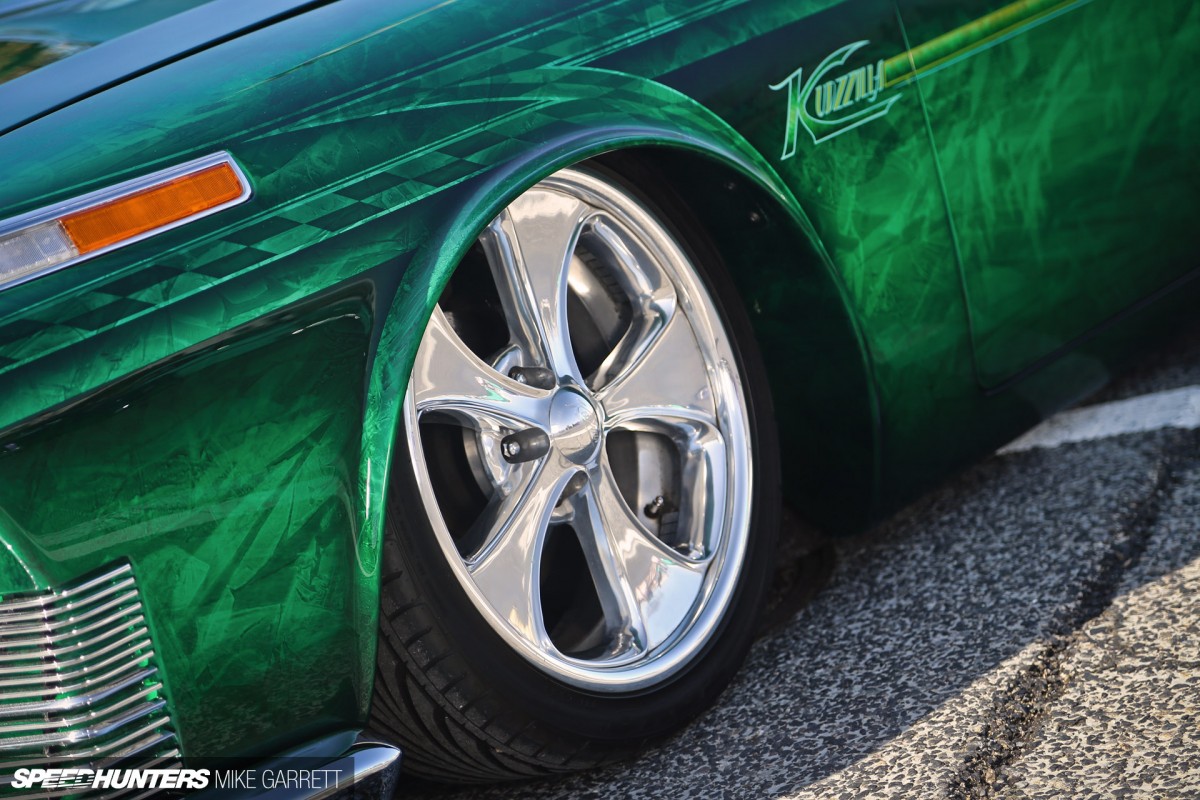 Because the Boyd Coddington built 'Cadzilla' was big inspiration for this build, it's natural that the car would be running a set of Boyd's wheels, in this instance with custom Kudzzilla center caps. There's certainly no denying the way the large billet wheels compliment the exterior.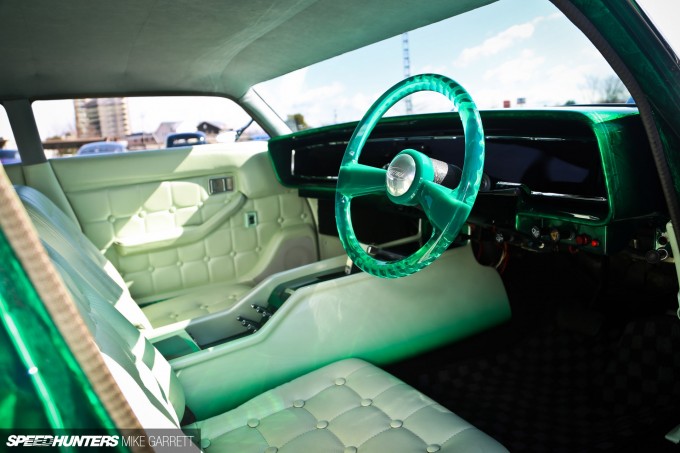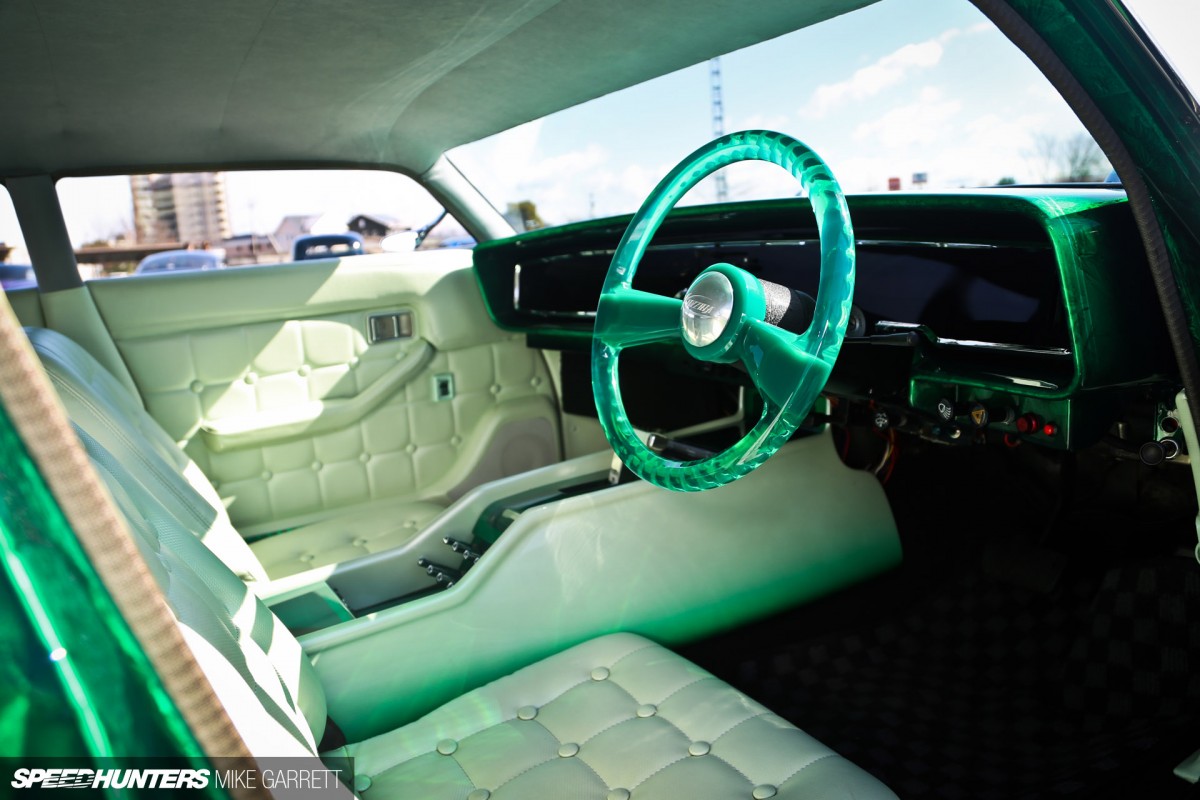 Given the extent of custom work here, it's needless to say that you won't find a stock cabin when you open Kudzzilla's doors. If you didn't know this was a Crown beforehand, you'd probably have no idea what sort of car you were in. The dashboard and digital instruments are completely custom, as is the transparent steering wheel.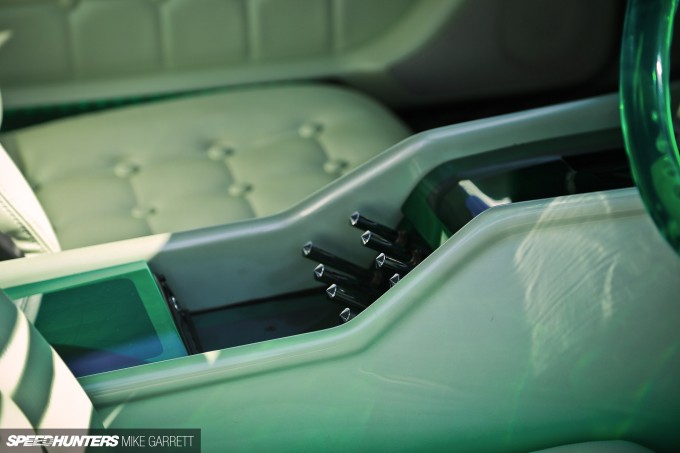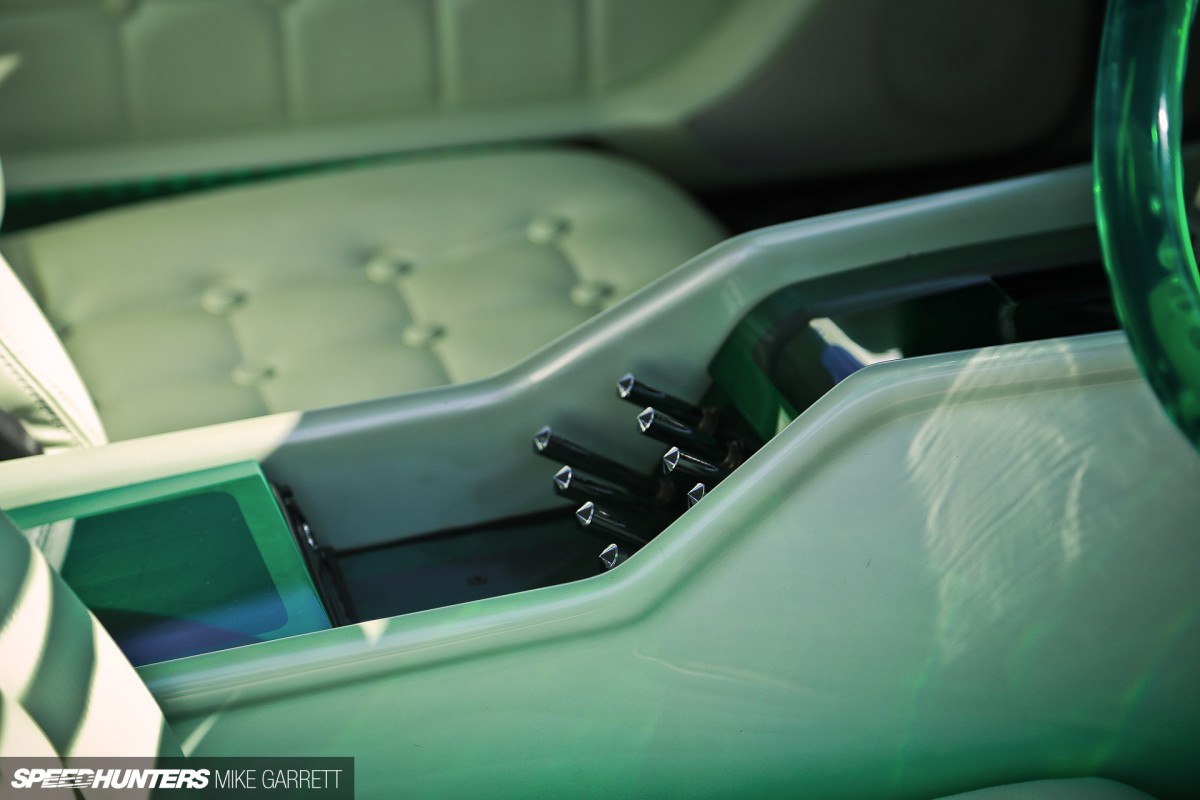 The shifter and the controls for the hydraulics are nestled nicely into a one-off center console which has been color-coordinated with the rest of the car.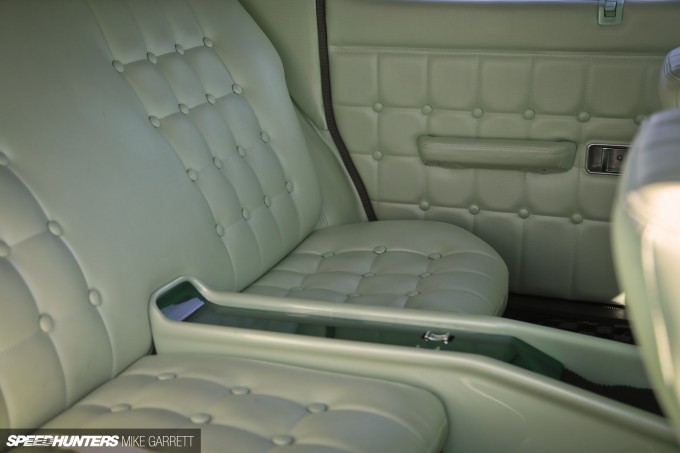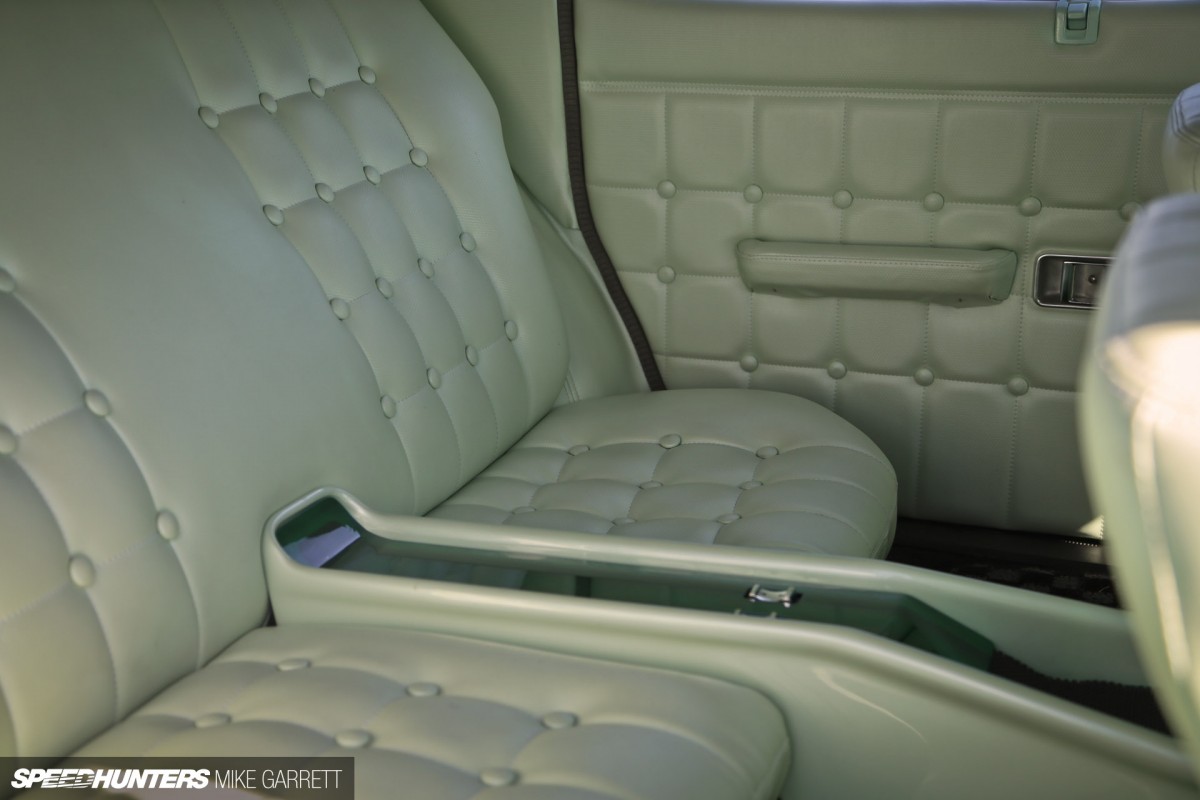 When you open the rear suicide doors, you'll see that console extends all the way to rear, set in between a custom-made split seat.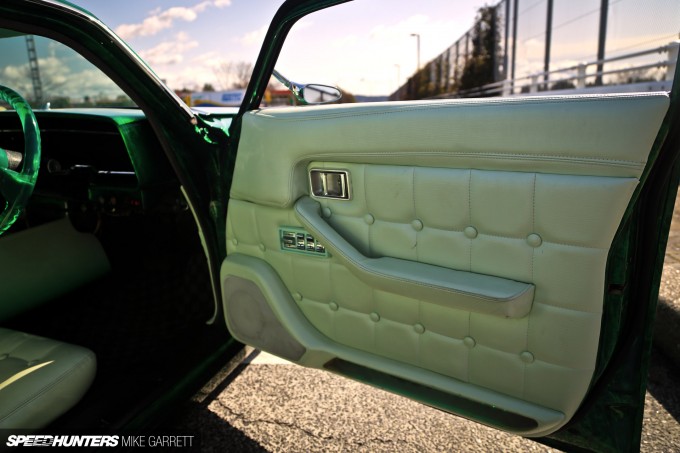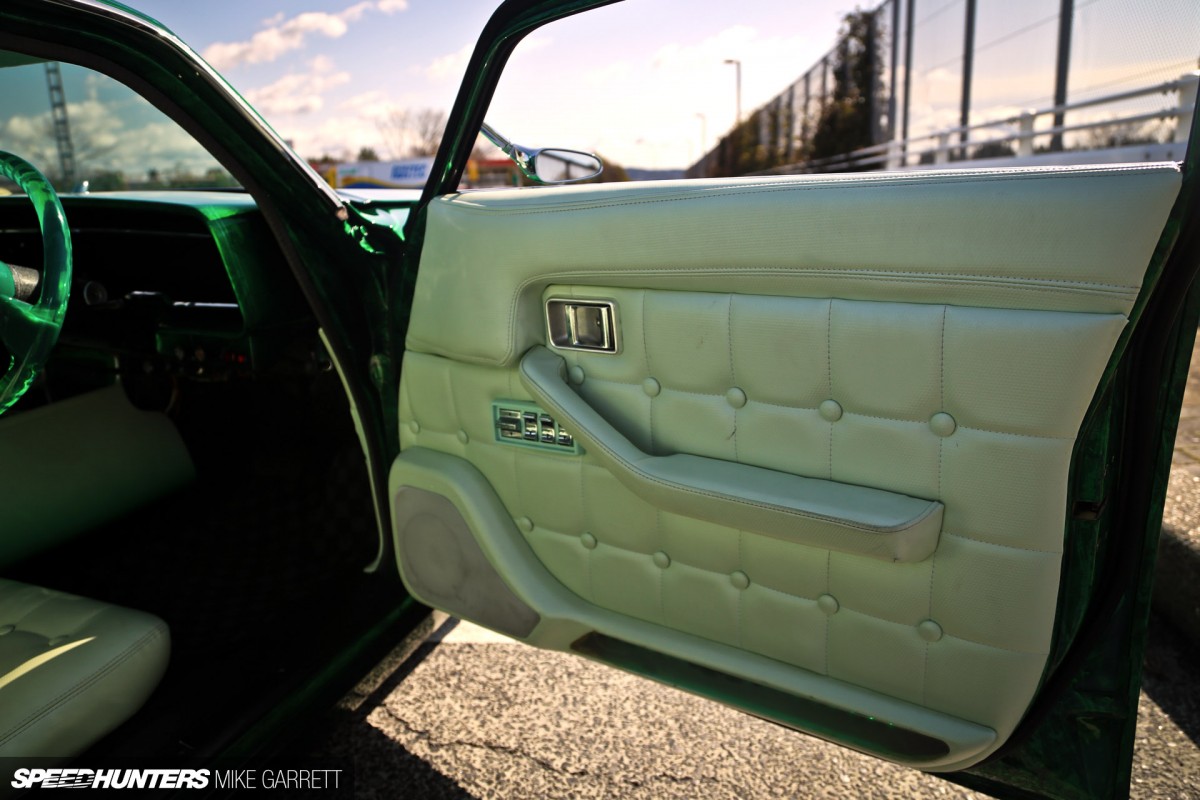 The upholstery meanwhile, looks like it came directly from a late '70s Lincoln or Caddy and manages to fit right in with the rest of Kudzzilla's genre-bending persona.
The Show Car That's Not A Show Car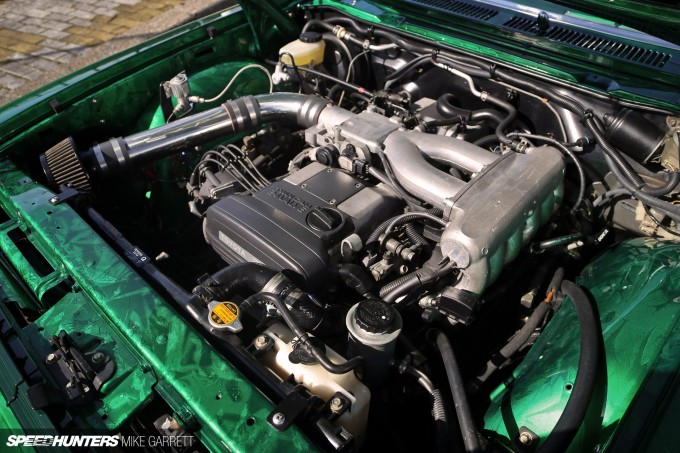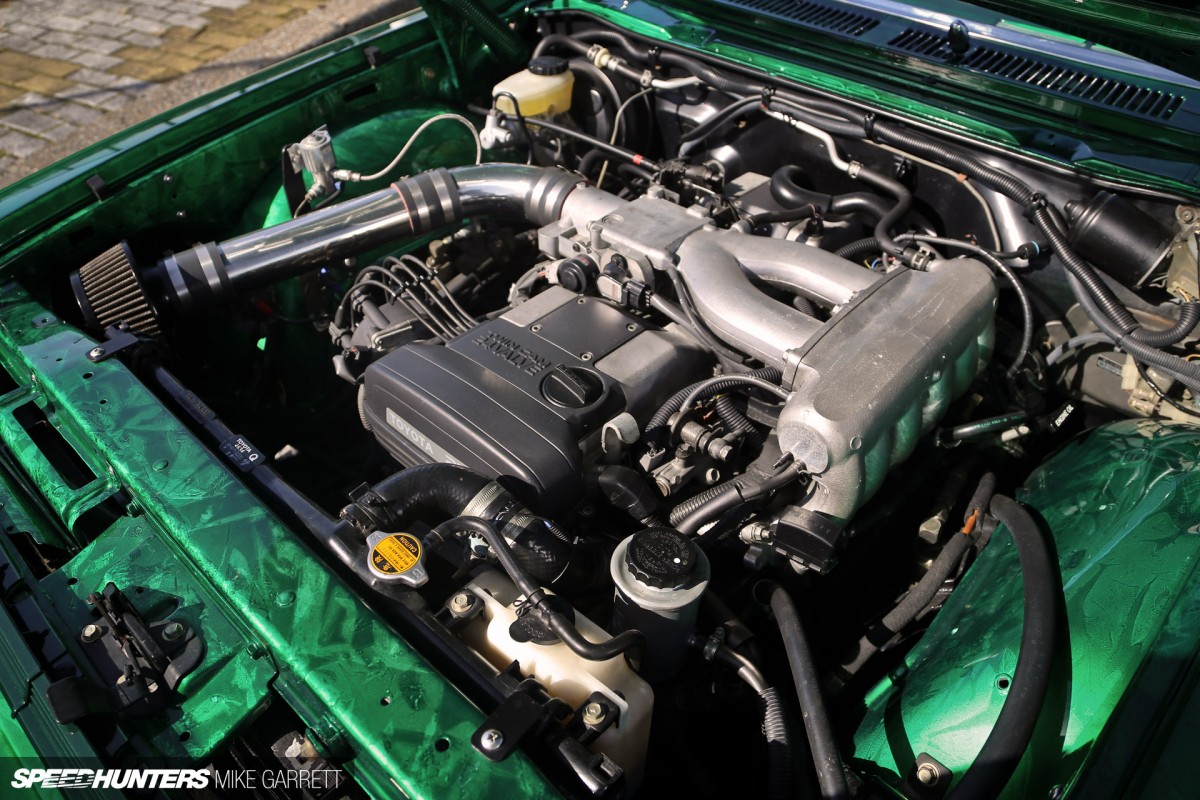 It should be obvious that this car wasn't built to be backroad screamer, but that didn't stop Iwamoto from fully overhauling the Crown's powertrain. In doing so he ditched the orignal motor for a modern 1JZ-GE – a popular swap among classic Crown owners in Japan.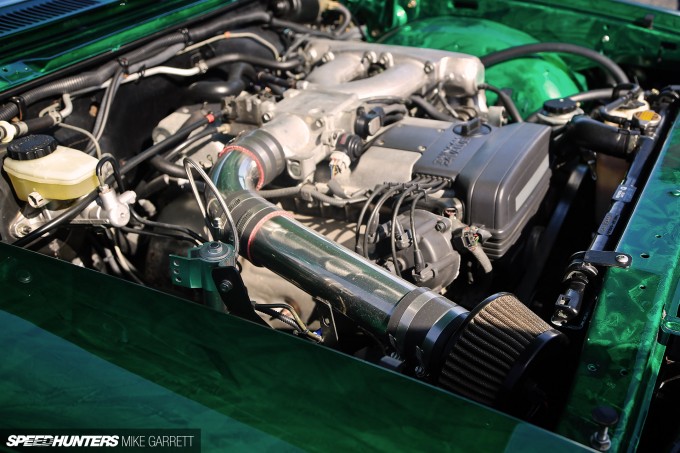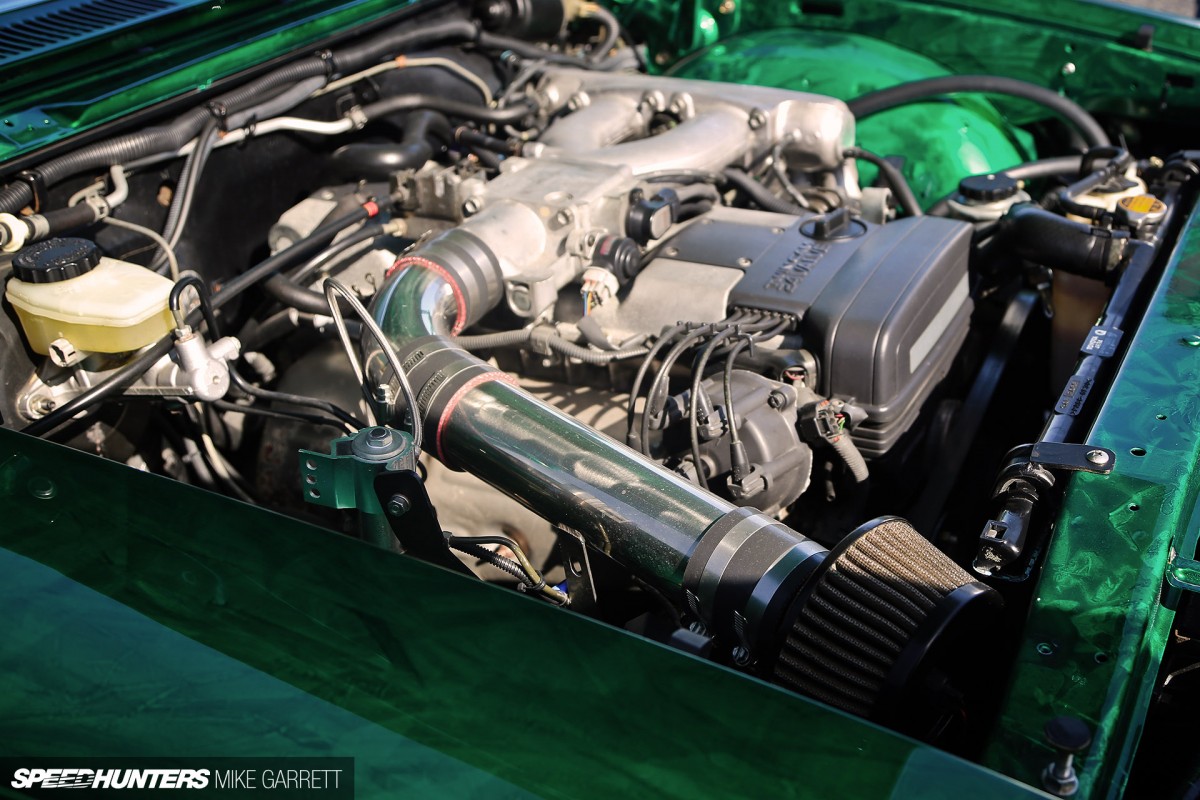 It's also common to update classic Crowns with steering and braking components from newer models, and this one is no different. A limited slip differential and four-wheel disc brakes help get the car down the road like a modern machine. And that brings to me one of the coolest things about this Toyota: the way it's driven.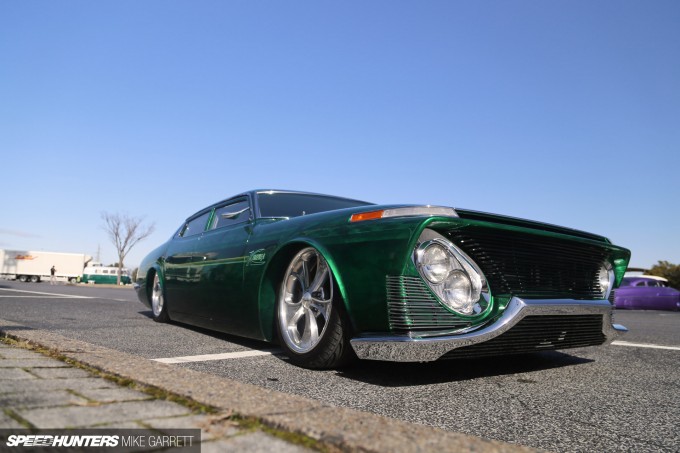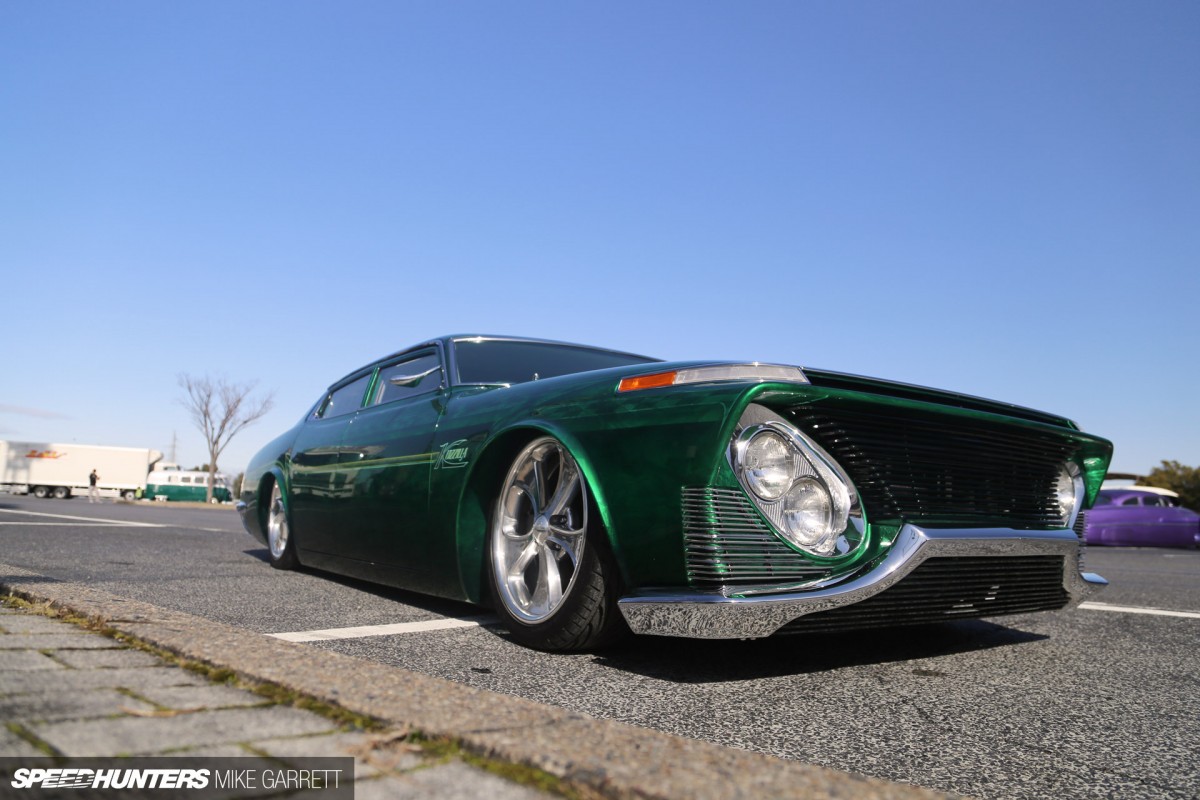 While it might have the look and finish of a high-end showpiece, Kudzzilla is anything but a one dimensional car show ornament. Iwamoto-san drives the car everywhere, routinely road tripping to Nagoya and Yokohama for meets. It's a big reason why the car is so loved in Japan.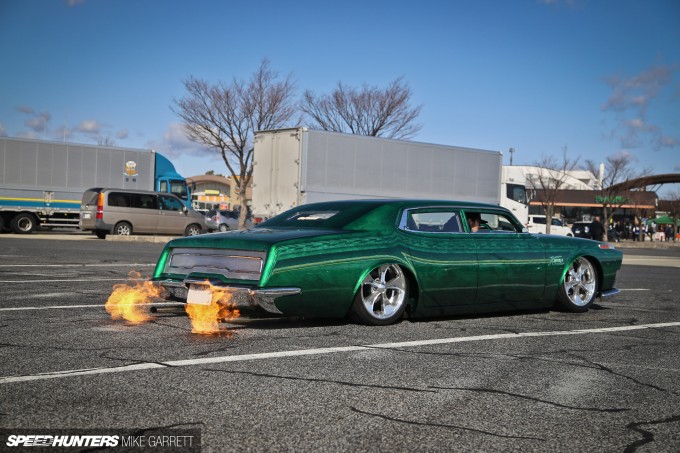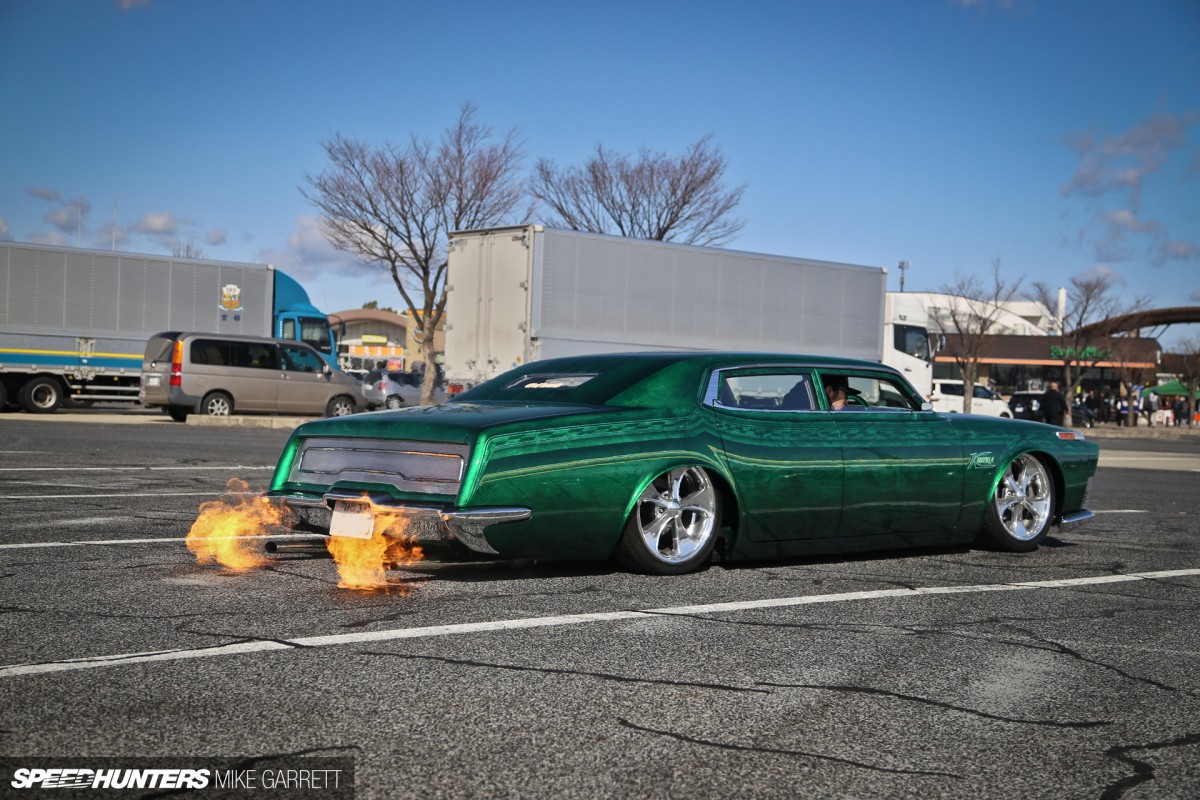 And with a flame-shooting system rigged up in the Crown's exhaust, he actually treats the car more like a rat rod beater than one of Japan's top-end customs. It's hard to ask for anything more.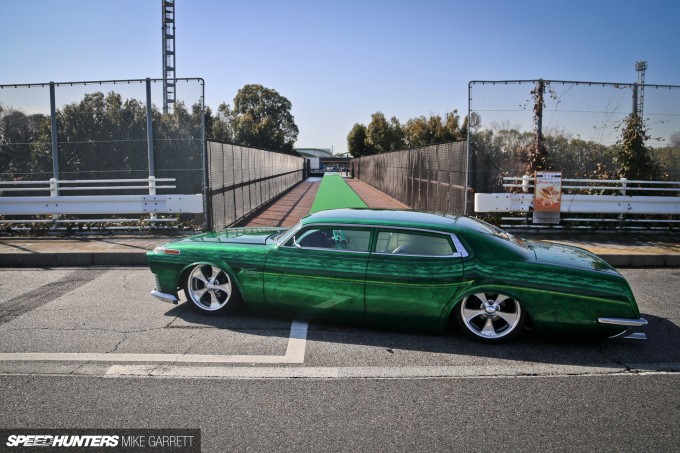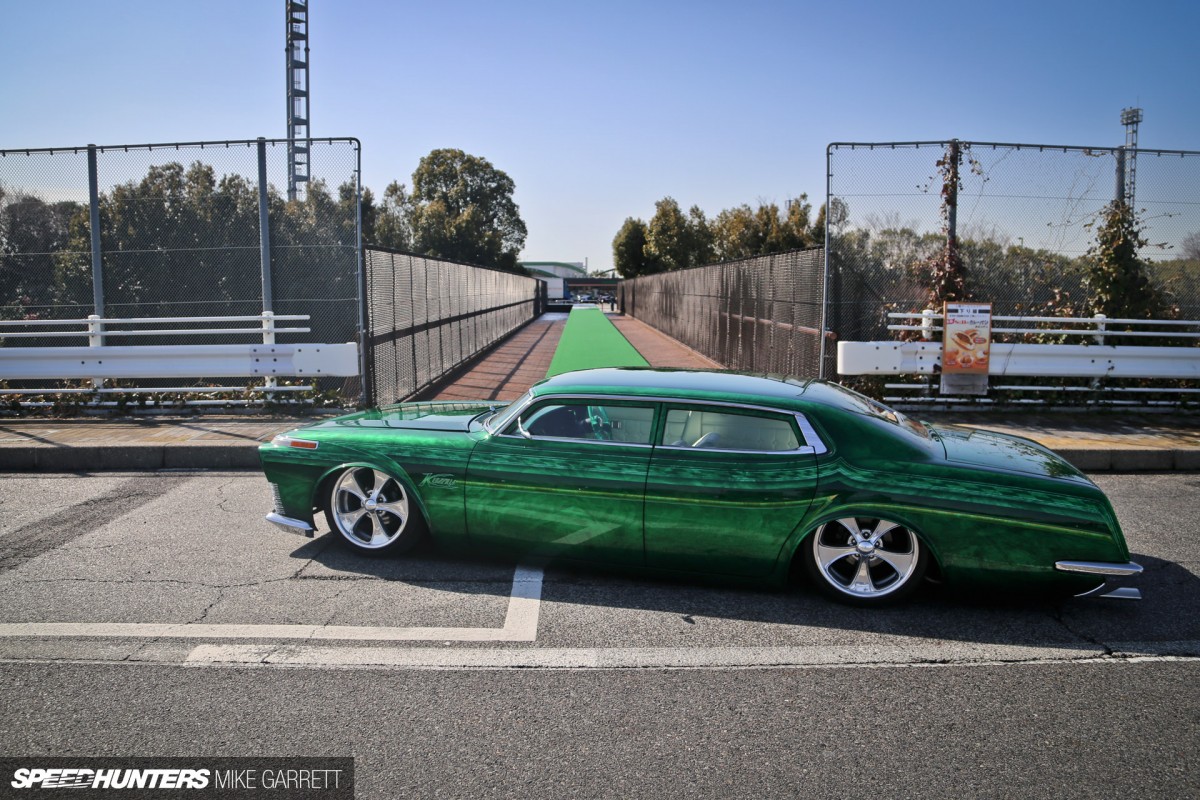 An old Toyota that takes ideas from several different genres and mashes them up into one unforgettable Japanese custom – you gotta love that!
With another SEMA Show rapidly approaching, I can't help but wonder what kind of reaction this thing would get if it were to be displayed in the Las Vegas Convention Center. Who knows… maybe Kudzzilla will make the swim across the Pacific at some point in the future?
Mike Garrett
Instagram: speedhunters_mike
mike@speedhunters.com
Cutting Room Floor