360cc Of Pure Love
Is the enjoyment that a car provides defined by the size of its engine, the shape of its body or the width of its tires? The answer for me is a resounding 'no'. It might be low-slung sportscars and fire-breathing race motors that often populate our automotive dreams, but in many cases those aren't the things that excite me the most.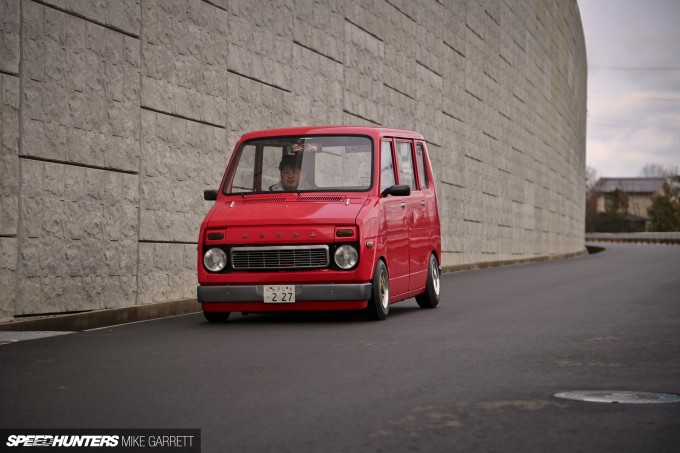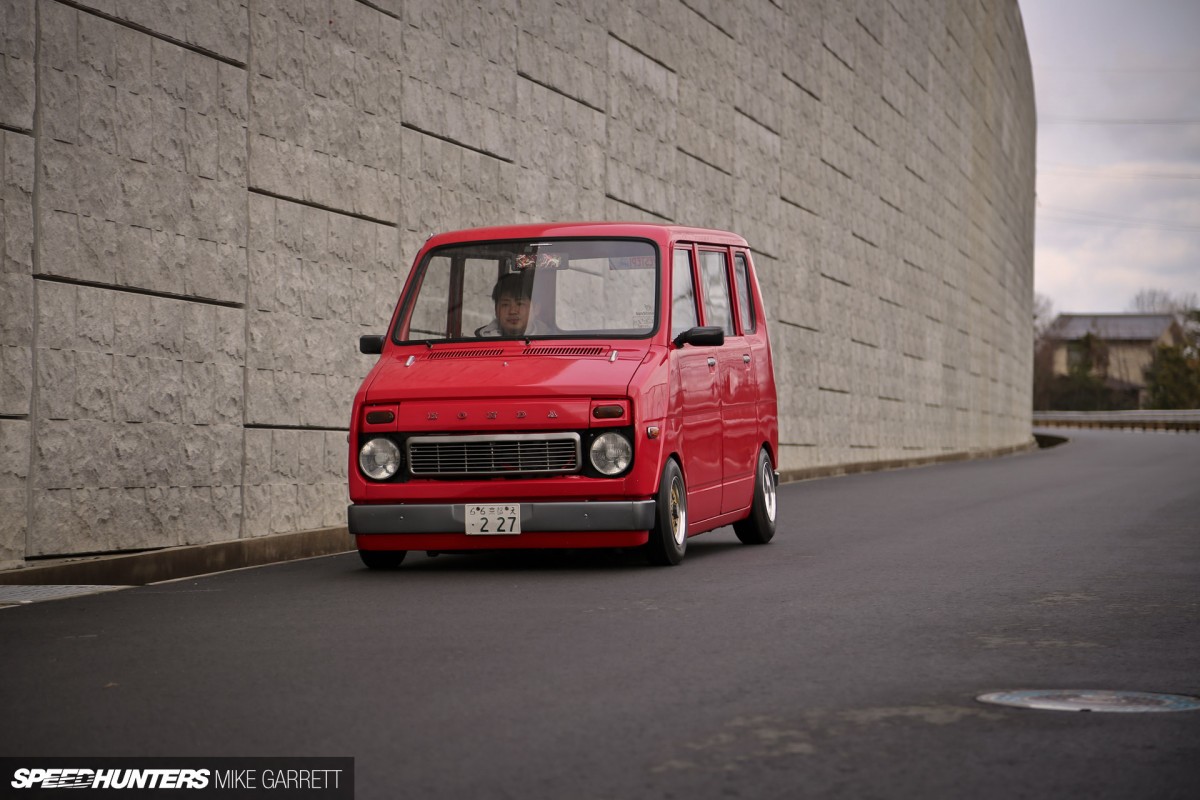 Actually, I'm going to take things one step further. The cars I'm about to show you in this post might be some of the slowest and most unsexy machines to ever grace pages of Speedhunters – and to me, that makes it all the more special.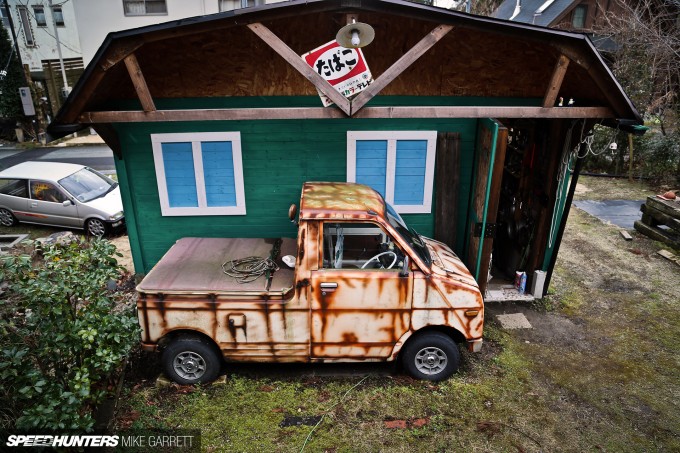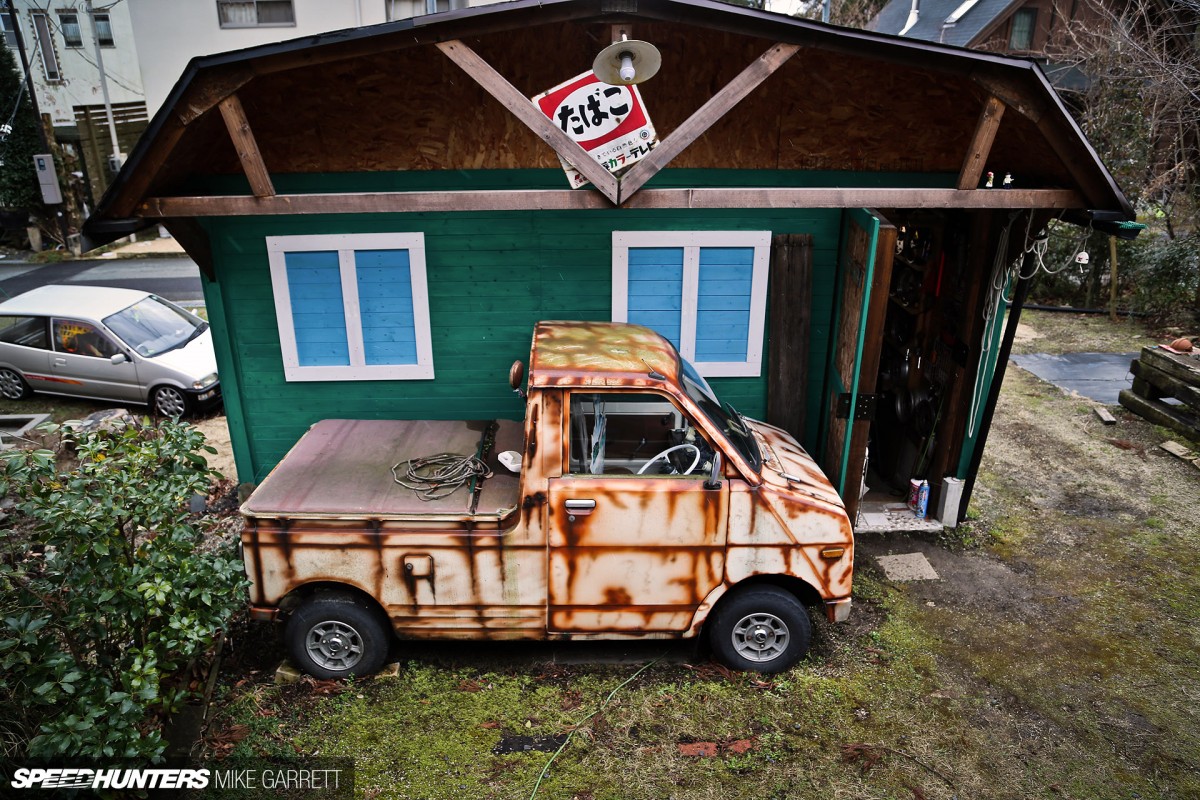 For this tale we find ourselves in Kyoto, Japan, where I had the opportunity to spend a couple of days checking out the local classic car scene with my friend Shun Ohgishi. Along with catching up with some of the local kyusha crowd one night, we also stopped by Shun's dad's scooter shop which doubles as one of the coolest collections of vintage Japanese cars, parts and collectables I've ever seen.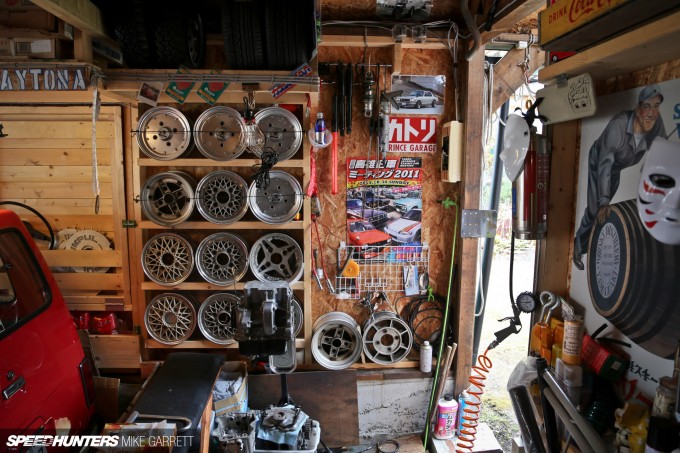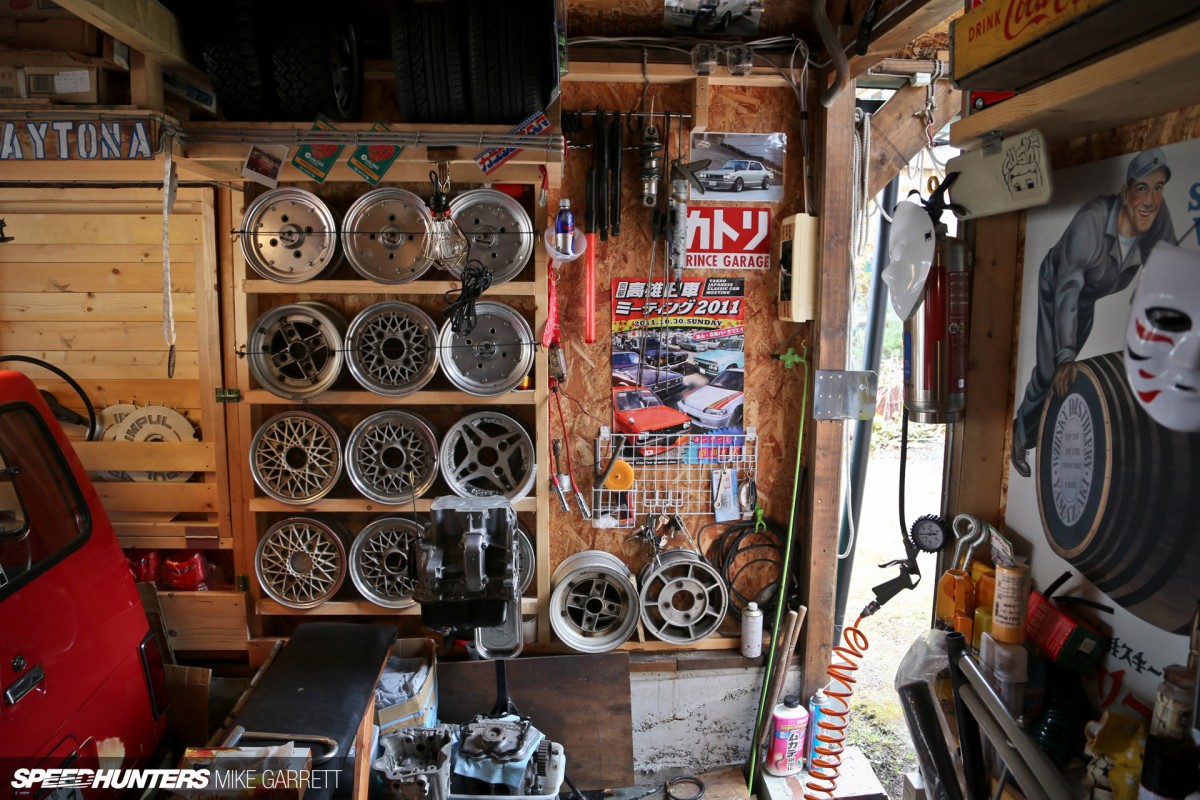 While that collection was nothing short of amazing, I mentioned in that story that Mr. Ohgishi's love of old cars has been fully passed down to his sons. During my visit, I also had the chance to spend an afternoon at Shun's place, where he's working on a collection of his own.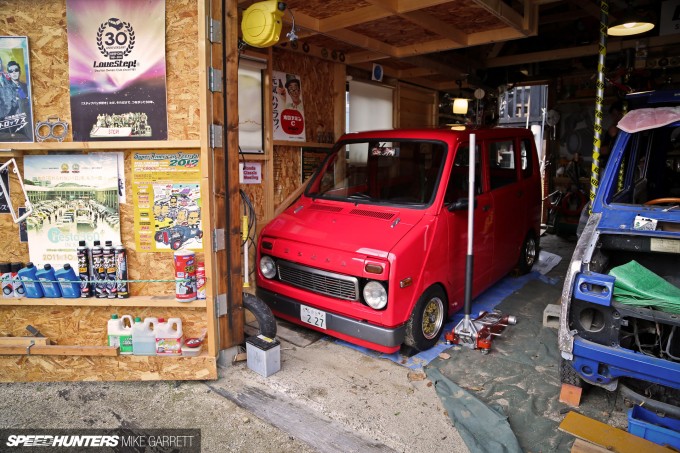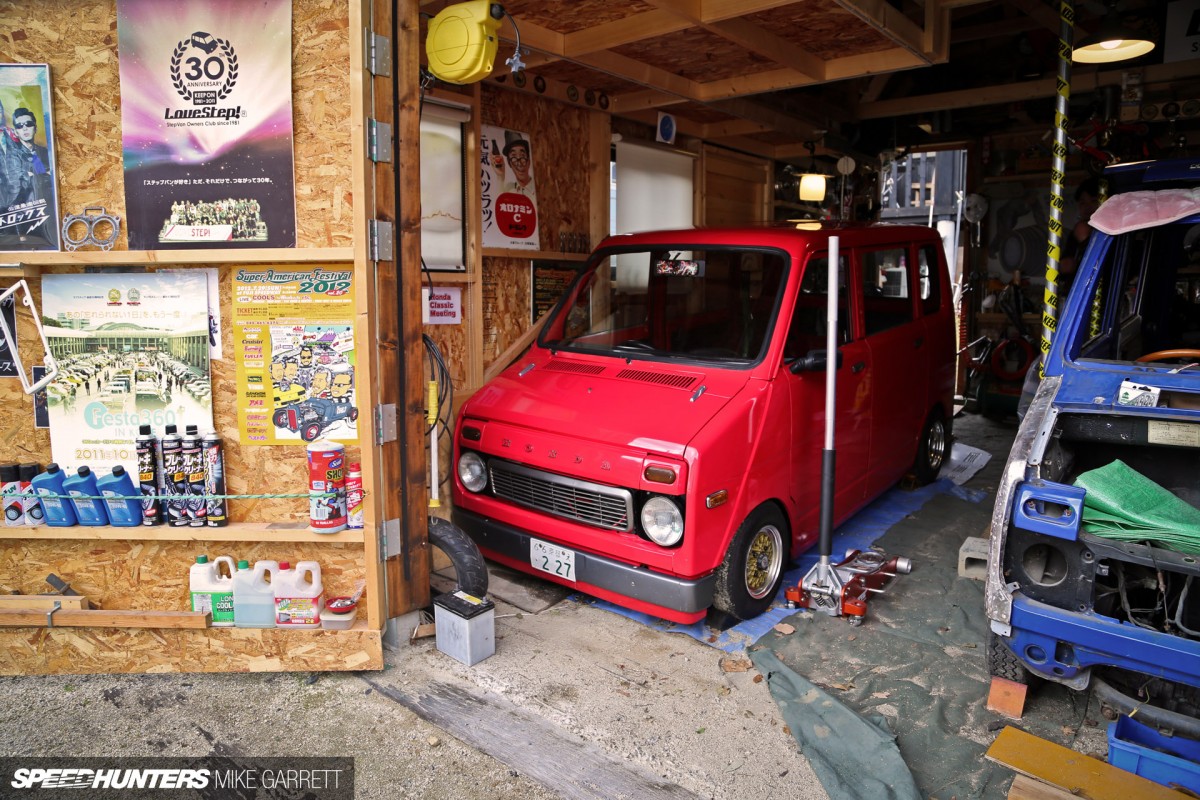 Although he works in Kyoto, Shun decided to move out of town to the hills of Shiga Prefecture near Biwa Lake, Japan's largest body of fresh water. This means he has a daily commute of close to an hour, but for Shun the drive is totally worth it for the additional space and tranquility you get in Japan's countryside.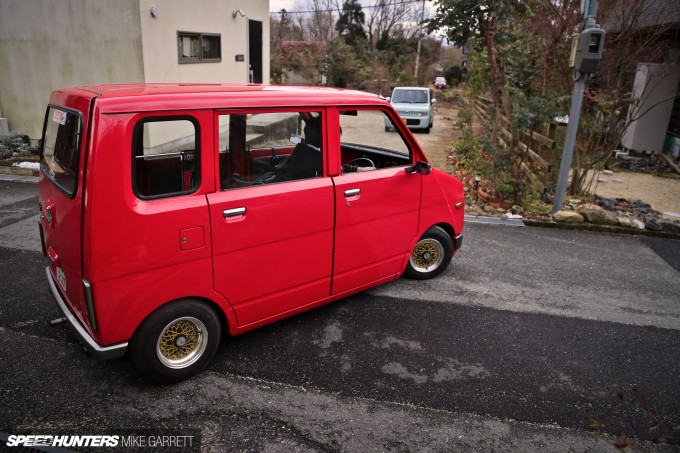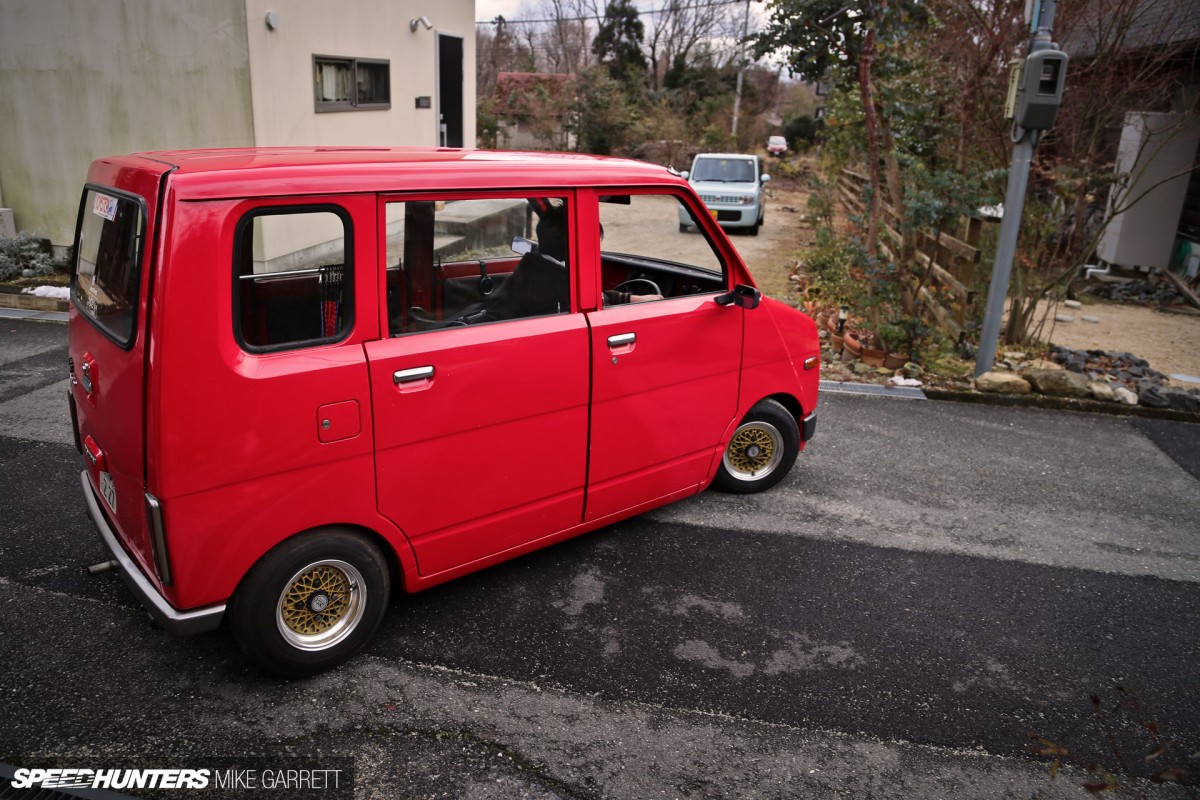 The biggest reason he moved to the country though, was so he could enjoy his cars. It can be hard enough to have even a single parking space in the city, so the appeal of heading out to the open spaces of the country is hard for many Japanese car lovers to resist.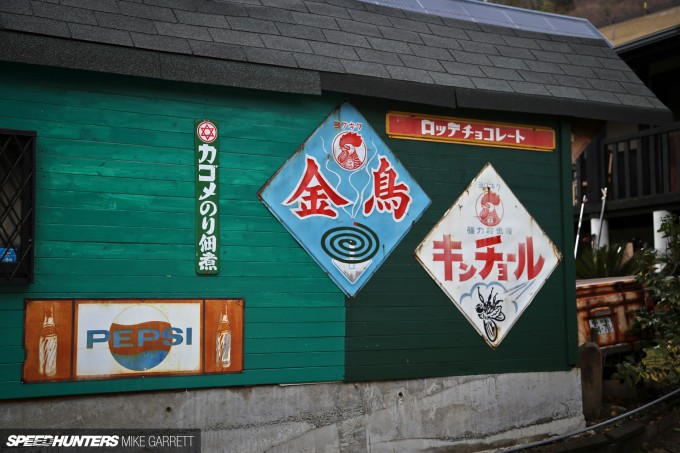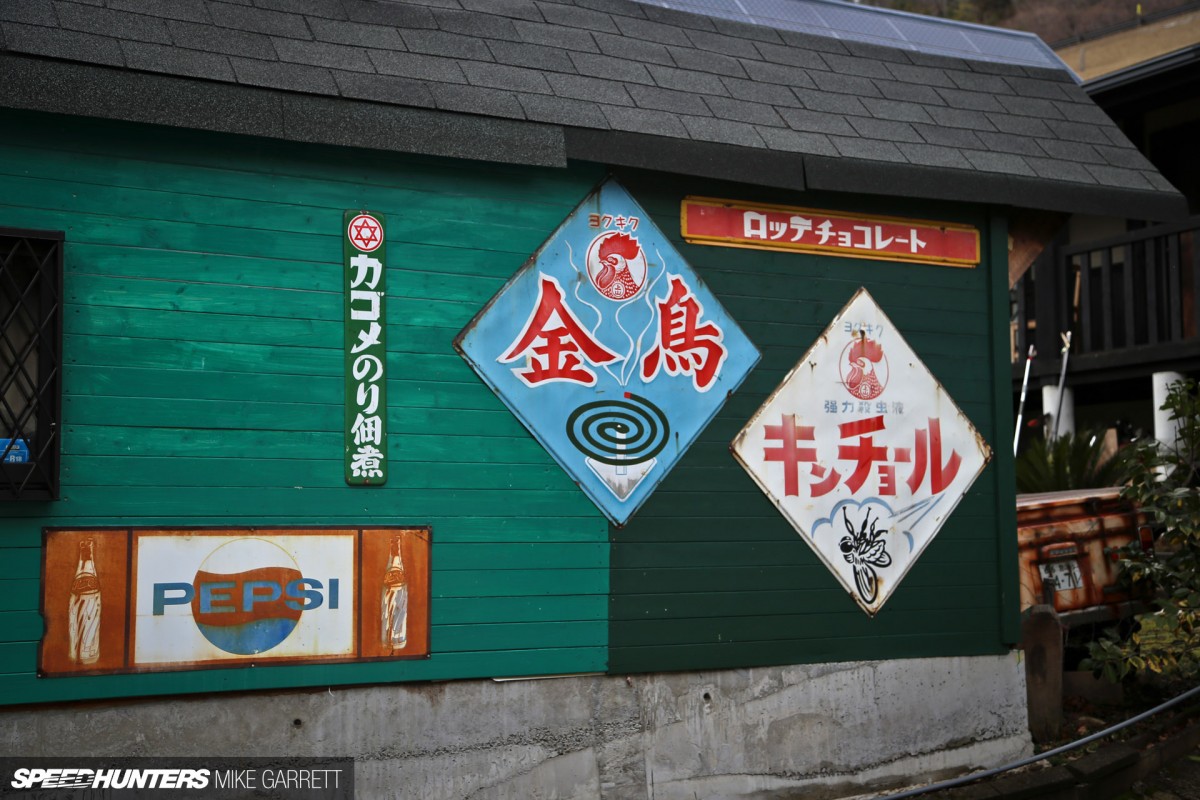 More often that not, people in Japan will build their garages themselves (or at least have custom ones built for them), and they often become more than just places to keep their cars out of the weather. These garages become extensions of the owner – as personalized as the cars themselves, and that's very much the case here.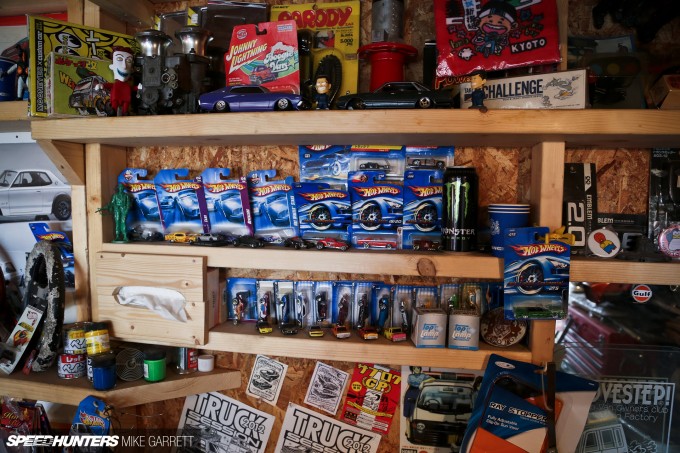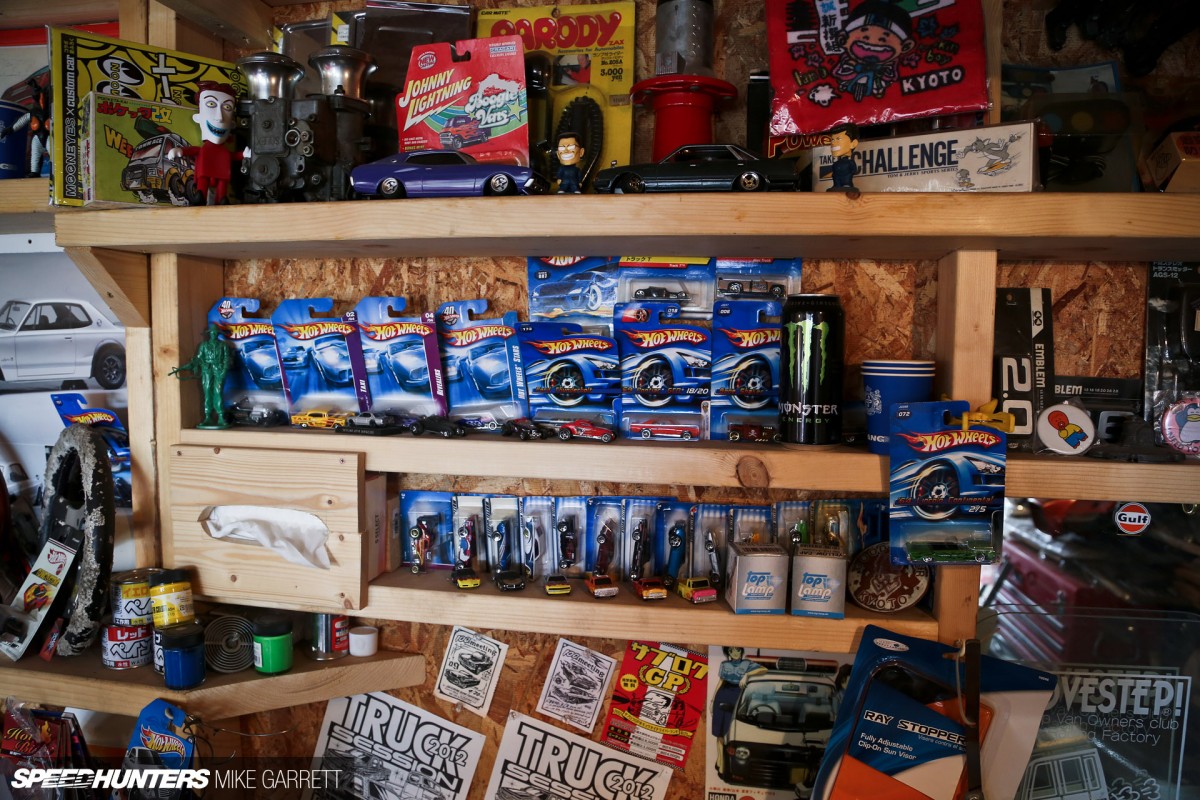 This is apparent from the moment you step into Shun's self-built garage. He might not have quite the collection that his dad has, but he's well on the way.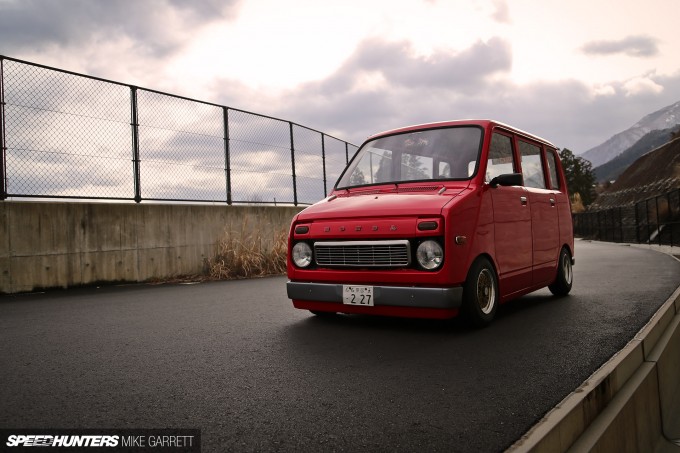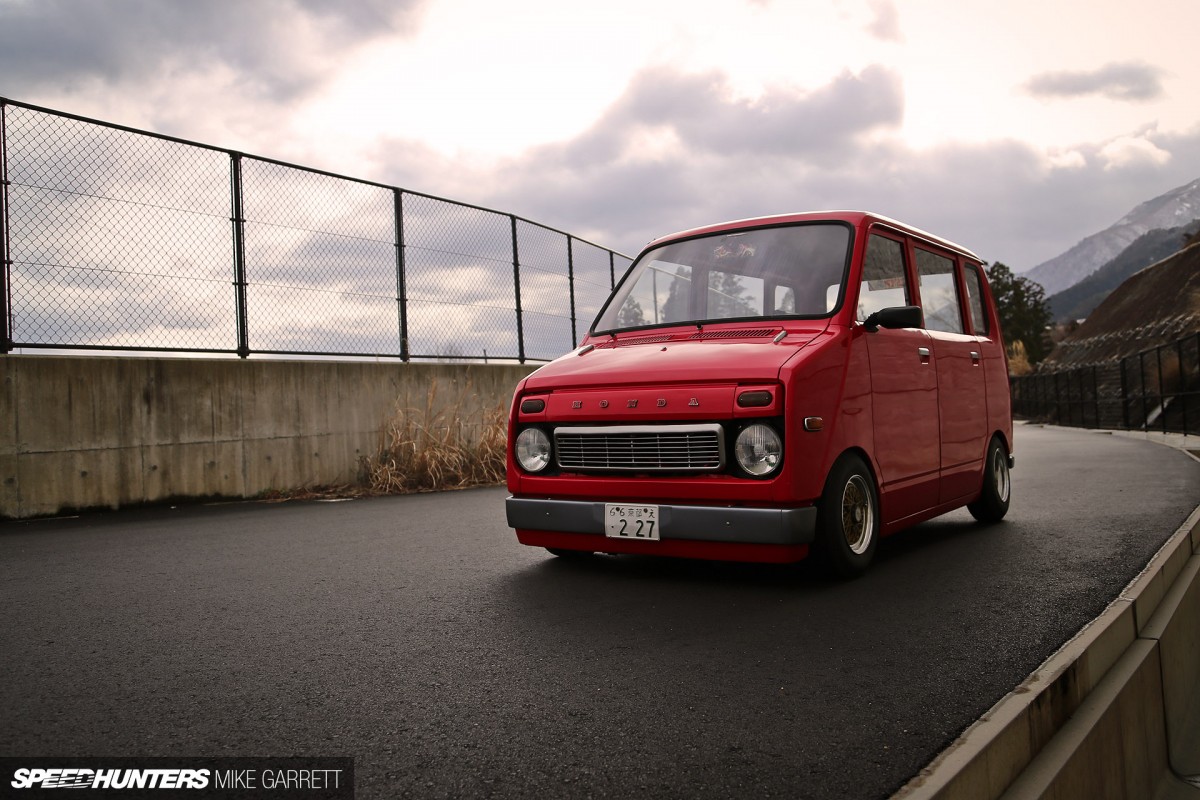 While Mr. Ohgishi's primary passion is vintage Nissan Skylines, Shun has gone in a slightly different direction with his automotive tastes. He fancies Hondas of the old and small variety.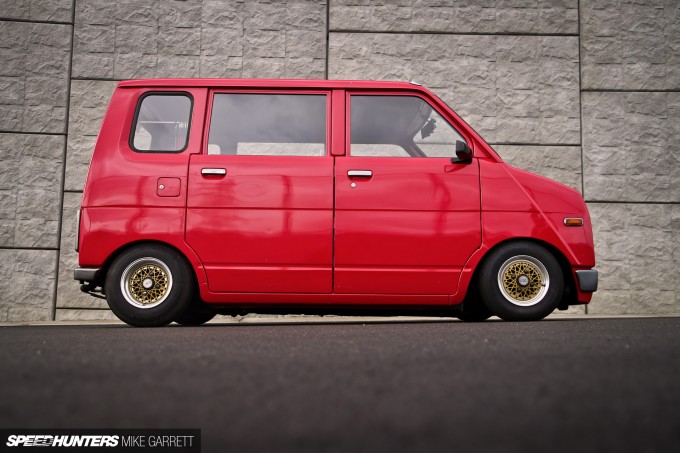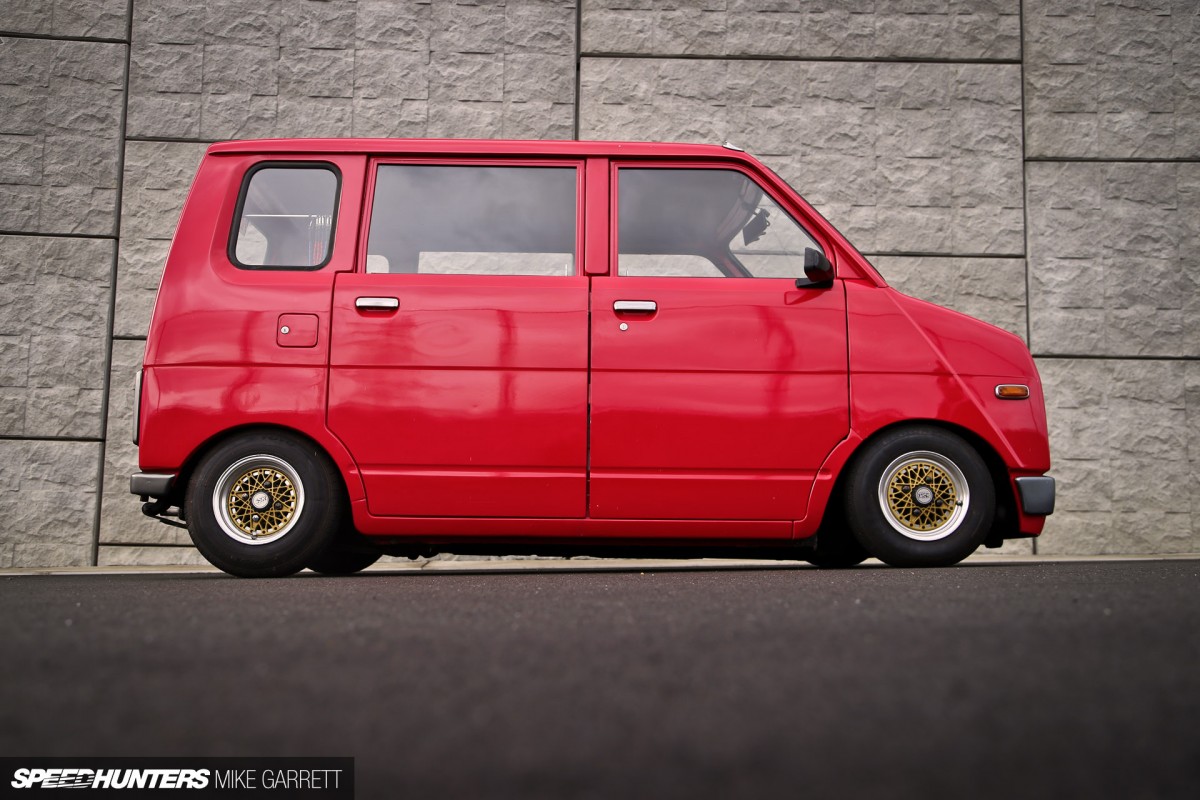 It was actually through seeing his Honda Life Step Van at several different events across Japan that I came to know Shun. There was something very fascinating about his taste in cars, so it wasn't hard to accept his invitation to come to Kyoto for a couple days.
Country Livin'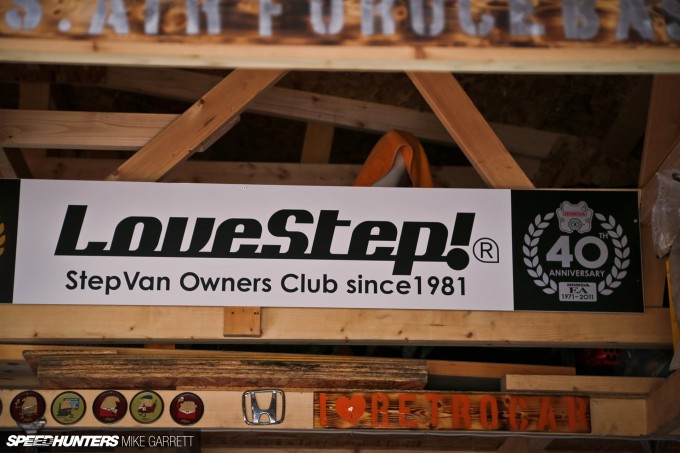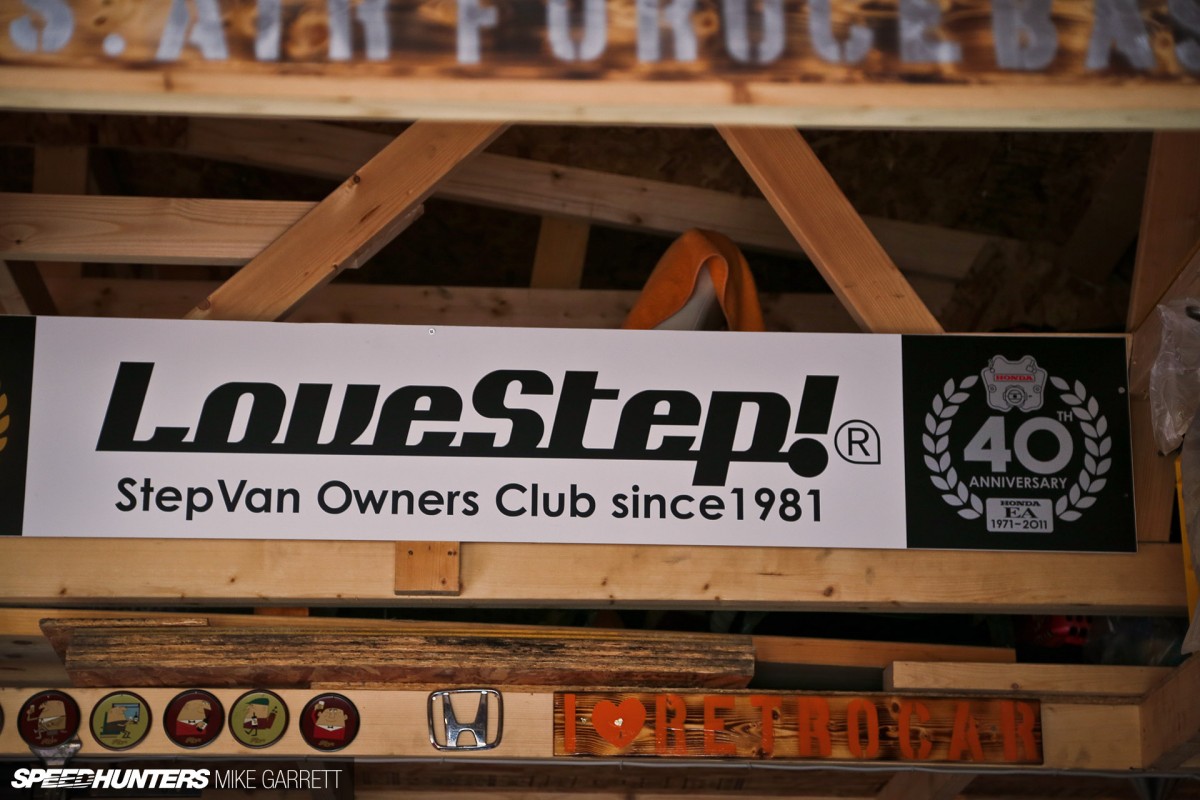 To say that Shun loves Honda Step Vans would be a huge understatement. But that doesn't mean he's one of those guys that has to do everything factory correct and original. Not by any means.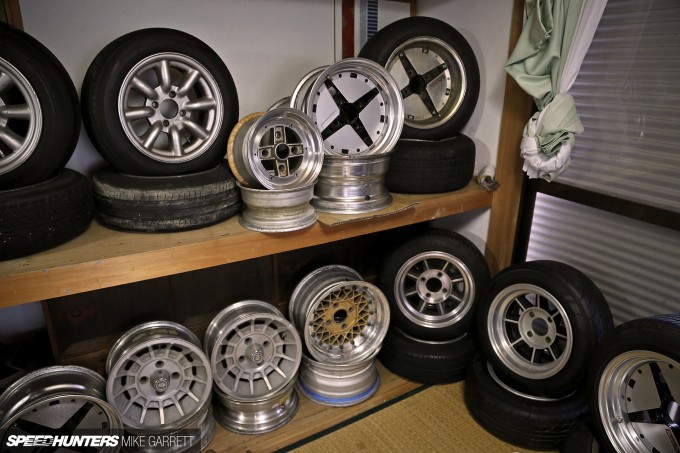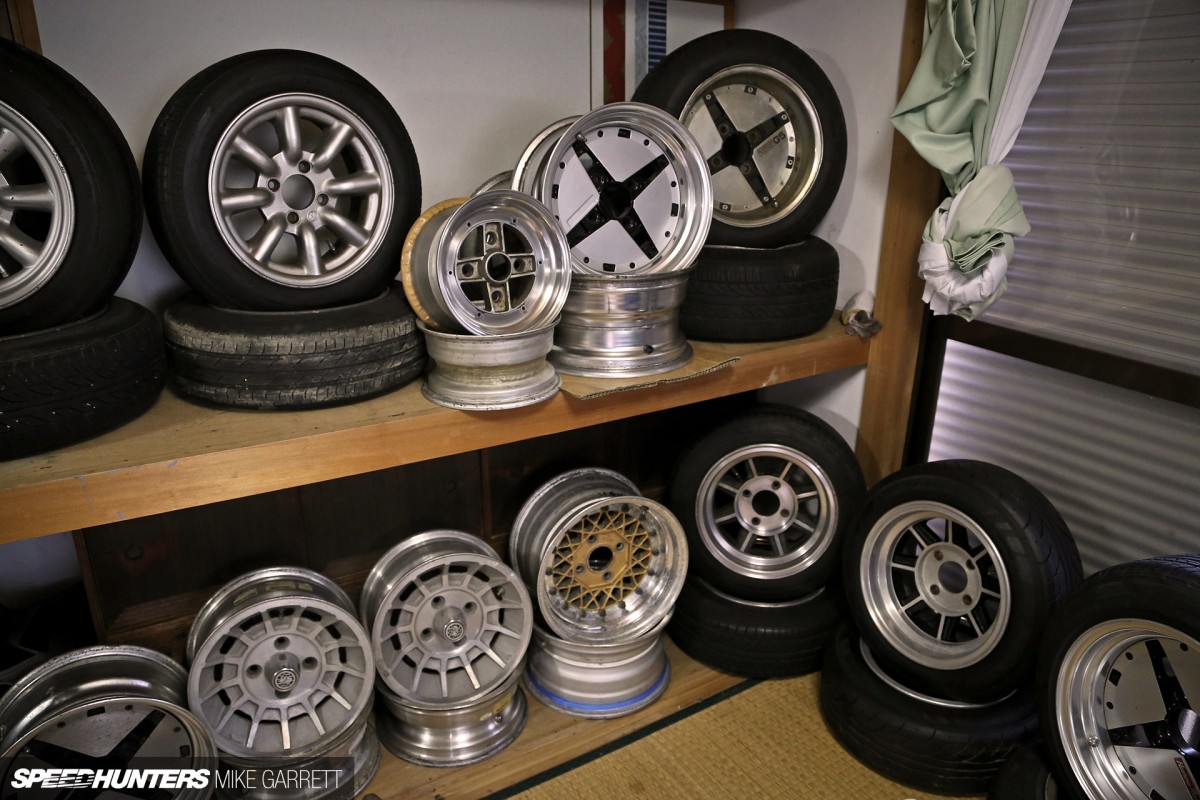 Despite his young age, he has a massive appreciation for vintage Japanese customization culture – and his house has one of the most impressive collections of classic wheels that I've ever seen. This is a proper way to use the extra space that country living affords.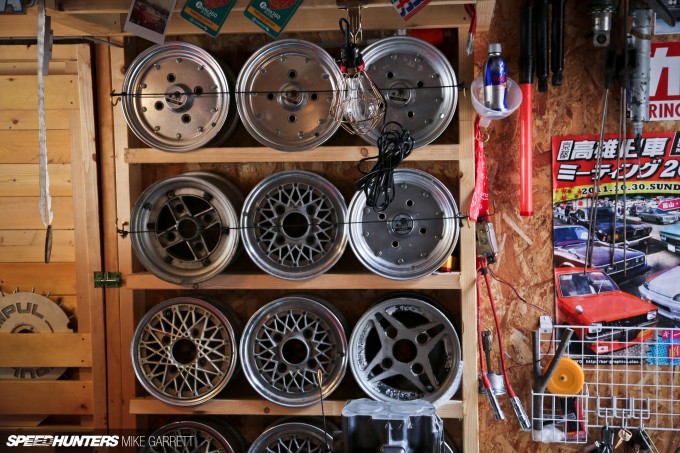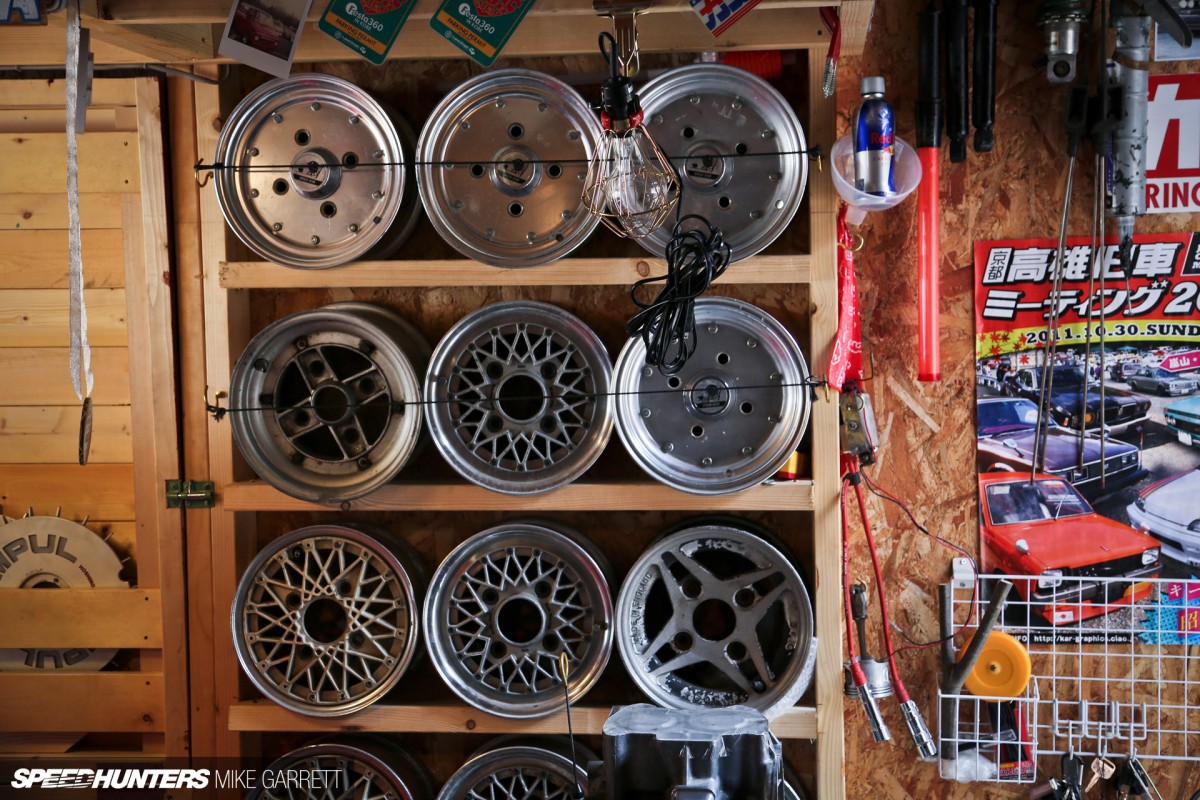 Given that his passion is Honda micro cars from the early 1970s, his collection includes tiny versions of some of Japan's most legendary wheels. We are talking 10 inches in diameter here – a size that would look right at home on a golf cart.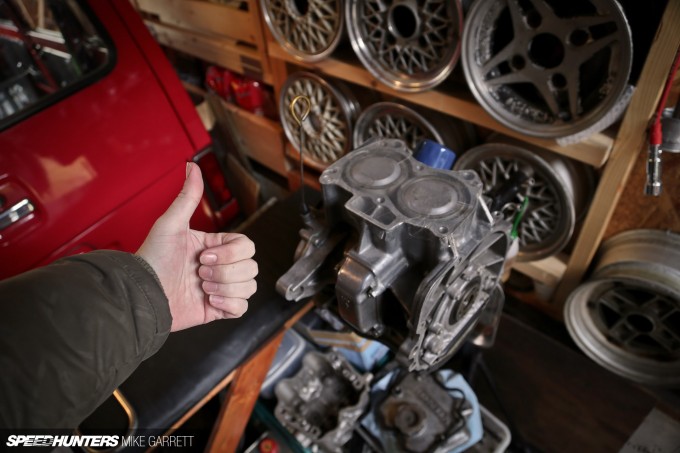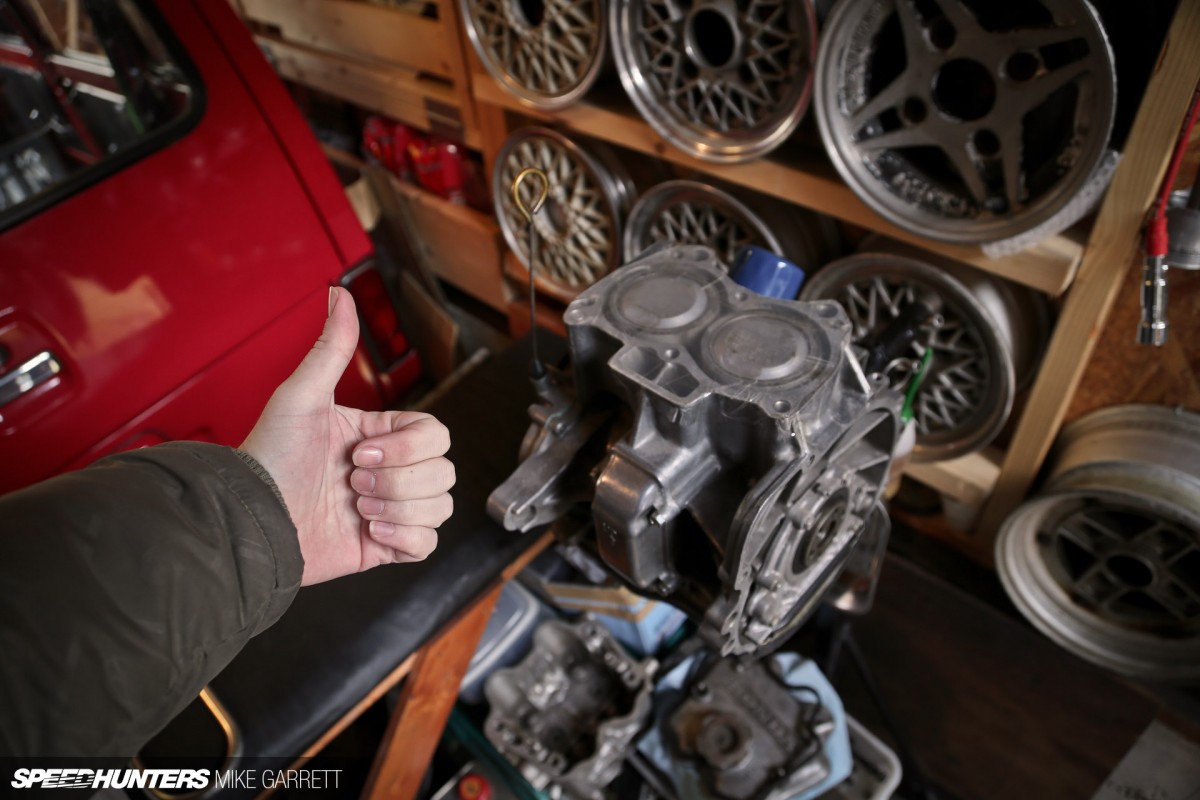 The engines are equally tiny – demonstrated here as I give the thumbs-up of approval to one of his spare two-cylinder, water-cooled Honda motors.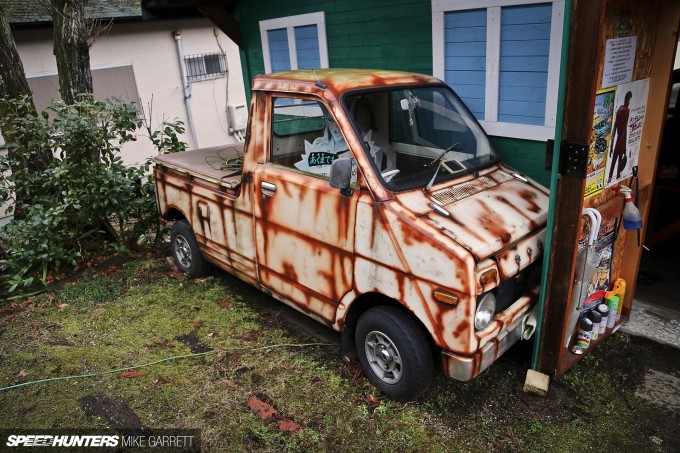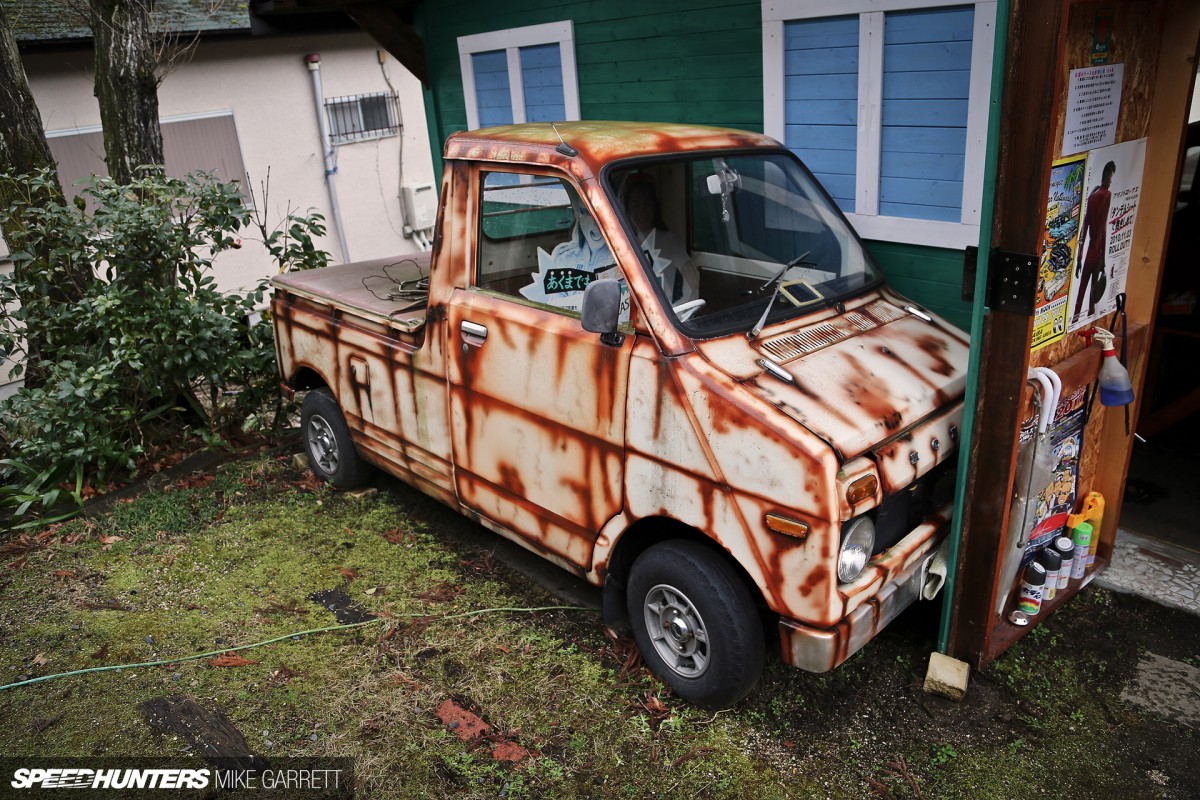 Shun actually owns several vintage Hondas in various configurations and states of modification, including this rare Life pickup version of which only 1,100 examples were produced.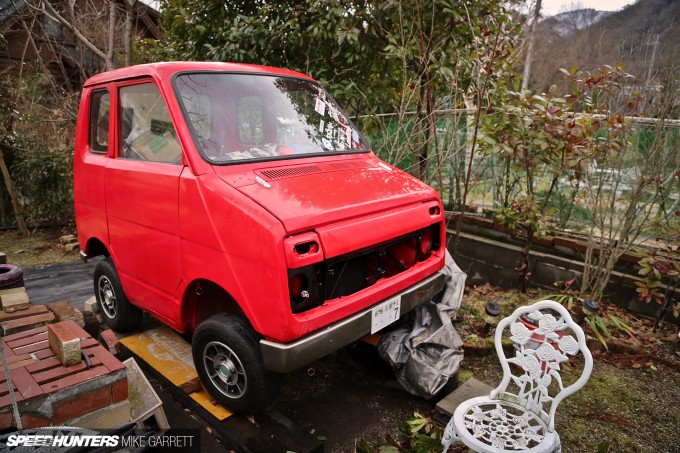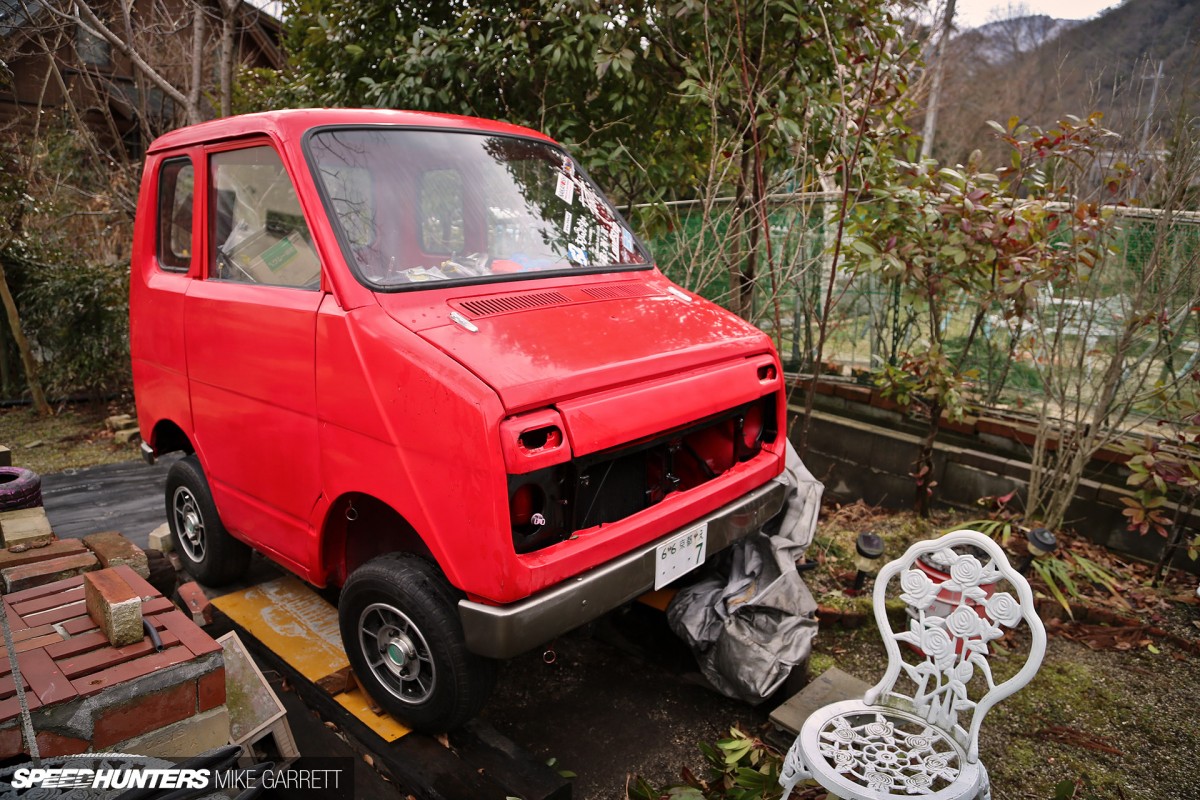 While the standard Step Van is already comically small by today's standards, Shun wanted to do one better and created this custom shortened two-door version that he takes to events from time to time.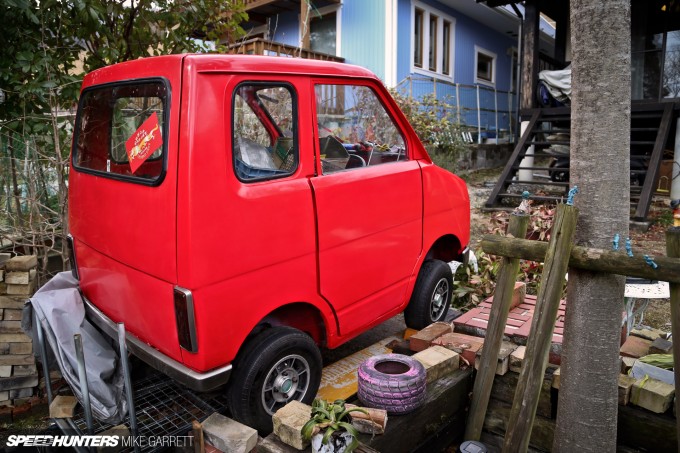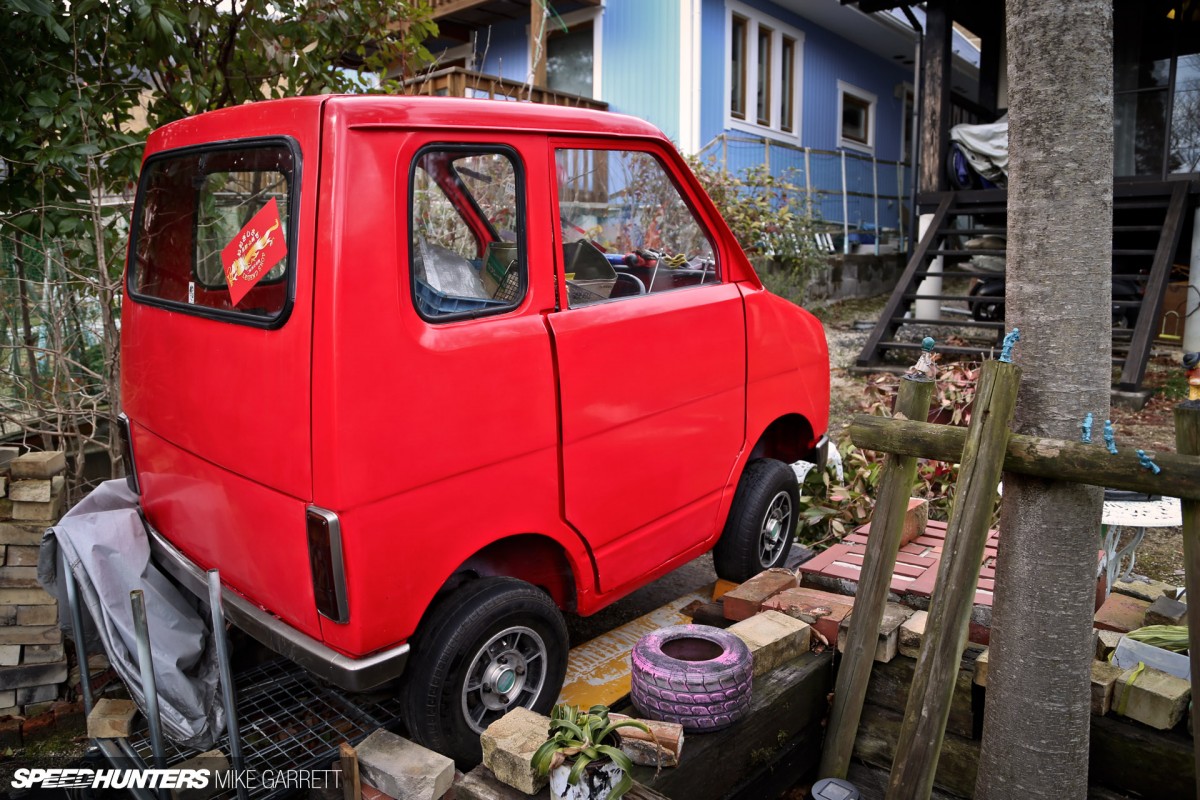 You just want to jam a penny in the back of it and watch it go, don't you?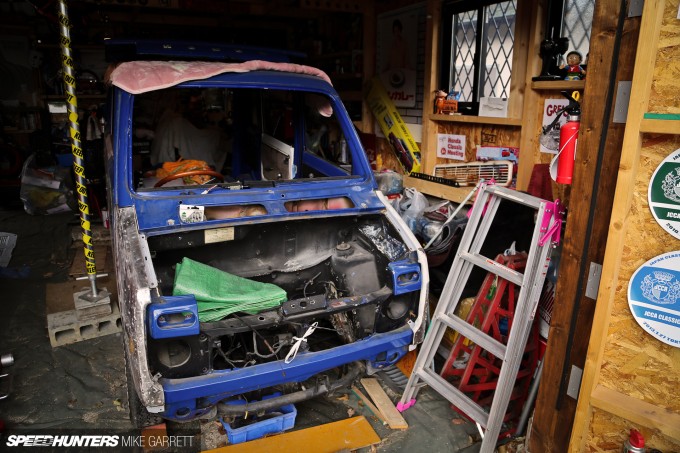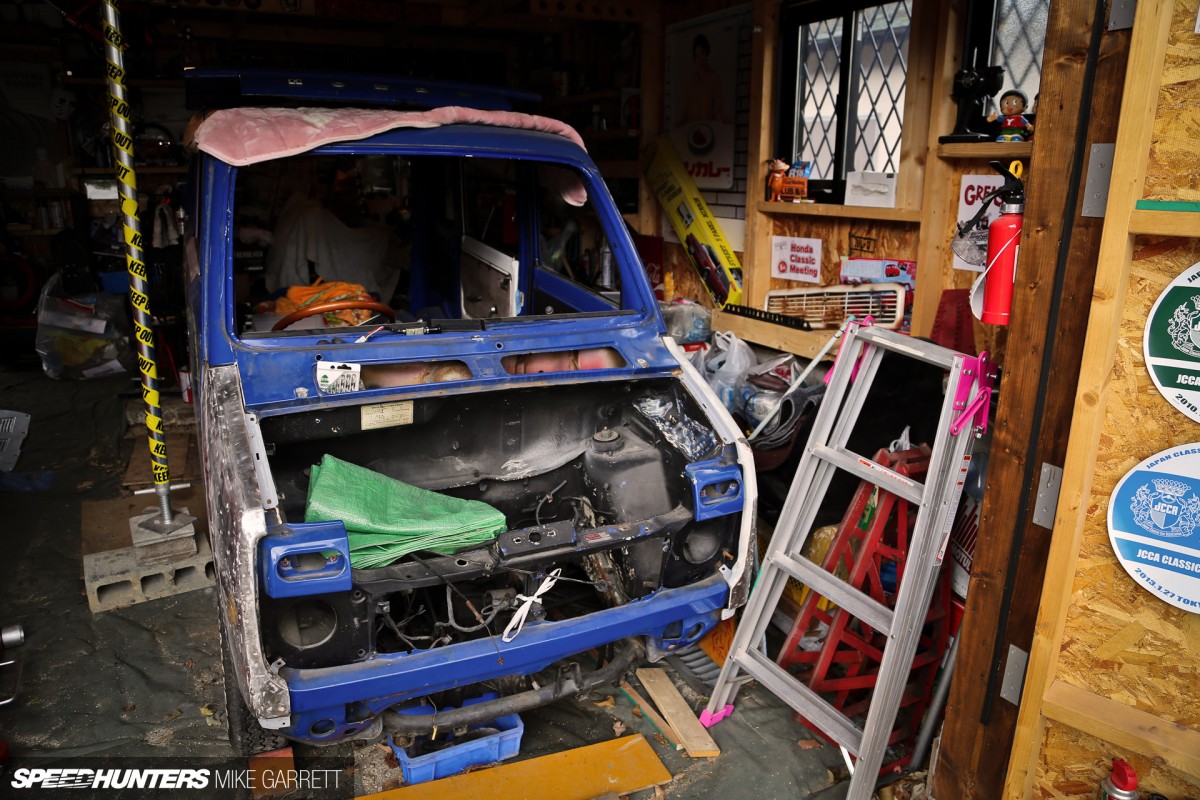 Also tucked away in the garage is another Step Van project. This one is still a long way off from completion, but the plans I've heard sound very promising.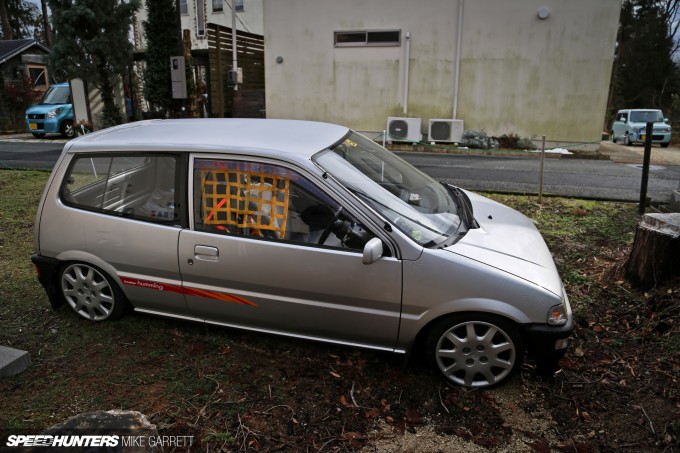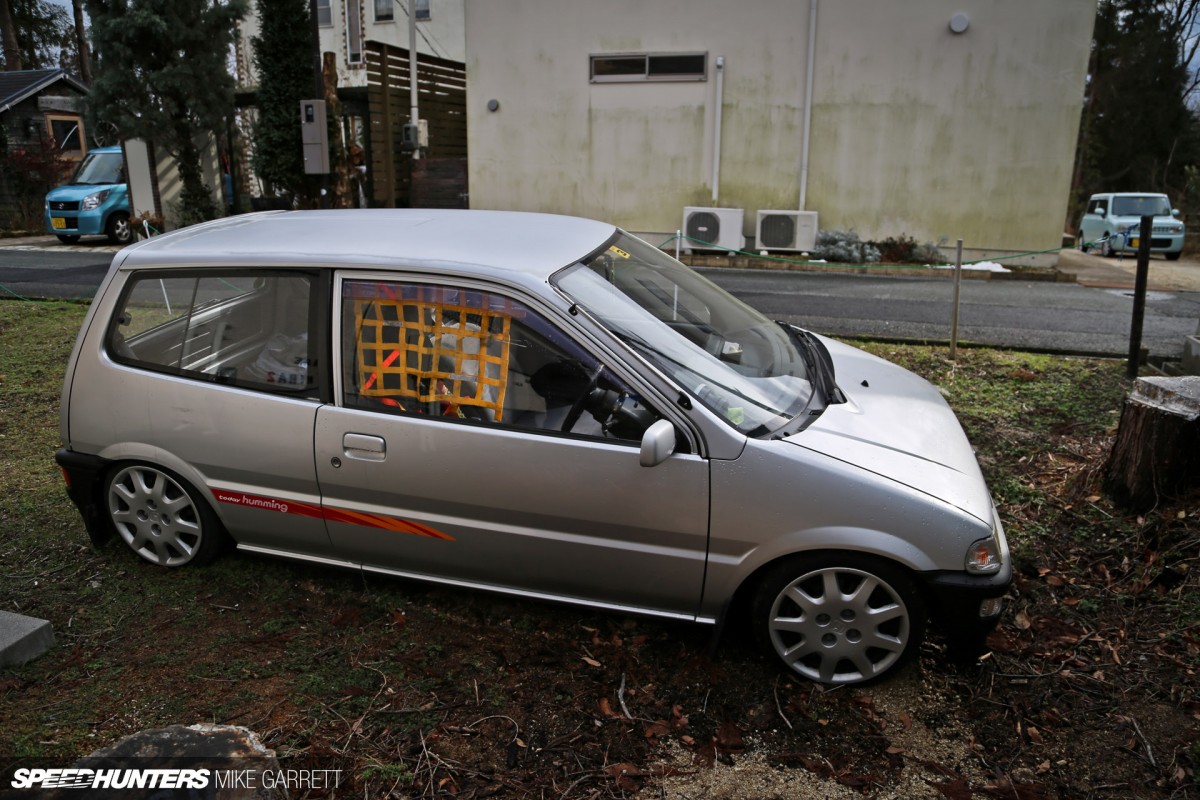 There's always something cool about having a car exclusively for fooling around – and in Shun's case that honor goes to this stripped-out Honda Today kei car.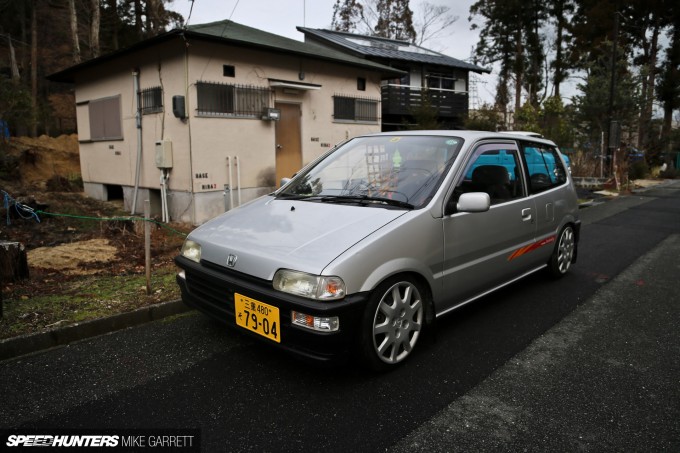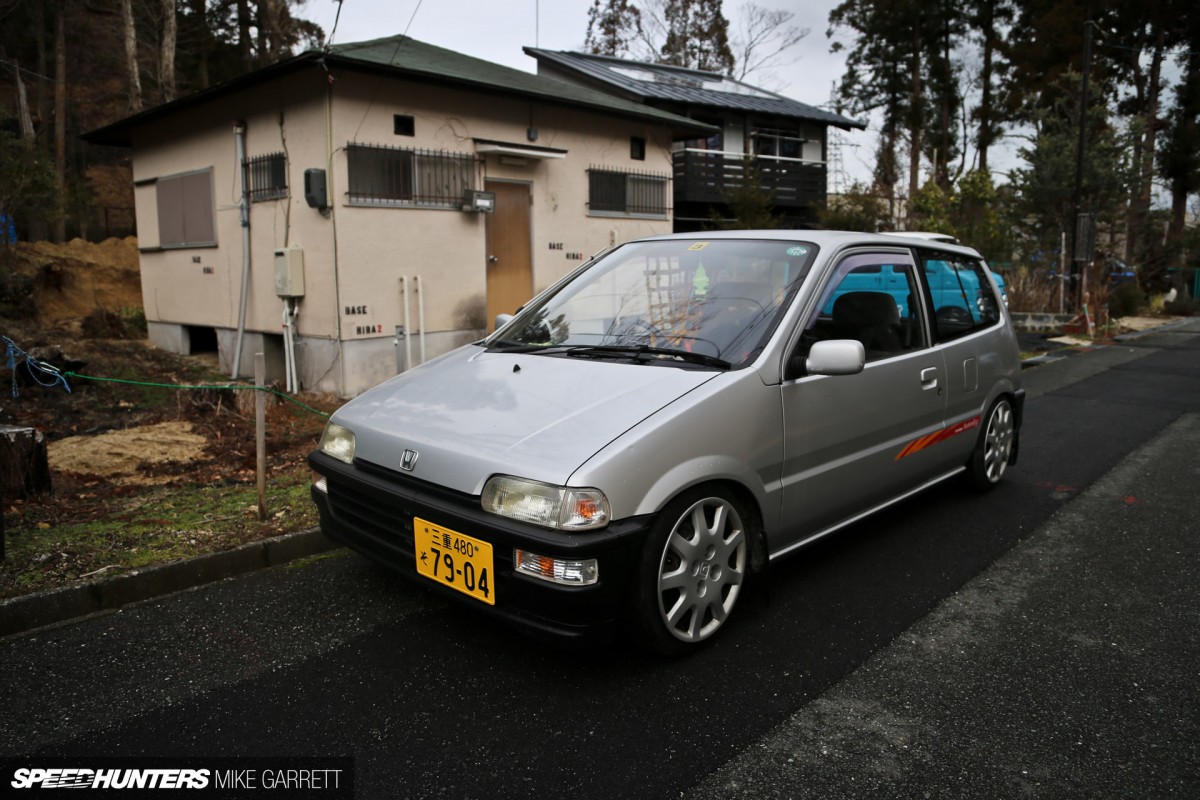 This thing is 'driving a slow car fast' at its very best – as I found it during a quick little jaunt through some of the surrounding mountain roads.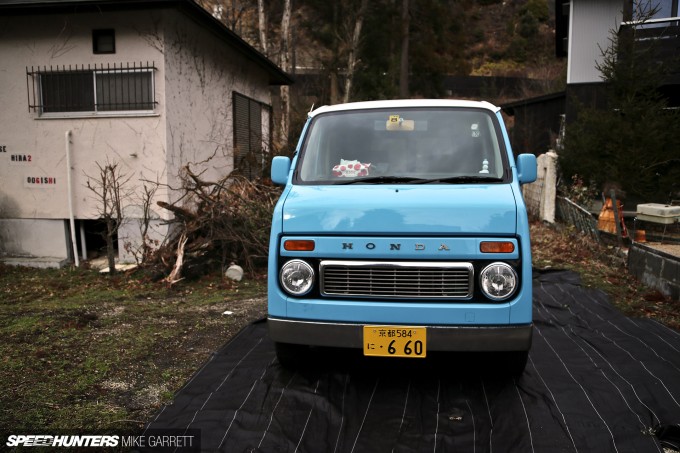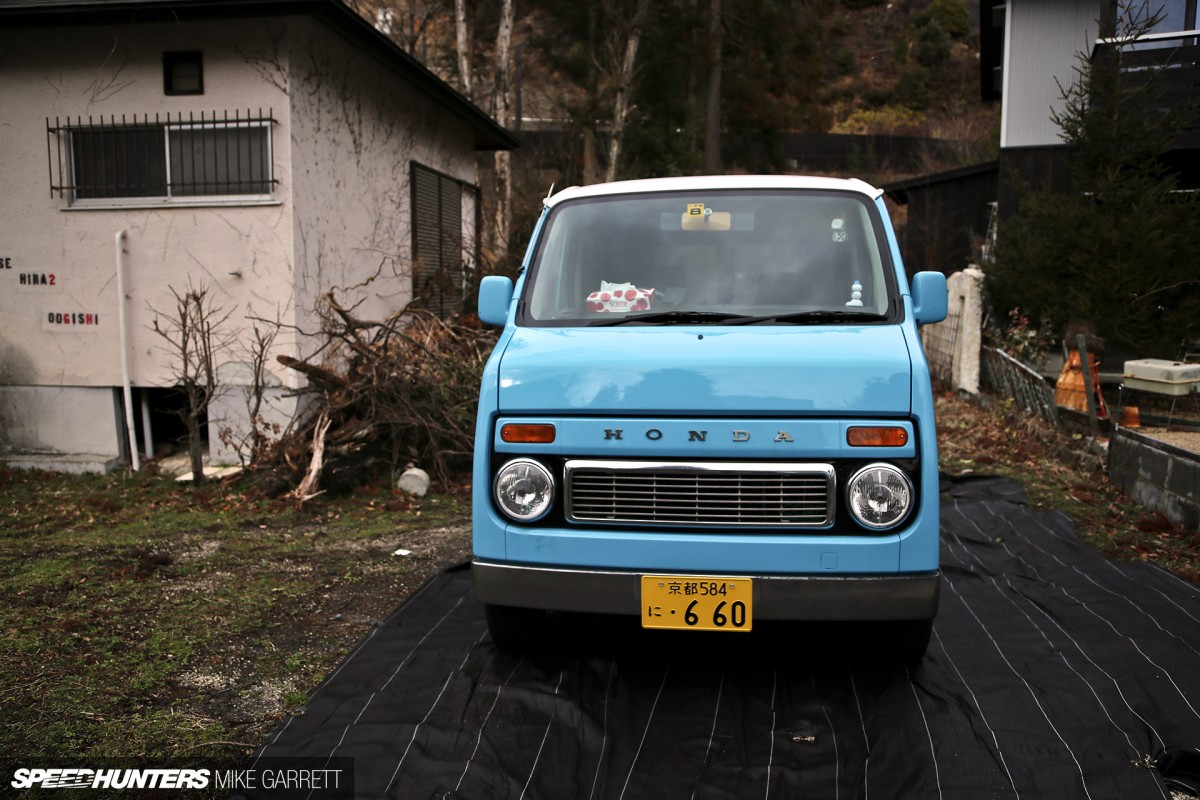 Another Step Van? It might look like it, but it's actually an early 2000s Honda Vamos with a throwback front end conversion.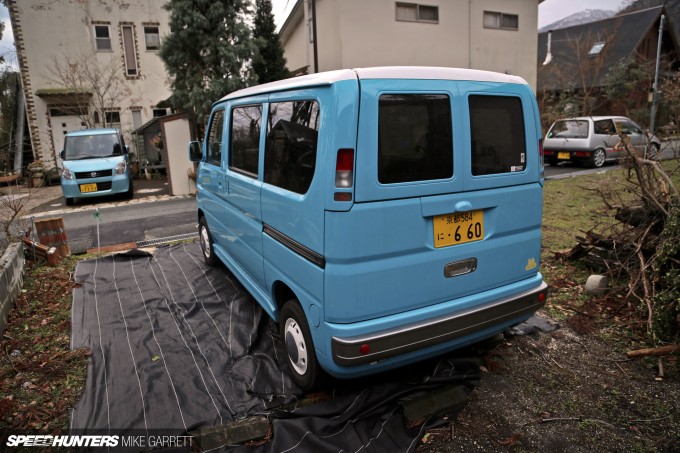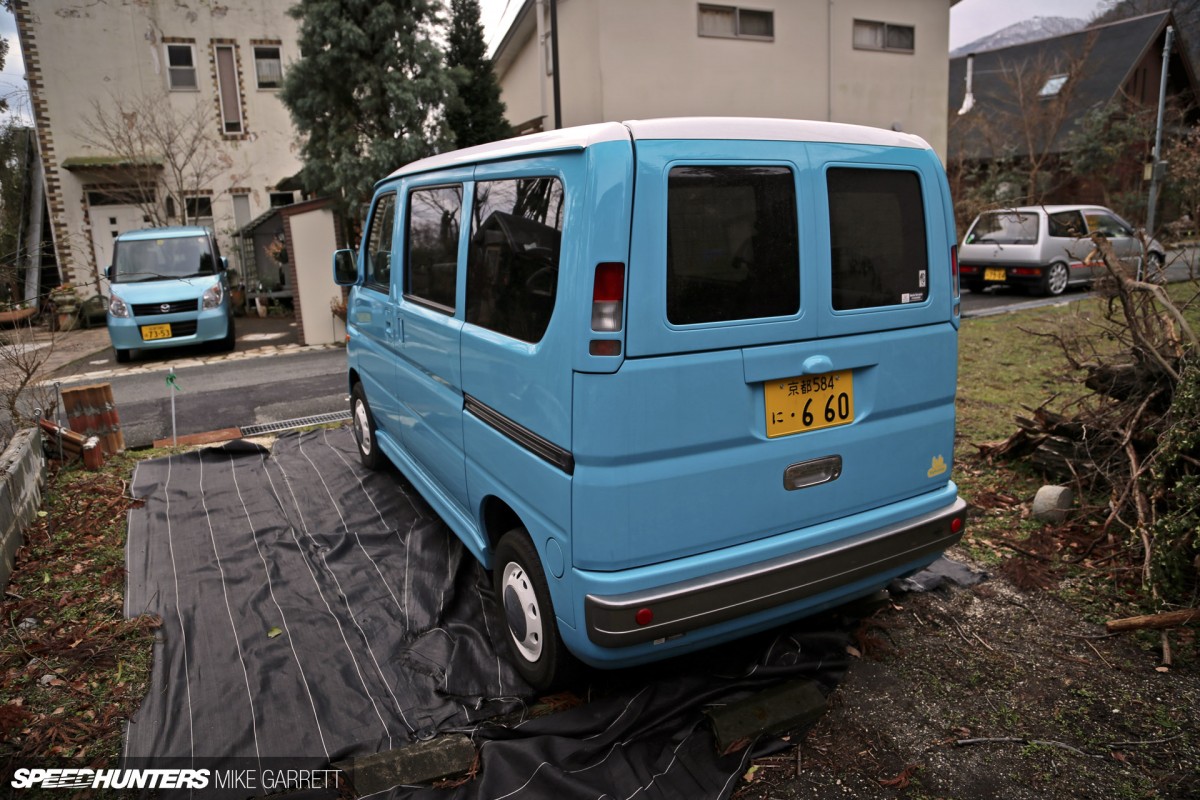 This is the vehicle that Shun uses for his commute to Kyoto and back every day, and it's definitely one of the coolest daily drivers I've seen. Like the rest of the cars in the stable, it's low on power, but there's something great about banging gears in a tiny little van like this.
Kei Car Roots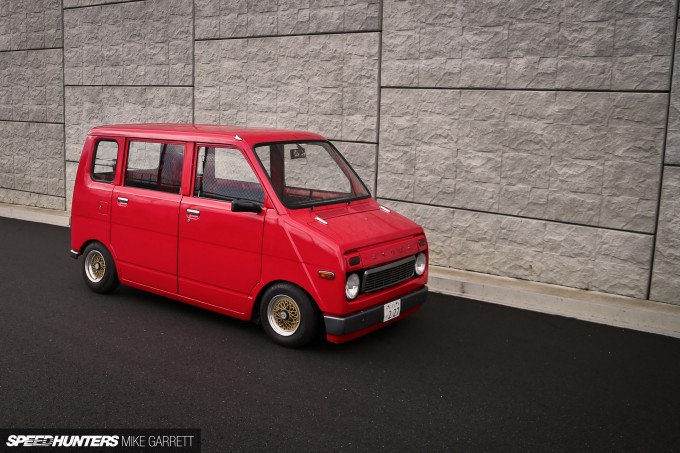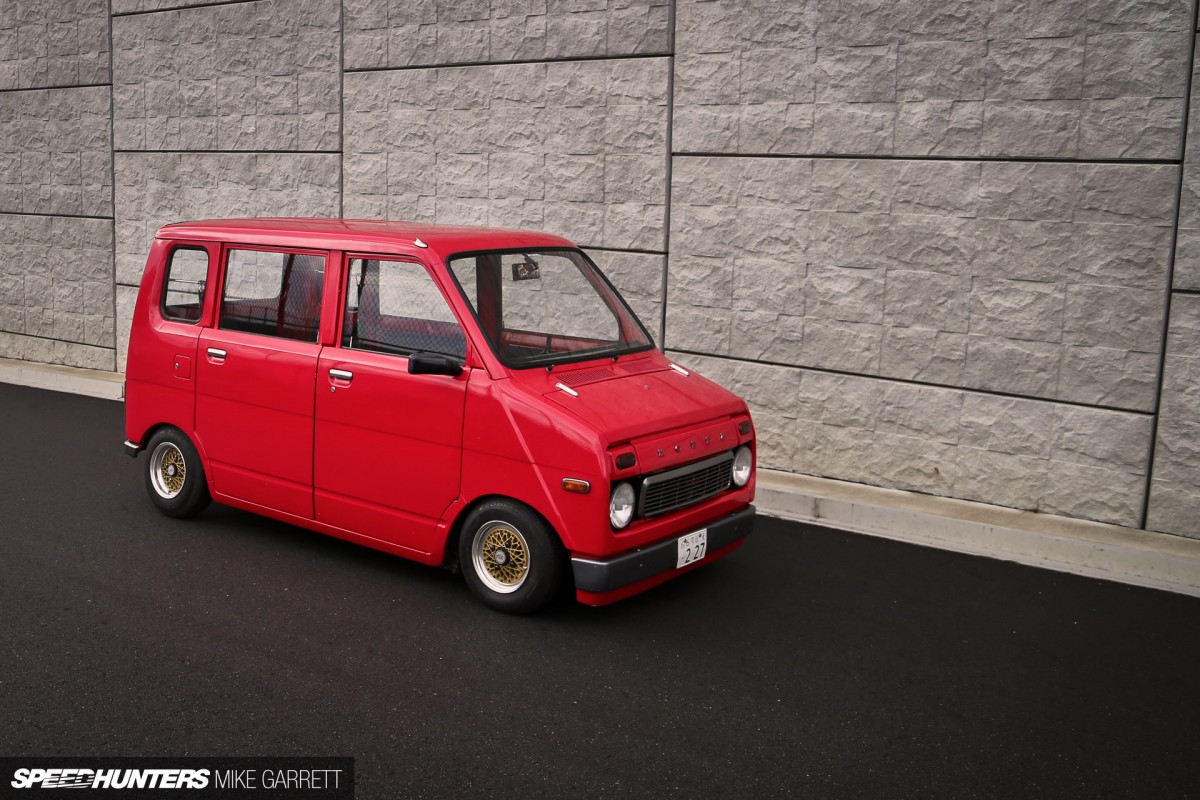 Finally, we get to Shun's pride and joy – his red Step Van. While there aren't many of these left on Japanese roads now, they're extremely important to Japan's motoring history. Essentially, this low-displacement, high-roofed people hauler established the wildly-popular kei car formula that still exists today.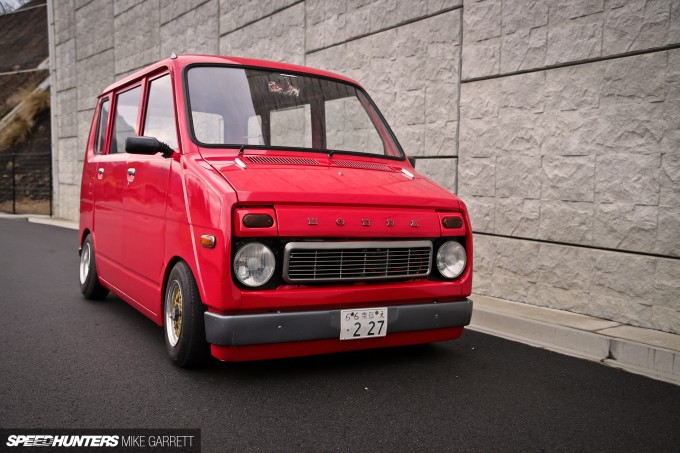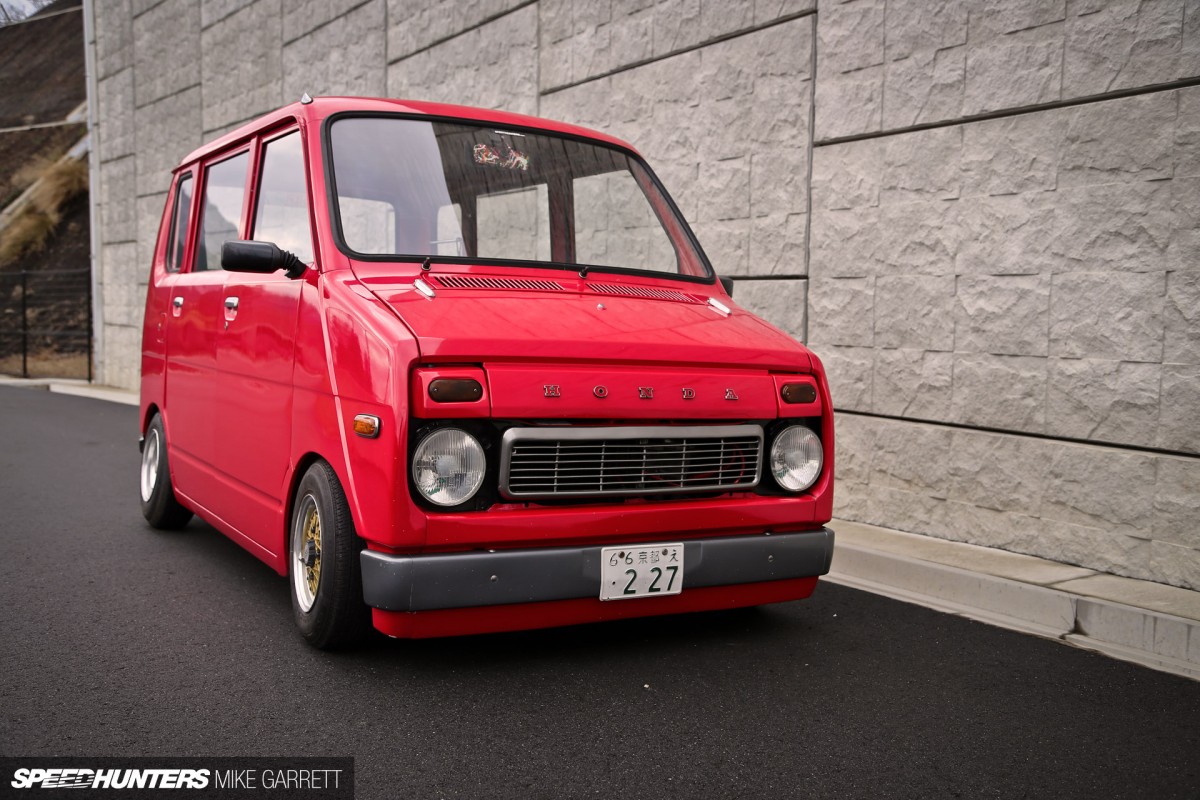 In some way or another, all of the pint-sized minivans that have dominated the Japanese market in recent years owe their existence to the funky little Step Van.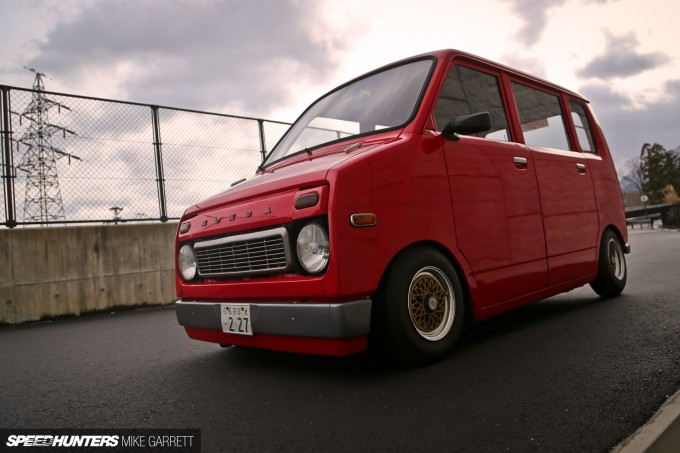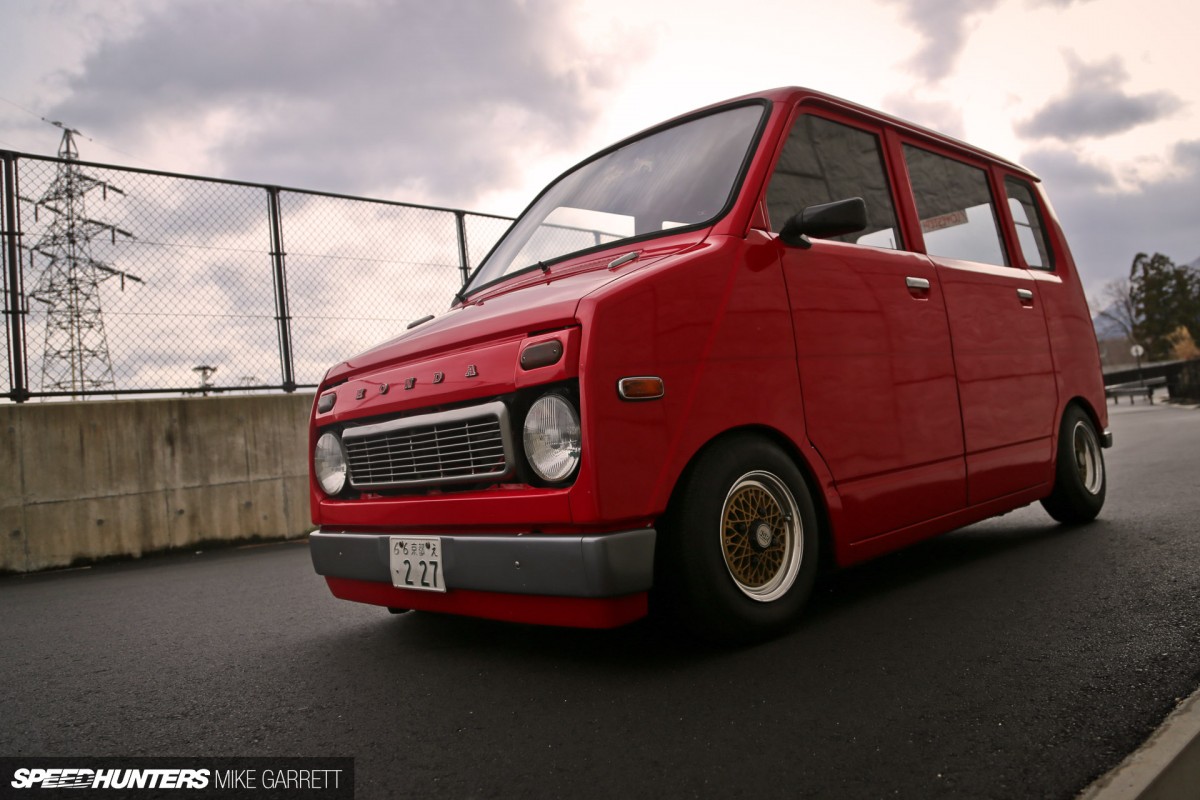 But it's what Shun has done to his little Honda that makes it so special.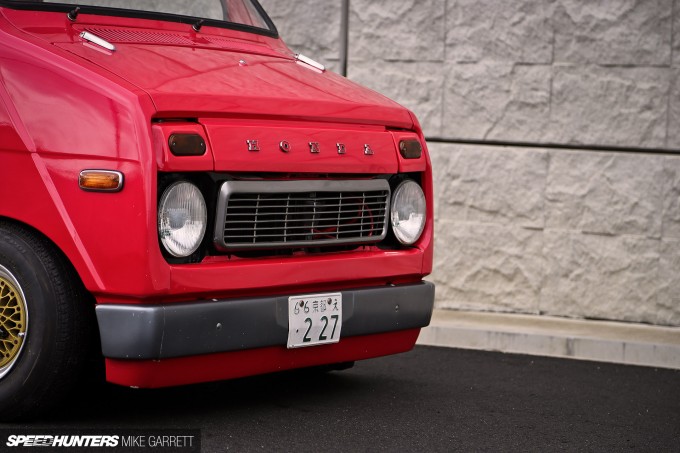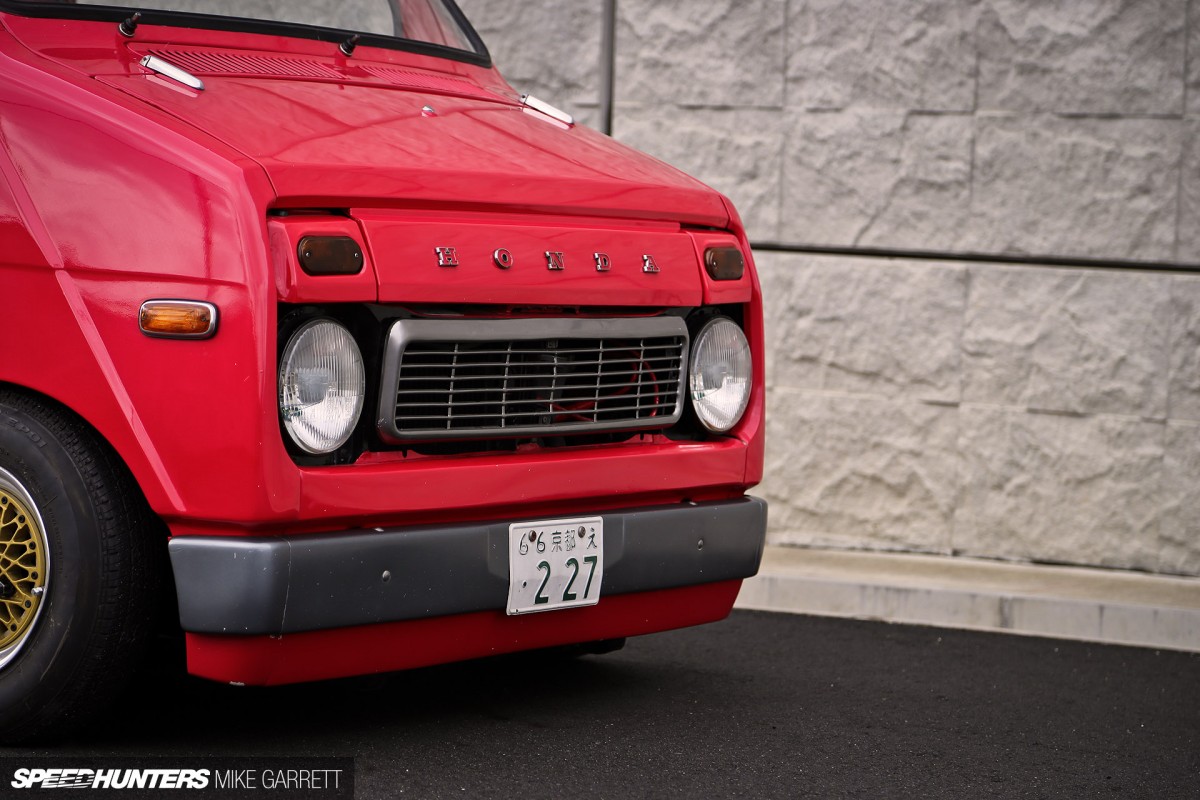 The legit shakotan ride height is really just the beginning of it, and on top of some custom kyusha touches Shun's personal style can be found right throughout the van.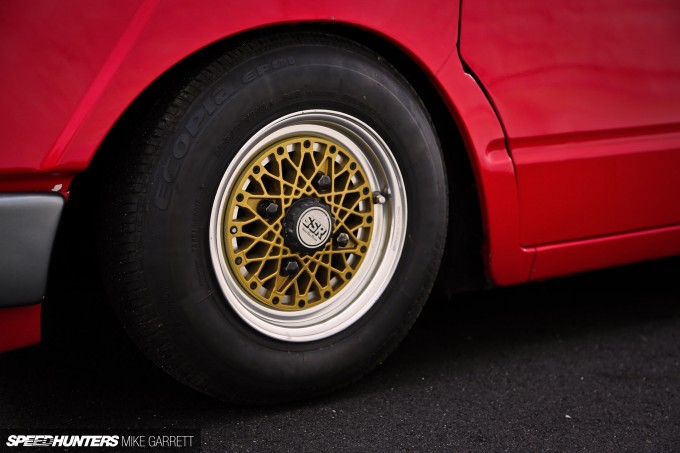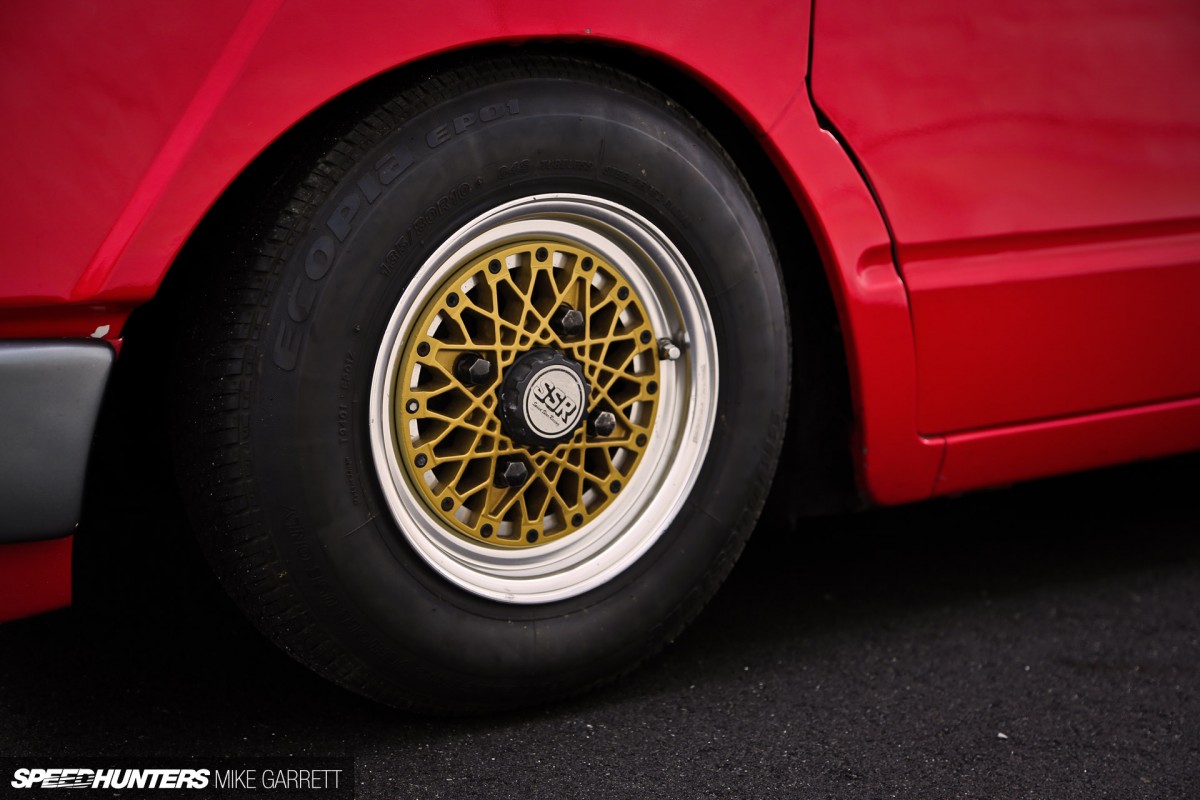 Aren't these 10-inch SSR mesh wheels just the cutest things you ever did see?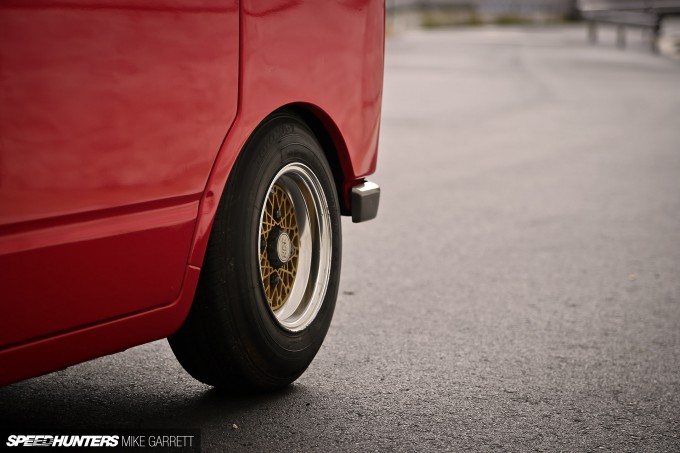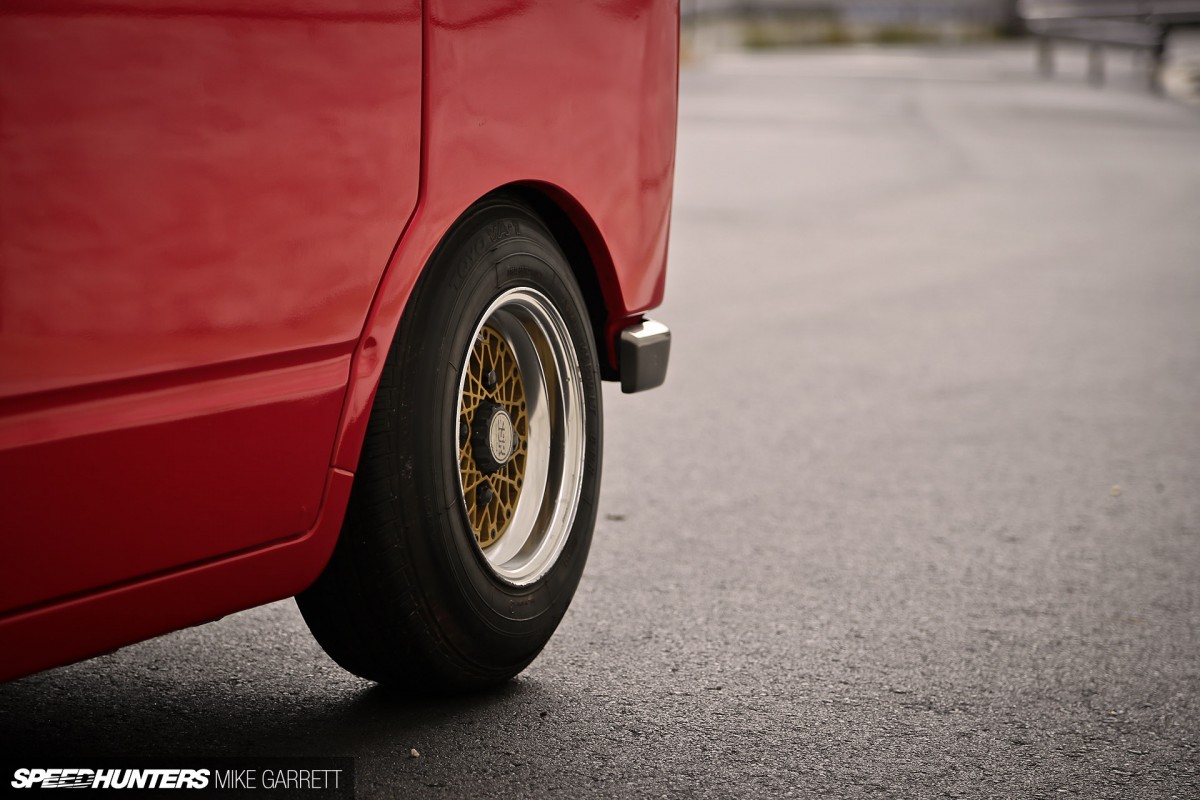 And the negative camber in the rear is equally true to the kyusha ethos. Everything about this vehicle makes me smile.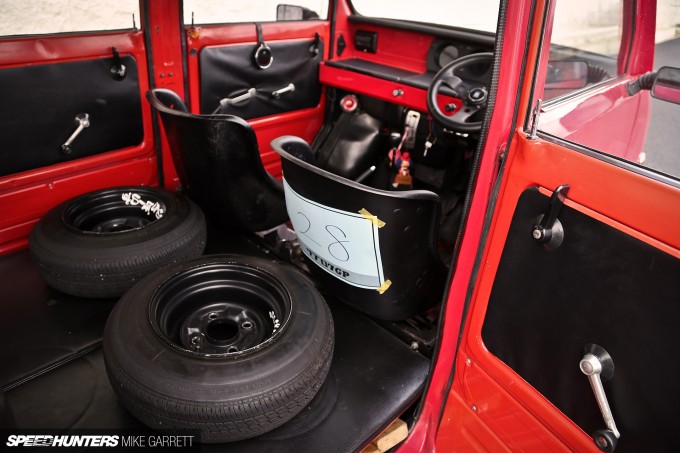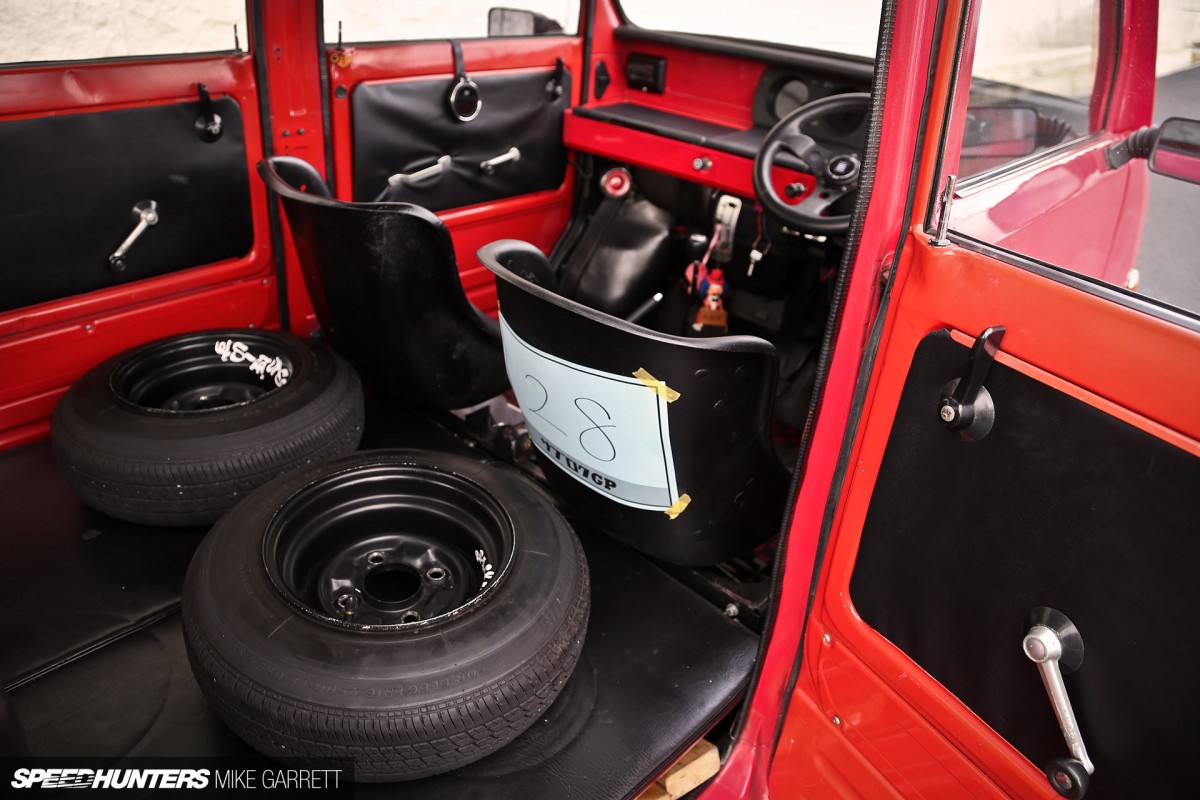 The interior is especially cool, and despite its diminutive size there's plenty of room in the back to carry stuff – like a spare set of custom-widened 10-inch steel wheels…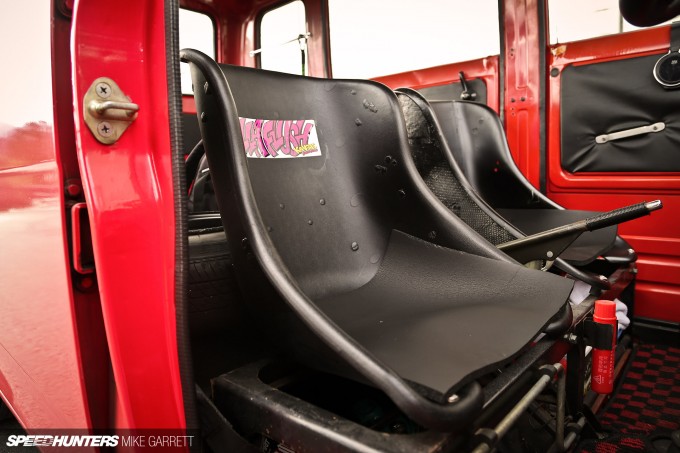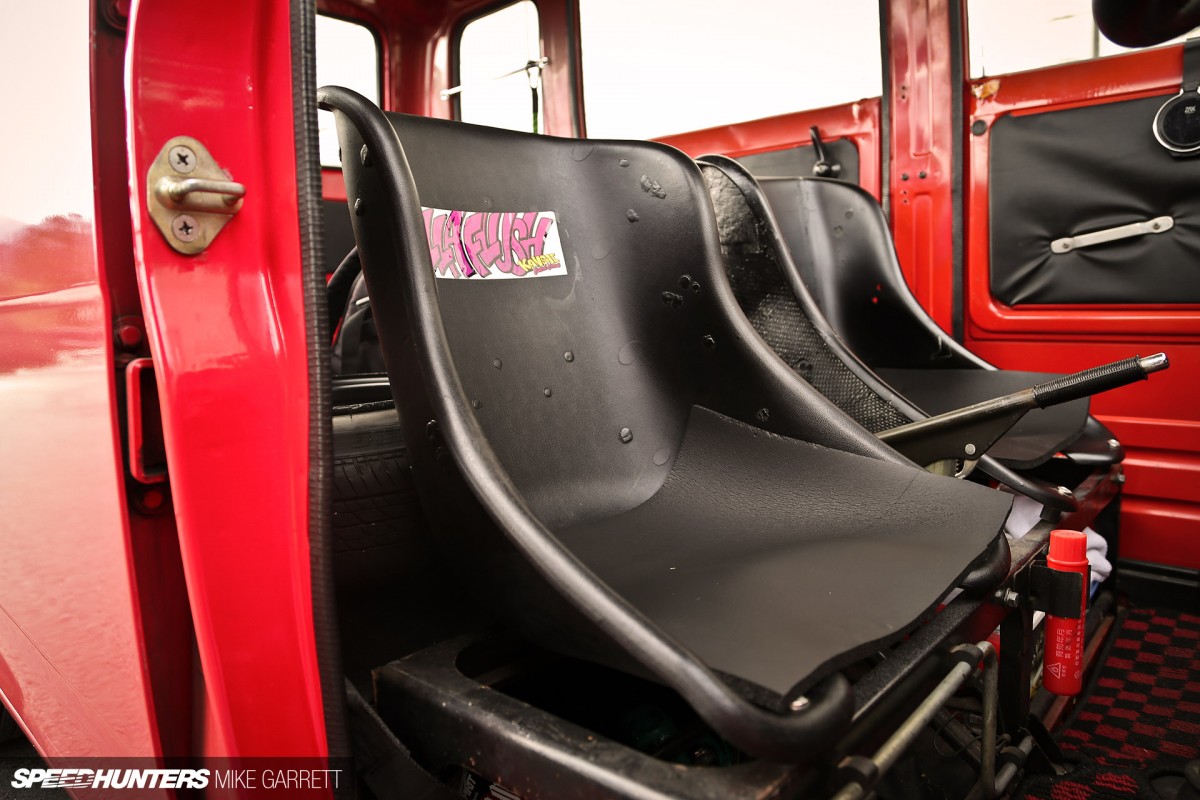 And how about those seats, which are the same sort of chairs you might find in a go kart. I was a bit worried about jamming my American frame into them when we went for a ride – but they actually held me!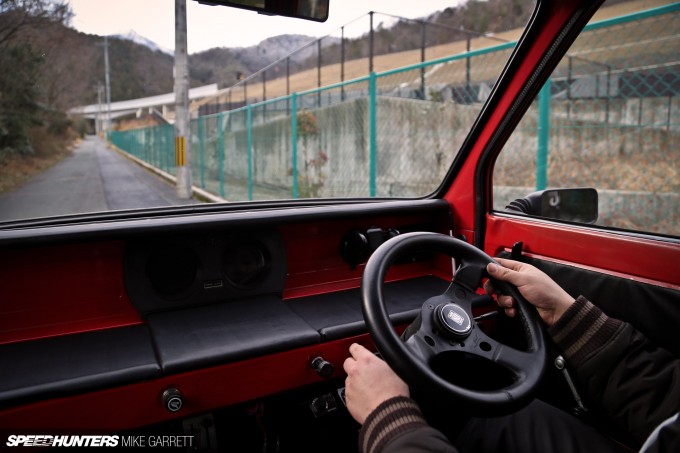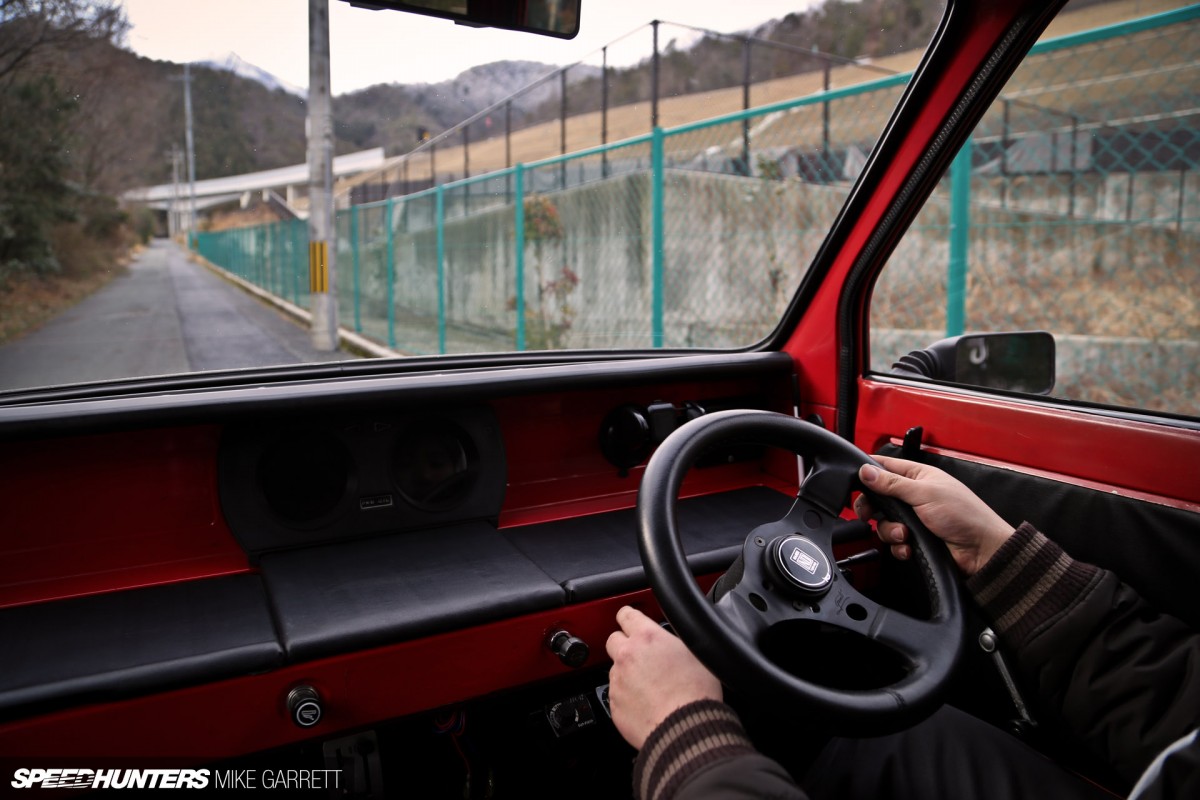 With somewhere around 30 horsepower on tap, the van is by no means quick. In fact, it's very slow. But it sounds incredibly cool and the unique driving position makes for plenty of fun as you go down the road. You just can't but laugh while riding in or driving it.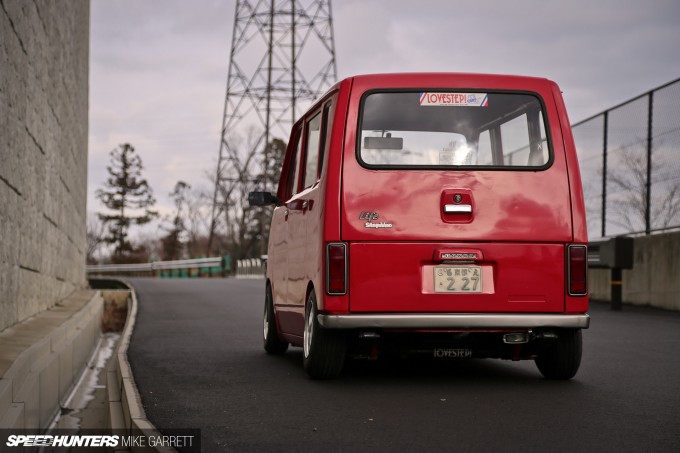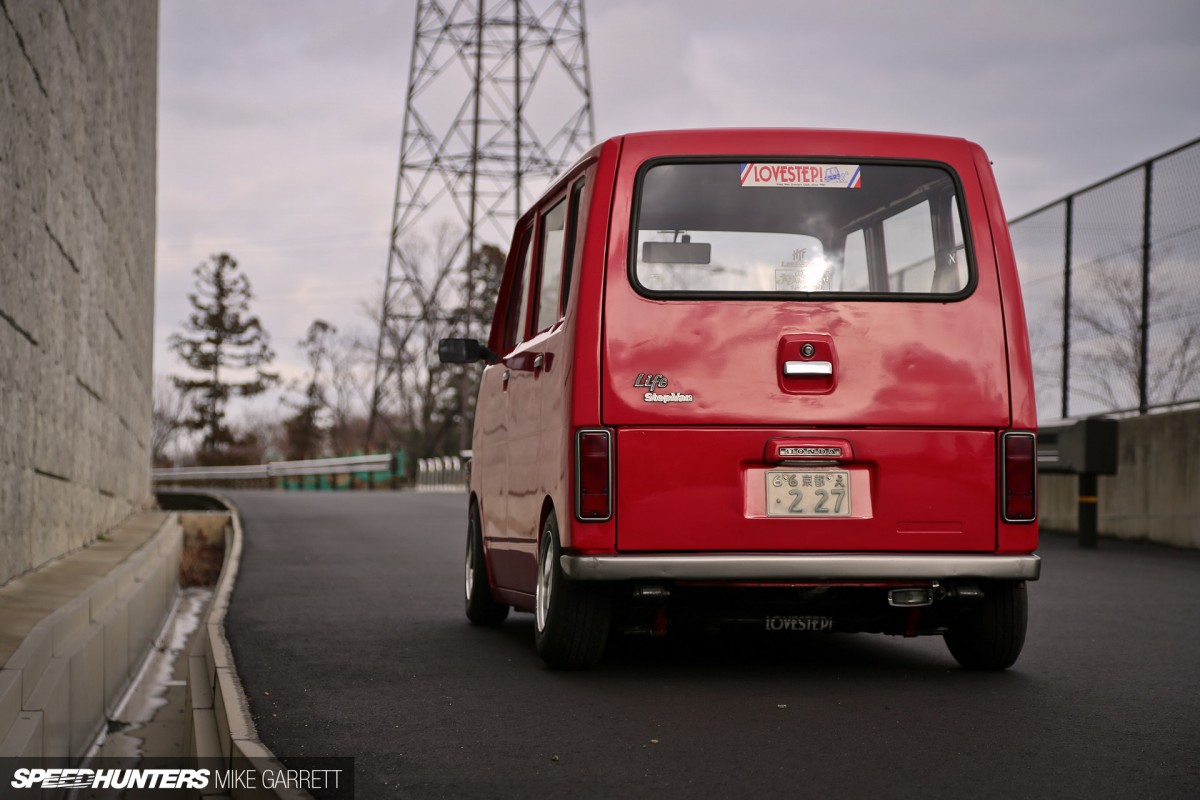 What's especially impressive to me is the fact that Shun regularly takes the van on long highway trips to events, sometimes as far away as Tokyo.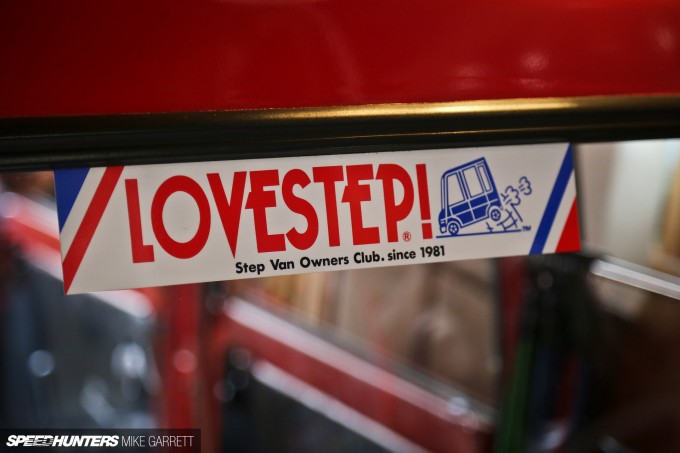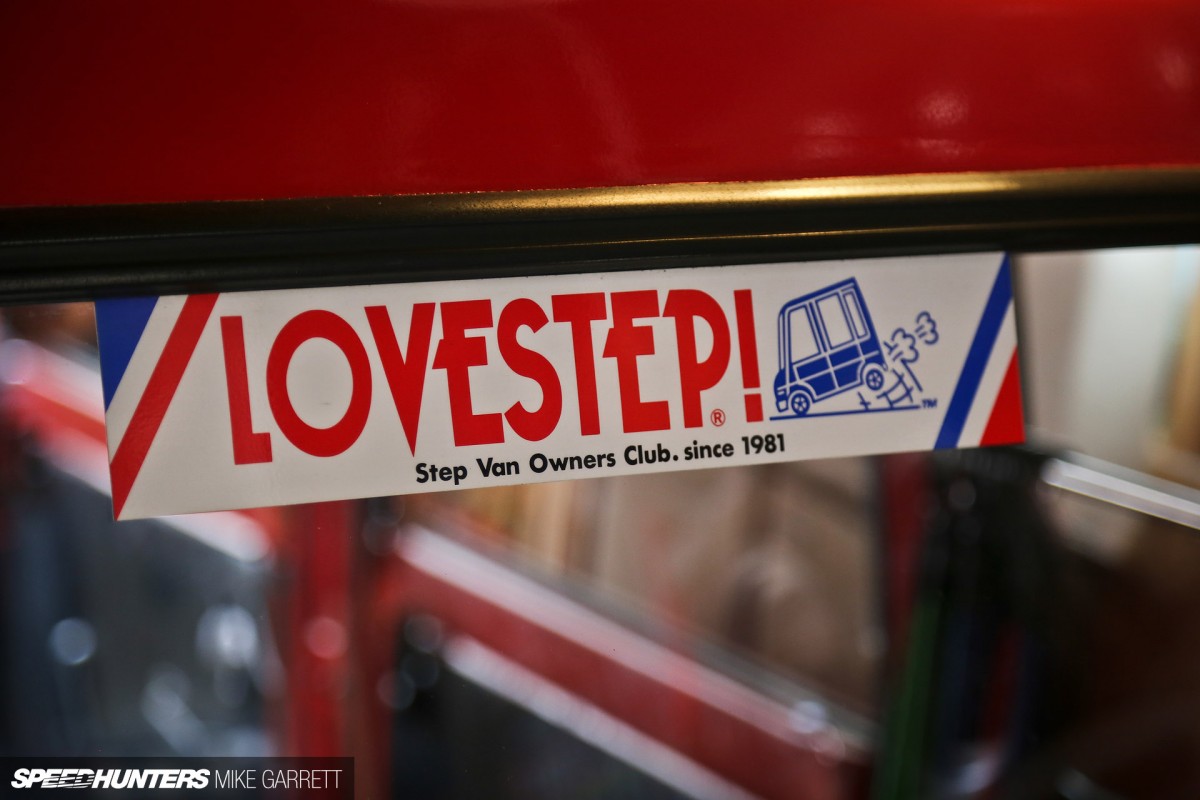 Can you imagine sitting in a go kart seat and driving a 30 horsepower tin can of a '70s micro van for hundreds of kilometers down the expressway, just to hang out with like-minded enthusiasts. That's what we call passion.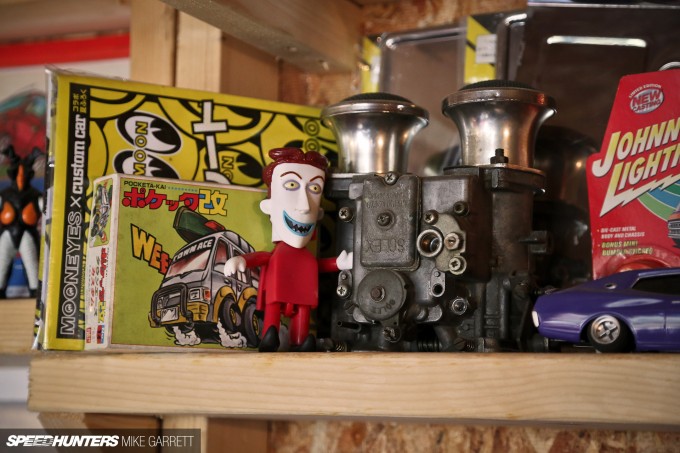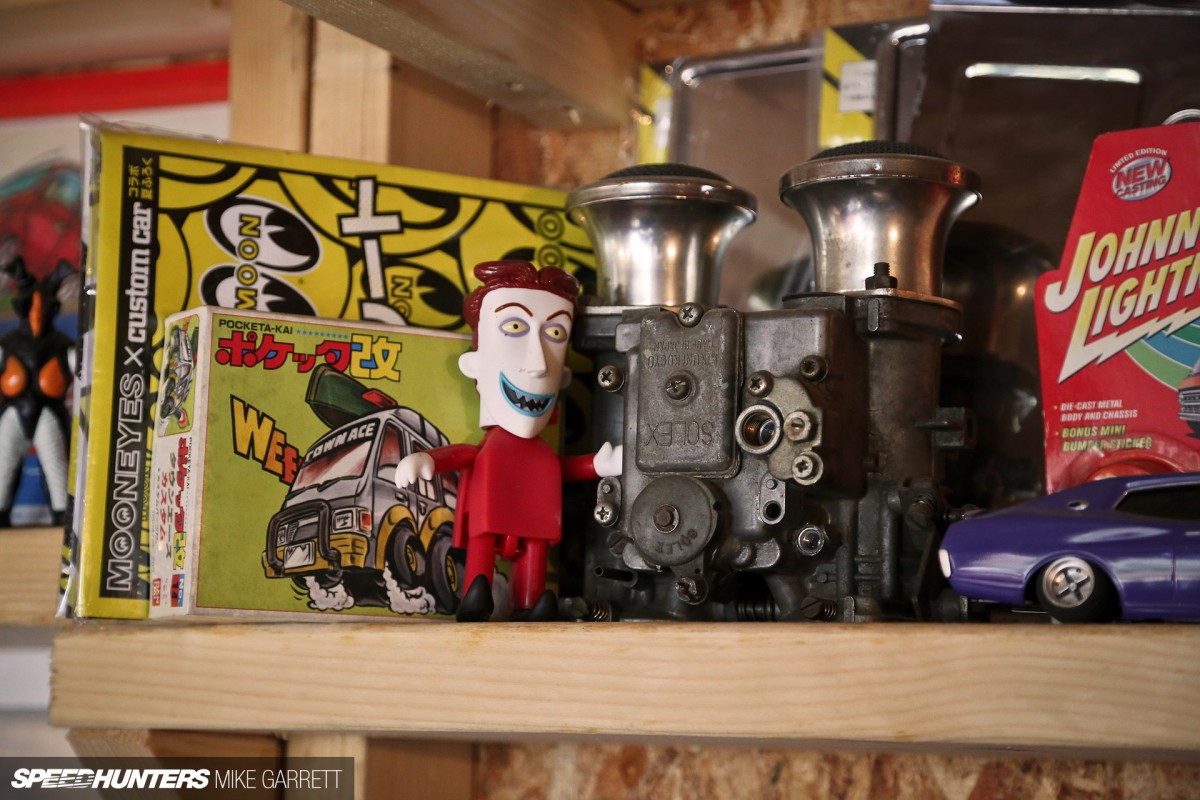 Whether it's a sleek sportscar or a boxy little van – automotive passion comes in all shapes and sizes. Discovering stories like Shun's always brings me the most enjoyment.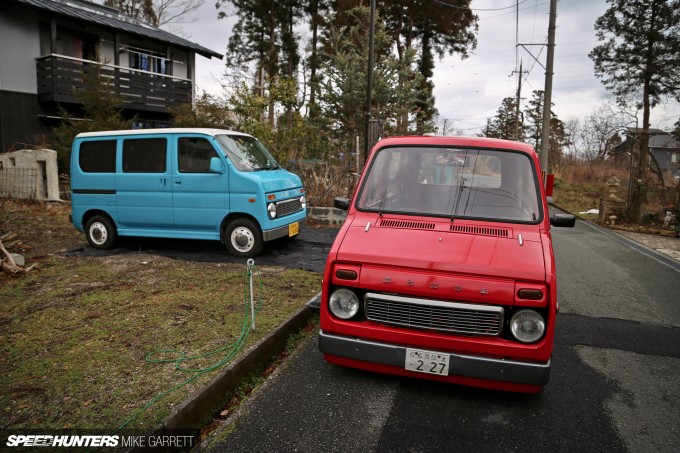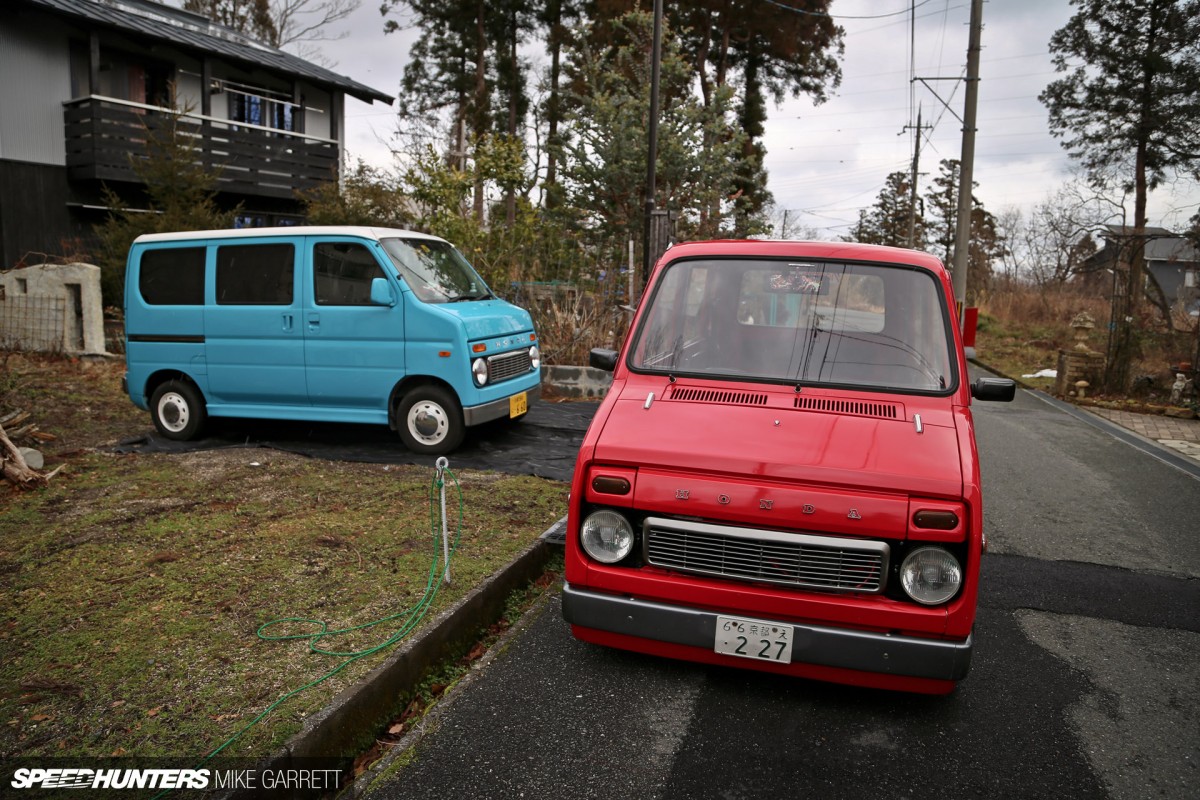 Sure, it might take 25 of these little vans to equal the horsepower of one new Lamborghini or Porsche, but in terms of passion and the simple joy that cars can bring, it really doesn't get much better than this.
Mike Garrett
Instagram: speedhunters_mike
mike@speedhunters.com