Building Dreams
Surround yourself with the stuff you like. It's a worthwhile mantra for anyone, but nowhere does it seem to ring stronger than in Japan. Despite living in a place where space comes at an absolute premium, the Japanese always seem to excel at this. Whether it's fashion, music, cars or anything else – there's never any shortage of passion from our friends in Japan.
It's something that we've seen time and time again through the many workshops and private garages we've visited in the country. 'Atmosphere' is the key word in these caves of car culture, and they exist in many different forms.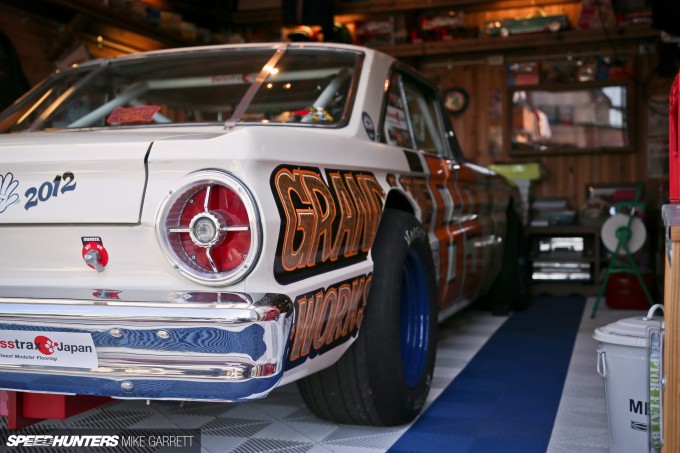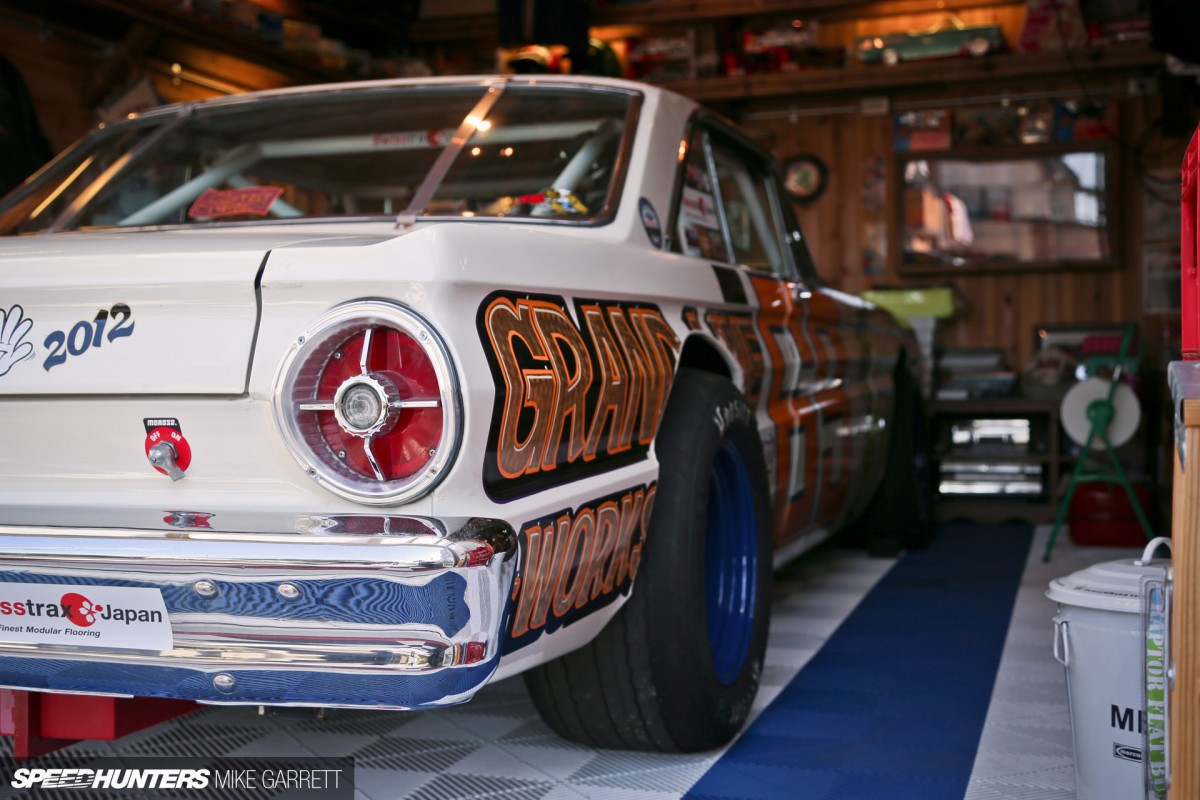 Not long ago I showed you guys a Ford Falcon owned by a fellow named Hisayuki Sakamoto. His vintage stock car themed Ford is one of the coolest machines I've ever pointed my camera at – but it's really just the beginning of a bigger story…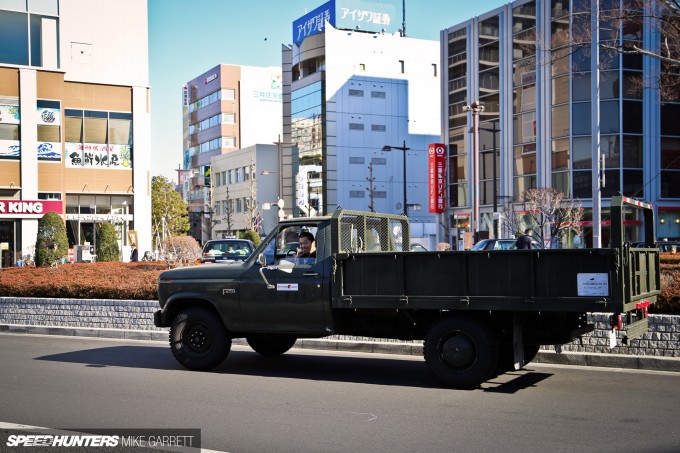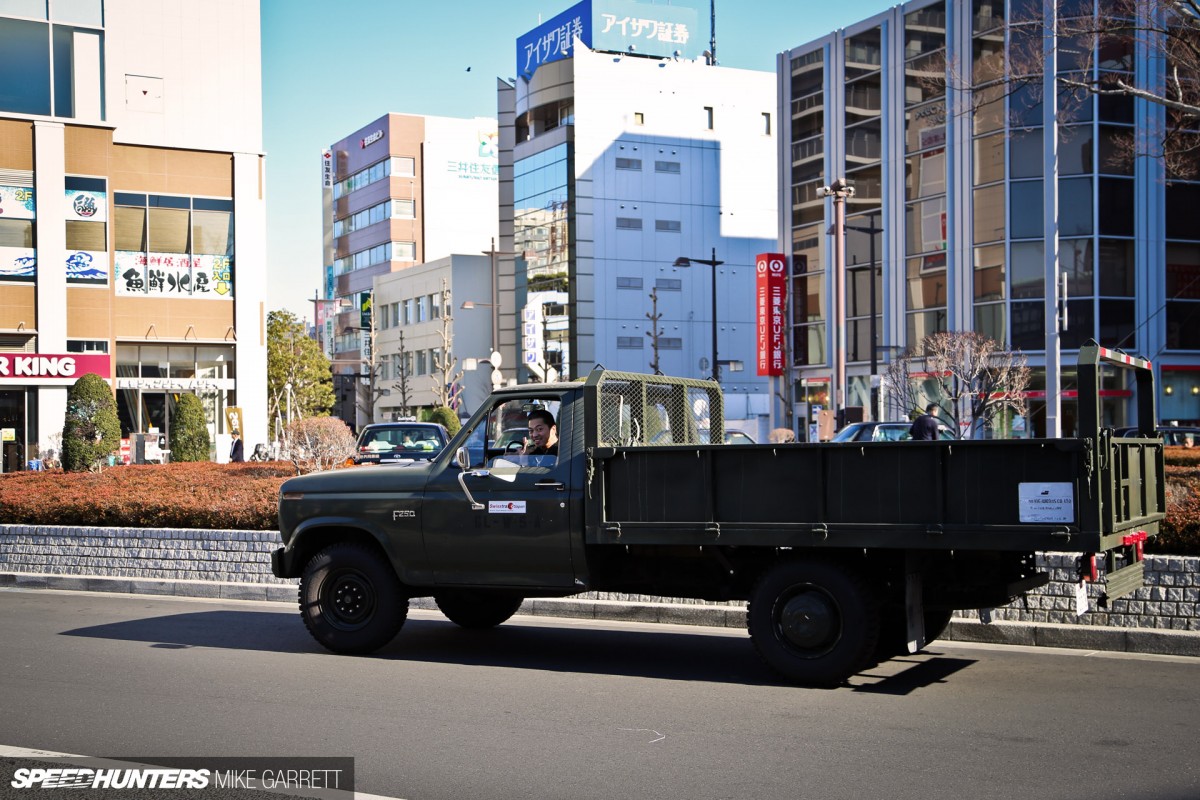 After getting in touch with Sakamoto-san to arrange the shoot, plans were made to meet him at Saitama's Koshigaya Station where he'd give us a lift to his garage. When I arrived and he called to say he was waiting in the parking lot, I expected to be greeted by a minivan or kei car – the vehicles that most people in Japan have for everyday use. But I should have known better.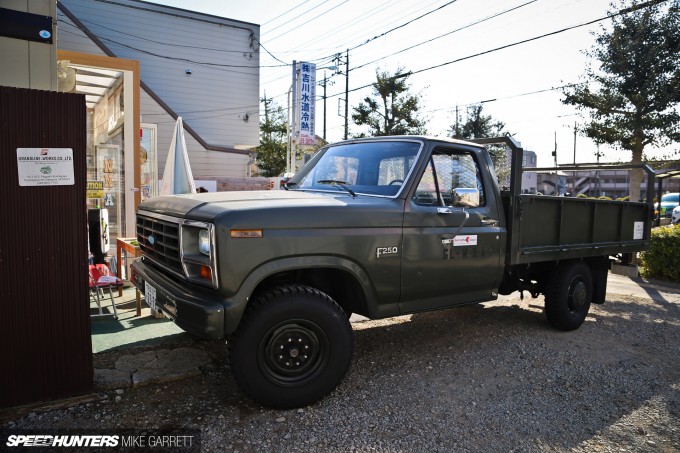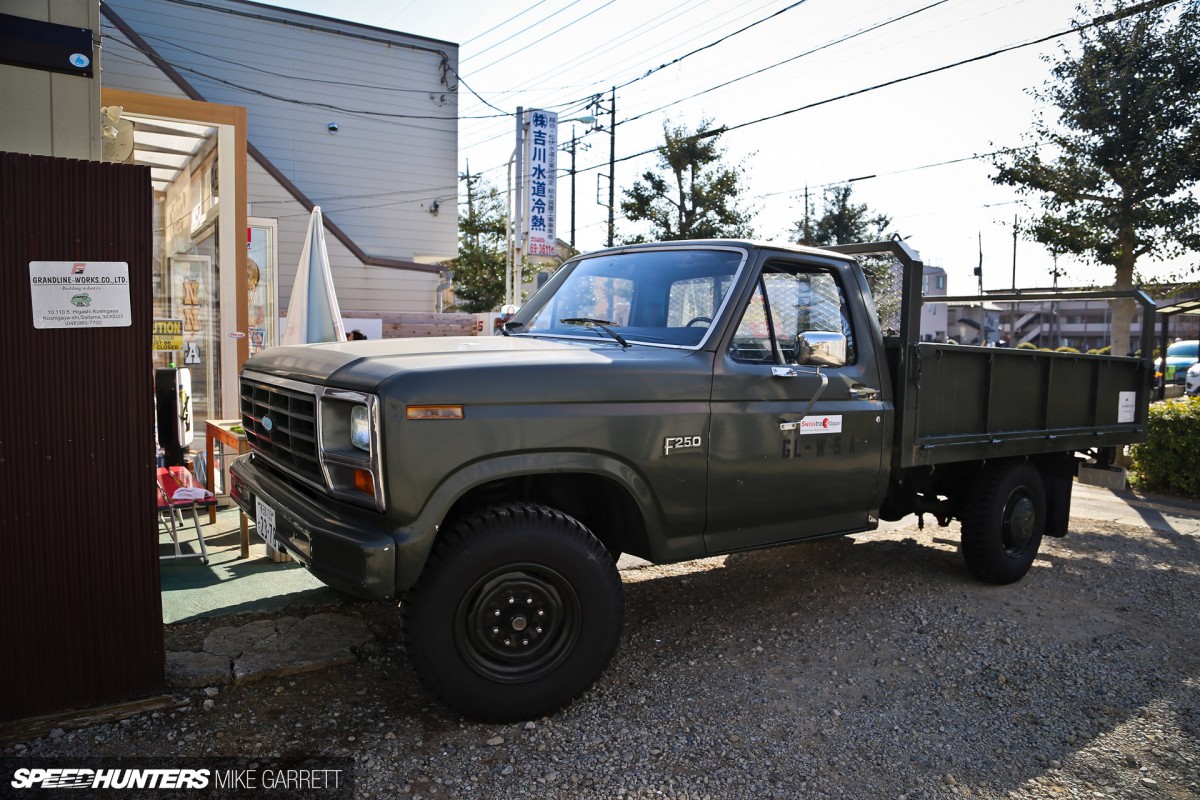 Instead, Sakamoto-san was driving a massive Ford F250 flatbed pickup from the 1980s – one that had actually been salvaged from the scrapyard at an American air base in Japan. We climbed in the truck and set off for his garage.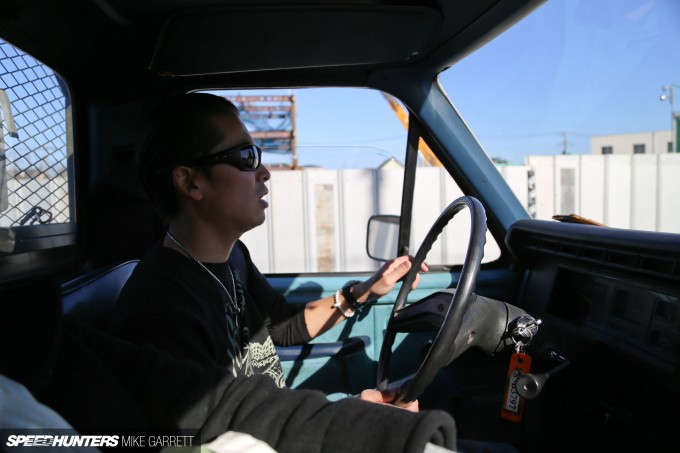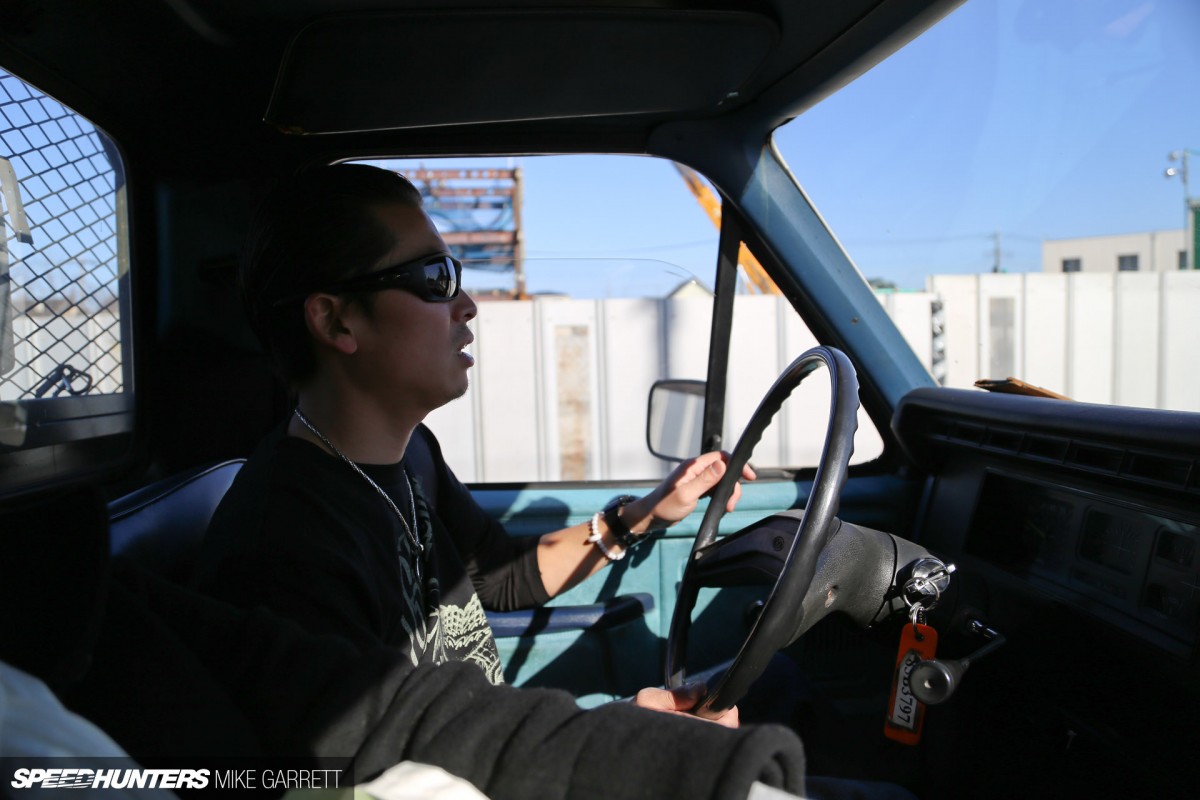 With the distinct aroma of American work truck in the cab, we headed down the narrow city streets in the enormous Ford. A short time later we arrived at Grand Line Works – Sakamoto's office and the place where he keeps his 'Hayabusa' Falcon.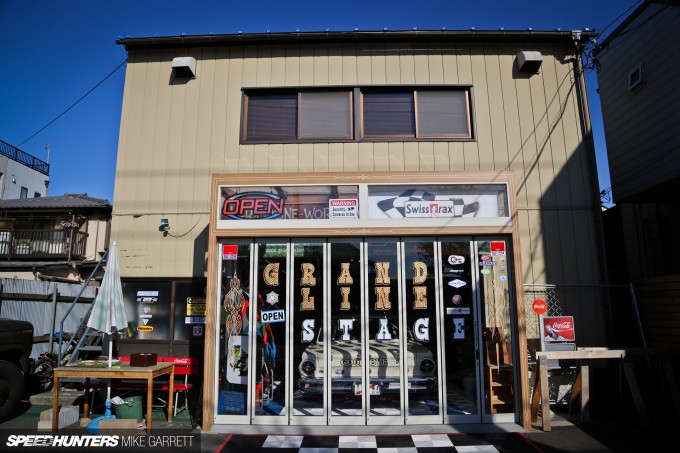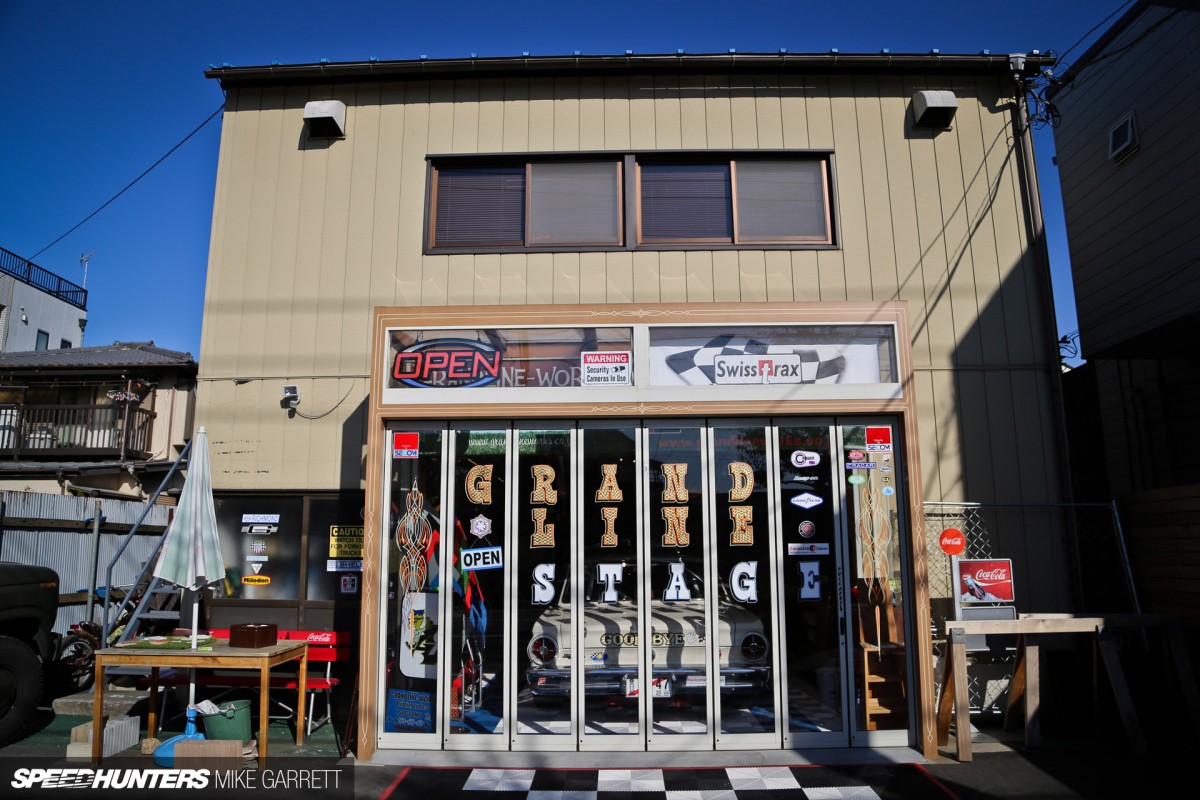 This isn't where he and his family live, but it is where he spends much of his time. He bought the old building a few years ago and has since transformed it into his own temple of old school car culture and fashion.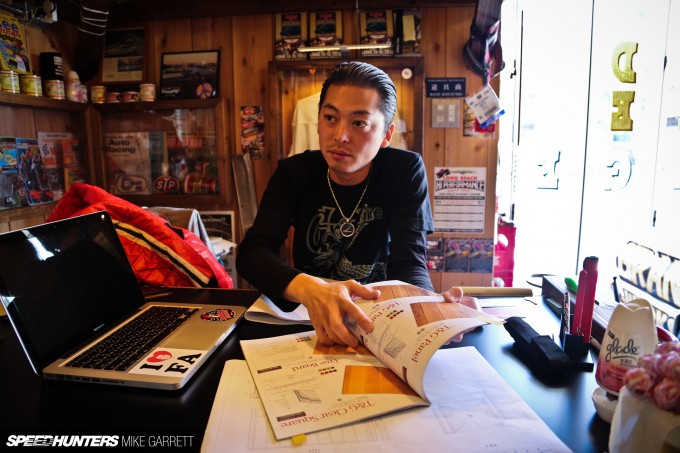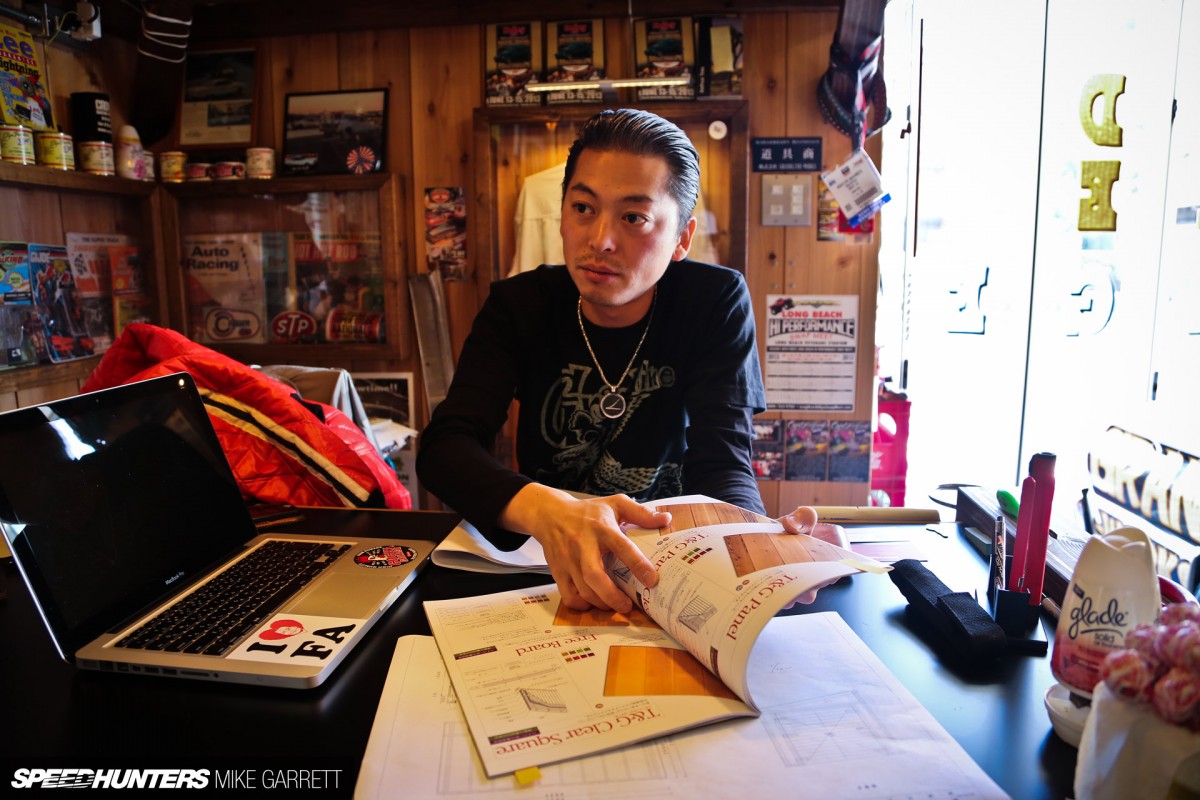 Sakamoto-san is an architect by trade and Grand Line Stage is the place where work and leisure come together for him. This is important to note, because his career and his love of cars are closely intertwined.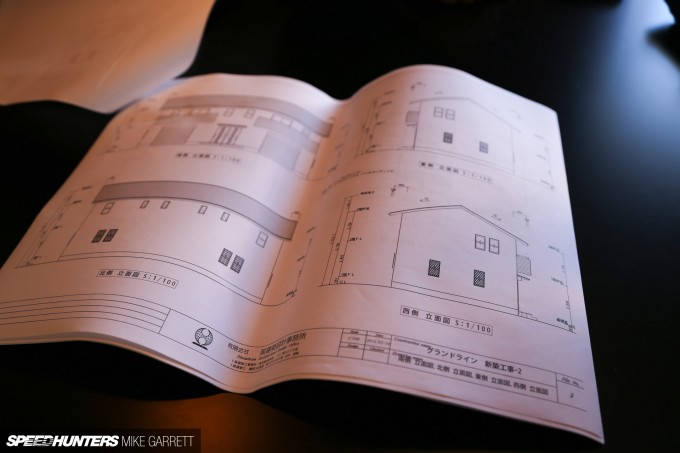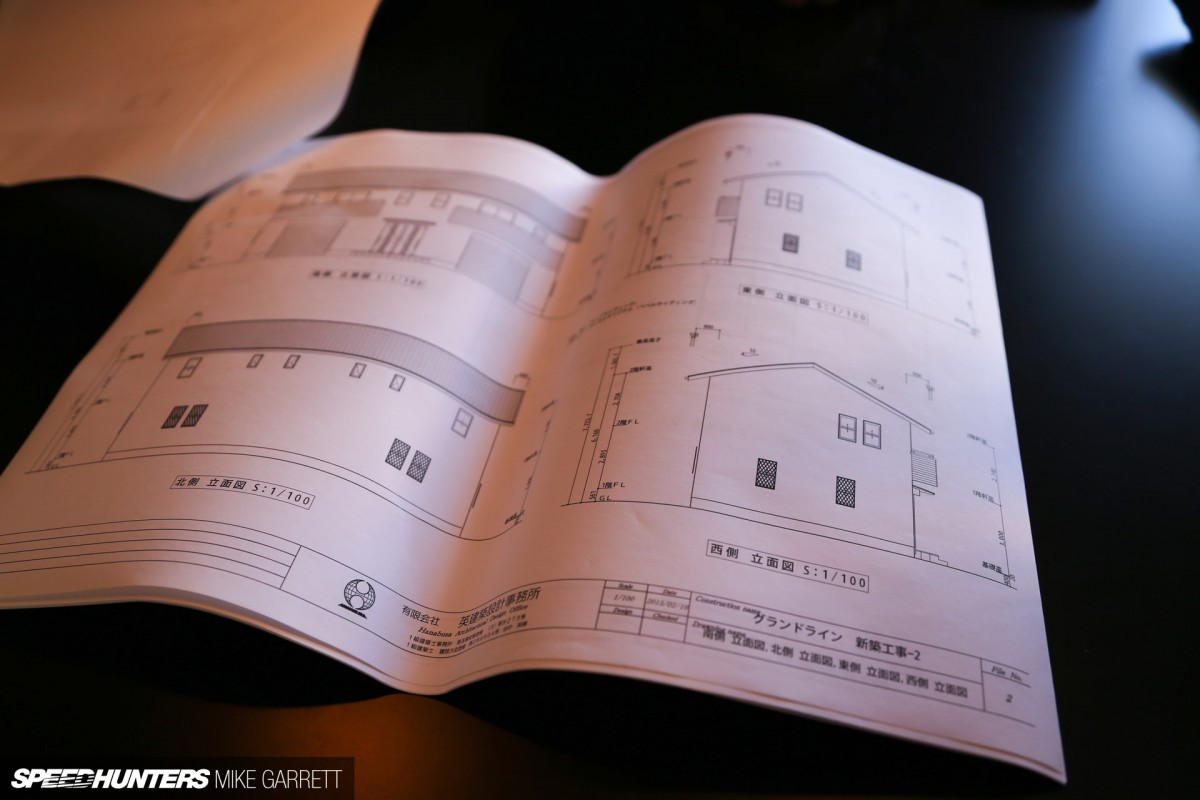 He doesn't just work with houses and commercial buildings – his specialty is garages, and houses that feature prominent garage areas. The sort of thing you see in the pages of Japan's wonderful Garage Life magazine.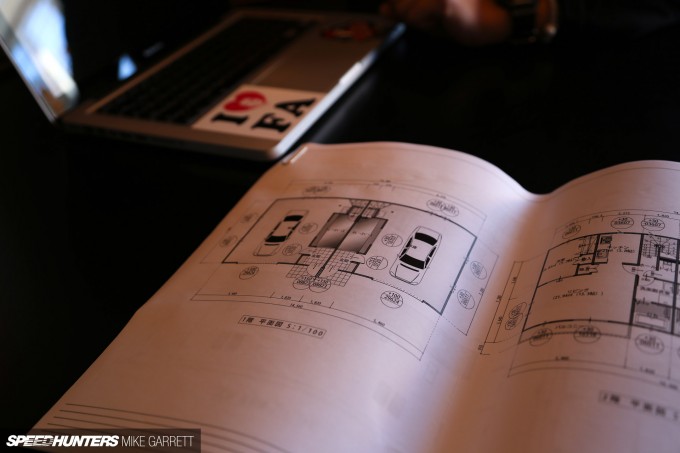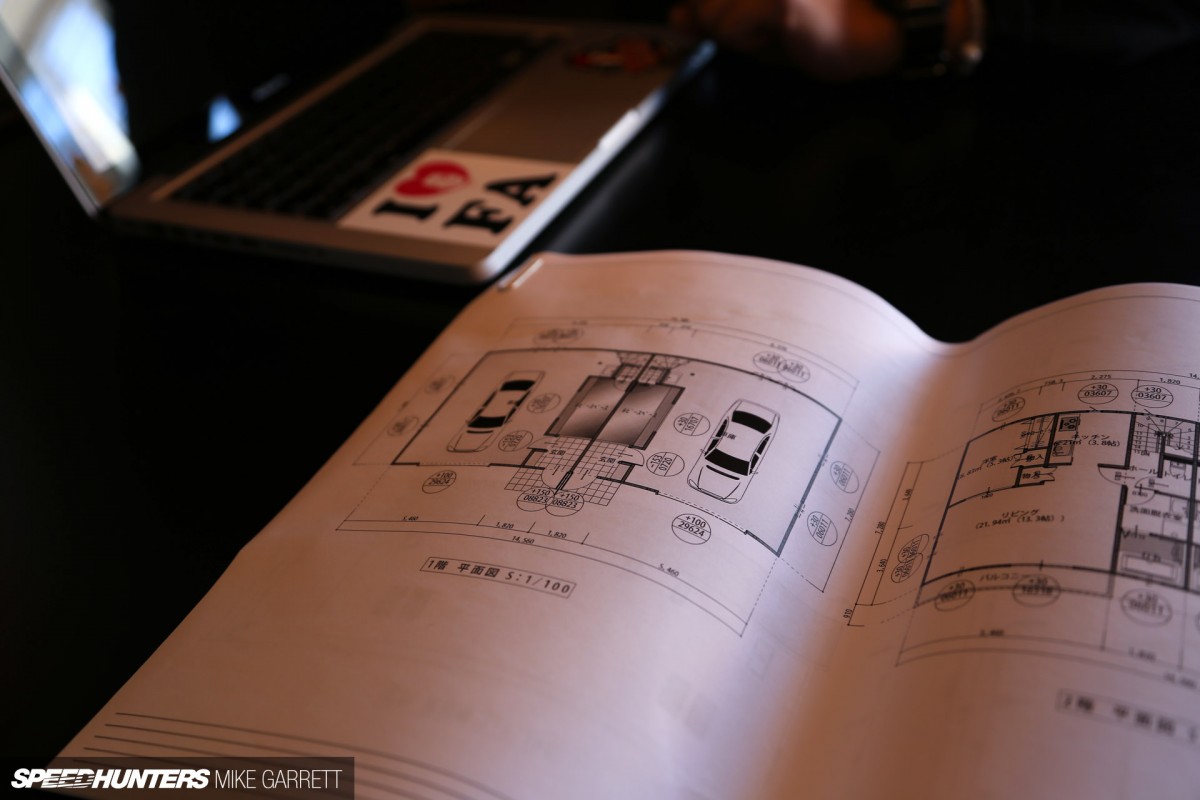 On top of one-off custom projects, Sakamoto-san's also come up with a cool idea for small houses and apartments that include private garages. In a place where just having a single outdoor parking spot can be a luxury, that's something you almost never see in Japan. The idea is that these developments would appeal to car lovers who want a cool place to live without breaking the bank.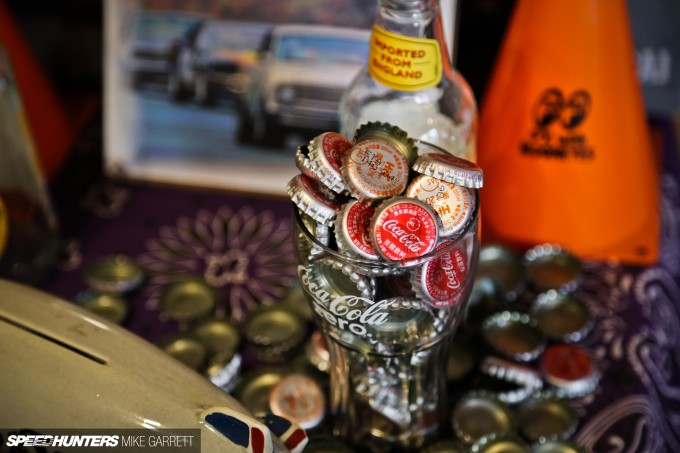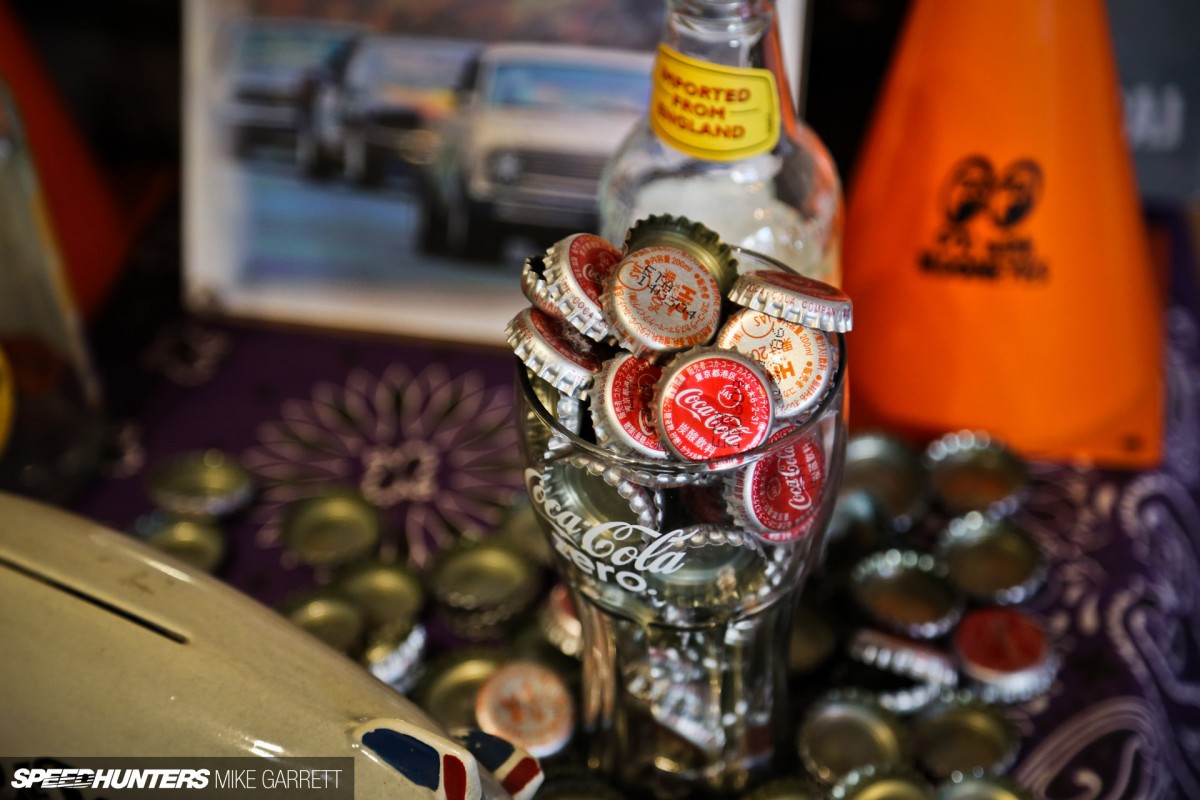 Not only does he design custom garages, but he's also involved in an import/export business – chiefly dealing with garage accessories like SwissTrax modular flooring. Now, it's only logical that a garage designer would be a car enthusiast, but I was curious to hear how a young Japanese guy became so interested in cars – or more specifically, old American race cars.
From Clothes To Cars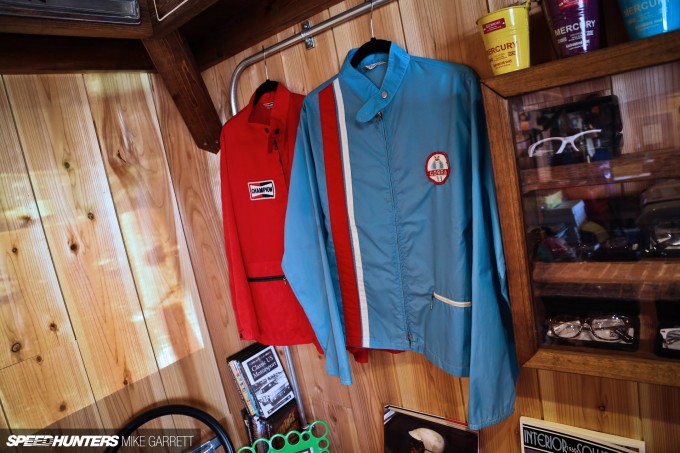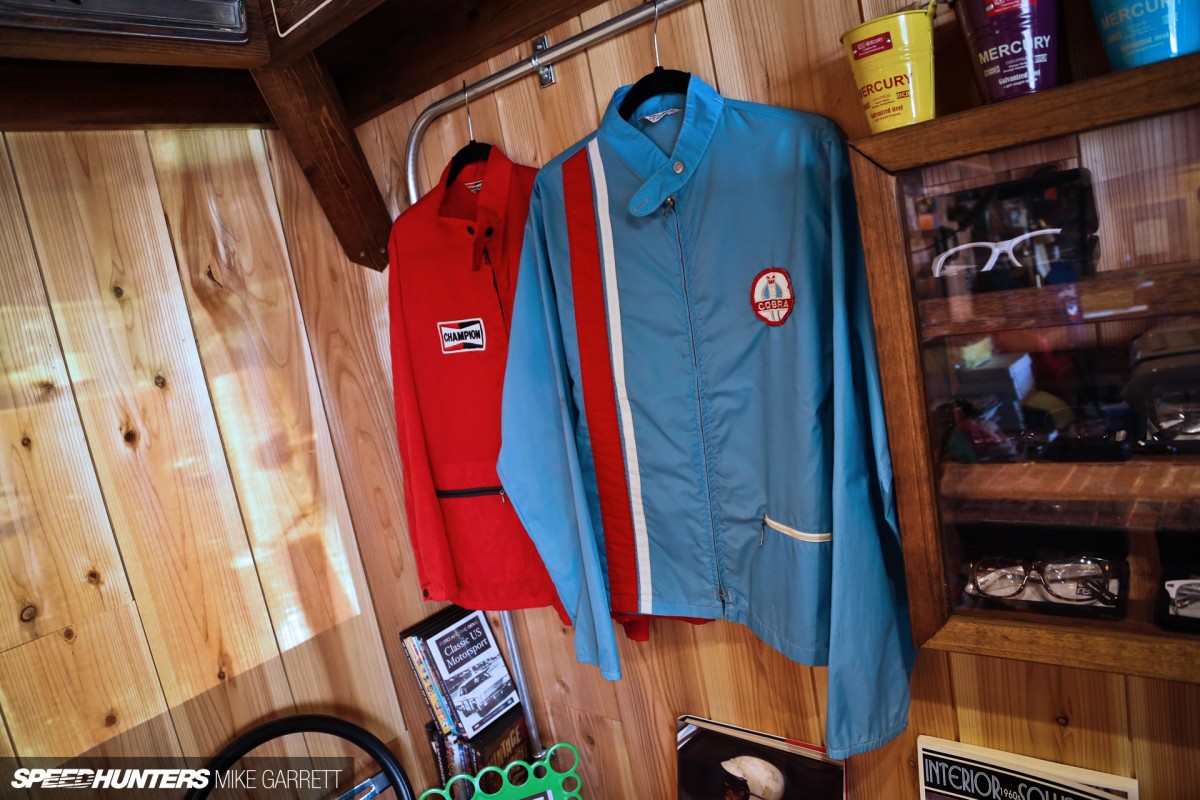 For Sakamoto-san, it actually started with clothes – vintage second-hand American clothes to be exact. As his interest in old school fashion grew, he started to become interested in other things from the same era, which ultimately led to the cars.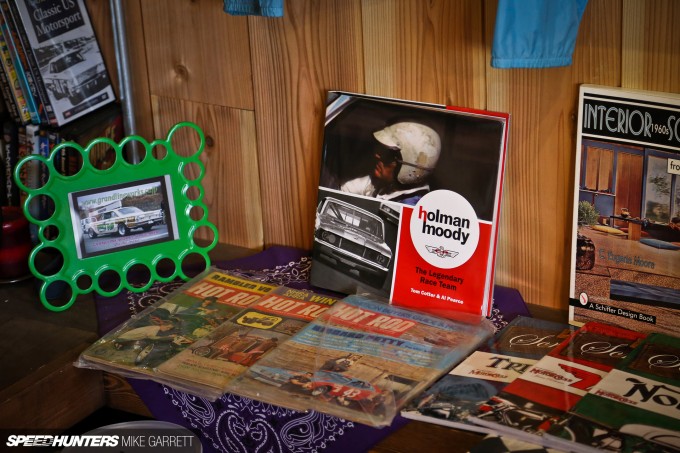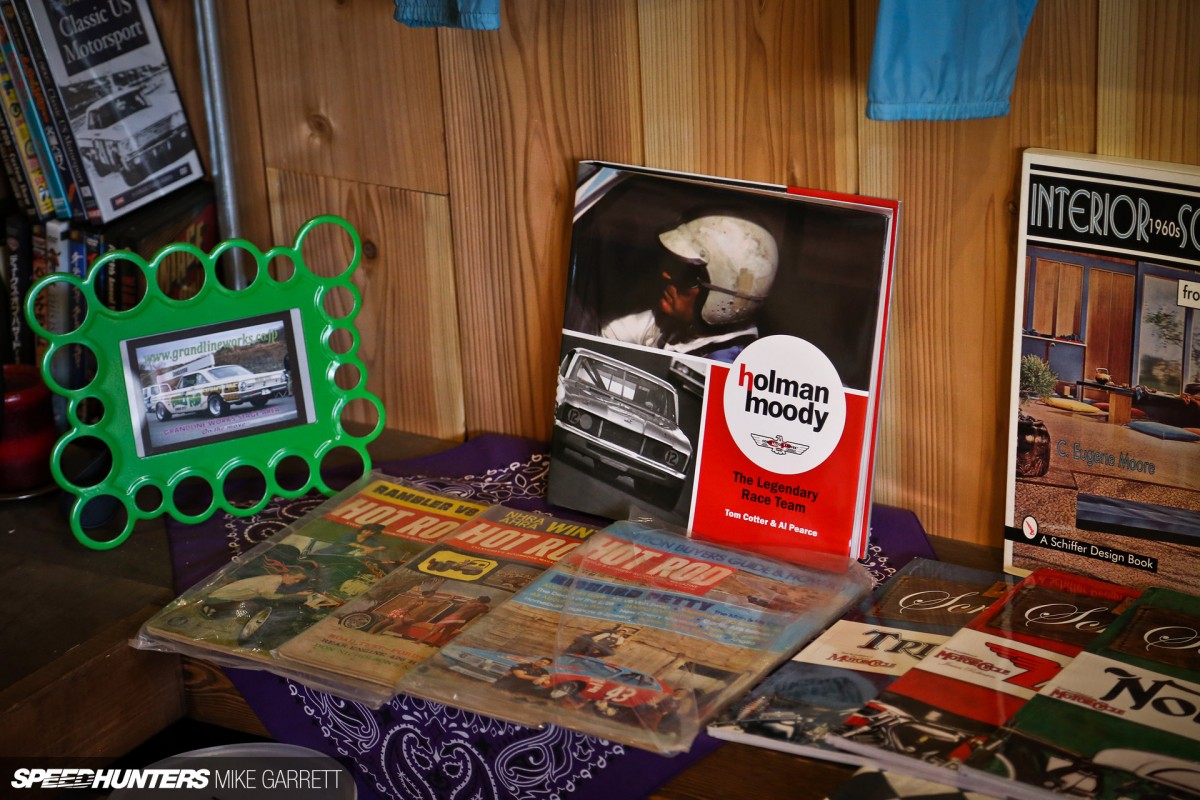 In the beginning he didn't know a lot about the American machines – except that they were cool. But by studying everything he could find on the subject, he very quickly found himself immersed in the world of '60s and '70s US car culture.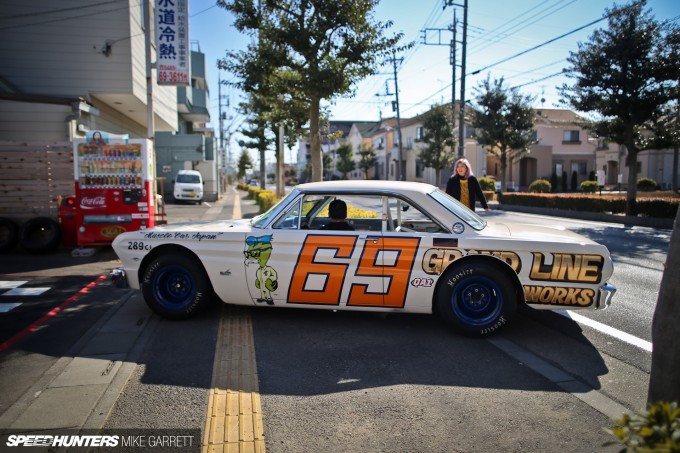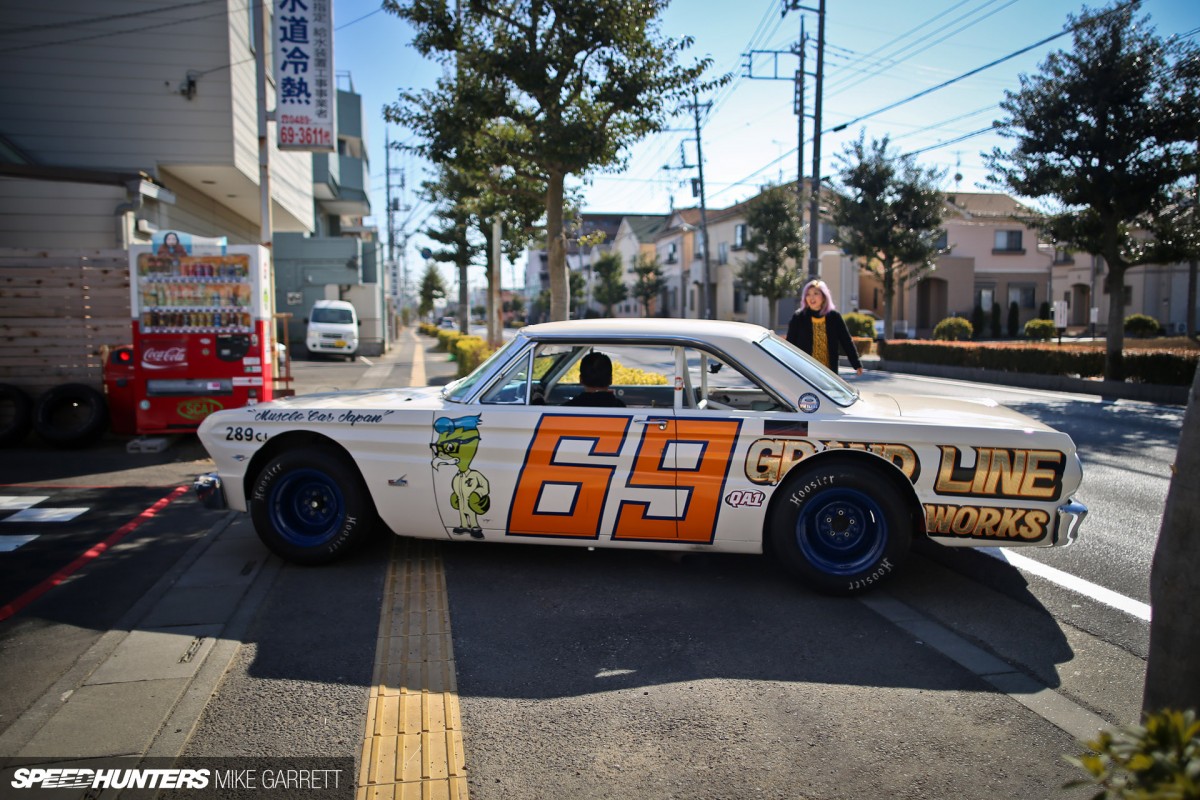 Today he still loves vintage American fashion, but it's part of a life that very much revolves around wrenching-on and racing cars – with his beloved Falcon at the center of all.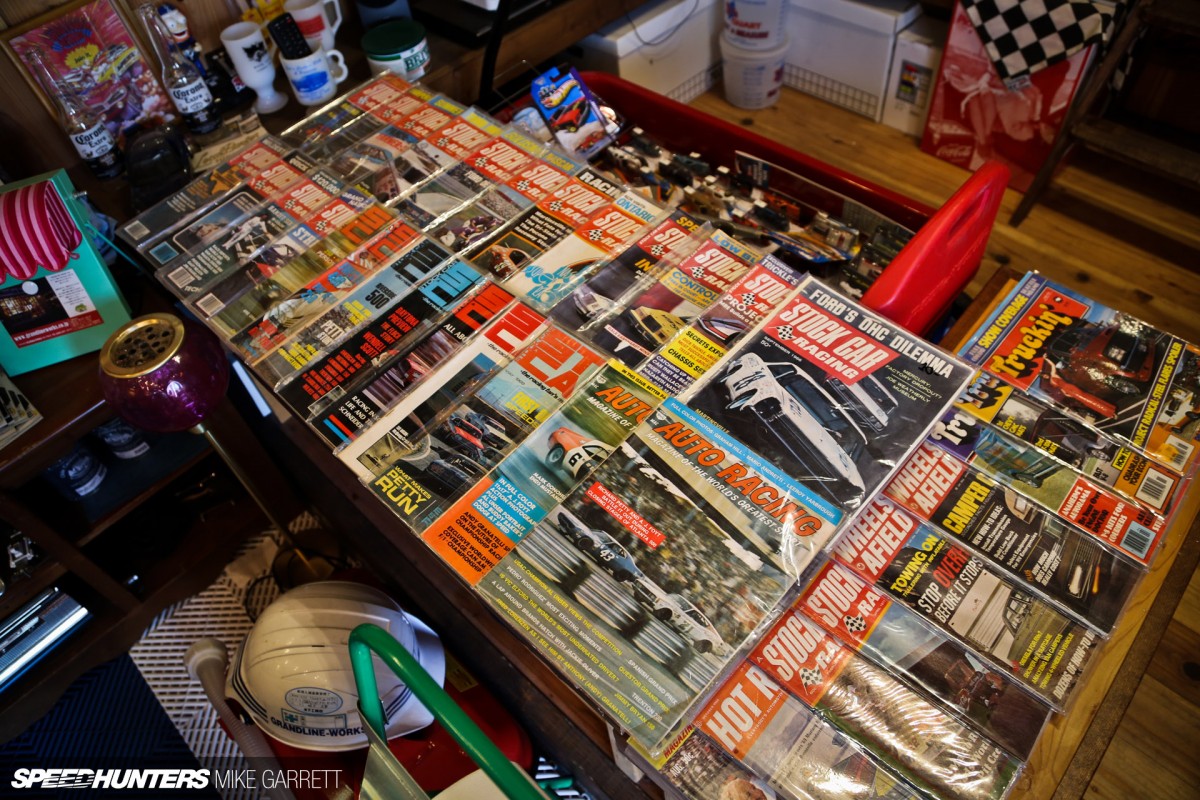 His love of classic American motorsport – stock car racing in particular – is evident from the moment you step into the place. There are stacks of vintage racing magazines, diecast cars and other automotive artifacts displayed prominently around the shop.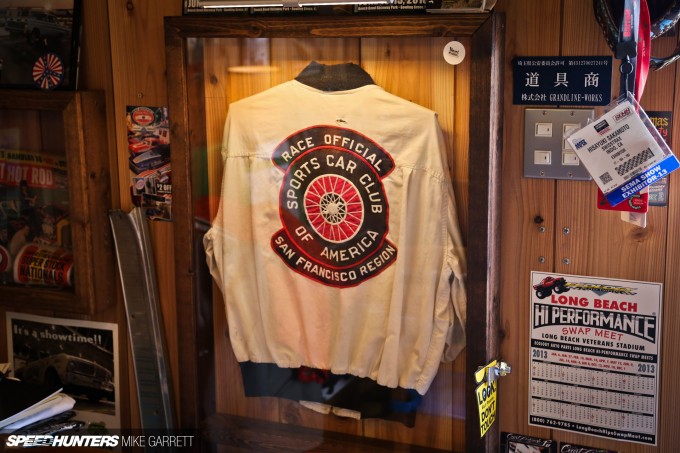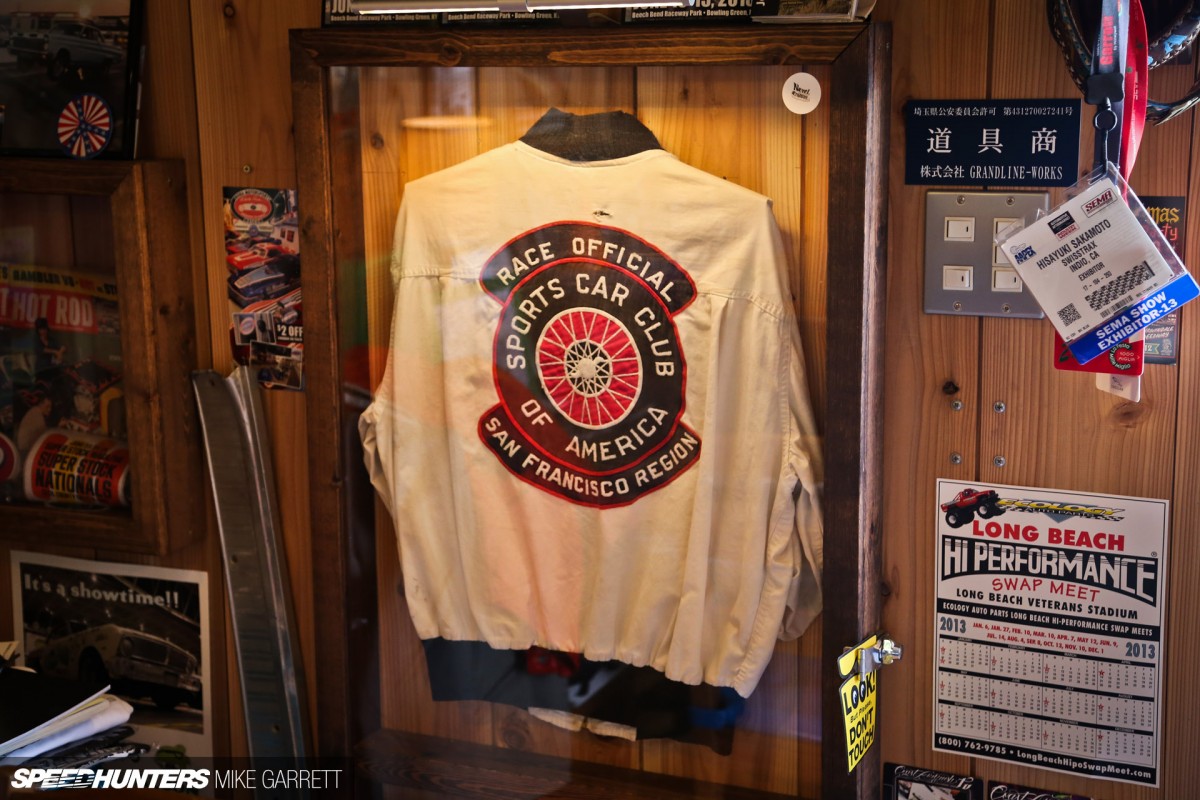 One of his most prized possessions is this official SCCA vintage jacket in absolutely mint condition, which hangs behind his desk.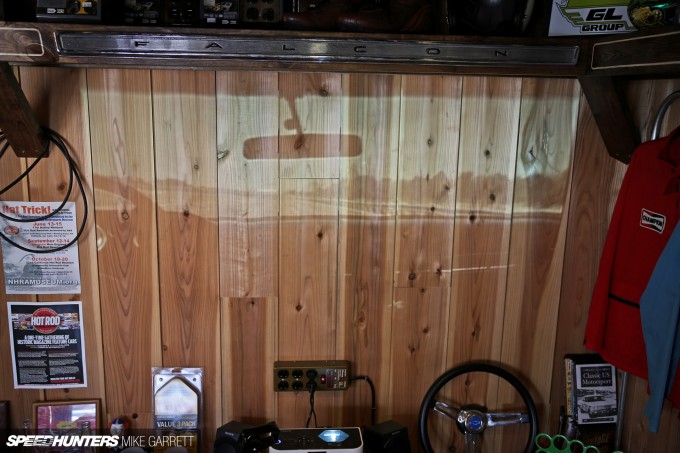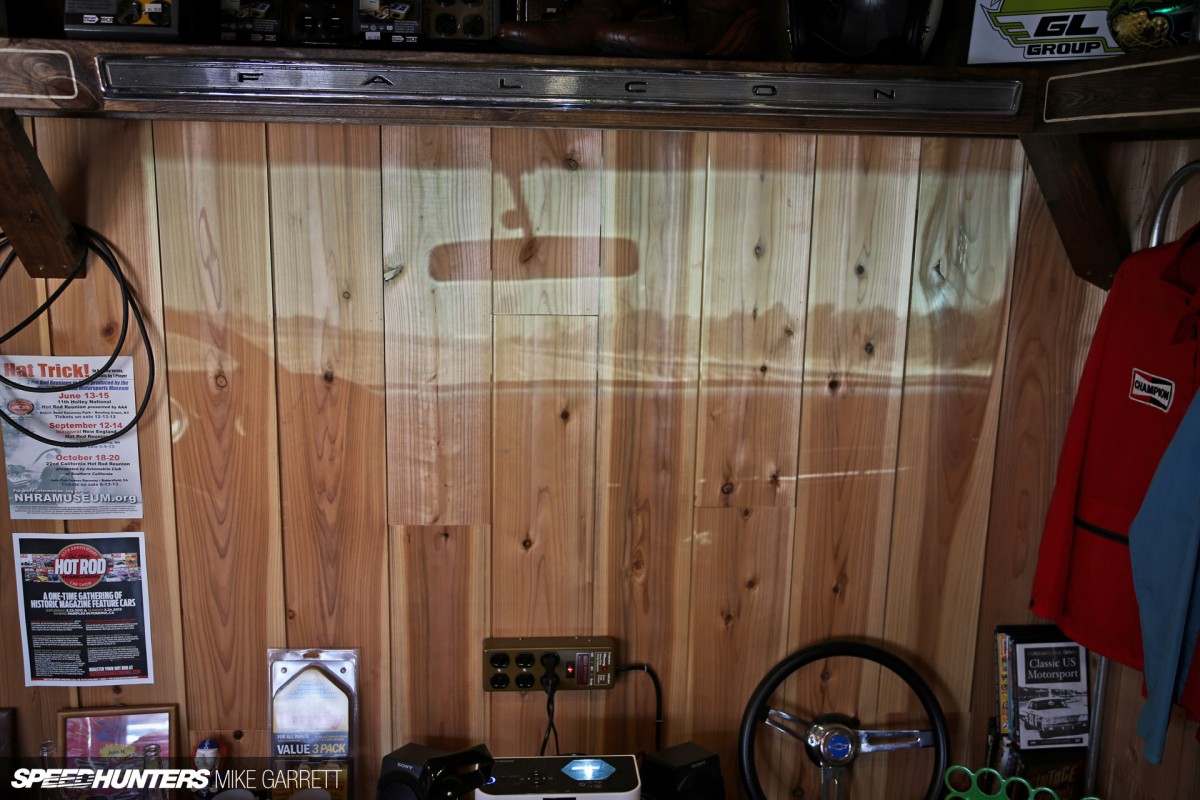 Ambient entertainment meanwhile, comes from vintage racing films and documentaries projected onto one of the walls of the garage. Believe me when I say I could spend a whole lot of time relaxing in here!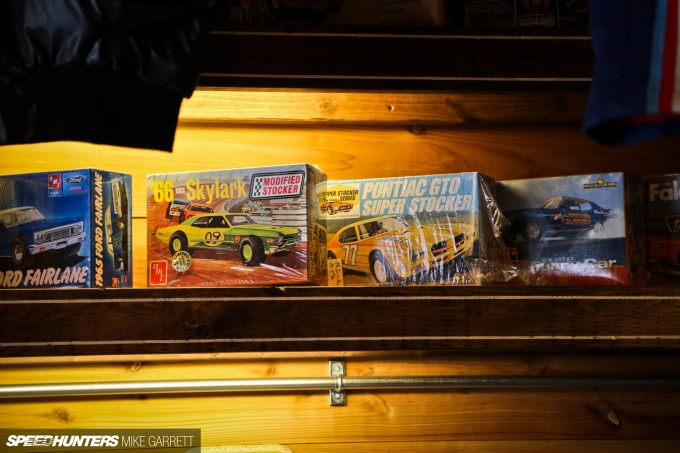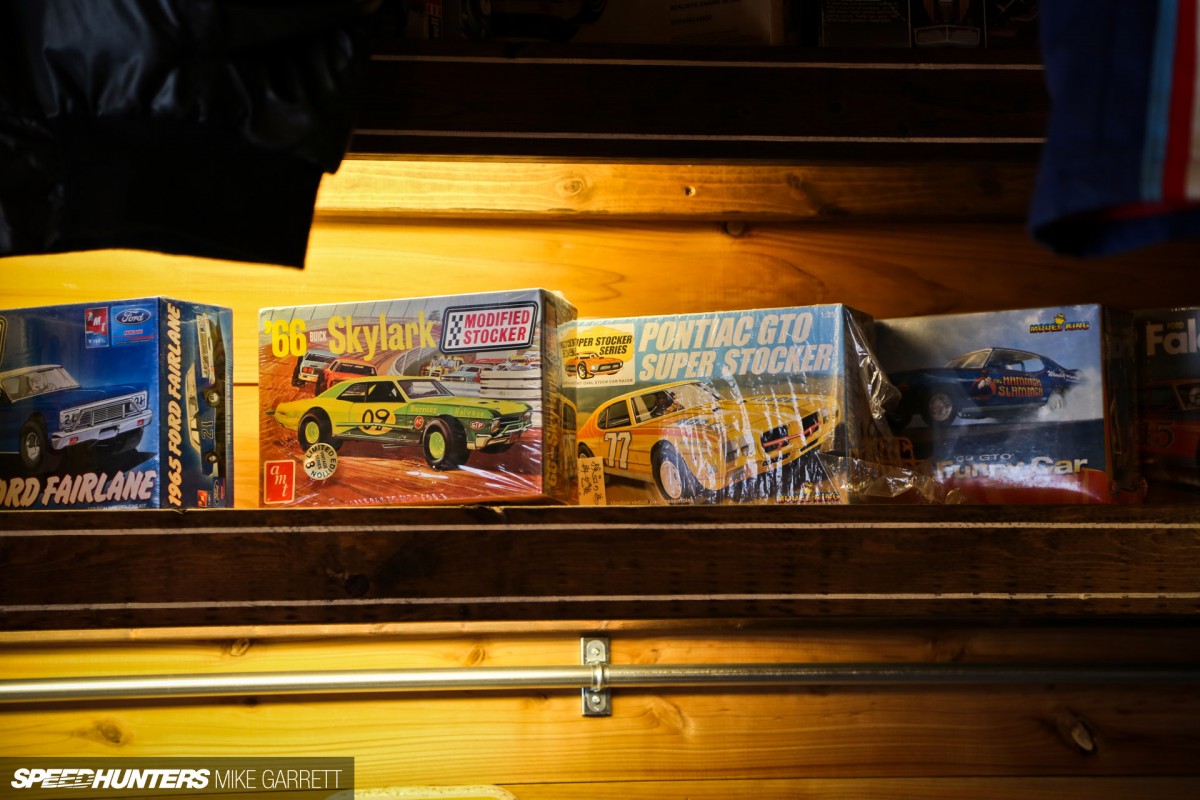 The walls are lined with plastic model kits – most of them replicas of his favorite race cars from the '60s and '70s.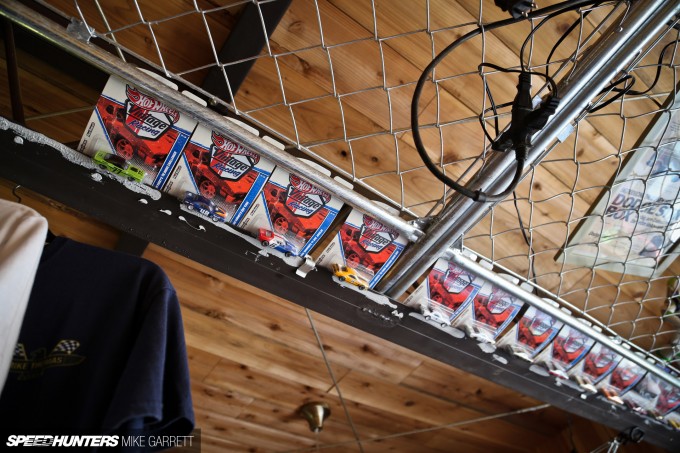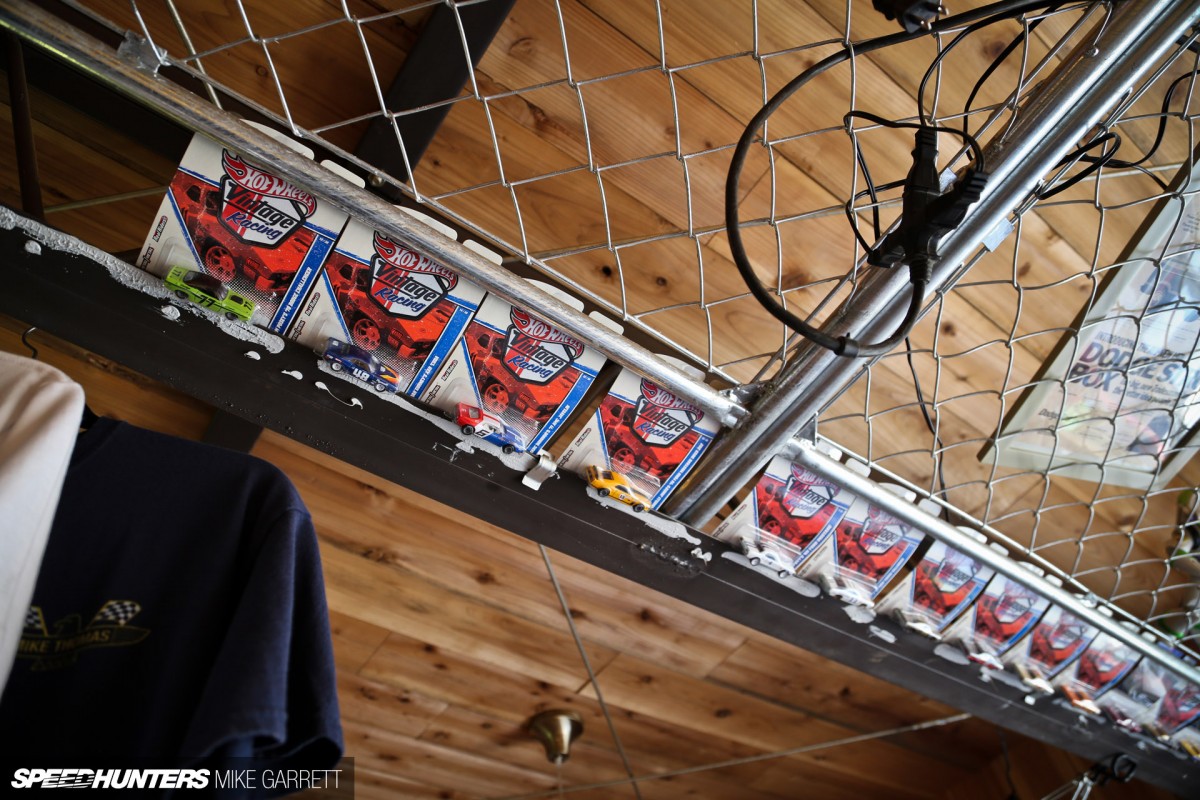 Let's not forget Hot Wheels either – there are plenty of those as well.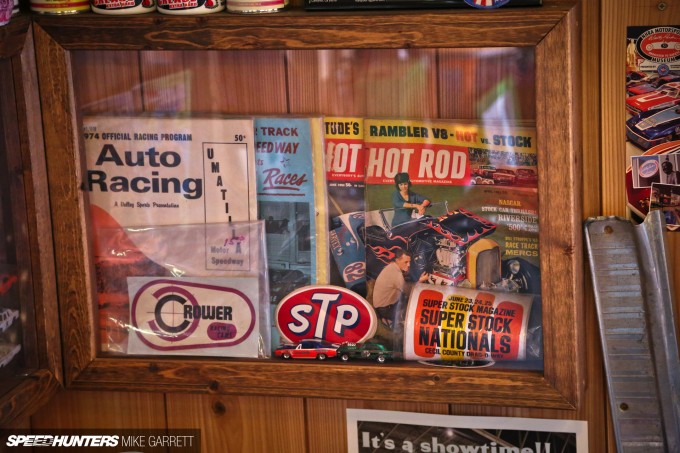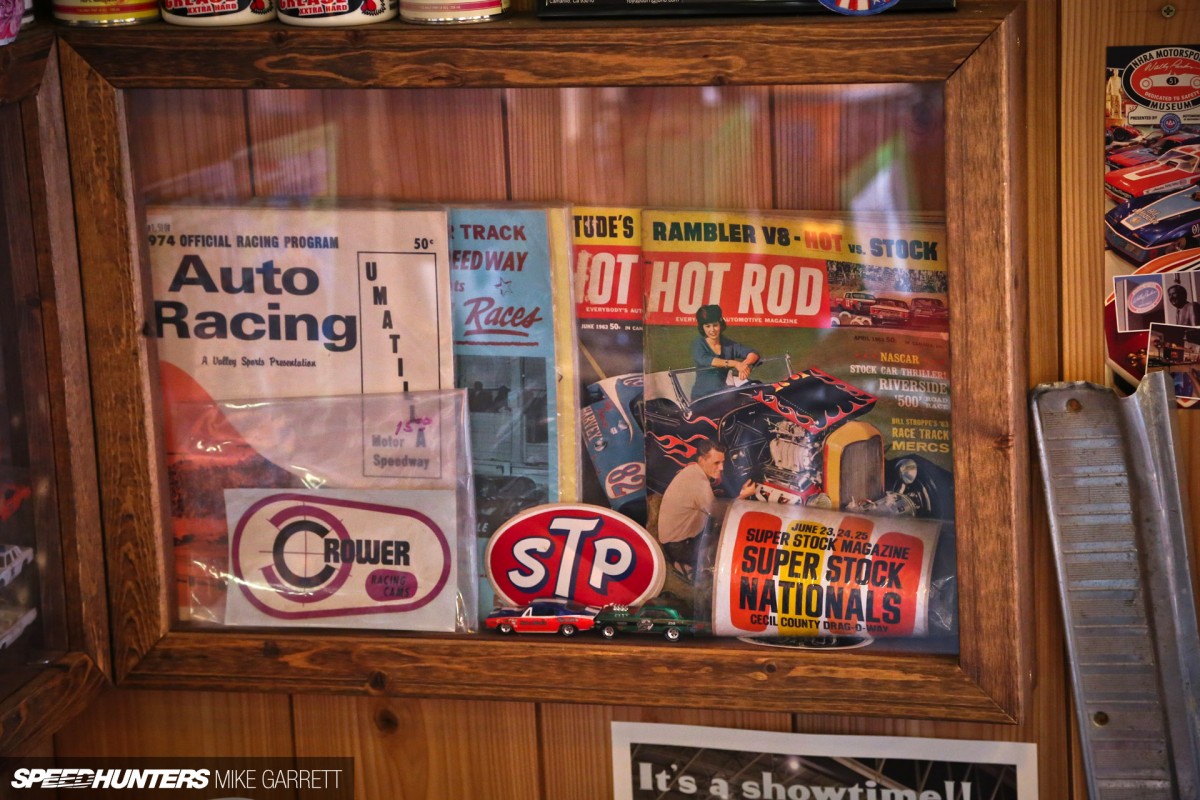 It was around this time that I had another one of those 'Am I really in Japan?' moments. This collection would certainly put many in the States to shame.
The Coolest Family Ever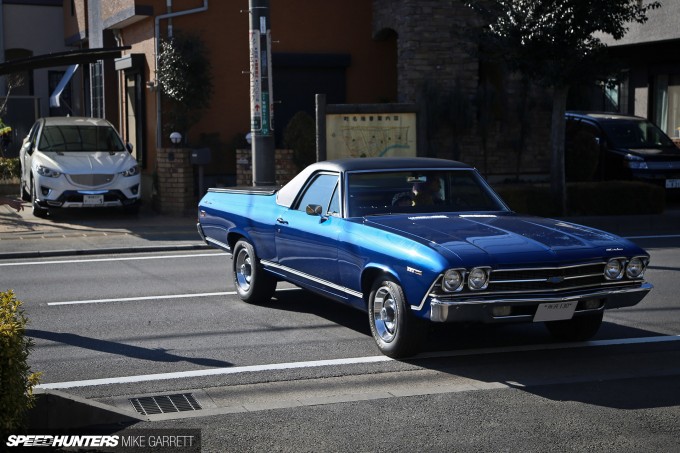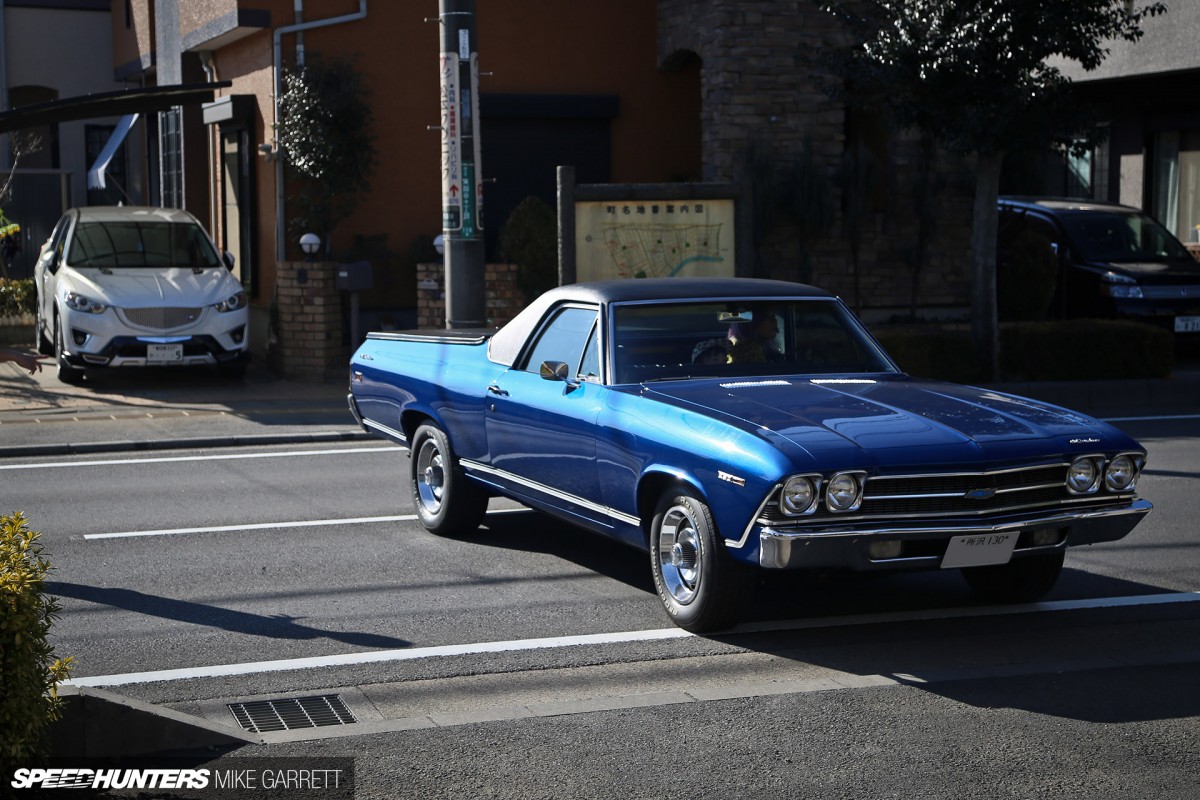 Just as I finished up shooting the Falcon, Sakamoto-san told me his wife was about to drop by after picking up their two young sons from school. A few minutes later, the rest of the Sakamoto family showed up in mom's '69 El Camino daily driver.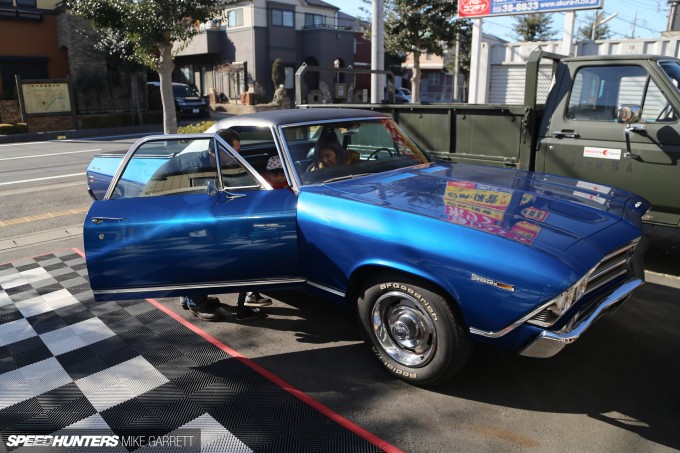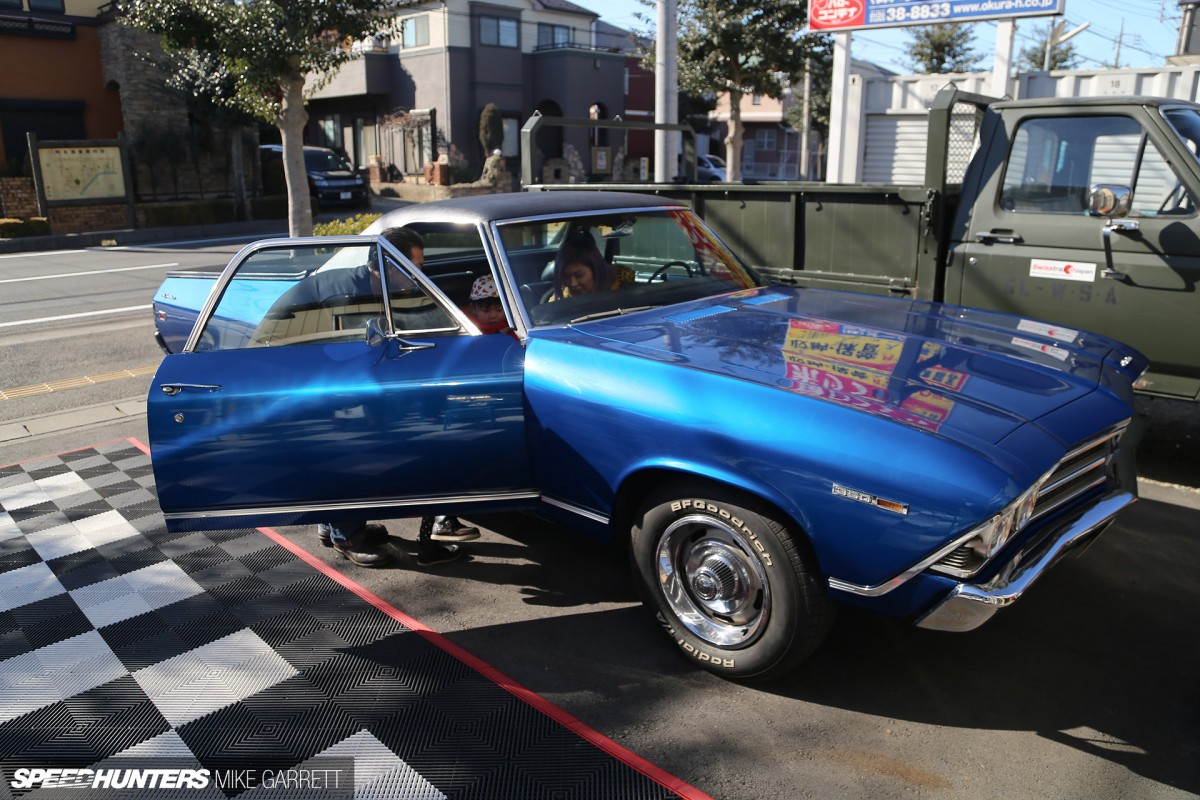 I don't think there are too many moms in Japan that pick up their kids from school in an El Camino, but the Sakamotos are not your typical family.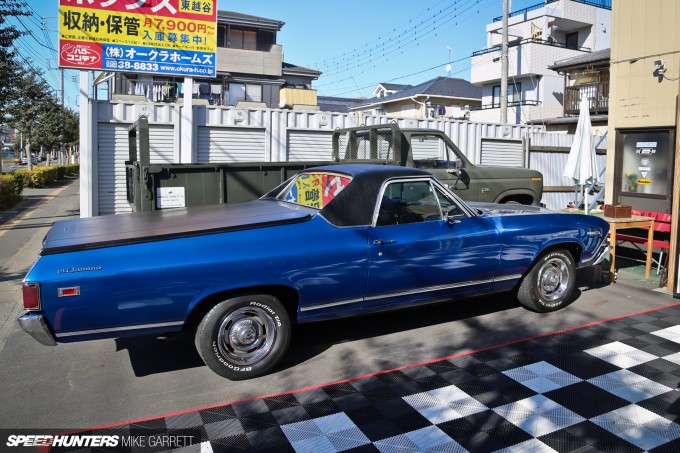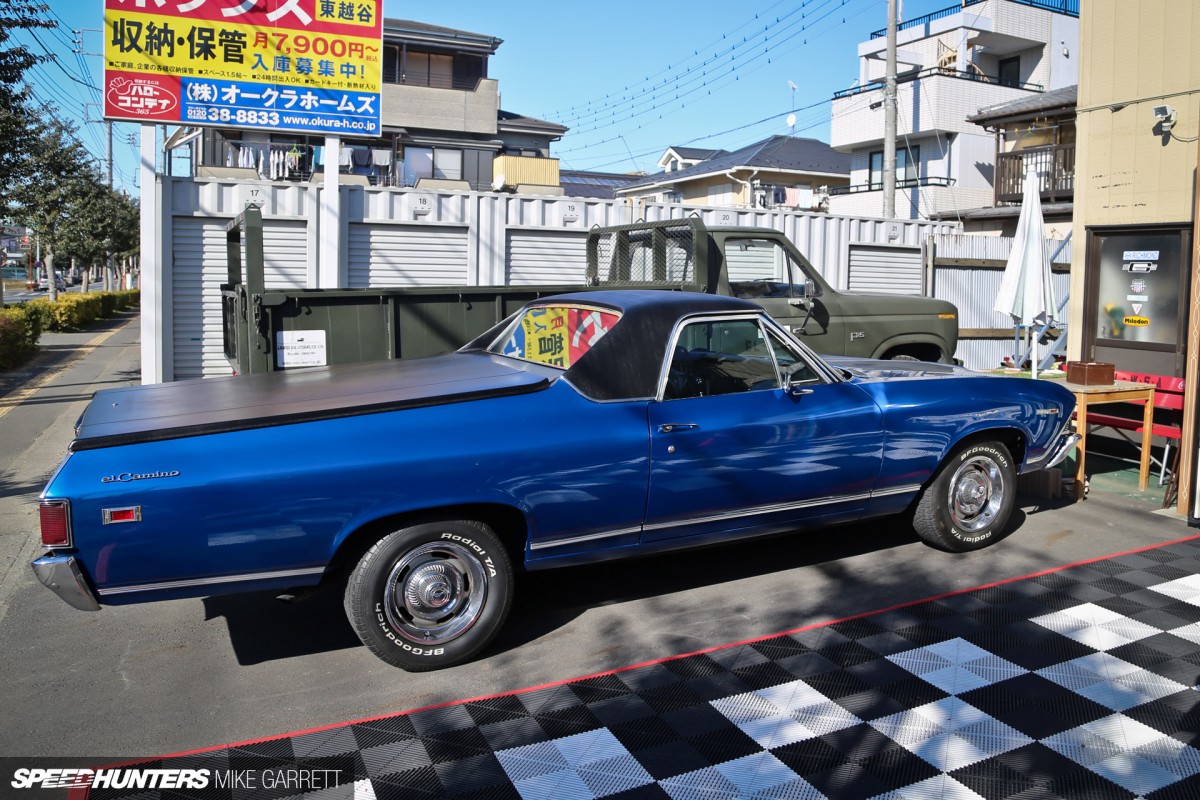 Sakamoto-san might have pledged allegiance to the blue oval, but his wife fell in love with the El Camino at first sight. There's nothing else she'd rather be driving and the boys love riding in mama's Chevy. In fact, they told me they actually like it better than their dad's race car.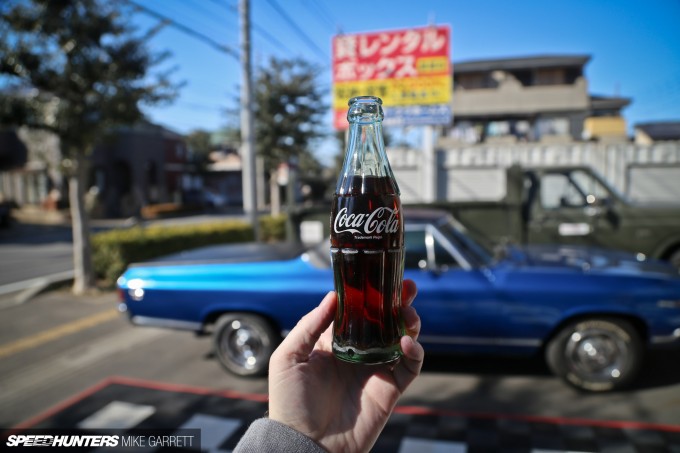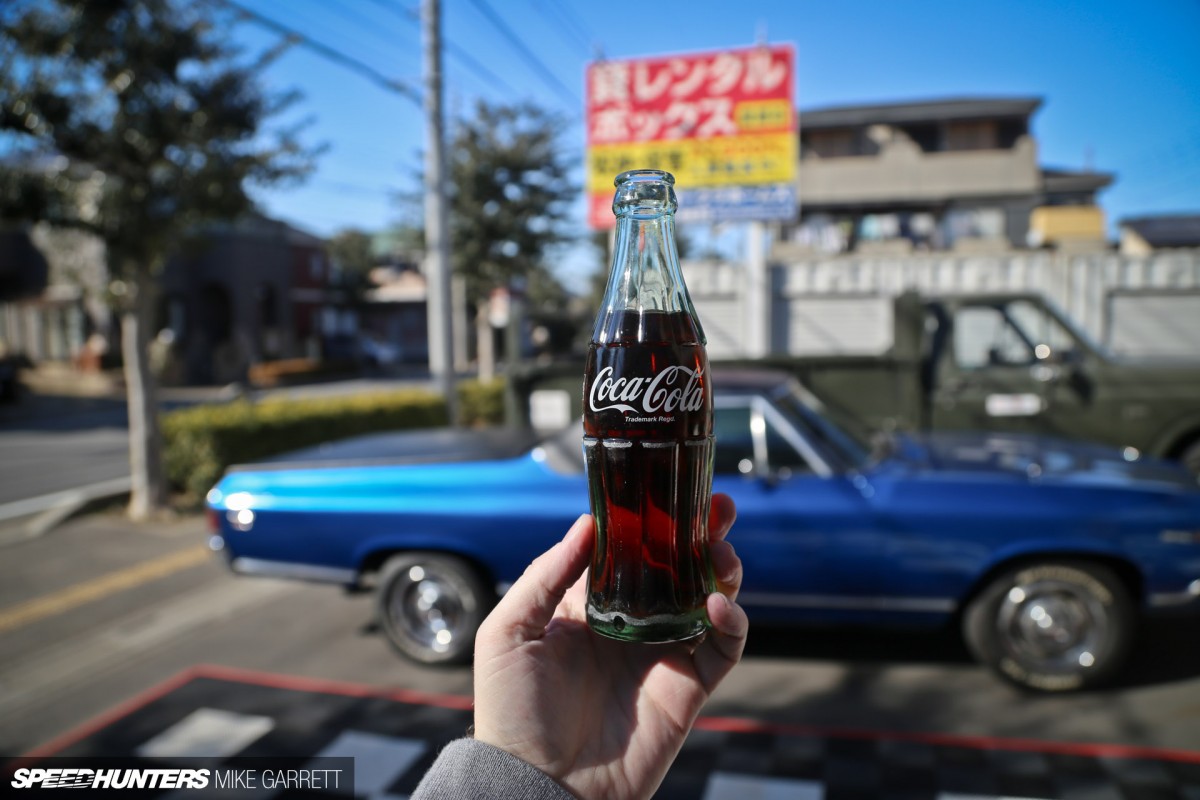 As we sat outside the shop enjoying an ice-cold Coke in a glass bottle, I couldn't help but smile when I saw how great of a relationship the Sakamoto's shared.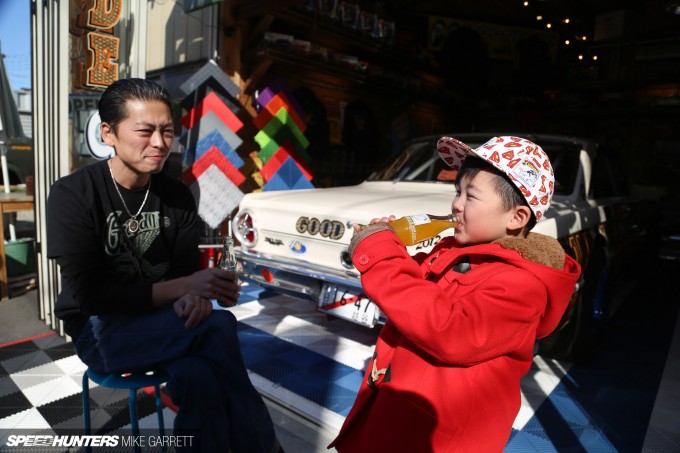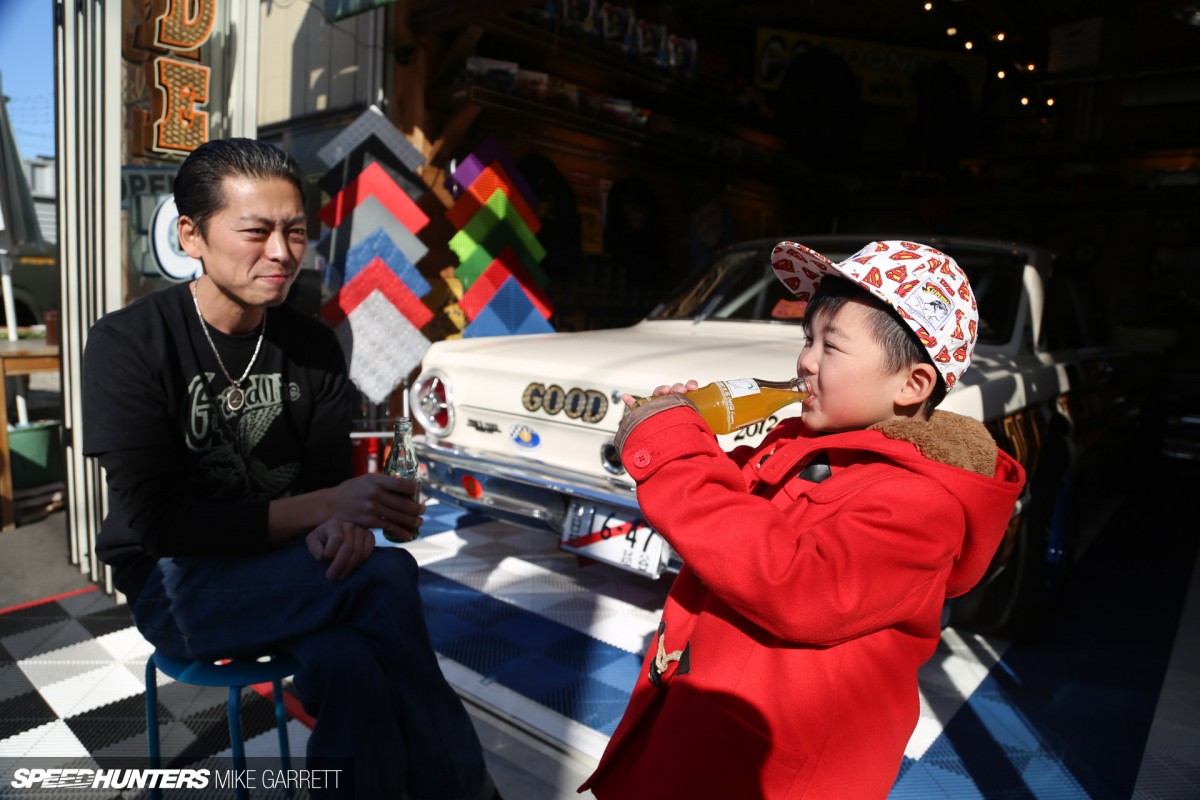 I'm guessing there's a higher probability of me winning the lottery than the Sakamoto boys not growing up to love old cars as much as their father – or their mother for that matter.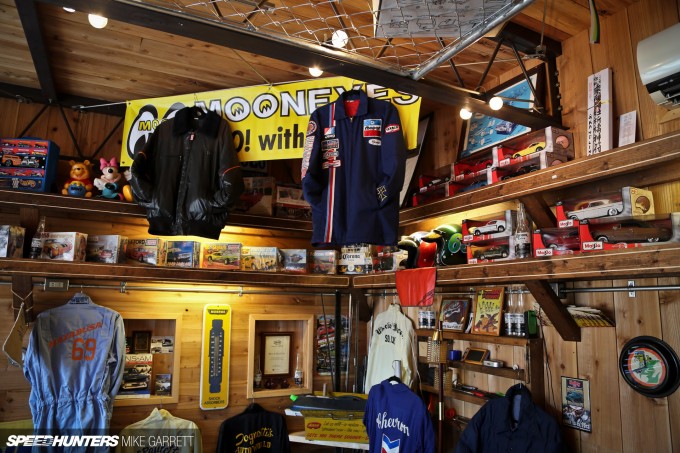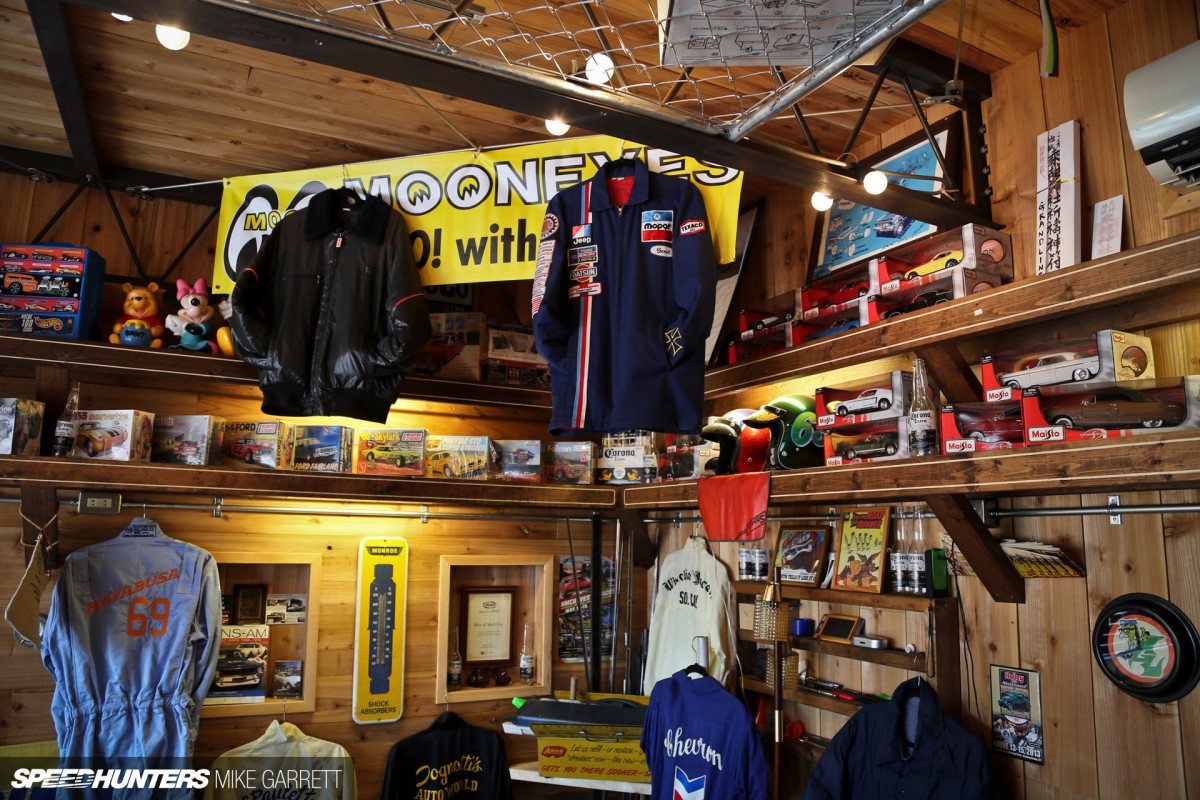 I mean, how would it be possible to grow up around this sort of thing and not become a car lover?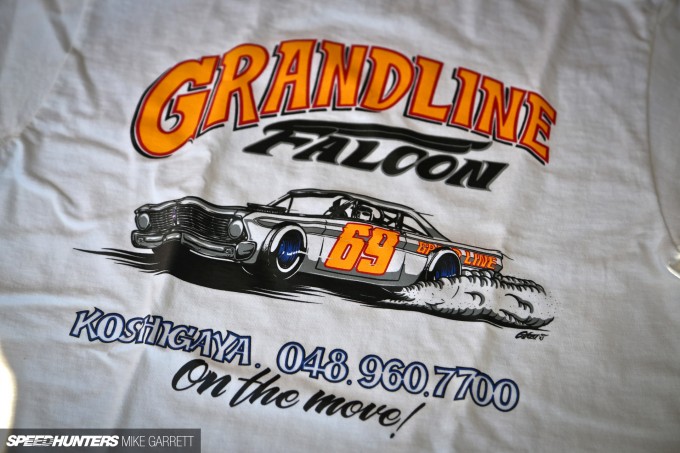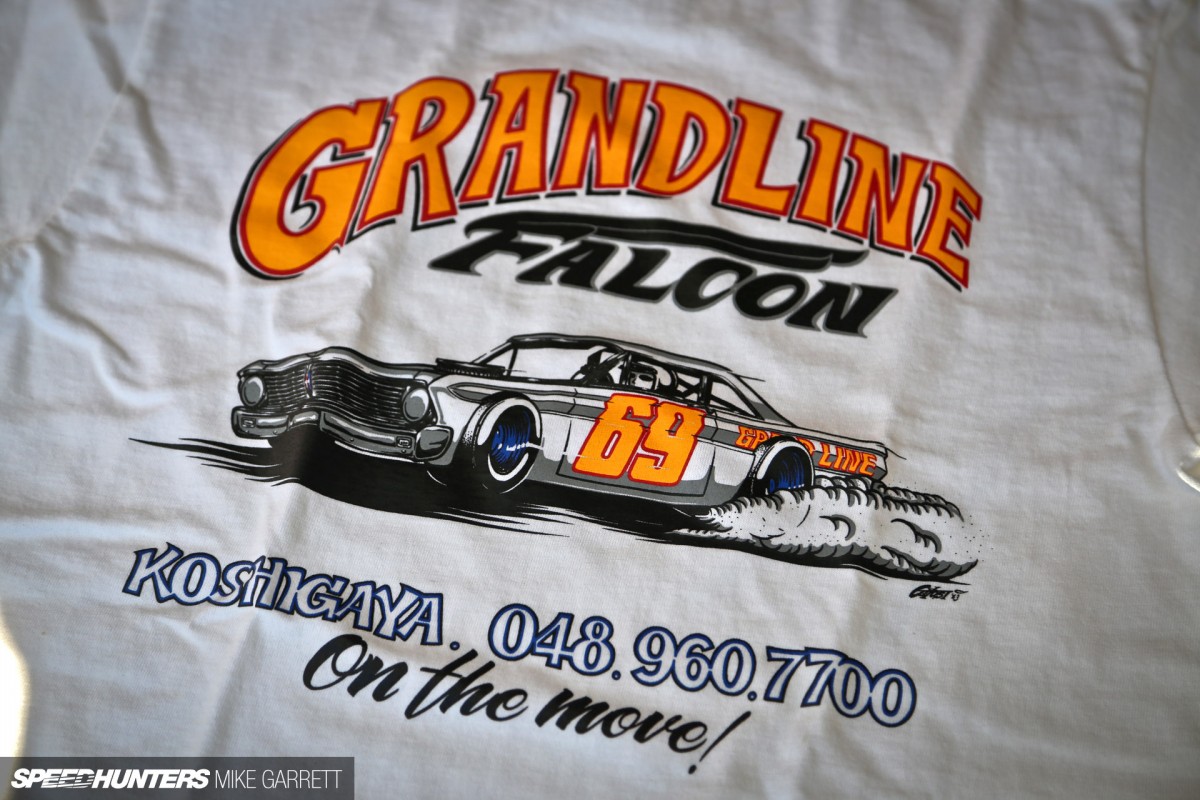 Hisayuki Sakamoto has not only surrounded himself with the things that he loves, but he's spreading the enjoyment to his whole family.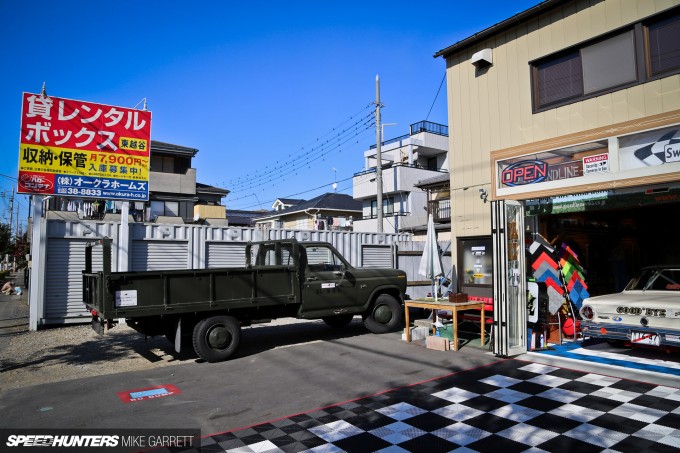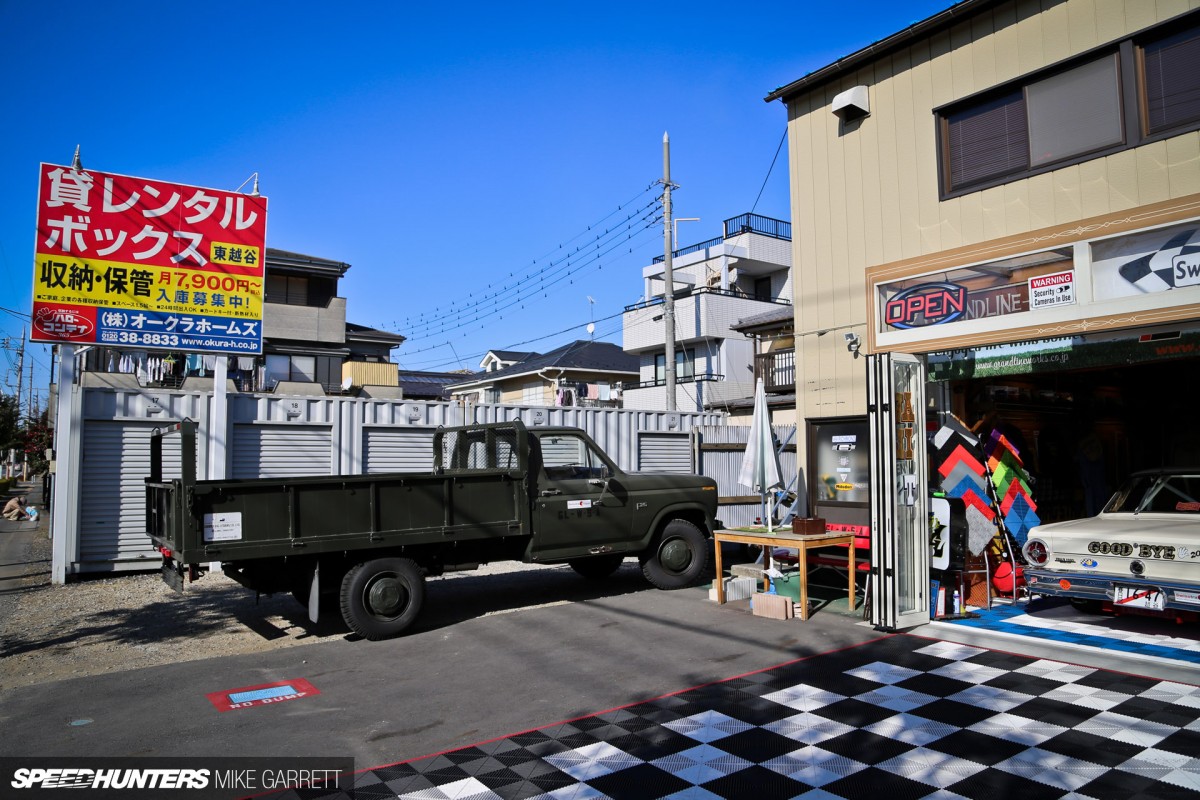 The cars are why we are here, but it's really the people behind them that make this job so great. Stories like this are why I love Speedhunting.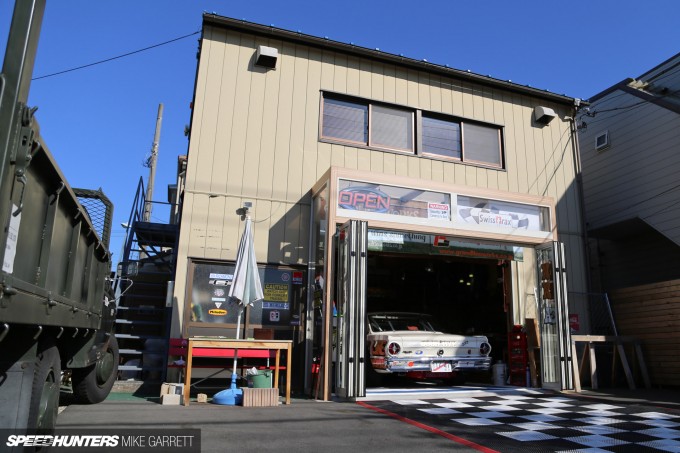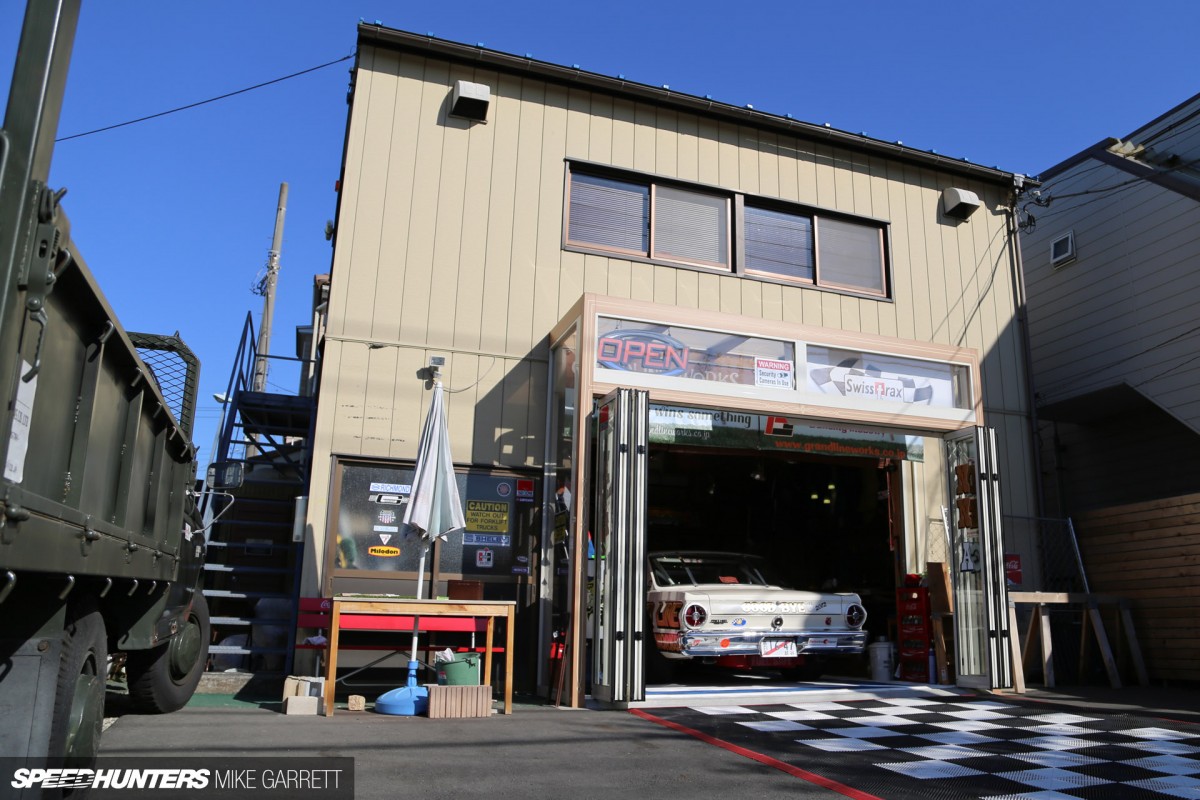 Work hard, play hard, family first – three great attributes of Japanese culture that happen to be manifested here in a love for vintage cars and classic Americana. Color me inspired!
Mike Garrett
Instagram: speedhunters_mike
mike@speedhunters.com
Cutting Room Floor