Interviewing In An Infiniti
A few weeks ago we gave you the opportunity to ask Daniel Ricciardo – who is in the midst of the battle for the 2014 Formula 1 Driver's Championship – anything you wanted to. And you did – from the highly technical to the seriously silly in our most popular Ask The Expert call for questions yet.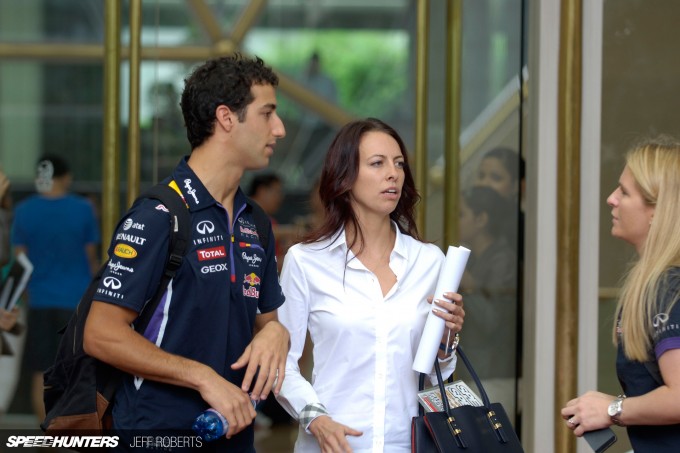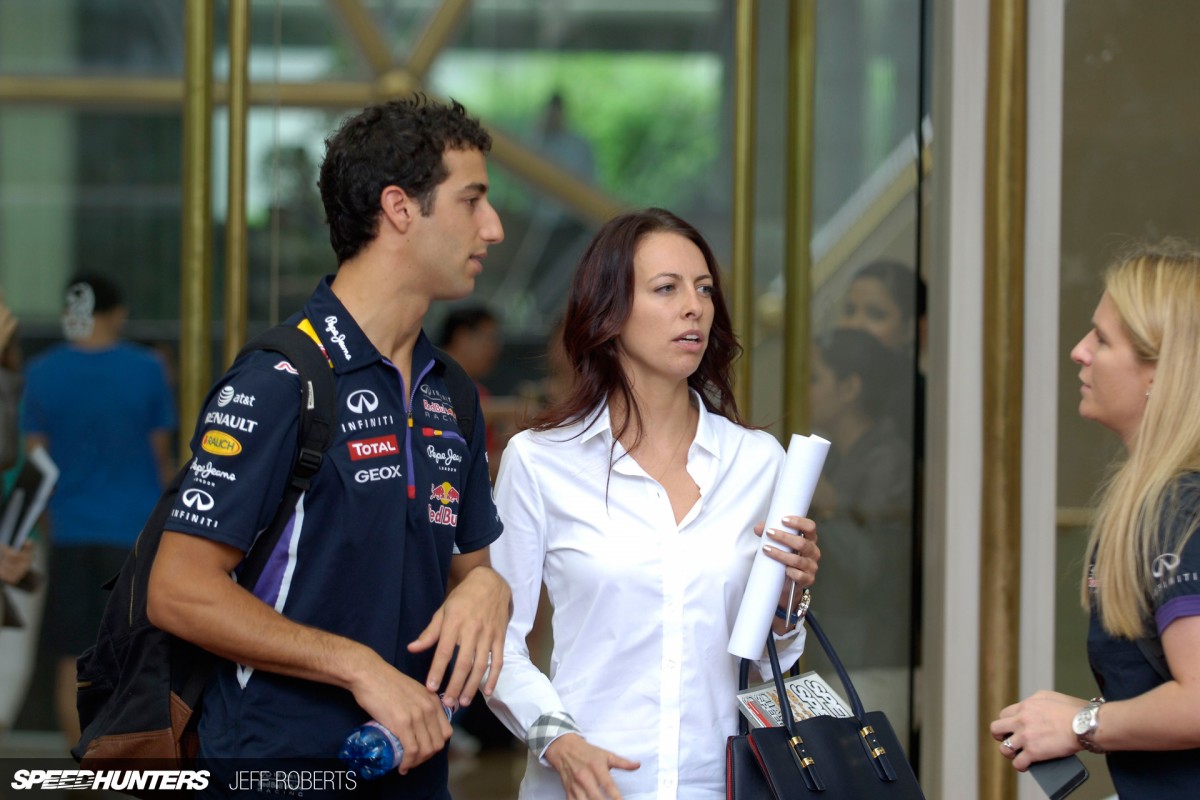 My interview with Daniel took place on Qualifying day during the Singapore F1 Grand Prix while – appropriately – riding in an Infiniti where I asked him a selection from your questions and a follow up or two myself.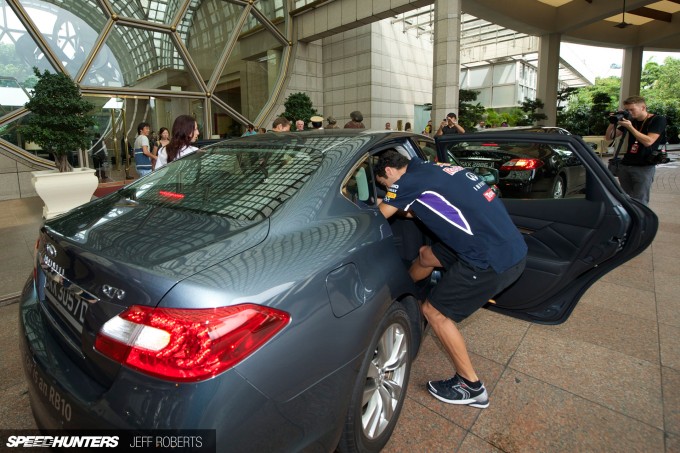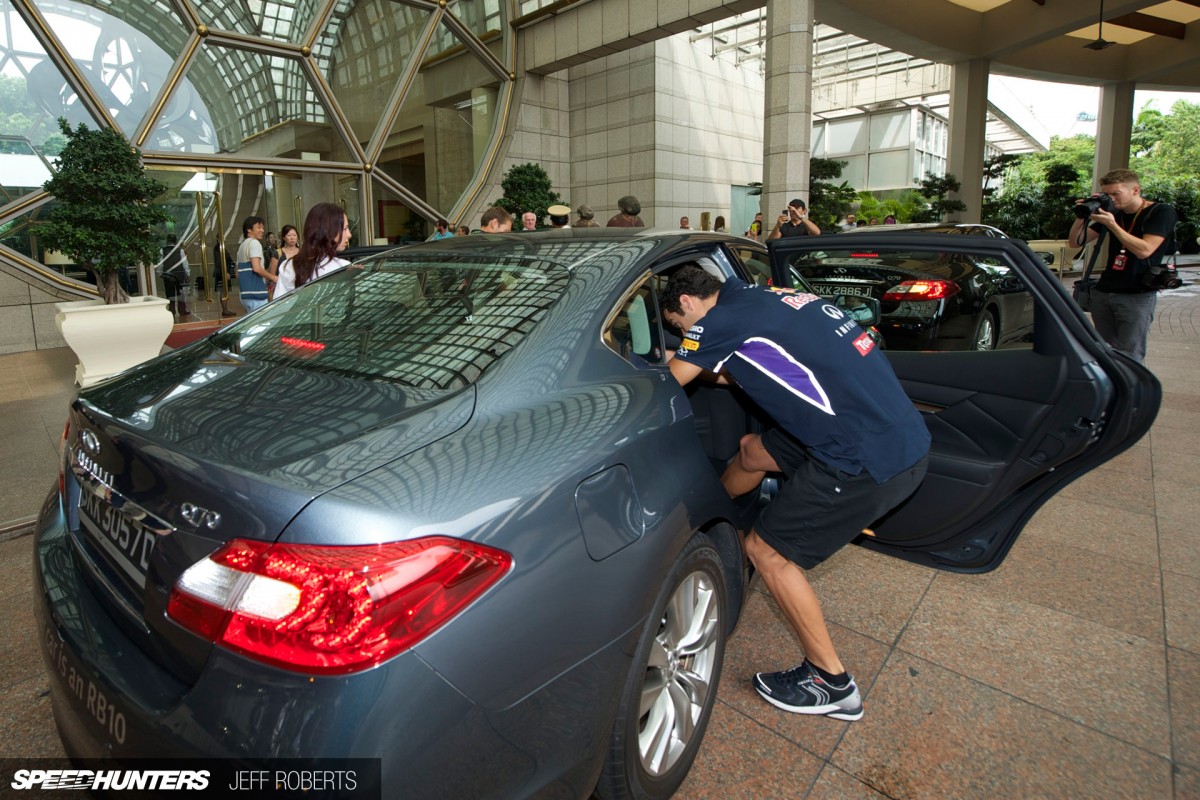 Some of the answers may surprise you – and others may make you laugh – but they were all as genuine and interesting as Daniel himself. The checkered flag has dropped and here we go!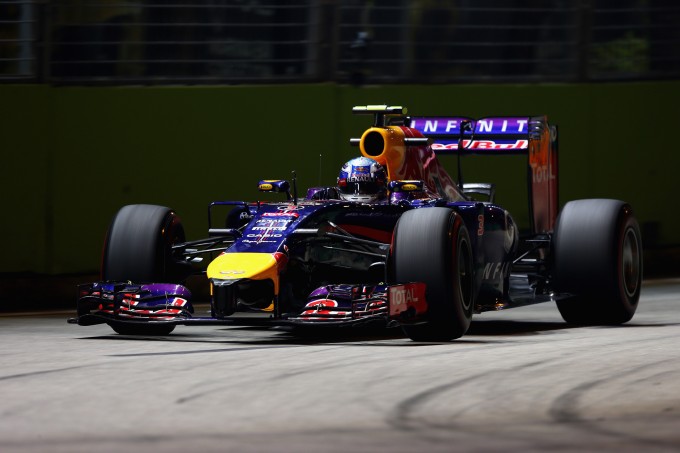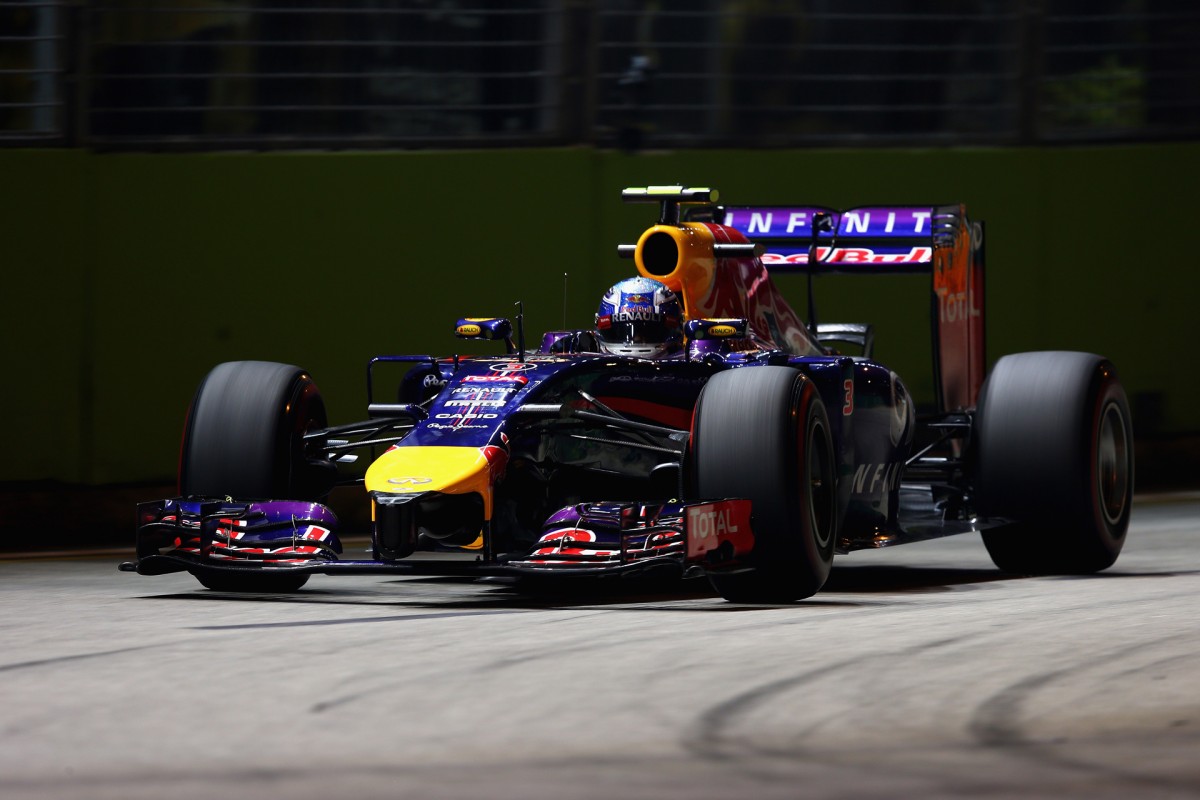 Daniel, our readers have asked many questions and I thought I would get the serious ones out of the way up front: what happens if you need to sneeze during a race?
Daniel Ricciardo: I don't think I've ever sneezed [while racing]. I don't know what it is, but I don't think it's physically possible to do it. You're able to fart though..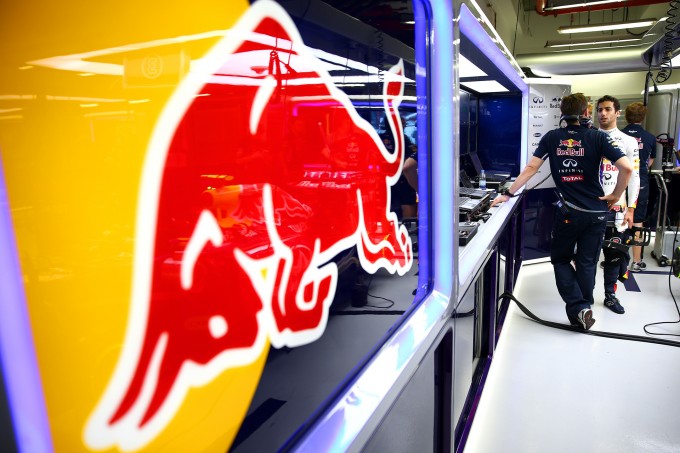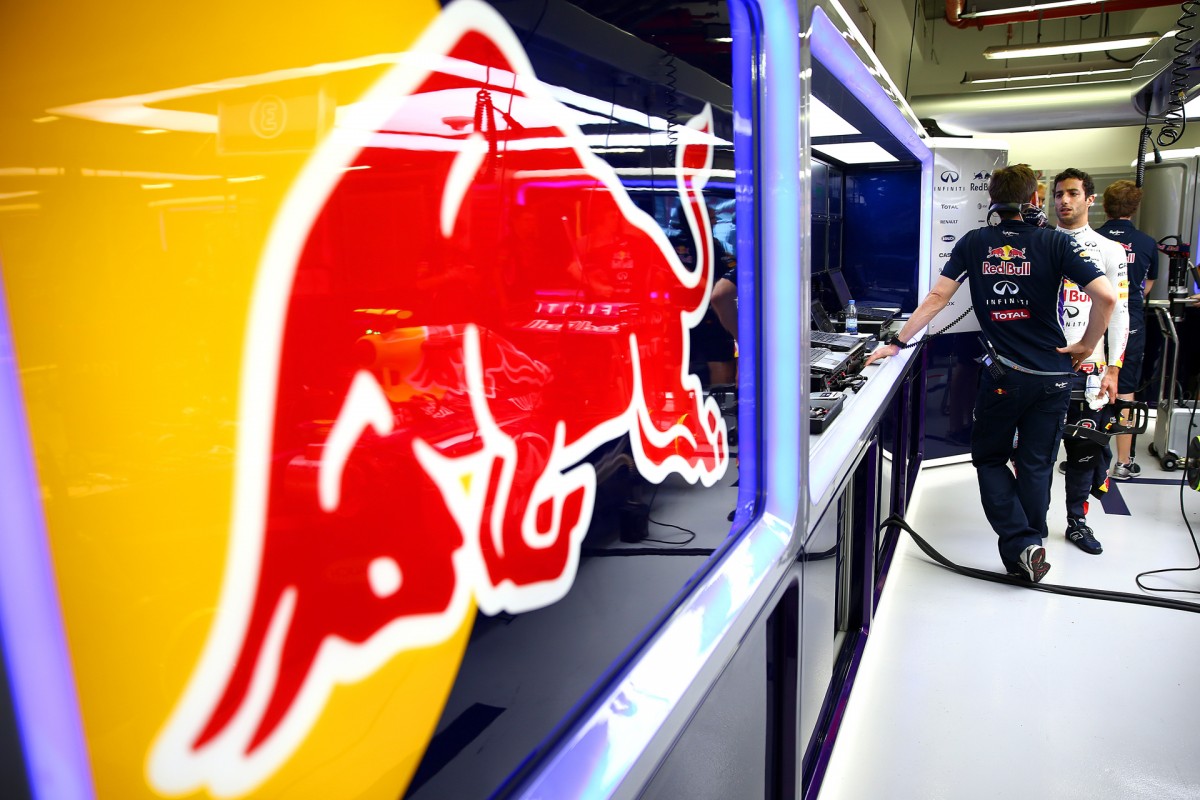 If you had a day off to do anything you wanted in the world but couldn't race, what would you do?
Daniel Ricciardo: Ride a dirt bike – I just like them. Or a road bike, or Moto GP bike. Bikes in general really.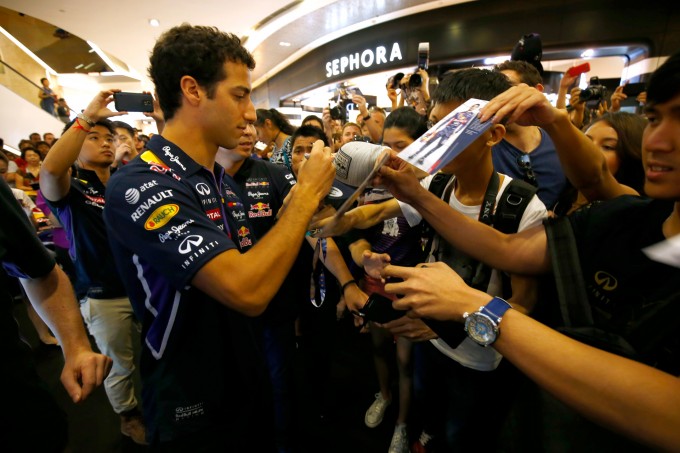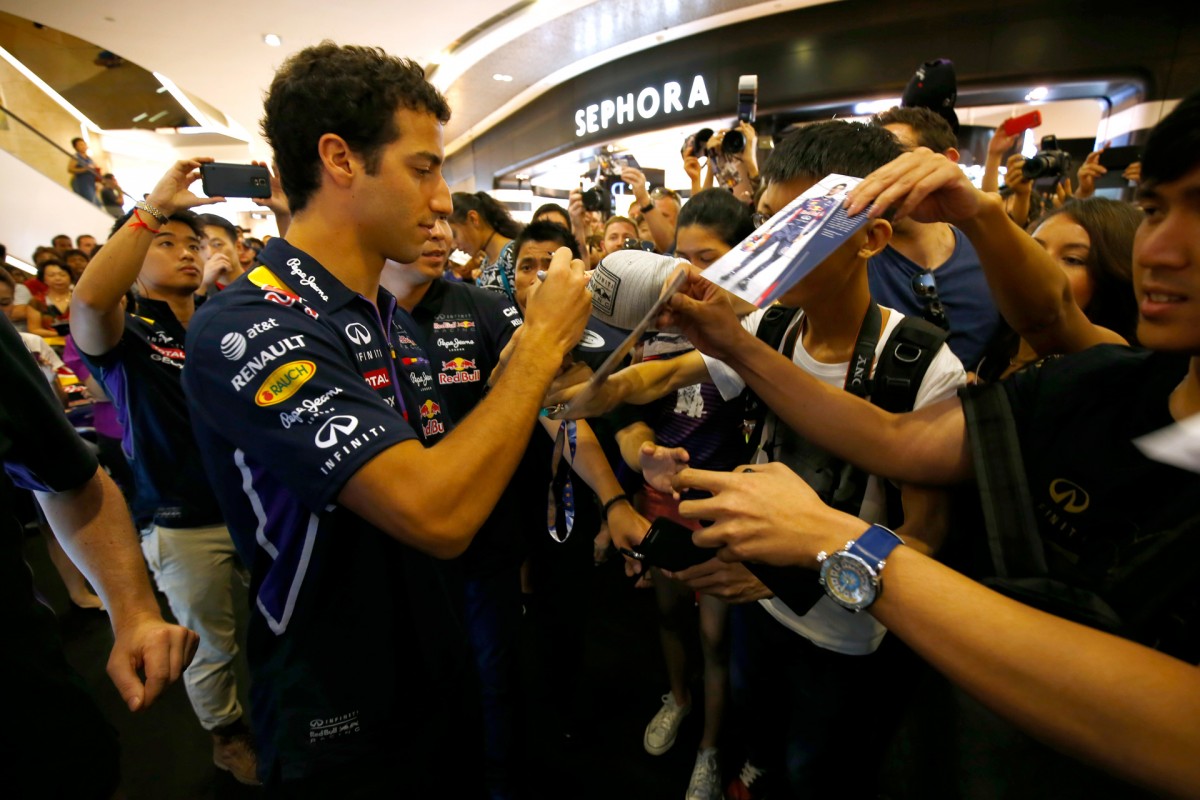 What do you think of professional drifting? Would you ever try it? How about rally?
Daniel Ricciardo: I would love to try both! A friend of mine from Perth [Australia] does drifting, and he's always said for me to go out in his car.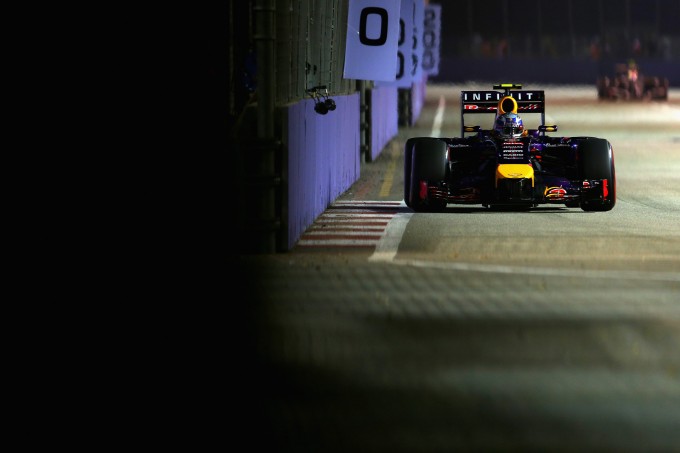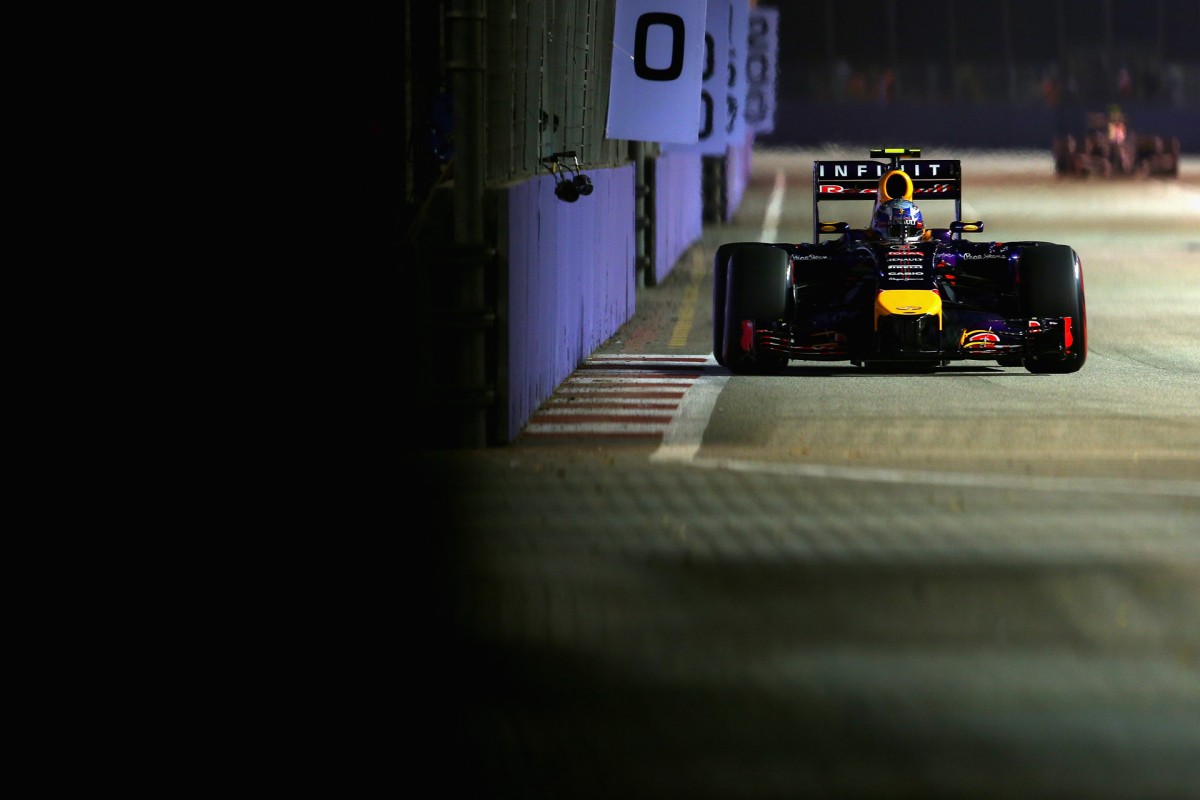 How much do computer simulators help in prepping for a race, and your actual track experience?
Daniel Ricciardo: I think that they're pretty good in terms of helping to prepare. What you learn on a sim is good, but I don't think it makes a difference between winning and coming second. I think it helps the engineers more with car set up as they're able to try things. The sim is the best way to learn, but we're all quick learners anyway!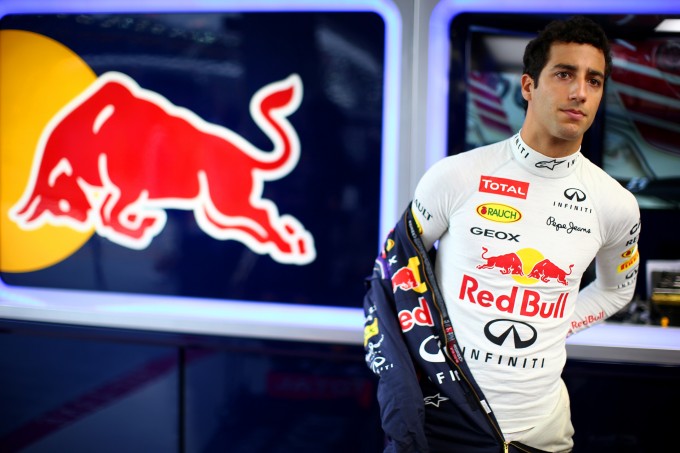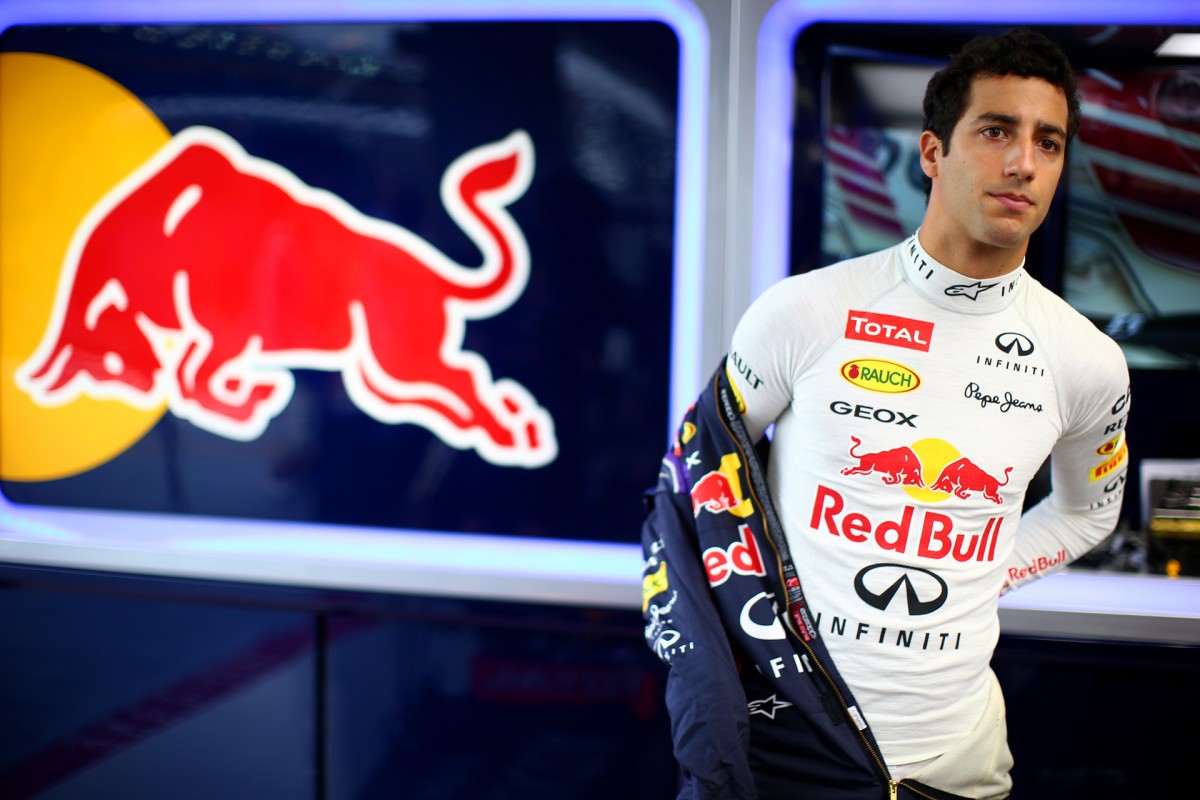 F1 is an amazing team sport with a spotlight on the driver – how do you support the team?
Daniel Ricciardo: I make them cookies… no, not really! I guess I try to deliver on track. They obviously put in the hard work and prepare the car for me to race it. The job for me then is to drive it as quick as it can be driven and give them the result they deserve.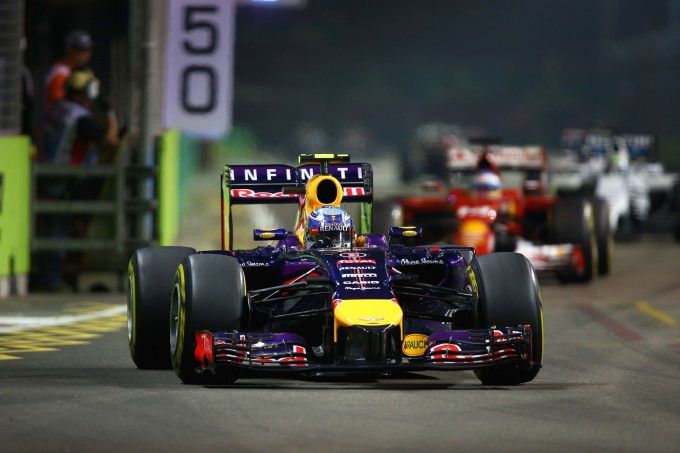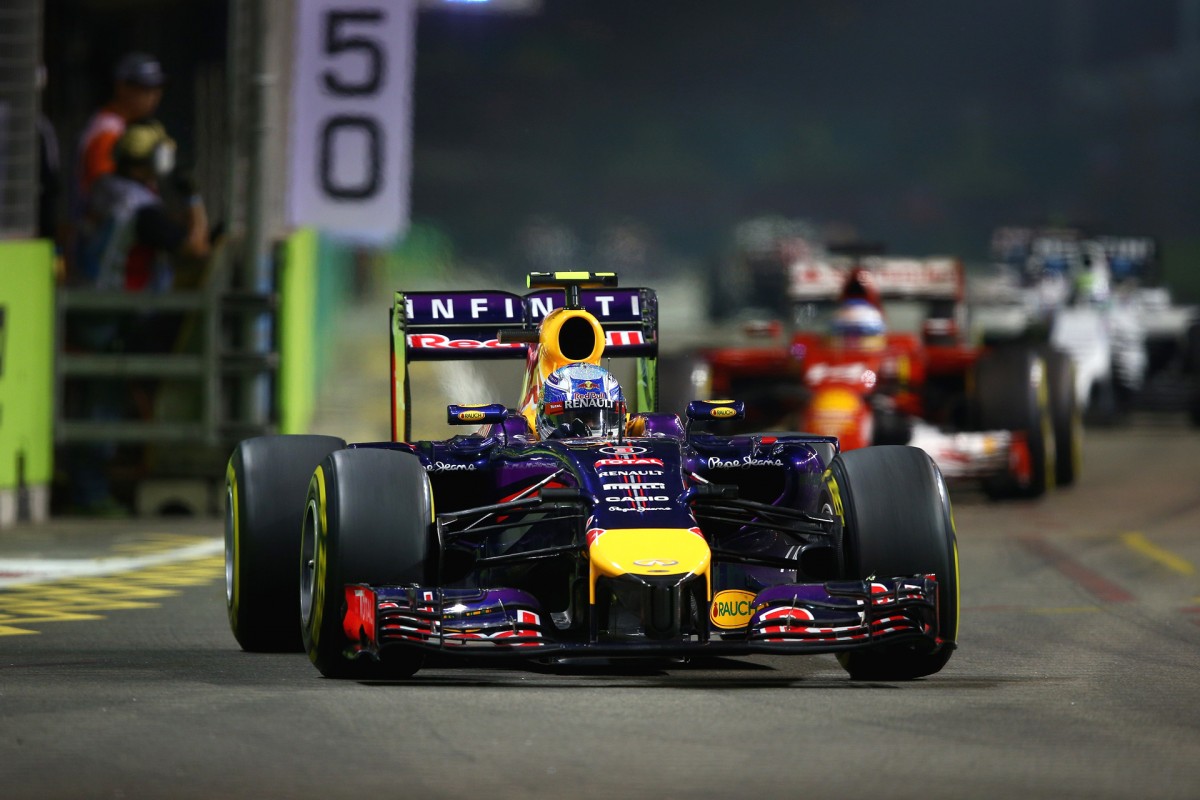 When and how did you get your first real sponsorship, and was open-wheel racing your first passion?
Daniel Ricciardo: Open-wheel was definitely my passion. I liked all types of racing but open-wheel was the one for me. Red Bull was my first big sponsor and it was the end of 2007 that I signed my contract with them.
Cool, Calm & Collected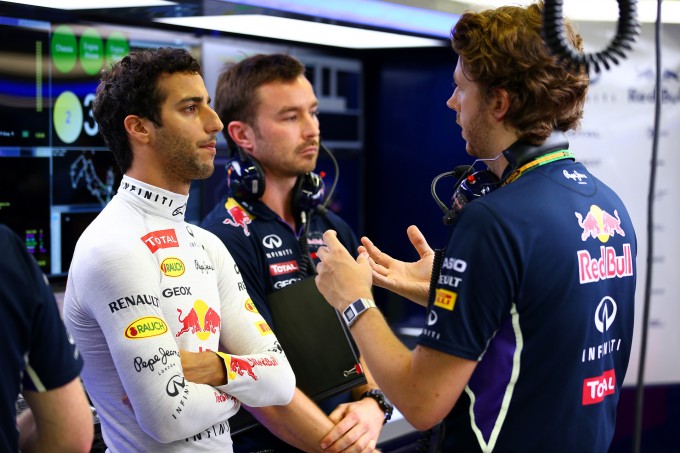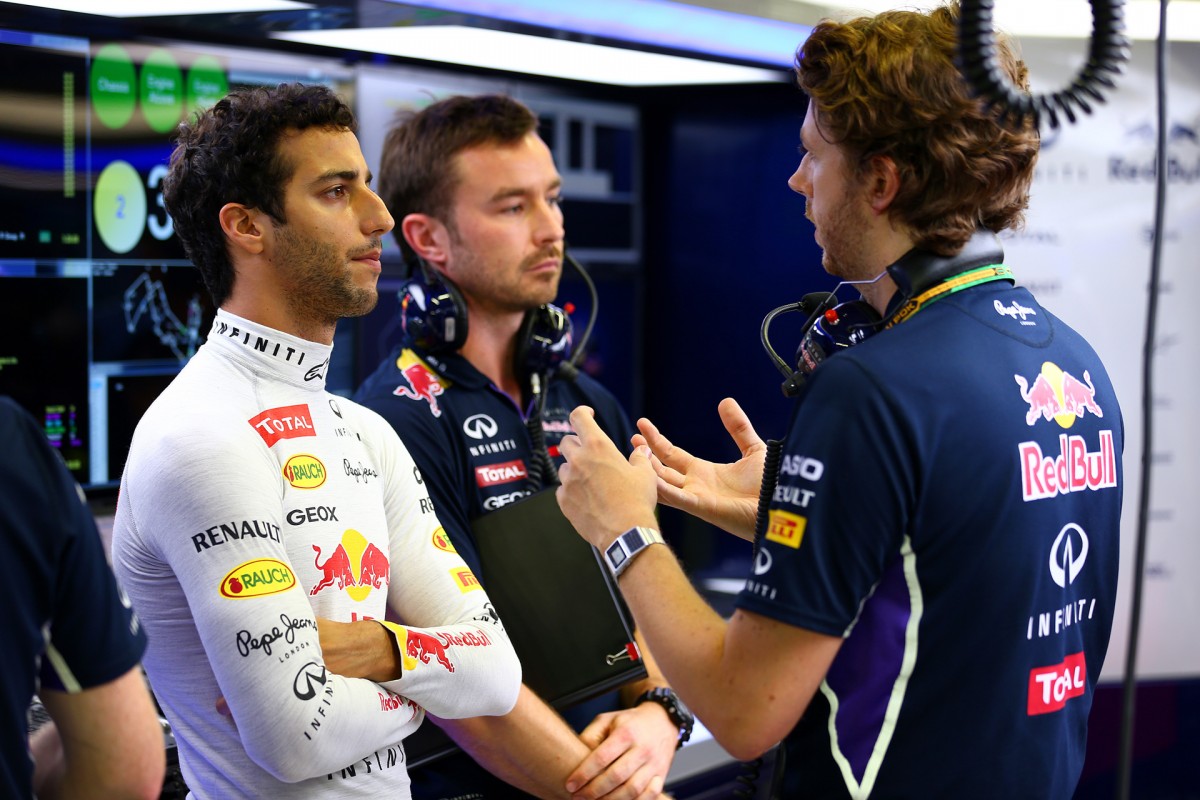 What is your daily driver?
Daniel Ricciardo: I'm driving an Infiniti QX50. They [Infiniti] pimped me out with that!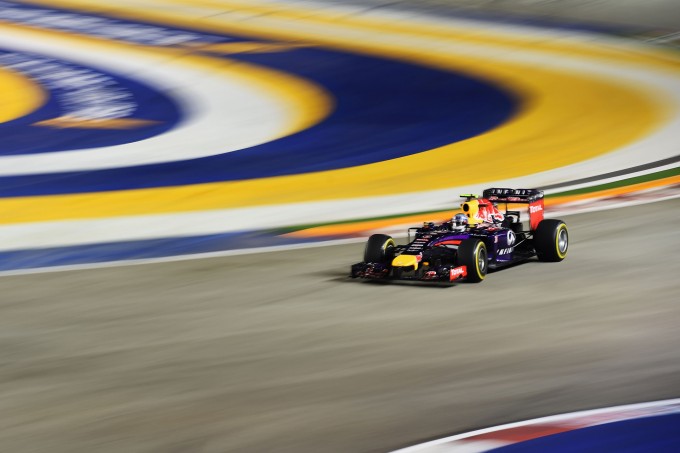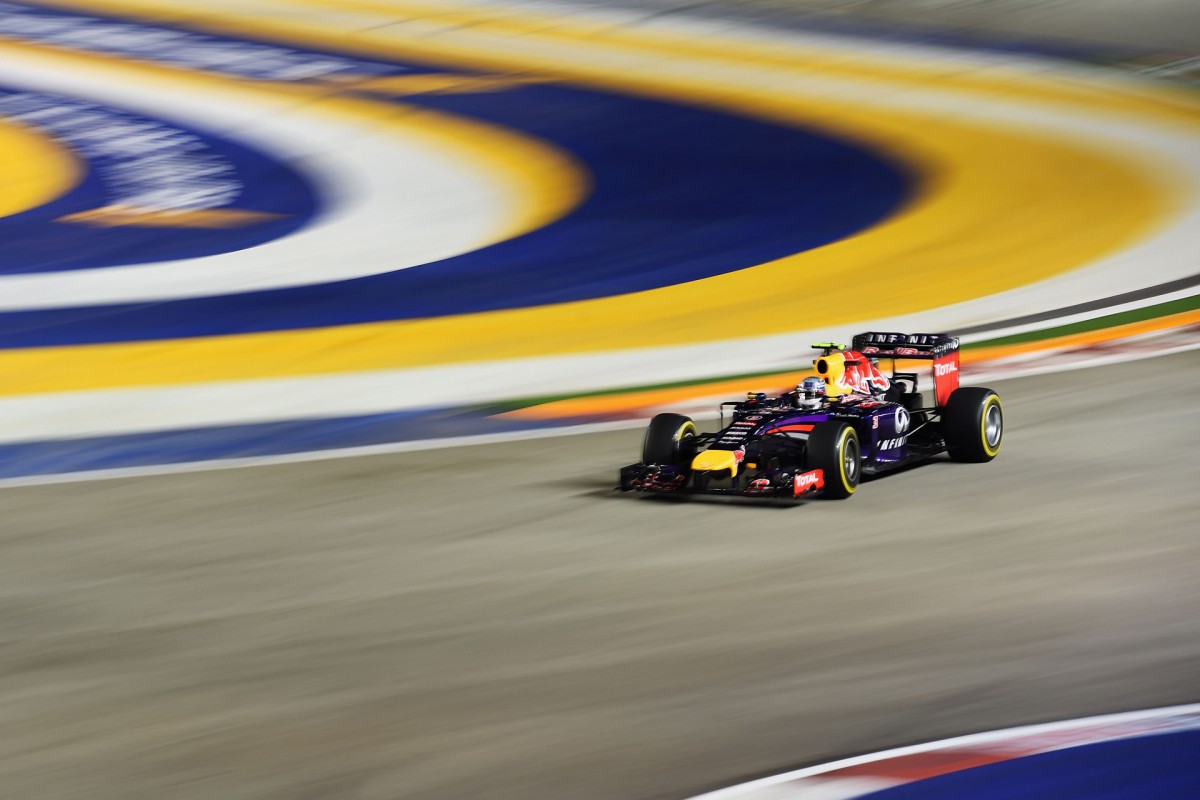 Do you have a dream car?
Daniel Ricciardo: That's a tough one. I really like Shelby Mustangs, so I think the Eleanor GT500 would be my dream car.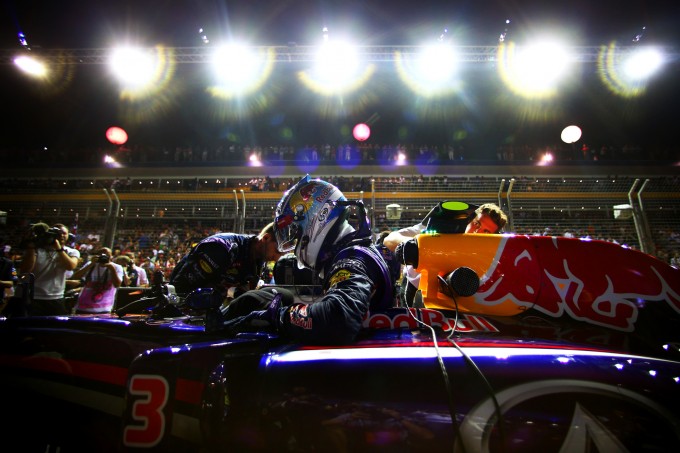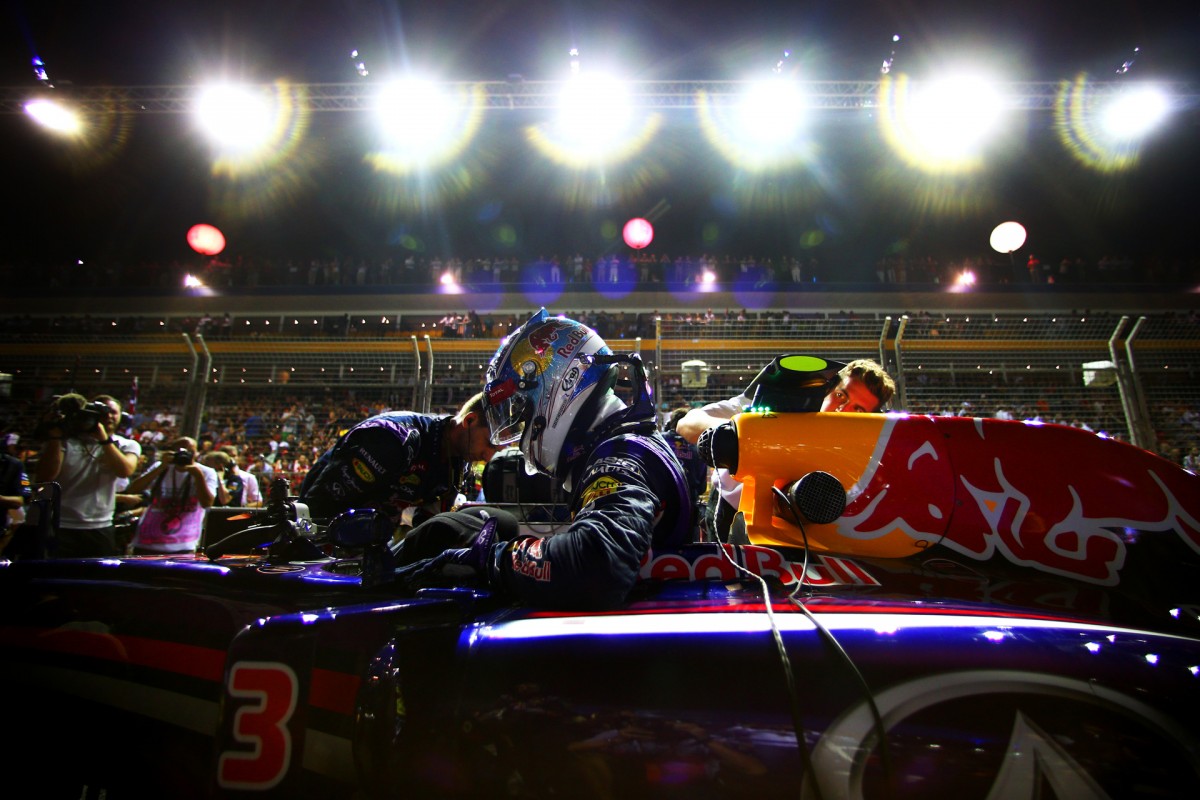 Do you have any special exercises for training your reflexes or reaction times?
Daniel Ricciardo: We do a few things. There's quite a few exercises you can do with tennis balls. We've tried out a few computer games for reflexes, which are okay, but I prefer more practical stuff where I'm actually doing, rather than just clicking.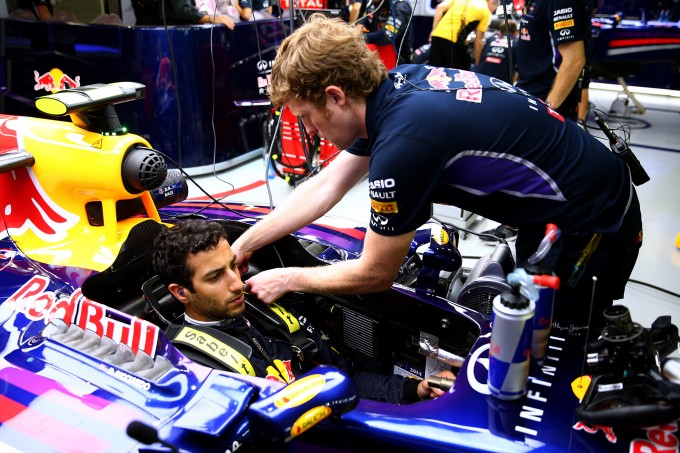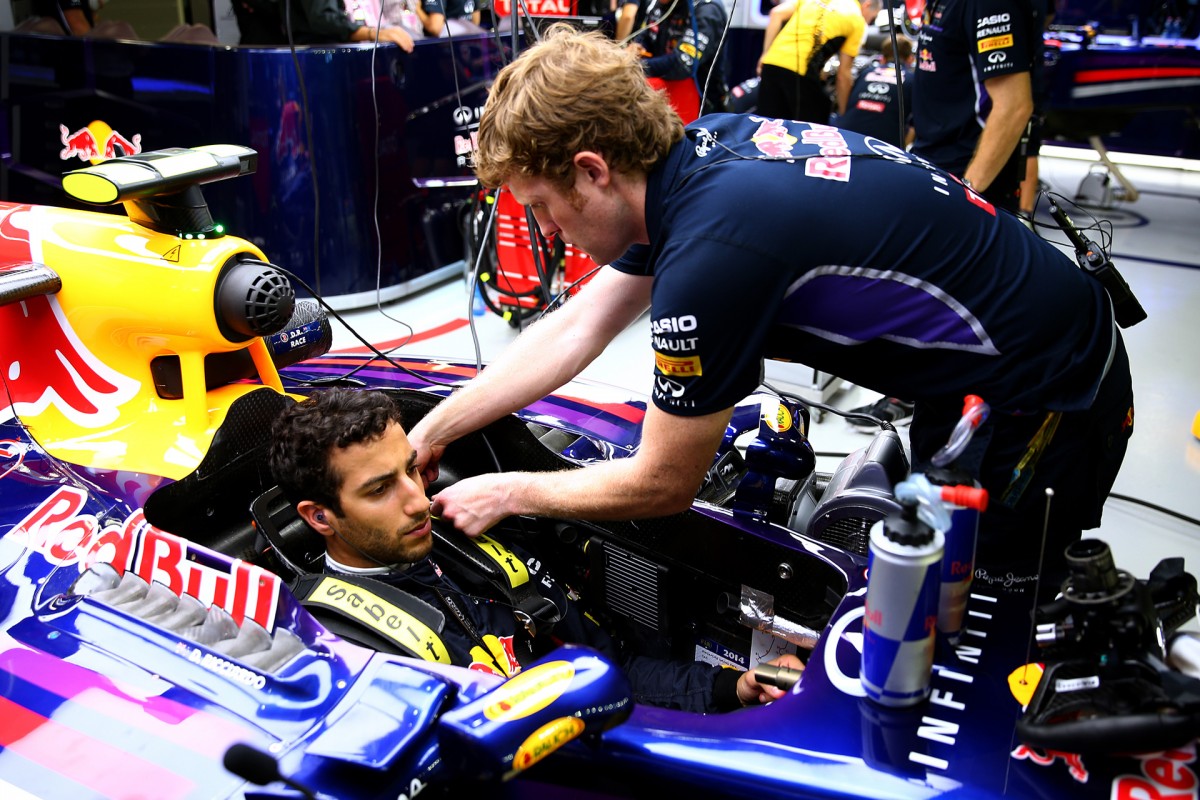 If you could drive any F1 car from any era, other than the RB10, what would it be?
Daniel Ricciardo: It would have to be something from around Ayrton Senna's days, so a late '80s or early '90s car. That would have been good fun.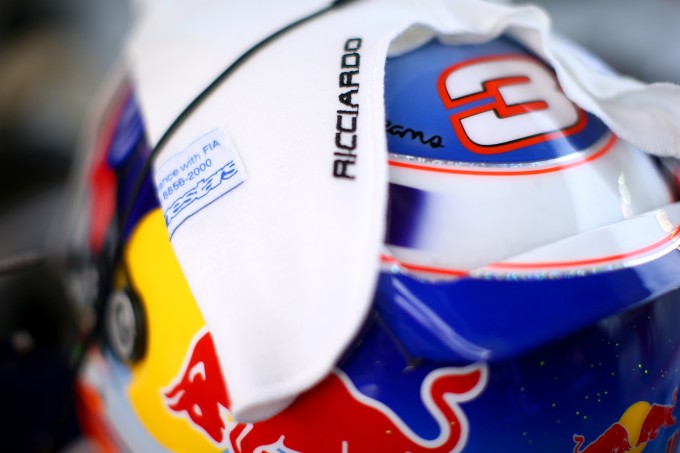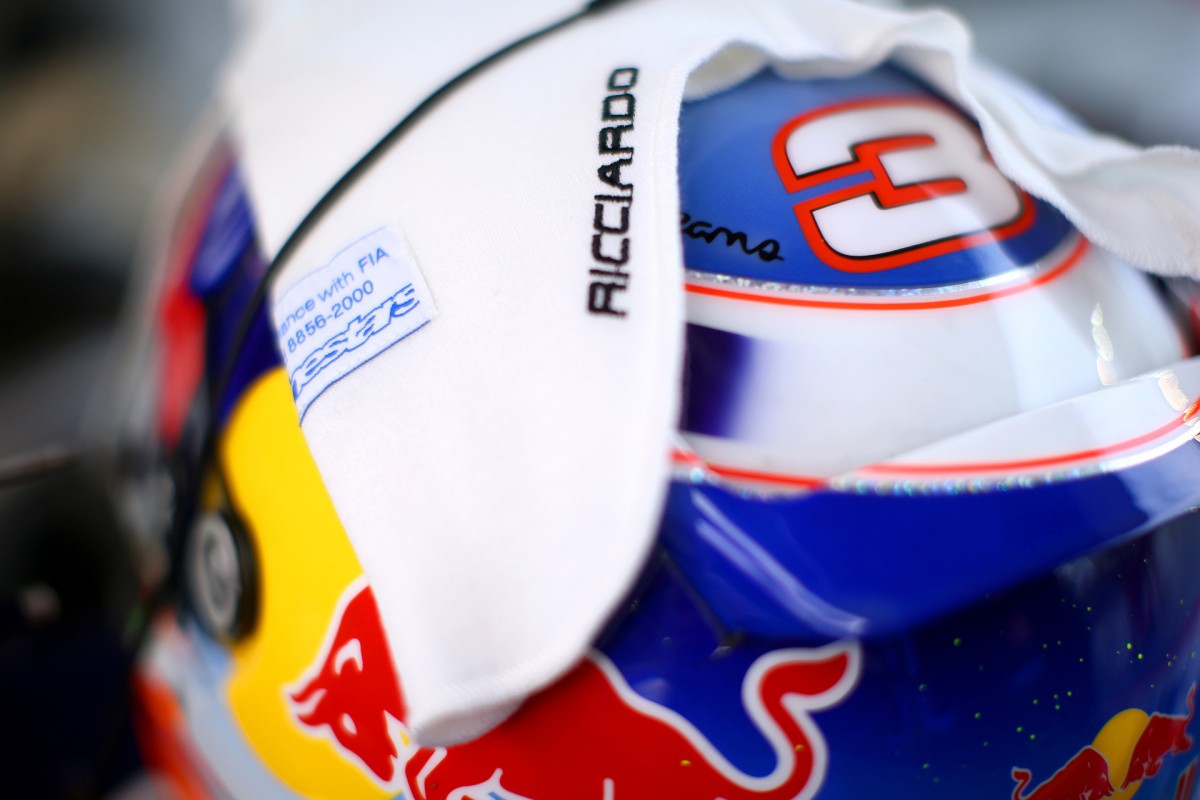 If you could pick any team mate, who would it be?
Daniel Ricciardo: I'll say James Hunt, after watching Rush. It would have been really exciting to see what things he was bringing back to his motorhome on a race weekend. That would have kept me entertained if I was having a bad day!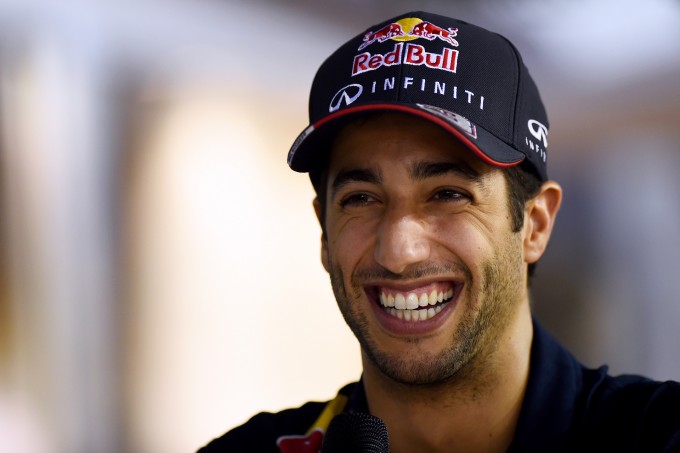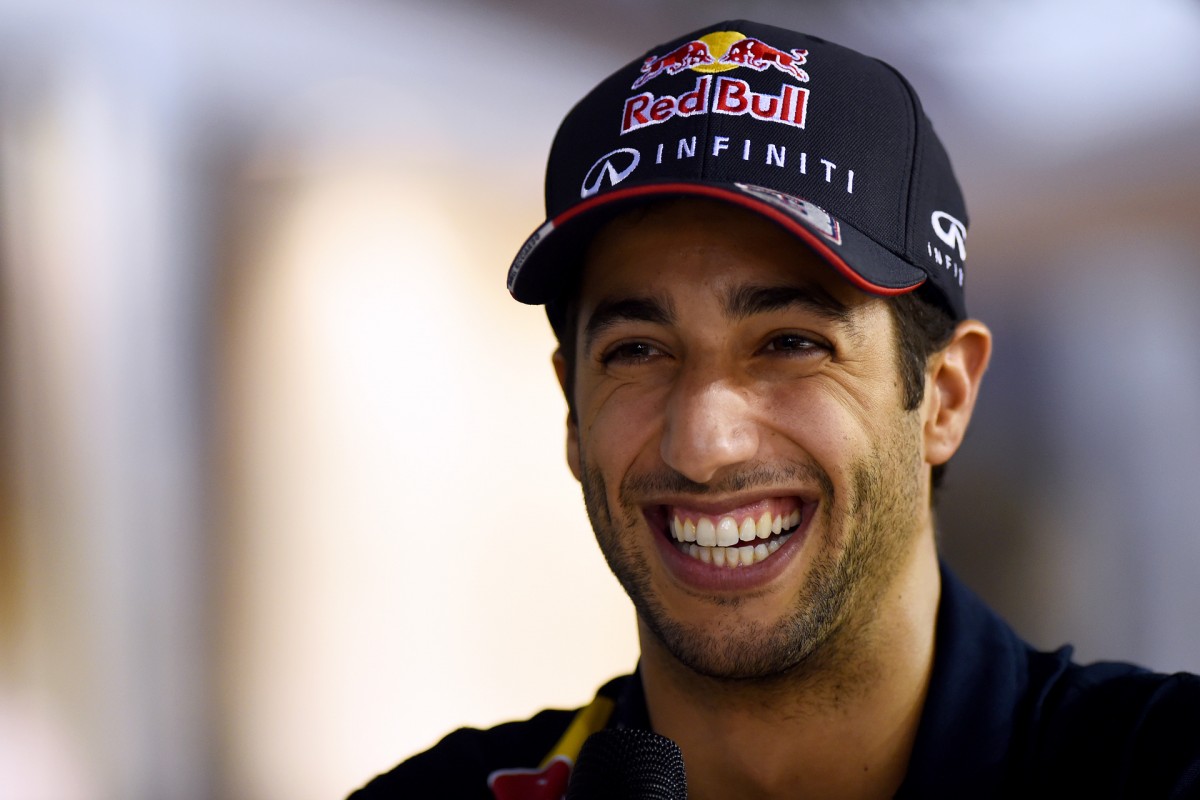 How do you deal with the nervous energy before races when you have a smile and a good nature around the event?
Daniel Ricciardo: I don't know, it's definitely an energy that I really enjoy. I'm sure everyone gets nerves and excitement before a race, but it's as good a feeling as you get. That adrenalin and excitement, and creation of butterflies inside your stomach – that's the feeling that I guess you live for. Knowing that you're about to go in to do battle, that's really cool. I listen to music to keep me controlled in that situation.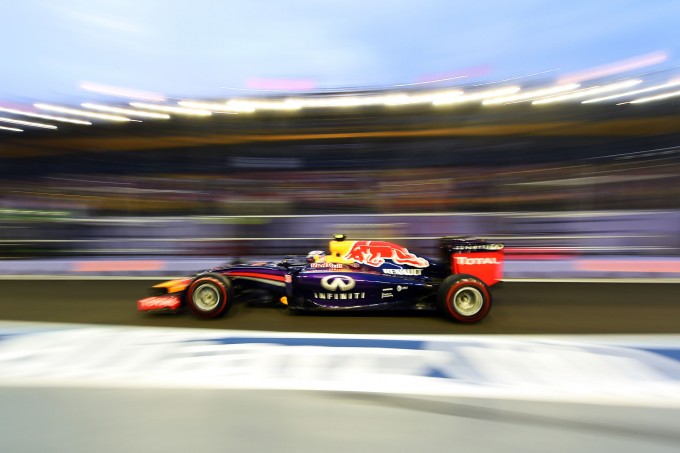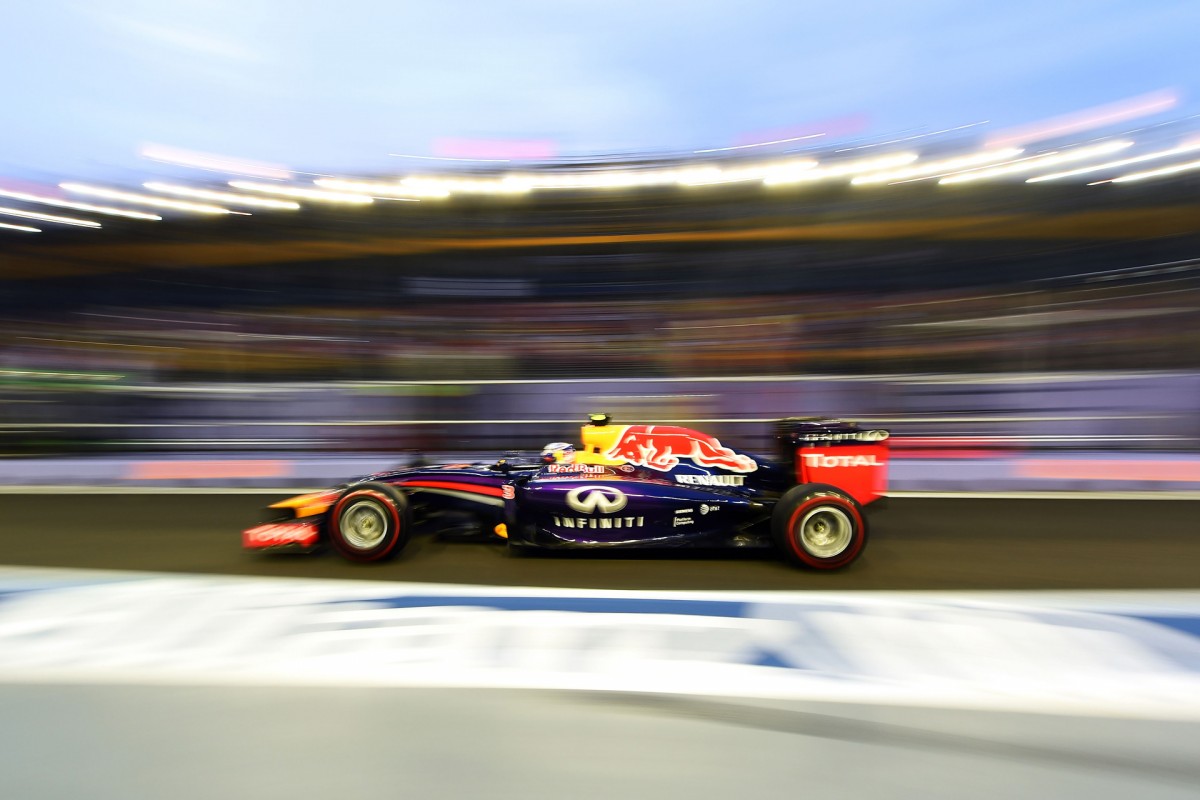 So, listening to music do you have a playlist that you always play, or is it something new every race?
Daniel Ricciardo: I'll sort of stick with a few songs for a while and then maybe change them up. But normally on a Sunday [before a race] the genre is pretty hardcore. So punk, fast, screaming. That gets me pumped up.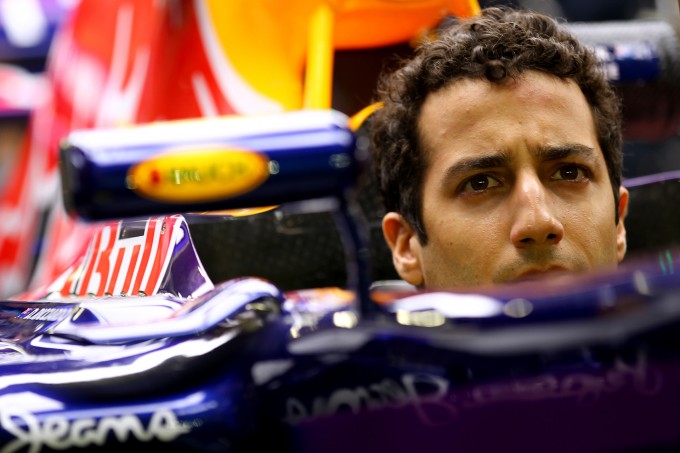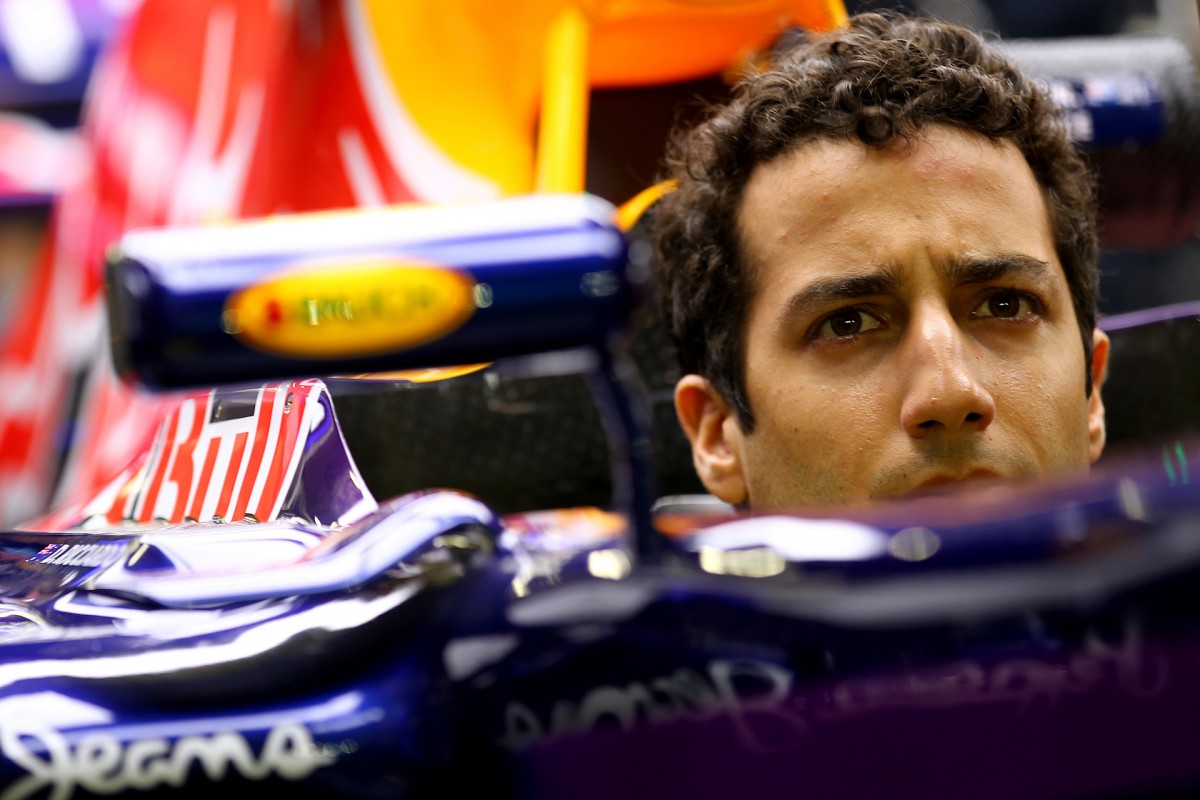 Do you have a pre-race ritual that you do before each race?
Daniel Ricciardo: Not really. I go through basic stretching and other warm-up routines, and the music gets heavier and louder the closer I get to a race, but I don't have any superstitions or anything.
A Humble Hero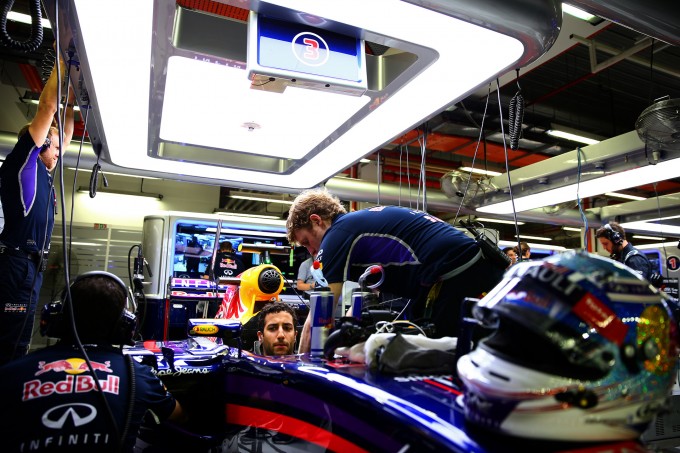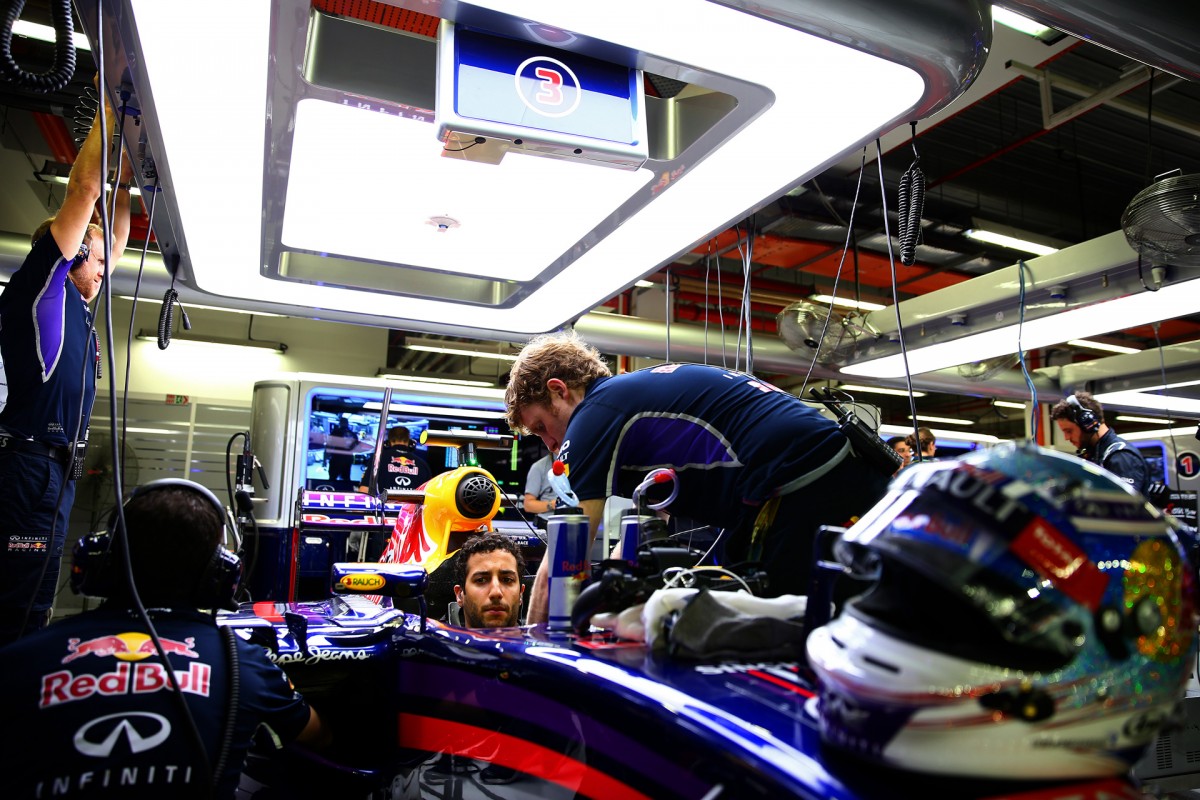 How involved in testing and mechanical tweaking before races are you?
Daniel Ricciardo: Quite a lot. That's a big part of the simulator, it's great for the engineers to try new things with the car because they can type in a few codes and it's in. But then they rely on my feedback to know if the change is better, and if it's something I'd like to use on track.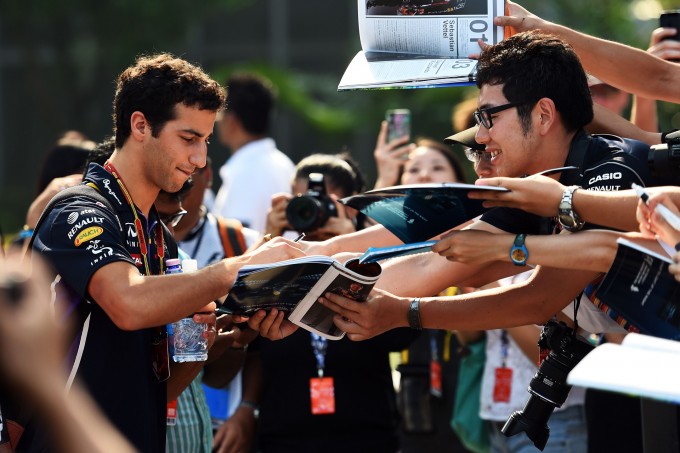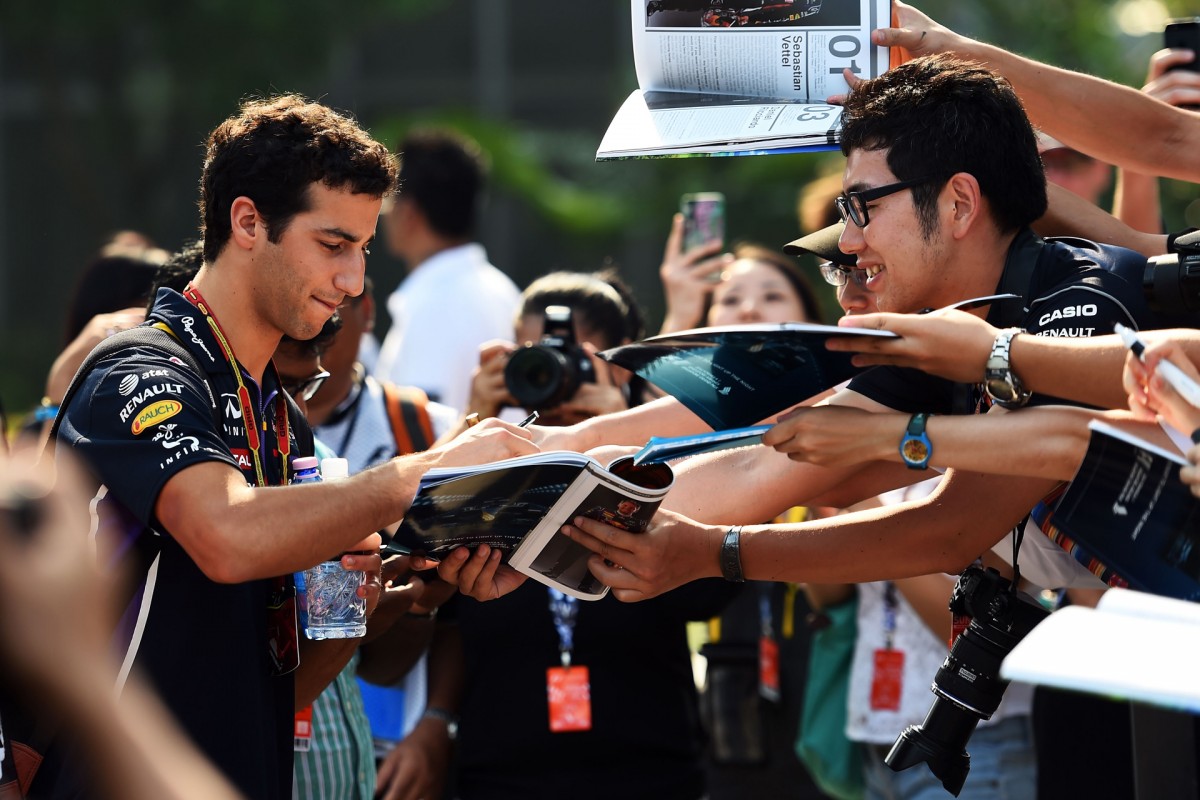 Many say F1 is less and less about the driver, and more about the machine. What do you think?
Daniel Ricciardo: I think that's fair in some cases. I can speak from experience now that I'm winning in a Red Bull. Yes, I'm a better driver than I was three years ago, but three years ago no one would have won in an HRT when I was racing for them. The cars are so developed and so advanced,  the bigger teams basically can afford and employ more experienced people and better machines, so some cars are definitely giving more performance gains than others. But at the same time I still think that the best drivers will rise to the top. Not to talk myself up, HRT obviously wasn't winning, but I got some good results and found a way to put myself in a top team, and now I am winning.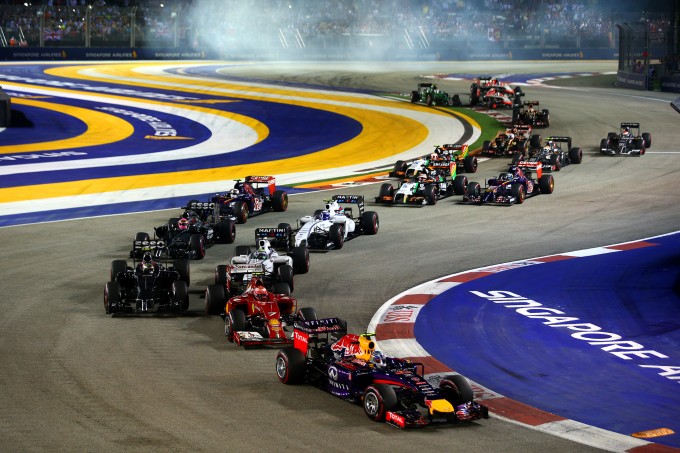 Will the new pit radio bans affect you? Do you see this as a positive change?
Daniel Ricciardo: There's some good things about it. It would be bad to completely get rid of it because I think it can be quite entertaining for the fans. It's a bit of an insight, especially if we're in the heat of a battle and we're saying something. So some things are good, but I think it's fine that we get rid of the whole driver coaching thing – like 'your team mate's braking three metres later in turn six'. That sort of stuff we can do without.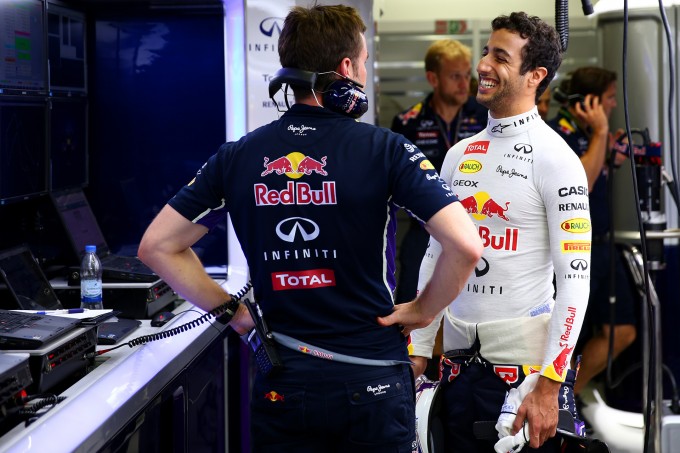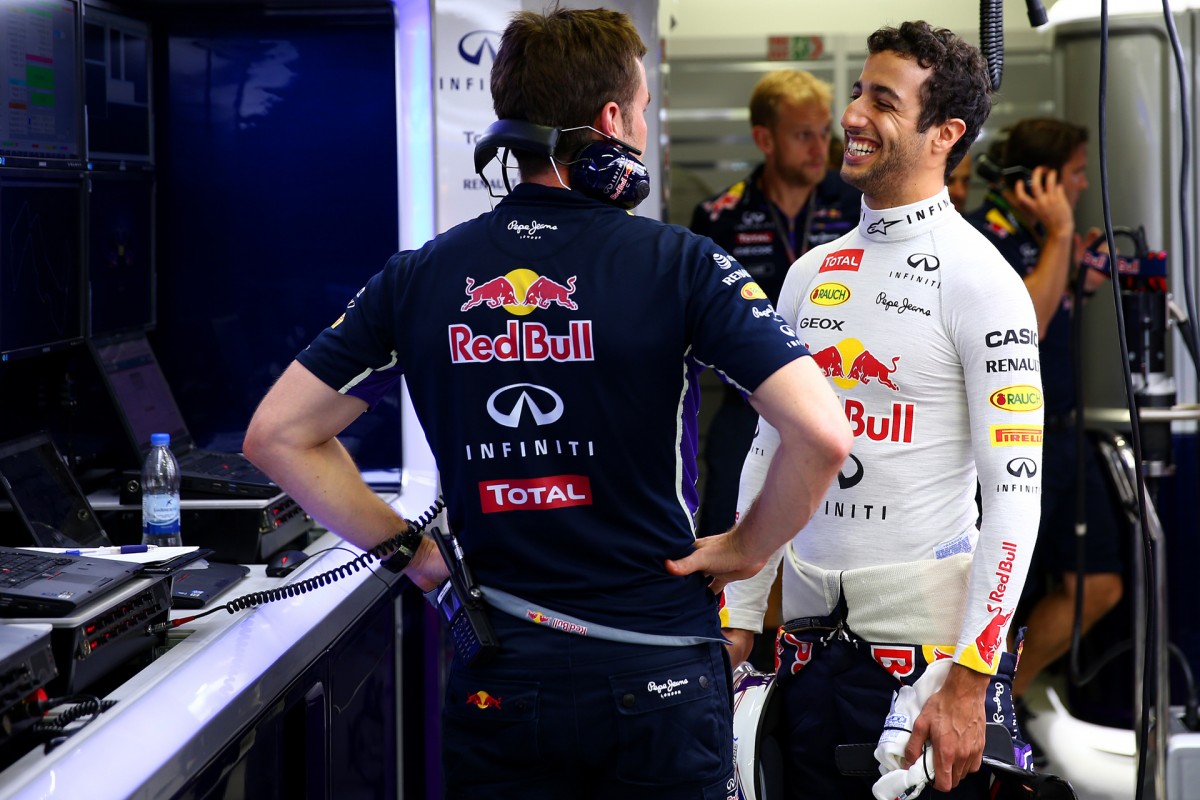 How many days after the race does it take to go over the data gathered?
Daniel Ricciardo: Immediately after the race – once we've done all the media – we'll have a debrief which will go for a good hour and a half. And then, within two or three days after the race, I'll probably get eight separate emails from the team, breaking it down in different places. There's a lot of detail, and they'll just break down the weekend, things that we found, things that we can improve. And then normally it'll be followed up with a phone call from my engineer the week after the race once it's all settled.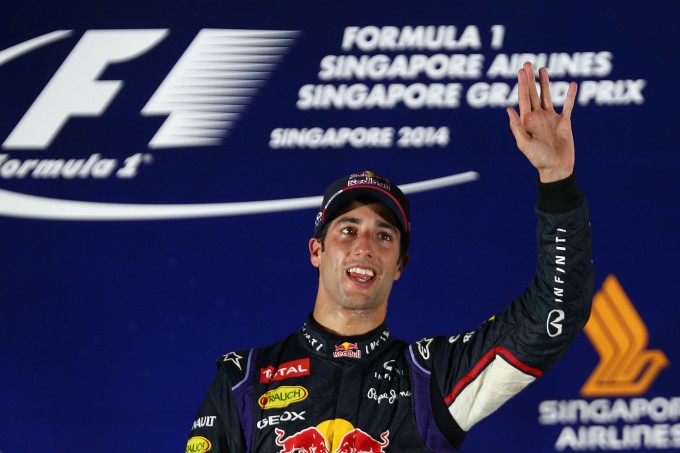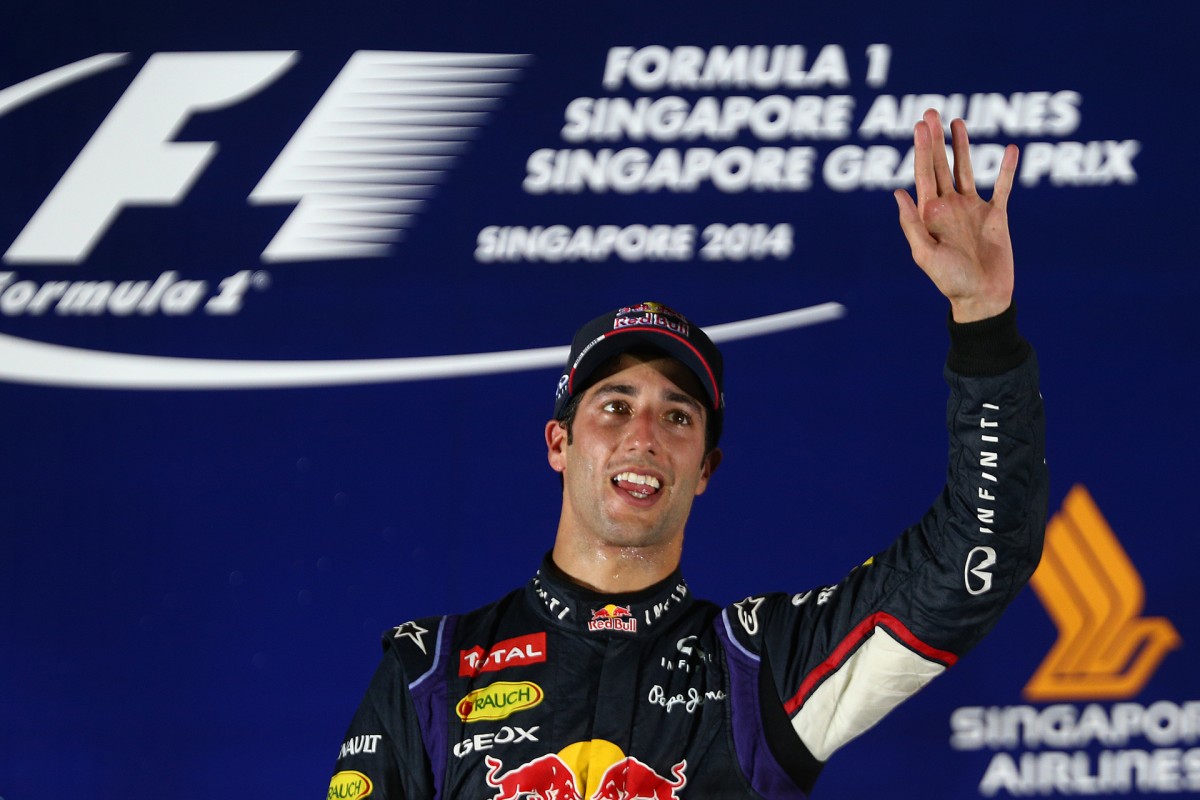 Did you always want to be a racecar driver, or was there a time when you were a kid that you wanted to be a fireman or do something else?
Daniel Ricciardo: I think racing has always been the preference, but I loved all sports. When I was really young I was obsessed with Michael Jordan and basketball, but as soon as he retired all of a sudden I found myself not following basketball. So, I guess that wasn't my real passion, but racing was something I loved as a kid and all the way through.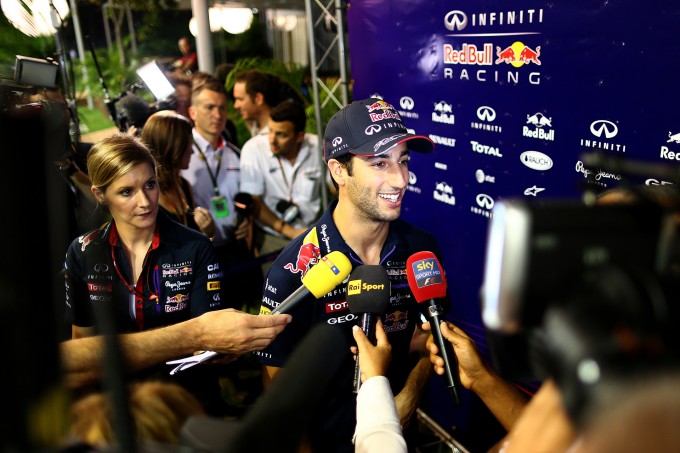 How much do the behind-the-scenes conflicts with other racers affect your mindset during the race?
Daniel Ricciardo: Not much. I don't really pay attention to it, but you're aware of it as you're surrounded by media and they talk about it. But it doesn't bother me at all.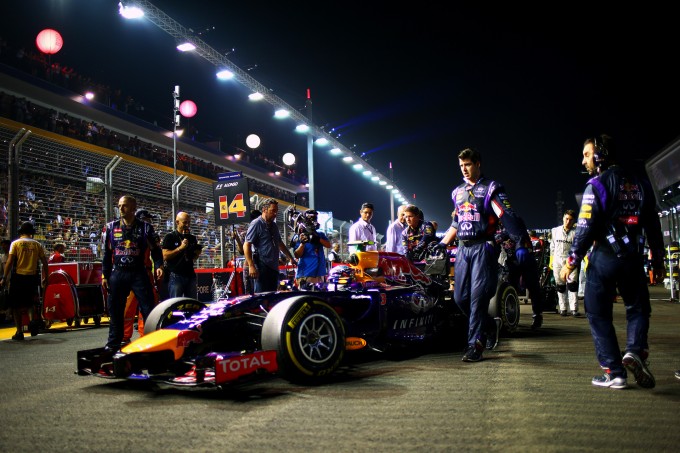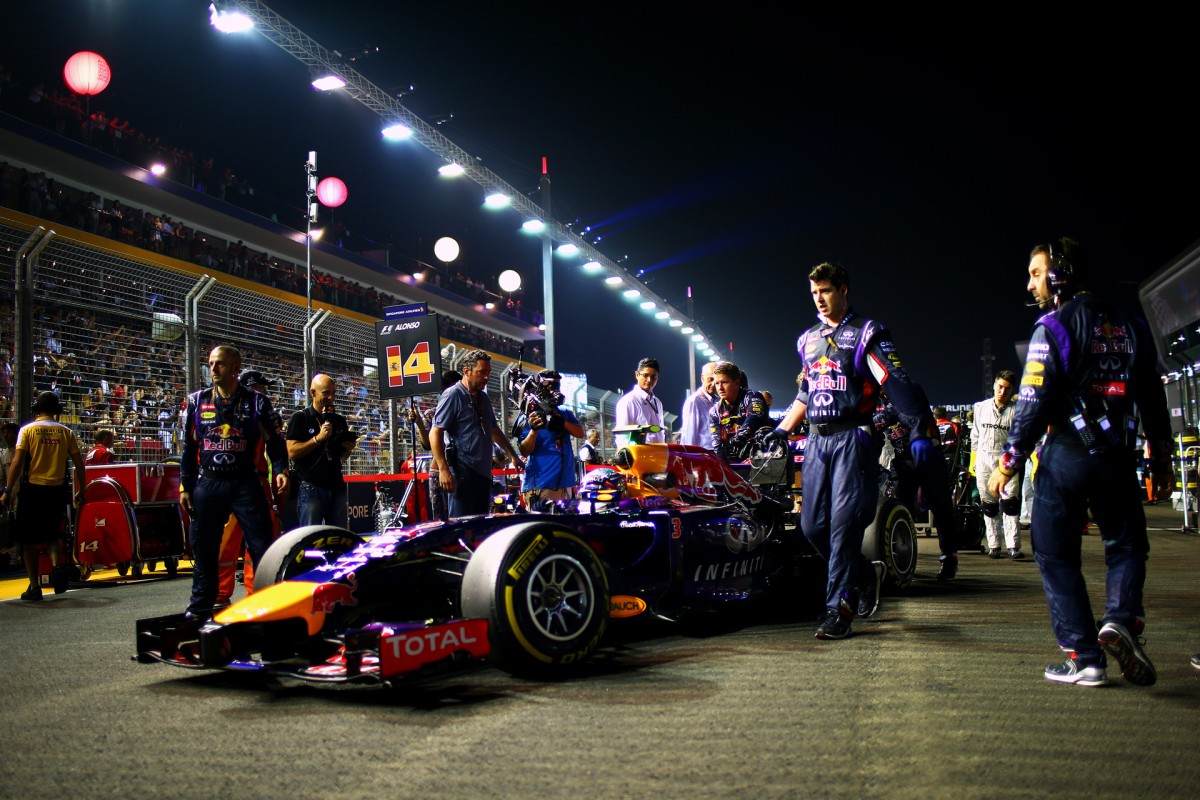 Does anything rattle you? 
Daniel Ricciardo: I don't know… For sure things rattle people. No one likes losing – I don't like losing – so I guess that pisses me off. But no one can really get under my skin – I think I'm stronger than that. I think if someone's going to put me down I can pass that quite easily.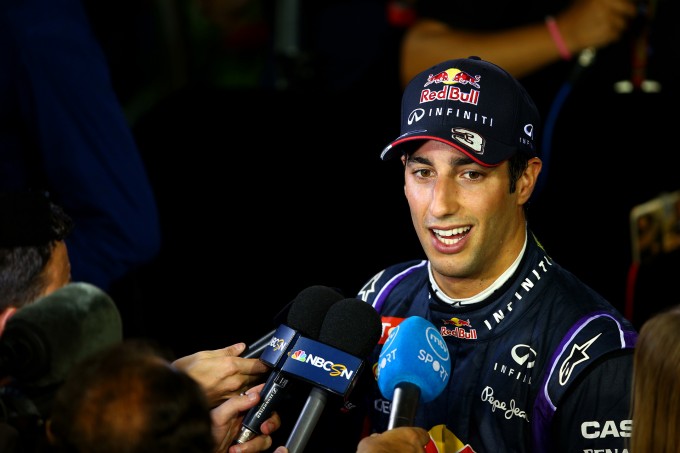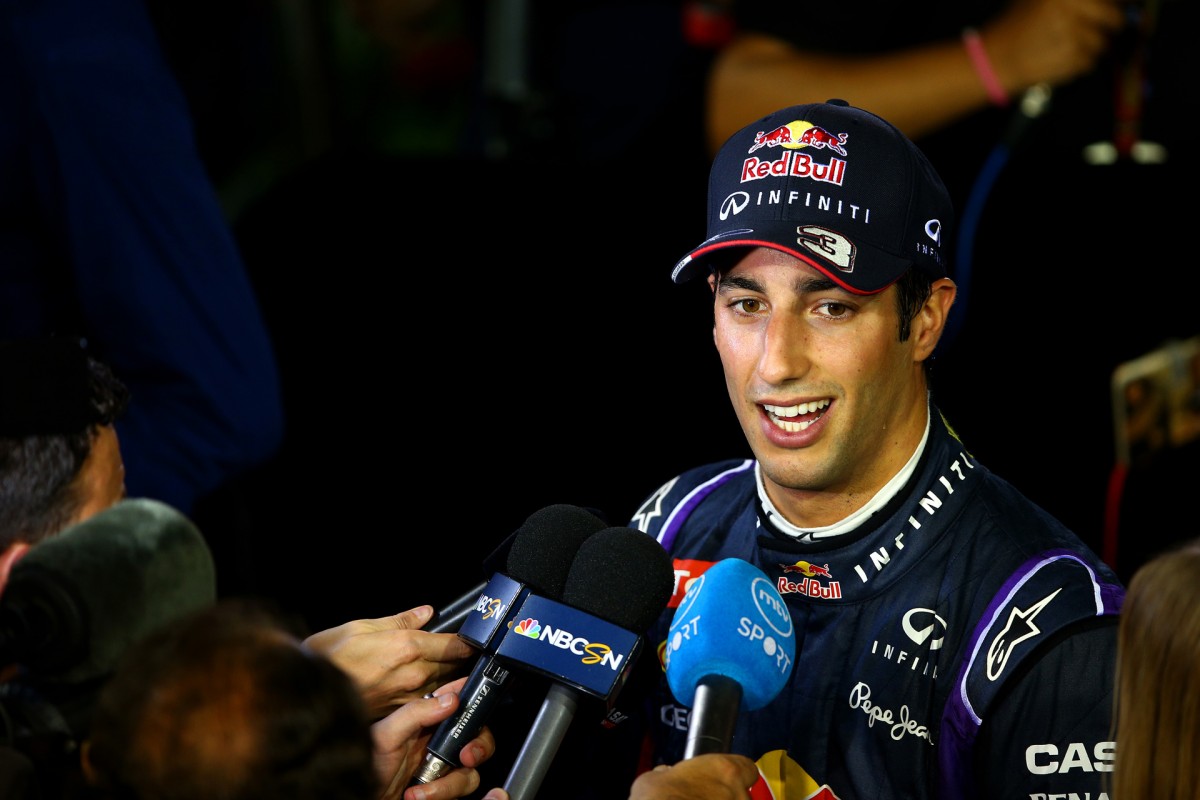 Do you have a favorite movie?
Daniel Ricciardo: I have a few… I really like Friday Night Lights – which they ended up making a TV series of – but I thought the movie was really cool. But yeah, Ace Ventura, Dumb & Dumber – they're classics.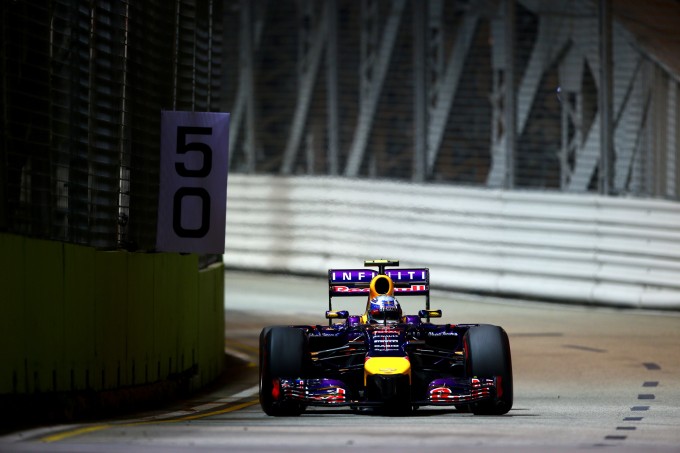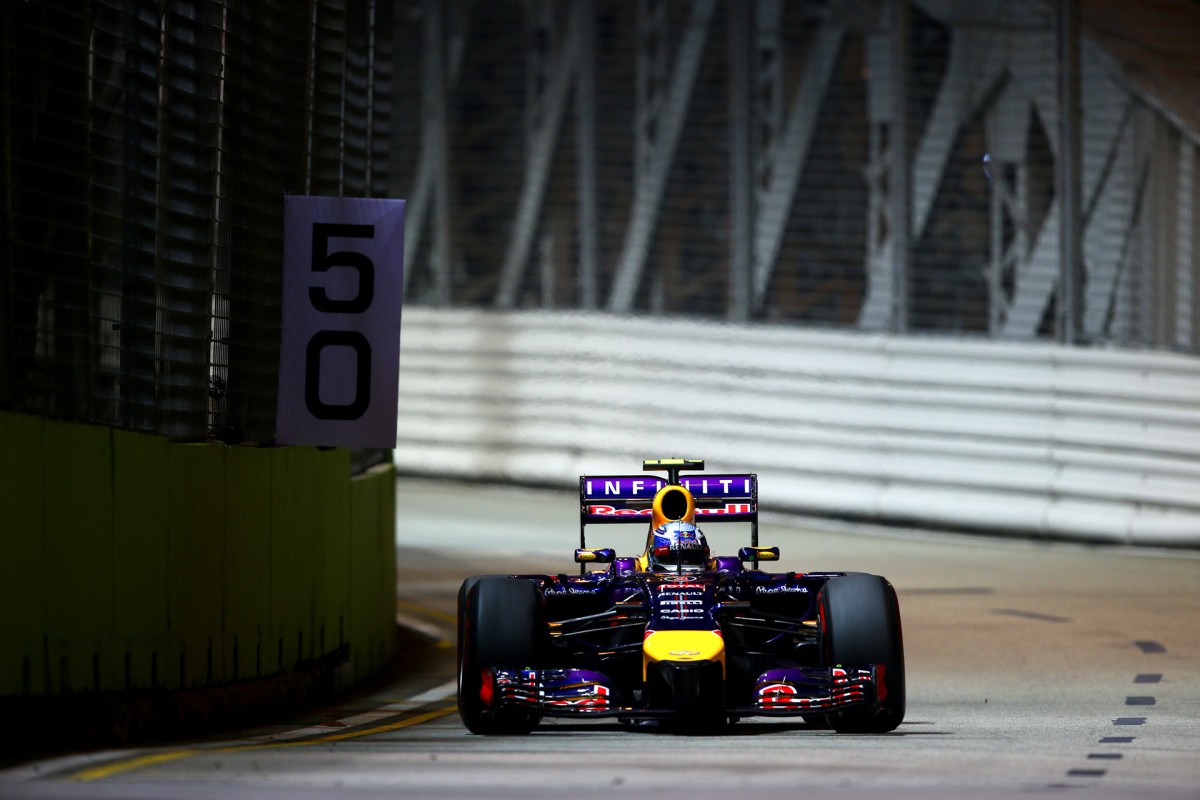 Aside from aerodynamics what is the most important element on the car? Are you?
Daniel Ricciardo: Yes, I think we are. And if I'm speaking mechanically, the power unit – as it's called – so the engine and the ERS. In a nutshell – Mercedes came out with a really strong one this year, and we as Renault started off on the back foot and have always been trying to catch up. We feel our aerodynamics are pretty much on-par with Mercedes, but where we're lacking is the power unit, so that's the second most important thing.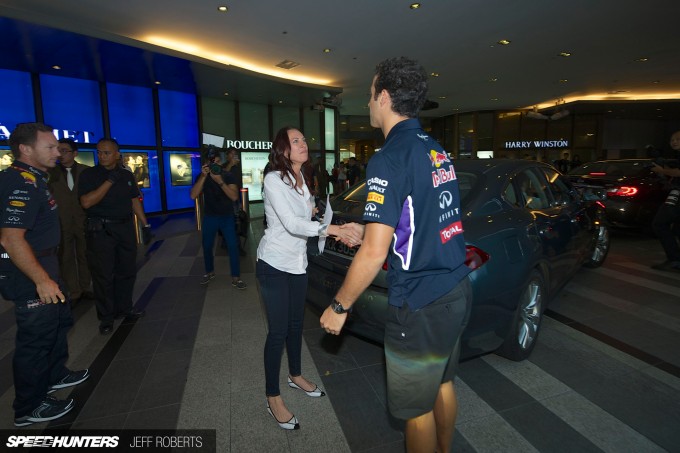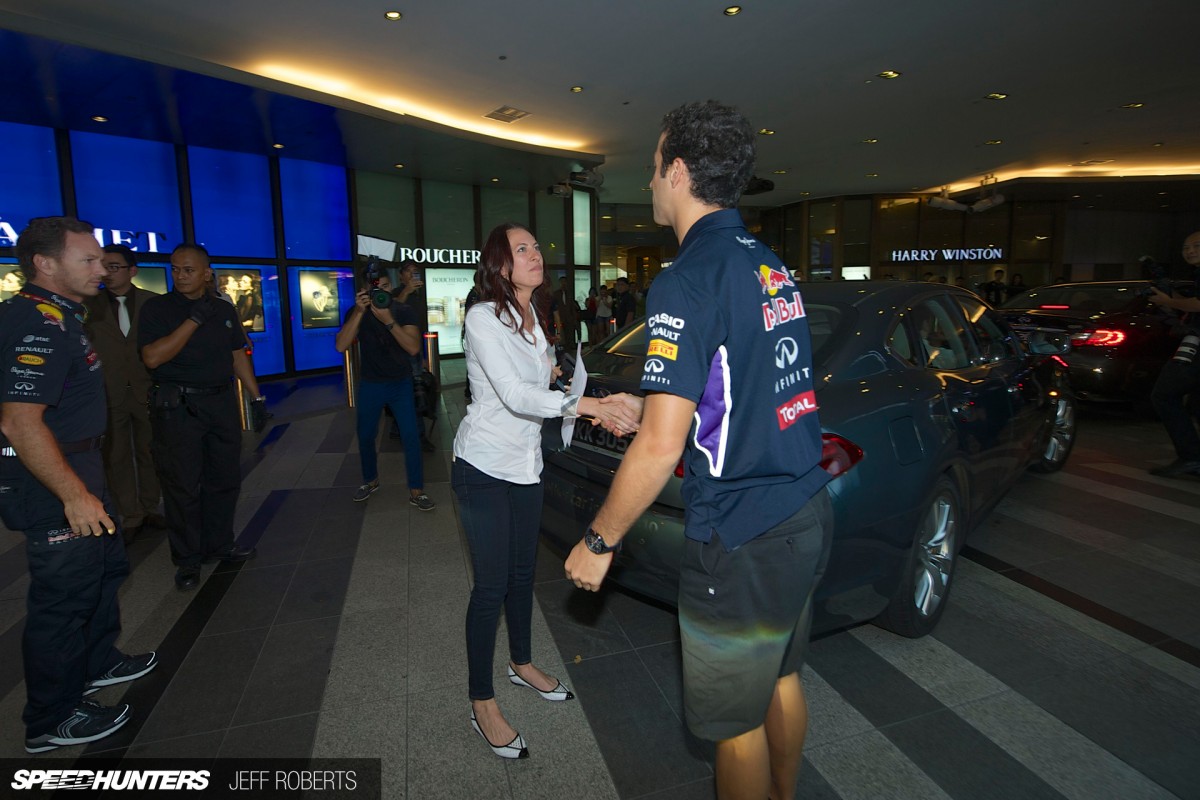 Thank you Daniel for taking the time to answer the questions from Speedhunters readers – we hope you get in a drift car soon!
Produced by Elizabeth White
Instagram: @itswhitenoise
elizabeth@speedhunters.com
Photos by Infiniti Red Bull Racing
Additional Photos by Jeff Roberts
Instagram: @cleaner23
Special thanks to Infiniti USA, Michael Bartsch and Allyson Witherspoon for their assistance with this story.