Headed into the seventh and final round of the 2014 Formula Drift Championship, Speedhunters' own Fredric Aasbø is within reach of his very first title. Right now, just 26 points separate him and the points leader Chris Forsberg. All of the hard work and sleepless nights have come down to this one event at Irwindale Speedway, aka The House of Drift. No pressure then…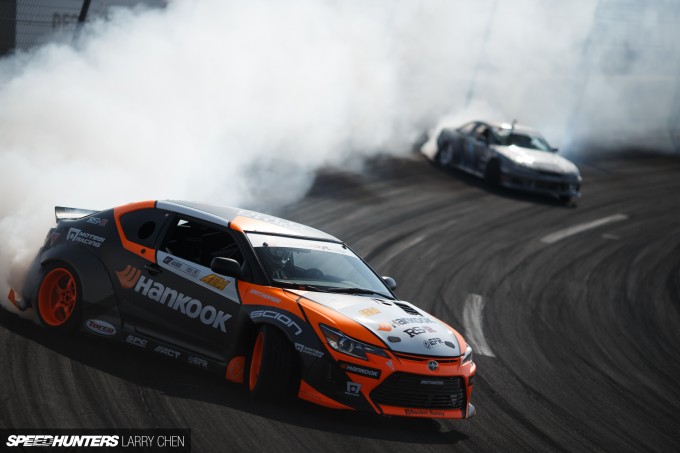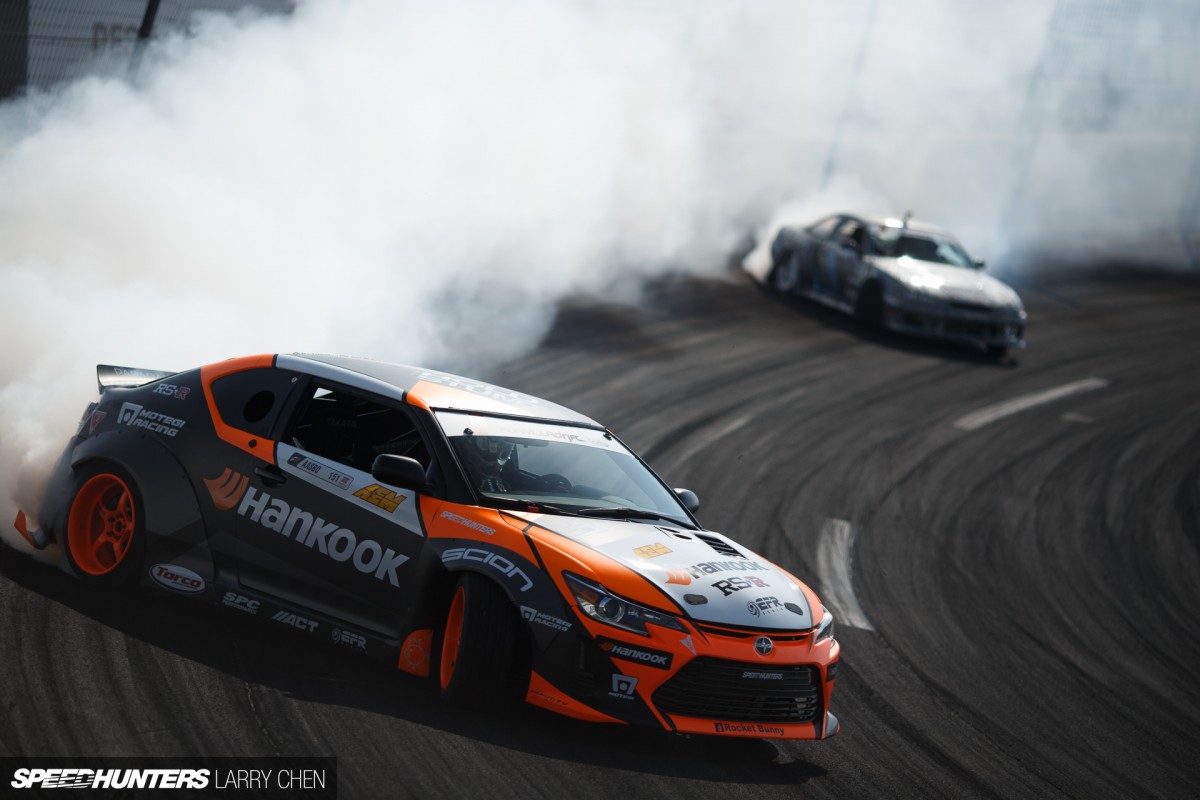 I talked to both drivers ahead of this weekend's grand finale, and both of them said the same thing. They did not want to think about the Championship, and would tackle this round just like any other this season.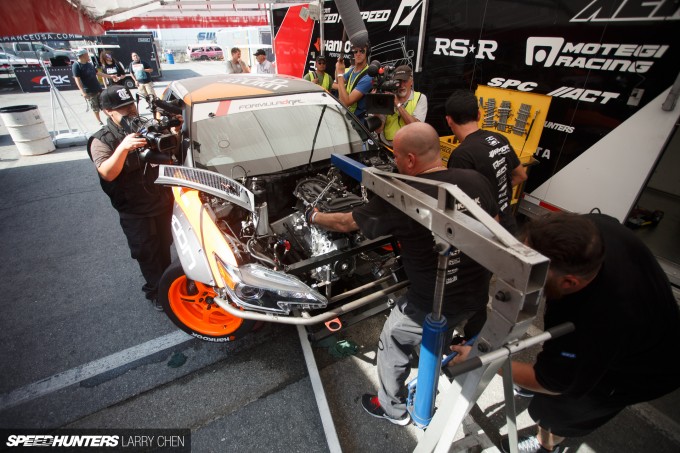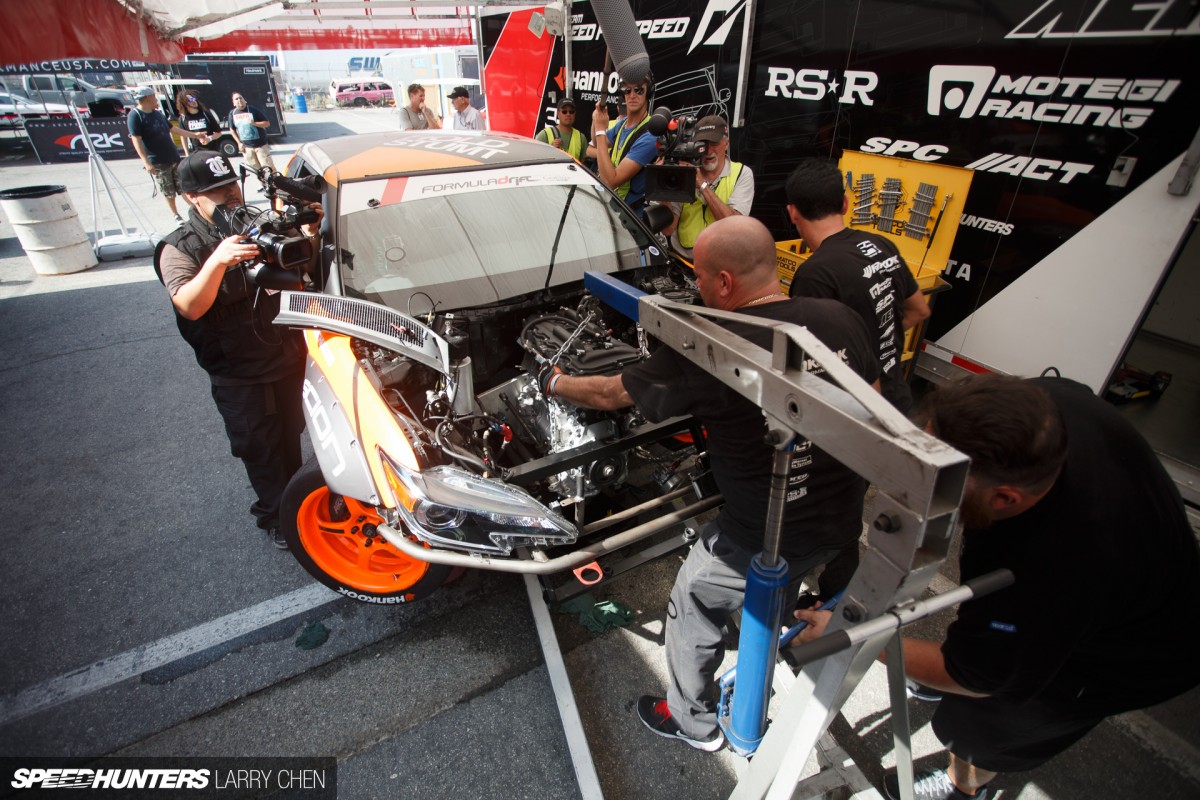 That's turned out to be something easier said than done for Fredric and the Papadakis Racing team though. Just one hour before qualifying was scheduled to begin on Friday, they blew the motor in the Rocket Bunny Scion tC.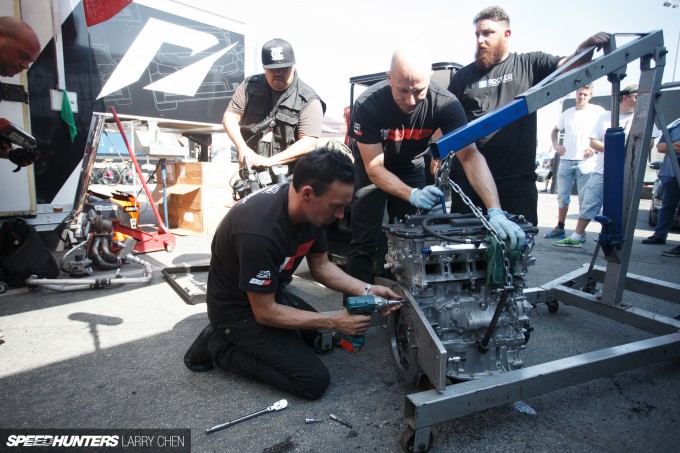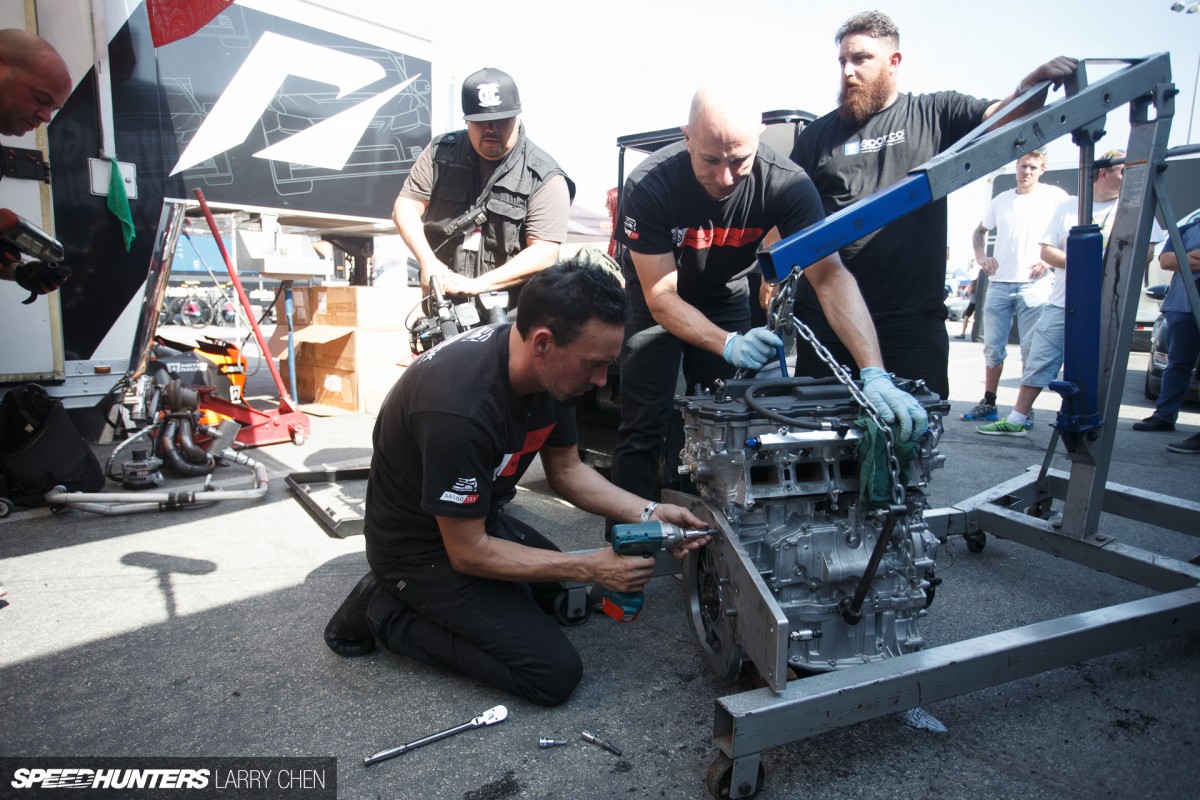 Fredric's Formula Drift title dream seemed like it was fading away fast, but team manager Stephan Papadakis told him to go watch some drifting, while they got to work on swapping the motor. An hour and a half later, with just minutes to spare before their first qualifying run, the job was done.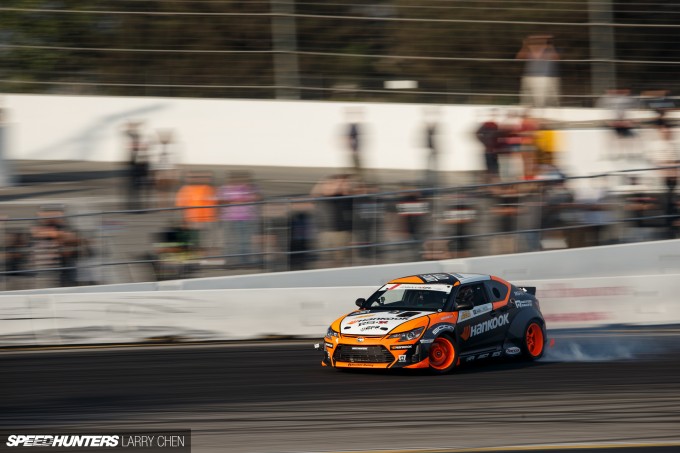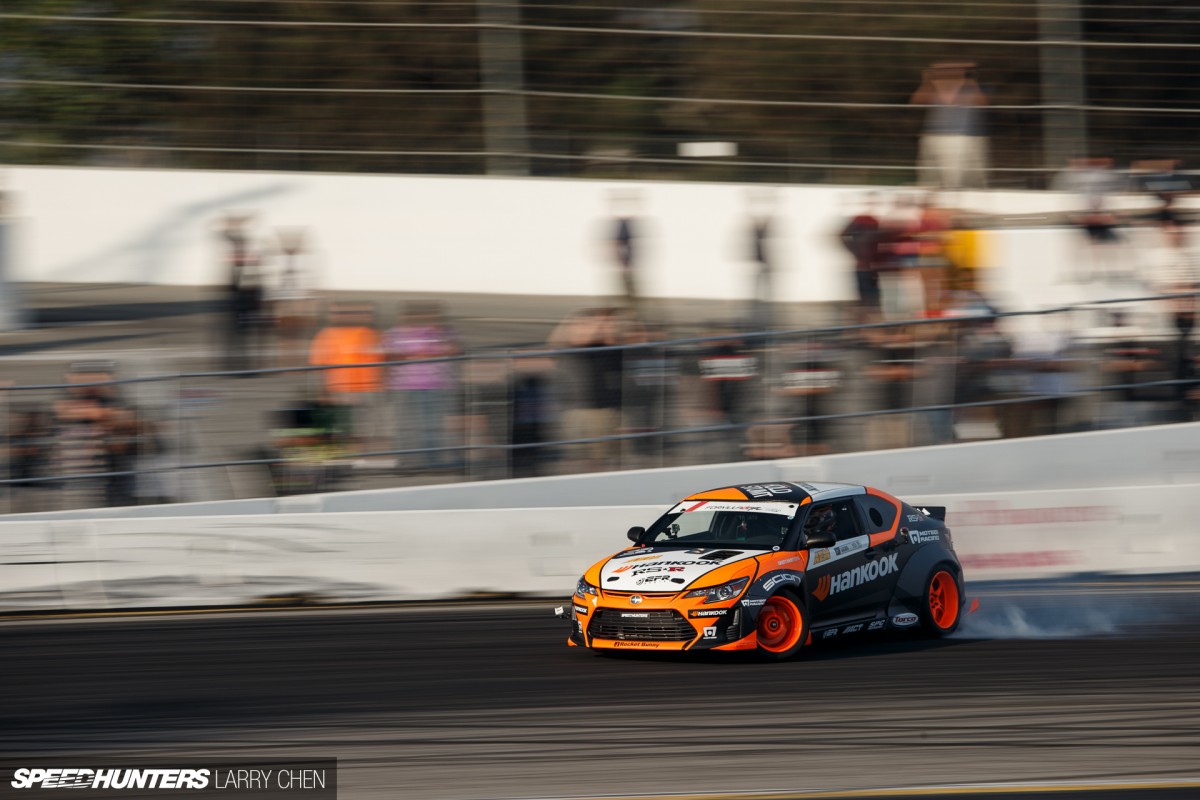 With a very conservative run, Fredric qualified in 10th. It's not where he wanted to be of course, but it's better than not being in the show at all. It's about taking the battles one at a time to get ahead of Chris.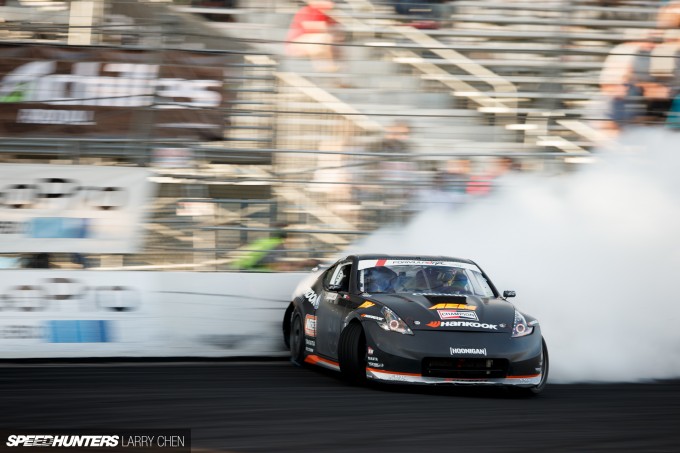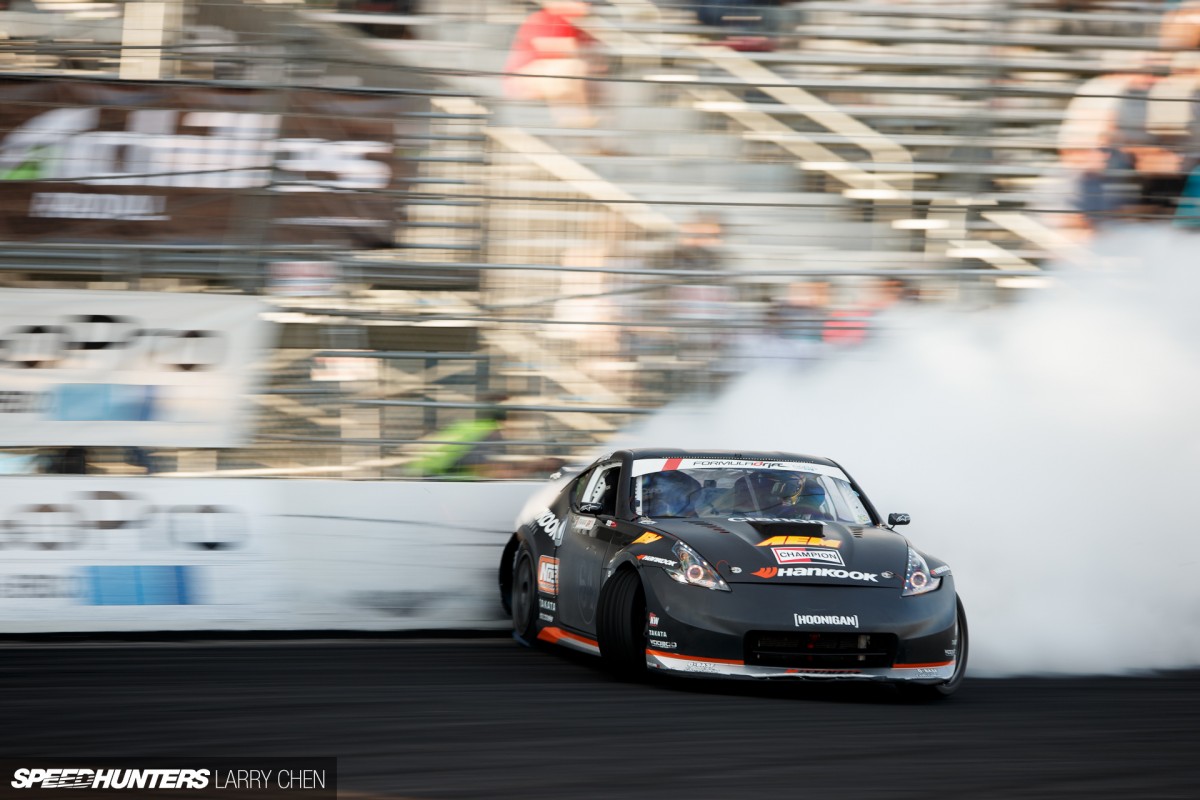 Chris, on the other hand, qualified a little higher in 6th place. While qualifying higher up the ladder normally means that the battles work in your favor, this time it might be working against him.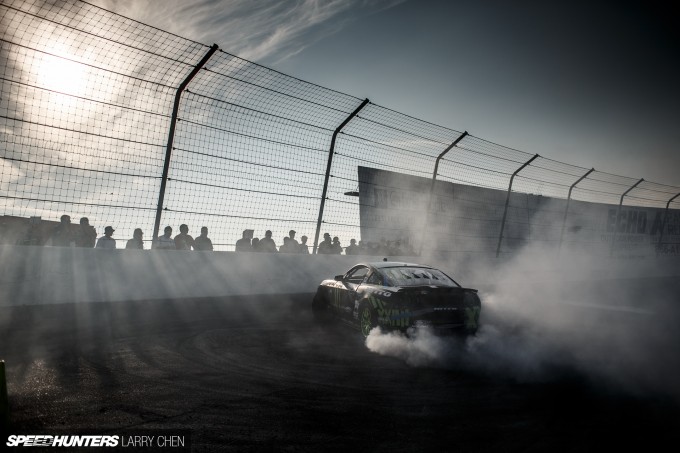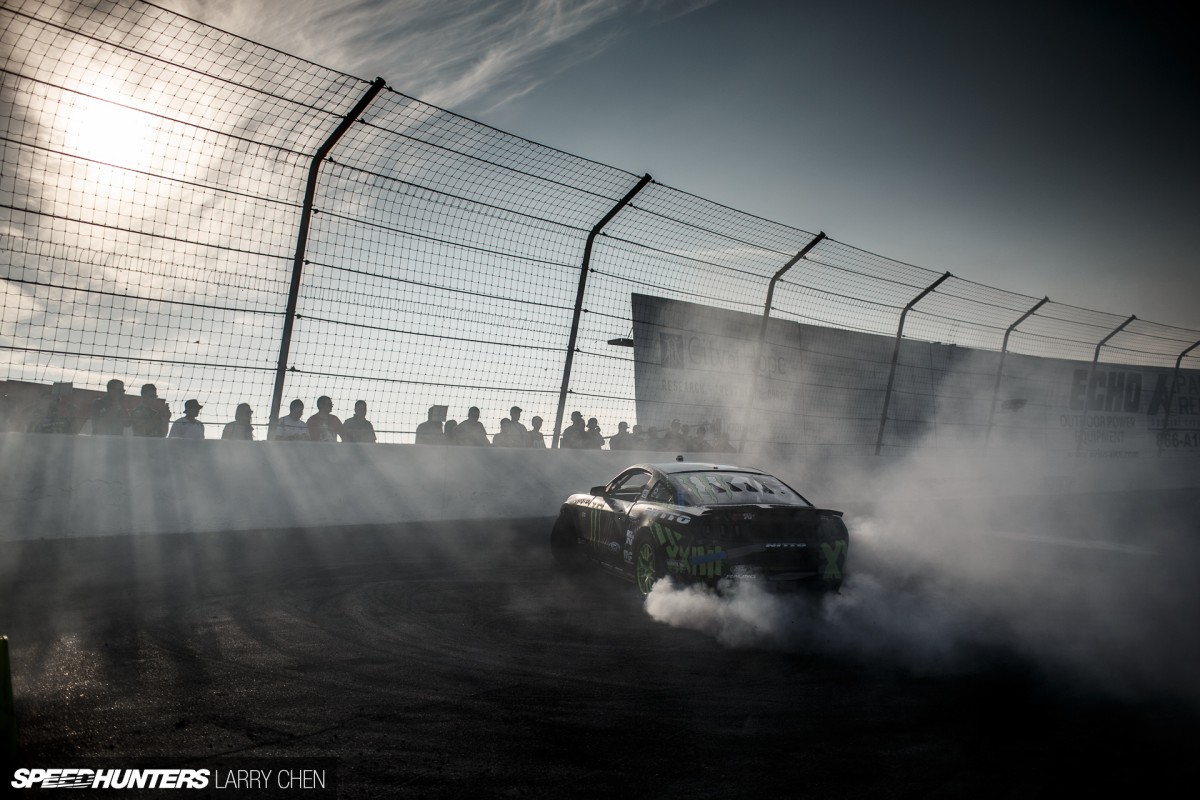 There is a good chance that Chris will meet up with another Speedhunters driver – Vaughn Gittin, Jr. – in the Top 16 bracket. The two have battled each other 10 times in their Formula Drift careers, and Vaughn has won six of them. If Vaughn knocks Chris out, then Fredric could win his first Formula Drift Championship. However, if Chris makes it through to the Top 16, he and Fredric could very well meet in the Top four bracket. Take a look for yourself – it does not get any better than this. Good luck to both drivers!
If you're not at Irwindale on Saturday, you can still check out all the action on the Formula Drift live stream.
Larry Chen
Instagram: larry_chen_foto
larry@speedhunters.com