Treading A Noble Path
"It is part of a good man to do great and noble deeds, though he risk everything." Okay, starting a Speedhunters article with a quote from famous Greek philosopher Plutarch might not be standard fare, but I think the sentiment goes a long way to explain the ethos that makes people devote themselves to certain makes of car.
By certain kind, here I specifically mean that most difficult of genres: low-volume British sportscars.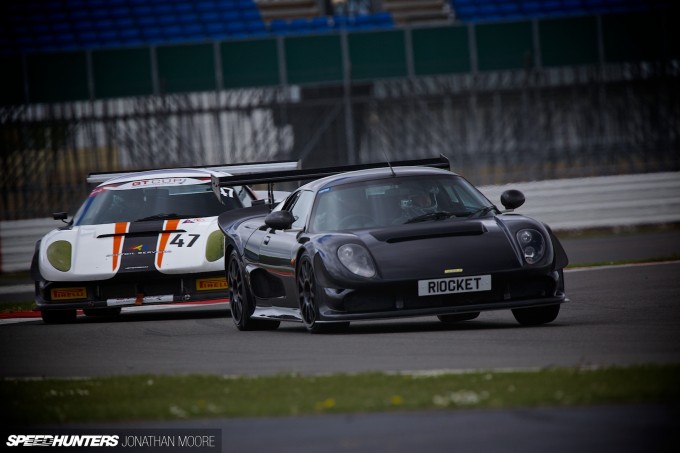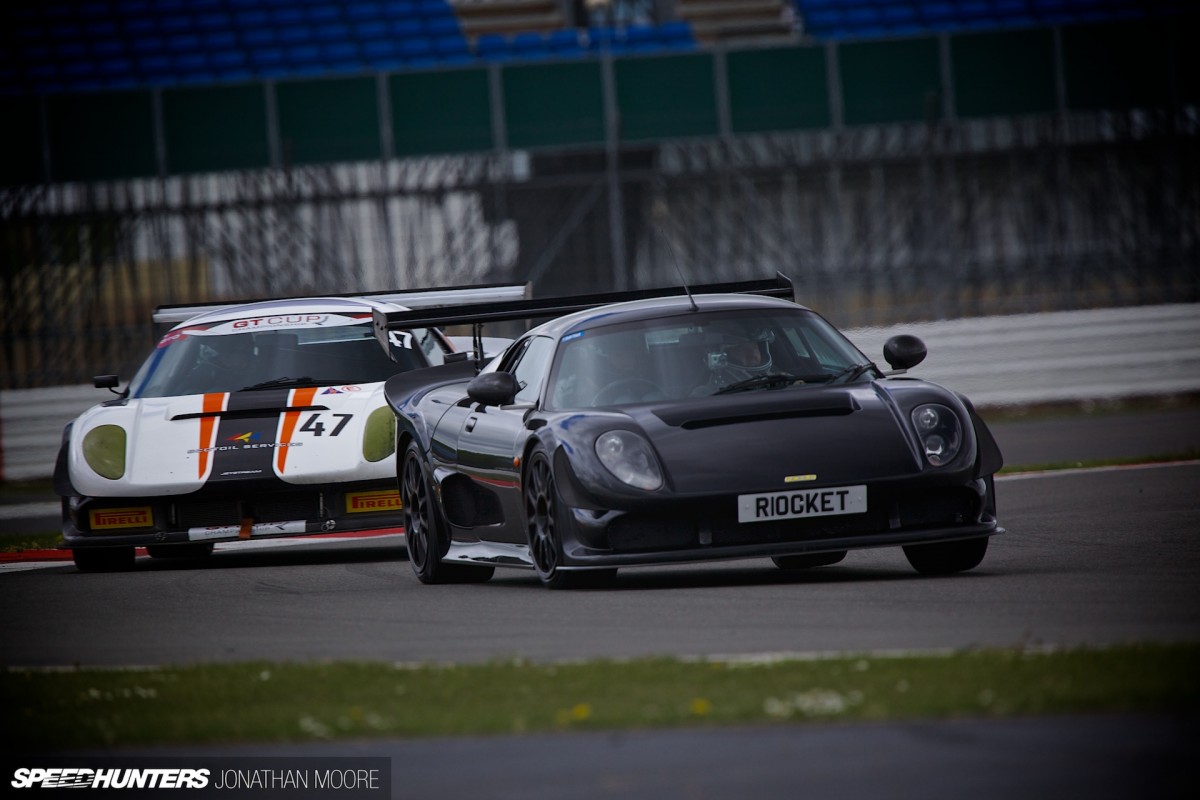 Just as every subdivision of the automotive world has its advocates to counter the detractors, so Noble have a compact but passionate community, dedicated to the cause and proving that the potential of the platform far outweighed the negatives.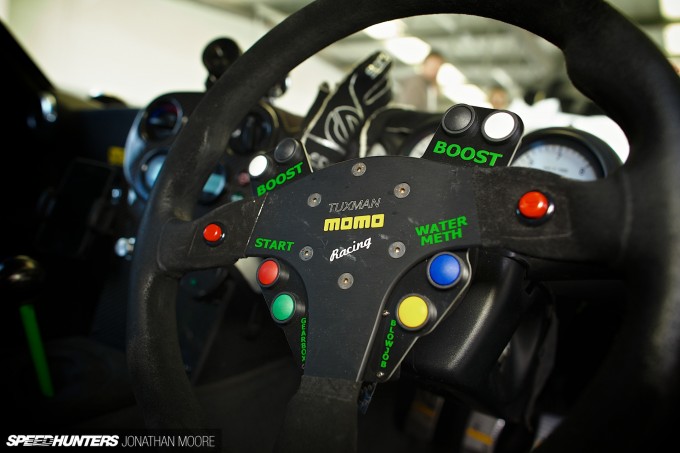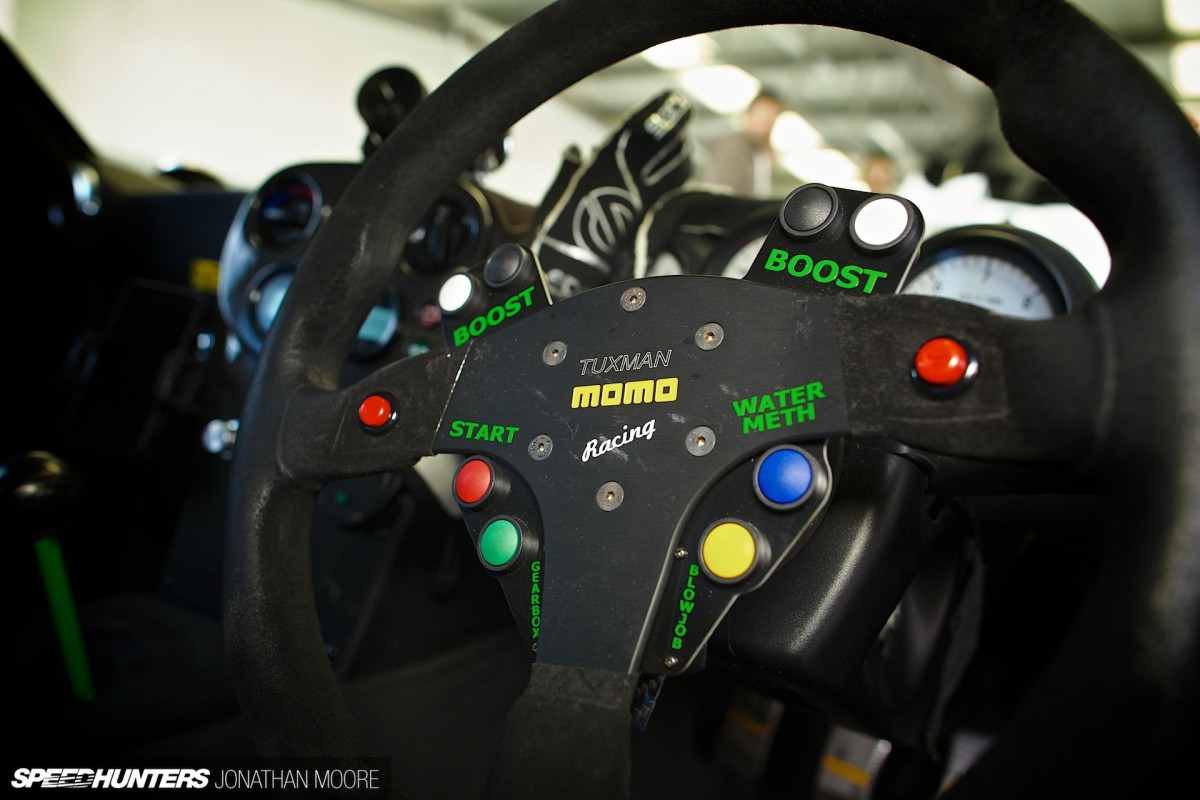 Not that there were many negatives from a performance point of view in a sub-1,000kg tubeframe car with a twin turbo V6 and racecar dynamics. It's no surprise these things become an addiction, which might explain the Walter White-esque button on the wheel…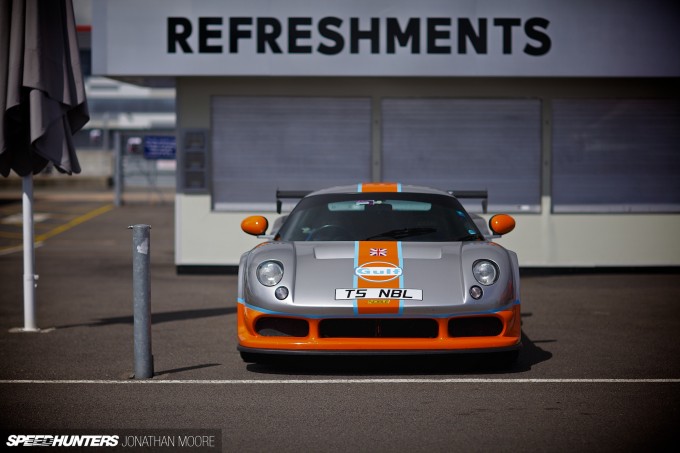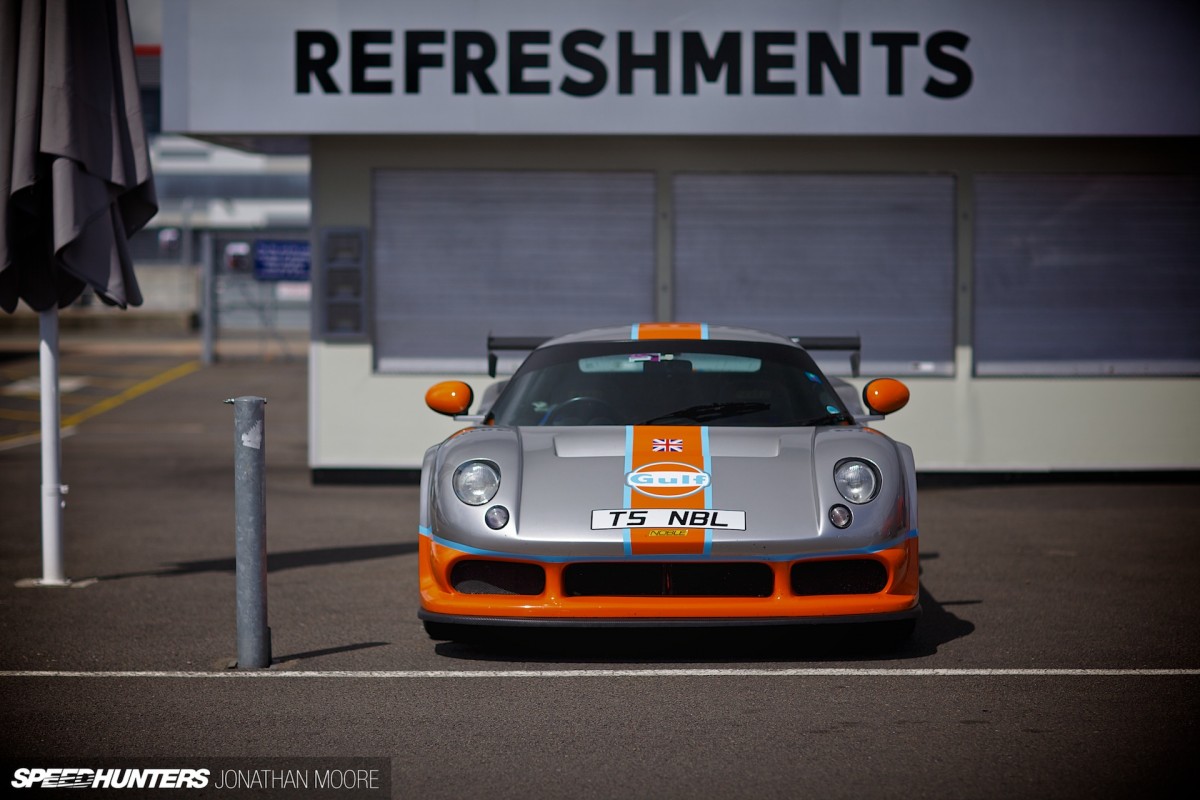 I have to be brutally honest and say that I'd sort of forgotten about Noble until this year's Autosport show; like TVR they'd been banished to the nostalgia cupboard. Another amazing brand that never quite had the support or sales to make it a viable proposition in the long term.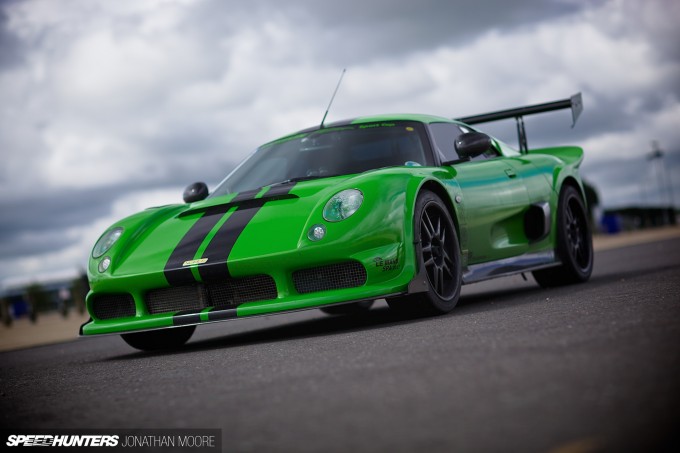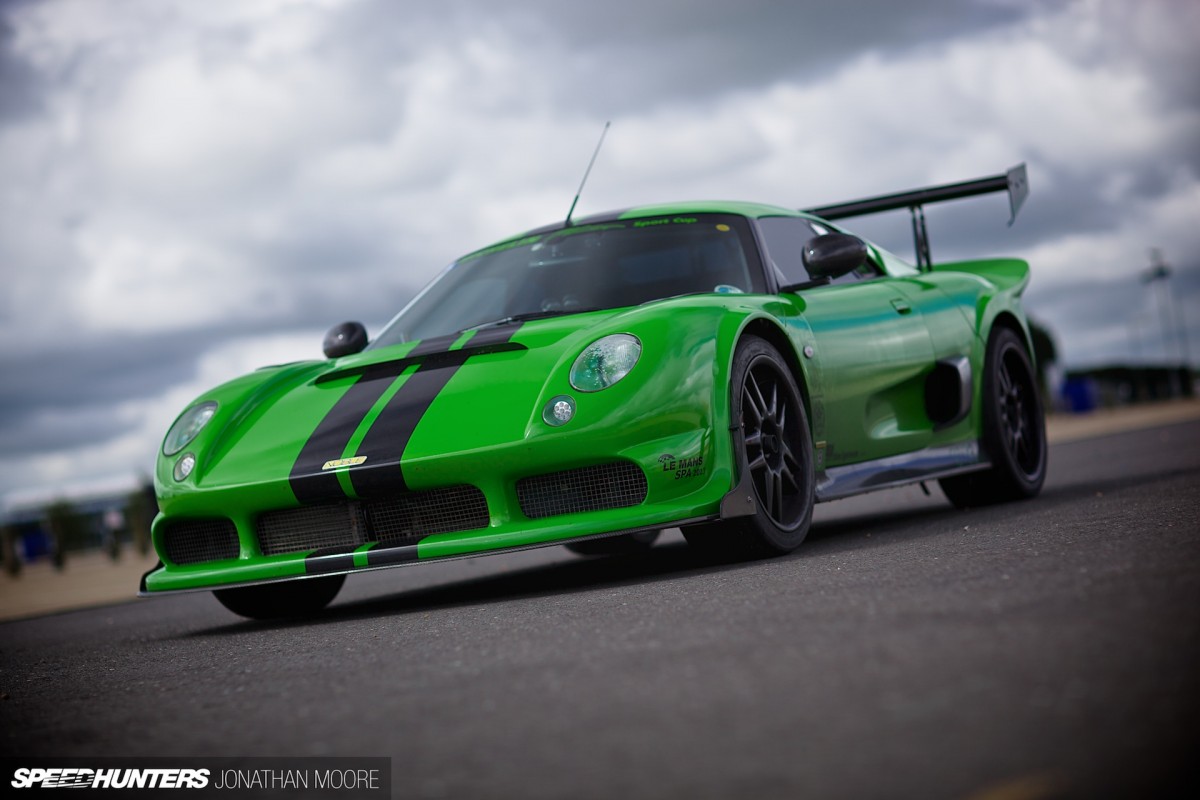 But at Autosport, the first stand I came across was the Noble Owner's Club, with Simon Robert's violently green machine impossible to miss. Noble! Of course. It all came flooding back… The speed, the power: a thoroughbred GT racecar for the road, made to take on the surely overwhelming might of the hordes of German and Italian opposition.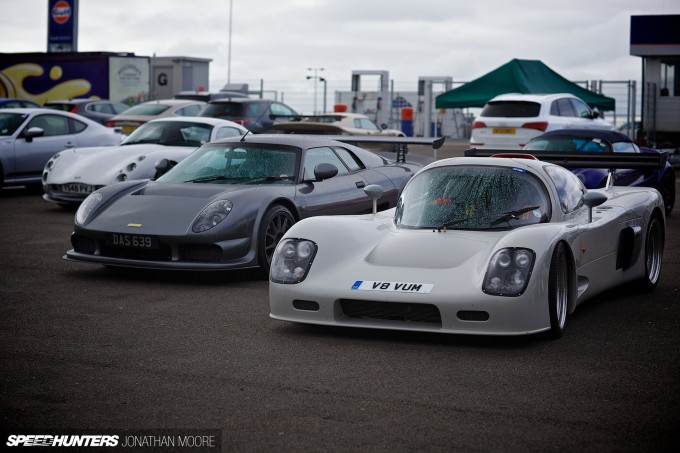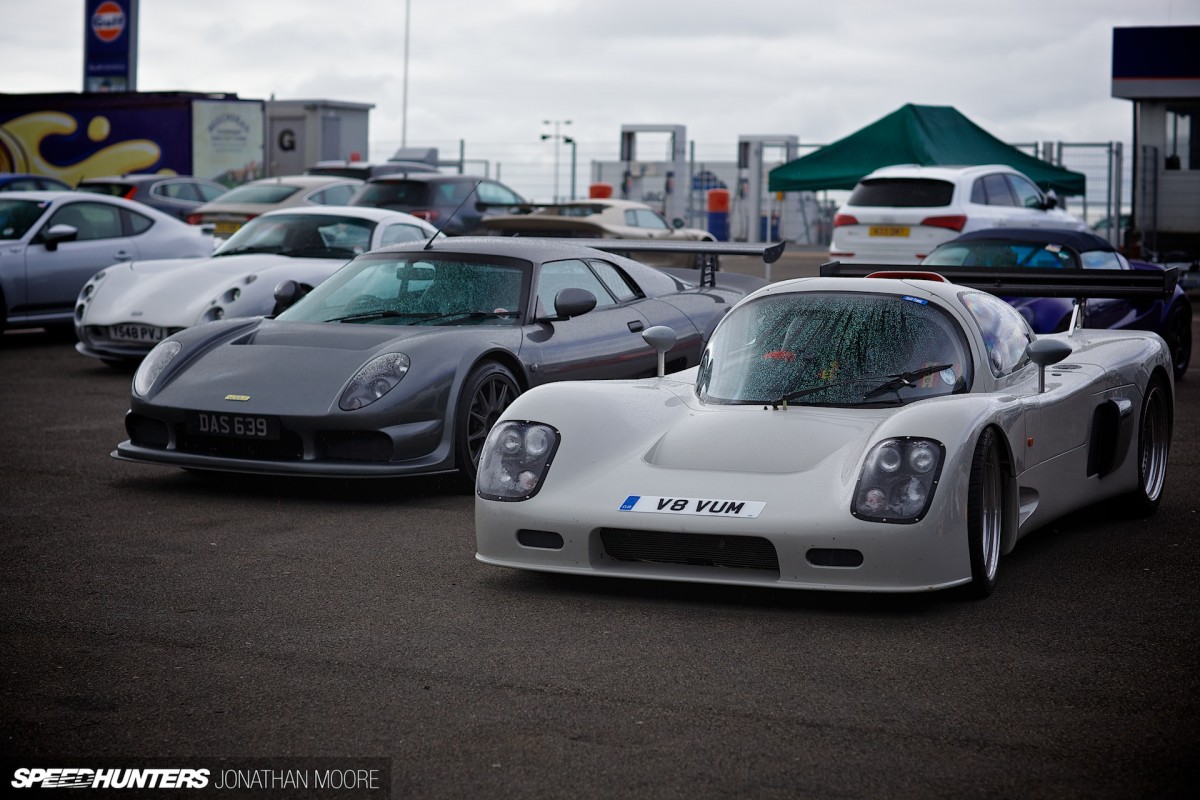 In the pantheon of garagiste Brit specialists, Noble stand tall – and are in impressive company. Founder Lee Noble had a core goal: to make an effective, affordable spaceframe sportscar. His background included the brutal Ultima (one seen here on the right) and the Ascari Ecosse supercar. It's easy to see the design evolution, particularly from the Ecosse to the Noble M12.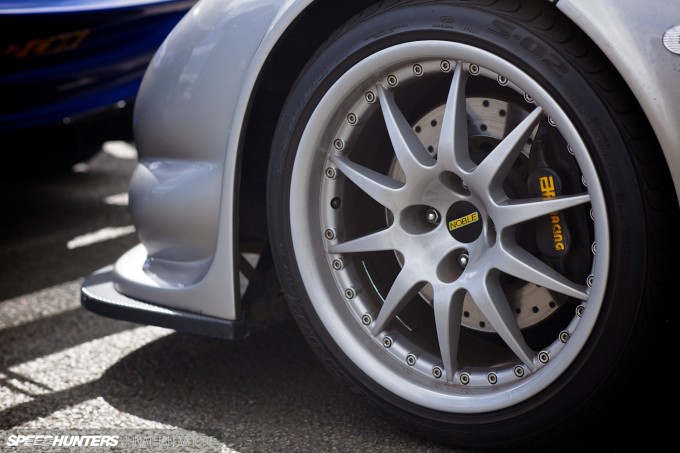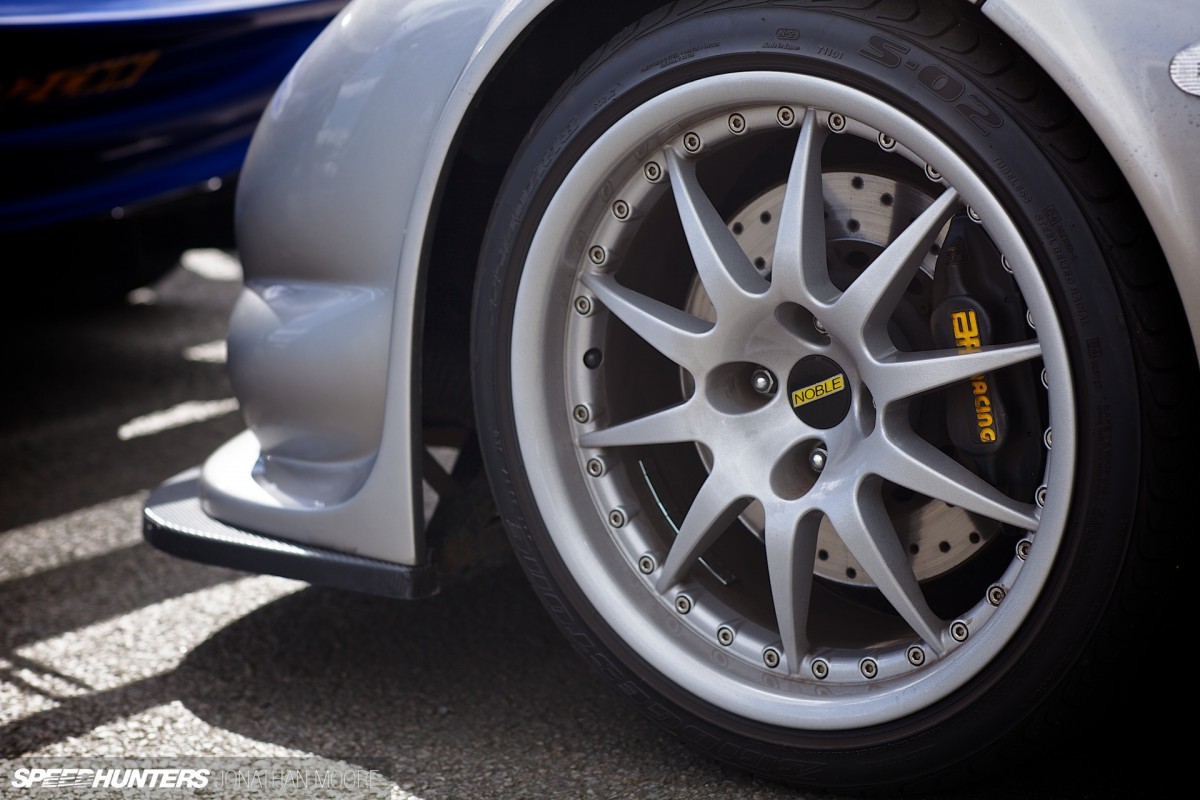 I recently looked at an incredible LS9-swapped TVR Sagaris, where the last of that particular breed was taken on by a passionate individual, refined, improved and made reliable, effectively showing what the company could – should – have produced had they stayed the course.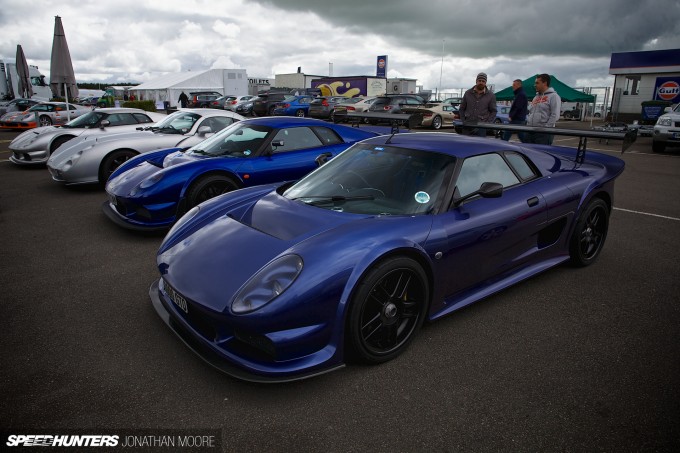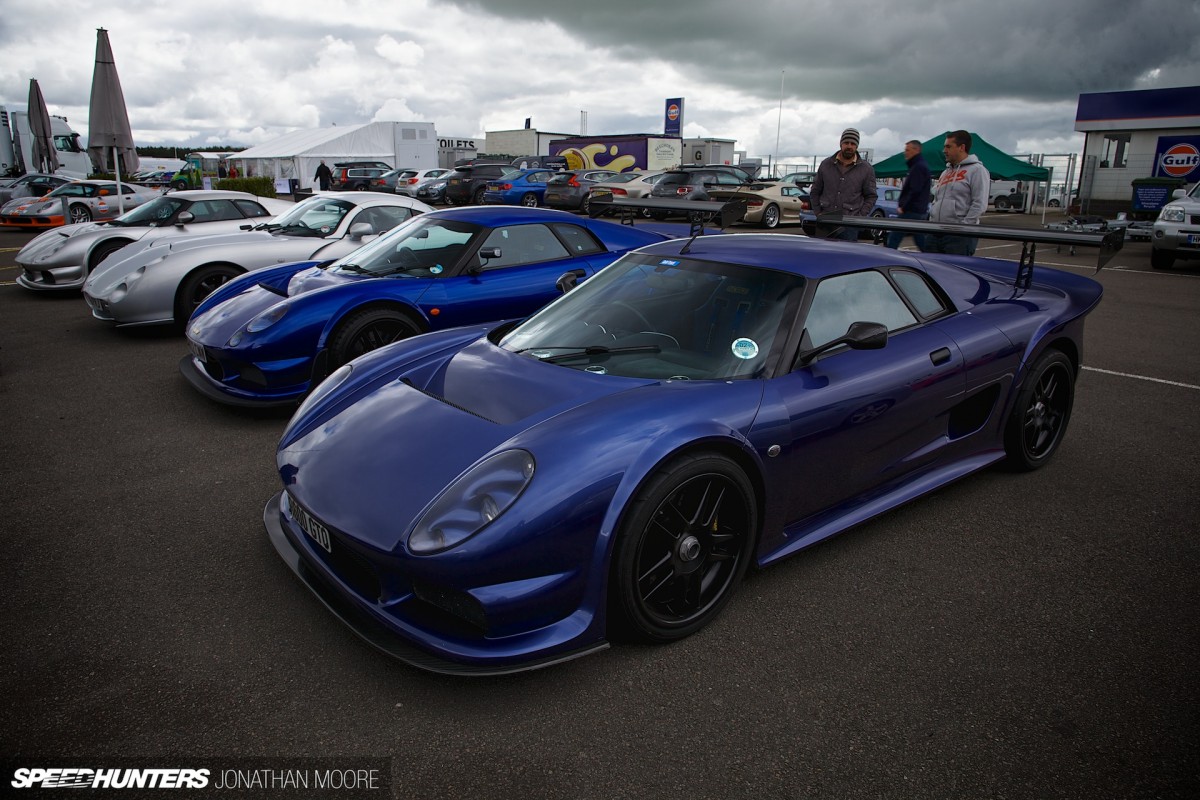 In story terms there are similarities with Noble (also reference the disdain of electronic driving aids), although it could be said that Noble are one step ahead in their lifecycle. Whereas TVR are in the throes of their latest rebirth, building up to what will hopefully be a phoenix-like revival, Noble already have their newest car on the market: the M600. However, with Lee Noble having left to set up a new business, it's a very different style of car and a very different company to the one that launched their debut car back in 2001, the bi-turbo M12. That's the car I want to concentrate on here.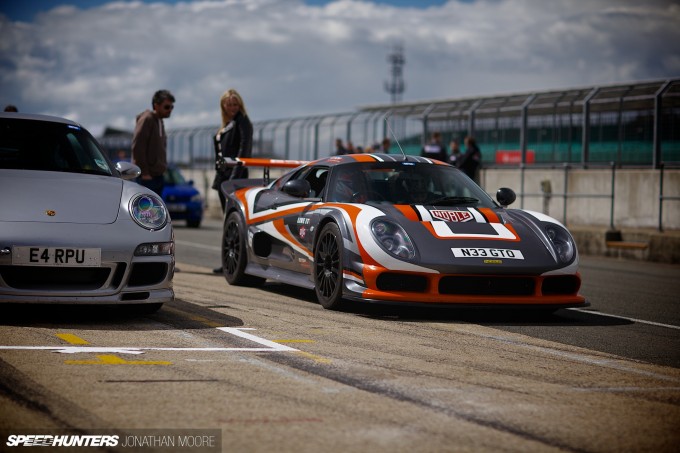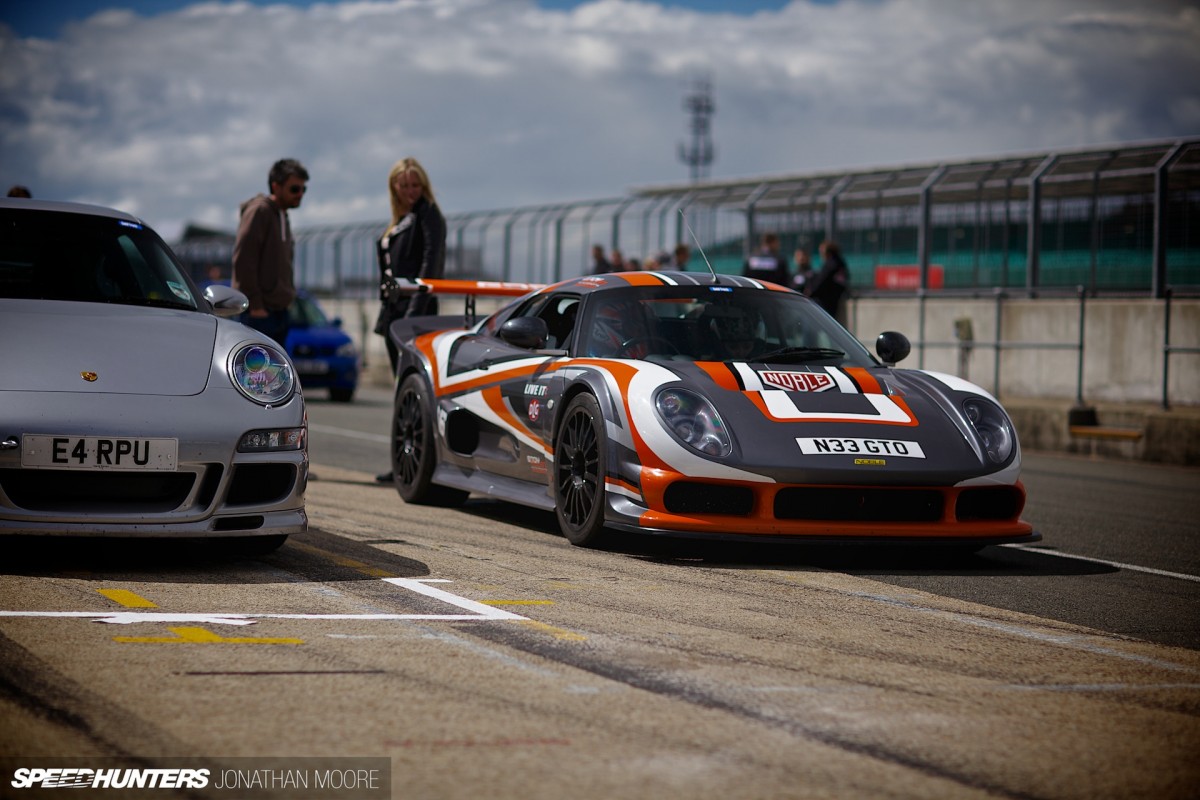 When thinking about ultimate trackday cars, there are always the same names that come up. Porsches, Ferraris, Astons… So how about the idea of a car which is just as fast – faster, if anything – and a quarter of even the secondhand price? A true racer for the road: a car that will give you the shivers ever time you get in, and in a good way.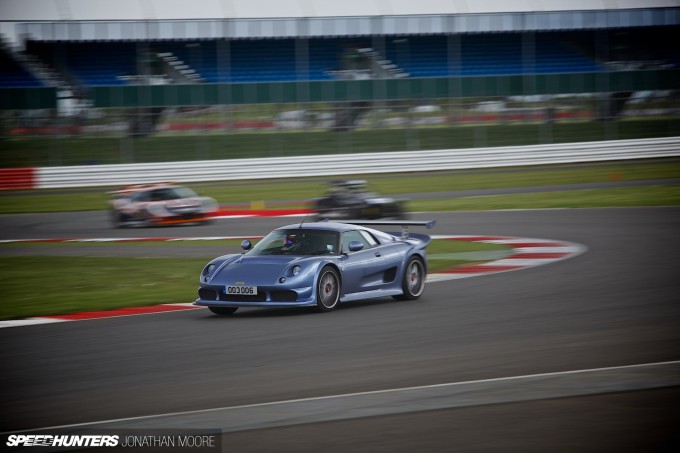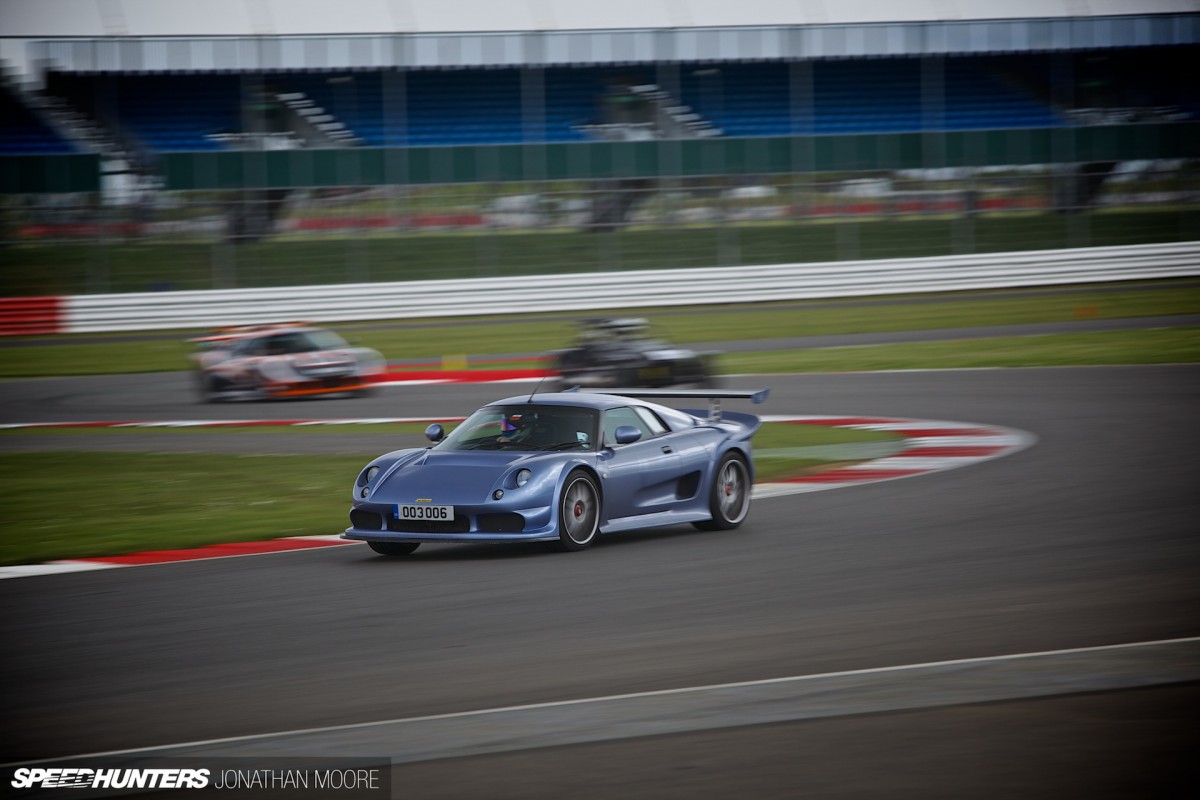 Much as my passion is for classic Italian cars, my heart still beats that little bit harder when I think of British sportscars. Call it more than a hint of patriotism, sure, but my dream garage would definitely have a healthy streak of red, white and blue running through it. A lot depends on what you're after, but handling has always been the key principle for UK builders. That's the thing I enjoy most in a car.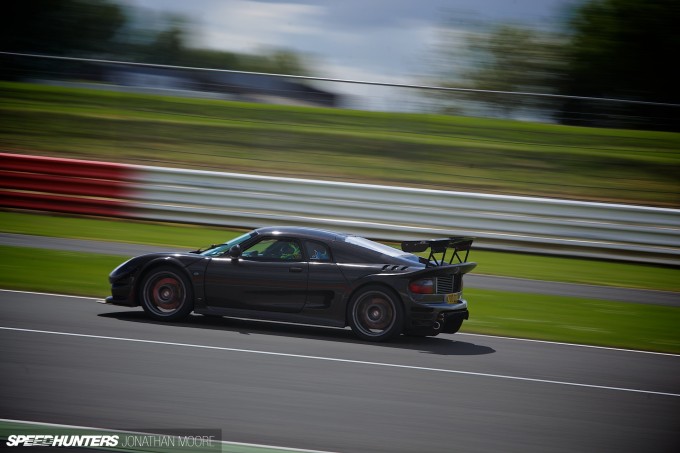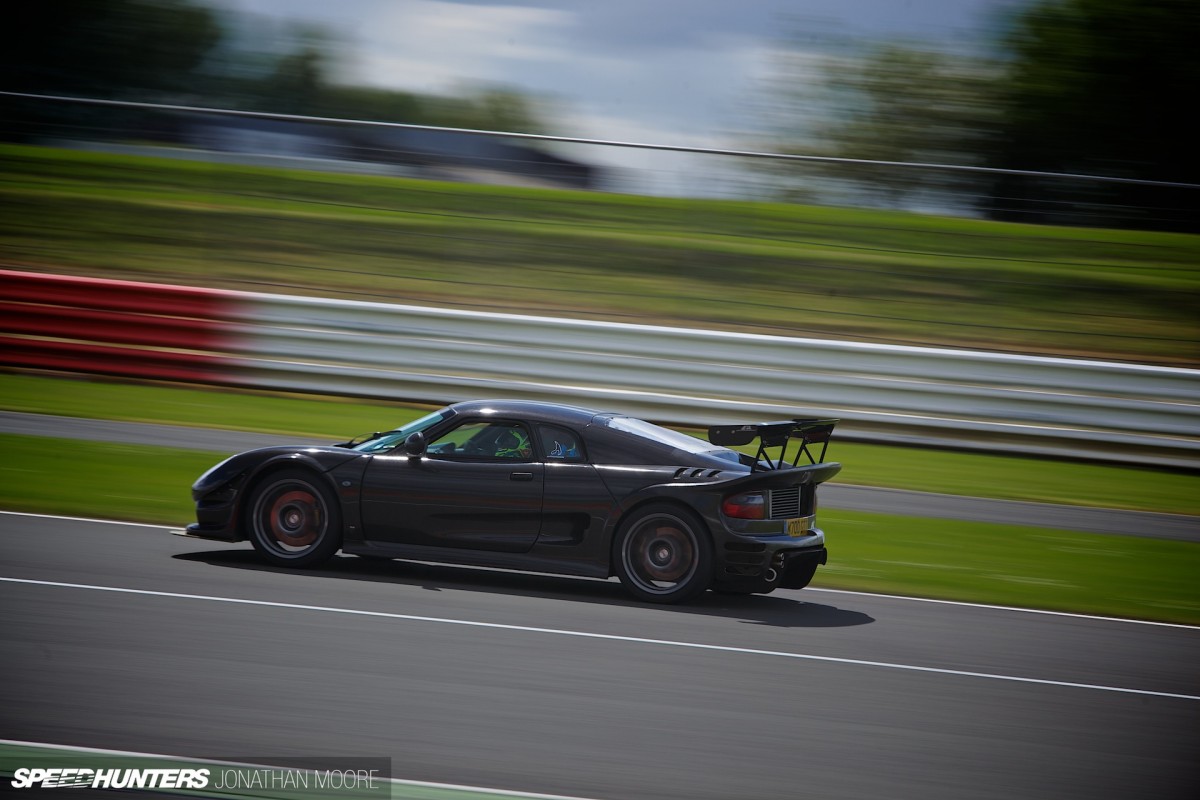 Power you can always dial in afterwards, should you so wish. But a car's got to drive well, make you feel like you're in charge – at least most of the time. A tamed wild animal. A tiger with a tank.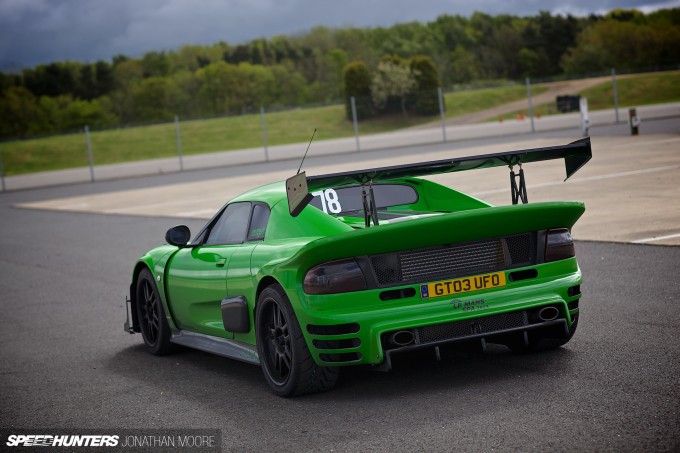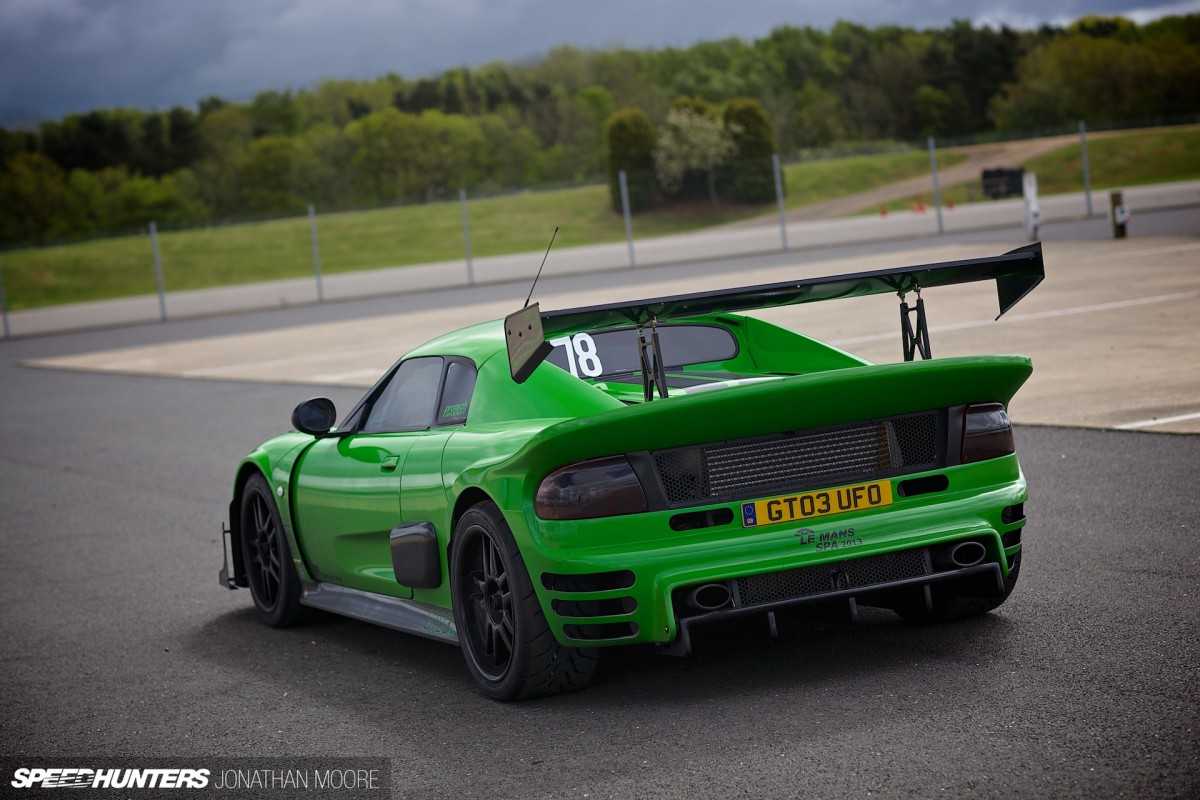 So, in my garage there would be a Lotus Elise. A Caterham of some kind. A TVR – likely a Tuscan S. A Morgan Plus 8. A Marcos Mantis… After being invited along by Simon Roberts, stalwart of the contemporary Noble scene, to an open pitlane day at Silverstone, an M12 has very much been added to that list.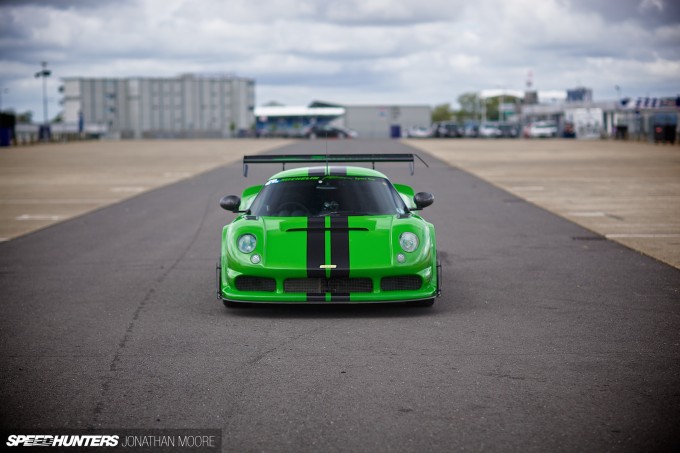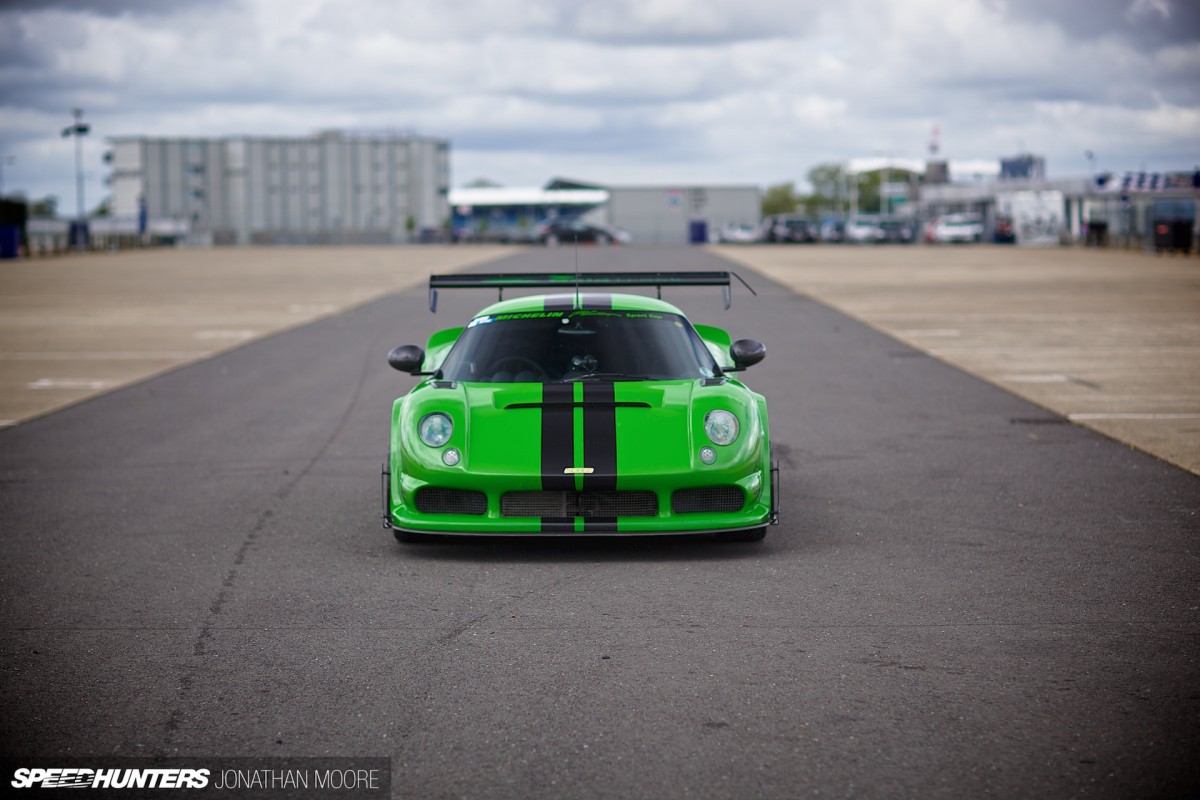 The crazy thing is that you could get a decent batch of the above cars for the price of one new entry level supercar. If I was in the market, I know which direction I'd go in, especially after being hyper-driven round the track in Simon's M12 GTO-3.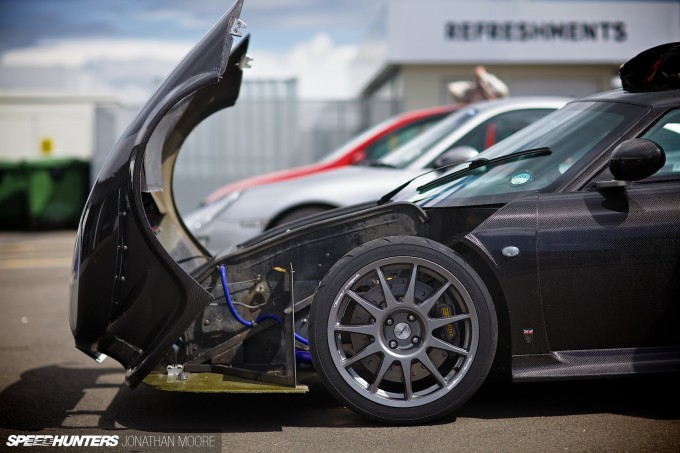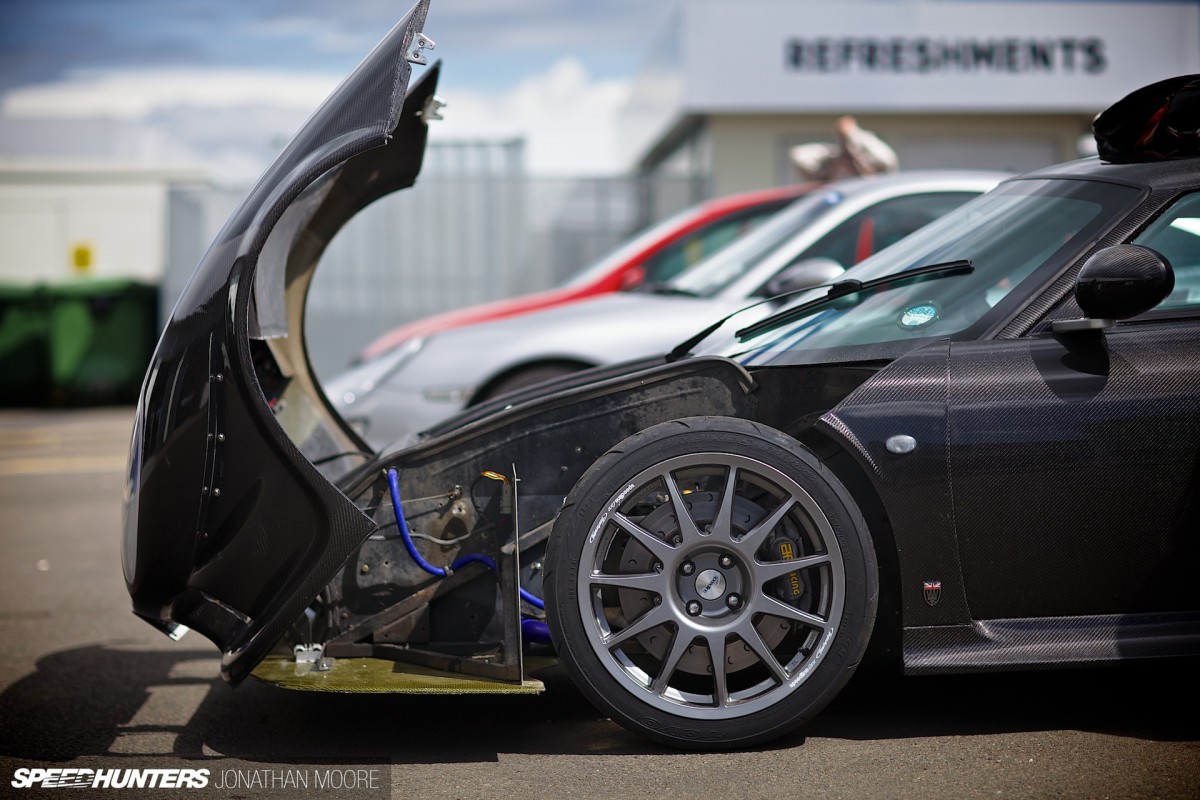 It's always painful to see great ventures fizzle out, cars' potential left untapped. The new Noble-less incarnation of Noble Cars has stepped up a level with the M600, their carbon-based hypercar out of the reach of mere mortals, but the M12 has been scooped up by its devotees.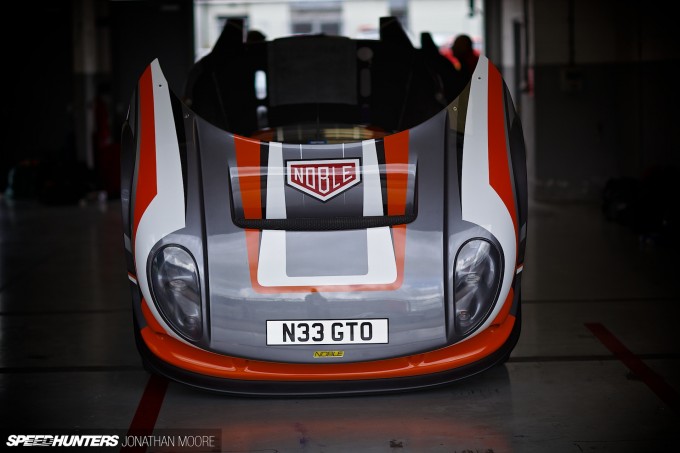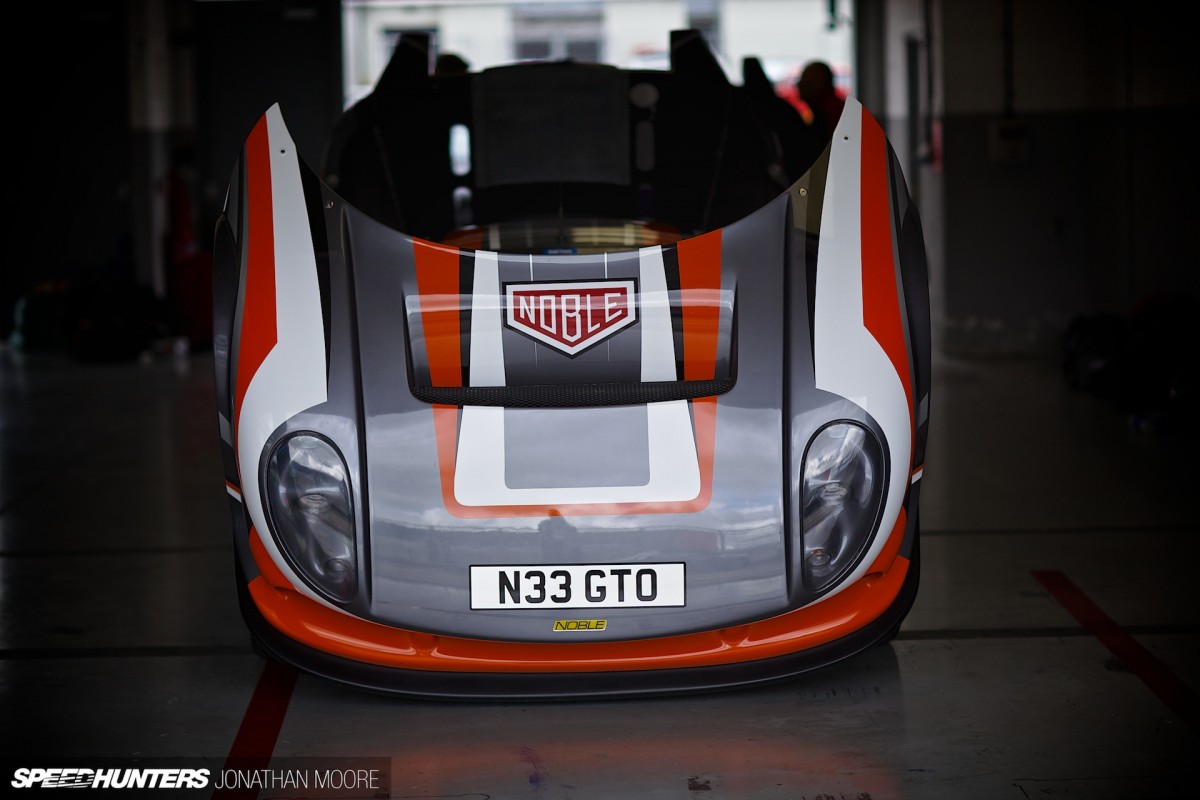 The M12 evolved over its life, from the original M12 GTO through the ever more powerful three-litre series (the GTO-3, GTC-3 and GTO-3R) and then finally onto the focussed trackday weapon, the 425hp M400.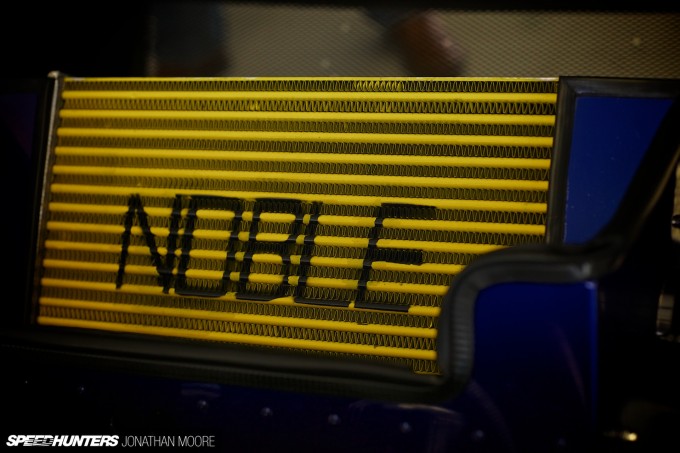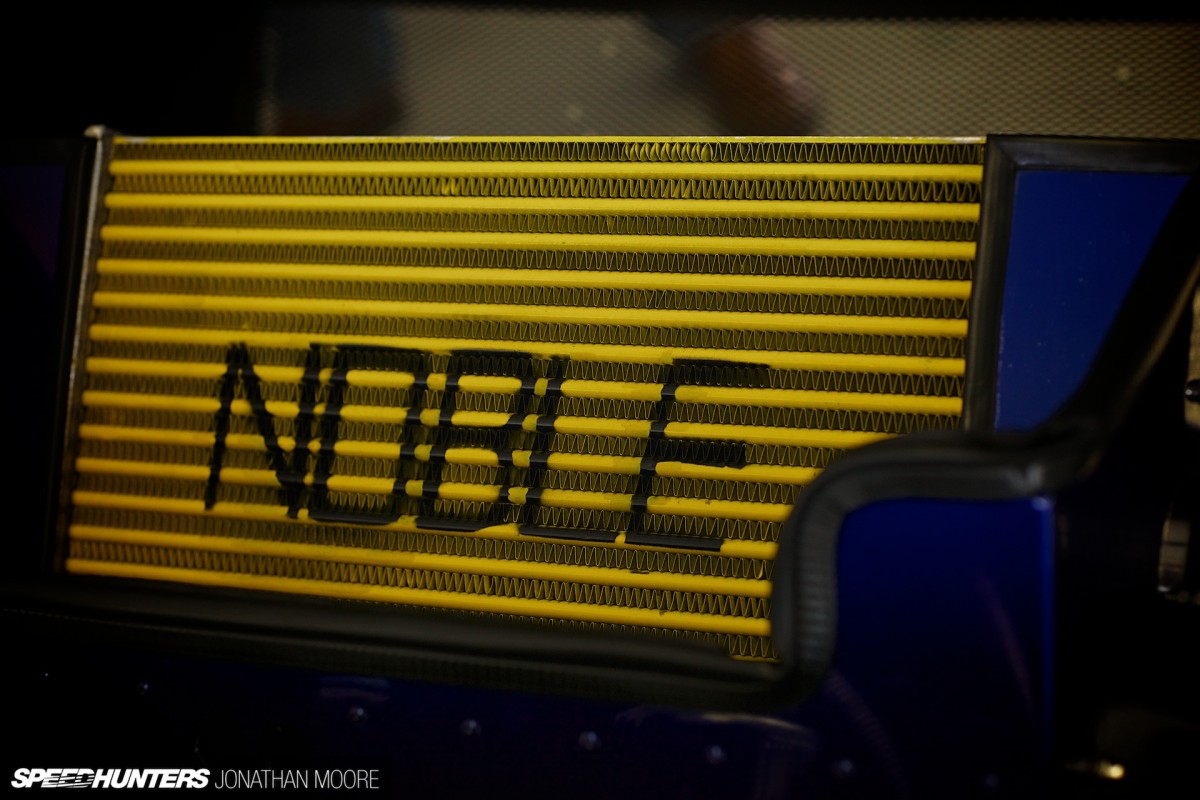 Production of M12 variants numbered around 1,700 in total across eight years of construction, so there are still a decent number around. There's also a healthy community making sure that Nobles are not just still running, but running better than ever.
Making The Green Machine Mean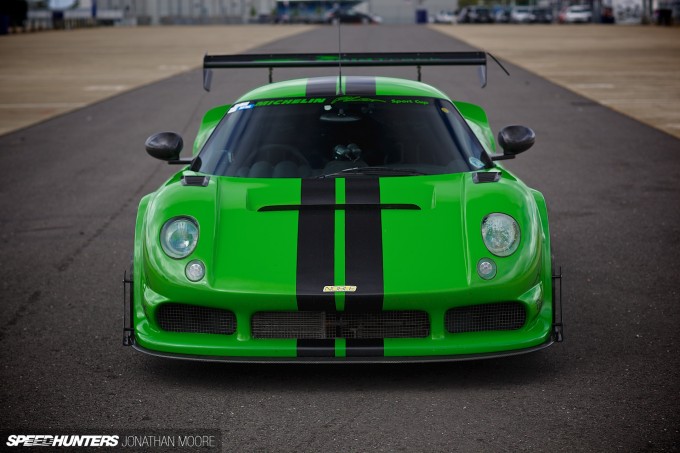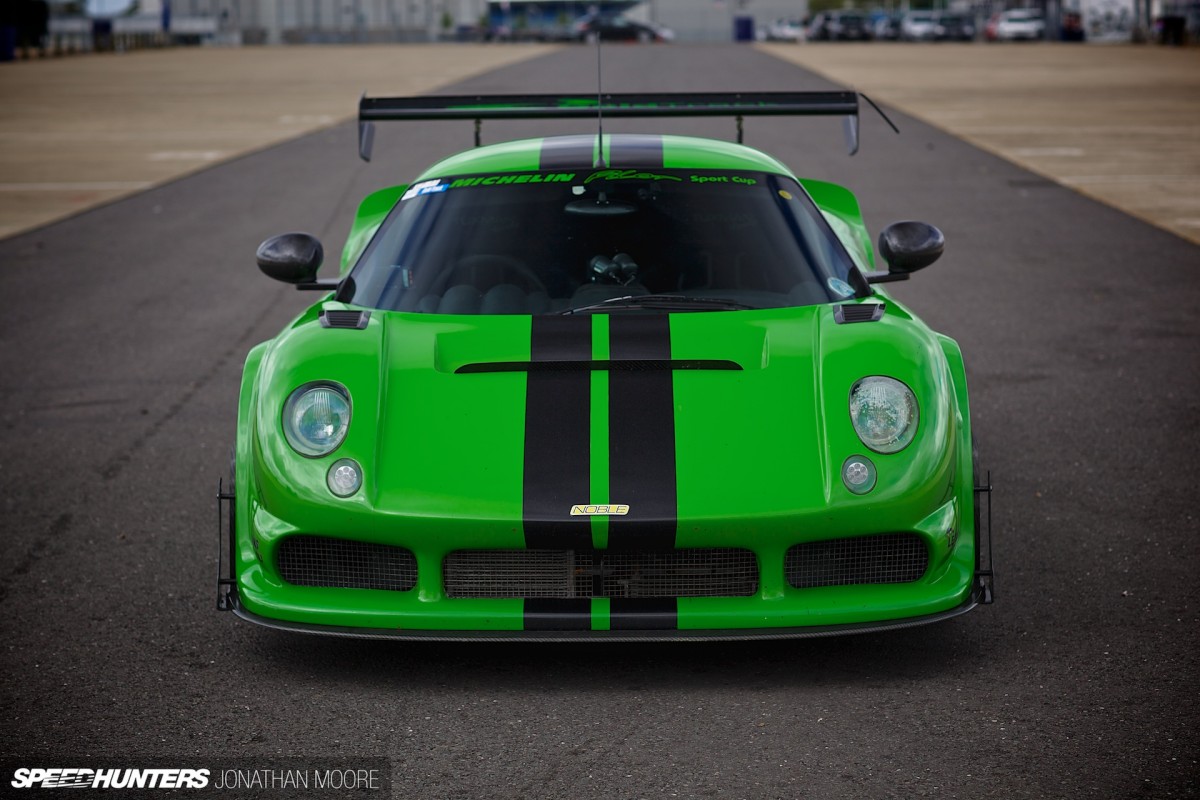 Simon Roberts is one of those dedicated Noblistas, and he's one of the driving forces behind the burgeoning Noble scene in the UK. Having started off with an Ultima, he never really gelled with that more exotic and quirky machine and was on the look-out for a new project. As so often happens, an accident of circumstance kicked off his journey into Noble ownership.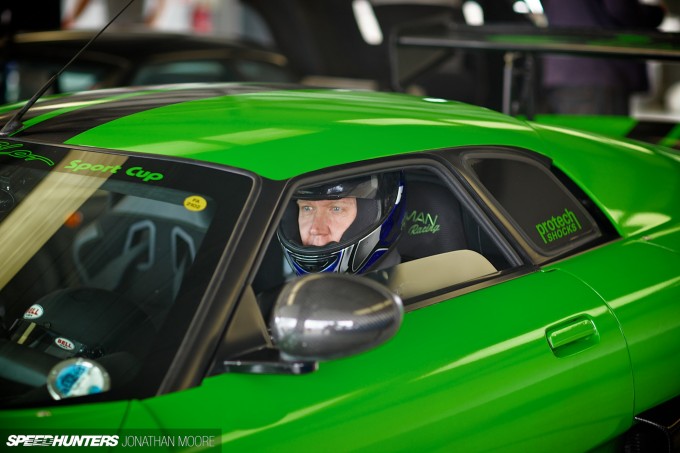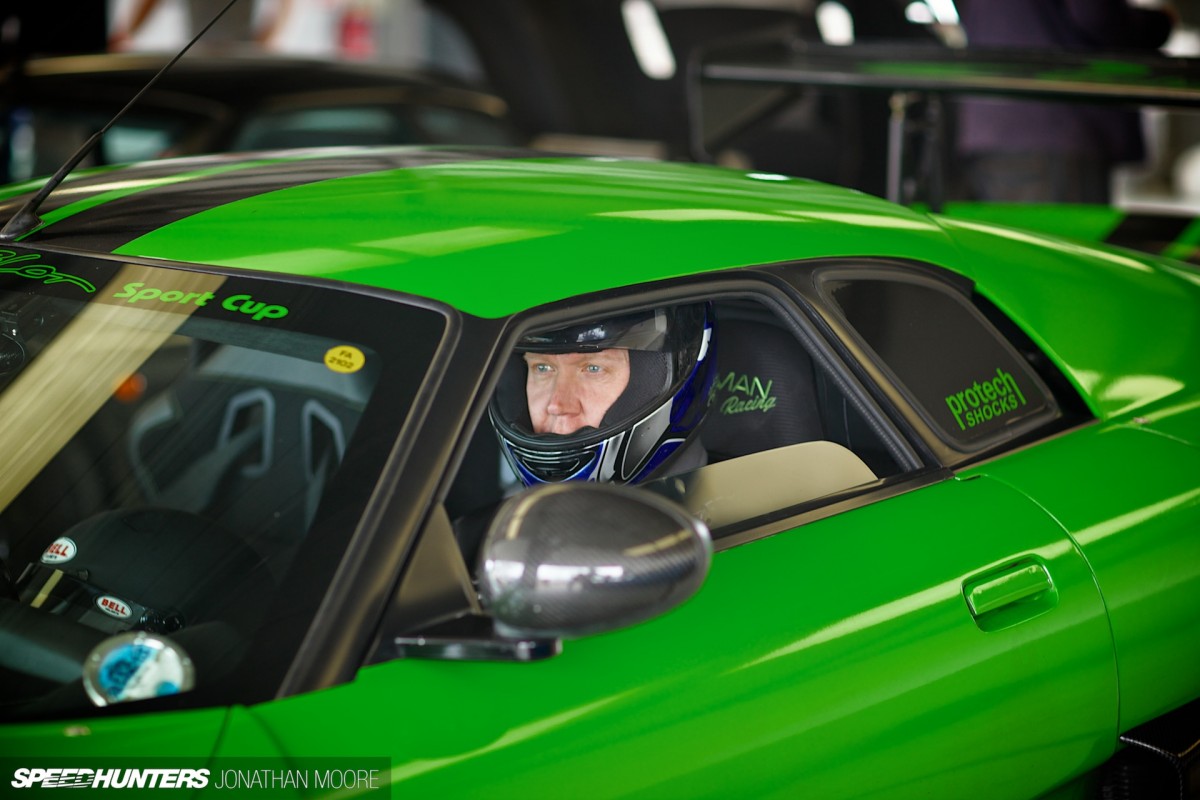 Taking on a non-running GTO-3, he quickly got it back on the road, finding that the multitude of expected problems were really just simple, niggling things. Some expensive, sure, but nothing that was a show stopper. What Simon – with a helping hand from Jetstream Motorsport – then had was a perfect platform for development.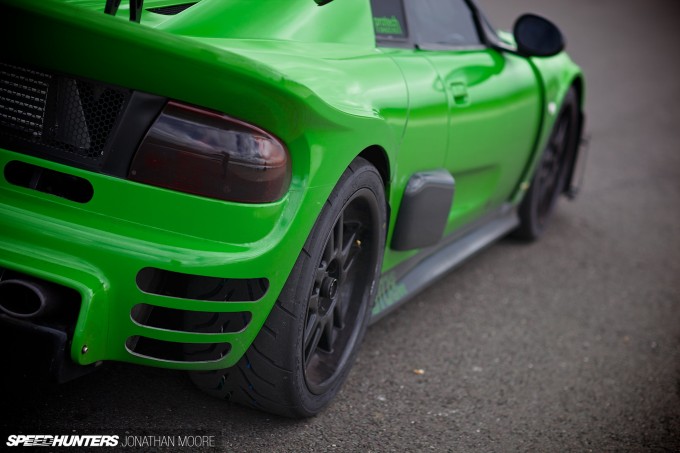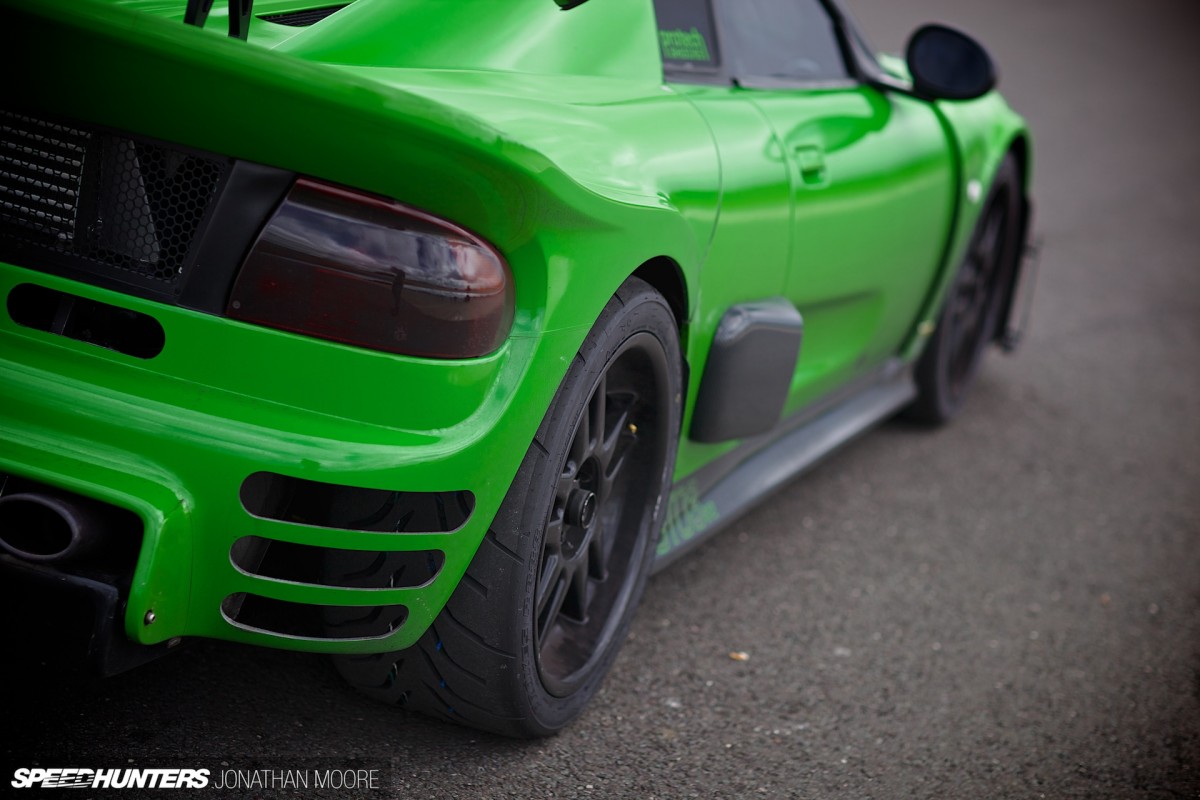 The standard five and six-speed gearboxes are perfectly useable, but overheat during hard driving as there's no natural airflow over the gearbox and the cooler is tucked up in the rear righthand corner. Simon switched to a Dural 'box with new metal cage gears and cooling unions, and moved the cooler to the side pod.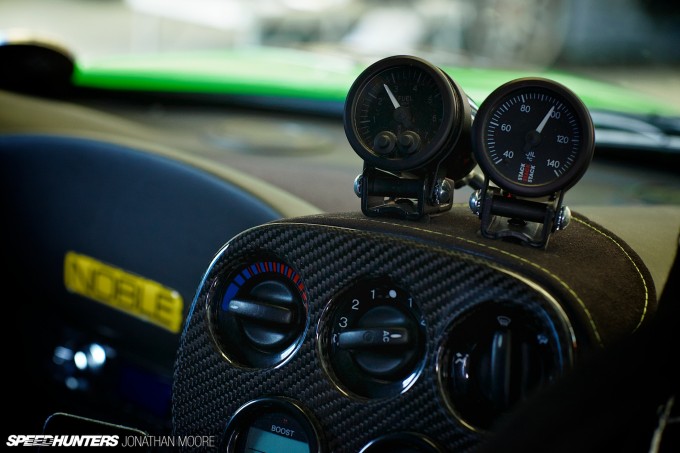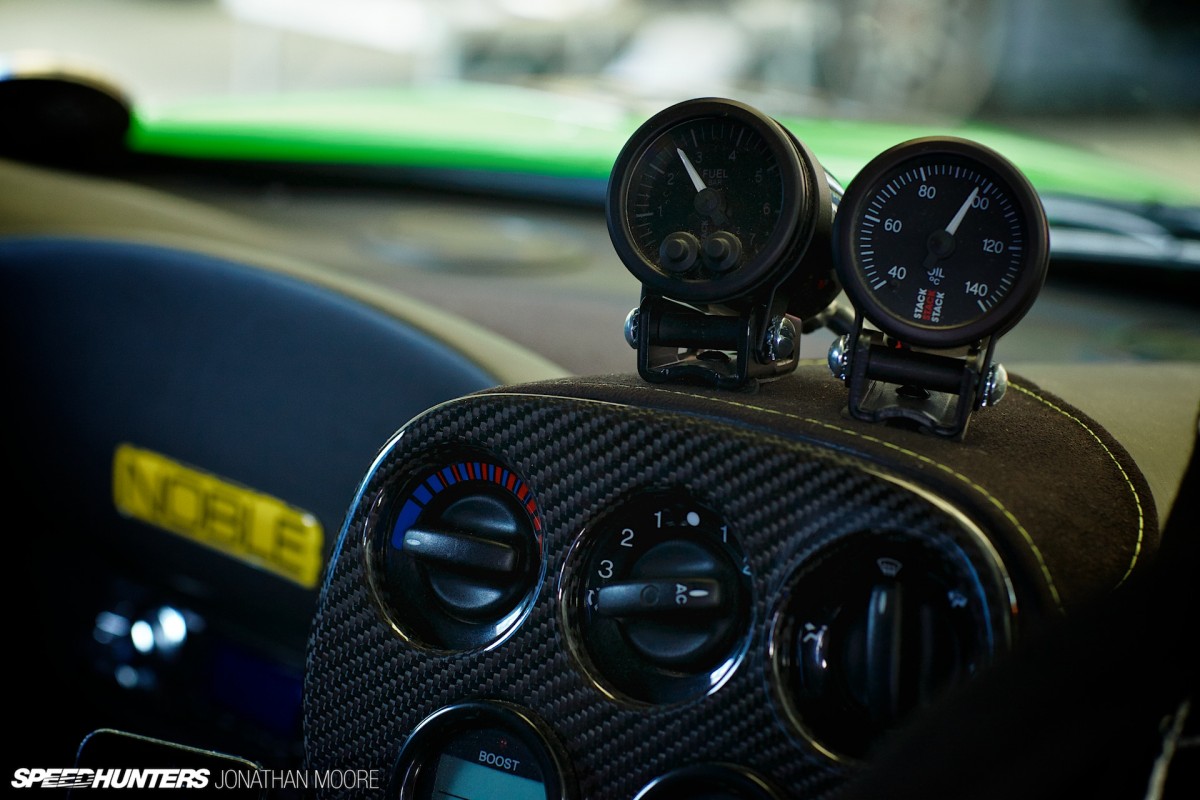 He has a manual switch on the dash with a temperature gauge, so when the oil gets to around 90 degrees centigrade he can switch on the cooler for much more consistent performance.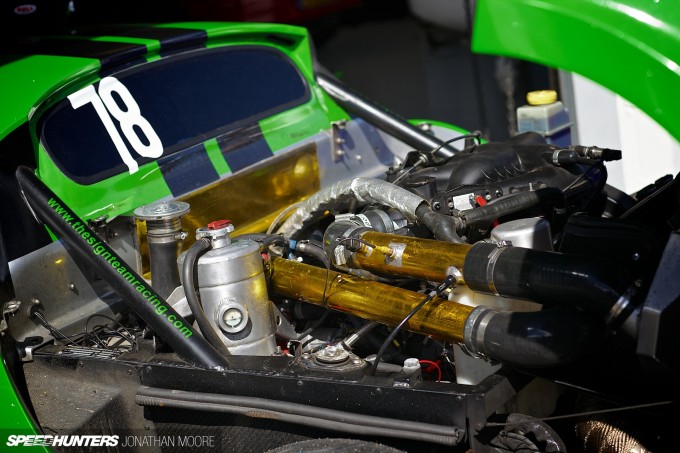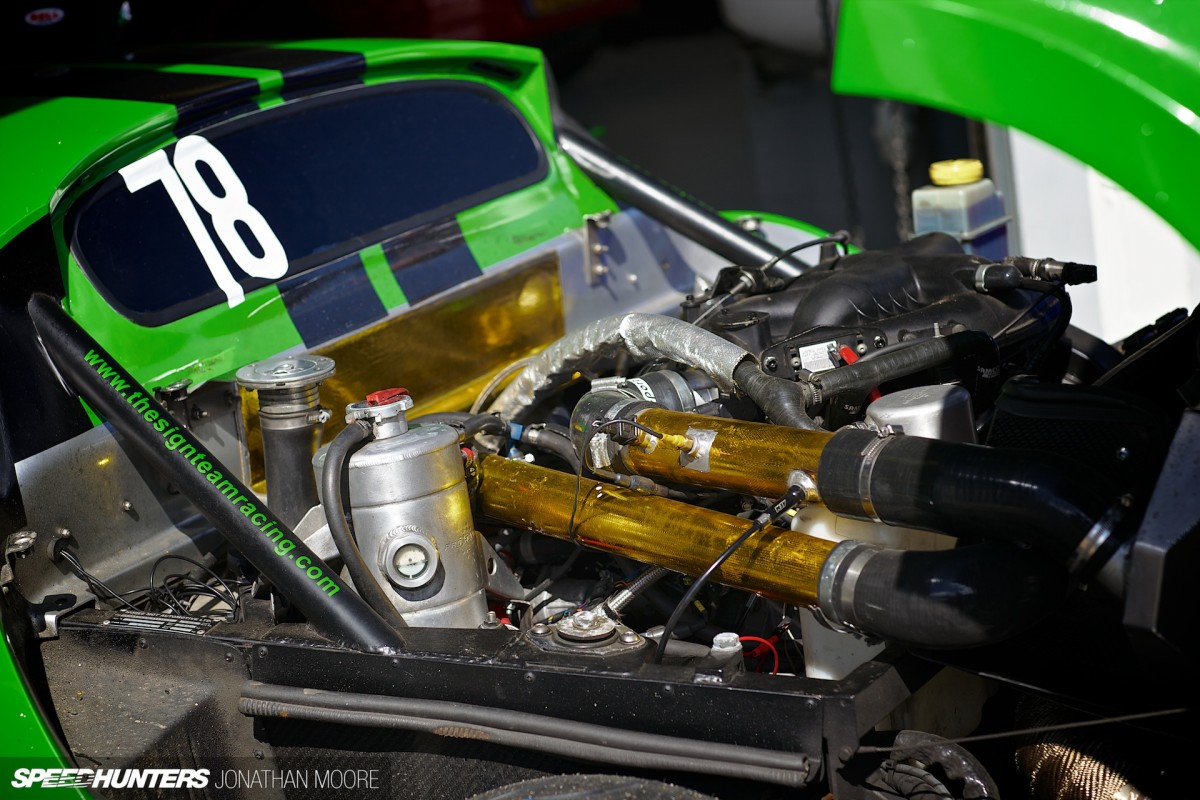 The original Ford Duratec V6 was initially rebuilt by Simon, with new valve springs and turbos, and it made 460hp straight off the bat – up from the standard of about 350hp. He kept the factory block and pistons, as the cast components weren't considered part of the problem.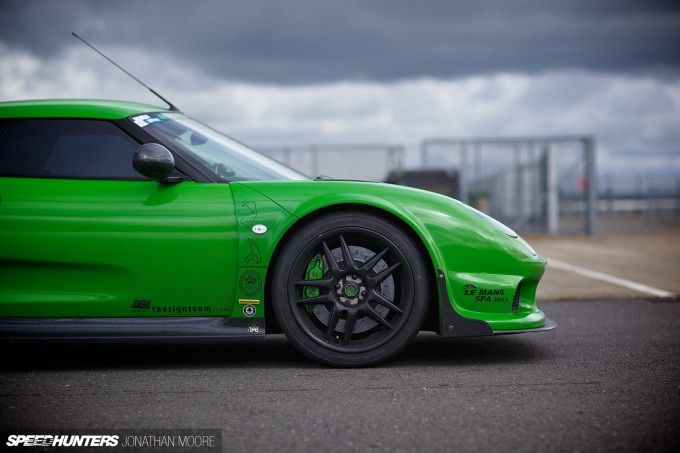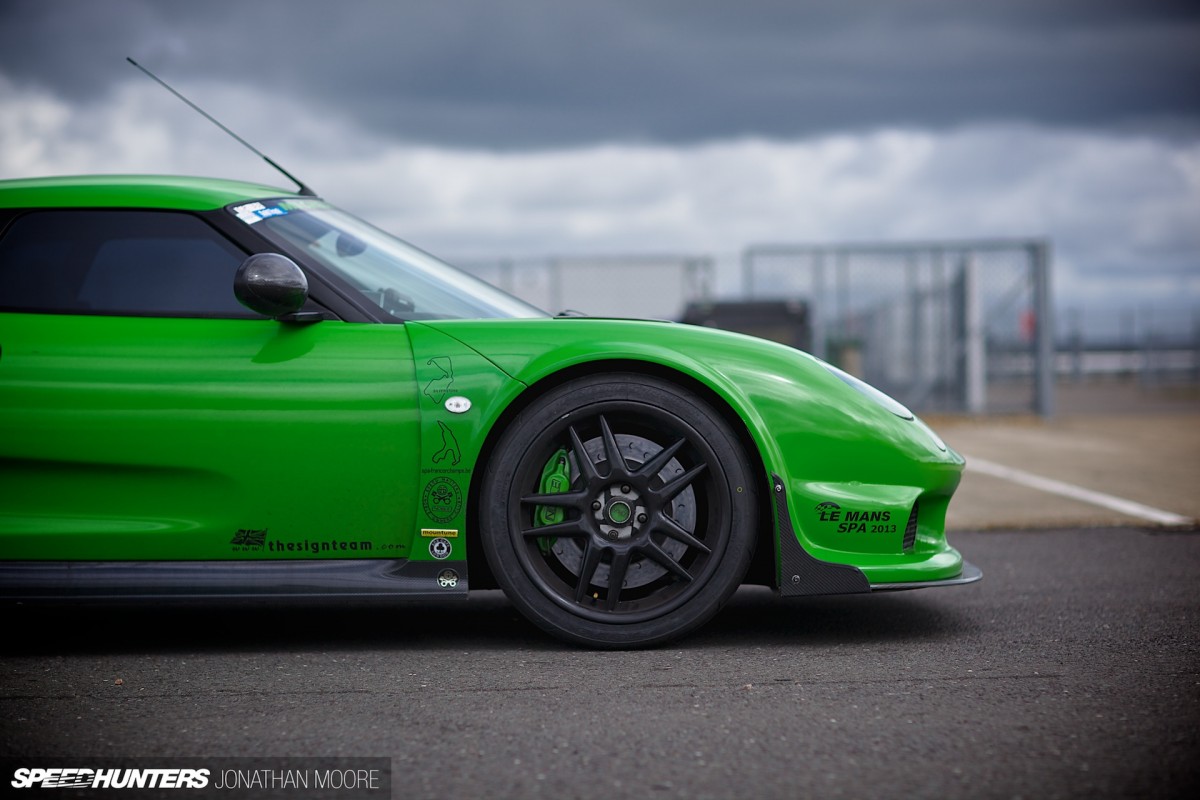 He then bought a new engine, built by Martin Cheetham, and a six-speed gearbox, both of which have been in the car for a couple of years now. A new ECU has three maps, running 488hp on low, 550hp on mid and 625hp on high boost. The latter is… wild.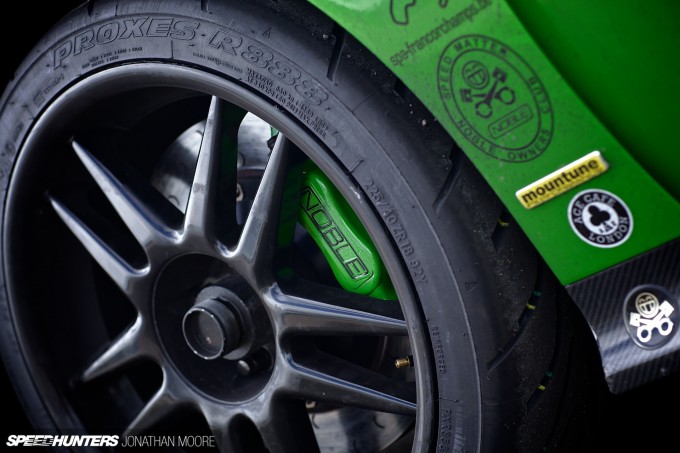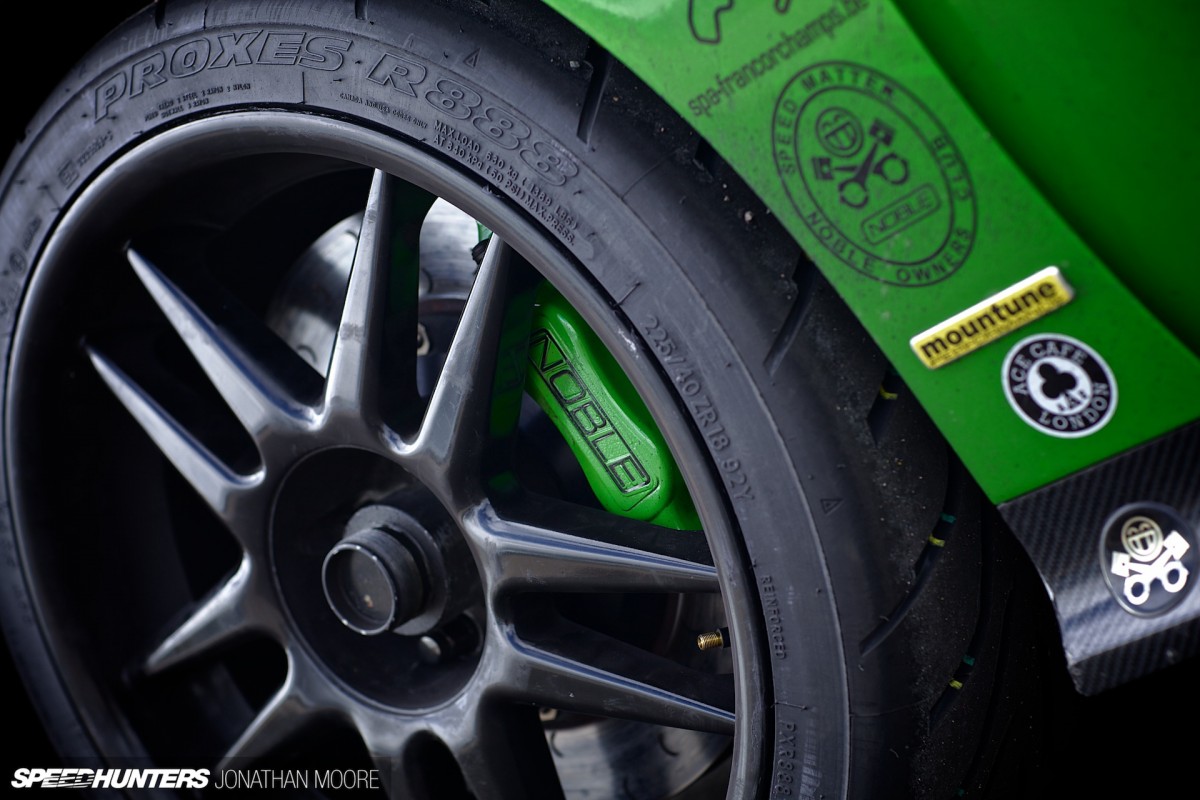 According to Simon, Nobles are right on the limit with Toyo and Michelin Cup rubber, but hitting the mid-boost setting gives a really useable power band and is less vicious on the tyres.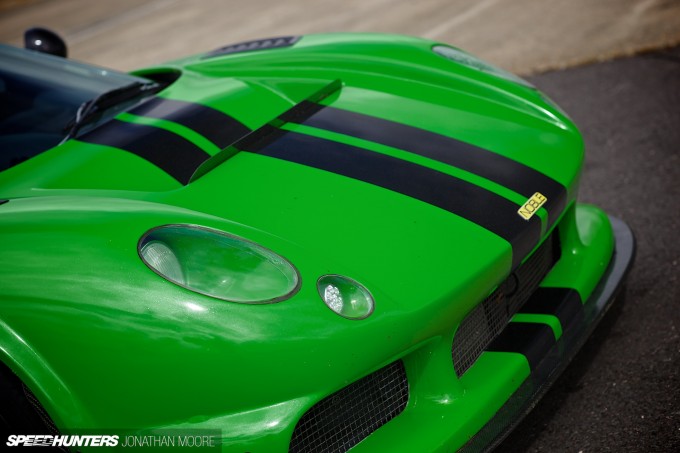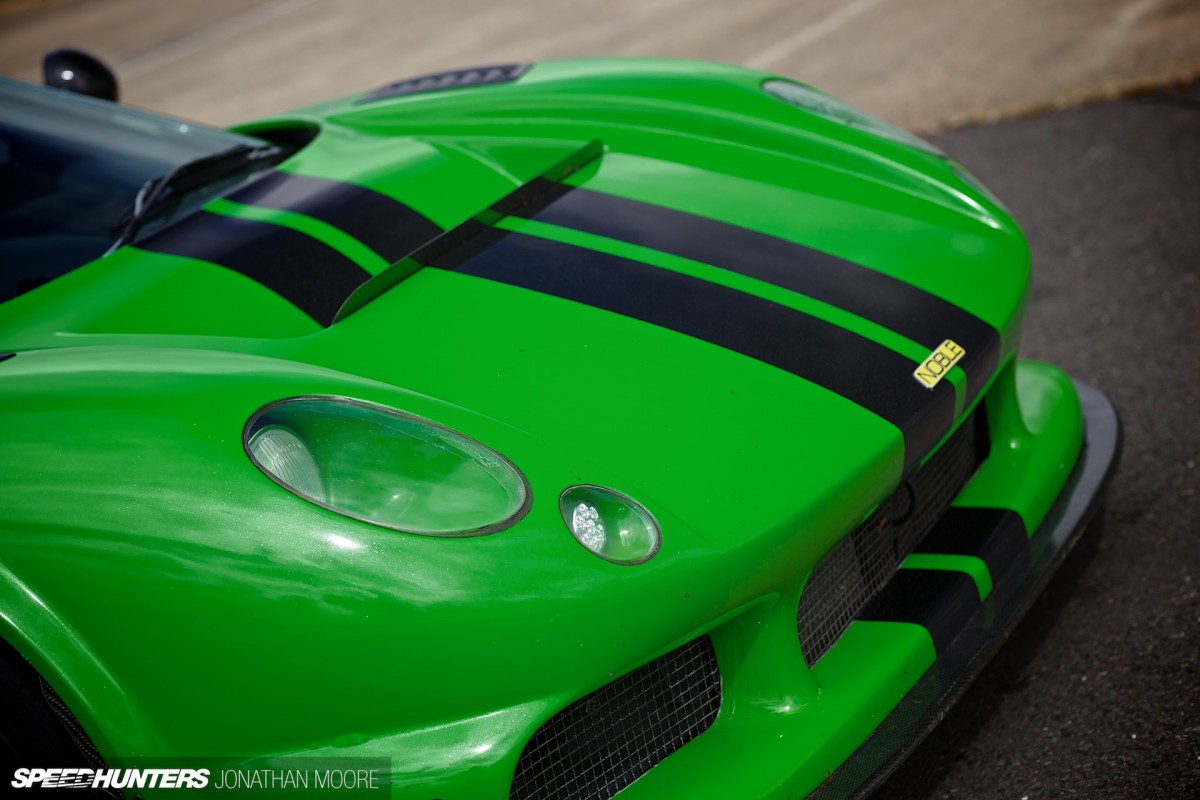 Where Simon's taken things to another level is in the area of bodywork. Here he's been developing his own range of carbon parts, using his own M12 as the development platform. The green wrap was deliberately chosen to be as overt as possible!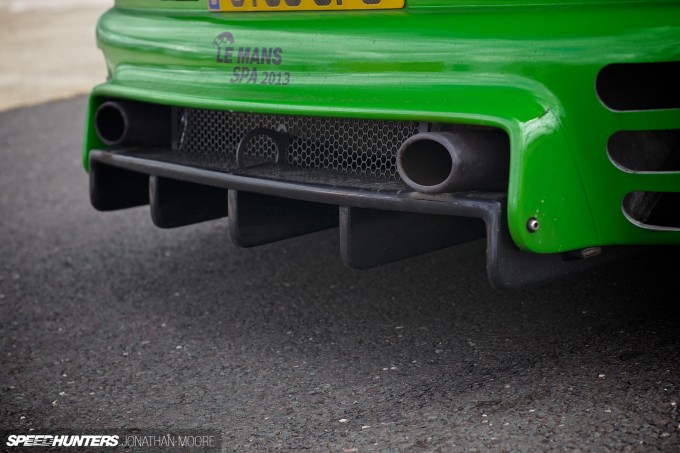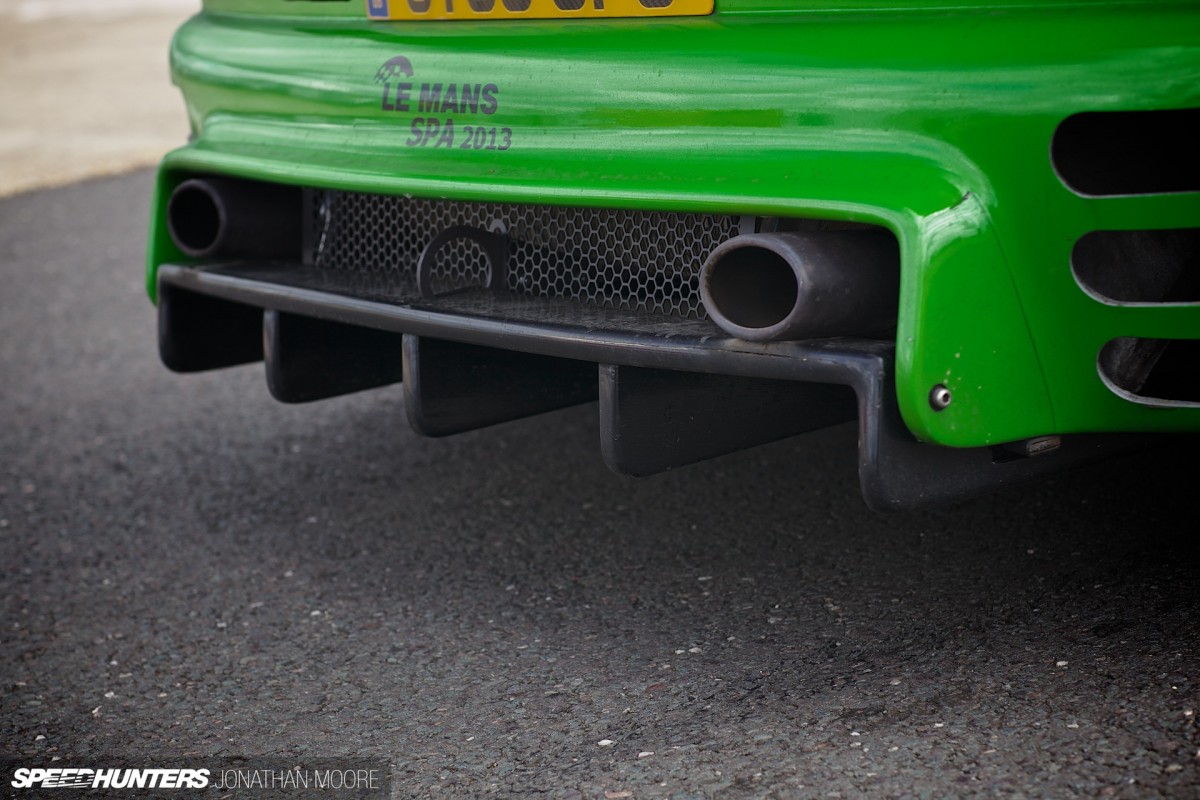 It's a virtuous circle, where selling bespoke parts helps pay for further development. It took Simon about six months of work on the rear diffuser with testing and making moulds.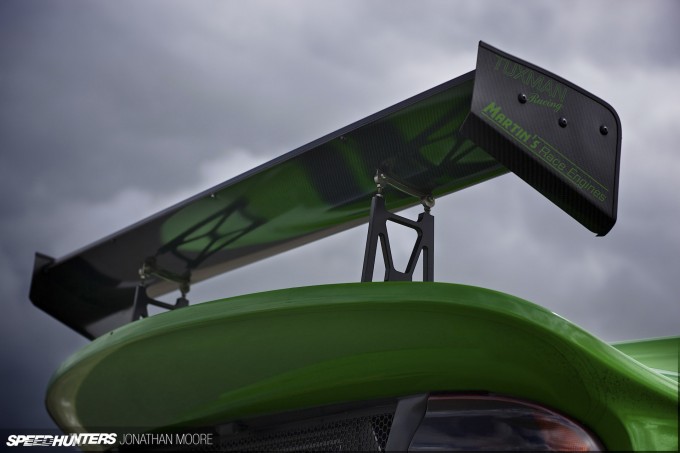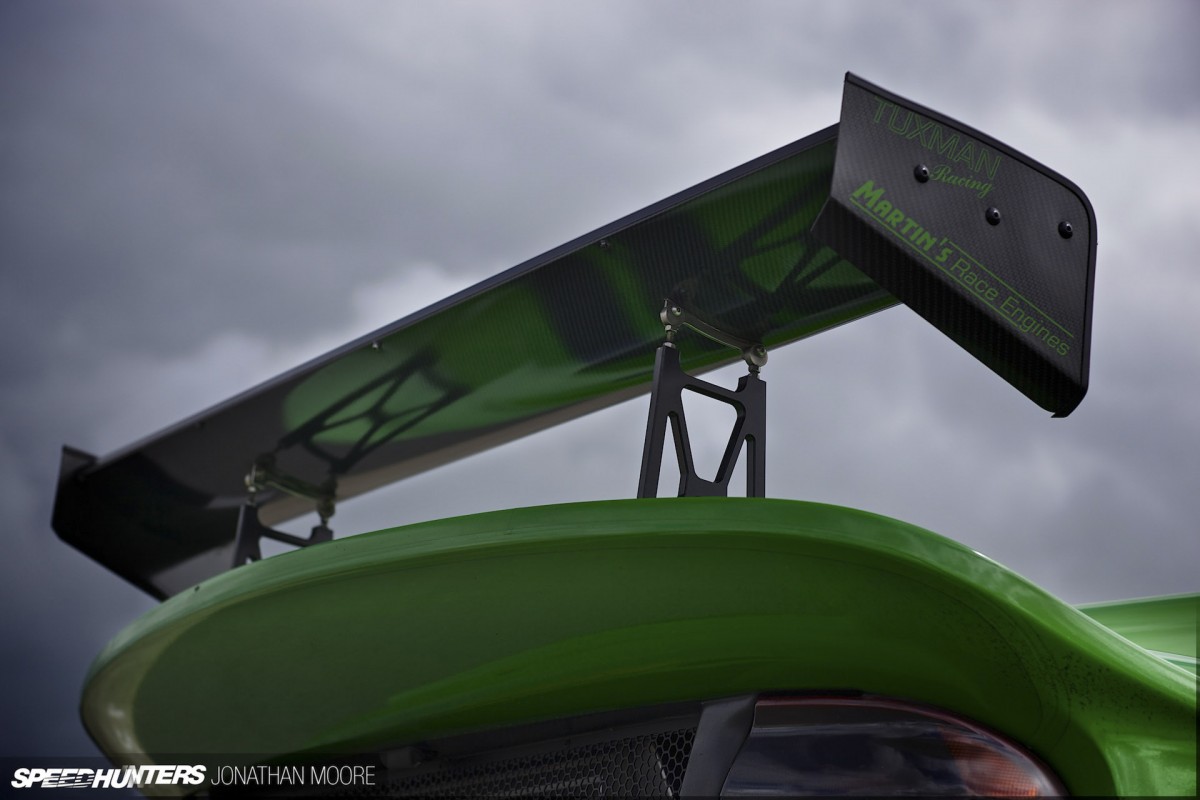 Then there are additional parts like the splitter and wing ends, intercooler box and additional aero accoutrements. Nobles are at that exciting stage were two are rarely identical once people get working on them: everybody injects there own personality. There isn't a template – just a good, solid starting point.
A Sharing Experience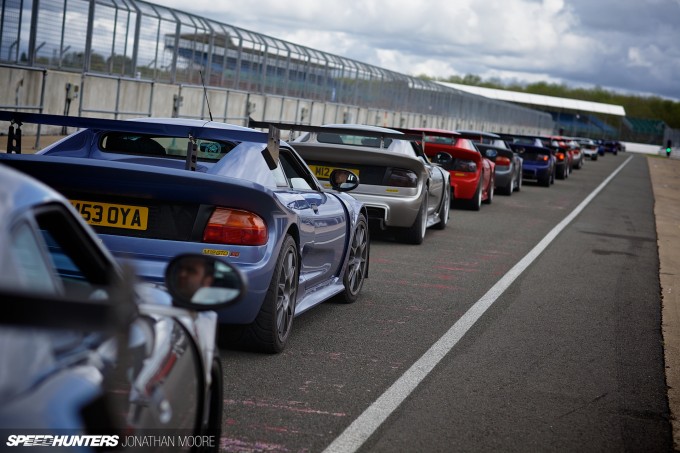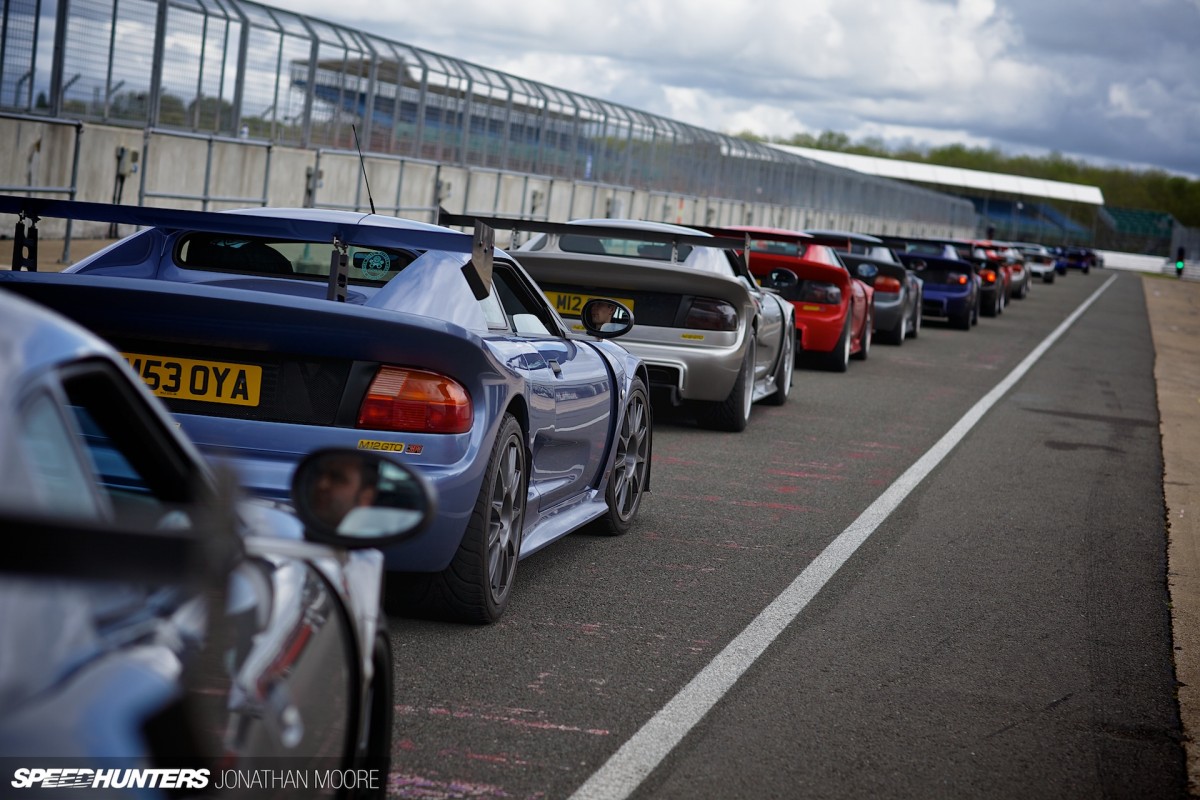 So much is about not just building on experience, but sharing it as well. That's a key part of owning any kind of car like this, where the community provide a baseline of experience that everyone can work from.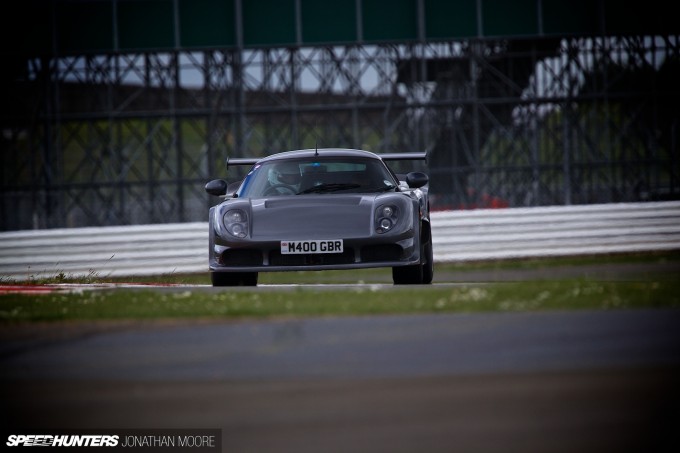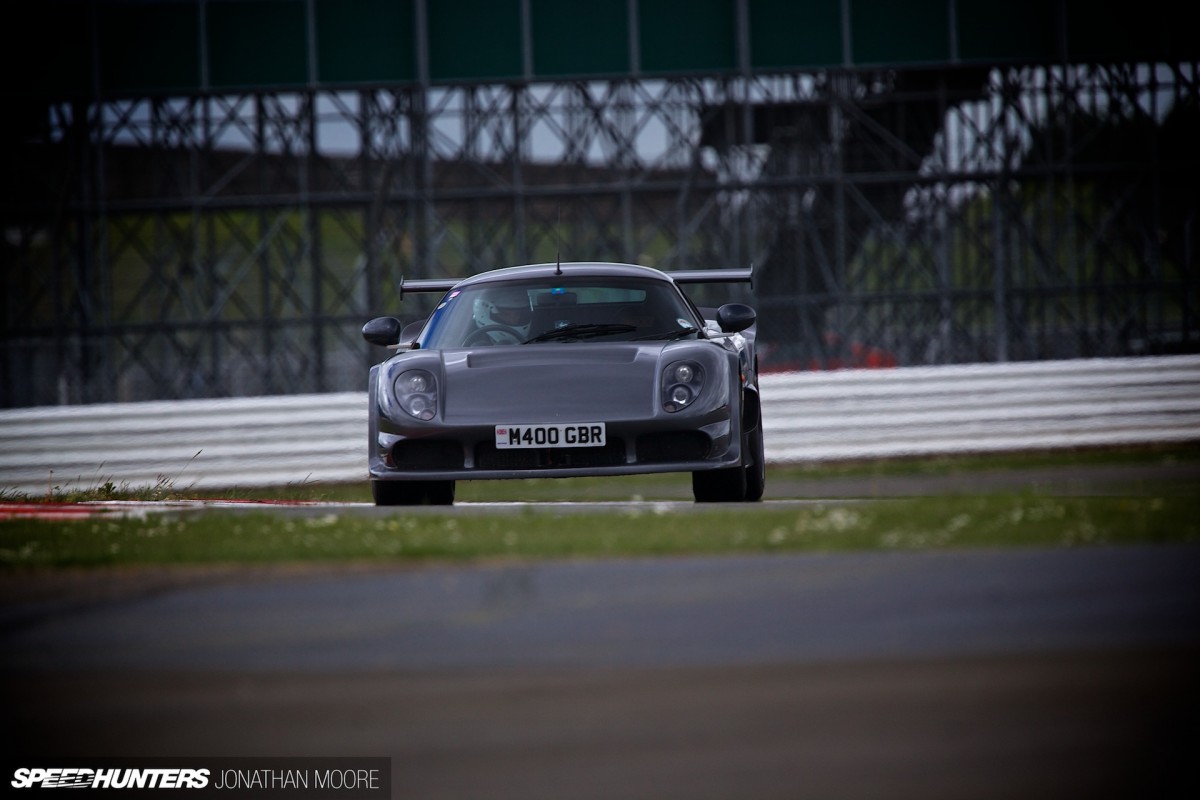 Simon and the rest of the UK Owners' Club organise regular meetings. The Silverstone event I attended was part of Simon's third year of organising two annual get-togethers, and numbers are growing.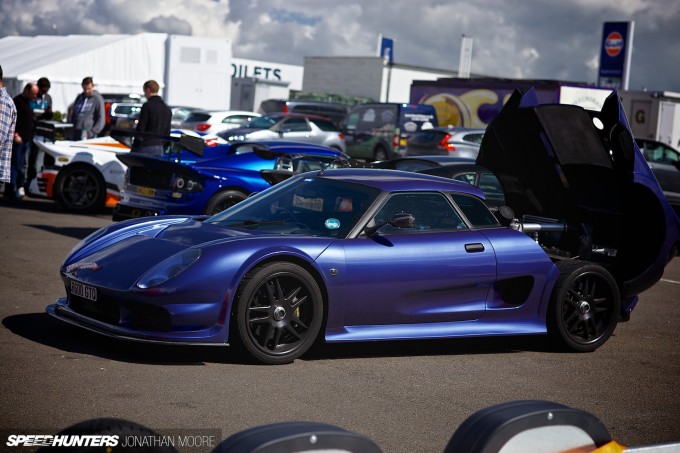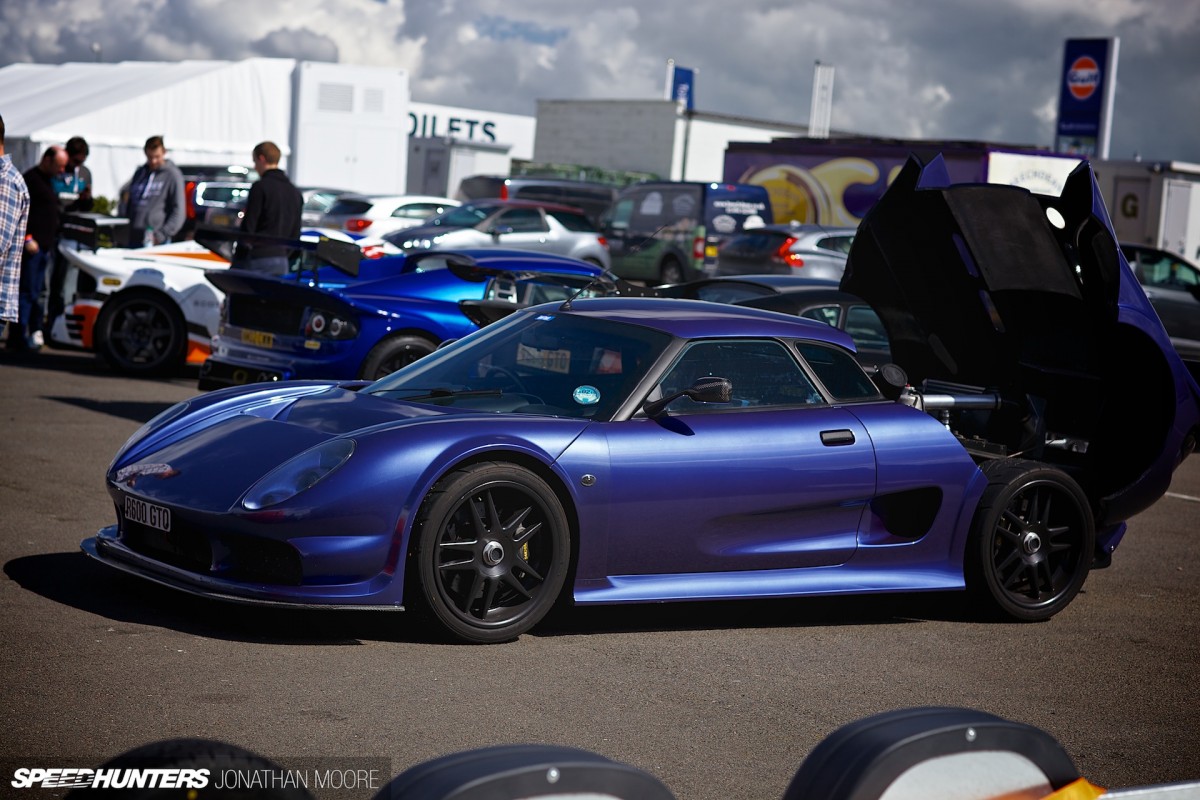 A lot of it is about encouraging owners to turn up and engage with the community spirit, even if they don't actually go out on track at first.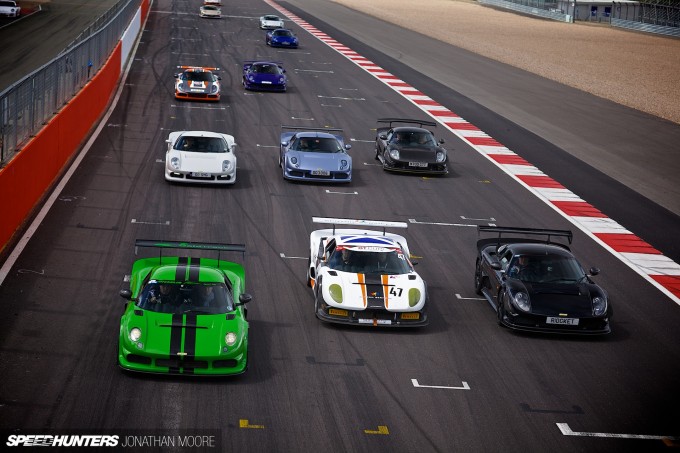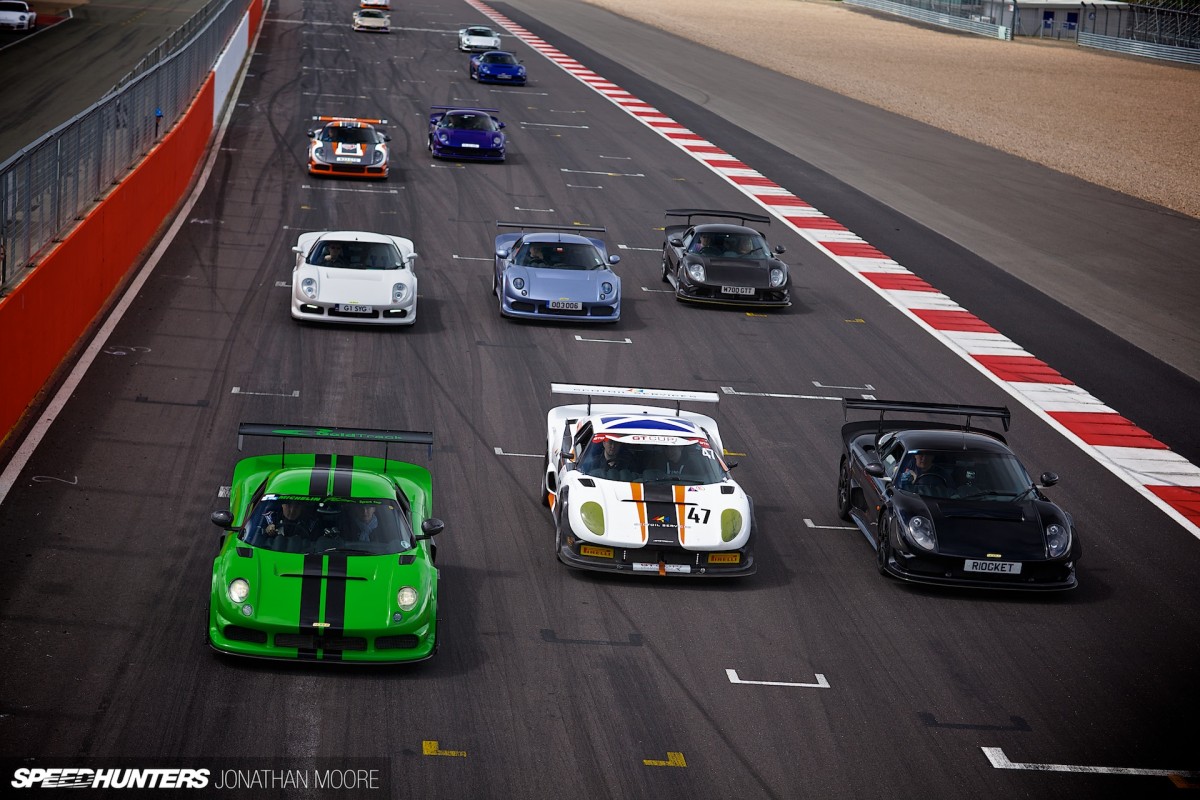 There were a good 30 or so Nobles at Silverstone, with probably around two-thirds turning laps. But you can bet that the bug will have bitten for both those watching from the sidelines and the ones who took part in the group photo on Silverstone's start grid.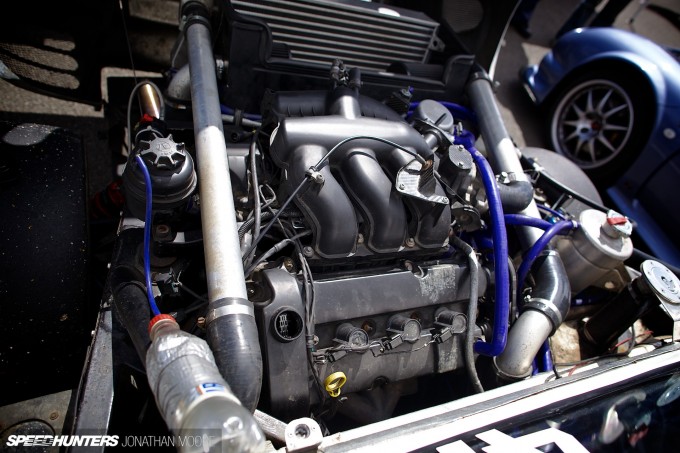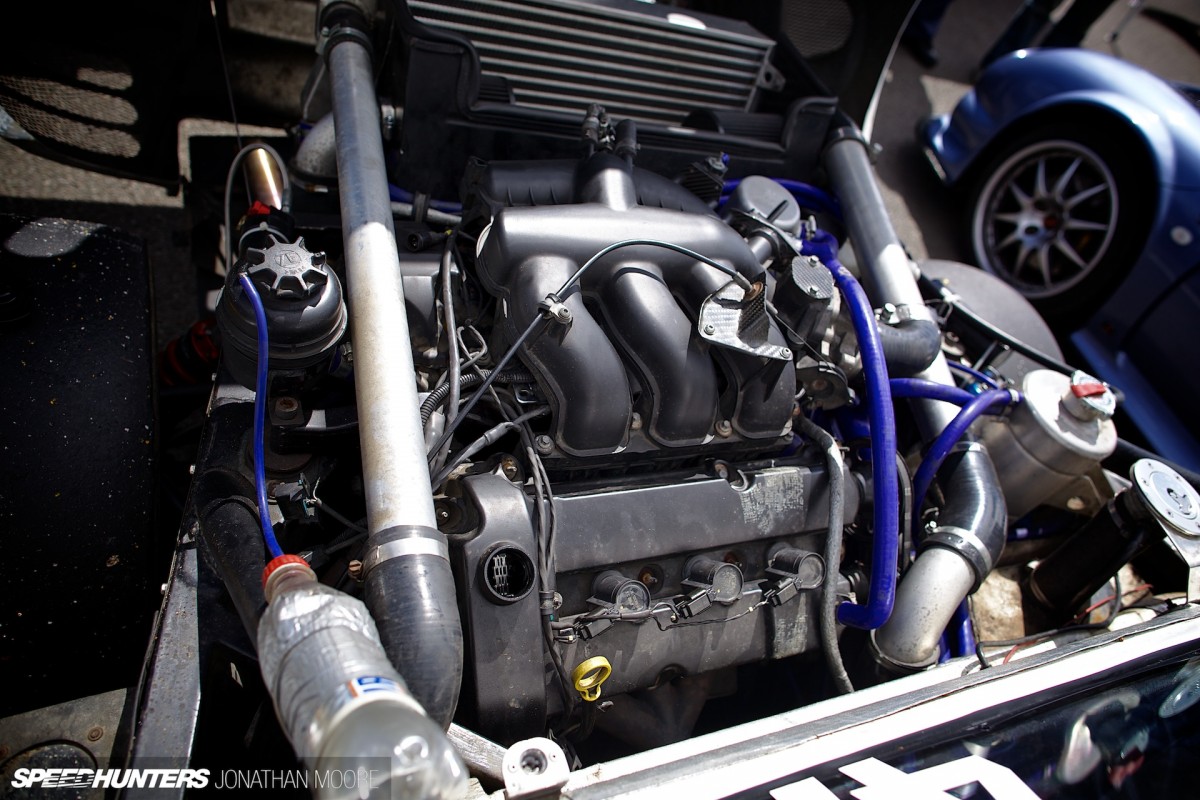 It's great to see such an inclusive group, where the enthusiastic expert owners are backed up by commercial teams providing second-level backup. There's a small dealer network who still support Nobles, and an active forum group, which is full of details. The community have no qualms about sharing information.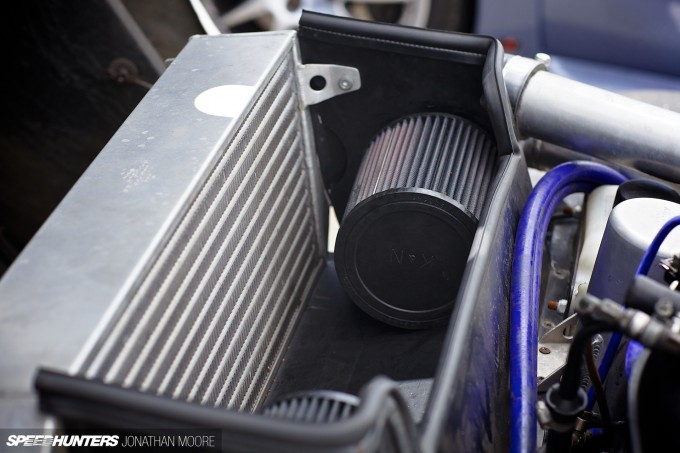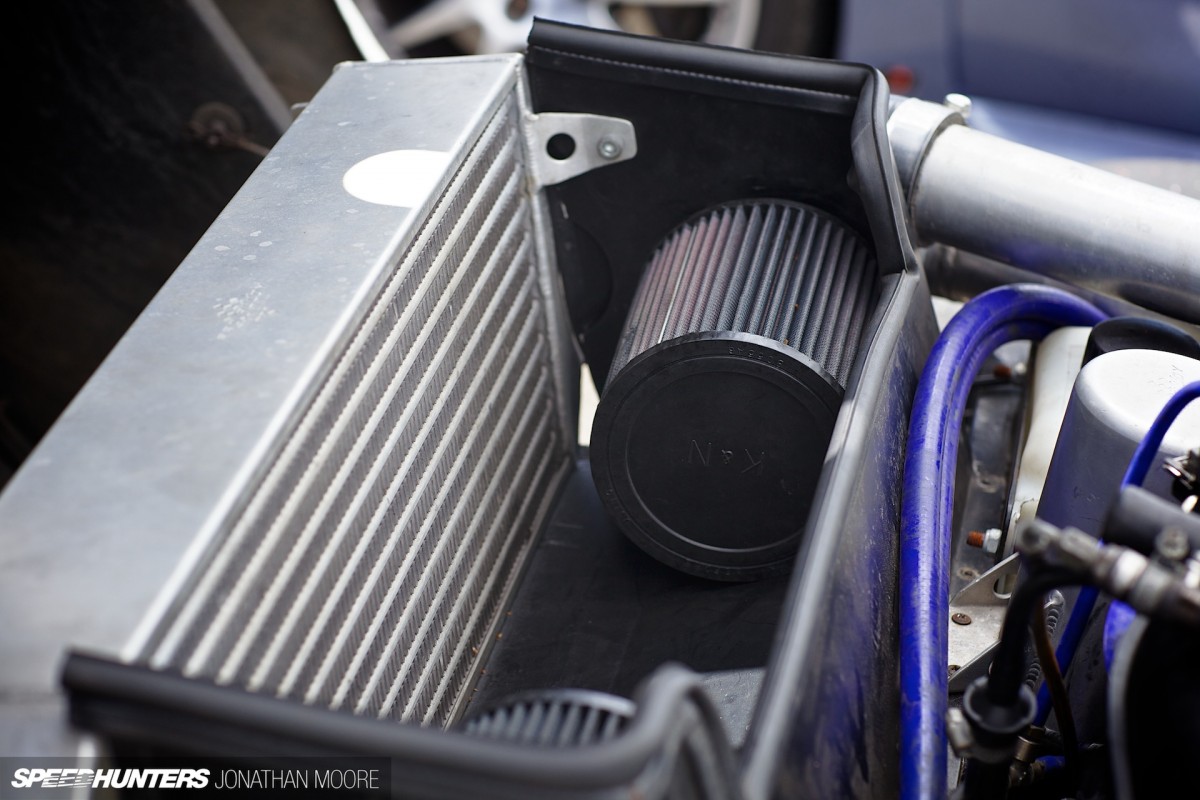 So what do you do if you're lucky enough to have scored yourself a Noble? The first thing Simon suggests is to upgrade the intercooler, as the standard part is poor. They get hot and stay hot, even if you've got a steady flow of air coming through. It's just that the original unit wasn't up to the job.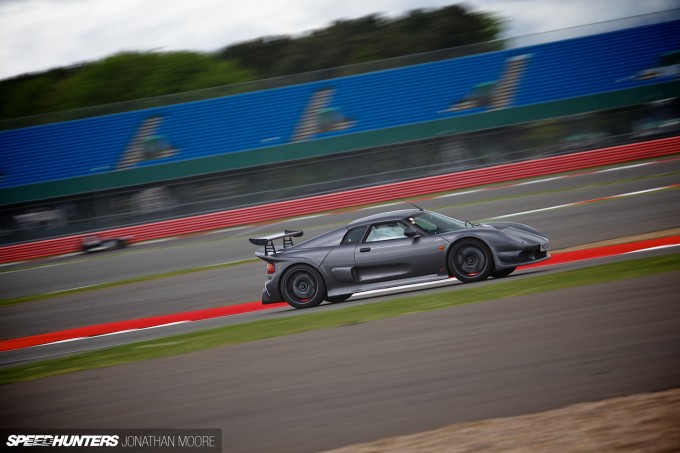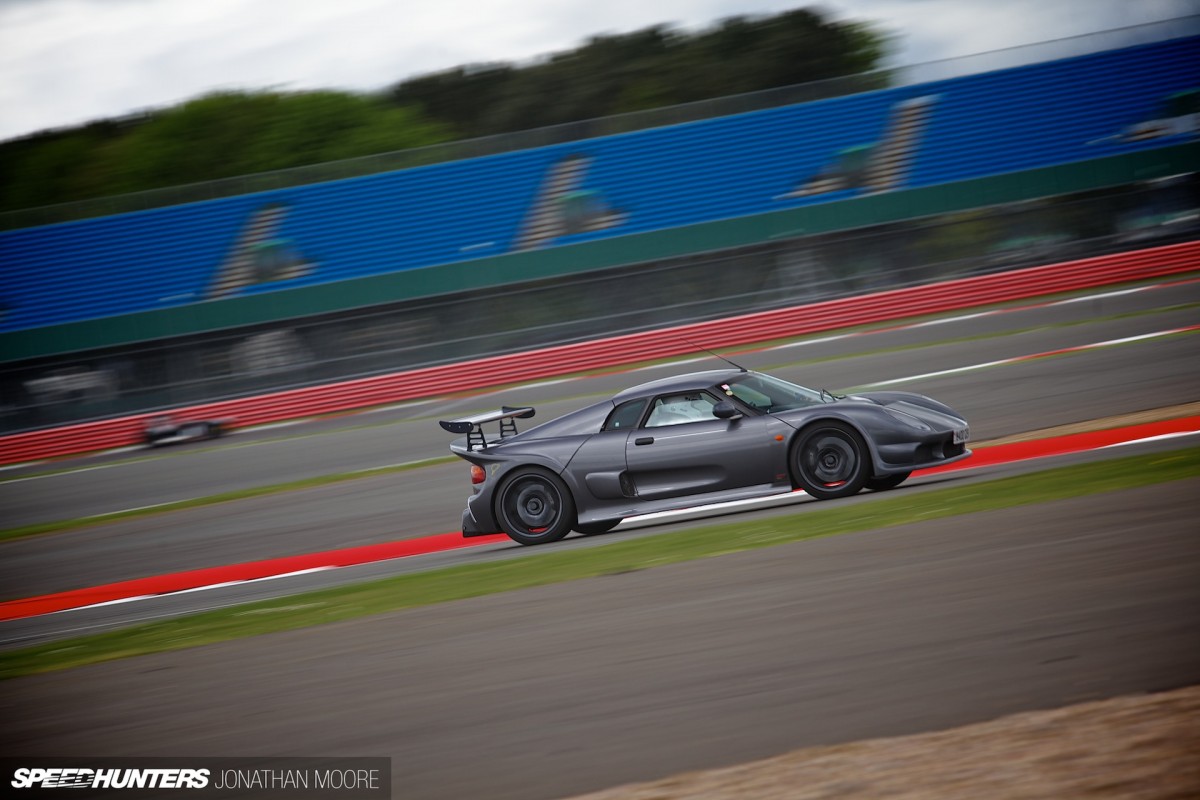 The standard fuel pump also needs replacing, as the wiring was terrible. They can just shut down seemingly for fun, and when your foot is flat to the floor that generally means something would melt as a result. Not ideal.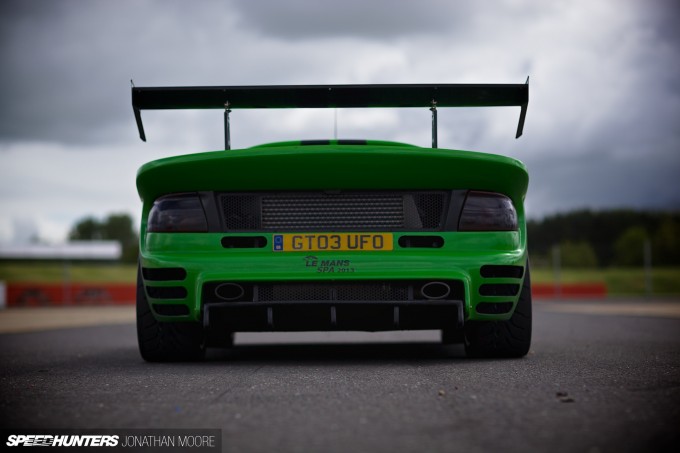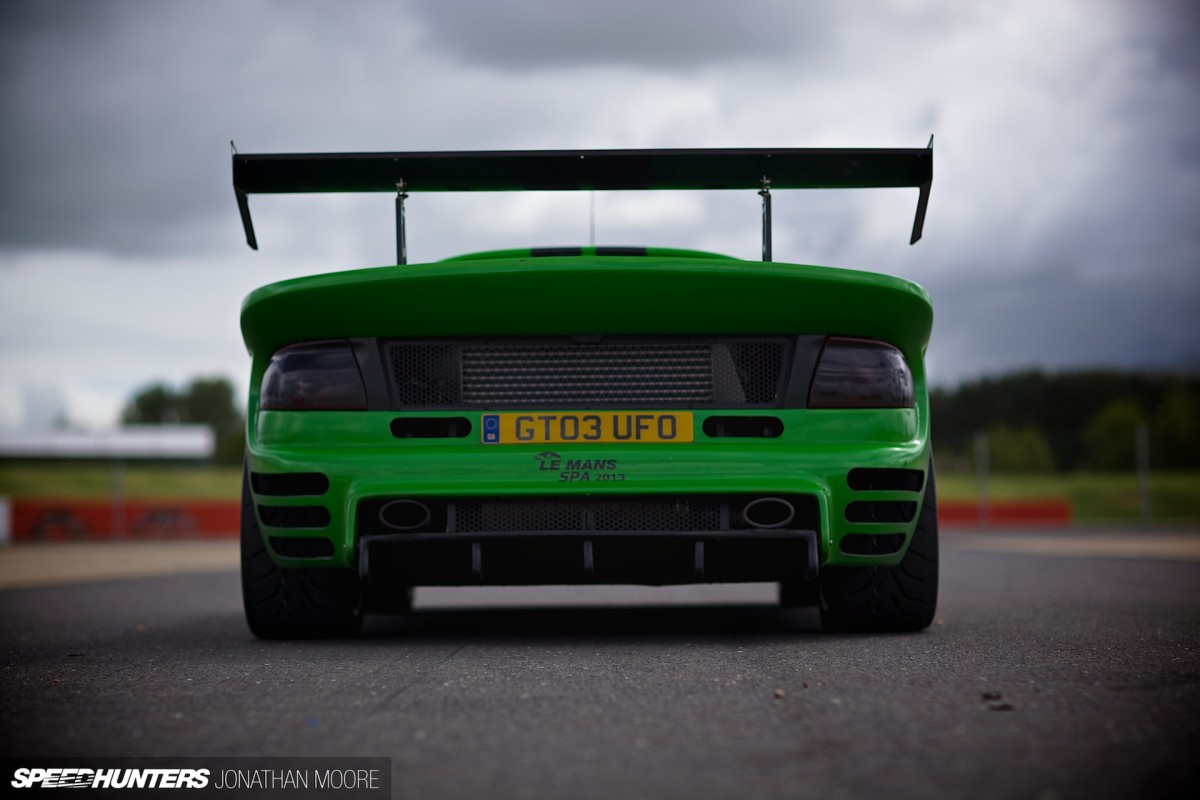 Simon reports that these two simple things will transform the car – along with… moving the rear number plate! Stupid as it might seem, the plate is mounted in the middle of the air outlet for the intercooler, which on the original unit can cause frustrating power drop-offs.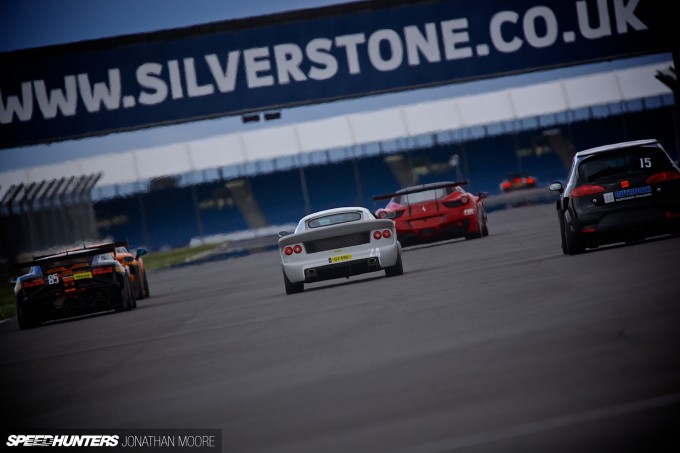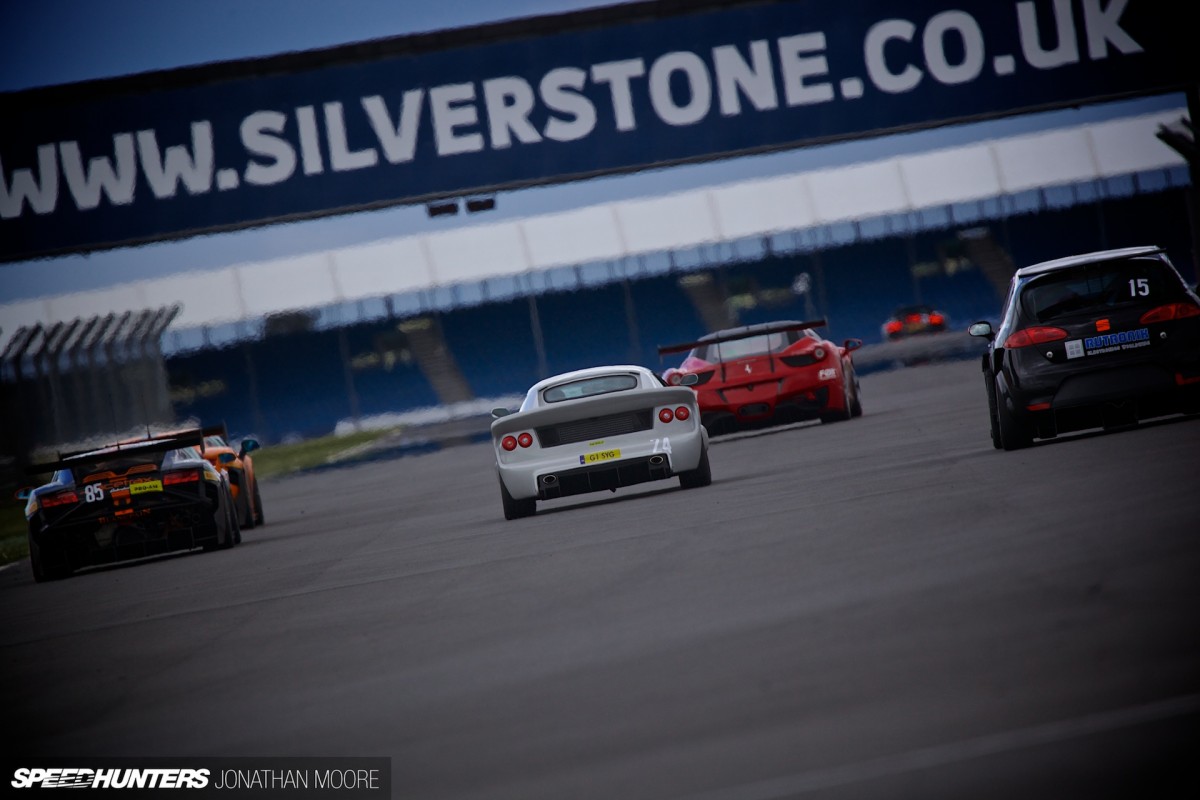 There are thought to be about 250 cars or so still on the road in the UK, and the NOC sees about 50-60 during a typical year. Strangely, it's the lower mileage cars that can be more problematic. If an owner has driven a car and discovered or replaced all the usual problems you end up with a much more reliable package.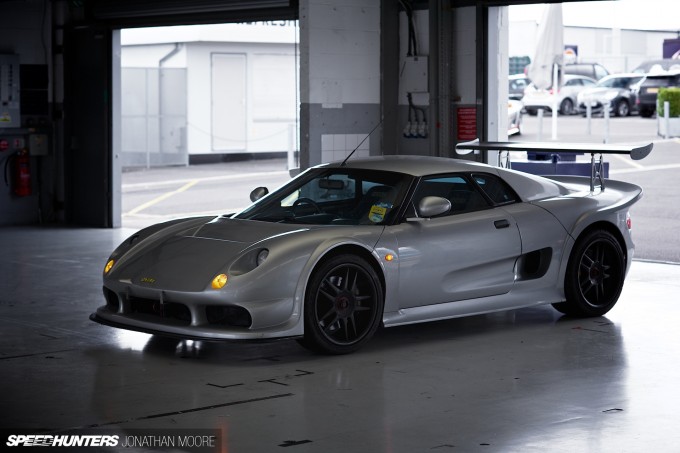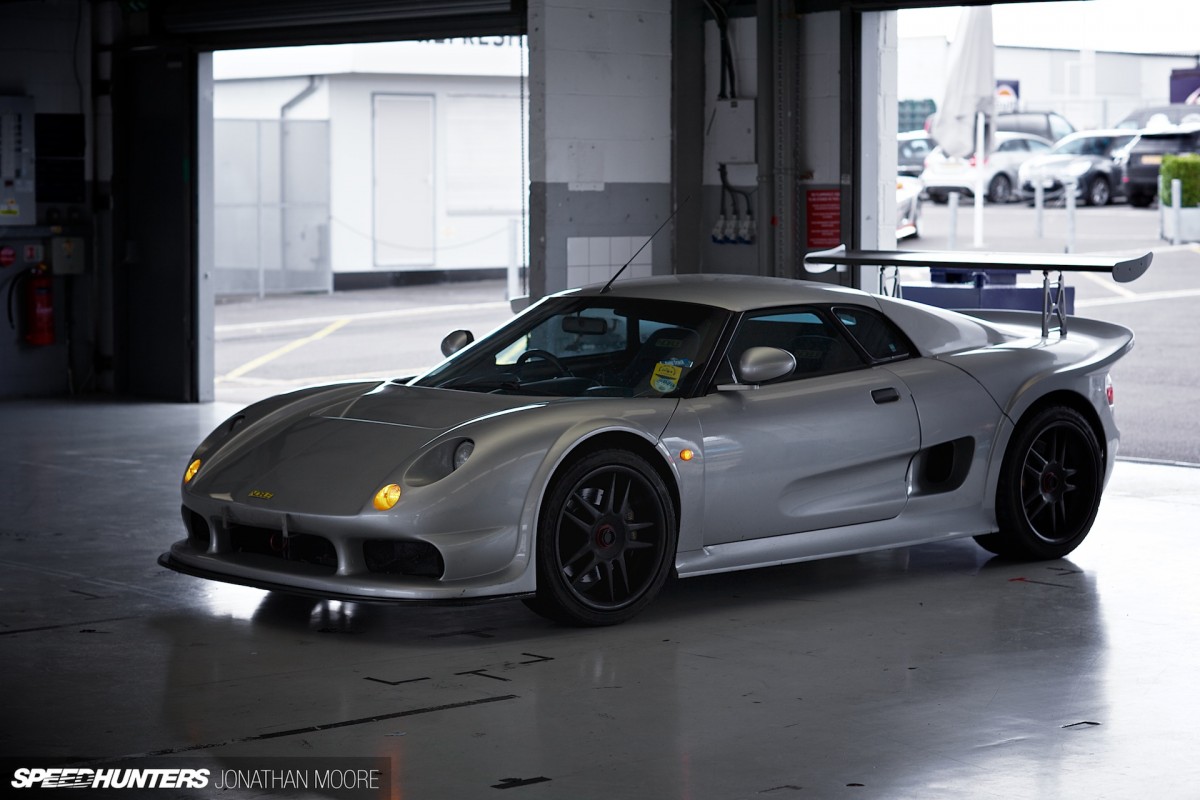 For me the biggest thing about a Noble is as much how it looks under the skin as it does on the surface. The streamlined body screams racer of course, but that's underlined by what holds it all together. It is a complete package – and why they were so well reviewed when first released.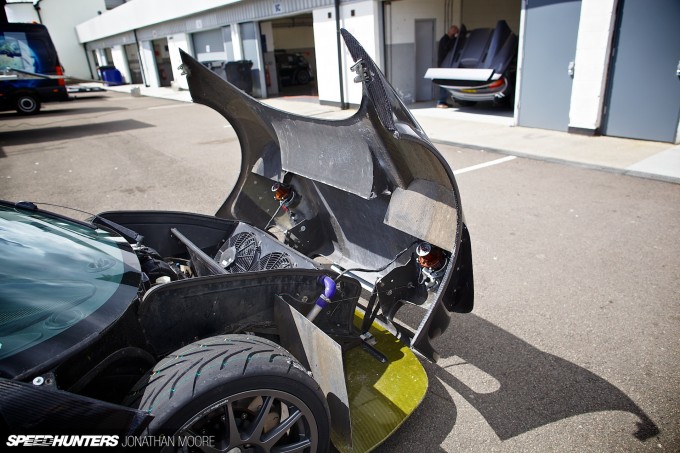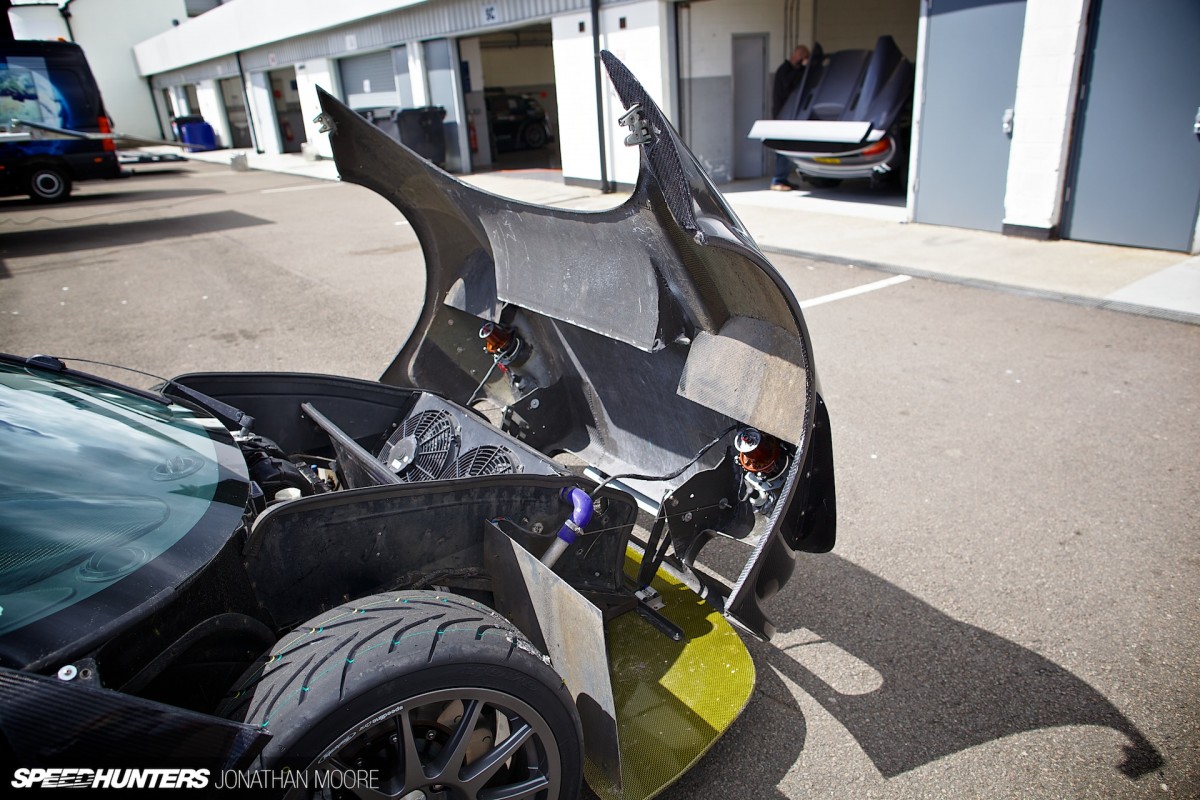 With the clamshell body panels up, it looks even more like a proper racing car. There is not space for your shopping up front.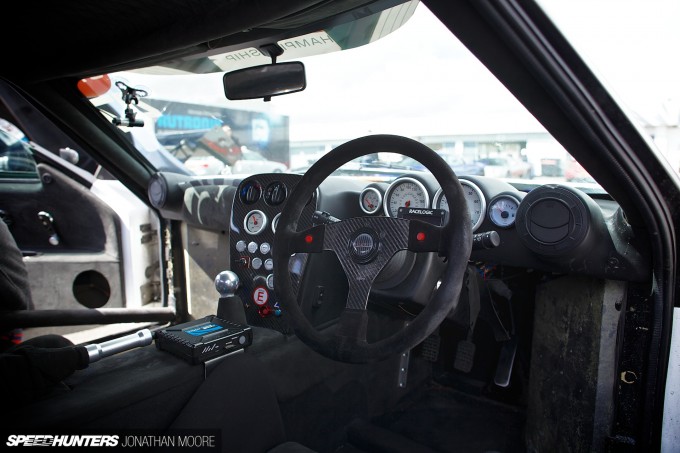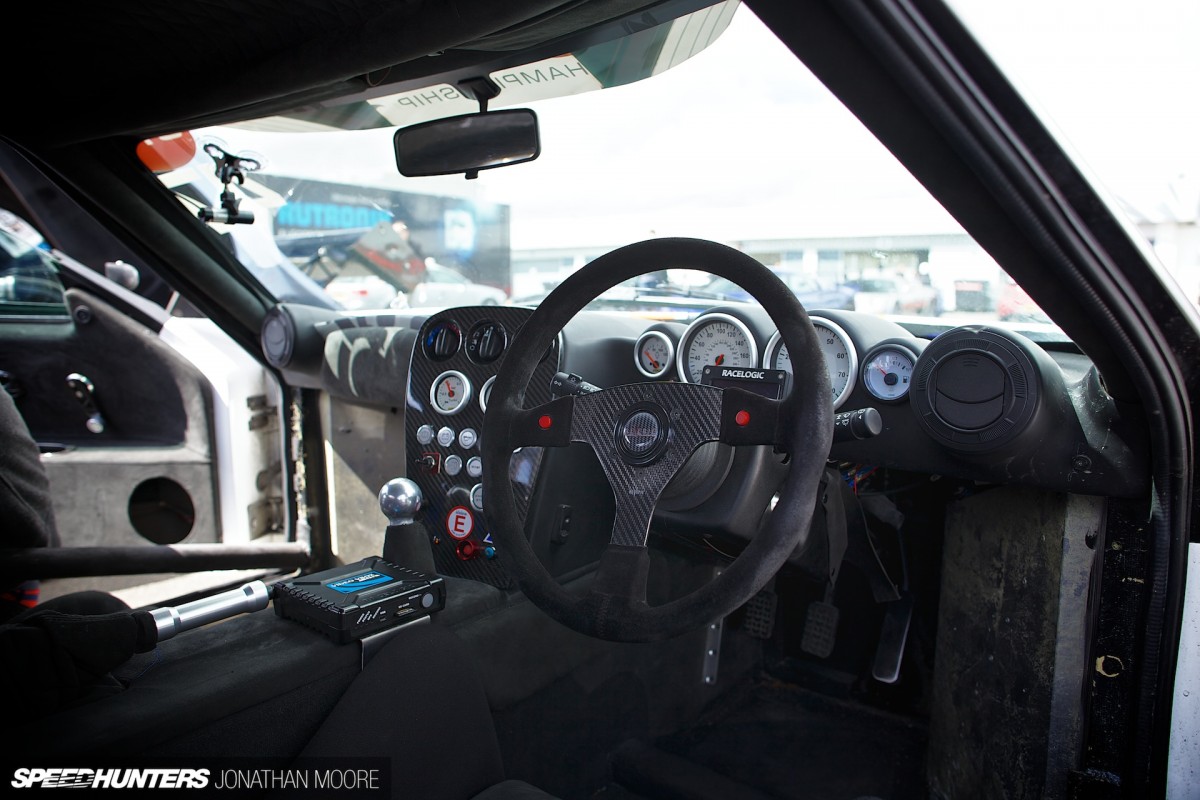 Inside, the feeling continues: stripped-back but comfortable, with an Alcantara-trimmed roll cage as standard.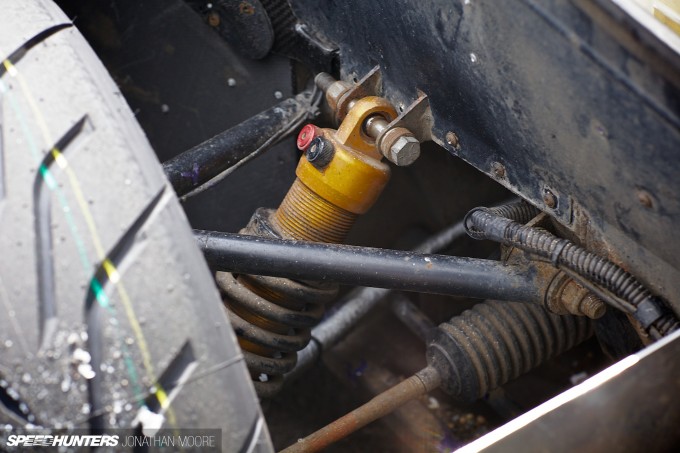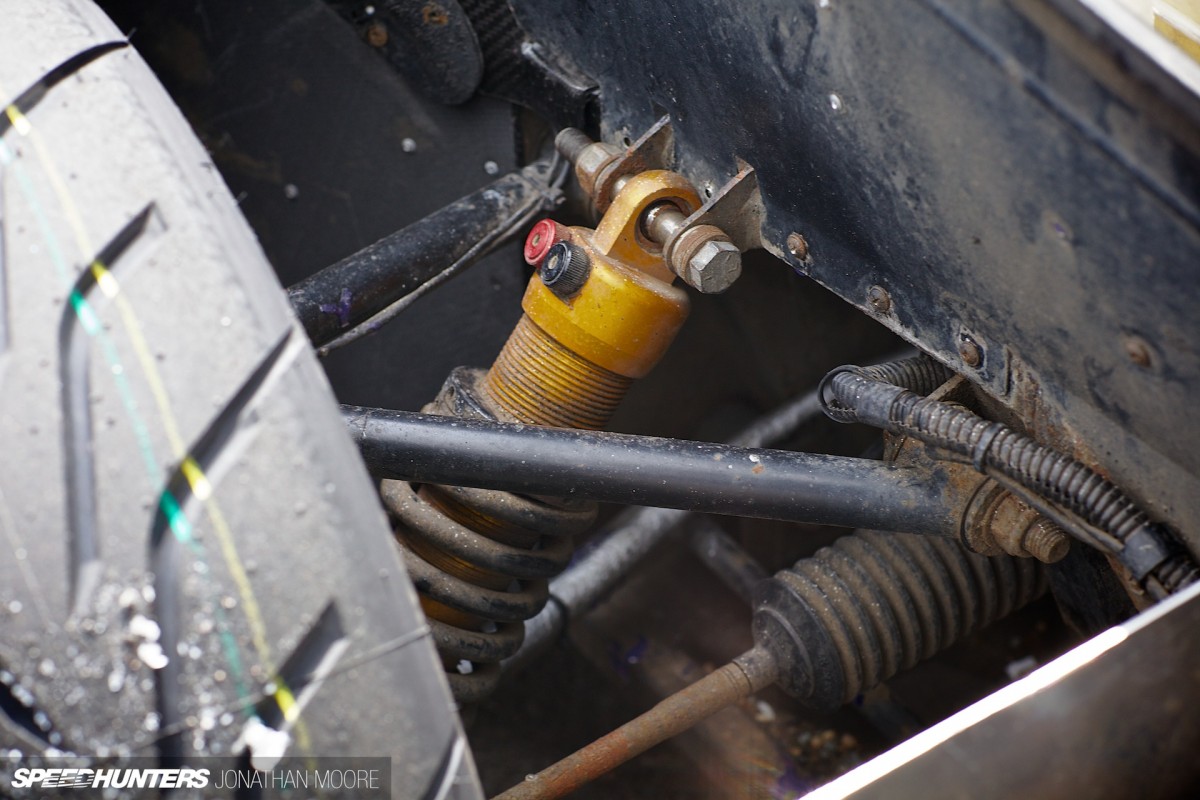 Although some key parts were definitely not up to scratch, the relative simplicity of a lot of other areas – like the double wishbones with coilover suspension – seems a real positive. The parts were functional and built to last: not the prettiest or made of exotic materials, but effective.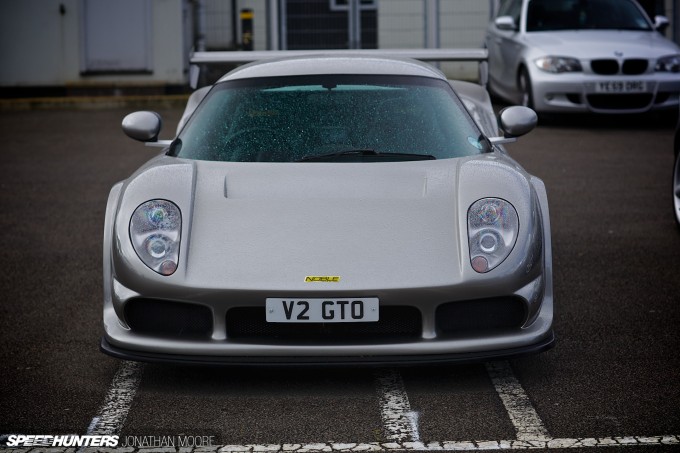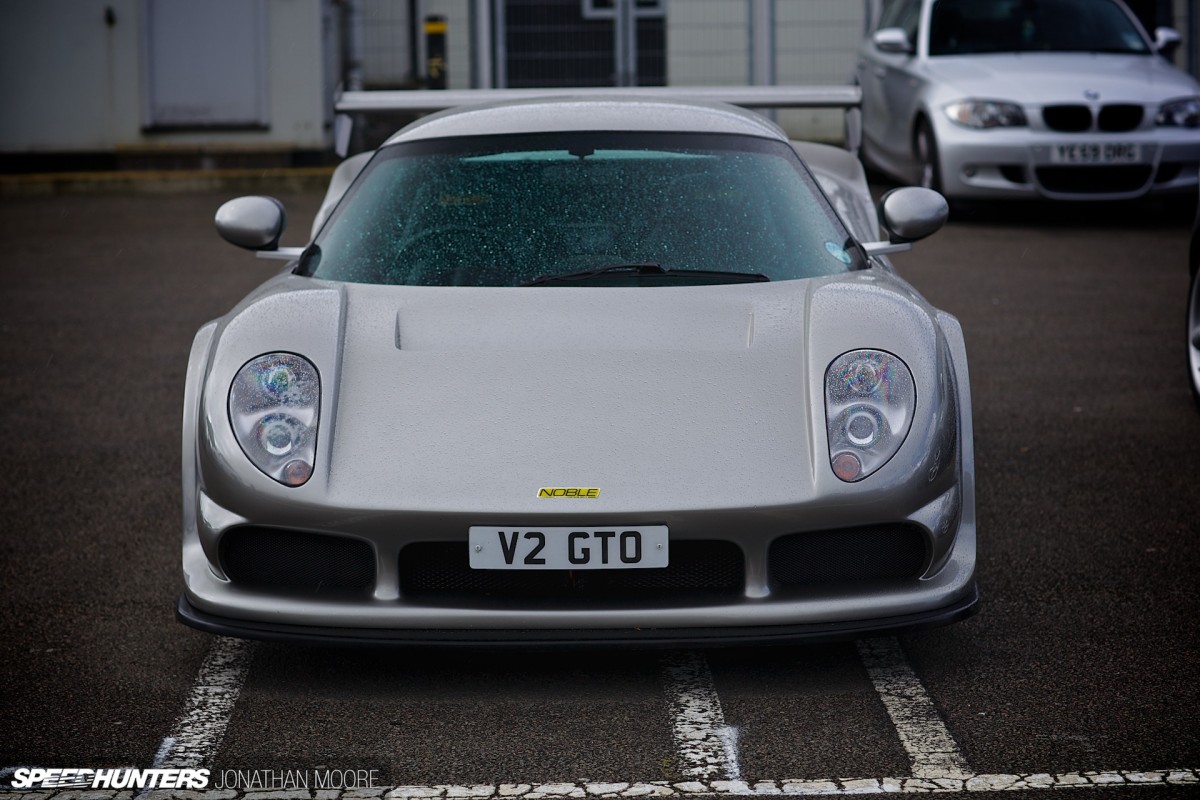 The interesting thing is that the relatively cheap price of second-hand Nobles isn't a reflection of terrible depreciation: just that the original price wasn't that expensive in the first place!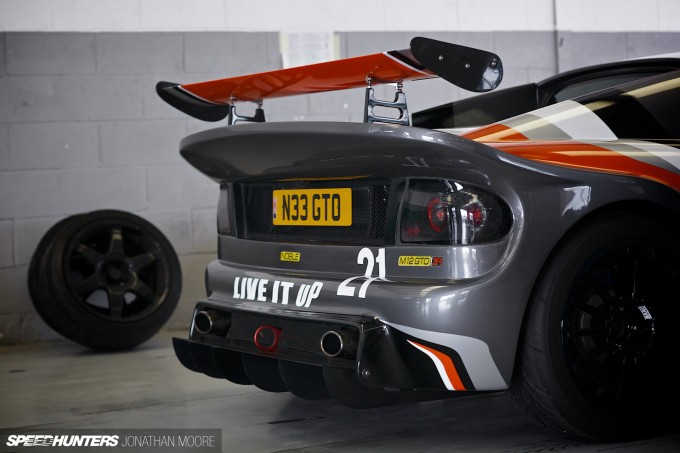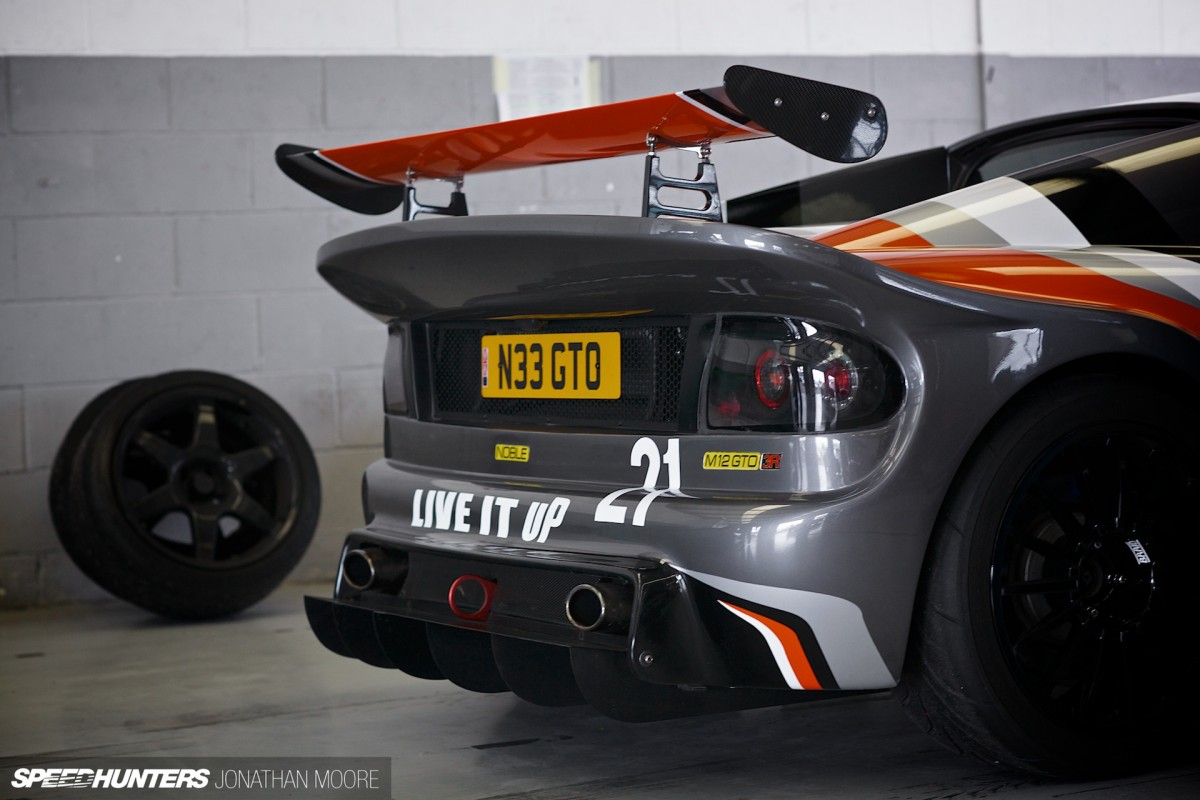 So here's yet more proof that the specialist British sportscar scene has life beyond the original span of the cars produced in period. With a squadron of Nobles now buzzing round Europe's tracks – Simon has just stepped up to the Time Attack series as well, posting a podium on his first outing – there are going to be more people like me twitching over used Noble ads… But look, I'm first in the queue, right!
Jonathan Moore
Instagram: speedhunters_jonathan
jonathan@speedhunters.com