Where Are The Women?
I hope that title got your attention, and I know what you're thinking. But before you ask, 'Who is this evil sexist prick and why is he talking about women that way?', let me ask you a question. When was the last time you ever heard anybody use the term 'male car enthusiast'? How ridiculous does that sound? You might be starting to catch onto my point here…
I have a dream that one day there will be no such thing as a female car enthusiast, or rather, the 'female enthusiast' label. It's probably unrealistic of me to dream of a time where males no longer dominate the automotive industry, but I still think the world would be a much cooler place if more girls liked cars. In my dream, the elusive 'car girl' is a thing of the past.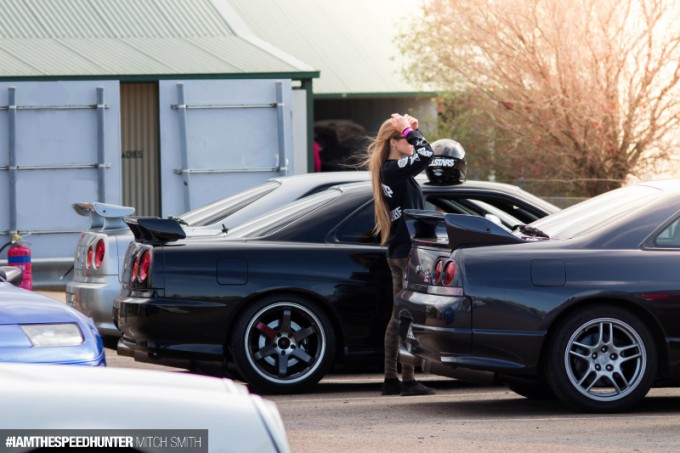 Of course, it would be incredibly ignorant of me to be sitting here telling you that hardly any women get into cars. In actual fact, I know many females with an incredibly strong automotive passion, and to demonstrate this all the images in this article are of genuine women enthusiasts from over nine different countries. I'm also one of them.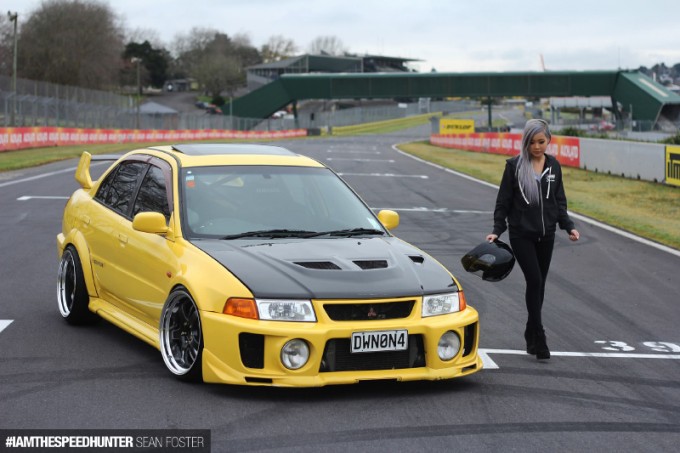 Girls aren't really a popular 'topic' of conversation here on Speedhunters, are they? But before you start giggling and nudging each other in a typically boyish and incredibly mature fashion, the sad fact is that just under five per cent of our current readership is female. Keeping in mind that most of those women are probably just our mothers, or your mother if you're using her computer, this isn't really a laughing matter. Guys, we have a problem.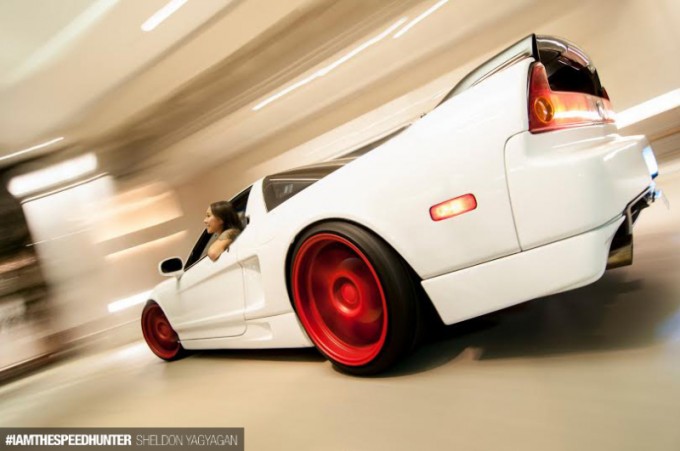 Before you rush to the comments section yelling, 'Me! Me! I'm a female car enthusiast!', please know that the point of this story isn't to prove that there are petrol-headed women out there in the world, because there are many – and probably more than most people realise. It's more about the fact that women are the minority in this male-dominated industry, and it's a fact that everyone just seems to accept and not really do anything about.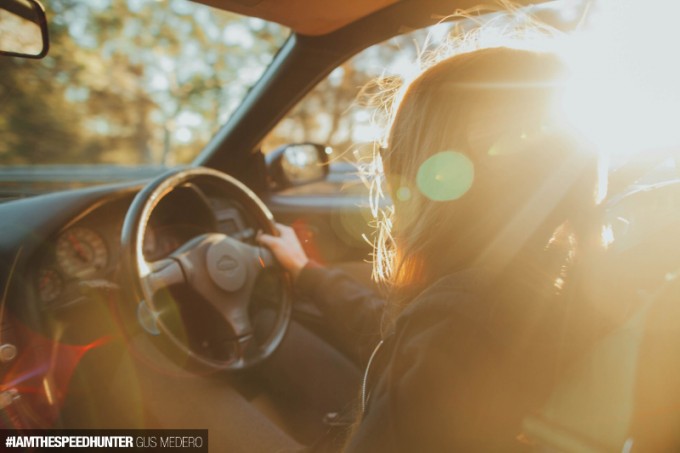 But why is it like this? Why aren't more women taking an interest in the automotive world? Wheels are awesome! Motorsport is exciting! Speed is addictive! Engines are mind blowing! Seriously, who wouldn't want in on all this stuff?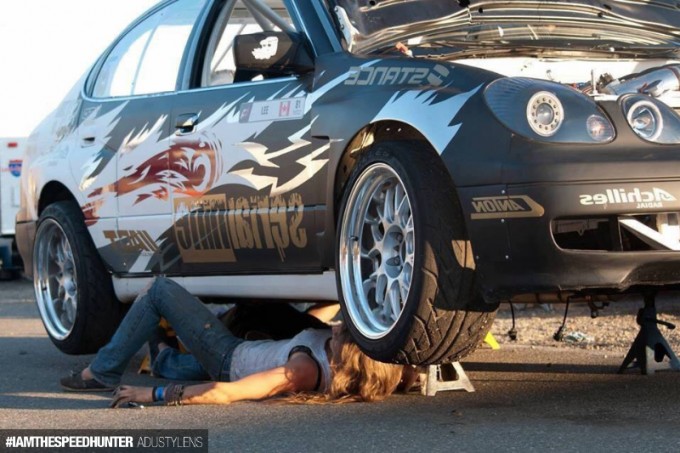 Thanks to testosterone, men generally possess more muscle mass than women and are prone to being more competitive and aggressive than their less-hairy counterparts. So do most girls just assume that you need to be physically strong, masculine or tomboyish and have a competitive nature to enjoy cars as a hobby? Perhaps these common misconceptions are partially at fault.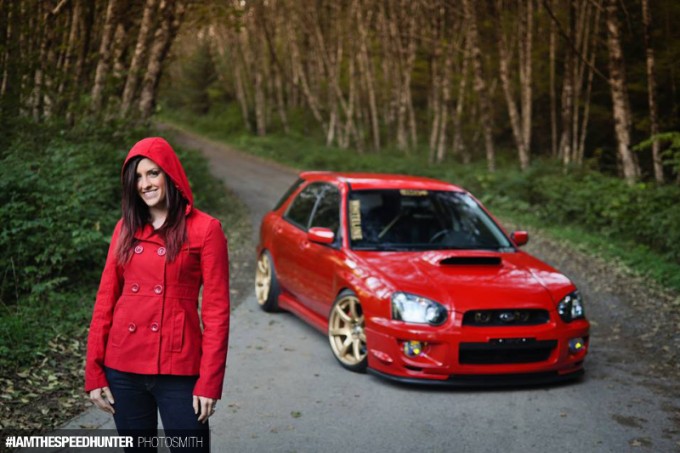 Many would say that the appeal of cars to men is obvious. Having a cool toy that's faster and tougher than the next guy's fulfils some kind of primal desire to show off and be the better, stronger man. But to be honest, I don't think I personally know any men like this. Perhaps it's just the scene that I'm involved in, but everyone I know seems to love cars, well, because of the cars themselves and the friendships they've formed around them. It comes down to one simple factor: fun. And that's the exact same reason I like cars. Hmm…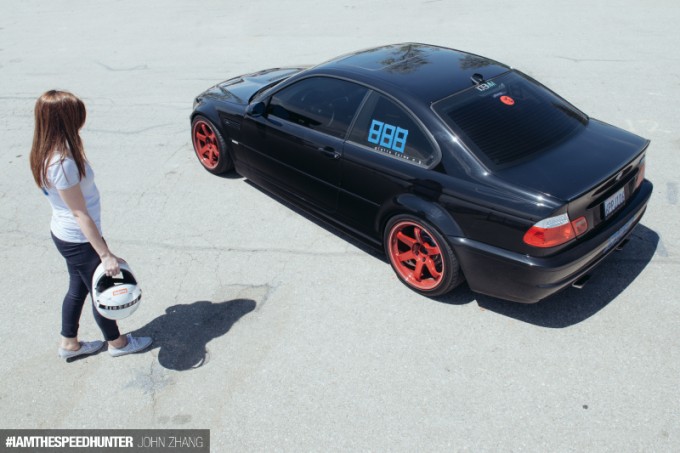 I think we can all agree that the majority of men come pre-programmed with some kind of instinctual attraction to things that go fast and make loud noises. The choice of cars as a hobby comes naturally. But generally, women aren't like this. Women, at some point, are going to need convincing that cars are fun, and not just some silly toys that men play around with.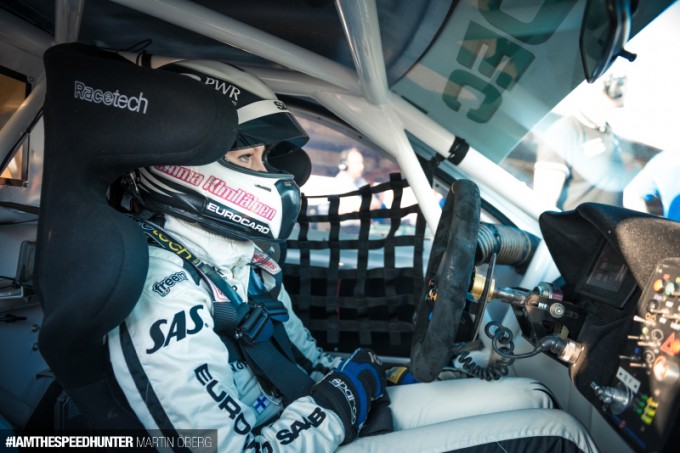 If you ask any enthusiast how their automotive passion began, you'll find that at some point in their life they were exposed to car culture in some way or form, which inspired them to take an interest in it. Maybe their parents took them along to car shows or motor racing throughout their childhood; perhaps they were put in a go-kart as a kid, or they watched an older brother or friend tinkering around in the garage and thought it looked pretty cool.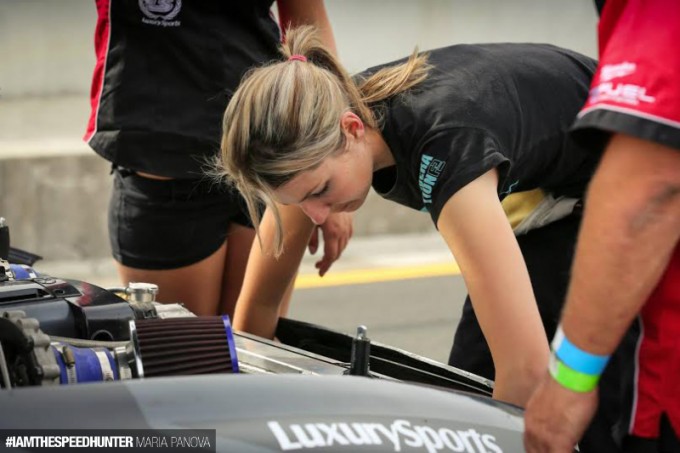 But I think that opportunities like these aren't as common for women, simply because people just don't assume they're going to like cars. People will argue that the main reason is because we are taught from birth that girls should like pink things and dolls and flowers, and boys should like blue stuff and play with trucks and soccer balls. But I don't think that really matters all that much. I think it's the gender profiling that occurs later in life that has more of an effect.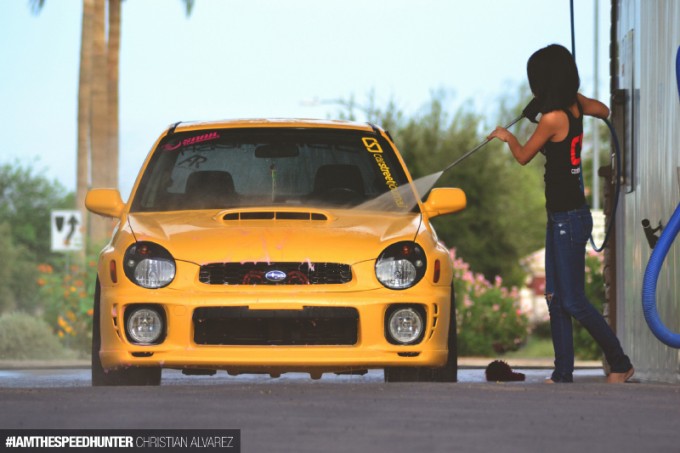 I played with Barbie dolls as a young girl and was never surrounded by cars or motorsports as a kid. My dad would have never thought to teach me about them either, but even if he had, I very highly doubt that I would have taken an interest at that time. Moving on from childhood, as teenagers we're all steered in the same direction our friends are going, and for girls that doesn't really mean getting involved with cars, does it? At that sensitive age where everyone just wants to fit in and get by without being laughed or teased for being different, a nurturing and encouraging environment for women to learn about cars is practically non-existent.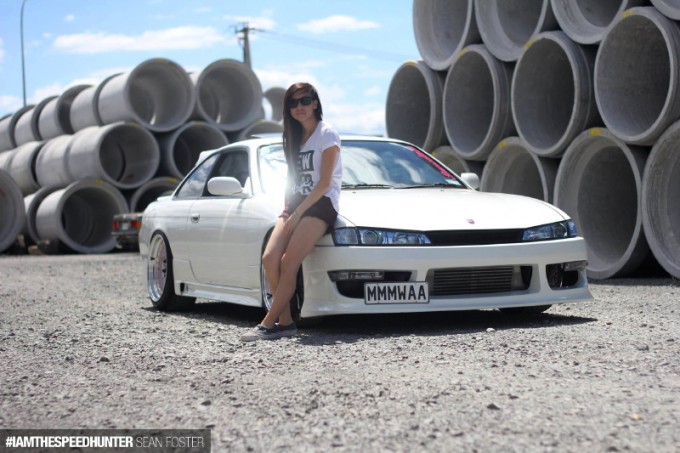 Maybe being in my mid-20s I'm too young to know better, but it does seem to me that the rise of the internet has helped, and is constantly improving the situation. There are thousands of forums, blogs and online communities where you can source information and inspiration to fuel your automotive passion – but you do kinda have to know where to find them. For most women, at some point I think there needs to be an influencer – someone that leads the way and shows them the light.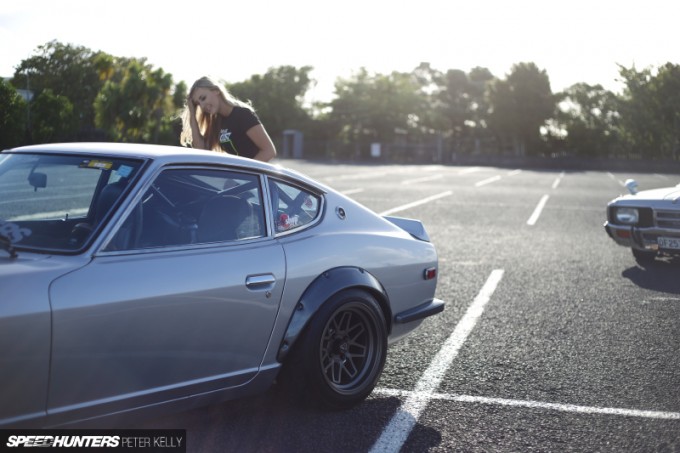 For me, it wasn't until after my teenage years that I met someone – a man, I might add – who opened up a window for me into the automotive world. I looked through that window with complete disinterest at first, and I wasn't forced through it either. But after a while, I started to wonder what was on the other side. I jumped through that window and never looked back, and all I've wanted to do ever since is explain to more women why they should do the same. I know they won't regret making the same jump I did…
Female Icons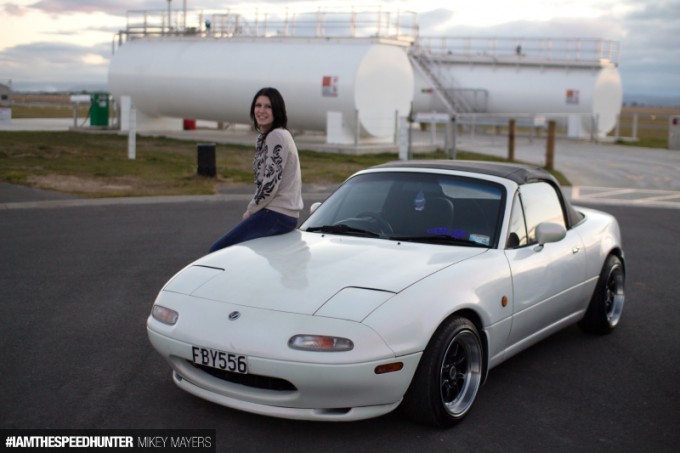 I think that a lot of women assume that there is some huge sacrifice involved in becoming an automotive enthusiast. This could not be further from the truth. You aren't sacrificing your femininity, and you can afford it. Newsflash: you don't have to be a tomboy to have an automotive hobby – you don't have to be any particular type of girl whatsoever! You just have to be yourself. And all that money you're going to spend on car parts, you would've just spent that on something else anyway! Probably some ridiculously impractical piece of furniture or overpriced piece of clothing you'd only wear once then hate within a few weeks, and it would just sit in your wardrobe for ages. No female can plead not-guilty of this.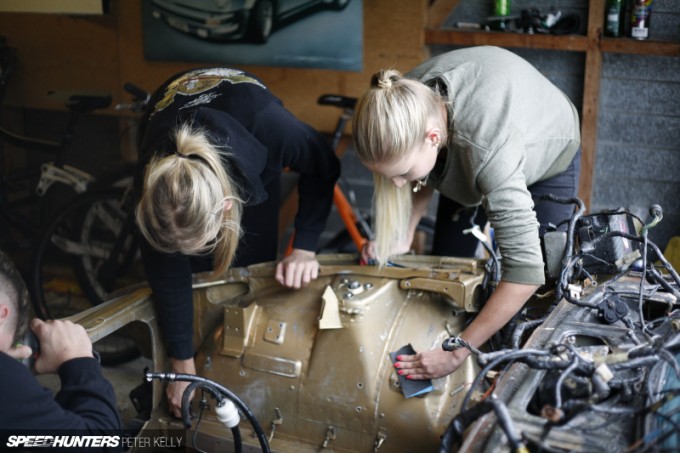 My friend Michelle (pictured alongside me above) works in advertising and has several project cars on the go. She also has great furniture and a gorgeous handbag. Urghh, I hate her.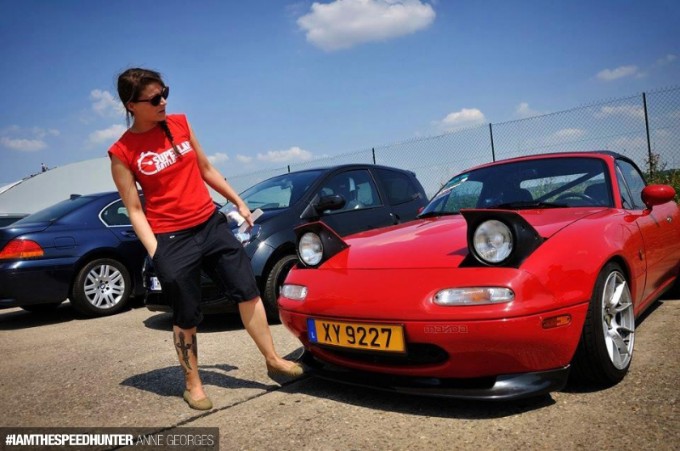 At the same time, you can't expect to just pronounce yourself to the world as a newborn 'car chick' by sticking a racing stripe on your bonnet and painting your factory alloy wheels. No woman should ever seek special treatment in the car industry just because they're a woman. Just like any culture or industry, it's important to possess the correct knowledge to be taken seriously. It might seem daunting at first, but don't be afraid to ask questions. Remember, just the fact that you're taking in interest in cars is cool to any other car enthusiast. The more girls there are like you, the less the next woman who makes that decision is going to stand out.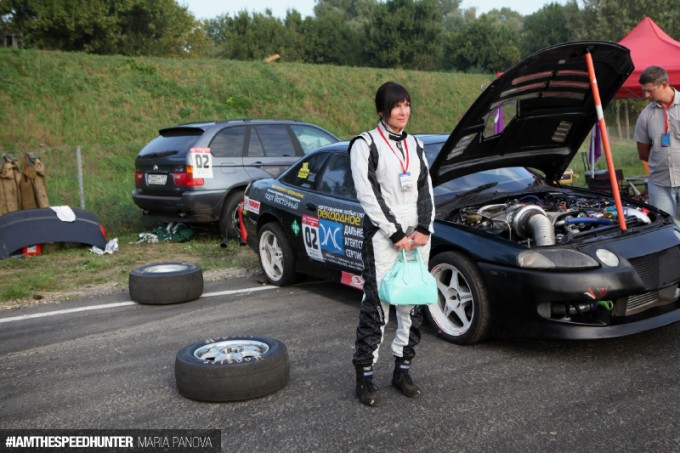 Maybe girls in general think they are too delicate, or lack the confidence to pursue cars as a hobby. Or, as another thought, is there simply a lack of influencers? Of role models? What well-known women are there to look up to in the automotive industry?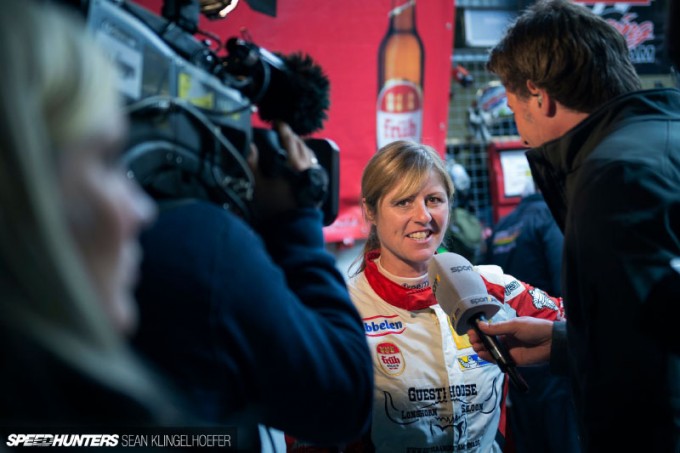 When asked this question recently, names such as Sabine Schmitz, Susie Wolff and Danica Patrick entered my mind. The 'Queen of the Nürburgring', the first female driver to take part in a Formula 1 race weekend in 22 years, and the most successful woman in the history of American open-wheel racing – these are all extremely admirable accomplishments.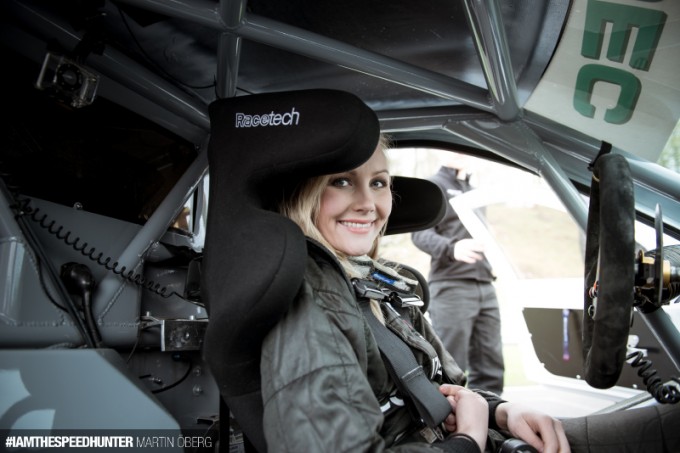 Don't get me wrong, I daydream about being a kick-ass professional racecar driver all the time. I'd kill to have the title of Queen of the Ring. And Danica Patrick pilots an 865hp NASCAR machine and has a crazy-hot body. But I haven't been training my whole life to become a professional racer and I'll never be one. I guess you could say that I look up to these women because of their achievements, but I just can't personally relate to them.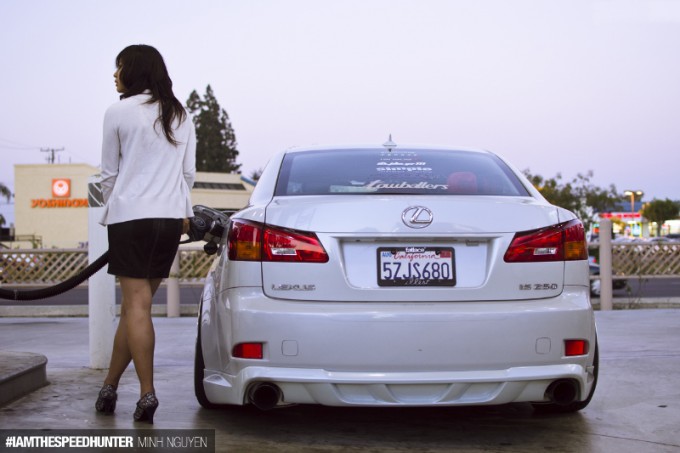 I don't generally like sports, and I wouldn't call myself a competitive person. I'm just an average girl who wants to modify cars and have fun driving them. Where does someone like me find inspiration?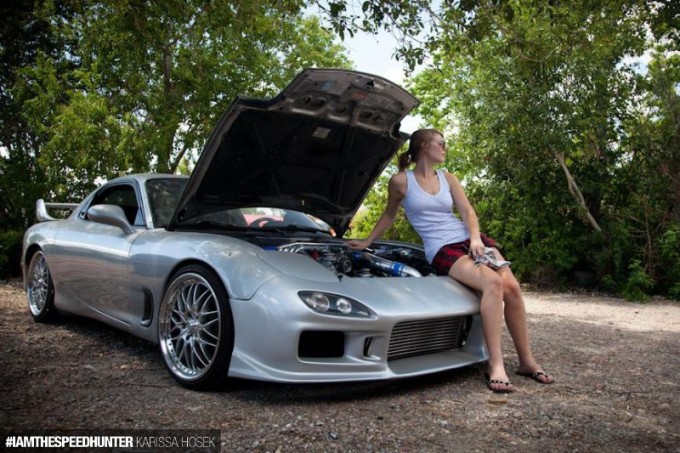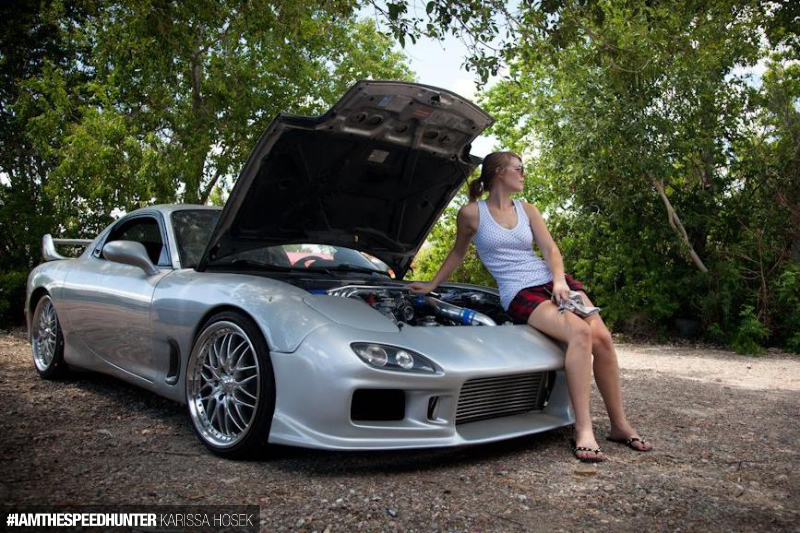 There's no female equivalent of Magnus Walker, Mark Arcenal or Kei Miura, is there? In the past, I've always looked up to male role models within the car industry simply because the people who've been promoting all the things I like about car culture have been male.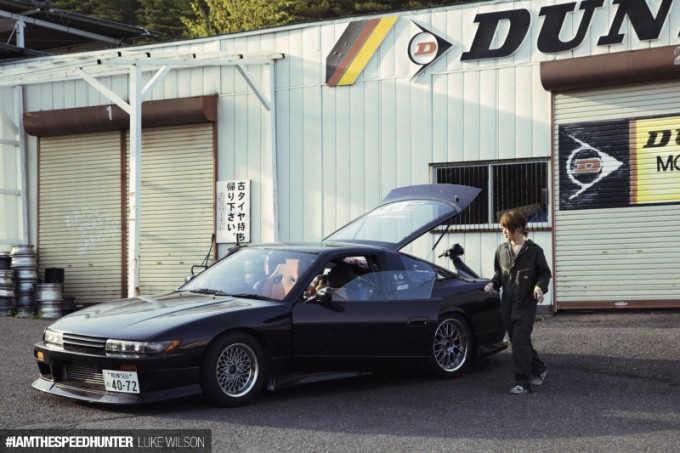 But I think the internet is gradually playing a big part in changing this, and the huge explosion of drift and stance culture in recent years has certainly been at least partially responsible for inspiring a number of women to take notice and think, 'Hey, that does actually look pretty fun. I could do that!'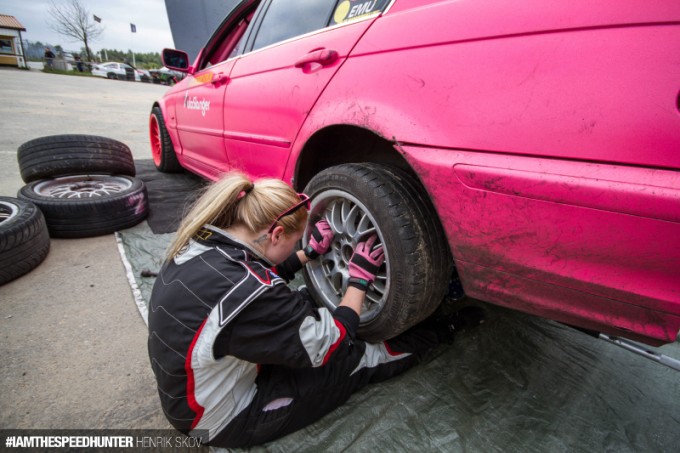 Perhaps I started out looking up to male icons in the car industry, but the more I hear about or meet other women who share the same passion for cars that I do, the more I realise that this is what inspires me the most. These women might not realise it, but they're already role models themselves, for the next generation of girls below them.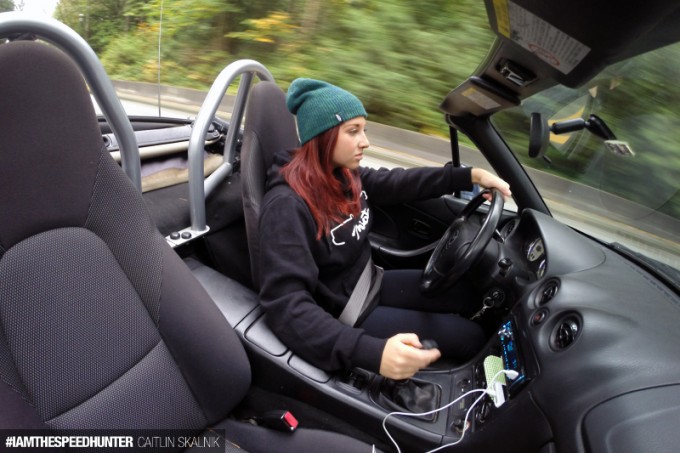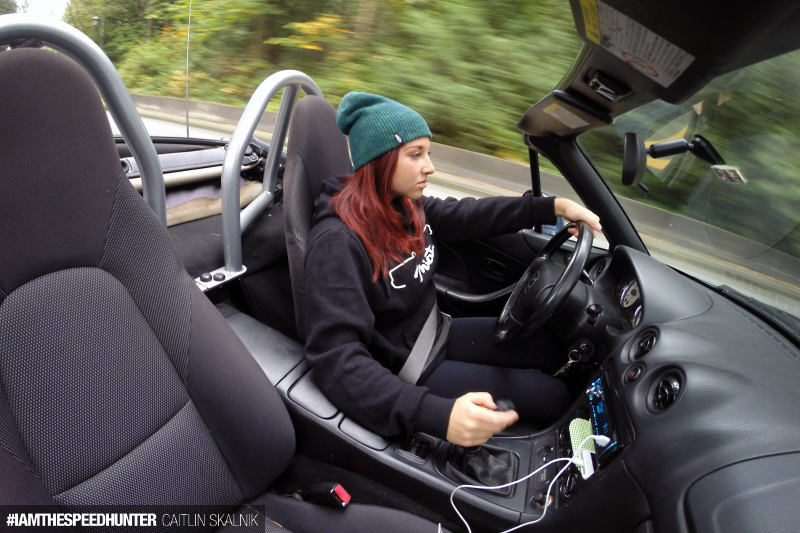 You definitely can't force hobbies on people, and you can't make people like things… on purpose. But what you can do is let other people see how badass your life is because of cars and show them exactly what they're missing out on. Help create that positive, encouraging environment for new enthusiasts, and by doing so you'll be helping influence a hobby that could potentially craft their life into something incredibly fulfilling. All you have to do is show them the window.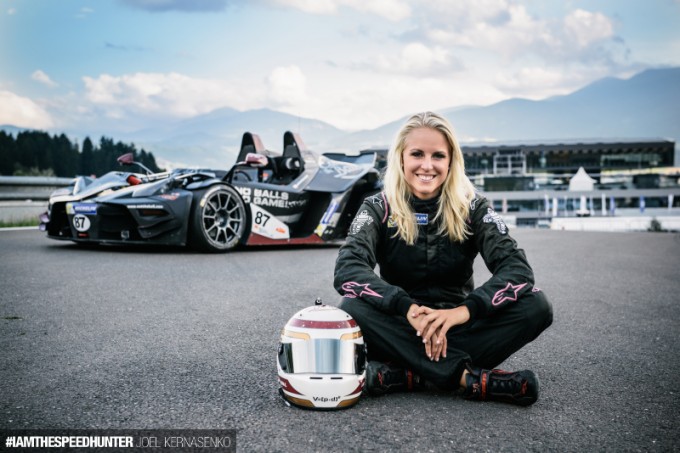 Do you know of any female role models in the automotive community? And what do you think we can do to encourage more women to take an interest in cars? Please feel free to share and discuss in the comments section below!
Taryn Croucher
Instagram: @taryncroucher
Twitter: @taryncroucher
A big thank-you to everyone who submitted photos to me for use in this feature.