From The Air Lifter
A few weeks back Speedhunters' Publisher Elizabeth White – @itswhitenoise herself – dropped me an email and suggested I meet up with Rod at the Players Show, held at North Weald Airfield in Essex. 'Sure!' I said. And then she replied saying that it would be cool for me to walk around the event and pen an article for Speedhunters. Now, I've been a big fan of the site for a long time, and although this was a great honor to be asked, I am by no means a writer.
However, I do love cars…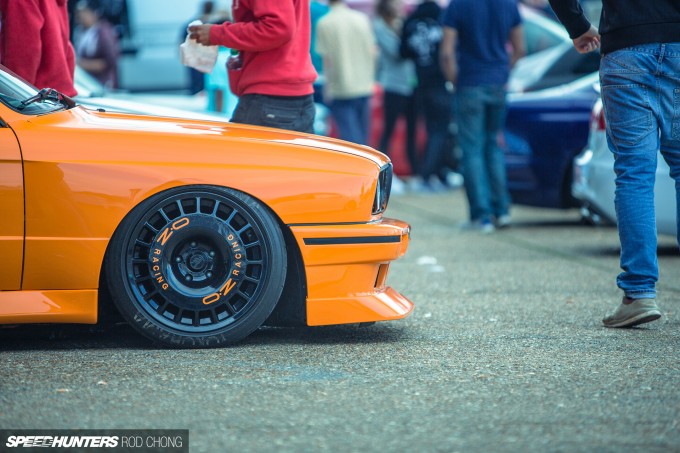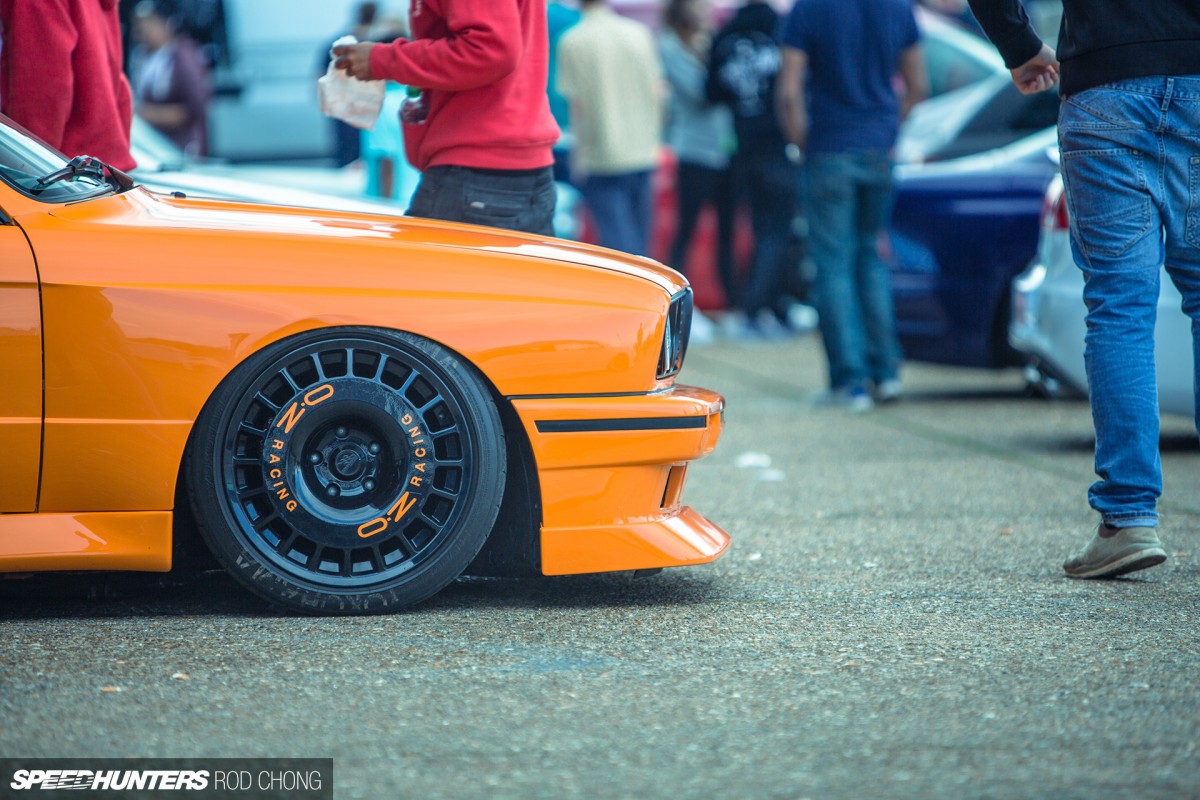 People often say that automotive culture is in their blood, and when you grow up in the state of Michigan, this is often the case. For me, it was impossible to not have a love for cars, as both my father and grandfather are traditional American hot rodders. I guess I was born with this passion.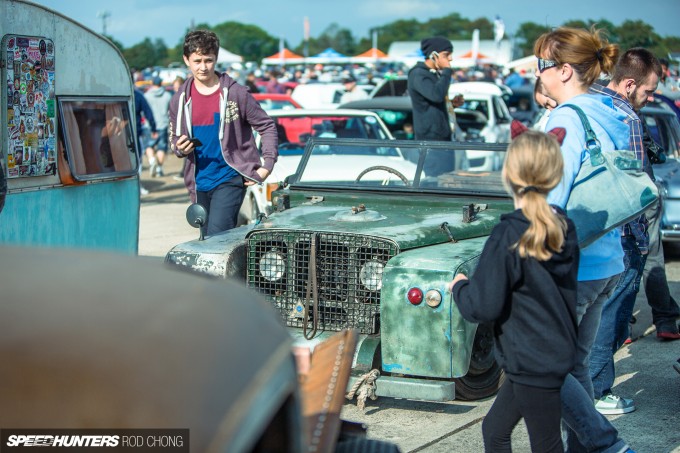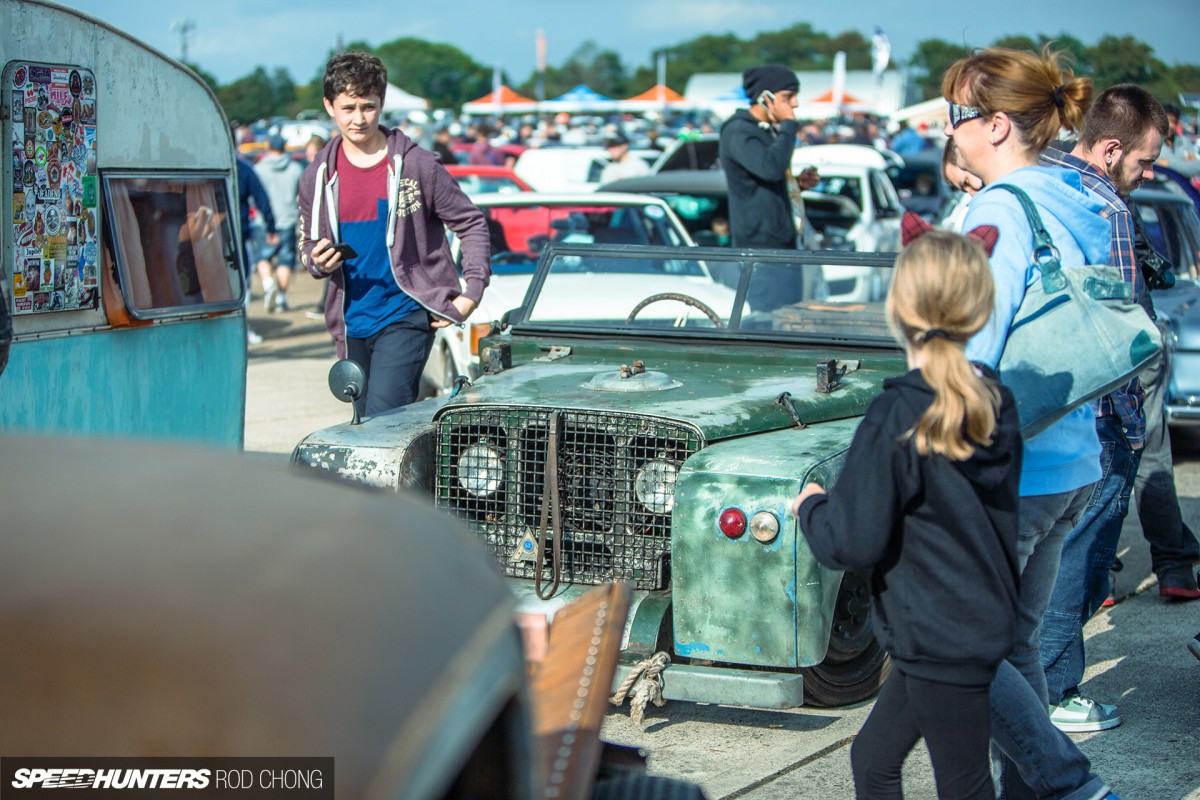 Elizabeth mentioned that I should introduce myself, so, in a not-at-all-awkward first-day-at-school type-of-way – my name is Corey Rosser, I'm the National Sales Manager for Air Lift Performance and I like a very eclectic mix of cars – from JDM to hot rods (of course), and everything in between. Back in the '90s I was seriously into mini trucks, and since then I have owned a lot of different cars, from a '66 Cadillac to my current project – a Rocket Bunny S14 build. I really do appreciate all automotive cultures.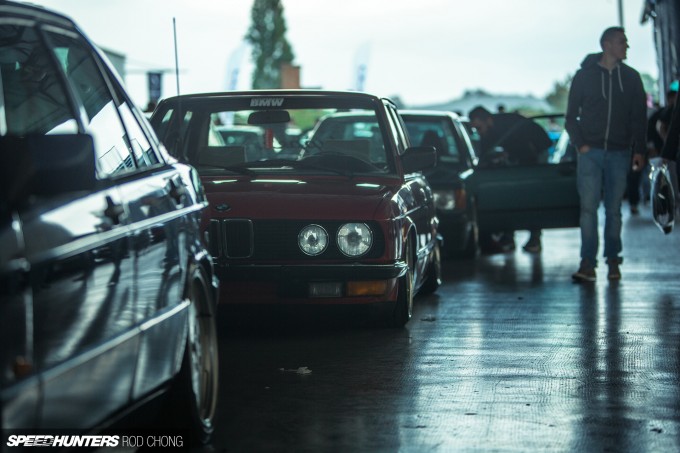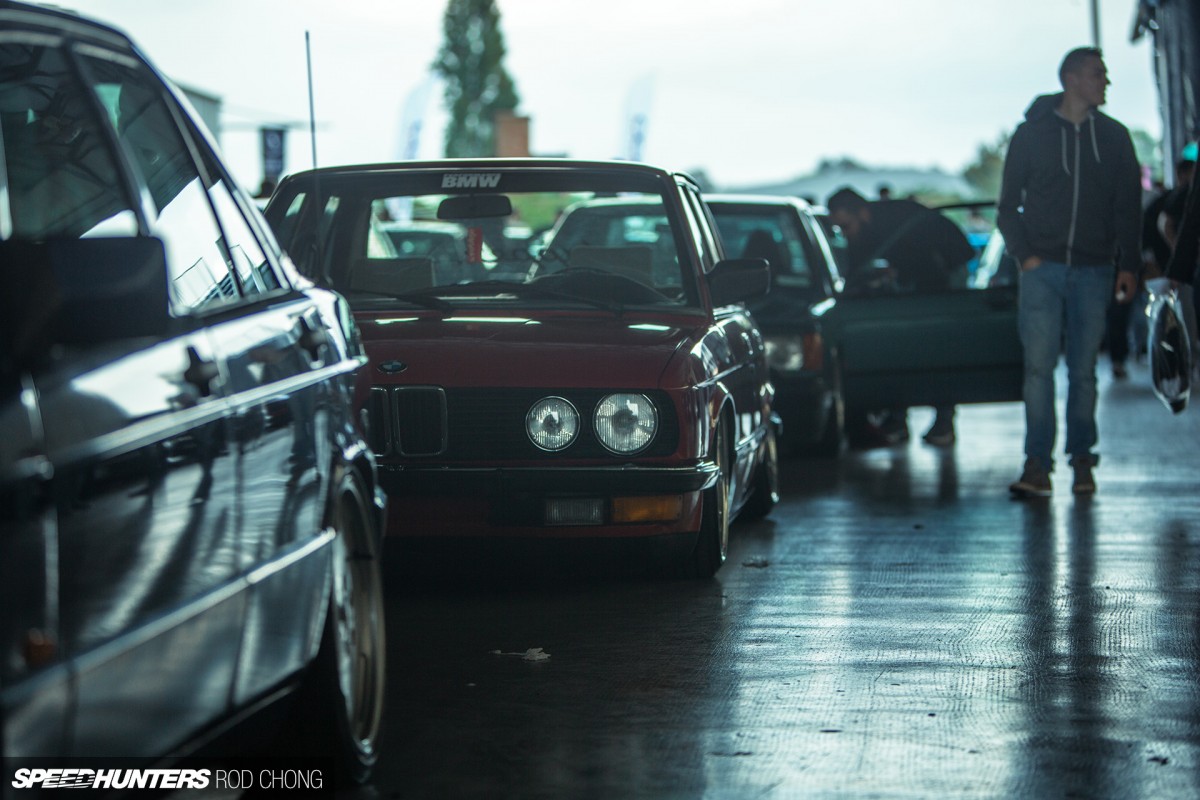 Ultimately, I am a big fan of any build that has a strong theme adhered to throughout. I like a build to have direction and be cohesive. I guess that's why I love Speedhunters so much. The site has stories on the very best builds from around the globe all brought to my iPhone or laptop by some of the most awesome writers and photographers. No pressure, then…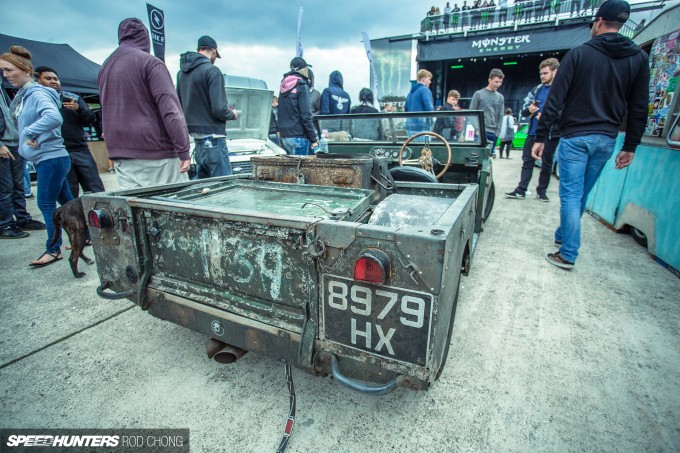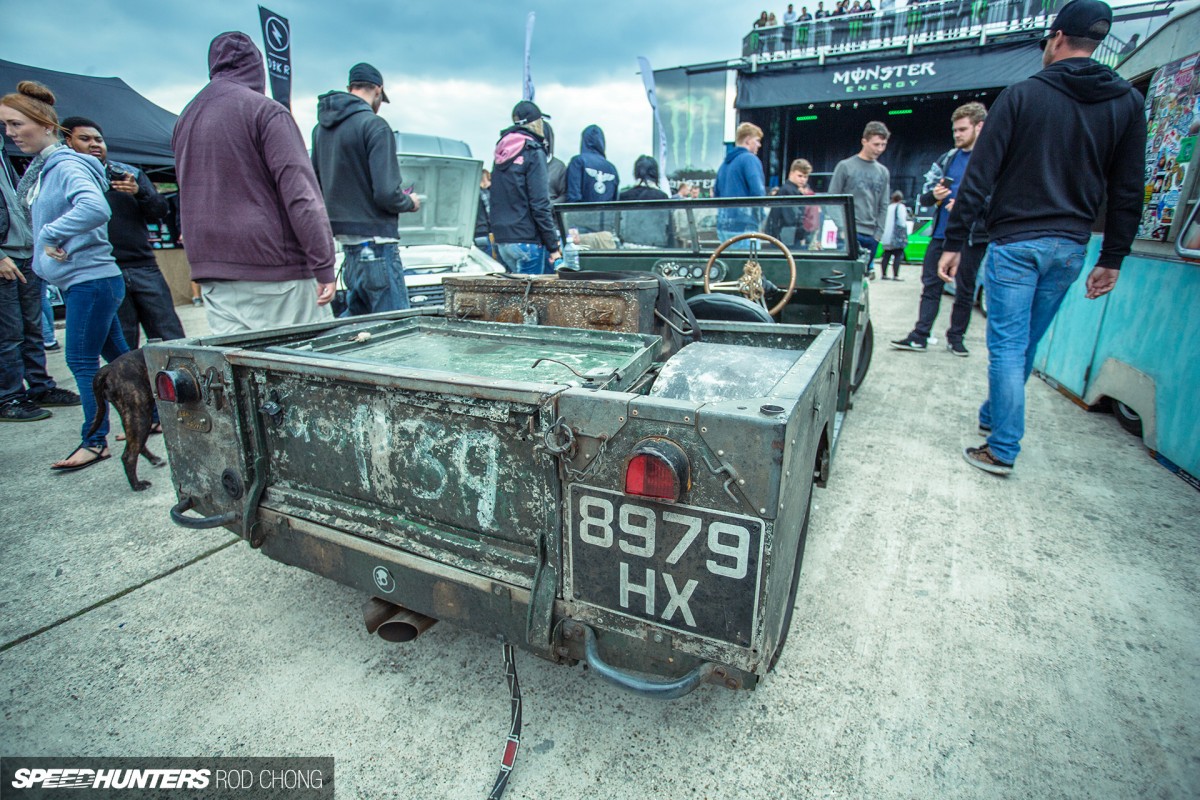 If, like me, you really do like cars from all automotive cultures, then you will love the diversity of Players Show. I mentioned that it's held in a place called Essex, which for those of you who aren't aware, is county just outside London. The show is maybe an hour drive from central London, so it's well located.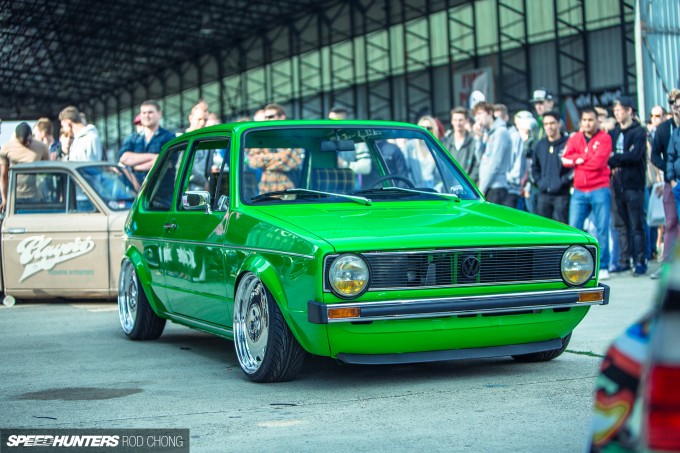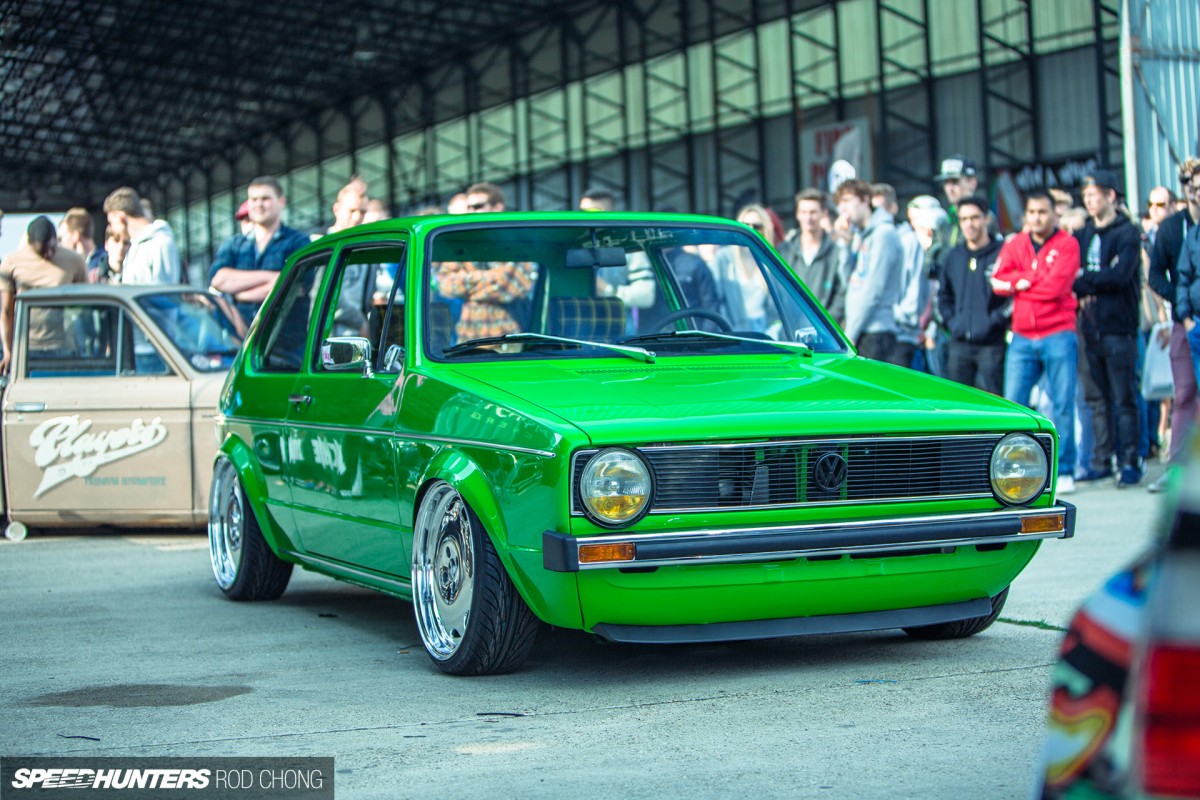 Air Lift Performance is the headline sponsor, so each year I am lucky enough to jump on a plane and fly over from the States to check out the event. Fear not though, I appreciate all things on four wheels, so despite what you may think, this isn't going to be a 'cars on air at Players that I want to shout about' post. Okay, maybe I am a little biased toward vehicles of the bagged variety, but after 15 years of loyal Air Lift service, you will have to forgive me.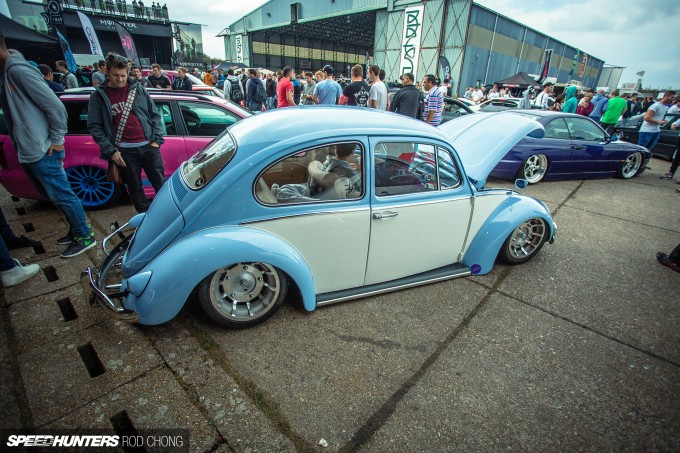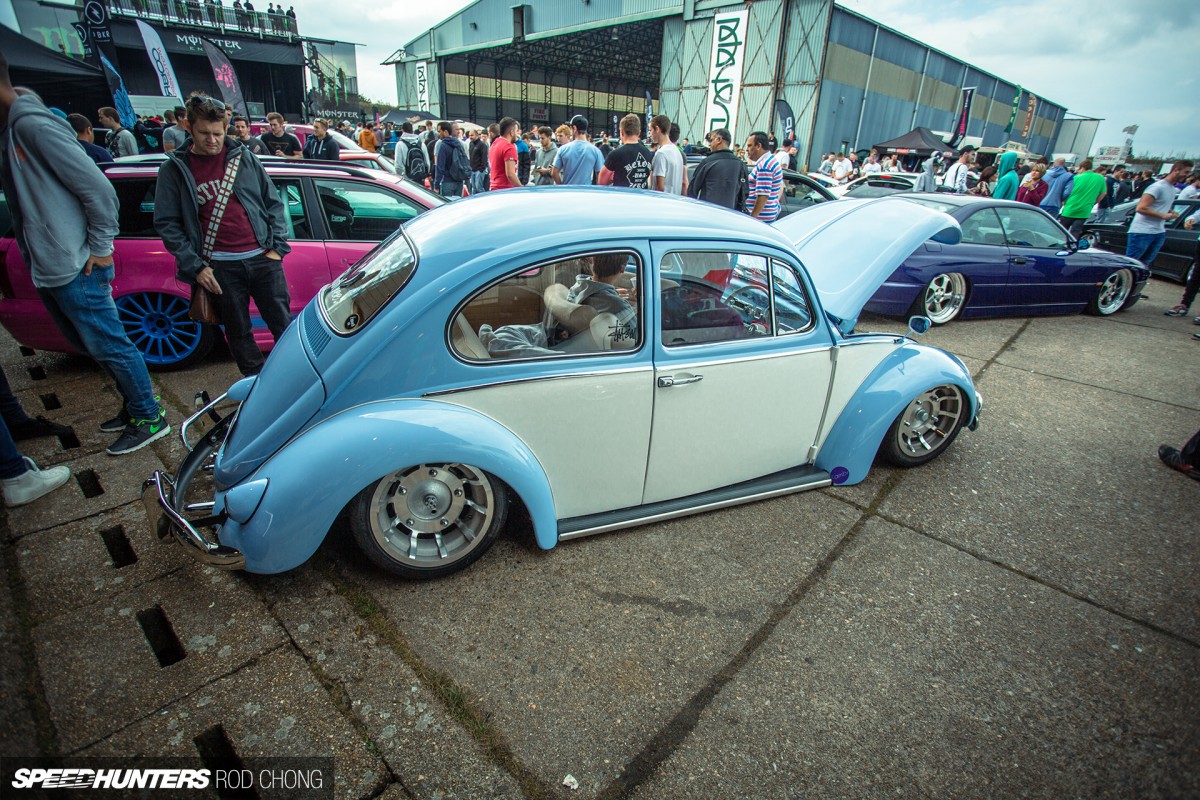 The first car that really caught my eye was this lovely piece of Beetle art. Dropped hard over a well-chosen set of wheels this thing bent my mind.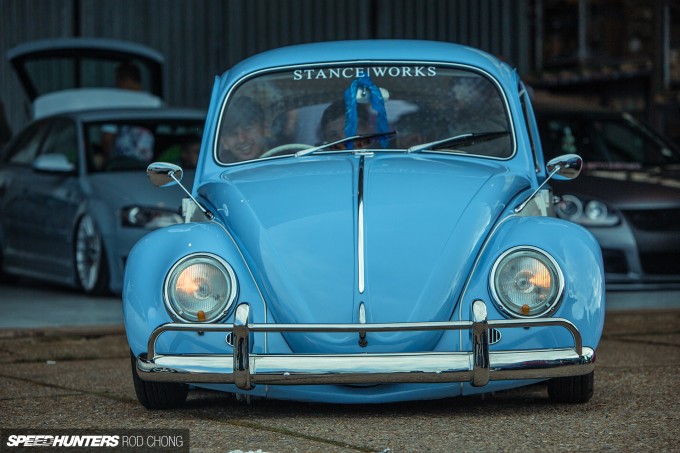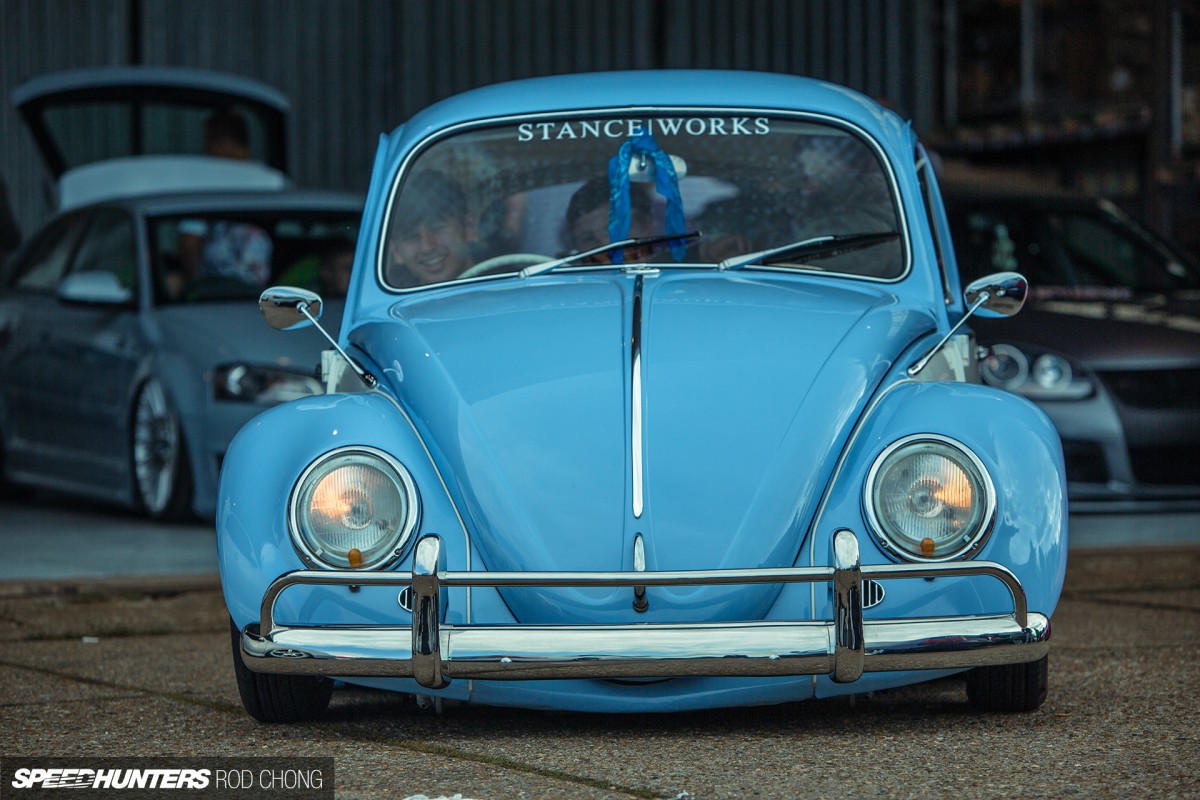 Why? Well apparently this Bug had been put together by a 16-year-old. Madness! In the USA you can score a driver's license when you turn 16, but in the UK you have to wait another year.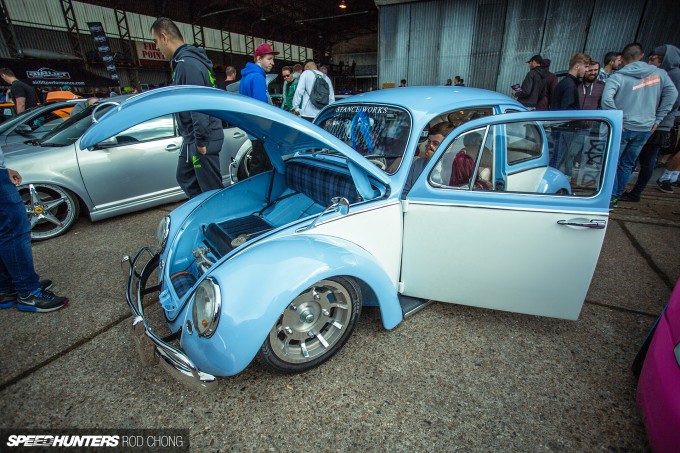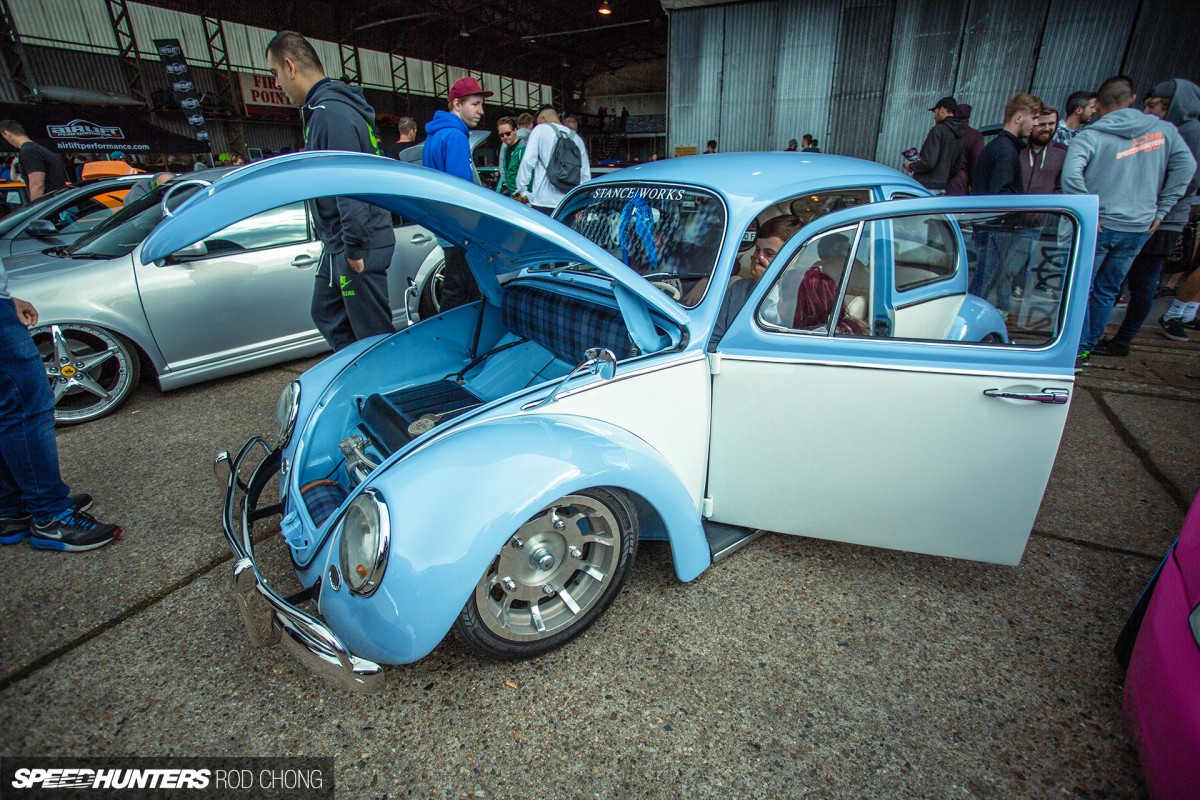 The Beetle boasted amazing attention to detail and I'm a sucker for anything air-cooled, so this had to make my cut.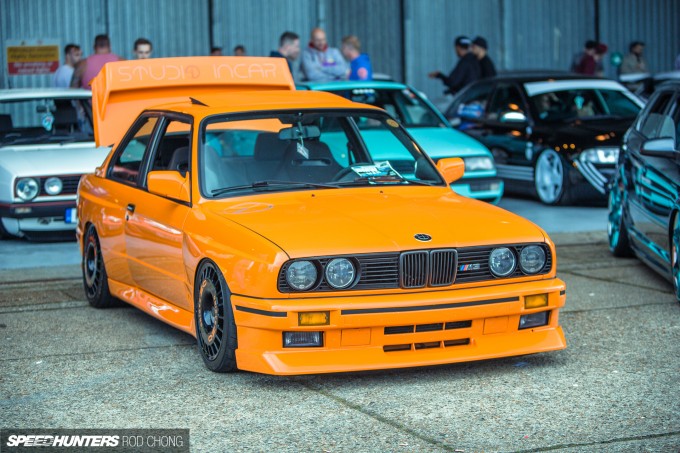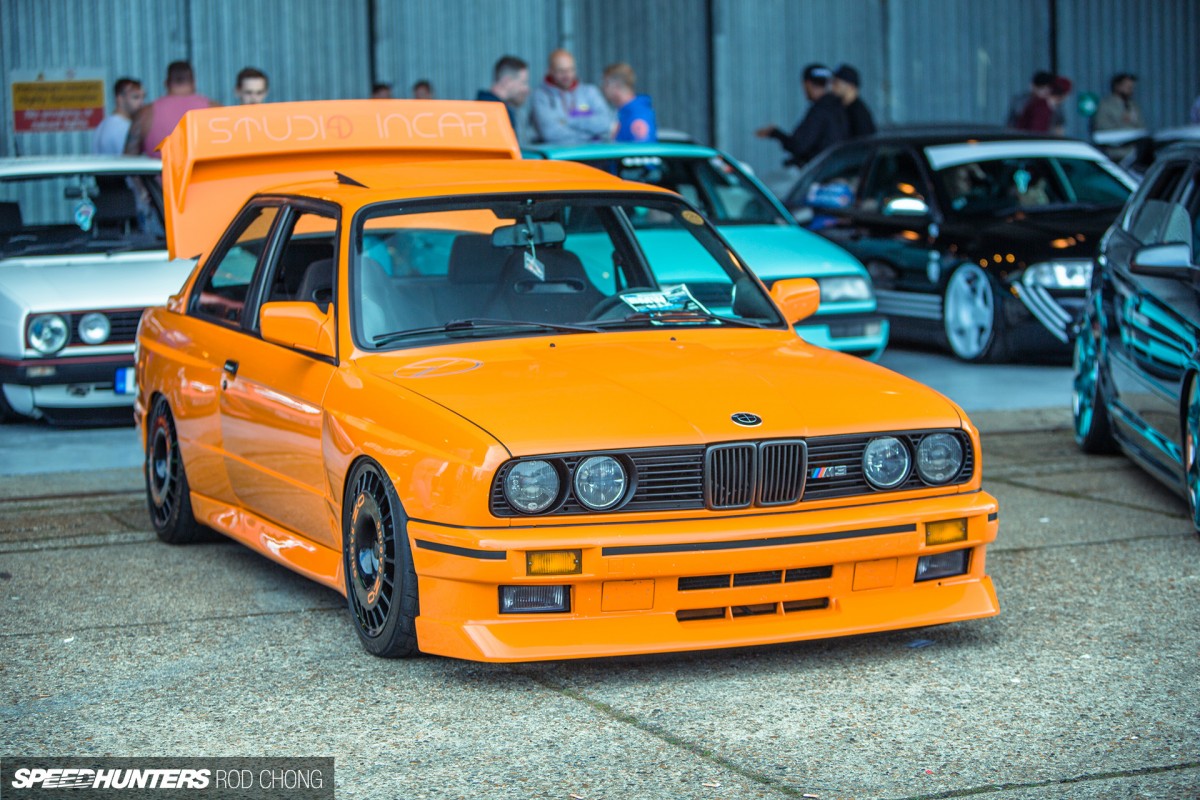 Jumping forward a decade or two, this E30 M3 is a real attention divider. As you may have seen in the Speedhunters feature, the orange BMW packs an S54 motor swapped out of an E46 M3.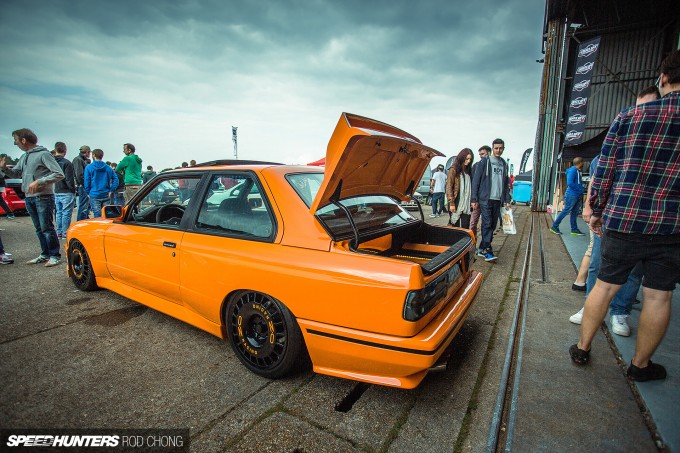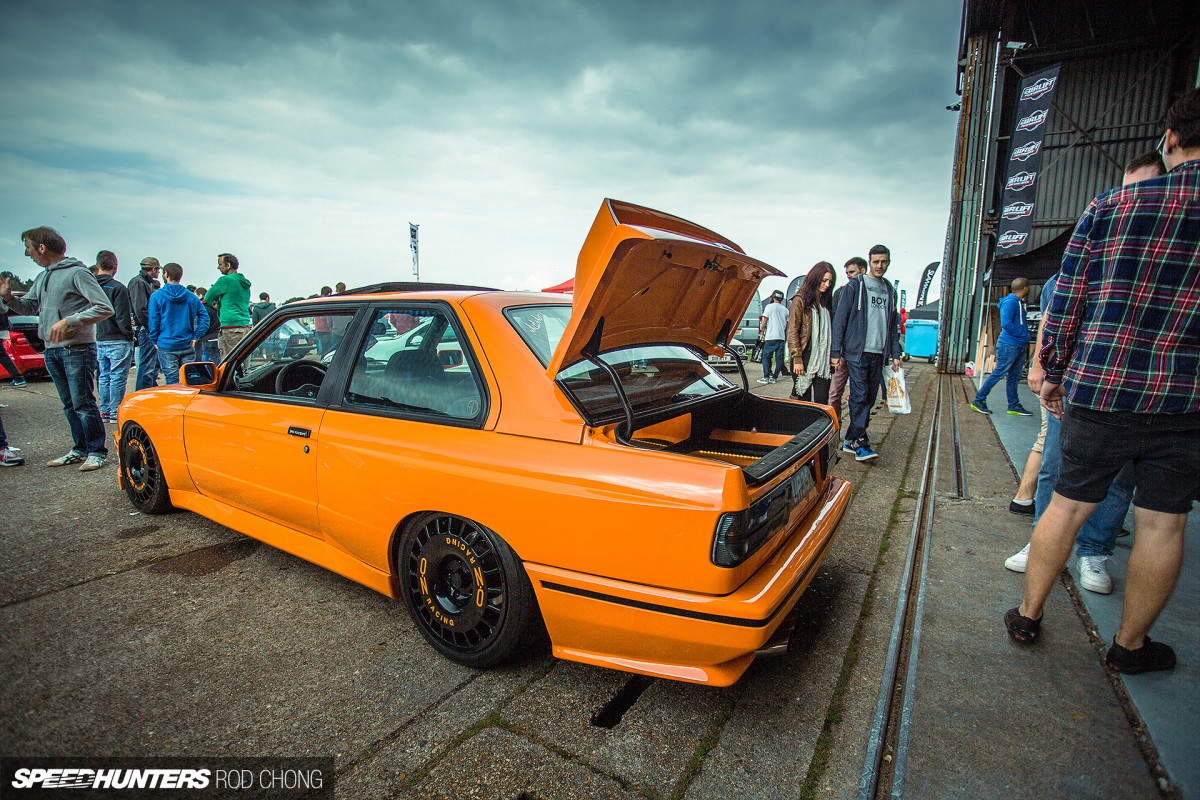 The interior and audio system is on point and I have to tip my hat to anyone with nerve enough to do this to an iconic car like the M3. Some will say utter madness. I say, why the hell not?!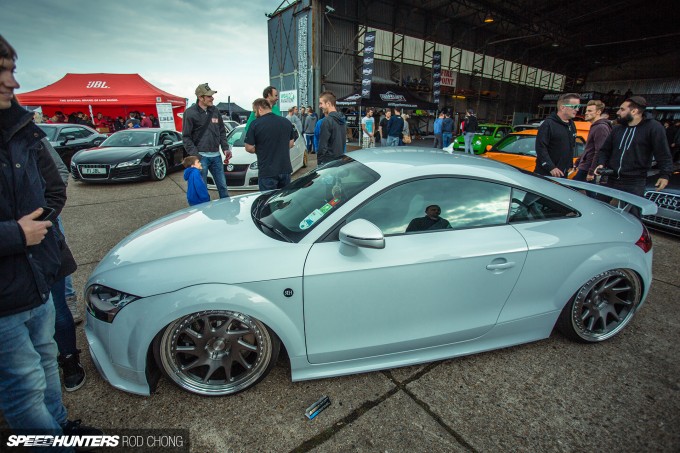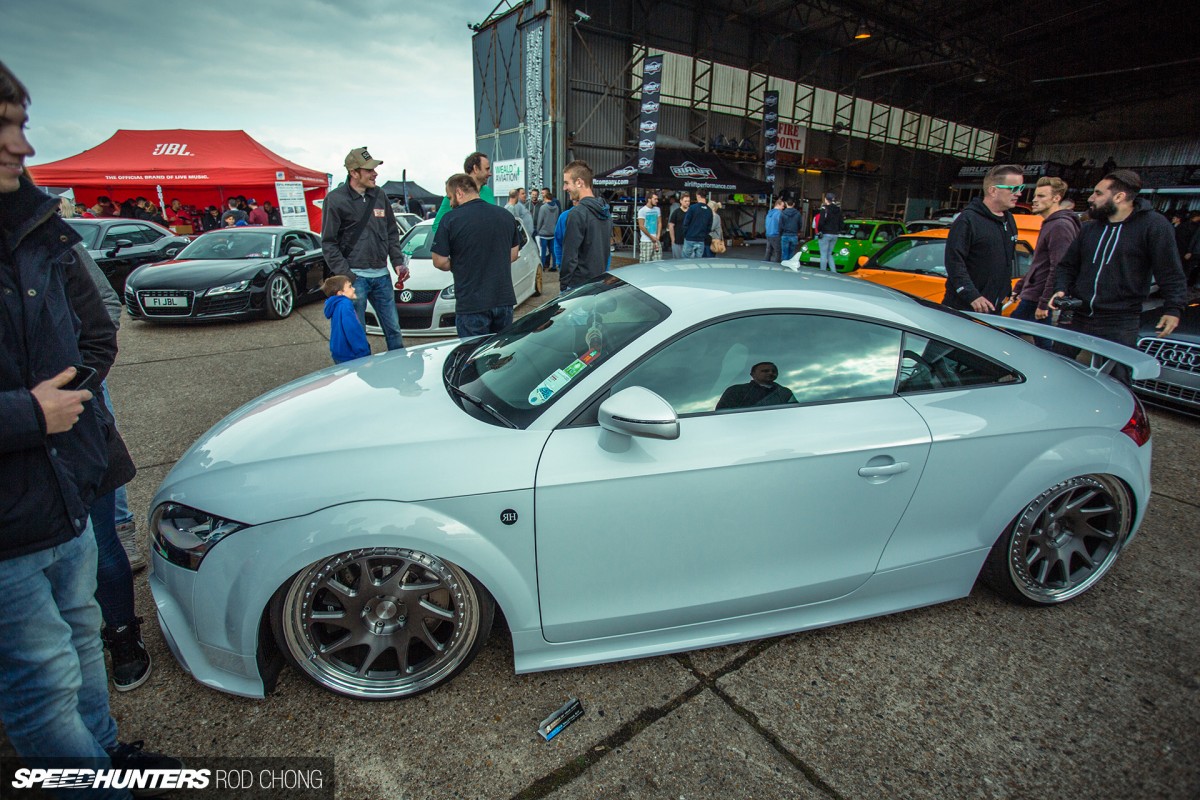 Another performance car that goes against the grain is Elmo's completely bananas Audi TT-RS. These cars are very quick in stock form and Elmo is in the process of upgrading his RS's performance with Revo software and an exhaust and intake swap. This will see the TT at 'stage 2′ tune level and laying down around 420hp via the Air Lift Performance suspension setup and Rotiform OZT rolling stock.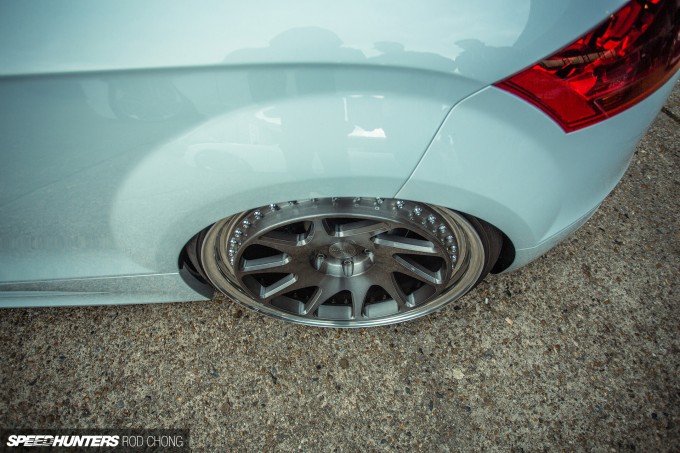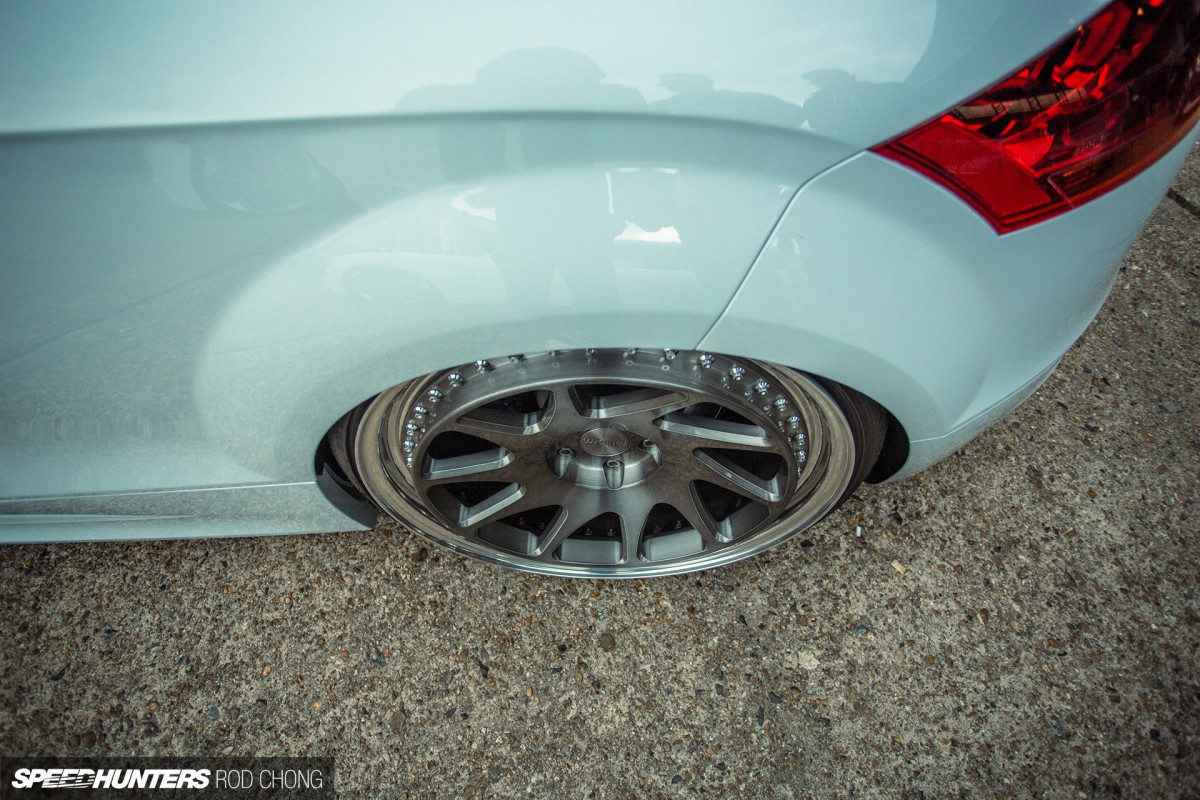 In my opinion, cars are for driving and having fun with. This year Elmo has been on many European road trips and it's been cool to see this car appearing on the #airlift hashtag in various different countries including Austria, Belgium and the Netherlands. Honestly, it's really great to see our product being enjoyed around the world and Elmo really is making the most of his TT-RS creation.
The Misfits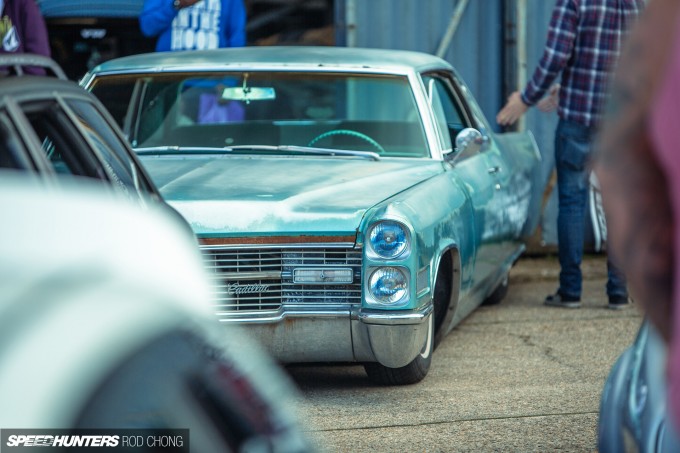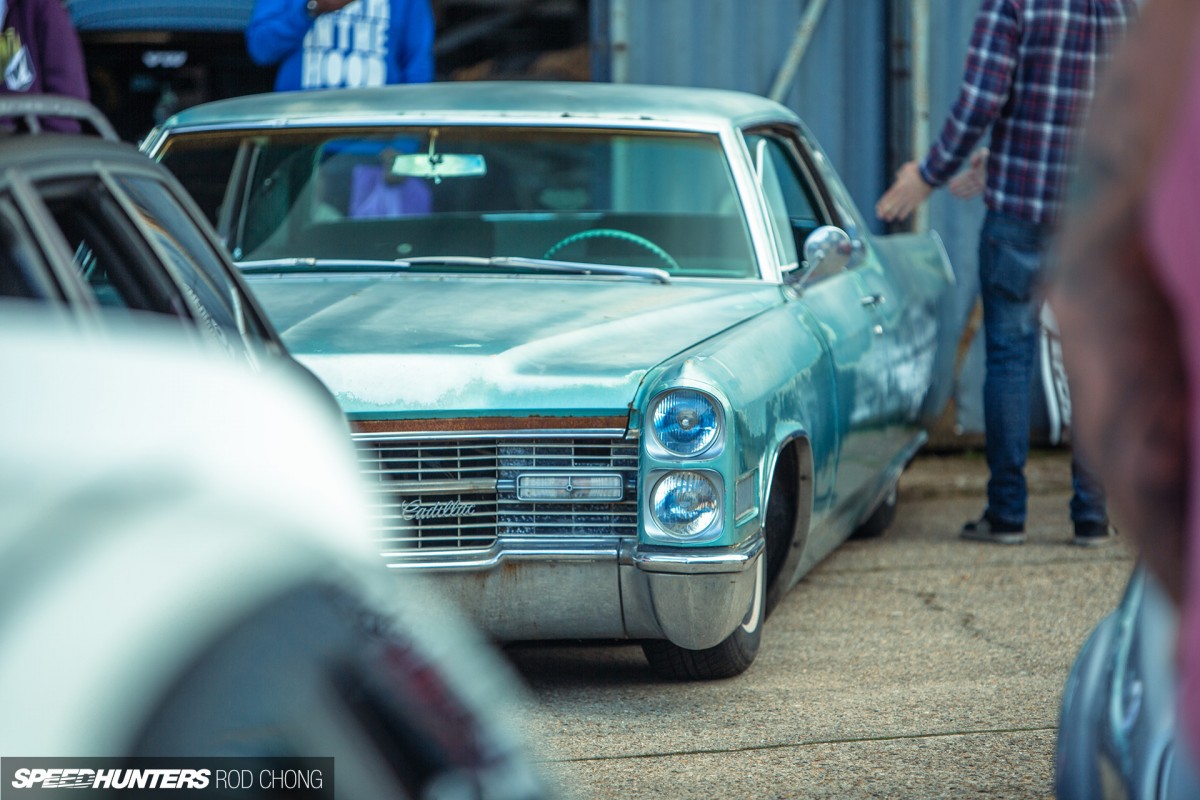 From new school to some American metal. This Cadillac was running bags and had so much presence.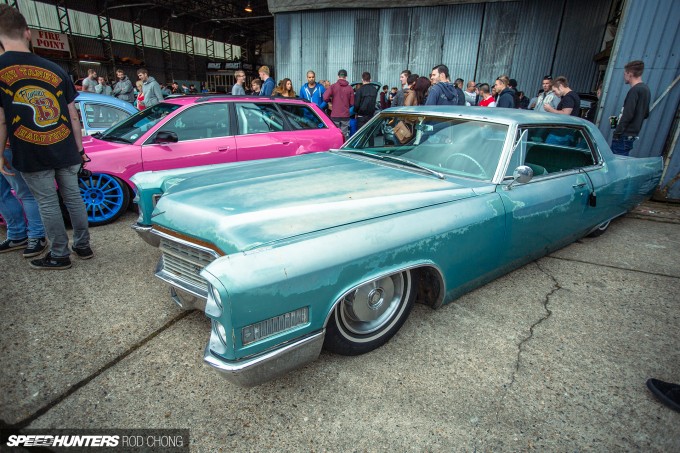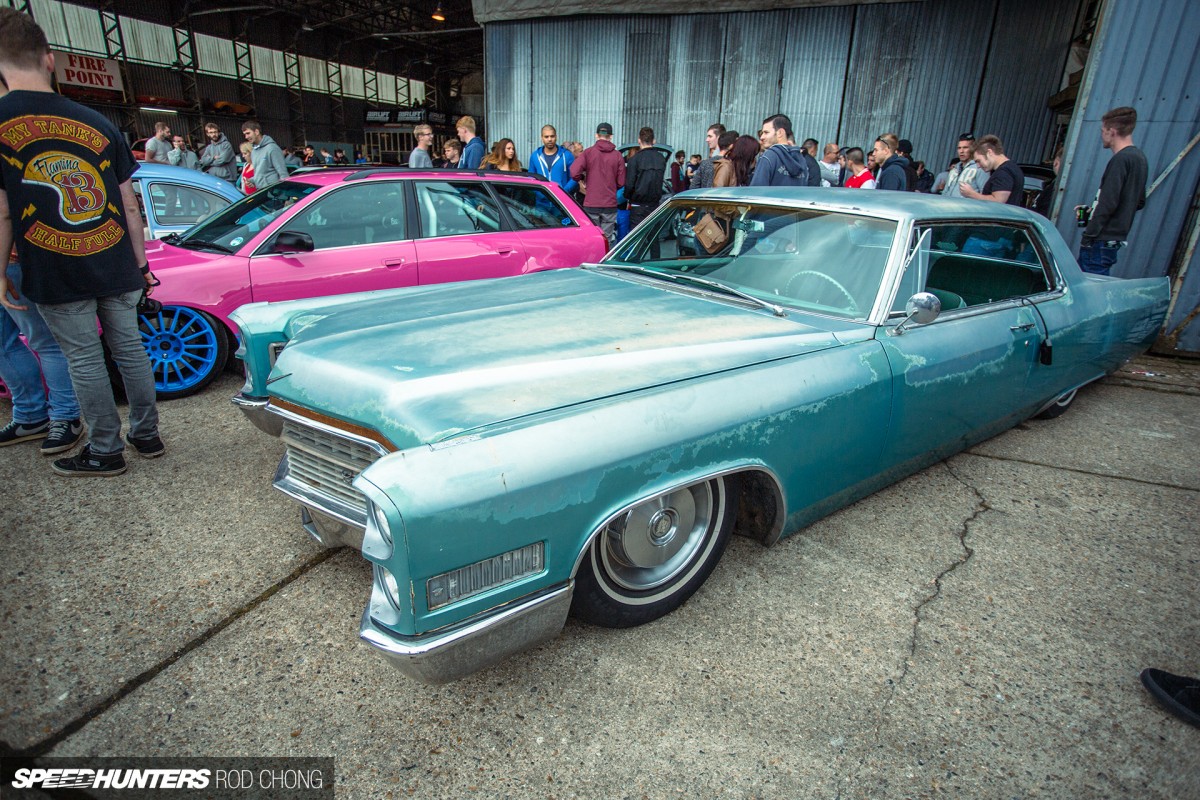 I used to own one of these and they're such a feel-good car to drive. Despite their land yacht size I would definitely have another in a heartbeat. It's really cool to see this type of car at an event like Players.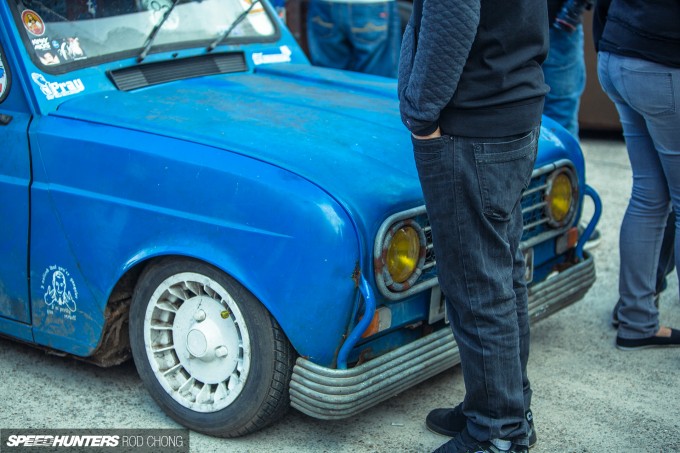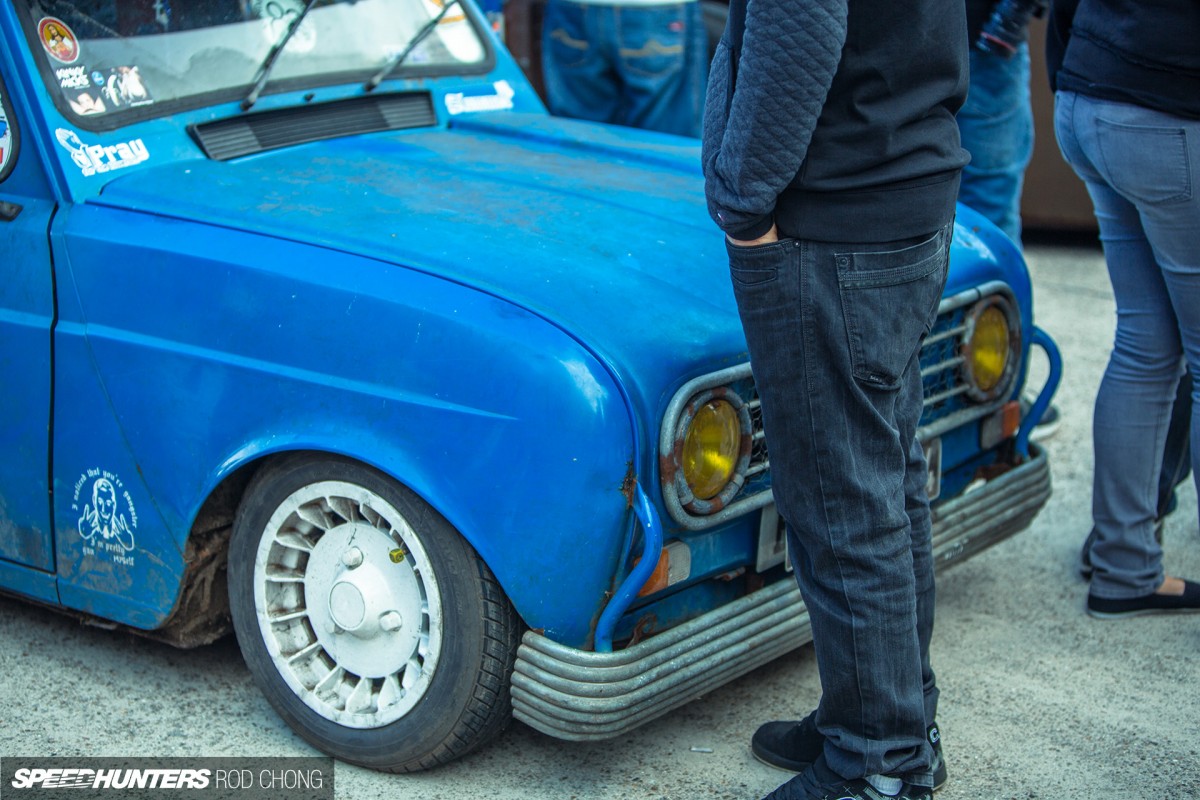 This Renault absolutely had to be my car of the show. Well, when I say 'car of the show', what I really mean is gypsy caravan of the show.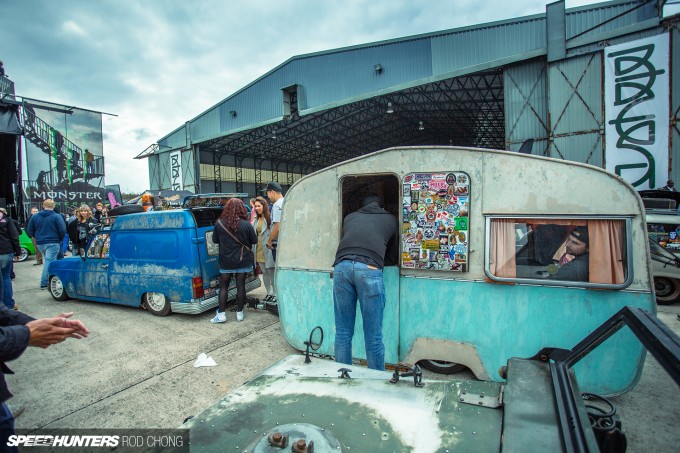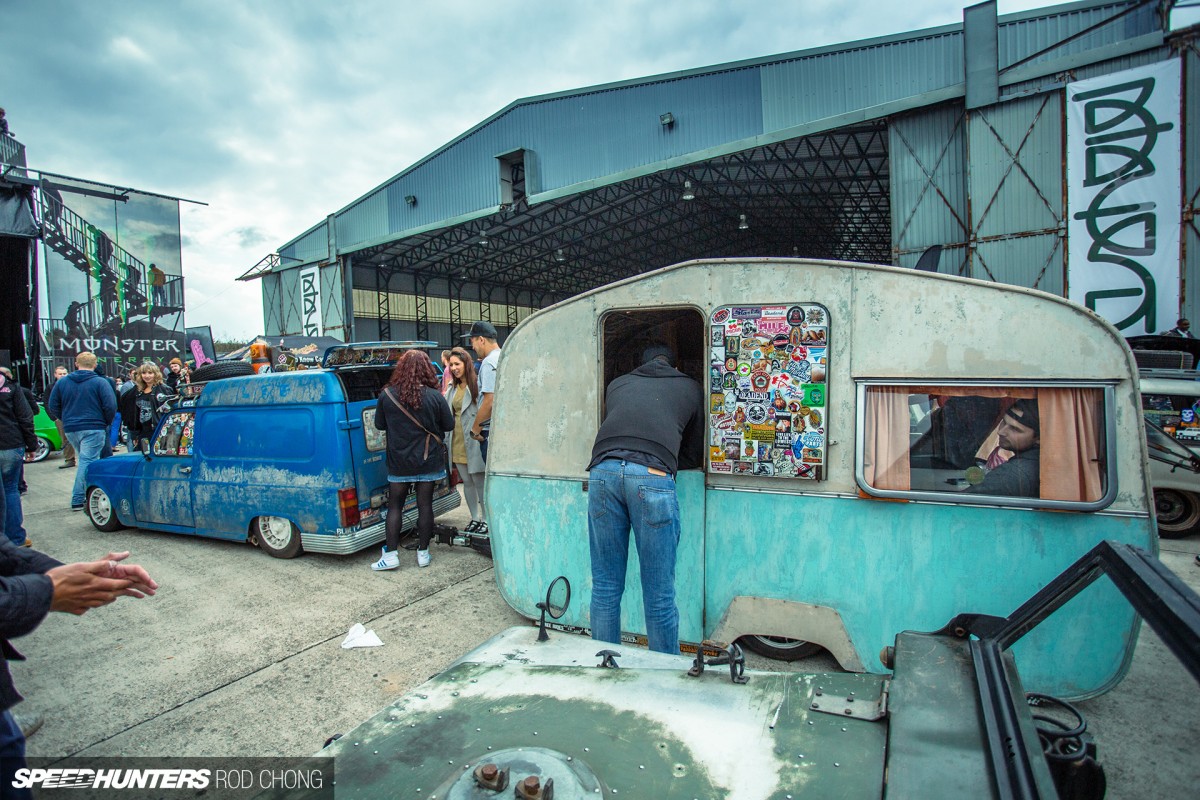 Anything that is old school, laying frame with a laid-out '70s porn-covered caravan behind it, is going to be a crowd pleaser.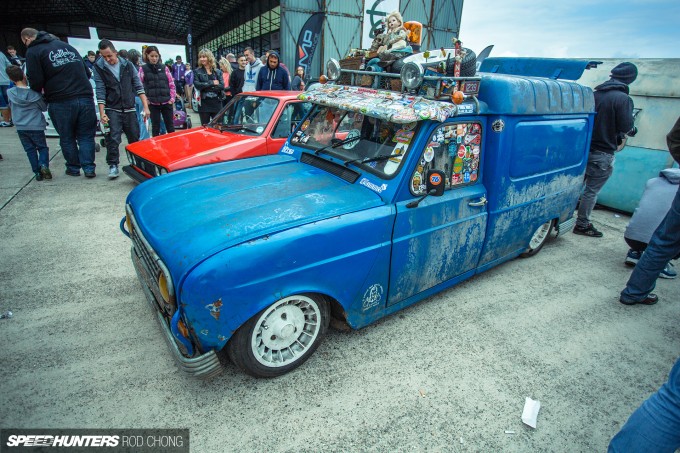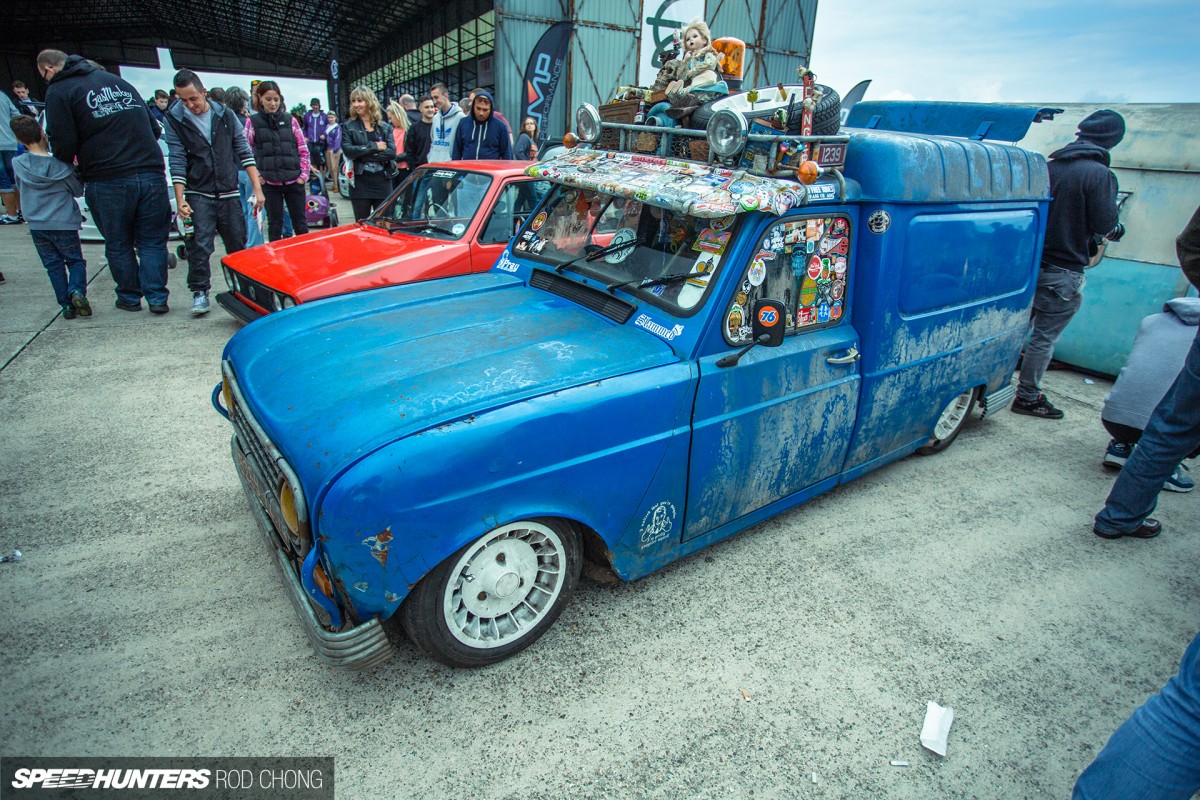 As well as being best of show, I also picked this for the Air Lift/Players trophy.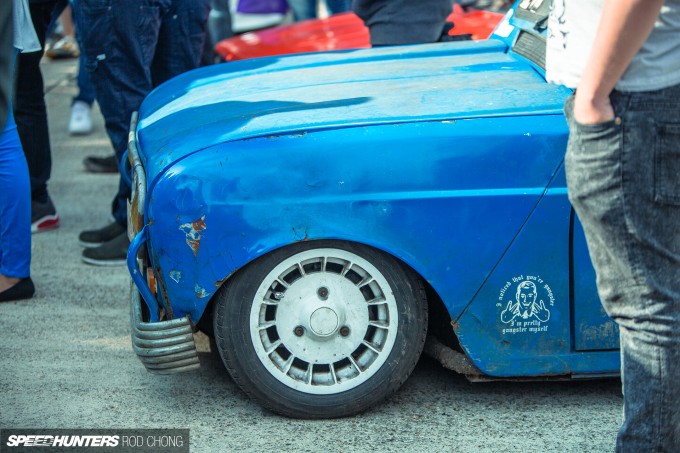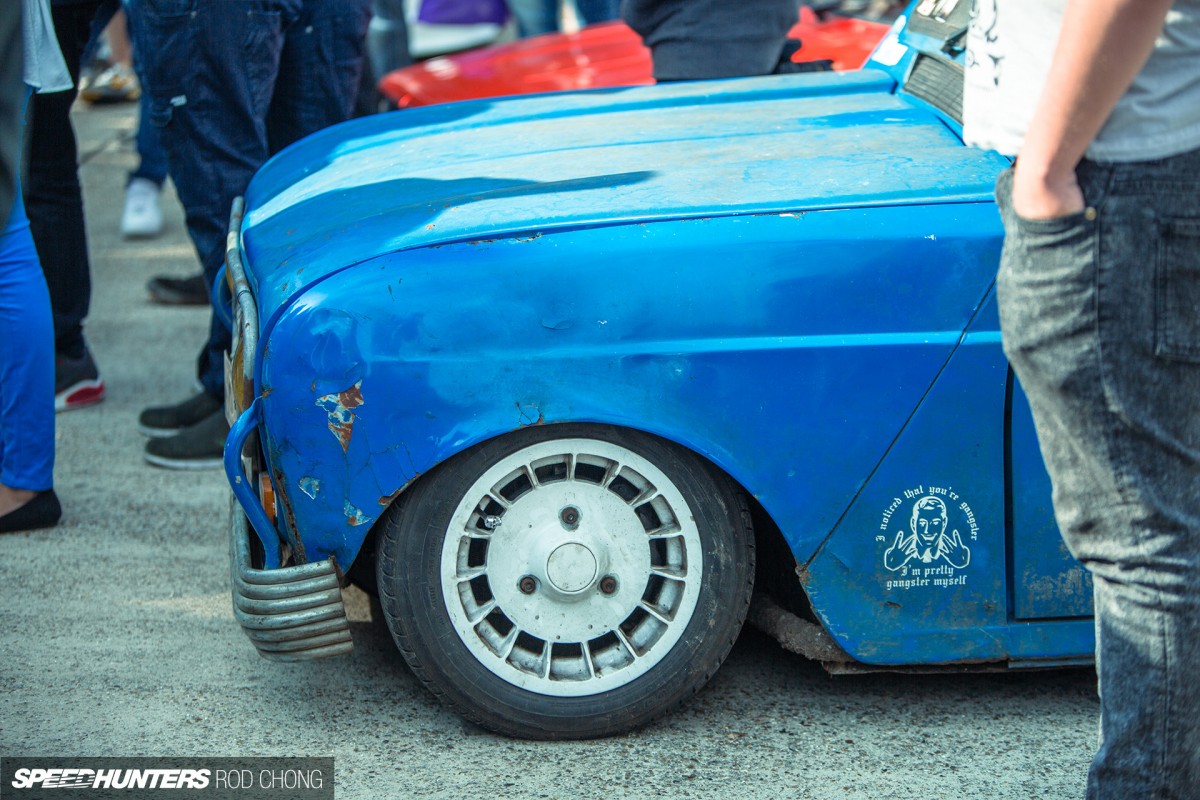 Beardy is the man behind this French vehicle and caravan combo and he has done his crazy mind proud with this one!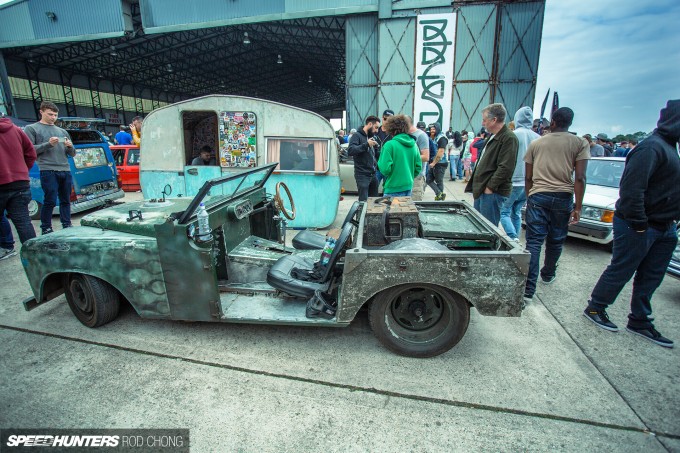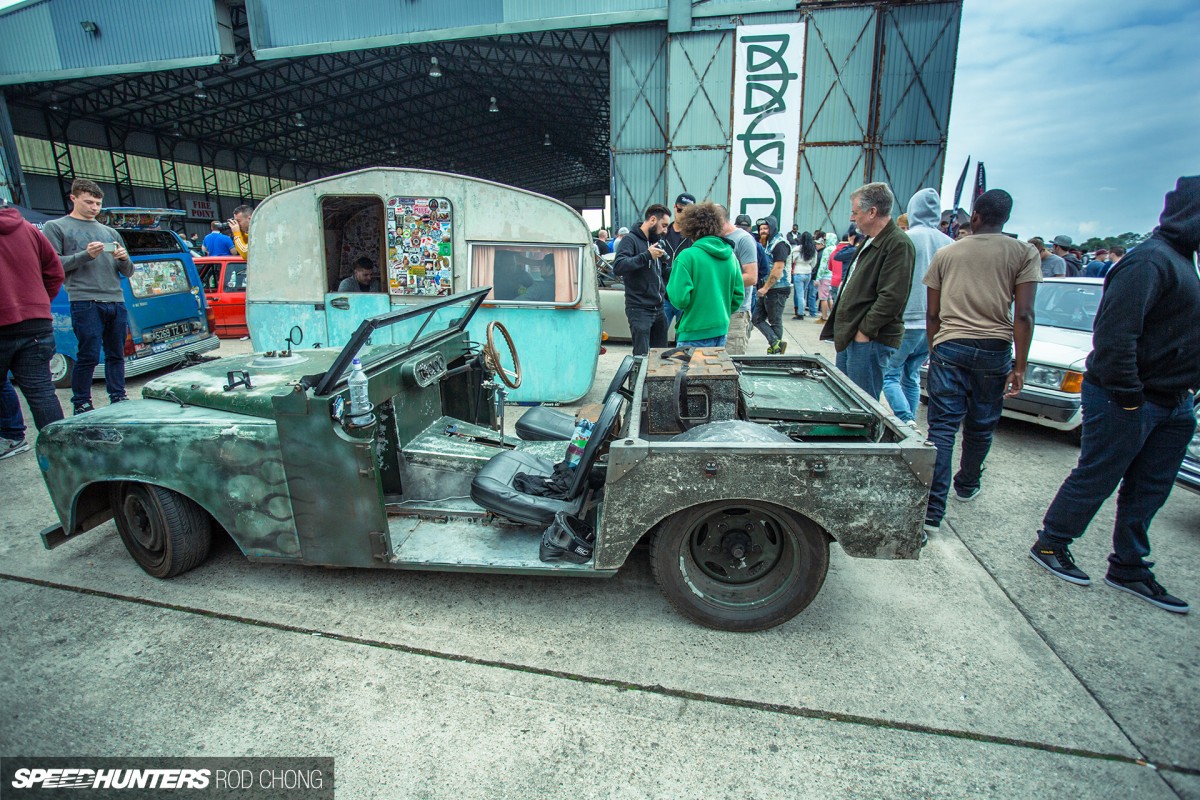 This Land Rover used to belong to resident Speedhunter and all-round top guy Bryn Musselwhite.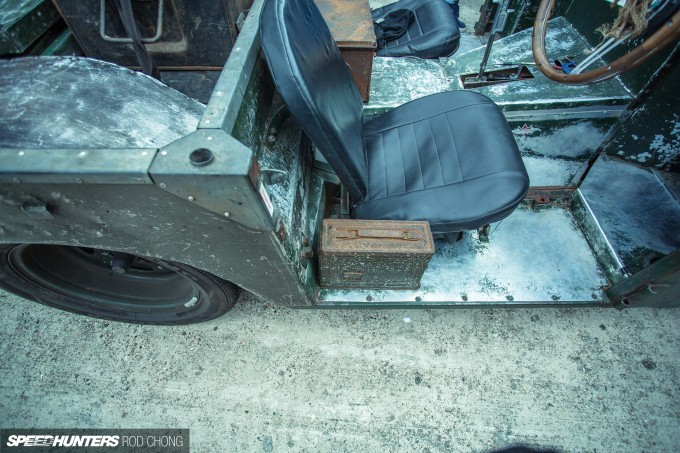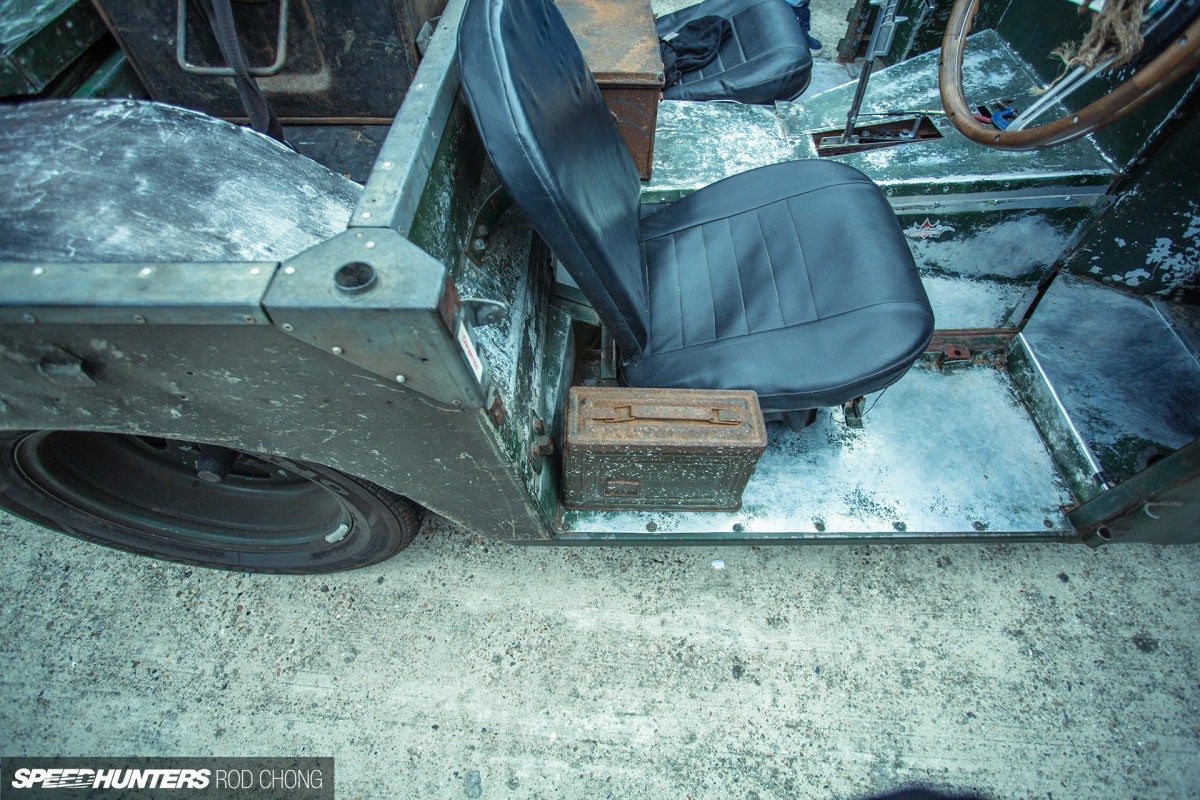 I'd heard a lot about this build and it was great to see it in the metal. With no roof it takes serious dedication to drive something like this in the UK, so huge respect to new owner and rebuilder of this first edition Land Rover, Bruce Holder.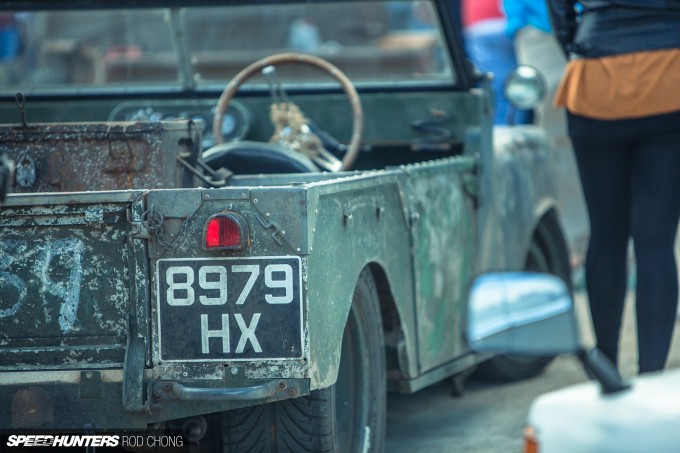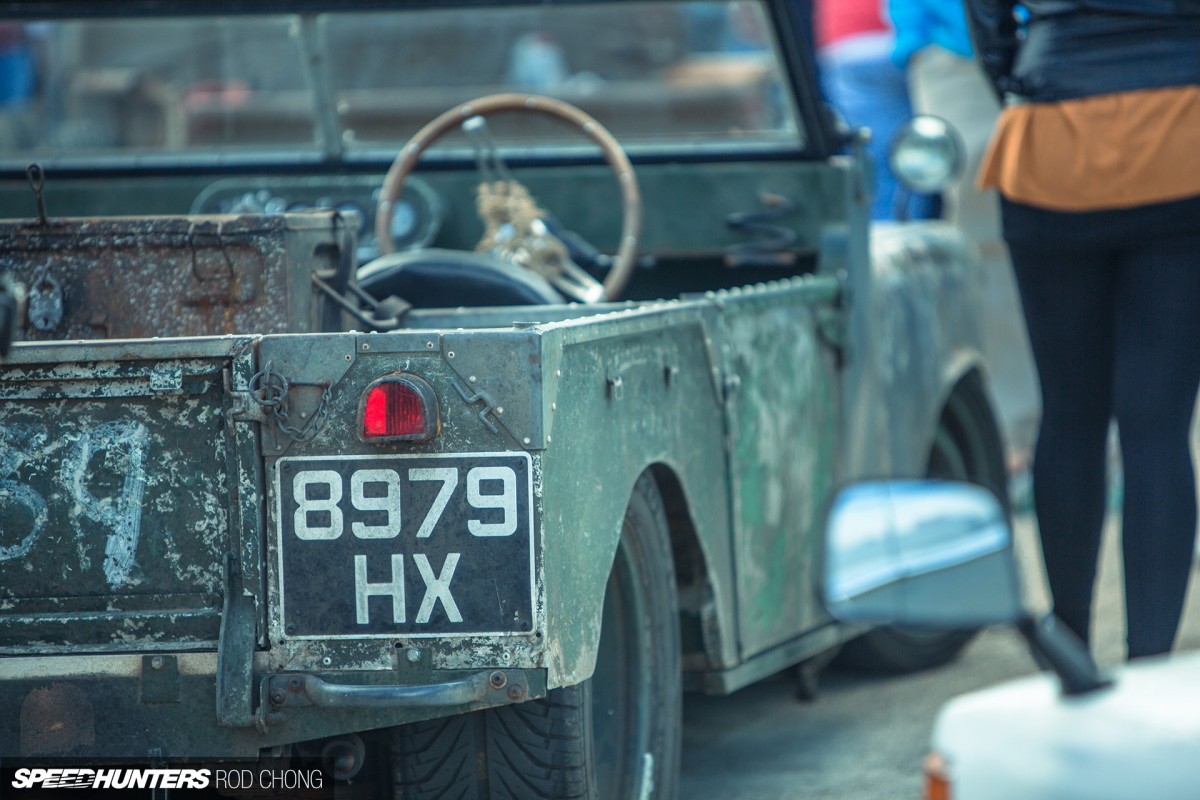 The rat rod Landy is one of the most original builds out there and it's seriously low too. The V8 motor gives it the punch to match its looks and, according to Bruce, there's more to come from this. I can't wait to see it develop further.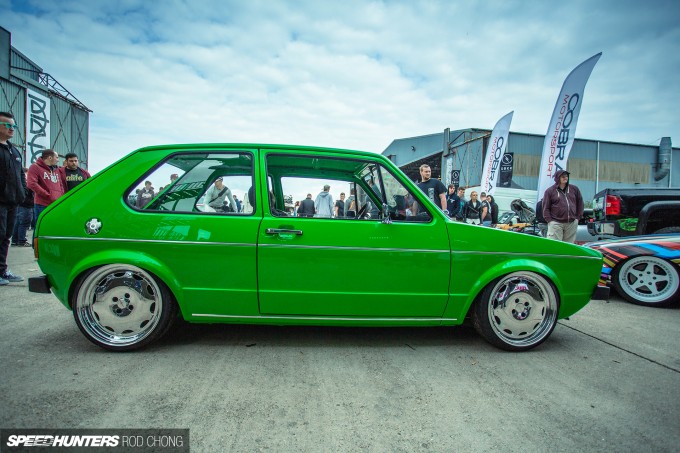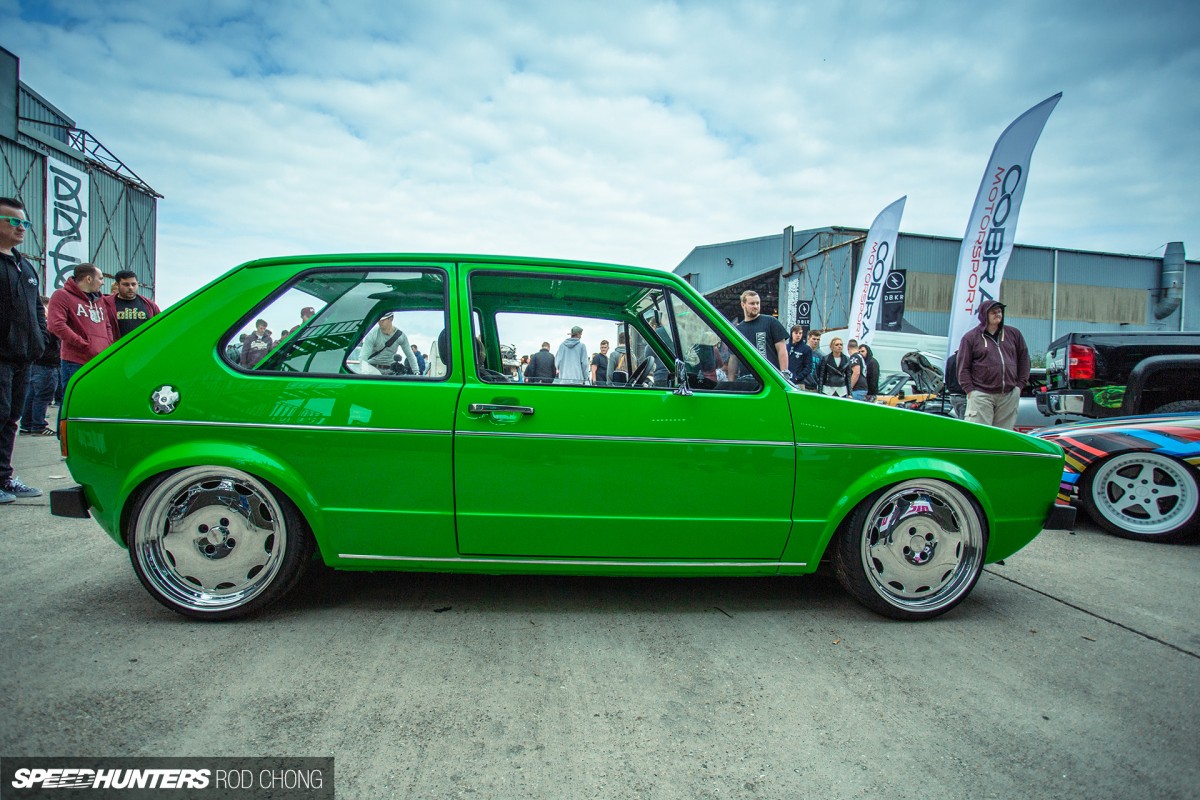 On to something a bit more polished, and that's Mac-Xzibit's Mk1 Golf. The work carried out by The Paintbox in Essex is off the chain.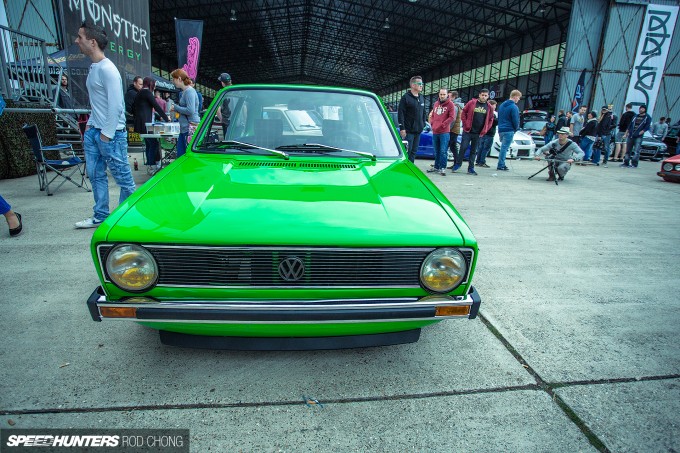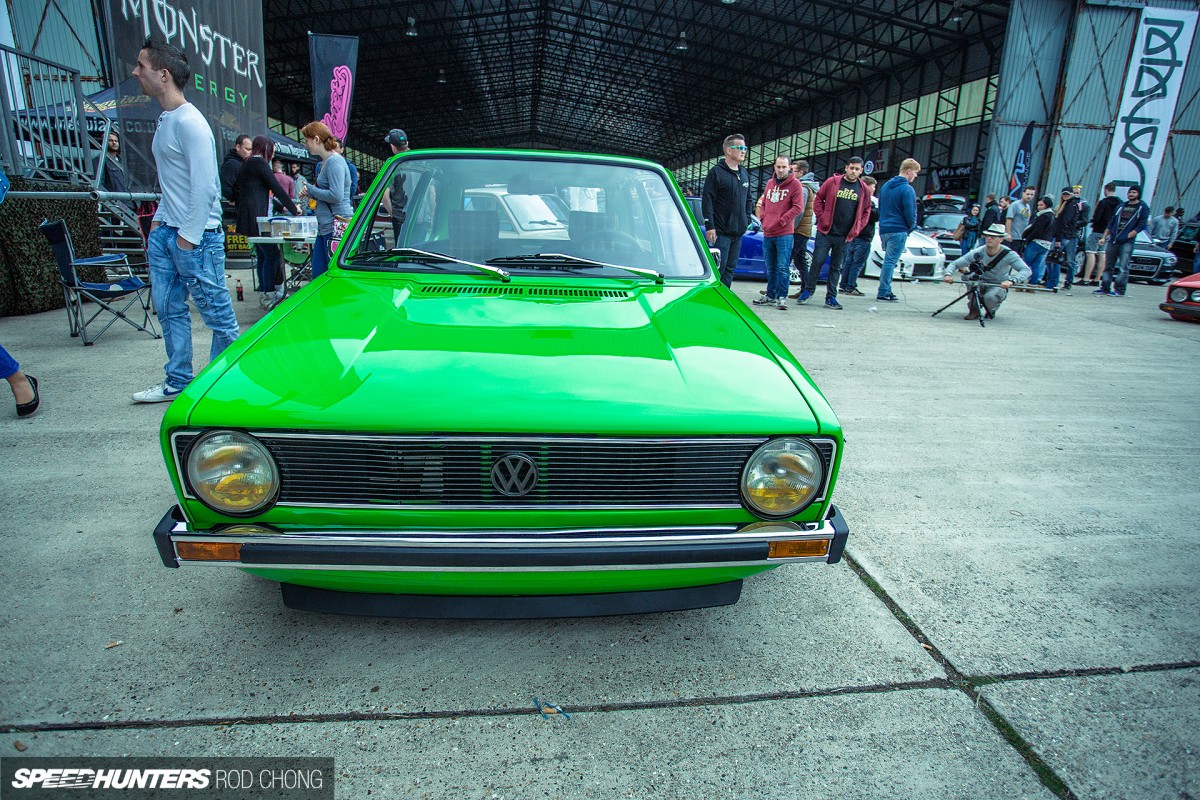 If you're into old school Beetles you'll no doubt have heard of the Paintbox before. This is some of the nicest paint I have seen on a car. Underneath the bonnet there's a G60 motor that will be putting out around 250hp.
The Low Slow Movement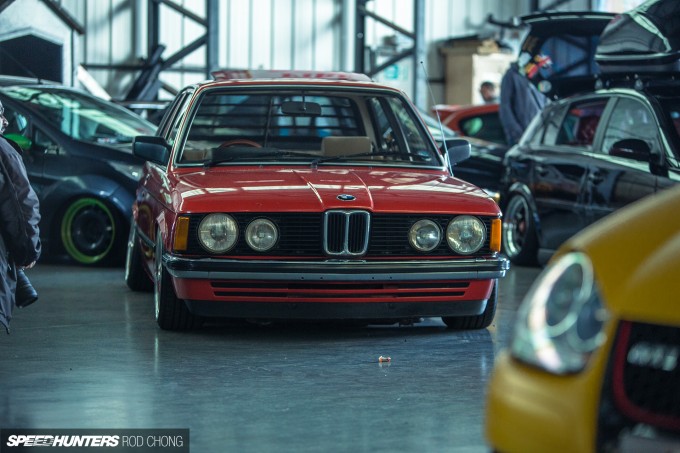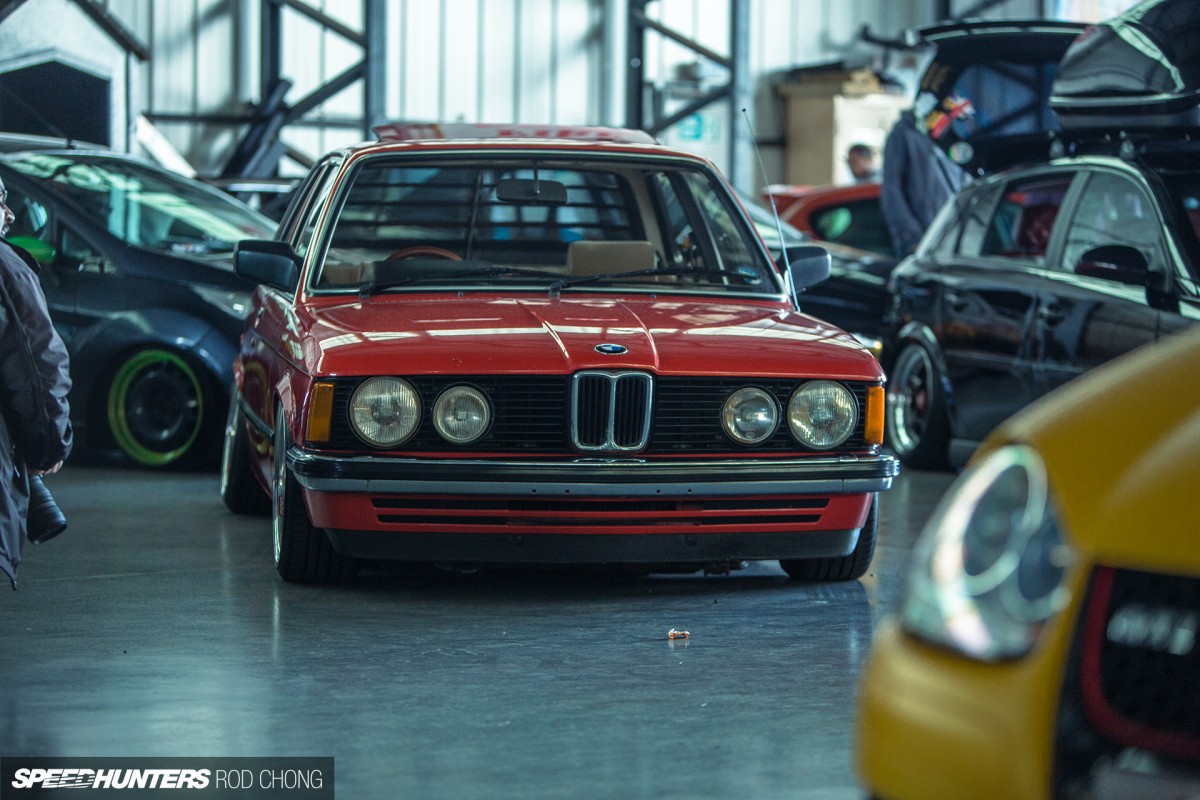 From Wolfsburg to Bavaria, this BMW has been doing the rounds recently. Becky has put together a timeless car that really does look great.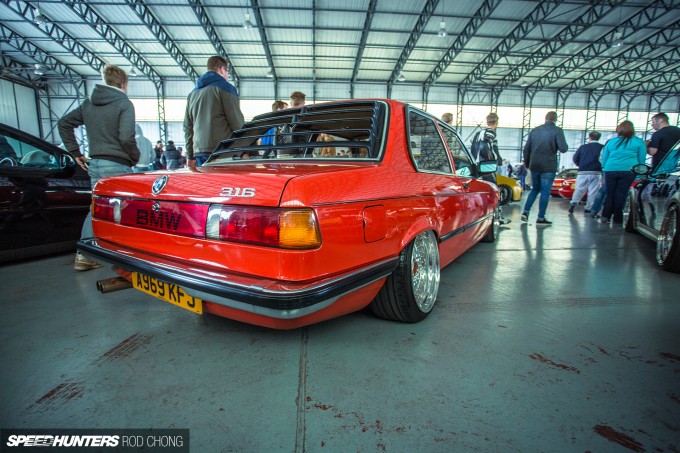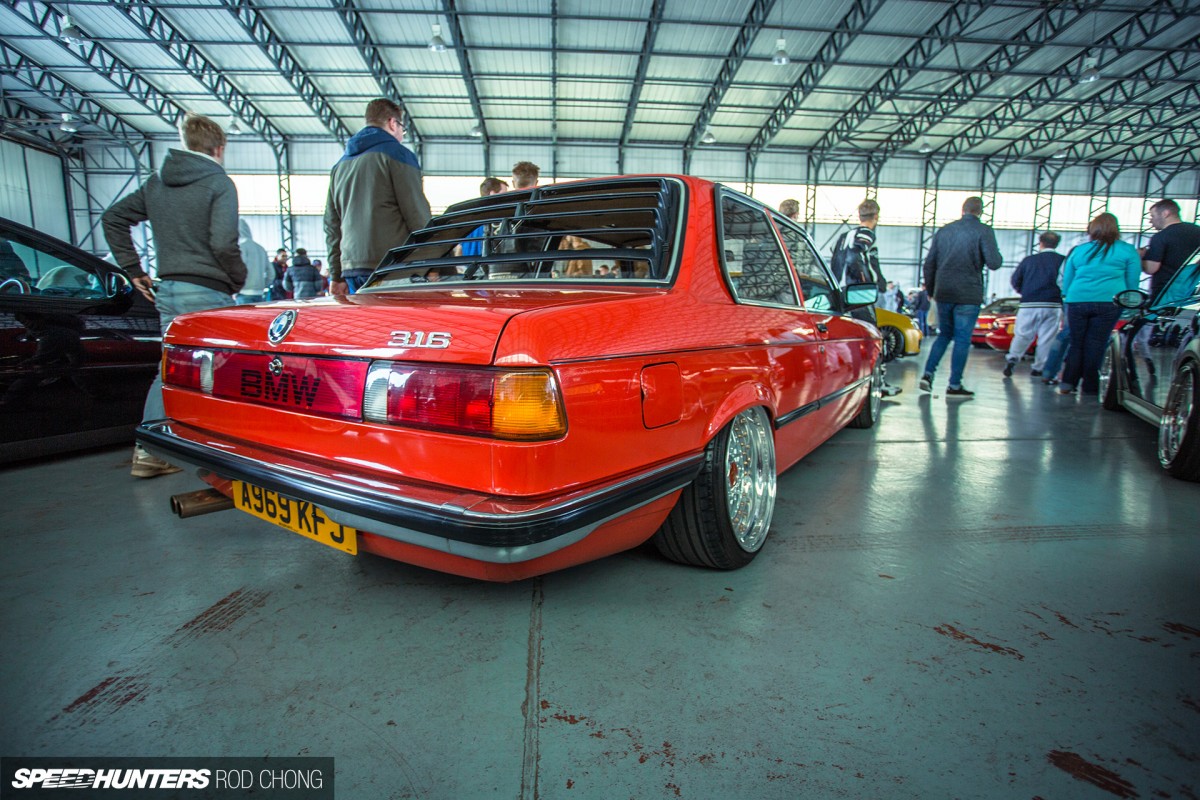 The E21 is one of the nicest shapes and decked over a classic set of BBS RS wheels this is simple, but very effective.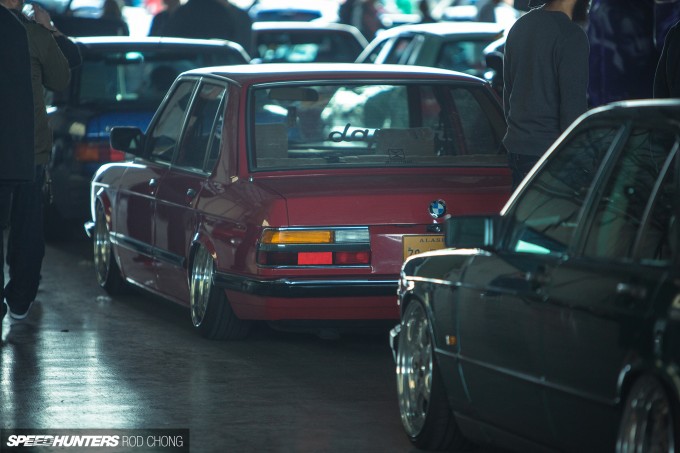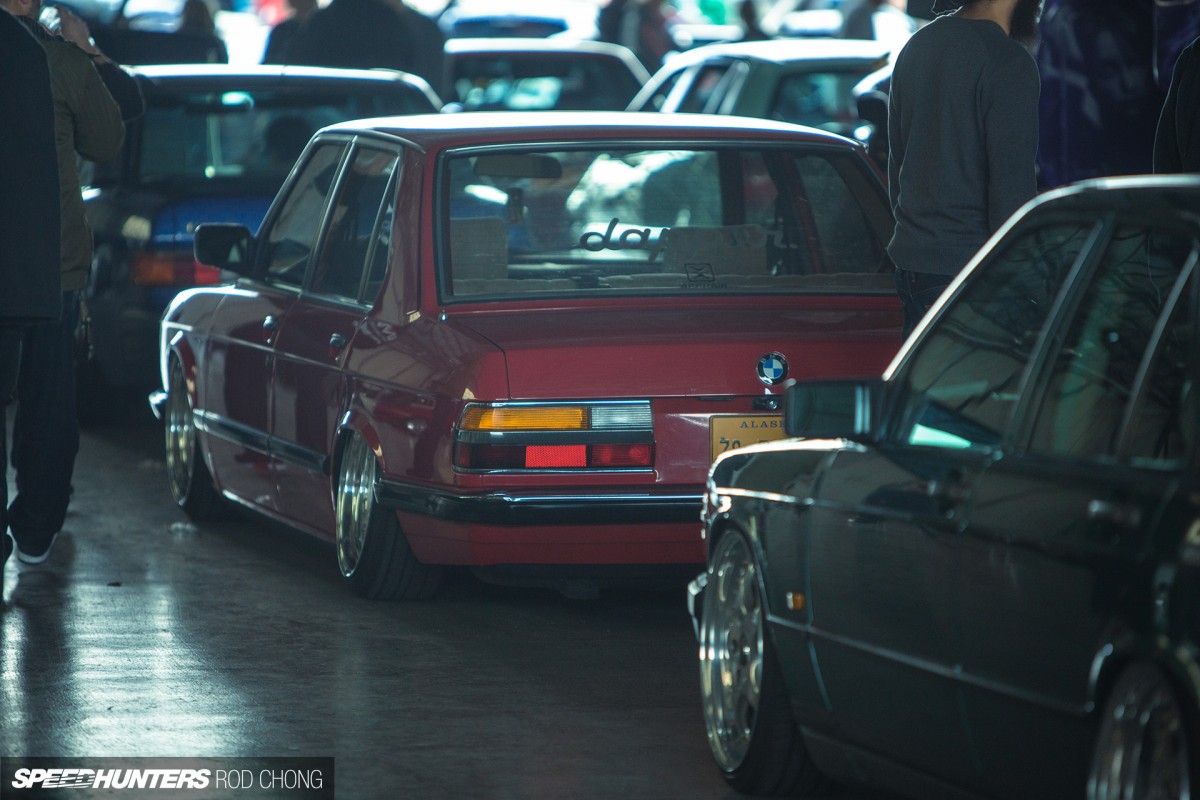 Whilst we're looking at BMWs, this red E28 also caught my eye.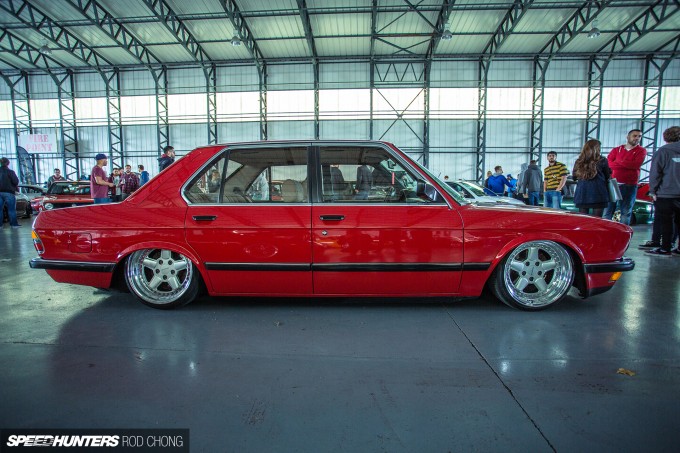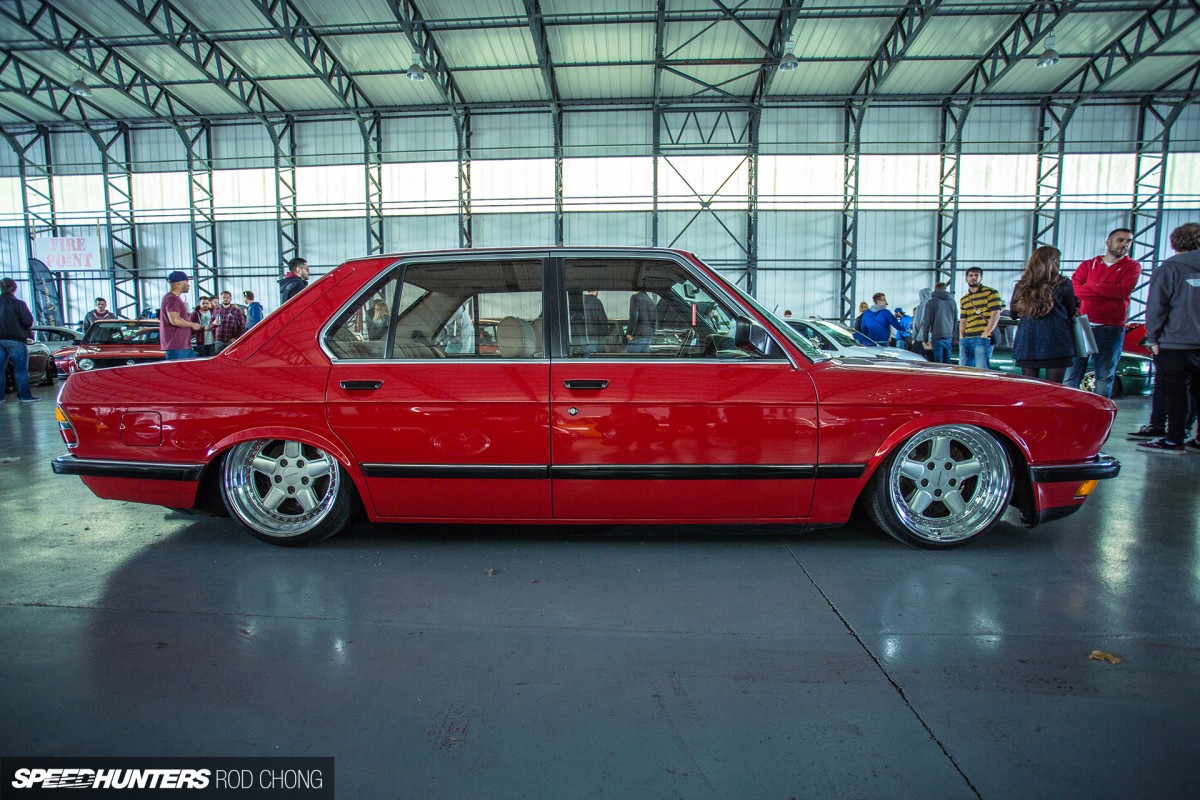 Another very clean and simple build – and ultra low. I absolutely loved this.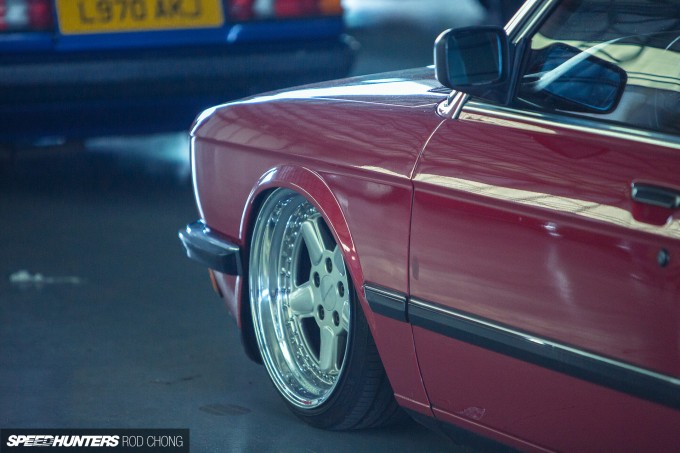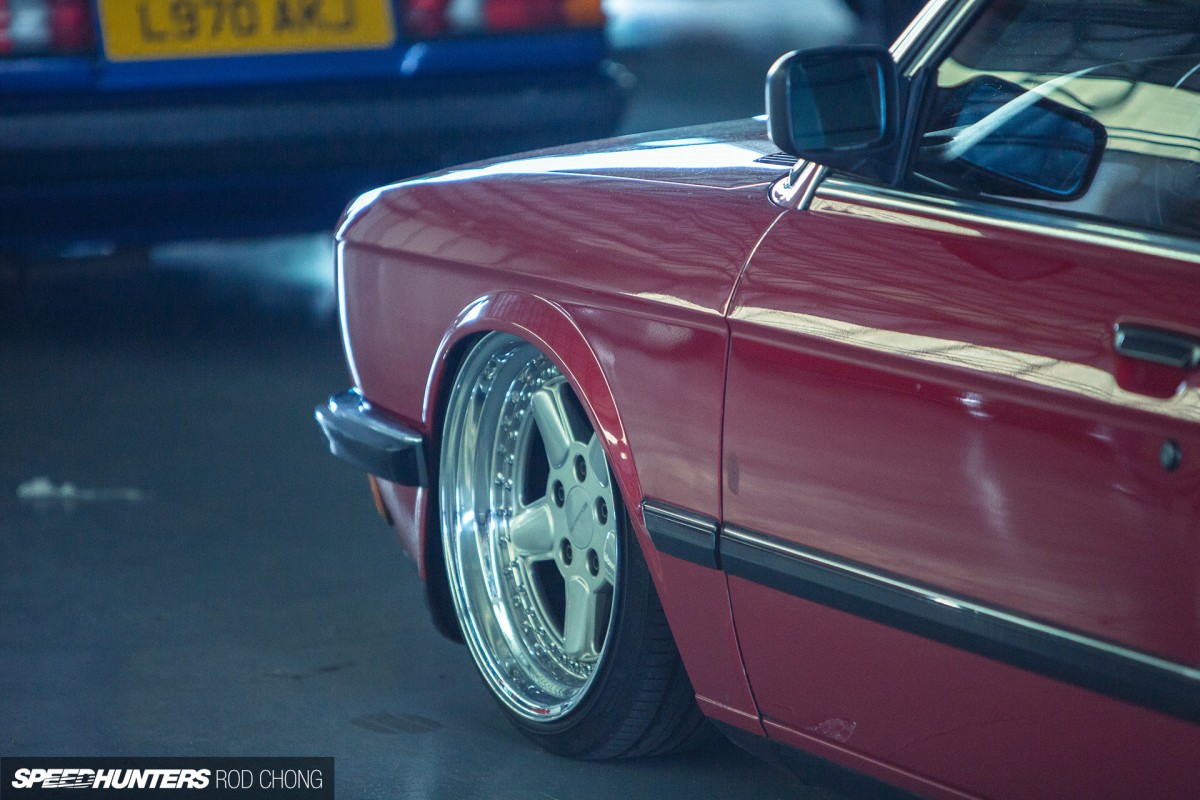 AC Schnitzer wheels make almost anything look good, but the owner of this car really had the fitment dialed too.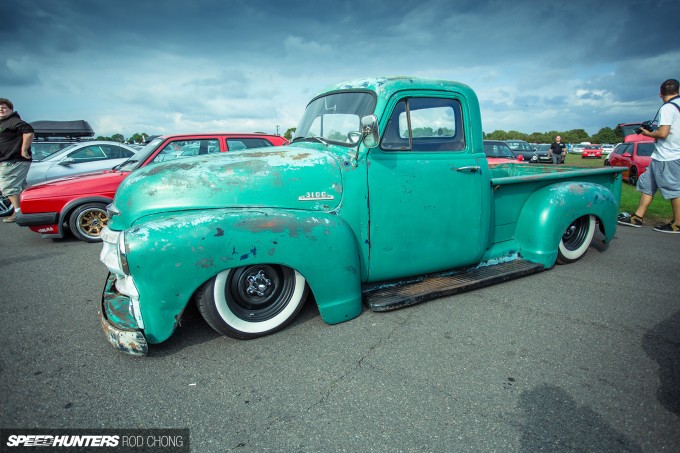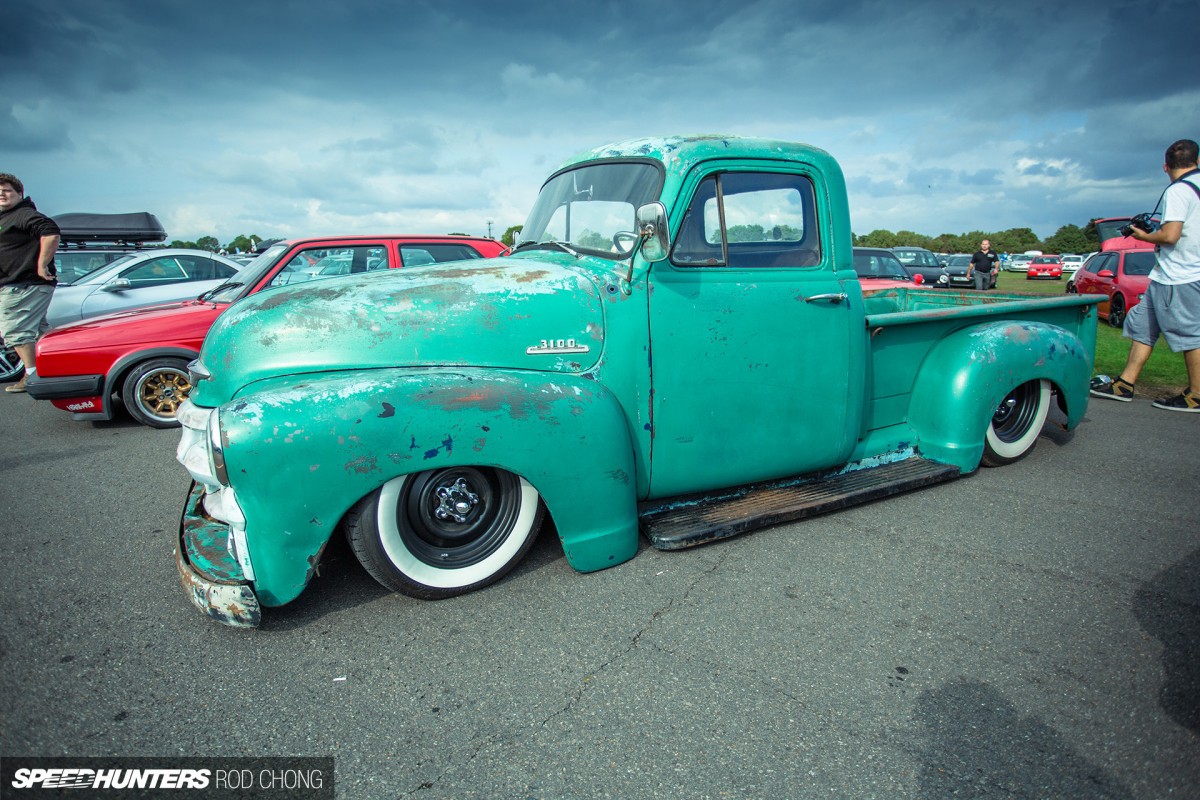 This '53/'54 Chevy 3100 pickup truck was a lovely example of classic American iron laid out.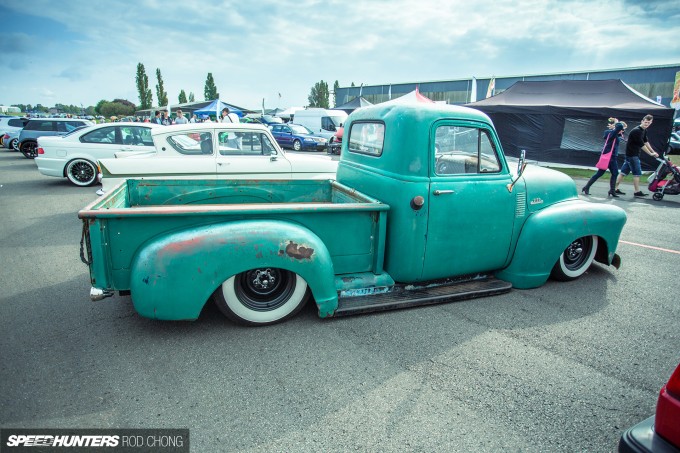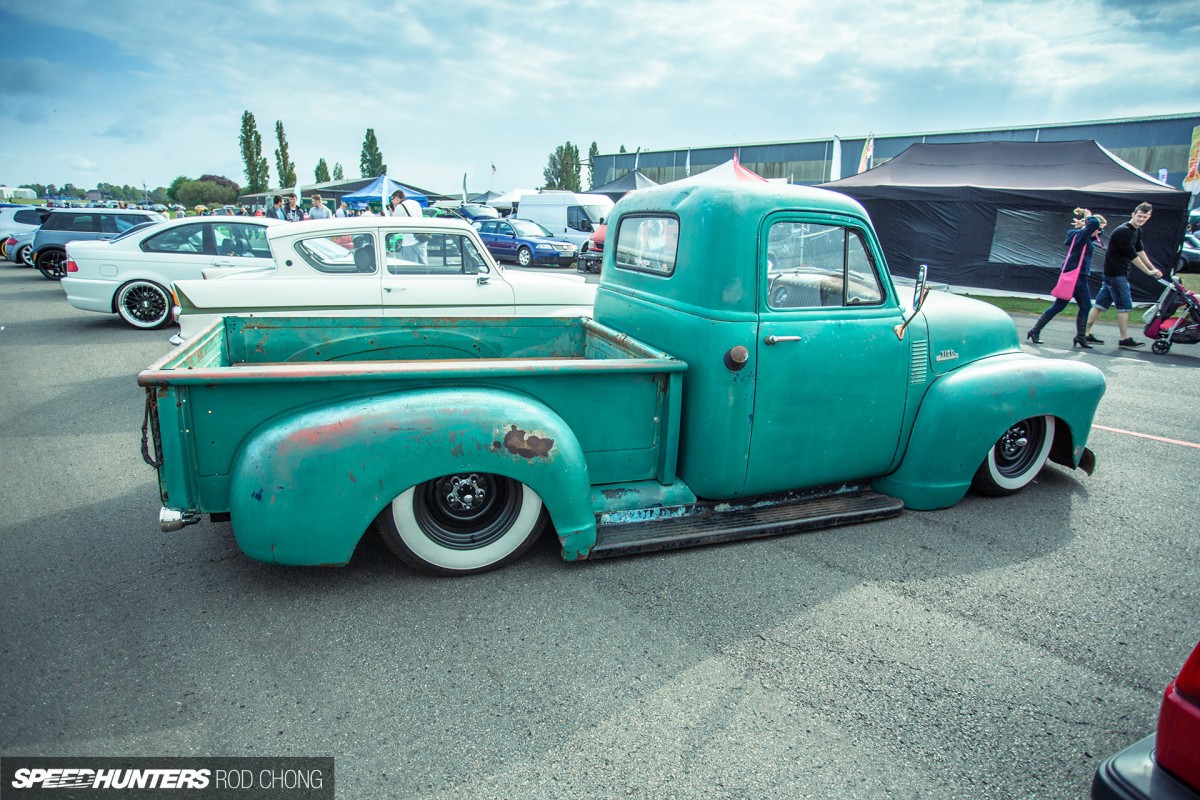 Awesome patina. White-wall tires. Steelies. Game over!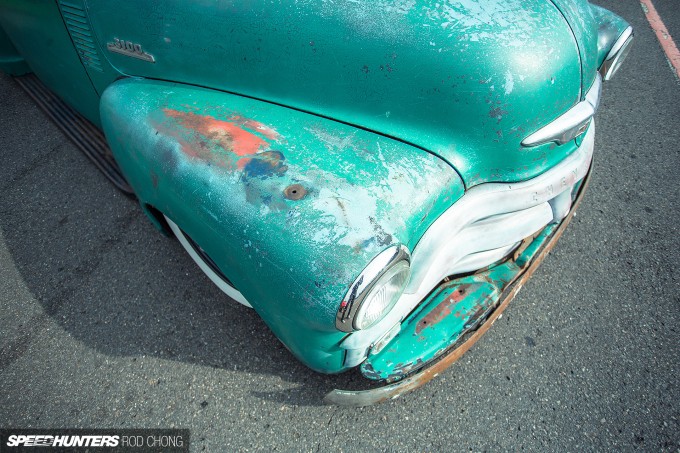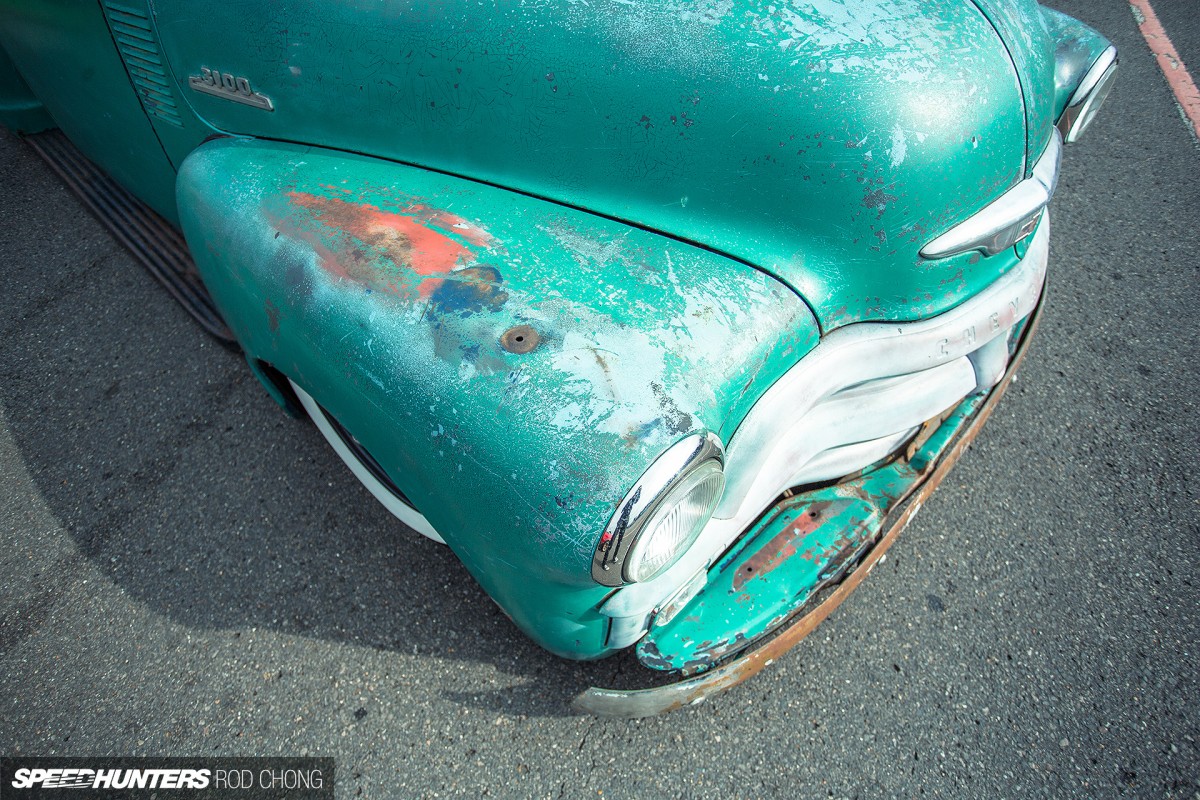 Seriously, if I could have picked two cars of the show, this would have been my joint choice. Maximum awesome.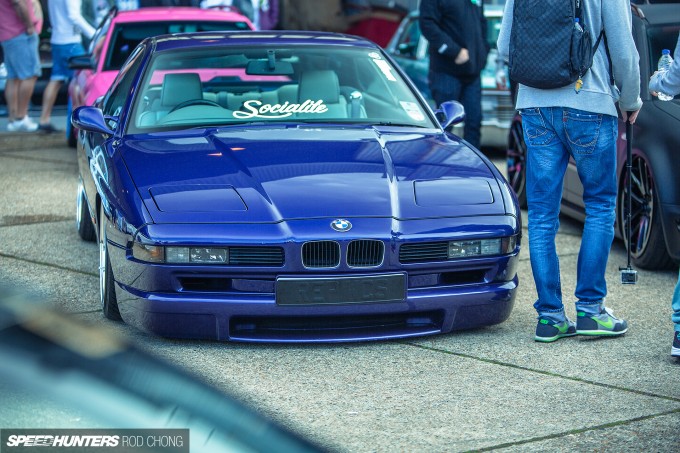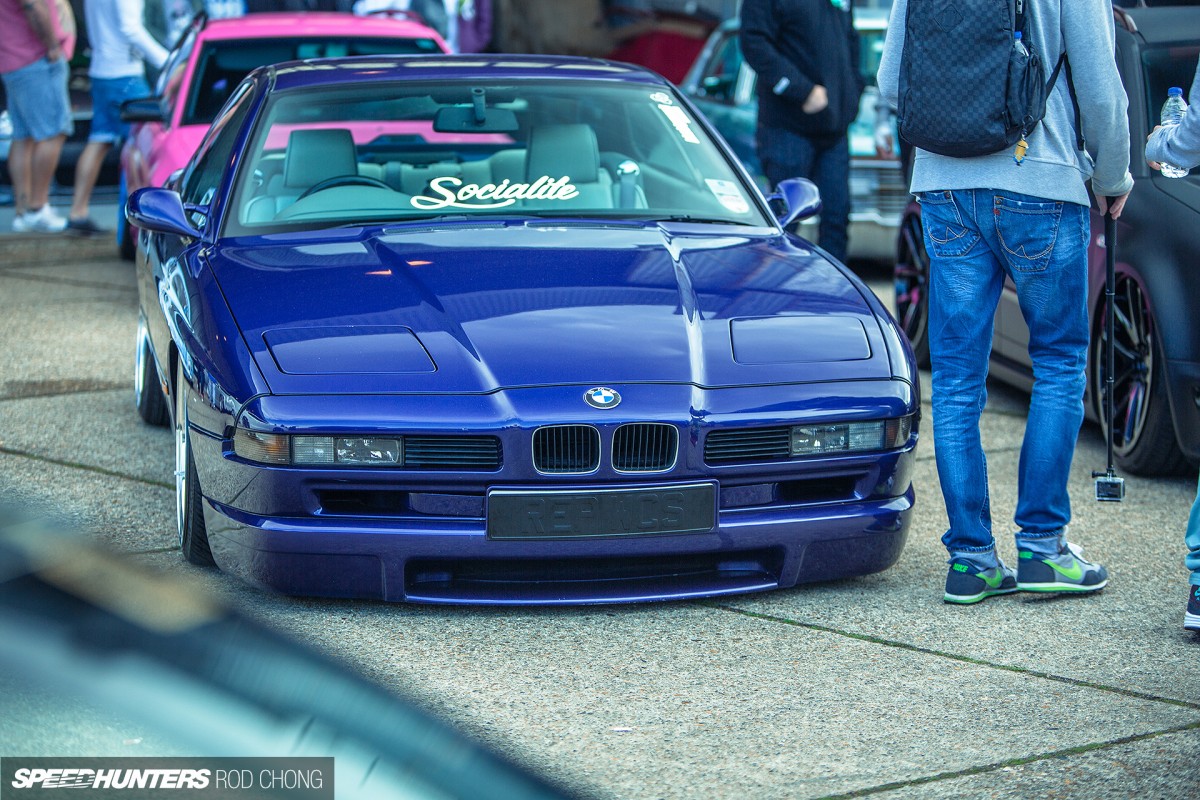 Back on the Bavaria vibe, Matt's 840i was an interesting car for me. An eye-opener, if you will. You see, when the 8 Series came out – and you will have to forgive me for this – I felt like it was a really ugly car.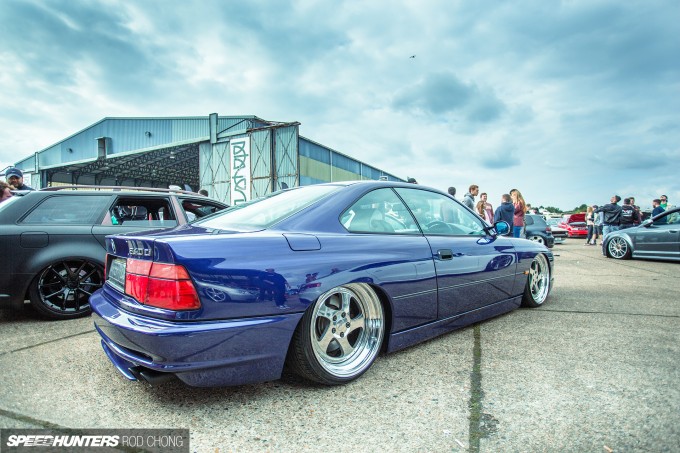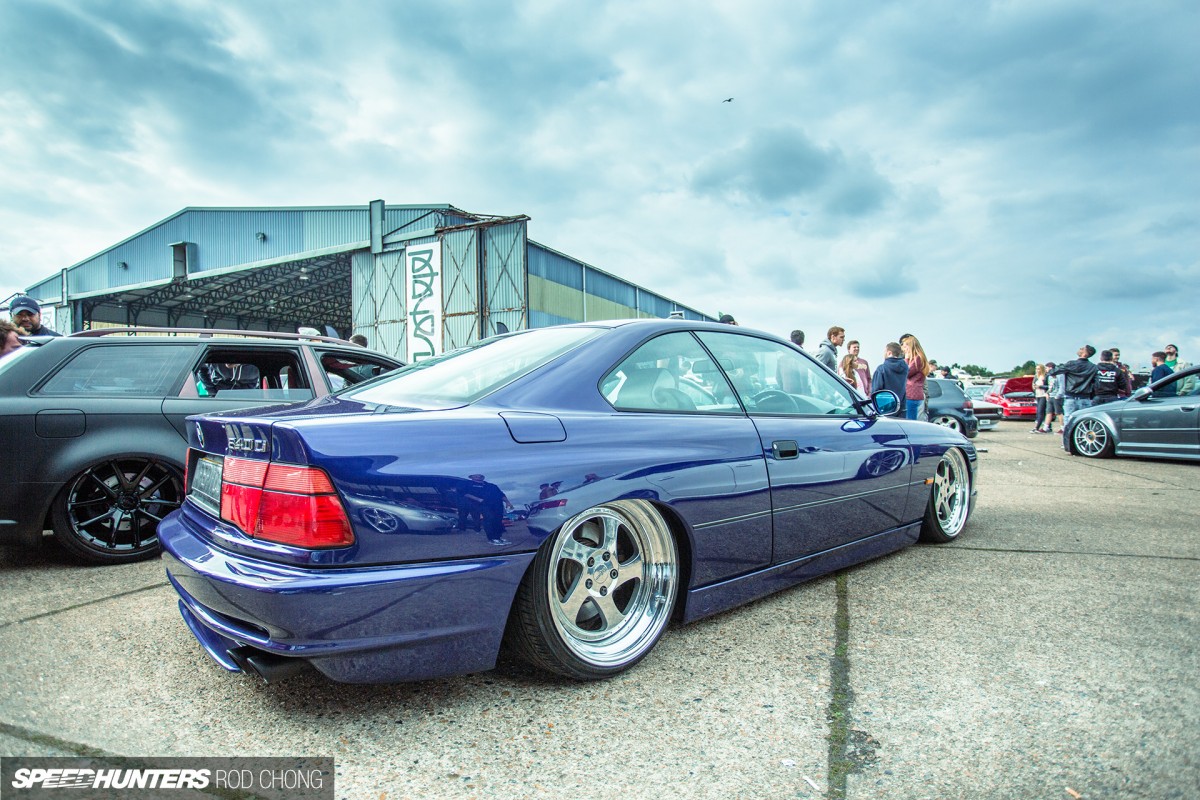 But having seen this model laid out on a set of Rotiform TMBs, I think I was a little hasty. Perhaps it's time I gave the old 8 Series another chance! I think this looks great. Really tough and classy at the same time.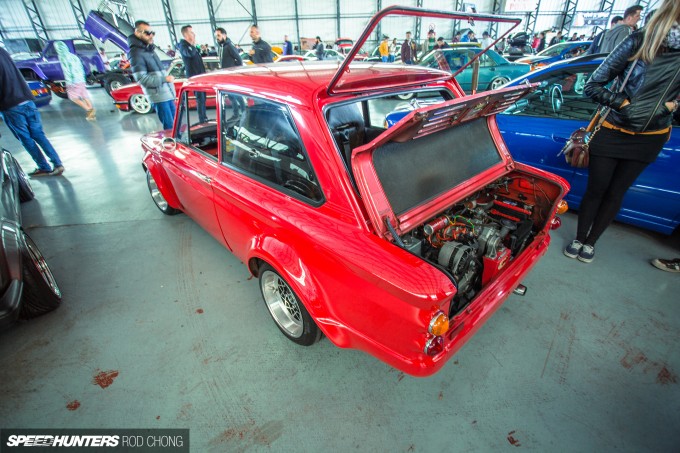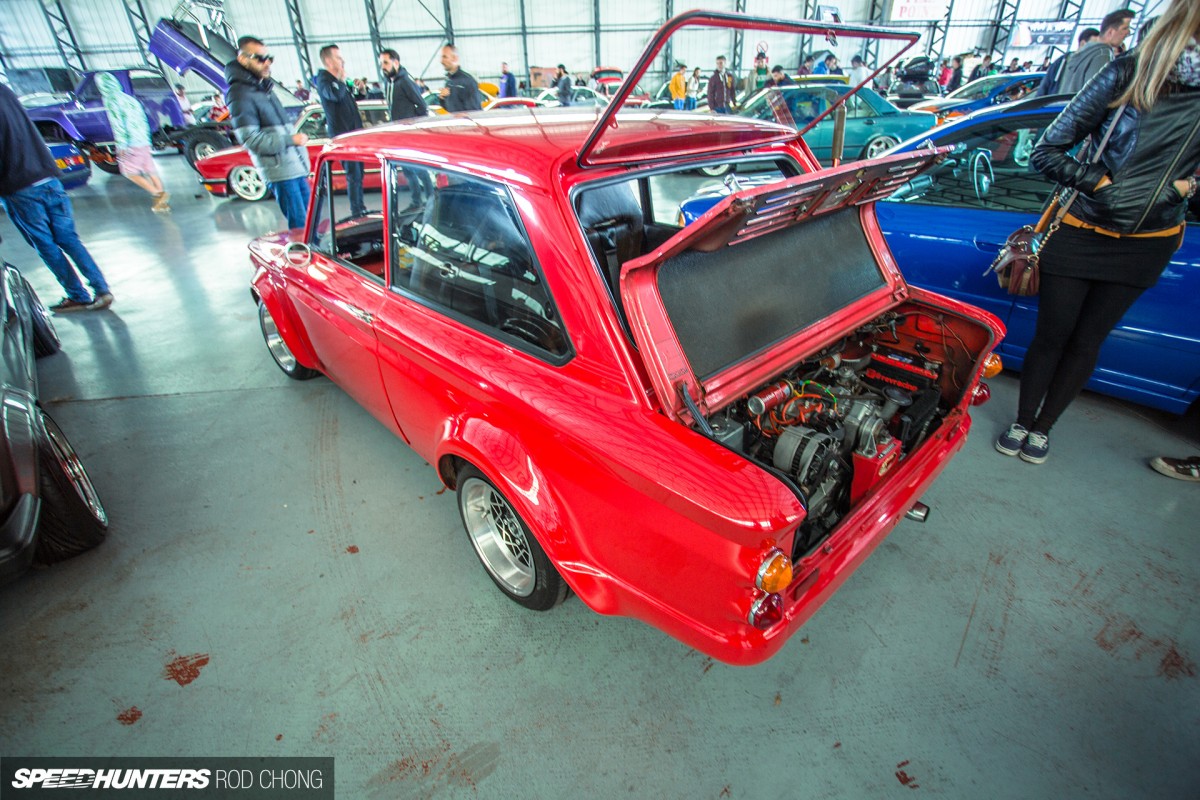 Finally, this Imp is worth looking at in more detail. There were actually several of these at the show, but this was the one that got me looking longest.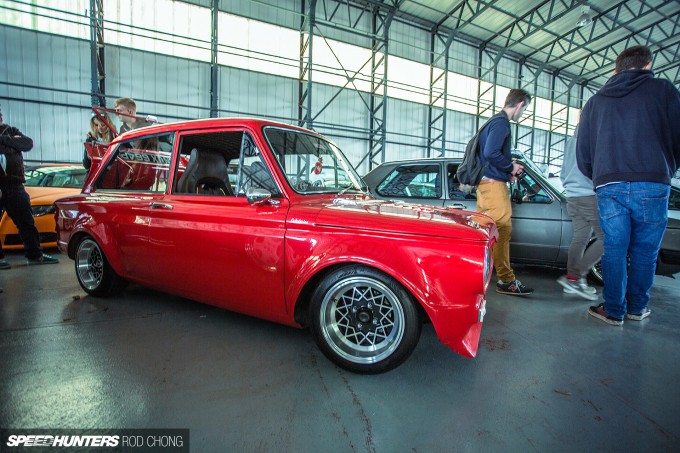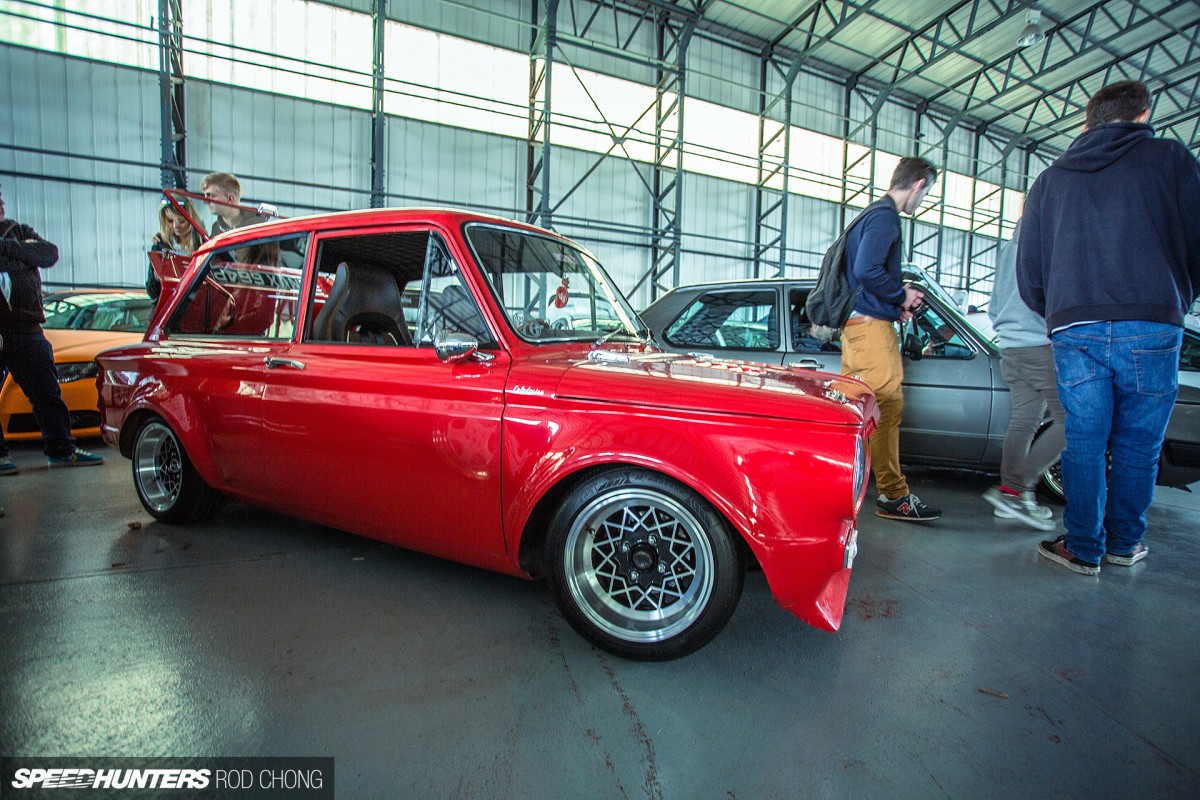 Such a classic British car and it was crazy to get to see these cars in the metal. Obviously they're completely unique and to see these in the wild was cool.
For someone like myself who loves all car culture, Players is the perfect event. You can see a very diverse selection of metal and the vibe is super relaxed. Hopefully you've enjoyed some of the cars I've highlighted. They are all fun in their own way, and for me, that's what it's about. I just want to say thanks for taking the time to read my words and a big thank you to Elizabeth White and the team at Speedhunters for inviting me to write this story.
Corey Rosser
Photos by Rod Chong
Instagram: speedhunters_rod
Cutting Room Floor