A Family Affair
Car culture at large. It's the best way to describe what we do here at Speedhunters – delivering Pure Automotive Enjoyment. Right now though, I'd like to focus in on the 'culture' part of that phrase.
You see, in my mind cars are not so much about cam durations, spring rates or cutting fractions off lap times. That stuff can be fascinating mind you, but it's the cultural side of things that I enjoy most.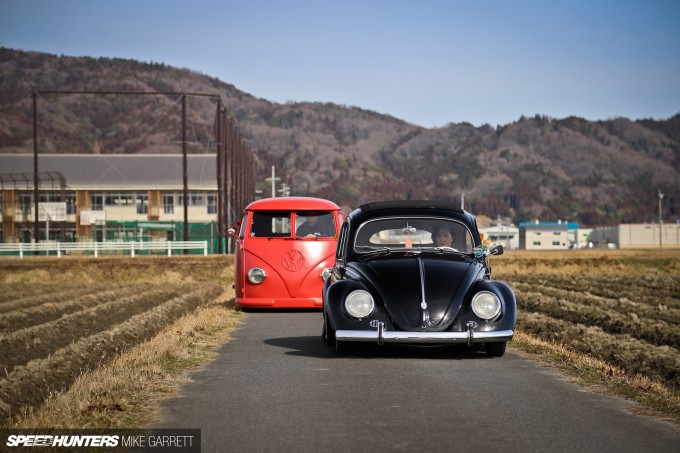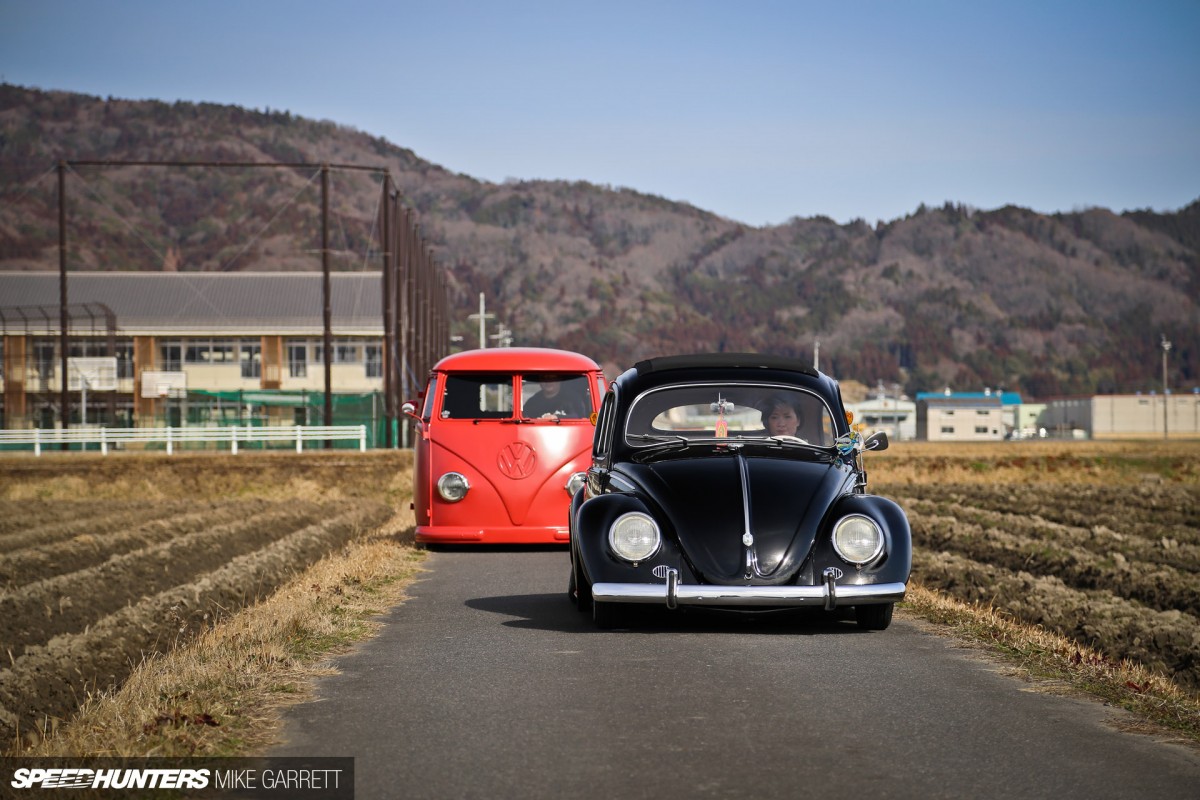 Rather than pouring over the technical details of an automobile, I always find myself being most interested in the stories and personalities behind them. I love talking about the way they make us feel and uncovering cool stories about people who've made cars a big part of their lives.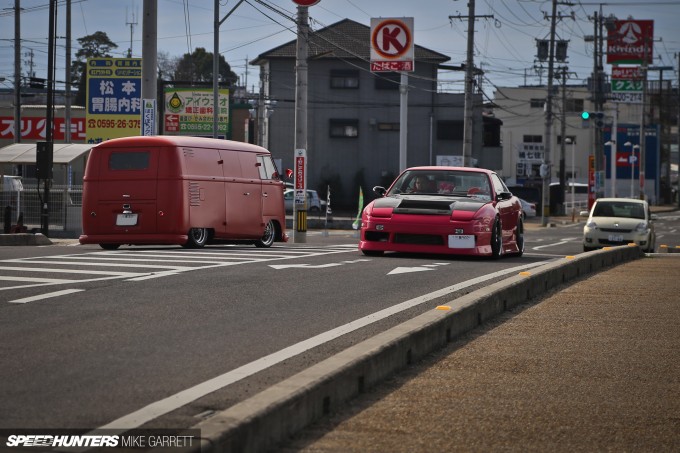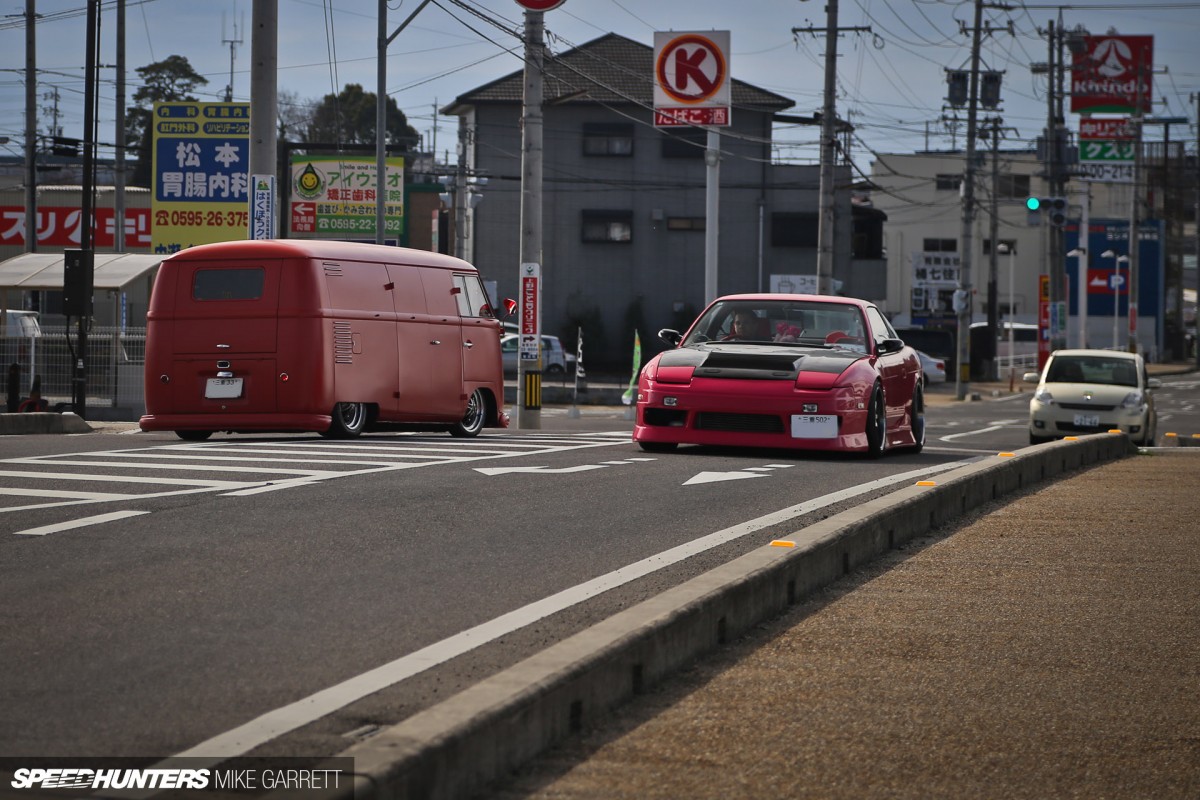 It's exactly that which brought me to the rural city of Iga in Japan's Mie Prefecture earlier this year. Back in the Sengoku Period of Japanese history, Iga Province was a center for Ninjitsu – or Ninja as they are better known throughout the world. Today the Iga Ninja Museum is one of the town's most popular tourist attractions.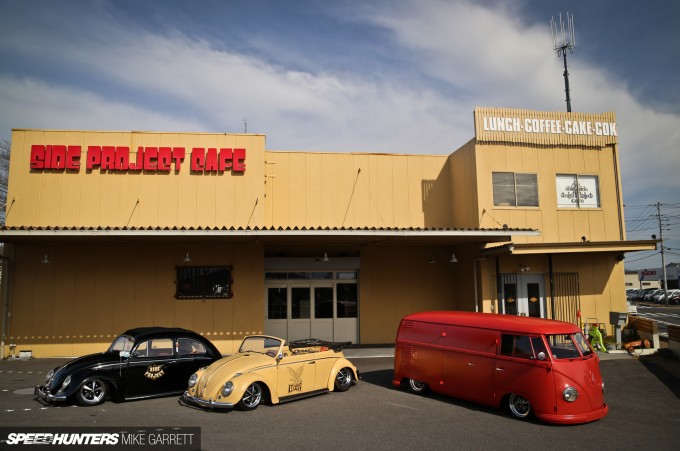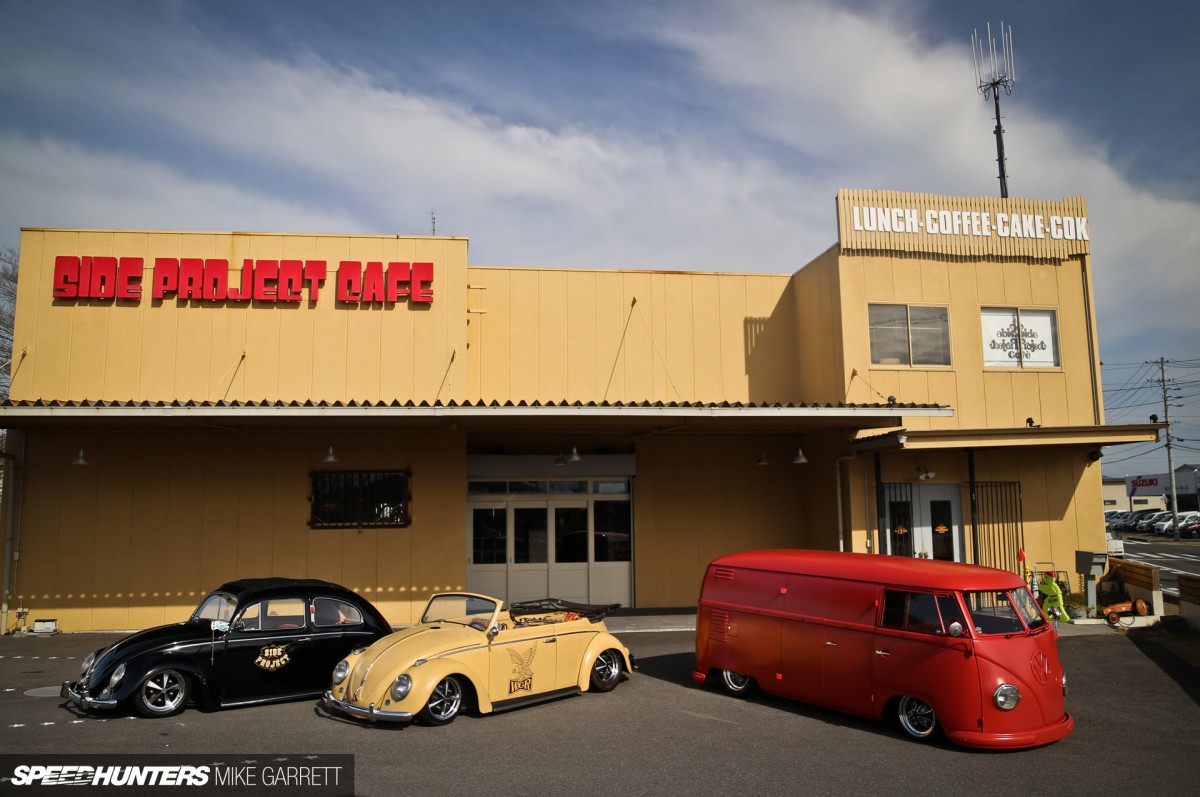 But I wasn't here to uncover ancient martial arts secrets or purchase souvenir shuriken throwing stars – I came to Iga at the recommendation of my friend Toshi to visit Side Project Cafe, a family-operated restaurant and coffee shop.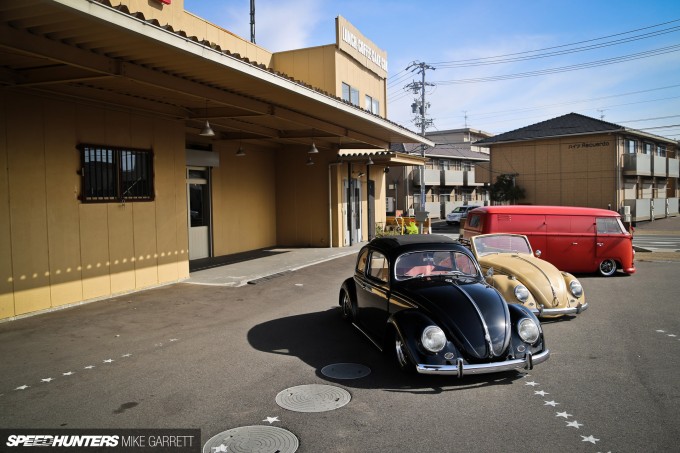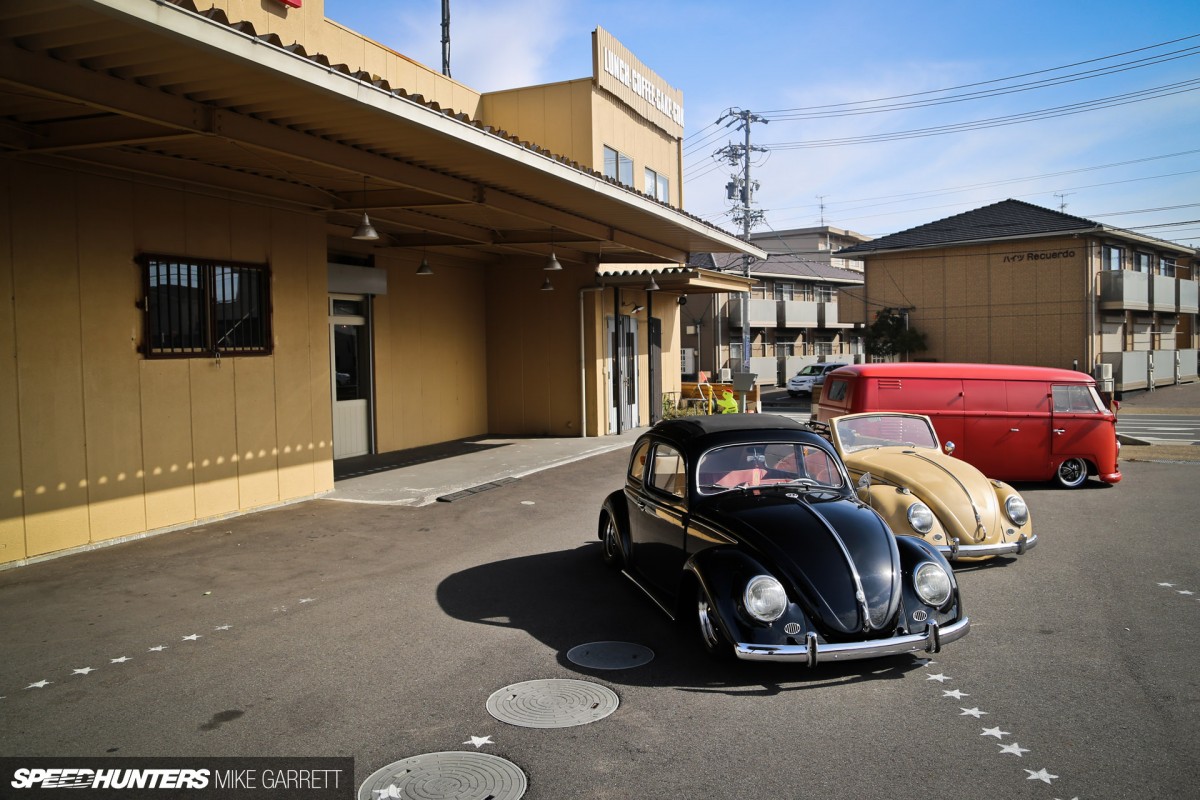 While I dig a good meal, I'm not a food journalist so there had to be some cars involved here somewhere. I'll get to that in just a moment.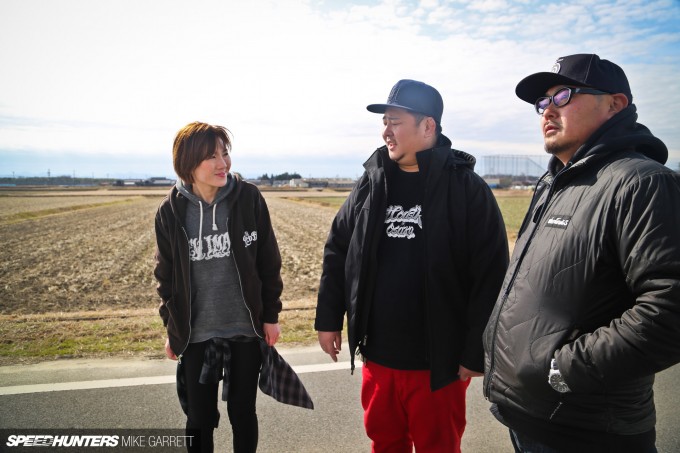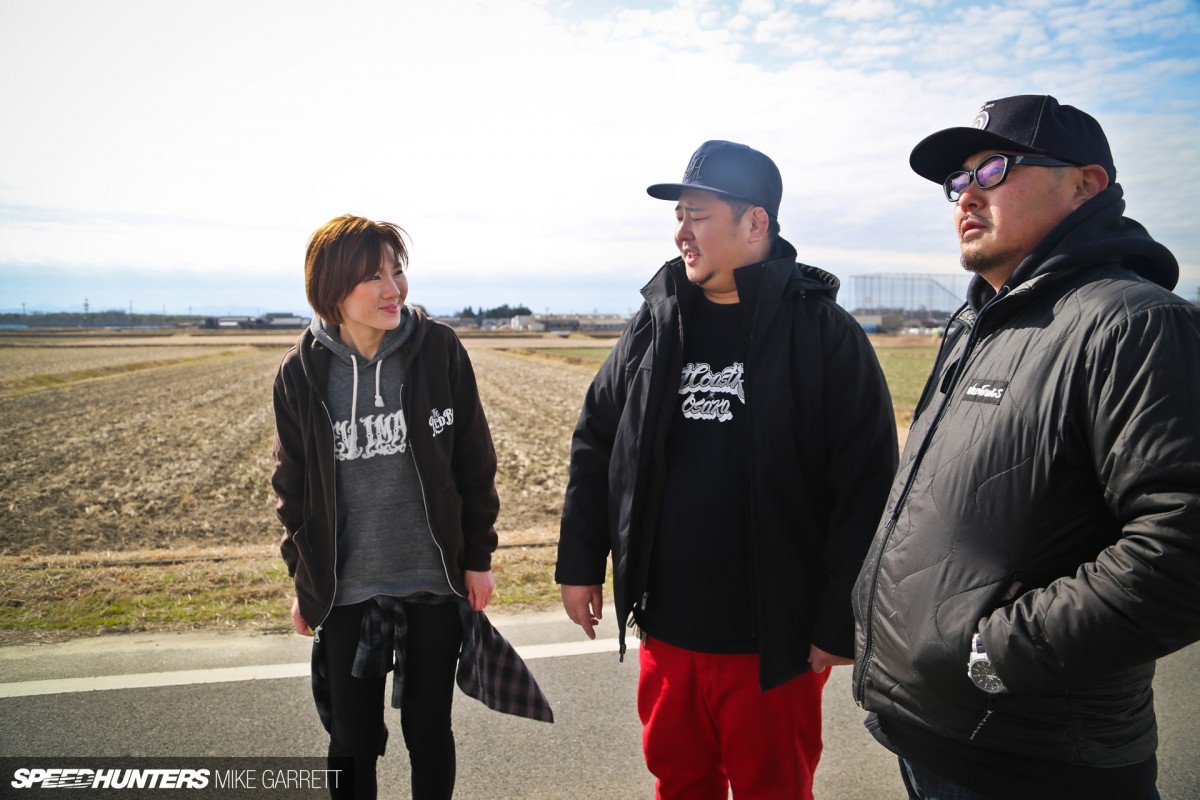 The cafe is run by 'Side' Yokotani along with his wife and his younger sister Hima – and it has to be one of the most interesting places I've visited during my travels around Japan.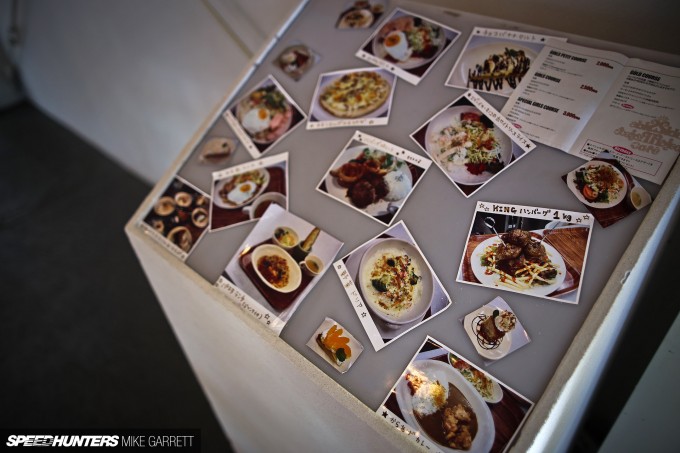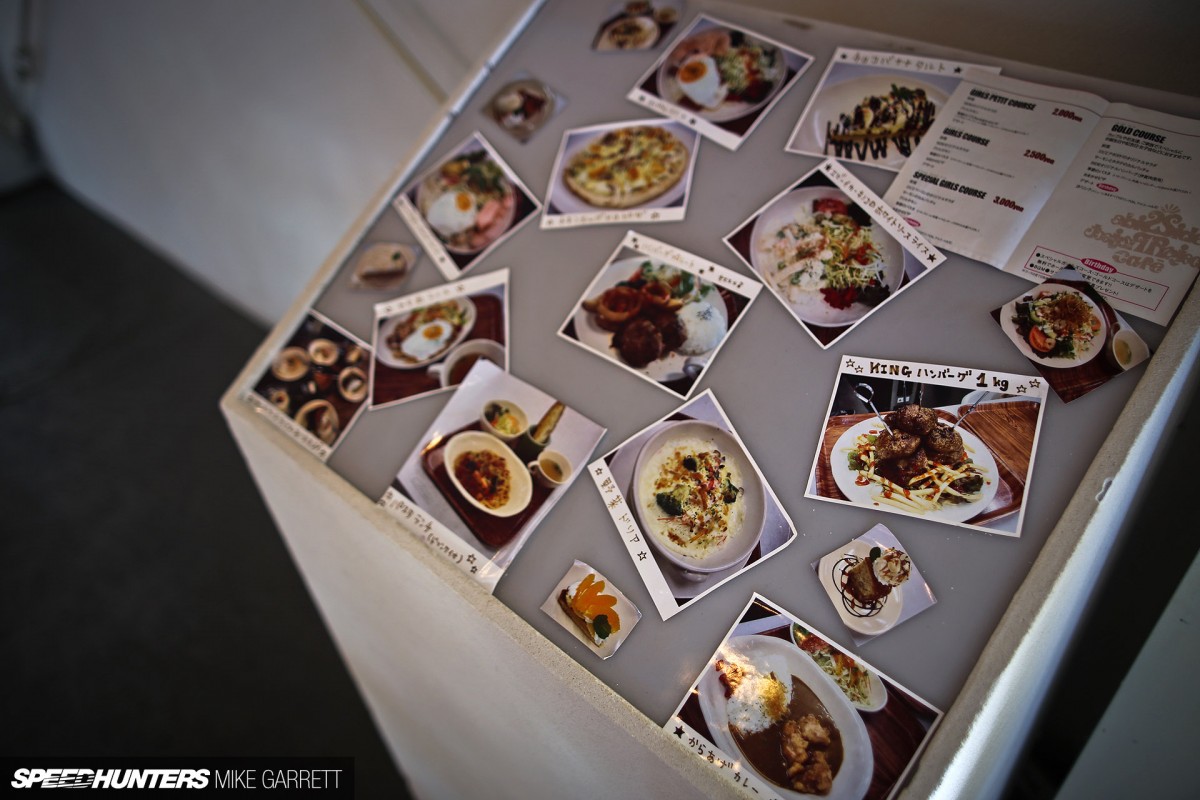 After working at various restaurants for about a decade Side-san decided to set off and realize his dream opening his own restaurant in his hometown. But he didn't just imagine a place that served good food, he wanted a cool atmosphere that would reflect his love of vintage American goods and fashion.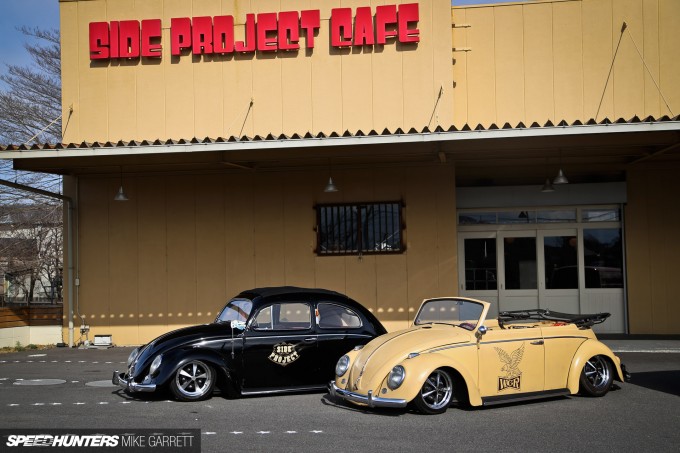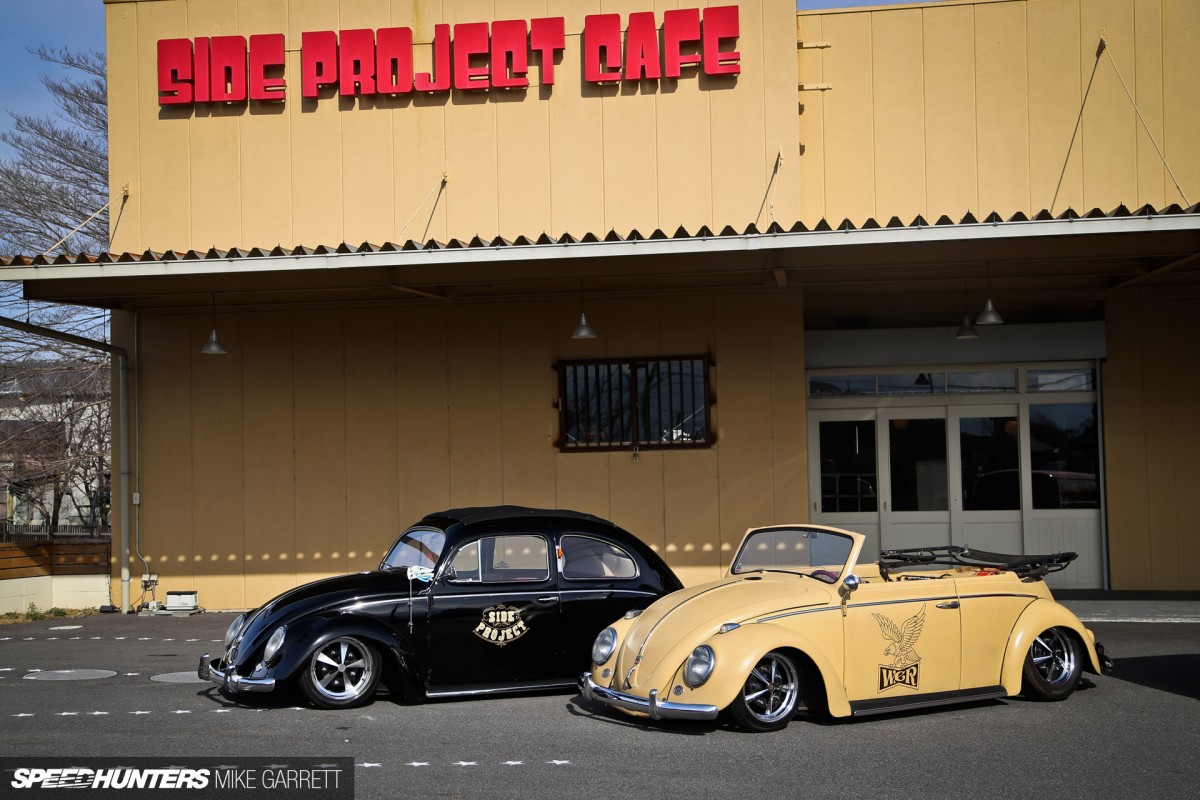 In October of 2009 Side Project Cafe officially opened, operating out of an ex-warehouse right in the middle of town. It might not be the type of building you expect to house a stylish eatery, but Side saw the potential to create a unique atmosphere for customers.
Good Food, Cool Cars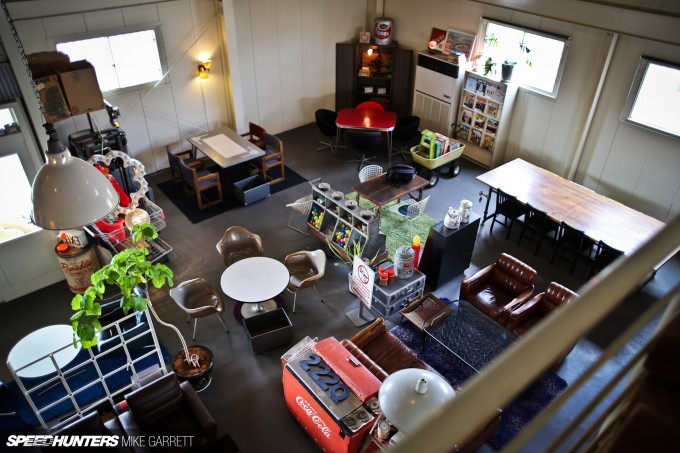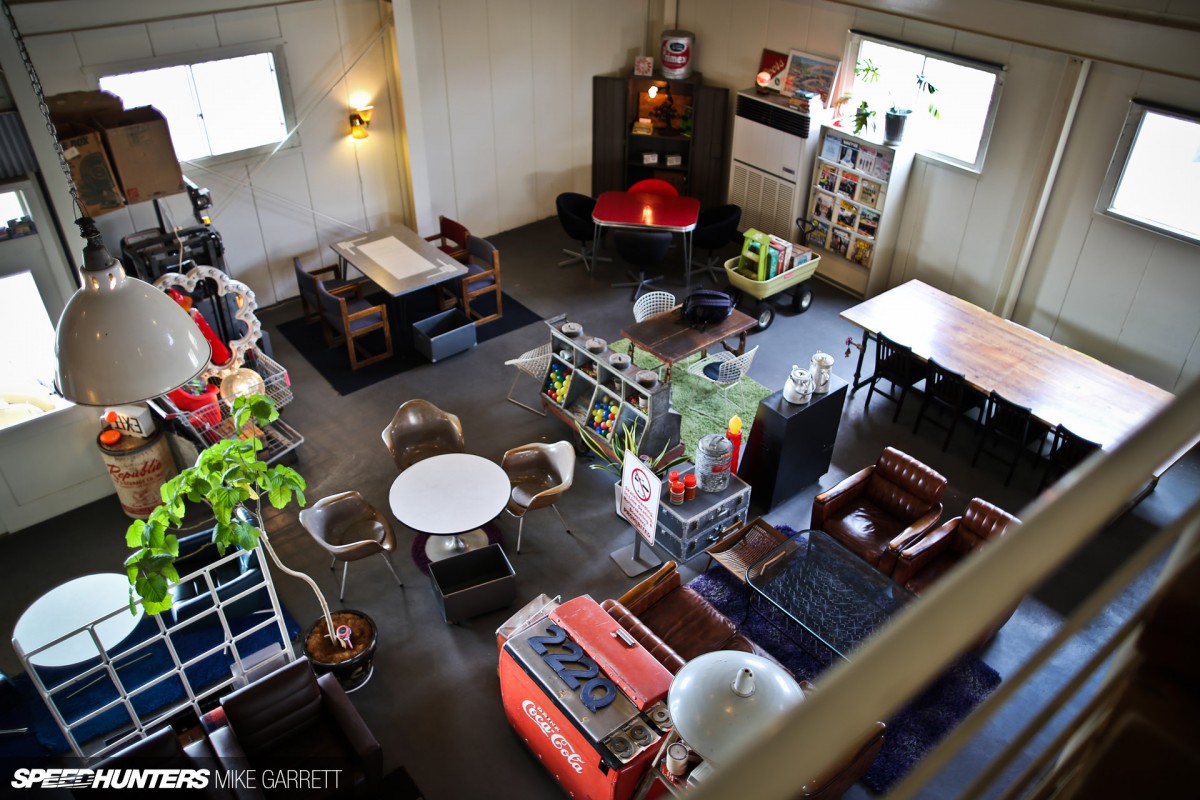 When you walk through the door into the wide open building the vibe is warm and friendly. It essentially feels like you are in giant living room filled with all sorts of cool retro goods and antiques.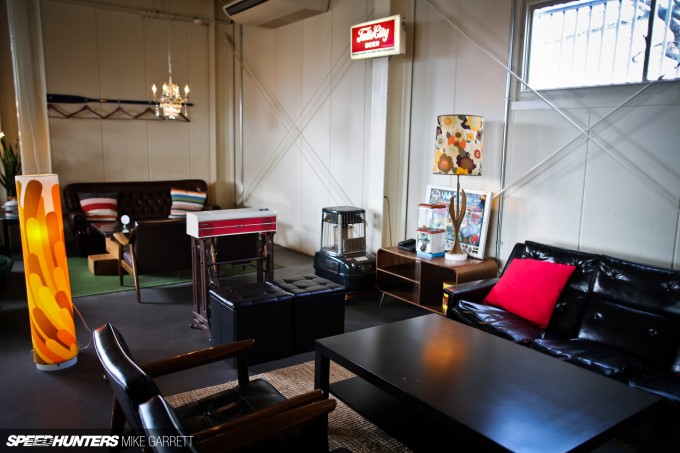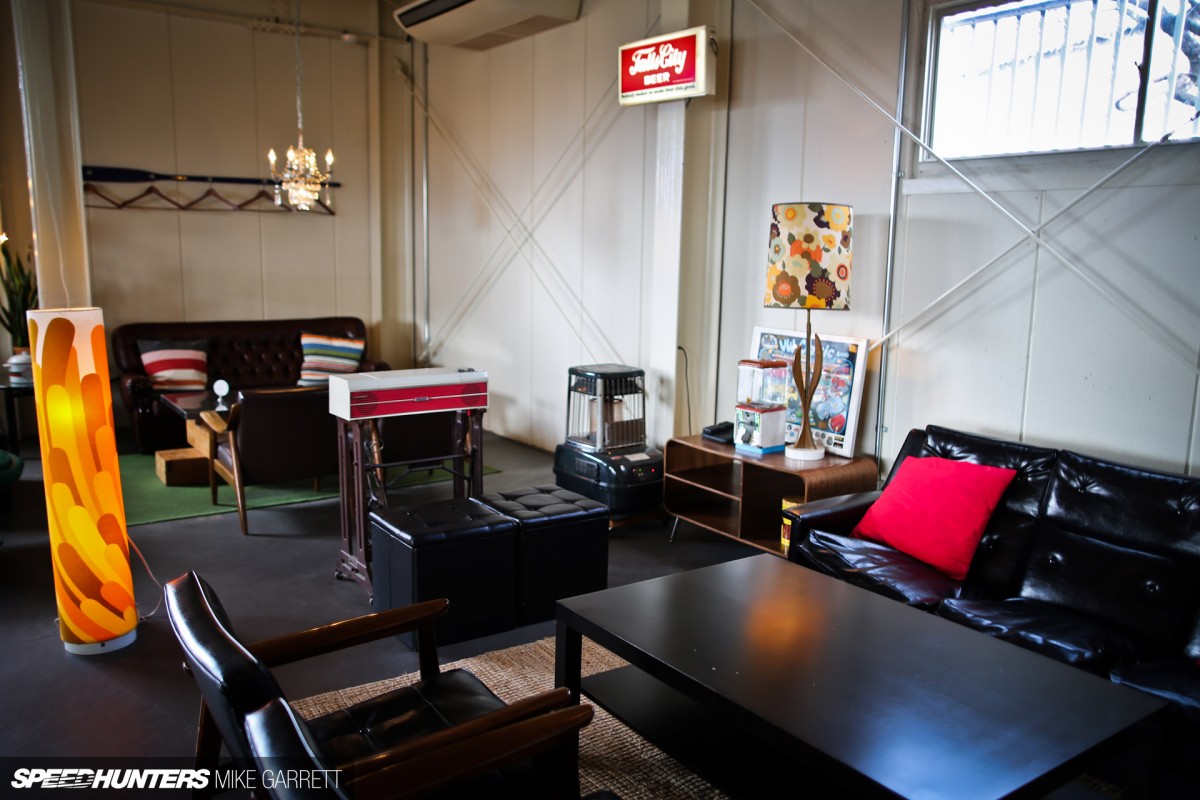 You won't find normal booths or other furniture typical to restaurants. Instead, the decor consists entirely of items that the family has collected over the years – much of it on trips to the United States.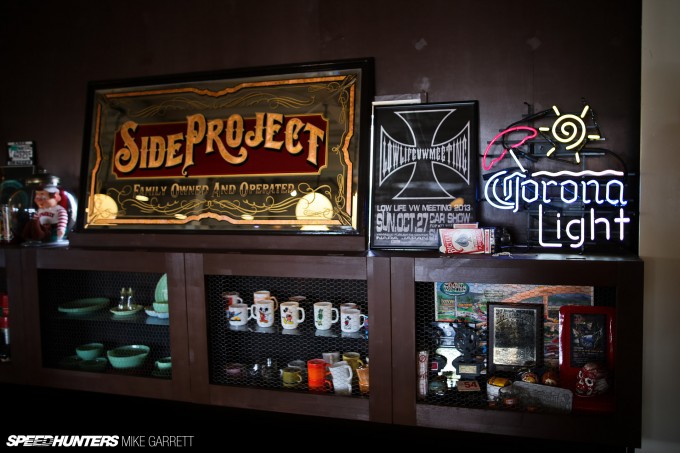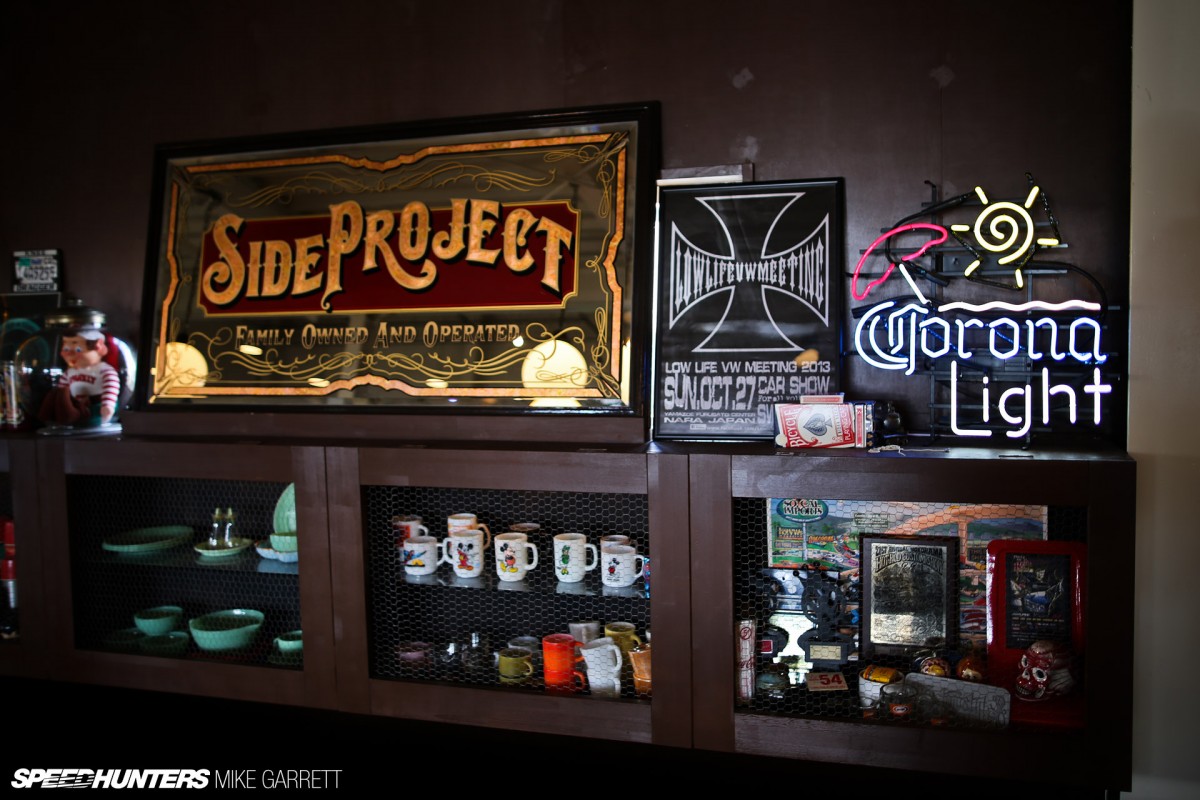 The decor and atmosphere make Side Project Cafe a great place for a casual meal or a drink, but the Yokotanis had no idea if the business would be successful when they opened it back in '09.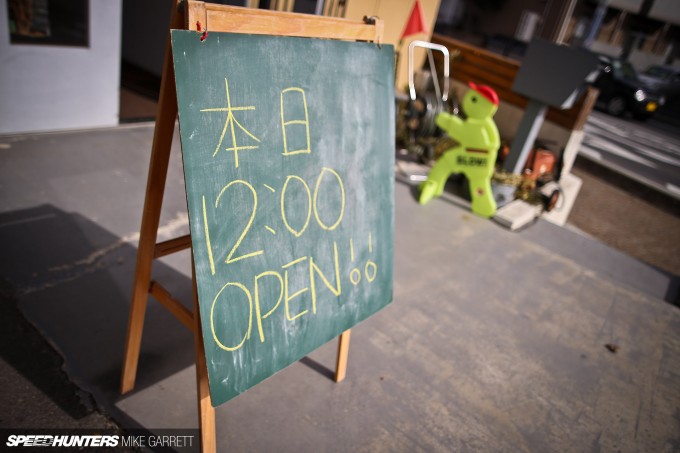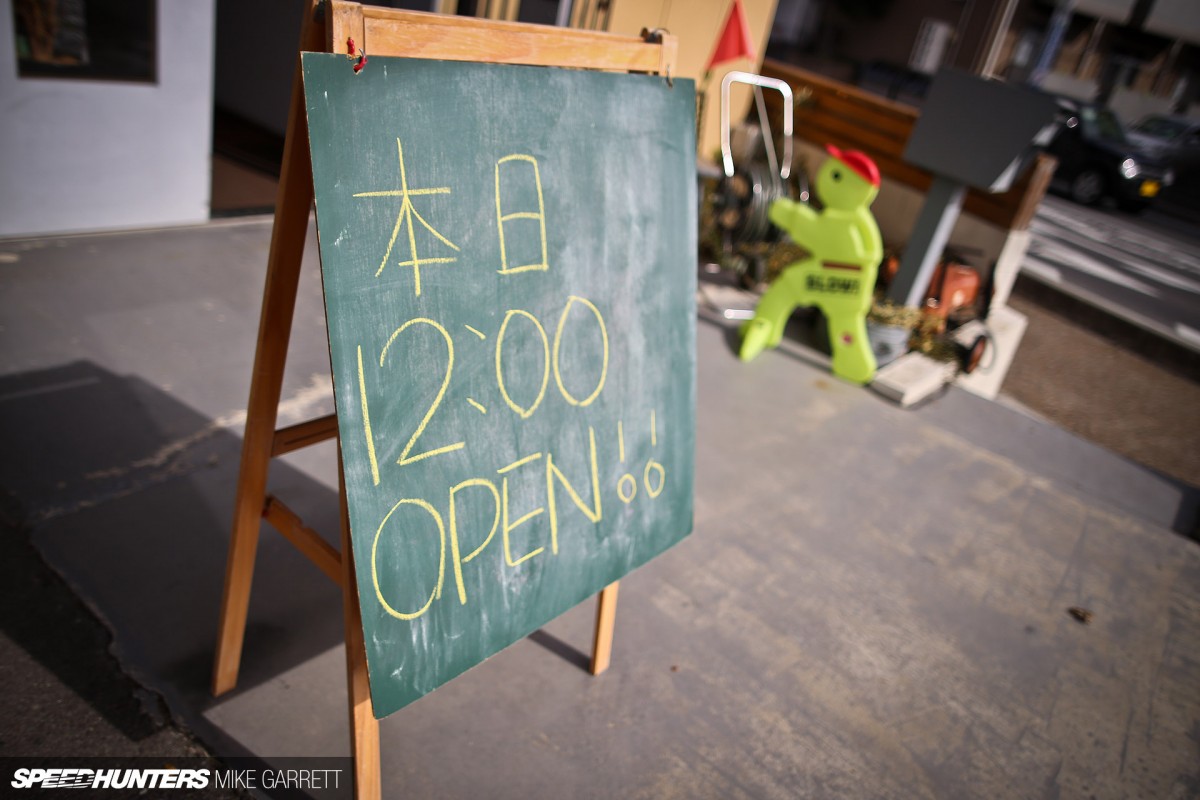 On the day that I visited, though, it was apparent that the place has become a popular dining and hang out spot in Iga – drawing both locals and those from more distant areas. Just minutes after opening, the place was full of customers enjoying the fashionable, but relaxed atmosphere.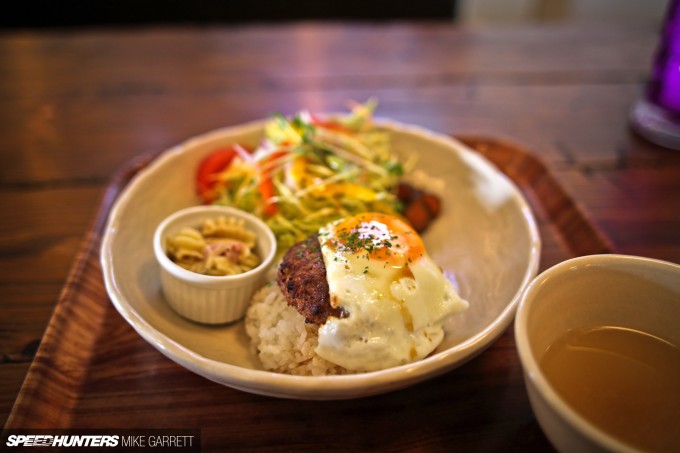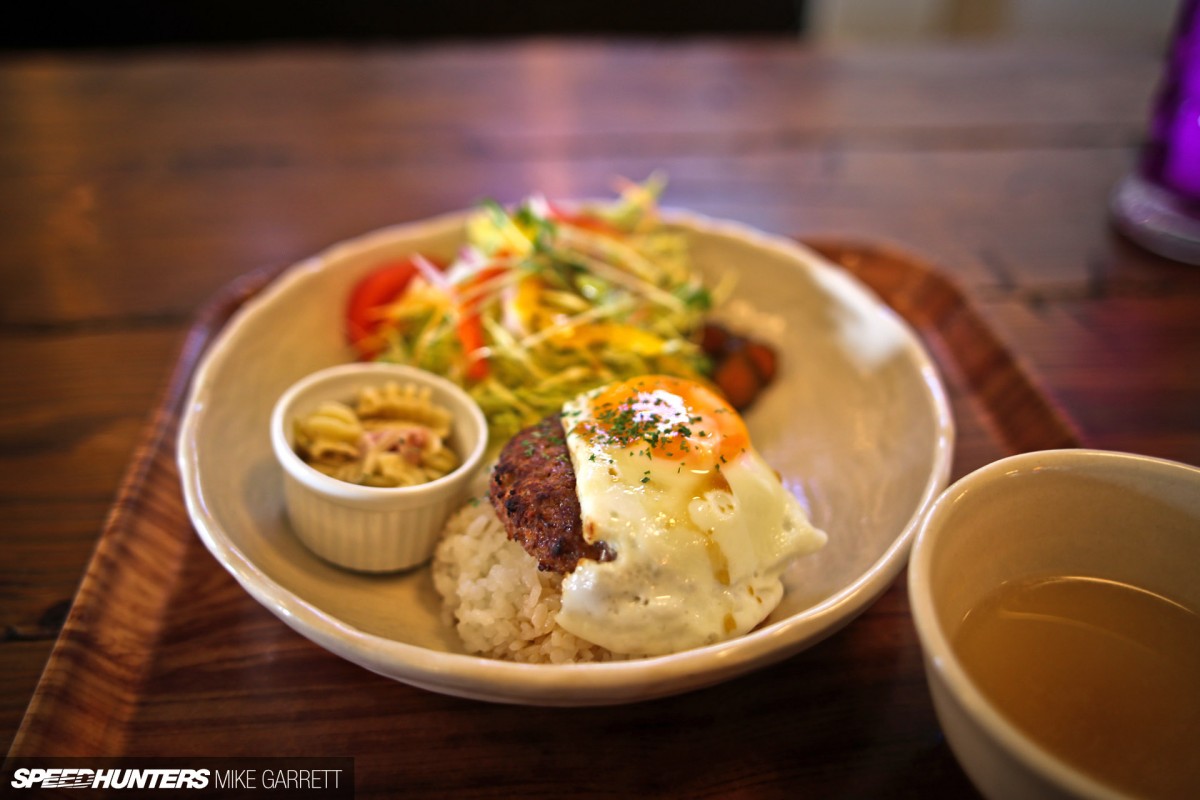 Of course, it also helps if you have good food, and this was confirmed when Side and Hima served us up a lunch of Loco Moco – one of the cafe's signature dishes. Other favorites include Japanese-style curry, pasta and homemade deserts.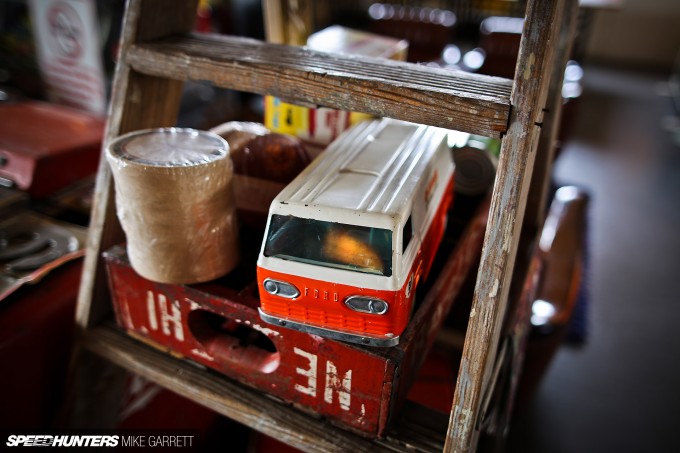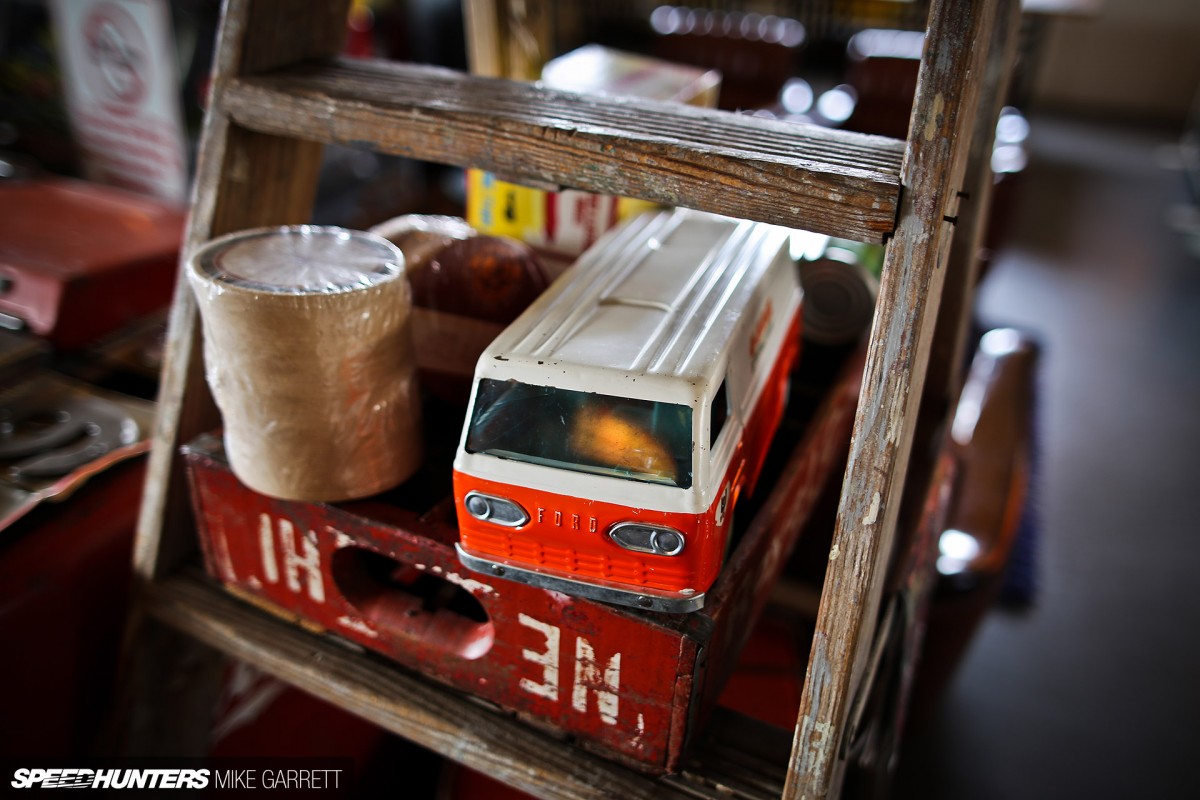 But as I mentioned a moment ago, this isn't Foodhunters, so on to the automotive part of this story. Even before opening the restaurant, vintage cars – Volkswagens more specifically – were one of Side's big passions.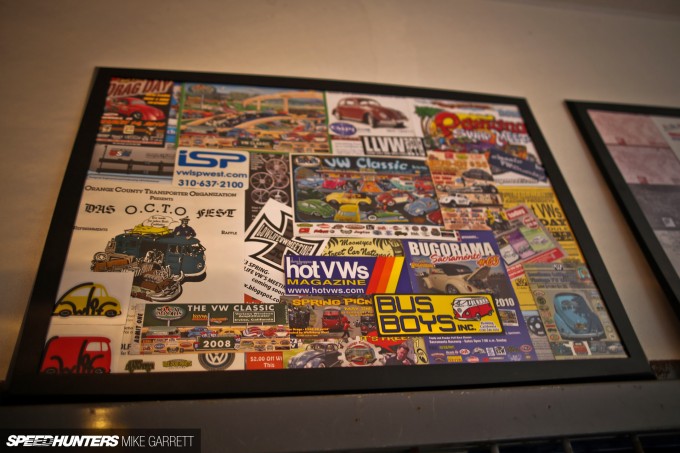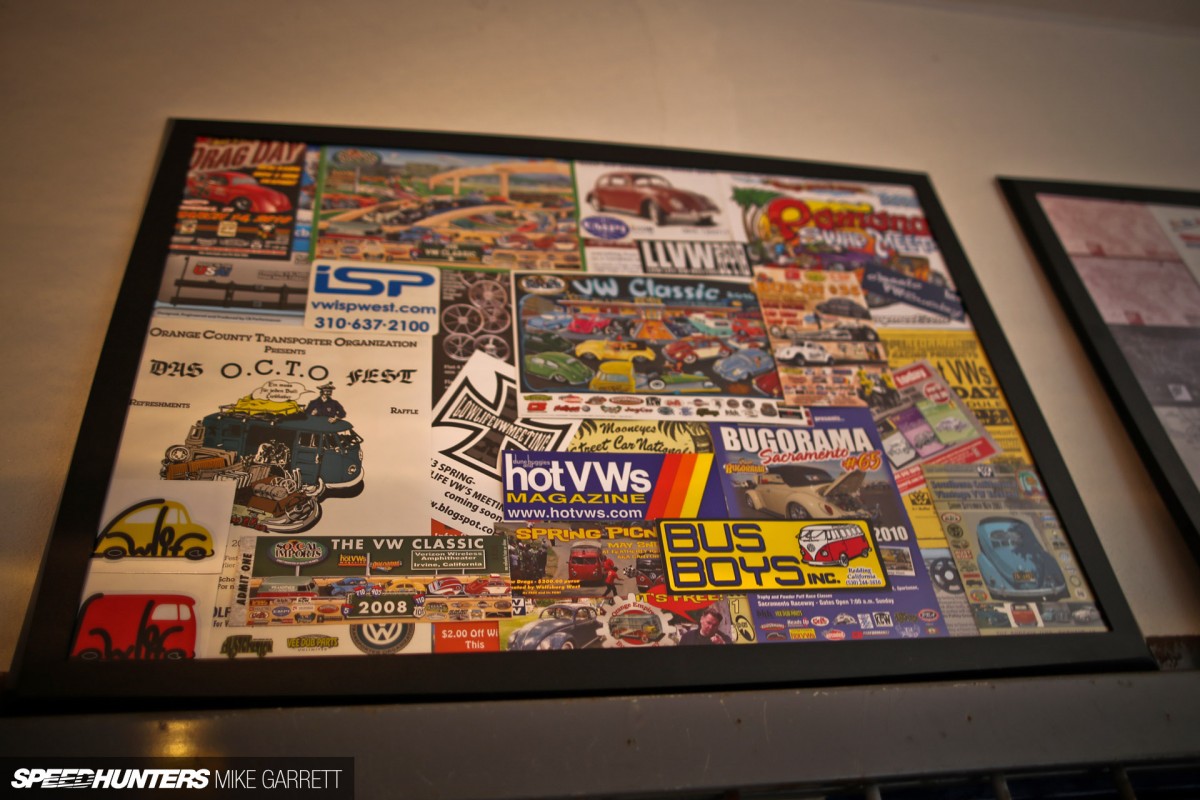 Sure, Volkswagens might be of German origin, but like many Side-san saw the world of custom air-cooled VWs as a uniquely American phenomenon, bred on the streets of Southern California.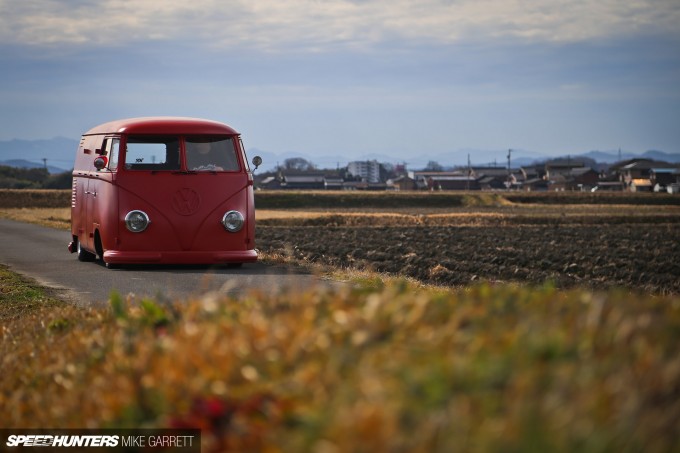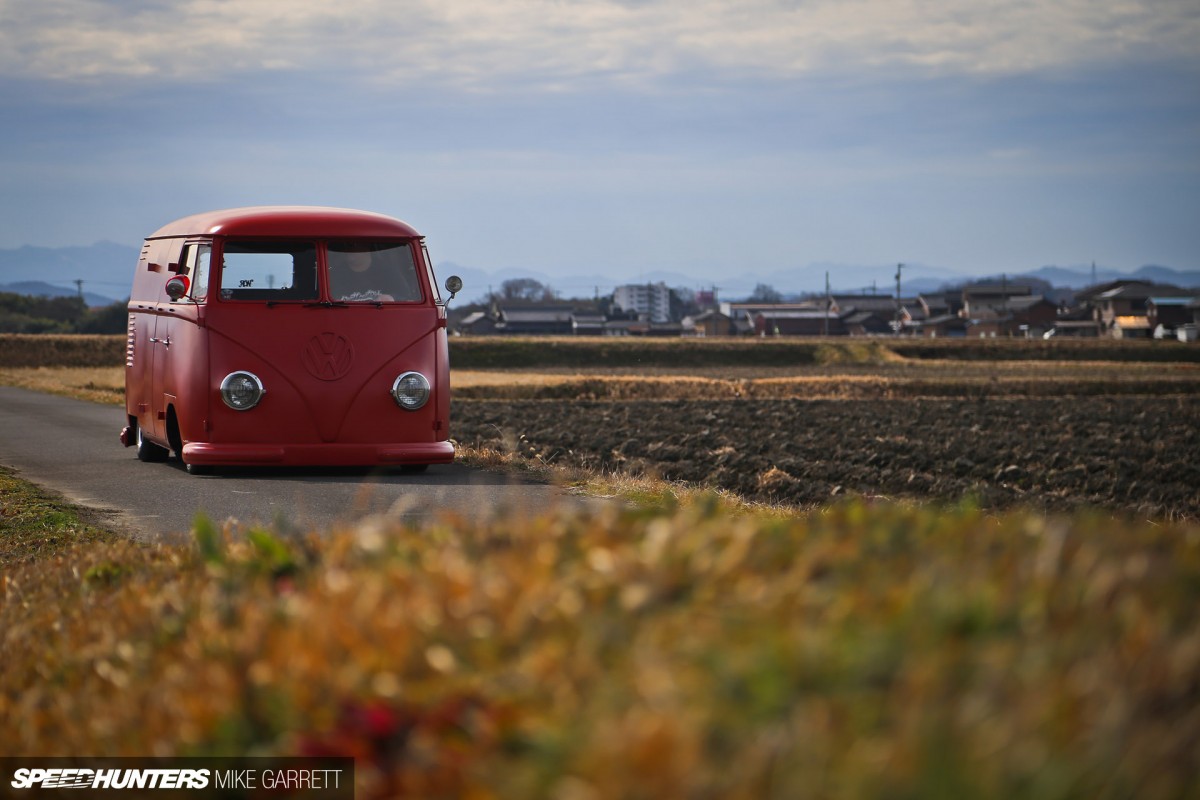 It was that love of the West Coast and American culture that led Side-san to purchase his Type II panel several years ago. From the beginning he had the idea of customizing it and using as a rolling advertisement for the restaurant that he wanted to open some day.
RedBox & Lowlife Girl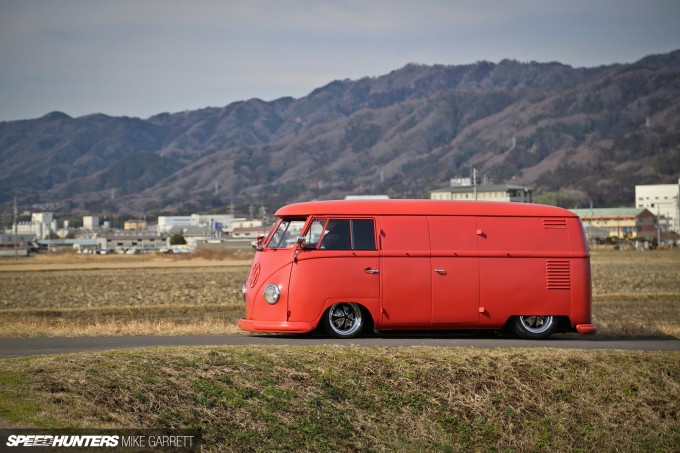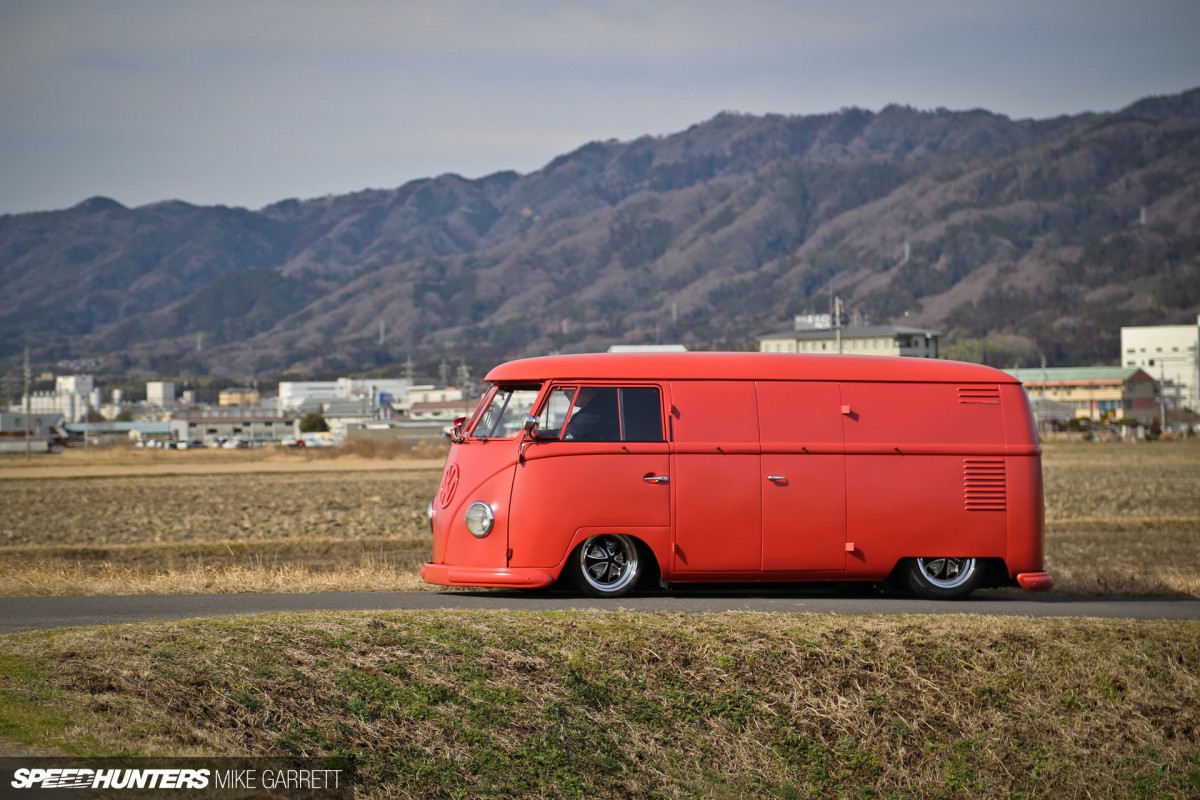 Years later, both the shop and the van have become well known, among both Iga's locals and Japan's greater VW community.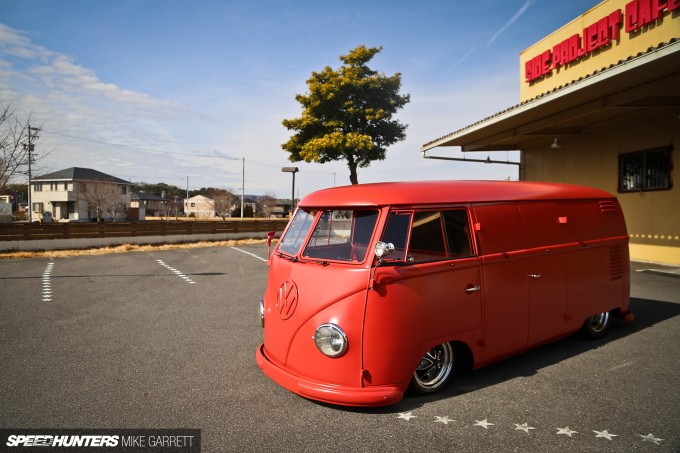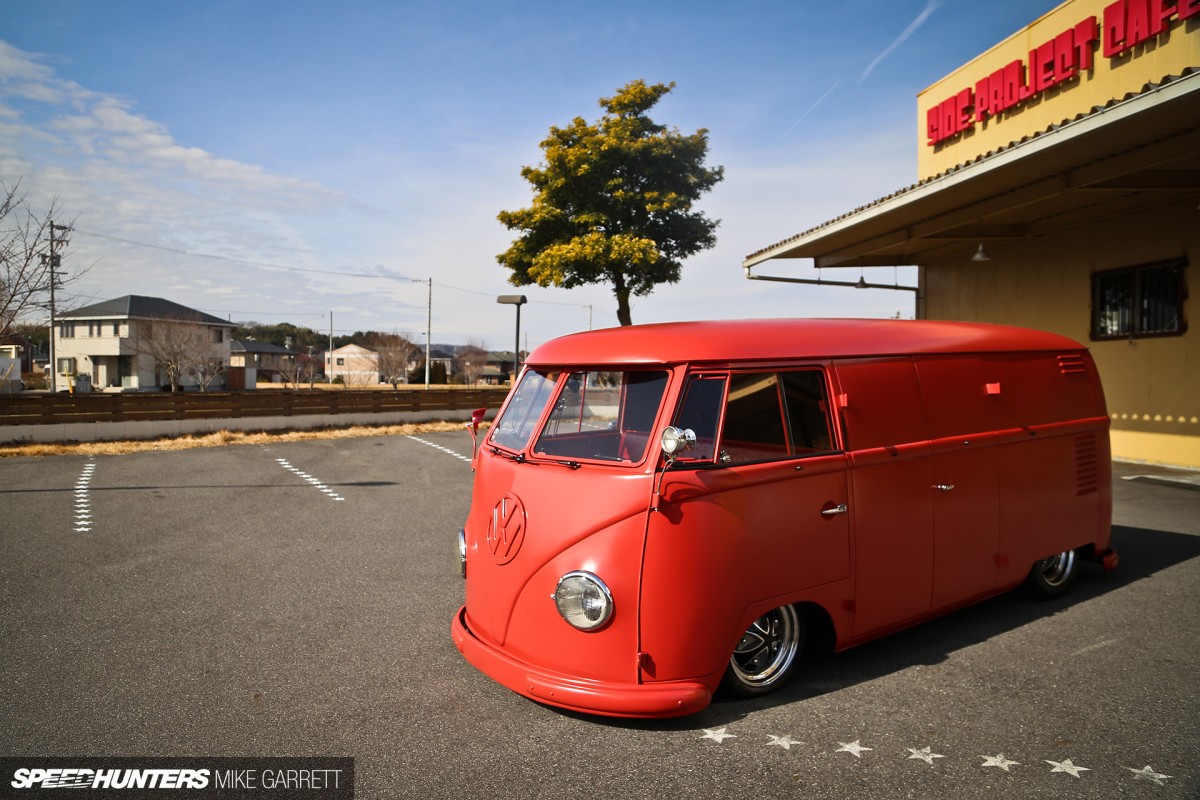 Side-san says he has built the panel as his vision of an American style custom VW. Just like the restaurant, the bus is presented with great style, with a red-on-red color scheme, dropped suspension and rare Der Steiner Rad wheels to complete the look.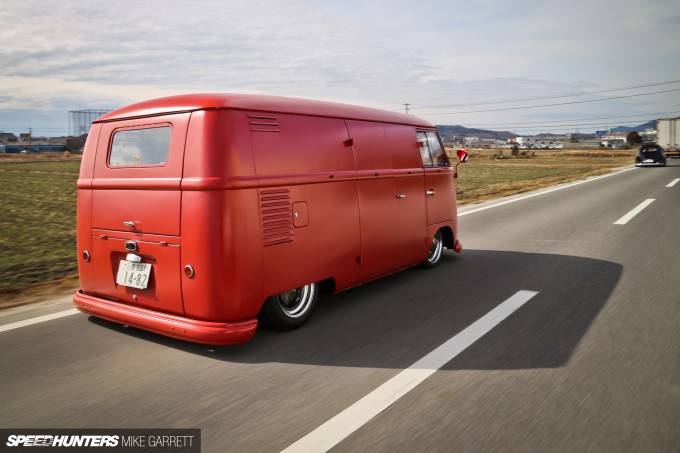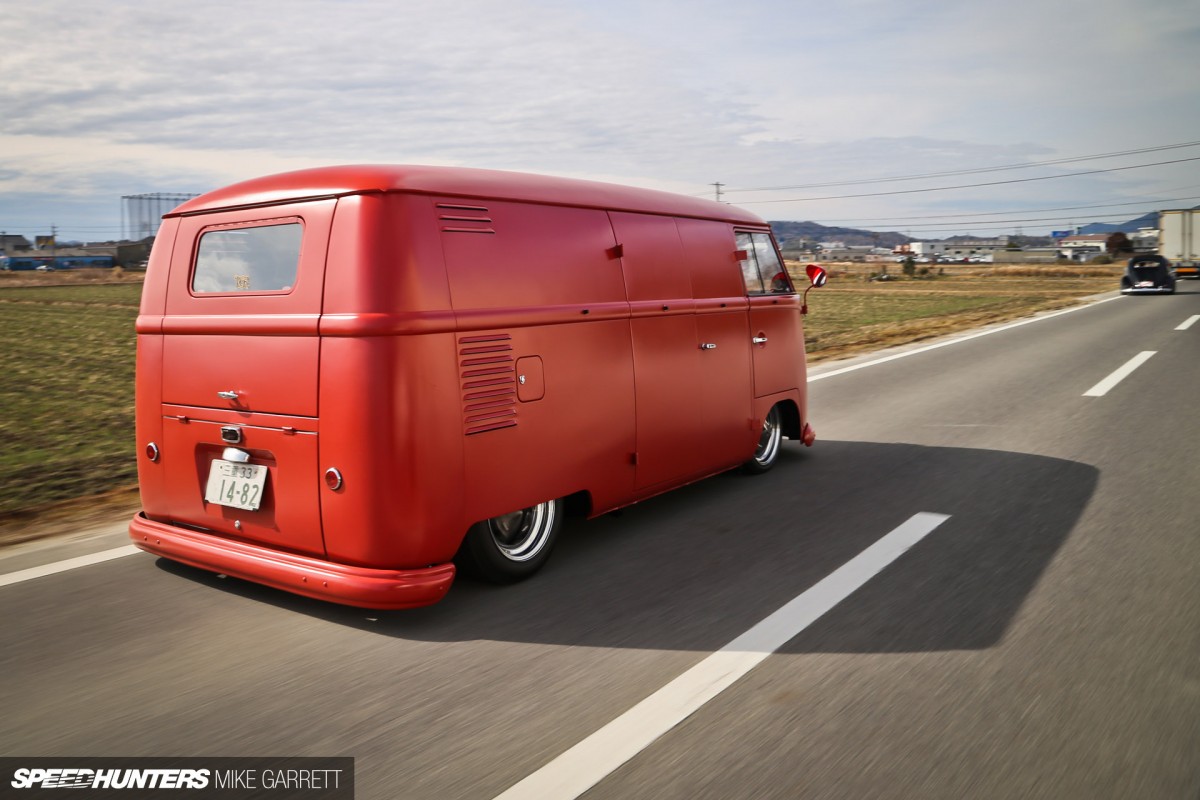 With its slammed ride height and square proportions, many locals say it looks like a box sliding down the highway, and has become affectionately known as RedBox.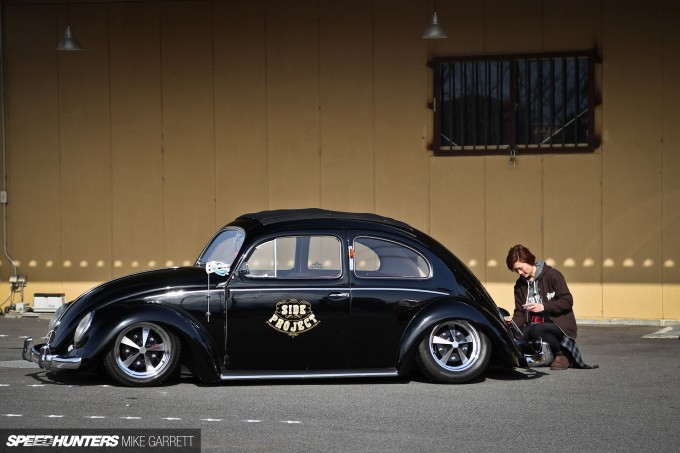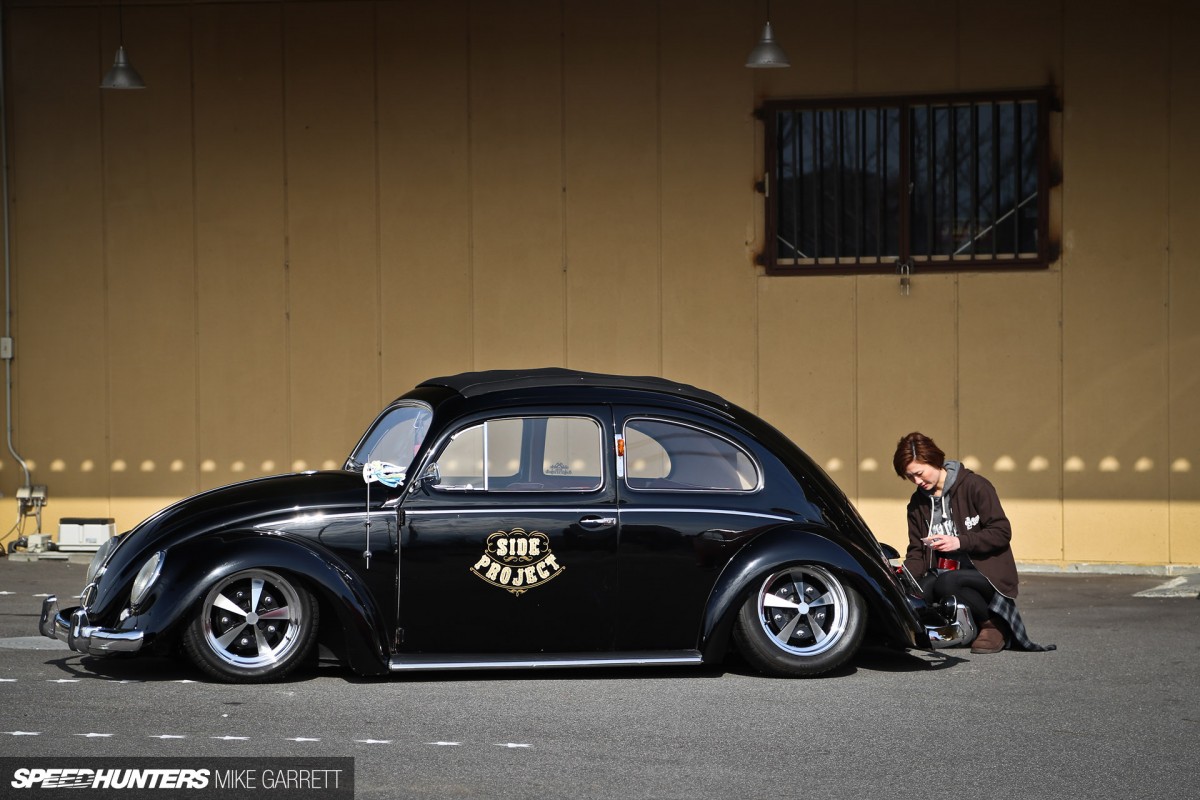 For younger sister Hima, the love of cars came a little later. She started with antiques and collectables and then she made the progression to old cars.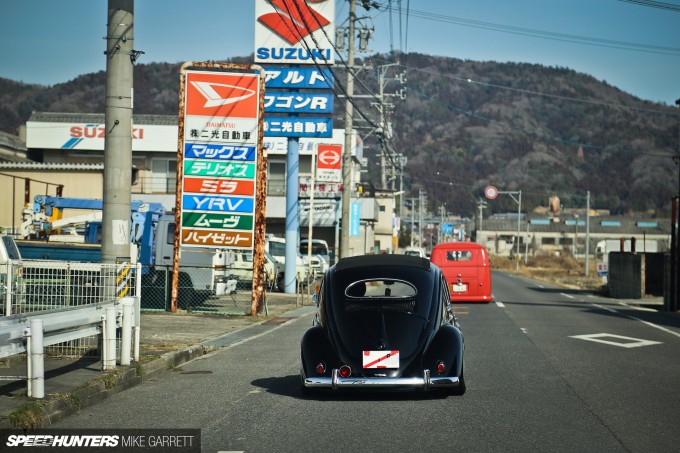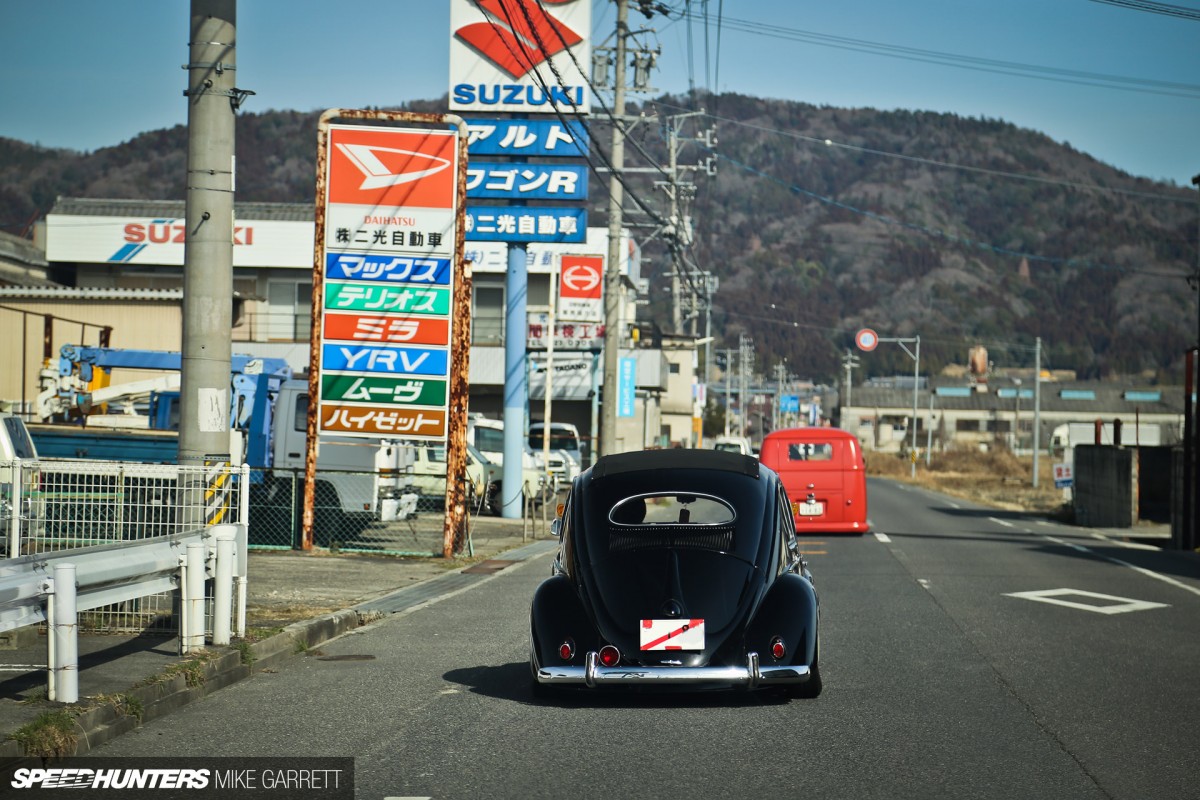 Watching her older brother and his friends enjoy their VWs also influenced her, and when it came time to get a car she wanted an oval window Beetle and nothing else.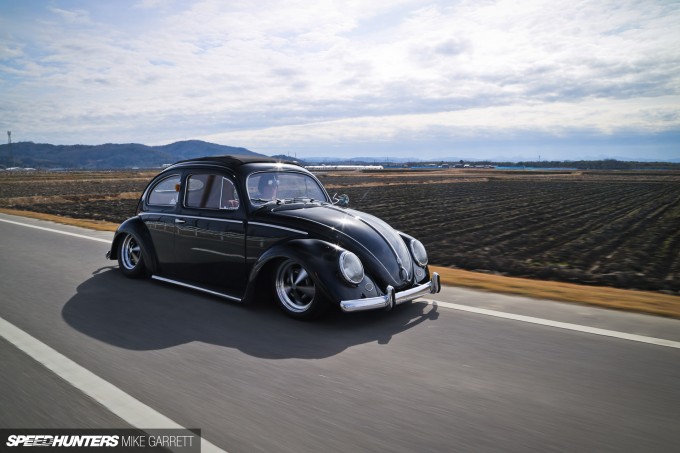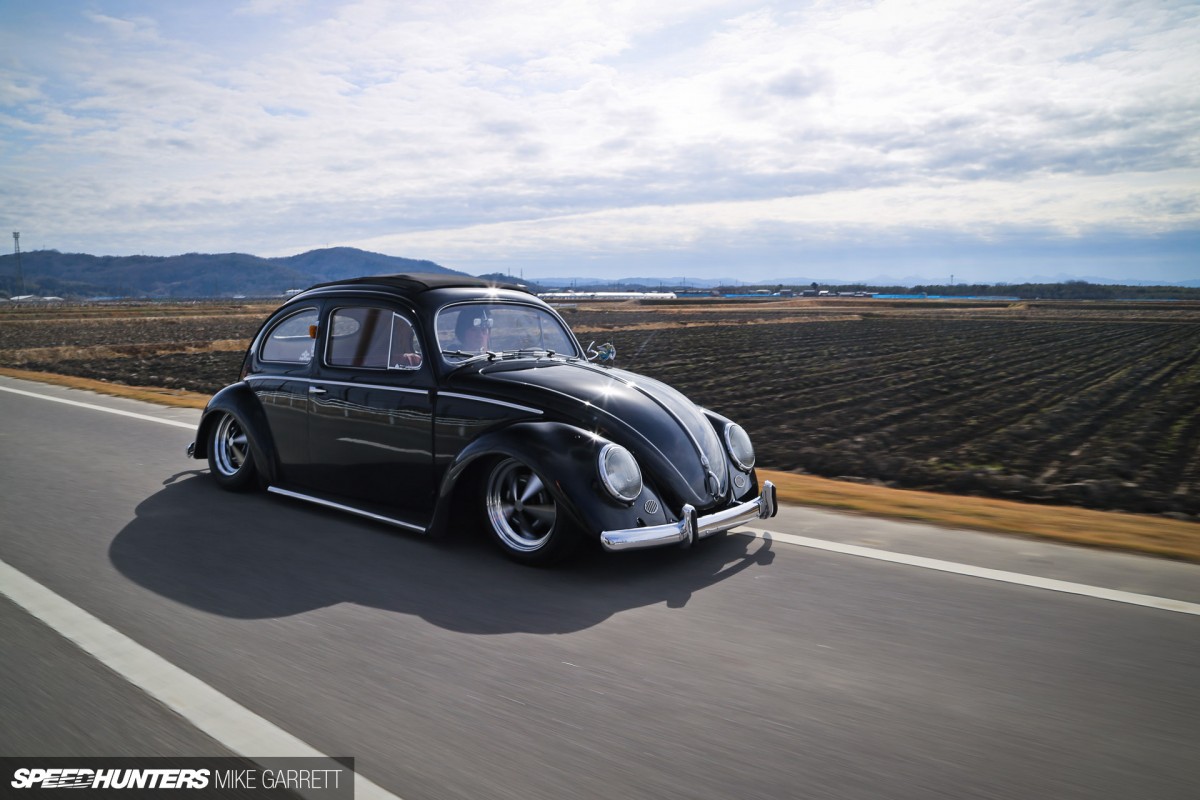 Her black rag top has been a constantly evolving project, starting a few years ago with basic body work before getting a full engine and suspension revamp.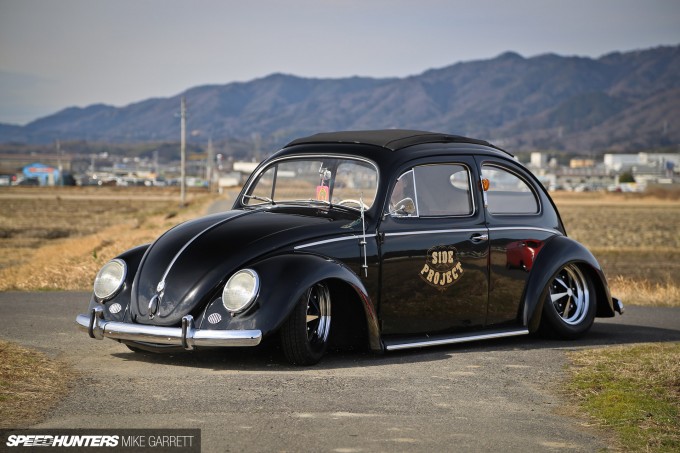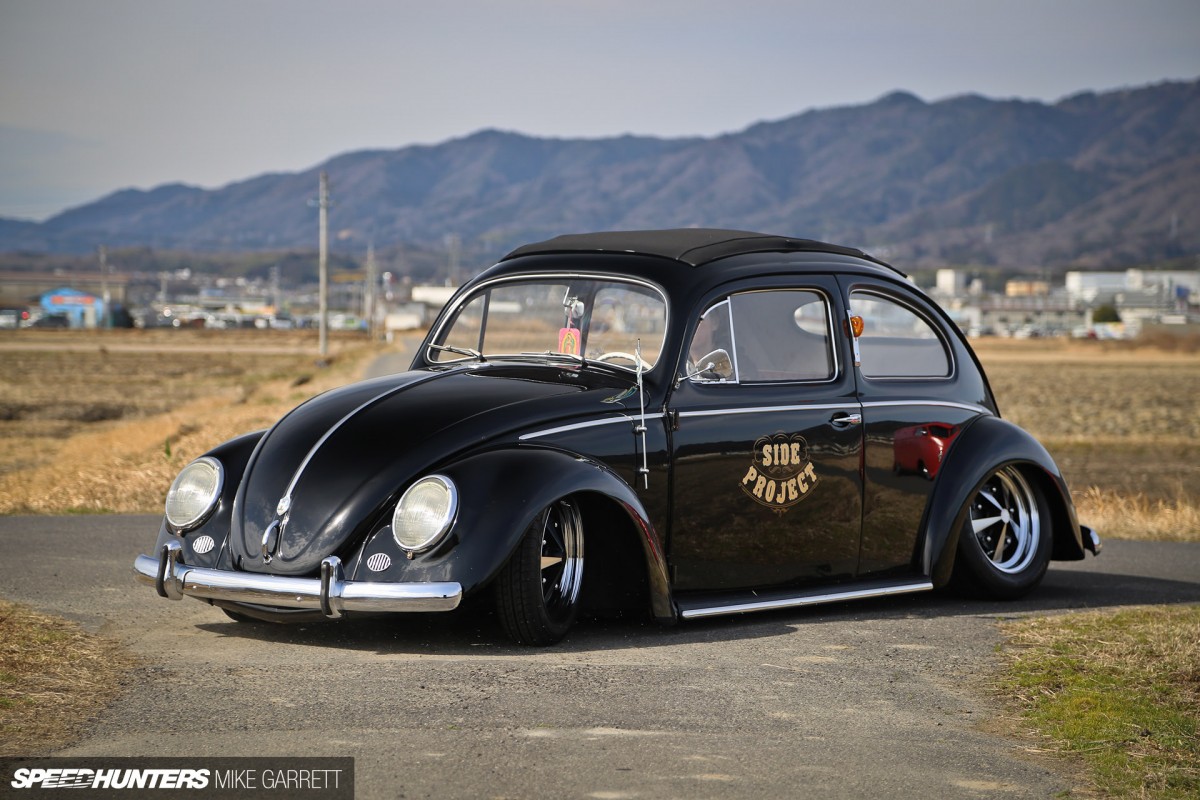 Despite the Beetle's pebble scraping ride height, Hima's car was actually built to be as easy to drive as possible – thank god for Japan's smooth roads. Driving Japan's lowest female-owned Bug, Hima has picked up the nickname Lowlife Girl.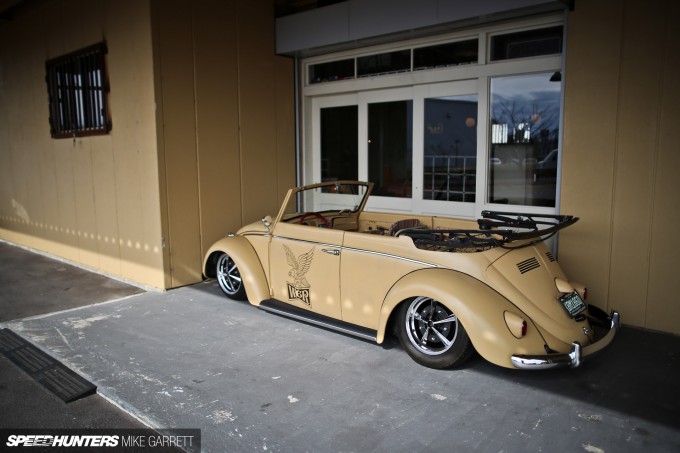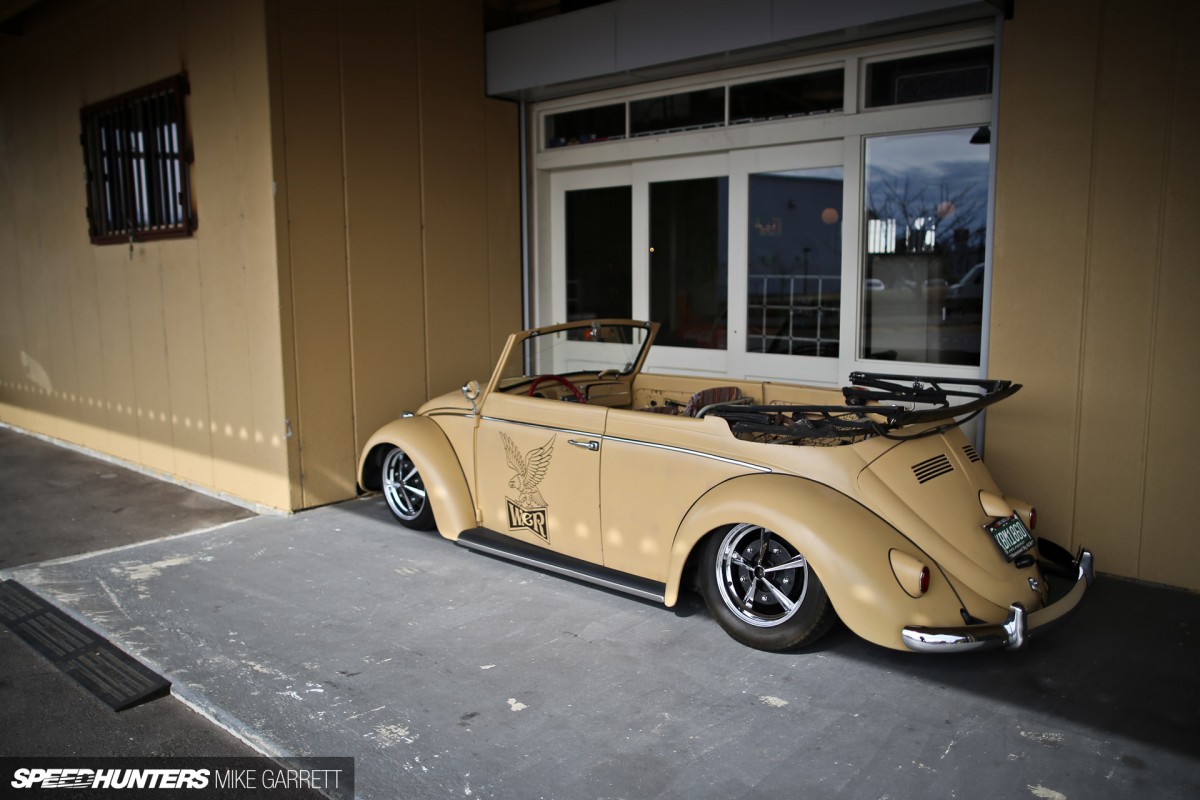 Along with his bus Side-san also has this slick Beetle convertible, which like the other two VWs rides low and tough.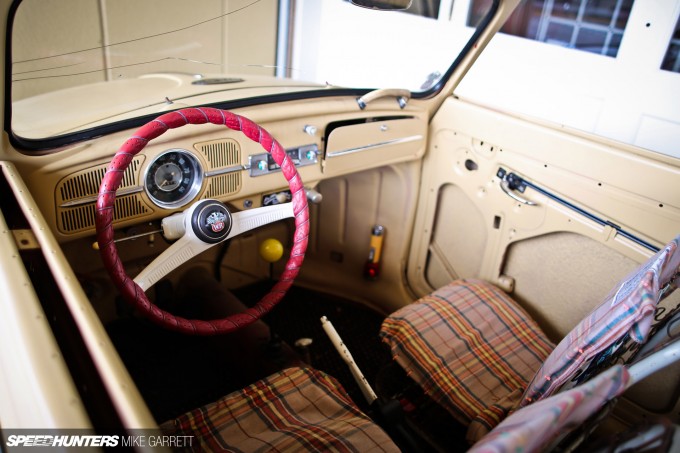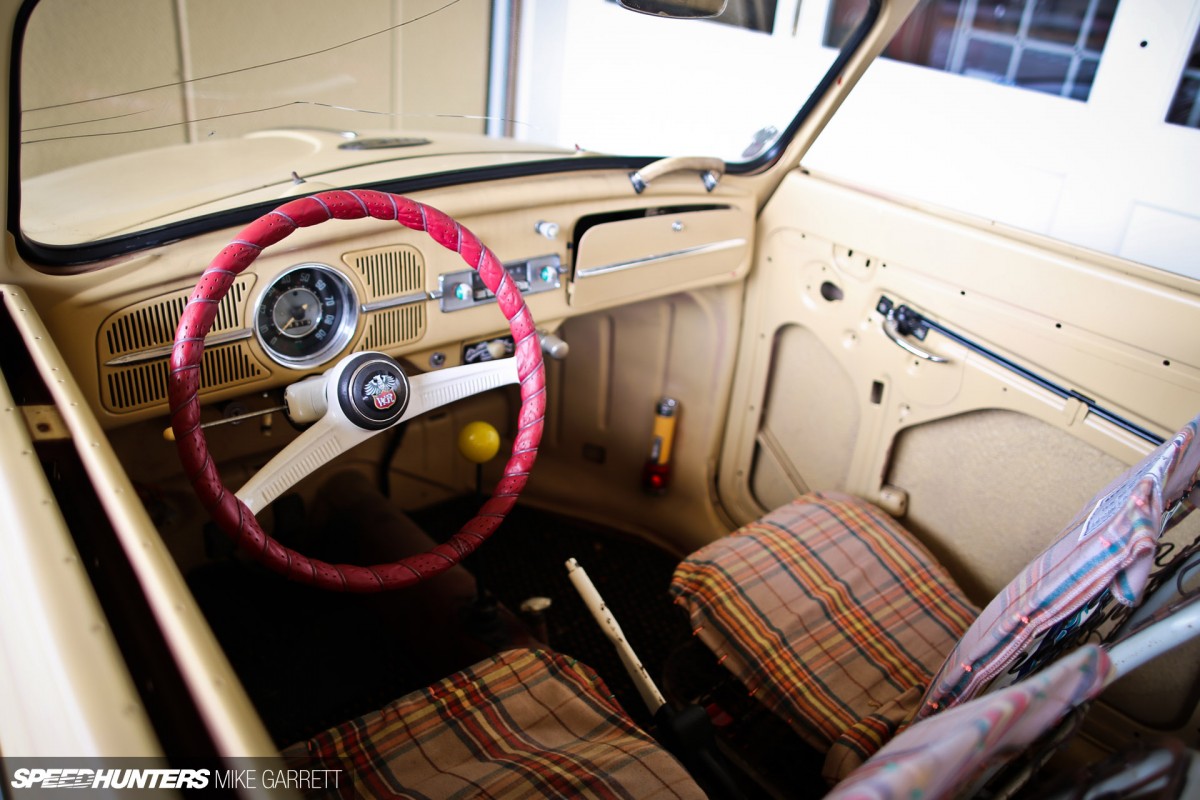 The stripped-down Bug is full of all kind of cool little custom touches both inside and out.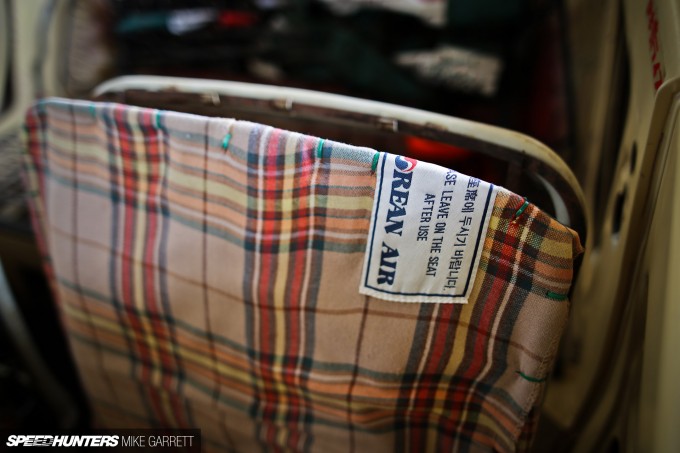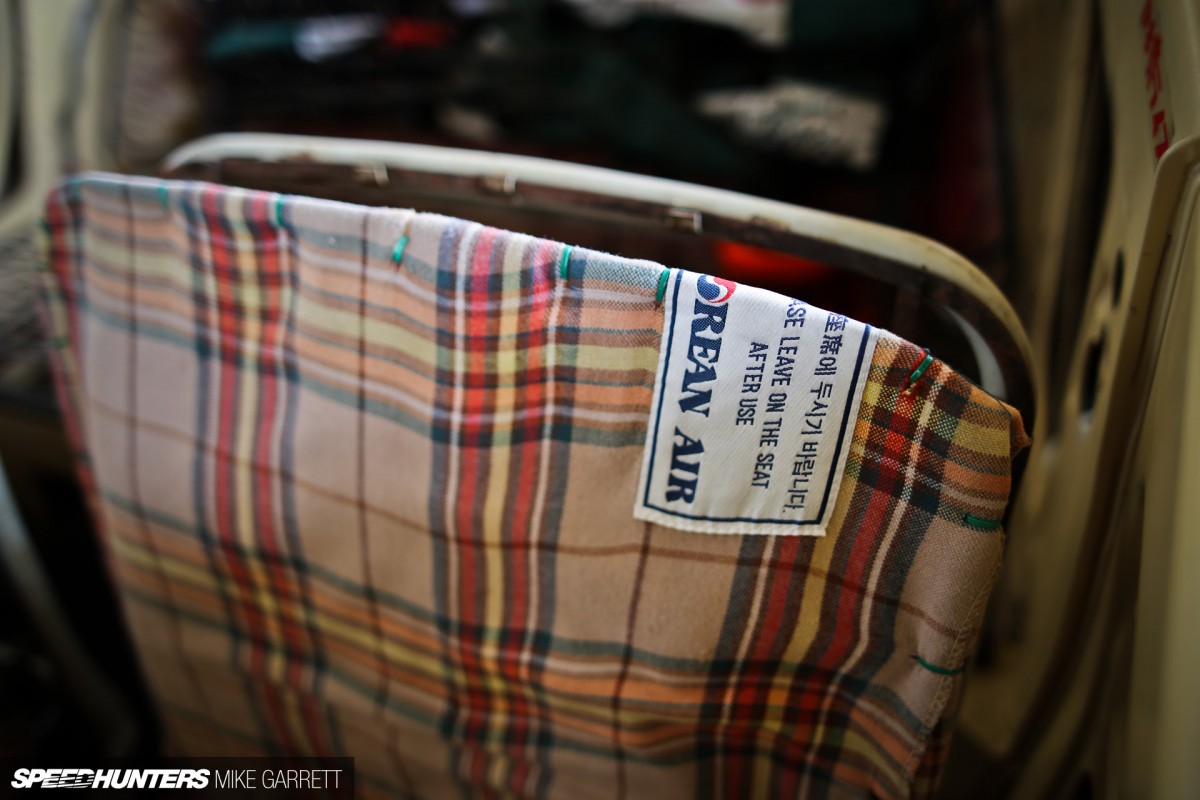 My personal favorite: seat upholstery made using blankets from a Korean Airlines jet.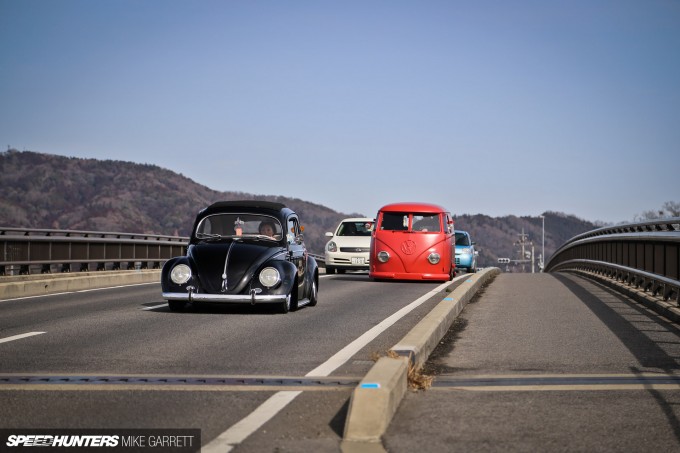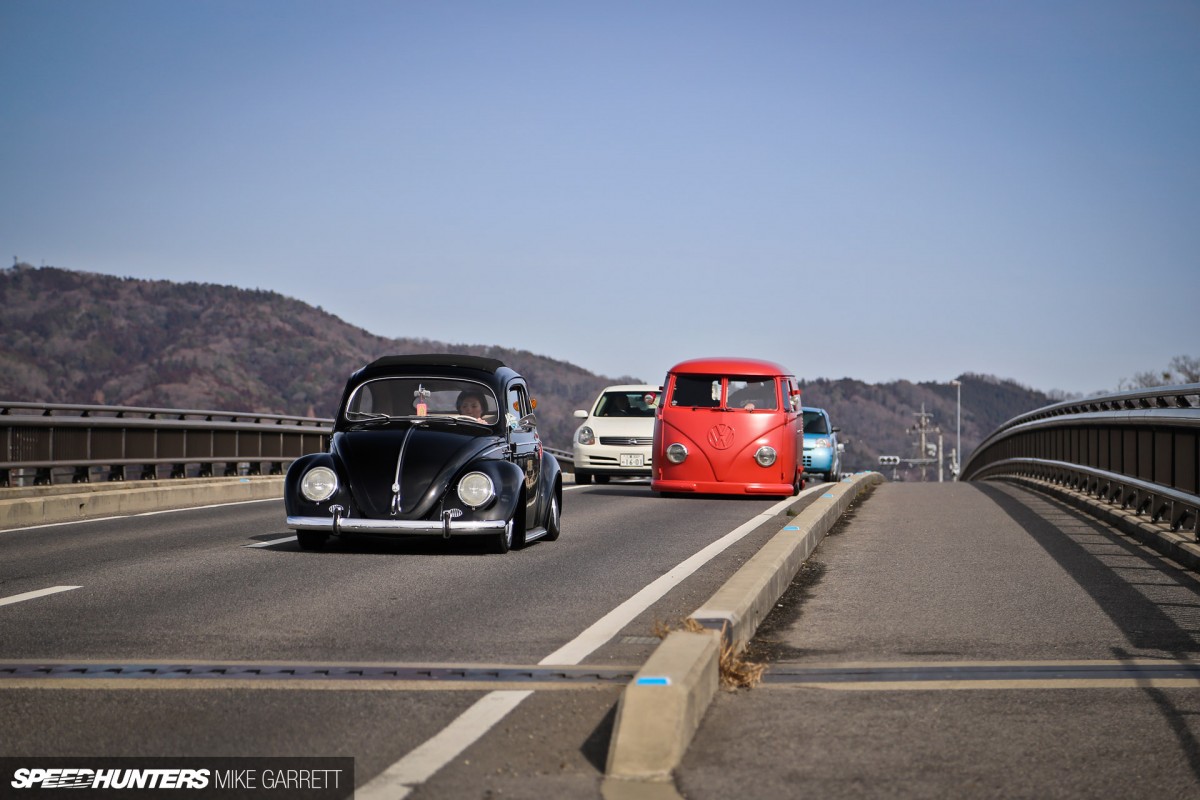 With the custom VWs always parked outside (or sometimes even inside) the restaurant, Side Project Cafe has become a well known hangout spot for area car enthusiasts. In that sense, it's not unlike the Mooneyes Area 1 Cafe in Yokohama.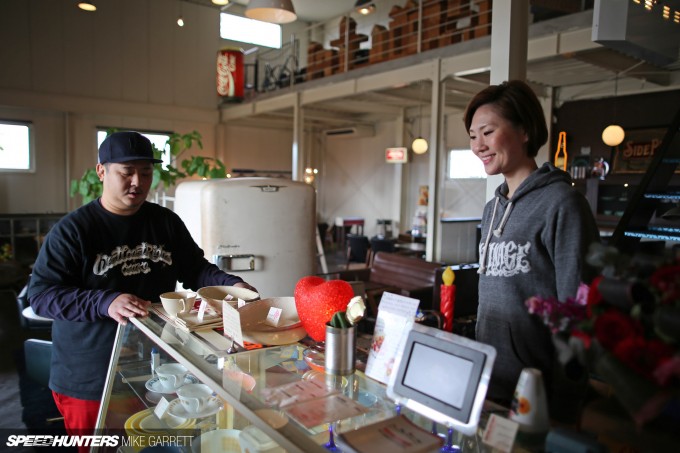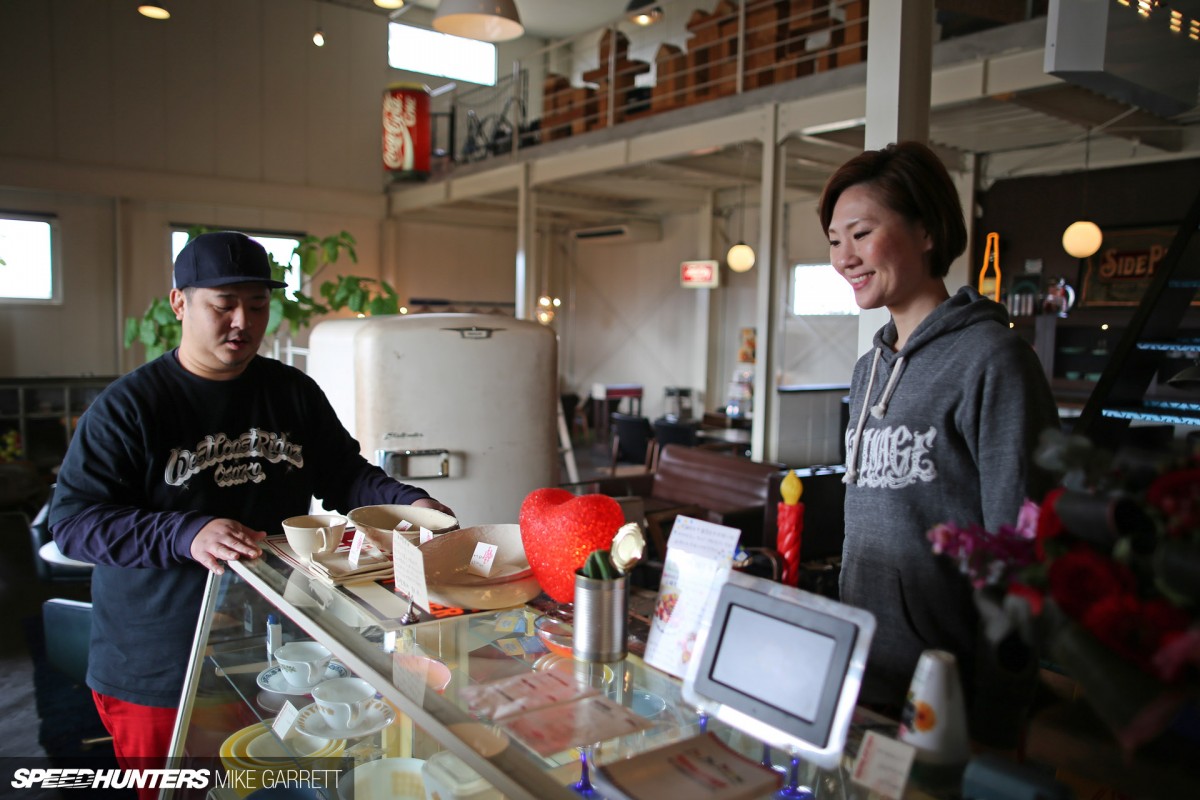 Fashionable cafes and restaurants are something you expect to see in trendy Tokyo or Osaka, but so much not out in the countryside like this. Side Project Cafe is the perfect mix of big city style and small town charm – and the cool cars certainly don't hurt.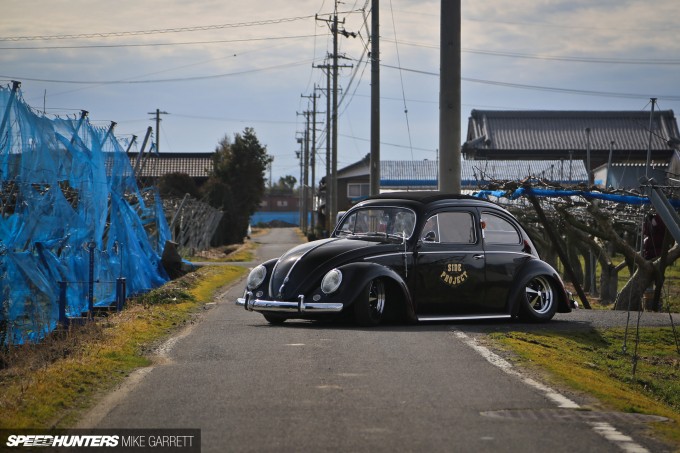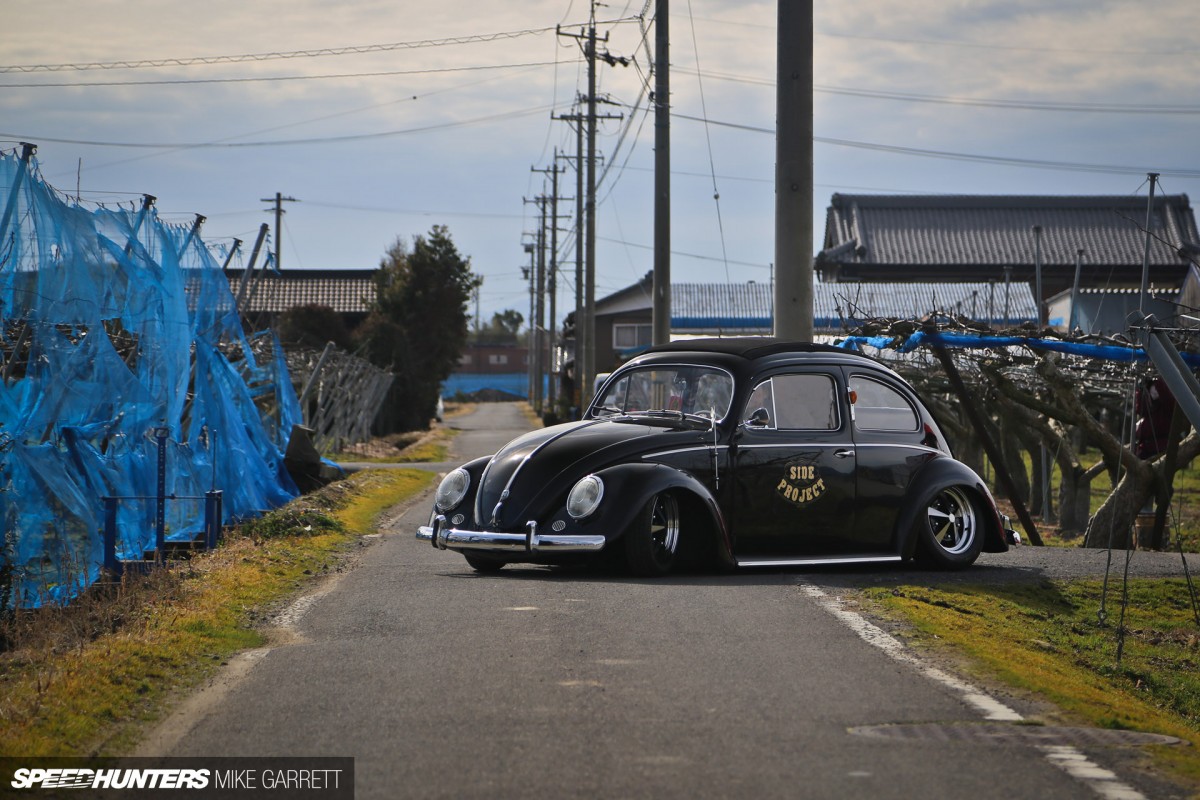 For me, it's impossible not to be inspired by what the Yokotani family have done. Both Side-san and Hima have built a successful life in which they surround themselves with the people and things that they love. You can't help but feel good about it.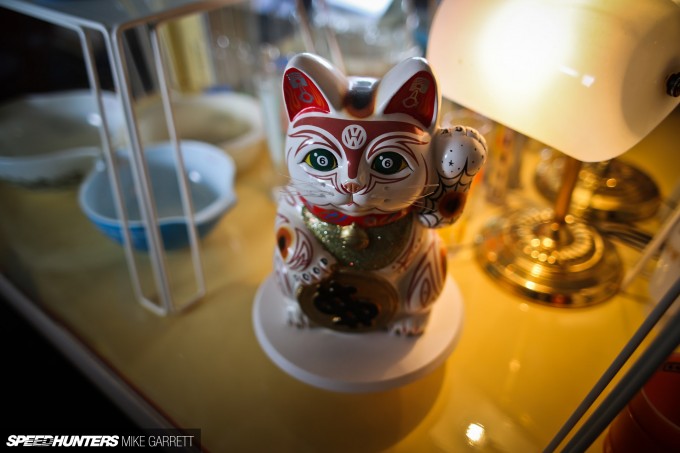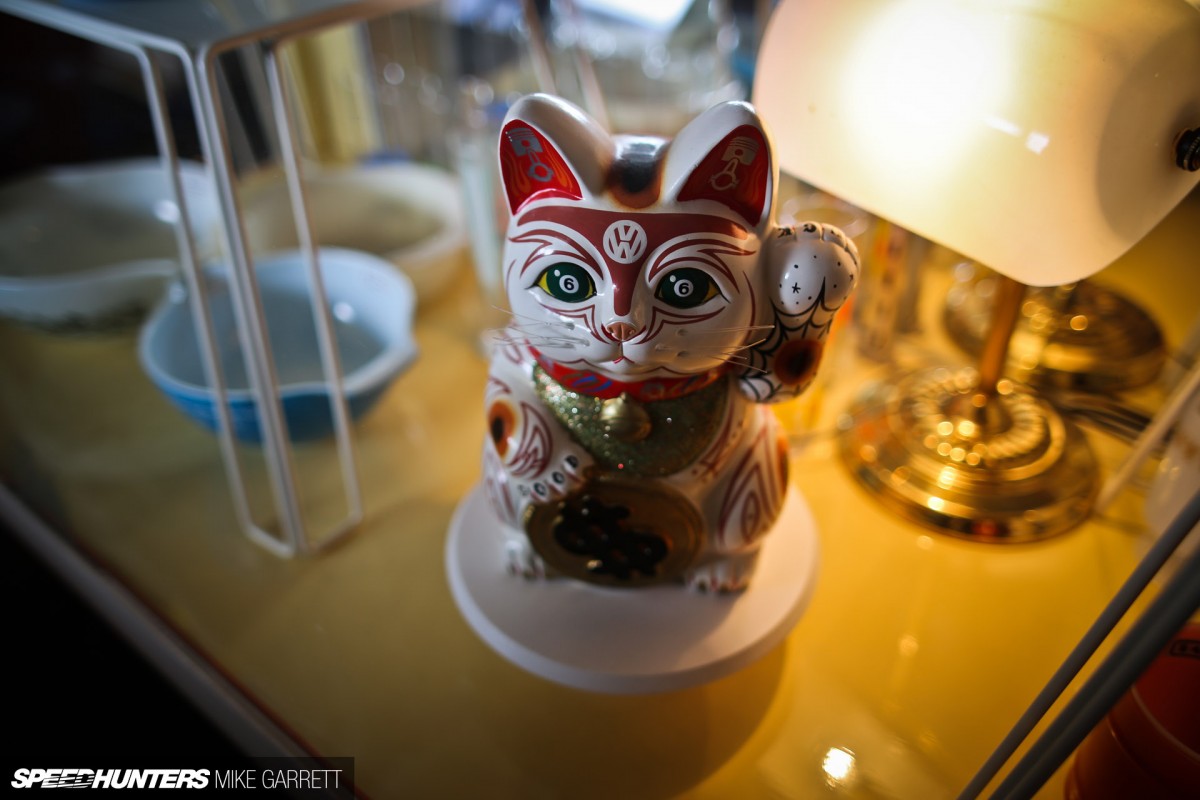 This certainly would be a cool story even without the cars, but the family's love of customized VWs only makes it that much better. For me, the Side Project Cafe really is car culture at its best – Pure Automotive Enjoyment.
Mike Garrett
Instagram: speedhunters_mike
mike@speedhunters.com
More VW Stories on Speedhunters
More Japan Stories on Speedhunters
Cutting Room Floor