The Hot Rod Approach
Last week we brought you the 2014 StanceNation Japan show, and now I can show you the five cars that really caught my eye at Fuji Speedway.
I like it when people think outside the box. Challenging the establishment and putting in the effort is what counts, even if it doesn't necessary yield something great. The car I've chosen to kick off this Spotlight-O-Rama exemplifies this perfectly. Why? Well it's the unique approach that does it for this 180SX – the owner wanting to create something that would turn heads by using tricks and touches that we have seen in other car scenes, but executing them in a much different way.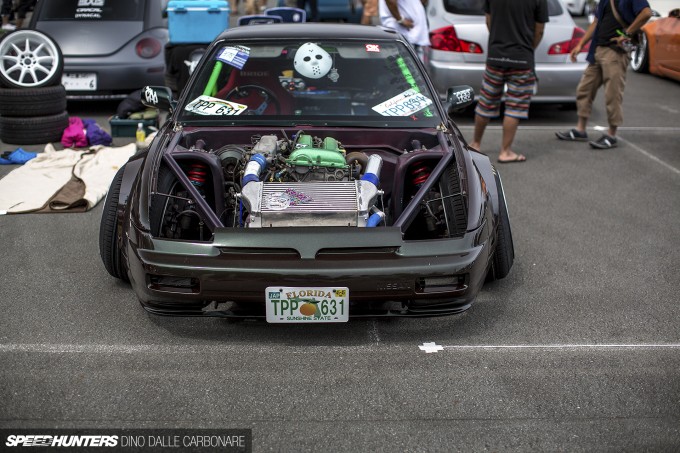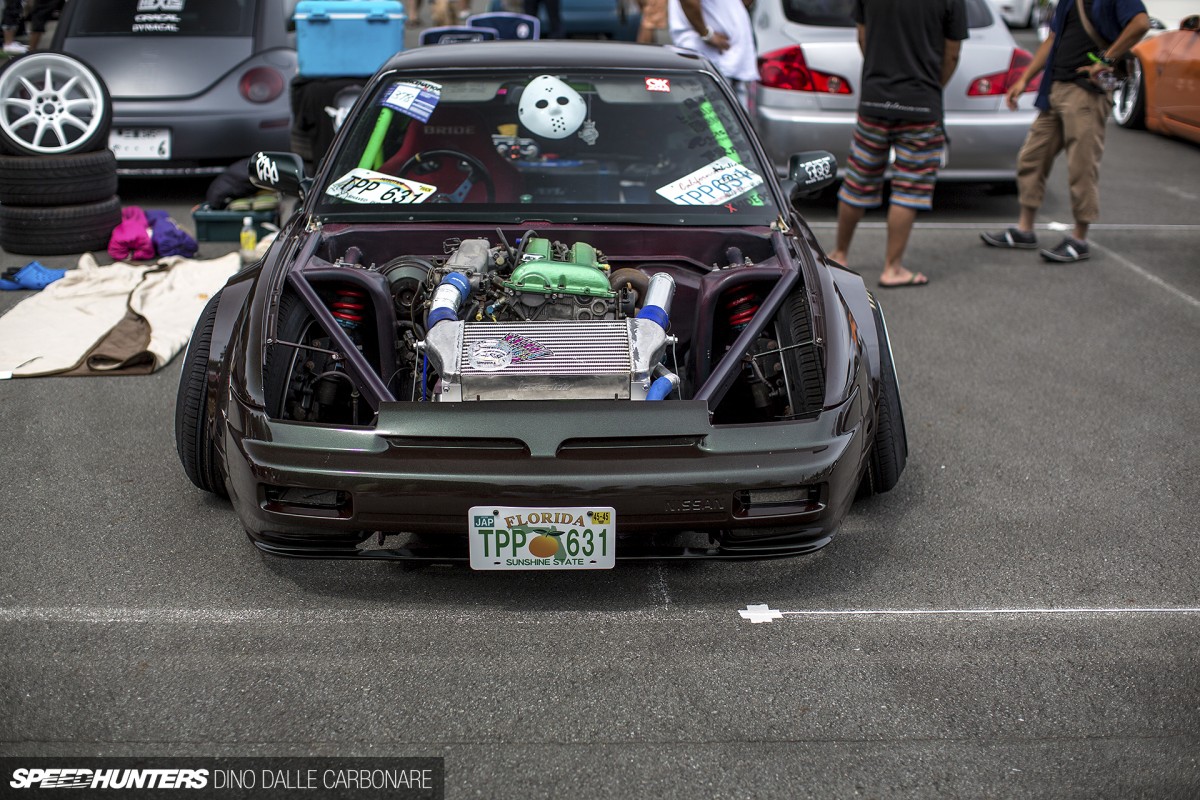 This was the car that everyone was talking about. I even spotted Daijiro Inada of Option and his daughter Mamina taking their time to soak up all the details.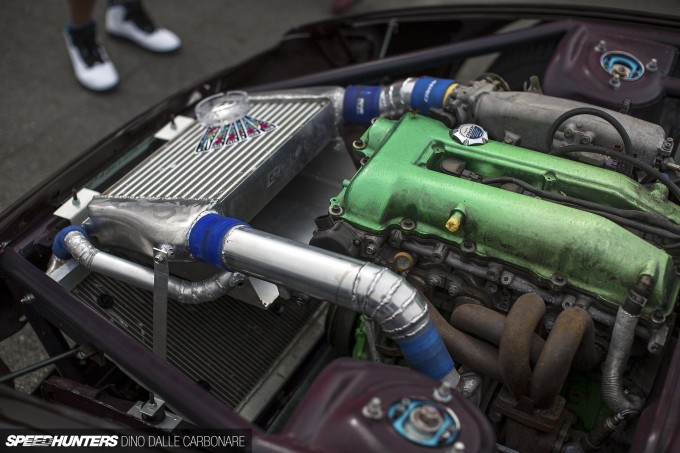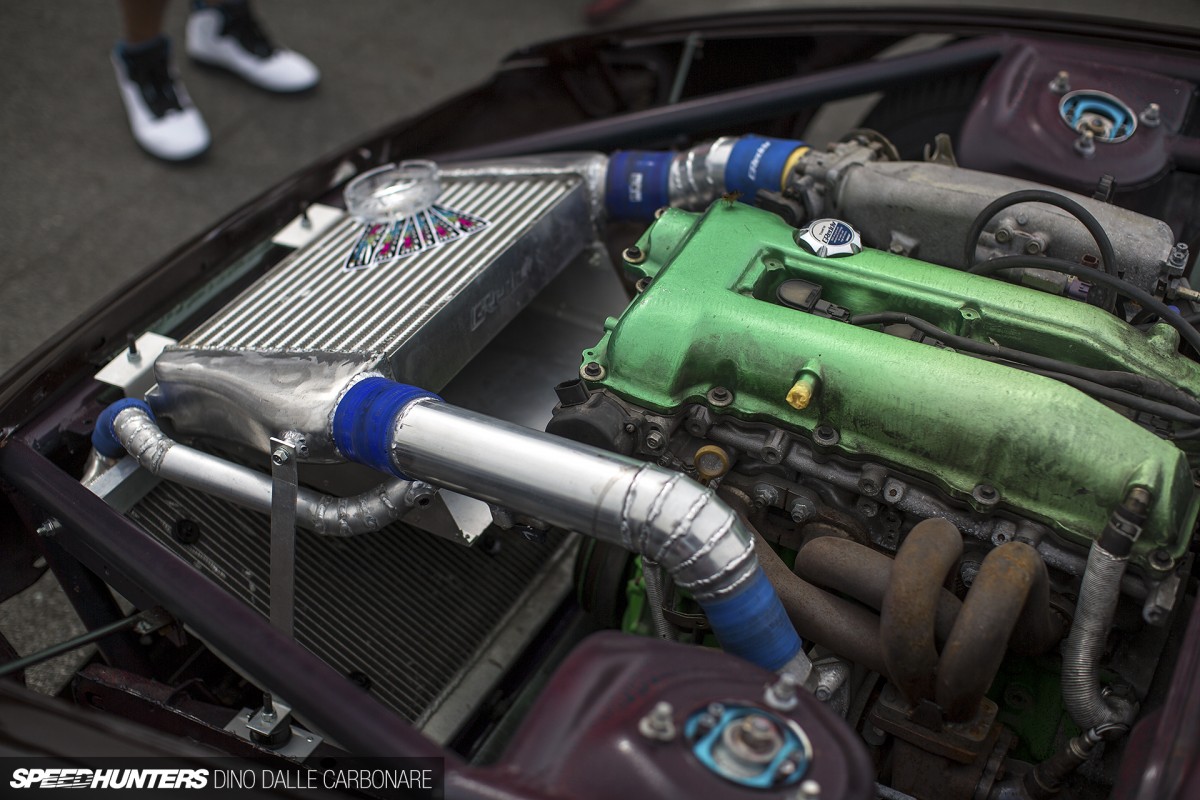 What piqued interest was the way the custom built front tubular structure held up the SR20 and its V-mounted intercooler and radiator setup, along with the rest of the front end.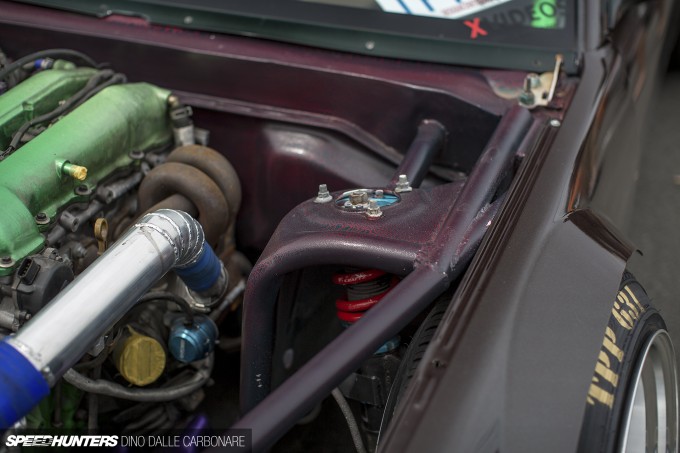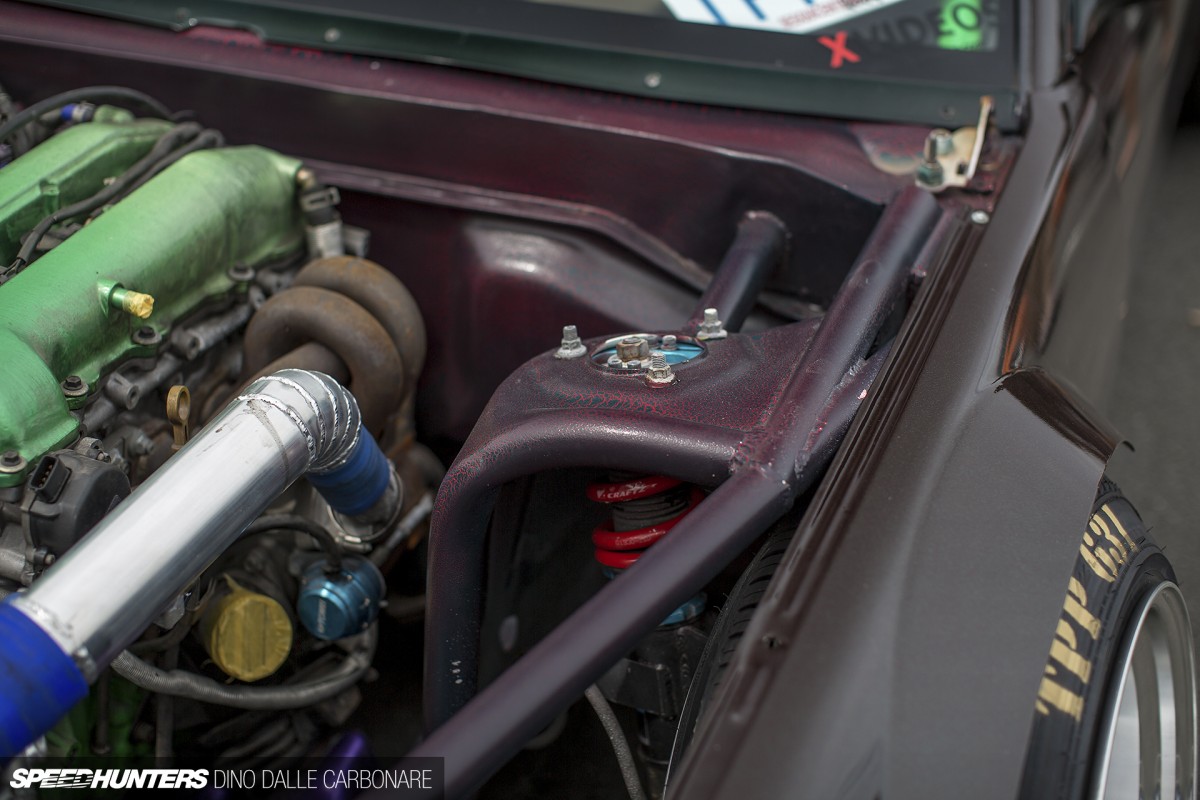 It all looked very hot rod like in execution, and even paint was used to give the whole chassis an aged feel about it. The engine was sporting some nice goodies, including a Tomei Powered turbocharger, while the suspension was modified to give an extreme amount of negative camber and allow the wheels to sit just right within the widened fenders.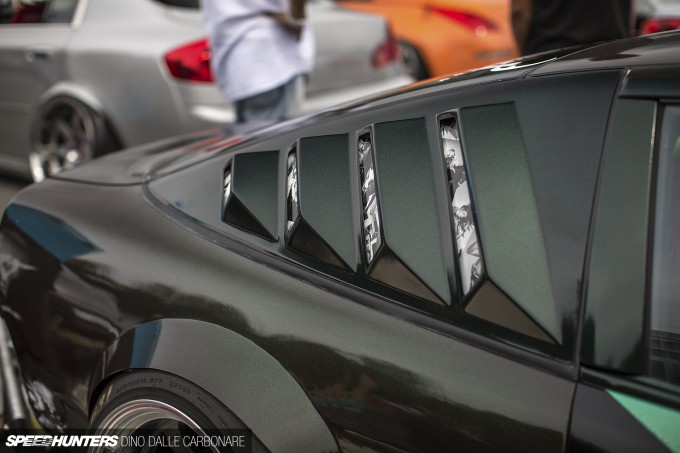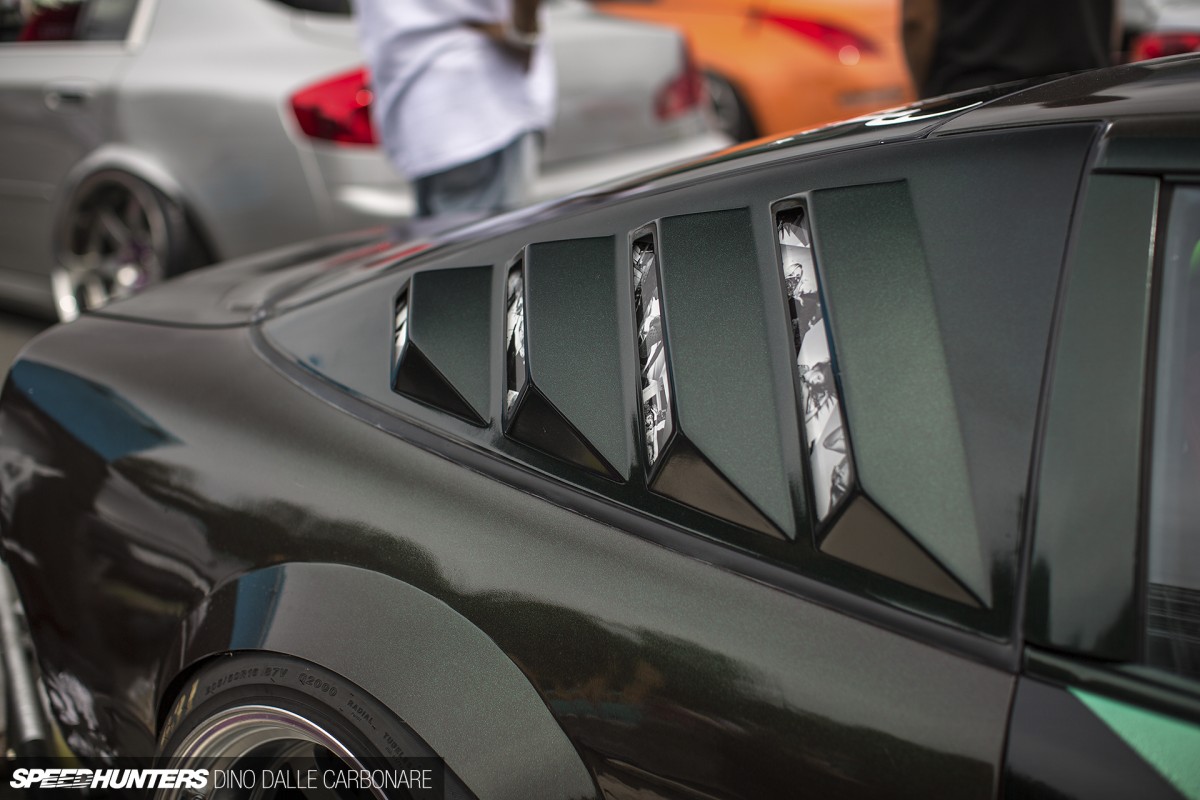 The louvered rear quarter panels were a great touch too.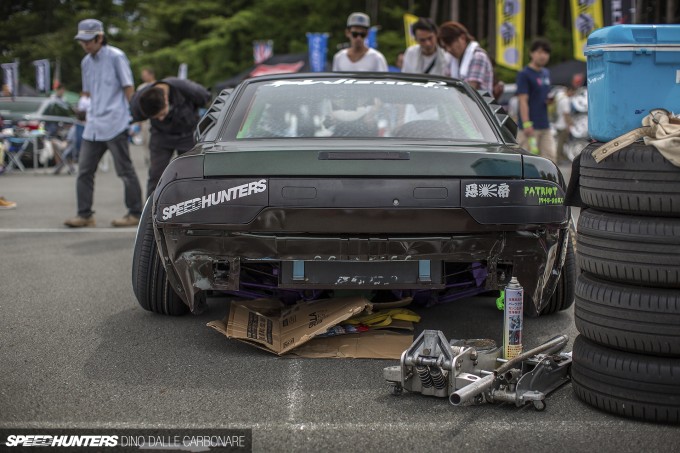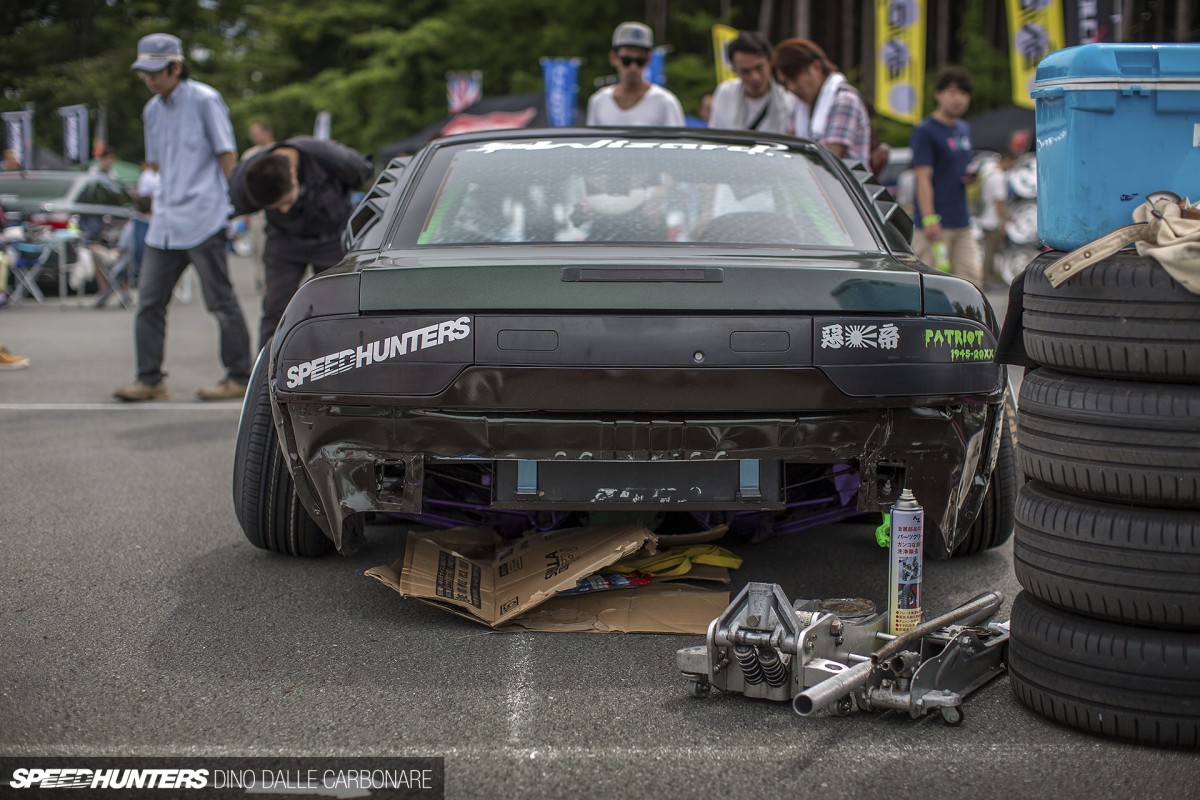 We've been seeing a lot of this bumper-delete style going on, Miura-san being one of those that has really pushed it over the years. It fit this particular RPS13 perfectly. And as for the conrod tow hook – genius!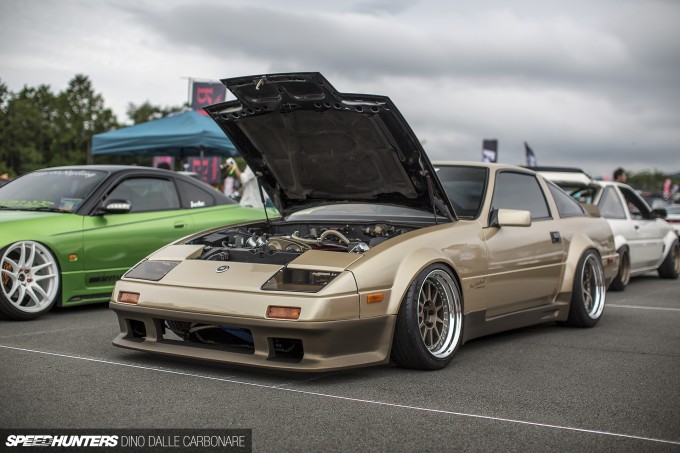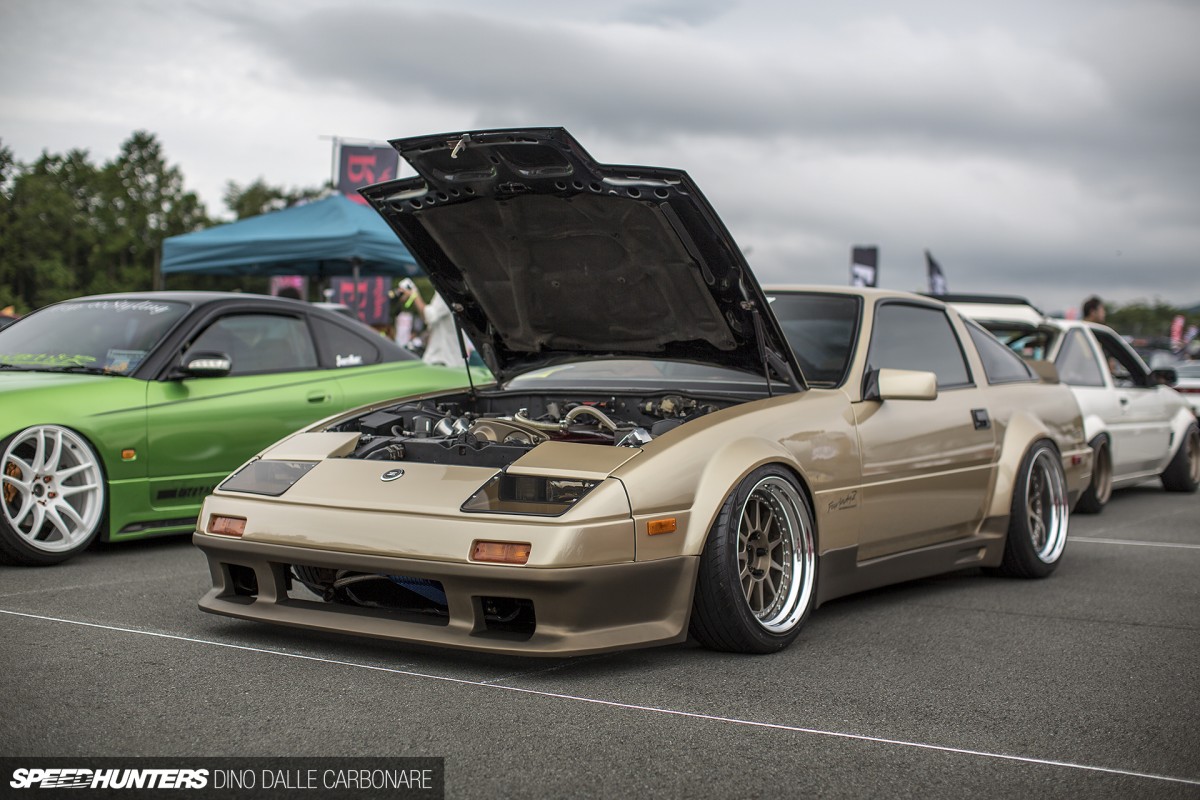 The next car I'm going to show you is one that stood out to me personally, because up until seeing it I'd never really taken much notice of the Z31 Nissan Fairlady Z. This car proves that when you add the right touches real transformations can occur. The two-tone bronze paintwork really helps the car stand out, and the way the wheel centres are color-matched further emphasizes the fact.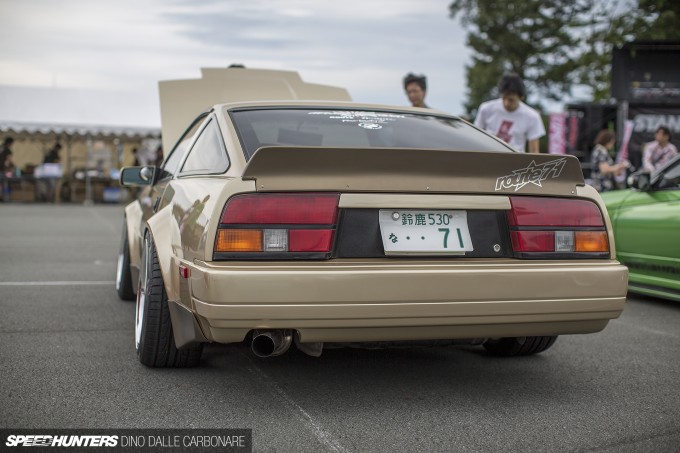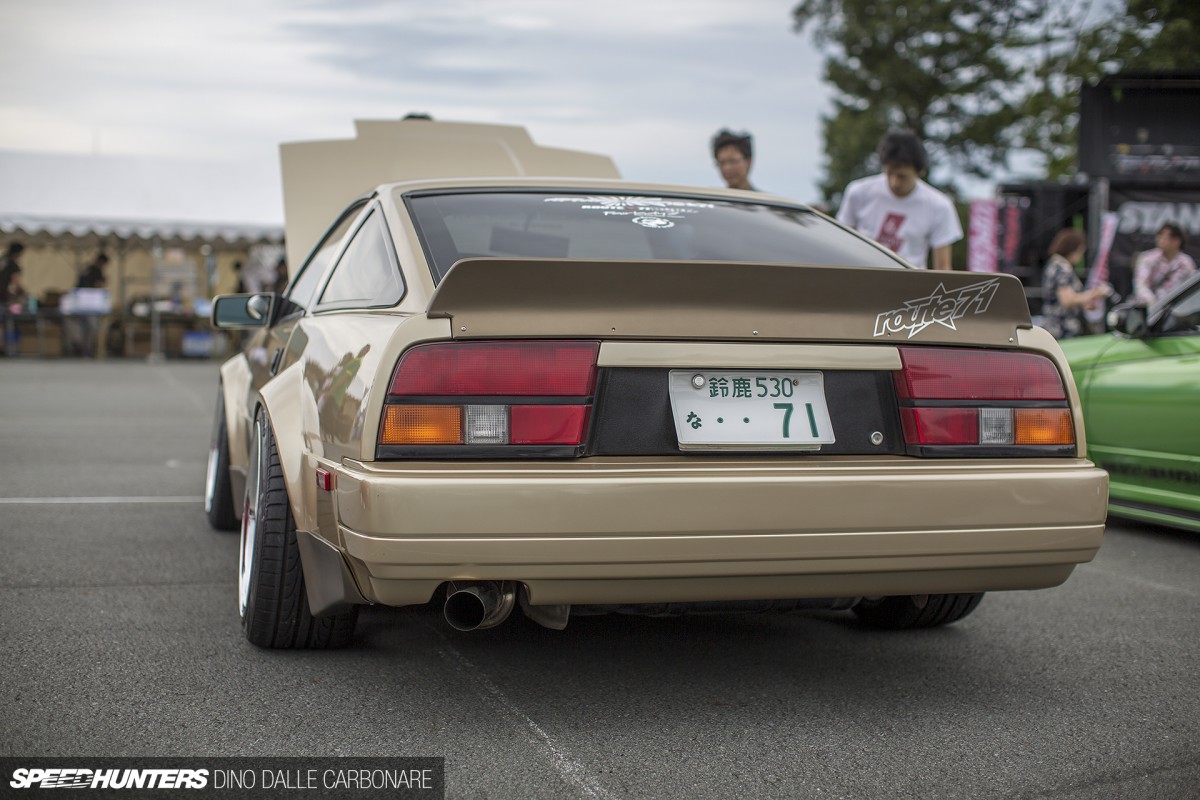 The ducktail rear spoiler is finished in the same contrasting darker hue as the skirts and front splitter, and sets off the rear end beautifully.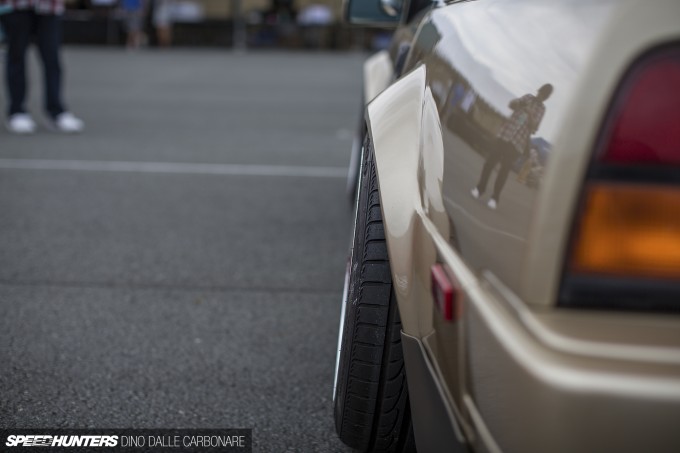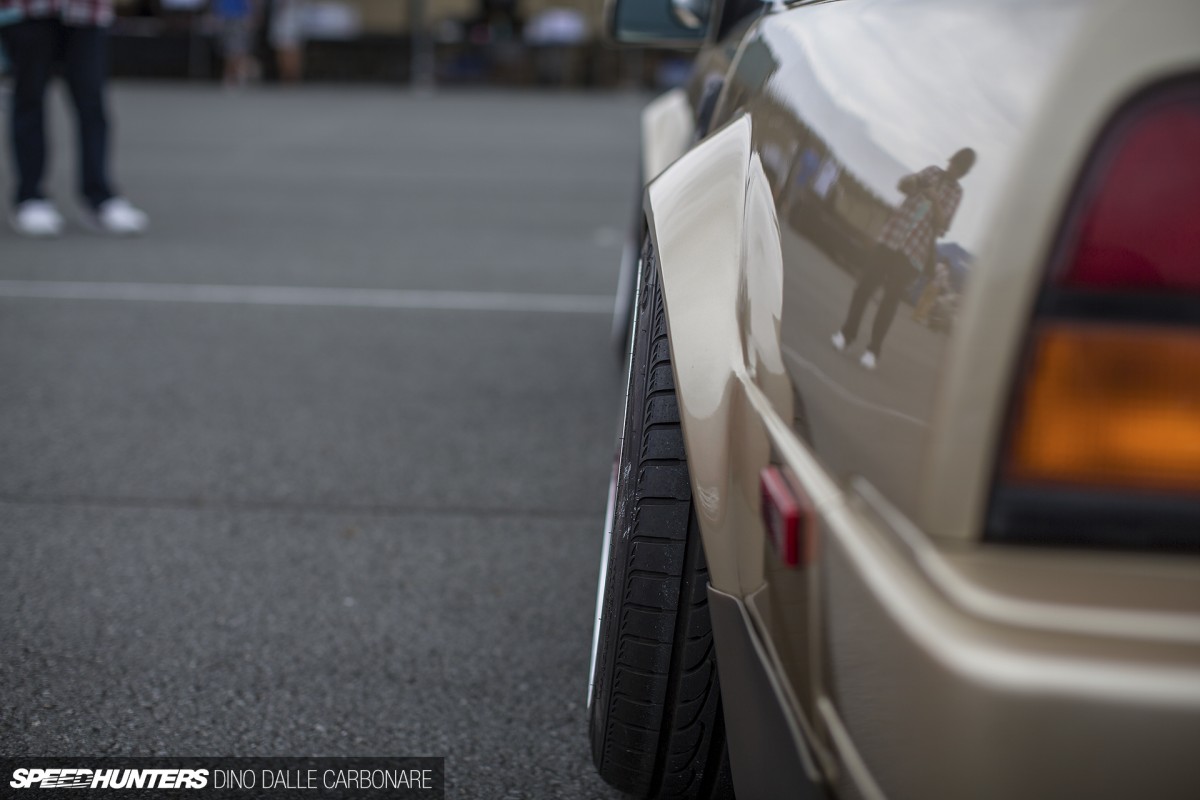 And then of course there are the extended fender flares – executed in such a way that they boost the presence of the car, but integrated in a way that almost makes them look like they were factory fitted.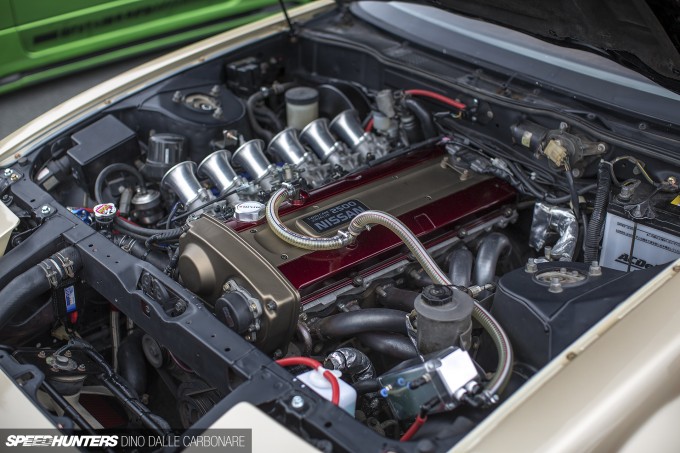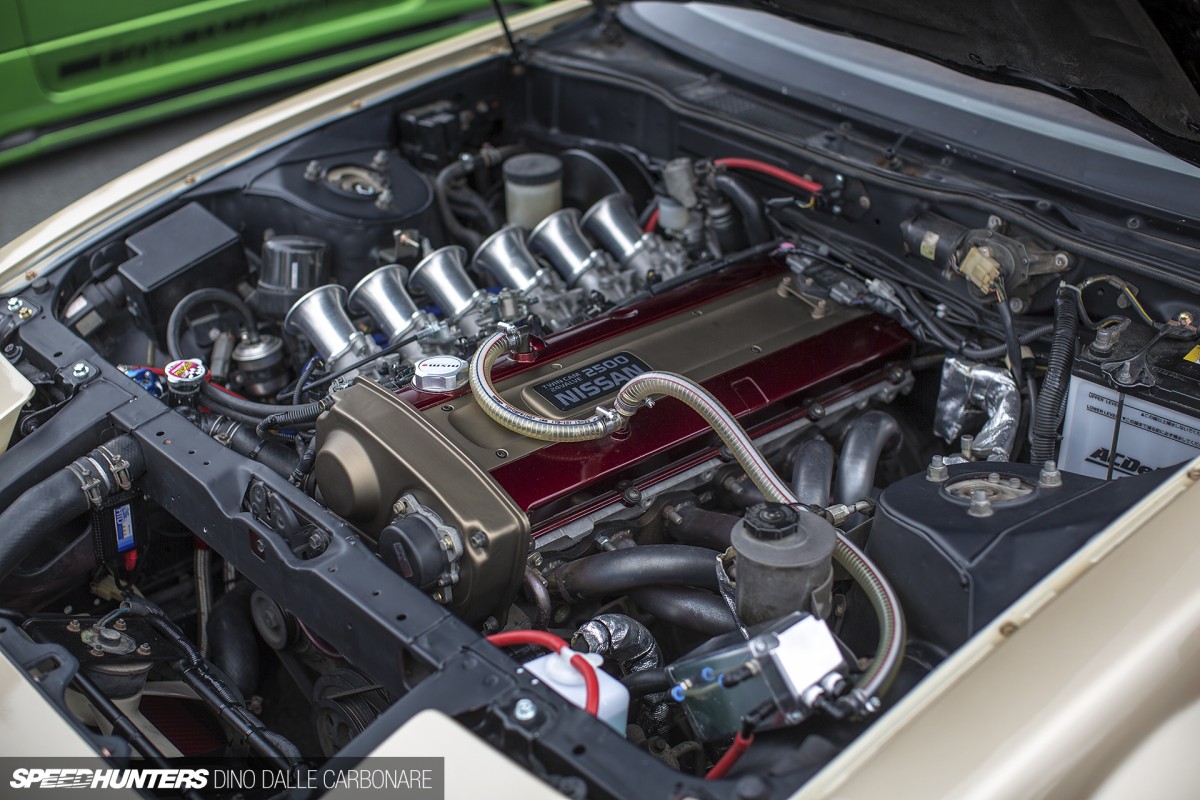 What sealed the deal for me though was the choice of engine. It's a bit of a tight squeeze, but the RB25DE just manages to fit in there. The naturally aspirated 2.5L straight-six might not be the most powerful engine out there, but it's got a ton of character. Obviously the owner prefers it to the VG30 that the car would have originally come with.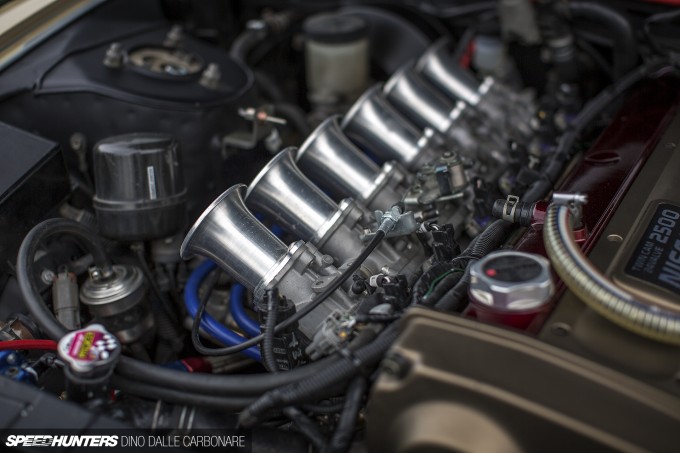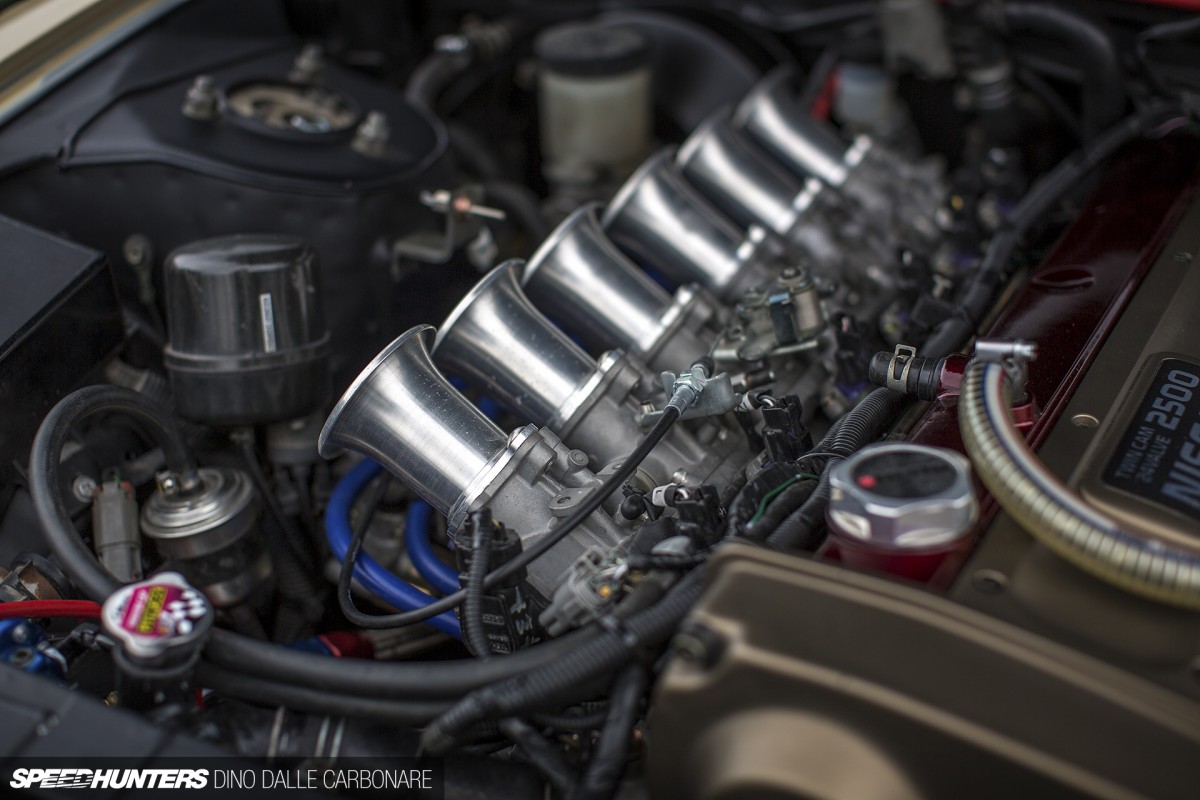 The velocity stacks must give it great throttle response!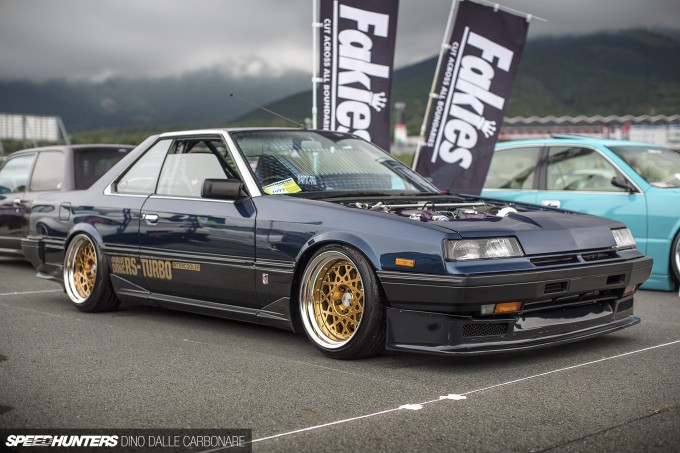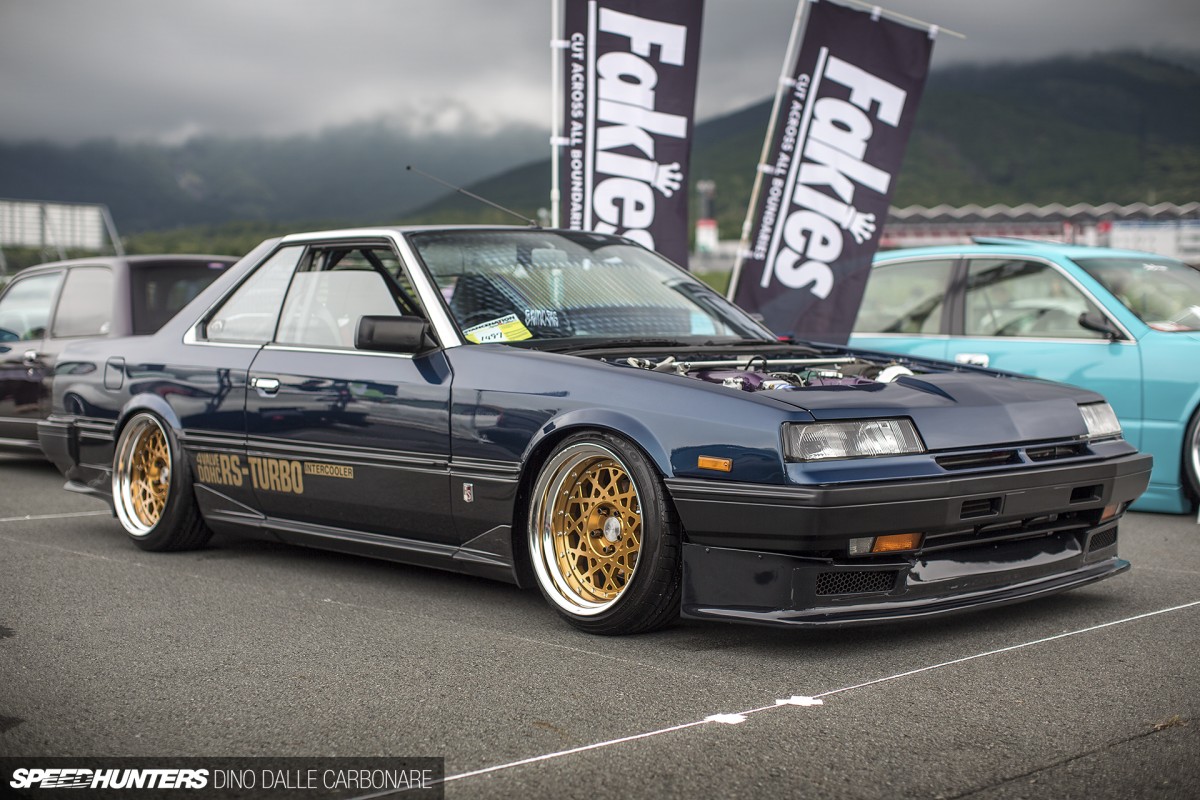 Oh dear, here we go again – another Nissan! Sorry, but I didn't plan this, I just walked around and took a note of all the cars worthy of a feature. But I'm sure you'll agree that I just had to show this R30 Skyline – sitting nice and low on a set of new two-piece Barramundi Grouper wheels, in more detail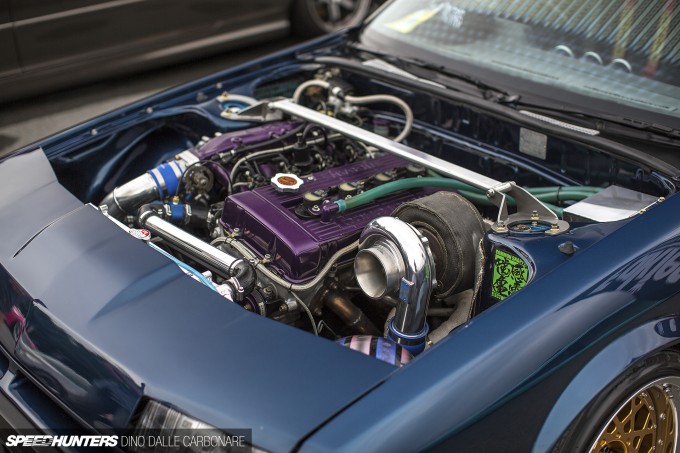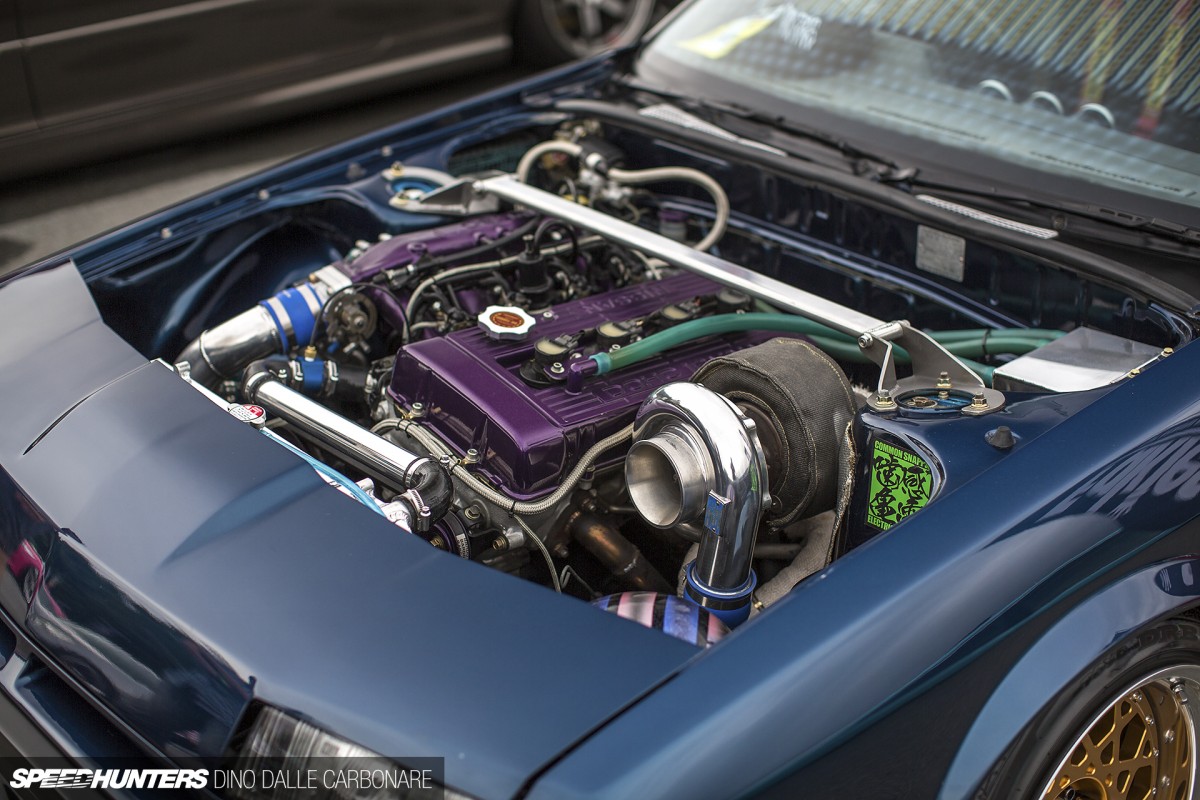 Its FJ20ET has been treated to a bit of an overhaul and fitted with modern parts to ensure it copes with the extra power it now manages to develop.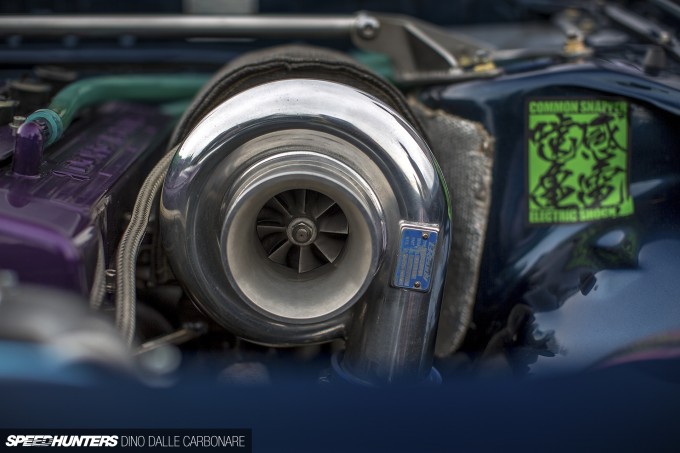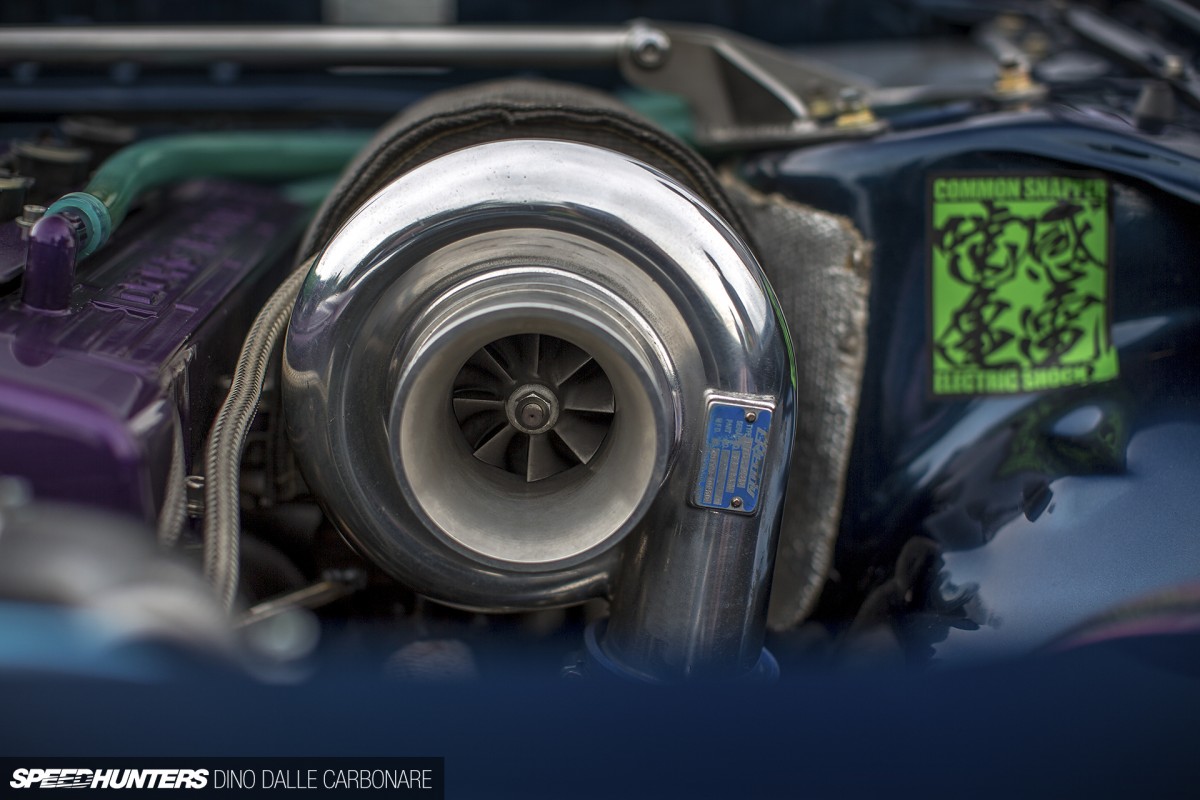 That's thanks to a healthy dose of boost, supplied by the rather large GReddy T78-29D turbo it's been paired up with. This turbo can develop up to 700hp on an RB26, so it's easily good for 500hp in this sort of set up.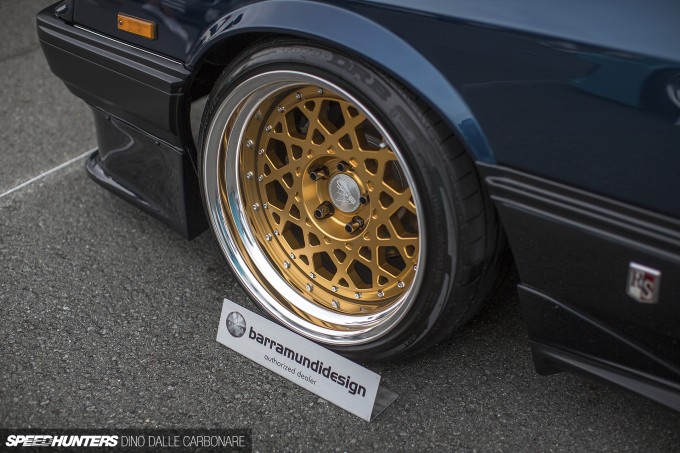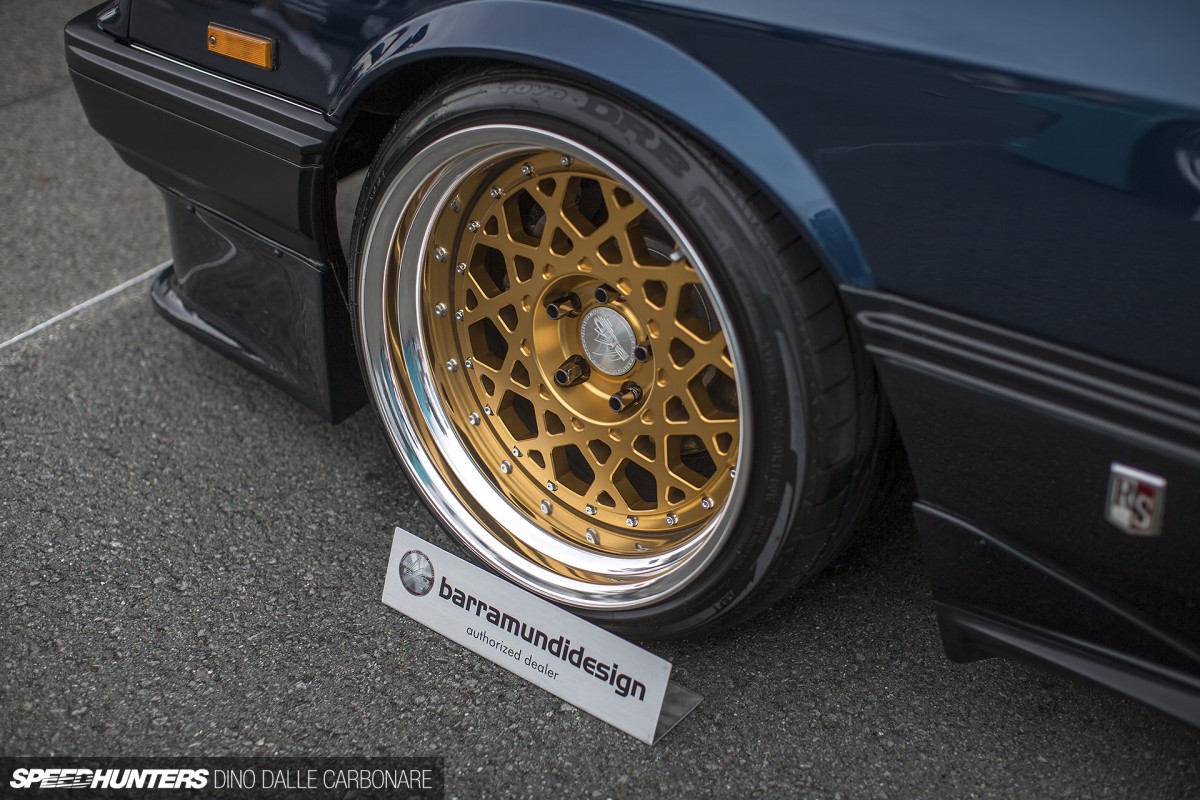 Here's a closer look at those Barramundi wheels, as designed by Nori-san over at Common Snapper. It's great to see his line-up of wheels growing with more fresh and cool designs.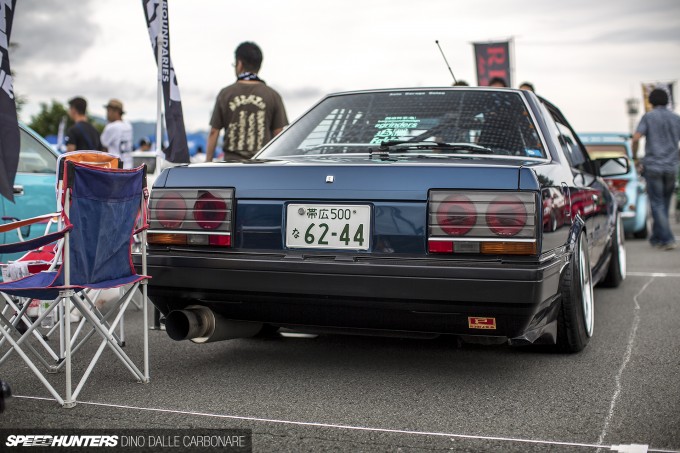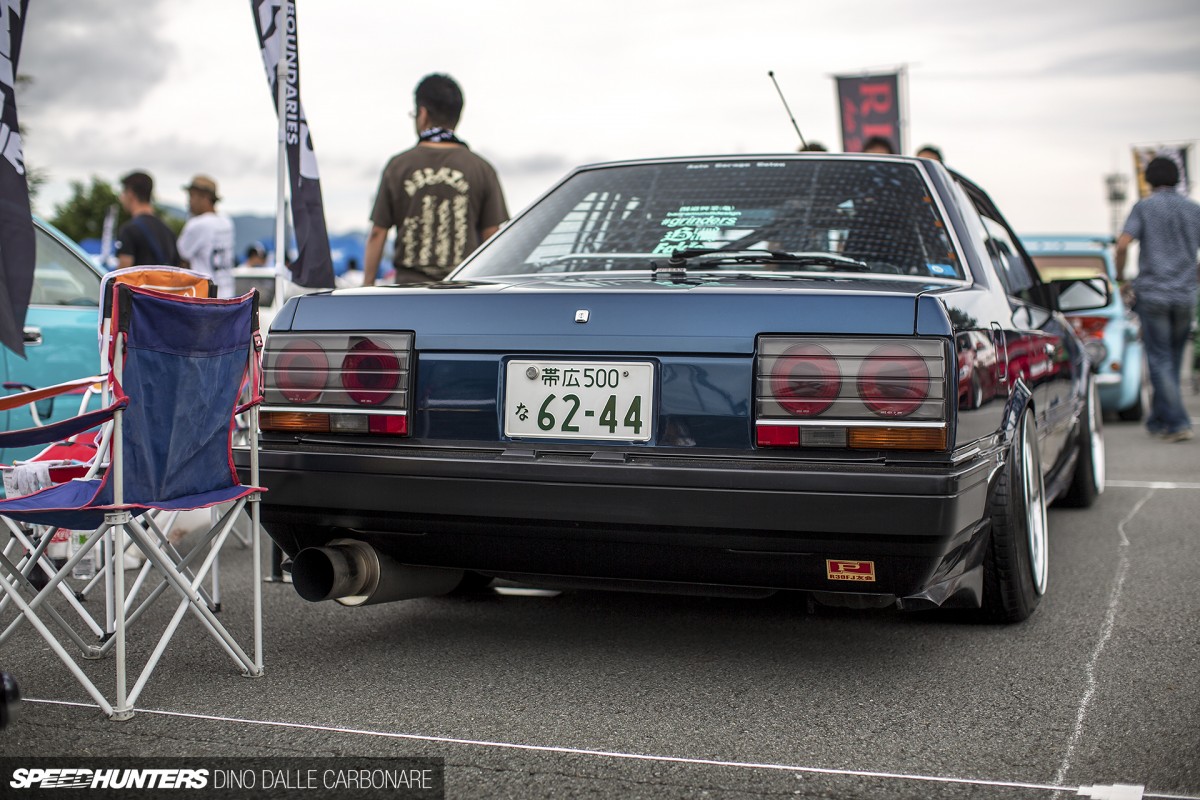 Out the back we have those legendary afterburner taillights and the sort of exhaust that can flow copious amounts of spent gas with minimal resistance.
The Devil RX-8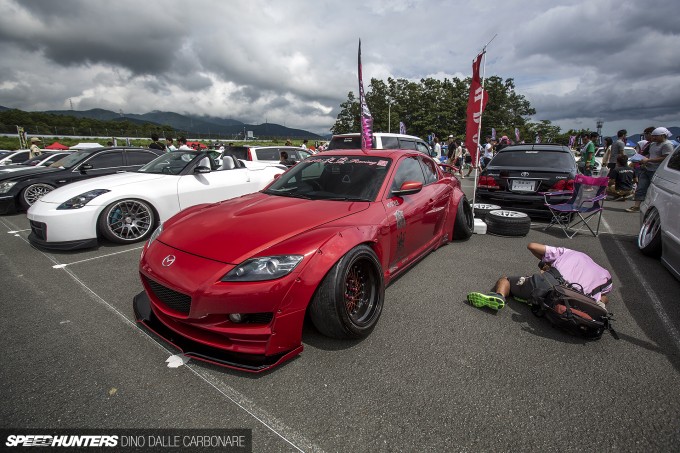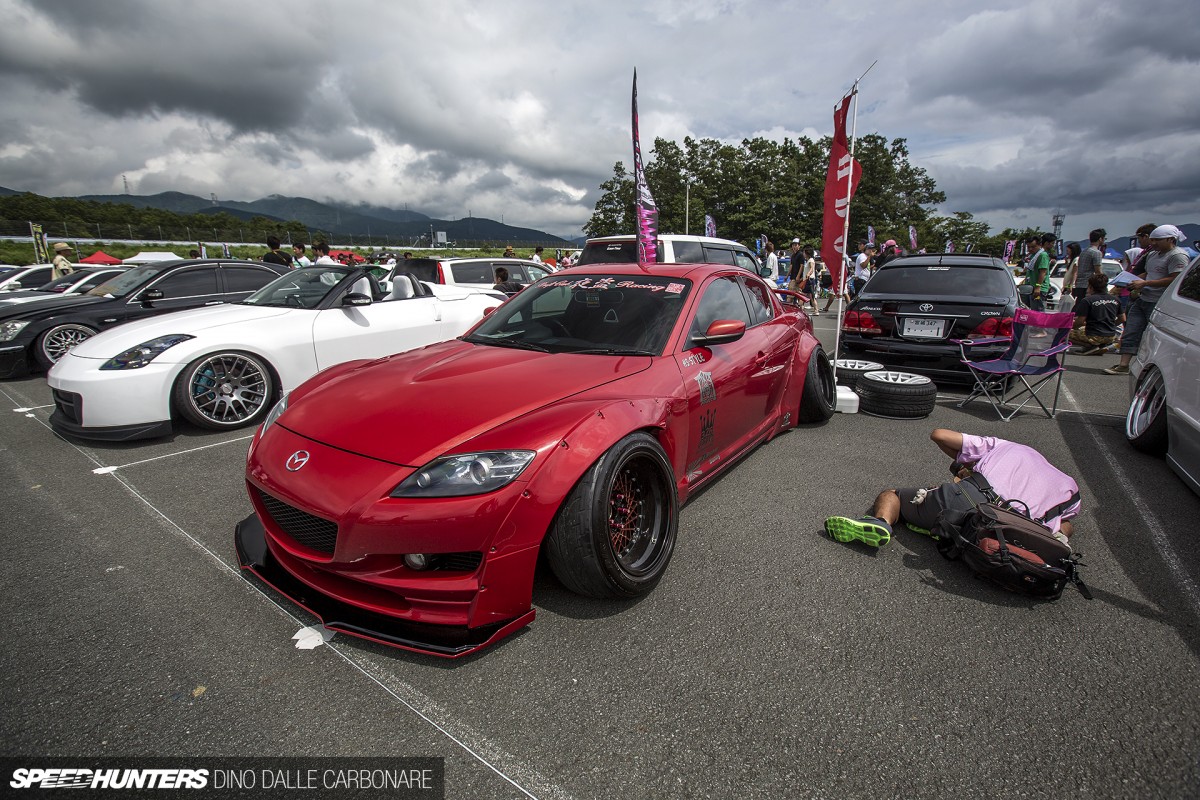 If you are out to shock people, coming up with a car like the RX-8 from Drift Club Racing is one way to get attention. I don't think I've ever seen an SE3P sitting quite so low, not to mention with this sort of exaggerated negative camber.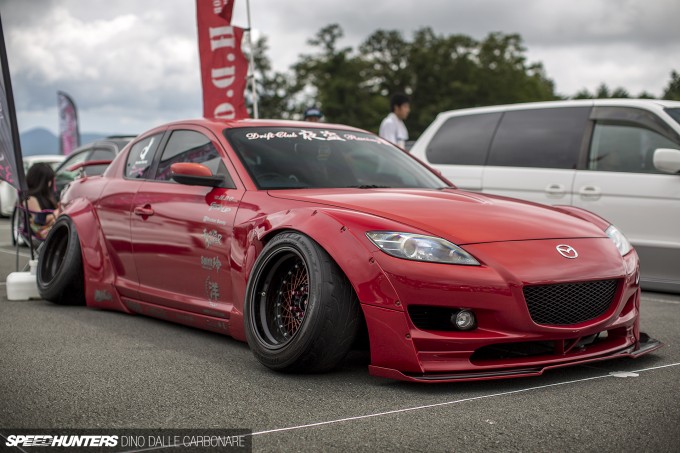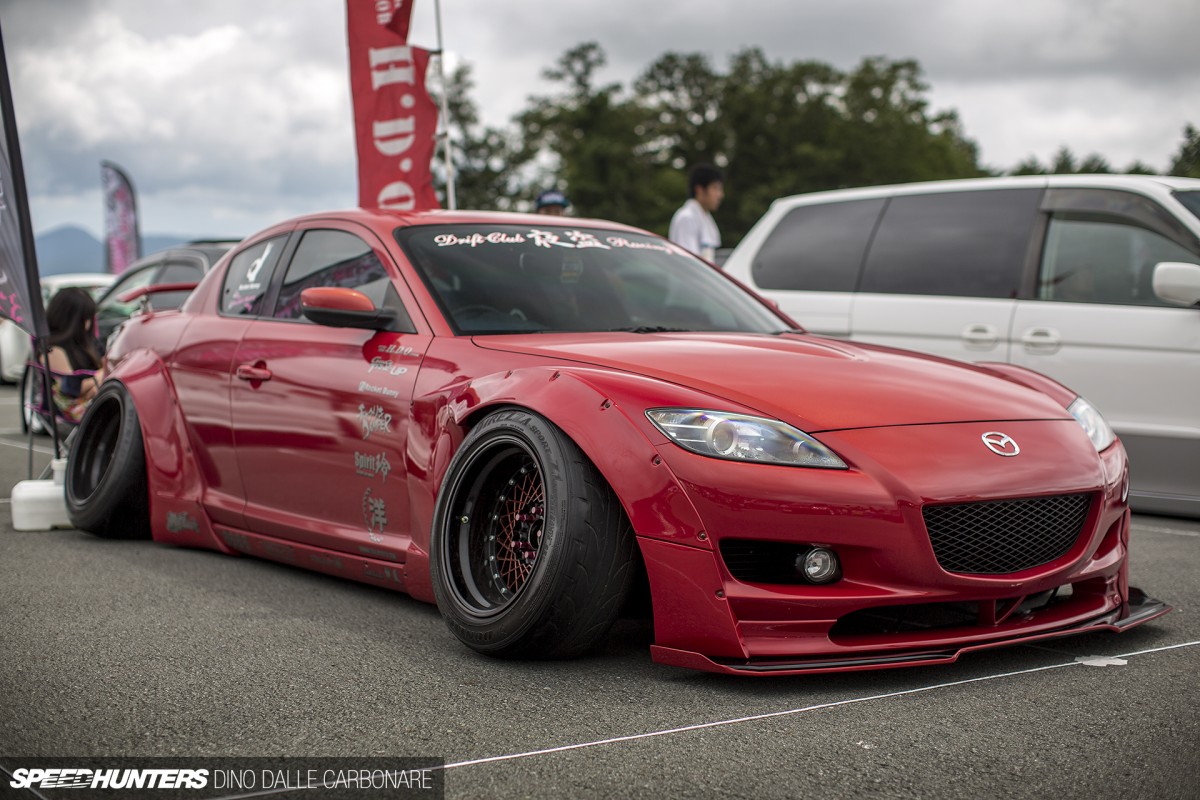 The Mazda runs overfenders, created by Miura himself, so it has the sort of authenticity one would want to see on such a wild build.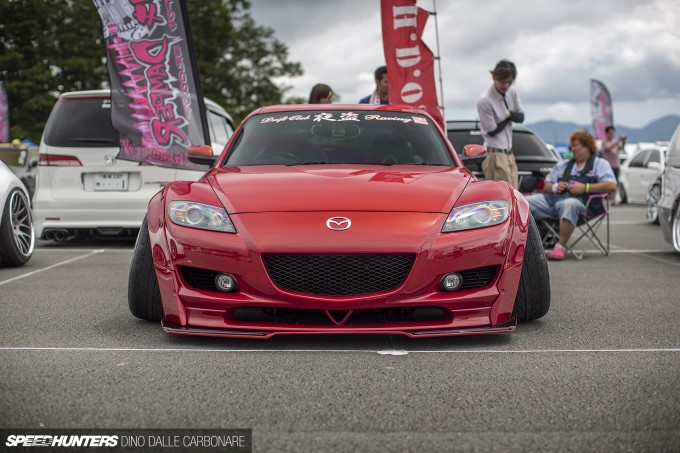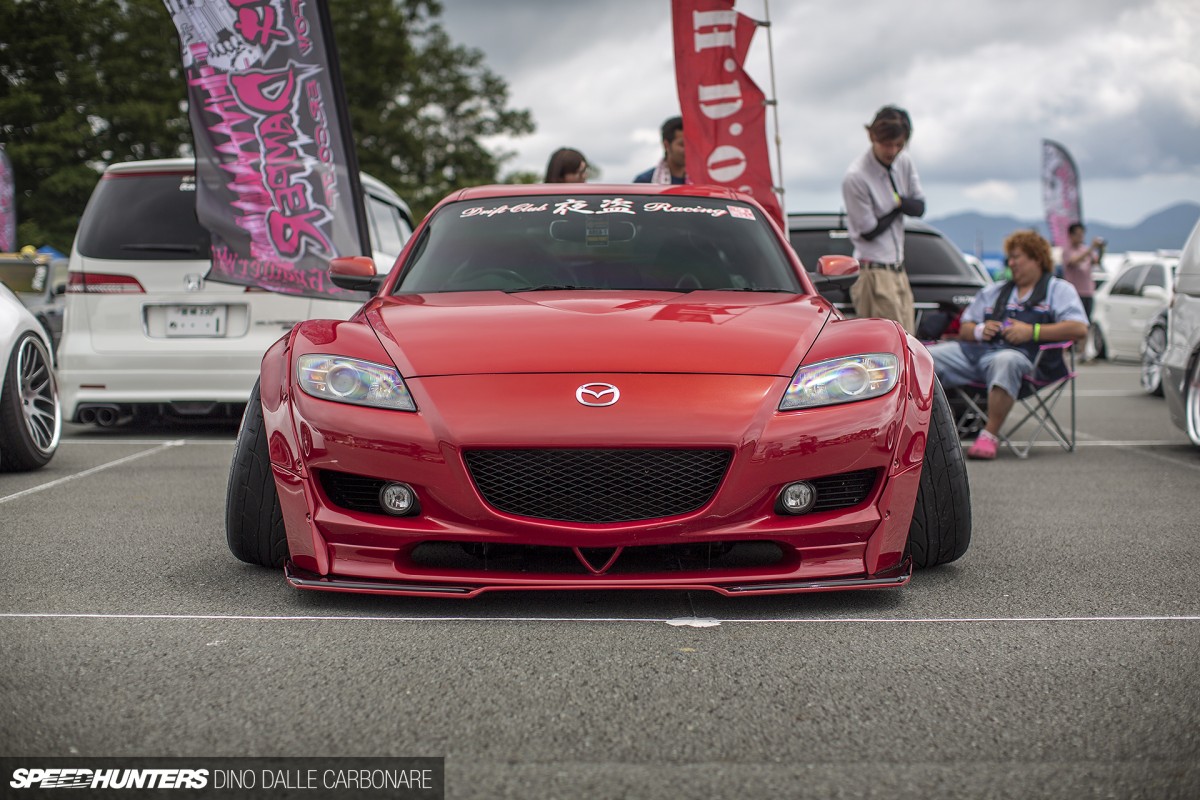 You really have to look at the car head-on to truly appreciate just how much angle those wheels are running. You can almost see the entire breadth of the tyre sticking out of the bodywork!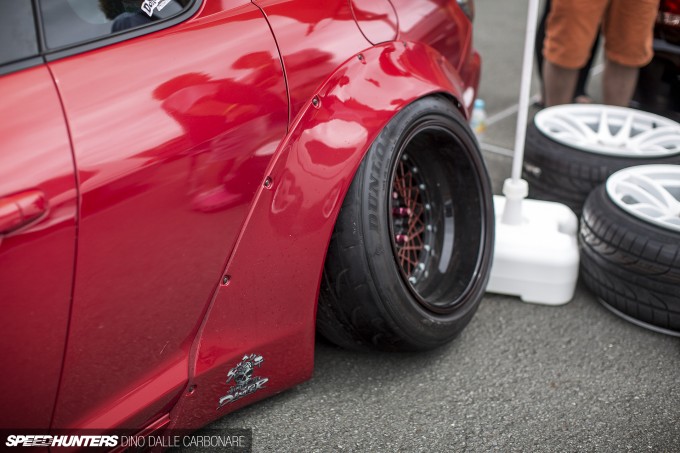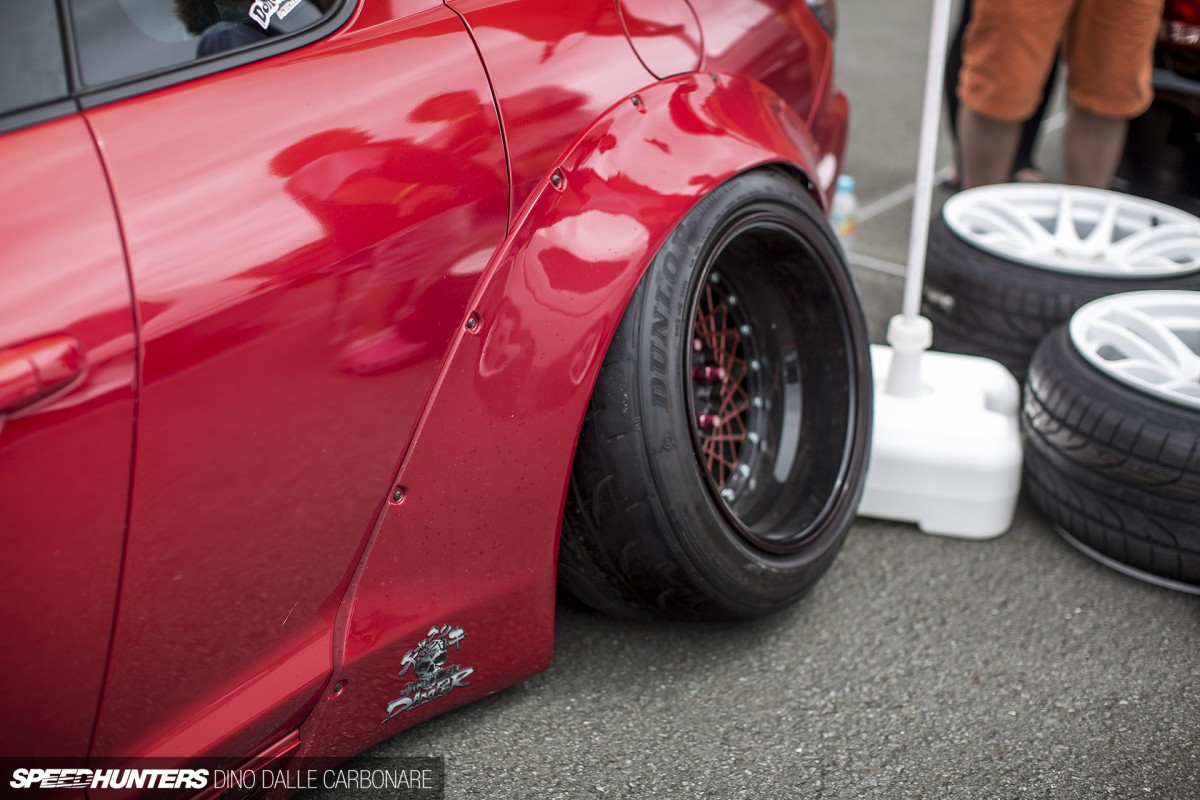 And there is even more negative camber at the rear. Although, looking at this picture, I don't think the Mazda's owner is going to be carrying any rear seat passengers any time soon.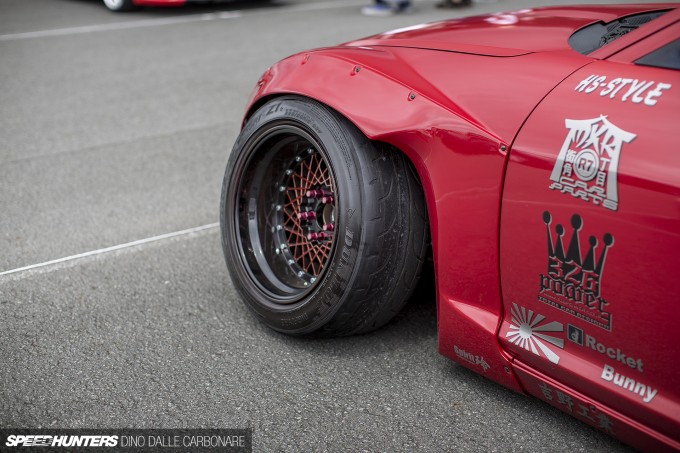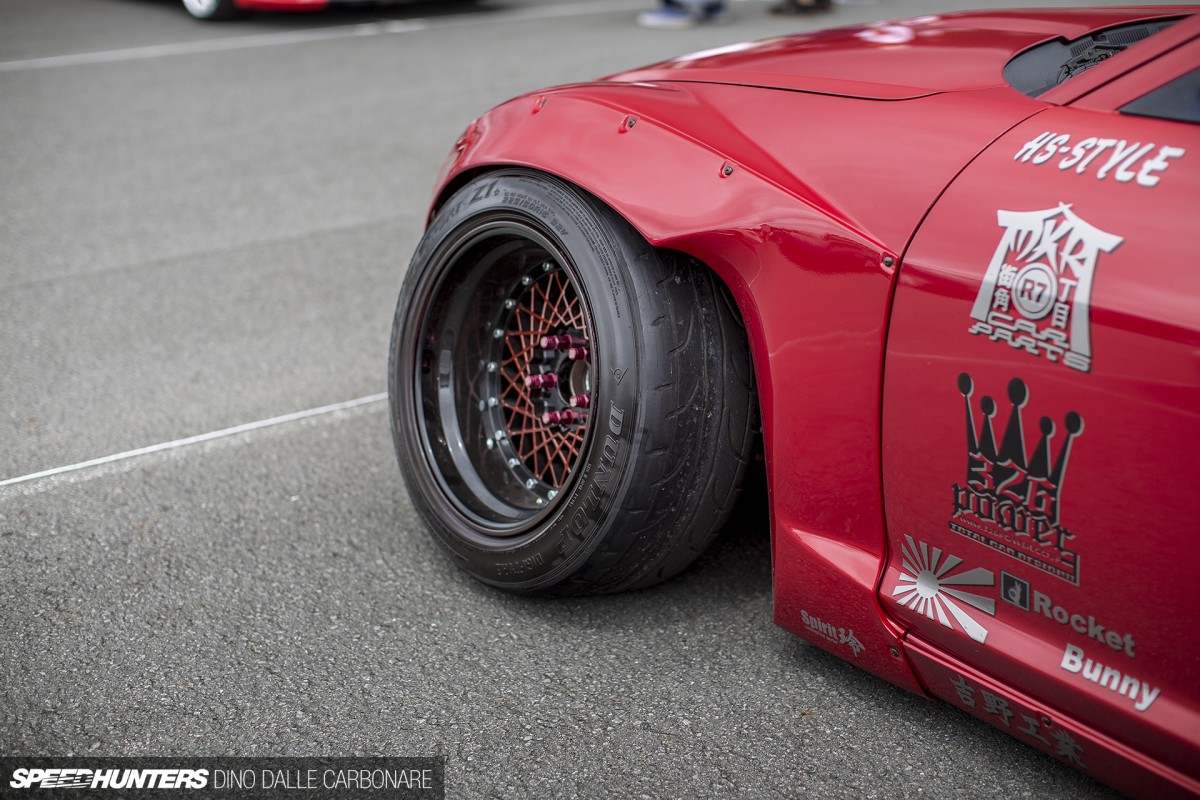 One of the aspects I like most about Miura's designs is how he often tucks in the rear side of the front fenders, and it's cool that he's gone for that extreme look here. It's funny how you can see the wear on the inside edge of the tyre as well as the rubbing on the outside shoulder, but the center section doesn't look like it's doing much of anything.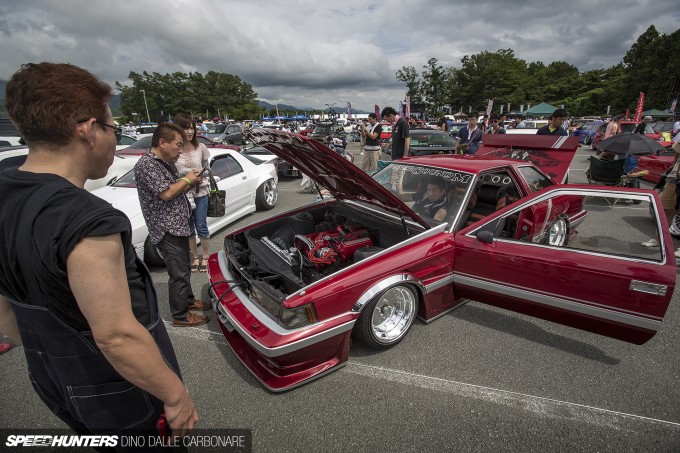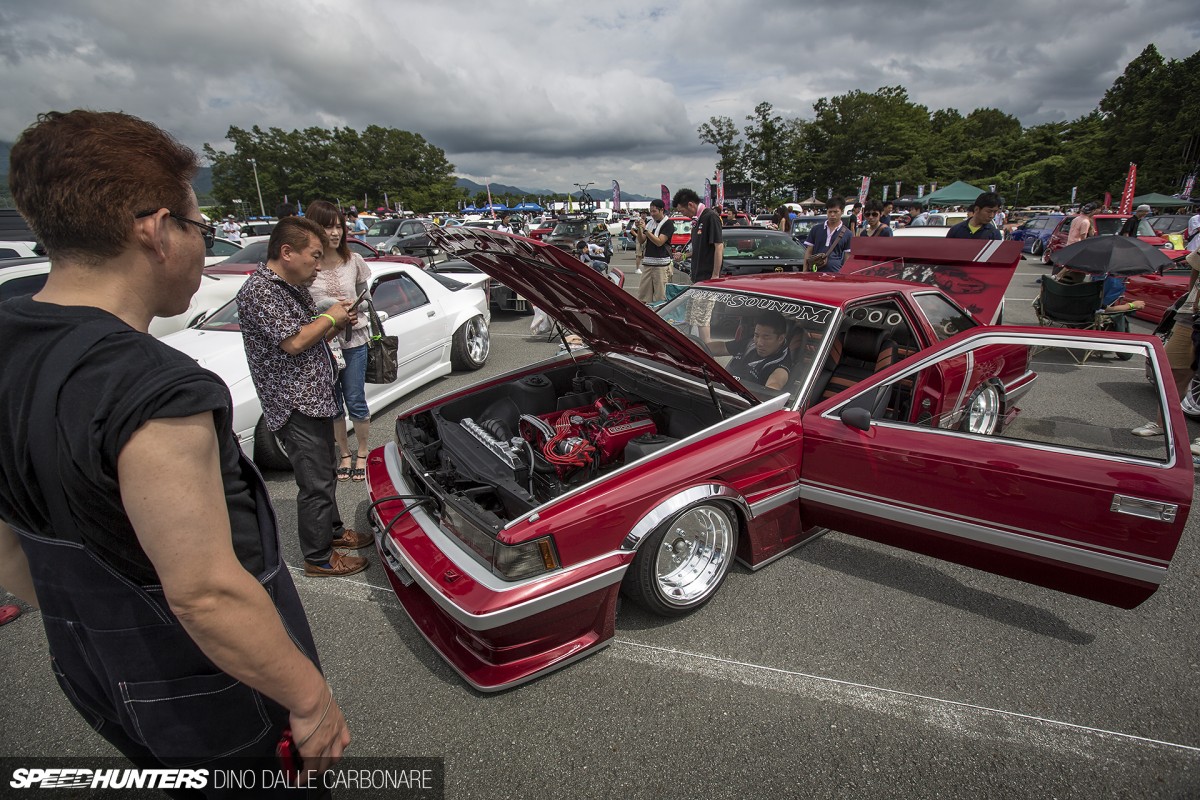 When it comes to low, and I mean real low, nothing can quite touch a true shakotan car. It doesn't matter how low you go though, but rather how good your car looks doing it that gets you the kudos.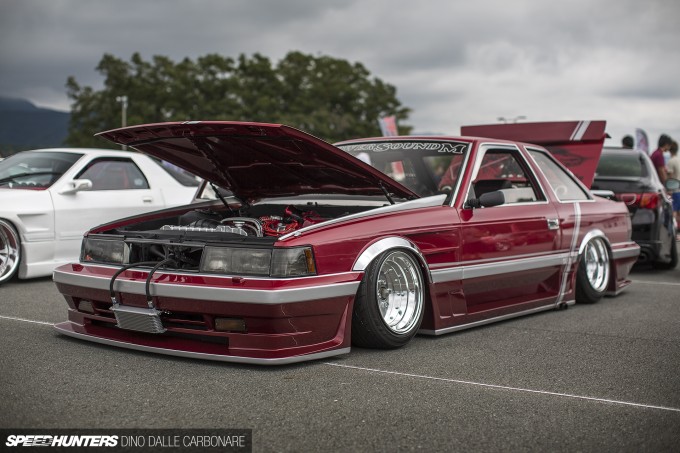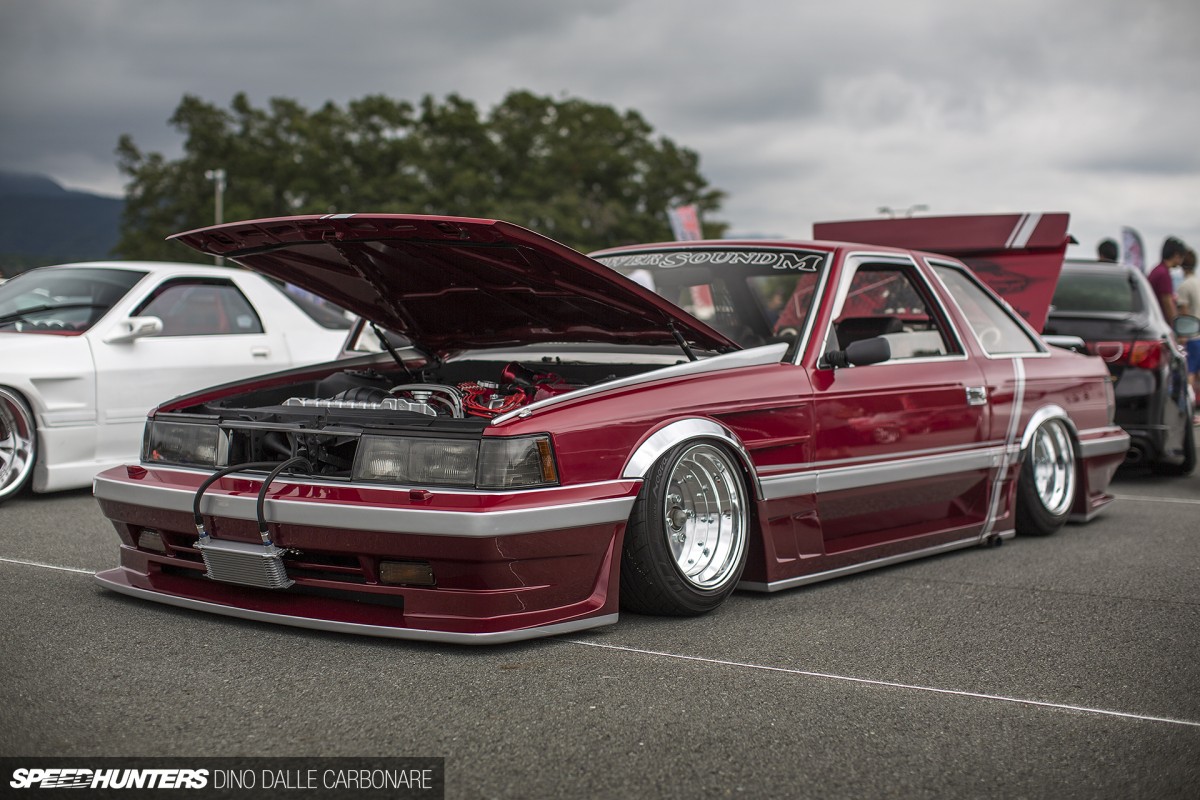 And when it came to that, this Z10 Soarer was doing everything right. First up, the car itself couldn't have been better picked. This Toyota model is a favorite in the kaido racer and shakotan movements, and it looks hot regardless of how it's laid out. This particular car has a more showy approach – the aero touches, the two-tone paint, and even chromed fender insets.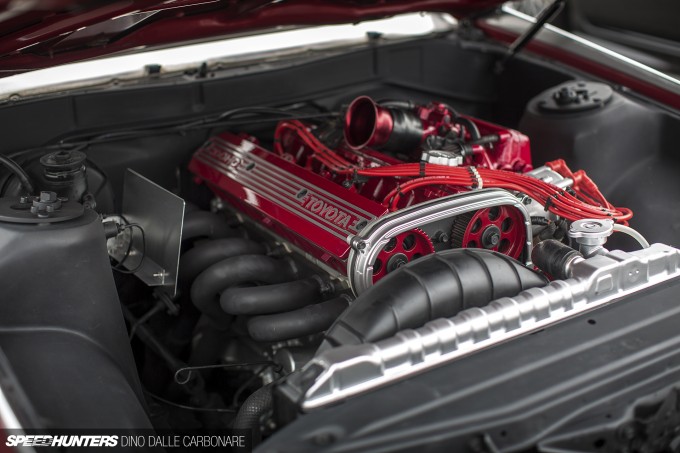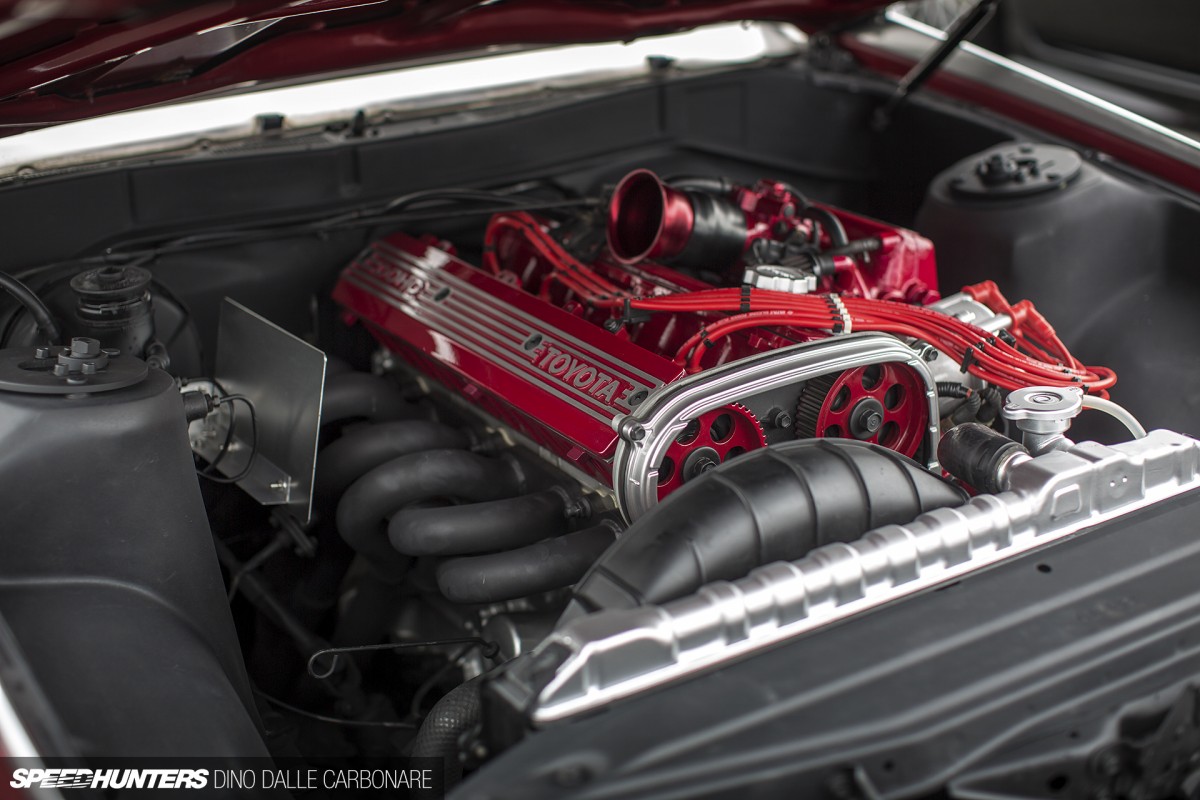 Where it went over above the expectation was in the details. The engine bay, for example, was shaved, tucked and cleaned up before being painted a few coats of flat black. Its candy red detailed 3M engine sports an open intake and race headers to boot.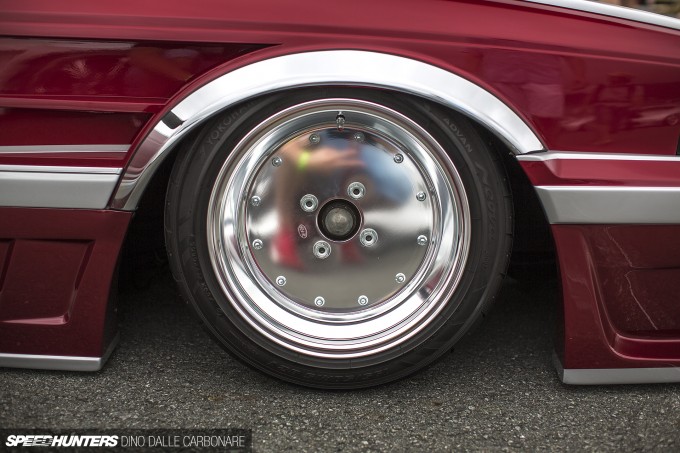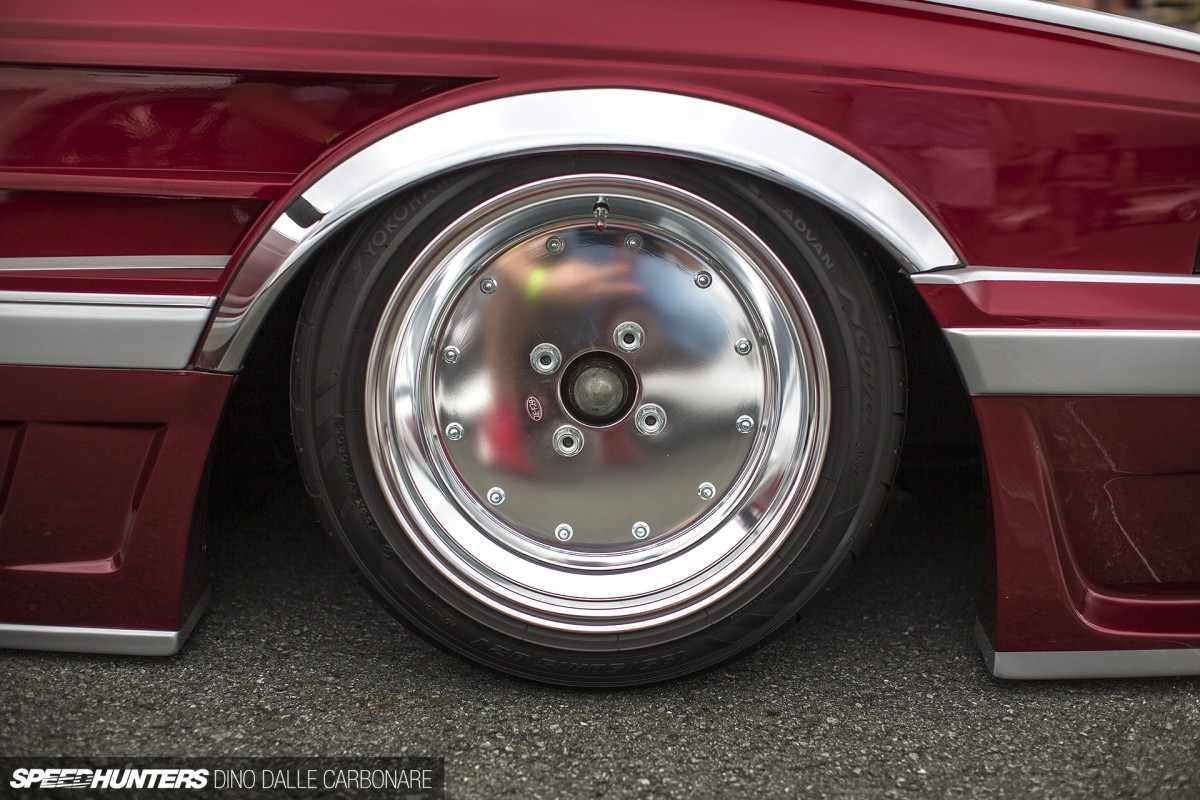 The polished Speedstars wrapped in Yokohama ADVAN Neovas is a further touch of perfection.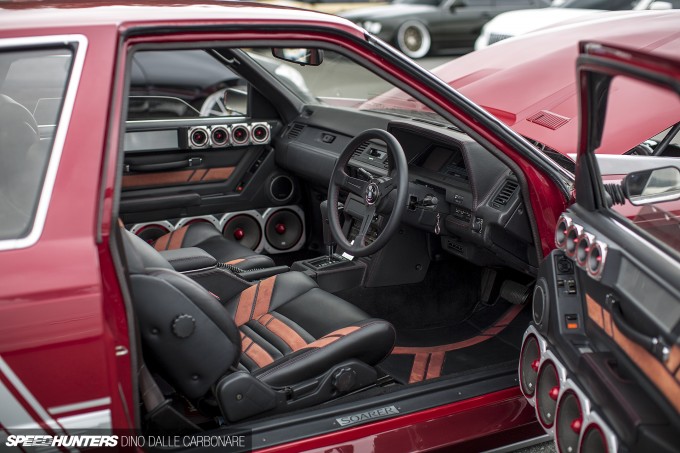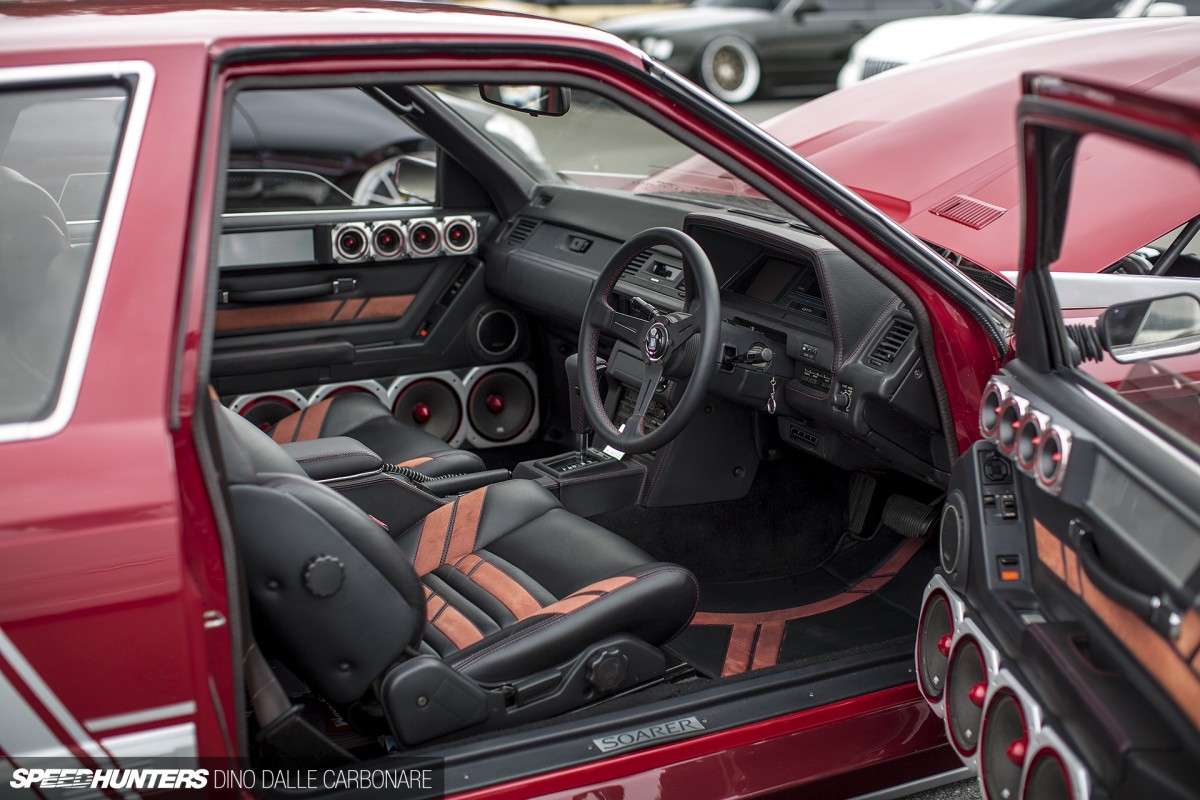 And then there's the interior, which has been decked out following a very evident '80s ghettoblaster theme.
It's the perfect car to wrap up our StanceNation Japan coverage with, and leaving us all wondering how this whole stance movement will continue to grow in the coming years. Speedhunters will be there to bring you all of the action, so just sit back, wait and see!
Dino Dalle Carbonare
Instagram: speedhunters_dino
dino@speedhunters.com