The Early Days
With just two rounds left in the 2014 Formula Drift season, we find our own Fredric Aasbø sitting in second place in his Papadakis Racing prepared Scion tC. While Fredric and company get ready to make a run at the championship, we recently got in touch with legendary car builder and racer Stephan Papadakis to ask him about his early automotive adventures, his long career in sport compact drag racing, his current role as drift team manager and a whole lot more.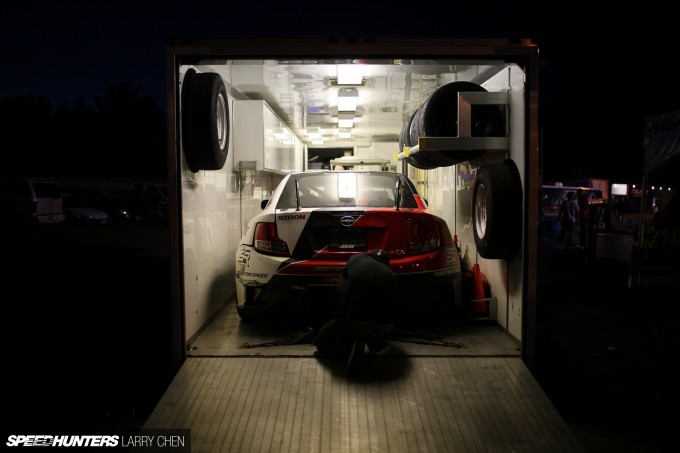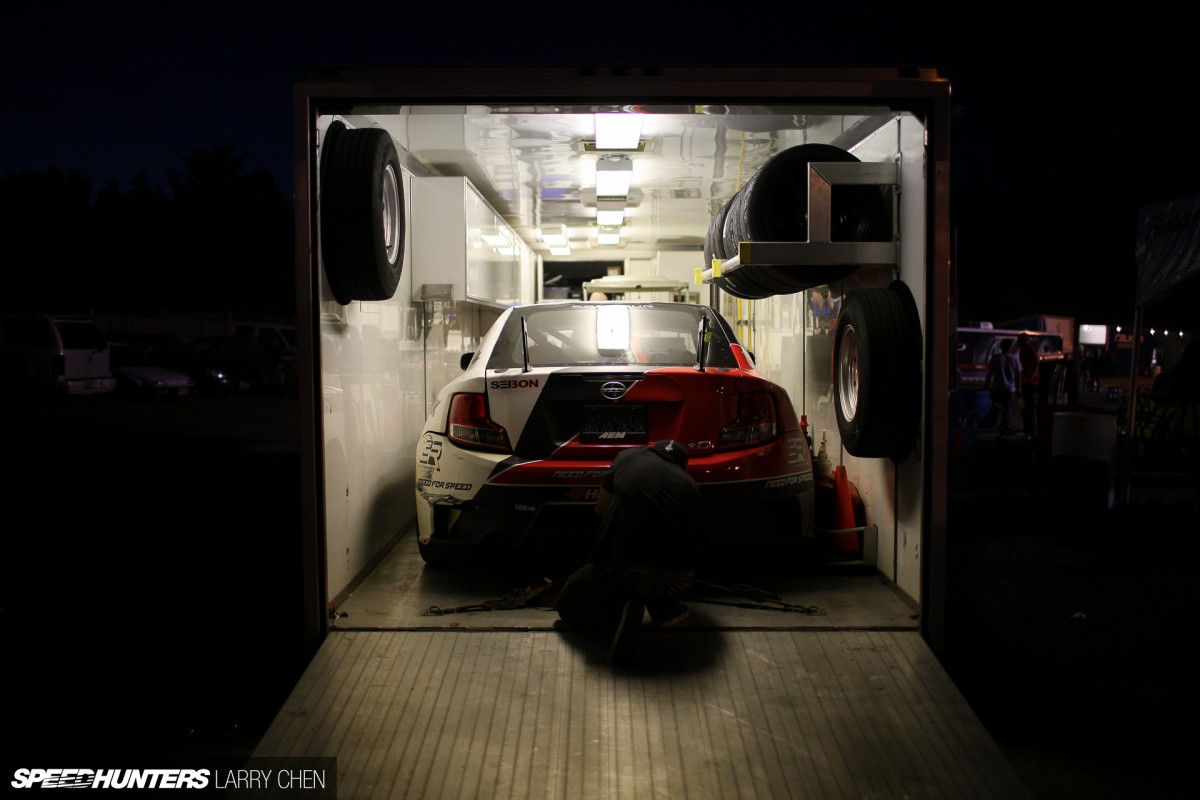 First off, when did you first become interested in cars? Who or where did this interest come from?
Stephan Papadakis: When I was really young I liked to play with Hot Wheels and LEGO cars. After that I raced RC cars. At 16 my focus shifted to real cars. I'm not sure where this came from as no one in my family was into cars.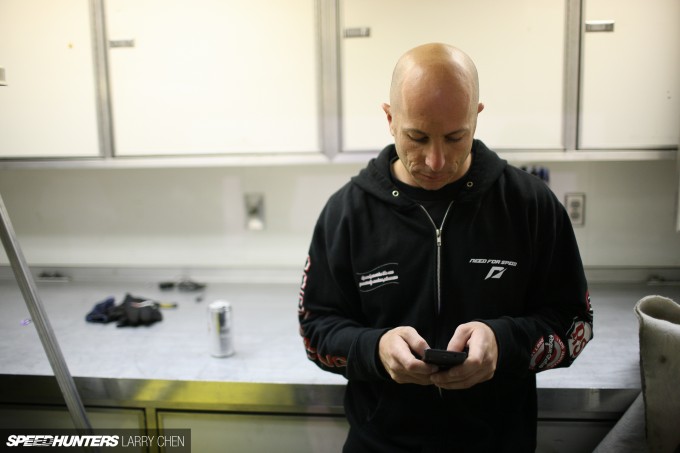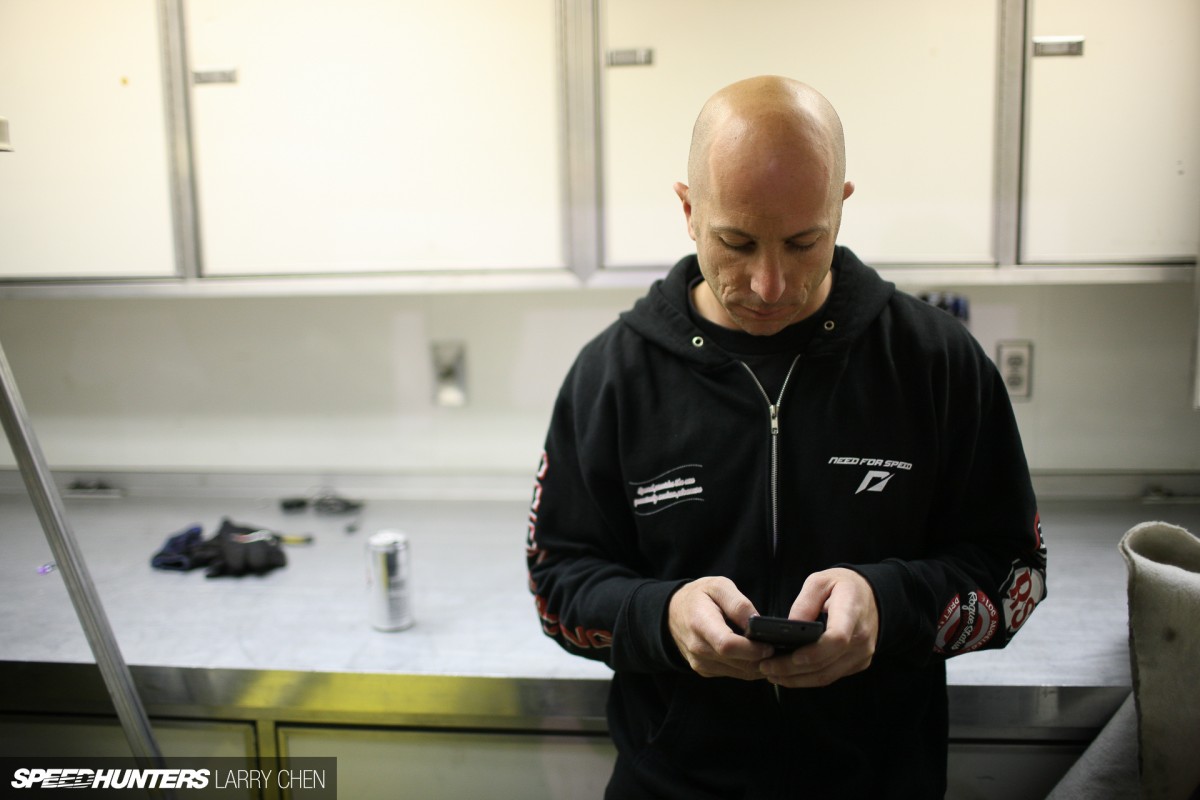 What was your first car? Did you modify it? What did you do to it?
SP: My first car was a 1991 Honda Civic Si. I heavily modified it over the years – first with a cam and nitrous, then a full engine swap and turbocharger. It was turned into a race car and never saw the street again.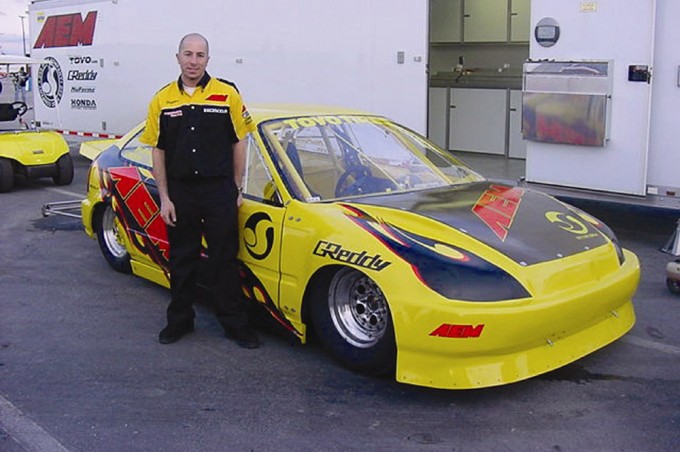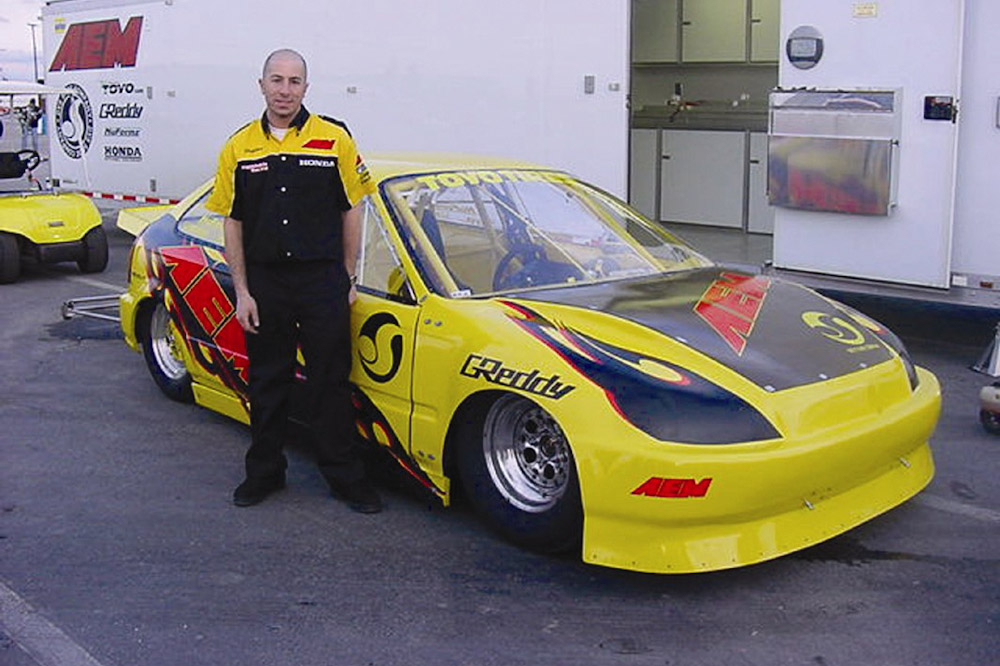 In the early days deciding to modify and race a Honda Civic was unconventional. What drew you to Hondas and FWD rather than the more traditional V8 drag platforms?
SP: Since I wasn't from a motorsports family getting a Mustang or other V8 car wasn't going to happen. A Honda Civic seemed like a good safe car to my mom. Little did she know it was easy to modify and there was a whole scene of people racing imports.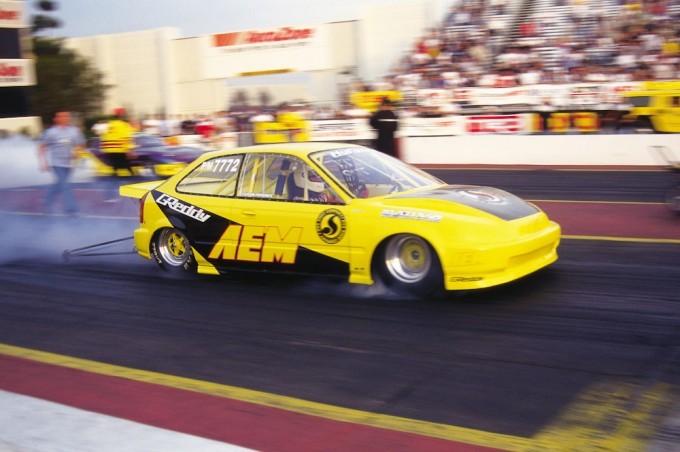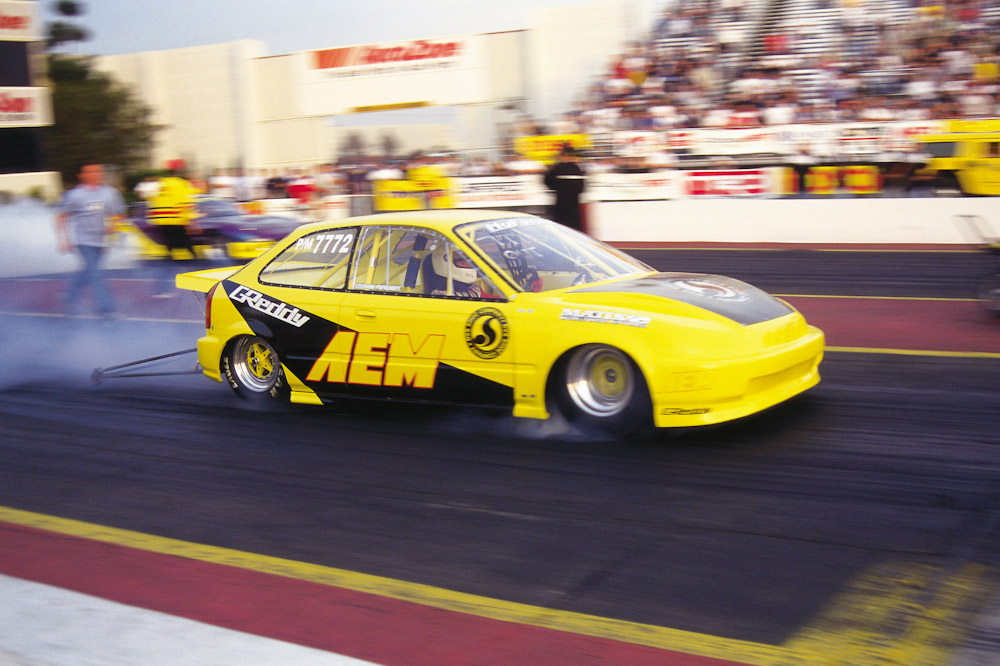 Were they any people or particular cars that helped you or inspired you during the early days?
SP: I could go on for days about this subject. Myles Bautista, Archie Madrizo, and others were leading the way with Honda drag cars when I started racing. They had engine swaps and turbocharged engines when just a cam change was exotic. They were leading the way and inspired me.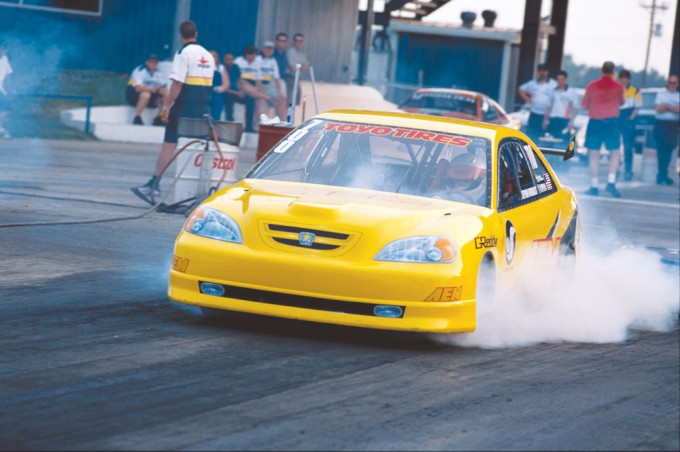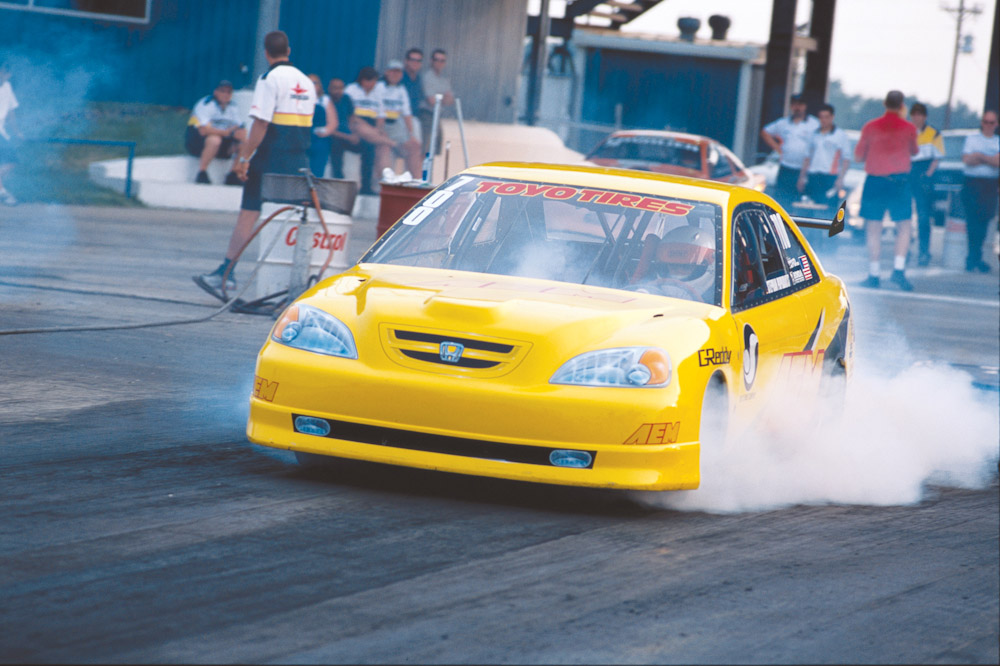 At what point did you decide you wanted to take things to the next level by building a dedicated FWD tube chassis race car?
SP: My street Civic was turned into a racecar by 1997, but not a very good one. It was quite fast and close to the world record at a 10.6 quarter mile, but because of my inexperience at the time it was a rough build. Meeting Shaun Carlson changed that. He was a great fabricator and offered to help me with my race car. What first started as fixing up my '91 Civic snowballed into a full EK Civic race car build. He built the chassis and I build the engine and drivetrain. That was the first 9-second FWD. We broke many records with that car.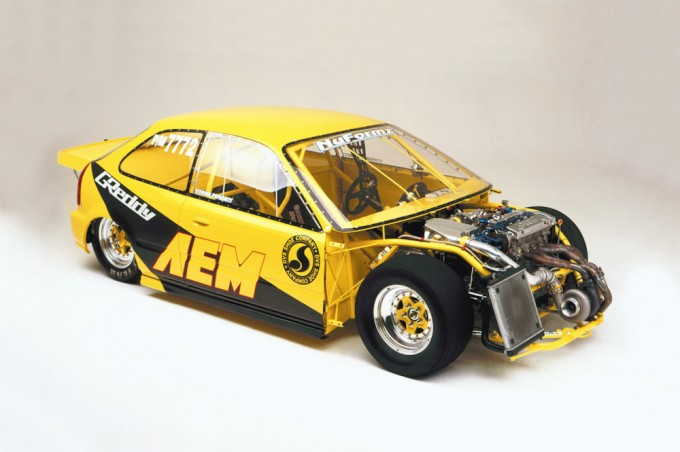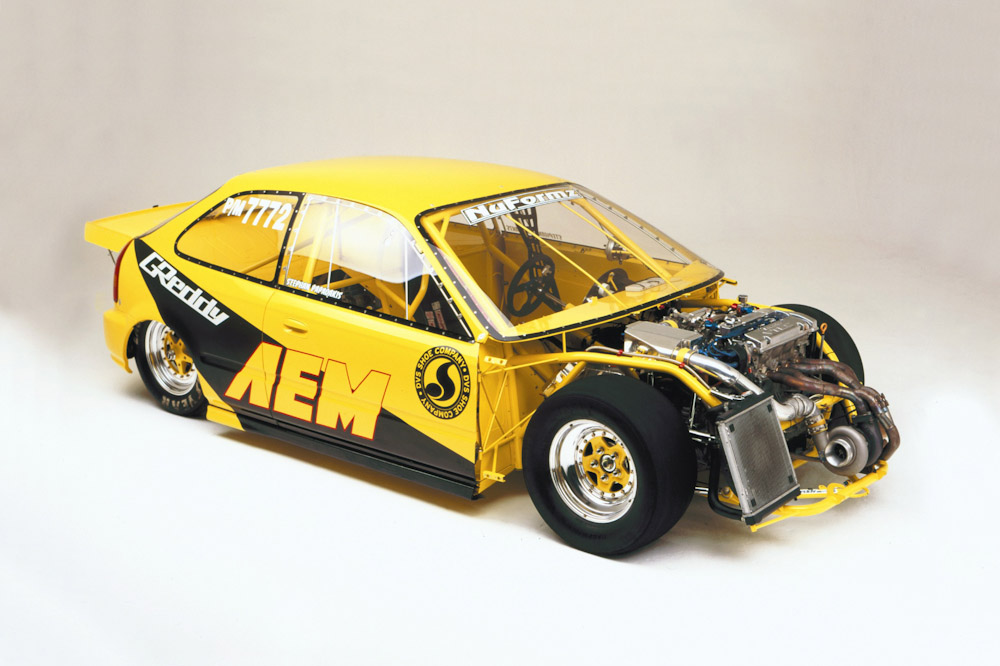 What were the initial reactions to a tube chassis car? What about when it started breaking records?
SP: We hid the details of the build during the process. We thought it was bad luck to take pictures so we didn't. When we finally debuted it, the car was ready to break records. We had already ran a 9-second quarter mile in private testing before the 1999 Battle of the Imports debut. Initial reactions seemed to be disbelief that we pulled off the build and it was so far advanced from any other FWD at the time.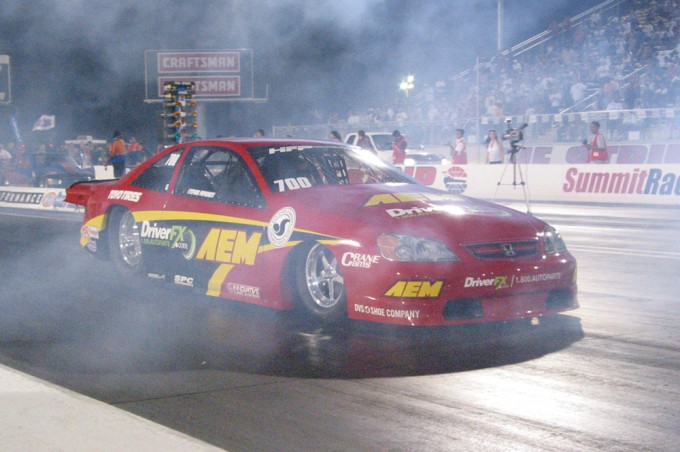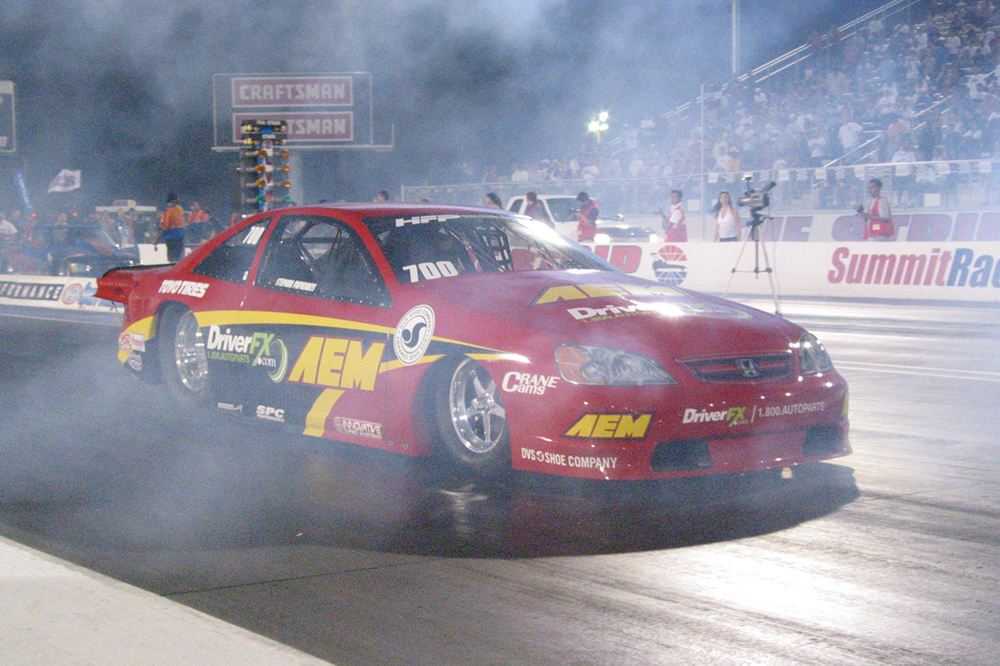 You stayed at the forefront of the sport compact drag scene for many years before its popularity declined. Do you ever see high level sport compact drag racing making a comeback or will that stuff be left for the history books?
SP: It was a fun ride at the time, but it probably won't come back. We never really had a good show since the cars were so unreliable and there so few. With that said, the grassroots FWD and sport compact drag racing is quite popular all over the world. I still meet people that drag race their FWDs and attend huge drag events.
The Jump To Drifting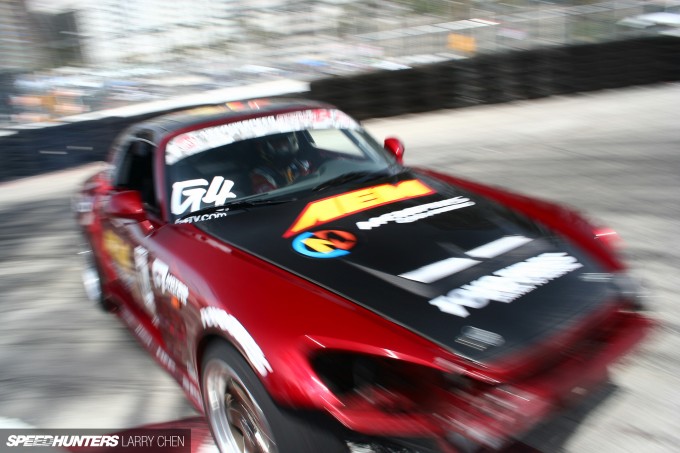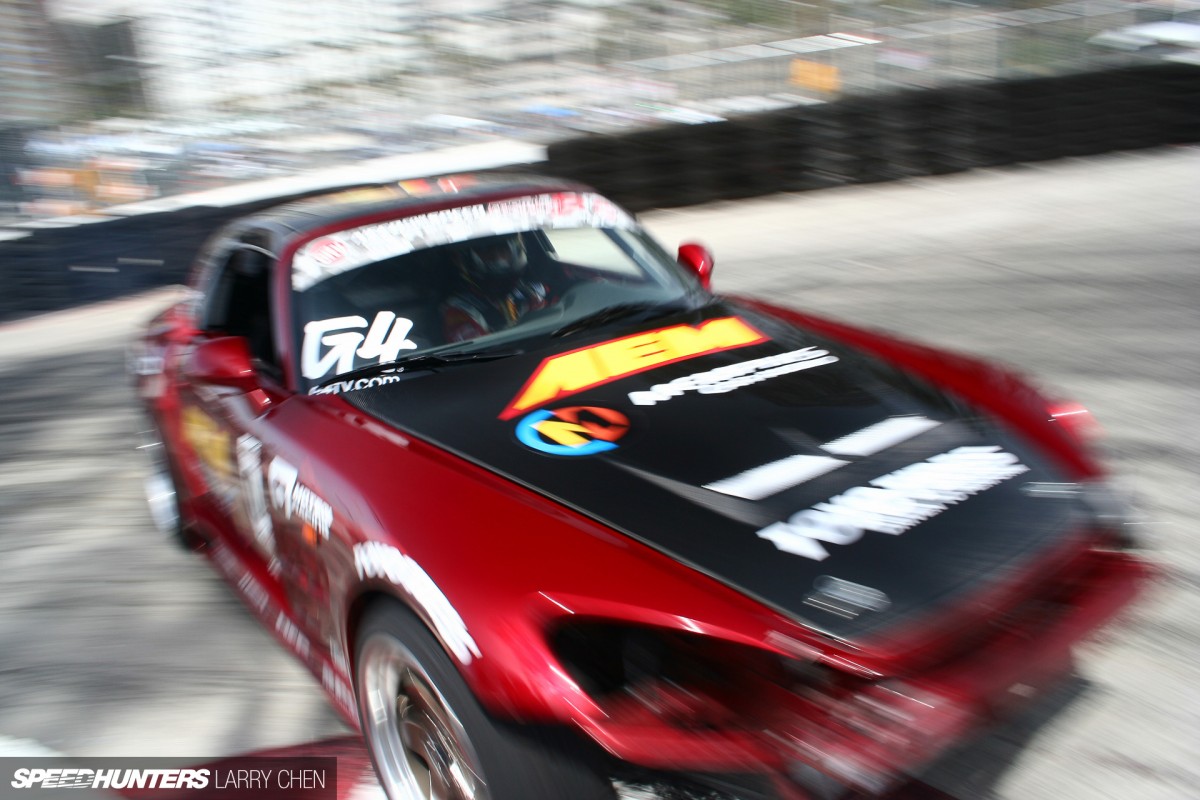 Moving on to drifting now, what was the biggest challenge when you began building and driving drift cars in the mid 2000s? How much carried over from the drag world and how much had to be learned anew?
SP: It was a steep learning curve transitioning to drift. We were quite good at building our first drift car, but the suspension setup took some time to figure out – not to mention the driving. It was very difficult for me to run the team, build the cars and learn to drift at the same time. I never really put as much effort into driving as I should have. I guess my passion has always been in building cars and the competition – not necessarily in driving them.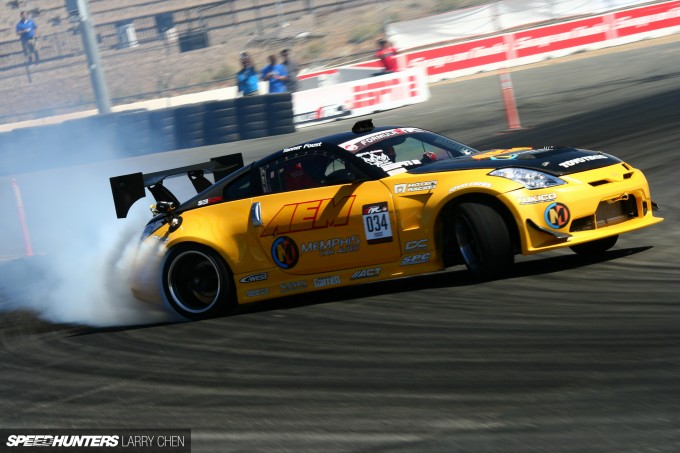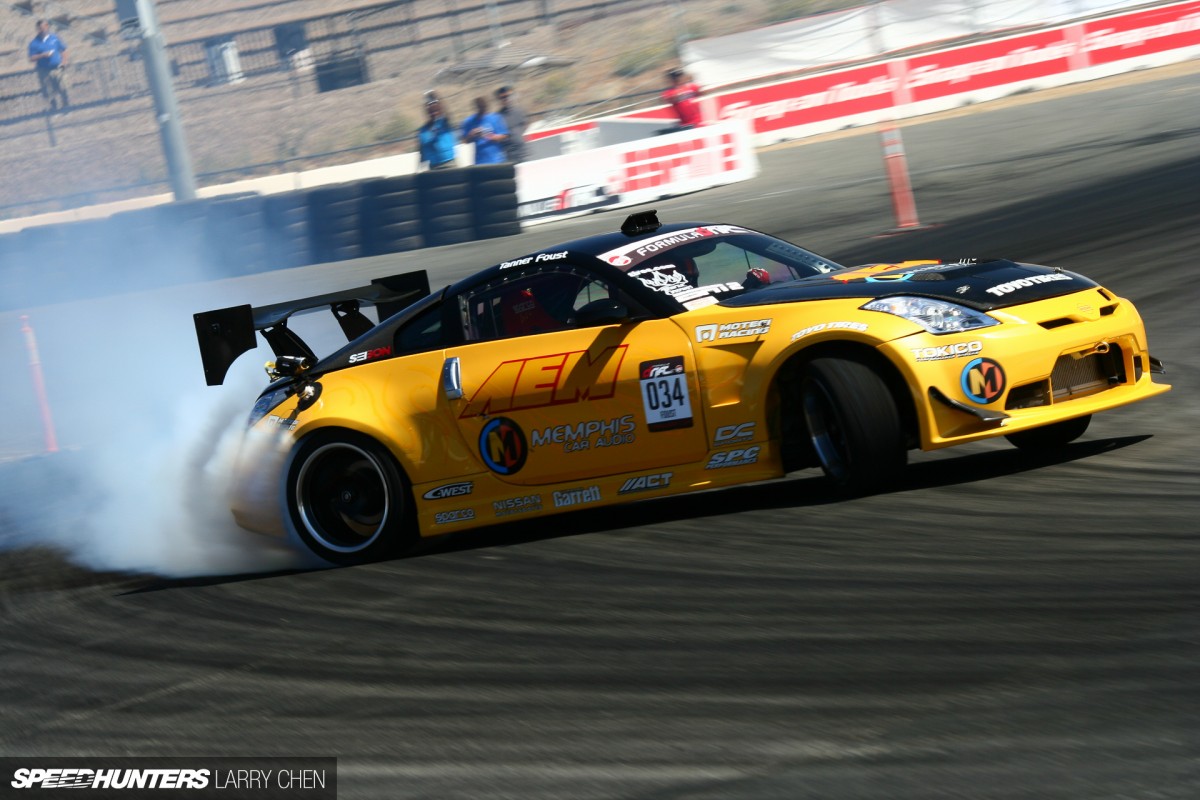 In your earlier days of drifting you worked closely with Tanner Foust. Did Tanner's feedback help you figure out what did and didn't work when it came to building drift cars?
SP: Tanner was a huge help with suspension and tire setup. We had a good handle on the car and engine build and with Tanner's driving and suspension experience it was a winning combination. We each had our roles.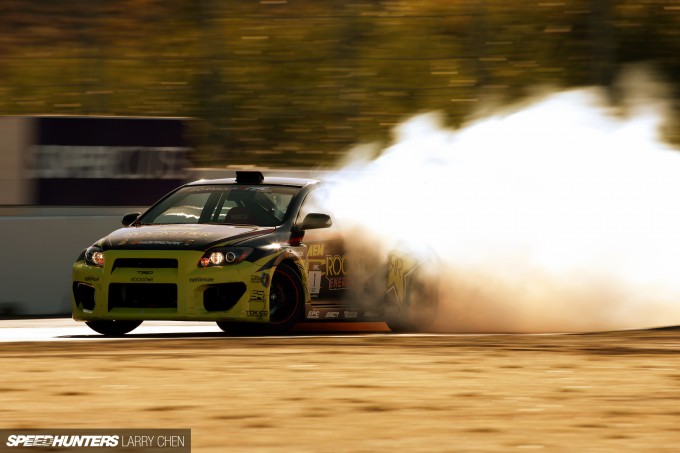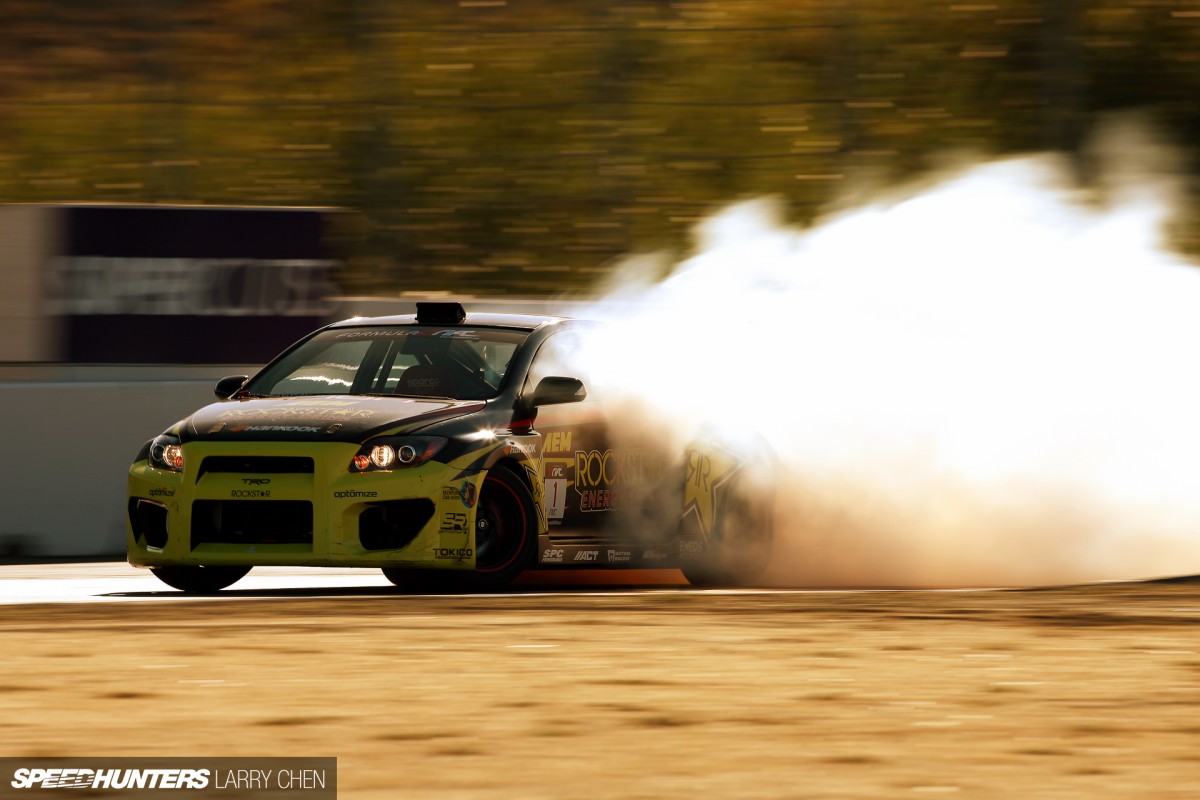 In 2011 after Tanner retired from Formula Drift you began working with Fredric Aasbø. Both have been extremely successful in their careers both on and off the track. Besides their striking good looks, what other similarities do these guys share? What about differences in driving style?
SP: Both Tanner and Fredric have the ability to get in the zone and improvise during a run. This is critically important in drift. There is no flow or rhythm to drift. You wait in line, do a quick run with an opponent that is unpredictable, and if you make the slightest mistake you can lose the round. There is no making up time on the next lap like in road racing. You have one shot. Tanner and Fredric are both excellent at this format, although it took Fredric longer to reach the top compared to Tanner. But remember Fredric now is still younger than when Tanner started to drift. Tanner was quite mature and in his 30s during his first year in Formula Drift.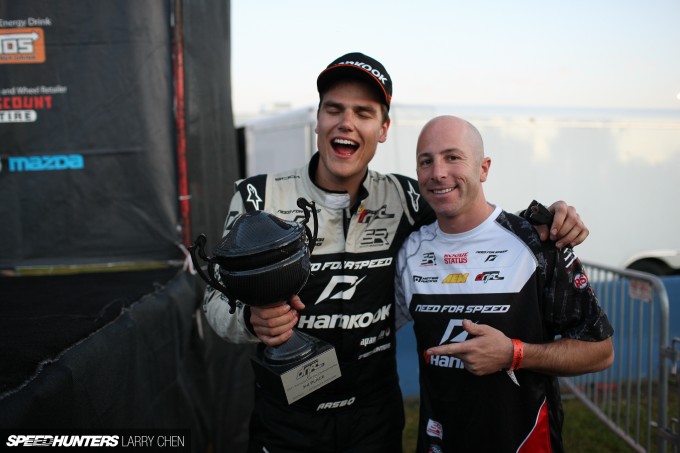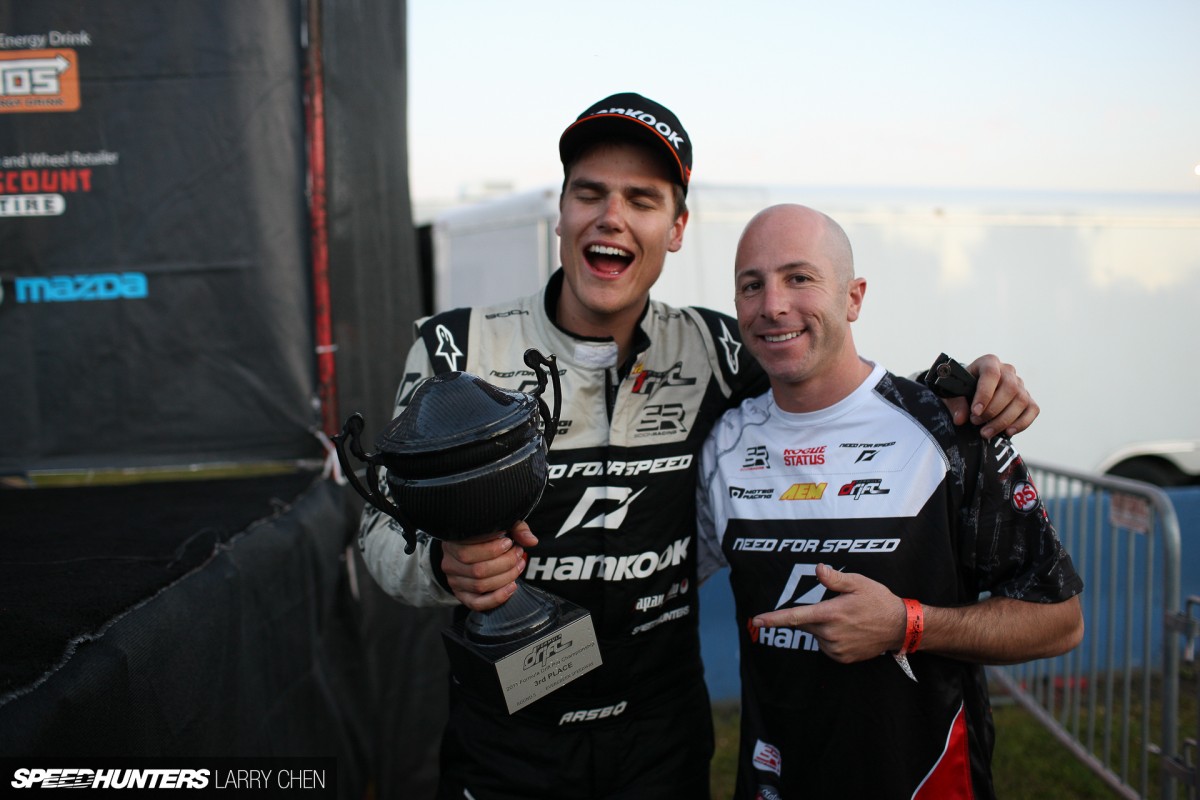 It seems that each year you and Fredric have earned more success in Formula Drift? Are you guys constantly working on new ideas to change the setup, or have the good results come as a result of experience?
SP: We are always working on making the car and Fredric's driving better. The tC is not always the best car, so we look at others and see if we can learn from what they are doing better. We try to isolate our weaknesses and work to resolve them. Same with Fredric's driving. What are his weaknesses and how can he/we improve them? If we didn't win, then we could have done something better. We analyze what that is, then apply what we learned moving forward. It's a constant cycle.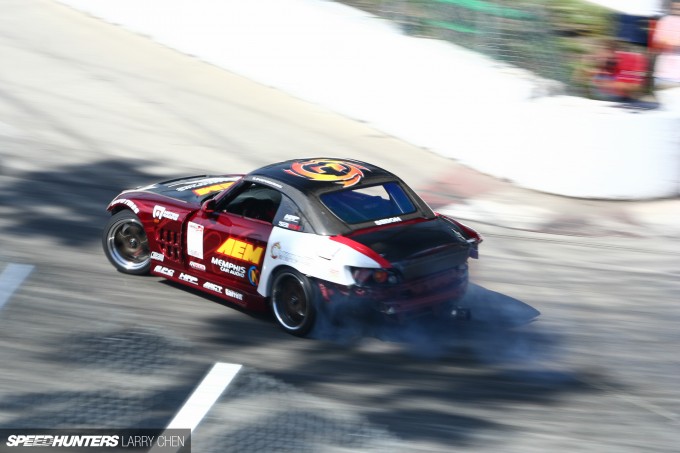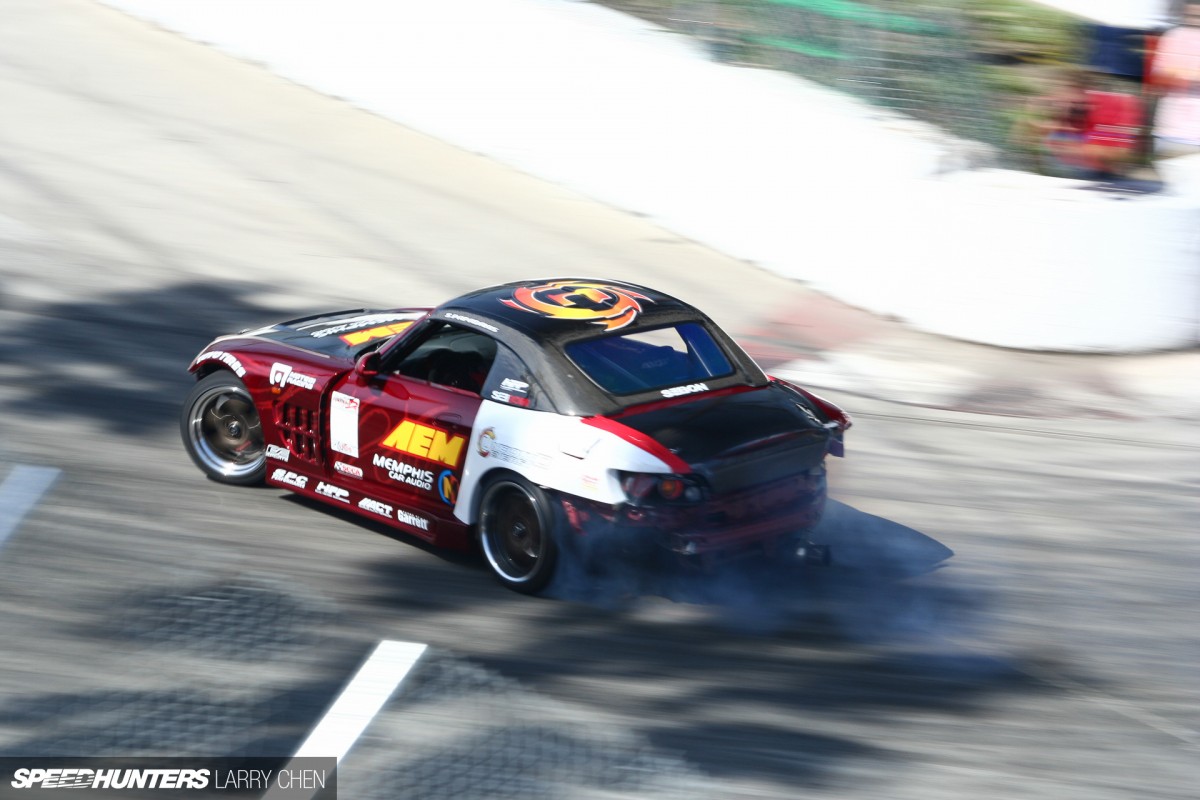 You are experienced in both driving and building race cars and drift cars. How much does your driving experience help when it comes to building and setting up the cars?
SP: Having the driving experience has really helped in setting up the car. I can speak the same language as the driver, and combined with my experience both driving and engineering cars the conversation can go beyond the technical. We can talk 'feel'. I can even drift the car and experience what the driver is feeling. This is a huge help when problem solving. A braking problem or a drivetrain vibration can be figured out quickly. Another way my driving history helps is with spotting. I can see the subtle dynamics with the car and see how driving style is affecting performance.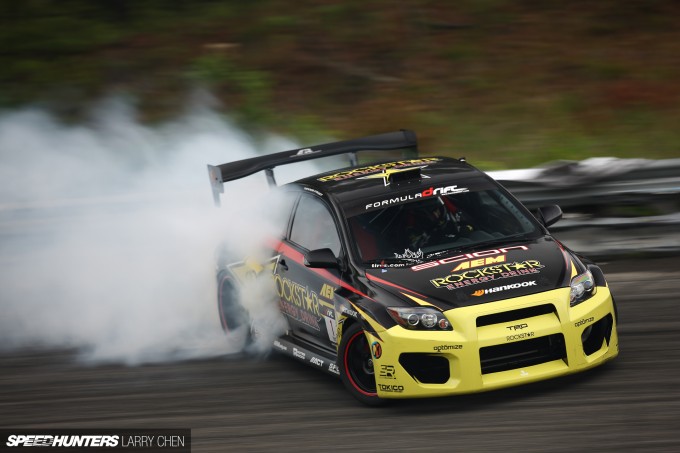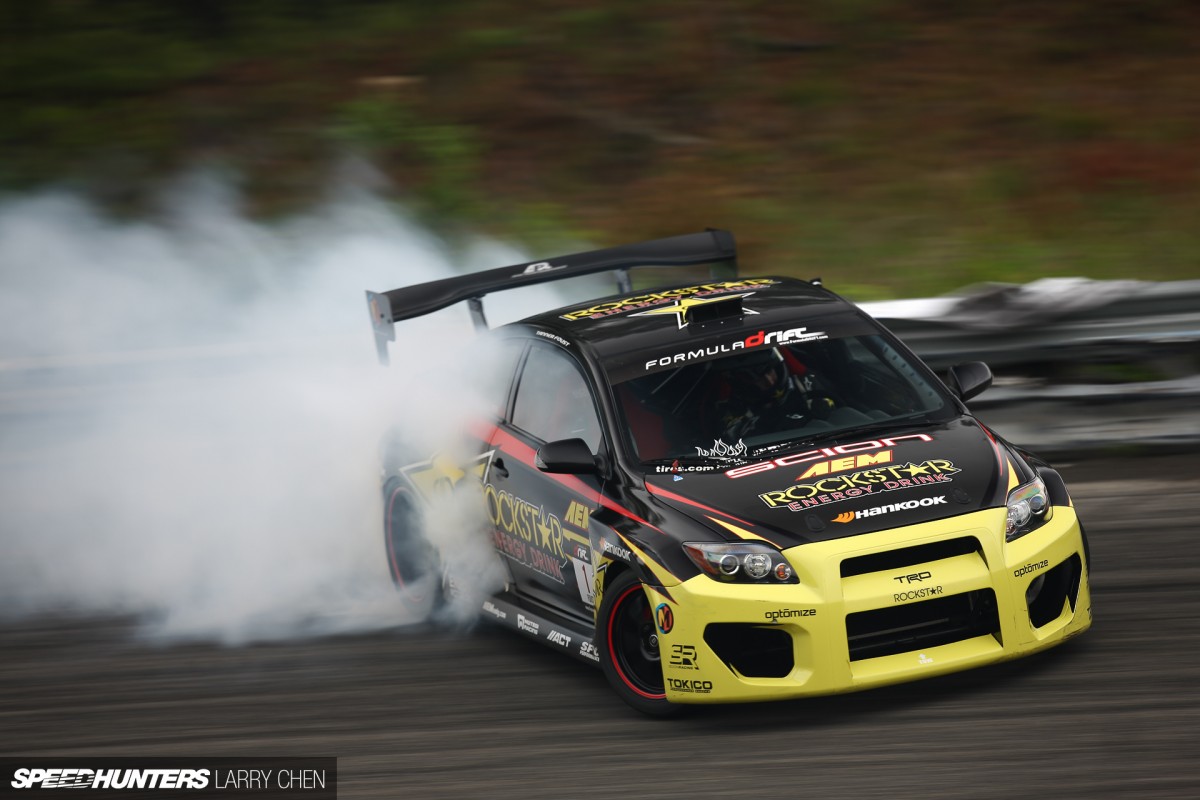 What are your feelings about the so-called 'horsepower wars' in Formula Drift? Good thing? Bad thing? Do you think power levels will continue to rise or will they flatten out?
SP: Horsepower wars are inevitable in motorsport. I'm fine with it. It makes the show more impressive. As our grip levels have increased, the power needed to spin the tires increases. There is a huge advantage having a quick drift car, both with chasing and leading. You need grip and power for that. Expect that trend to continue, but the team with the most power and grip doesn't always win. That is the exciting part of drifting. The driver sometimes overcomes shortcomings in a car – but not always.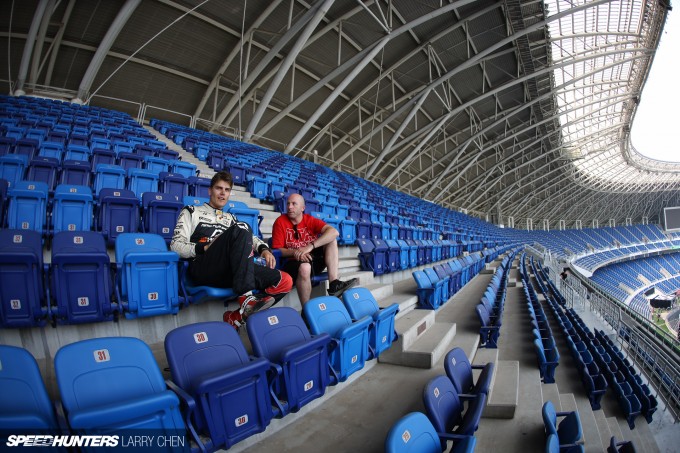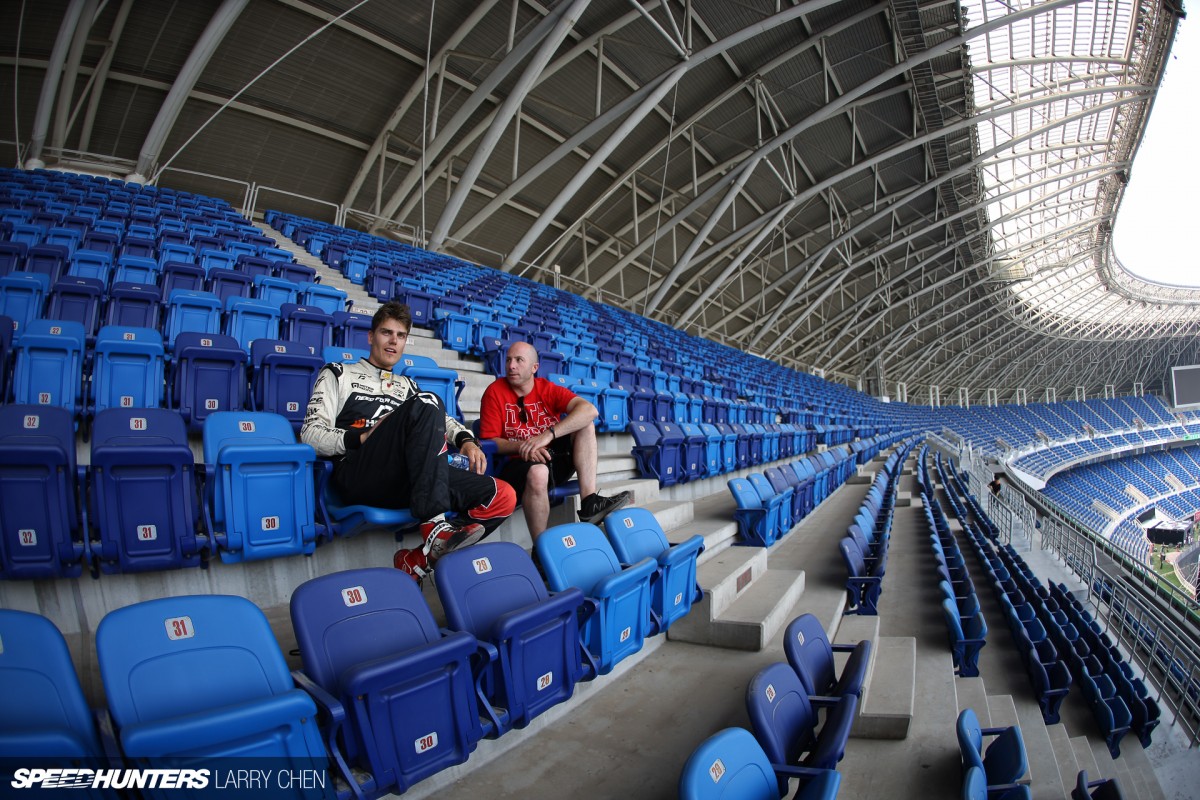 You've been active in Formula Drift since the beginning as both a driver and builder/team manager. What do you think is the biggest way the sport has evolved since the early days?
SP: The sport has really drifted (LOL) away from Japan. Even though the sport started in Japan with D1, America and Formula Drift are now the center of professional drift. We have several automotive manufacturers and large corporate sponsors that support the series and drivers. For better or worse, Americans have made drifting a professional motorsport with paid drivers, crews and team owners.
Looking To The Future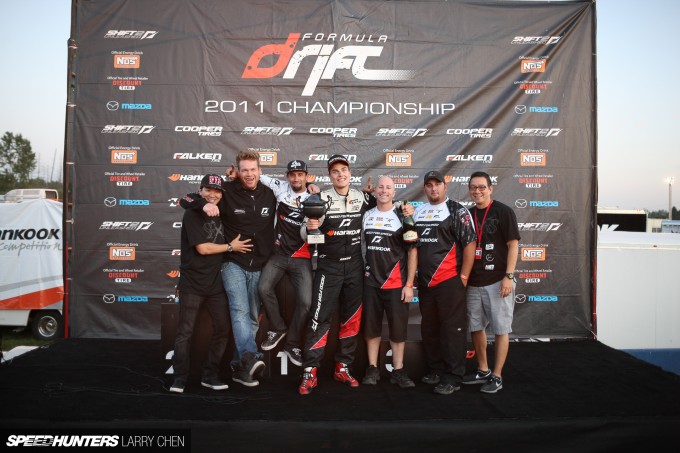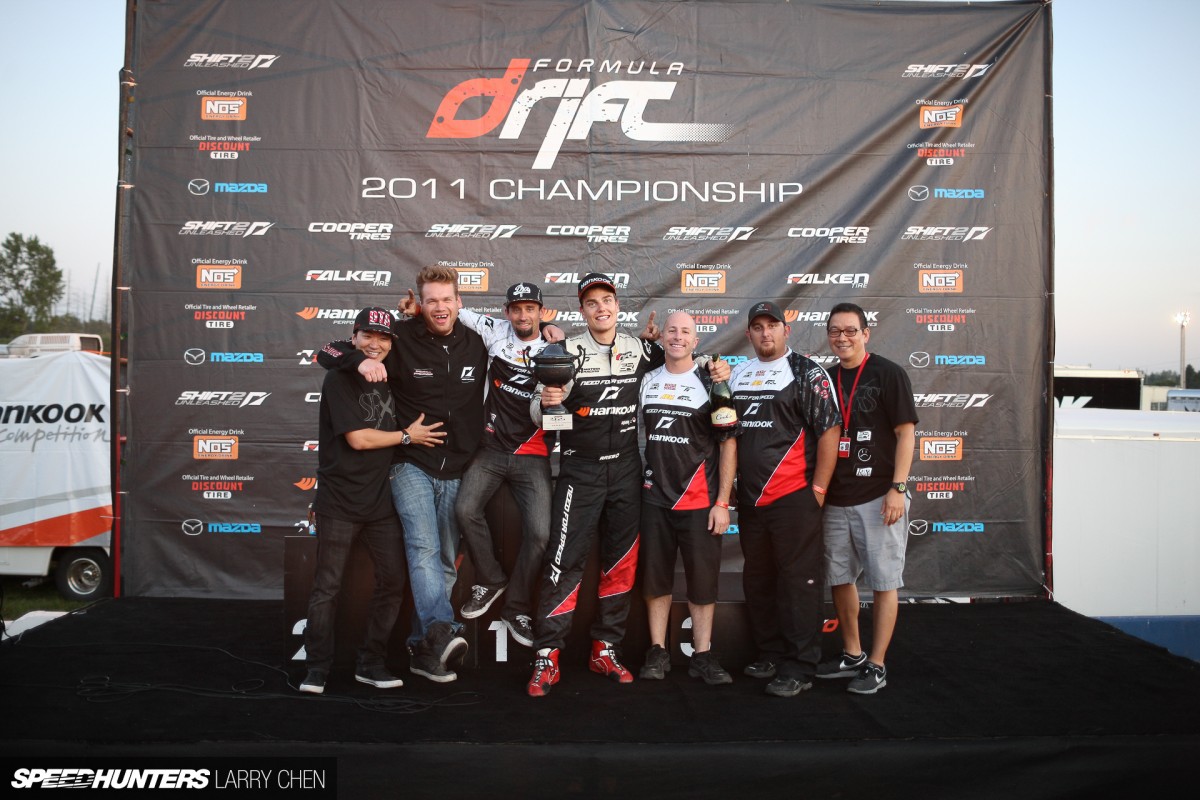 It's quite obvious that drifting is a lot more than a passing fad, but what do you think the future has in store for Formula Drift after a decade of competition? Will the growth continue? Would you like to see any changes to keep the competition fresh and exciting?
SP: Great question. 2015 will be a telling year with the World Drift Championship. If Formula Drift can pull it off, hopefully our sport can take it to the next level.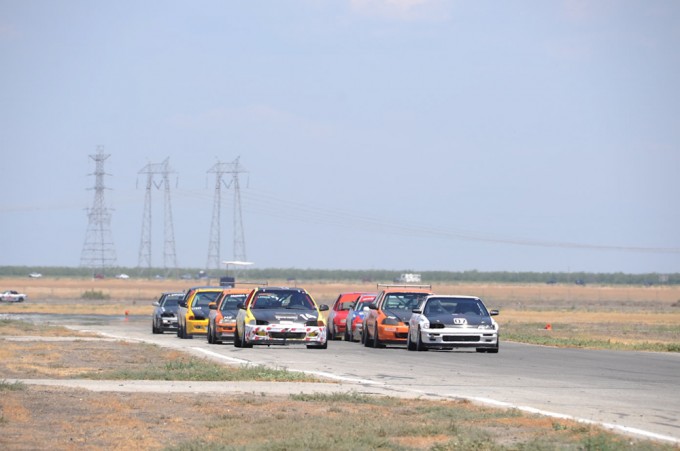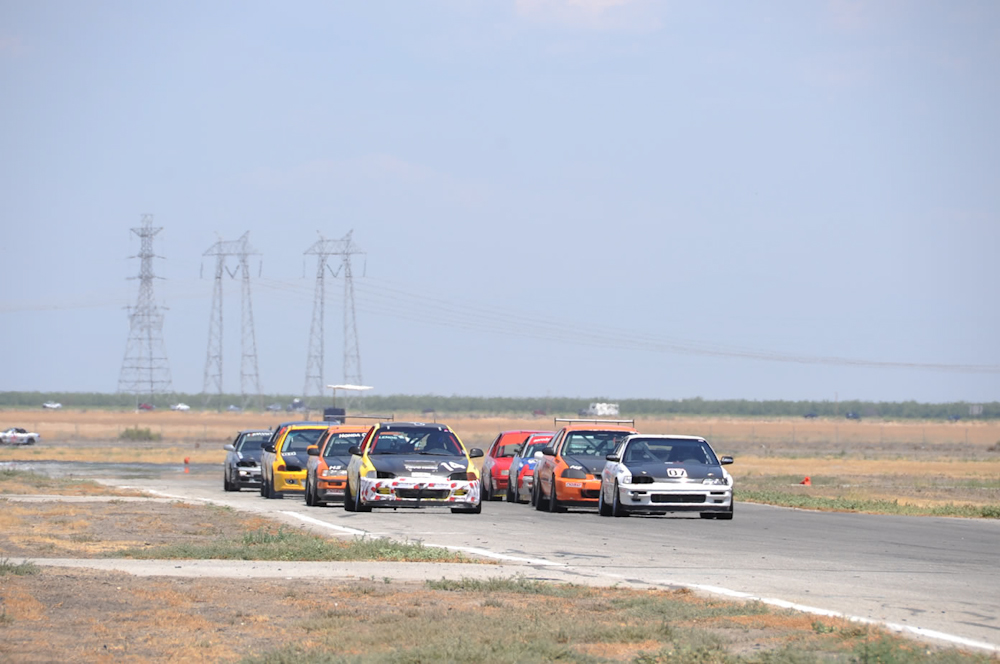 Owning and managing a race team surely consumes a lot of your time. These days how often do you actually get out and drive? When was the last time you've driven a car on the track?
SP: I don't drive much anymore. We spend so much time at the shop and the track it's hard to get motivated to go to the track on my weekends off. In 2013 I raced my Honda CR-X in the NASA Honda Challenge several times. Road racing is really fun, and the grassroots stuff doesn't have the high pressure of professional racing. It gets me back to my old days of just racing for the fun and the trophy without the politics.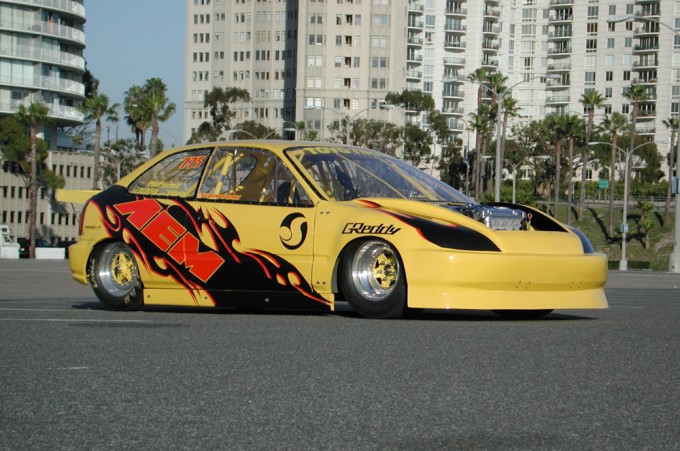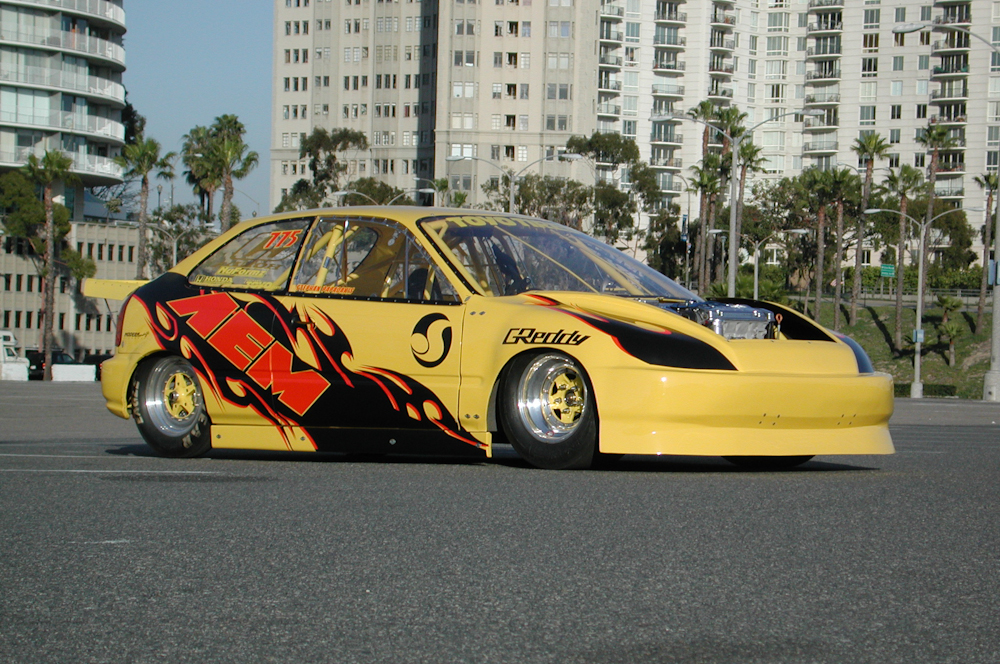 Looking back on your career as a driver and builder is there any one milestone moment that stands out above all?
SP: Probably the old FWD drag days. I was so young and the industry was just starting to get big. When we first ran 9 seconds it was pretty big deal. I never expected to do so many interviews and signatures. It was just a goal to build a fast car. All the notoriety that came along with it was a wild ride. Even 15 years later we are still taking about it. Crazy.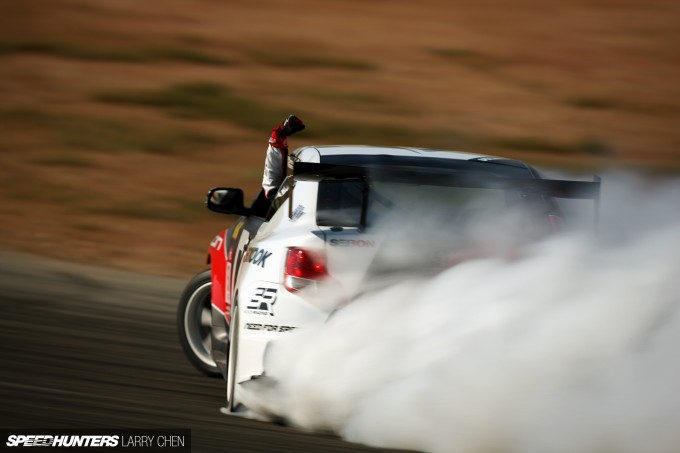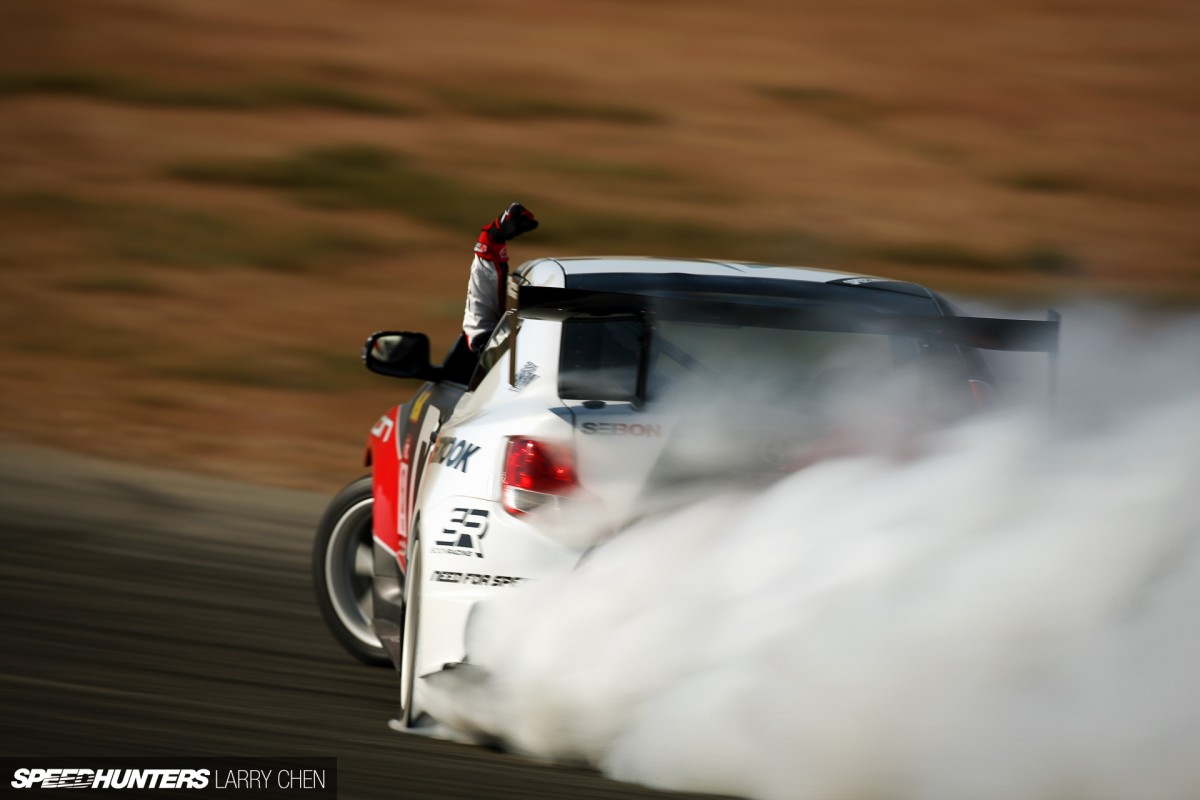 Over the years you've experienced great success in drag racing and drifting and have even dabbled in off-road racing. What's next? Are there other challenges you'd like to tackle before you retire?
SP: I like the challenge of building cars that no one has yet. Trailblazing with new combinations of engines and chassis. Right now we need to get Fredric a championship. No plans outside drift at this time, but I'm a long way before retiring. I'm only 37 and still love what I do.
Thanks to Stephan and Papadakis Racing.
Questions by Mike Garrett
Photos by Larry Chen
Instagram: larry_chen_foto
larry@speedhunters.com
Additional Photos from Papadakis Racing
More Papadakis Racing stories on Speedhunters
More Formula Drift stories on Speedhunters