Impossibly Japanese
Nismo – which this year celebrates its 30th anniversary – has always had very cool and direct link to us enthusiasts. Back when the RB26-powered GT-Rs and SR20-powered S-chassis cars roamed the streets of Japan, Nissan's motorsport arm created a comprehensive list of road car tuning parts – many of them developed through knowhow gained from its factory-backed racing exploits.
I've never known how to best categorise the tuning wings of Japanese manufacturers. Most westerners will always try to compare them to say, AMG for Mercedes-Benz or M for BMW – but it's not quite so simple. In creating a 'tuned' line of Nissan production cars, Nismo is certainly delivering something new and exciting.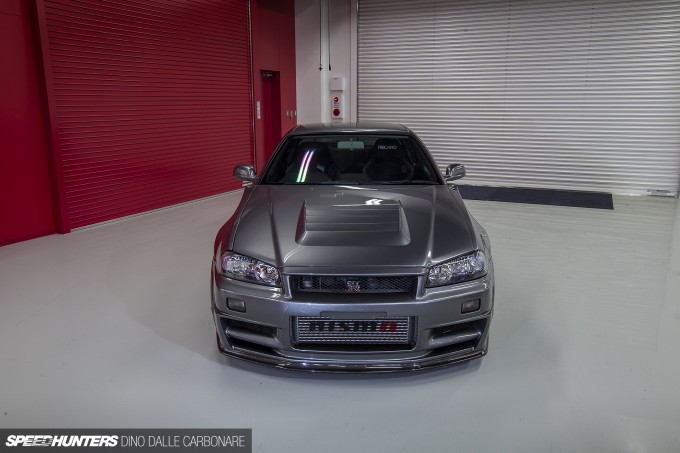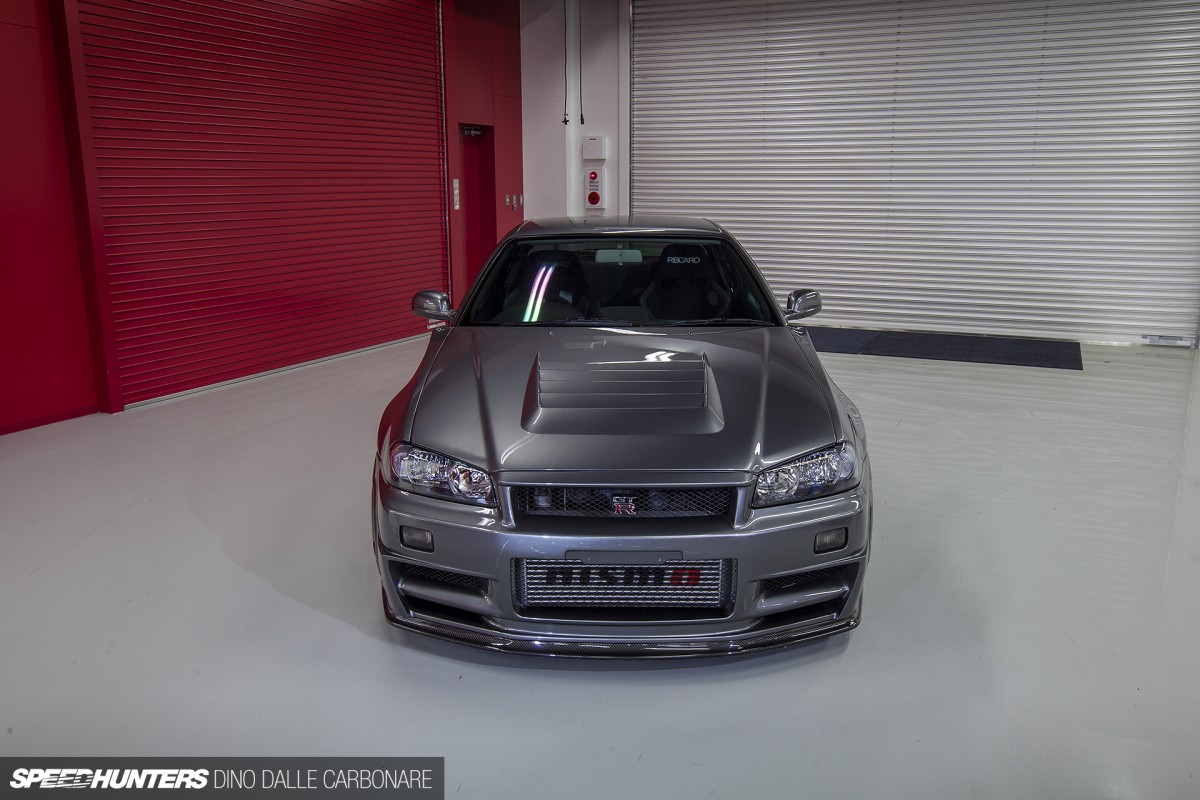 The Nismo catalogue is nothing short of a bible. It's what people like me would take to bed, flicking through the well-organised sections making mental lists of what was needed to create the perfect street car. Nismo, however, was usually seen as the expensive option, ultimately leading many Nissan owners to less expensive aftermarket tuning brands for their upgrades.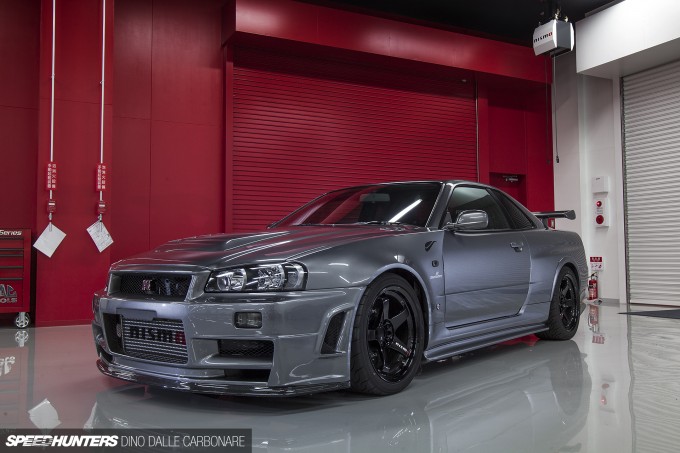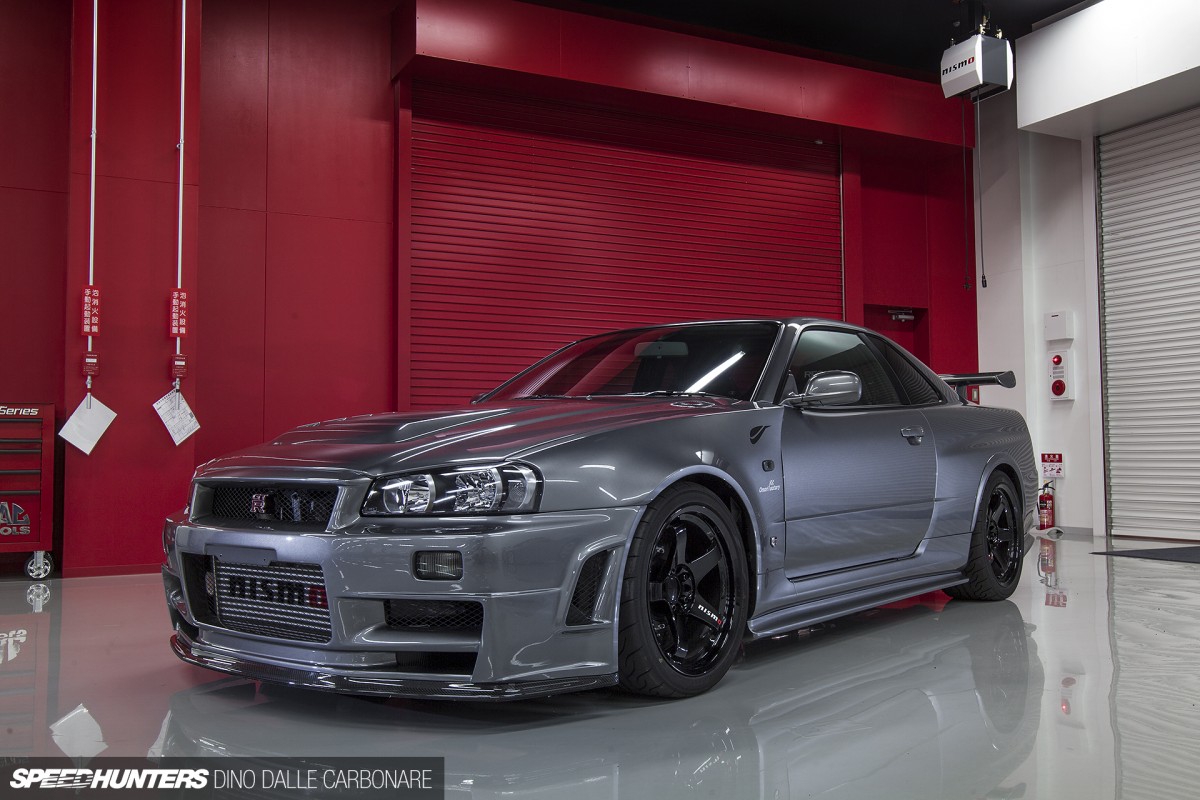 Forget about the price tags for a moment and imagine what you'd end up with if you took all the best gear Nismo has to offer and put it into one car. Well, if that car happened to be the BNR34 Skyline GT-R you don't need to dream, because Nismo Omori Factory have created it, and are calling it the Clubman Race Spec. Using parts from its expansive catalogue, including some previously reserved for the Z-tune edition, Nismo has reengineered a classic and tuned it with the trackday enthusiast in mind. The ultimate street BNR34 perhaps…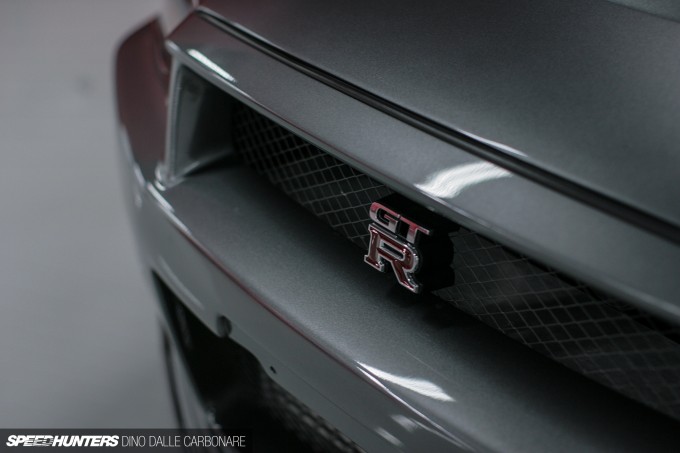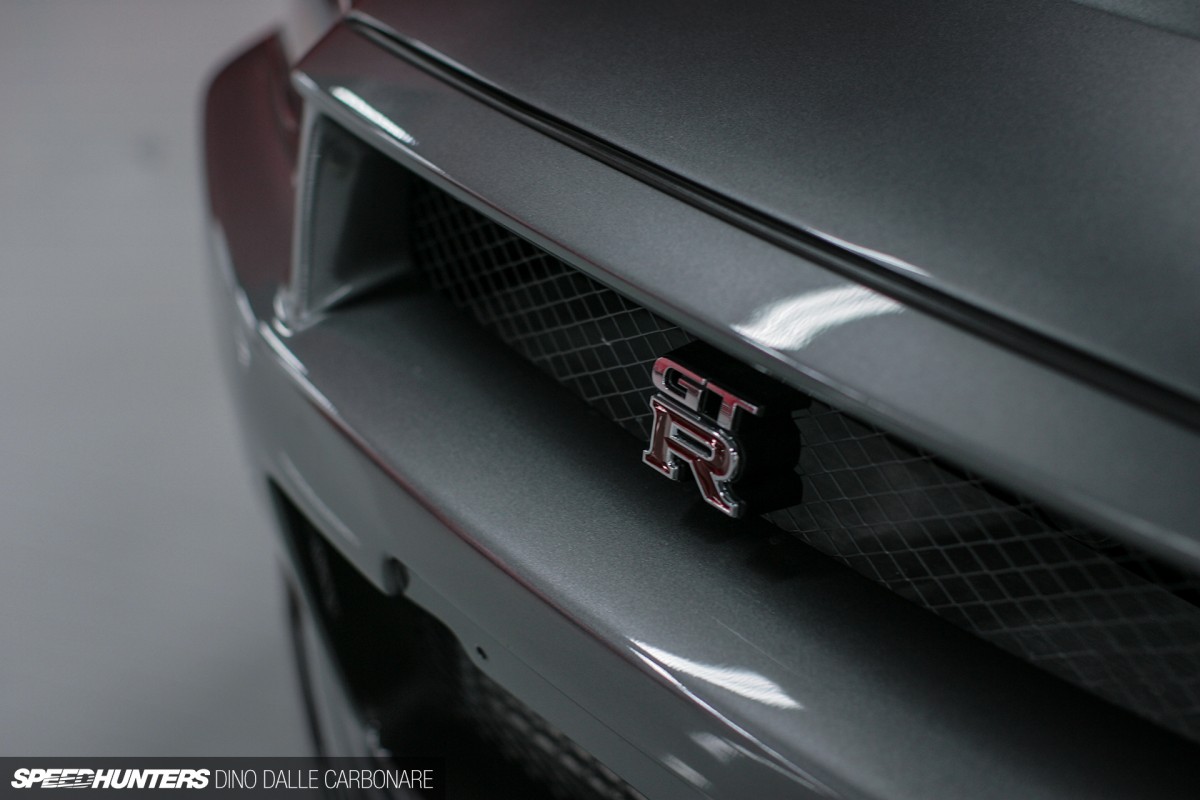 This dark metallic silver demo car was built to showcase the best parts Nismo have developed for BNR34 since it went on sale in early 1999. Take the exterior for example – the bodykit is a mix of Z-tune parts as well as regular Nismo aero upgrades that have been available for the last 15 years. Except it's taken one step further, because the Z-tune front bumper and wider front fenders are now also offered in dry carbon. Yes, these pieces are very expensive, but they're also meticulously crafted with a OEM-like fitment – you get what you pay for.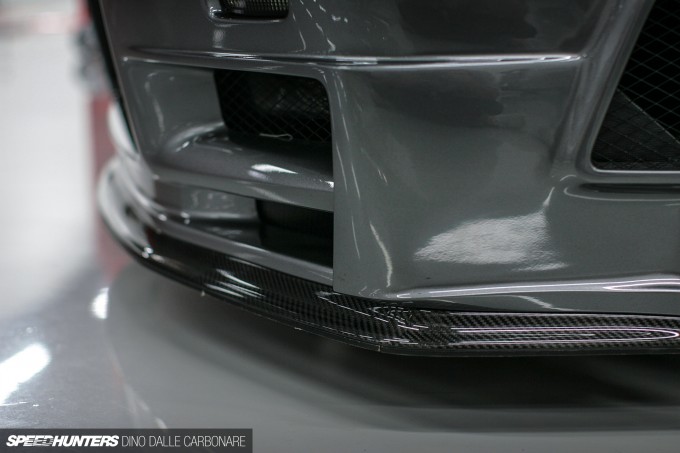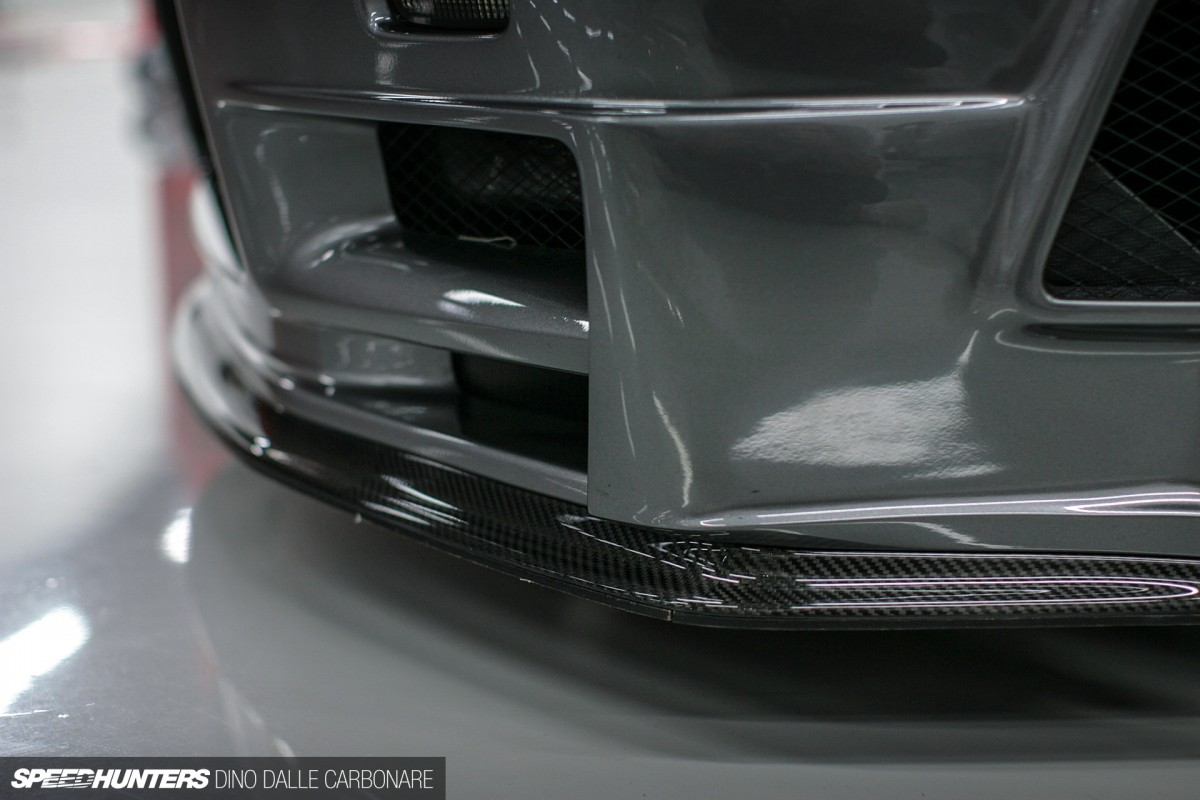 The popular carbon fiber front lip spoiler that's been seen on many Nismo demo cars over the years was a given. This readily-available part favours a closed-in design over the stock, vented, Nissan item.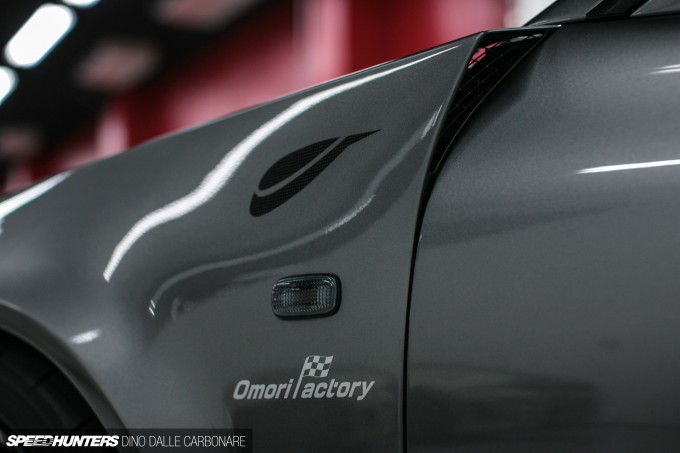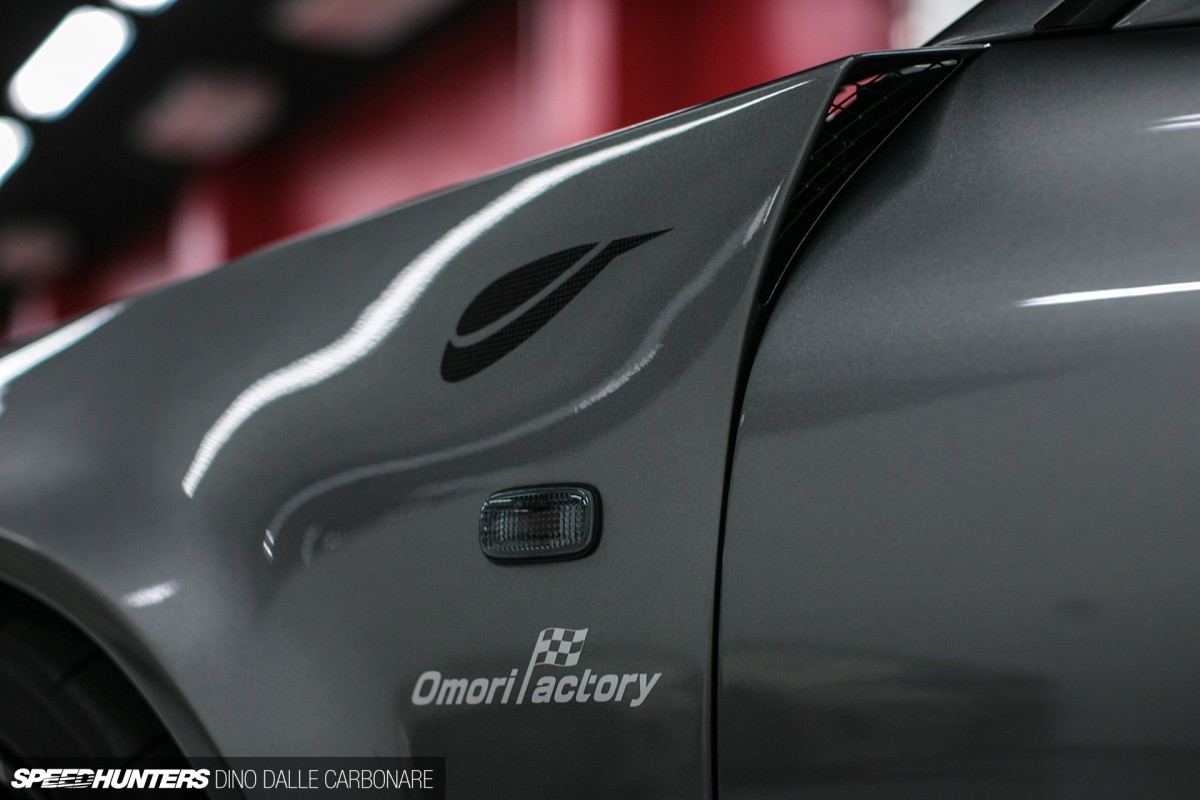 Inspired by Super GT race car vents, the openings on the Z-tune fenders are totally functional. They not only channel hot air away from the engine bay, but also allow the R34 to cut a cleaner path through the air. I love the way Nismo have worked in an unpainted Omori Factory logo so you can appreciate the carbon construction that lies beneath the paintwork.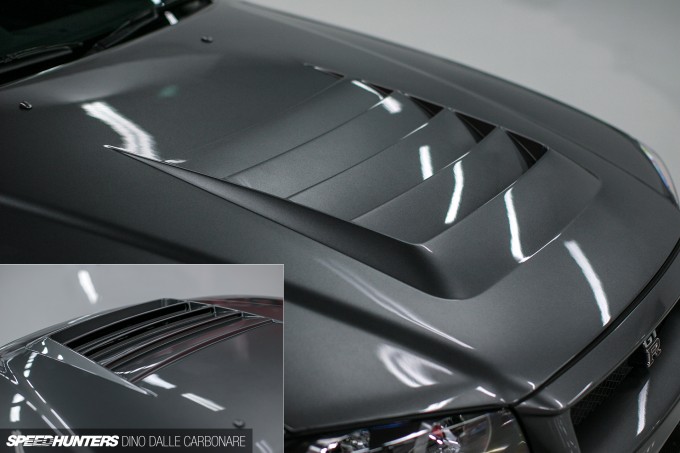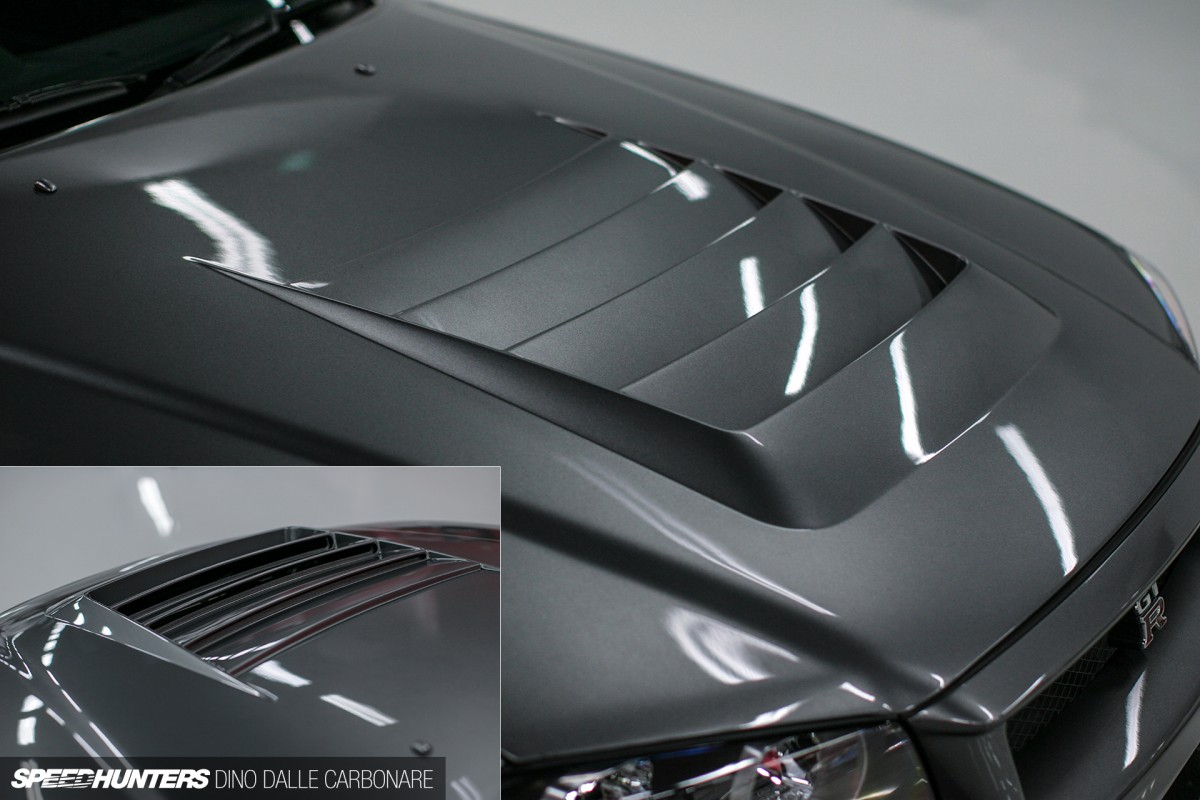 Despite having been around for 13 years or so, Nismo's R-tune carbon fiber bonnet still manages to look impressively modern. Again, its construction is all about function too. Like all of the other carbon parts fitted to the car it's very light, and it also helps more hot air escape the engine bay. And the double-skin design effectively channels water away from the engine when it rains.
Borrowing Anchors From The R35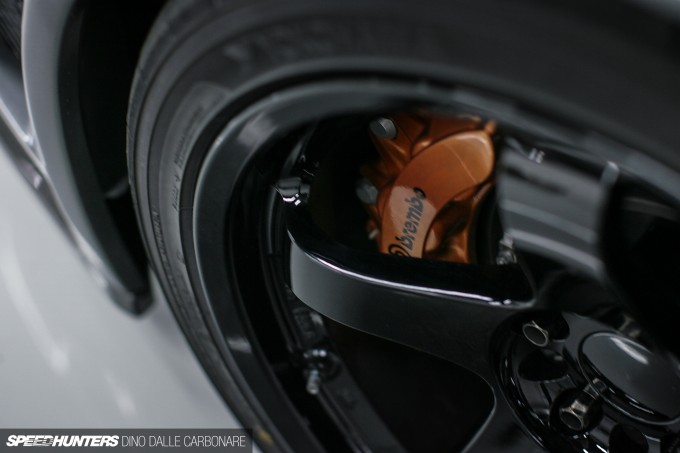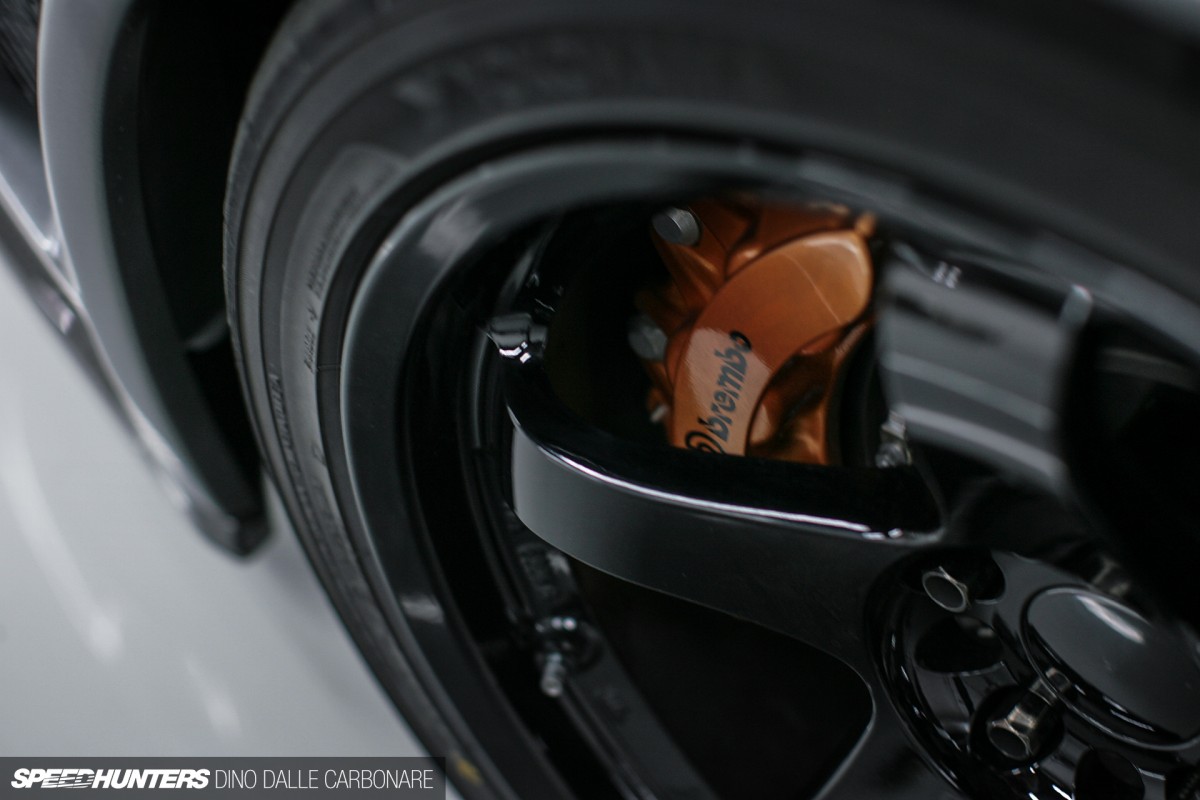 If you regularly point your car at challenging roads or the track, brakes are something you need to splash out on sooner or later. Nismo offers an upgrade kit for R32, R33 and R34 comprising of the same Brembo calipers and rotors fitted to the R35 GT-R. The kit comes with model-specific caliper brackets as well as braided lines and Nismo pads.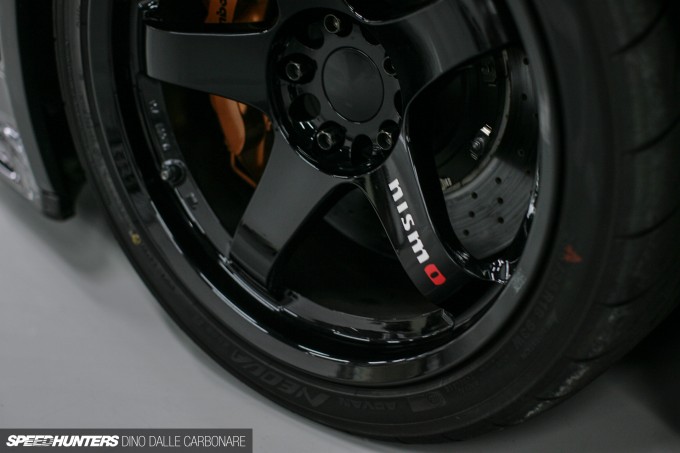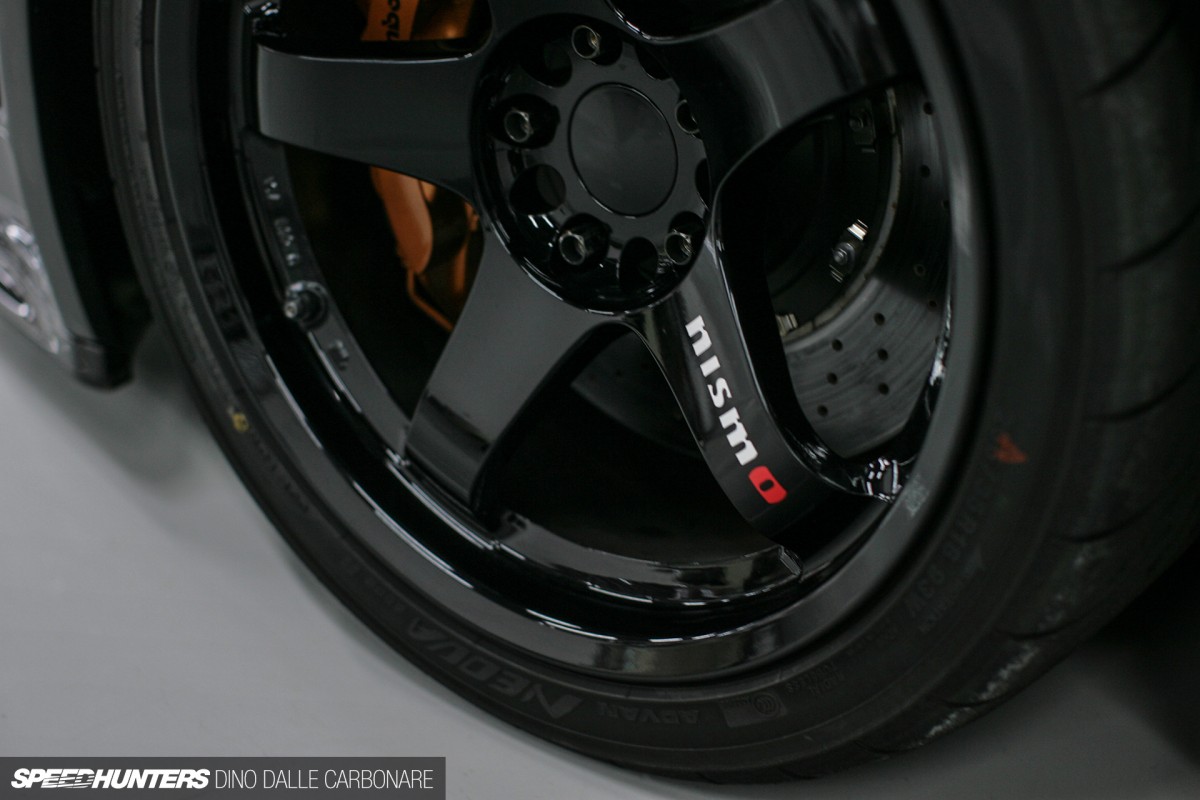 The 380mm front rotors just manage to fit inside 18-inch Nismo LM GT4s, which like all of Nismo's wheels are made by RAYS. Great both on and off the track, Advan Neova AD08 tyres get the nod too.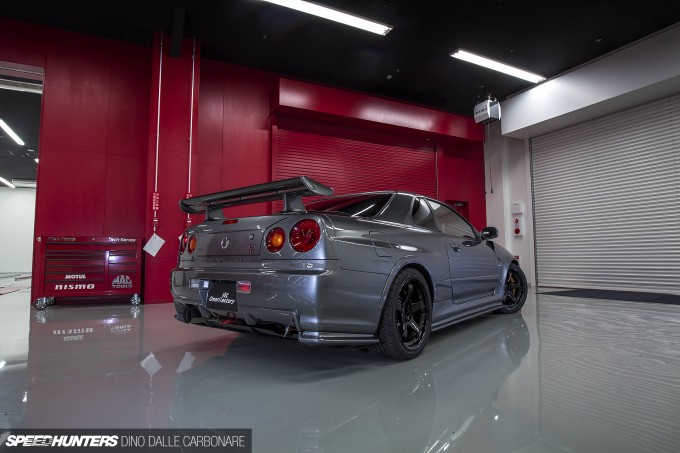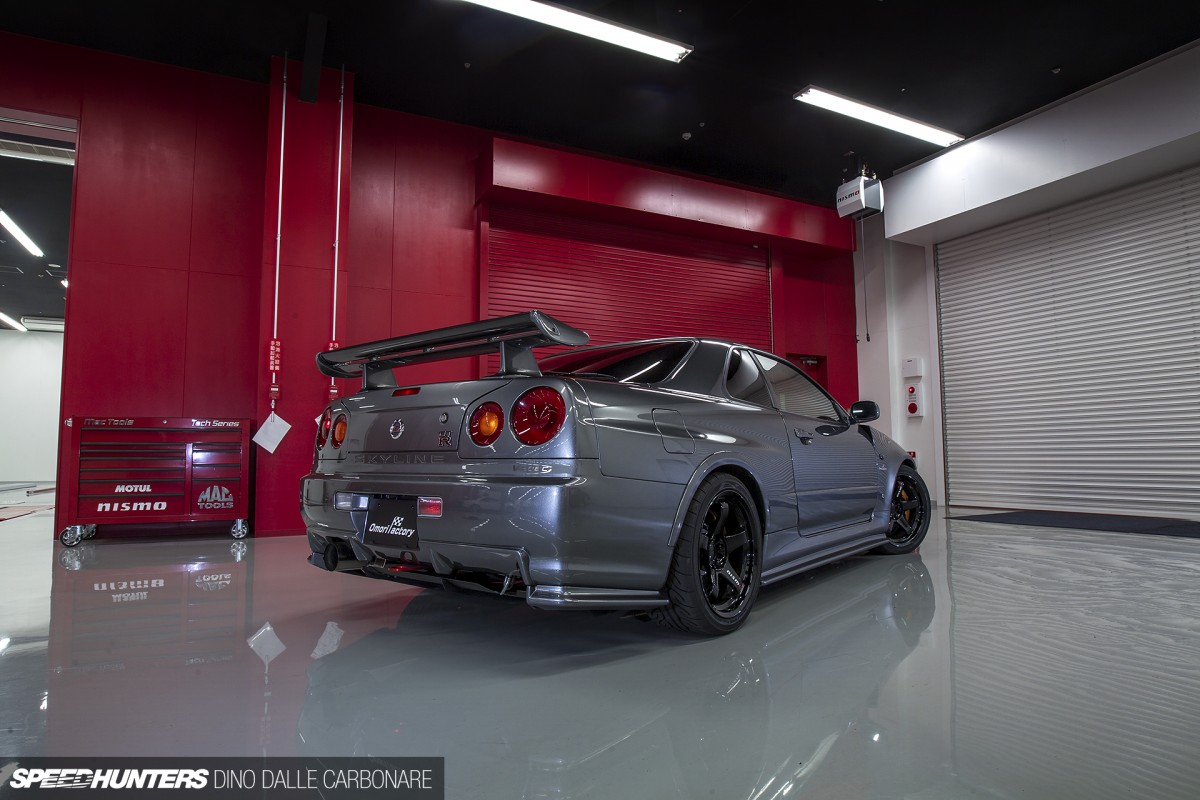 Nismo side and rear skirts feature as well, along over-fender strips at the rear. The latter are actually more of a requirement to pass Japan's shaken test, which has a limit on how far out wheels and tyres can stick out from the body. There's no issue at the front end as the Z-tune fenders are already slightly wider than stock. Looking at the Clubman Race Spec it's hard to gauge just how much preparation work went into making it look this good, but I can tell you that absolutely no corners were cut in its creation. The particular car's began as used Midnight Purple 2 V-spec model, which Nismo stripped right back down to a bare chassis and placed on a chassis alignment machine to make sure that it was factory-true. Reassembled, it was finished in Nissan's KAD Gun Metallic with many layers of clear laid over to obtain an extra deep look.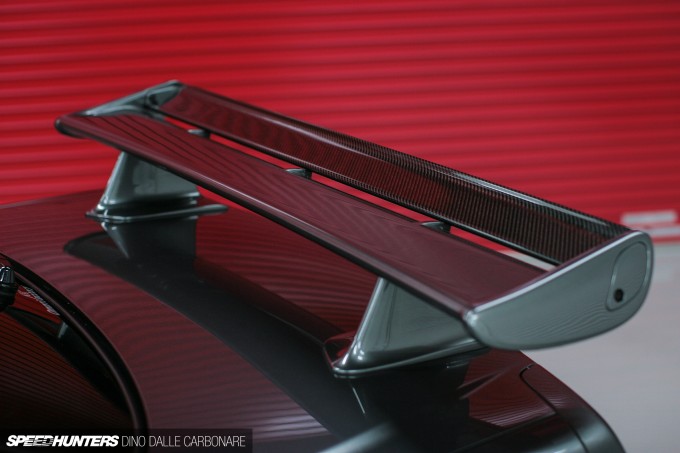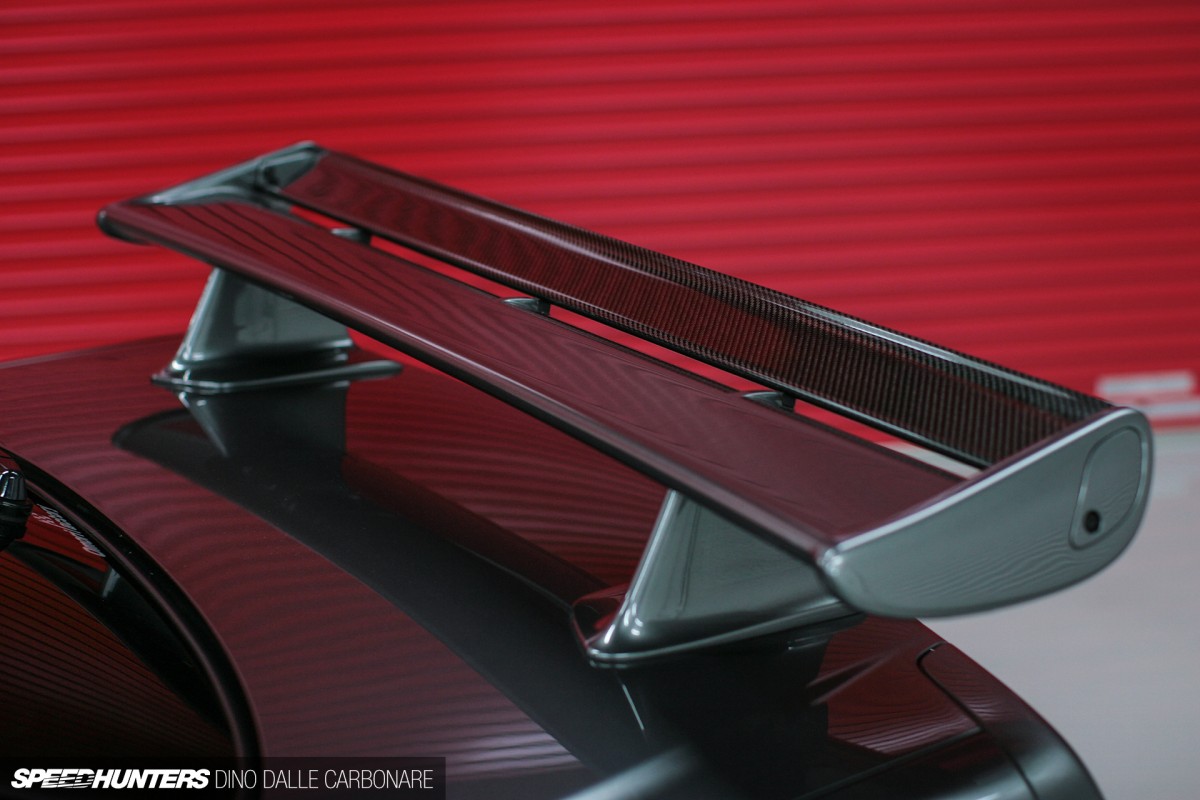 One of the finishing touches is the Nismo carbon fiber adjustable lip for the rear spoiler. Again, this is a part that has been around as long as the R34 itself, and is still available off-the-shelf today. The subtle Gurney flap helps increase downforce.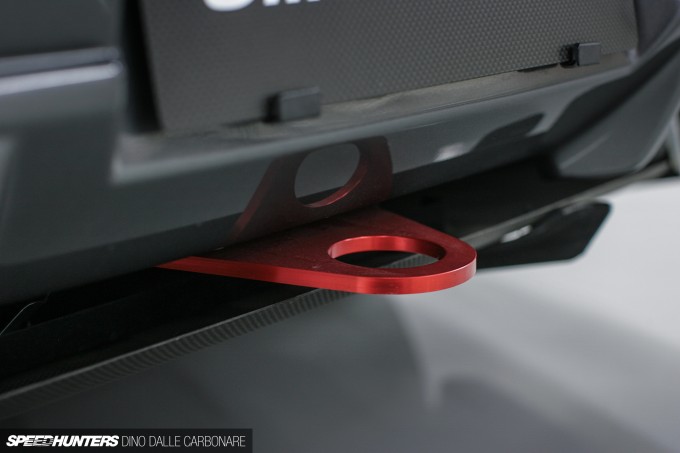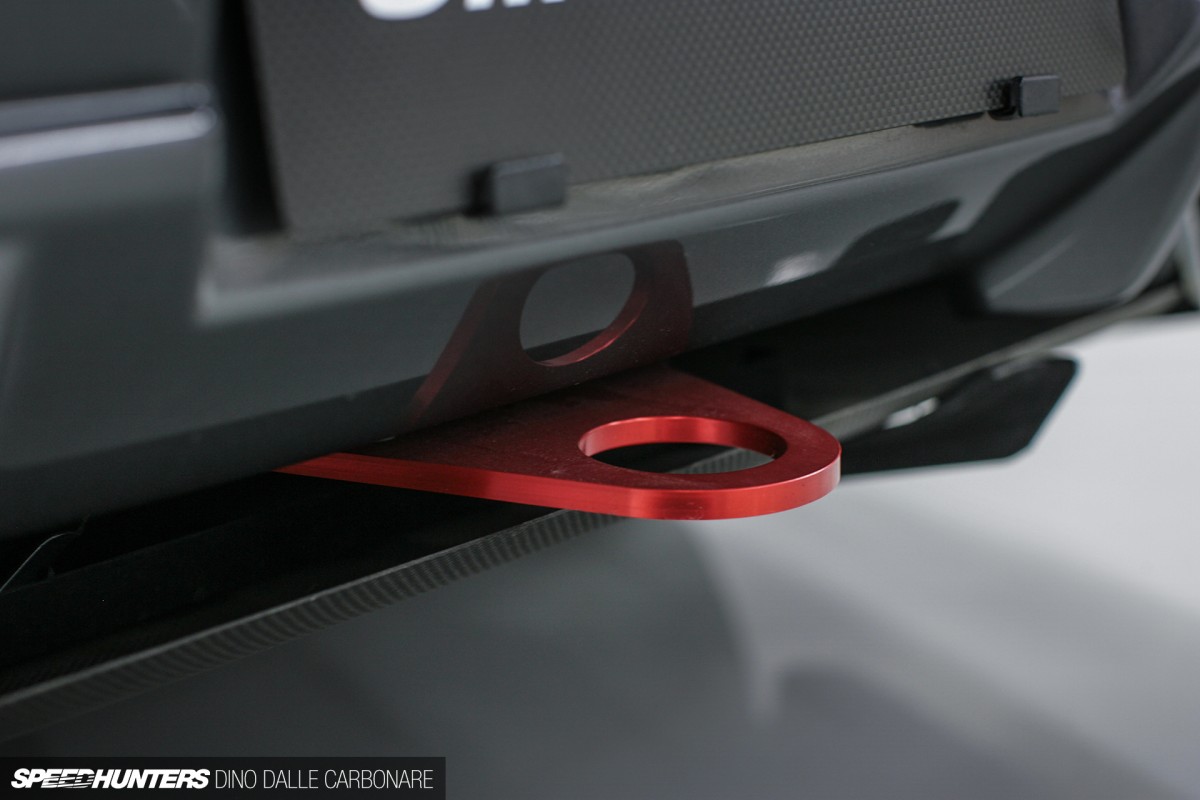 For track regulars, tow hooks aren't much use unless they're within easy reach. That's no problem for the rear of the car at least, where this billet and anodised hook has been fixed onto the center part of the chassis just above the carbon diffuser.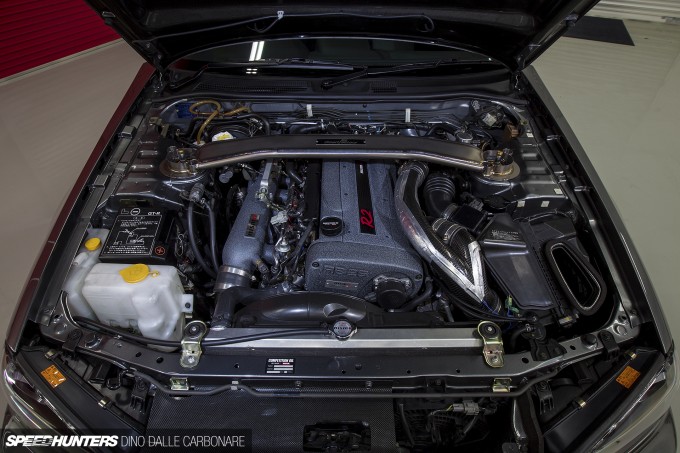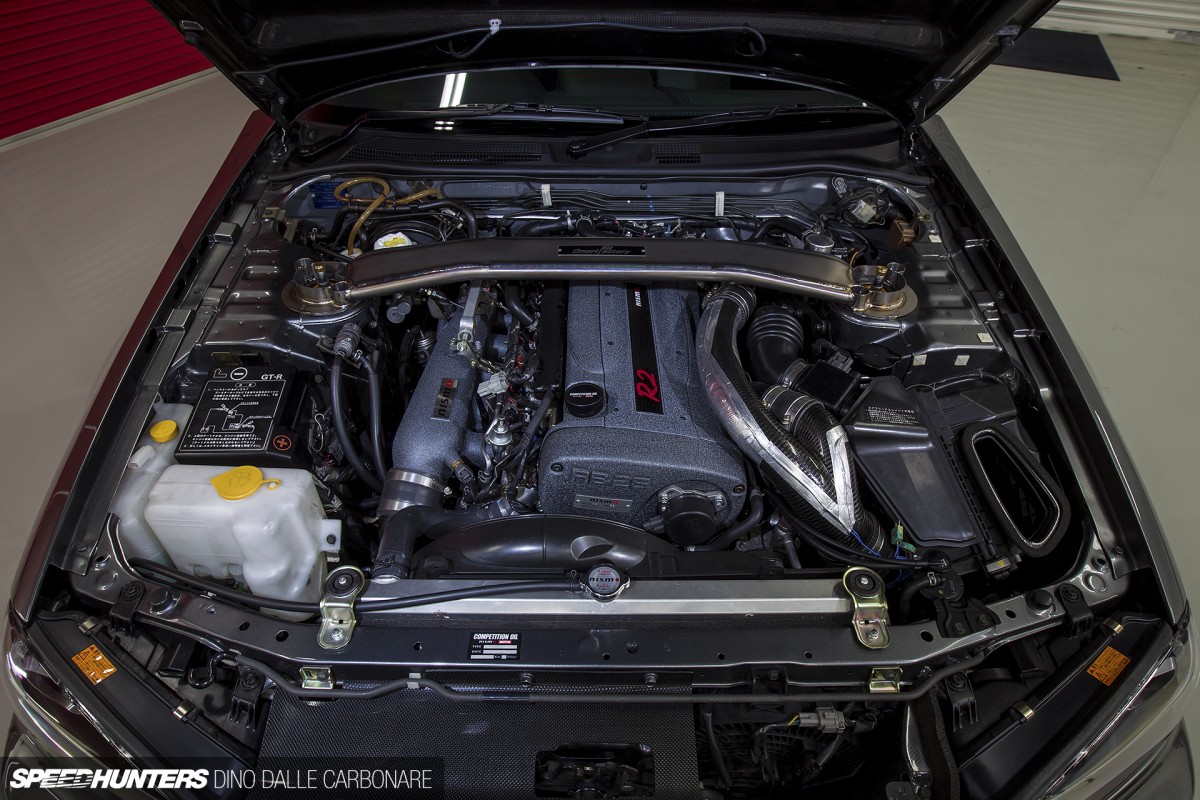 In the engine room Nismo threw their entire catalogue at the Clubman Race Spec, and the result is nothing short of exquisite. If you like your RB26s with giant high-mount turbos and 1000hp-plus, this is probably not going to impress you much; but Nismo takes the conservative road with its modifications – especially when it comes to the engine. The R2-spec RB26 is nothing new – it's been around for over a decade and it boasts around 450hp thanks to an N1-base block built up with Nismo goodies. Nismo R1 turbos supply 1.2-bar (17.6psi) boost, and to this Omori Factory have added an R35 injector setup to boost mid-range response and cut on emissions. In the mix is also one of the most sought-after Super GT inspired parts: the Nismo GT intake plenum, which goes a long way in equalizing the volume of air headed into each cylinder for optimal combustion.
Details Count For Everything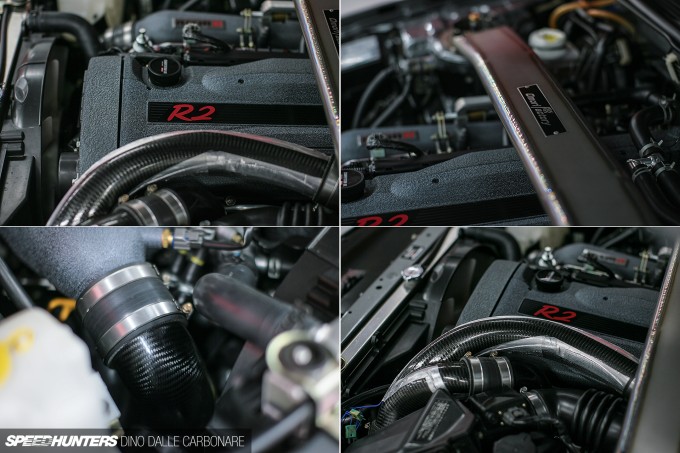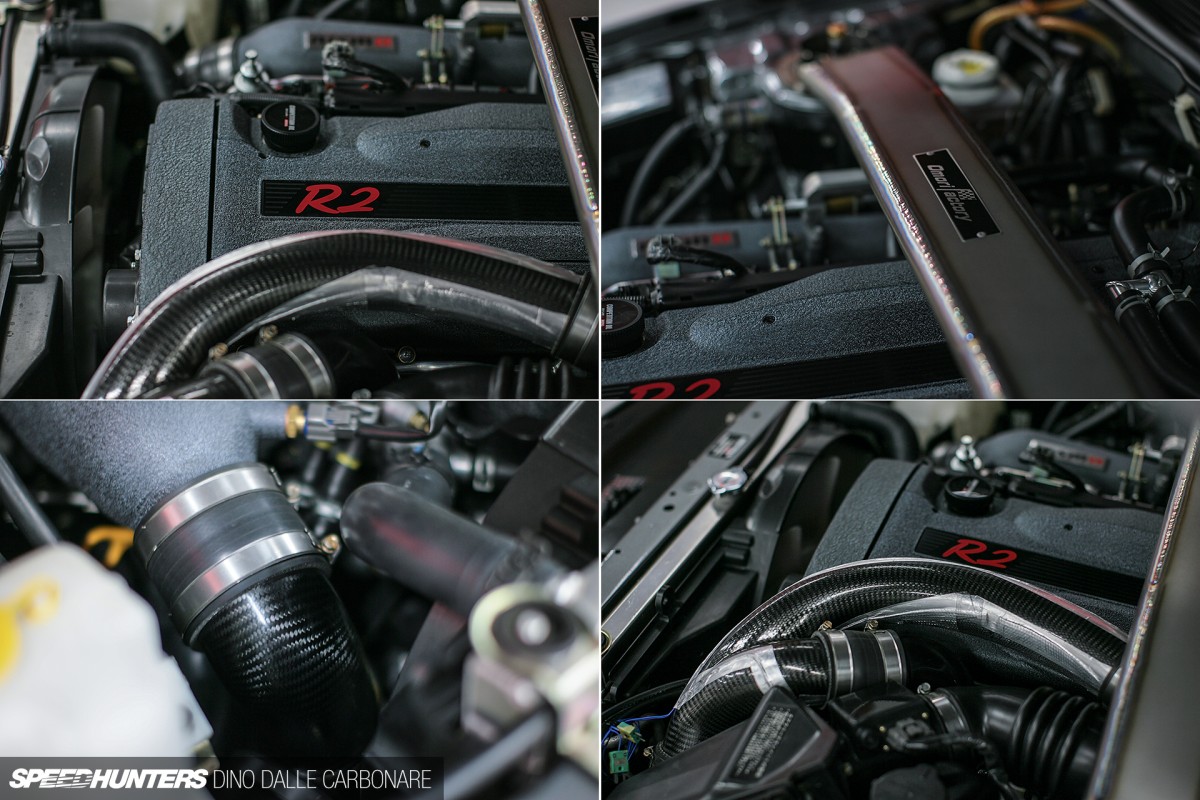 The Clubman Race Spec is also the guinea pig for the development of carbon fiber turbo inlet pipes. There's also a carbon air box, but that was removed at the time of my shoot. Both of these – along with a new generation titanium strut tower bar – show that Nismo is not giving up on these older cars, and in fact, is catering to them at a higher quality level than ever before. The carbon inlet pipes and intercooler piping might make it into production one day, but don't expect them to be cheap!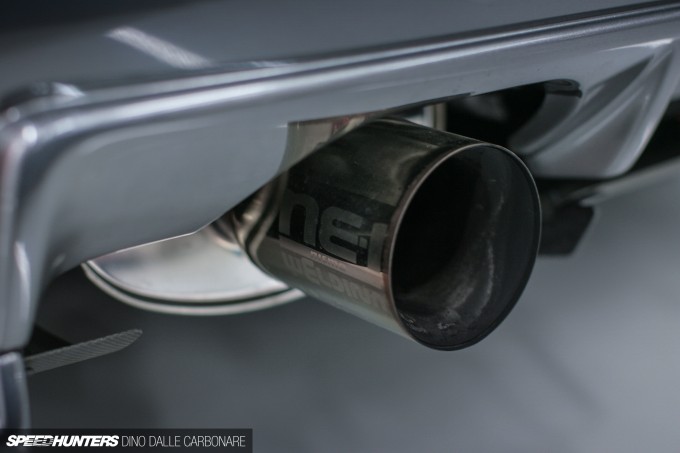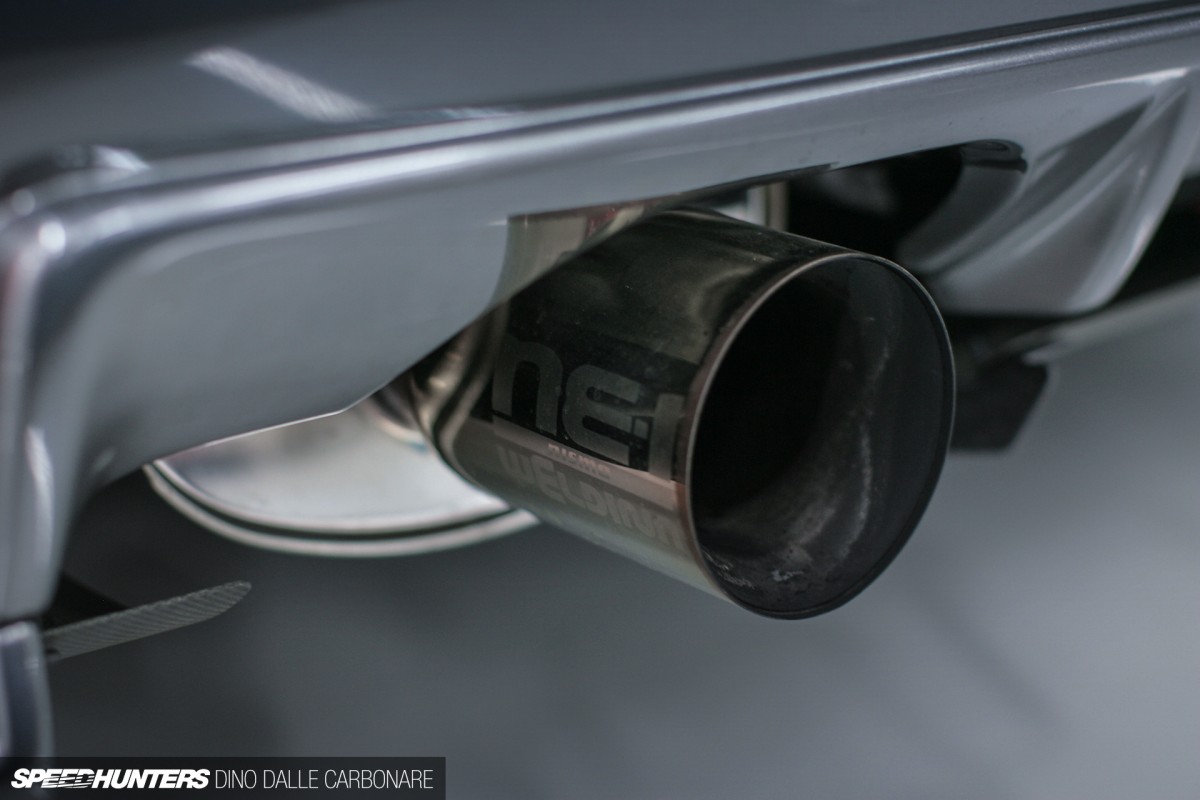 As far as Nismo is concerned, there was no need to make any improvements in the exhaust department, which is why you'll find the same Weldina NE-1 stainless steel system that's been available since the early '00s.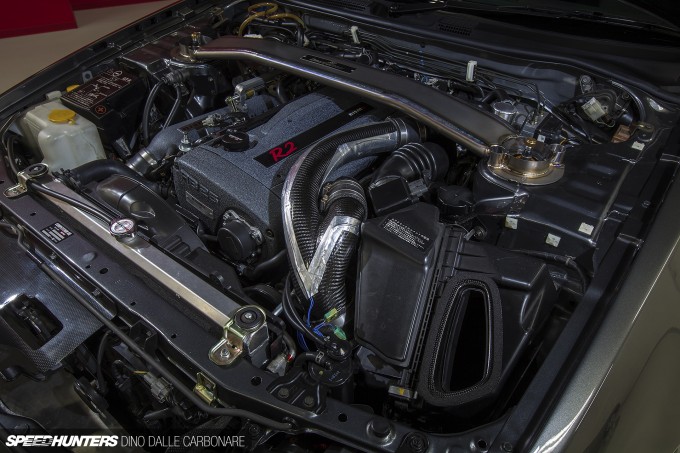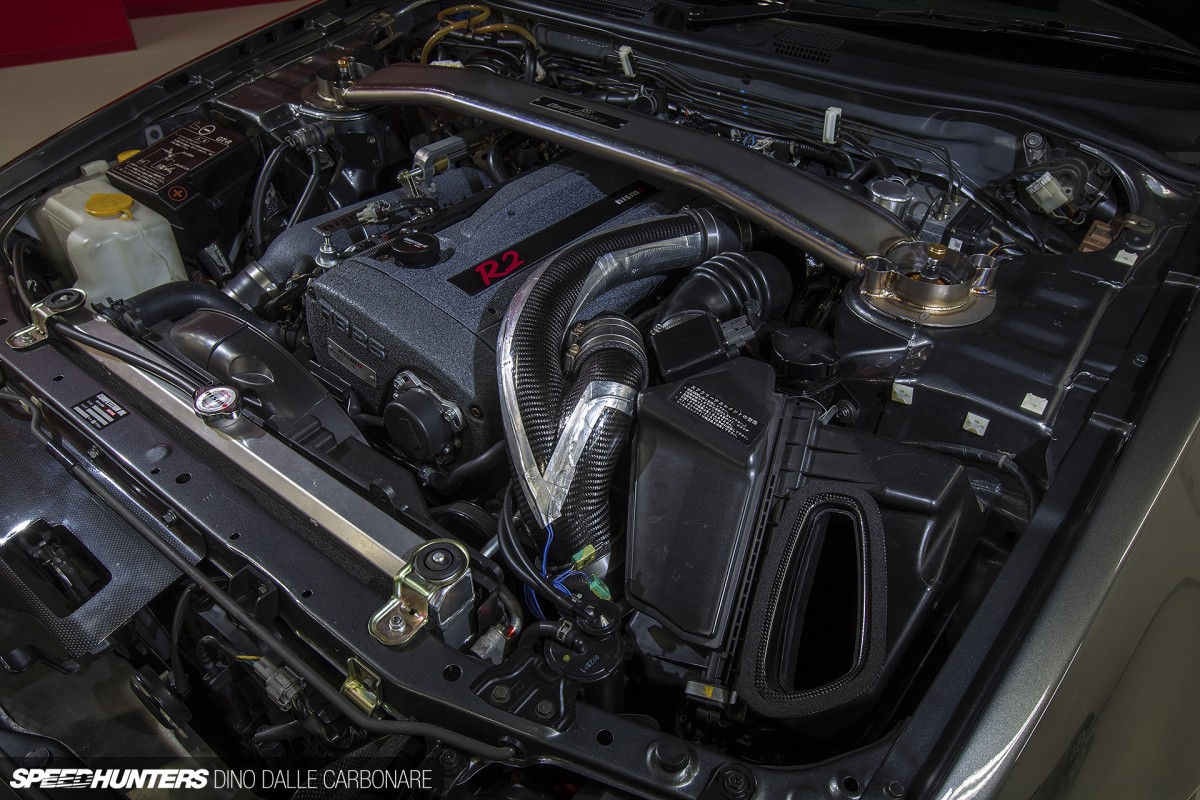 I for one have always liked Nismo's approach. There's actually a lot going on under the bonnet here, but the fit and finish is understated and factory-like.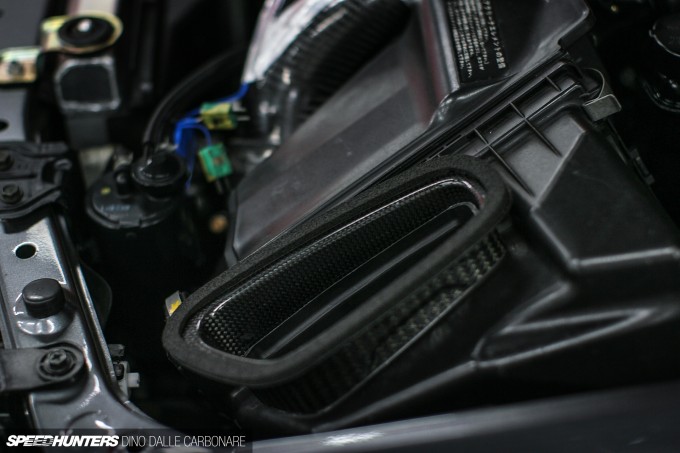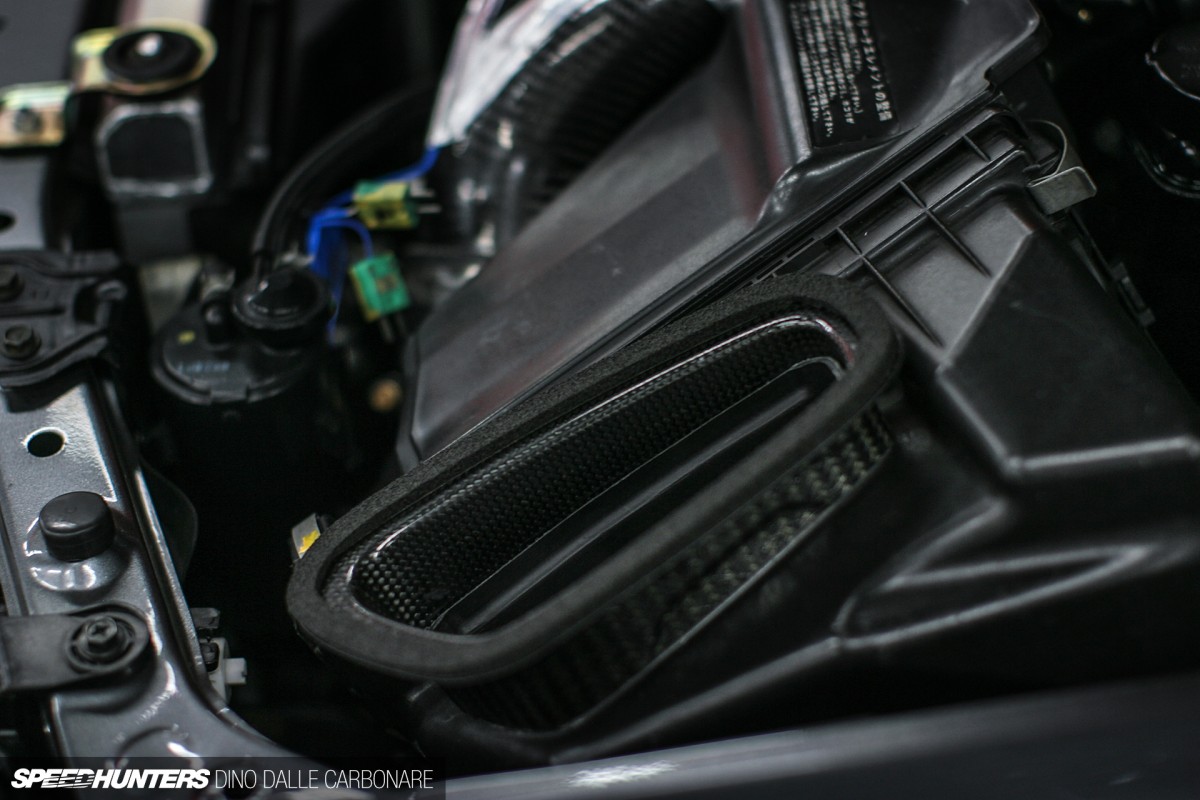 The R-tune carbon bonnet comes with a carbon air guide option which attaches to the stock air box.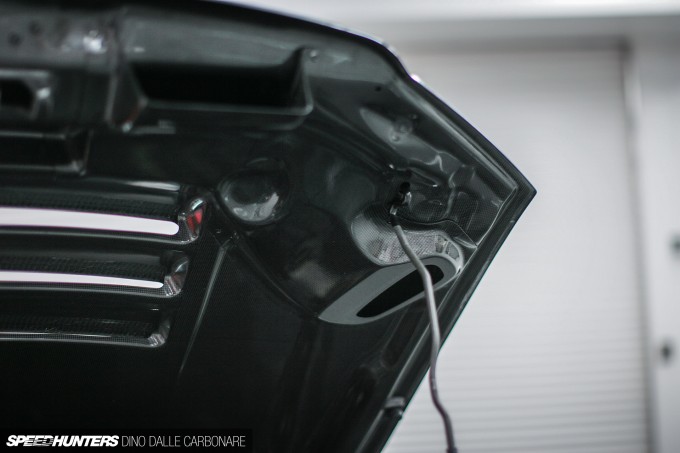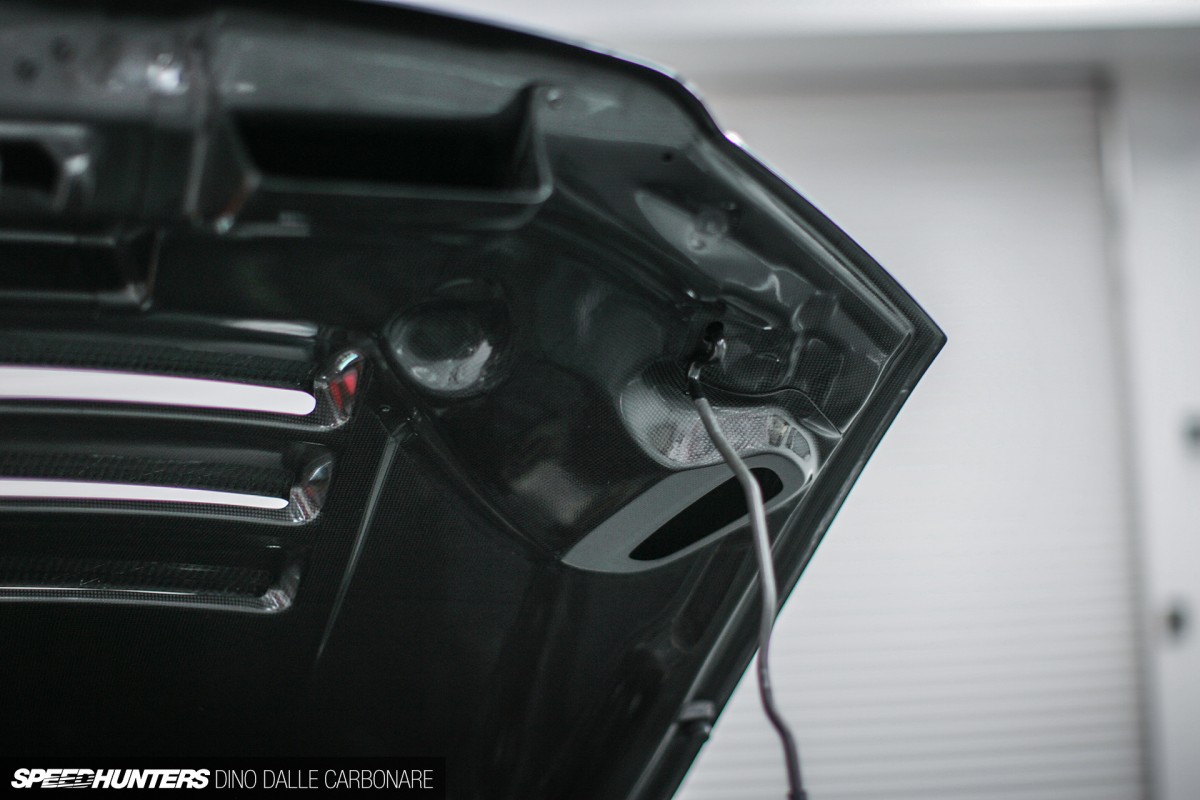 You can see the entire piece here, with a scoop that picks up air from the grille and channels it directly to the air box. At speed this creates probative pressure – a sort of ram air effect. It's all in the details!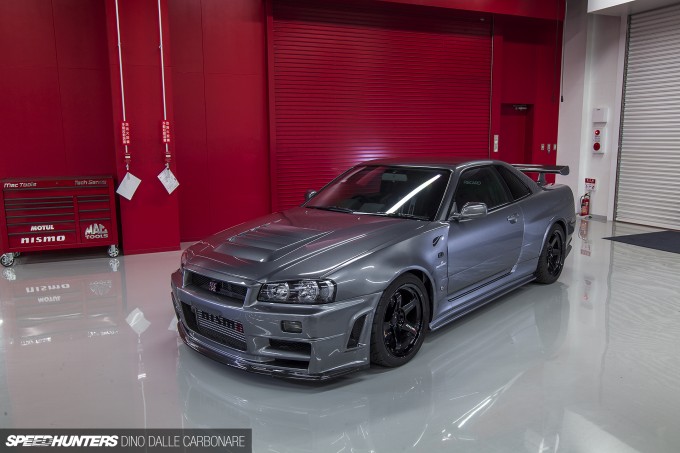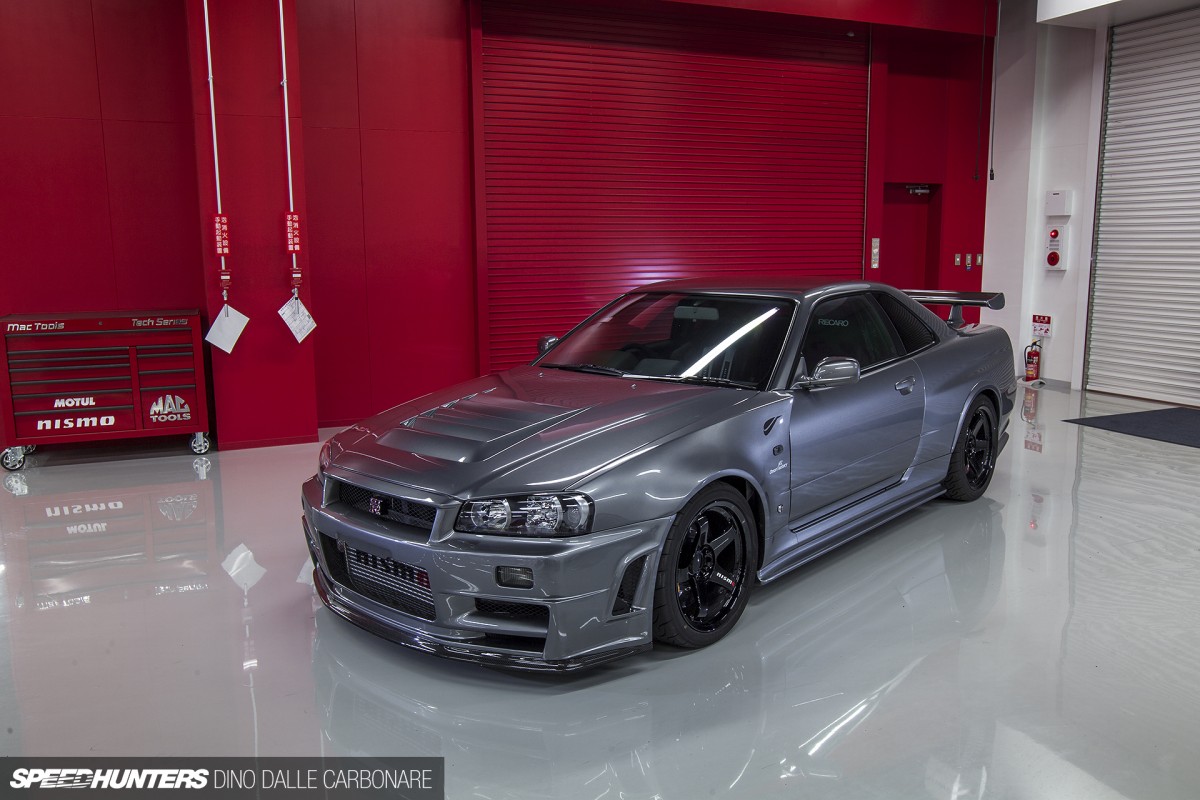 While Nismo won't disclose any actual figures, it's safe to say that with the modern additions – like the R35 injectors and retuned ECU – the Clubman Race Spec should easily develop 500hp. To meet that power Omori Factory has sat the factory Getrag six-speed gearbox on a set of stiffer transmission mounts and added in a Nismo Copper Mix twin-plate clutch. Up front the BNR34 runs a 1.5-way Nismo LSD, while the rear has been upgraded with a 3.9:1 final gear set, slightly tightening the ratios for optimum punch out of corners. This was always one of Mine's secrets, along with a custom made LSD which made the car untouchable on the track. Extracting the most out of the driveline is the Nismo Z-tune Attesa ET-S ECU – a reprogrammed unit with much more aggressive settings that keeps the car in full AWD-mode for more of the time to take full advantage of the mechanical grip the system can generate. This works hand in hand with Öhlins DFV adjustable suspension and a full line-up of Nismo links and firmer sway bars.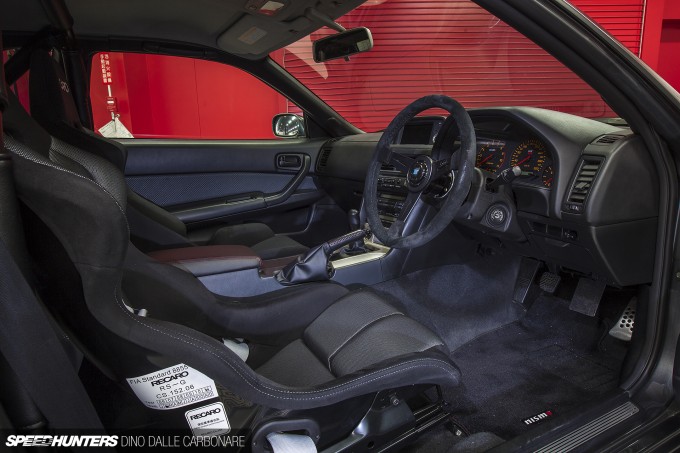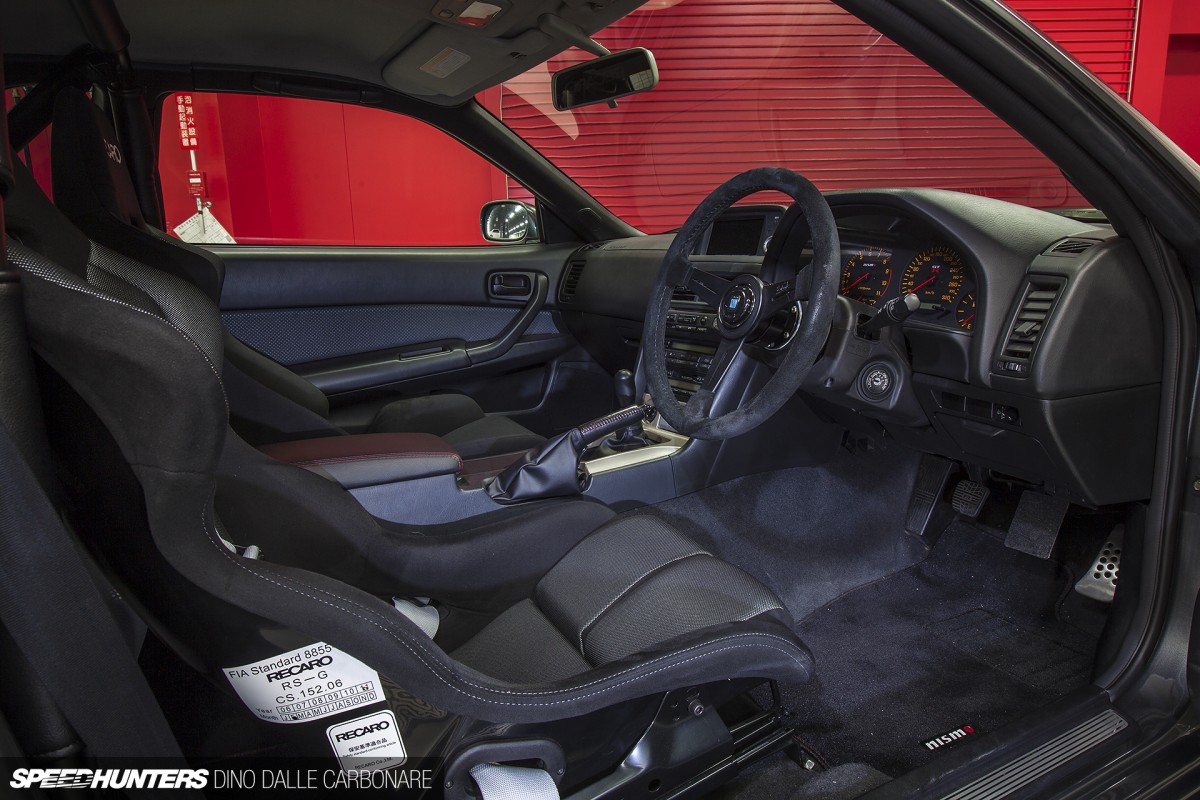 Nismo's main aim with the Clubman Race Spec was to create a street-legal car that was also capable and fun on the track. This called for an HPI half-rollcage, an Alcantara-wrapped Nardi steering wheel, a Recaro SR-6 seat for the front passenger and a Recaro RS-G SK seat fitted with a Nismo harness for the driver.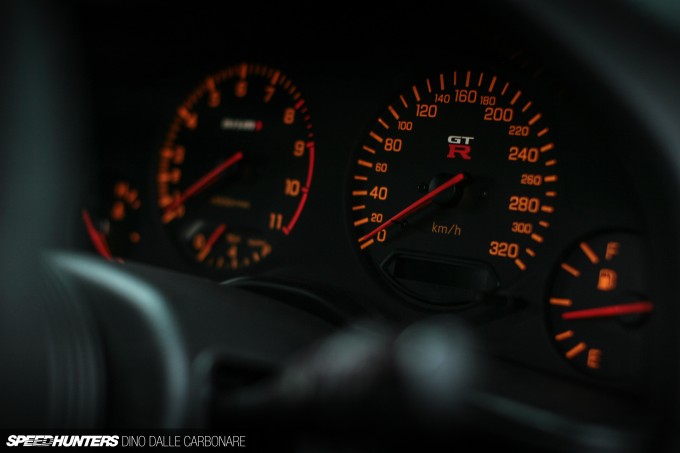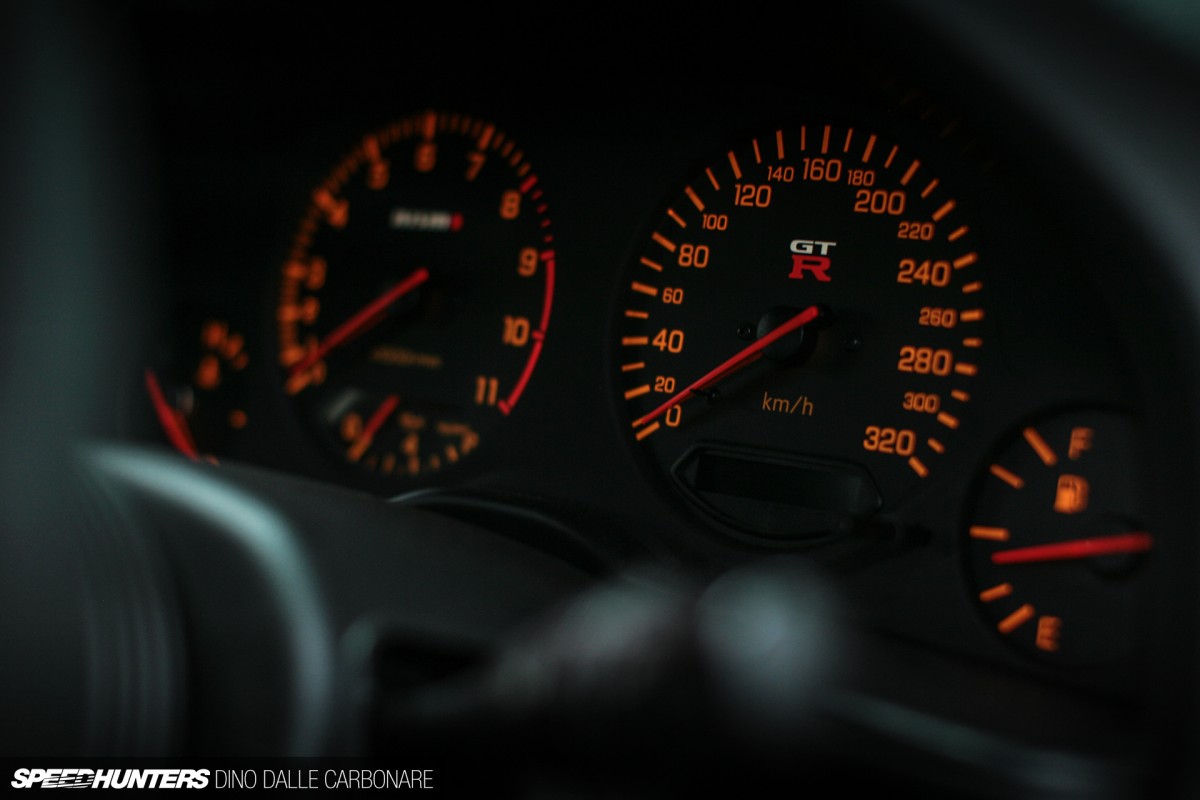 Nismo's iconic 320km/h and 11,000rpm combination meter features to, as does a Nismo upgrade for the Multi Function Display.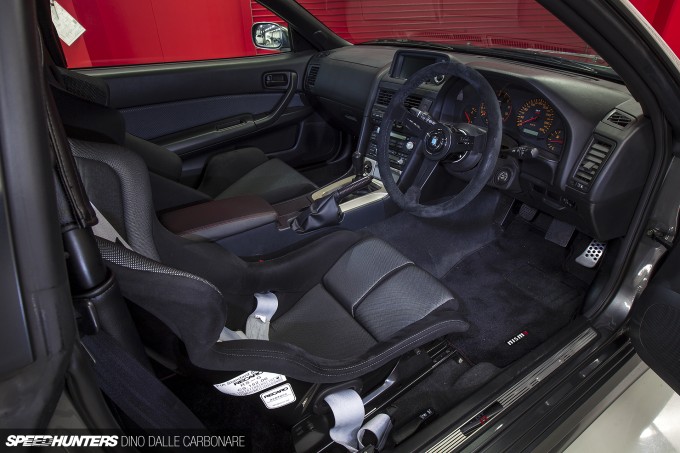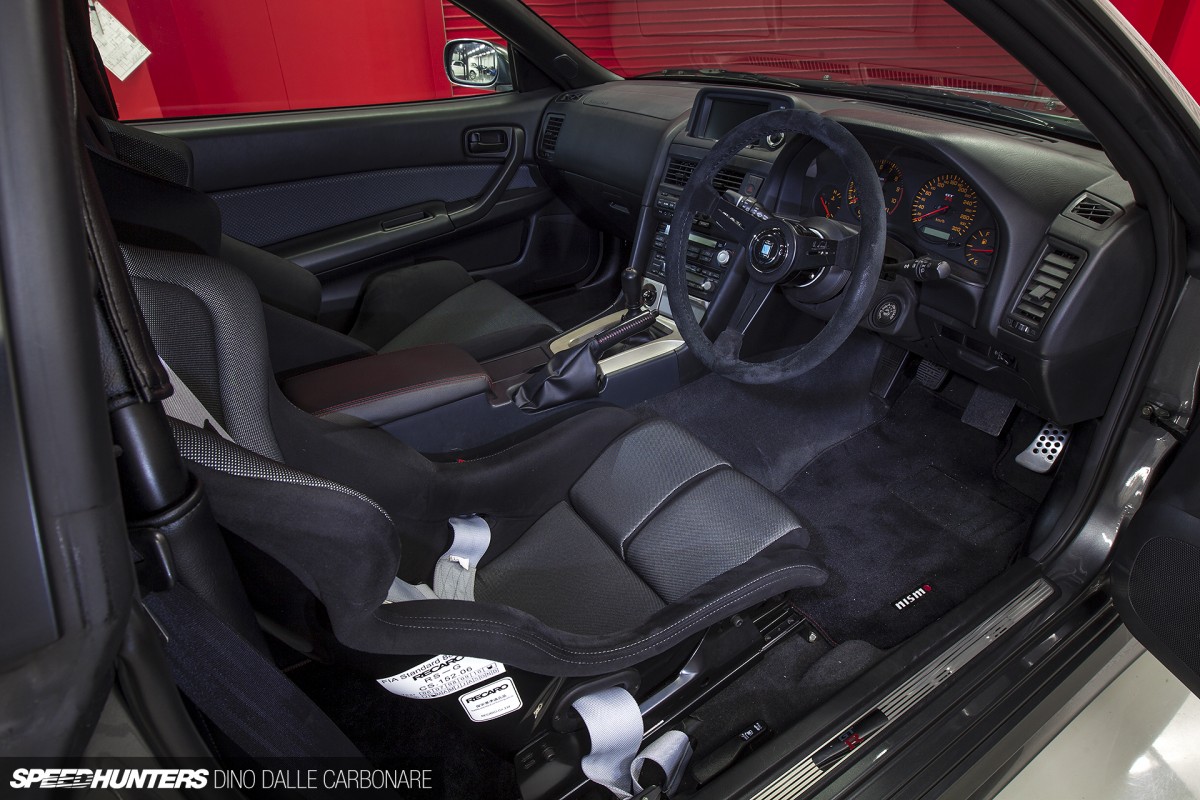 Oh, and how could I possibly forget the Nismo-branded foot mats!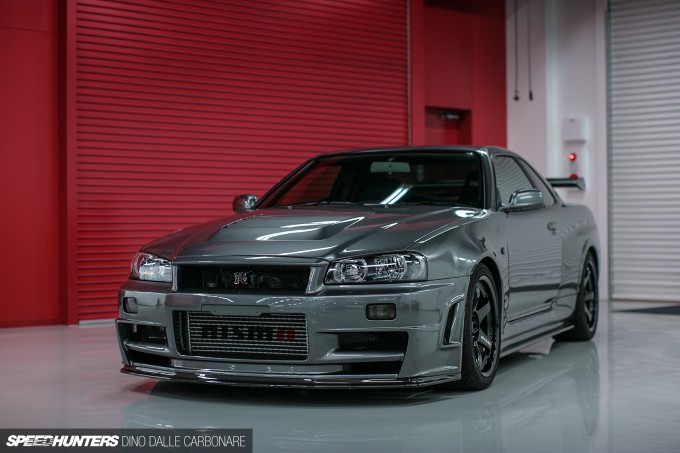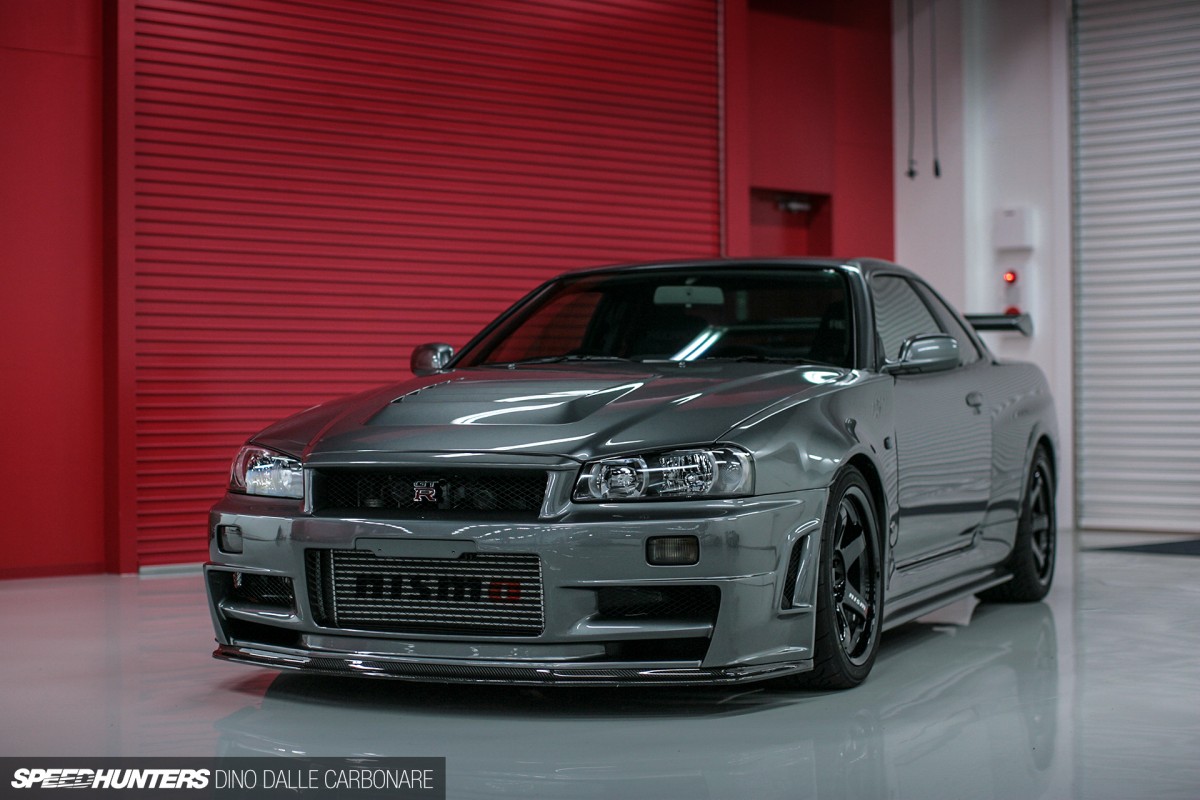 They may not be building high performance production cars like BMW M and AMG do just yet, but Nismo is definitely headed in that direction. What makes JDM tuning outfits like Nismo so special though, is that they have supported enthusiasts. And 30 years on Nismo is continuing to do so by catering to the cars that we love with ever-expanding parts catalogues.
Dino Dalle Carbonare
Instagram: speedhunters_dino
dino@speedhunters.com