It's Good To Be Back
Passion – it's the common element that binds different generations of automotive enthusiasts. So whether it's slammed, chopped, Pebble Beach Concours, stance, WRC, NASCAR, JDM or Formula 1 – as long as you have a passion for it, it's always right. While I love anything and everything car related, drifting is in my blood and – much to my delight – has become a worldwide phenomenon amongst a rabid generation of car nuts.
When I recently missed a round of Formula Drift, you know I must have had a good reason – and I did. Instead of being trackside to watch cars going sideways, I was bedside to watch the birth of my first child. That little pause in the action, so to speak, gave me a new appreciation for what the FD paddock has to offer. Let me explain…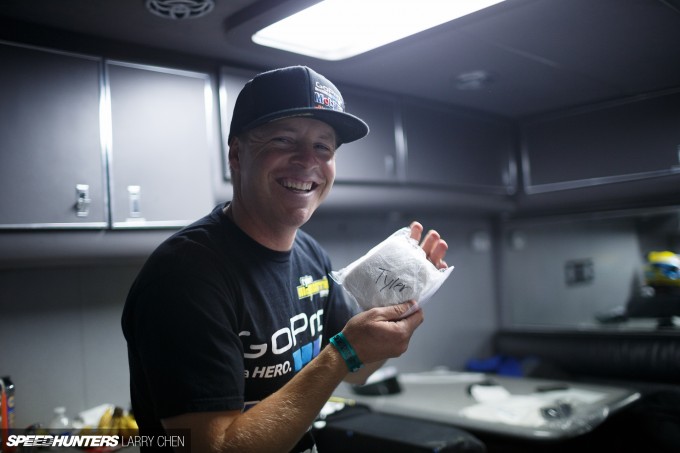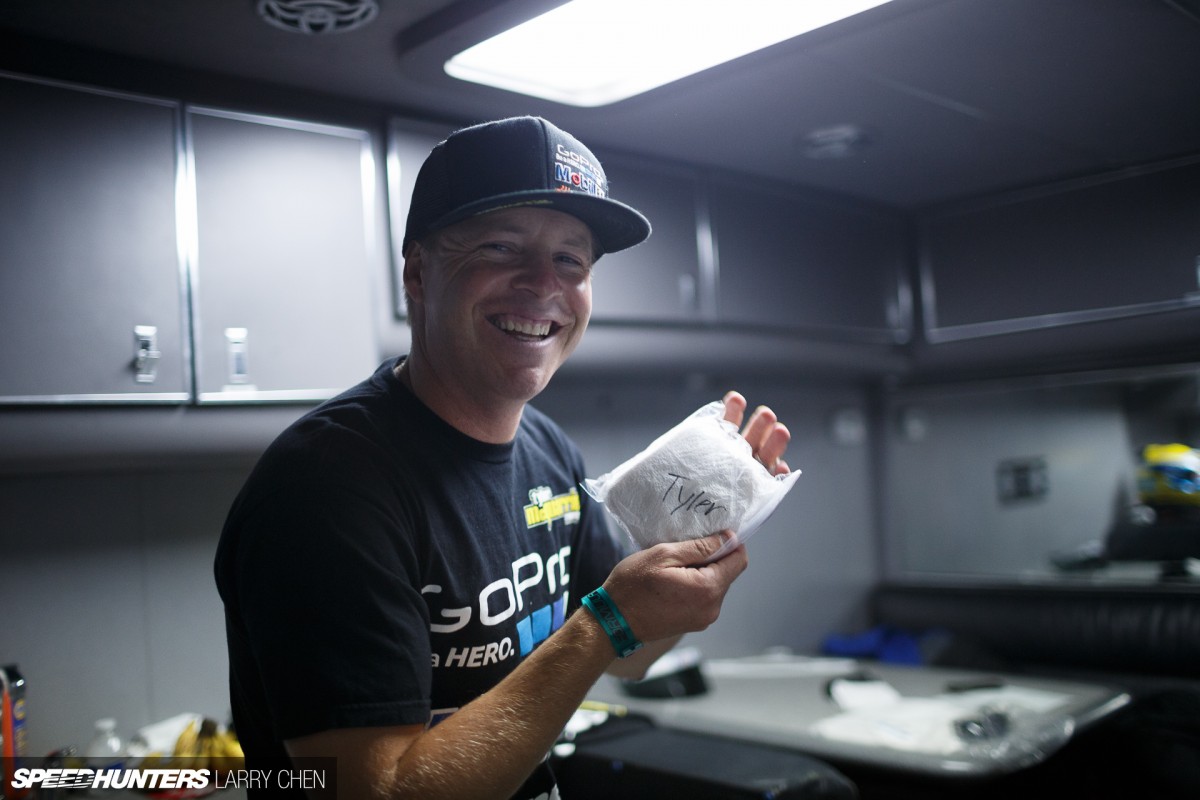 These are the little moments that I cherish. Professional racing driver Tyler McQuarrie and father of three wonderful rugrats showing me a sandwich with his name on it. A drifter has got to eat right? Now we just have one more thing in common – we can share stories of our kids. Which made me think: when did I become a grown up?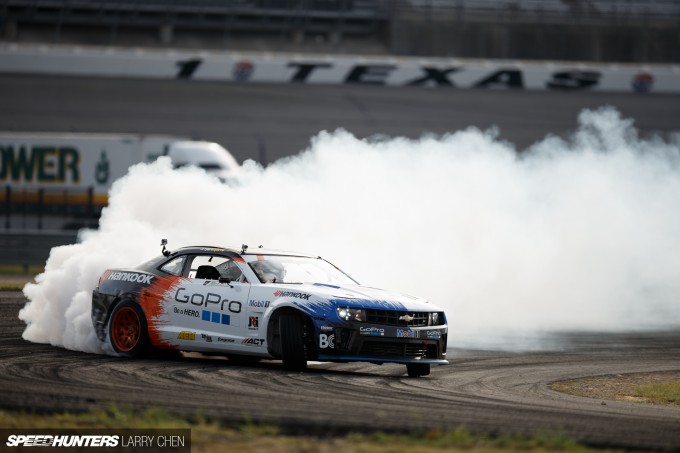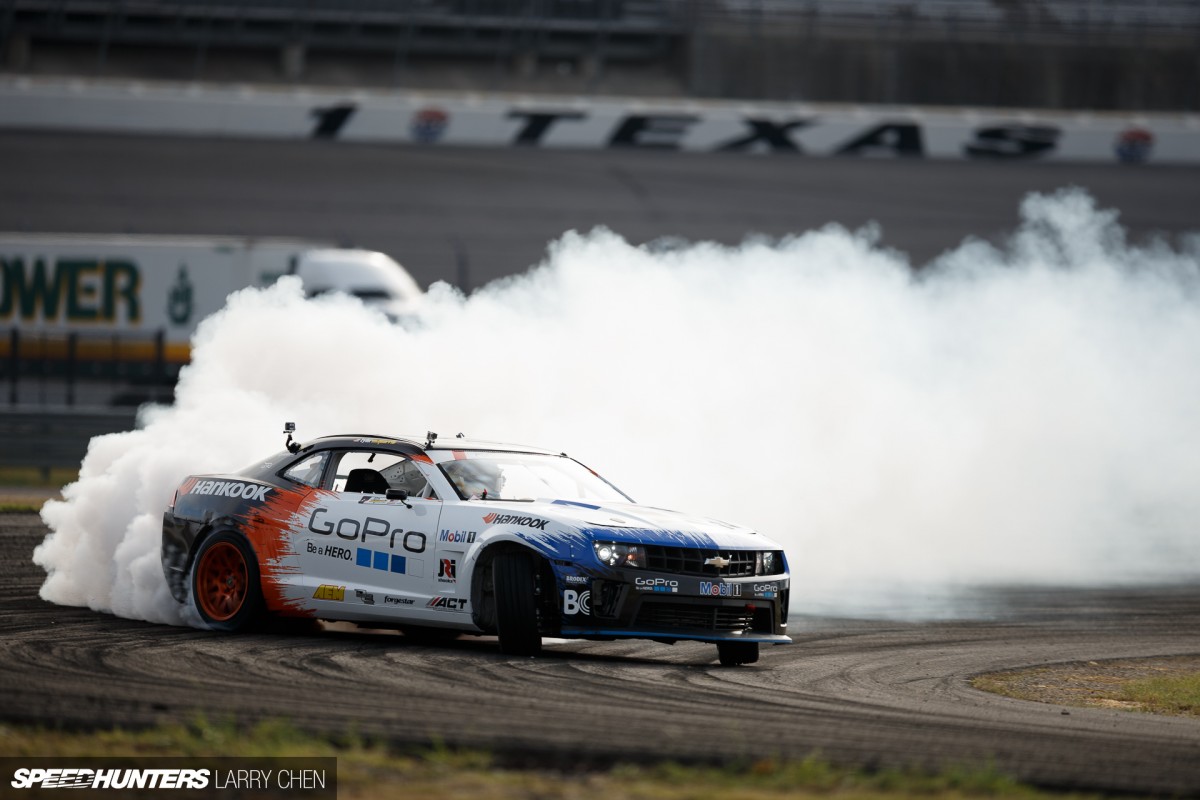 Tyler told me that his four-year-old watches him on the livestream and also on television when the FD coverage airs. Not only that, but his son knows every single driver by name and has memorized all their stats like a true drift fan.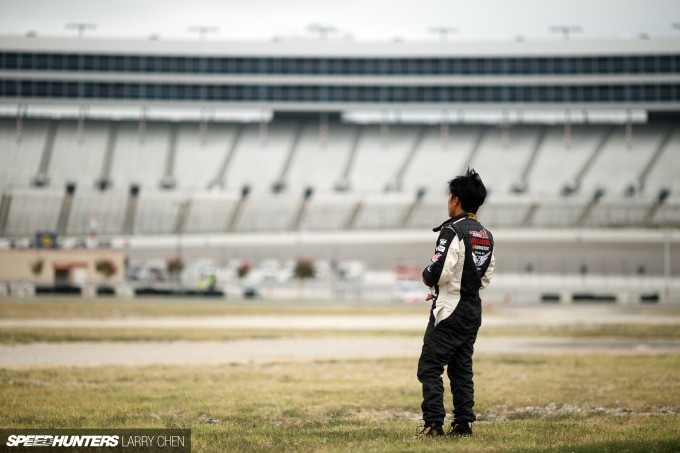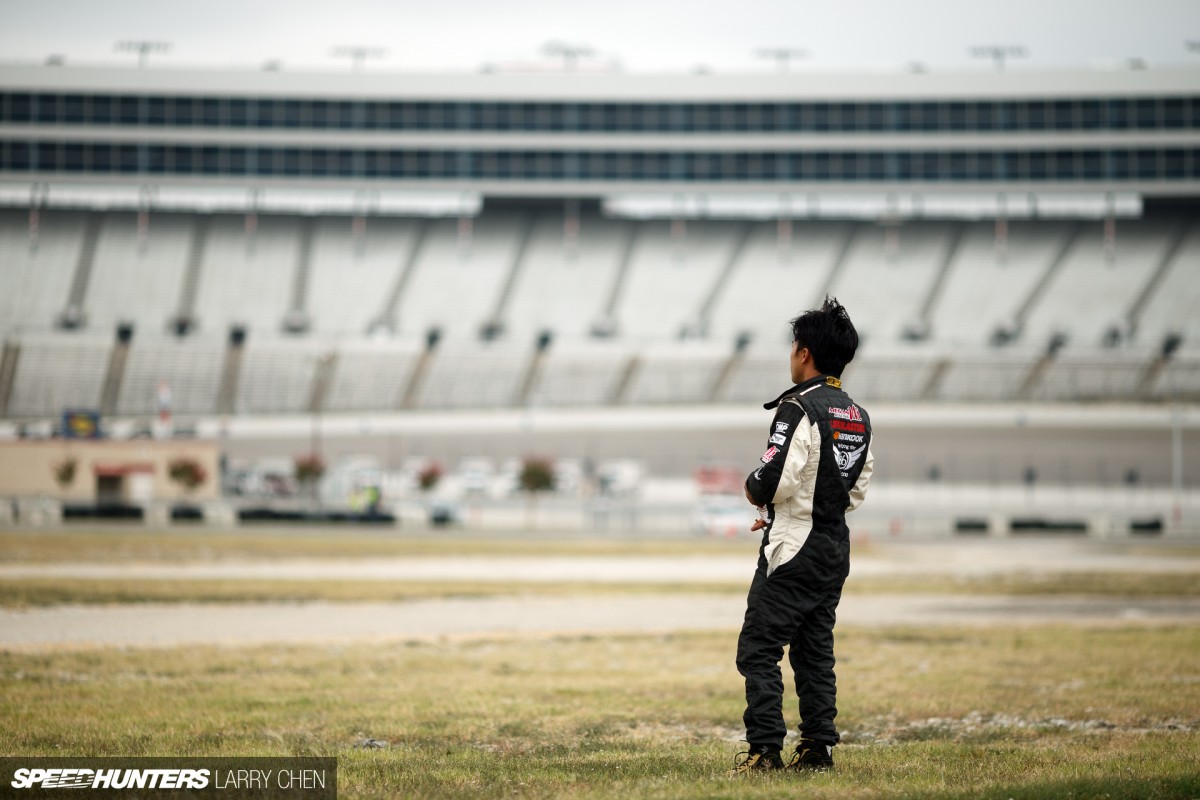 Of course, it's not surprising that being a son of a racing driver he would be into the same things that his dad is, but Tyler went on to tell me that his son does not really follow traditional wheel-to-wheel racing as closely, even though that's the code his father mainly competes in.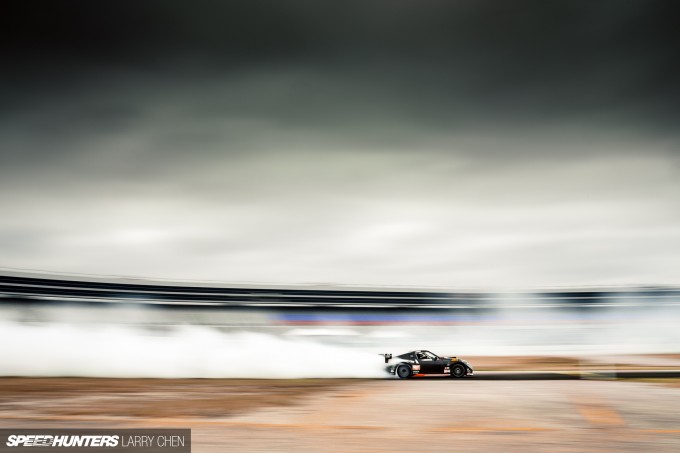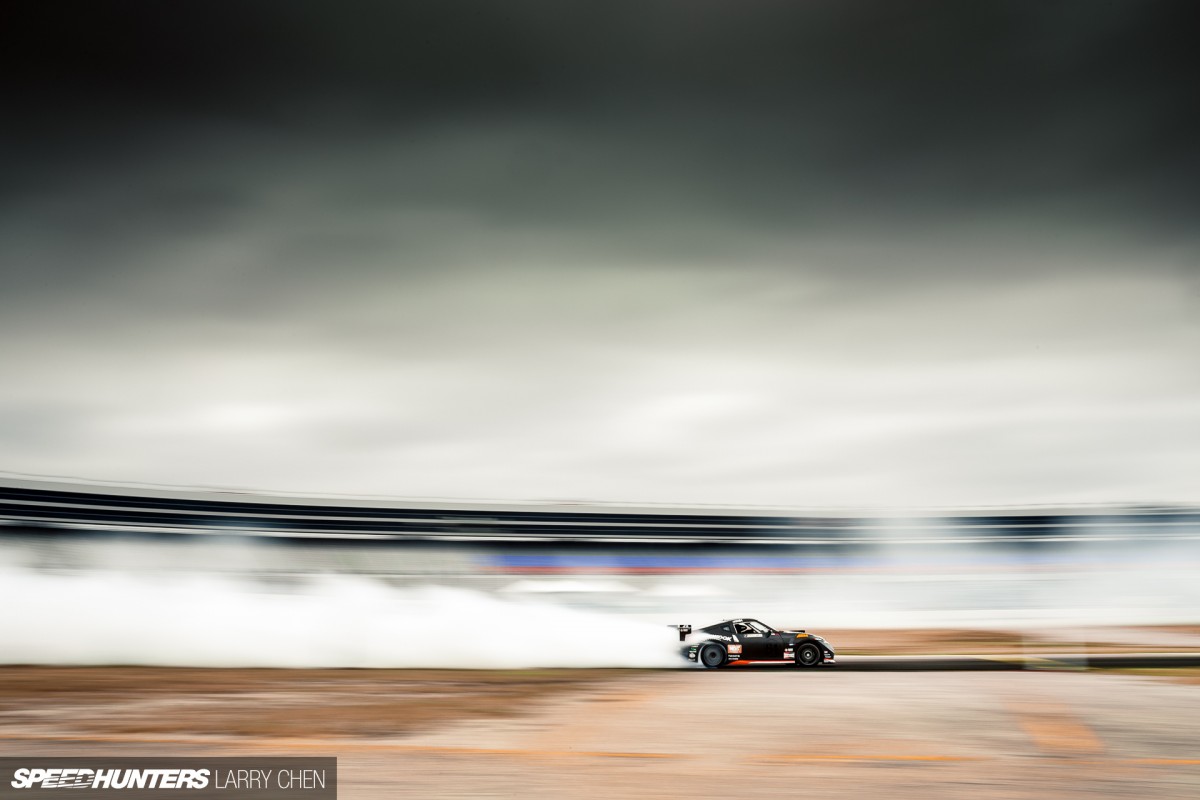 This new generation of car culture enthusiast has the task of keeping the sport they love alive and well. I'm trying to do my bit by showcasing what Formula Drift is really about.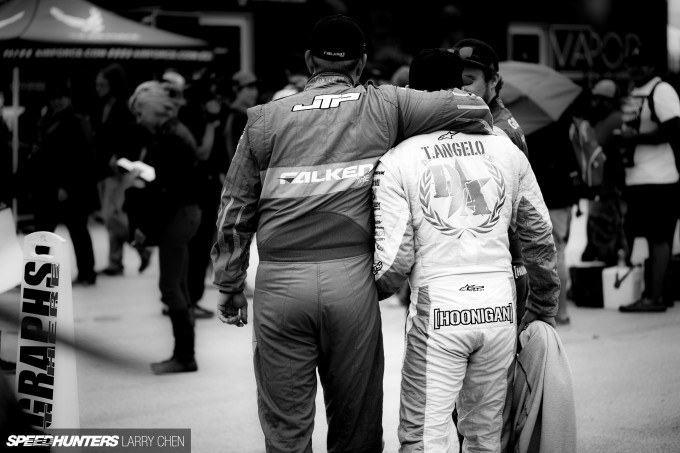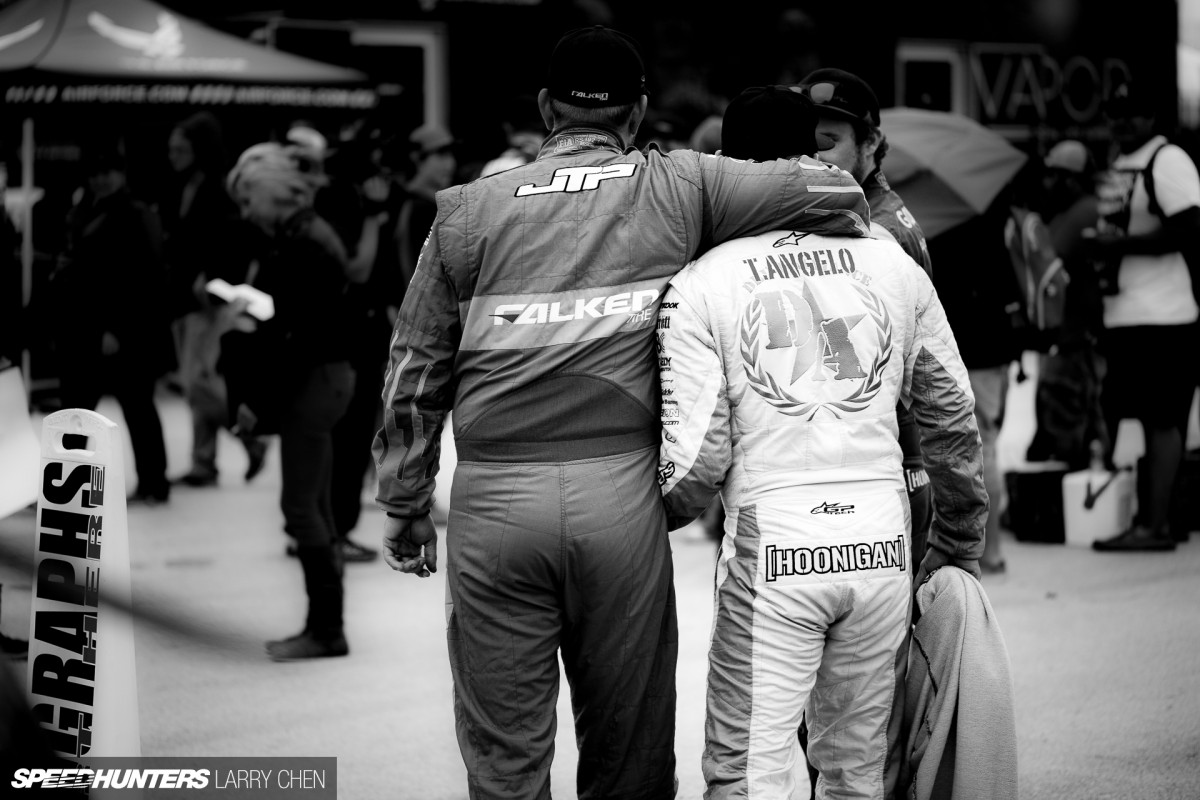 My quest is to document the camaraderie, competition, hardships and triumphs that the drivers go through as they follow their dreams.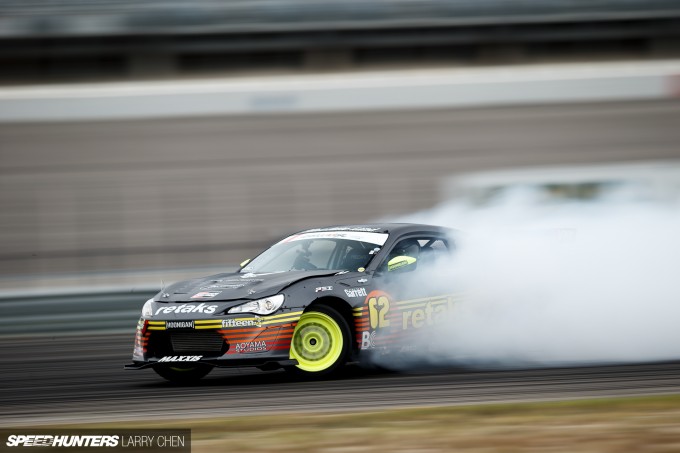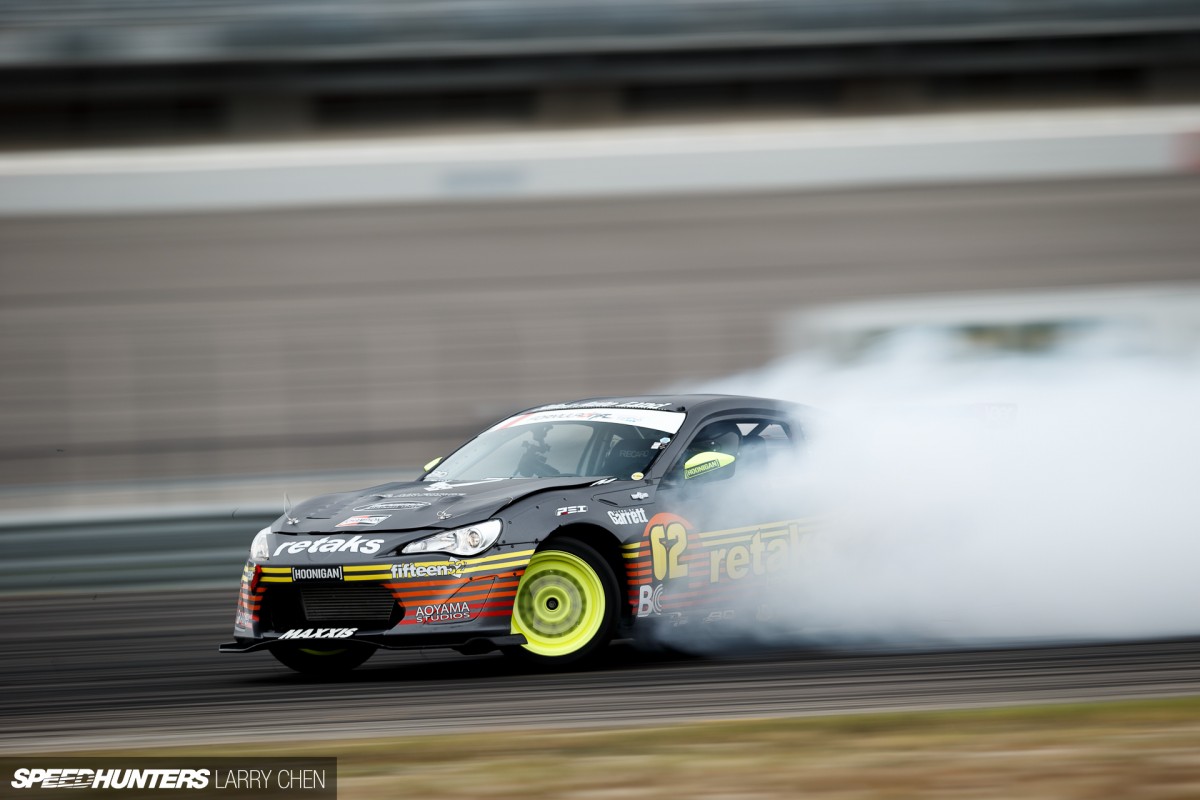 I want to show the world the beauty of a perfect drift, and the violence that is a 1000hp machine destroying tire after tire.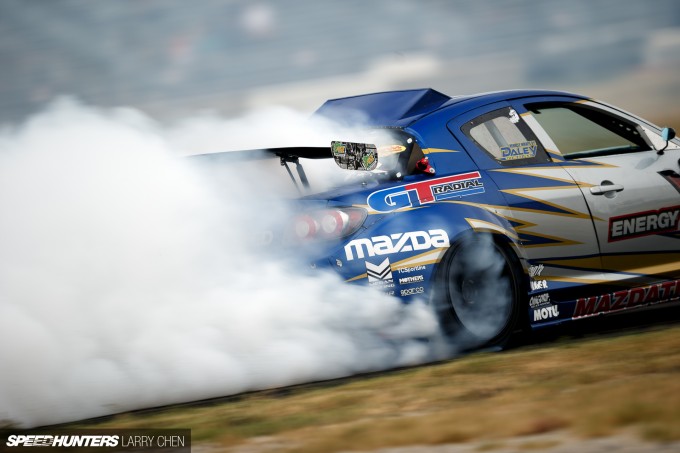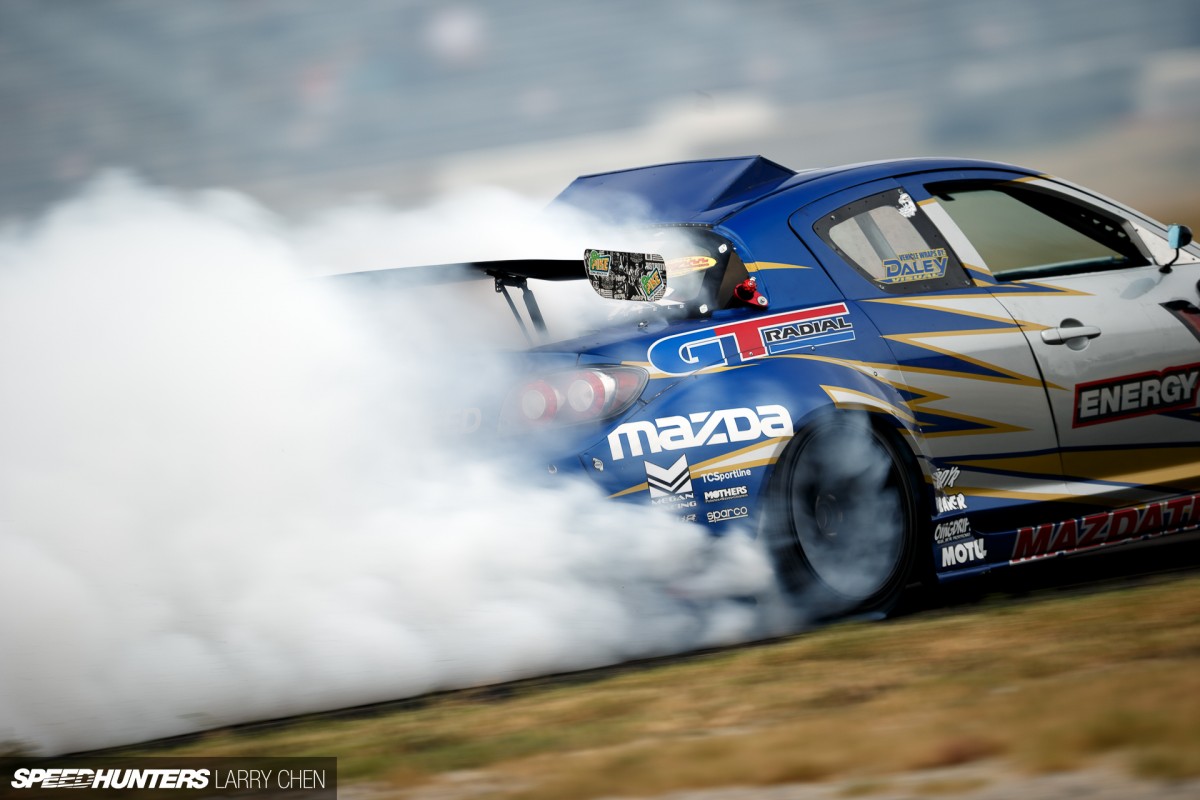 There is just something so right about a big, thick cloud of smoke trailing behind a monster drift car.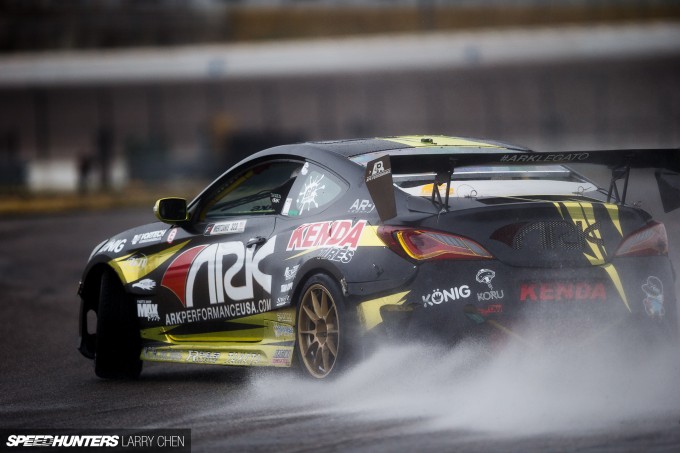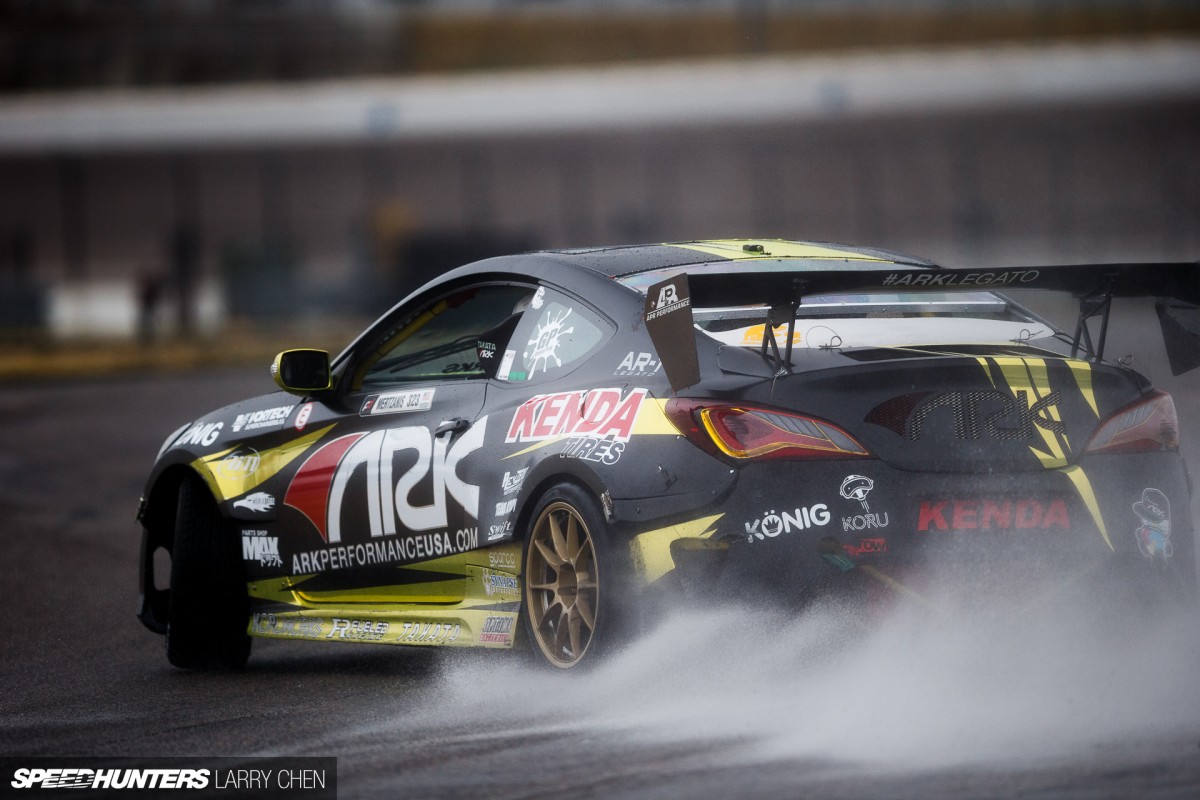 Do you see the beauty in it all? At one point I was on the sidelines too, but it's always been this way for me.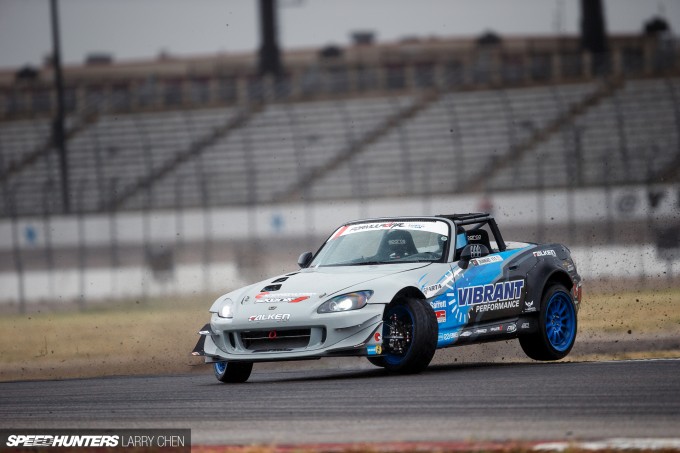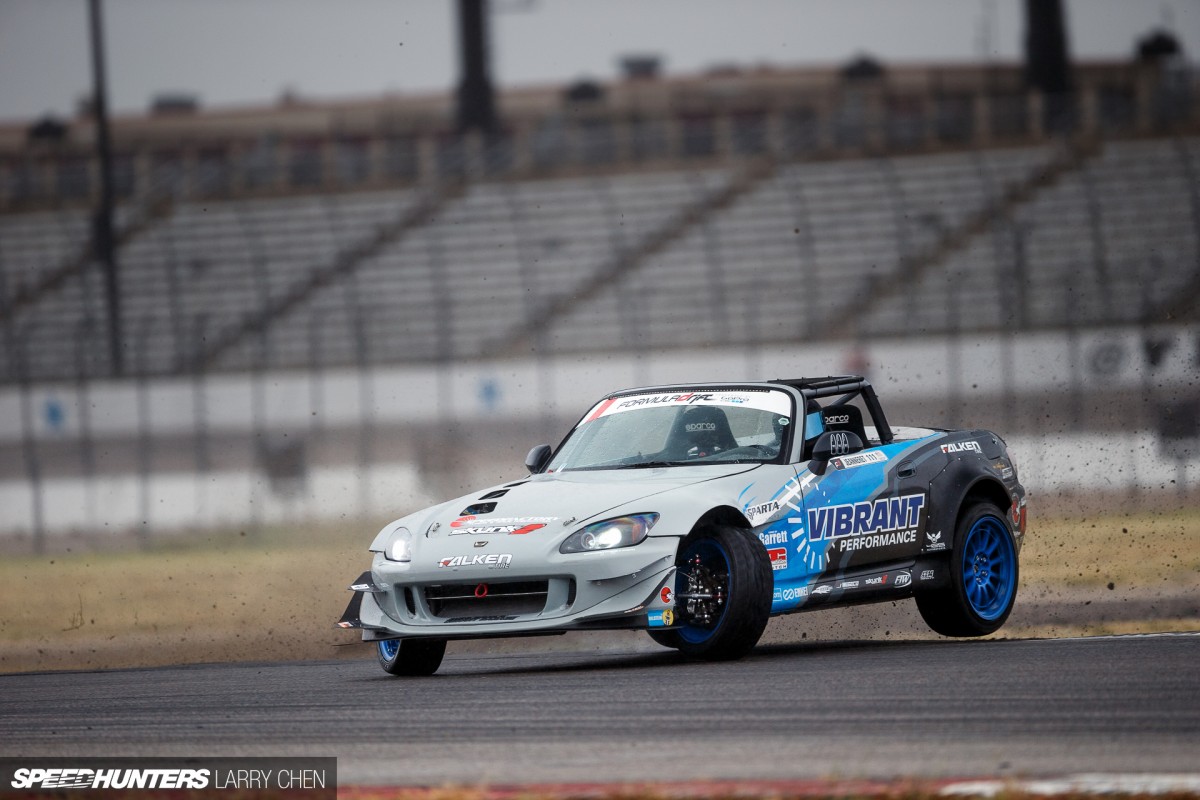 Eleven years ago I was in the stands at California Speedway watching D1GP vs USA. I sat on the edge of my seat witnessing Forsberg, Taka, Hiro and all the drivers that have become my friends, battle it out with the Japanese legends like Manabu Orido and Ken Nomura. I became hooked.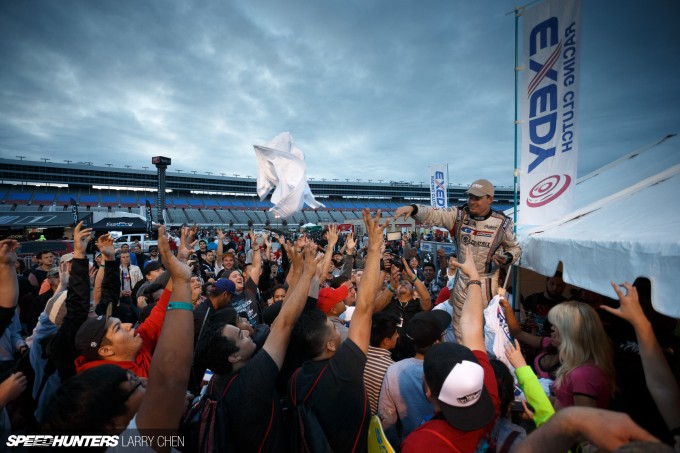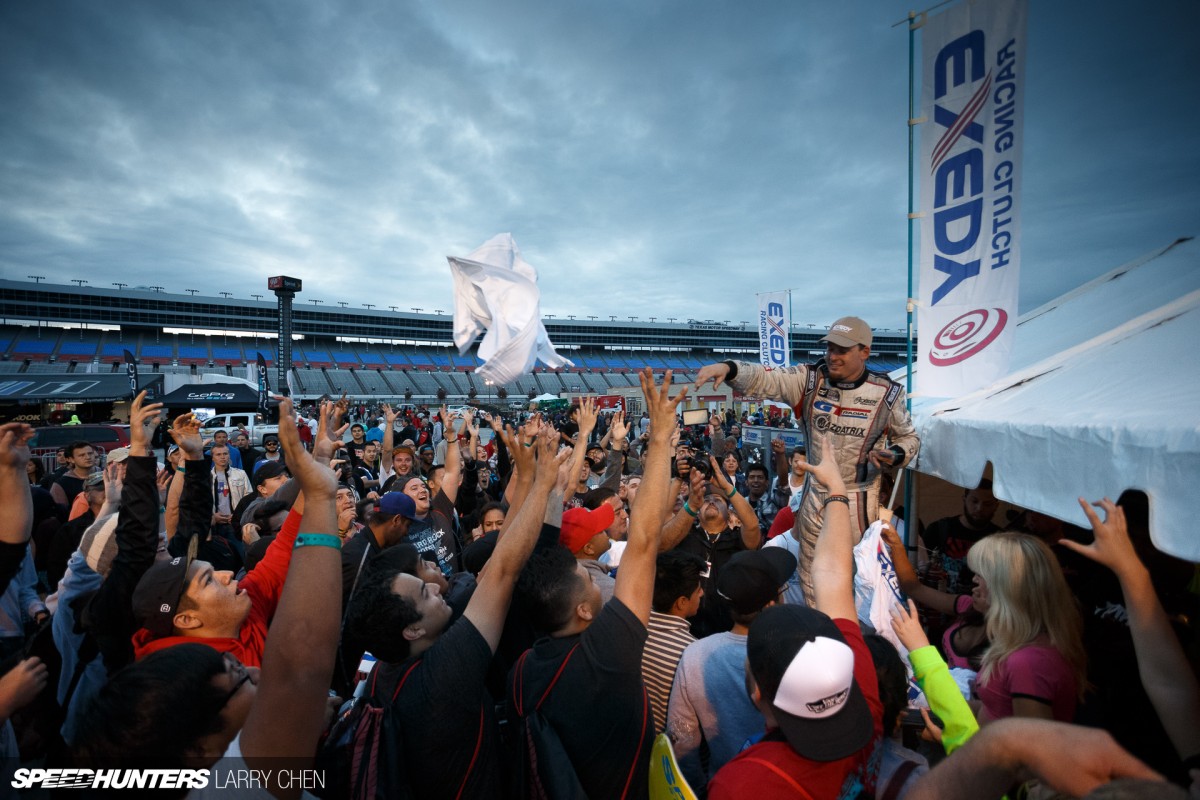 Now all the Formula Drift drivers have become legends in their own right. Fans from all over the world come to these events just to meet their favorite drifters. It's absolutely beautiful.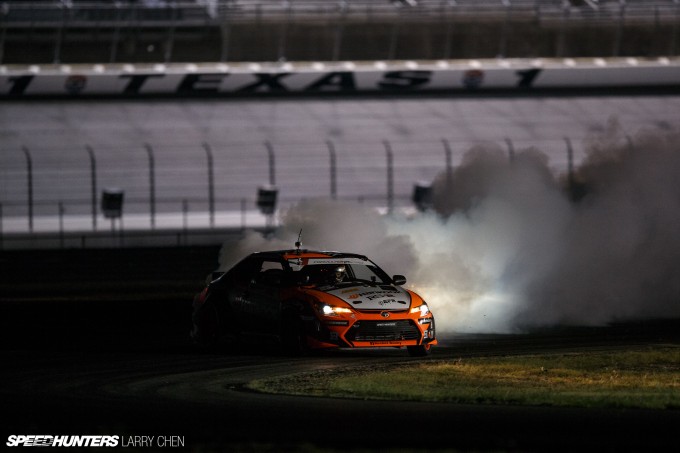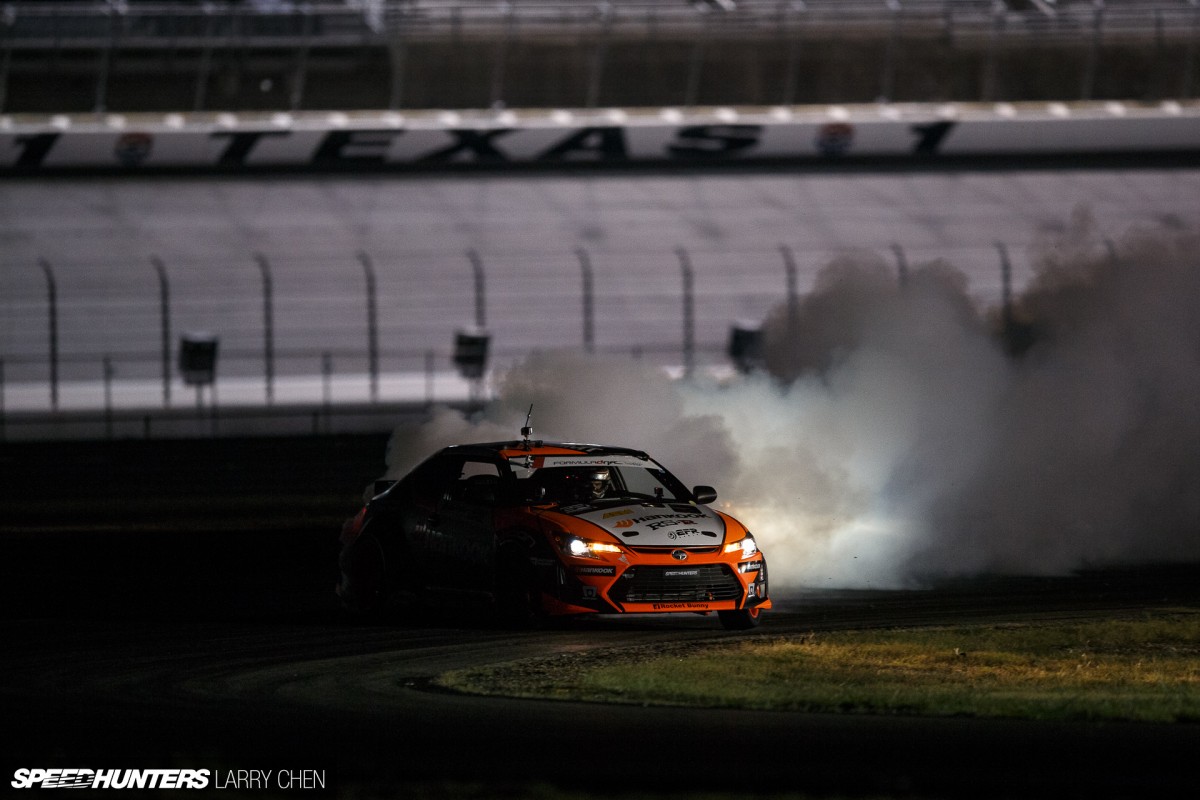 Last weekend's sixth round Formula Drift stop at Texas Motor Speedway produced the second ever win for Speedhunters driver, Fredric Aasbø. He will be going into more detail about his battle to the top in an upcoming driver blog.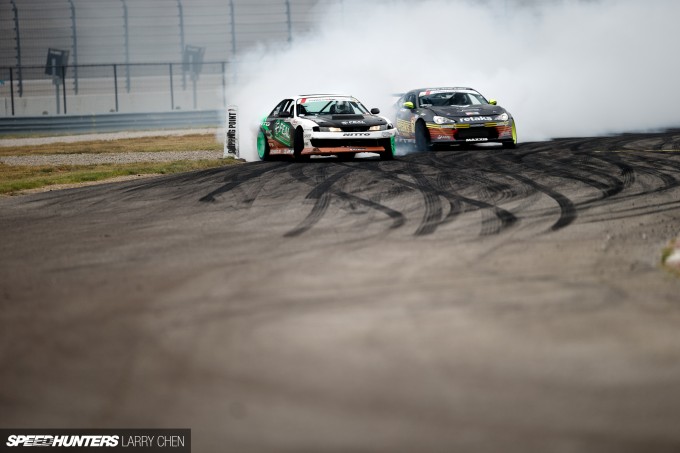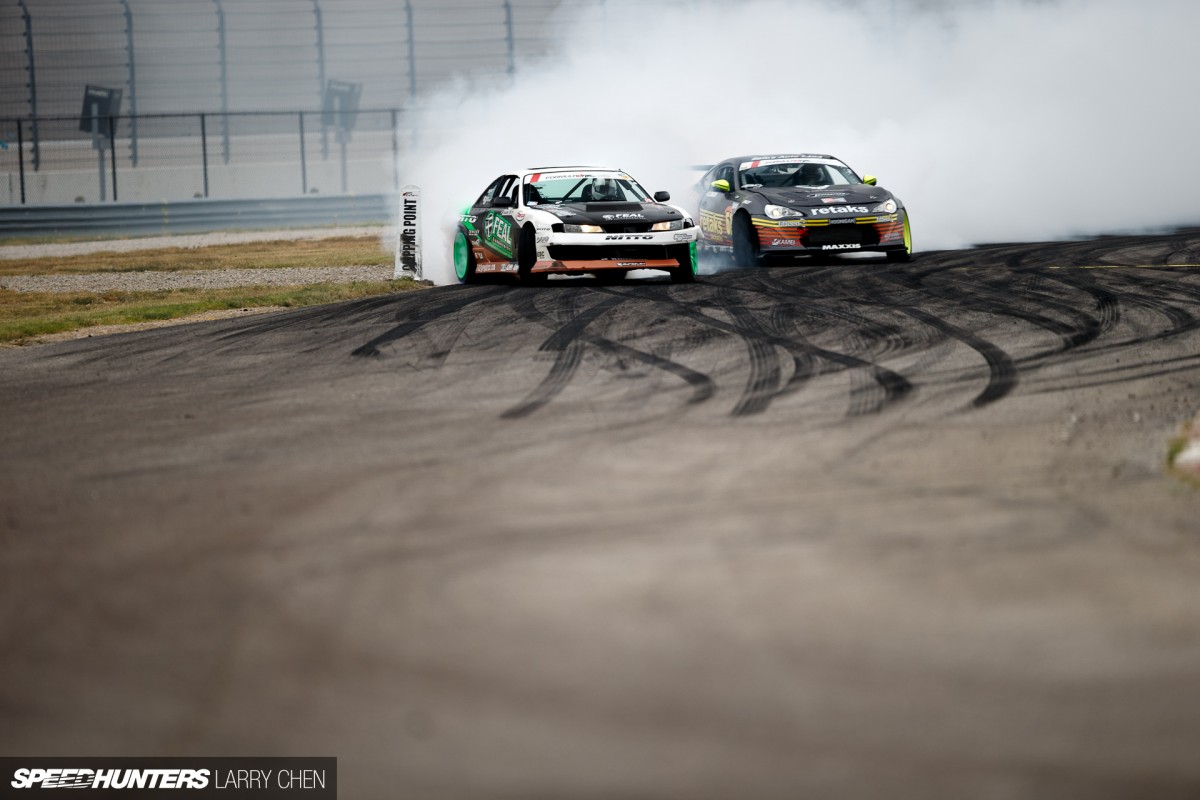 Second place went to Odi Bakchis, who is fast becoming a threat to the rest of the Formula Drift field. If he continues to drive the way he has been this season, he will seriously be in contention for the championship next year.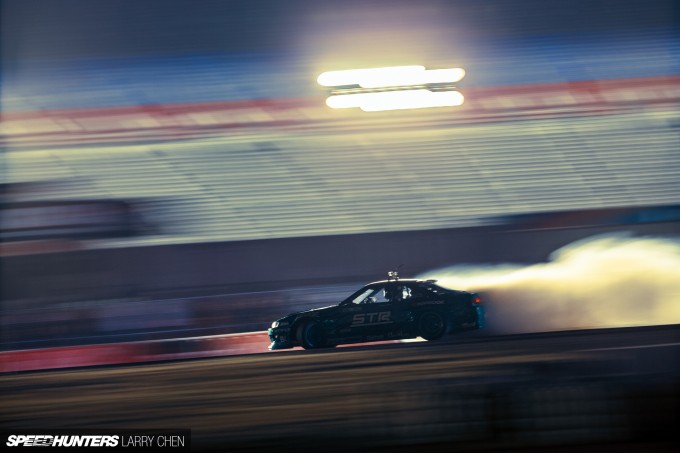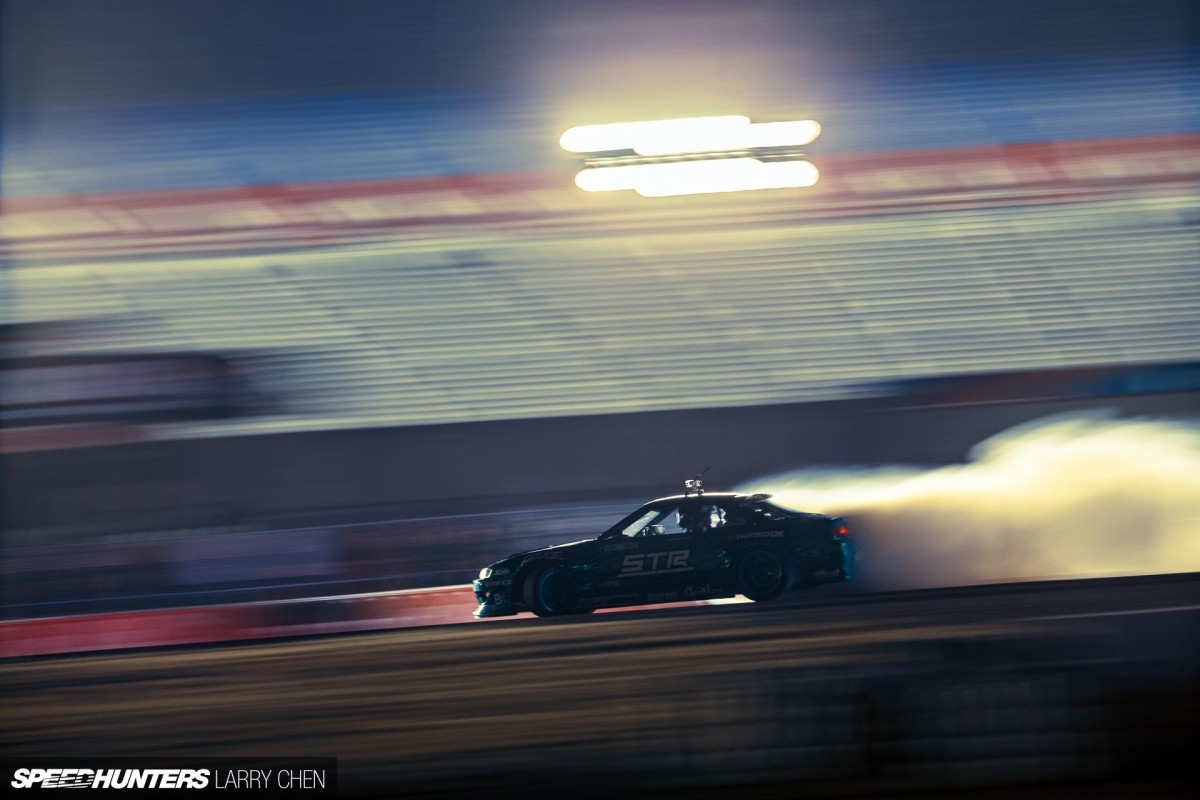 As soon as the new judging guidelines were released – with speed now taking a backseat to style – I knew that Forrest Wang would excel. Forest throws his S-chassis in with more angle than everyone else on the grid, and does so with grace, and I know we will see him on the podium more often now. He took his second 3rd place overall finish in Texas.
Everything Is Bigger In Texas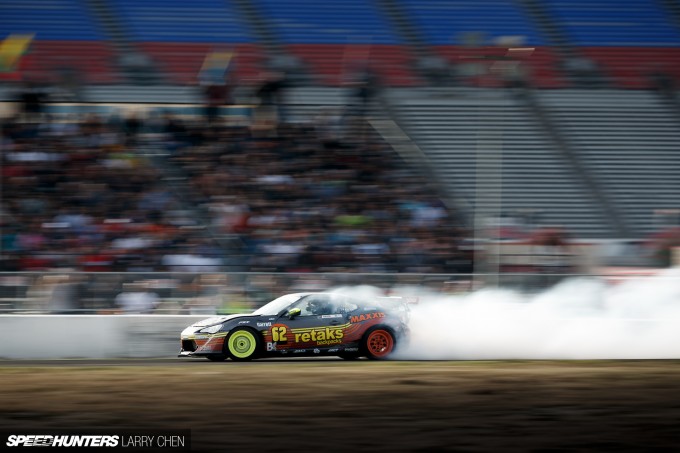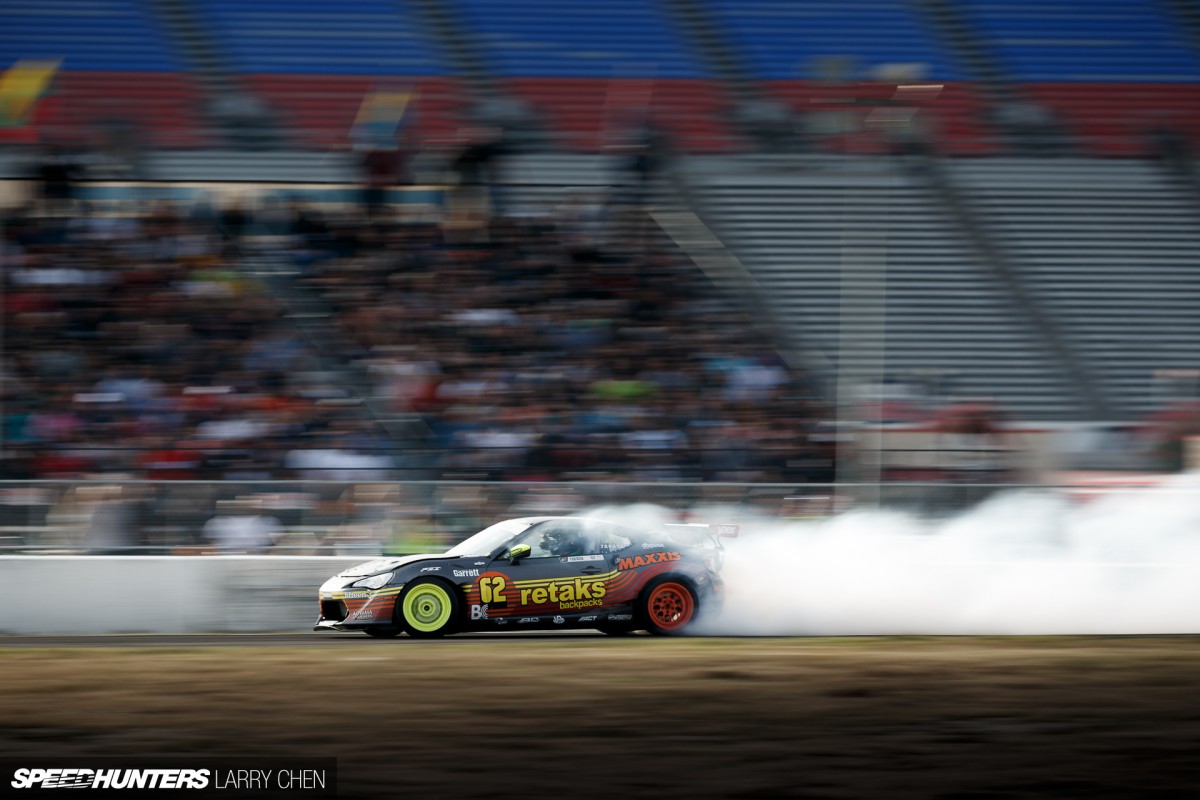 Texas Motor Speedway is the largest Formula Drift USA venue – but despite being so big, you still feel the passion of the fans.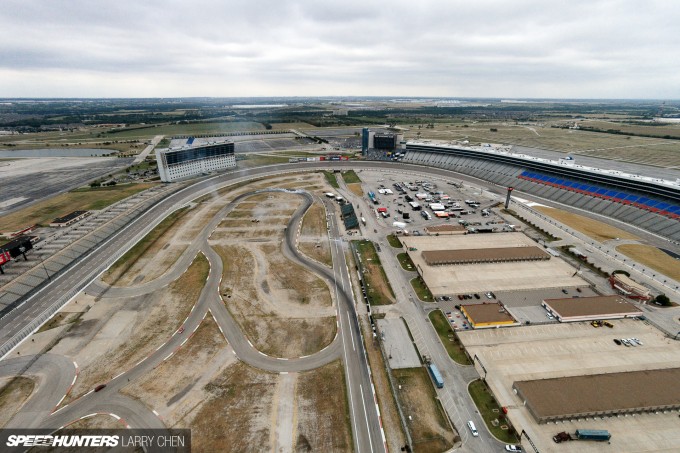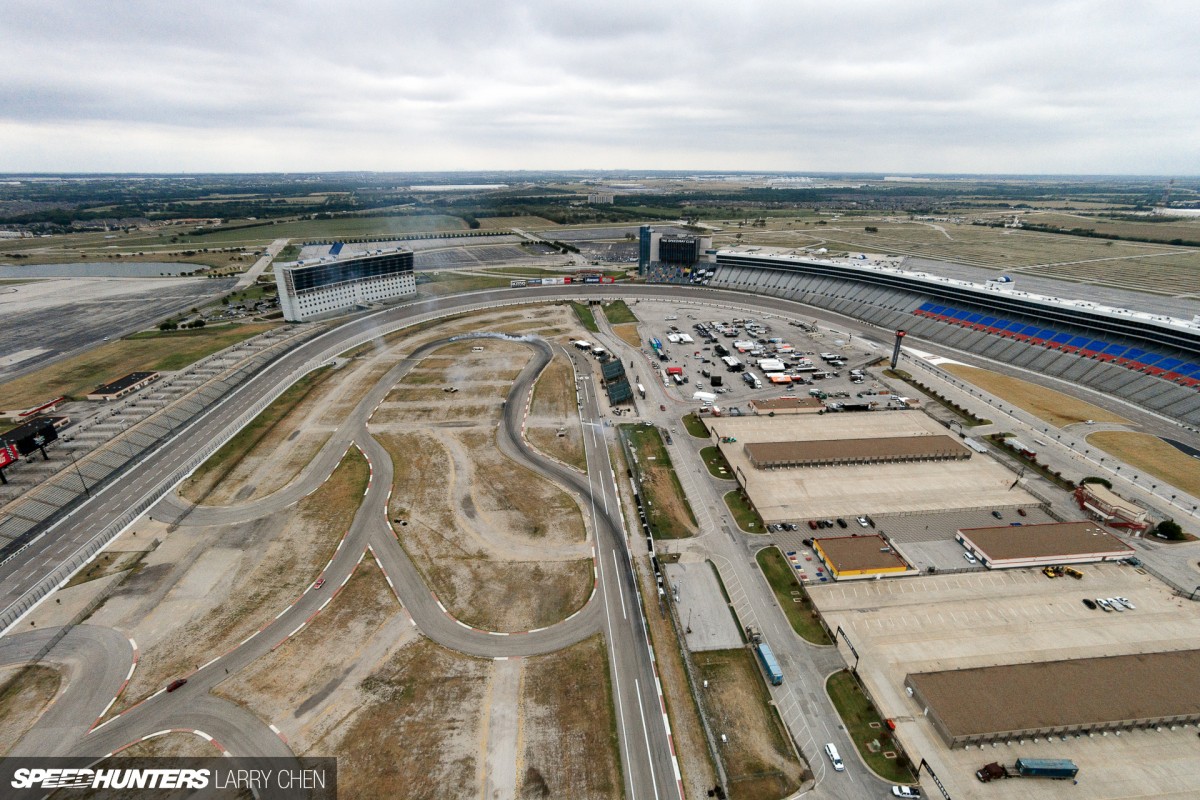 The main track has the ability to seat 190,000 spectators, but Formula Drift does not use any part of the banked oval. Instead, the judged section consisted of three corners on the infield road course.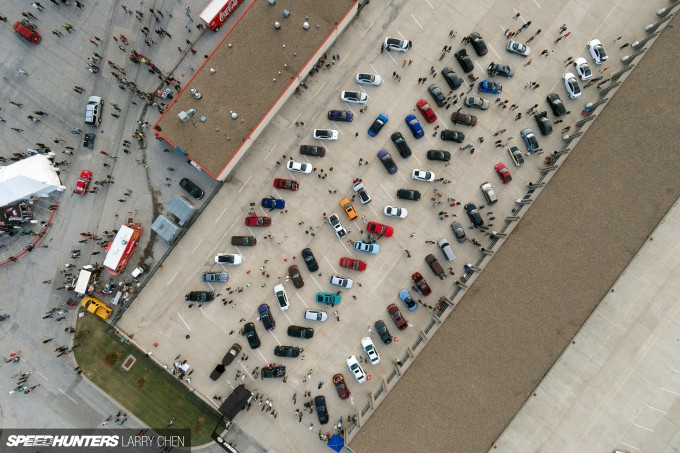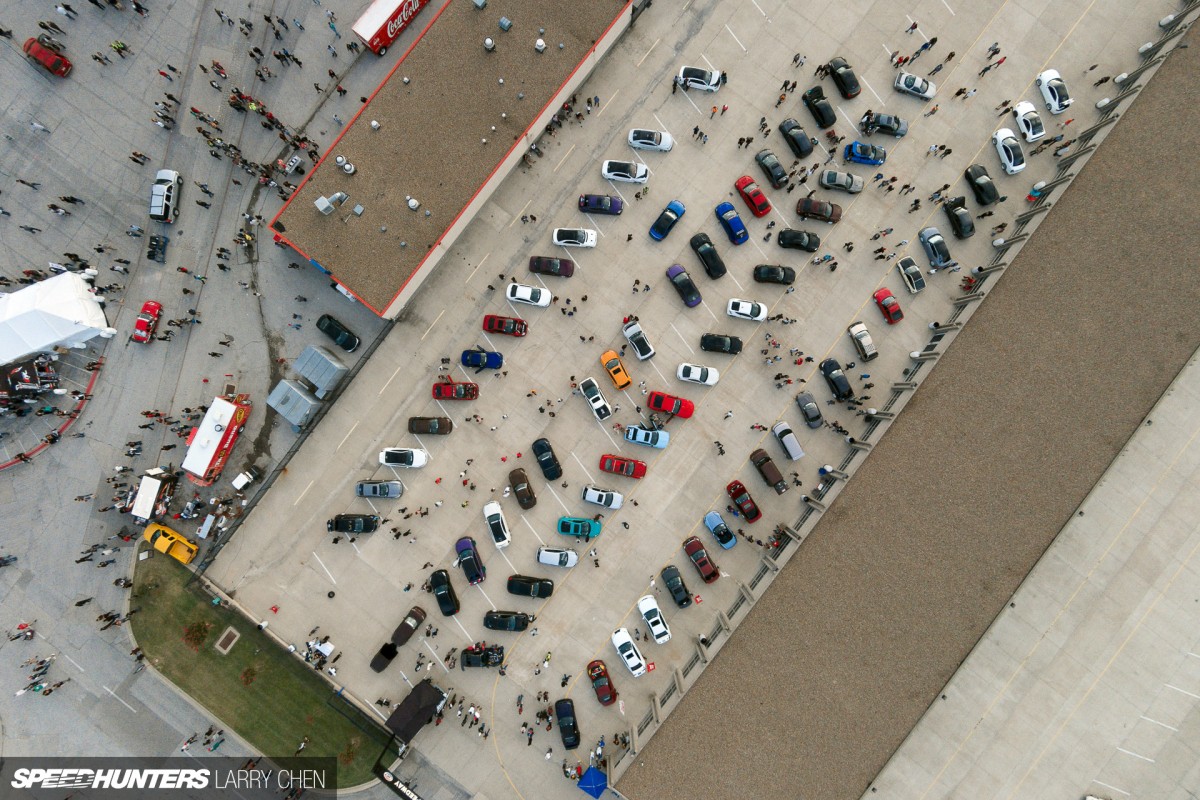 This opened up plenty of space for the paddock, as well as the Offset Kings car show that was running at the same time.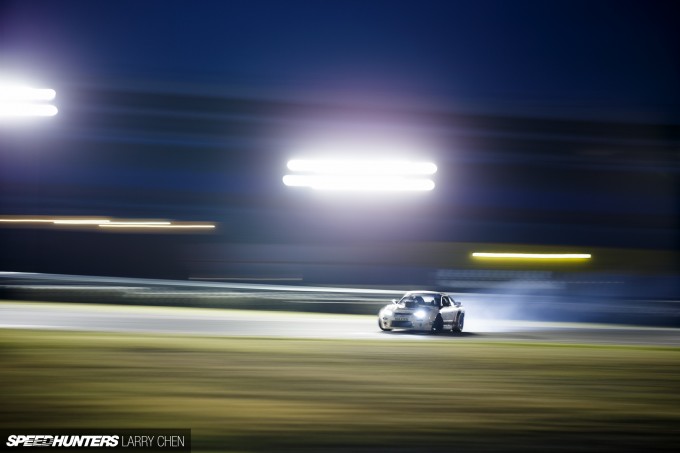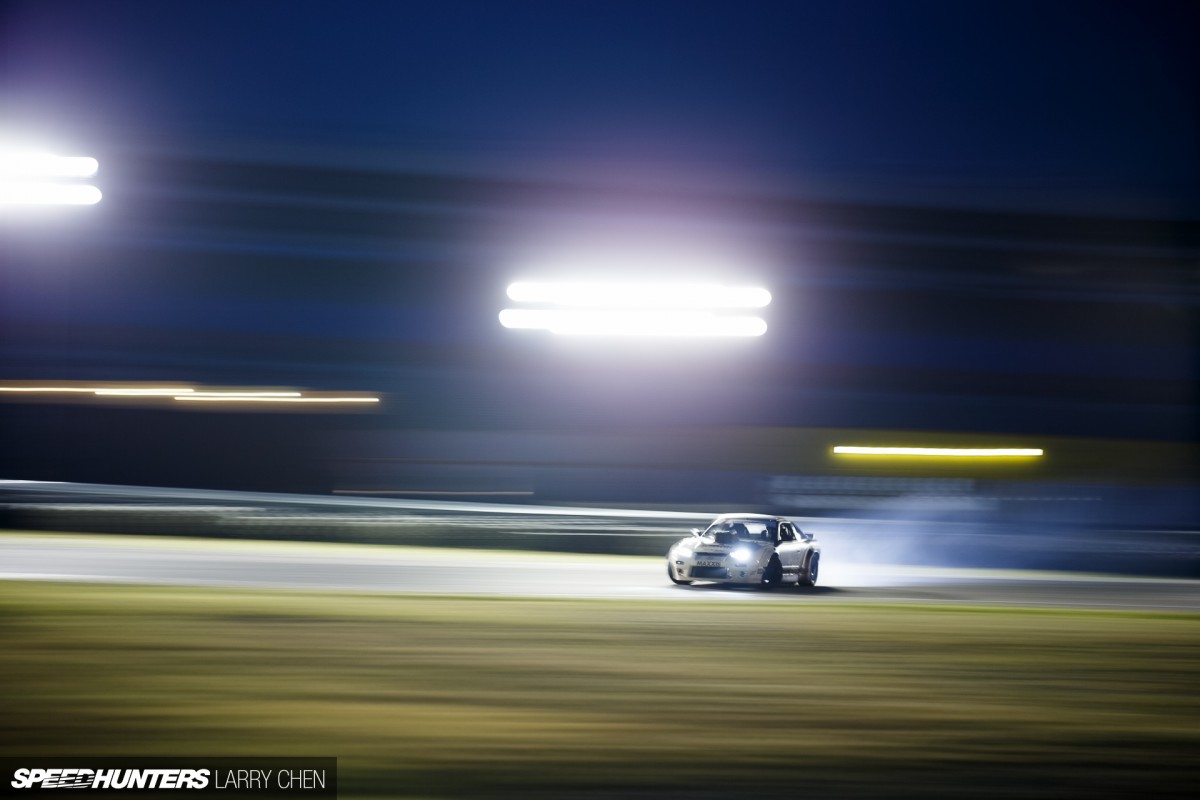 What's also nice about Texas Motor Speedway is the fact that there are no noise restrictions, which means that events can run late into the night.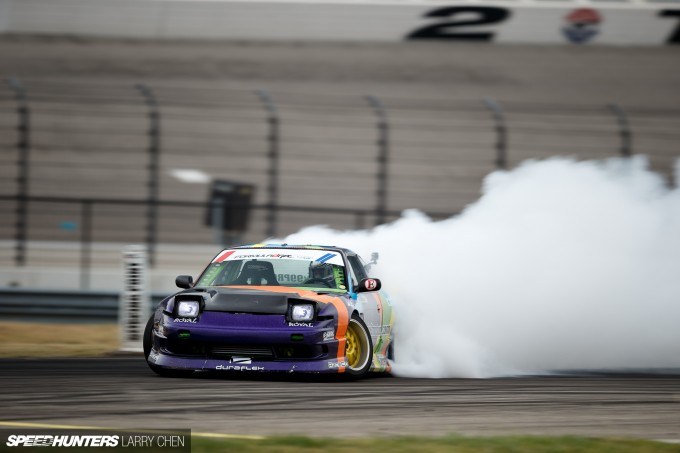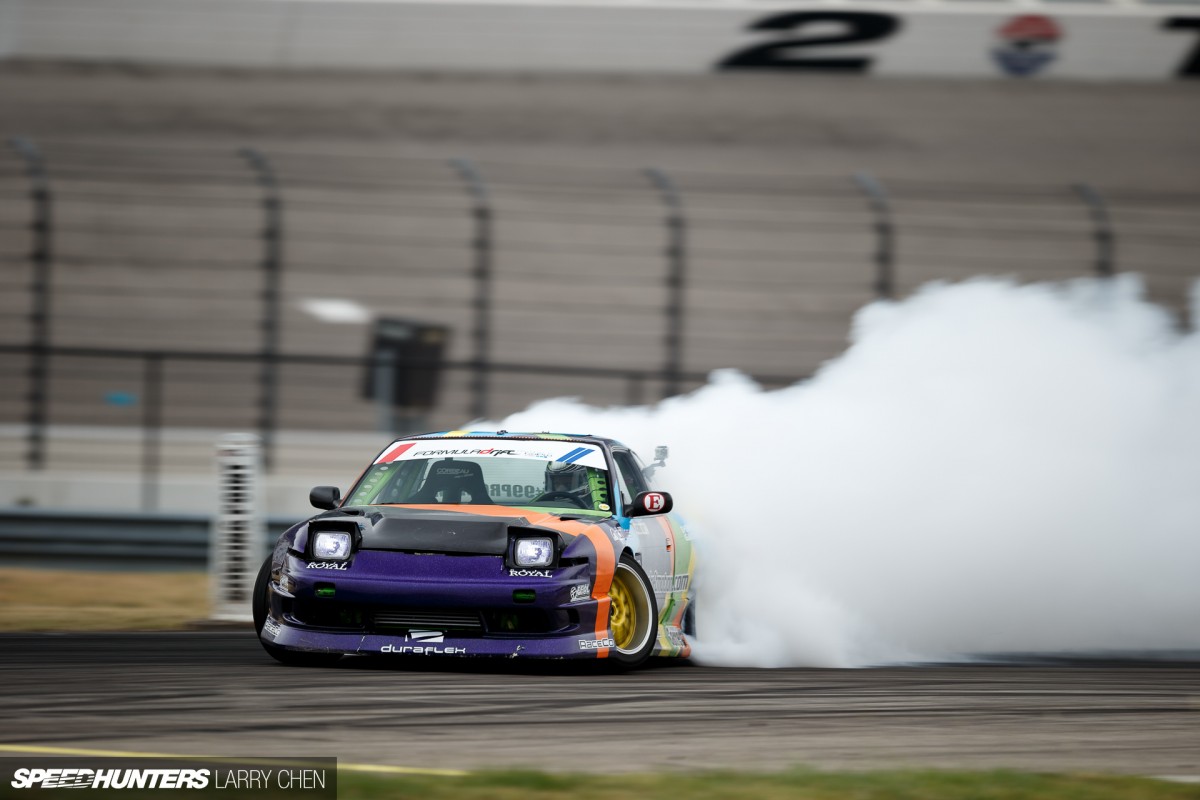 It was the perfect place to run Pro2, which is the feeder championship for the Pro series.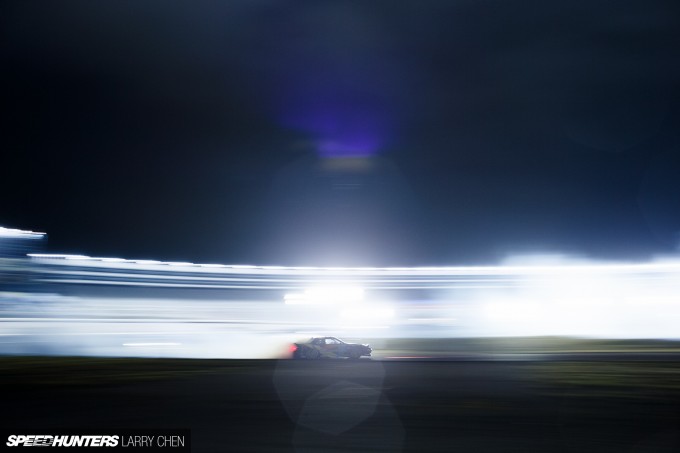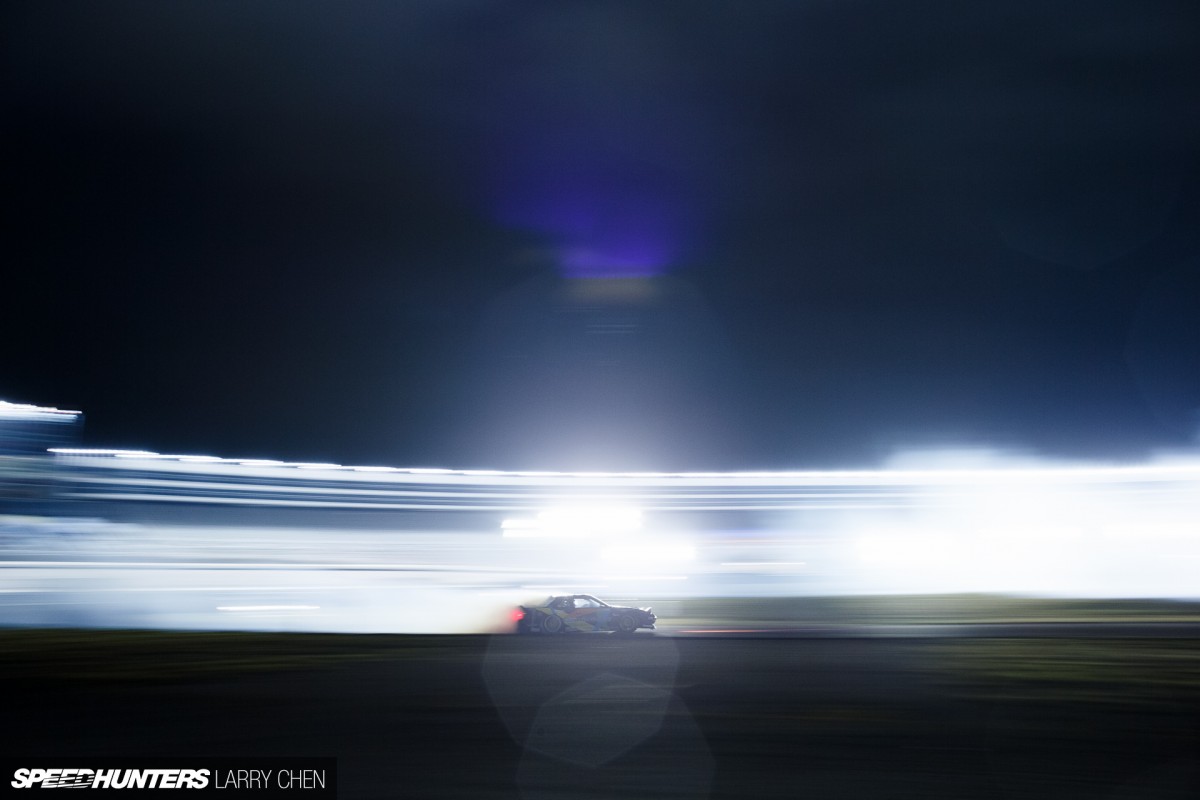 The Pro2 series consists of four rounds, run on the same weekends as the main events. This time Brandon Wicknick took the top spot.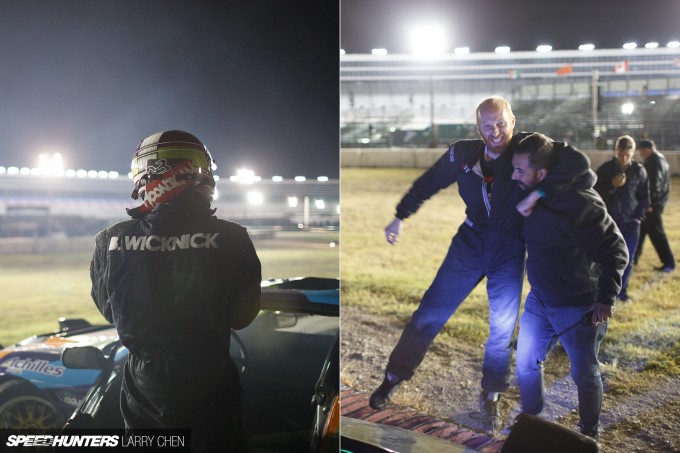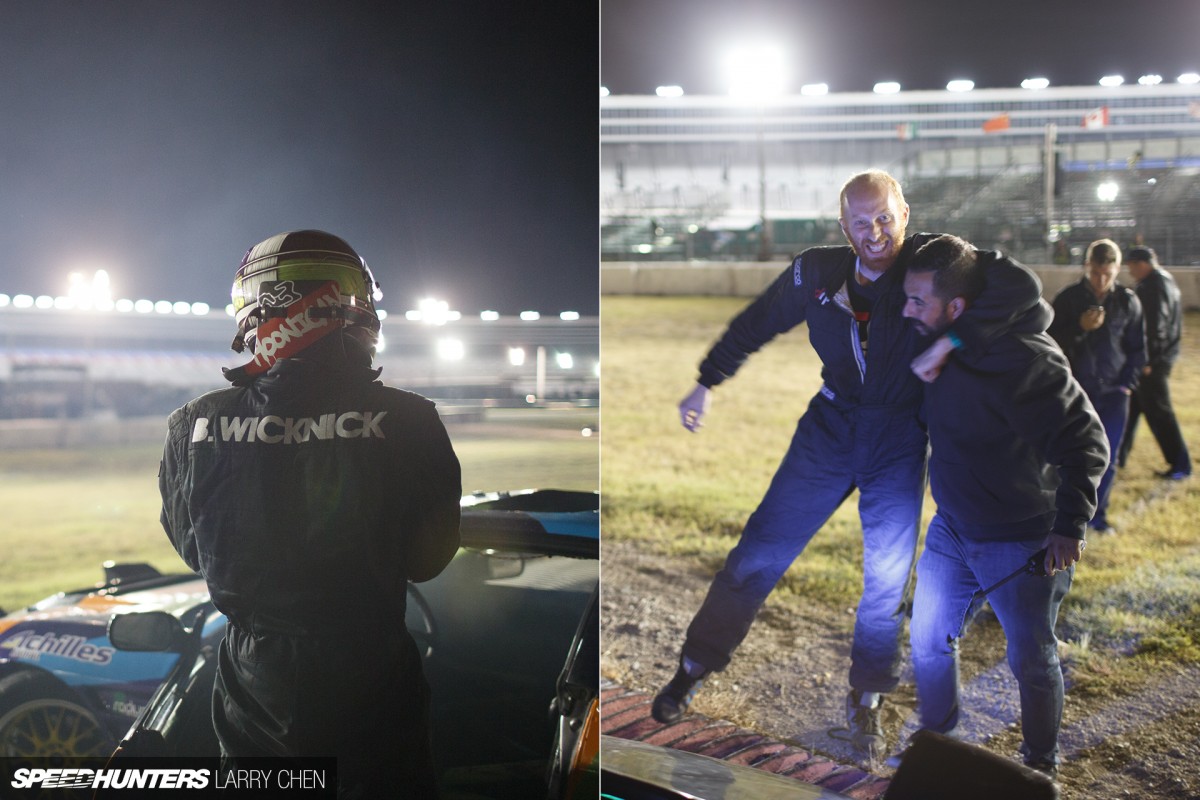 He has had his fair share of bad luck over the past two years, including having his team mistakenly fill up his fuel tank up with water before going into battle at Irwindale last year. Why was a fuel jug filled with water you ask? Because his tow vehicle was overheating and they needed to keep as much water at hand so they would not get stranded.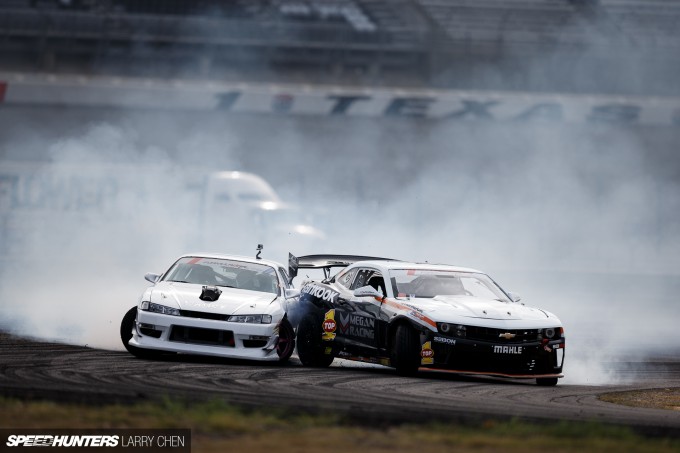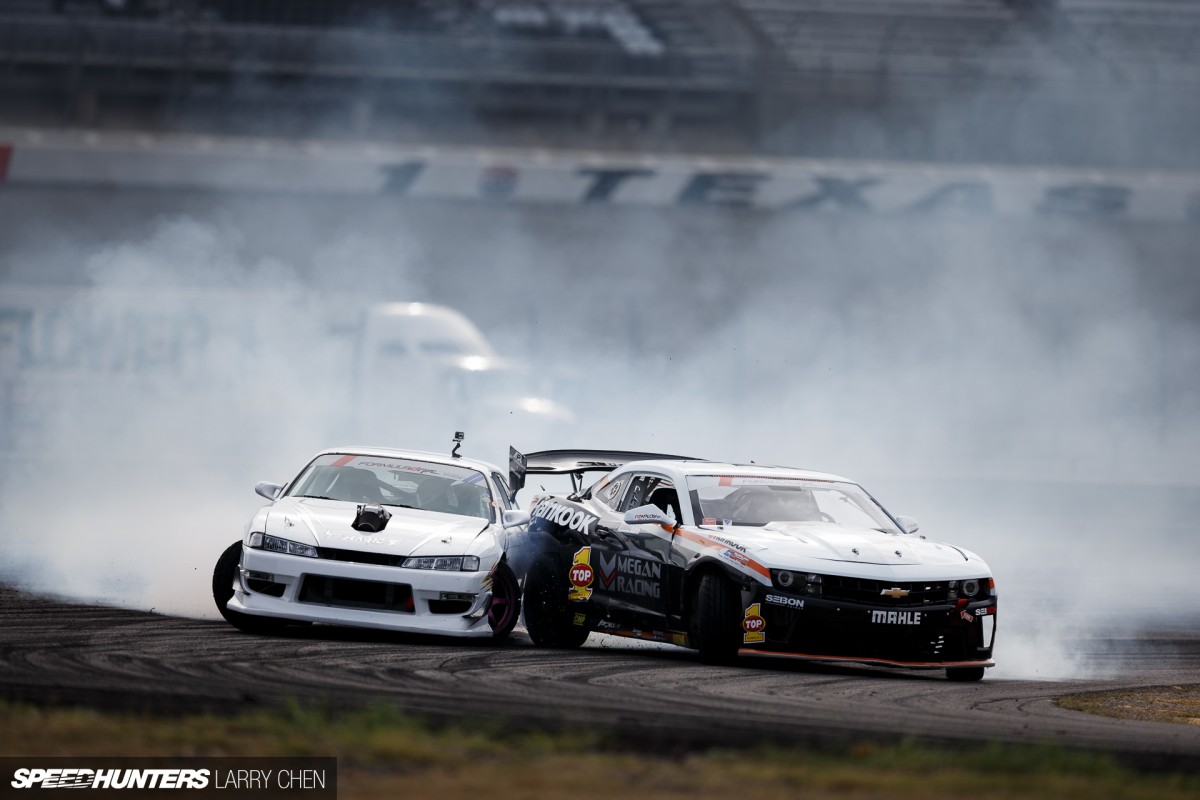 Geoff Stoneback is not just leading the race for the coveted Rookie Of The Year title, he is leading the Pro2 championship.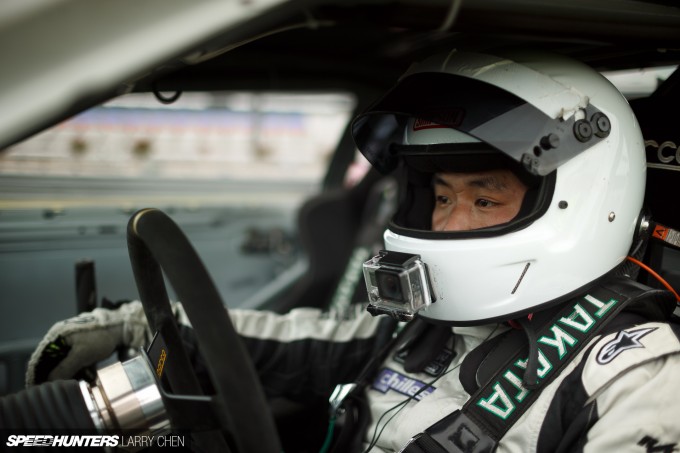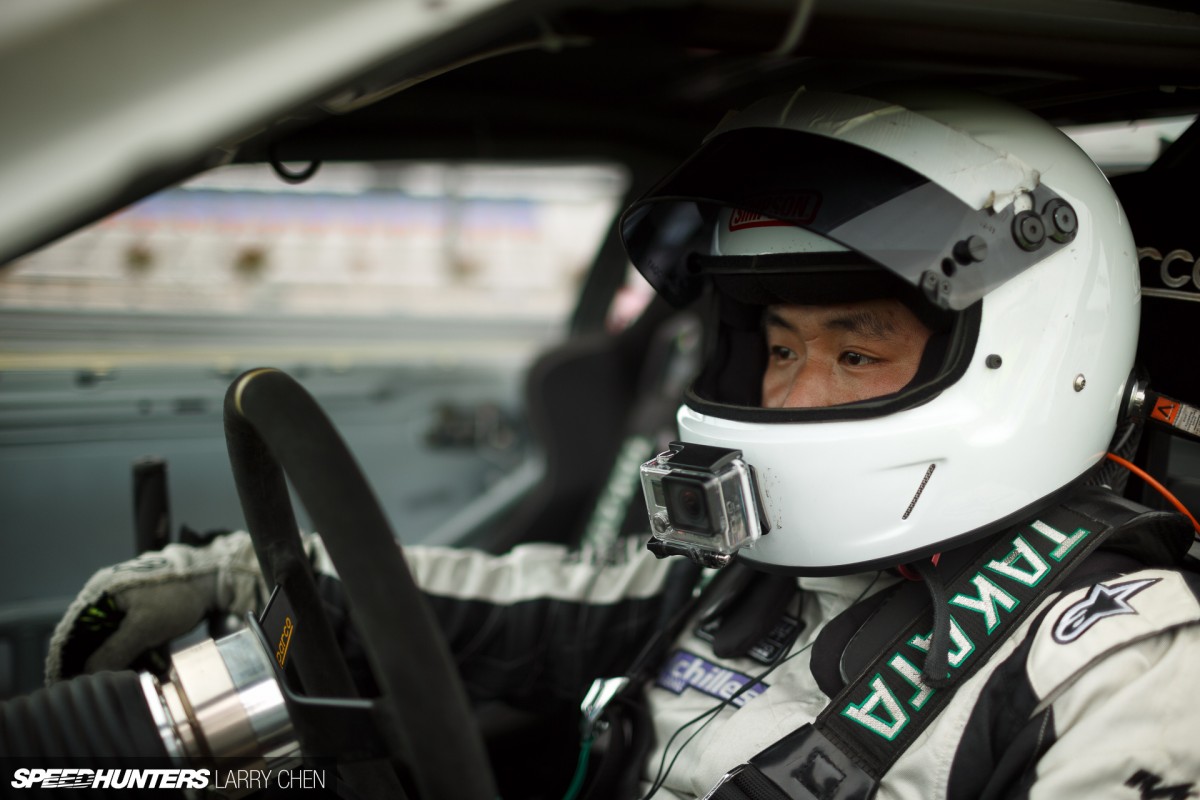 The way the Pro series has progressed, it's made it very hard for rookies to compete with series regulars. But Geoff came into the series swinging and managed to make it through to the Pro Great 8 at Miami earlier this year.
The Race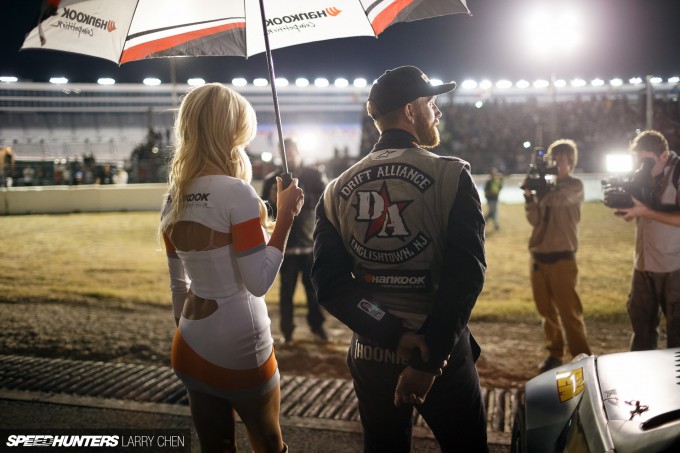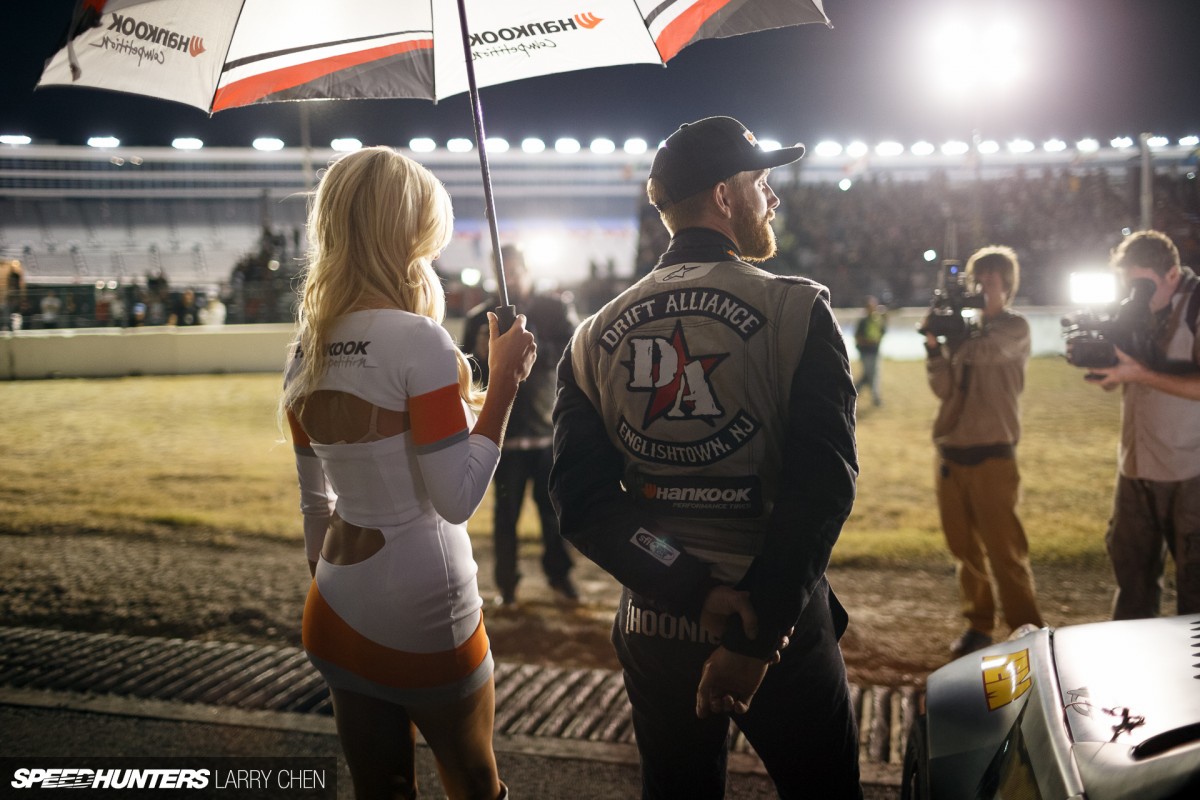 The race for the championship is not as close as the five or six-way battles that we have seen in the past. In fact, there was even a chance that Chris Forsberg could have clinched the overall championship at this event.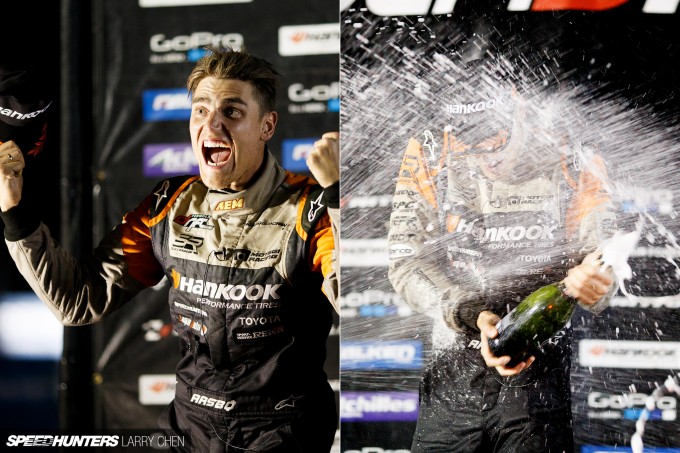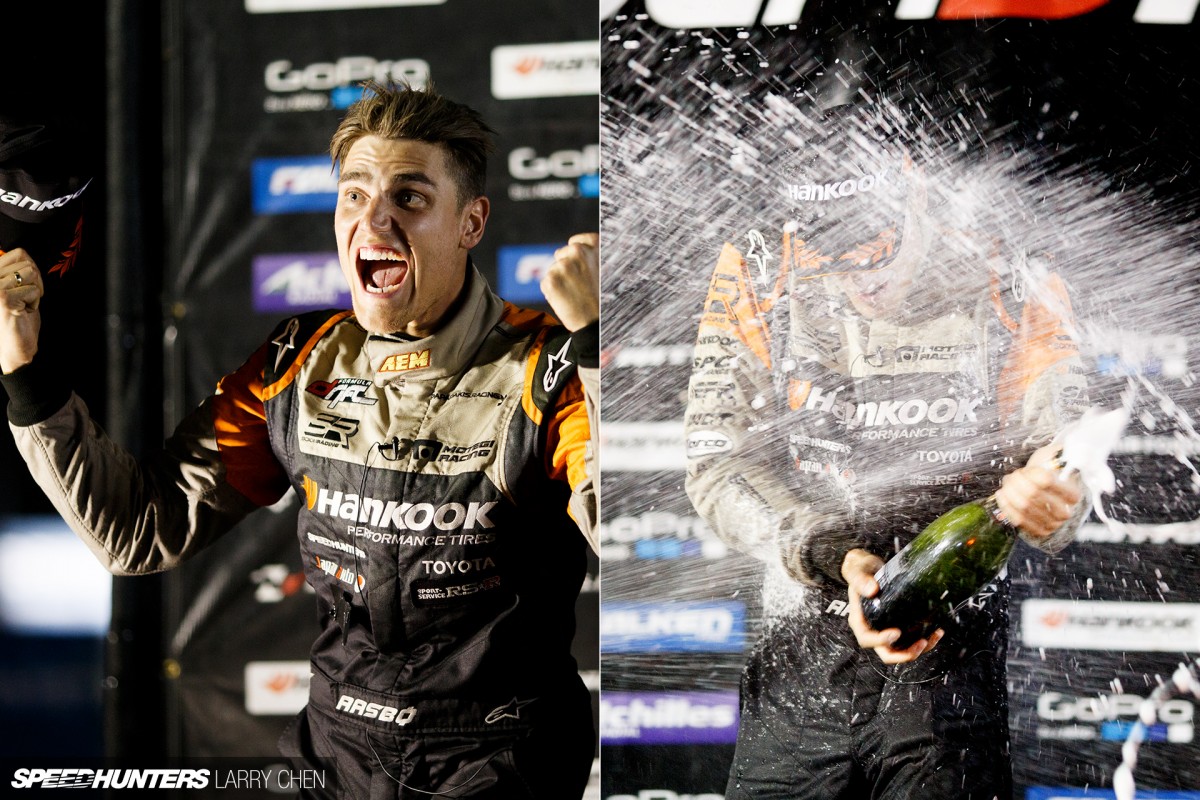 But Fredric Aasbø shut that possibility down when he took the top step on the podium.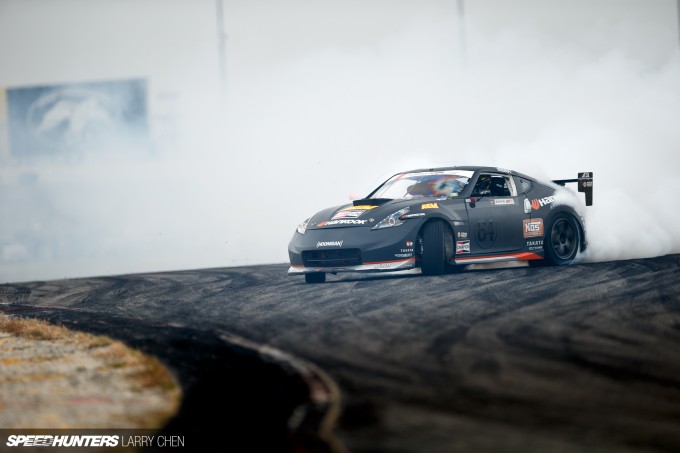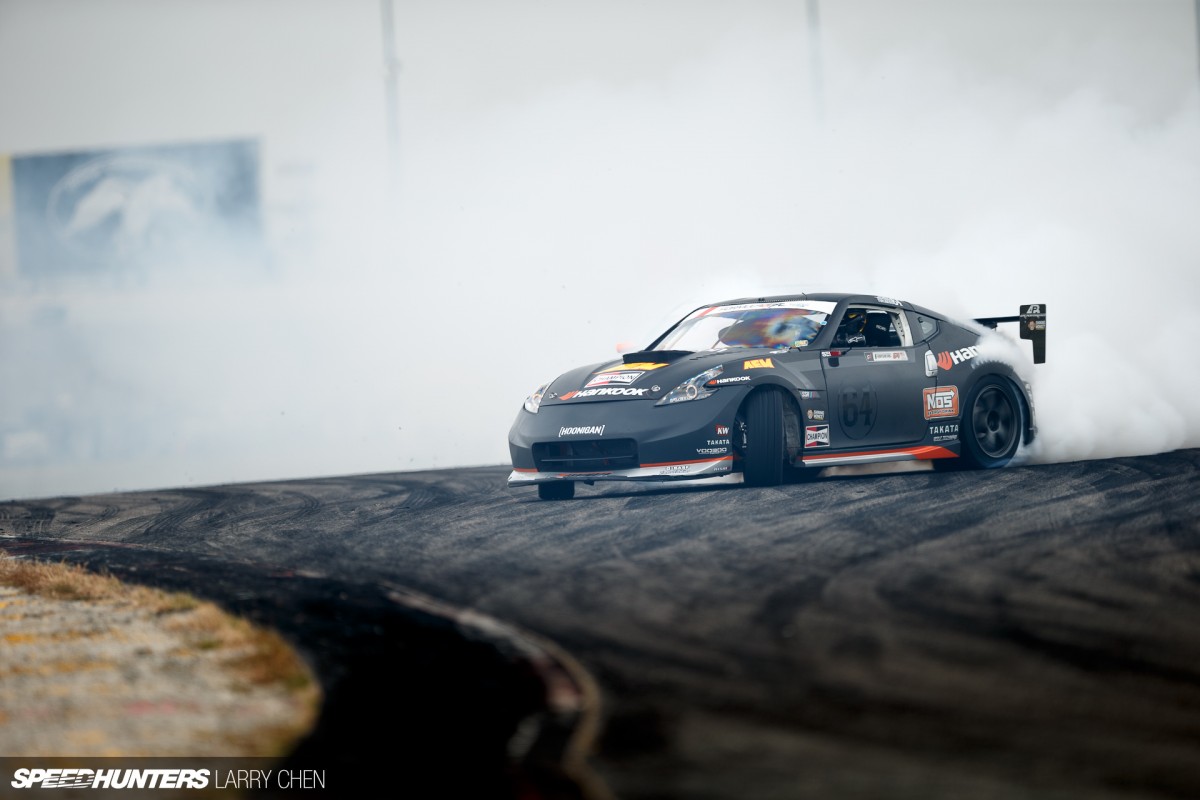 It just shows you how dominate Forsberg has been over the rest of the field though. With his deadset consistency and the reliability his team has extracted from the nitrous-fed Nissan VK56 motor, he's a force to be reckoned with.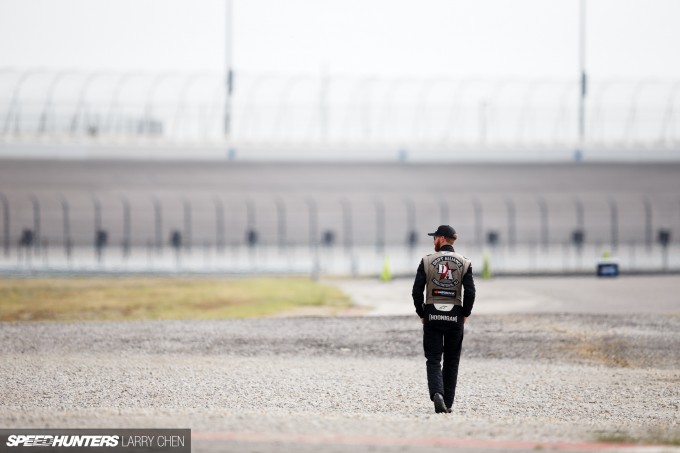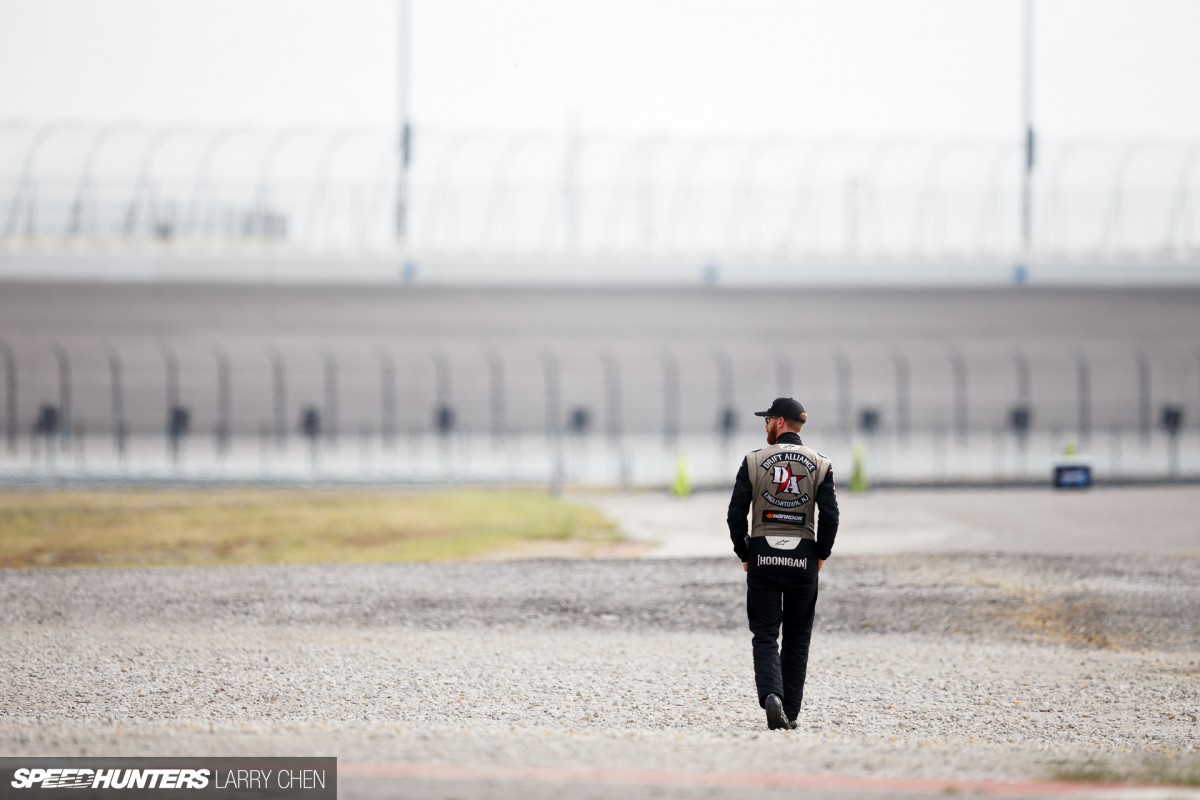 All the controversy surrounding last year's championship changed Forsberg's plan of attack, and it's led to incredible success. Up until Round 6 he had stood on the podium at every event this year.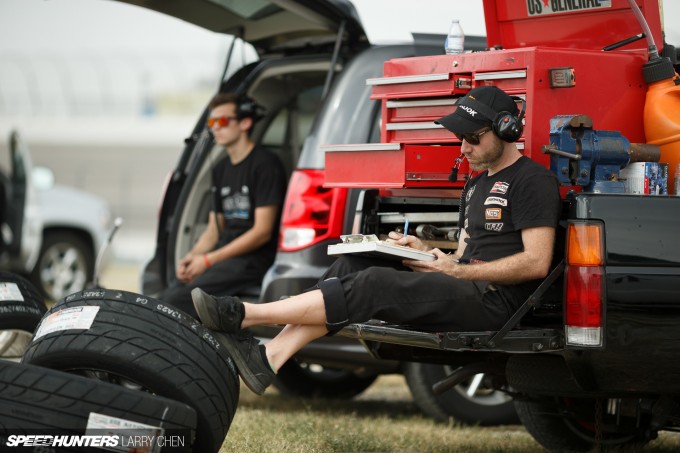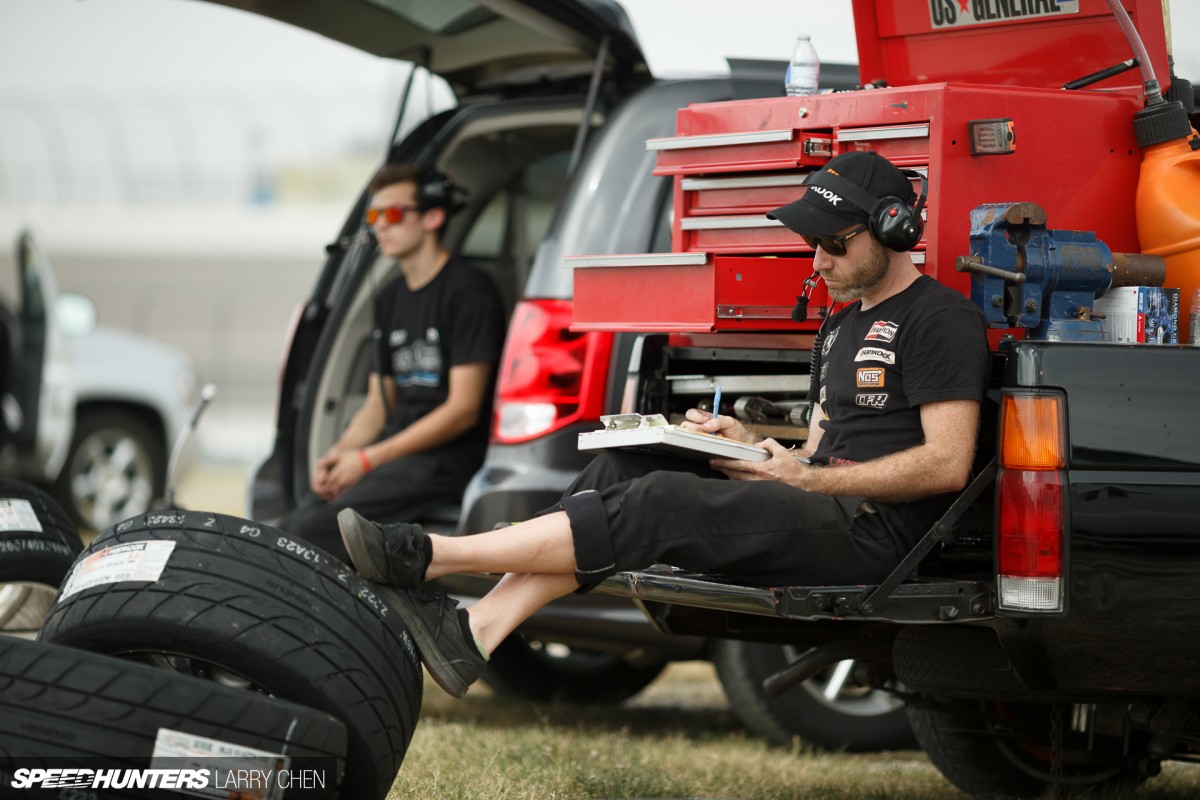 With the help of MA Motorsports, Brian Wilkerson and Ray Shake, the team has figured out the formula that enable Forsberg to reach the top of the sport.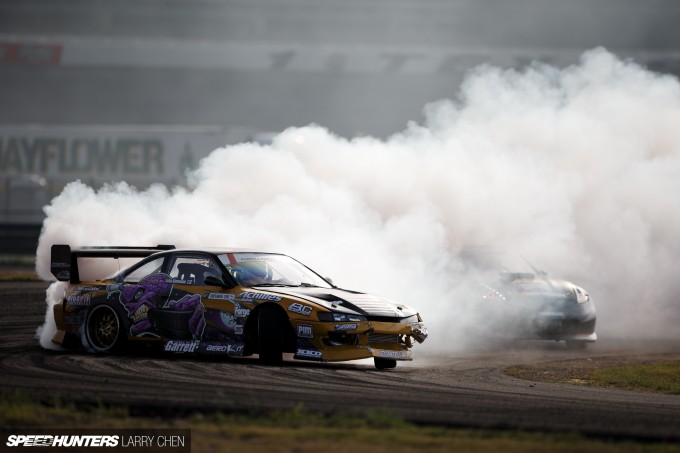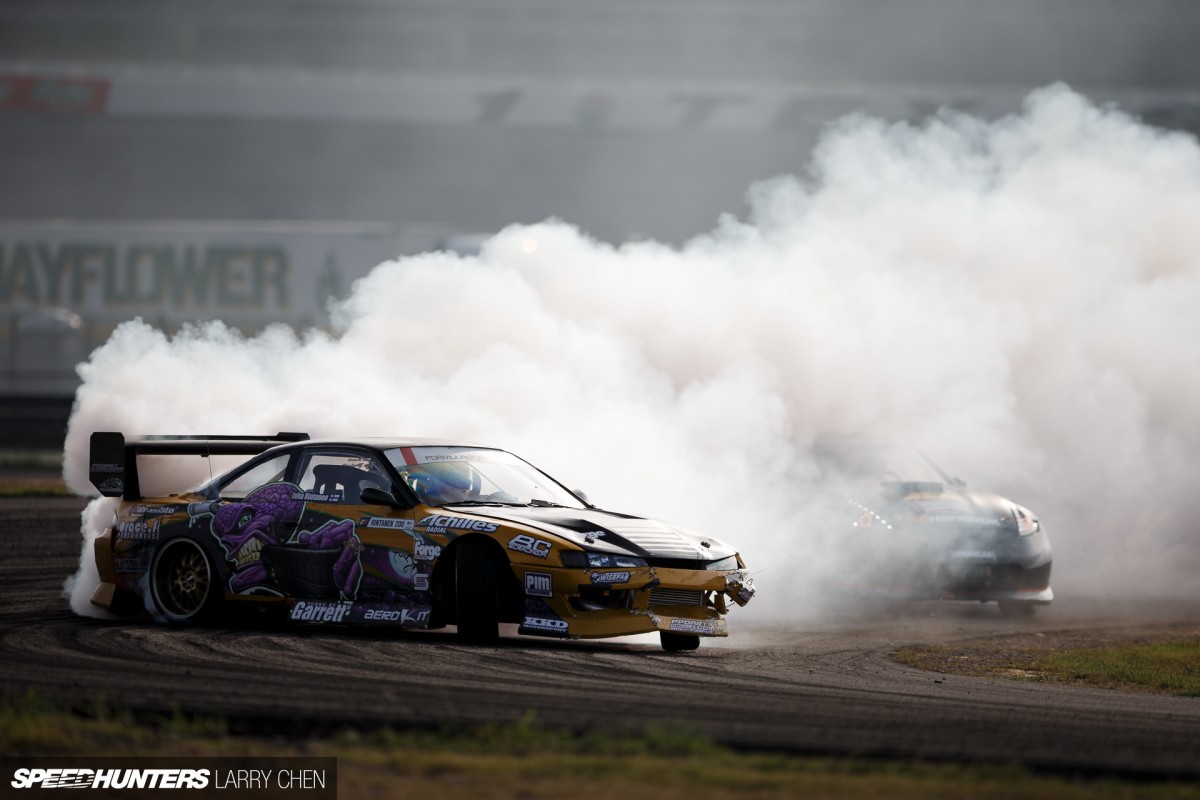 I had a sweaty palm moment for Chris during his Top 32 battle against FD rookie Juha Rintanen. From where I was standing near the finish line it looked like Forsberg had been knocked out of contention.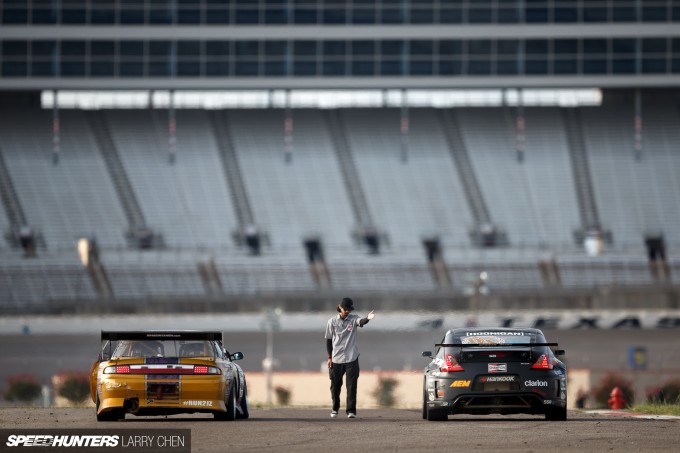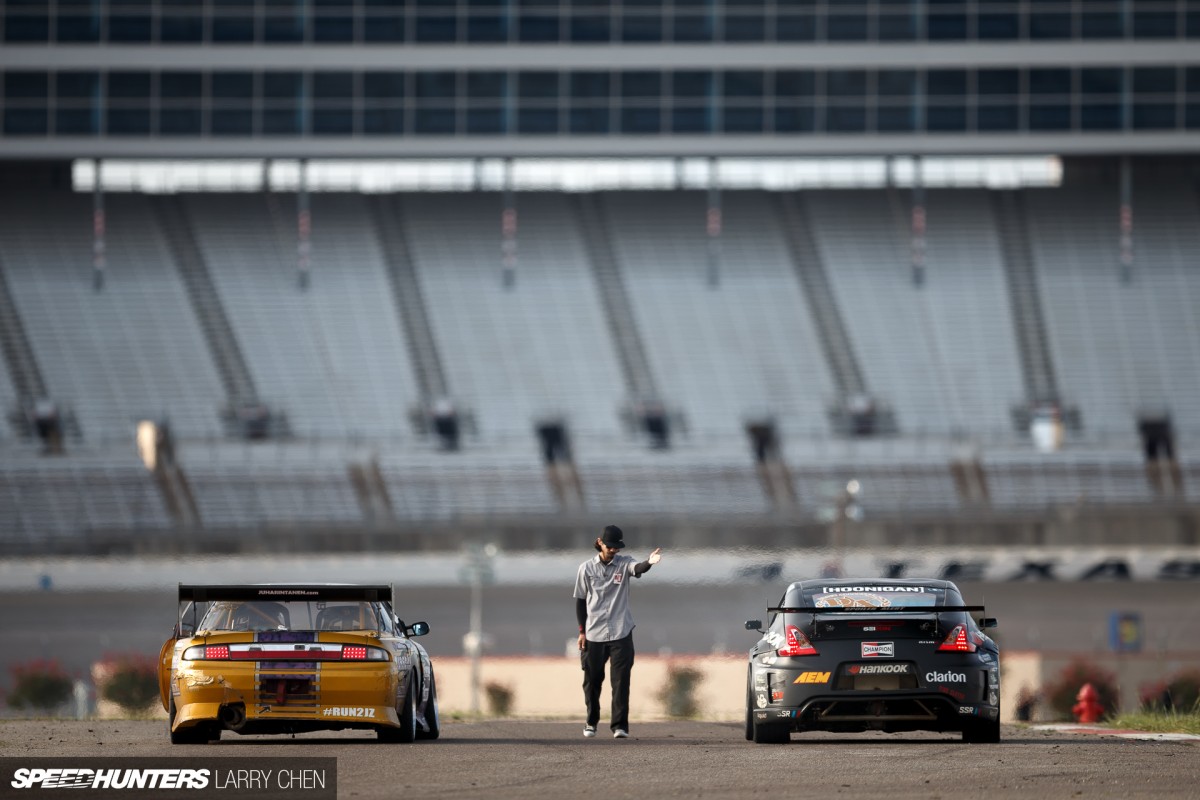 But after reviewing the footage the judges awarded the win to Chris.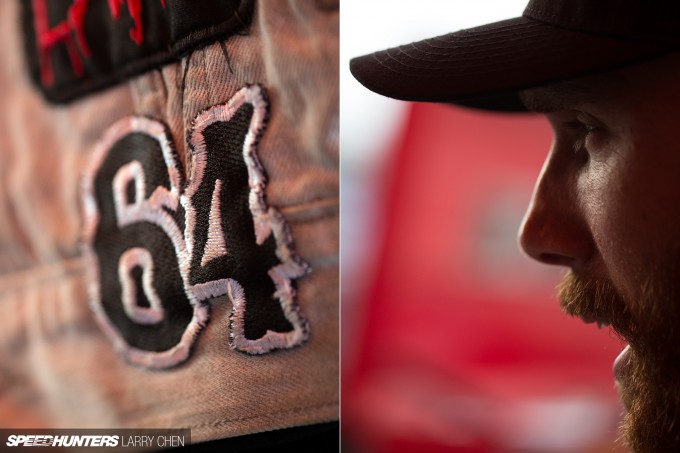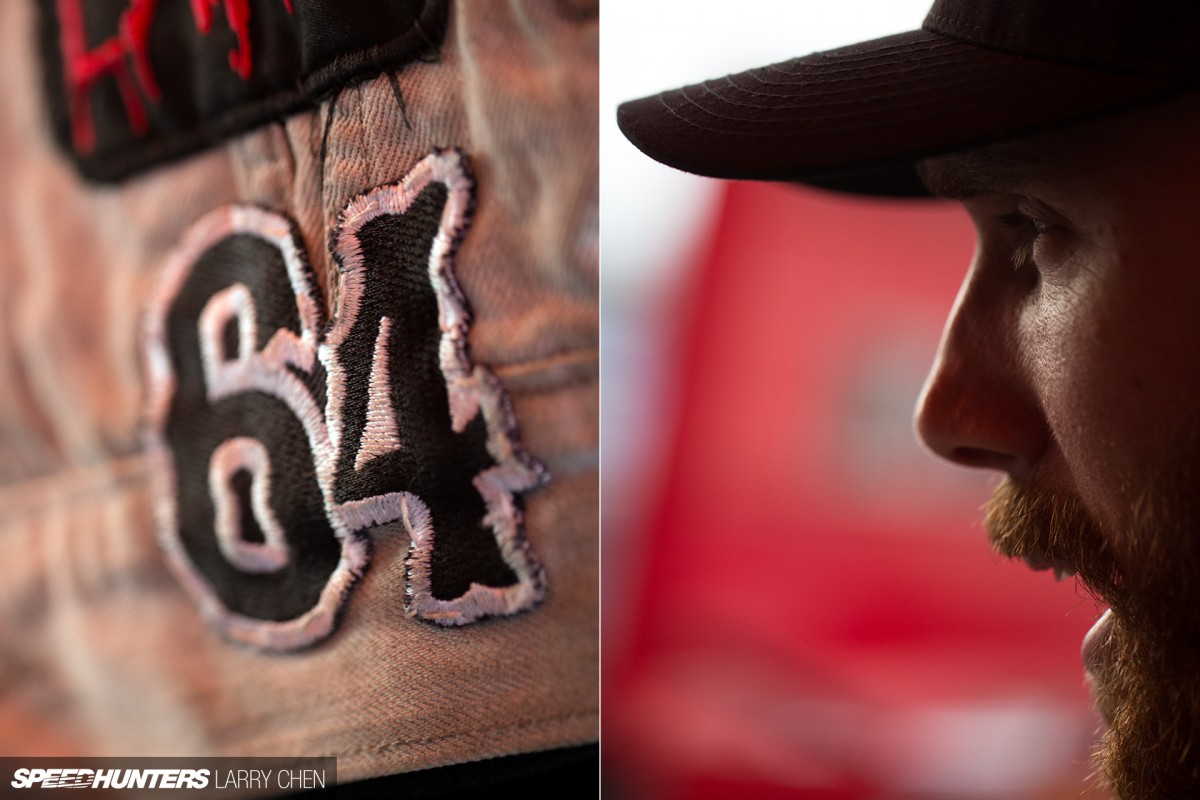 One more round and we will see if he becomes the only active FD driver to have two championships under his belt.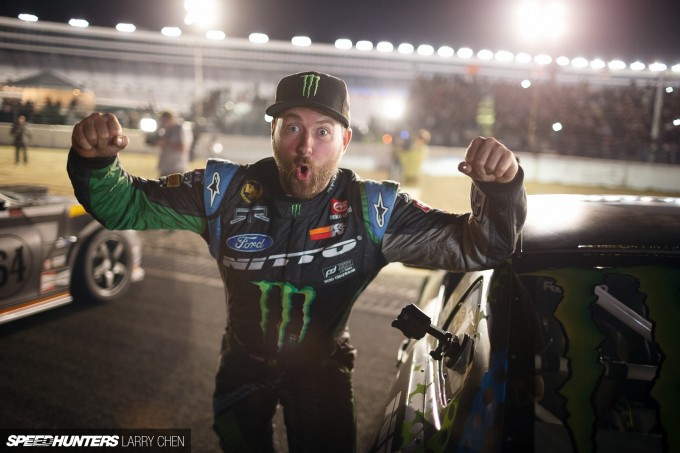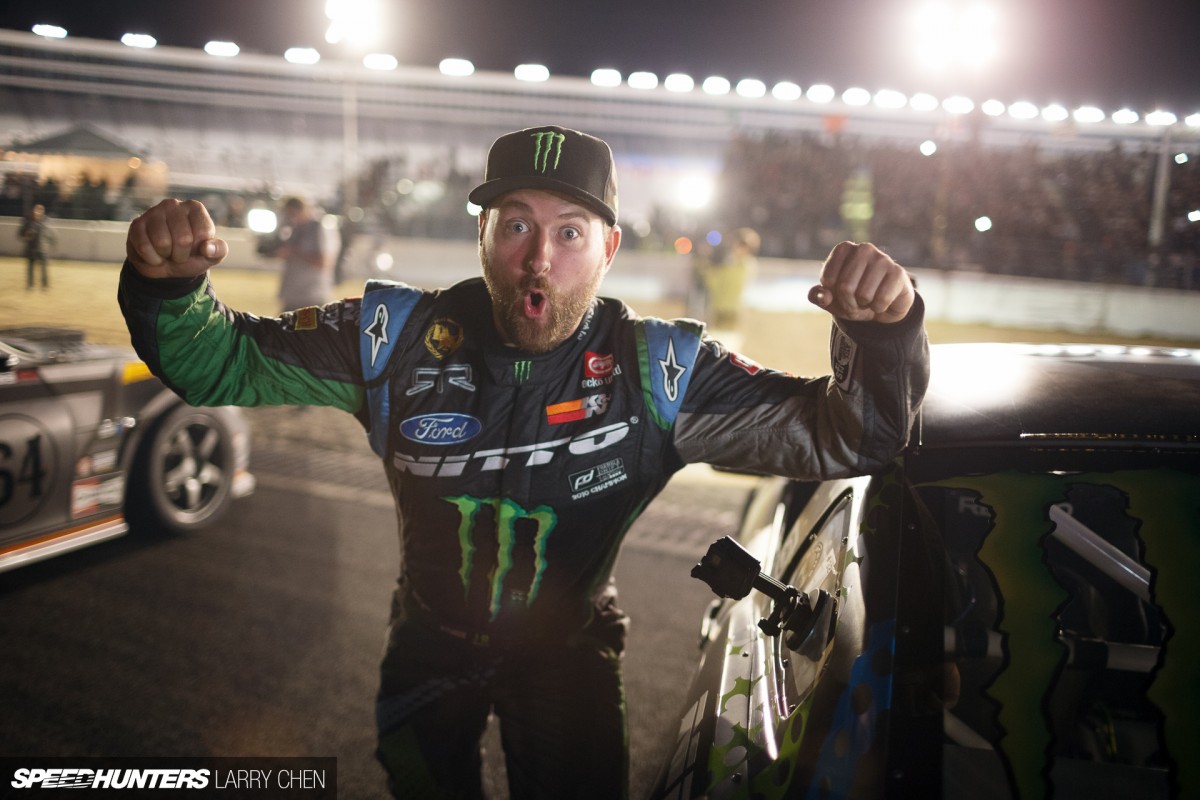 Speedhunters driver Vaughn Gittin Jr. was also in the running for the championship, and with back-to-back wins in Atlanta and Miami it looked like he was going to make a late charge.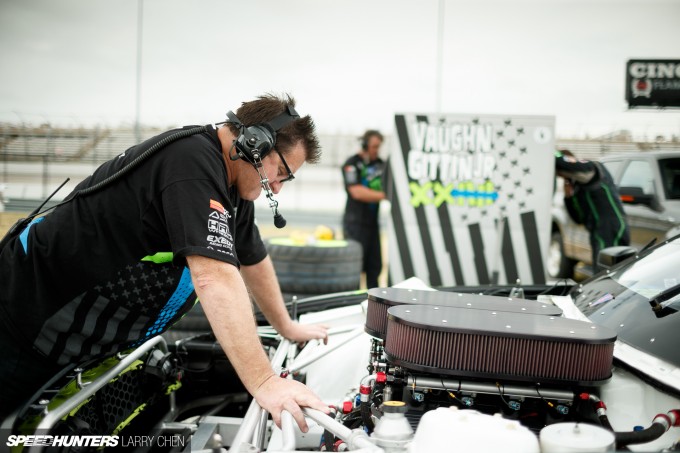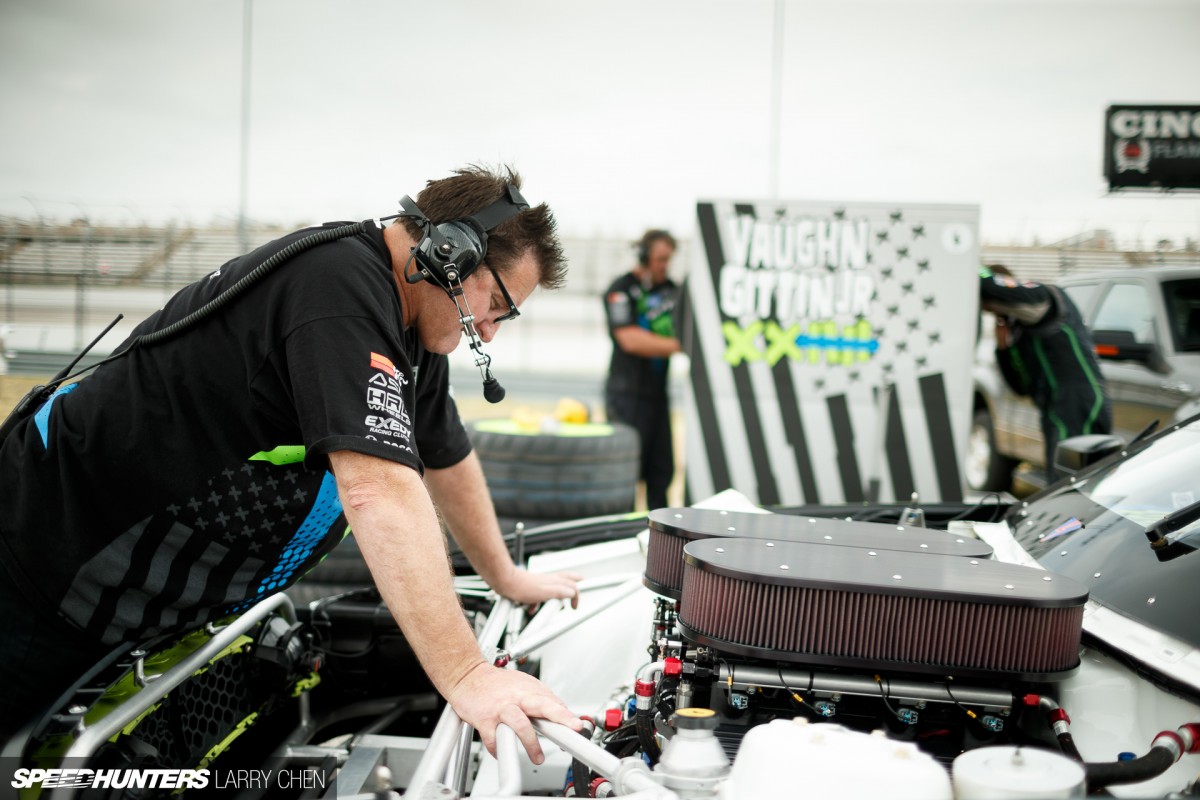 His motor on the other hand was not co-operating and his team chased an ignition issue all weekend. During practice Vaughn could barely keep the Mustang sideways.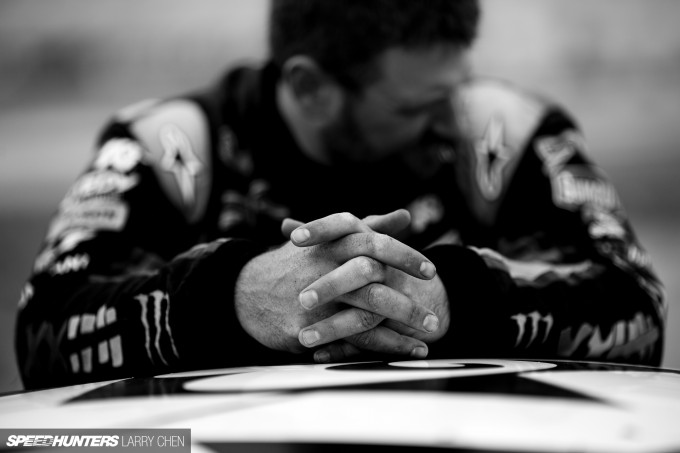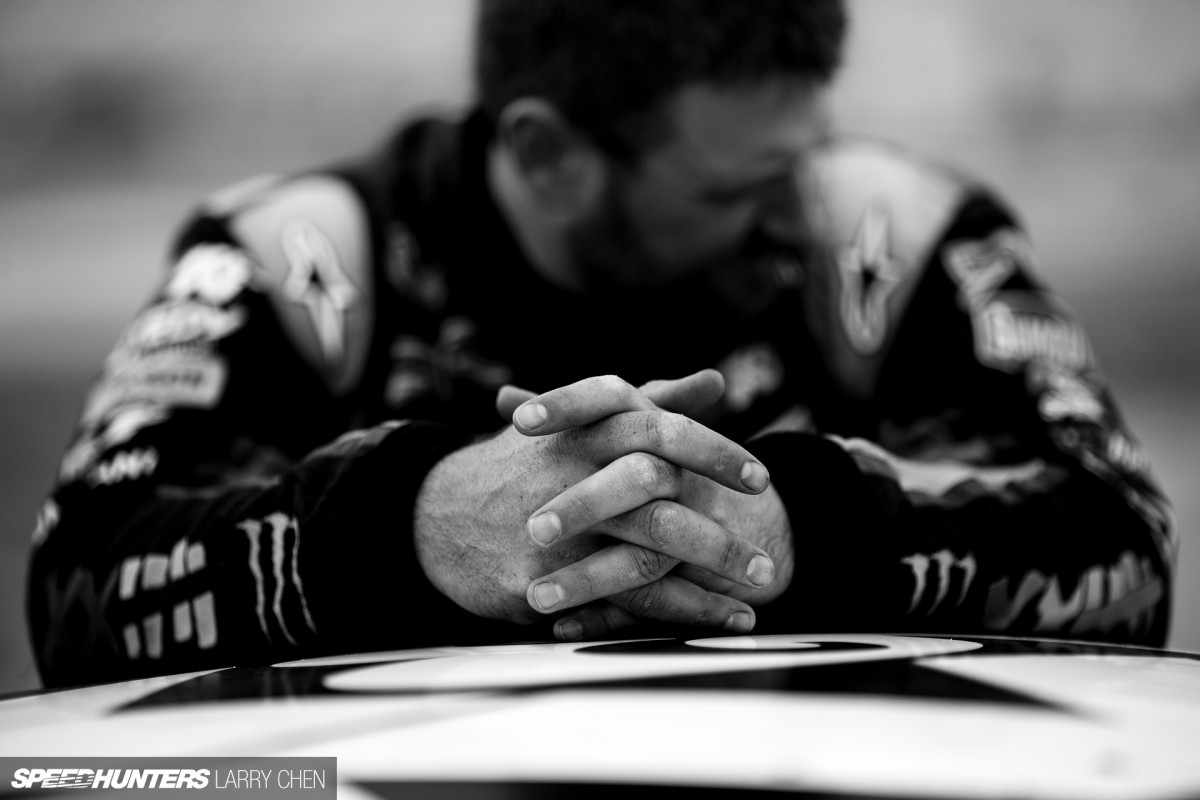 He was hoping for a good result in Texas, which would could have opened up a three-way battle for the championship headed into the Grand Final. But it seems that it is just not his year.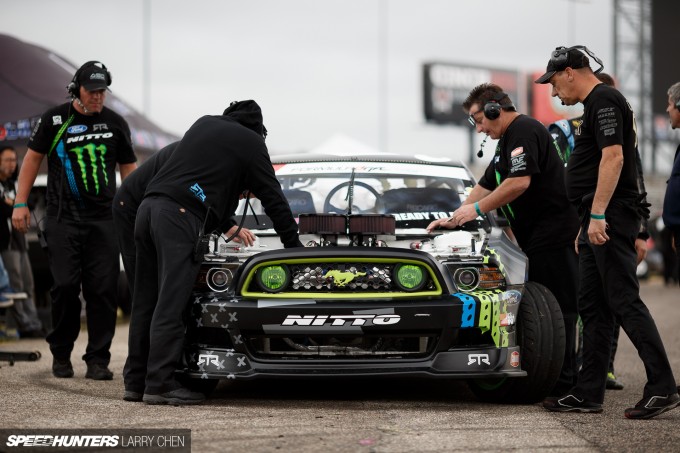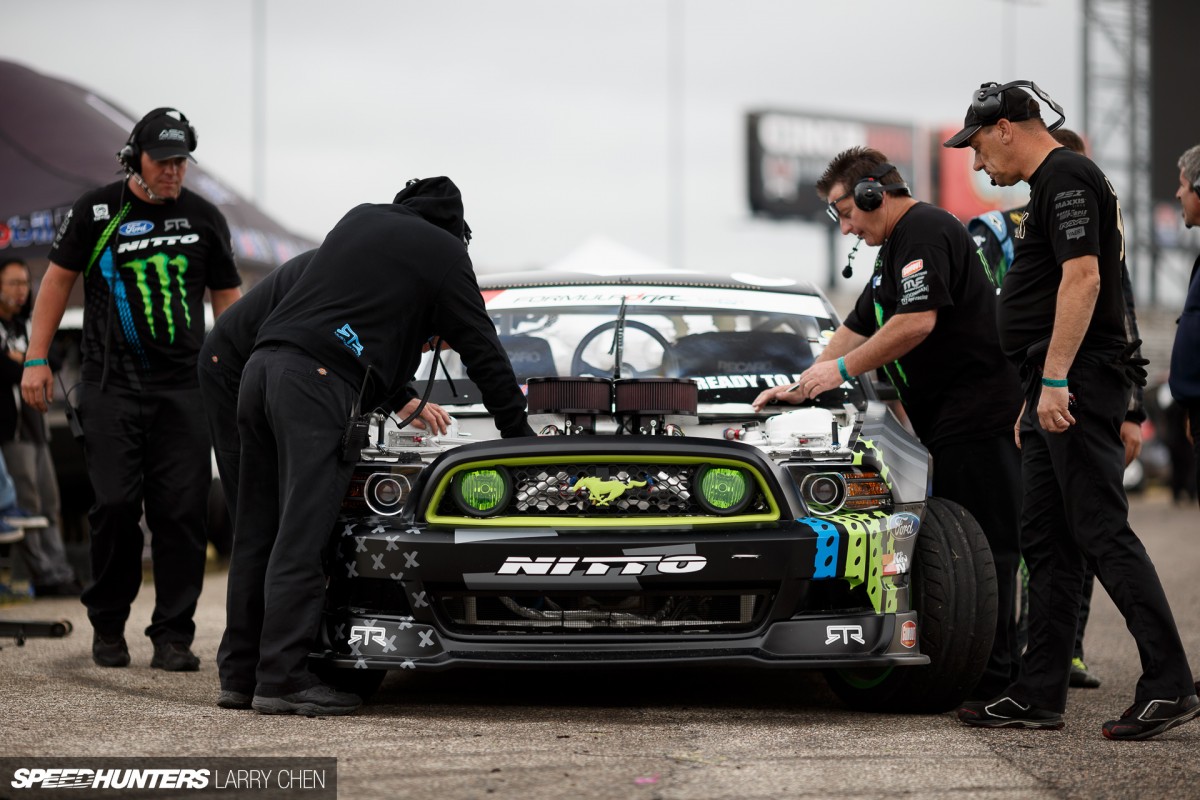 It turns out it was some radio frequency that was interfering with the cam sensor. Despite the setback, Vaughn still sits 3rd overall in the championship.
Irwindale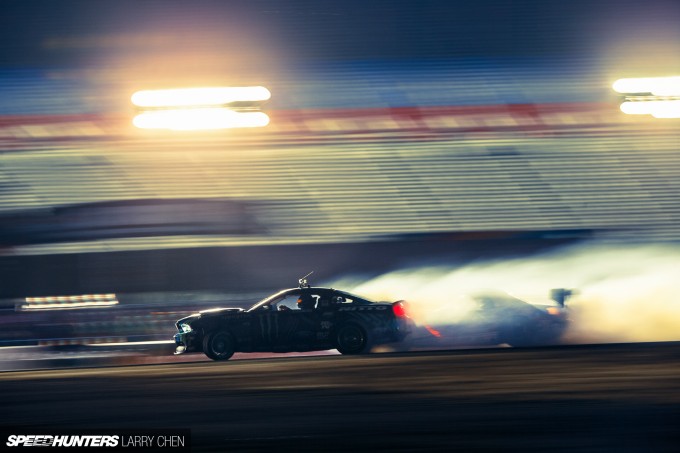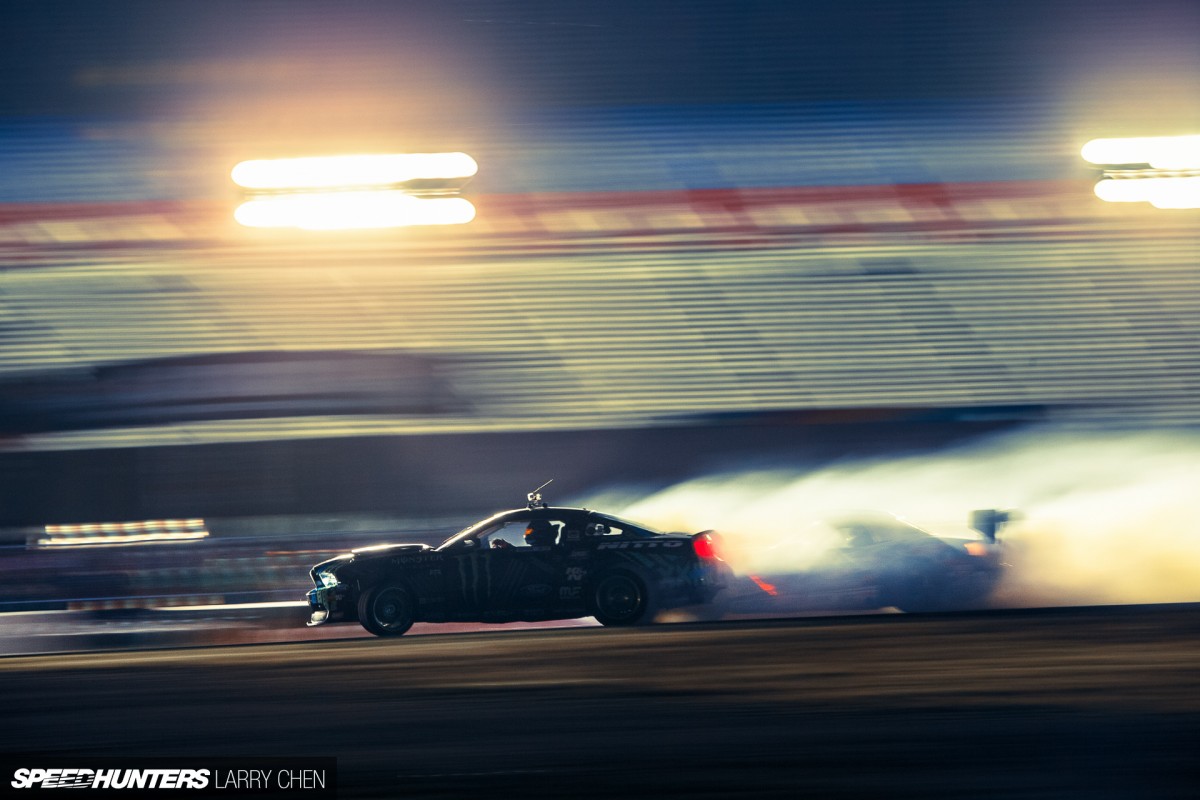 I'm sure it won't come as a surprise to you guys that Irwindale is my favorite round of the year. It's the final event and it's the perfect time for drivers to let it all hang out.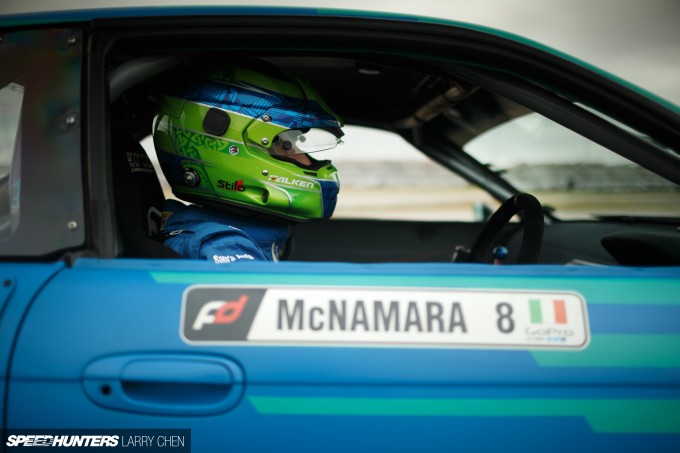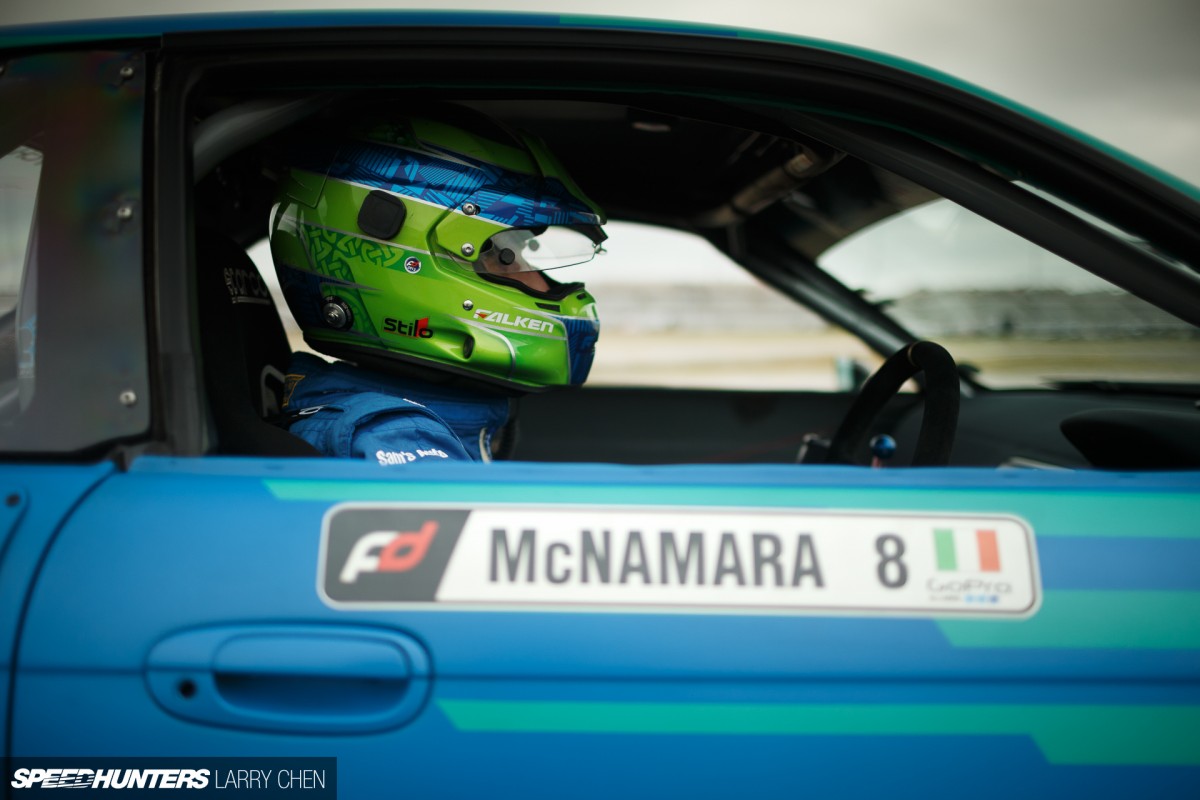 There are a few guys to watch out for and Darren McNamara is one of them. I will never forget when he told me his strategy for Irwindale 2011.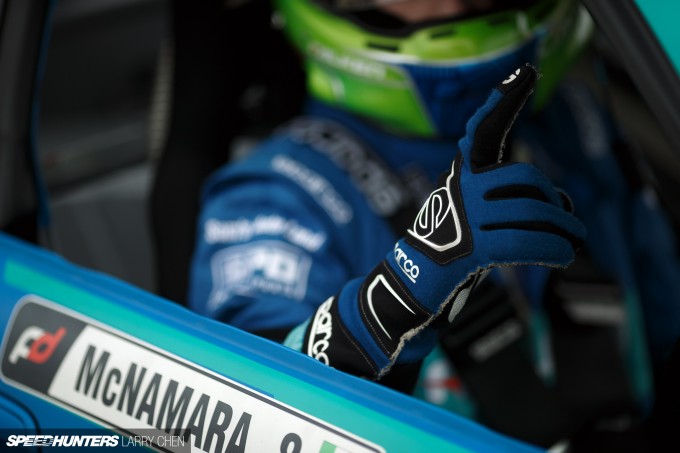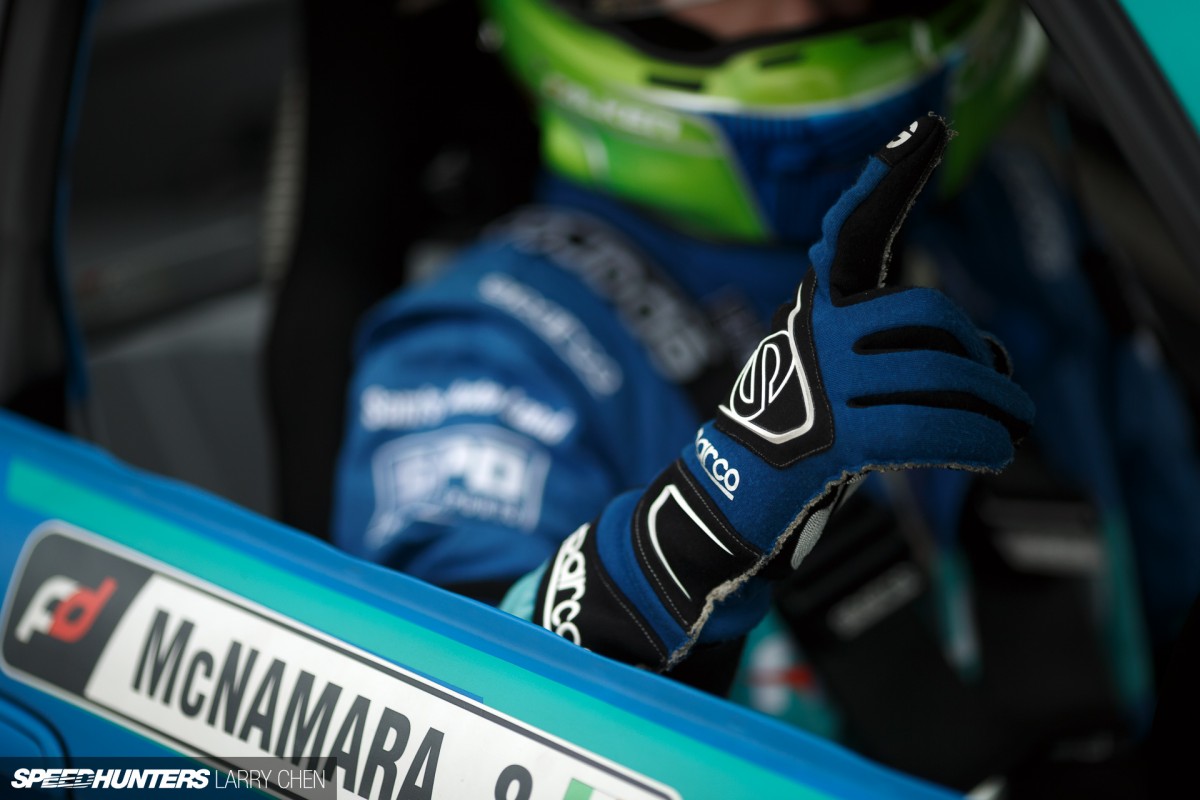 Basically he was going into his run knowing that he may or may not end up in the wall, and if anyone was stupid enough to follow him, they would go into the wall with him. That was the only way anyone could keep up with him when he was driving the Saturn Sky.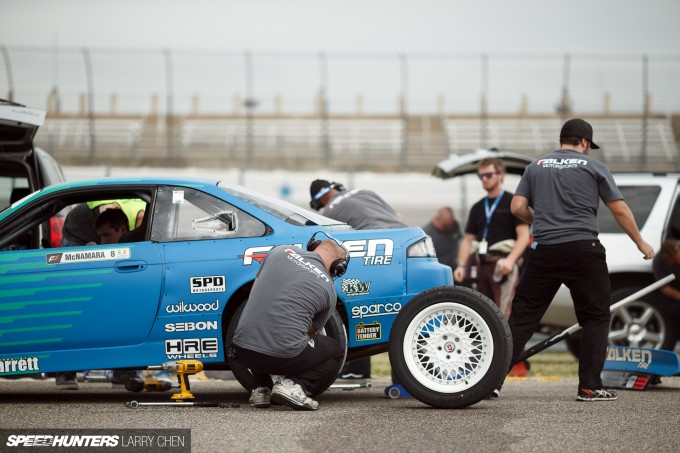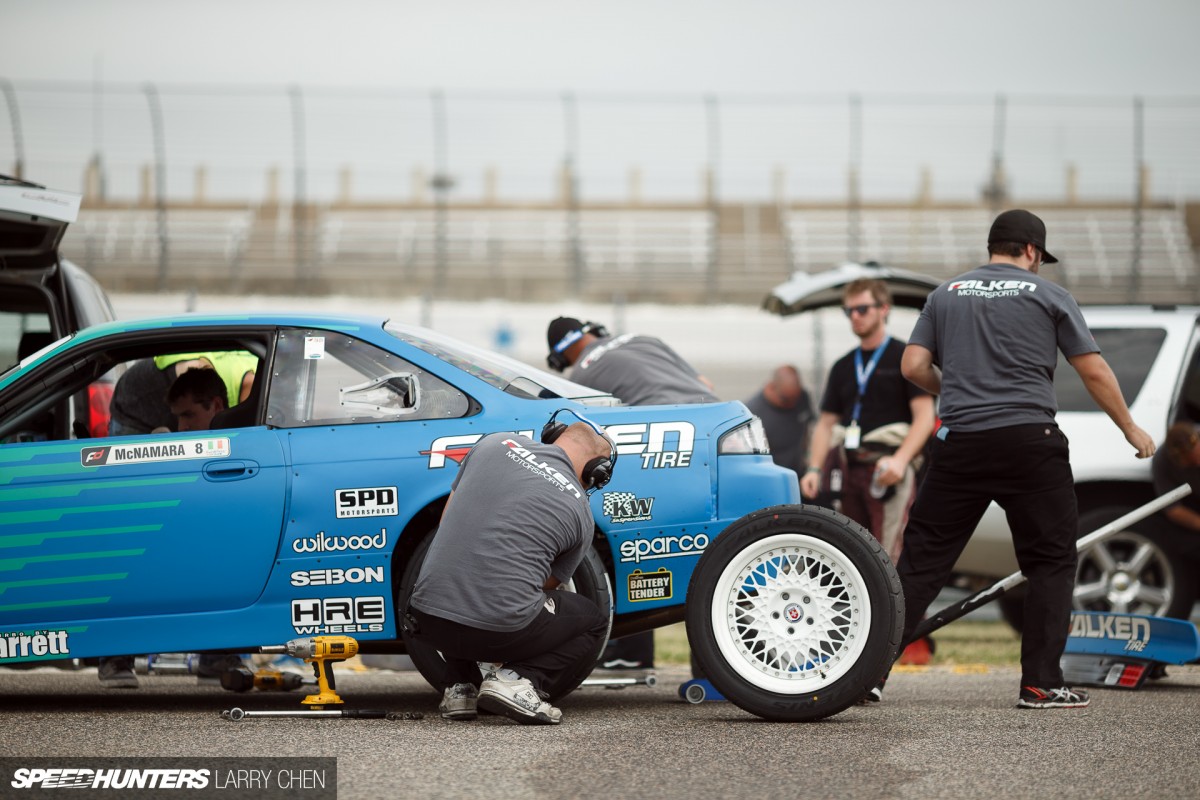 He has one win under his belt this season, but since he is not in championship contention he has nothing to lose. It's either win it all or bring someone into the wall with him.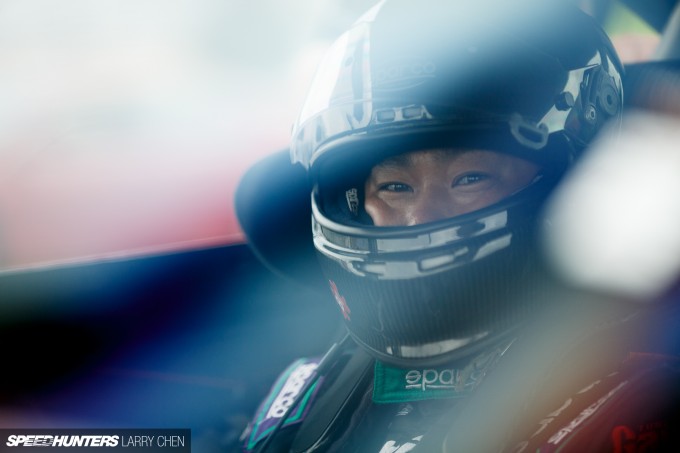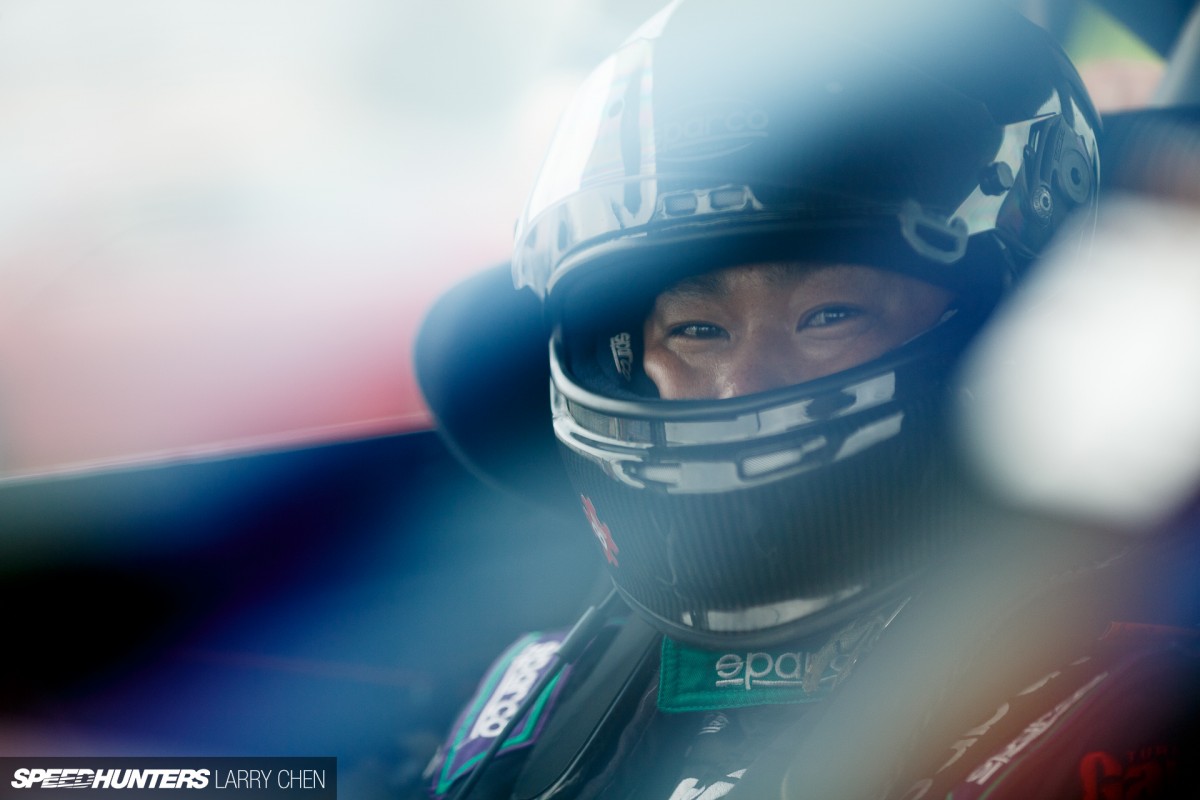 Former Champion Daigo Saito is in the same boat. Irwindale will likely be the last event for his tired 2JZ-powered SC430. Why not go out with a bang? Why not go for the top spot once again…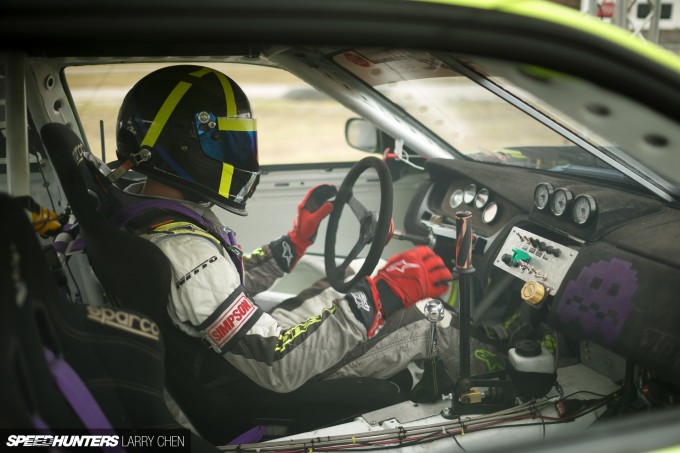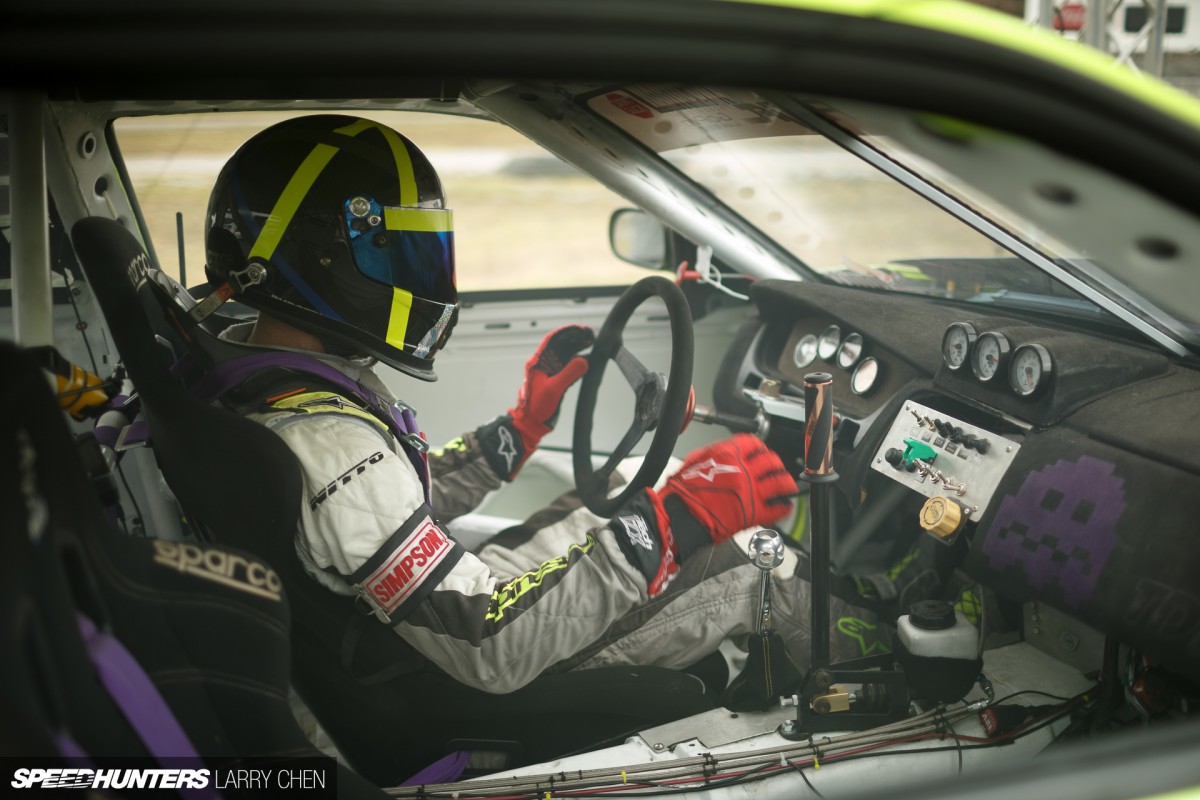 The dream match-up would be if Daigo gets paired up with Matt Field again. I still could not believe the battles the two drivers had at Irwindale back in 2012.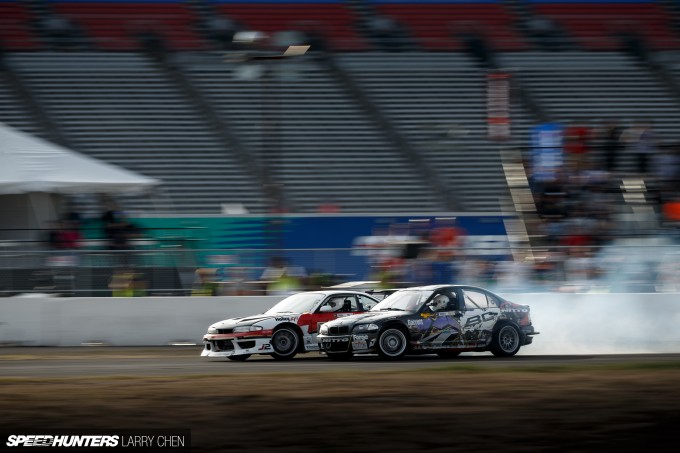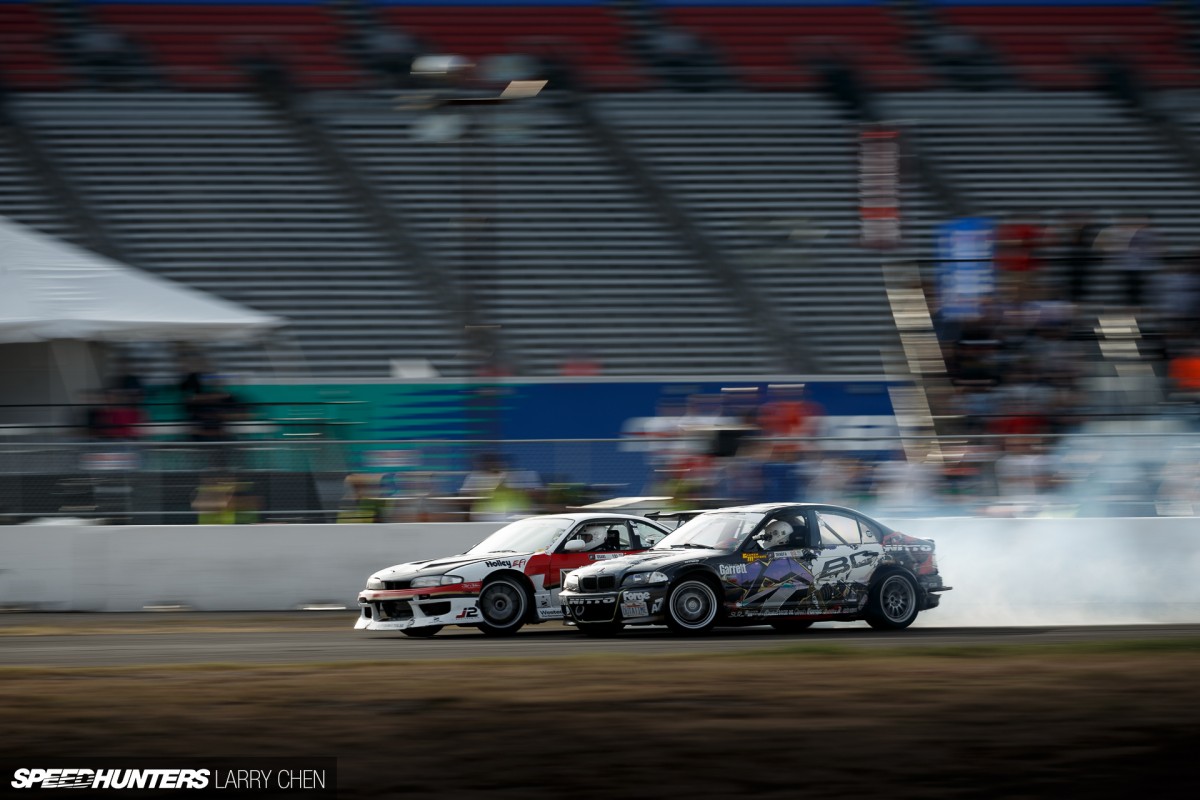 Could the Top 32 battle between Karl Osaki and Chelsea Denofa be the best chase job of the year? While it was certainly not high speed, there was an absolutely perfect chase run.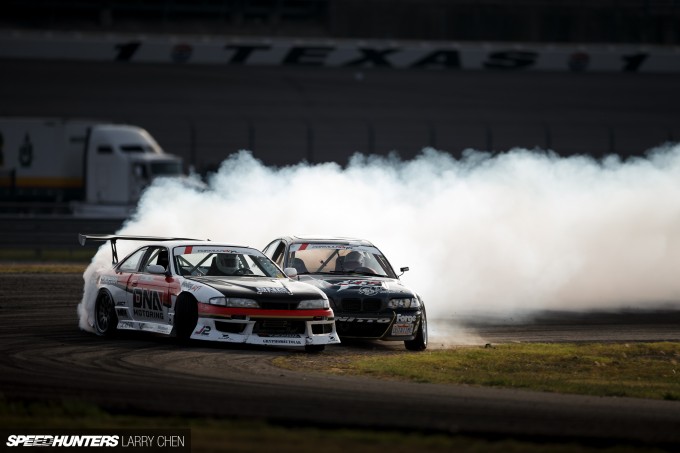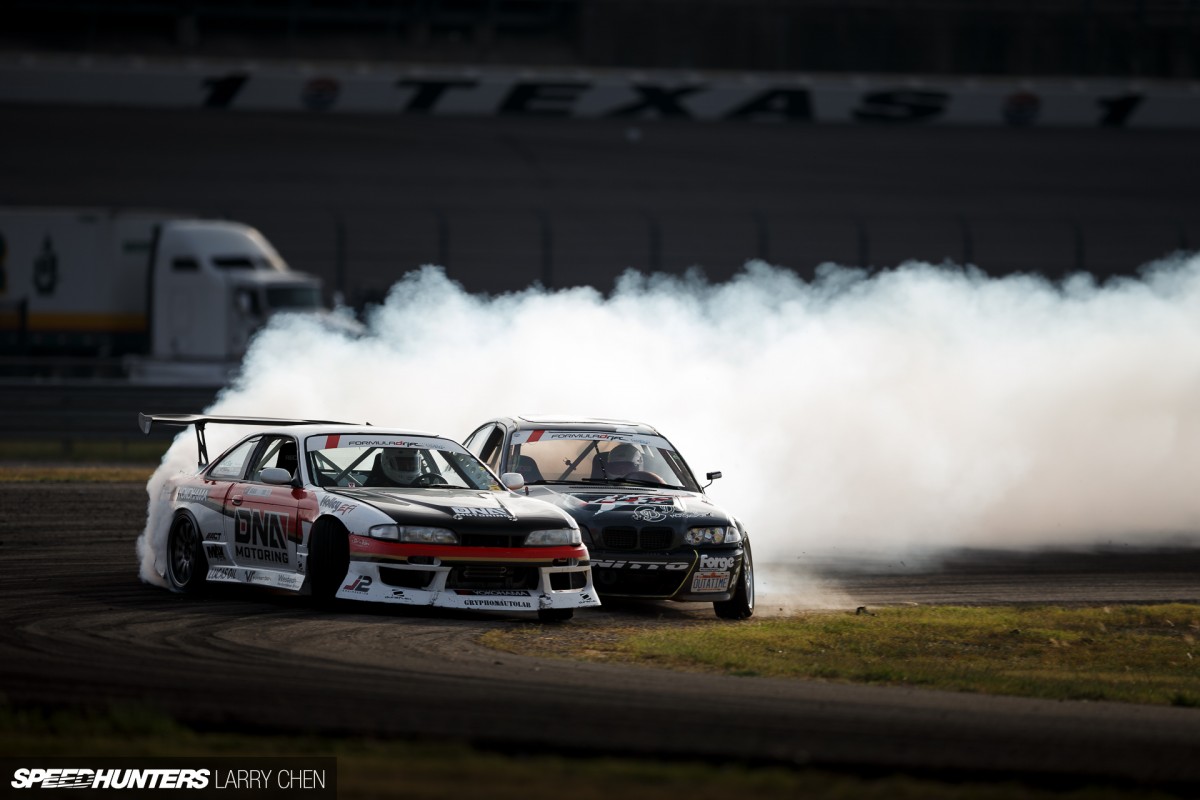 This very well could be an indication of what Chelsea has in store for us in Irwindale. Only three weeks left and he has to put in a brand new motor just for a single event. I think he is going to put it to good use.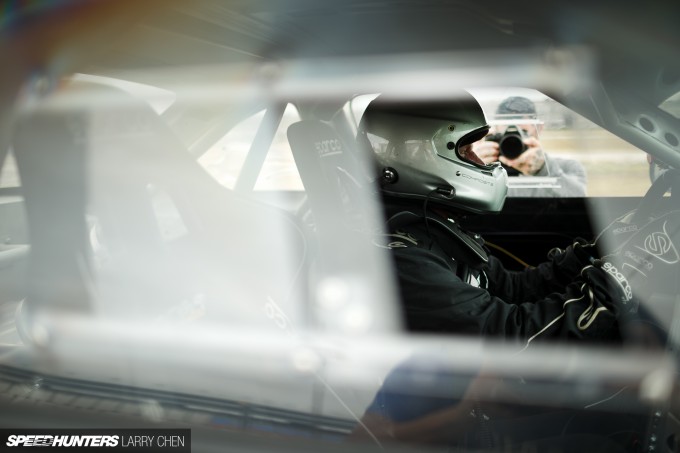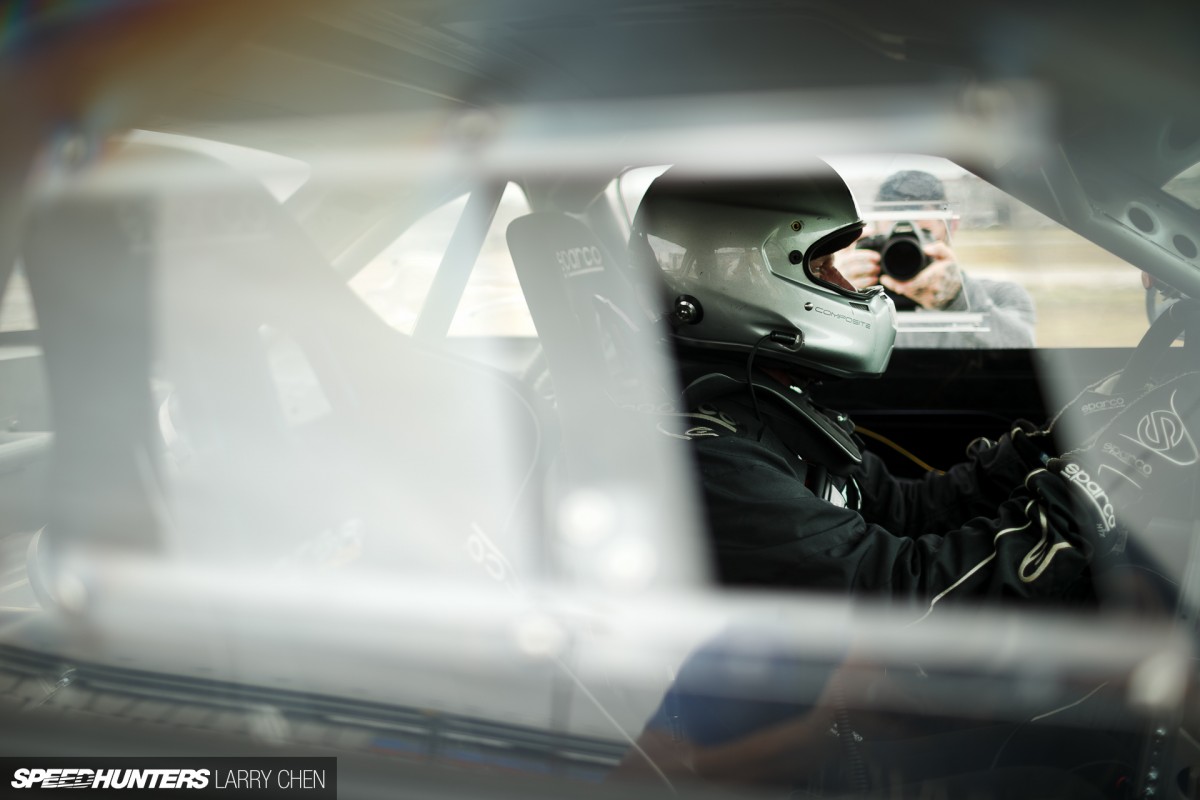 Kenny Moen started off super strong in the beginning of the season and he put that tired S14 on the podium without issue.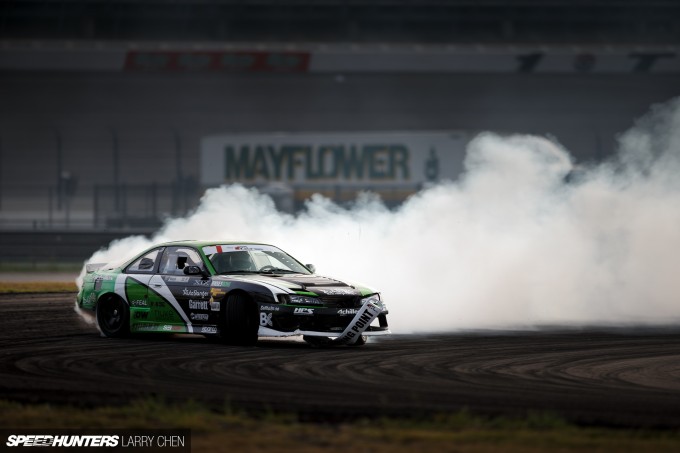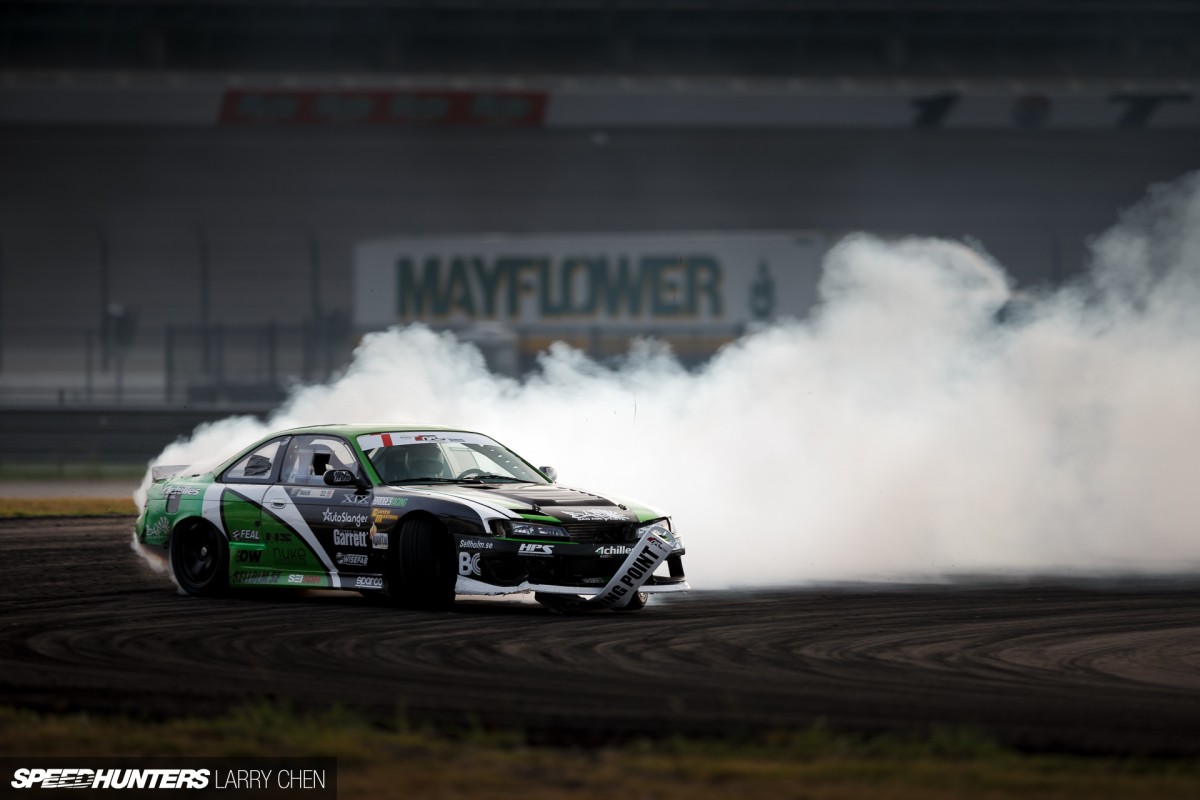 Assuming Irwindale will be the last round for the S-chassis, I think Kenny is also going to put everything on the line for a podium finish.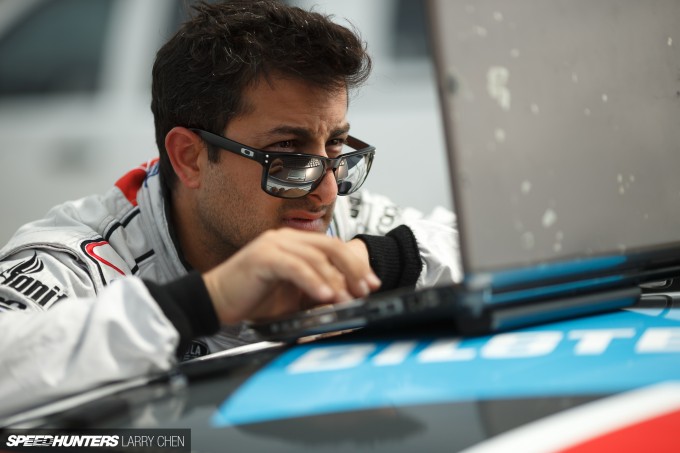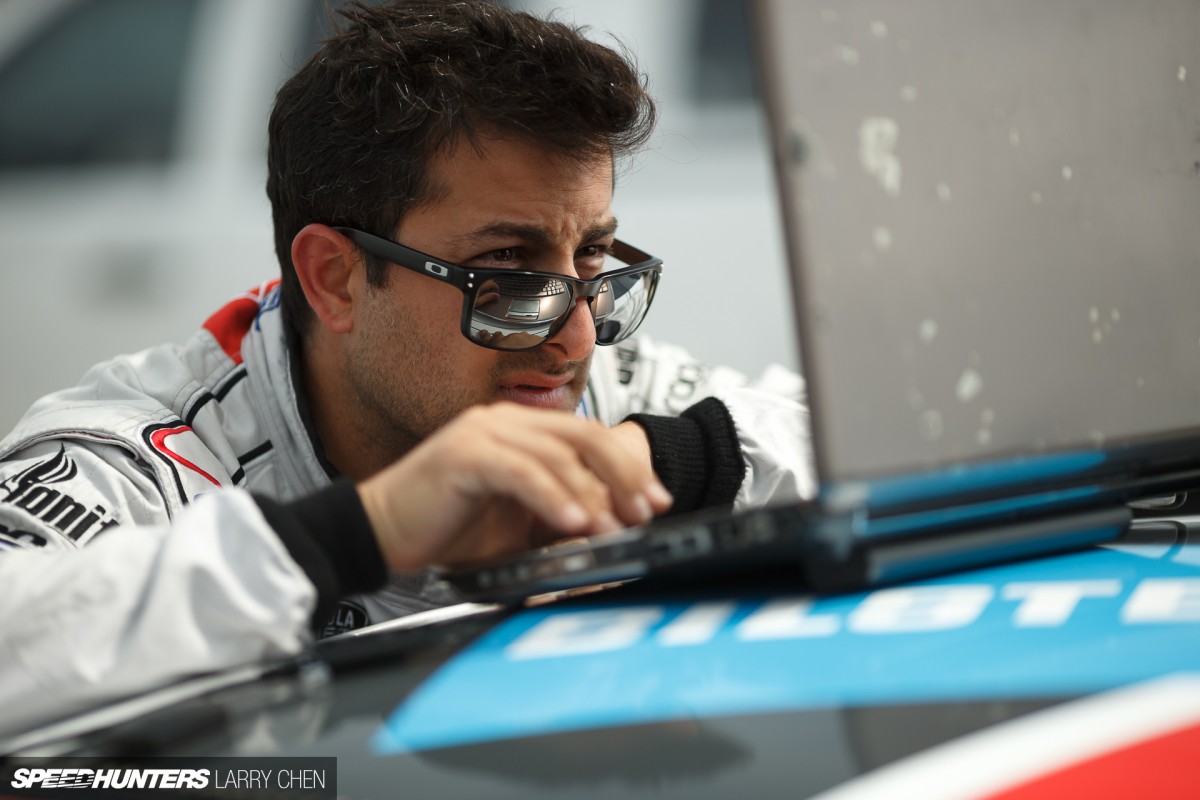 The current champ, Michael Essa is in 15th place and he has only seen the podium once this season, back in Long Beach.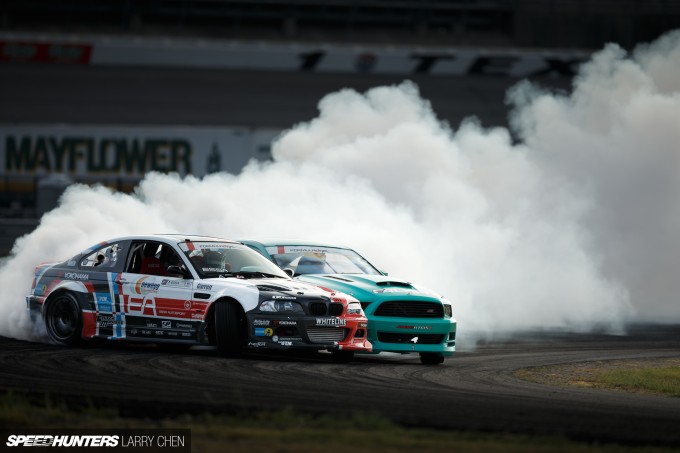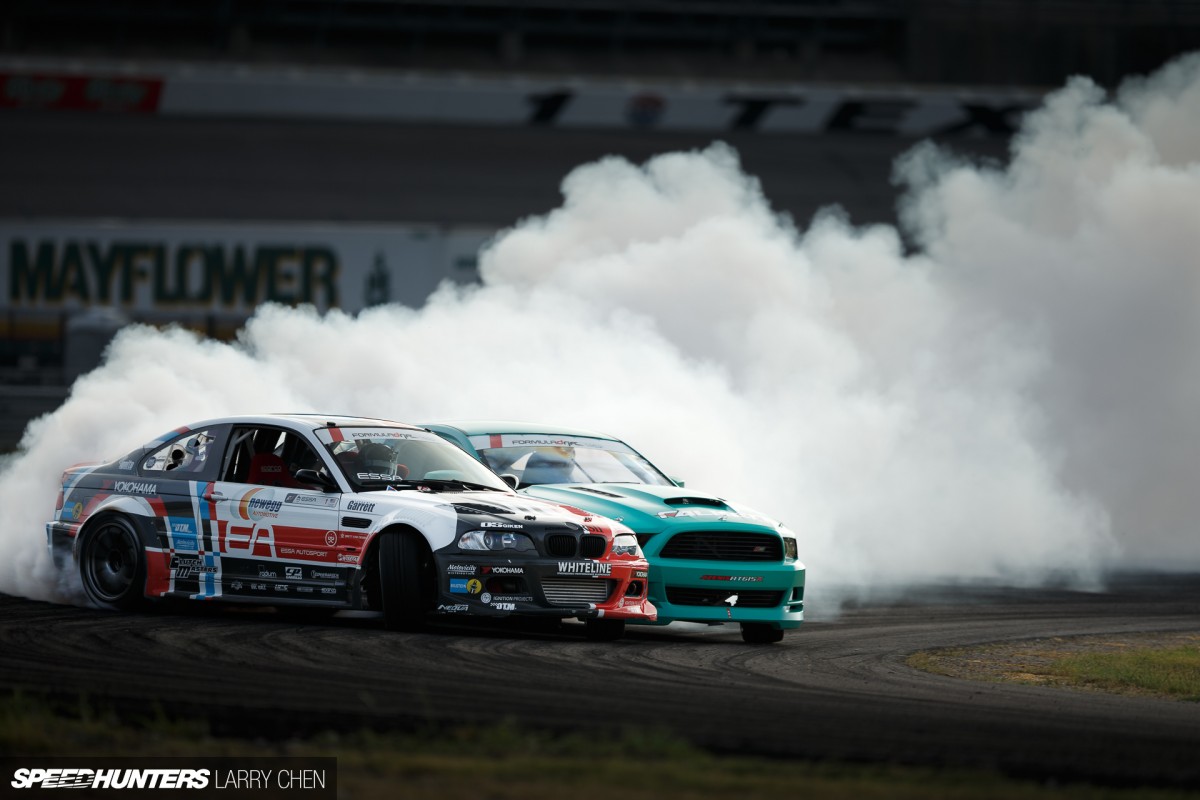 Hopefully he can get it together one last time for a good fight at Irwindale to redeem himself for what happened last year. No one wants to get knocked out due to mechanical issues.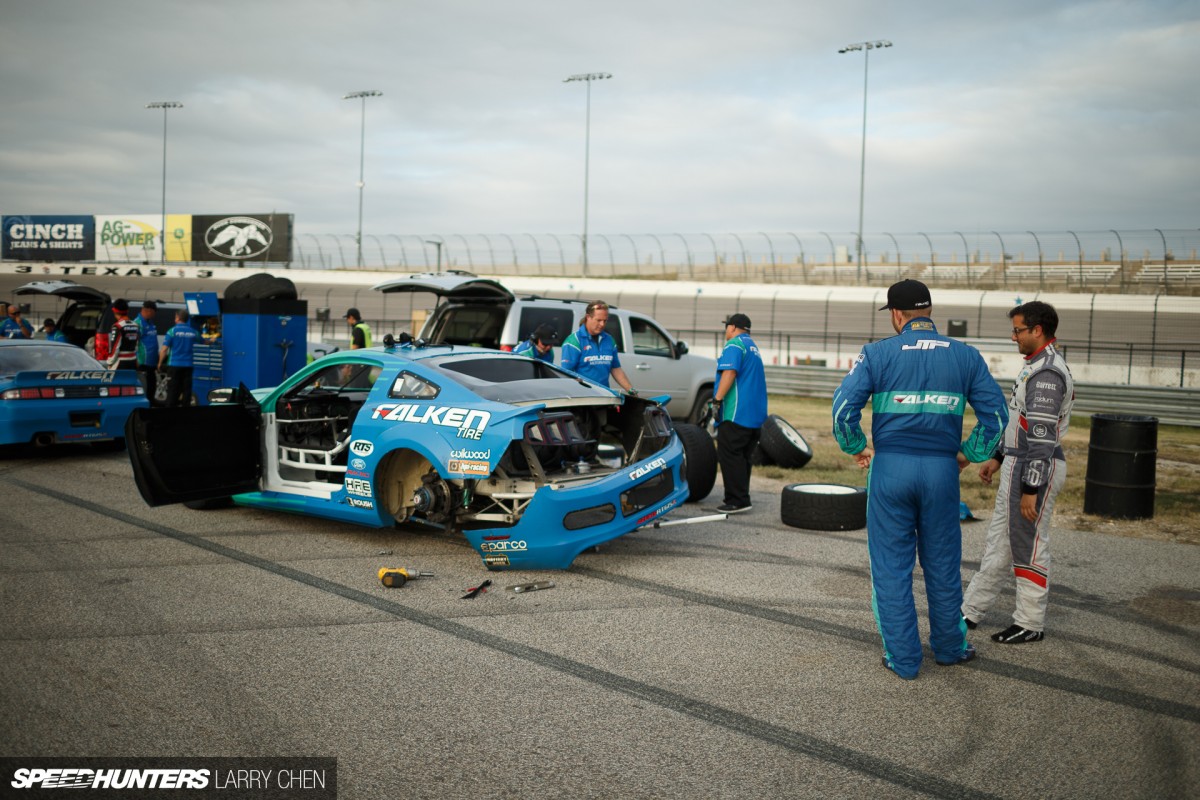 Vaughn's unofficial rival and all-round nice guy Justin Pawlak did not see the podium this year, but he has consistently making it into the Top 16, which is good enough to secure him in a top 10 finish for the season.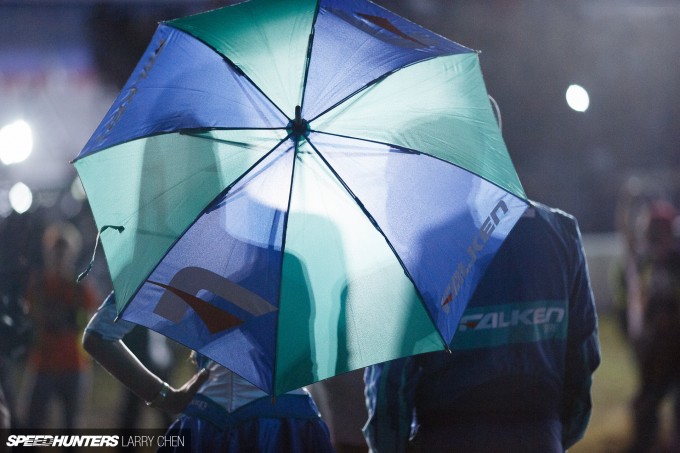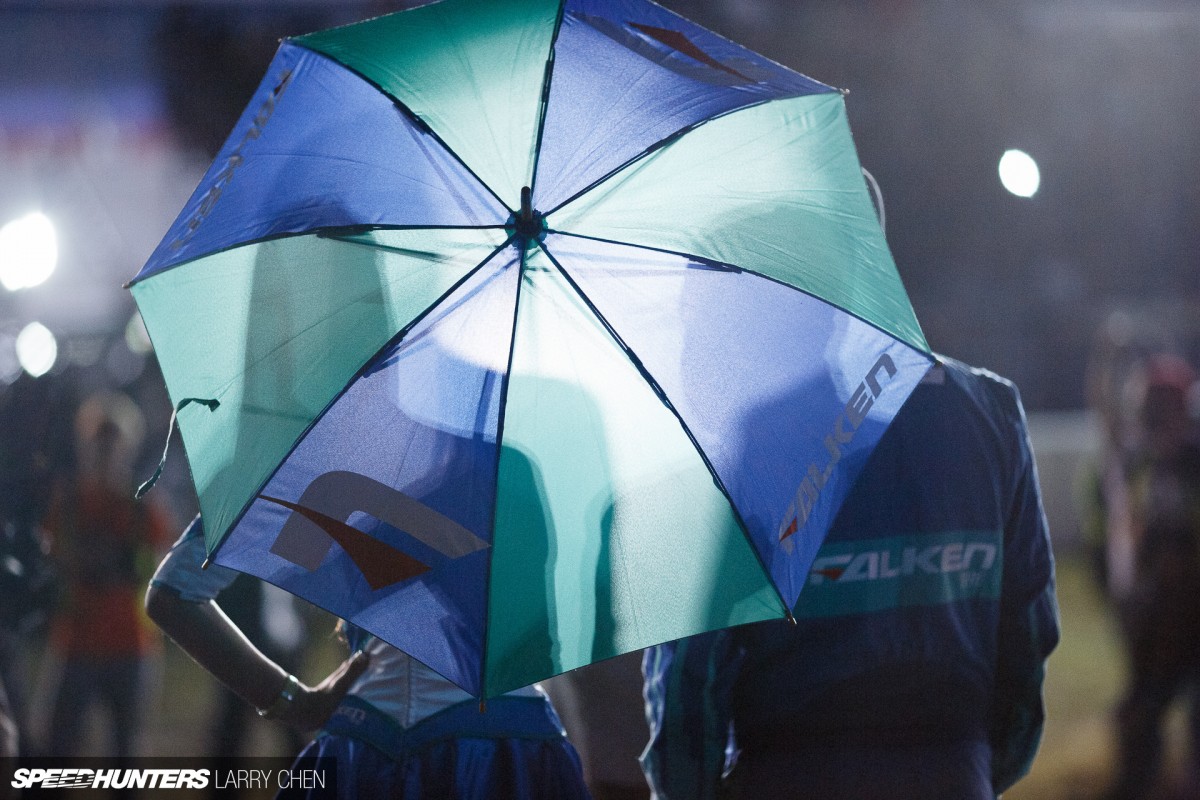 Justin is another one to look out for at Irwindale. He even earned a 3rd place at the 'House of Drift' with his personal RX-7 back in 2008.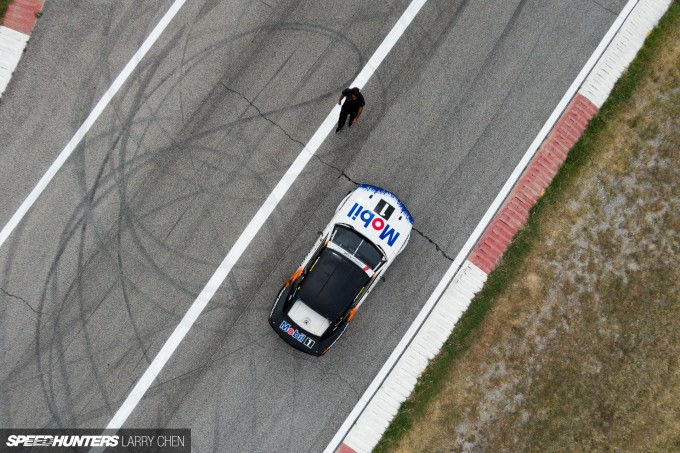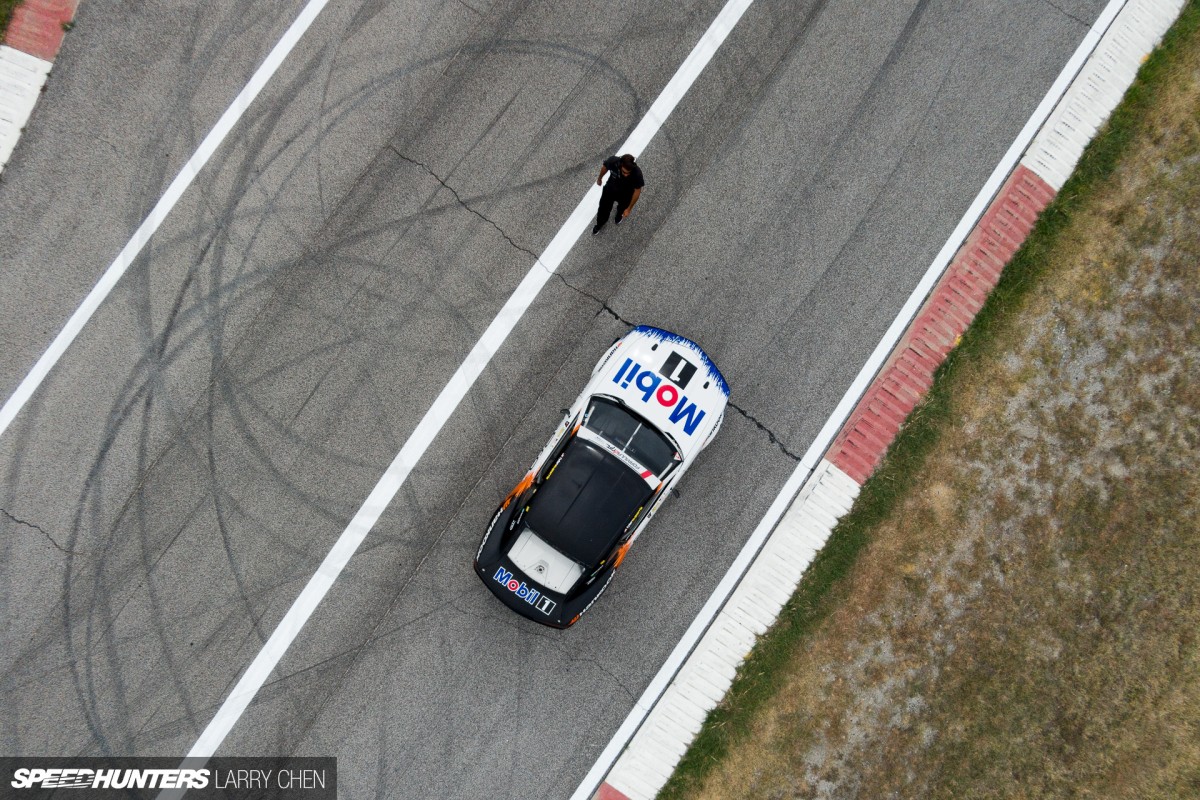 Aside from the championship race last year, the big story at Irwindale 2013 was Tyler McQuarrie's comeback.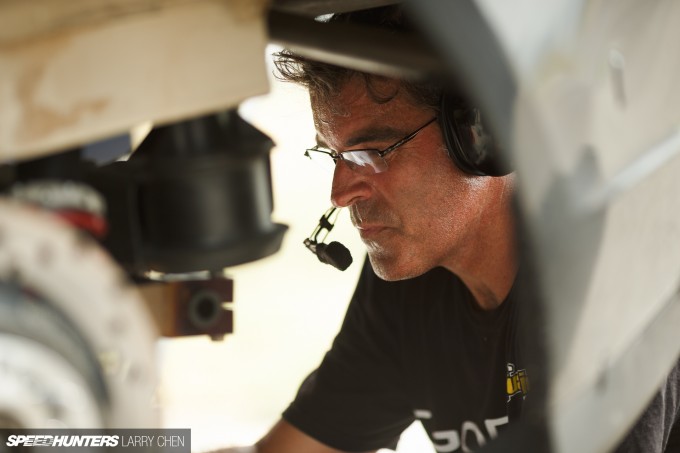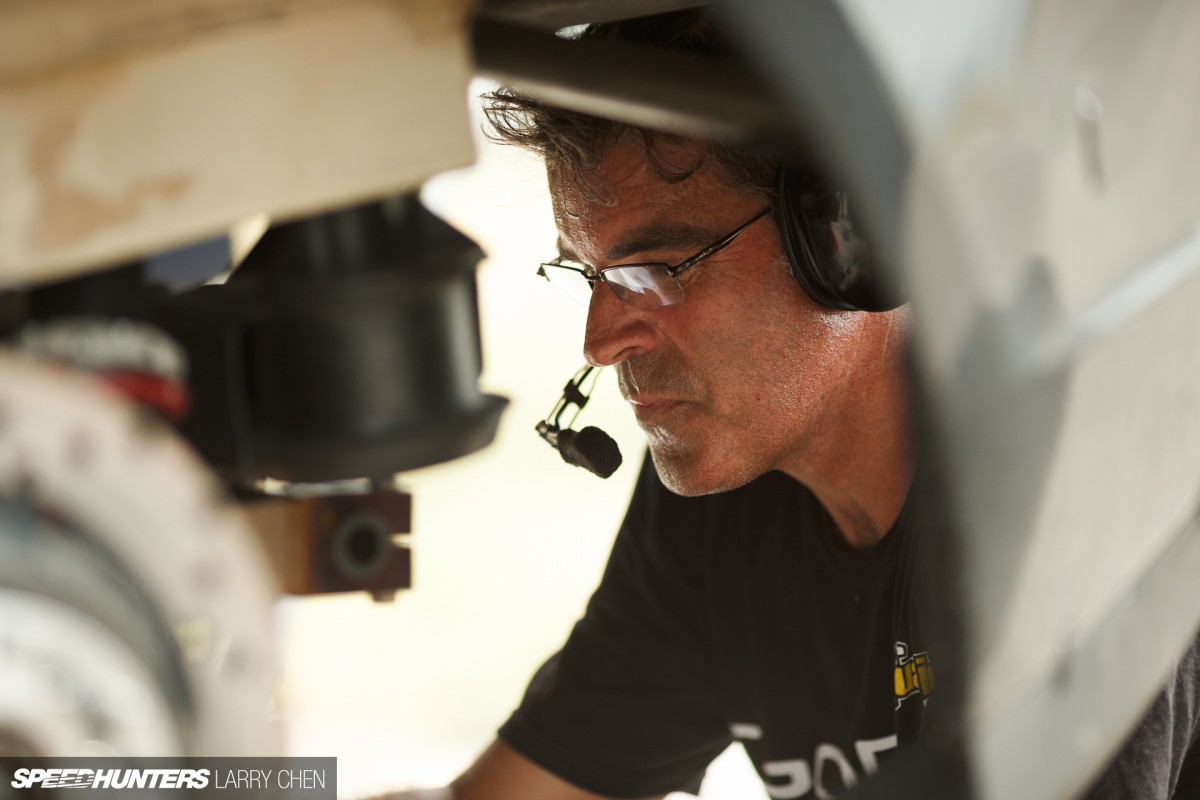 The team had mechanical and electrical issues all year which set him back almost every round. Many times he would win a round, but he was unable to move on due to car problems.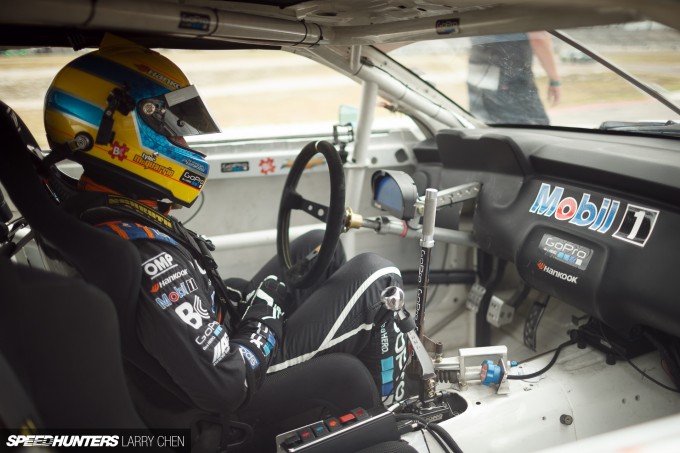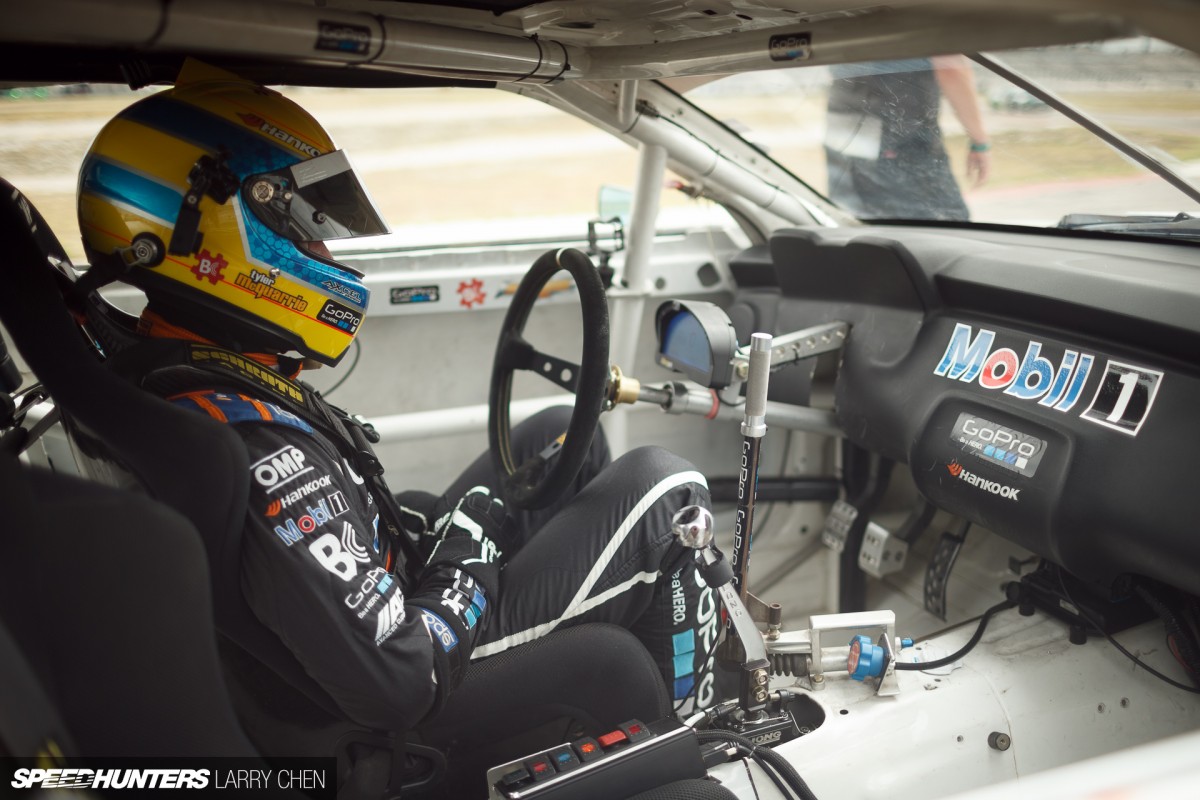 He pushed for the win against Daigo Saito and put his Chevy Camaro into the wall gifting Daigo the win.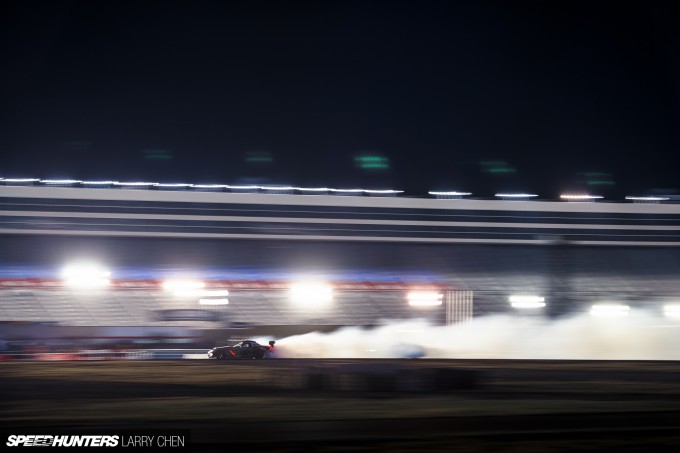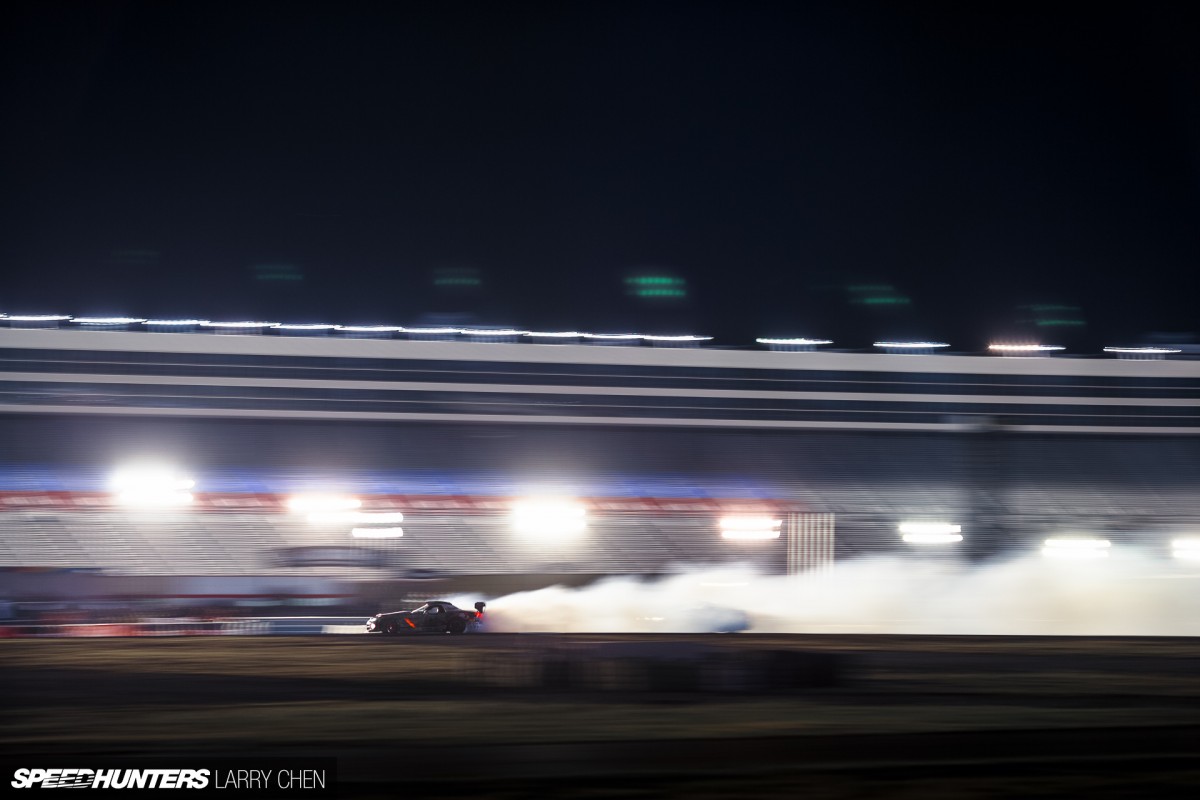 Who else will go into Irwindale with a checkers or wreckers mentality? While the championship race may not be as close as years past, there is a lot on the line and it's definitely going to be exciting to see who stands atop the podium after the Final Fight on October 11. I cannot wait.
Larry Chen
Instagram: larry_chen_foto
larry@speedhunters.com
Cutting Room Floor