Reimagination
The Porsche 911 silhouette – iconic. Around for more than half a century, it remains instantly recognizable through its current 991 incarnation.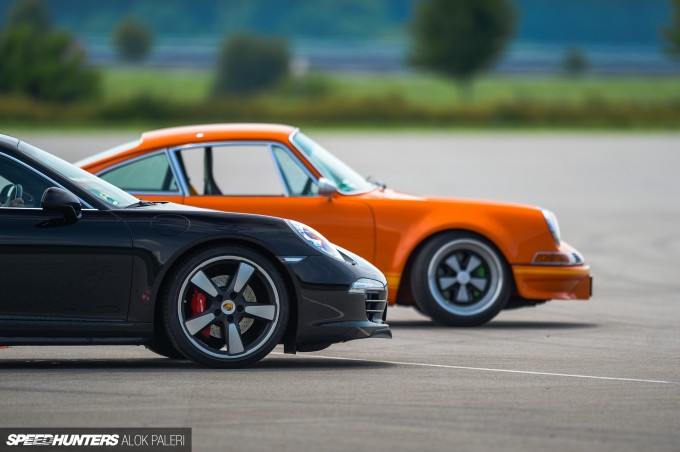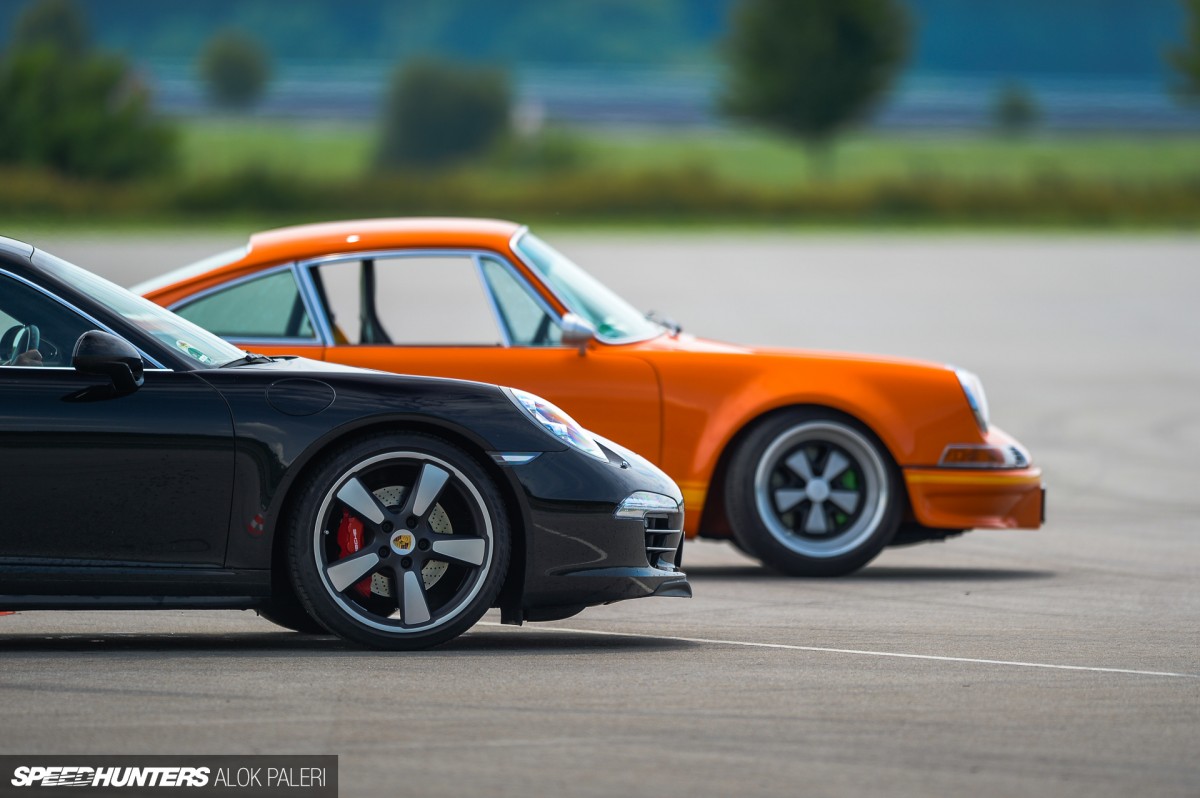 Despite immense technological advancements – in a chassis that some argue has the engine in the wrong place – many believe that the 911 has grown fat and that the muscle definition has been lost.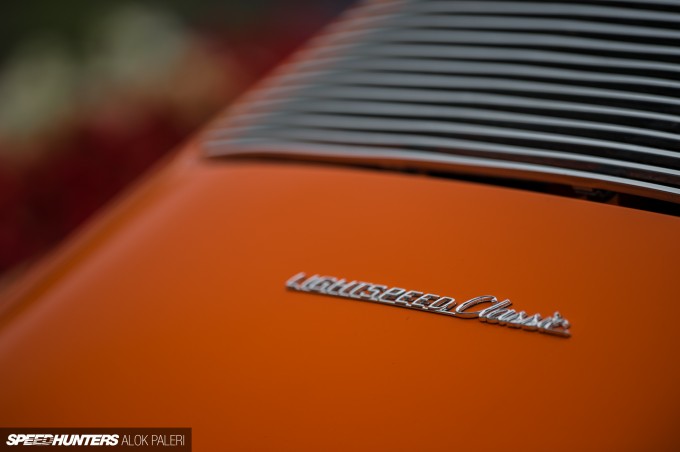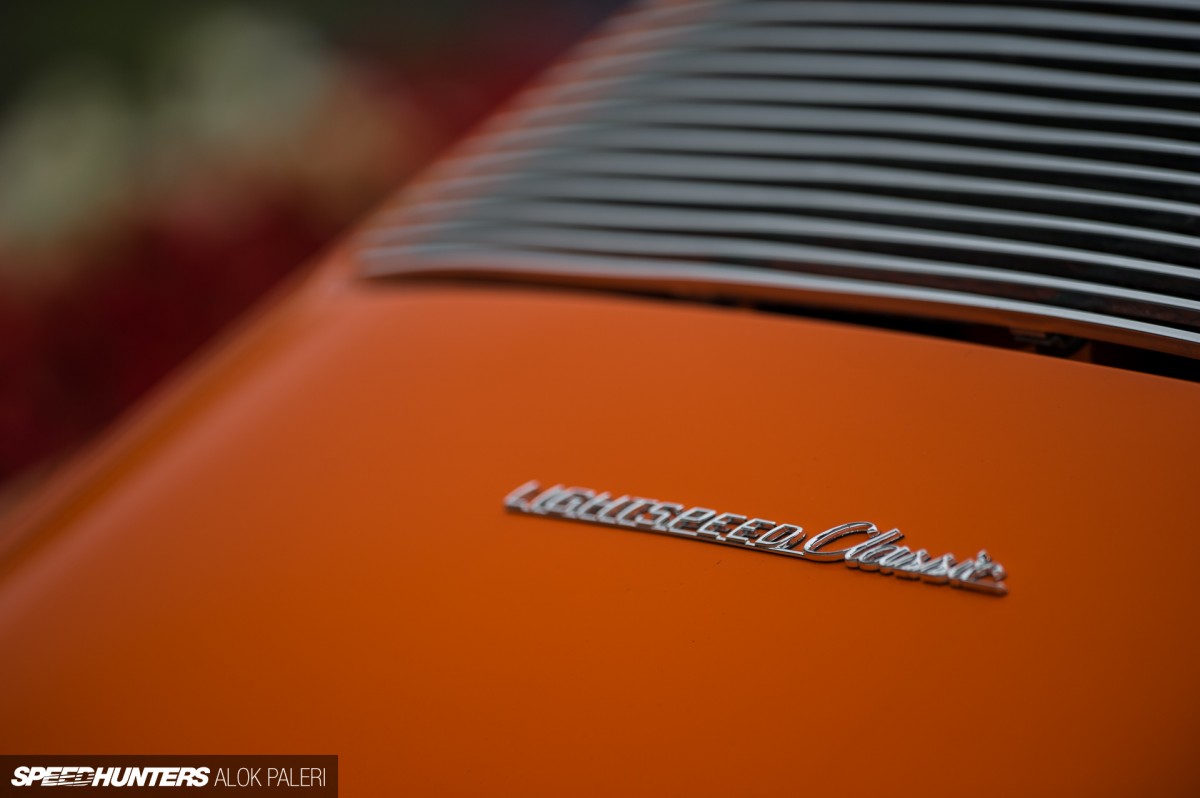 Enter the Lightspeed Classic – the 911 re-imagined. Blending unbeatable old school looks with updated mechanicals. The best of both worlds.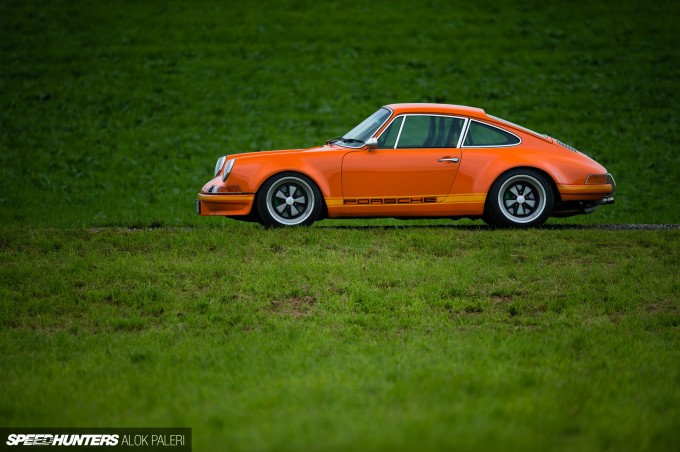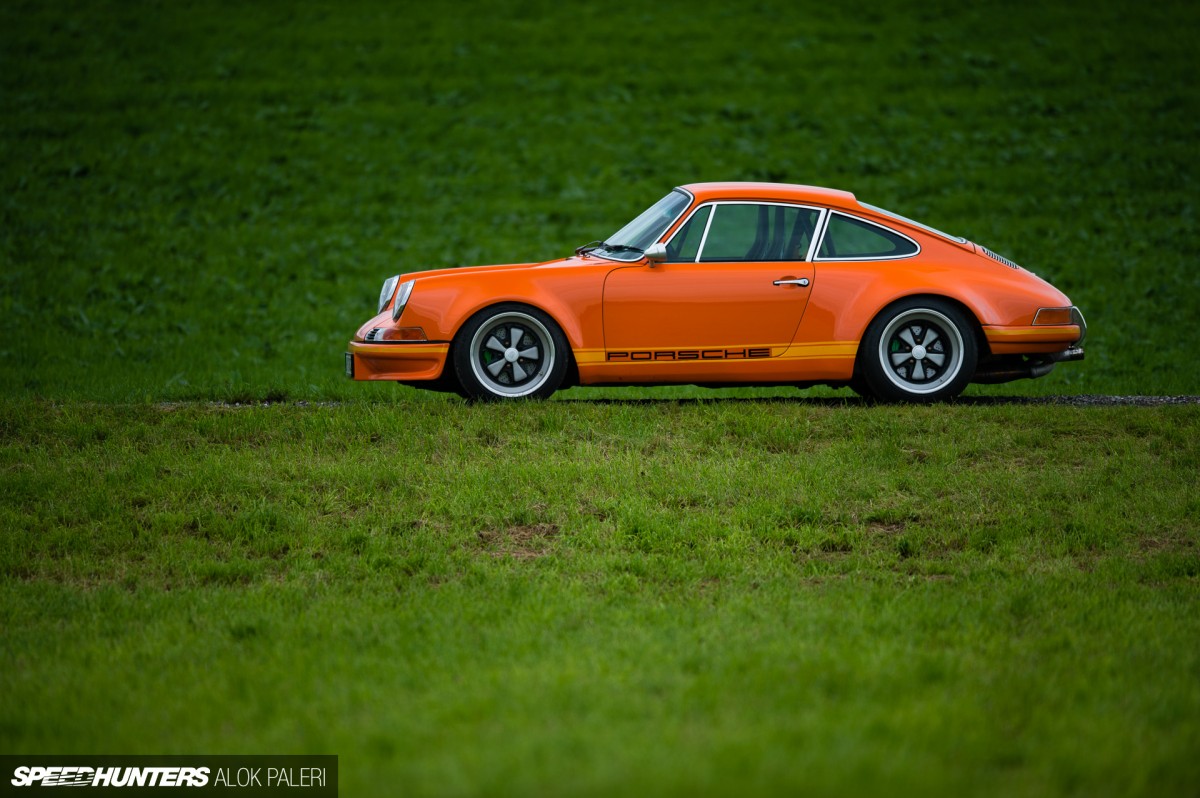 It's a vision turned into reality by a one-man outfit called Autoaktiv Motorsport in the industrial town of Taufkirchen, just outside Munich. Autoaktiv is run by Ralf Skatulla who is a petrolhead through and through.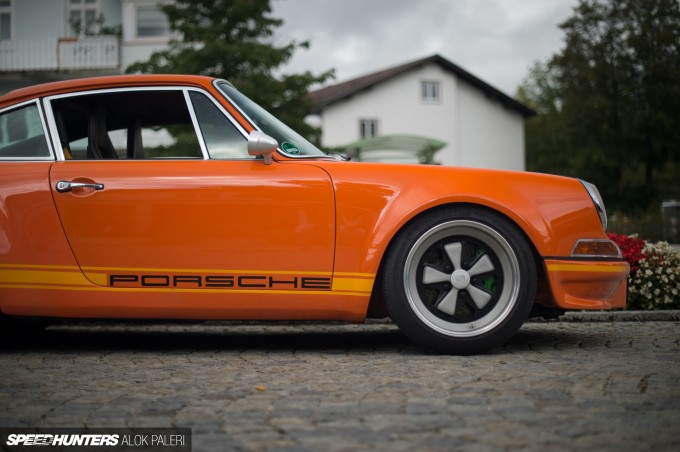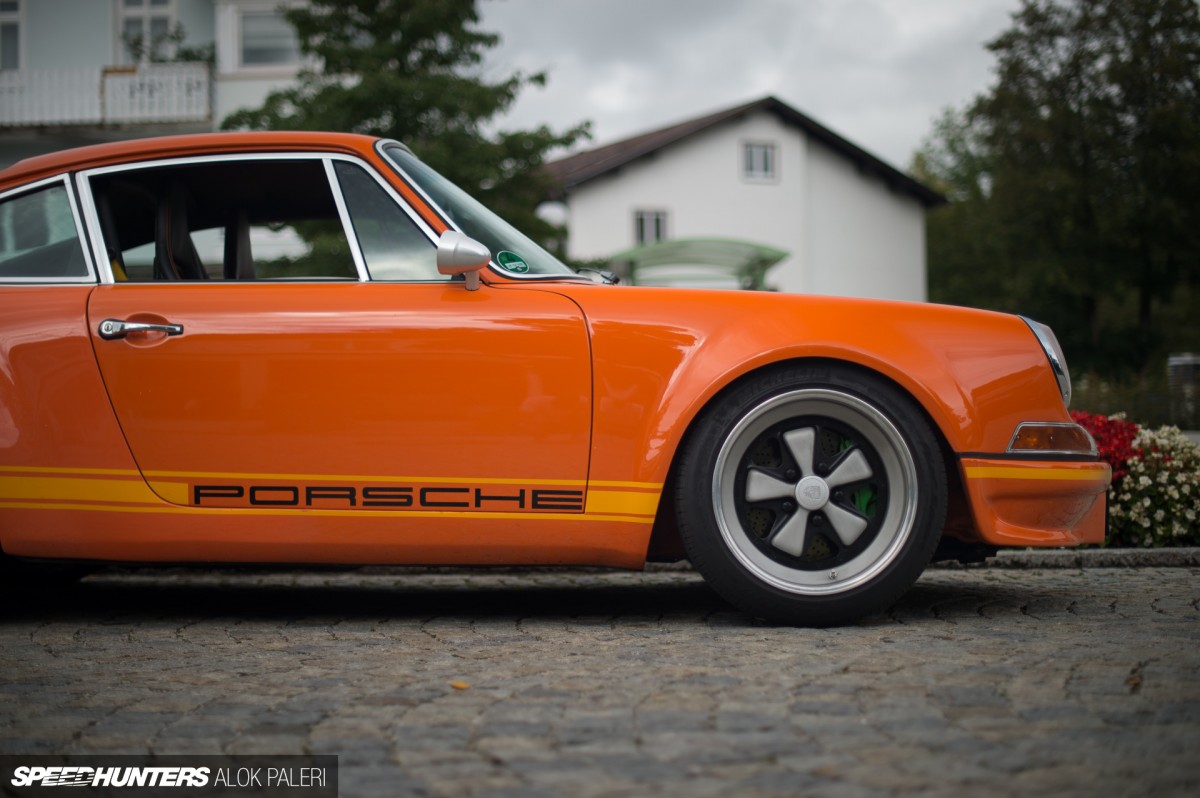 Ralf started as an apprentice with Porsche around the time the '86 Carrera 3.2L was introduced. Early on, he was able to wrap his head around most of the developments within Porsche, right up till his end of tenure in 1999.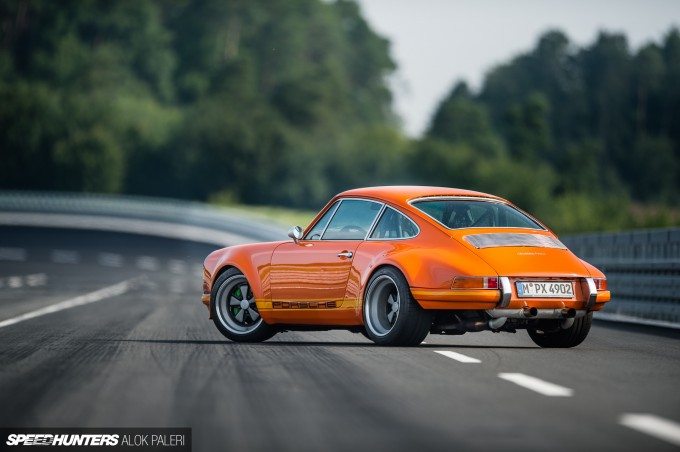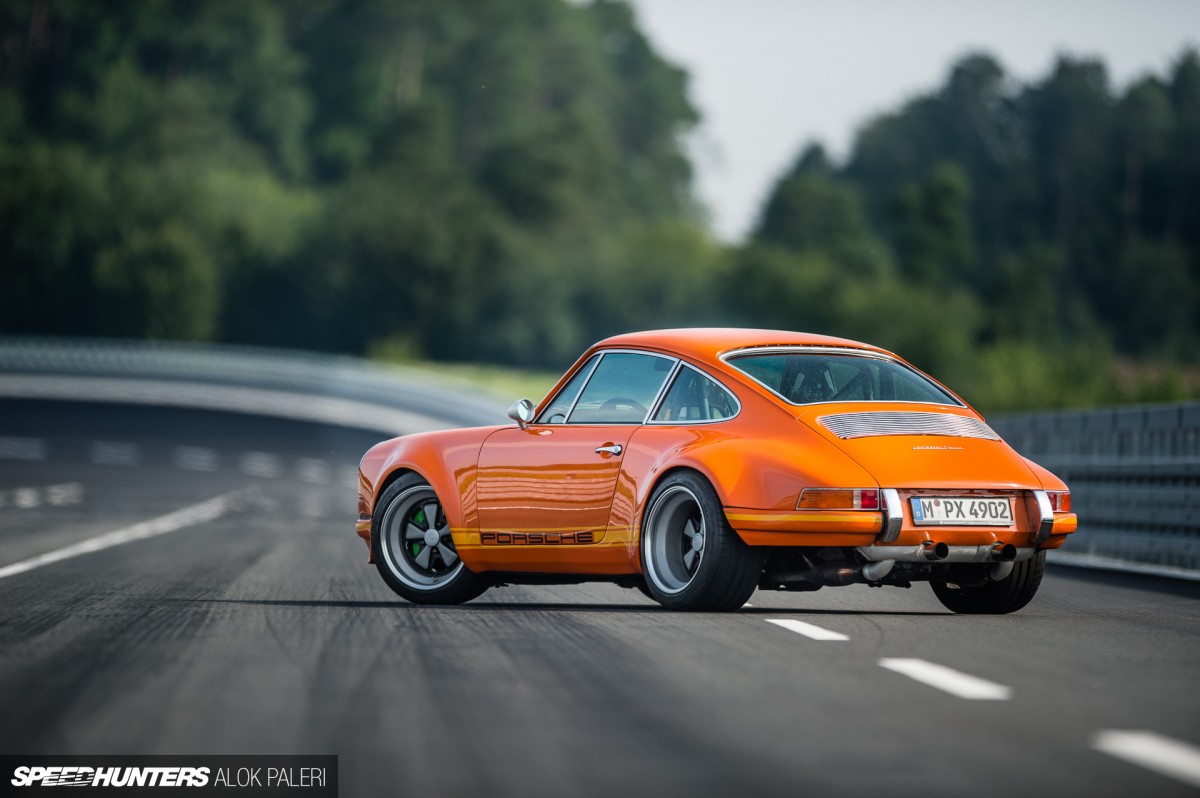 During his last five years at Porsche, Ralf managed the company's motorsports clients and quickly became accustomed to breaking down and analyzing rules and regulations to find loopholes and areas of optimisation.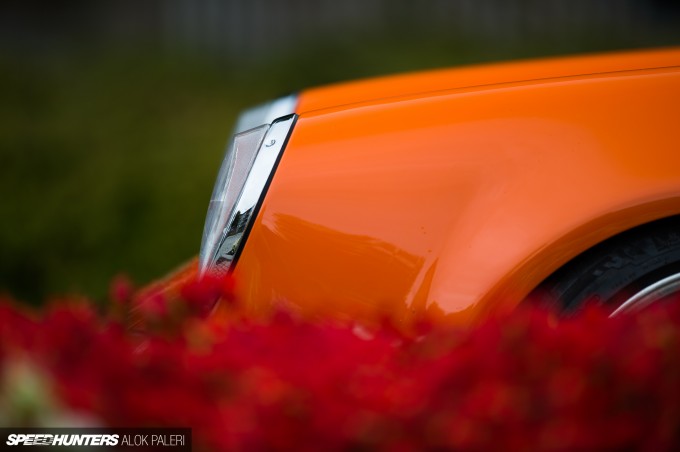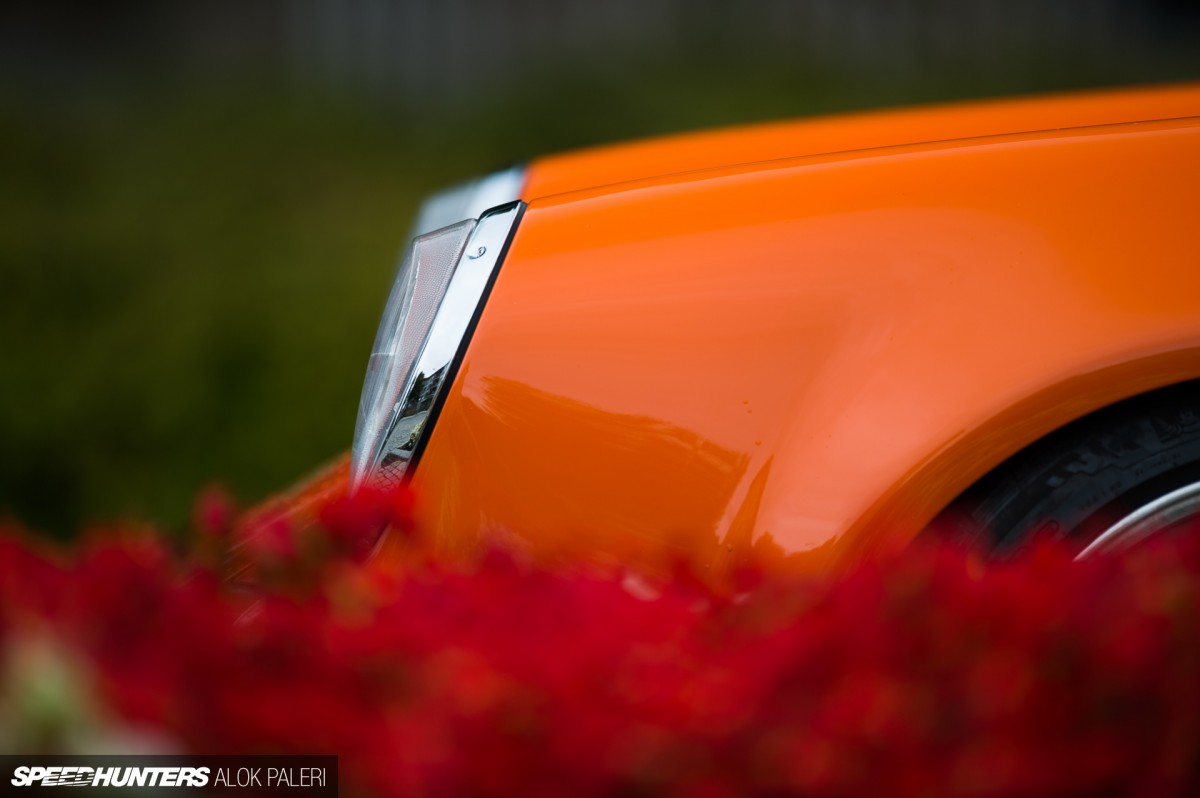 Once he left Porsche, he started looking at the road cars in a similar fashion, and he set out to build his dream.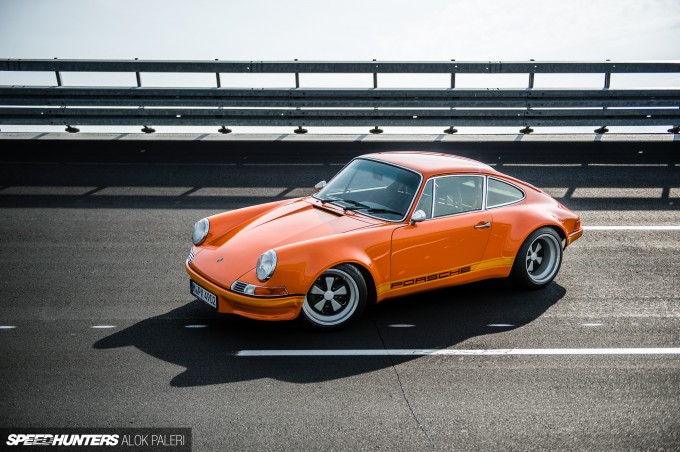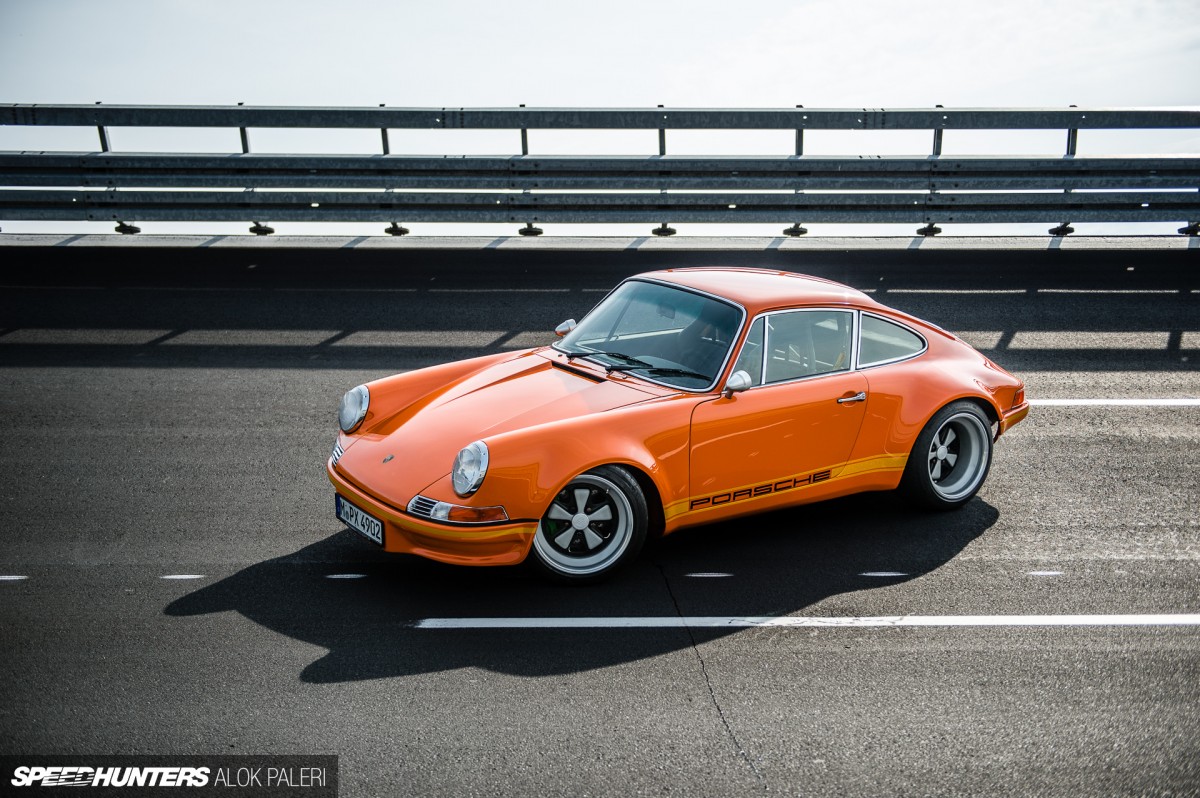 The idea was to hand select modern, off-the-shelf Porsche parts and plant them into a classic 911 body. This way there would be no shortage of spare parts and the car could be serviced at any regular Porsche workshop, making the upkeep of such a machine practical and affordable.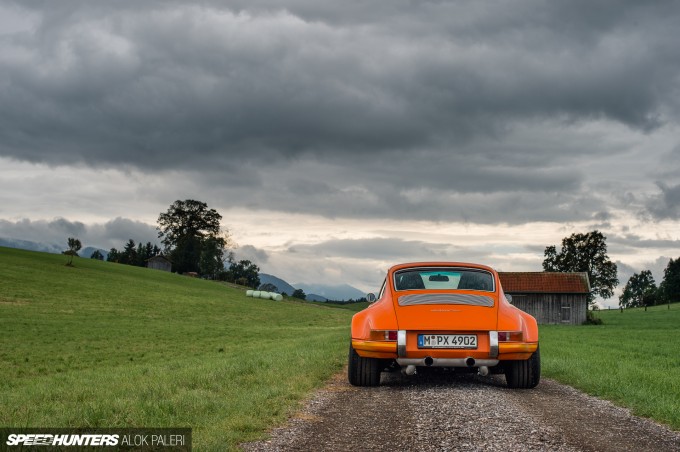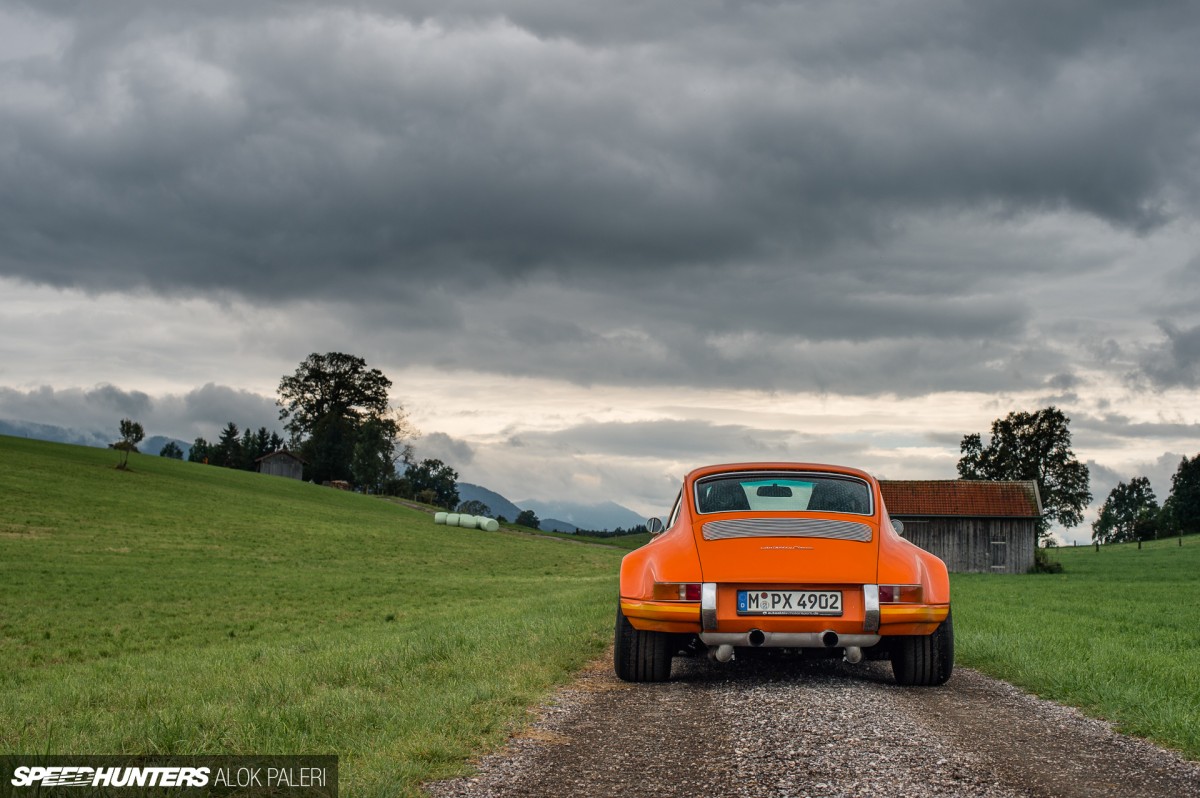 With the passion and experience of over 25 years of Porsche racing support experience to back him up, Ralf got to work.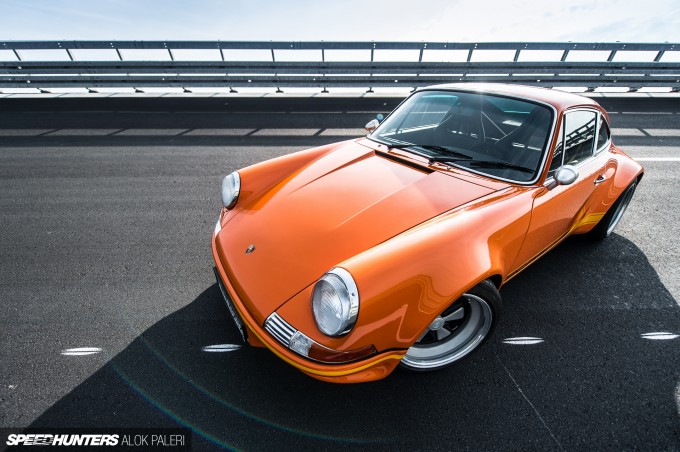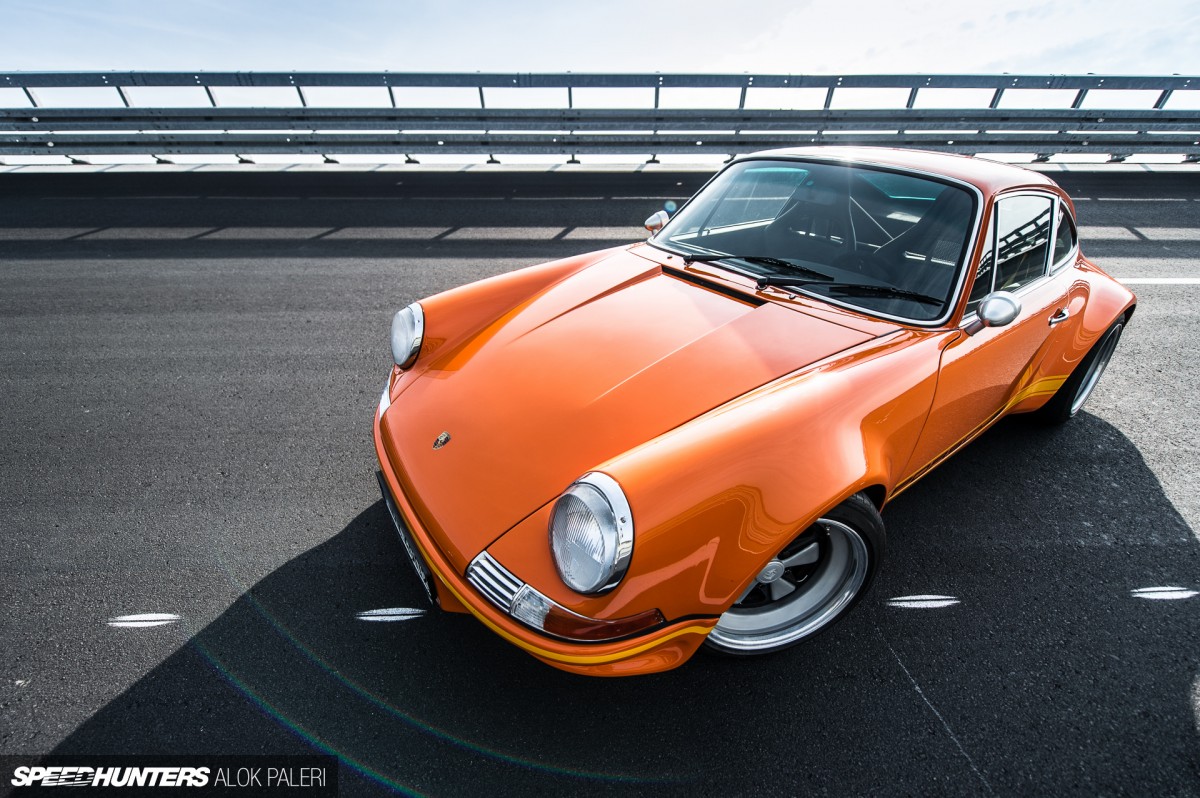 In his words, Ralf wanted to "pluck a car out of dreams, and make it road and hoon-worthy." And then some.
Making Of A Dream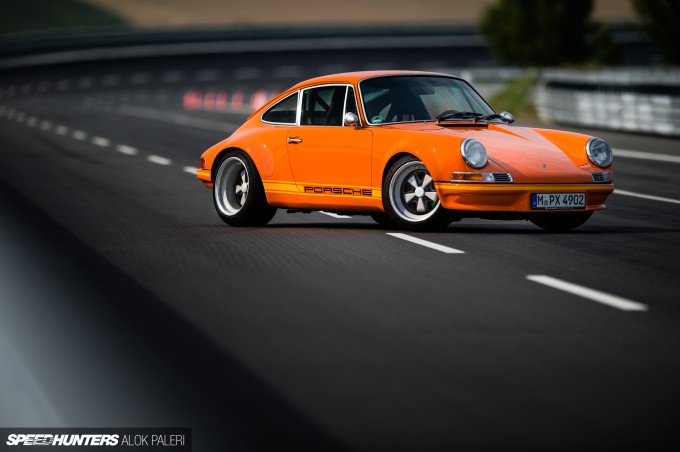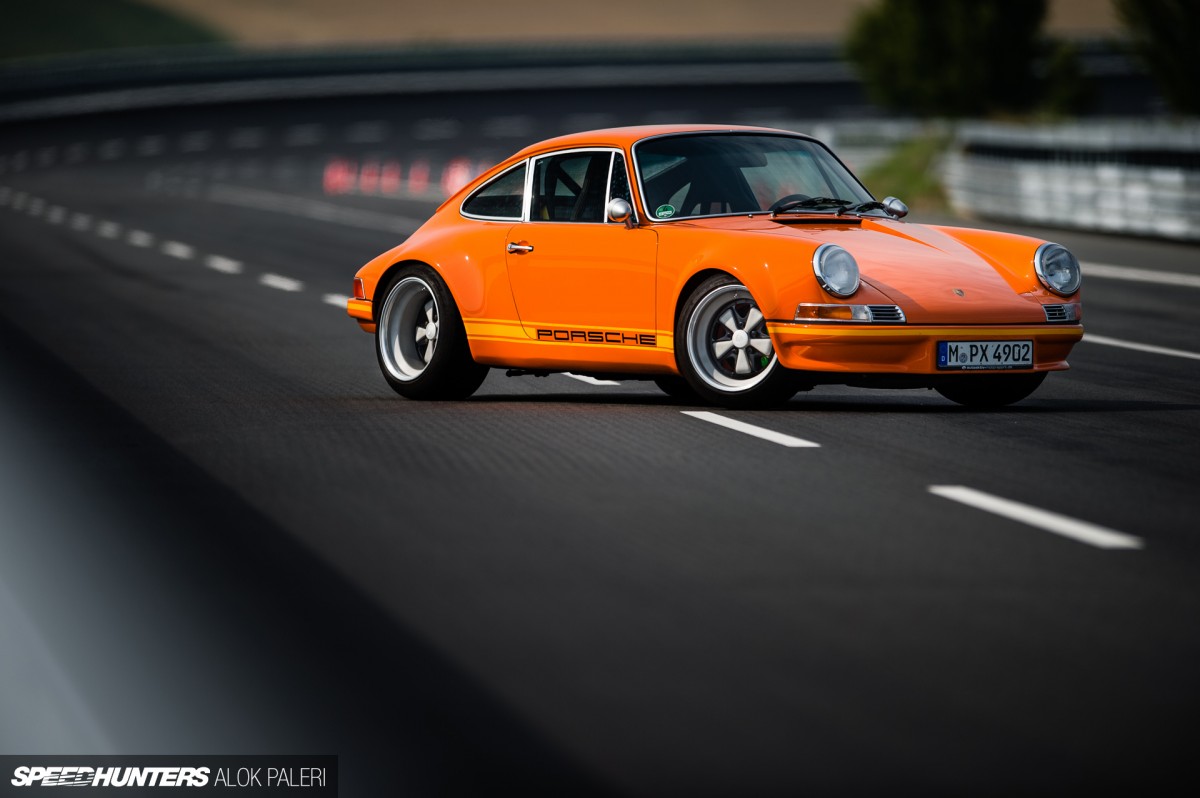 The base chassis was initially stripped naked, cleaned and repaired for rust, and then galvanized in preparation for its new breath of life. Depending on the condition of the donor chassis, additional welds and chassis stiffening are added as necessary.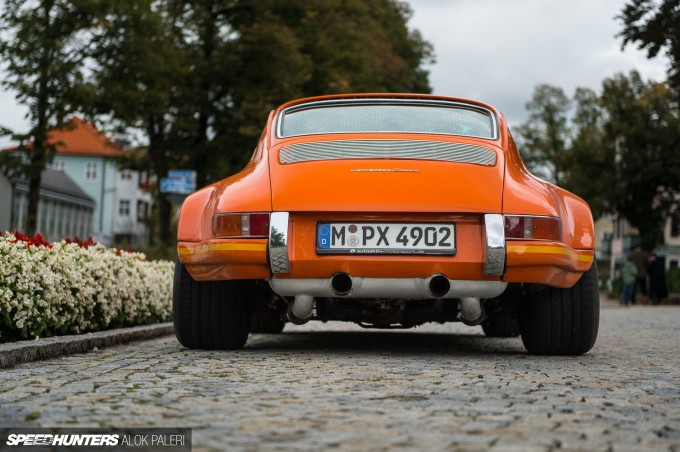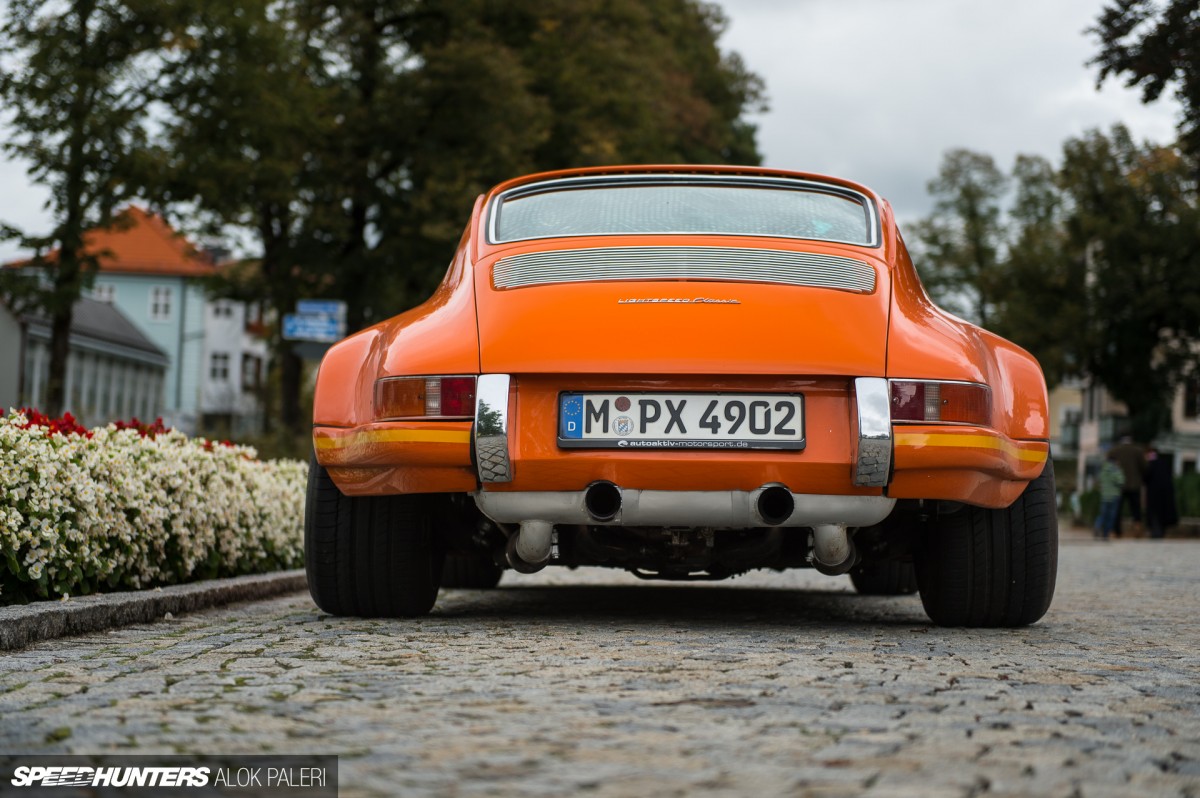 Wheel arches are enlarged to make room for the beefy 17-inch wheels. As a result, the Lightspeed sits nearly as wide as a 930 Turbo!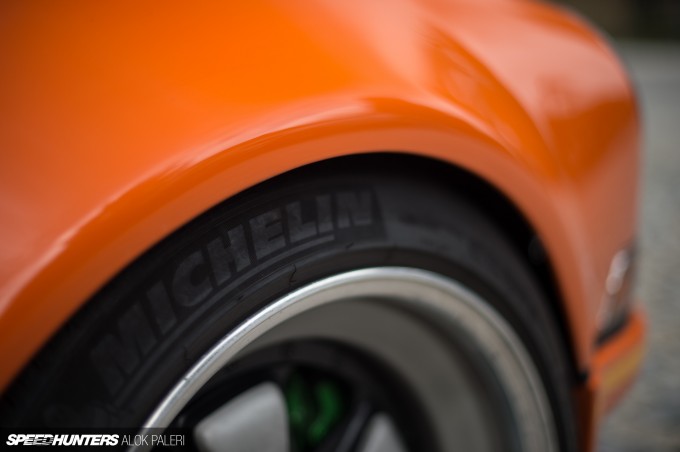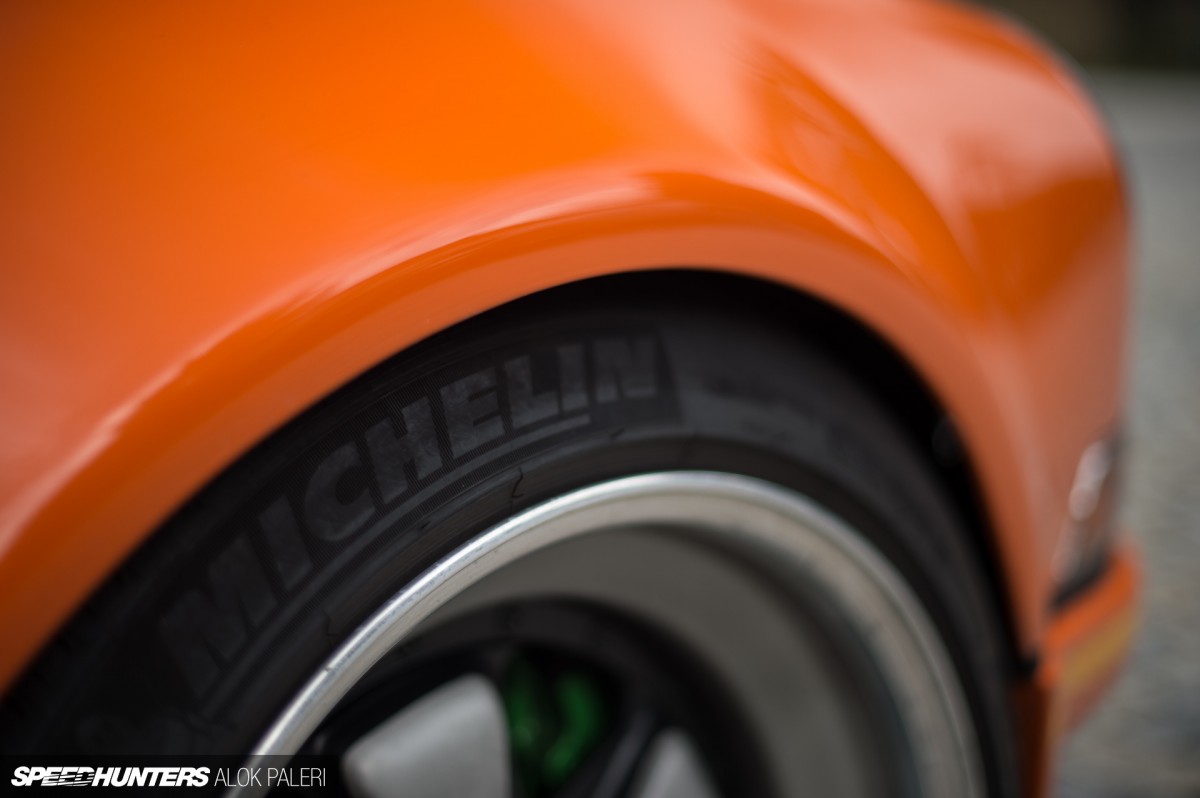 The front and rear fenders, and the hood are made from carbon fibre to drop the weight down to 1,005kg dry, making it a true Lightspeed.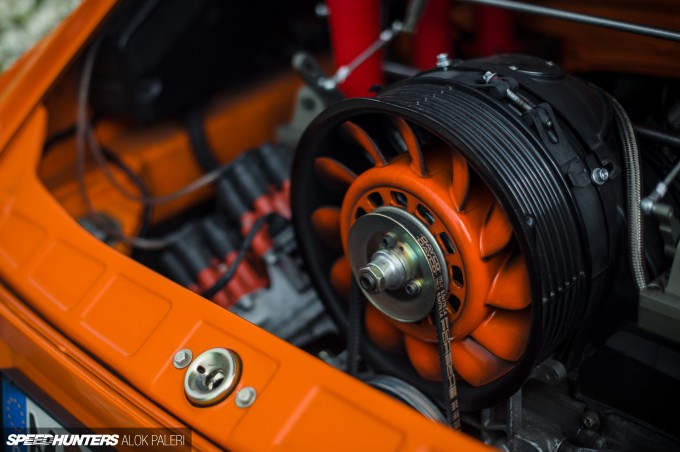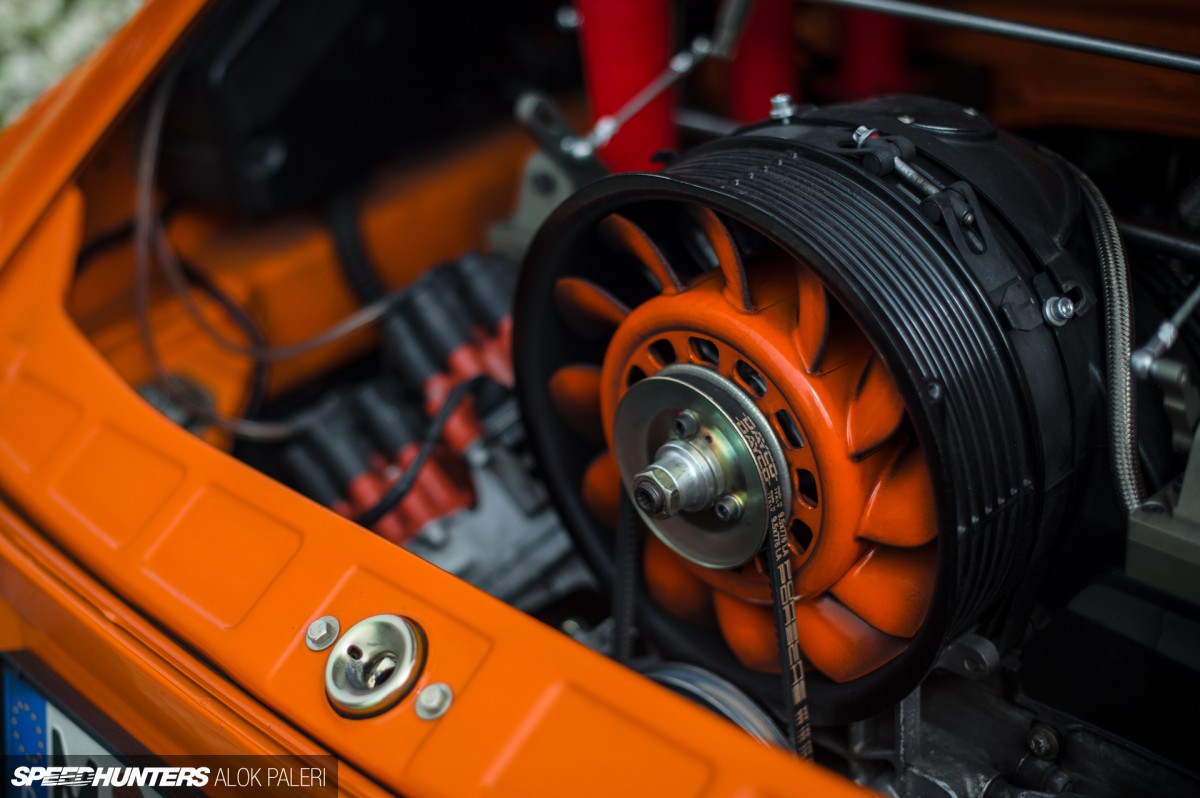 The engine is a screaming bundle of joy sourced from the 964 RS that has been upgraded with titanium parts. Putting out 340ps and producing 379Nm it really makes a statement for itself.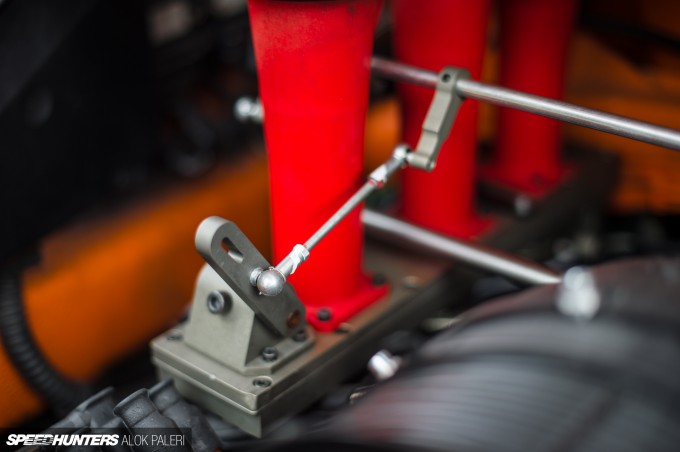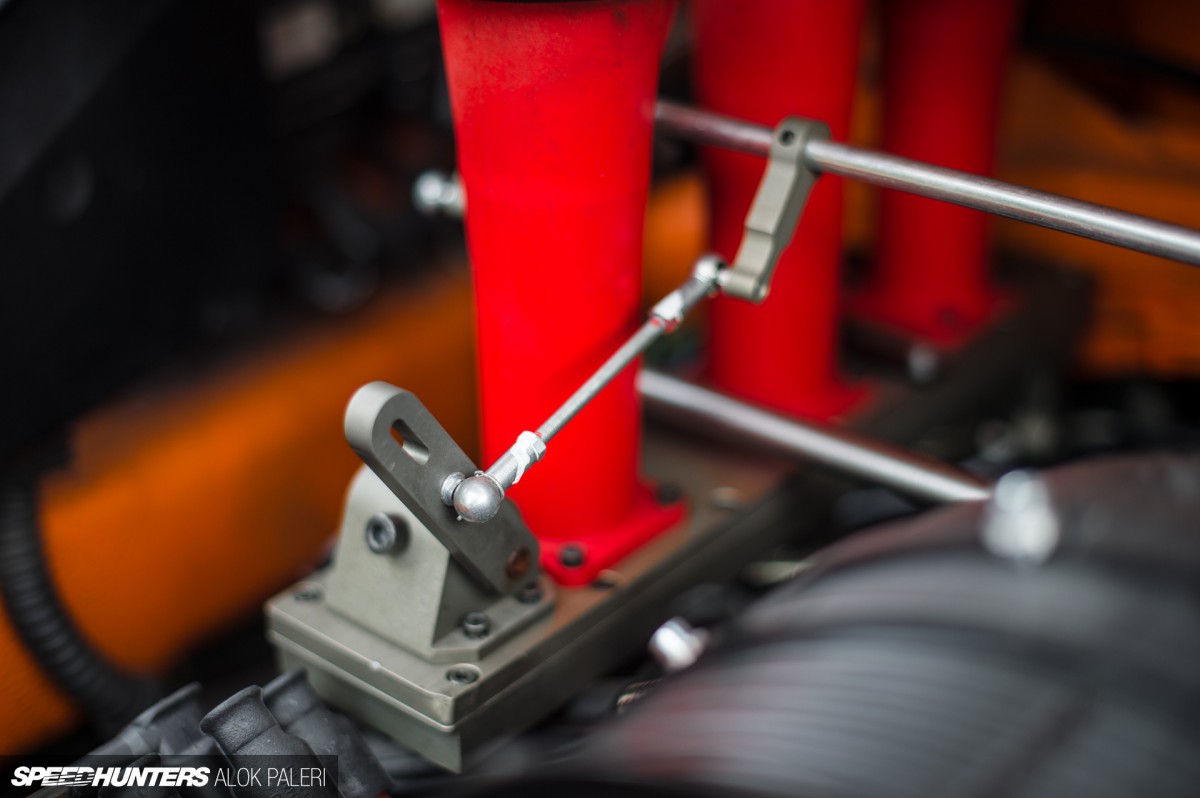 Just look at the beautiful flat-slider modified for use with the 993 RS injector holder assembly with six injectors from the 996 and adapted 993 engine management unit. It's beauty in engineering.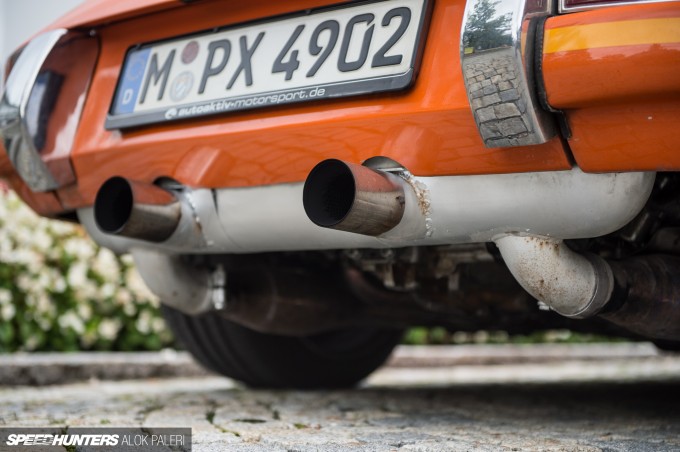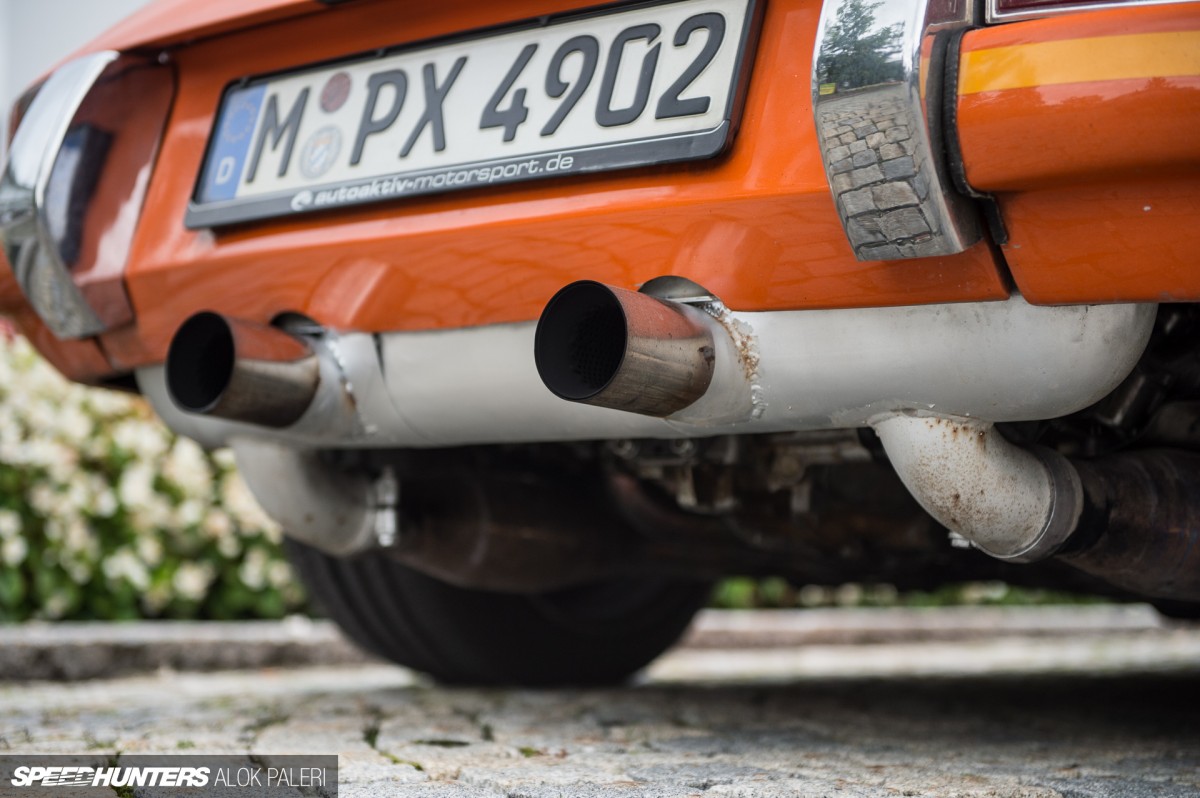 Breathing through an exhaust manifold sporting a 100-cell sport catalytic convertor and a muffler from the 911 RSR gives the Lightspeed Classic that familiar Porsche howl – all the way up to the 7,500rpm rev limit.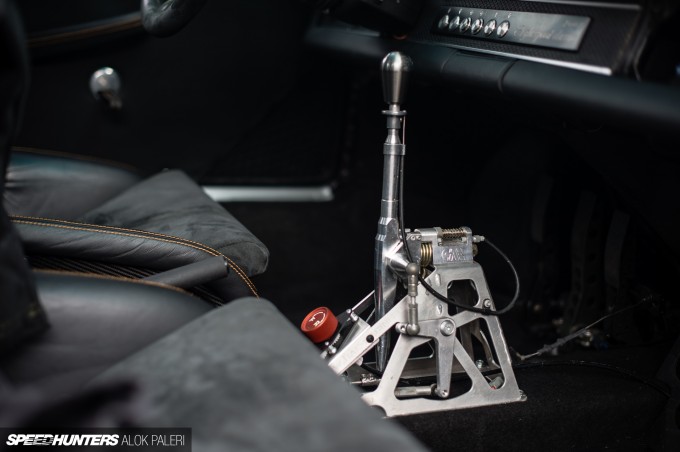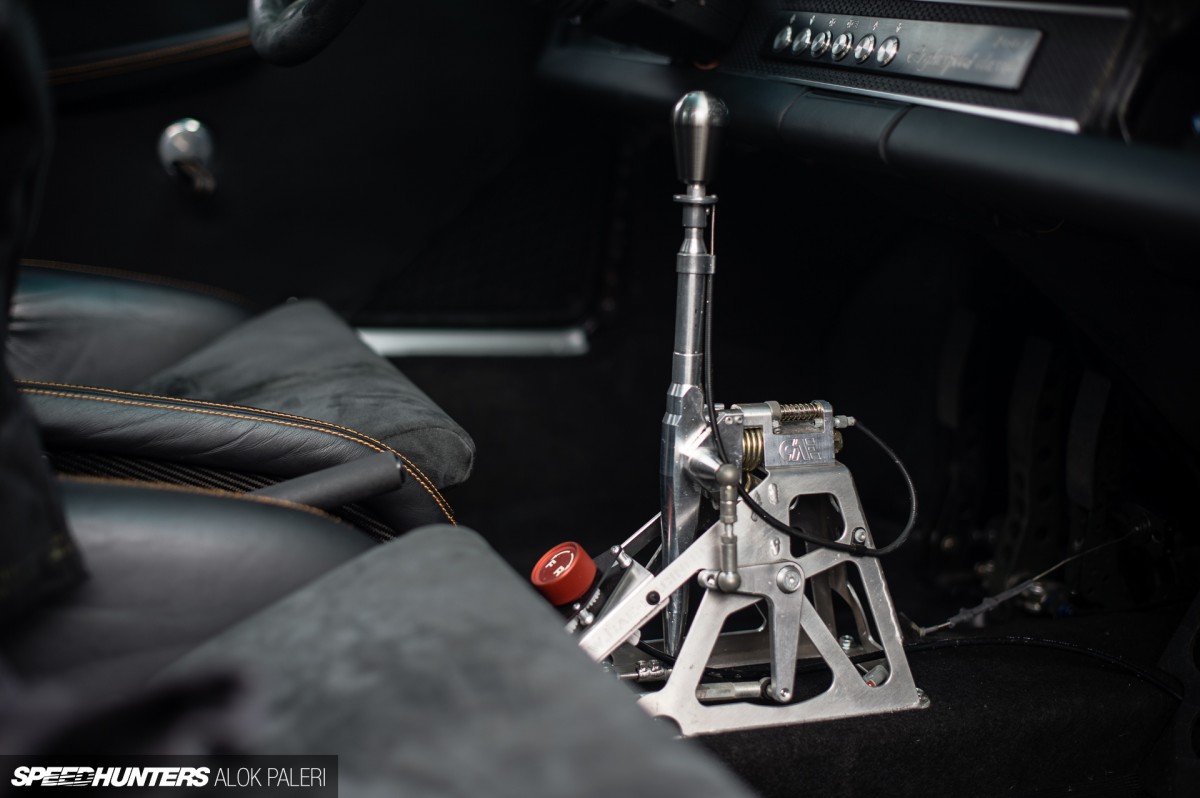 Power is transferred to the road via a six-speed transmission courtesy of a 996 Turbo mated to a 997 GT3 RS clutch coupled with a cable-driven CAE milled aluminium shifter – this diverse combination delivers incredibly precise shifts with minimal lever travel.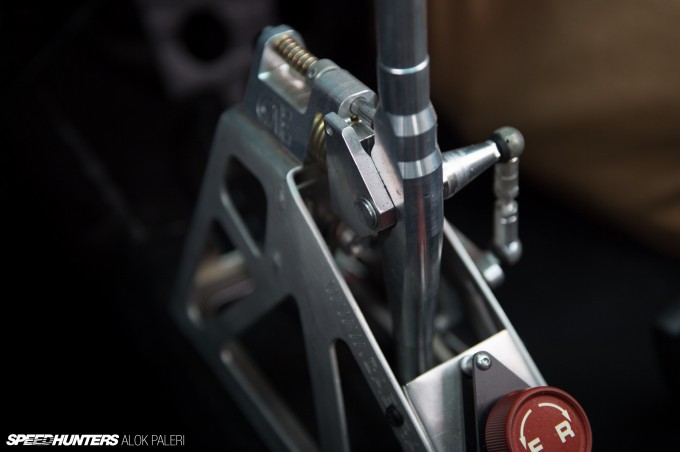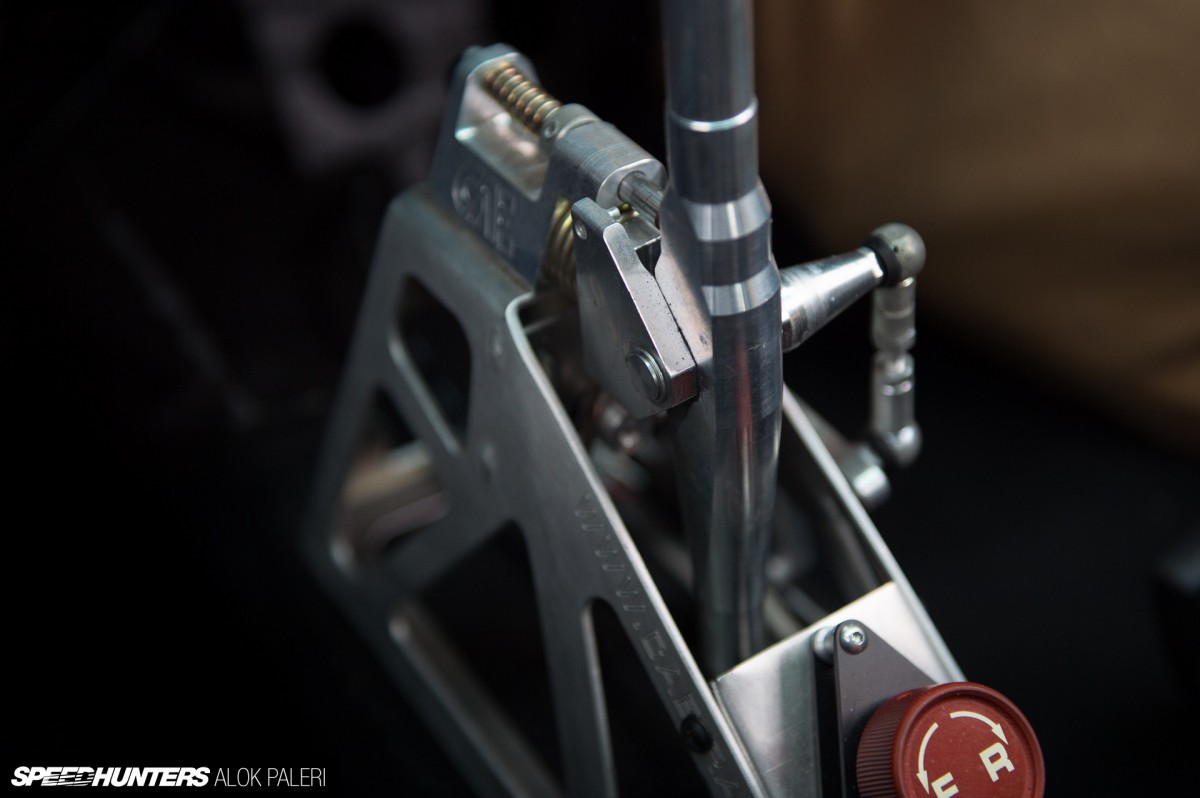 As an engineering fanboy since a kid, I just love this shifter assembly. Clack clacking through the gears is a joy in itself in this car.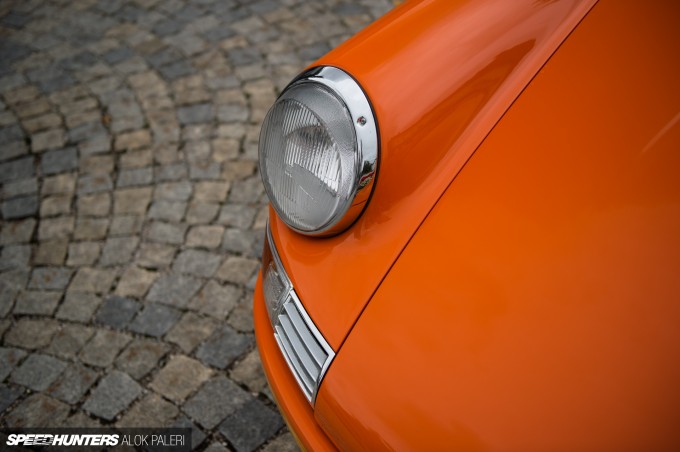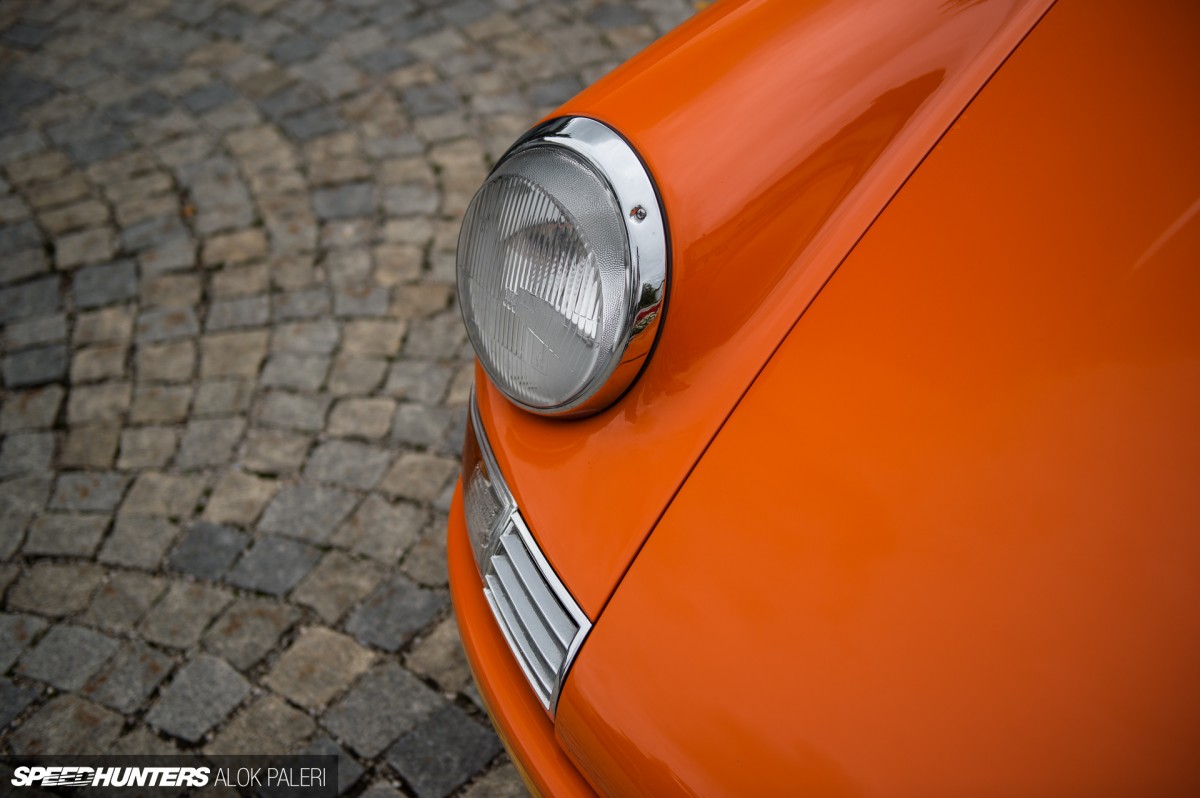 Up front, under the carbon fibre 'frunk', is a endurance-spec fuel tank that holds 100L of high octane fuel. The engine is mapped to run rich to improve lubrication and to be on the safe side of damaging any of the internal components during heavy and spirited use.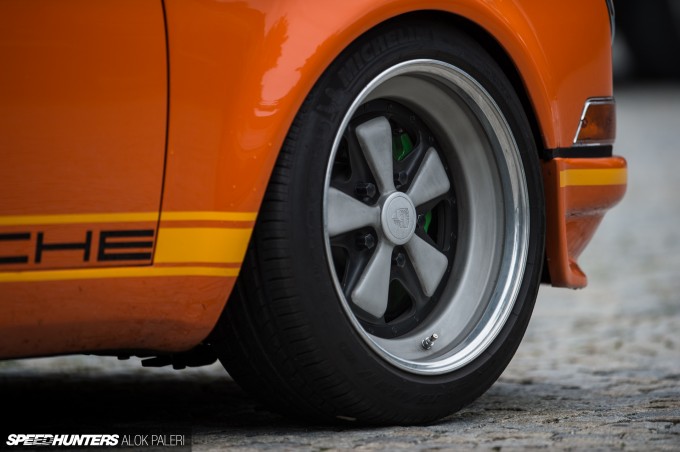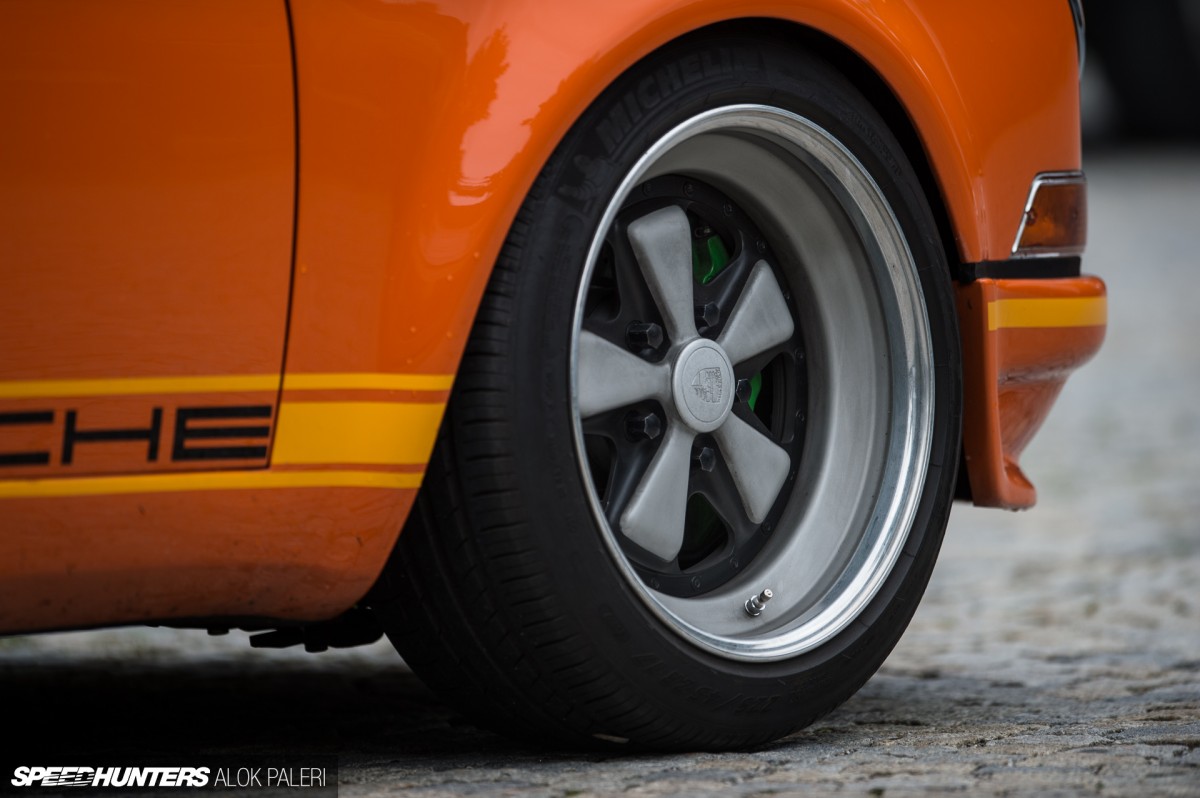 The wheels are a custom three-piece Fuchs design mated with a BBS lip measuring 17×9-inch up front and 17×11-inch at the back wearing 225/45R17 and 275/40R17 tires respectively.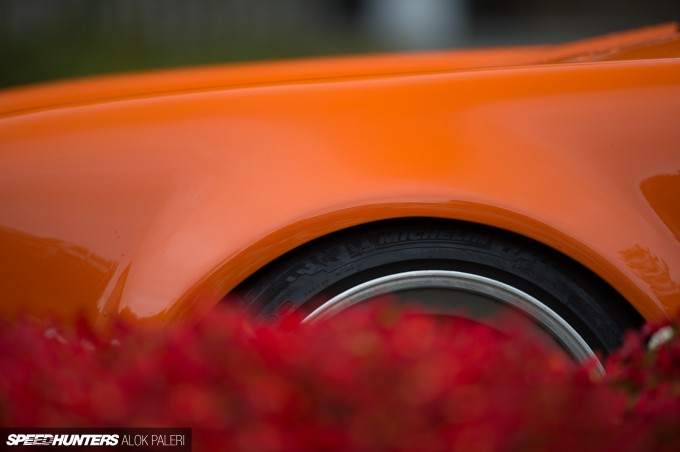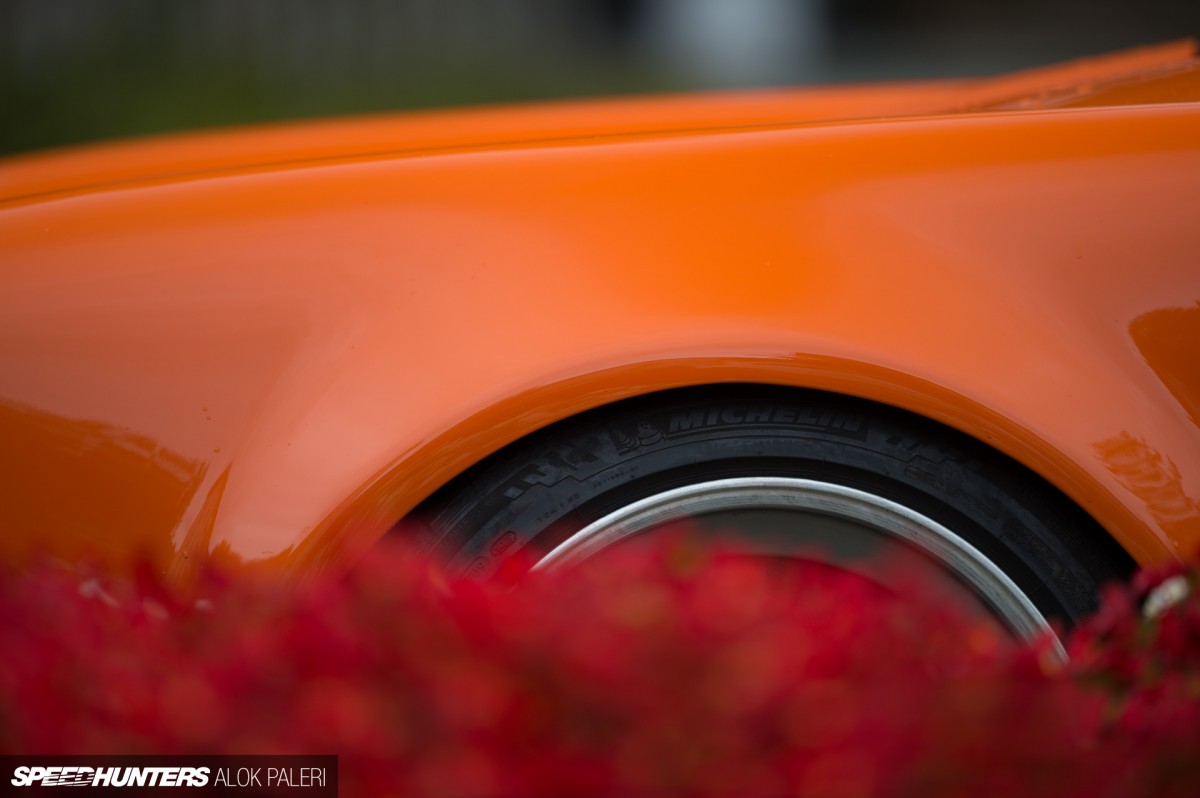 For competitive roadholding, Ralf chose Bilstein coilovers sourced from the 911 RSR. The decision was made to move up a wheel size from 16 to 17 inches because there is so little development going on now in that size and the tyre width usually ends at 245.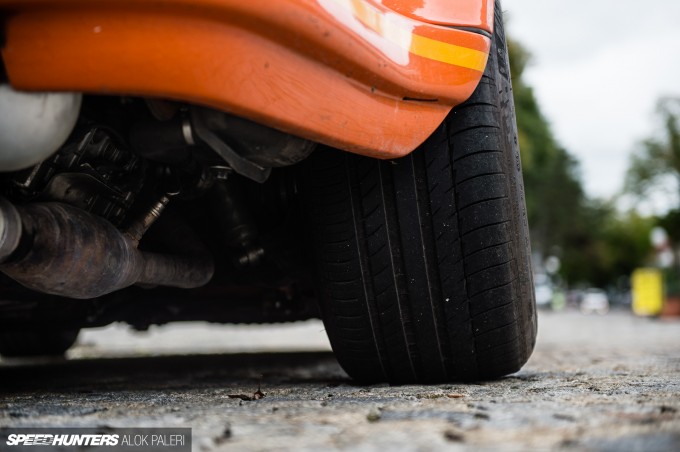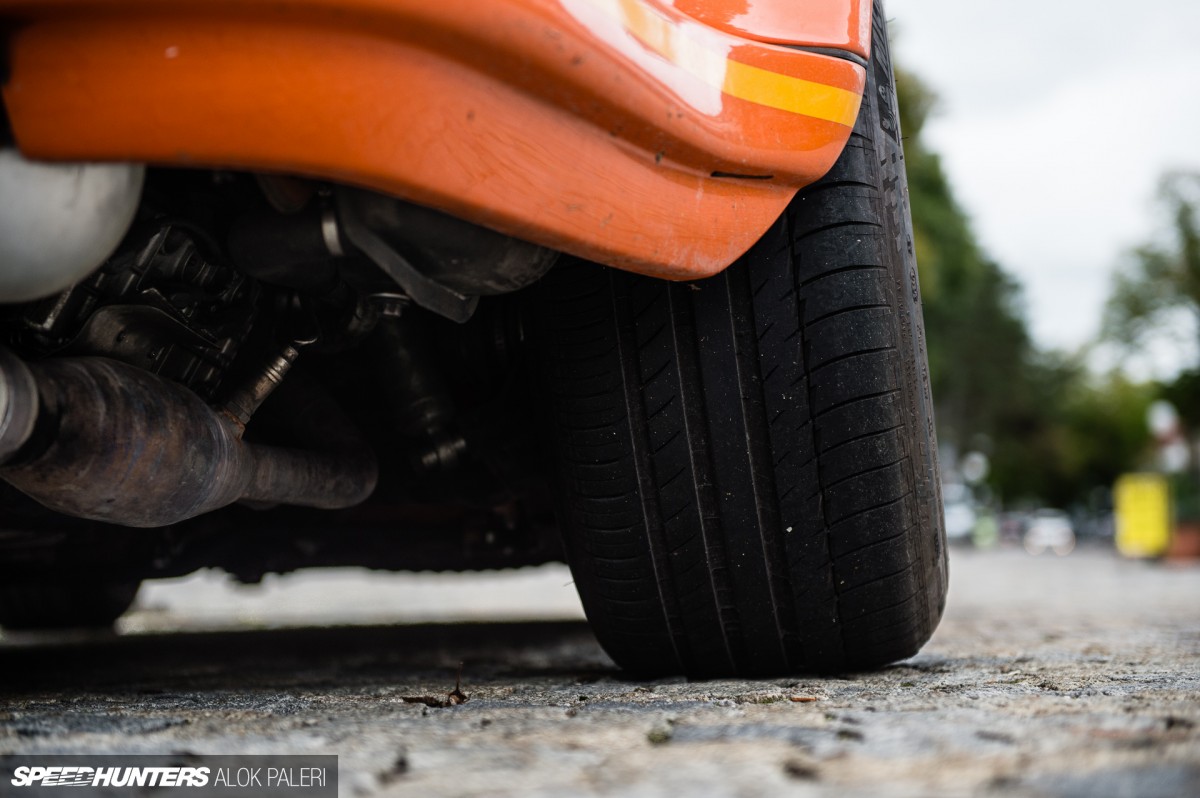 As you can see, this car is really made for corners.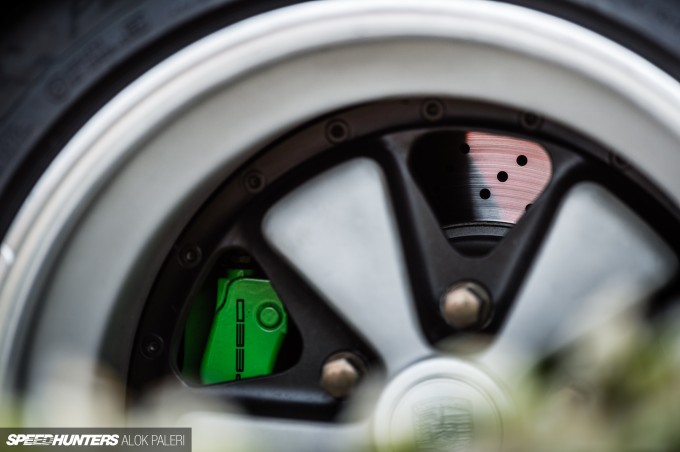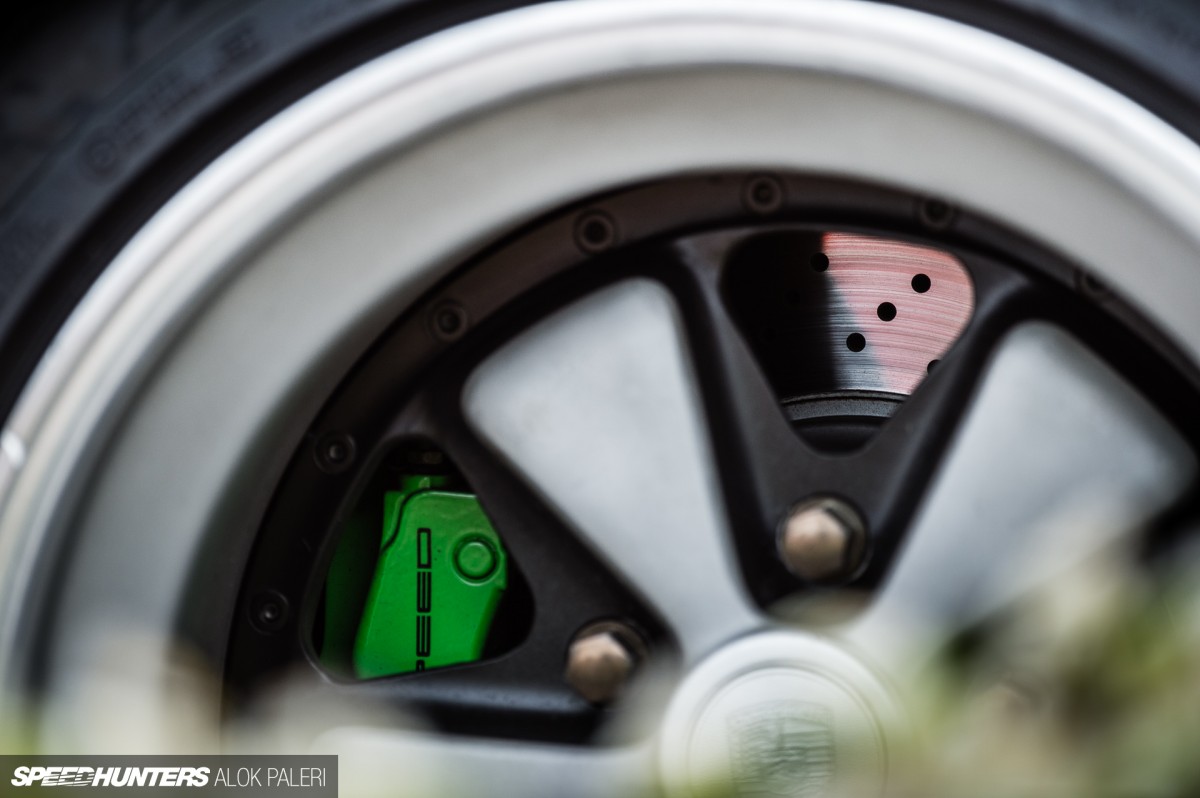 The braking system is lifted from a 996 GT3 Cup car, with six-piston calipers up front and four-piston calipers at the back doing the work. Drilled discs measuring 322mm sourced from the 965 Turbo fit neatly into the calipers, snug within the wheels.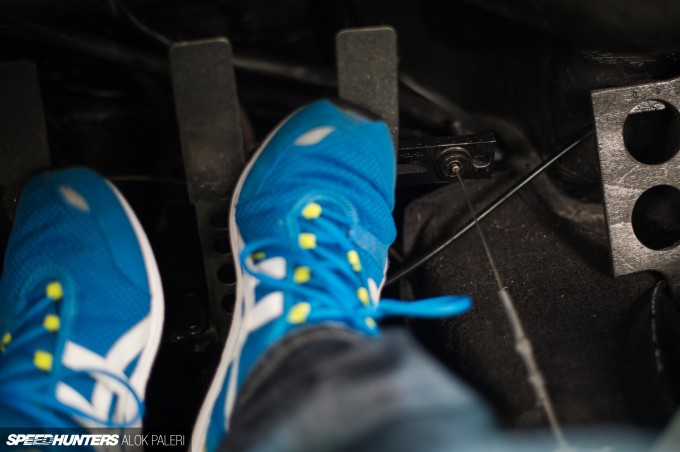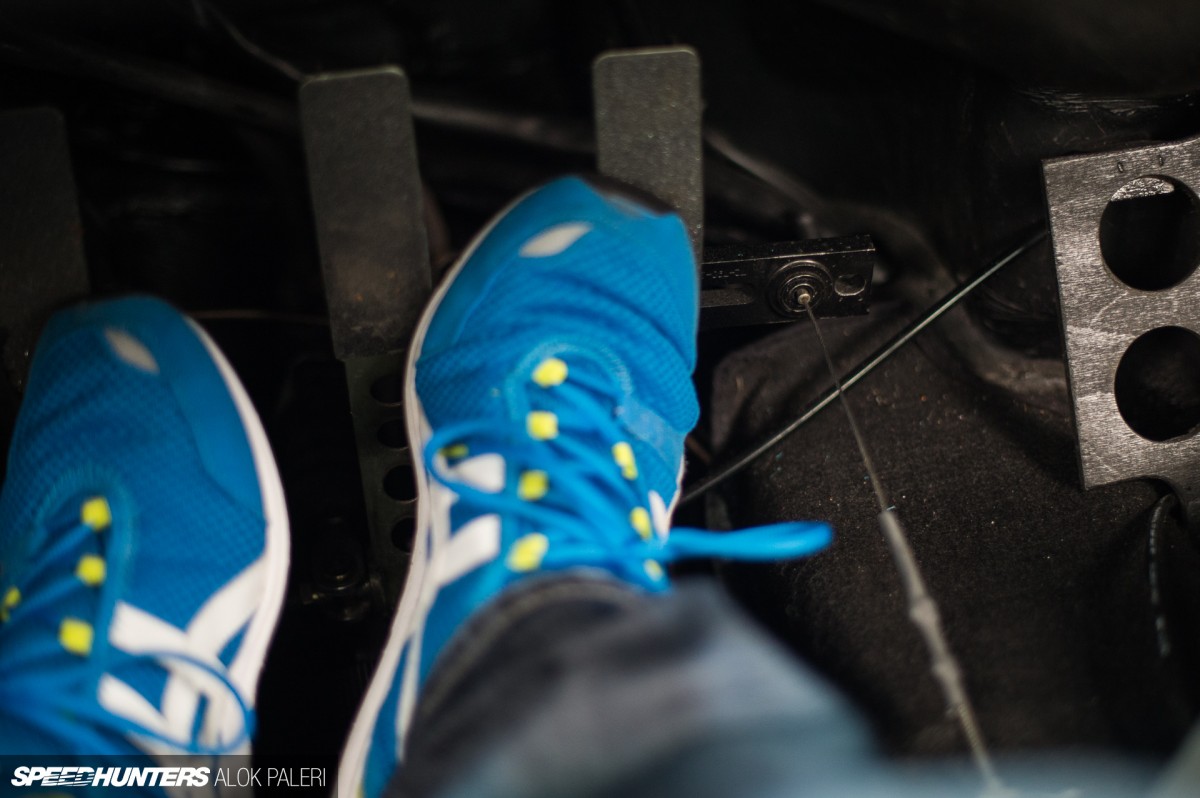 The pedals are race-spec units from Tilton and there is no assist. Add the fact that there is no ABS and every solid braking manoeuvre turns into an experience. I love the cable-driven throttle, so old school among cars these days that feature drive-by-wire throttle.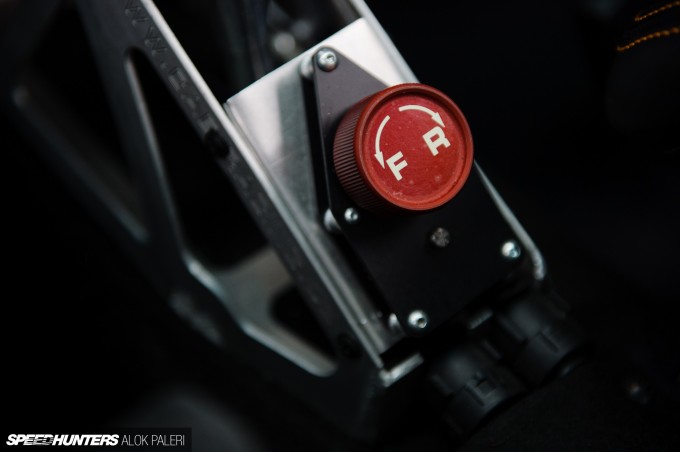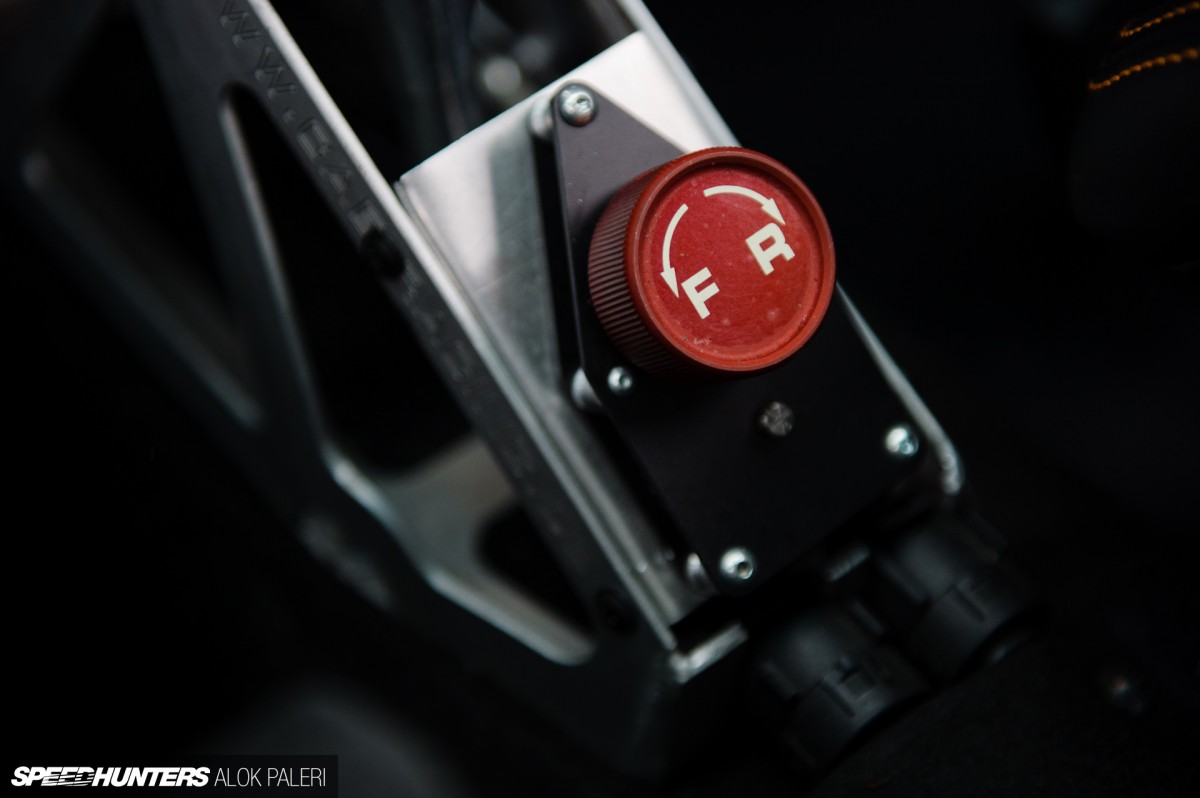 The driver can adjust the brake force distribution front to back using a knob on the shifter unit. Steel braided brake lines are used throughout to maintain consistent pedal performance.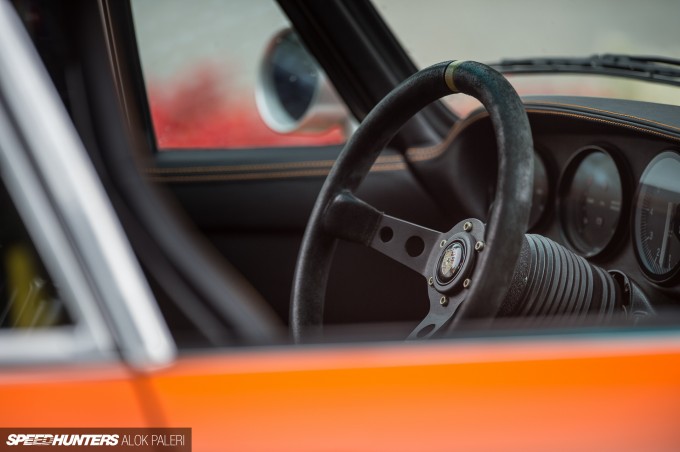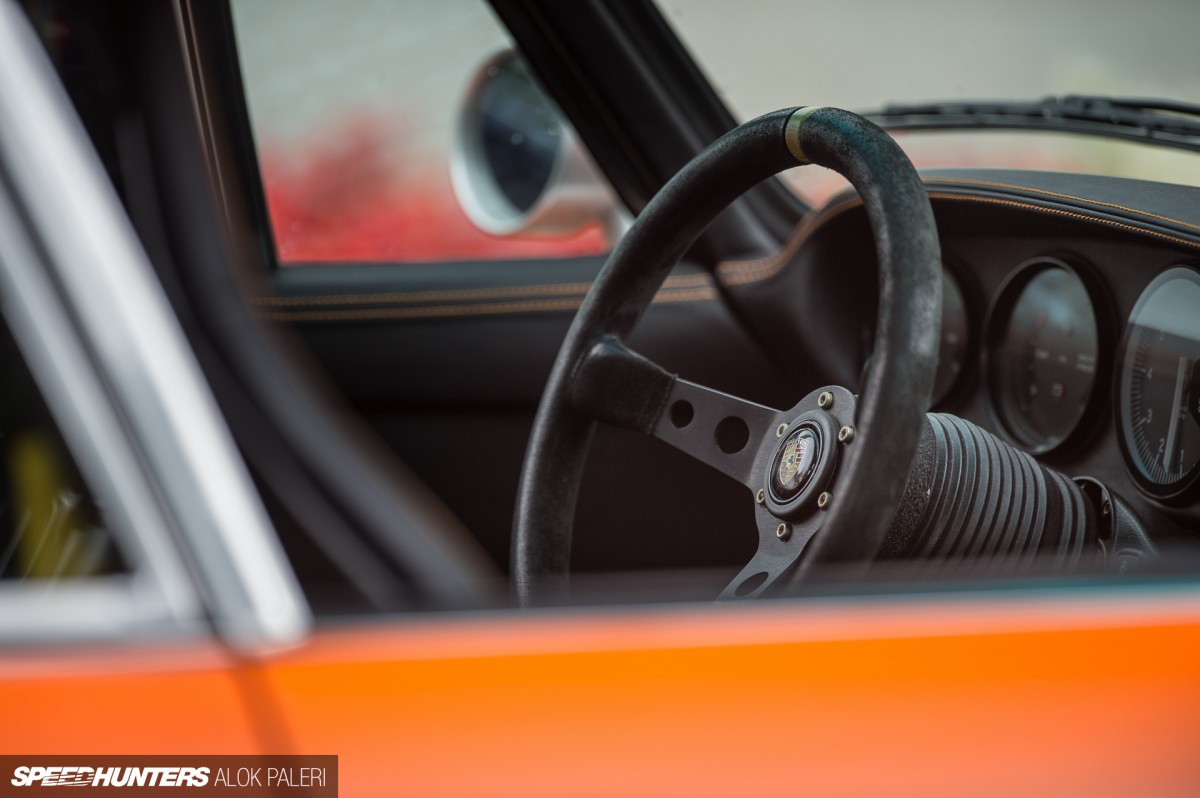 The steering gear is from a 964, with tie rods from the 930 Turbo. In this unassisted form, it provides an incredible amount of feedback.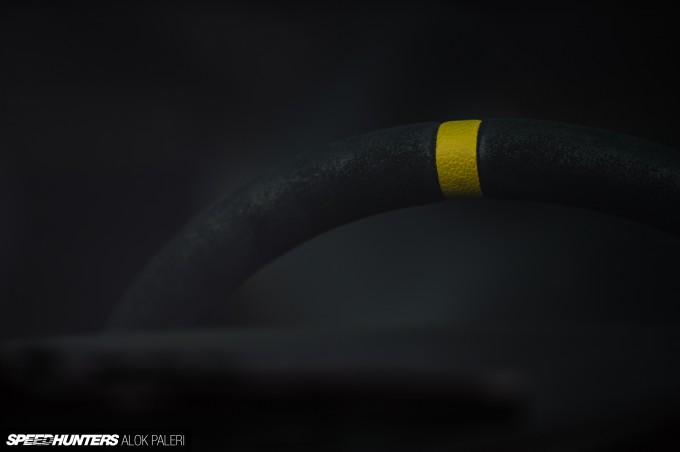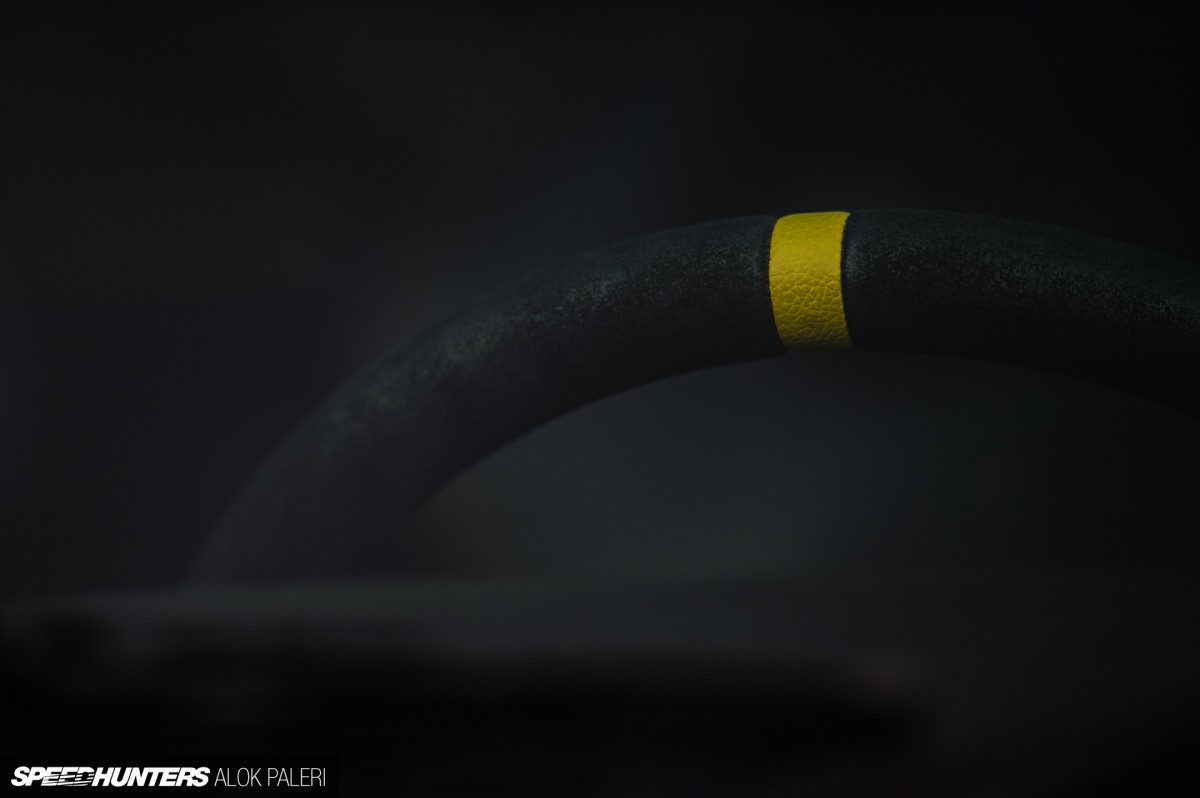 Jumping into the driver's seat, the Alcantara-wrapped steering wheel with the center marker is right up to your chest, not unlike a race car.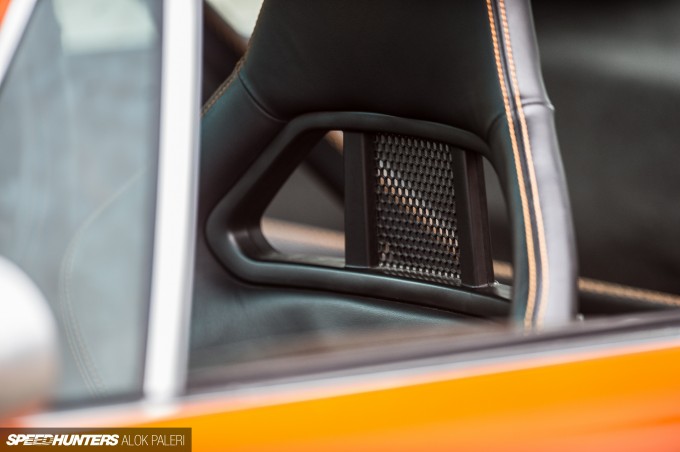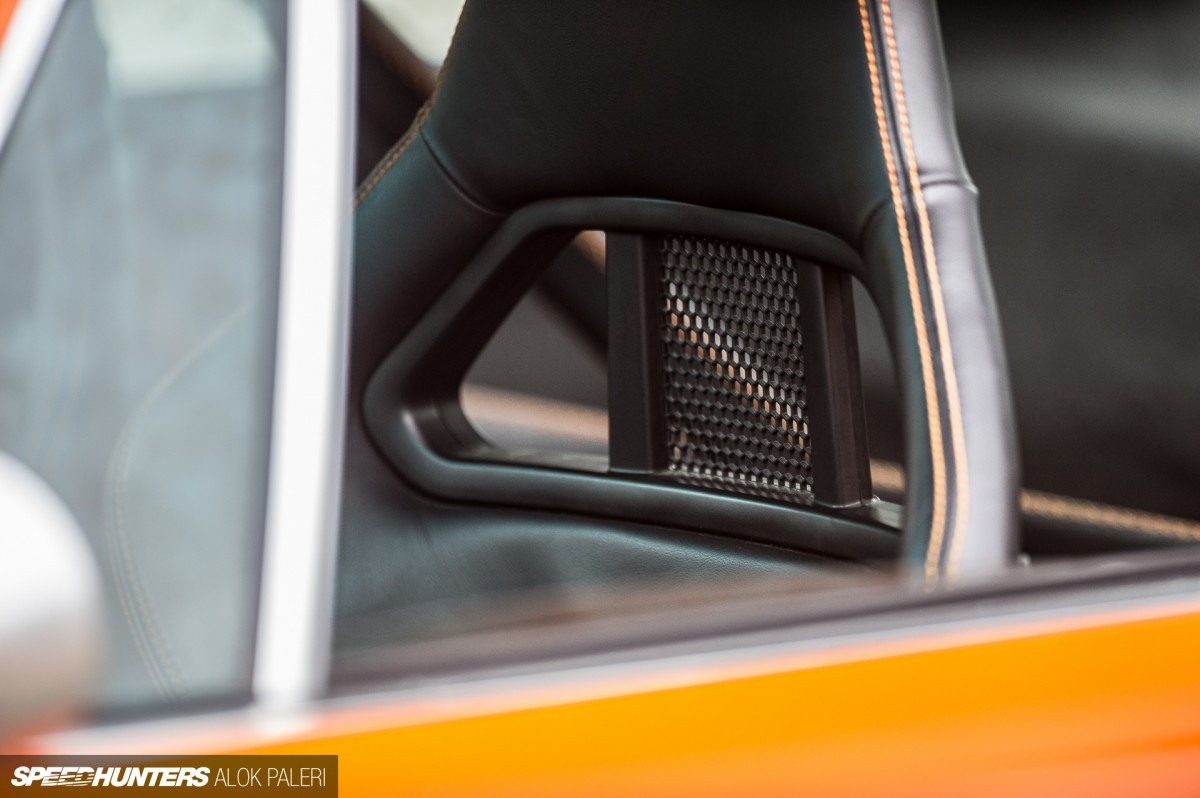 Seats are sourced from the 997 GT2 program, offering a foldable design.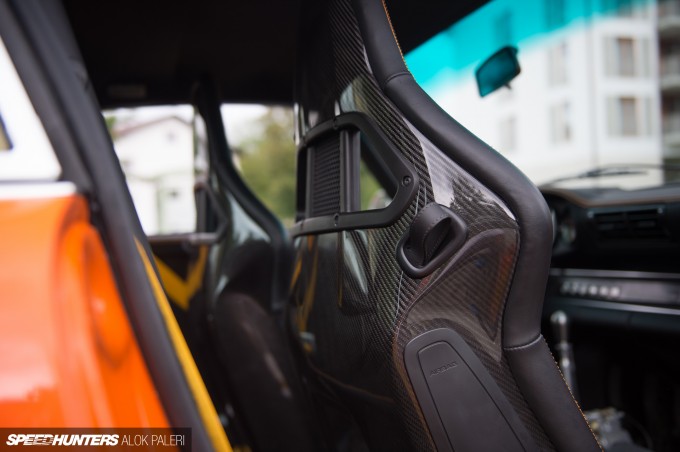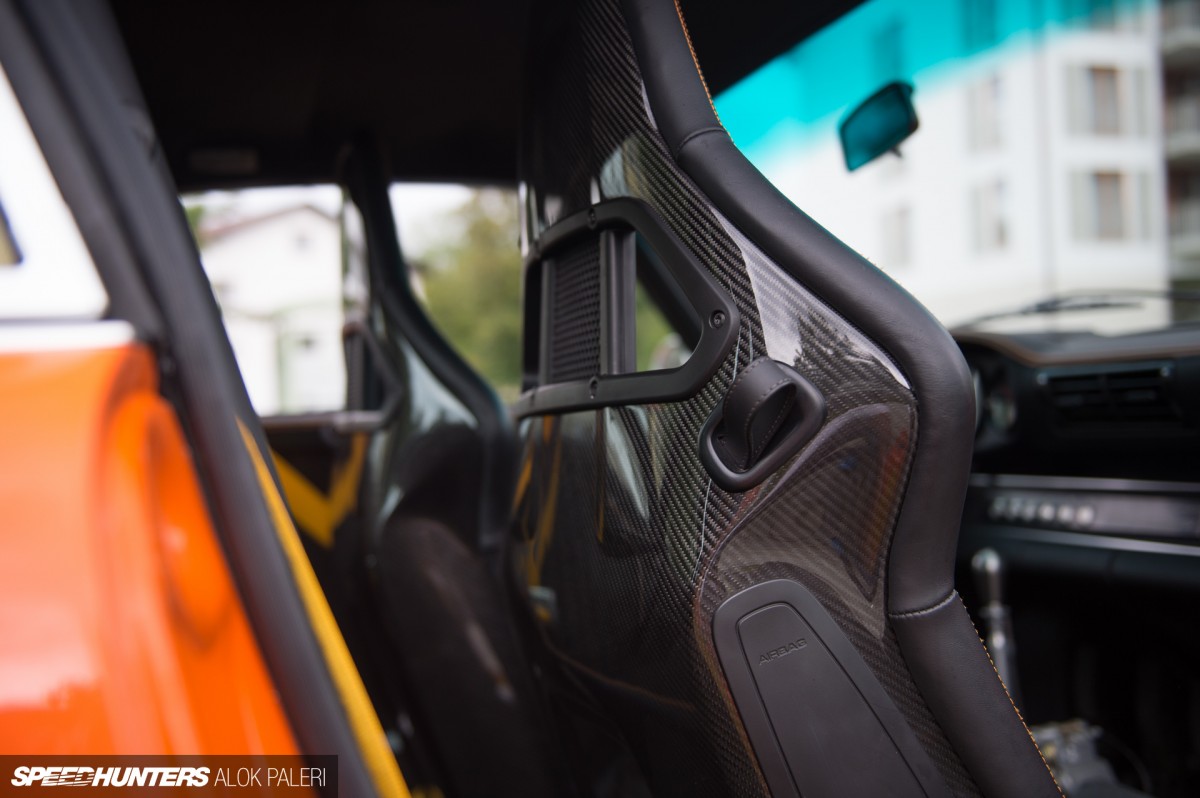 These are incredibly light carbon buckets and are a snug fit.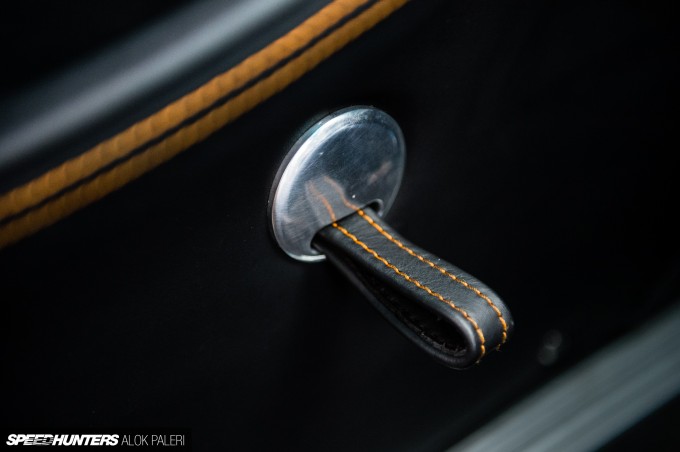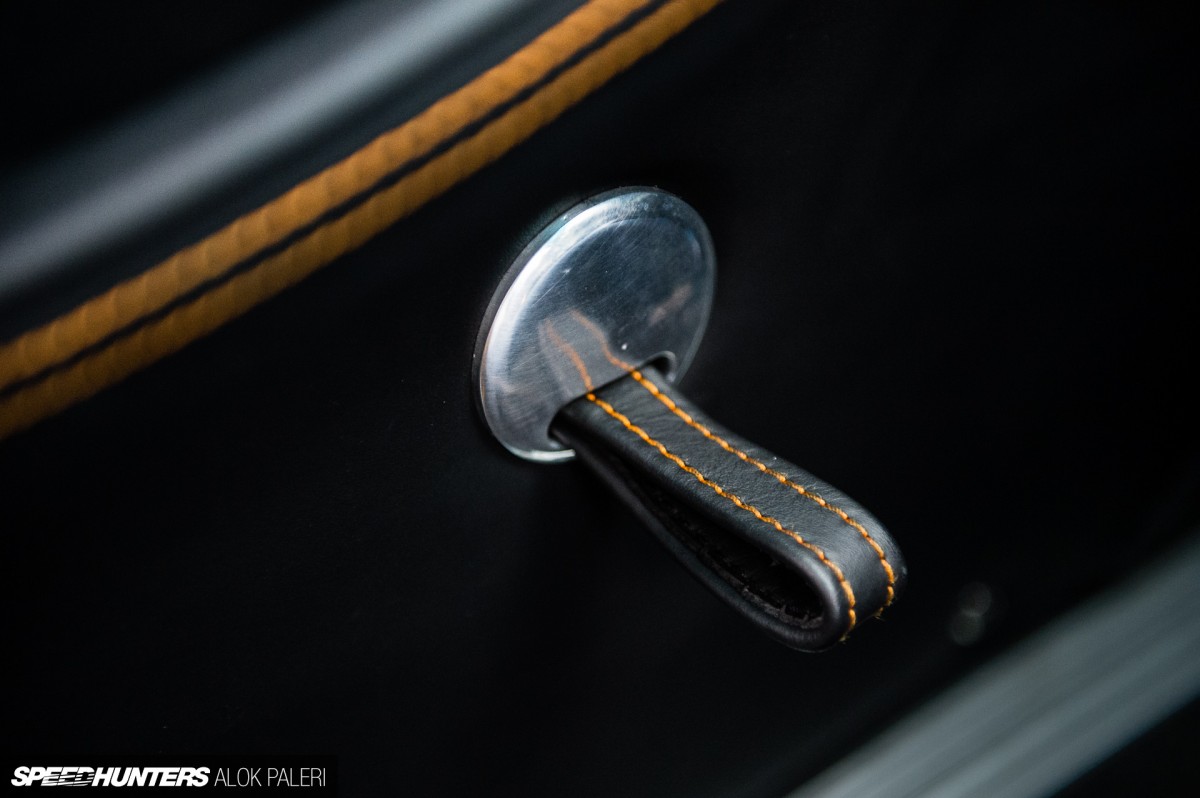 In true race-derived fashion, the door handles on the inside were ditched for neat little leather pull straps.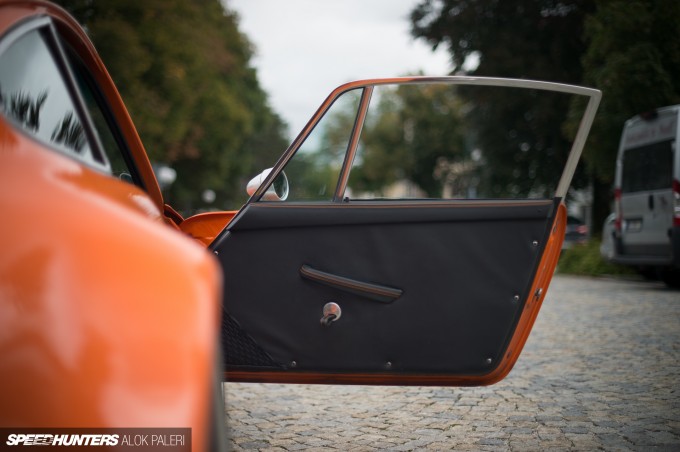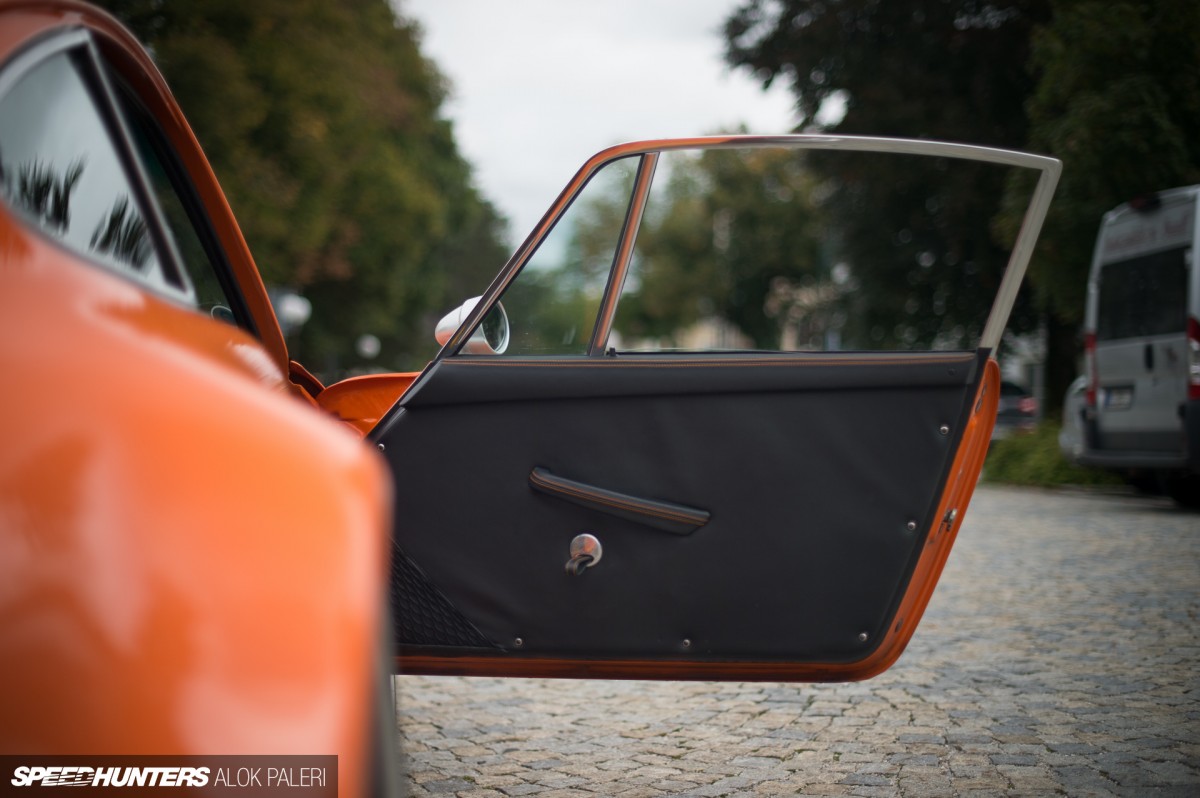 The doors are incredibly minimal and leather-clad. Unlike the fenders, the doors are still made from metal and retain the side impact protection qualities.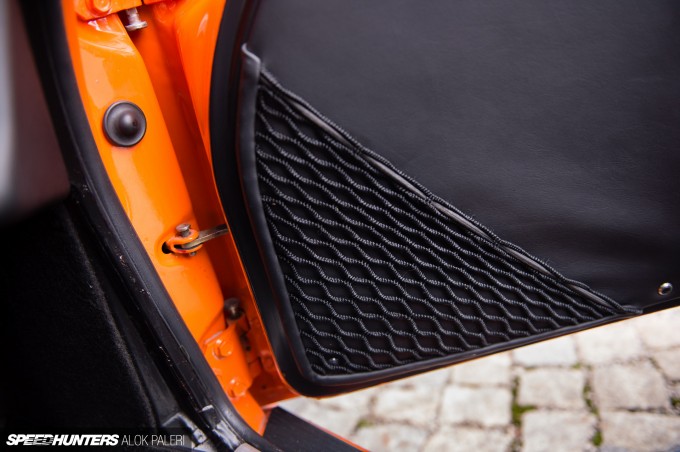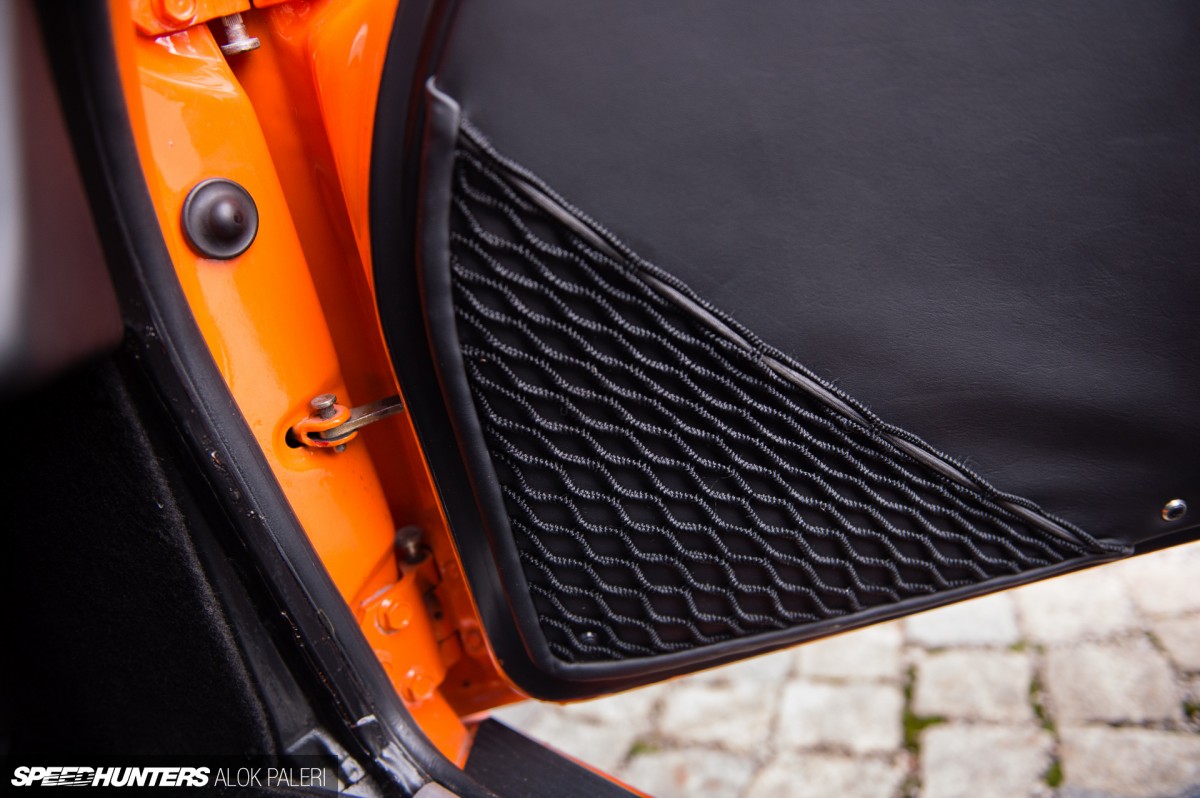 This little net acts as your door-sill pocket to stow your wallet and perhaps keys so that they don't fly around the cabin when you are darting from corner to corner on some twisty German B-roads. You'll also notice that there are no wind-ups for the side windows.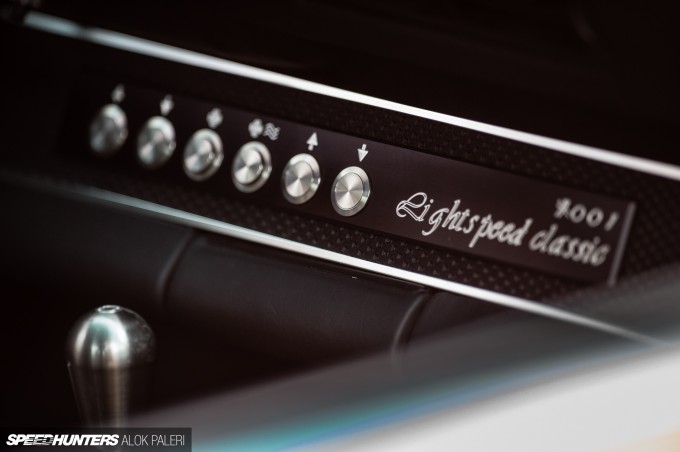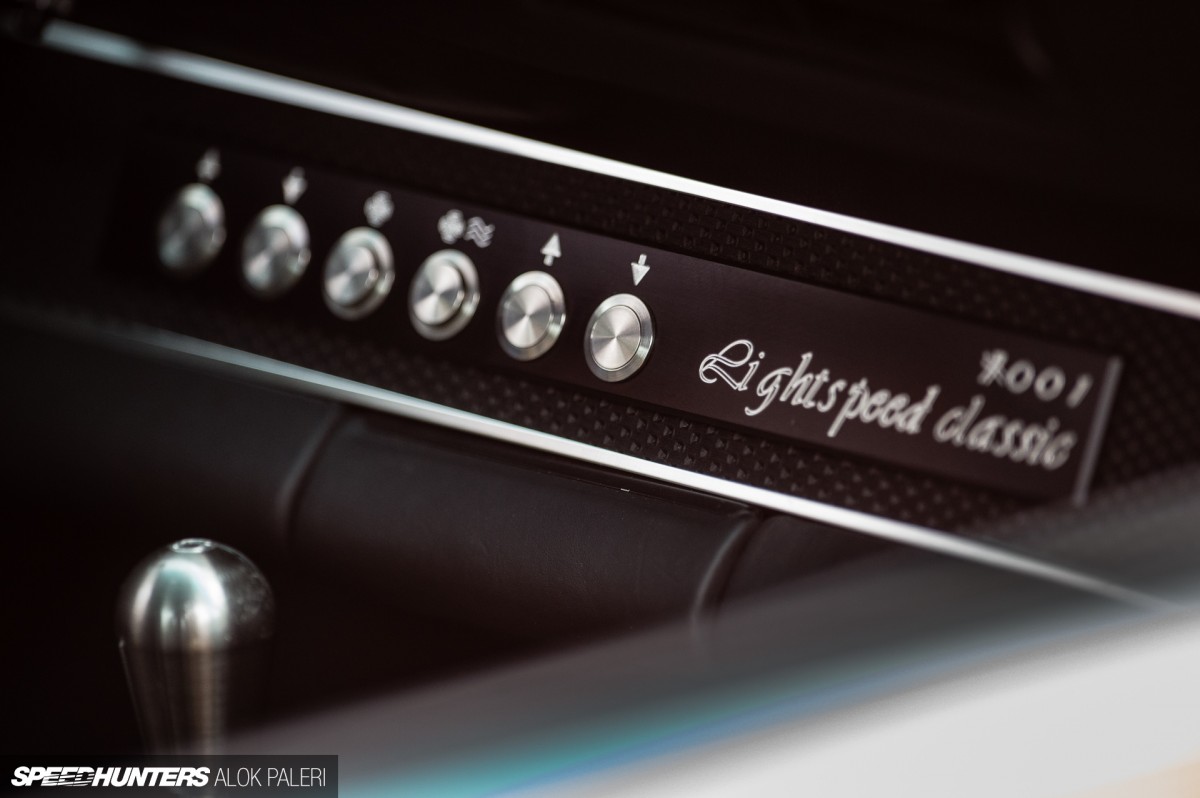 Upon customer request, this car was fitted with power windows controlled using vandal switches on the dashboard, along with fan and demister.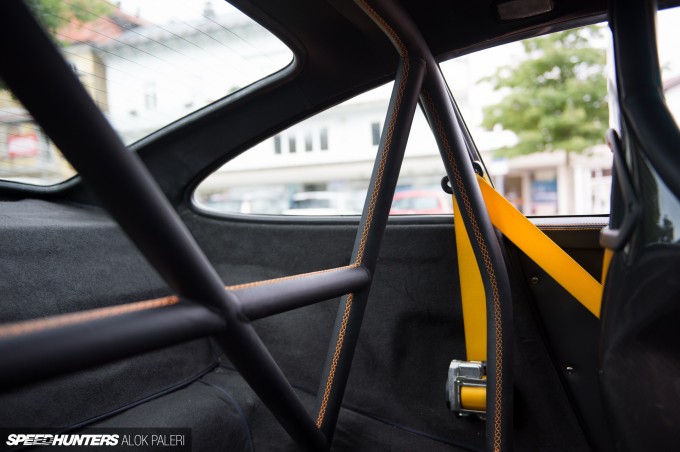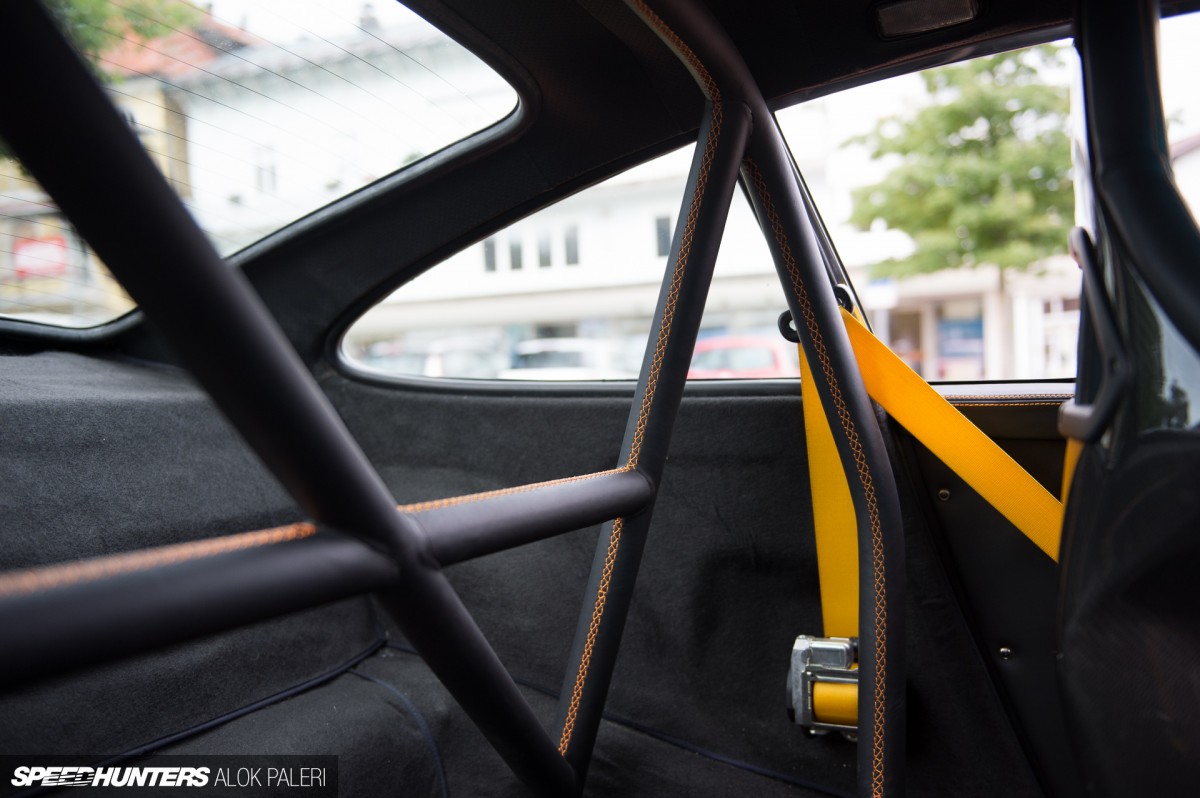 As this car is also built with track use in mind, Ralf installed a bolt-in Clubsport cage.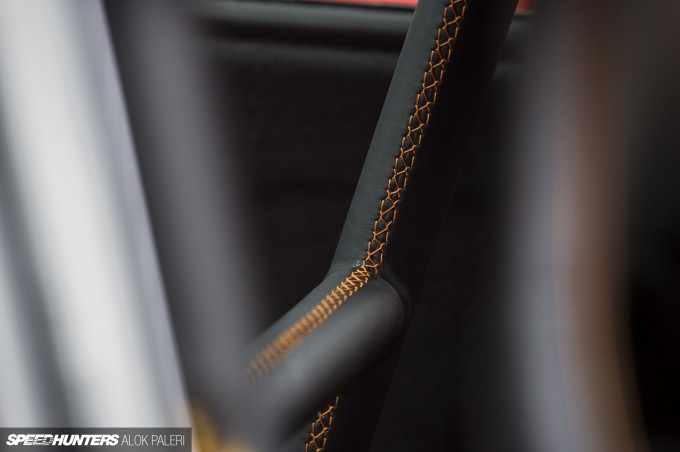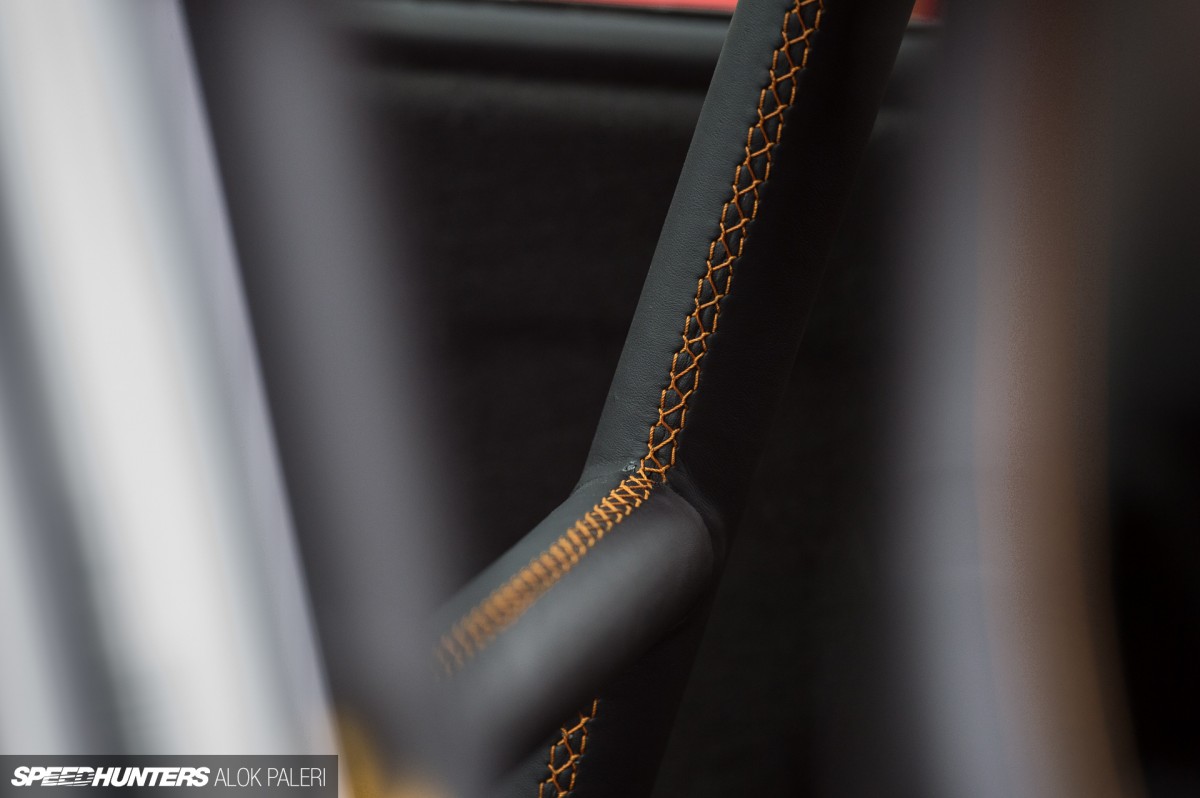 It's wrapped in leather with orange stitching to match the color of the car.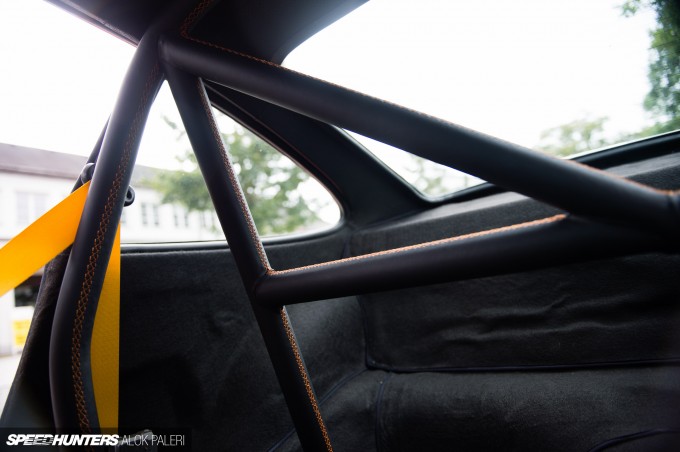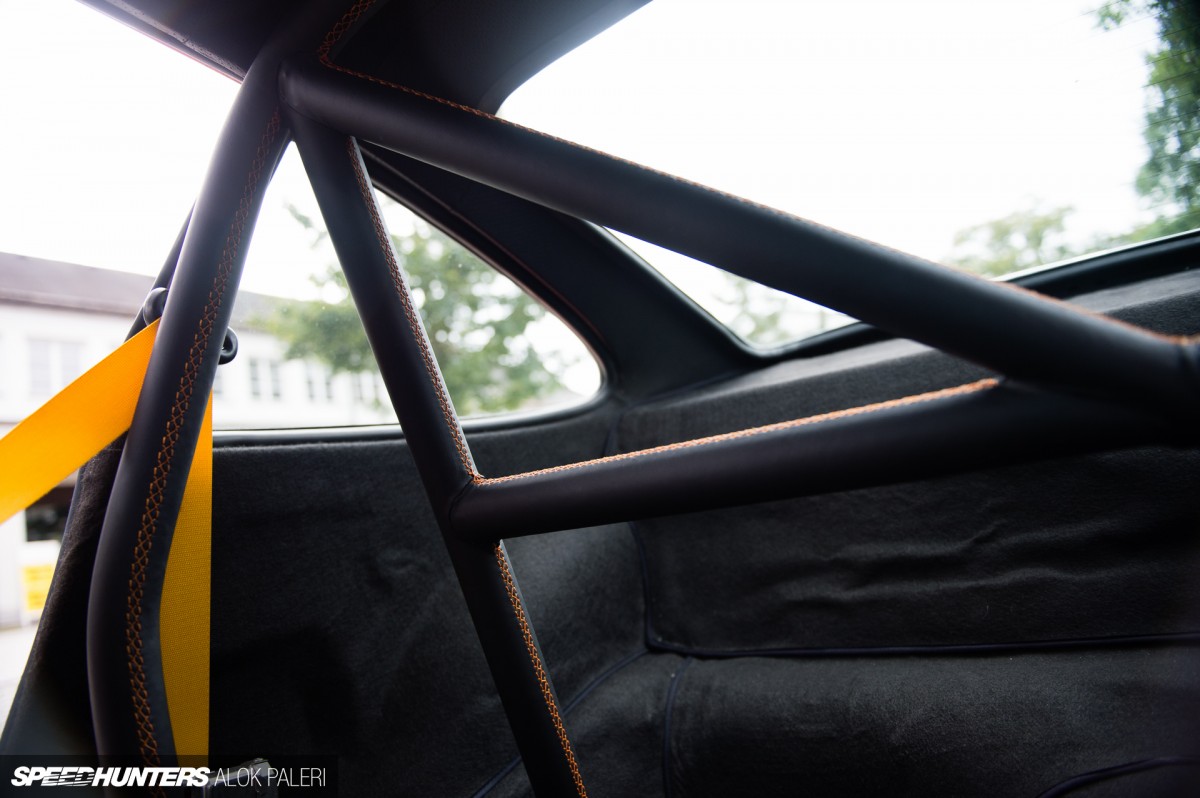 The rest of the bare metal on the interior is covered upon customer request with a thin carpet.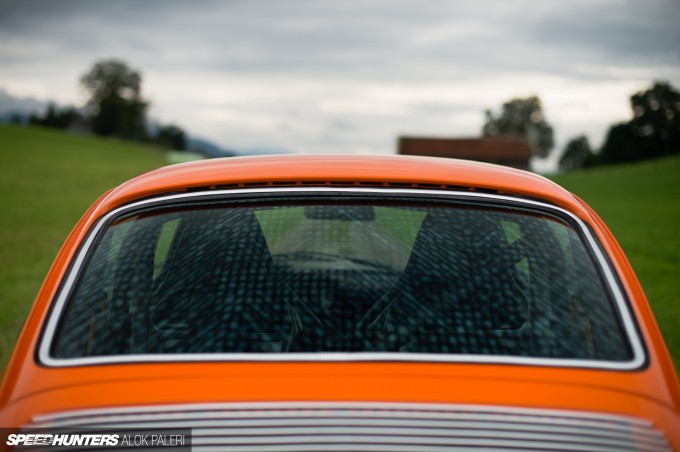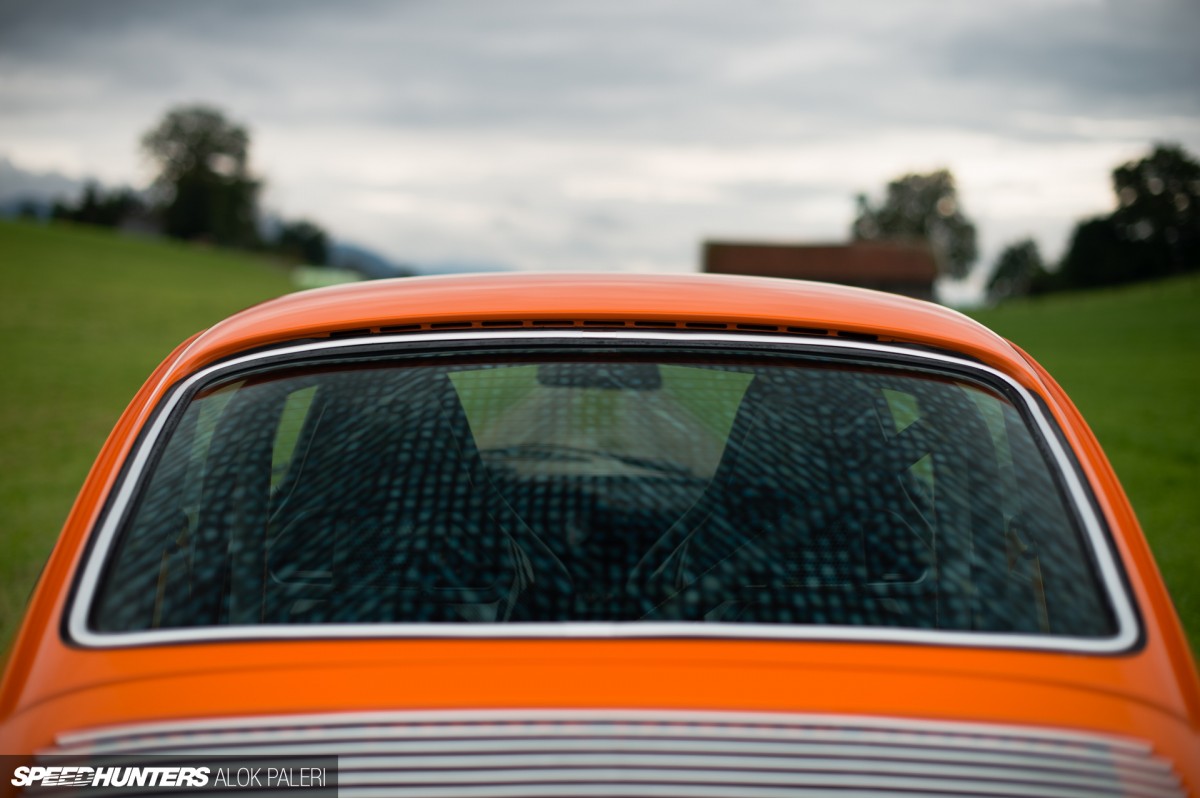 Since there is no engine up front and no real ducting to channel air to the cabin, tiny slits above the rear windshield create a low pressure zone sucking the air out of the cabin and providing a little bit of natural air circulation.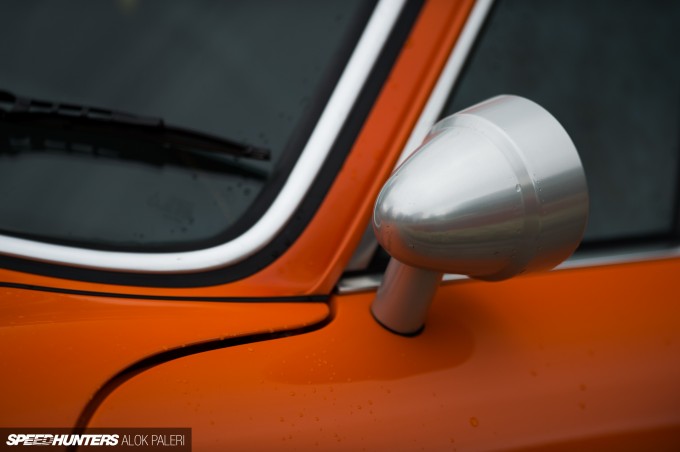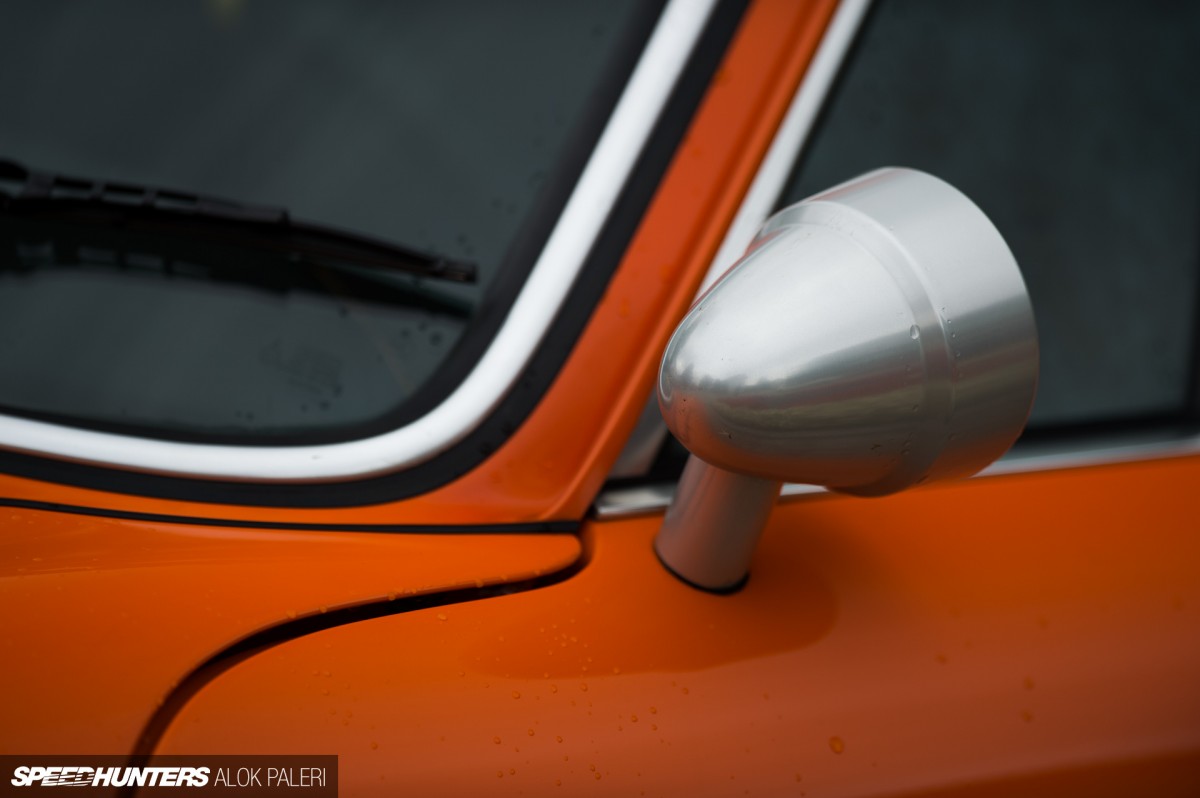 The wing mirrors are Ralf's own design and constructed from aluminium.
True Joy Of Machine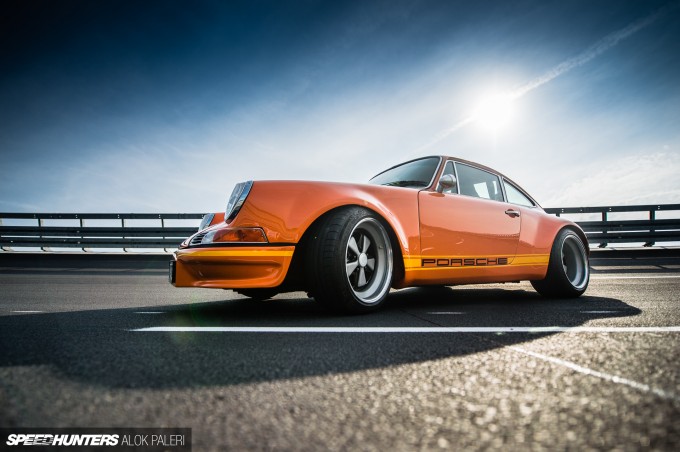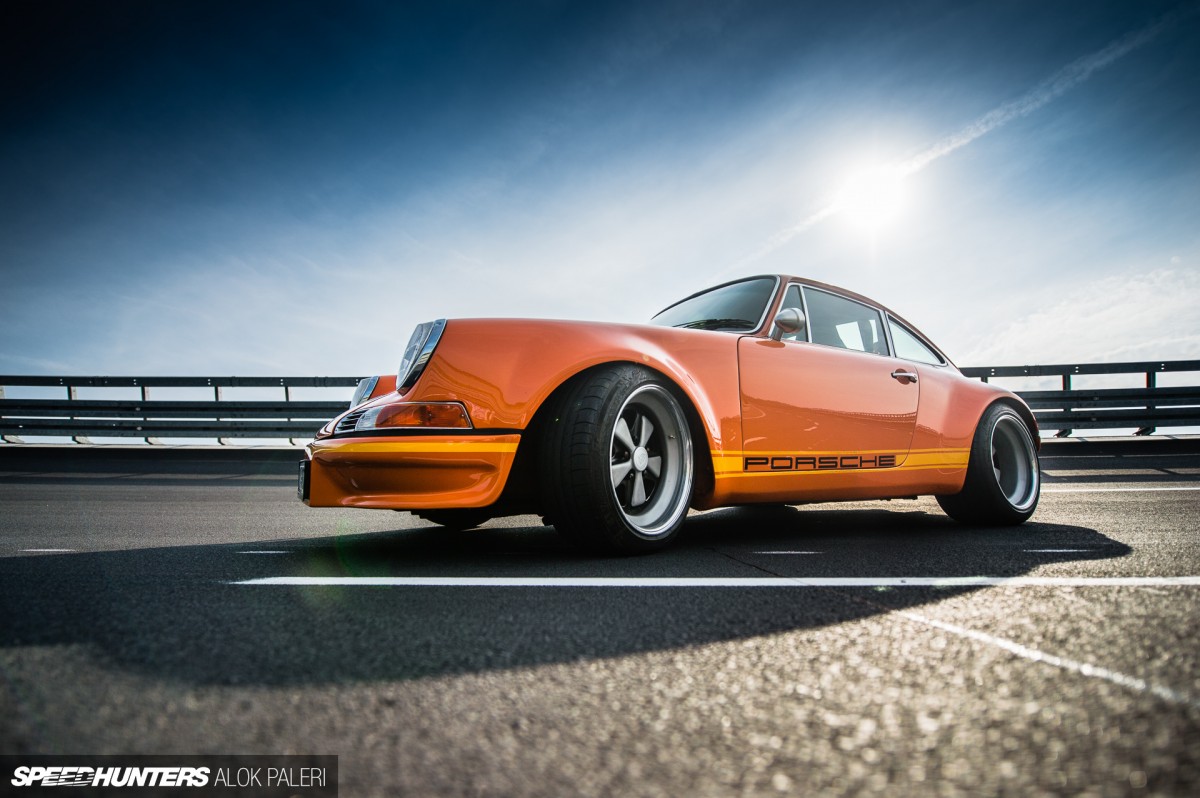 What I love most of all about the Lightspeed Classic is that underneath all that metal and carbon fibre, the passion of one man really shines through. It's one of the few cars I have come in contact with when I felt it really had a soul.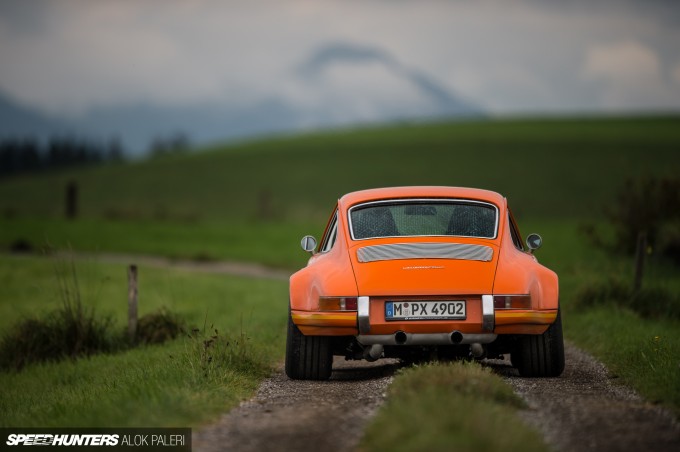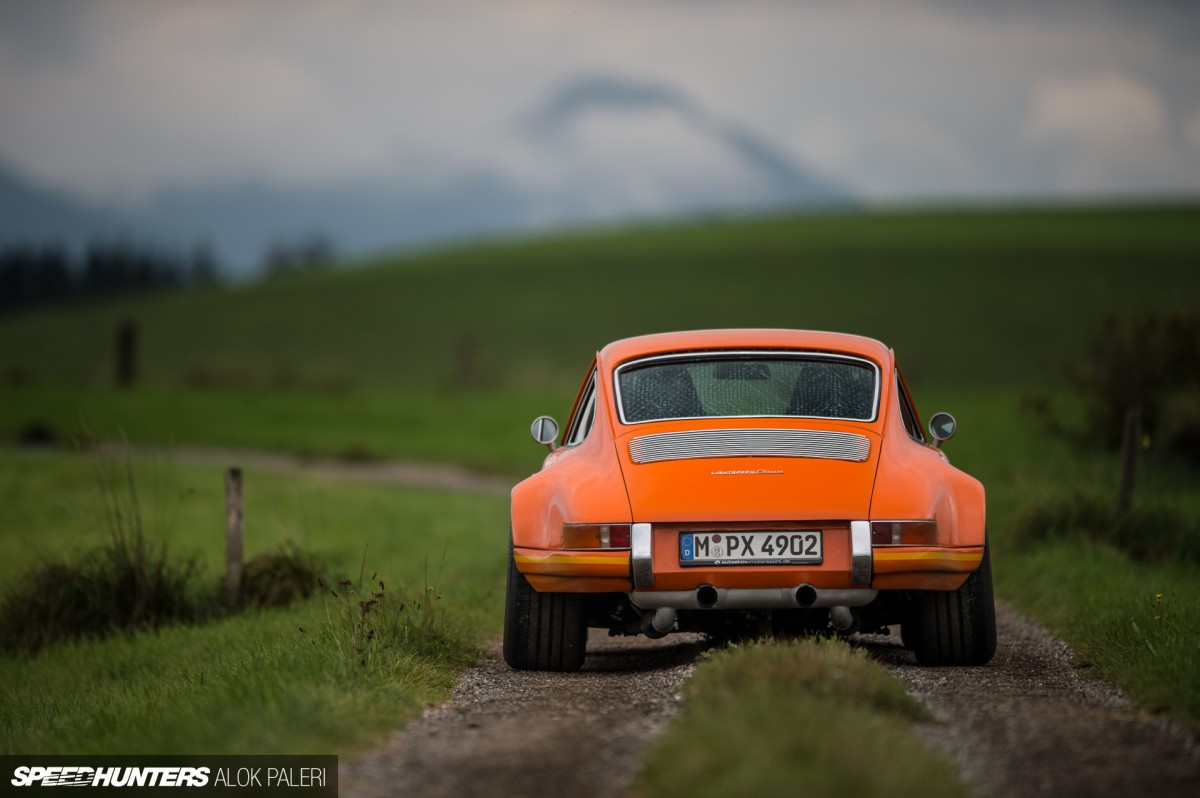 Here's a guy who wanted to take a classic and timeless shape and jack up the innards. And what a handsome Frankenstein he has created.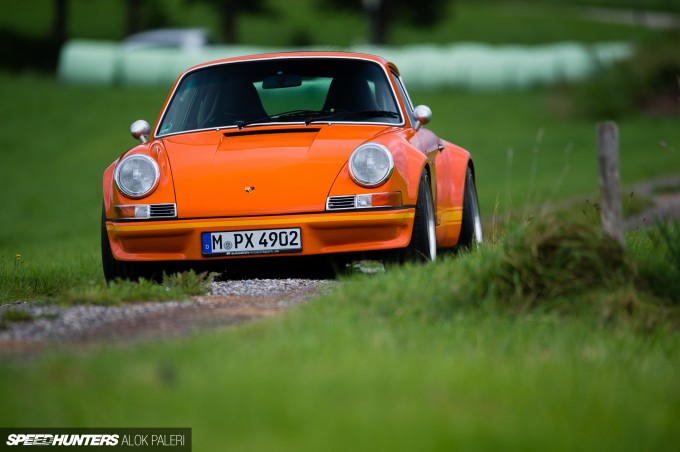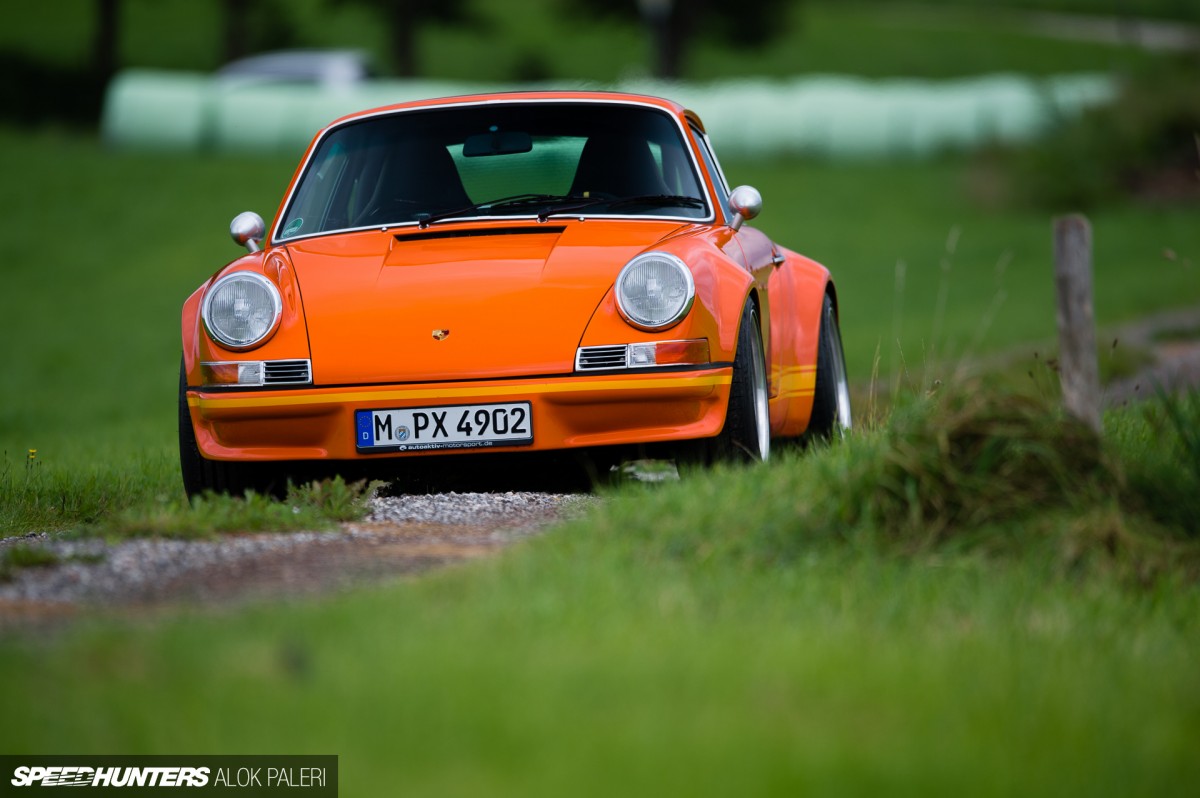 Built from parts plucked from all corners of the Porsche spectrum, it really is a cocktail that proves to be greater than the sum of its parts. Much greater.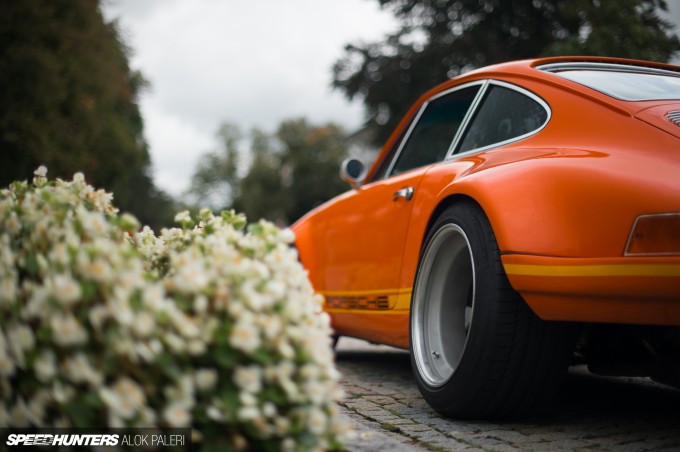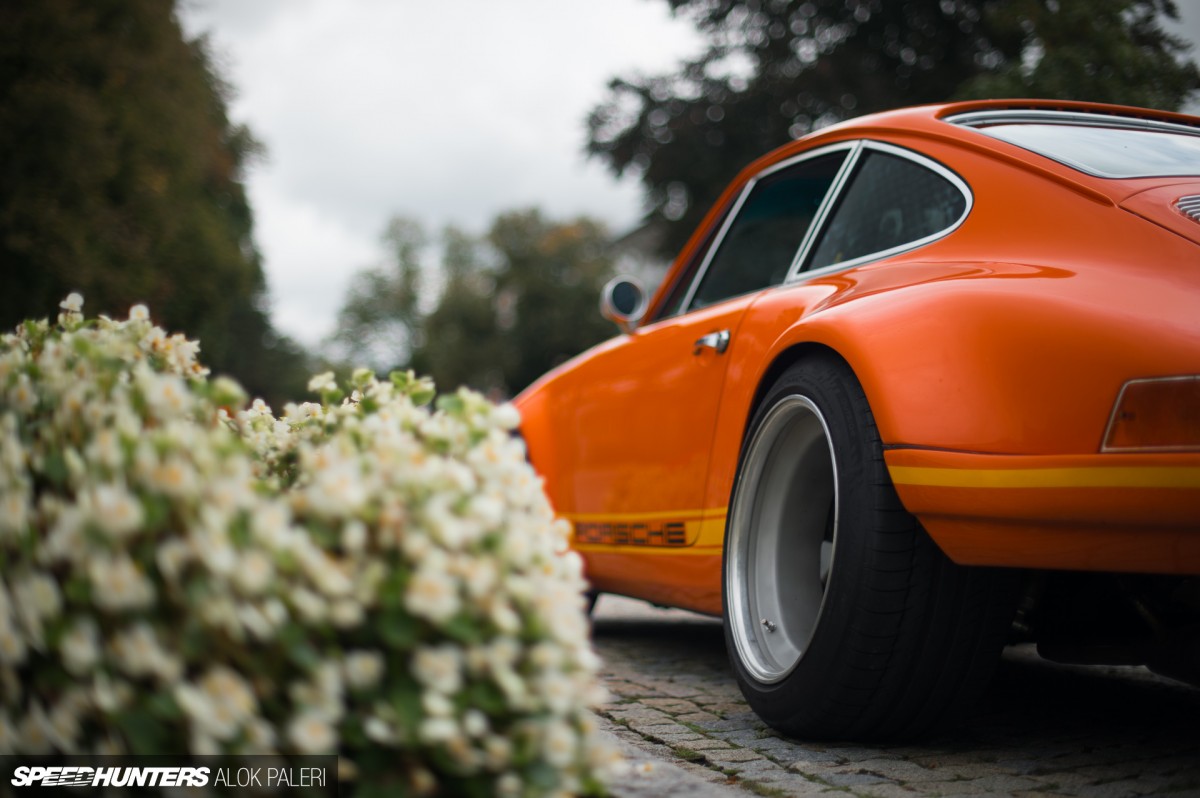 This was a love affair with a difficult birth. The first few days, I was miserable – my arms hurt, my ears were ringing, I was sweating my life out and exhausted after each drive. My colleagues probably wondered why I arrived at work looking like I'd just finished a boxing match.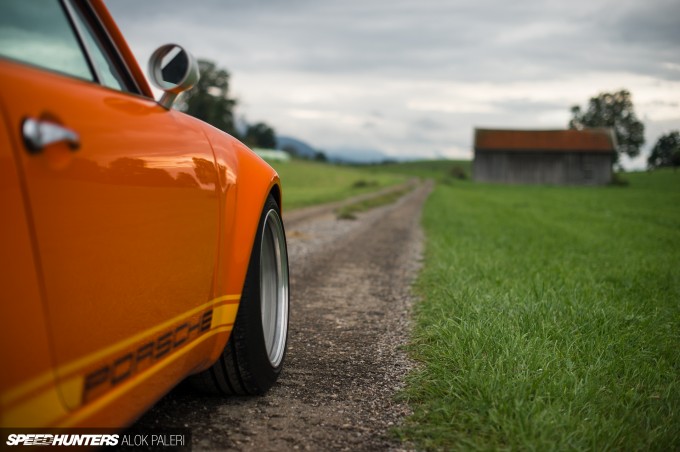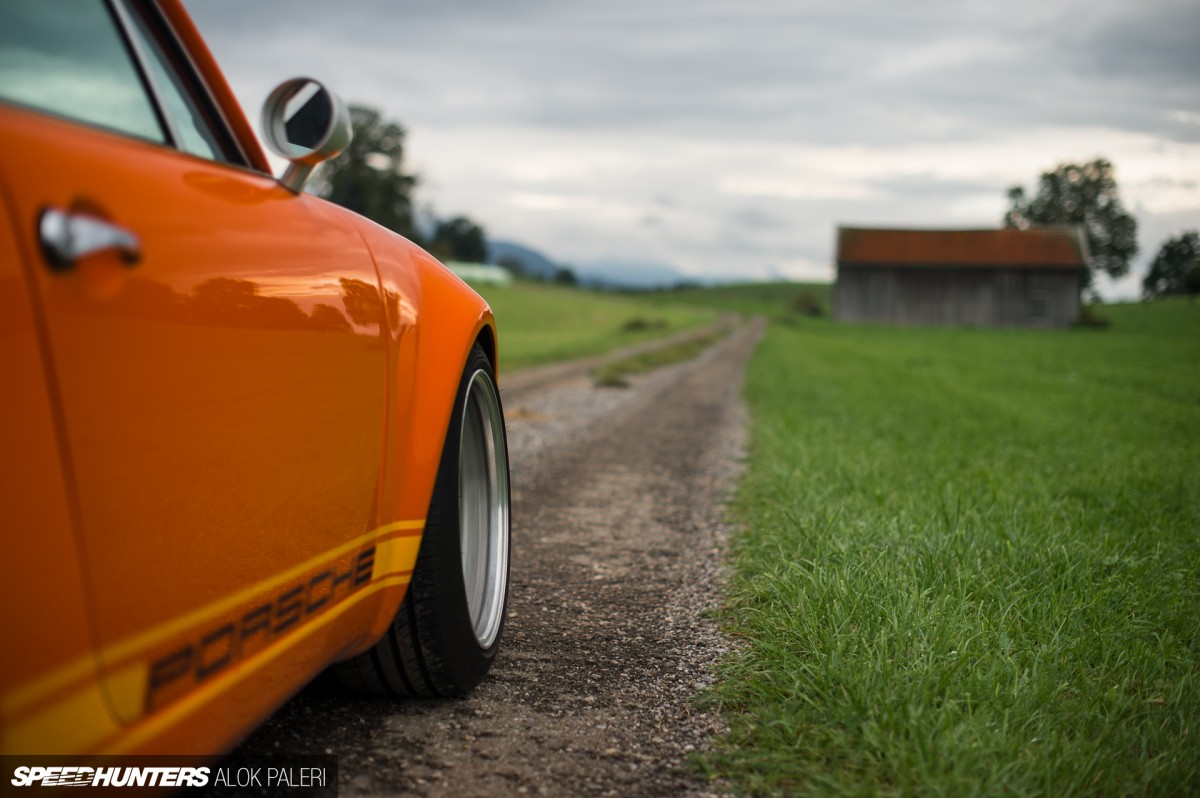 It seems cheesy to say, but with every mile I drove the Lightspeed started to wrap itself around me. I discovered true #JoyOfMachine.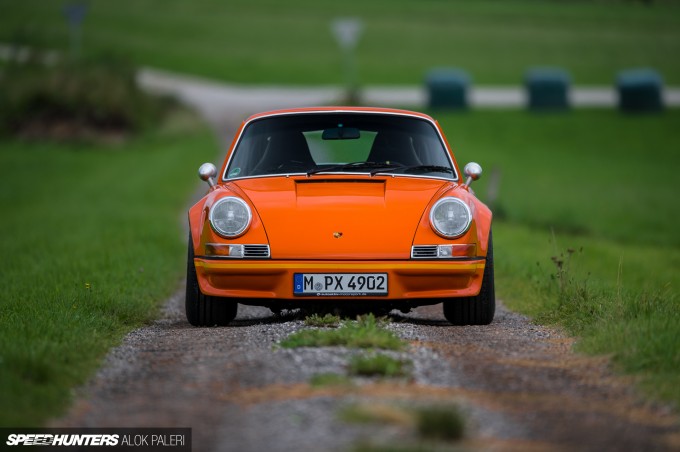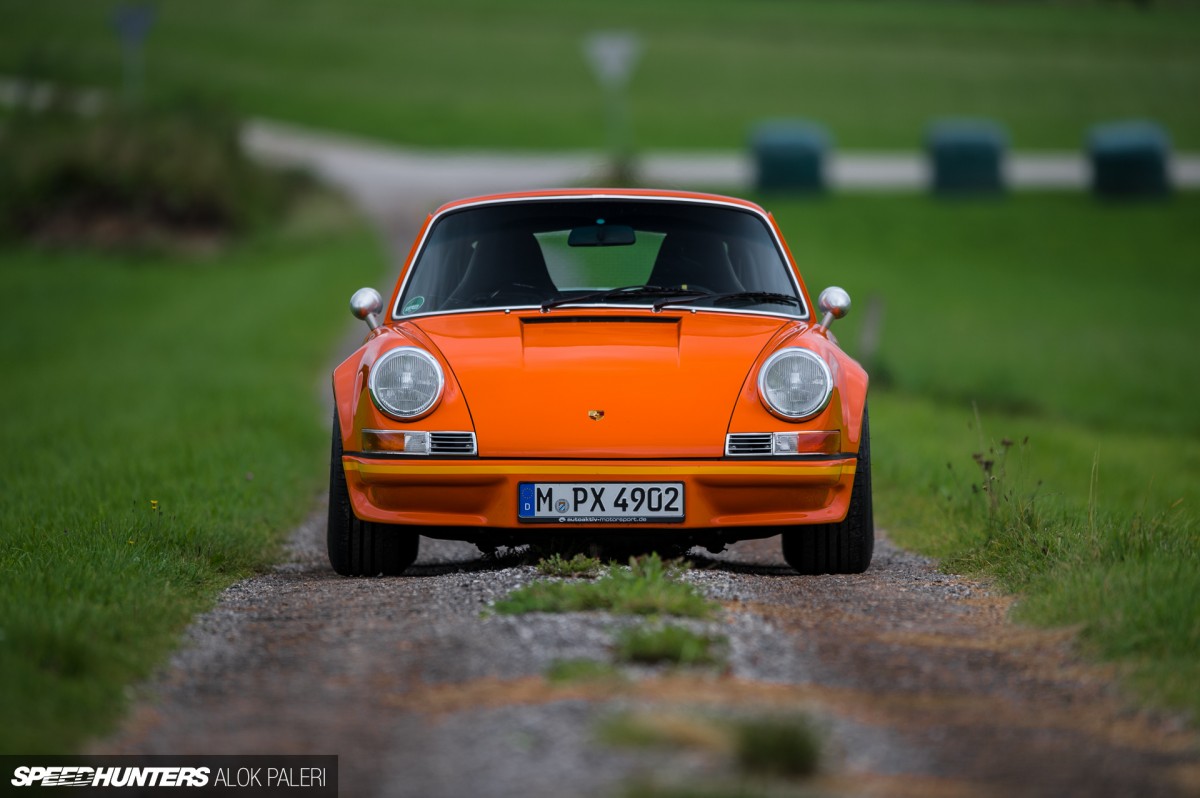 This is a car so raw that it completely drags you to its own world and makes you play by its rules.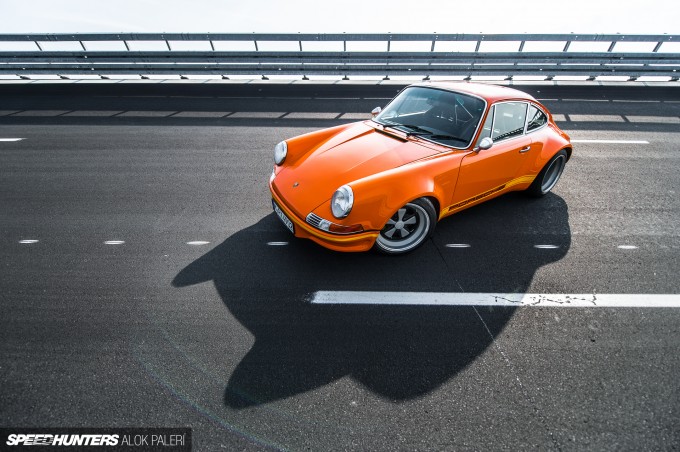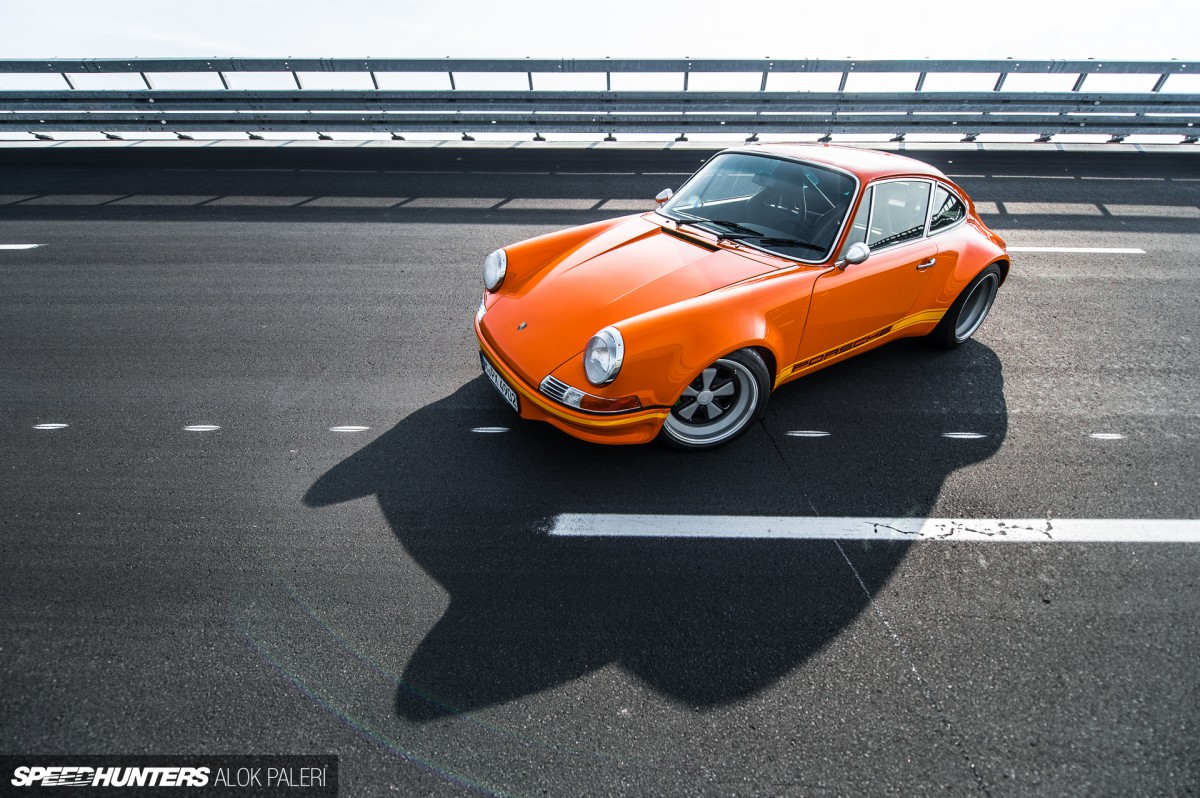 The same badass attitude that initially terrorized your senses eventually turns you around, and that's when the party really starts.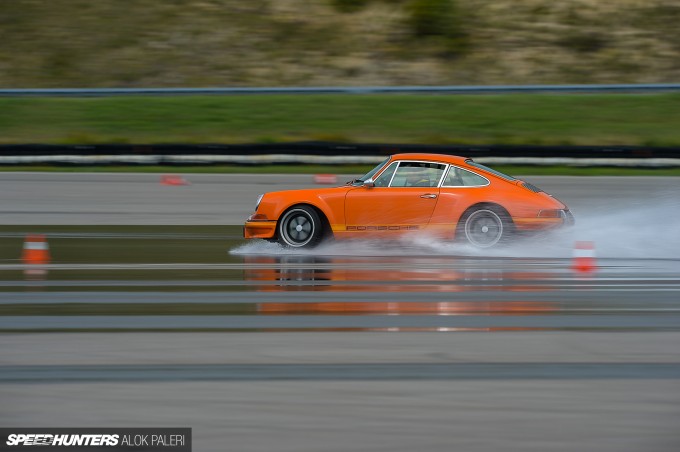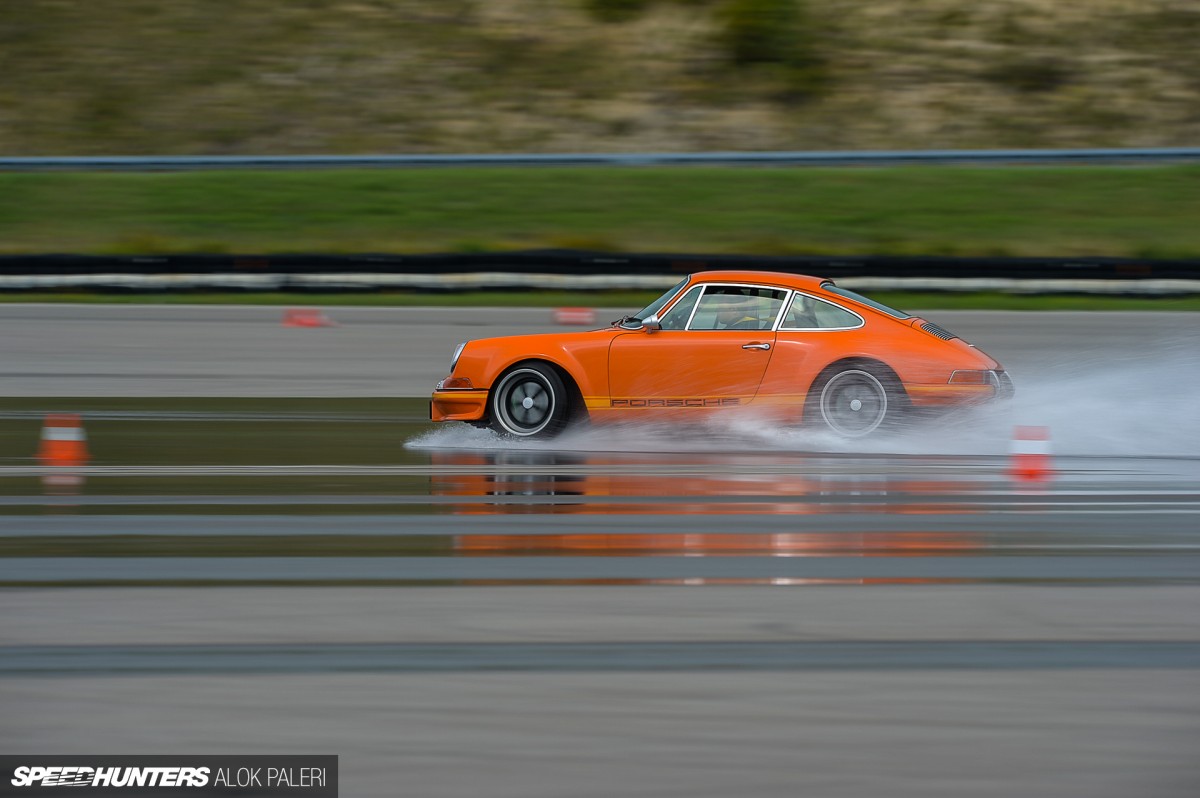 As long you have enough fuel in the tank up front pushing the front axle down, you can have boundless fun throwing the Lightspeed Classic around. The fact that there is no ABS, ESP, steering or brake-assist only heightens the experience even more.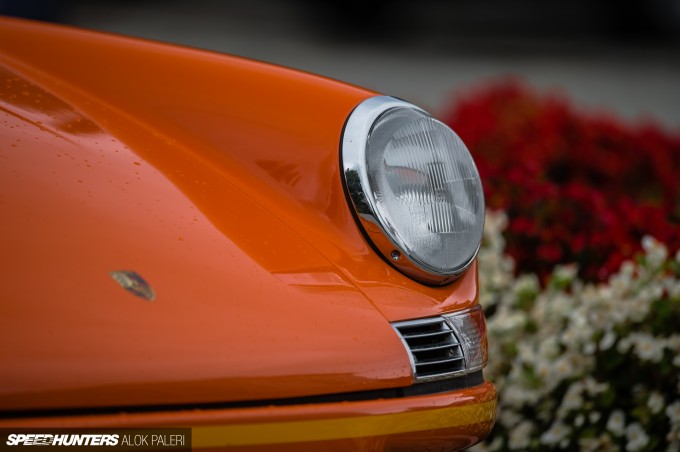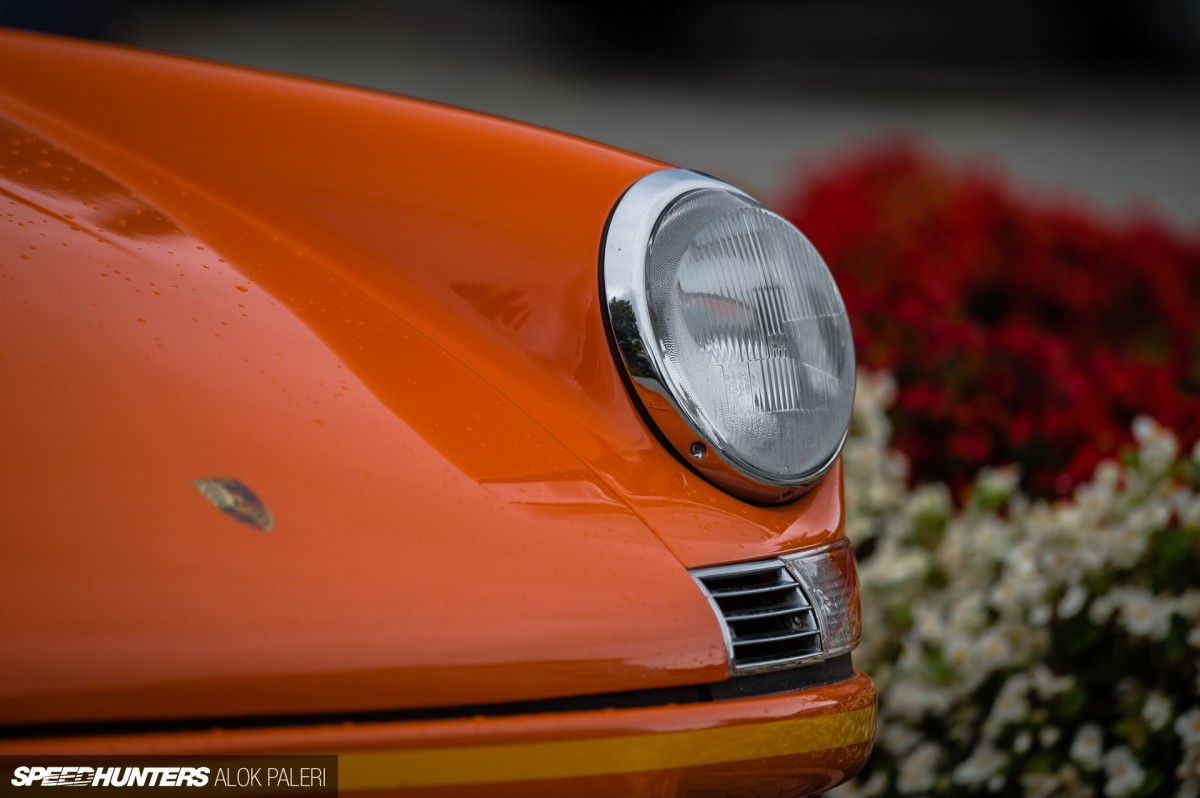 When I initially heard about the car I didn't expect it to work as a Porsche. It couldn't possibly give me that tingling feeling down the spine, what with it being a mix and match of parts from all over the place. I am delighted to report that I was proven wrong and cannot wait for Ralf's next creation!
Alok Paleri
Instagram: rennworksmedia
alok@speedhunters.com
Cutting Room Floor