Baby Face
You're probably thinking right now, 'What's a stock looking Polo doing on Speedhunters?' What has that got to do with speed? I was filling up this Polo at my local gas station when the cashier even said the little car was 'cute'.
Ah the innocence…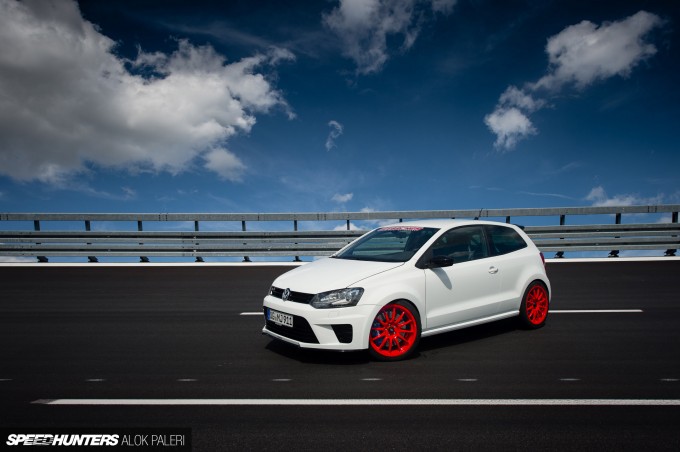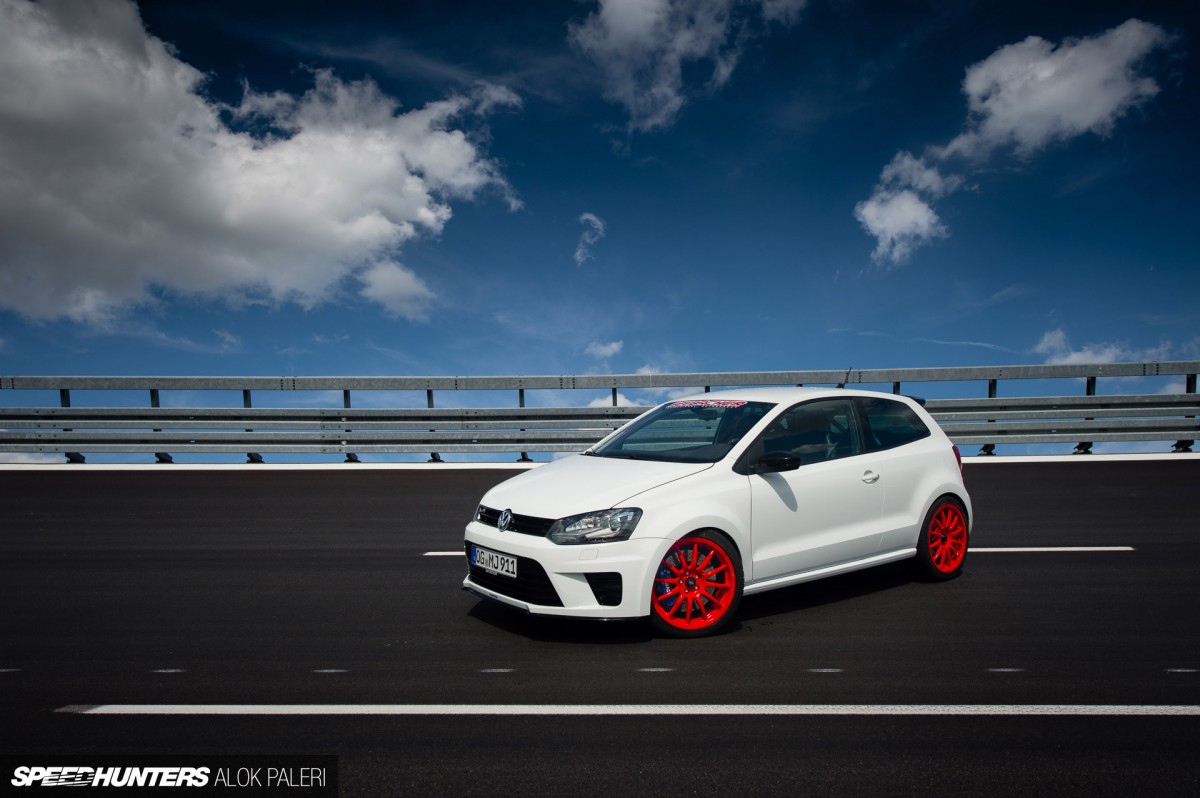 To start off, this isn't just any Polo. It's full name is the Seebacher Polo R WRC Clubsport, and it's one of the best sleepers I've seen in Germany. It's built by a guy called Andreas Seebacher who wanted an OEM-looking affordable car that he could drive to a racetrack, beat the daylights out of it, and then drive back home. That's exactly what he got…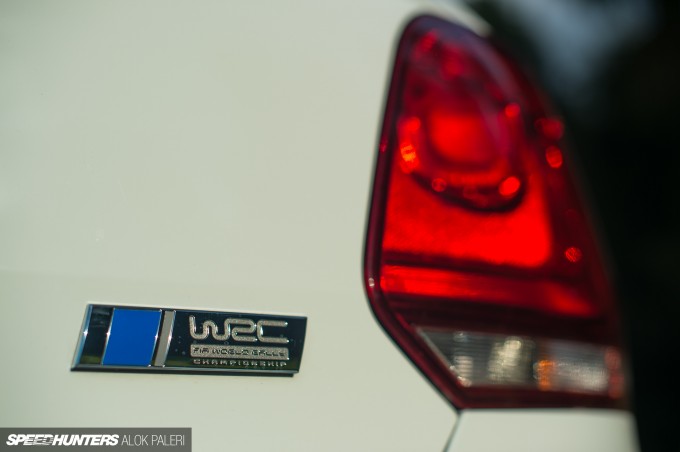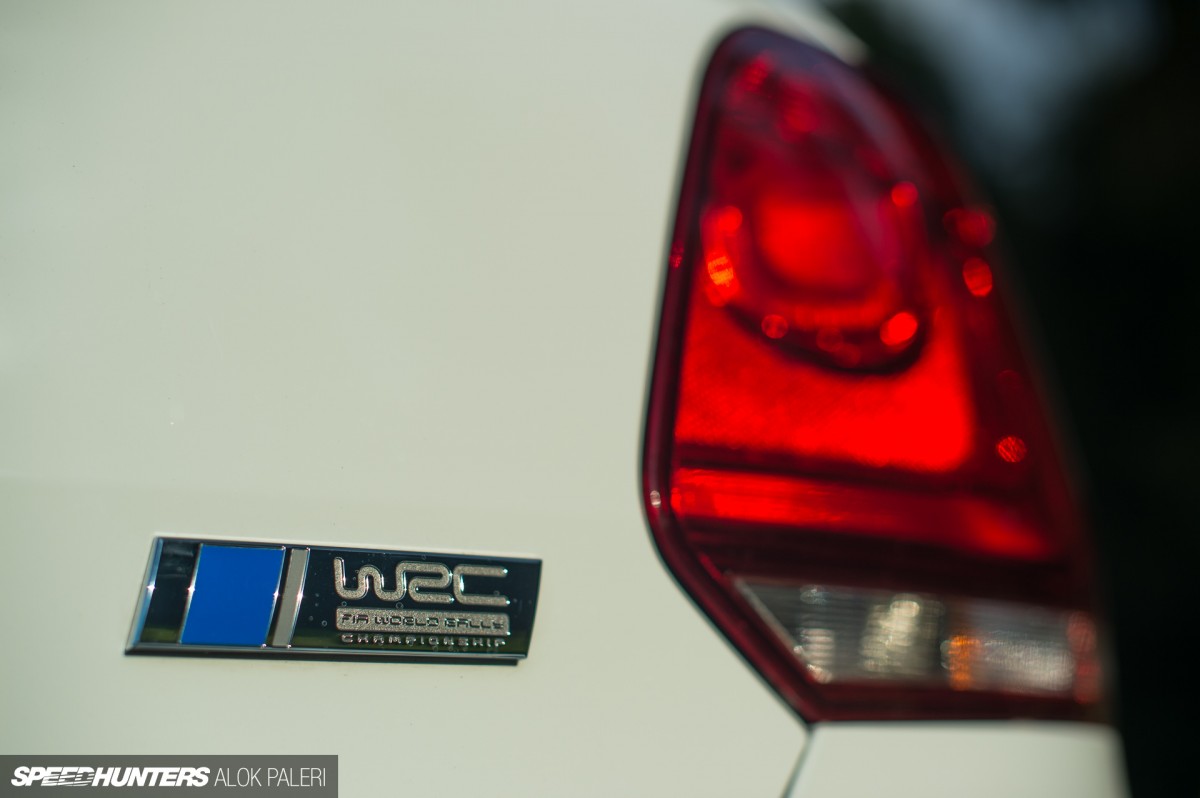 The starting point for this project was the Polo R WRC from Volkswagen Motorsport.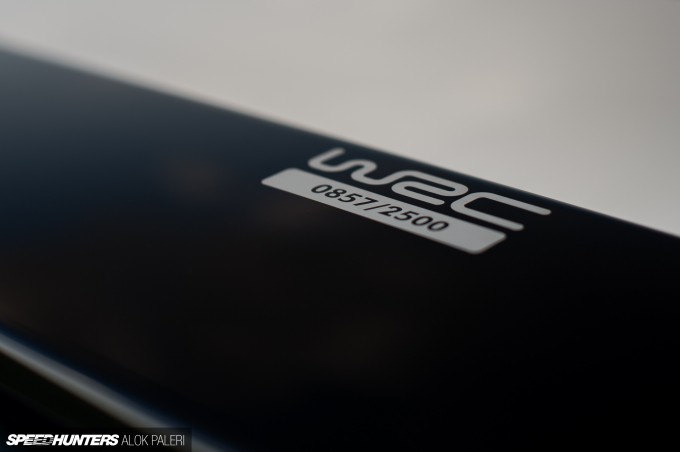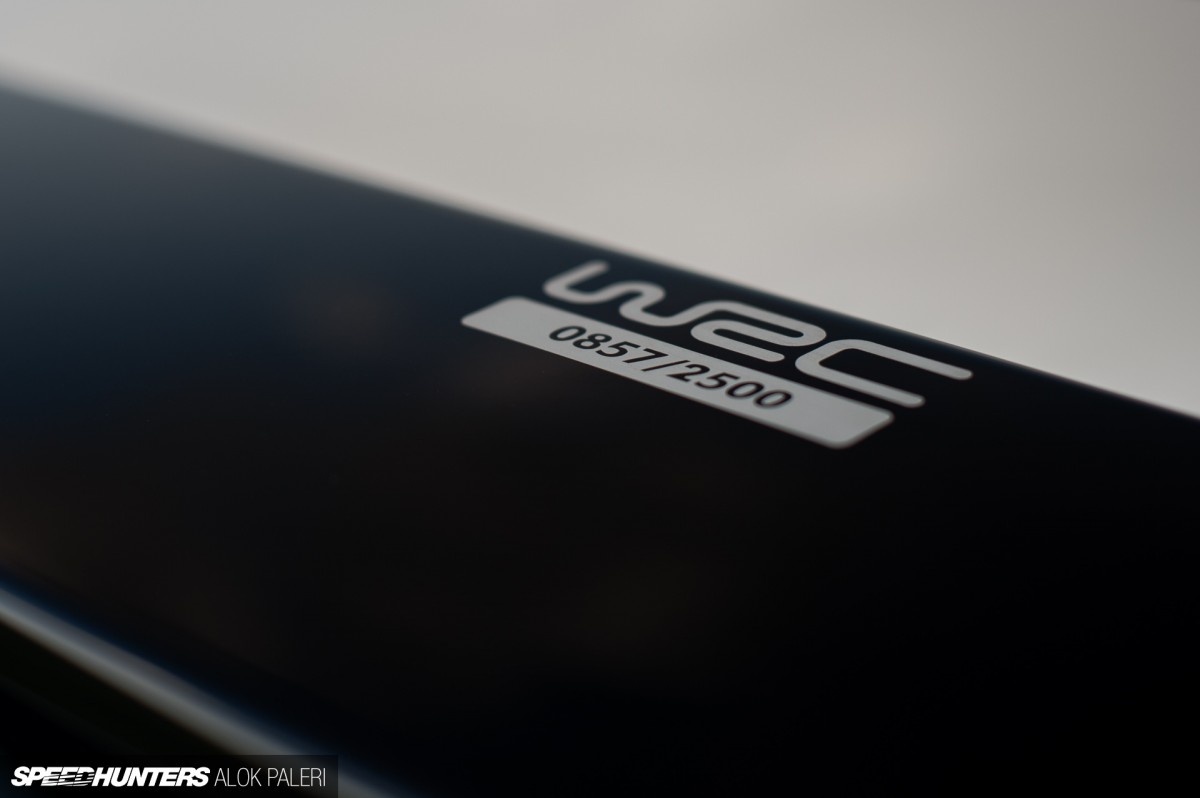 They made 2500 examples of this screaming little pocket rocket, all of which were produced within a period of a couple of weeks as part of the homologation for VW Motorsport's WRC rally operations with Sébastien Ogier und Jari-Matti Latvala.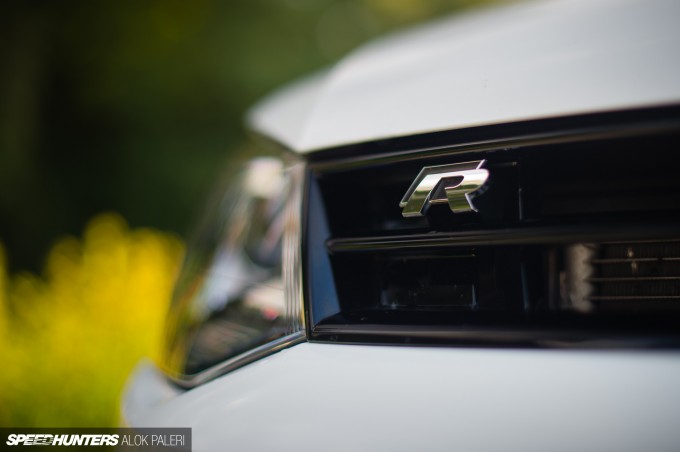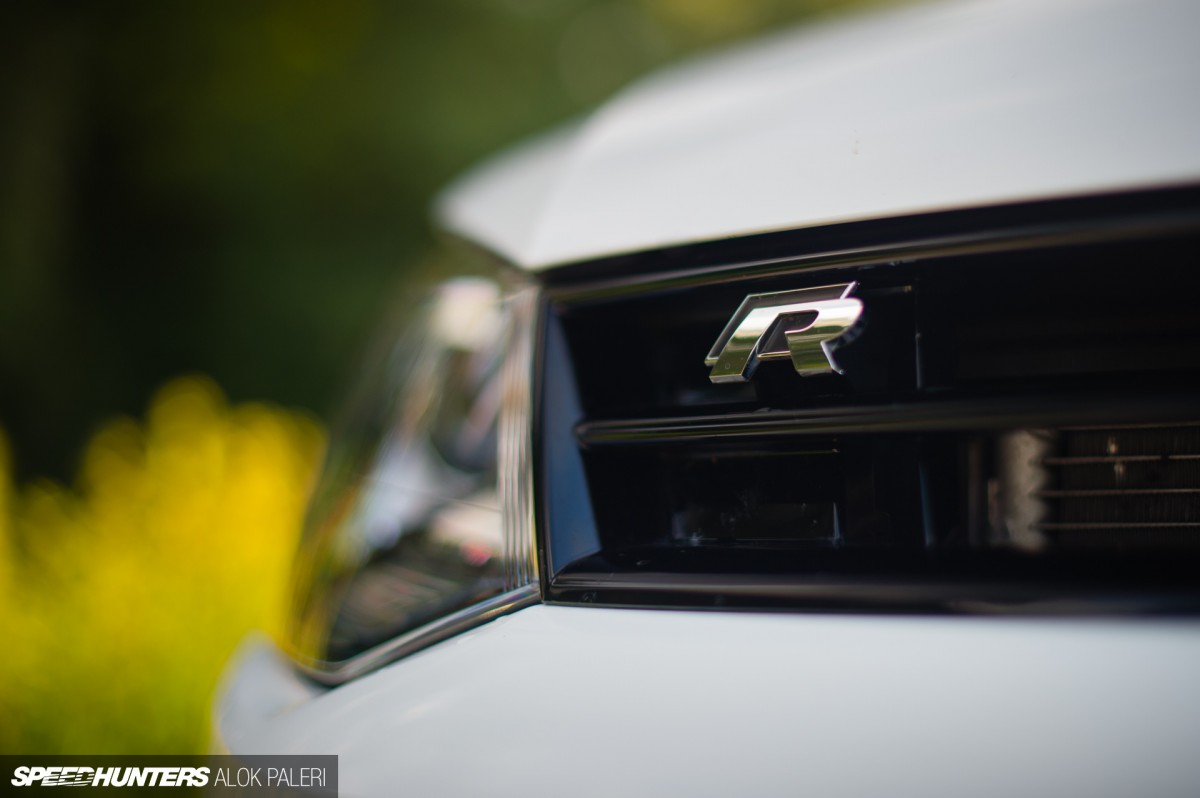 The FIA regulations dictate that a road going car must only be a derivative of the racecar, so unlike its rally counterpart, the road-going Polo R WRC is front-wheel driven instead of converted to all-wheel drive.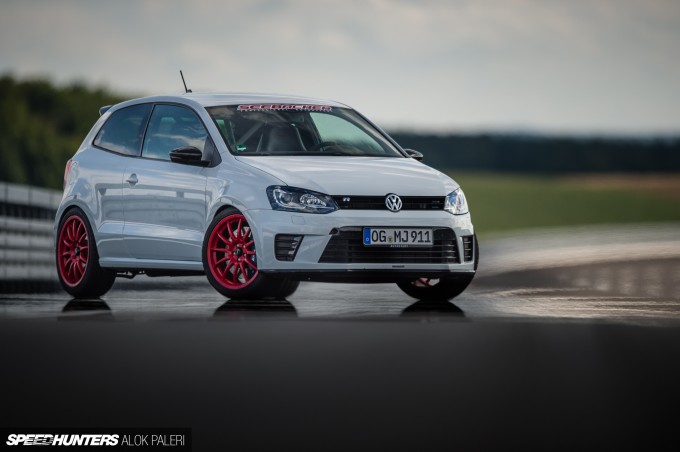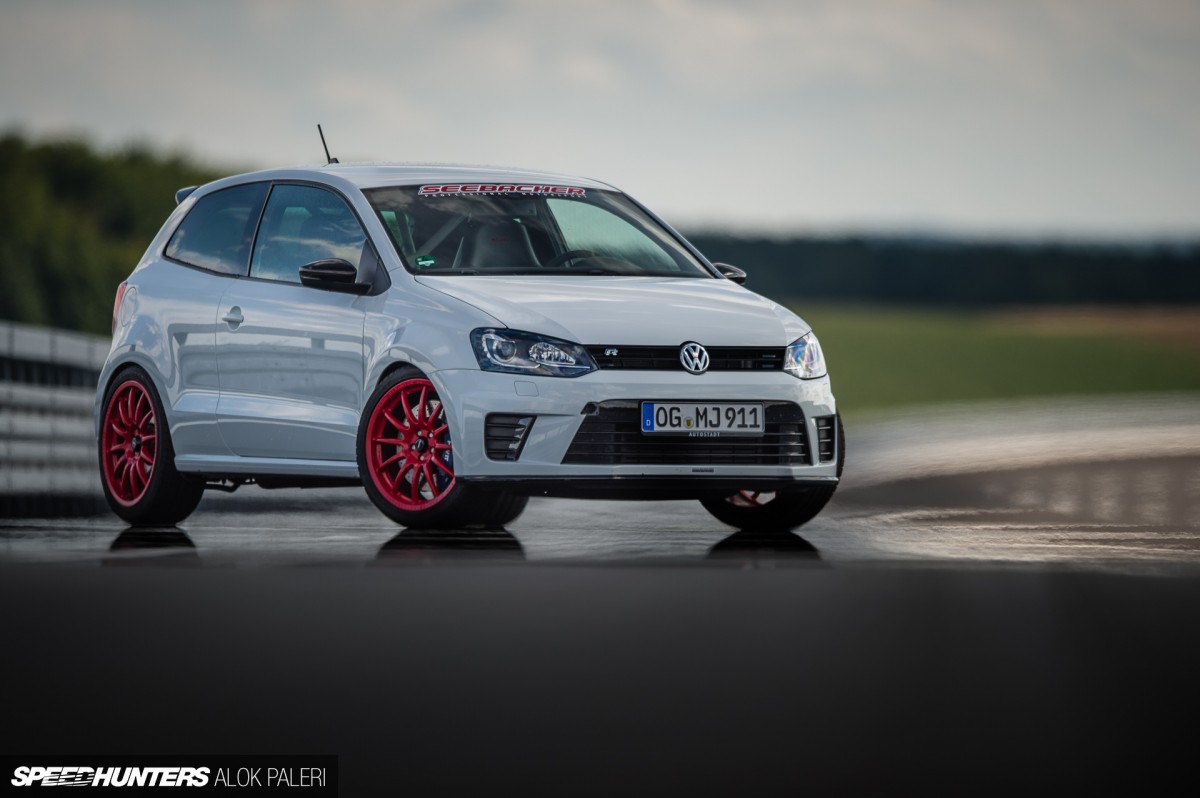 Since all 2500 examples of the car were already produced, Andreas didn't have to wait long to get his hands on the base car. He started with the suspension – the Polo now sitting flush on KW Clubsport two-way adjustable coilovers, with bushings throughout from SuperPro.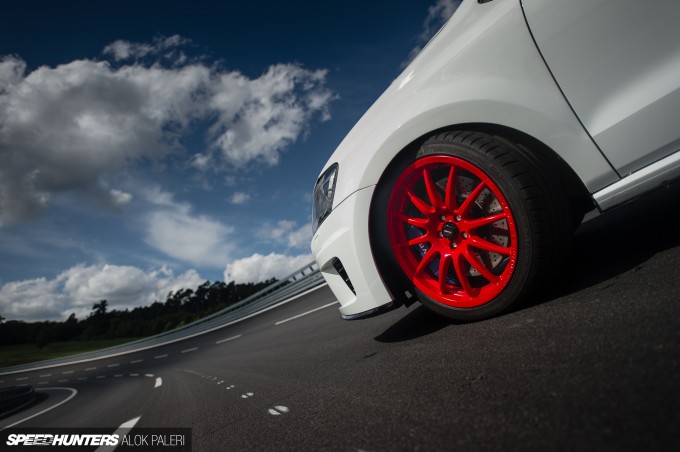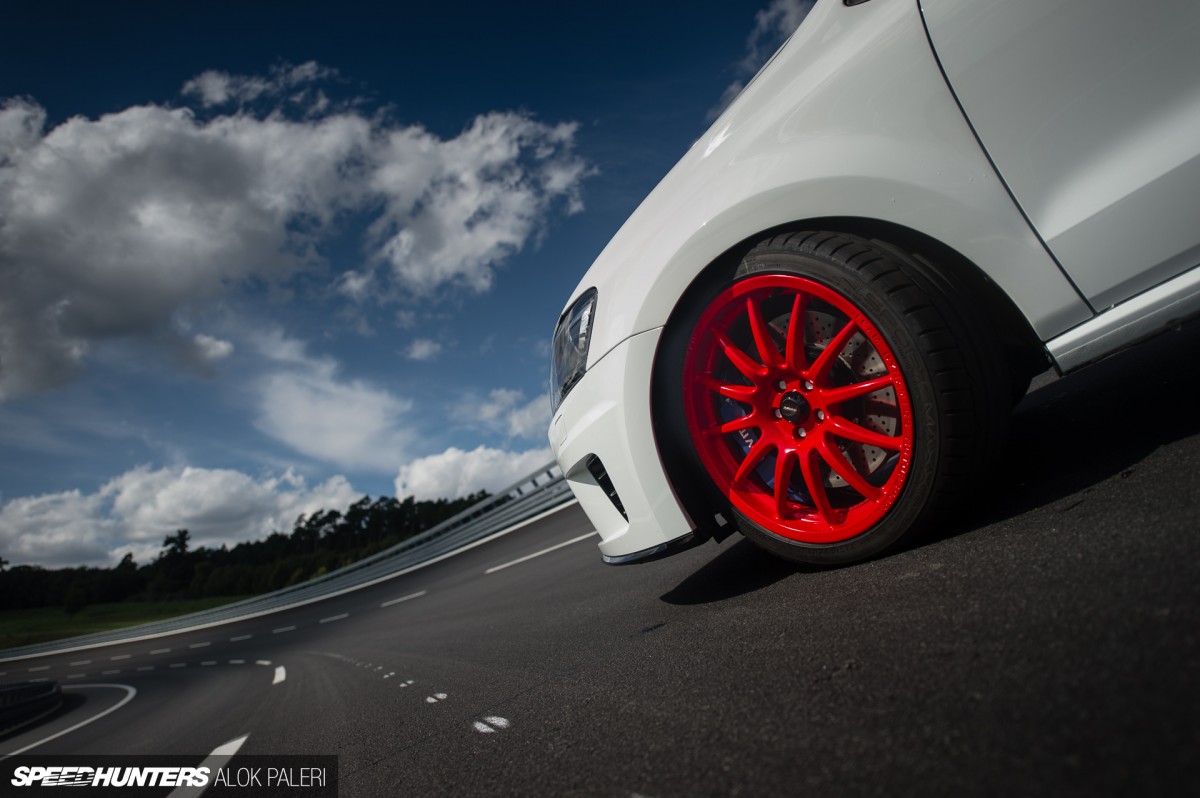 While vastly improving the look of the car, that's not the only thing aftermarket coilovers are for. A performance car – above all – must perform.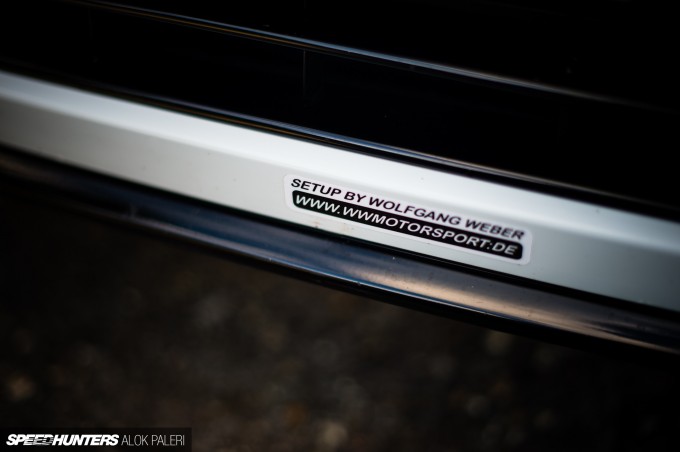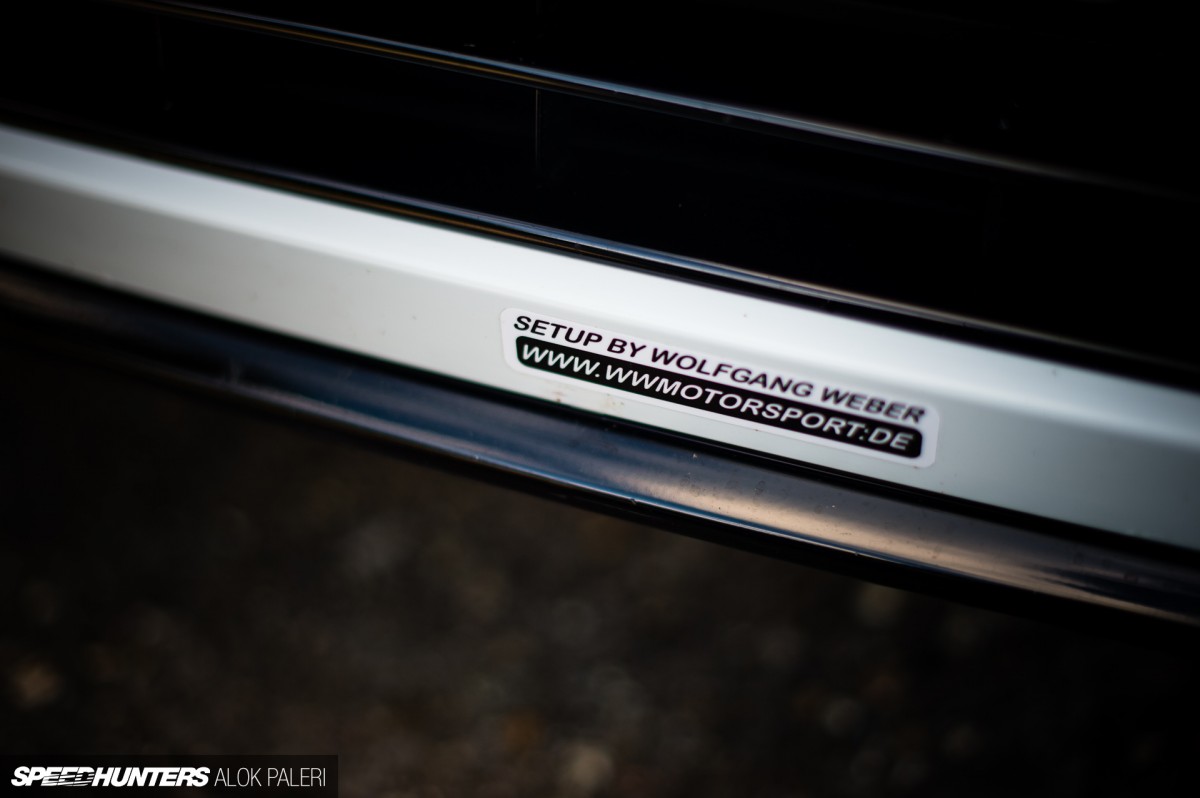 Suspension setup guru Wolfgang Weber was tasked to make sure the car would stay planted at speed. After a whole day of fine tuning at Hockenheimring, Wolfgang gave the Polo his seal of approval.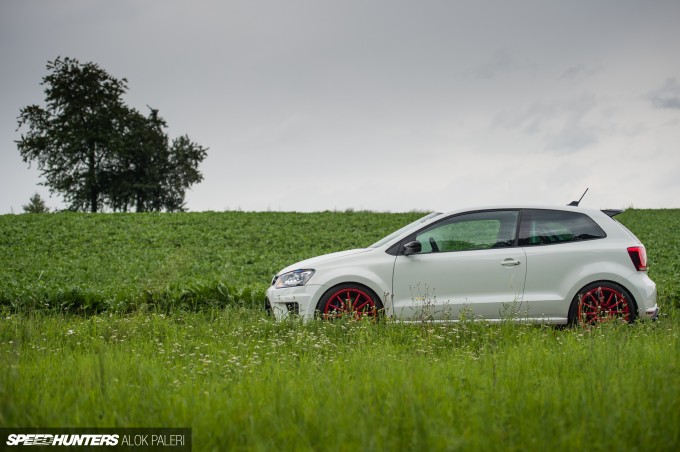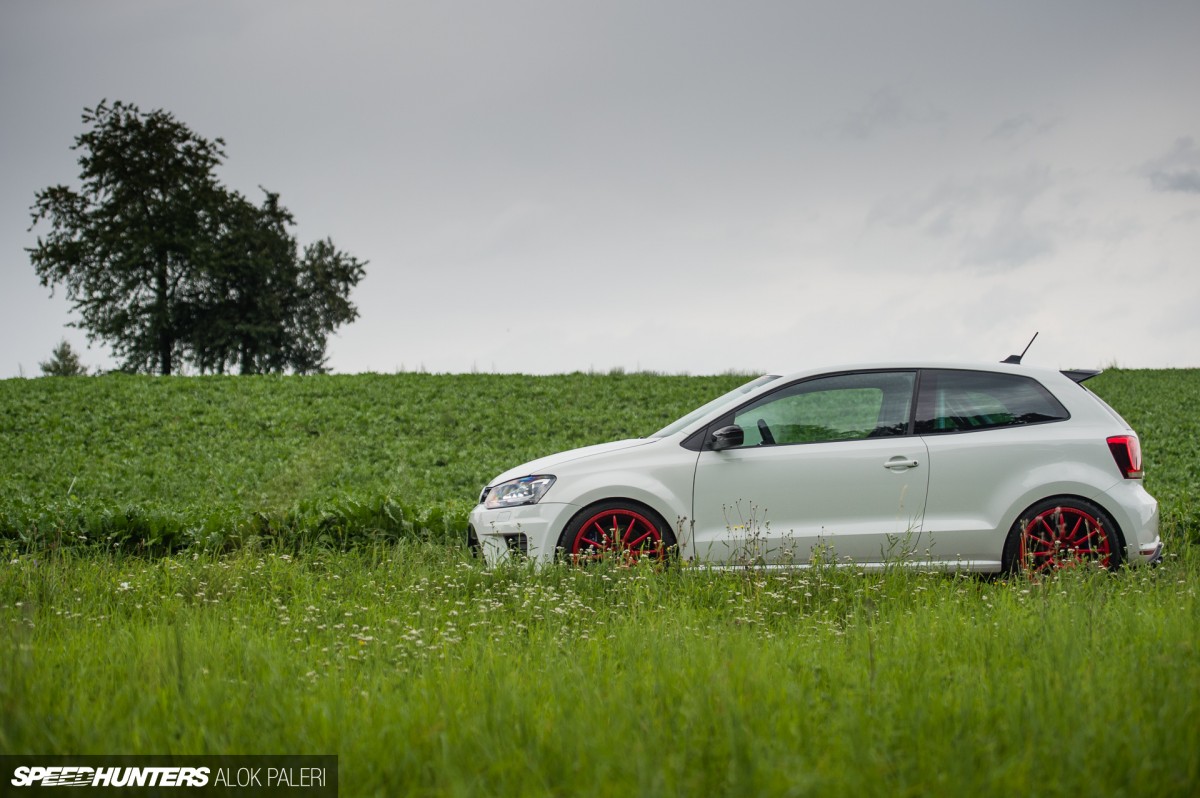 Until I experienced lift-off oversteer on the autobahn in a Megané RS, it was hard to for me to appreciate suspension setups. This Polo though, handles like it's on rails.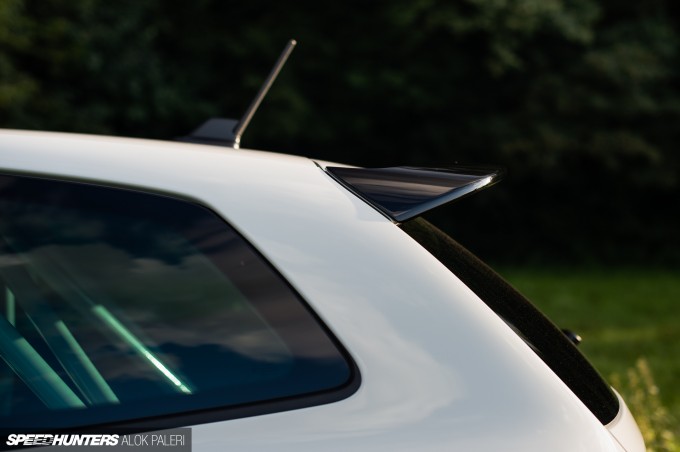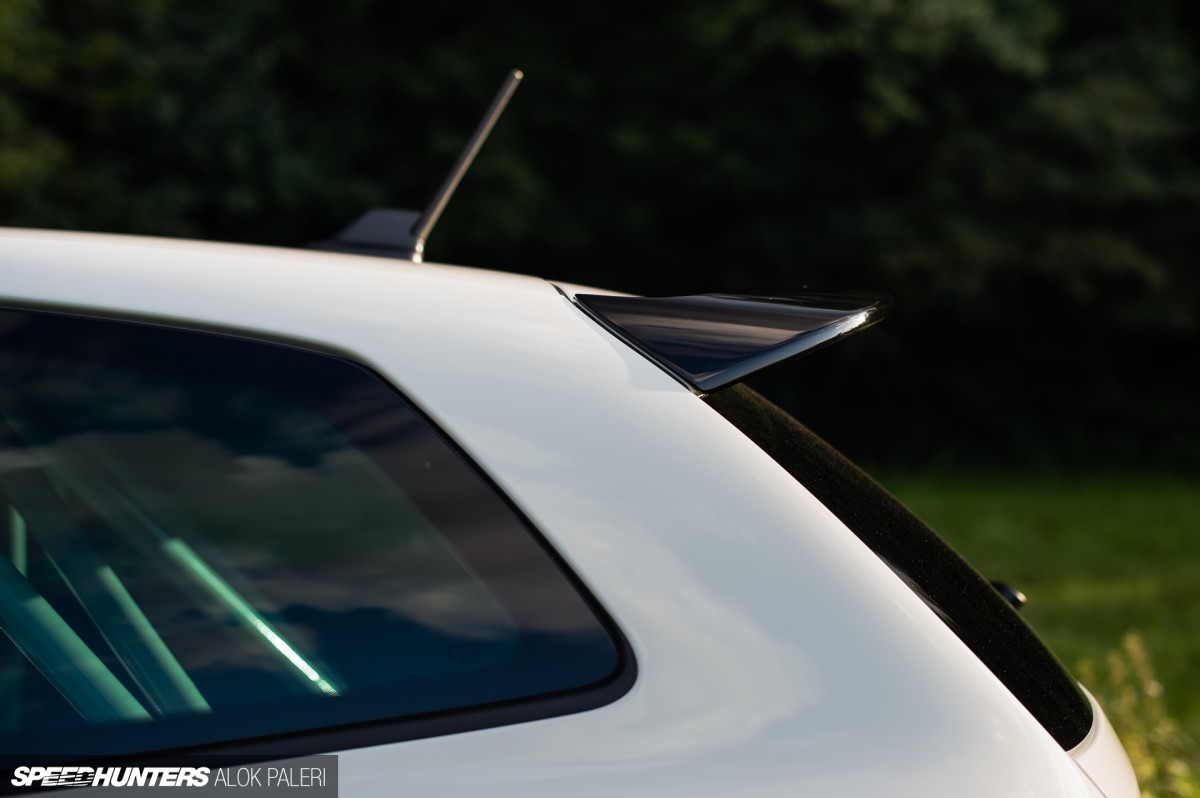 Since the Polo R WRC has a deleted rear seat, there isn't much weight sitting above the rear axle pushing it down, so the little hatch spoiler at the back chimes in for that extra bit of downforce – it is as functional as it is neat.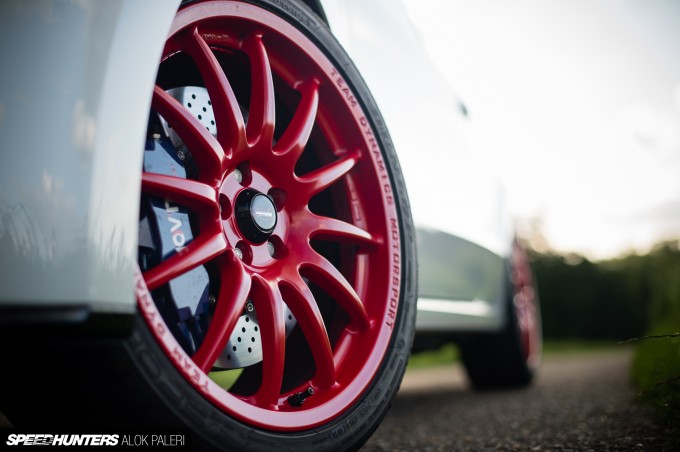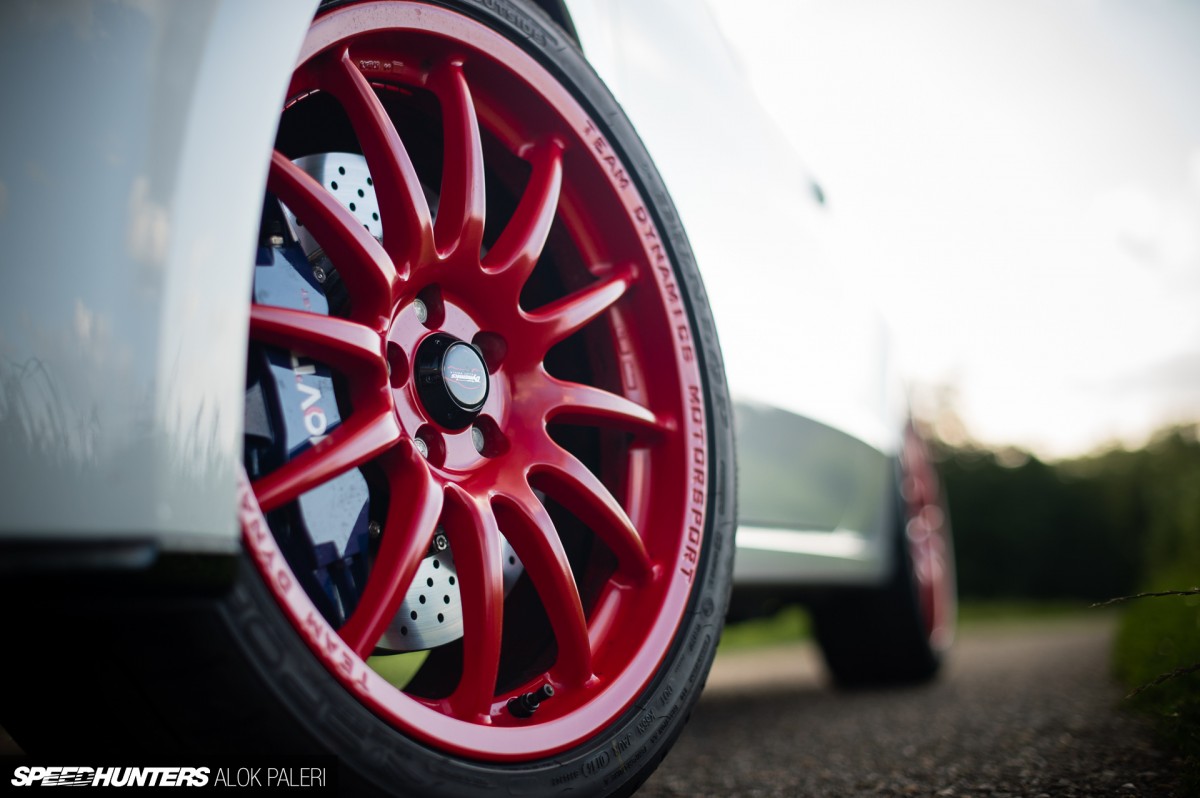 The wheels are Team Dynamics Motorsport Pro 1.2s measuring 18×8-inch with a +35 offset all around, and are shod with 225/40R18 Dunlop Sportmaxx Race tyres for road use and Dunlop Direzzas in the same size for track use.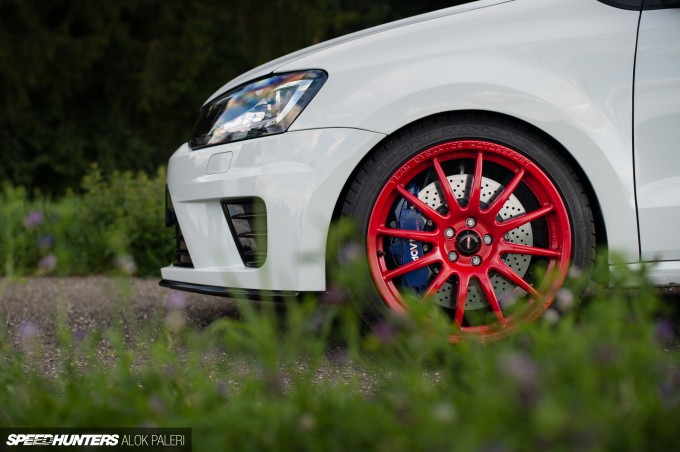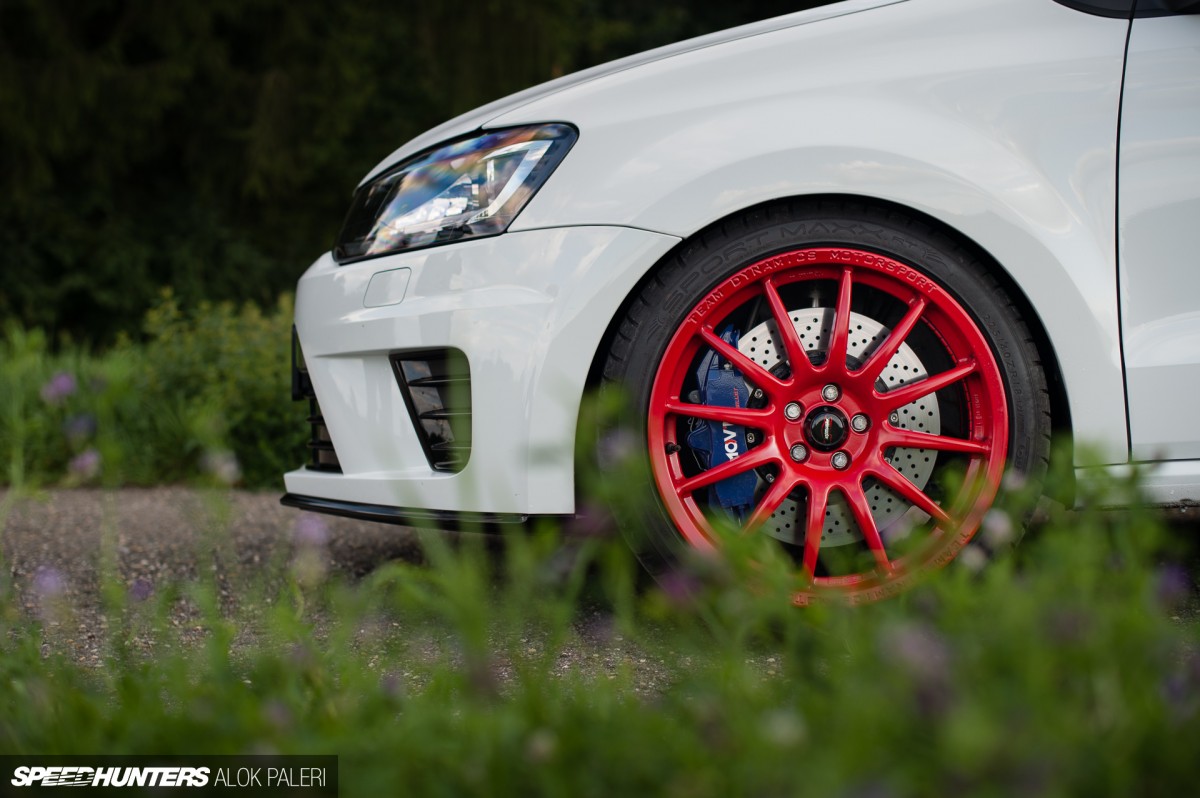 The stock brakes up front were binned to make way for massive four-piston units from MOV´IT with 342mm discs. Andreas explained to me that any bigger and the wheels wouldn't fit over them. So large are the braking forces that the tyres were making a full rotation on the wheel every half dozen laps around the handling parcours at the Bosch Proving Grounds at Boxberg in Germany!
Bodybuilder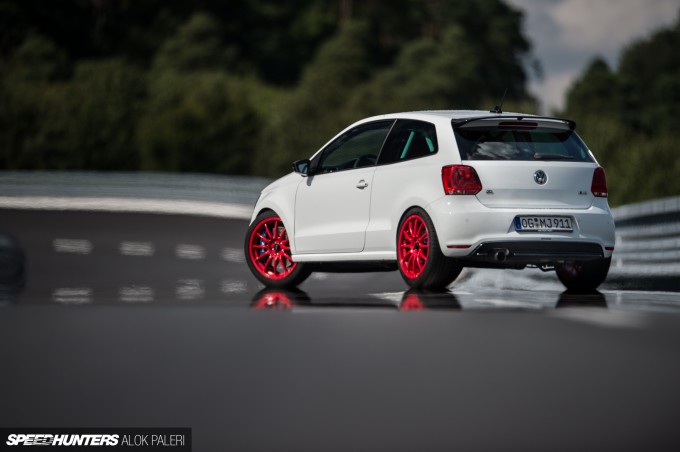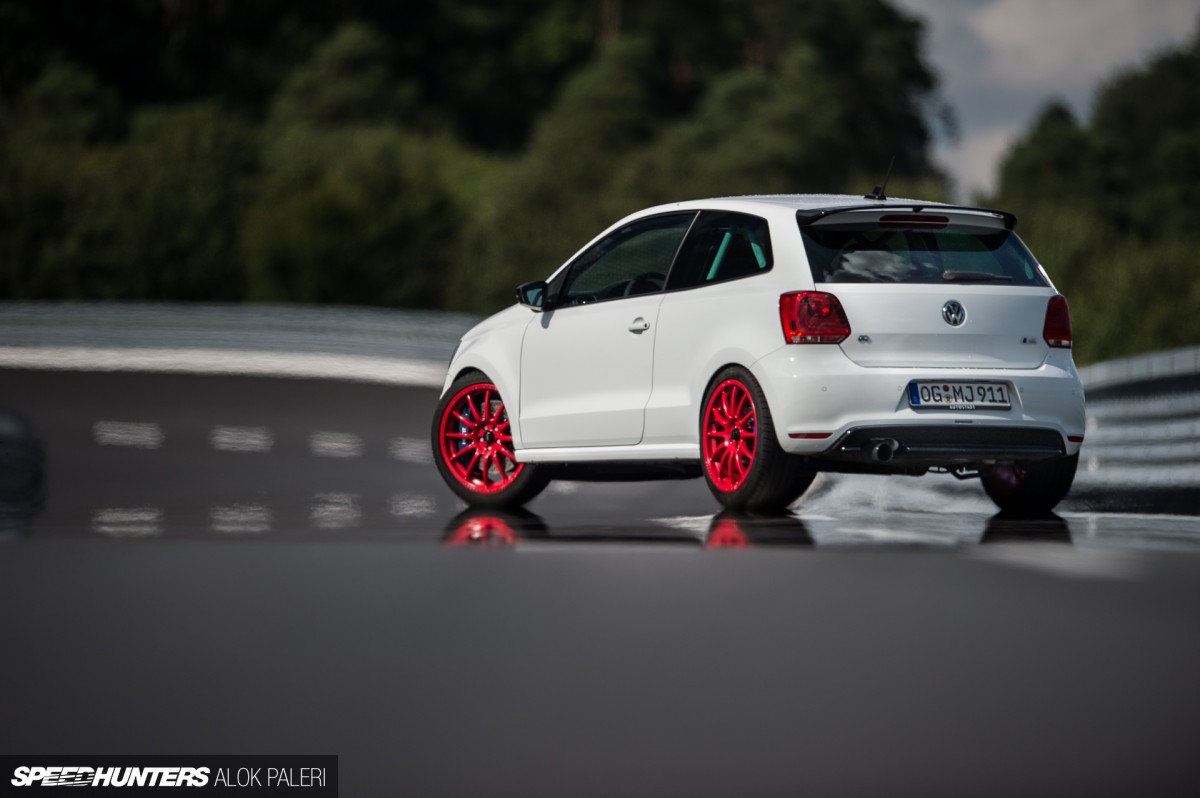 From the factory, the Polo R WRC comes with a 2.0-liter turbo four-pot producing 220 horsepower.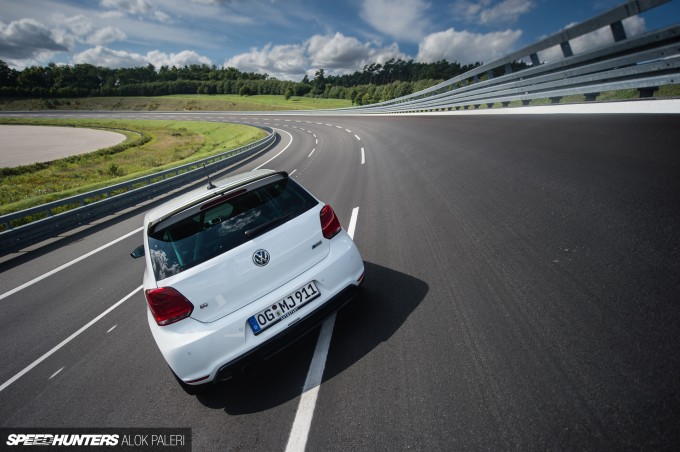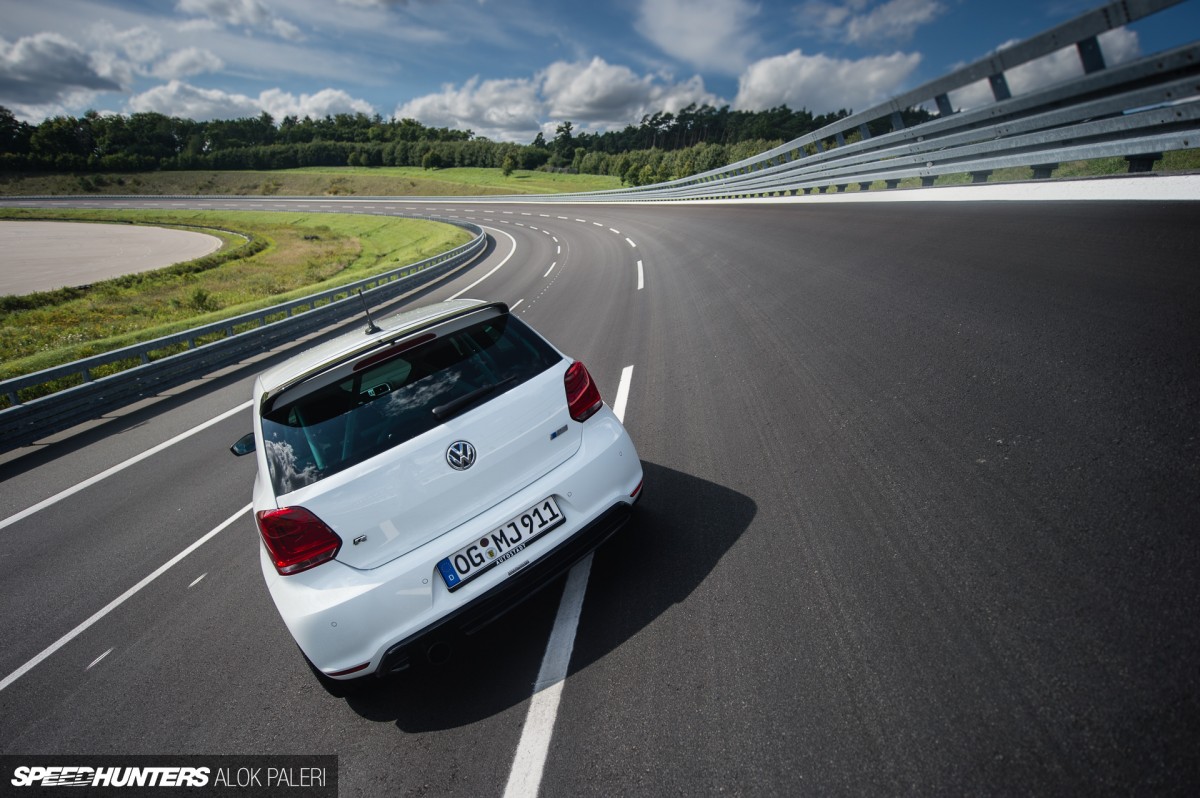 In its current form, the Seebacher Polo R WRC Clubsport puts out 365PS and 560Nm on stock internals. That is a serious power bump from stock.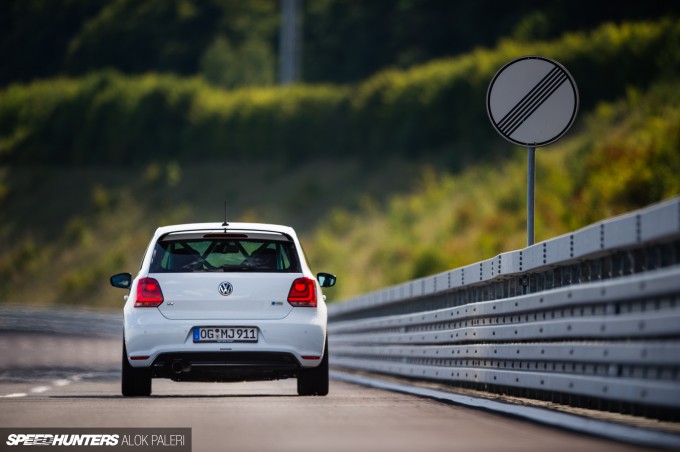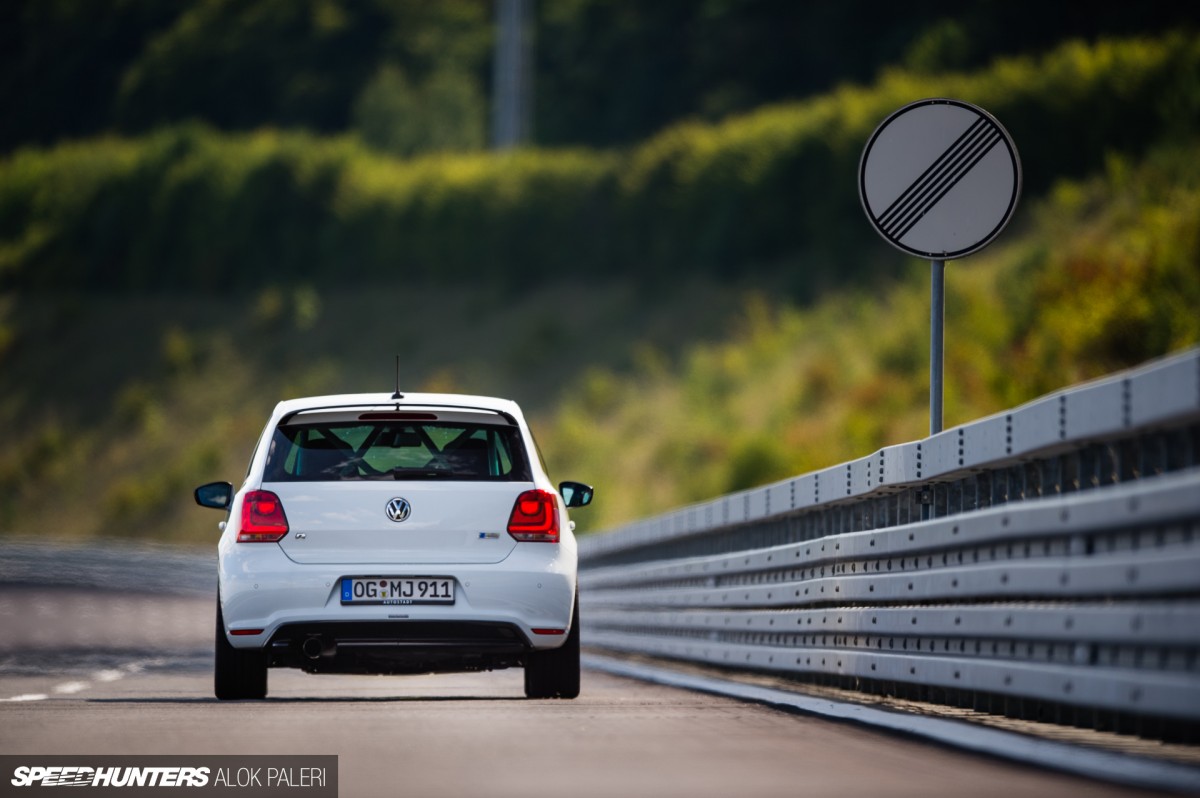 Since the car only weighs around 1,180kg, it absolutely flies. I trailed a CLS63 AMG on the autobahn until the AMG hit its limiter at 250km/h… The Polo kept on going till 280 before I ran into traffic.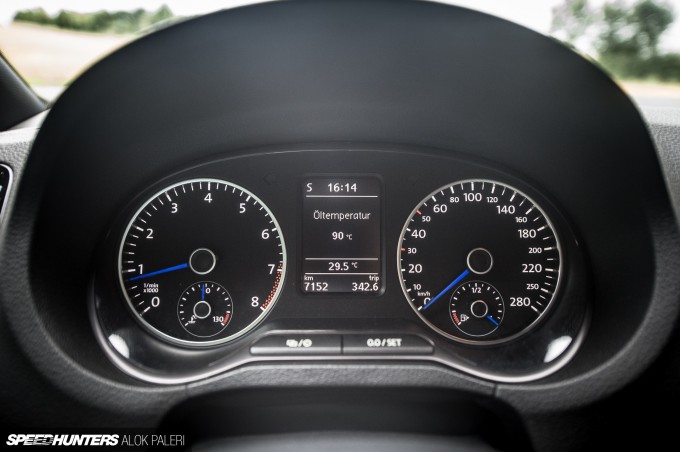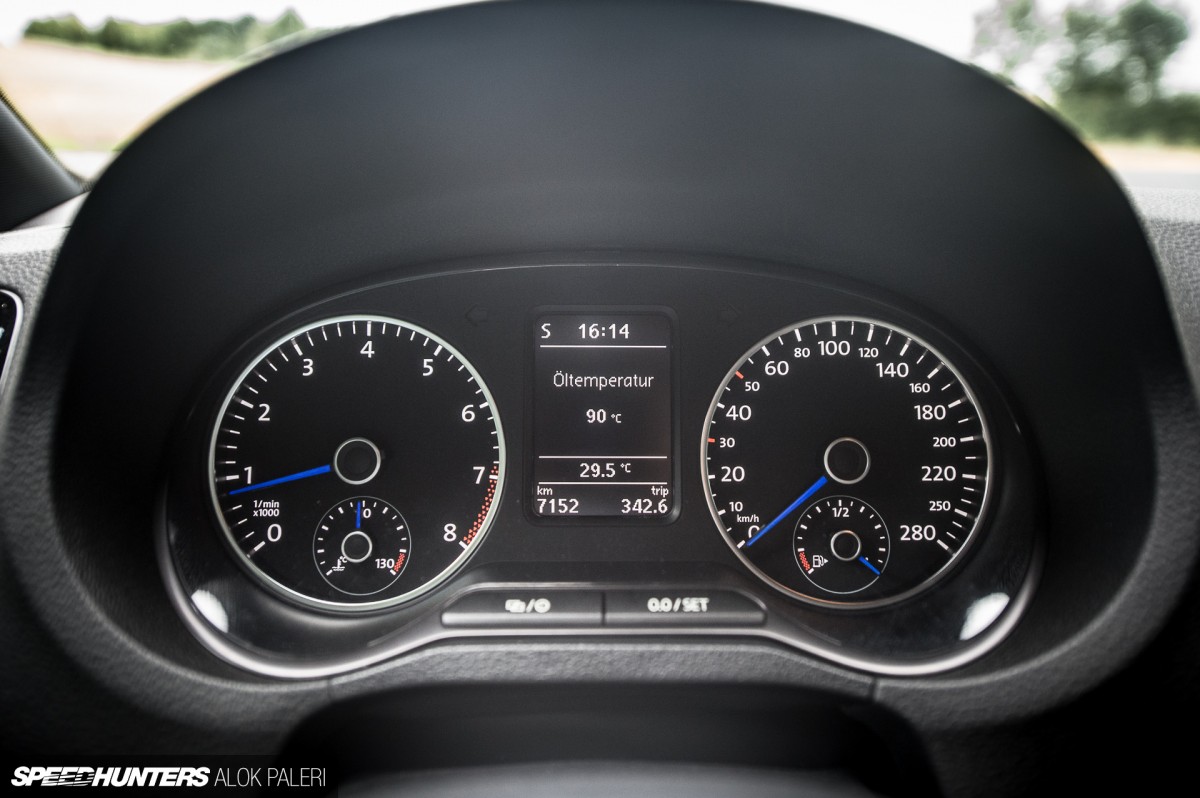 No one expects a car this small to be that fast. There is an awfully childish thrill seeing that needle wind past the far end of the speedometer.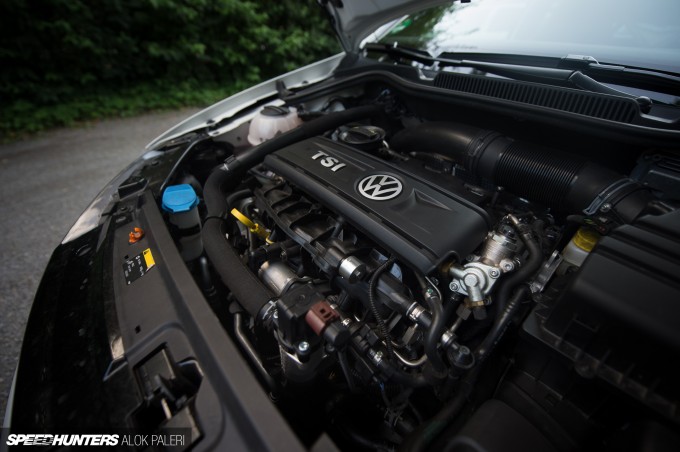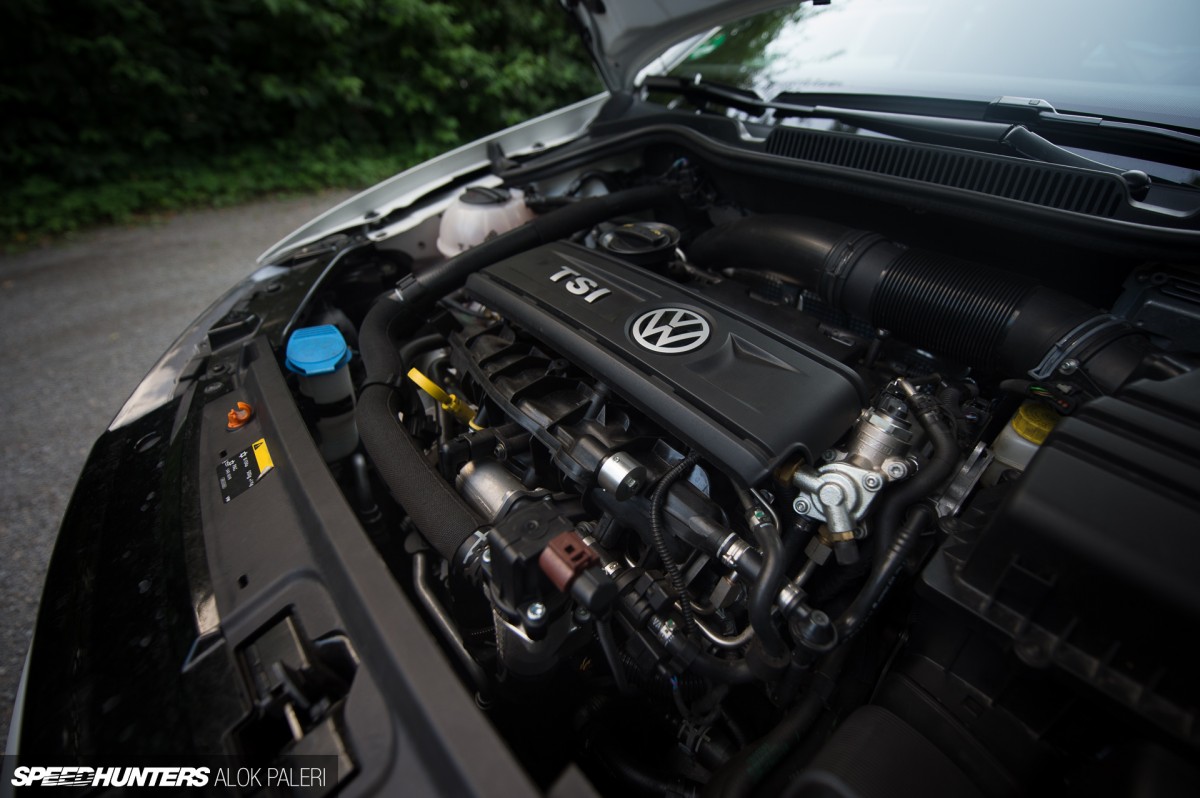 Despite the surplus in power, things are very civilized under the hood. In fact, I wonder how trained the eye needs to be to spot the mods?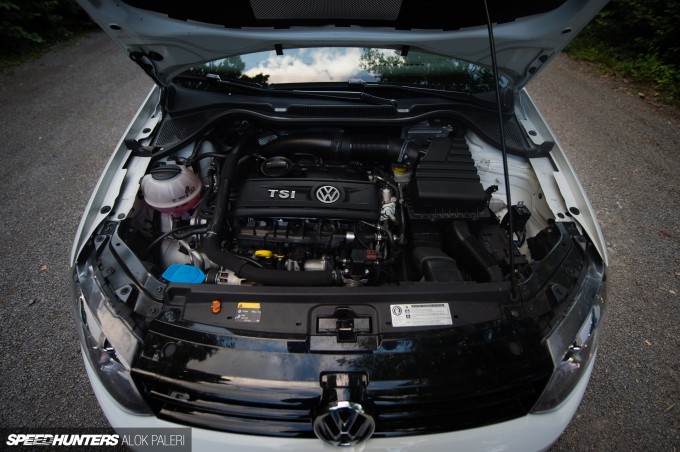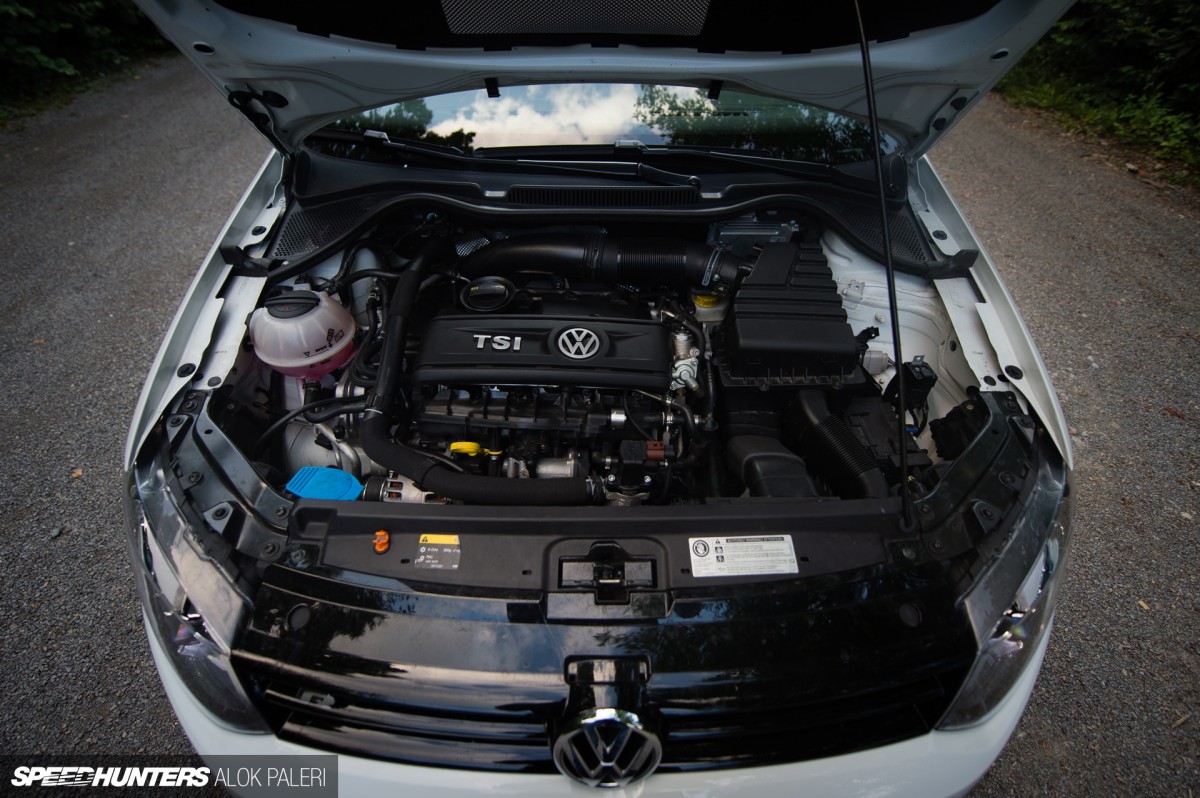 Andreas kitted the Polo with a Wagner intercooler, and the airbox has been modified with a cotton filter. The mapping was done by Turboperformance from Regensburg in Germany. To cope with the increased stress on the engine, it's lubricated using Motul 300V Competition race oil.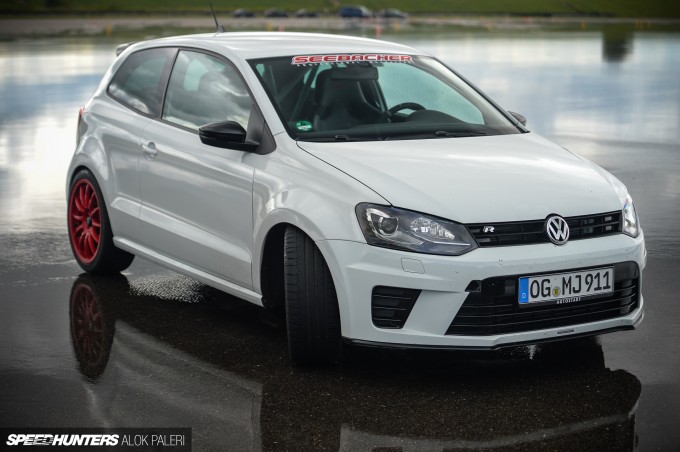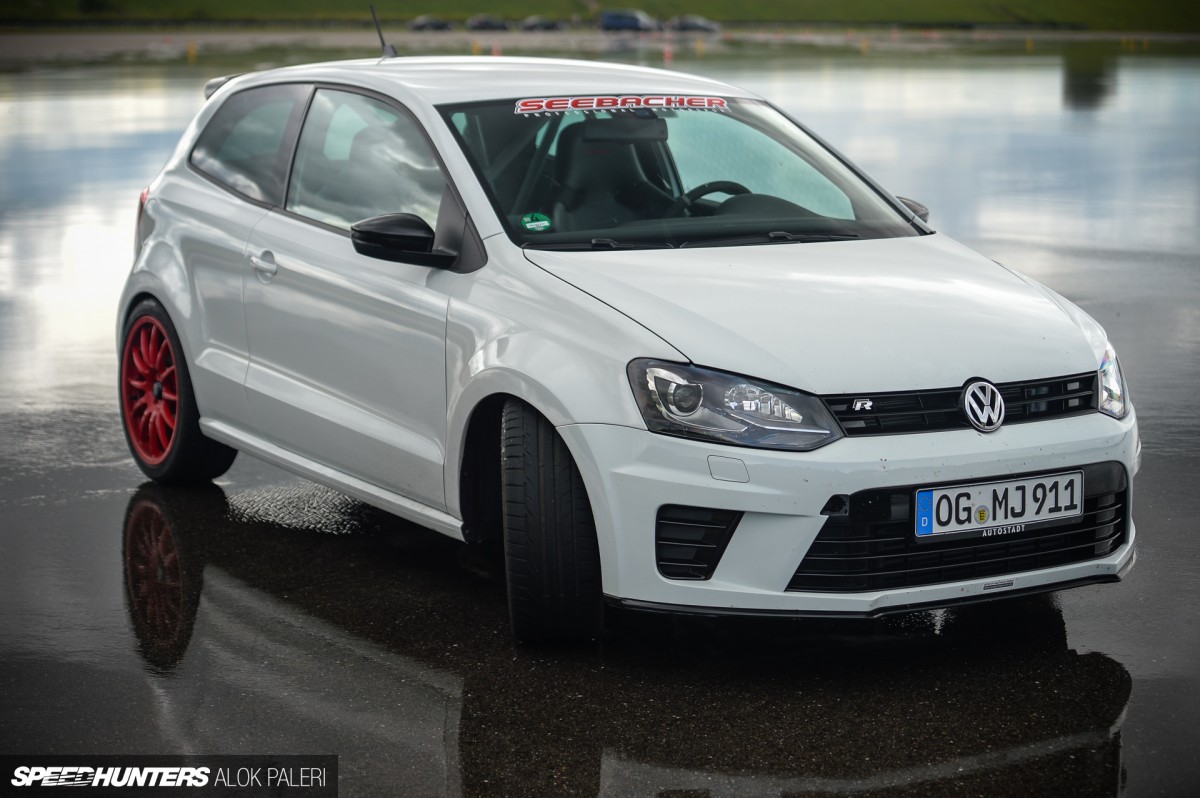 A Drexler mechanical limited slip differential up front helps put the power down nicely. No smoking inner tire here, it just grips and goes. Powerful front-wheel driven cars are often plagued by horrendous torque steer, but the Seebacher Polo does away with this problem thanks to beefed up engine mounts and bushings.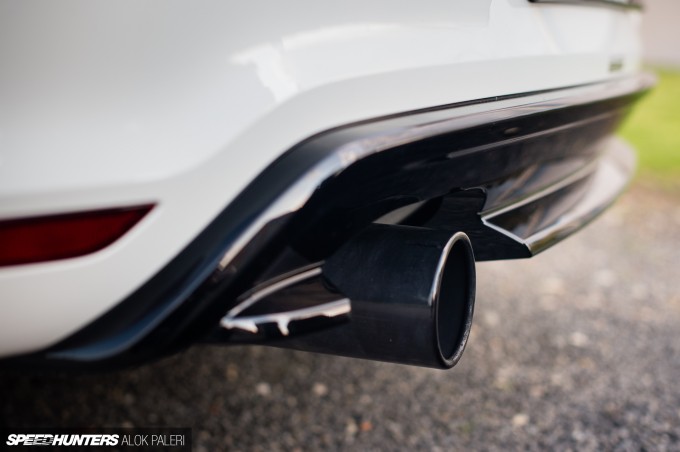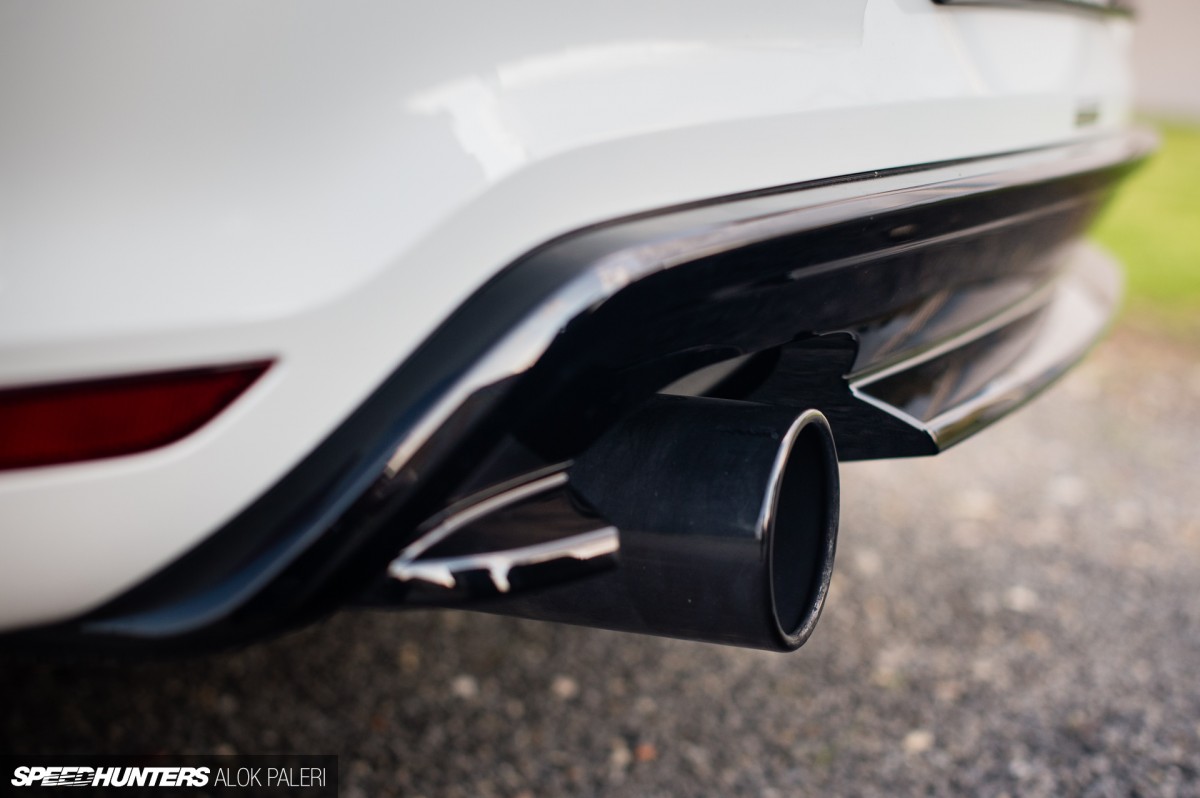 The shouty end at the back is taken care of by a Blüthner exhaust with a 76mm downpipe. The heat-treated tip sits neatly with the gloss black rear diffuser.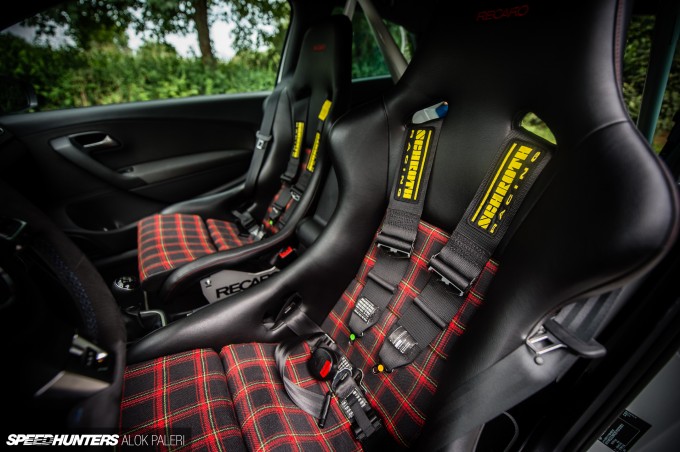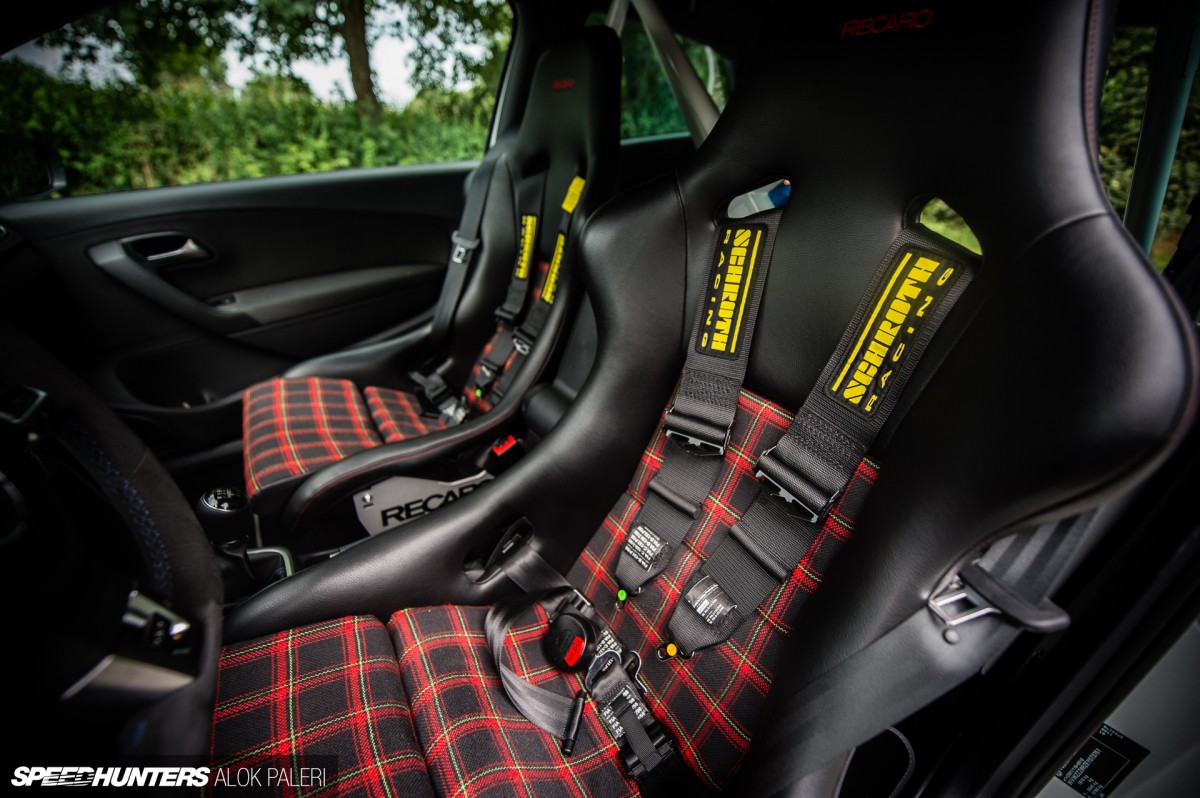 The interior is adorned with Recaro Pole Position bucket seats upholstered in the classic GTI look. Schroth four-point harnesses keep you in check during all your track duties. The stock belts are still in place though for ease of use during daily driving.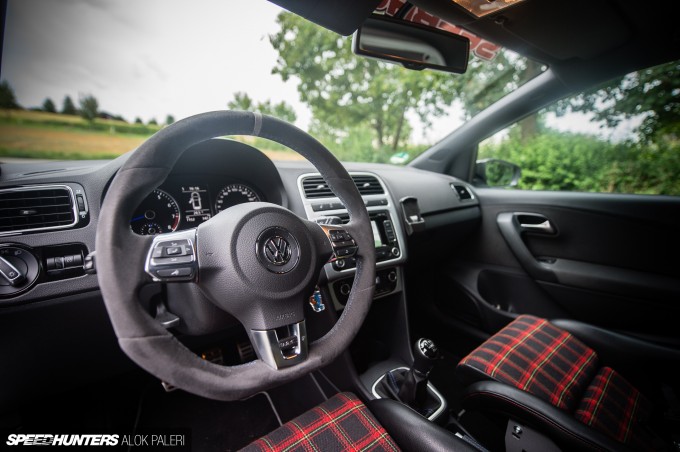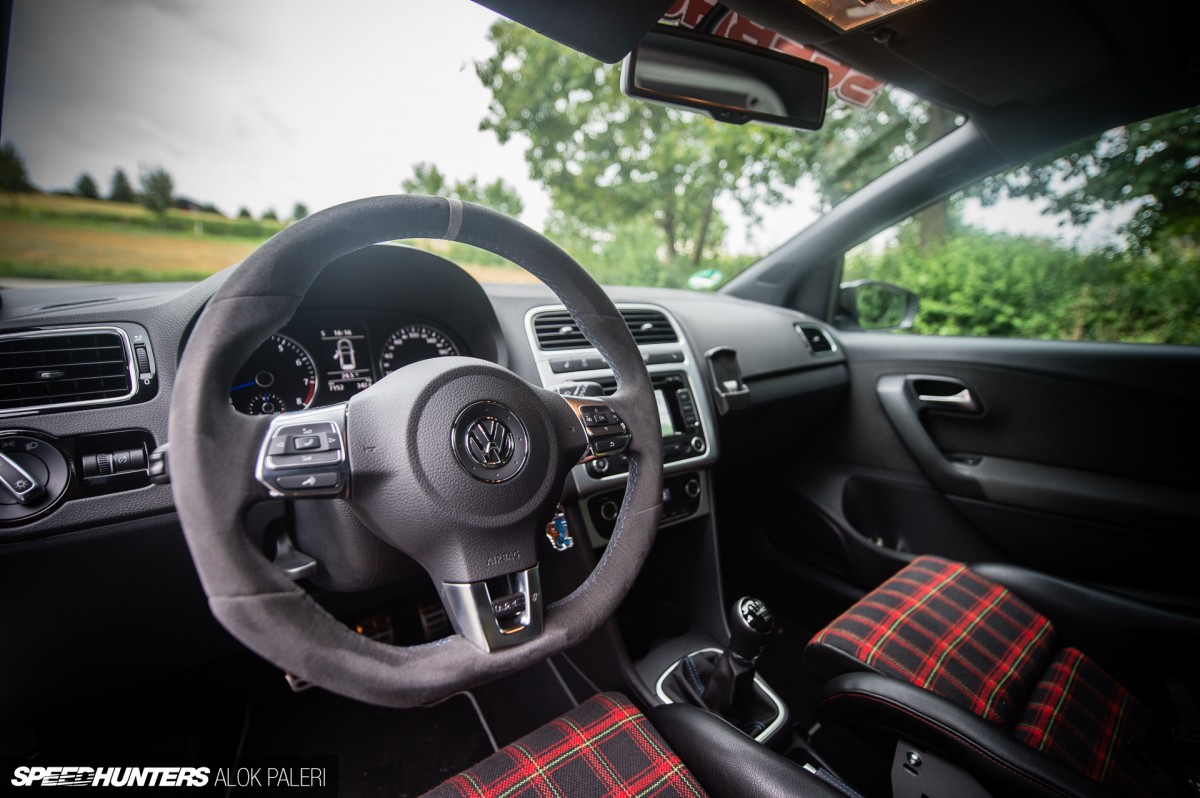 The chunky Alcantara-wrapped steering wheel is always a joy to handle.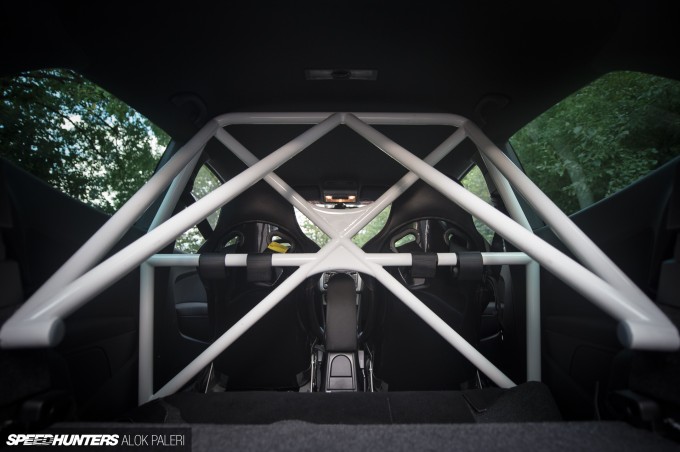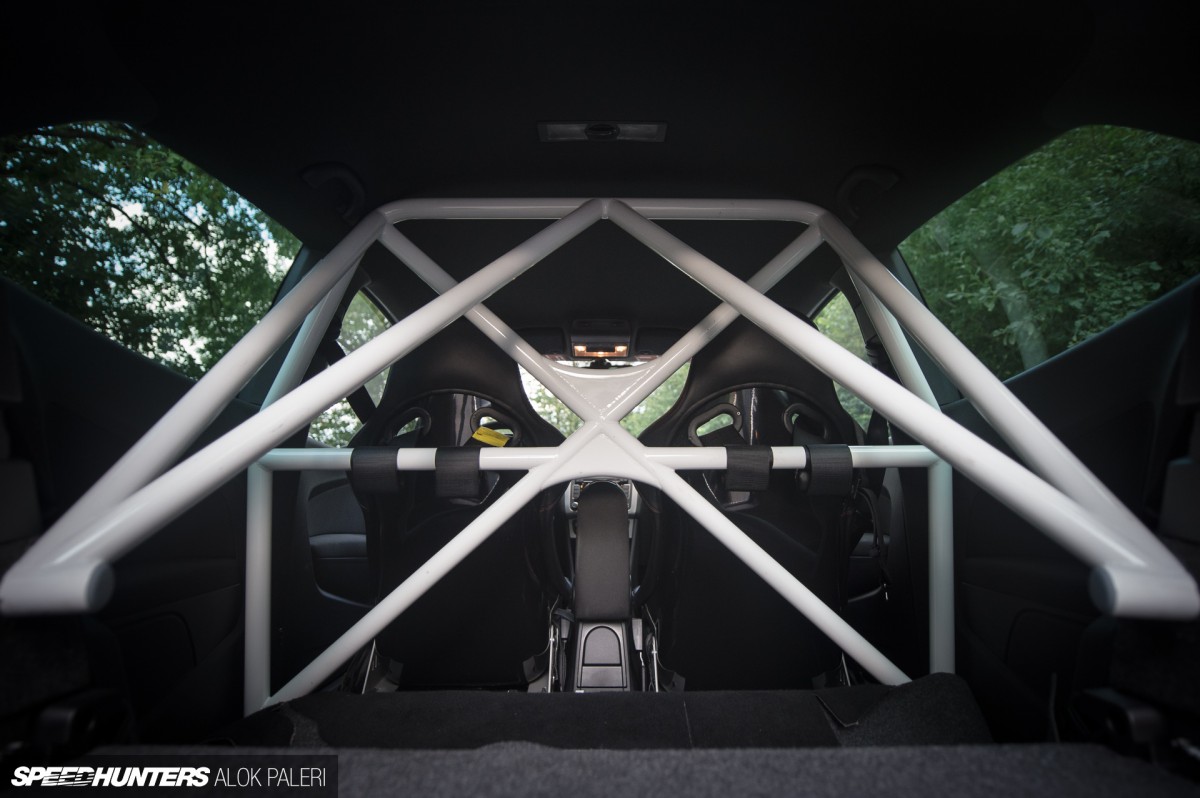 For a car built with track use in mind, there was no way Andreas was gonna leave out a cage. In typical Clubsport fashion, he fitted a half-cage onto which the harnesses are attached.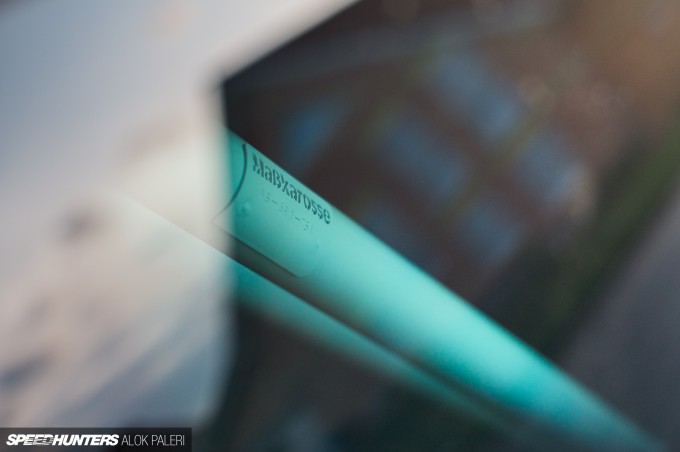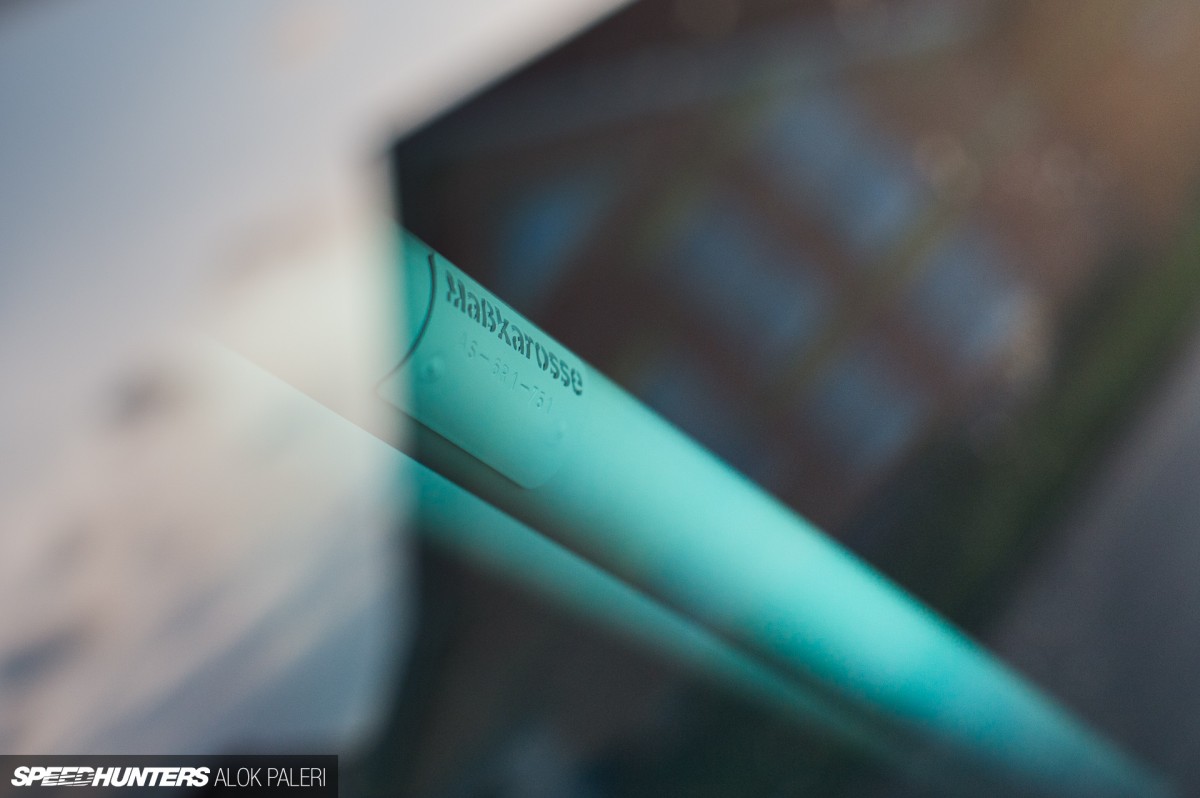 It's a custom job by a company called Maßkarosse, whose name in German roughly describes the tailor-made cages they fabricate.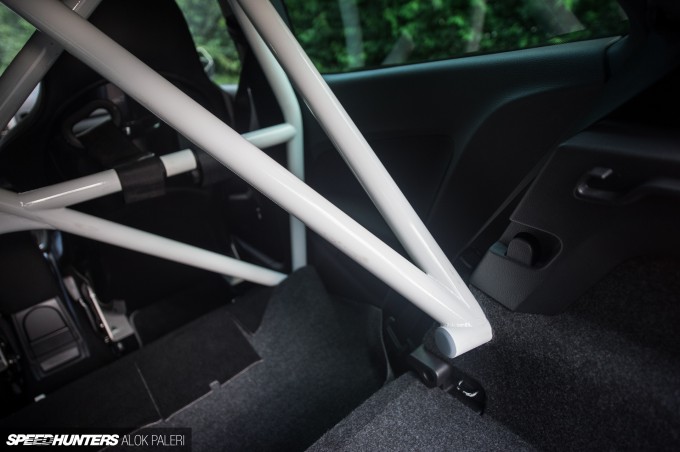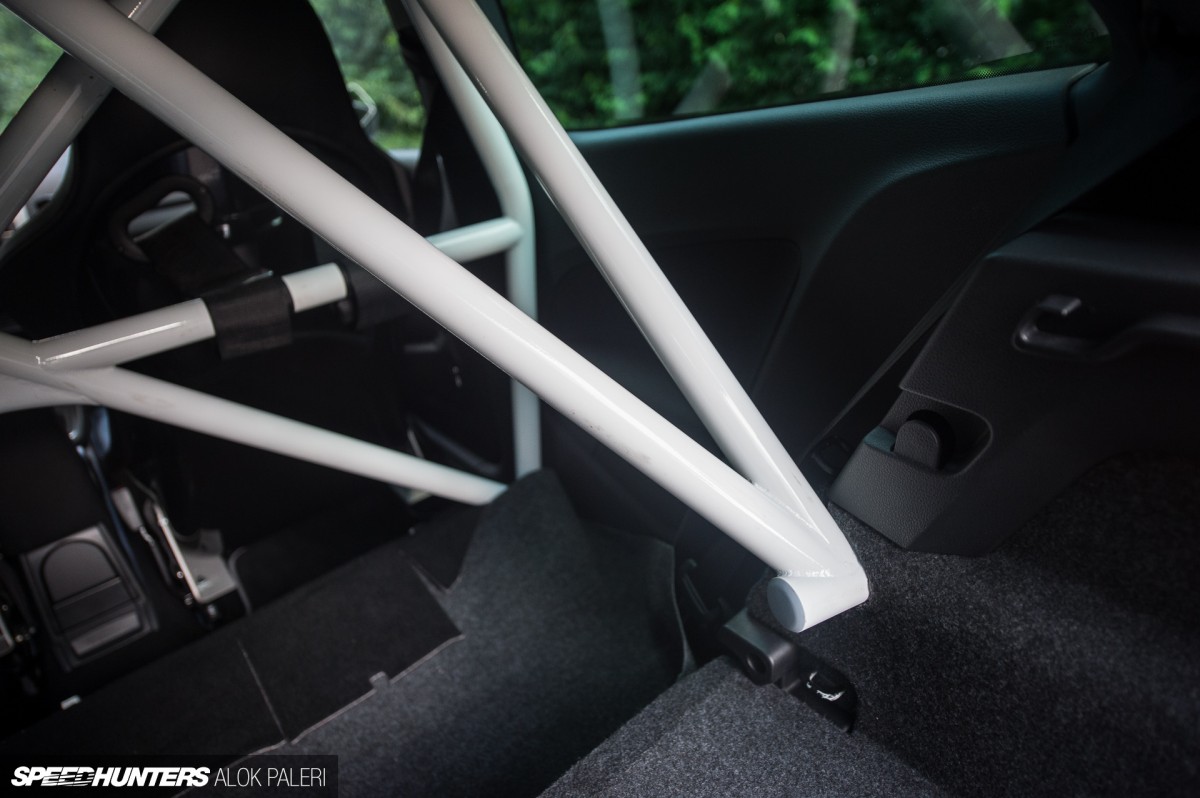 The carpeting at the back has been extended to cover the rear seat delete and upholstered in a way that the cage looks OEM. No unnecessarily exposed metal here.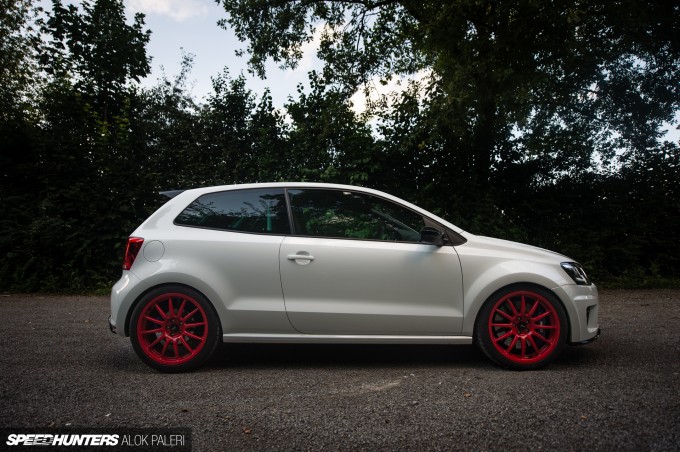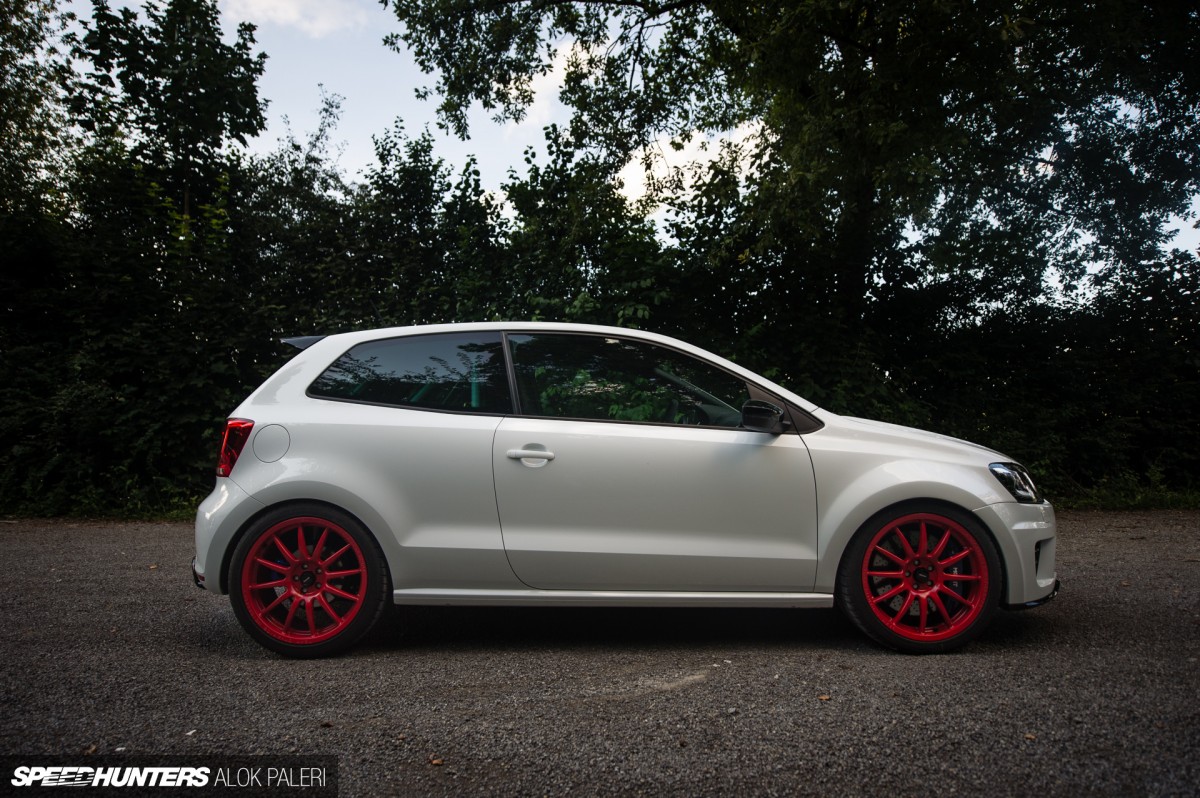 Like a bodybuilder with a baby face, this is a car with a hard to reconcile character.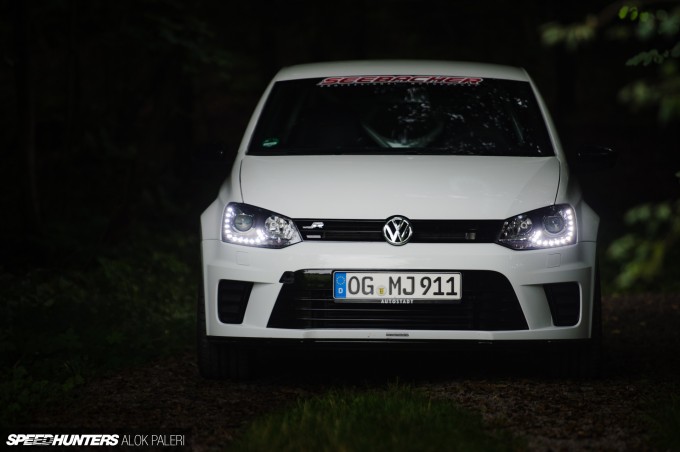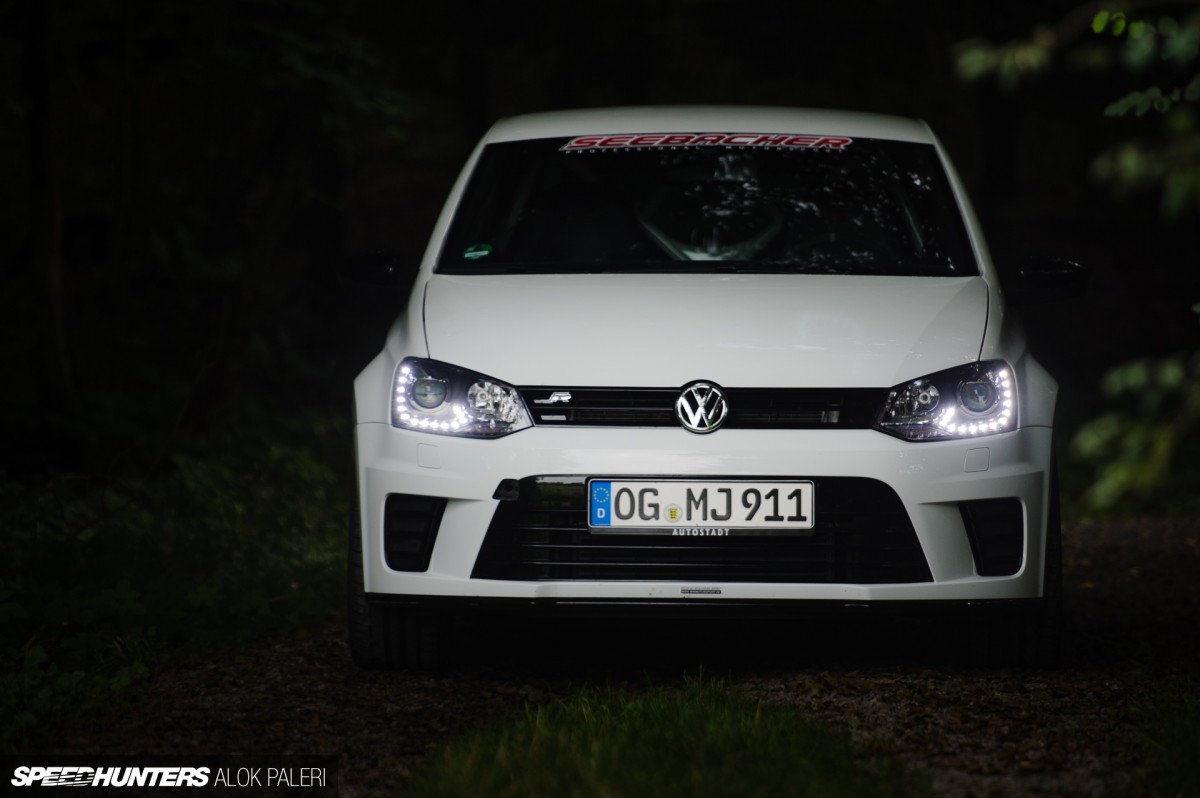 A car that can shout big German sedans off the left lane while at the same time making girls go 'awwww'. That's a winner in my book.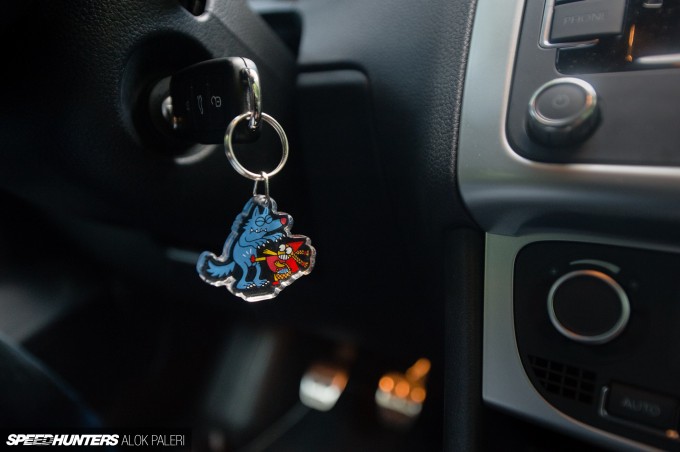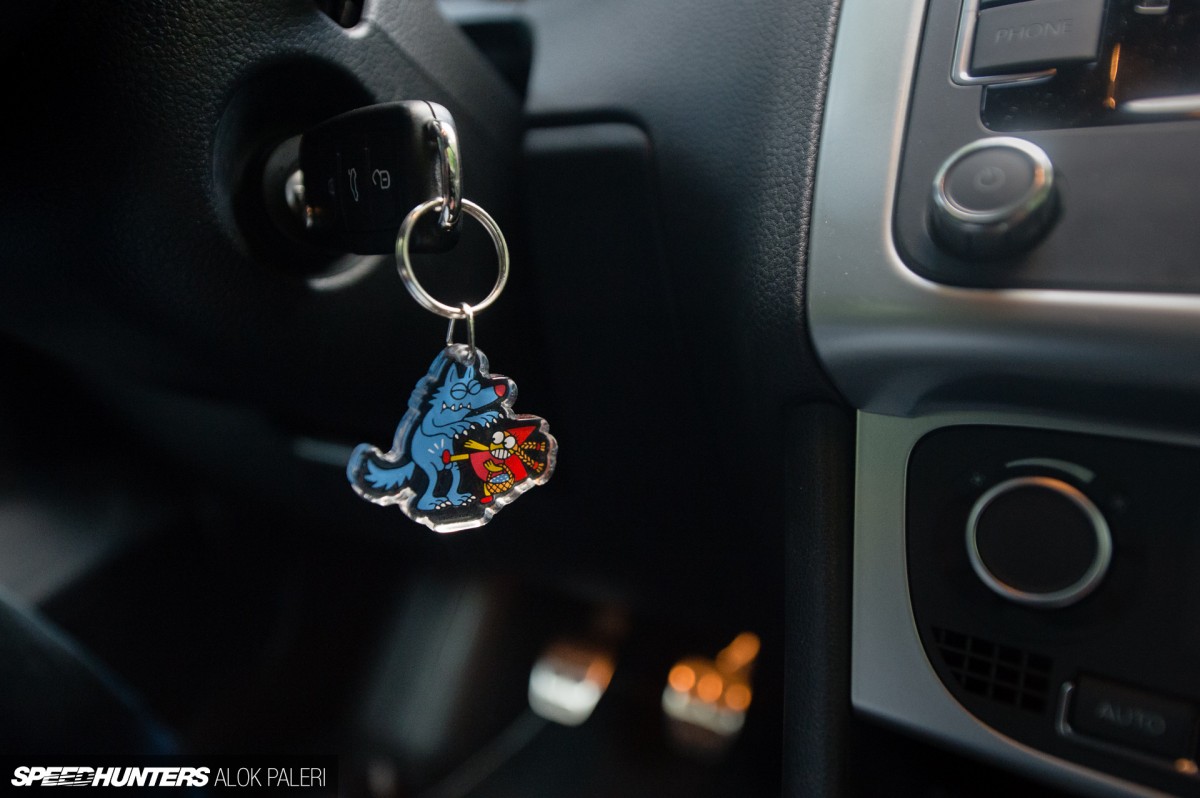 The Seebacher Polo R WRC Clubsport is all about punching well above its weight class.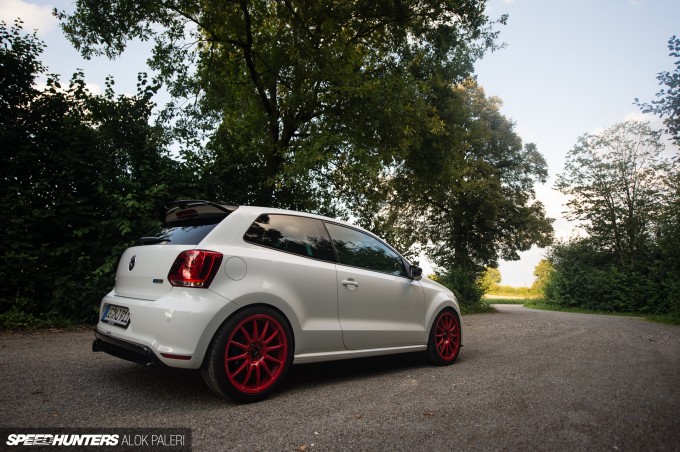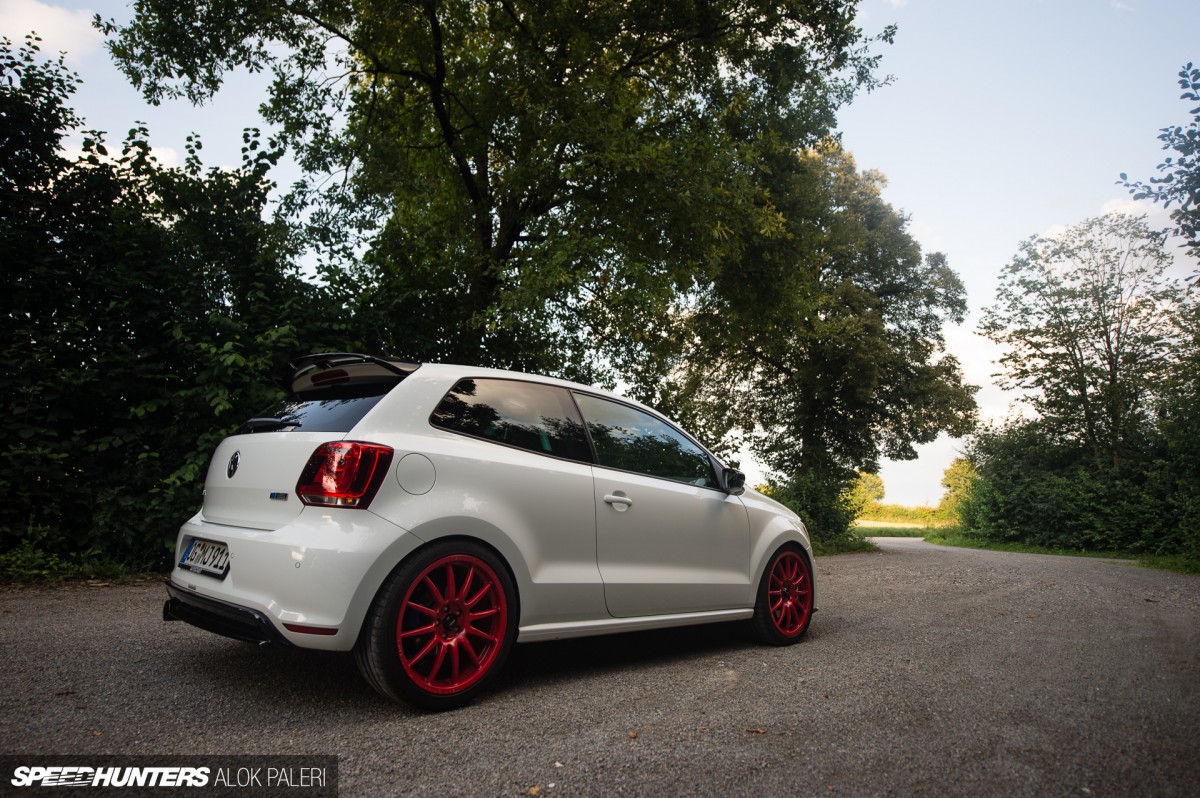 After a week of driving this car, I was sad that I had to return it. I never thought I'd feel this heavy hearted about giving back a Polo.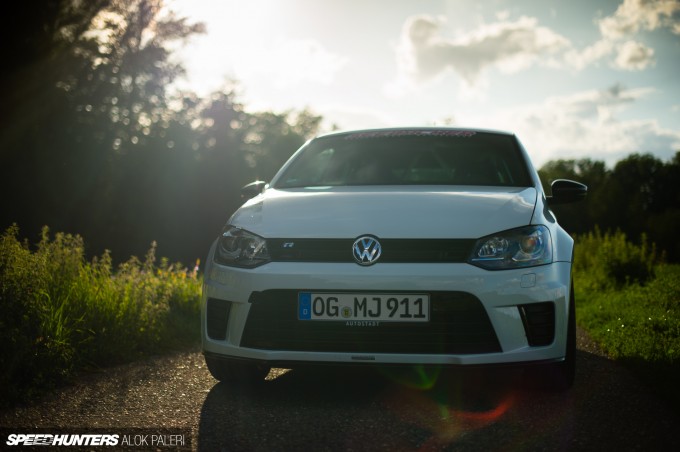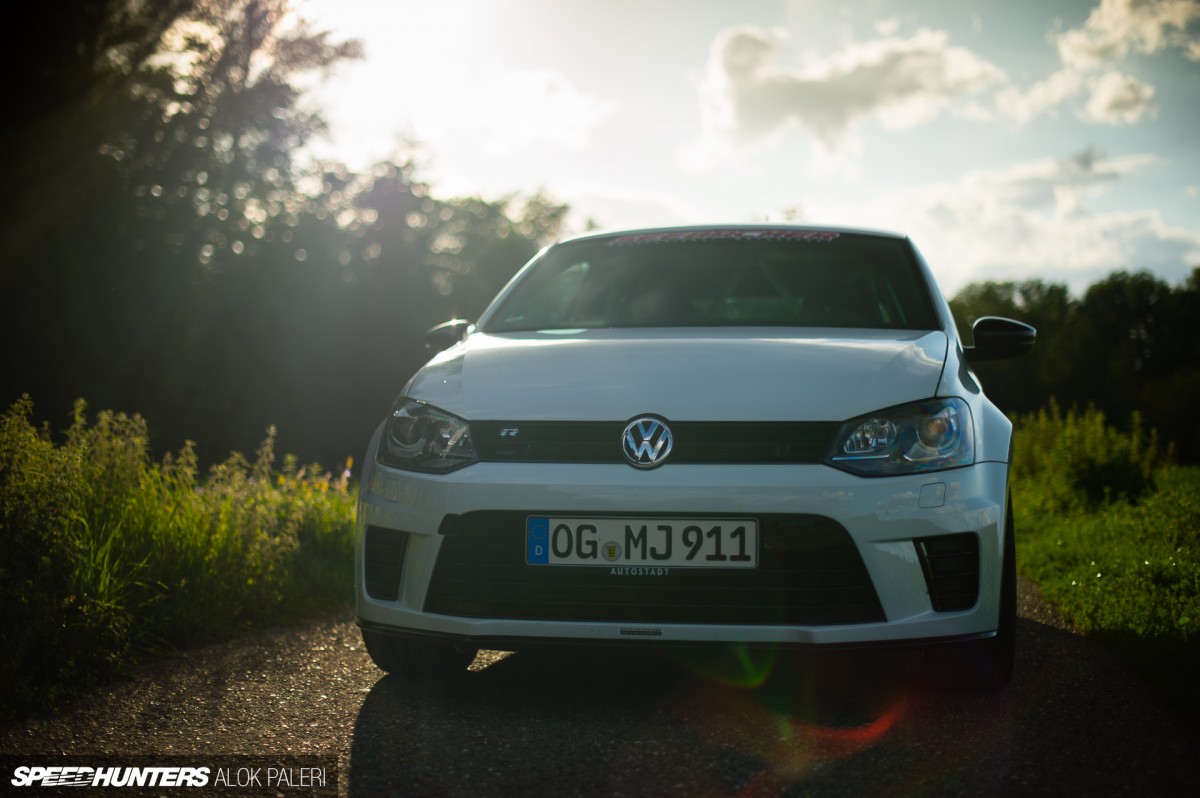 This is hot hatch-ery at its finest. In this age of downsizing, let us breathe a sigh of relief that we still have little, loud toys like these to play with.
Alok Paleri
Instagram: rennworksmedia
alok@speedhunters.com
Cutting Room Floor