Hello there fellow Speedhunters readers! For those who don't know me, my name is Anthony Crivelli and I've been running Build-Threads.com since its inception back in 2005. While I might not hunt pure speed, what I do hunt is builds of all types. I try to feature the best build threads from around the world, whether they be cars, motorbikes, or garages. I am fortunate to be asked again to grace the Speedhunters pages as a guest writer. If you're interested you can check out my previous guest posts.
The Speedhunters team have kindly asked me to put together this post to showcase some builds with their very large and formidable audience (that's you!). So I'll share with you what I think are 10 of the best builds from the last few years. You can click on the title of each one to be taken through to the site. I hope you enjoy!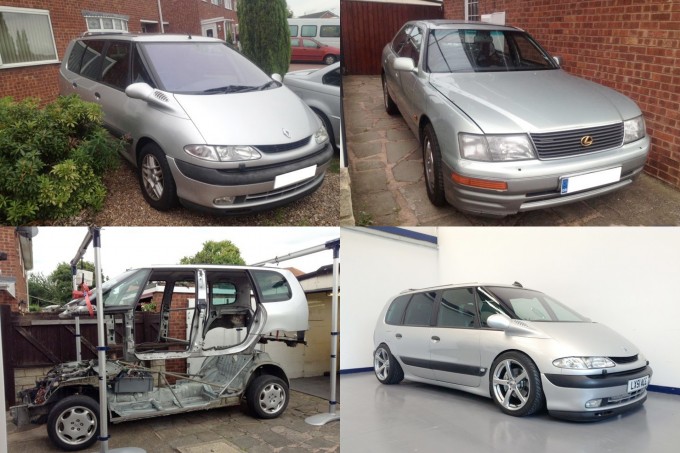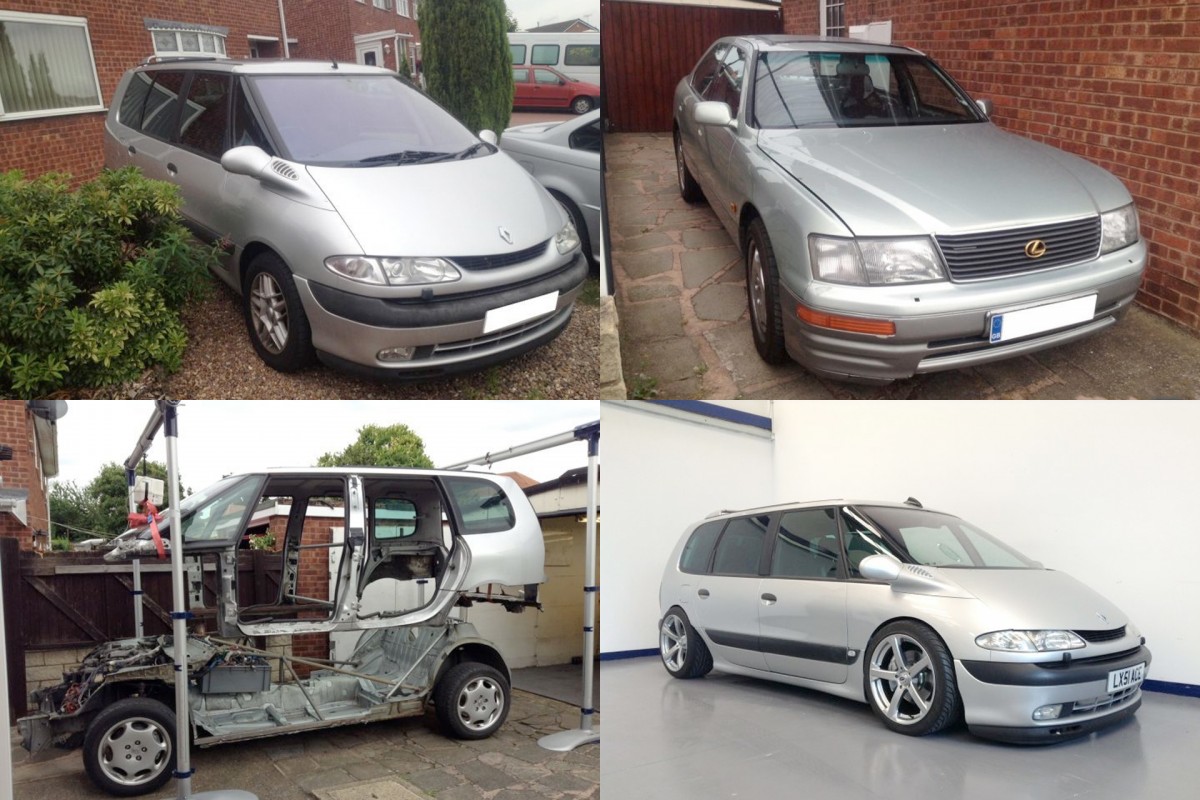 When you see the almighty forward-slash in a title, you know you're in for a good build. It's my punctuation mark of choice to separate two cars that have been morphed together. In this case a Renault Espace people mover has had its floorplan removed in order to drape it atop a chopped-up Lexus LS400. What you end up with is possibly the world's coolest 1UZ-FE-powered soccer van.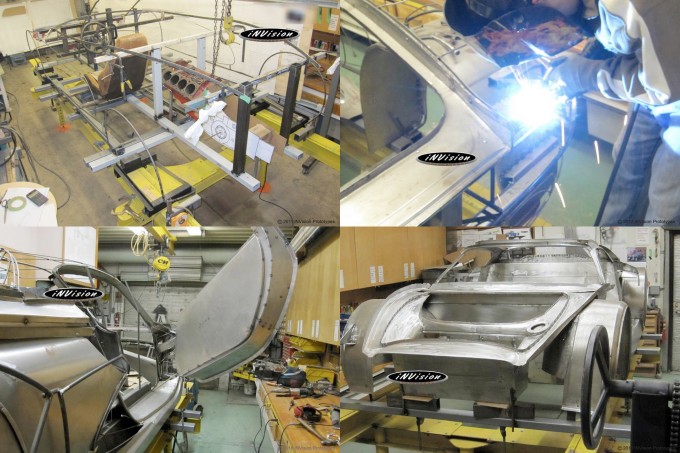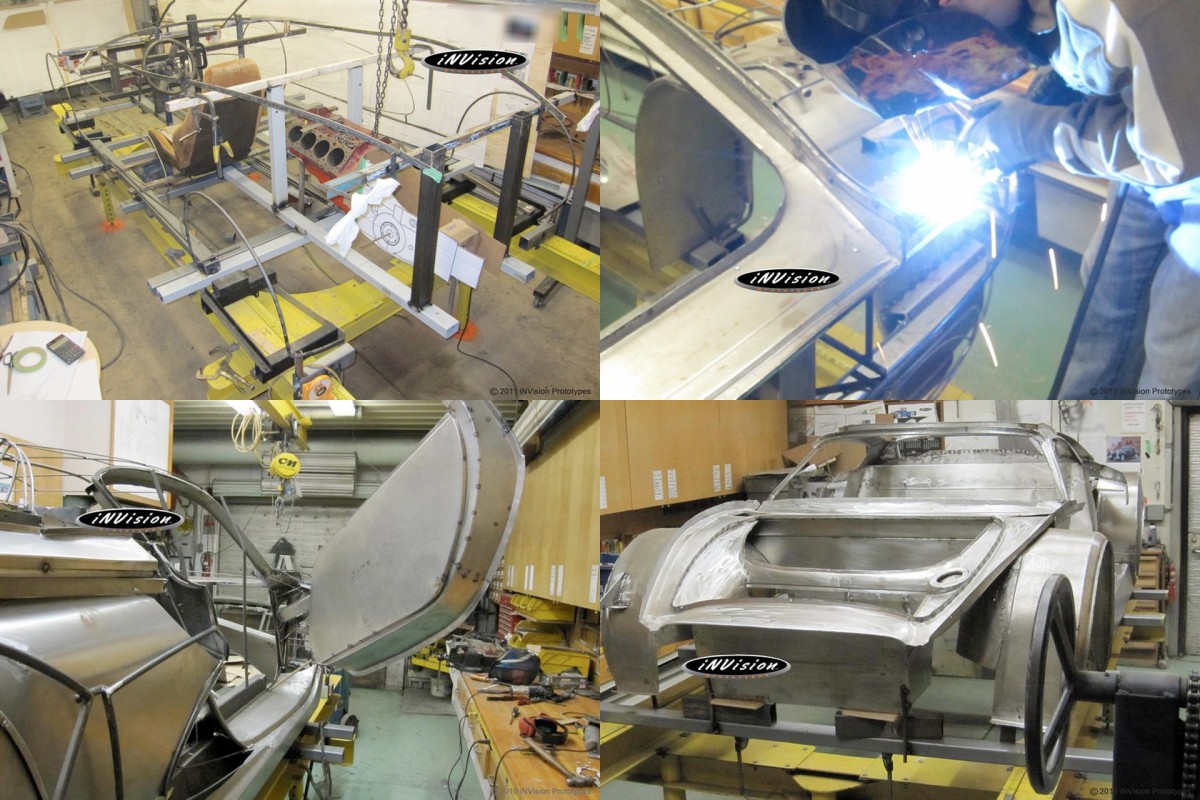 Invision Prototypes Scratch-Built SportsCar
Most people, myself included, think of a build thread as a journey – a journey that usually starts with a complete car at the beginning. But for those who possess more talent on their little finger than I have in my whole body, the start of a build thread often begins with a sketch and a piece of metal. I'm talking about the metal artisans at Invision Prototypes and their scratch-built mid-engined sports car.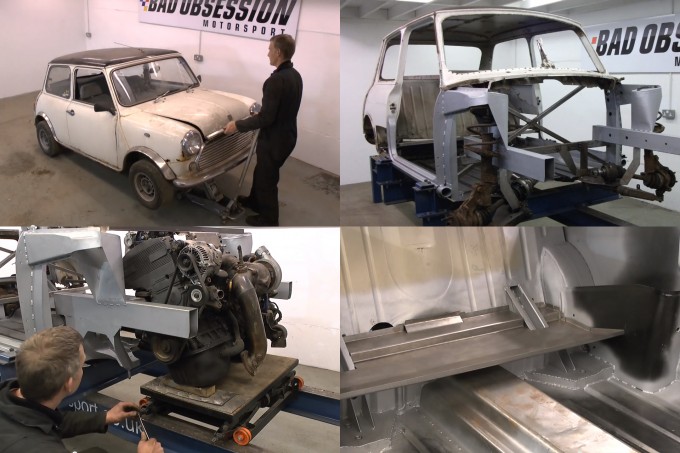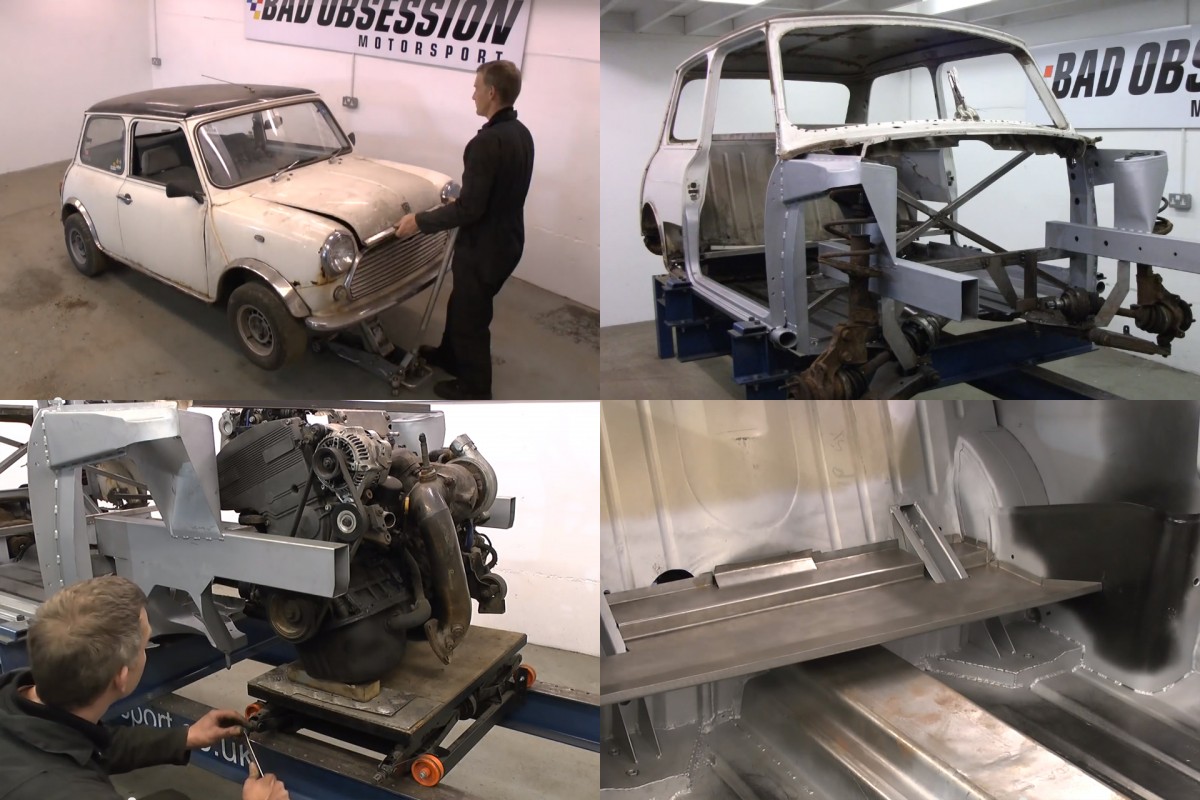 After a long day in the office, I often find myself immersed in the guilty pleasure better known as YouTube to simply enjoy my automotive hobby. The 'Project Binky' Mini Cooper is one of the funniest and most informative video builds I've seen. These crafty Brits are somehow stuffing Toyota Celica GT-Four running gear into the little Austin Mini shell.
Part 1 is above and there's already five more in the yet-to-be-completed series.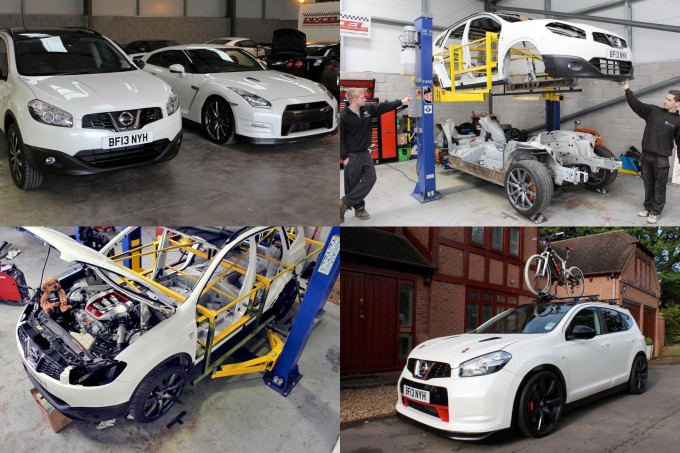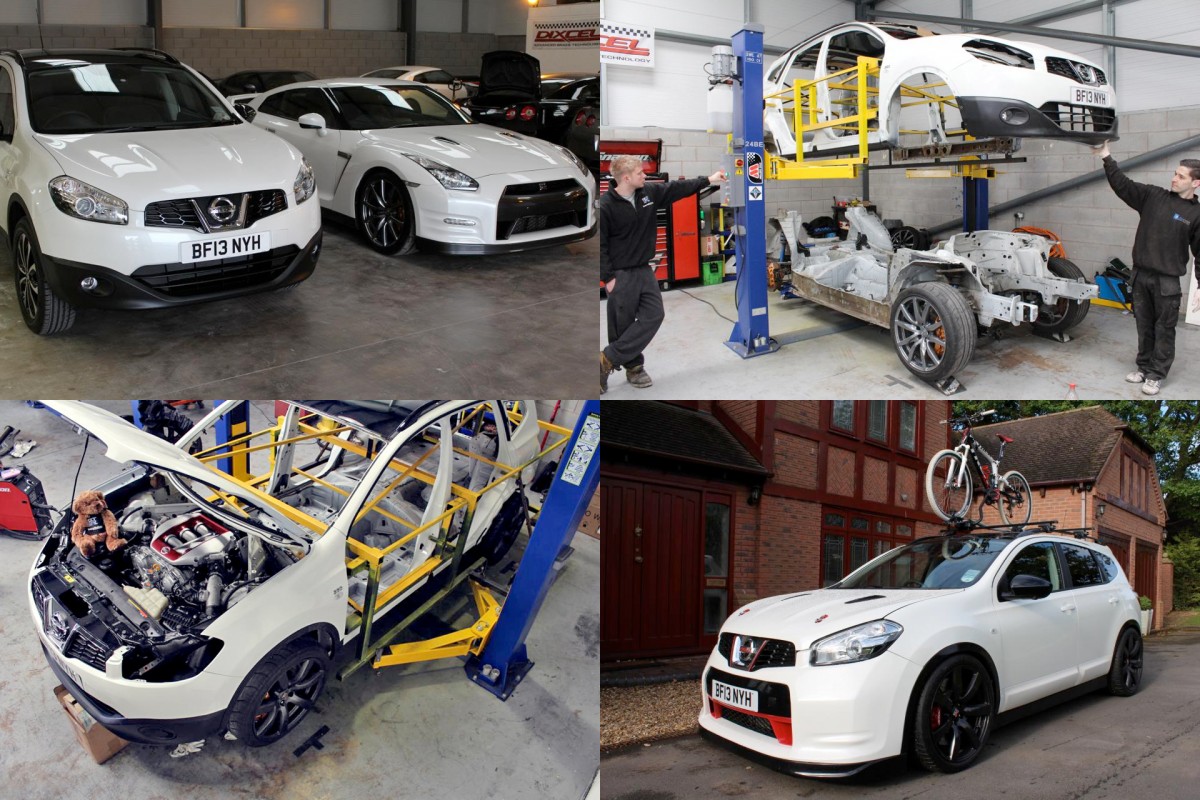 While the car world is swooning over the Infiniti Q50 Eau Rouge concept and praying Nissan will drop the VR38DETT into something other than a GT-R, modified car fans like you and I know we don't need a manufacturer to do it for us. While an R or S-chassis car would be a great contender, I just love that this unassuming light-SUV was the recipient of the AWD twin turbo driveline, creating a pseudo-GT-R that the whole family, including the dog, can enjoy.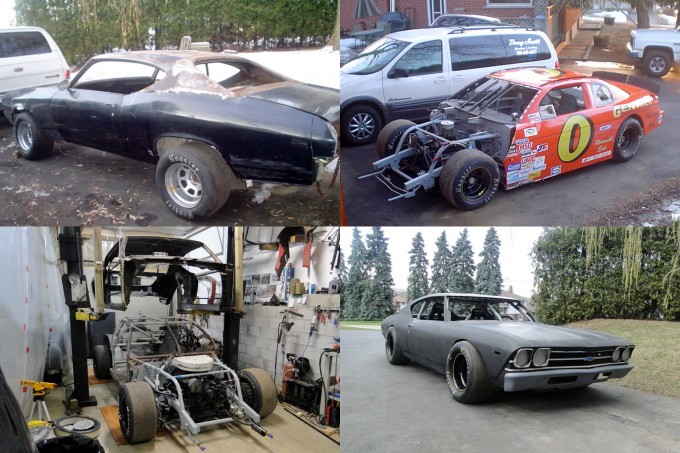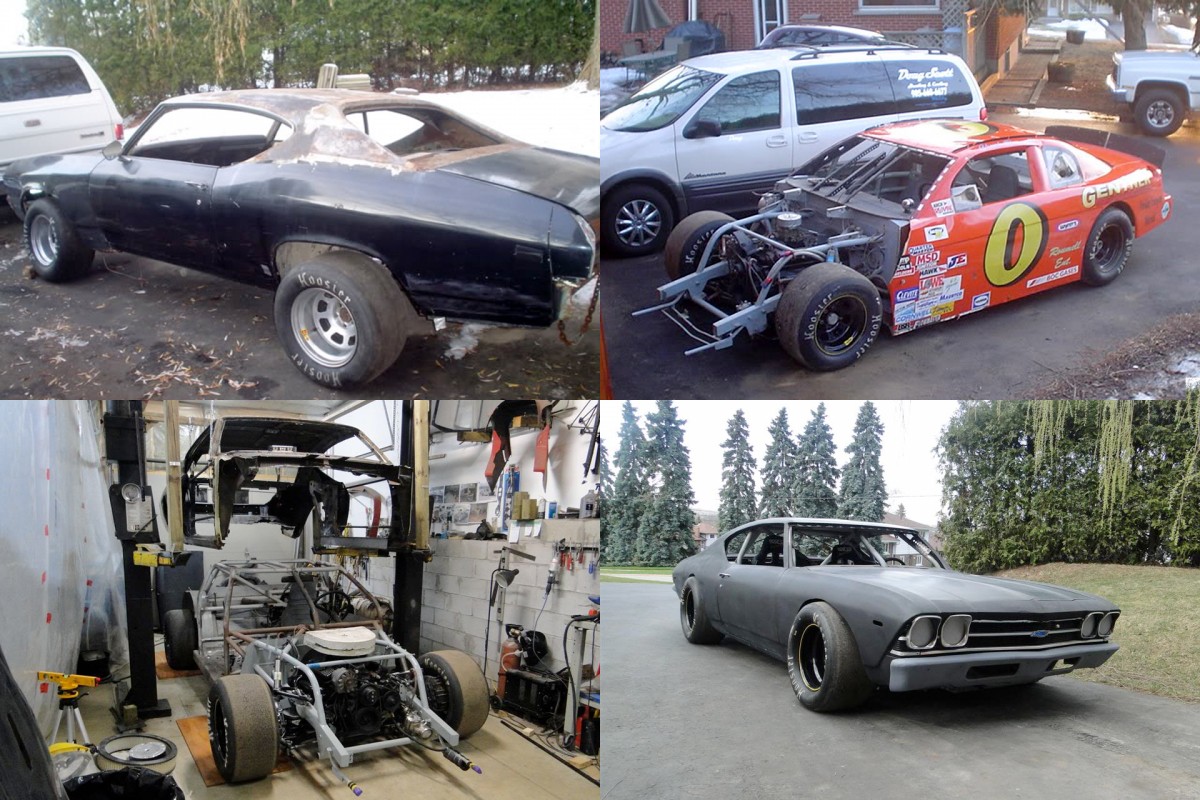 I bet by now you're just honkin' and hollerin' for some good ol' American iron! This build constantly brought in the 'likes' when I first posted it, and it's incredibly easy to see why, as it appeals to our most childish desires as car people. Lurking underneath that very recognisable '69 Chevelle silhouette is actually a 1999 NASCAR chassis. It sounds like wild folklore – a story you'd likely hear at your local watering hole, spun by the old man sitting in the corner – but no, it's very true, and all documented for your reading pleasure.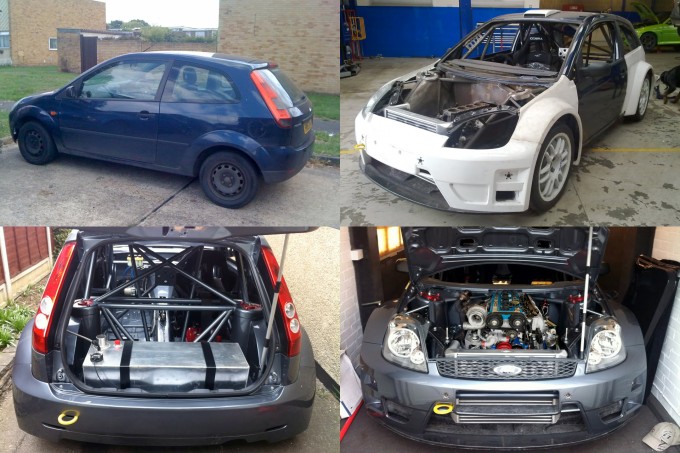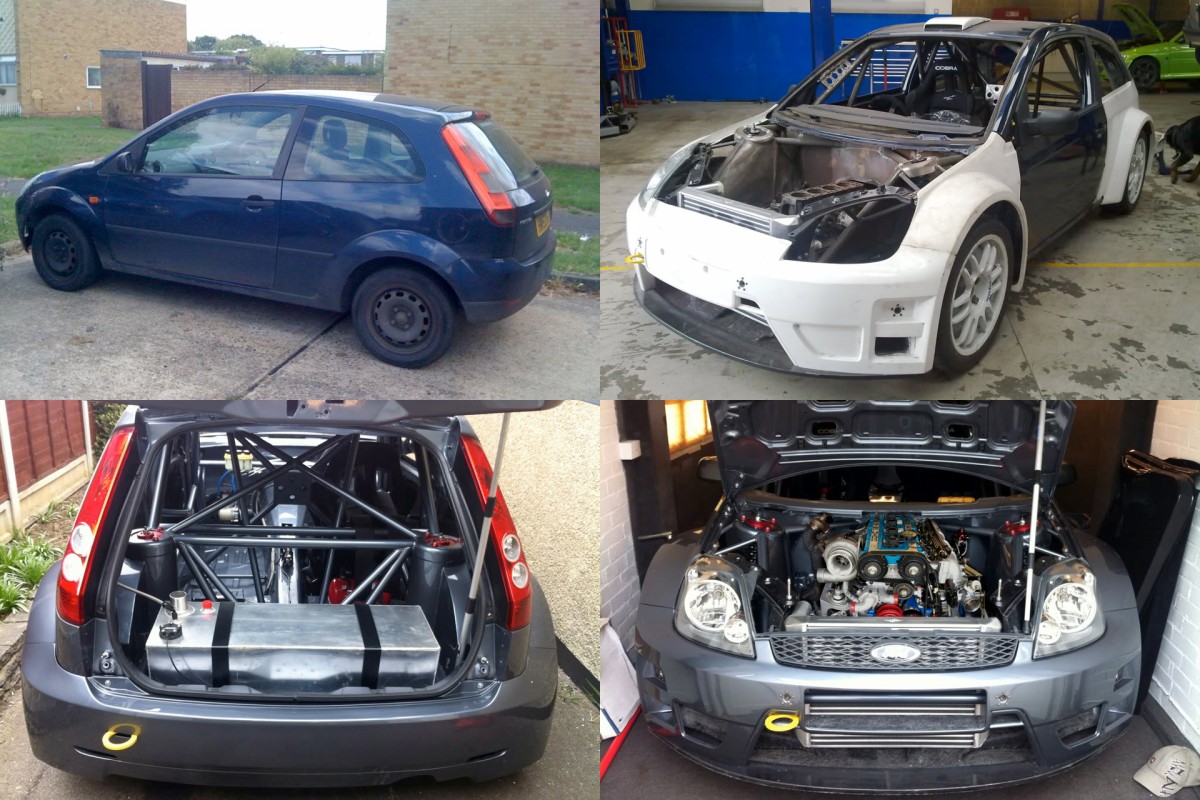 Every hot hatch owner dreams of transforming their buzz-box into a fire-breathing monster, but very few actually see that dream through. While most people realize you can trade up to a faster platform for much less coin, there are a few nutters out there who stick to their guns and go the whole hog. The word I chose to describe this Ford Fiesta build was 'bonkers', and I think it deserves that title. It goes from FWD diesel to AWD turbo Cosworth-powered, with a smattering of JWRC bodywork and plenty of race car fabrication.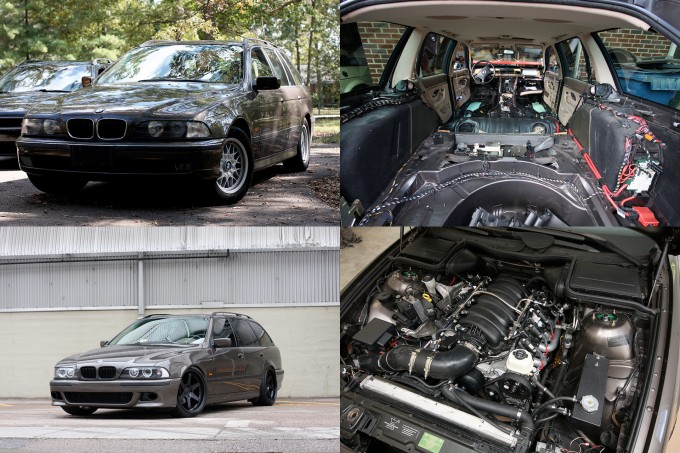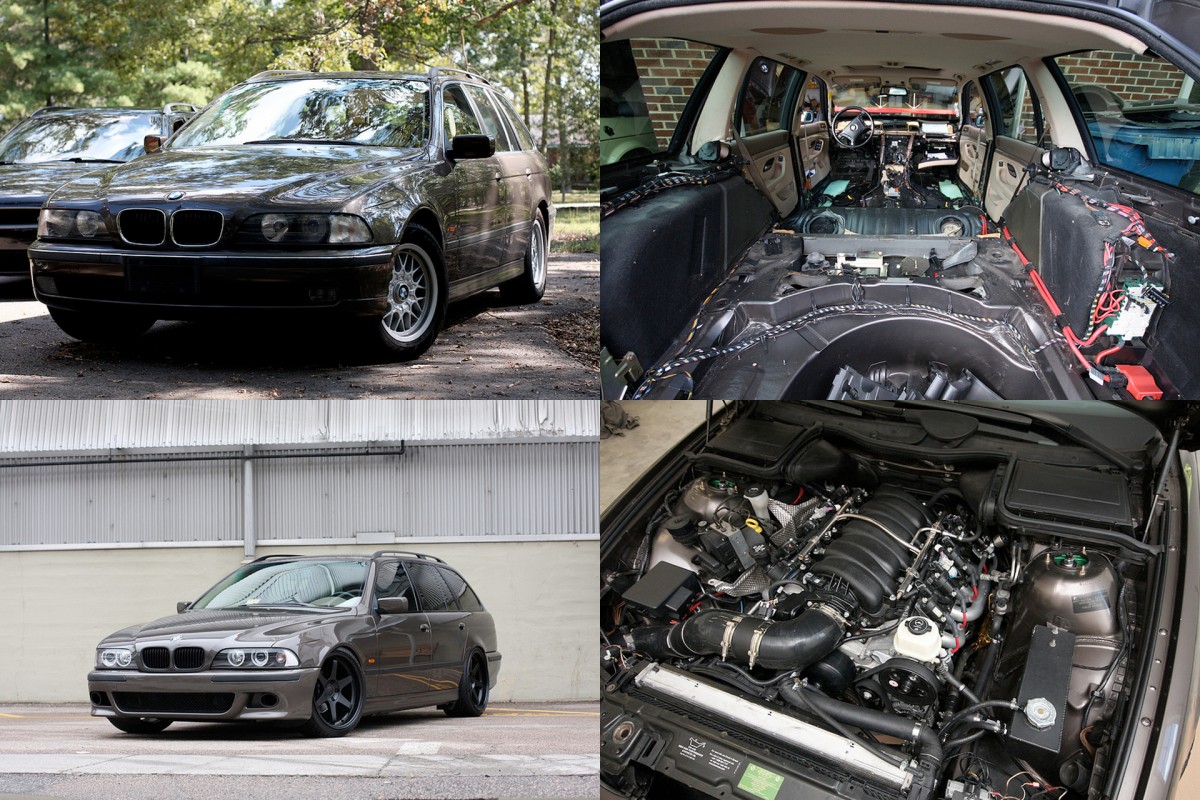 'Relaxing' doesn't really sound like a word you'd associate with a build thread, but that's exactly how certain threads can make me feel if they're put together right. If the photography is sharp, the updates flow well, and the author knows how to string a sentence together, I get a very calming sensation from reading them. While LSx swaps are a hot topic in both the 'for' and 'against' camps, no one can deny the appeal of this now GM-powered E39 and the quality of its very balanced transformation.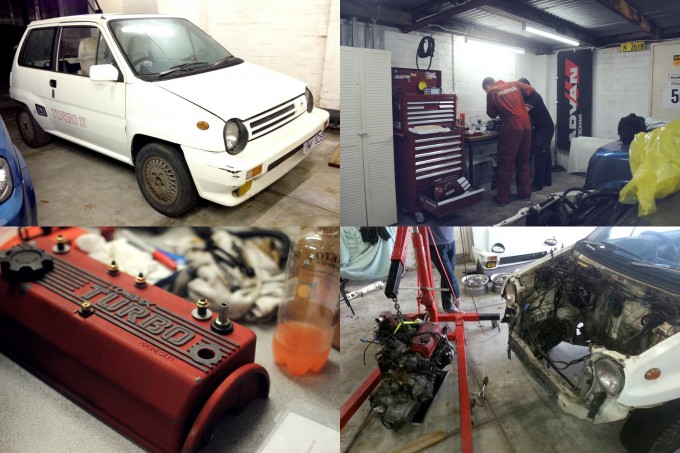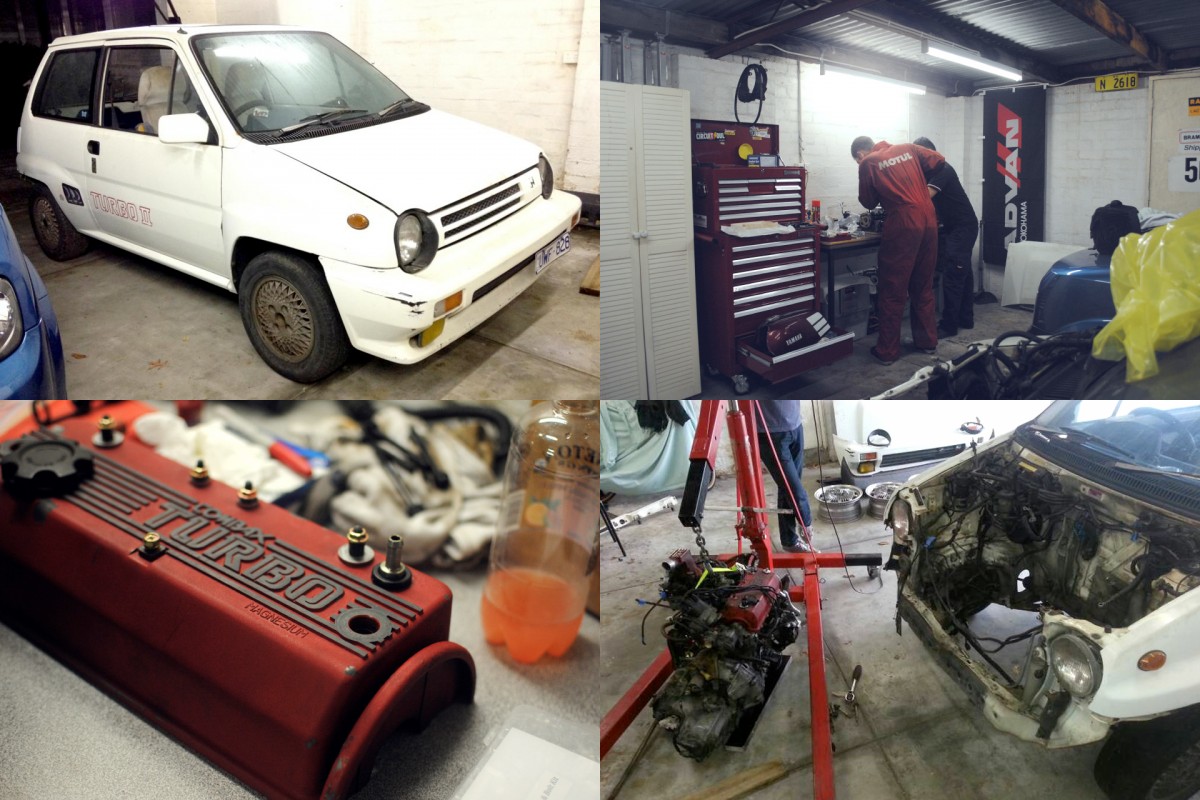 With the recent sale of a Hakosuka Skyline fetching a record price, there's no denying the current appeal of Japanese classics. But what about the regular guys like you and I who can't shell out eye-watering amounts of money to get our JDM fix? I think a need for real-world relatable content is what has made this build so popular. It's just two regular guys spending their free nights and weekends wrenching on this boxy retro hatch. The aim of the game isn't a concourse restoration, but simply to get a unique car back on the road and enjoy driving the pants off it – something many of us part time garage-dwellers can relate to.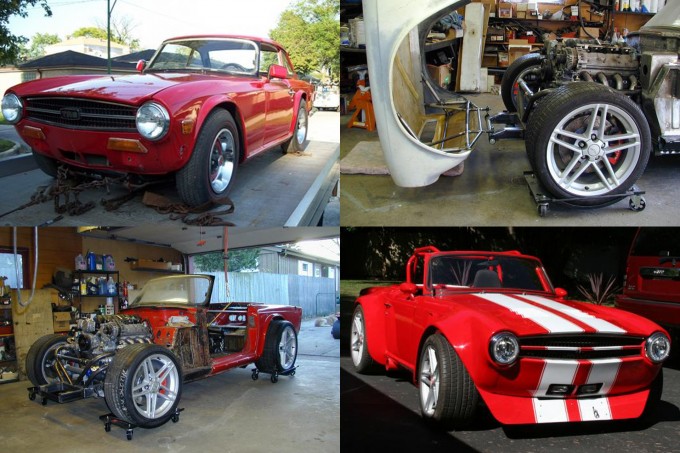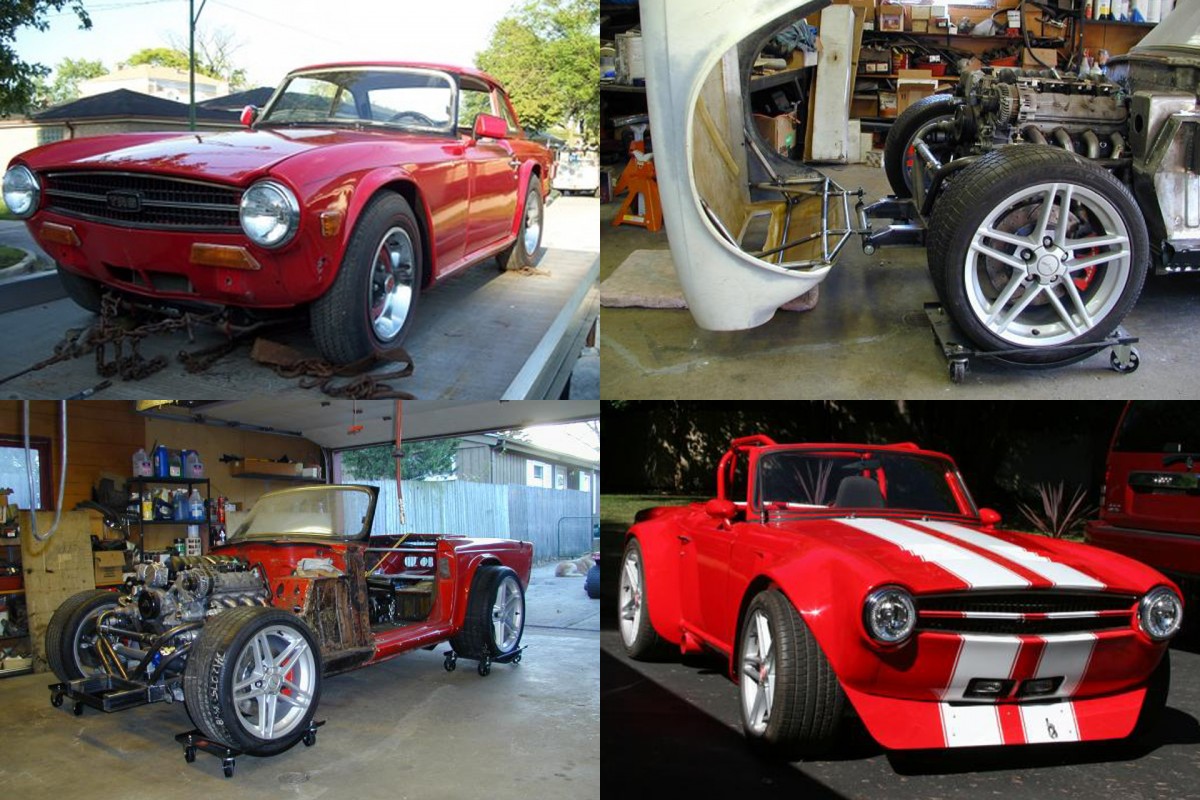 You might think that stuffing all the good bits from a Z06 Corvette into a Triumph TR6 is an impressive enough feat in itself, and that's because, well, it is! But for me, my emotions changed from envy to awe when I learned the owner/builder is wheelchair bound. The fact that he hasn't let it stop him from achieving his goals gives me a great boost of enthusiasm every time I read it, and makes me want to stop complaining about lack of time/tools/space, step into the garage, and get to work.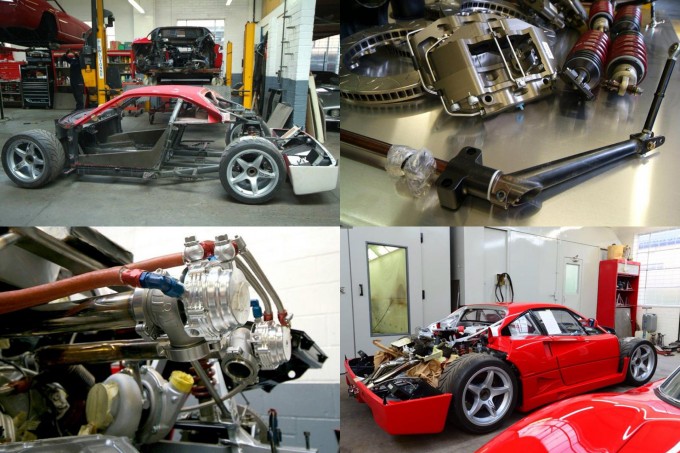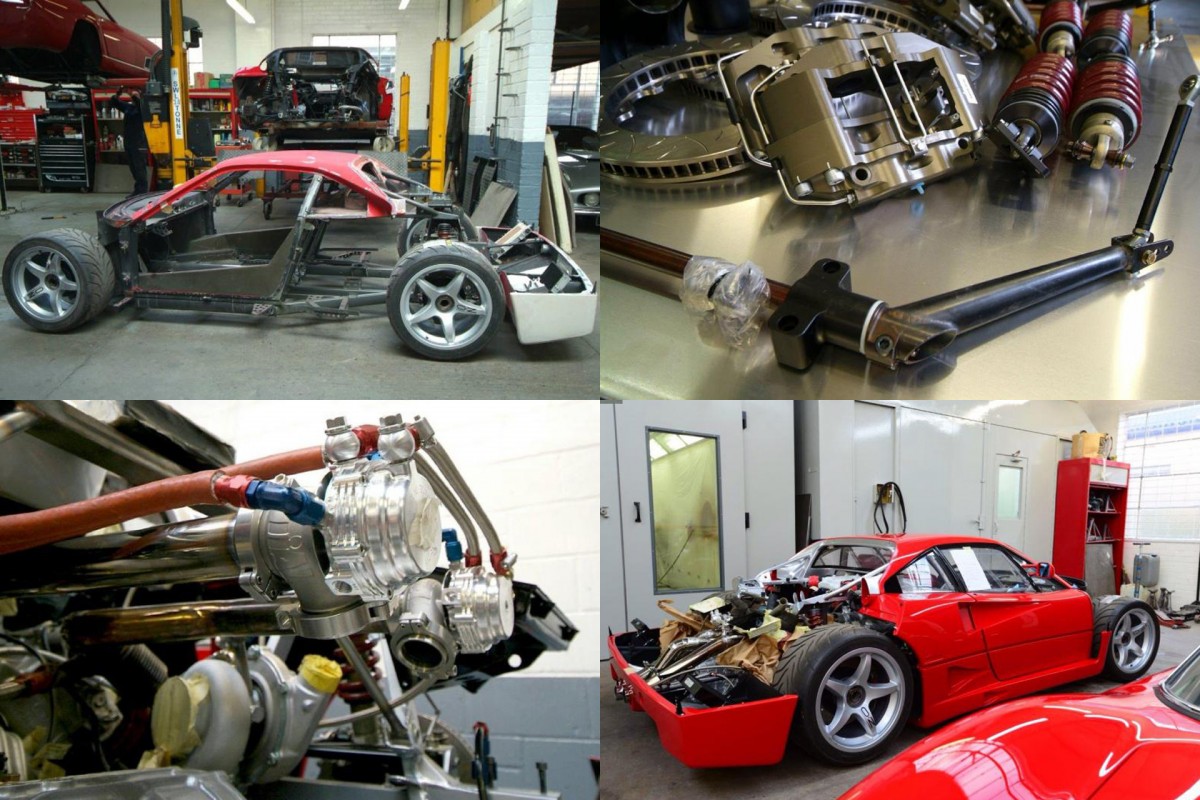 The one. The only. The Holy Grail. The almighty Ferrari F40 featuring in its own in-depth build thread restoration. This is easily the most popular car I've ever featured, and also the most work for me as a blogger. Ferrari Chat is a forum that requires membership to view images posted within threads, but I thought this restoration deserved a larger audience. With this in mind I contacted the owner and sought his permission to re-host all of the text and images on Build-Threads.com, and much to my excitement, he agreed. I think we're really lucky that the owner of such a universally adored car has not only gone to the effort of documenting the restoration process, but is also willing to share it with the world. Personally, I don't see this build thread being topped for a long, long time. If you know of any amazing builds that you think could be a contender, I'd love to hear from you in the comments below.
That's it from me! I hope you enjoyed these build story snippets and I thank you for taking the time to read my ramblings. A big thank you also to the Speedhunters team for allowing me to do this guest post.
Anthony Crivelli
www.build-threads.com
Build-Threads.com on Facebook