While North America's motorsport and event season is far from over, many in the automotive aftermarket industry are already looking toward November and the 2014 SEMA Show. SEMA time always seems to sneak up on us, and all around the United States builds are underway in preparation for the big show.
Speedhunters recently had the opportunity to get an exclusive insiders look at one of the projects that's sure to be a hit in Vegas in two months time…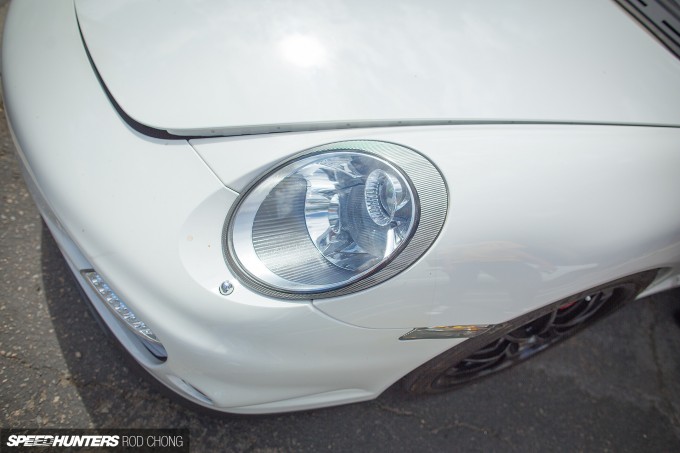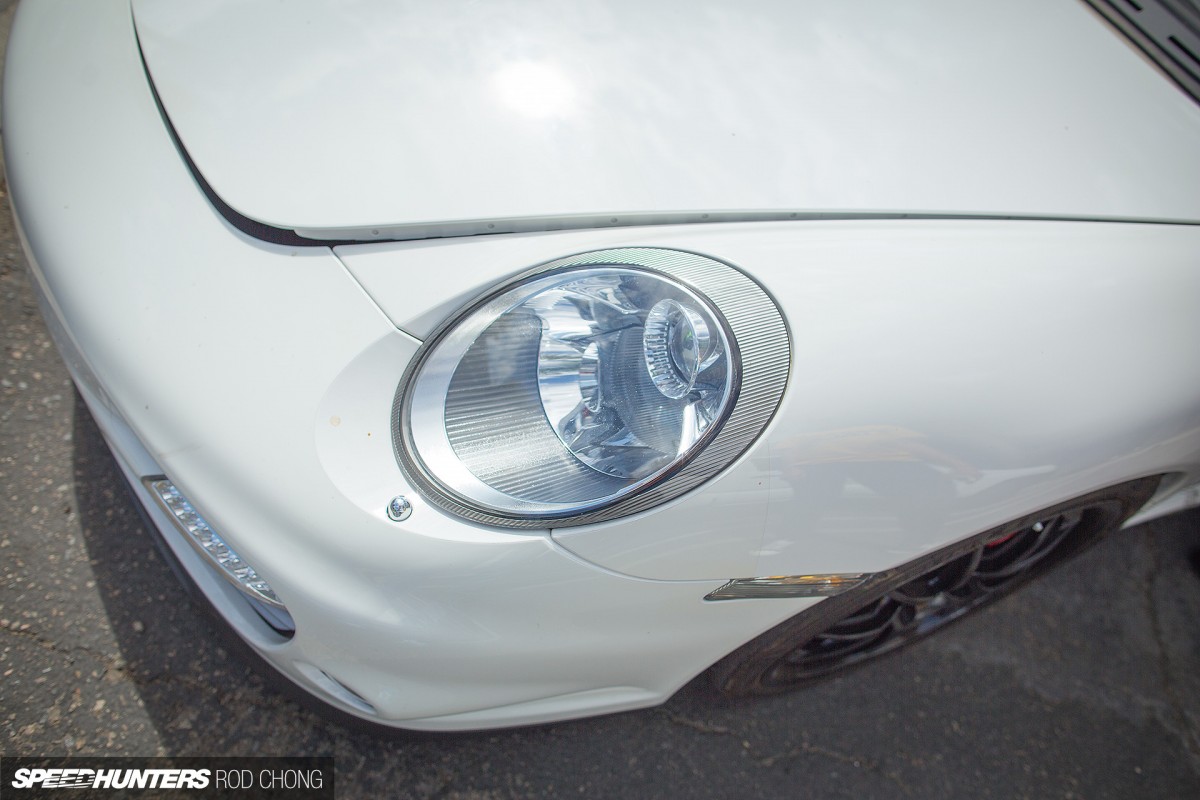 The base vehicle – a 997 model Porsche 911 Turbo – has not one, but three major players collaborating on the build: cooling specialists CSF Radiators, Southern California Porsche tuner BBI Autosport, and finally Liberty Walk – the famous Japanese aero parts maker.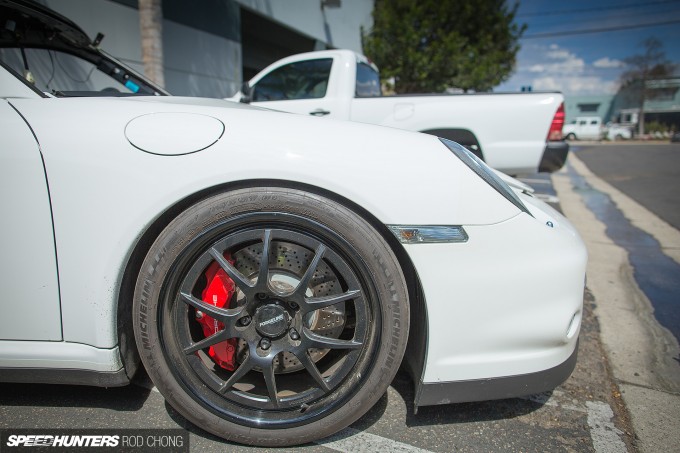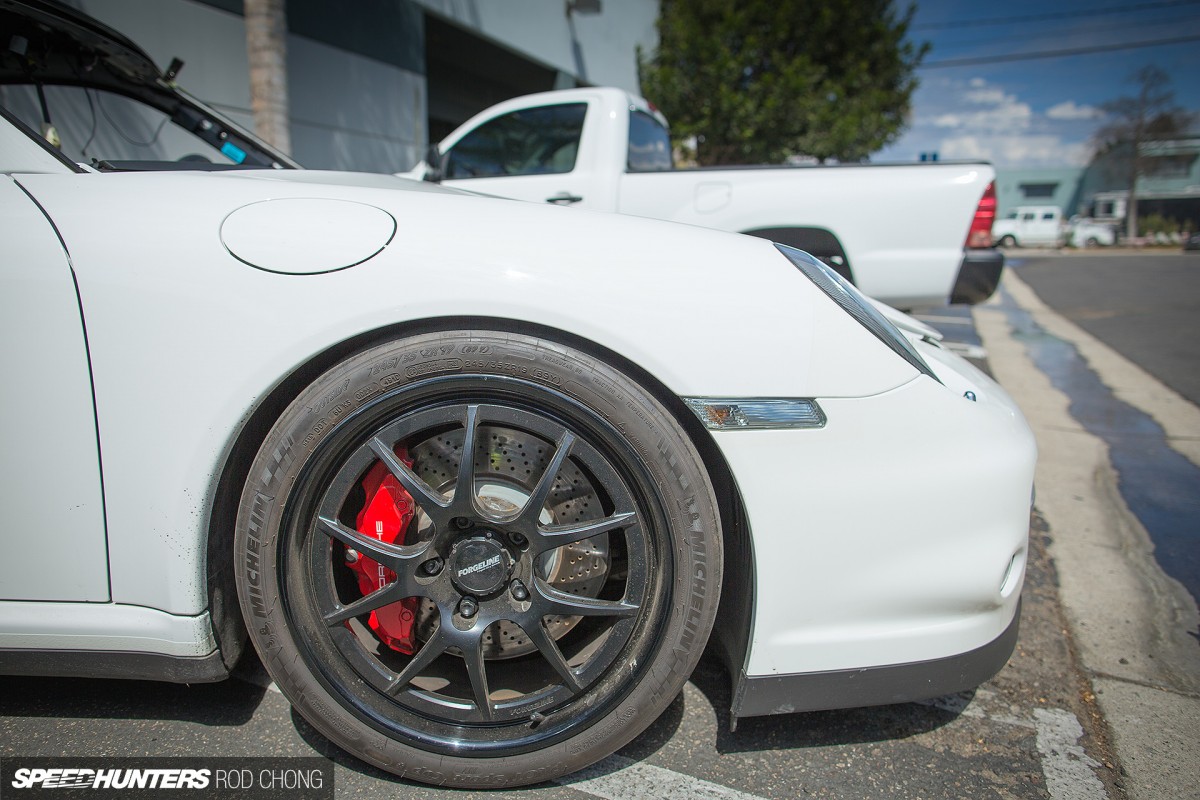 Of all of CSF's applications, Porsche vehicles are the most popular, and they've recently worked together with BBI on a few of the shop's high-end 911 builds, including the 1,300hp 'King Kong' 996 that's been tearing it up at events like The Texas Mile and Shift S3ctor's Airstrip Attack.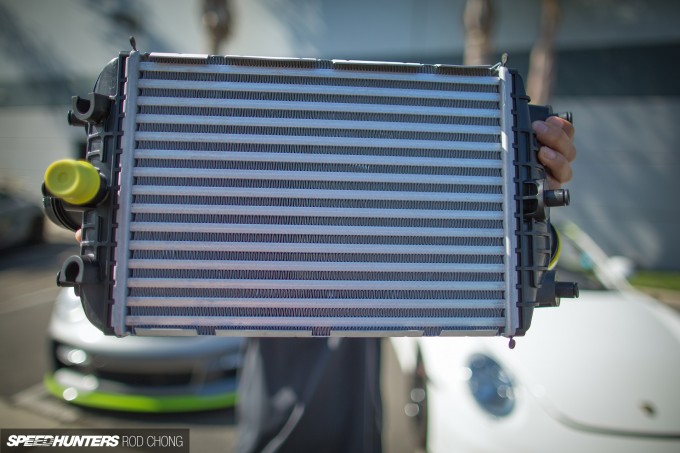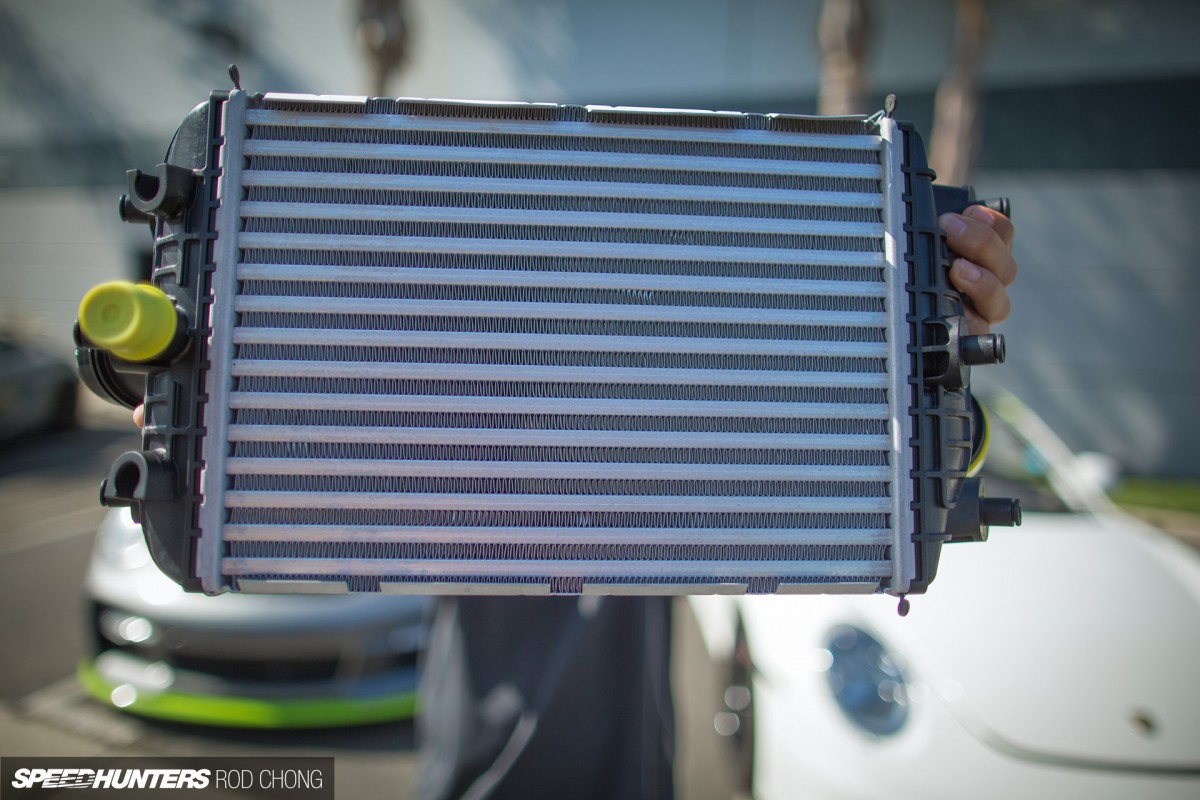 Naturally, CSF will be equipping the Porsche with one of their top-of-the-line intercooler – an all aluminum race-spec three-piece unit designed specifically for use with the 997.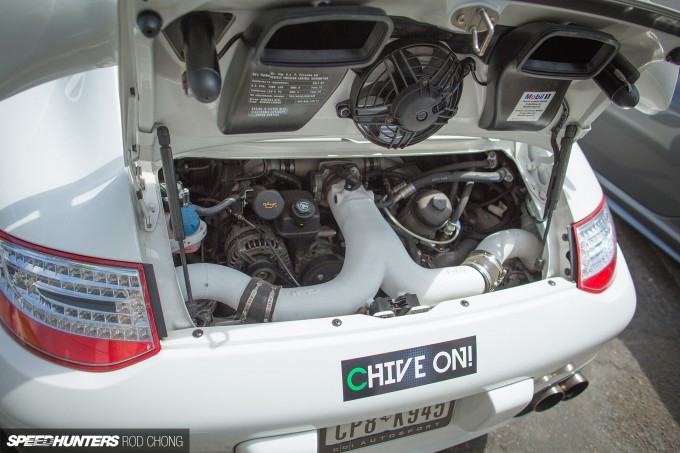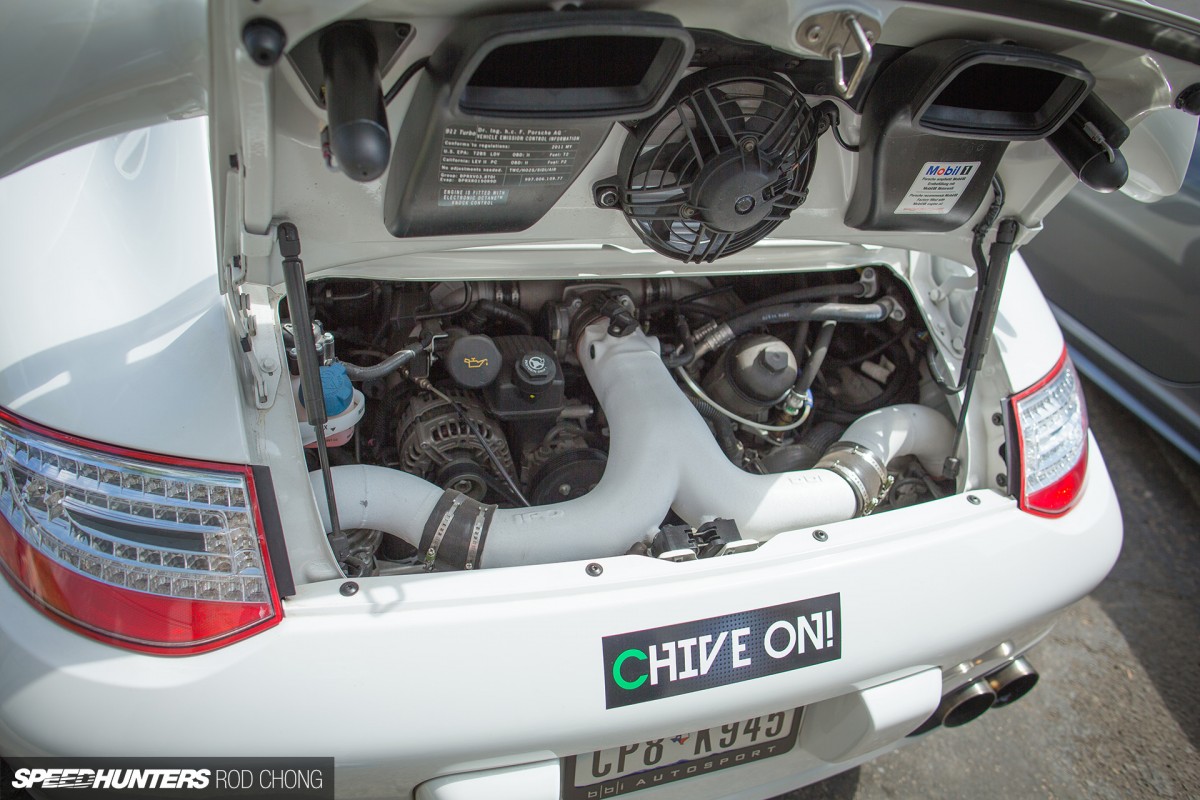 Along with CSF's intercooler keeping everything nice and cool, Betim Berisha from BBI will be working his tuning magic. In fact, the car is equipped with Porsche's new 9A1 direct injection motor, similar to the one in the 991 Turbo, and Betim has already added a new turbo setup which upped output to the 700hp mark and propelled the 997 to 194mph in the standing mile earlier in the year. But the plan is to extract even more power before the car is complete.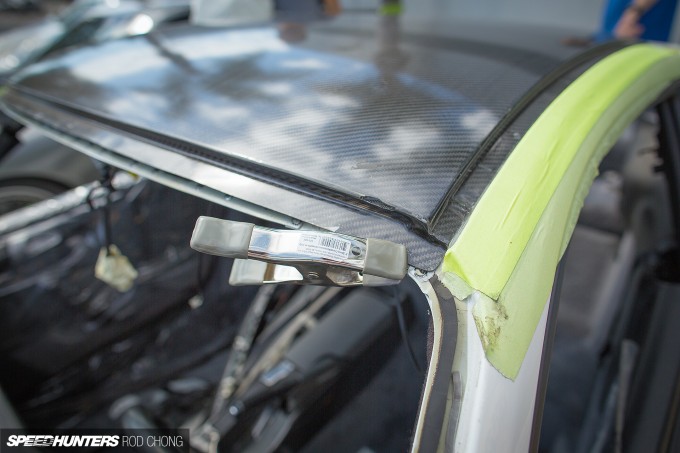 With power and cooling already locked in, the next step is the exterior. This is where Liberty Walk comes in. Back when Kato-san was penning the 997 wide body kit he reached out to Betim for input on the design, so it's not surprising that BBI has secured the first two kits out of the moulds. When CSF's Ravi Dolwani heard about this, he immediately contacted Betim about collaborating on a build to be displayed in CSF's SEMA booth this year.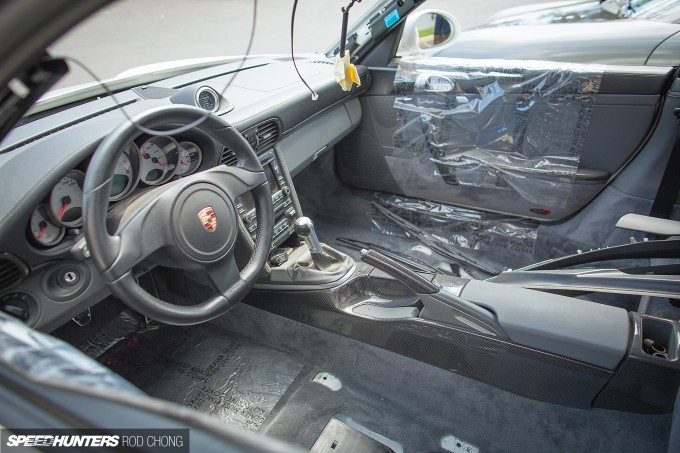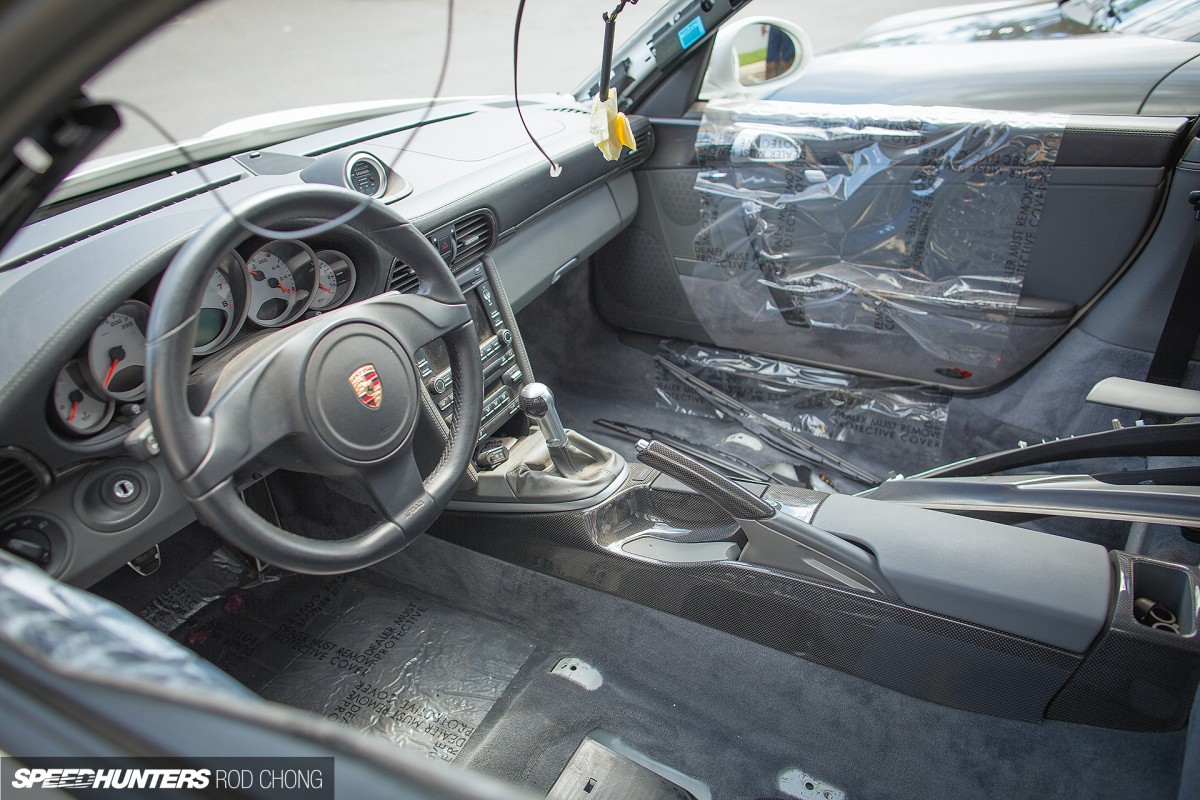 It's a collaboration that actually makes great sense as both Ravi and Betim are young men looking to build their brands on a global level. Combining their mechanical expertise with the distinct style of Kato-san and Liberty Walk is sure to make for a special machine.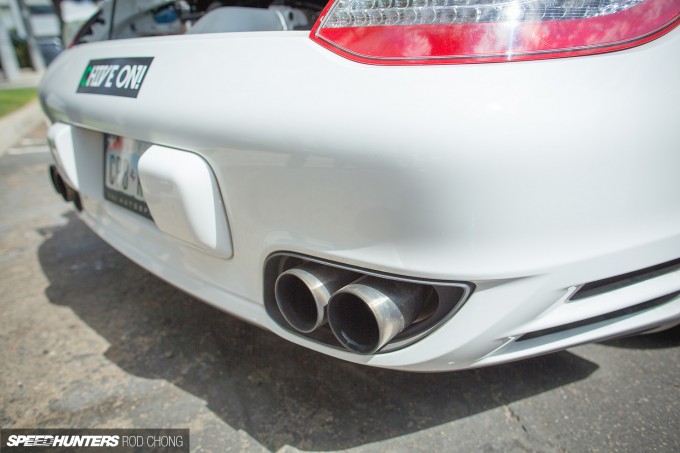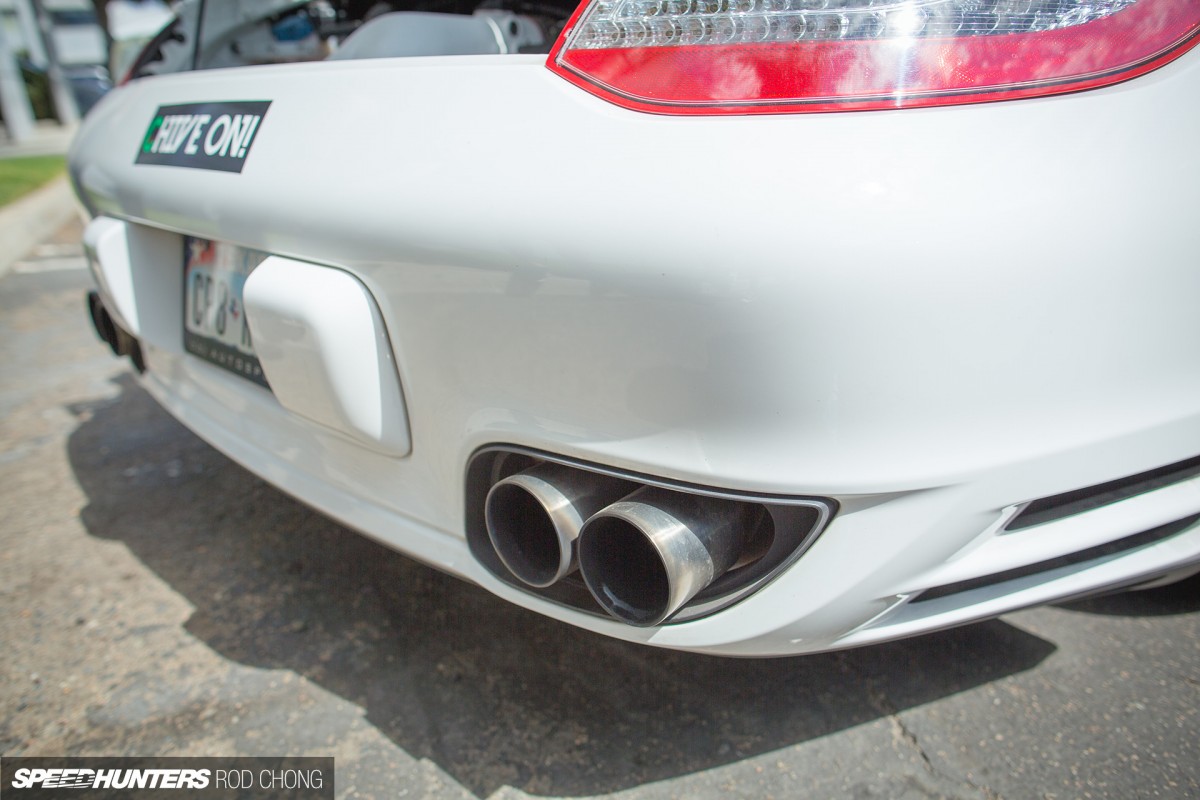 We are also happy to announce that Speedhunters will be taking an active role in the build, and we have some very cool stuff planned when the car debuts at the SEMA Show. There's still a long way to go on this project, but you can expect to see a lot more on this unique collaboration as the event draws closer.
Mike Garrett
Instagram: speedhunters_mike
mike@speedhunters.com
Photos by Rod Chong
Instagram: speedhunters_rod