A Big Waste
Most of you Speedhunters out there already know that Land Rover builds some of the best out-of-the-box off-road capable vehicles. The Range Rover Sport line has always been at the cutting edge of all terrain sport utility vehicles and the latest supercharged model with a 5.0L V8 took a groundbreaking leap in terms of power and styling compared to previous models.
Although, many Americans don't see the Range Rover as an off-road vehicle. You see, I grew up in Los Angeles, and it seems that the general public there think of the Range Rover as a soccer mom car. It's just a really expensive grocery getter in their eyes, and a status symbol that's only good for a spirited run to Starbucks.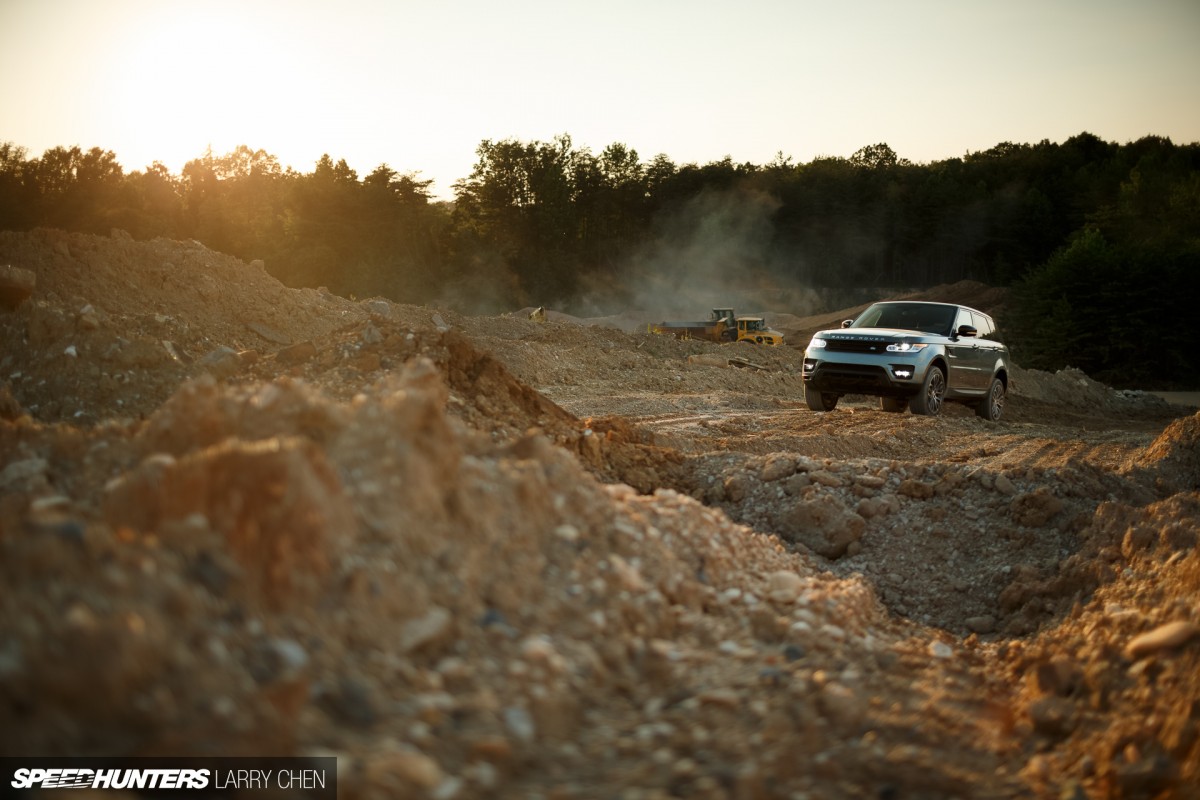 I've been following off-road racing more heavily in the past few years, and I love it. But in order to follow such racing – to get to the shooting locations, or even just to spectate – you have to have an off-road worthy vehicle yourself.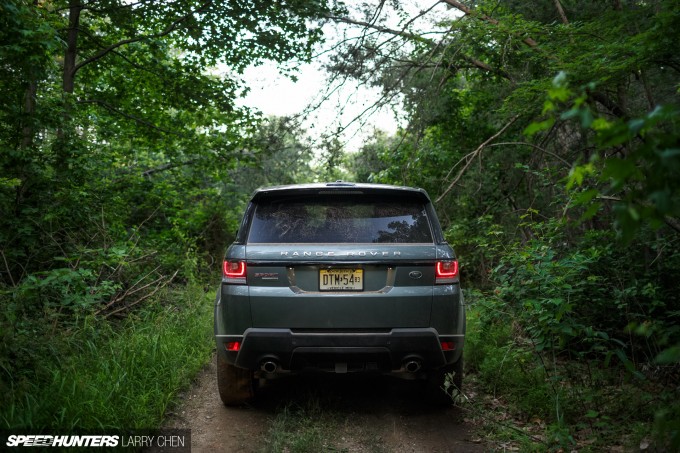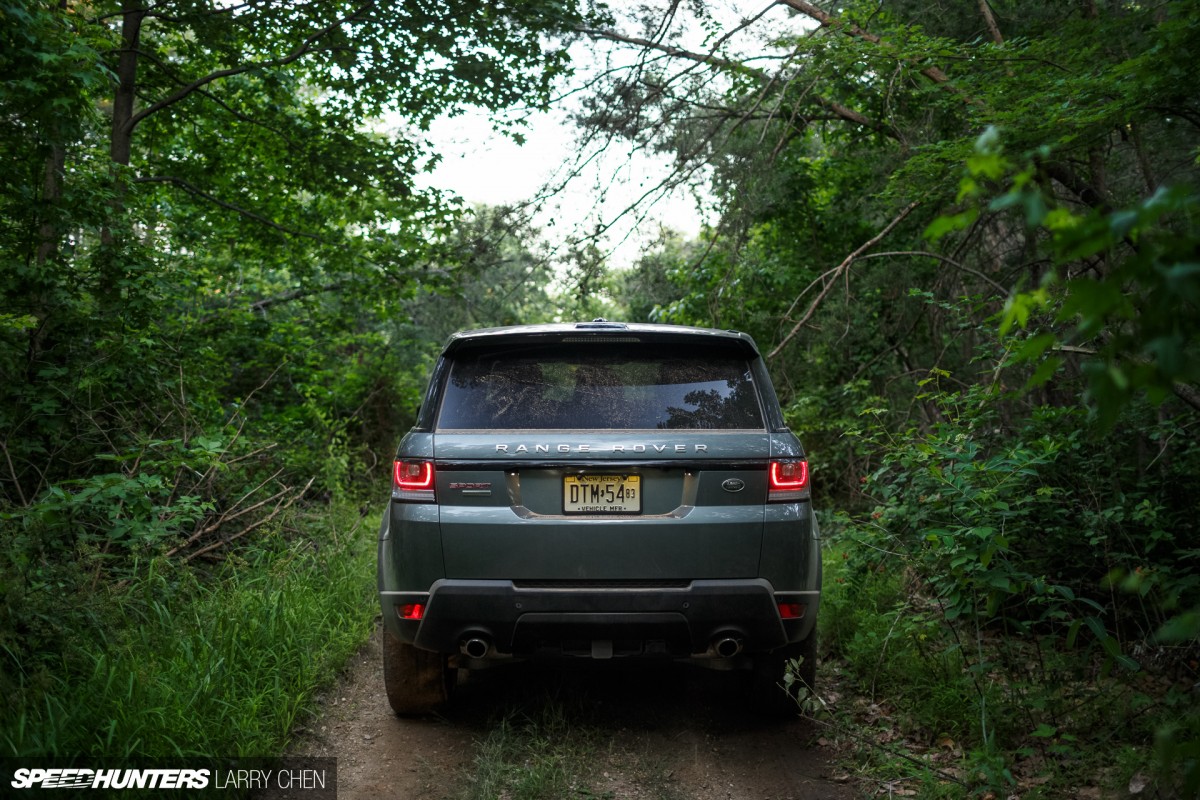 I swear I've only seen one Range Rover owner brave enough to try out some of the many trails that the Southern California desert has to offer. And that's just a damn shame, because honestly some of the rigs I see out there have enough mods to amount to the cost of buying a well-equipped, pre-owned Range Rover – or in some rare cases a brand new one.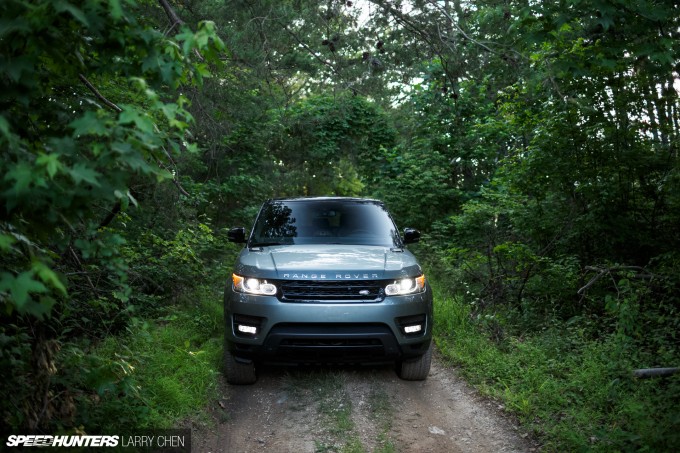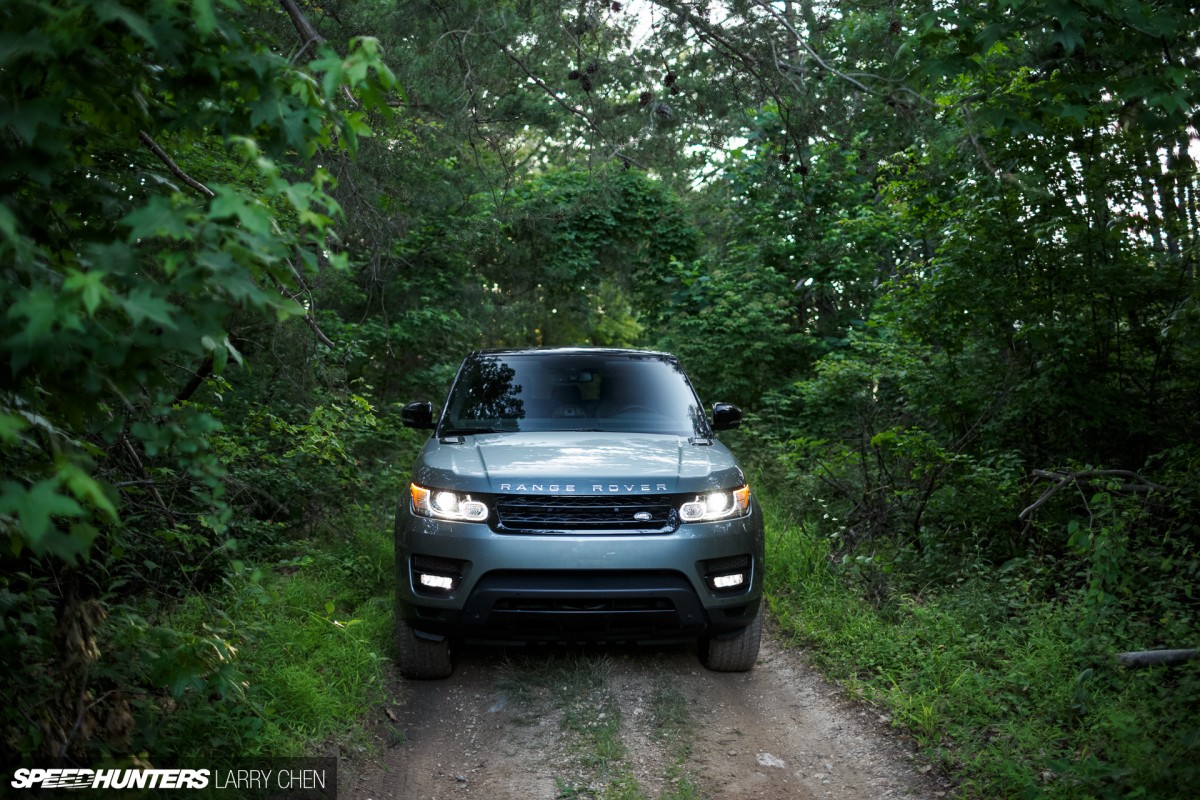 All said, I've never actually had the chance to off-road a Range Rover myself, so I figured it was about time to experience what all the fuss was about. The last time I rode in one was in the sand dunes outside of Dubai.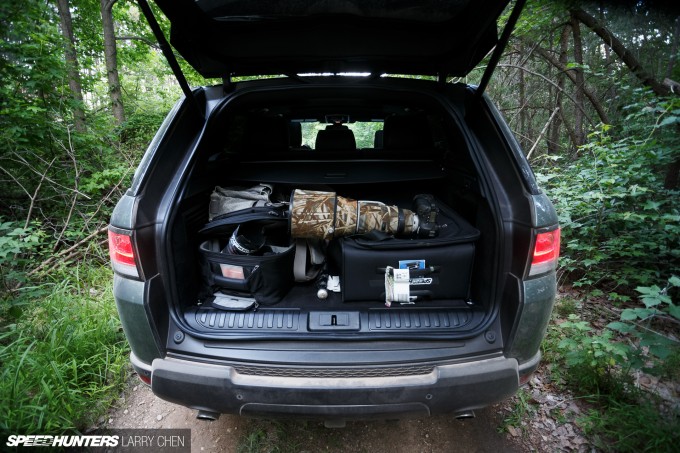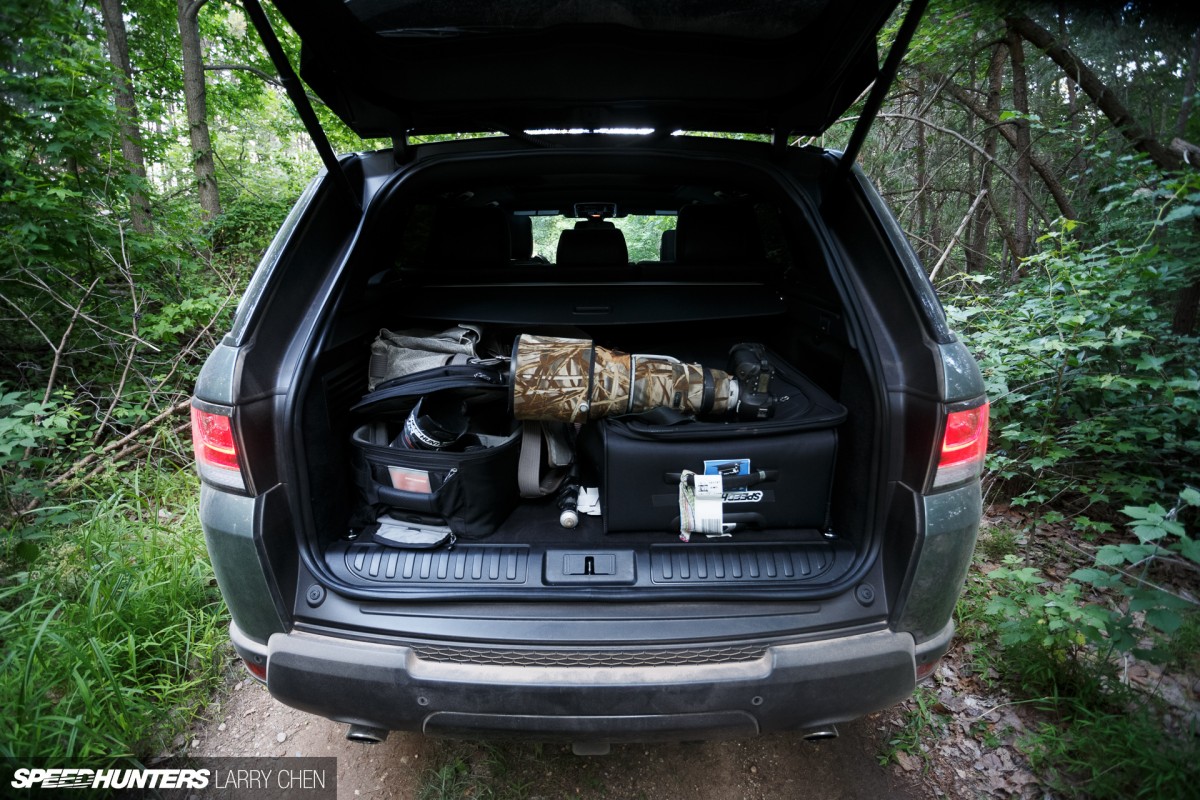 I was on the East Coast to cover a few events including Formula Drift New Jersey, and as always I need a production vehicle, or as I like to call them – Lens Mules.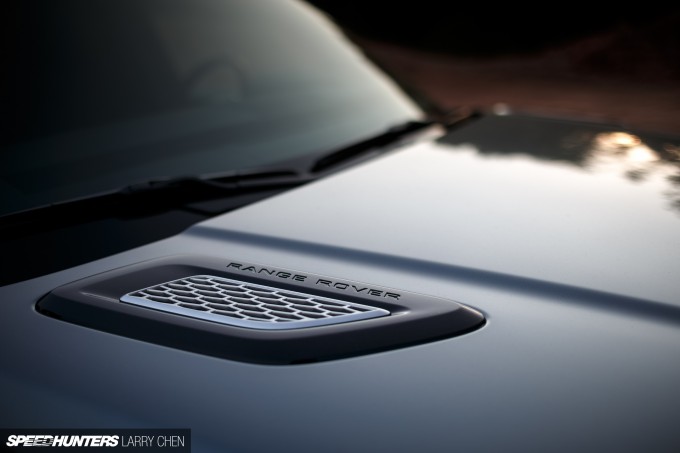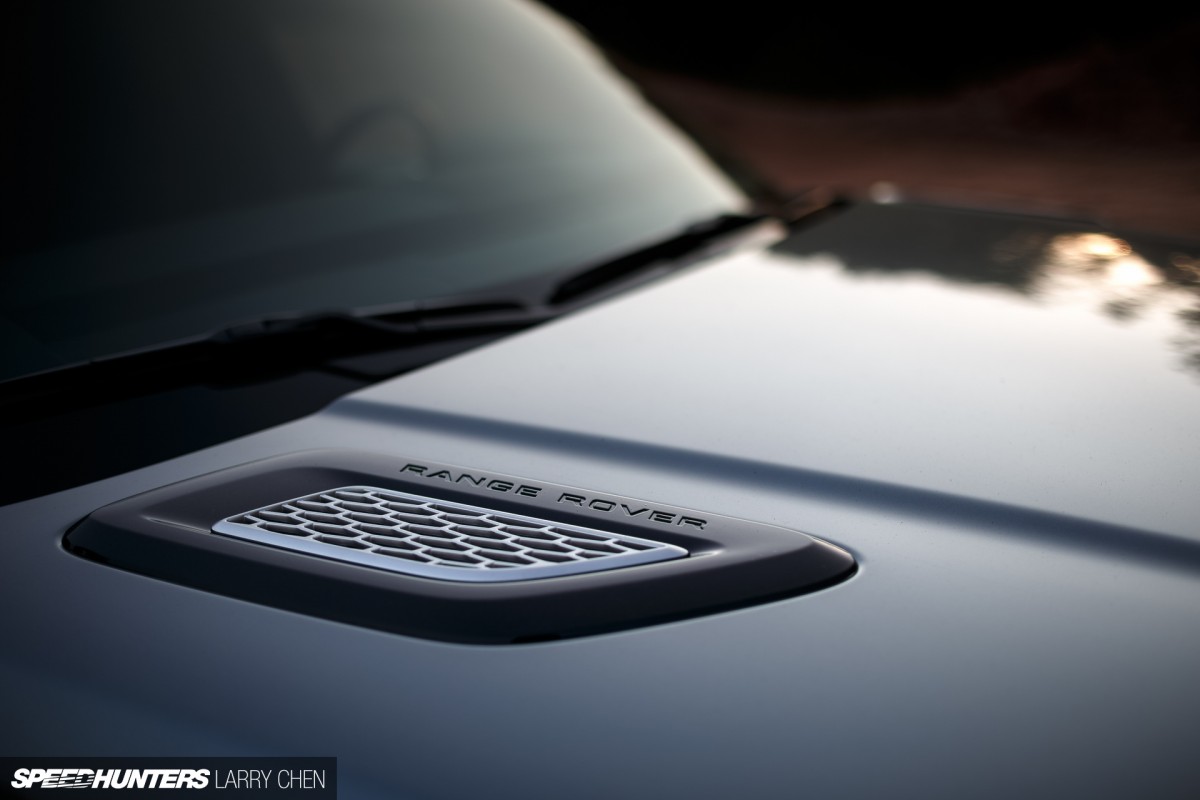 The 510hp Range Rover Sport Autobiography would be the perfect mule for all my camera car needs.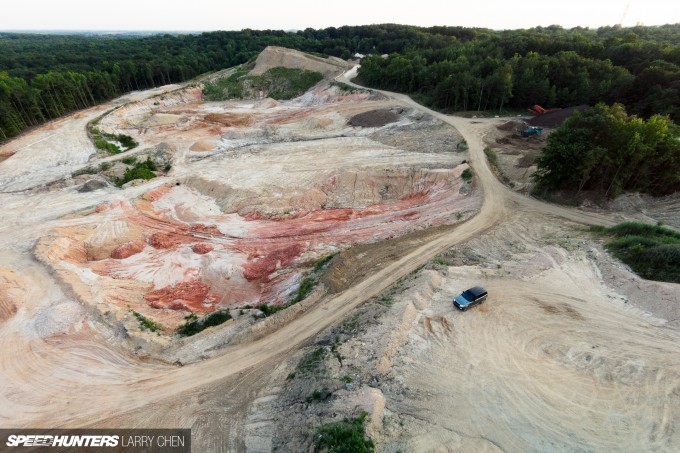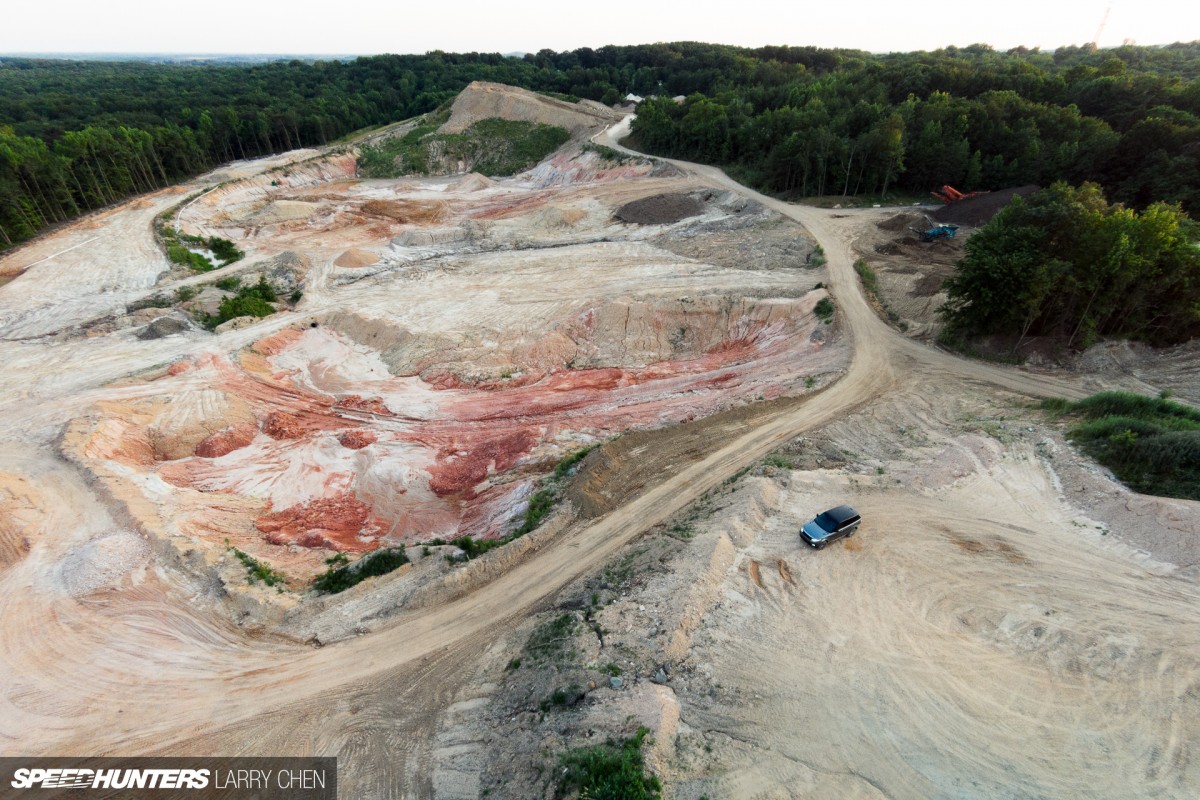 After Formula Drift, I headed to Vaughn Gittin Jr.'s home, both to follow up on what he has done to his drifting compound since my last visit, and to test out the off-road prowess of my press car in his backyard – which happens to be a rock quarry.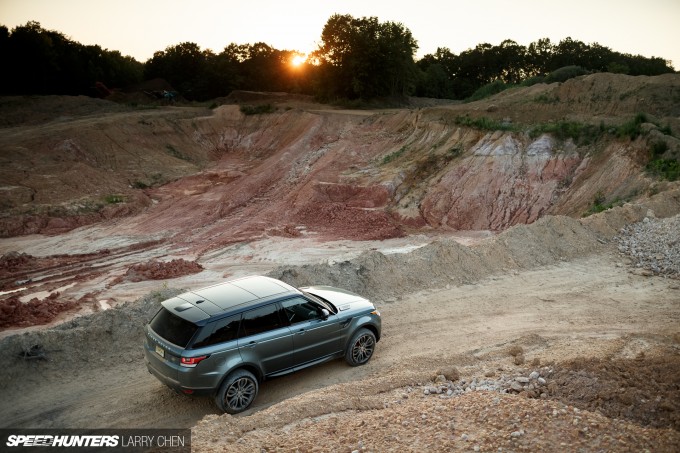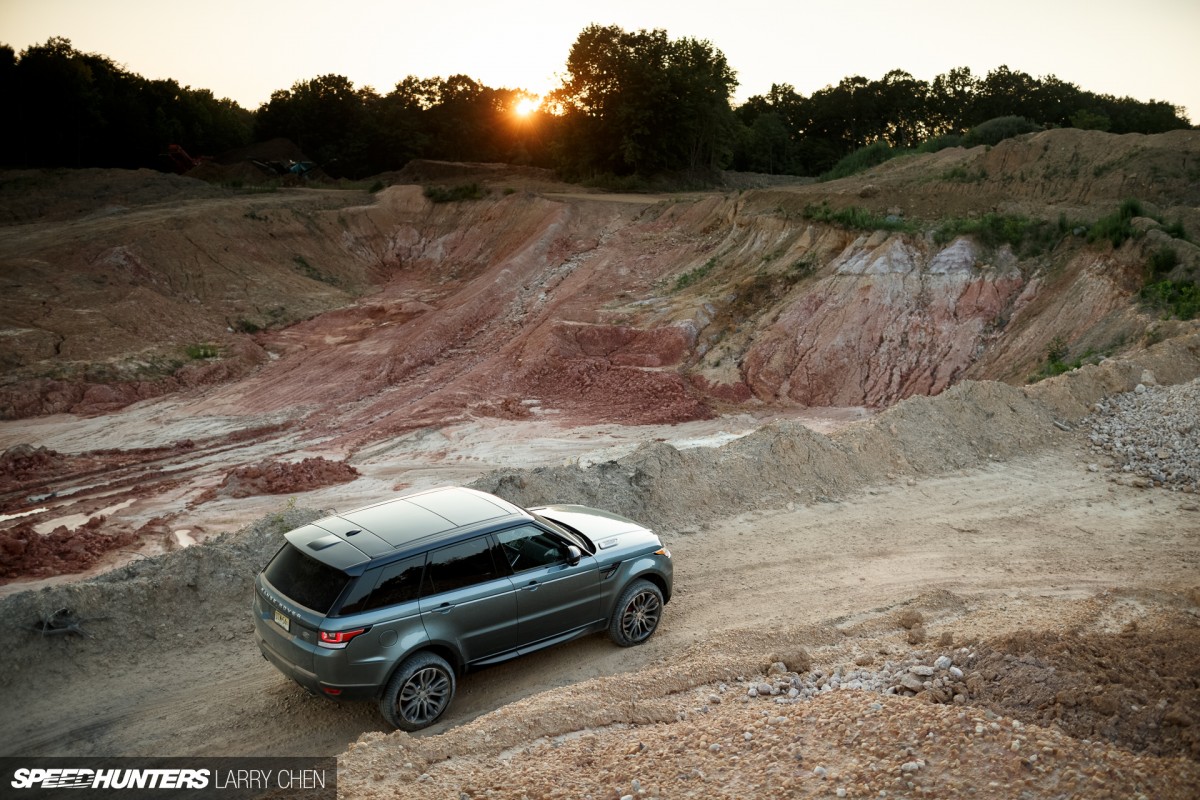 Vaughn uses his backyard to practice rally driving and just cause general mayhem with whatever motorcycle or ATV he has at his disposal.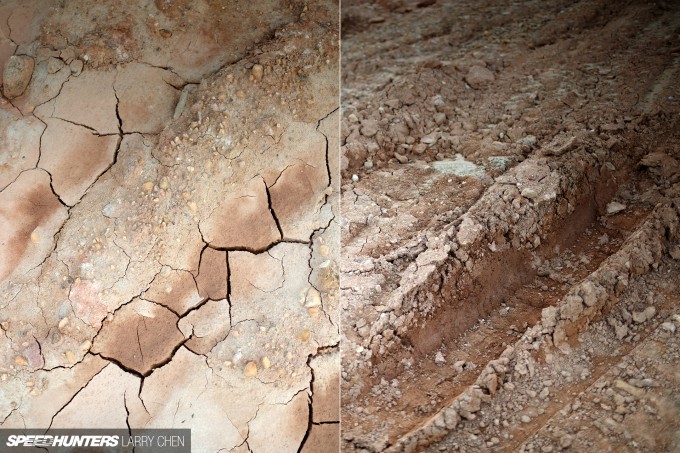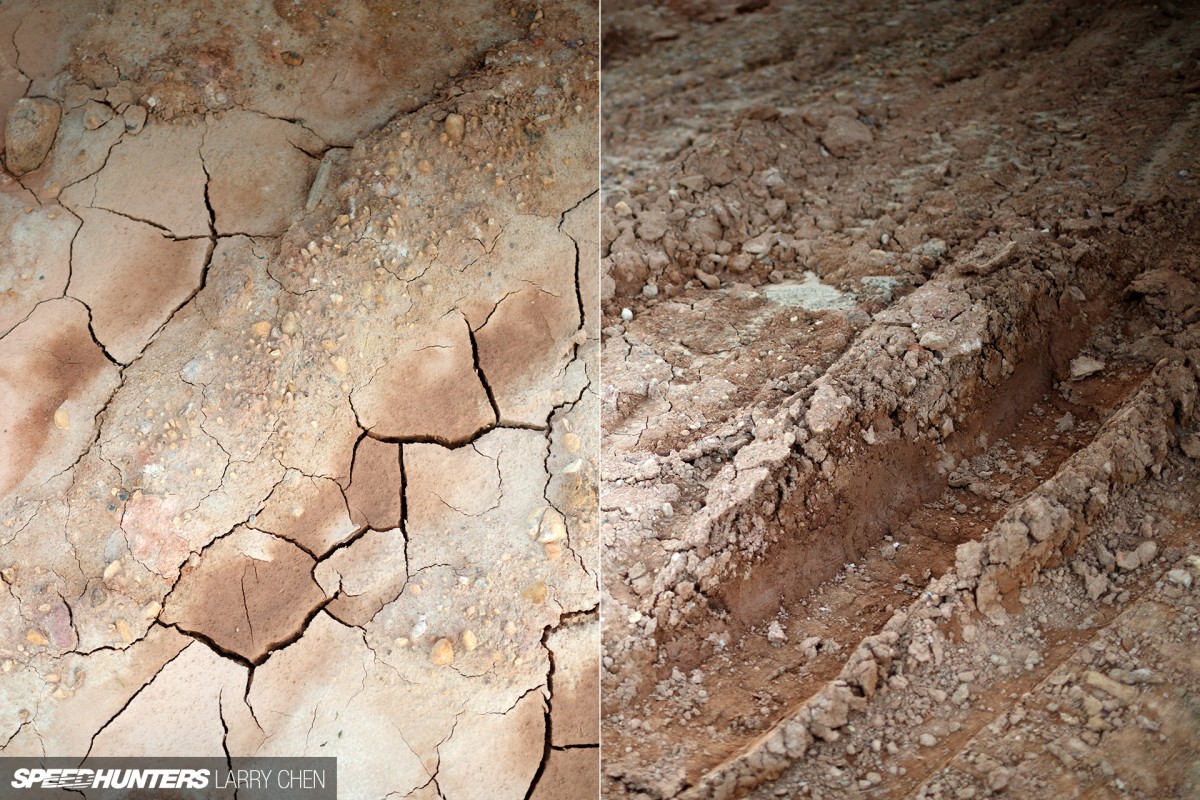 It's an active quarry, but I am not really sure what they mine for back there. All I know is that the surface is the perfect playground for any off-road nut. Some of the dirt is super-soft and soaking wet, while parts of it were hard-packed and dried up.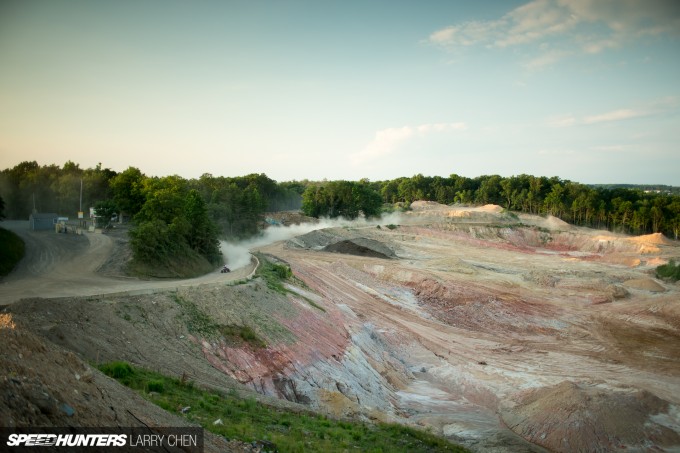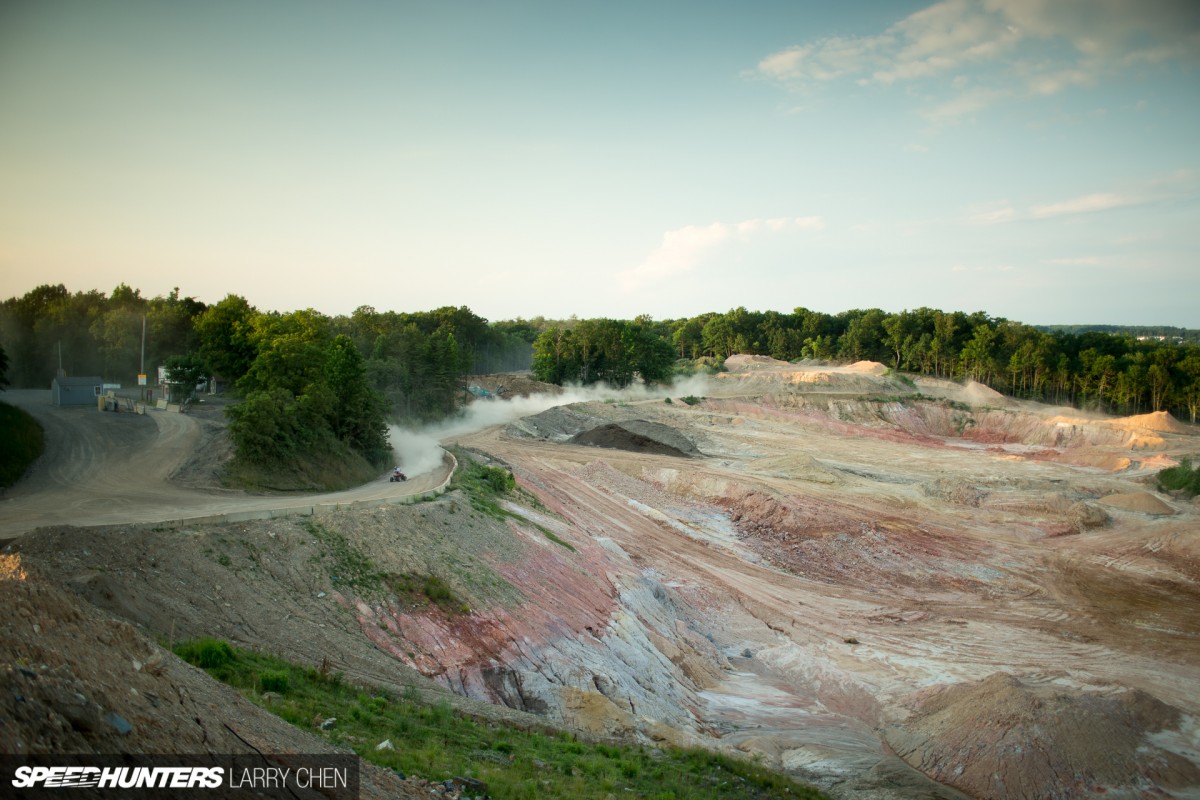 Ever since I watched Vaughn thrash some cars in his backyard in this video that he put together, I wanted to drive it myself.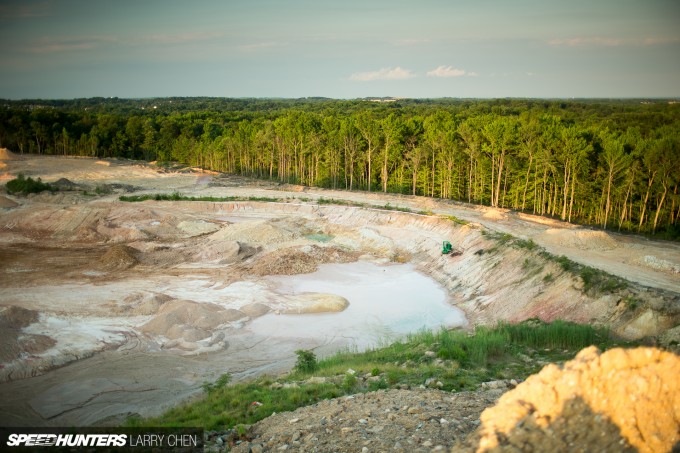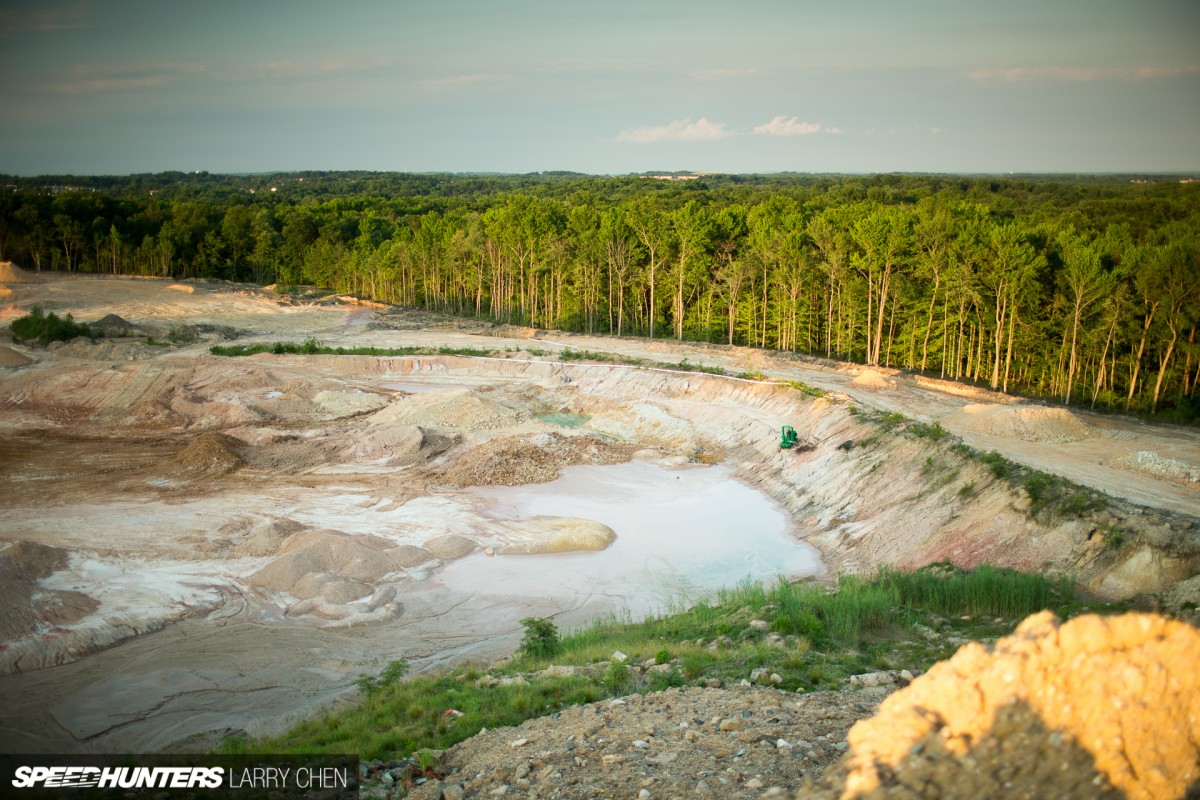 With all of our other dream drives we like to show the location, so you Speedhunters out there can drive it for yourselves and enjoy the same roads we get to enjoy.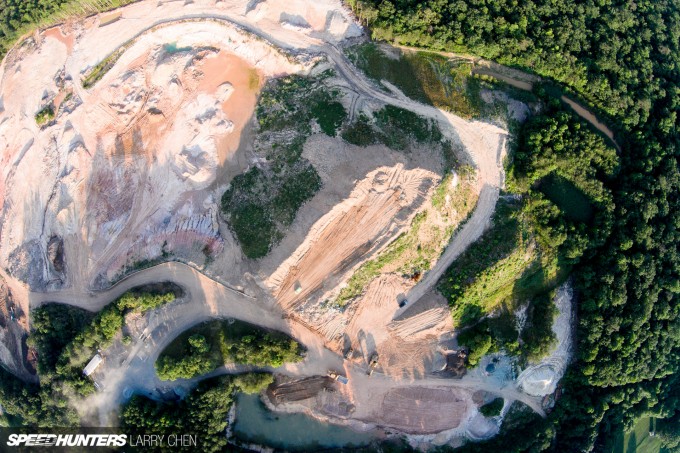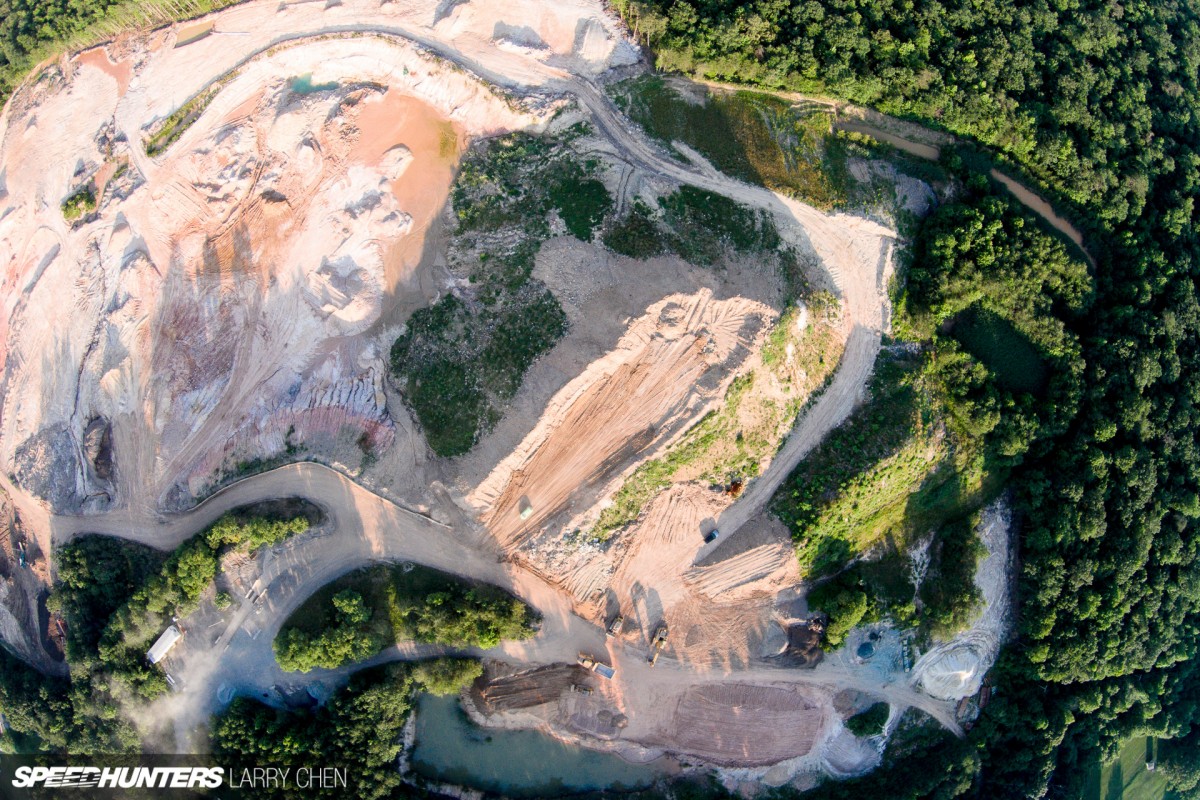 Unfortunately, because it is private property we can't disclose where the location is. This is an overhead view of the property and you can see what kind of roads are available to Vaughn at a moment's notice. I wish I had a backyard like this.
We Have Lift Off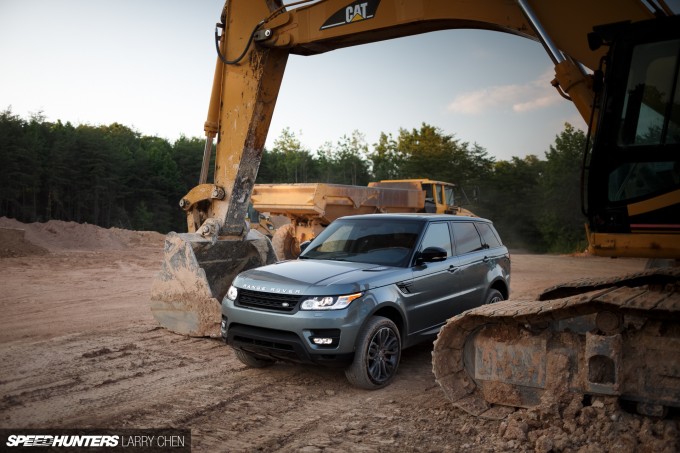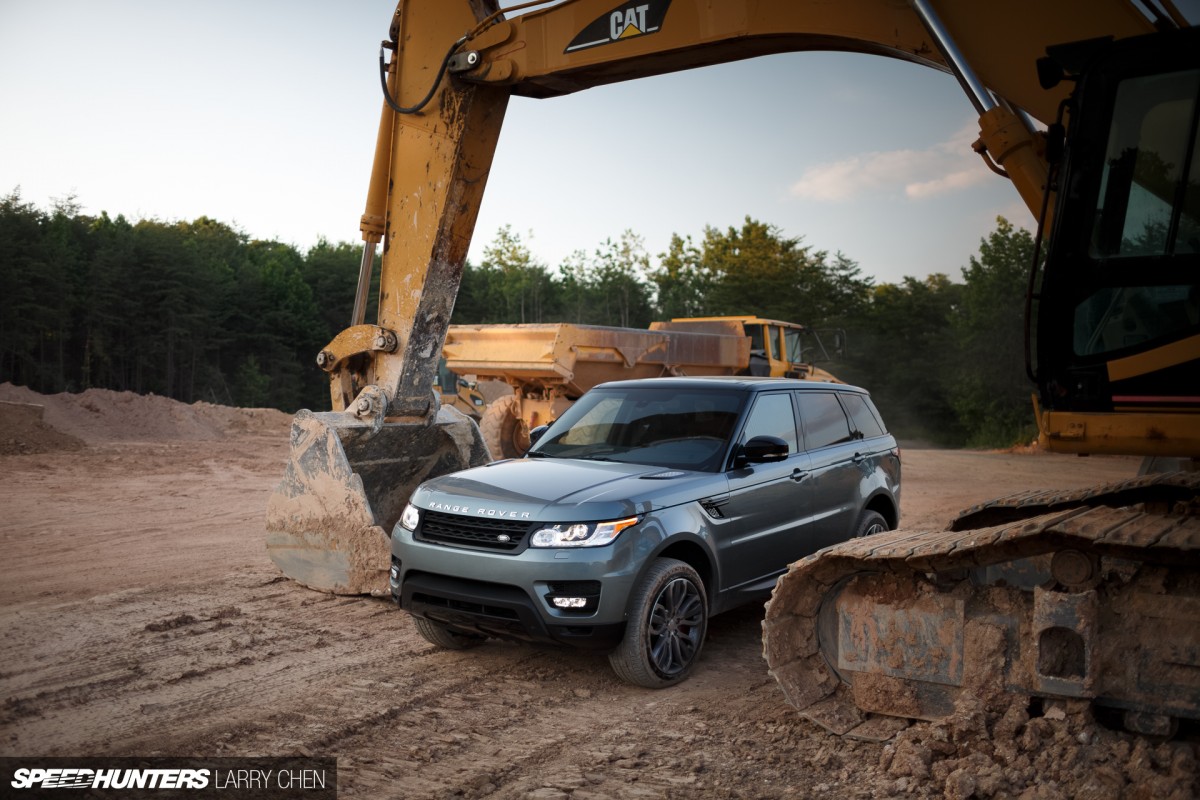 My steed for the backyard bashing was a cool $93,000. For that kind of dough, this thing better be able to do some amazing things, right?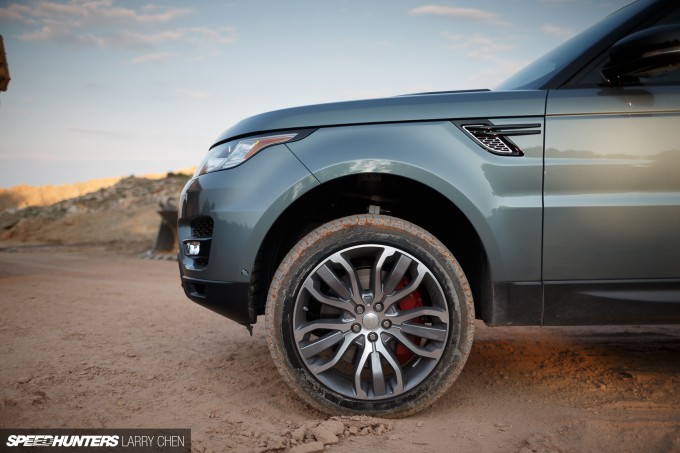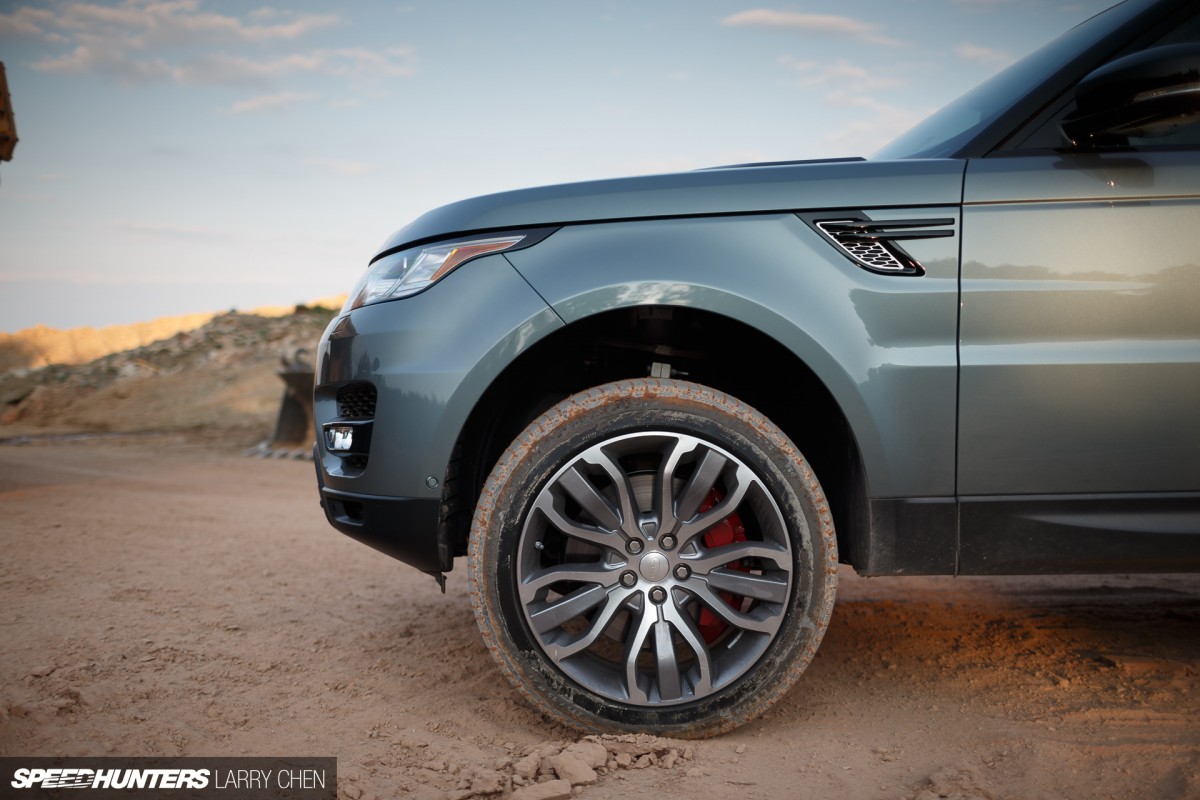 I raised the car as high as it would go on the air suspension and proceeded to drive around in Vaughn's sandbox.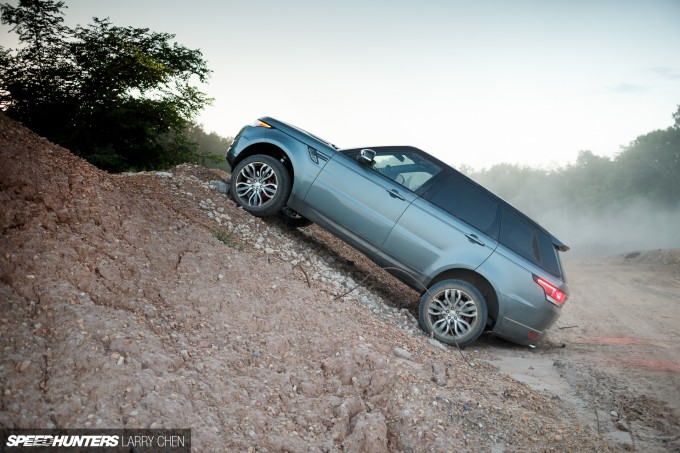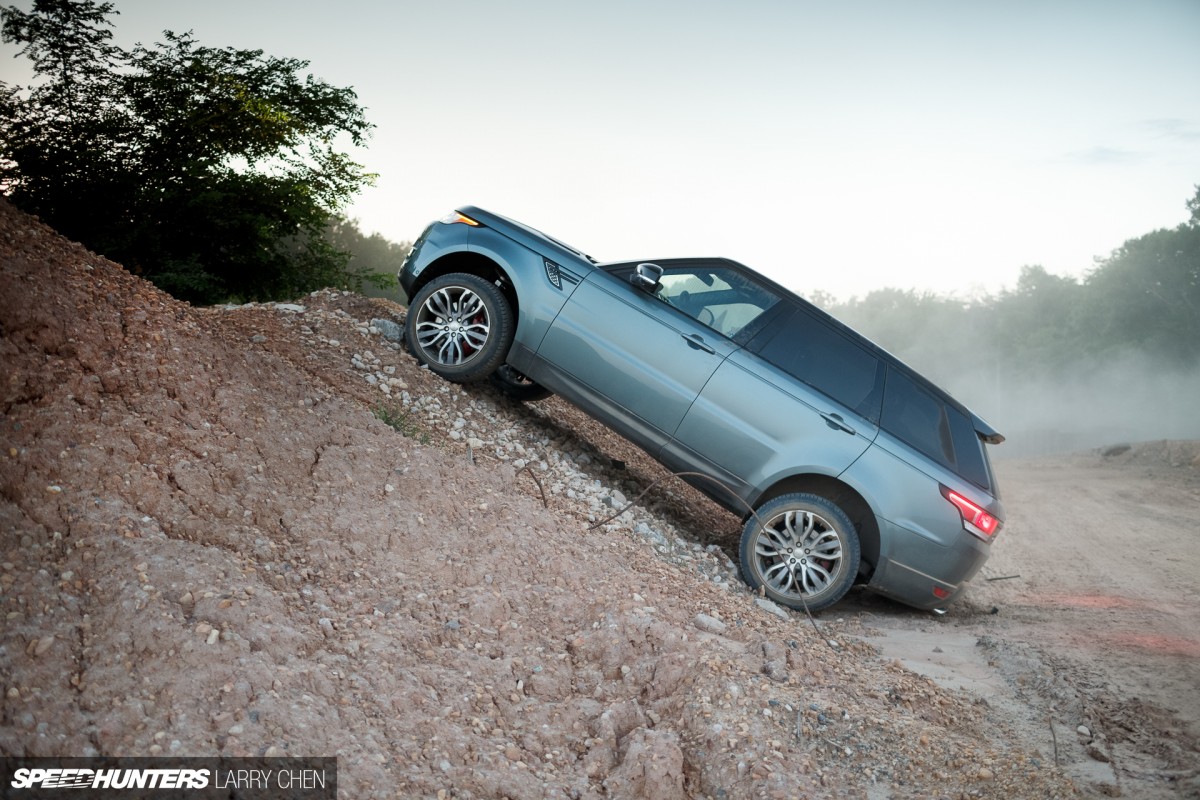 I started out with some slight inclines. It's a good thing that the parking brake works so well.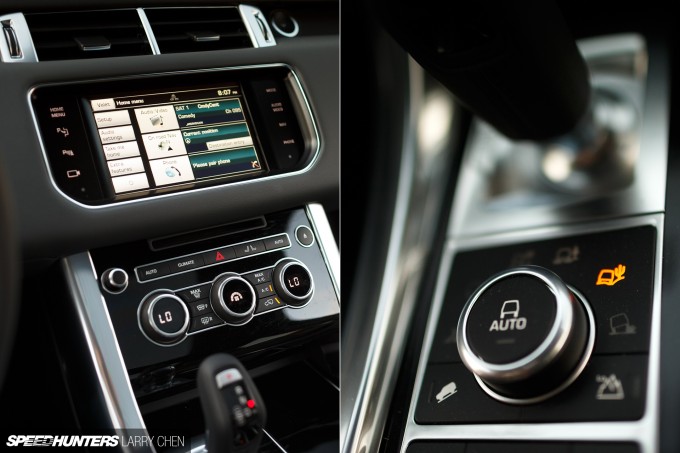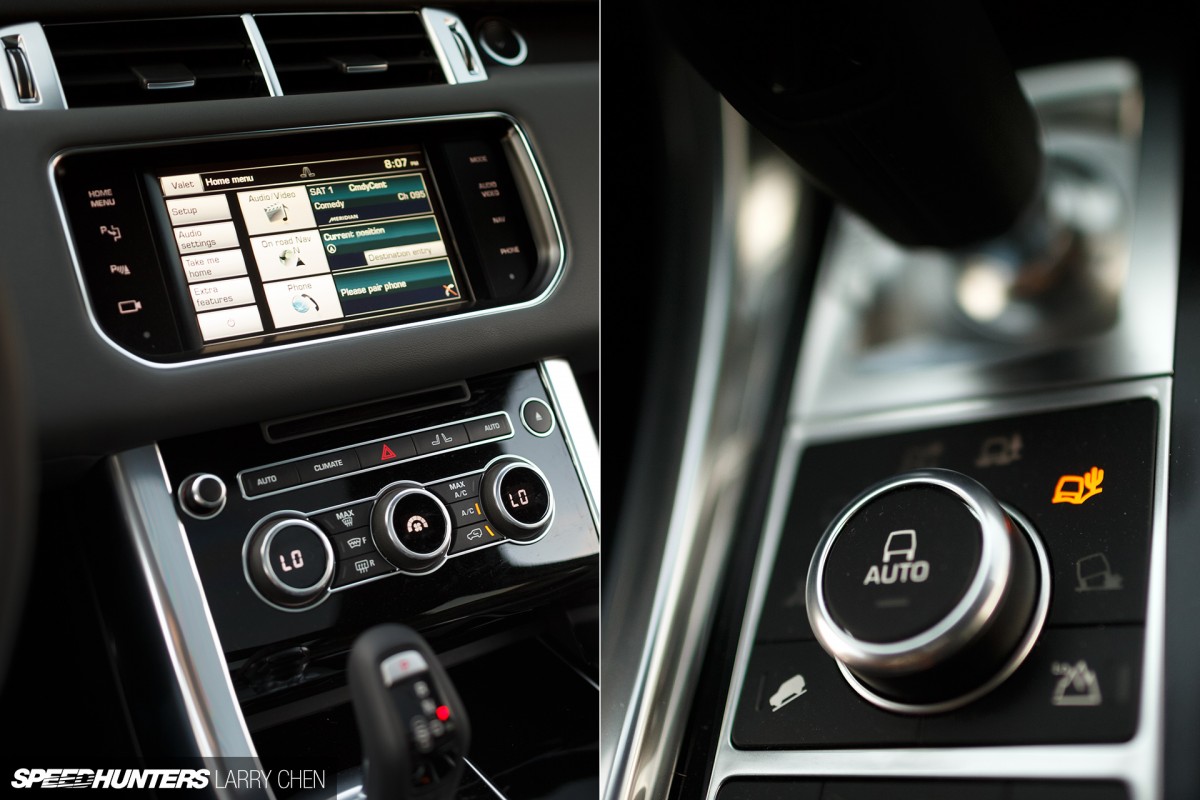 I put it in sand mode as I was expecting to encounter some silt, although I am sure the automatic terrain response would do just fine.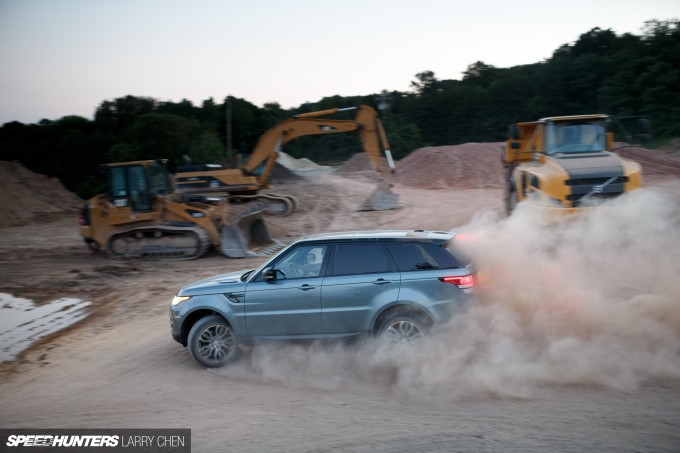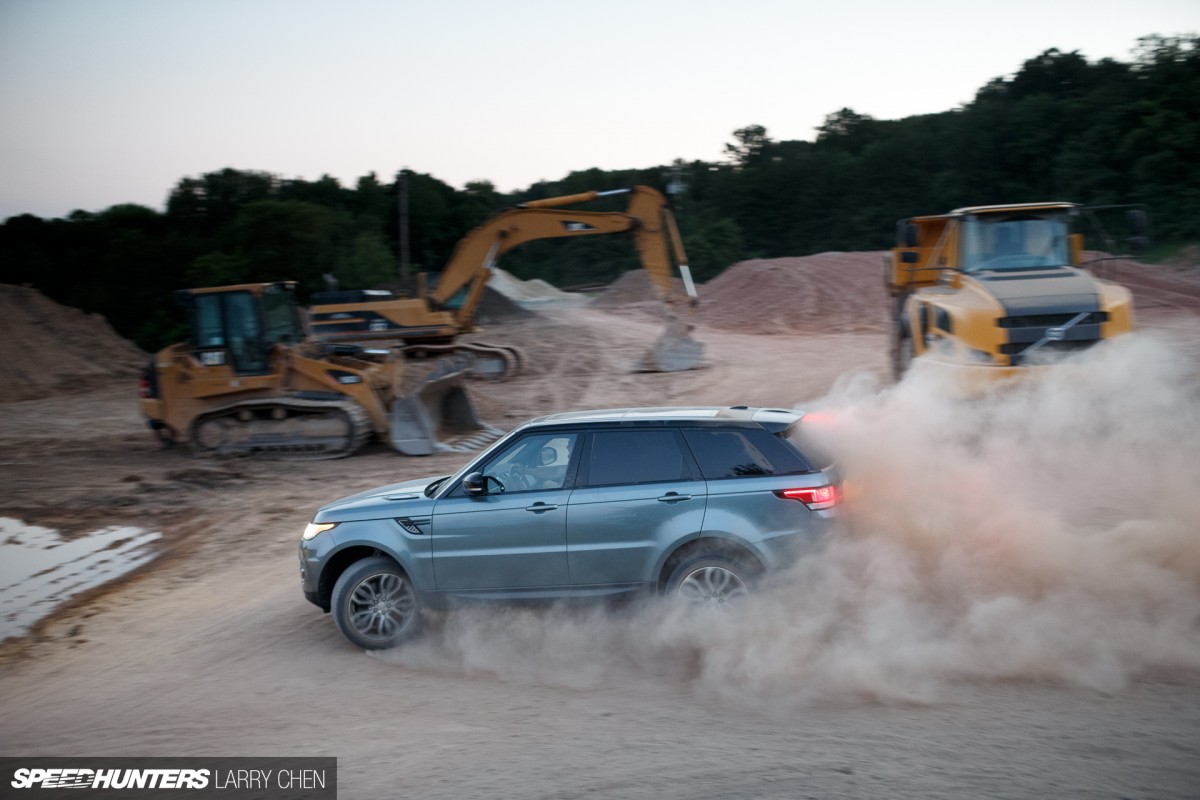 Even though it's a relatively heavy thing, you would not be able to tell from the way it handles. There is just so much traction coming out of the corners – even on the slickest surfaces.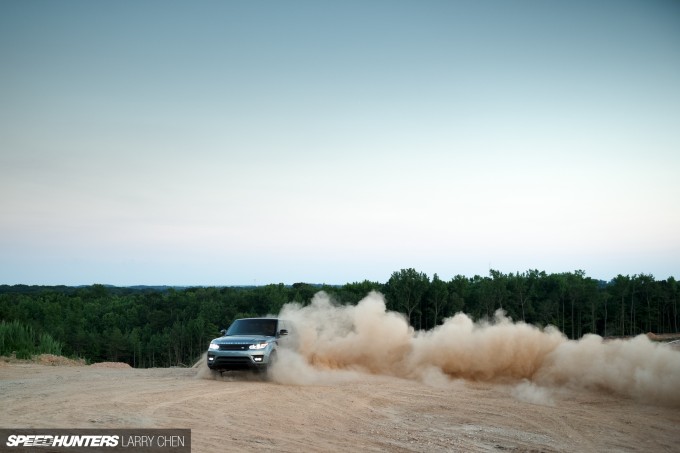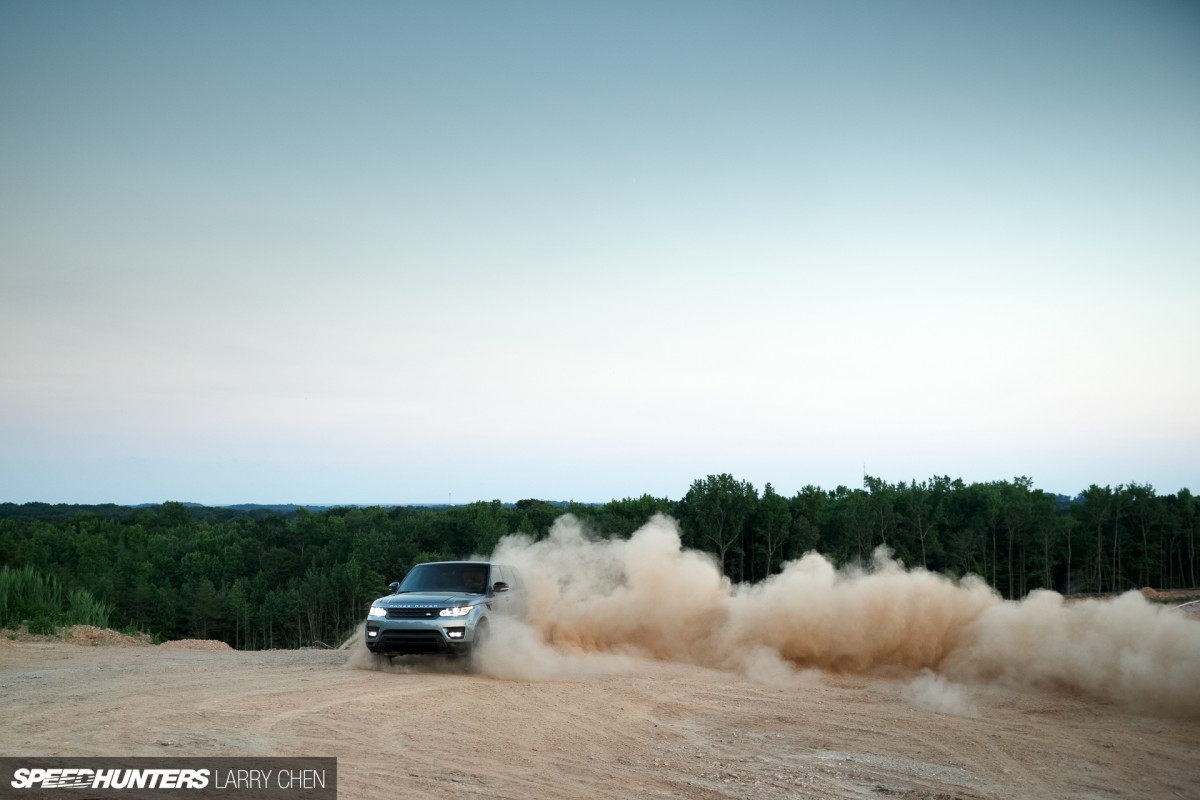 With all the driving aids turned off it slides fairly well with power going to all four wheels. This is what it was built for.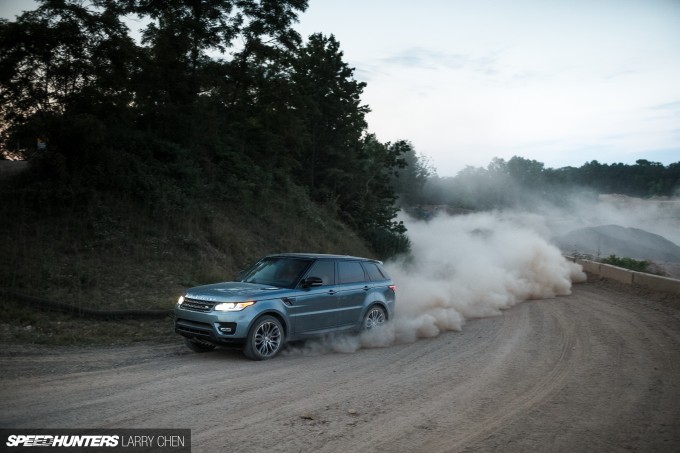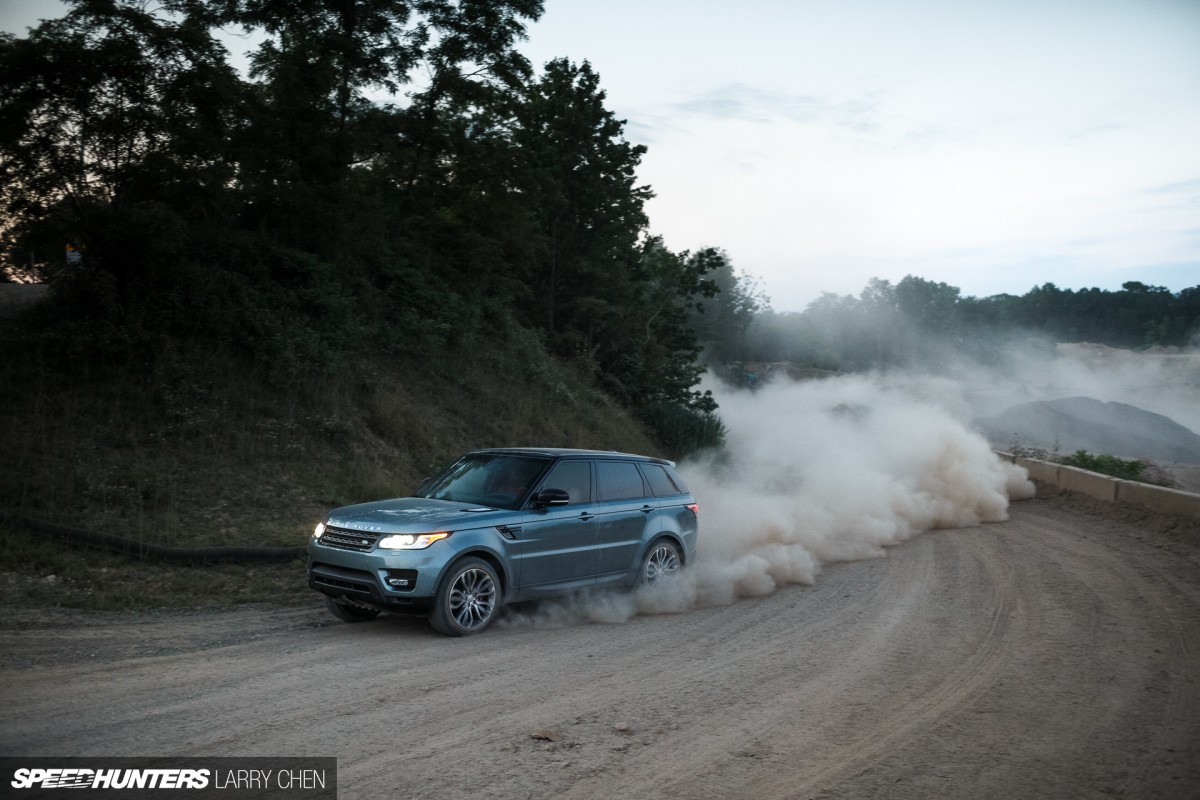 On the straight-aways I could not believe how well it handled the bumps and dips. Seriously, it was like a V8-powered magic carpet ride.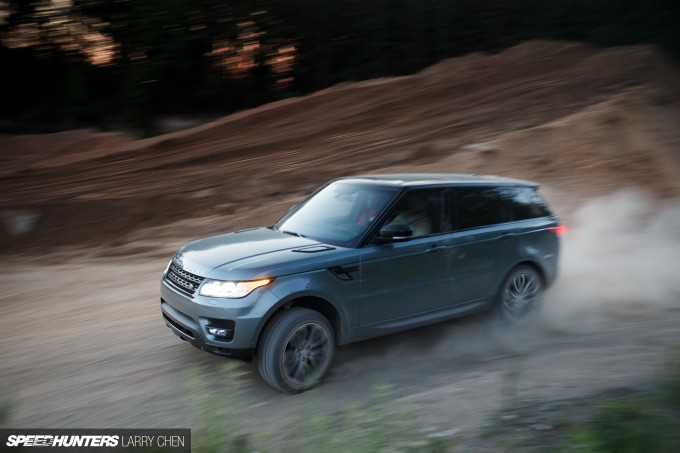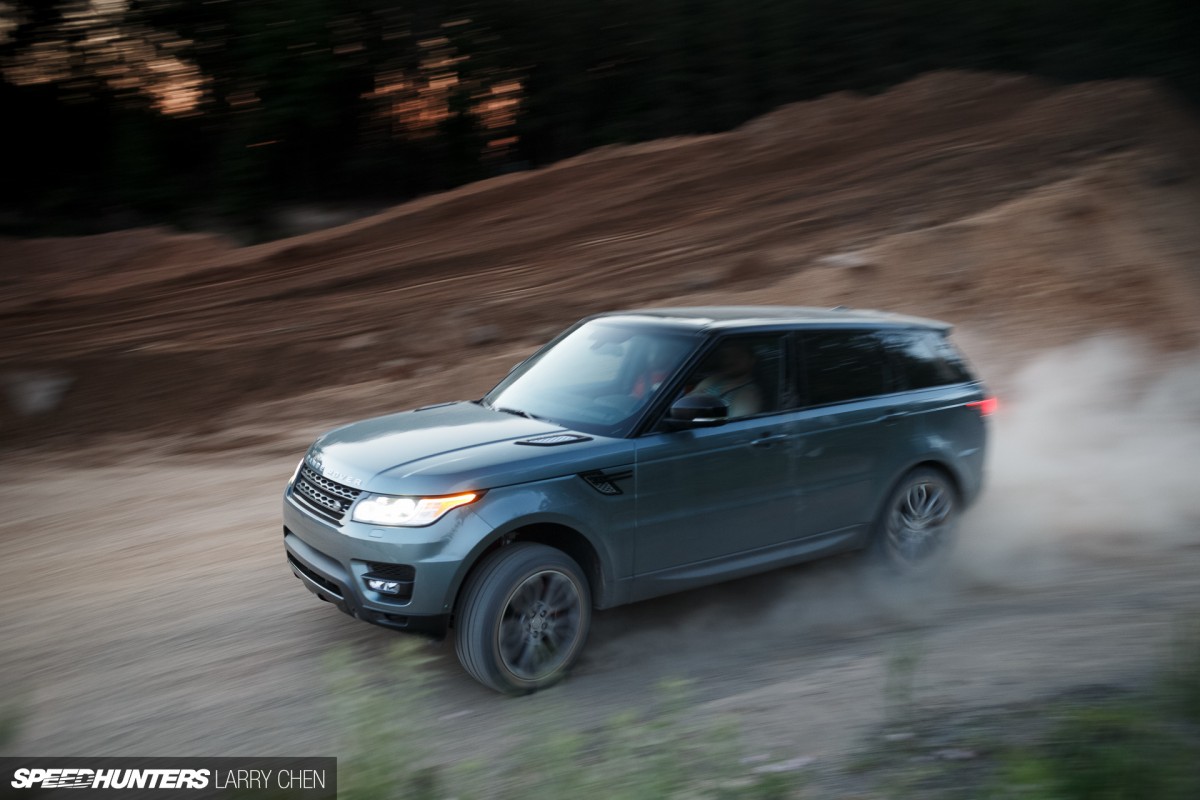 Banging through first, second and third, I would quickly shift up in the gears coming out of the corners. The eight-speed transmission was lightning fast, and the down-shifts going into corners were perfectly rev-matched every time.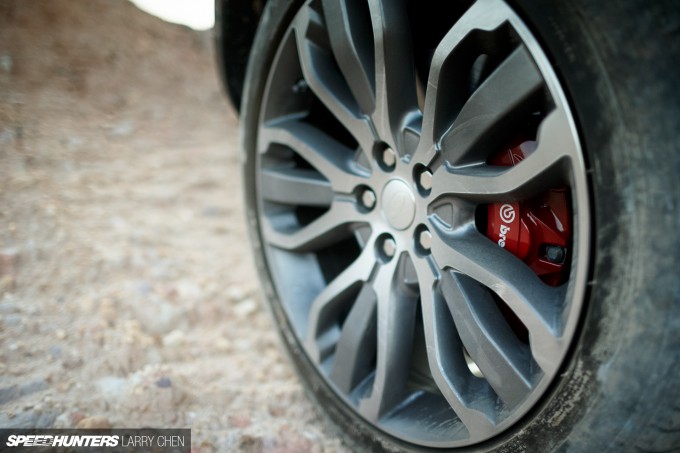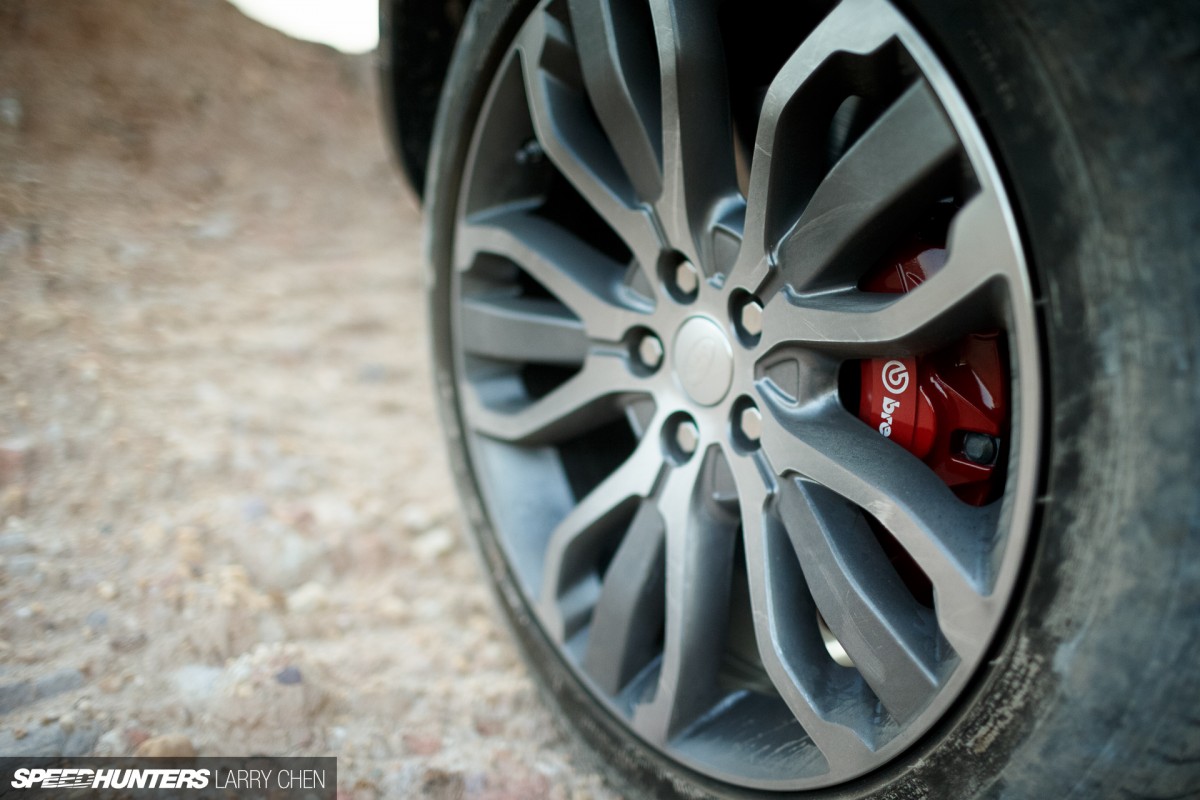 When I was hard on the brakes it stopped on a dime. The Pirelli tires on the massive 21-inch wheels grabbed what traction it could on the slippery surface. I could feel each wheel pulsing to stop the 5,500lbs (2,494kg) beast.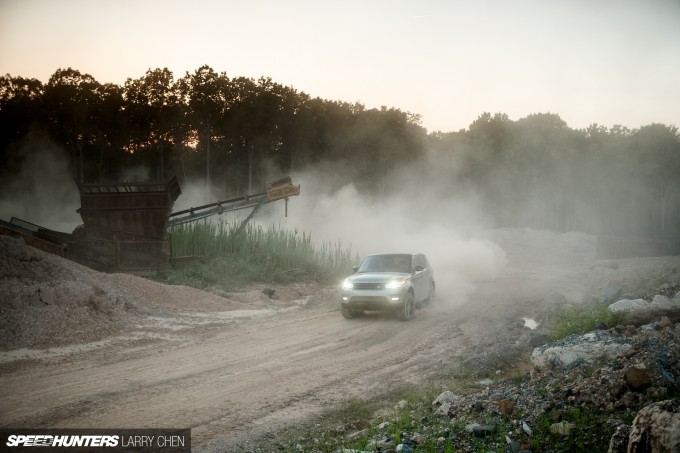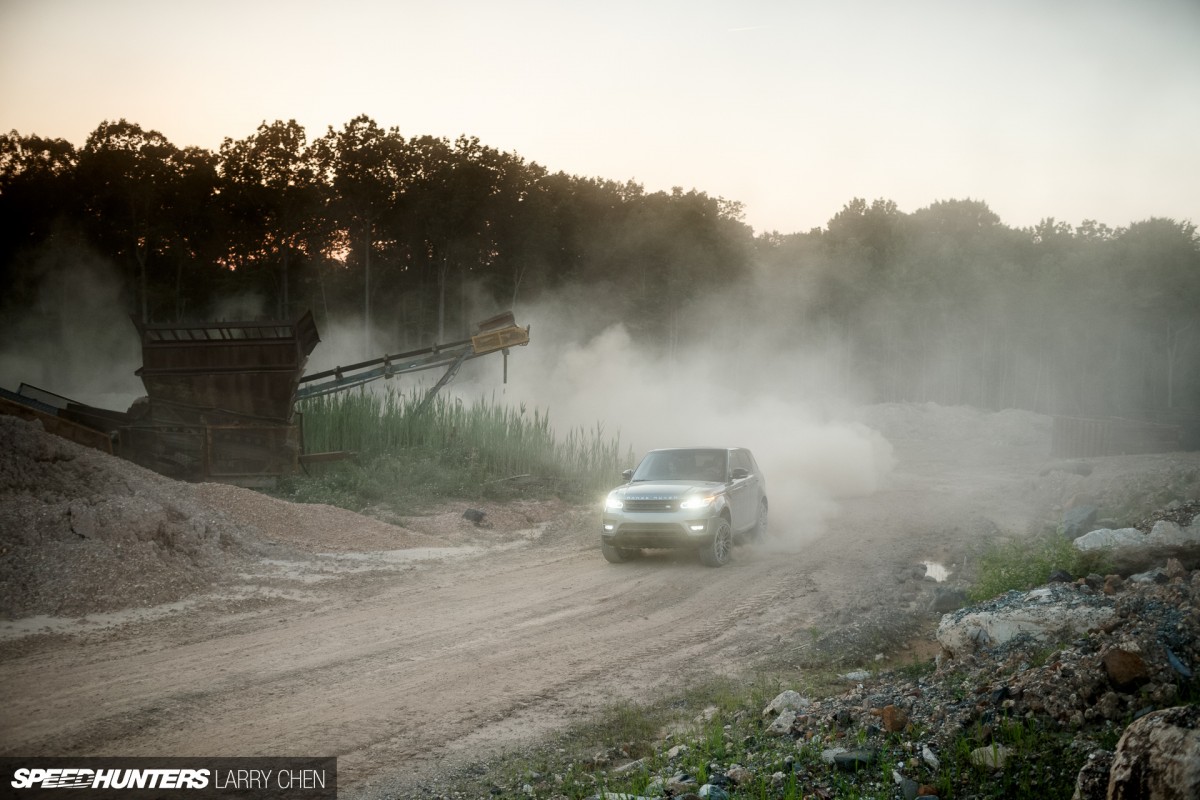 What kind of monster did Land Rover build? I just could not believe how well it handled and how comfortable it was even though I was driving it harder than most of those Mocha Frappachino drinkers of Hollywood ever would.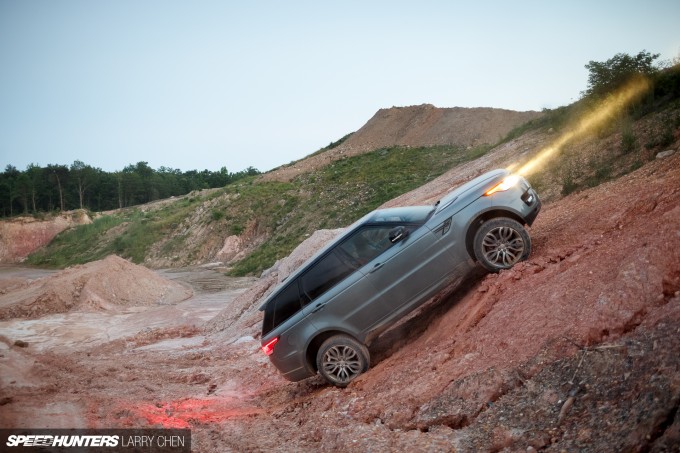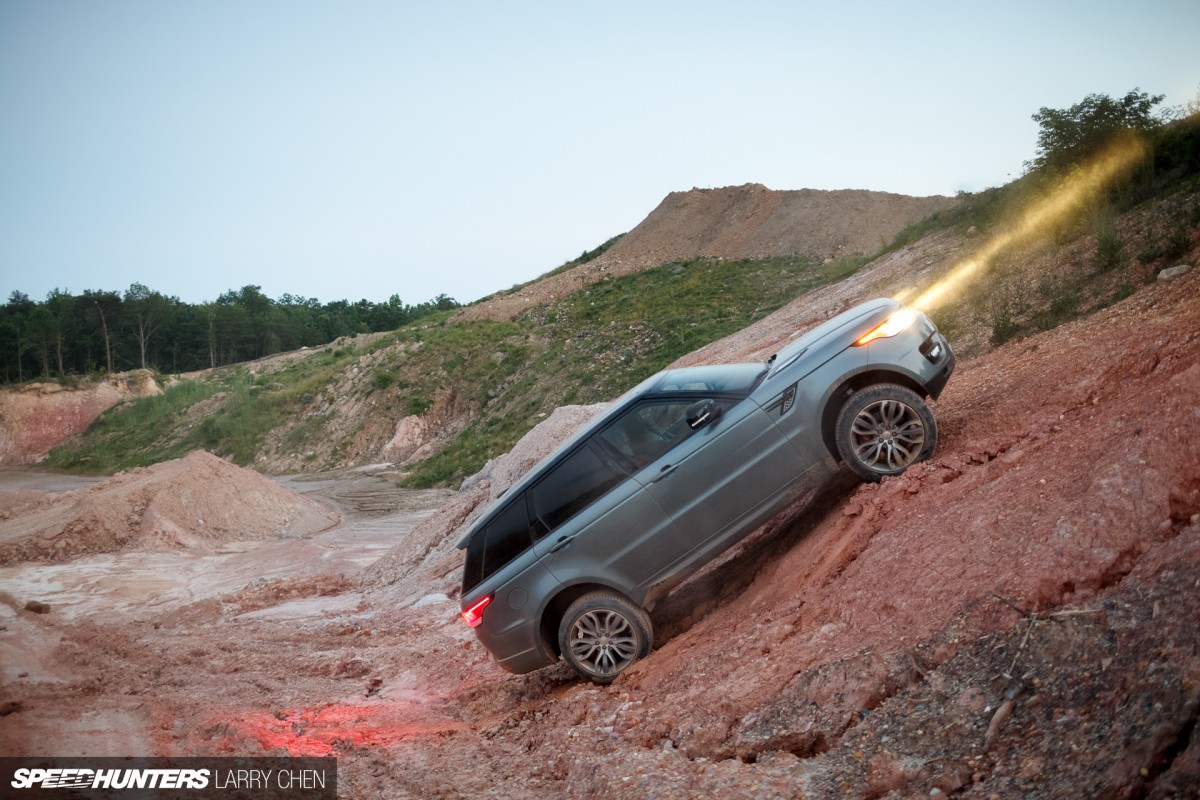 So next time you Speedhunters out there see one of these on the streets of New York, London, or Hong Kong, just think of the potential. Think of what it is capable of… And we have lift off.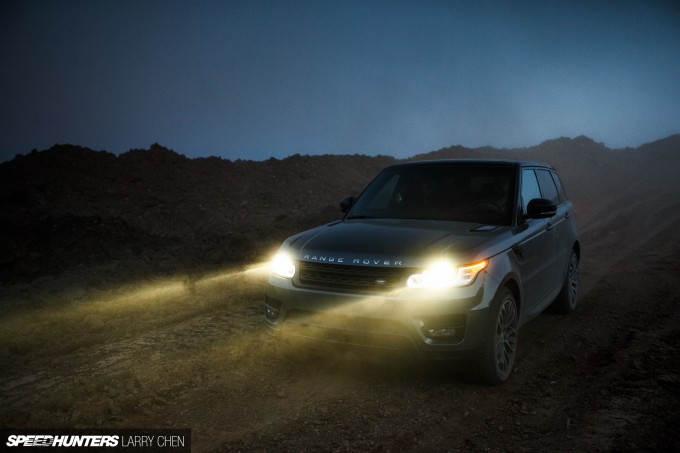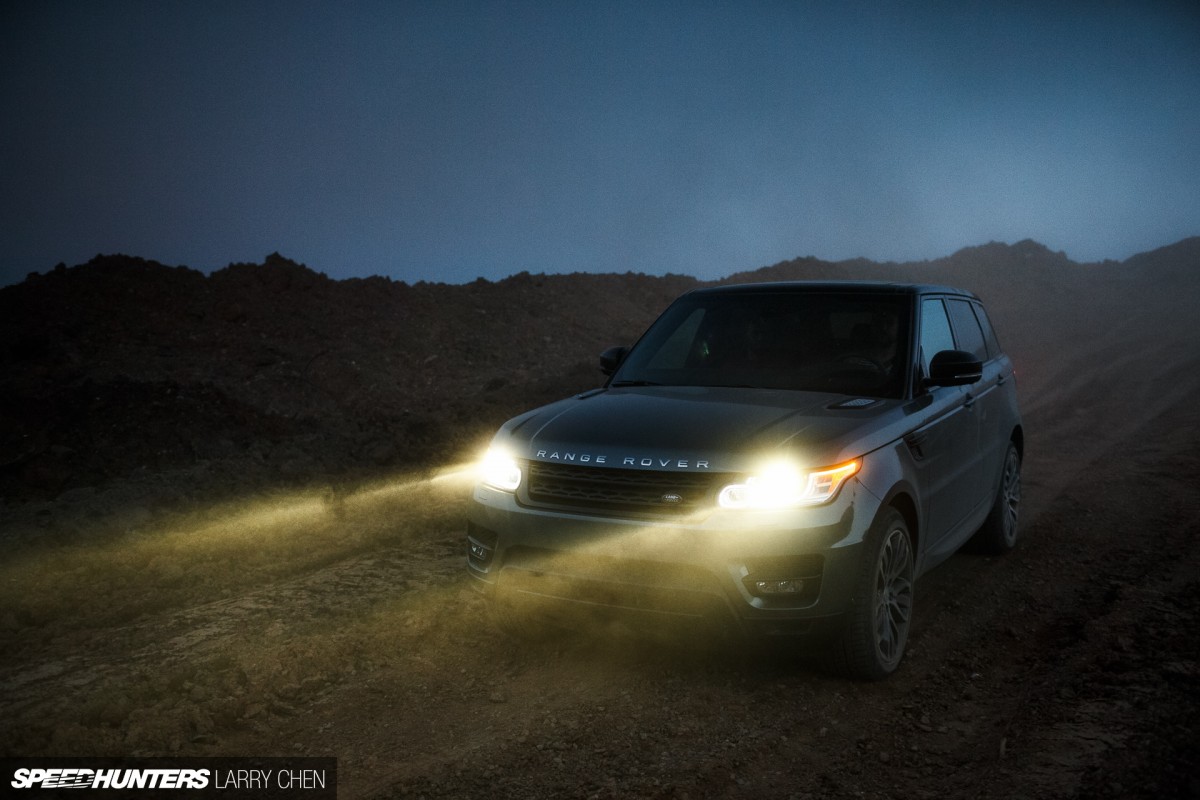 It was fun playing rally driver for an afternoon, but it was getting dark, so I had to call it a night before I got into some real trouble.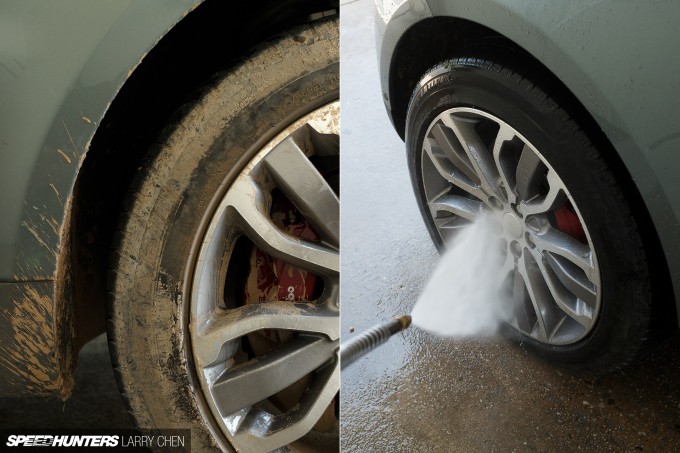 The first stop the next morning was a coin wash, because I would have received some interesting looks if I took it to a regular car wash.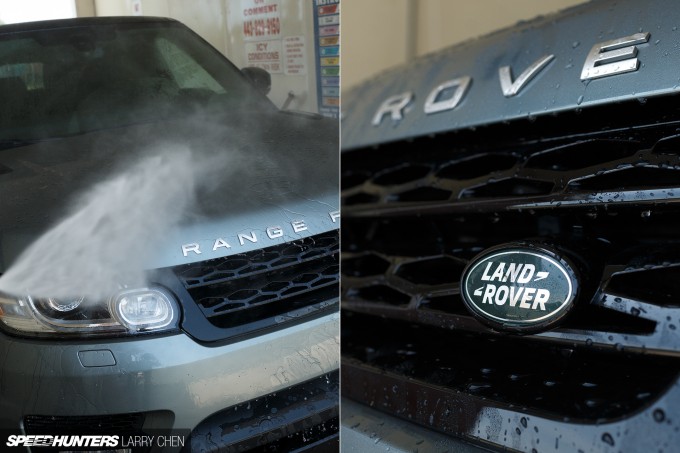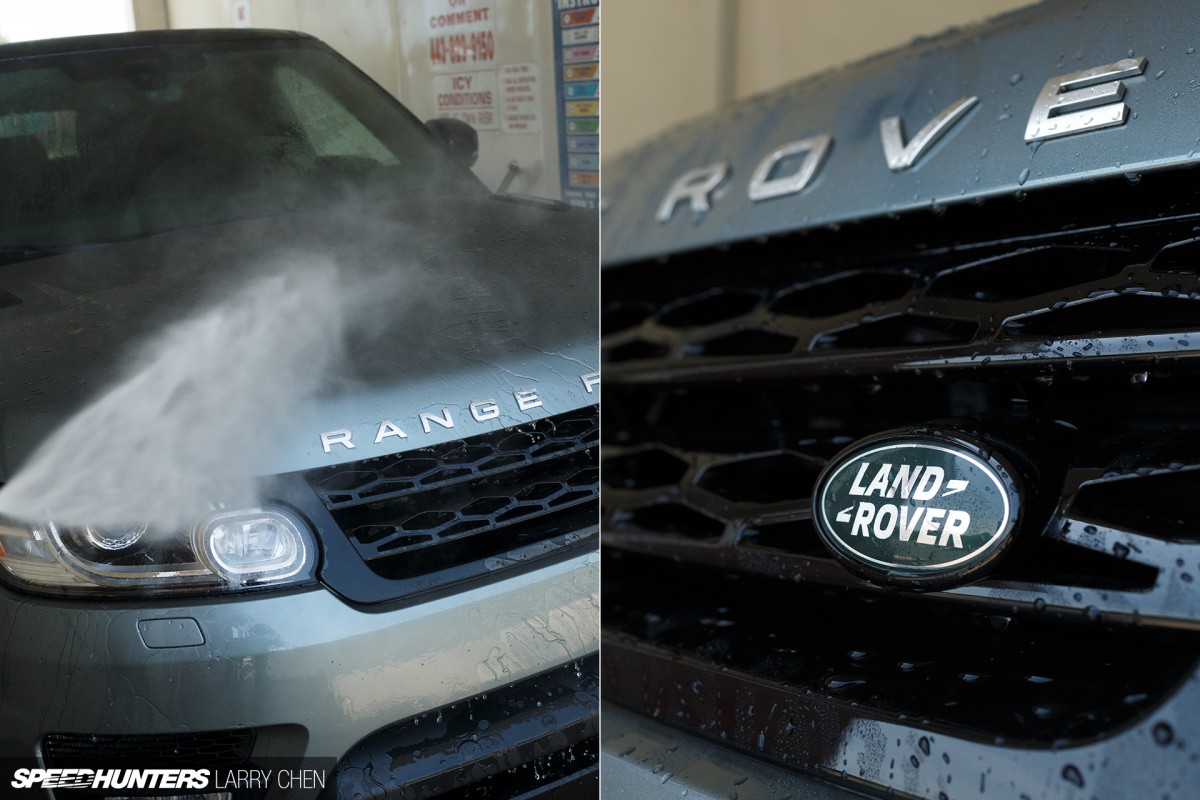 In my eyes, if you are a true enthusiast you have to enjoy the process of washing a car.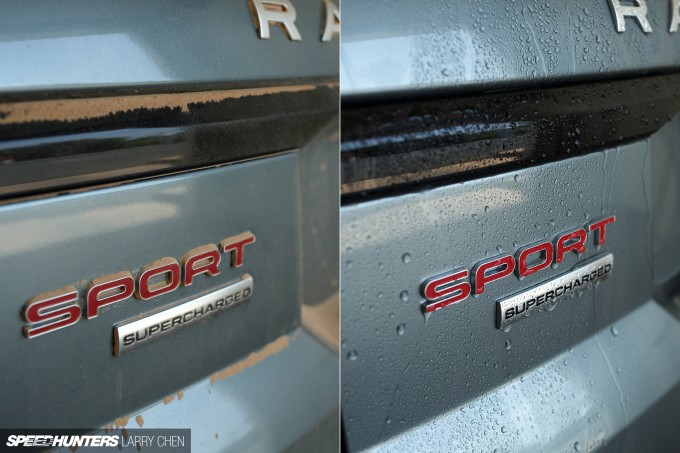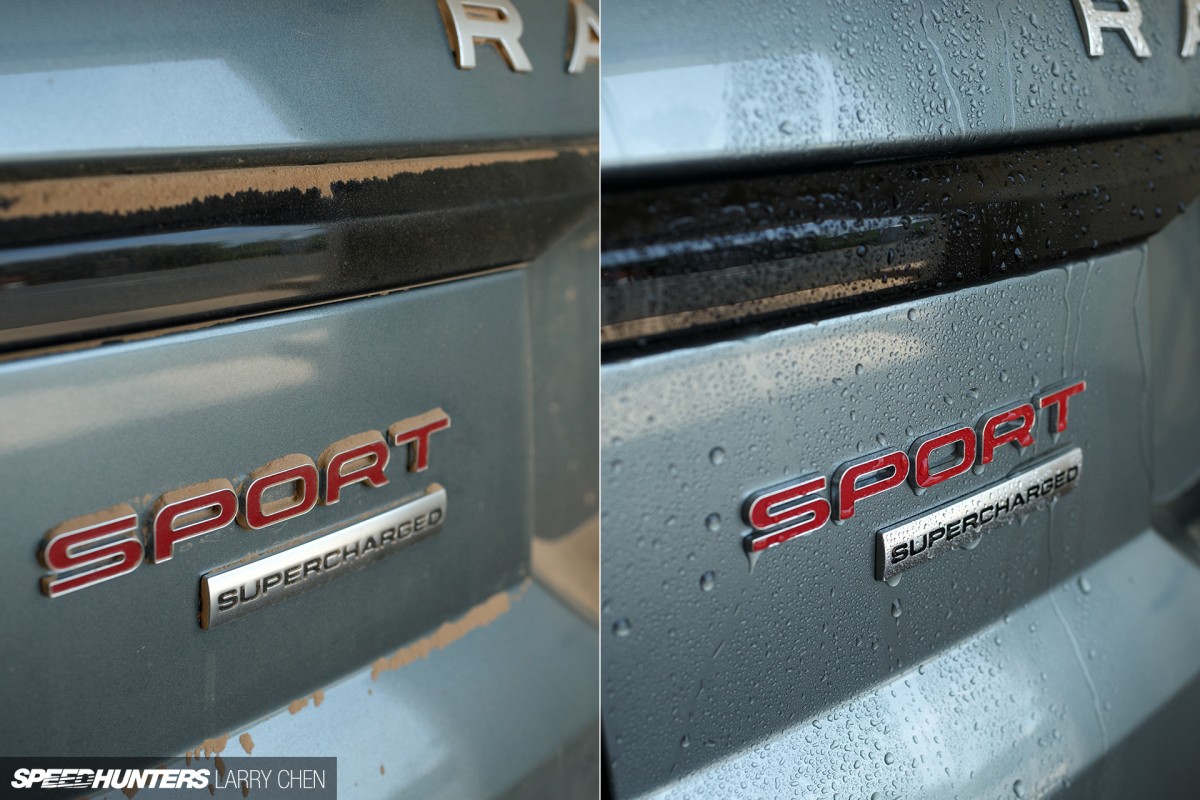 After exhausting all of my coins, the 'Rangie' was clean once again.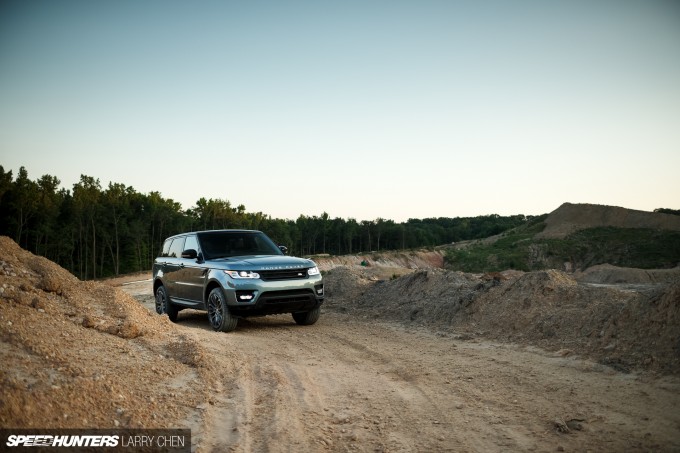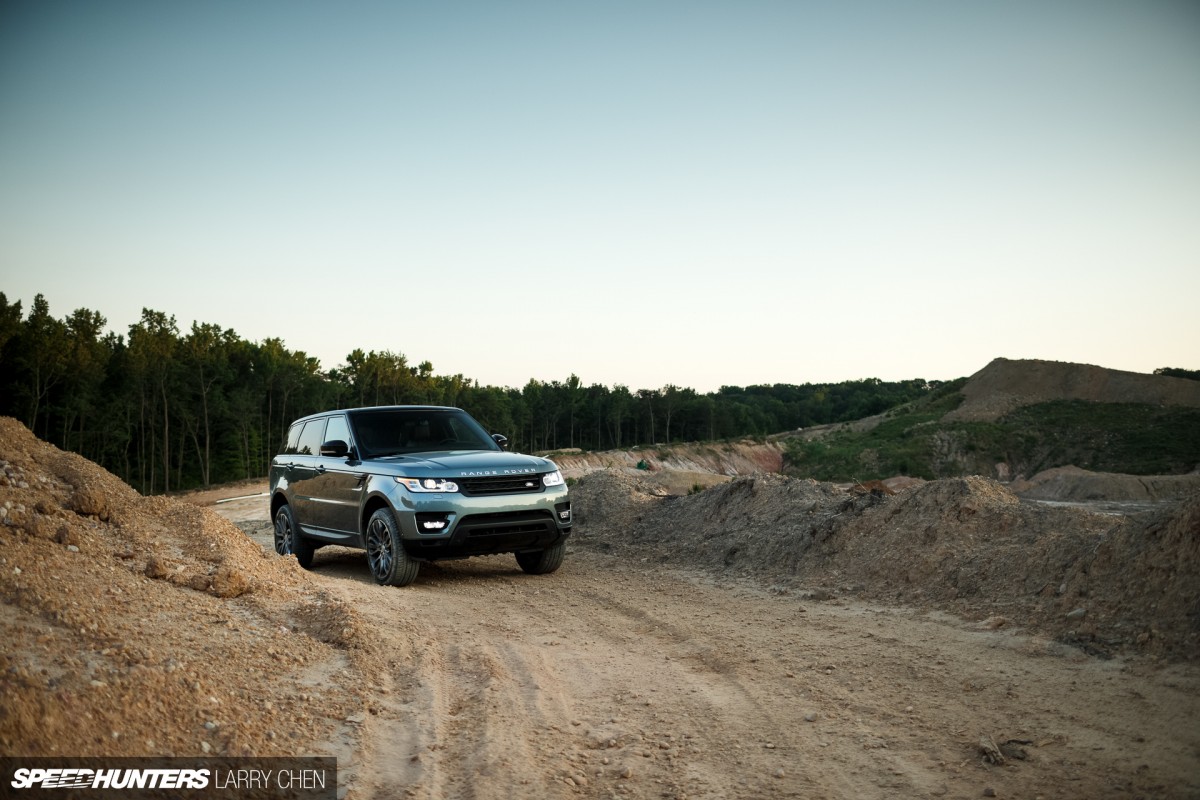 It's such a nice feeling driving a perfectly clean car – kind of like when you first get out of the shower. Although, I may have gotten the Range Rover dirty again immediately afterwards…
A Broken Heart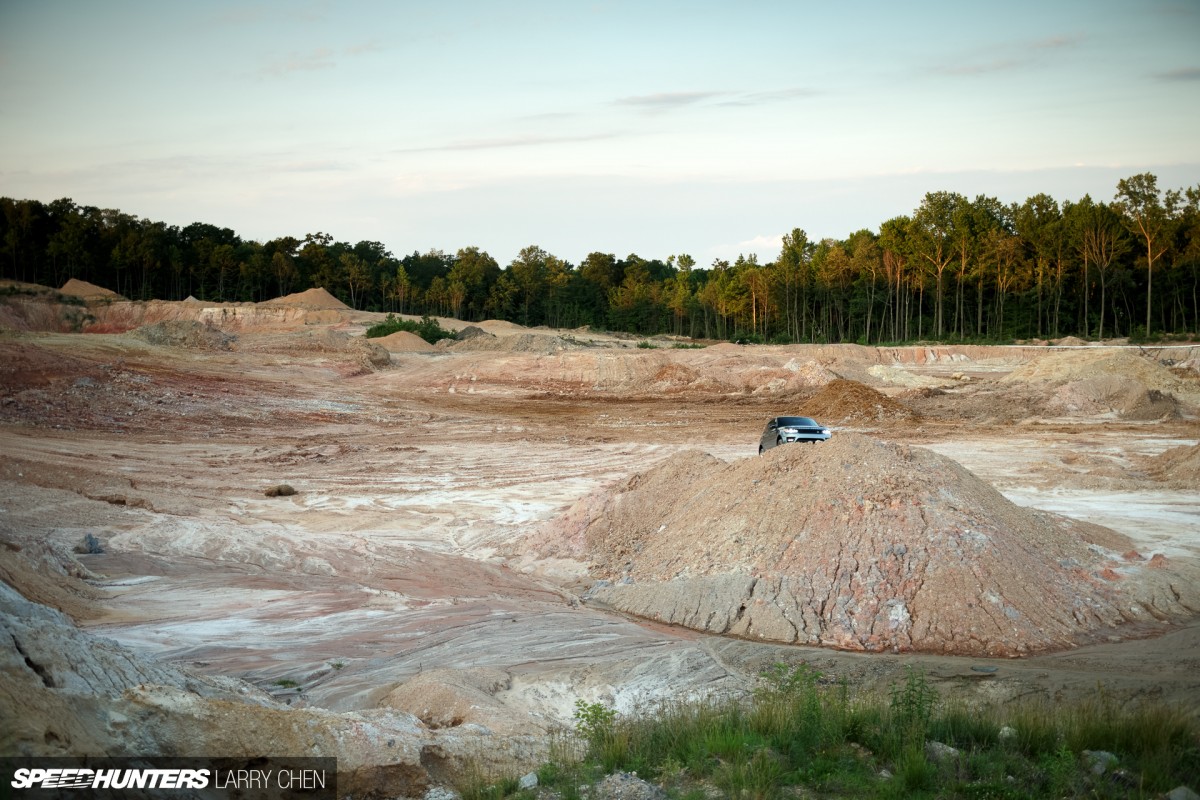 It's definitely a very worthy off-road vehicle, but it is also just as much a luxury car with many features like a 360-degree camera system, blind spot monitoring, and closing vehicle sensing.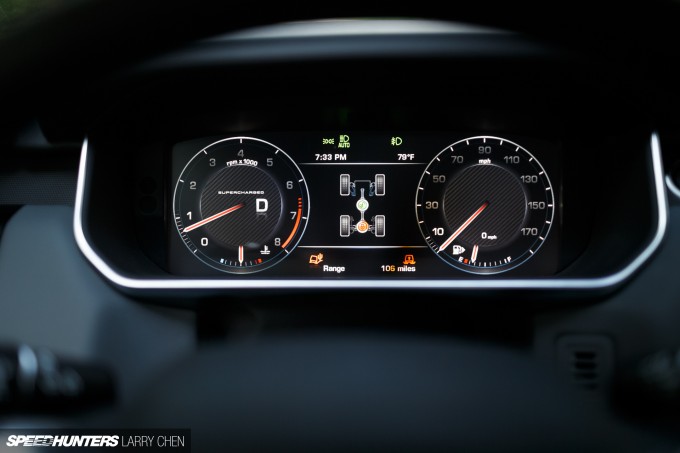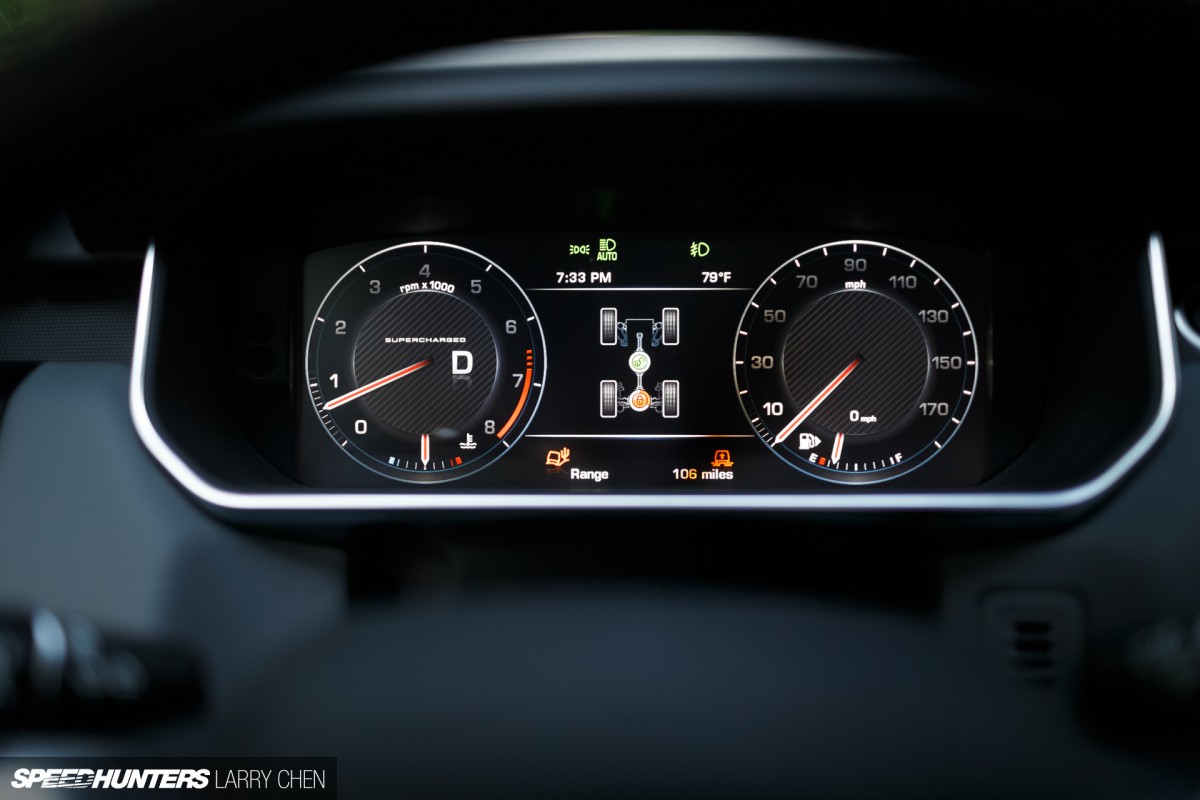 While I am not a big fan of digital gauges, it seems like it was appropriate for such an expensive car. My only concern is the fact that the screen might not last very long. Can you imagine this car 30 years from now?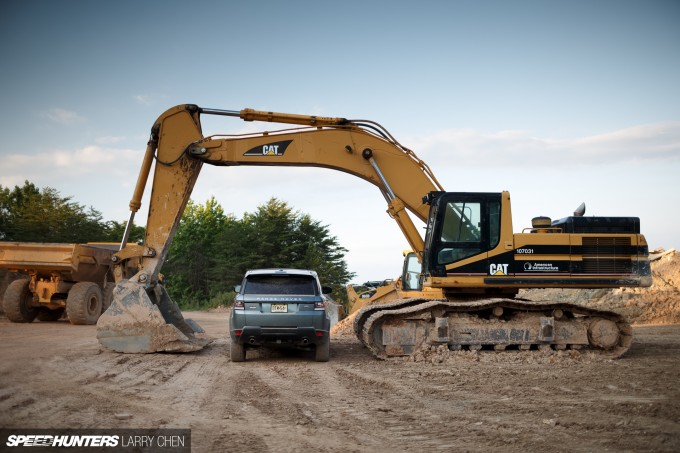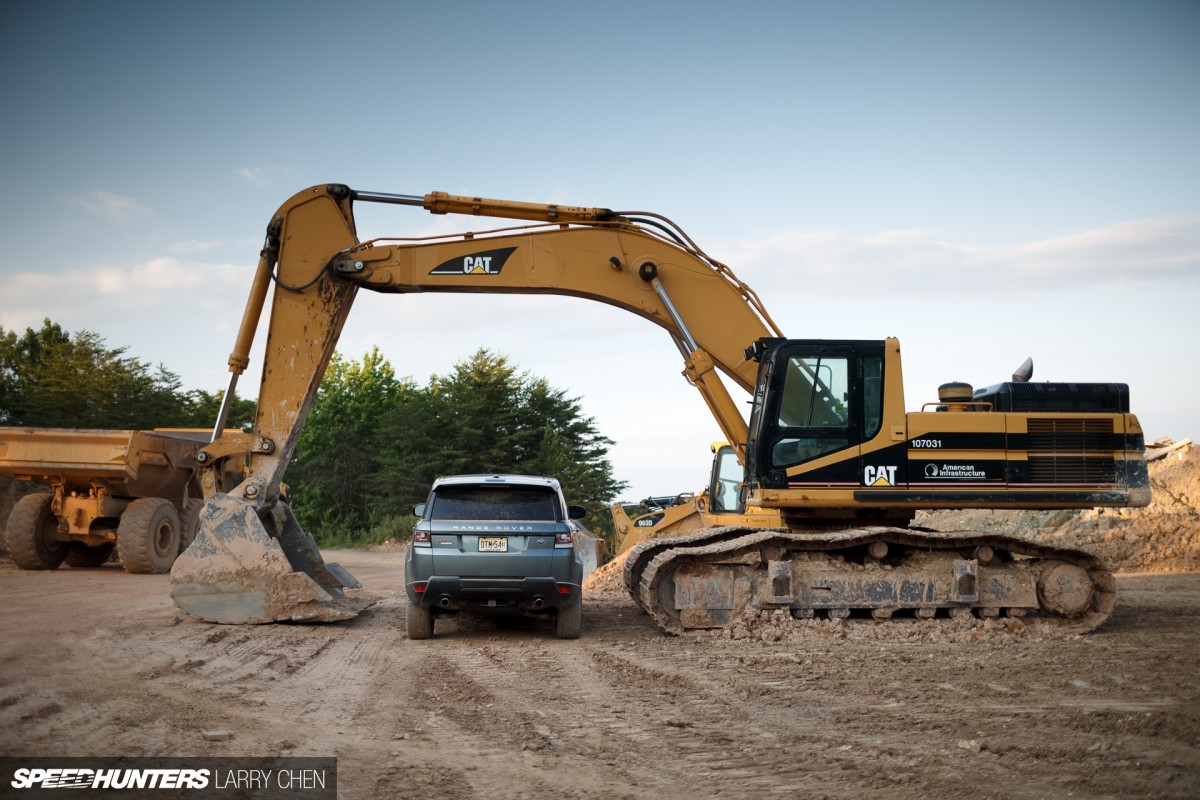 I guess most cars built today aren't meant to last anyway – they're meant to be recycled. But I'm okay with, that because most cars built right now are cookie-cutter and very bland.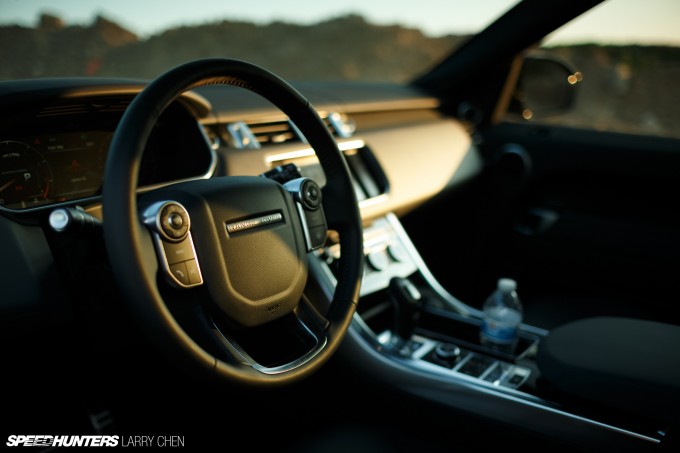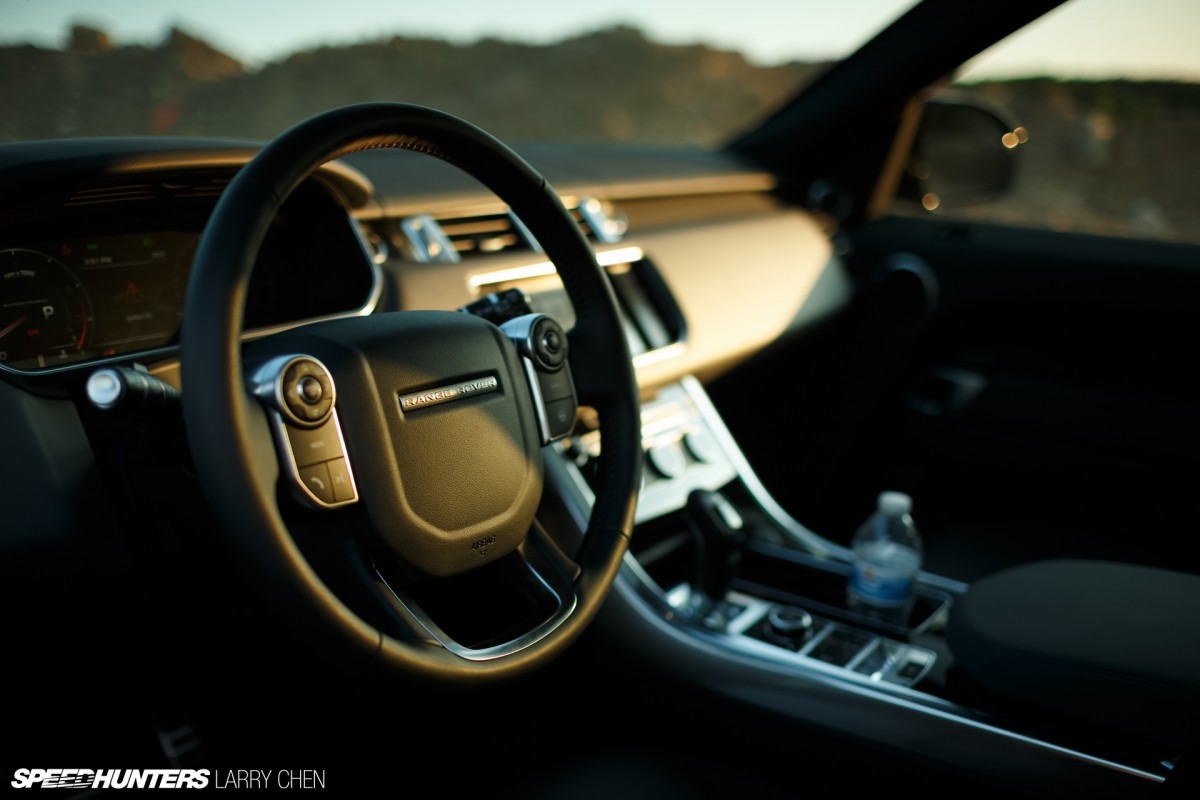 The Range Rover Sport, however, is the complete opposite. It has soul, it has passion and to be honest – it's one of the best cars that I have ever driven.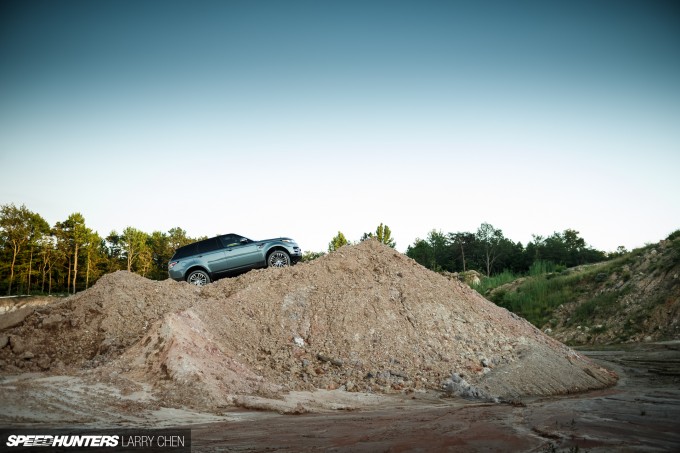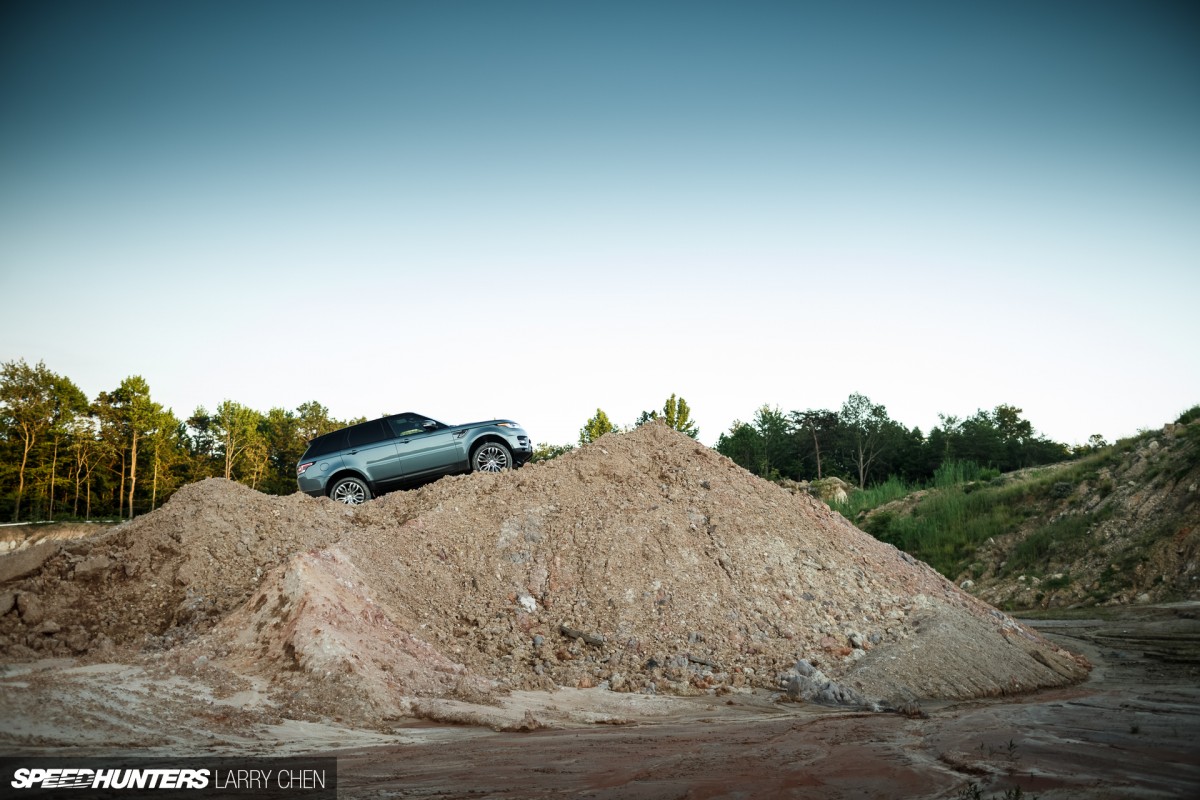 I really did feel like a million bucks driving this thing around, and with a 0-60mph time of 4.6 seconds, it was very fast. I just didn't think an SUV could be that quick…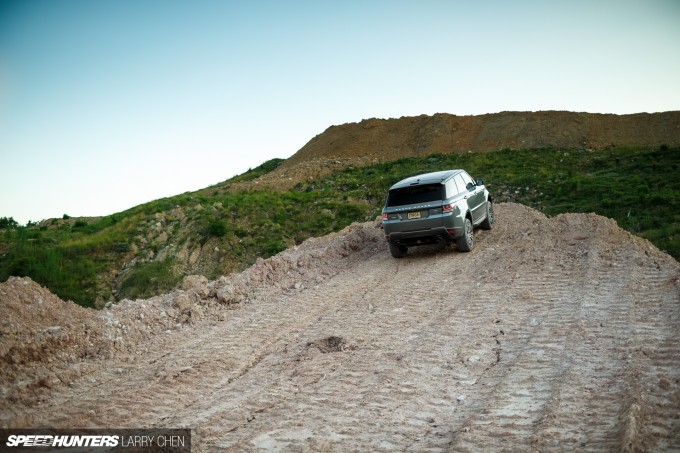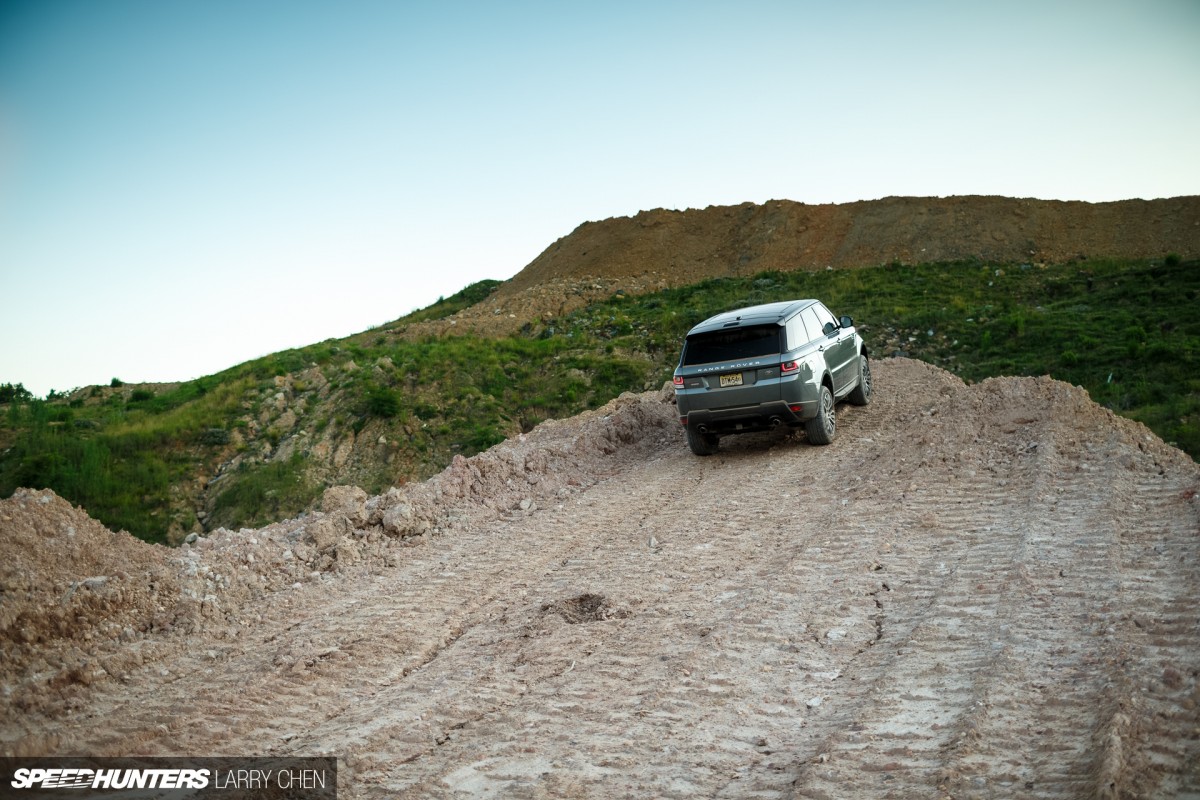 It had the perfect exhaust note too, not too loud, and refined enough to melt your motoring soul.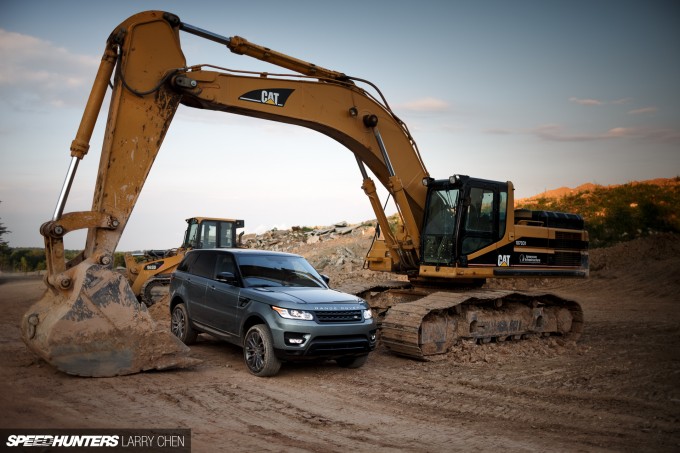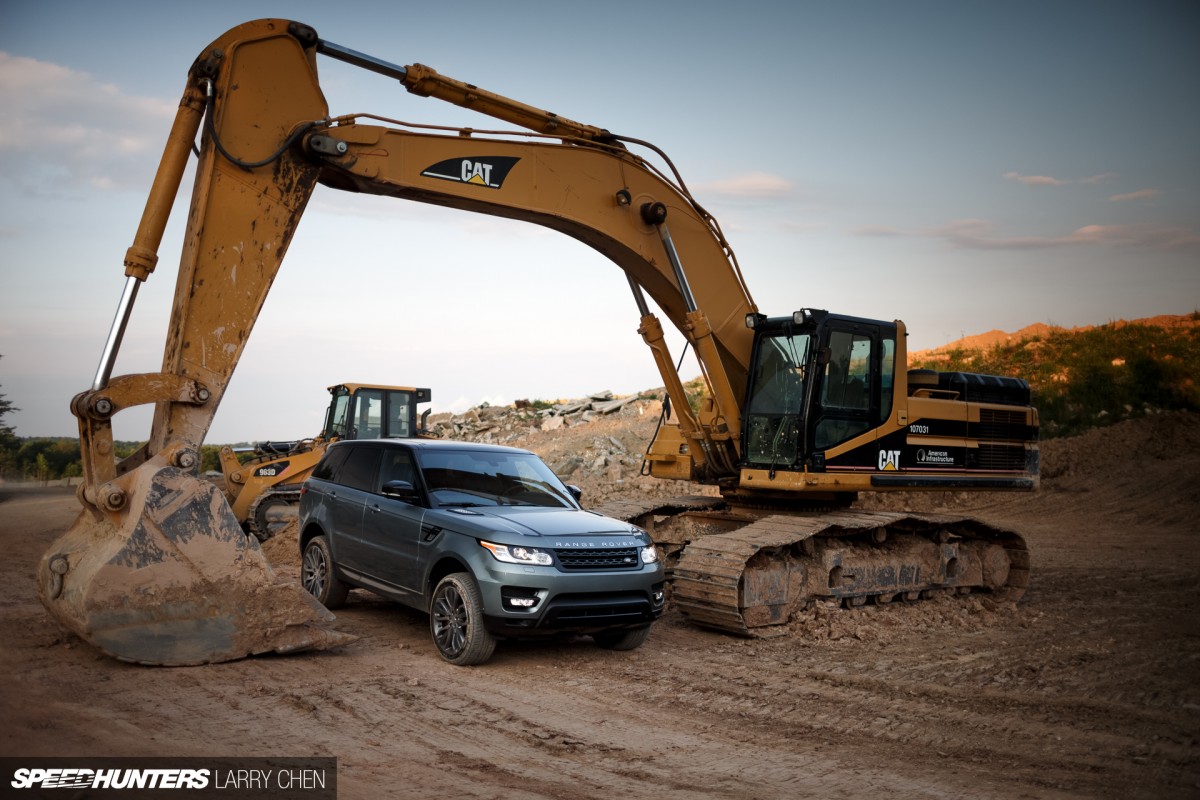 Let's just take a step back here and look at the bigger picture. I am fairly new to the automotive journalist world considering I know many colleagues who have been doing my job before I existed on this earth. Their advice to me?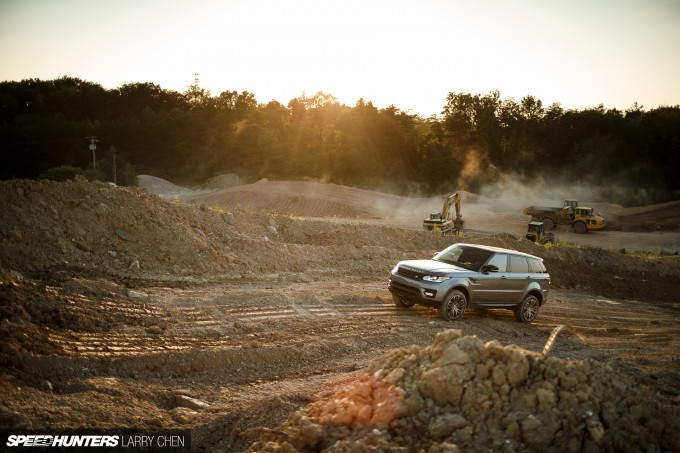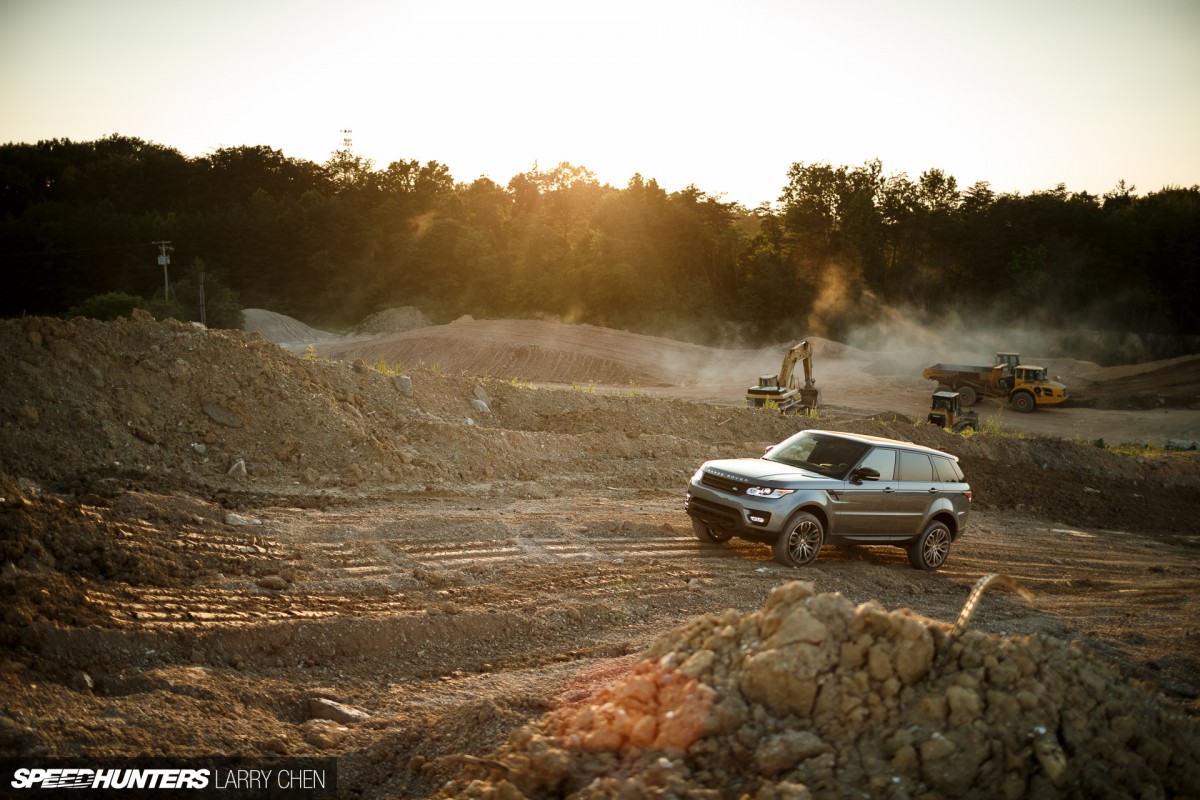 Never fall in love with a press car. Damn, too late. But here's the thing – I can't speak for other journalists, but I know that many of the press drives that I go on, I can't actually afford the car that I am testing out.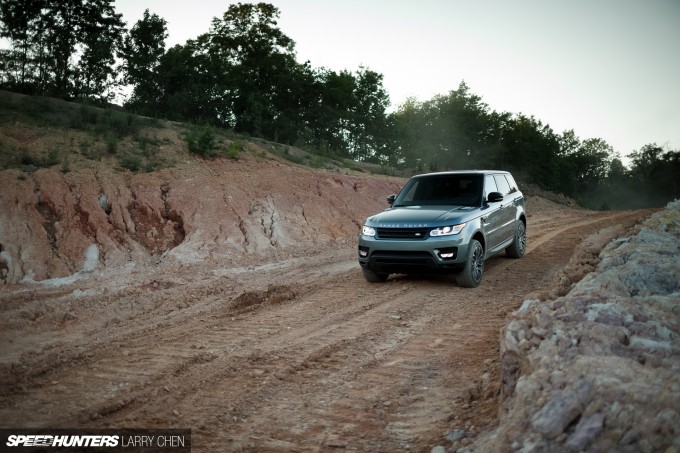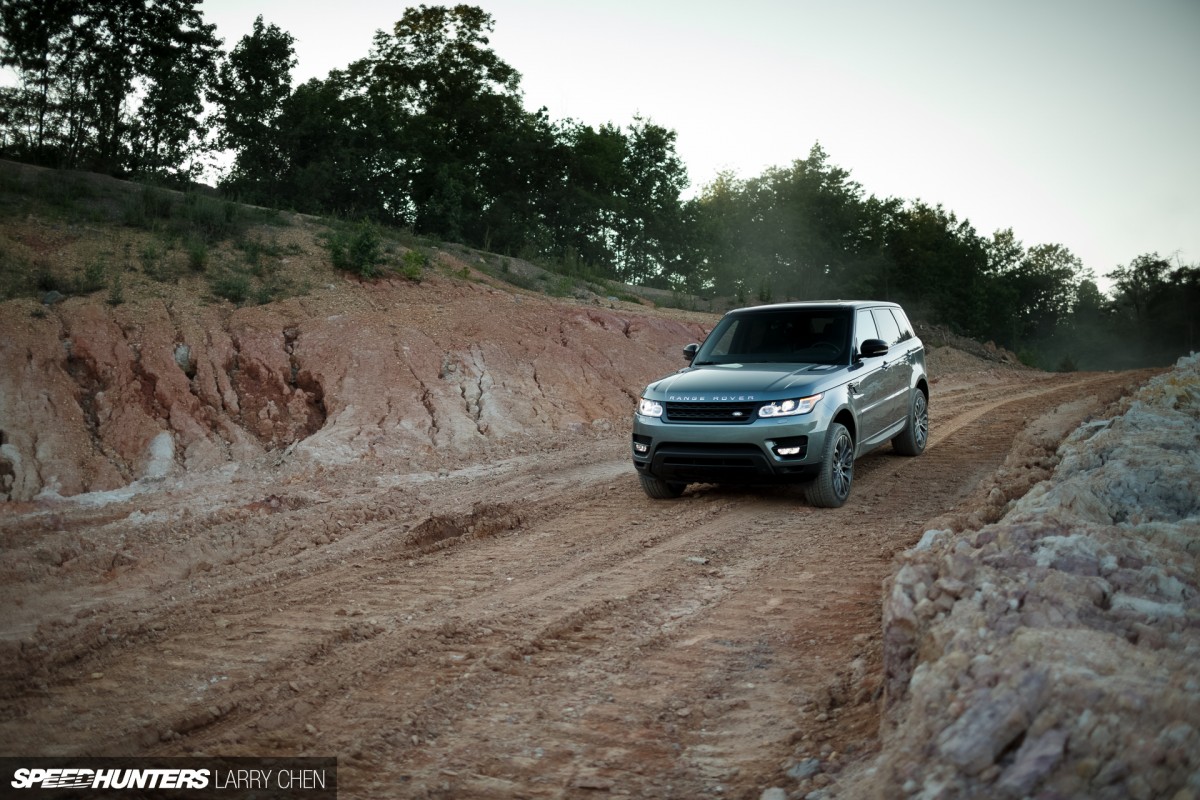 Then again, it does not help that I am keen to test really expensive cars.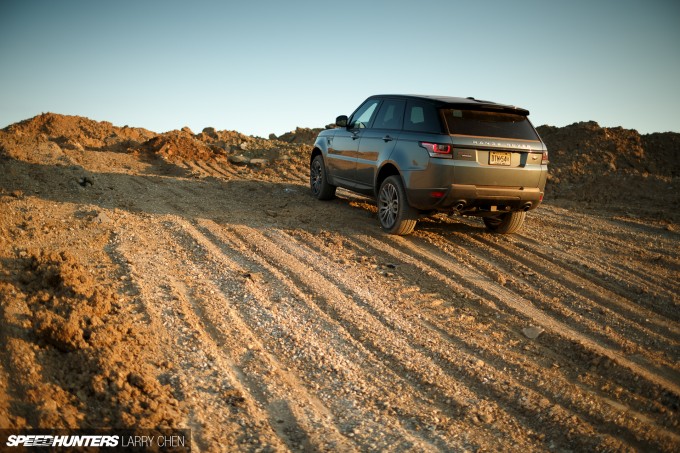 With the Range Rover Sport, I actually looked and crunched the numbers in my head, because I truly did fall for it. What a wonderful piece of machinery. Heck, Sean Klingelhoefer and I both did the same thing when we were in Palm Springs last year. Mortgage or sports car? It's a tough decision…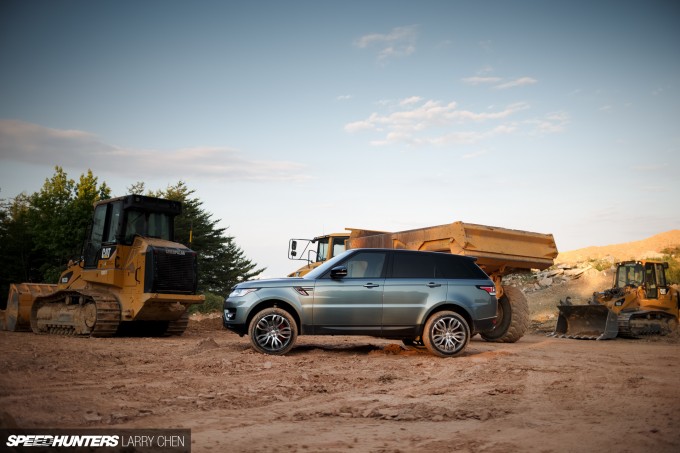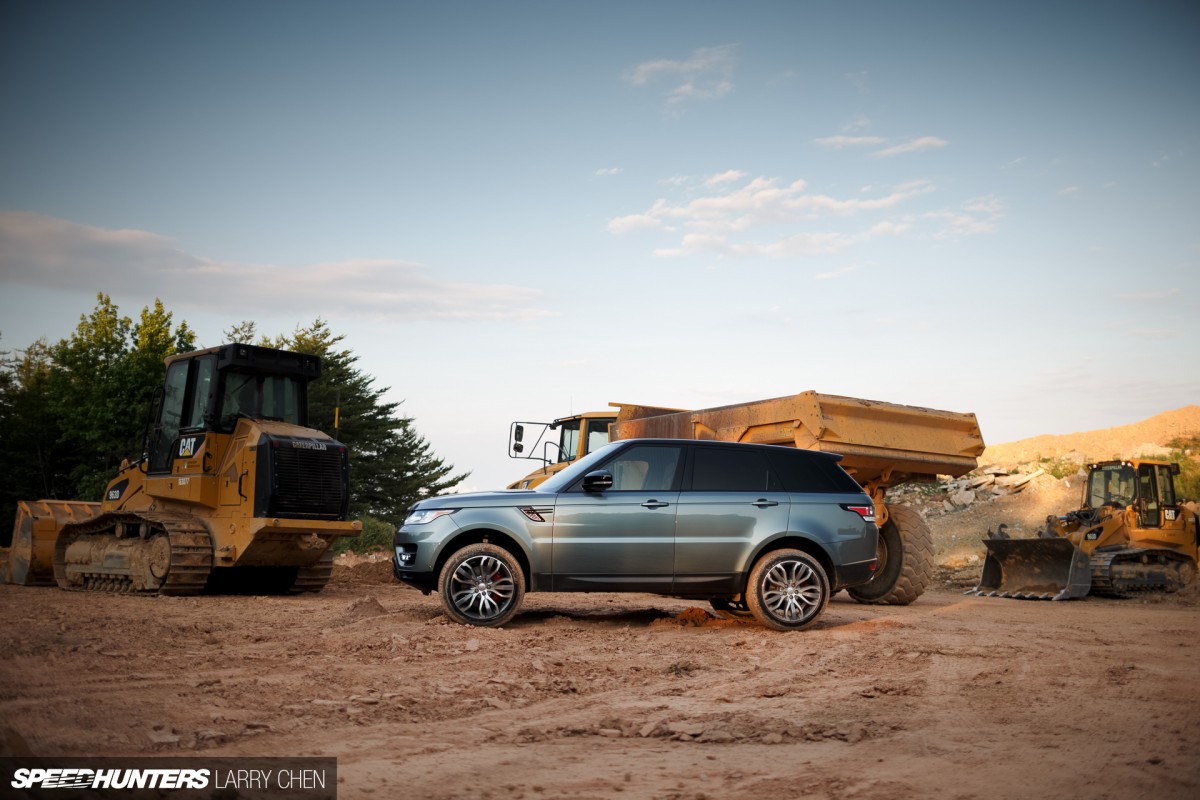 So could I afford a Range Rover Sport? Well, I would have to sell all of my other cars to make a down payment. But of course, the practical side of me says no. Being responsible is so boring!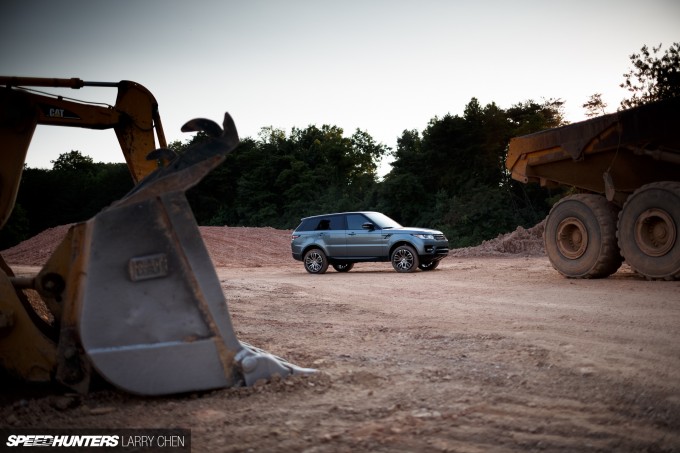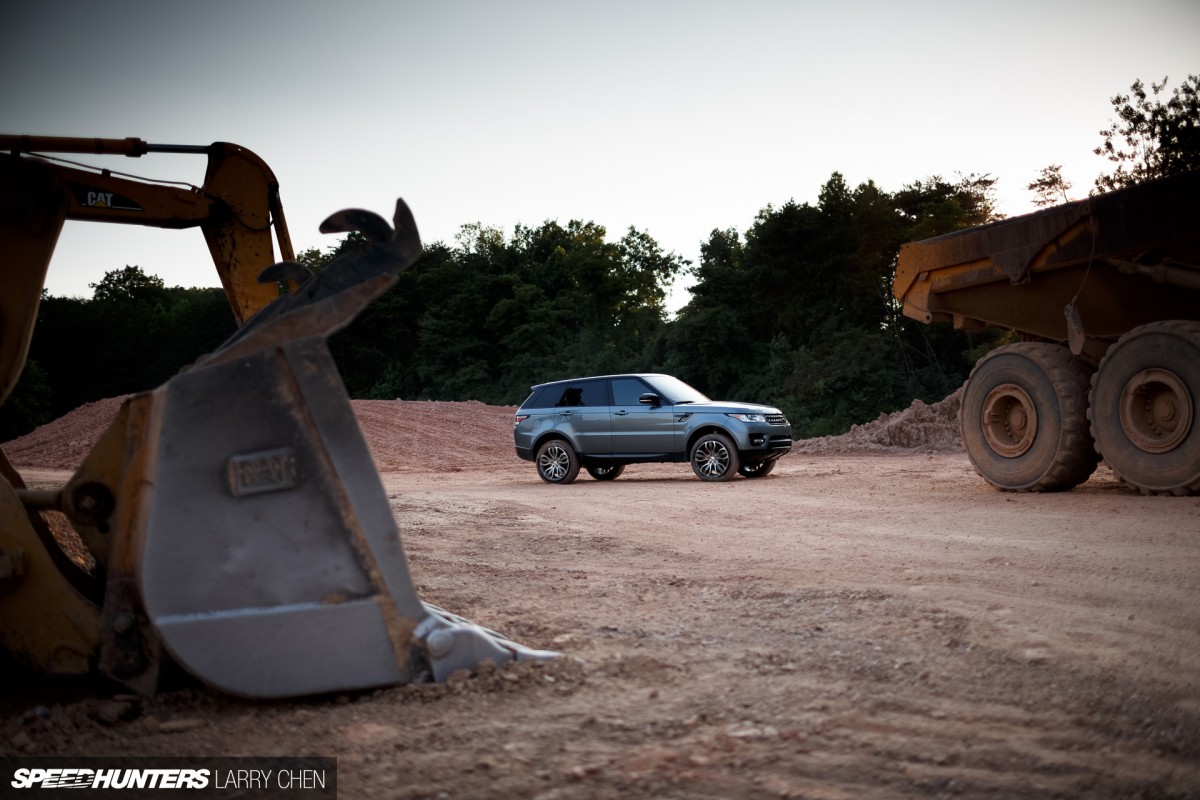 I always tell people that people that they should visit other websites or pick up a magazine if they want to learn about the specs of a certain car. But if you want to fall in love with a car then visit Speedhunters.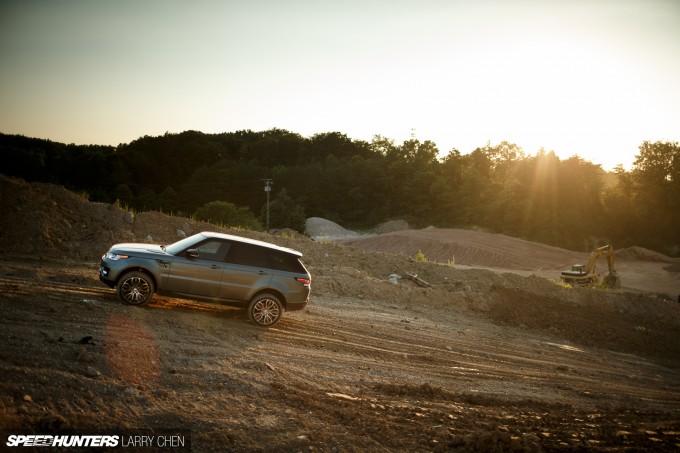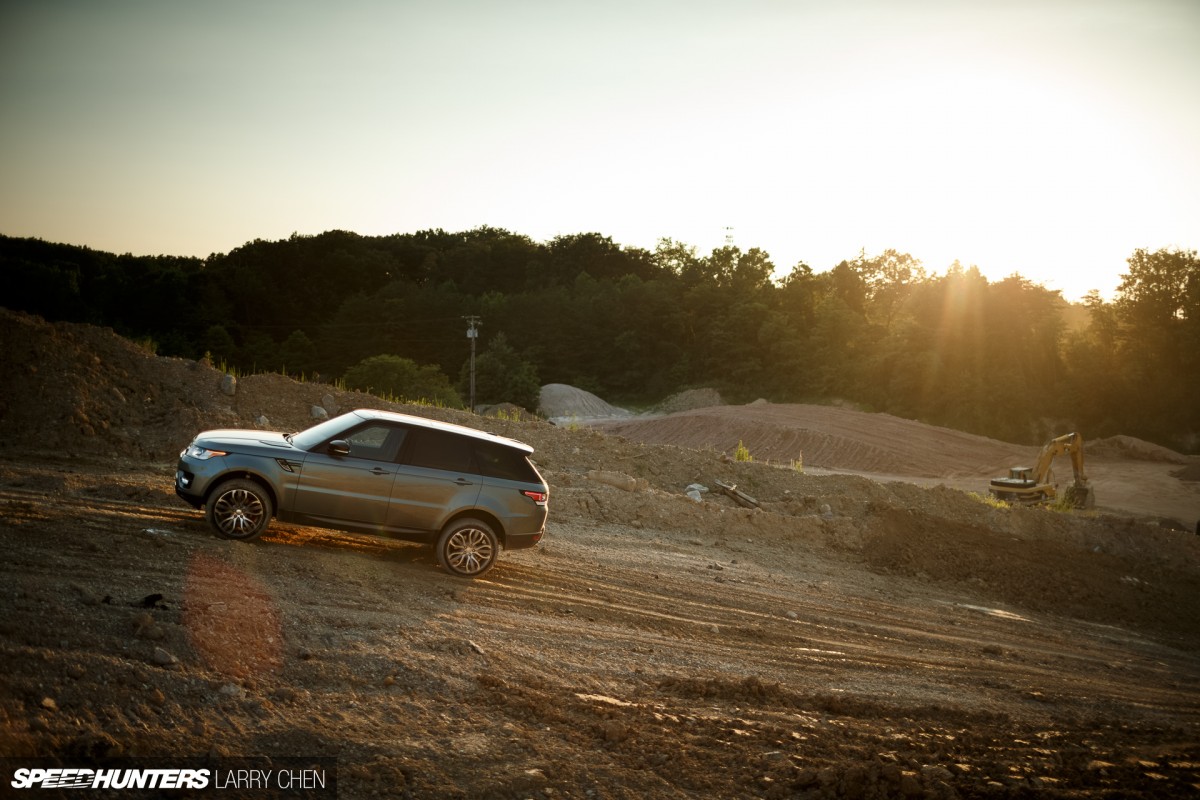 Although this time I kind of fell under my own spell. I learned my lesson though. This kind of behavior can only end up in heart break. I am never ever going to fall in love with another press car ever again. I promise*…
*That was a flat-out lie.
Larry Chen
Instagram: larry_chen_foto
larry@speedhunters.com