How To Build A Car In A Week
In a perfect world, we'd all have (at least) one car for every day of the week. You could have the family transport/parts hauler, the going out on the town car, the track machine, the restored classic, a wild supercar or whatever other type of automobile suits your fancy.
We all love to dream about such a situation.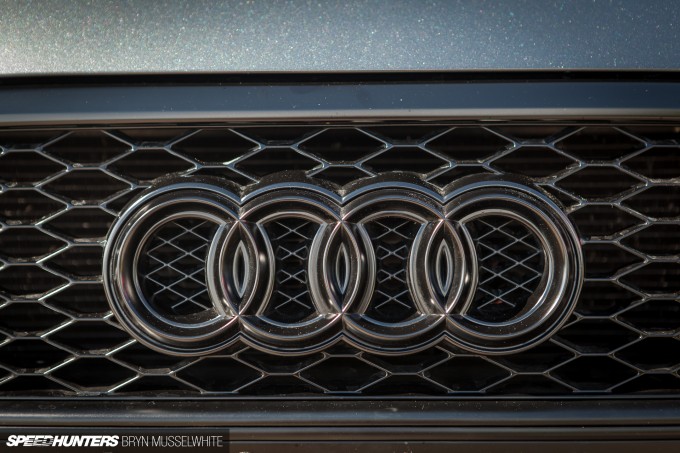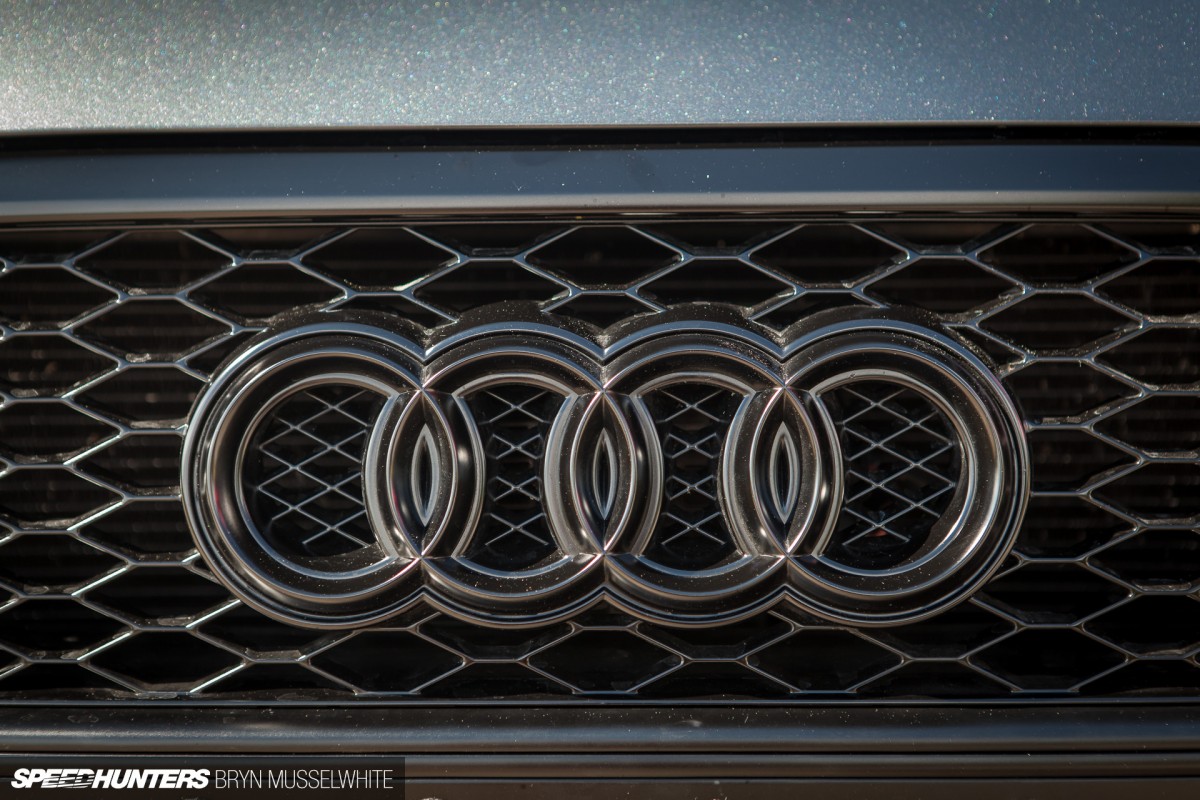 Unfortunately there's this little thing called reality, and unless your last name happens to be Leno and your first name Jay, we are all in some way limited by the constraints of parking space and budget.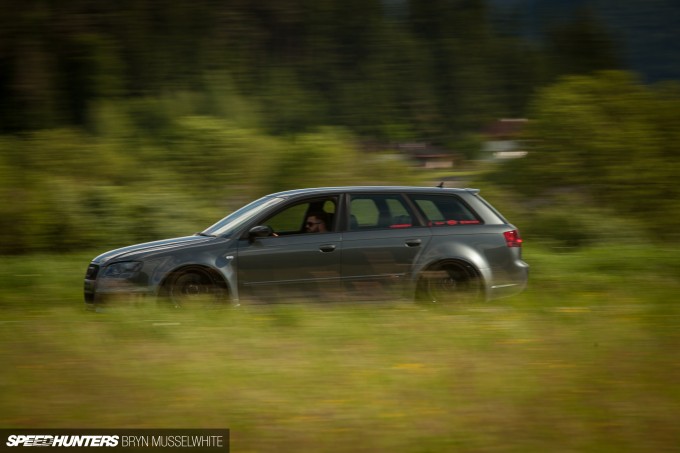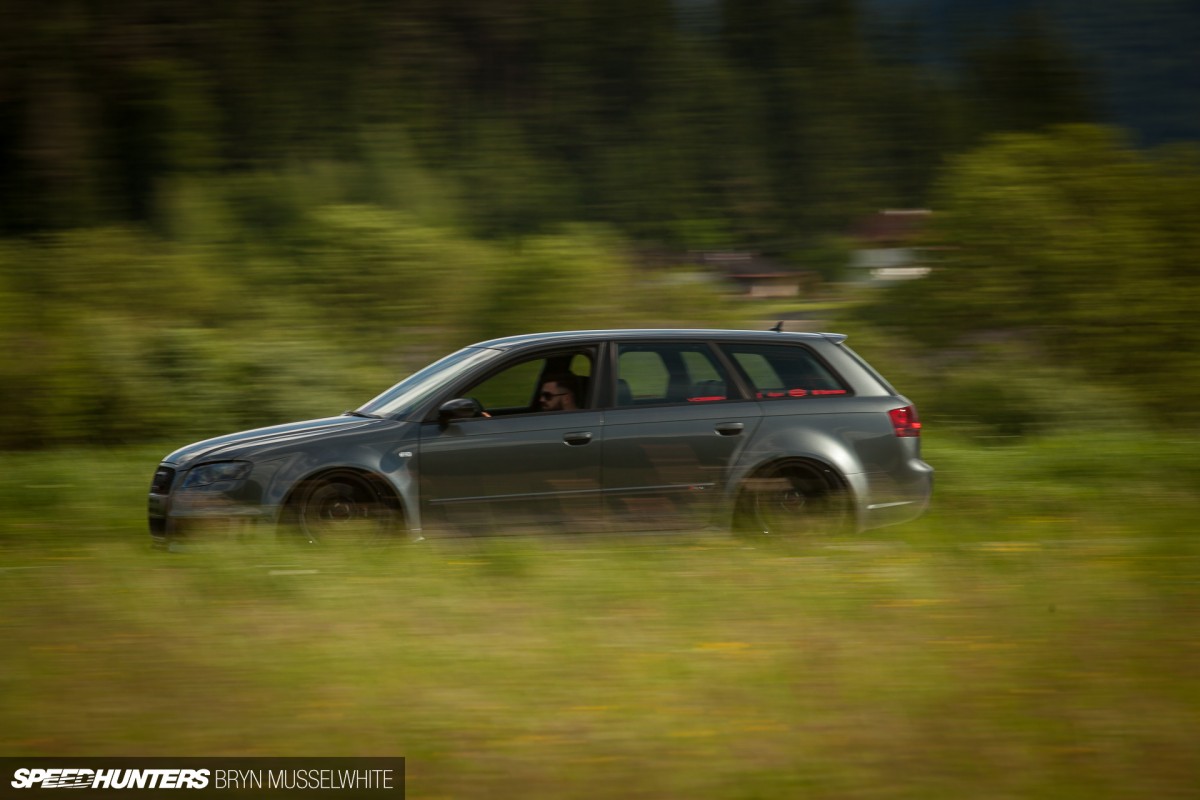 So if you had to limit all of your automotive adventures to just one single car, what would it be? For me something like Audi's RS4 Avant sounds like it'd be perfect. It's stylish, it's fast, it's roomy and comfortable. It's also unique.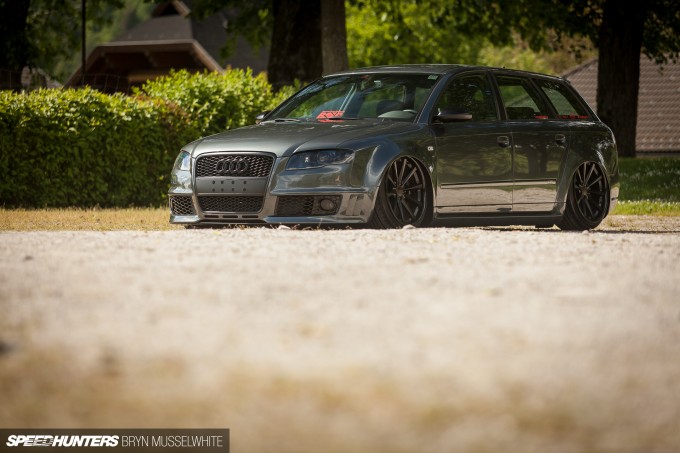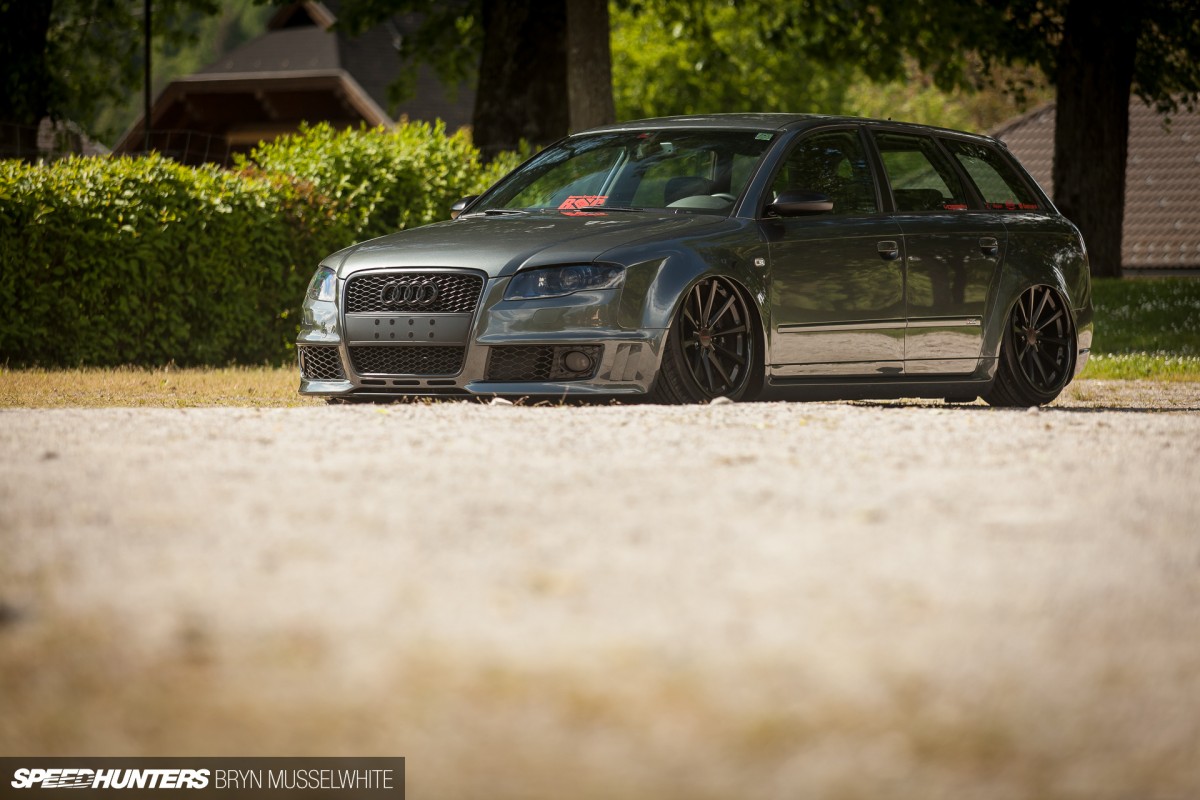 With the right aftermarket tweaks, it can also be made even cooler – as is this case with this B7 RS4 Avant built by Switzerland's BS-Carstyling, the same outfit responsible for the bitchin' BMW wagon that Bryn recently shared with us.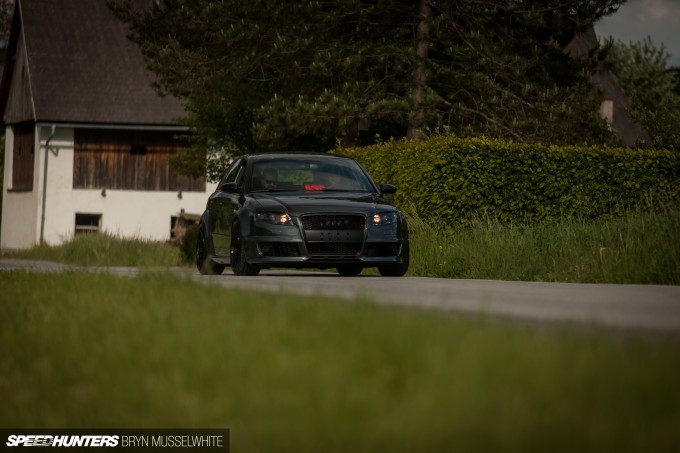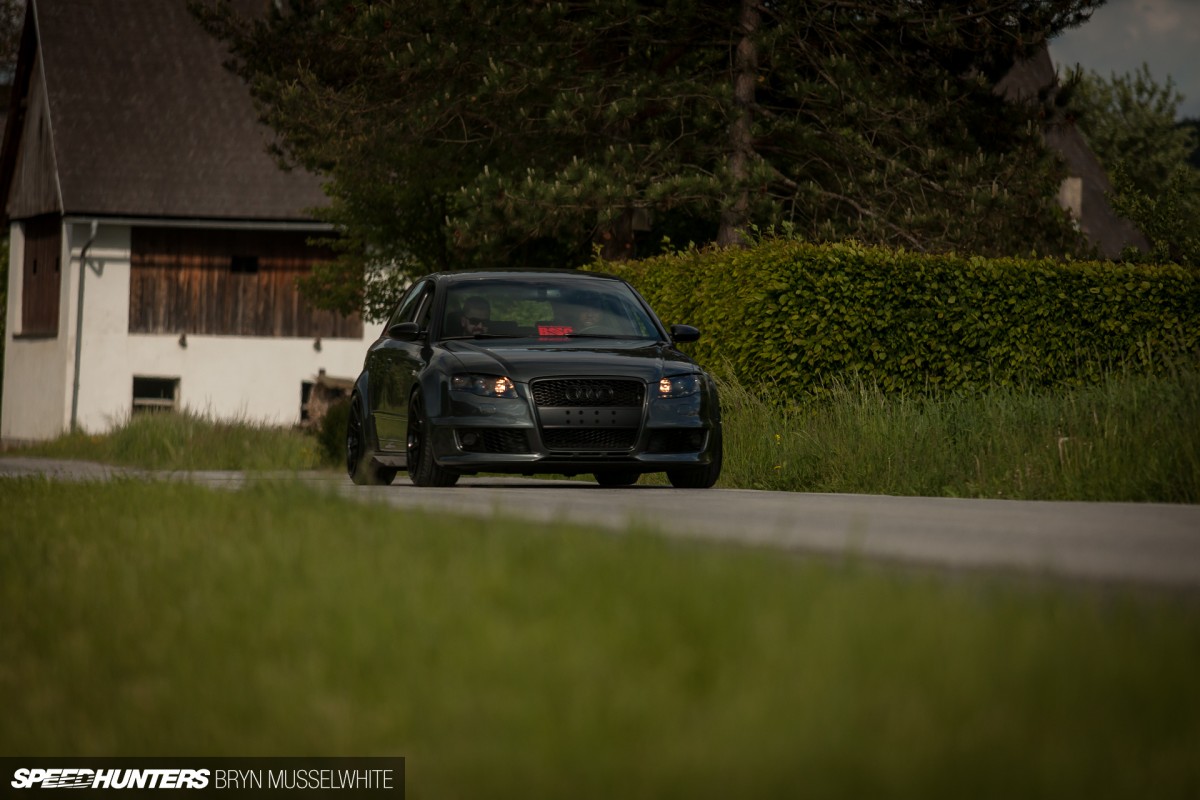 BS-Carstyling actually got a hold of the Avant just two weeks before this year's Wörthersee event in Austria, and completed the entire build in only a week's time.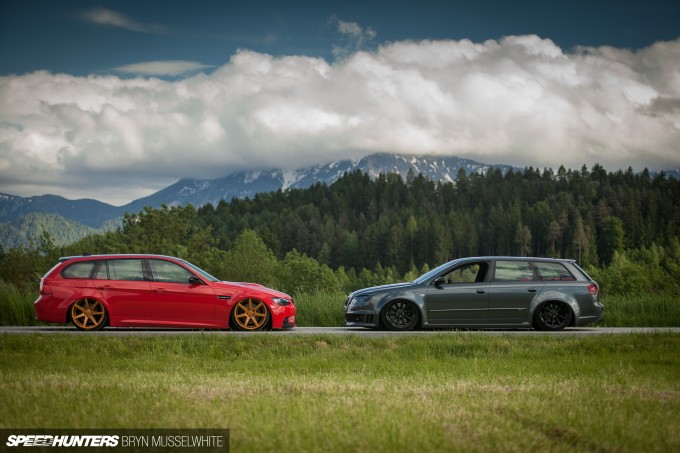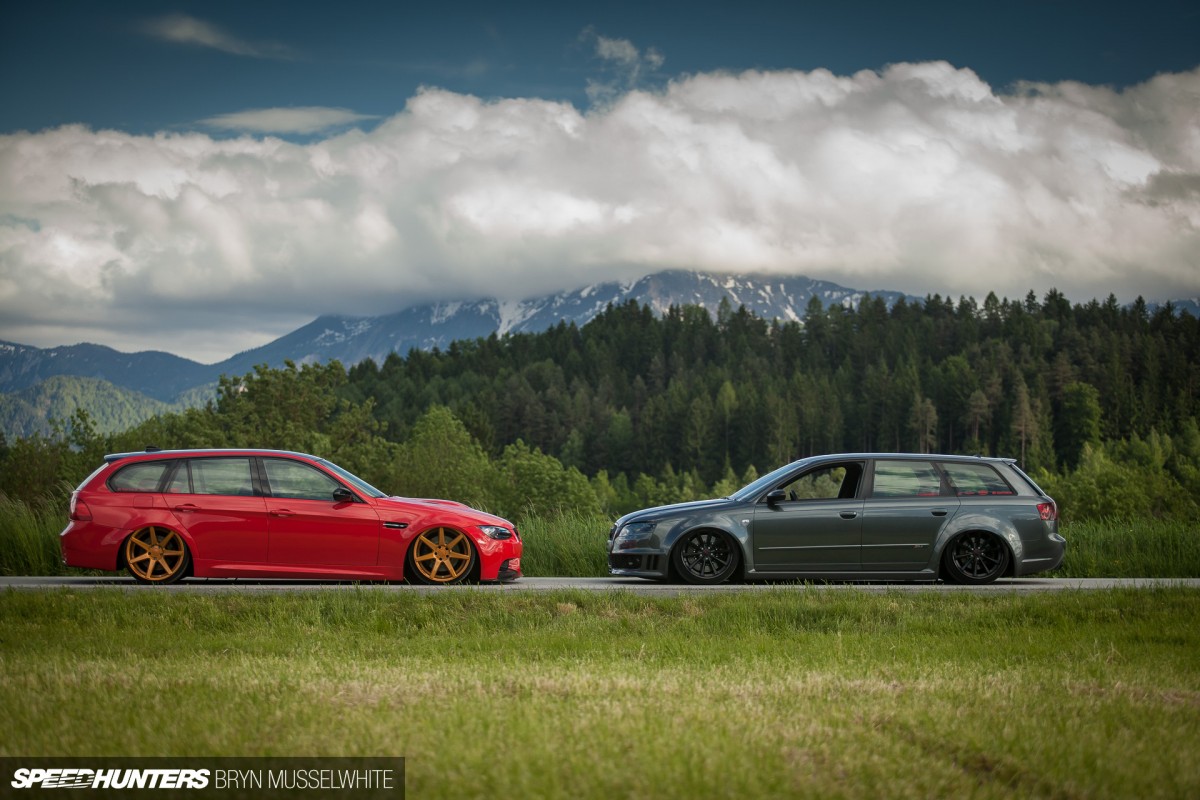 Whether it's a BMW or an Audi, Buni Seferi and his guys at BS seem to know a thing or two about building a badass estate car. The list of modifications on this car is not huge, but boy is it effective.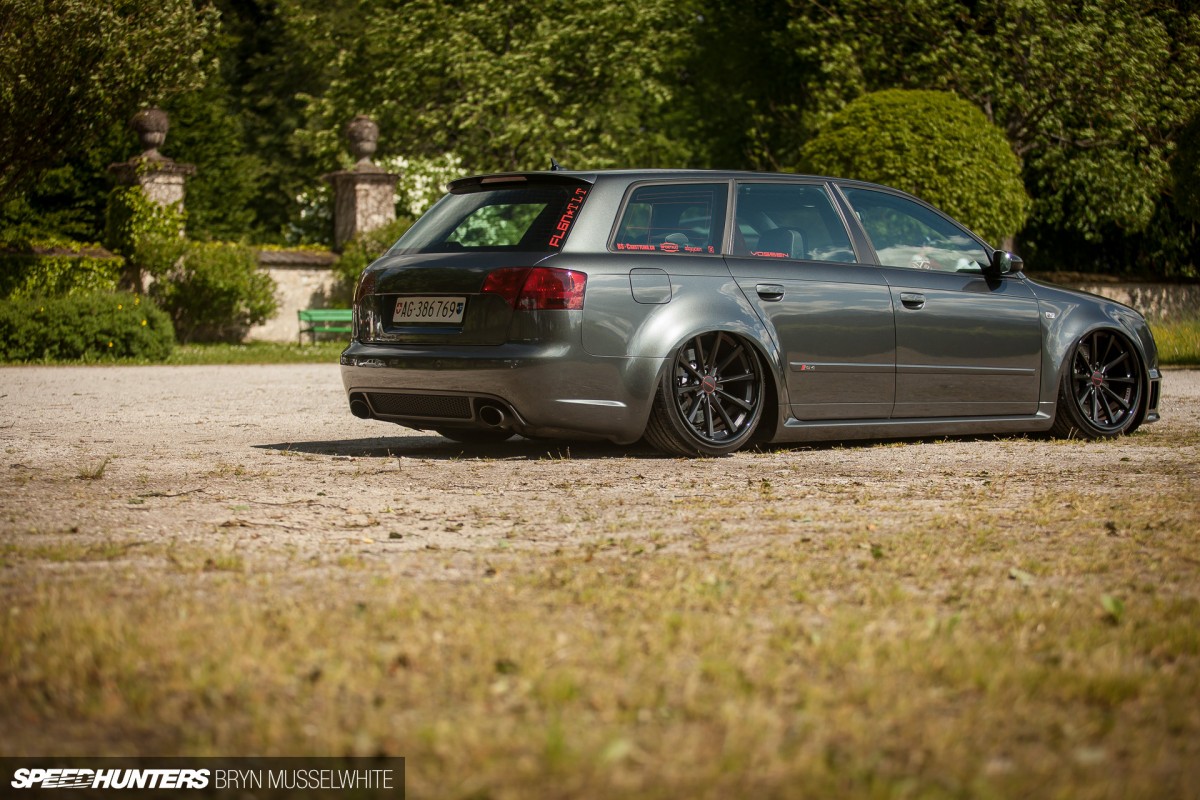 First off there's the suspension, an HP Drivetech air ride setup with shortened shocks and an AccuAir e-Level system to keep everything dialed in properly.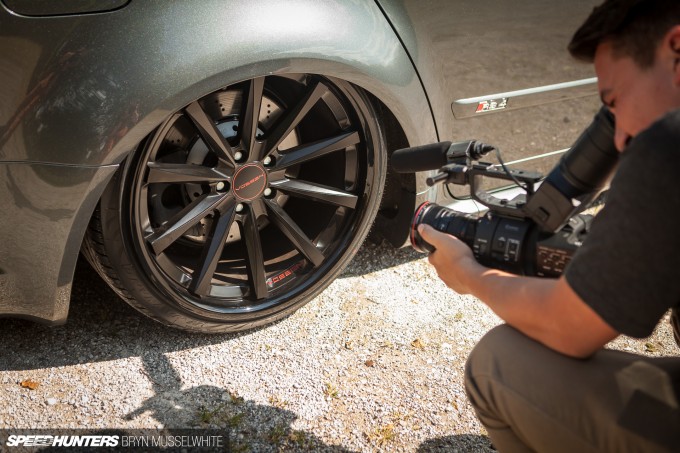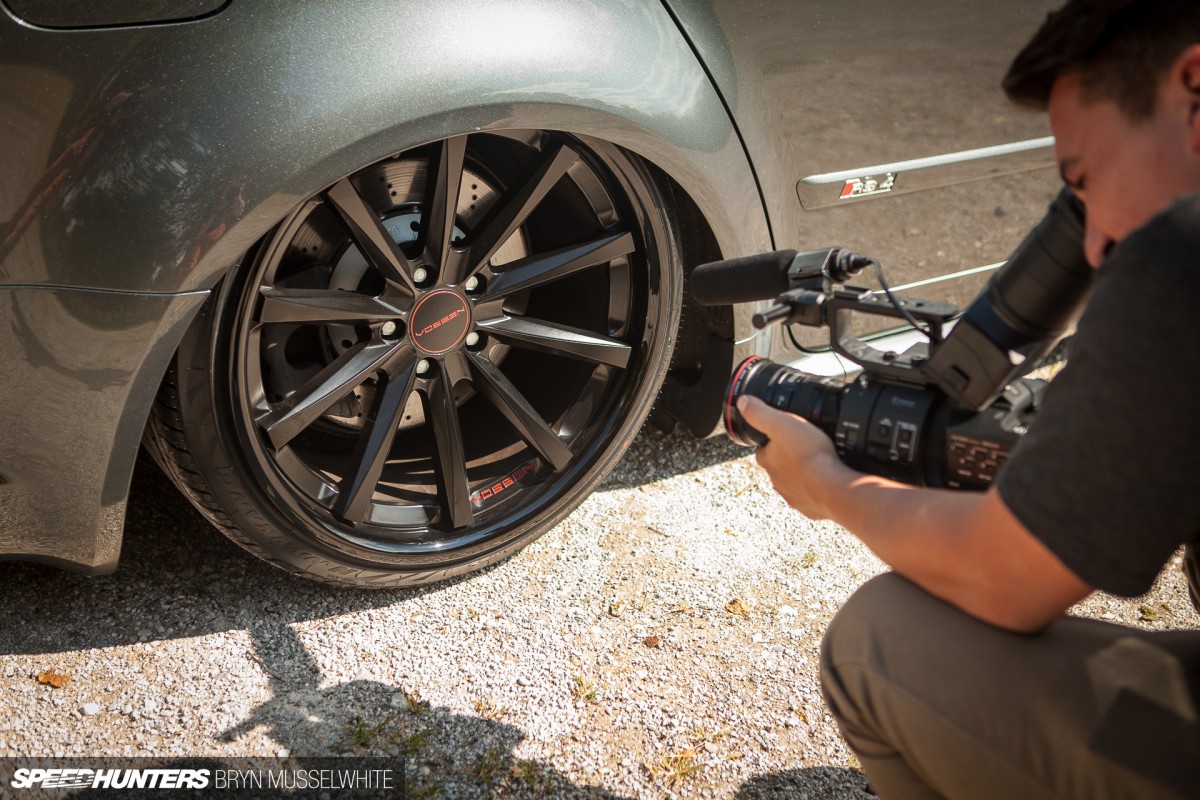 While I know there are those who still can't get behind air suspension systems for whatever reasons, it's hard to argue with its effectiveness on this car.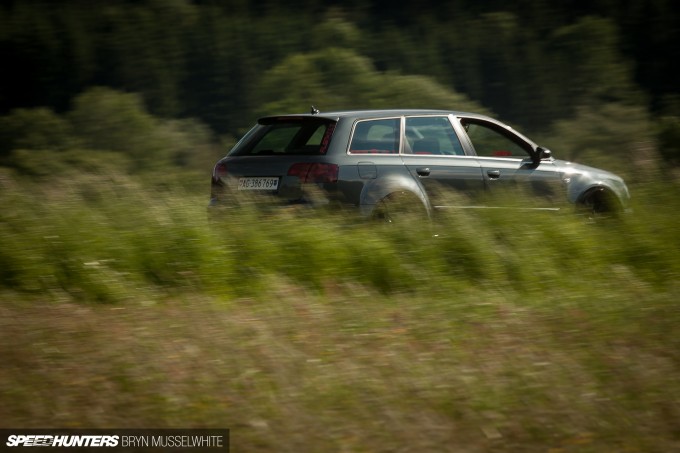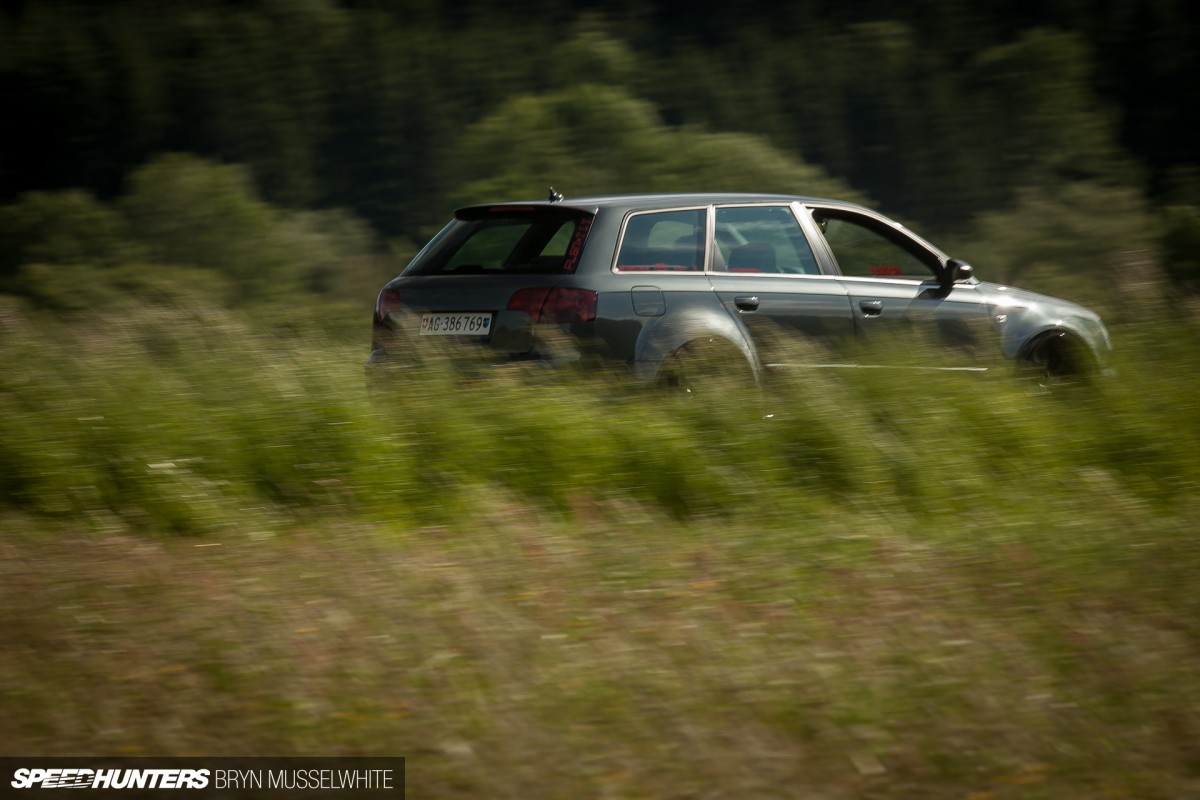 There will always be something nice about being able to dump the car in the weeds when you want, or raise it up and haul the kids to school in comfort.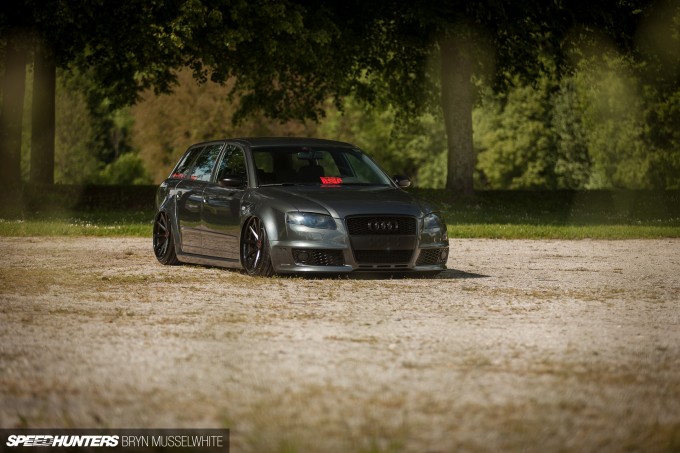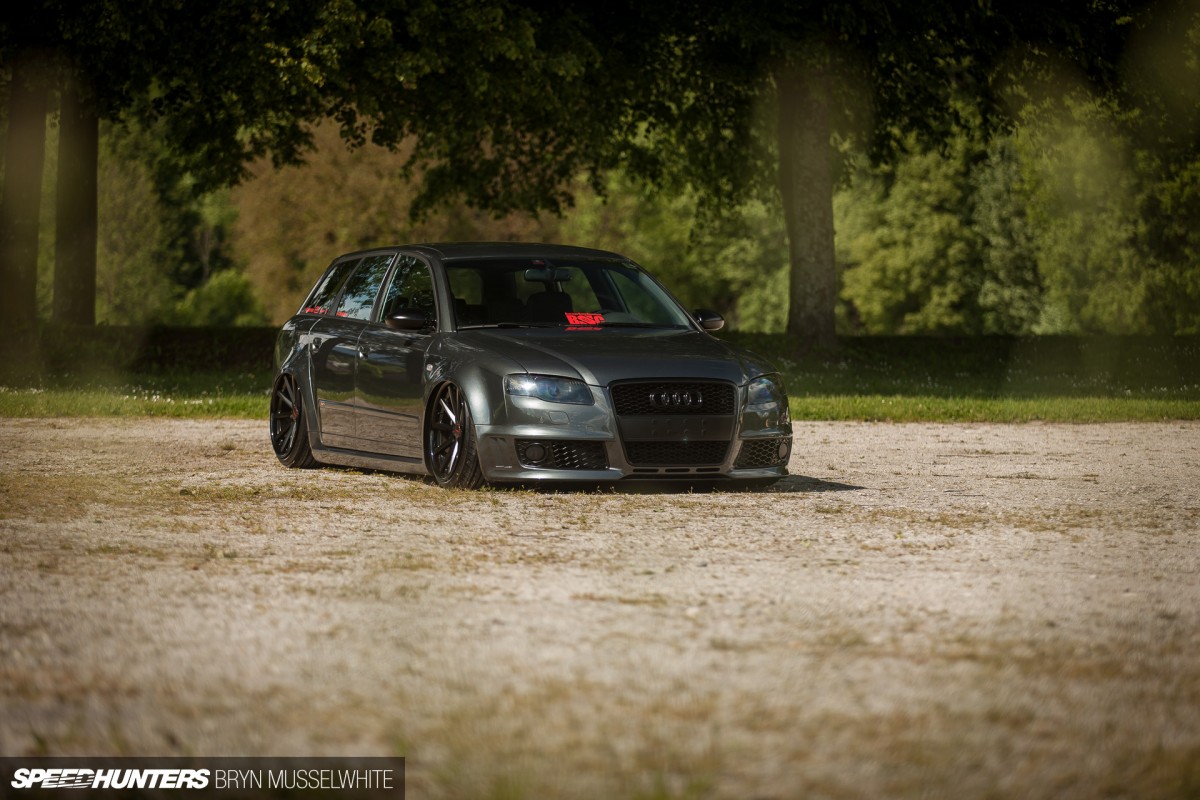 Further adding to the car's aggressive look is the camber. It's set at -3.5 degrees in the rear and -4.0 degrees in the front with a set of Eibach control arms.
Wheels Seal The Deal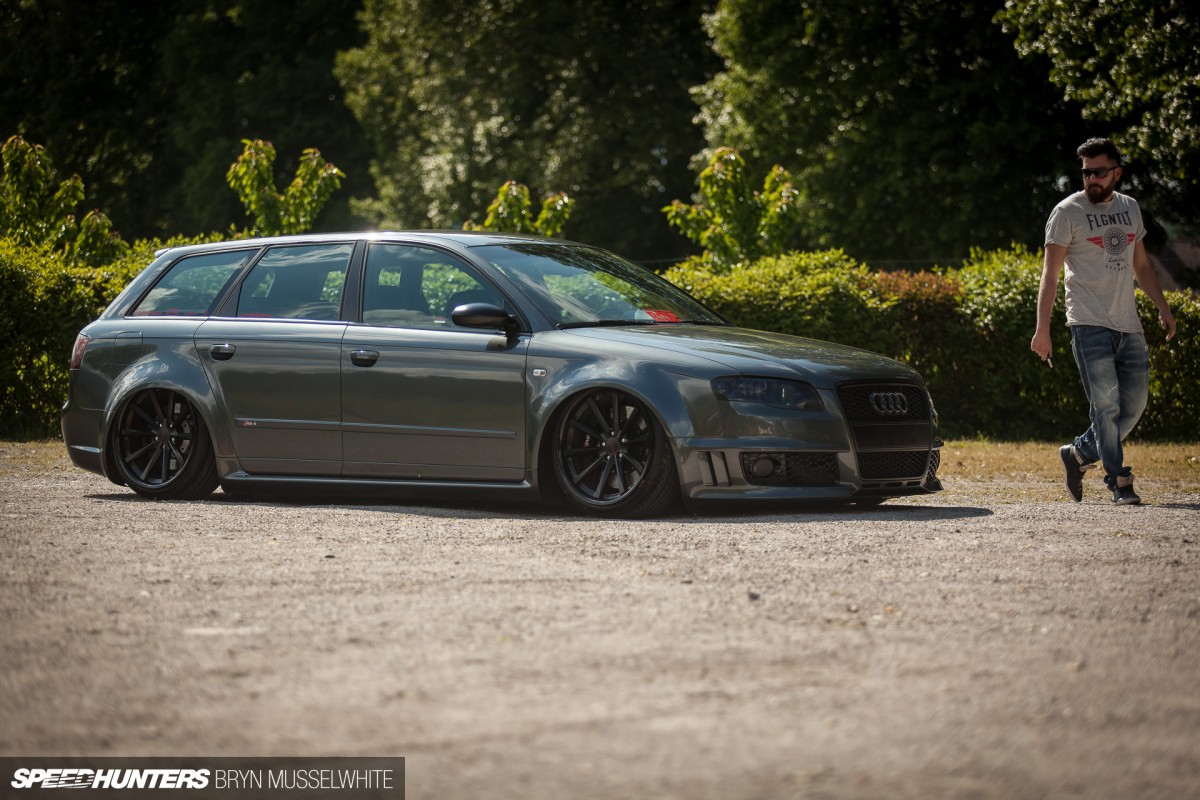 With the suspension figured out, the next step would be fitting a proper set of wheels that would suit the RS4's blend of performance and style.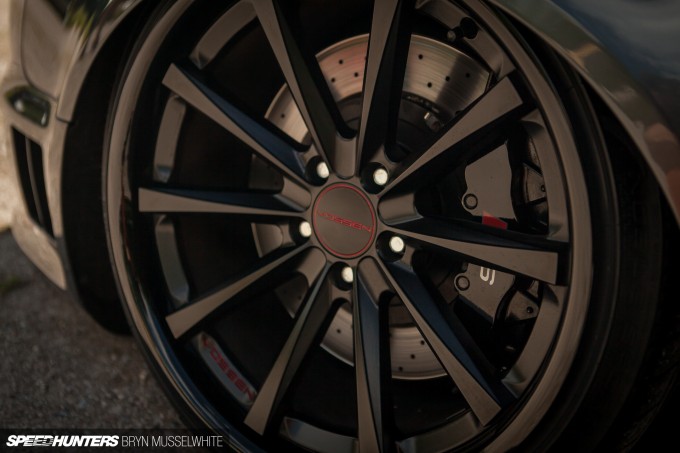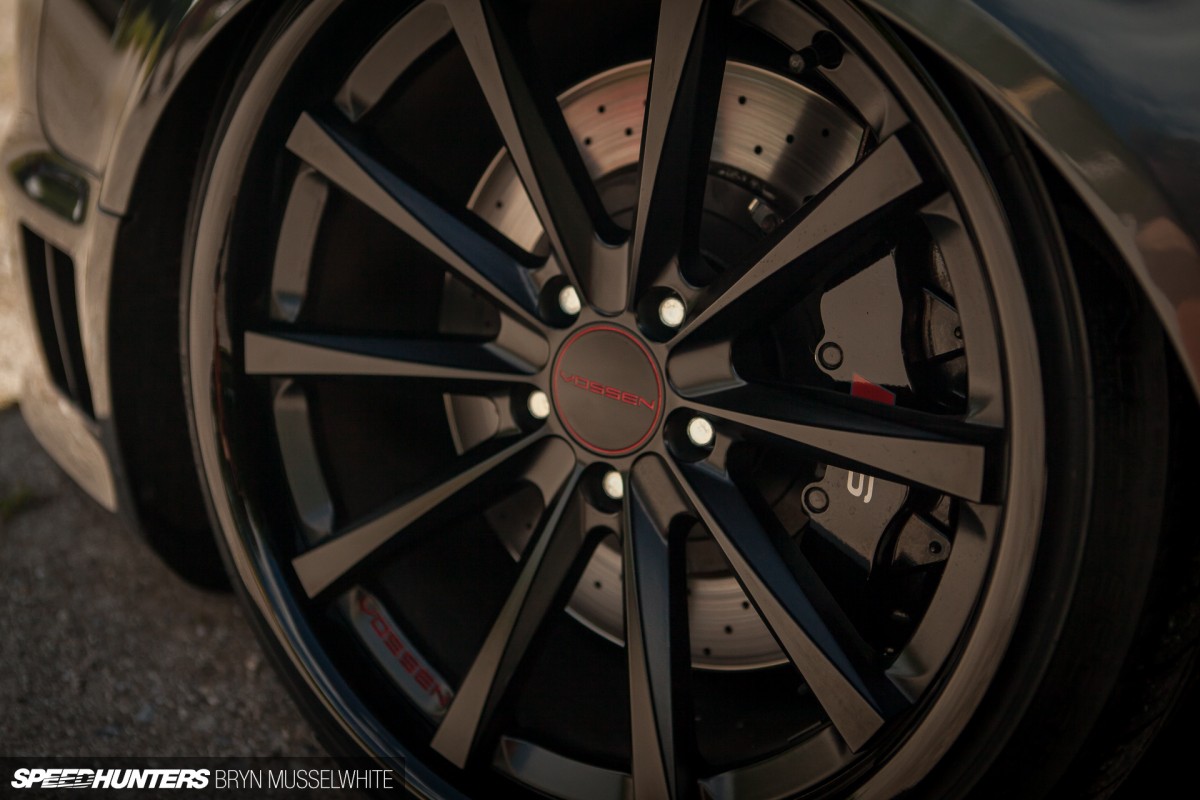 Like the Bimmer, the Audi is wearing a set of concave wheels from the Vossen catalog – CV1s to be exact, with custom-painted gloss black lips and matte black centers.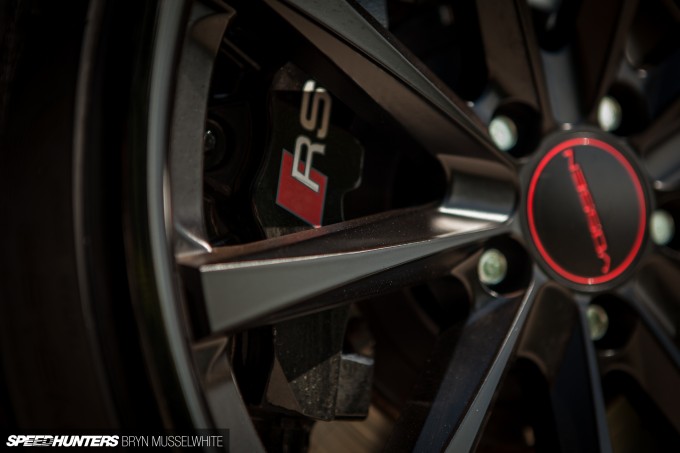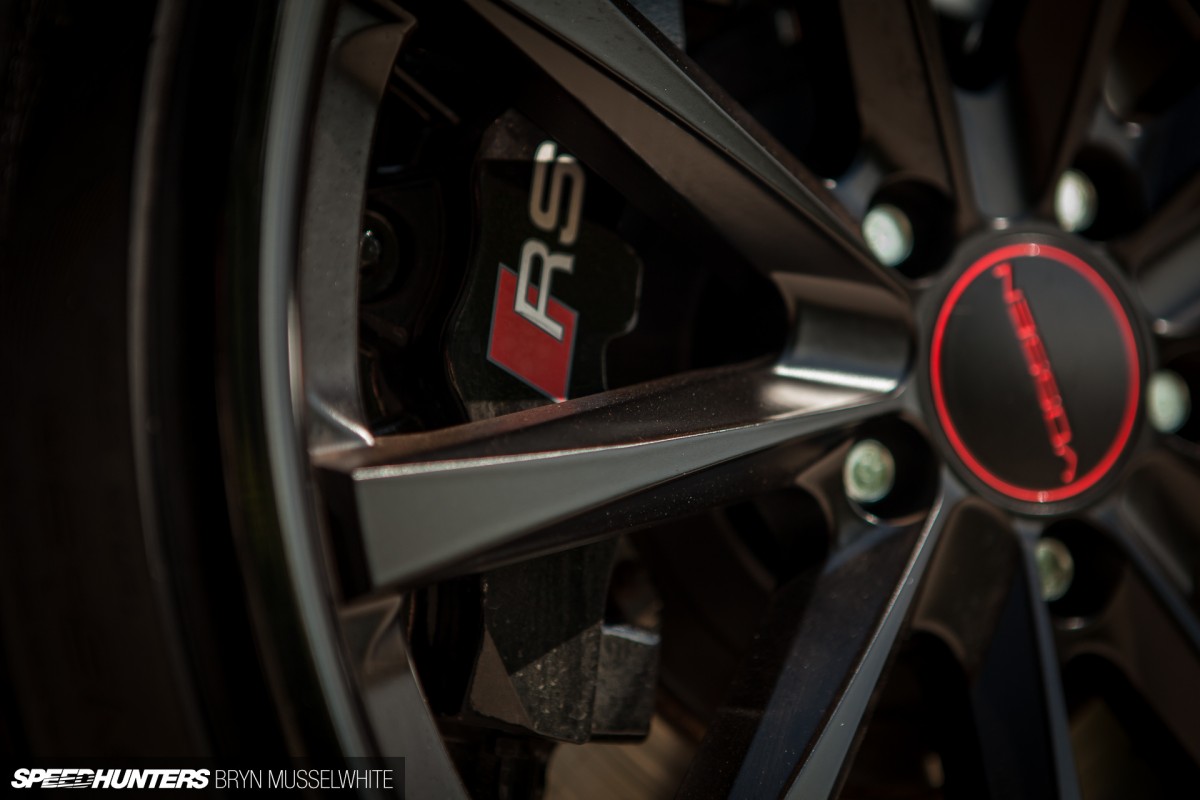 It definitely takes a certain type of car to pull of all-black wheels, and with the red centers and red accents on the RS4's brakes it all comes together well.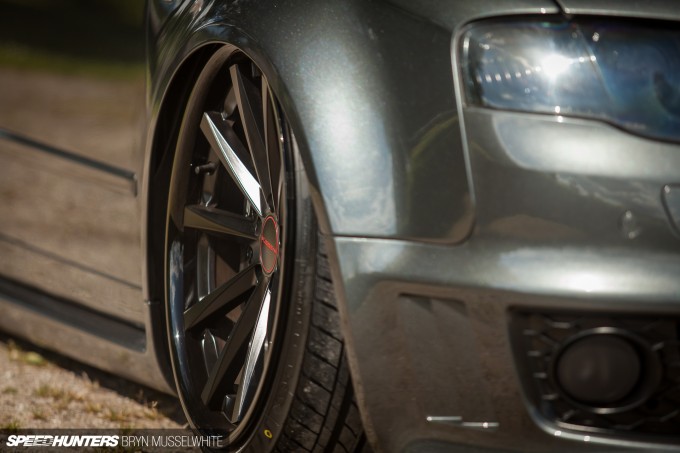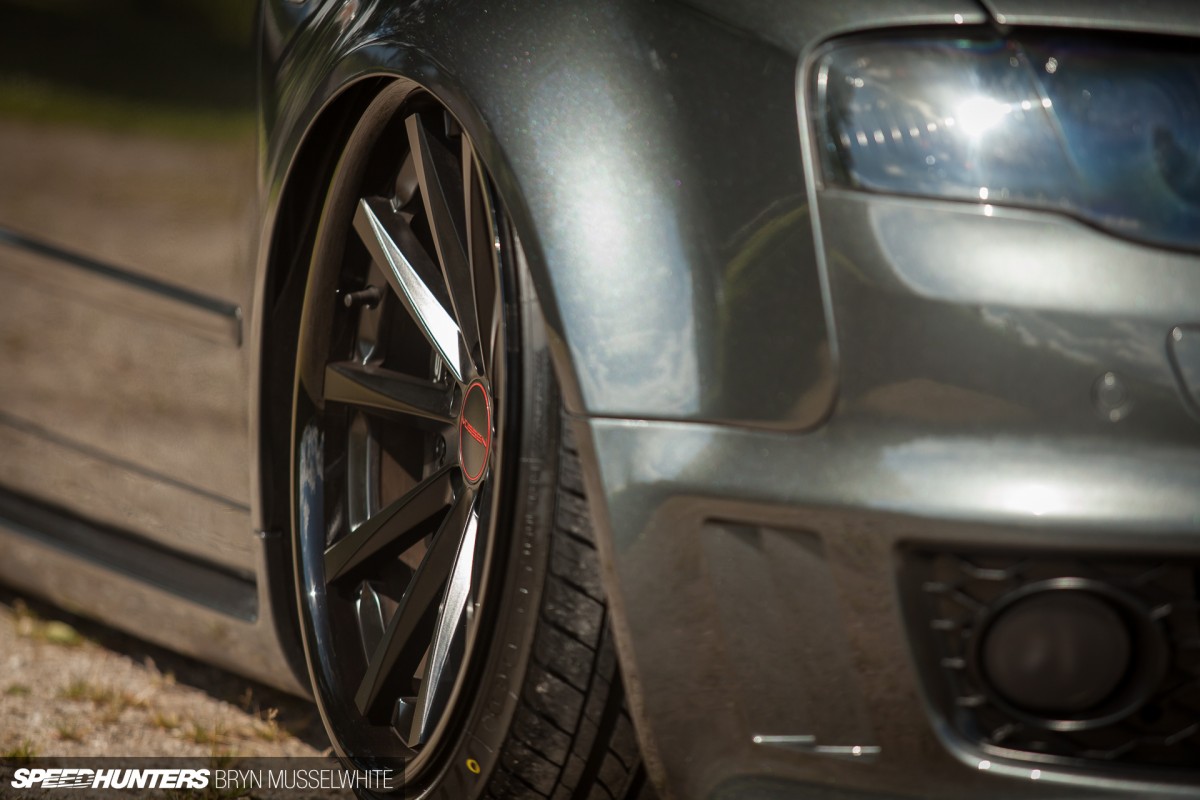 The monoblock wheels measure 19×10-inch +36 all around with 22mm spacers on each corner. The fenders have also been widened to match, with an increase of 1.7 centimeters over stock in the rear.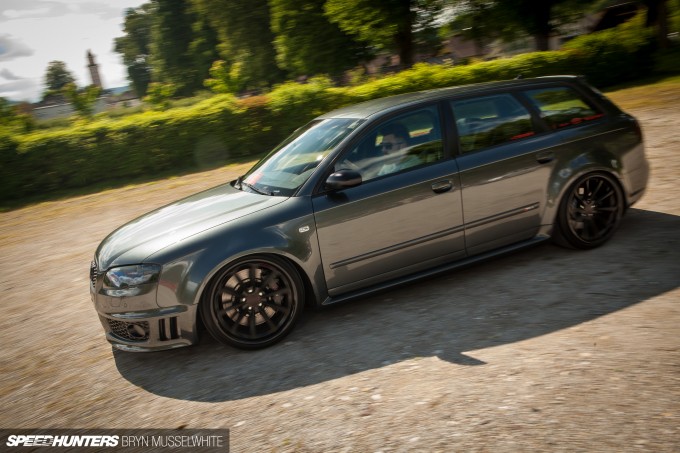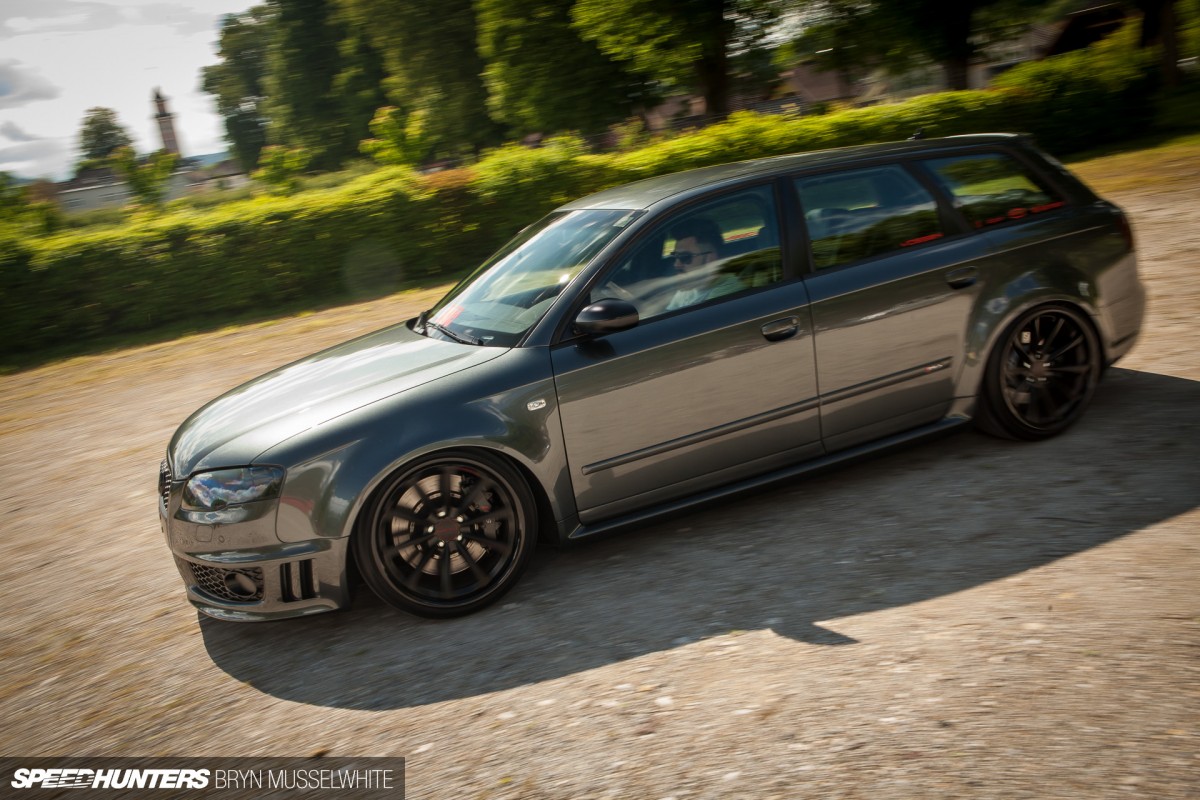 Other subtle exterior modifications include shaved roof rails and a matte black US market grille.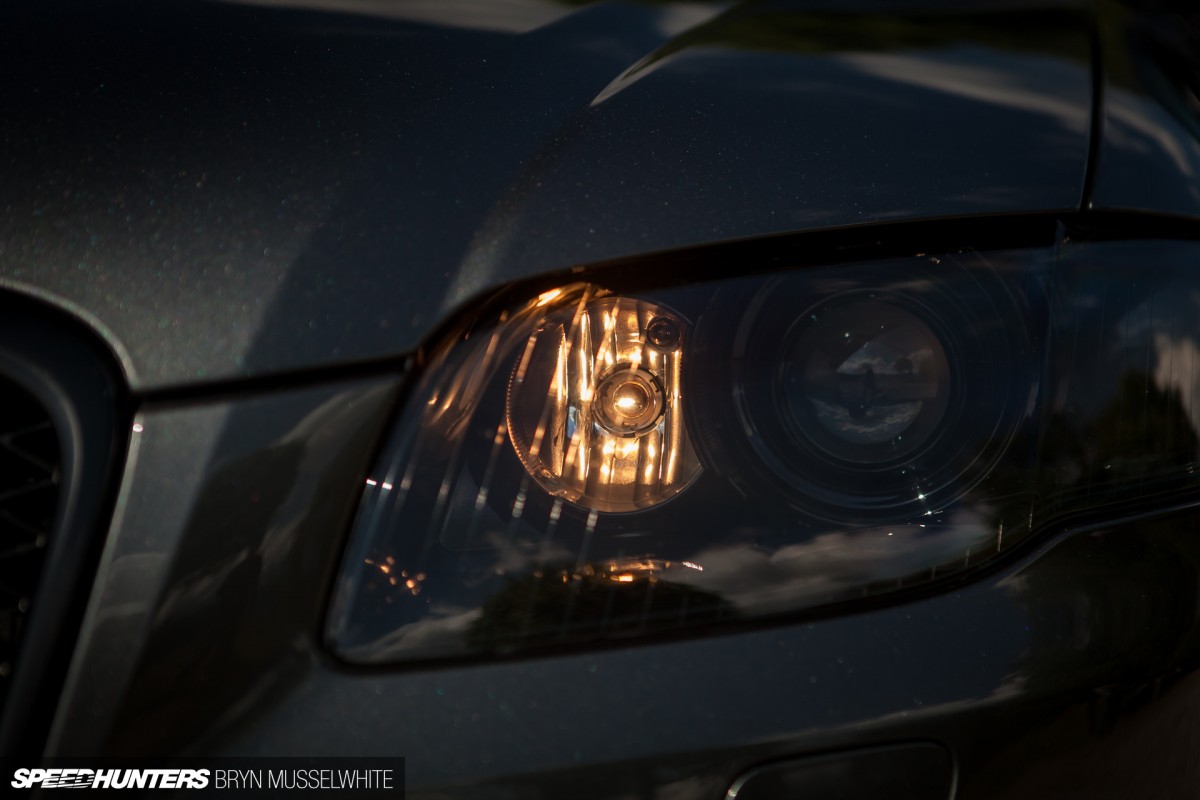 The headlights were also refinished in black chrome, with the taillights smoked to match. All in all, it makes for a look that's fitting with the RS4's muscle wagon appeal.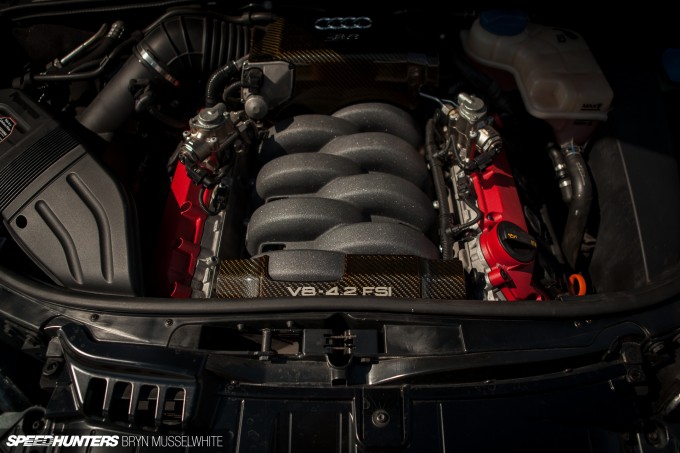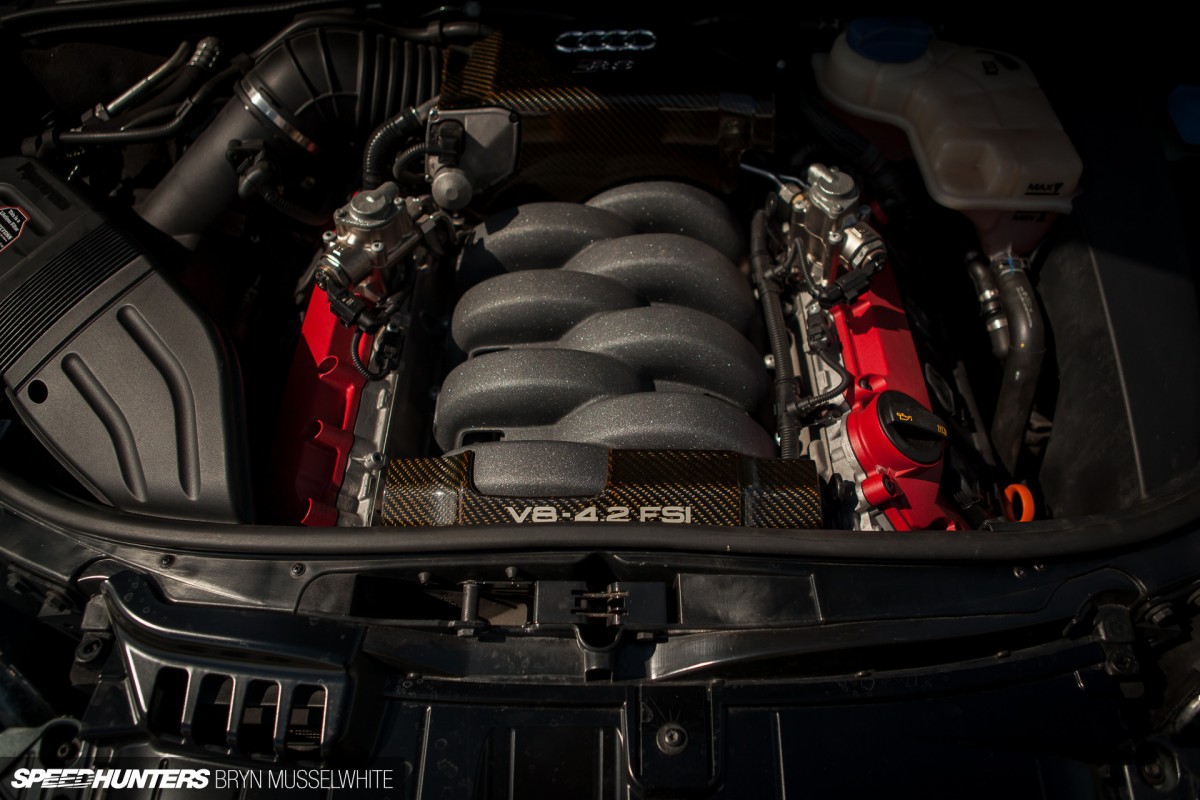 While the RS4 was a screamer right off the showroom floor, a few go-fast bits have been added – namely a an ECU upgrade and air intake from Quattro GmbH.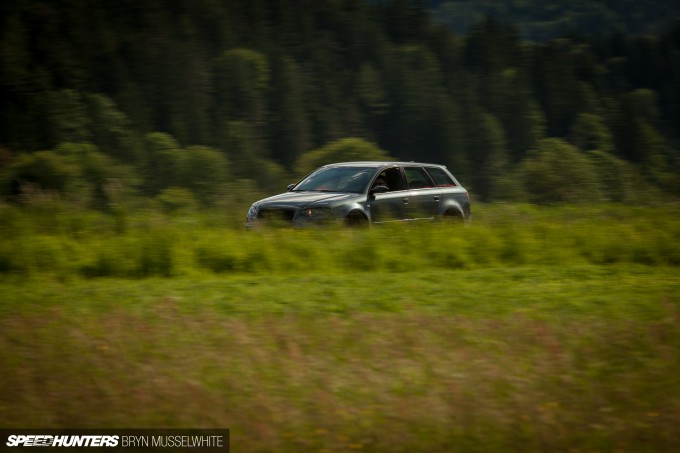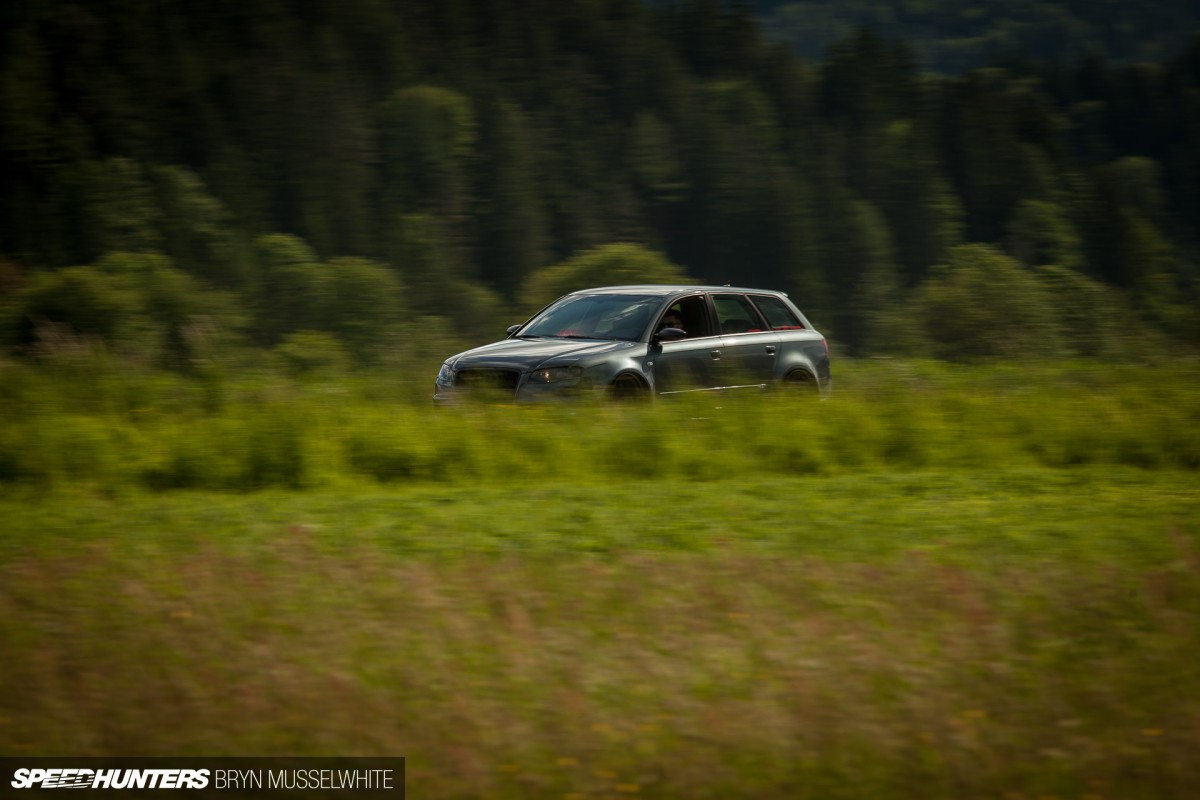 There's also a full custom exhaust system that helps extract music from that 4.2-liter V8. Naturally, if you are just going to have one car you'd want it to sound pretty good right?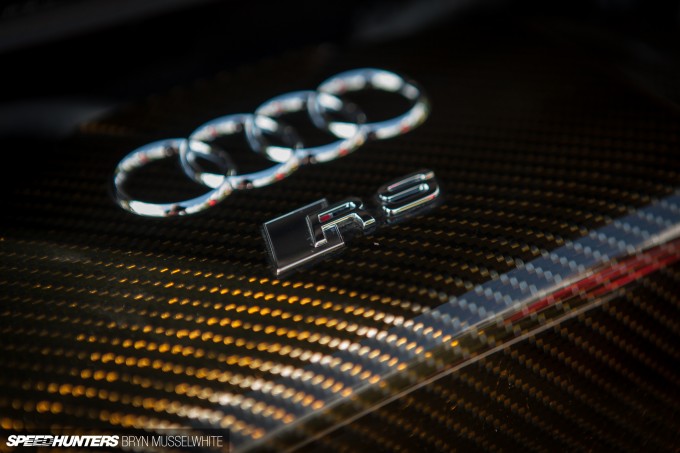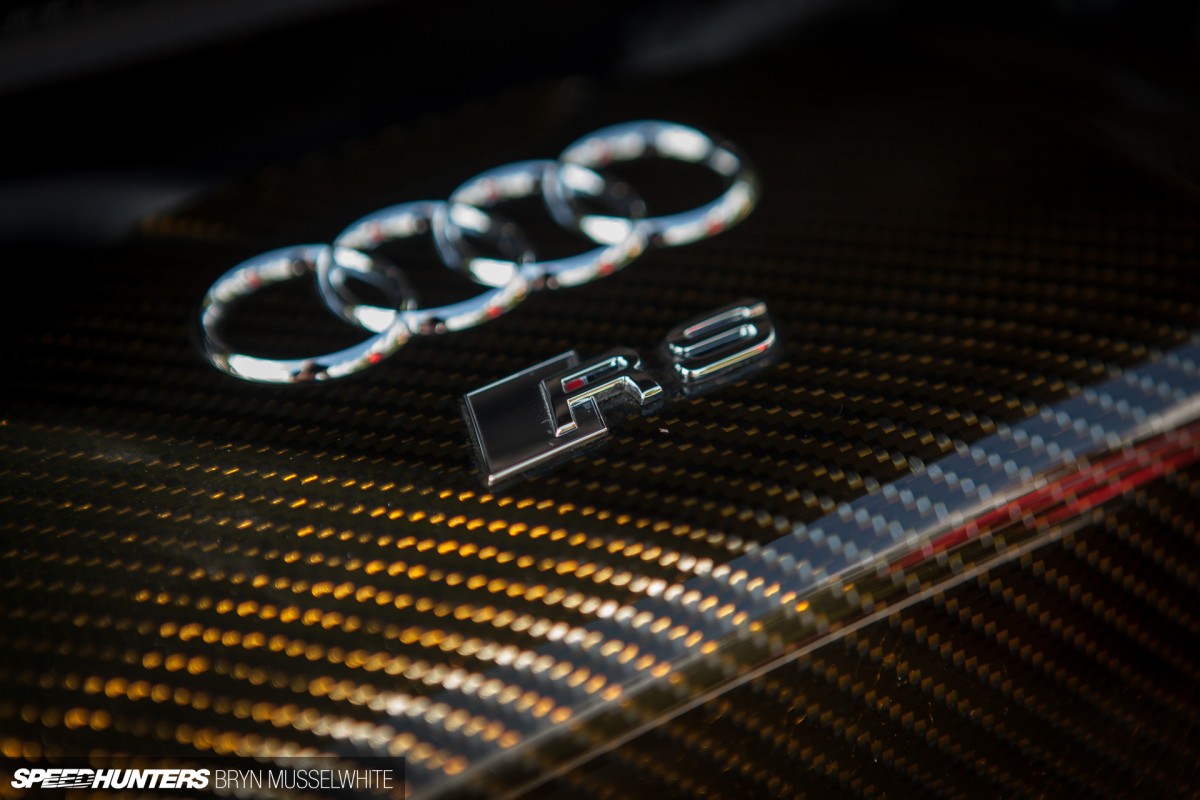 With a plenty of performance, room to carry the whole family in style and an effective combination of aftermarket modifications it's hard to argue with the concept of having this RS4 as your lone vehicle.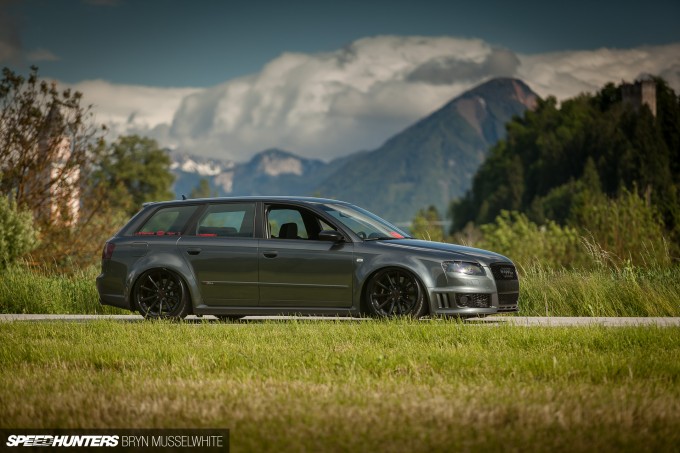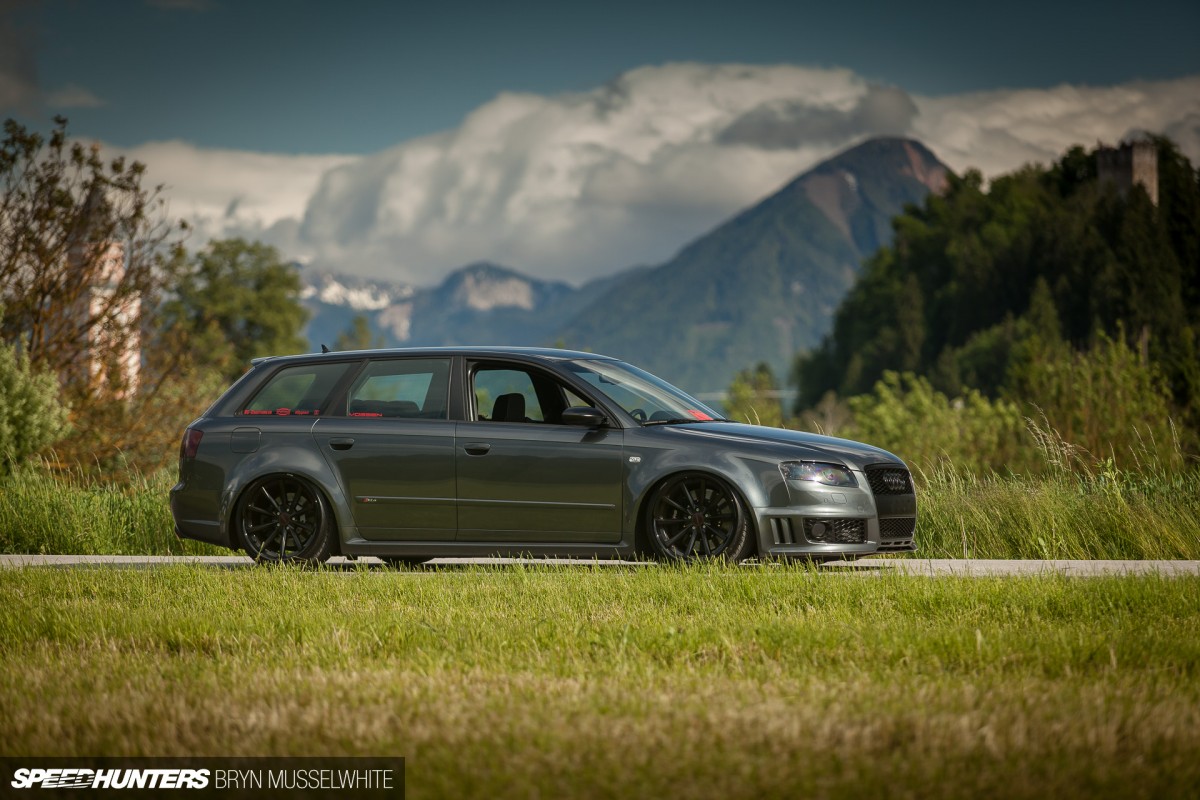 While the idea of having just one car to do everything might be tough to digest for some of us, if that one vehicle was something like this Audi, it might not be such a bad thing after all.
Mike Garrett
Instagram: speedhunters_mike
mike@speedhunters.com
Photos by Bryn Musselwhite
bryn@speedhunters.com
Instagram:Speedhunterbryn
Cutting Room Floor