Odd Over Obvious
At last month's Offset Kings at Fuji International Speedway, we were given the opportunity to pick one car for a Speedhunters #FeatureThis award. Obviously, an event like this presents a few happy problems – with so many great machines on offer, how could we single only one out?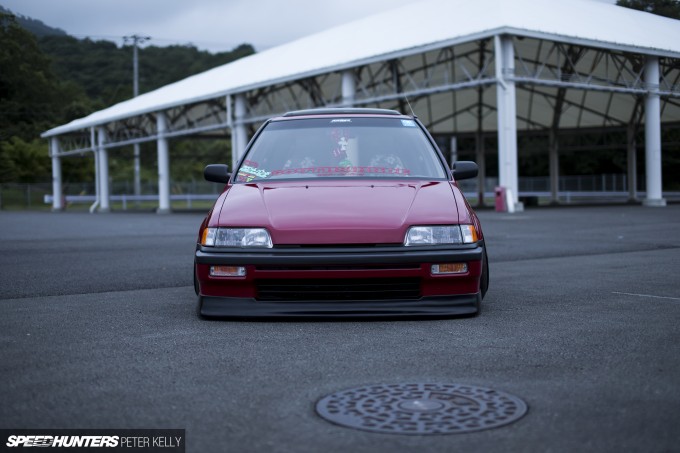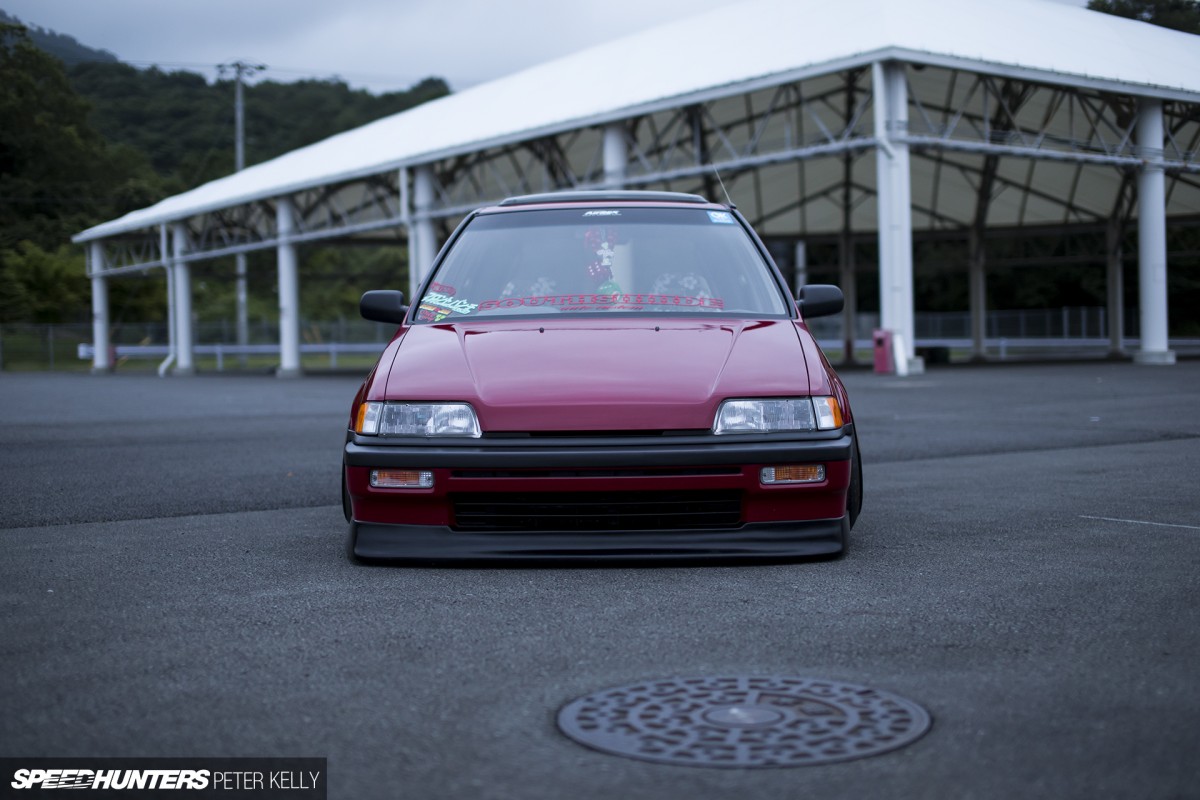 After plenty of debate between the team members, in the end we chose something a little left of field. While yes, there were plenty of big-power show and street machines on display – all modified to within an inch of their lives – there was something about Daisuke Nakayama's fun EF3 Honda Shuttle; it just felt right. There's no extreme body modifications, no monster forced induction setup hiding under the hood and no rollcage criss-crossing the interior – that's not what this Shuttle is about.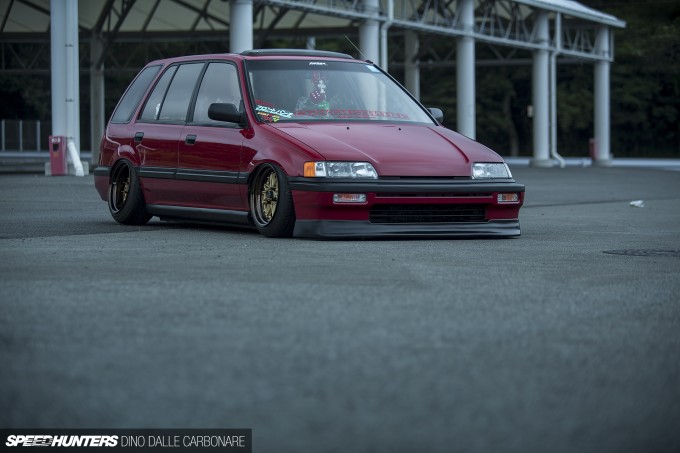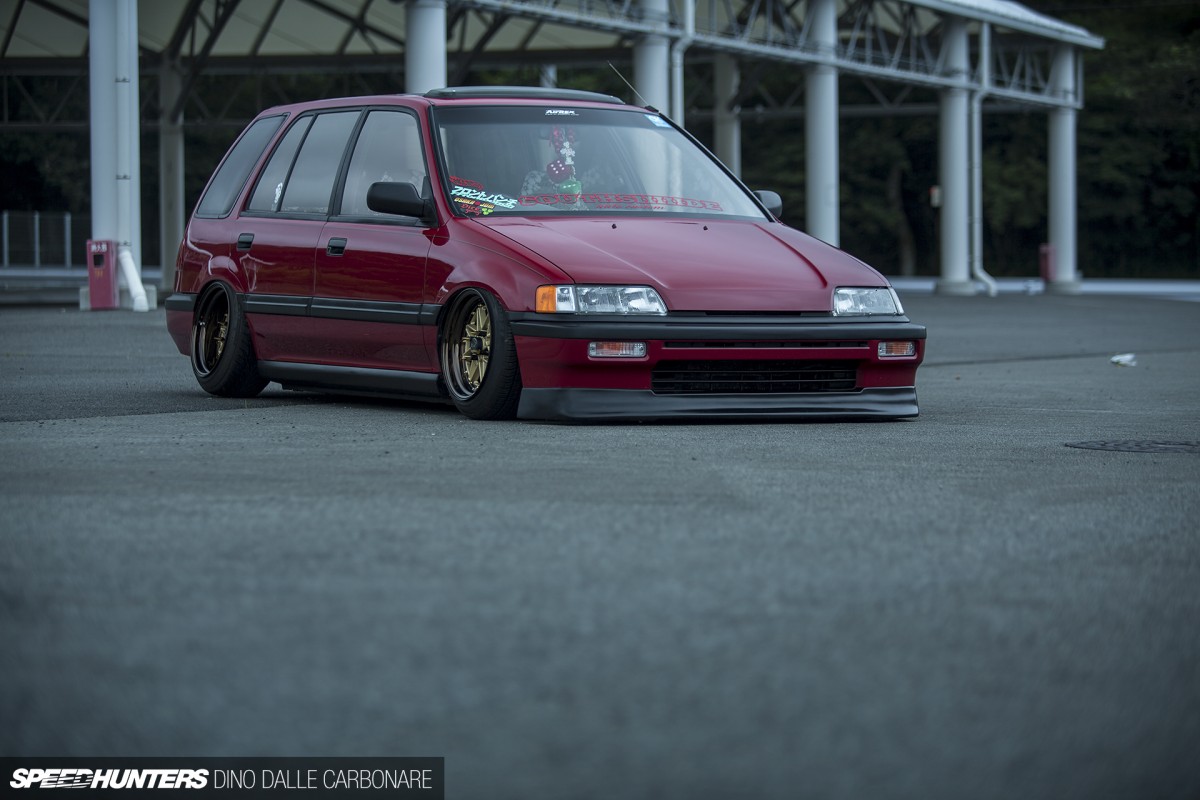 Daisuke had come up all the way from Nara in the south, so although we were very quickly running out of light at the end of the day and the dark of night was only minutes away, we weren't going to get another opportunity to grab some shots of this cool little wagon any time soon, so out came the cameras.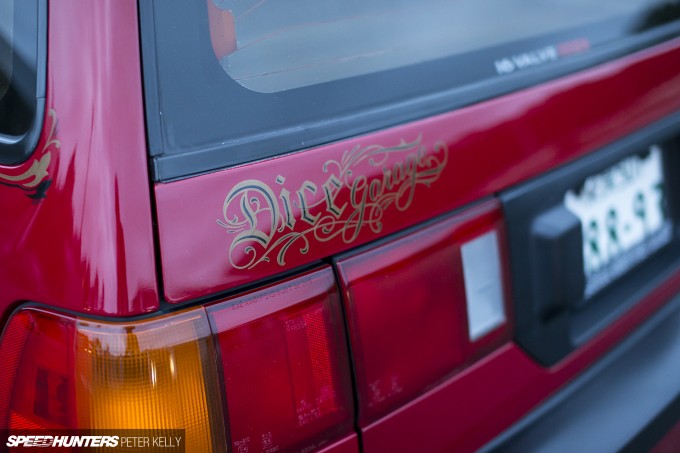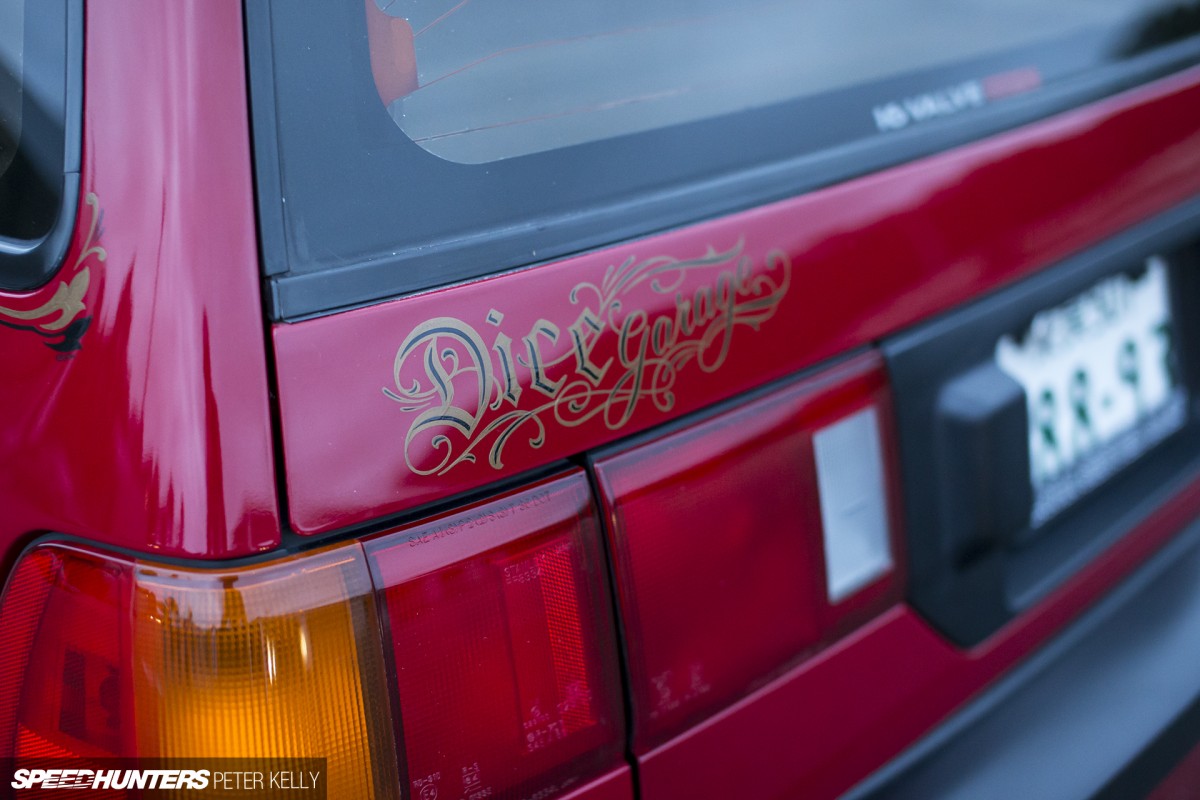 Daisuke, who runs a shop in Nara called Dice Garage, built his EF3 as a simple, fun little run-about car. He says that ever since he was a teenager, he has been into Hondas and, for some reason, the weirder, more unusual-looking cars that most people ignore. The tall, boxy Honda Civic Shuttle is perhaps the perfect car for Daisuke, then. When the opportunity came up to grab this example for next to no money, he jumped at it and quickly began building the odd little people mover into the cool daily driver he had always wanted.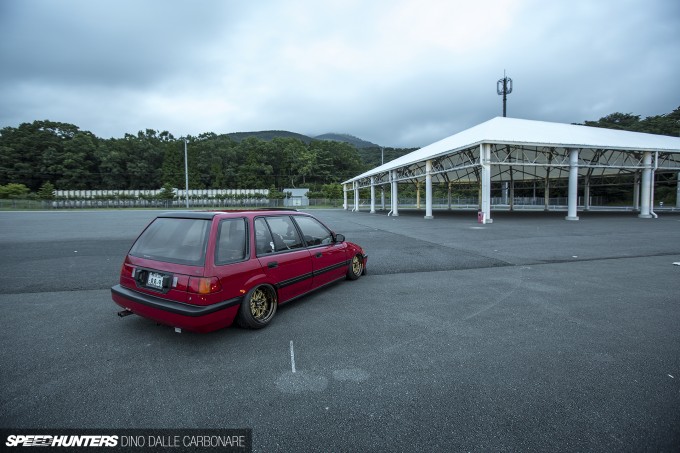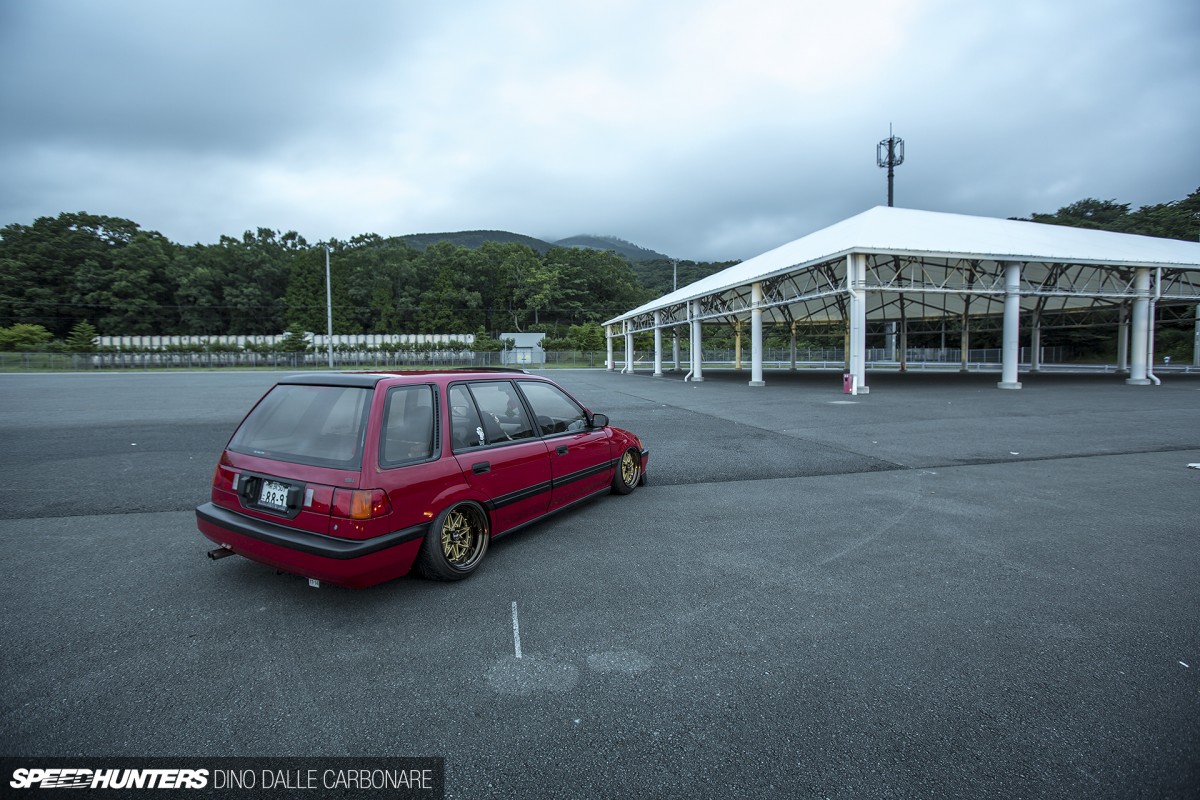 Visually, the Honda is a strange sight. The perfect paint, J's Racing front lip, subtle pin-striping and USDM lights are unusual enough to see on a Shuttle, but its tall windows, high roofline and extremely low ride height seem to trick the eye, giving it a distorted yet strangely appealing aesthetic. Unlike many builds in Japan, this zero-ground clearance comes by way of air suspension, not static coilovers.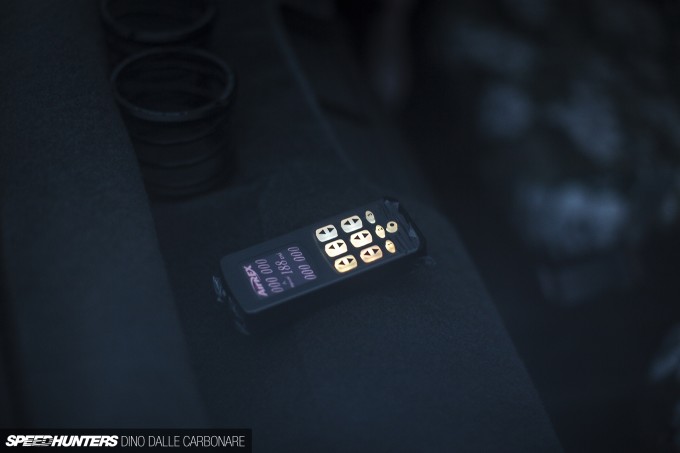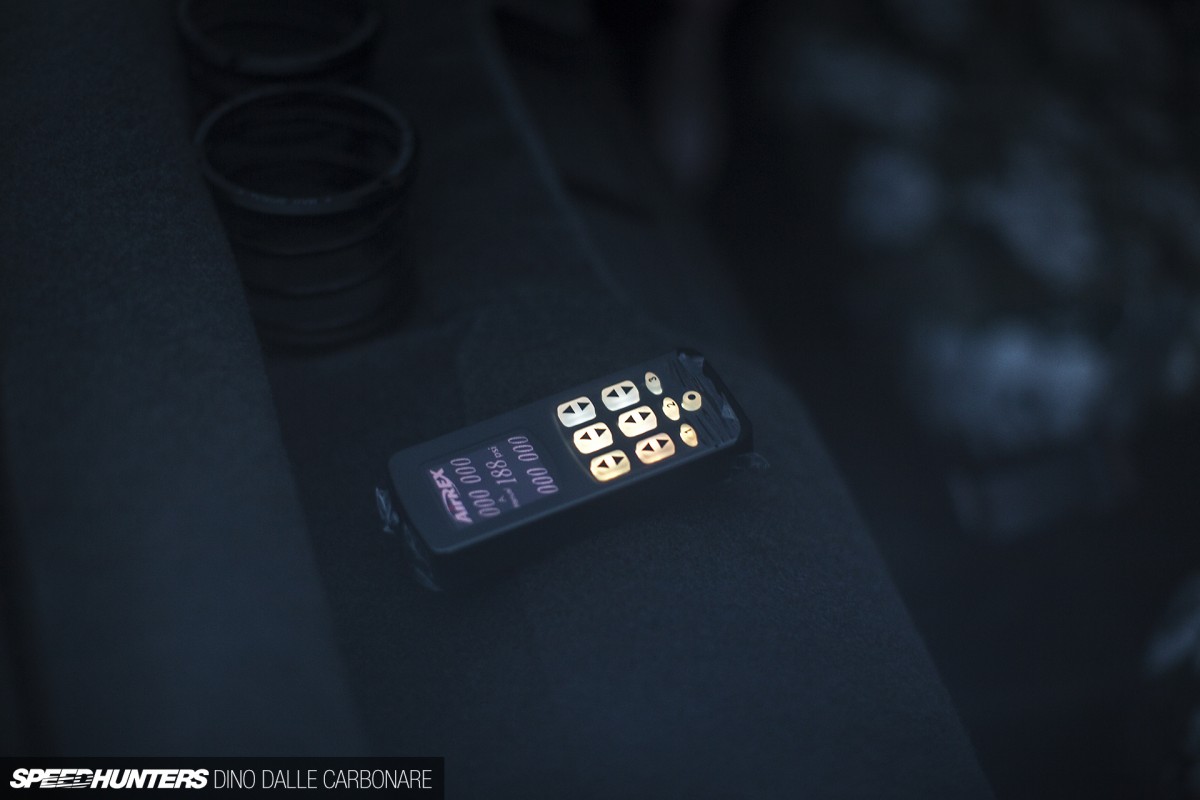 The AirREX set up, which is hidden away in the boot of the car, is electronically controlled via a remote and provides a good balance between versatility and handling for Daisuke – a necessity for a car that gets driven every day.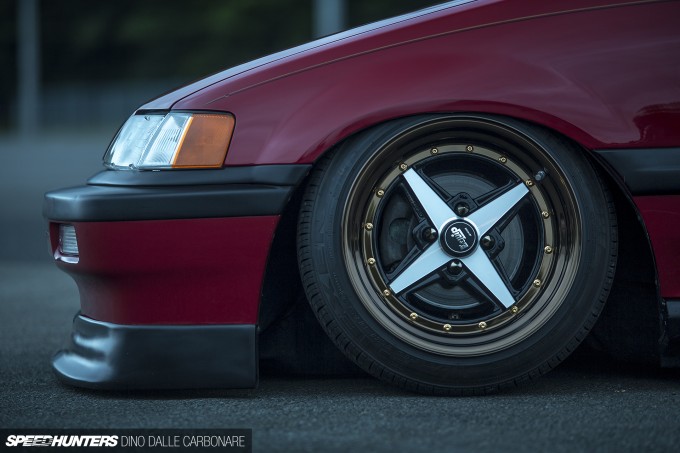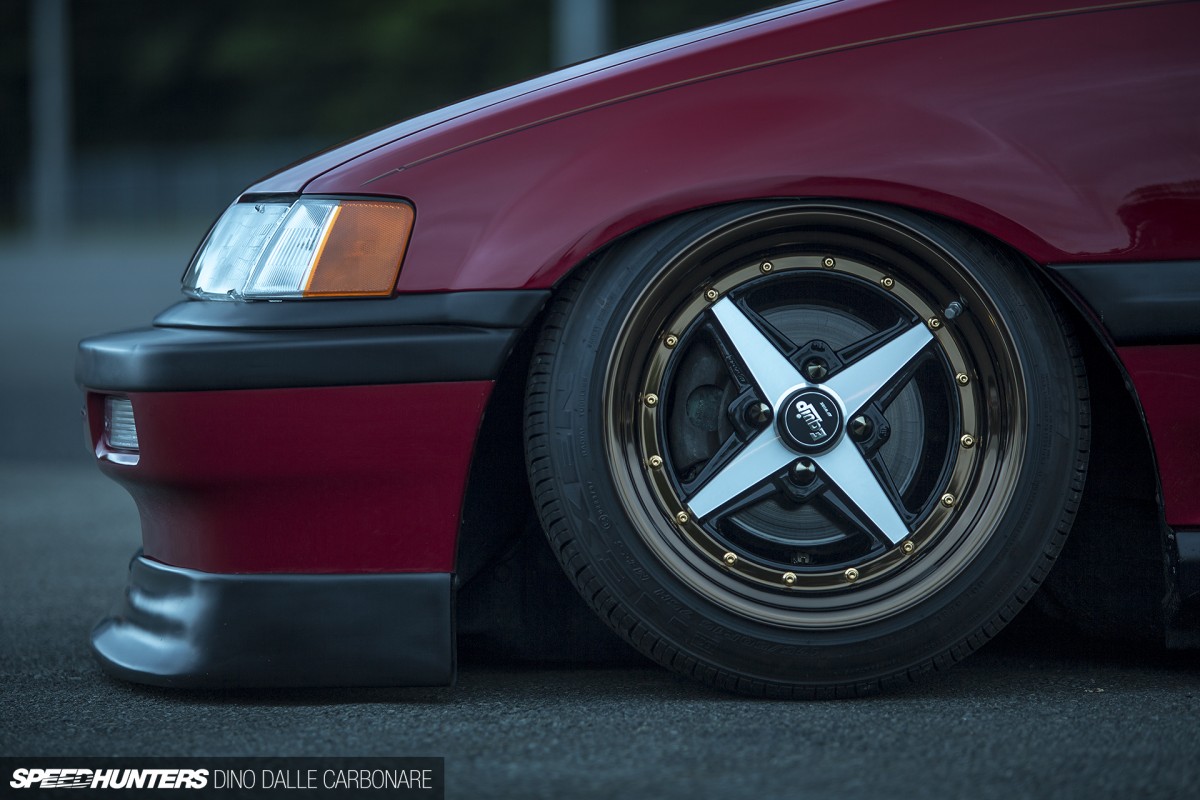 The suspension allows Daisuke to tuck up two very cool pairs of wheels up into his guards. On the left side you will find Work Equip 01s custom-finished in a cool bronze and gold colourway.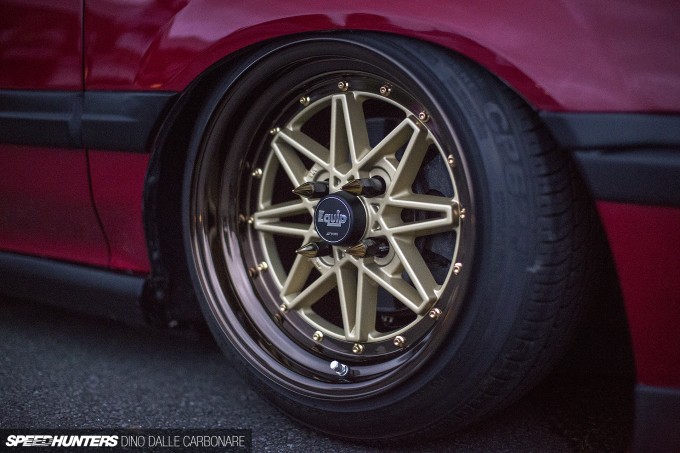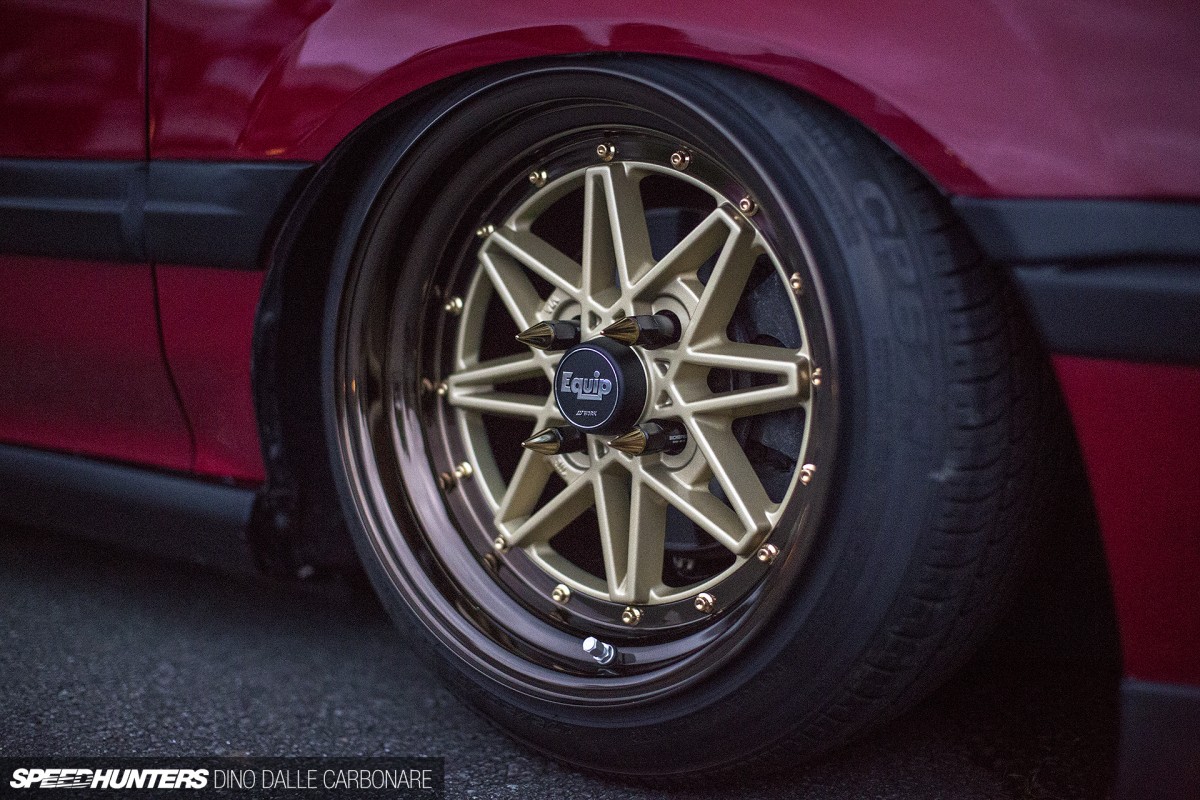 While the right features Work Equip 03s in the same scheme. The front wheels measure 15×9 inches and the rear 15×10 inches – extremely wide for an EF – but they just slip under the guards thanks to a healthy amount of camber.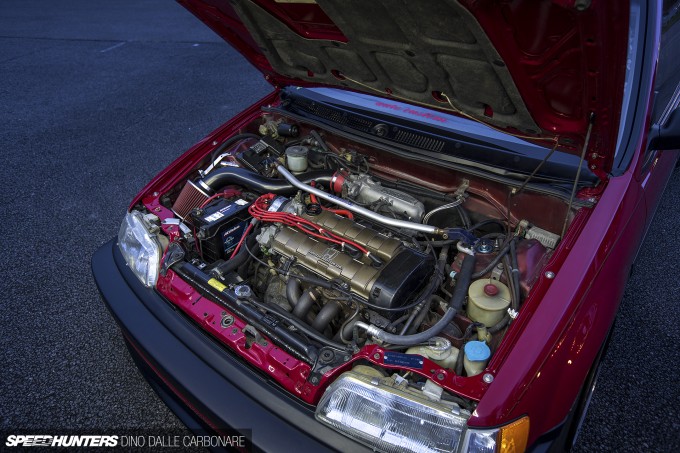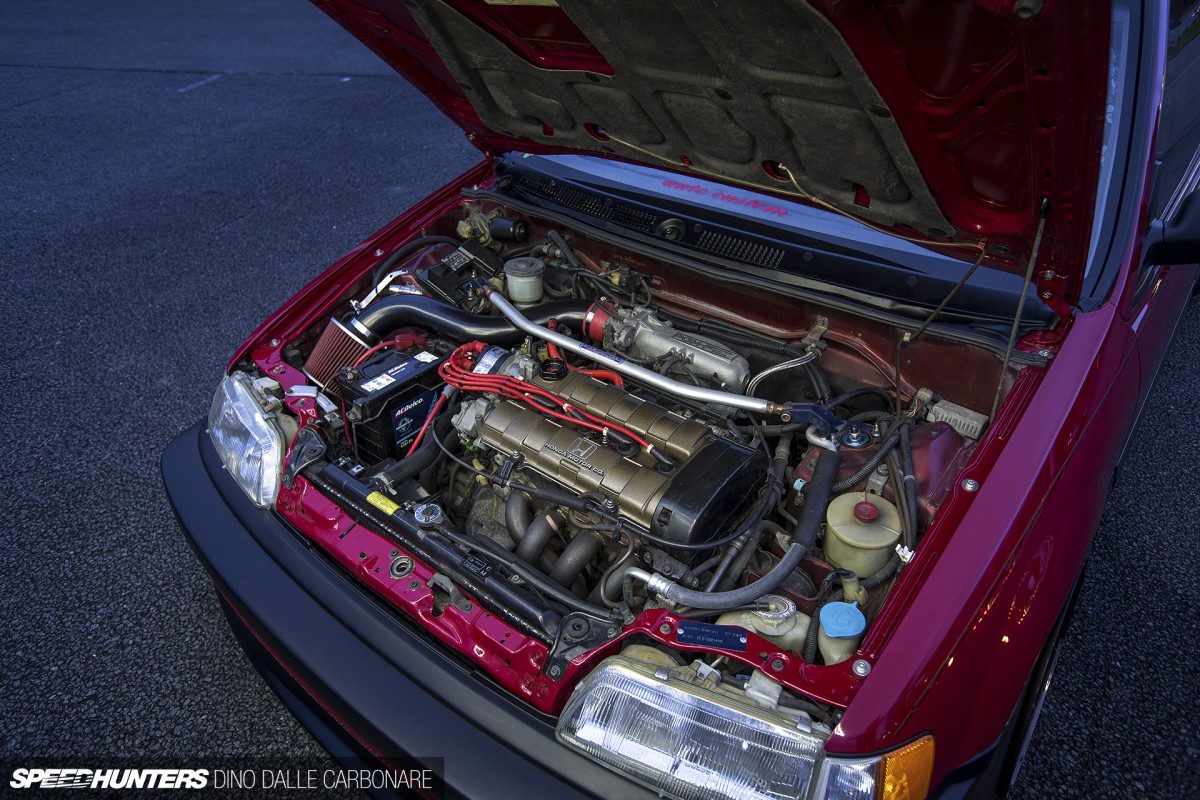 Though it's not too hard to swap to a B-series VTEC motor in these cars, Daisuke decided to keep it simple, instead going for the ultimate in '80s Honda motors – the venerable double overhead cam ZC. The 1600cc four cylinder is a bulletproof little motor, and provides plenty of grunt for running around the streets of Kansai Prefecture, especially when the inhalation and exhalation is freed up with a simple intake pipe, set of headers and aftermarket 2-inch exhaust. Despite appearances, the Shuttle weighs in at just over 1000kg, so while it's no dragstrip-destroyer, it's not an overweight, wheezy sack of potatoes, either.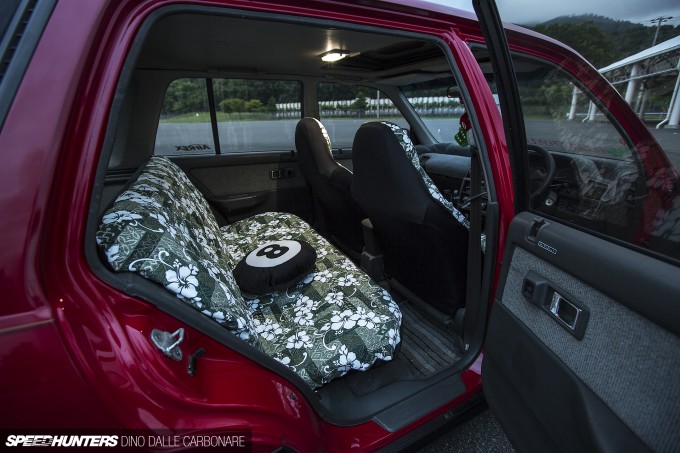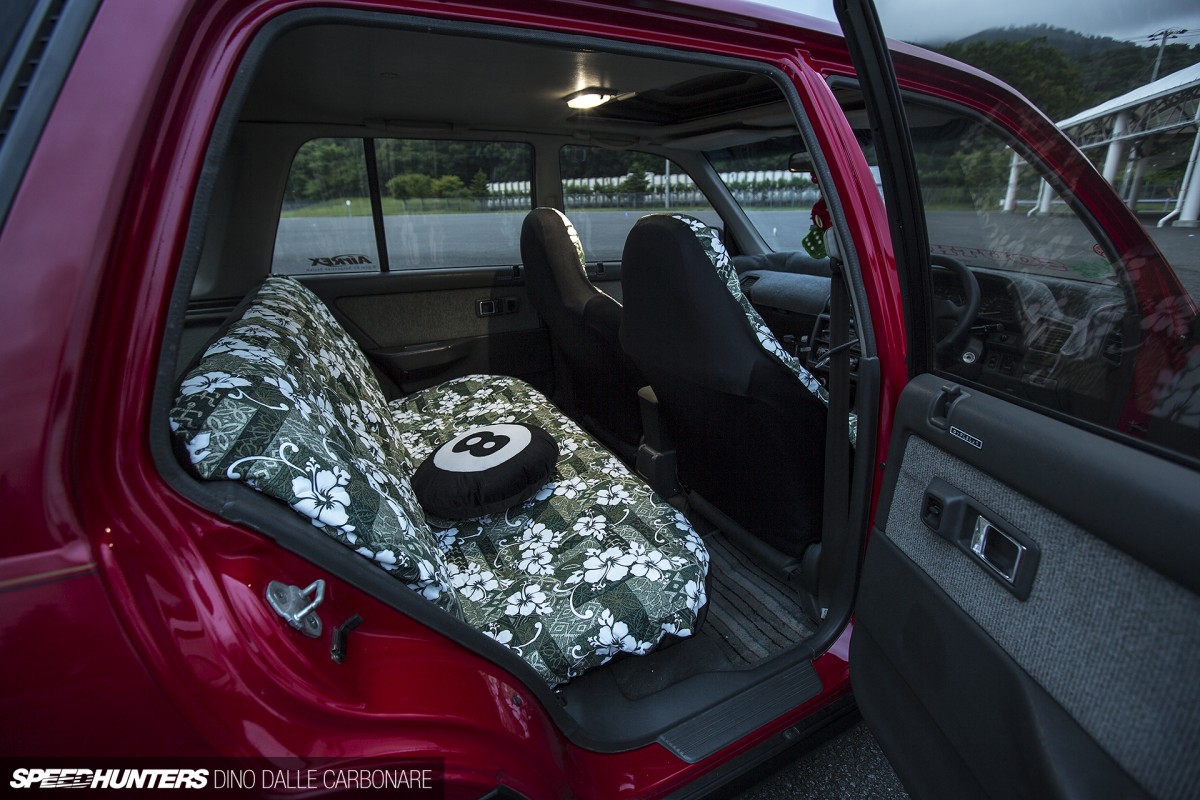 And what about the interior of the car? An aftermarket steering wheel, shifter and a set of somehow incredibly appropriate Hawaiian-themed seat covers are all the Honda needs.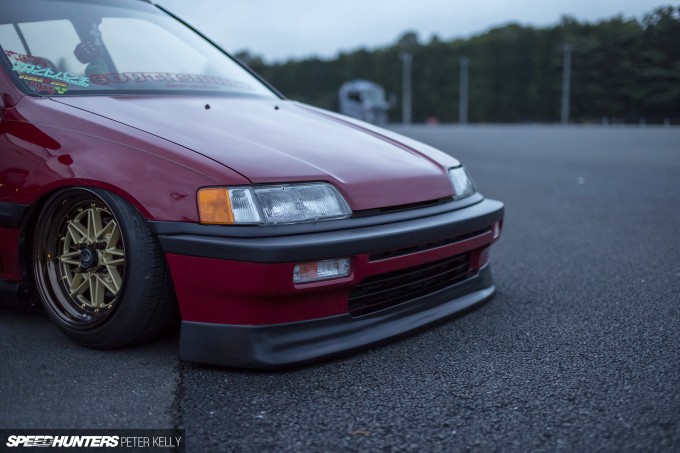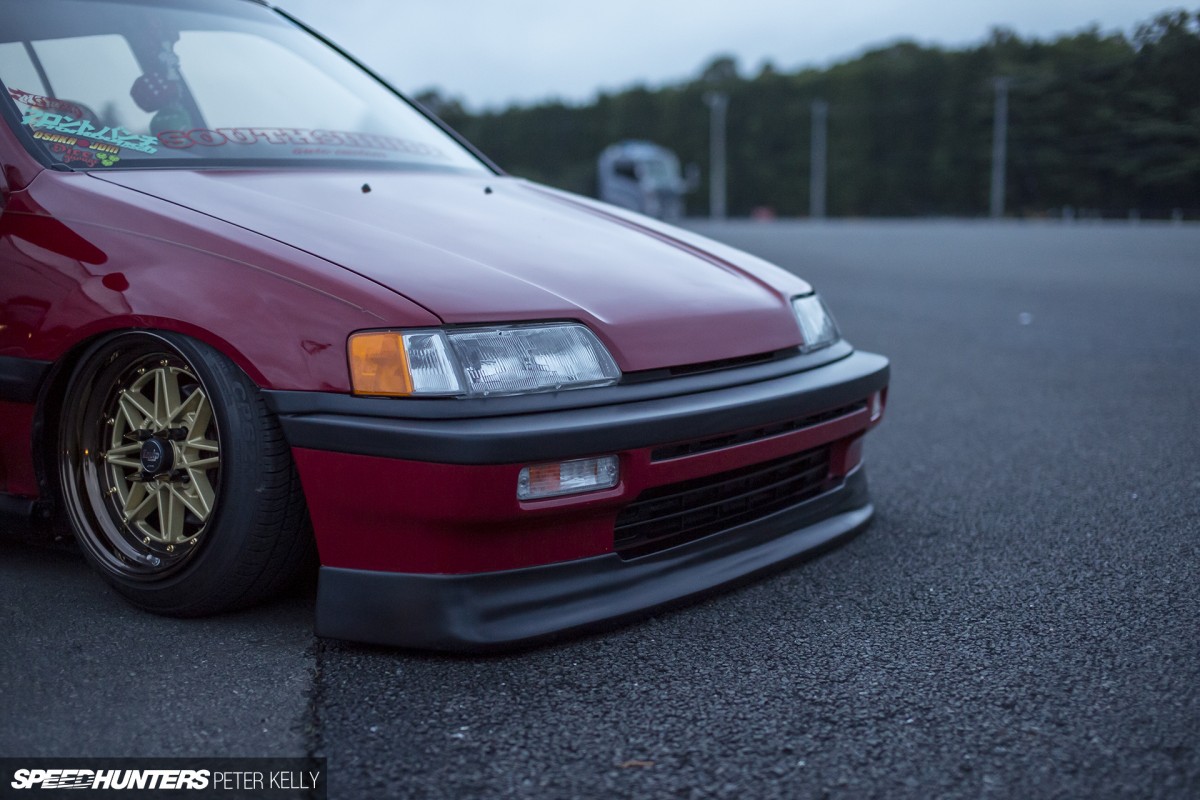 Daisuke's Honda is a lesson in creating something simple and fun from a car most people have completely forgotten about, and probably never thought of as particularly cool in the first place. Maybe we all could benefit from looking a little further a field when searching for a new project?
Peter Kelly
Instagram: pedey_kenmeri_creative
Dino Dalle Carbonare
Instagram: speedhunters_dino
dino@speedhunters.com
Cutting Room Floor