Love For The '80s
This is one badass Benz. A DTM-inspired sports saloon from the '80s with enough speed and style to still kick tail in the modern day.
You may remember that this Mercedes-Benz 190E 2.5-16 Cosworth was selected for the Speedhunters #FeatureThis award at this year's Players Classic show. What Steve Howson has done with this machine is nothing less than spectacular. Incredible detail and a dose of seriously cool tricks, and now we get to feature its ultimate incarnation.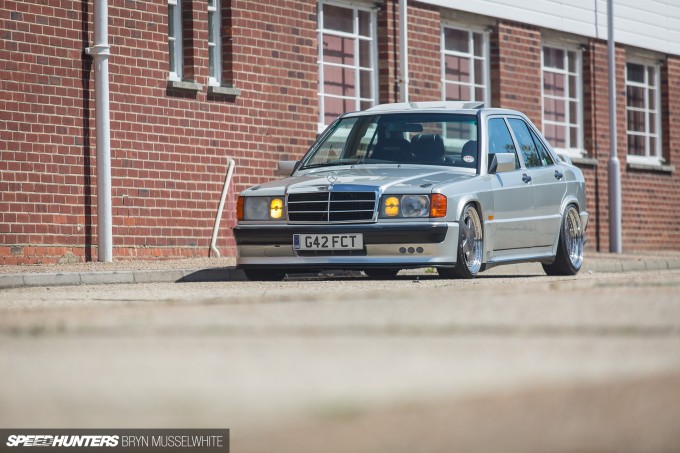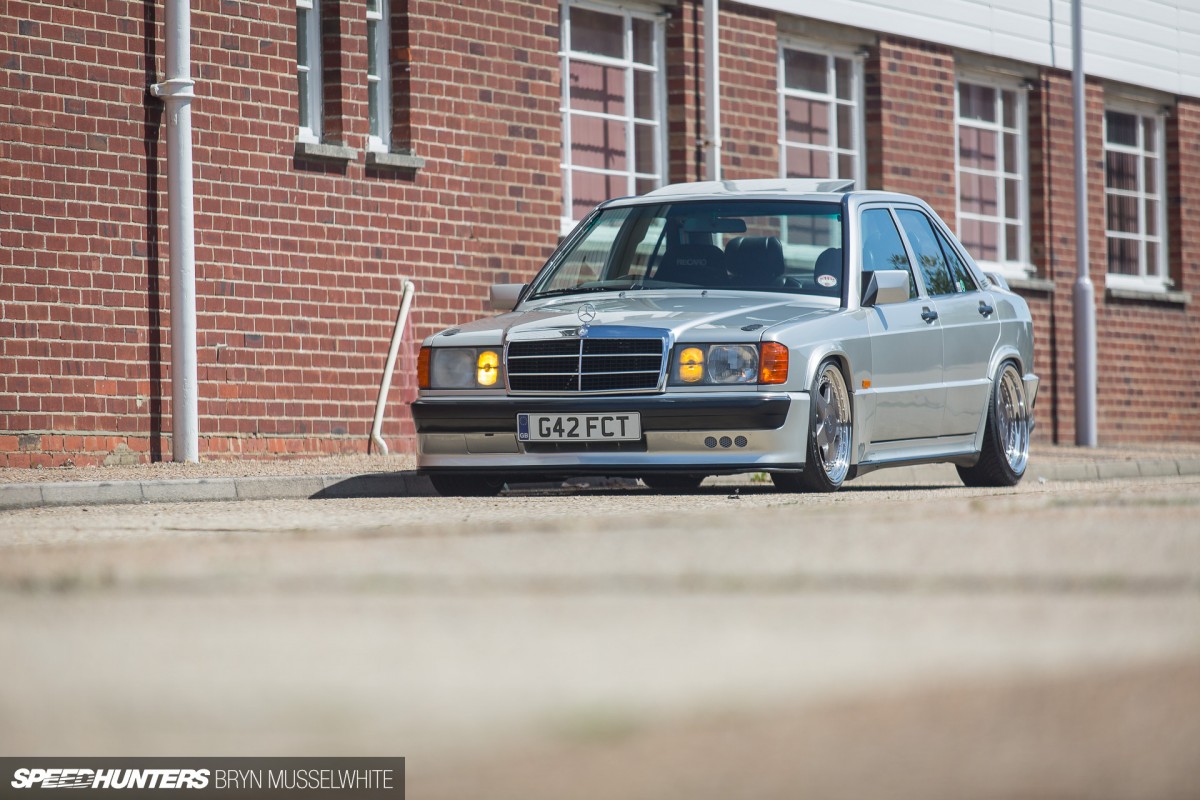 The '80s were a crazy time. The economy was on the climb, mobile phones were still a decade away from the average person, and schools were only just getting their first computers.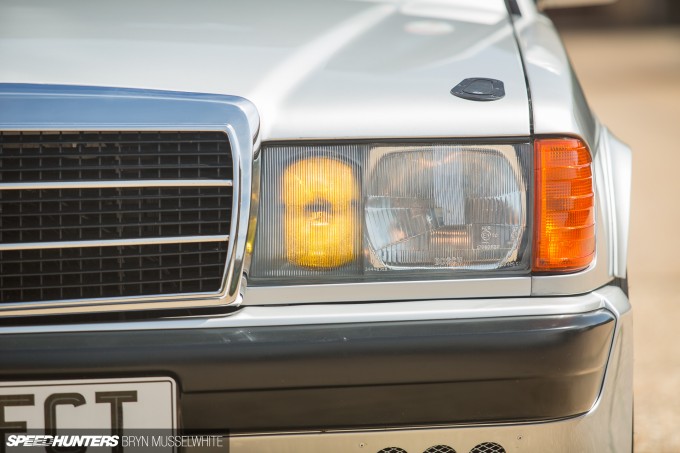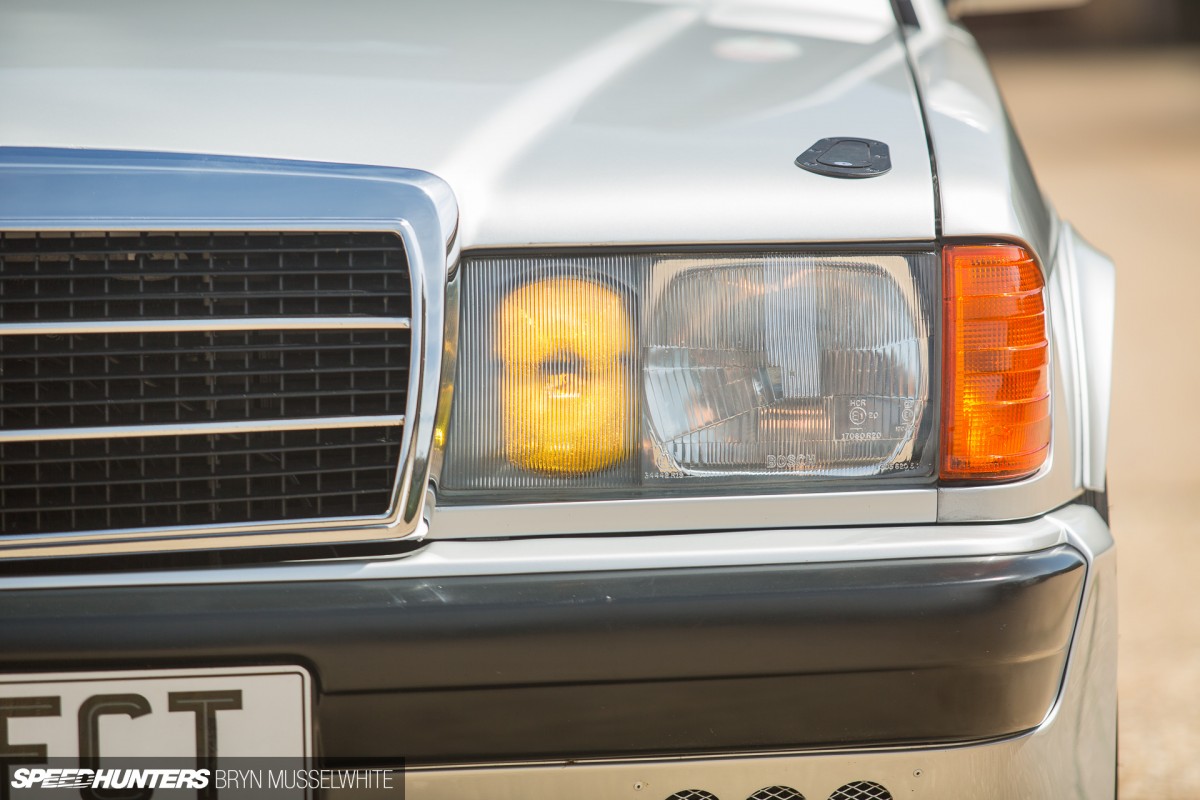 On the roads, BMW took the fight to the RS Cosworth with its E28 M5 – the other manufacturers were not even in the game. Mercedes-Benz saw an opening and decided to enter the fray and challenge the masters from Munich and Essex.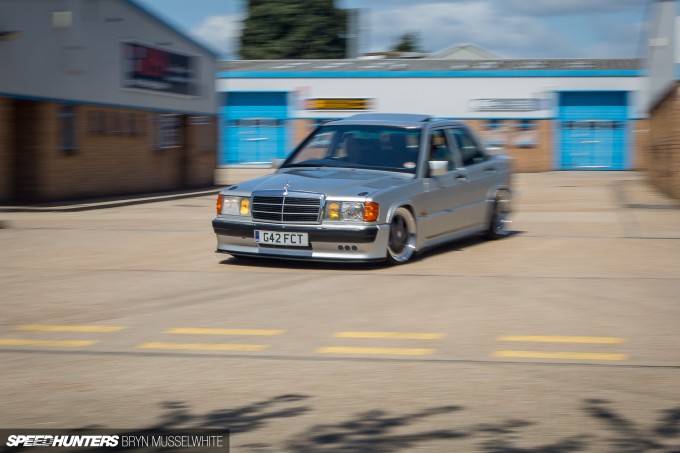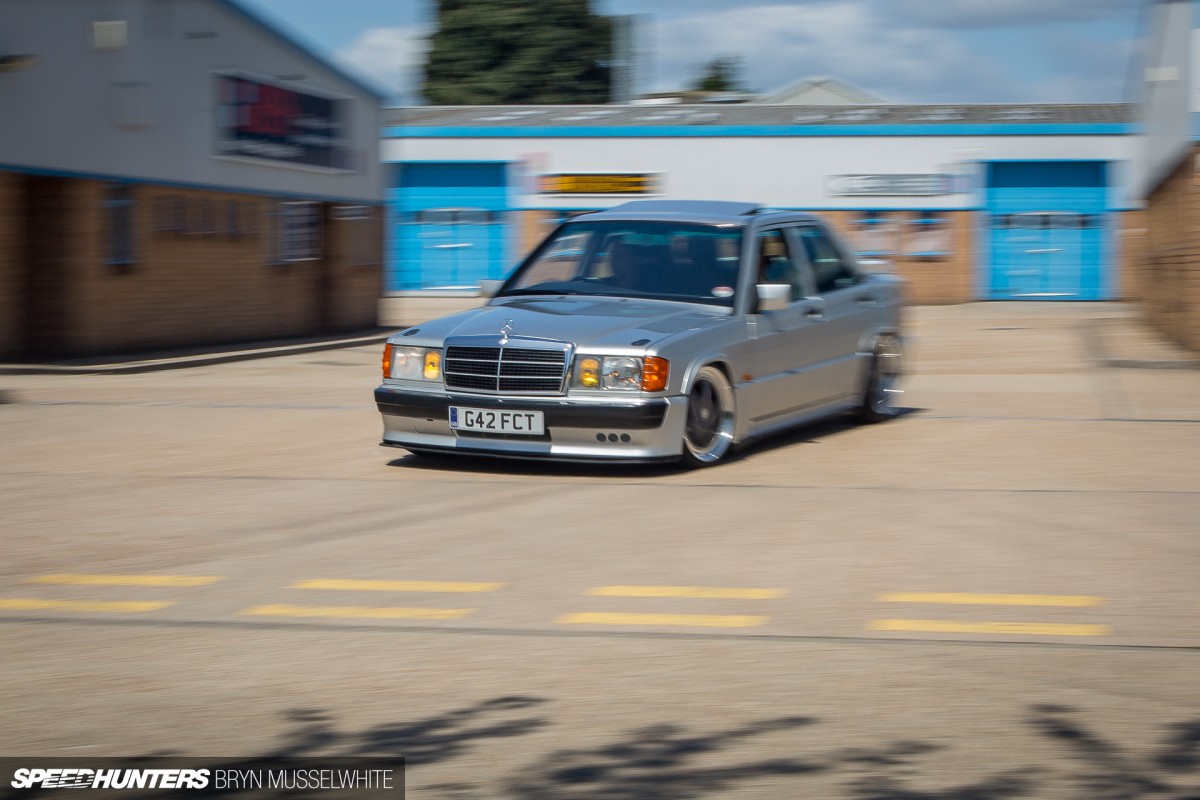 This is the Benz creation – a kickass 190E built with performance in mind. Purists might prefer the early 2.3-16 model for its engine, which was developed and built by Cosworth. But this later 2.5-16 version with its enlarged-capacity four cylinder engine rumoured to having been built by Mercedes-Benz themselves, has more grunt, reliability and power – and that's not a bad thing.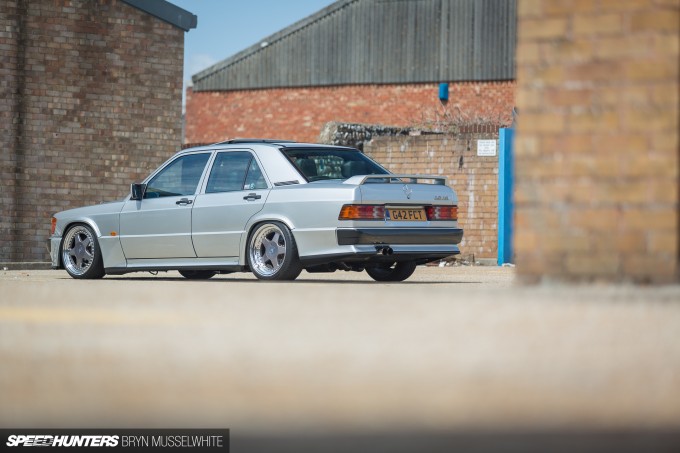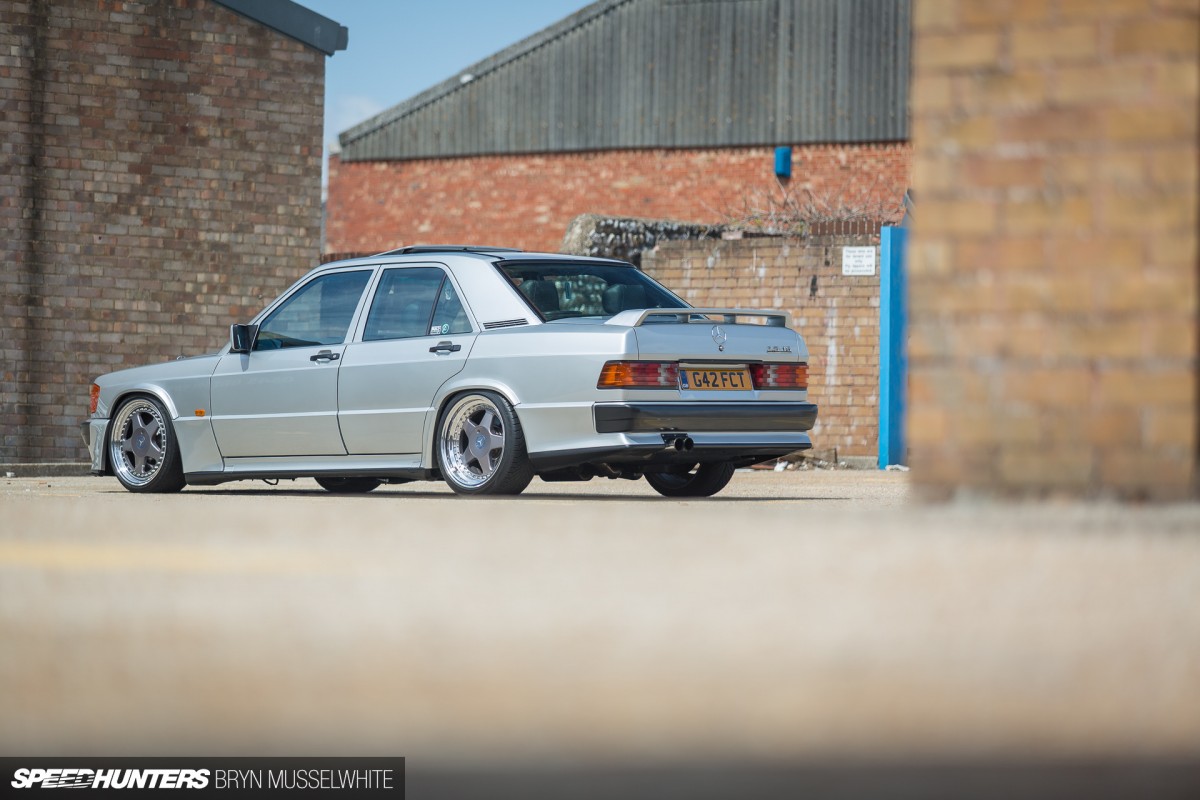 Steve got his first taste of the high-spec 190E model back in 2002 when his then boss, who'd just bought a Diablo, put his up for sale. Having come from an air-cooled VW background, within a few miles of driving the 190 he can remember being completely struck by the quality and power.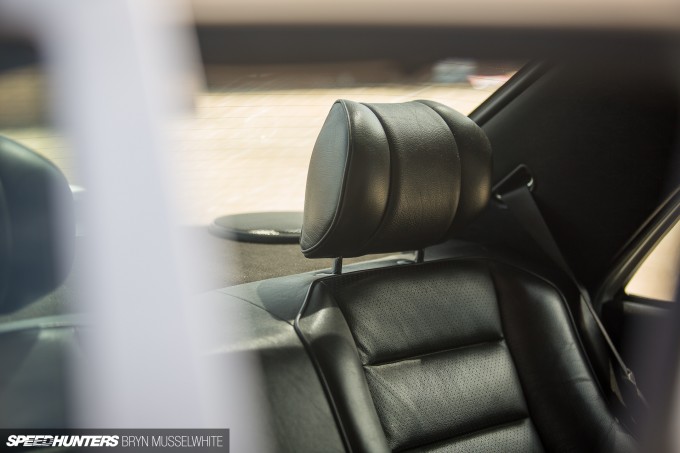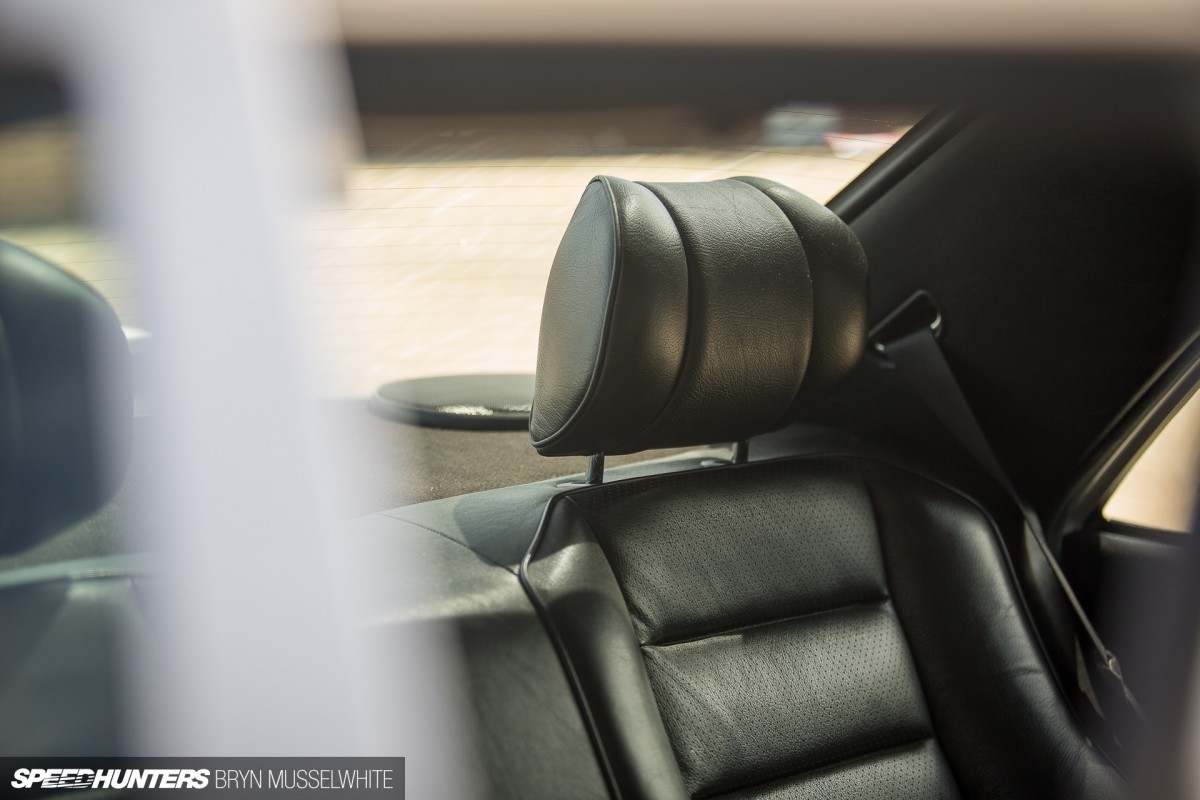 If you've never clicked with a car before, then your time is still to come. It's often only later in life that you realise you've kind of found your 'one'. So although he didn't realise it at the time, the Mercedes-Benz brand was going to play a large part in his life.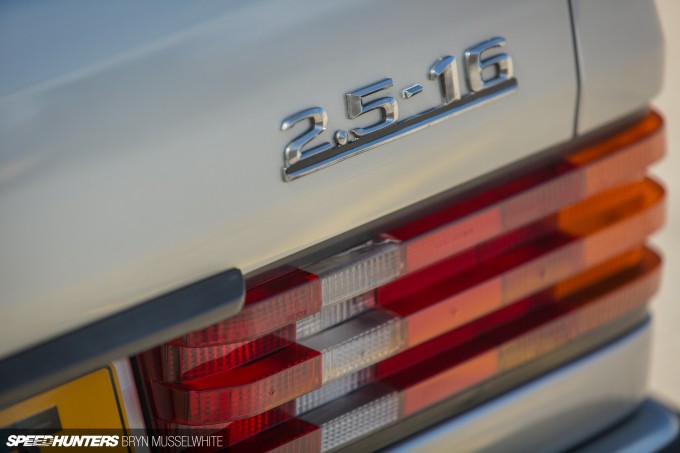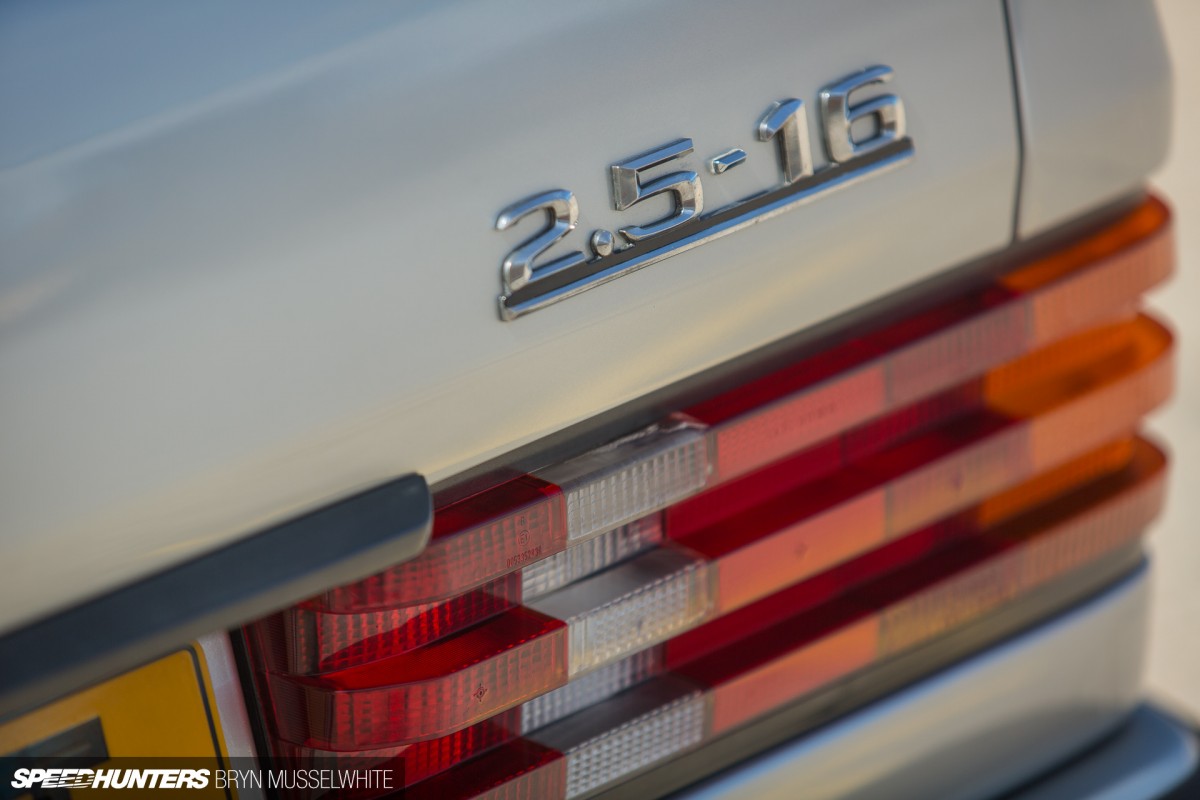 More specifically, it's always been about the rare Cosworth-infused model for Steve. That first car ended up bent beyond repair after an incident at the Nürburgring, but with the salvage recovered to the UK, the best bits were then swapped over to another similar '91 2.5-16. That's not this car though…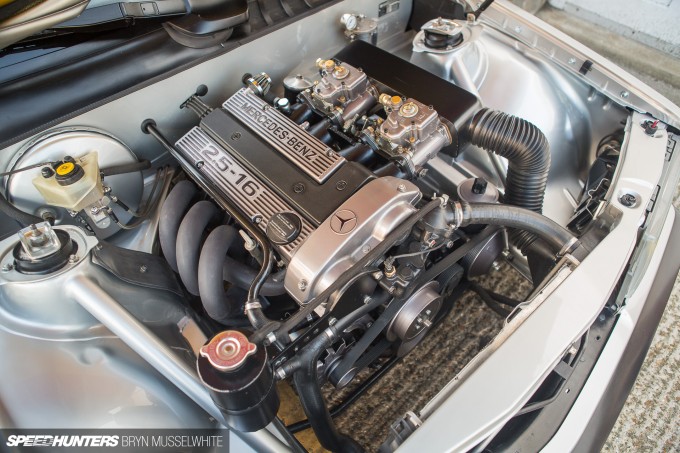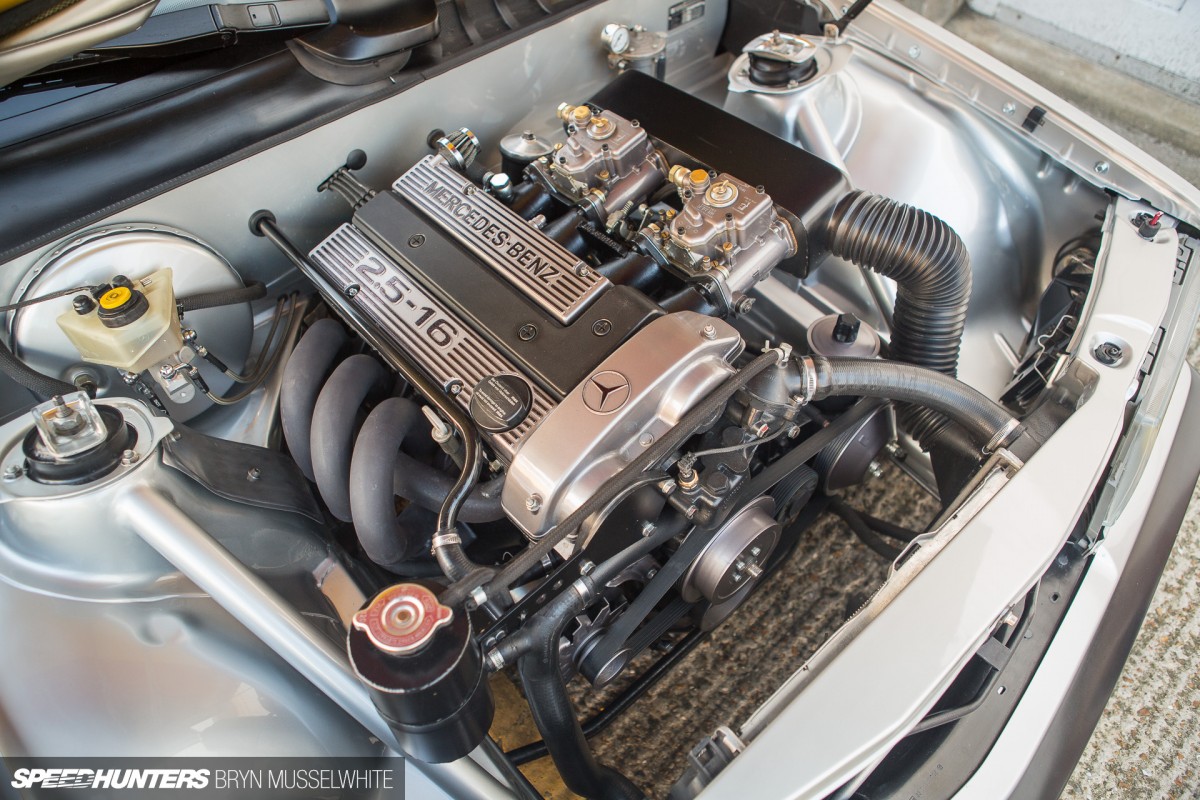 What we have here is the culmination of Steve's past projects and experience, all put together in another 190E 2.5-16 chassis to form one complete package. There are some subtle mods and improvements going on here – can you spot them?
All Together Now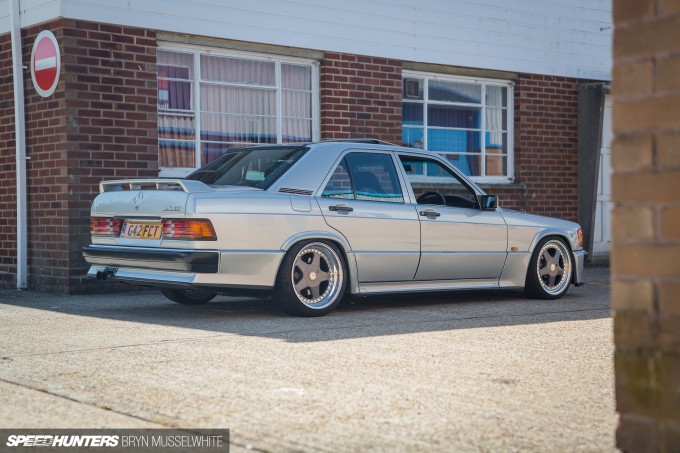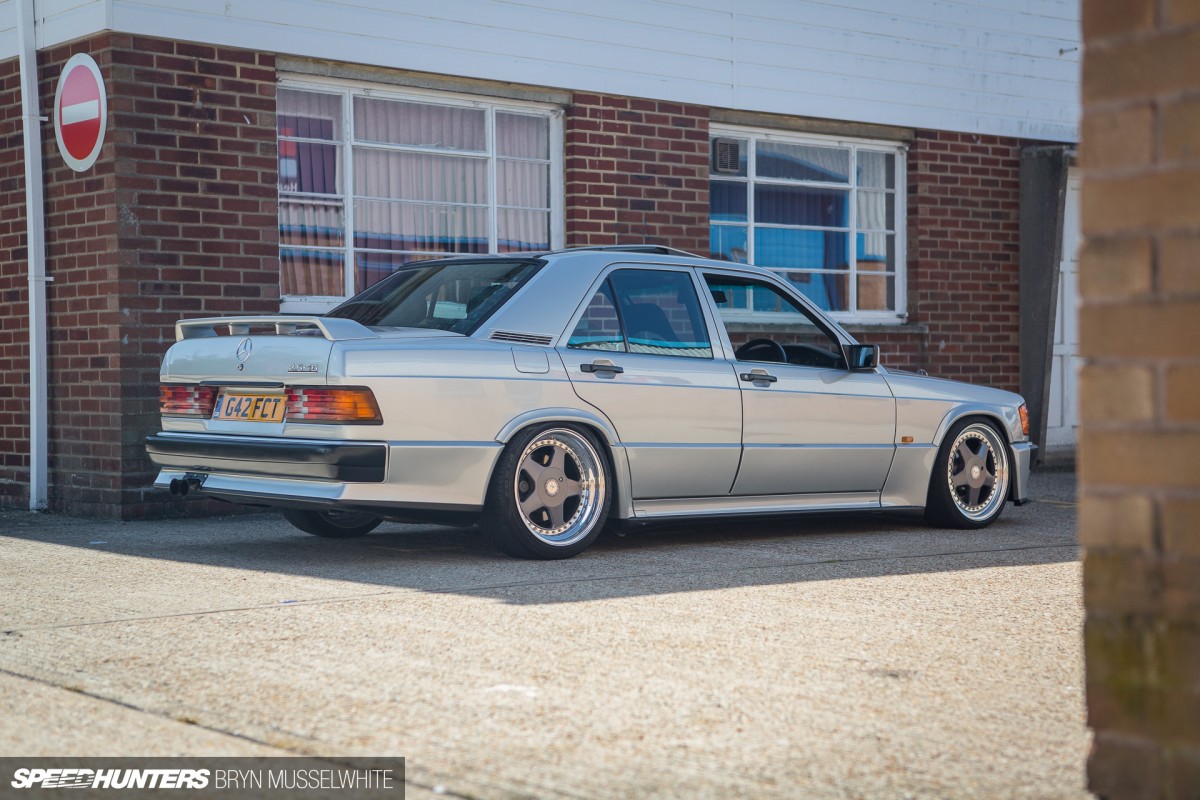 Talking to Steve I can really relate to his build ethos with this car. He makes a lot of sense as he tells me about wanting to keep things 'shiny side up', and how everything has to be just right nowadays. Having been through a couple of different cars, he decided back in 2009 that he needed to do a 190E Cosworth properly, and this is it. Some people nail it from day one, but for most of us, as you get older you learn how to do things better and get a greater understanding of what you like.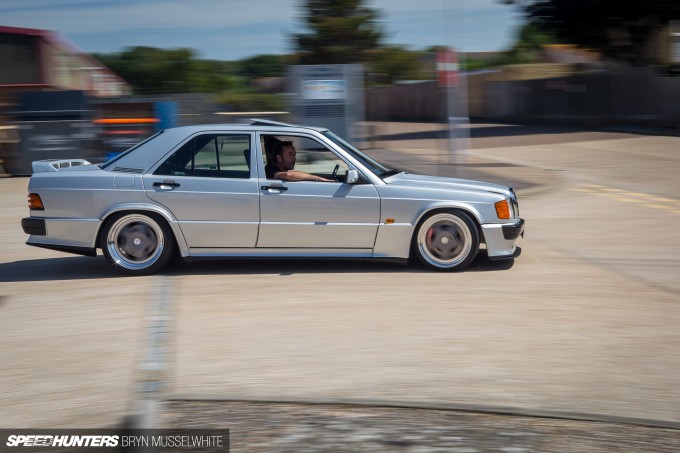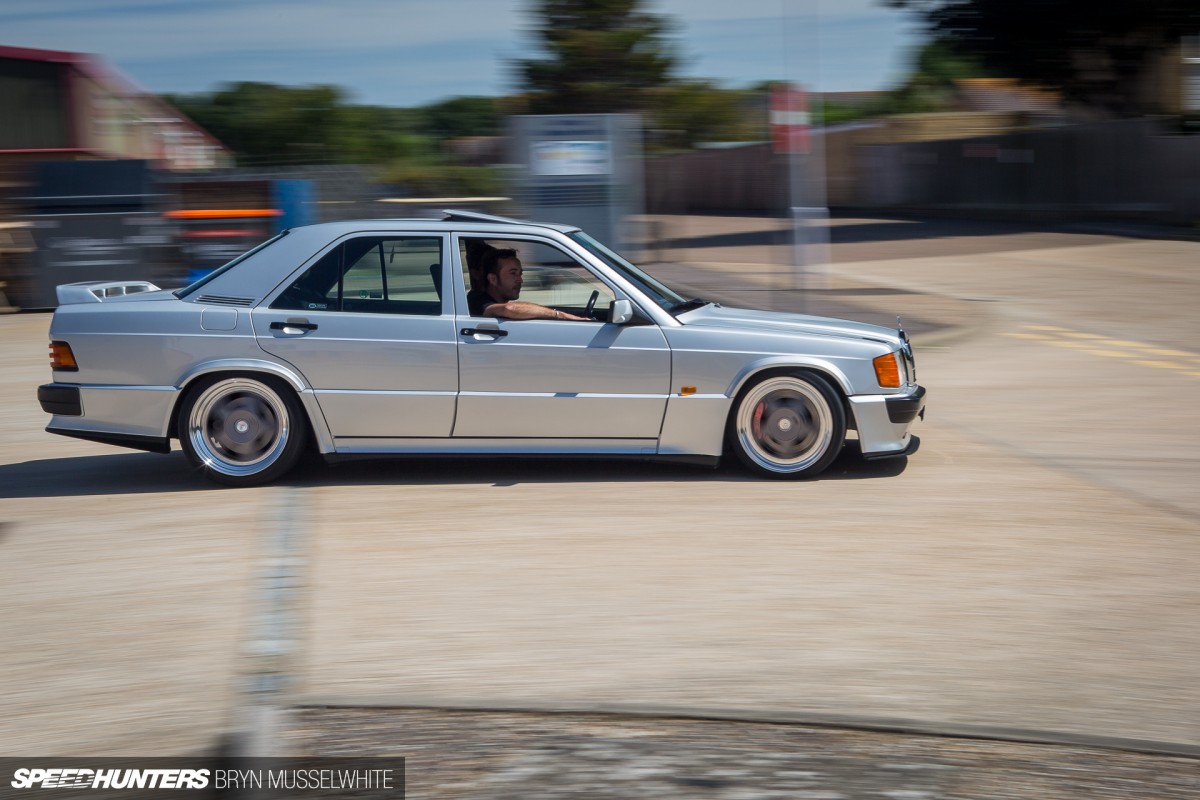 Quite often when you first start modifying cars, you have a 'that'll do' attitude. Wheels fit but might not look quite right, seats are bolted in rather than fitted with fabricated or specialist parts, your wiring could start a fire and quite often spraywork is done by a can. But as you learn more, you become increasingly discerning and dedicated to the cause of doing a proper job.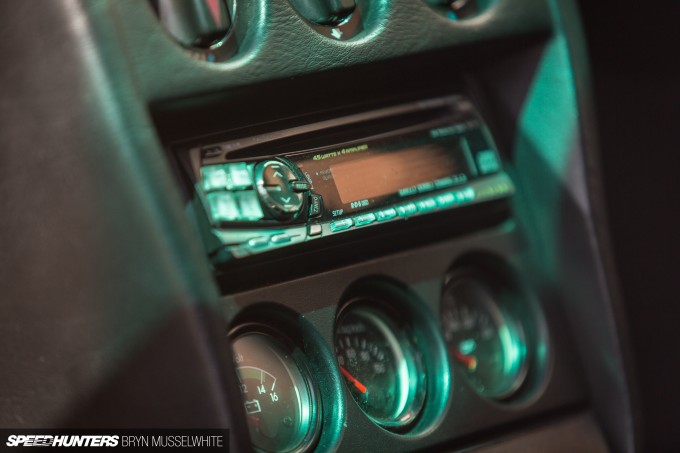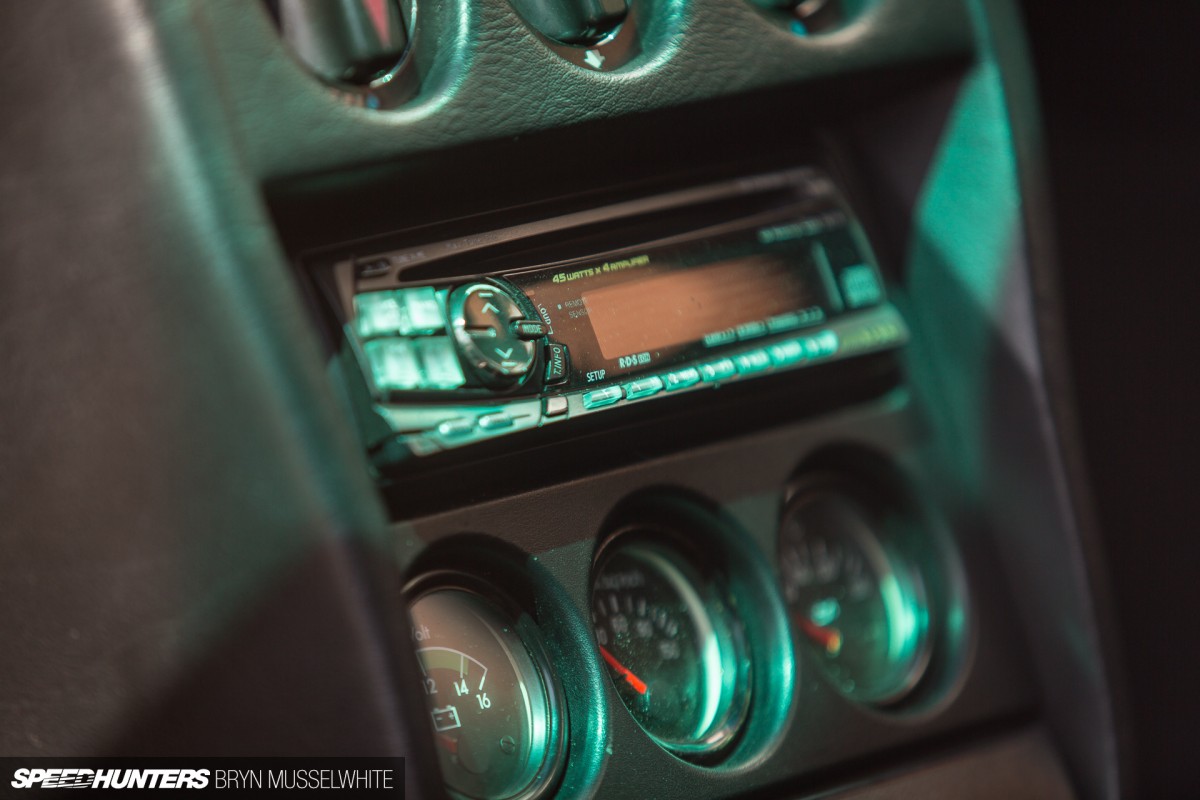 And that's what first struck me about Steve's 190 – it looked just right. And when I looked even closer it just got better. The single CD/tuner head unit might not be mid '90s, but it feels like it could be.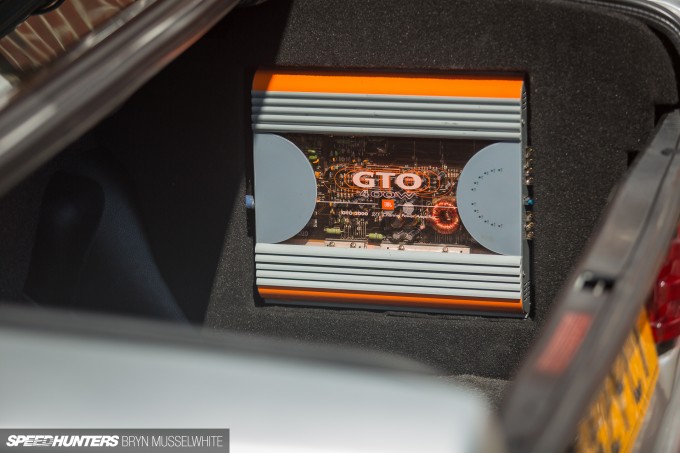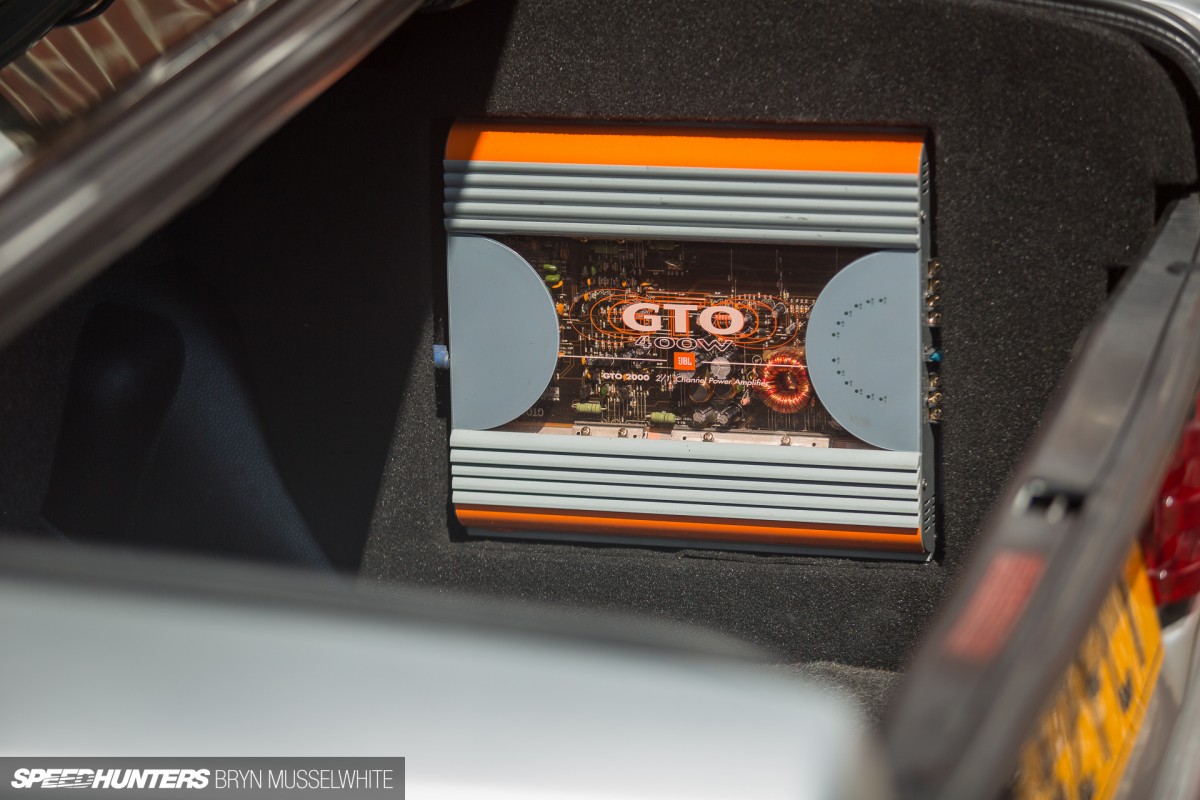 Put together with the JBL GTO amp in the boot and some quality speakers, the sounds are taken care of. Again, it's all too easy to forget that up until five or so years ago there weren't many factory stereo systems that you wouldn't think twice about ripping out, and to be honest, I think the manufacturers expected us to. Nowadays they're so capable, often you don't need to bother.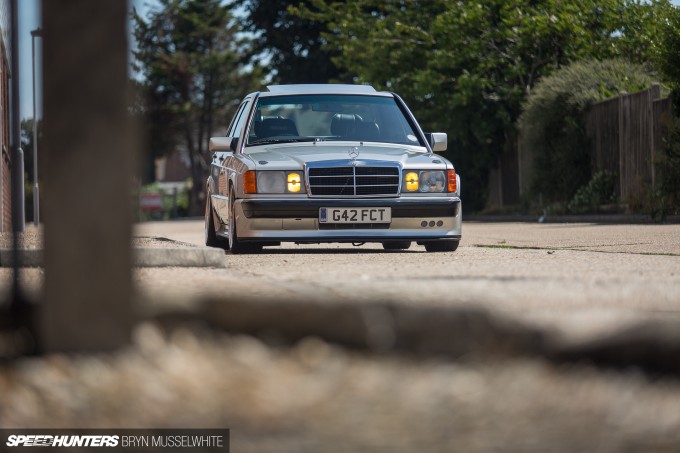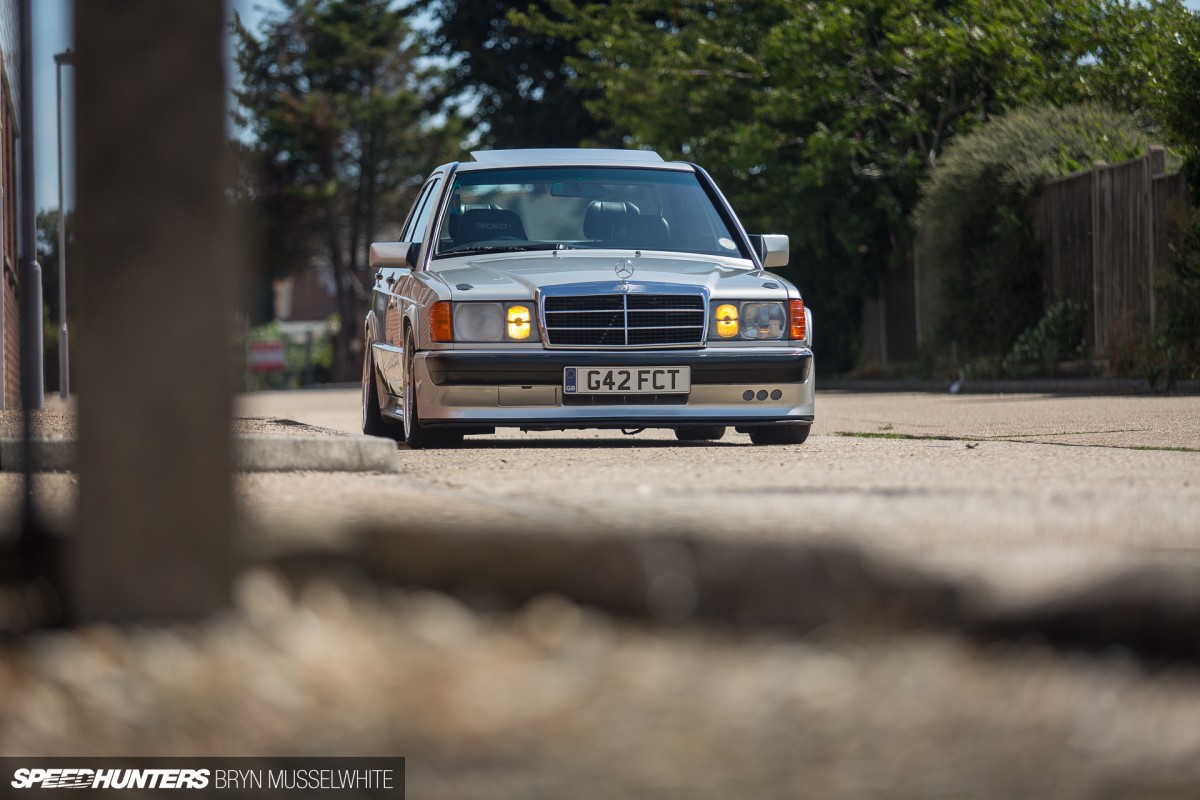 I could look at Steve's Mercedes-Benz from this angle all day long. The ruler straight, horizontal lines of the front end make it look aggressive, but that iconic grille always adds a touch of class for me. Like the driver would be a badass, yet still open the door for a lady.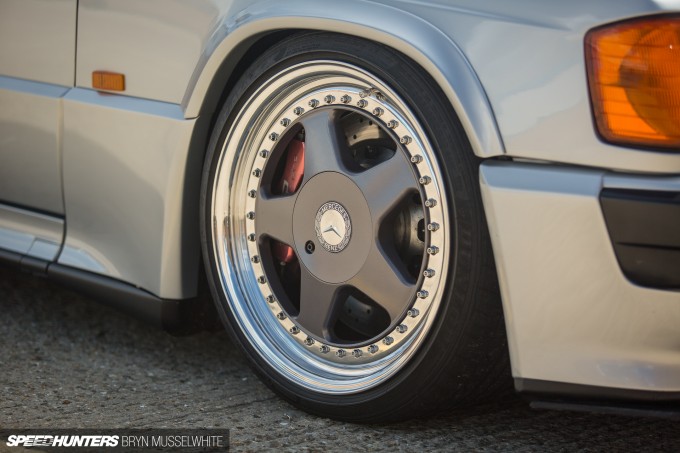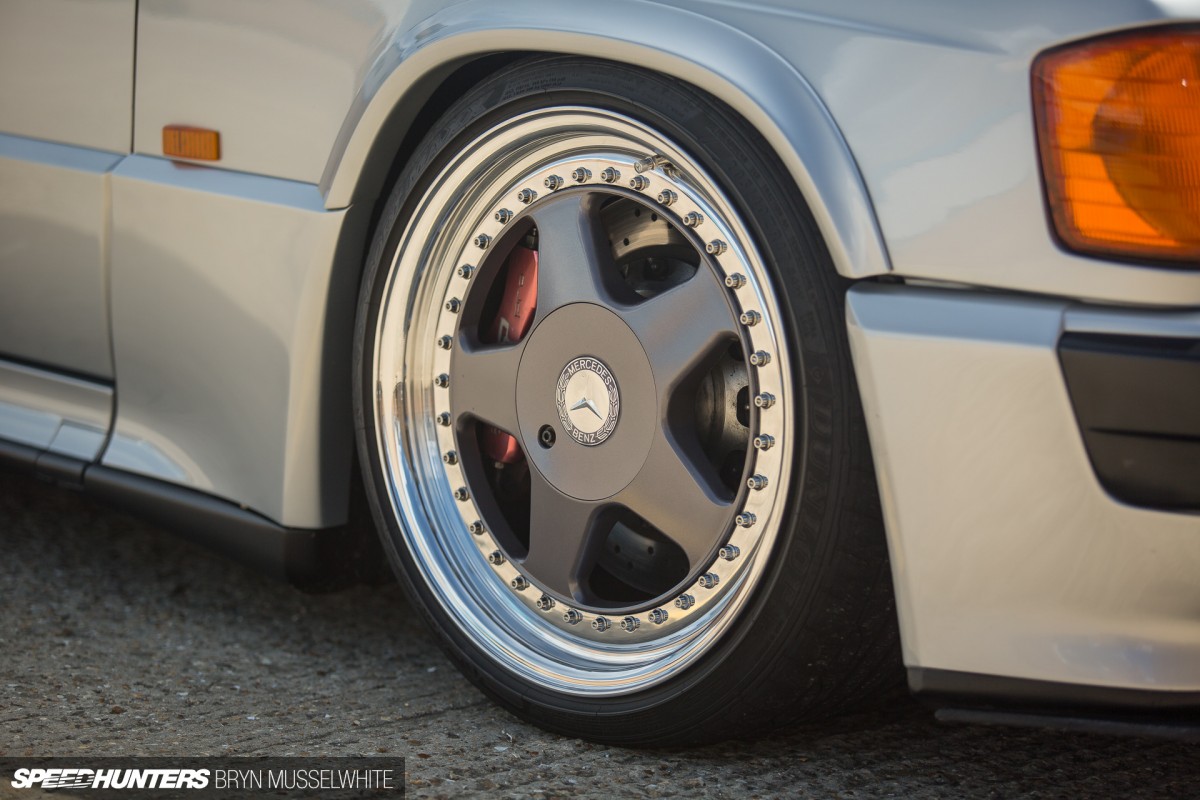 The fit and finish all goes to make the 190 so killer too. Design-wise, the 17×8-inch OZ Racing Futura wheels at the front are so totally on the money – proper split rims with a simple five-spoke design which cues straight to the bodywork's lines.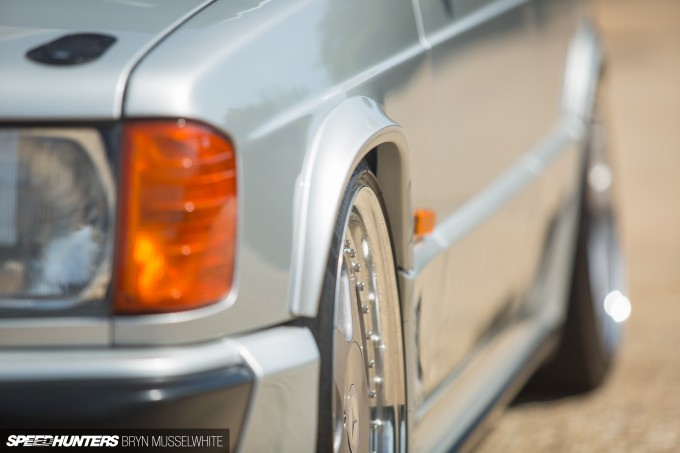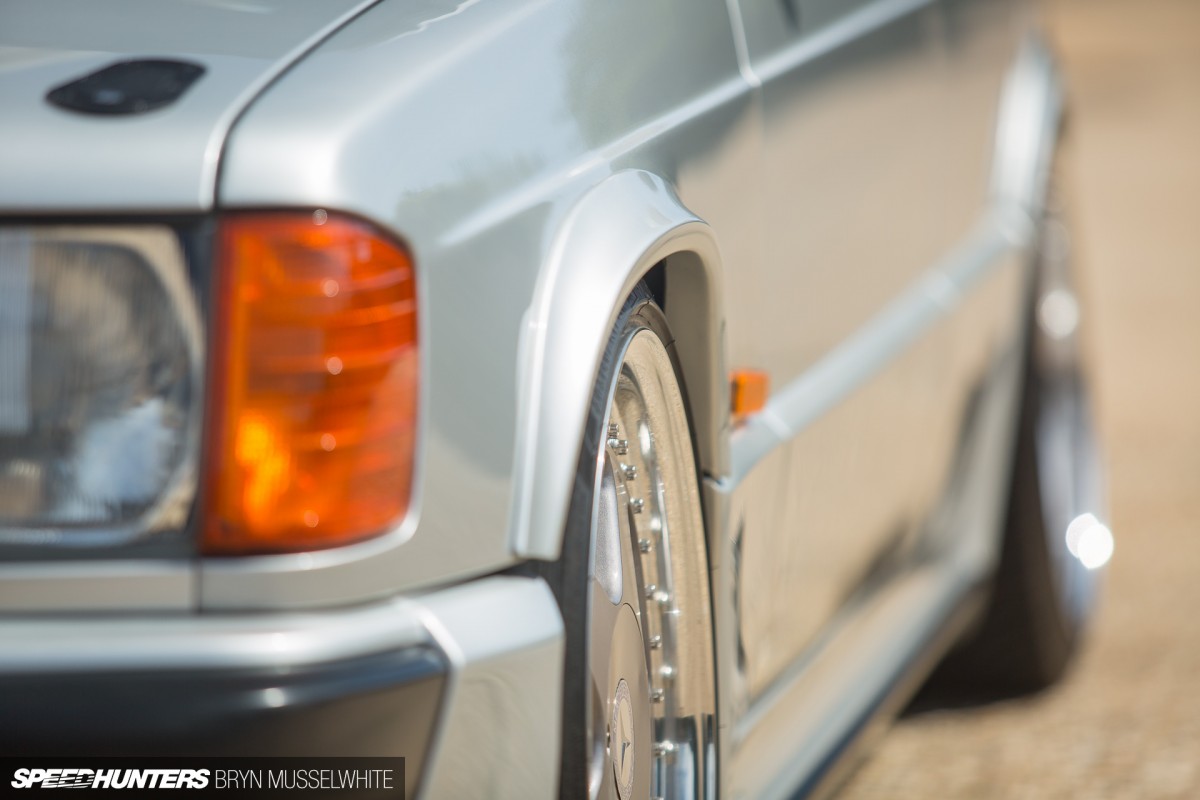 The fit is just about perfect too. Browsing the internet Steve paid a lot of attention to what worked and what he liked, so there's not a mass of wheel sticking out or crazy camber – just a 25mm spacer to give a nice fit. That allows him to throw the 190 around when he wants, without having to worry about the tyres rubbing the crap out of the arches.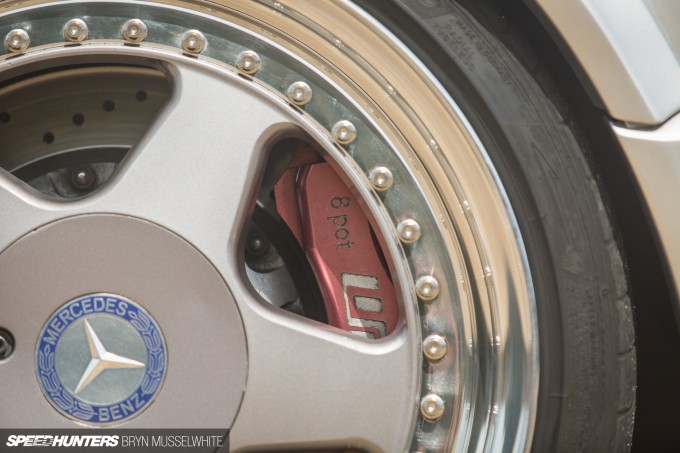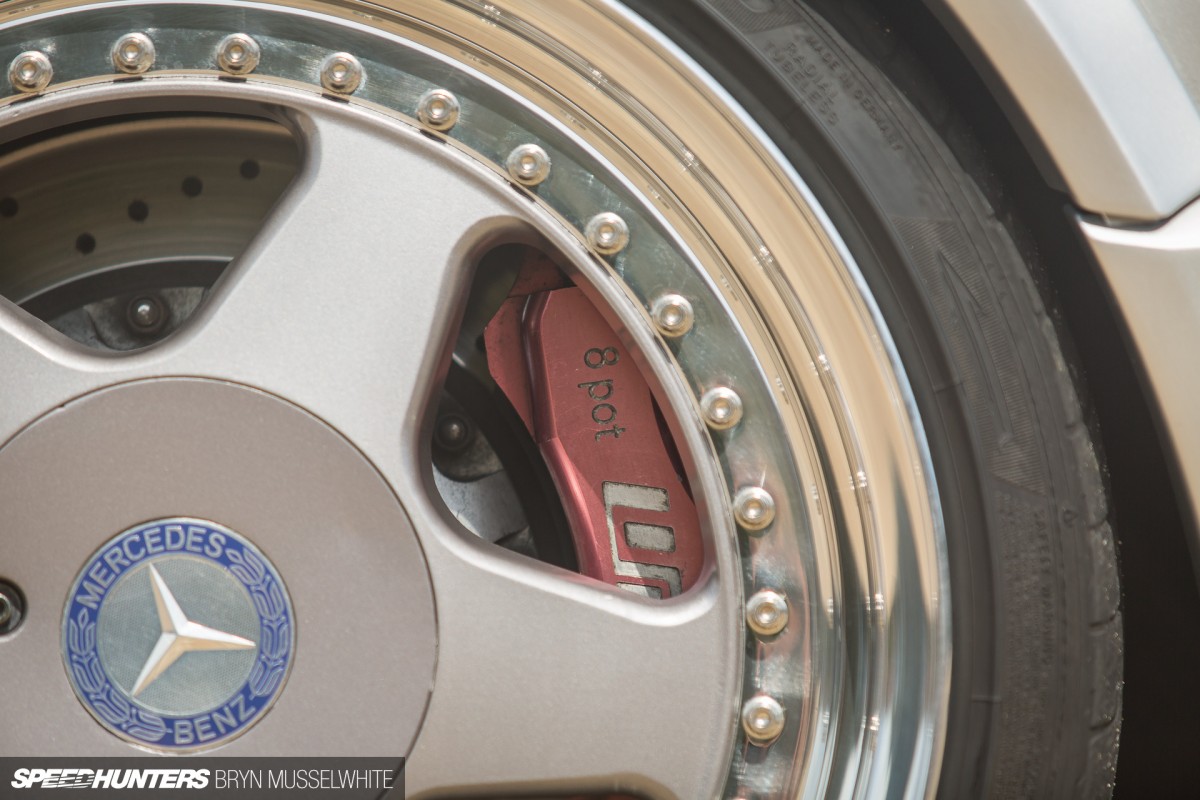 Steve freely admits that investing in components like the WP Pro eight-pot front callipers and cross-drilled discs made him up his game when it came to the running gear. Now everything under there has been stripped, detailed or renewed. That's no small feat considering all the work has been done in a small, single garage, and a driveway.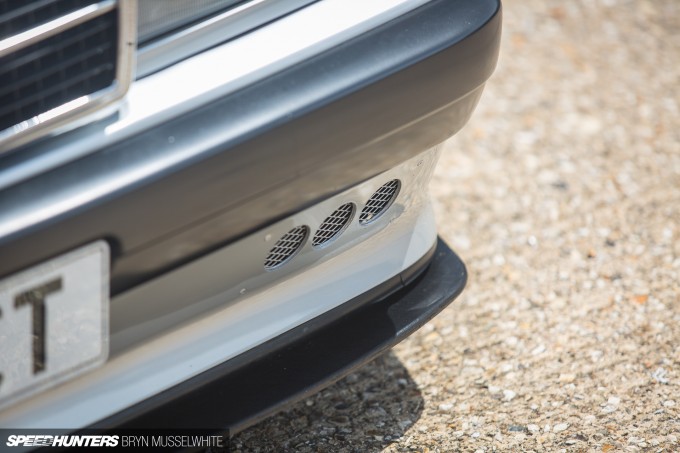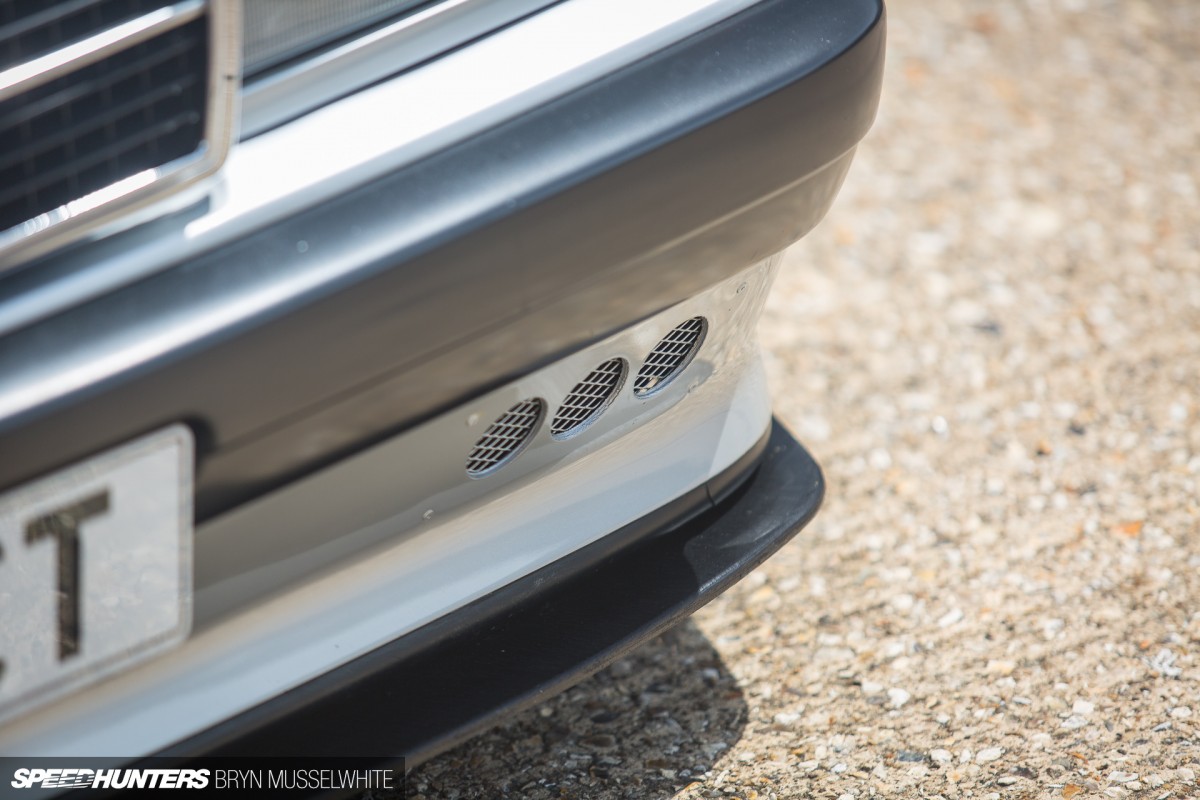 The small things are the ones that always make the difference. It's when you've done everything else that you find the time to spend a few hours perfectly executing something subtle, like these air intake holes. But yet another chapter has gone by without me getting the party itself. I promise I won't delay any longer…
Clean & Carbed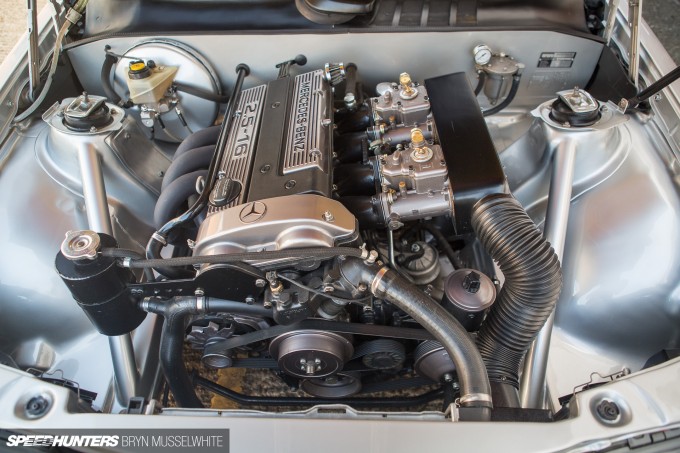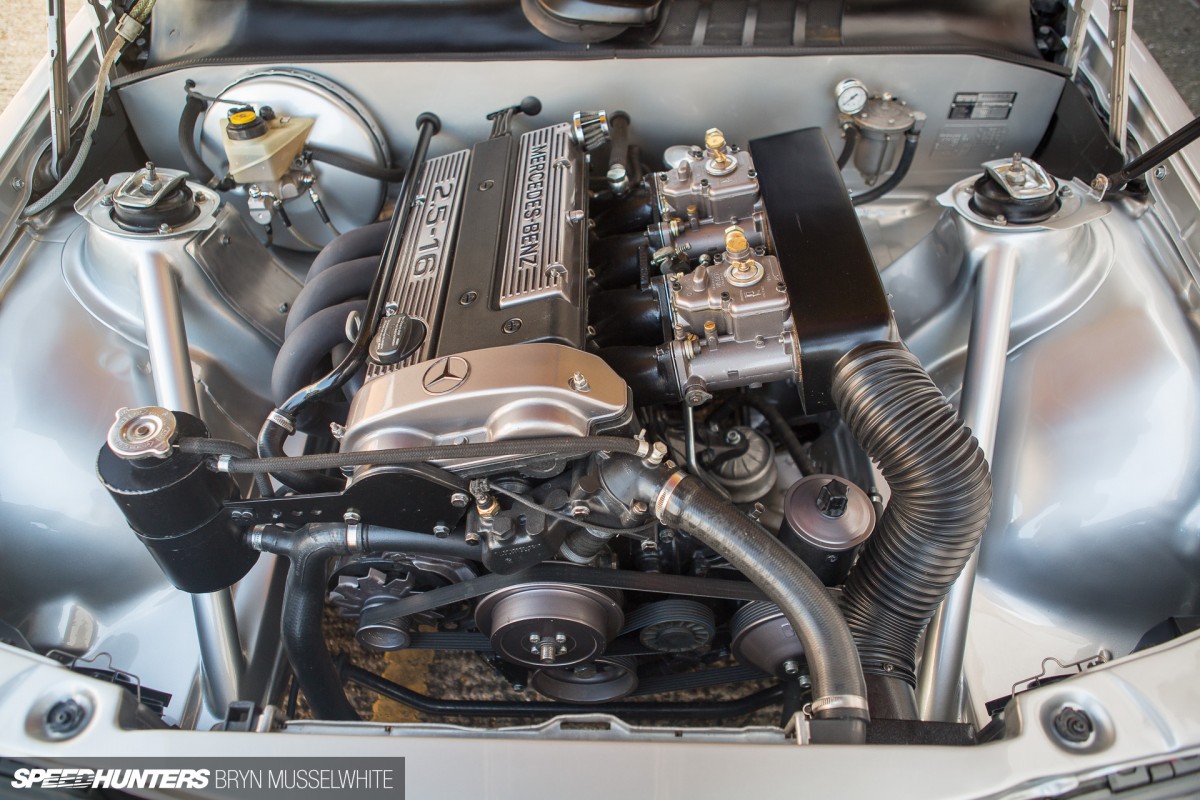 This is what first grabbed me at Goodwood when we laid eyes on the Mercedes-Benz – bonnet up with a small group gathered around. As it would have originally had Bosch KE Jetronic fuel injection fitted, we were very surprised to see a pair of 48DCOE Webers mounted on the side of the four-cylinder, DOHC 16-valve engine. Steve has tried it all though, and previously he owned a super-rare Mosselman turbo converted car which he just didn't get along with.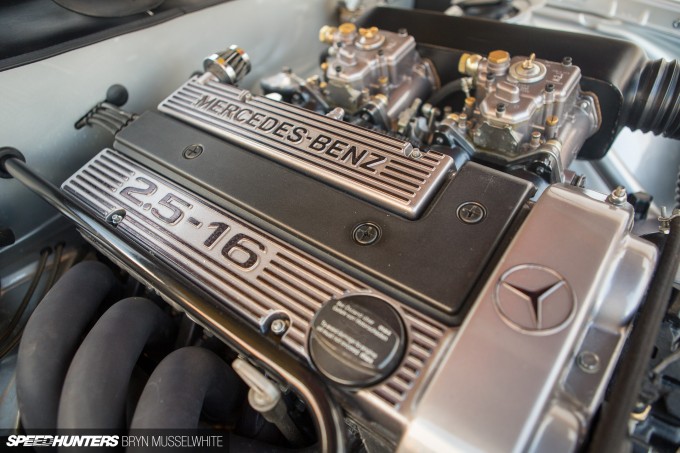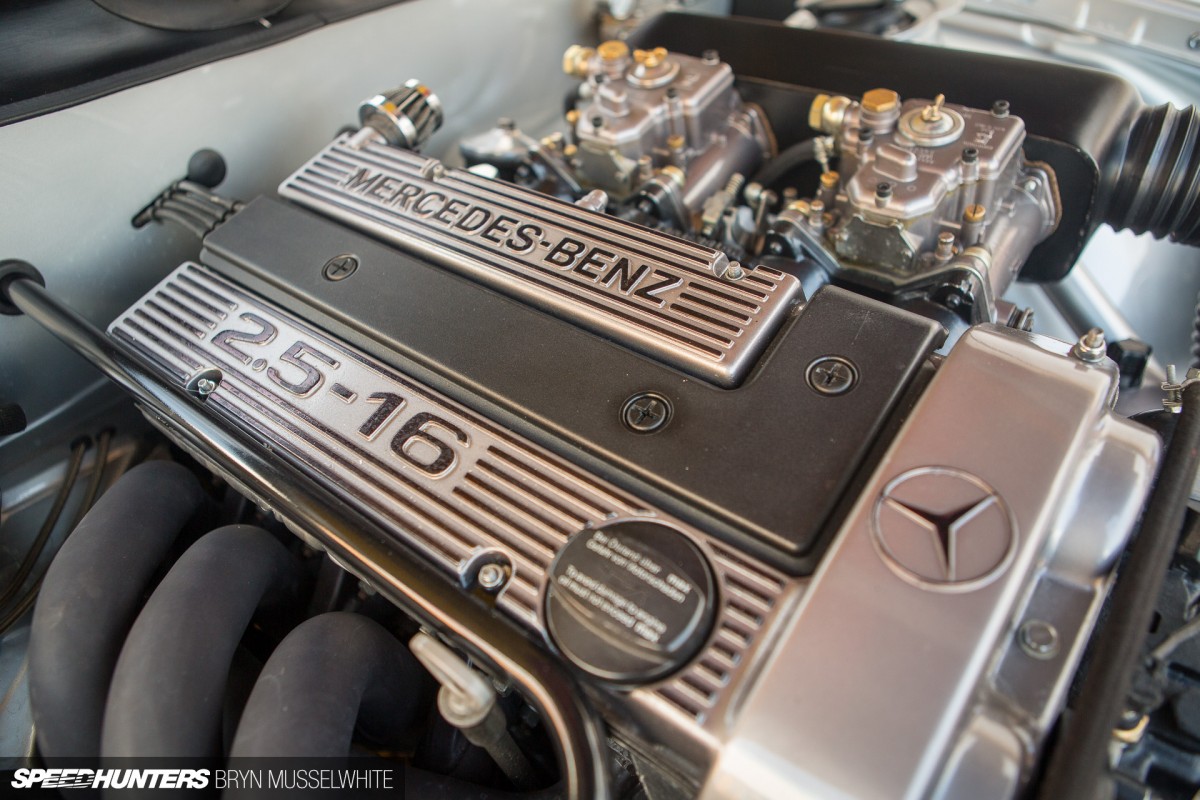 But why carbs? Surely that's a step back, right? Well, not so much. Steve actually tried bike carbs first with a modern Megajolt engine management system looking after everything. They were actually easier to set up and maintain than the original basic injection setup, but he was never satisfied with the manifold that he ended up using. So when an incredibly rare inlet manifold became available for the Webers, it was a done deal. Plus they bark, which is always a winner!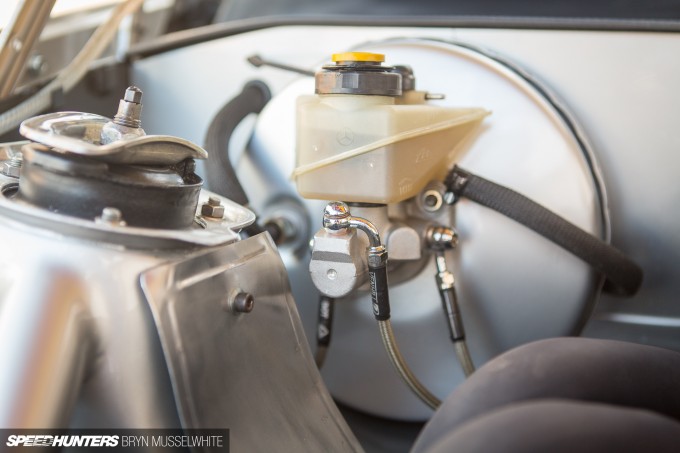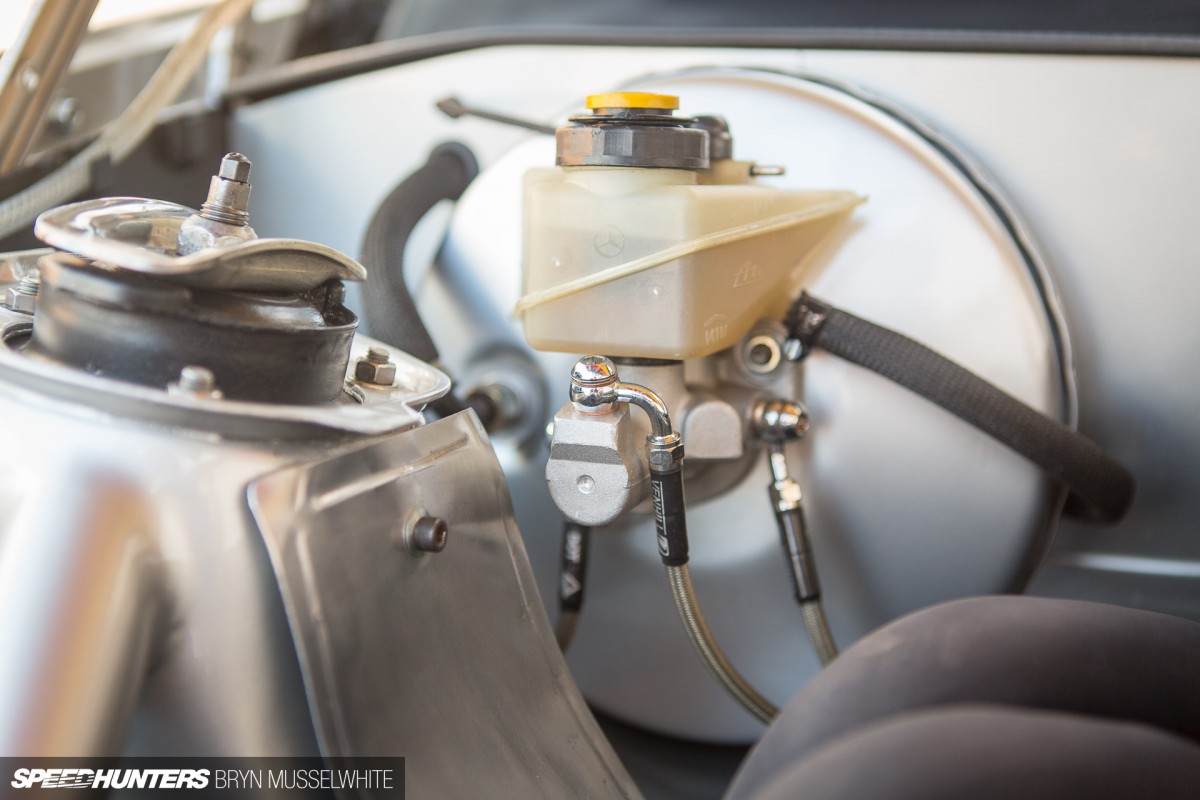 The other thing that hit us was how damned clean it is under there…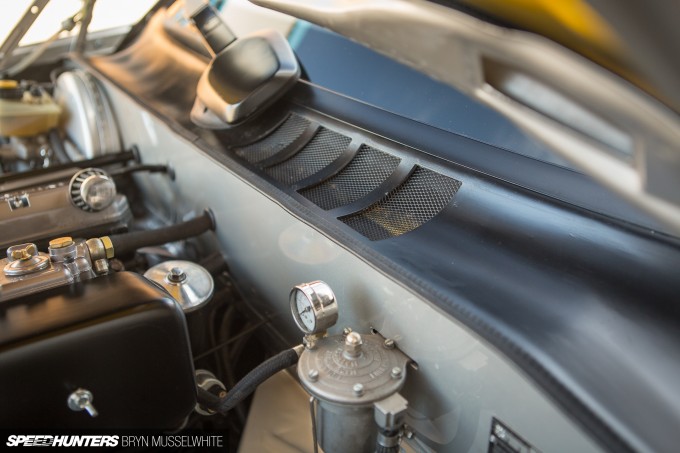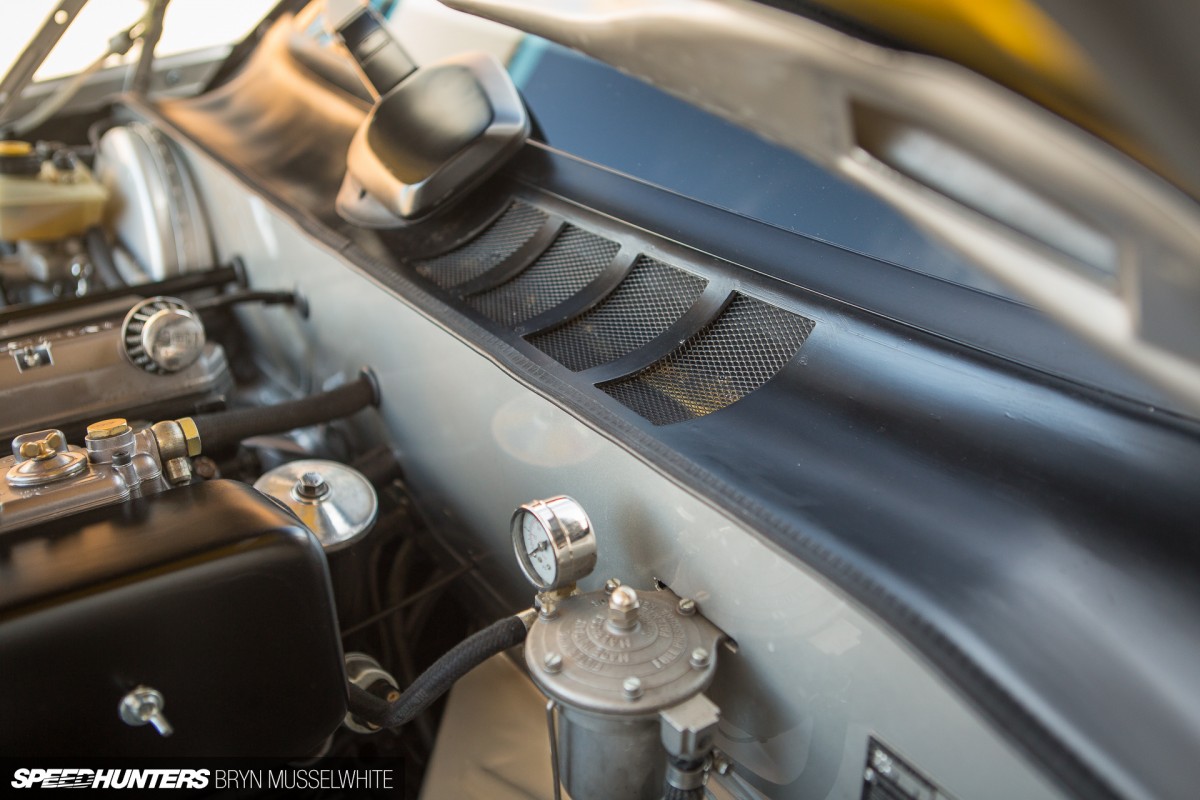 This subtle but substantive detail really is amazing. The whole bulkhead is new and was custom-built to hide some of the wiring and other parts, but still appear factory.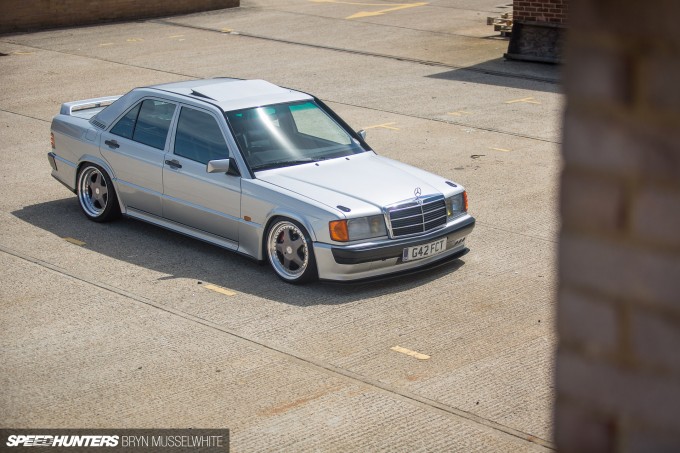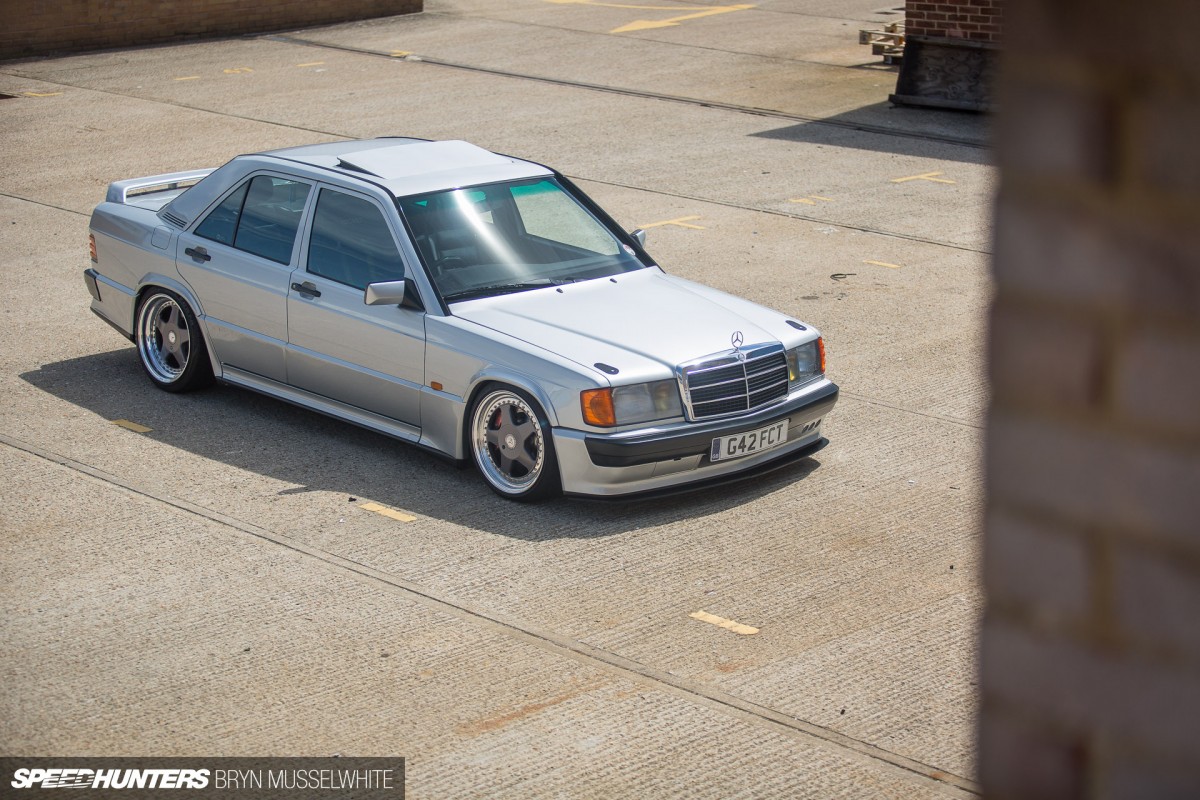 So there's a lot going on here for what at first appears to be a simple build – which all goes to back up my theory that as you get older your projects get better. So if at first you don't succeed, try again.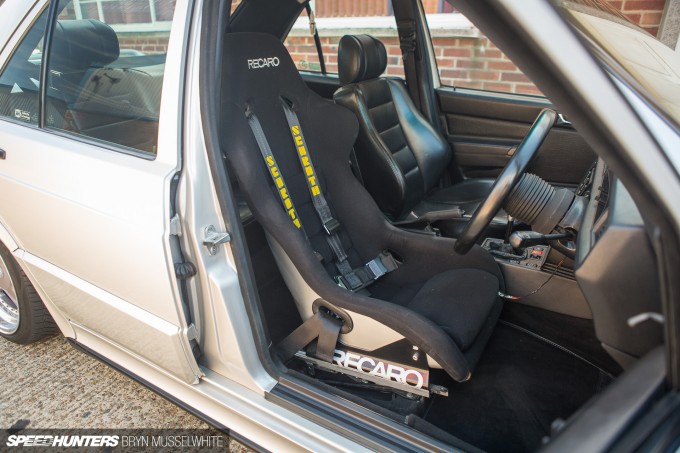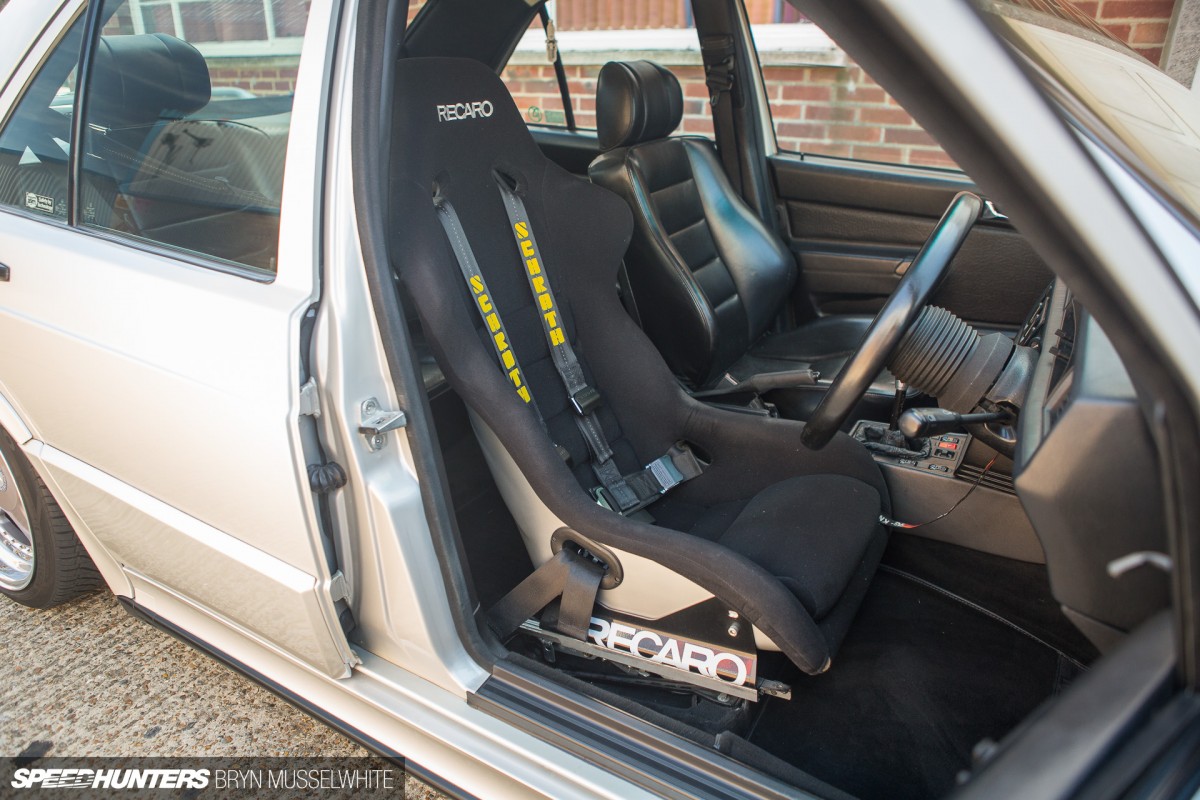 Some modifications, however, are more obvious than others – like the Recaro bucket seat and Schroth harness for the driver.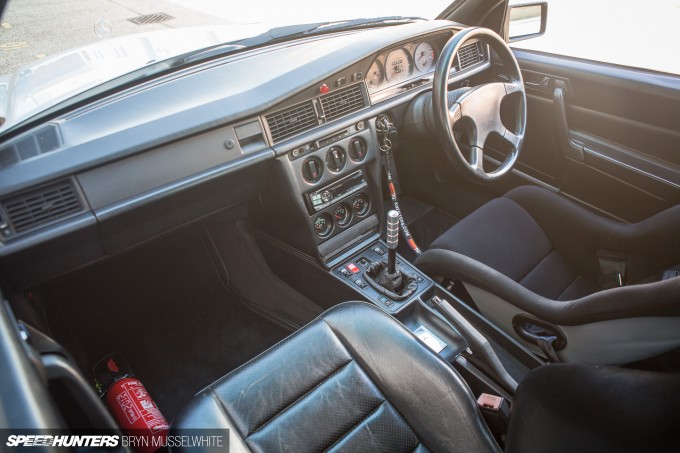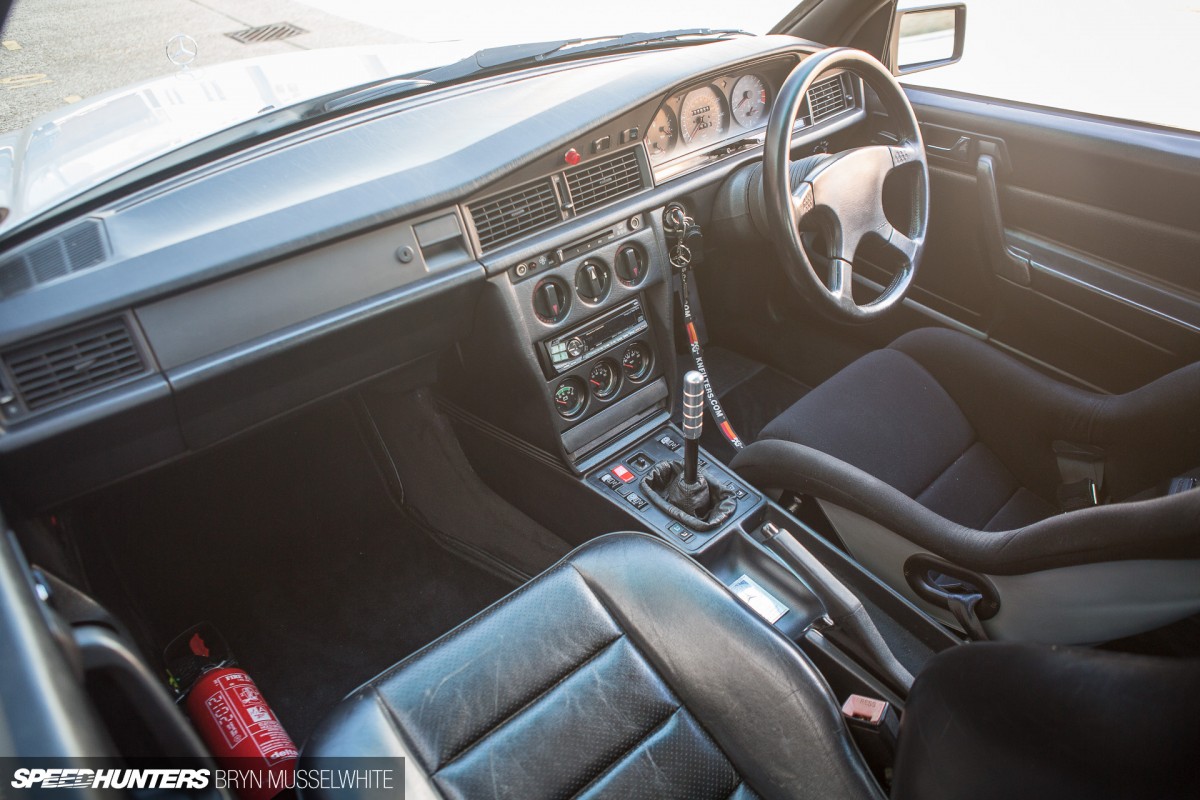 It might seem odd only having one, but it says gentlemen driver to me. As though passengers don't really matter…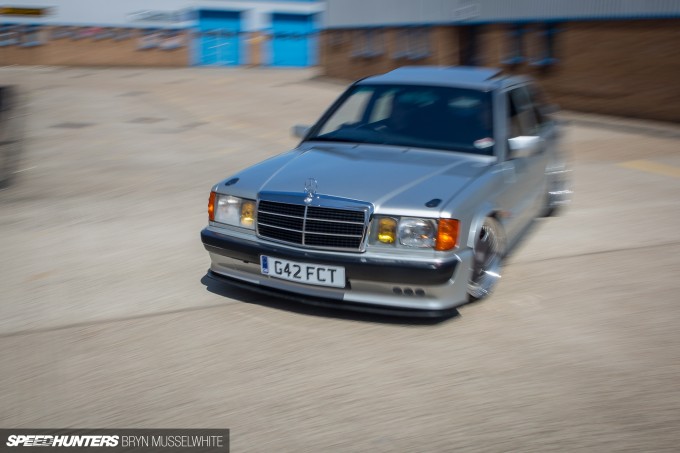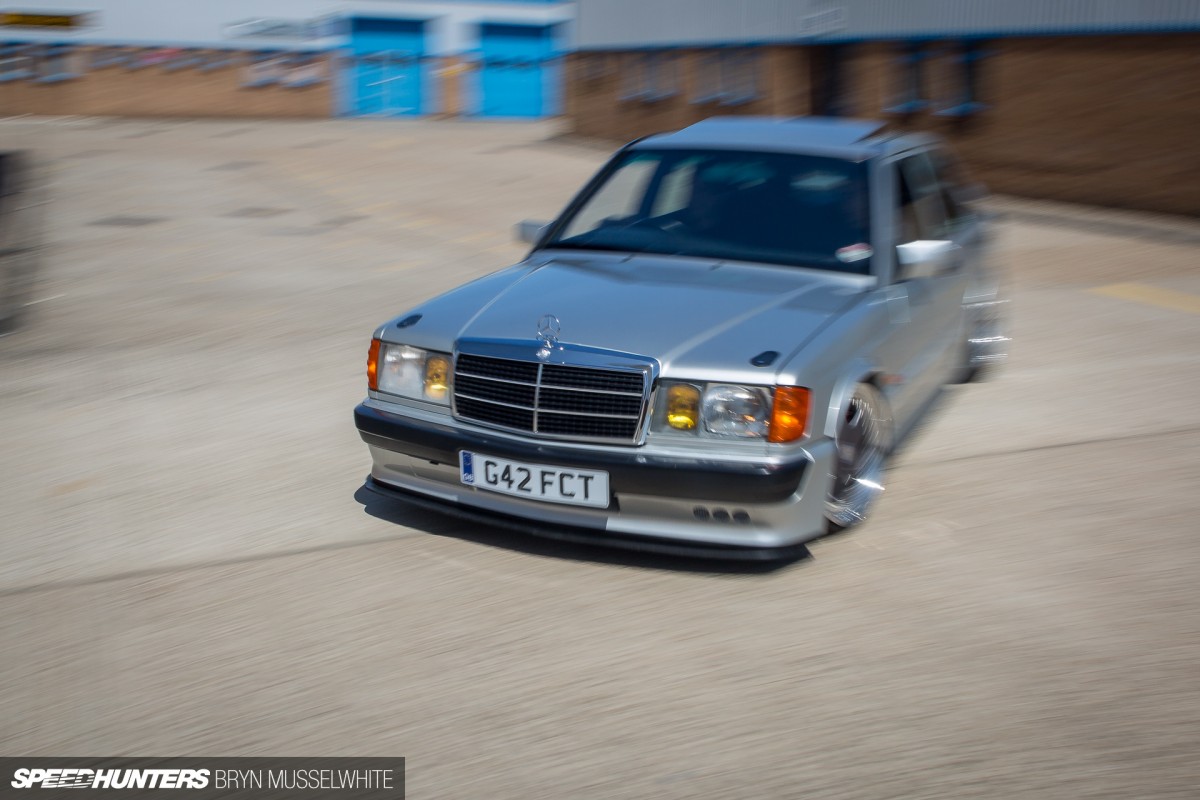 From its yellow fog lamps to simply-trimmed tailpipes, this 190 is absolutely bang up to date. At the same time, though, Steve hasn't hidden or destroyed anything that stops it screaming '80s.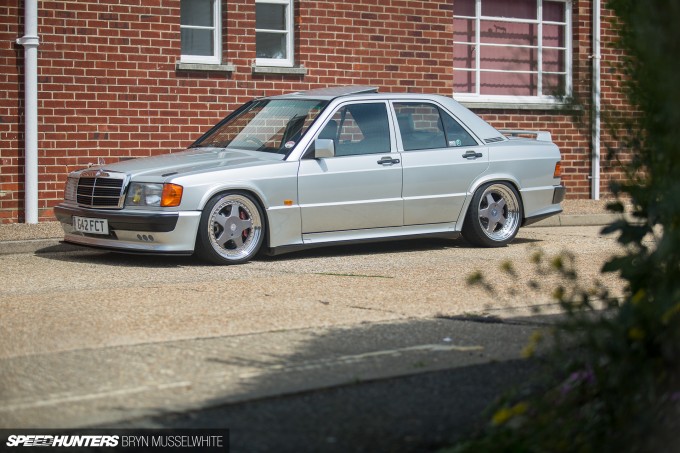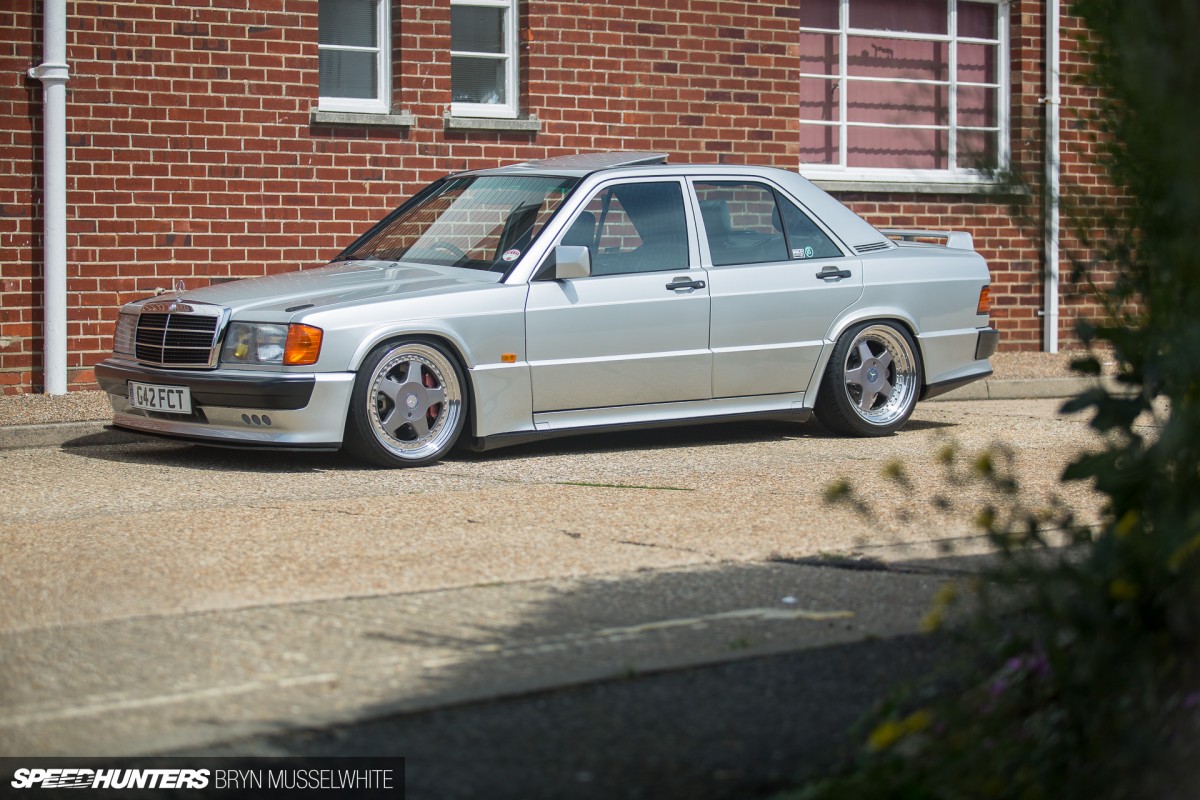 This ultimate 2.5-16 has been the result of many years of Steve's research, hard work and money, so it came as a surprise when he said he was considering selling the saloon. But with garage space at a premium he needs room for the W108 or W115 restomod project in his sights, so it might be time to move on. The 190E Cosworth has been a great project for Steve and we can't wait to see what he does next.
Bryn Musselwhite
bryn@speedhunters.com
Instagram: Speedhunterbryn
If you're seriously interested in buying the 190, email me and I can forward your details. 
Cutting Room Floor