The Kings Of Cadillac Tuning
If you want a properly tuned Cadillac, there's one place you should probably know about: D3 Group in Signal Hill, California. My buddy Ravi from CSF tipped us off to the place, so we sent Larry over with his camera to see what they're about.
The opening picture should give you a good clue about what we found inside: Wide-bodied, mega-powered Caddys everywhere you look! That's actually D3's shop car, and we'll see more of it in a minute…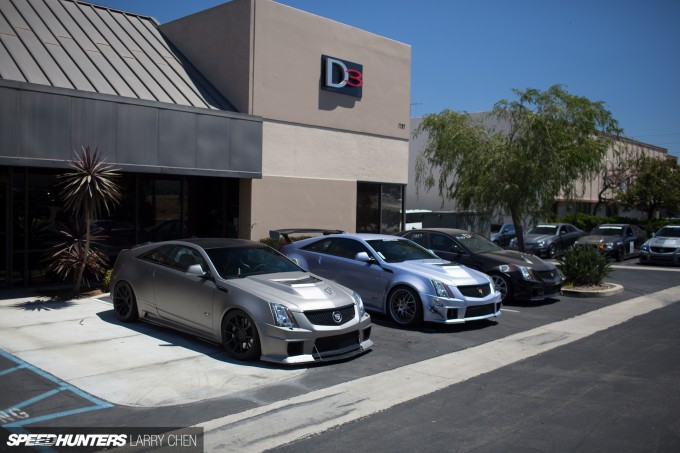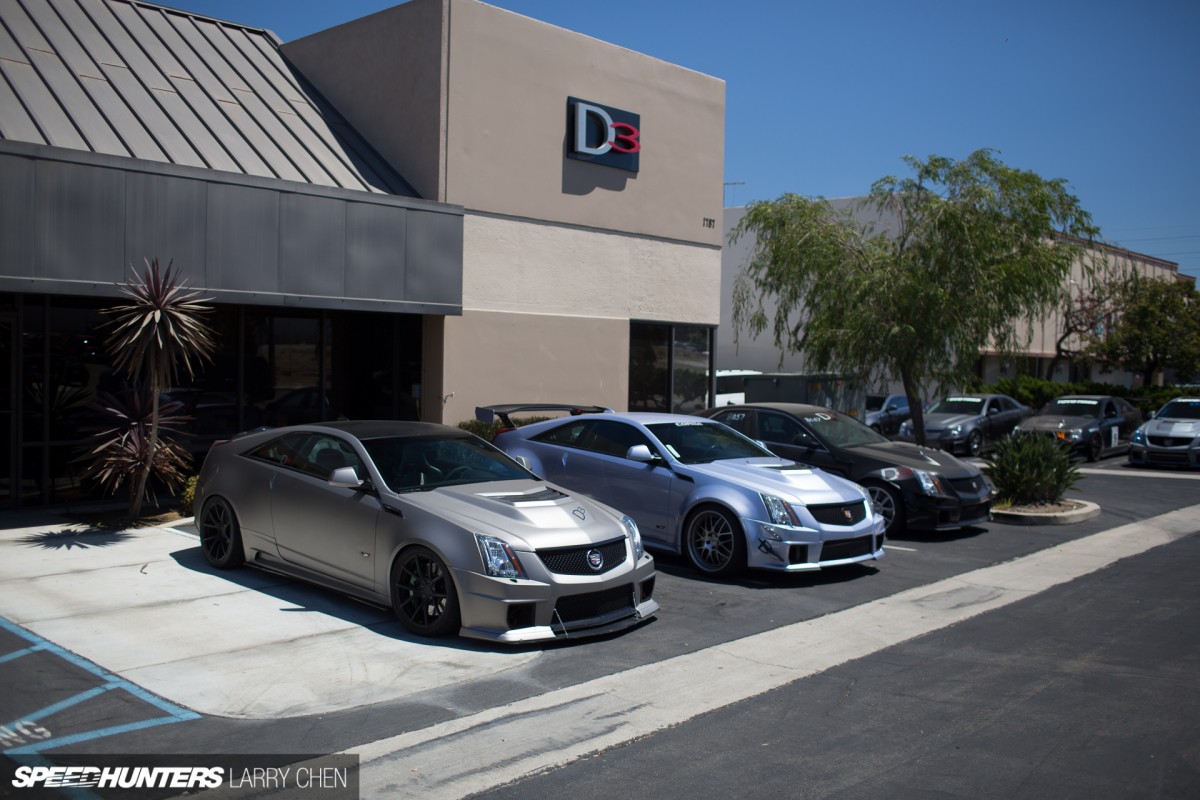 Next to D3's own CTS-V coupe is a daily driven, widened version with 725hp, and on the end is D3's 9-second, 1000hp drag car with a 427ci engine and methanol injection. I think we're getting a taste of what these guys do now.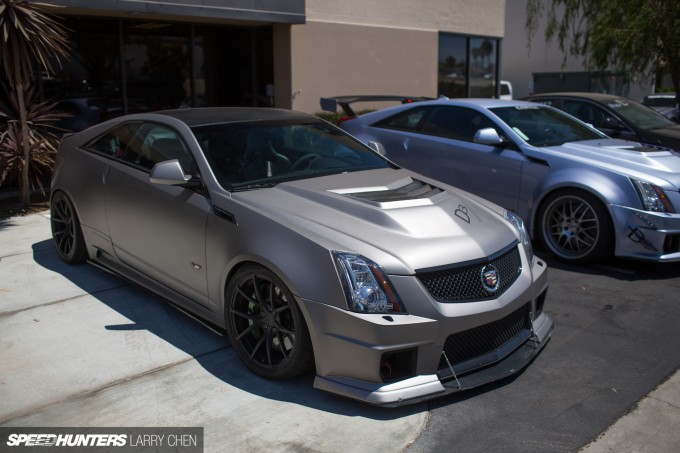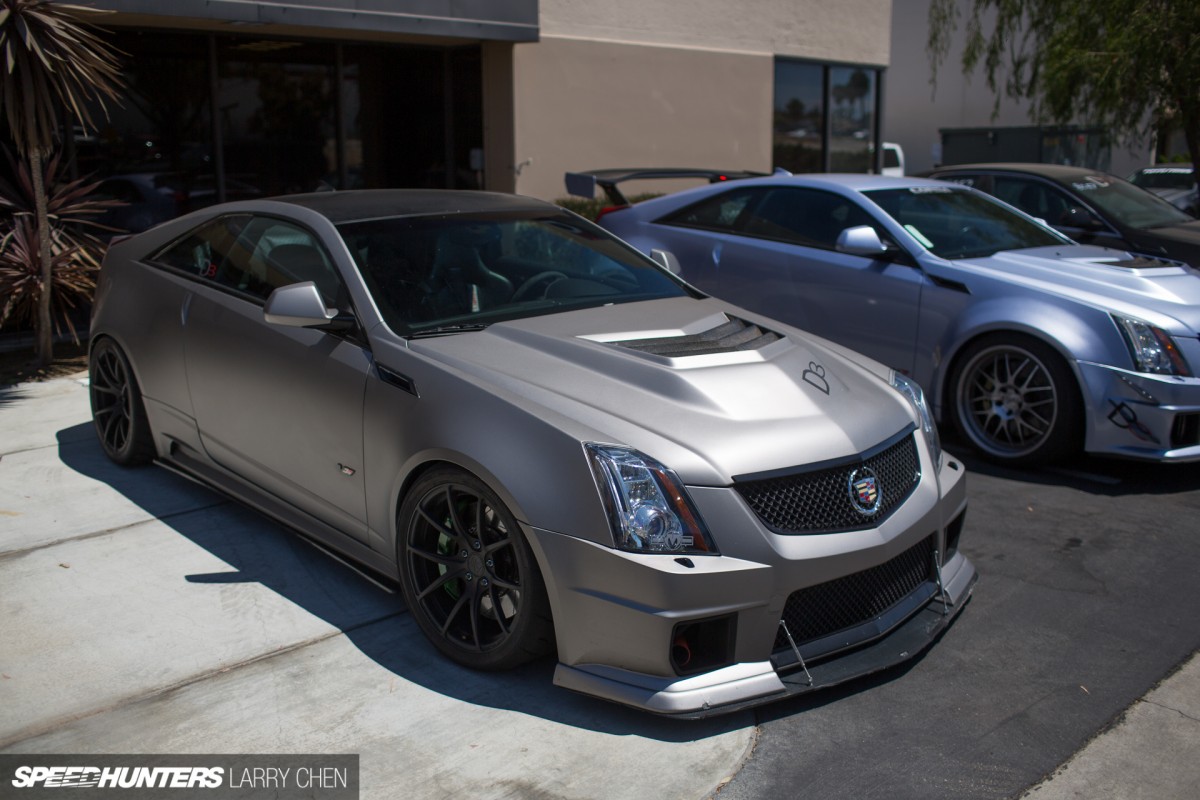 Besides serving as a development mule, the D3 CTS-V is also tracked regularly. It makes 825 supercharged, E85-guzzling horsepower and is loaded with nearly every performance part they offer.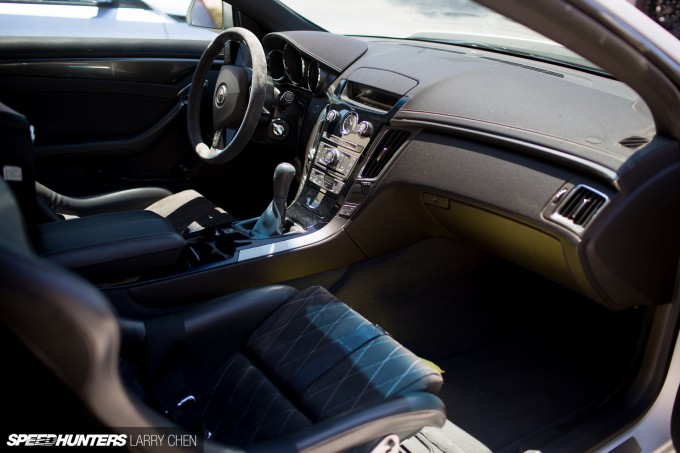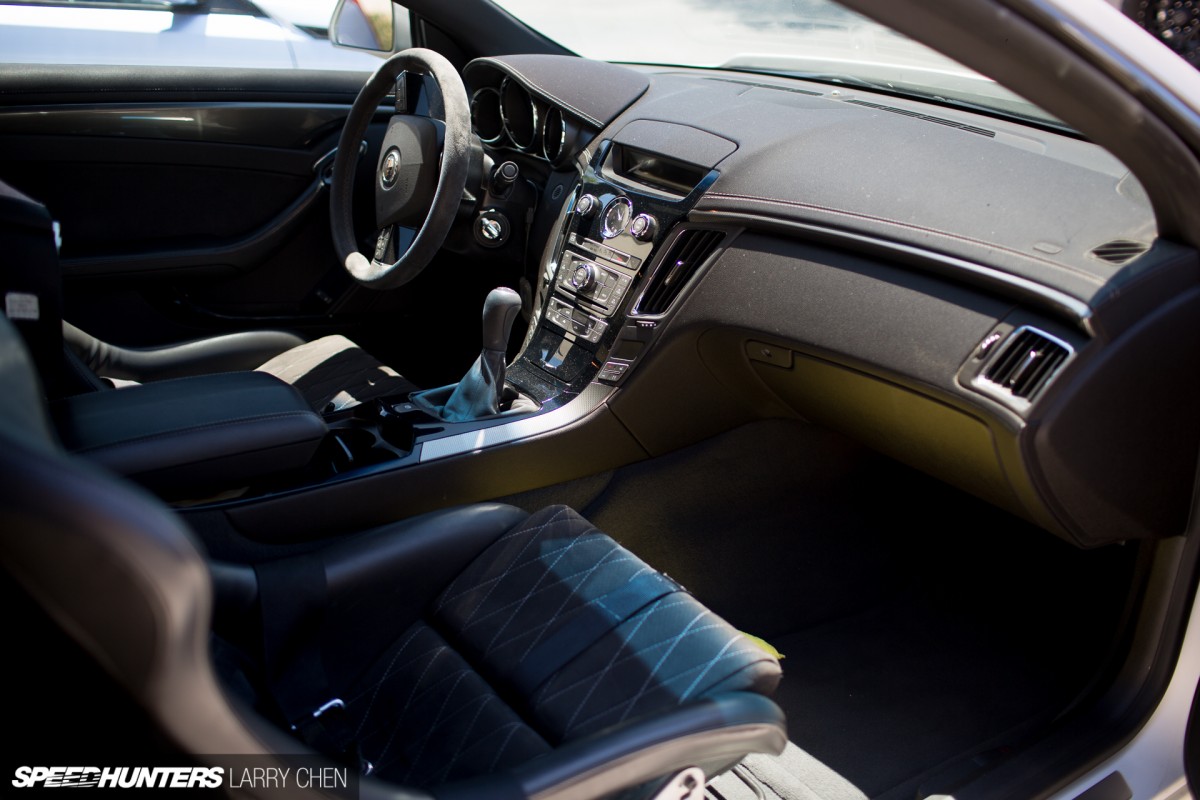 The interior has been classed-up as well, with custom stitched Recaros tying in nicely.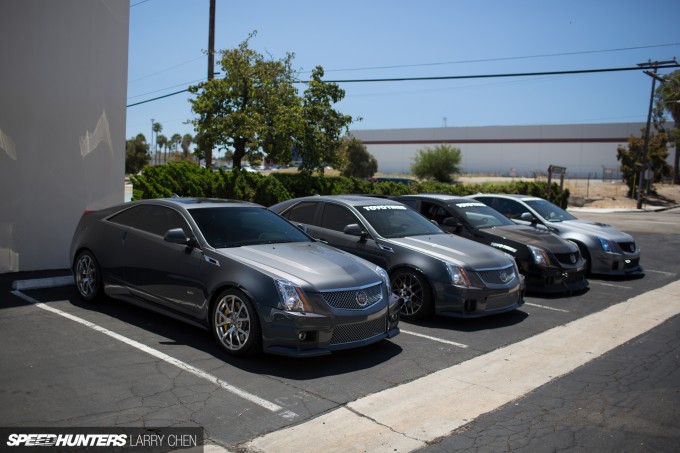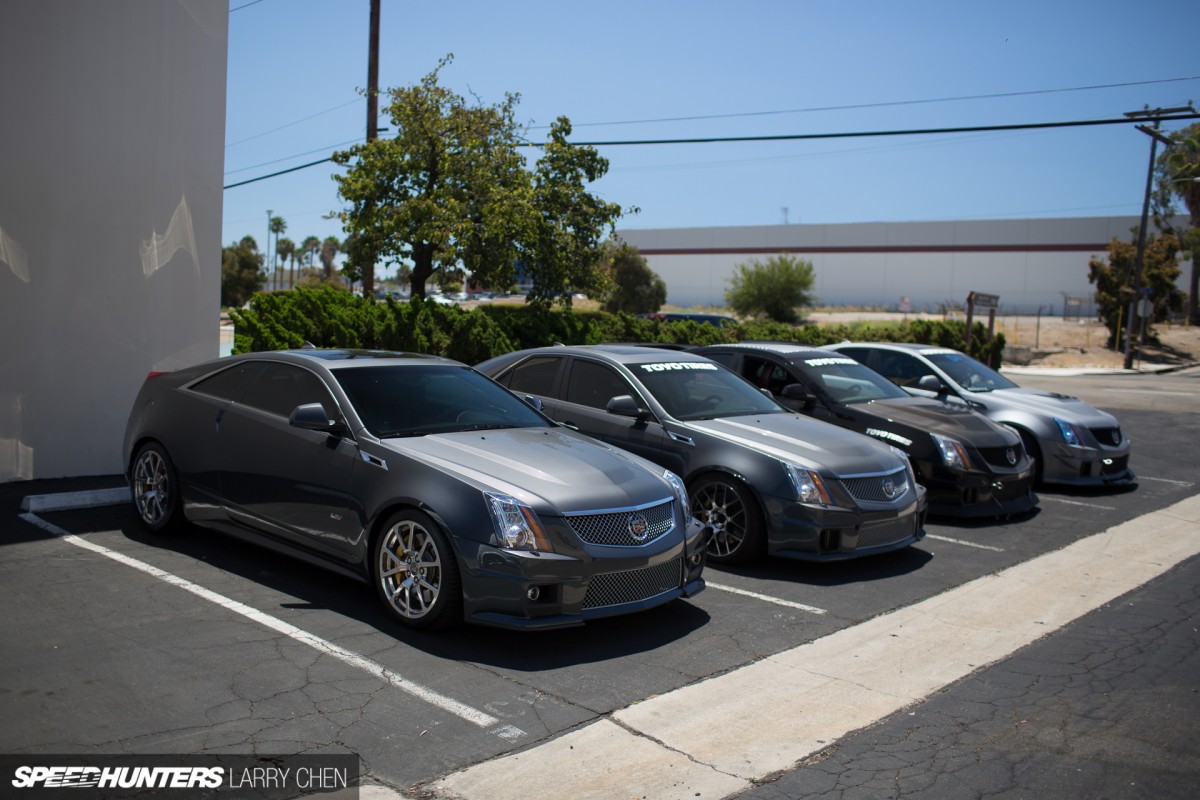 Around the corner are even more CTS-Vs, some coming in for work and others waiting to be picked up by their owners.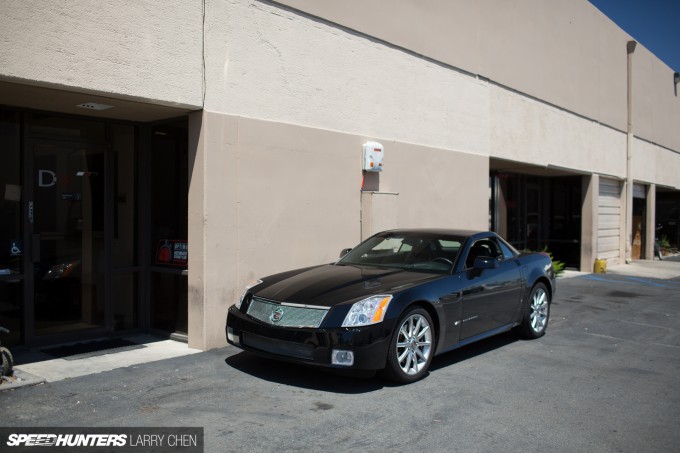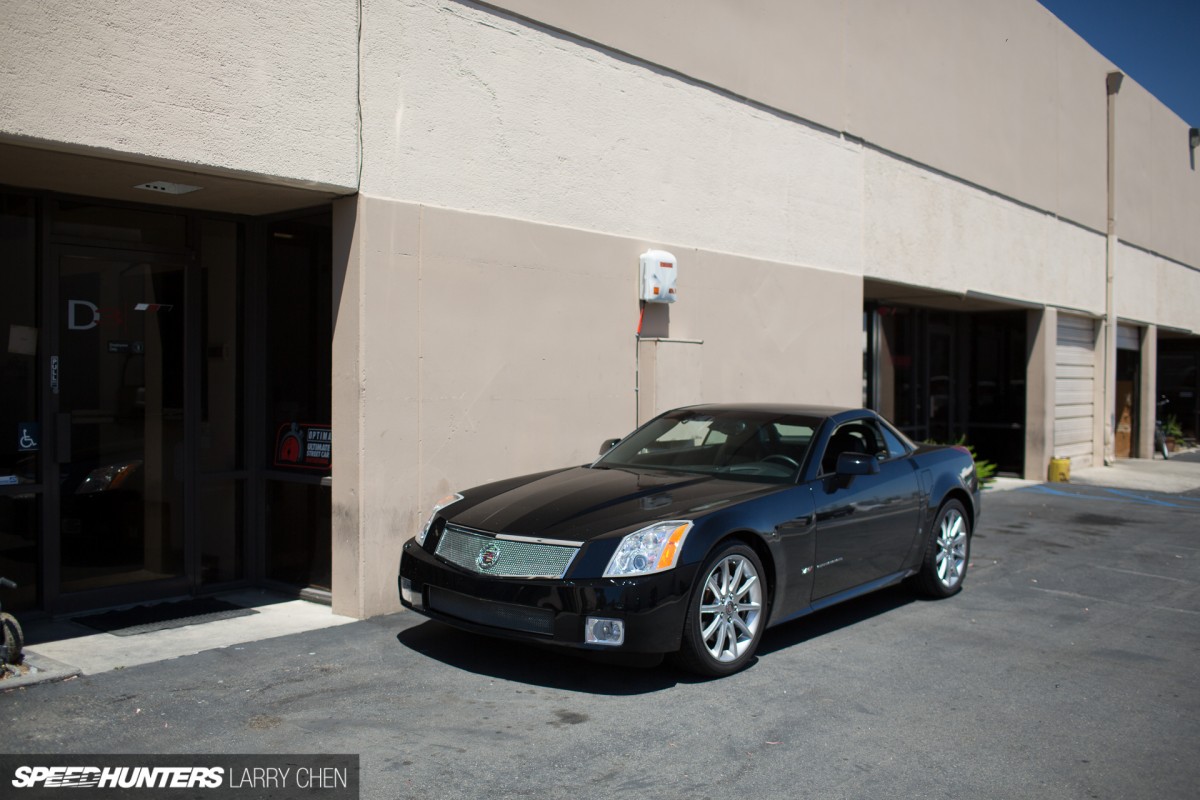 The XLR-V is one of those unicorn cars that you just don't see very often, but there were two at the shop when Larry visited. This one was just in for a pulley and a tune.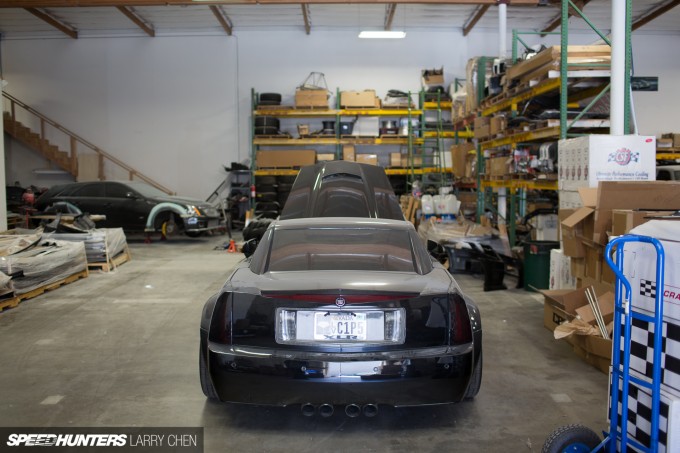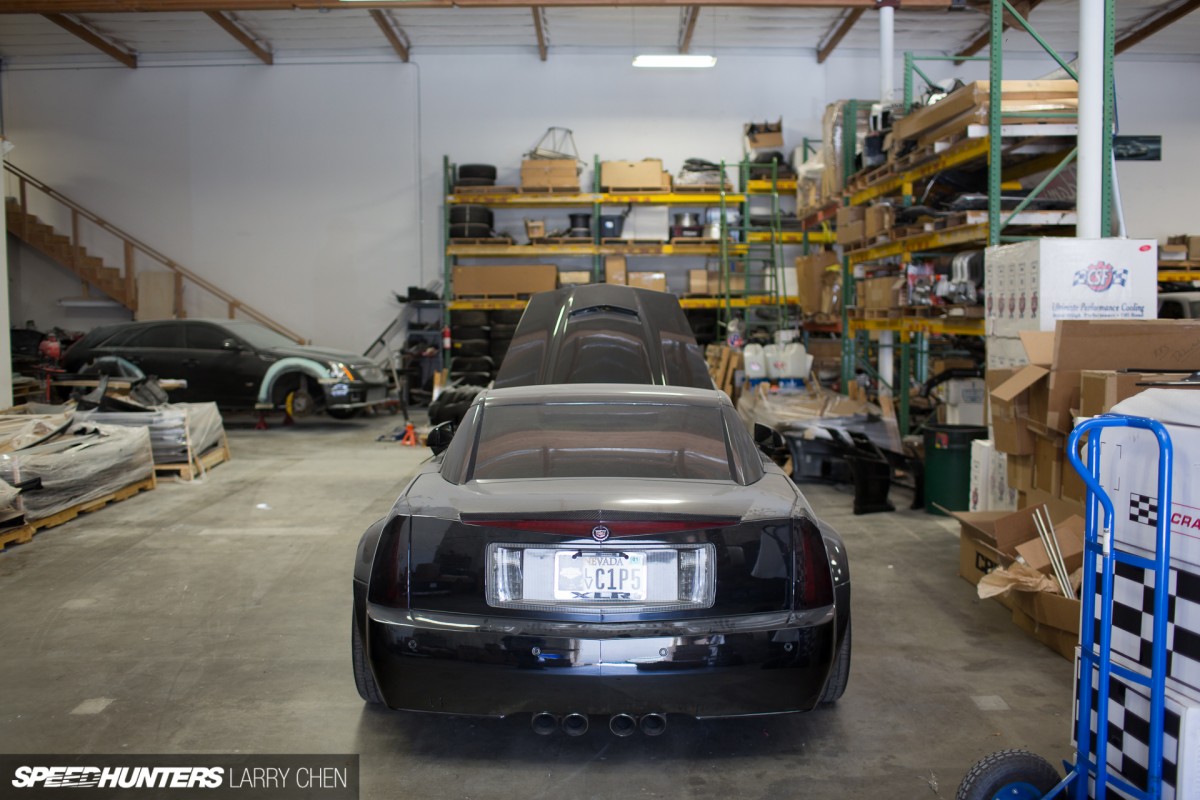 Stepping inside the shop we find yet another XLR-V. Originally equipped with a supercharged 4.4L Northstar engine, this one is getting a 6.2L swap along with a completely built drivetrain and widebody conversion.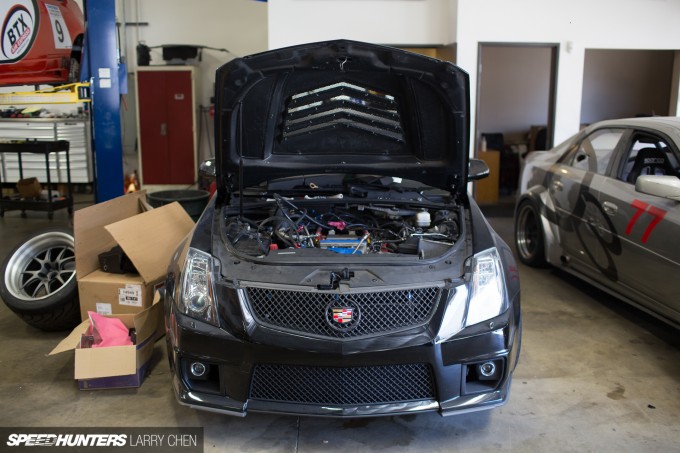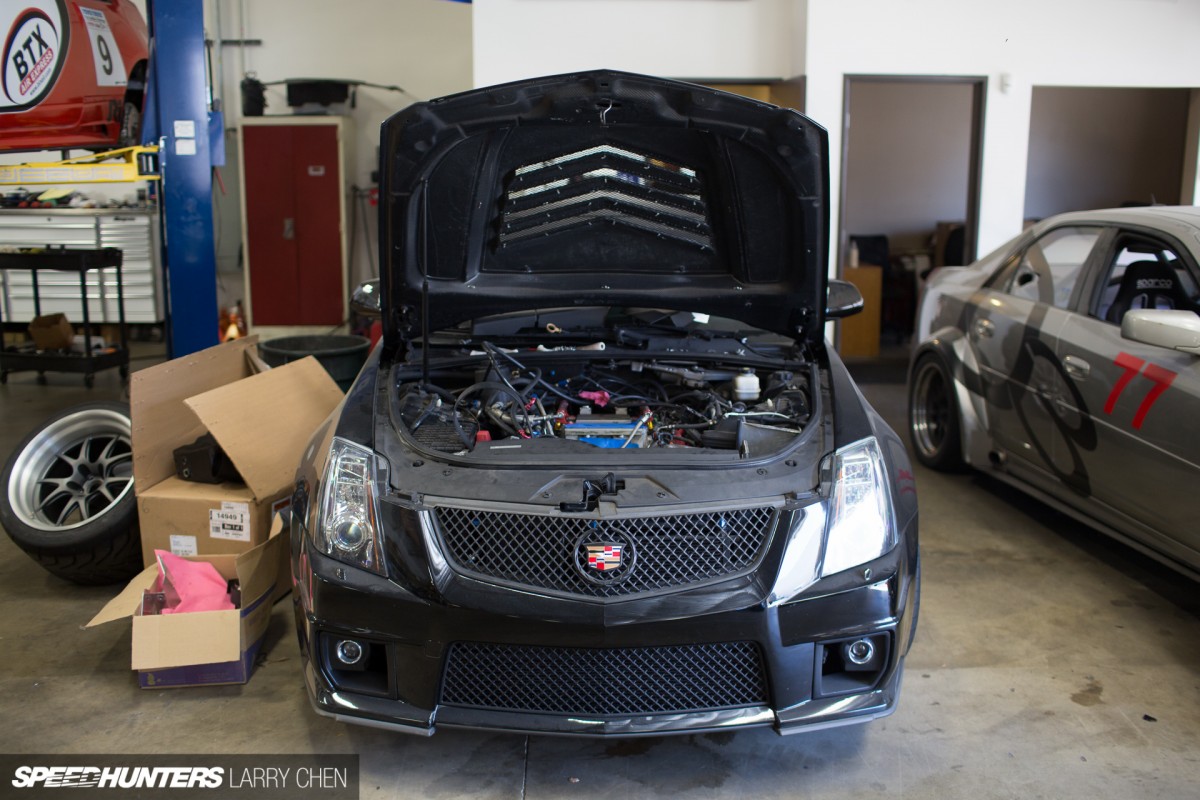 D3 works on everything from daily drivers to dedicated track cars. This one is a customer's commuter, but that doesn't mean it's stock. How about an 800hp sleeper with KW HLS coilovers, forged internals and CNC-ported cylinder heads?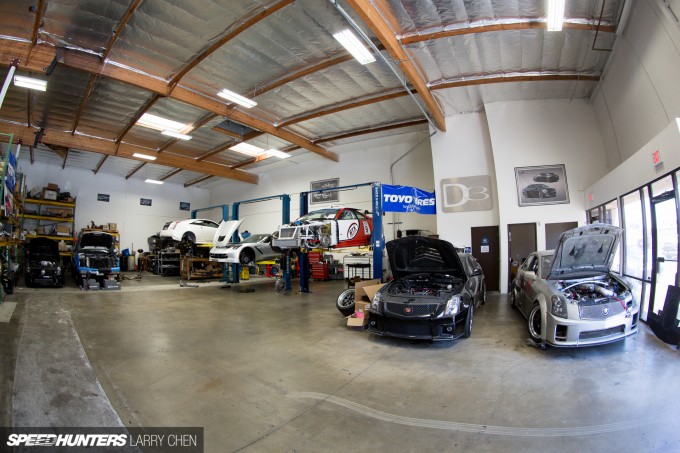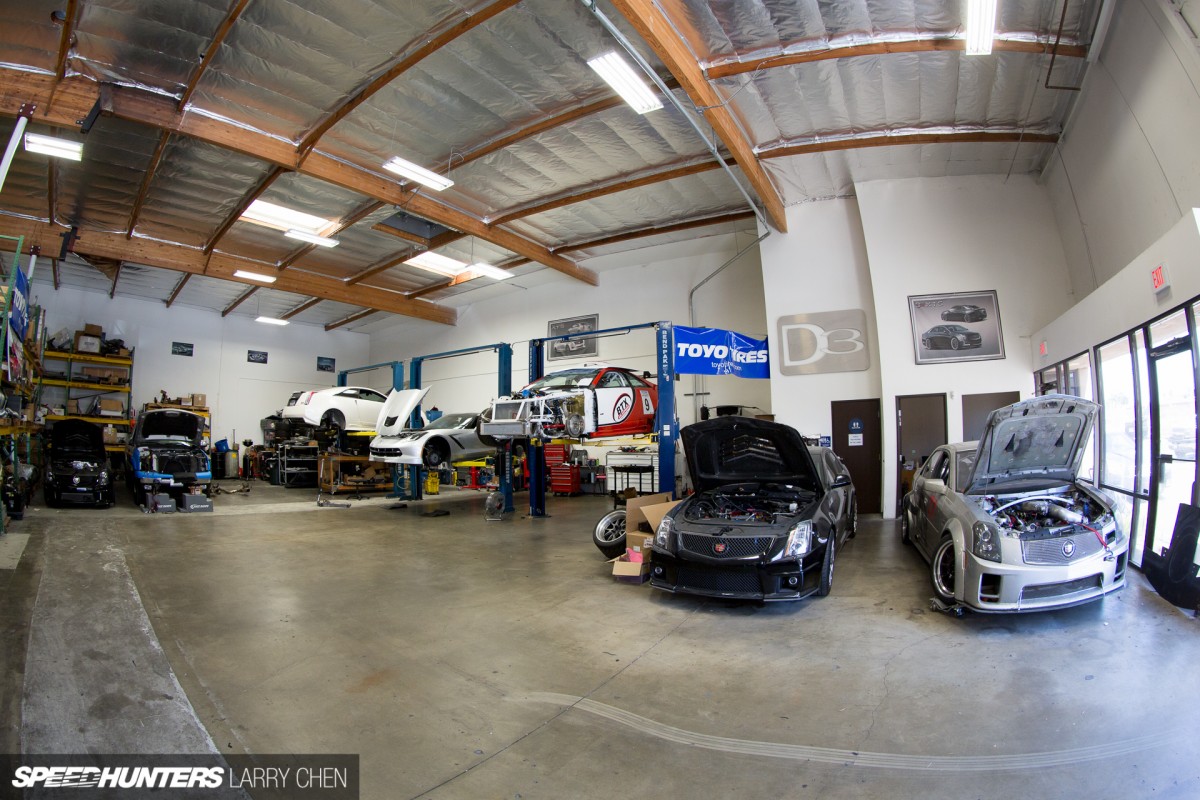 Since its start in the early 2000s, D3 has grown large enough to justify a sprawling 14,000sq/ft facility. And this is just the 'install' side of the massive shop.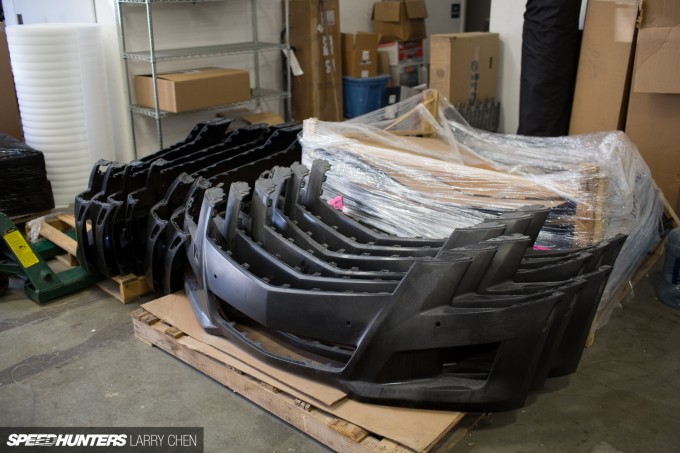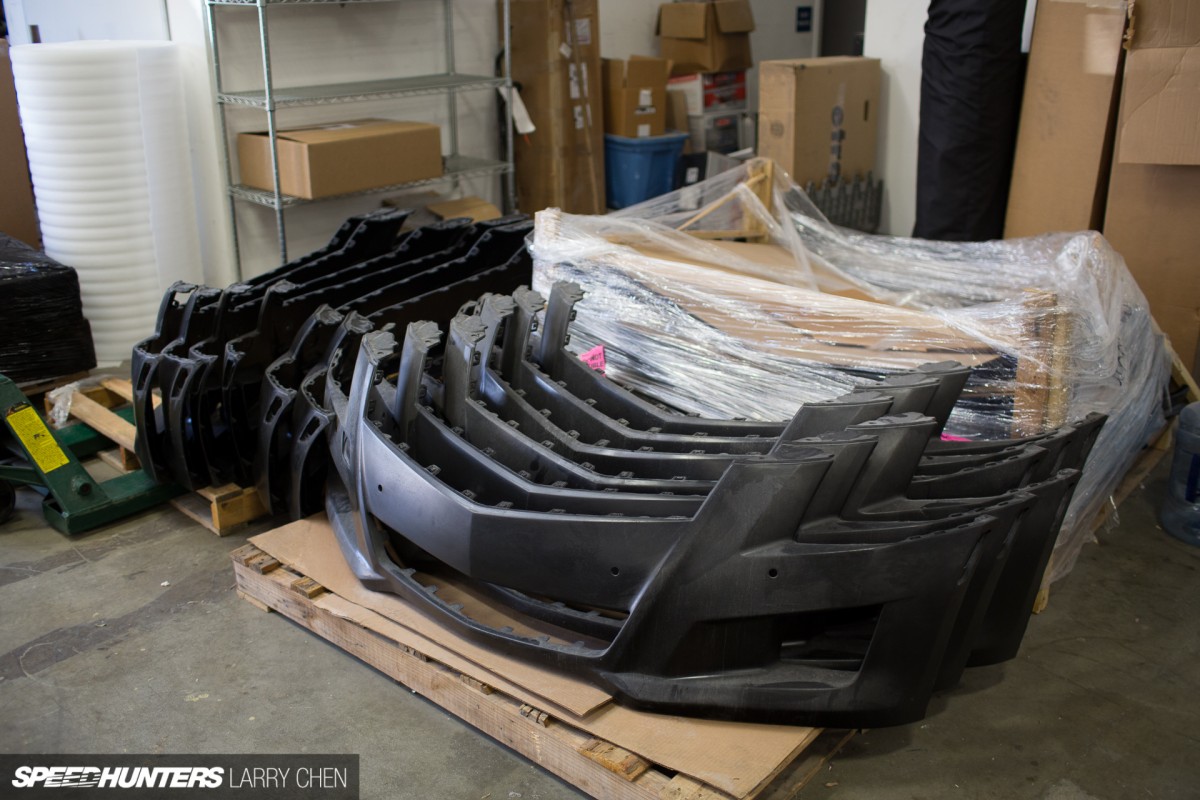 Front fascias for the new ATS model sit in stacks waiting to be sold or installed. Products like these have come about thanks to a special licensing program with Cadillac which grants D3's engineers access to OEM CAD data.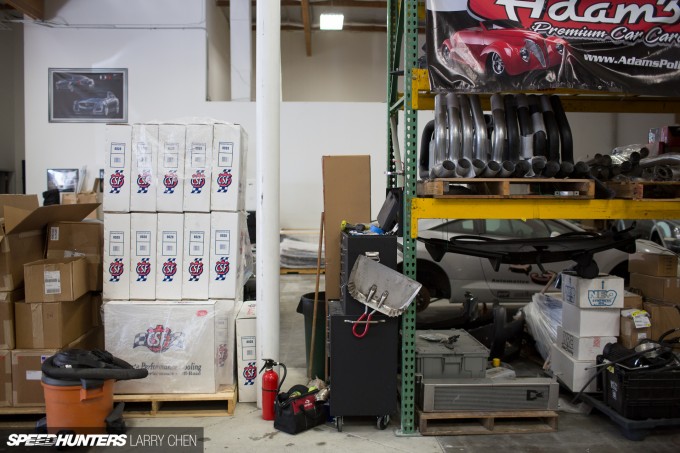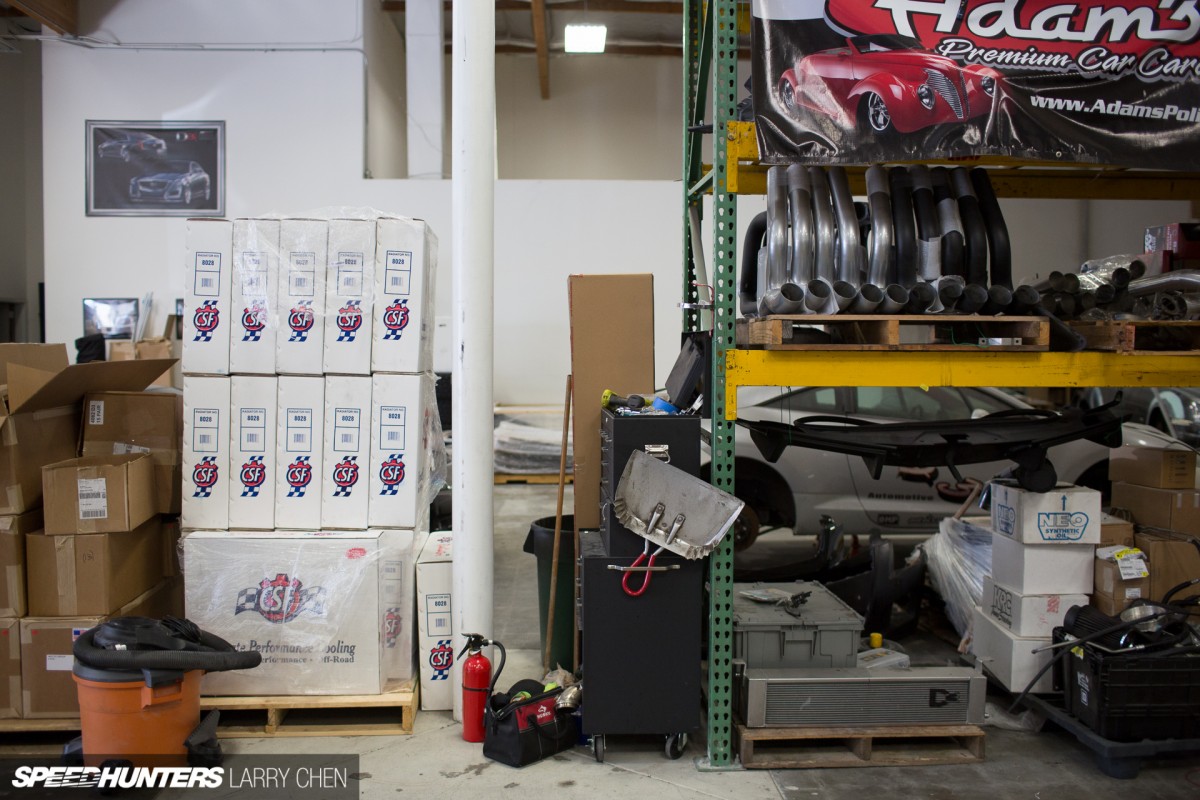 And besides aero, there are plenty of performance products hanging around too.
Anything With An LS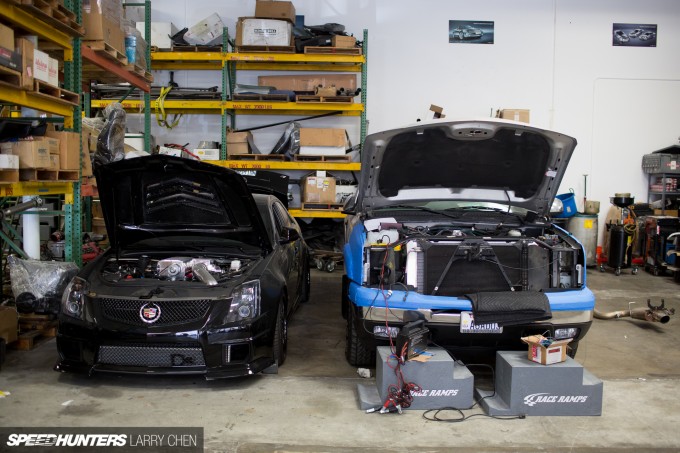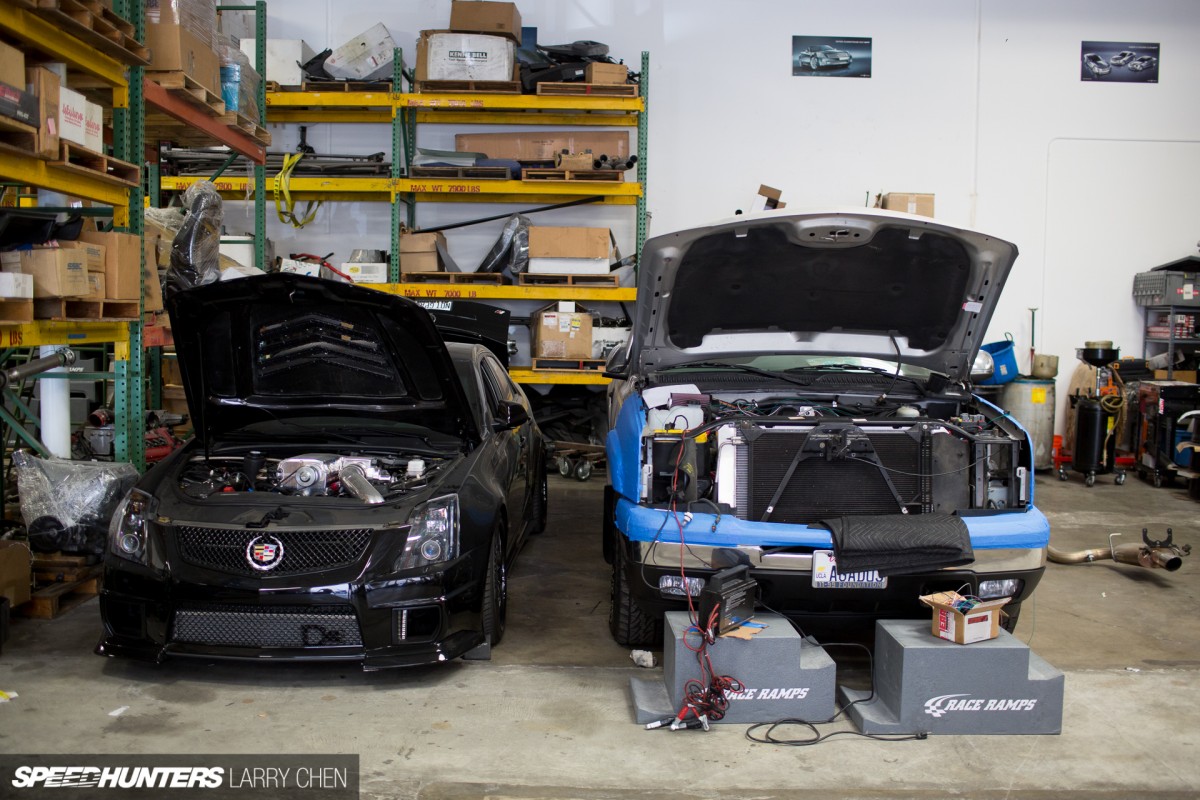 It's pretty much impossible to pop a hood at D3 and not find a blown LSx. That's because most of these cars came with them in one form or another, and the degree to which they can be modified is endless. I'm told the CTS-V on the left is 'incredibly fast' with a 427ci engine, All Pro heads and 3.6L blower. What I really found interesting though was the Silverado pickup on the right. Think of it as a modern, full-size Syclone, with AWD and a blown CTS-V powerplant.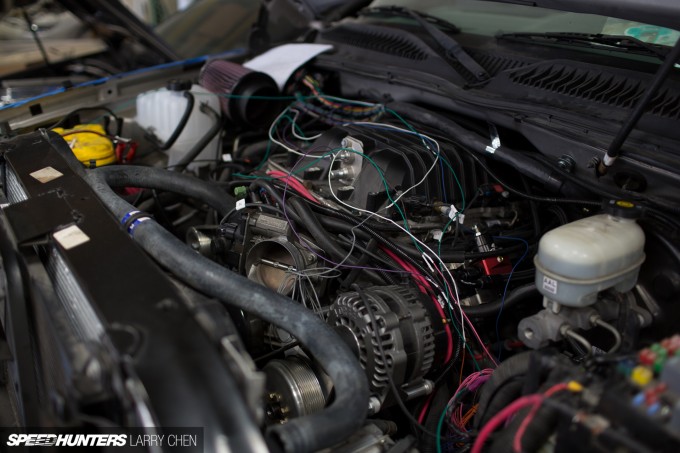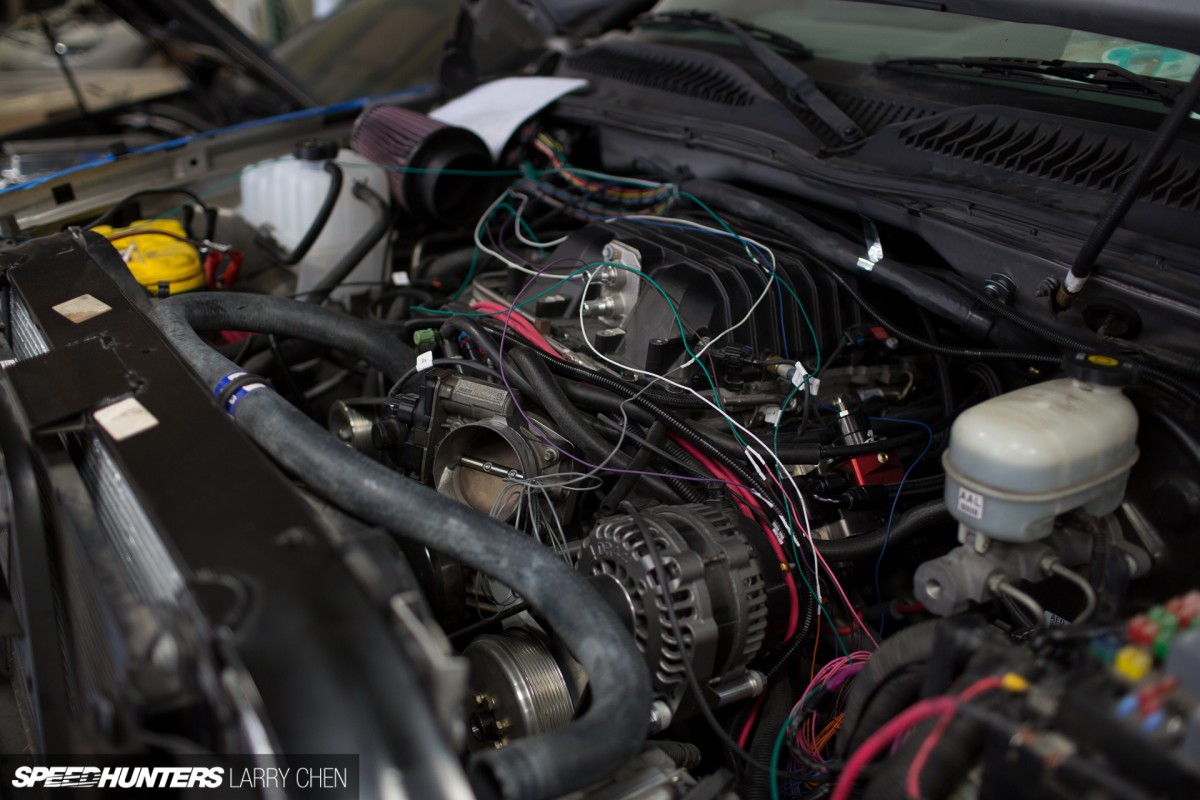 Here's the CTS-V's heart – a factory supercharged LSA that now sits between the unassuming set of truck fenders.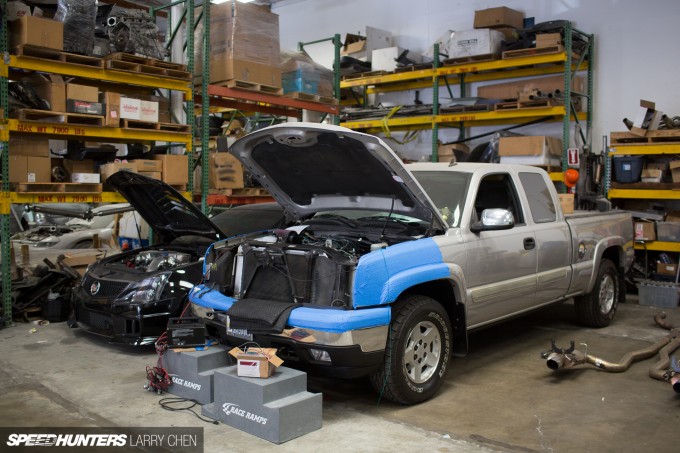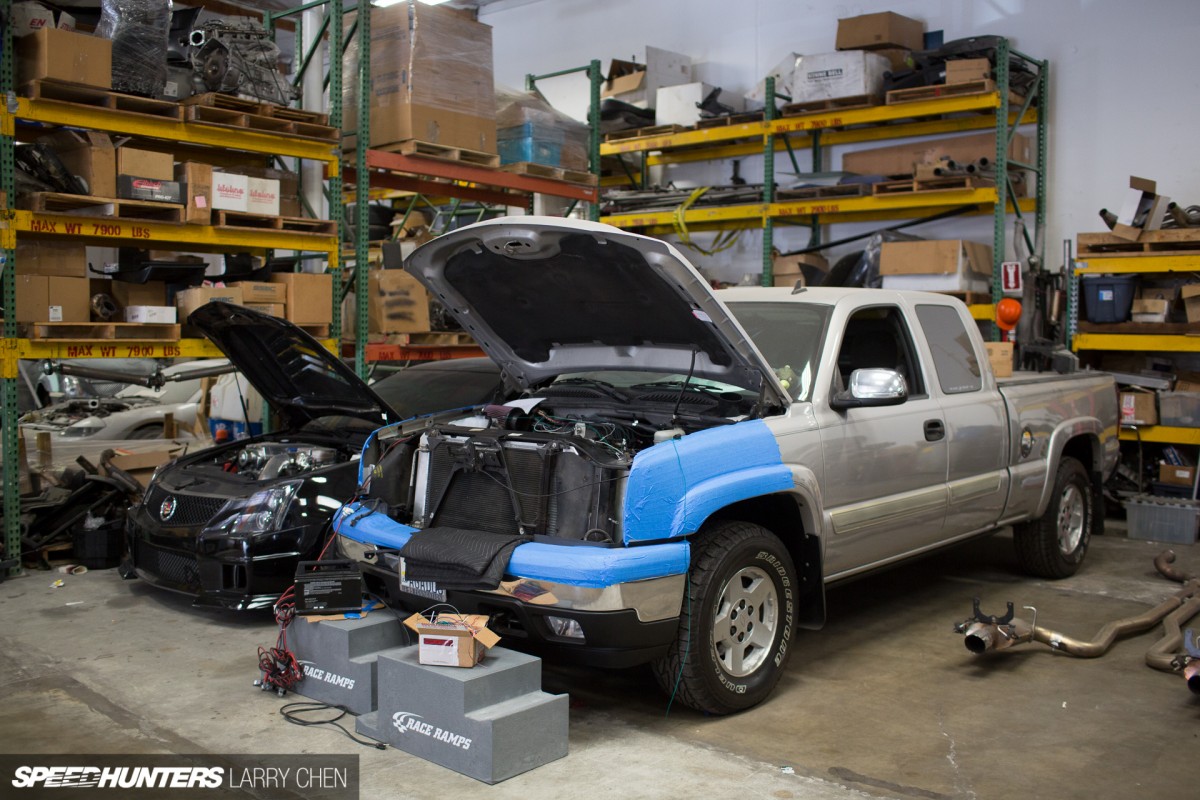 It looks stock from the outside, but it will burn up some tires to be sure.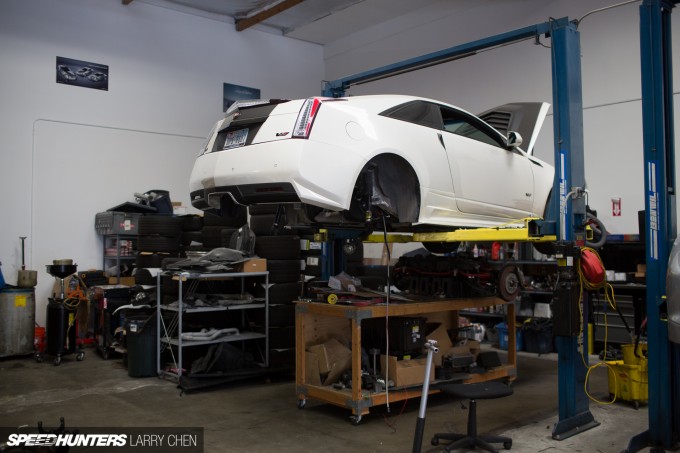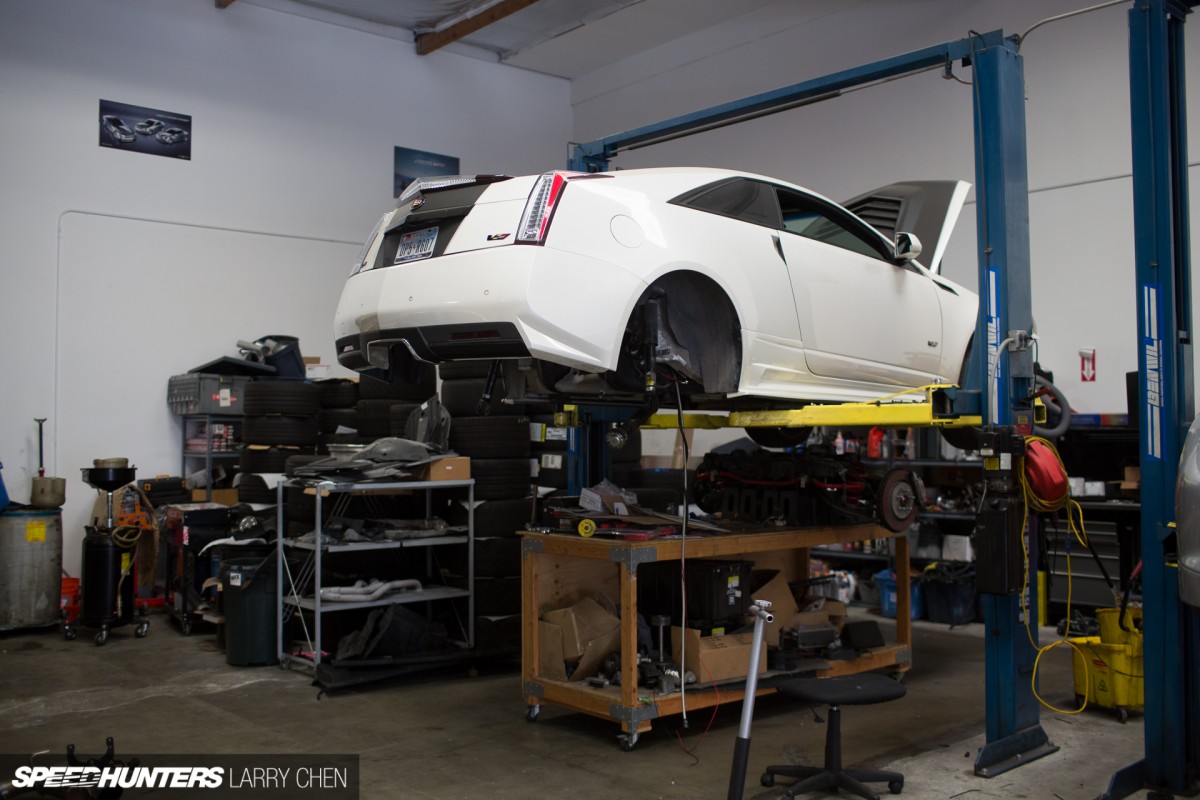 This coupe came all the way from Texas to get an 875hp, 416ci race-prepped motor. It will have all the D3 aero bits installed too.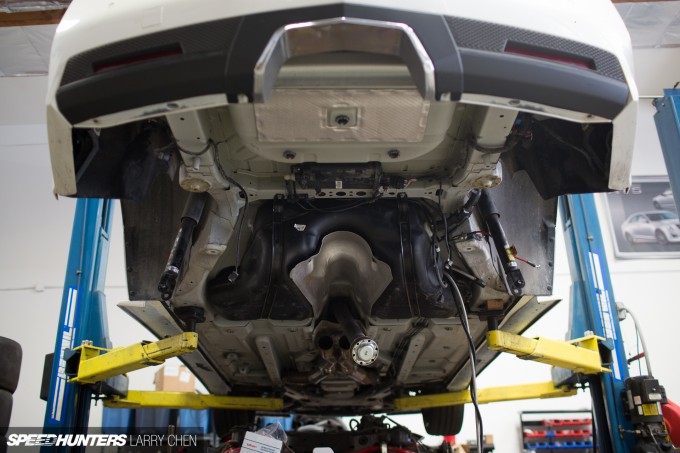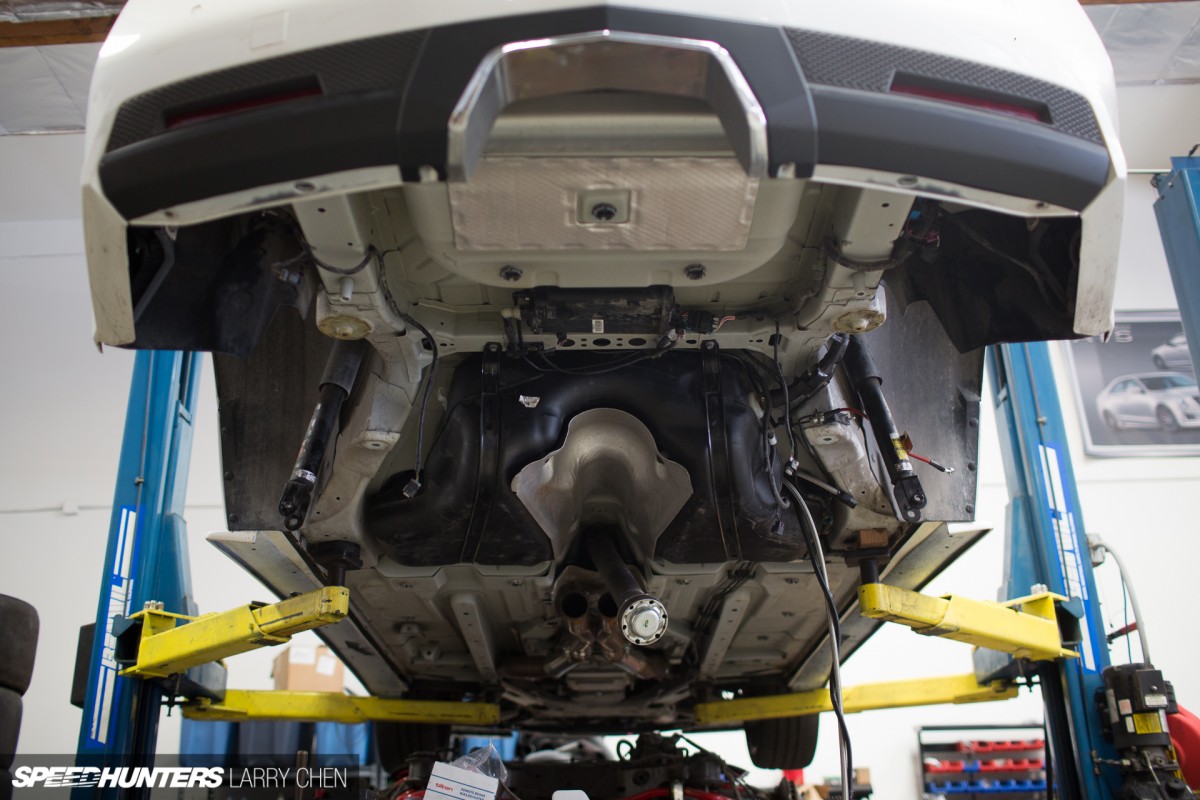 When you're making that kind of power, fuel upgrades are a necessity and the best way to get at the fuel pump on these cars is to drop the whole rear sub-frame.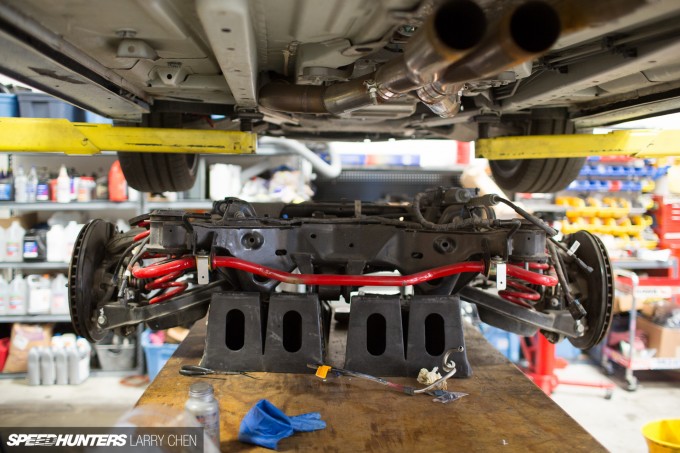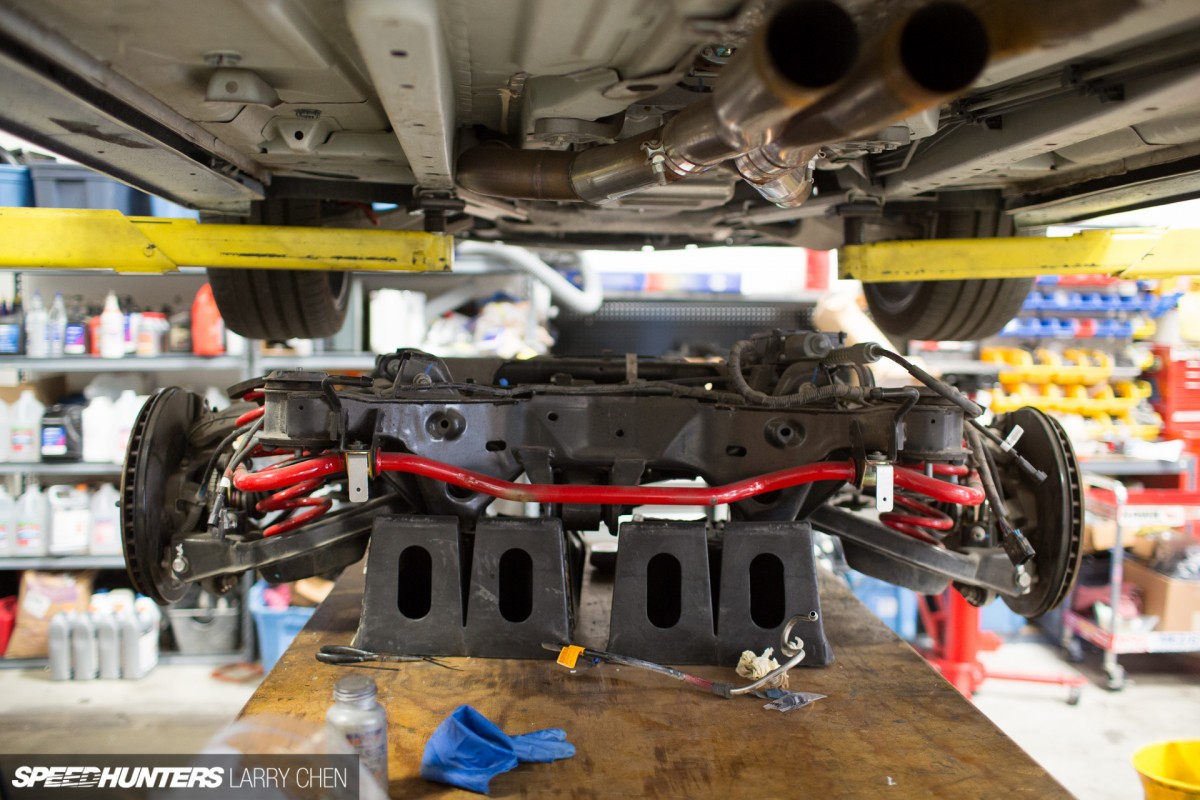 Subframe R&R isn't exactly a driveway job, so better left to the pros in this case.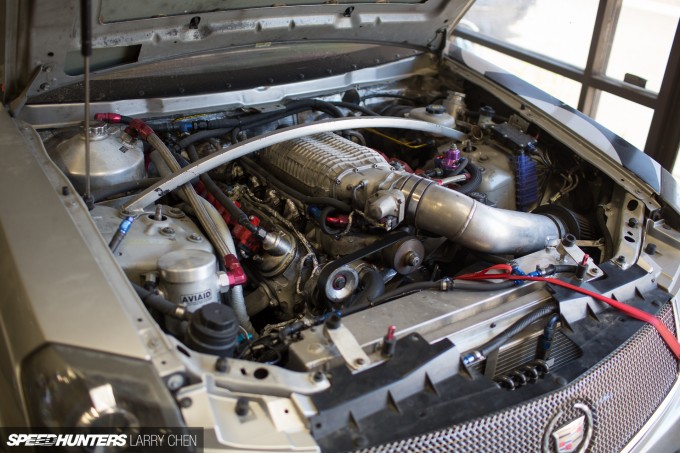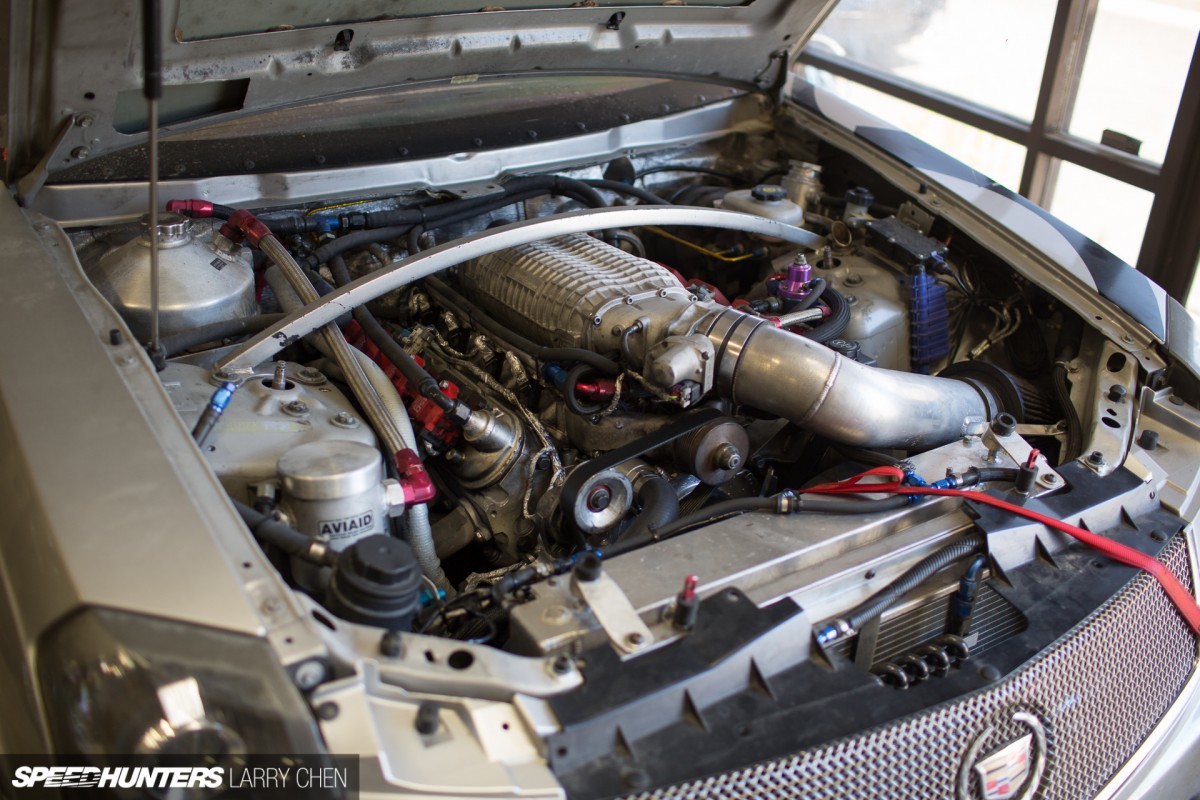 First gen CTS-Vs are becoming more affordable these days, and thus make good candidates for big motor swaps. This one is rumored to be one of the fastest factory-bodied first gens around.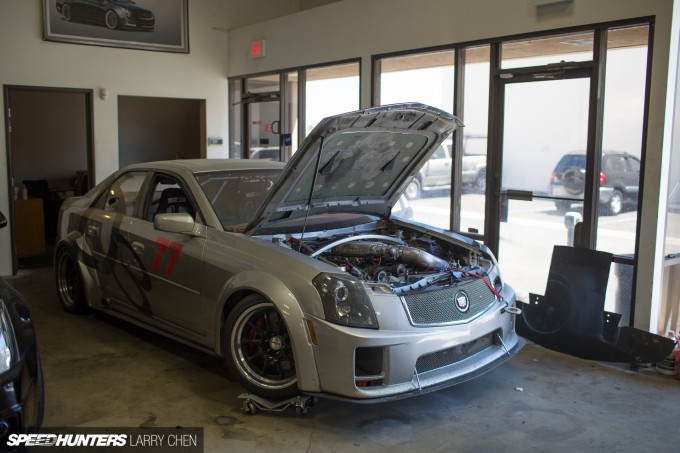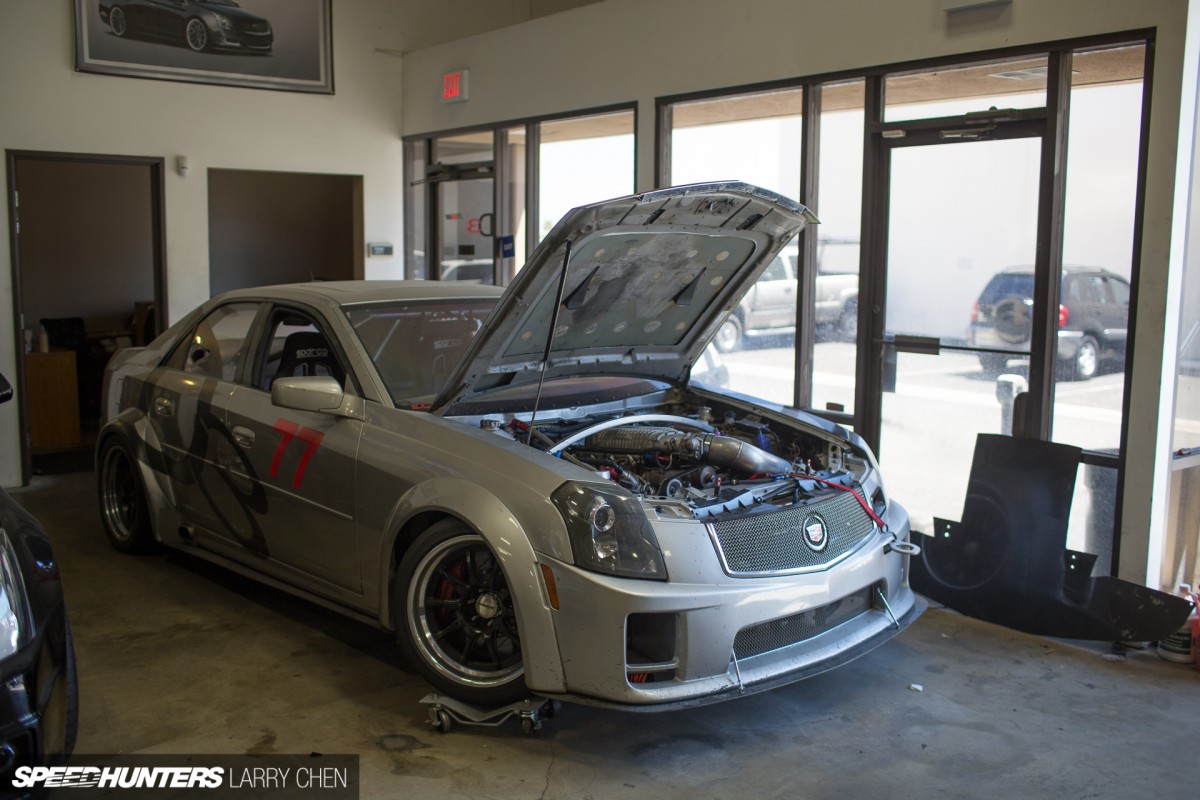 It's stuffed with a dry sump 427ci engine and 2300 TVS supercharger. Until recently this was a street-driven car, but it's now being converted for full-time track use. There's also a custom Ford 9-inch center section to work with the factory IRS system. Notice the flares that allow 335-wide rear slicks.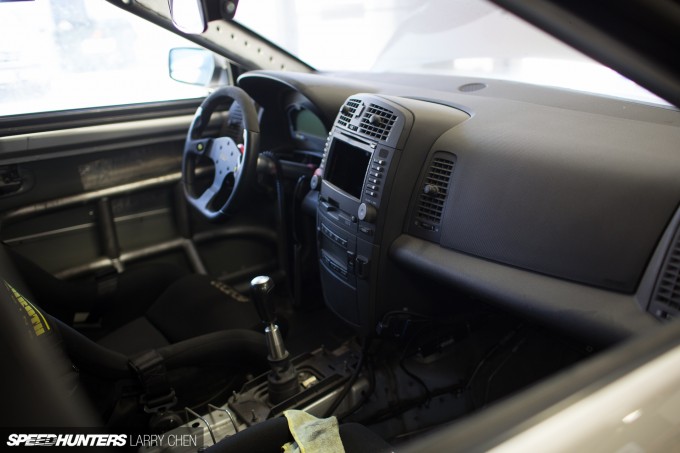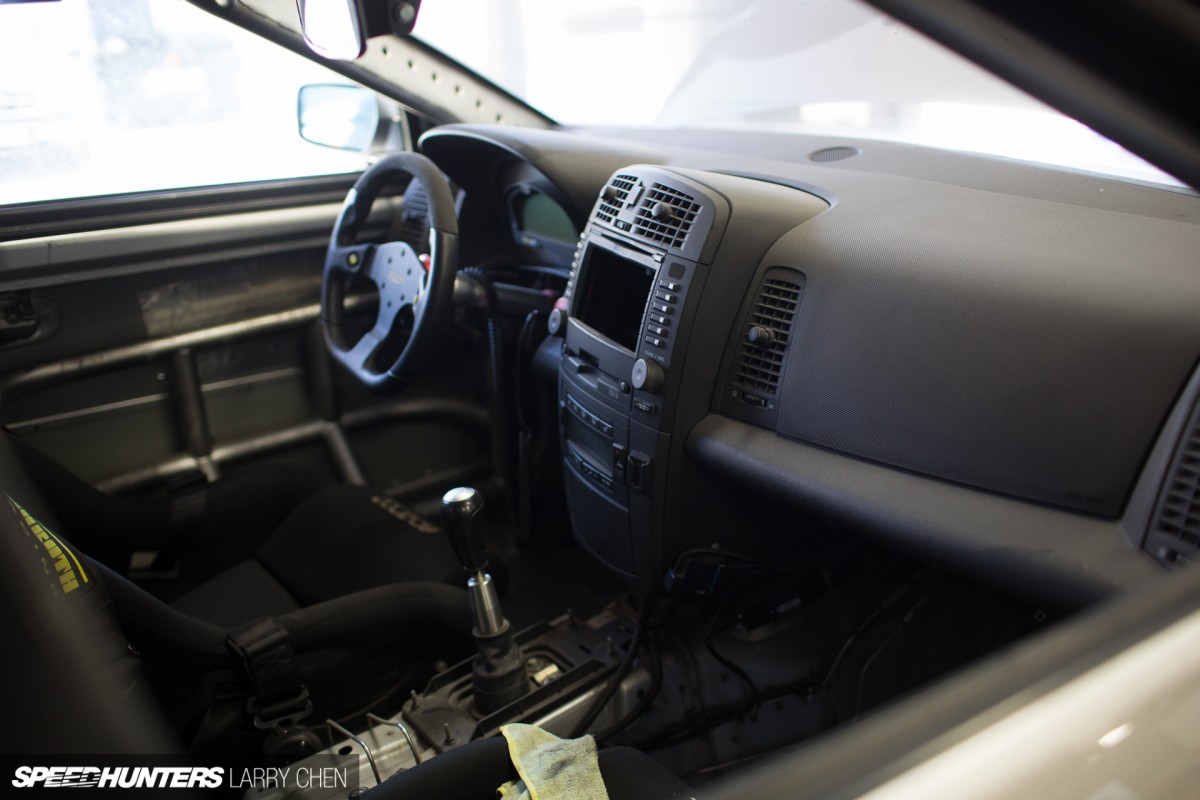 It might appear to be stock inside, but the factory dash has been gutted and reduced to a scant 15 pounds.
Competition Spec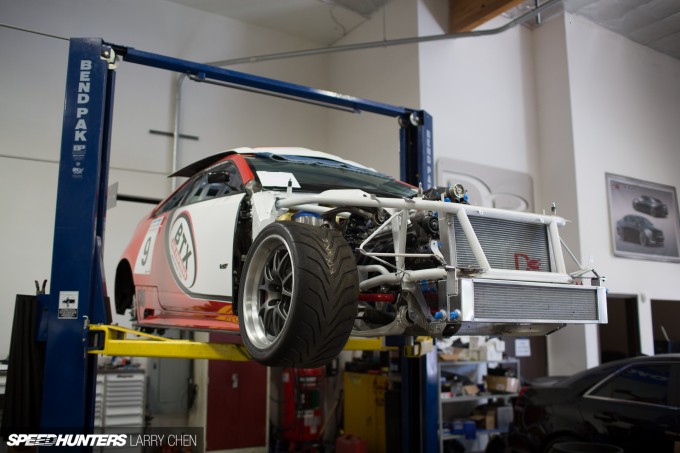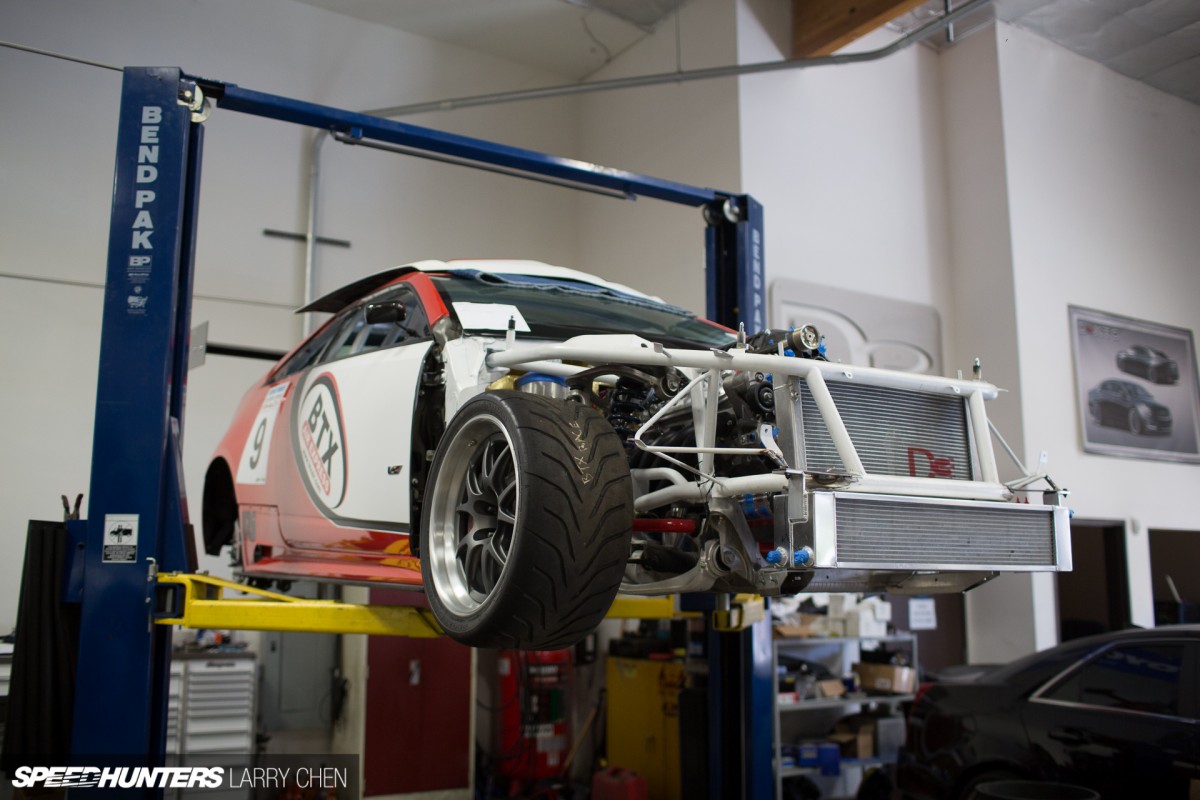 D3 is currently building what's being called around the shop as 'the full track car'. It's caged and built with real race car bits like a fuel cell and dry sump oiling system. When these photos were shot it was only a couple weeks away from completion, and soon it will be competing in the Cadillac Challenge race series, time attack and various other circuit-based events around the US.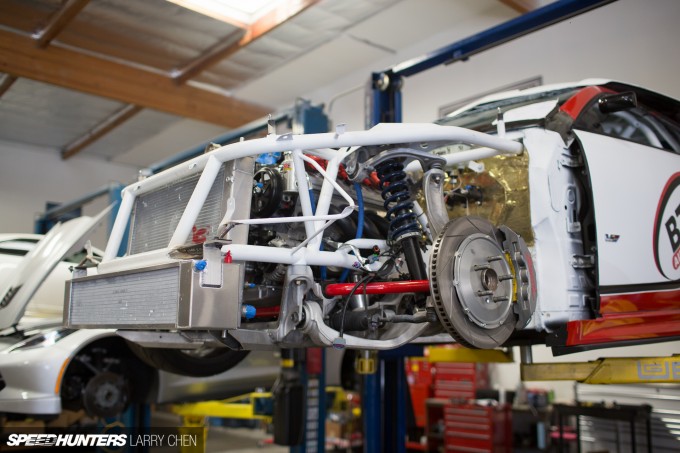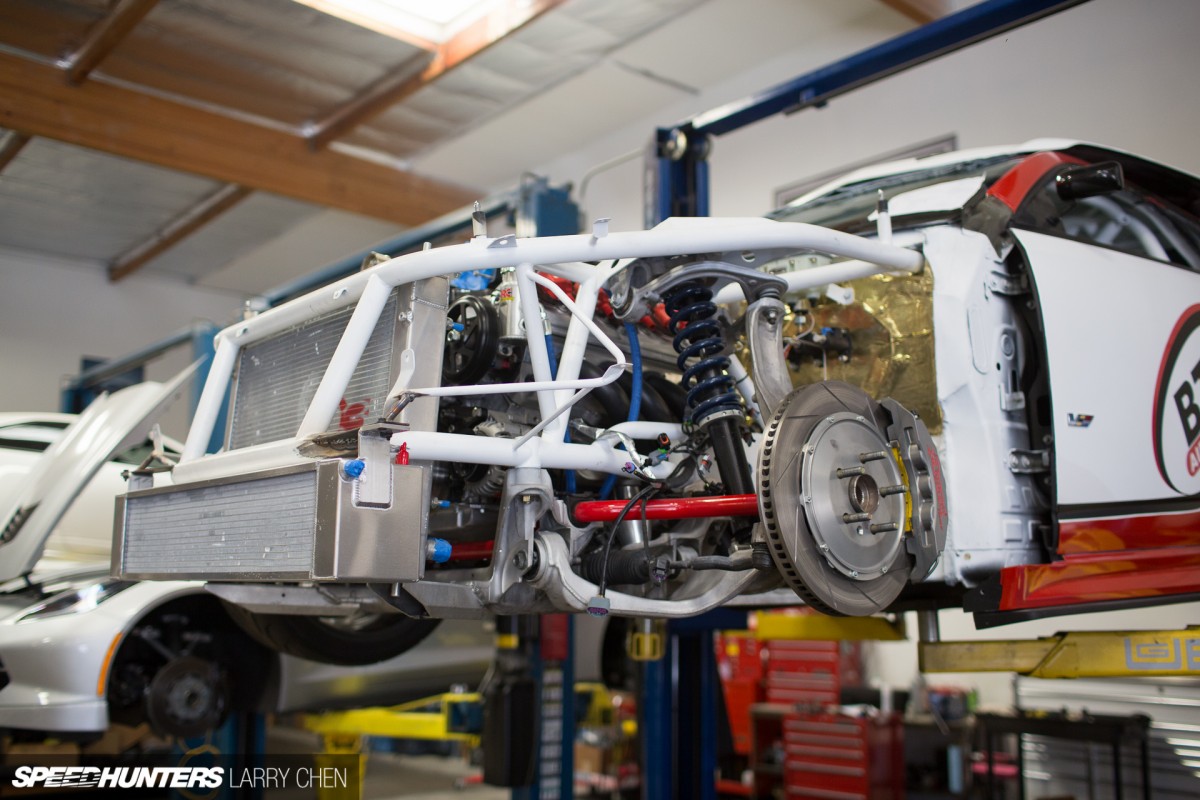 As you can see the tube work extends into the front clip, shedding weight and adding strength. Very few stock components remain, save for the control arms and uprights.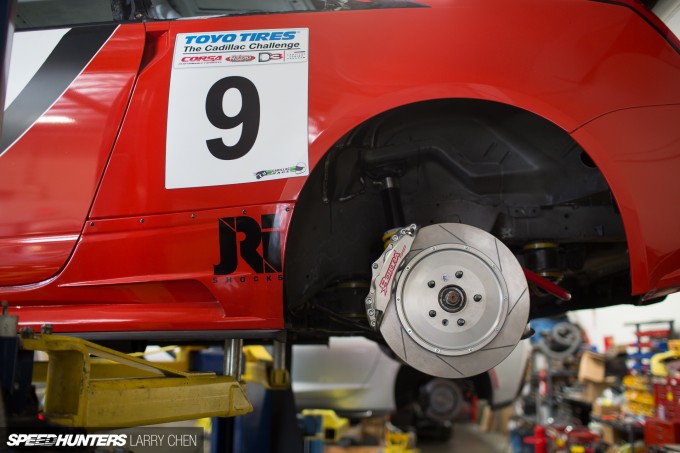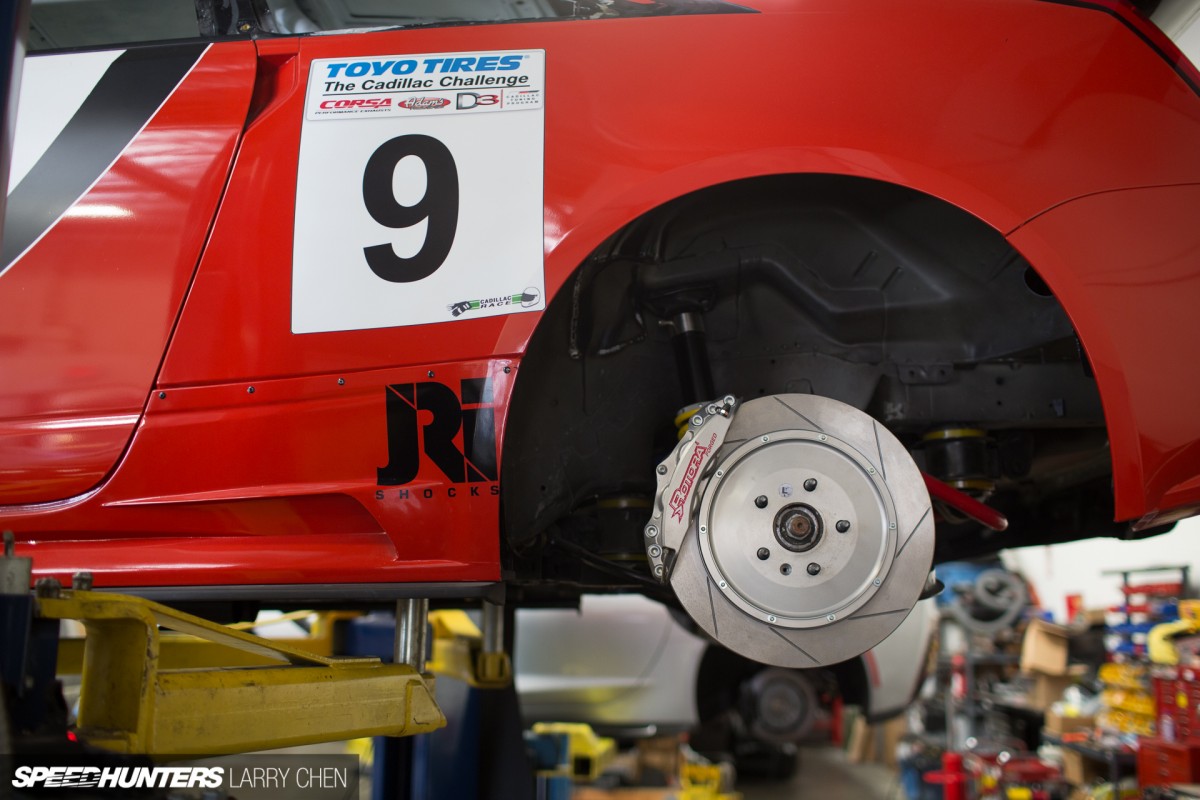 Besides the obvious tight coilovers and stiff sway bars, of course it's got big brakes too.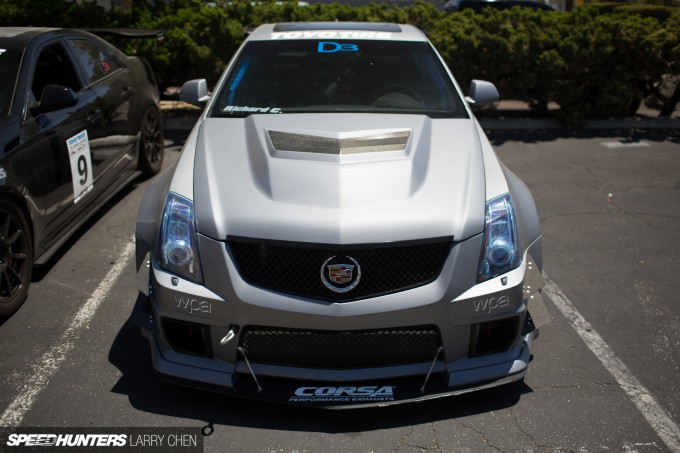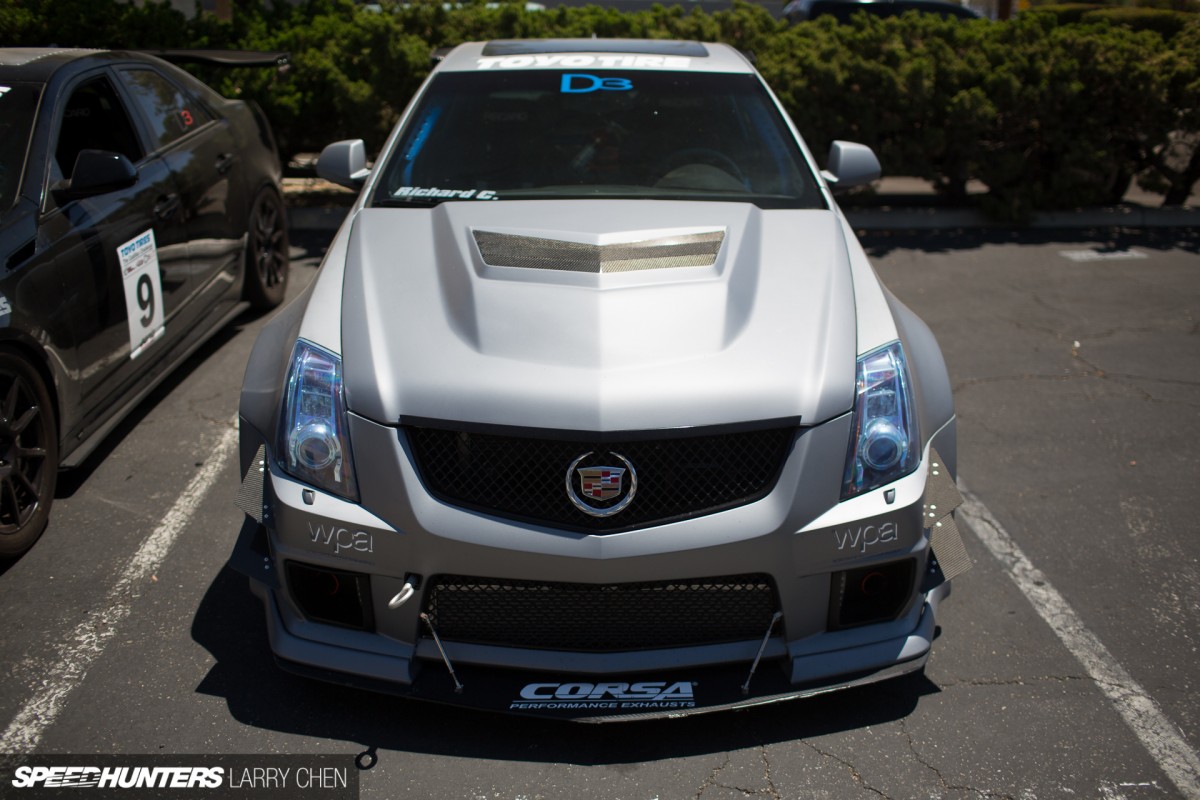 Outside the shop Larry found this CTS-V sedan, built to full competition spec. It competes in the C3 Unlimited class within the Cadillac Challenge series and was in for a transmission swap at the time. The crew at D3 were putting in a new T6060 manual six-speed, with a close-ratio first through fourth, but tall fifth and sixth gears.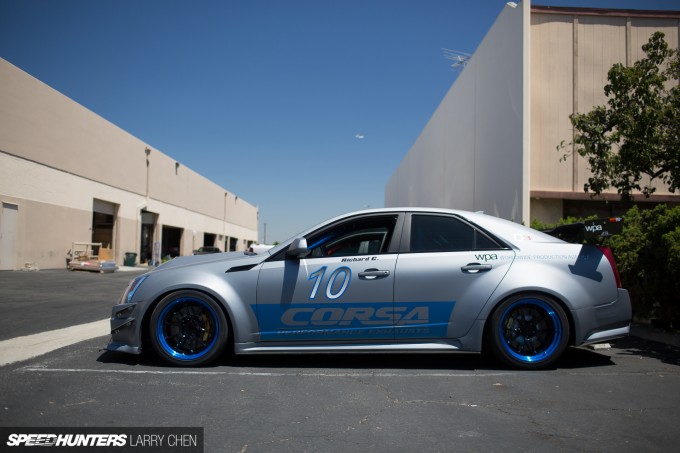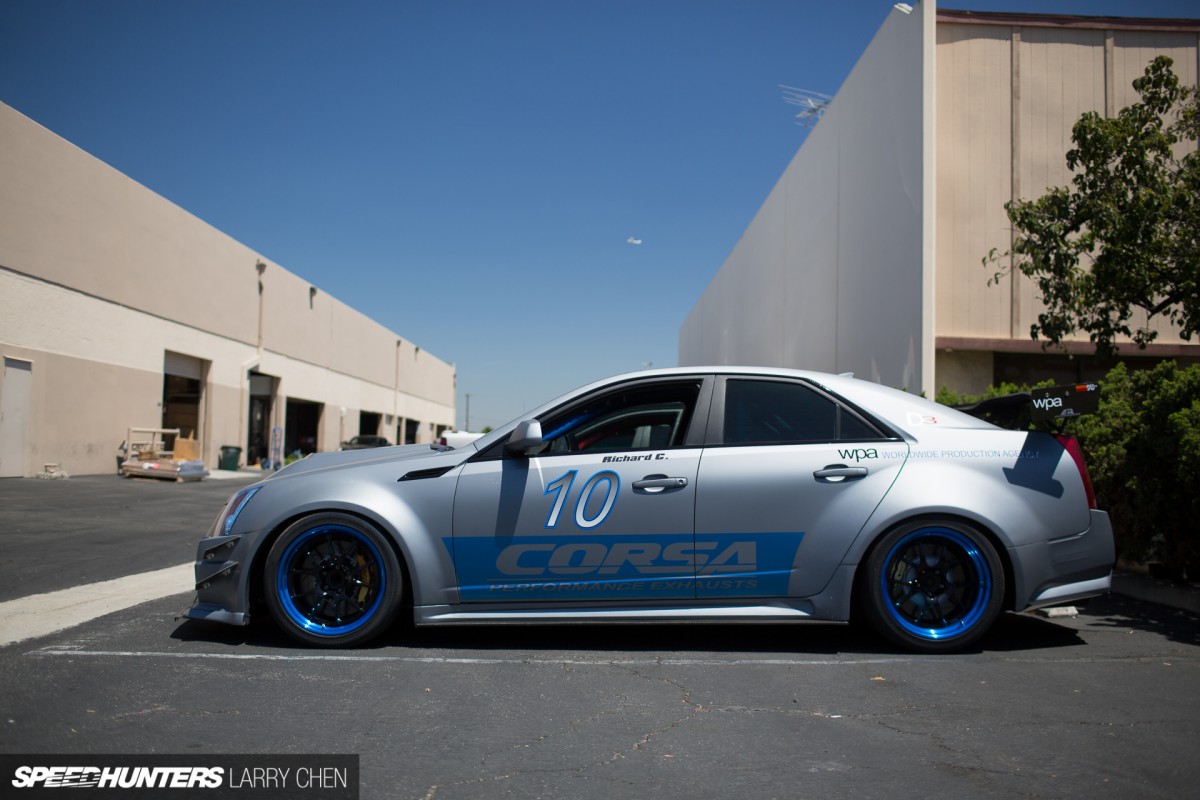 The widebody conversion hides 315 front tires and steamroller 345 slicks in the rear. There's also a 434ci LS with a 2.3L supercharger making an easy and reliable 900hp for race day.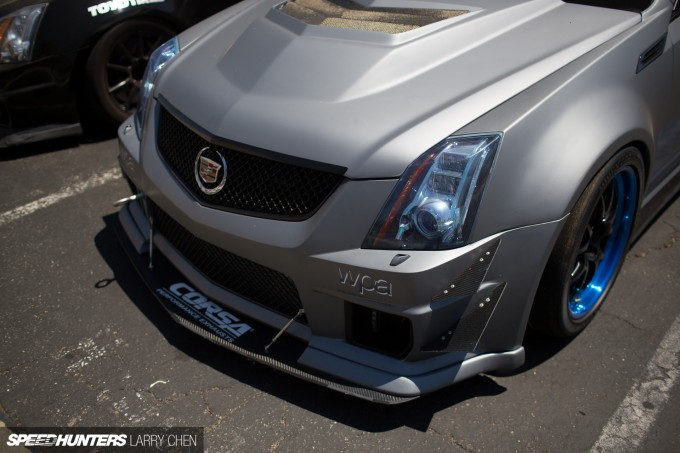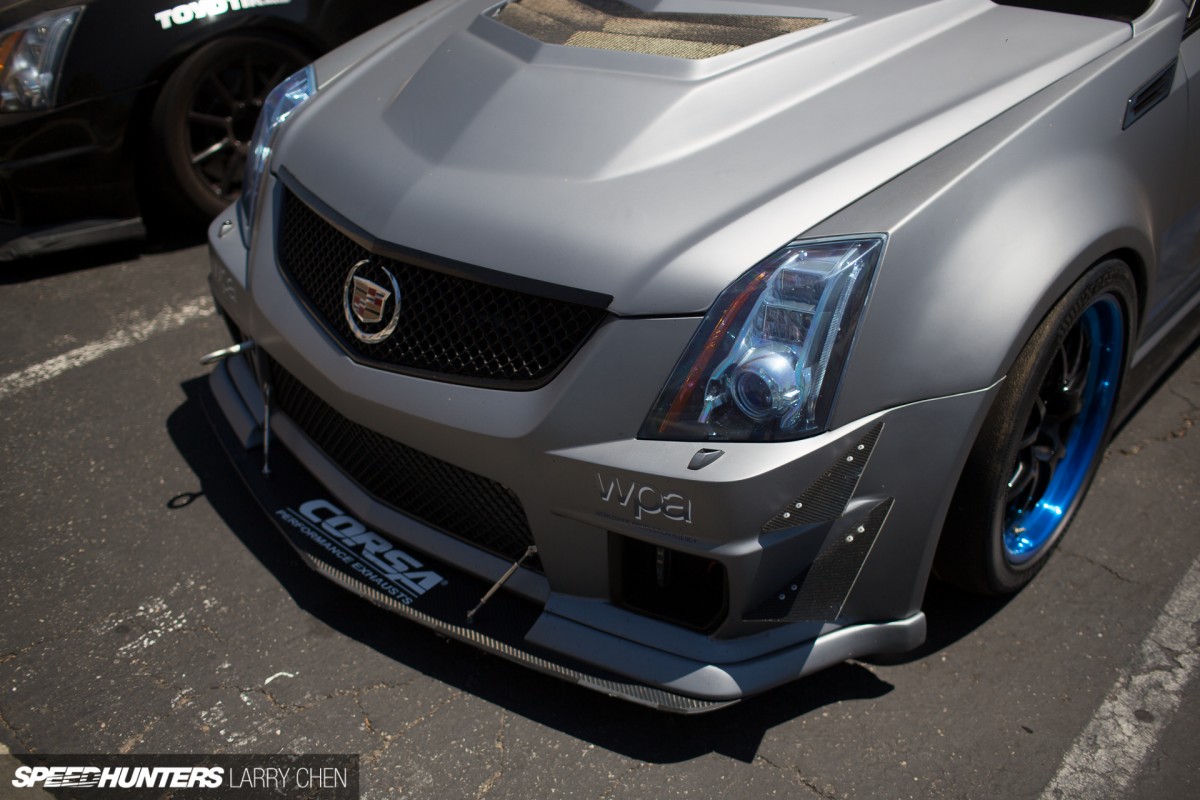 D3 did the complete build, and are especially proud of the track-proven aero such as functional canards, splitter and air inlets. They like to keep things looking nice too – after these are still Cadillacs – so even the headlights were tinted blue to match the livery.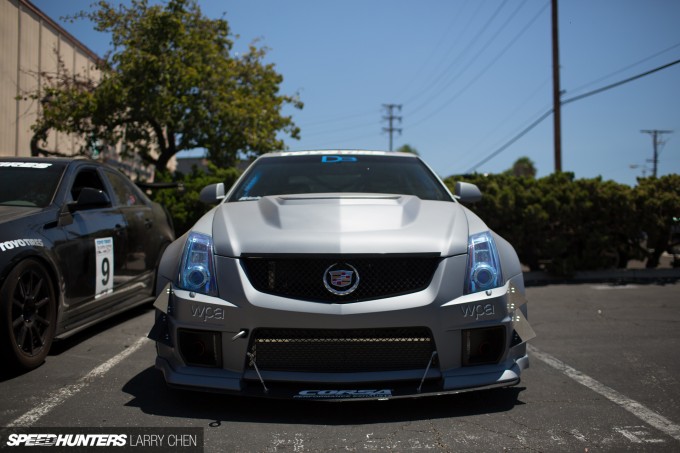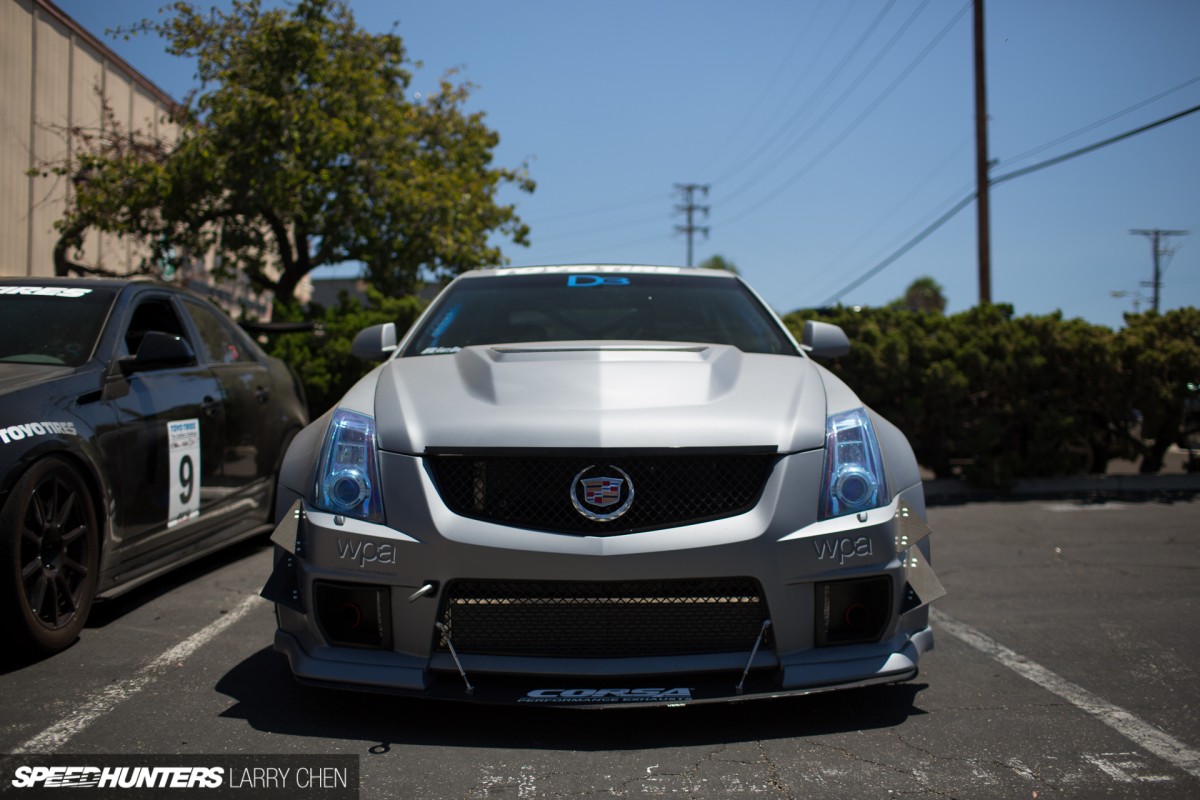 I always knew the CTS-V was some kind of monster, but after visiting D3 I think I have a new appreciation for the tuning potential of these American-bred, high powered beasts. Once you've witnessed them in the the hands of D3 Group – with aesthetic mods, lowered ride heights and easy power adders, I suspect a whole slew of enthusiasts might have a new appreciation too.
Keith Charvonia
Instagram: SpeedhuntersKeith
keith@speedhunters.com
Photos by Larry Chen
Instagram: larry_chen_foto
larry@speedhunters.com