The industrial City
As you head north on Highway 101 out of Silicon Valley and toward the city of San Francisco you'll pass a hill with some enormous words spelled out across it. They read: 'South San Francisco The Industrial City'. The concrete letters were installed back in the 1920s and are considered a local landmark.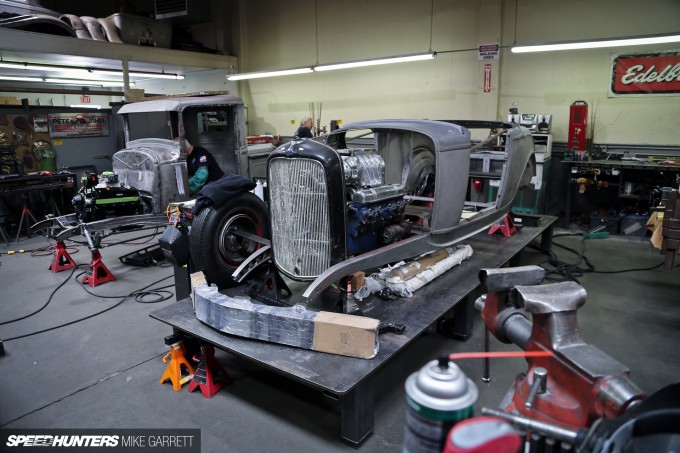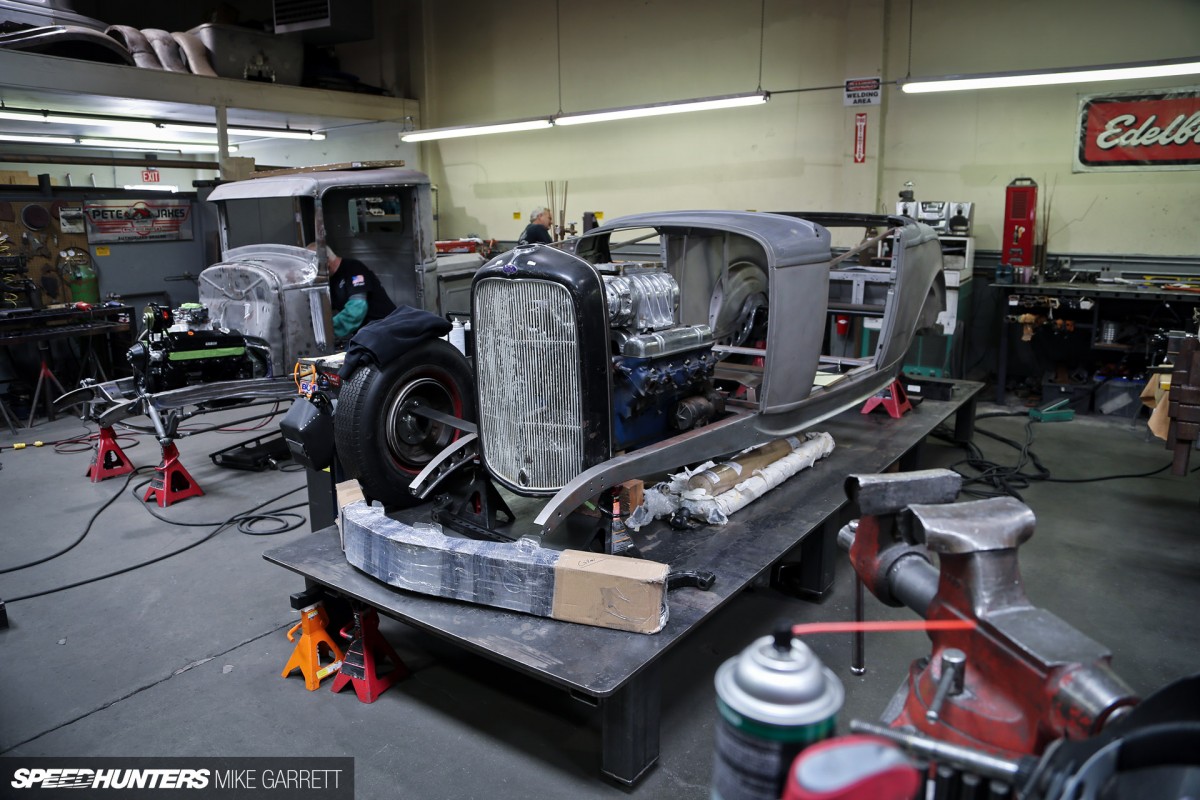 The words didn't lie either. For the first half of the 20th century, South San Francisco was a working class town full of warehouses, railroad yards, factories and smoke stacks. Today South SF is known primarily as a home for biotech companies, but there's still some old school craftsmanship that goes down within its confines. Welcome to Brizio Street Rods Inc.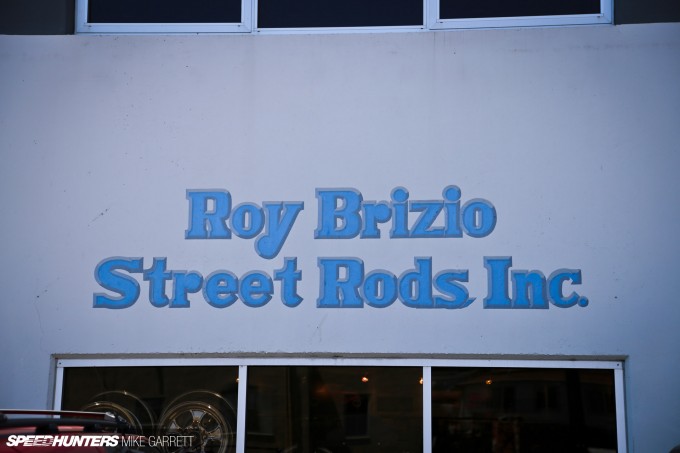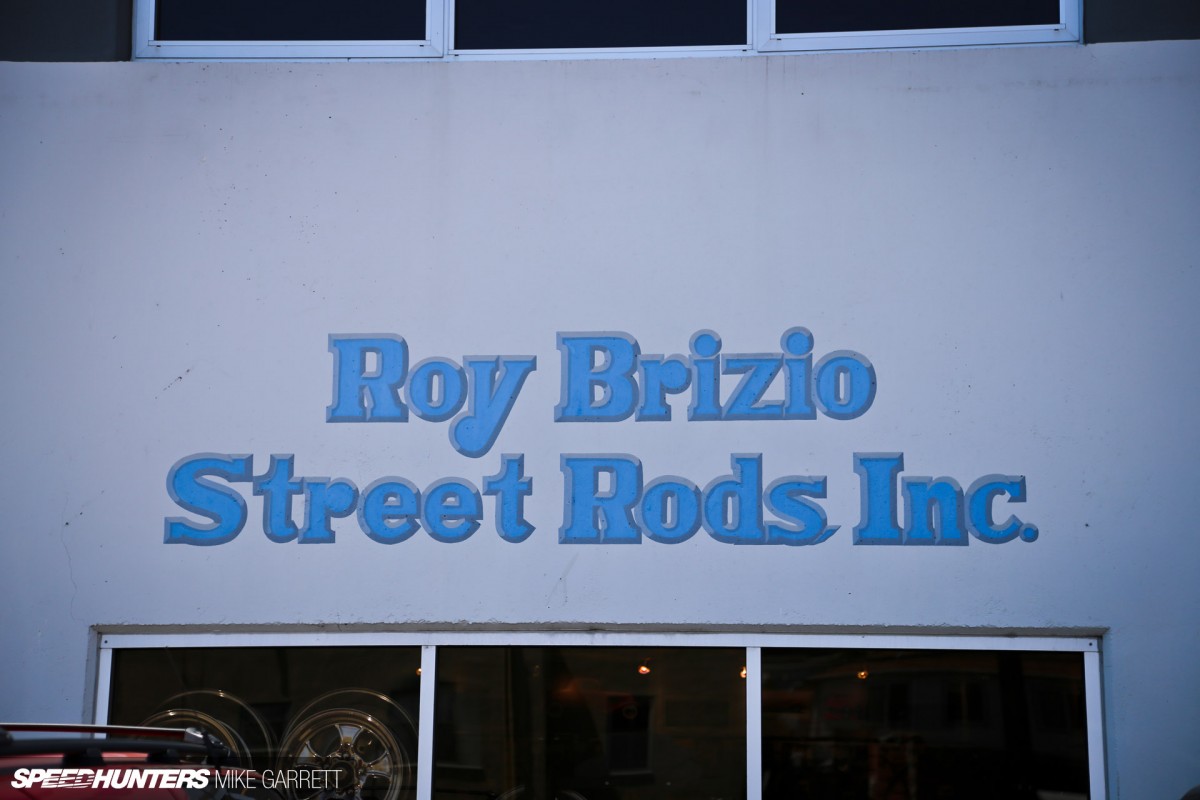 Brizio Street Rods was established by Roy Brizio about 20 years ago, but the story behind the shop goes back even further than that. Roy's love of hot rods was passed down from his father Andy, a pioneering member of California's hot rod scene during the heyday of the '50s and '60s.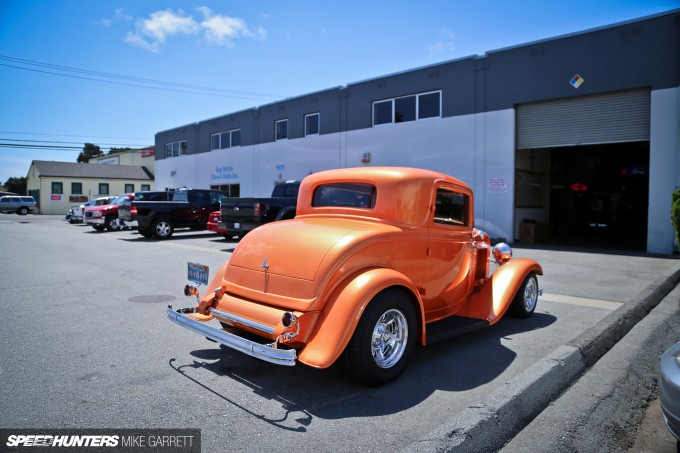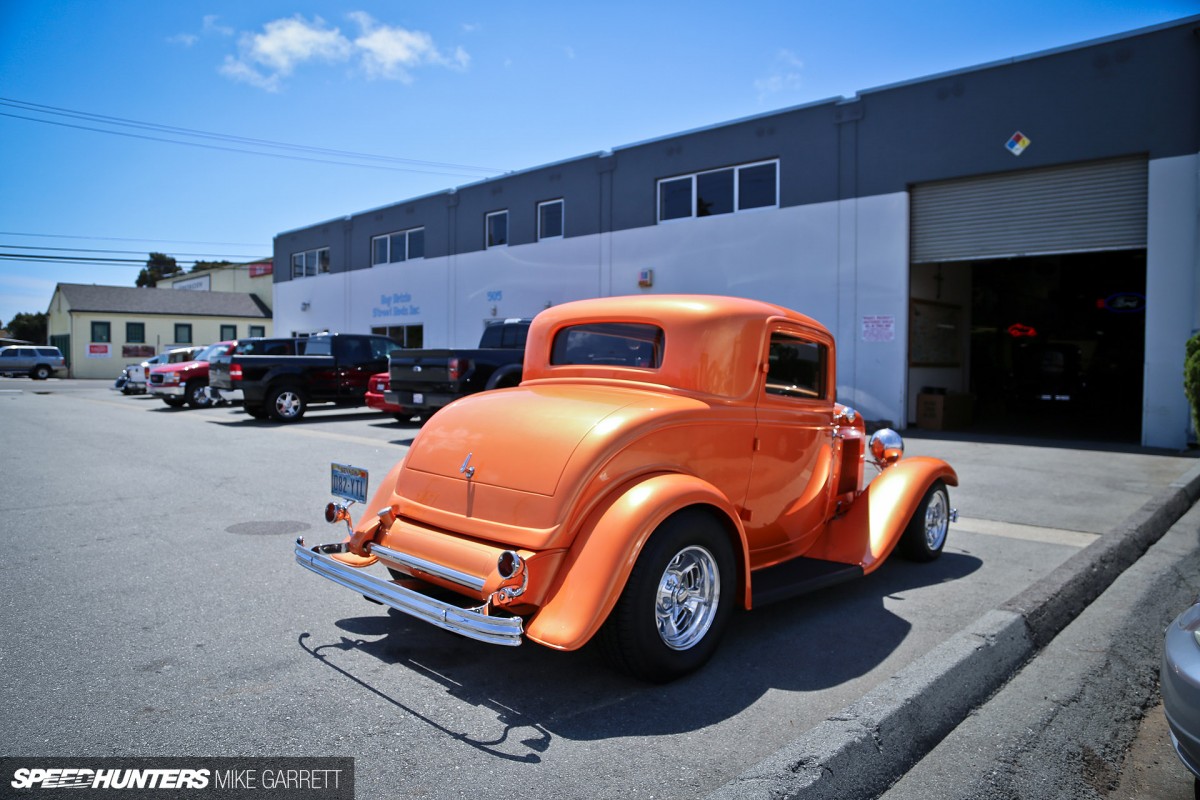 Today, Roy's shop is known not just in the US but around the planet with Brizio-built rods recognized for both their high quality finish and traditional design elements. Roy has already claimed the prestigious 'America's Most Beautiful Roadster' award on a couple of occasions and he shows no signs of stopping. When I dropped by the shop a couple a weeks ago, it was packed with exciting projects in various stages of completion.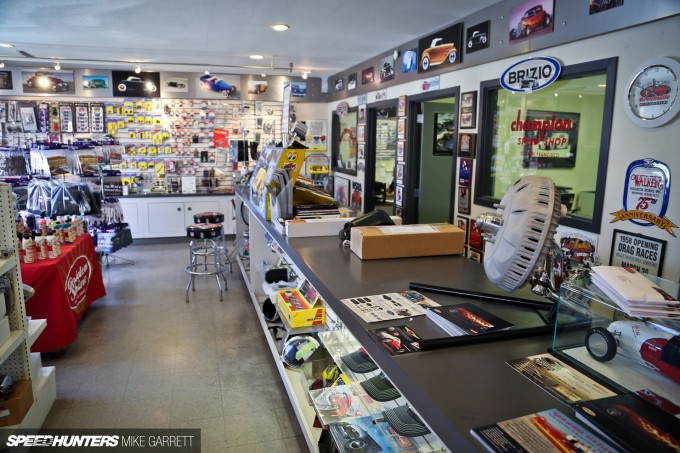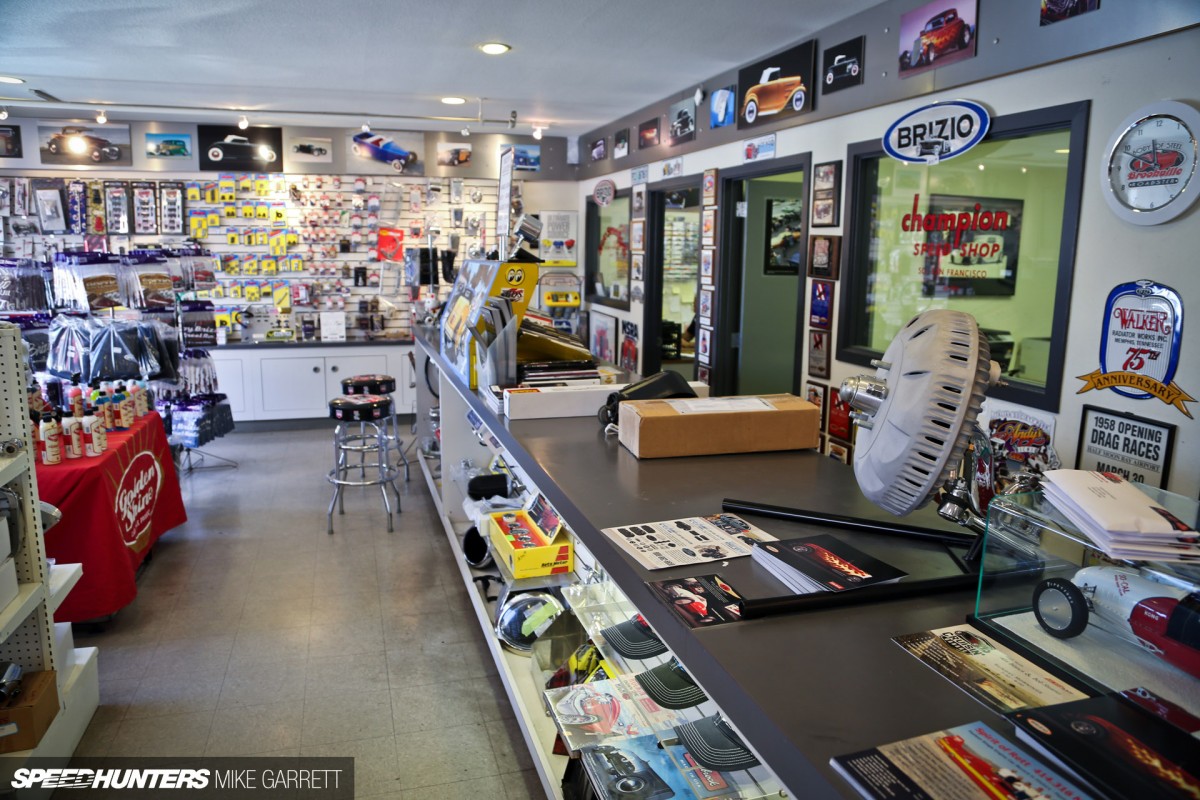 But before we get the workshop itself, I want to mention Brizio's retail shop. With most parts sales happening online these days, it's definitely cool to step inside a store and be surrounded by hot rod parts.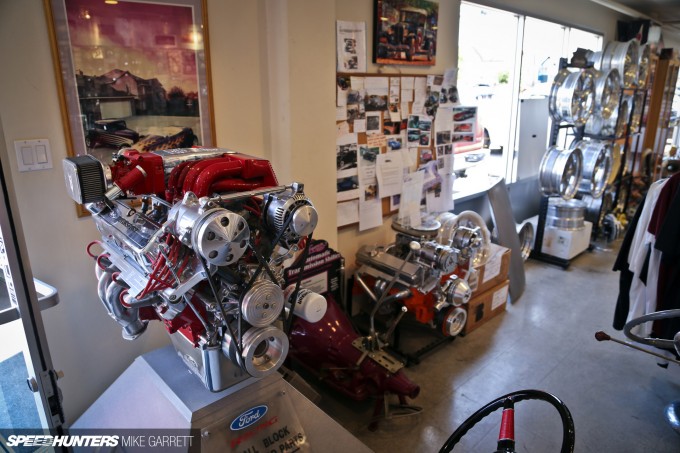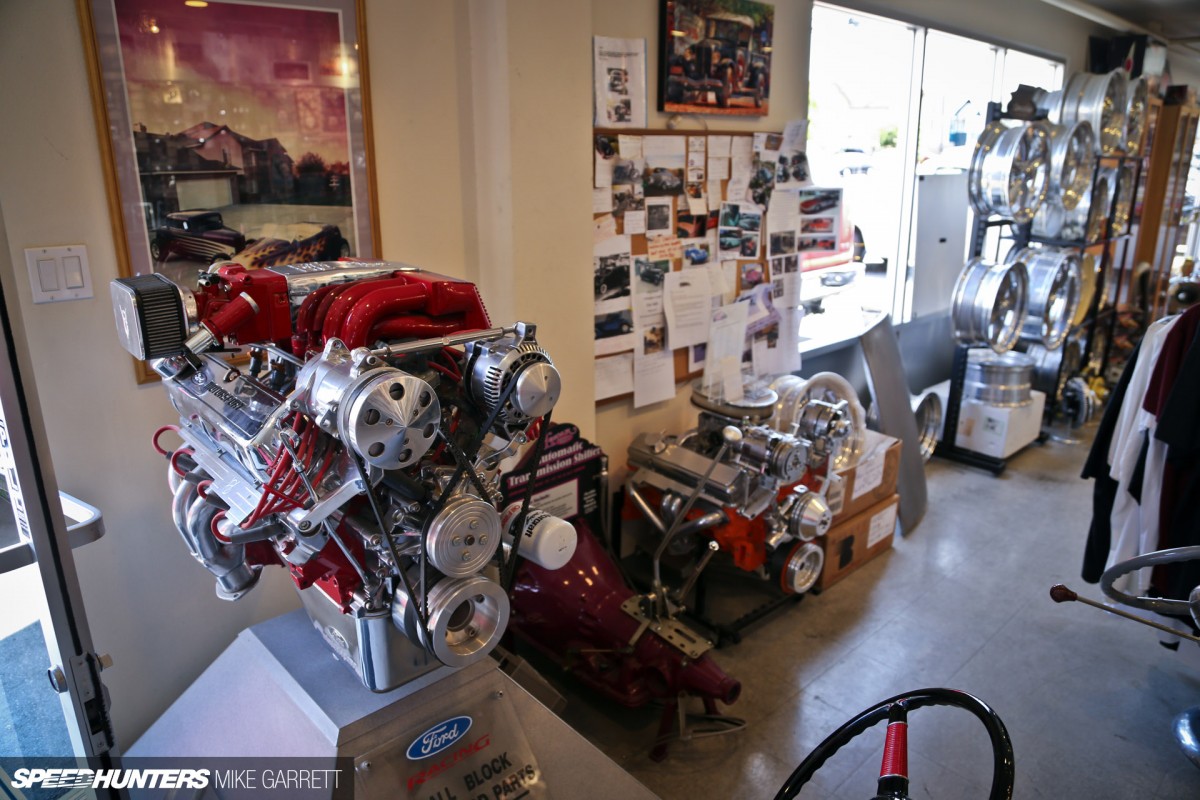 There's everything from fittings and hoses to complete engines and steering columns on display. You can't help but think back to the days when car guys would spend their time hanging out in a speed shop and not messaging each other online.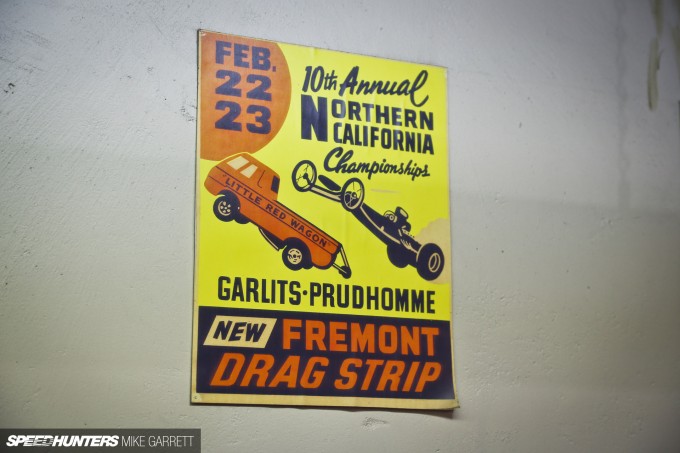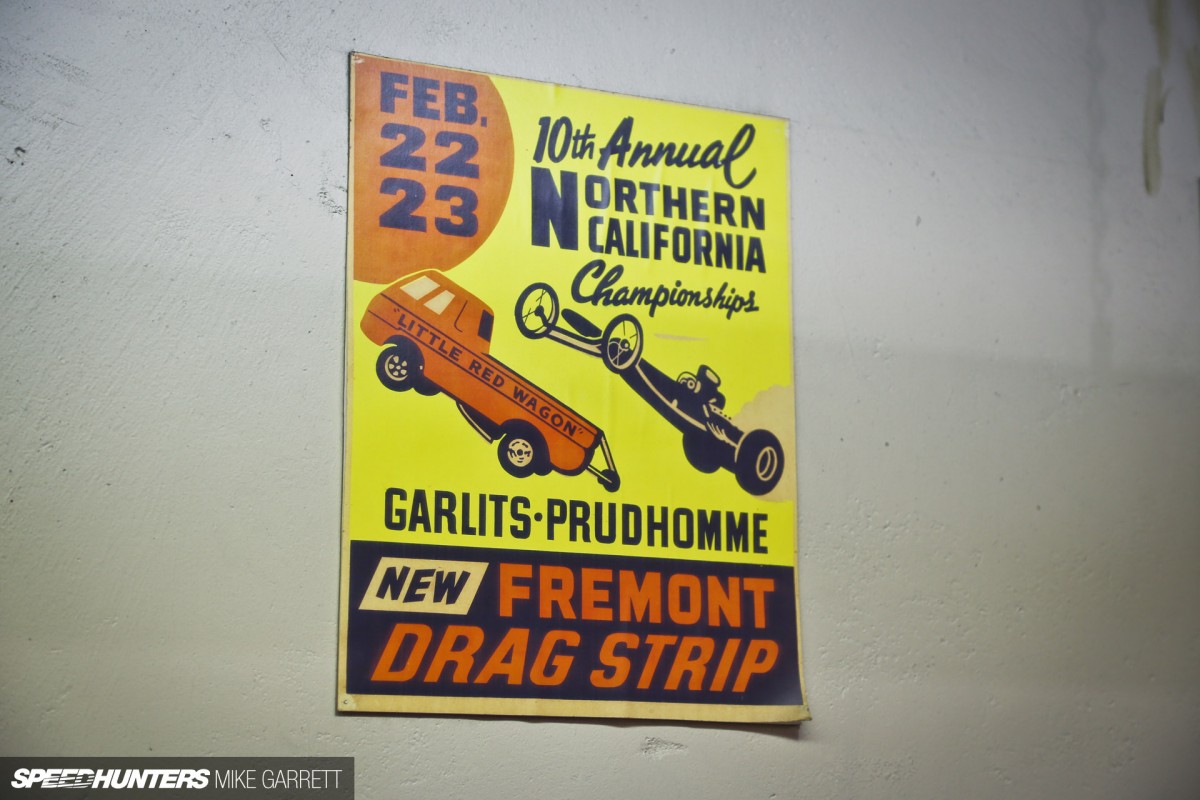 When you step into the workshop itself, there's a sense of history that you don't find often. There are vintage signs and posters bearing the names of events and race tracks long-since vanished from the landscape.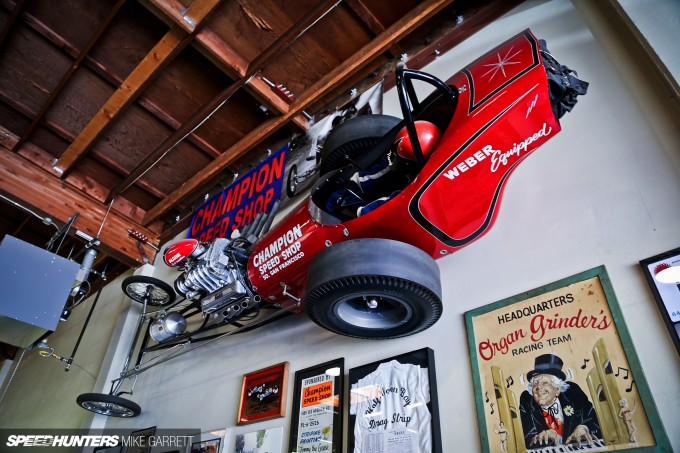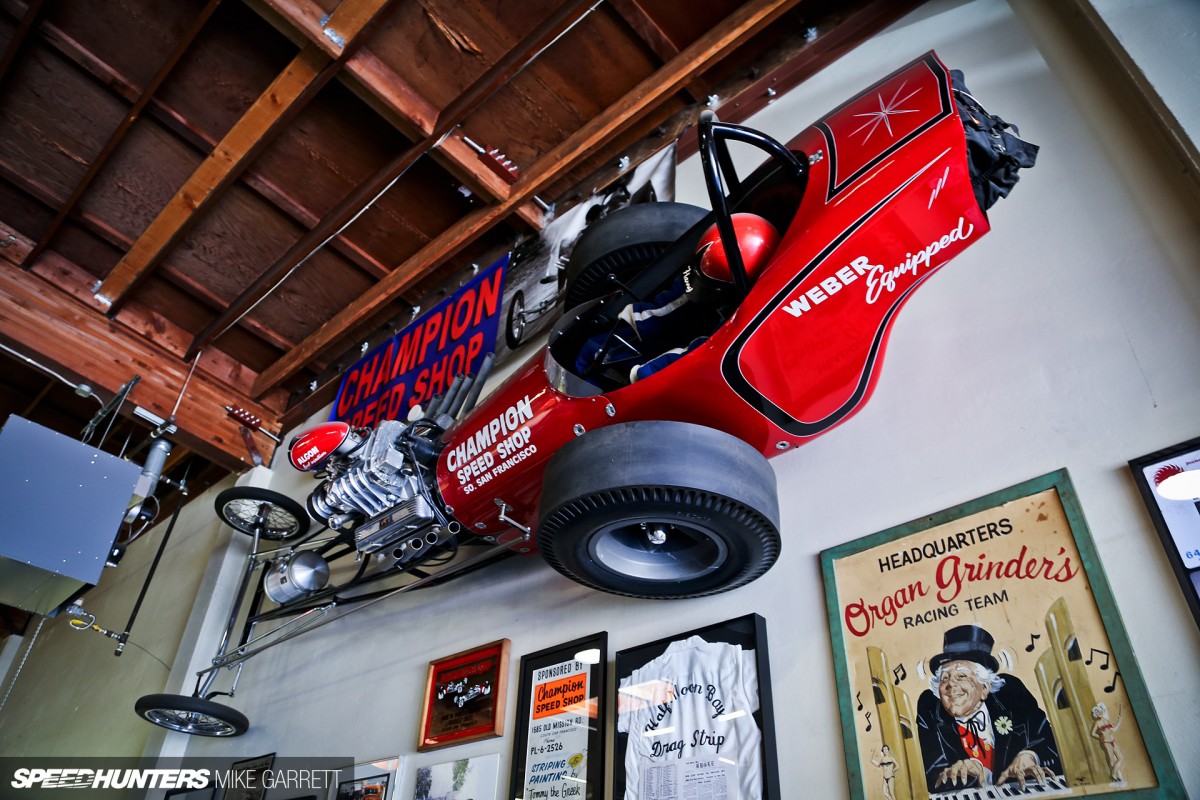 There's actually entire race car affixed to the wall too. It's a Chevy-powered front-engined rail dragster from South San Francisco's Champion Speed Shop, which Roy's father ran in the '60s. Back in the day the rail could be found dominating at local strips like Fremont and Half Moon Bay.
More Than Hot Rods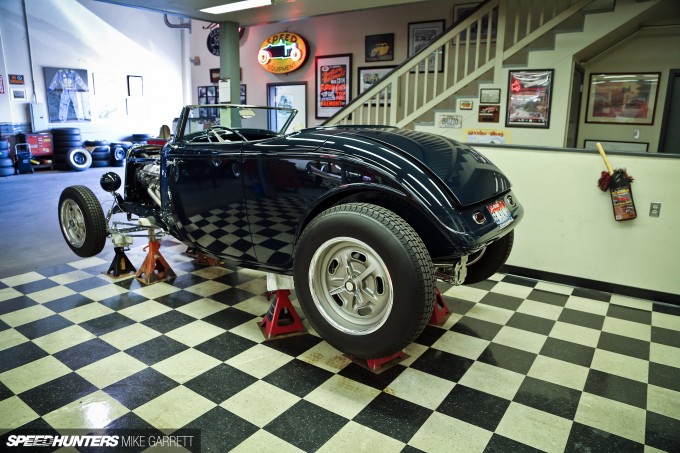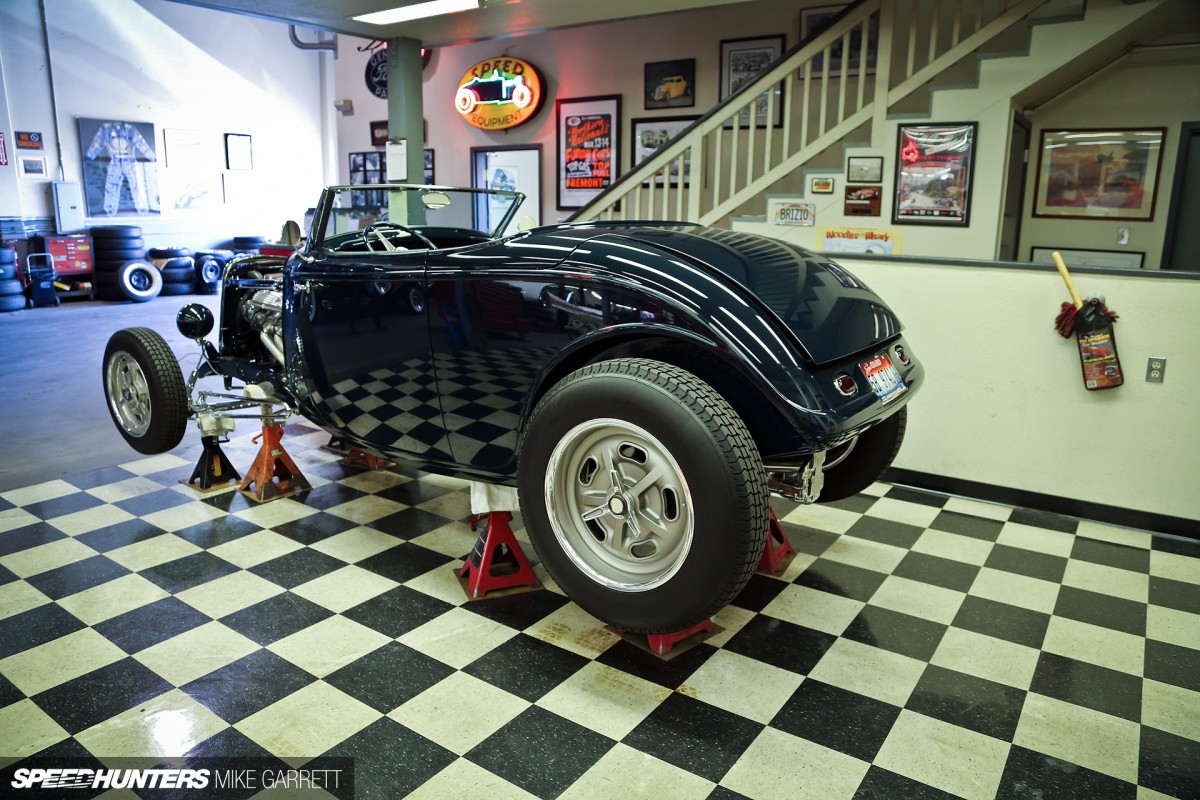 While Brizio Street Rods is firmly rooted in hot rod history, this isn't the place you come to see 'retro' rat rods with rust holes and beer taps for shifter levers. In fact, Brizio-built cars are about as far from those things as you can get.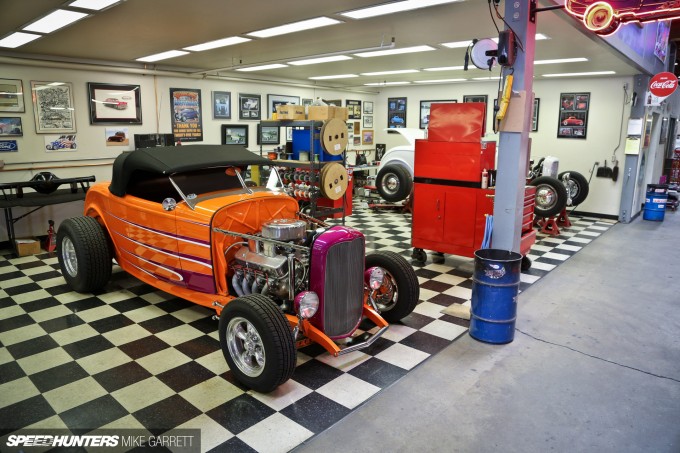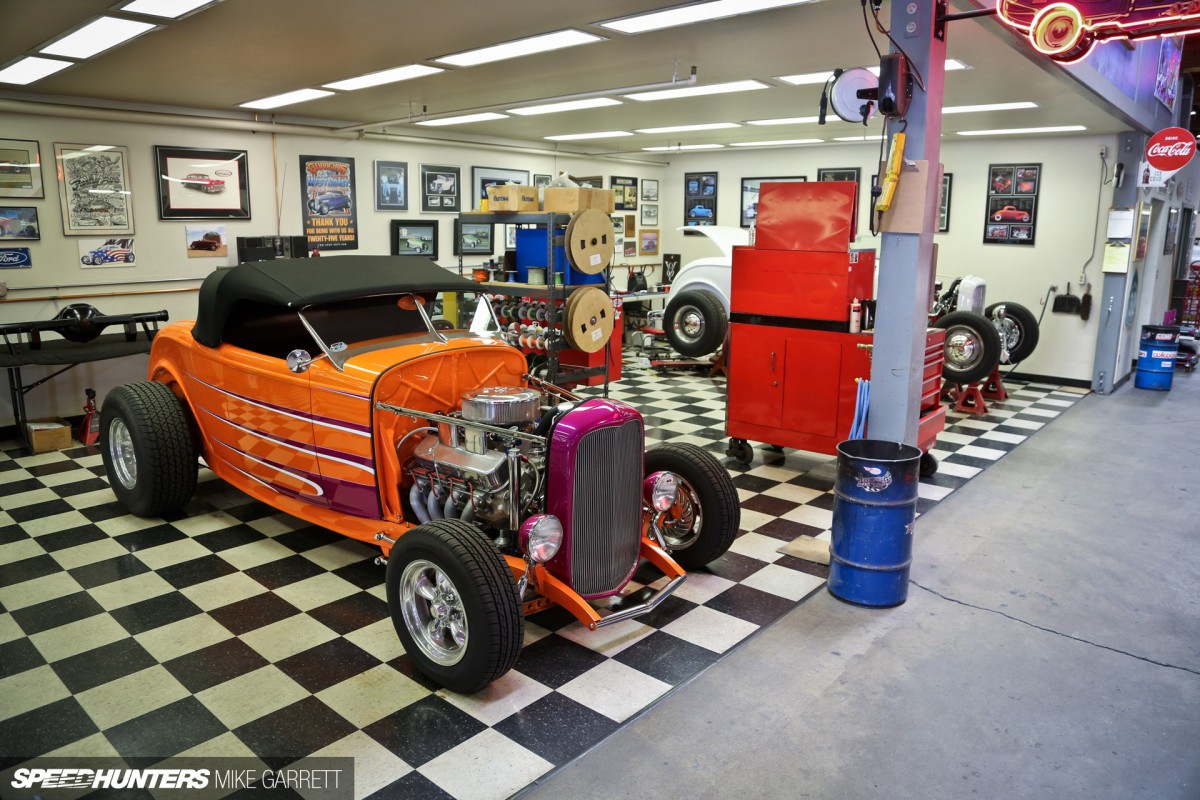 Instead, the shop has built its reputation on building some of the most complete hot rods in the world. Many different styles of rods have rolled out of Brizio's doors, but all seem to share the same level of quality and attention to detail.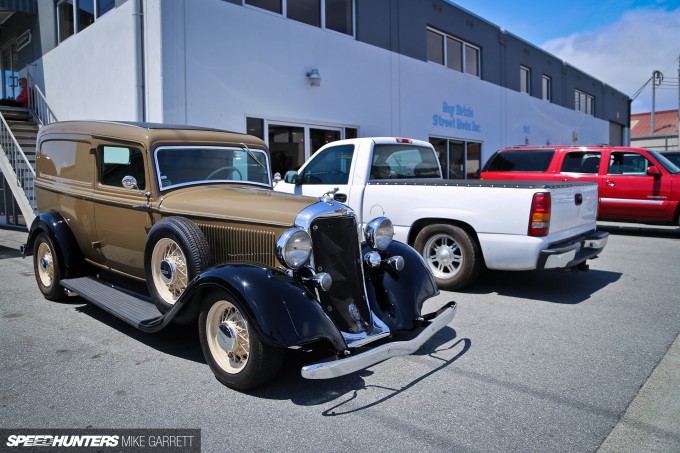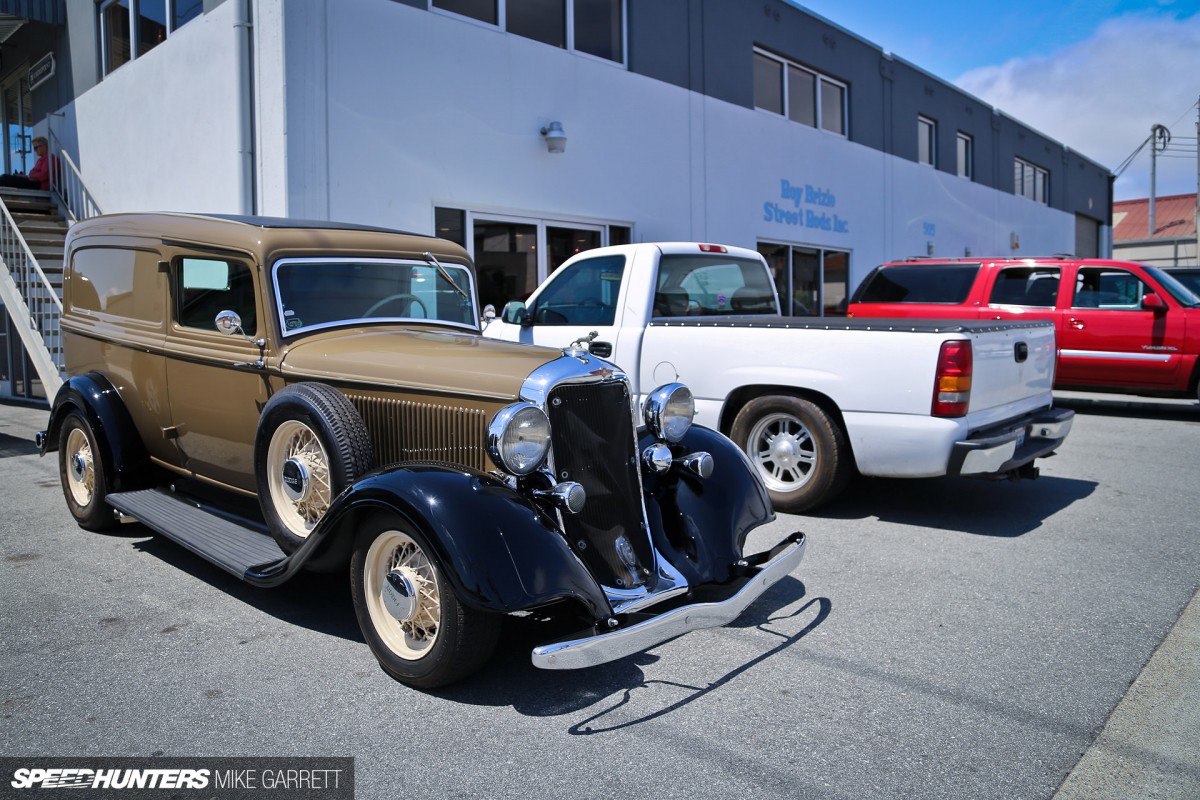 Over the years Roy has literally built hundreds of hot rods, from mild cruise night specials to internationally-recognized show winners.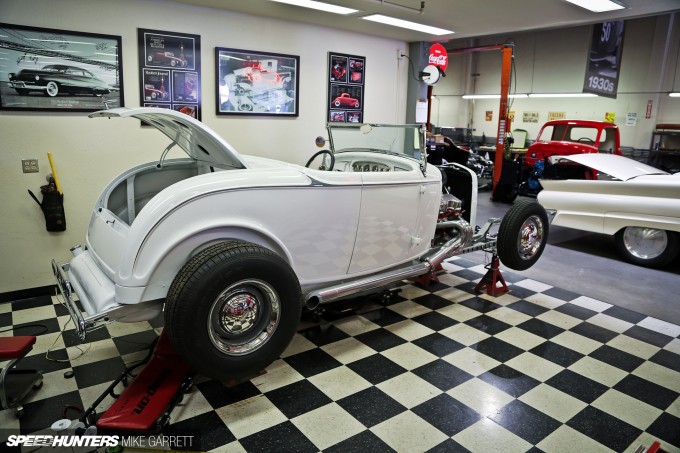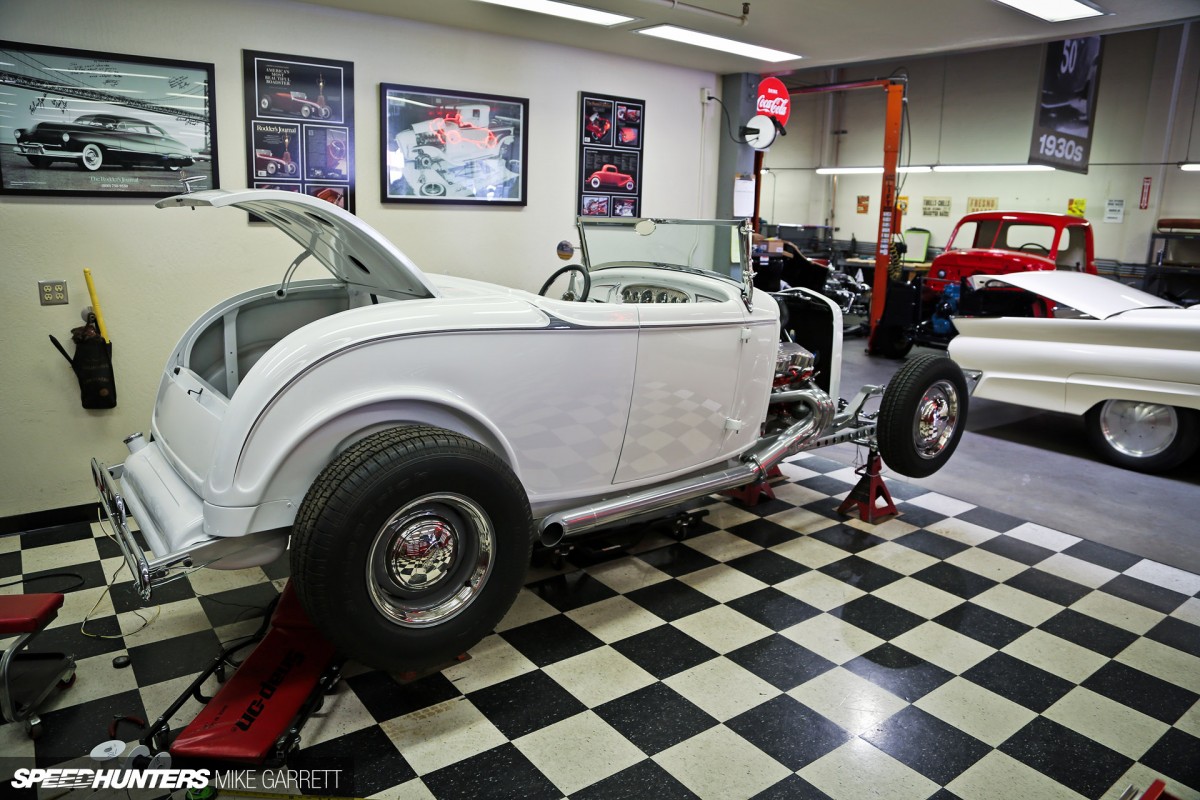 While street-driven hot rods – and more specifically the iconic '32 Ford  -are Brizio's favorite, the shop actually has put out a rather wide palette of machines.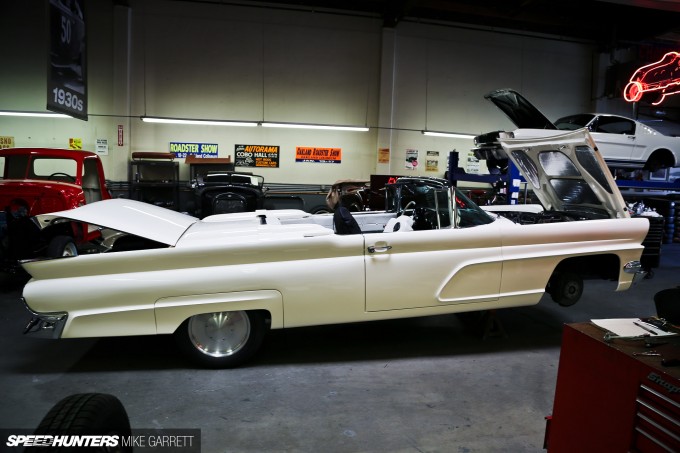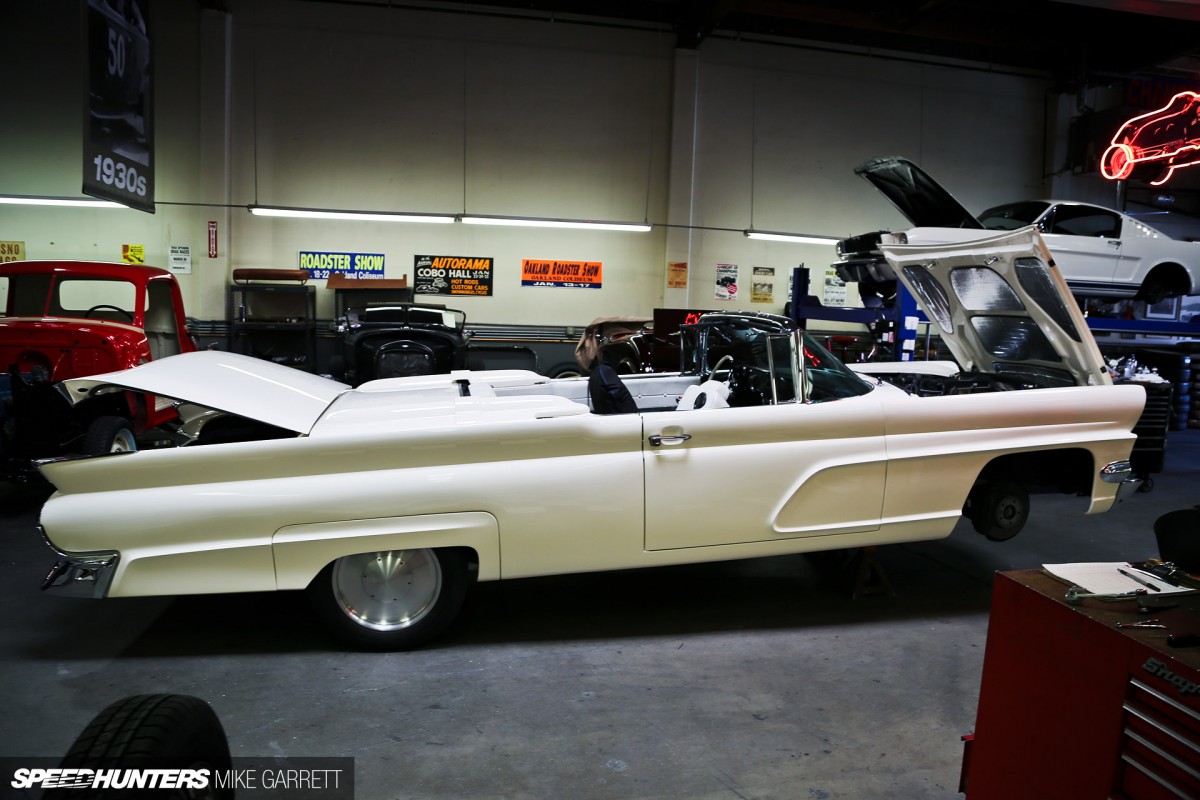 And it doesn't get much more unusual than 'Lincvolt', a 1959 Lincoln built for musician Neil Young. The idea was to combine clean energy with classic American styling and performance. Lincvolt's powerplant is about as unconventional as it gets.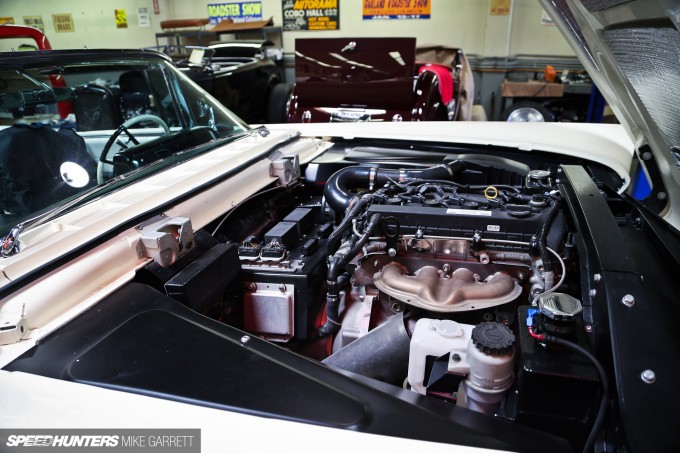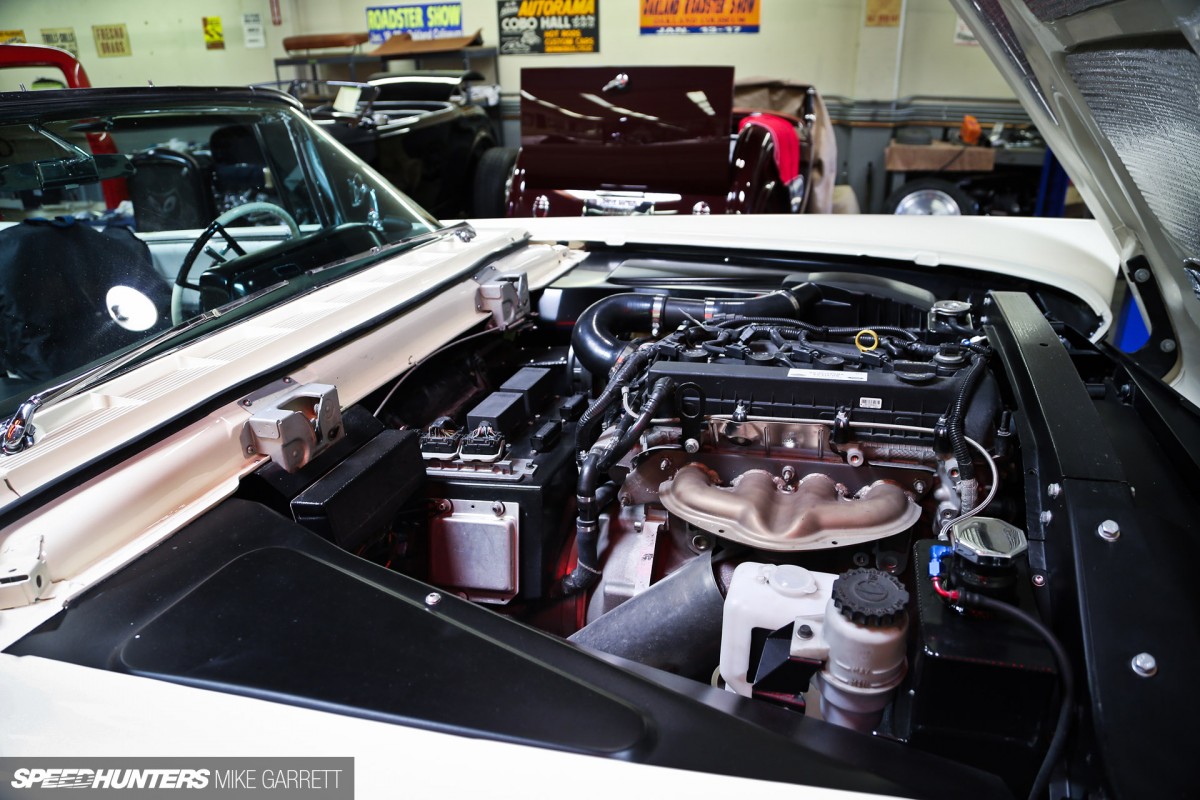 Sitting under the car's massive hood you can see a 2.5-liter Ford four-cylinder engine, but that motor is only used to provide recharging power for the Lincoln's 650 horsepower electric motor. How's that for a Tesla alternative?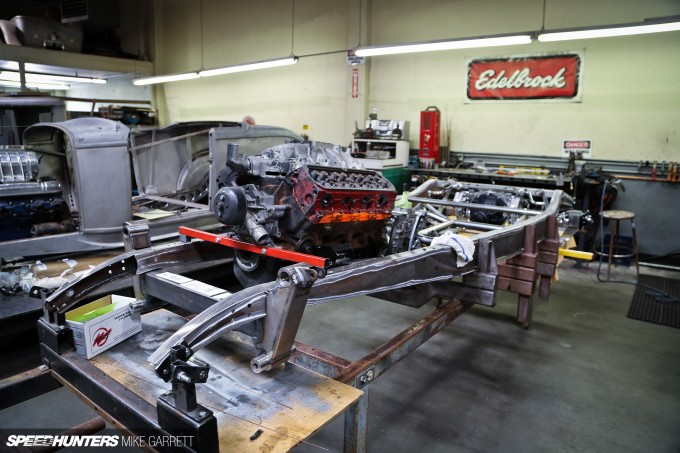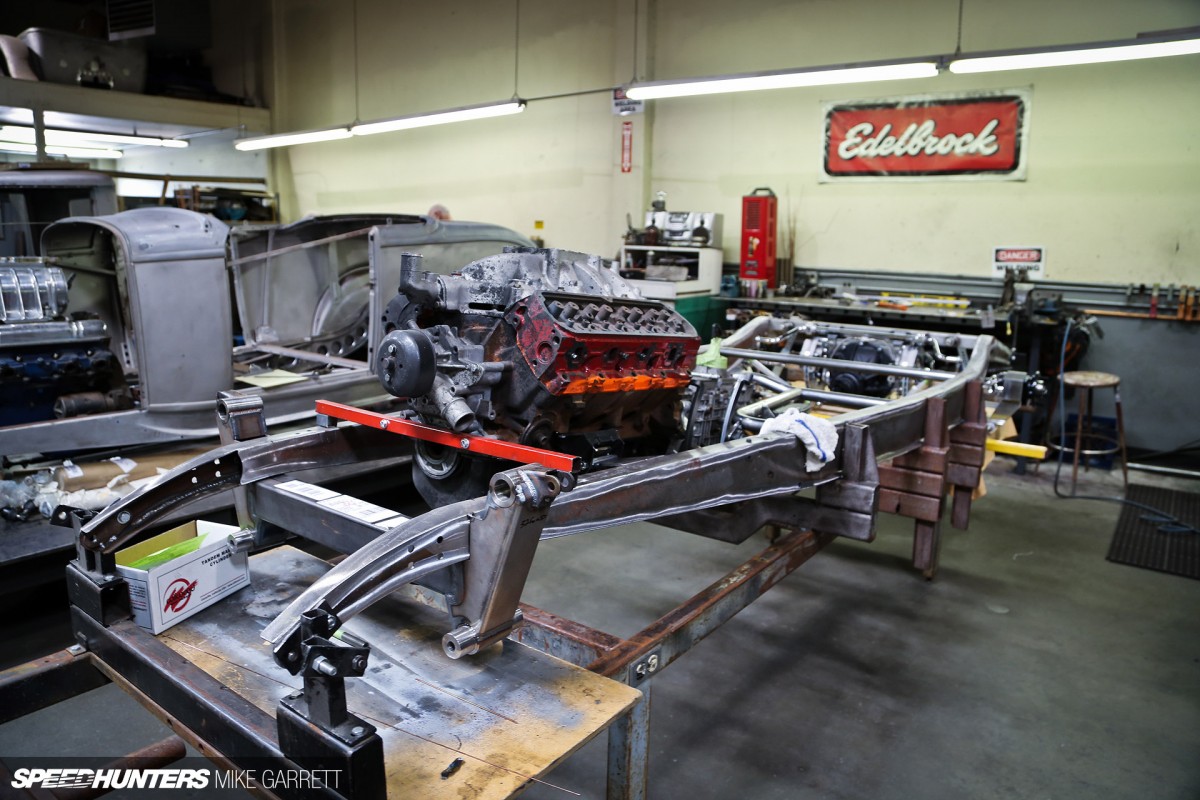 Another one of Roy's famous customers is guitar slinger Eric Clapton. Along with his famous collection of Ferraris, 'Slowhand' is also a hot rod lover, with Brizio completing several builds for him to drive both in the US and Europe.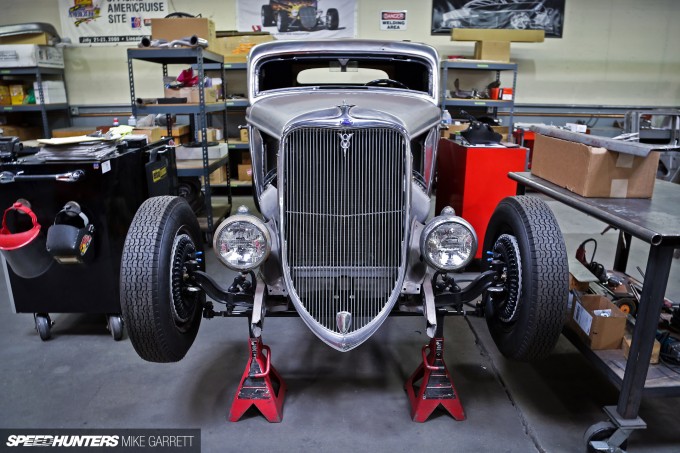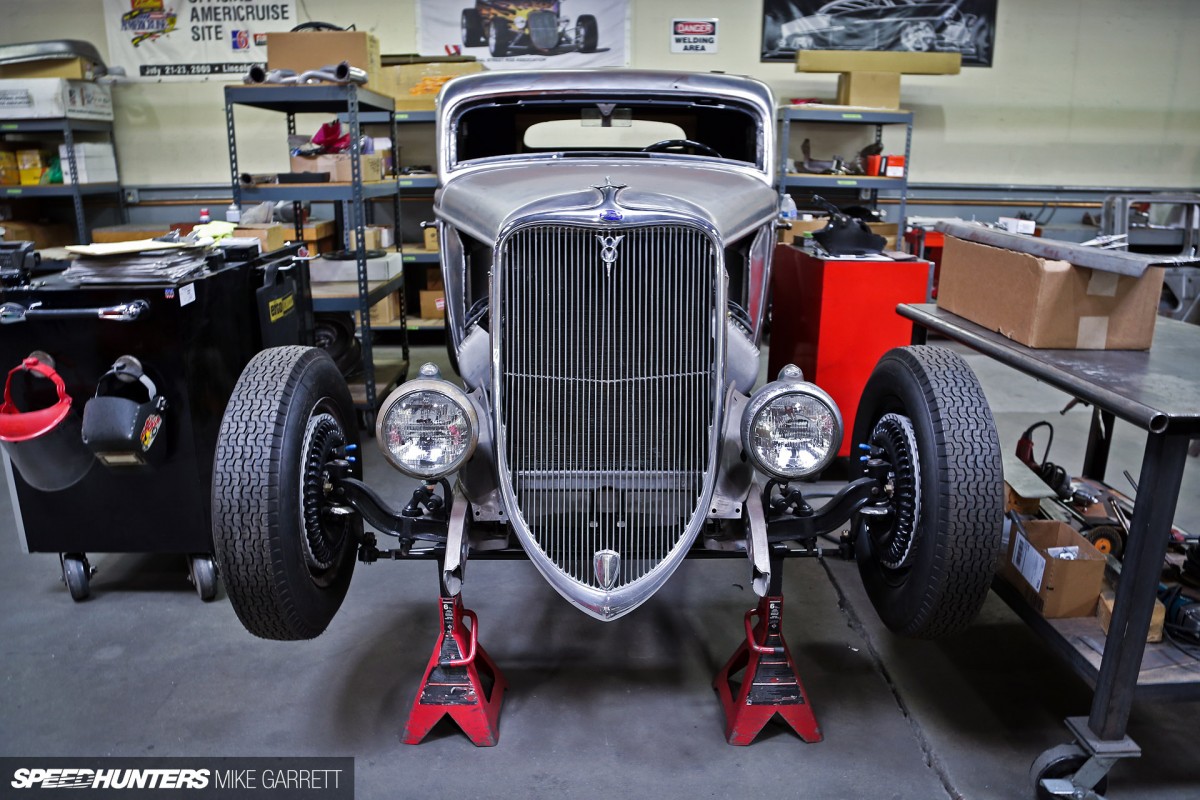 While Brizio has built hot rods to match all styles, if you want verify the shop's traditional rod credentials all you need to do is look at ongoing builds like Scott Gillen's '33 Ford Coupe.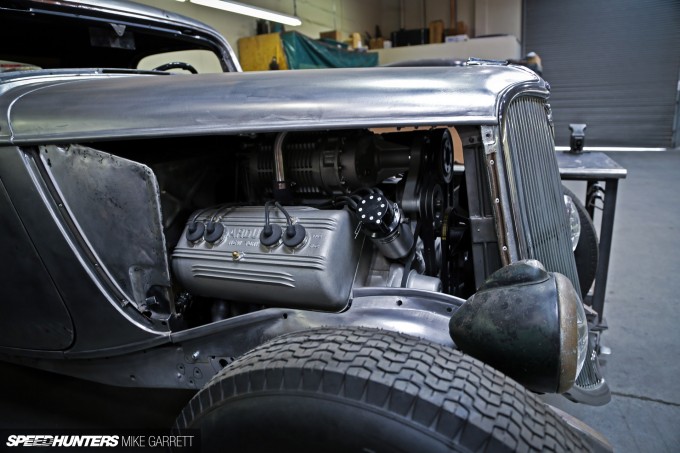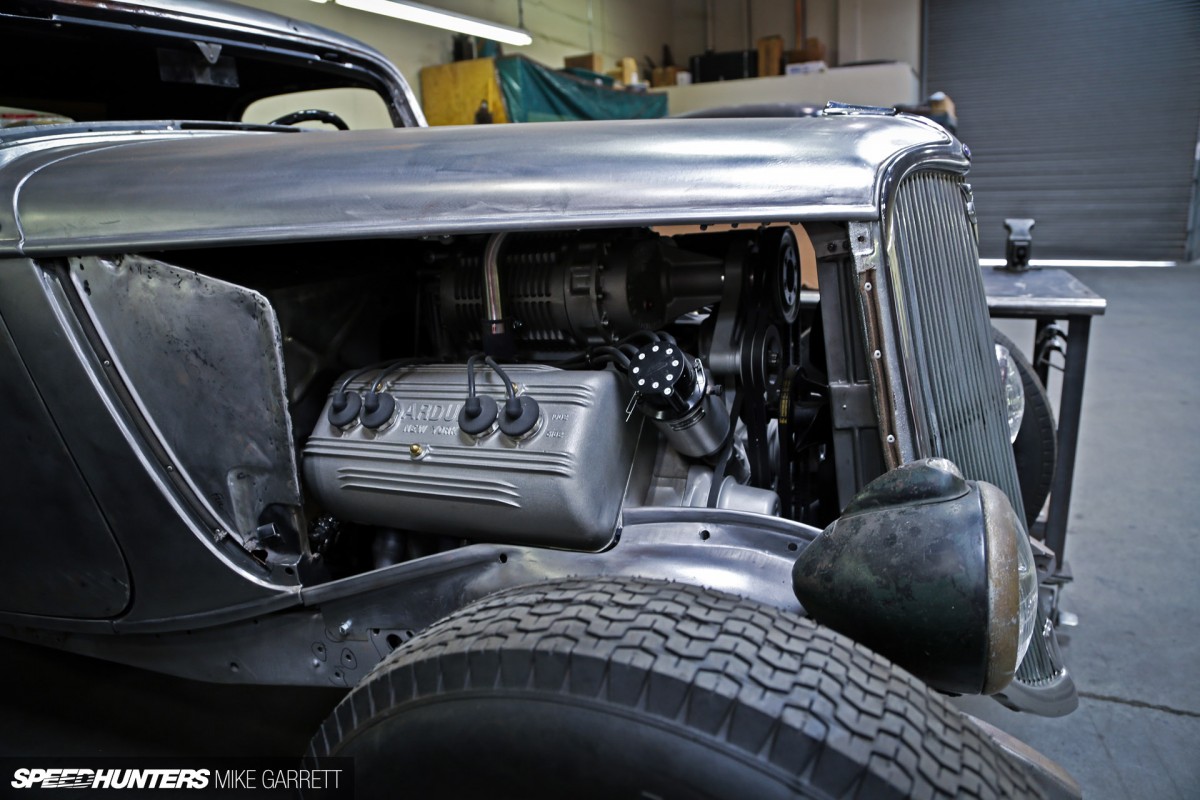 The chopped coupe is powered by a blown Ardun-headed mill and you can bet it will be making waves in the scene once it's completed.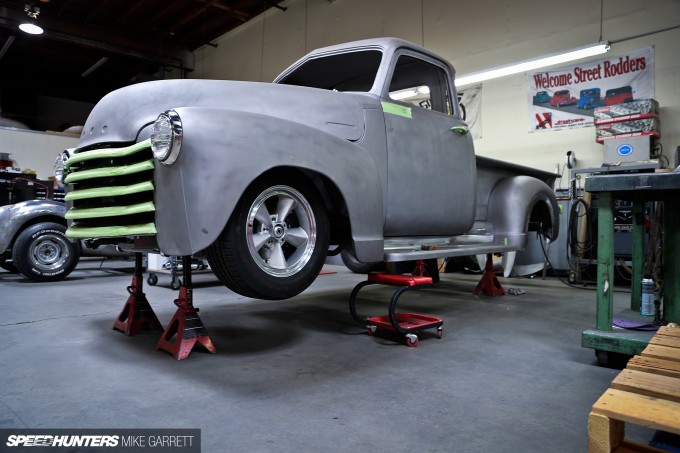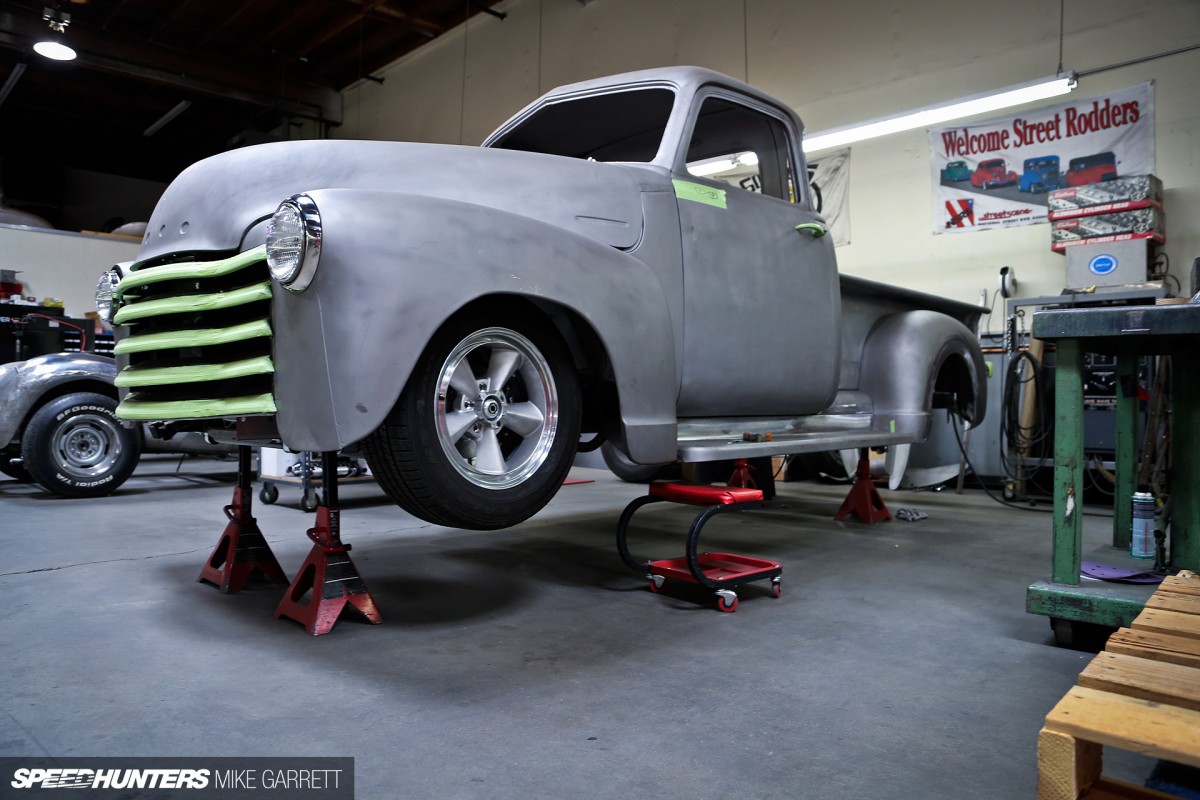 Aside from the handful of hot rod builds that Brizio's has going at any one time, there were some other interesting builds which I found during my browse through the shop. This 1950 Chevy pickup is being built for a customer in Southern California who was inspired by a '49 Chevy build that Brizio did for Eric Clapton a while back.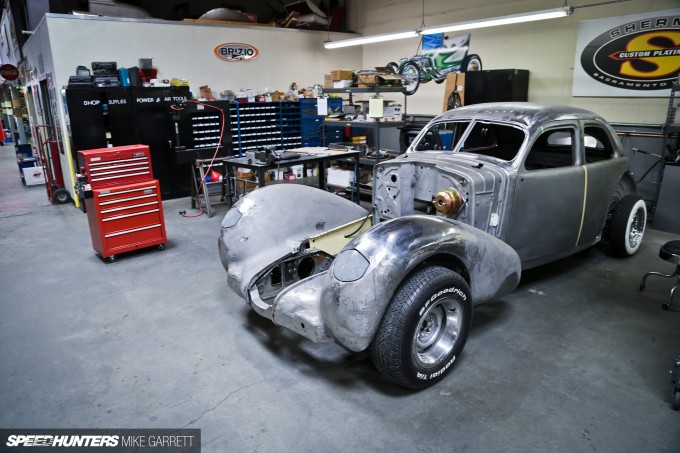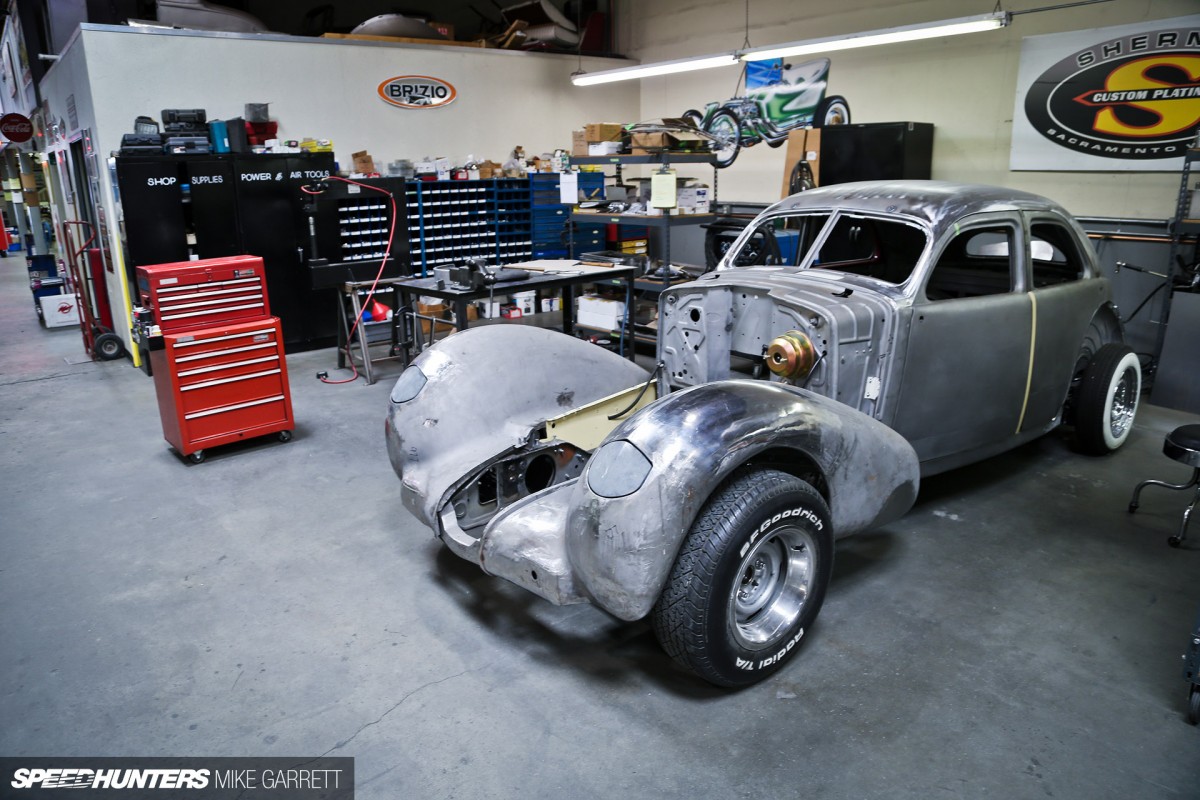 But the wildest project going on in the shop right now is this 1937 Cord owned by long time customer Chuck Thorton.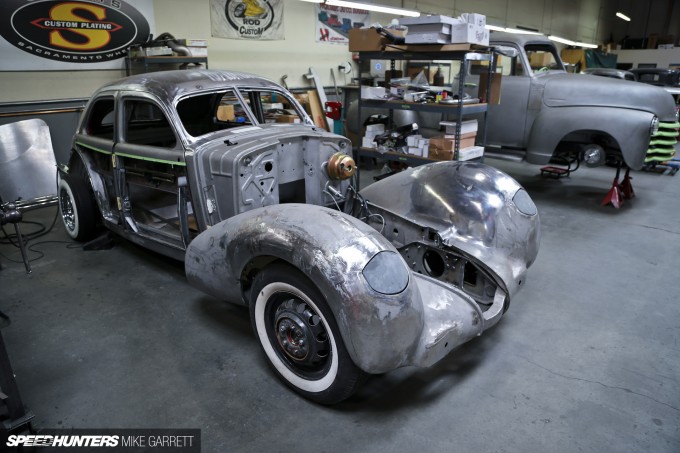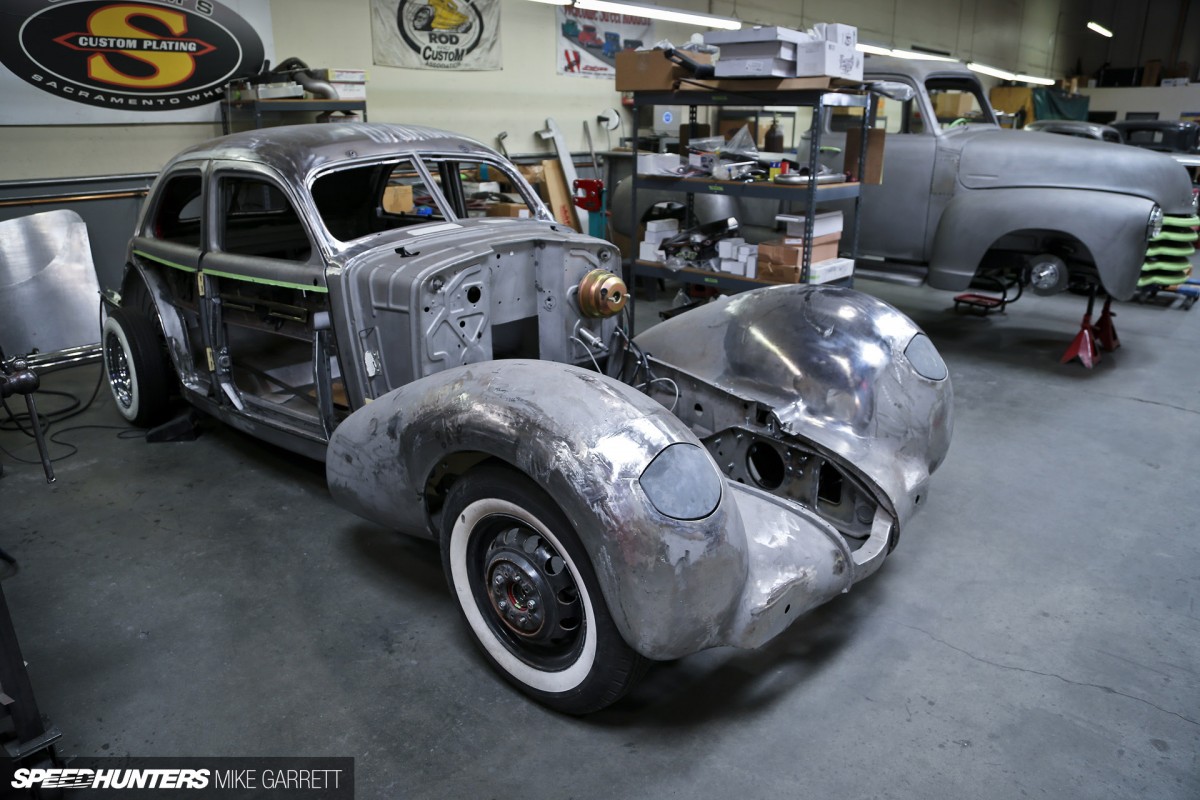 The Cord is known for being America's first front-wheel drive car and this one will stay that way – only with an LS1 V8 mounted to a Porsche transaxle driving the front wheels. I've got a feeling we'll be hearing a lot about this one in the future…
American Art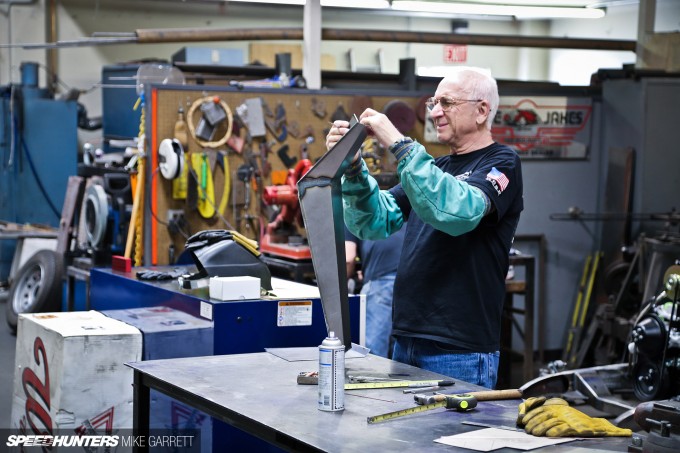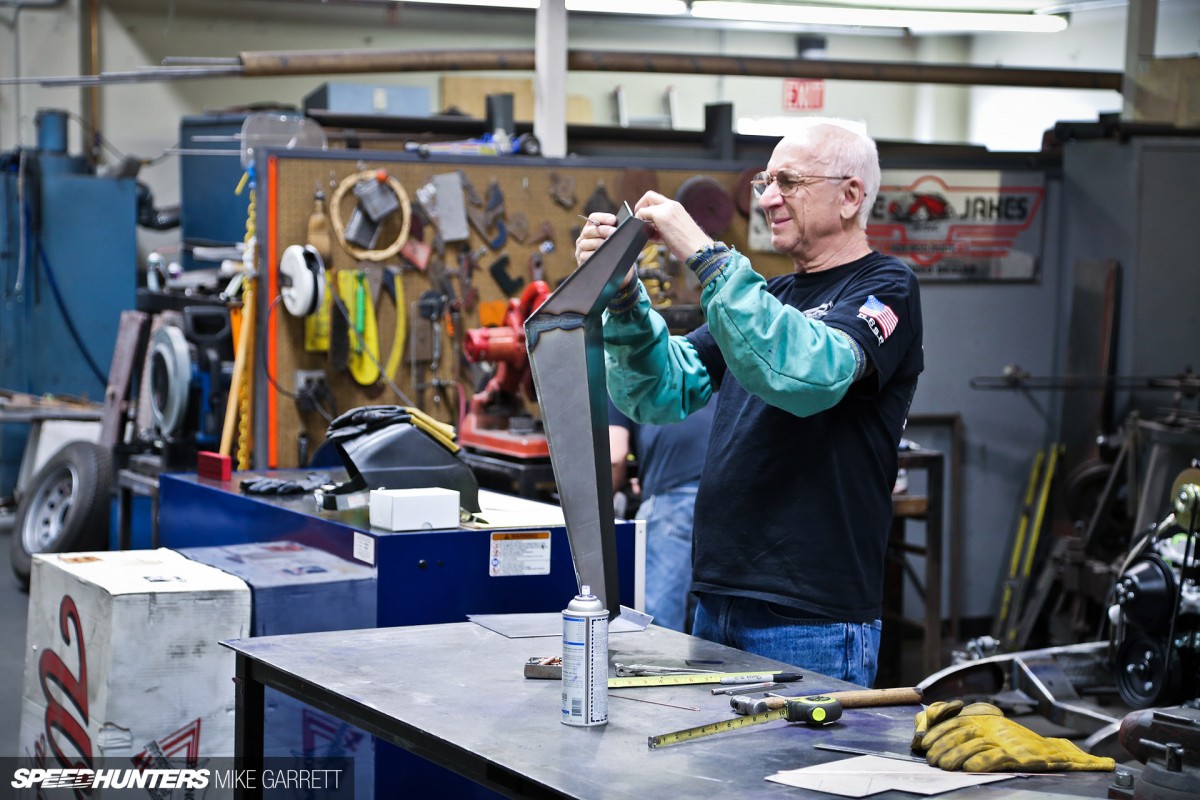 The fact that the shop is tackling such ambitious projects should leave little doubt about the talents of the Brizio crew. Save for paint and upholstery, these guys do everything in house.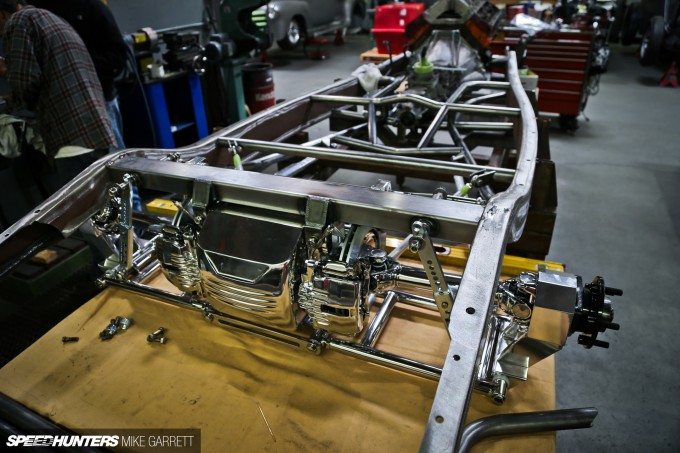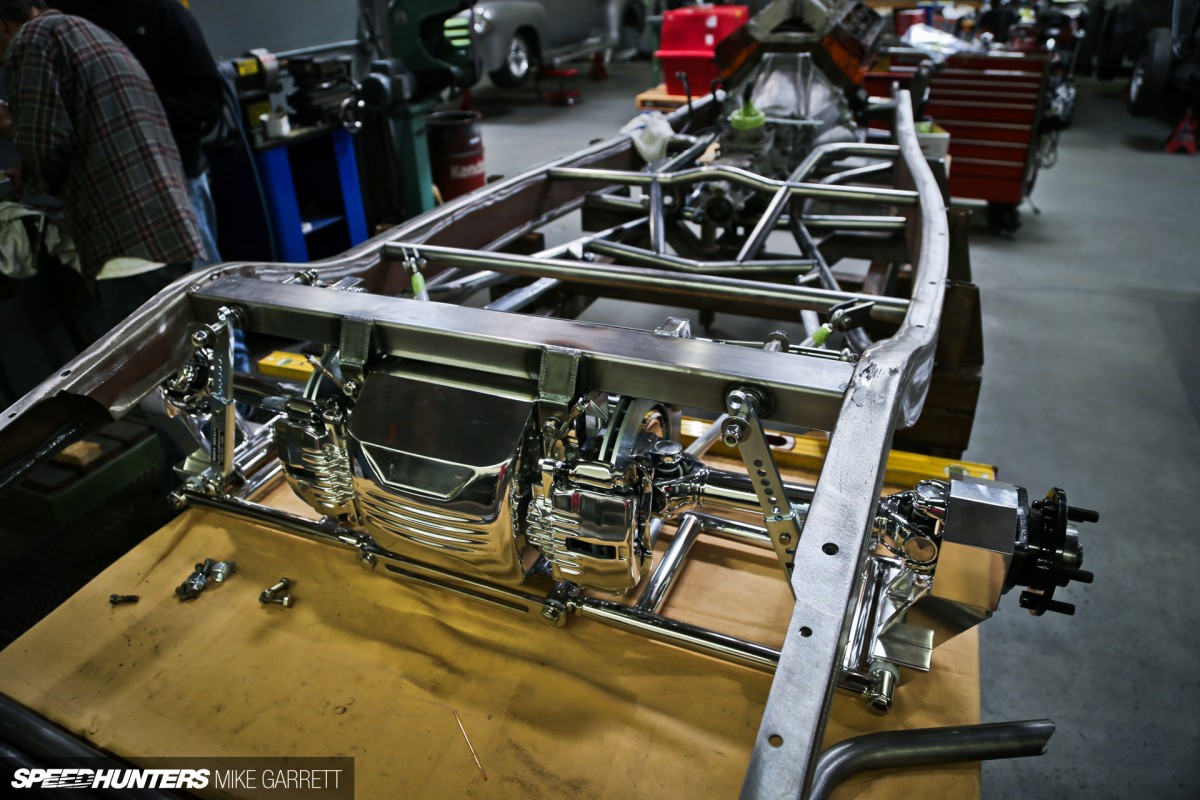 And as I've said many times, it's only when you see these cars in the process of being built that you can truly appreciate all the engineering and pure craftsmanship that's put into them.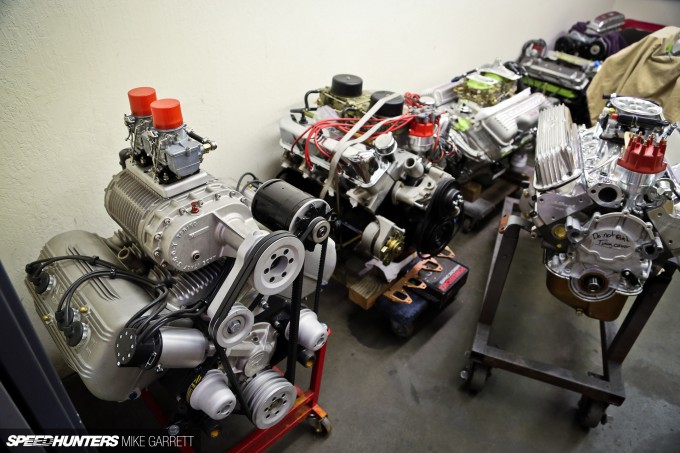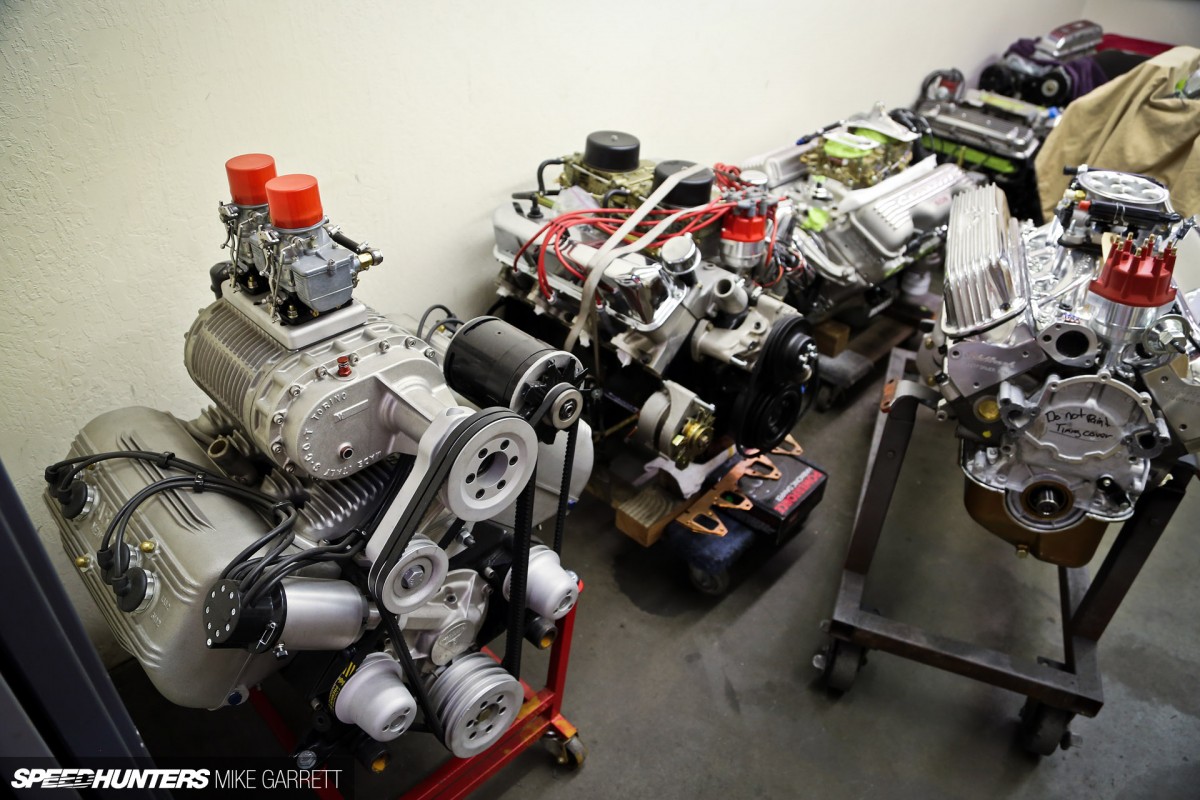 Just walking into the 'engine closet' inside the shop should be enough to make any red-blooded petrolhead foam at the mouth.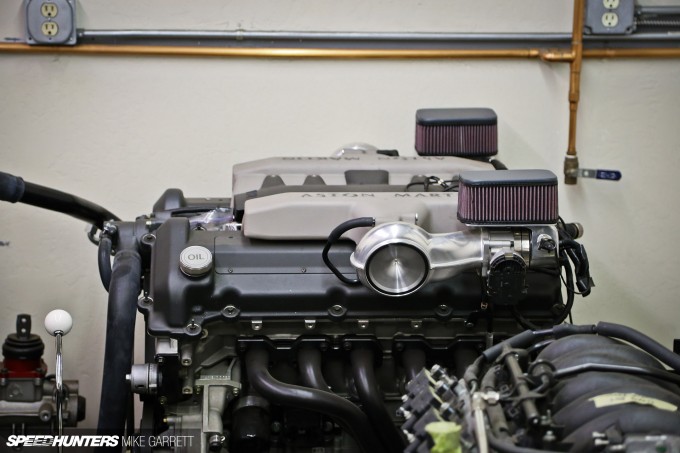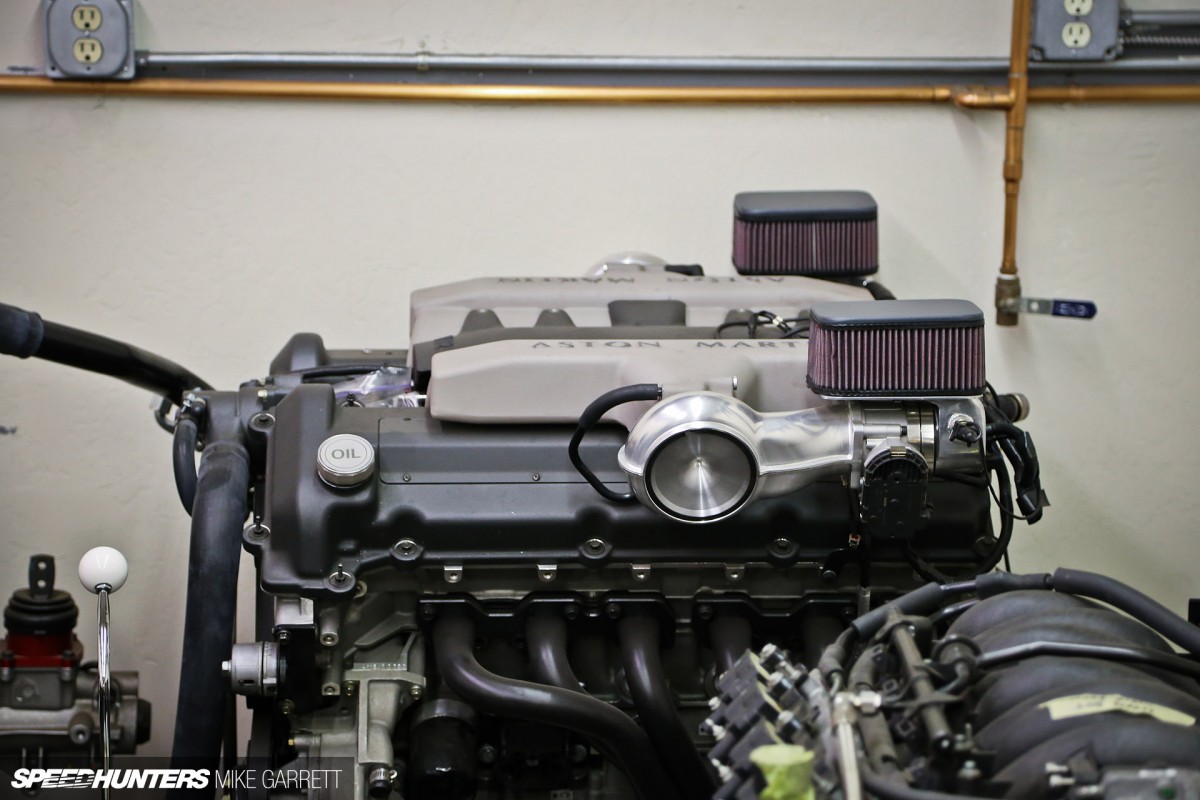 Is that an Aston Martin V12 hiding back there? No big deal…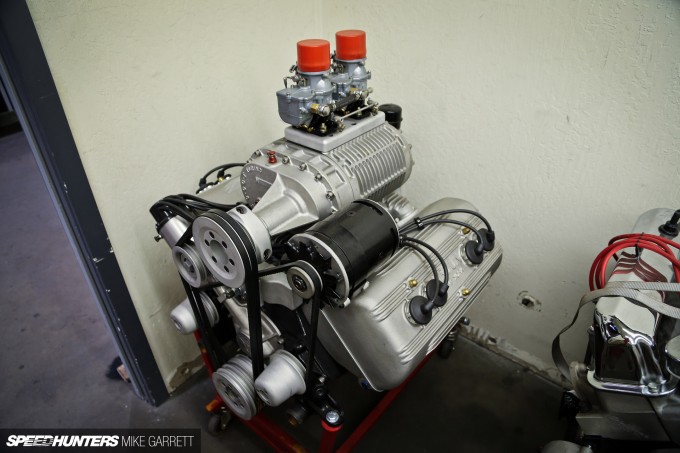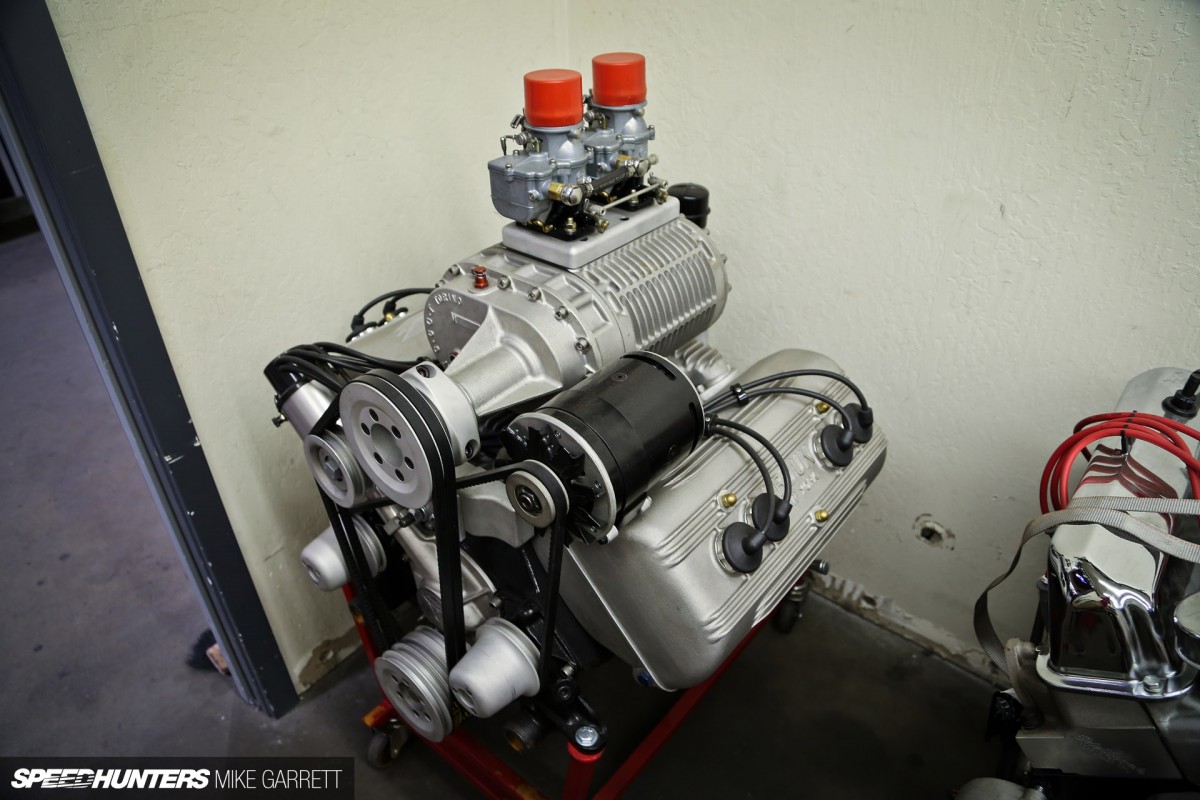 There's another one of those Ardun-headed V8s with an Italian-made S.Co.T supercharger. I'm not sure if there's a cooler looking engine setup out there!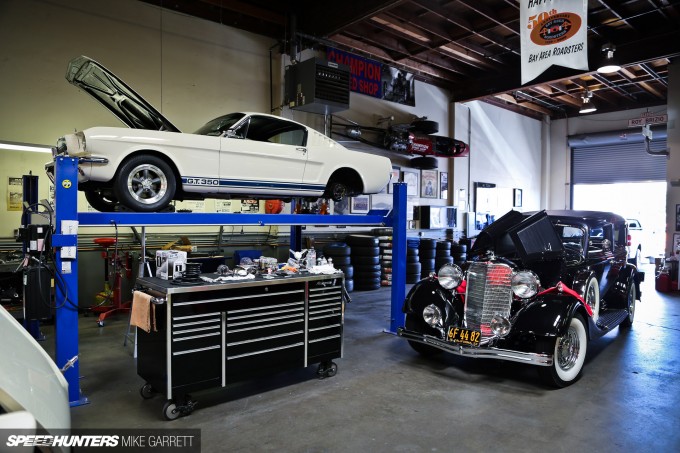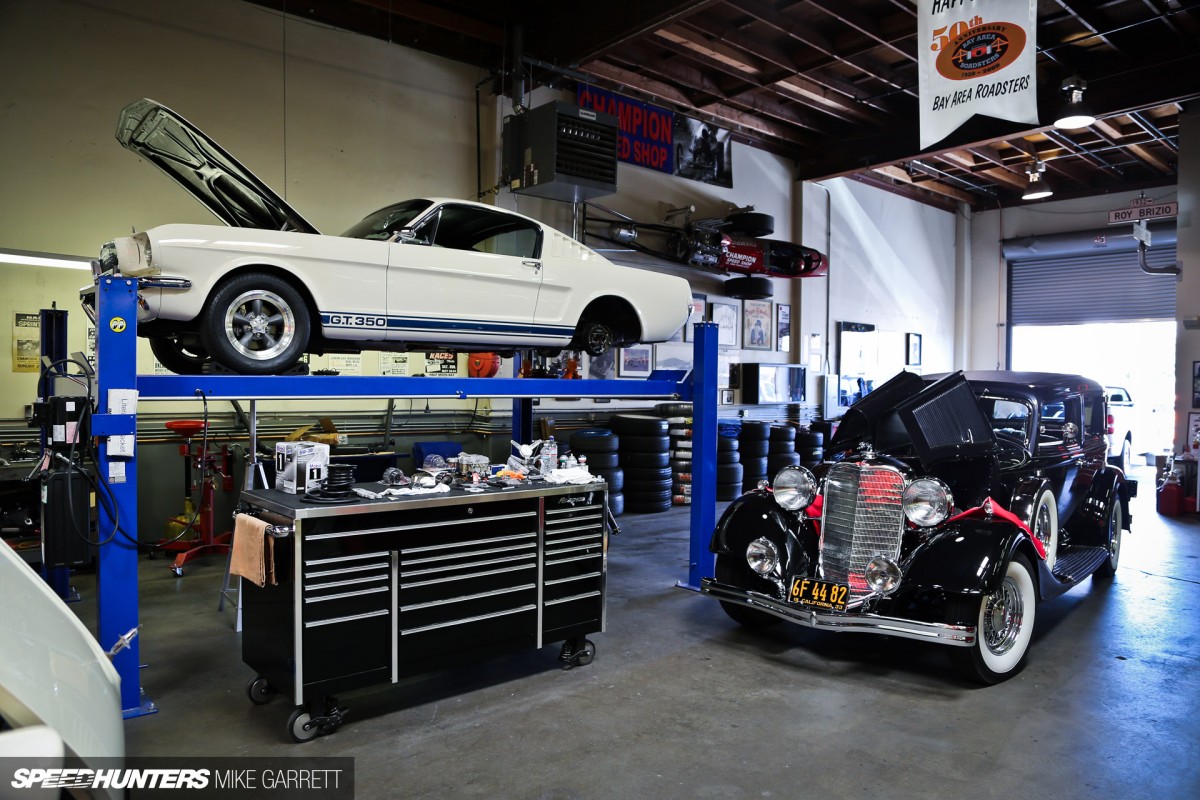 There was so much cool stuff spread around the shop, that I almost missed the pristine Shelby GT350 Mustang on my first pass through.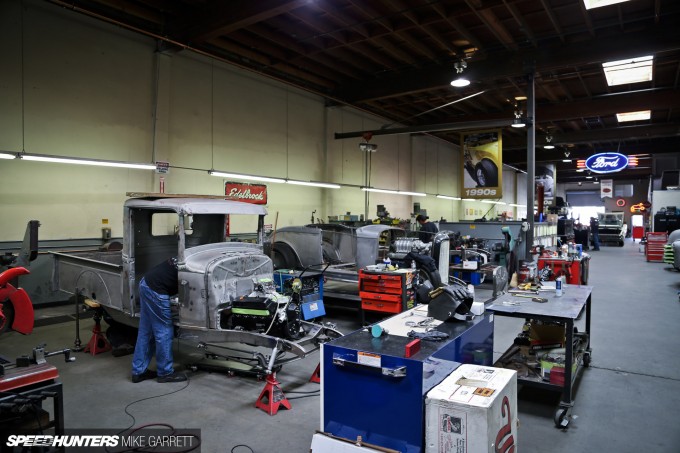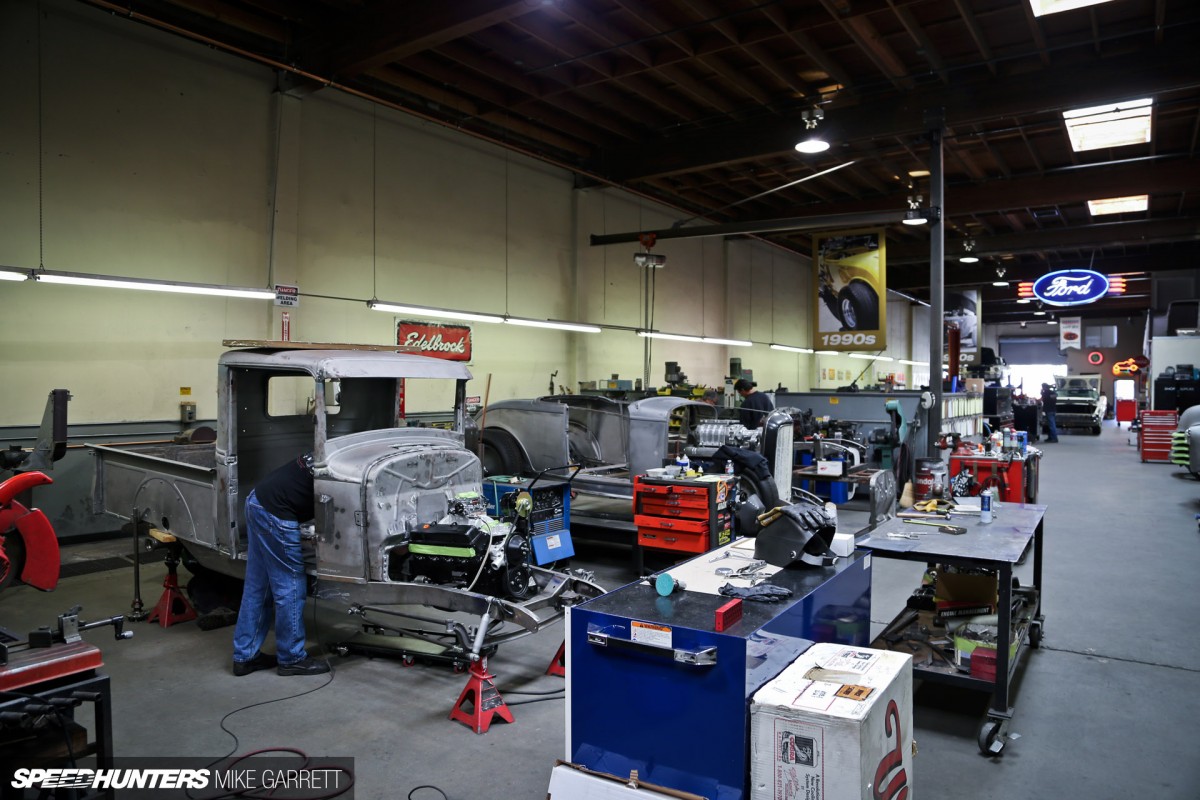 With the ever-increasing presence of technology in our lives, shorter attention spans and constantly changing tastes, I suppose it's natural to have some concern that the days of the traditional hot rod might soon be over.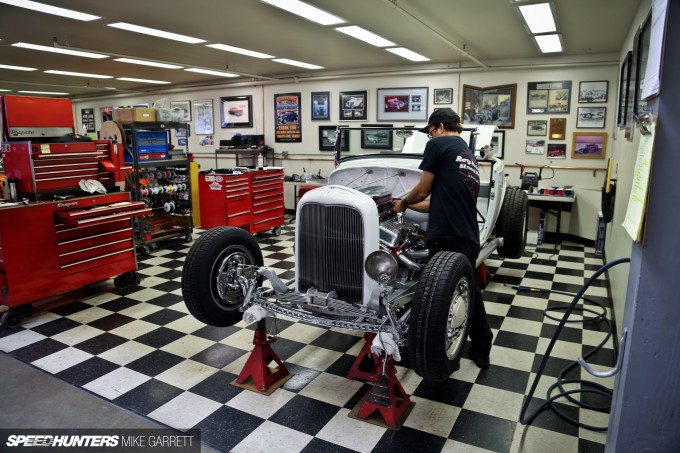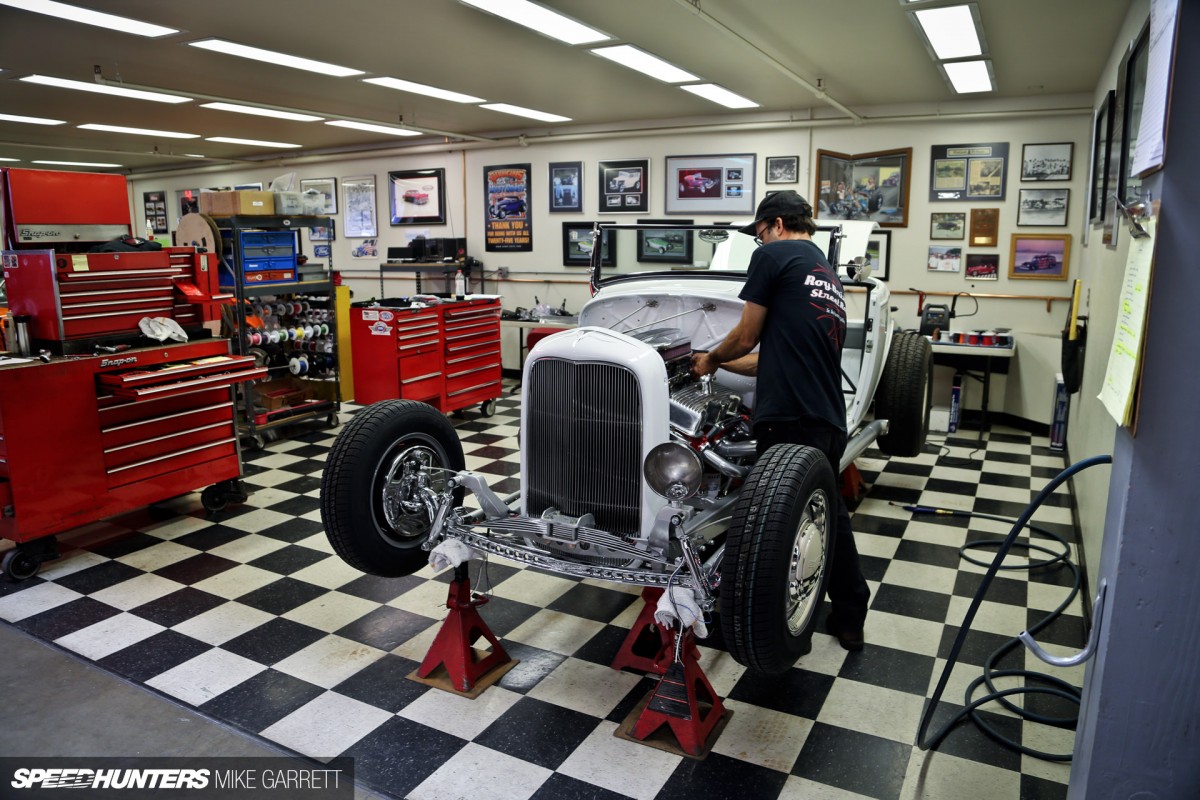 But once again, all it took was a walk through the workshop at Roy Brizio's place to remind me that the art of American hot rodding is stronger than ever in 2014.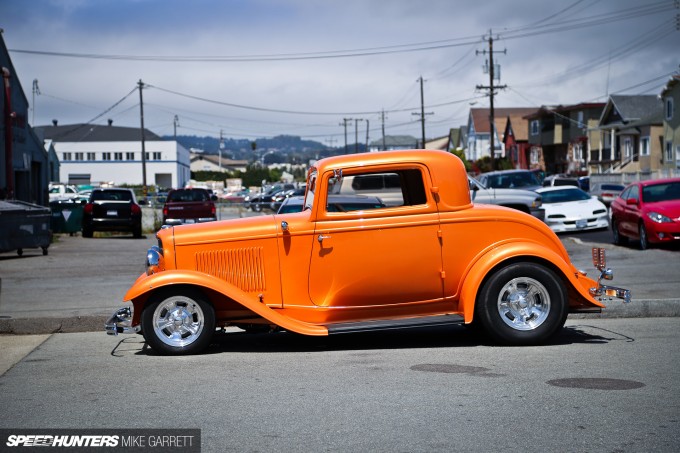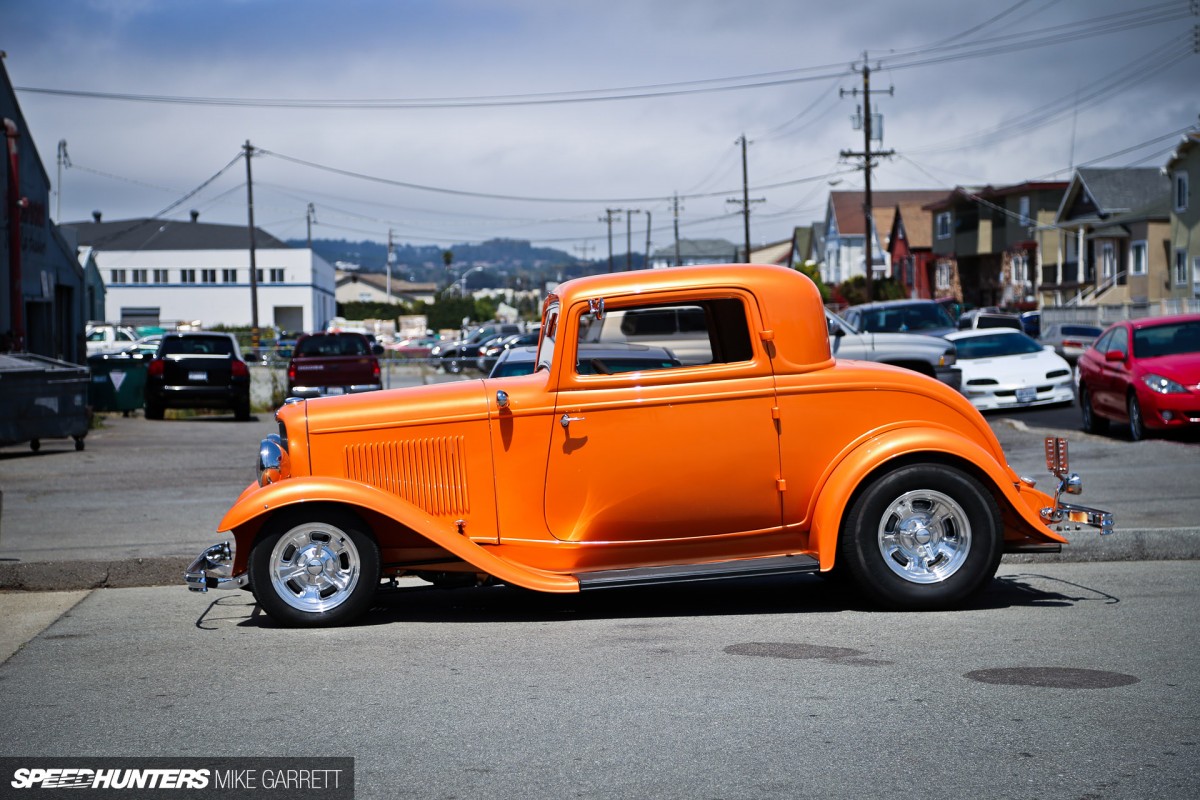 Sadly, the city of South San Francisco, like the state of California itself, may no longer be the center of industry it once was. But as long as places like Brizio Street Rods are around, the tradition of building 'em with quality and pride will live on.
Mike Garrett
Instagram: speedhunters_mike
mike@speedhunters.com
More Hot Rod Stories on Speedhunters
More Car Builder Stories on Speedhunters