Looking To The Past
At times I feel a bit consumed by trying to keep up with the freshest and latest goings on in the car world. You know the drill, you wake up in the morning and before you are even out of bed you've already scrolled through the latest posts to your Instagram and Facebook feeds – which if you are like me are literally 95 per cent car-related. Then I check out the Speedhunters page to see what my colleagues elsewhere in the world have been working on overnight, before visiting various automotive news blogs in order to keep up to date with going ons.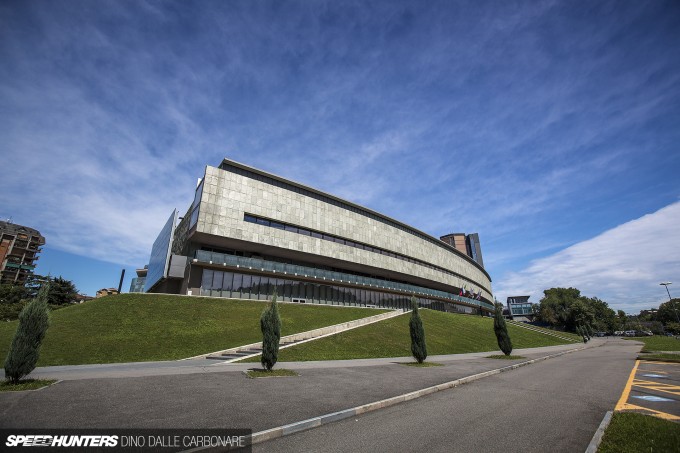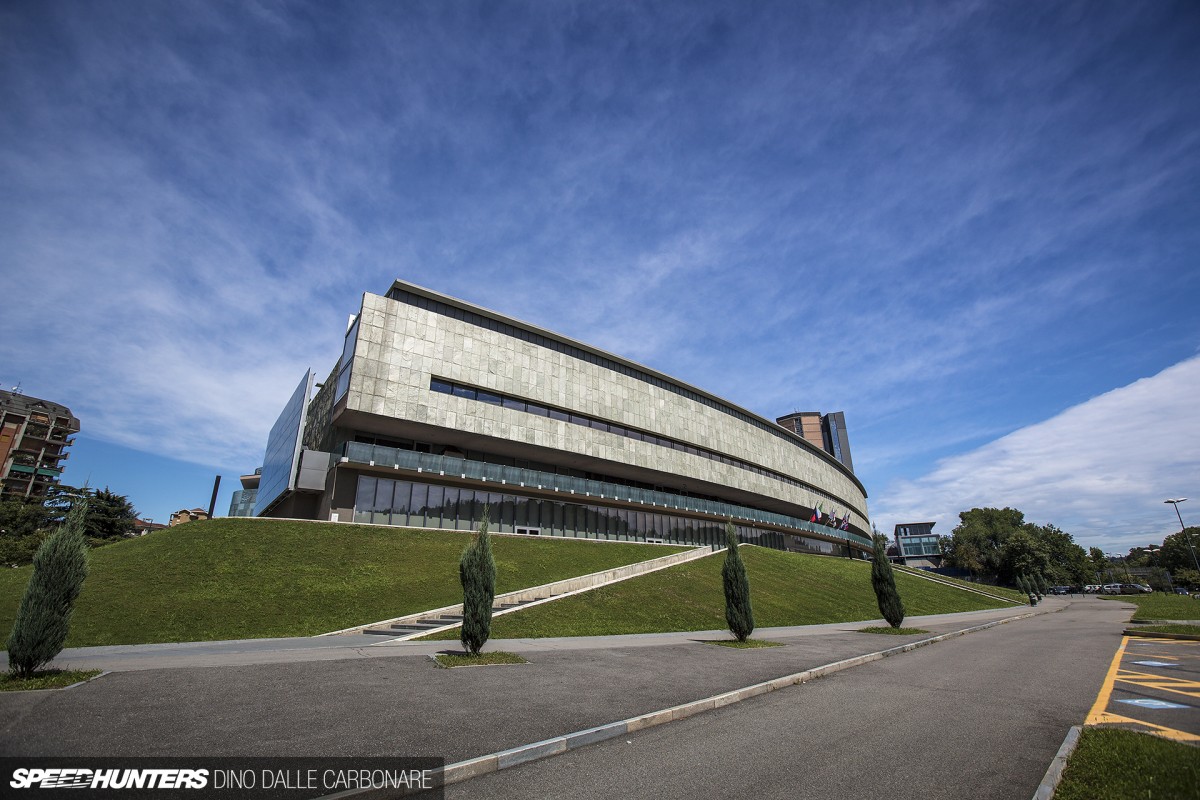 I enjoy doing it and even if I wasn't a photojournalist I know I'd still have a similar routine. But at times it's just so refreshing to take on a different pace, forget about the present and future, and take a step back into the past.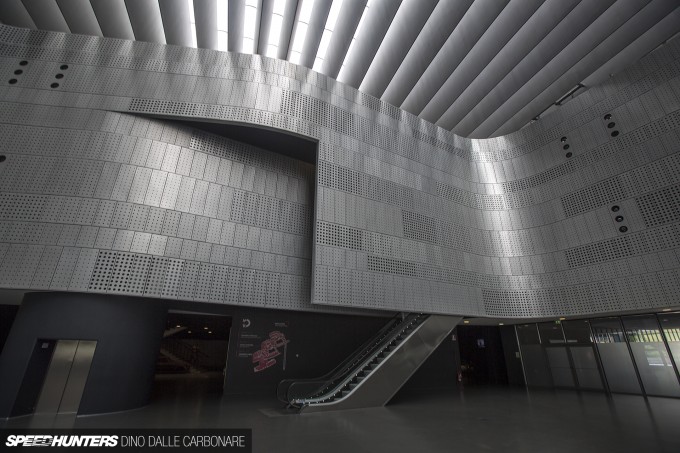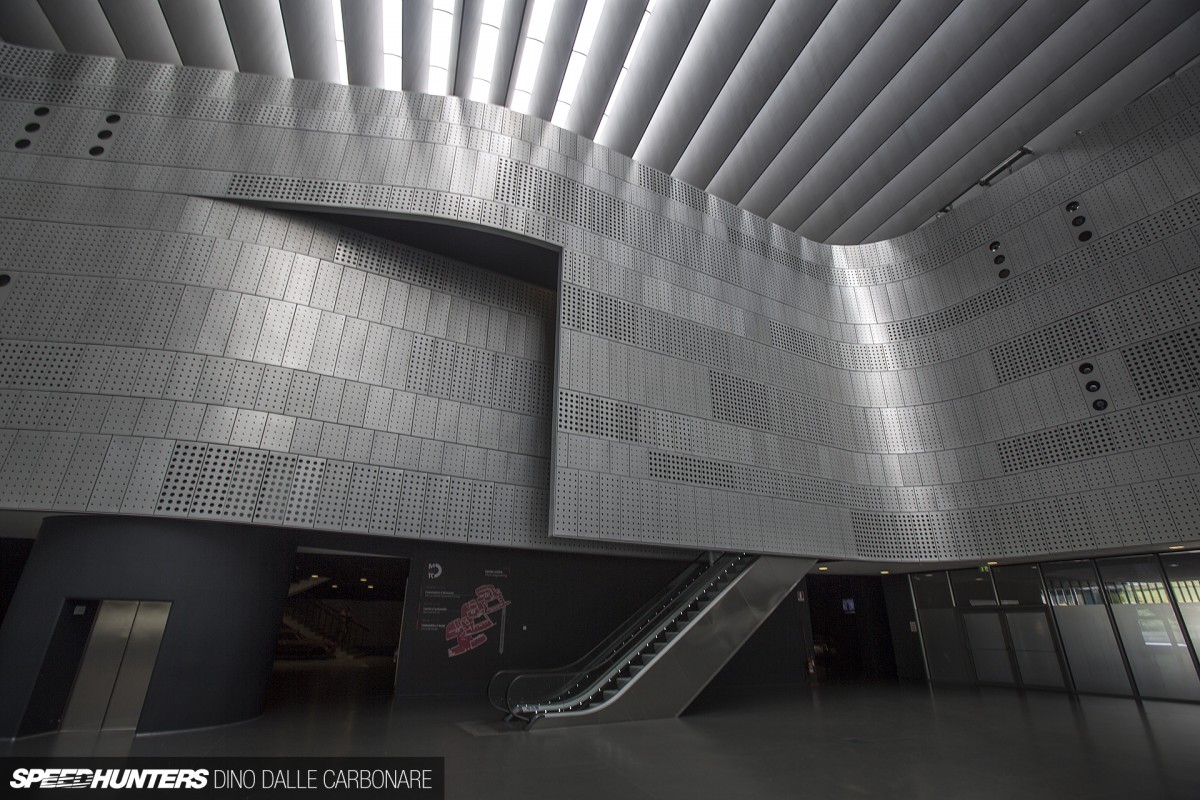 I had a few hours at my disposal in Torino last month before I had to jump back on the train and head home. Despite having already seen quite a lot in one day over at GranStudio and having hung out with the Angry Panda Klan until the wee hours the night before, there was one place I wanted to stop by – the Museo Nazionale Dell'Automobile, or MAuto for short.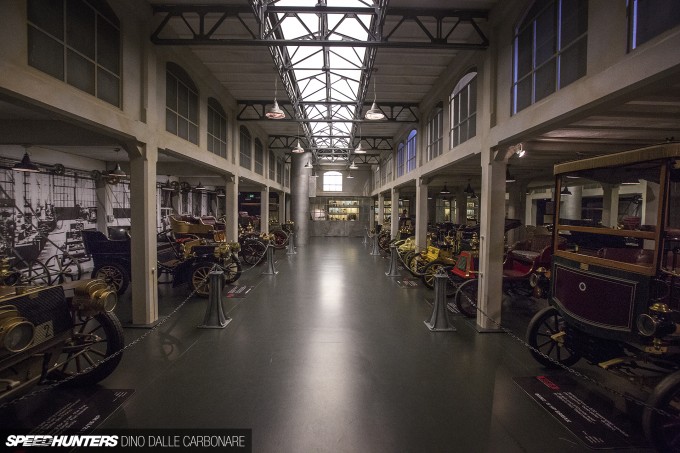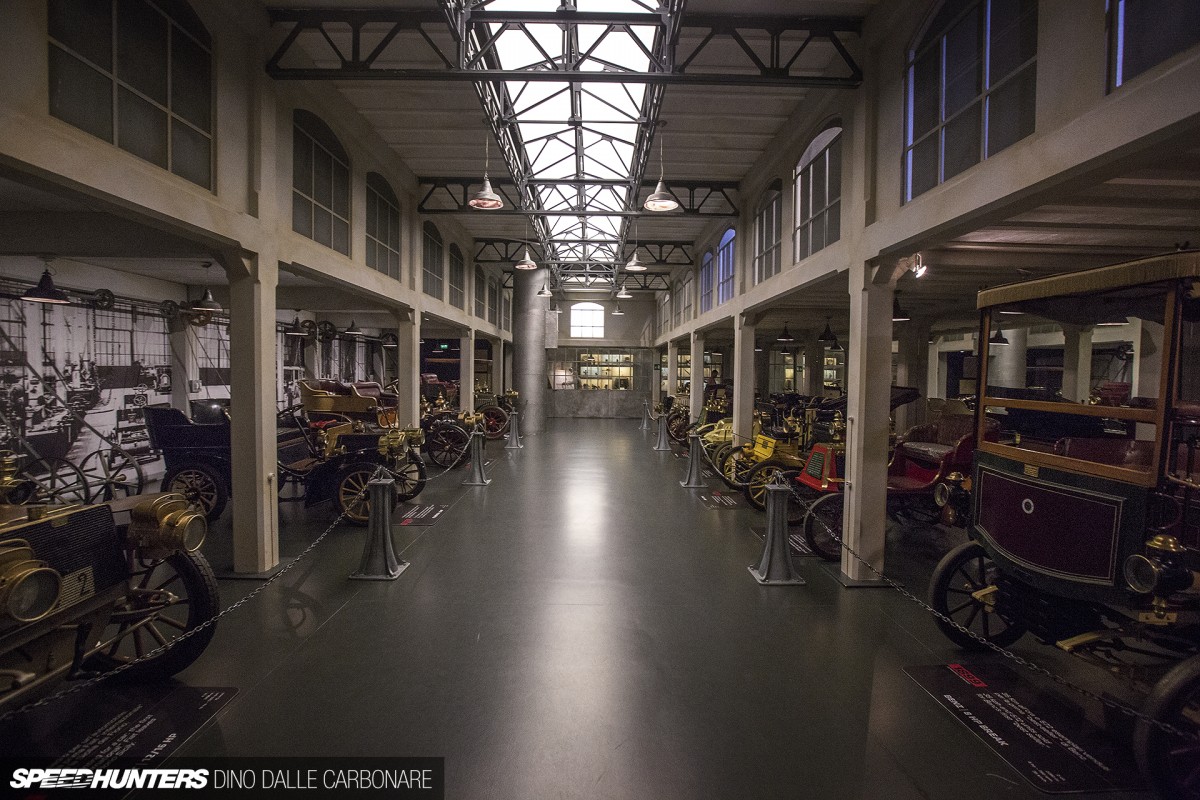 It had been years since I'd actually visited a museum – the last being the Honda Collection Hall at the Twin Motegi race track. While that is a great place and one I advise anyone in Japan to visit, what I really wanted to indulge in were some great Italian classics.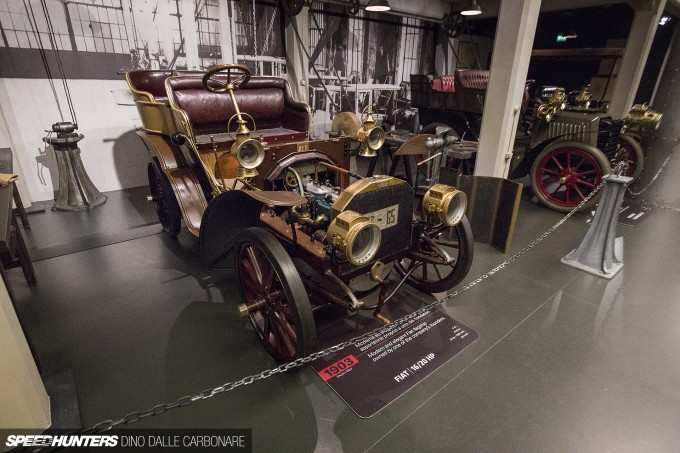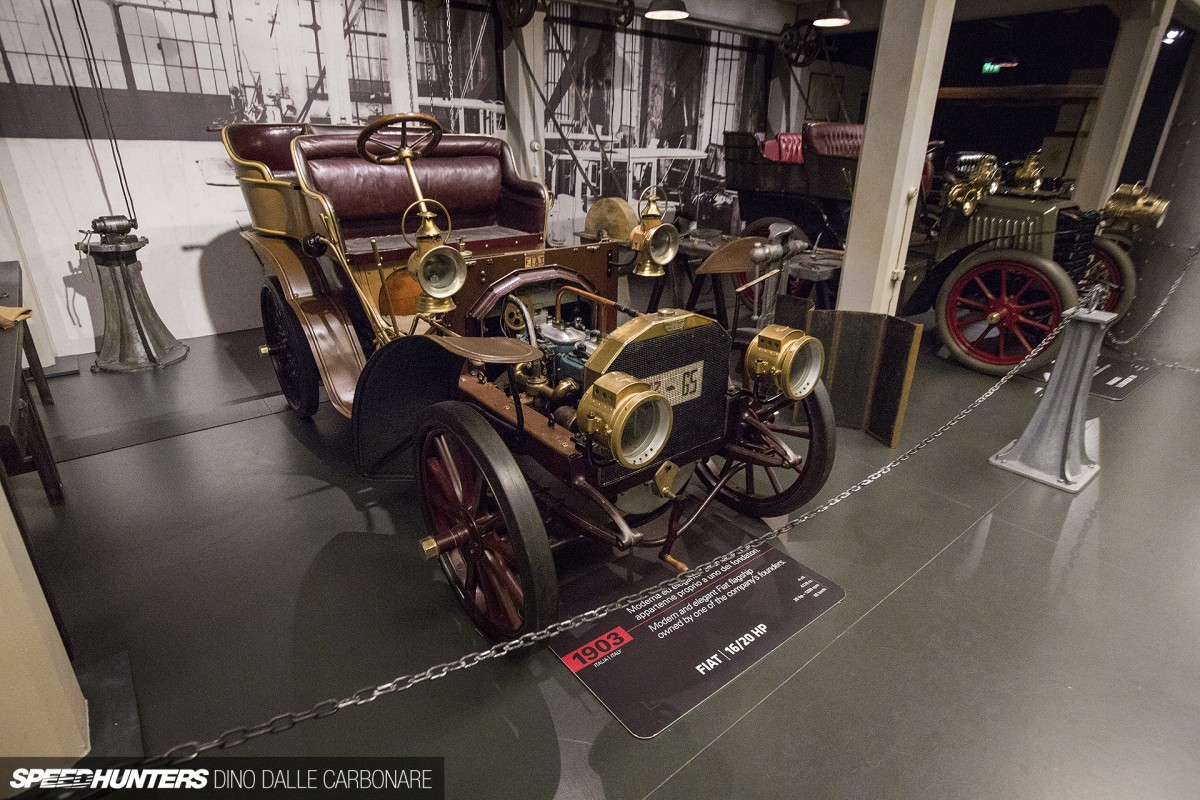 MAuto has a large collection of early 20th century cars that make up the most part of the museum's top floor. Like this 1903 Fiat shows, it always blows my mind just how fast the motor car's evolution has been. And it's always the more mechanical aspects of the cars that interest me. Take the engine here for example, a four cylinder unit with a massive 4,179 cc capacity which was only able to rev to a little over 1,000 rpm and develop all of 20hp.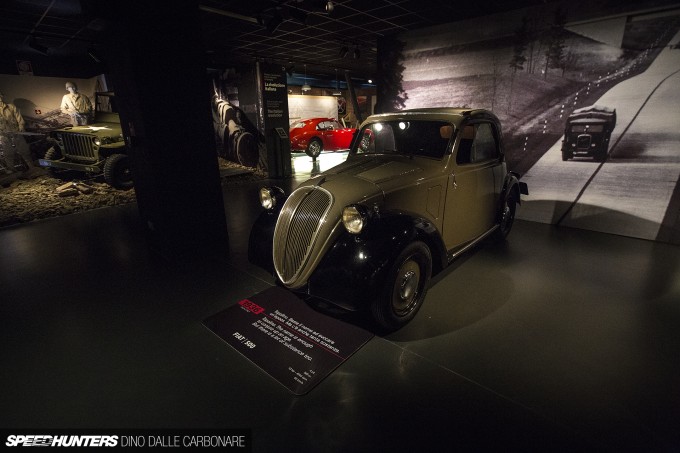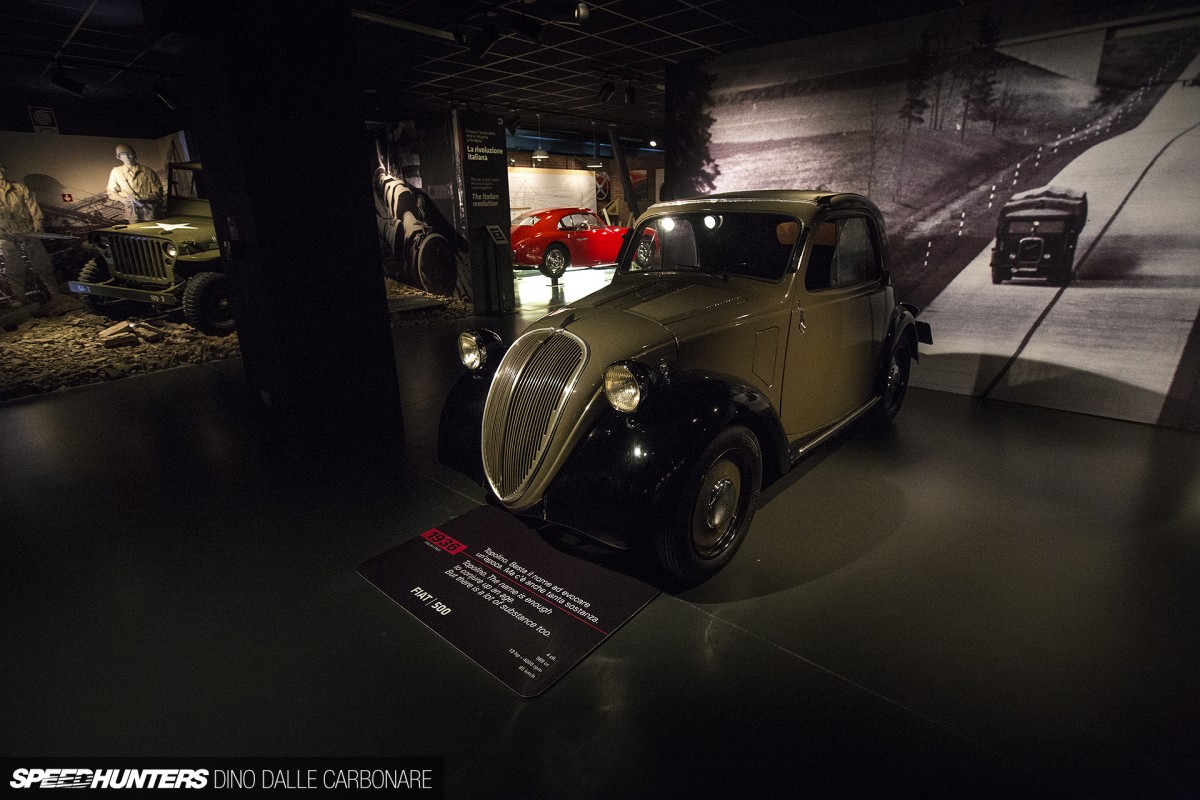 In contrast, the car that introduced mobility to Italy after the First World War was the Fiat 500, or Topolino as it was commonly known. This little car was powered by a tiny 569cc four-pot driving the rear wheels. In 1957 it replaced in with the Nuova 500 – that little four-seater bubble car we all know and love.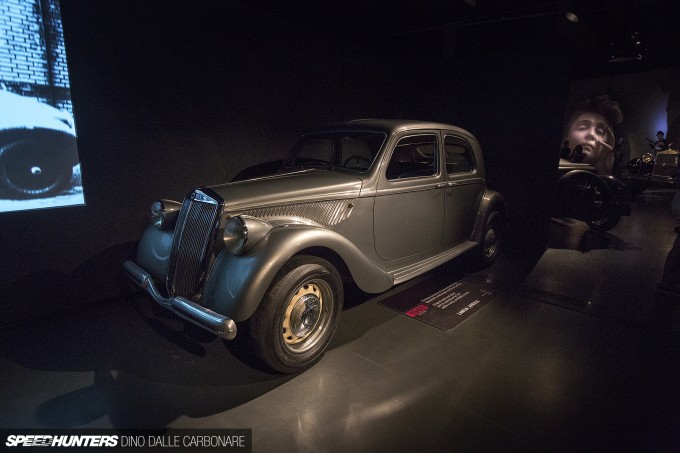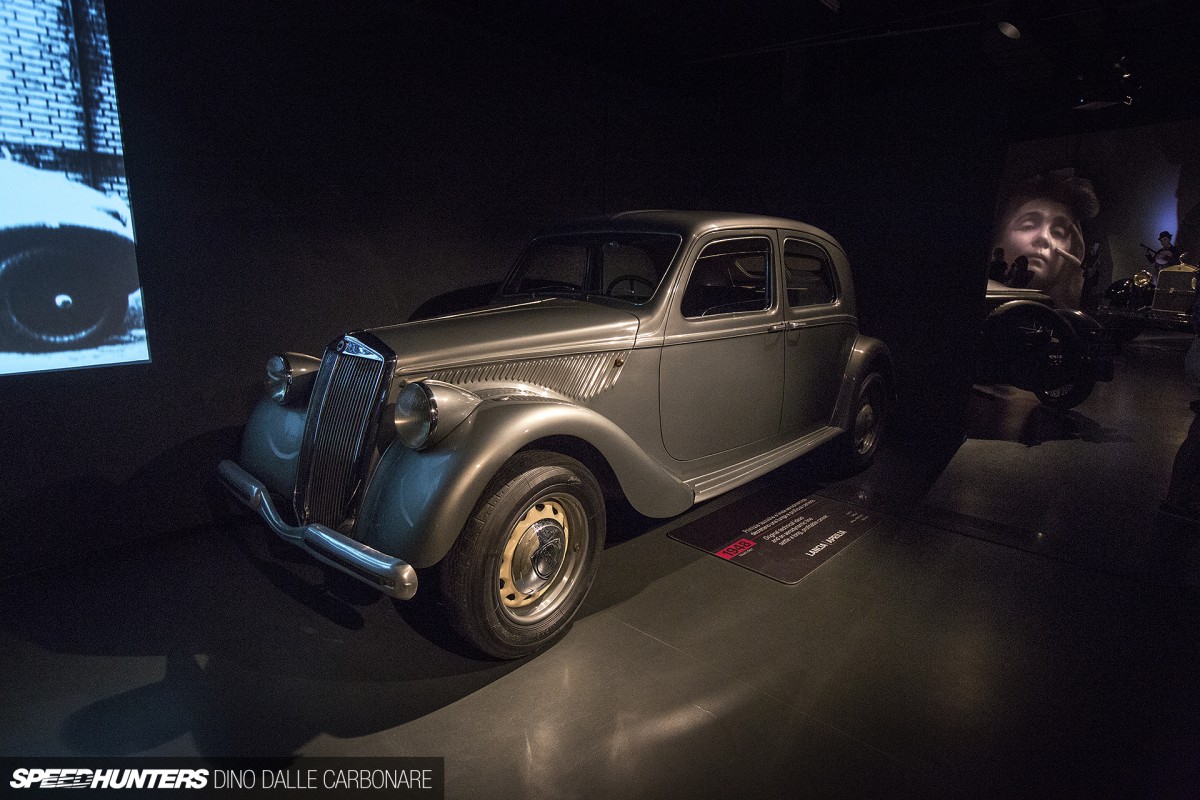 Looking at this Lancia Aprilia I felt pretty sad – sad because Fiat has allowed the Lancia brand to fade away into nothingness. It's a process that has taken a few decades, but one that is now well and truly cemented every time I see a Chrysler 300C wearing the Lancia badge. Back in the day Lancias were all about a combination of luxury, speed and looks, all mated to unusual engines. This car, for example, had the company's narrow angle V4 with hemispherical combustion chambers – a beautifully compact unit that was later fitted in a variety of other Lancias. A capacity of just under 1.5L yet able to develop 48hp back in 1948.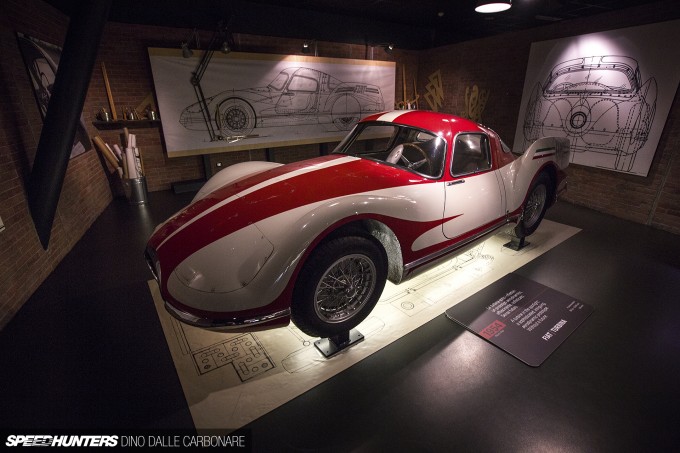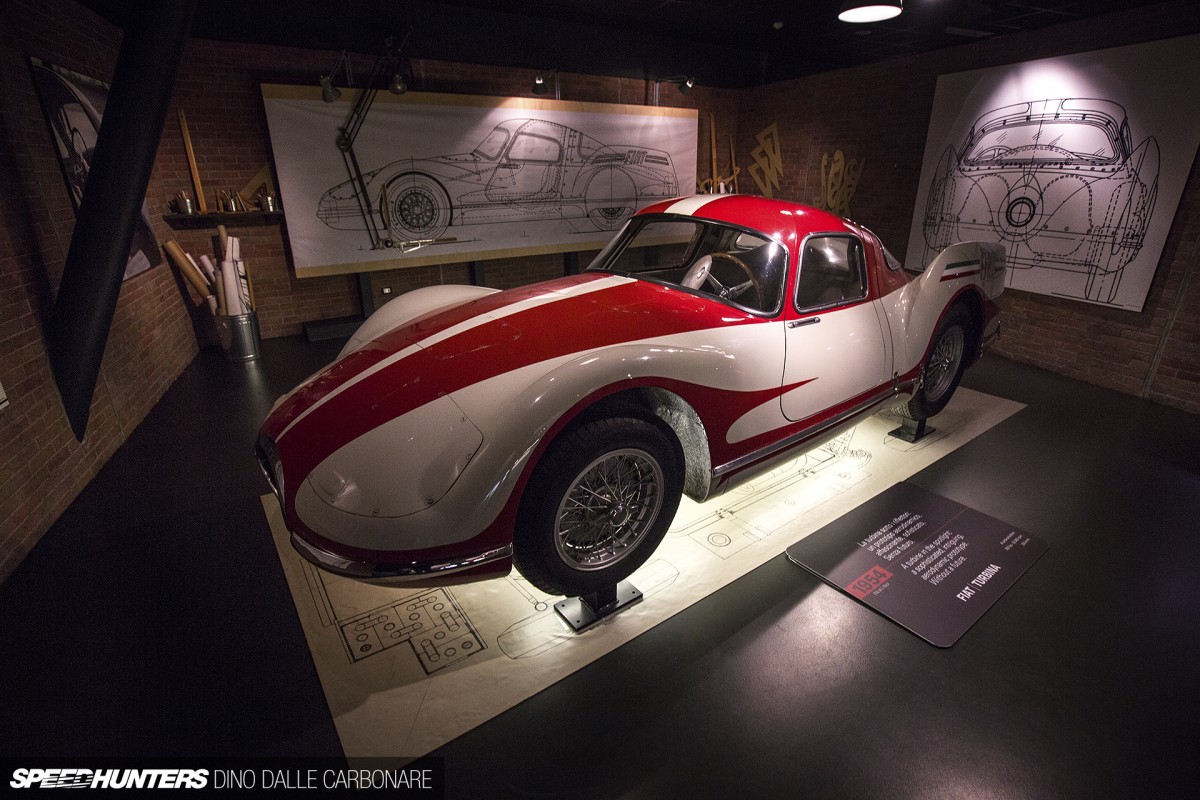 It was my first time seeing the Fiat Turbina in person. I remember hearing about this gas turbine powered experimental car years ago, but I never knew the finer details. This thing had 300hp and was capable of reaching speeds of 250km/h – in 1954!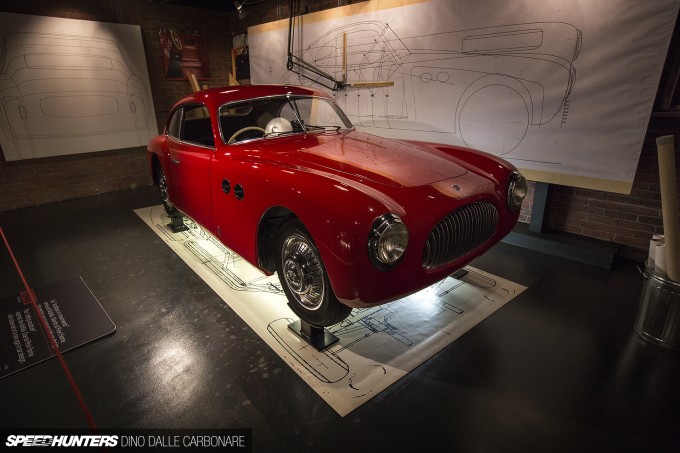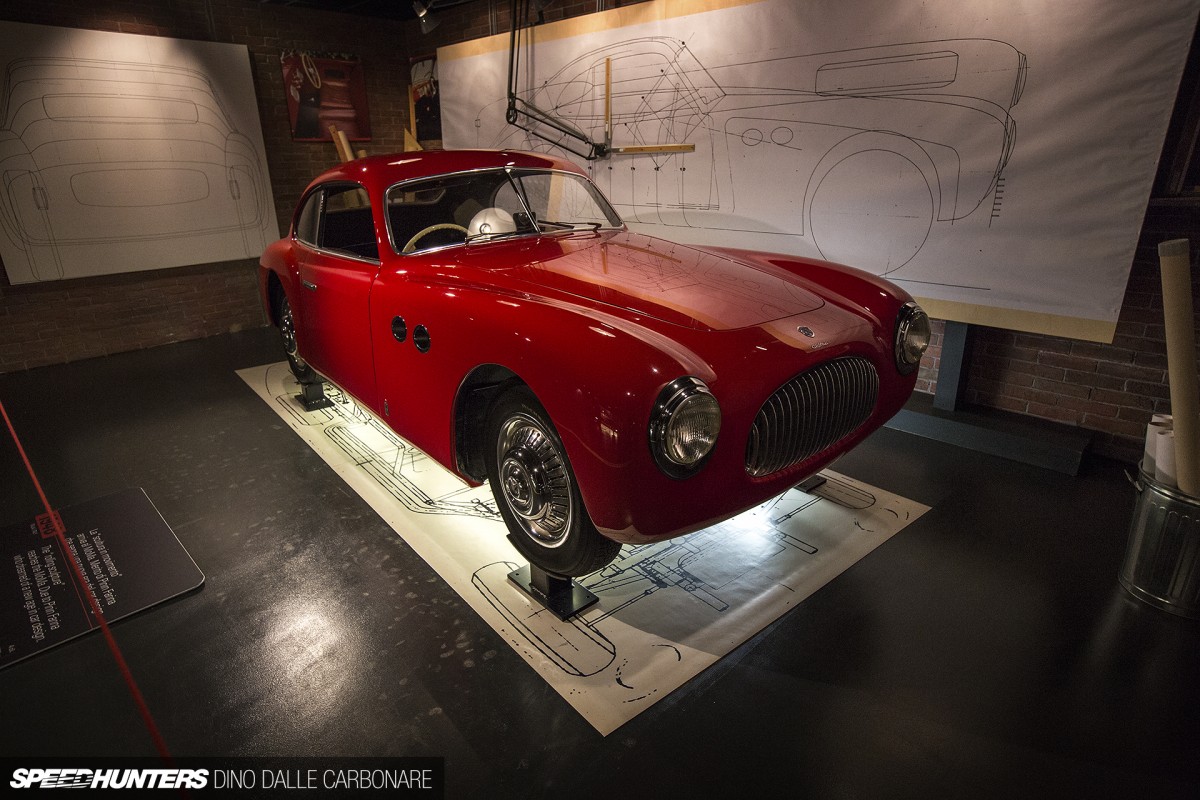 Cisitalia is another of those marques that are long gone now. It was born out of racing in 1946 (a year prior to Ferrari), and competed successfully in a range of motorsports before quietly dying away in the early '60s. This 202 was among the first cars that Cisitalia ever manufactured and boasted a stunning body penned by Pininfarina and a tiny 1.0L engine. The car weighed only 880kg, so the 50-odd horses it had were plenty to have fun with.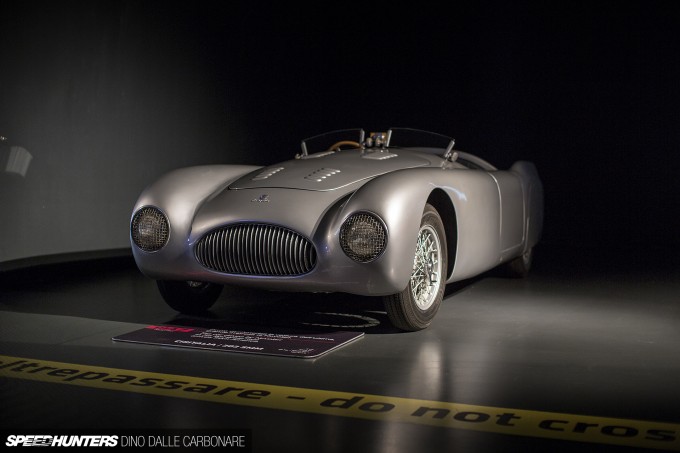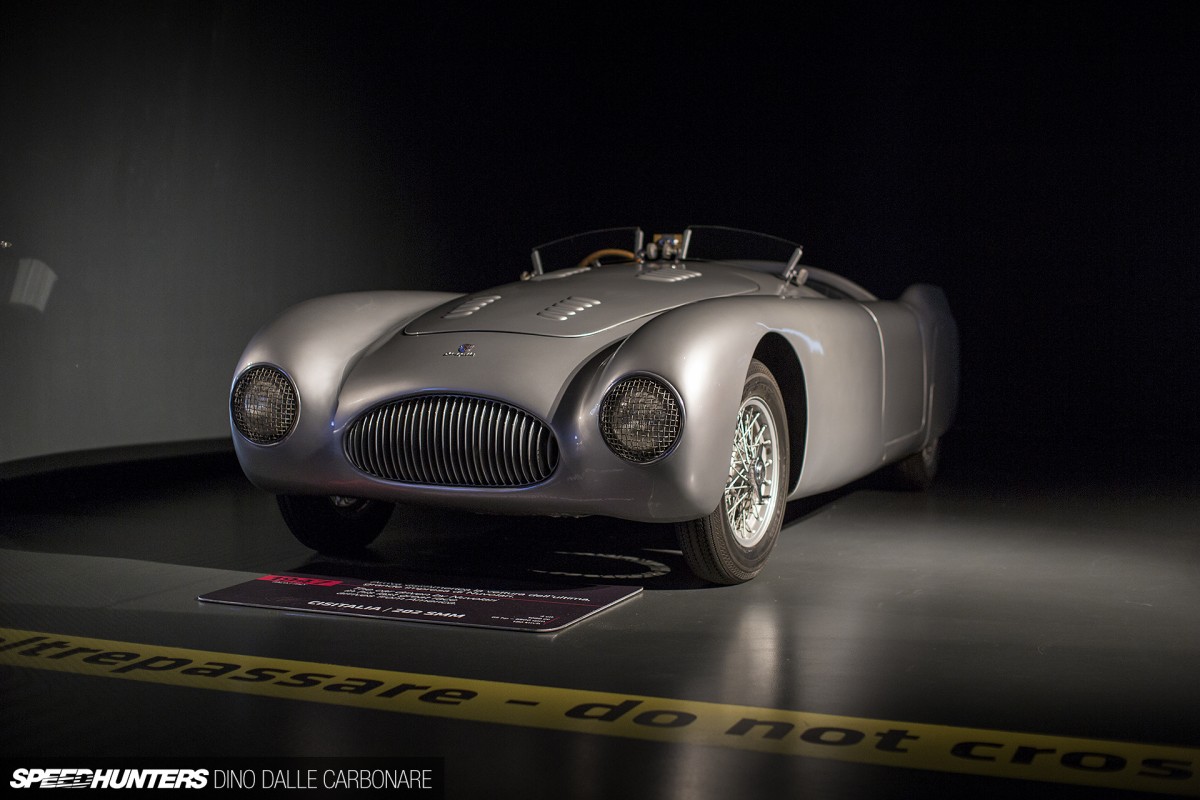 Later that morning on the downstairs level I stumbled upon a rarity in Cisitalia's history – the 202 SMM Spider Nuvolari. Only 20 or so of these aluminium-bodied speedsters were built in 1947, but now just 10 examples are still known to exist.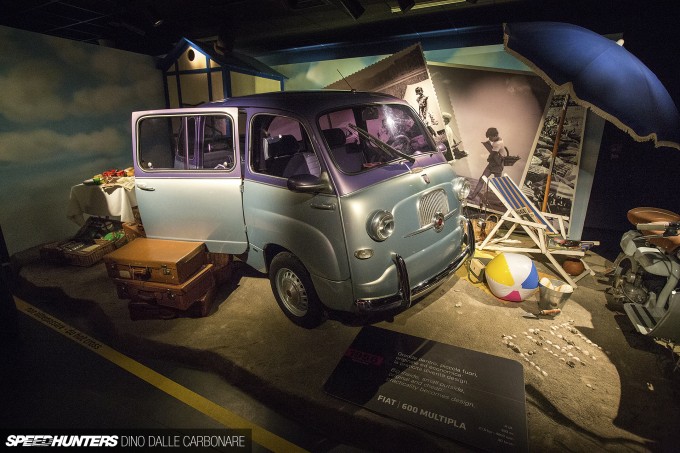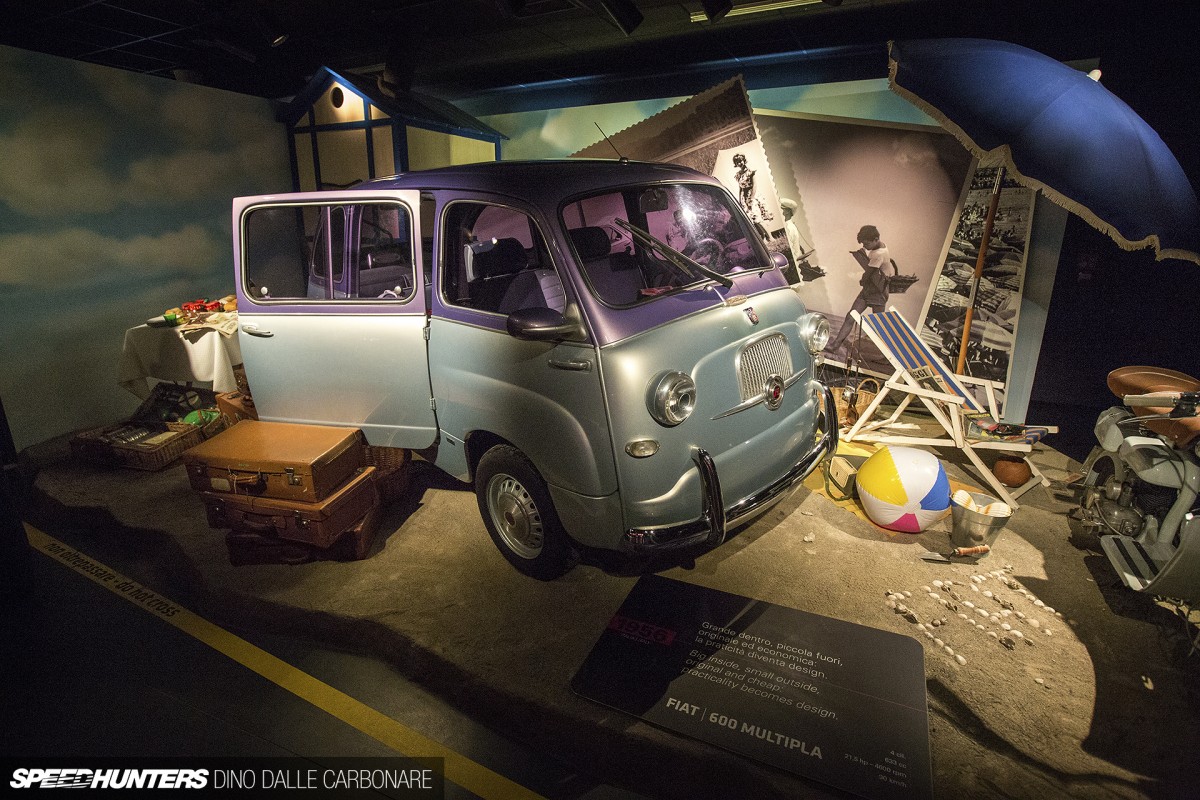 Ever wondered what the weird and curious Multipla of the '90s and early 2000s evolved from? Well, this is it right here – the original spacious, yet compact minivan based on the Fiat 600.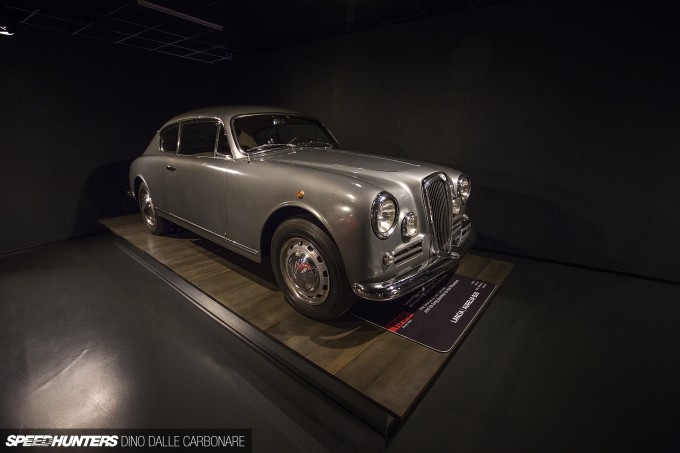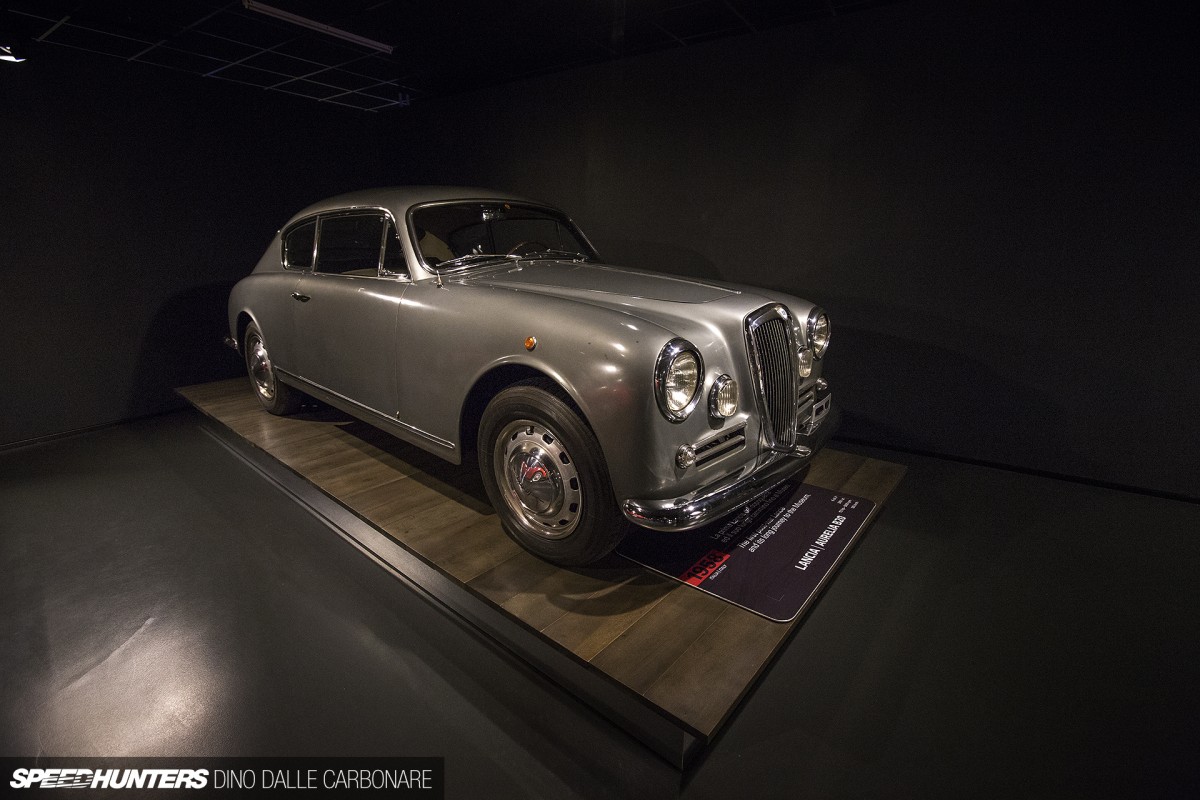 Here's another great Lancia, the 1958 Aurelia. What made this car special was the engine under that long Pininfarina bonnet – the world's first mass-produced V6. Having learned much with their V4 units, Lancia stepped things up for the first car they produced after the end of WW2. The 2.5L V6 had 80hp and set the path for an engine configuration that remains widely used in new cars today.
The '70s Rocked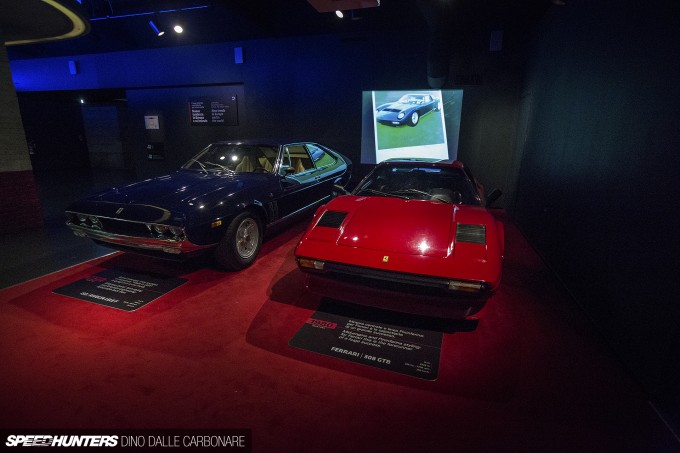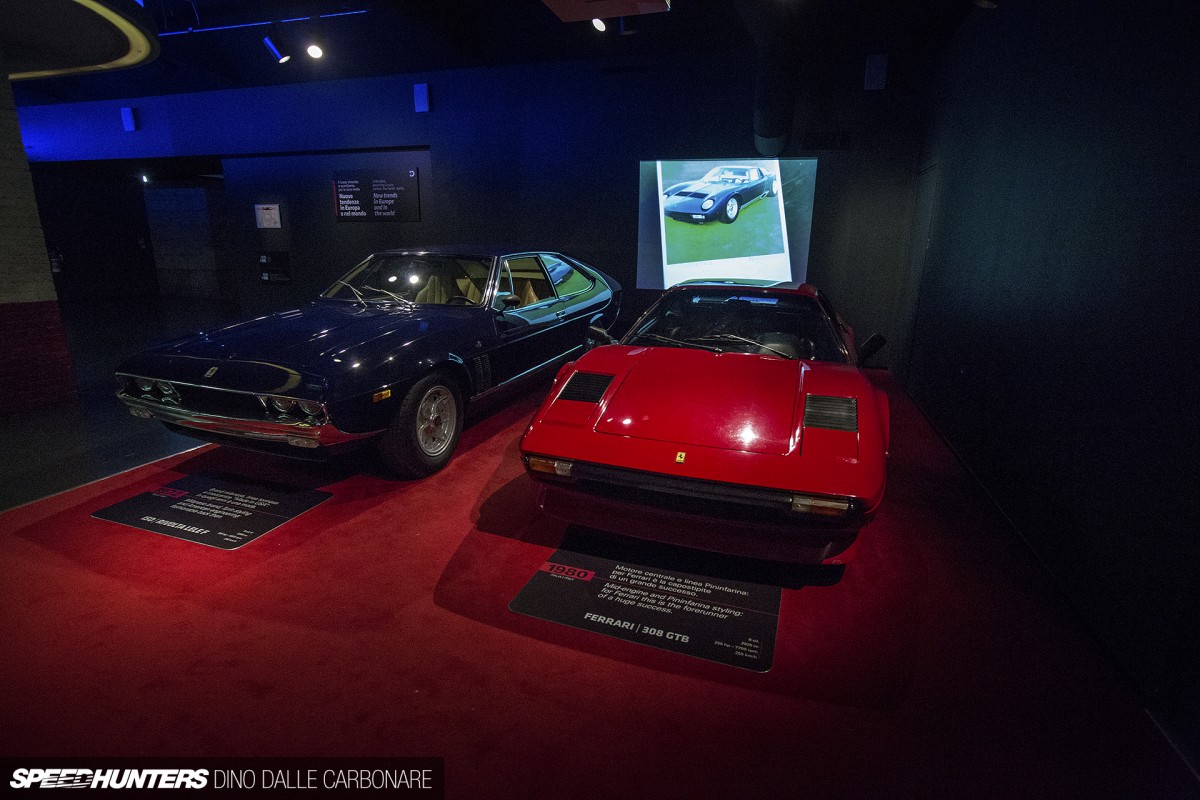 As I moved through the museum I soon arrived at a small '70s themed display. We all know about the Ferrari 308 GTB but it's probably the Iso Rivolta Lele F that will have most people scratching their heads. The Bertone-styled four-seater coupe started off as a one-off build for an American customer, but the Corvette-powered car actually ended up in production for a couple of years. Iso is probably most known for the Isetta that BMW and other manufacturers licensed to make their own versions.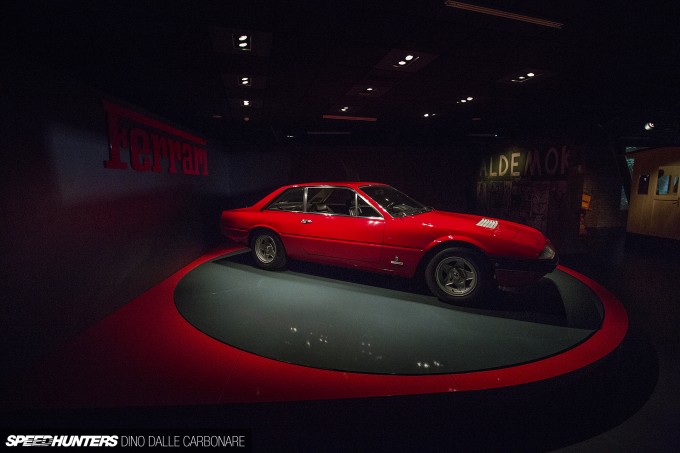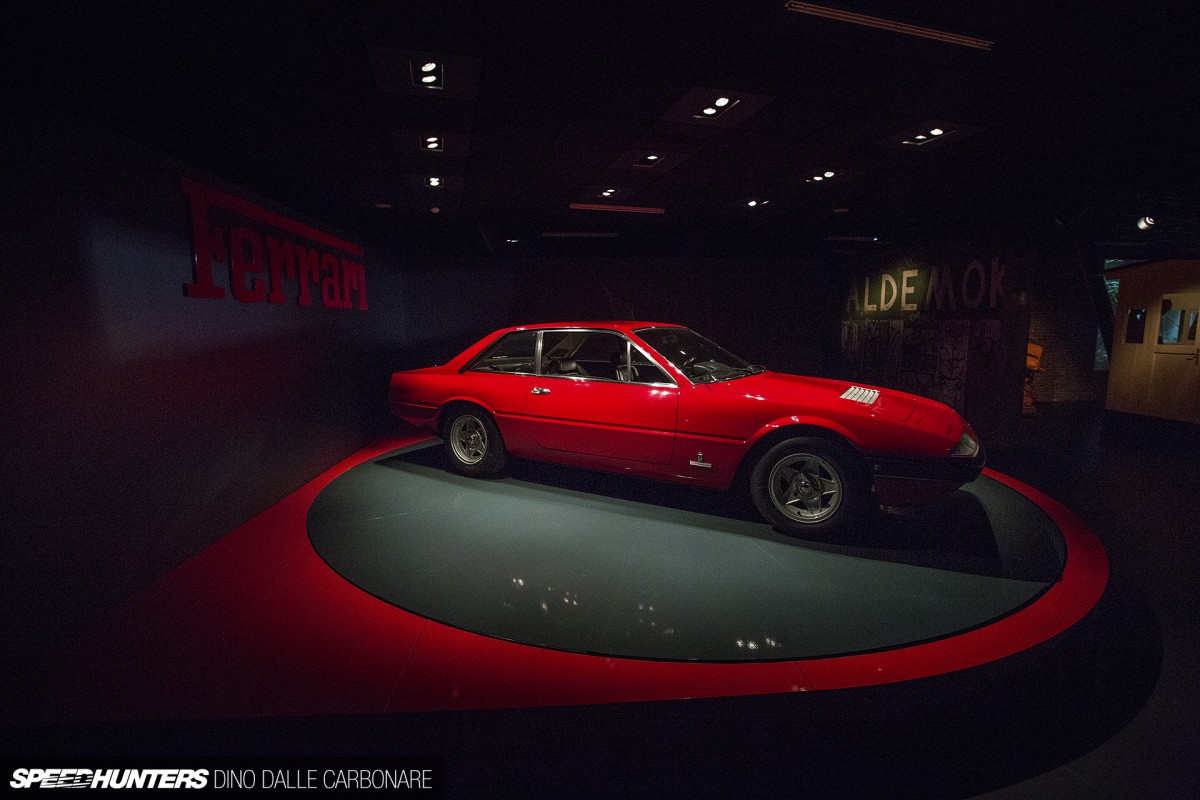 Many people tell me I'm crazy for liking the 365 GT4 2+2 and the 400 versions that came after it, but I think this is one of those cars that you either understand or you don't. But really, what is there not to like about a '70s-styled Pininfarina Ferrari with aggressive angular lines and a V12 up front? Too bad most were sold with crappy three-speed autos though.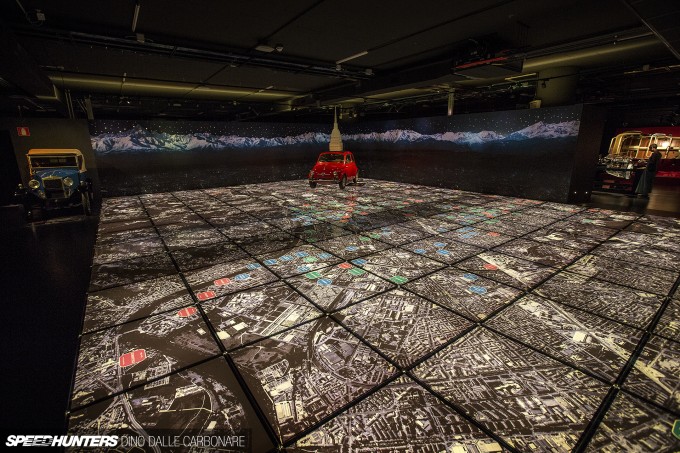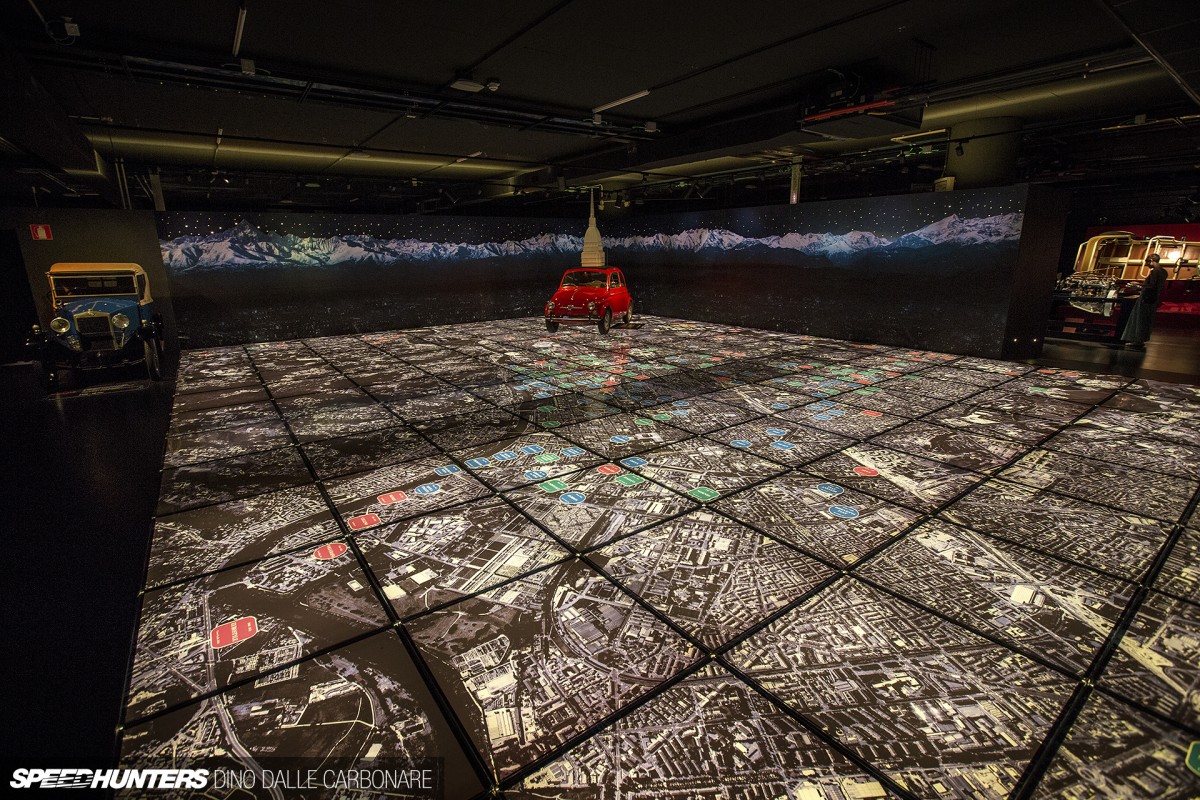 One of the coolest exhibits at MAuto was this huge satellite map of Torino. It charted the city's rich automotive history by pin-pointing the locations of car makers, design studios, factories, suppliers, tuners and race shops.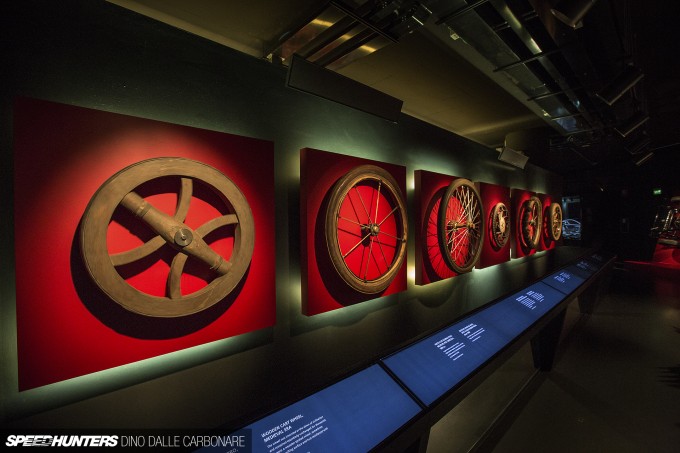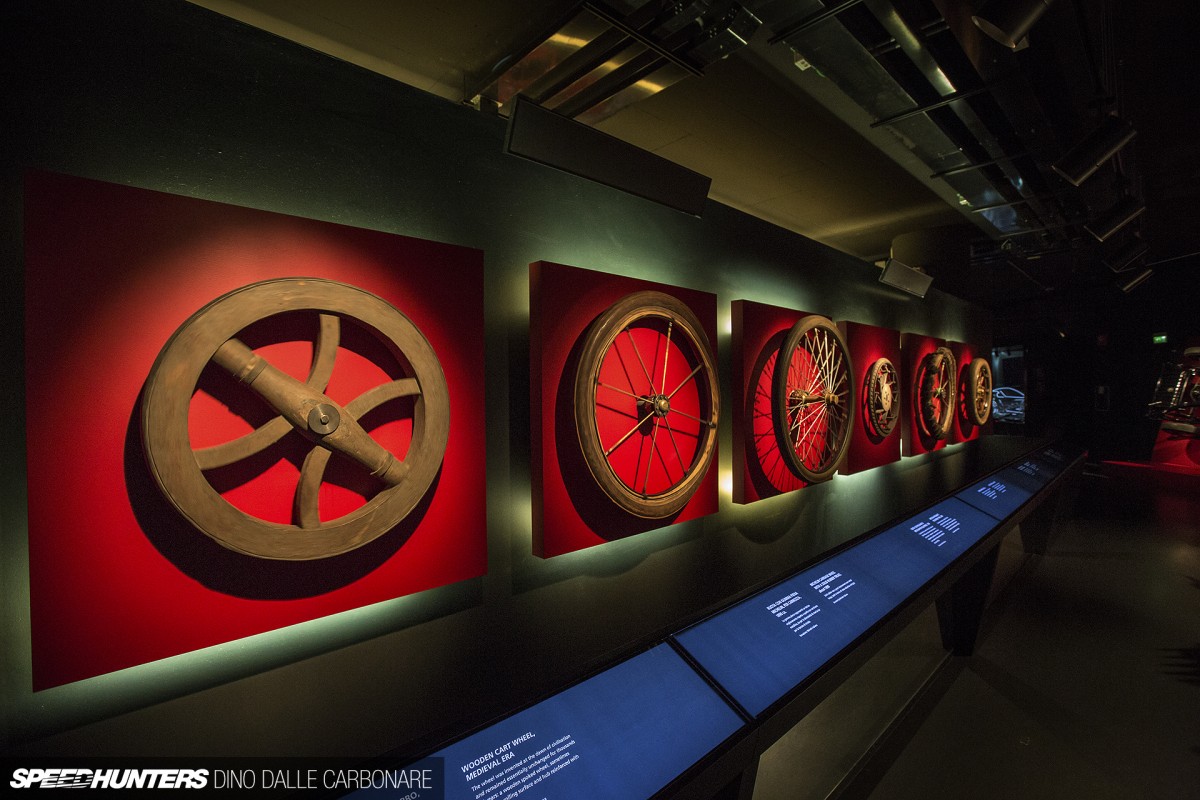 For those more mechanically-minded there is plenty at MAuto to keep you engaged. This display, for instance, showed how the wheel has evolved over time.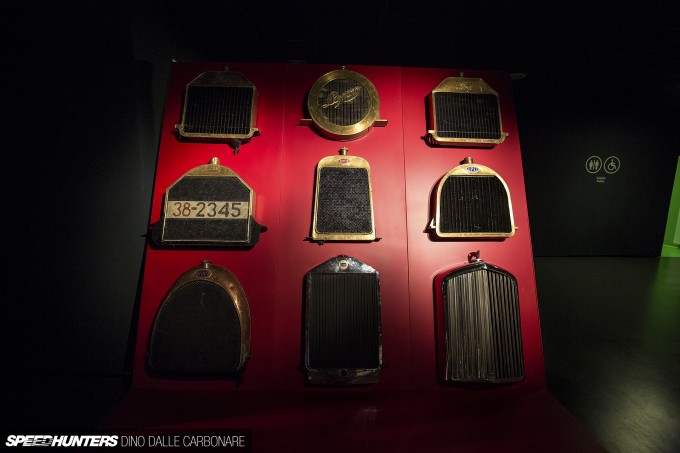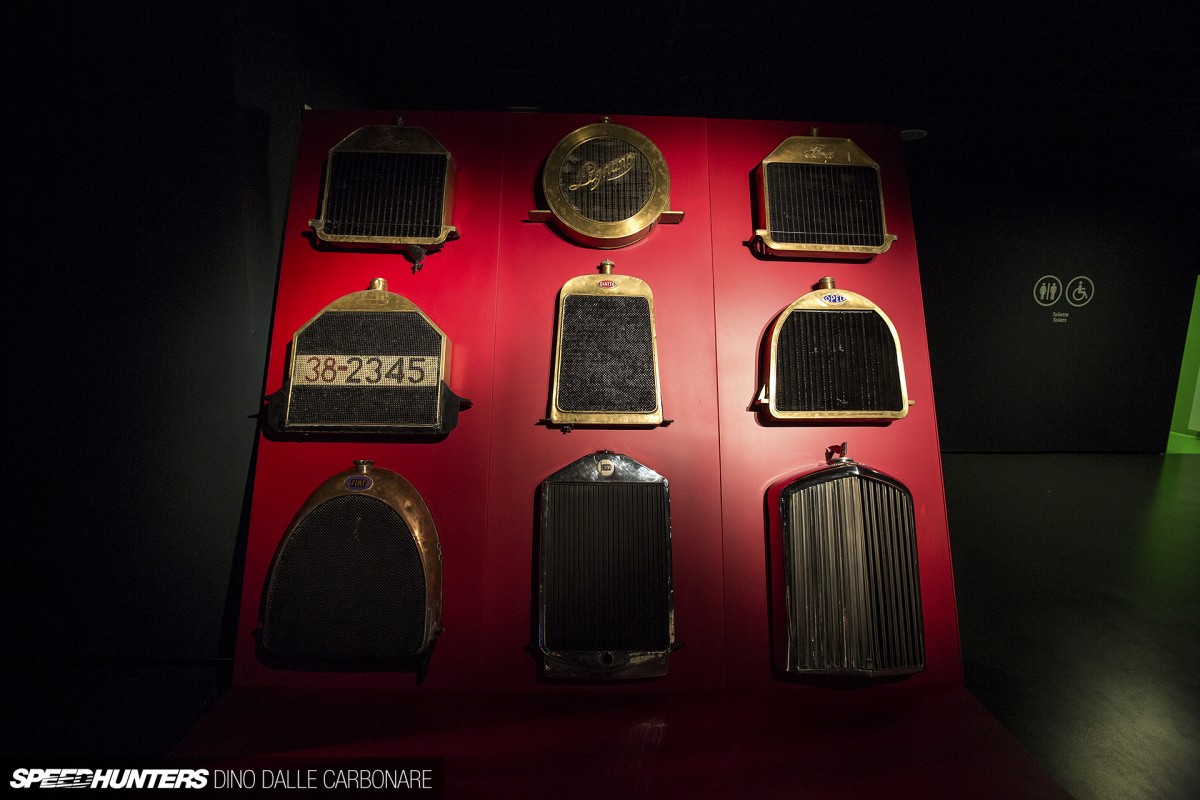 Spot the grill/radiator!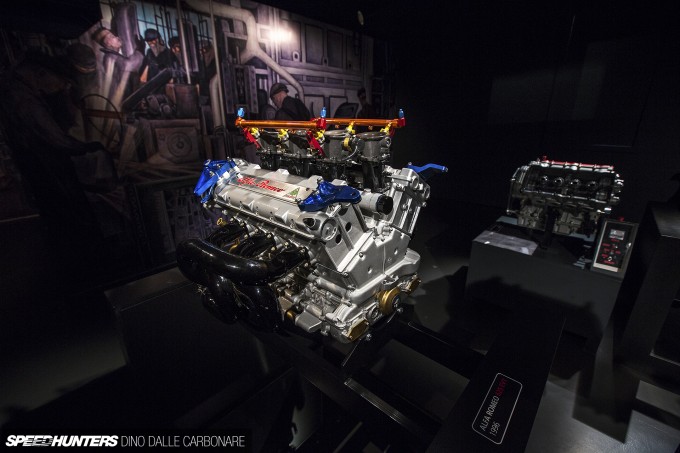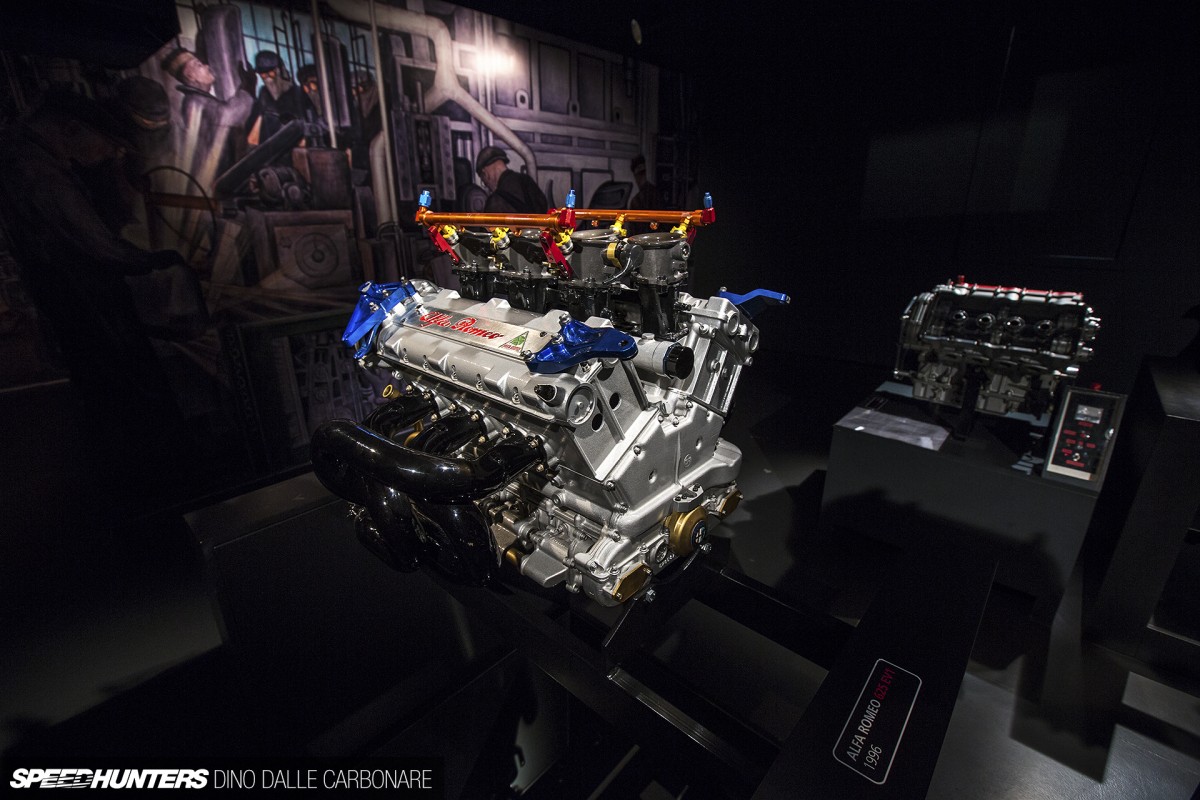 Back when Alfa Romeo was Alfa Romeo they used to go racing with some mean machines – a few of which I'll show you shortly. And this is the sort of works of engine art that used to power cars like the 155 in the ITC – a 2.5L V6 naturally aspirated beast capable of developing 490hp at 12,000rpm.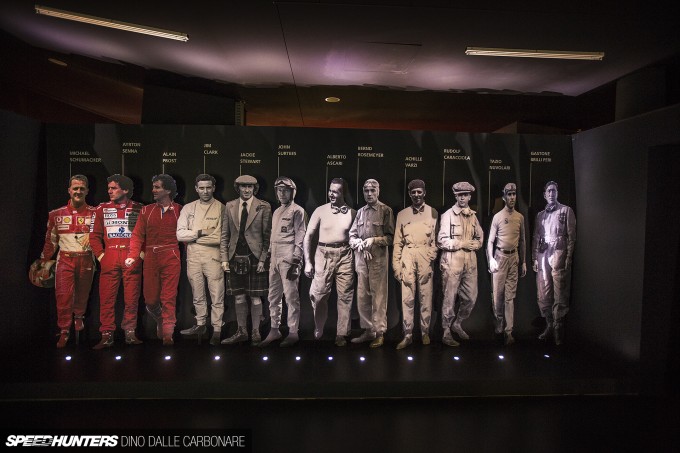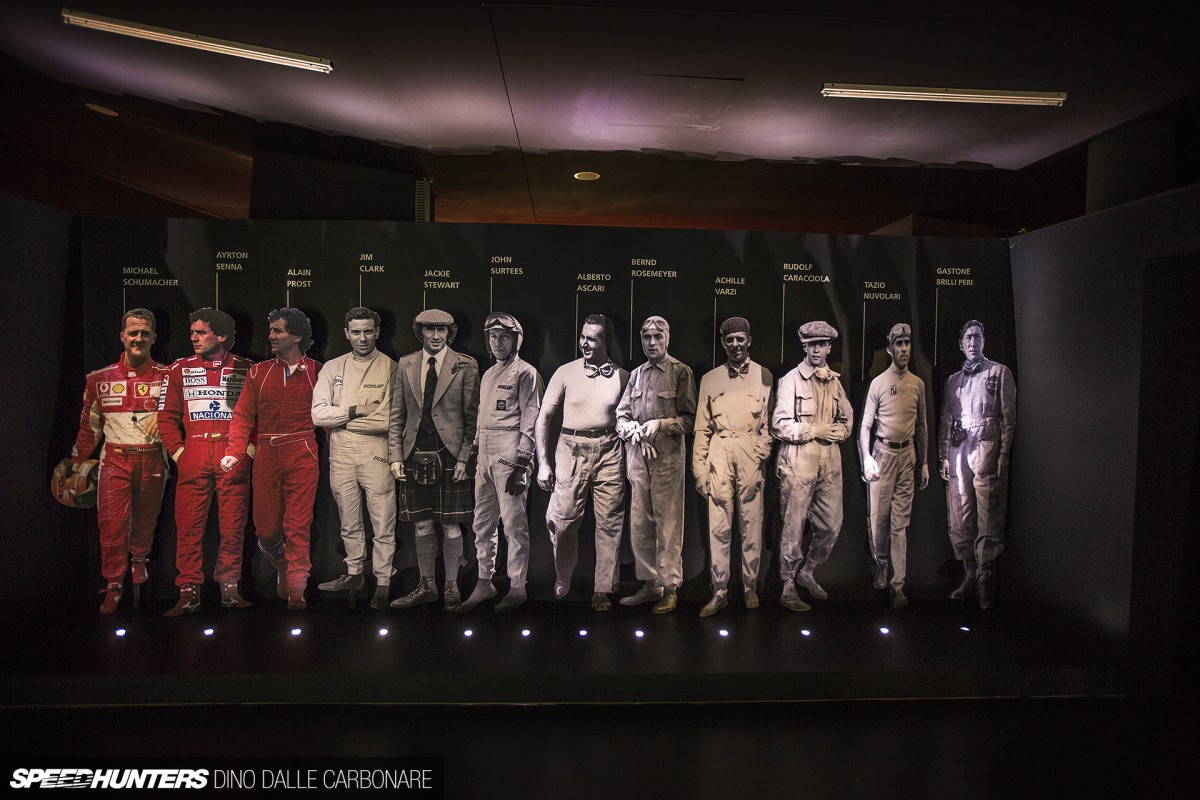 One of the main reasons I wanted to visit MAuto was actually because of the race car display that I heard was currently showing. As I made my way through a dark corridor lined with images of famous F1 drivers from history, the room suddenly opened up…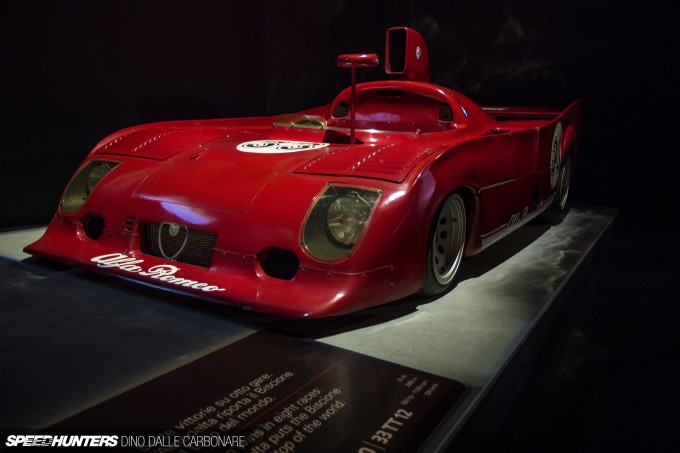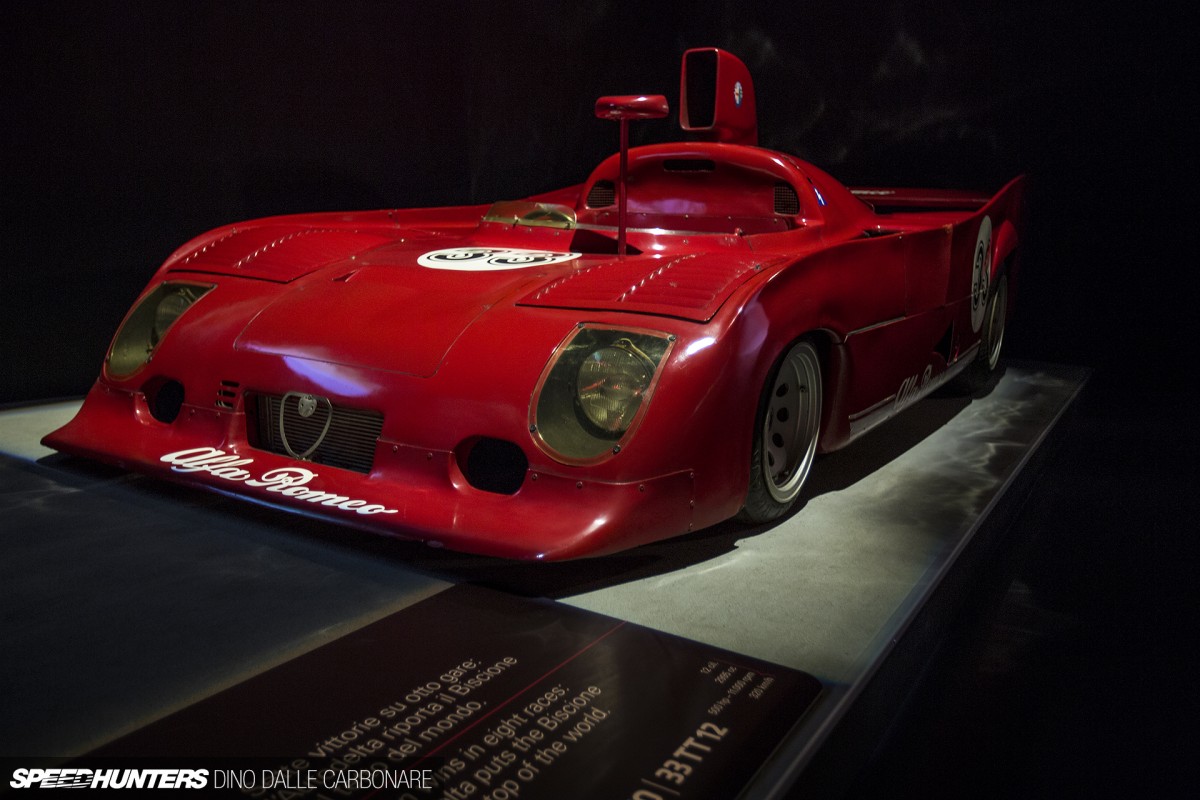 Before me were legends from Italy's racing past, cars like this Alfa Romeo 33 TT 12 from 1975. What makes this particular machine so special is that it won seven out of the eight World Makes Championship rounds that year, thanks to strong performance and unparalleled reliability. In a time when Alfa Romeo was using four-cylinder boxer engines in some of its road cars, this single seater was powered by a 500hp, 3.0L boxer-12.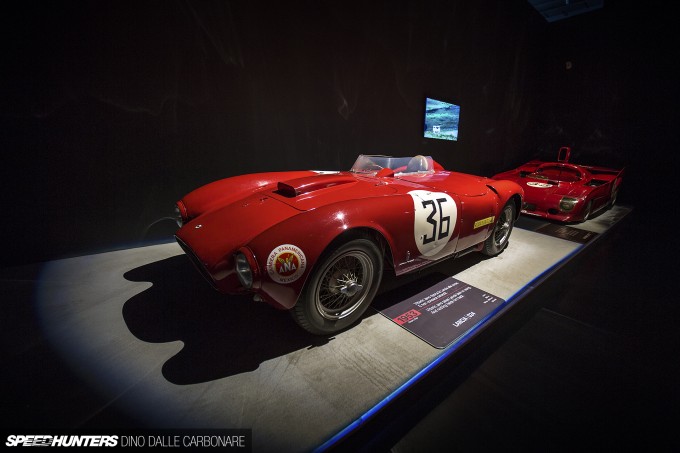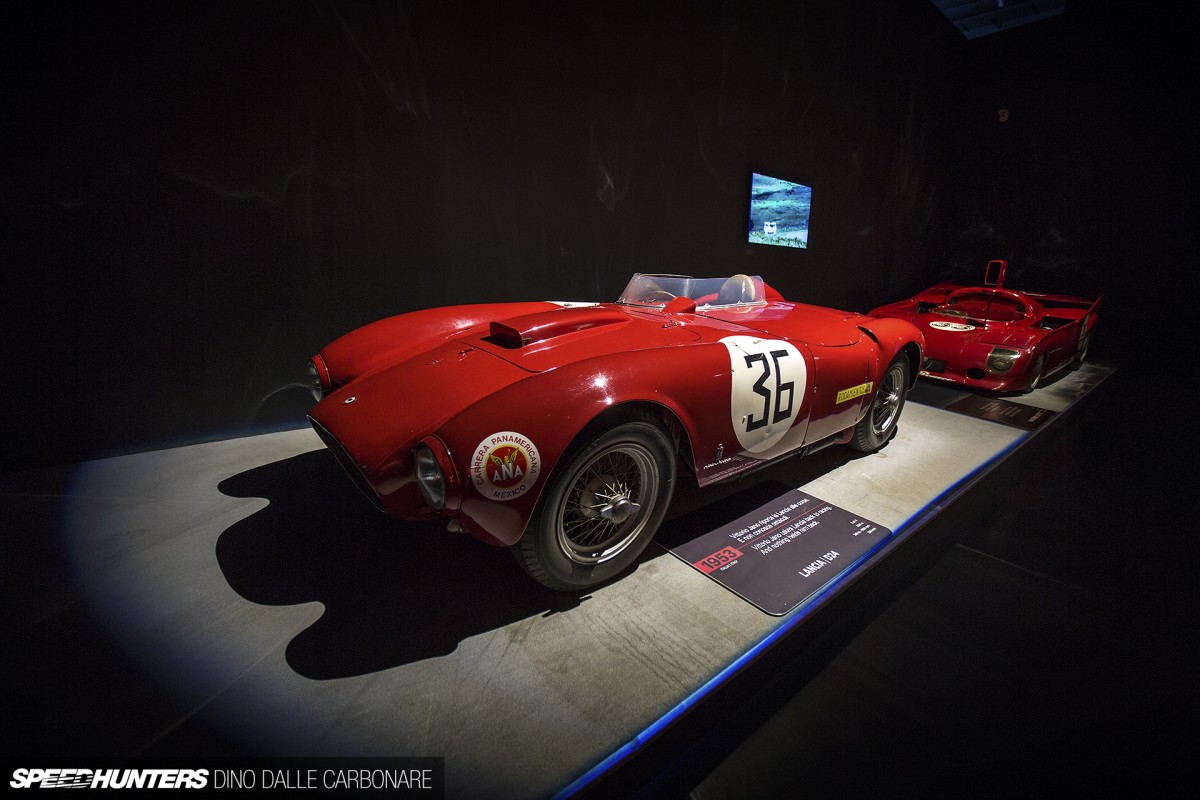 Displayed in front of it was Fangio's Lancia D24, which competed in the Carrera Panamericana and later the Targa Florio and the Mille Miglia.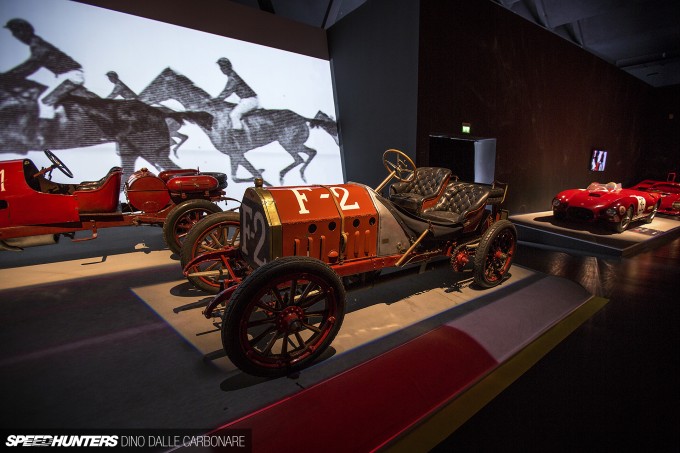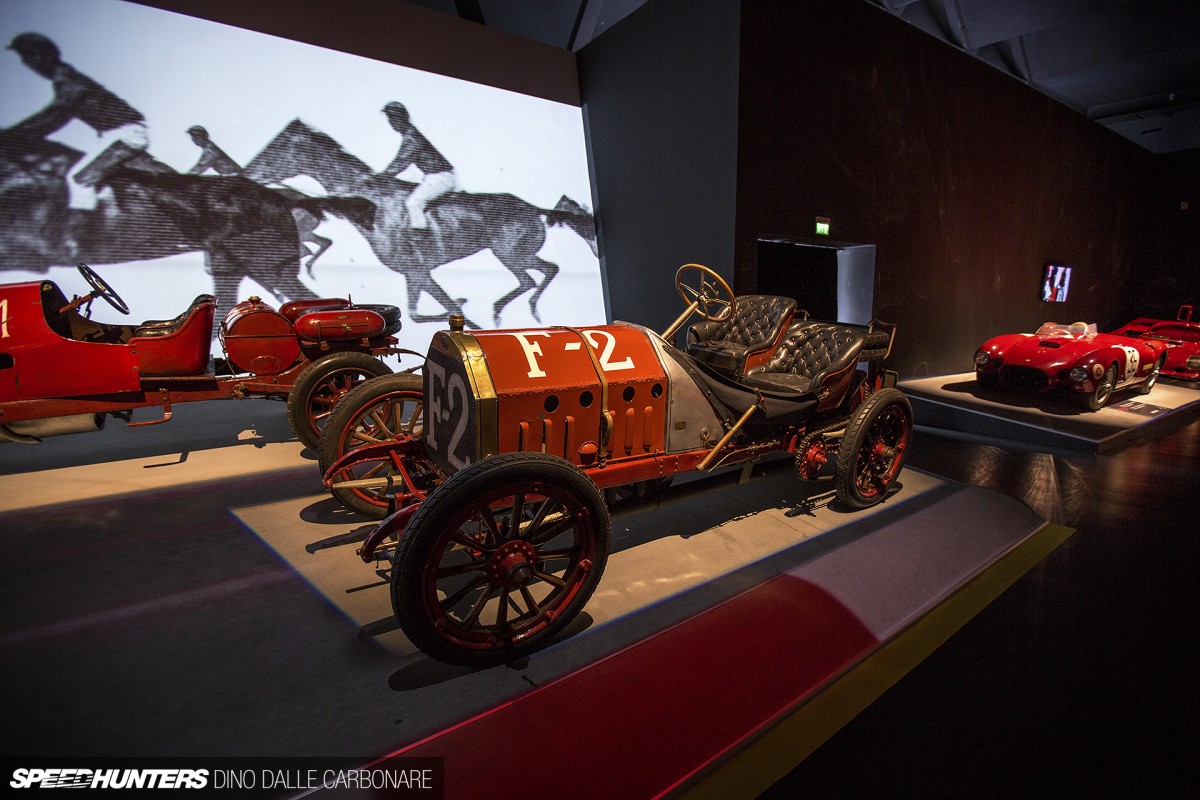 There's no replacement for displacement, or at least that's how Italian race engineers thought about things in 1907. This Fiat 130 GP packs a 16-litre twin-block four-banger with 130hp. I guess with the limited mechanical knowledge they had back then, this was the best they could come up with. It was a successful race car but I couldn't help but wonder how crazy you would have to be to actually race one of these contraptions! Safety has certainly come a very long way in 107 years.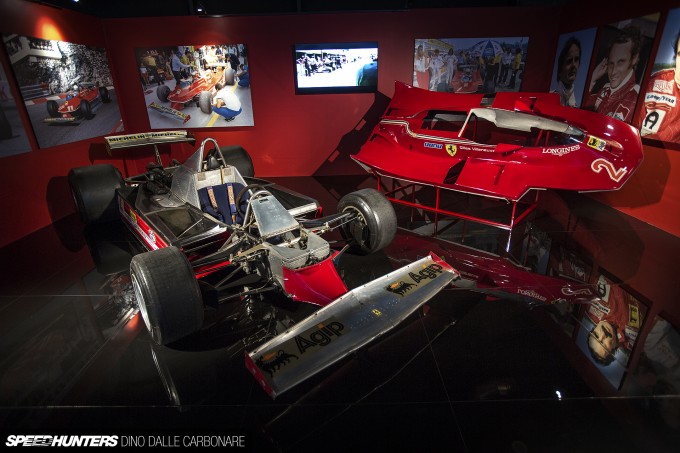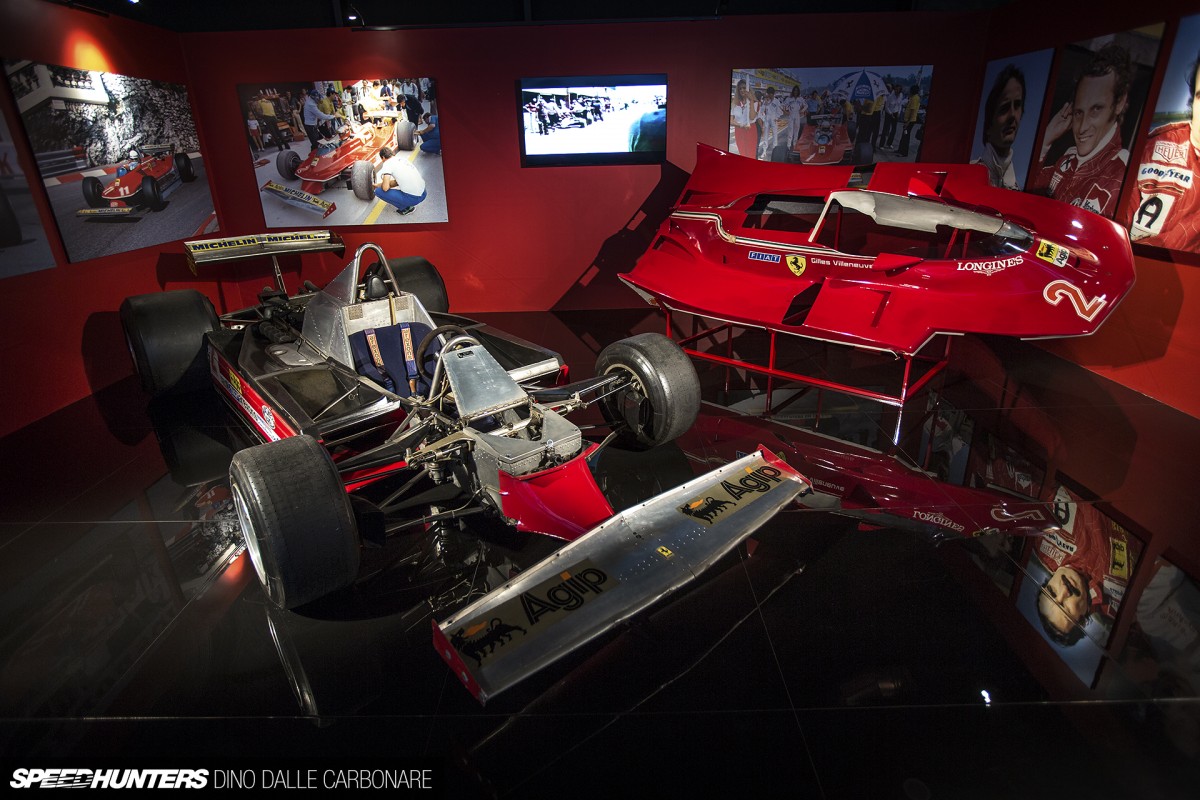 The legends kept on coming, like this 1980 Ferrari 312 T5 F1, as originally steered by Gilles Villeneuve. An amazing machine to see up close in detail, but one that again shows how far race cars have come, in construction especially. Back then it was only tubular frames and welded or riveted aluminium plating – nice to know when you have a 515hp flat-12 strapped to your back!
Legendary Display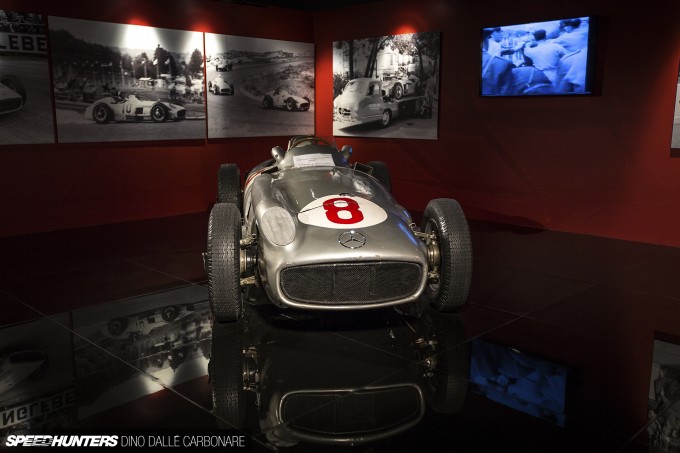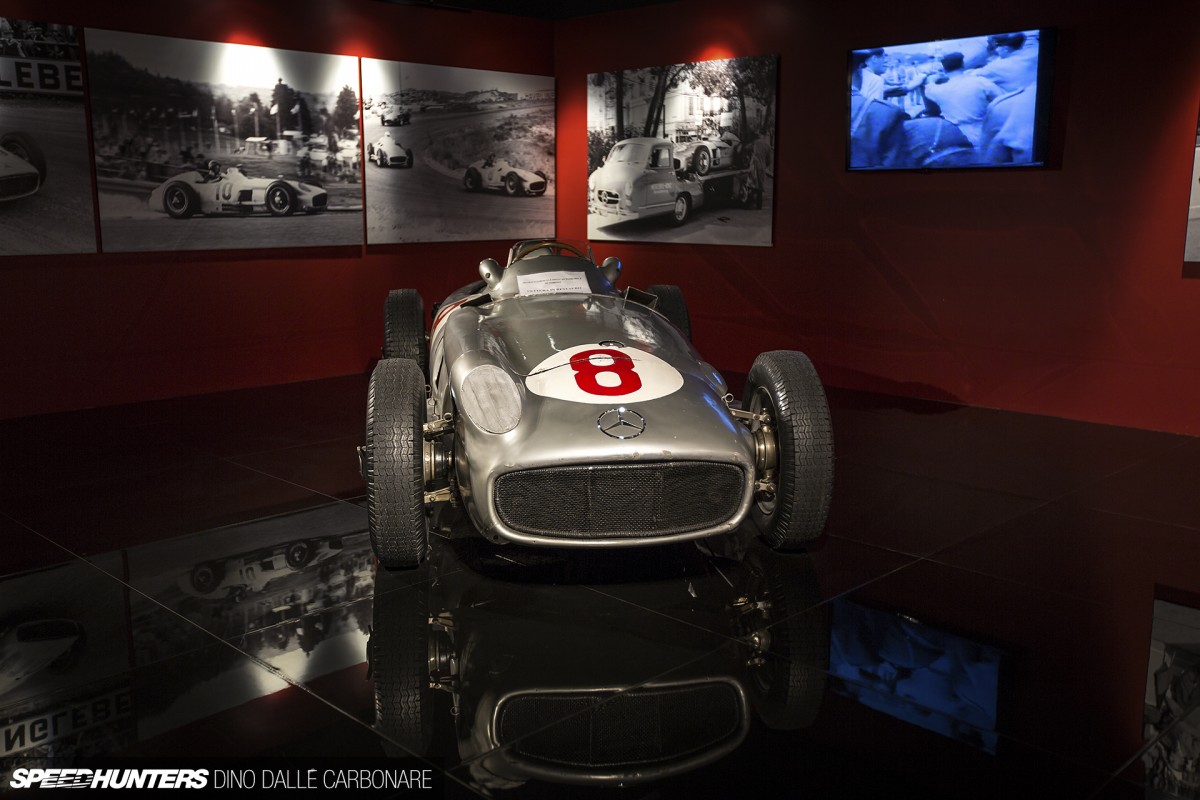 Thirty or so years prior these were the cars that were competing in F1, and this in particular was regarded as one of the most advanced cars of the period. The RW 196 boasted a straight-eight engine, direct injection, valve timing and twin plugs for each of the cylinders. Not surprisingly, Fangio was quite successful with this Silver Arrow.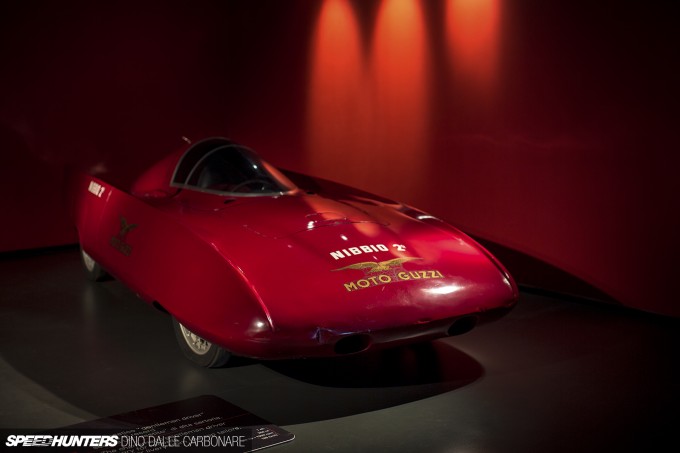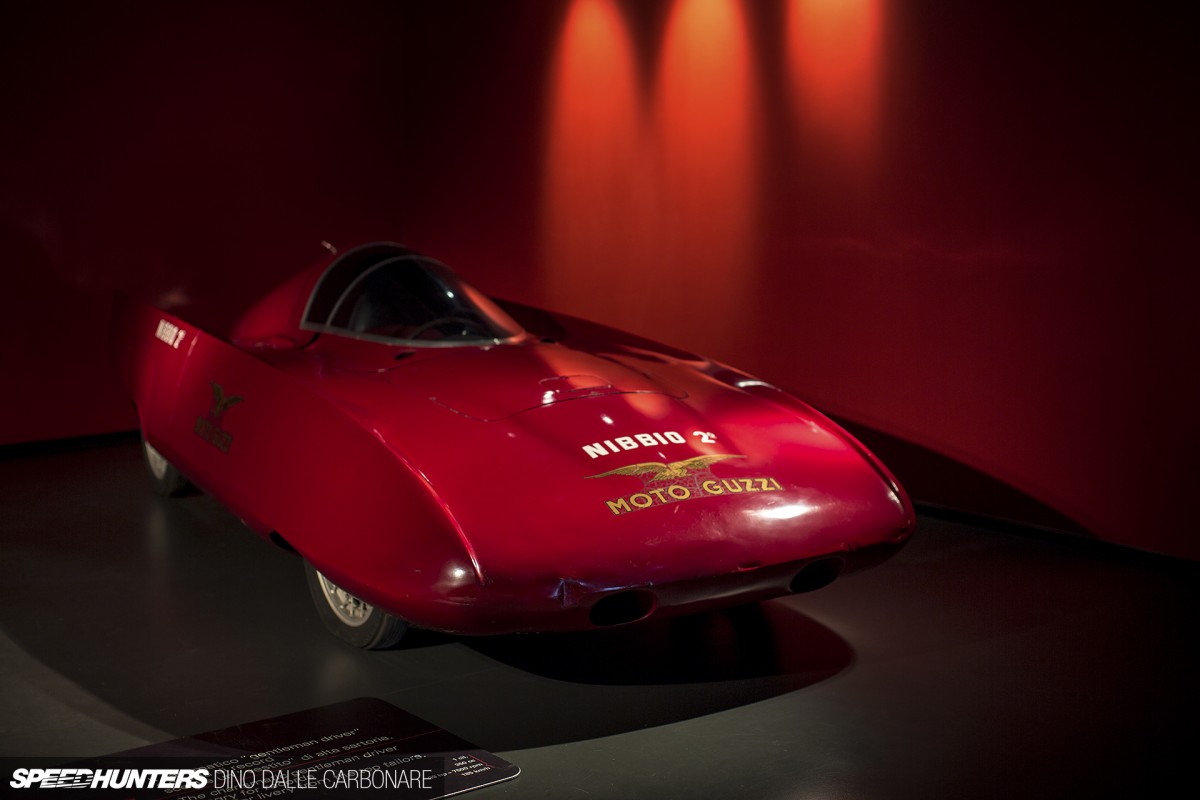 I was also surprised to find out that in the '50s Italians dabbled in high speed runs, mainly held at Monza. This Ghia-bodied Nibbio II set the international 350cc speed record when it hit 185km/h – thanks in part to its single cylinder Moto Guzzi engine.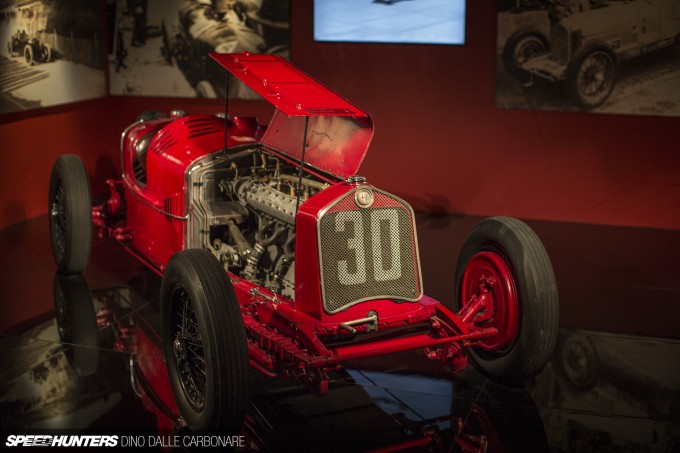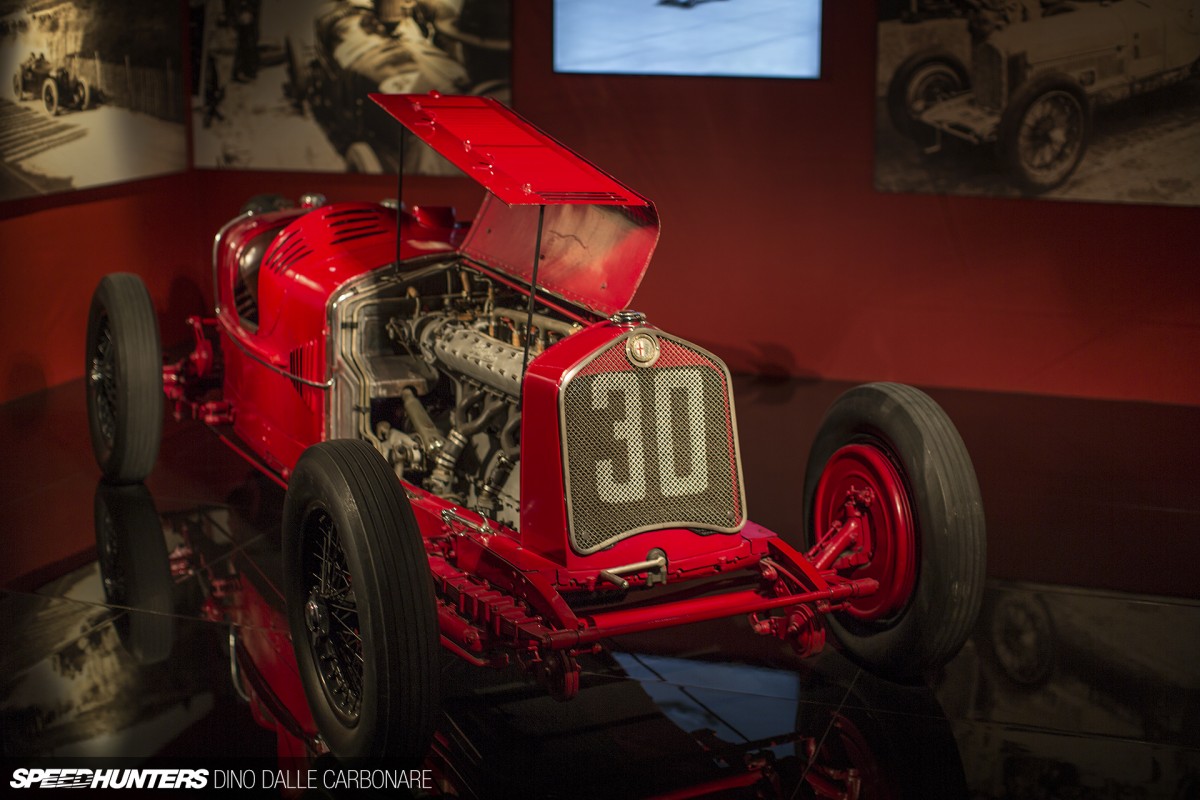 If I had to pick one car from the old days as my favourite, it would definitely be Ascari's supercharged Alfa Romeo P2 – one of Alfa's most renowned racers of all time.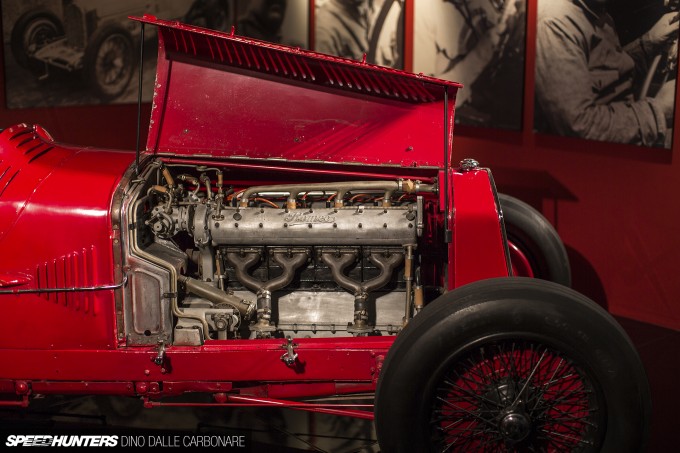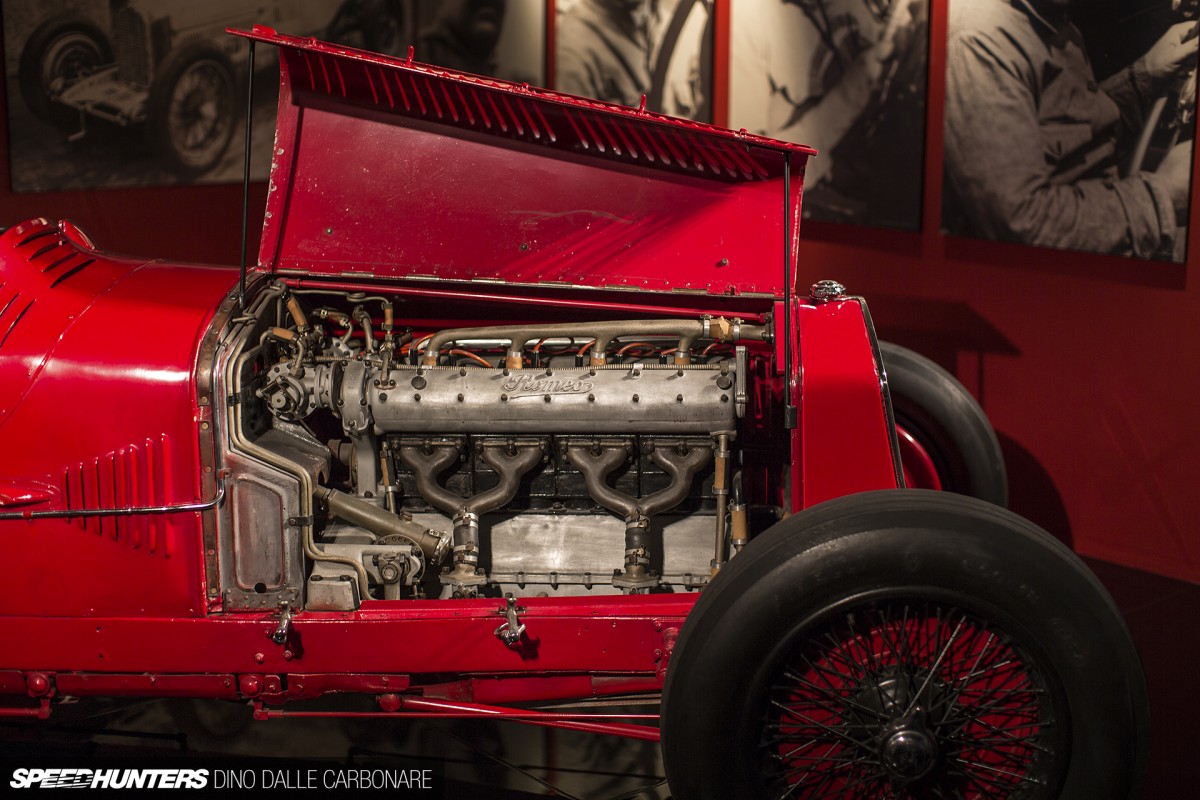 It's too bad the car was behind barriers, as I would have spent a long time looking over that little supercharged straight-eight. It only had a capacity of 1,987 cc but managed to churn out 175hp.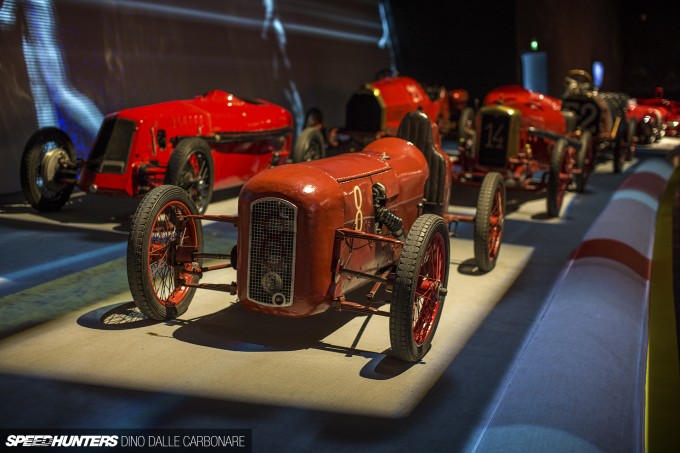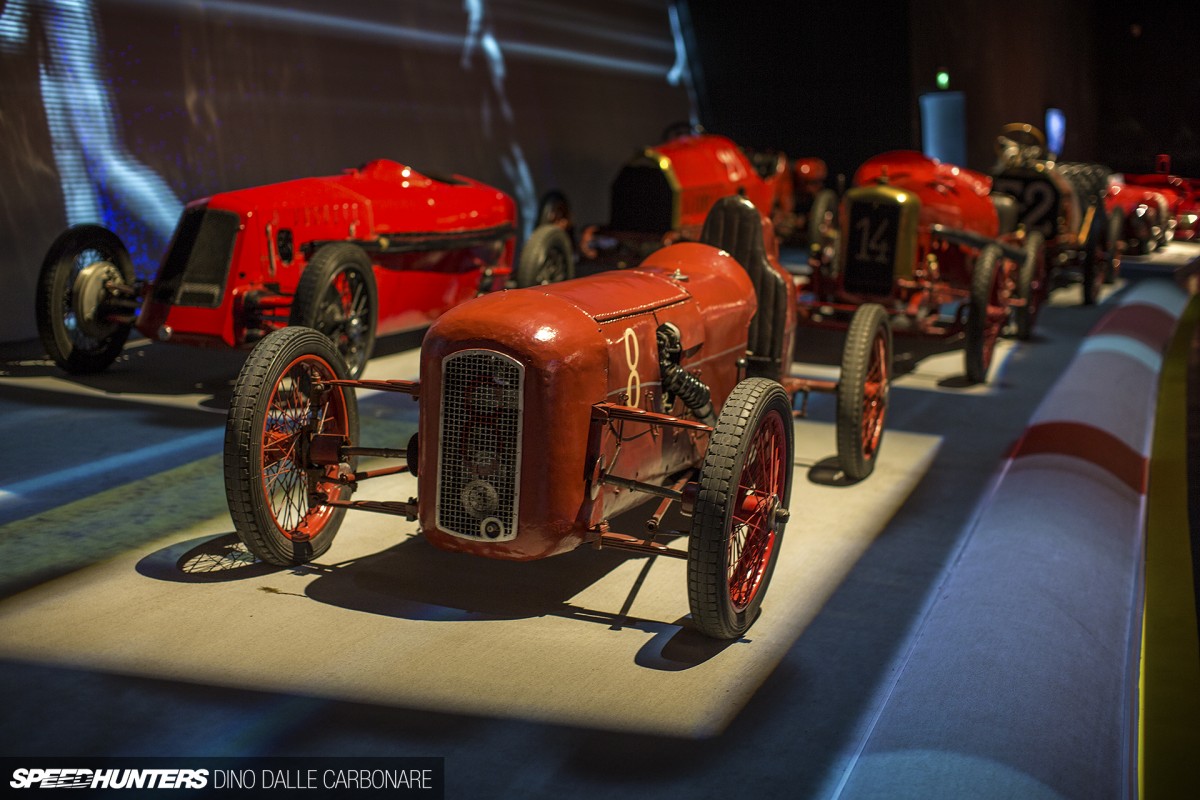 Alfa's, Ferrari's, Lancia's and Maserati's racing heritage is something quite special, and once you are confronted with these machines from the past you can't help but feel a little overwhelmed.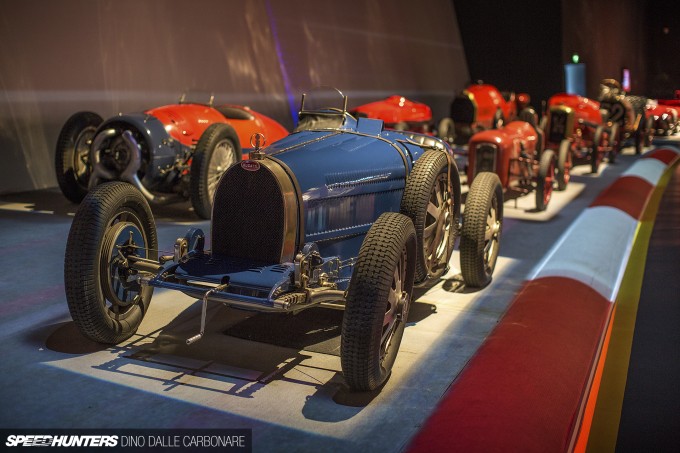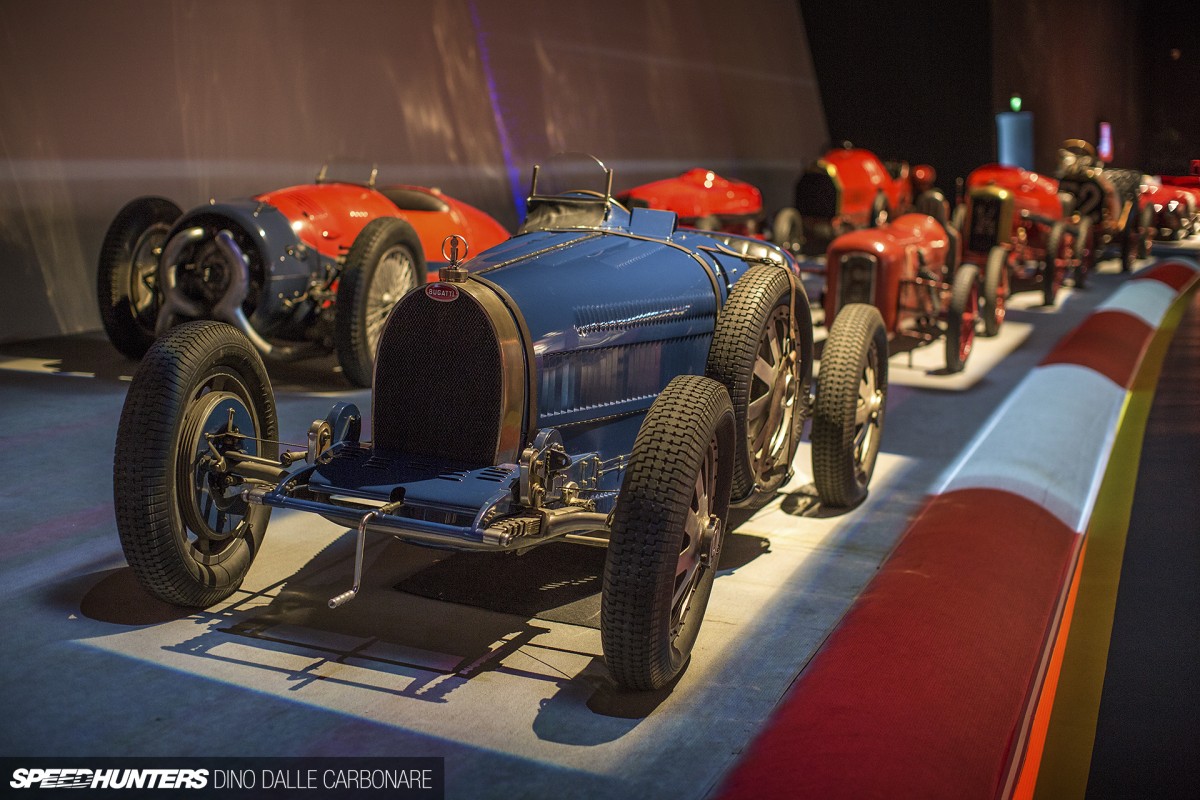 Ettore Bugatti was of course Italian, but due to the fact that he set up his company in France the brand is tied to that country. This 35B racer is as rare as Bugattis get. Notice how it runs one-piece aluminium wheels while most cars in 1929 still have wire-spoked rims, or even wood ones.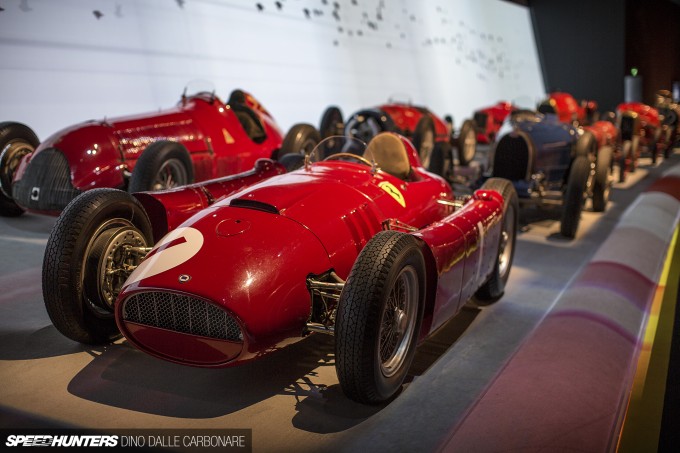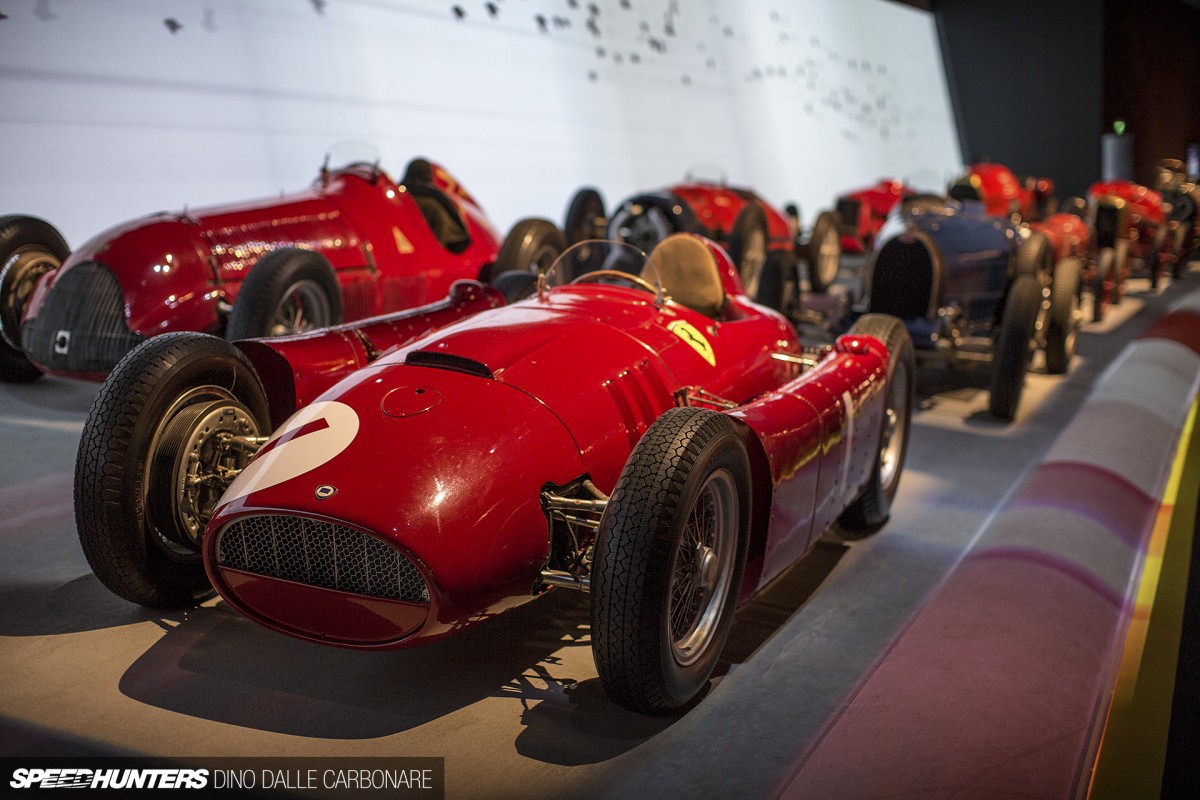 By 1955 Lancia had dropped the V6 motor for F1 racing and with the D50 moved onto a 90-degree V8. It only weighed in at 600kg so the 260hp engine provided more than enough. Imagine a 1,800kg R35 GT-R with 780hp and you begin to understand what sort of performance these F1 machines from the '50s had.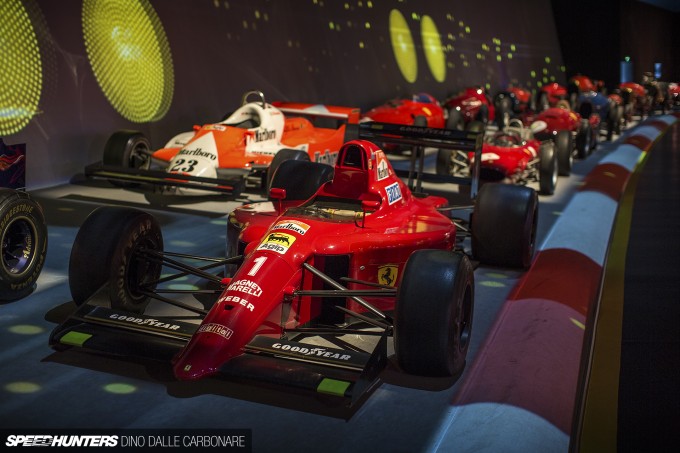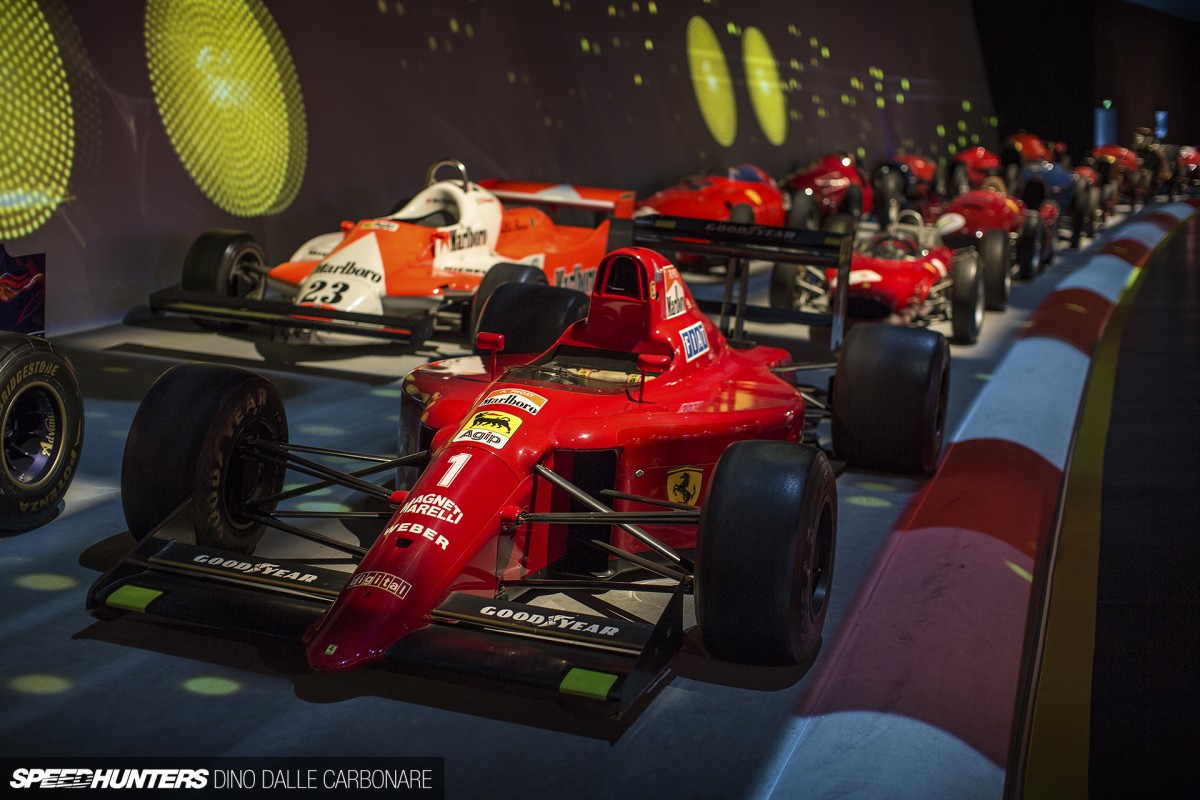 Something a little more modern, but yet still so surpassed by today's standards.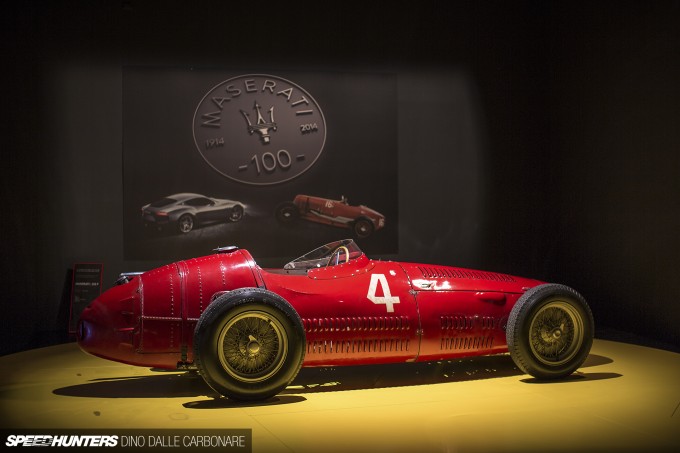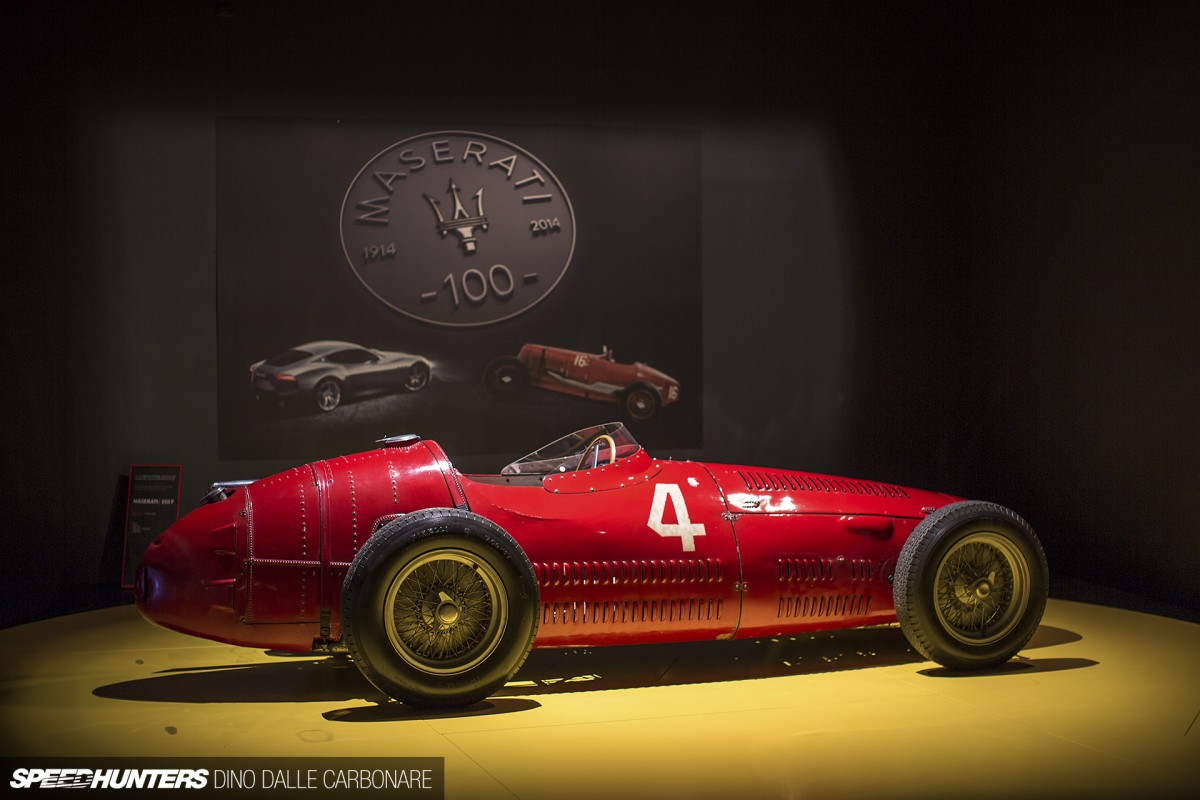 You are looking at one of the most respected F1 cars of yesteryear. The Maserati 250F raced between 1954 and 1960 and took home countless victories around the world. It was at the museum to pay homage to Maserati's 100th anniversary.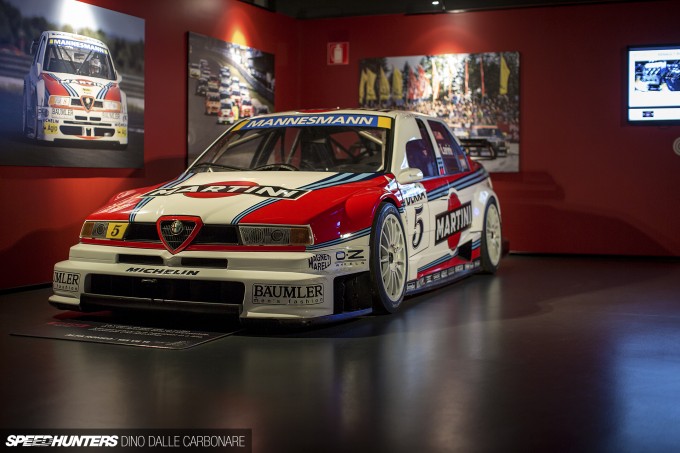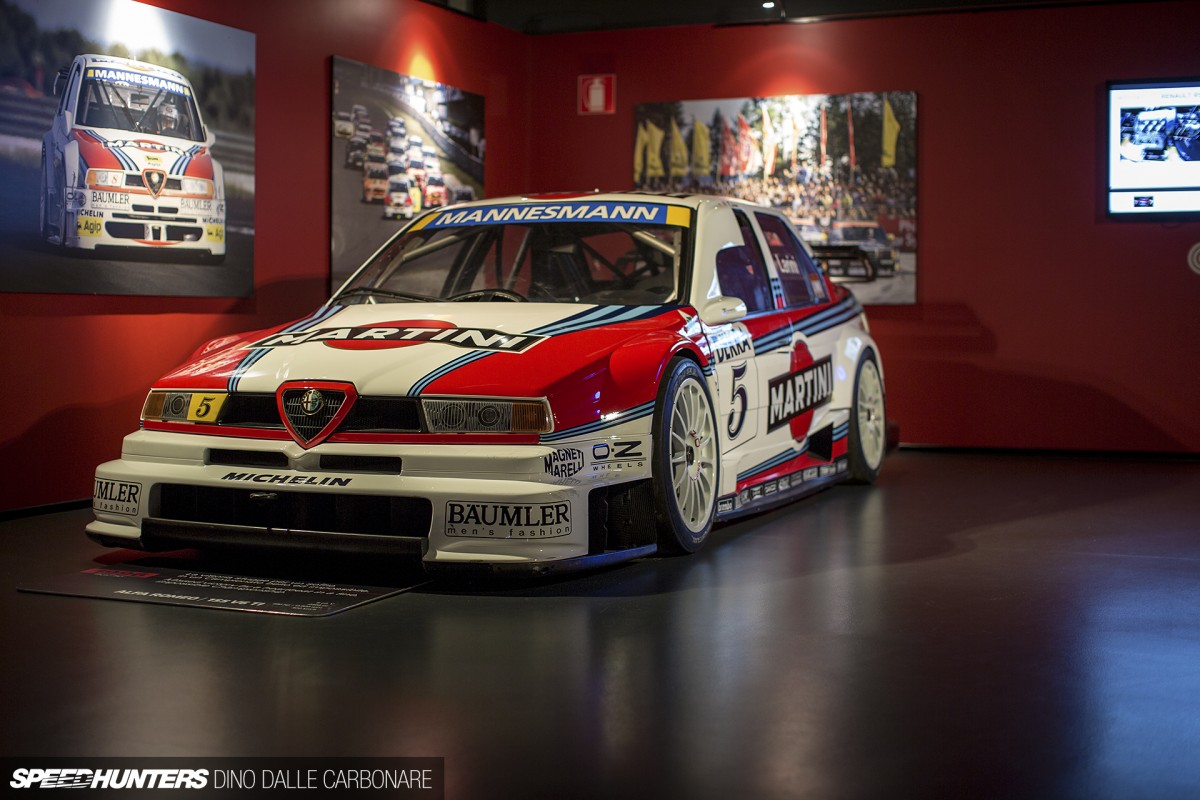 Behind the vintage P2, the second car I'd take home with me is another Alfa Romeo. As a favourite from my youth, I almost lost it when I saw this 155 V6 TI! This car was the epitome of mid-'90s touring car racing and an ultimate evolution of the road car it's based upon. The engine, which we saw earlier, is was what sealed the deal for me.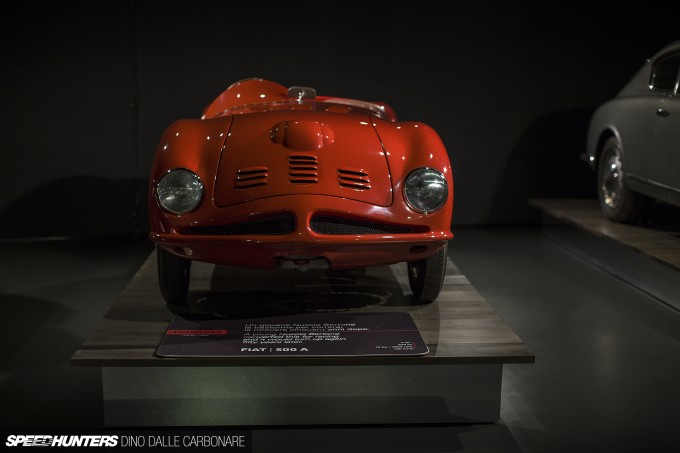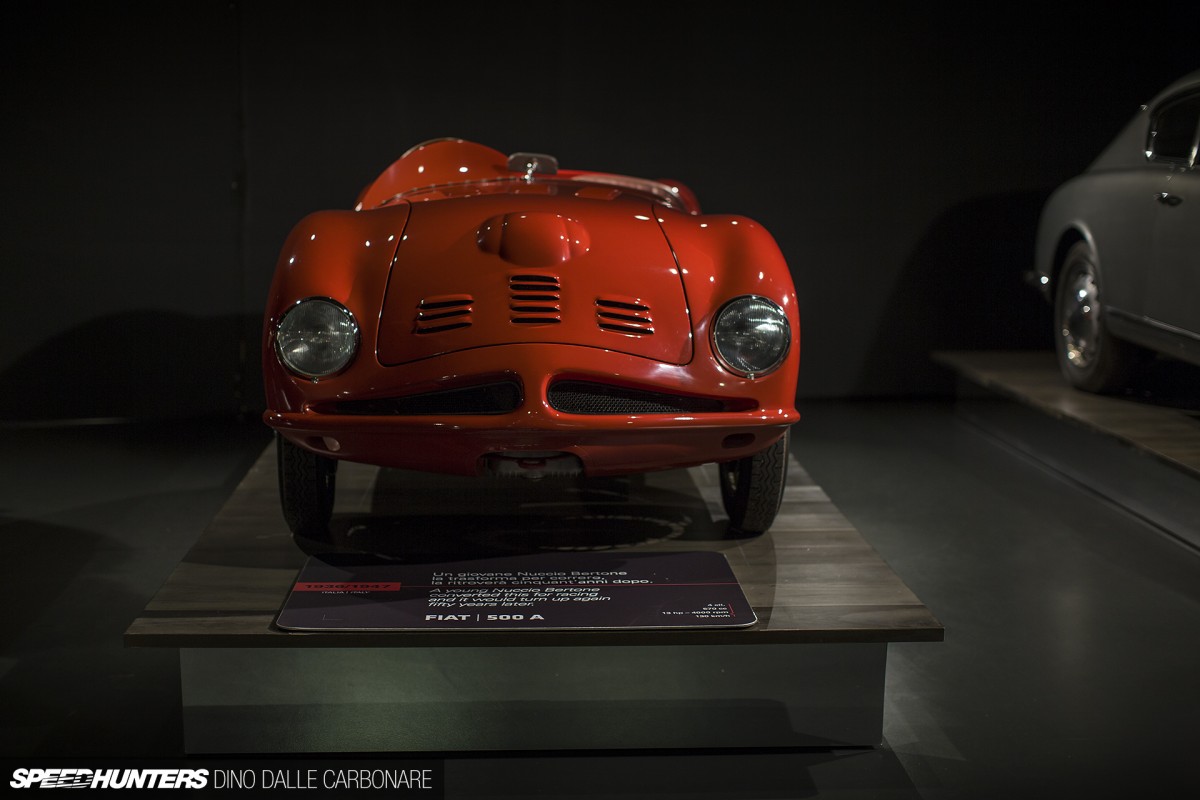 In the mid-'30s Nuccio Bertone took a Topolino and re-skinned it, turning it into a race car. This was the outcome. I quite like that mustache grille!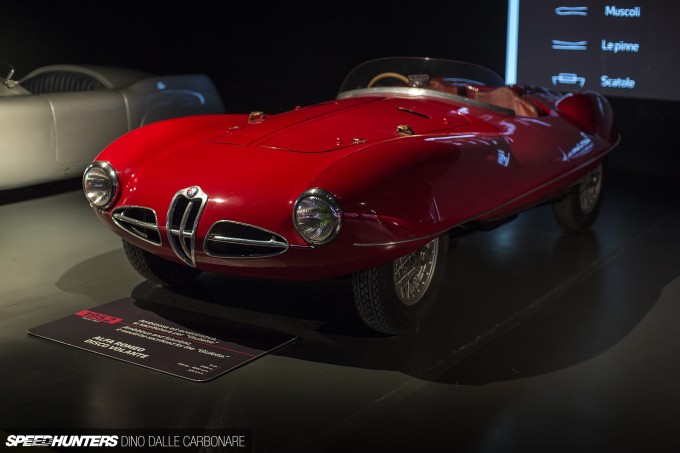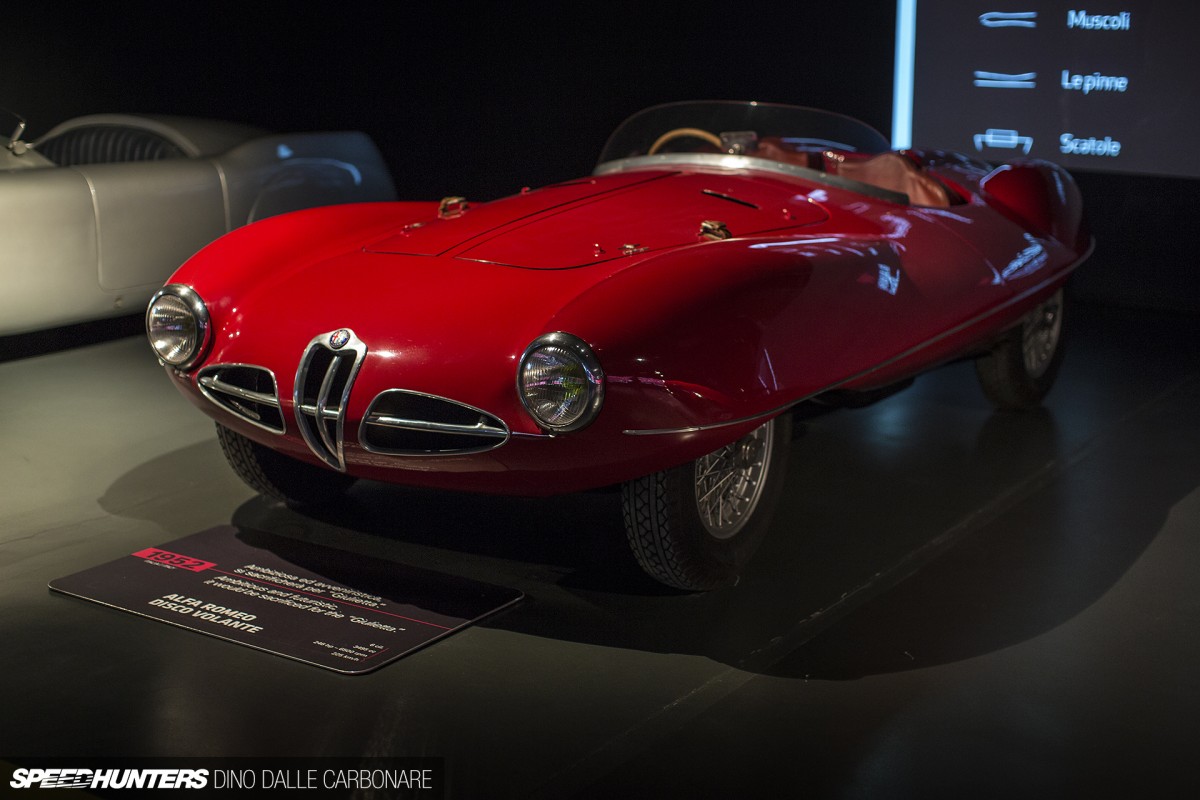 What to say of this car… Having missed it years ago when it was brought to Tokyo to participate in the Japanese version of the Mille Miglia, I was over the moon to get to see it in person. It's one of the most beautiful creations of all time and it's great that it's being kept in operating condition by MAuto.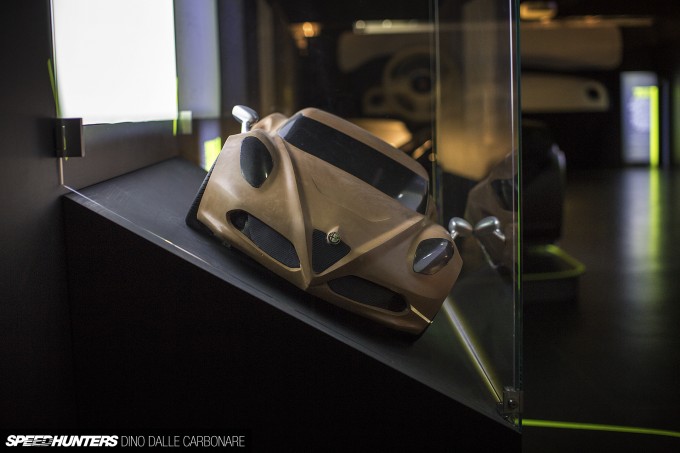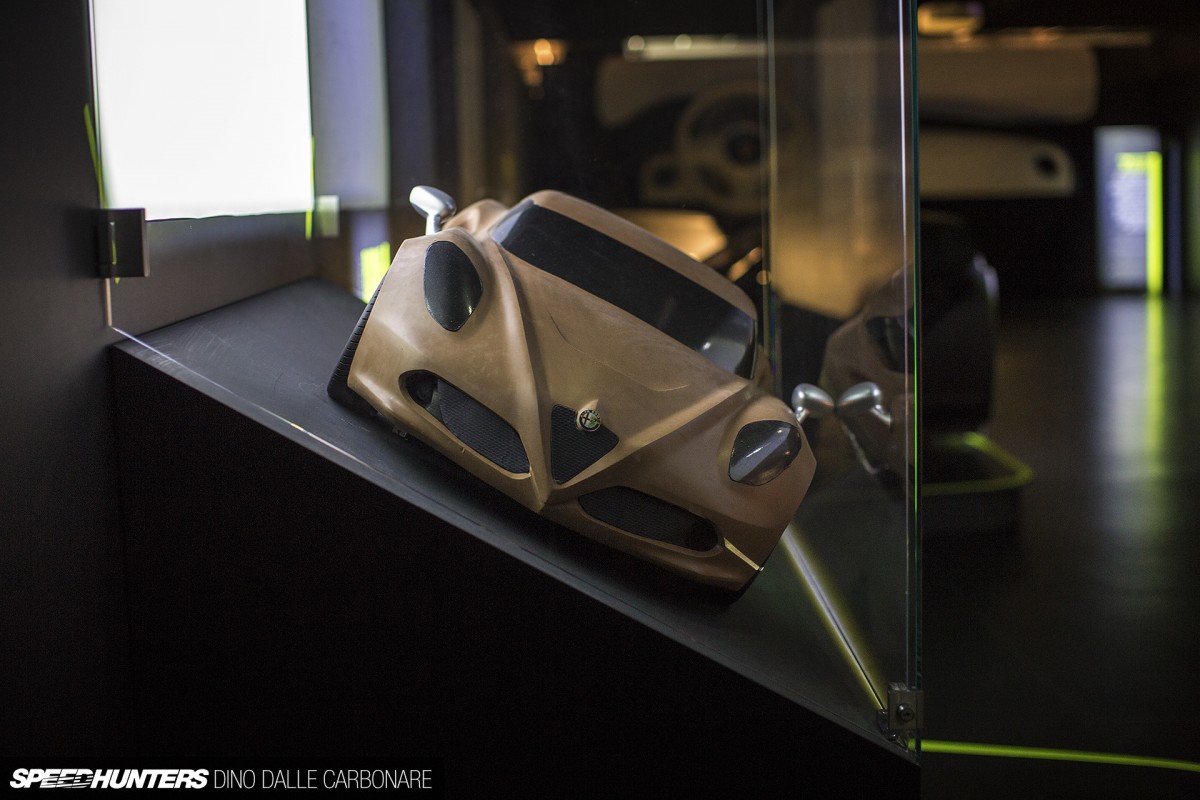 I'll end by leaving a little hint that finally, in 2014, there is a glimmer of hope that once-great Italian manufacturers are getting back to building the sort of cars that they have always been synonymous with. Let's see what the next five or so years bring…
Dino Dalle Carbonare
Instagram: speedhunters_dino
dino@speedhunters.com