The Nagoya Way
If Tokyo is the Japanese equivalent of New York and Osaka is the Japanese Chicago – then what is Nagoya?
Well, I'm here to tell you that Nagoya is Detroit meets Los Angeles. Now let me explain why…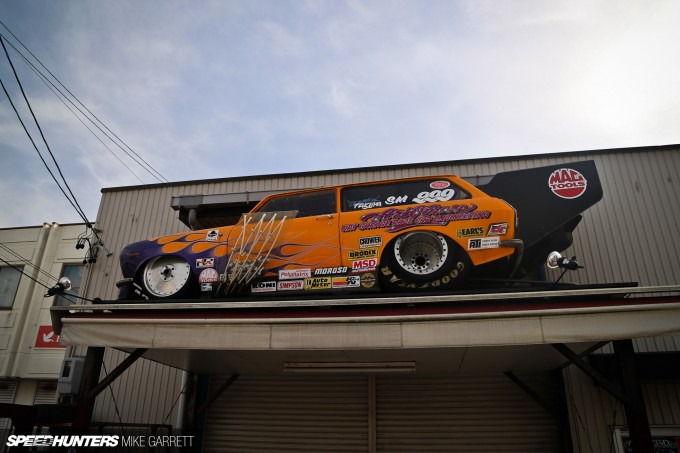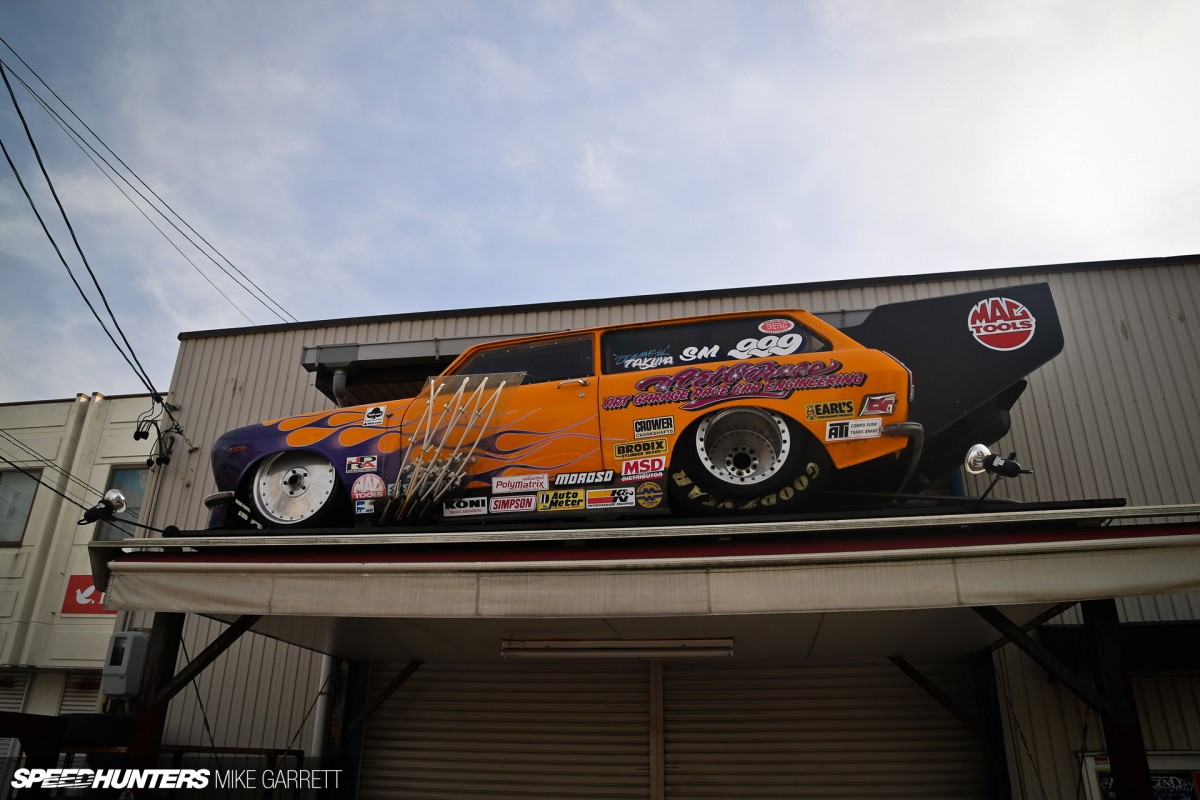 What's one thing that both Detroit and Los Angeles have in common? It's certainly not climate, and it's definitely not the economics. It's the car. Detroit is where they are built and LA is where they are driven.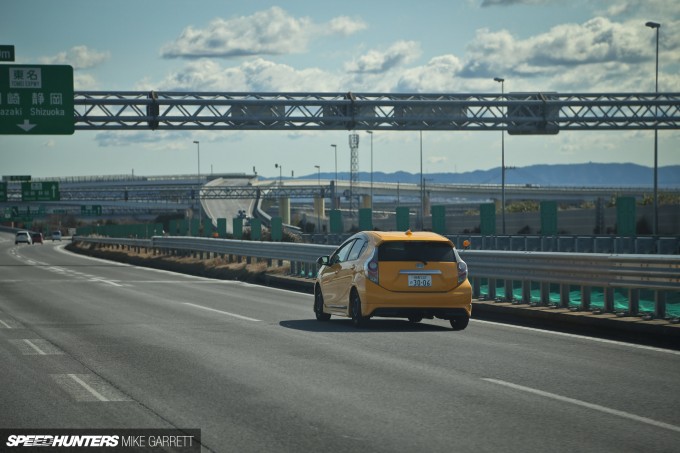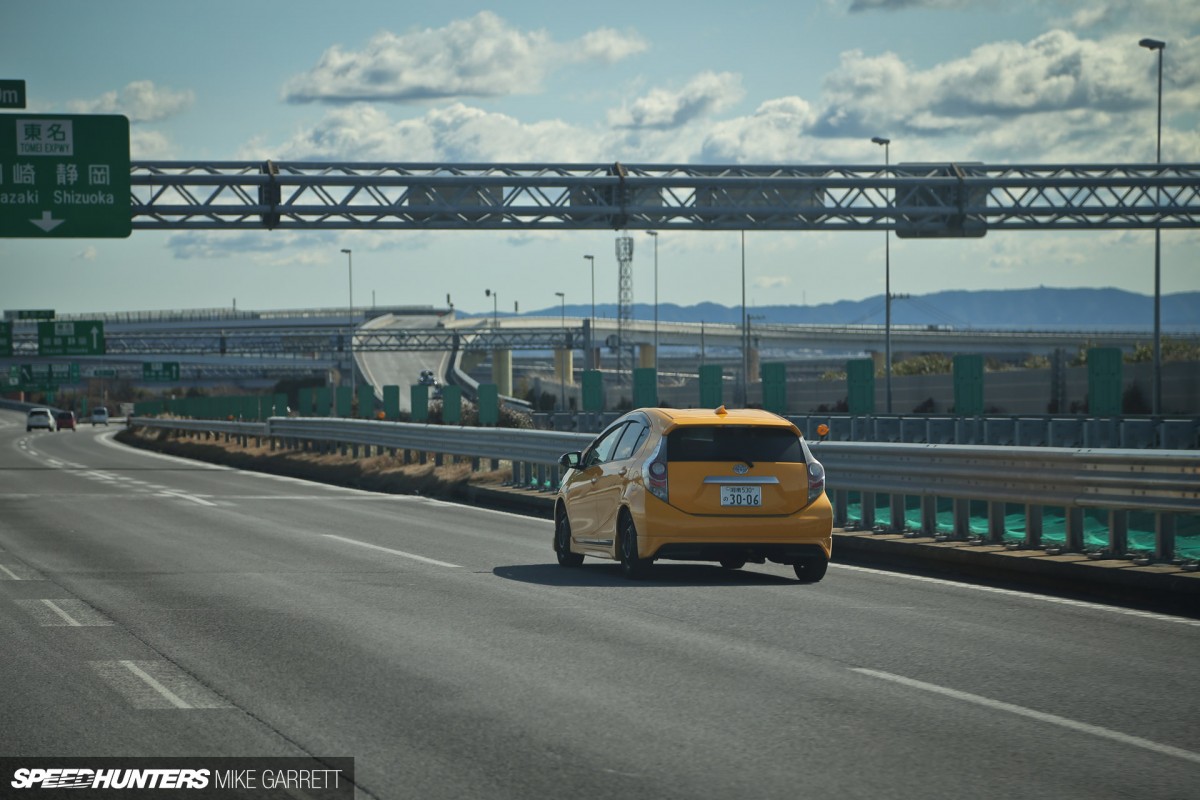 Economically, Nagoya and Aichi Prefcture share a lot in common with Detroit. The auto industry is king here; the area being home to the headquarters of Toyota – Japan's largest automaker. And you can't go far in Nagoya without finding someone who's affiliated with Toyota in some way. Aside from the massive Toyota presence, the area is also filled offices and factories from many other companies involved with the auto industry.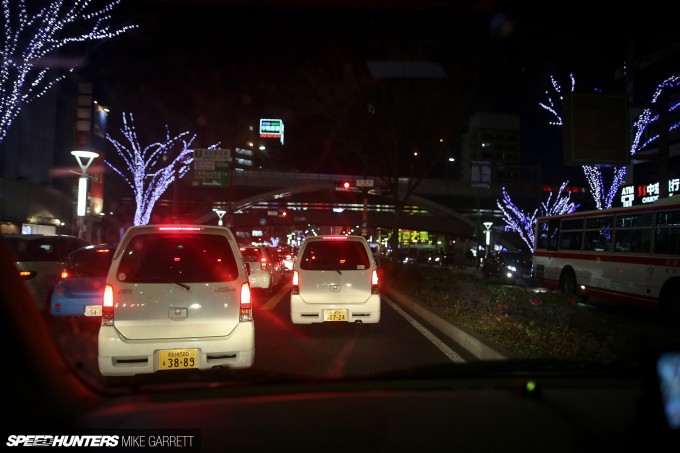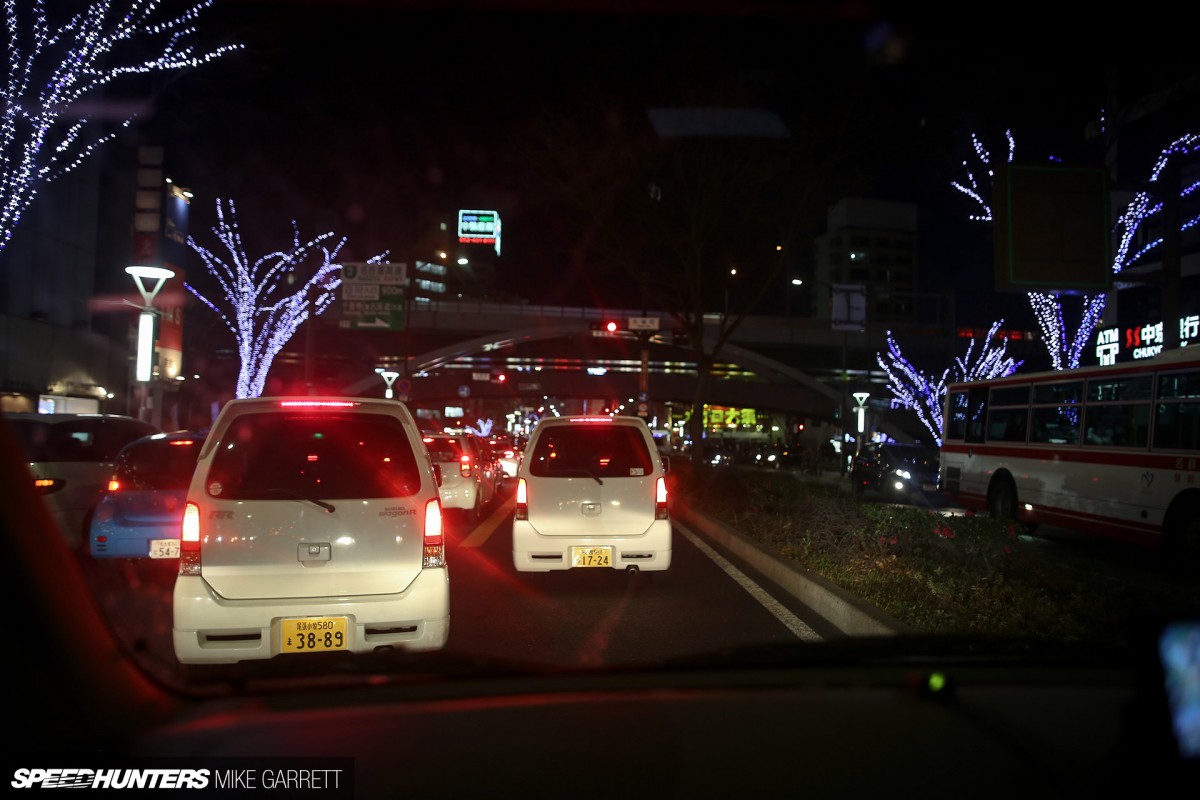 It's not surprising then to hear that Toyota City in Aichi is a sister city of Detroit – both with their heavy ties to the auto industry. What about Nagoya's American sister city? That would be Los Angeles of course.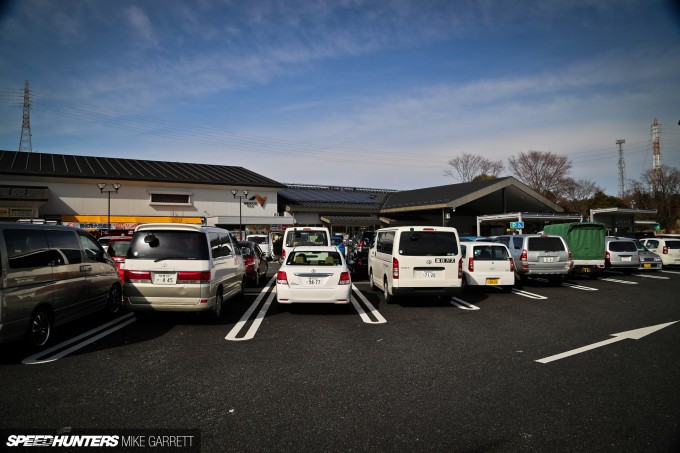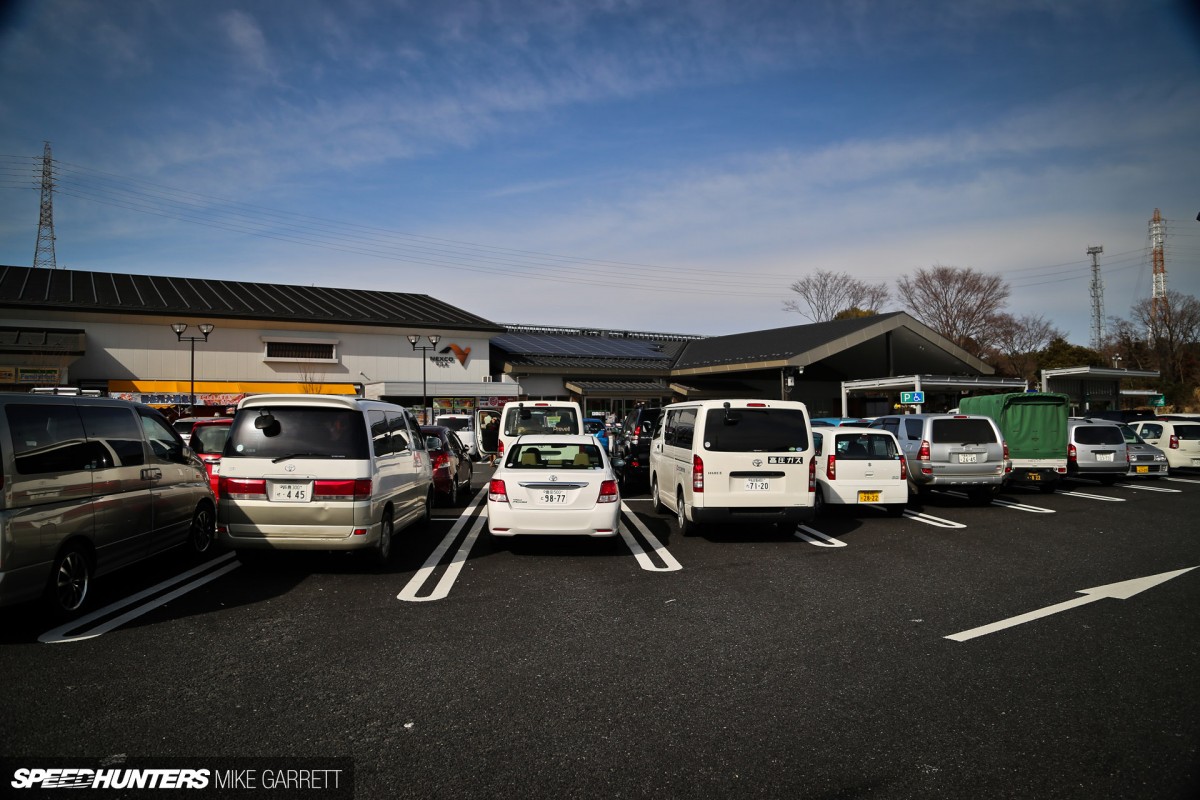 Just like Los Angeles, the car is king in Nagoya. It sits at the top of Japan's list when it comes to car registrations, although from my findings LA still has the edge when it comes to frustrating traffic jams.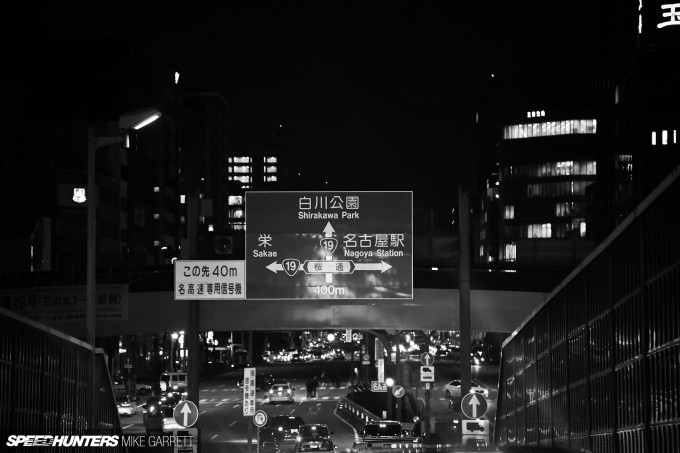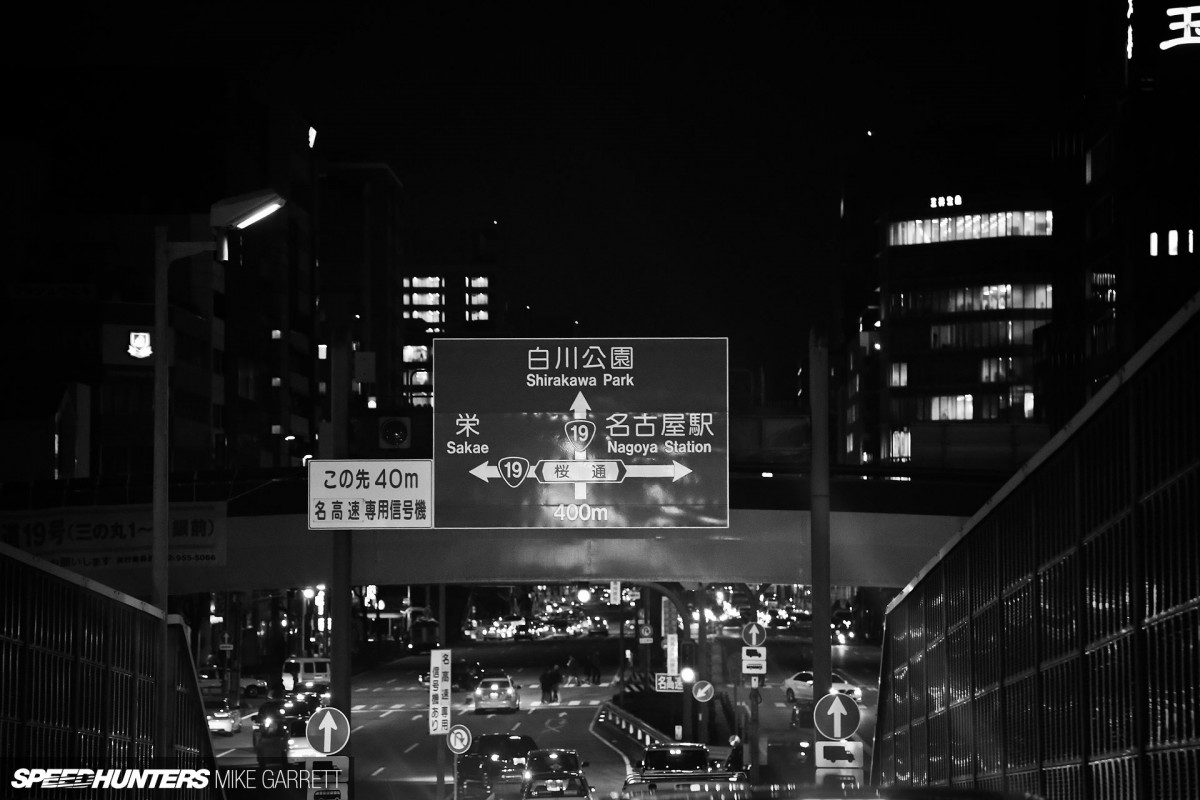 There's still public transportation in Nagoya of course – the city is served by trains, subways and all that stuff – but unlike Tokyo the automobile is still the primary means of transportation for many. Just like Los Angeles and its miles of freeways.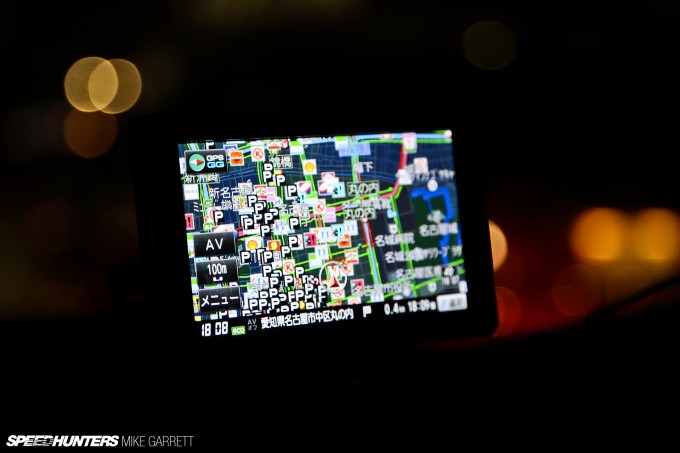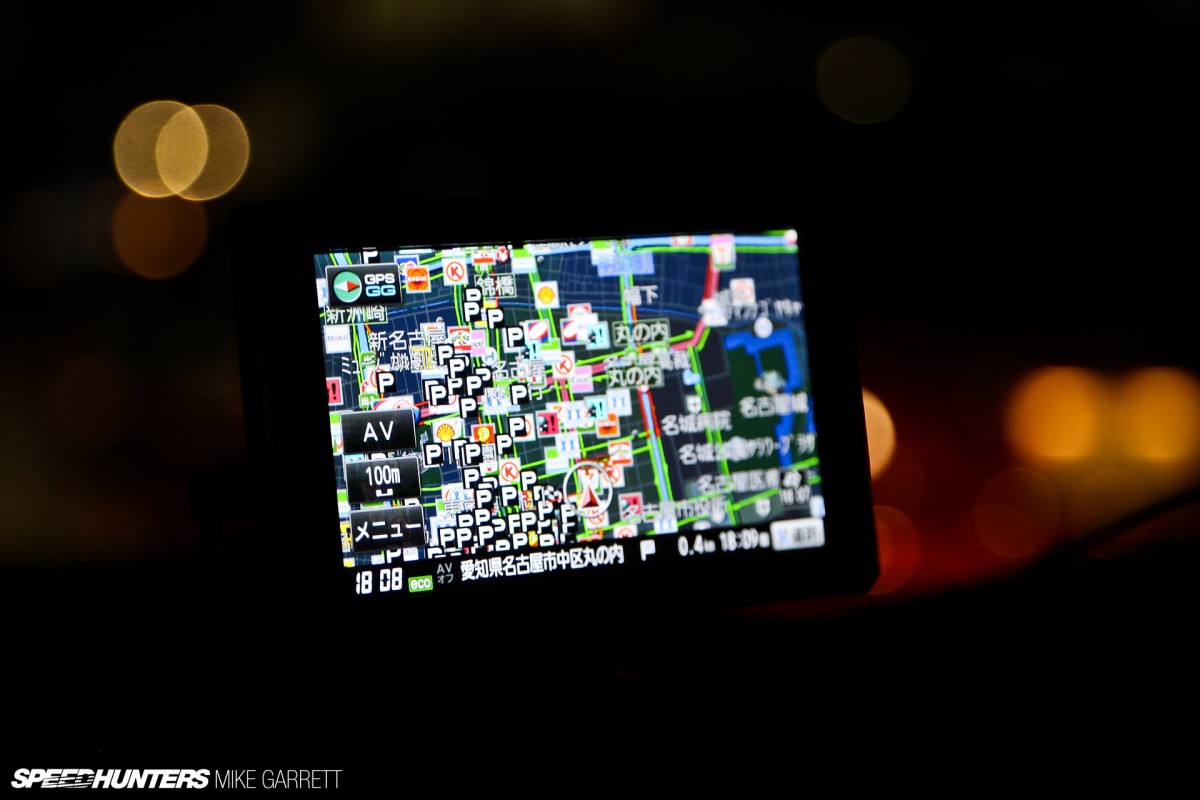 See all those 'P's? Those are parking lots which are stacked around the center of Nagoya. You'll still pay to use them, but not nearly as much as you will in the middle of Tokyo.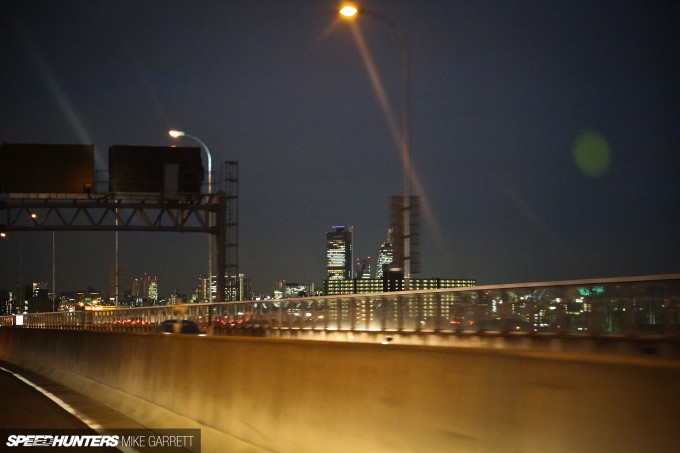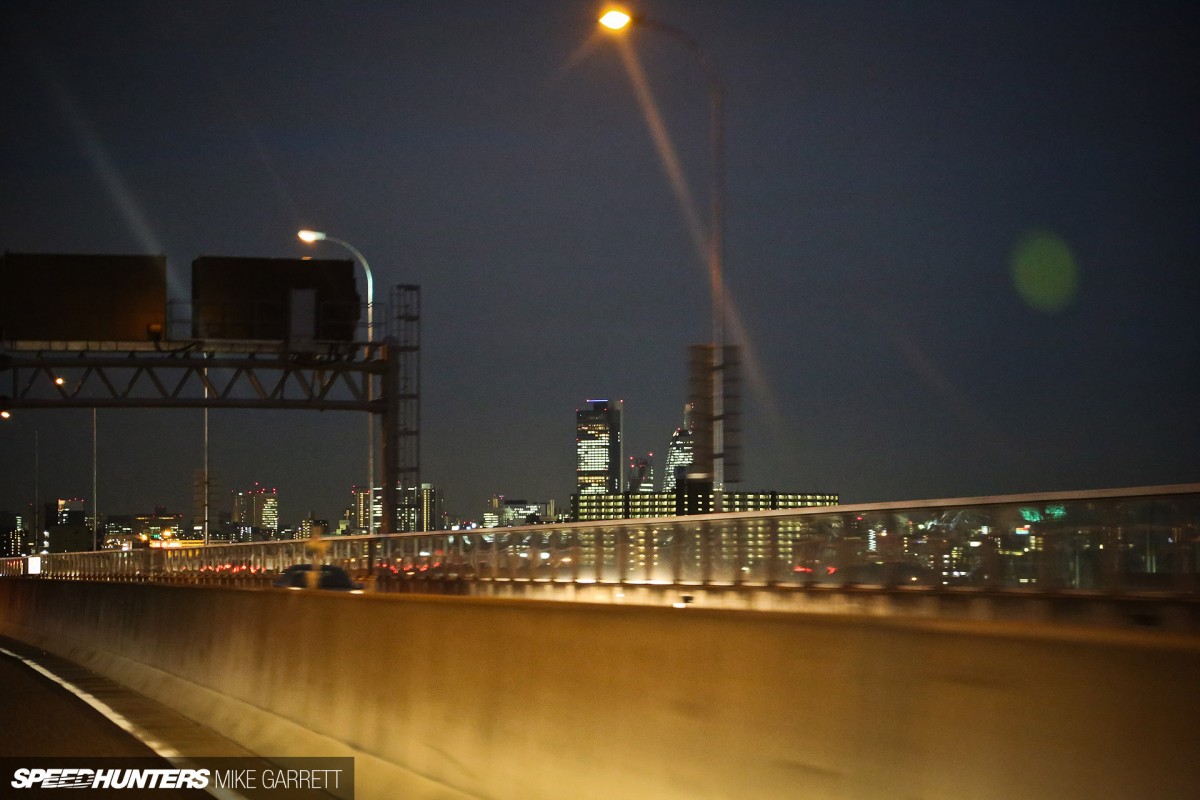 Unlike Tokyo or Osaka with their endless skyscrapers – Nagoya feels much more spread out with a central skyline that rises above the city. Just like downtown Los Angeles.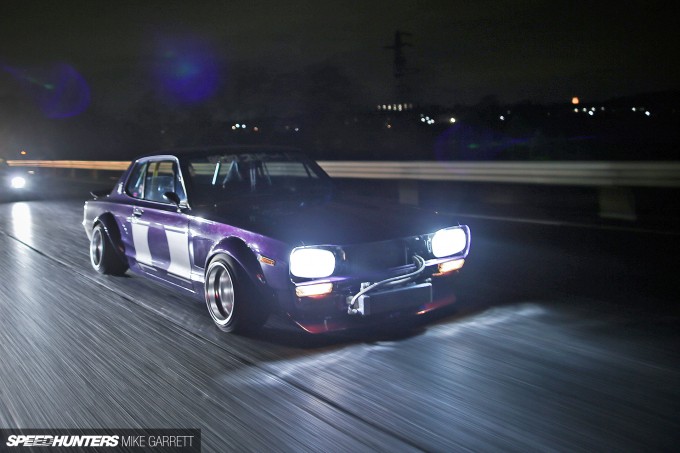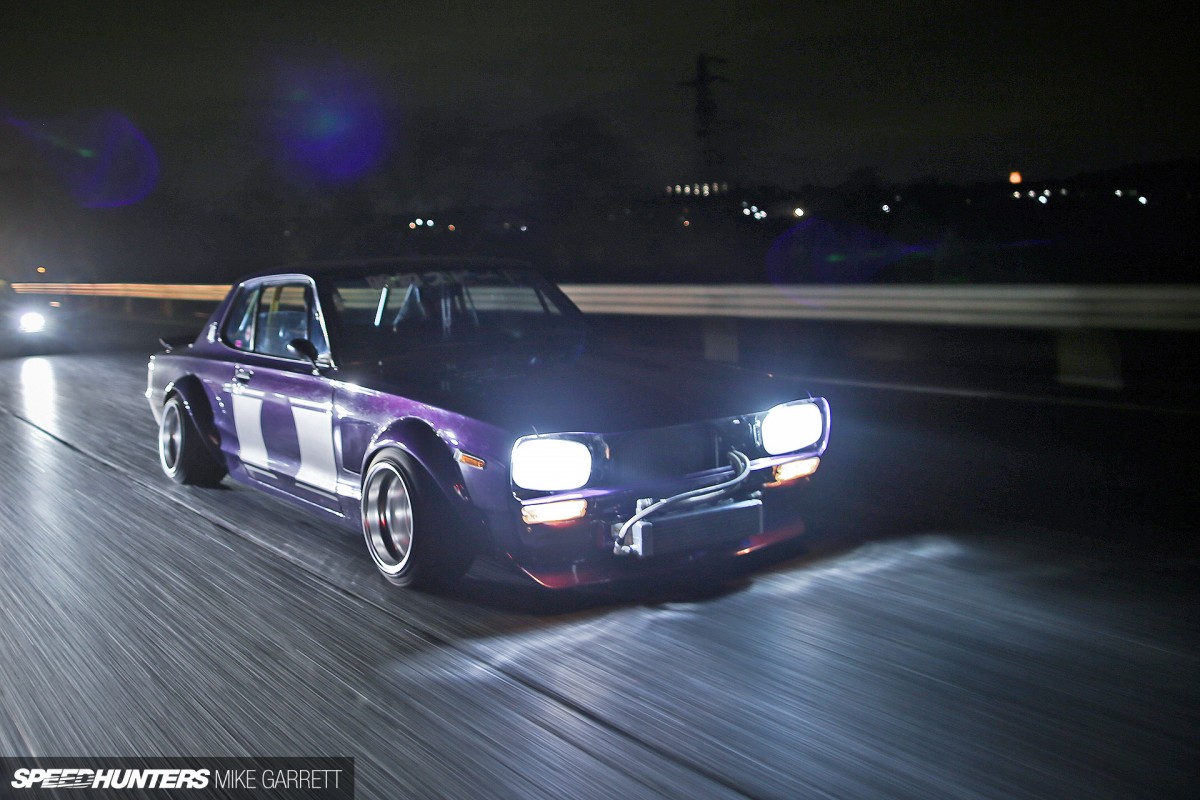 And just like Detroit and Los Angeles, Nagoya is an area that's ripe for Speedhunting. In fact, when it comes to modified cars I'm not sure if there's another region in Japan that can top it.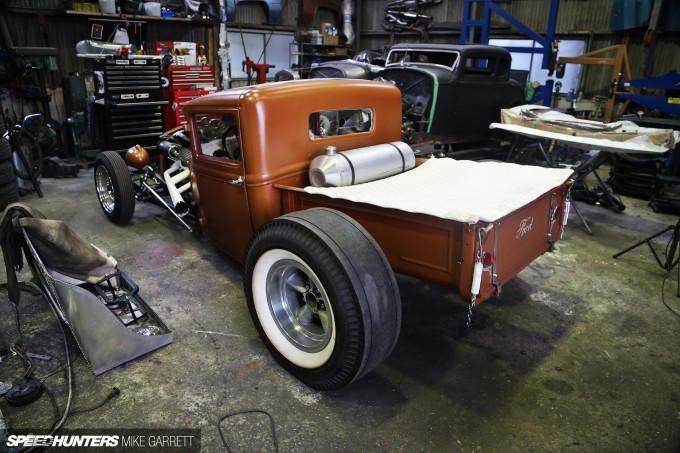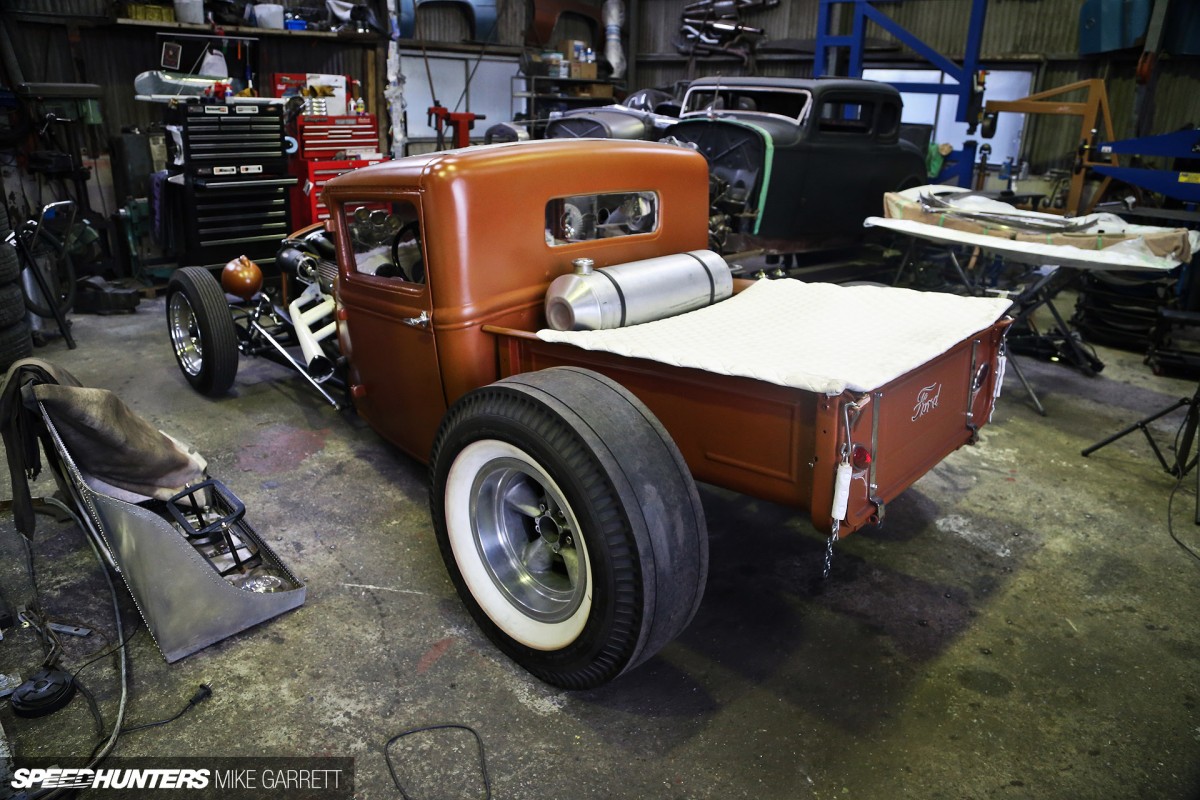 Sure, Tokyo never fails to disappoint when it comes to cars, and places like Osaka and Hiroshima both have their own distinct automotive styles. Nagoya though, is a place where the automobile is deeply engrained in the local culture.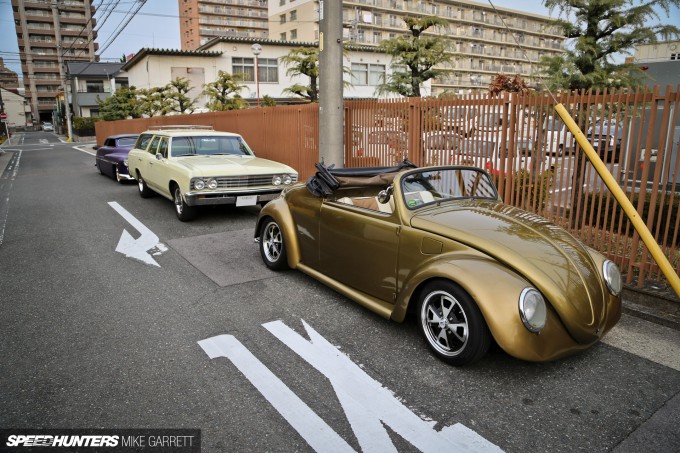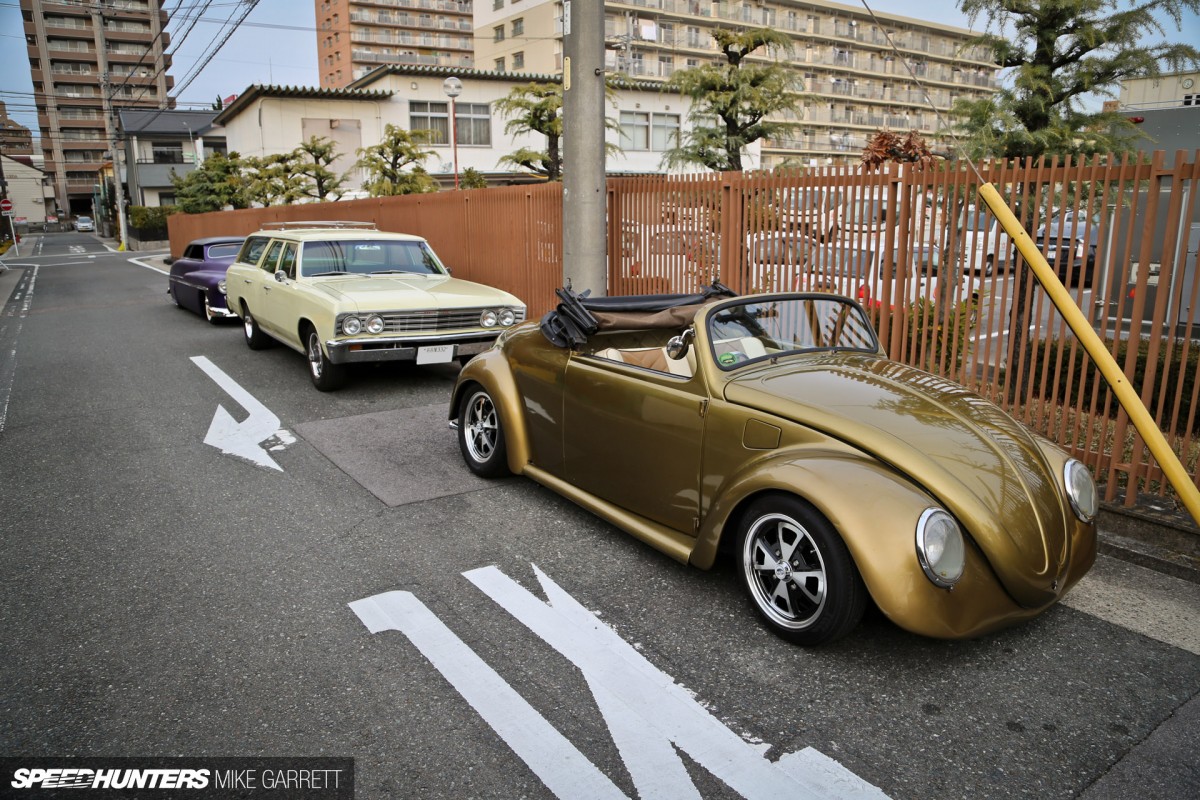 My previous visit to this area was mainly to check out the Toyota Automobile Museum, but I'd long wanted to explore some of the different sides of Nagoya's car culture. So during my last visit to Japan I made plans to spend a few days in the city.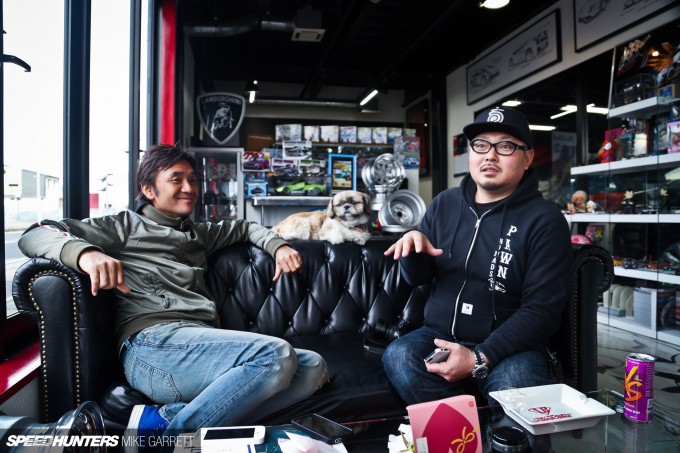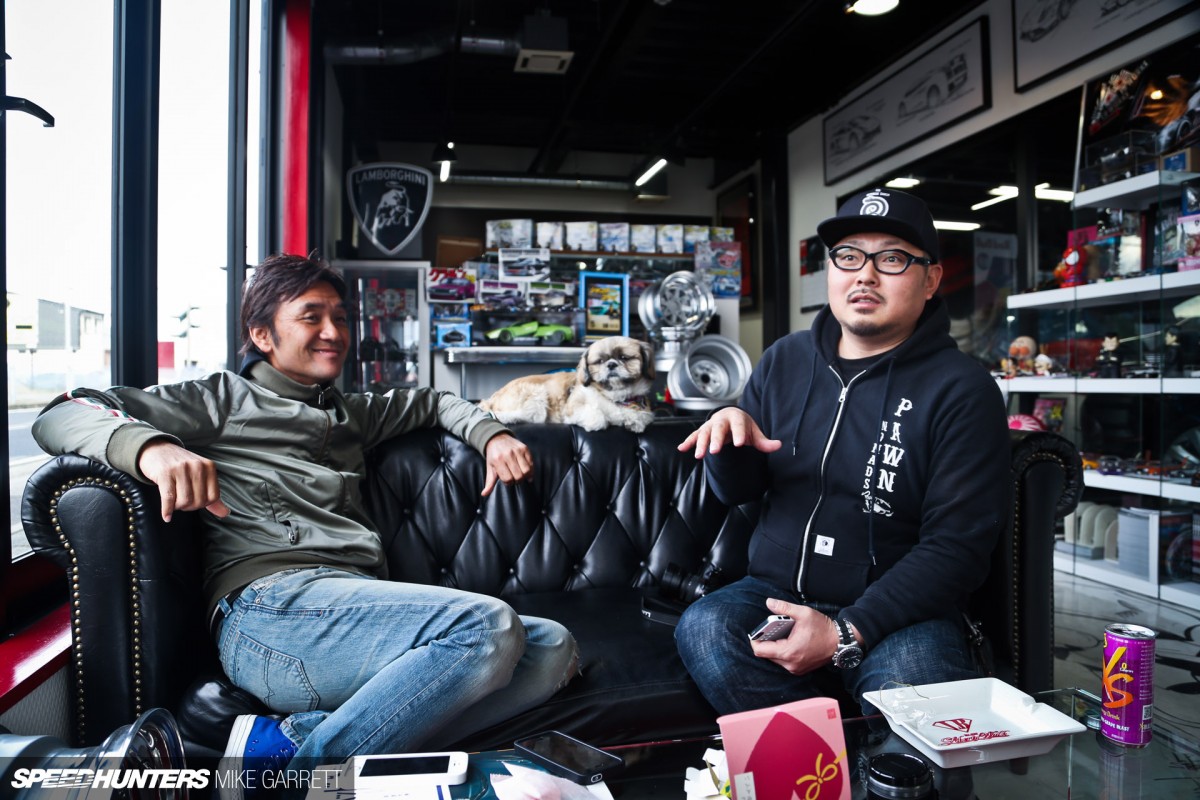 Before leaving the states, I got in touch with my friend and Nagoya resident Toshi Shimizu from The Local Hero Japan to see if he might have some time to show me around. What I didn't expect him to do was take time off work and dedicate himself to sharing as much of the local car culture as he could.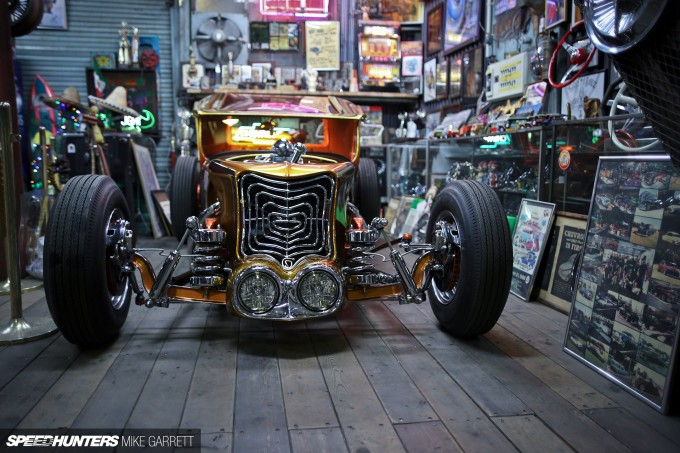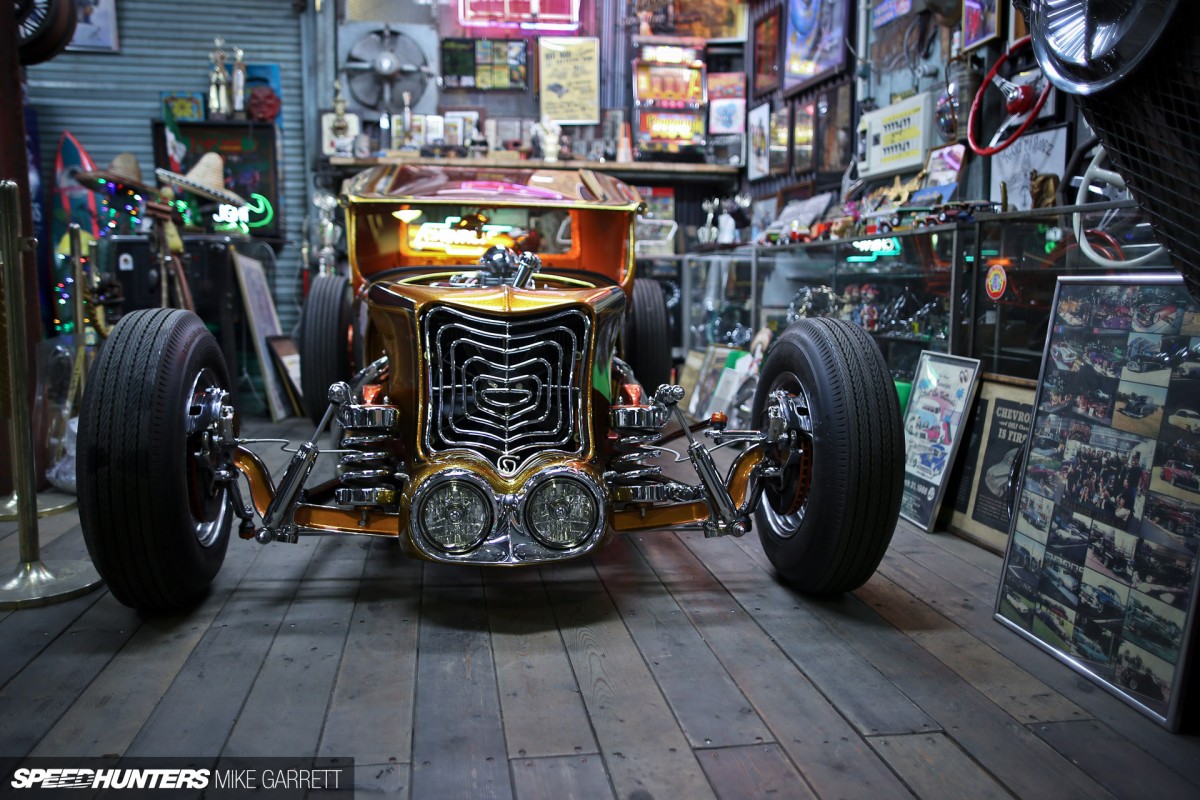 From the moment I stepped off the bullet train at Nagoya Station until the time I got back on – it was nonstop Speedhunting. From the crack of dawn to the deep of night, it was nothing but traveling and shooting. It was both exhausting and incredibly rewarding.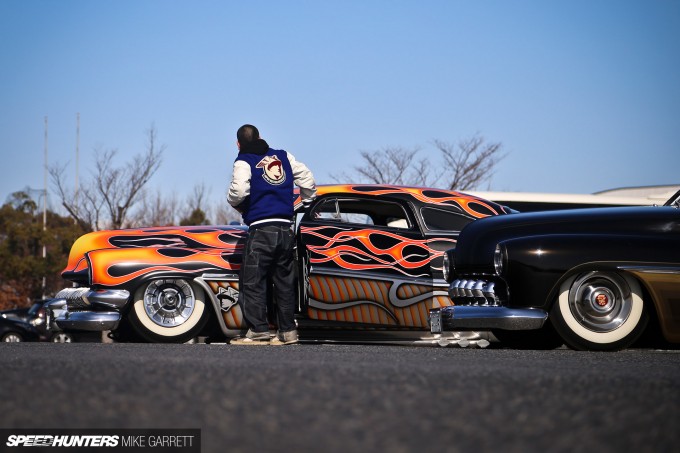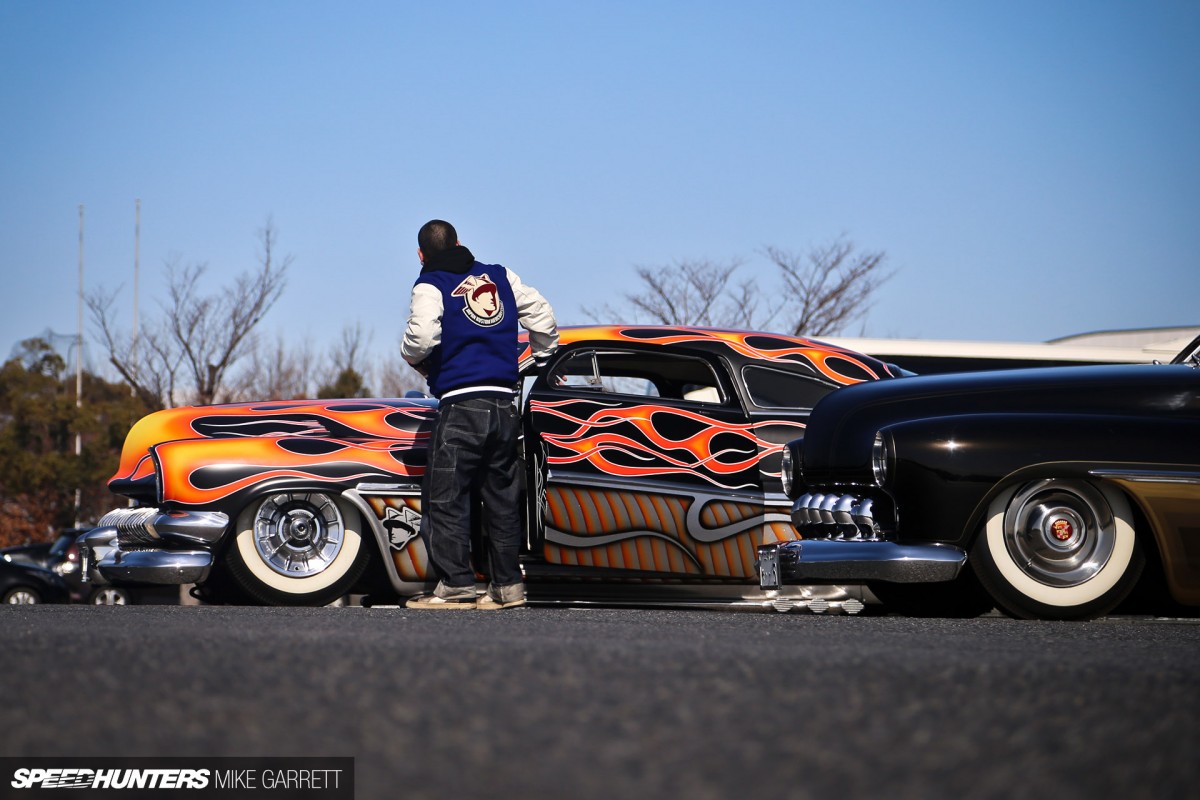 There's plenty of individual features to tell these stories in detail, but in this post I wanted to try to sum up the brilliance of Nagoya's car culture. During our travels we visited shops big and small, hung out on the side of highways, cruised the streets and met people from all walks of life.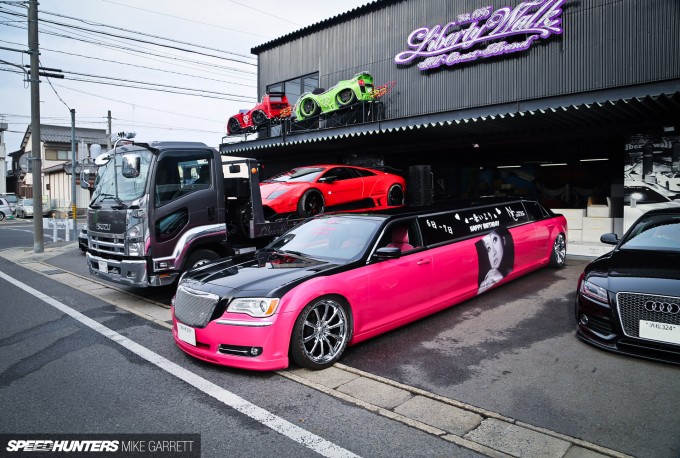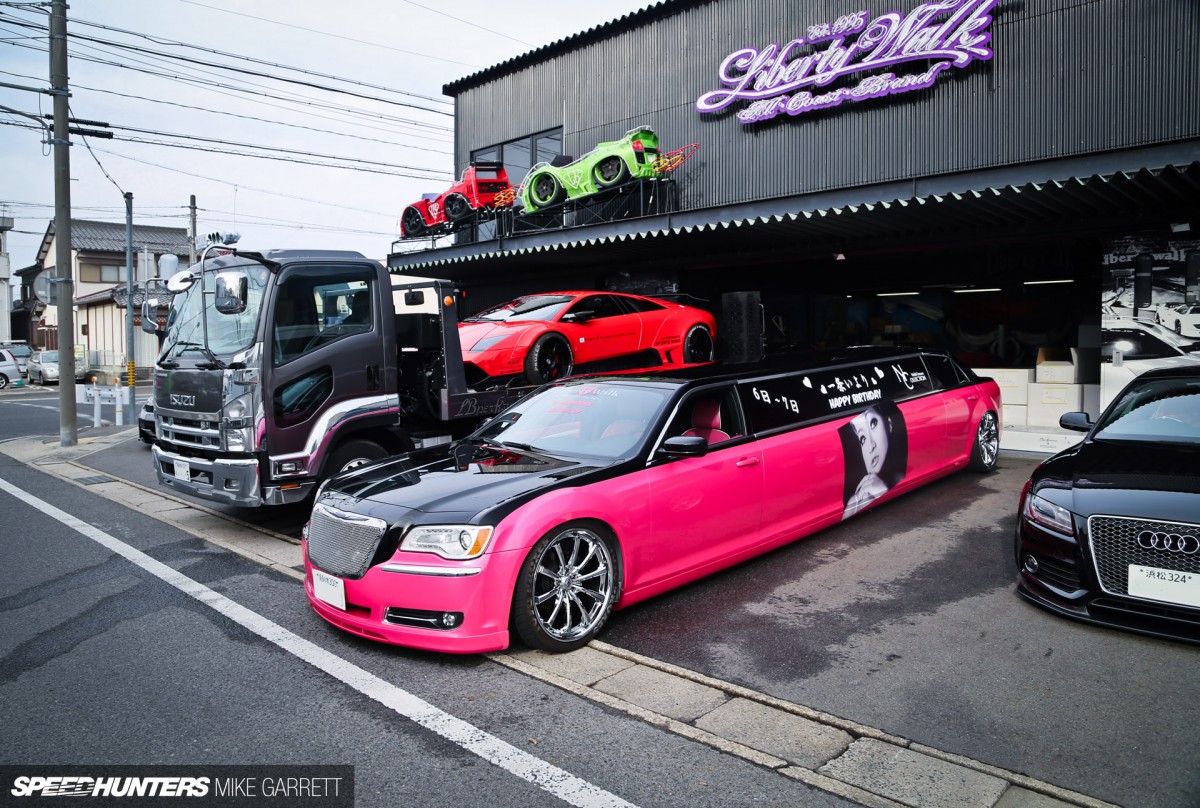 Right now the most well known of Nagoya's hotspots is Liberty Walk, which I already covered during my series of shop visit stories. Not only is Liberty Walk known around the world these days, but many of Nagoya's car customizers refer to Liberty Walk's Wataru Kato as 'Leader'. Such is the connected nature of this city.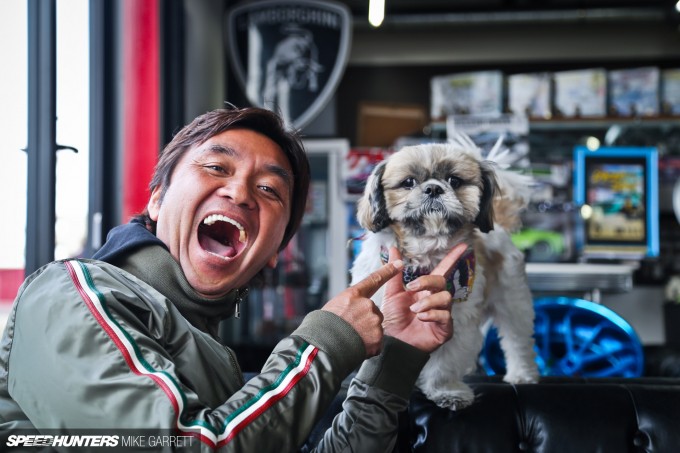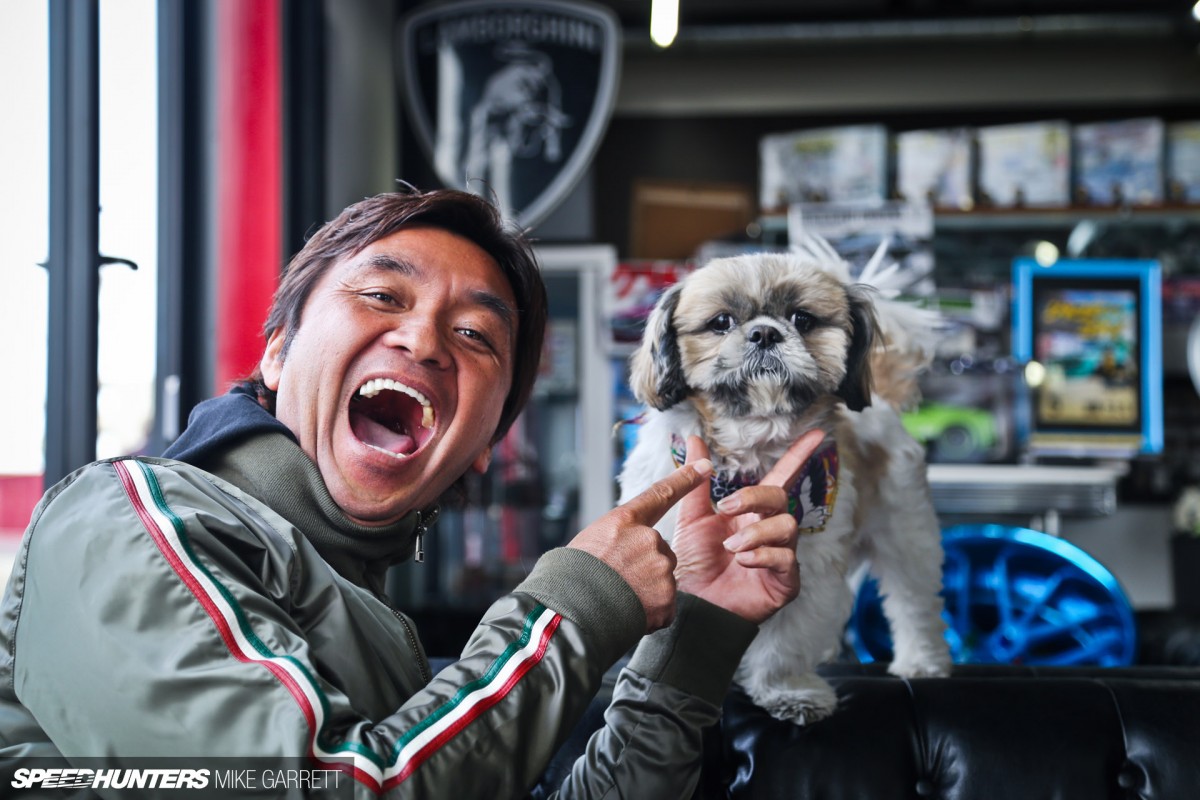 But of course, the eccentric Mr. Kato and his empire are just scratching the surface of what Nagoya has to offer in terms of car culture.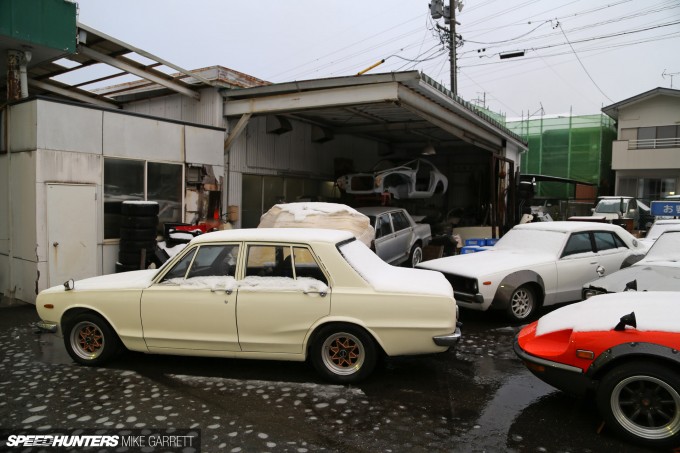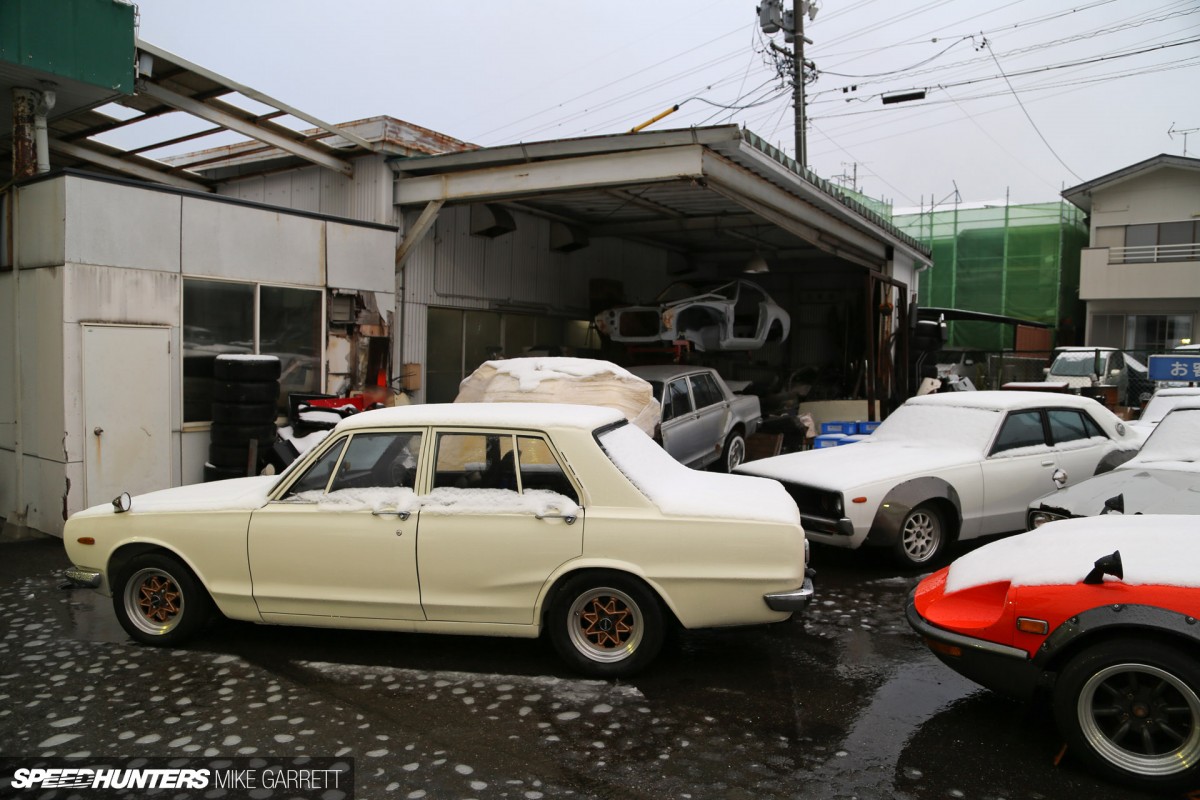 Another must-see spot on our schedule was Rocky Auto – the place where Yoshiya Watanabe is constantly finding ways to reimagine vintage Japanese cars.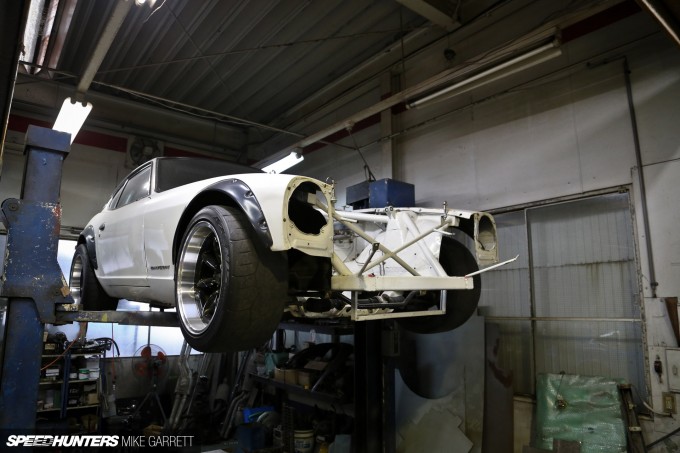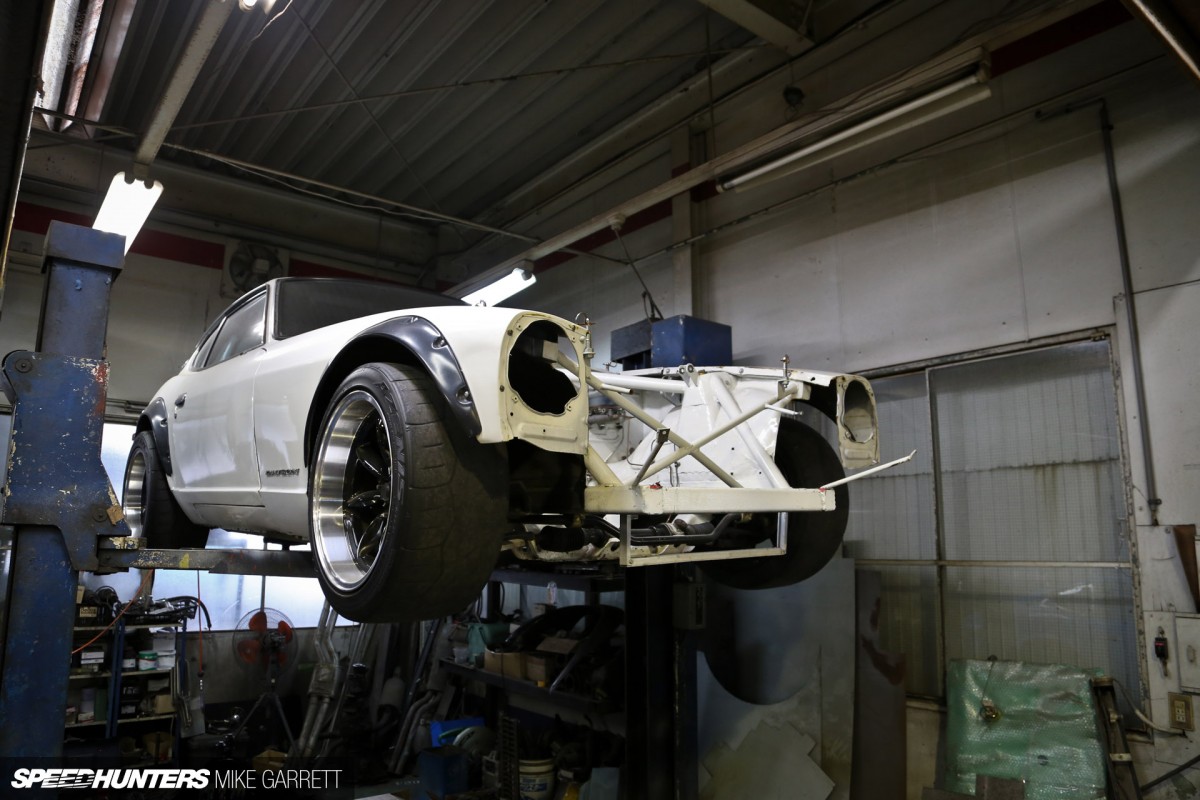 Having seen Rocky Auto cars at various events over the years and of course reading about them here on Speedhunters, it was great to finally see the place where they all come together.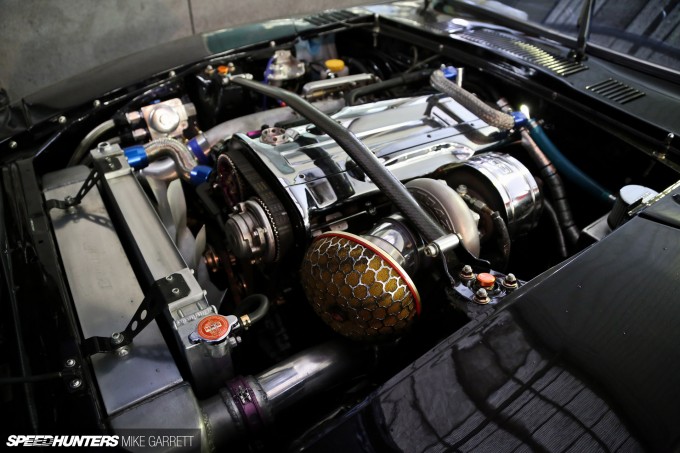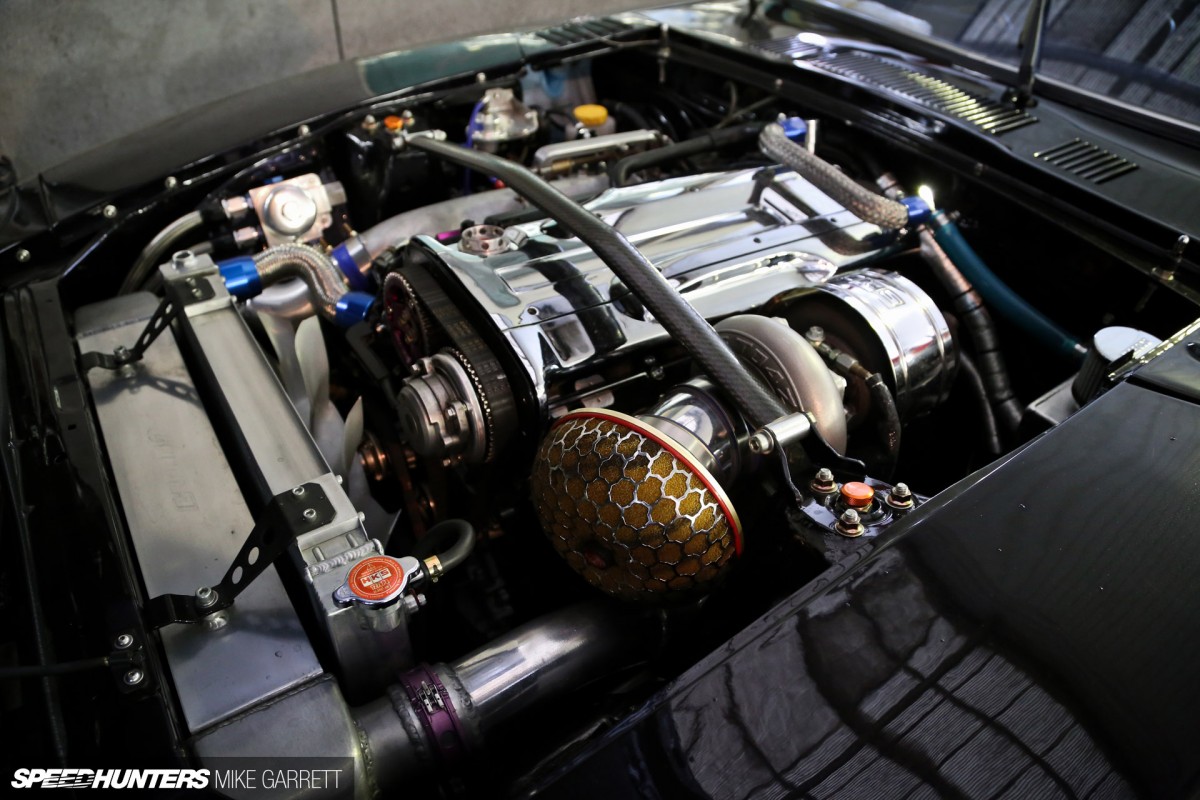 There some very cool in-progress builds at the shop, and I'm definitely looking forward to sharing more from Rocky Auto in the near future.
The Home Of Kustom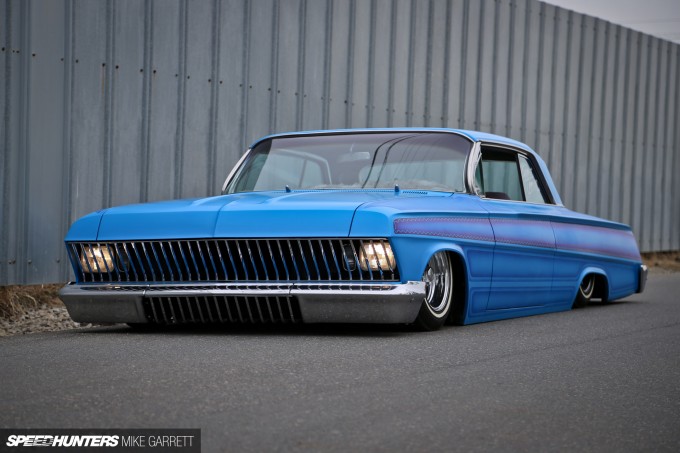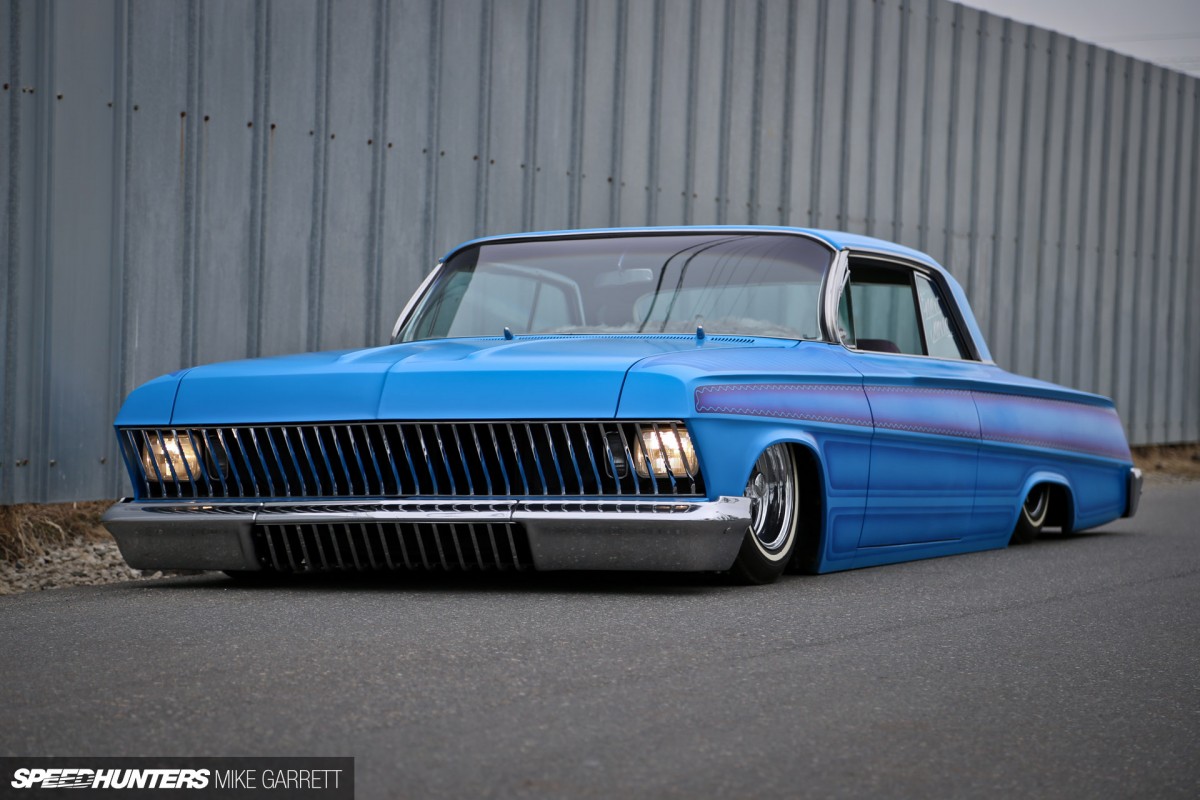 Along with the big names like Liberty Walk and Rocky Auto, one of my big goals when visiting Nagoya was to uncover the area's American hot rods, customs and lowriders.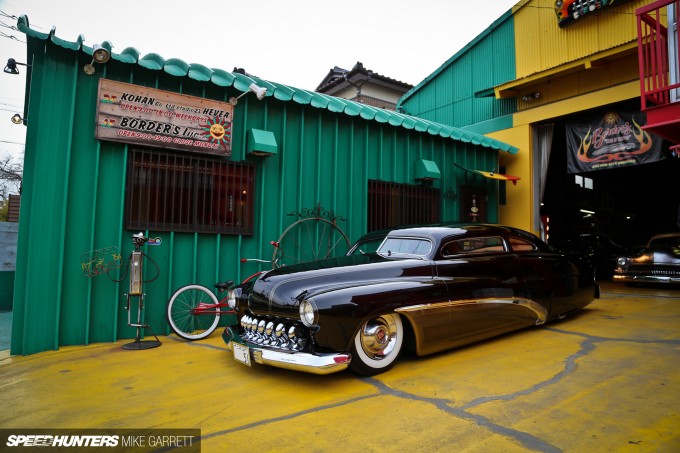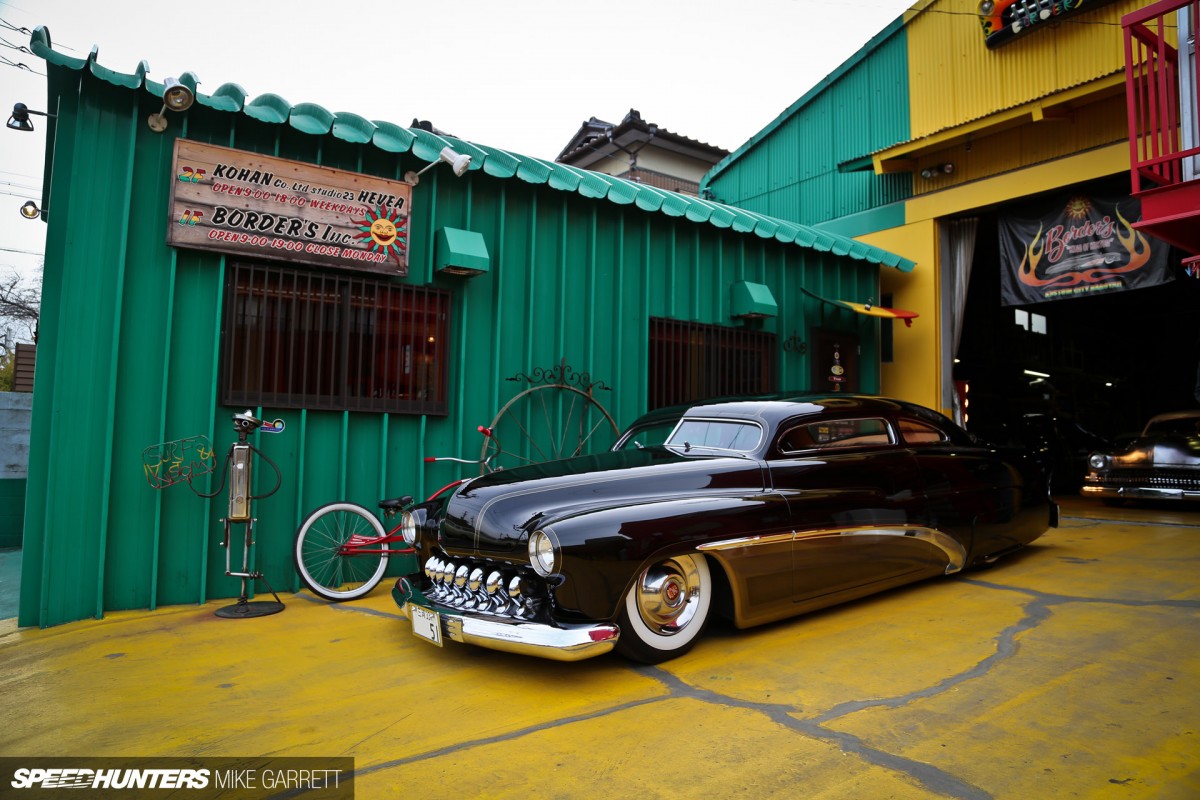 While I knew that Nagoya was famous for being the heart of Japan's rod and custom scene, there was nothing that could prepare for me what I saw. We visited several different shops and garages – each one with its own specialty.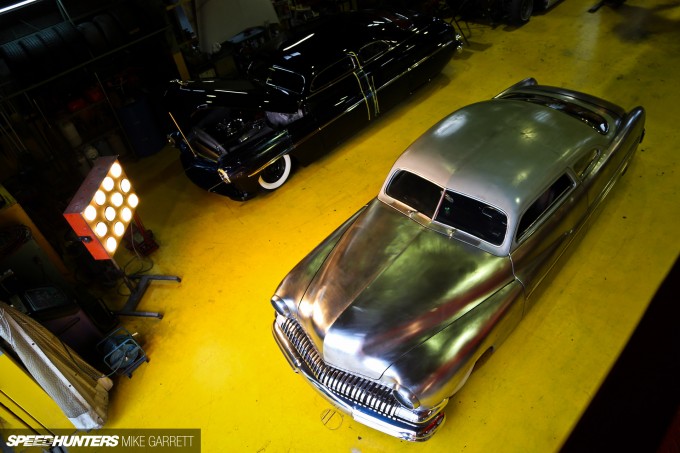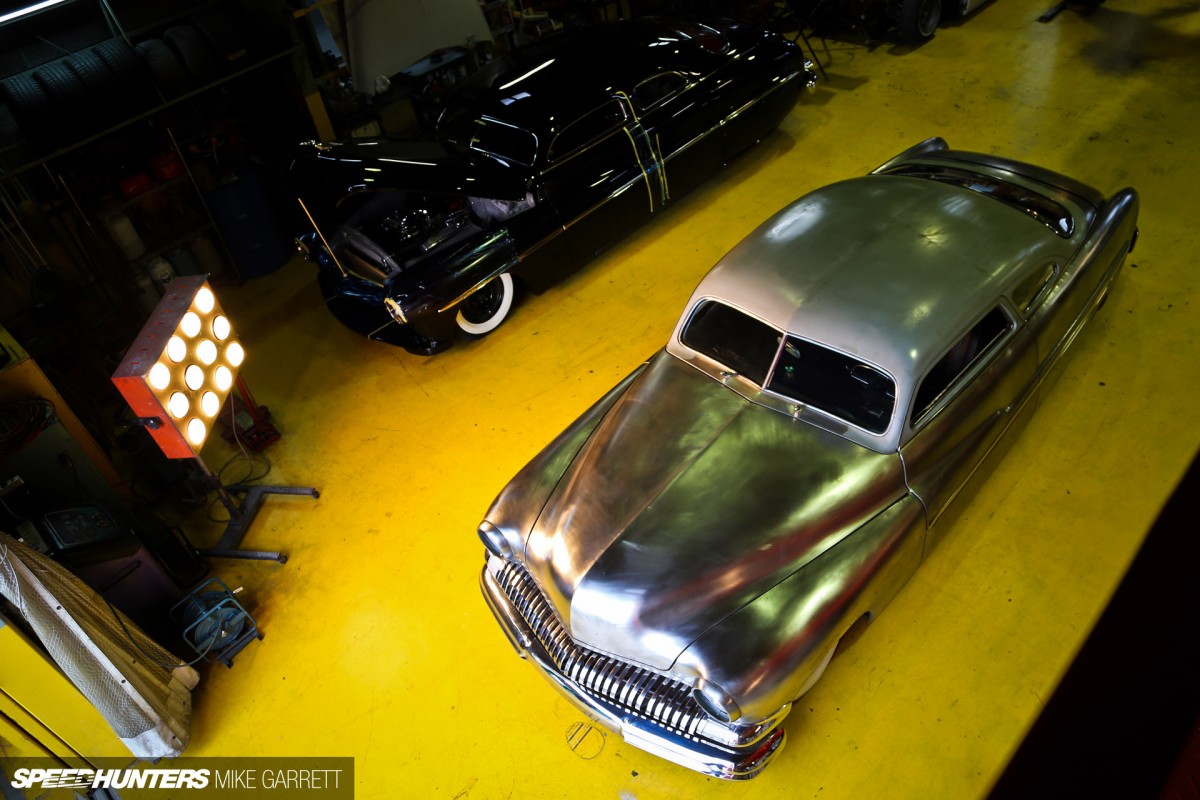 Borders Kustoms, for example, is a shop that specializes in '49 to '51 Mercurys – and they do them as good as anyone in the world.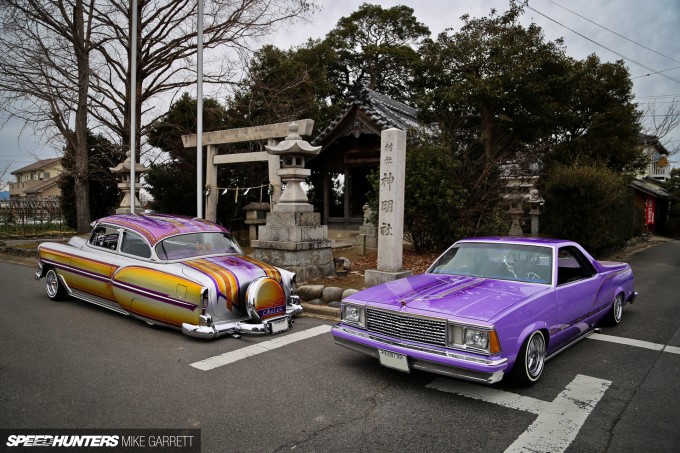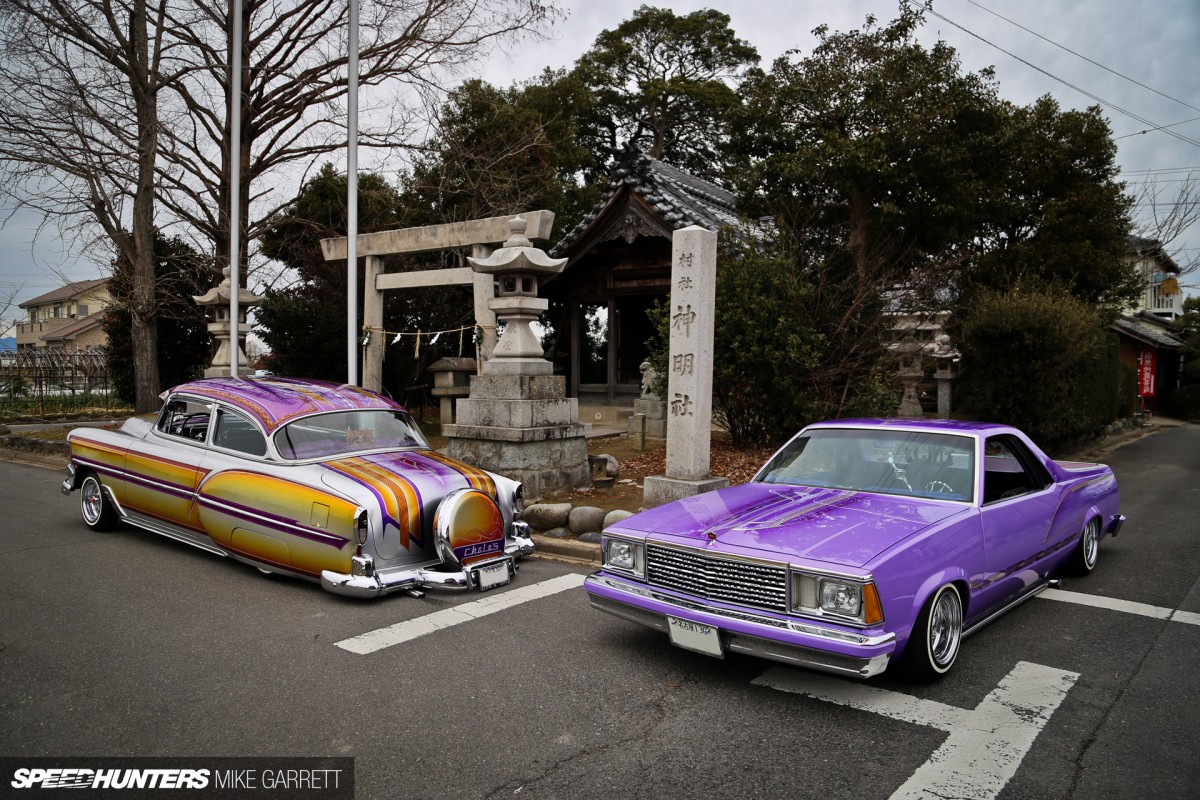 For lowriders, Cholo's Custom in the town of Ama is the place you want to go.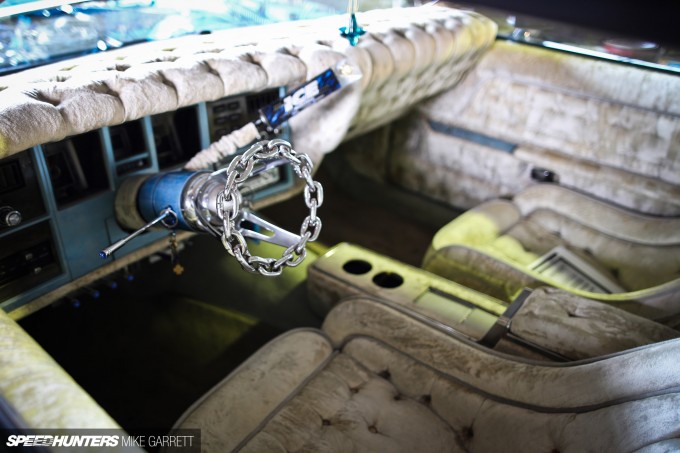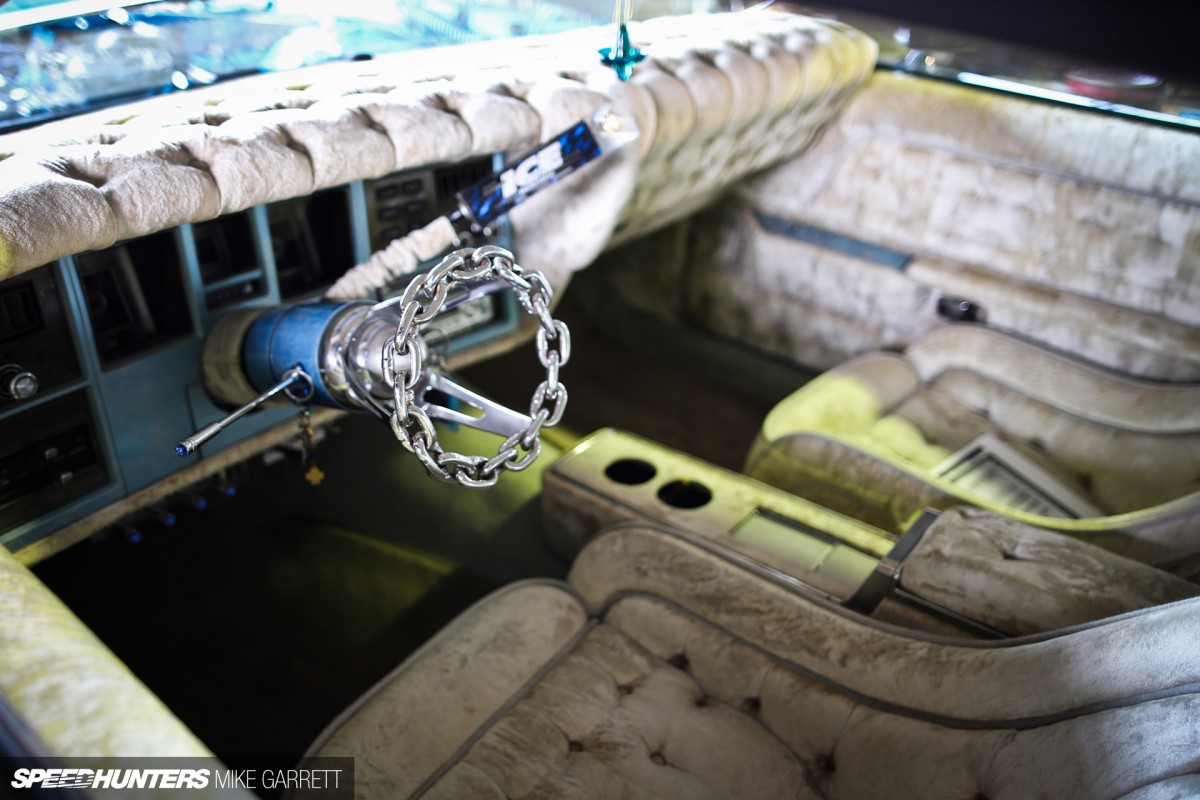 These aren't your typical beaters with wire wheels and hydraulics either – this shop turns out full-on, show-quality builds that truly do the genre justice.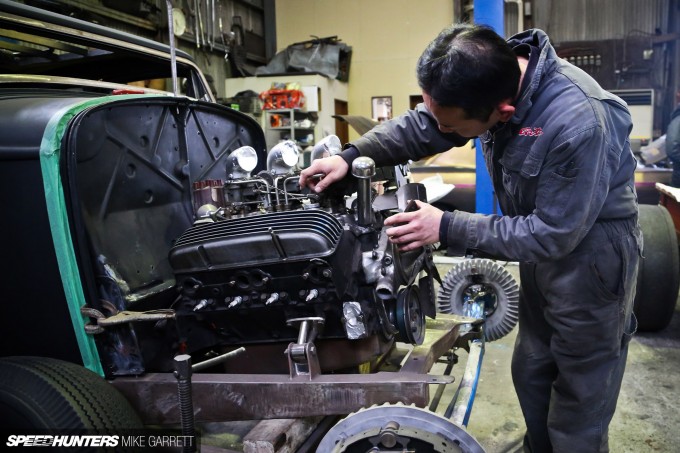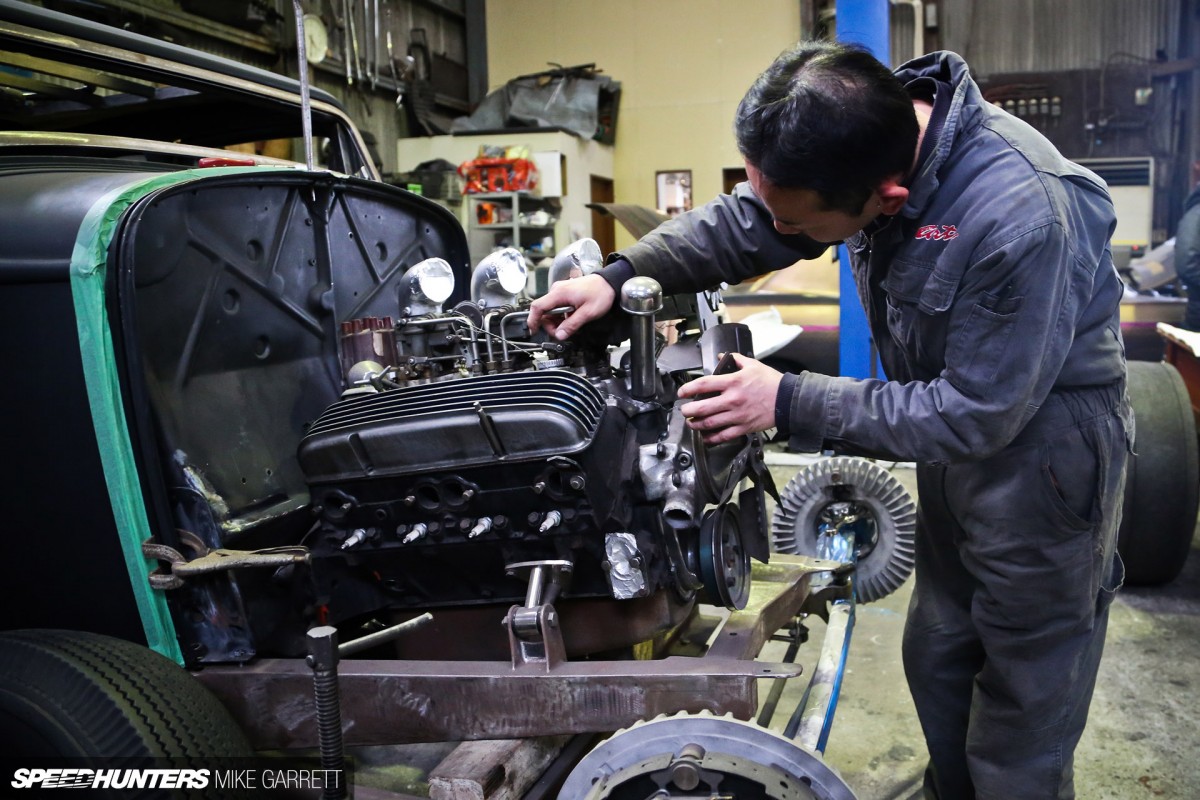 Arts Body, meanwhile, is known for hot rods, and more specifically, traditionally-styled coupes and roadsters.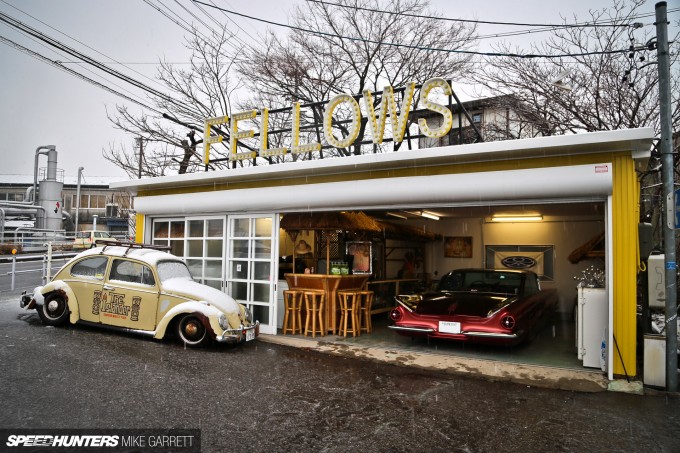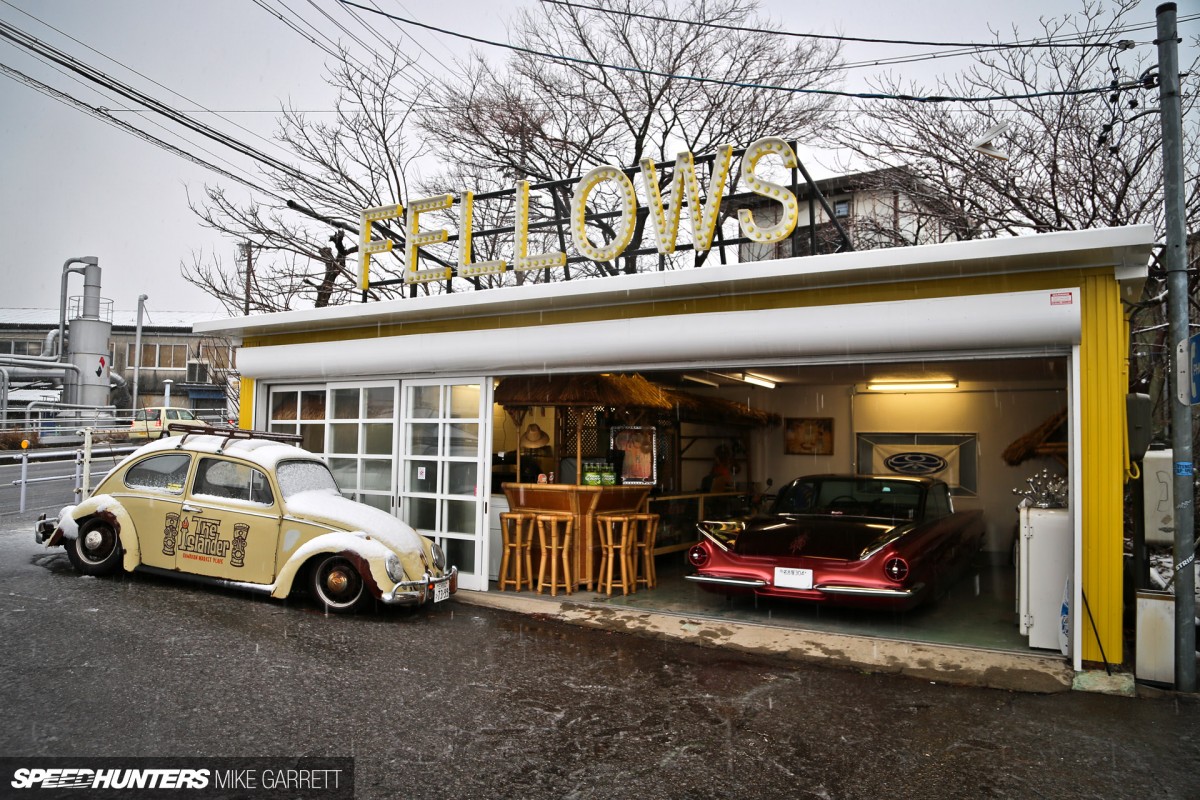 The guys at Kool Garage Fellows dig all sorts of vintage American machines, but their specialty is late '50s and early '60s-style customs. It's one-part workshop, one-part club hangout – just like the good old days.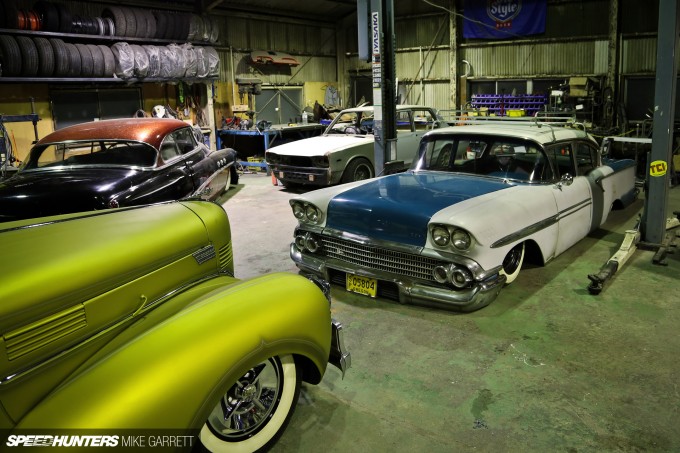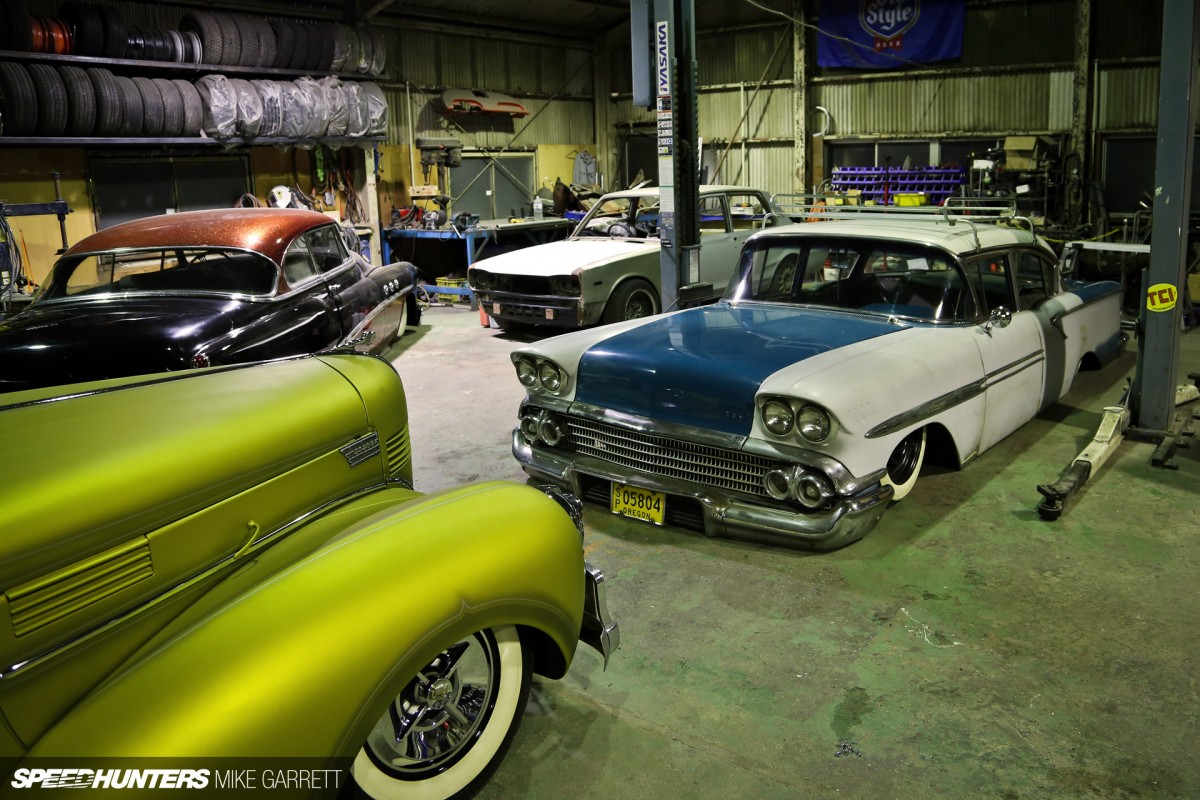 Then there's Square Kustoms over in Toyohashi, which handles all manner of machines – and all of them slammed to the ground and sporting lots of custom chassis work.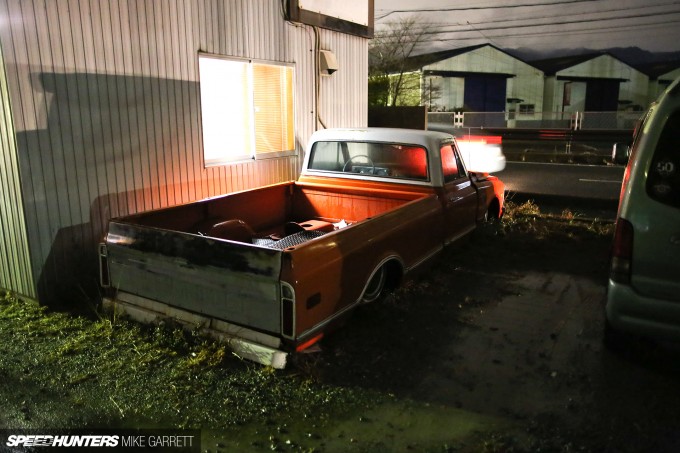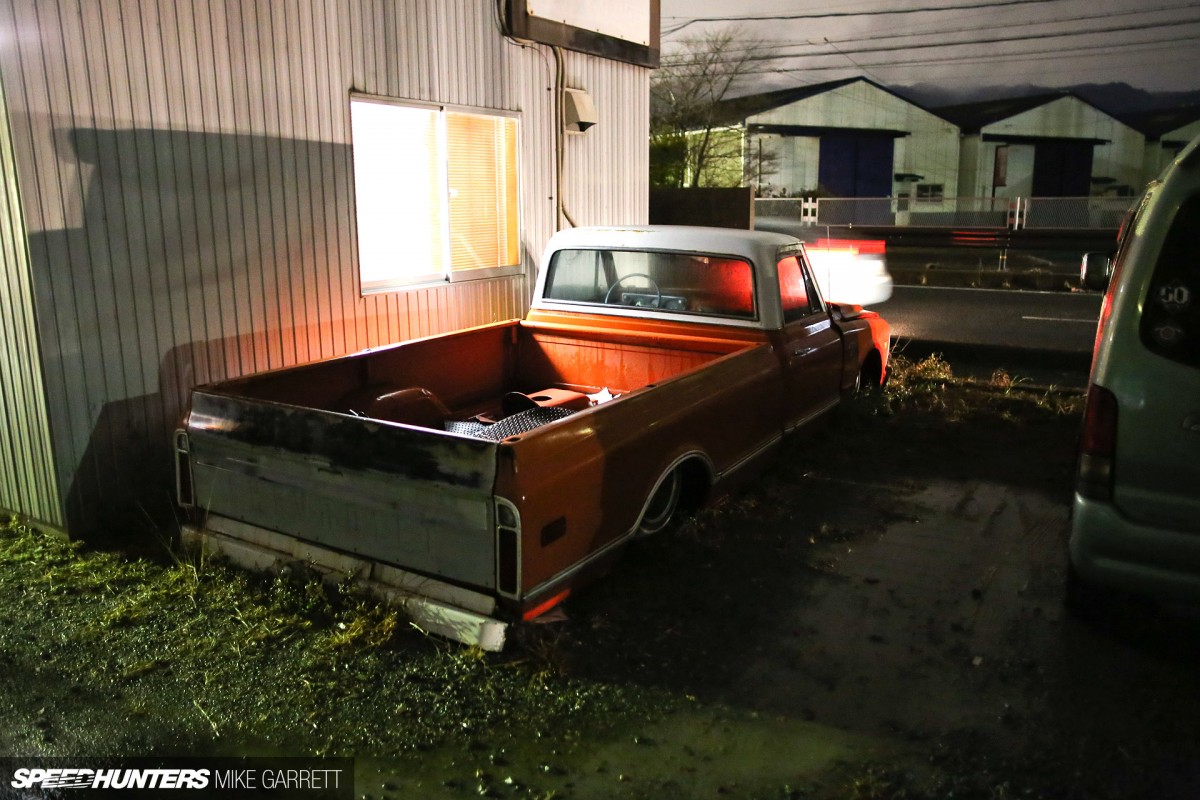 The point is that all of the shops seemingly have their own area of expertise and there's no hard feelings between them. All these guys are very tight-knit and when they aren't working on cars they can be found cruising and going to events together on weekends.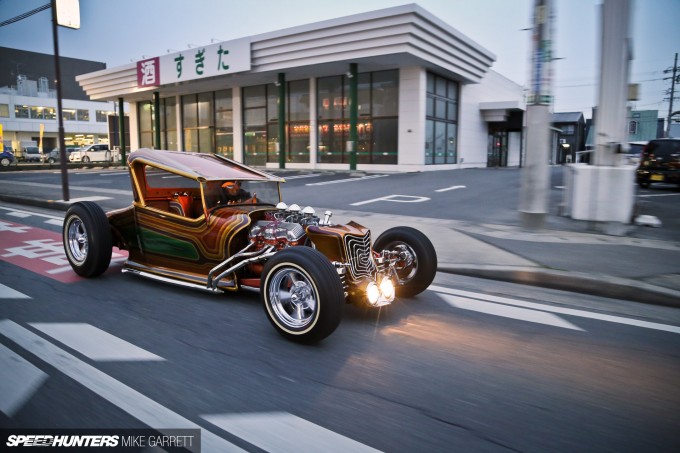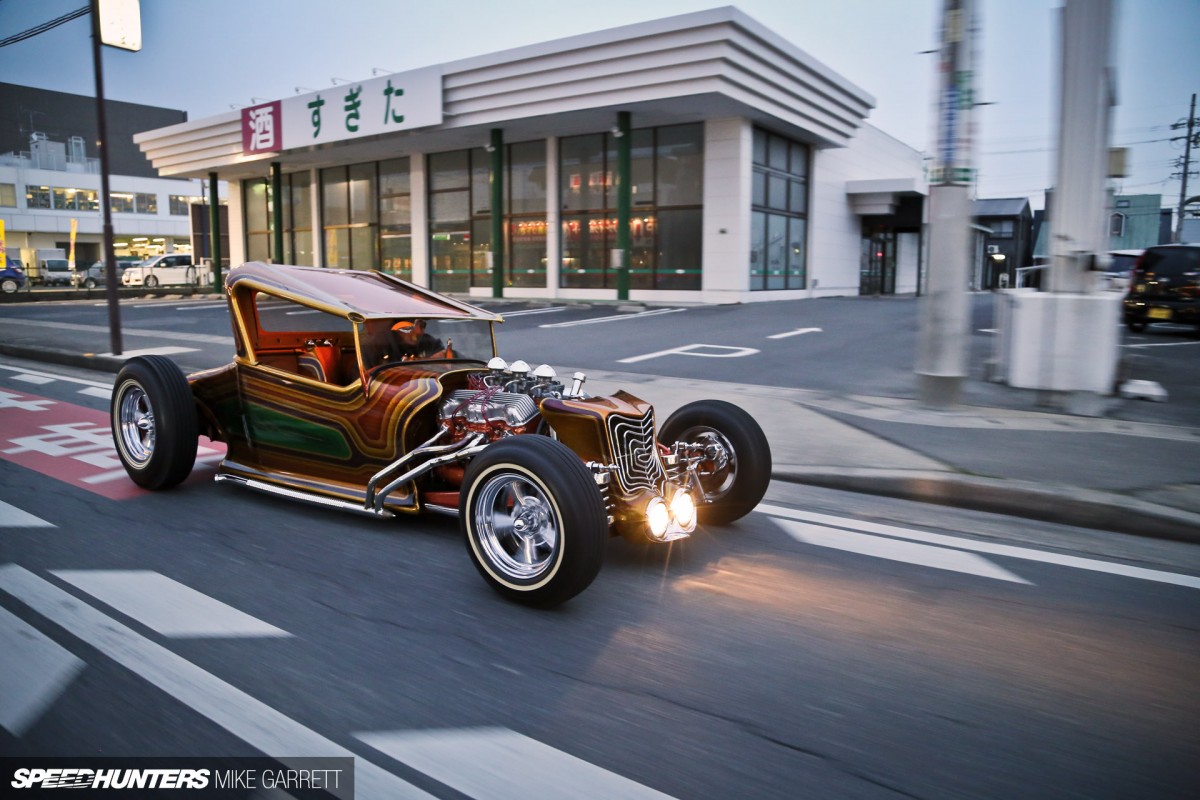 Last but not least you've got Paradise Road – one of Japan's oldest hot rod and custom shops, and perhaps its most famous.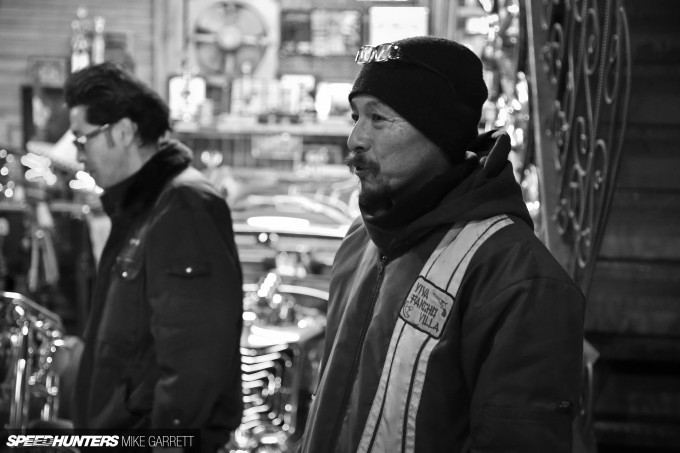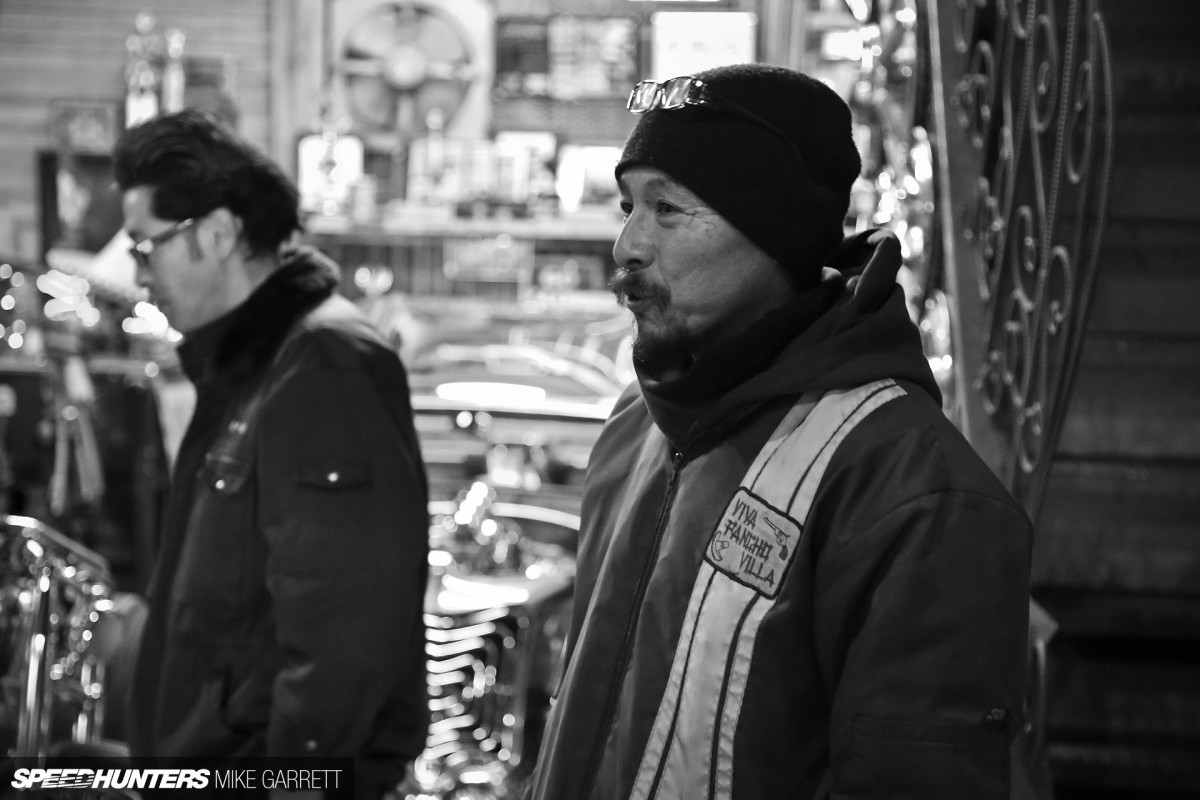 Paradise Road was founded by Mr. Junichi Shimodaira – one of the coolest and friendliest guys you'll ever meet, and also one of the world's most talented custom car builders.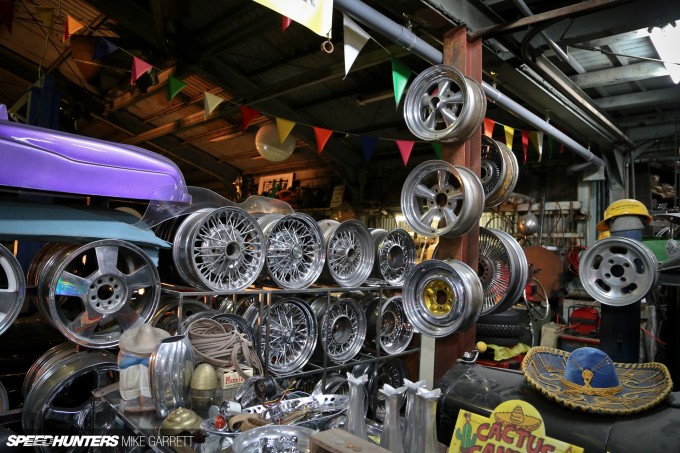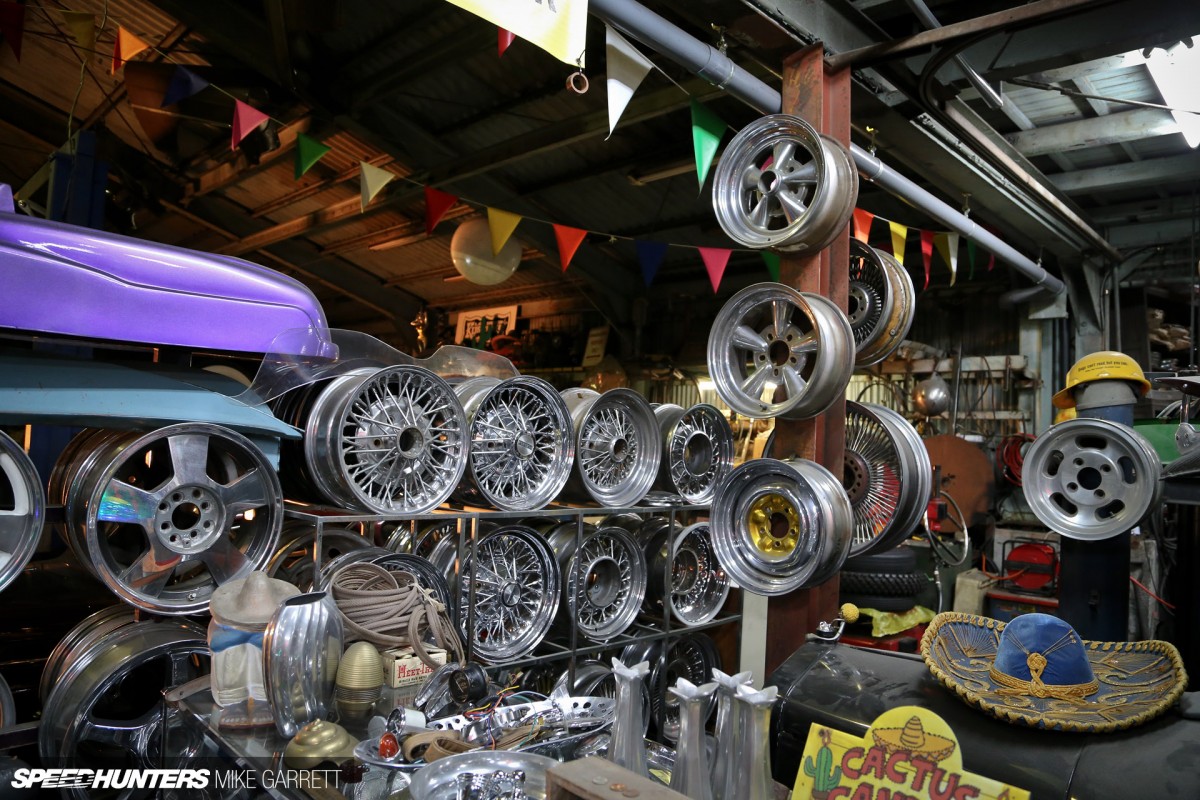 During my time in Nagoya I not only got to poke around the temple of history that is Paradise Road.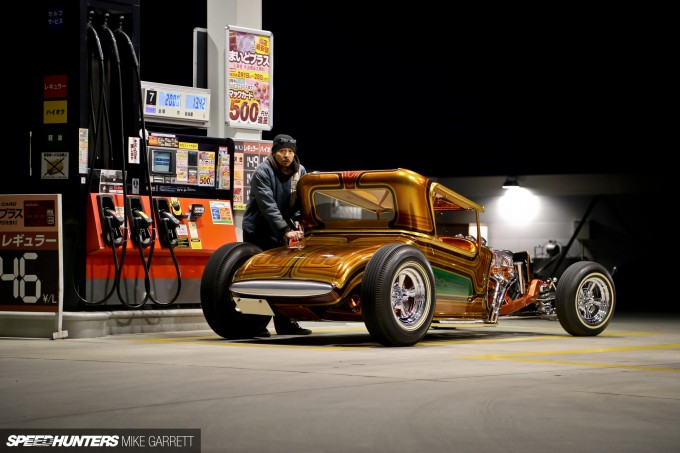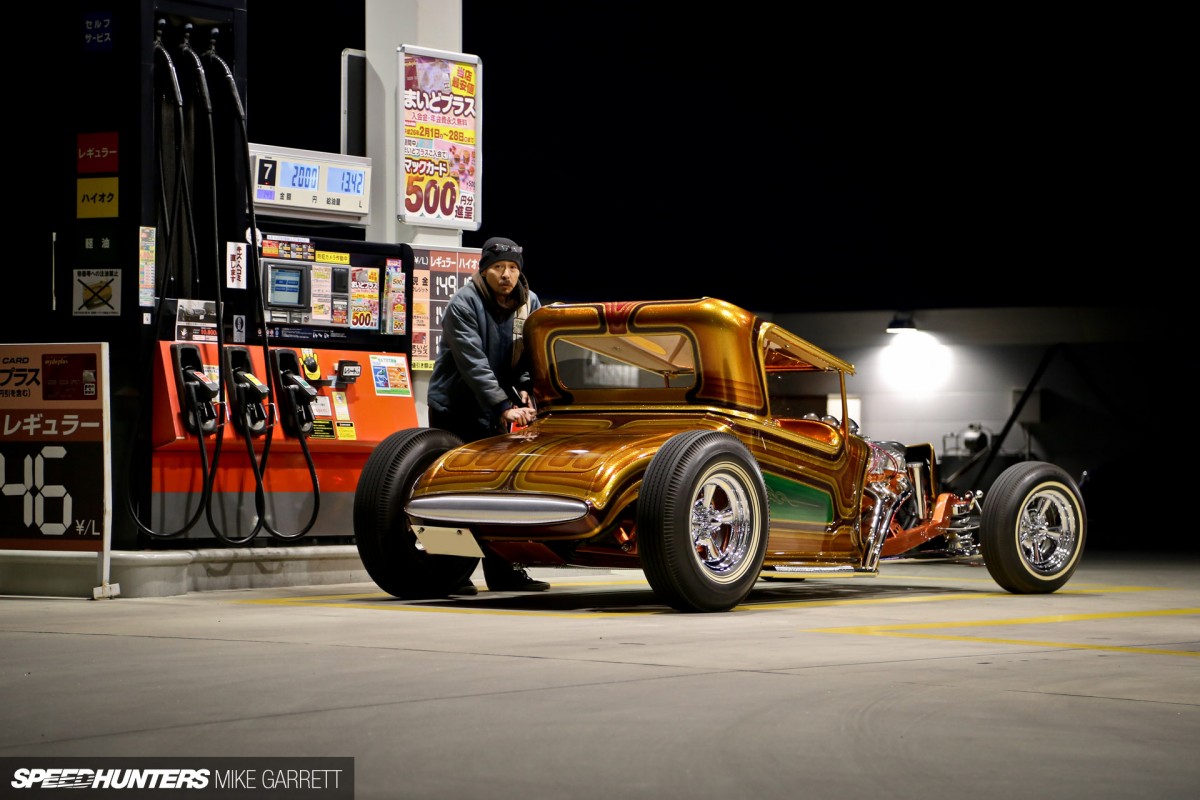 I was also able head out with Junichi for some cruising in his '27 Model T better known as 'Galaxian'. It's simply one of the coolest hot rods I've ever seen, and you can expect full features on both the car and the shop coming up soon.
Late Nights, Early Mornings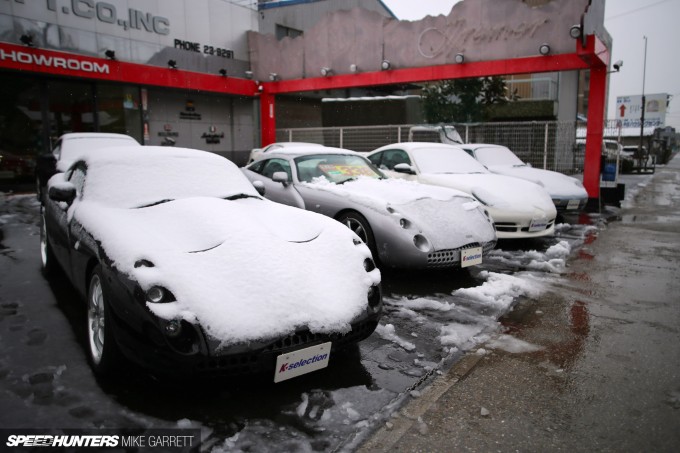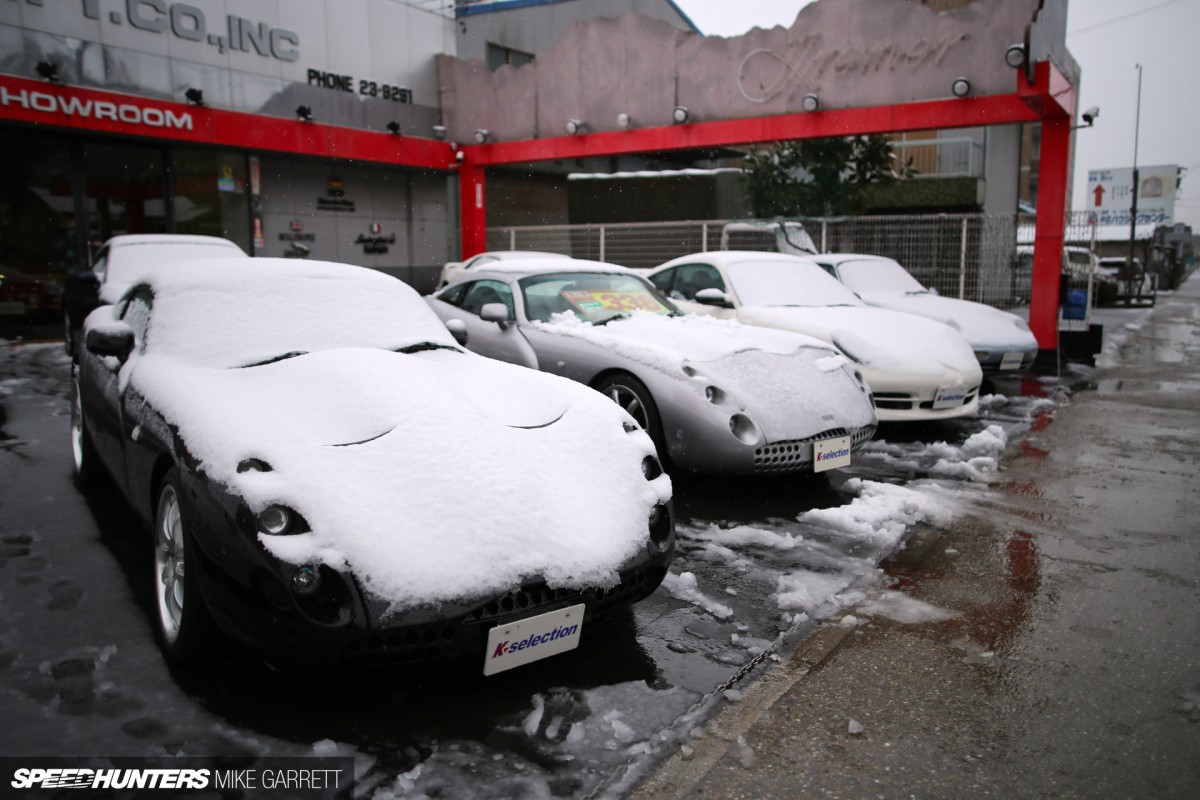 Another place we stopped by was a car dealer called K-Selection, which is run by an old friend of Toshi's. The outdoor lot here had a couple of TVRs along with many other late-model exotics and performance cars.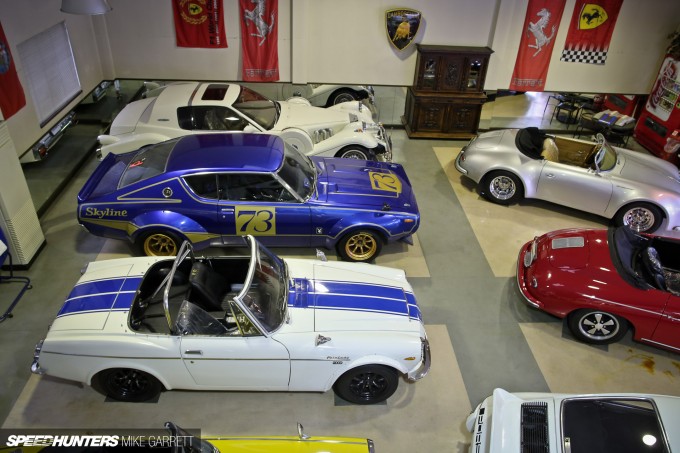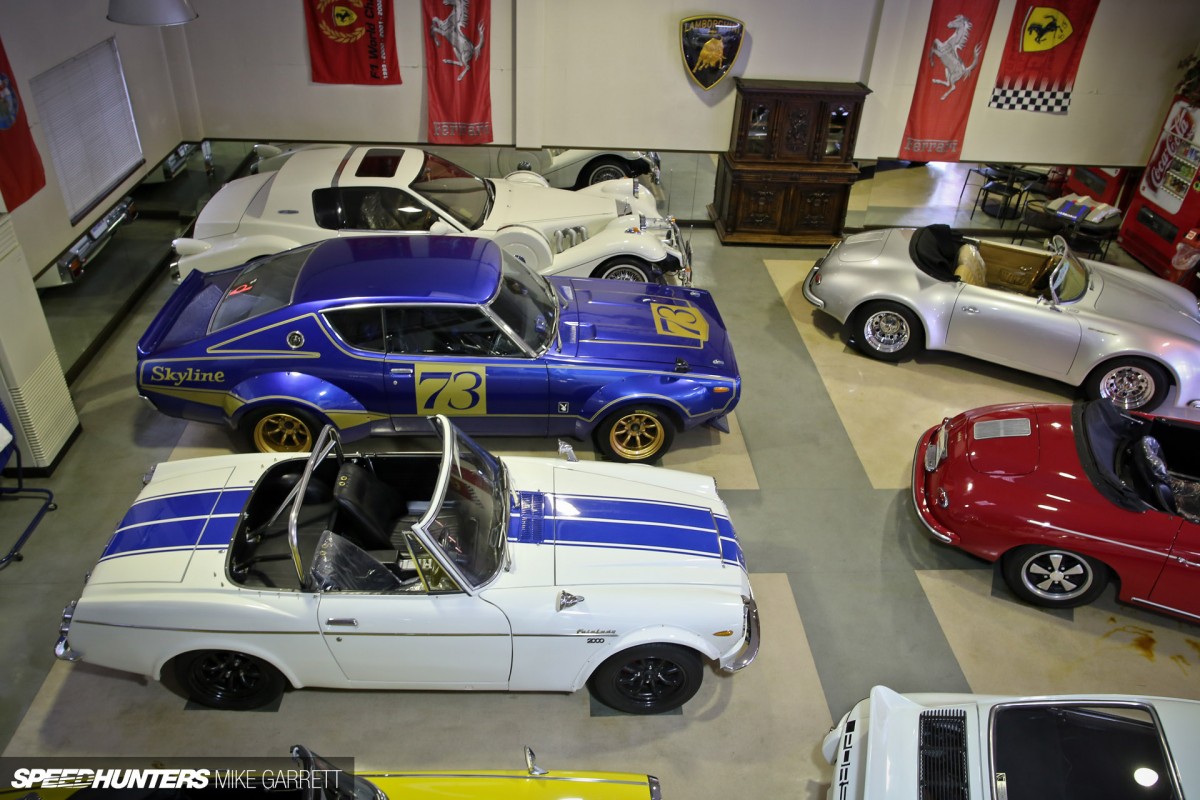 Inside, things got even better with an inventory of vintage Porsches and Japanese icons like the Kenmeri Skyline, Honda S800 and Datsun Fairlady Roadster.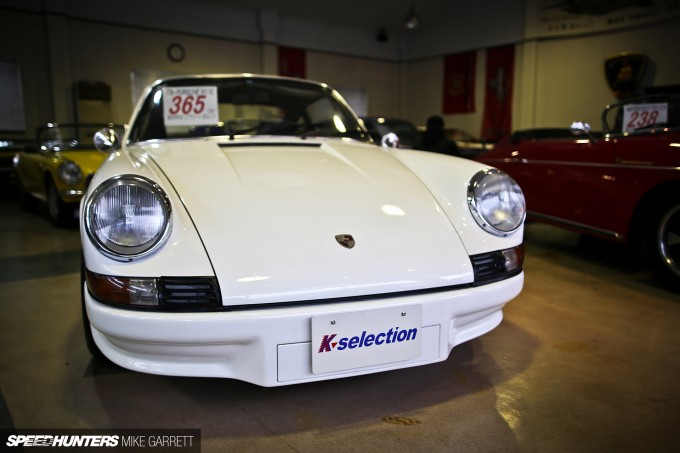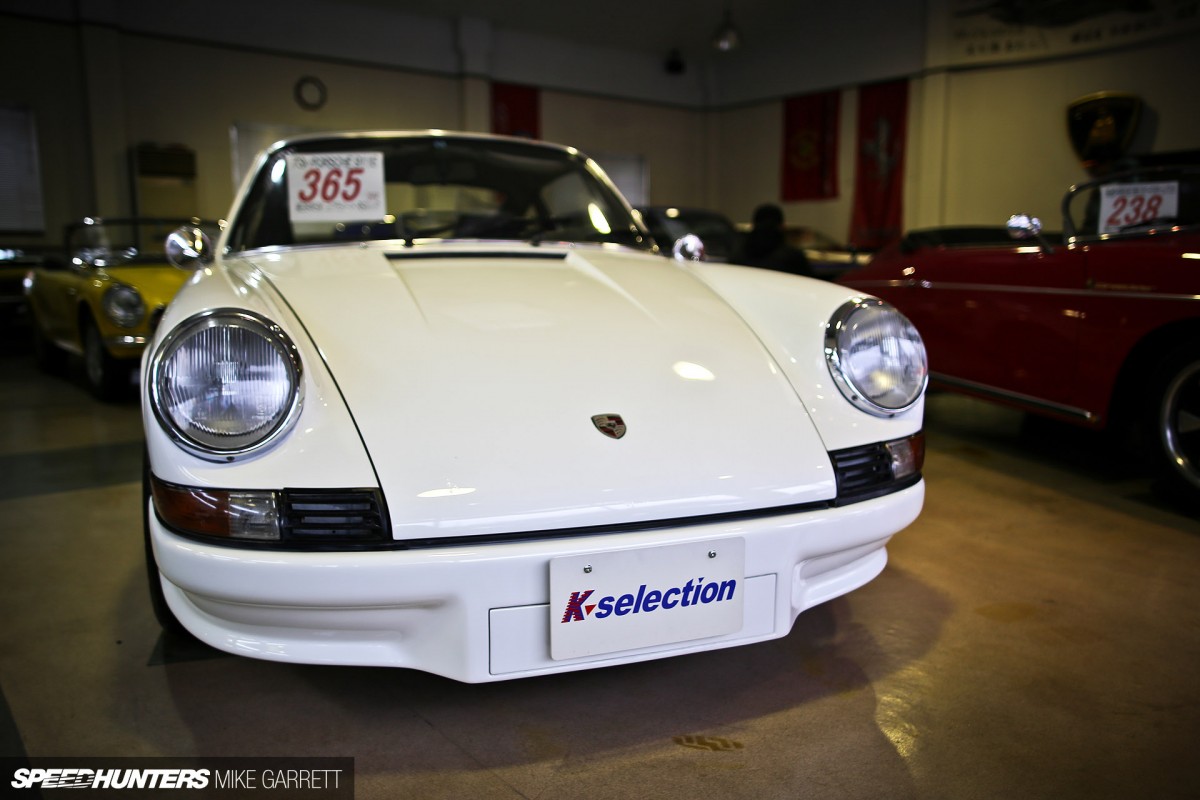 And this was just the stuff that was in the showroom. After peeking around in here we were led over the owner's personal collection of cars.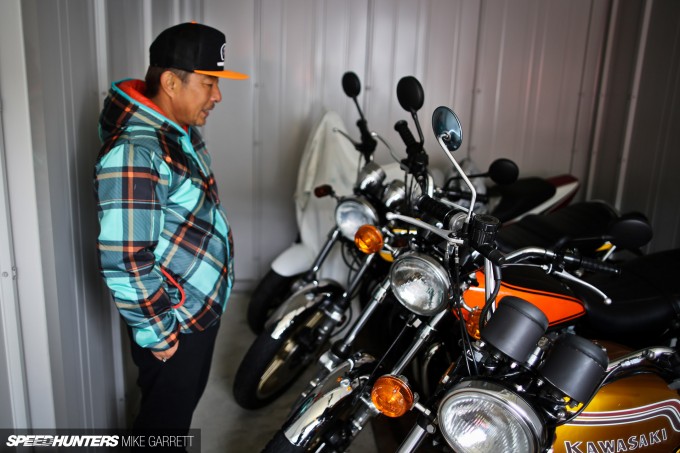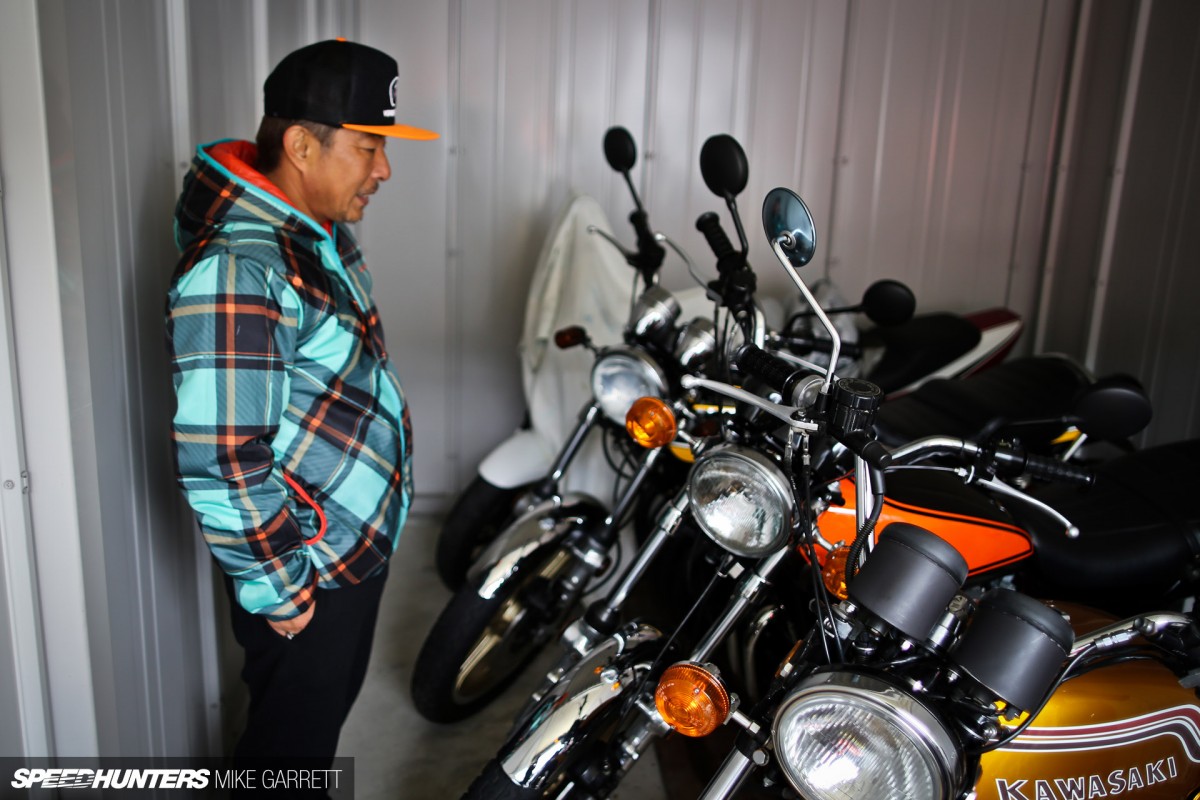 It was there that we found everything from early American cars to a row of valuable Japanese bikes from the '70s.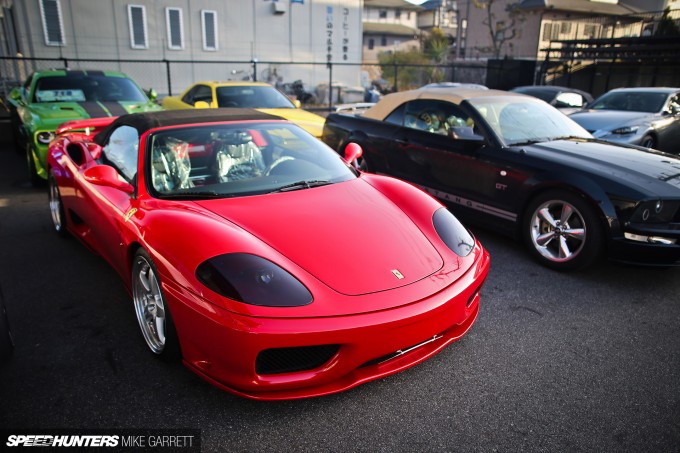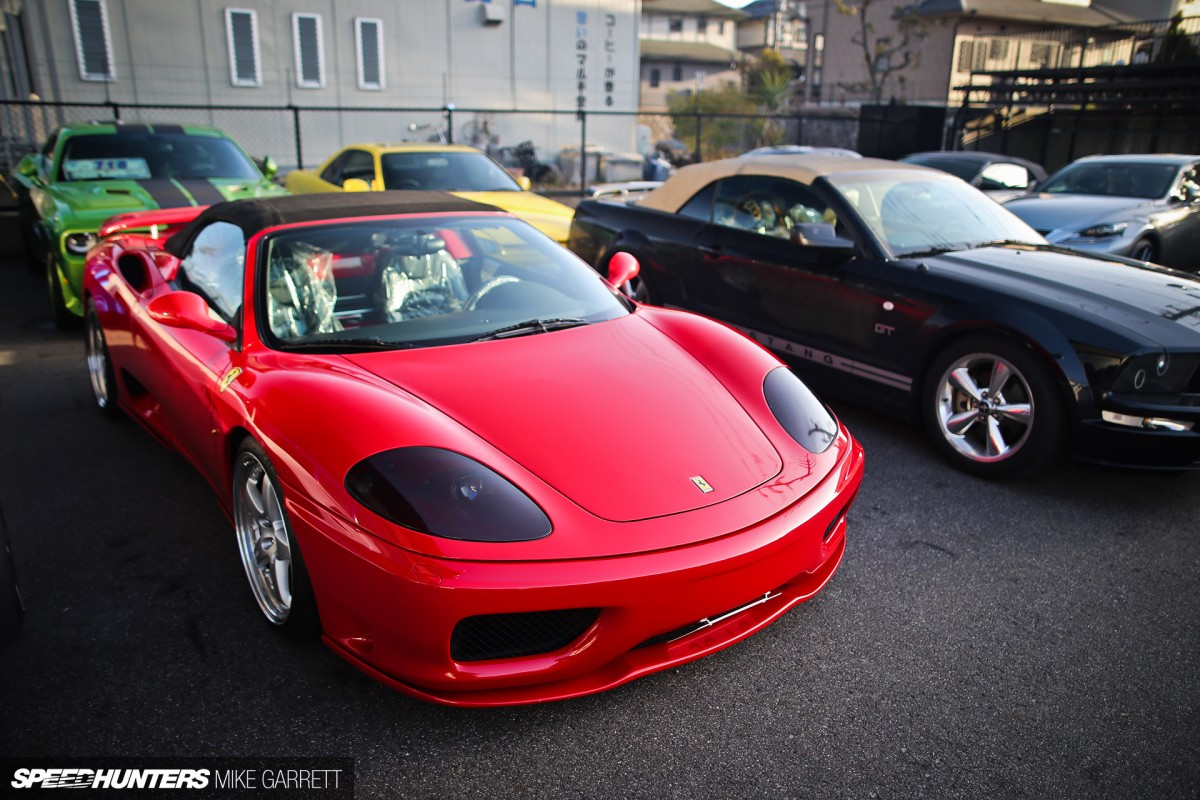 We also stopped by another outfit called Azure – a place that specialises in imported luxury and sports cars.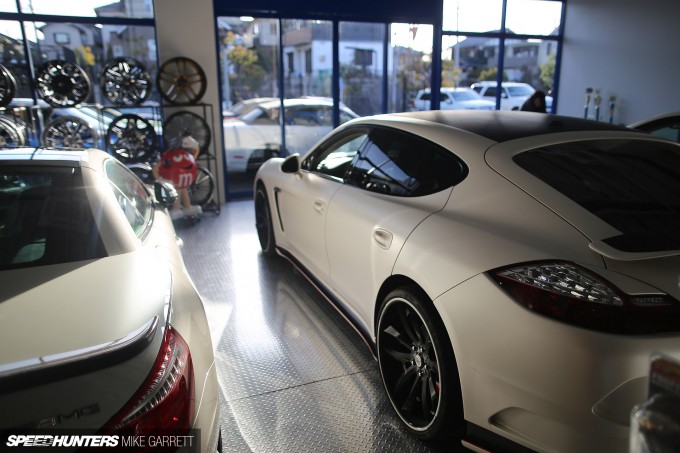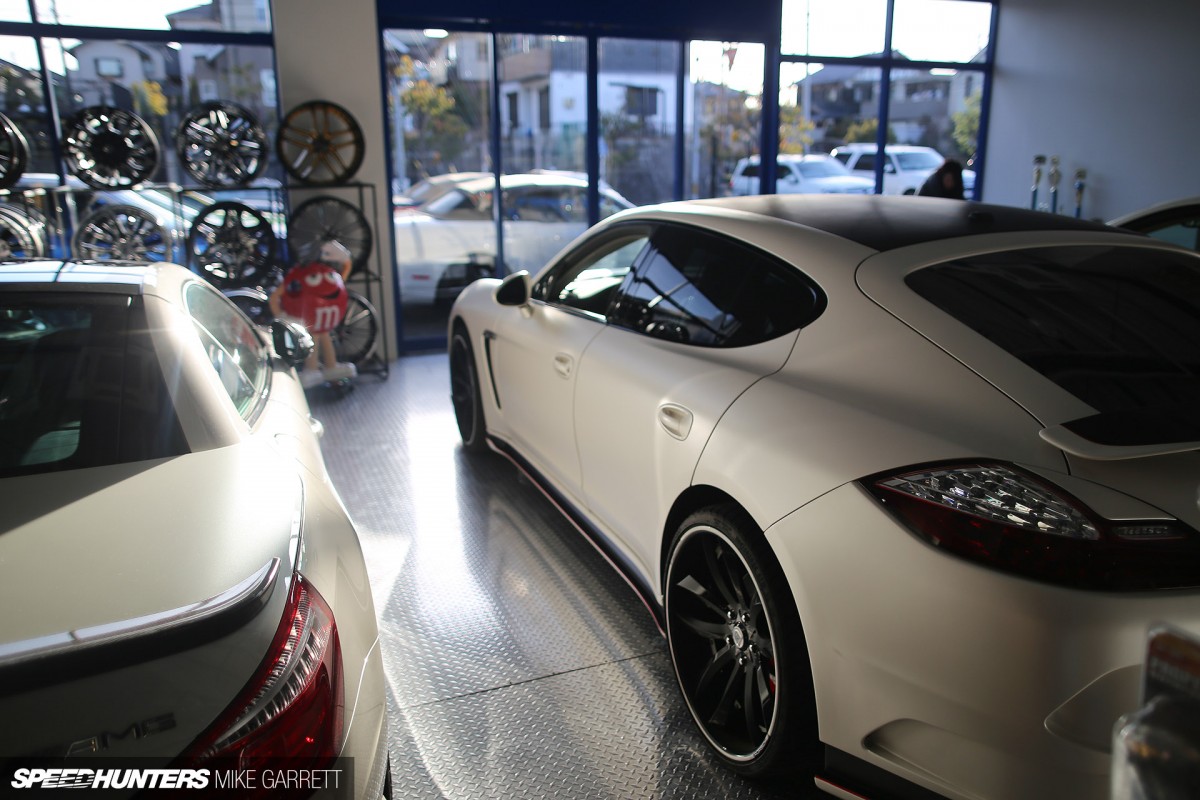 Many professional athletes and musicians get their cars from Azure, and the showroom was full of all sorts of high-end imported machinery.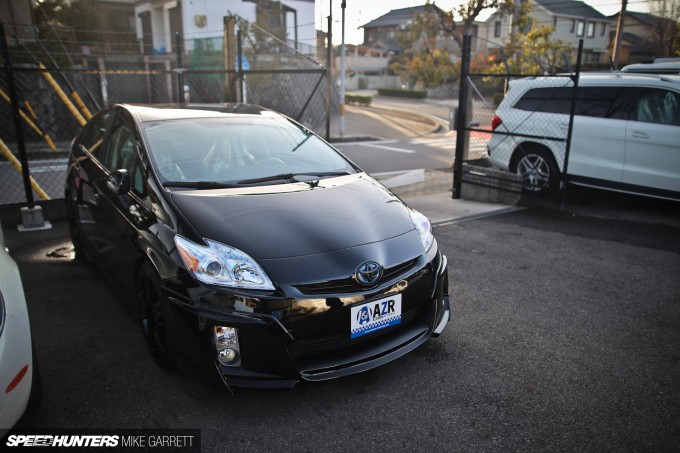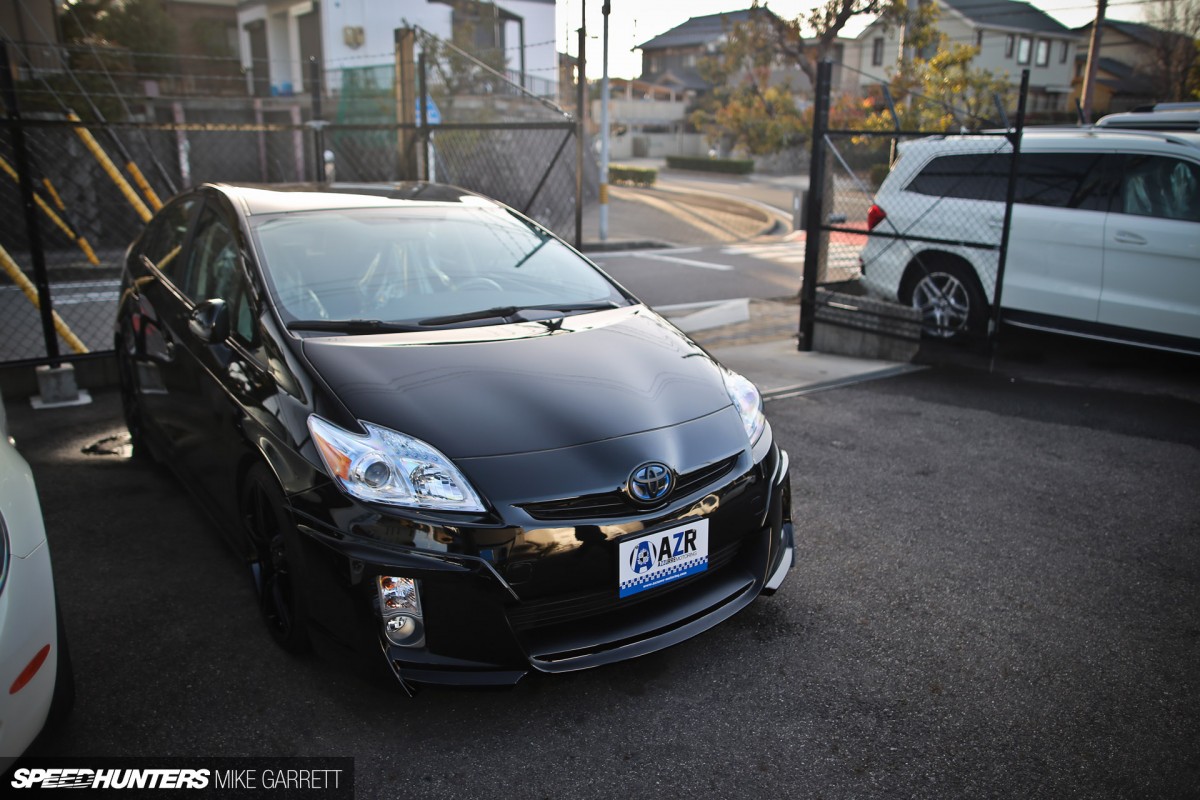 Along with Ferraris, Porsches, Corvettes and SUVs – there were also oddities like this left-hand drive US-market Prius. As strange as it might seem, a car like this is considered a status symbol in Japan.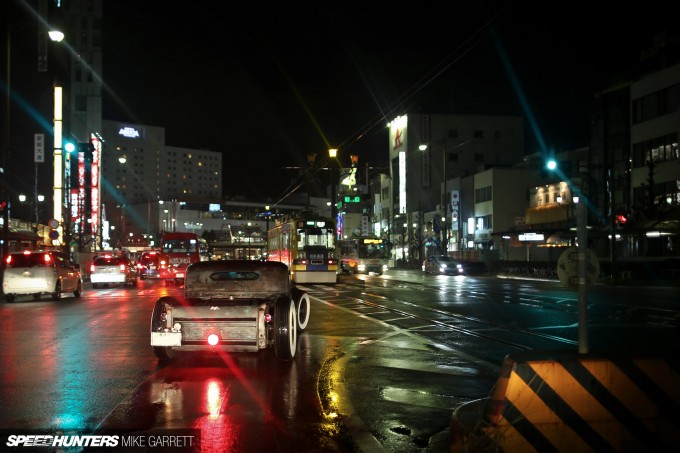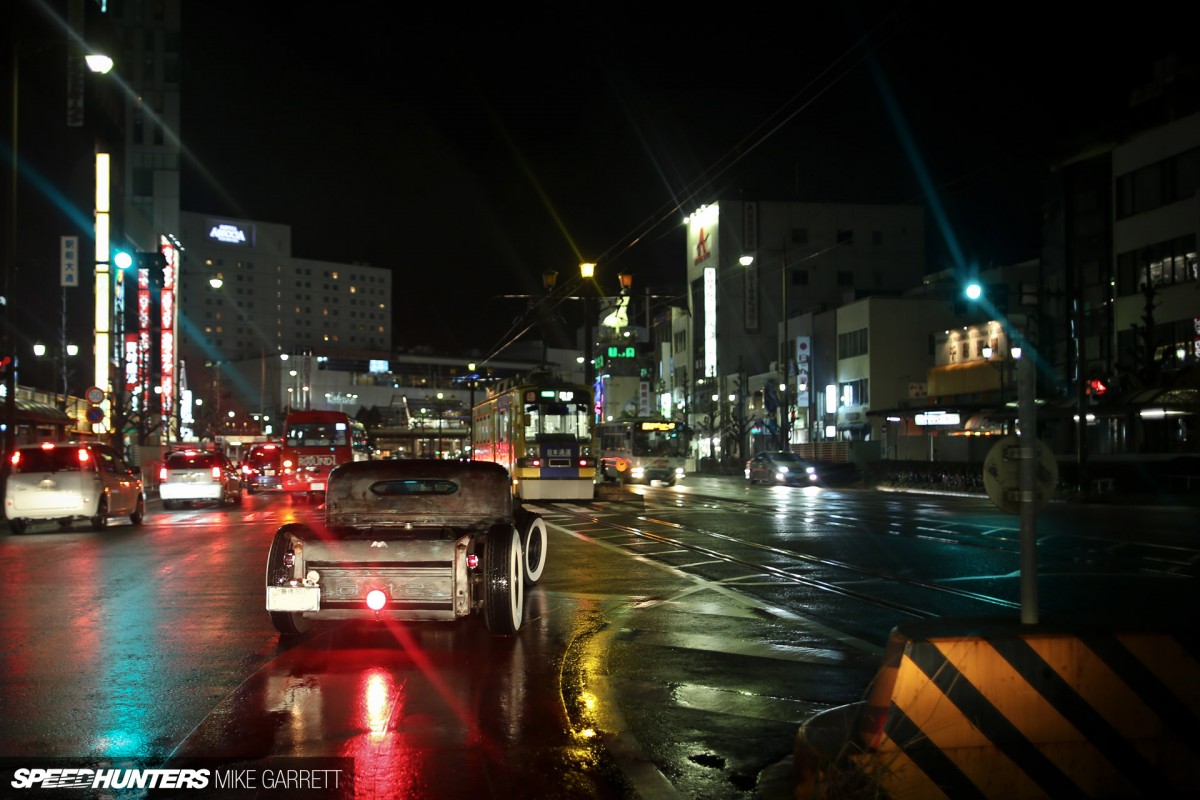 Besides poking around showrooms and workshops all across Aichi Prefecture, we also headed out for some informal gatherings. Despite the cold and wet weather, everyone was happy to bring their machines out and have some fun.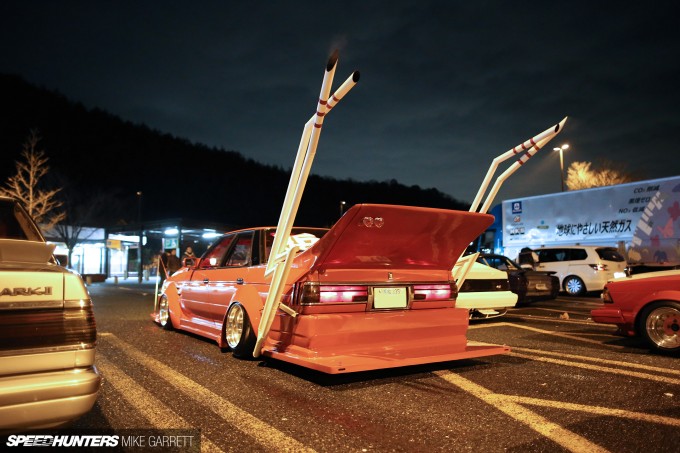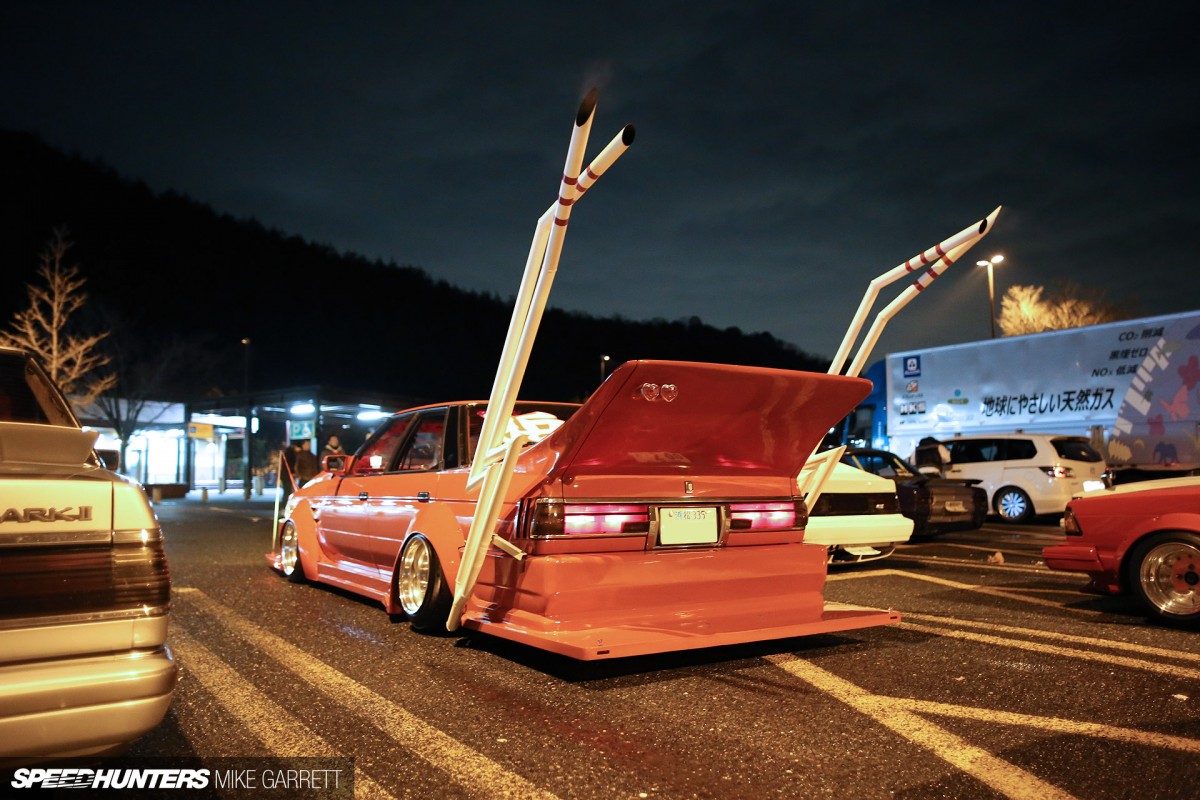 One of the highlights was a scheduled rendezvous with some kaido racers from neighboring Hamamatsu Prefecture late one night on the expressway.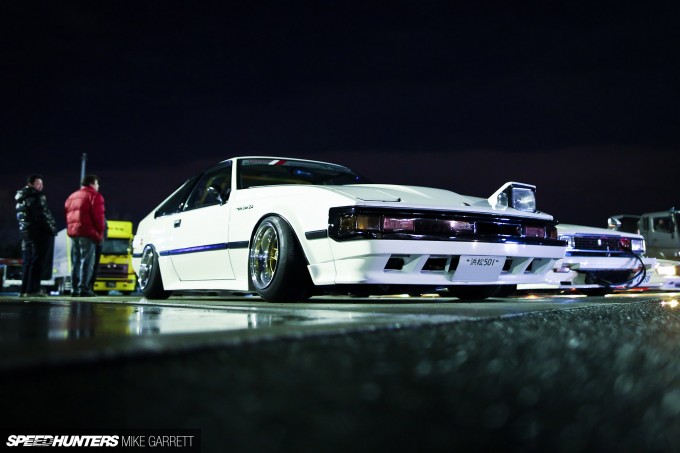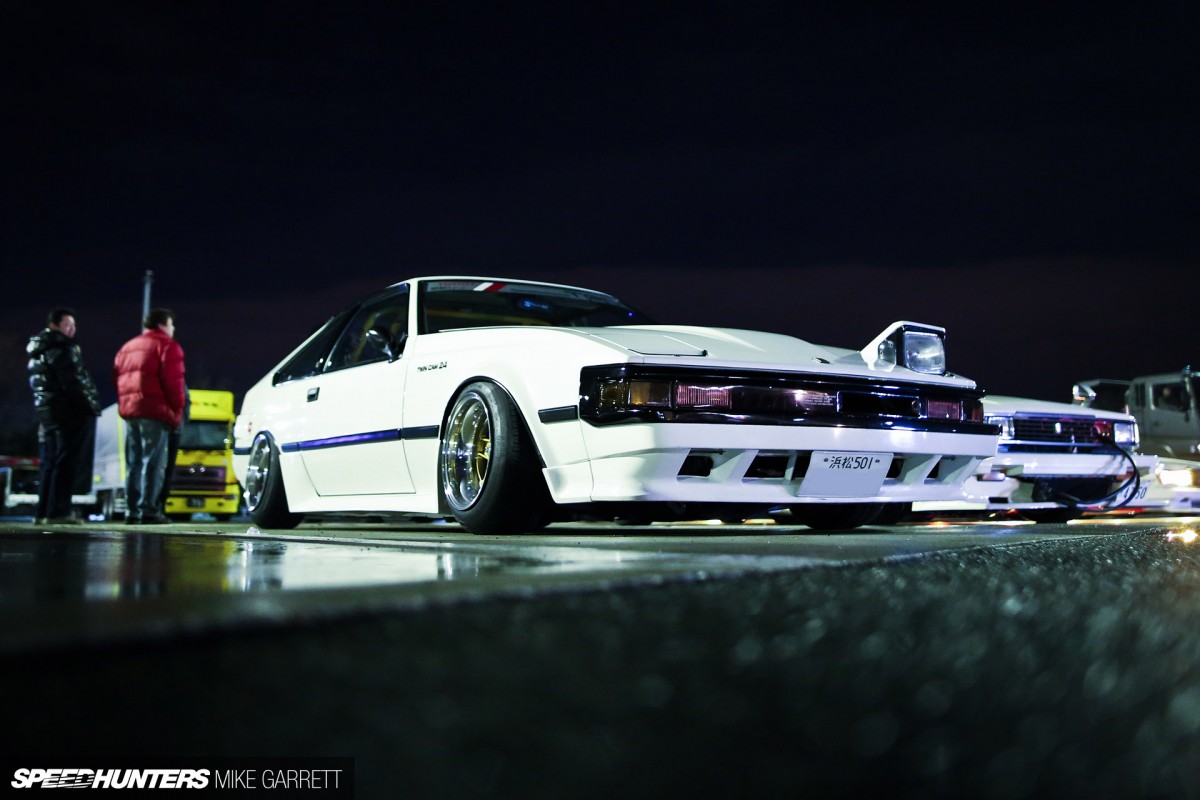 It was bitterly cold and damp on this particular evening, but these guys weren't going to let the weather stop them from rolling their machines in formation down the Tomei expressway.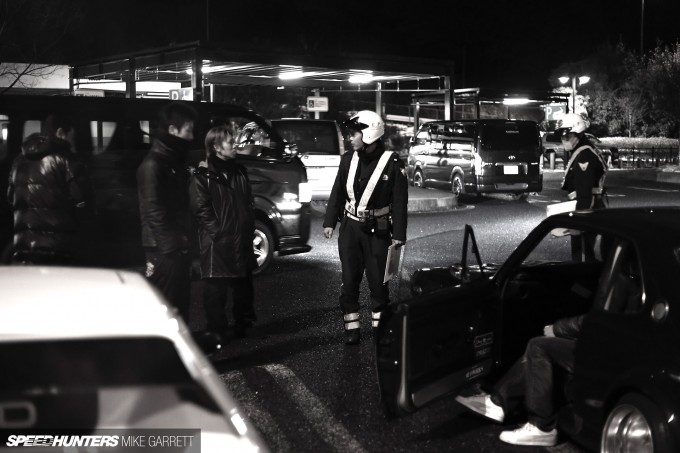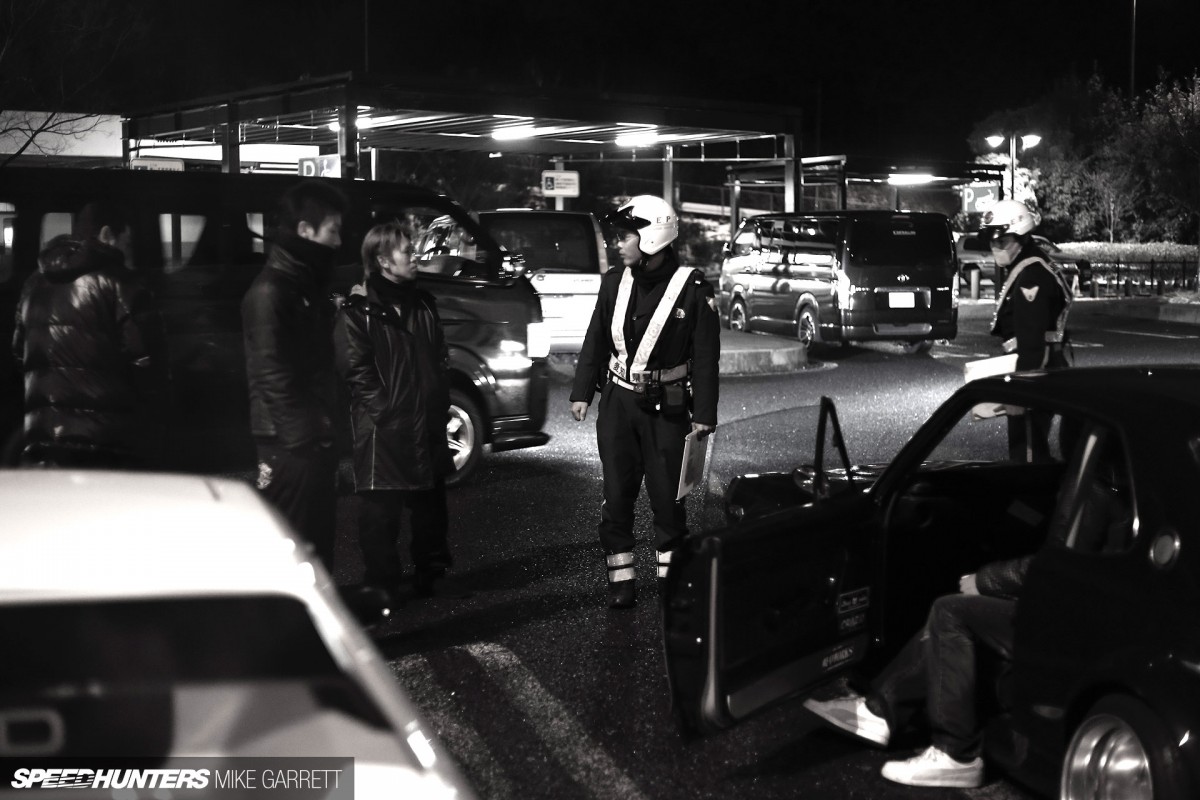 Naturally, the local law enforcement showed up to make sure nothing got out hand, but it was a friendly exchange more than anything. Both parties are quite used to this sort of thing.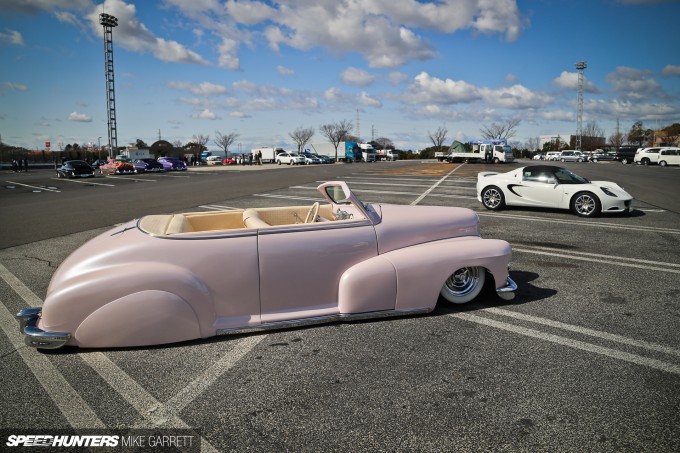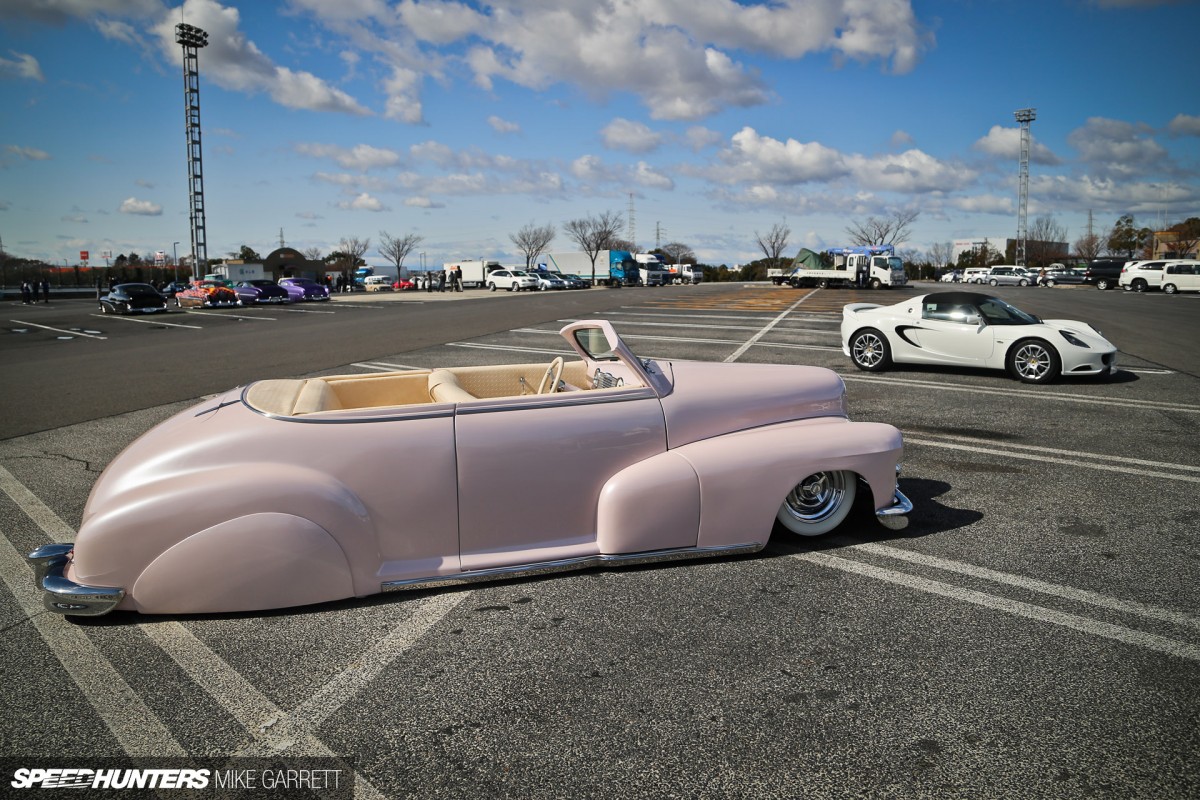 Several hours later, I found myself at another parking area. This time a wide array of hot rods, customs and other modified vehicles had gathered up after the monthly Pancake Meet.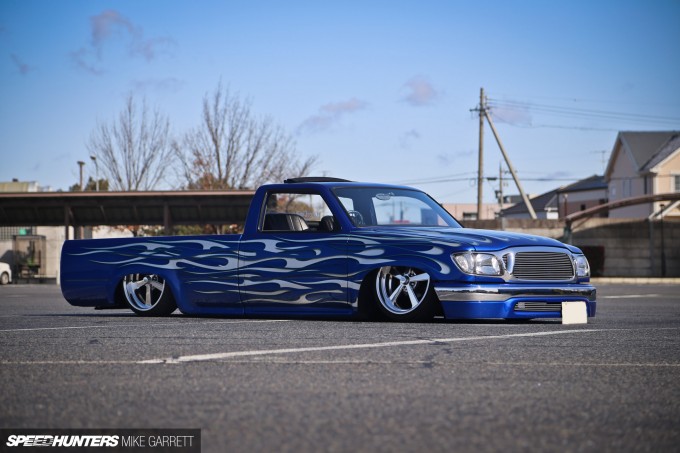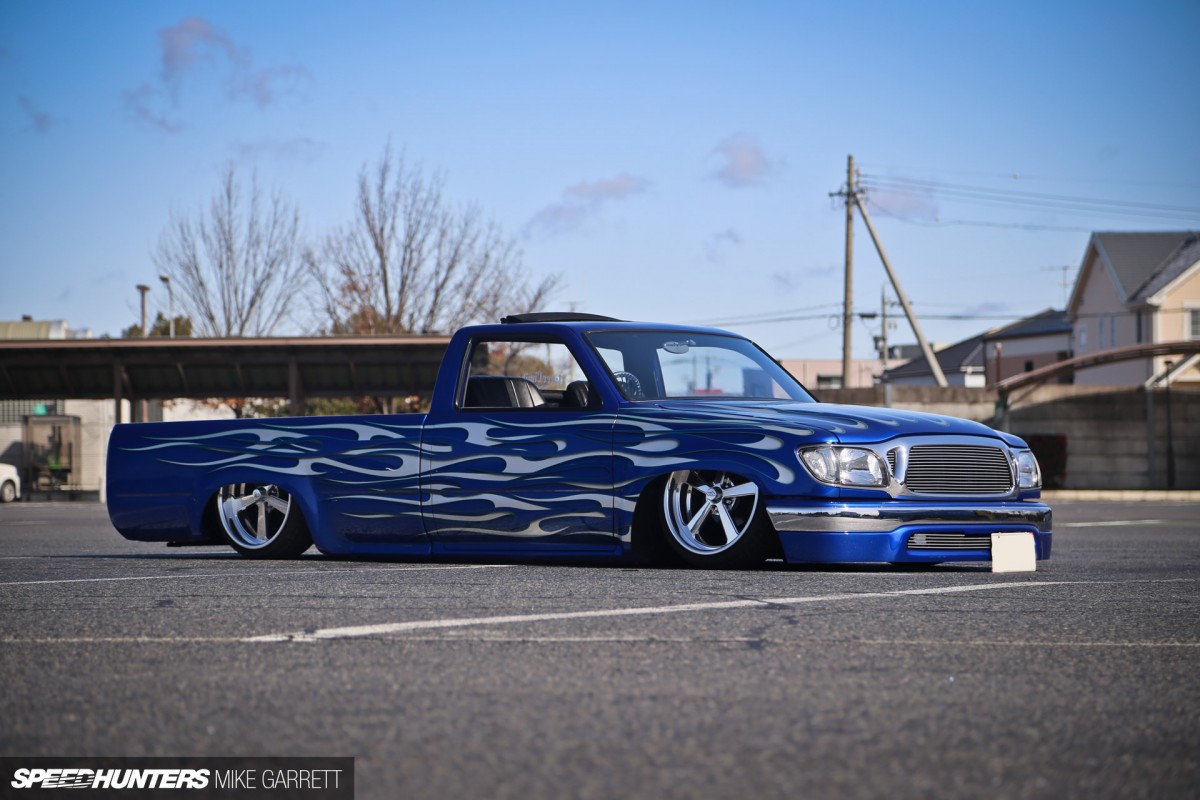 From show-quality Mercs to laid-out minitrucks, by this point I was experiencing pure sensory overload.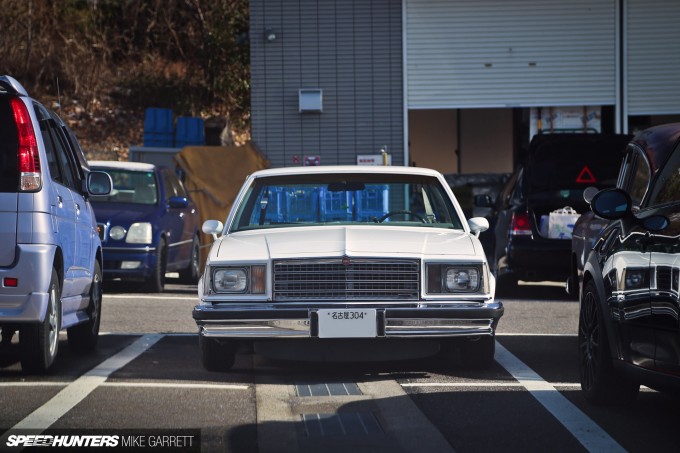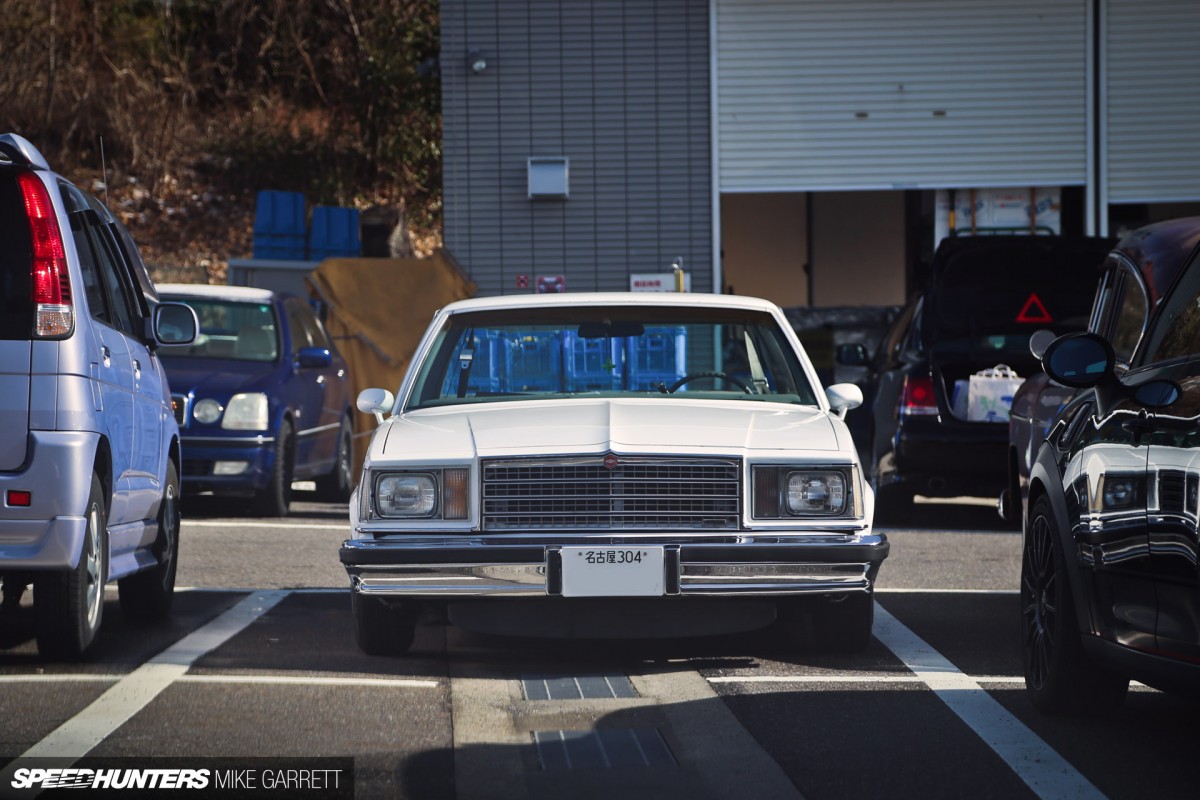 But the cool thing is that it wasn't just at meets and shops that we came across interesting cars and people.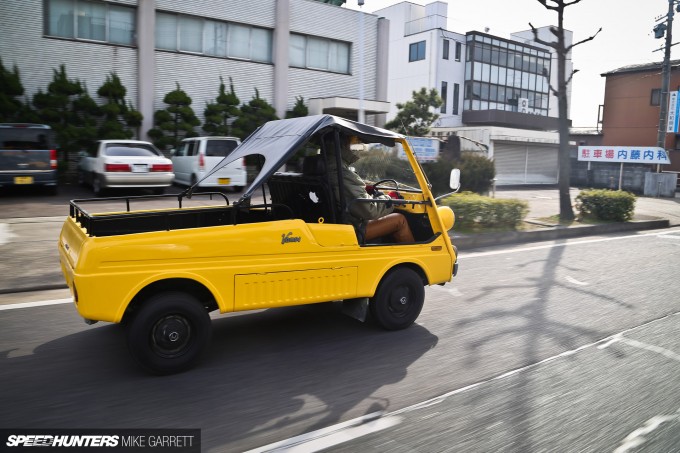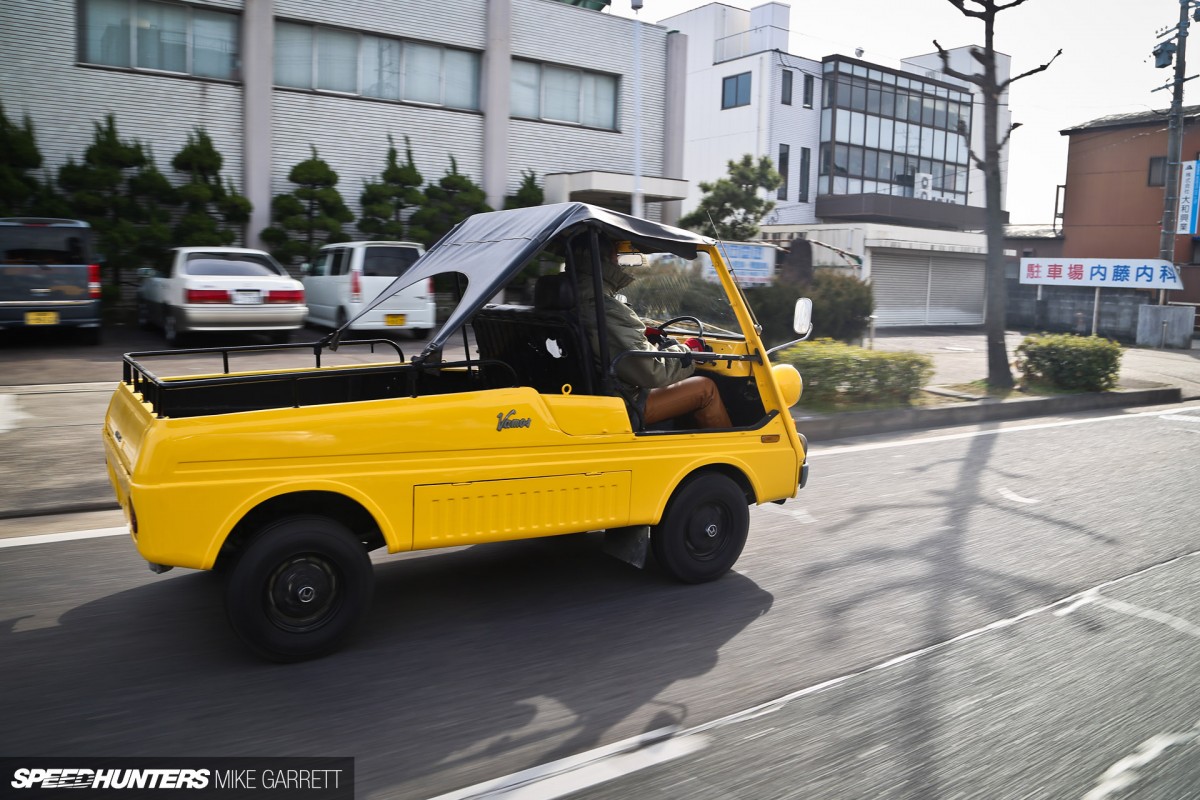 At one point we found a guy cruising his early '70s Honda Vamos leisurely through the center of town. How often do you see that?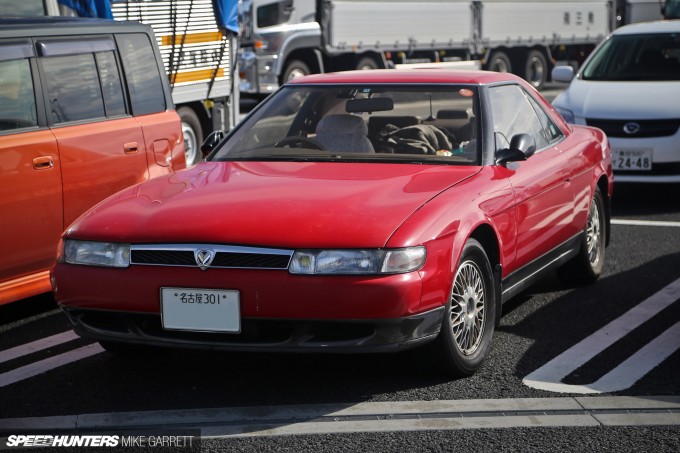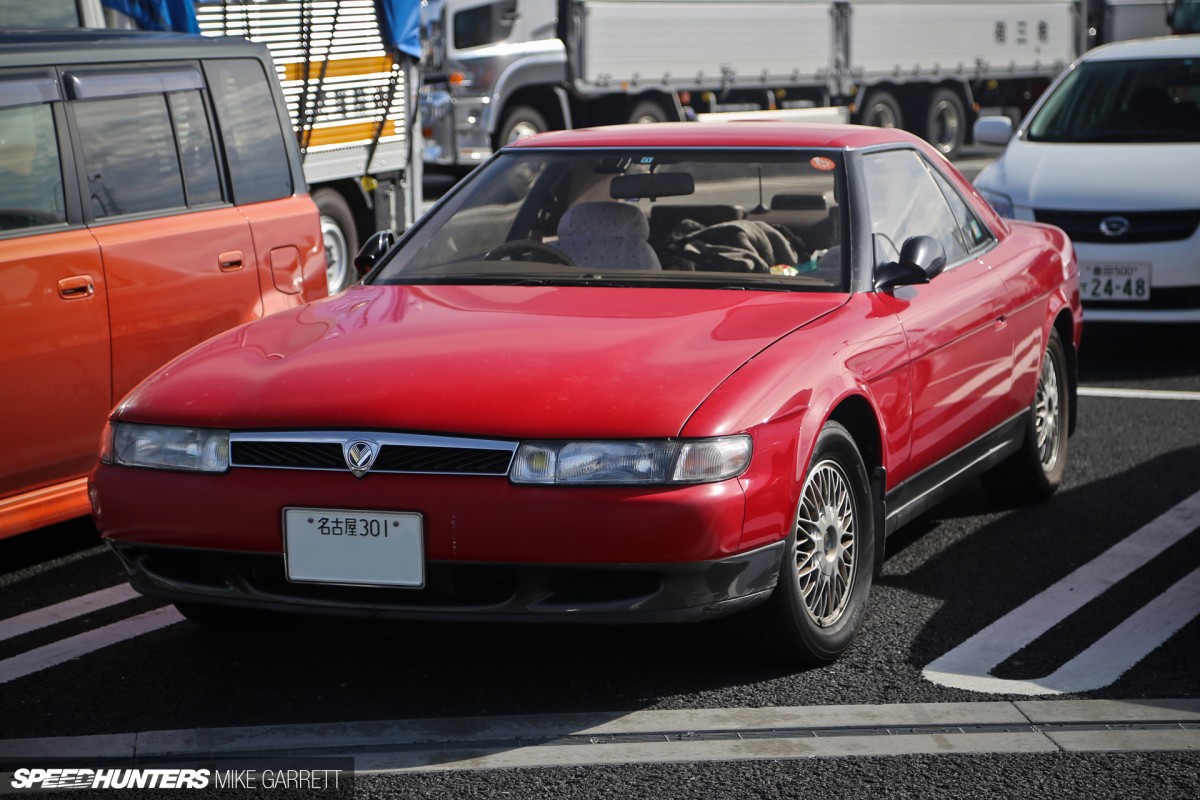 We also came across this bone-stock Mazda Cosmo at a highway service area being driven by an elderly couple who had purchased the car brand new.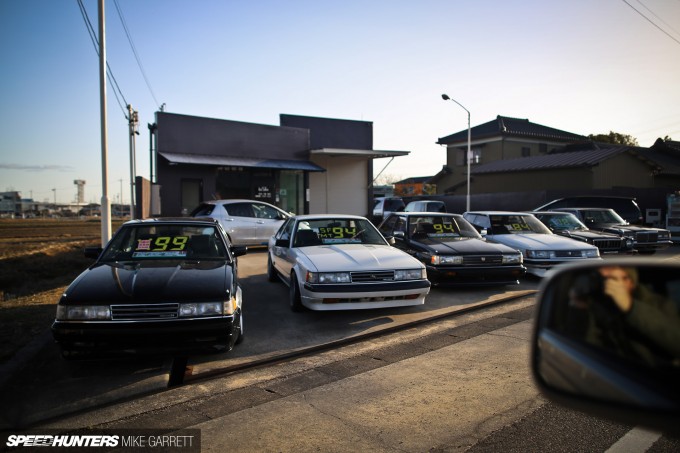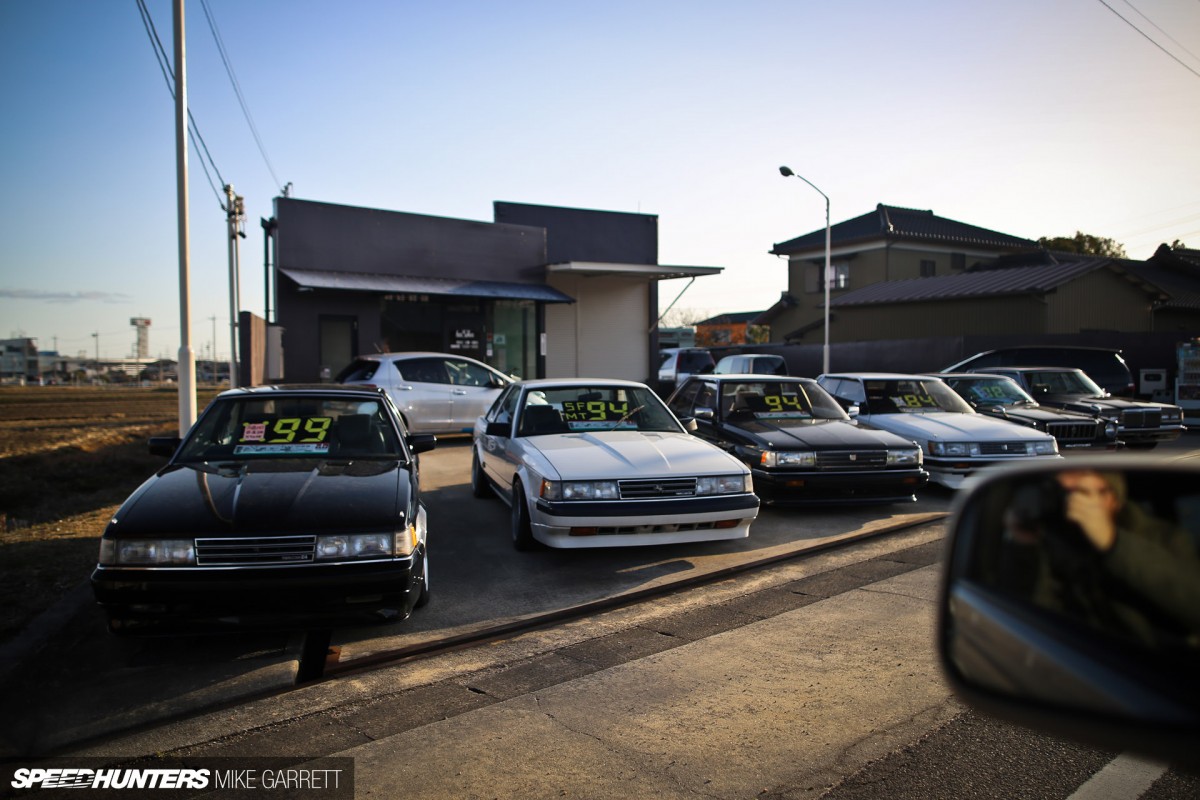 It just seems that everywhere you looked there was something to see – a cool car, a hidden away workshop, a fascinating builder.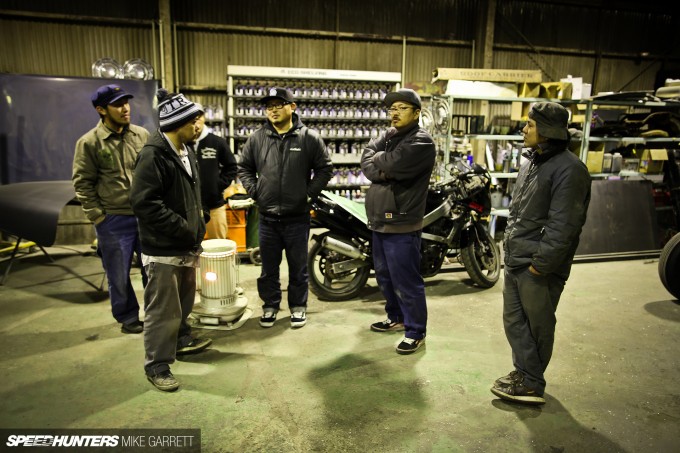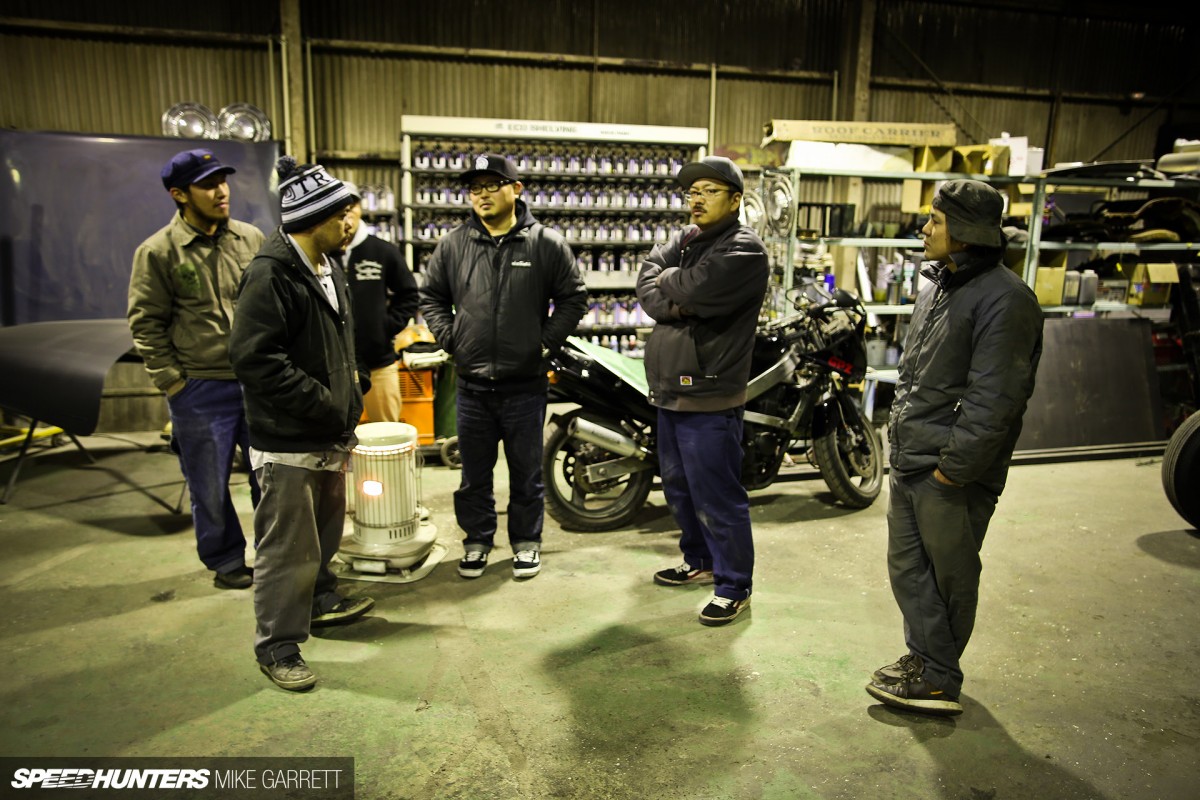 I was only in Nagoya for a couple days this time, but with everything I saw and everyone I met, I feel like I was there for a month.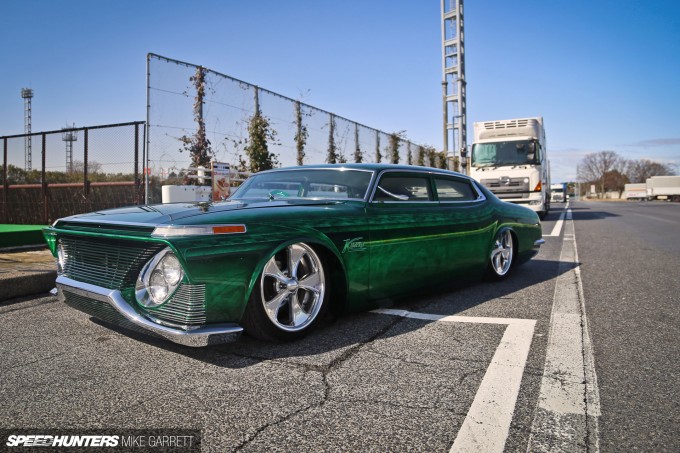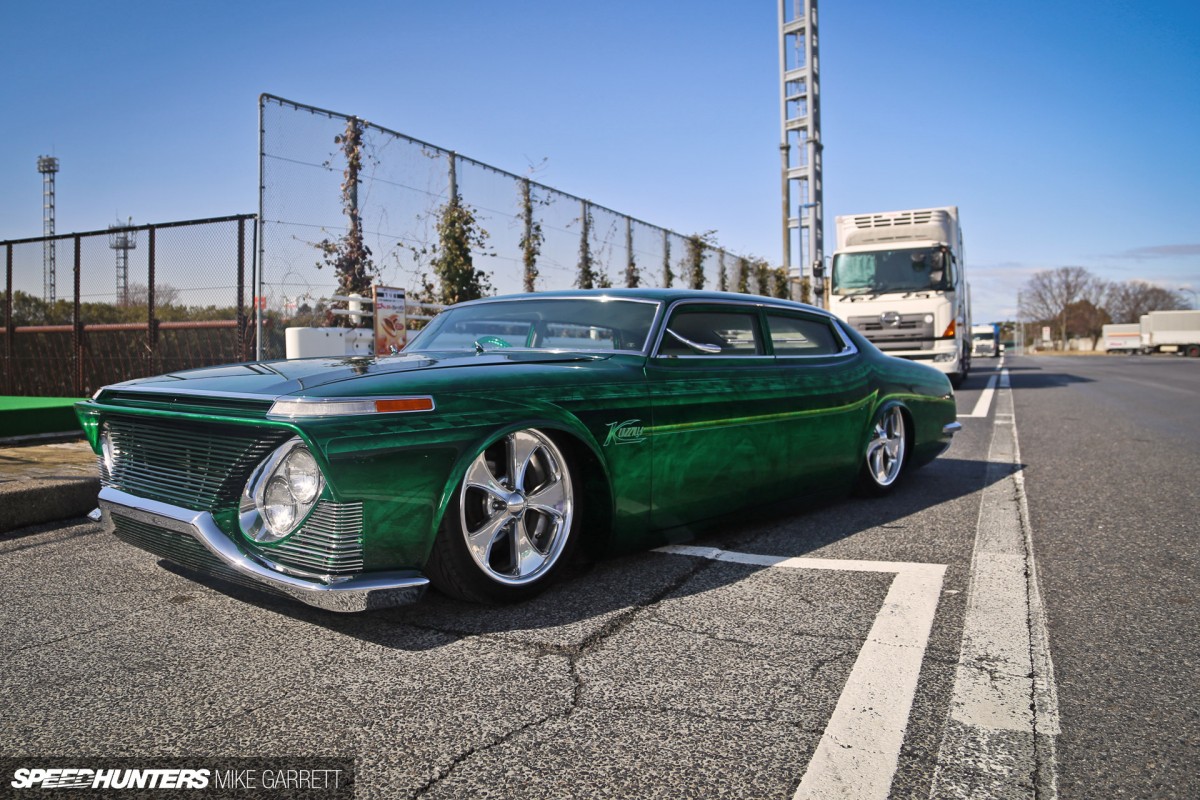 The craziest thing is, even with all the stuff we squeezed into the span of a few days, I'm told we've just barely scratched the surface here.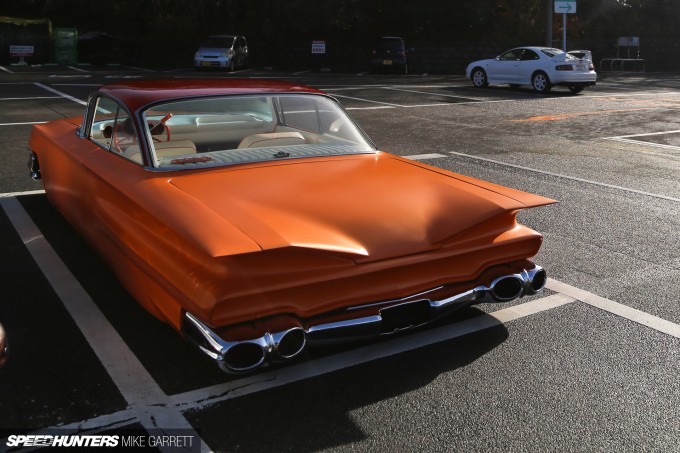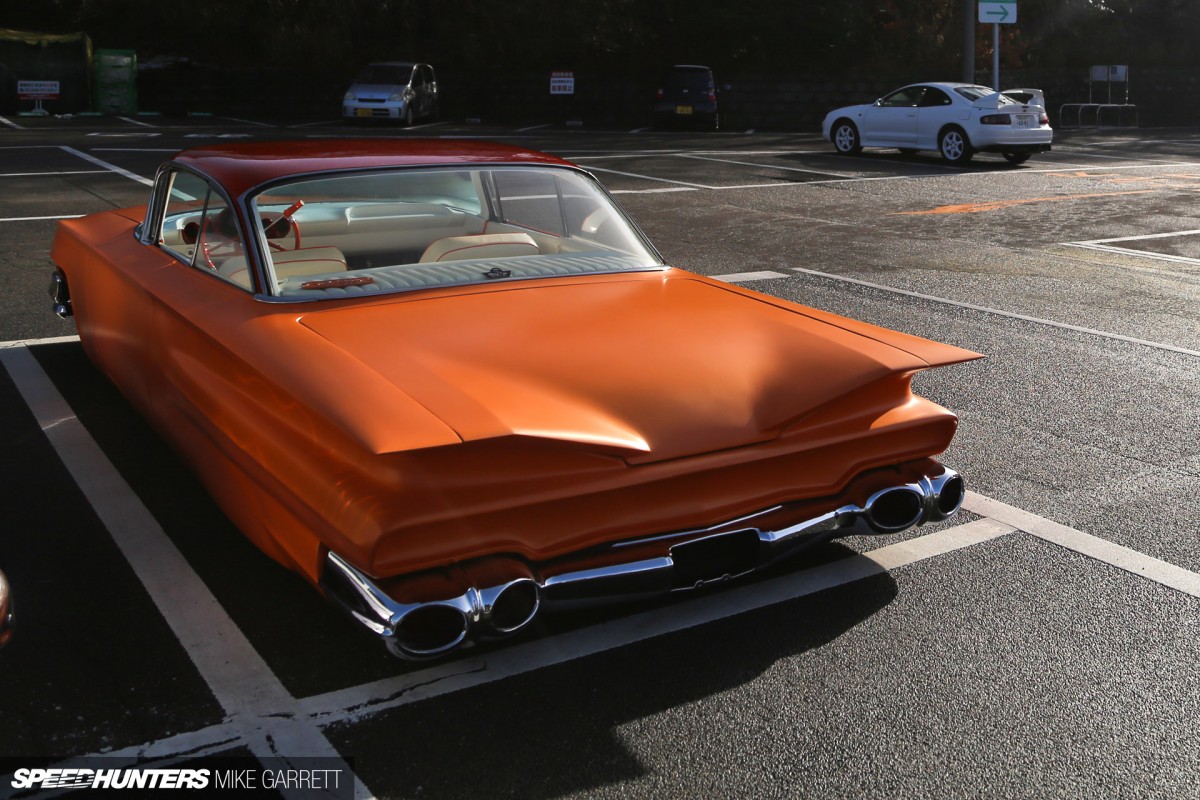 Nagoya truly is a car culture capital, and you can bet there's plenty of Speedhunting left be to be done inside Japan's Motor City.
A massive thank you goes to Toshi Shimizu for helping to make all of this possible.
Mike Garrett
Instagram: speedhunters_mike
mike@speedhunters.com