Welcome to Caffeine & Octane
I'd like to talk East versus West for a second… When I announced I would be leaving sunny Los Angeles to move back home to Atlanta, I received a great deal of skepticism from my peers. It sounds crazy, right? As a motoring journalist, why would I leave California – the mecca of all things automotive – for Georgia? Well, as I mentioned in my introductory 2000 Miles of #JoyofMachine piece, I think there's a little something special happening in the Southeast. This land is alive, and to be specific, I truly have faith in Atlanta. And with all said, after checking out Mike's recent Cars & Coffee Irvine coverage, I found it hard to sit back without throwing a little friendly competition into the mix in an attempt to defend my new home.
This past weekend the stars finally aligned, allowing me to actually attend Atlanta's rendition of a Sunday morning meet-up and attempt to provide a thorough taste of what just even a small sector of this glorious Southeastern region has to offer. Ladies and Gentlemen, I present to you, Caffeine & Octane.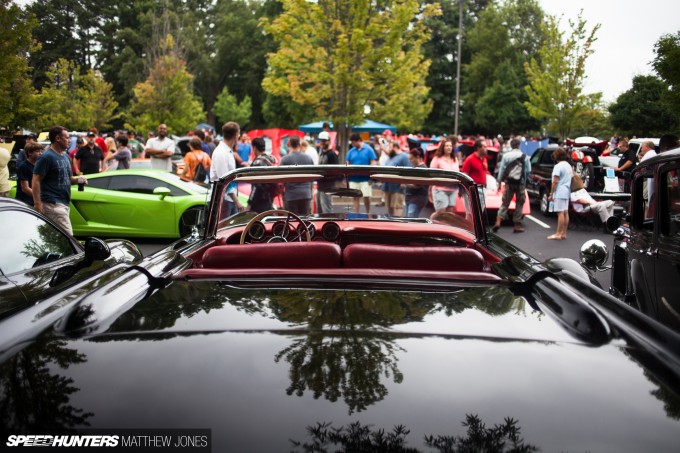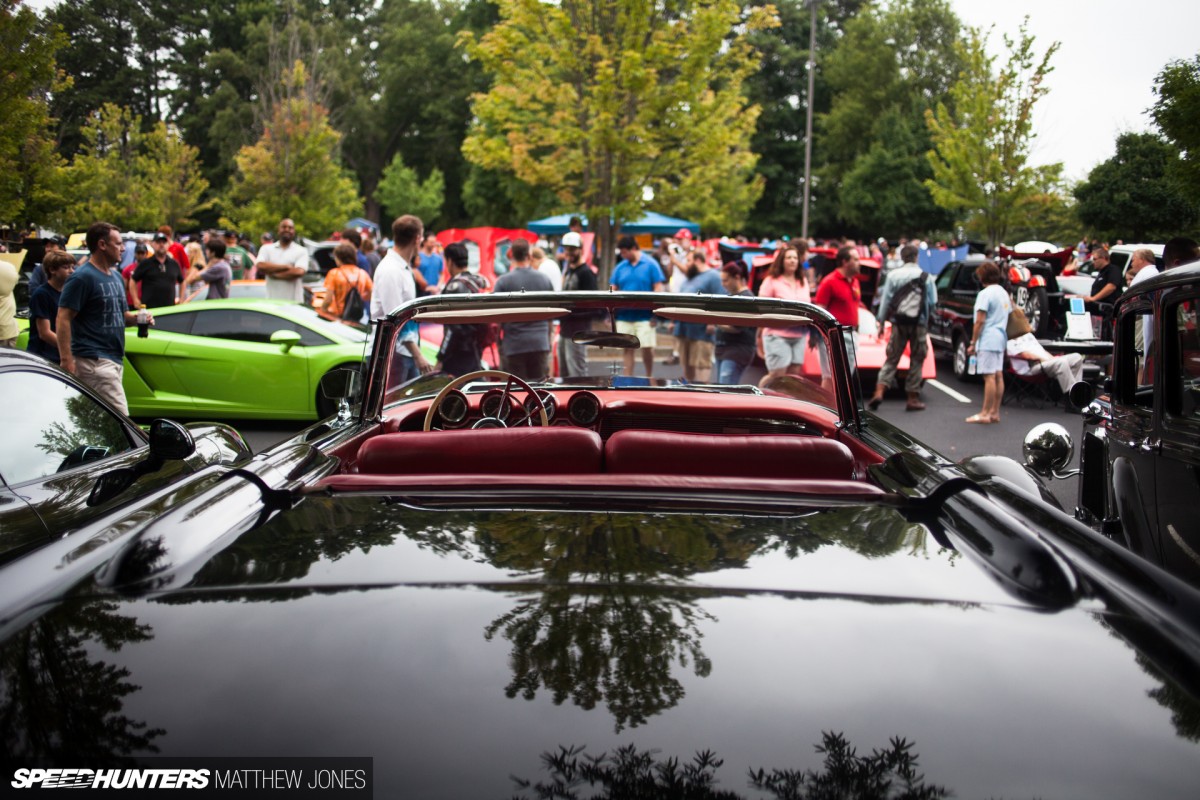 What is Caffeine & Octane, you ask? Some say it's Atlanta's greatest car show, others say it's where everything happens.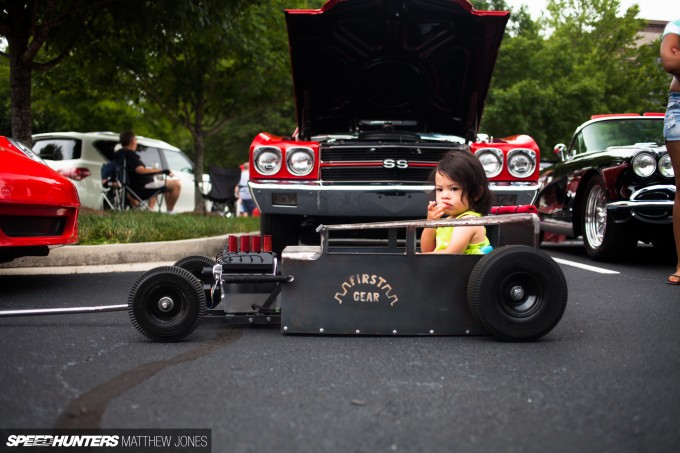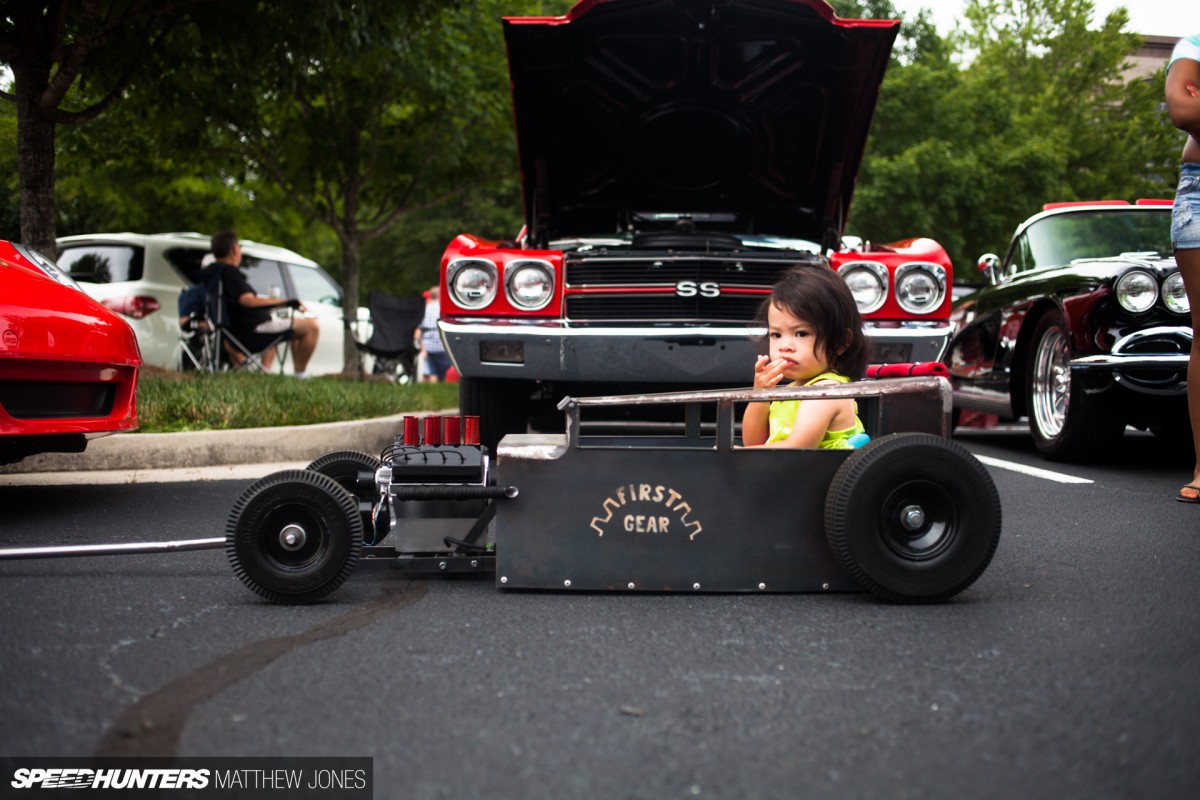 What's certain is that it's a huge melting pot of automotive culture concentrating every make, model, club and crew into a single business complex's parking lot, the first Sunday of every month.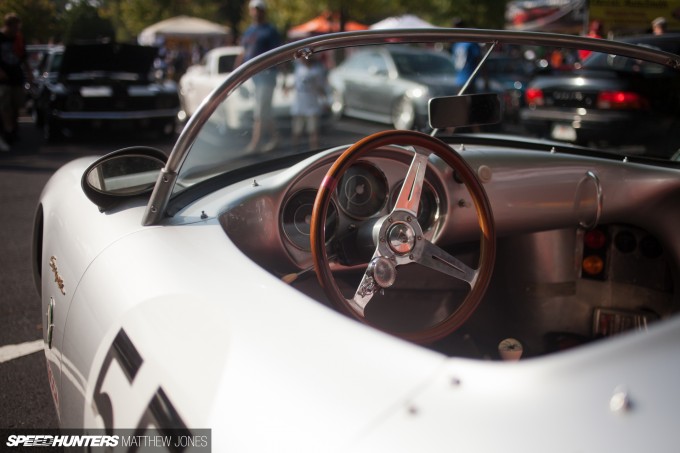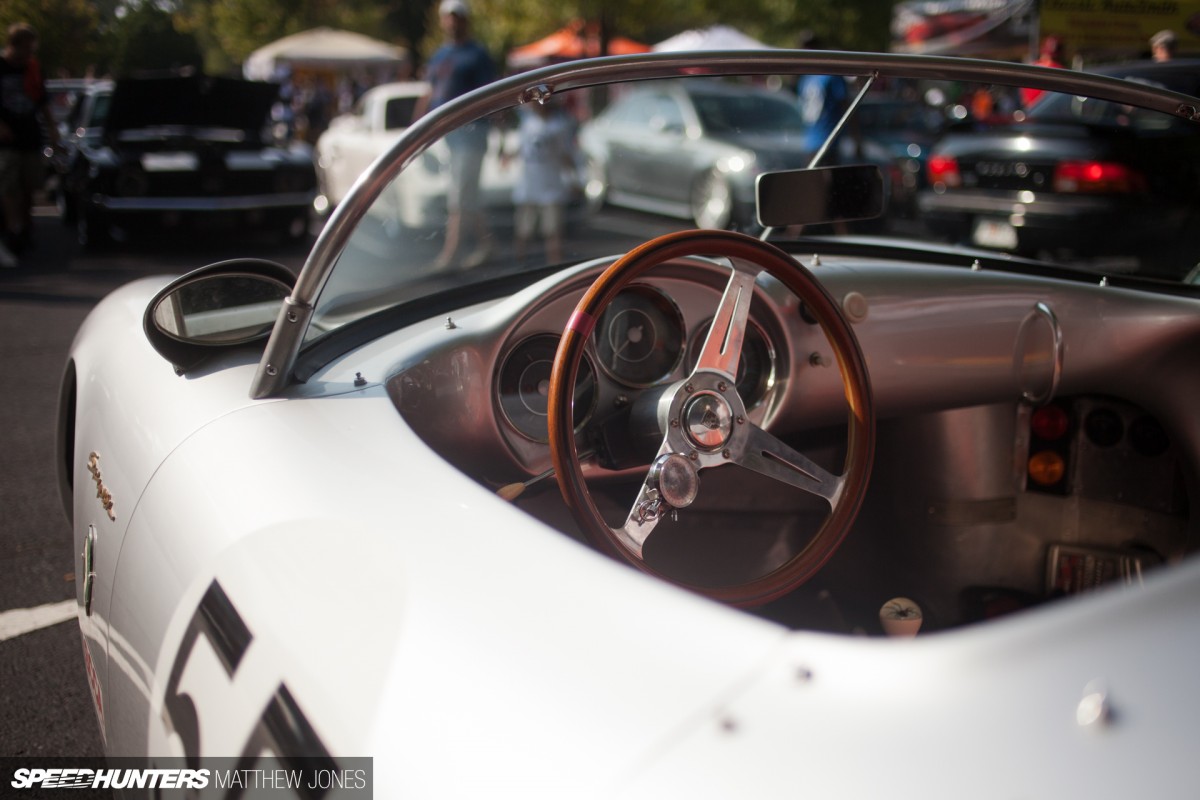 I'll admit that this is my first time attending Caffeine & Octane in well over two years, and though I generally knew what to expect, I feel there's not a single event that could have prepared me for the variety that was before my eyes.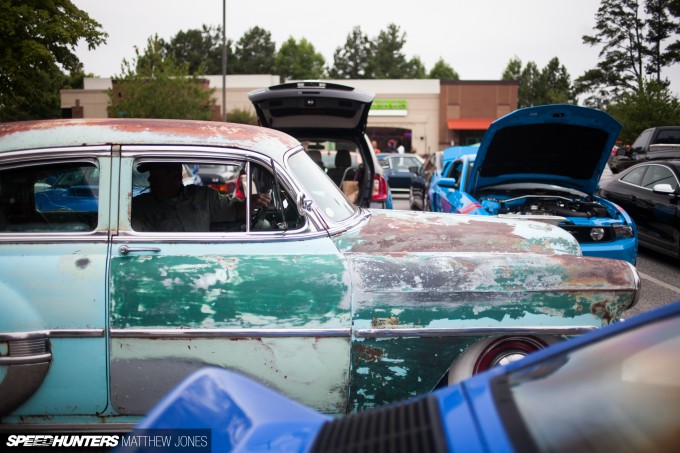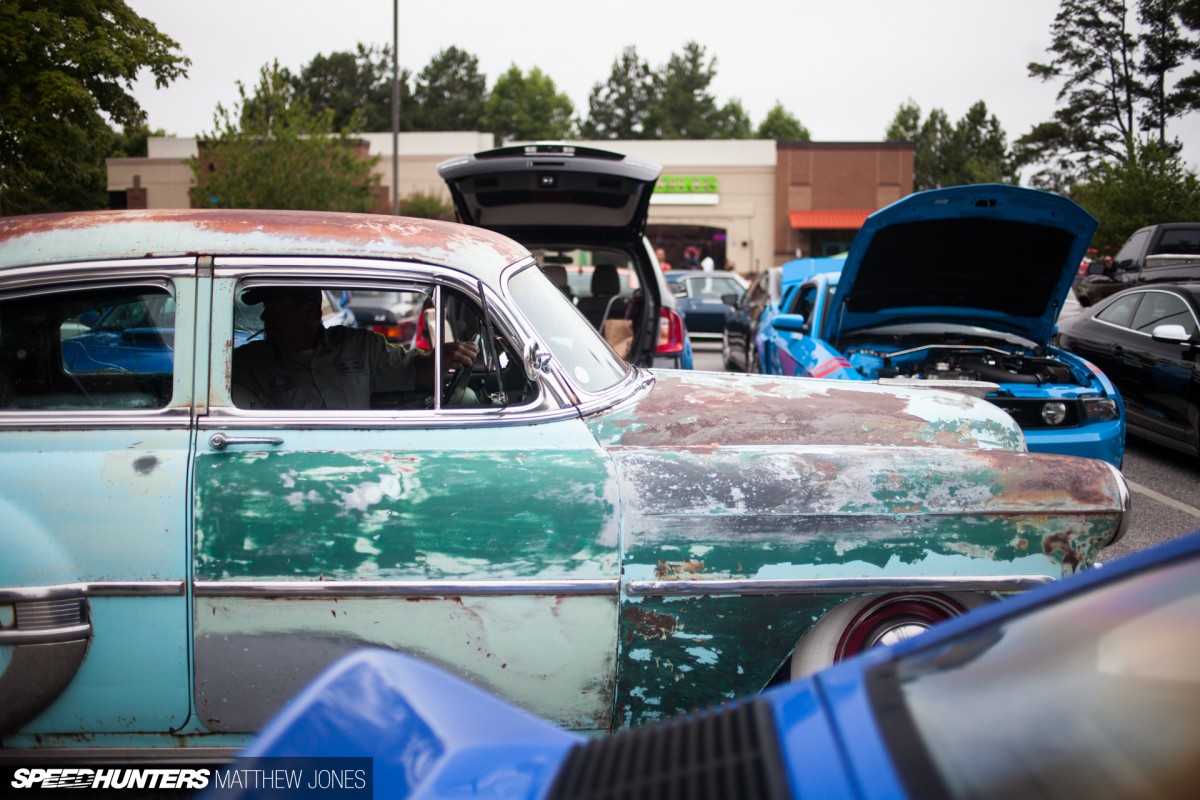 From immortalized classics and luscious exotics, to American Mopar muscle, Japanese dreams and even a a few oddballs. Just about everything was present and accounted for.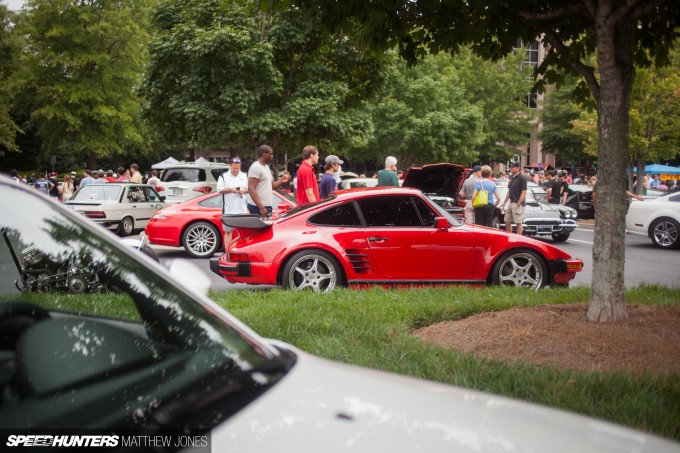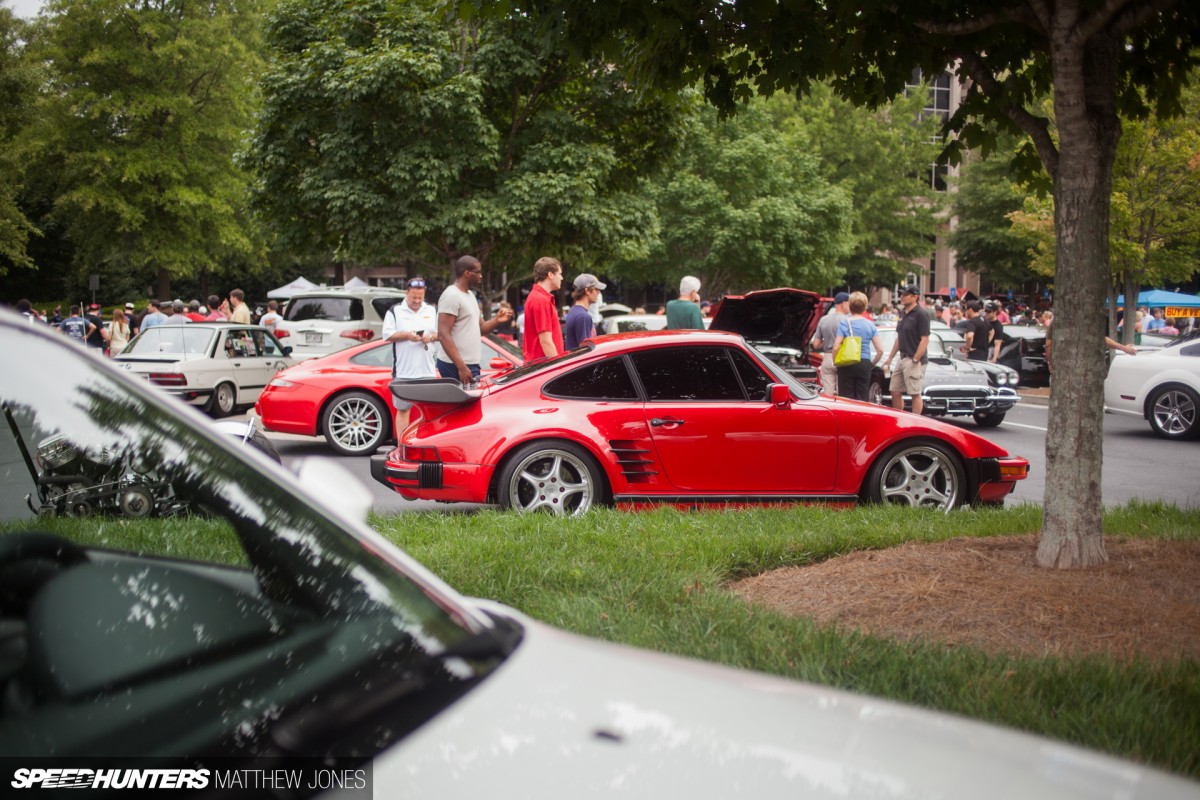 So without further ado, I'd like to invite you to take a stroll around Atlanta to witness just exactly what this great land has in store. There may not be palm trees, food trucks and import girls modeling on top of whatever their employer has a sticker on, but it sure as hell is worth the 6:00am wake up time.
'Merica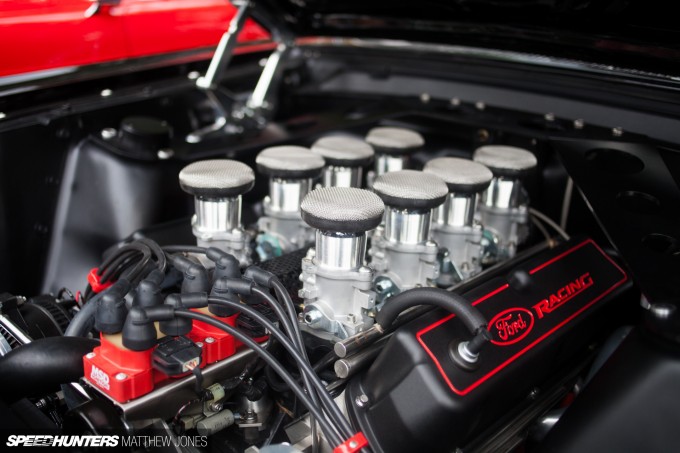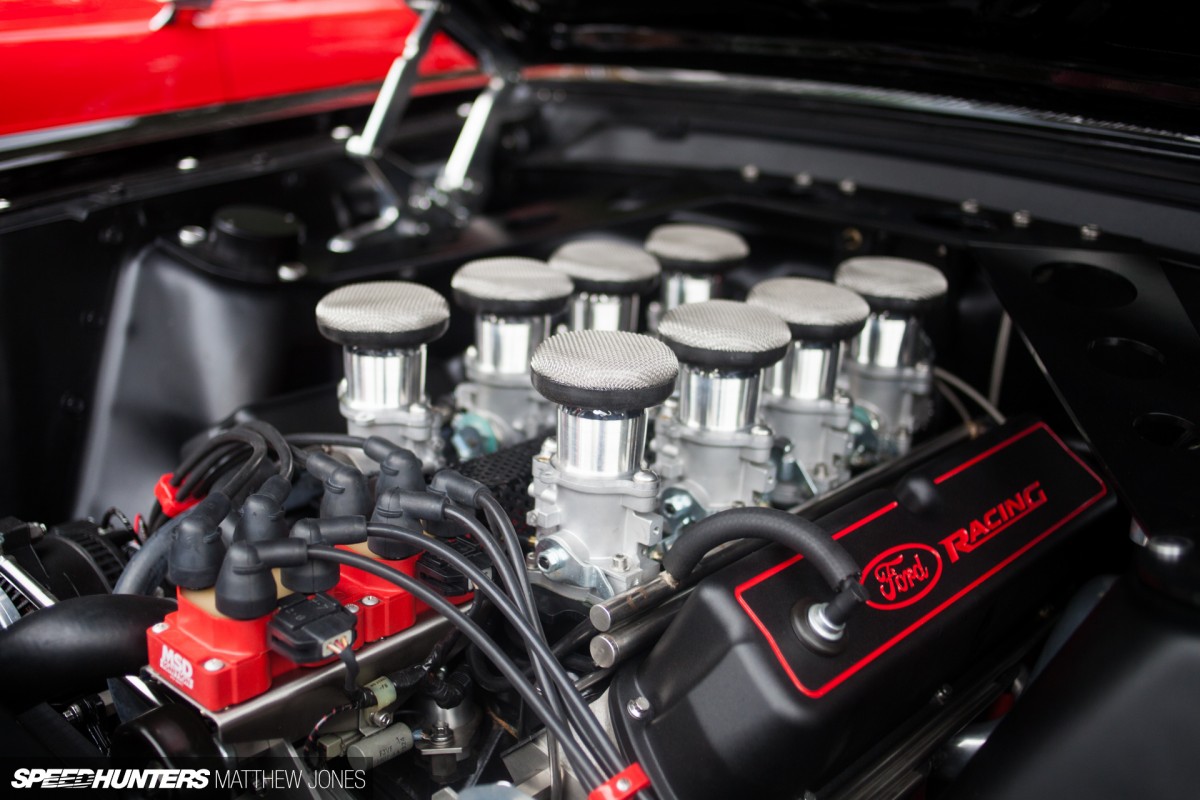 We all know California has an amazing car scene and one that frequently puts others, such as Georgia, to shame. Although, there is one aspect about the Southeast that The Golden State simply can't even begin to touch, and that's the American muscle scene.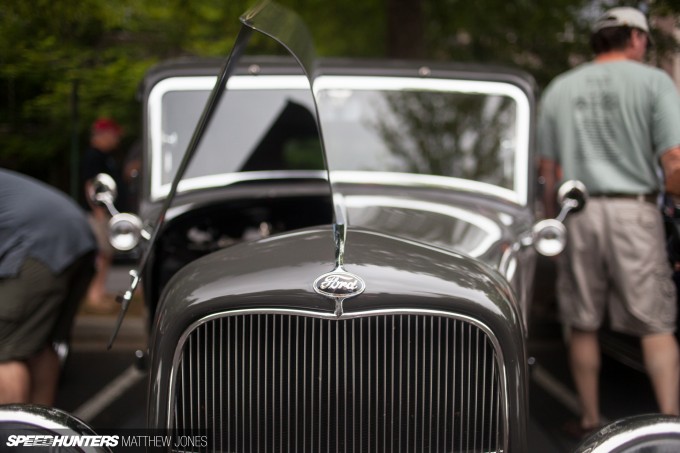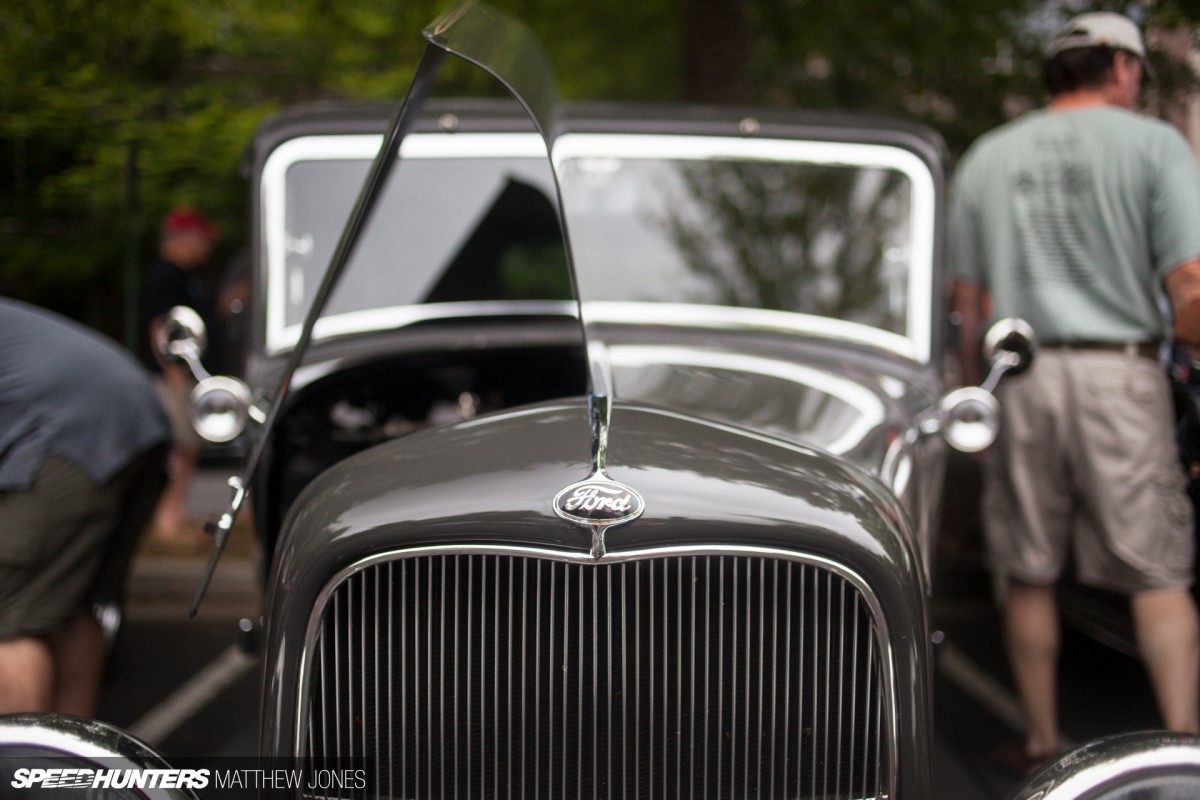 Initially entreating the undersized venue, I knew there would be a great deal of muscle, as I have seen in the past, but to the extent I was unsure. I mean, with shops and distributors like Summit Racing, YearOne and Goolsby Customs all in Atlanta's backyard, the Southeast really is the muscle capital of the world.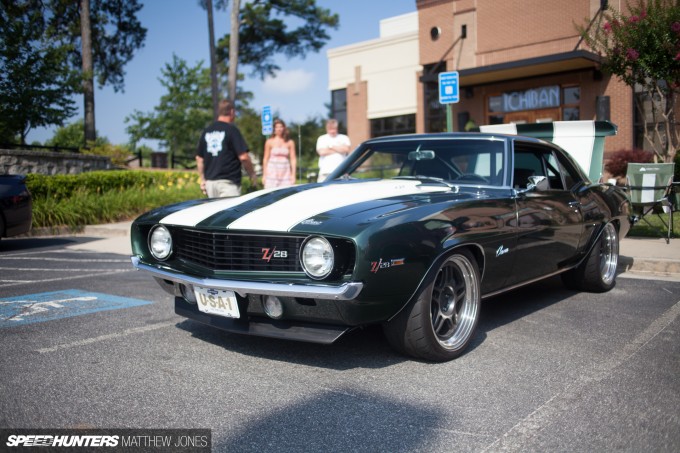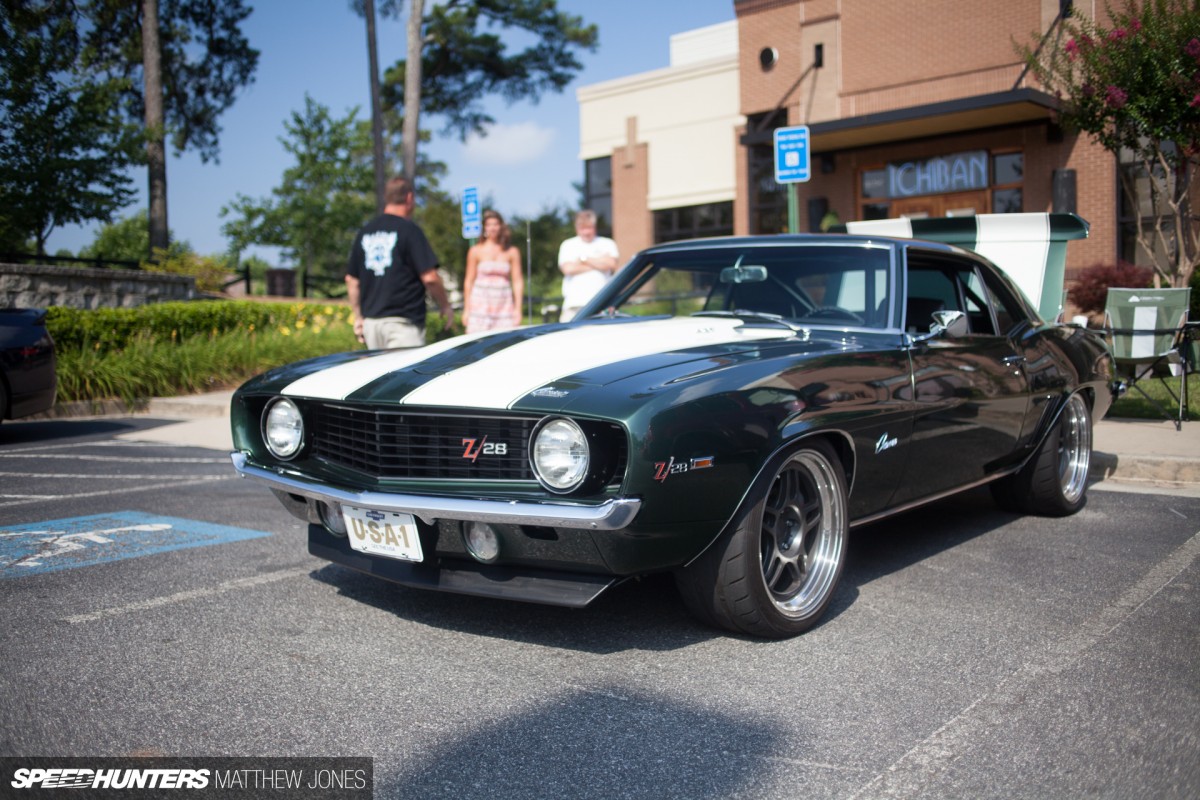 You can raise your weapons, but believe it or not, the Southeast has California beat by a landslide in this genre, and Caffeine & Octane is the perfect host to prove this fact. Just check out this flawless 427 Z/28 Camaro — I'll definitely be Spotlighting this in the near future.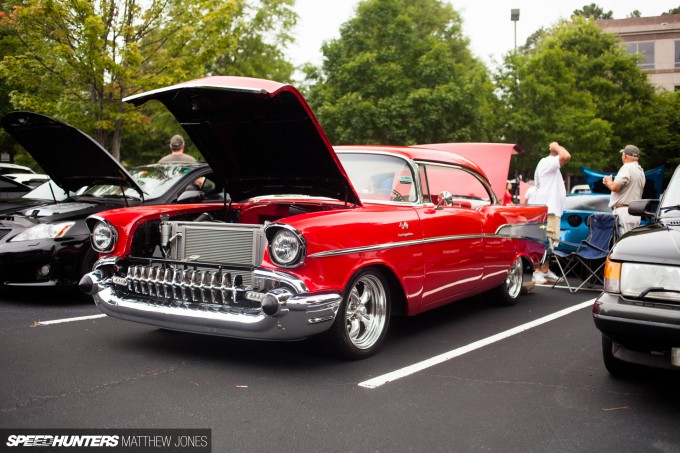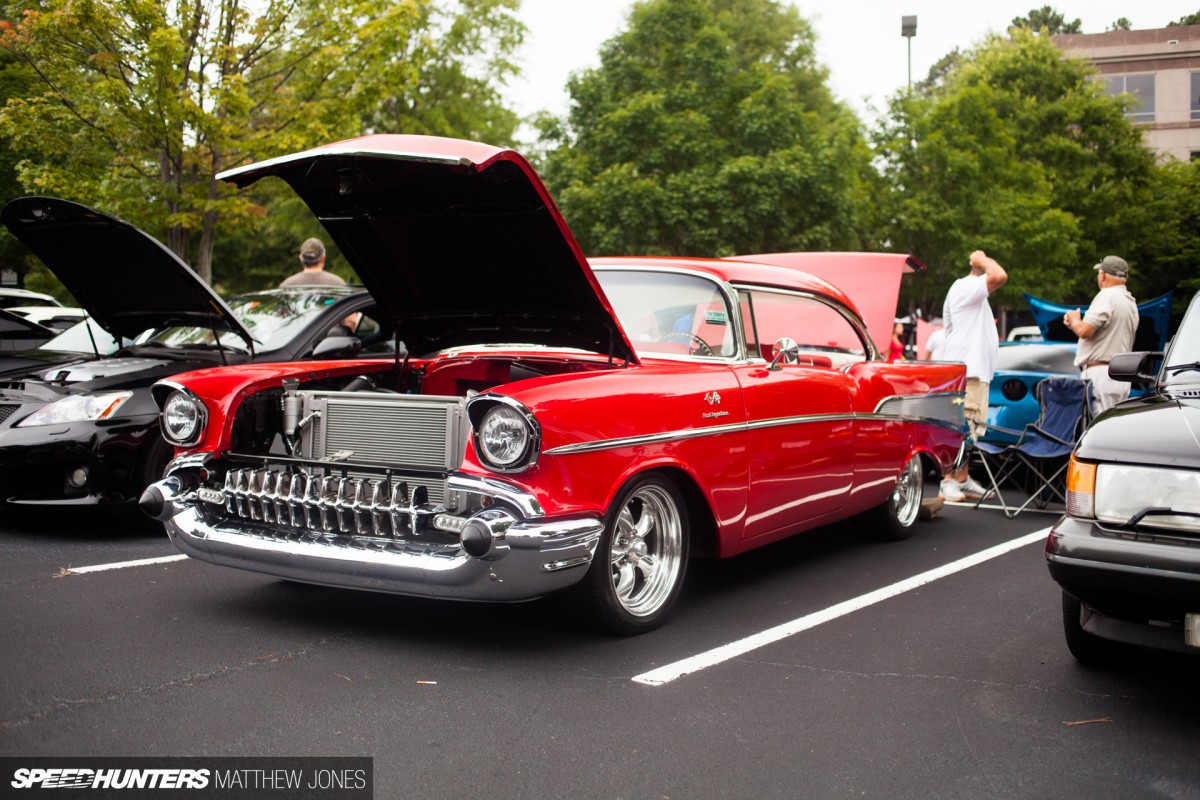 Or this 57′ Chevy Bel Air, which has been restored to a meticulous standard.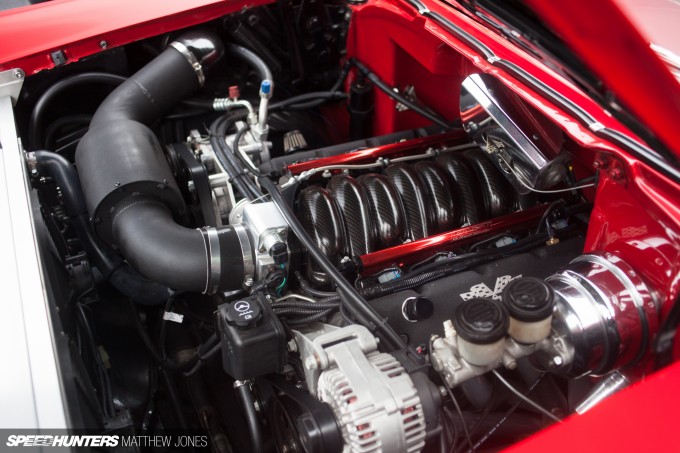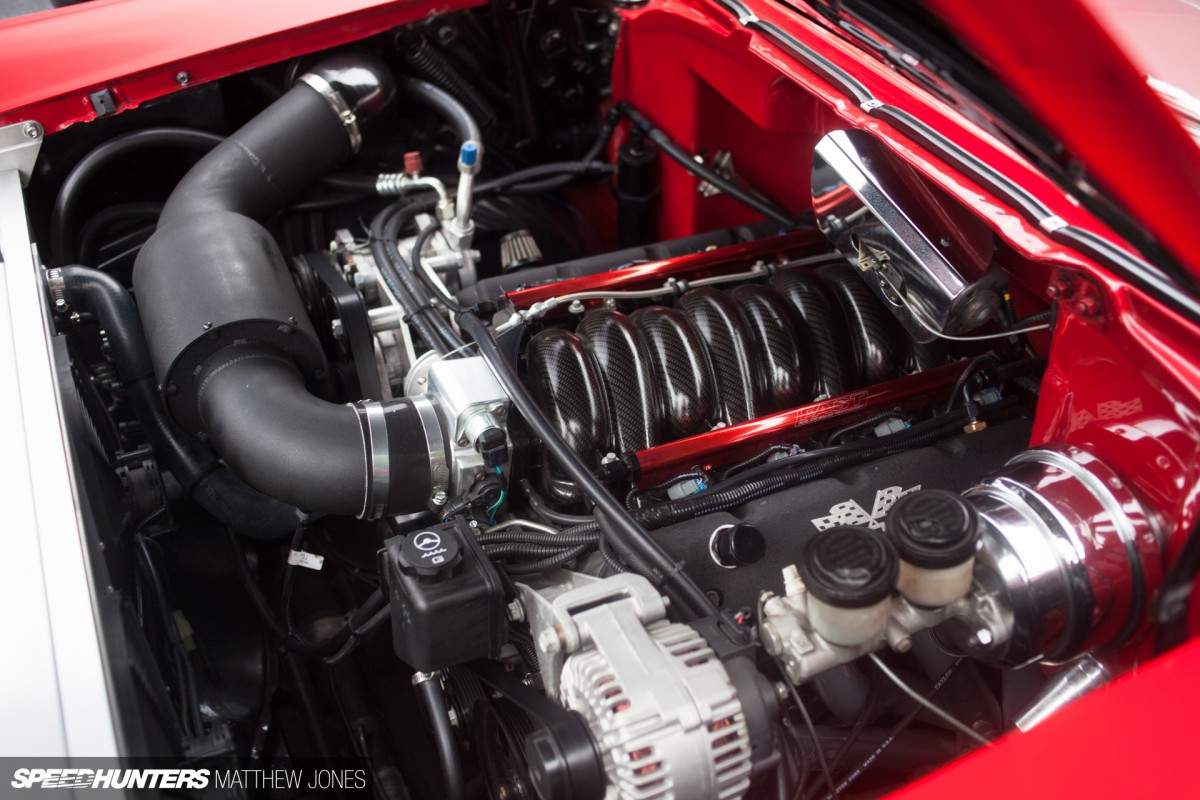 …And also features a beastly LS drop-in housed in a bay so clean even a medic could justify it as a sterile operating room.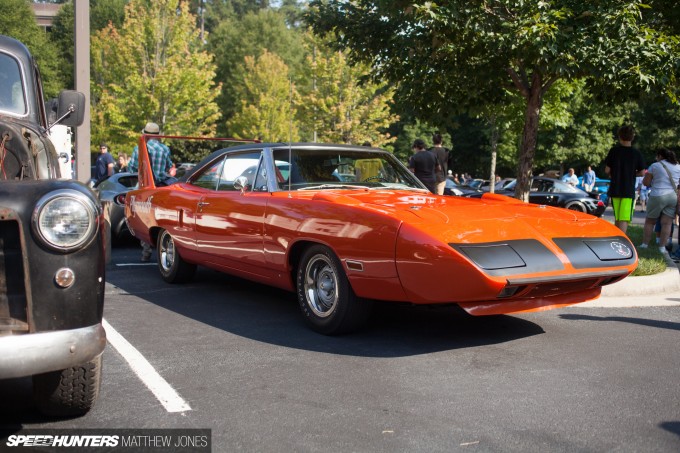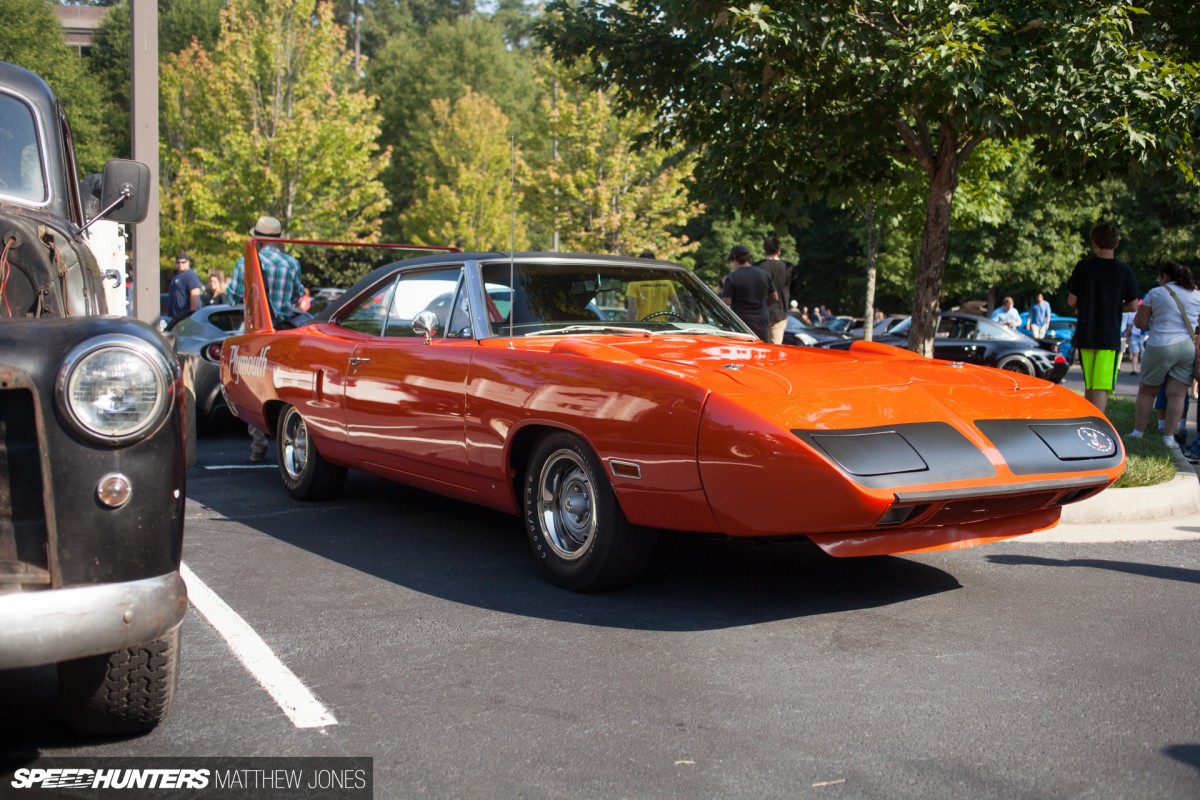 But still, I'm not even talking about the modified and restored end of things, as the American heritage runs stronger than ever throughout the Southeast. Take this Plymouth Road Runner for example. An unexpected, but very welcome sight to say the least!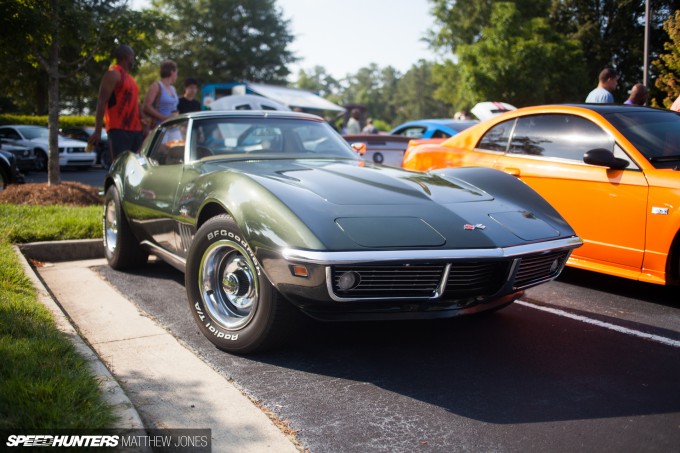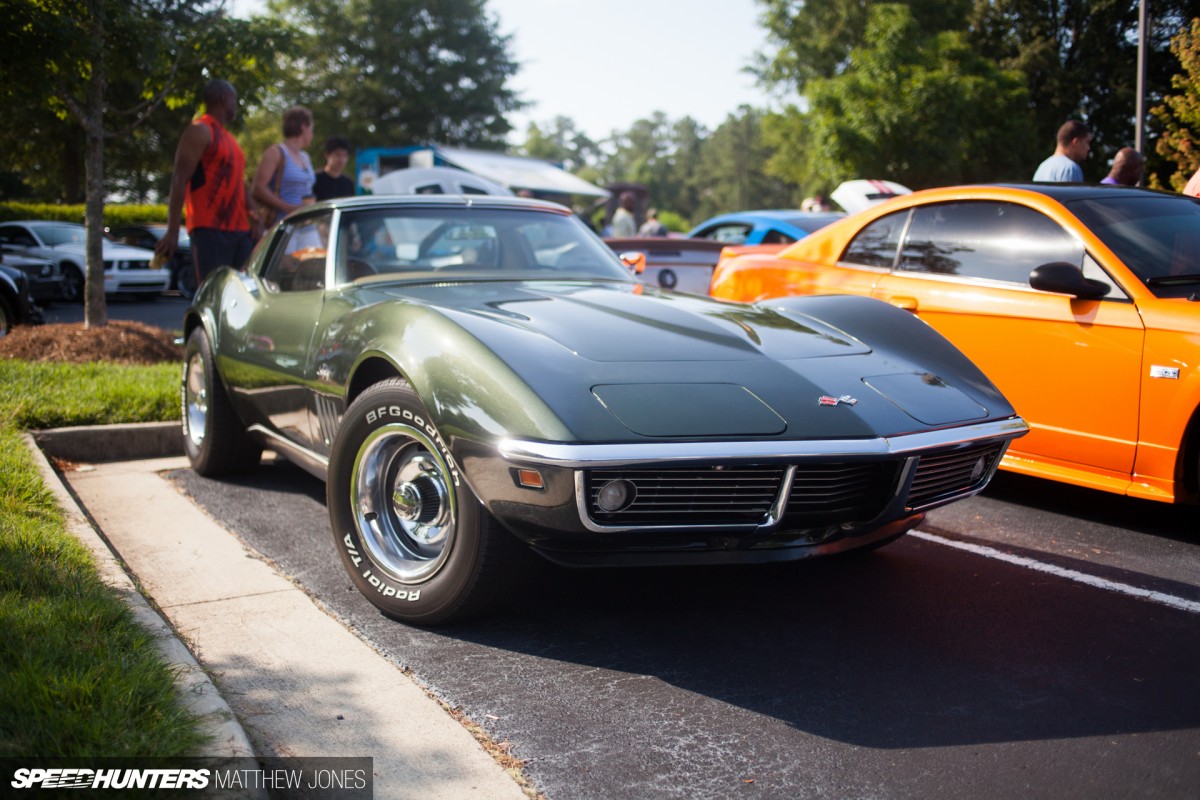 Into classic Vettes? Have no fear, as Caffeine & Octane surely provided more than a few generations.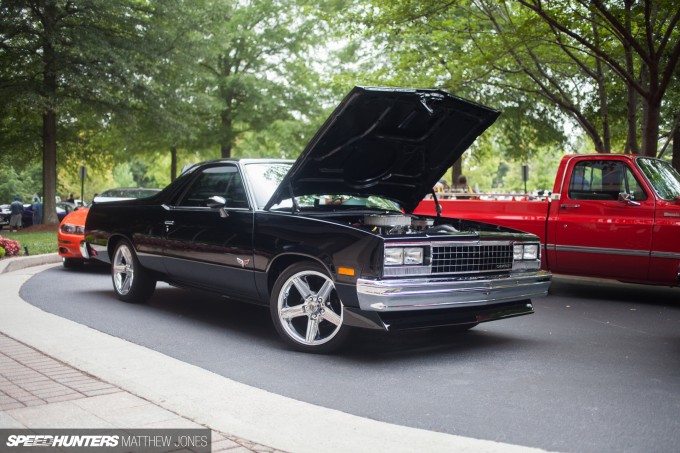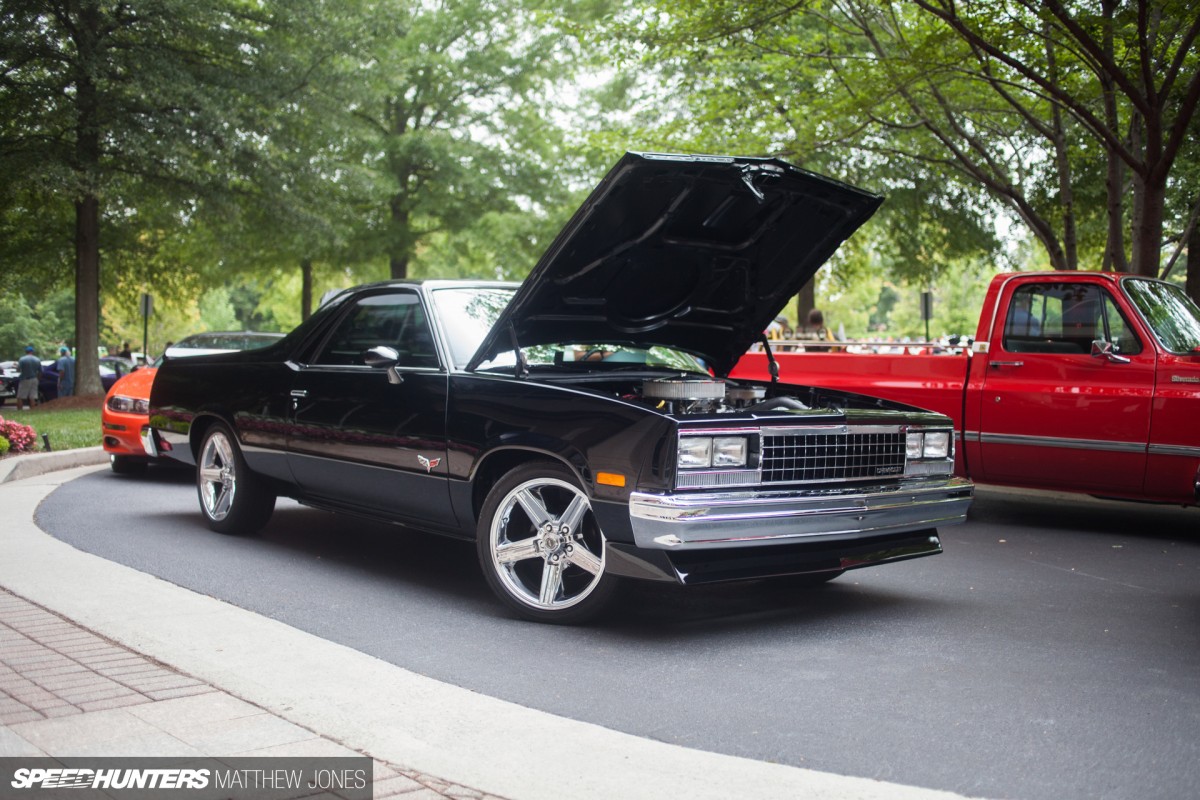 Or how about this El Camino. A true classic to this region for more reasons than I'm allowed to express…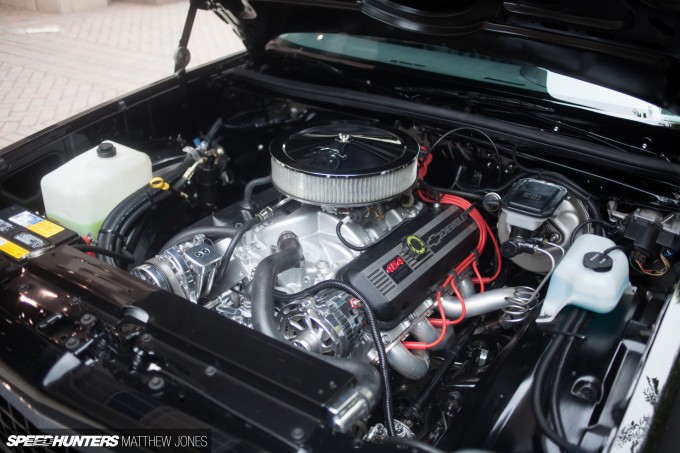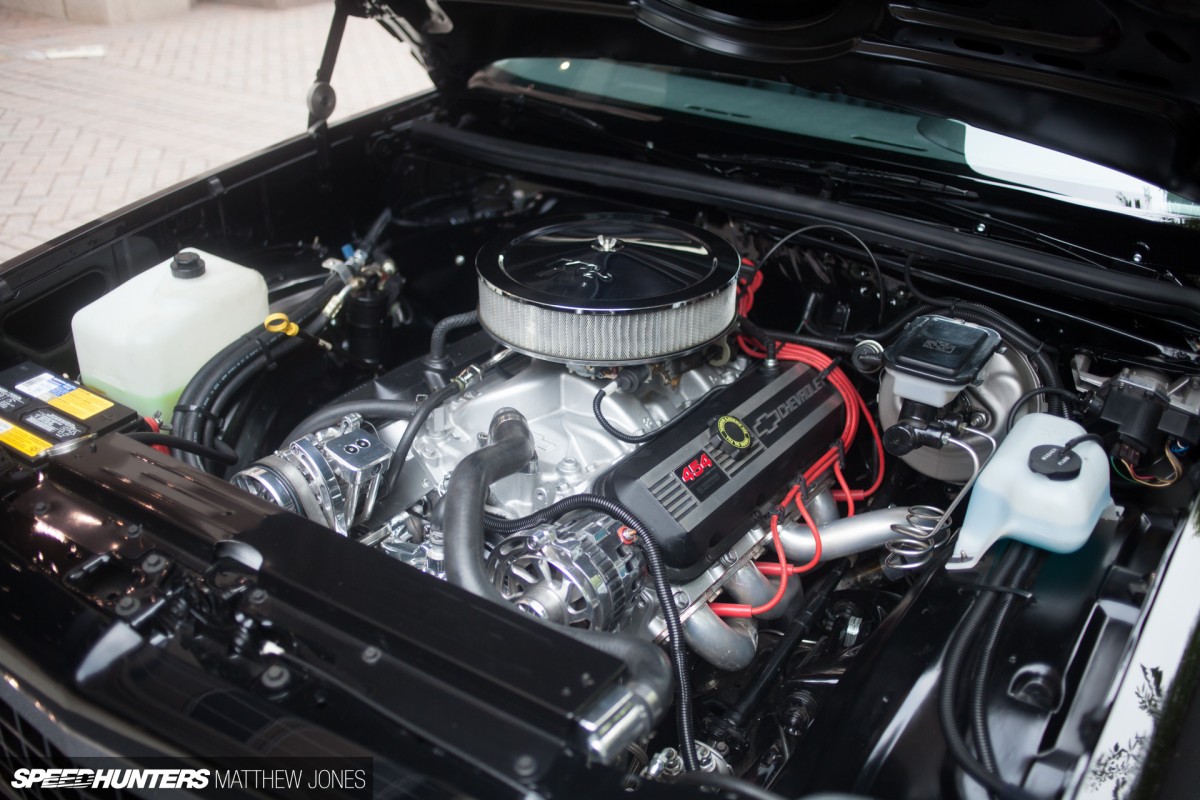 The fact that the 454 under the hood has been bored 60 thou' over only solidifies this rant. Goodness, what I would do for an El Camino!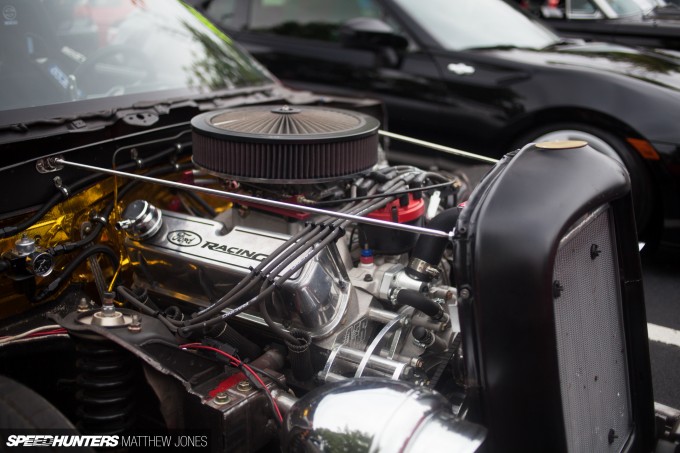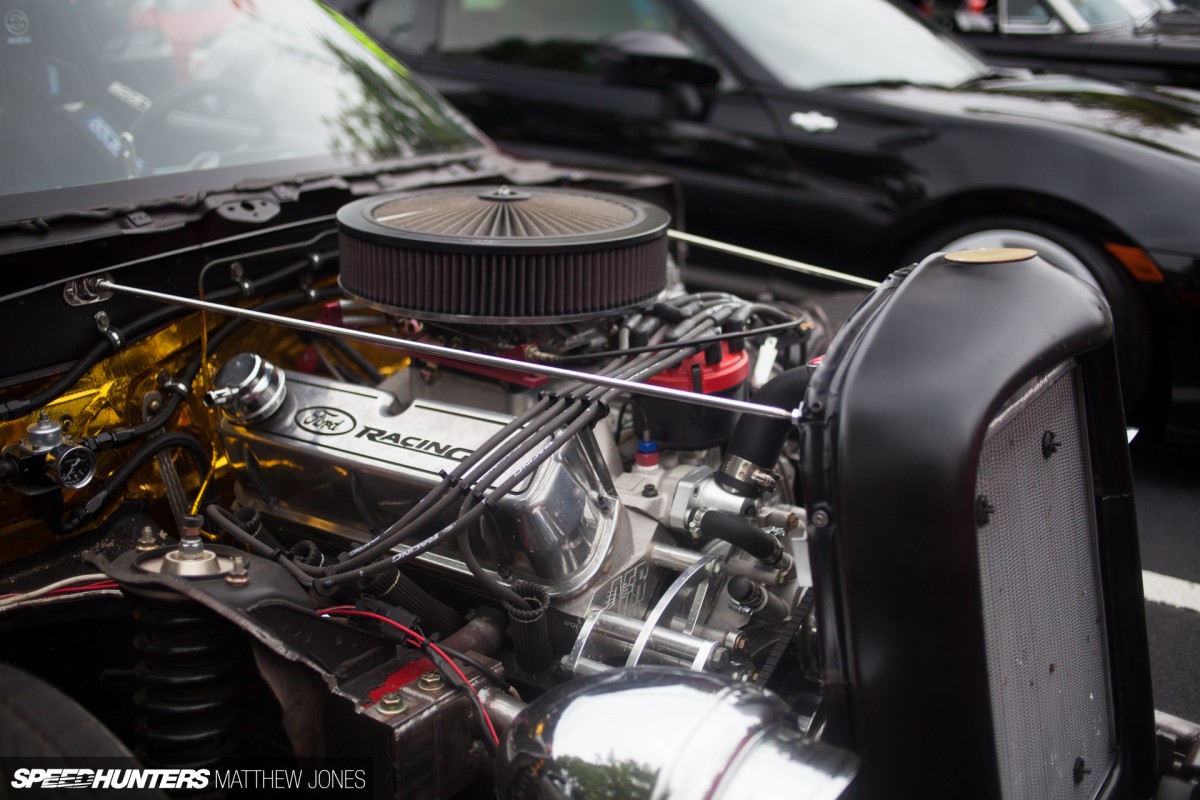 Apart from its American muscle heritage, the other thing that makes this region so great is influence. For the younger generation – whether they're into Japanese cars, Euros or classics – there will always be an undeniable presence of influence that is directly related. Like the 5.0 small block mounted in this….
Actually, you're just going to have to wait to see what it's attached to. I promise, it'll either make you gauge your eyes out, or immediately host a garage sale in effort to raise funds for a similar project of your own. Trust me – it'll be worth the wait.
Super Stars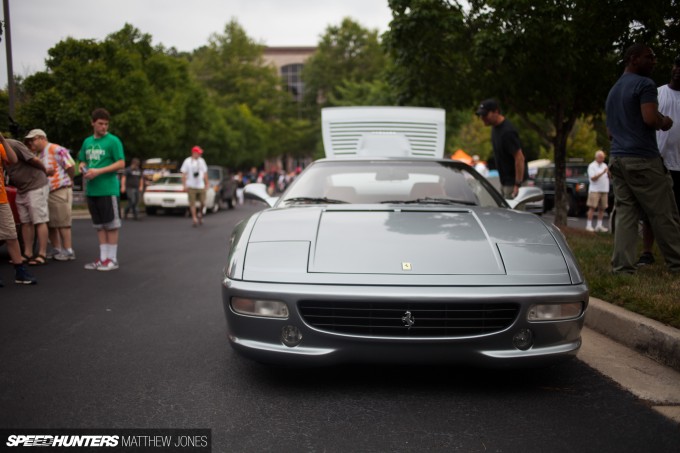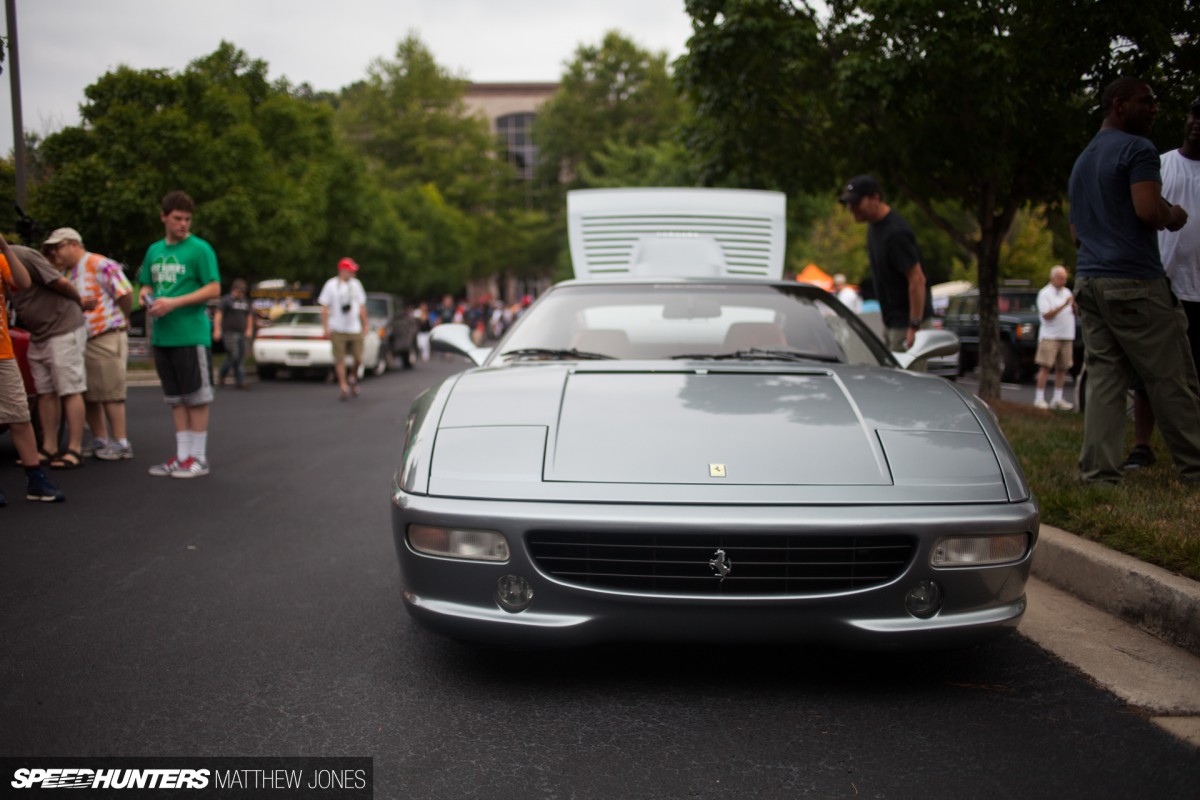 With the American end of things out of the way, it's time to touch on the fancy stuff. Ever since my dear friend Nate Hassler shot the press release images for the Toyota FT-1 Concept, I have been dying to see it in person. So I'll reluctantly admit that its surprise appearance at Irvine's Cars & Coffee definitely threw my panties in a bunch. It's just not fair! But for what the Southeast lacks in concept car appearances and market studies, it definitely makes up for in its classics.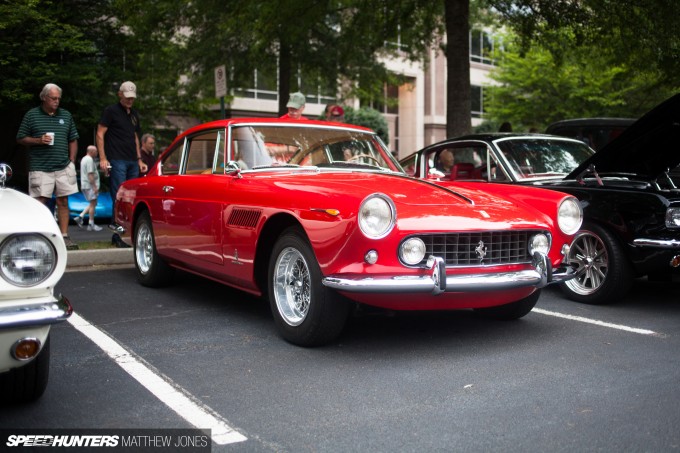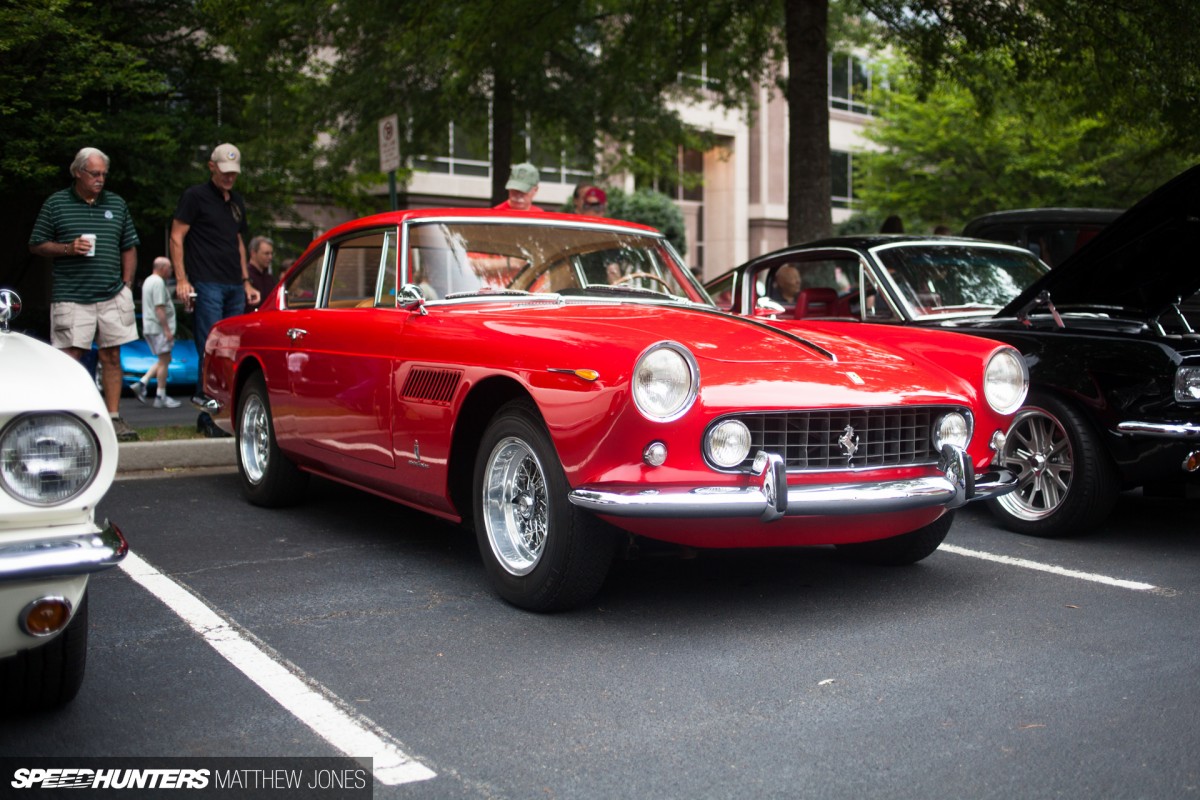 So here you are California, I'll take your FT-1 Concept and raise you with an all-original 1961 Ferrari 250 GTE – one of the most luscious cars in attendance. Doesn't compare?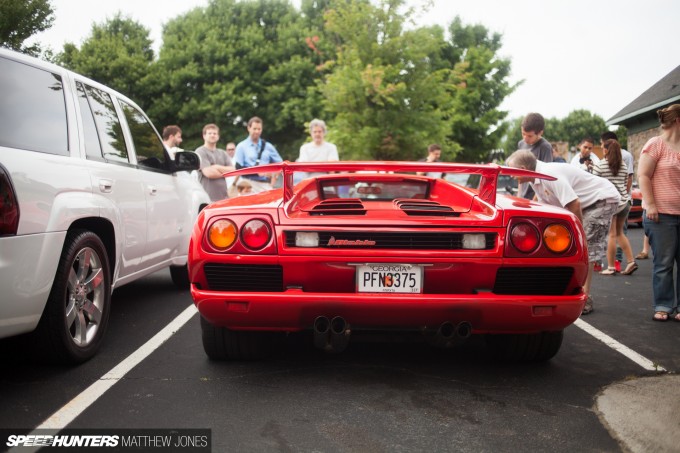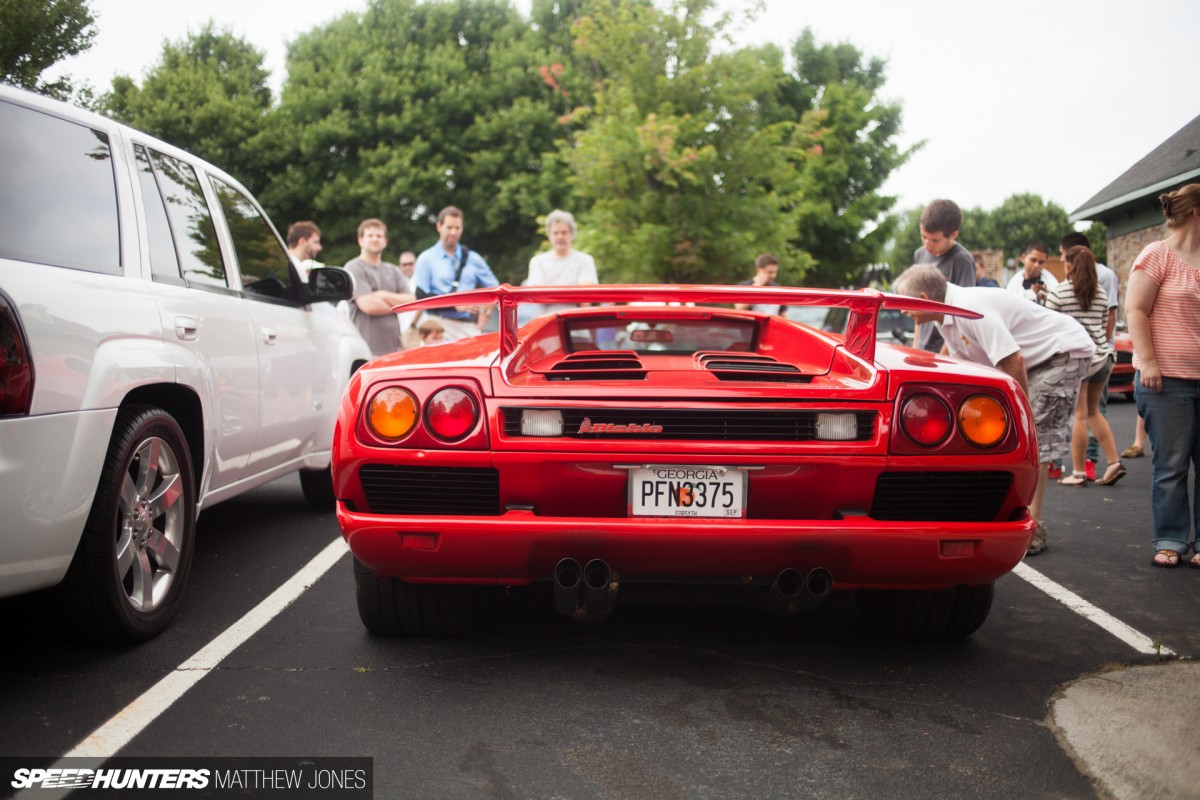 Okay, how about the original devil in red – the Lamborghini Diablo. Dumber and Dumber, anyone?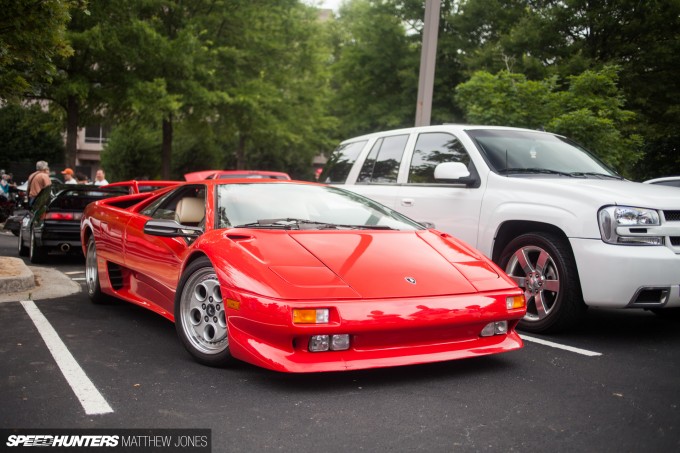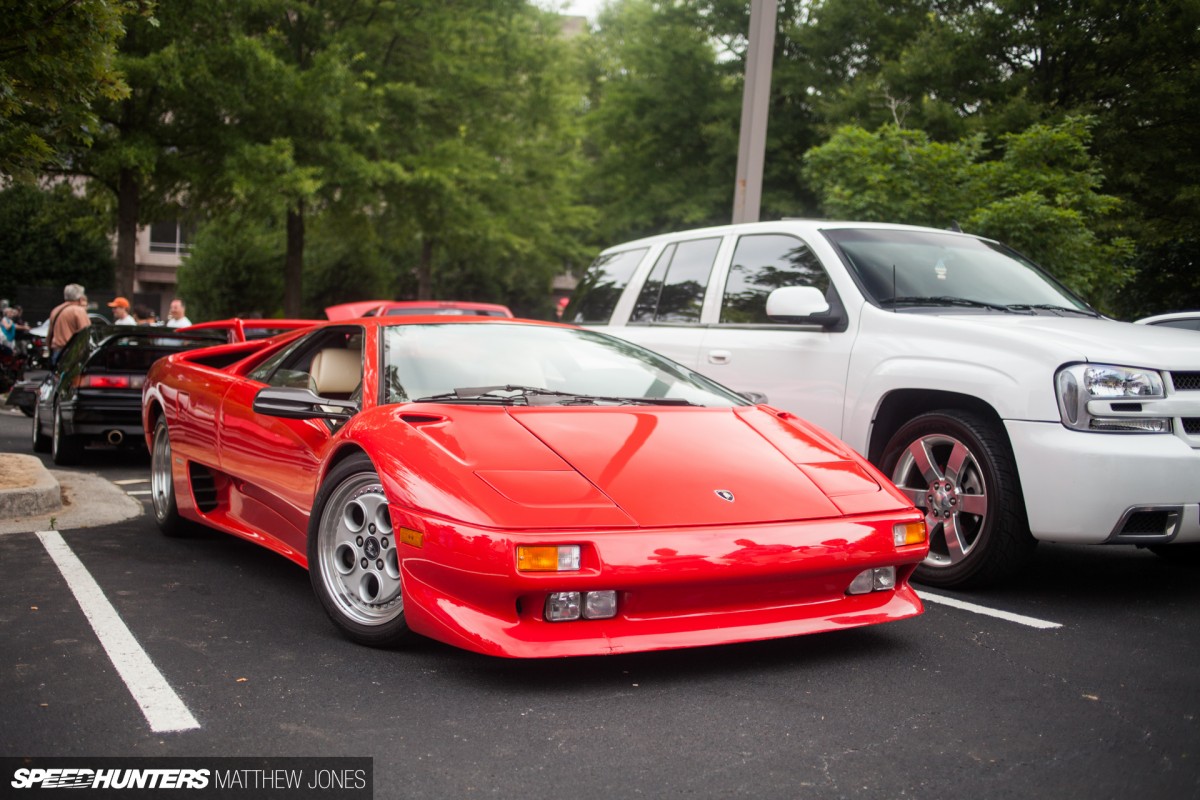 It's crazy to think how these classic supercars still have so much impact decades after their time. They really just don't make them like they used to, aye?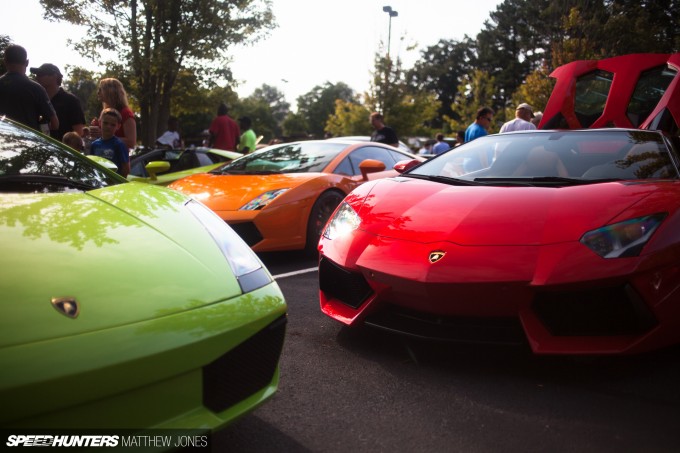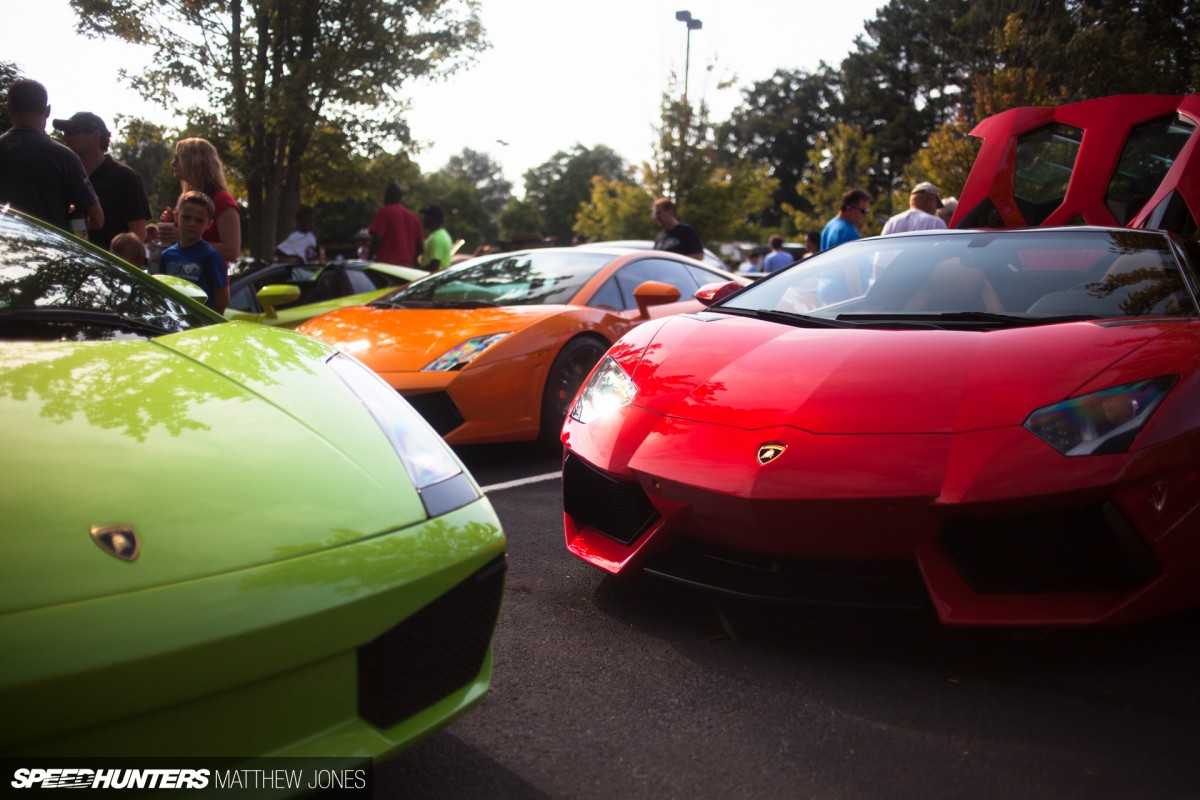 And since we're on the topic of supercars, there were certainly quite a few on the more recent spectrum of production in attendance too.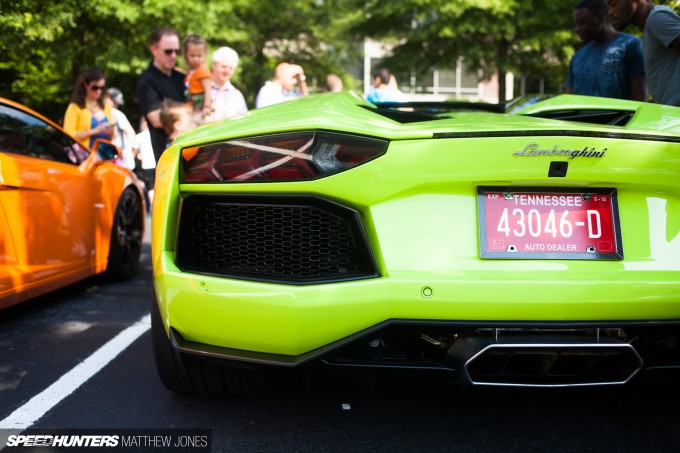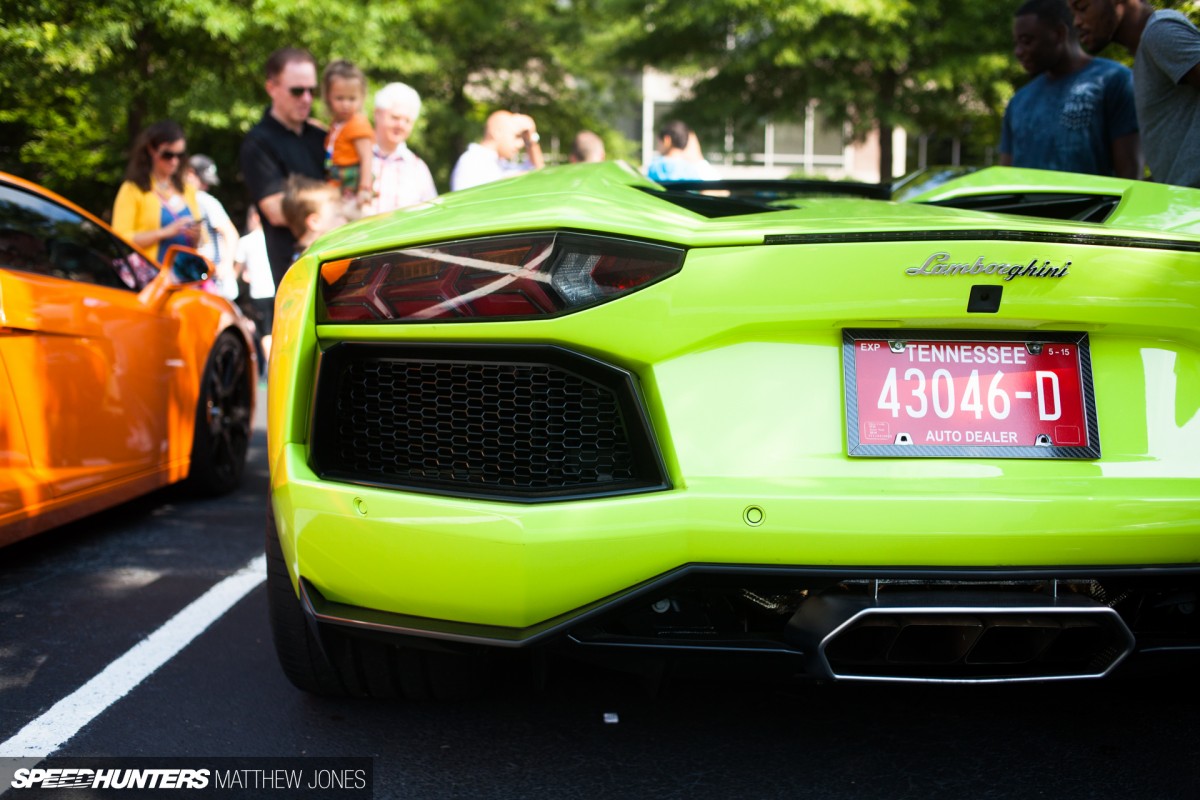 What's that? Red isn't your color? No sweat. I'll take the Arancio Argos, you take the Verde Ithaca and we'll call it a day… It must be nice, right?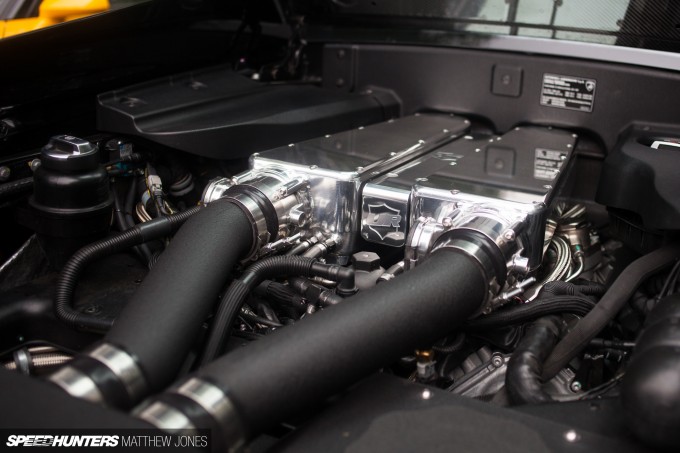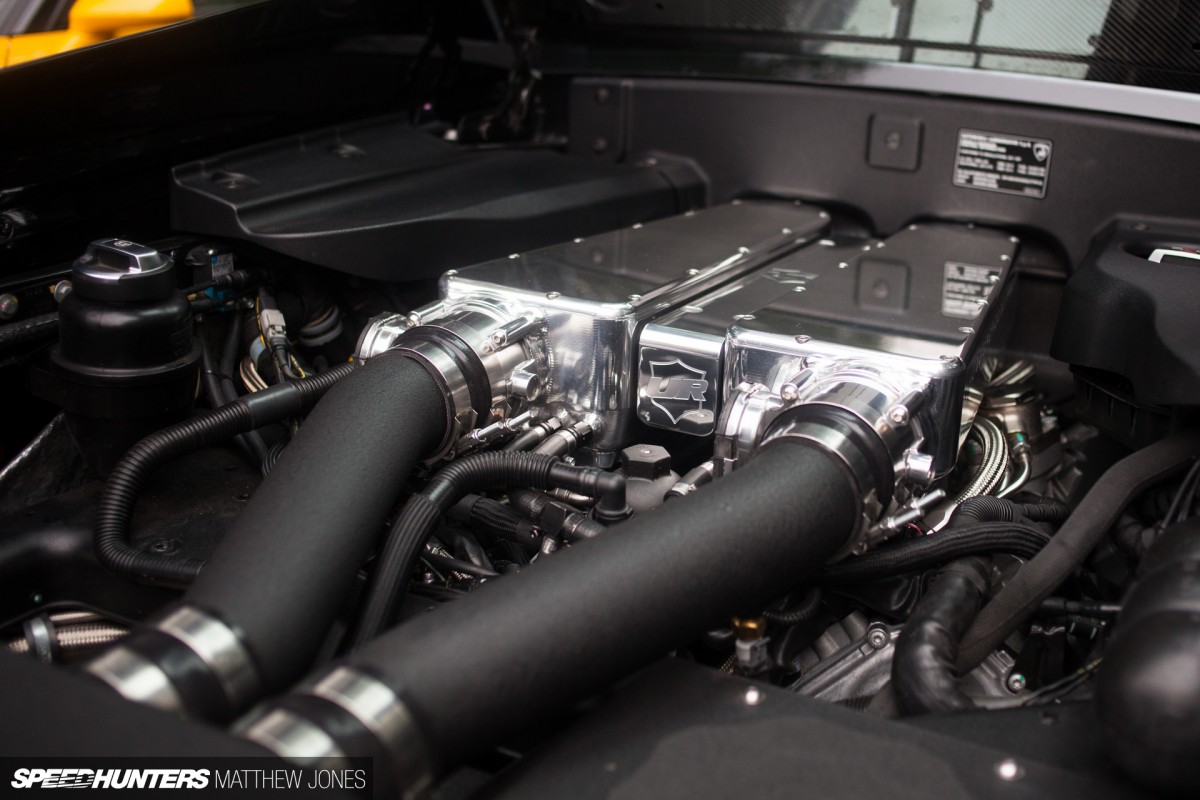 Though on the more personal side of things, I probably wouldn't take either. Yeah, supercars are cool, sexy and sure as hell powerful, but I suppose I've never really been one for the factory side of things. I guess I'm more one for the modified stuff that really doesn't make sense. And thankfully, Caffeine & Octane was happy to deliver in that respect. What you're looking at here is the heart of a 1900hp Lamborghini. Yes, I said 1900hp. And I'll be featuring this bad boy soon enough.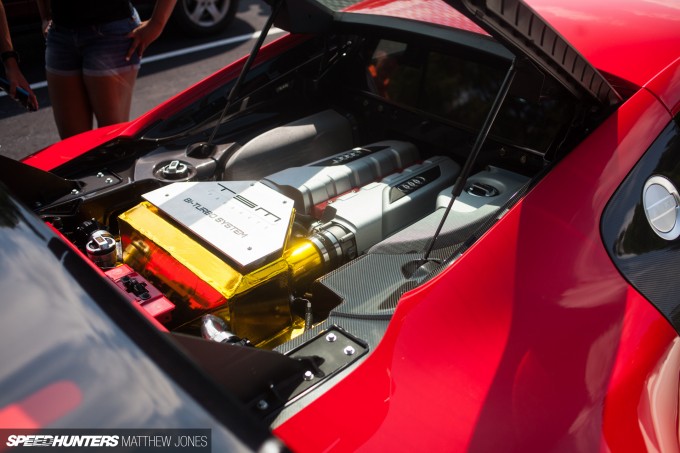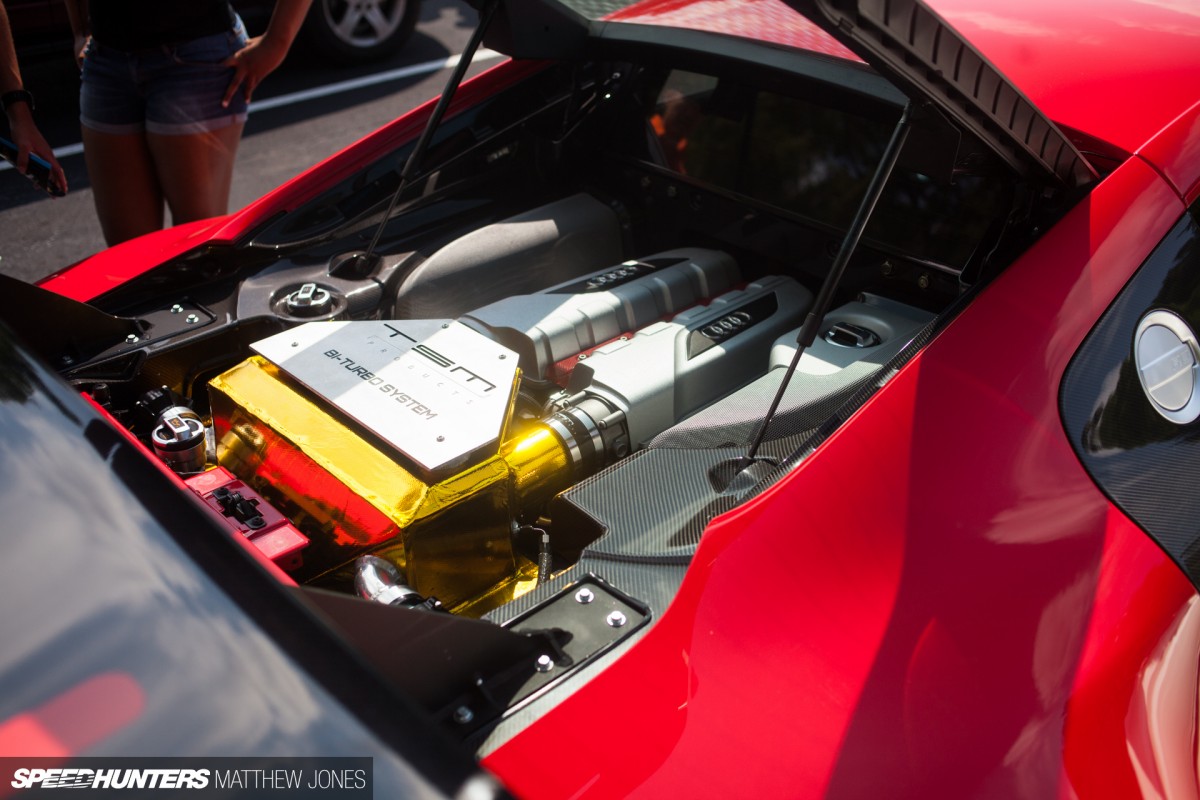 And remember that wide-body R8 from TopSpeed Motorsports that I showcased in my SoWo coverage? Yep, that machine was in attendance as well, yet this time it was all opened up allowing spectators to drool over its aftermarket engine work.
Around The Globe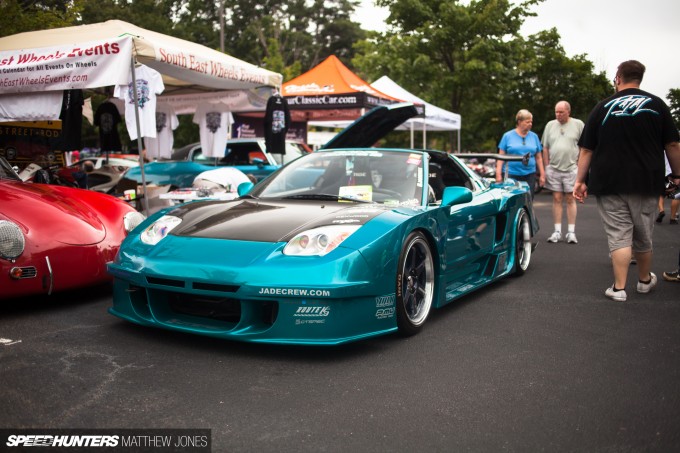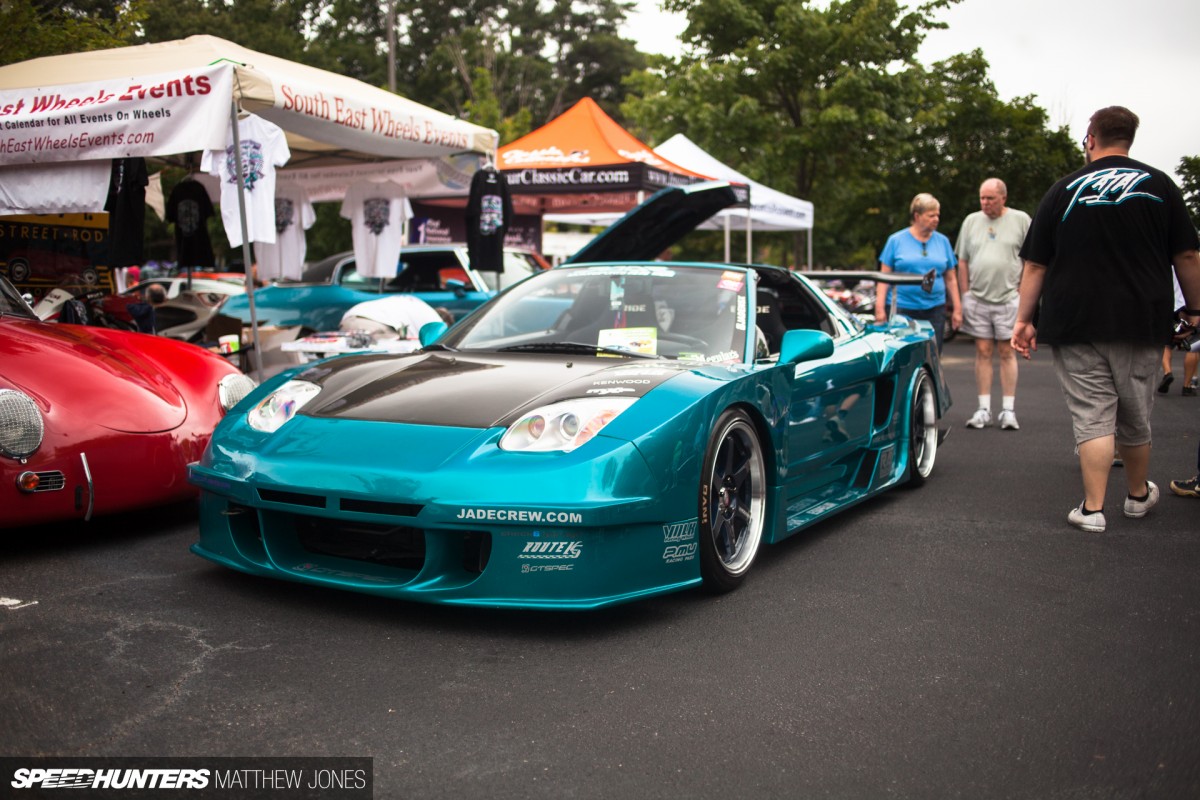 Lastly, what would a meet filled with variety be without its attendees from overseas. I'm talking the JDM gurus, the VAG enthusiasts and really just about anything under the sun that isn't a Pebble Beach member or a raging American monster. And on the debate of East versus West, I'll definitely agree that California tends to have this side of things under control. But that doesn't mean the Southeast can't make an attempt, right?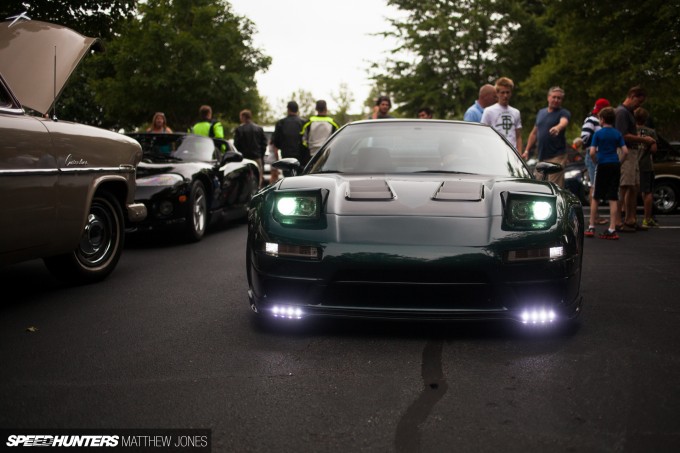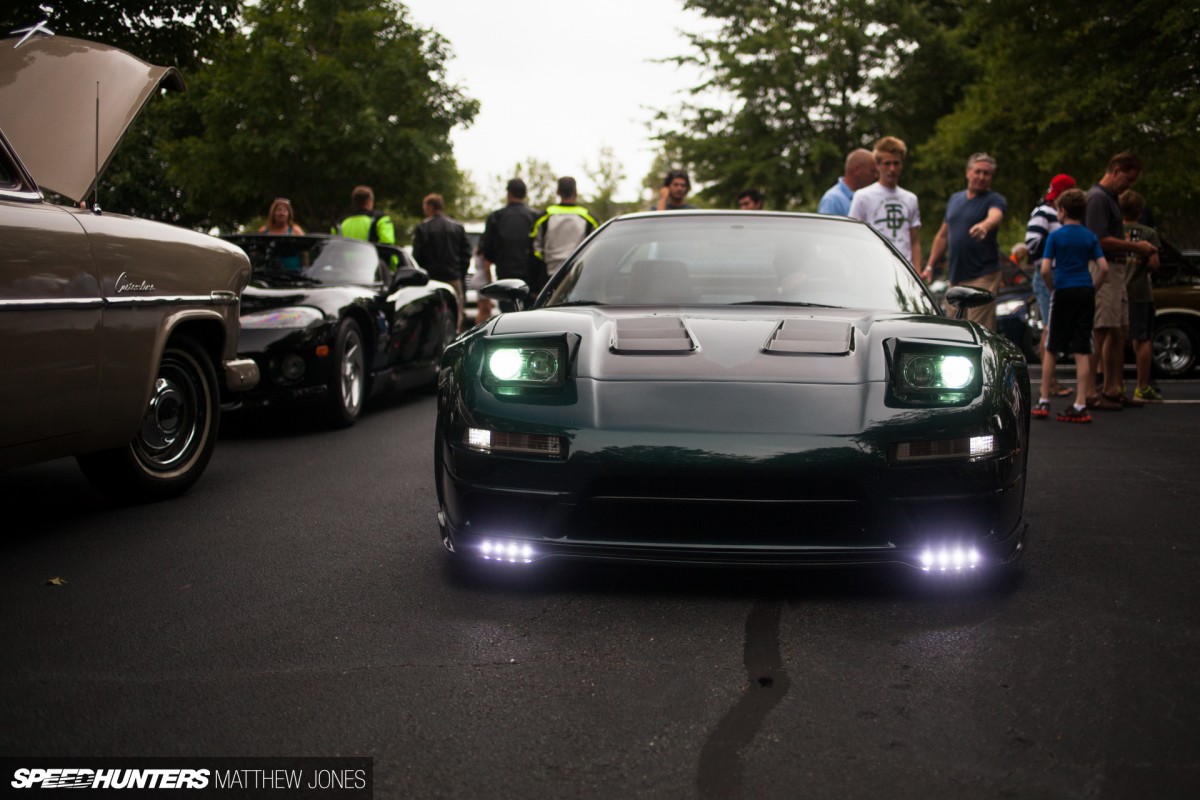 With my background of shooting Japanese cars in the Southeast, I'd like to think that I've had a firm grip on just about every feature-worthy build in the region, yet a quick trip to Caffeine & Octane definitely proved me wrong. But that's the glory of these sort of events – you never know what you're going to come across.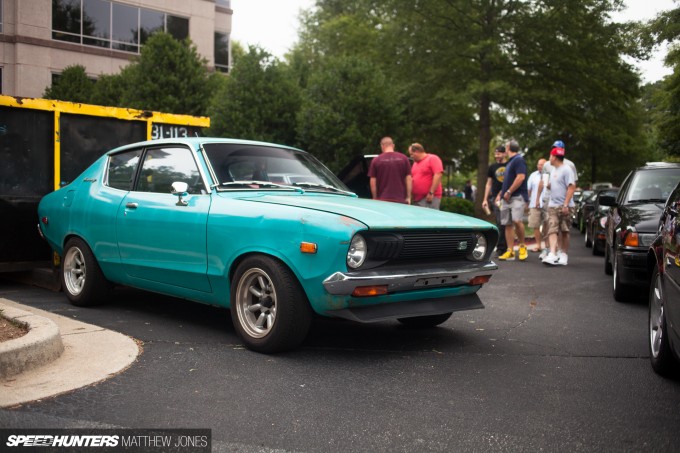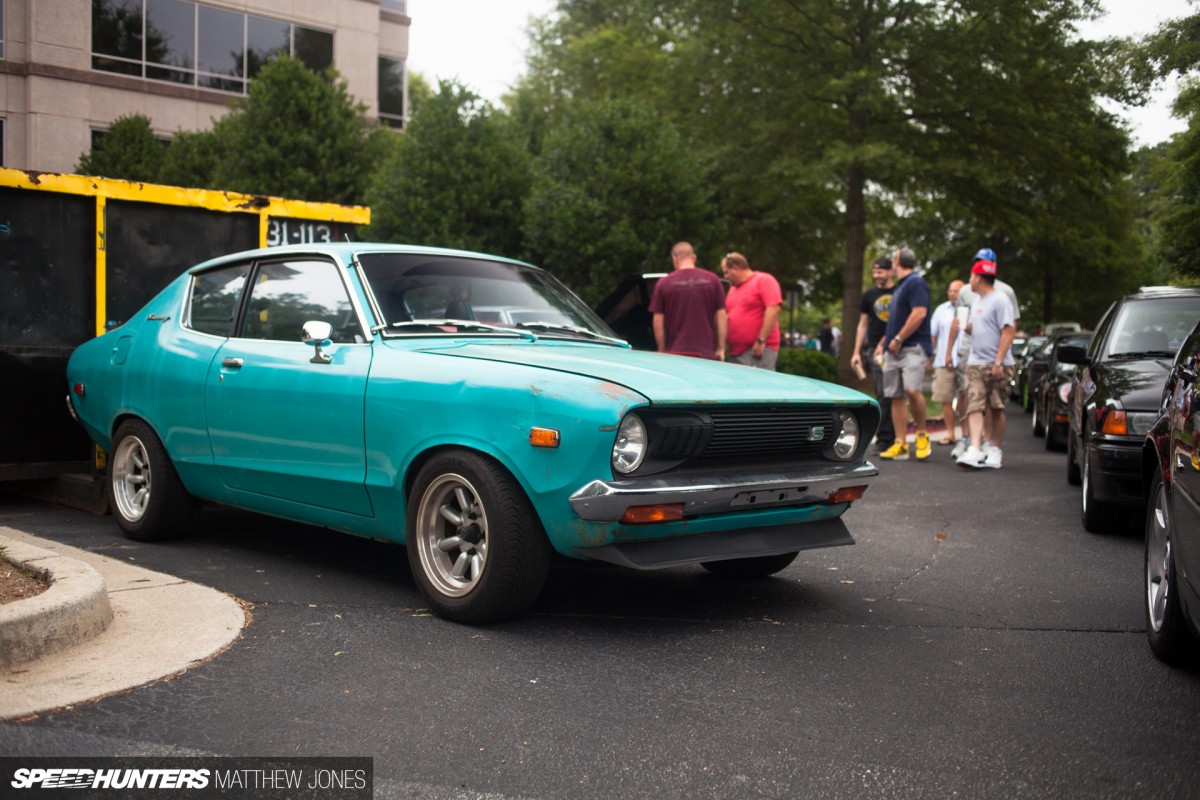 In fact, this well-used Datsun Sunny was probably about the last thing I expected to see on this specific Sunday morning.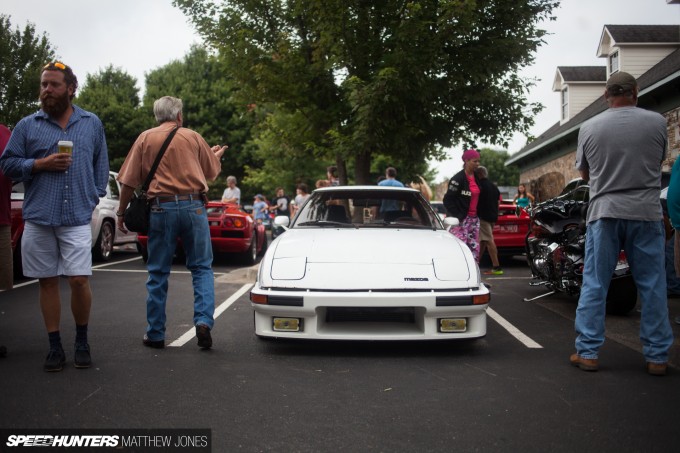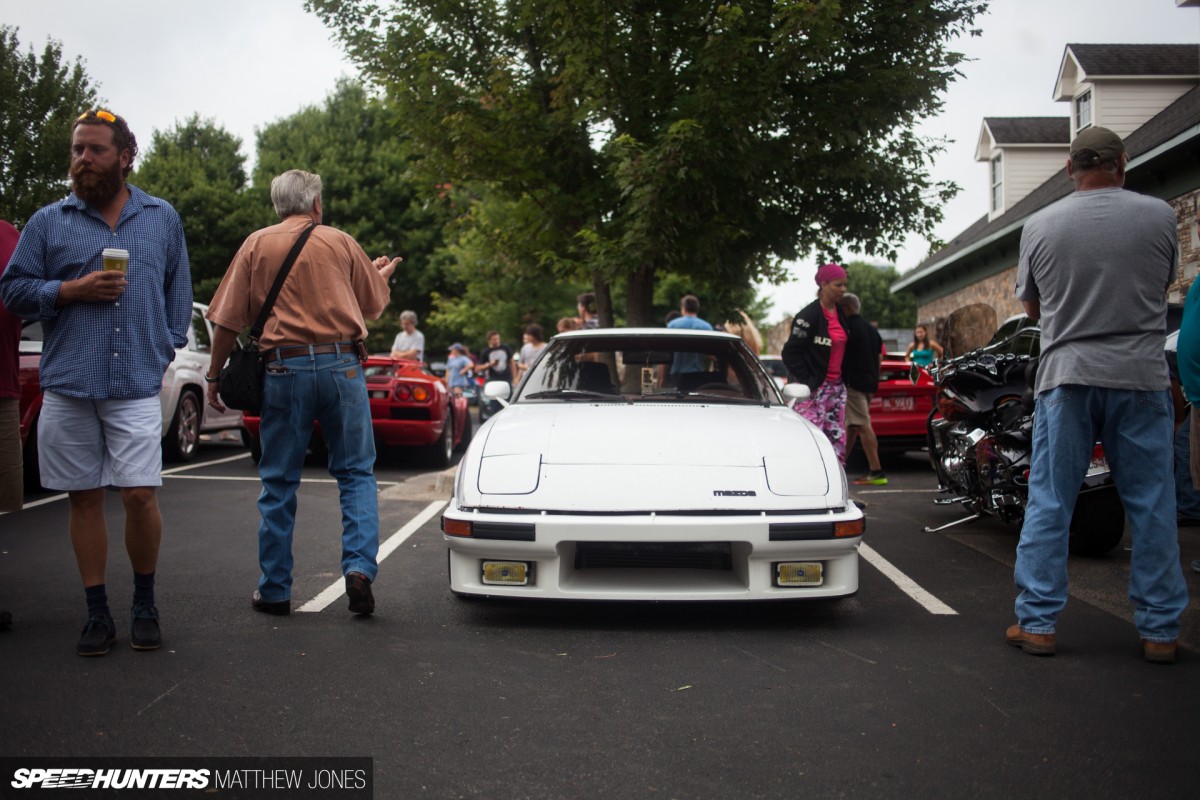 But the more I sifted through the rows of cars, the more my eyes were opened. Take this GSL-SE Mazda RX-7 for example.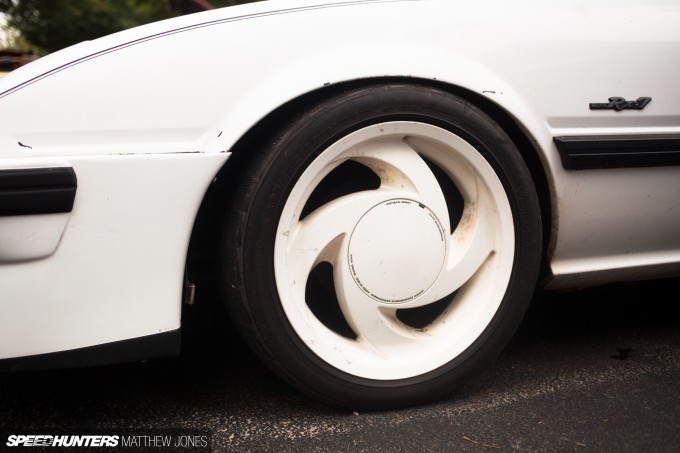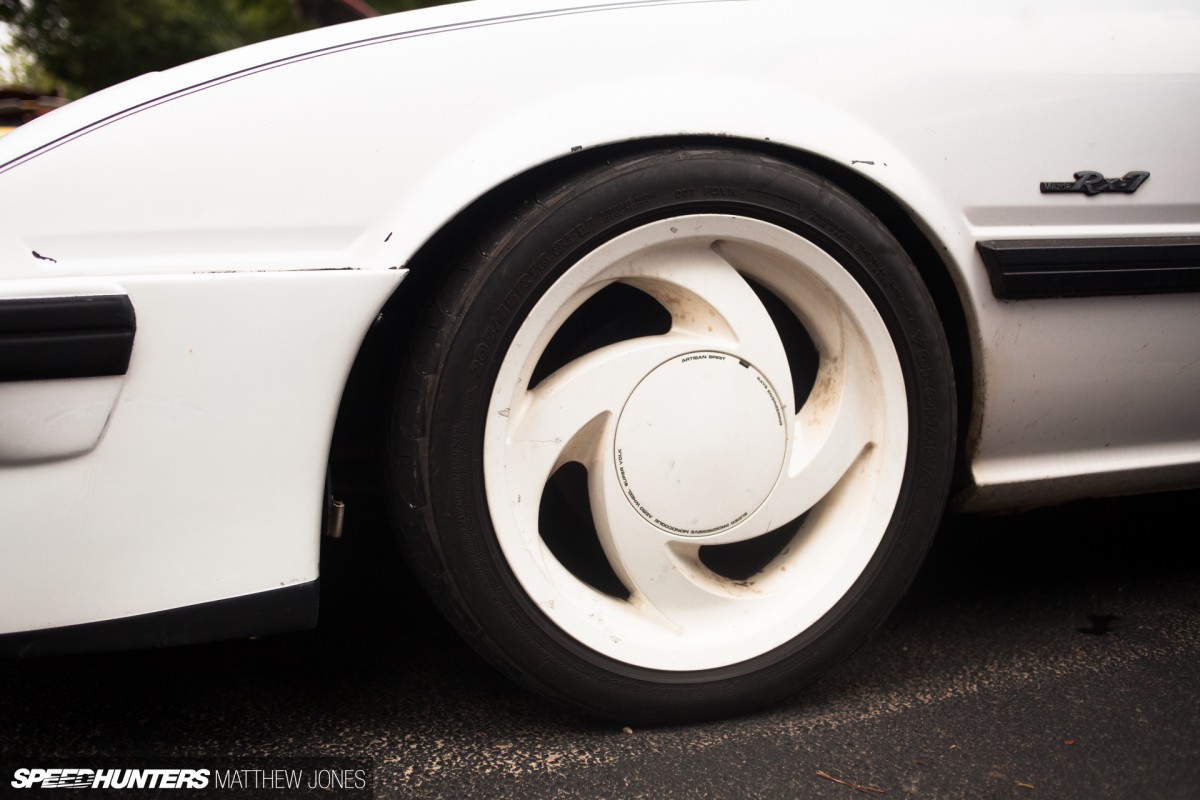 It might be a bit weathered on the exterior, but upon closer inspection any true Japanese enthusiast would instantly notice the set of rare, old school RAYS wheels it was wearing.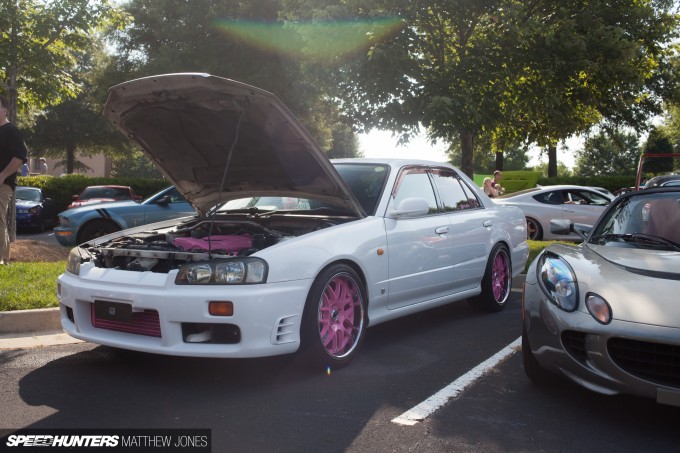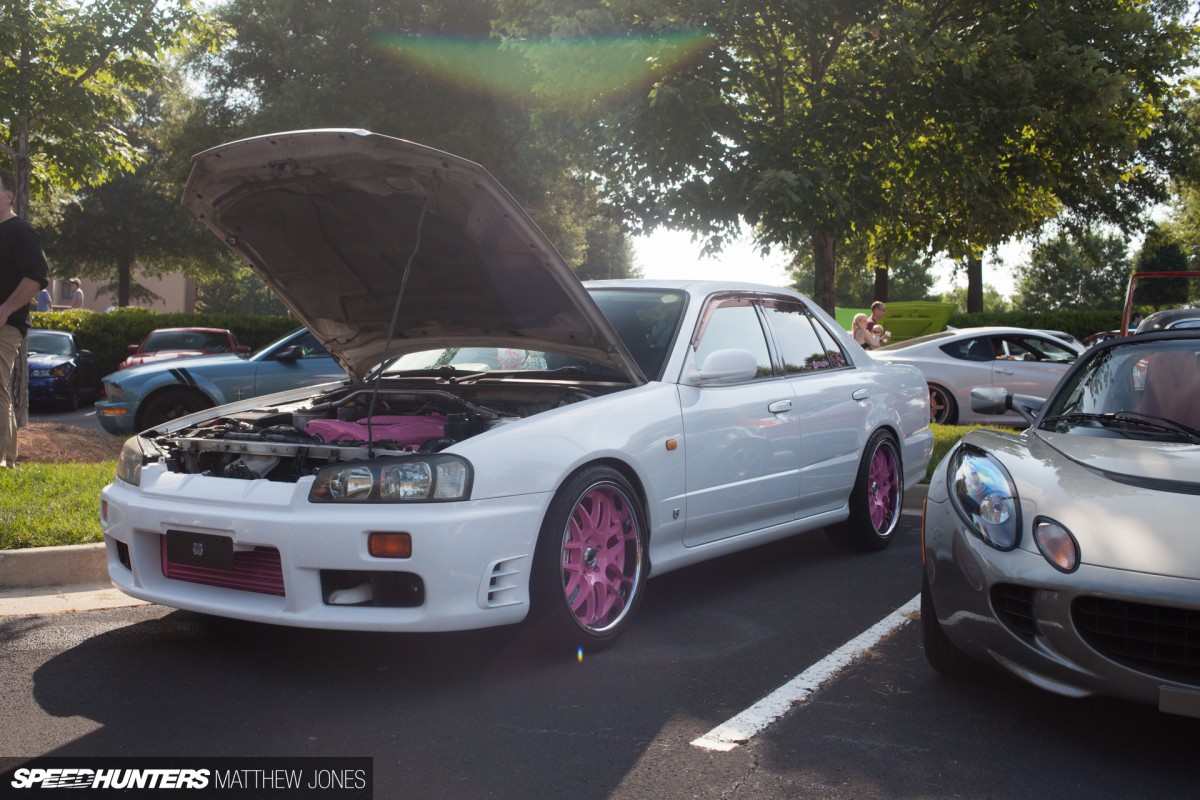 To hype things up even more, a special appearance was made by a Skyline R34 sedan with an RB26 swap, brought out by its female owner. I'd expect to find something like this in the parking lot of the Makuhari Messe at Tokyo Auto Salon time, but not Caffeine & Octane in Atlanta!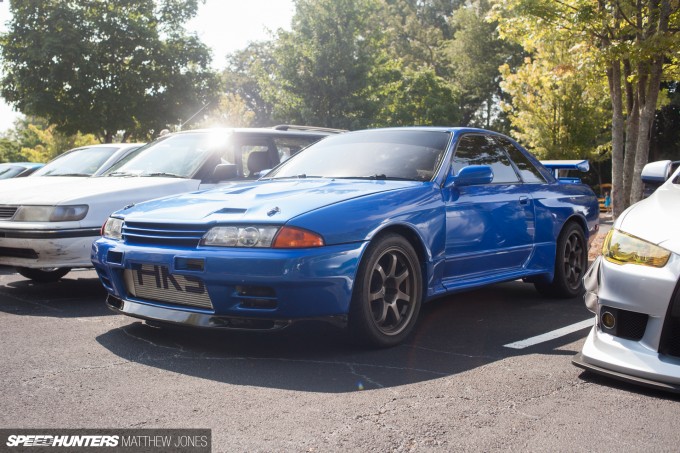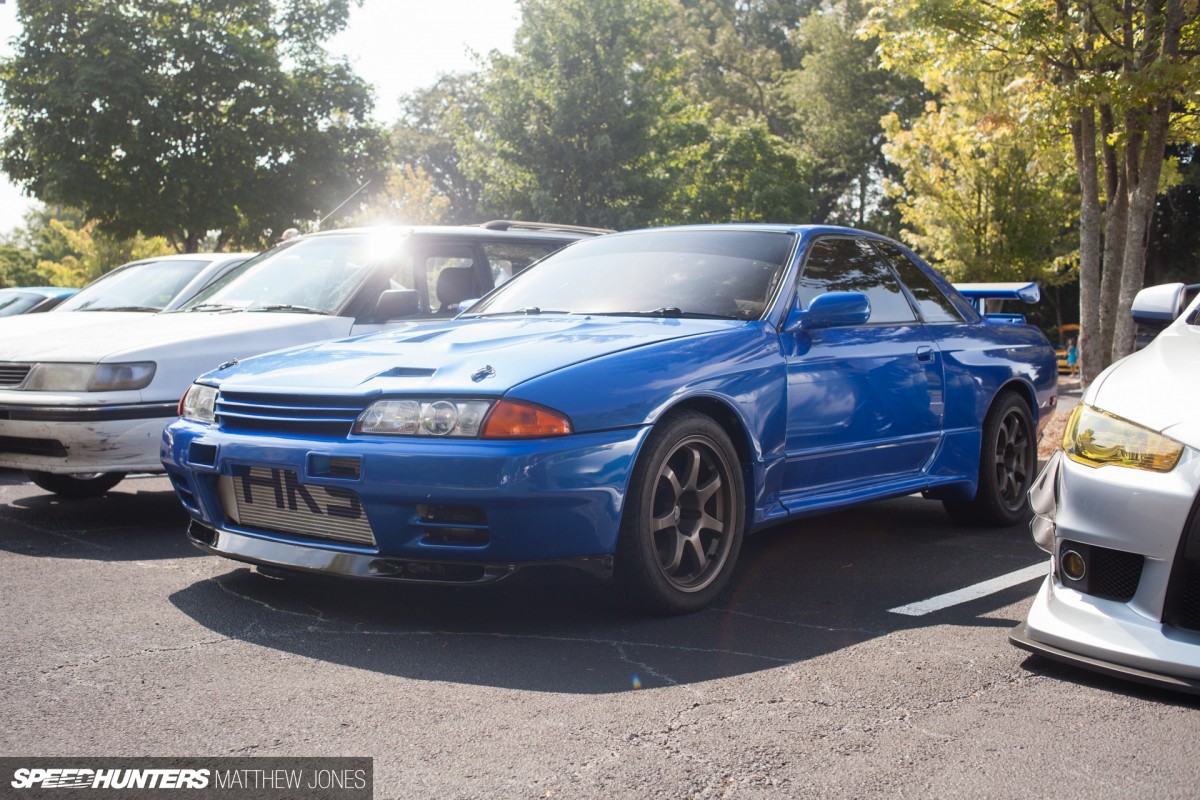 And to my surprise, there was not just one Skyline in attendance, but two! This R32 looked like it was just itching for a battle on the 75/85 Interstate.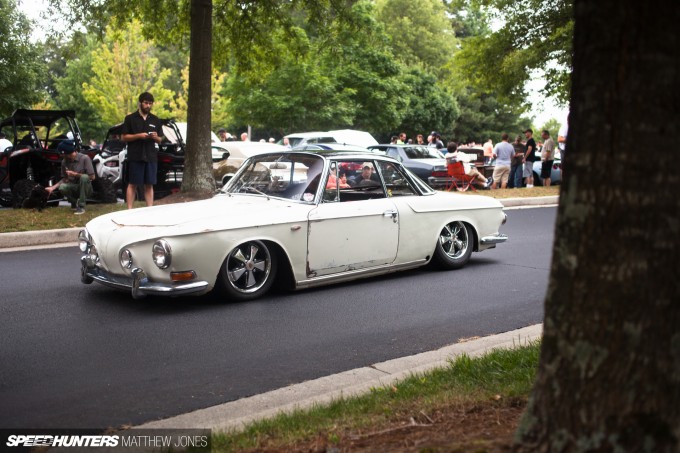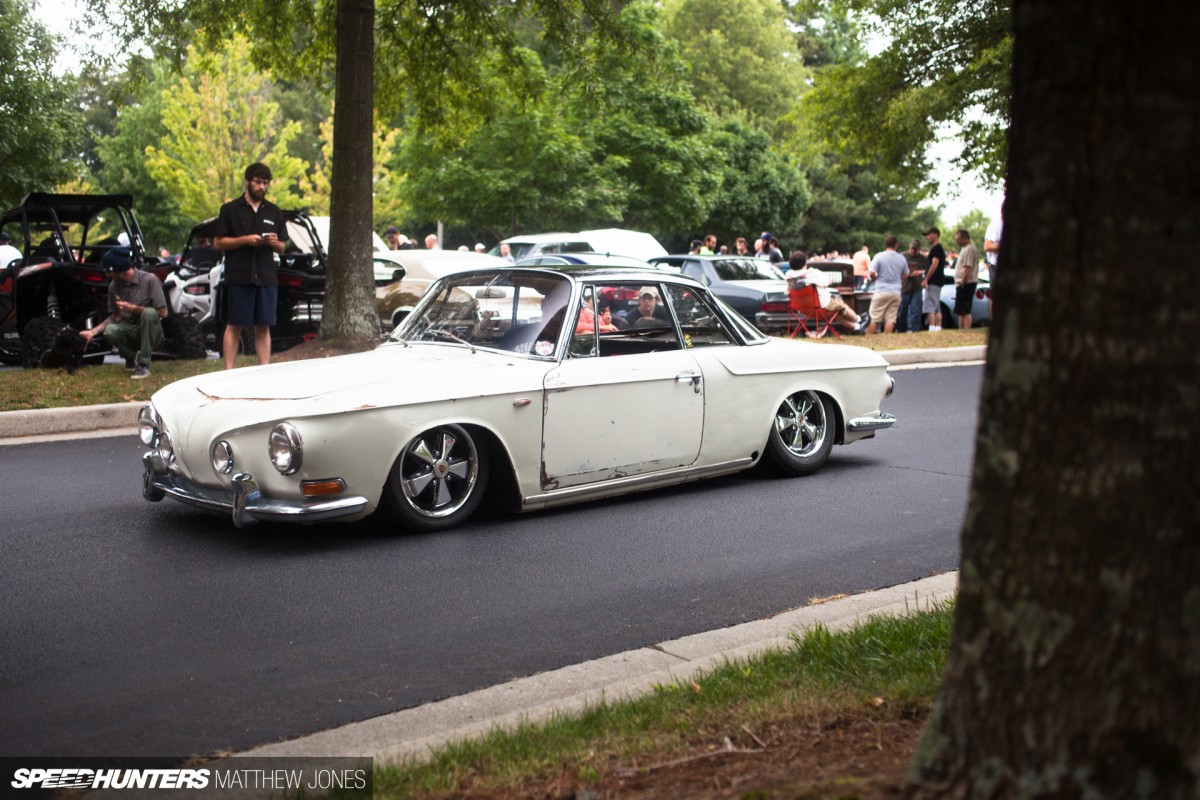 But enough with the Japanese goodies already. VAG enthusiasts, I present to you this very cool Type 34 Volkswagen Karmann Ghia. I would have loved to find out more about where it exactly it came from, as the right-hand drive orientation is a dead giveaway that it's not from the States. But due to the cluster flock that is Caffeine & Octane, I wasn't able to locate the owner. Maybe next time!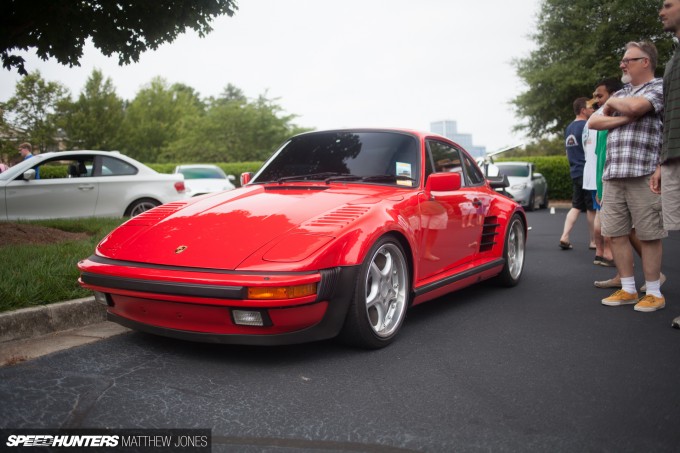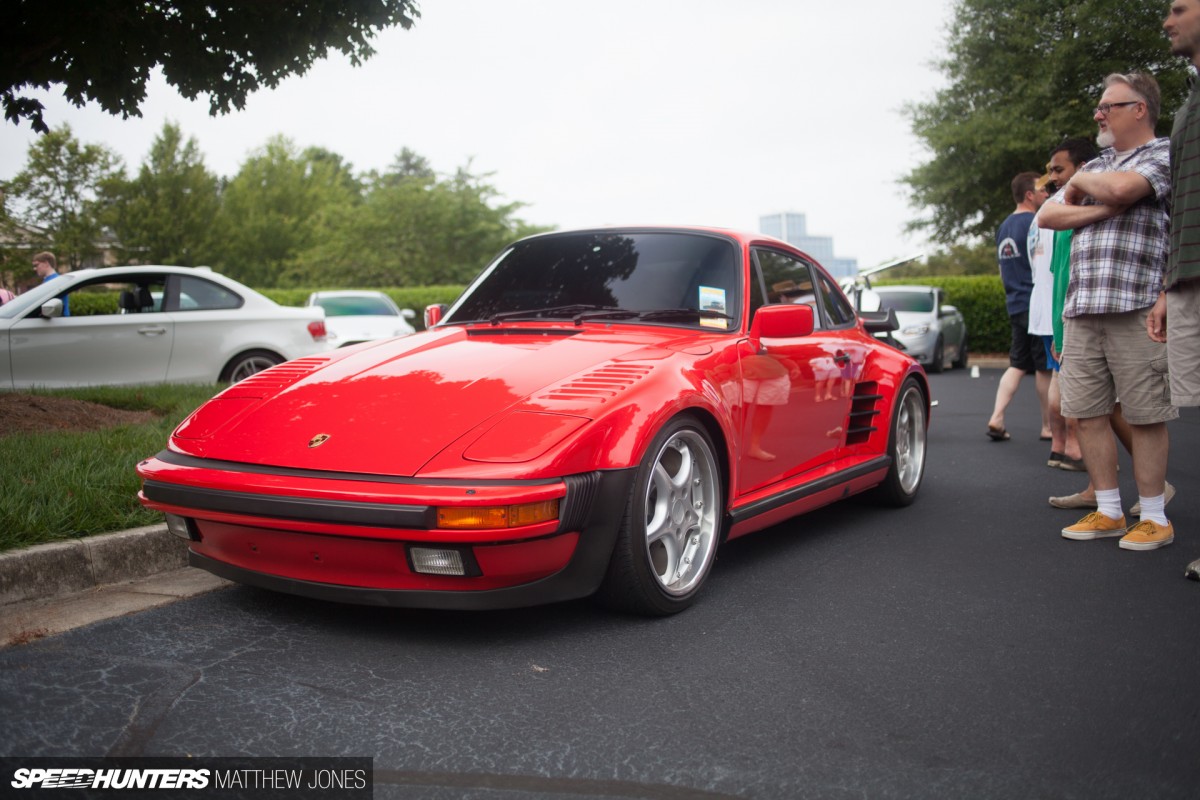 What is the VAG group without Porsche? Nothing – that's what! And I'm happy to announce that this cream puff of a 930 slant nose hit the nail on the head.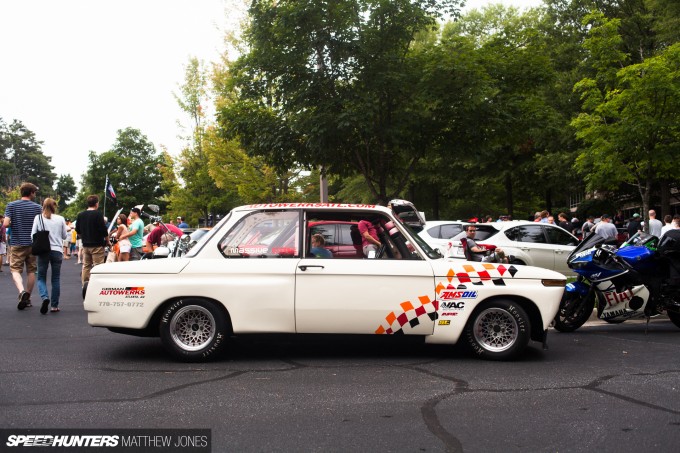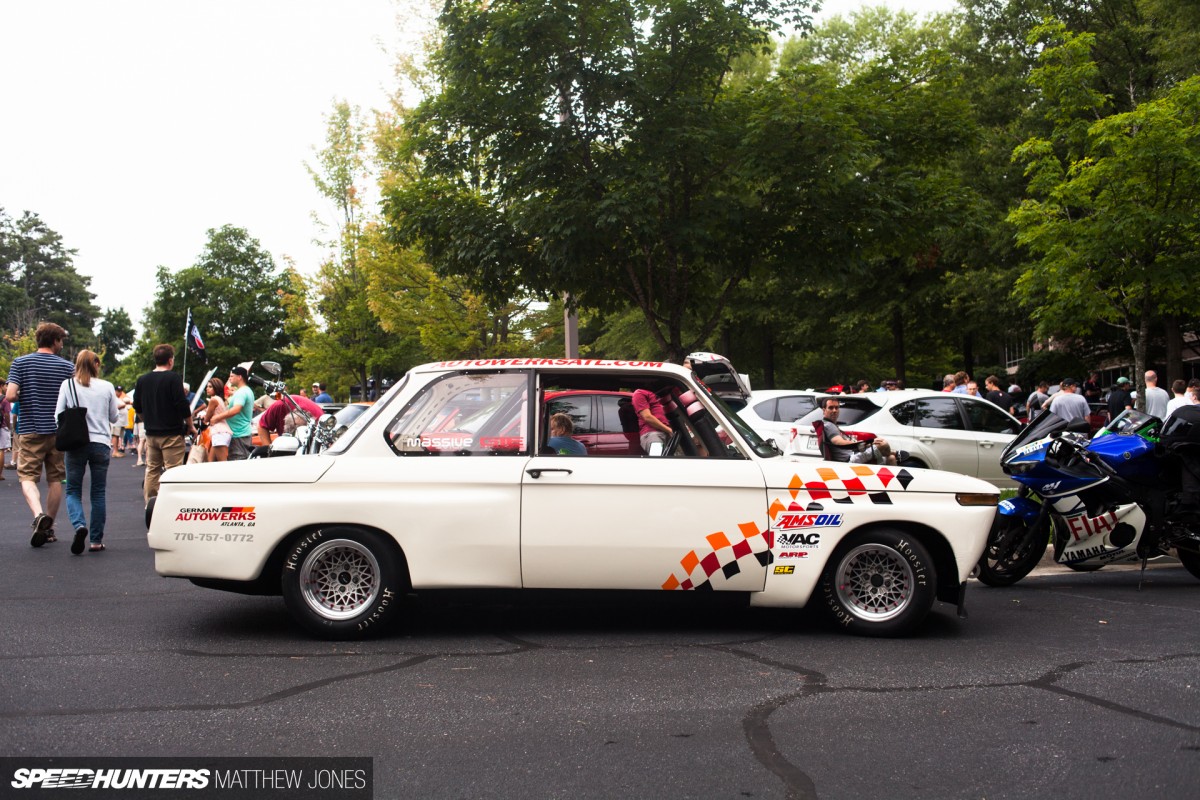 At the end of the day, it's hard for me to put any true comparison on Caffeine & Octane and the event that its modeled off. I also know California will still have a greater grasp on the hearts of many before I can fully pull a win for the underdog. But on content alone, you can't say Georgia isn't taking a massive swing. Yet, since paying homage to my hometown will always produce a biased result, I'd like to ask you readers for your thoughts. Do you think the Southeast has what it takes to battle California in a show n' shine? Or is does the competition not even compare?
Matthew Jones
Instagram: matthewjonesphoto
matt@speedhunters.com
Cutting Room Floor