Track Day Fever
If there's one car I've been waiting to drive this year, it has to be the new Porsche 911 GT3. There are very few cars out there that instantly conjure up images of track day events and spirited mountain drives more than this machine. No matter which country you may live in, the Gee-Tee-Three is the definition of a true driver's car. Or is it? To find out you will have to wait until I share my drive of a 991 GT3 with you, but if there's one thing Porsche are good at, it's evolving their cars without losing their underlying character.
One person that shares my same opinion on the GT3 is Otsuka-san at The Check Shop. When not working at importing German supercars he spends most of his other time racing his 997 GT3 at Fuji Speedway.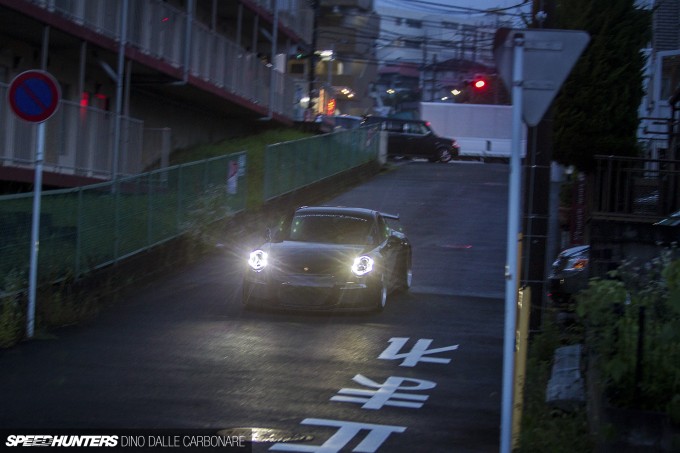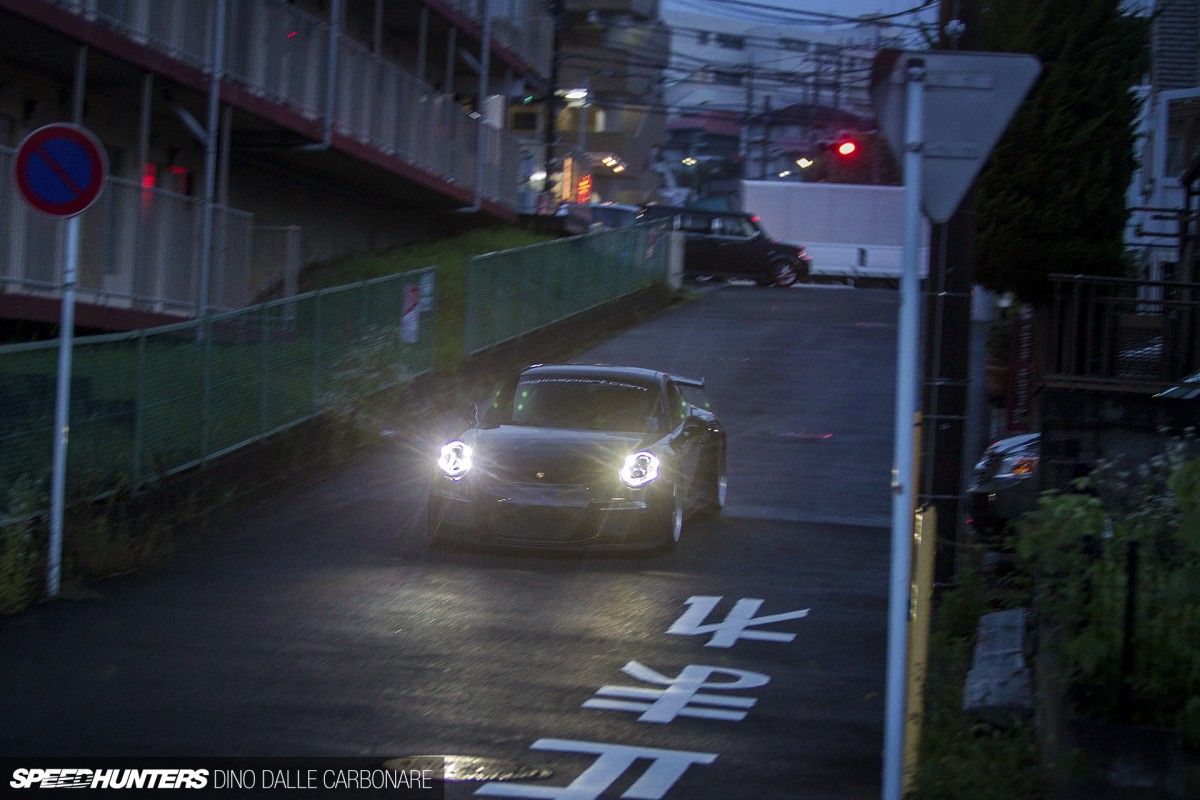 Like a lot of people that tackle the challenging and fast-paced corners of Fuji, he has developed a bit of an obsession with making his – and his customer cars – quicker. His yellow 997 is currently undergoing a transformation to boost its capabilities, so you can expect to see more on that particular car after the summer.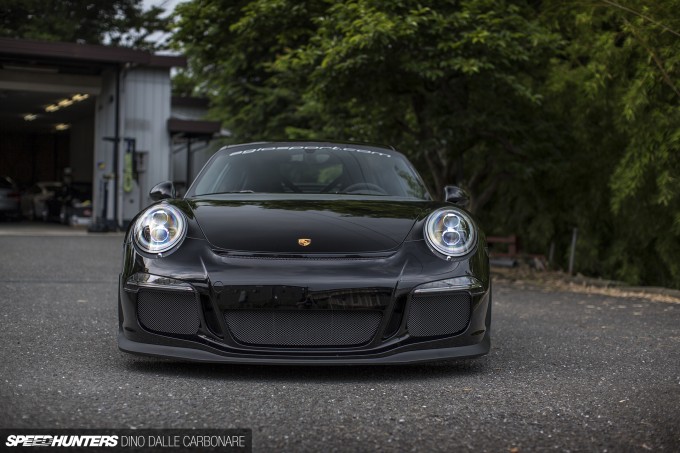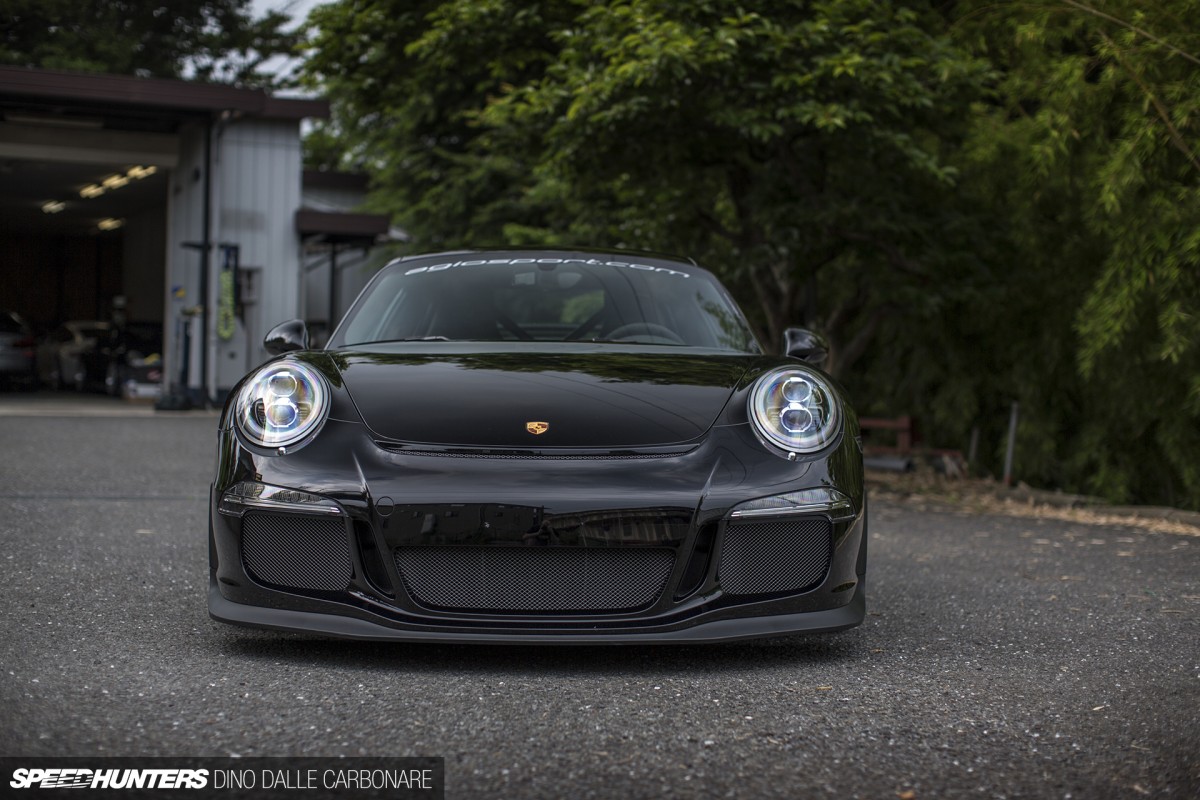 However, to entertain himself in the meantime he's started to have a little fun with the latest arrival at his shop. Otsuka-san has brought in quite a few new-gen GT3s, and actually threw me the keys to one of them back in January, in the process making me a very happy man and only fuelling the need I have to really put this beast of a car through its paces.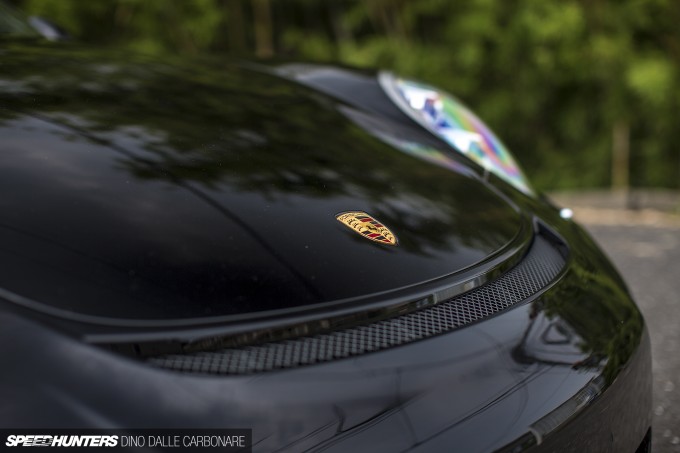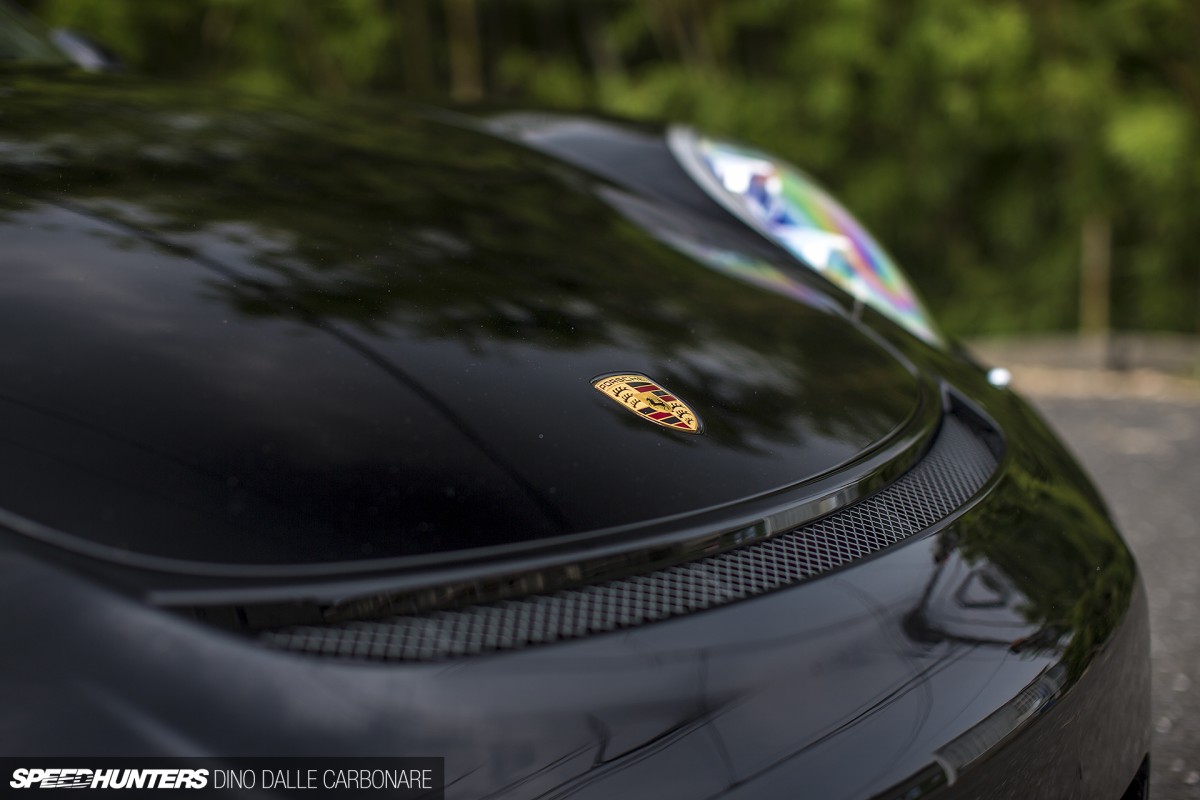 And that's exactly what the plan with this car is. It may only have 300km on the clock, but it's destined to become very well acquainted with the smooth blacktop at Fuji.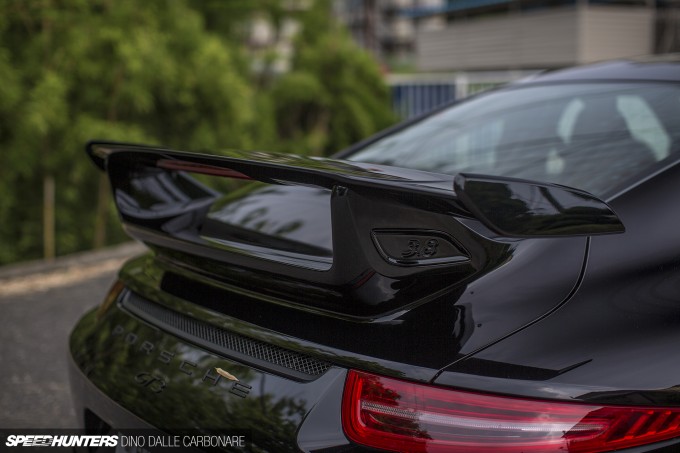 Before The Check Shop treat it to a few upgrades that are currently being developed, Otsuka-san wants to test the car to see how fast it actually is in stock form.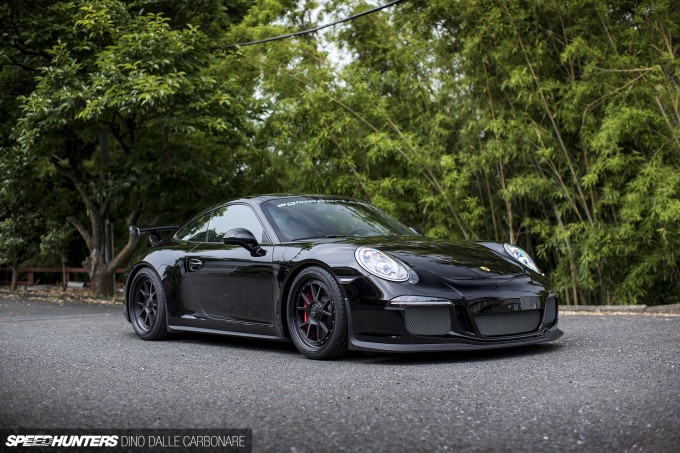 With a 40hp boost over the older 3.8L version of the 997, the 991 definitely has plenty of potential to get mighty close to a blisteringly quick 1m50s lap – the fast-shifting, twin-clutch transmission the car is now offered with sure to help shave off precious tenths through the more technical sections of the track.
Tyres Are Important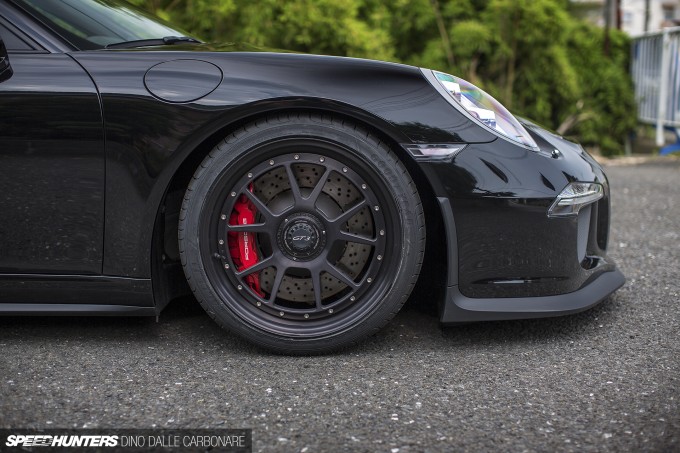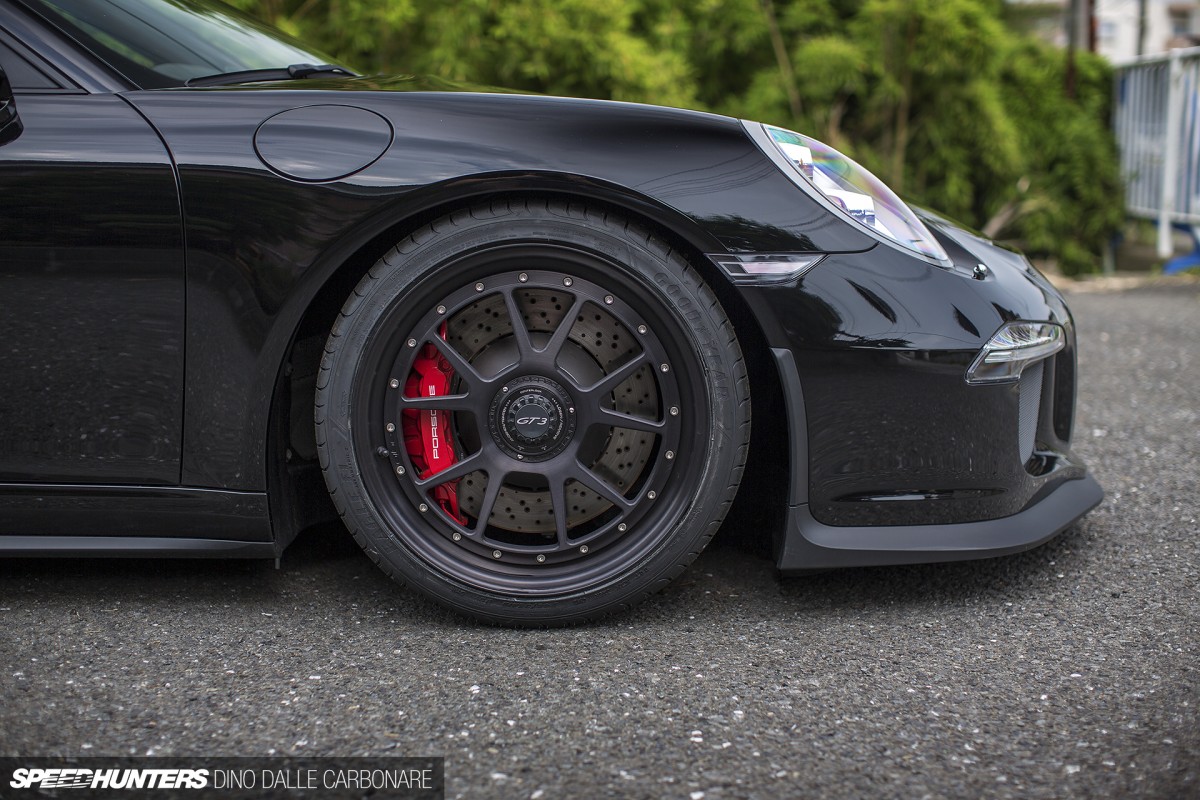 The majority of the GT3s you see at Fuji or Tsukuba are always running trick semi-slick tyres, and Otsuka-san – despite being impressed at the performance of the factory-fitted 20-inch Michelins – is of the opinion that most owners will downsize by one-inch and fit 19-inch wheels and tyres for track duty. This, of course, opens up a lot more choice when it comes to track-oriented tyres.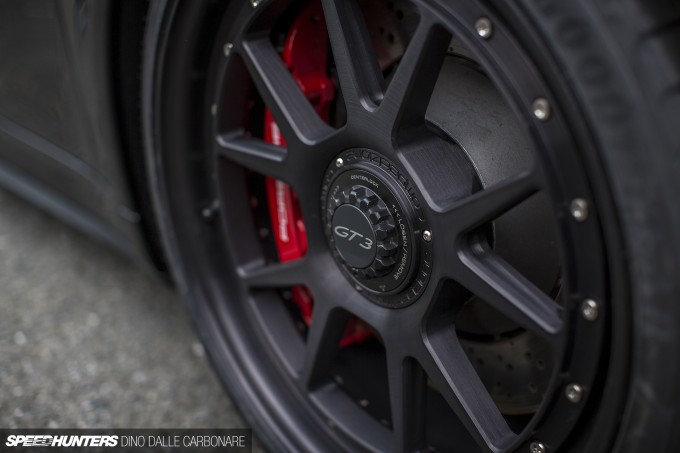 That's precisely why Otsuka – who also runs wheel company Agio Sport – developed these Competizione NMF center-lock forged wheels specifically for the 991. The split-spoke two-piece design is meant to give an undeniable racing look, and the color choice makes the GT3 look even meaner – if that's even possible!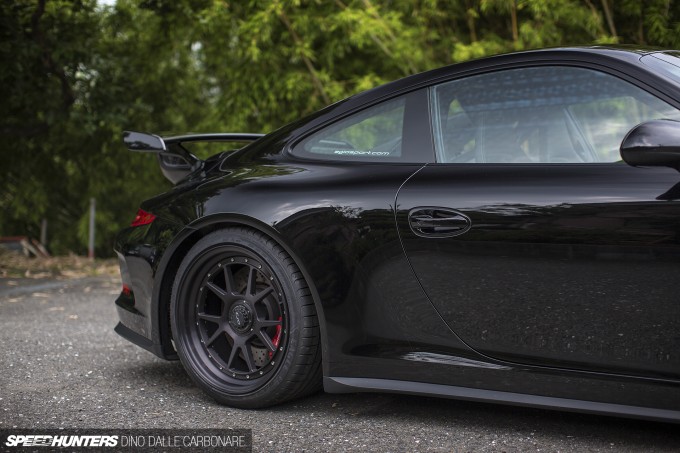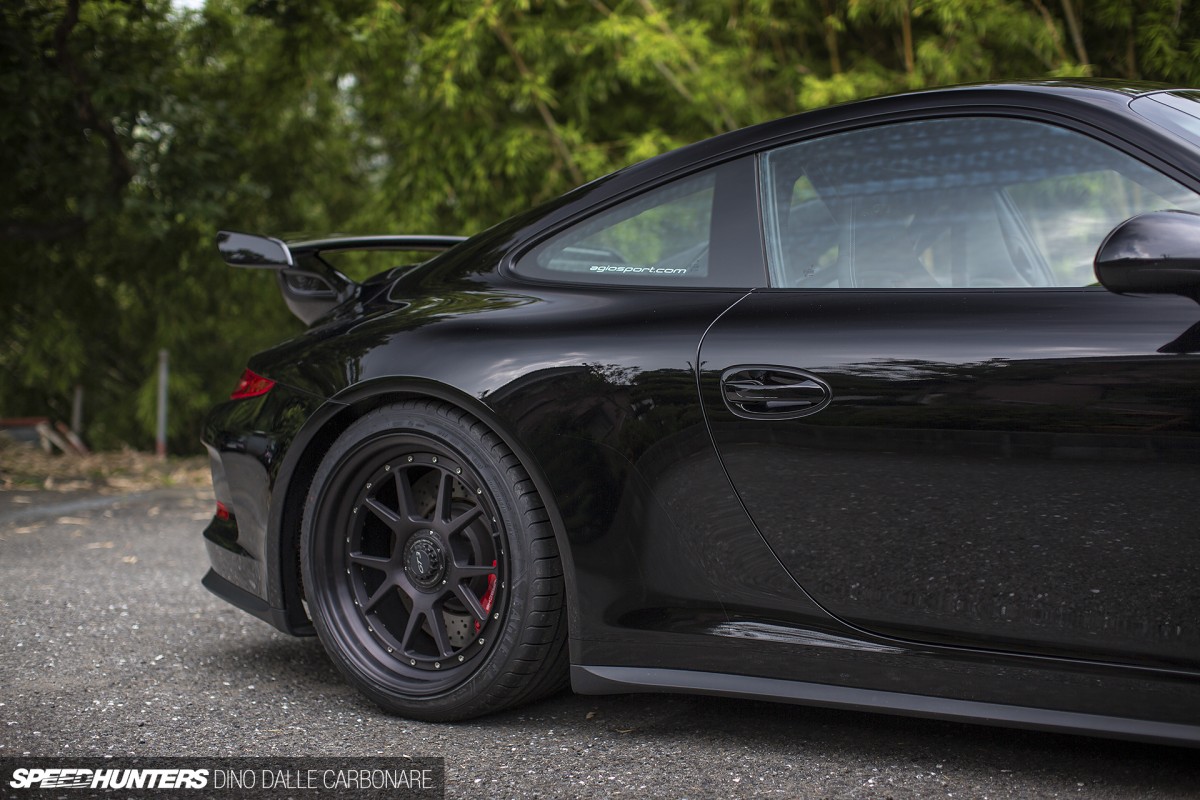 The wheels measure 19×9-inch up front and 19×10.5-inch at the rear with 245/35 section rubber fore, and 305/30 aft. Seeing that the car will be driven around for promotional duties, it's currently running a set of street-spec Goodyear Eagle F1s until some semi-slick rubber gets delivered.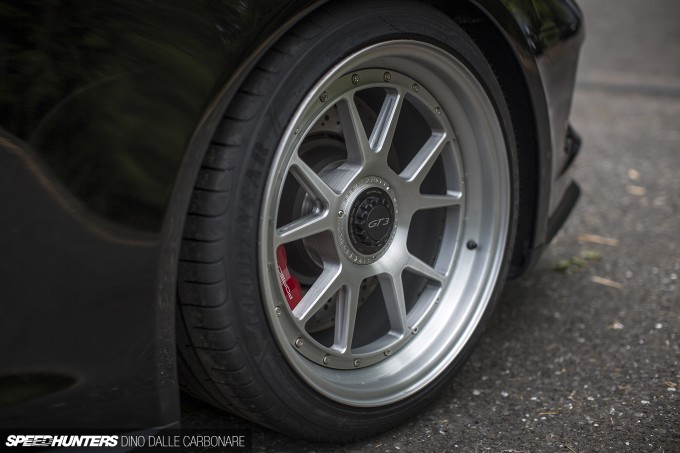 The driver's side of the car is fitted with the same Agio Sport Competizione wheels, but here they're finished in brushed silver to mix up the look.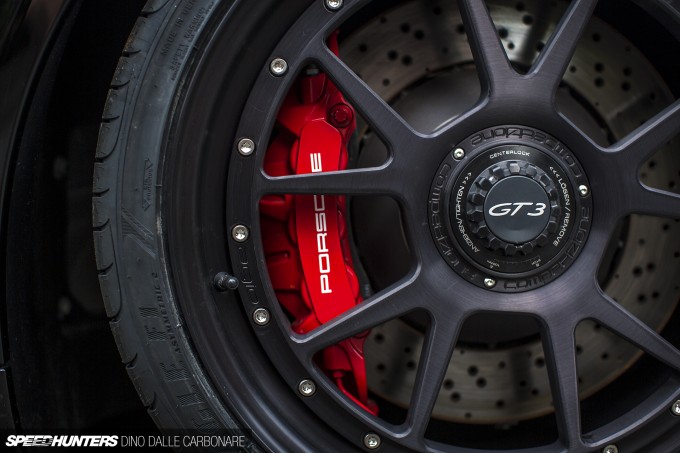 Despite the wheels being smaller than those specified by Porsche for the GT3, the inner diameter of the rim allows just enough clearance for the rather serious six-pot caliper and 380mm vented/cross-drilled rotor package the car is specced with on the front end. Carbon ceramic rotors are also available as an option, but as this particular 991 will be seeing a lot of track use, running steel rotors in the same size will alleviate some servicing cost, and also open it up to a wider brake pad choice.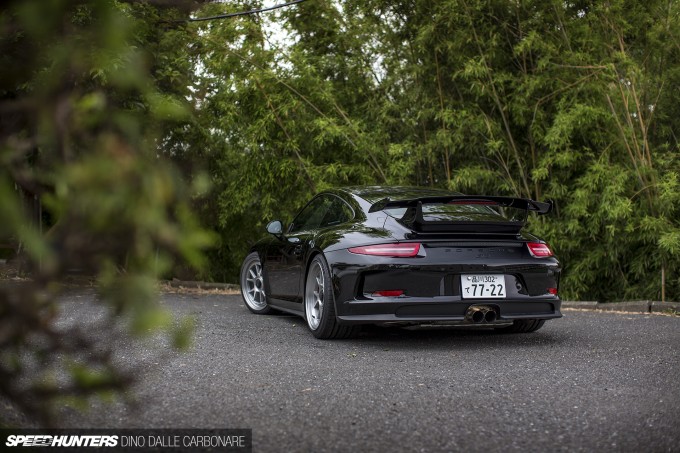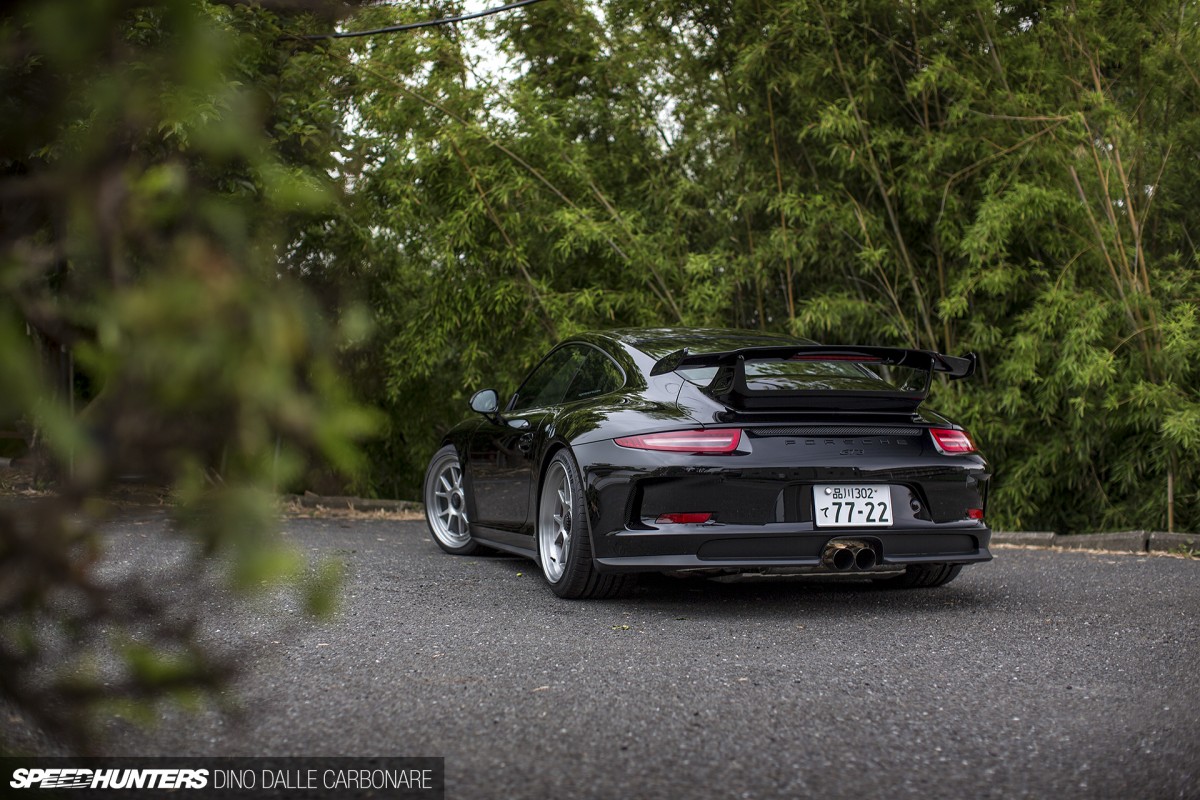 Considering that the GT3 comes fitted with an adjustable and 30mm-lower-than-a-regular-991 suspension set-up from factory, there was little need for Otsuka to swap it out. Instead, it's just been treated to more aggressive alignment settings which has done all sorts of wonderful things to the way it sits on the road. The GT3's rump is always easily identifiable thanks to that Cup car inspired center exit exhaust, and while that's still the case, the system itself has been upgraded with one of The Check Shop's own original parts, which really makes the 3.8L flat-six sing. It's beautifully raspy until the engine clears its throat at around 5,000rpm, but from then on out to its 9,000rpm redline – it's spine-tingling awesome!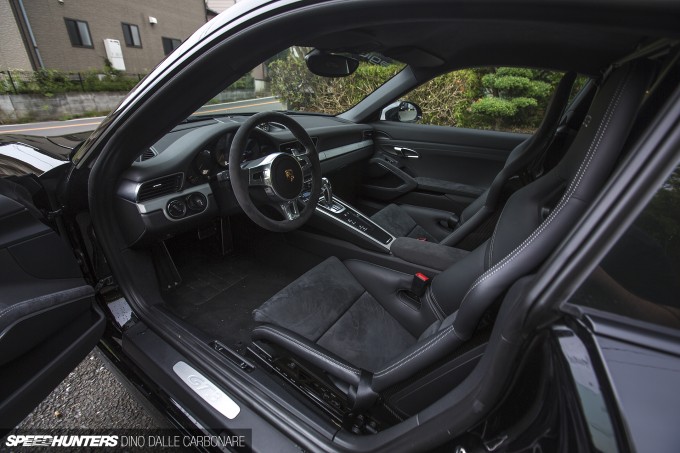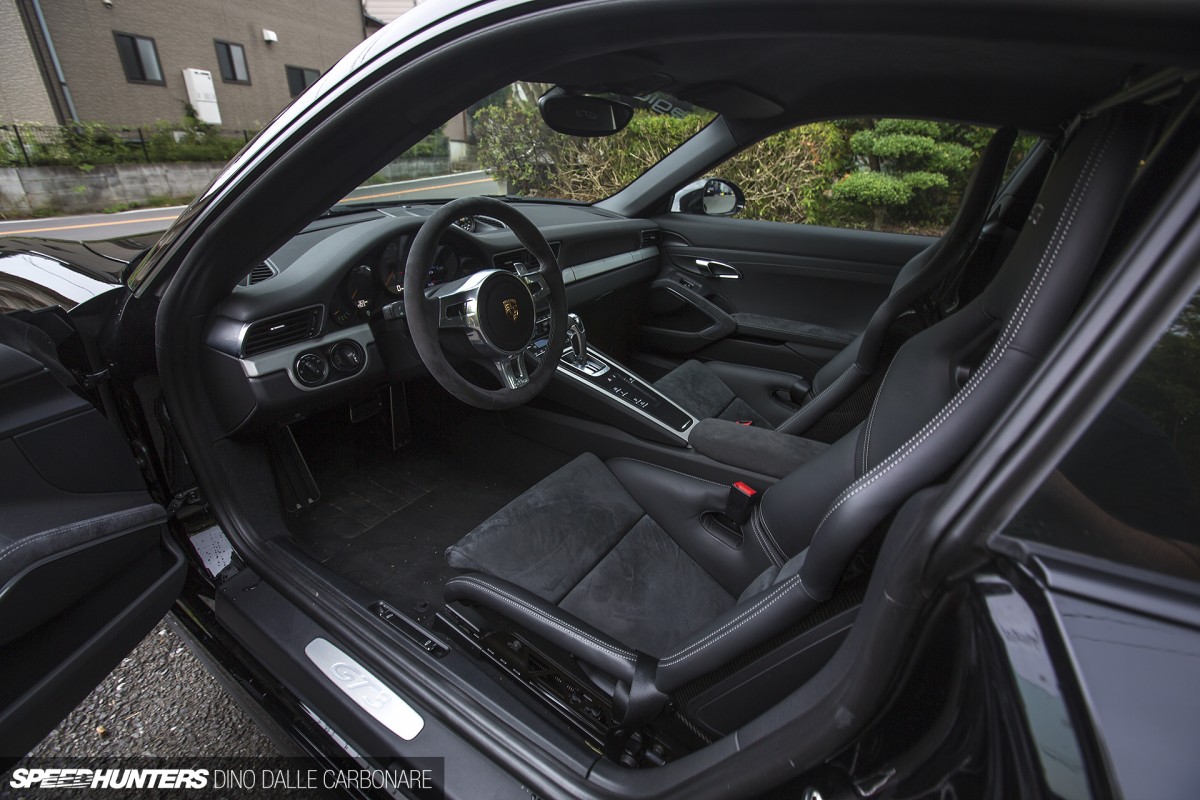 Much like the cabins of the 991 Carrera and Cayman S I've driven over the last year, the GT3's interior has that underling Porsche simplicity to it. It's ergonomically spot-on and unlike all of the Japanese manufacturers, Porsche recognises that people come in a variety of sizes.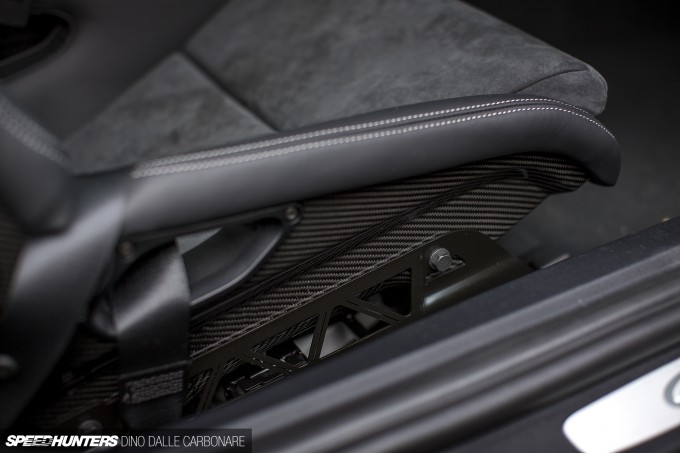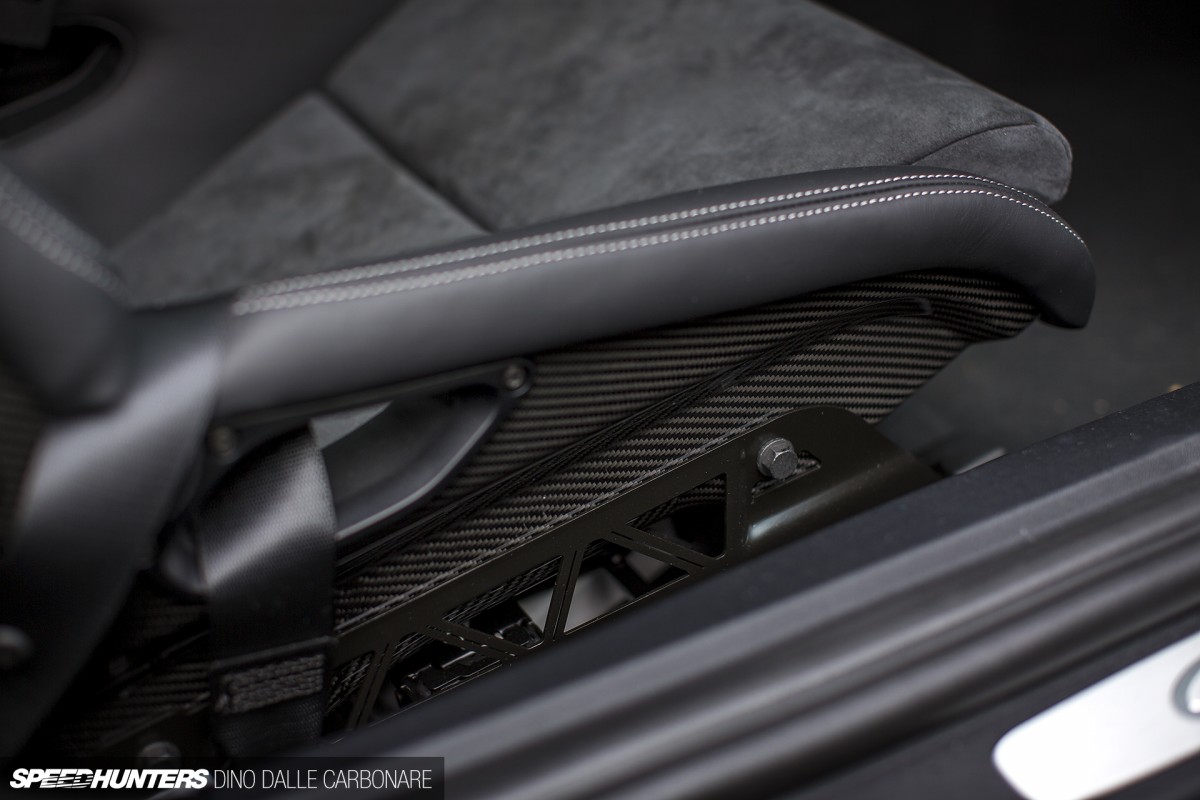 Which is why – even with the carbon fiber sports bucket seats option – I have absolutely no problem fitting my rather large rear end in there!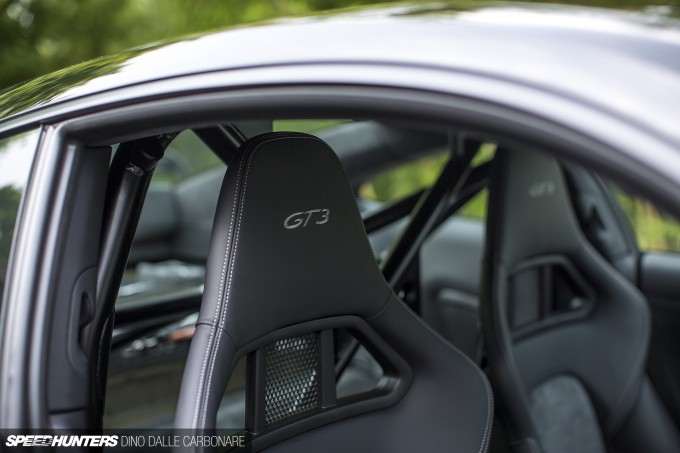 They are comfortable and supportive, and of course come with harness belt openings. A driver's side harness is included with the Clubsport package, and although they're not fitted here yet, they neatly anchor onto the Clubsport half cage.
No Manual?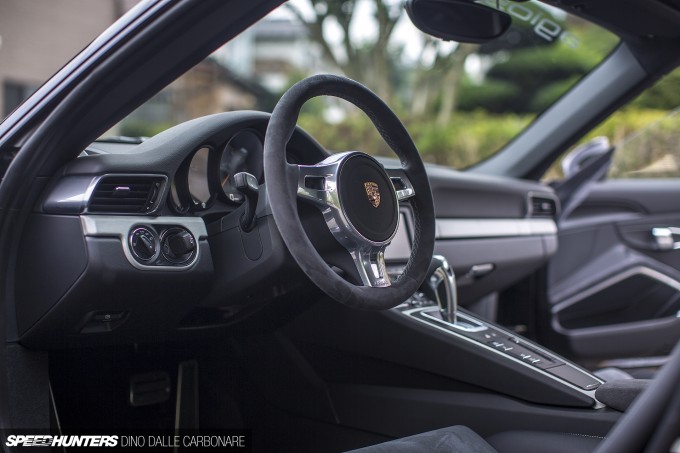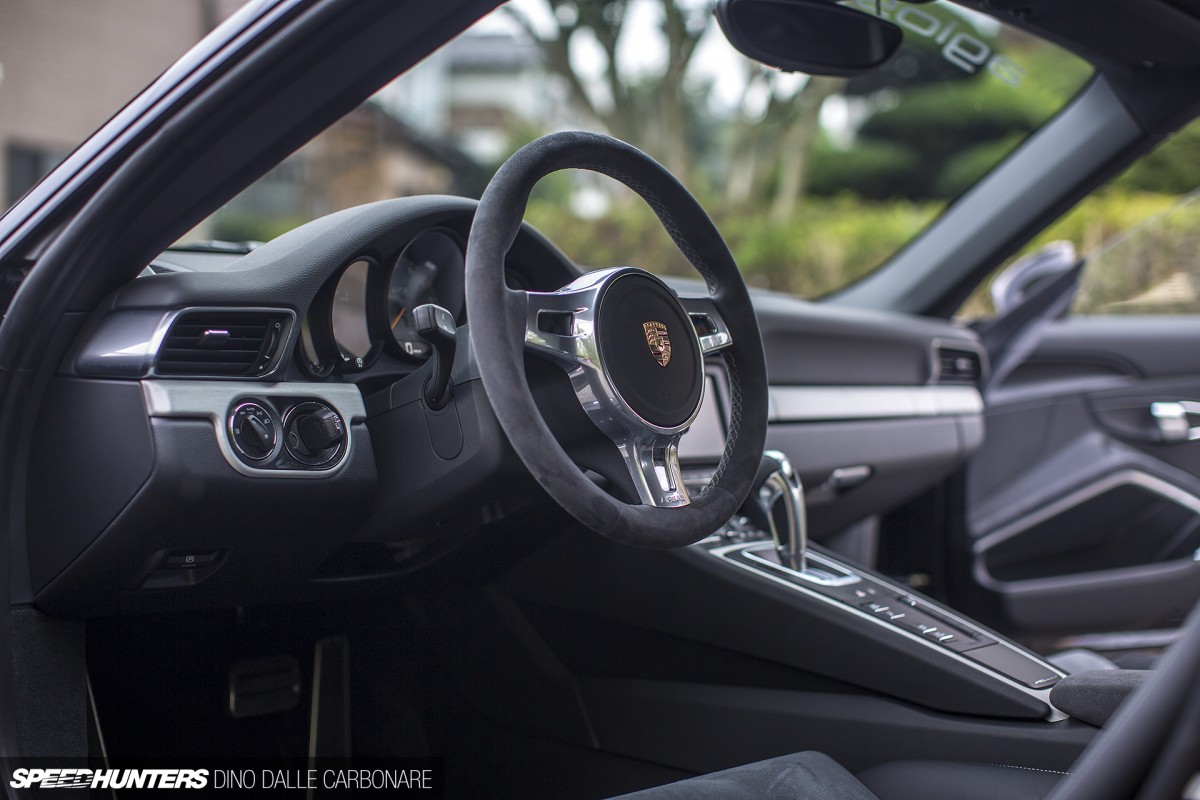 What do you need when you're out driving on the track? Racing gloves of course, and their suede surface requires a similar suede finish on the steering wheel, which is precisely what the GT3 gets. The Germans really know how to cater to us enthusiasts all the way down to the smallest of details…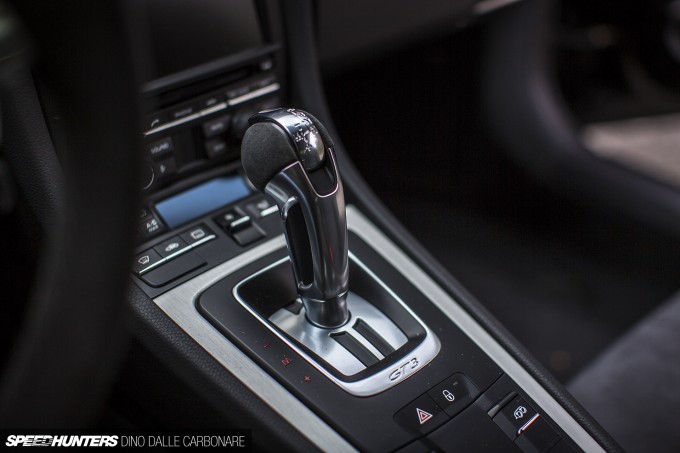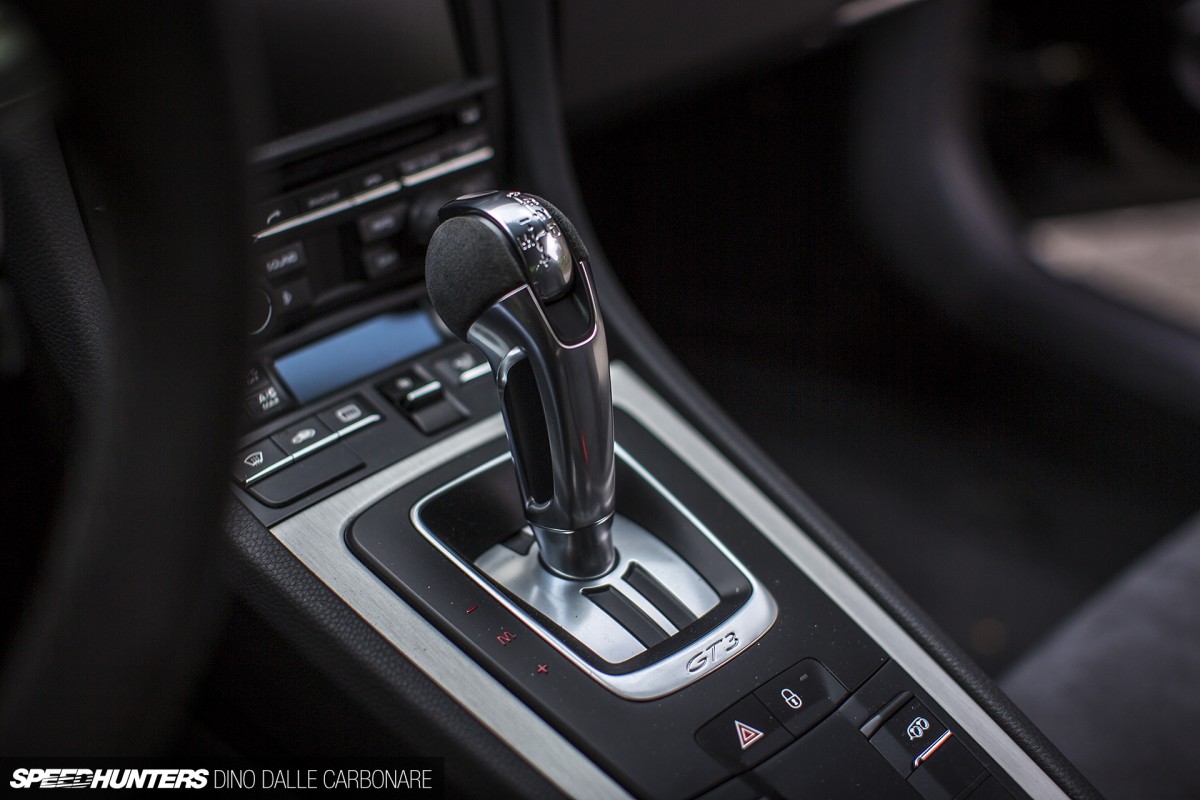 And here's another one – albeit the biggest talking point of the new GT3. Considering that up until the 997 Porsche always offered manual transmission in this model, its choice to omit that from 991 has been a brave one. The seven-speed PDK dual-clutch gearbox is fast – impressively so in fact – but I only got to experience it for myself driving Otsuka's other 991 GT3 around the street, so I can't really pass judgment until I drive one of these cars like they're meant to be driven. Let me just say that with a frantically fast revving, naturally aspirated engine which reaches its 9,000rpm redline in the blink of an eye, working a manual at a track or through some involving mountain roads would definitely be hard work.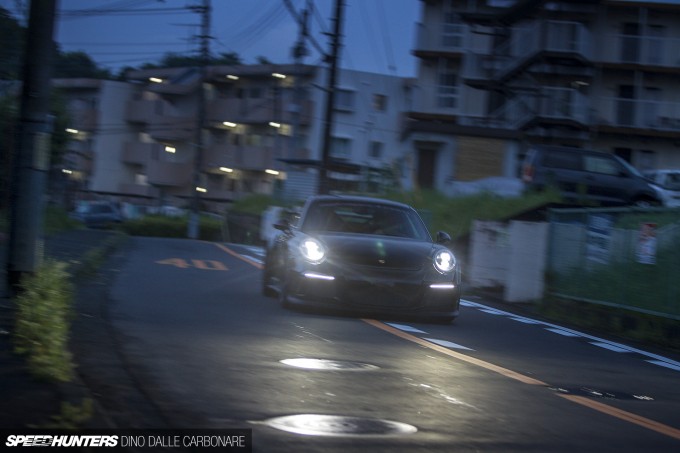 I'm not saying this warrants Porsche not offering the car with a traditional manual transmission, but after witnessing the character of this motor firsthand, I know where the 991 GT3 development team are coming from on this decision.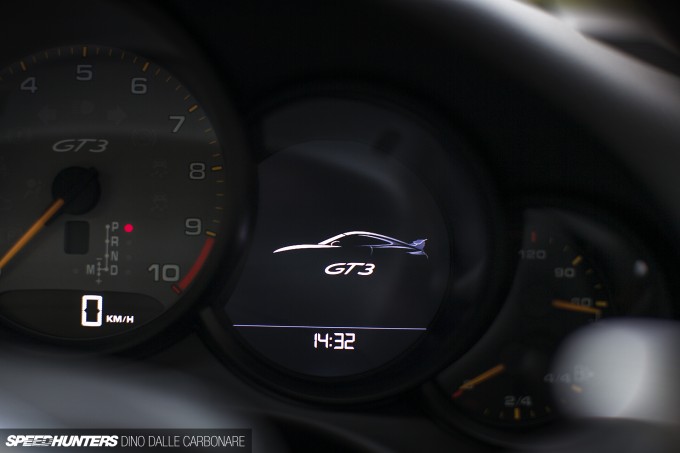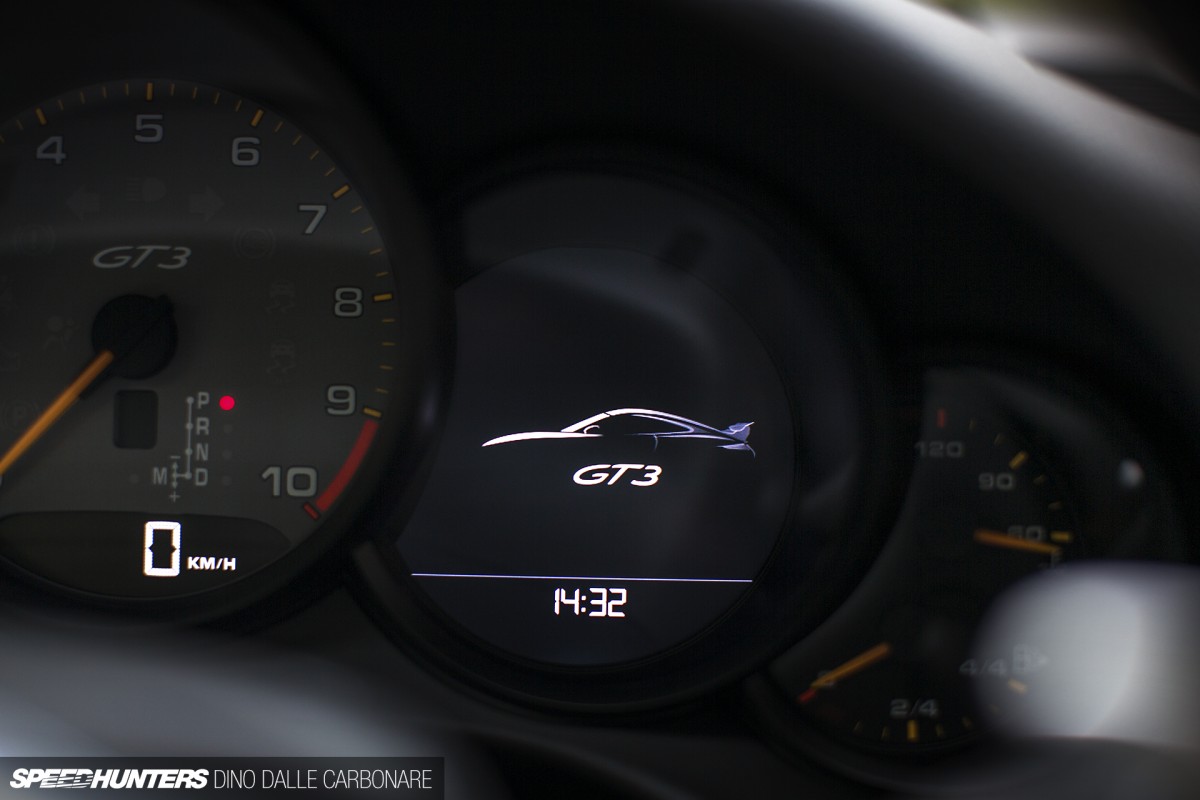 Now that's a welcome sign I'd love to see every morning!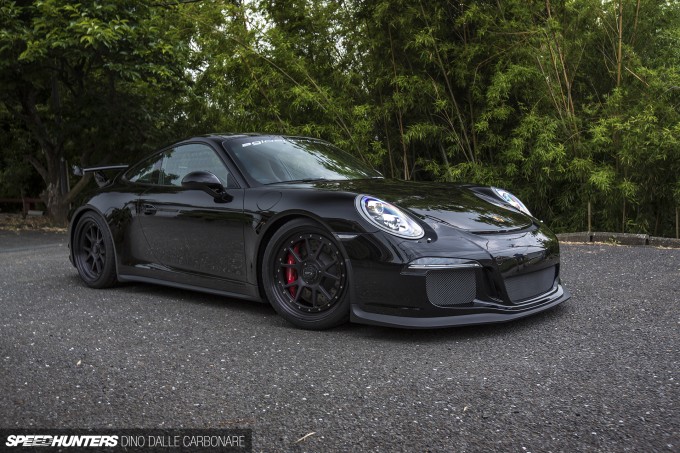 It will definitely be interesting to see how close Otsuka-san will be able to push his personal best time around Fuji Speedway: a 1m51.657sec lap set in his 997 GT3 demo car.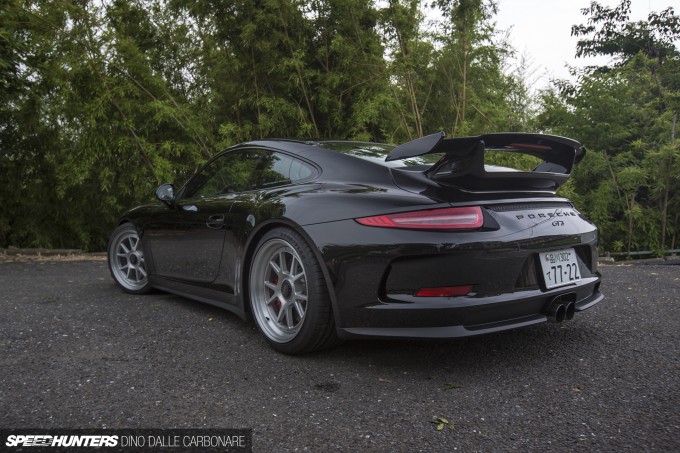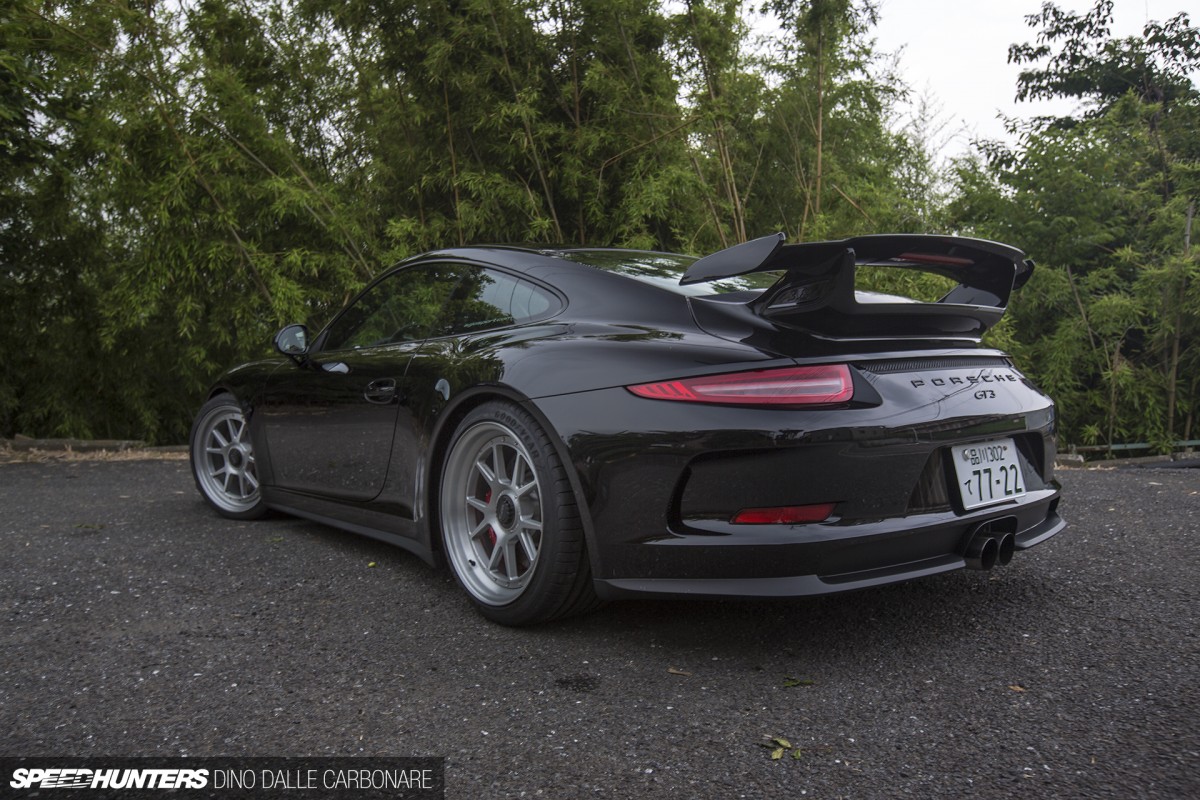 The dual-clutch PDK transmission is bound to make things a little easier, but tyre choice will be absolutely critical.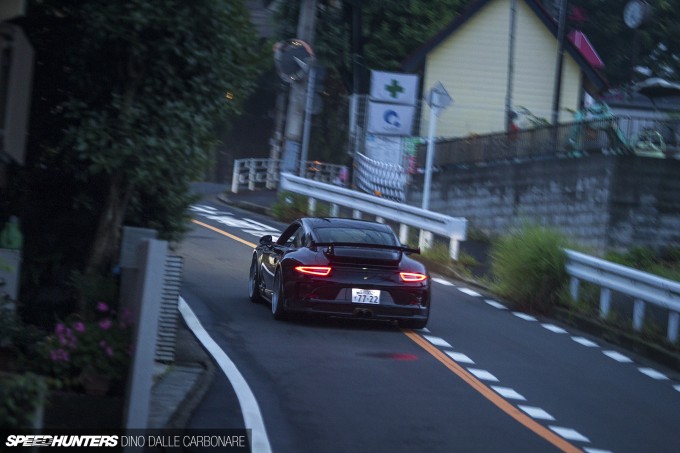 This is only the very beginning for The Check Shop's demo car, and it will be exciting to see just how far it evolves in the coming months before the proper time attack season gets underway.
Dino Dalle Carbonare
Instagram: speedhunters_dino
dino@speedhunters.com