KE70 Plus SR20 Equals…
Mixing and mashing, pushing and smashing… When you were little and you played with toy cars did you ever pull up at a carpeted junction and patiently make 'click, click' indicator noises whilst waiting for the other imaginery traffic to pass by? No, me neither. I don't think Swede Uolle Hedlund did either. Because that sort of compliant attitude doesn't make you the sort of person that uses a whole bunch of Nissan parts to make an old Toyota go faster.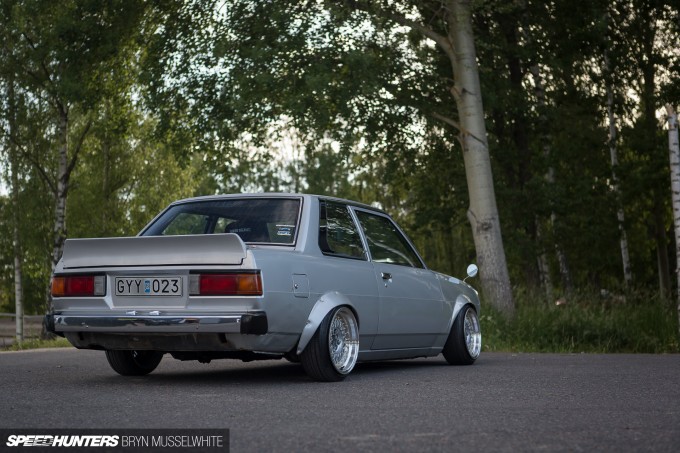 Along with its slightly younger brother, the KE70 Corolla has become a very popular base for kick ass projects in the last decade or so. They wandered through the mid-to-late-'90s being used as a first car or cheap runaround, and then the internet arrived.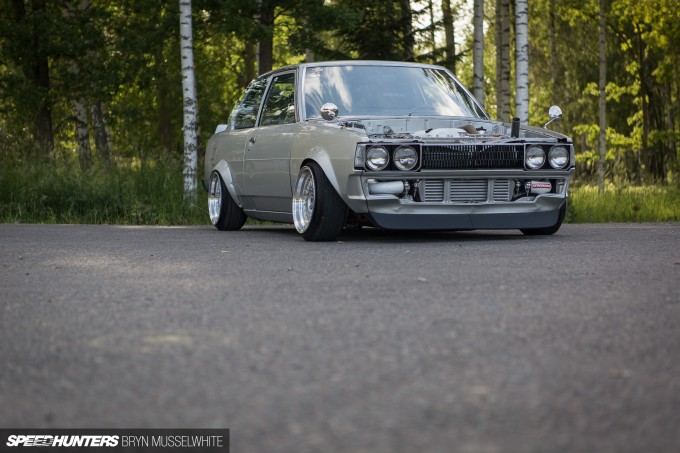 Suddenly we saw all these cool, interesting Japanese characters ramping them around a far-off land and we were hooked. Those rusty old Toyotas that were sat on street corners or in your next door neighbour's backyard suddenly became interesting. Rear-wheel drive and light? Hang on, that's good, right?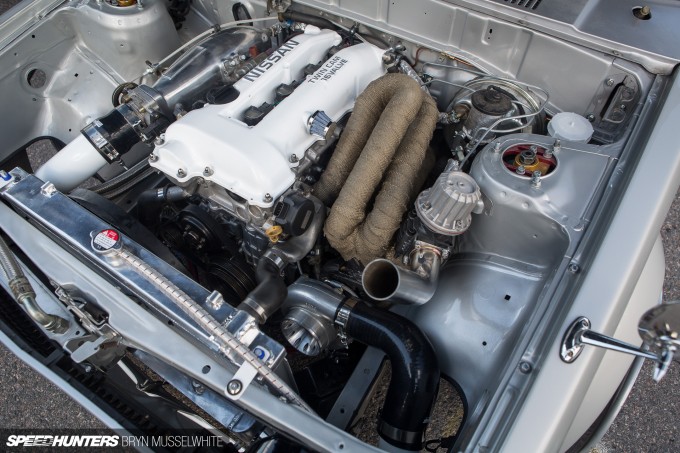 Very good! And more recently we've seen some stunning examples of how you can go about building a KE in to a proper weapon. In Sweden they were family cars and runarounds just like everywhere else in the world, but there's also a culture in this part of the world for two-door saloon cars. In this configuration, older Fords, Opels and Toyotas seem to exist here in higher numbers than I've seen elsewhere.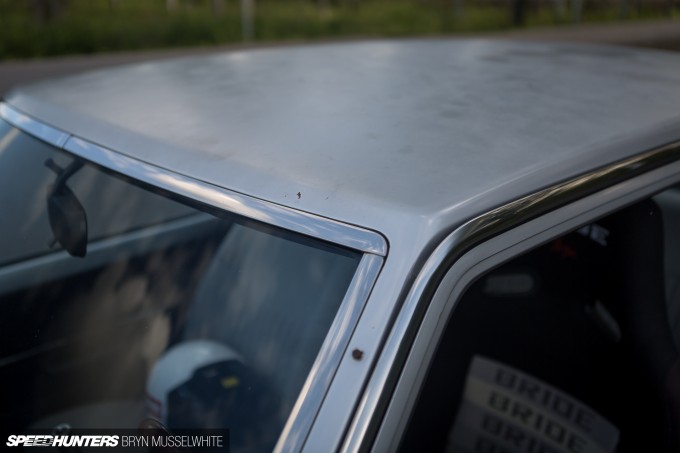 So when Uolle Hedlund found this mostly original two-door in 2012, it was just what he wanted to base a drift/daily thrasher project on. He spent the first year swapping out the front suspension and making the shift to Nissan S14 kit, so that he could utilise the wide variety of aftermarket components available.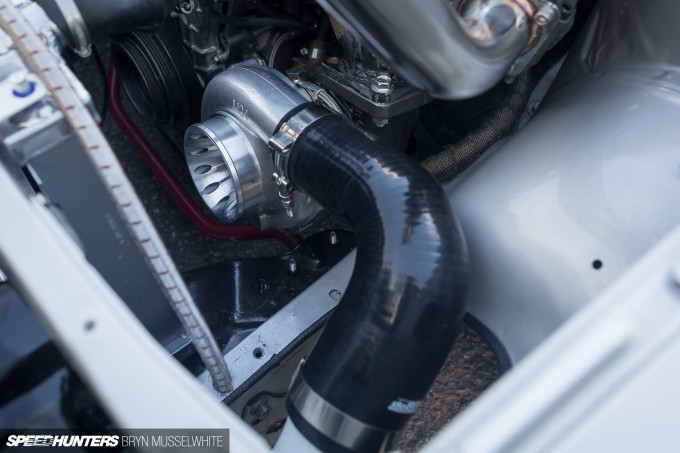 Then he decided it should be joined by an SR20 engine from the same Nissan model. After he'd listed a crates worth of uprated tuning parts that went in to the build I made a wild stab at a potential power figure. Turns out I wasn't even close, as he's eventually aiming for 800hp! A frankly incredulous figure and there's a whole world of further upgrades to do before the rest of Toyota will be ready for that number. But why not? Why not? If you want to be average, you'll probably succeed.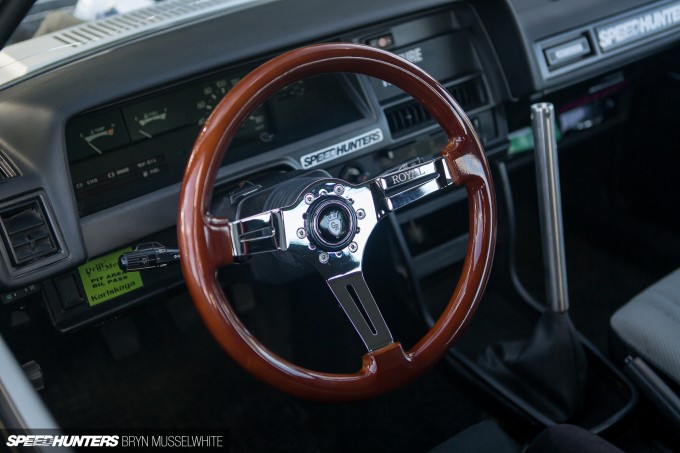 The KE has a way to go yet before Uolle will be ready to shred the streets, but it's the spirit shown so far that attracted me. Overall the Corolla has a great feel to it. Ready to party or just park up, there's some cool stuff happening here…
Bryn Musselwhite
Instagram: speedhunters_Bryn
bryn@speedhunters.com
Cutting Room Floor