A Proto-Batmobile, A Rotary Weapon & A Killer Black Stallion
I must have seen the well over one and a half thousand beautiful cars at this year's Le Mans Classic. Six hundred-plus in the paddock. Easily another thousand spread across the sprawling car clubs on the Bugatti circuit. New, old and older; road and racers: so many to take in. I let my lens lead me to these Spotlights, choosing a selection of cars that I had unconsciously paused at for just that little while longer, drinking in a fuller view.
Firstly, there was this early example of an E9 BMW 3.0 CSL running in privateer hands.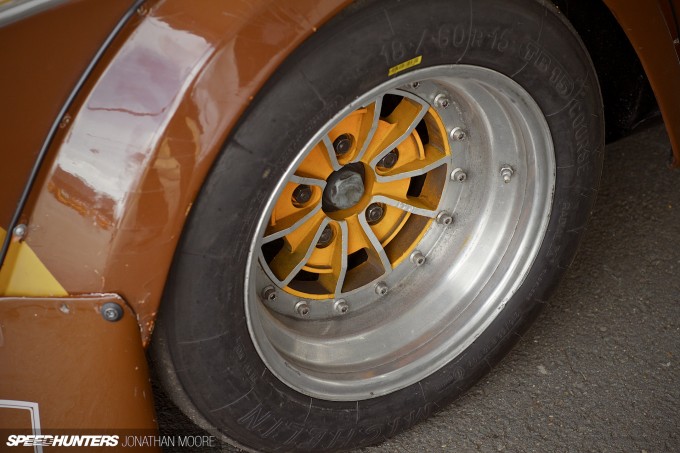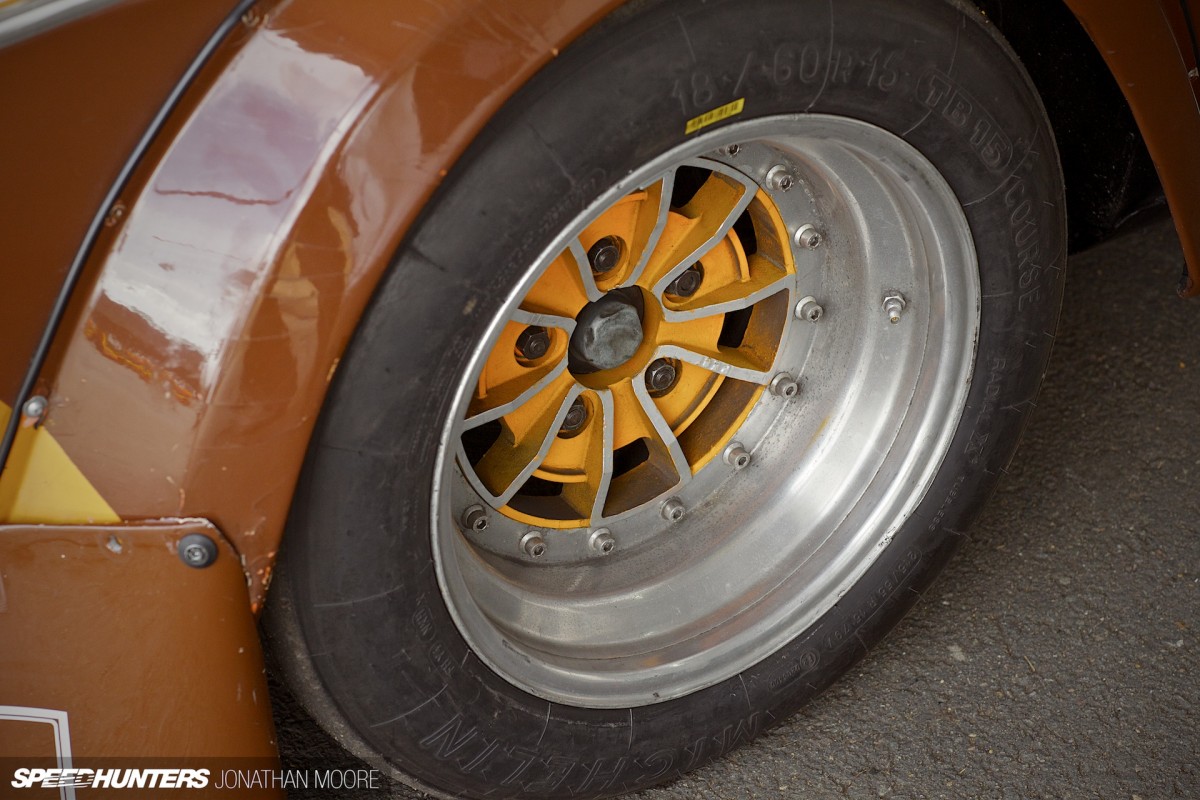 There might have been plenty of BMWs to choose from, but I loved the oh-so-'70s colours it carried, and the fact it looked like it had lived a little. This was no museum piece, that was for sure.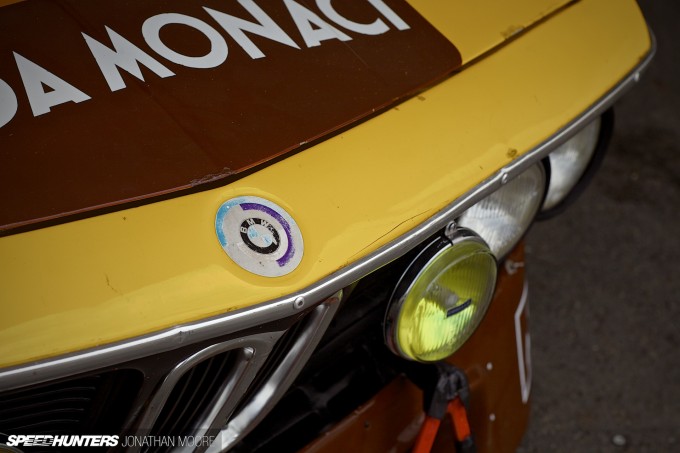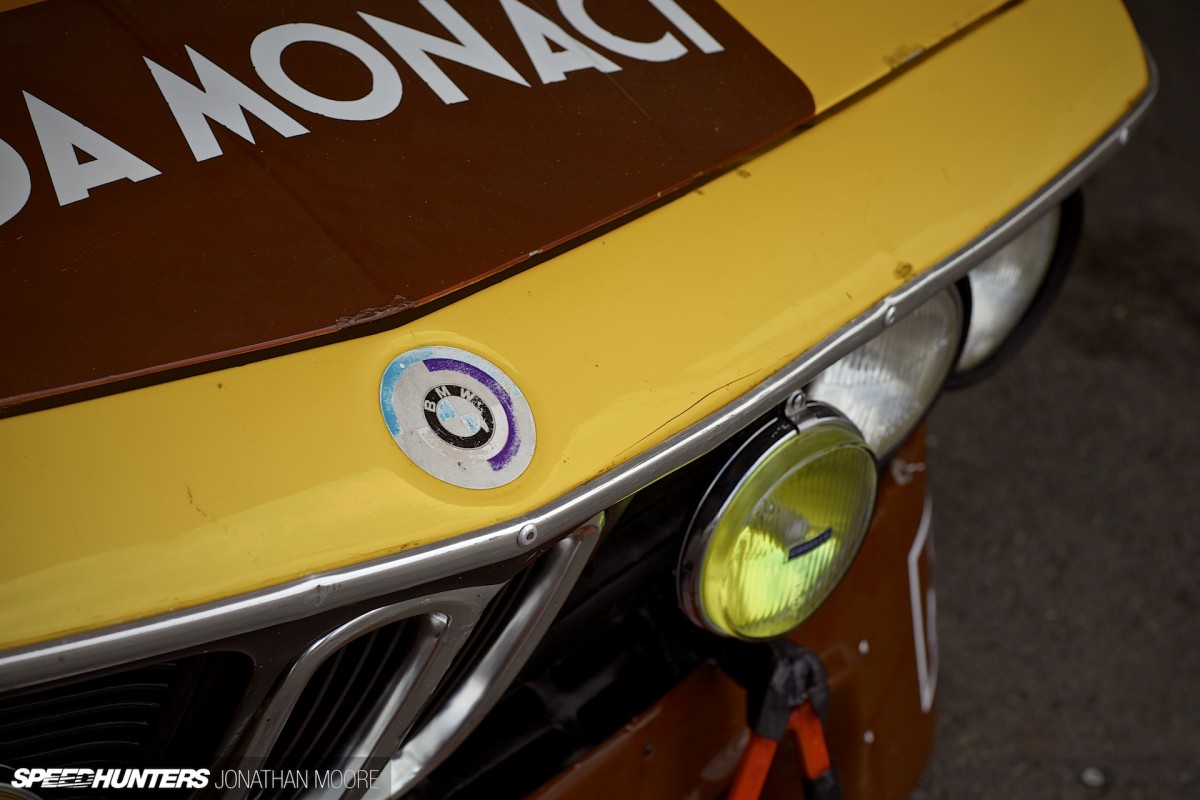 The CSL was the homologation special created by BMW so they could make the 3.0 CS a more competitive proposition. Launched in '71, it was Schnitzer who initially recognised the car's potential for the track – the powerful three-litre M30 straight six was the major factor, though initially the car was heavyweight compared to the opposition.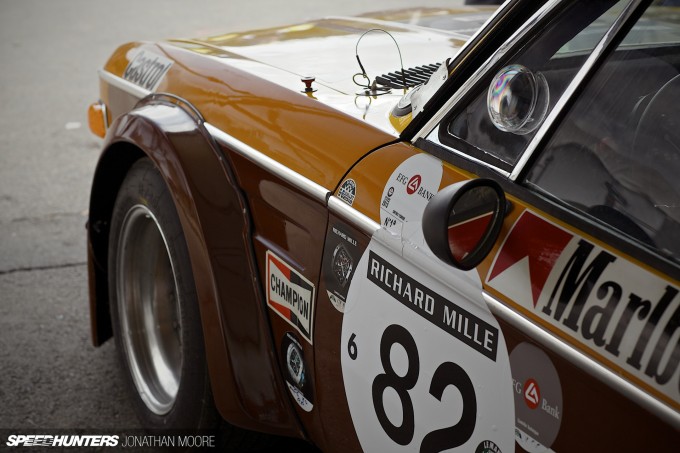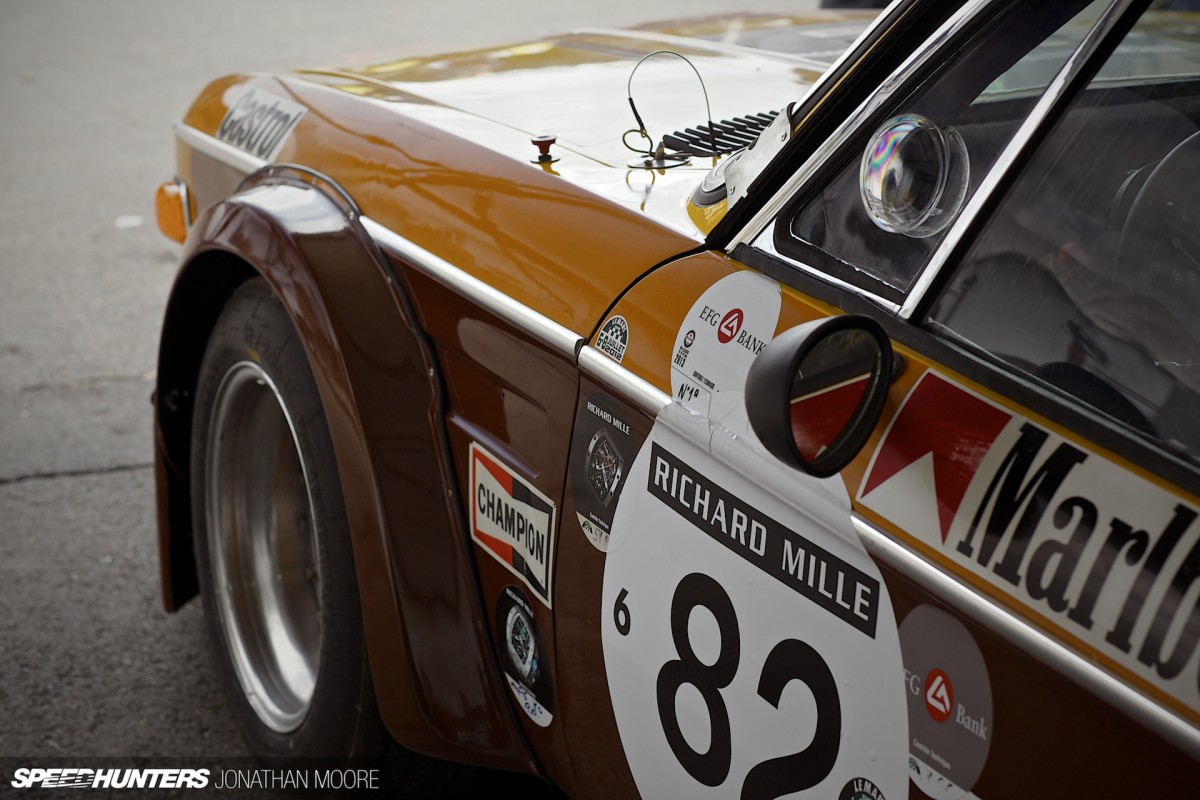 So BMW engaged Karmann, who had also been involved with the Neue Klasse 2000CS I highlighted in my previous story, to help develop a new, lightweight version (hence the L for Leicht) for the road, with the newly formed BMW Motorsport Division honing it for the track. Year after year they evolved, becoming increasingly steroidal, eventually turning into the wide-body Batmobiles we know and love.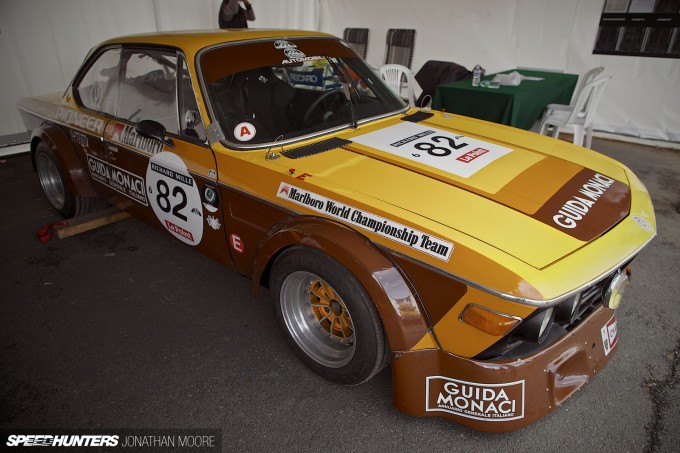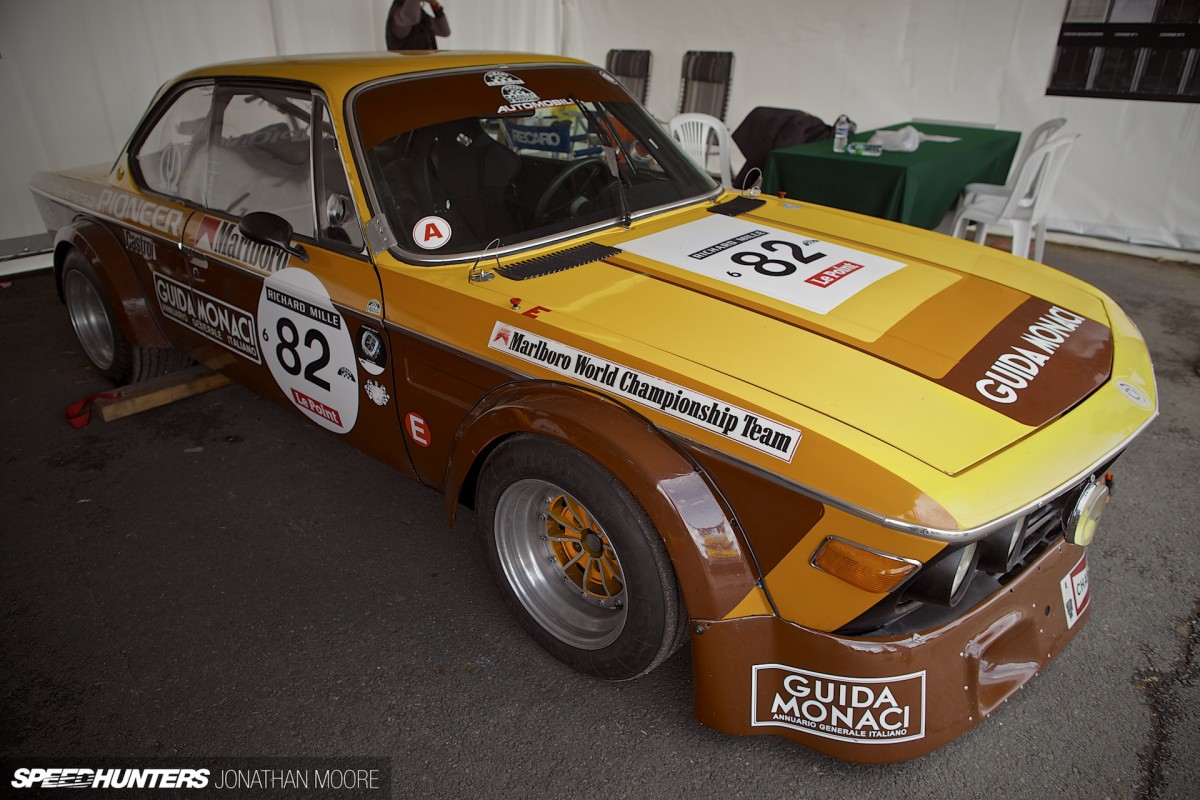 However, although plenty of the later CSLs were dotted around the paddock, I was drawn to this '72 model, which clearly showed the small bodywork changes that were made on the first racers. It had the new splitter, but not the rear wing: it turned out that the long rear of the coupé produced lift, which is what led to the development of the iconic wings and bonnet strakes.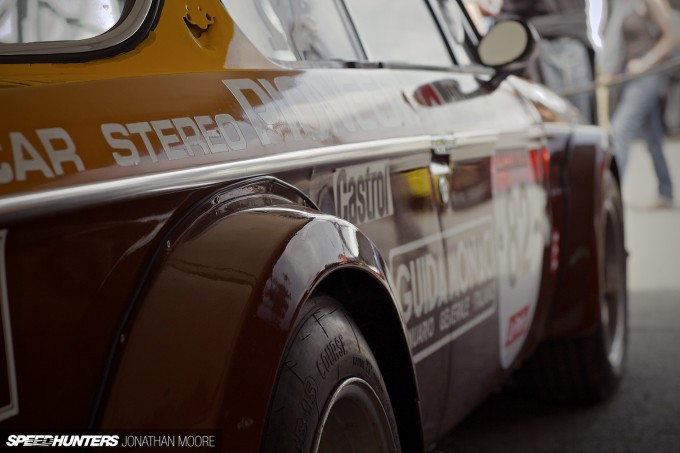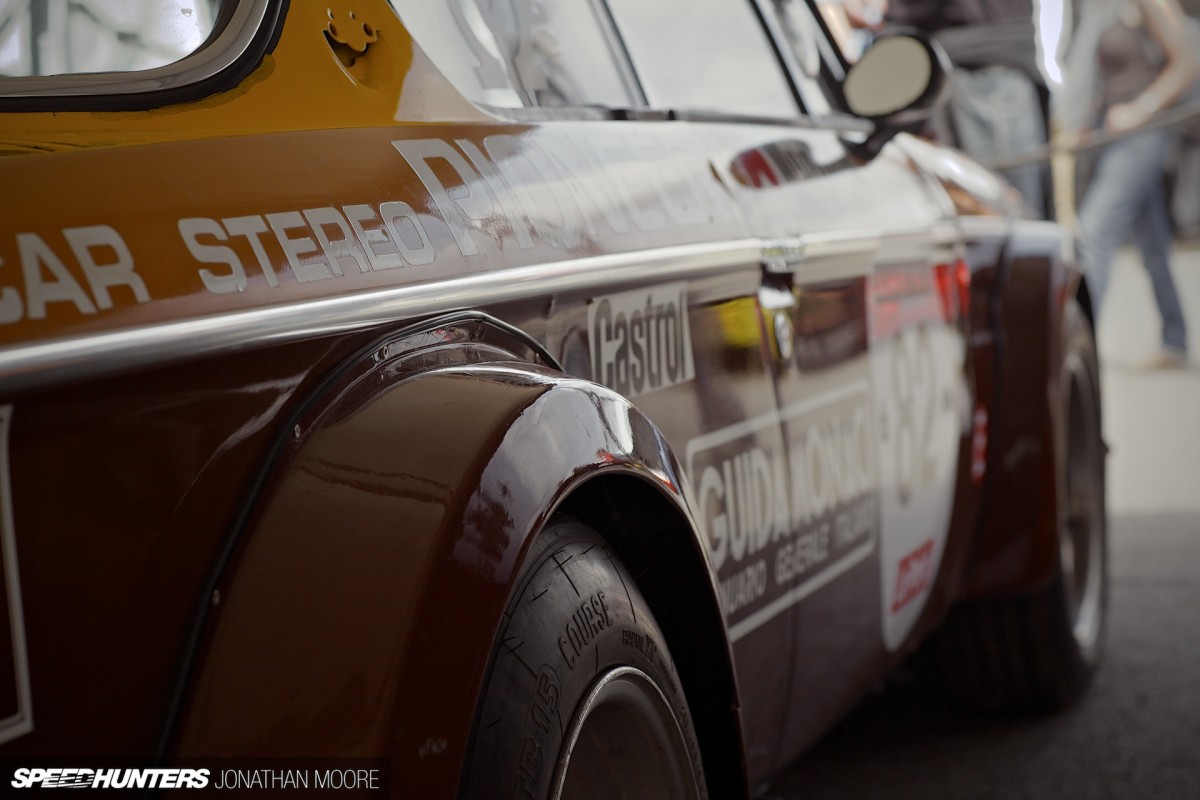 What am I saying, small bodywork changes?! It's these big flared fenders which stand out in every sense, far less subtle than the sculpted versions to come on later CSLs, and exactly the kind of thing that's again in vogue with modern bodykit designers. This car was on the reserve list in Plateau 6 and didn't seem to make it out on track all weekend: though with the rear-end grip possibly a little sketchy, maybe that was no bad thing!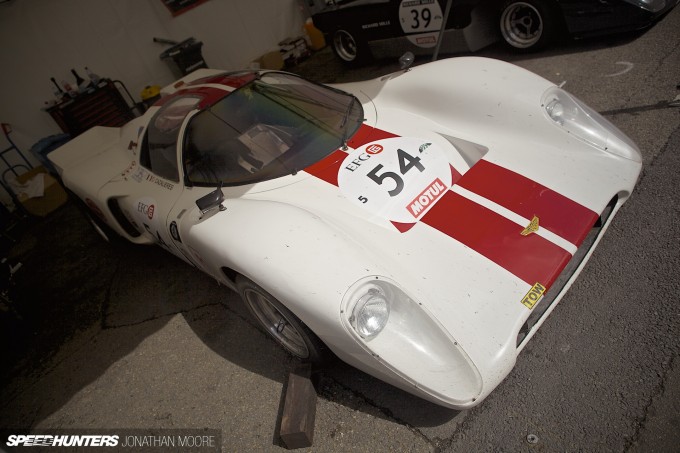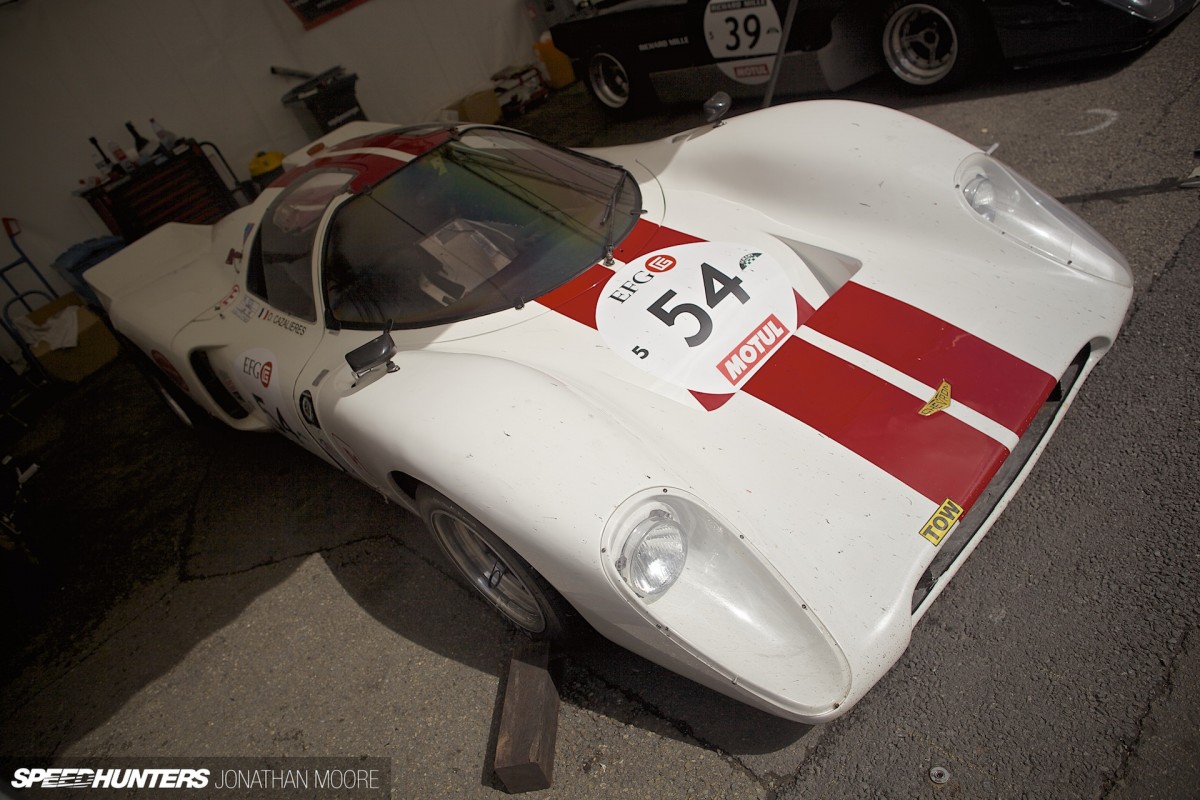 There are a number of specialist British sportscar manufacturers who hit real highs in the '70s, particularly Lola but also Chevron. The smaller B8 always looks like great fun, but its bigger sister the B16 caught my eye at Le Mans.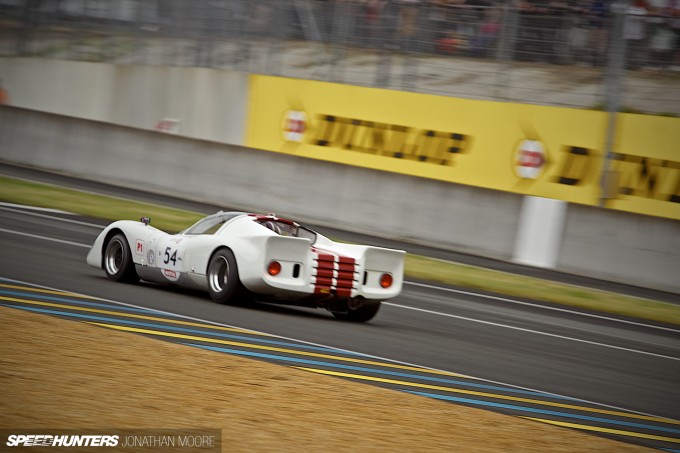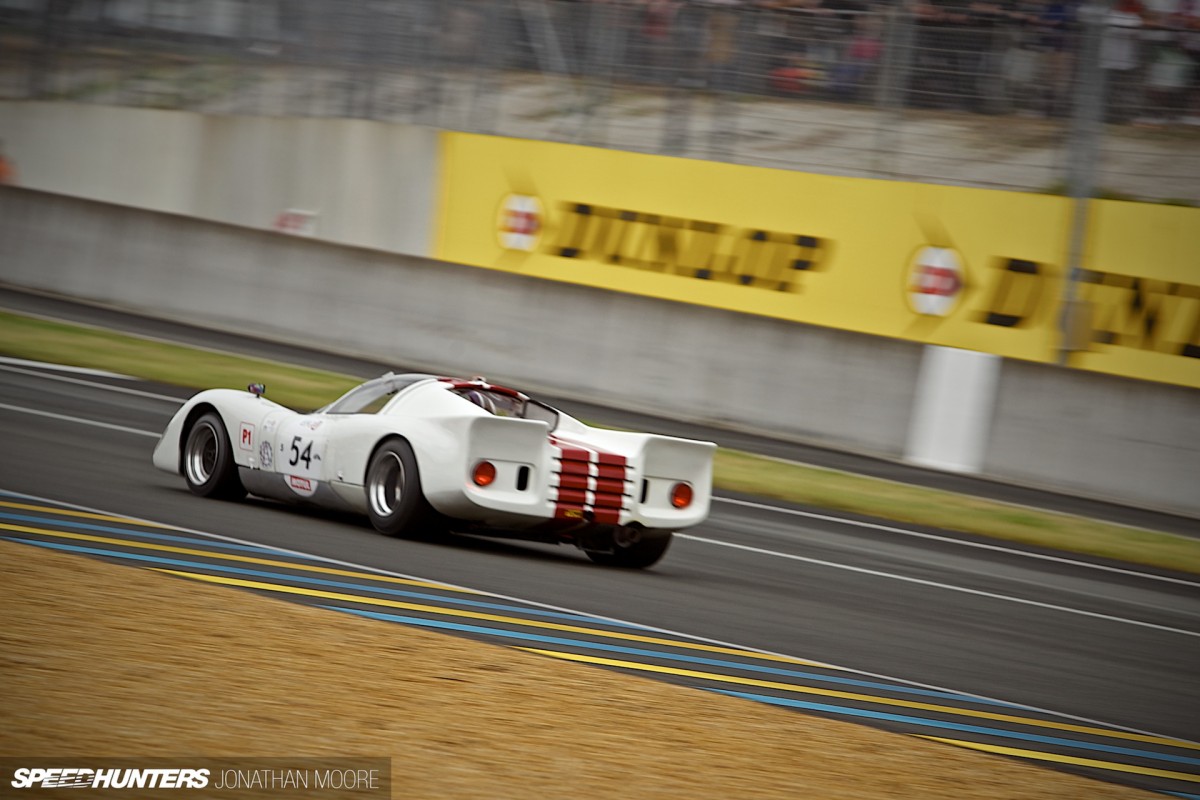 The attractive shape is one thing, with its curvaceous front and kick tail – like a more compact Lola T70 – but with this particular B16 it was also the motivation out back.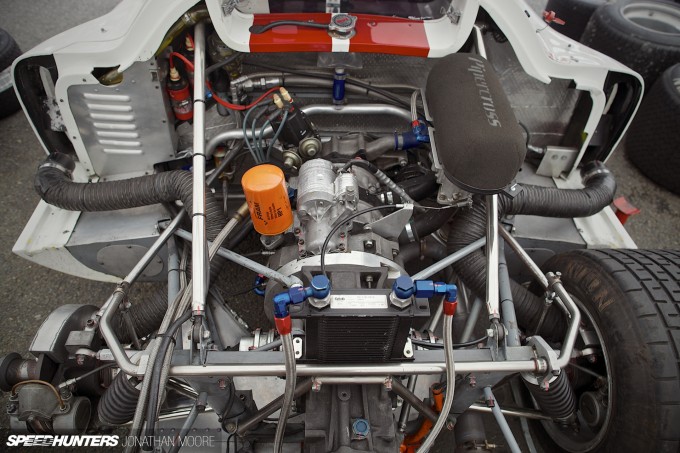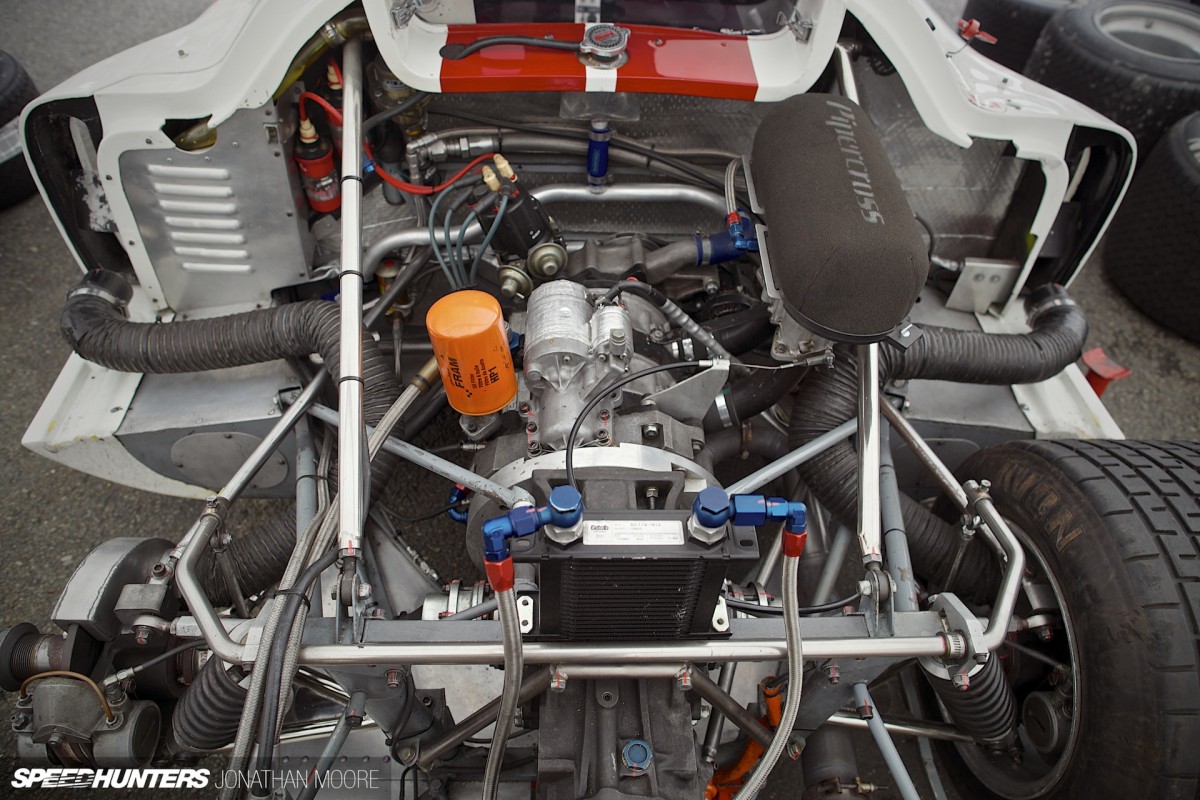 Pretty much all these cars were built to take different engine packages, to be sensible from a sales point of view. But what surprised me was that this was one of two B16s using Mazda rotary power. In fact, a B16 was the first rotary-powered car to run at Le Mans.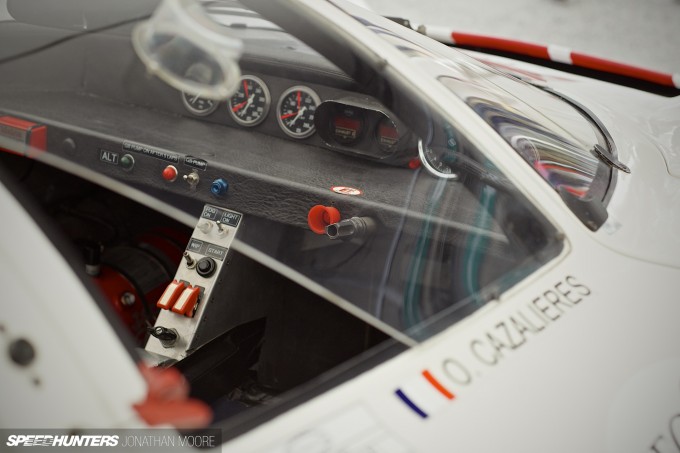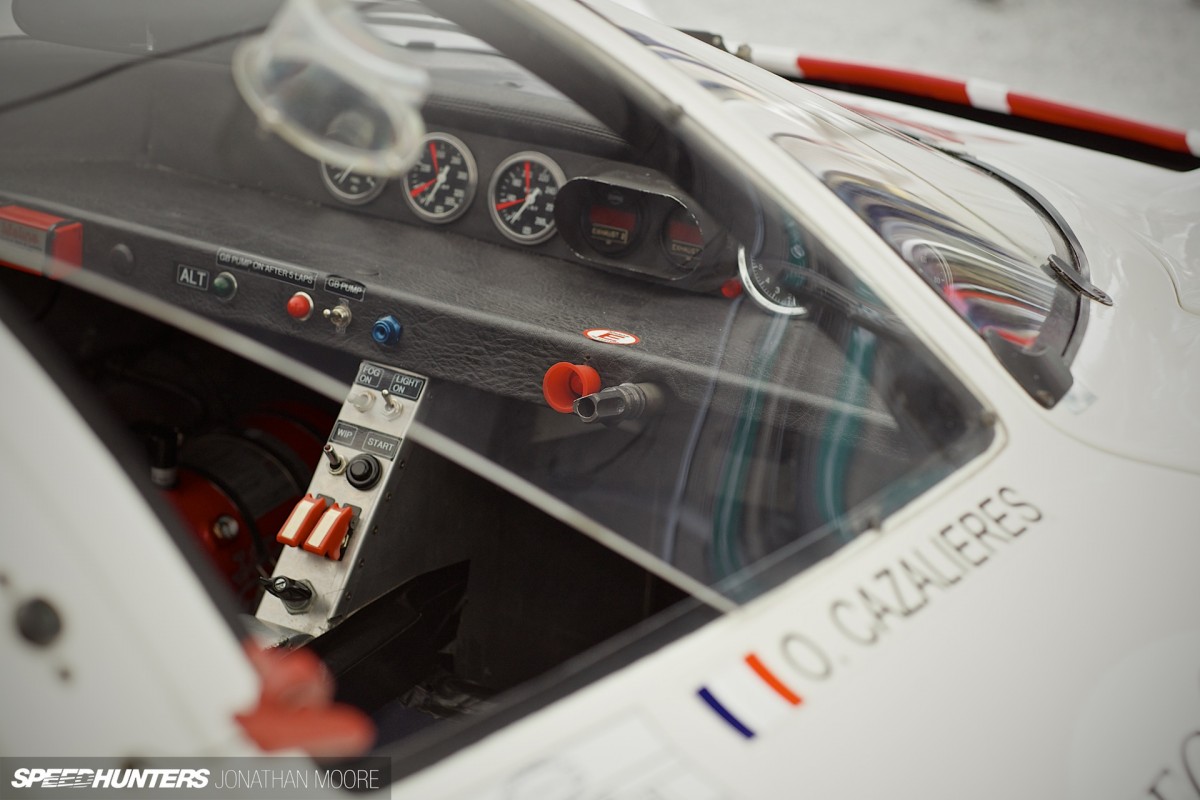 In 1970, a Belgian team installed a tiny dual-rotor 10A, qualifying in a respectable 41st. Not bad for a car with just 982cc (2x 491cc) at its disposal.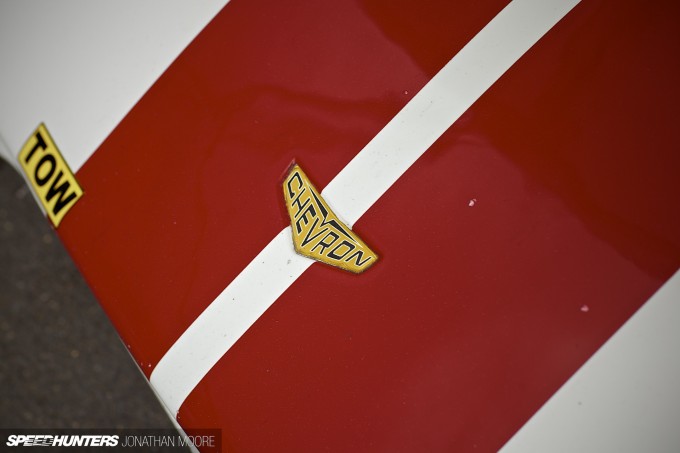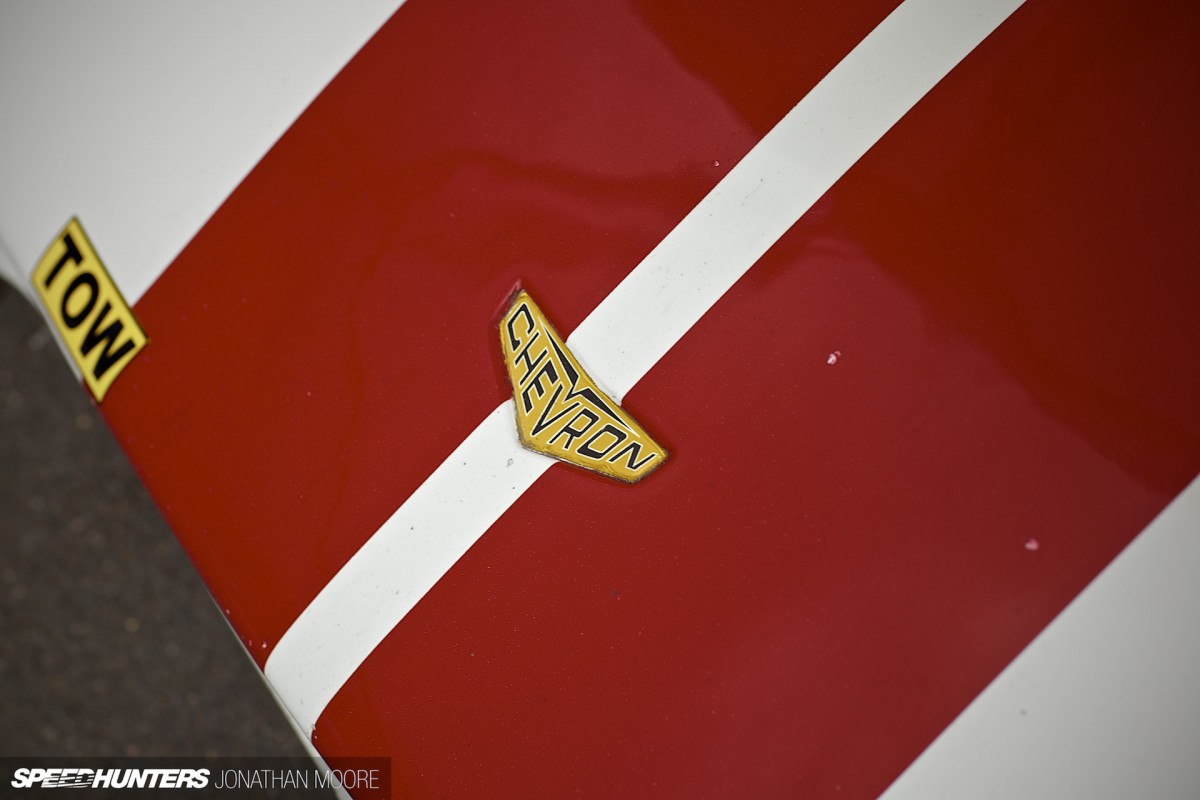 The cars are now made as period-correct continuation models by Chevron, and the rotaries are available as retro-fit options – BMW and Cosworth FVC being the popular choices in period.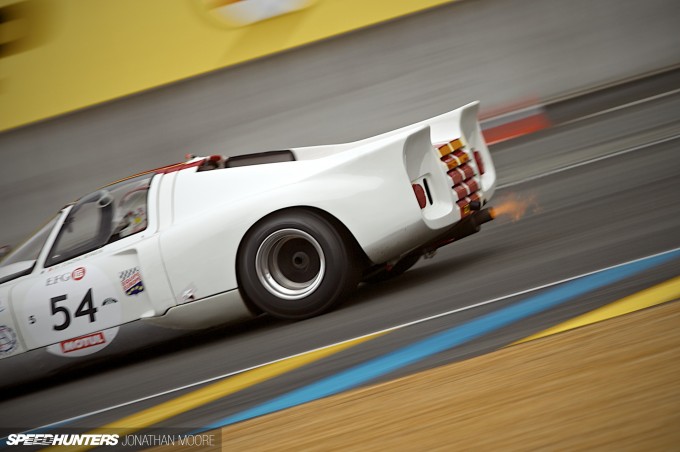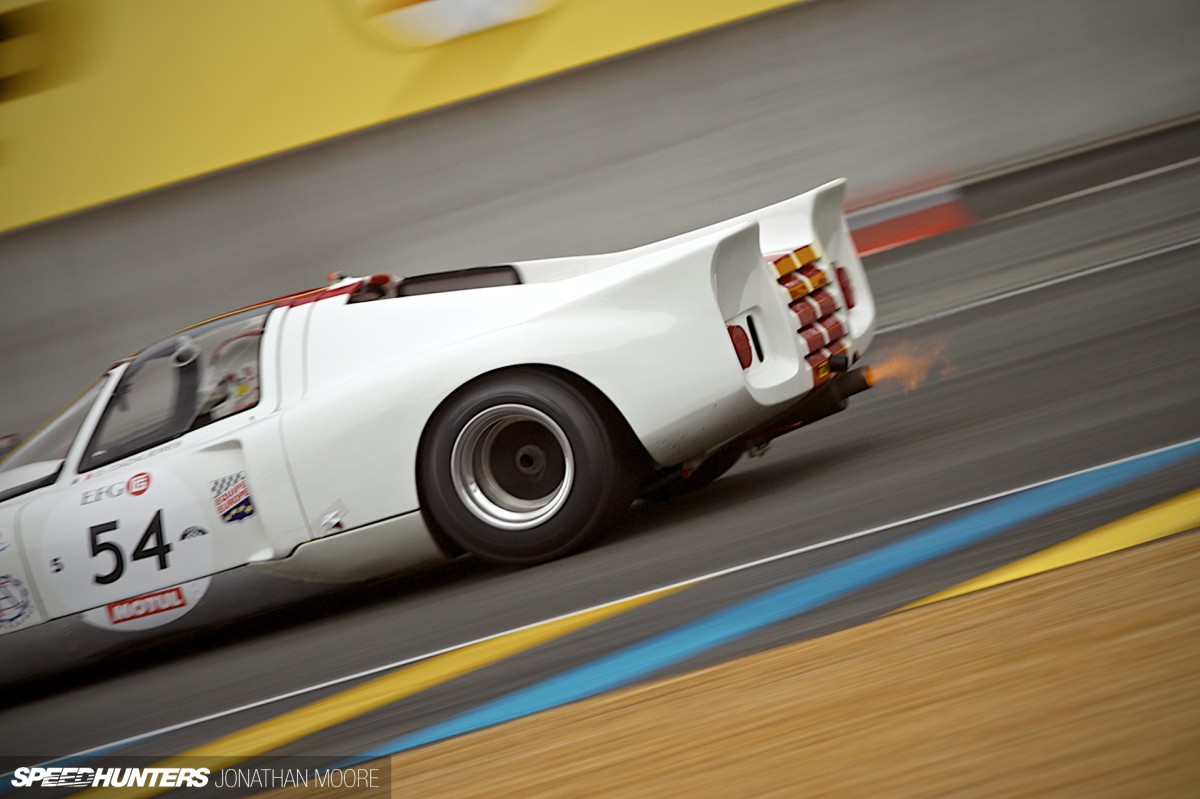 Not only does the rotary engine sound beautiful, but it also makes fire – and a pair of Mazda-powered B16s were out at Le Mans. Perfect!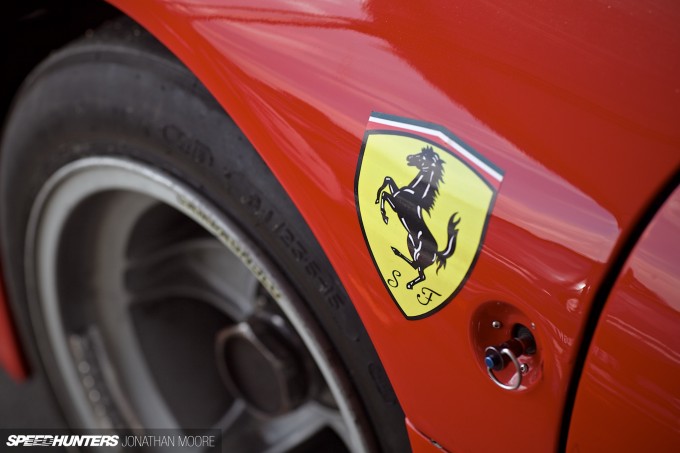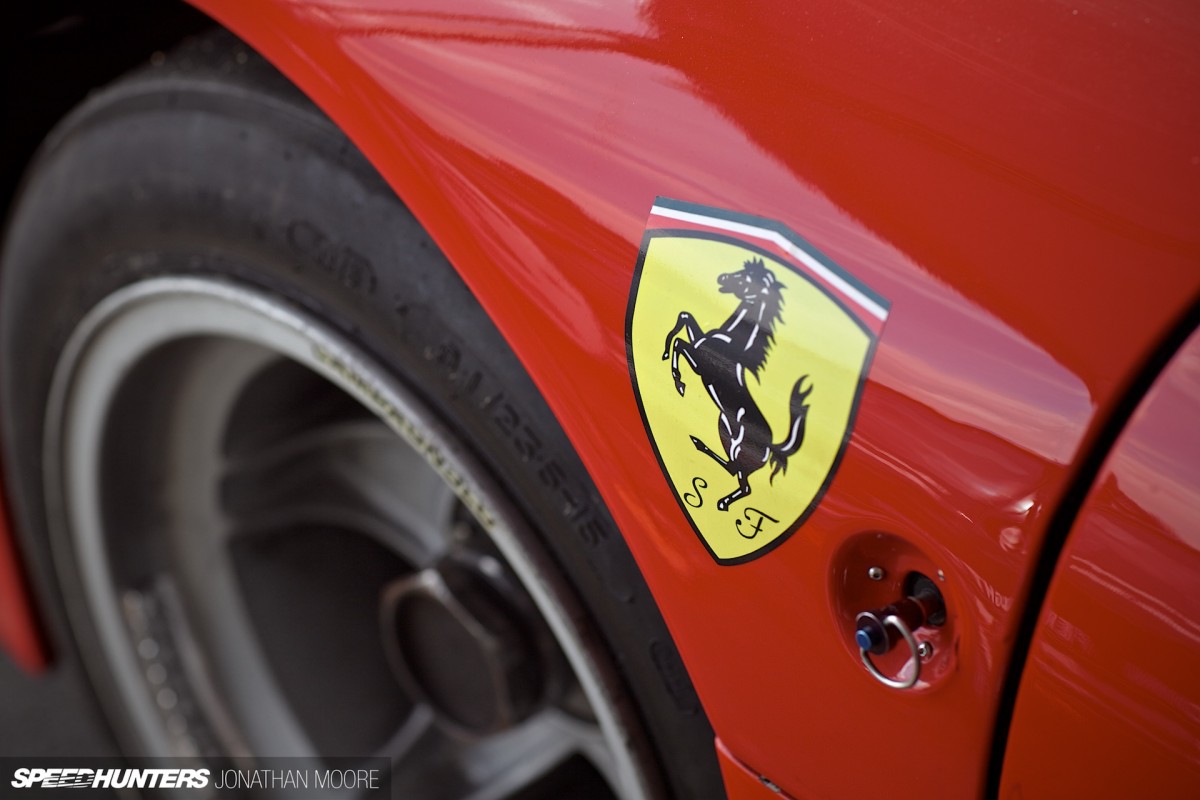 Next up, a Prancing Horse – crossed with a killer whale. The badge says Ferrari; the colour says Ferrari; angles like this say Ferrari. But this was a steroidal, pumped up Ferrari, the likes of which I don't think have been seen since.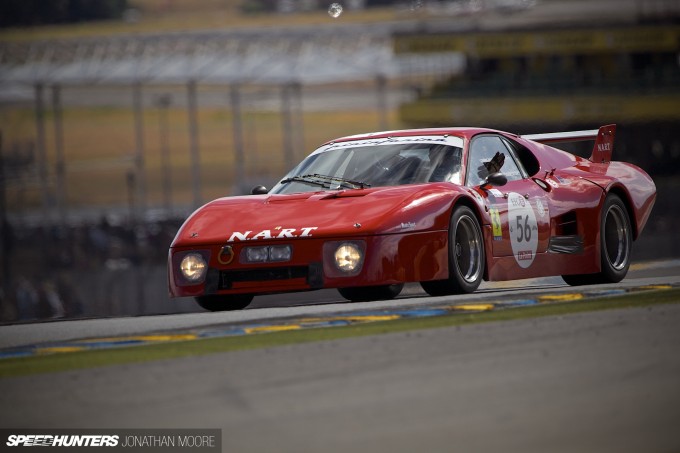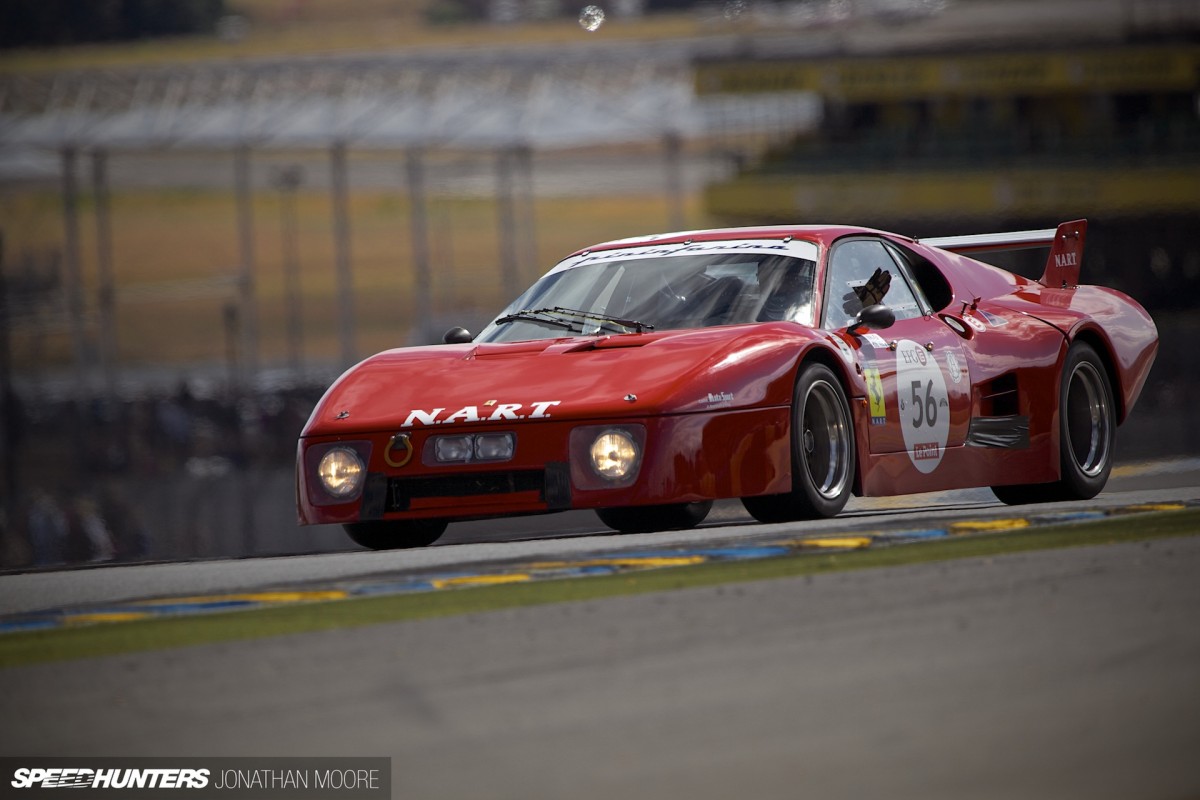 The 512 BB LM is an almost mythical Ferrari for me. It seems so un-Ferrari like – almost brutal, certainly in comparison to the cars that proceeded it. There was the overtly beautiful 512 sportscar that went up against the Porsche 917 and then the almost stock 365 Daytona that was campaigned in private hands as the '70s progressed. And then this.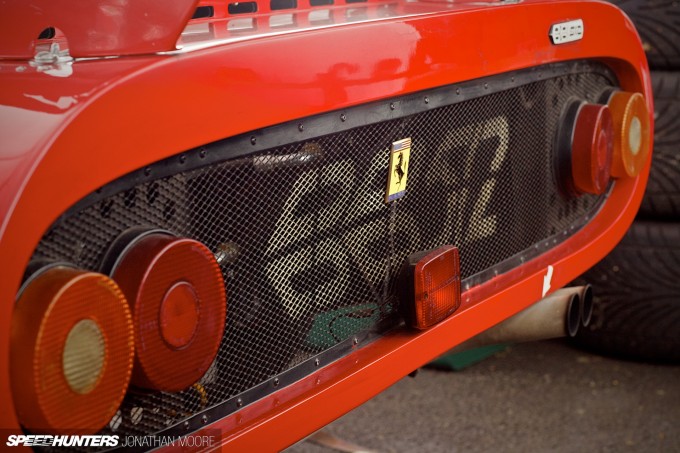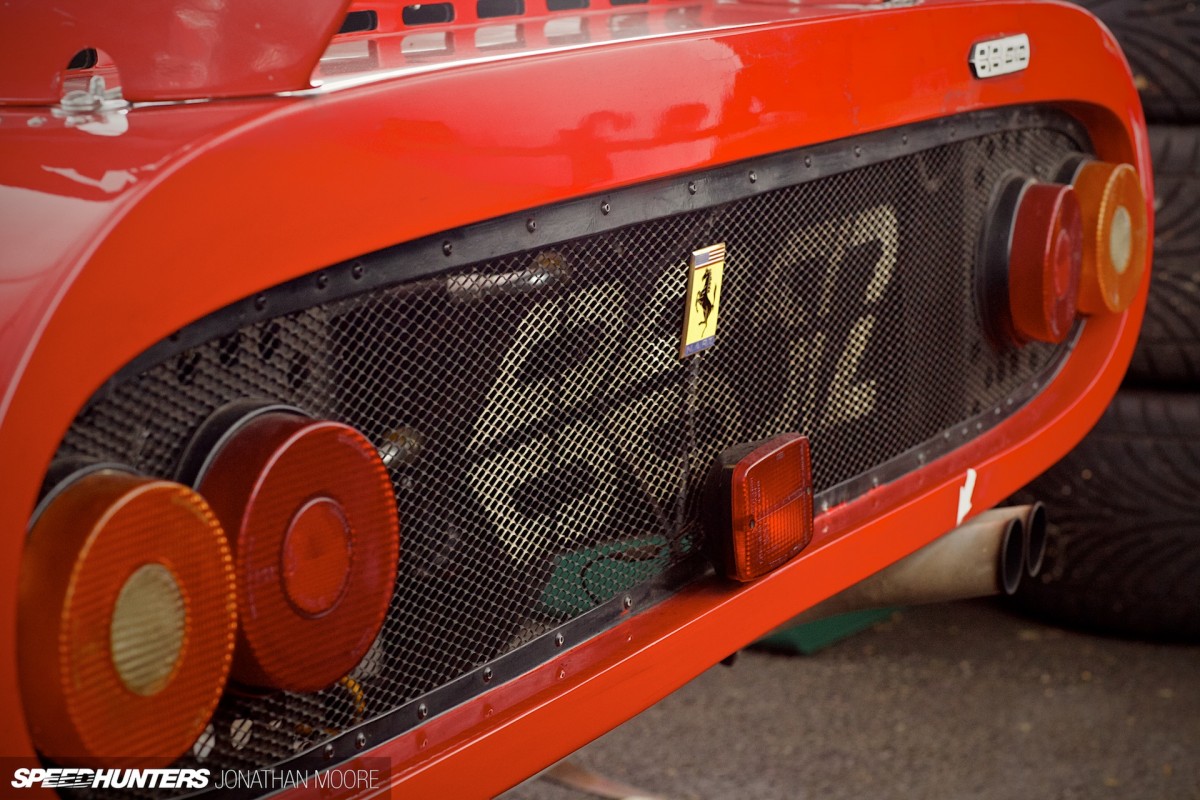 That's not to say that I think the 512 BB LM an ugly car: far from it. It fits in perfectly with the Group 5 aesthetic, and I love it for the same reasons I love a sledgehammer K3. These were absolute beasts. Ferrari had been busy with their Formula One programme, but then the plugging away of Luigi Chinetti's famous North American Racing Team in GTs persuaded Ferrari to return to the sportscar arena – just as Group 5 was kicking off.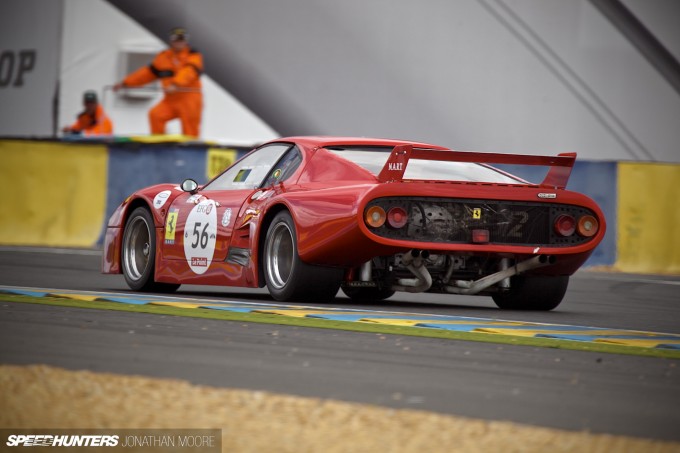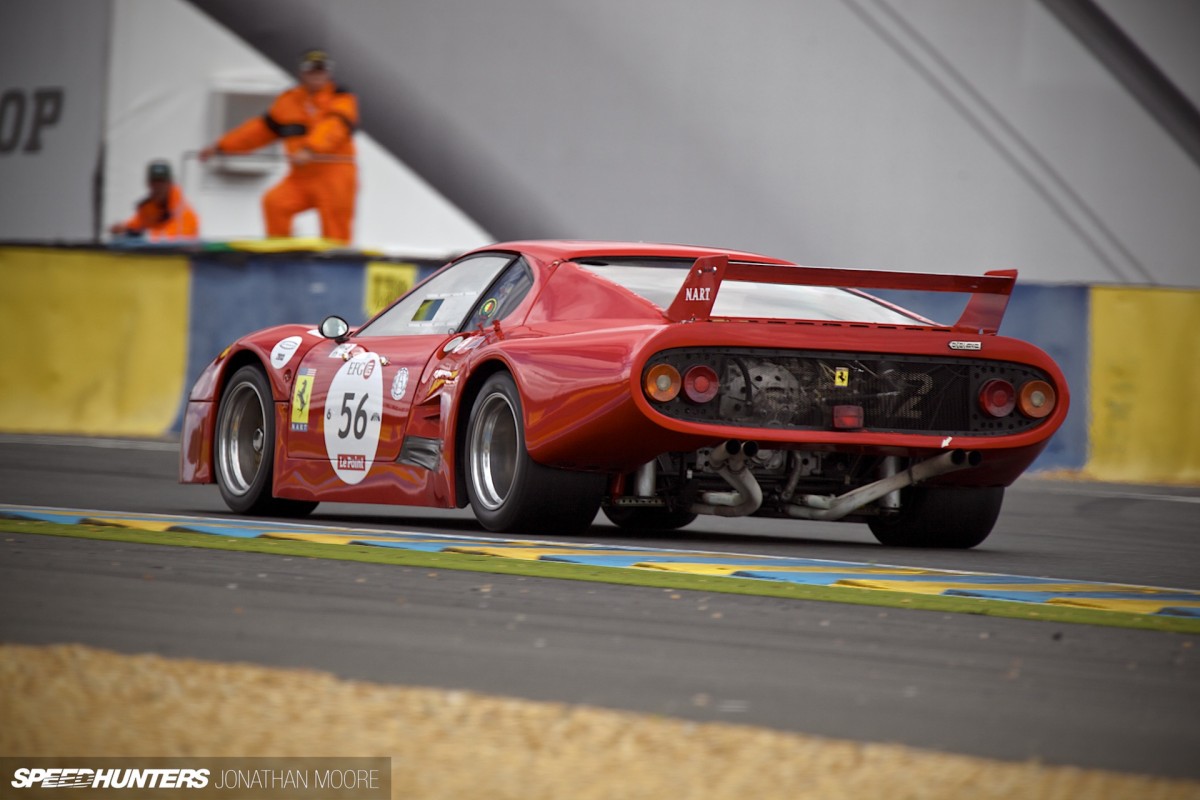 Everything about it was designed around power and speed, from the glorious flat 12 to the big, streamlined body crafted in Pininfarina's wind tunnel. You can barely see the original shape of the 512 Berlinetta Boxer that theoretically lies within, buried under the expansive bodywork extensions. It's a Ferrari in mecha battle armour.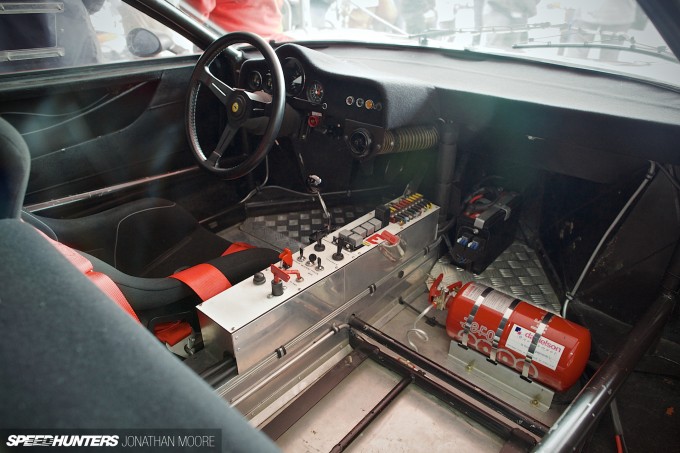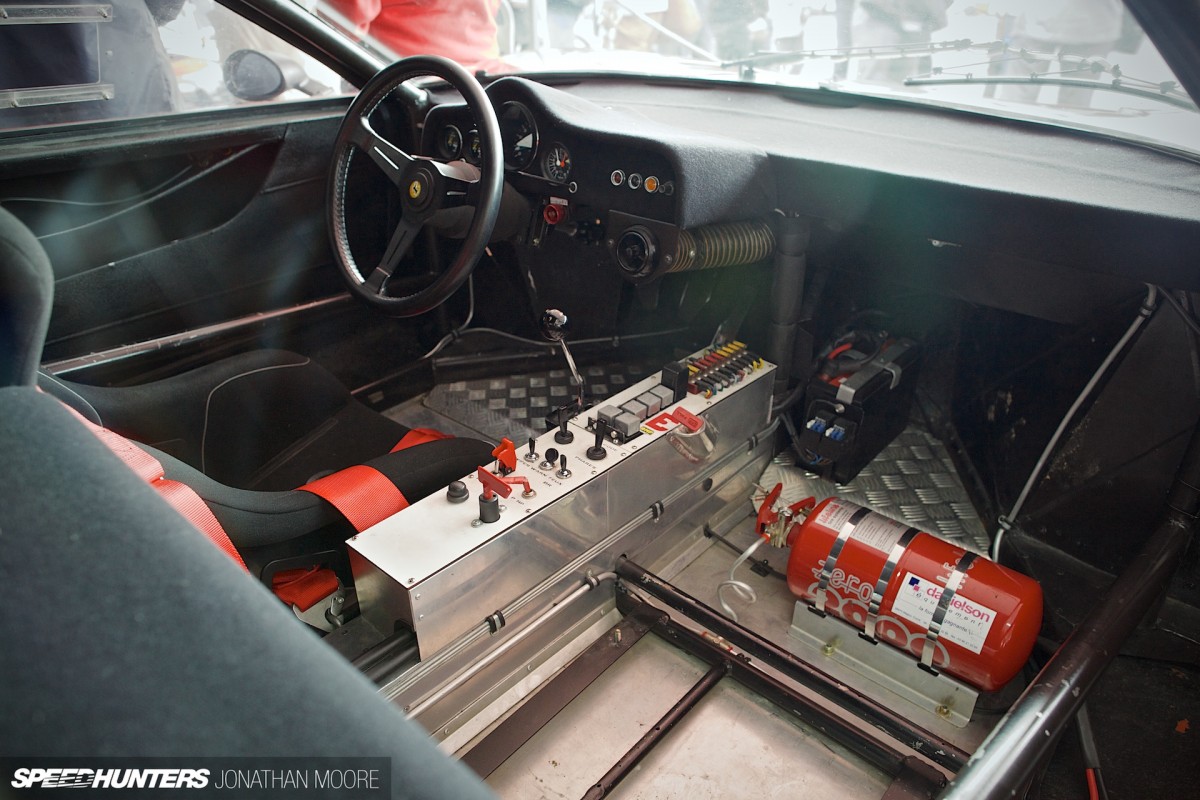 The interior of the cockpit was spartan, as racing cars were in this era: simple switchgear, exposed fuses, all square-cut metal plates and very basic roll-cage. It's interesting to see how far forward the driver sat – look how much the cut-in off the front-right wheel arch imposes on the leg space.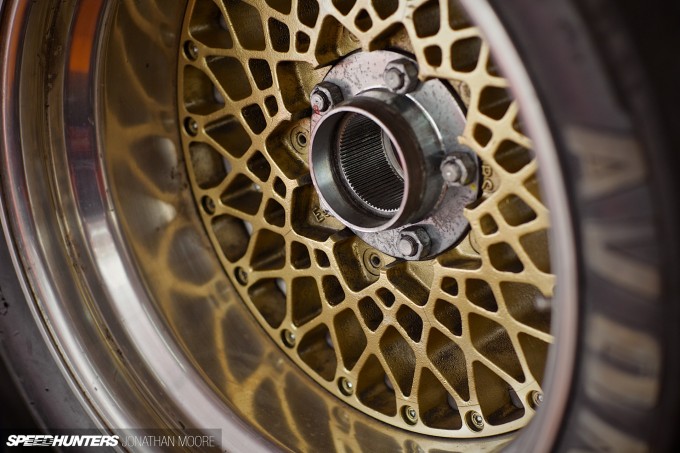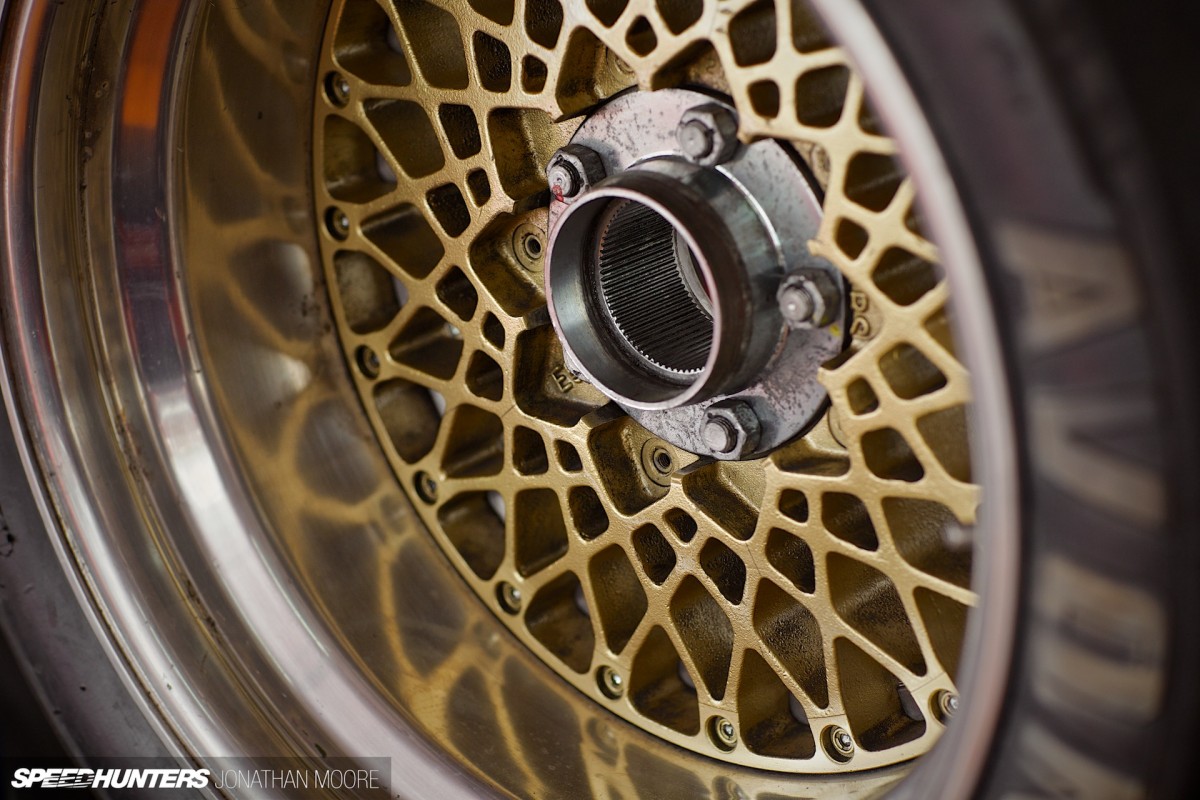 As was the norm during this era, 25 were built for homologation purposes: and I saw five at the Le Mans Classic.
German Speed Metal, US Muscle & French Sophistication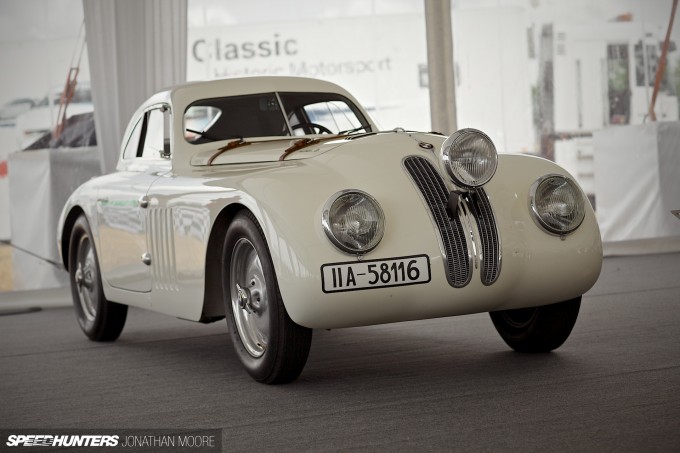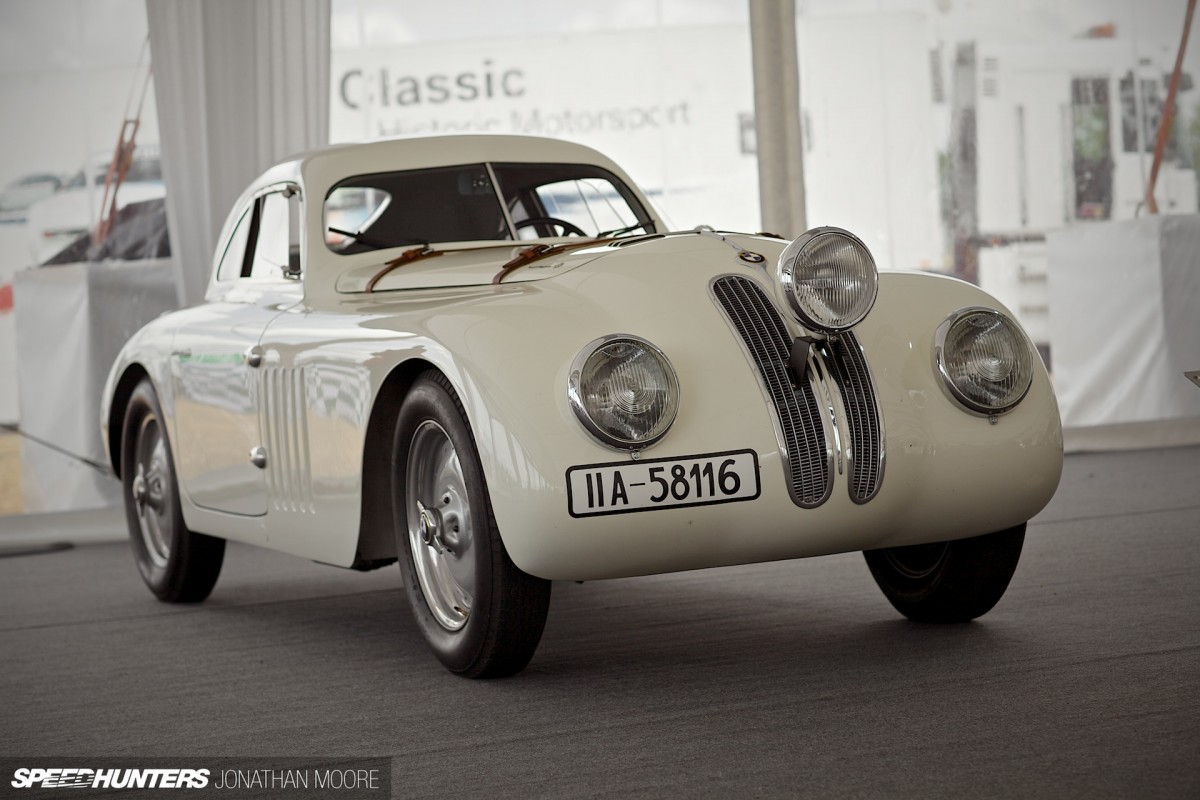 This beautiful BMW was being shown off in the BMW Classic exhibition alongside a DTM M3, McLaren F1, M1 ProCar and 320 tourer – yet it was the replica 328 that really stood out. Insanely narrow, to the extent that you'd think it would have a terrible manner, in fact the car was an absolute powerhouse in competition.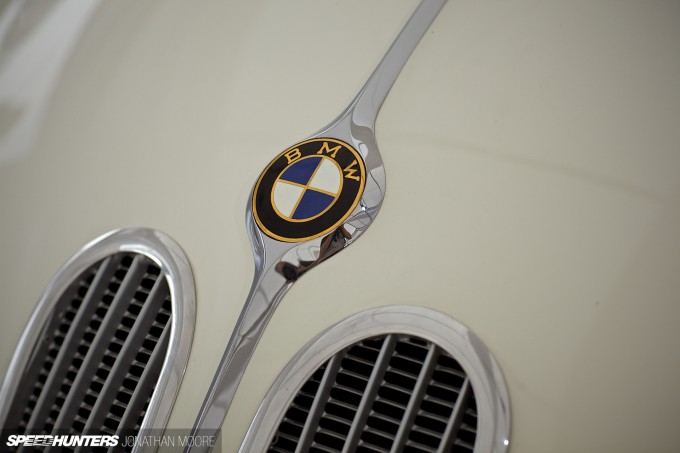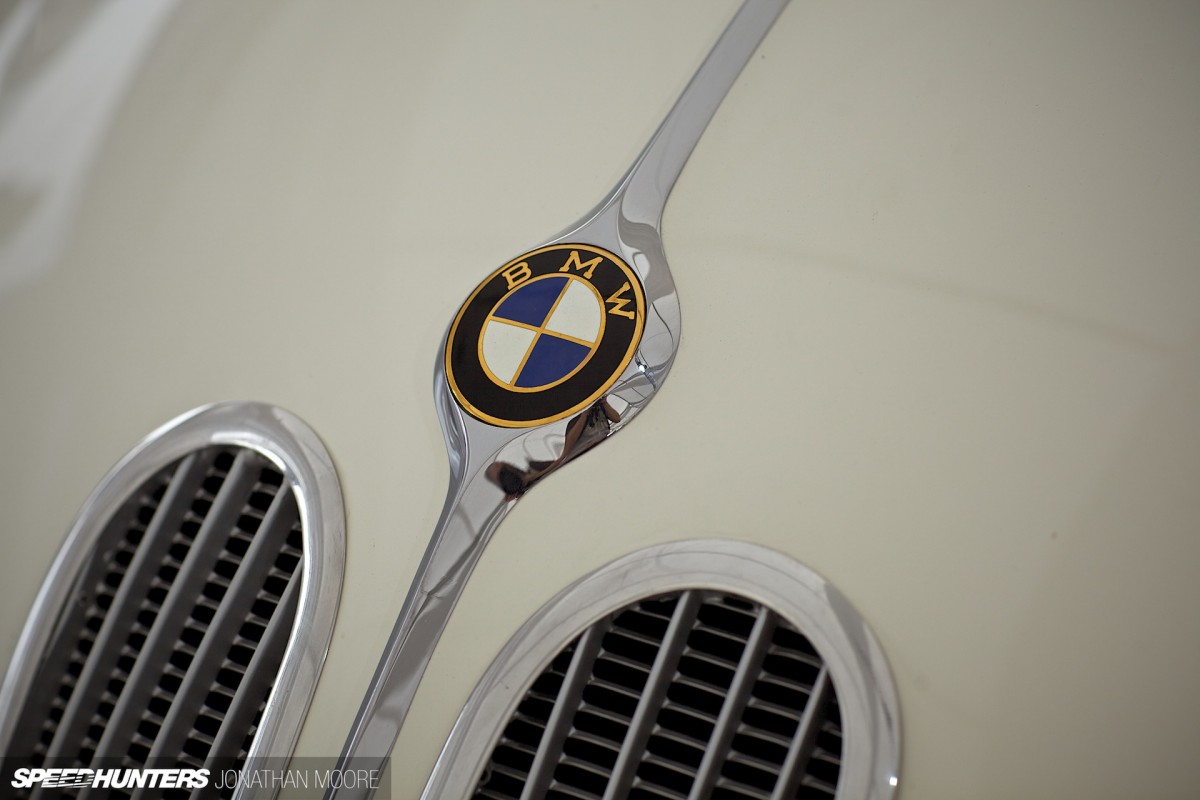 If the CSL showed BMW getting back on top in racing, the 328 Touring Coupé represents a previous period of domination, and one from a long way back. At first look I would have placed the 328 as coming from, say, the mid to late-'50s, but in fact the coupé-bodied 328 set the Le Mans 24 Hours alight in 1939, winning their class in a record time and coming home fifth overall.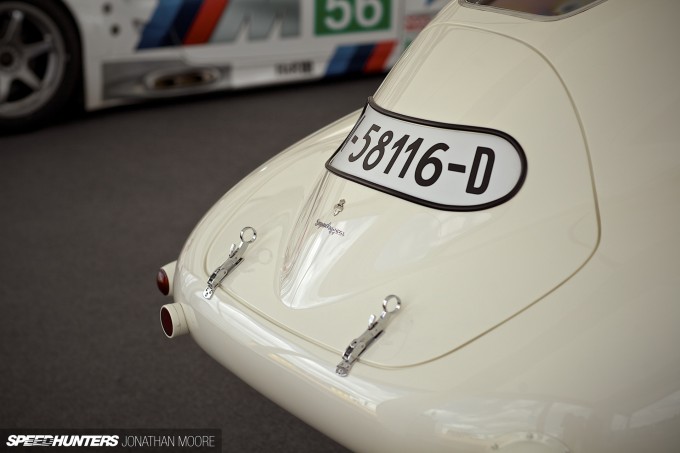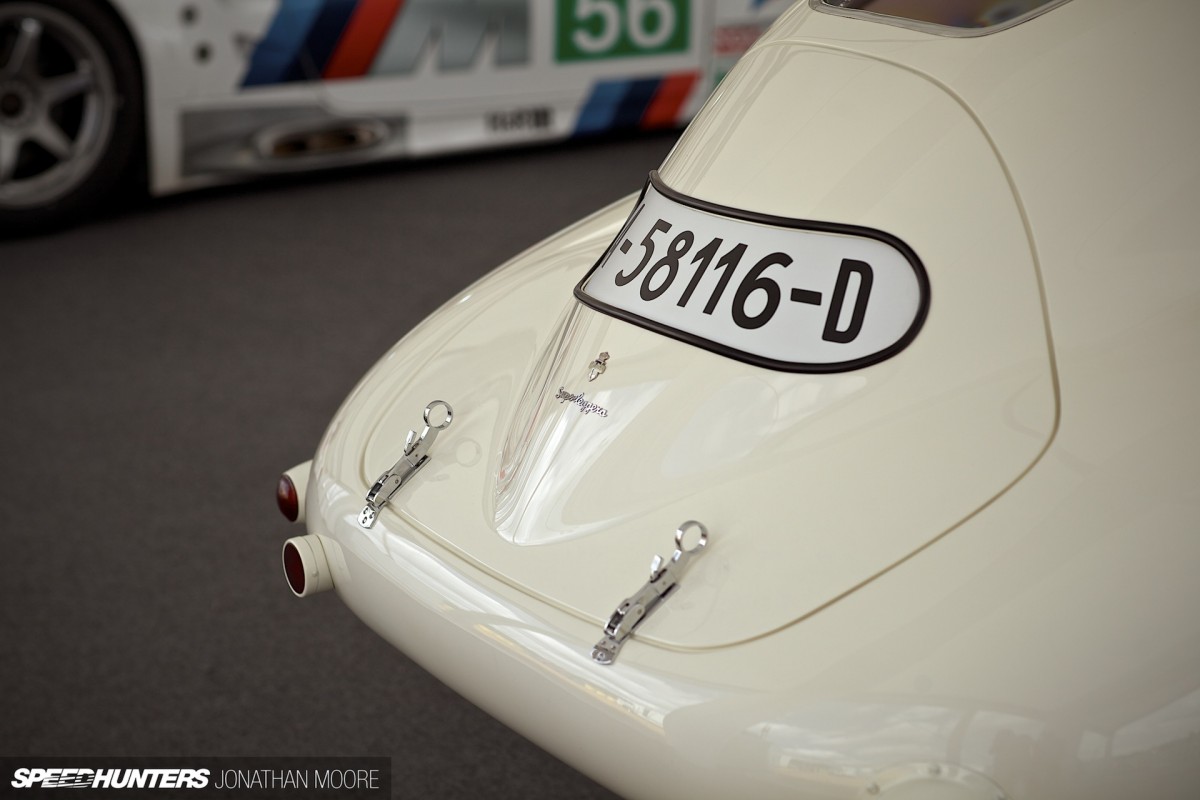 328s had raced at Le mans in open-top form since '37, but this gorgeous streamlined bodywork was created by Carrozzeria Touring of Milan for improved aero on the fast endurance tracks.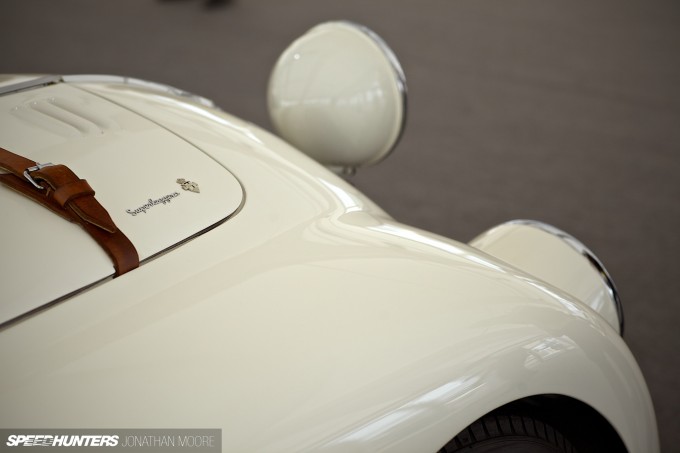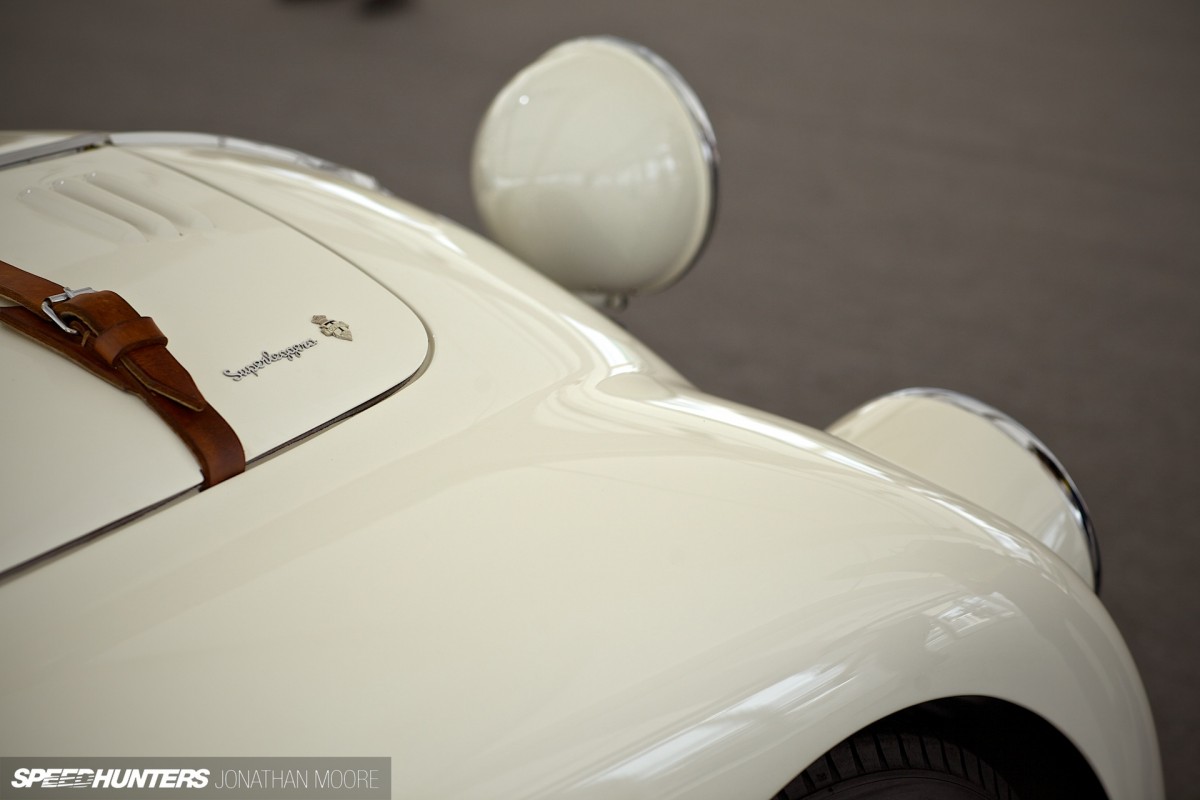 That meant the employment of Touring's patented Superleggera process: narrow-diameter tubes covered with thin alloy panels to give lightness and strength.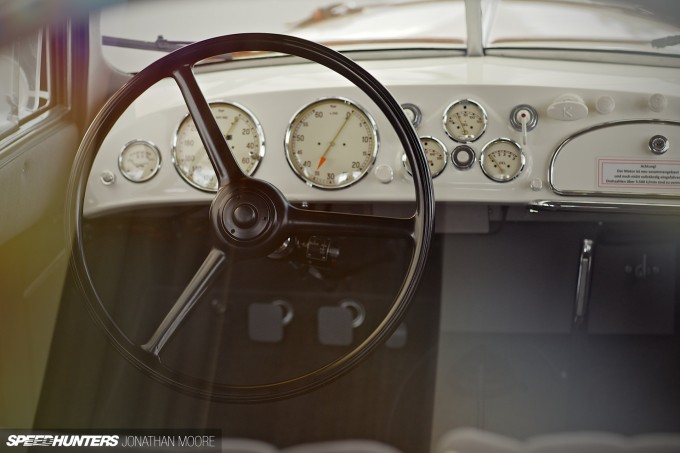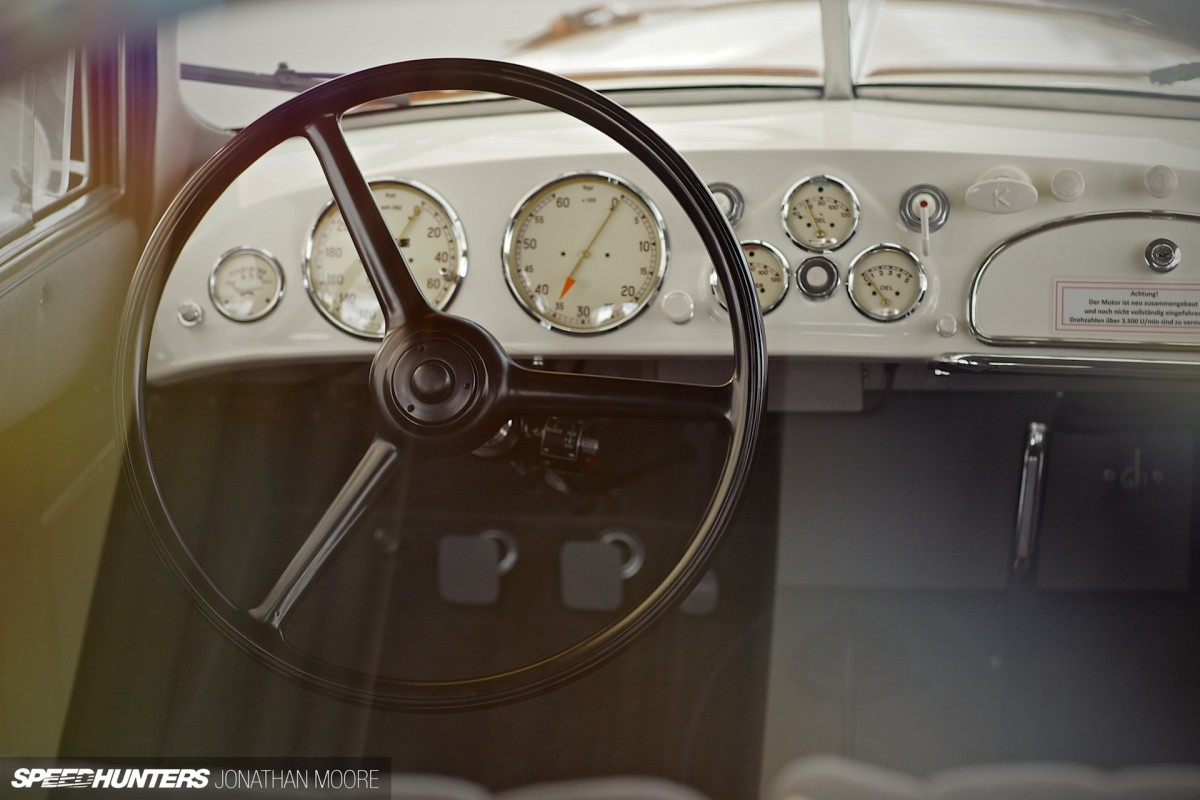 The 328 was one of the first cars to benefit from Touring's system, along with several variants of the Alfa Romeo 8C 2900B.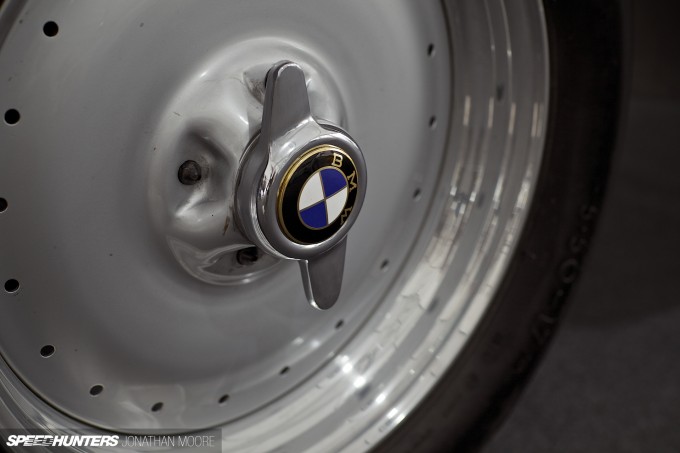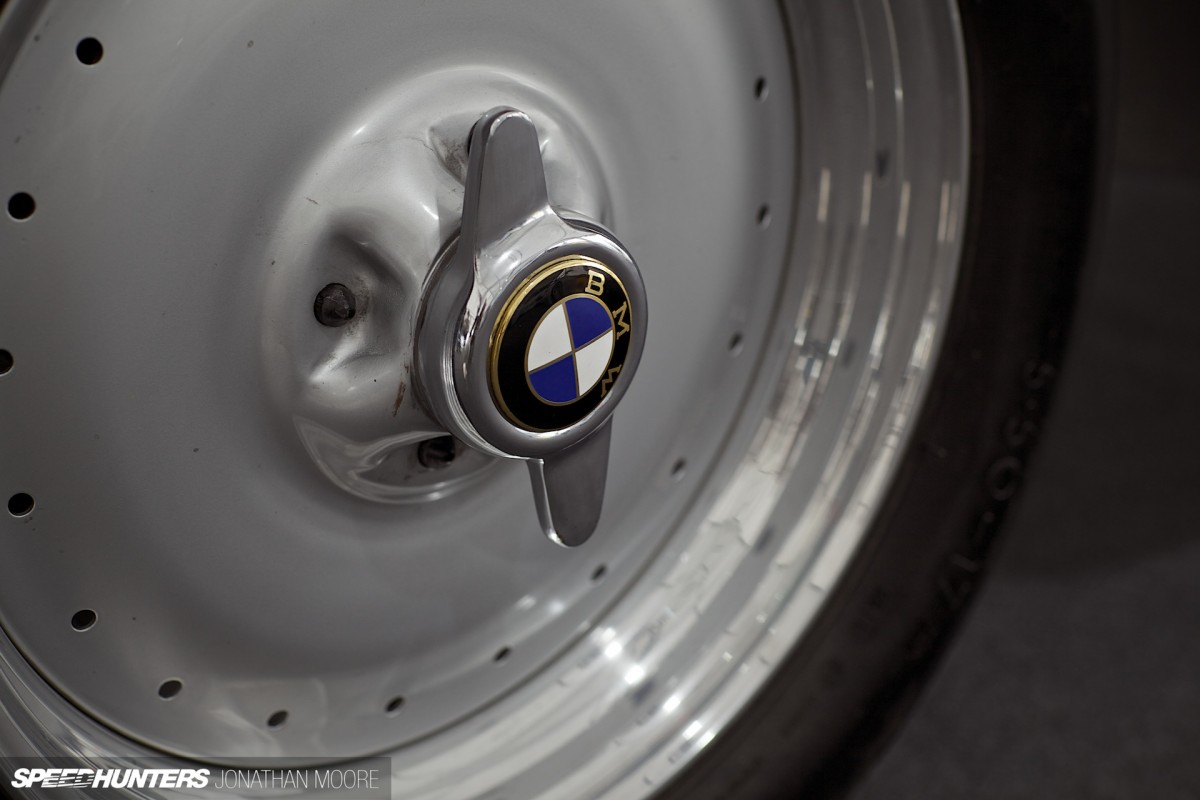 The 328 mounted drum brakes all round to control those solid, narrow wheels, and its inline six put out a handy 136hp to make for a top speed of 140mph – plenty good in a car weighing only 780kg. That's not too far off Lotus Elise figures!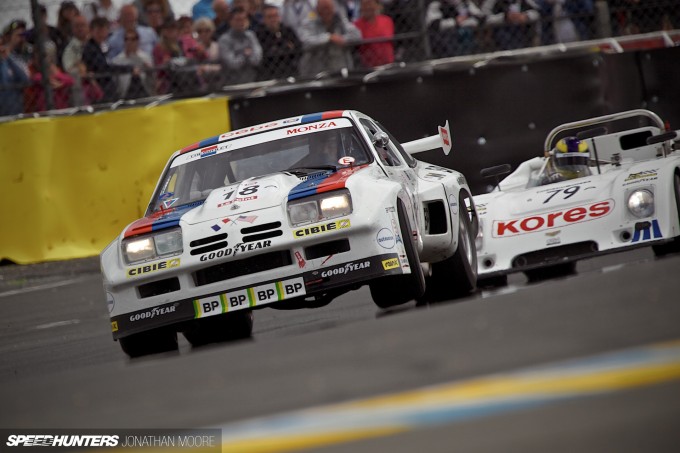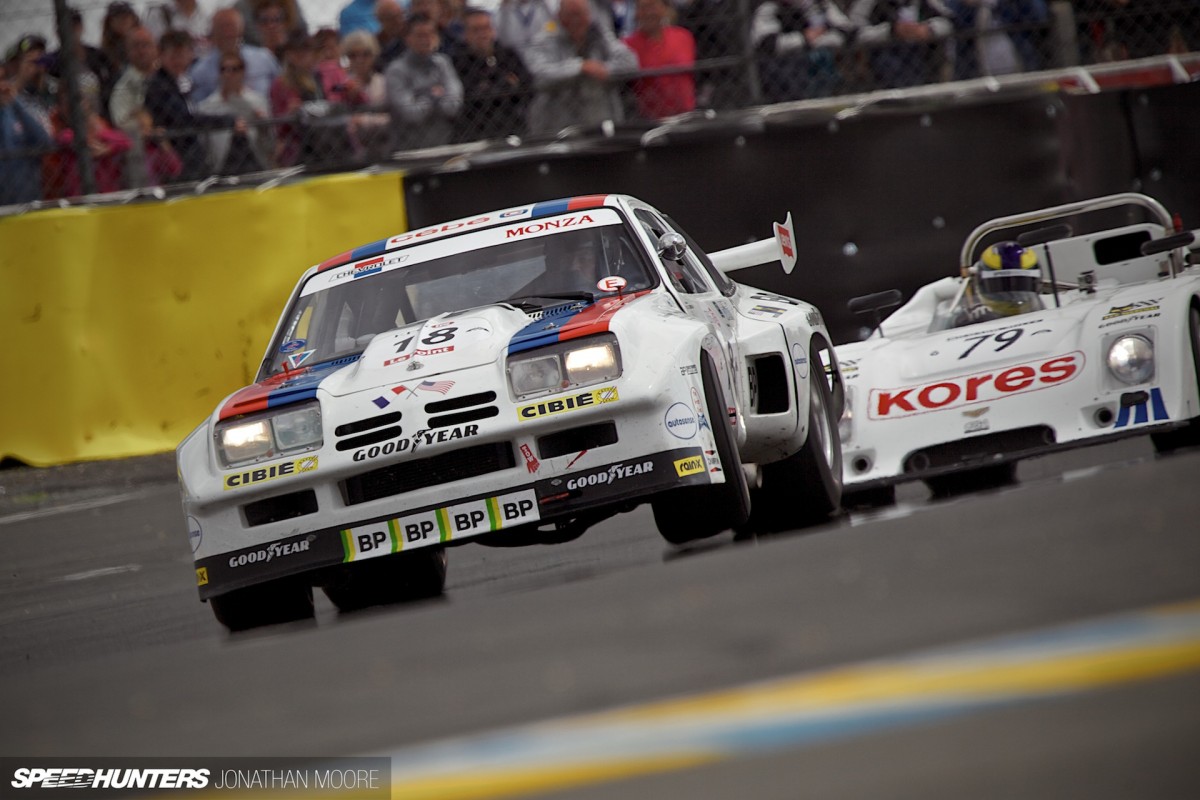 Here's a meeting of worlds – a clashing of titans. The Chevy Monza was built to IMSA AAGT rules in the US to put pesky Porsche Carreras to the sword, but it also then headed across The Pond to take on Porsche in their own playground of Le Mans in 1976.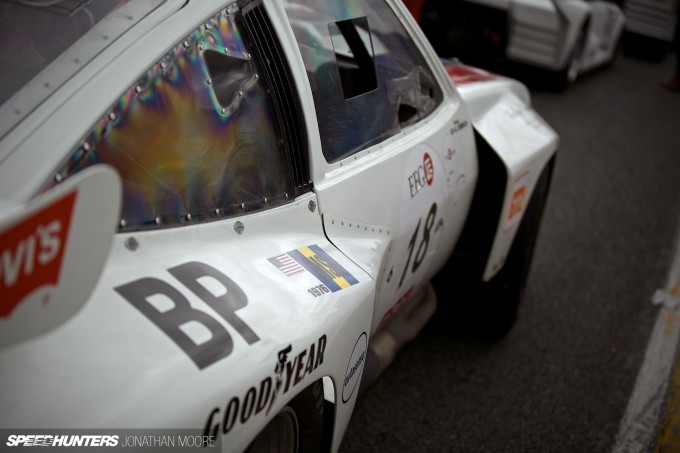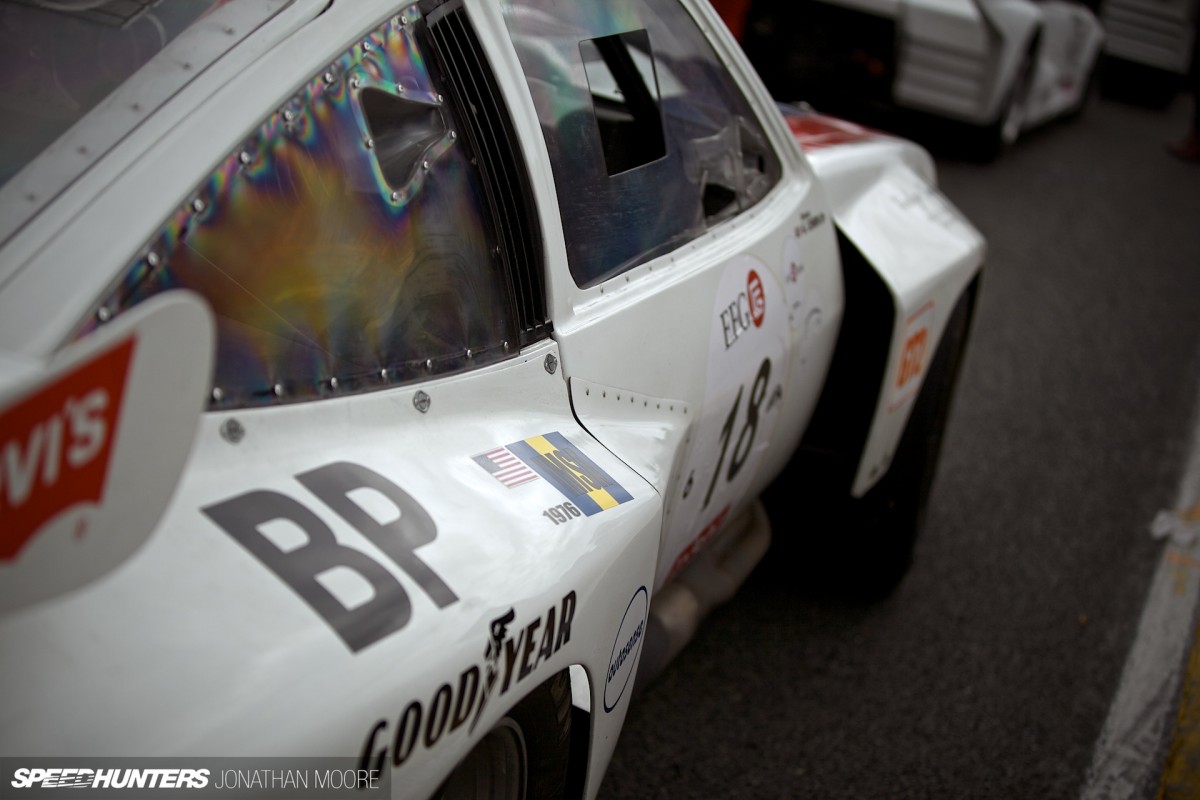 The Monza qualified a respectable 14th overall, second in IMSA and not too far off the fastest Greenwood Corvette and BMW turbo Group 5 cars, but dropped out with axle trouble in the race. It shows you learn a new thing every day: I hadn't known that the DeKon prefix to these cars came from a concatenation of the D in Lee Dykstra and the K in Horst Kwech, both renowned racecar designers. Dysktra was also responsible for the amazing JLP4 I saw at Goodwood – and so many more amazing designs besides.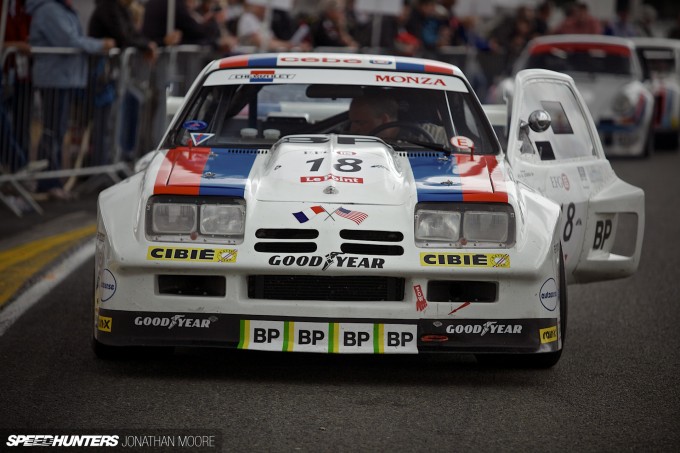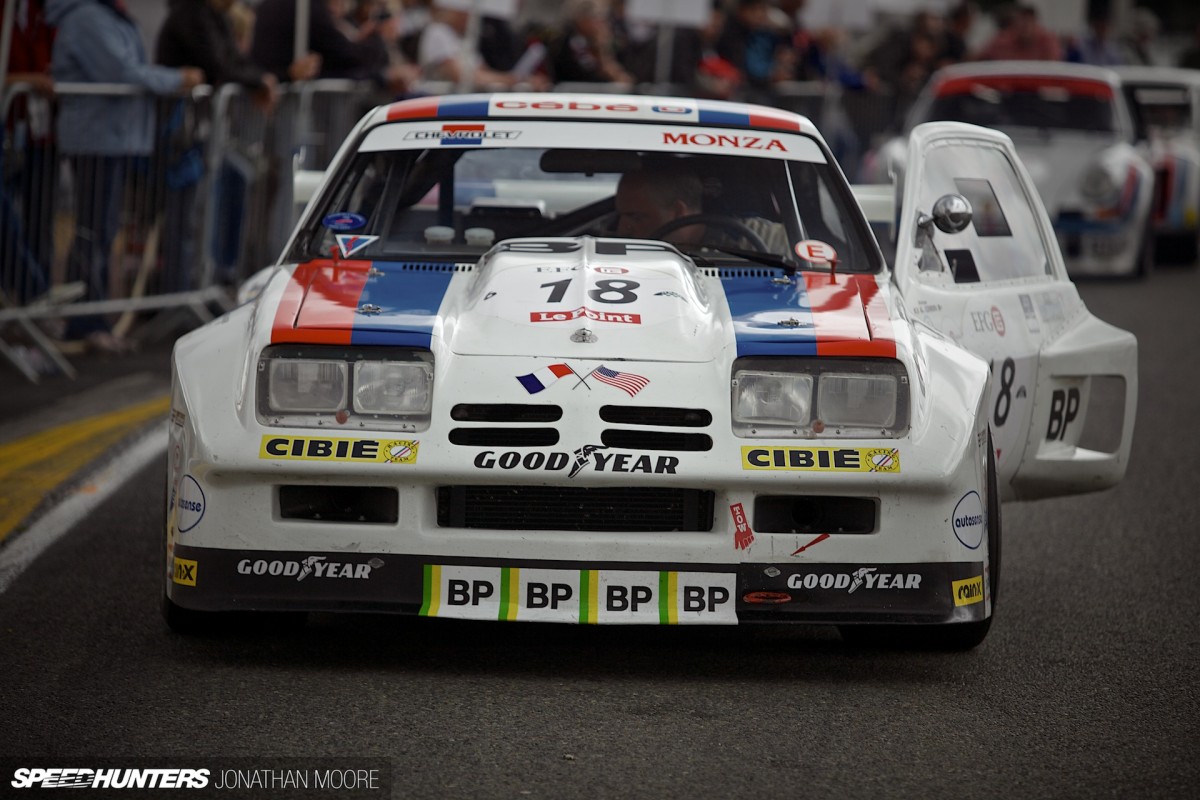 As with all this era of IMSA/Group 5 racers, there's a street car buried in there somewhere, but the Monza has some particularly interesting lines. It shows off a classic '70s wedge at the front – a look adopted by their Vauxhall cousins in the UK for the Firenza – and gives you a good idea of the chunky fronts but simply enormous rubber at the rear.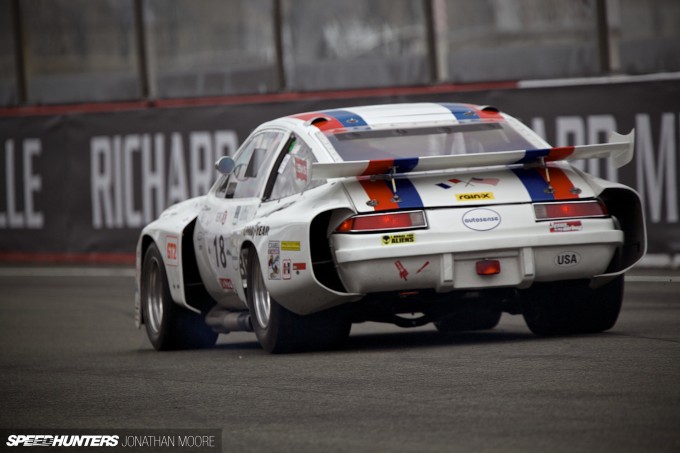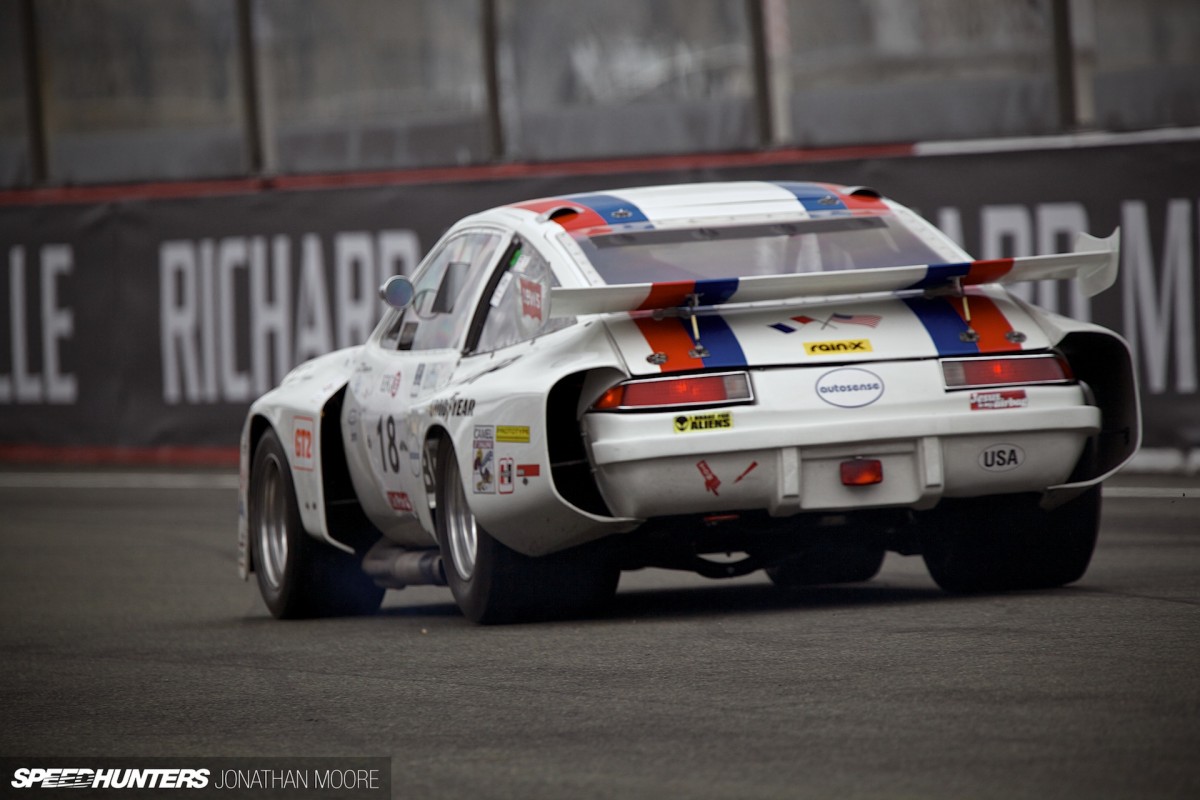 The ultra-wide fenders at the back are a given, but it's the low-line wing, sloping tail and big ducts at the rear that make the Monza a little different. You can just see that this thing was built for speed.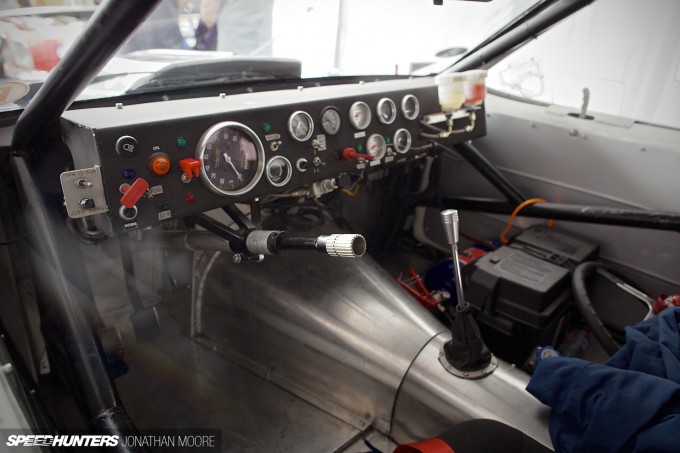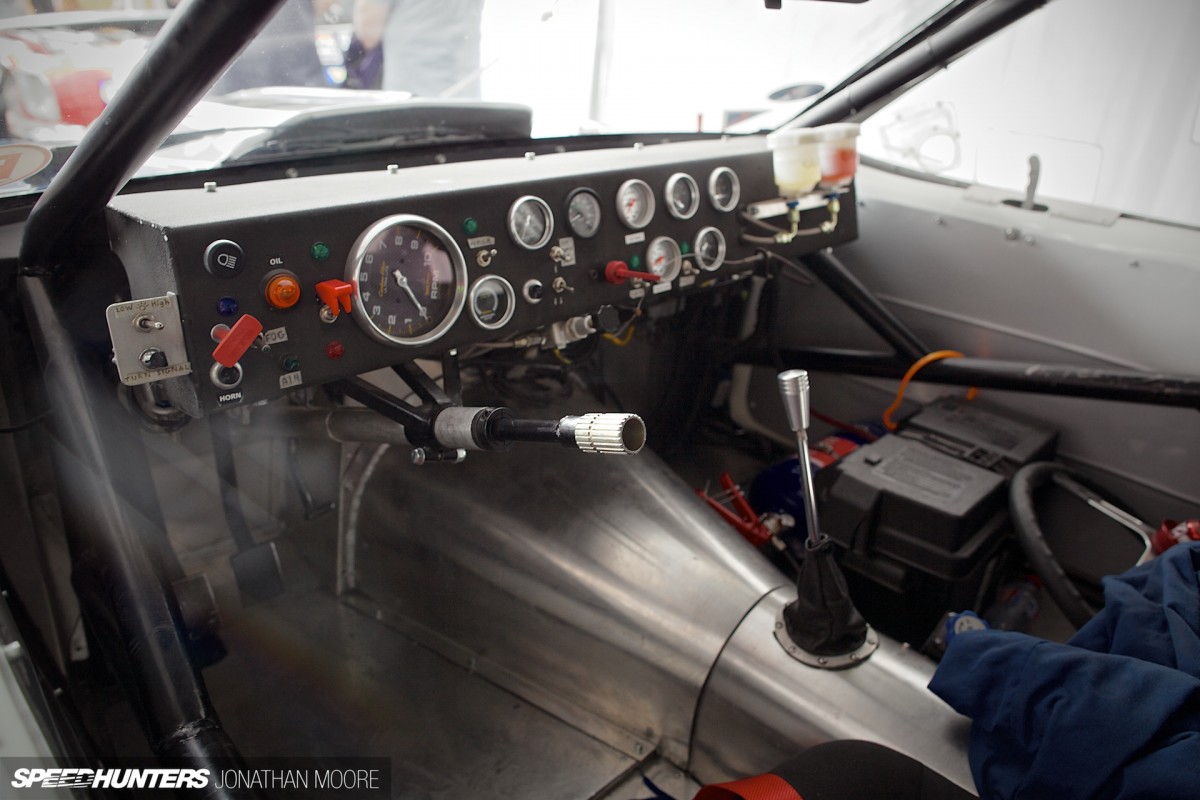 DeKon Monzas dominated IMSA GTs in '75 and '76, but the incoming 935s proved irresistible, both on track in terms of results and also to IMSA competitors, where grids were flooded with the new generation Porsche.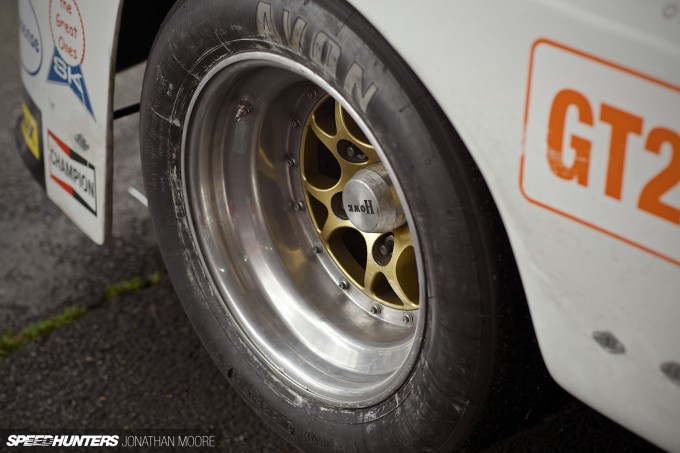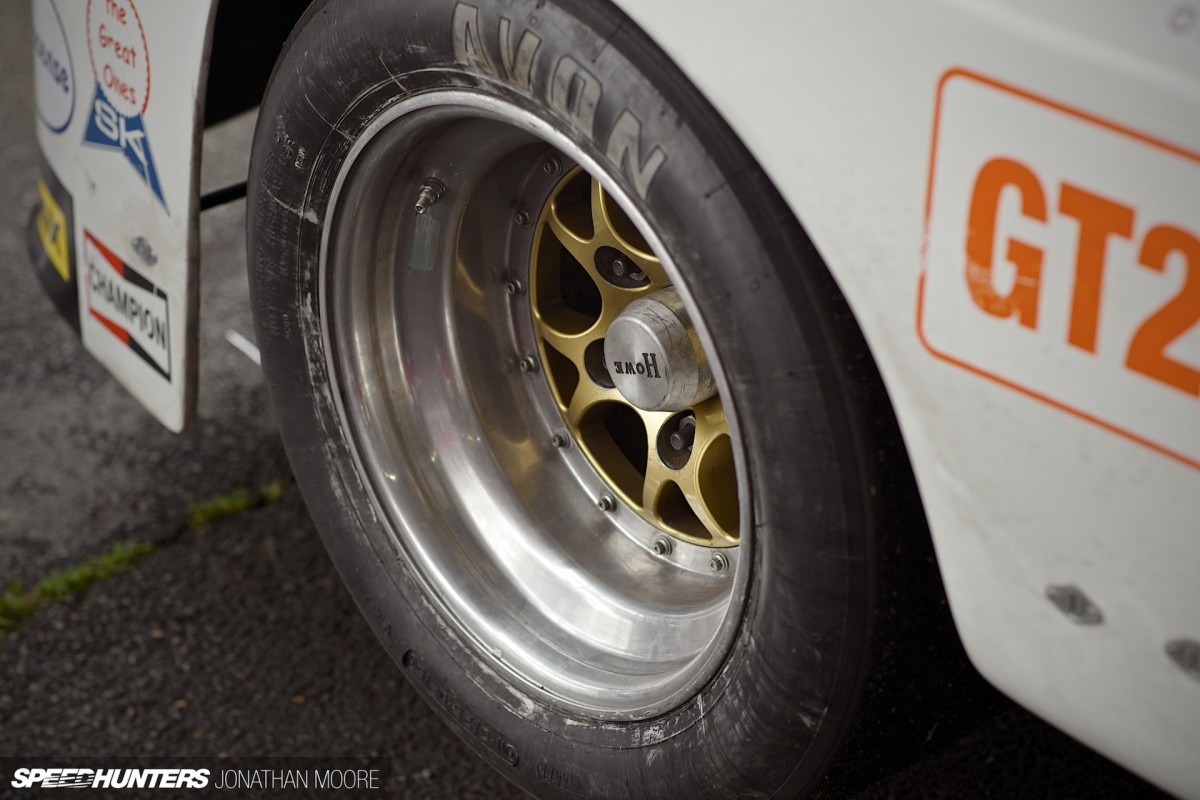 In an effort to get back on par with the new 935s the Monza grew a turbo and even more out-there bodywork for 1978. That's another car on my long list that I need to see in action!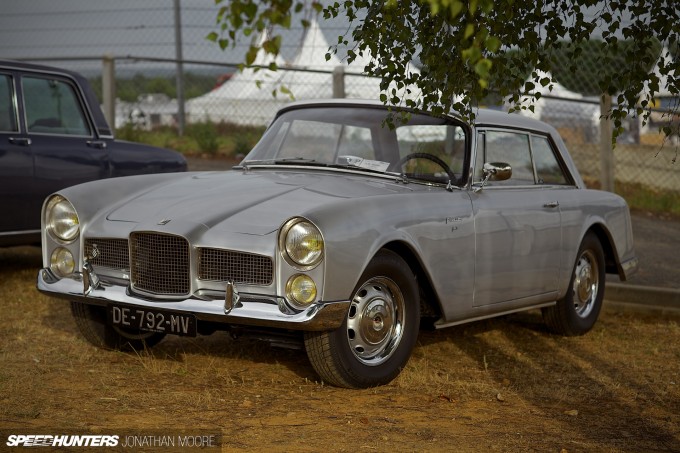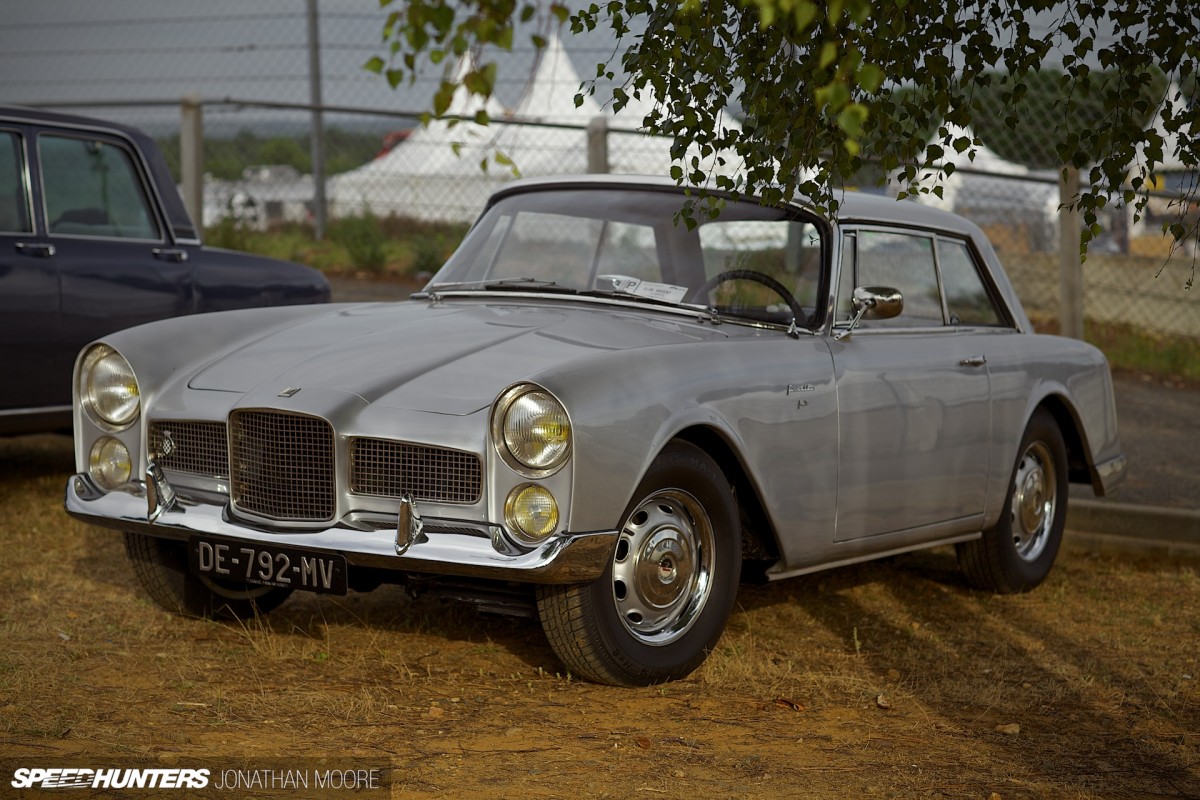 I'll finish with something appropriately French and archetypically quirky: Facel Vega. There was a whole group on display in the expansive car club area, and these were cars I'd been wanting to get a closer look at for a while.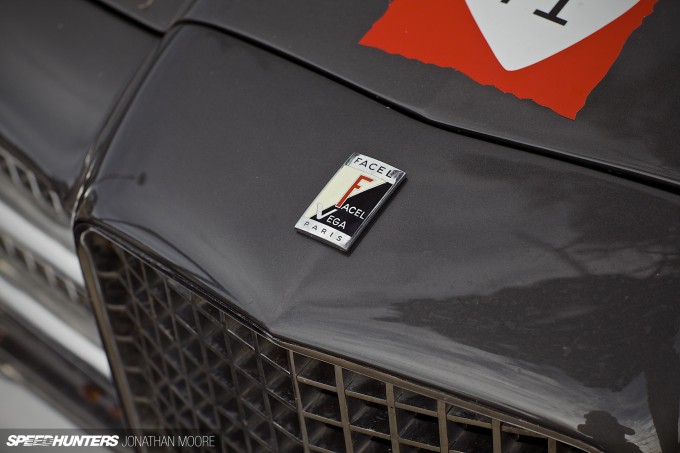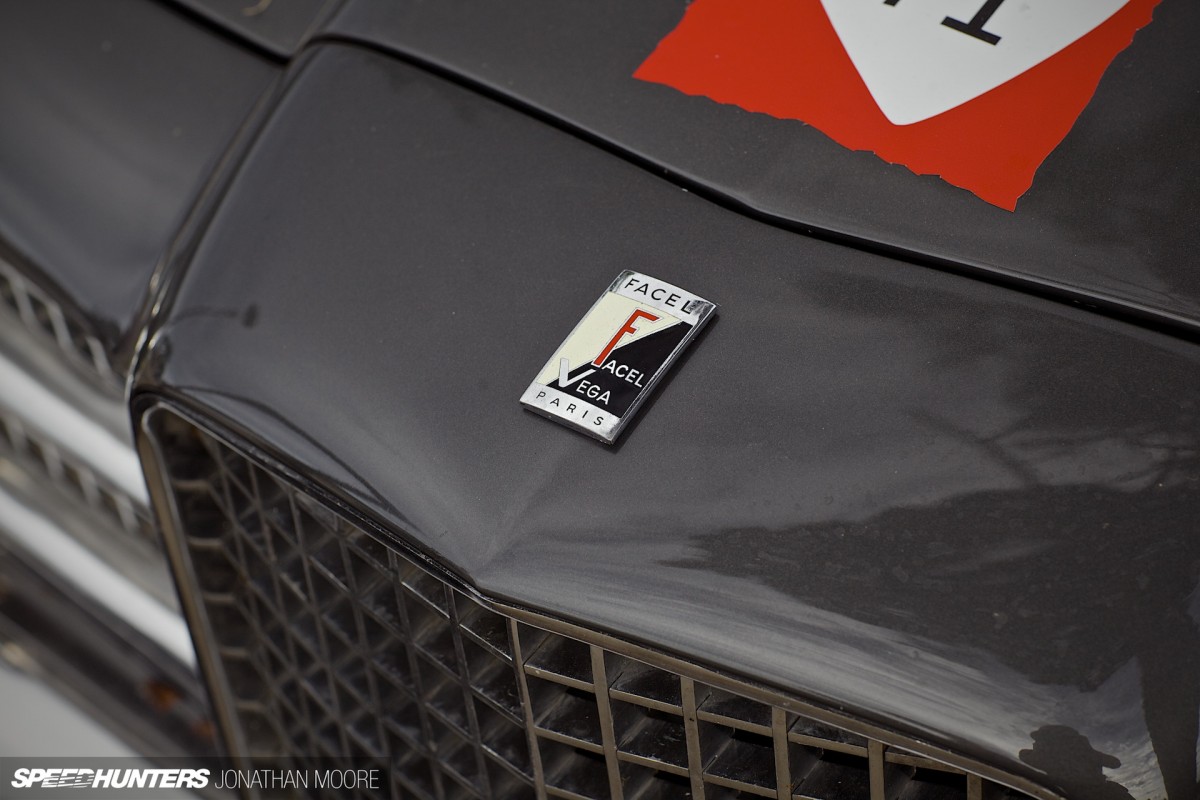 My first glimpse of a Facel Vega was many years ago in a queue trying to leave the Goodwood Revival: the car had grace and refinement, yet sounded amazing – there was definitely a V8 soundtrack – and despite being a big car looked streamlined and sporting.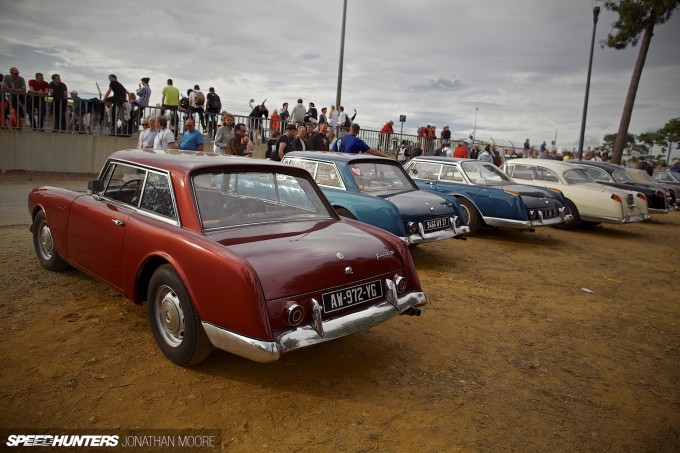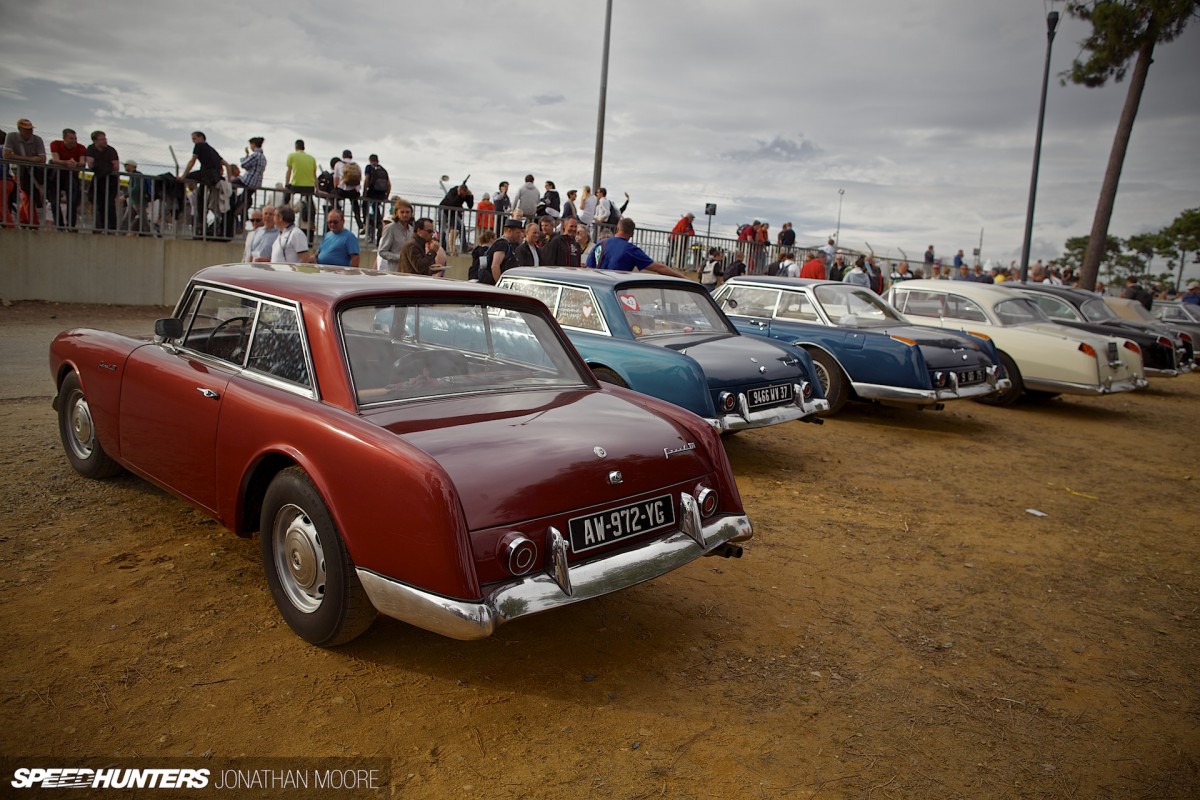 The company barely lasted a decade, from '54 to '64, yet made eight different models – perhaps that's why they didn't last… The line-up at Le Mans seemed to have most of them as well, including this pair of Facel IIIs, and the gorgeous curves of the classic HK500.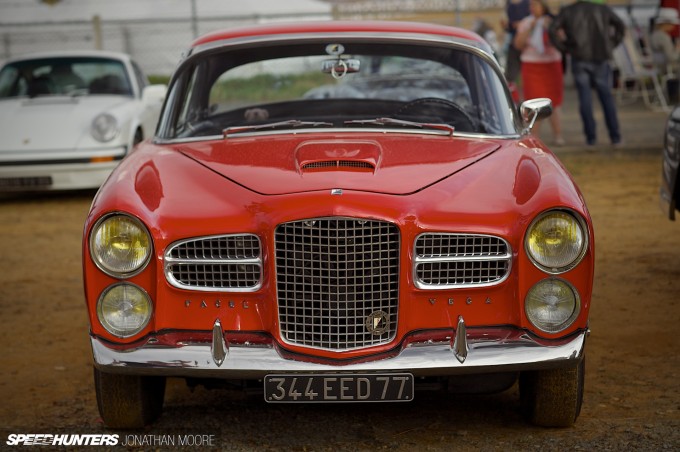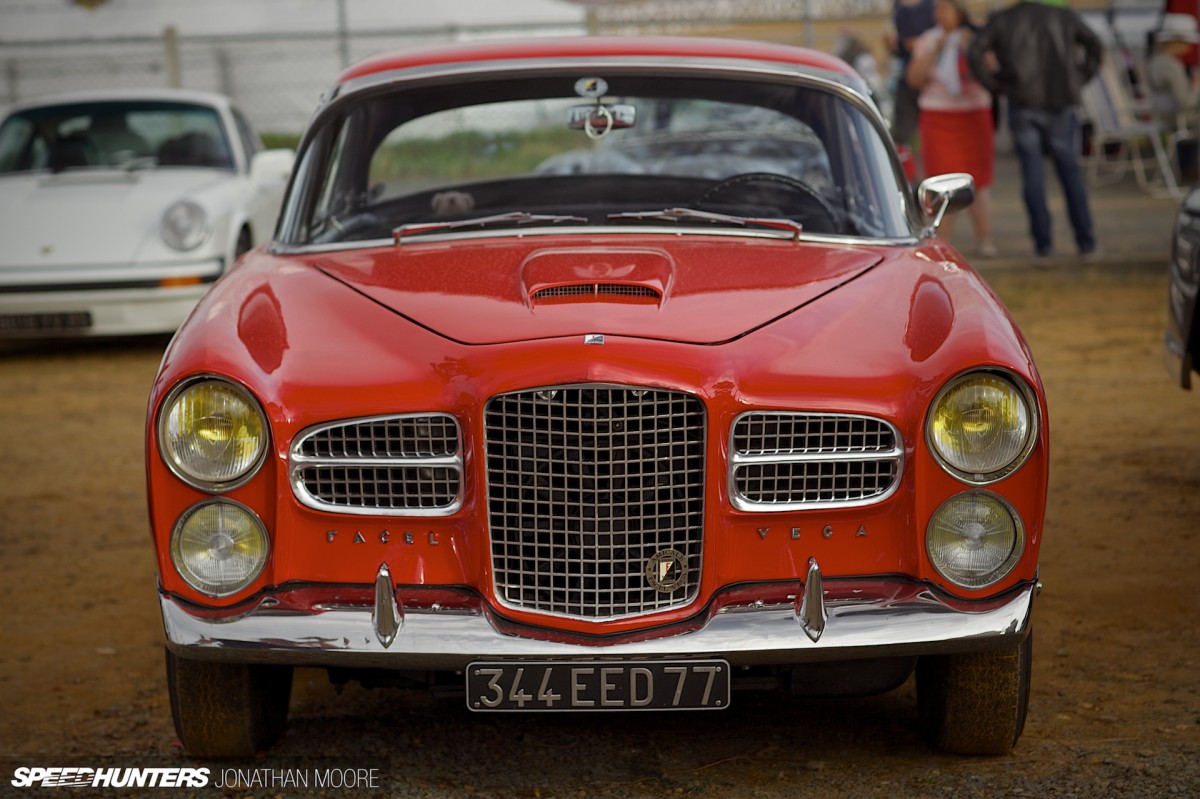 There's a lot of individuality and spirit in the designs, and you can certainly see that the Mercedes designers might borrowed one or two things for the Pagoda…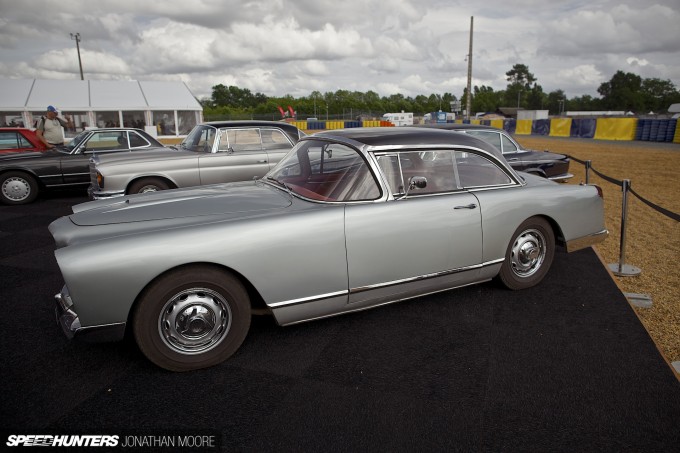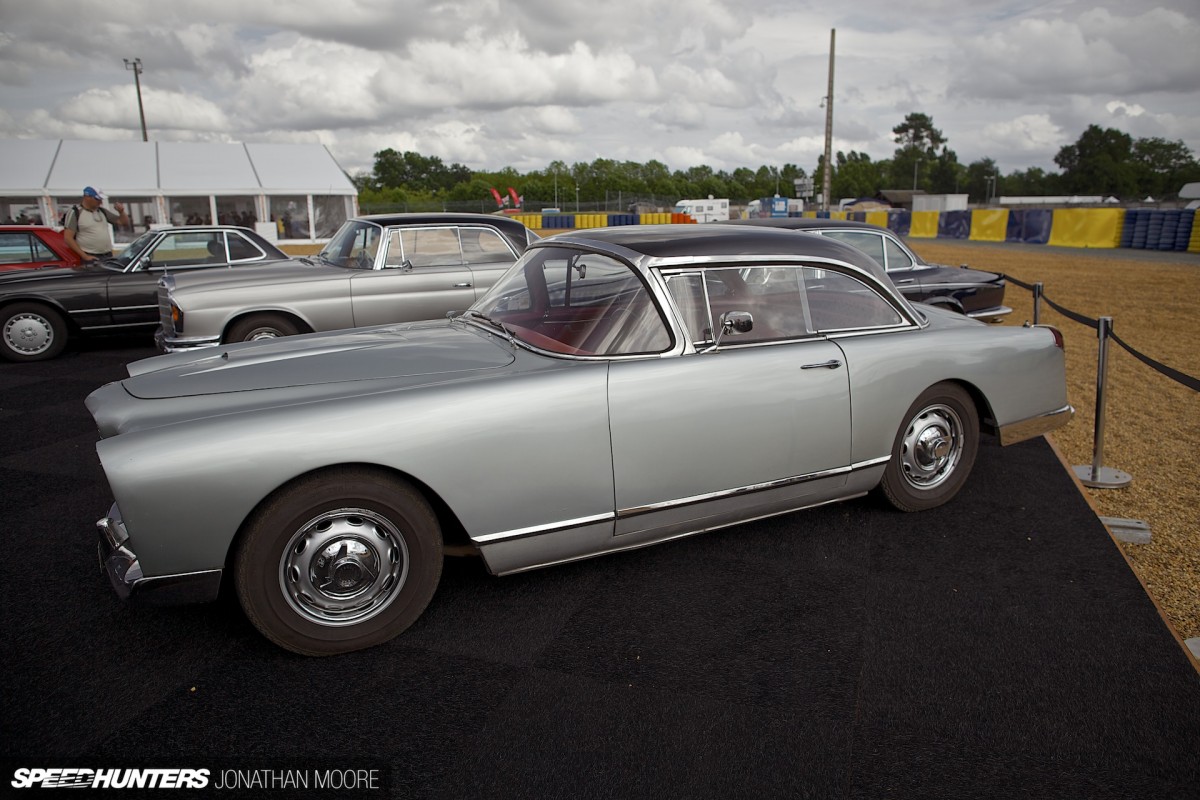 Check out the wraparound windscreen for instance, giving that raked forward look to the cockpit, and the pillar-less sides. It has such clean lines: a svelte wrapper for the sledgehammer Chrysler HEMI engines that occupied the spaces under the bonnets!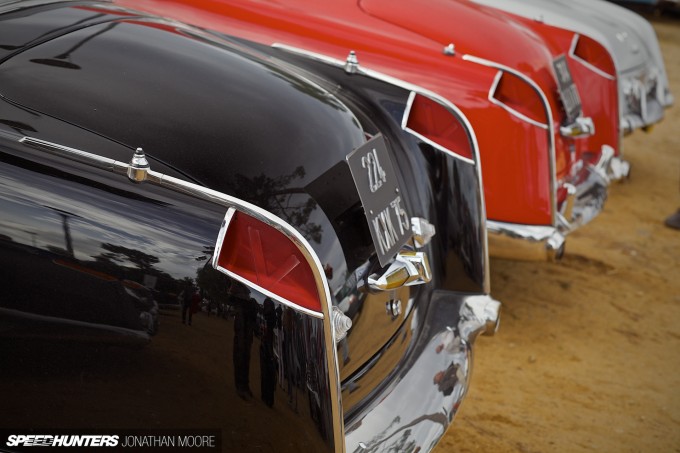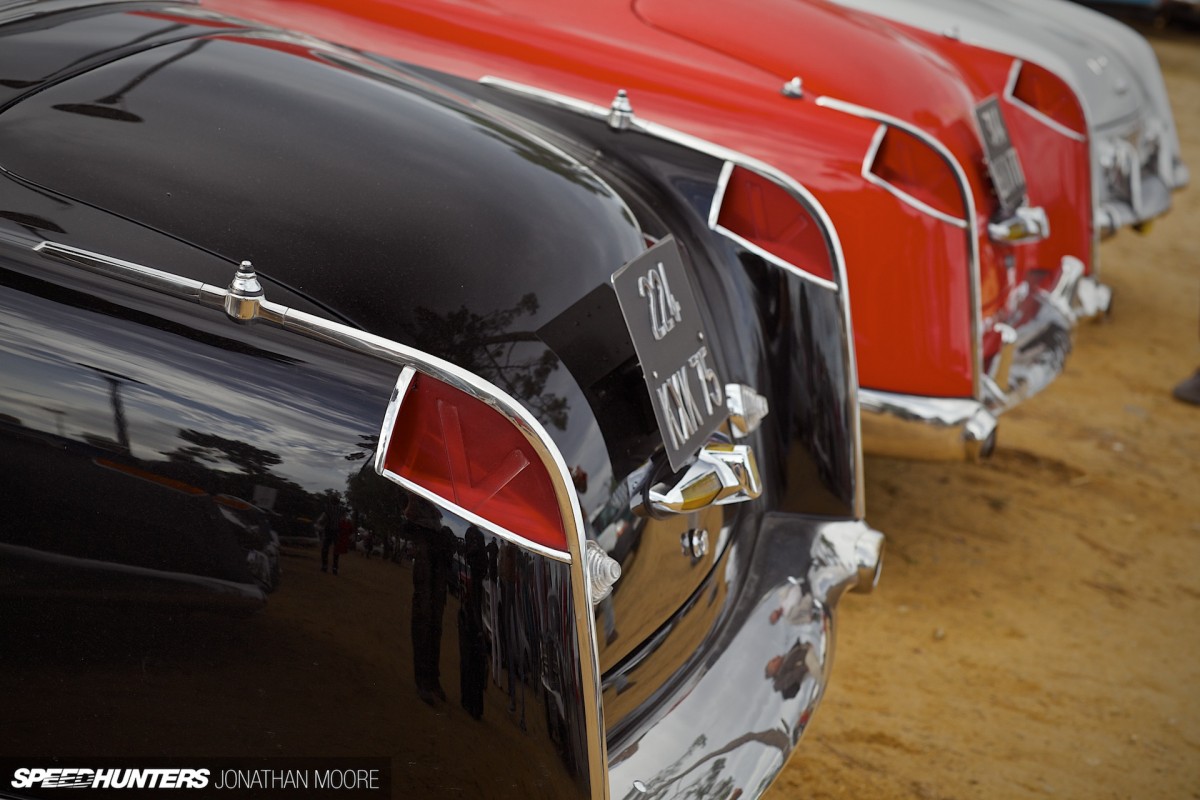 The rear lights in the HK500s are beautiful art deco sculptures, with their extended centre detail extending up and over the top to further accentuate the shape. So much detail! Unfortunately as Facel Vega moved away from tried and trusted American engines for their later models their problems increased. Patriotism and passion were all very well, but rather like with Aston Martin's David Brown, Facel Vega were losing money on every car sold… Just under a thousand Facel Vegas were built in total, and the survivors are rightly taken good care of by their proud owners. The height of sophistication!
Jonathan Moore
Instagram: speedhunters_jonathan
jonathan@speedhunters.com