You Can't Have It
We all want what we can't have – it's the drive inside all humans to do better and explore more which put us on the moon. But it also means we're hardly ever entirely satisfied, which is why I really want an M3 wagon like Buni Seferi's from BS-Carstyling in Switzerland.
Yes, I did just compare going into space to my need for a BMW estate… That happened. Okay, so maybe it's not as big a deal – but small steps and all that!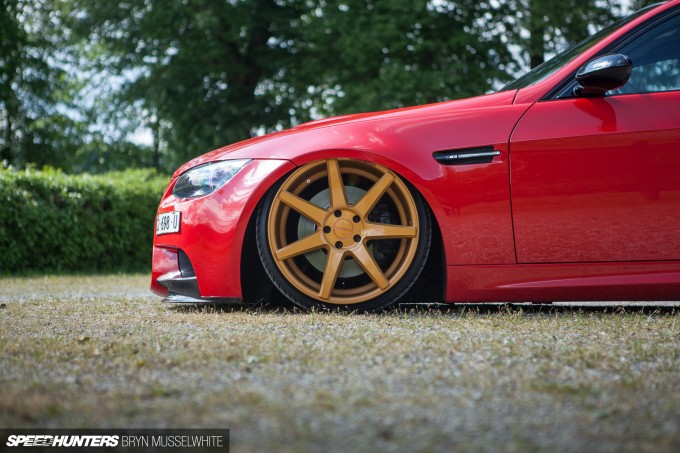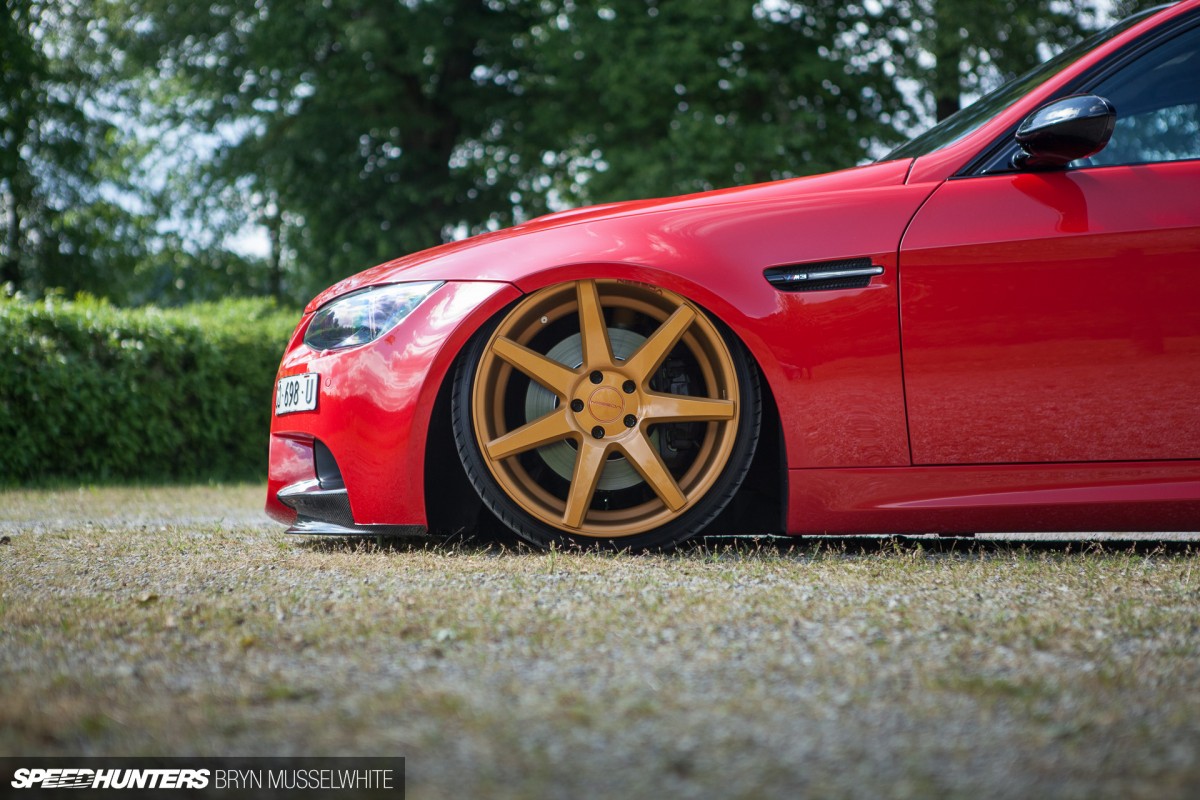 Very shortly I'll be bringing you a couple of stories from my Wörthersee expedition at the end of May. I hung out with the Vossen guys whilst I was there and tagged along while they shot stills and film. So naturally we needed some cars to shoot and this E91 wagon was firmly on that list.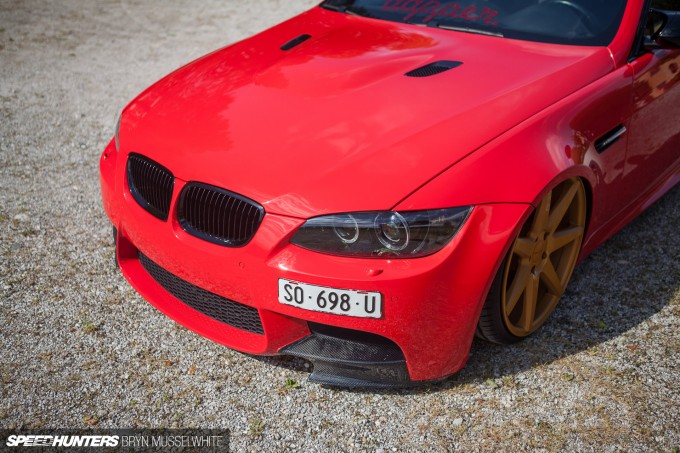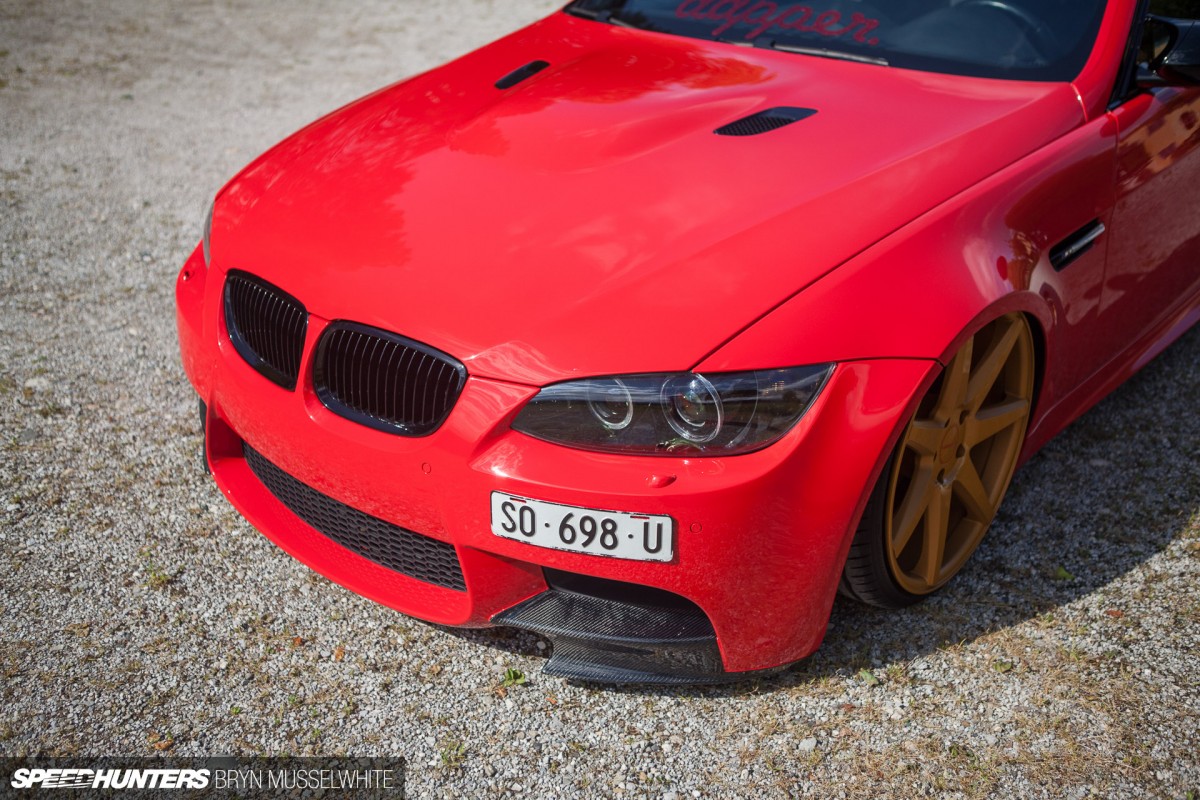 Put together by BS as one of their own vehicles, there's a lot going on here for what at first appears to be a simple build. There are three things which grabbed me when I first saw the E91 – first up the M3 body conversion. We showed you Nick Pritchard's UK-built example earlier in 2014, but here BS have stuck to just the cosmetic components. There's a good reason for that too, as in Switzerland it's incredibly hard to legalise an engine swap or any form of modification for that matter.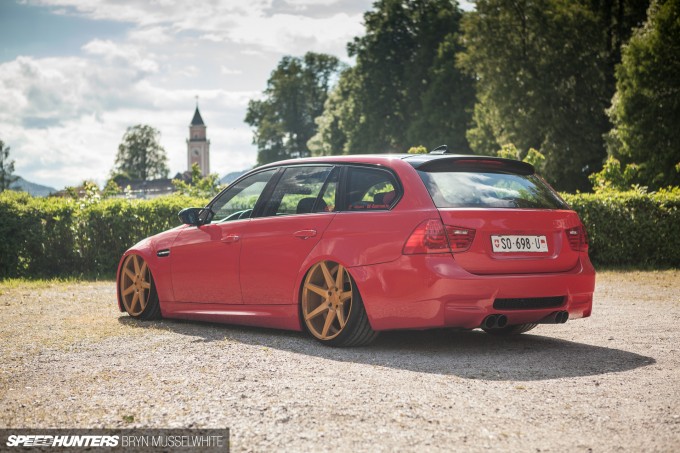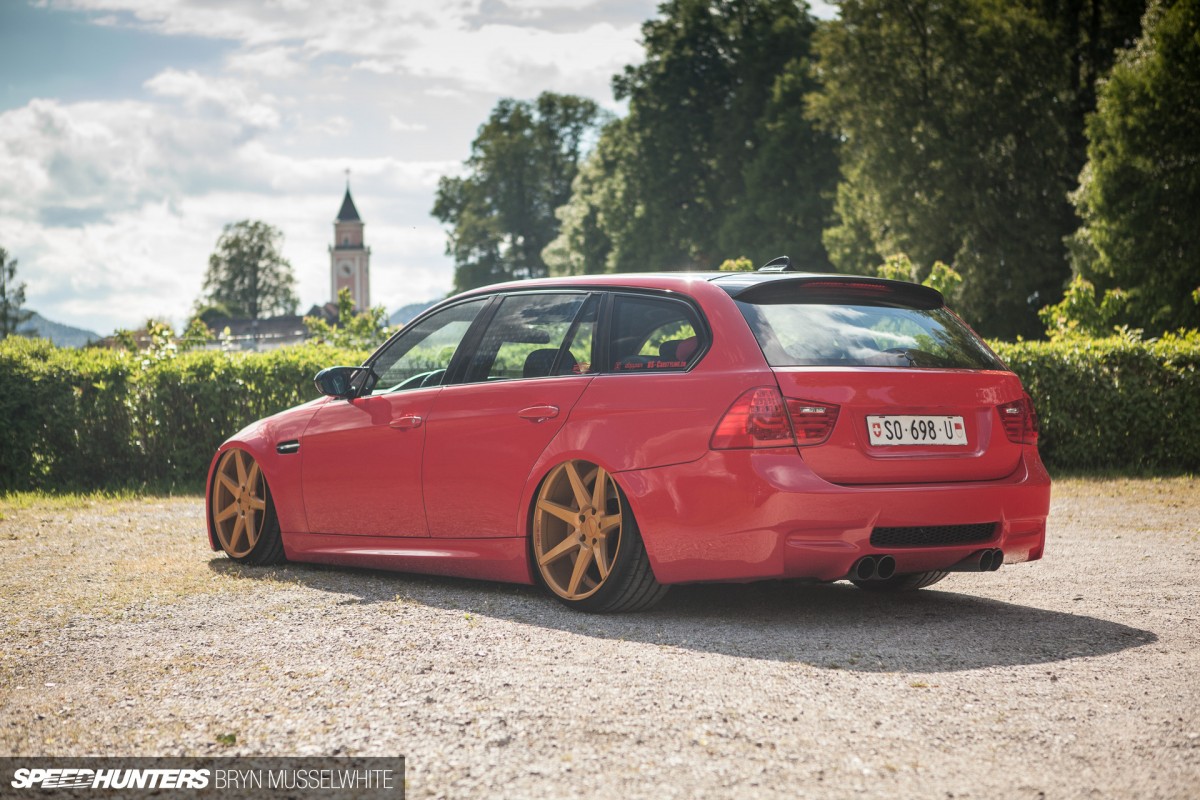 Next up are the Vossen CV7 wheels. I'm not even sure I could say they're second place to the body conversion, because they're about as subtle as your mother coming along on your first date. The simple design looks good here when mixed up with the complex body lines – gold to the body's red sealing the deal. The wagon's paint finish is incredible too and there's a carbon roof for added impact. I also like how the temptation to tint the rear windows has been resisted, because all too often it can make a wagon look like a van when the fronts are left clear for legal reasons.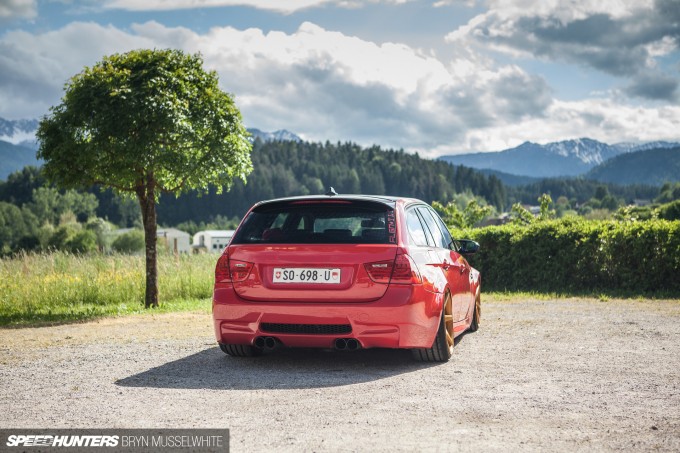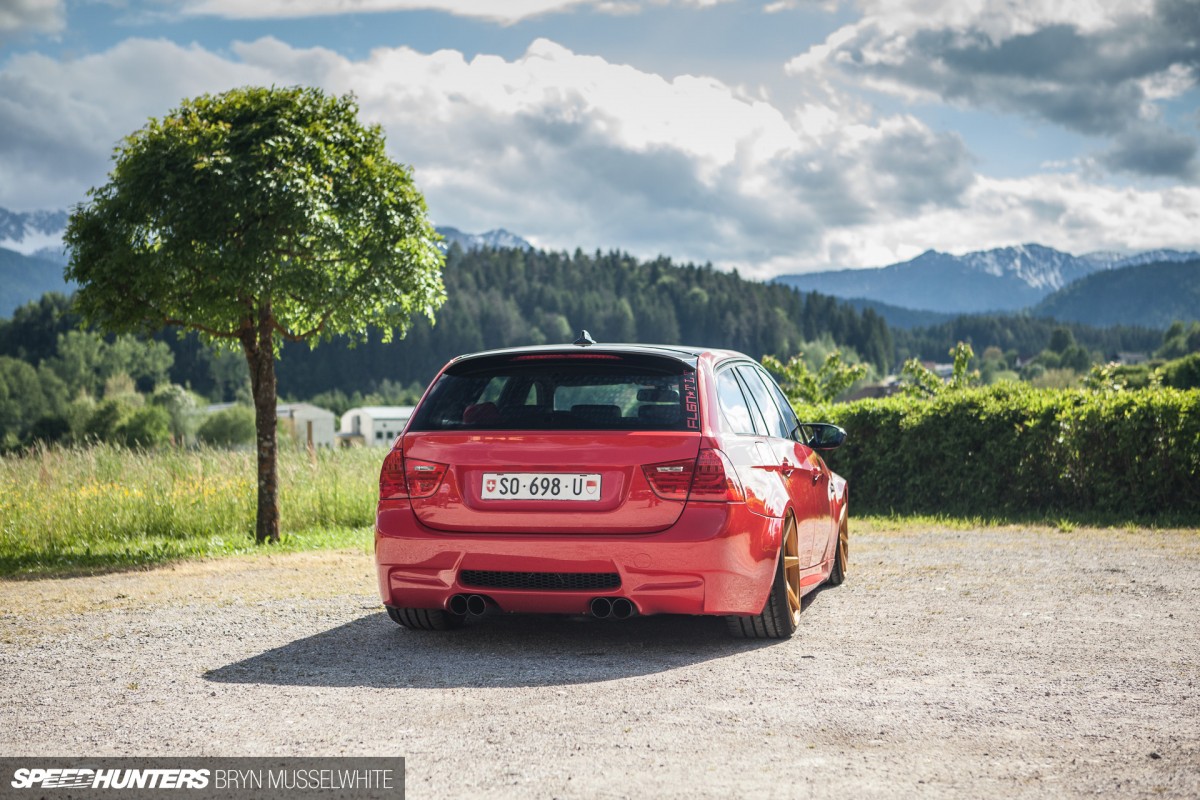 The wheel fitment is, of course, immaculate and just wouldn't have been possible under standard arches – the M3 front and rear panels adding 40mm each side. The CV7s measure 20×9-inch with an et25 offset and a 12mm spacers at the front, and a massive (for an E91) 20×10.5-inch et20 with 9mm spacers at the back. Looking at the wagon from this angle it makes all the difference seeing the tyres so wide. Often you'll see wide arches and when you look underneath it's all offset and no width – but that's definitely not the case here.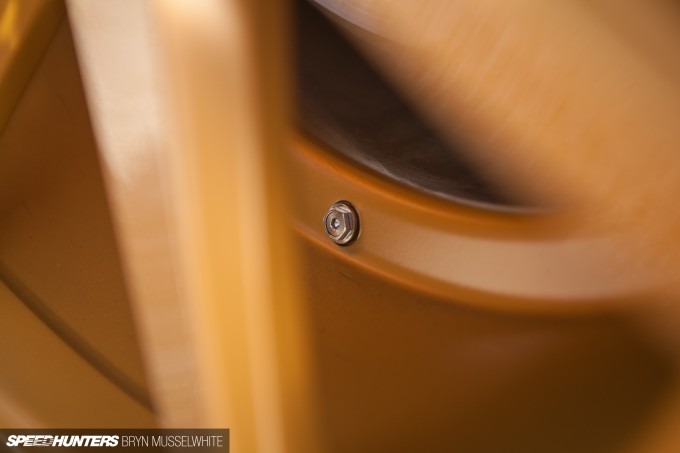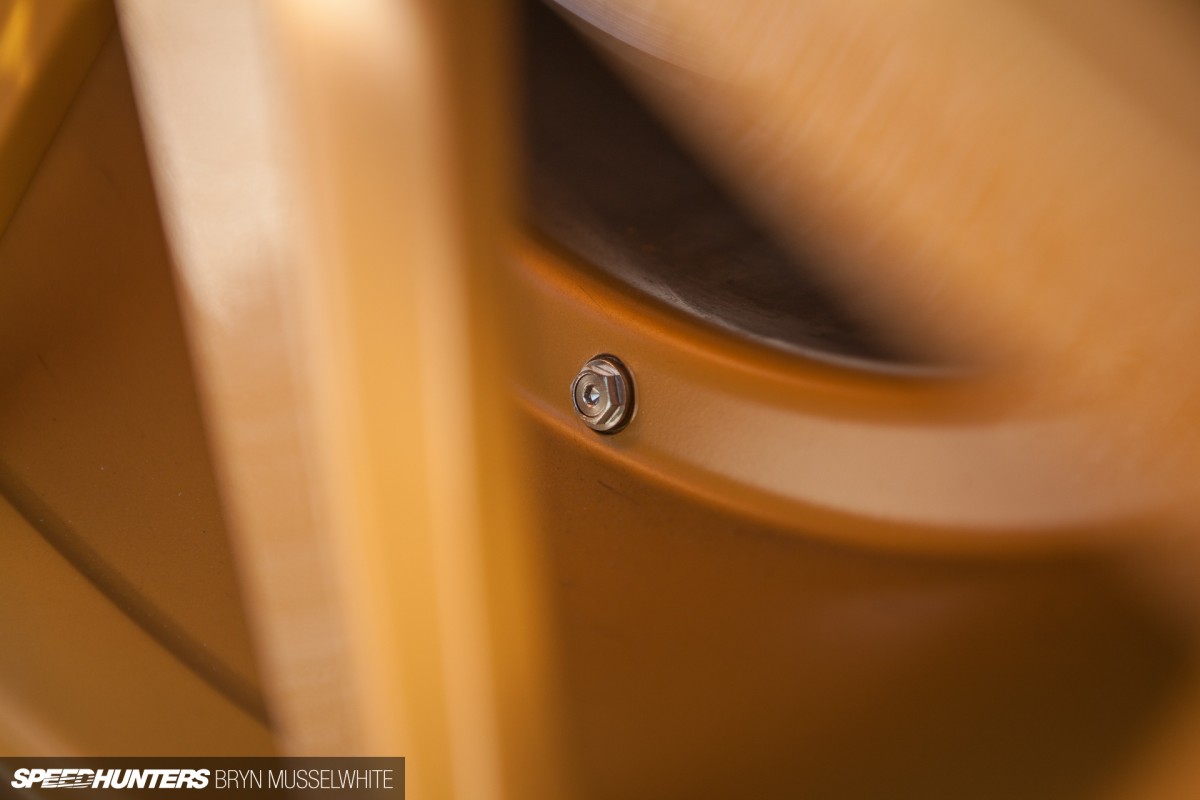 This was also the first time I'd seen a hidden – or removeable if you like – valve. It might take a little longer than usual to remove the cap and add air, but I really like it. Here you can see the depth of the rim too – I really like this combination of thick, concave spokes and then the clean rim, visible behind.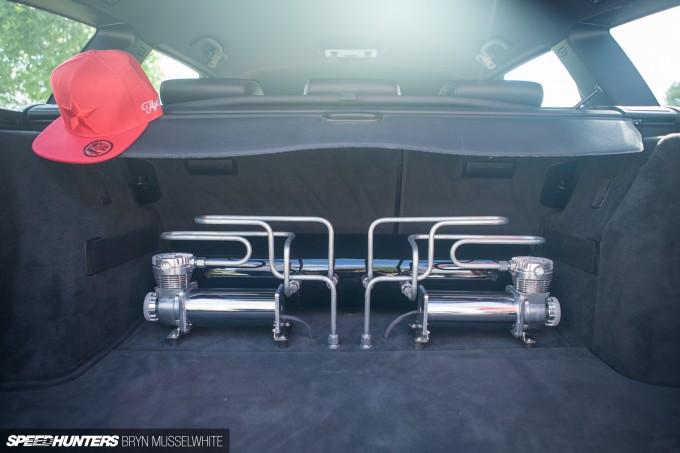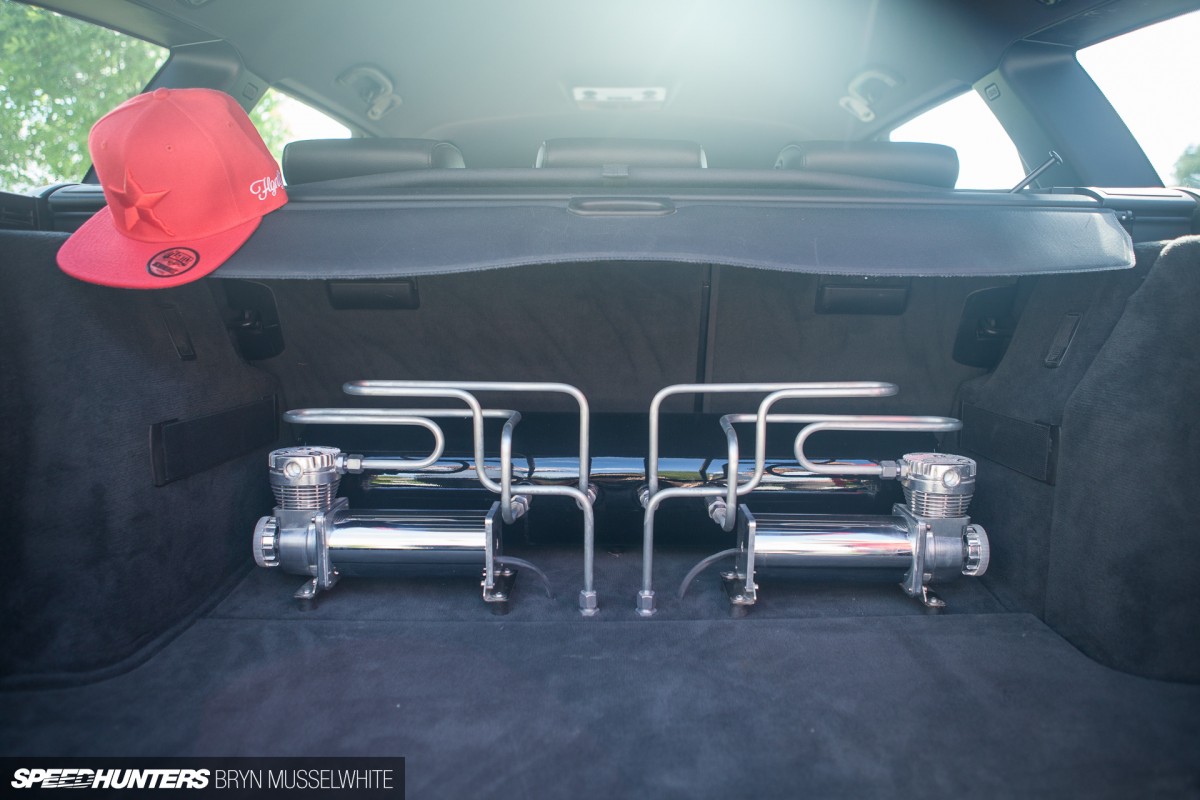 One thing that enables you to have it all and still keep it practical is air suspension. Here twin compressors keep everything moving fast and the detailed pipe work is a nice touch. Of course, as a demo car it has to look good, but this could all so easily be hidden to keep that load space clear if you wanted.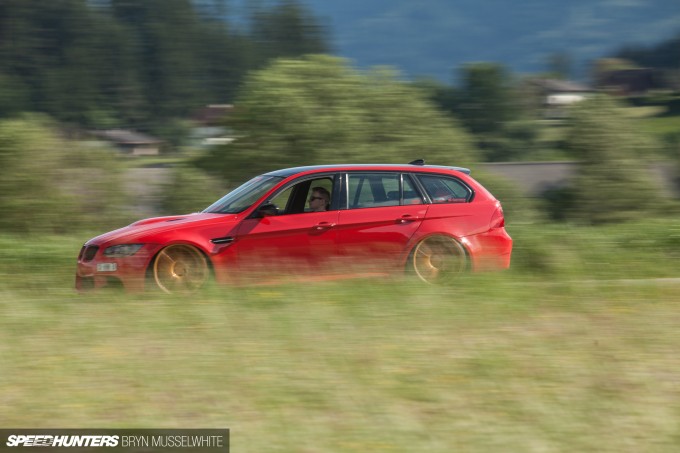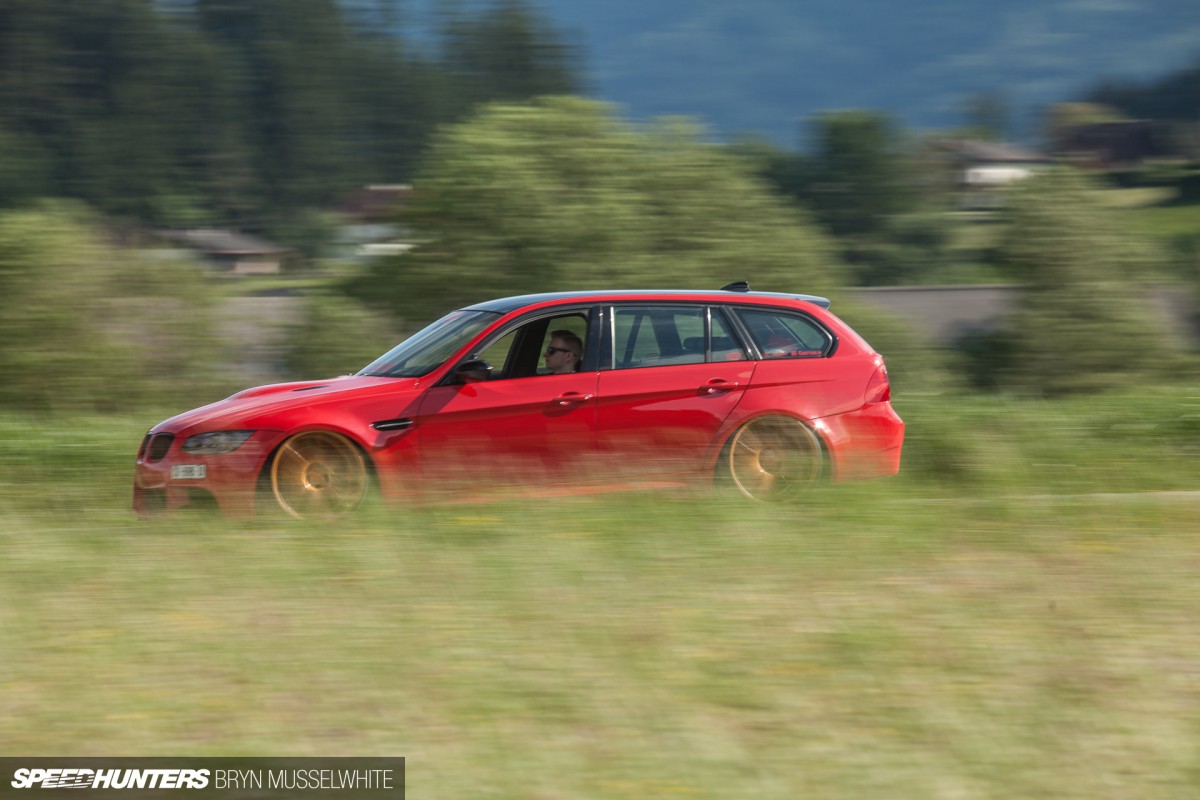 Under the bonnet is a diesel motor – something that might seem sacrilegious to our American readers. But as ever I would refer you to our somewhat crippling fuel costs here in Europe and the fact this M3-inspired creation is driven every day. Oh, and have you seen the torque figures you can get from a ECU-remapped oil burner these days? And that's why I look on in envy as it rolls past. No it's not a moon landing scale event, but this is an example of how to have something nobody else has got and enjoy it to the maximum!
Bryn Musselwhite
bryn@speedhunters.com
Instagram:Speedhunterbryn
More Vossen stories on Speedhunters
Vossen Wheels
Cutting Room Floor