A V8 & A Family Van
Now that I've given you guys a look at what last weekend's BLOX Evolution event was all about, I wanted to focus in on six of the vehicles that caught my eye as I made my way around Pier 70 on Saturday. These aren't necessarily the nicest or the most heavily modified cars at the event, but all have unique qualities that helped set them apart from the crowd. From a throwback 1970s street machine to a Korean VIP sedan and a rare JDM import, there's some cool stuff to share – so let's get on with it.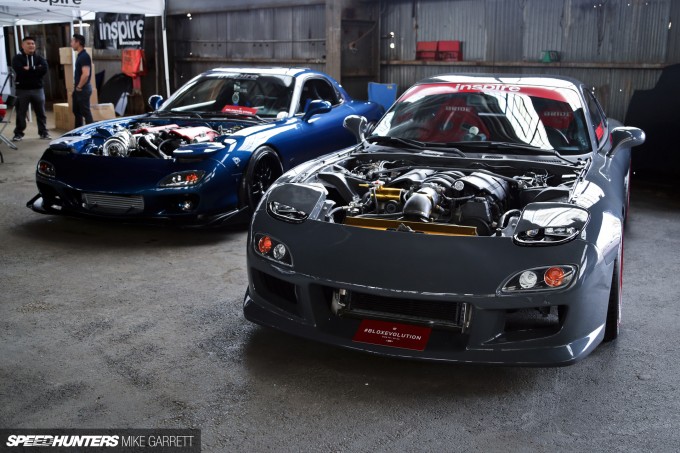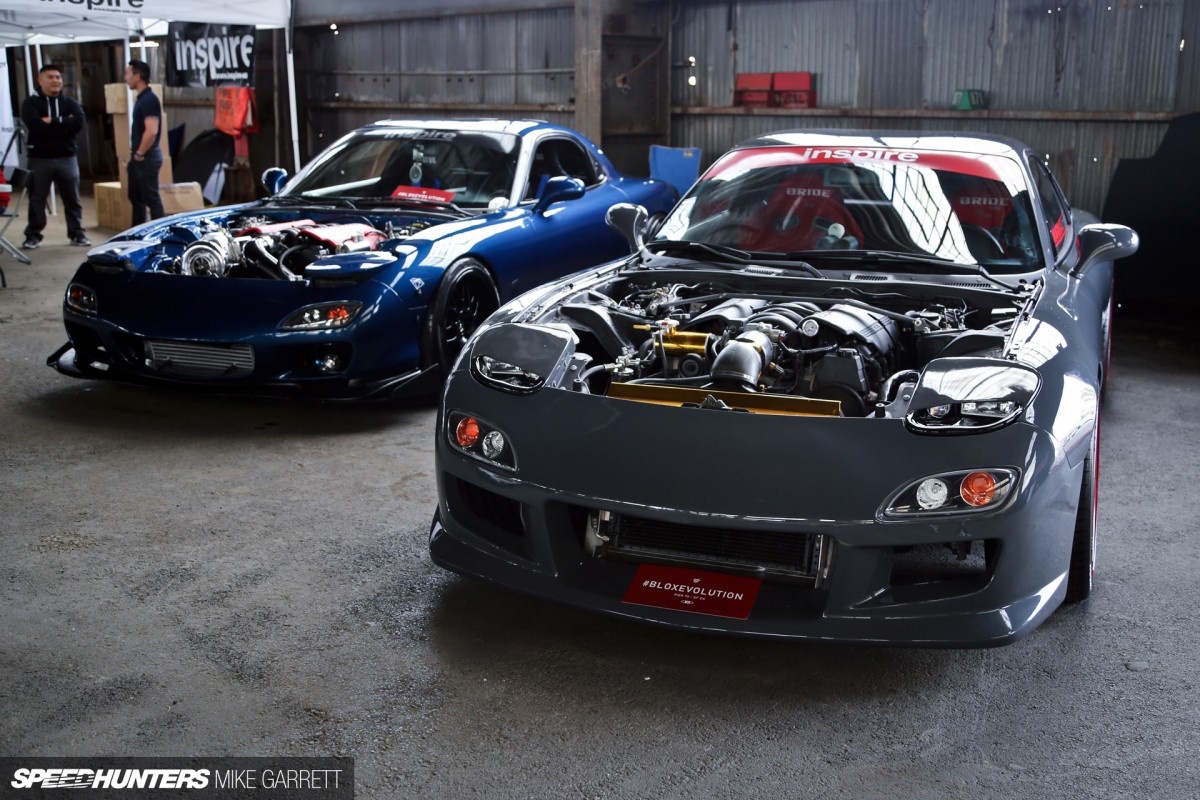 In the first post I mentioned an LS-swapped RX-7 that was part of the massive Inspire USA group, and that blue car was joined by this battleship gray FD3S.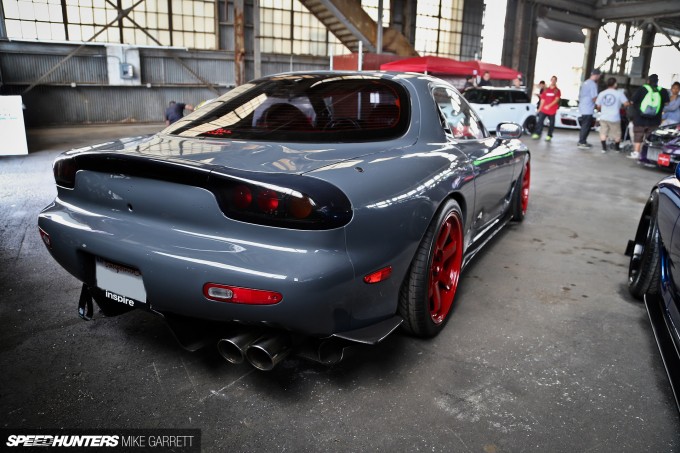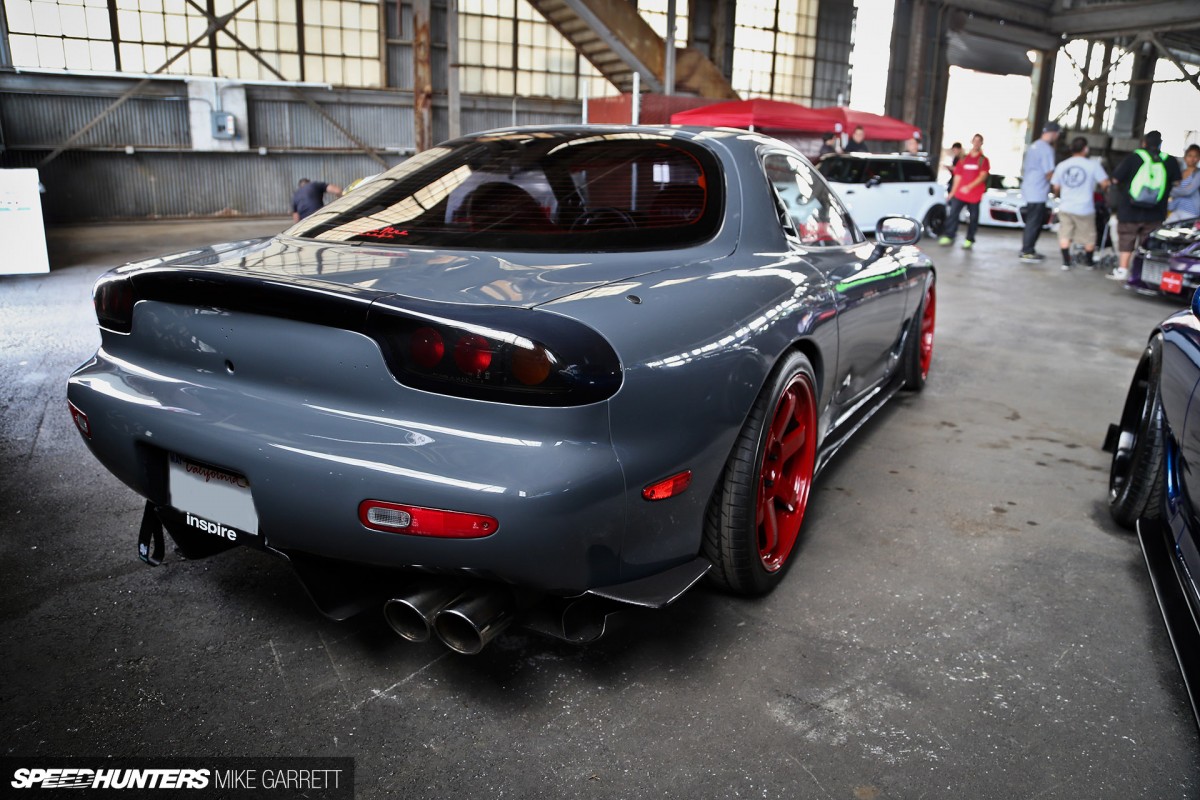 Along with the striking exterior color, the body's been treated to some subtle upgrades that add aggression but don't distract from the FD's great factory lines.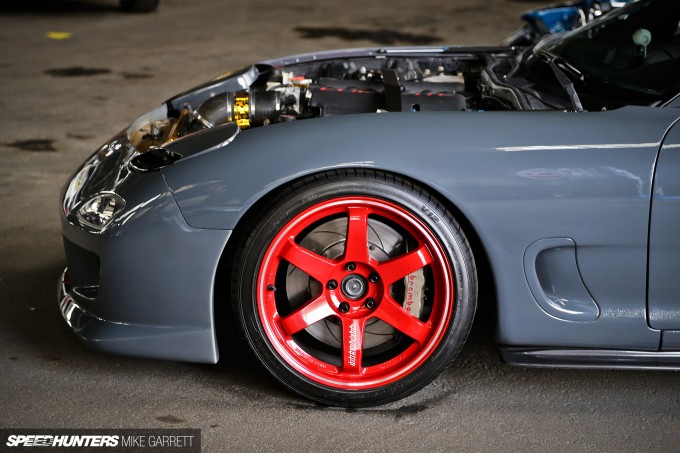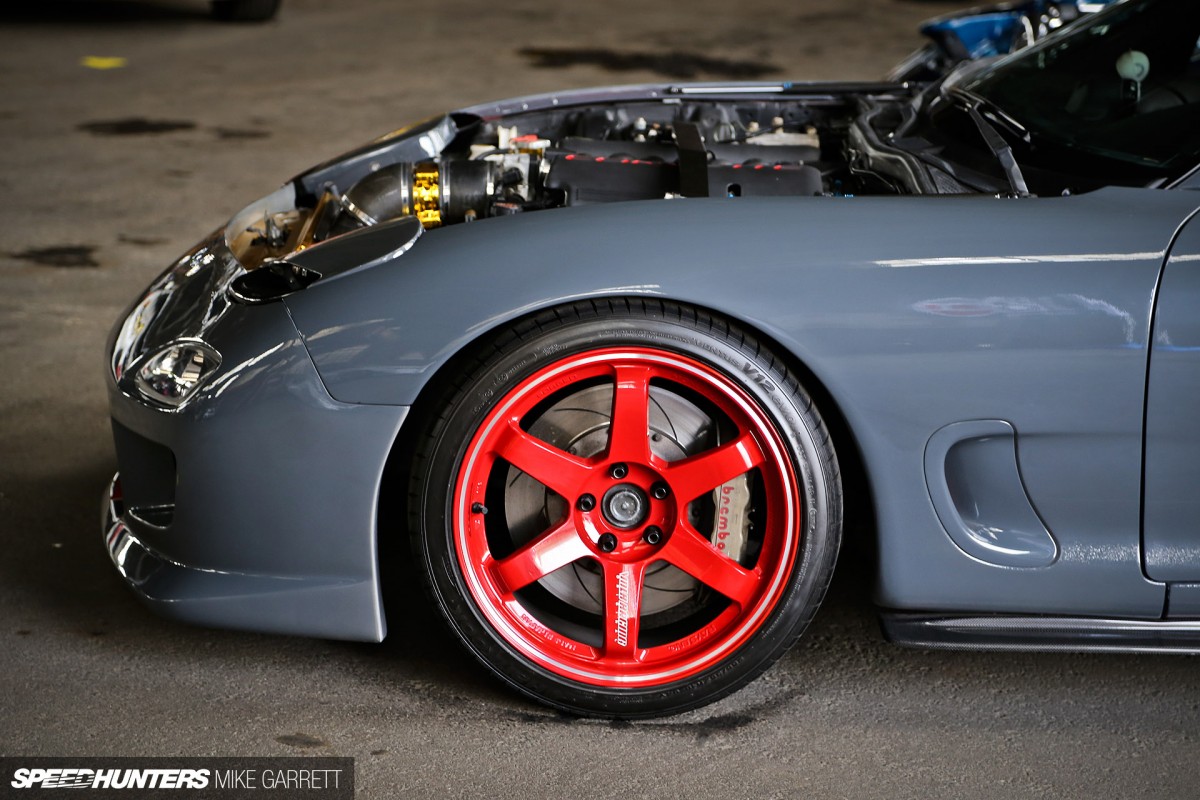 As for wheels, the RX-7 is on RAYS Volk Racing TE37RTs, and you can also spot the large Brembo brakes behind the spokes.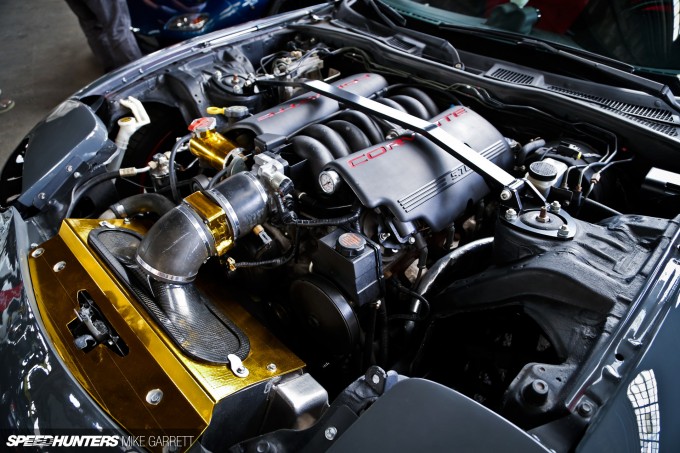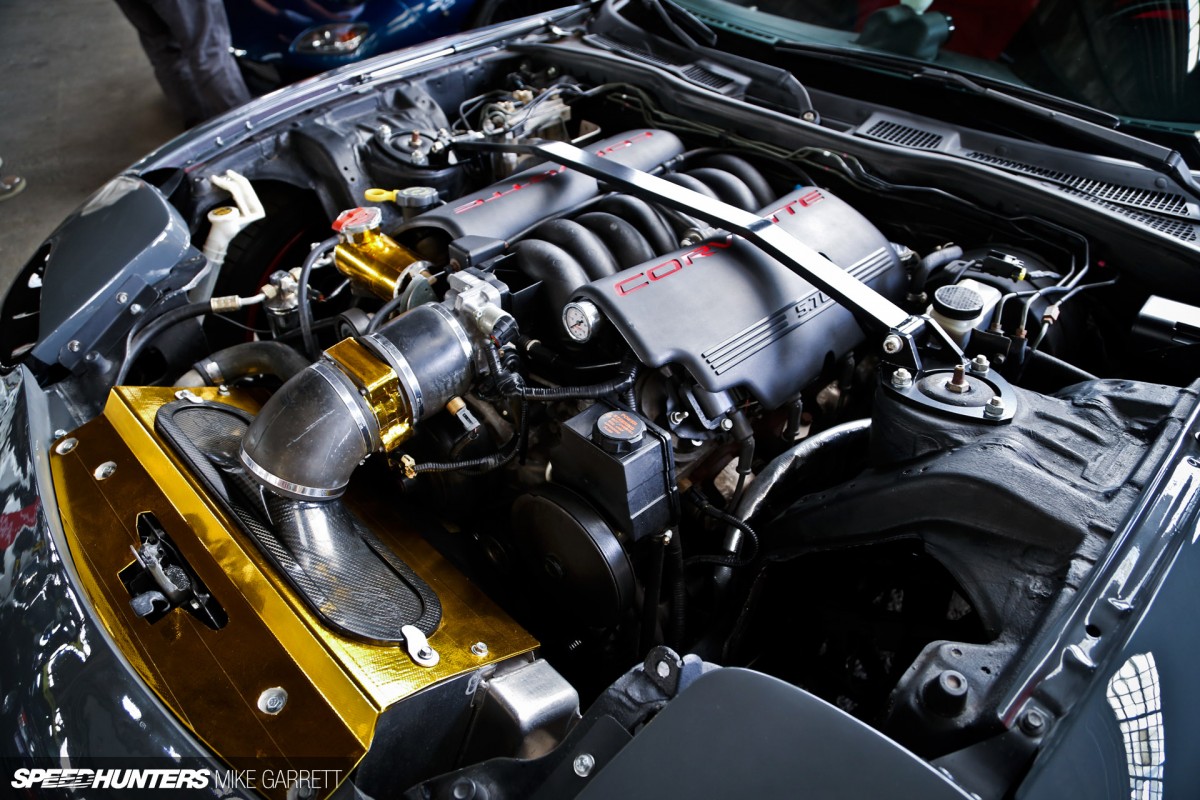 Then there's the heart of the whole operation – the LS1 V8 swap that almost looks like a factory-fit in the RX-7's engine bay.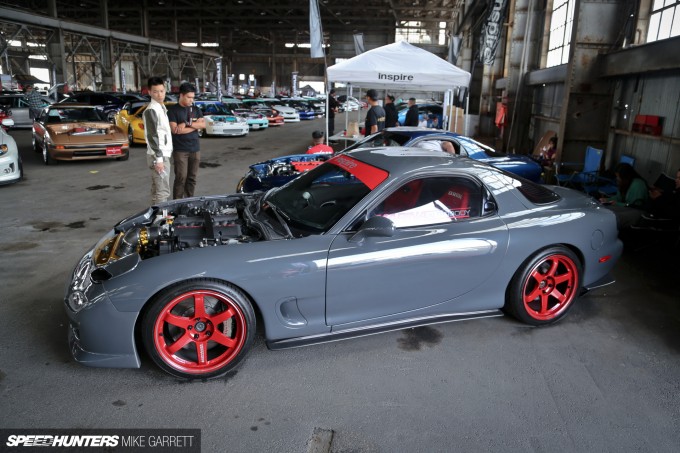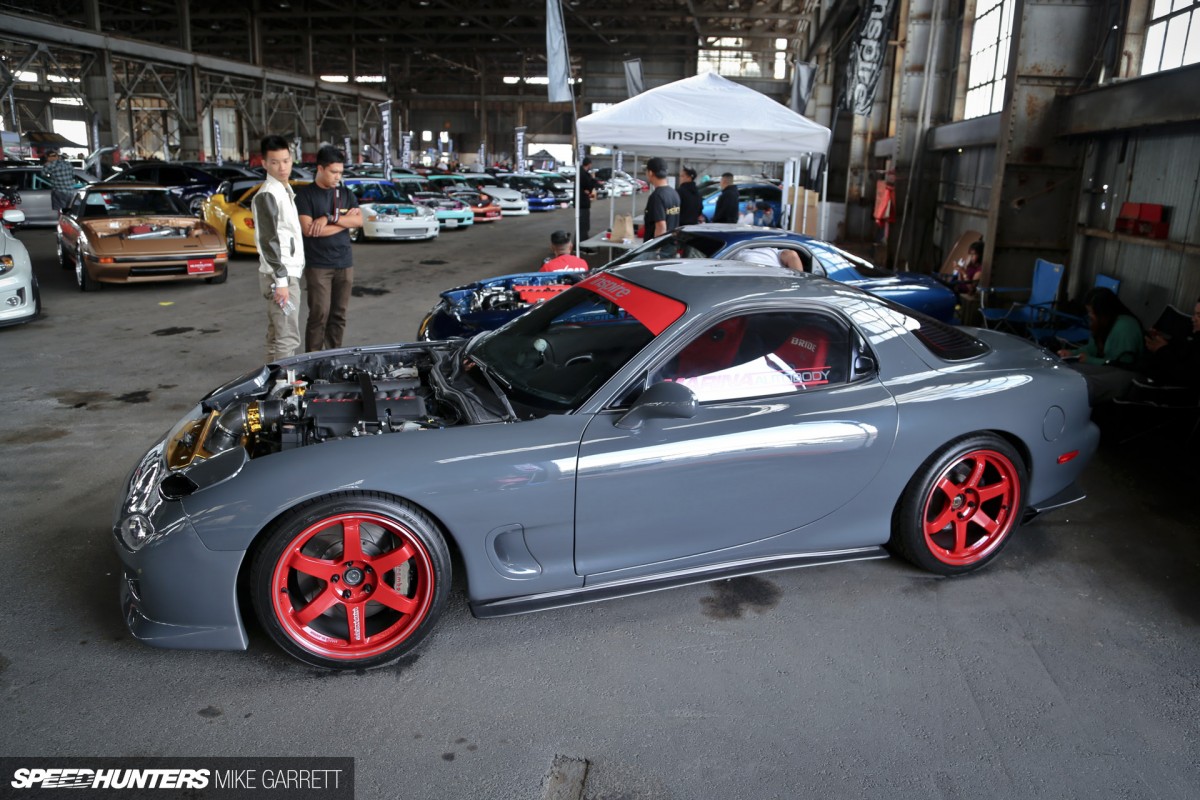 V8-swapped FDs aren't terribly unusual these days, but there was something I really liked about this car's combination of high-end Japanese tuning parts and the all-American V8 under the hood. When it comes to street cars, it doesn't get much better than this.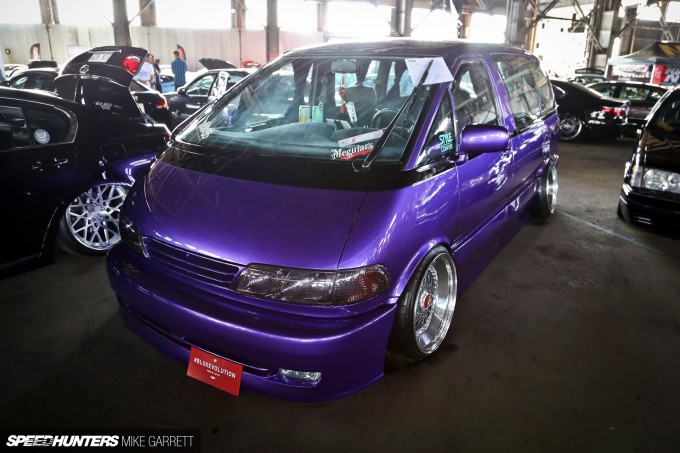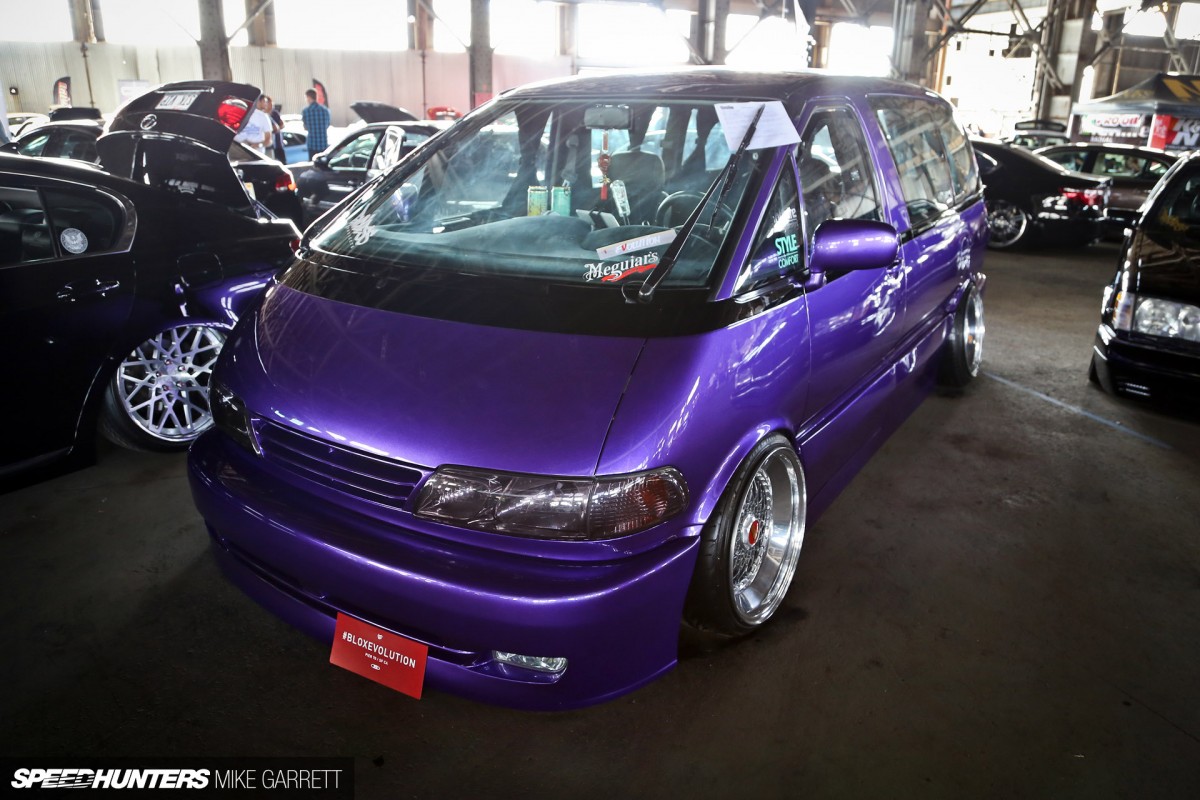 Next, we move from a V8-powered RX-7 to a family hauler from the 1990s. This is Ojay Bayang's Toyota Previa, which made the trip up to San Francisco from its home base in Southern California.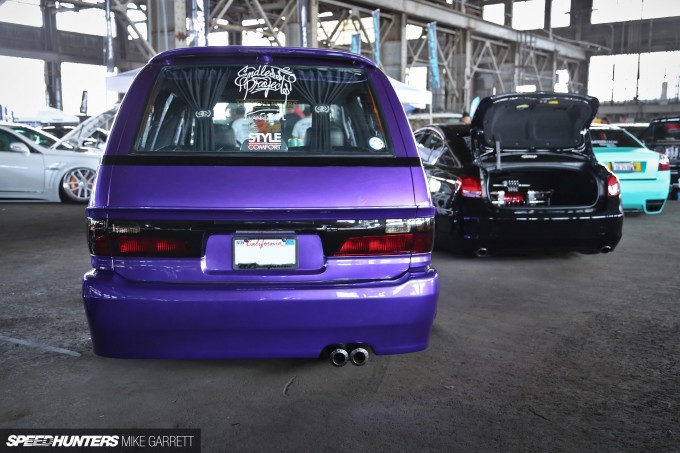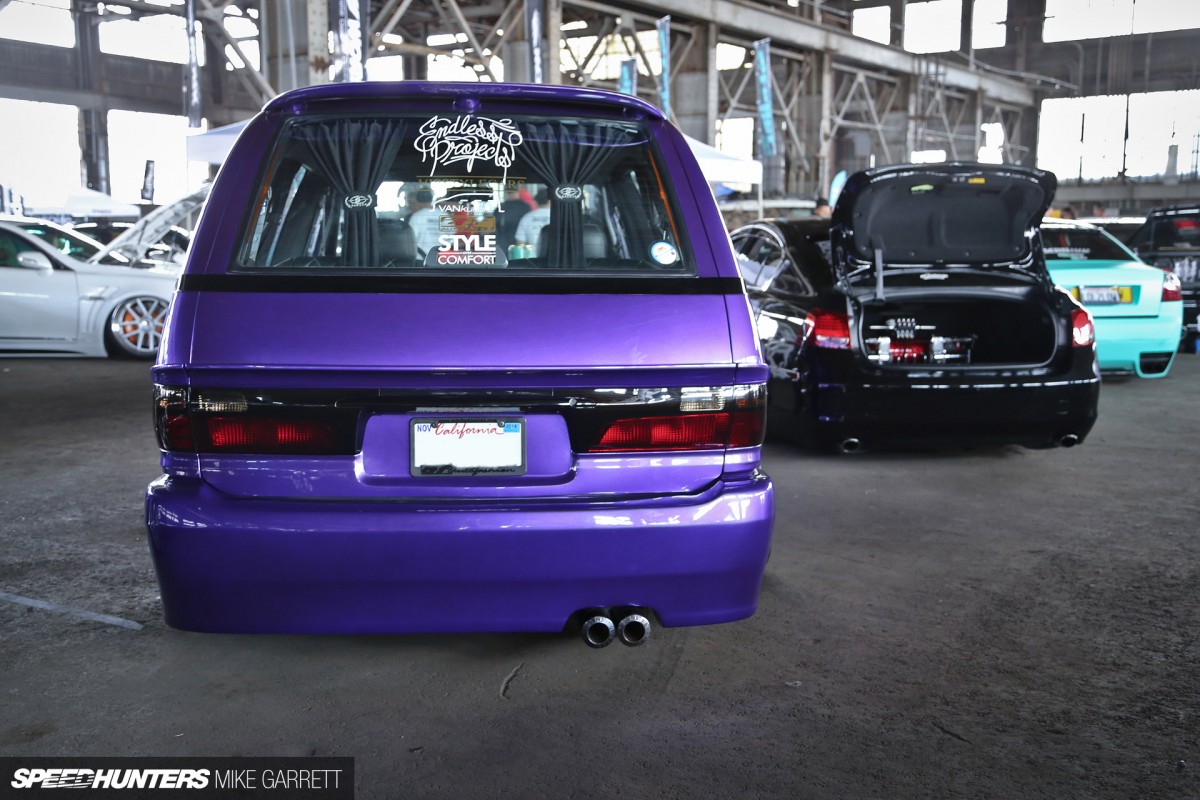 While there are plenty of modified minivans being built in the States right now, I'm not sure if any of them capture the legit Japanese style as much as Ojay's Previa.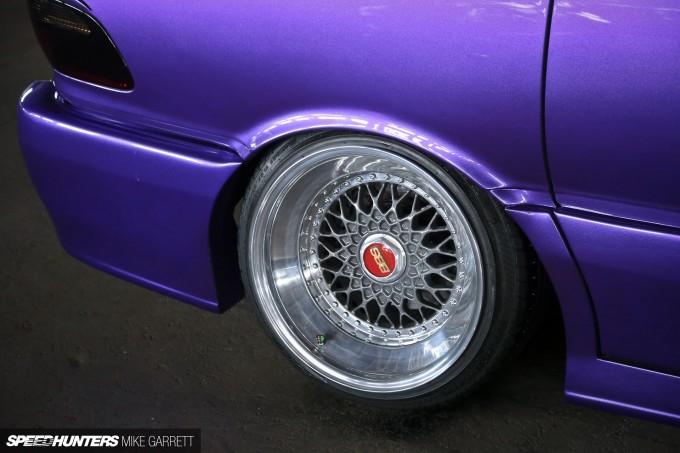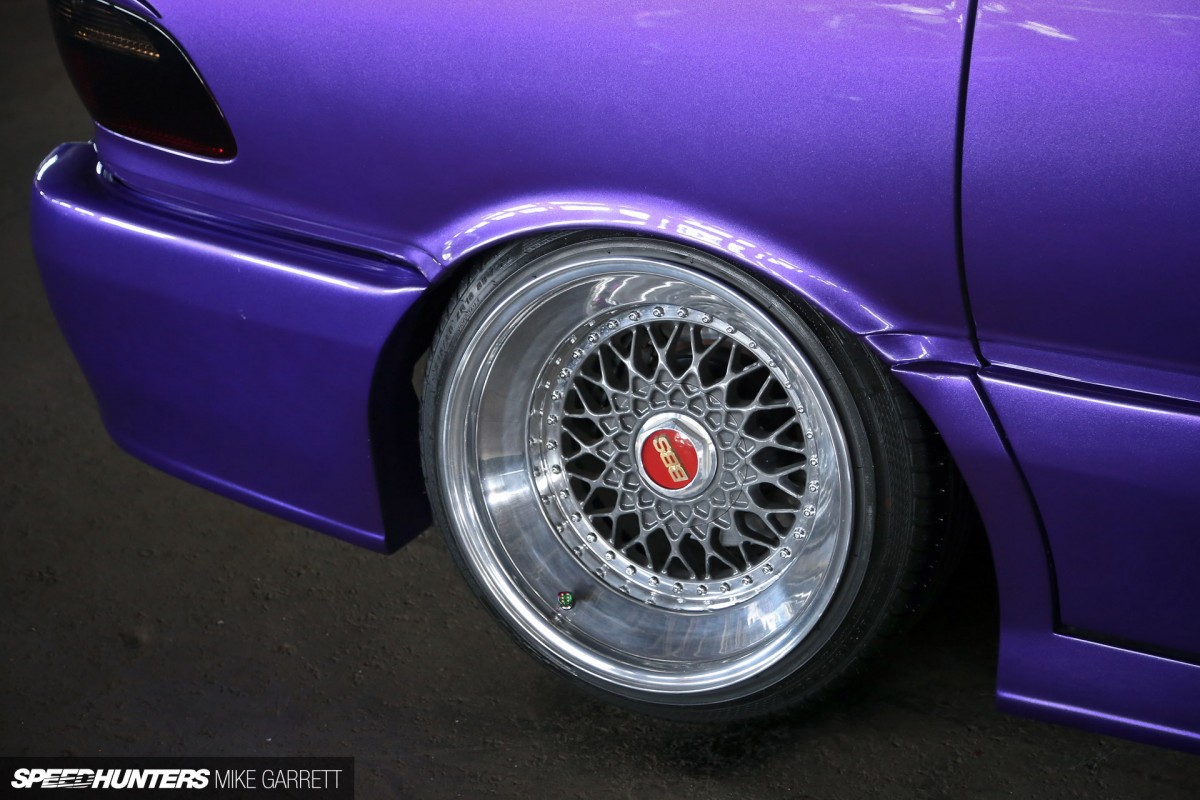 Not only that, but the overall quality of this build is extremely high. The paint and bodywork are amazing, as are the refinished barrels of the custom BBS wheels.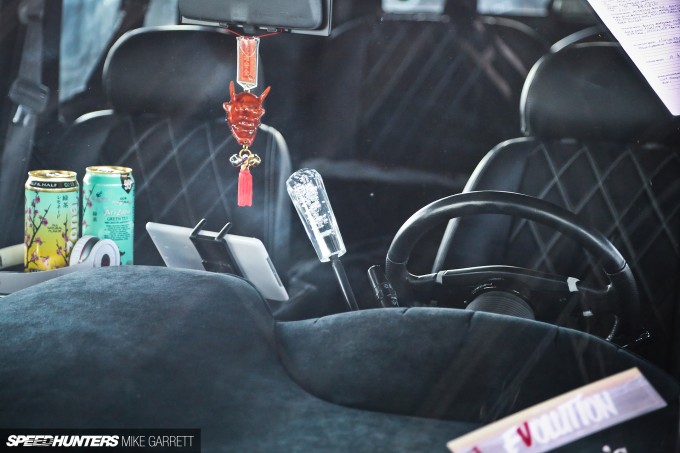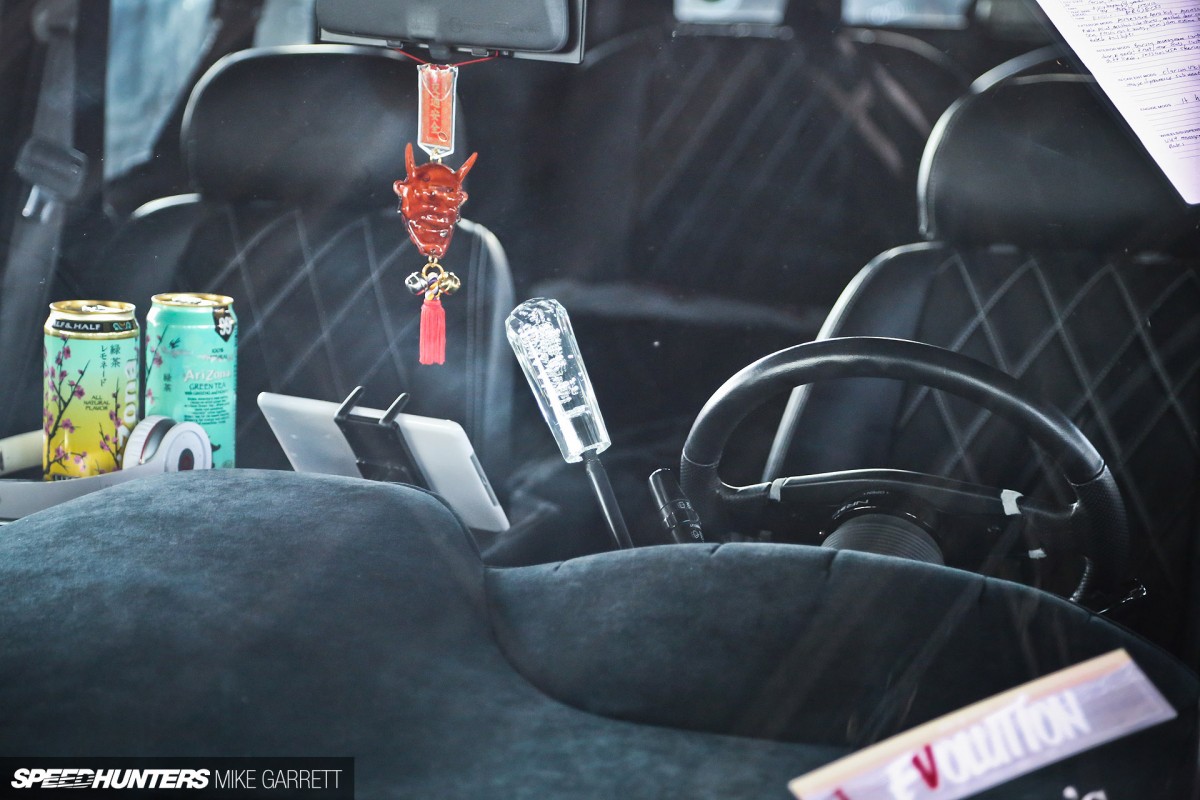 The interior has also been completely overhauled with diamond-stitched seats, Garson curtains and a whole array of high-end audio equipment. It's a party on wheels.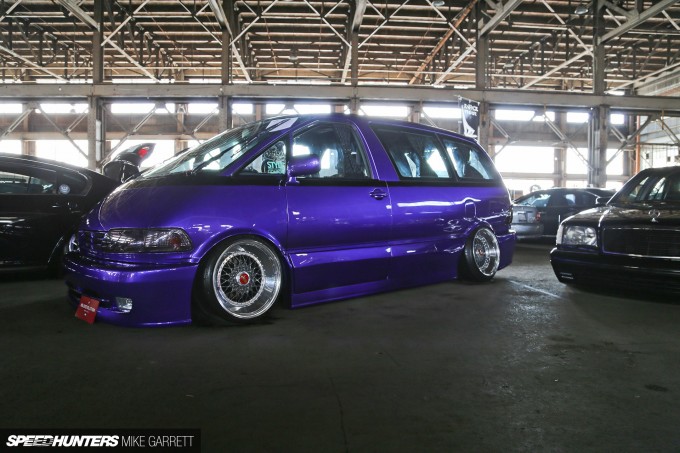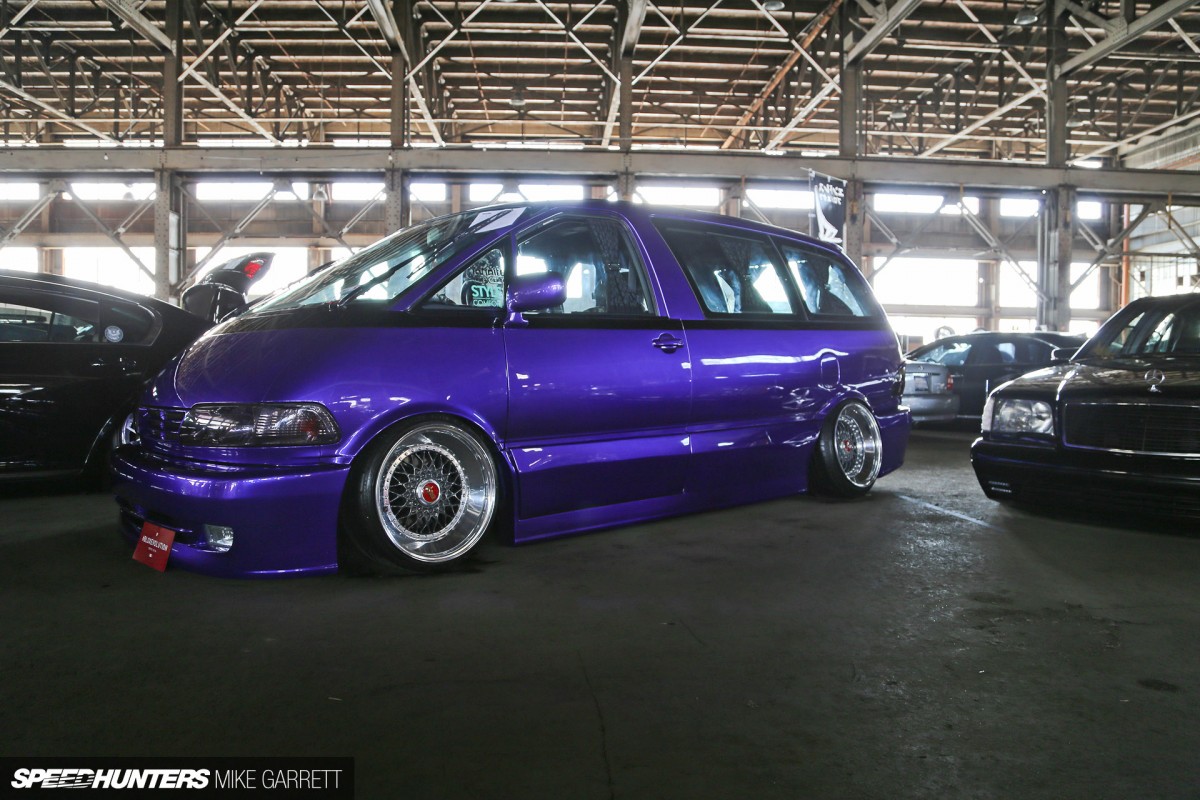 We might be in California, but this van looks like something that just pulled up to Daikoku on a Friday night. Aspiring van builders out there would be wise to follow Ojay's example…
You Gotta Have Seoul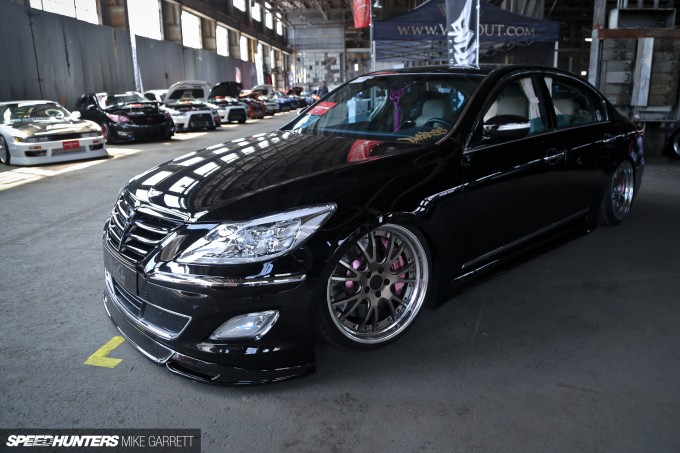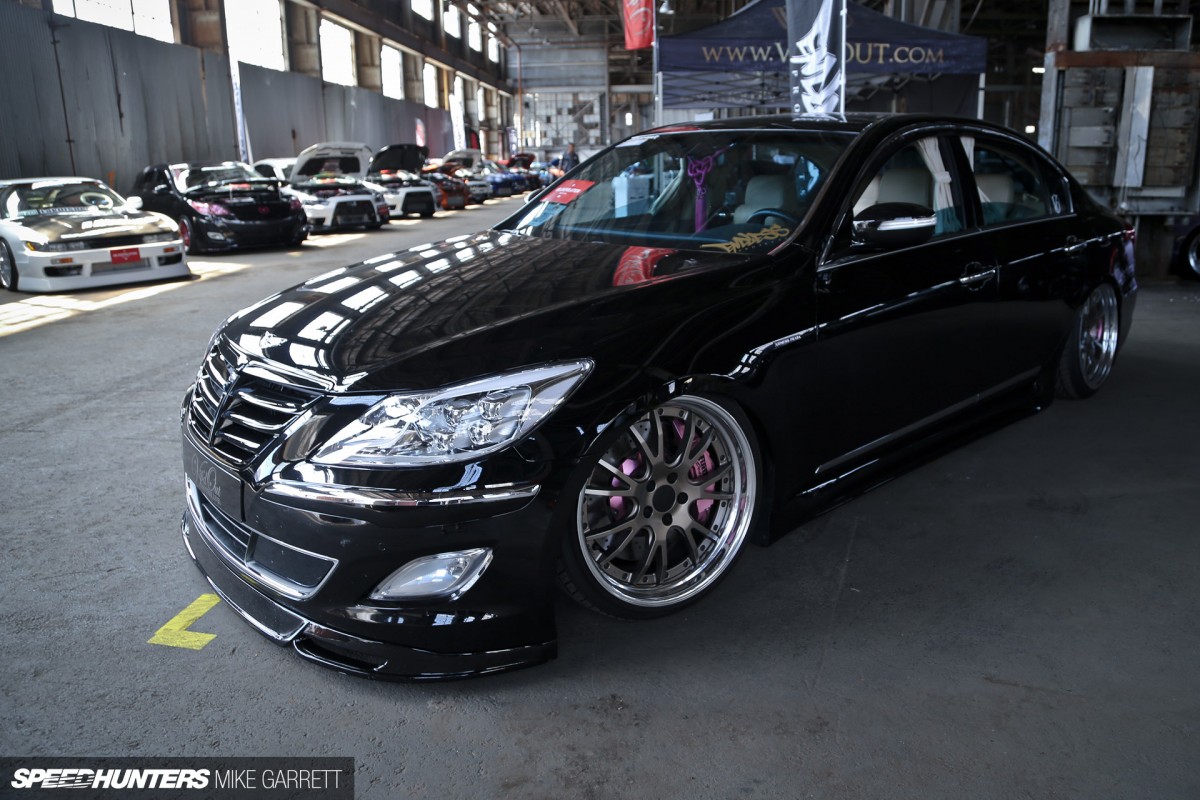 Next up we have another VIP-influenced machine, but rather than Japan this one comes from Korea. It's a Hyundai Genesis Sedan built by Vip'dOut – a shop that specializes in handmade VIP-style interior accessories.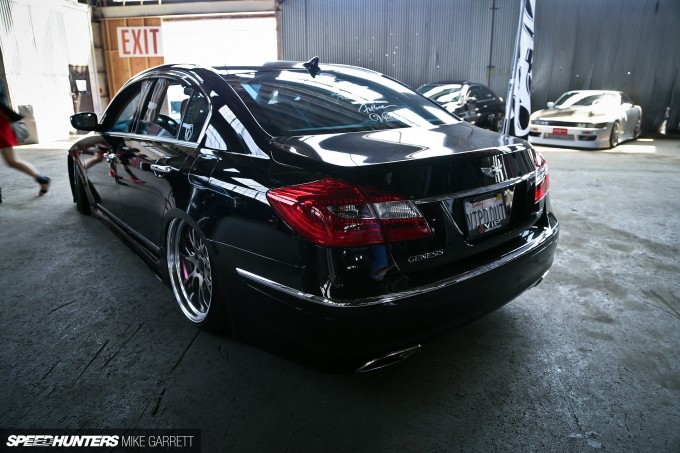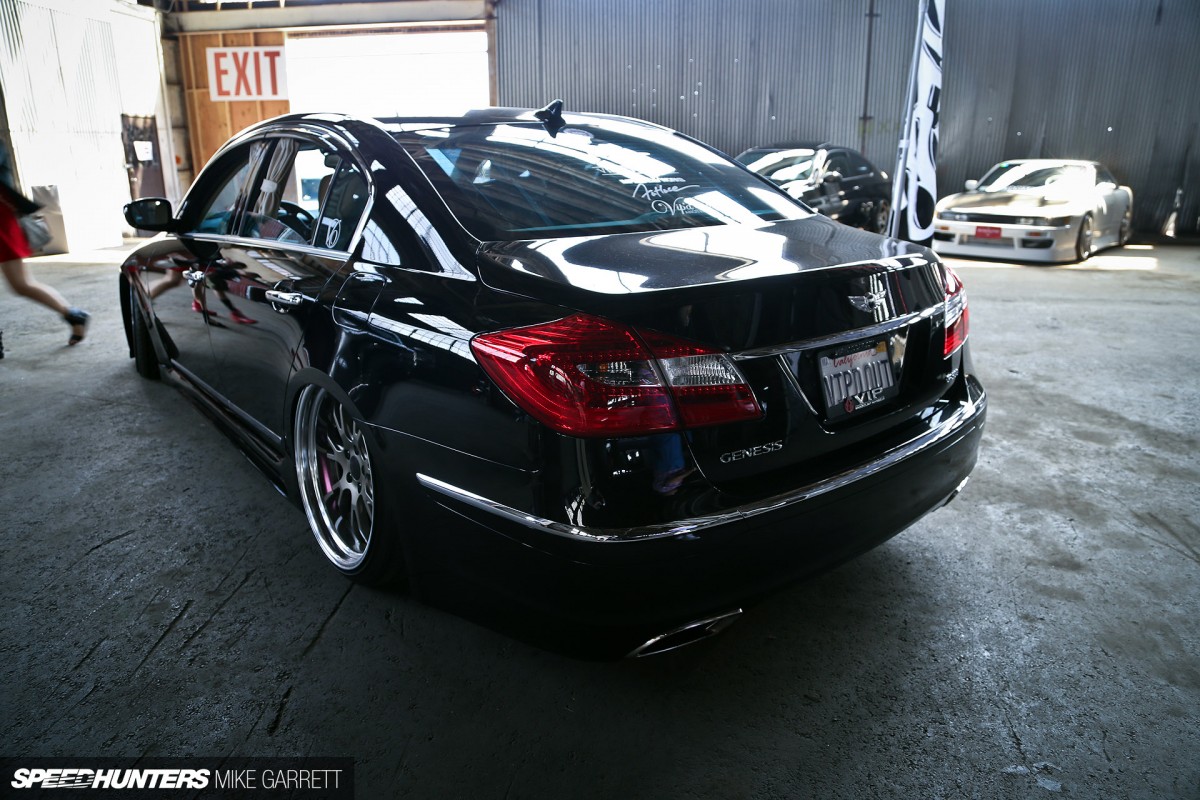 With a 5.0-liter V8 under the hood, this car was heavily inspired by the Genesis Prada – a limited edition model that was released in Korea a couple years ago.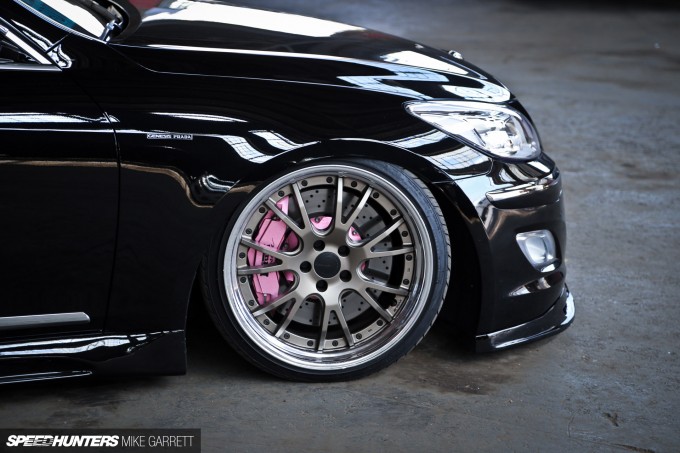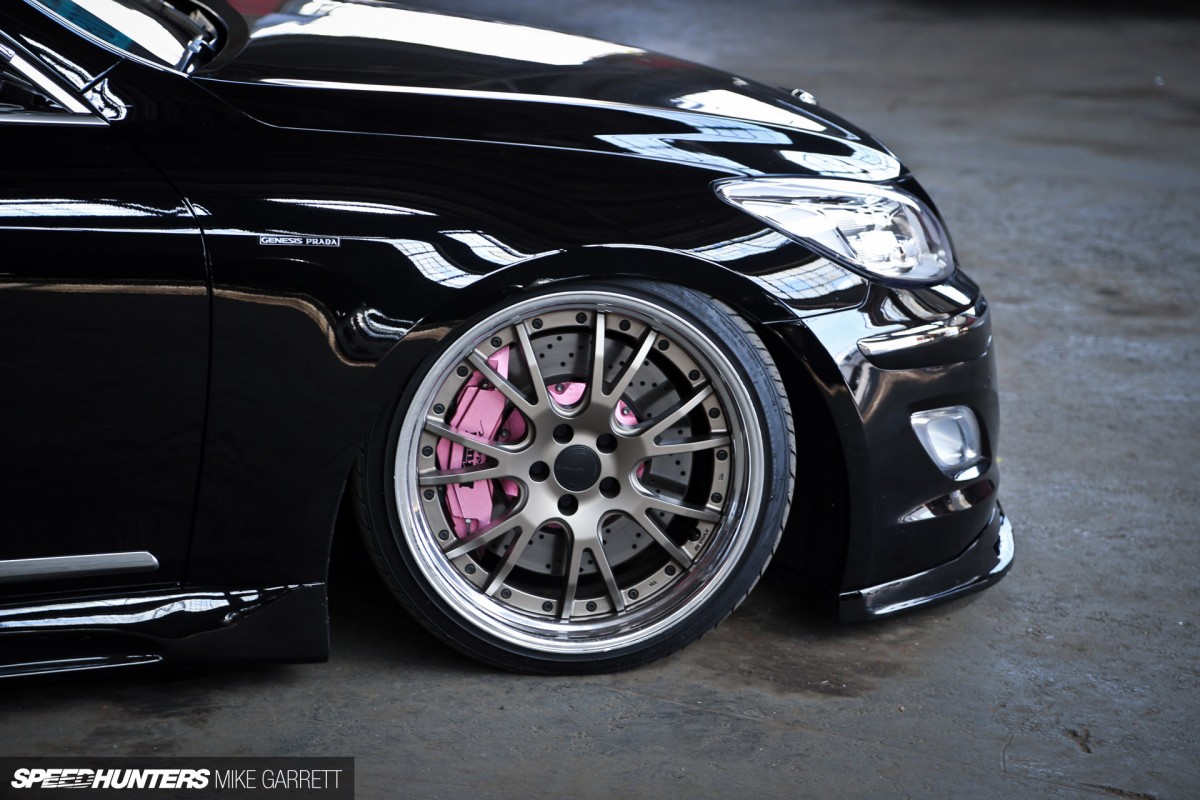 But that's not all. This Genesis has also received plenty of modifications usually reserved for Japanese VIP sedans. There's air suspension, Work Gnosis GS-4 wheels, and a gigantic set of Futura brakes – just to name a few.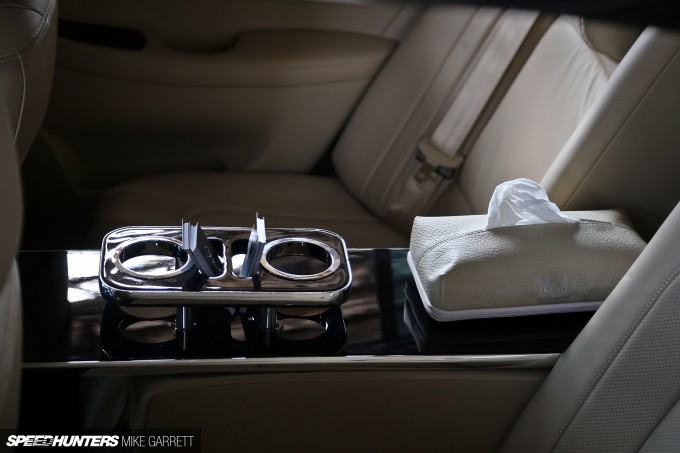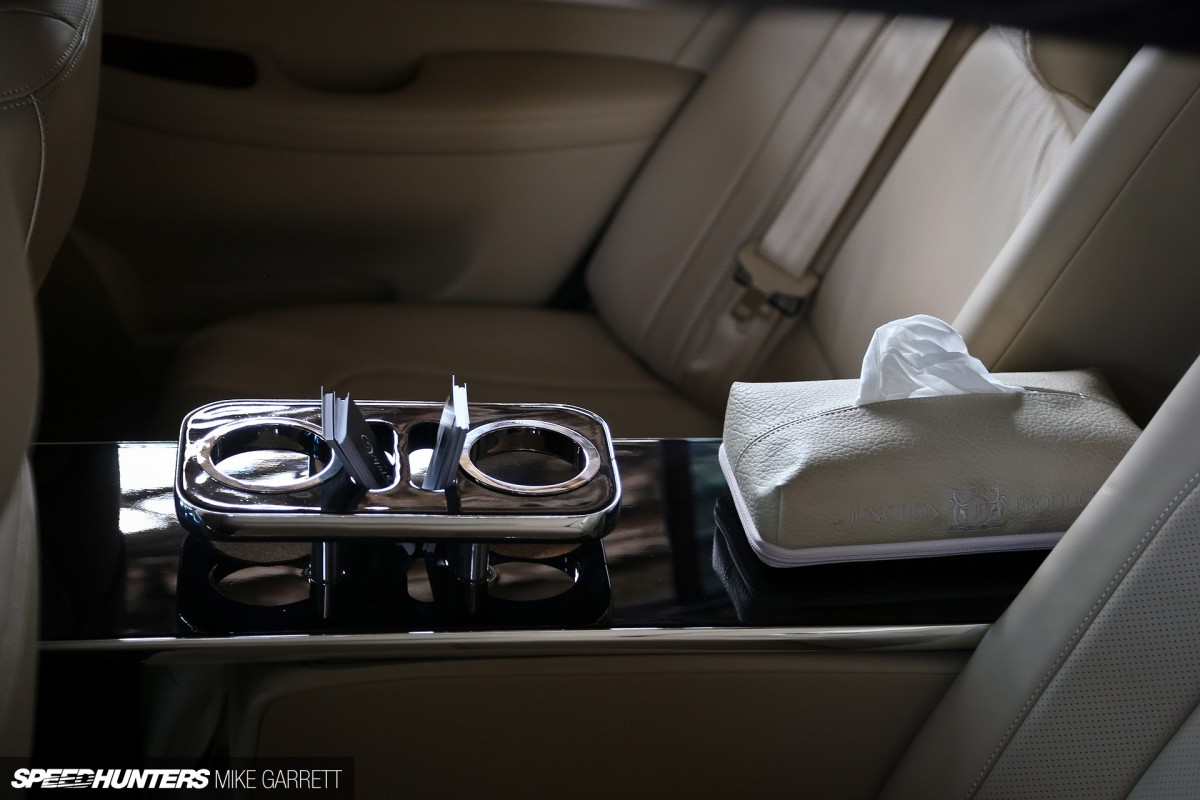 Naturally, the interior is also home to a number of Vip'dOut's own trays and other VIP accessories.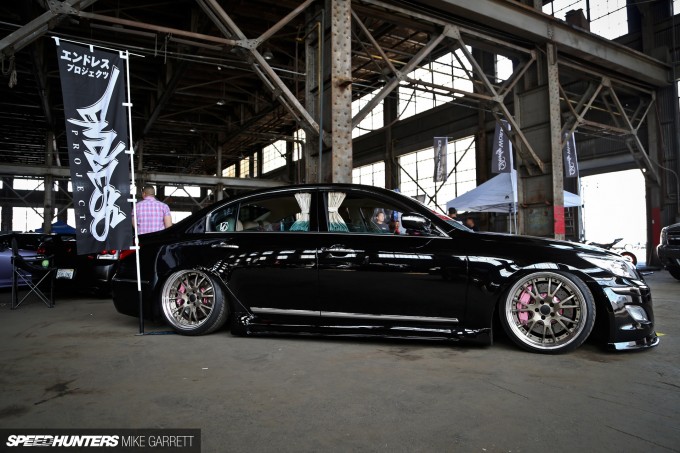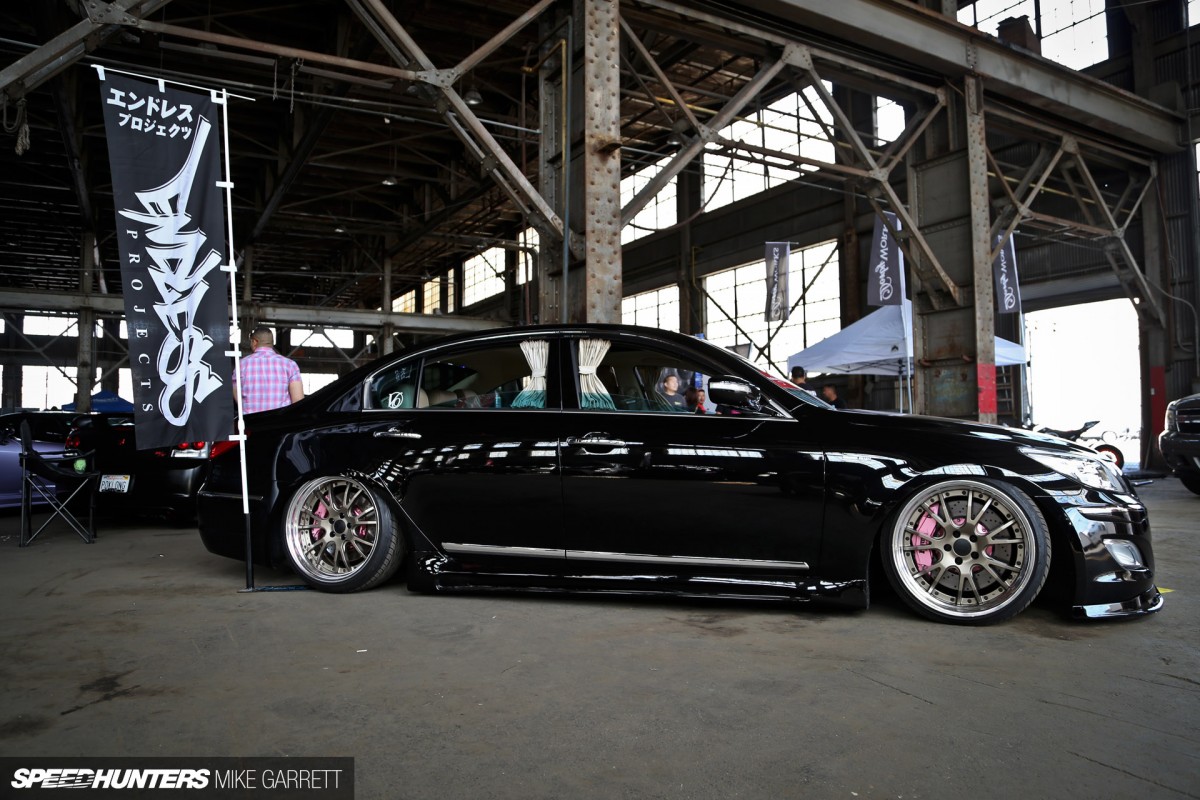 After seeing this car, I have to admit that I found myself hunting around to see what used Genesis sedans are going for these days. Given the low prices that I saw on those classified sites, could this be the next big VIP platform?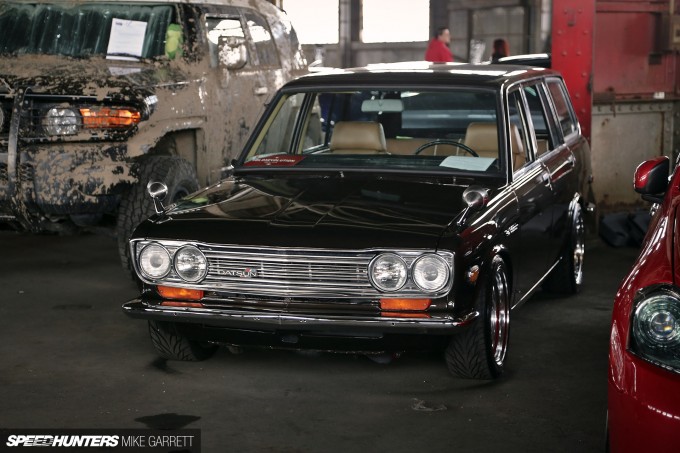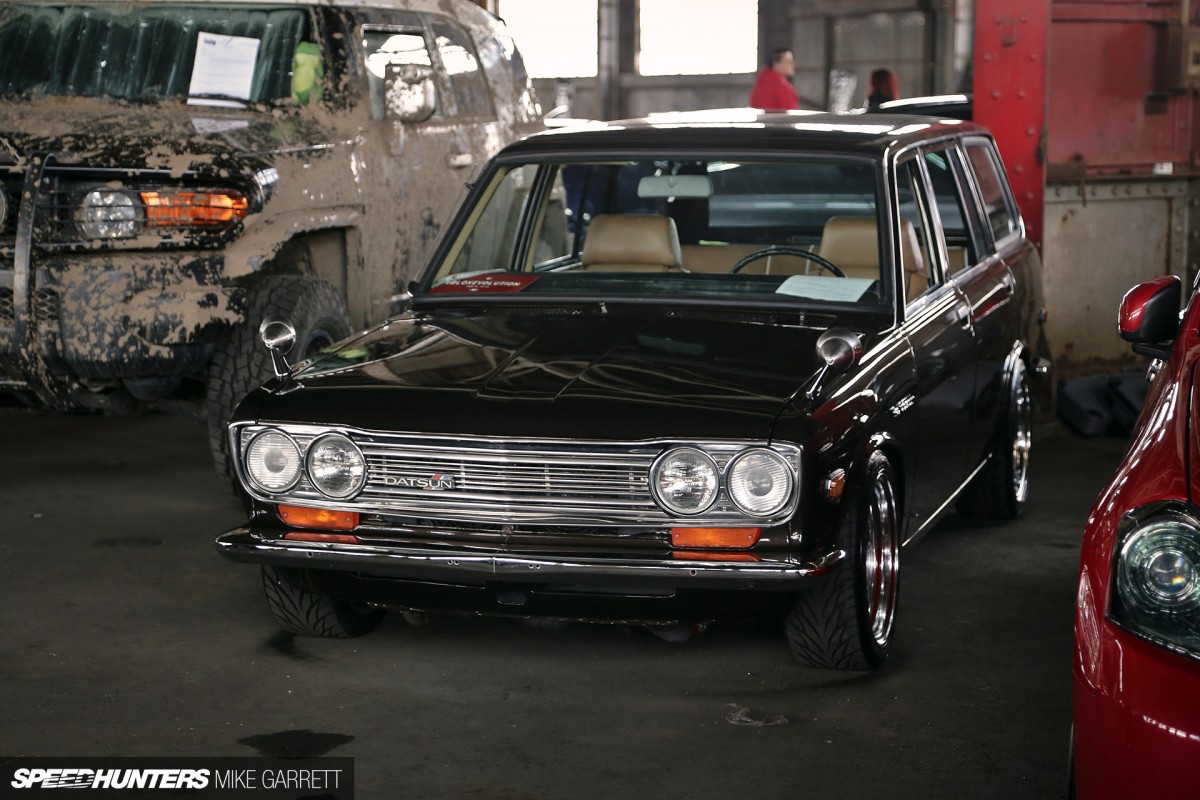 Now it's back to the 1970s to take a closer look at the '72 Datsun 510 Wagon from the Endless Projects Crew. You don't see 510 wagons often, especially examples as clean as this one.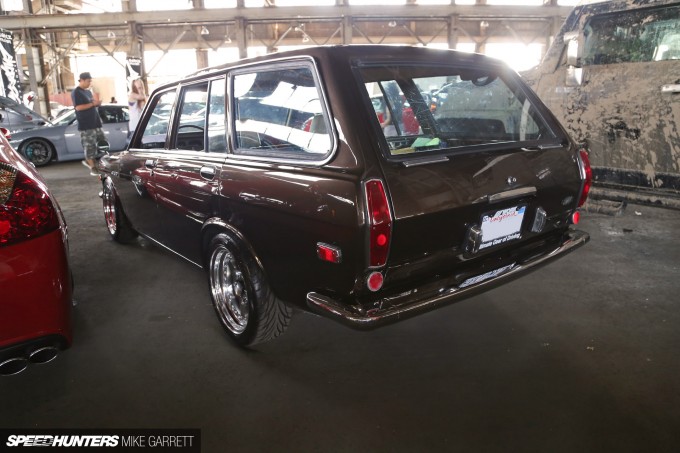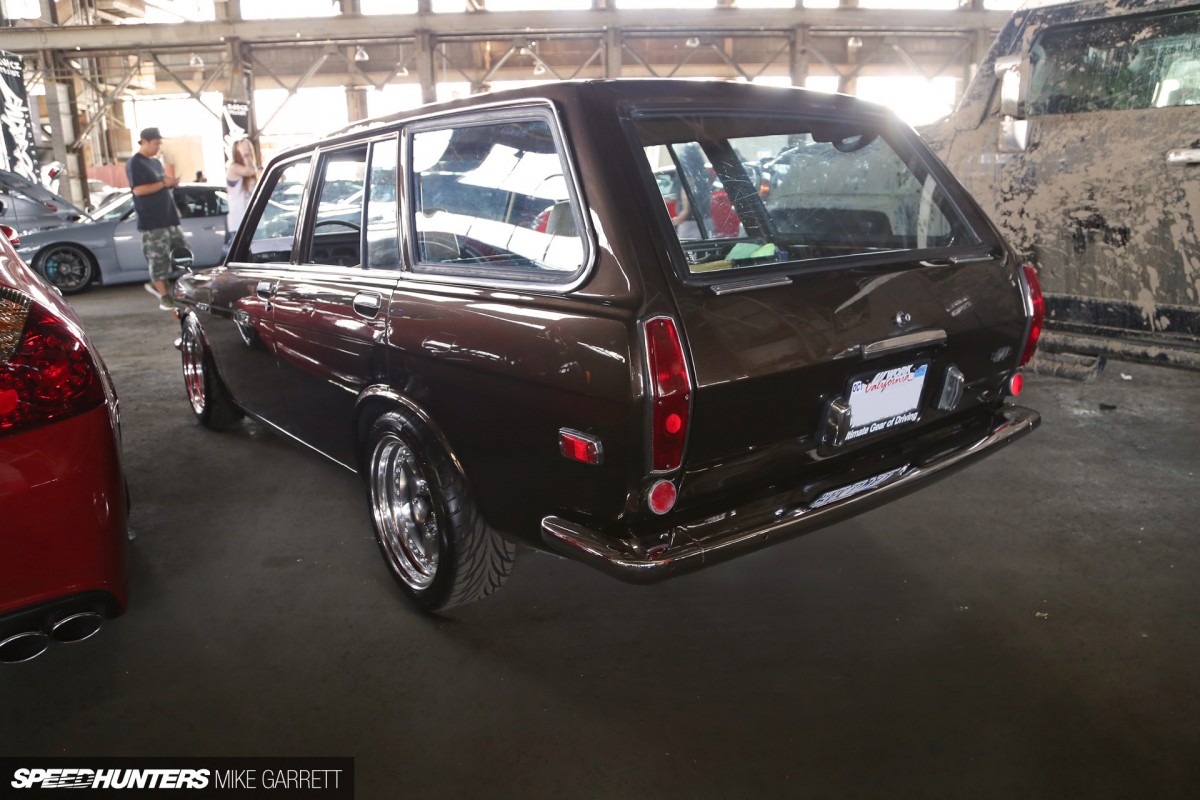 While the car has a lot of its original parts remaining, the engine has been swapped out for a KA24DE from a 240SX. The KA has always been a popular swap choice for 510 owners looking for cheap, reliable power on the street.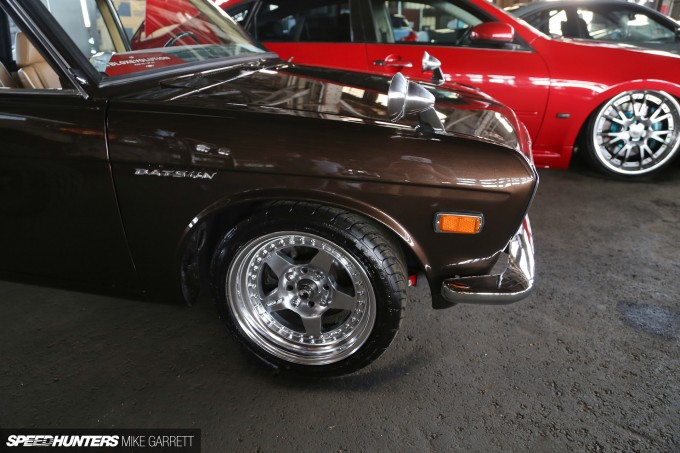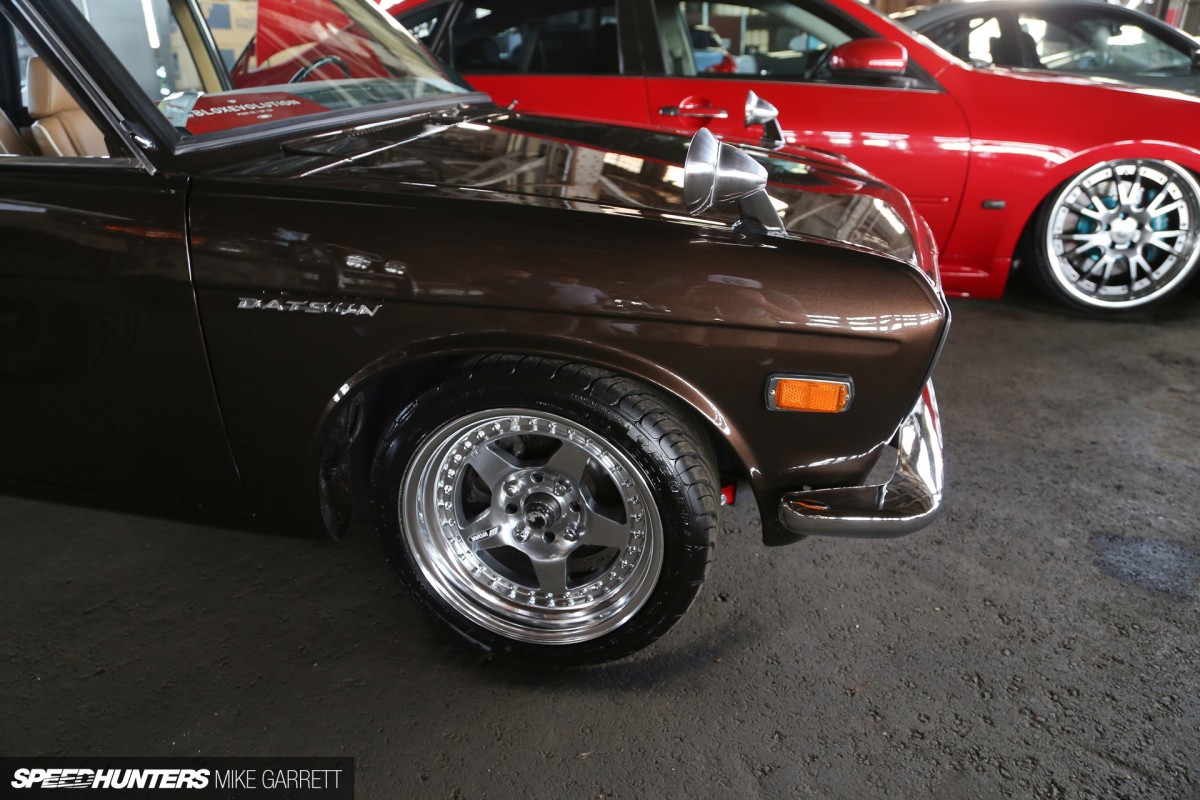 Along with its Hot Chocolate body color sourced from the MINI palette, the 510 is also wearing 15×8-inch Work Meister CR-01s and a set of JDM fender mirrors for the nostalgic look.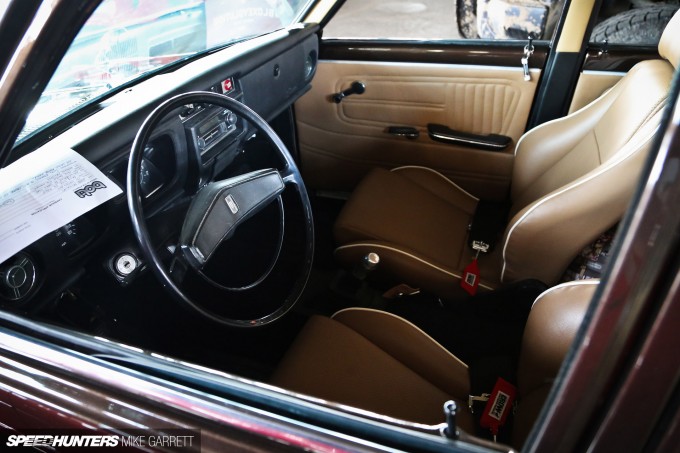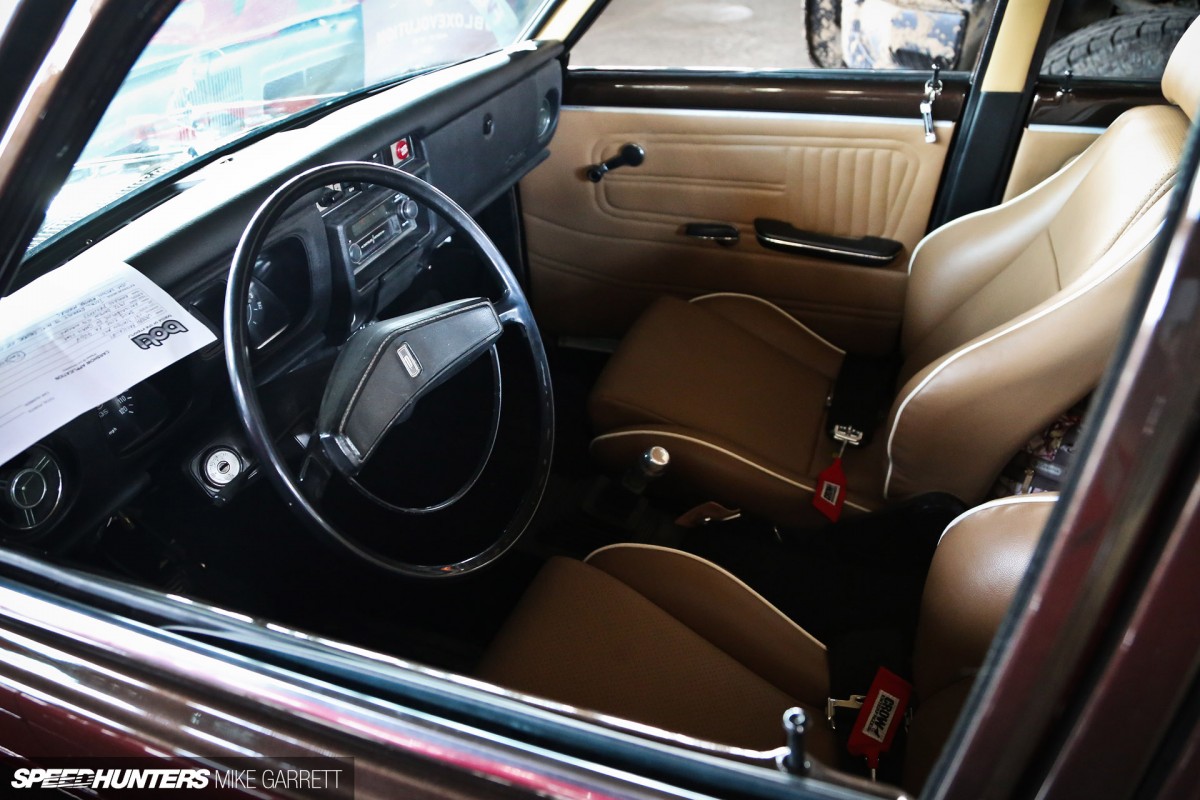 Inside, the stock seats have been replaced with a set of custom upholstered Recaros, but the factory Datsun steering wheel and the original 8-track tape player both remain intact.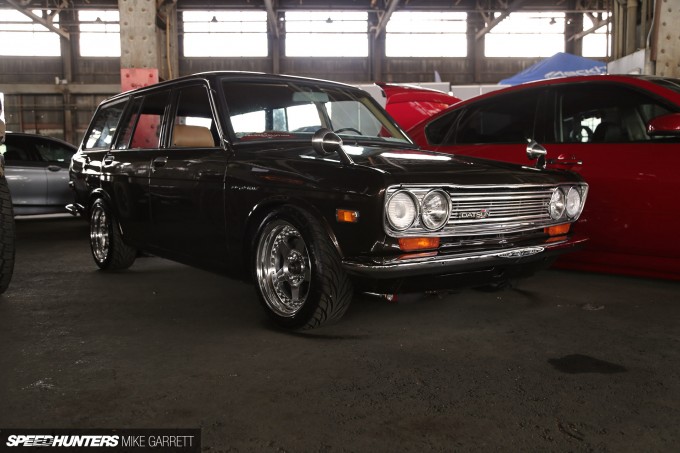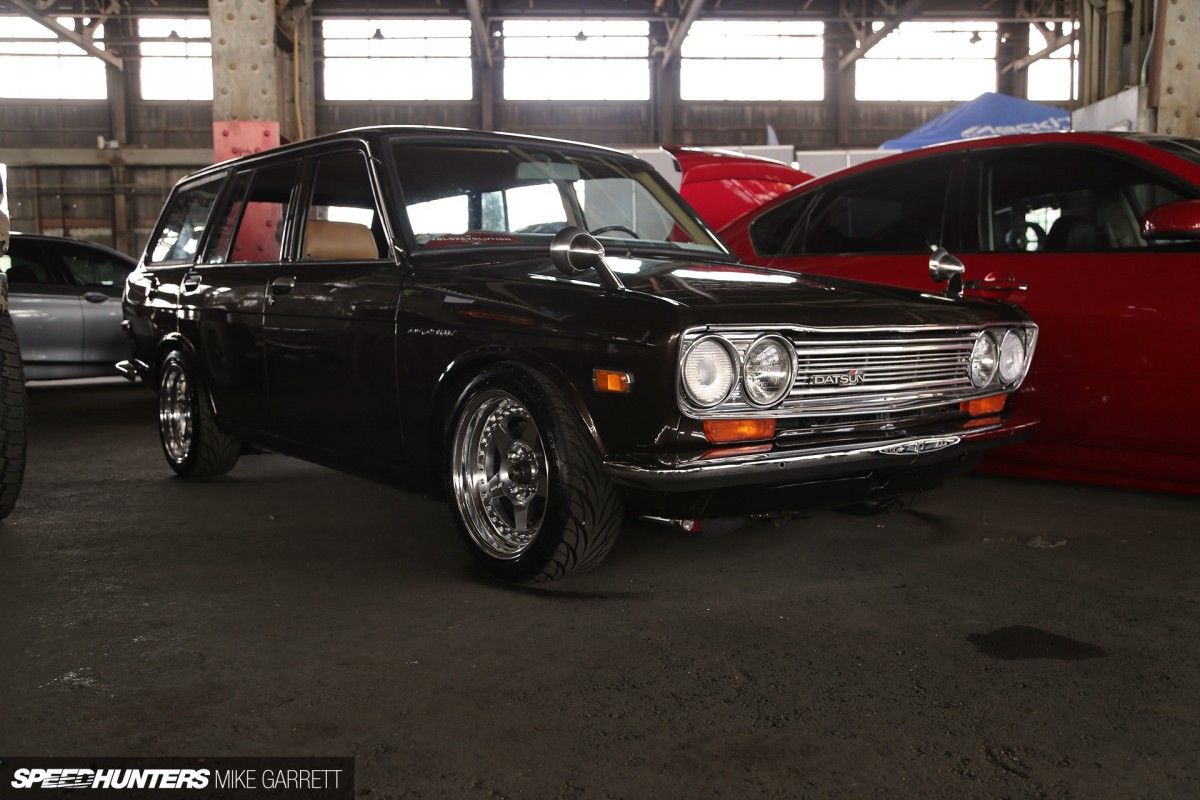 All in all, I thought this car was a perfect example of a restomodded 510 – that is, tastefully upgraded with high quality parts throughout.
Throw It Back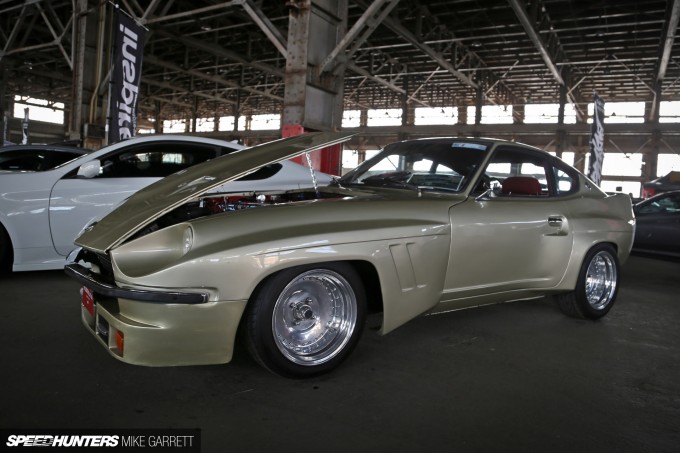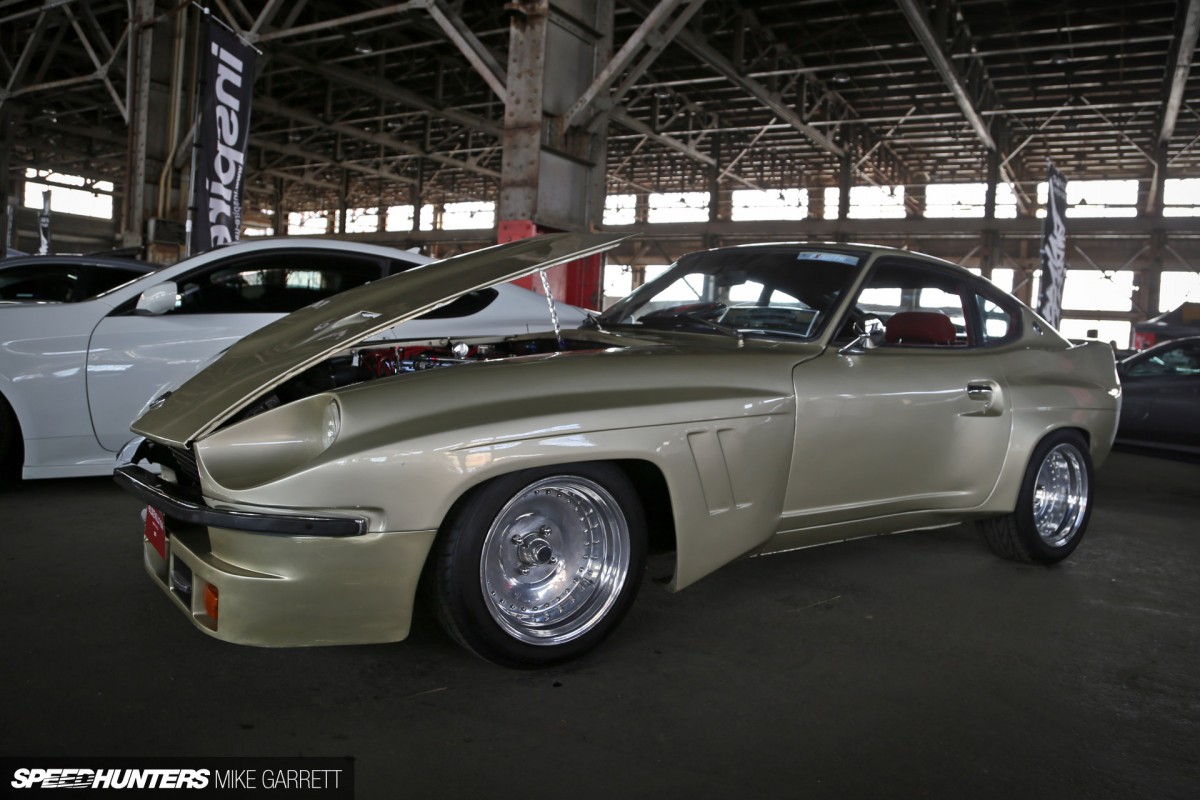 Now we go for an even deeper time warp with this '73 Datsun 240Z out of Livermore. It actually took me a little while to realize that I was in fact looking at an S30!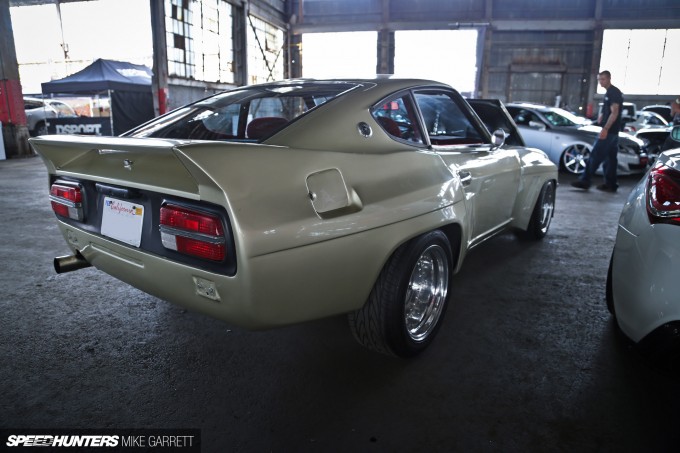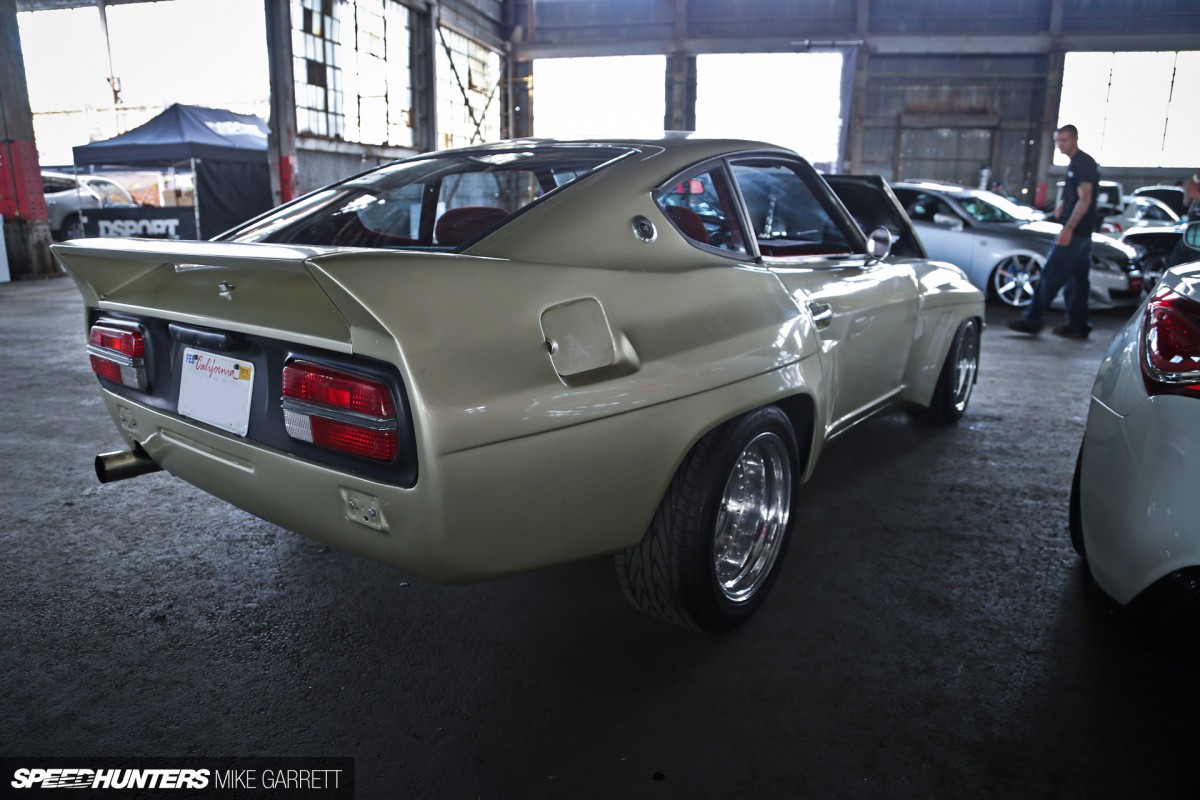 That's because this Z is wearing a fiberglass wide body conversion that's dramatically altered its original lines. Just look at that rear spoiler and those huge fender flares.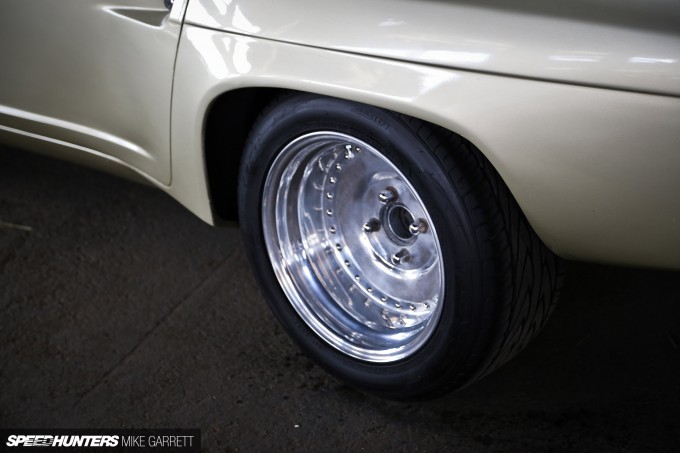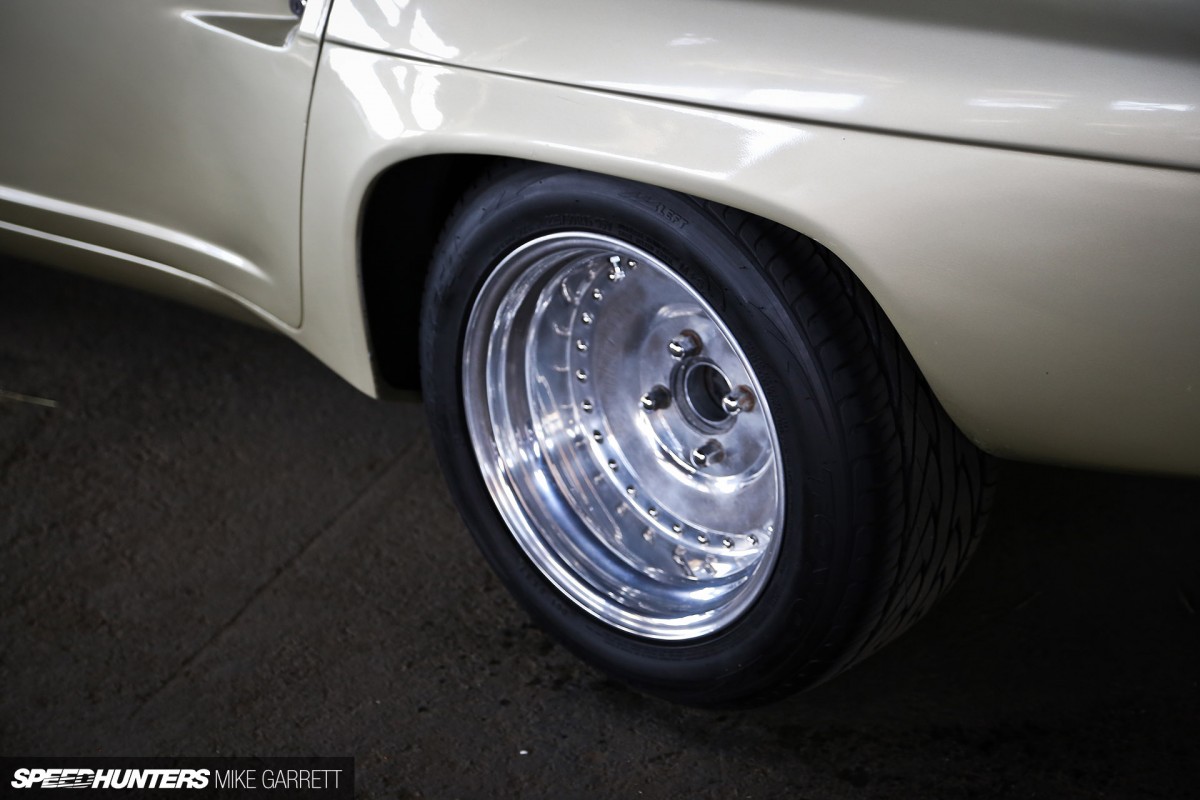 Sitting under those box flares are a set of 15-inch Centerline wheels that help to complete the old school look.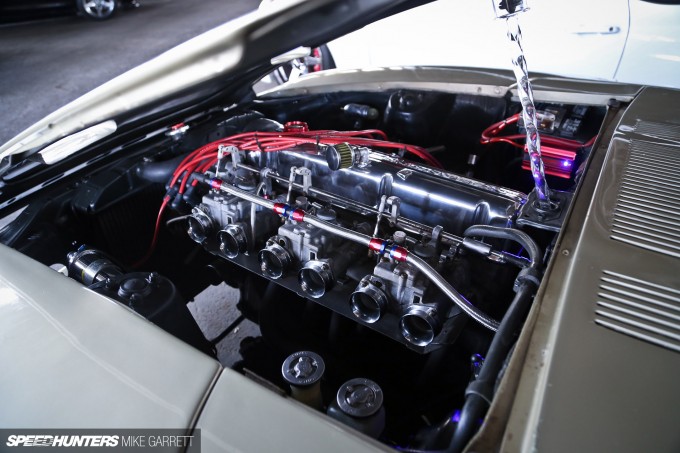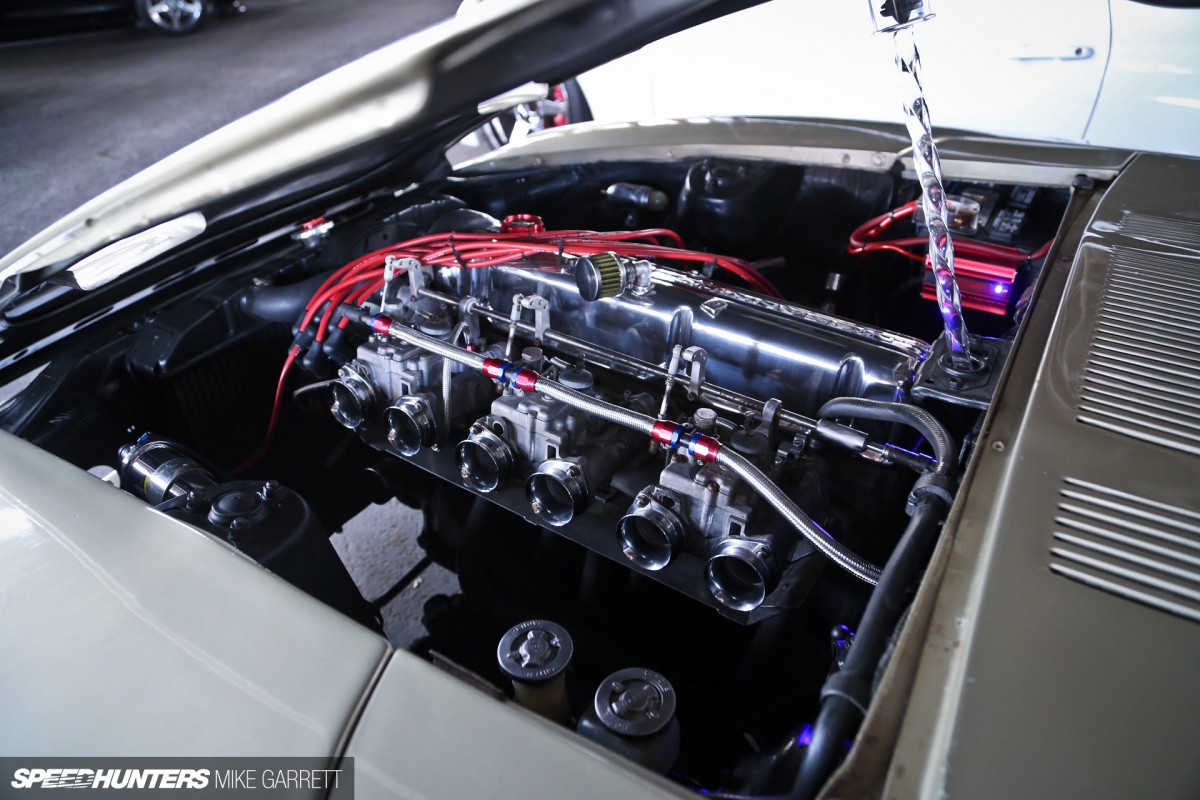 The car is powered by an original L24 straight six with a high-flow header, upgraded ignition and a set of triple Mikuni side-draft carbs.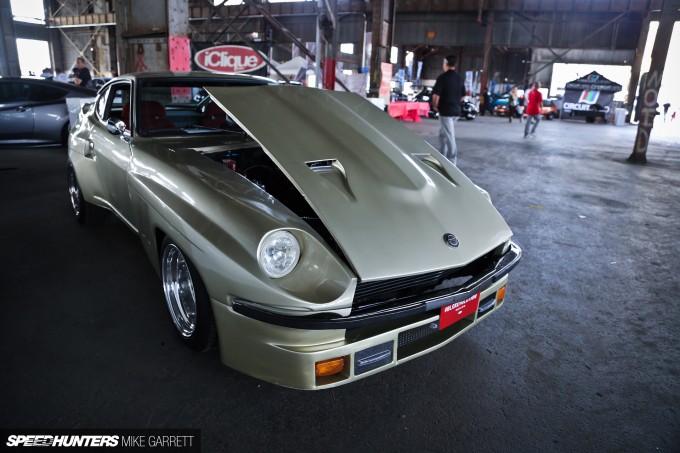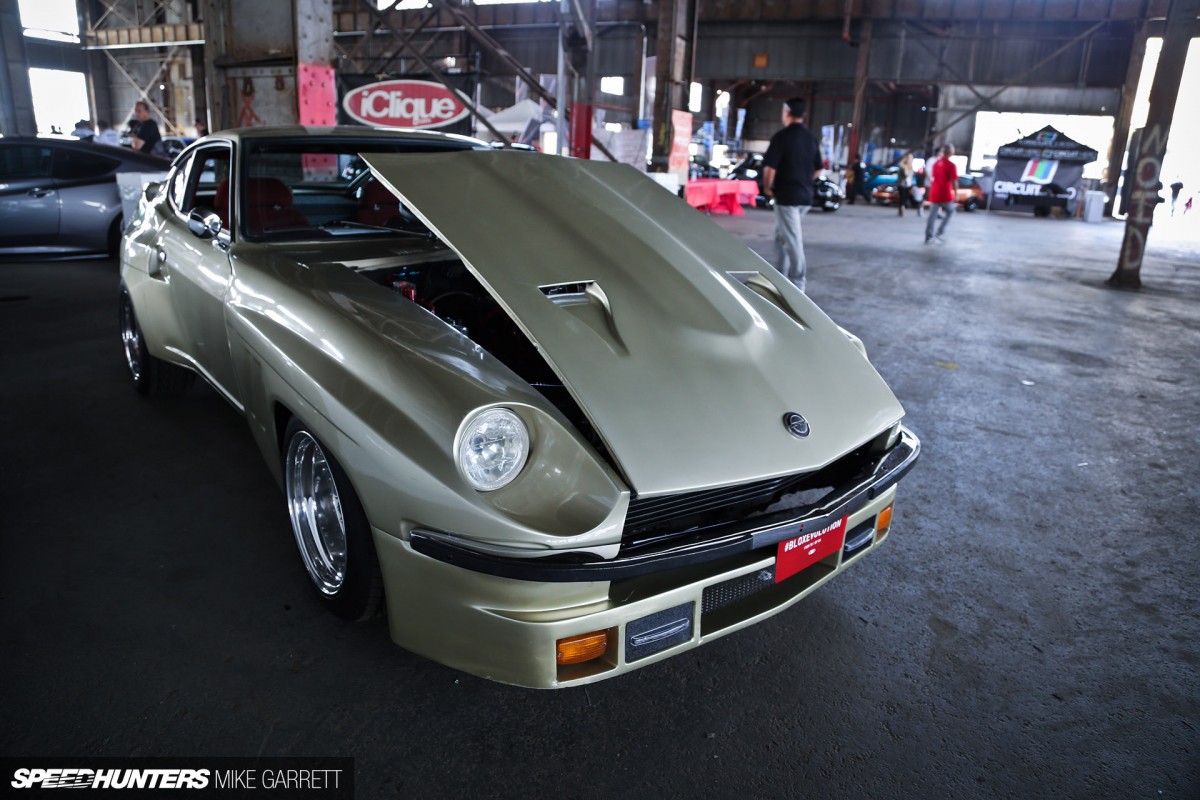 I know not everyone will dig the over-the-top looks, but I personally like the way this thing throws back to the wild street machines of the 1970s and '80s.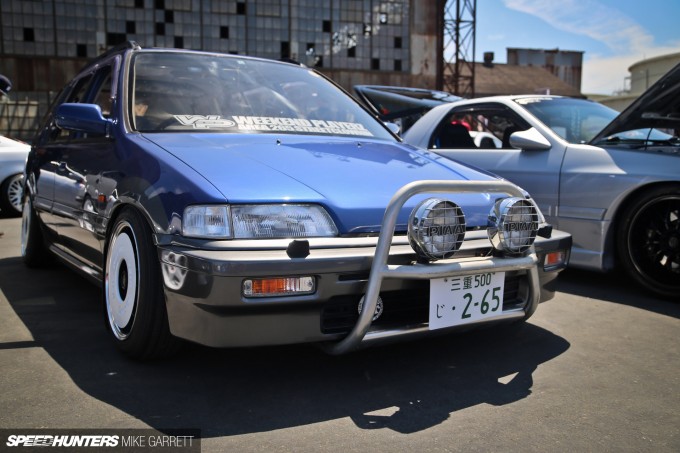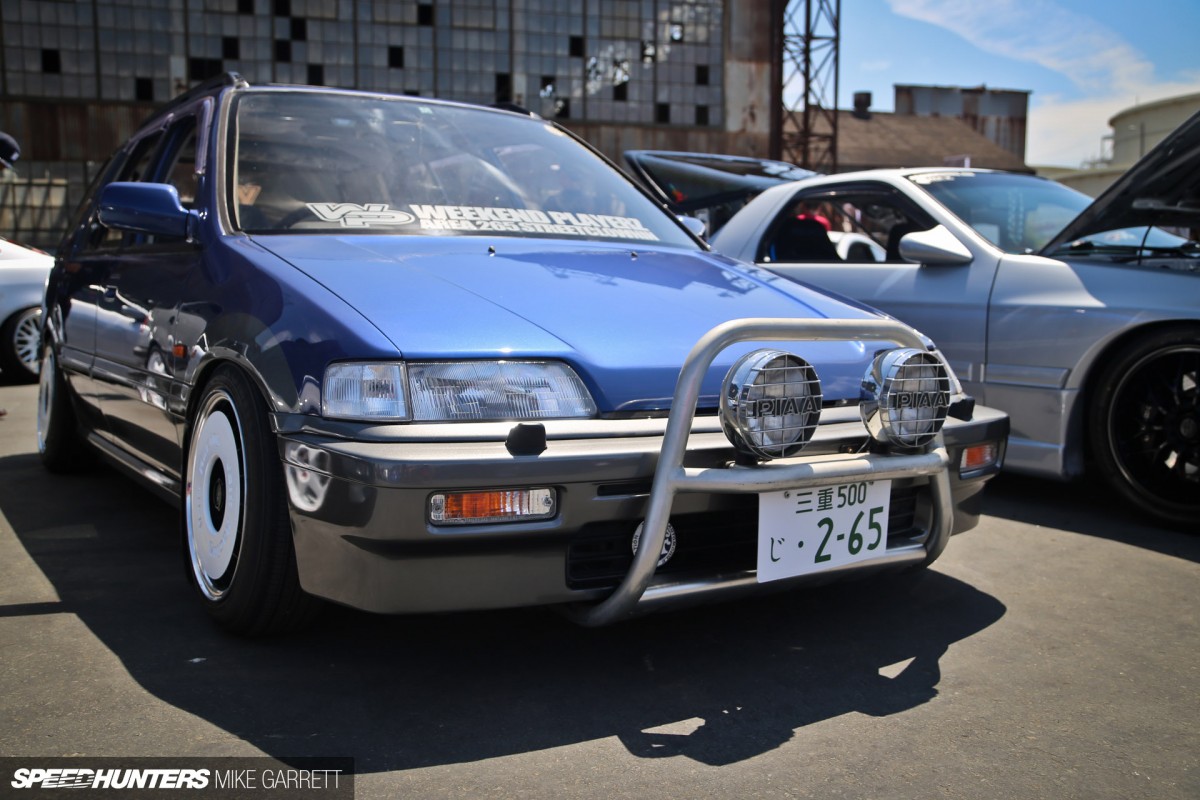 Last but not least, we have a Japanese market rarity that has somehow made its way to American shores. It's a an EF chassis Honda Civic Shuttle.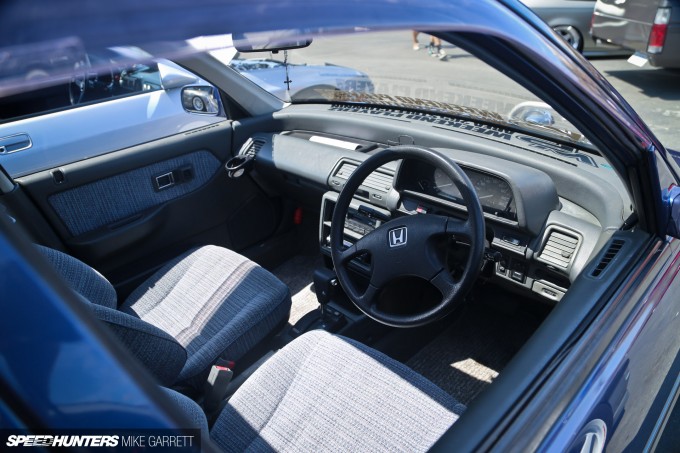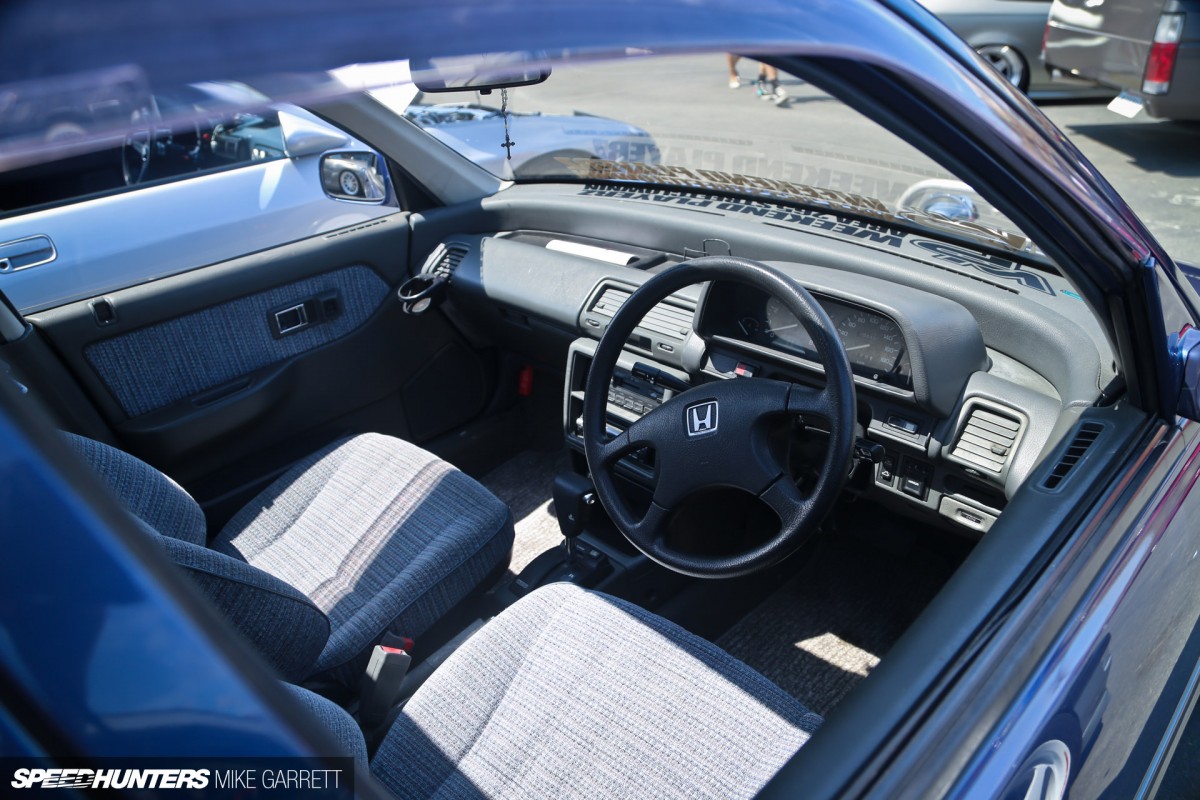 Actually it's not just a Civic Shuttle – but a rare 4WD model known as the Beagle. Yes, only in Japan would they name a car 'Beagle'.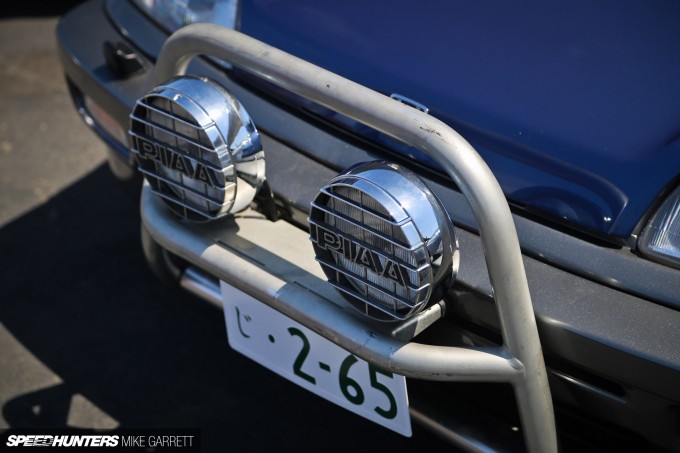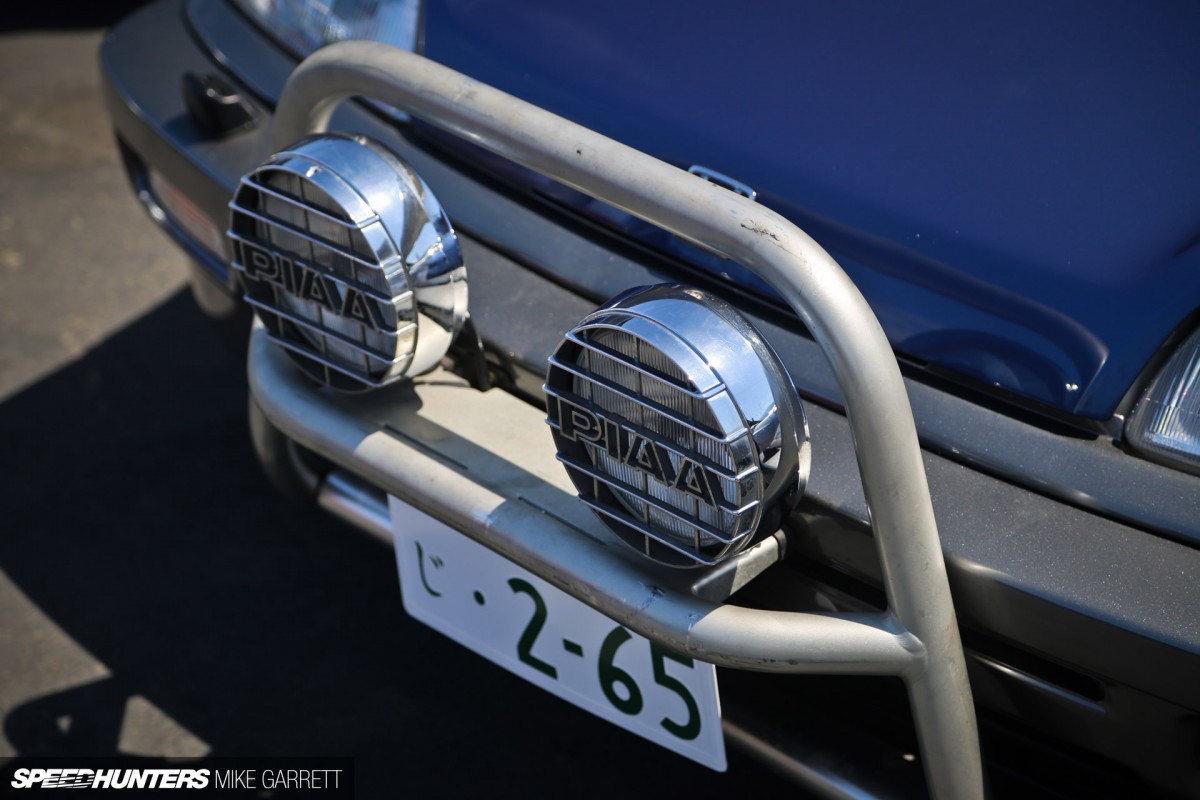 It's essentially a crossover SUV from the days before that term even existed. Those external lights up front are actually a factory item.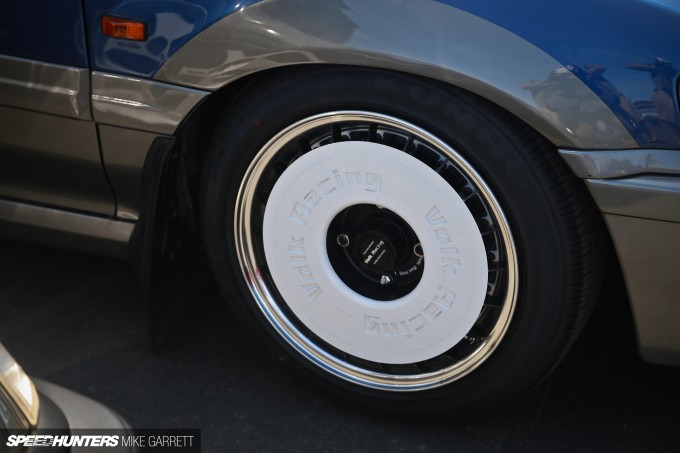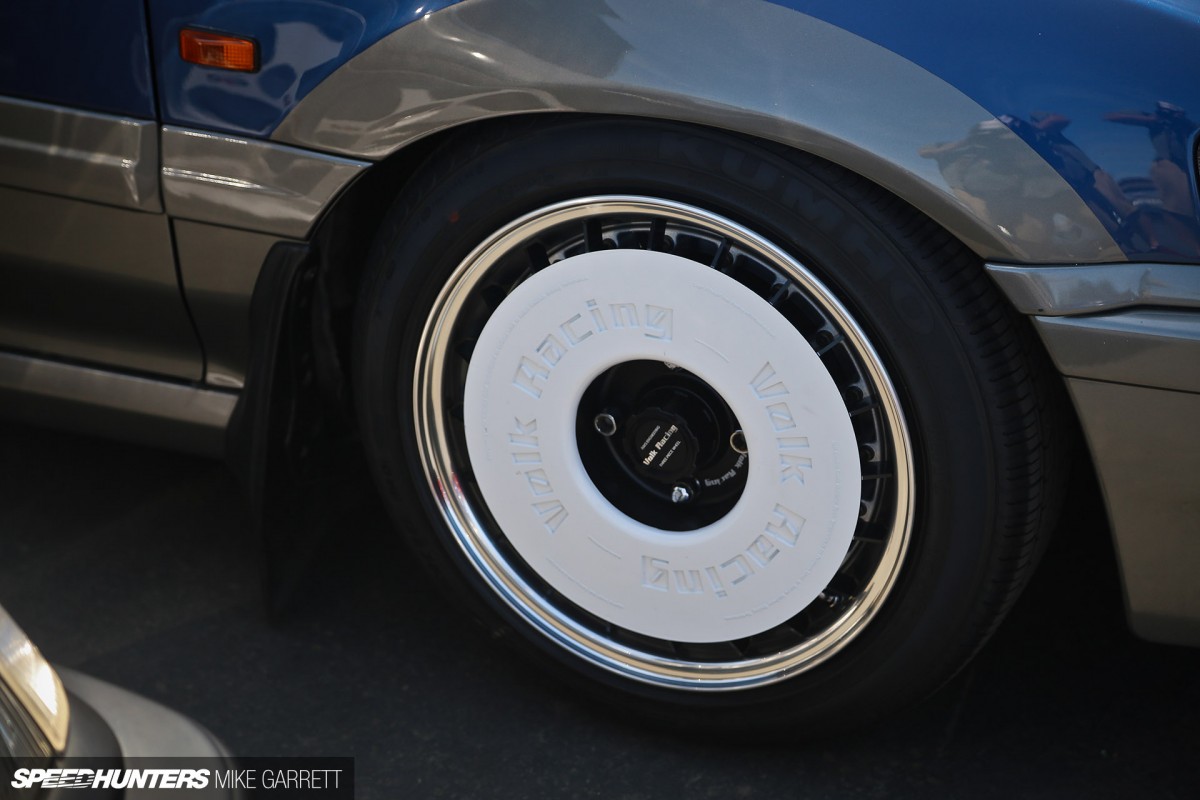 Although it's original for the most part, this example has been lowered and equipped with a set of old school, finned Volk Racing wheels.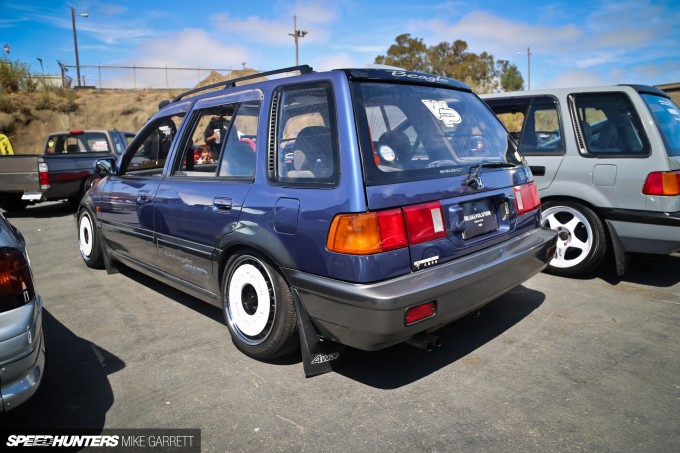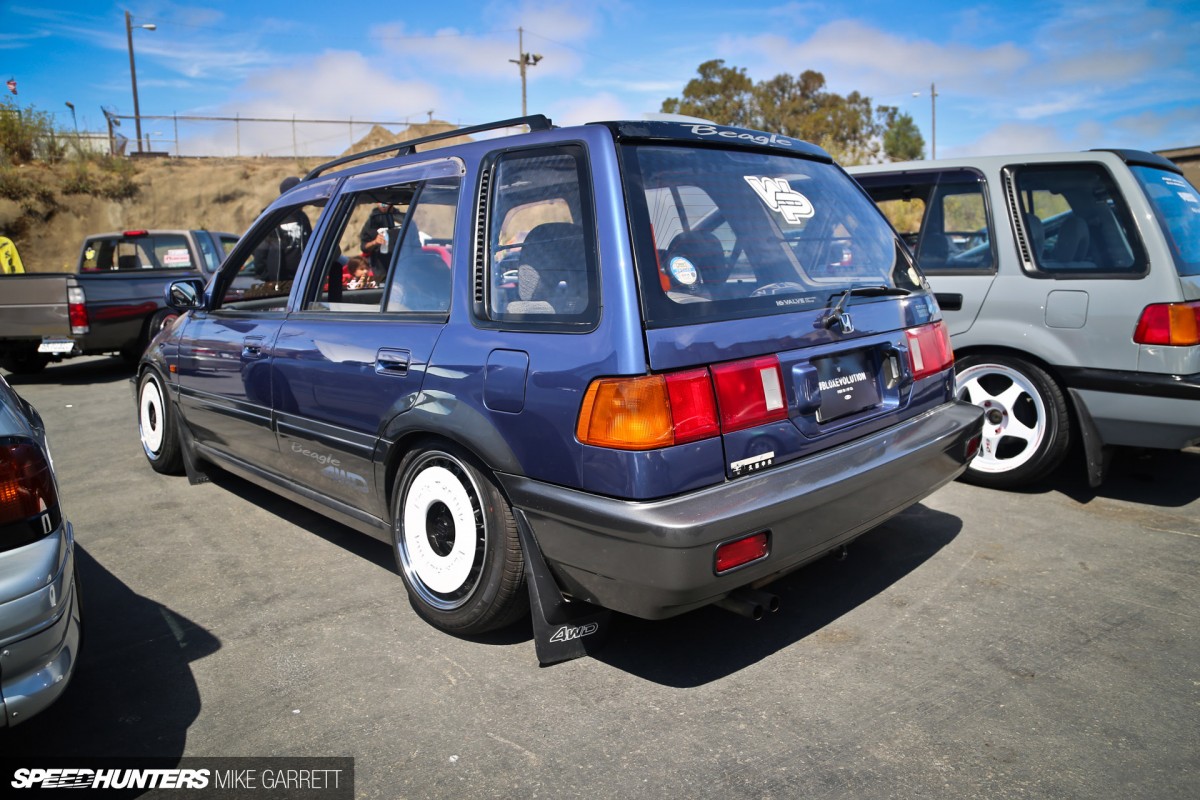 I've always had a thing for obscure cars from the '80s and '90s and this little puppy is about as unusual as a Civic can get.
There you have it – six of my favorite cars from BLOX Evolution. See you next year!
Mike Garrett
Instagram: speedhunters_mike
mike@speedhunters.com