Where Enthusiasm Is Born
Do you remember when you became an automotive enthusiast? I'm not talking about a realization that you 'liked' cars, because almost anyone can claim that. I mean the moment when you knew that modified automobiles were going to be a life-long passion, and there was no turning back. Were you born with petrol in your veins, or was it something you grew into? Did you see a special car that inspired you? Was it the rumble of a certain engine?
For Mike Merkt it all started when he was a young kid riding around in his parents' classic cars, but even that wasn't the defining moment…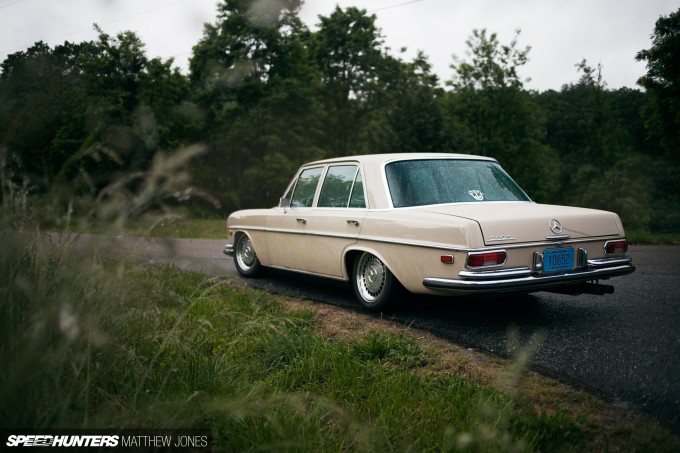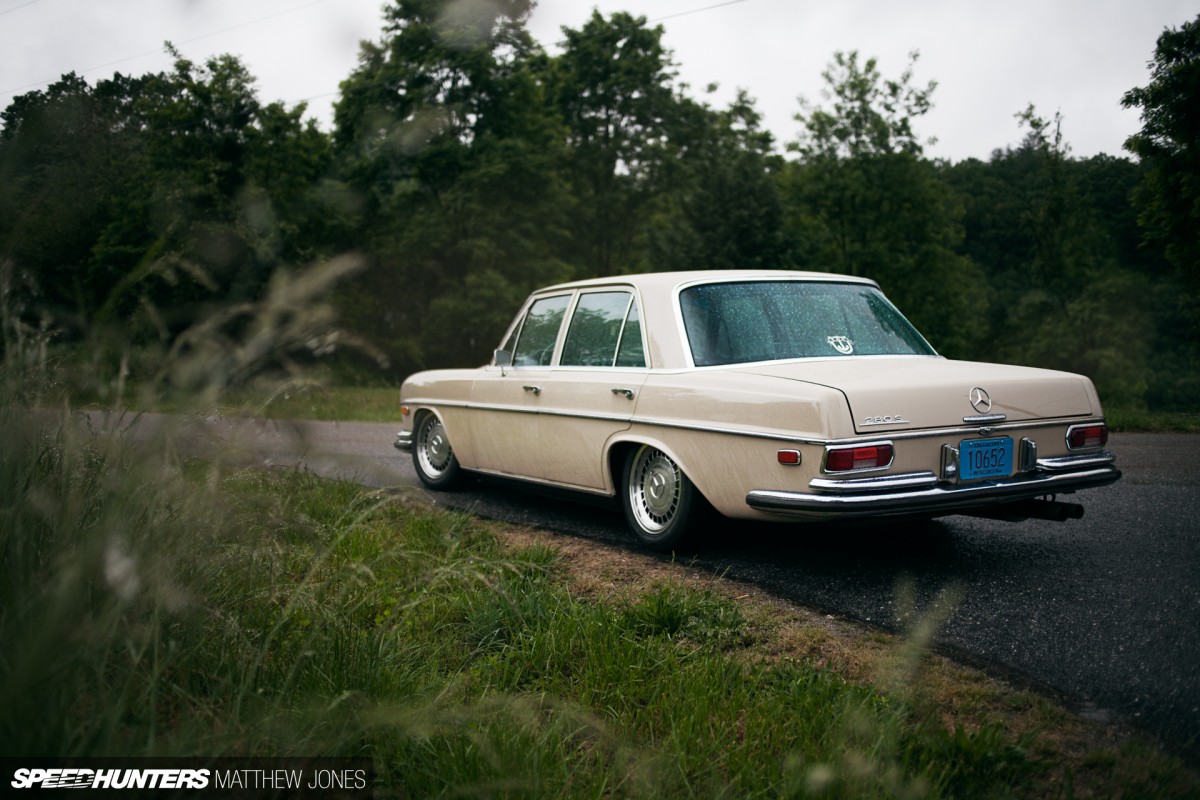 While growing up around old hot rods will certainly make an impression on a small boy, Mike can actually pinpoint the exact moment in time when he realized he was a true automotive enthusiast. As a child, his family passed by a shop with a row of dilapidated old Benzes sitting on leaky air springs, and Mike instantly realized how badass those old German tanks looked sitting flat on the ground. Broken or not, those unintentionally lowered tri-stars fueled a fire inside Mike that led him to own the car you're seeing now.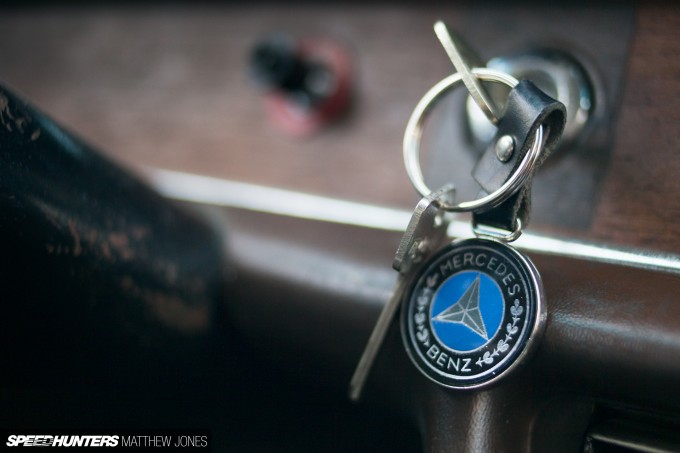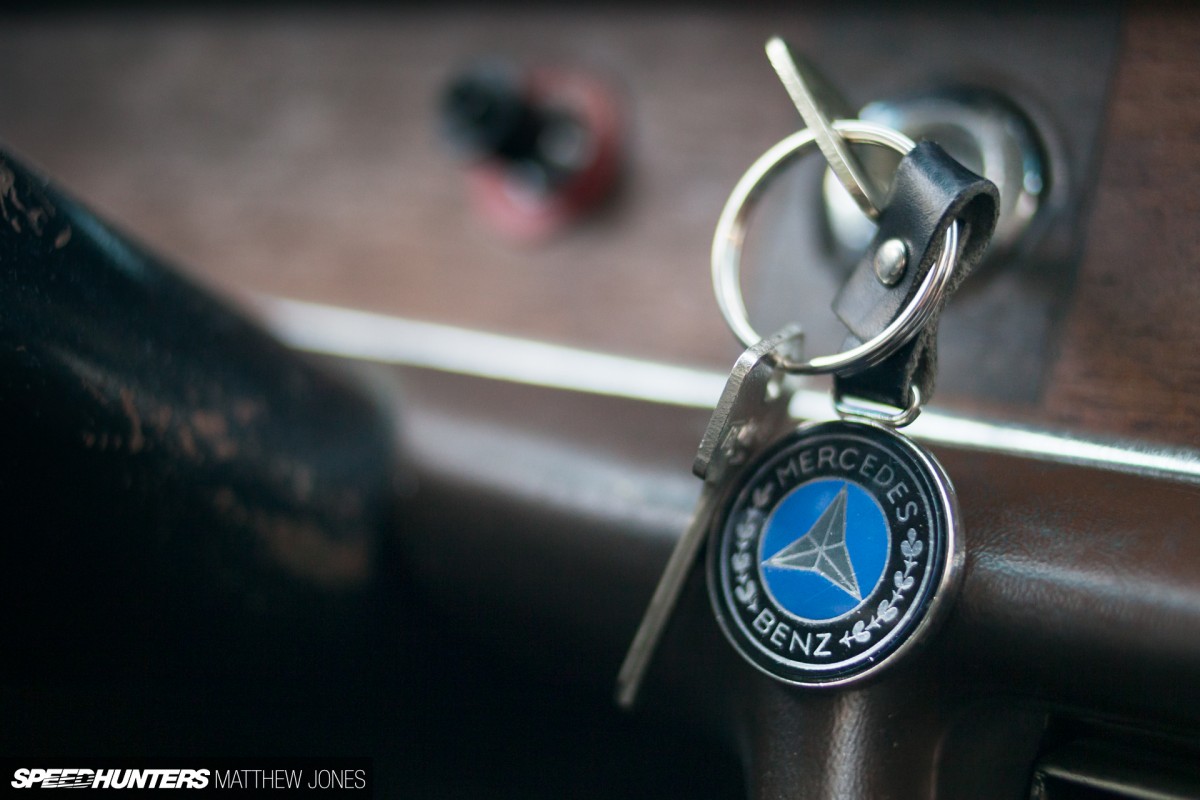 That vision of a dumped Mercedes hibernated quietly in the back of Mike's mind until he saw this 1969 280S pop up for sale in a friend's Facebook feed. Before he knew it his mom, dad and brother were driving to another state to retrieve his new project.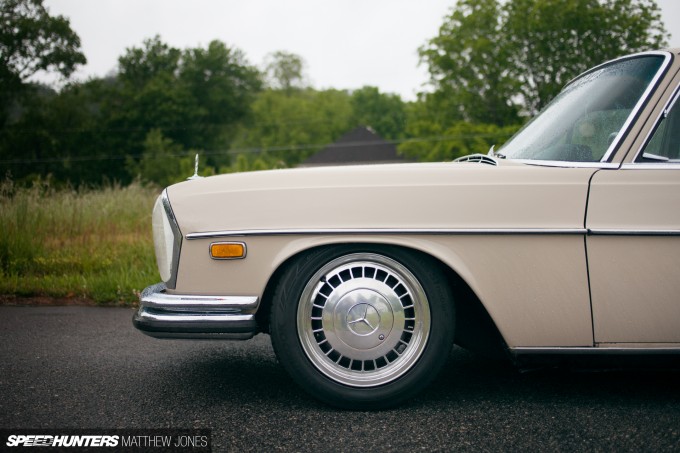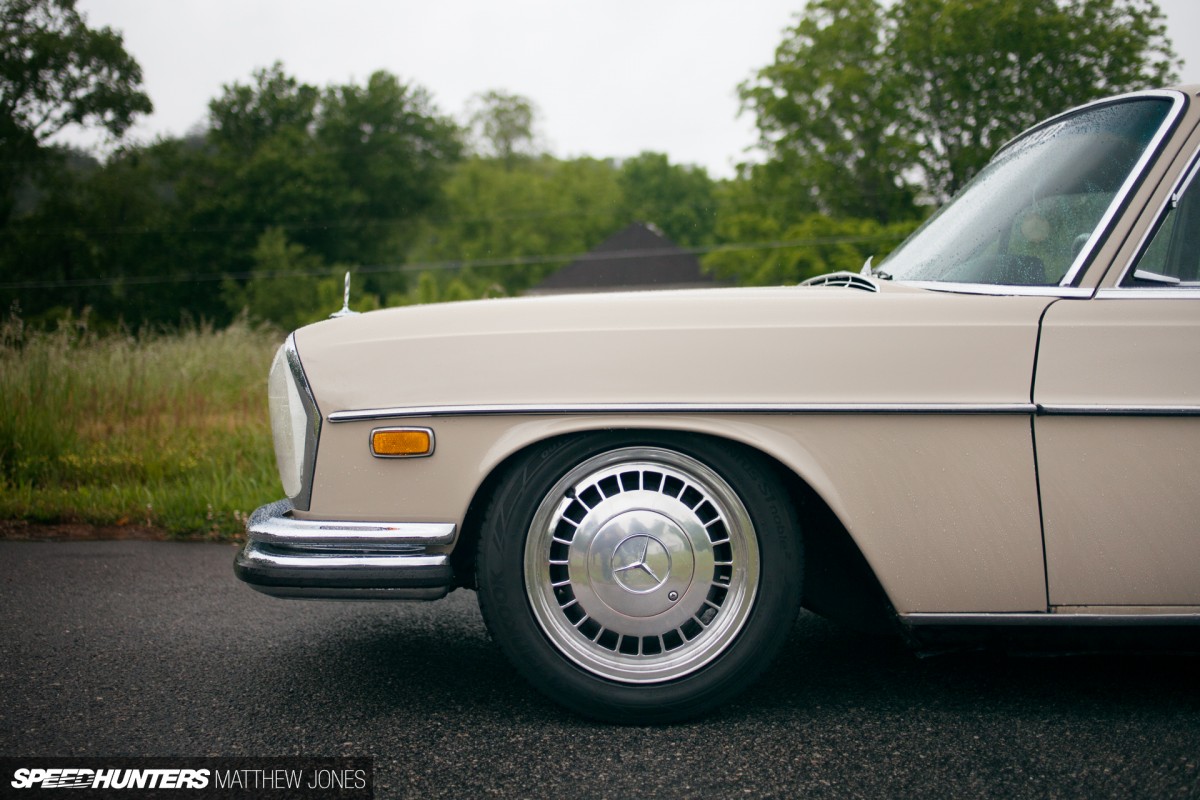 The car was already dumped when he got it. In fact, that's precisely why it was up for sale. The previous owner smashed the oil pan so hard that it sent the fan into the radiator, and at the same time destroyed any desire he had to keep the car and fix it. It was the perfect time for Mike to pick up his childhood dream and make it his own.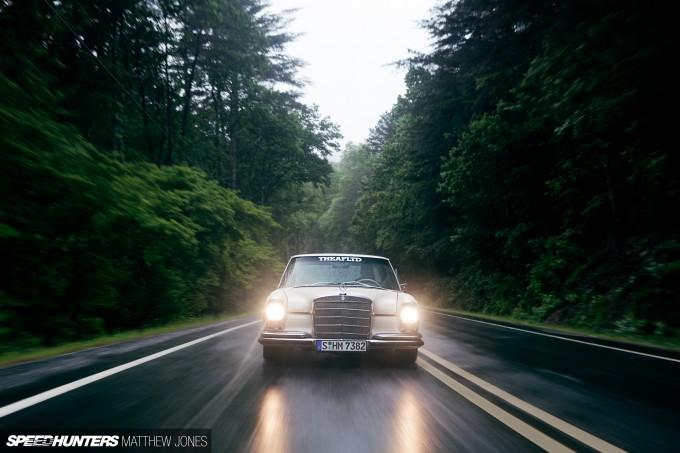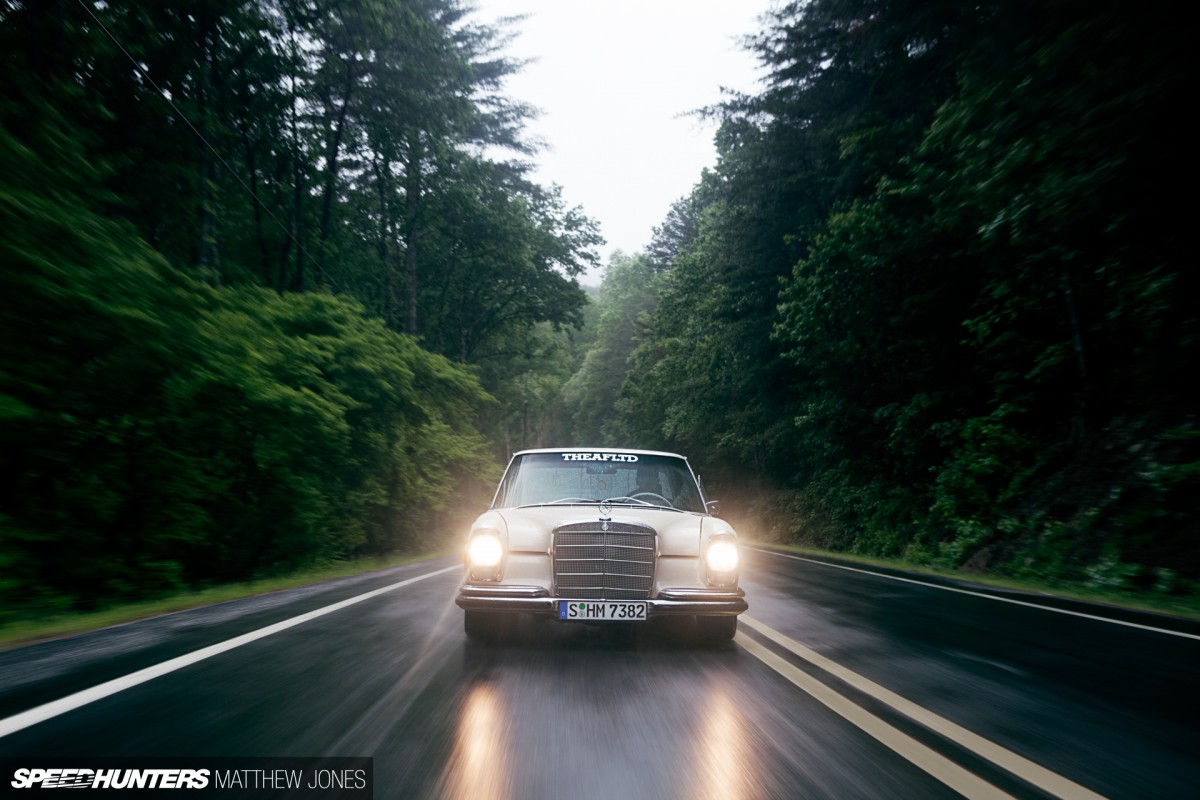 Mike's automotive passion is really no surprise considering what the rest of his family is up to. His dad owns a body shop, his uncle does paint and body too, and his cousin builds hot rods for a living. Was there really any question that this kid was going to be into cars?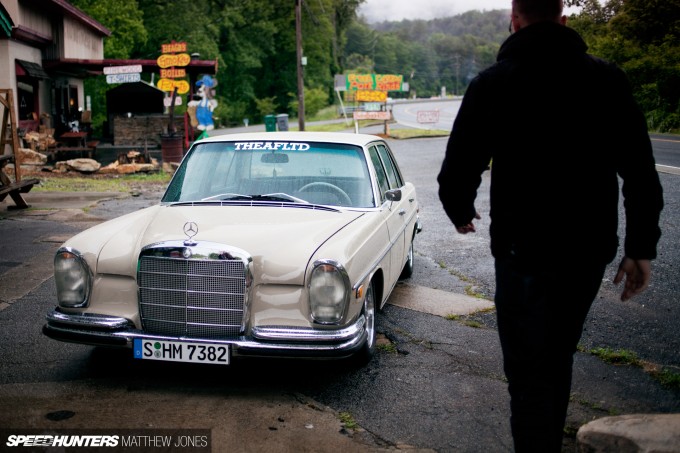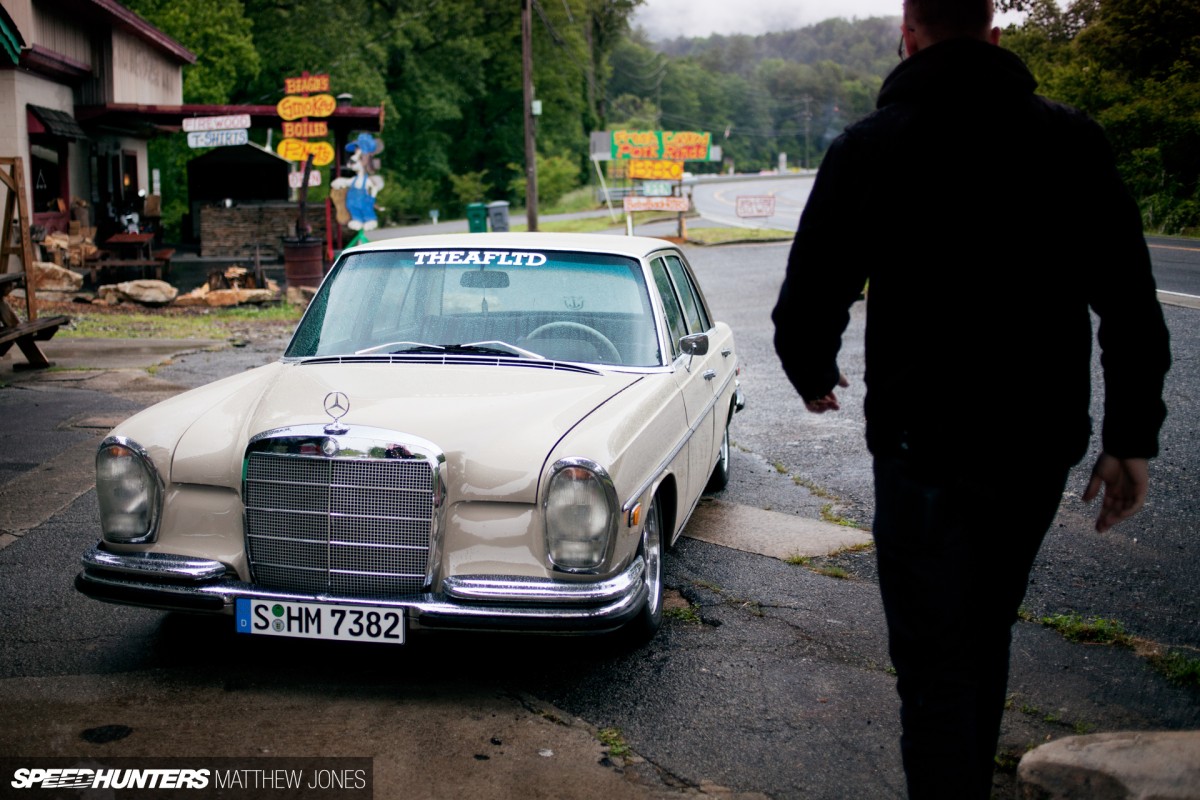 But surely there's more going on with this slammed Benz than cut coils though, or you wouldn't be looking at it here on Speedhunters, right? Of course, and with that I'd like to welcome you to our V8 Swap theme that will be running for the next couple of days.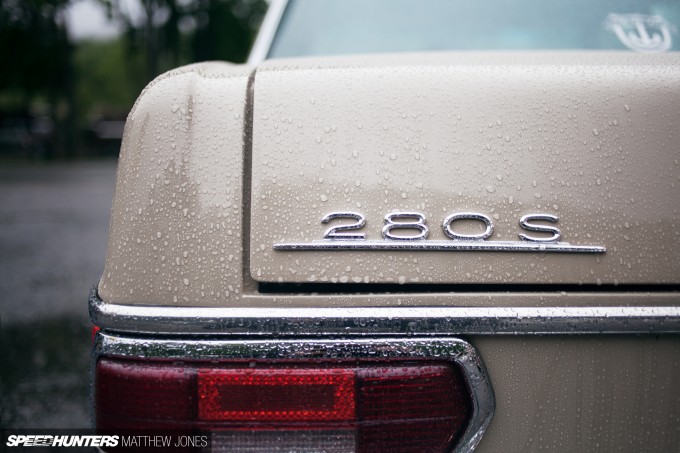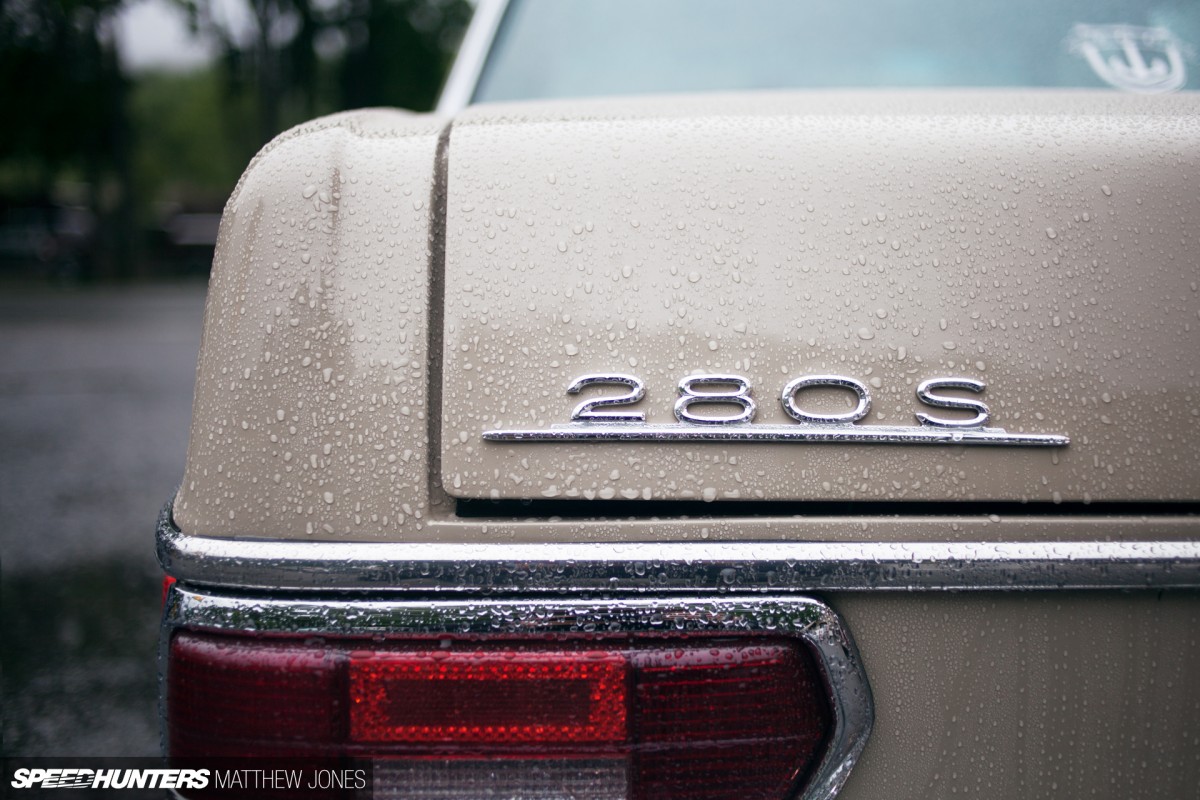 Yes, the car still wears its 280S badge, leading some to think there's a 2.8-liter engine still sitting under the hood, but the Merkt family are American-bred car junkies. The anemic straight six never stood a chance once Mike signed the title.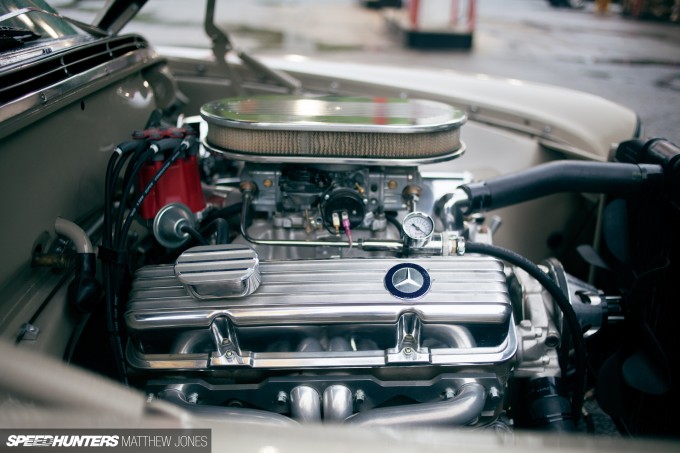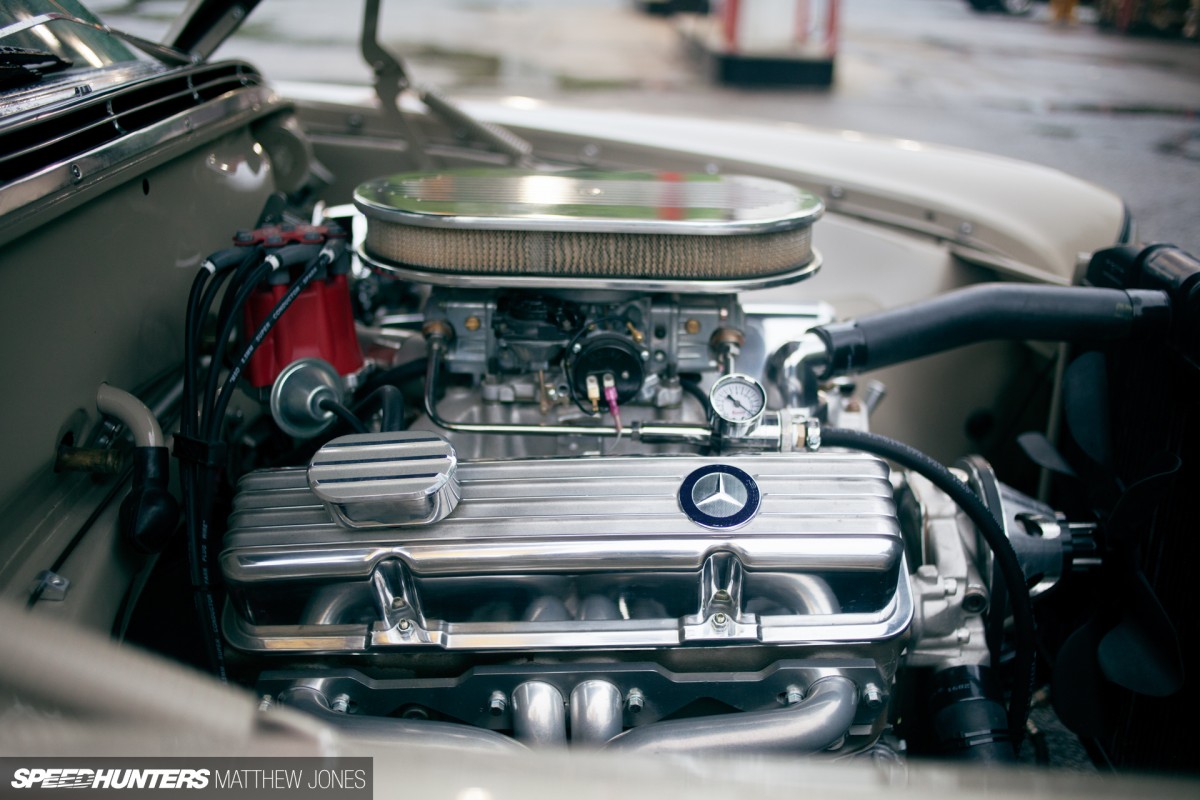 This is where the real fun starts with this car – right here under the hood with a warmed up Small Block Chevy. It's interesting, a Chevy V8 can be so predictable in some cars, yet in this case it makes the car positively stand out.
The Transplant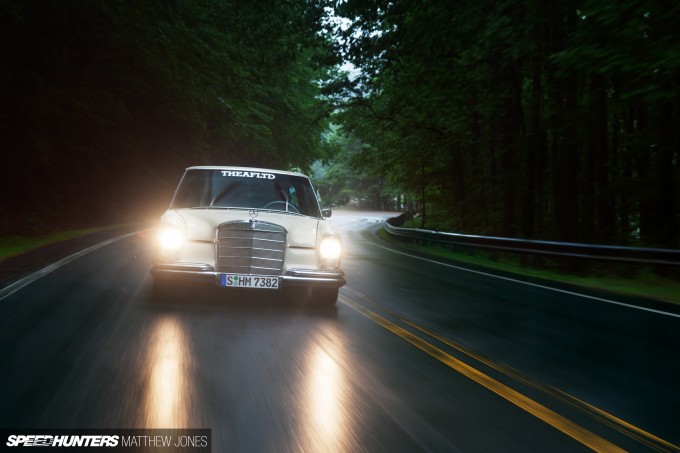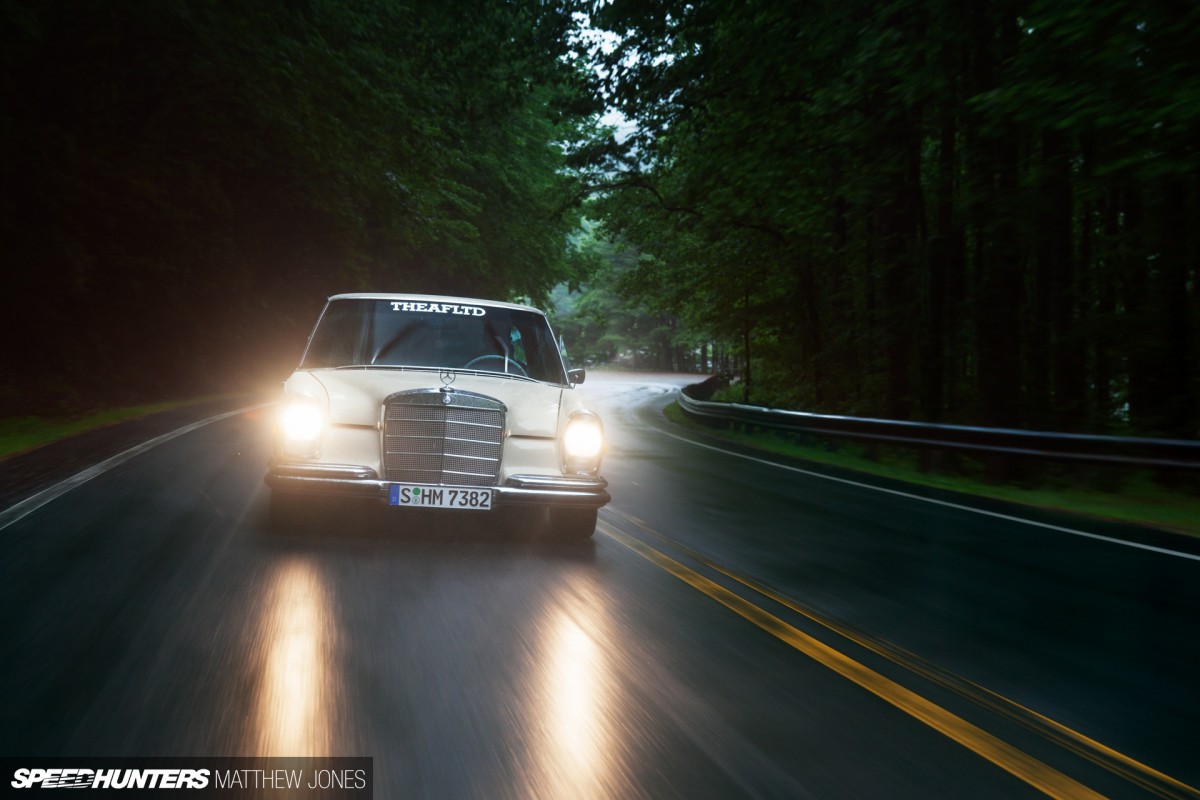 I'll be honest, when you put the description of Mike's 280S on paper it doesn't sound very promising. An old Benz with a Chevy V8 swap? There are just so many ways it can go wrong.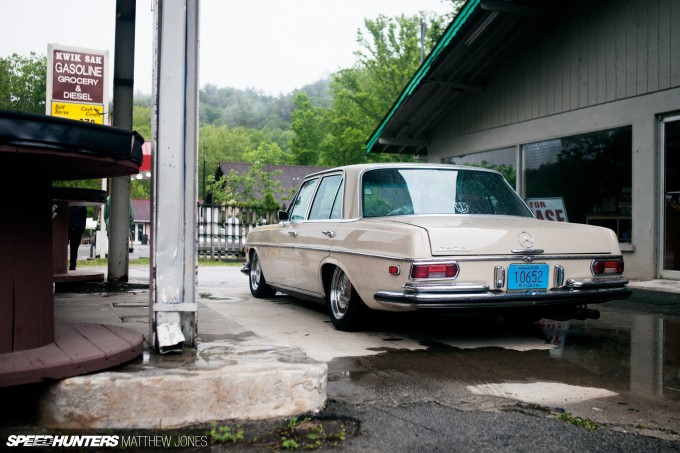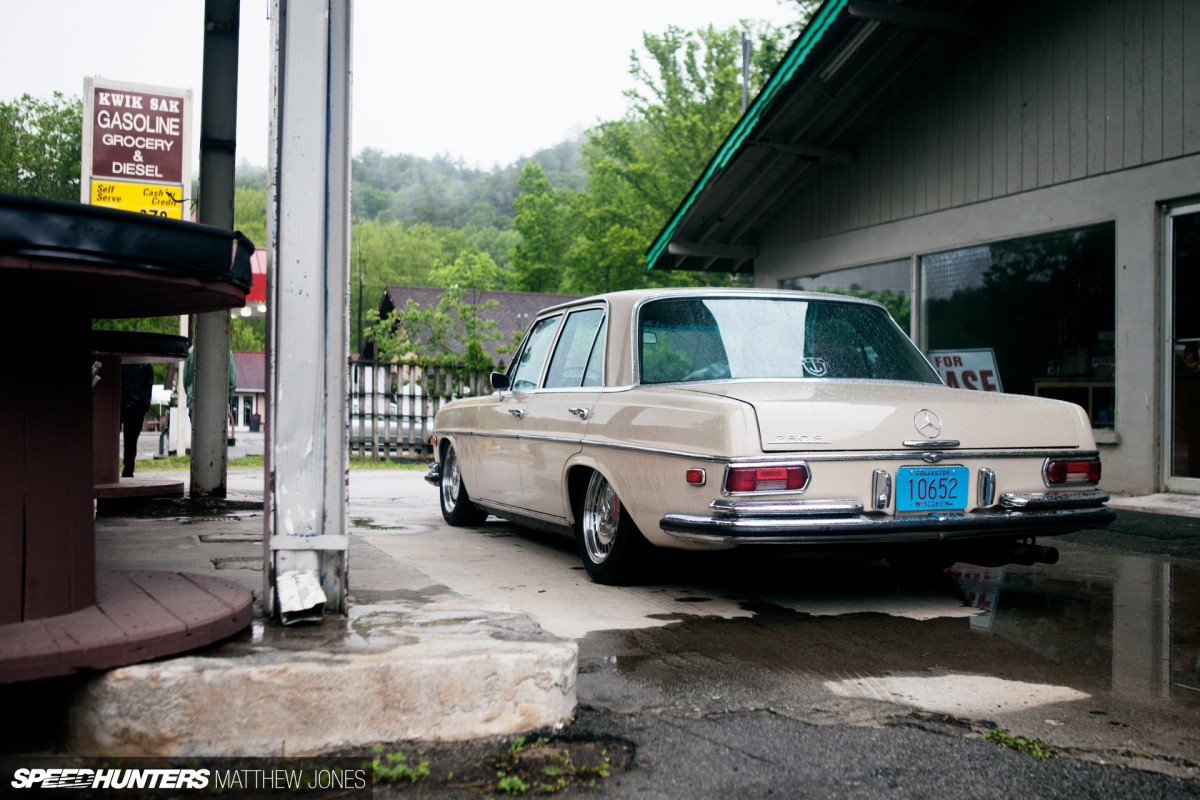 When photographer Matt Jones saw the slammed silhouette roll by and heard the V8 rumble, he found himself running around Southern Wörthersee in the dark searching for the owner. He knew there was something special here.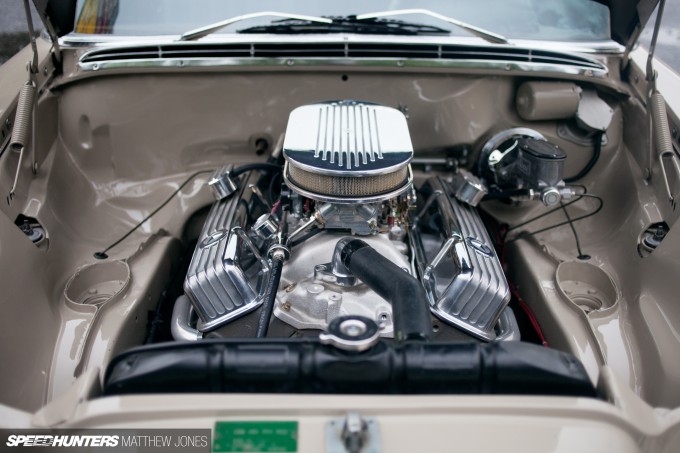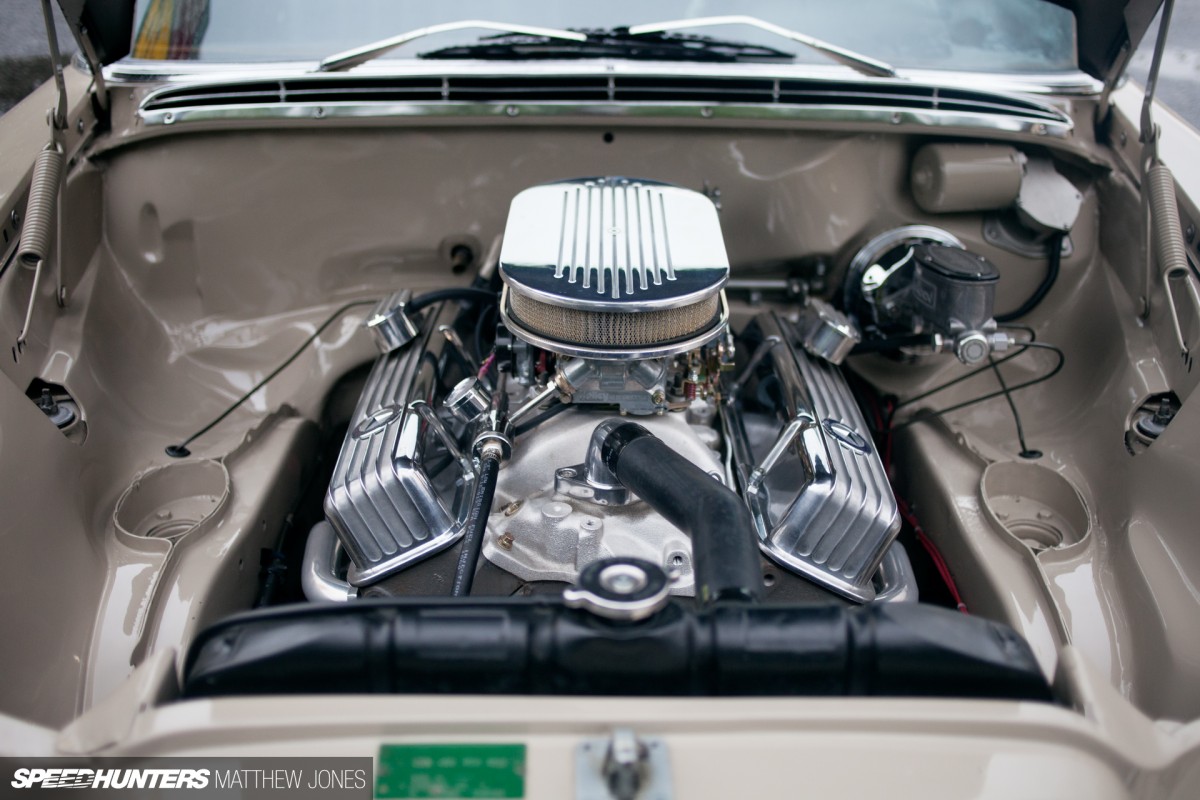 Back to that hypothetical Benz that we put on paper earlier. In my mind, when you lifted the hood you would have been greeted by a rats nest of poached factory wiring, leaky stamped steel valve covers and an truck TBI unit on top.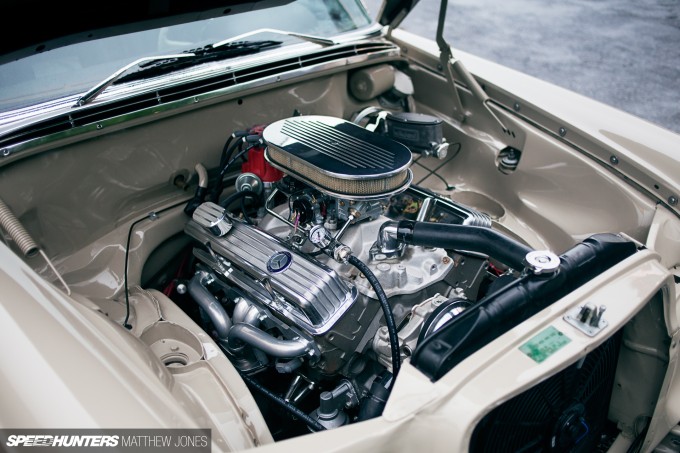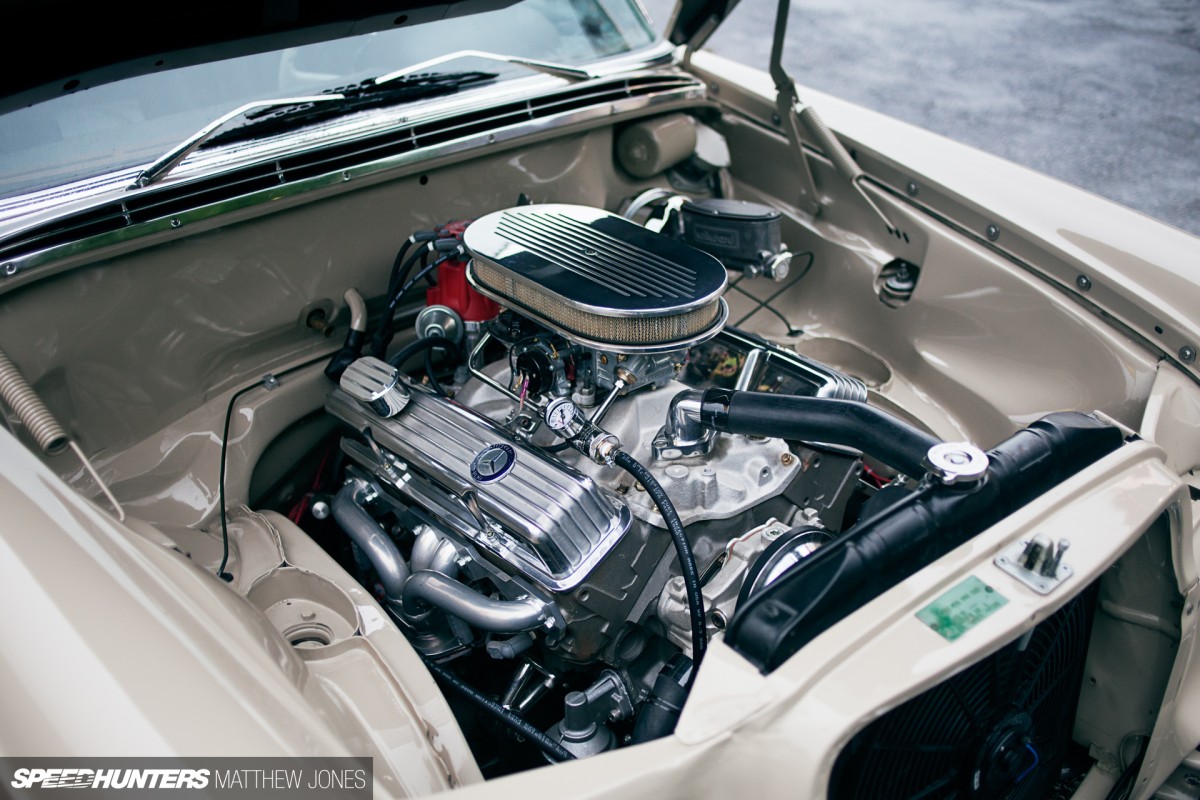 Instead, we get this. Of course the small block is fitted with some nice parts, but the really impressive part is how absolutely current the bay looks with everything shaved and tucked out of sight. I feel like this is hot rodding coming full circle. First the hot rod and street machine builders created super-sanitary engine bays, then it worked its way into the import world and now we have cars like this: an older European marque with a classic American motor and an engine bay treatment that can hang with the latest builds.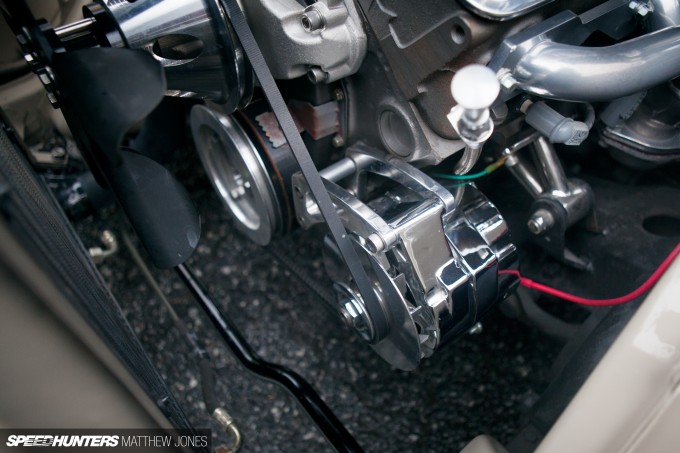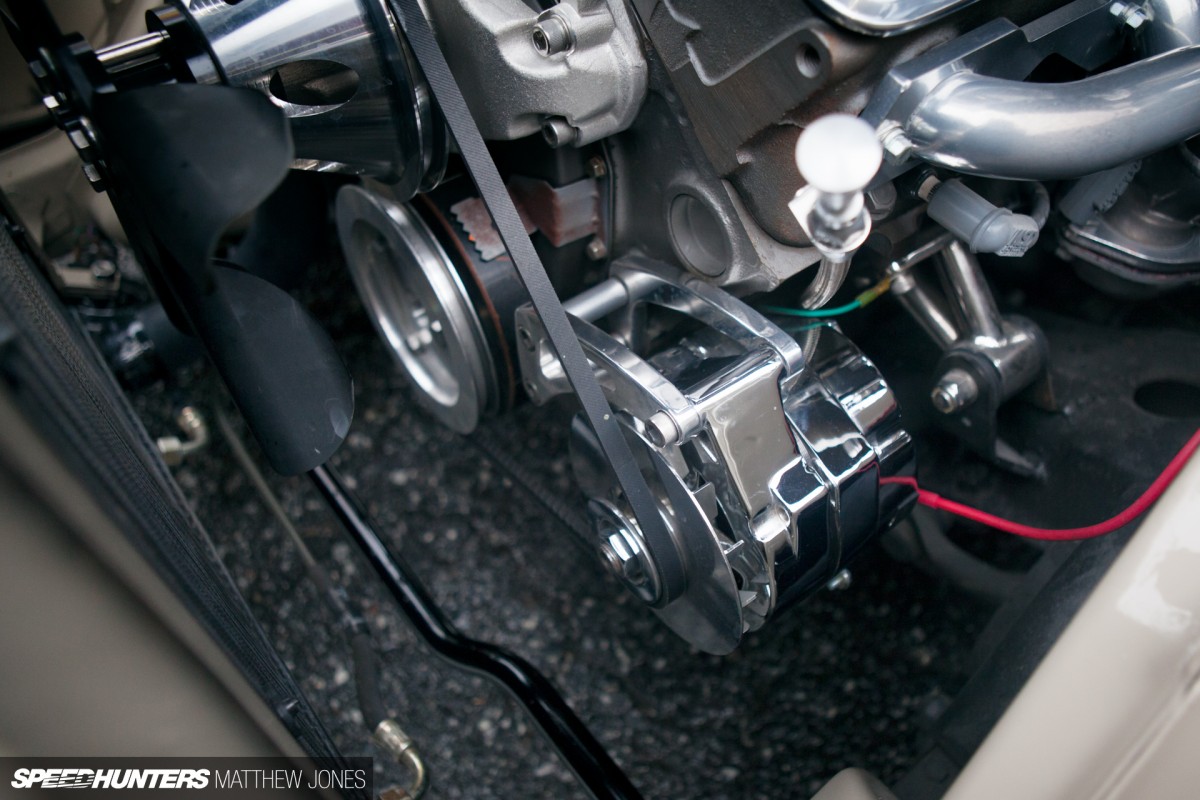 It wasn't the easiest task to swap in an SBC, but Mike and his dad have been around long enough to know what they're doing. A foam mock-up engine was borrowed from a nearby race shop so engine mounts could be built and crossmembers modified.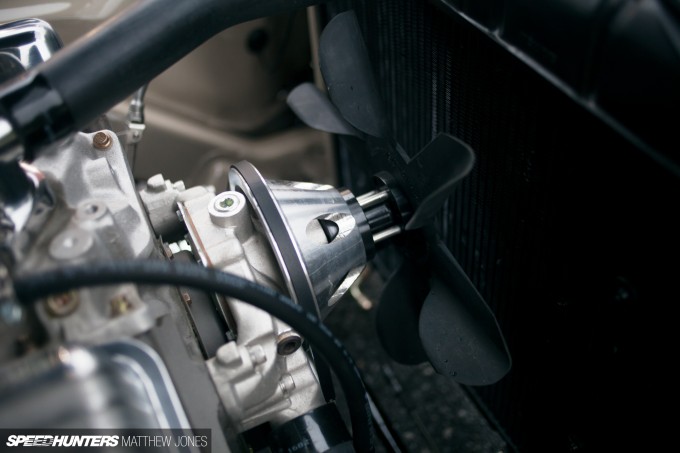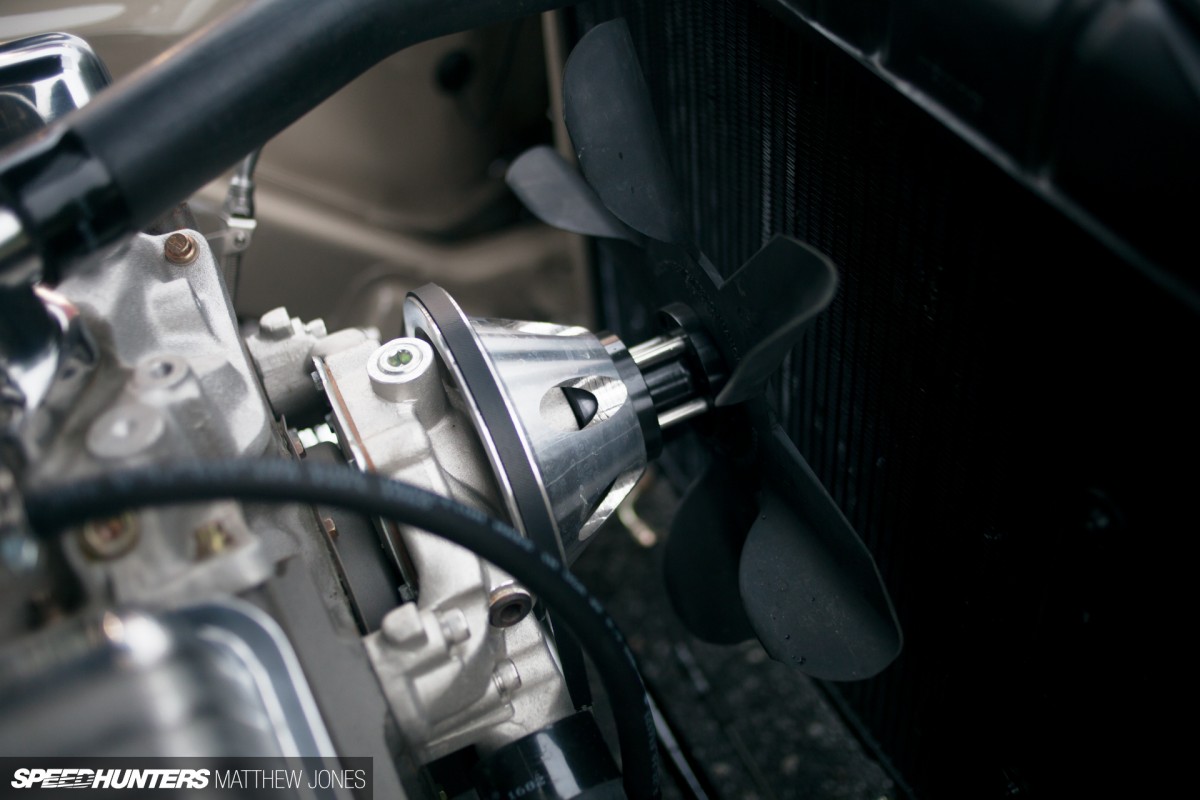 There's more to it than plopping the engine in its new home though, because it would have to jive with its German surroundings. Mike chose to keep a lot of things factory, such as the rear axle that just required a new driveshaft to mate to the 700R4, and the re-cored factory radiator that would soon be handling almost 400 horsepower worth of heat.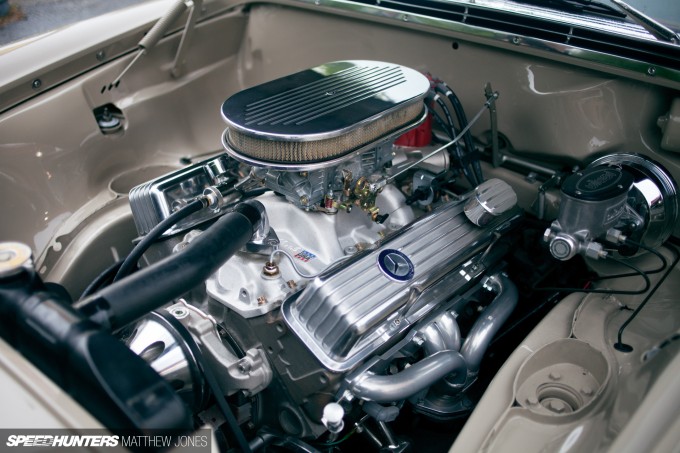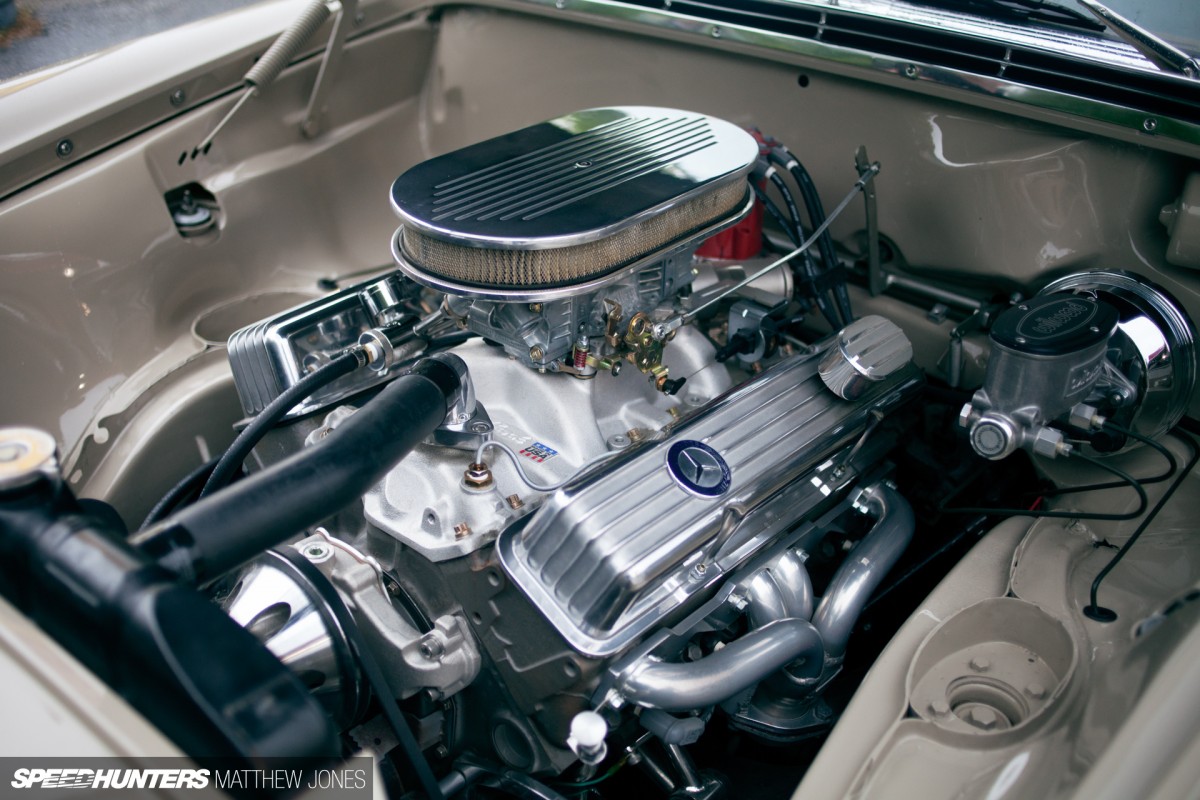 Things like a front-sump oil pan from a Nova and the blockhugger headers are old hot rod tricks to make a big engine fit in a small space. A rack and pinion steering setup was mounted behind the wheels and a custom steering shaft fabricated to adapt to the Mercedes column.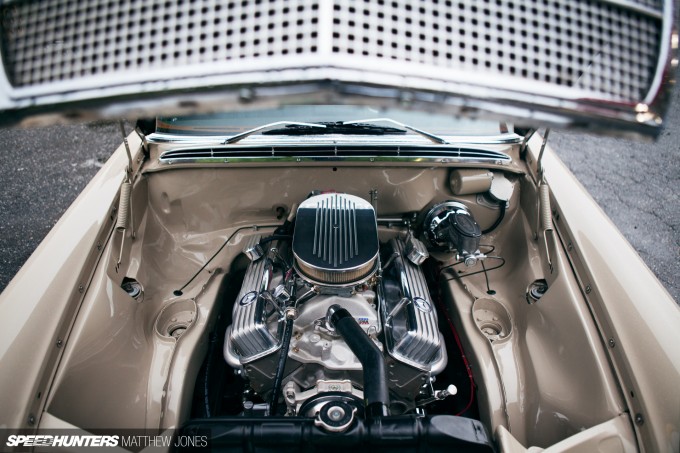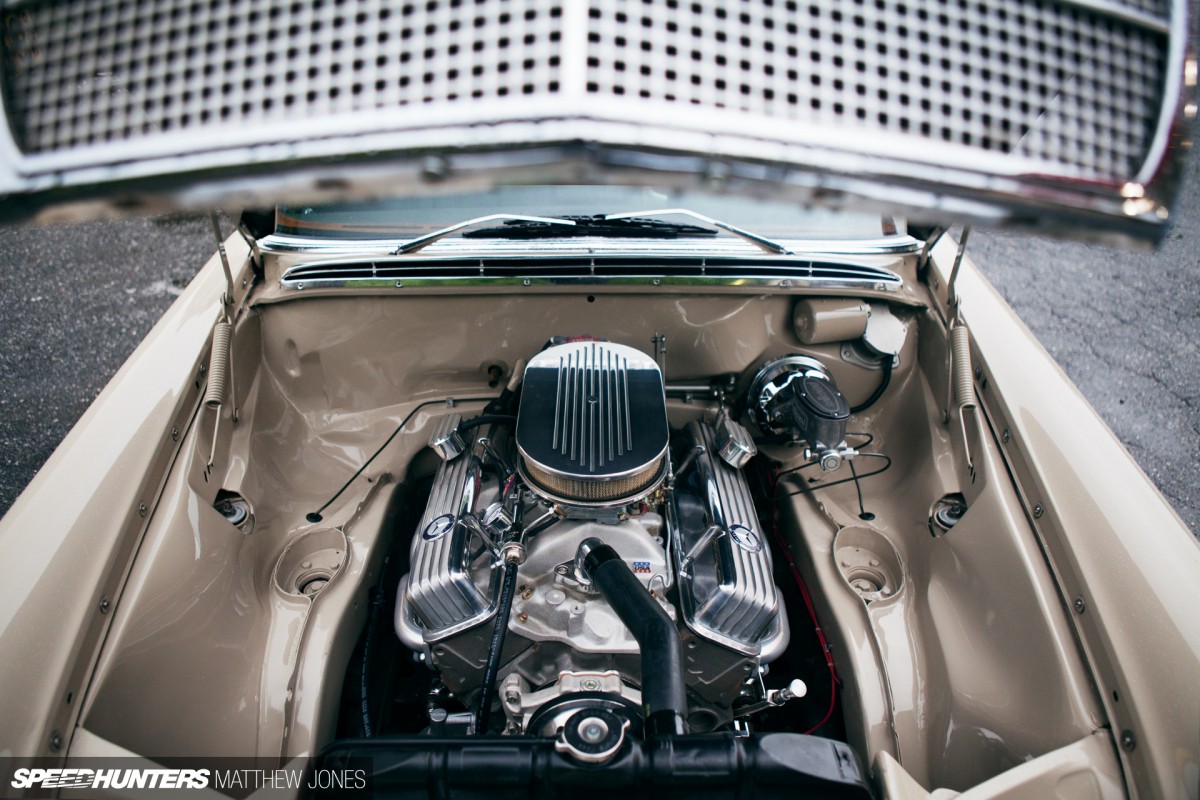 With the engine transplanted, Mike set out to smooth the bay and bring it up to today's trending show standards. Unfortunately he found some shoddy repair work and had to chip away an inch-thick layer of body filler before he could even begin work. Two long weeks of welding up holes, grinding, filling and sanding were required to get it looking this good.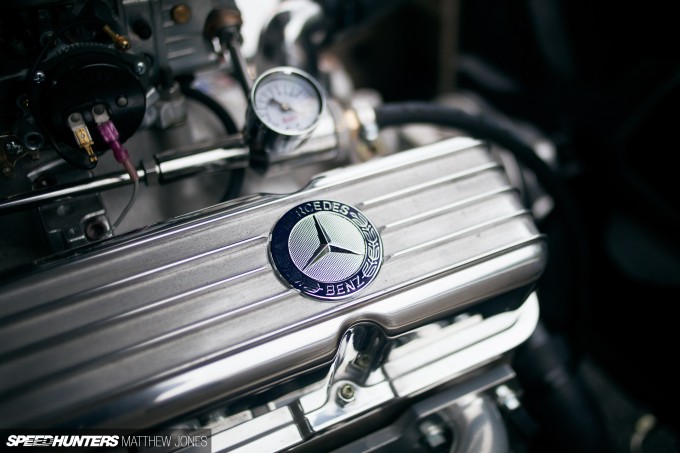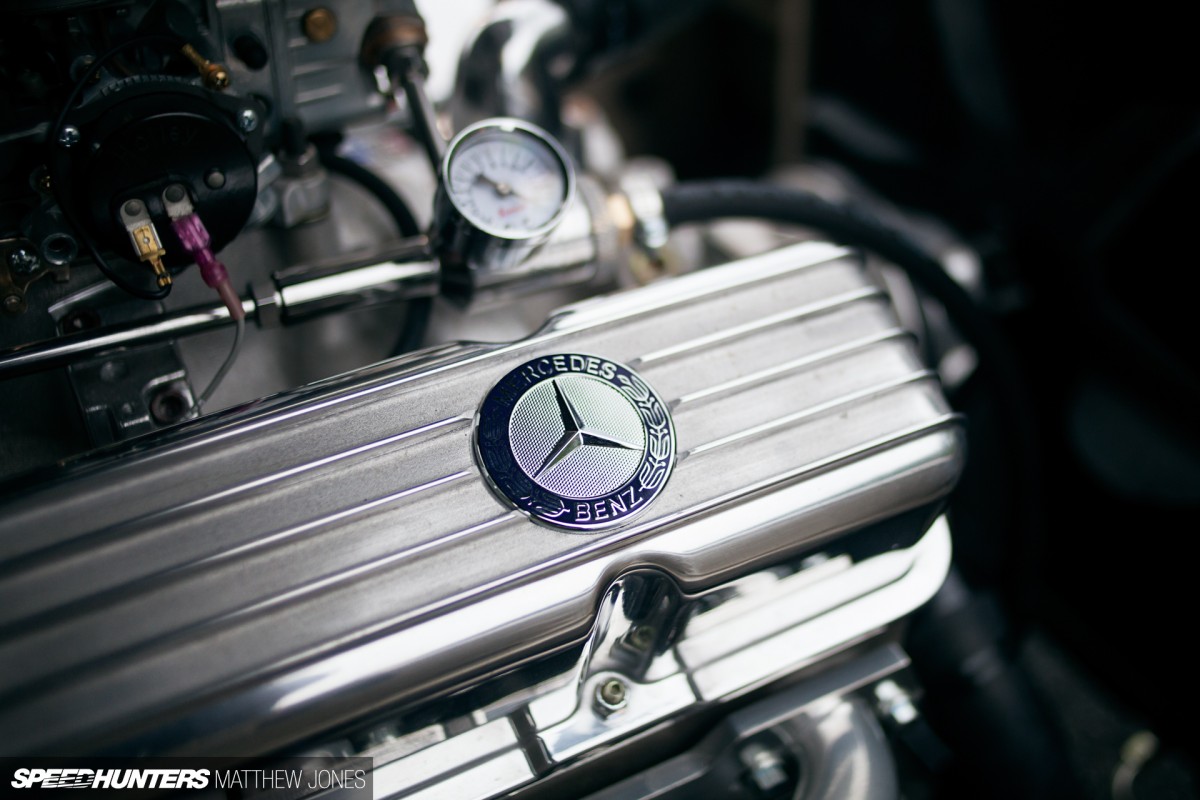 The final step was to add a set of tri-bar medallions to the classic finned valve covers, just to mess with anyone who doesn't know what they're looking at.
Quality That Lasts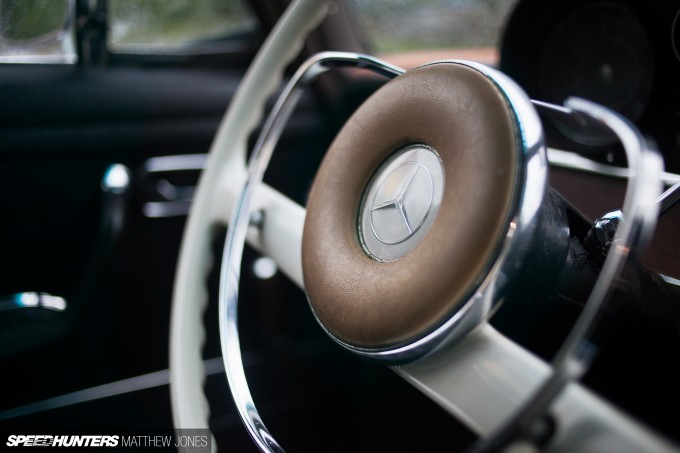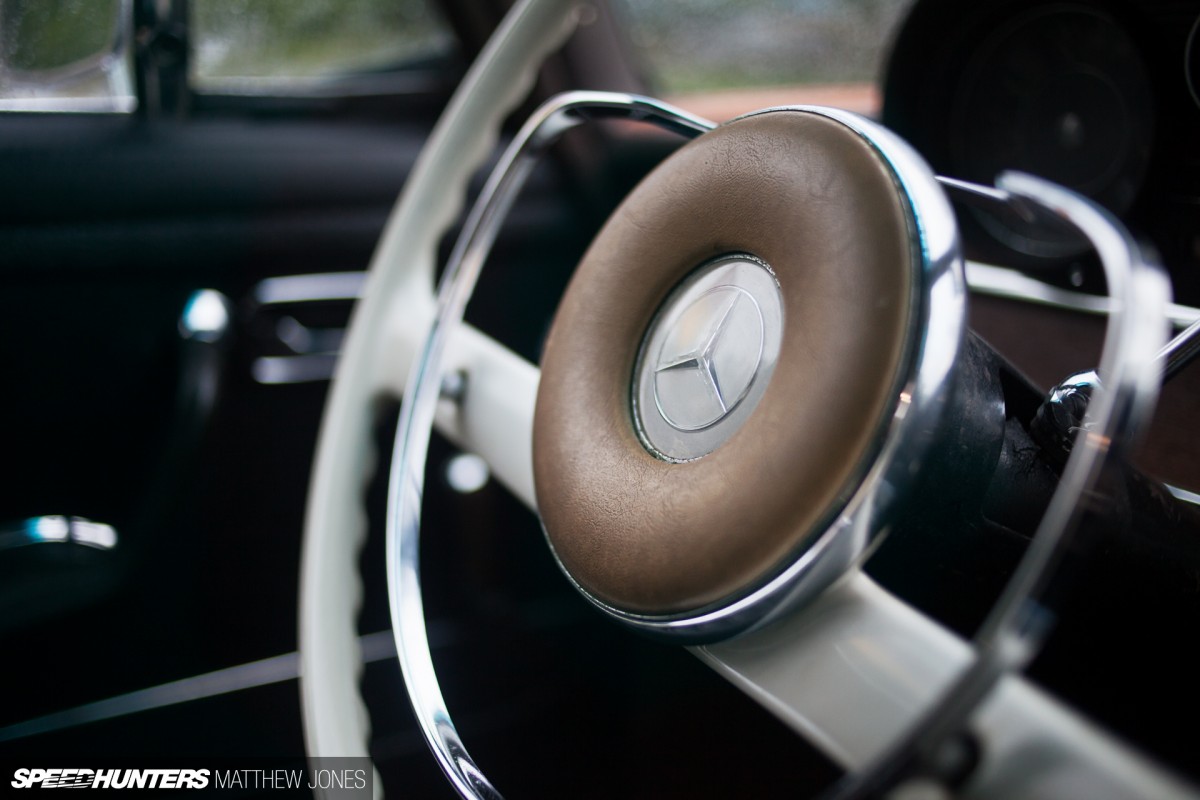 I've been both surprised and impressed by a few things throughout this build. First, it was just how great a slammed old Euro can look, then it was the clean shave and tuck Mike did on the engine bay. The third trick this car had up its sleeve didn't require much from Mike at all though, and that's the gorgeous original interior.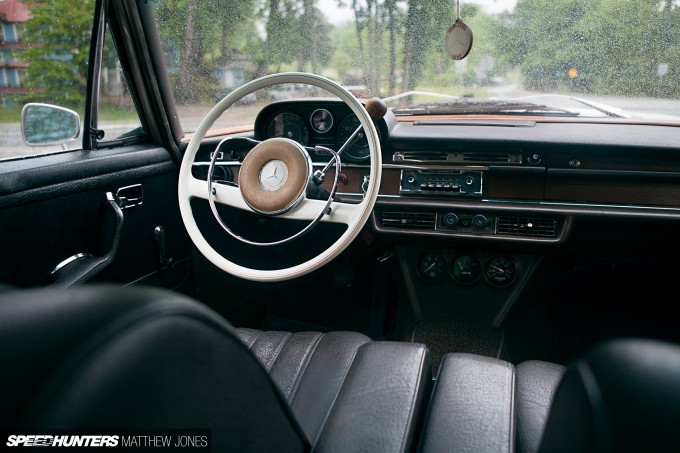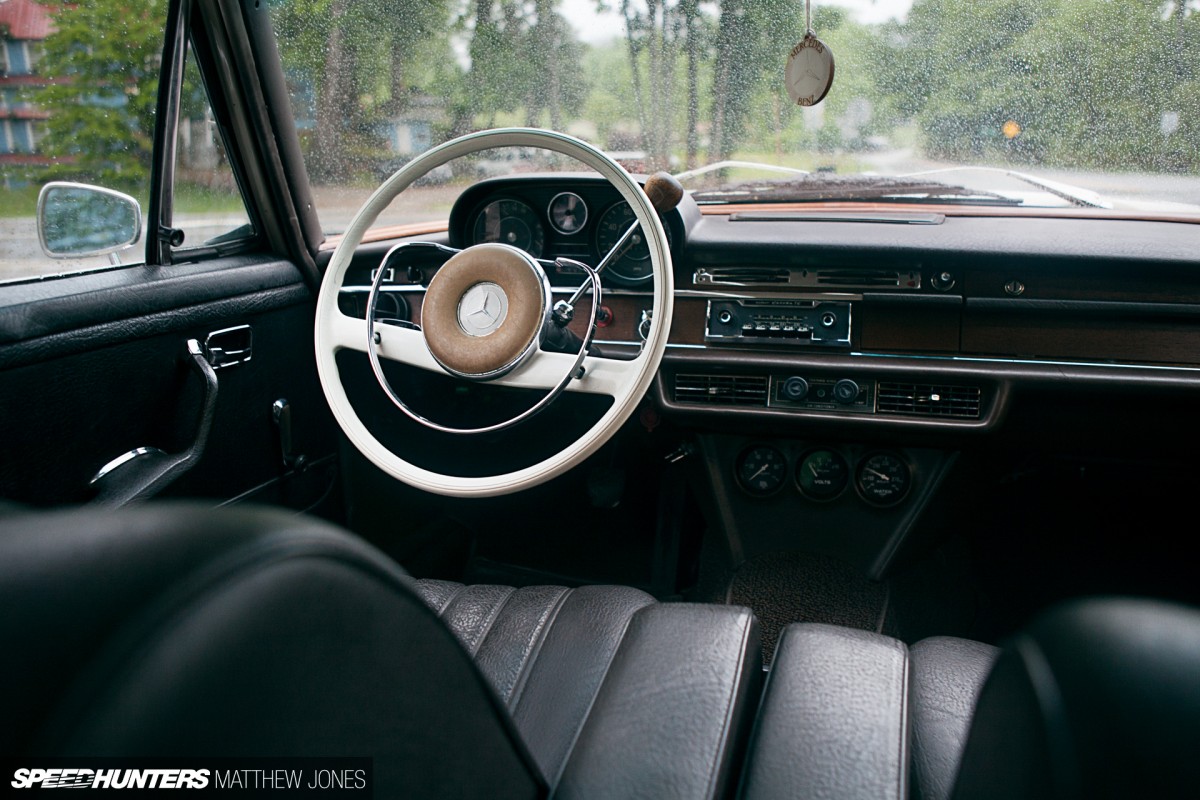 He fixed some things up here and there, like refinishing the wood on the dash and installing a carpet kit, but the interior is largely original. The horn pad, dash and seat upholstery? Untouched.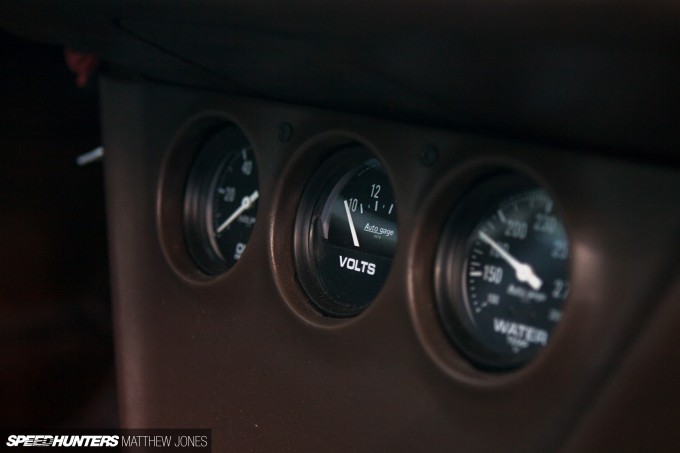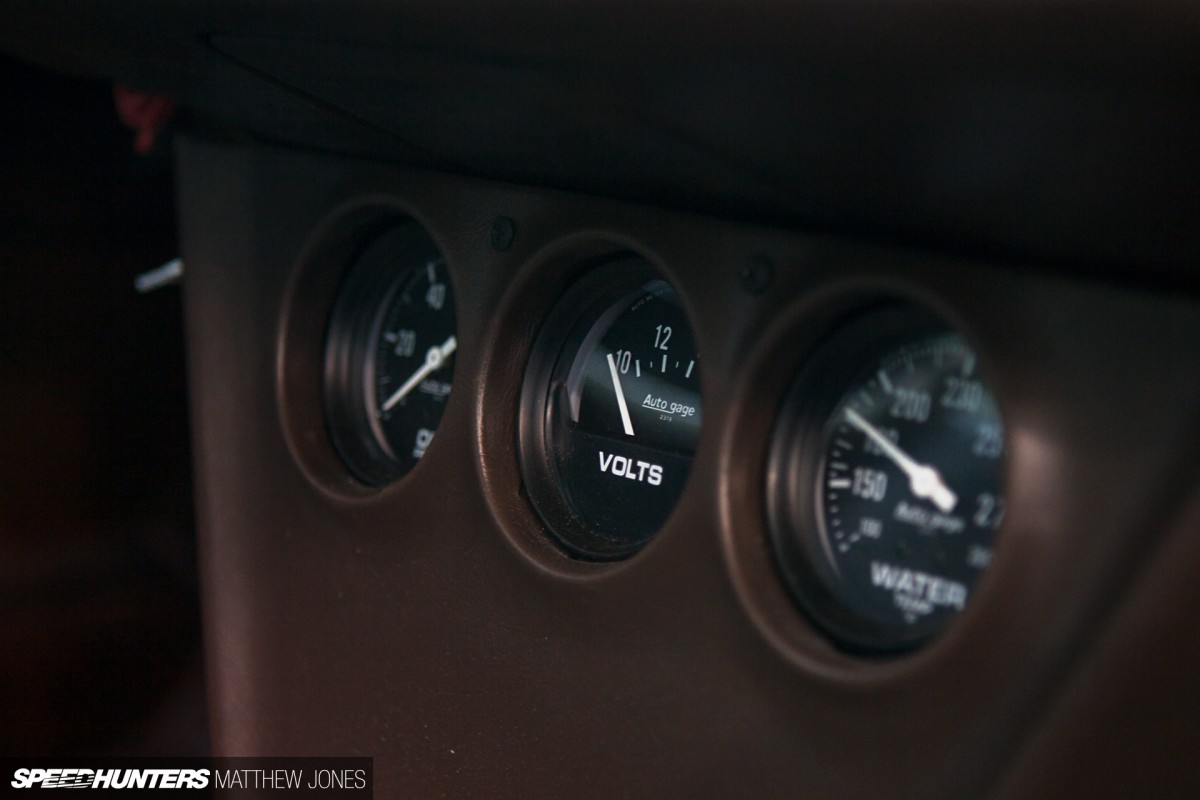 The most radical modification to the interior is a trio of gauges to monitor the V8's vital signs, housed within this factory-looking console built by Mike's dad.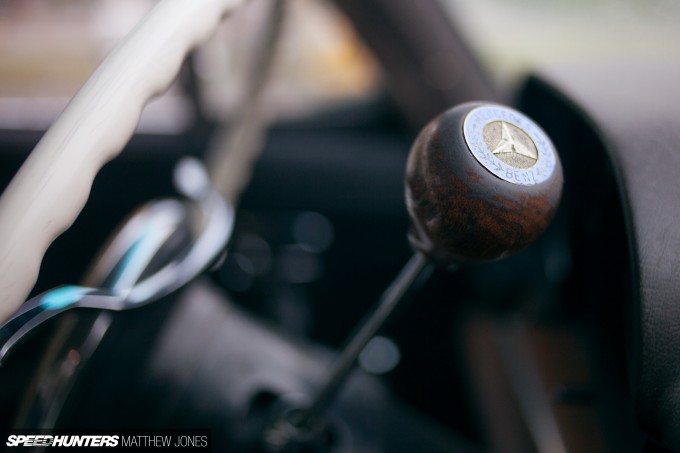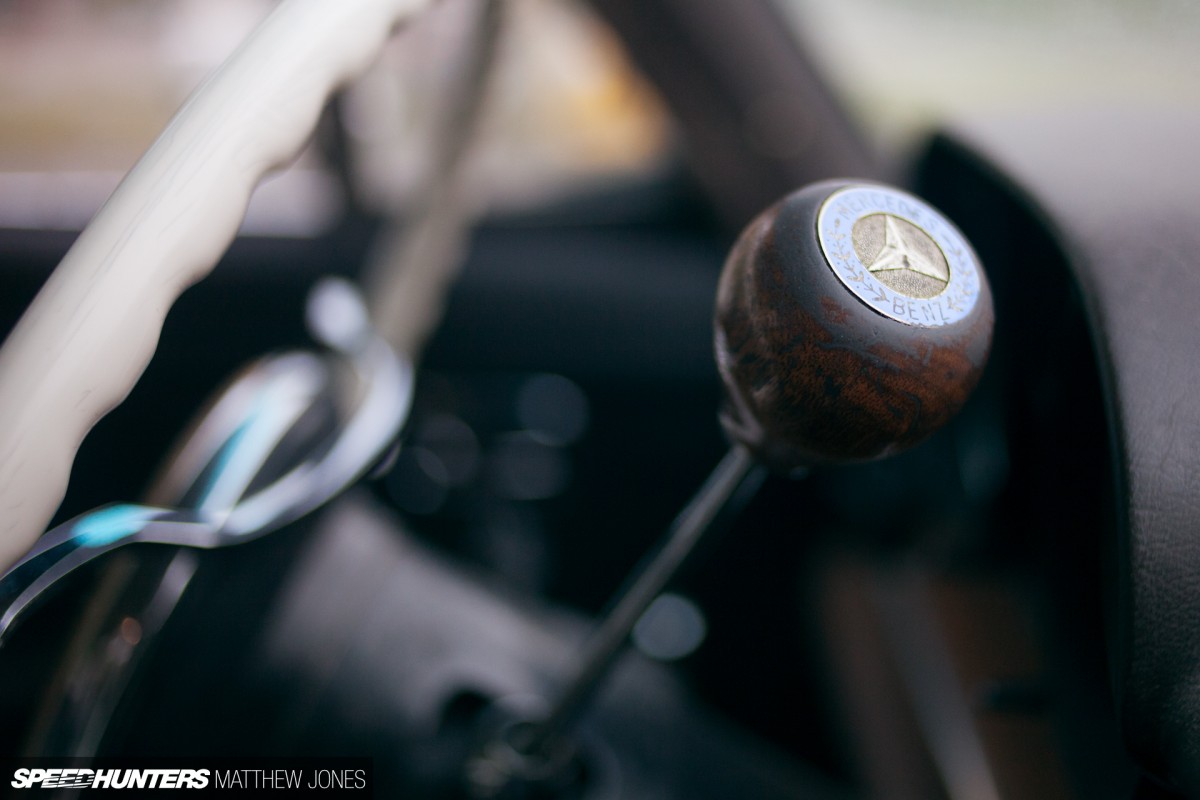 Forty five years on, the interior is miraculously still all there. We can attribute it to a couple things: The long-lost value for using authentic, solid materials and a series of owners who took care of the old girl.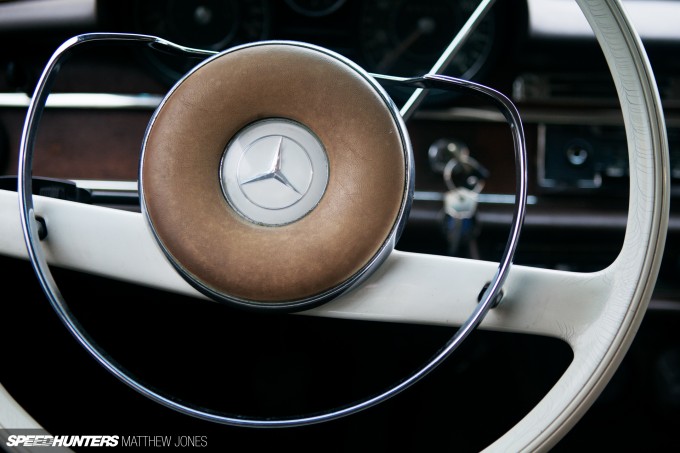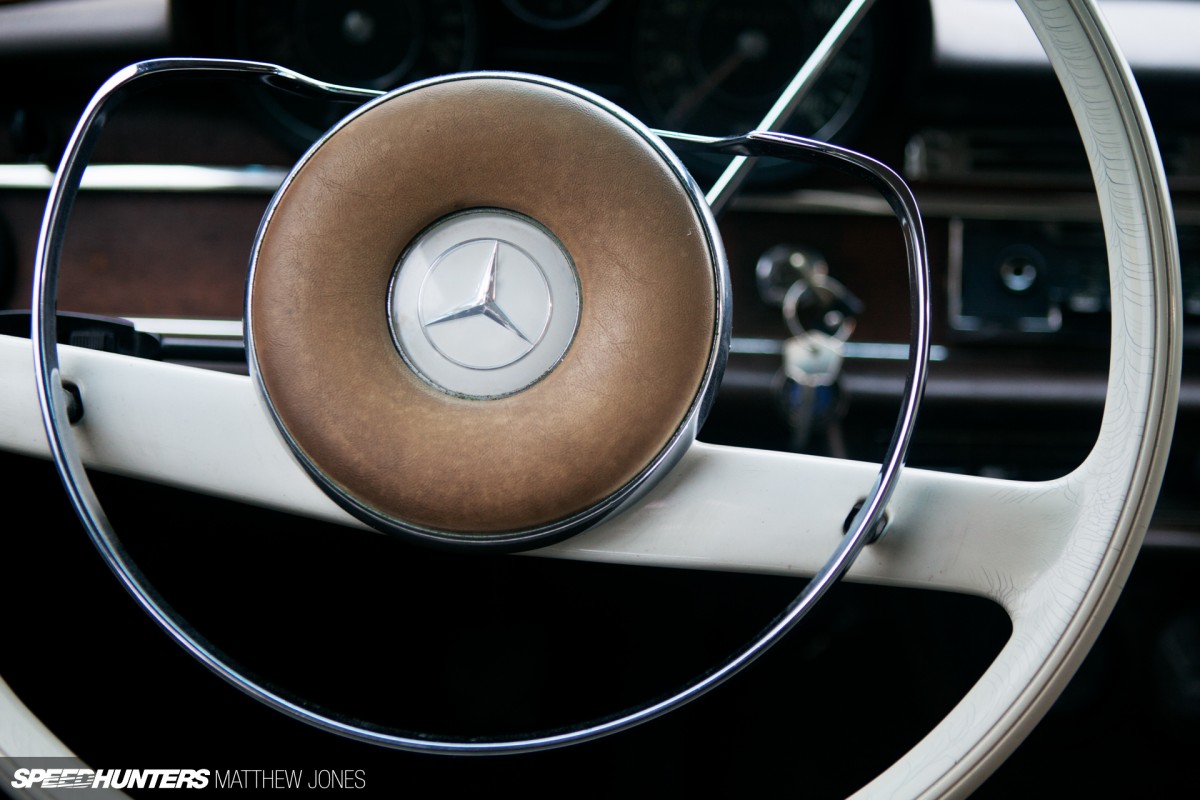 The broken-in leather horn pad and lightly checked steering wheel ring contribute so much to the vibe of this car. It's simply a solid old Benz, and Mike gave it the heart of a muscle car so it can scoot along with almost anything on the road.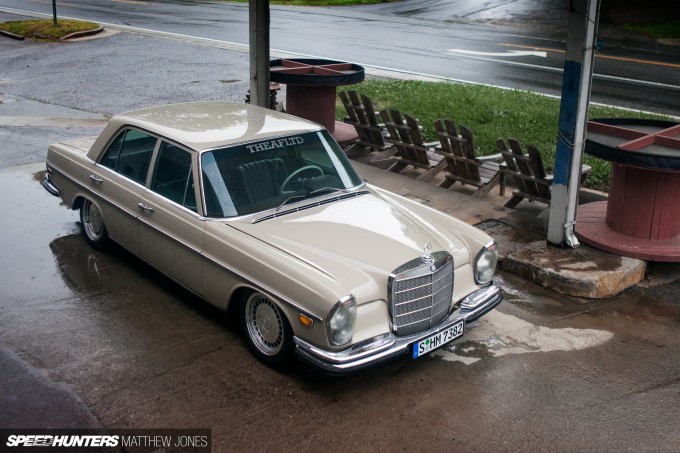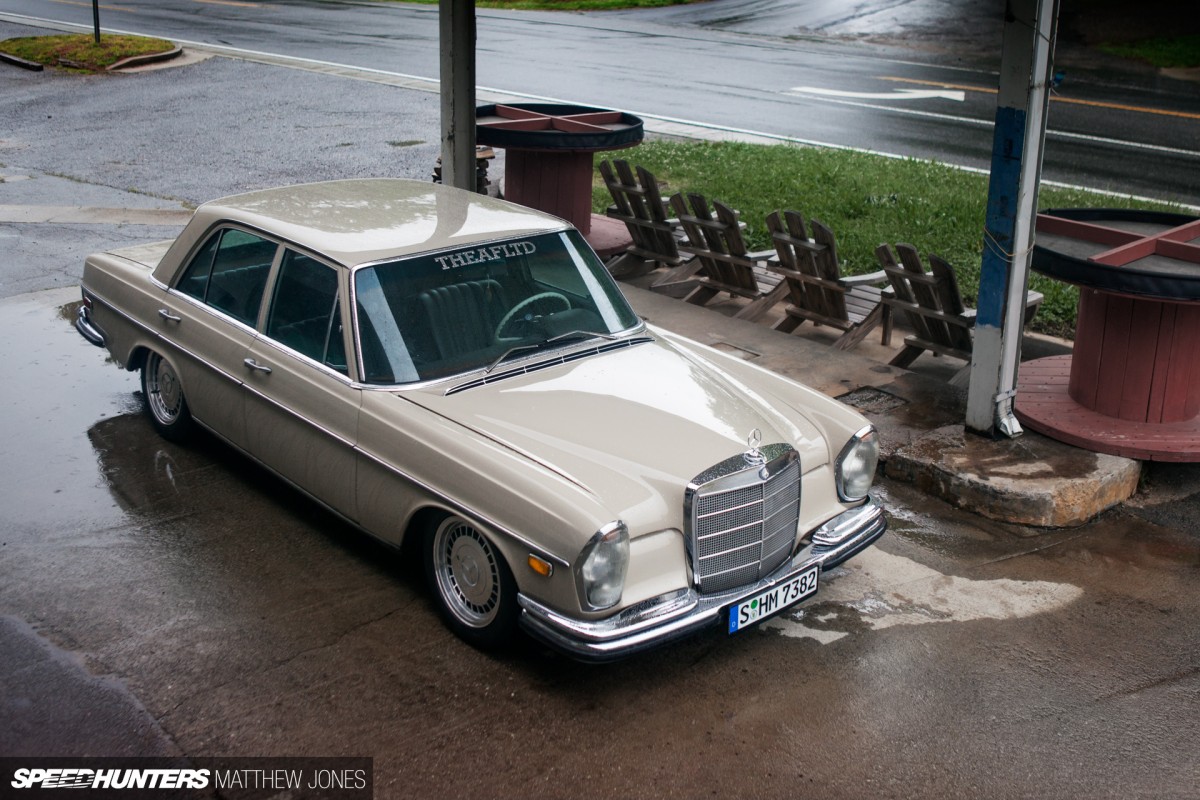 I suggested earlier that the only thing this car has had done to the outside was a set of cut springs. That's almost true, apart from the European-spec headlight swap.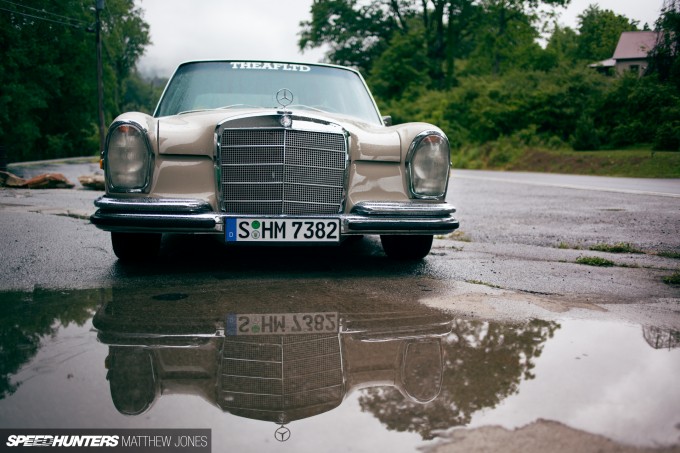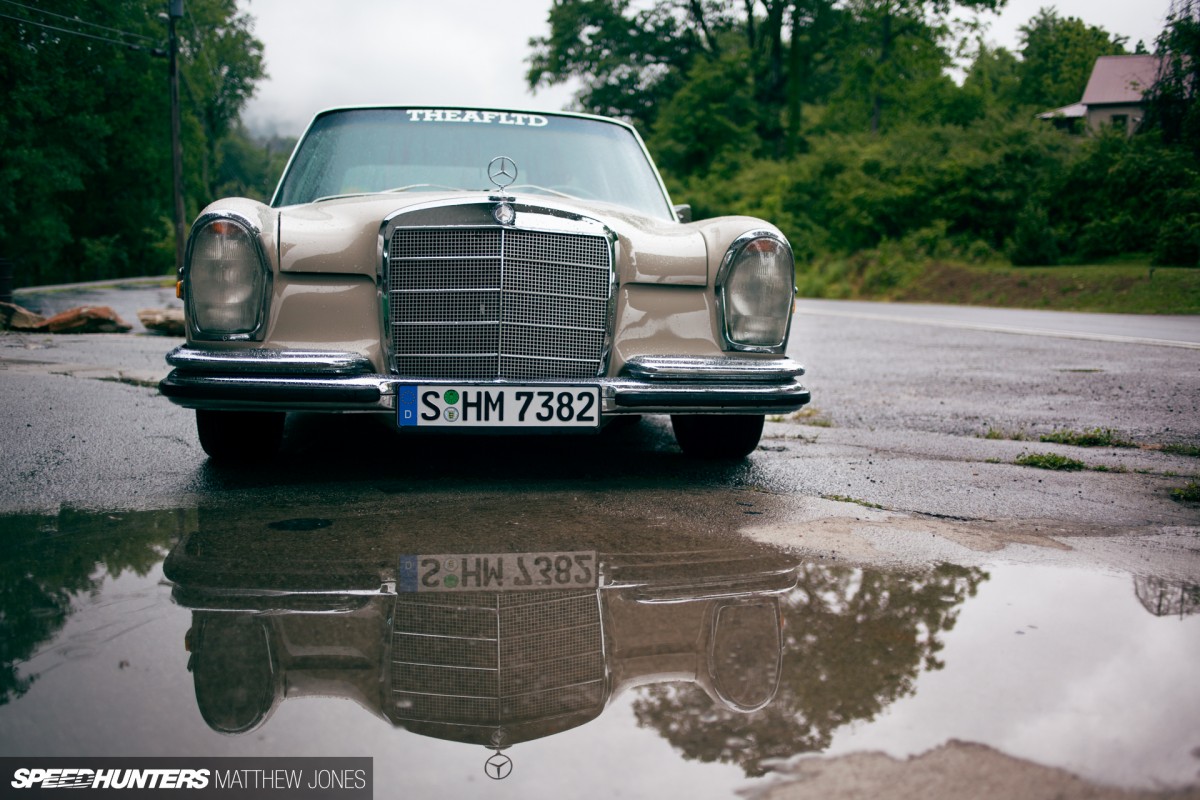 It's another mod that has a big impact on the character of the car, giving it a much more menacing face than the stacked round headlights that came on the US cars.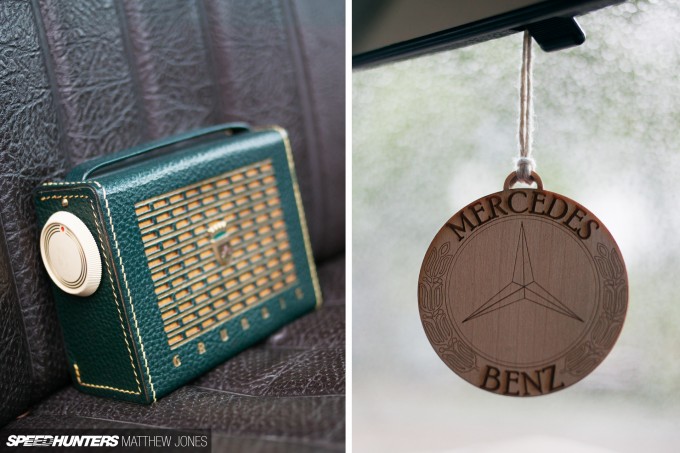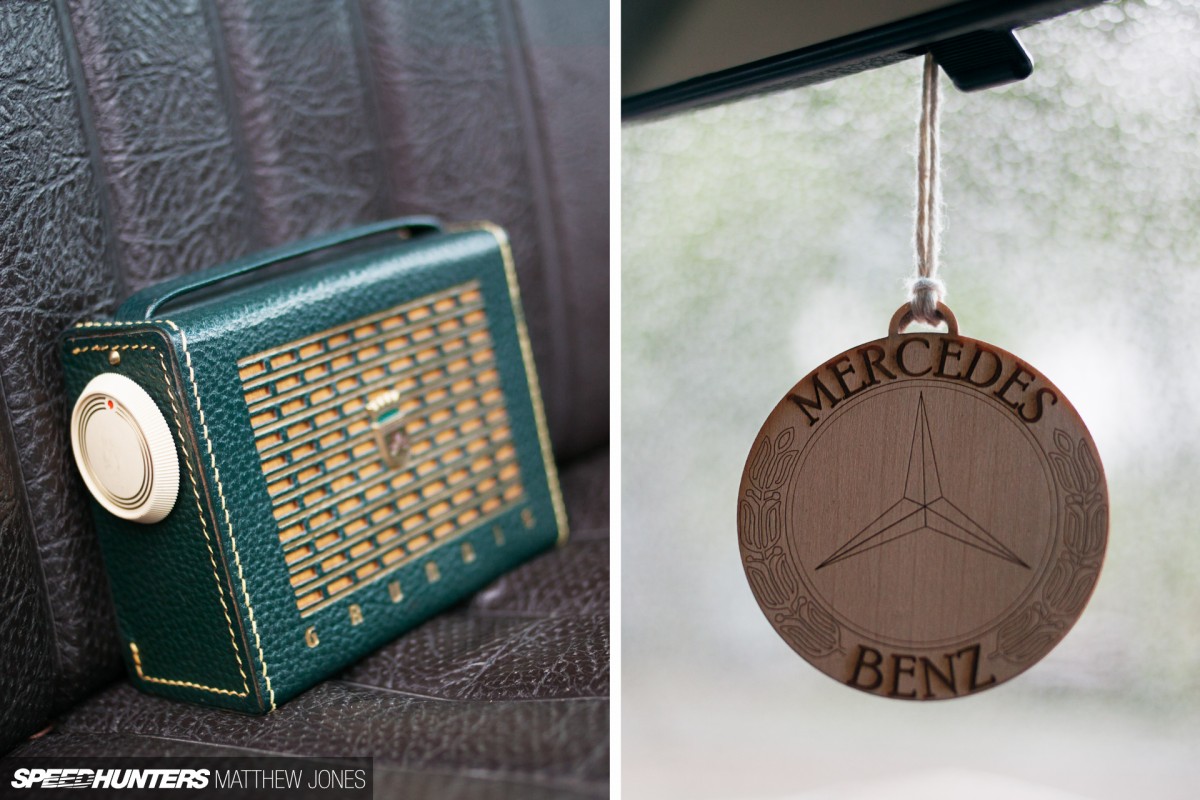 A few era-appropriate accessories, and the interior was sorted.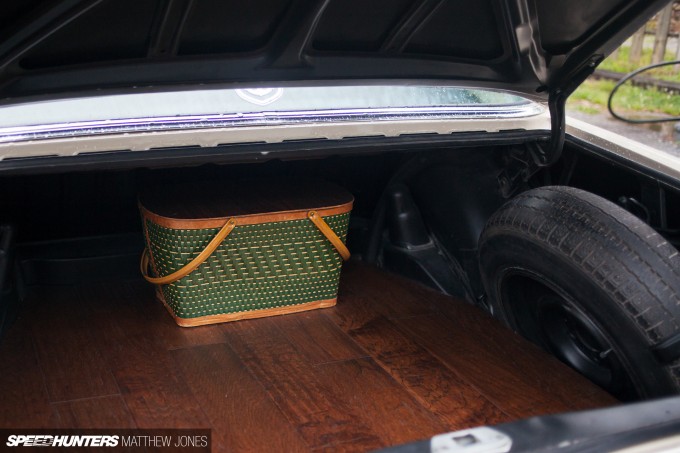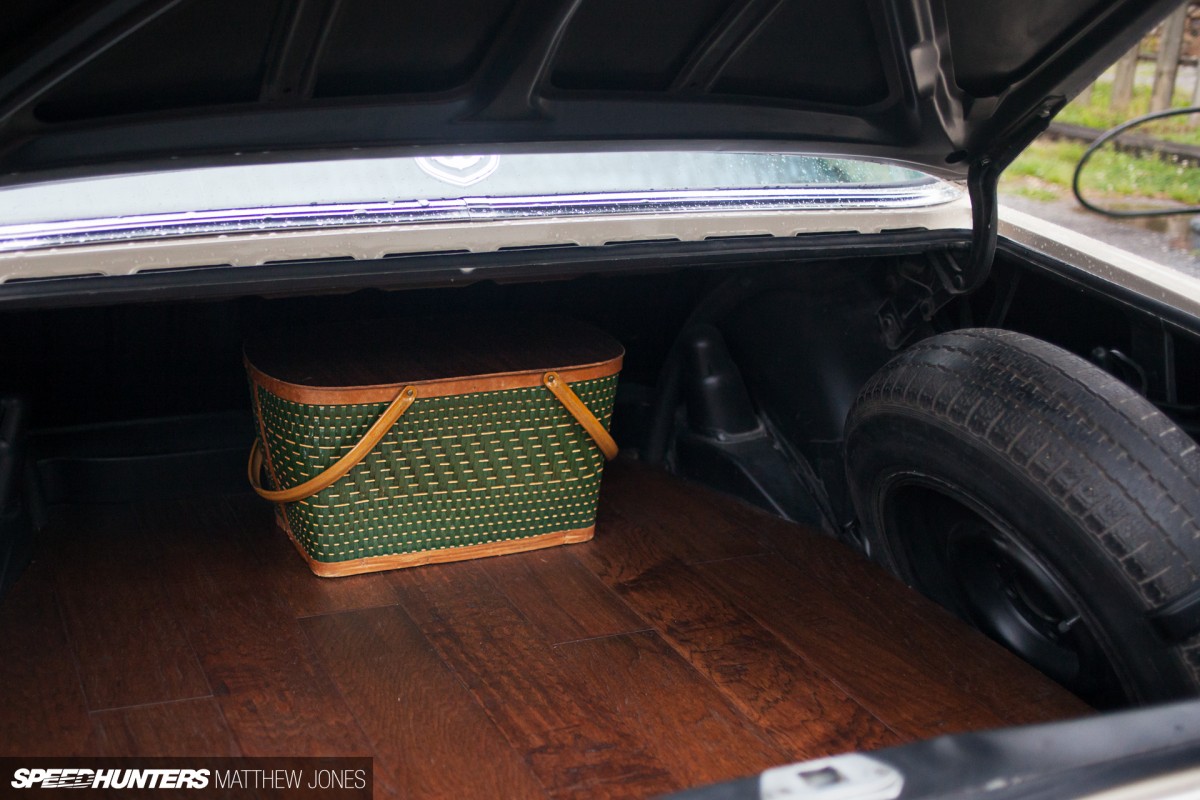 There's even a vintage picnic basket to house the relocated battery in the trunk.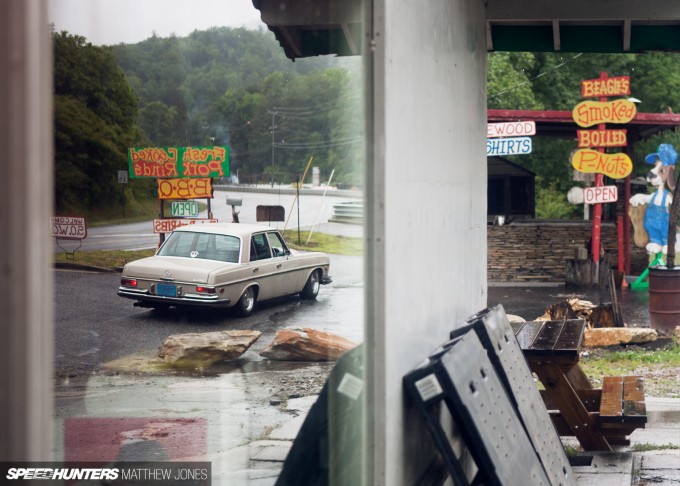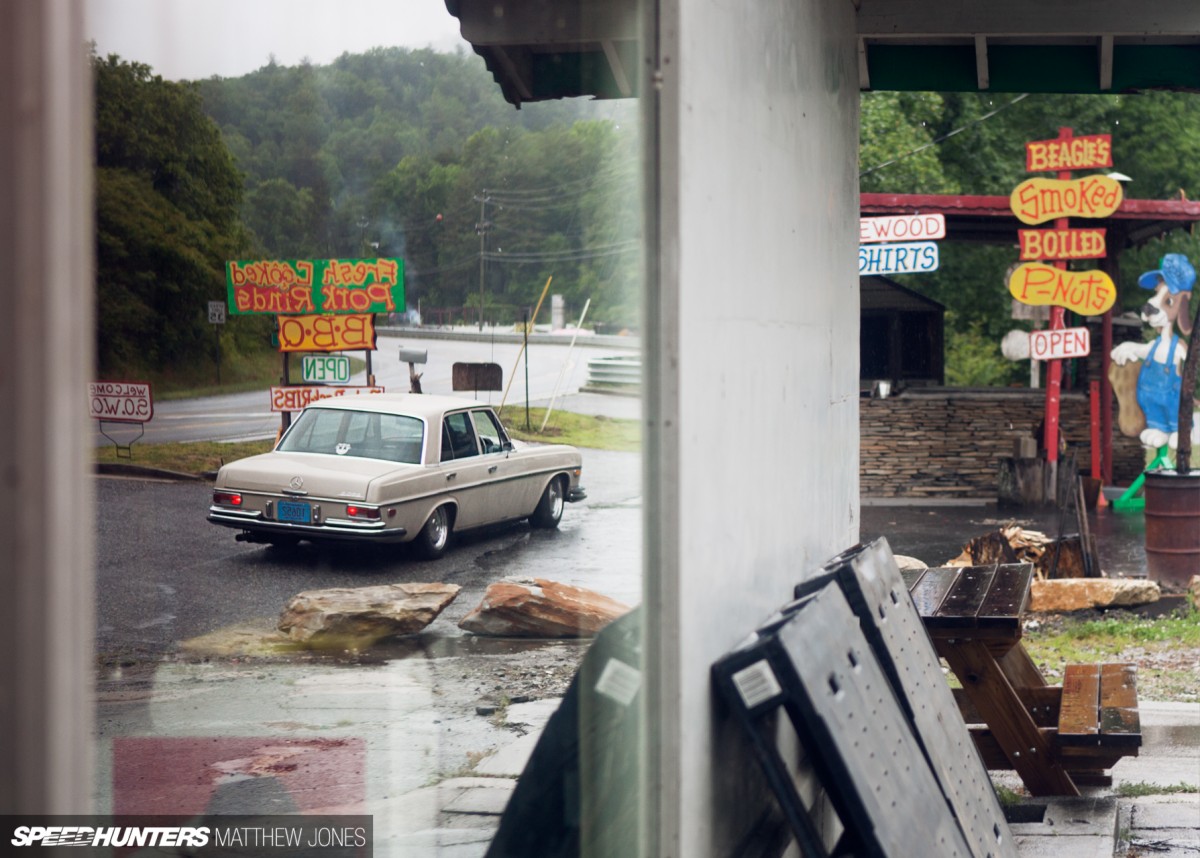 Mike tells me he almost didn't make it to SoWo. Roadtripping across state lines with his brother Danny and friend Brian, the fuel pump decided to give out somewhere in Indiana. The boys found themselves sitting in lawn chairs on the side of the highway, and the thought crossed Mike's mind to pack it up and head home.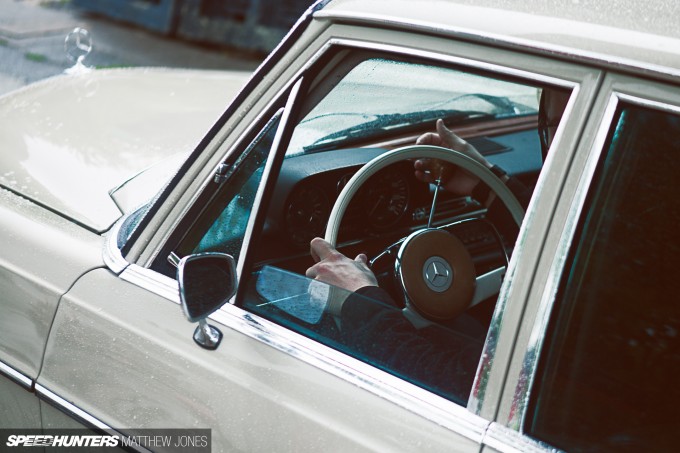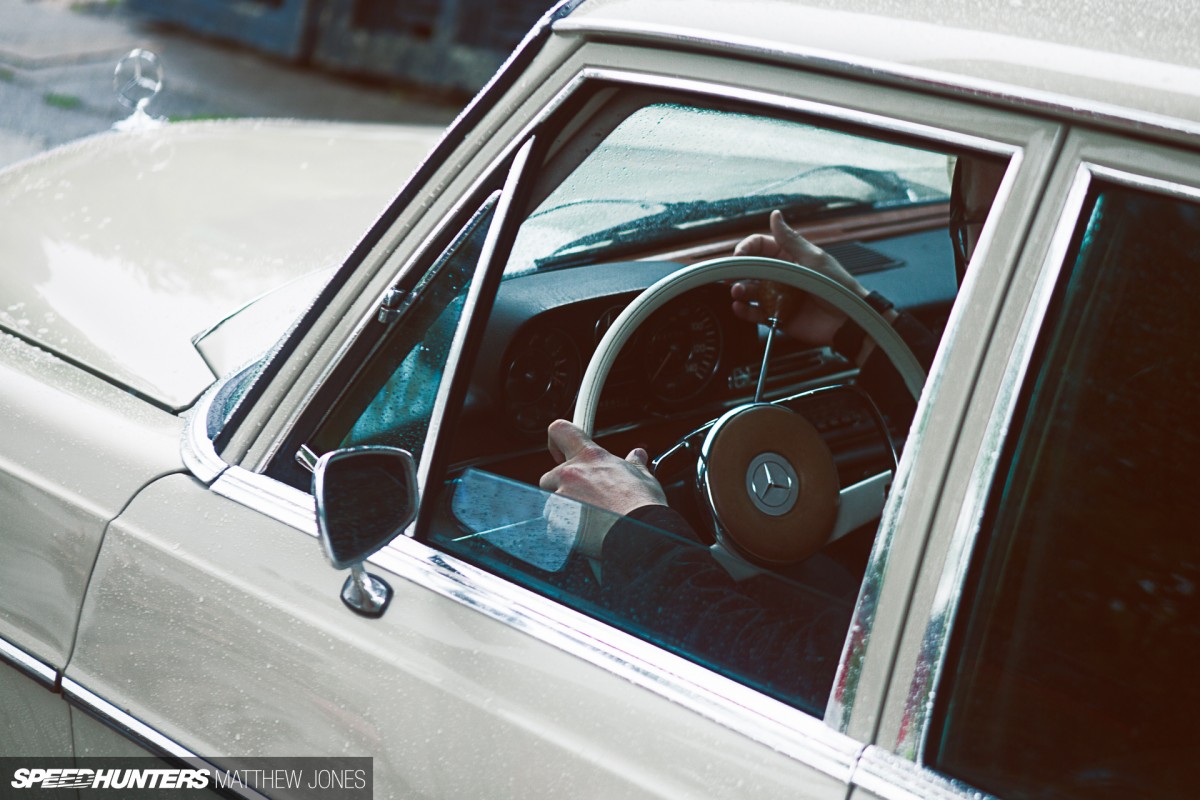 That's not what a real enthusiast does though, is it? Mike, like the rest of us, does this stuff out of passion, and he knew that the small town of Helen, Georgia was the destination. In retrospect, he's glad they chose to soldier on, and that their epic Sowo weekend ended with an exclusive photoshoot with our own Matt Jones too.
Now tell us, where did your journey as a true automotive enthusiast begin?
Keith Charvonia
Instagram: SpeedhuntersKeith
keith@speedhunters.com
Photos by Matthew Jones
Instagram: MatthewJonesPhoto
More Mercedes-Benz stories on Speedhunters
Southern Wörthersee 2014 coverage on Speedhunters
Mike Merkt's 1969 Mercedes-Benz 280S
Numbers
390hp & 455lb/ft at 4900rpm
Engine
1972 355ci Chevy Small Block V8 built by NVR Racing, shaved engine bay, Holley 670 carburetor, Edelbrock Performer intake manifold, Holley fuel pump, Sanderson blockhugger headers, custom stainless exhaust by Herald's Muffler, MSD distributor, front sump oil pan from a Chevy II, stock radiator re-cored by All Kool Radiator, mechanical fan with auxiliary 16-inch electric fan, finned valve covers with Mercedes-Benz emblems
Driveline
700R4 from Automatic Transmission Design, shift kit, custom drive shaft, stock rear axle, custom shift linkage
Chassis
Custom rack and pinion steering, front crossmember modified for engine swap, custom transmission mount
Suspension/Brakes
Cut stock springs, Wilwood master cylinder, 7-inch brake booster
Wheels/Tires
16×7.5-inch Centra Type 31, Hankook Optimo 205/55R16 tires
Exterior
Euro headlights, shaved antenna hole, repainted factory tan, rechromed bumpers, widened transmission tunnel
Interior
Stock, mostly original interior, carpet kit, refinished wood trim on dash, wood floor in trunk with 1940s picnic basket to hide battery