No matter what automotive subculture you can think of, chances are there's a group of people in Japan that are absolutely obsessed with it. Over the years we've been able to uncover many of these, but one area that we haven't looked at much is minitrucks. While pickup trucks aren't especially common on the streets of Japan (most people use vans as utility vehicles), the people that do own them are crazy about them. I discovered this during my visit to Nagoya, where I met a few members of a minitruck club called Outer Limits.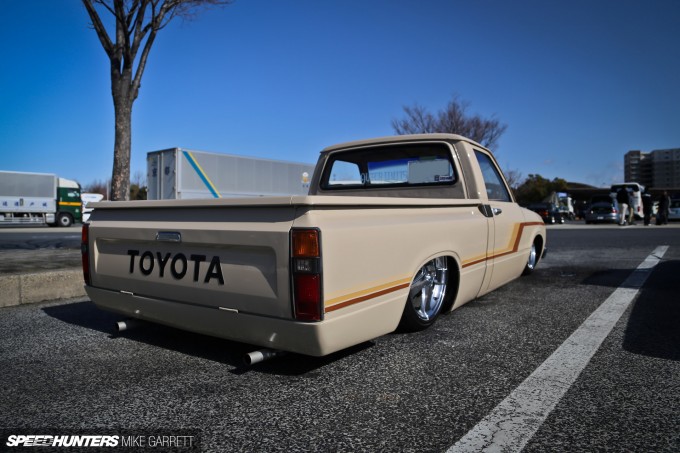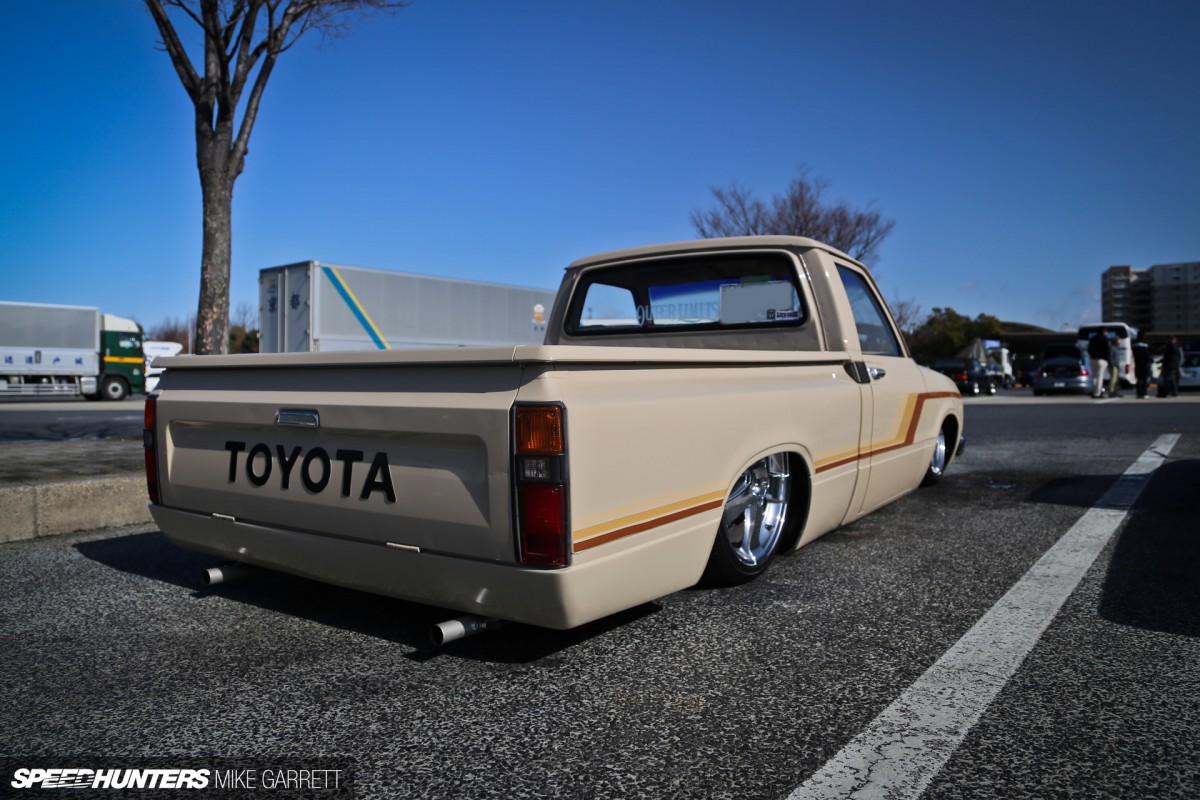 There was one truck among the group that caught my eye especially – a 1981 Toyota, which is known to many around the world as the Hilux. This particular truck is a left-hand drive model from the US – the place where many of the custom minitrucks in Japan originate from.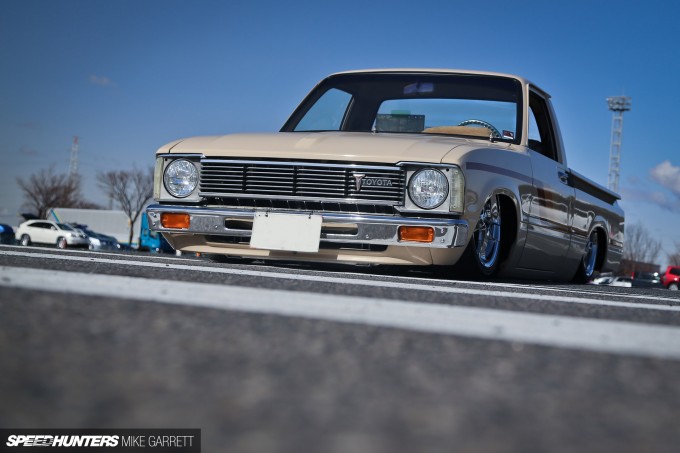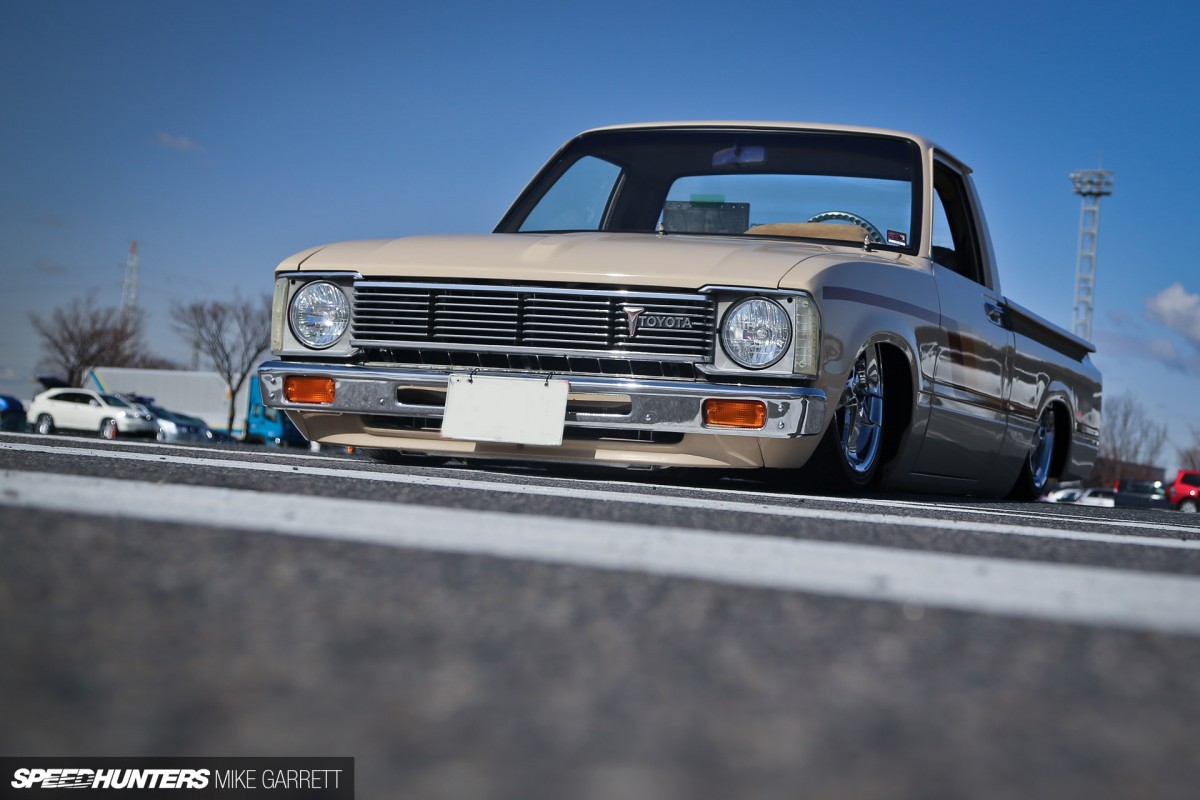 What I like about this truck is the way it's bagged and body dropped for a ridiculously low stance, but still retains so much of that cool early '80s flavor. If you grew up in the USA during the '80s or '90s I can almost guarantee that you knew someone who had a truck like this.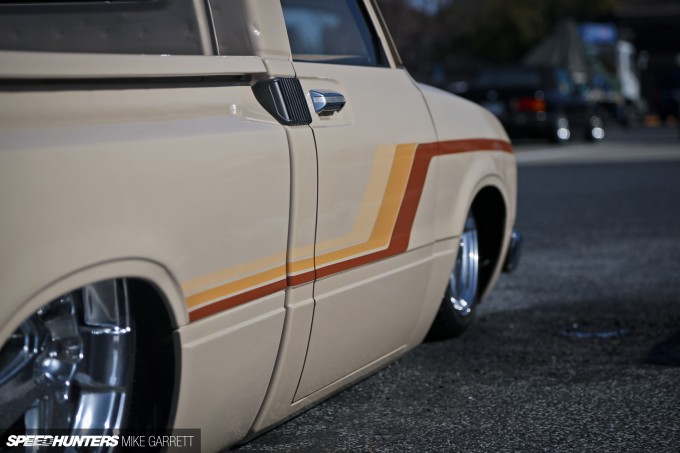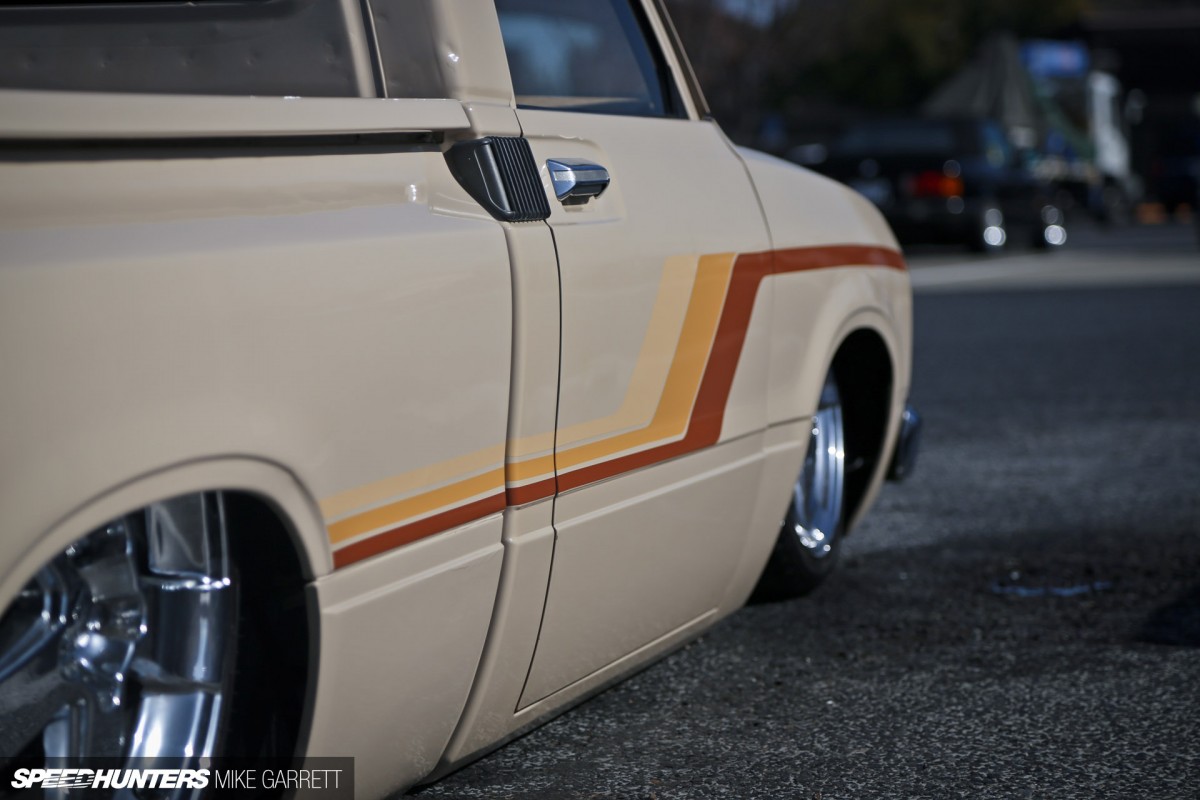 Great care has been taken to preserve the style of its era, right down to the beige body color with tri-color graphics.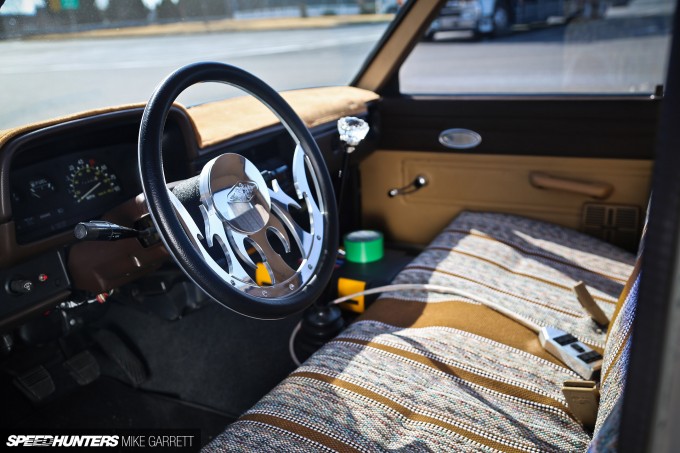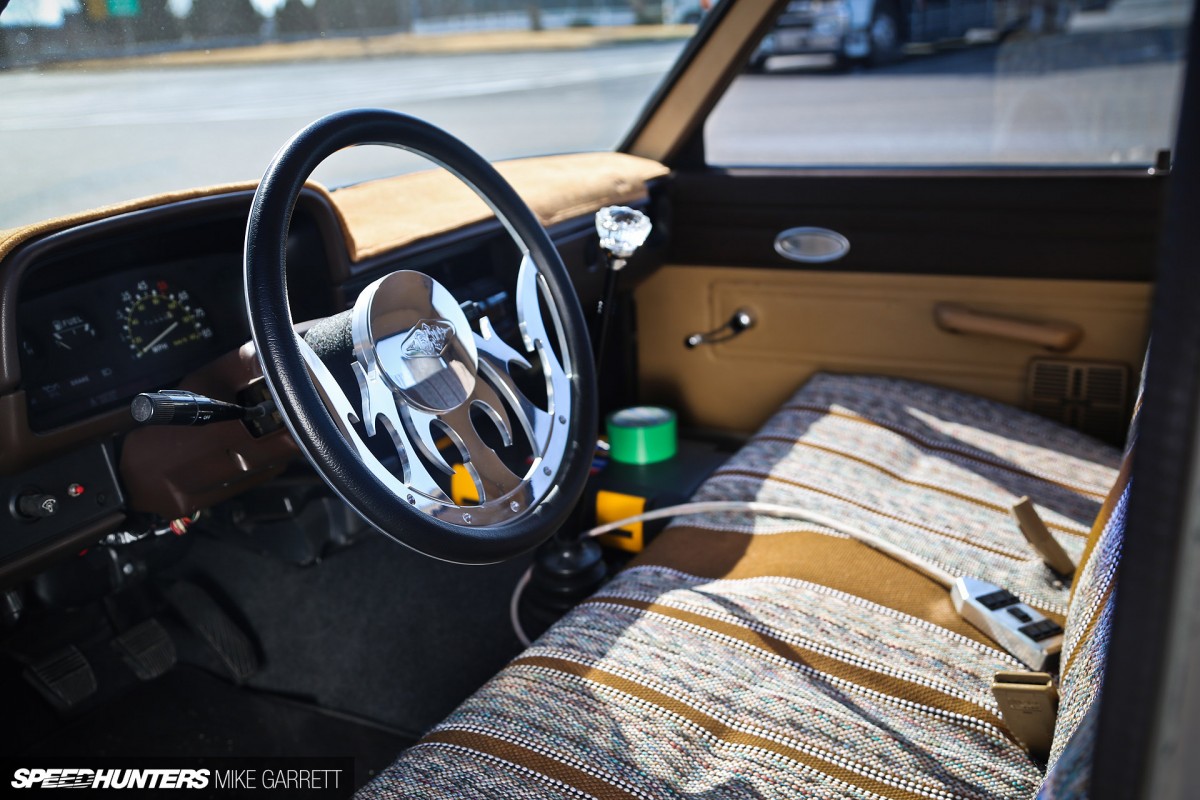 With the exception of an aftermarket steering wheel, the cab of the truck is equally old school with a dash cover and one of those bench seat covers that everyone used to have in the '80s.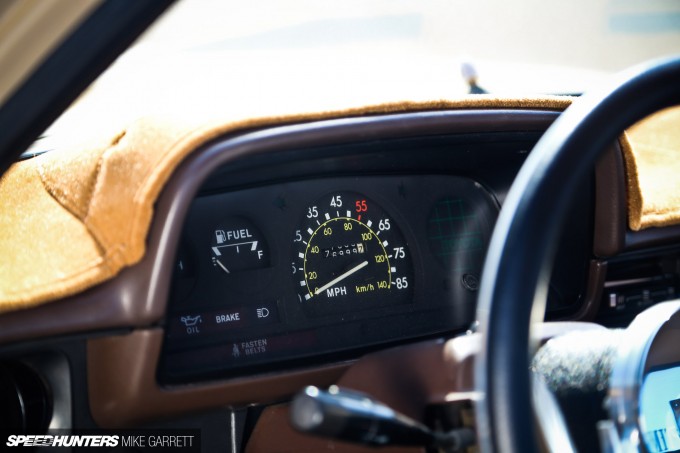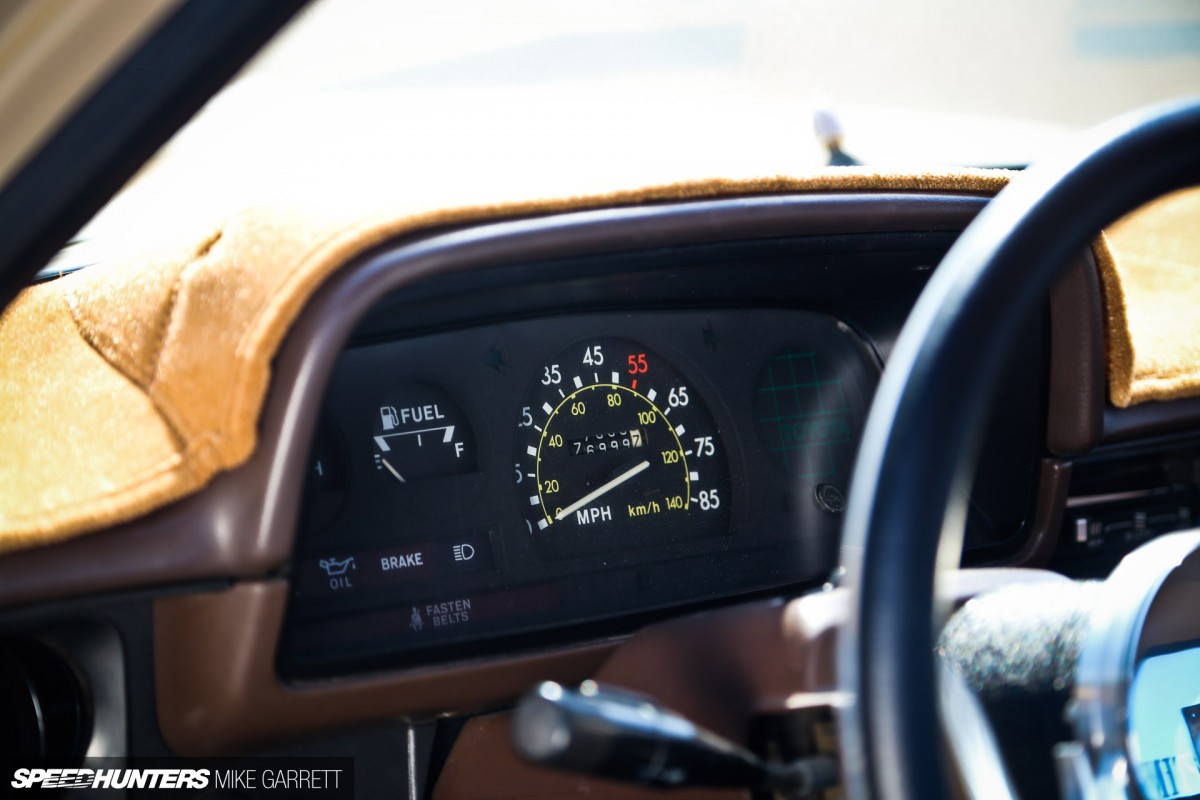 Gotta love the 85mph speedometer too!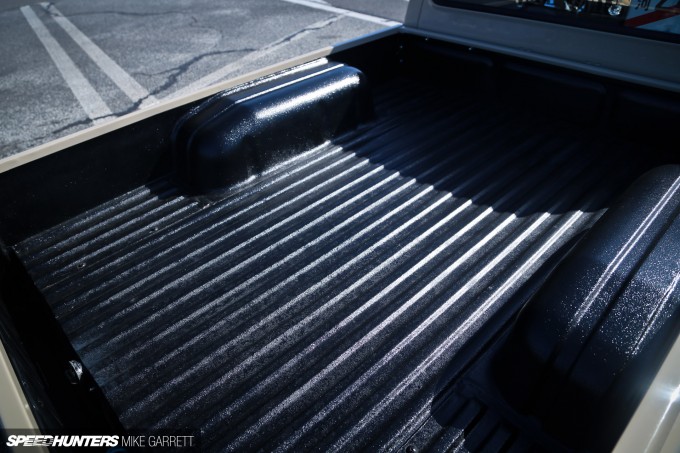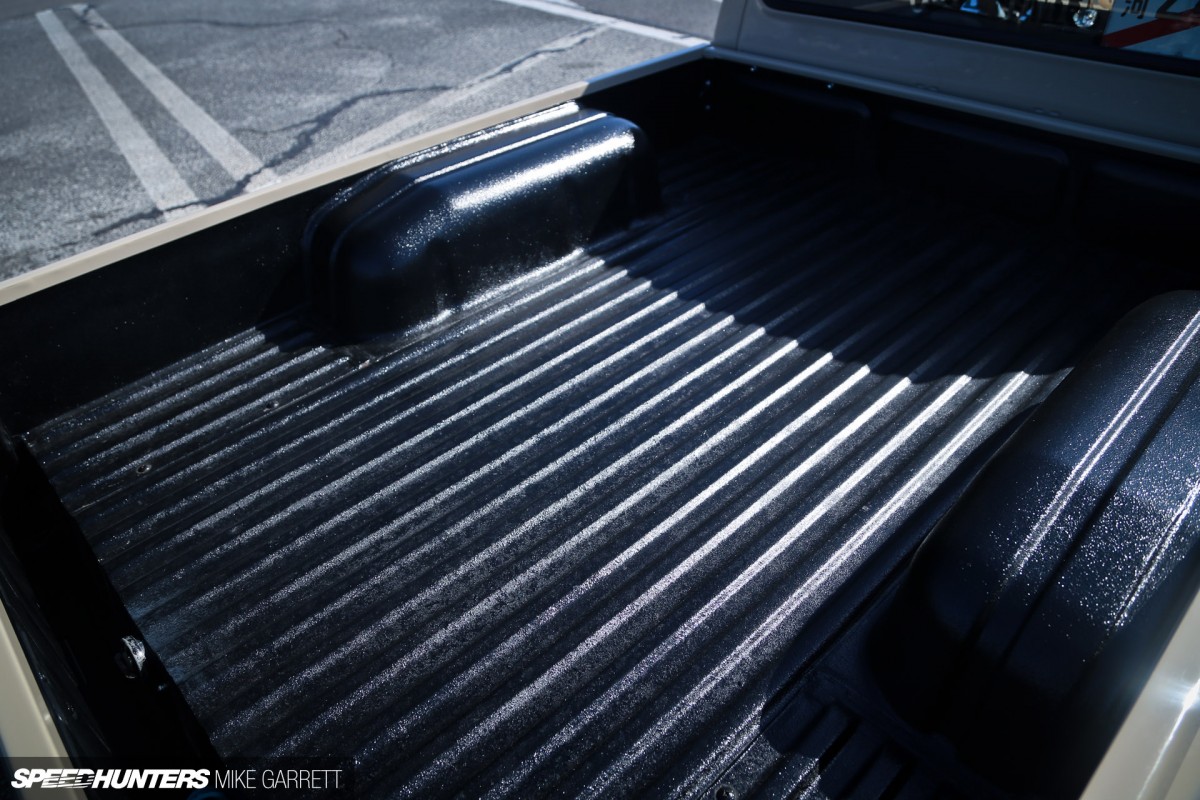 While many pickups that are this heavily modified would have an exposed chassis in the rear, this Toyota not only has a full bed, but a bedliner as well.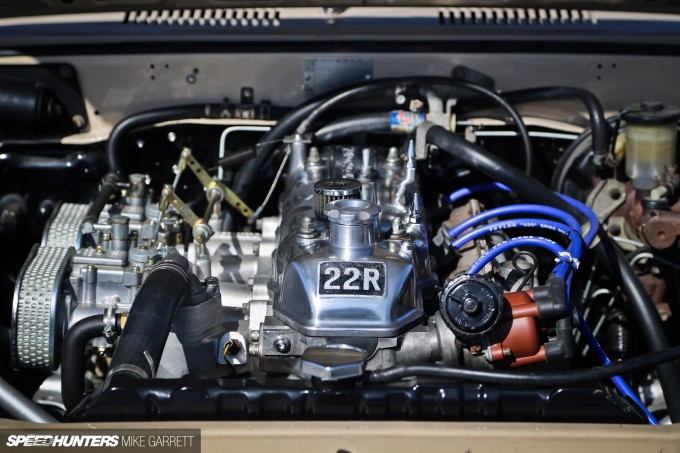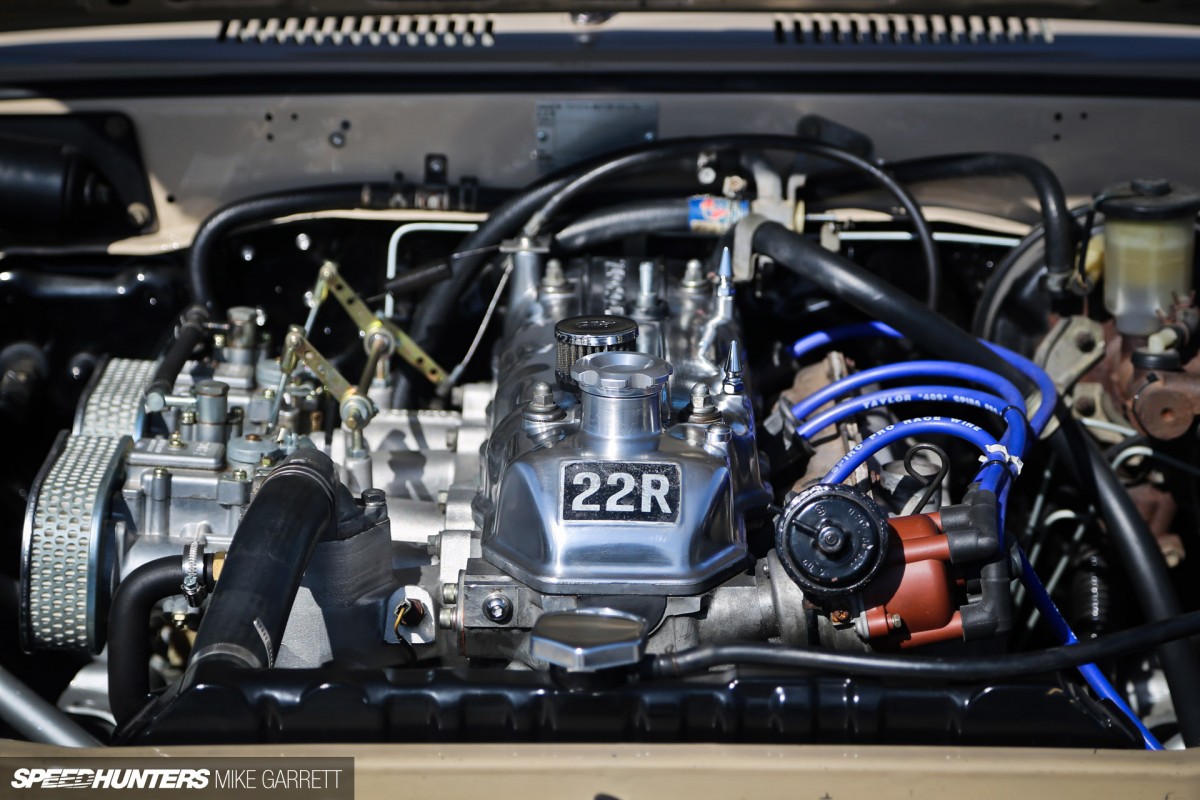 Under the hood sits one of Toyota's bulletproof 2.4L 22Rs – the engine that helped to give these trucks a reputation for incredible reliability.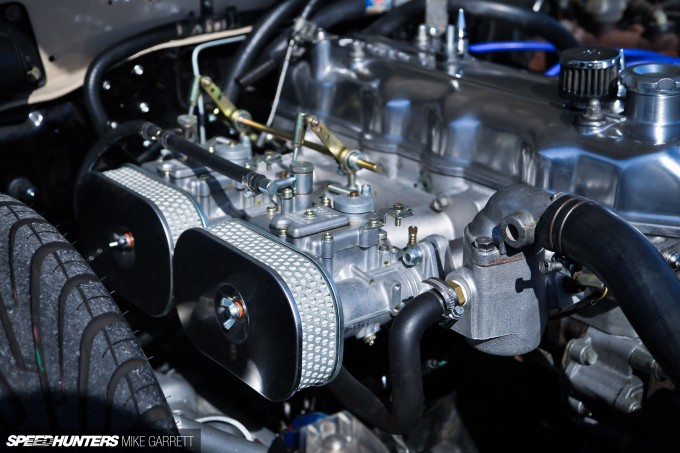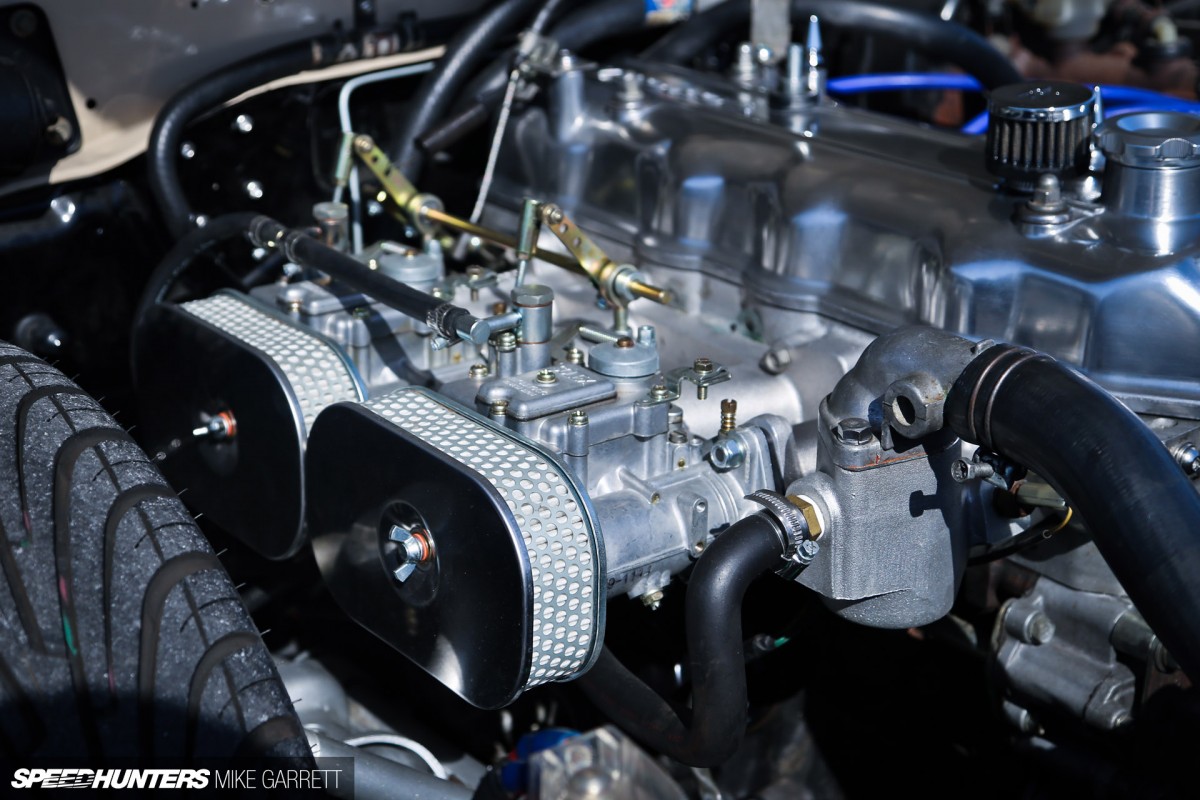 This particular example has been upgraded with a pair of sidedraft Solex carbs for some extra horsepower and a cool sound when the truck is cruising down the expressway.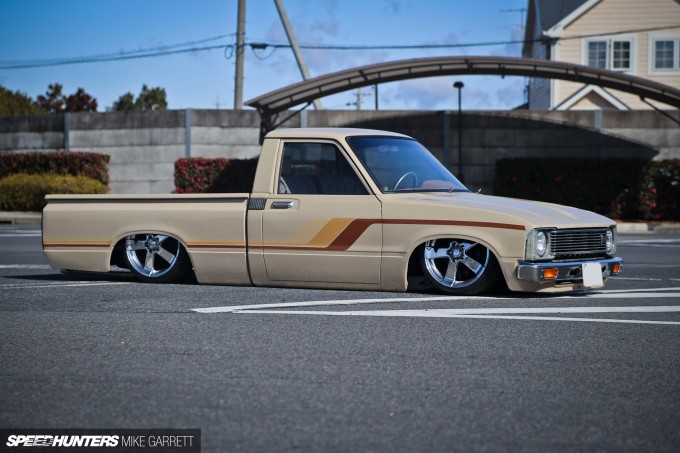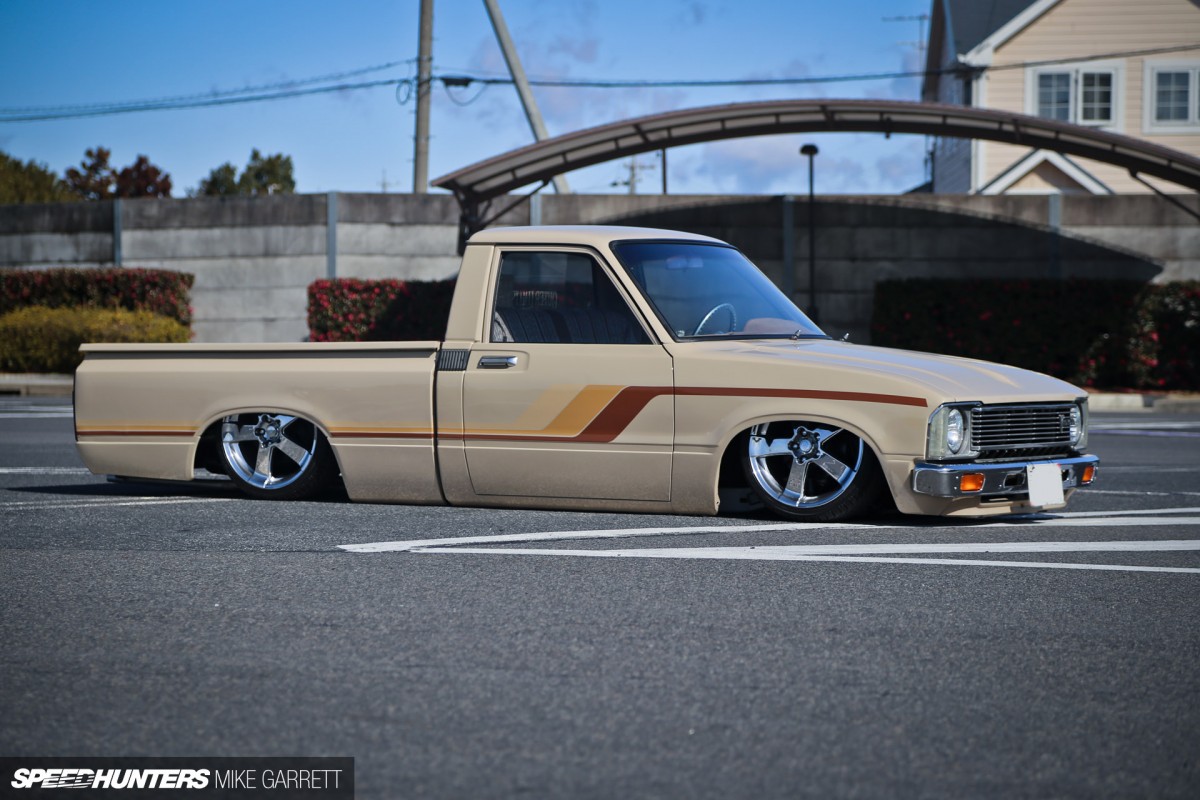 While I've always appreciated the work that goes into custom minitrucks, a lot of them are a bit too 'showy' for my tastes. This Toyota though is just right. It's got the perfect combination of modern customization with lots of retro flavor.
Mike Garrett
Instagram: speedhunters_mike
mike@speedhunters.com