Slice & Dice
Hot, thirsty, sometimes unreliable, basic and uncomfortable – delete as applicable. Aren't original muscle cars great? The era that kicked off in the early-'60s and went through to the early-'70s gave us cars so large they needed their own postal codes, and V8 engine with capacities greater than swimming pools.
But times have changed my friends. Nowadays these aging warriors can be sliced down by a jumped-up compact car, all turbochargers and fancy suspension. But it doesn't have to be that way, though. What if you could drop an old shell over a newer floorpan? Maybe a '68 Dodge Coronet over an '07 Charger? You know what? It might just work. Burnouts and air conditioning, HEMI engine and all…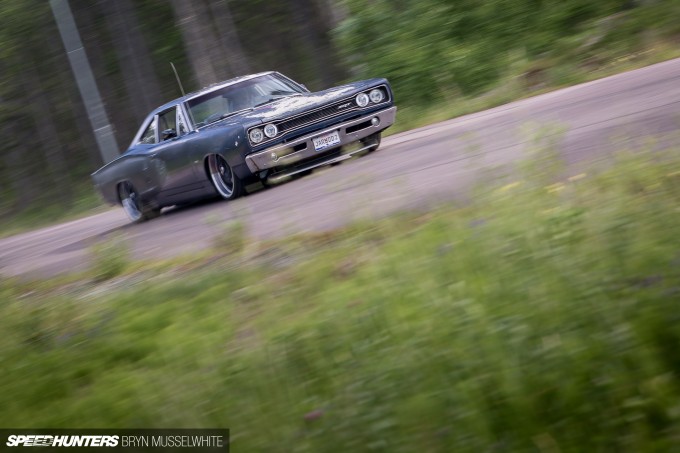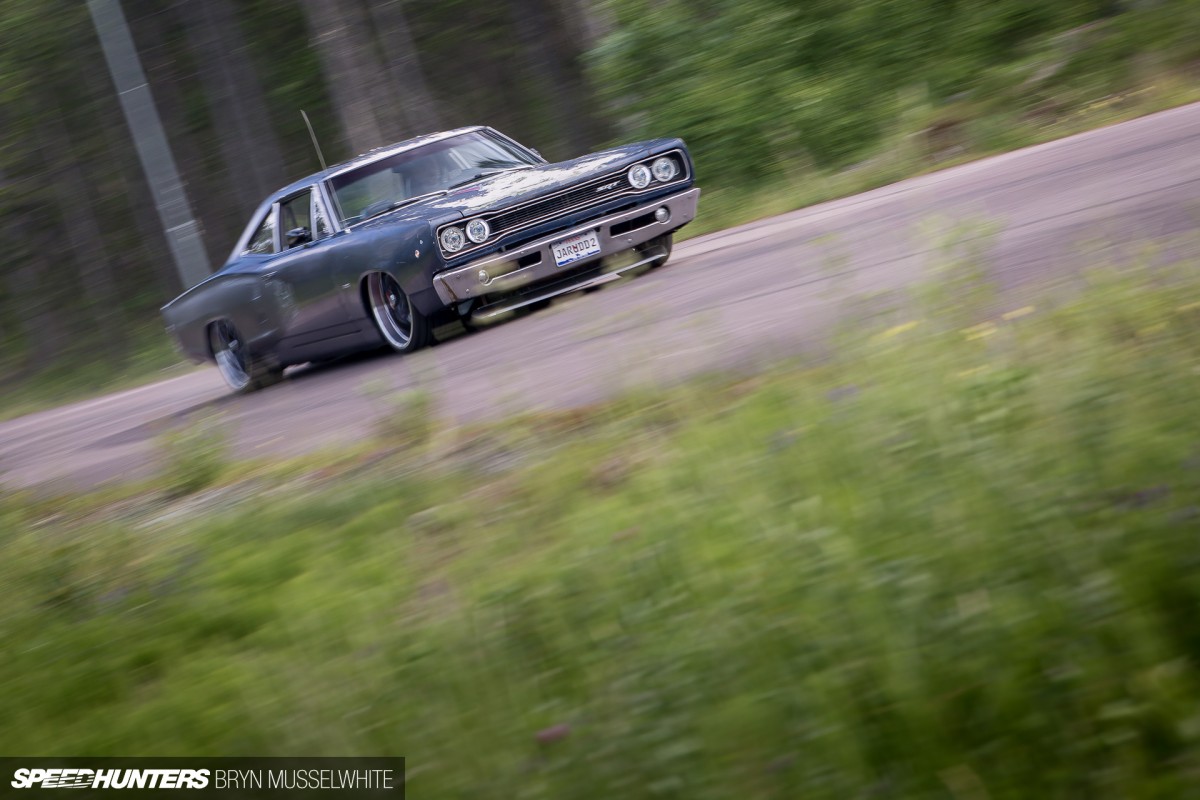 The fact is, it works really quite well. Often when you start out on a project you look at each element separately, so a suspension swap leads to bigger brakes, then a few interior modifications. By the time you change the engine and transmission you've almost built a new car.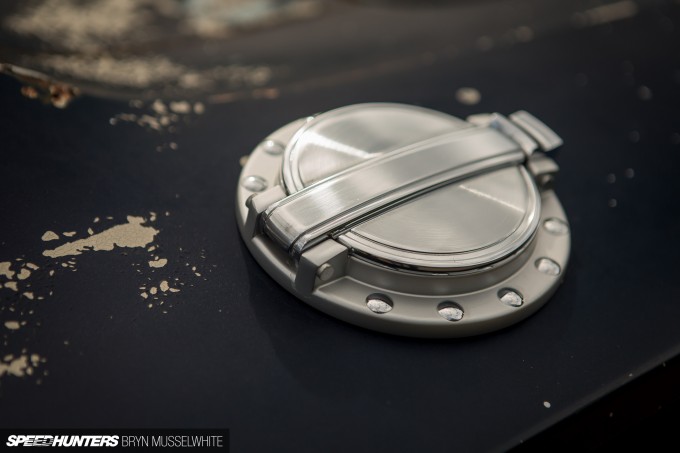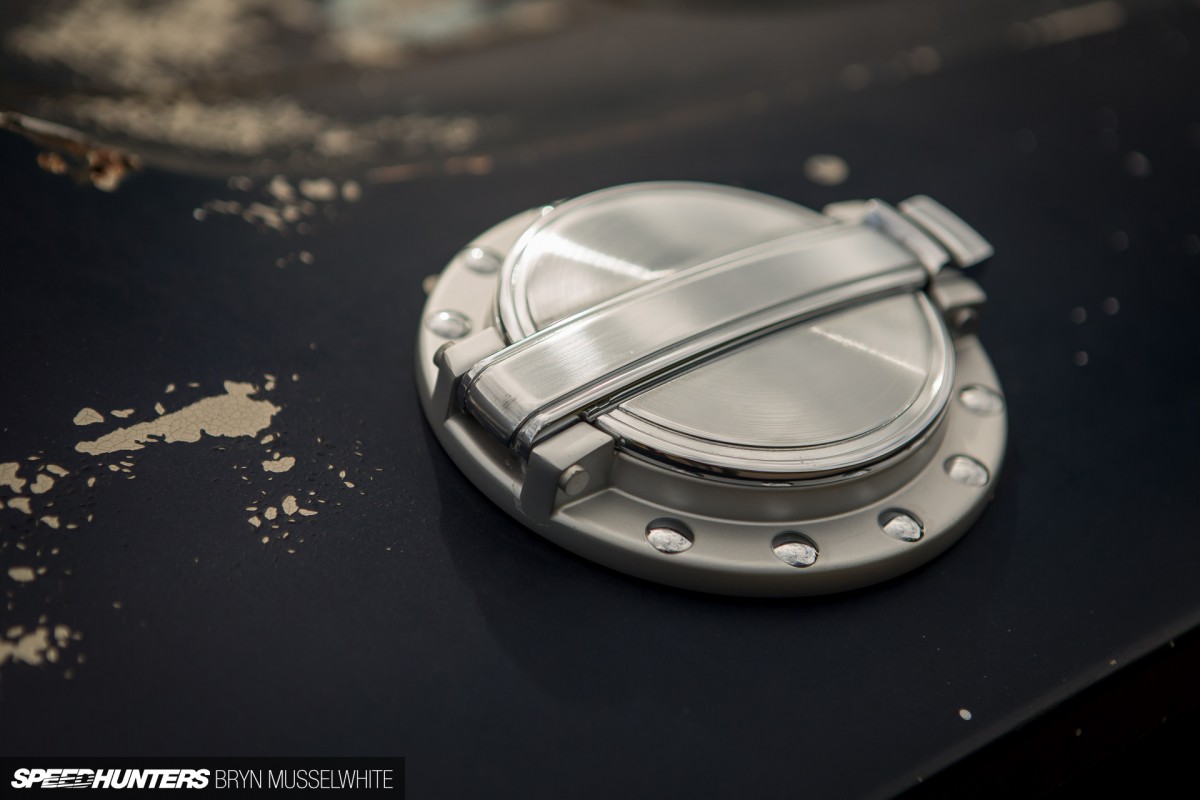 Except all these shiny new bits are surrounded by the old metal of your original model. By the time you've gone through all that, what you're left with can be a big pile of compromise or hand-fabricated custom work, which only you can make sense of.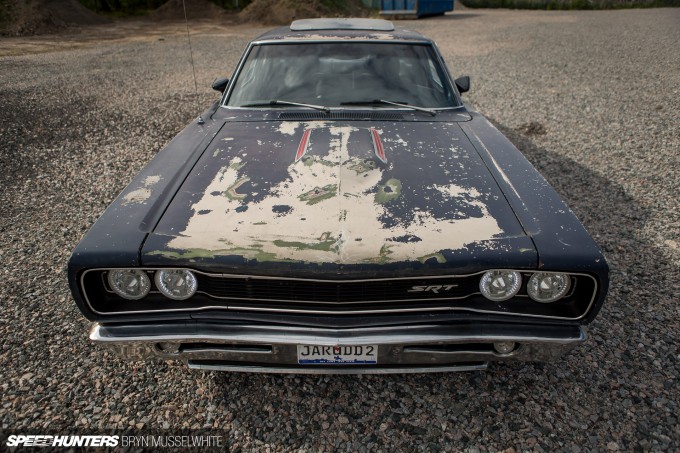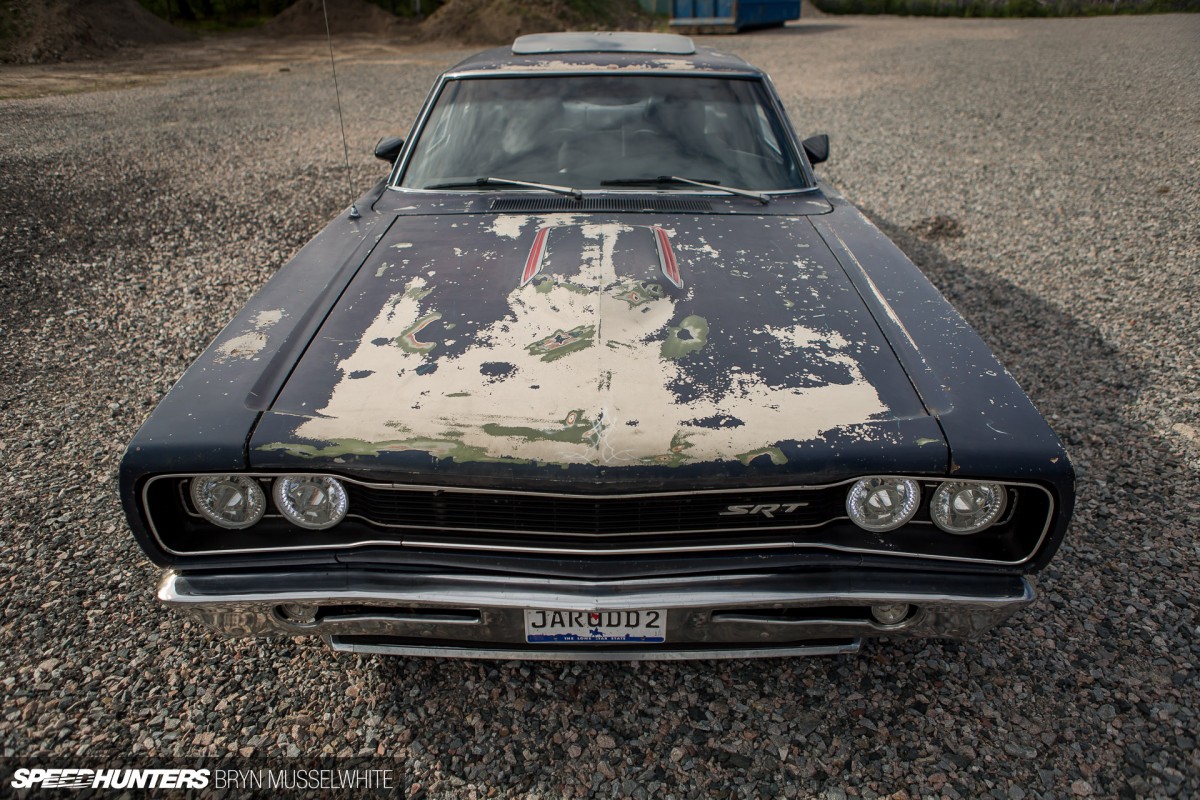 However, by the time you've built a few cars your perspective changes. You can see the bigger picture from the start, which can save a whole world of time as you go along. Often people will buy a complete car as a project even though they fully intend to ditch half the running gear, interior and modify everything else. What sense does that make? When presented with a bare shell and a box of parts – or a complete car – it's mentally hard to imagine the former being the better option. Even though it probably is…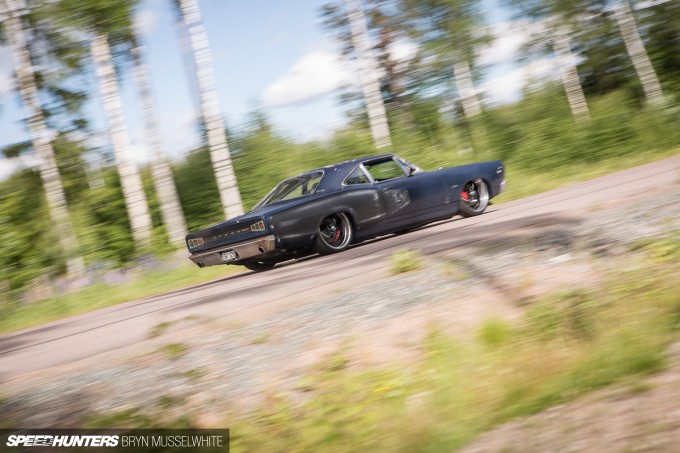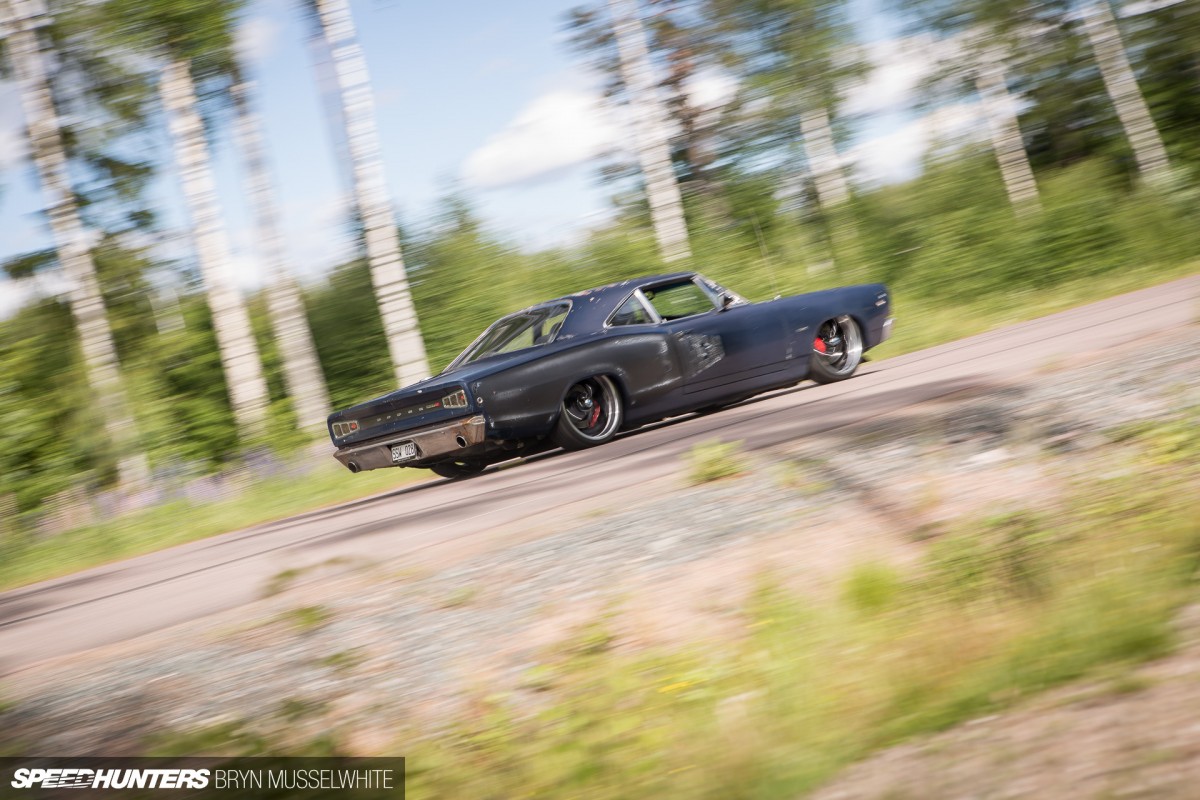 But there is another way. Don't chase around custom fabricating unique parts to make it work – simply choose your ideal body style and drop it over the floorpan of a more modern donor, which gives you late-model technology, off-the-shelf parts availability and ease of use when it's complete. But first you have to commit 100 per cent, because arguably it's just as hard as creating everything from scratch.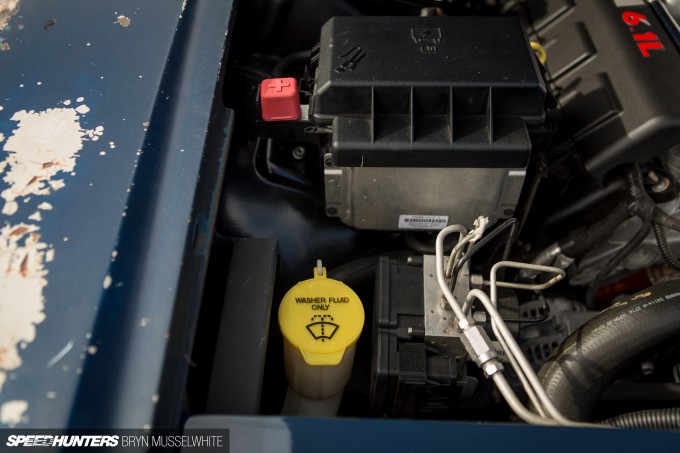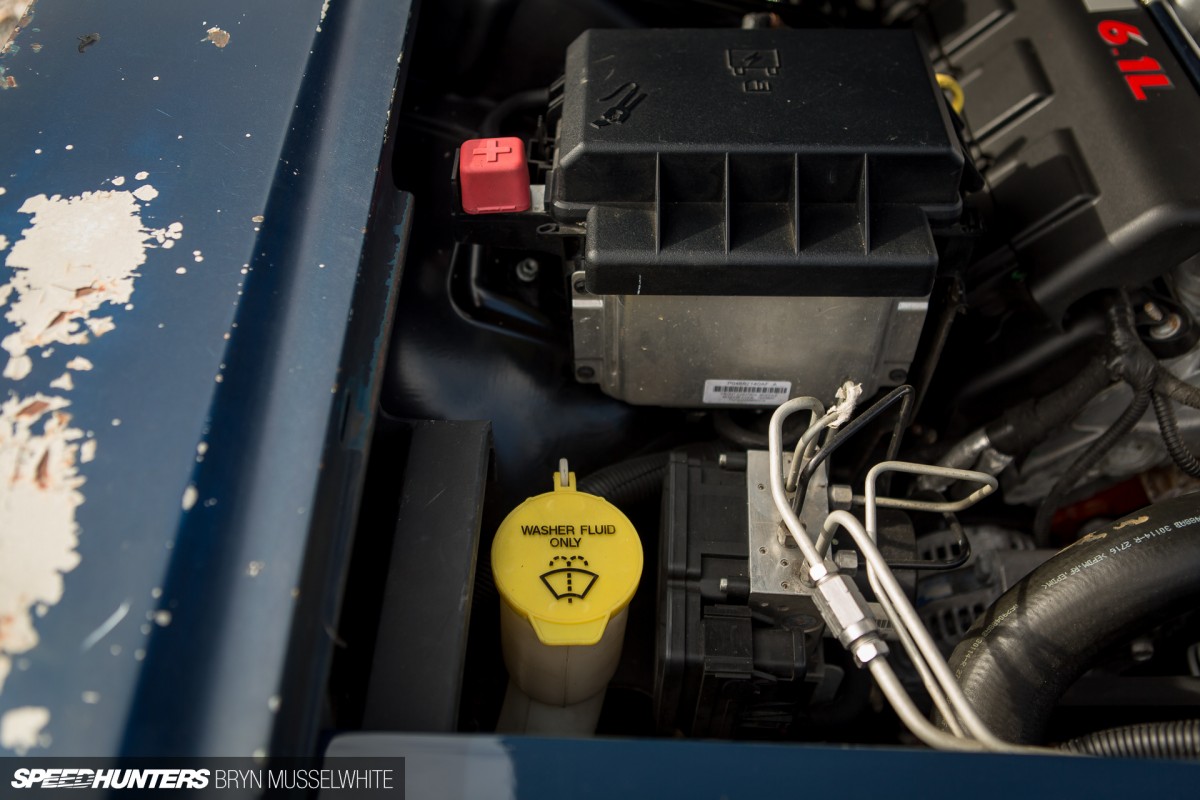 Blending old and new in one creation is never easy, but that's what Steven Jarudd from Sweden has managed to do so well here. In essence, what he's done is take a 1968 Dodge Coronet with a 1969 front end, plus a 2007 Dodge Charger, and blend them together to create something that looks old from the outside, but has all the luxuries and performance you'd expect from a modern muscle car at its core.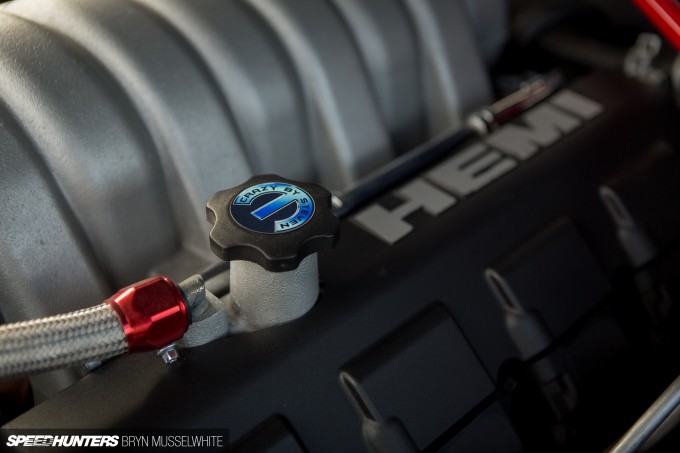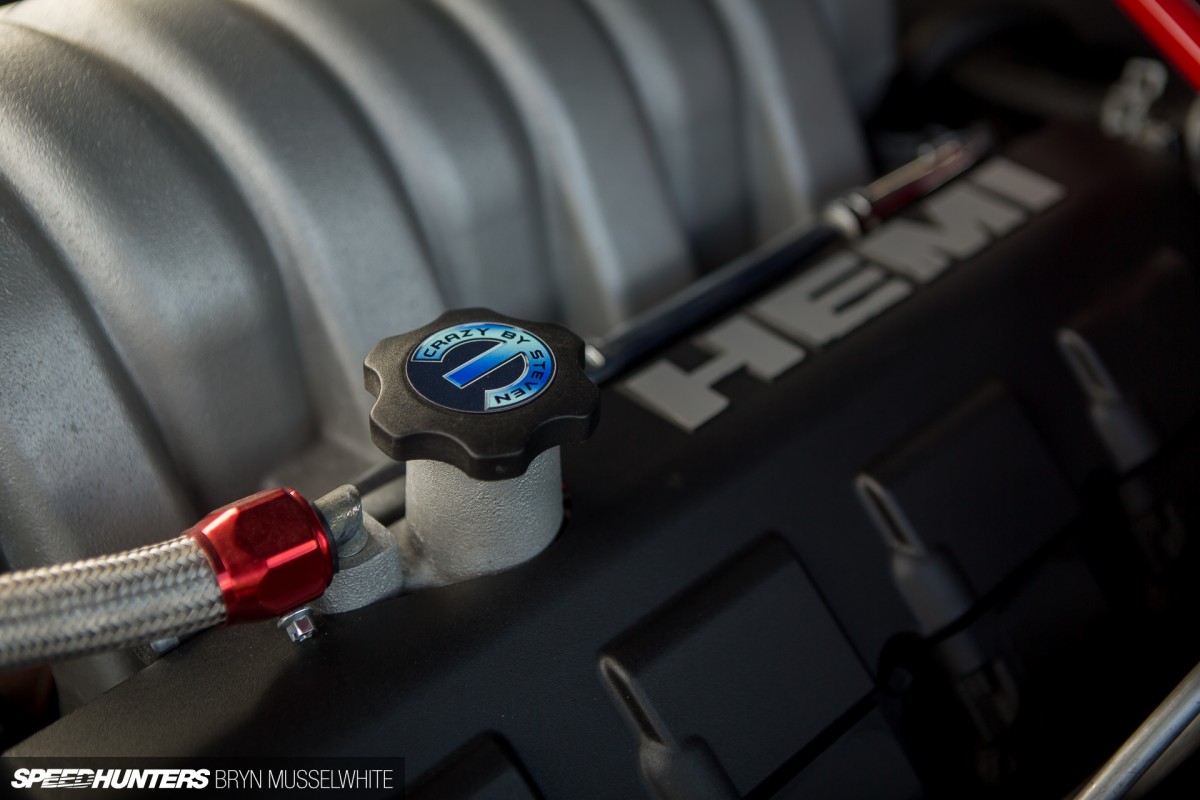 Oh, and it wasn't any old 2007 Charger either – it was a proper, full-fat, tyre-frying SRT8 variant. Which means it came with a 6.1-litre HEMI V8.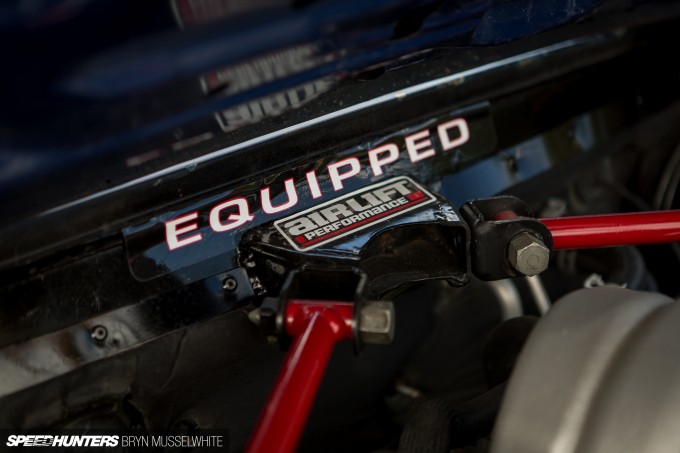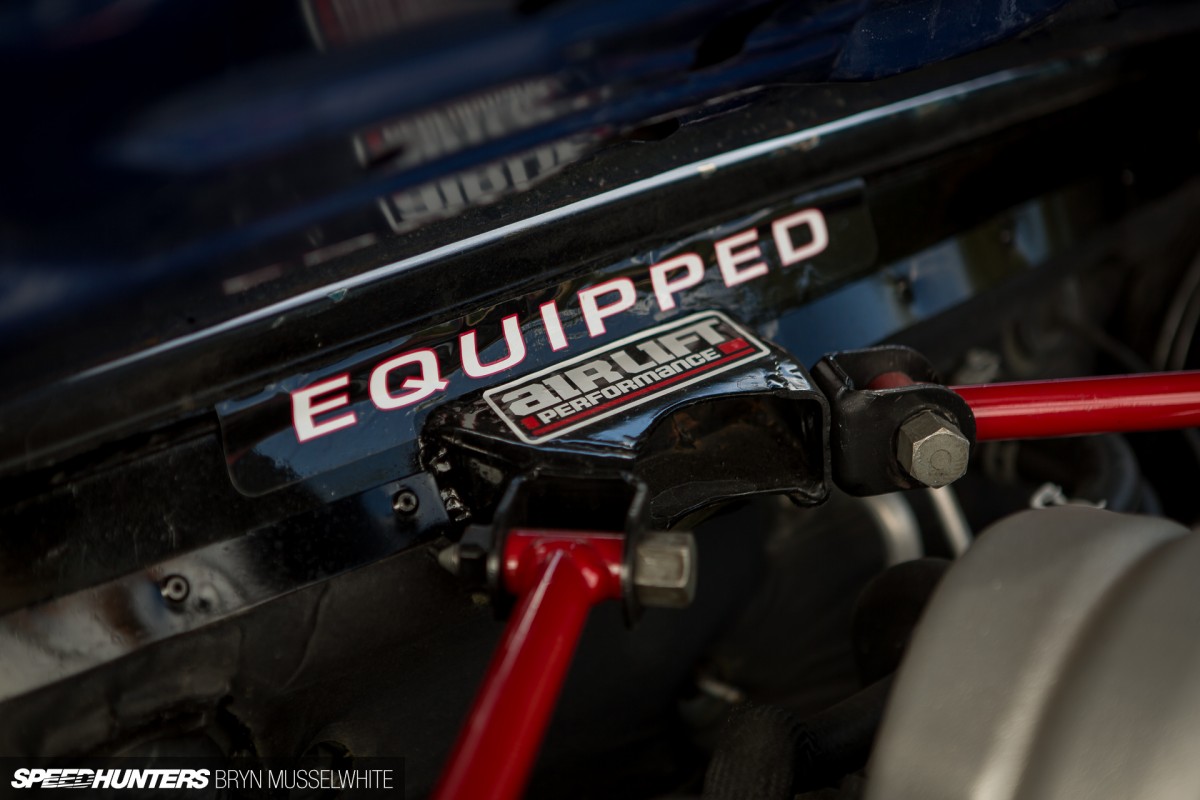 There are a few other surprises going on too, although I suspect you probably know who Air Lift Performance are by now!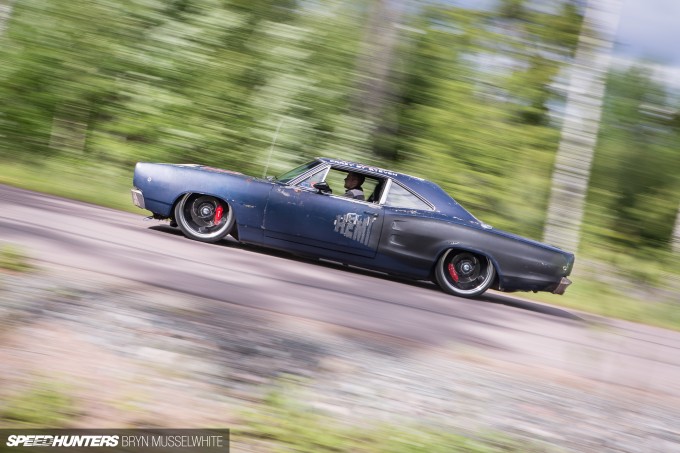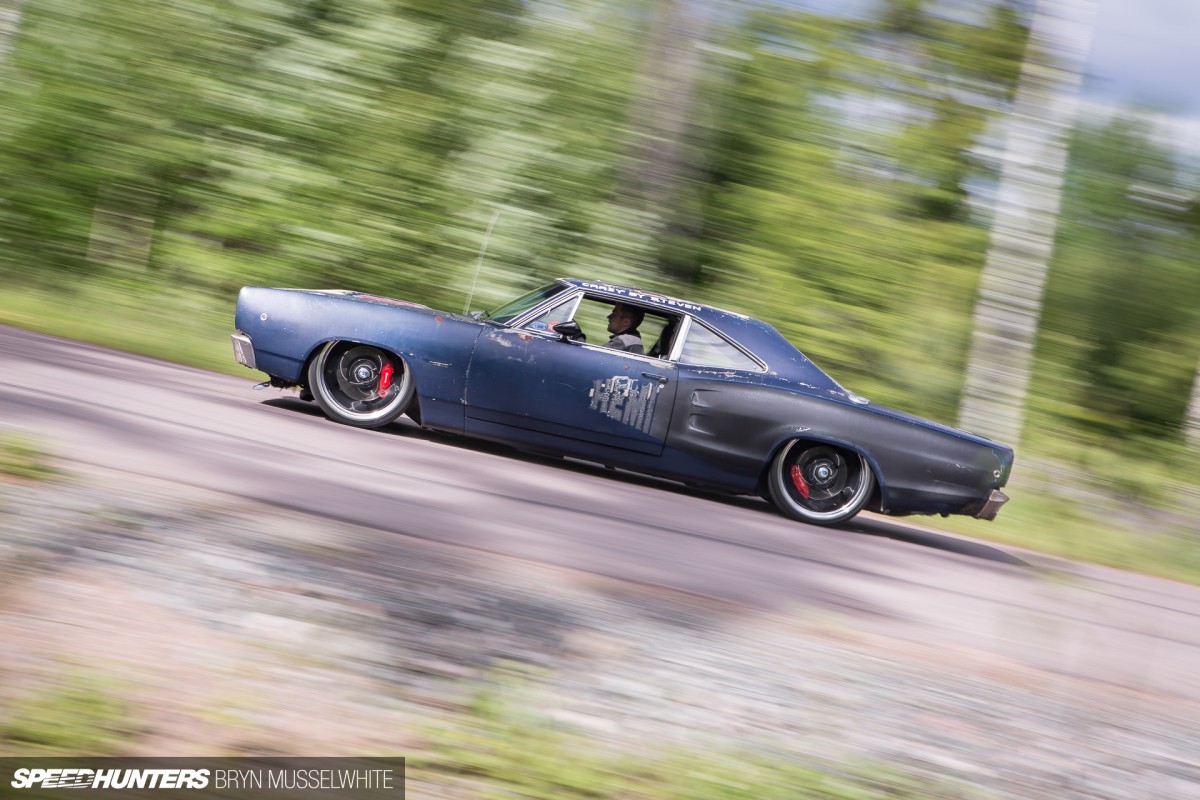 What you might not know is that the 2007 Charger has a longer wheelbase than a '68 Coronet, so Steven worked very carefully with the '60s bodywork to create something that looks original but really actually isn't…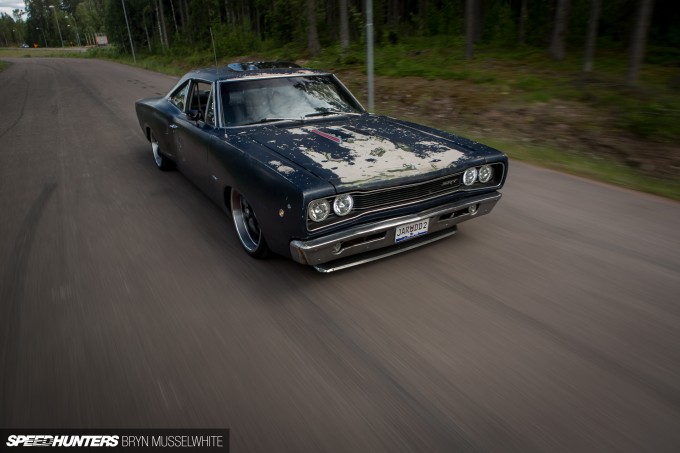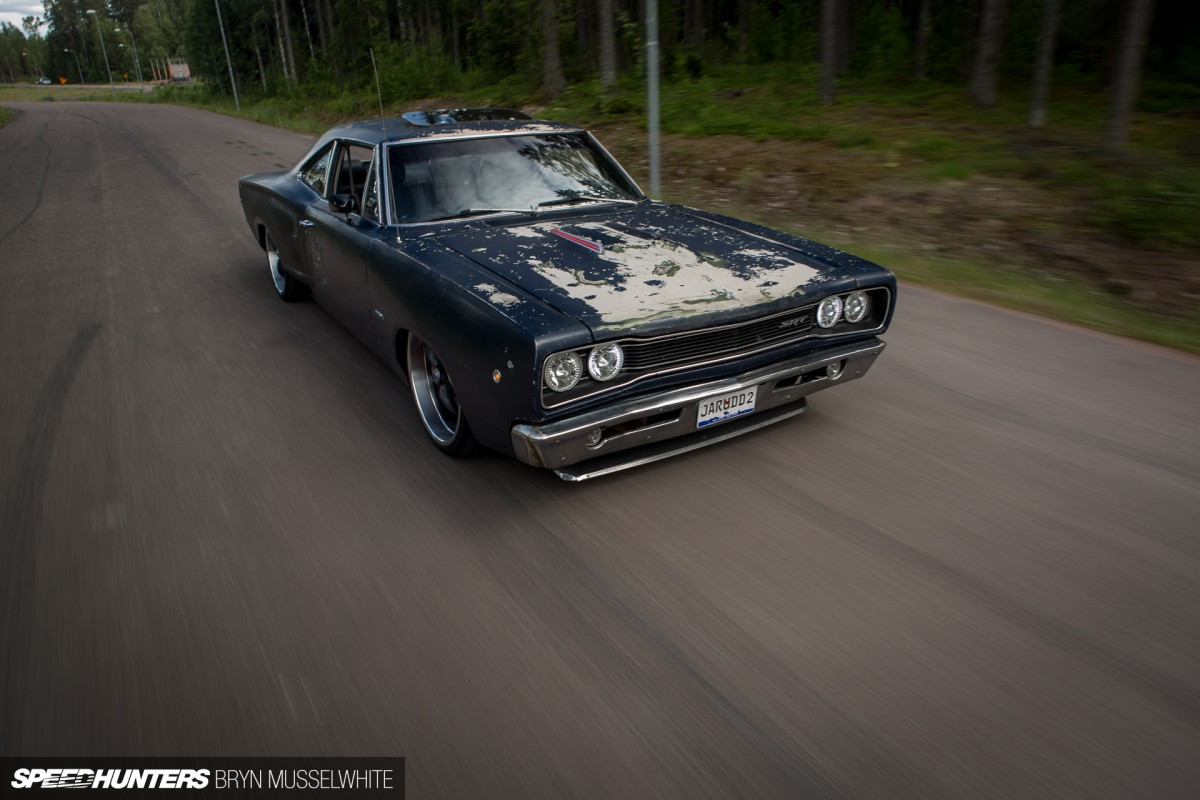 Both the original Coronet and the Charger are pretty cool cars, but put together? Well, that's another level right there. But how far would you go? For Steven it was always going to be a balancing act between old and new, and it's interesting what he's decided to keep and get rid of.
Stuffed In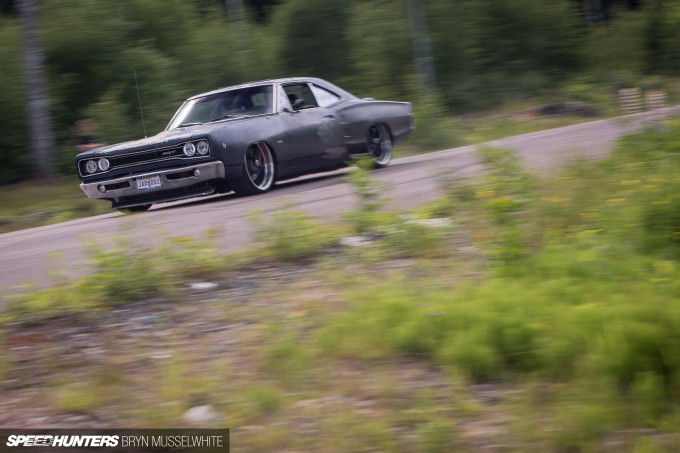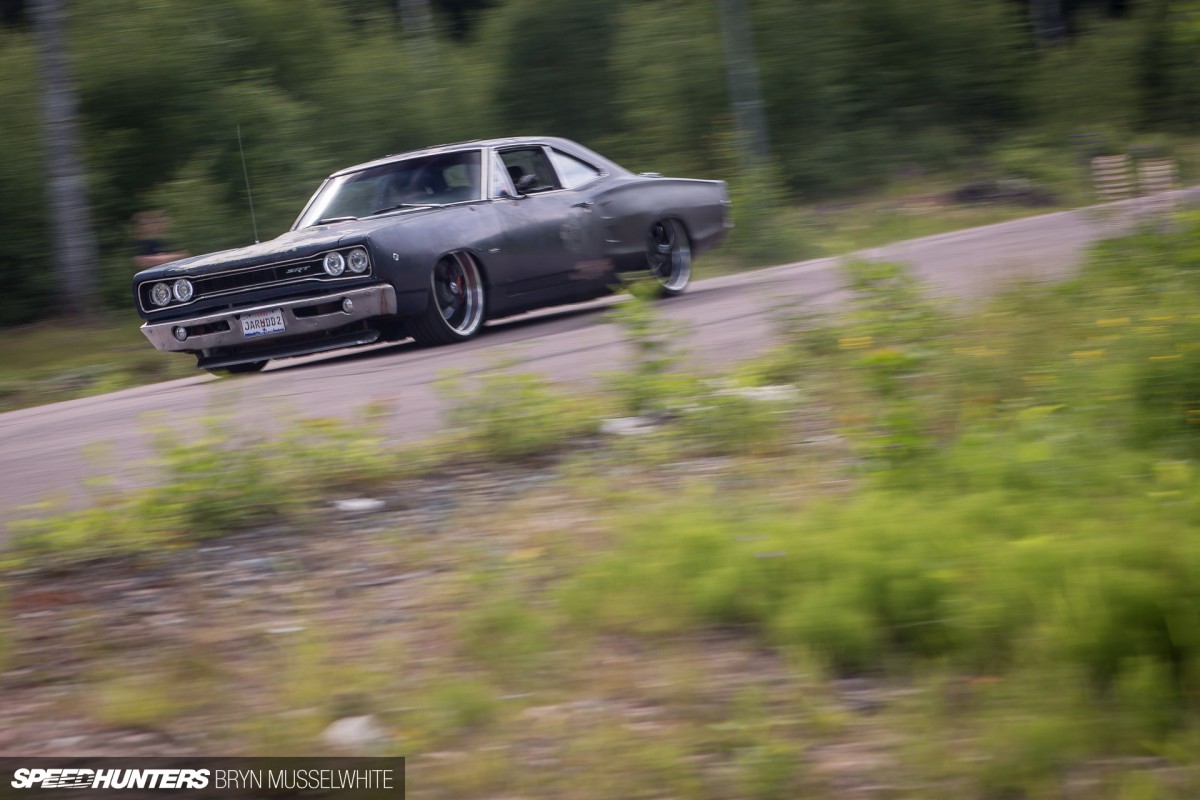 Okay, so you'll understand by now that what we're essentially looking at here are two cars merged into one, but maybe you're not sure how you go about doing that? And if you do understand how it's done, then I'm sure you'll agree with me that it's a credit to Steven's skills. And especially considering he's in his 20s and has a trail of cool projects already. In fact, he was only 14 when he started working on his first – a full-size American pickup.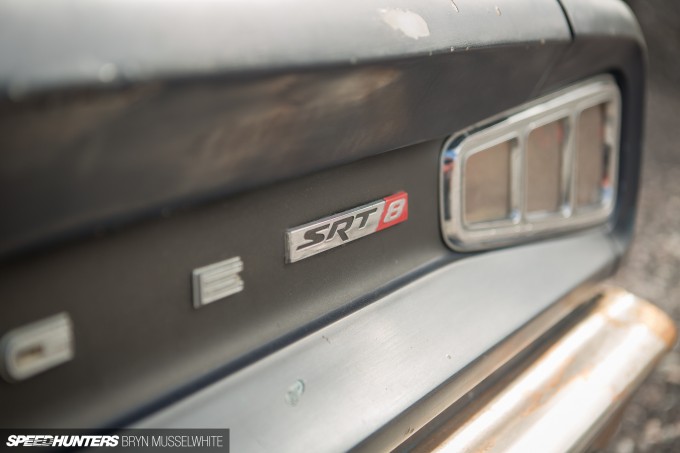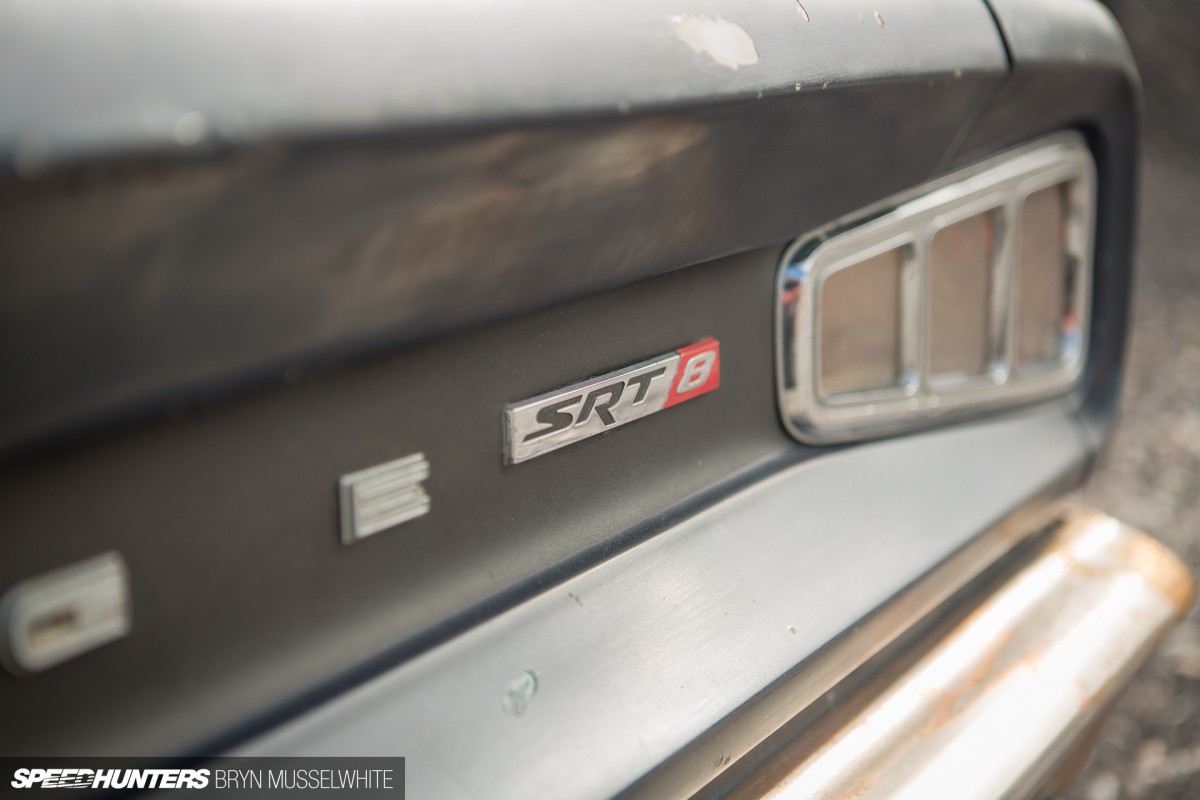 Along with his father and other family members, Steven spends his days working on – and being surrounded by – American metal at the family business, Järudds Bil in Sater. His father started the business a few decades ago and now the workshops are full of very cool American imports. From family projects to daily drivers, they're all here and it's been a long time since I saw such variety in one place. I made sure I took a whole bunch of pictures, so I'll show you around in a future story.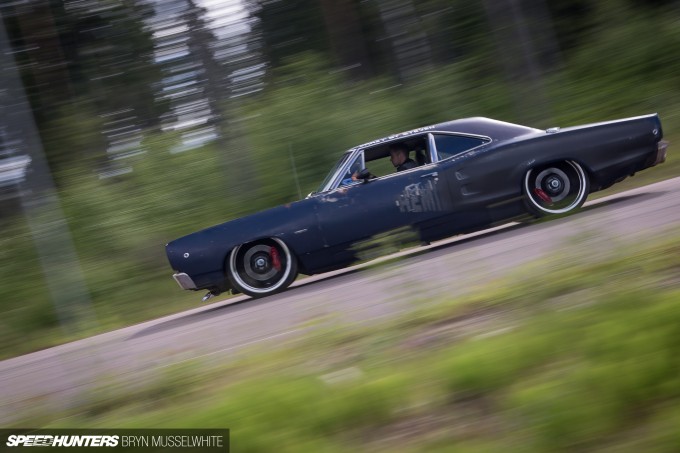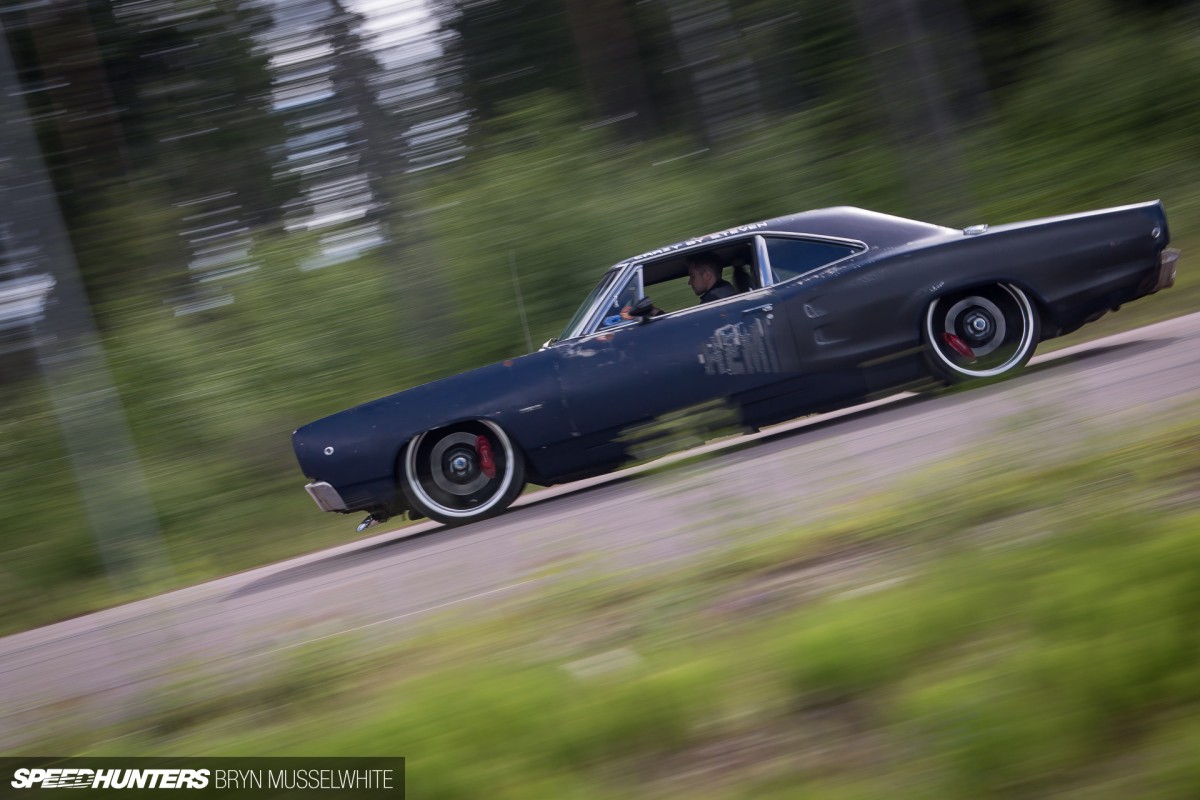 As a breeding ground for creativity this place has got it all. More importantly though – and as is often the case when you work for the family business – Steven isn't shown any favouritism. In fact, he almost has to work harder, so this project was built on his own time with his own money. One advantage he could work with is the great network of contacts across the water in North America, so sourcing a solid, running '68 Coronet, with the '69 front-end conversion already completed was pretty straightforward. With an accident damaged 2007 Dodge Charger SRT8 alongside it, the work could begin.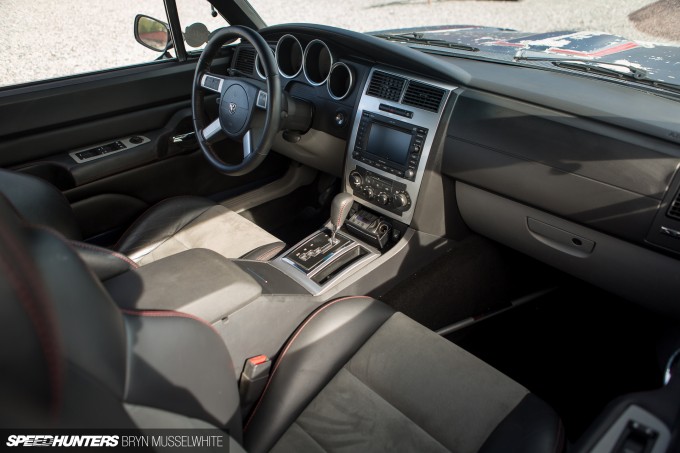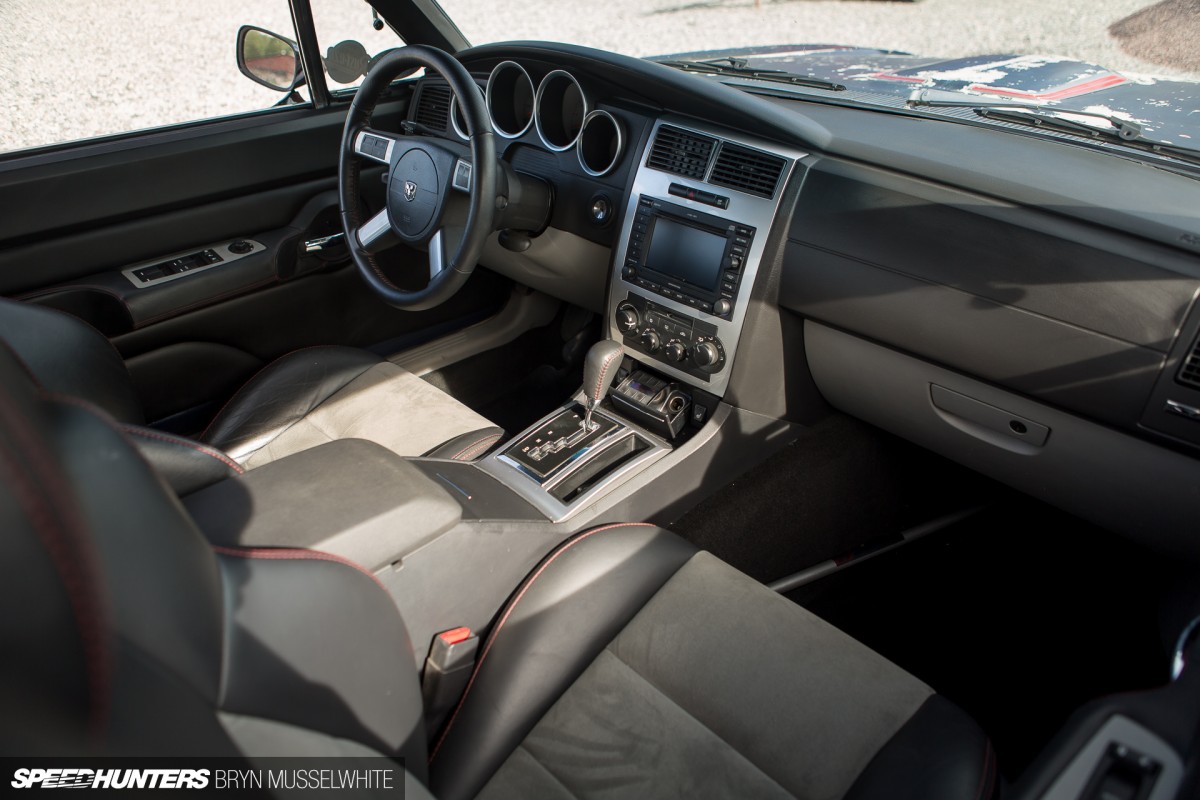 This is the view that greeted me when I first spied the Dodge at Elmia in mid April. I knew then and there this was no updated fascia and something much deeper was going on.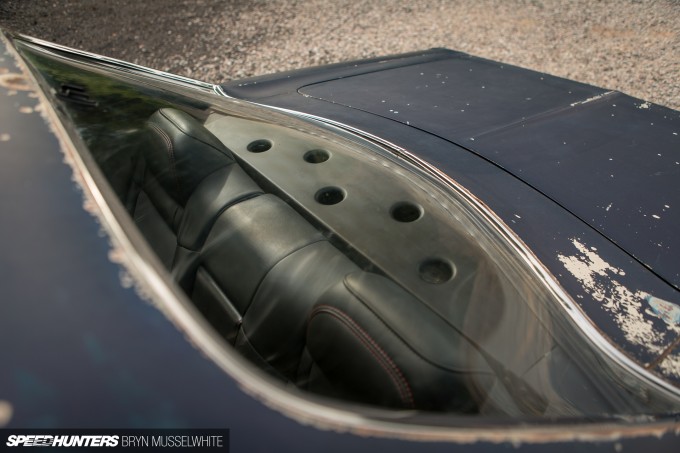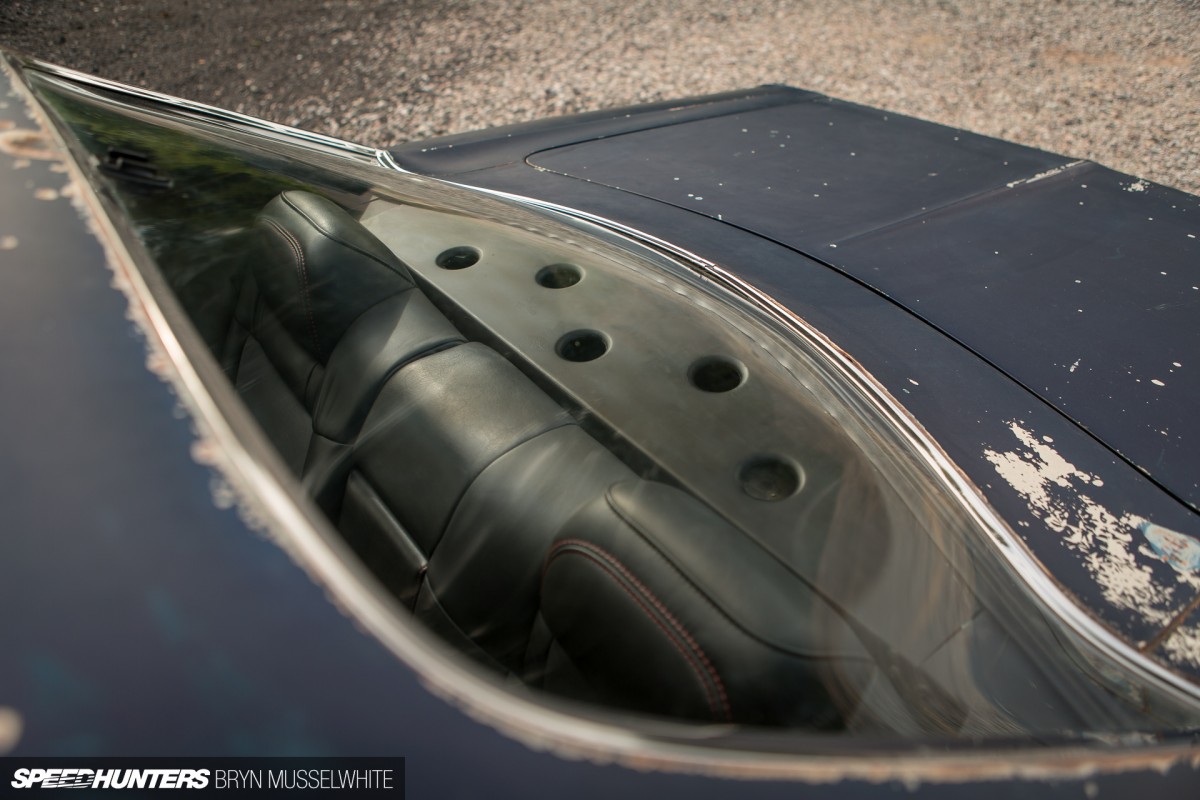 The body was cut away from the floorpan of the '68 and removed like the shell of a scale RC car, and with the remainder of the damaged Charger shell cut away it was lowered down over the complete running gear. Steven then started all the fabrication work to make the two match.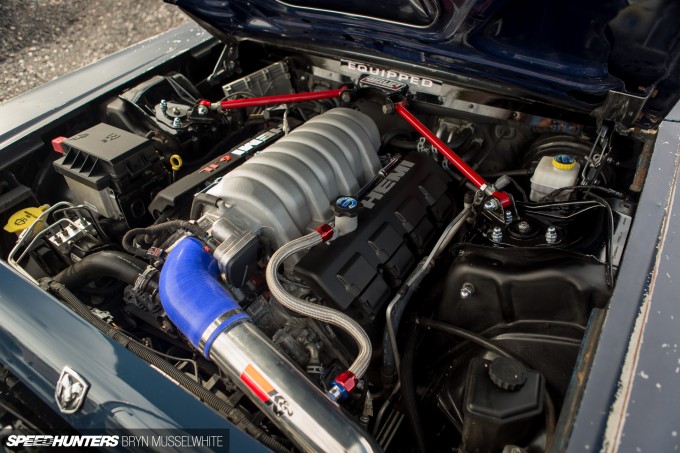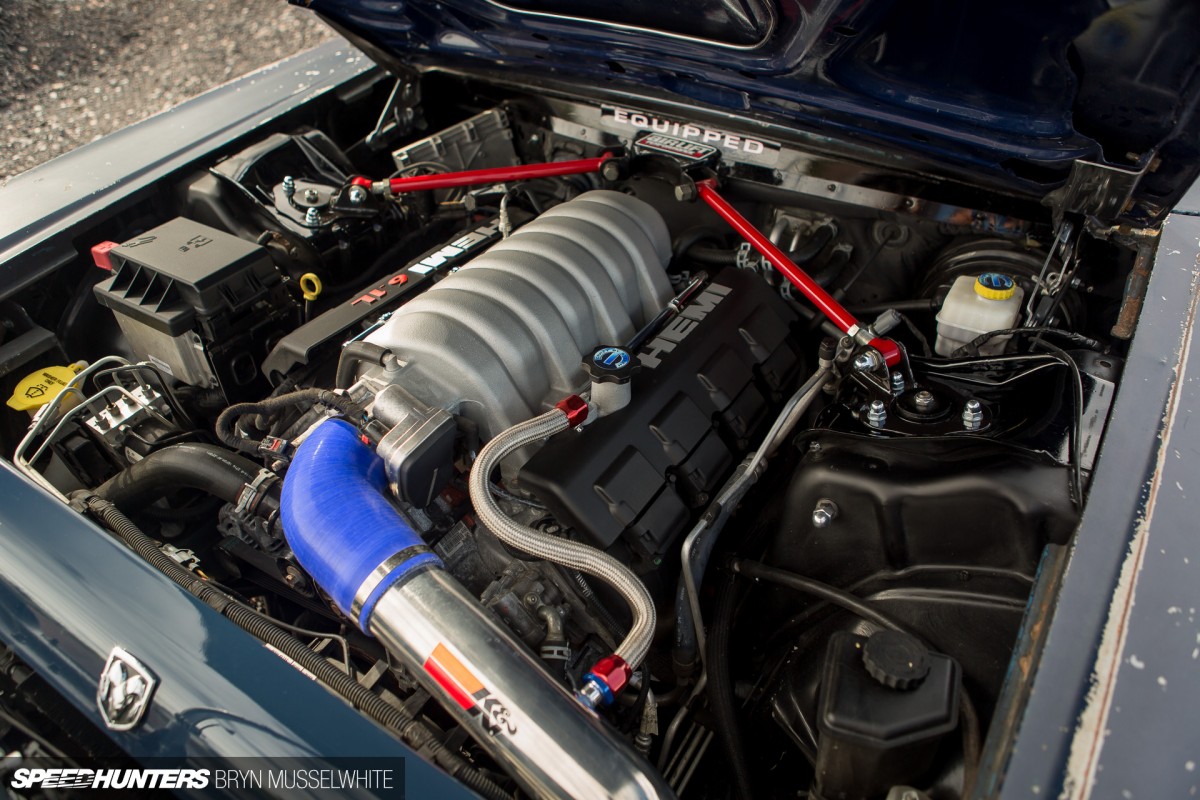 It might sound a drastic way of doing things, but instead of swapping the modern engine, transmission and assorted brakes etc in to the old shell, this way everything is there as the factory intended. All mounted on crash tested brackets, with part numbers and factory wiring diagrams that actually mean something! Don't those modern shock towers look at home?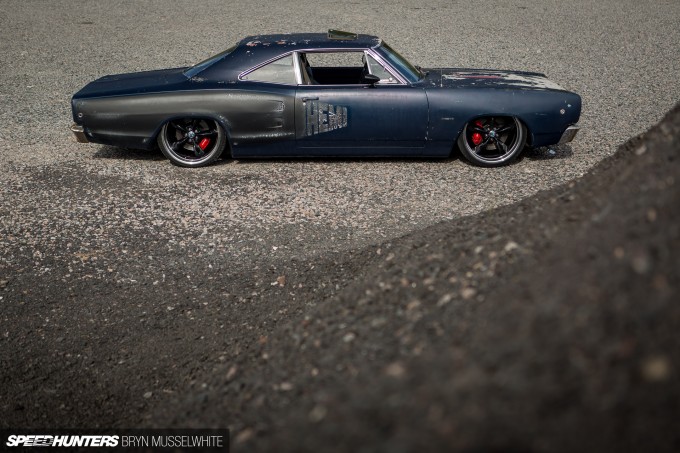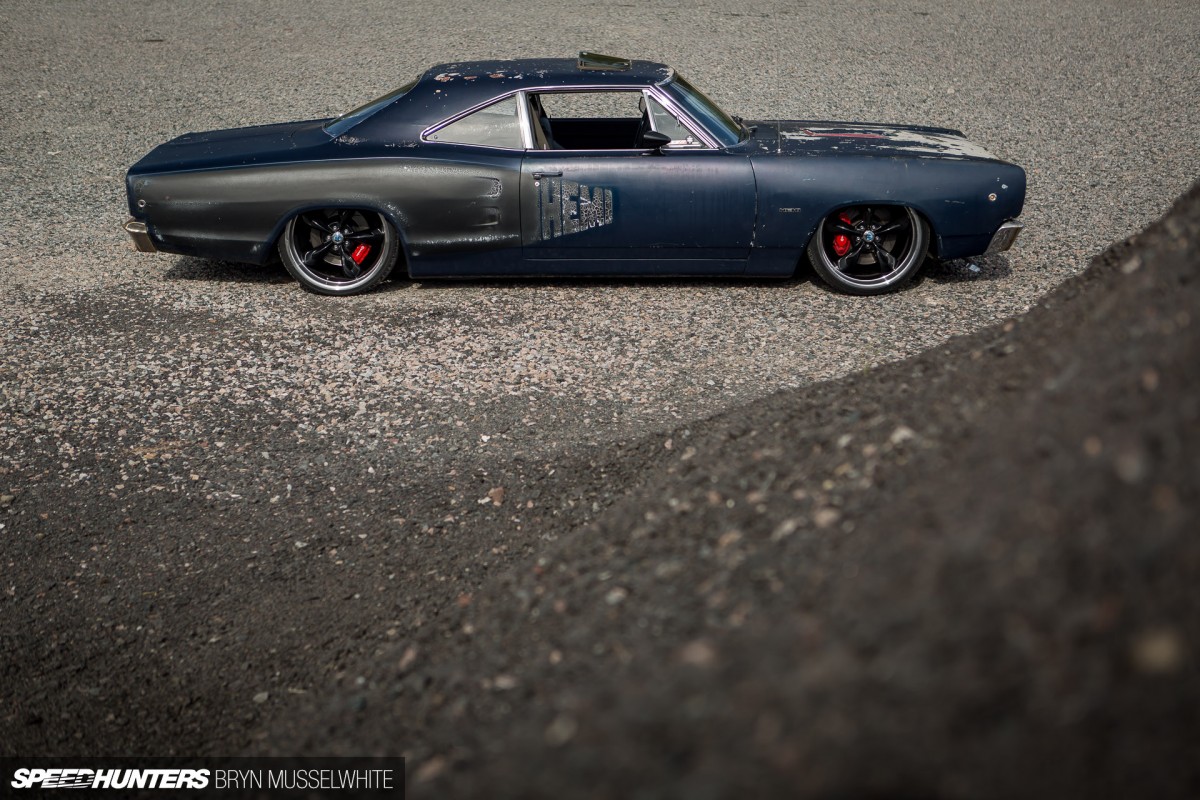 As I mentioned earlier, the only real external clue to what lies beneath is the increased wheel base. That's because the original Coronet was 2.95 meters long with the Charger coming in at 3.05 meters. Rather than chop the floorpan down and have to shorten every line, pipe, wire and the propshaft, Steven carefully removed the original rear arch section and moved it further back; cleverly replicating the original lines of the otherwise unaltered, and heavily patined body.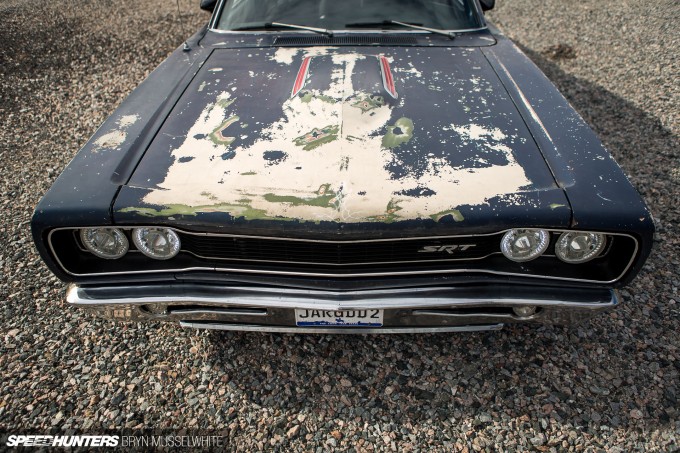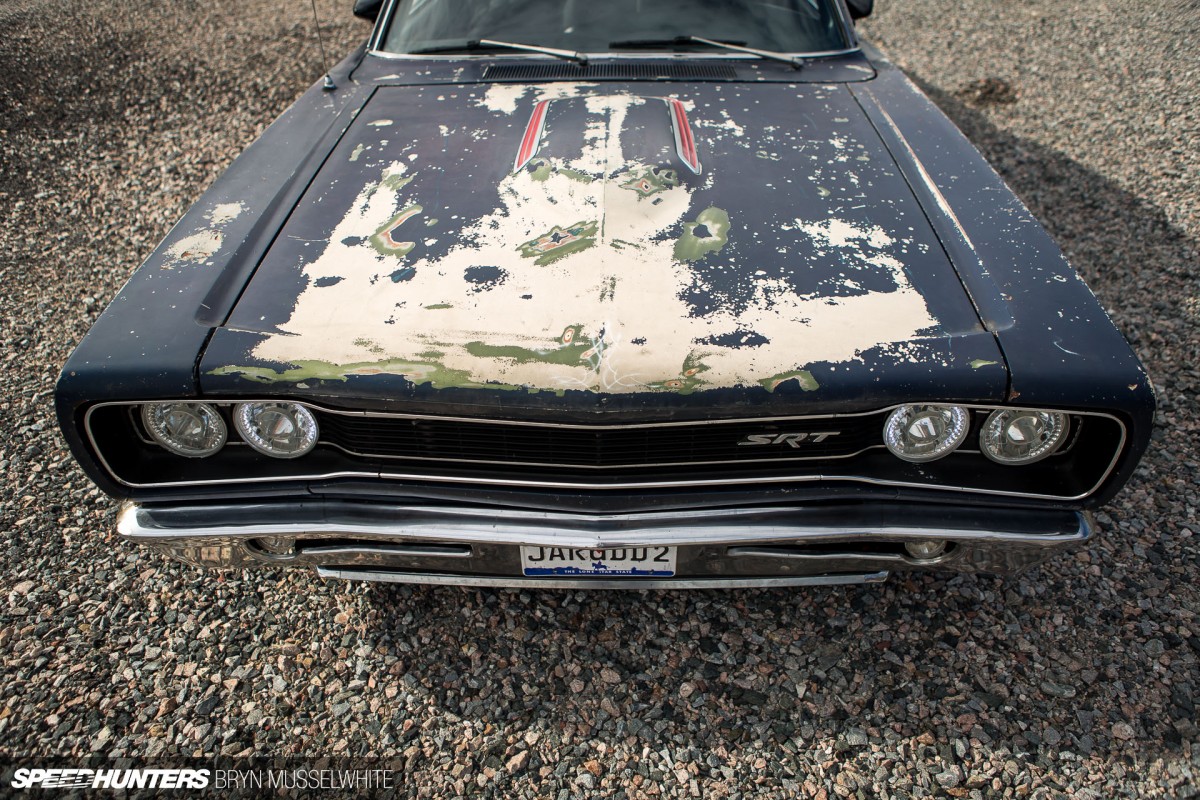 The fact the rest of the body has been left 'as is' really adds to the trickery for me. It's kind of beaten on, patinated and ready to rock. The later '69 front end has obviously been on there for a long time and goes to show how manufacturers just change a little metal here and there, but you're essentially buying the same wine – just with a different label. I also prefer the slightly squashed, more aggressive look of it over the '68.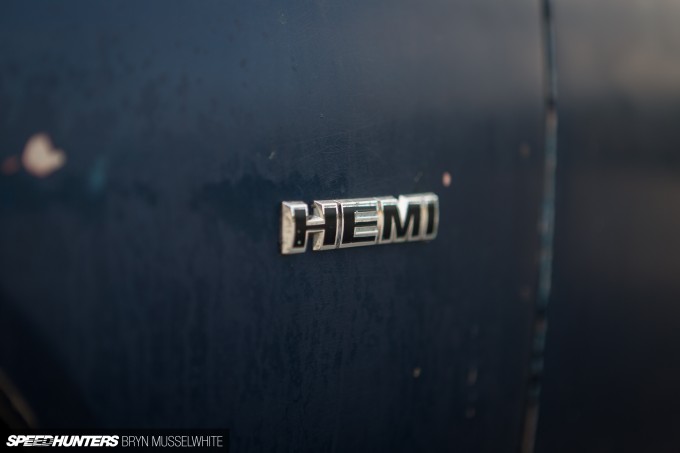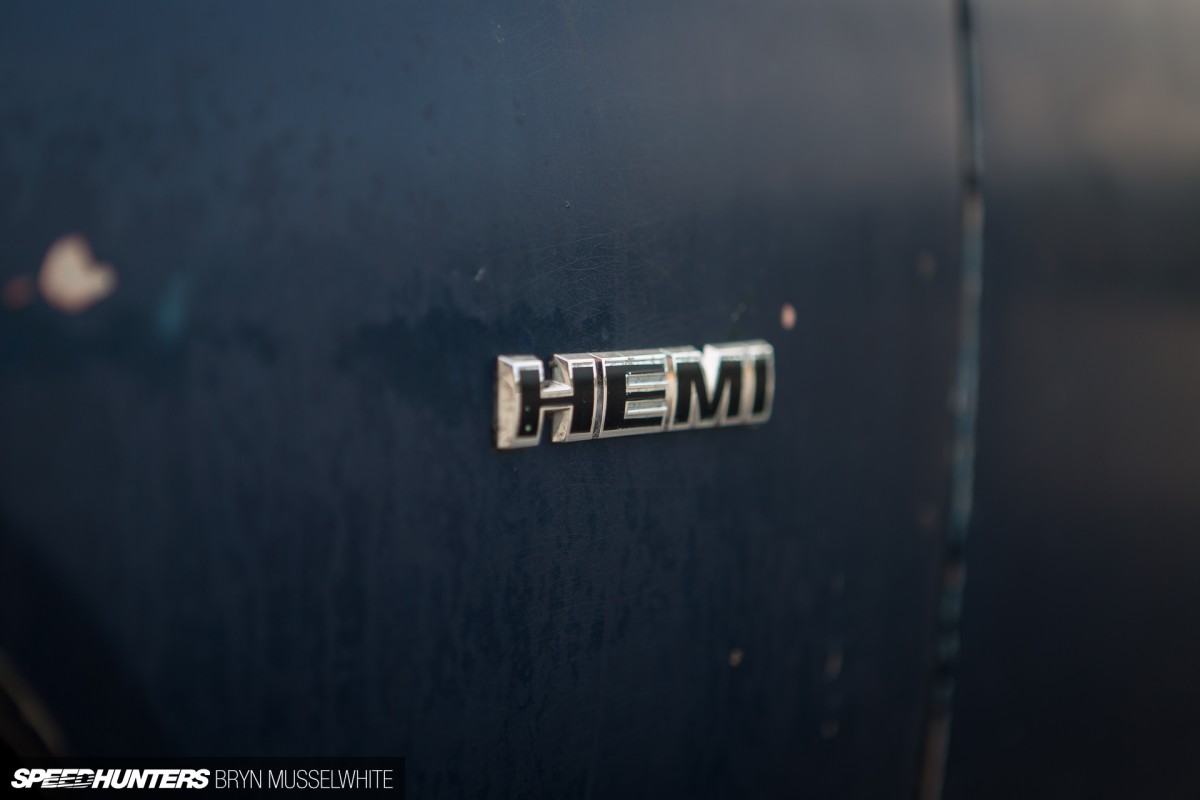 You could have bought a '68/68 Coronet with a HEMI in it originally, so it's fitting that it's still got the right engine in the front. The modern badges almost look original on the front wings, don't you think? And the 425hp that it delivers out of the box is pretty cool too…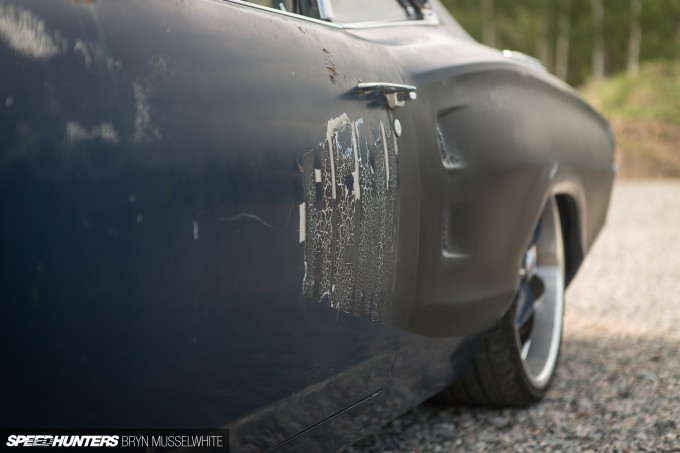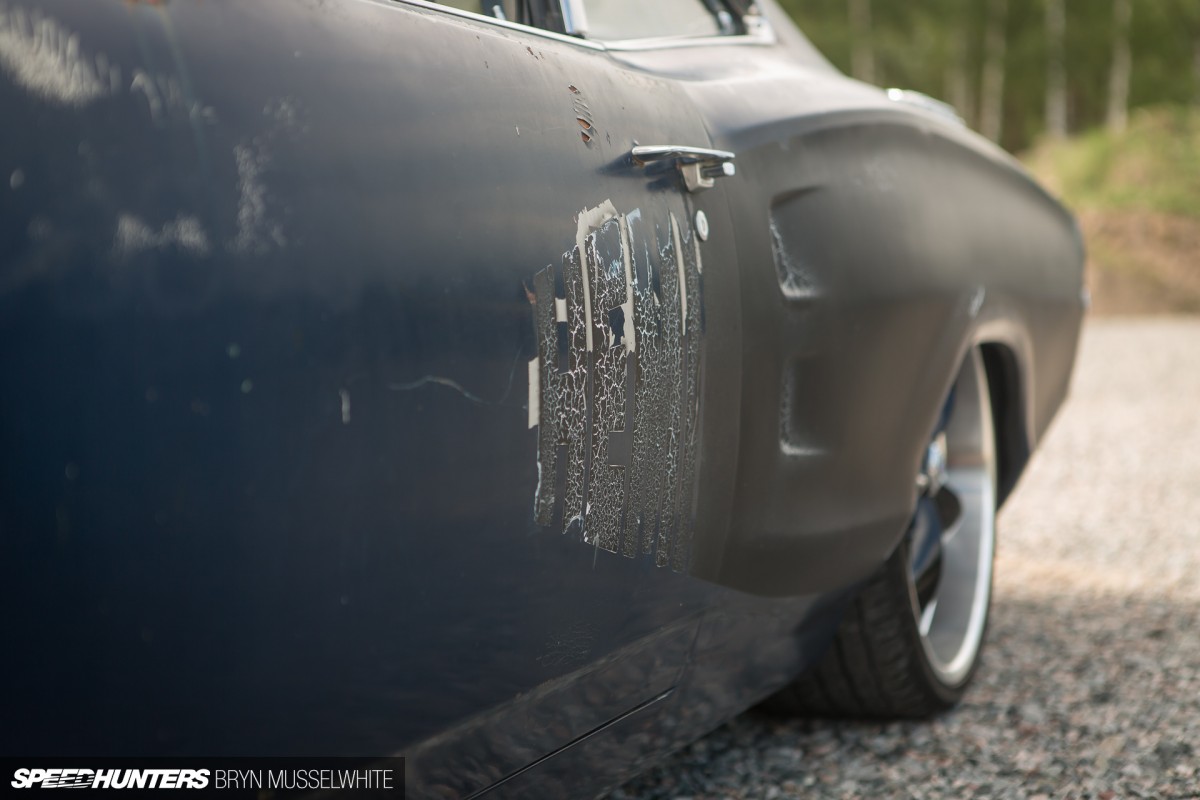 That side graphic which Steven used to help hide his subtle rear arch work is another detail I really like. In fact, the more you look at the Coroner, the more the details come through.
Is That Original?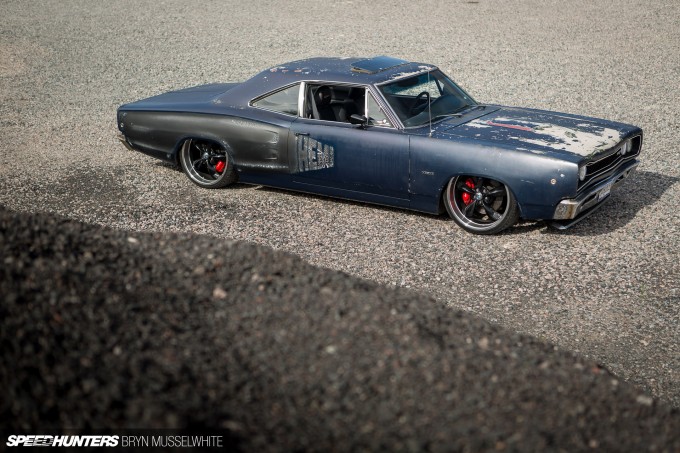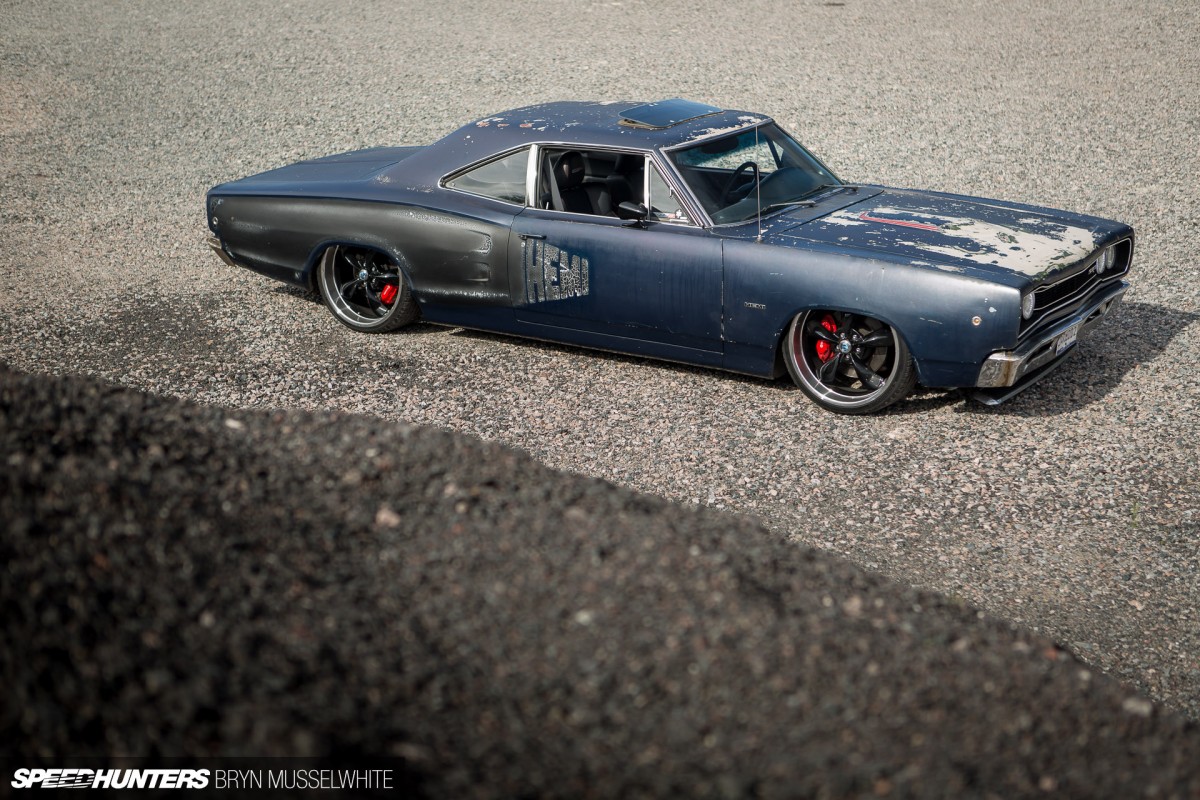 The 22-inch American Racing Torq Thrust wheels really make the whole car look like a toy. But as you've seen in my pictures, it can be driven nice and low on the Air Lift Performance suspension.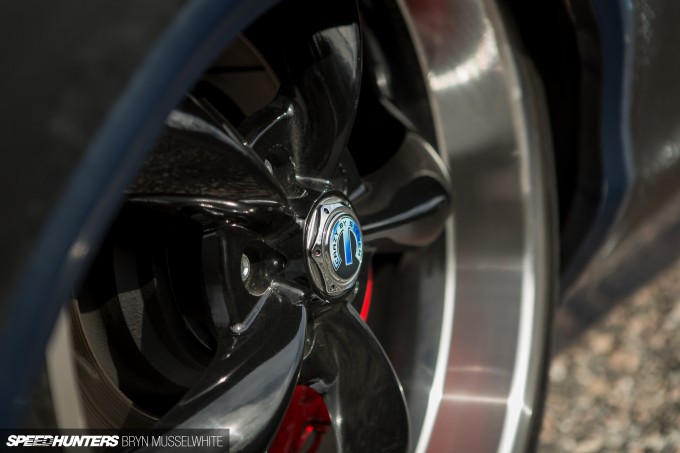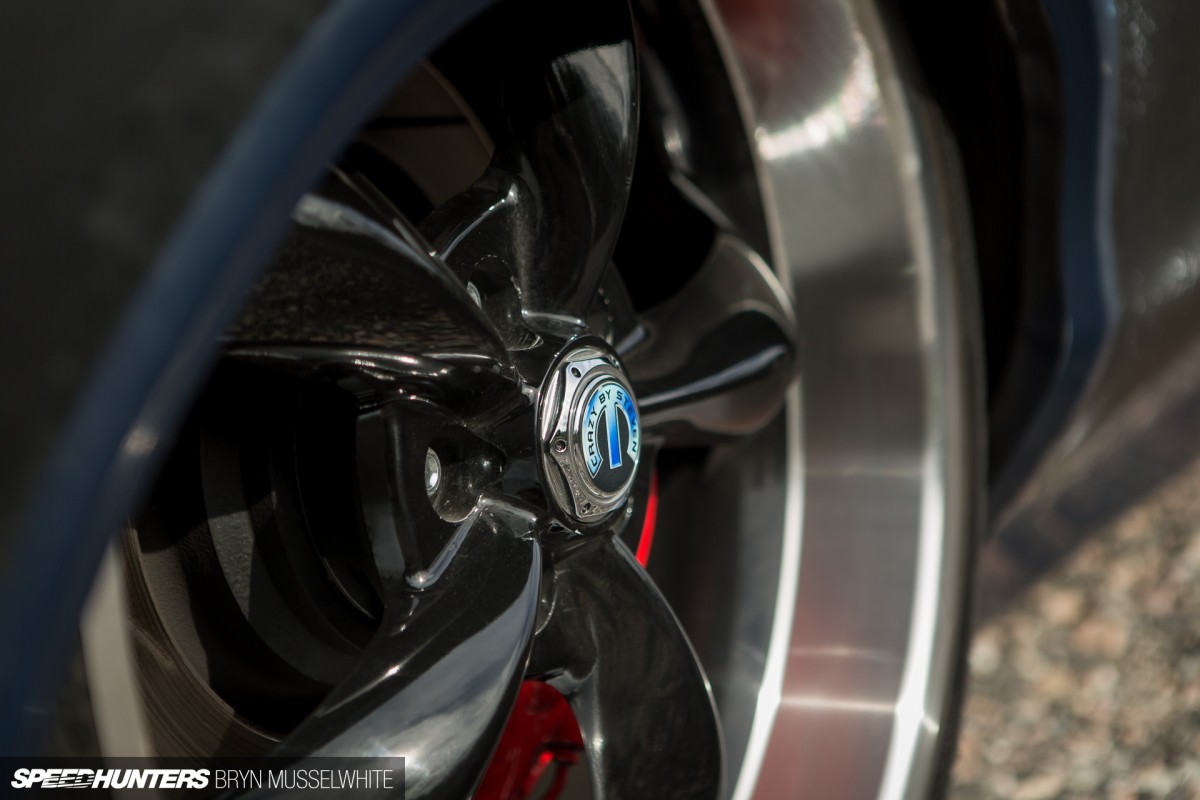 The wheels measure 9.0 inches wide at the front and 10.5 inches wide at the back, although Steven still seems to have traction problems now and again. Either that or I guess he doesn't like the 295/25 rear tyres and feels the need to punish them on a regular basis. He's also added some custom made centre caps with his 'Crazy by Steven' logo, just so you don't forget whose work you're looking at.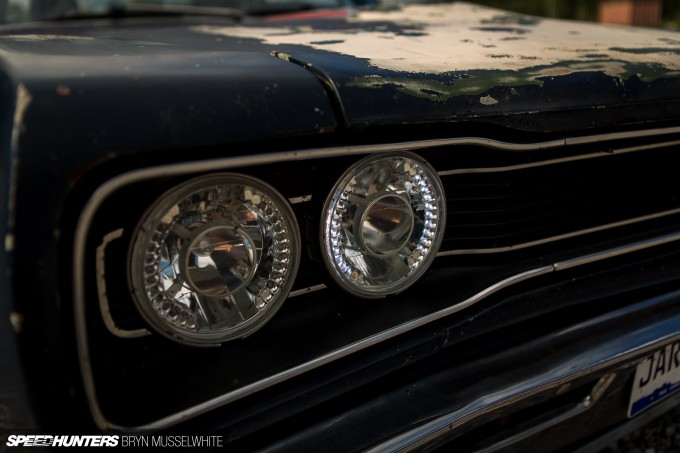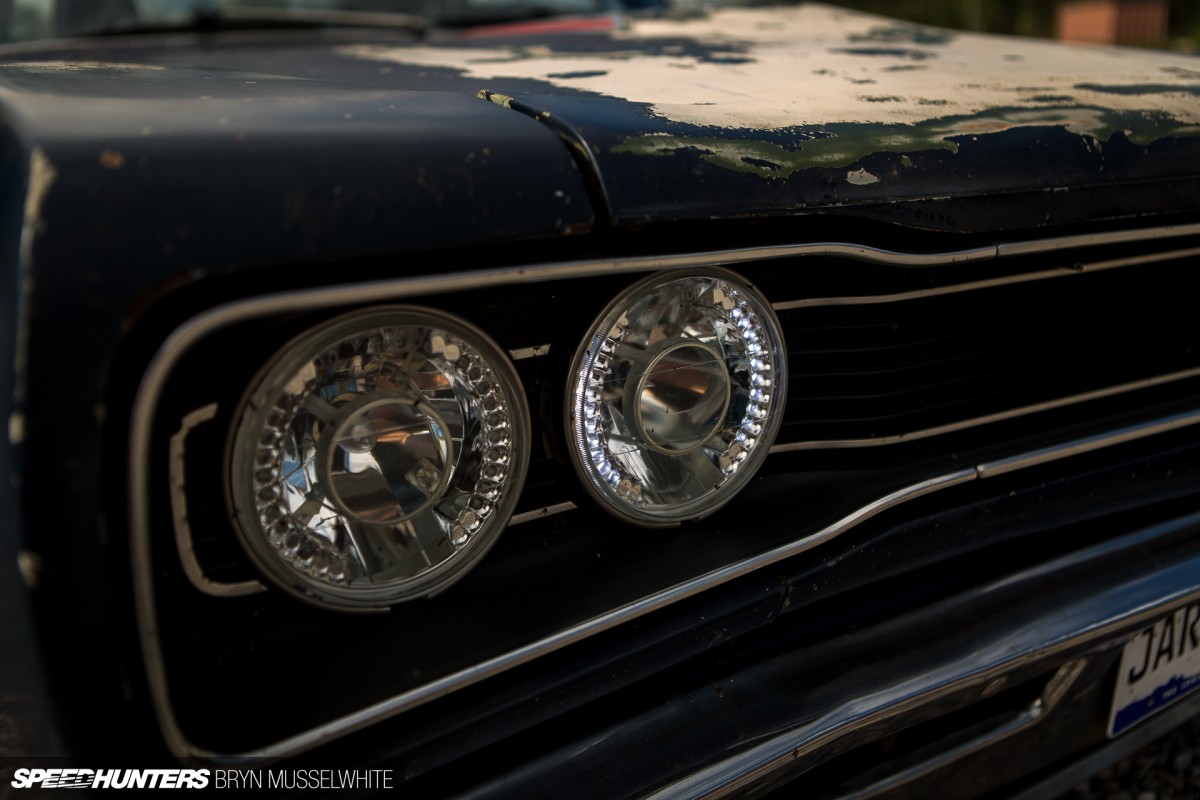 Another modern touch are the LED Angel Eye headlights. It's weird because if you put these on a lowered, big-wheeled Coronet they'd probably look a little odd. But here, when coupled with the overall impact of the project, they seem a natural choice.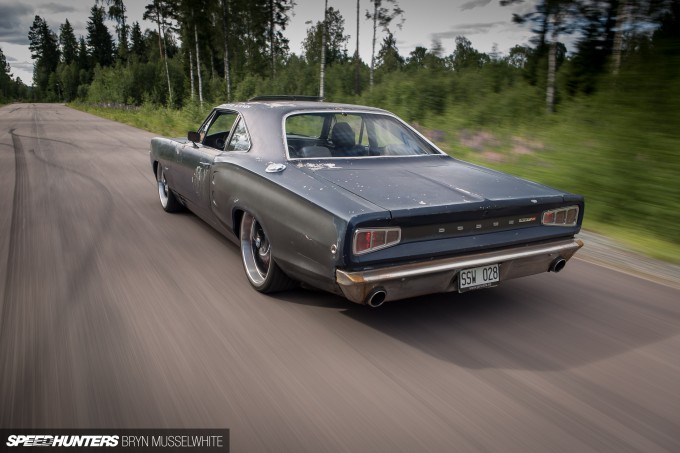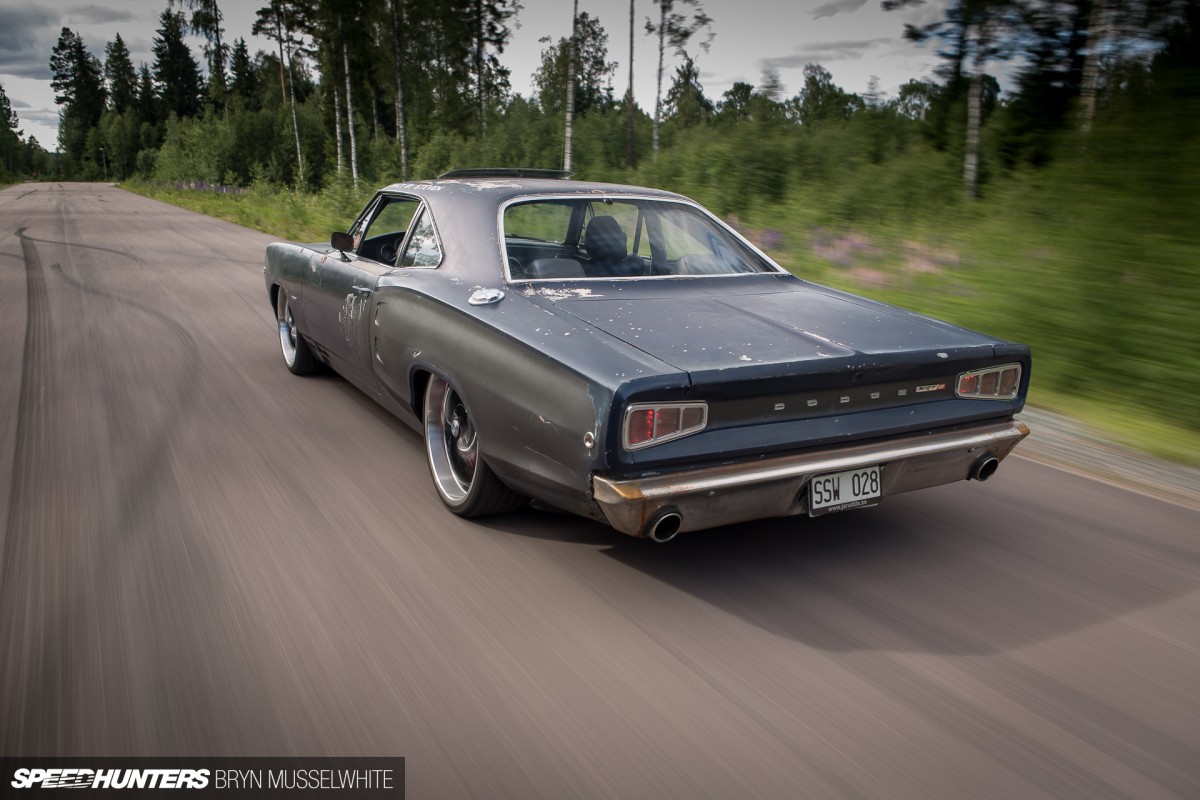 Same goes for the back end where stock light surrounds hide modern LED bulbs.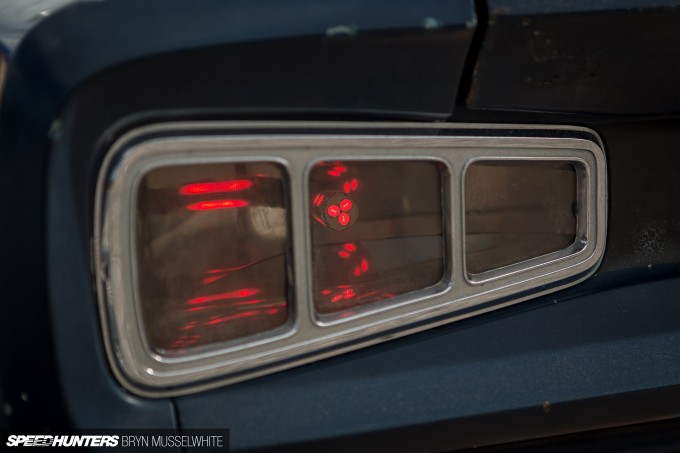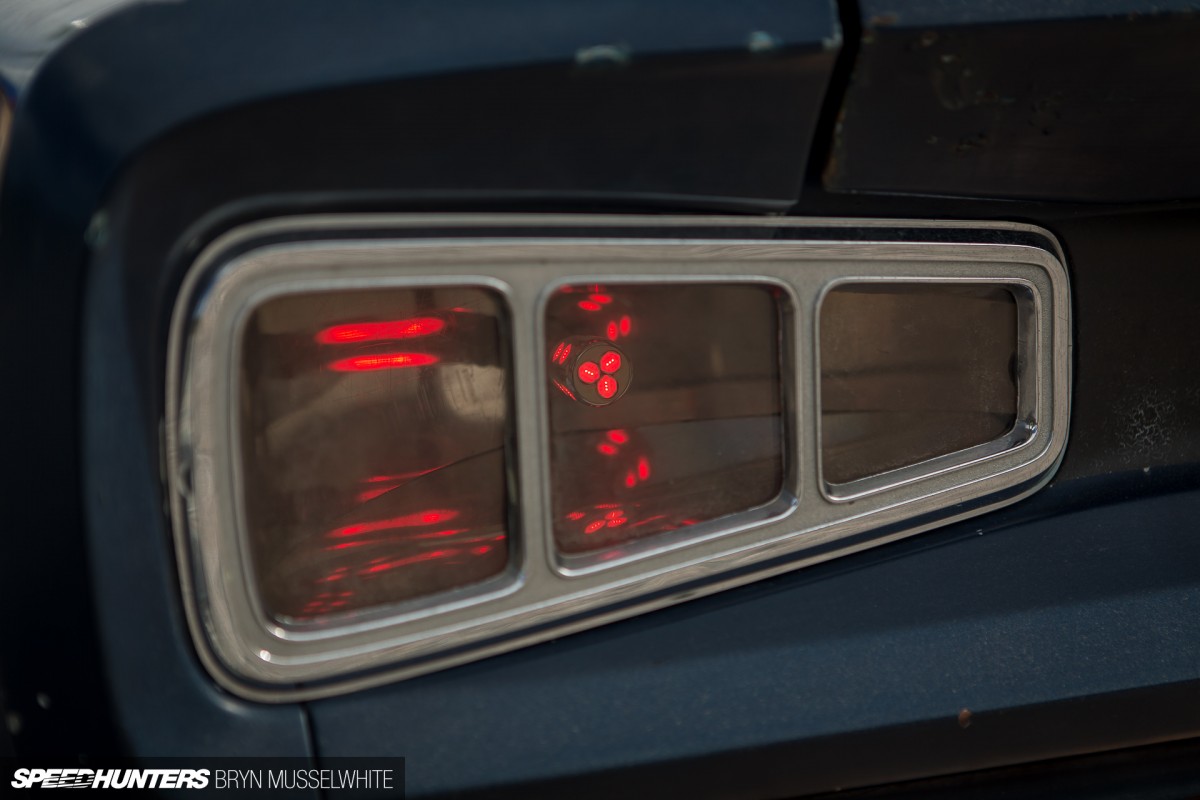 Once again Steven cherry-picked bits of technology that suited his purpose. It's this balance that I really admire in his work ethos.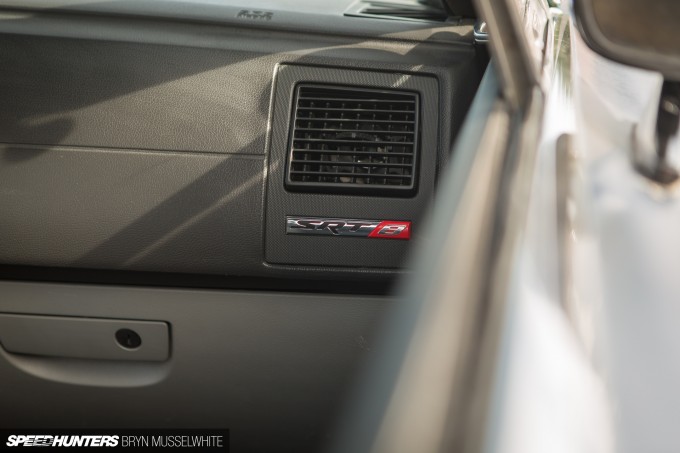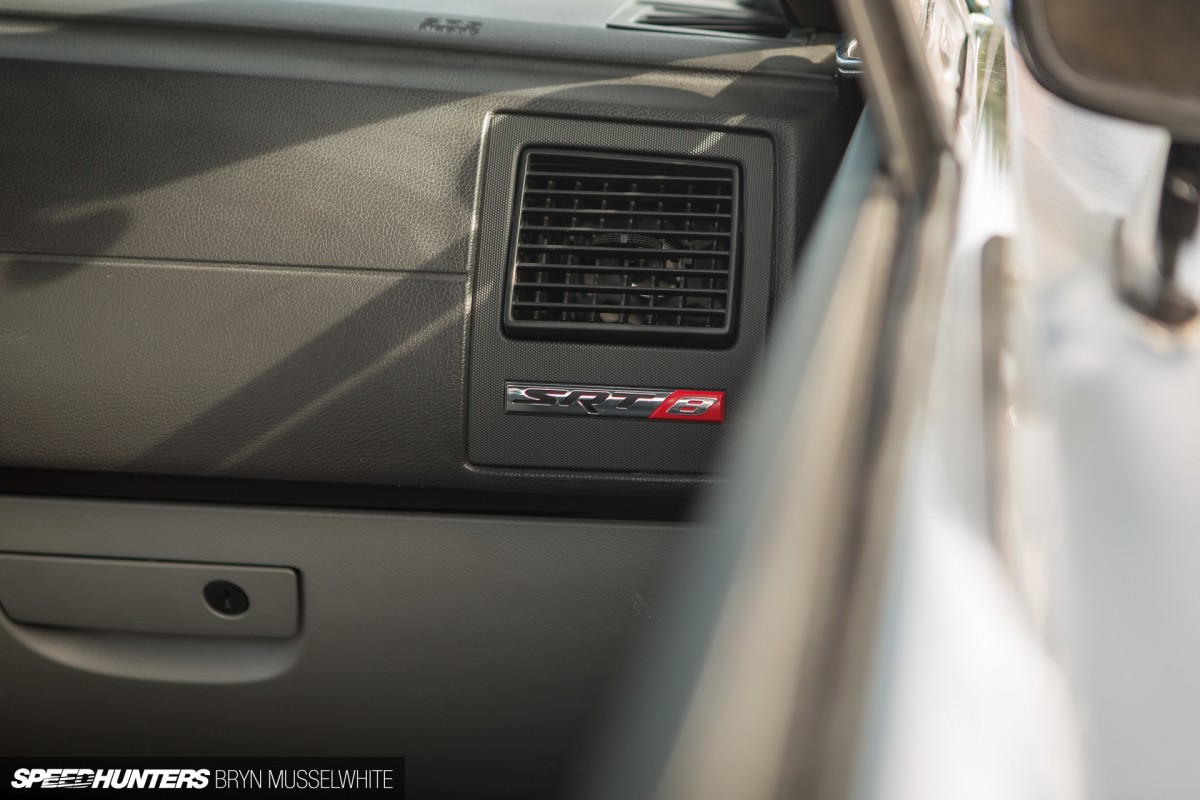 On paper when you describe this car to people, it sounds like it shouldn't work, but they always want to see more. I've always fancied mixing old and new in a project and I think I've worked out how Steven has succeeded where others fail.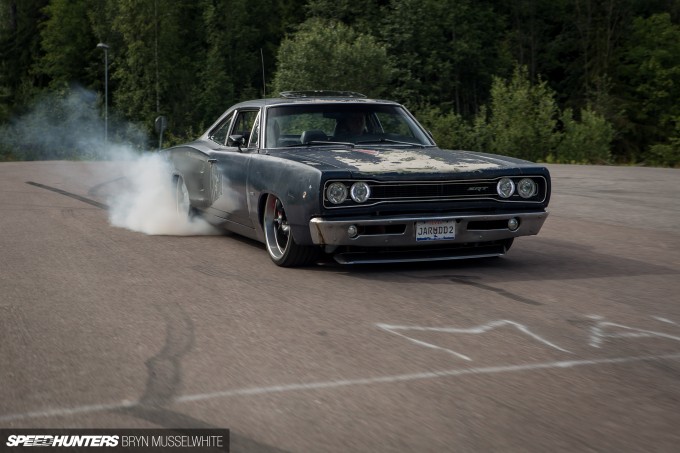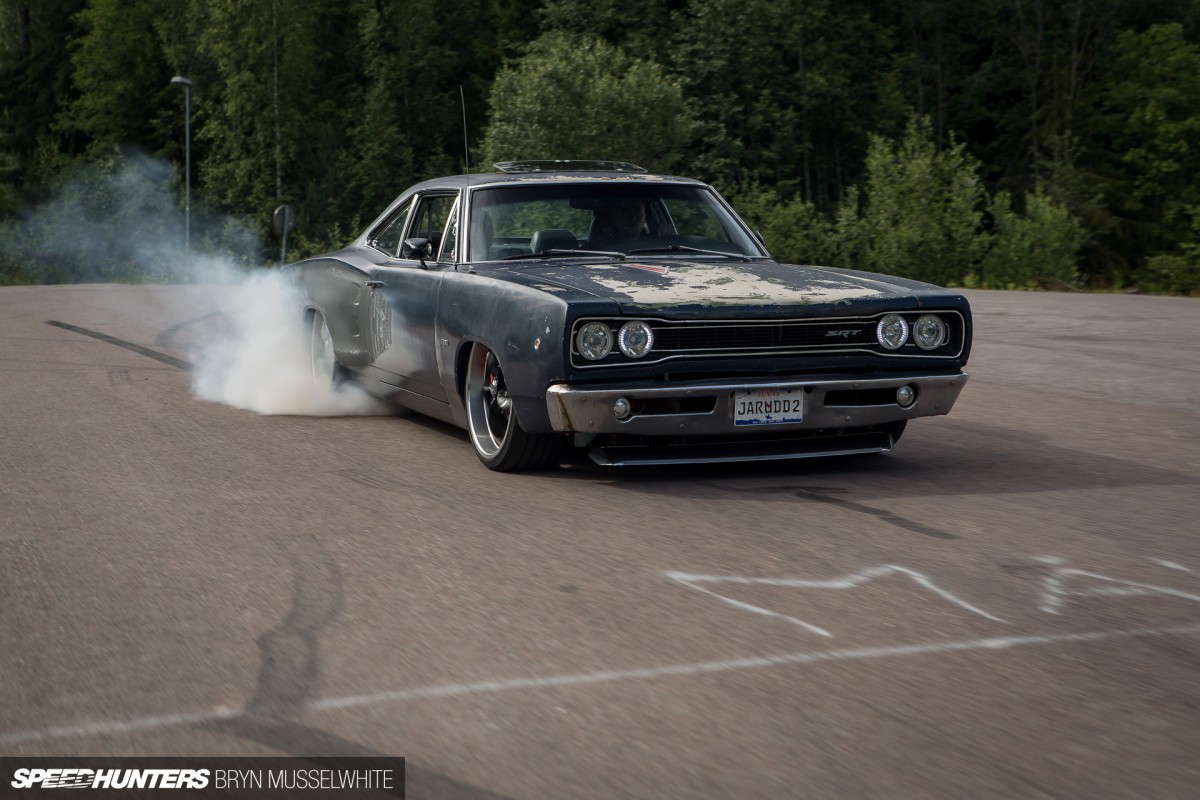 He's let the old be old, and the new be new. Does that make sense? Let me explain myself…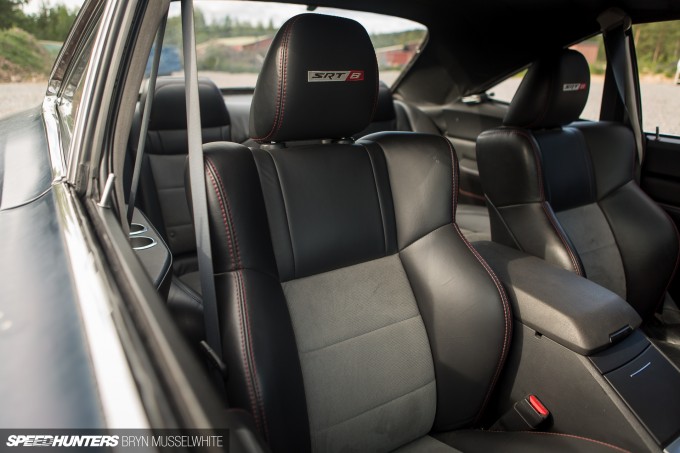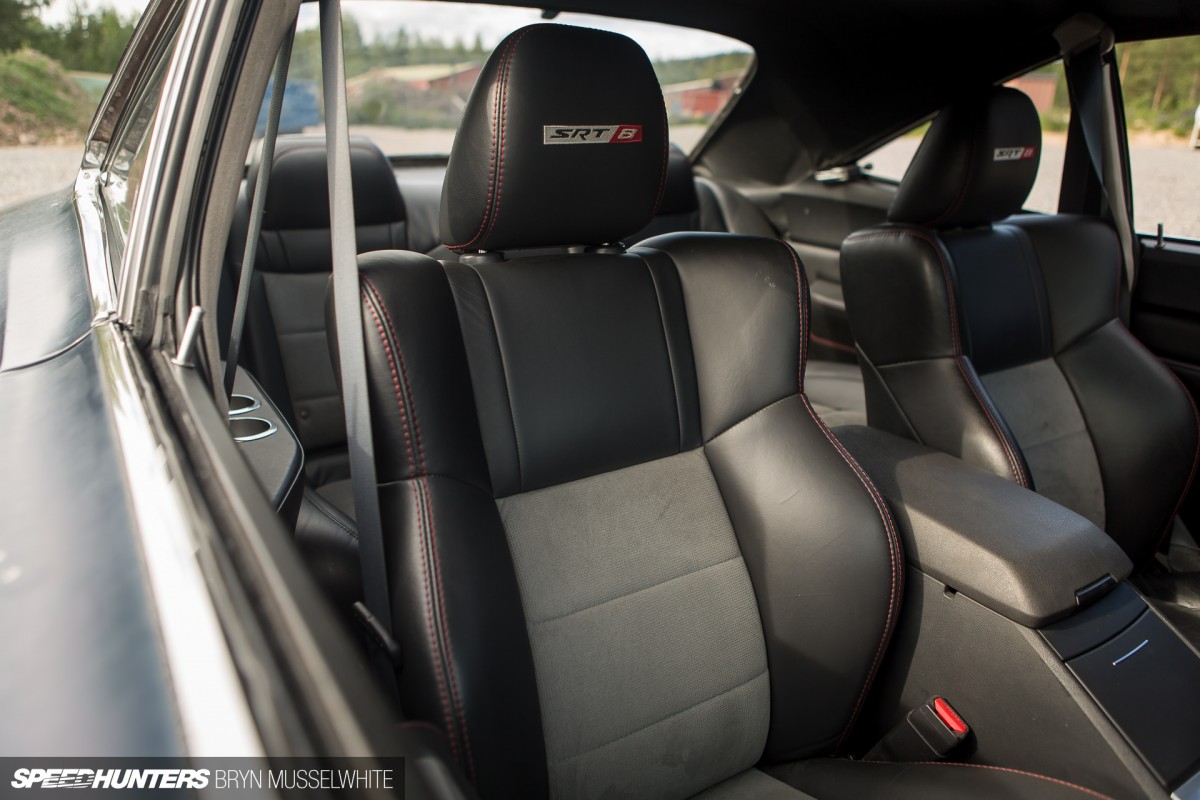 Instead of retrimming the interior in a faux '60s-style, he's left it as standard '07 Charger SRT8 spec – modern plastics and all. Because it works. The clever bit has been fitting it so seamlessly into the two-door '60s shell.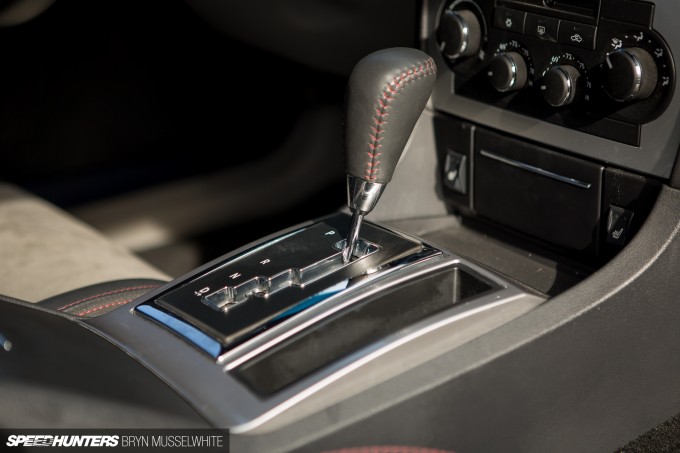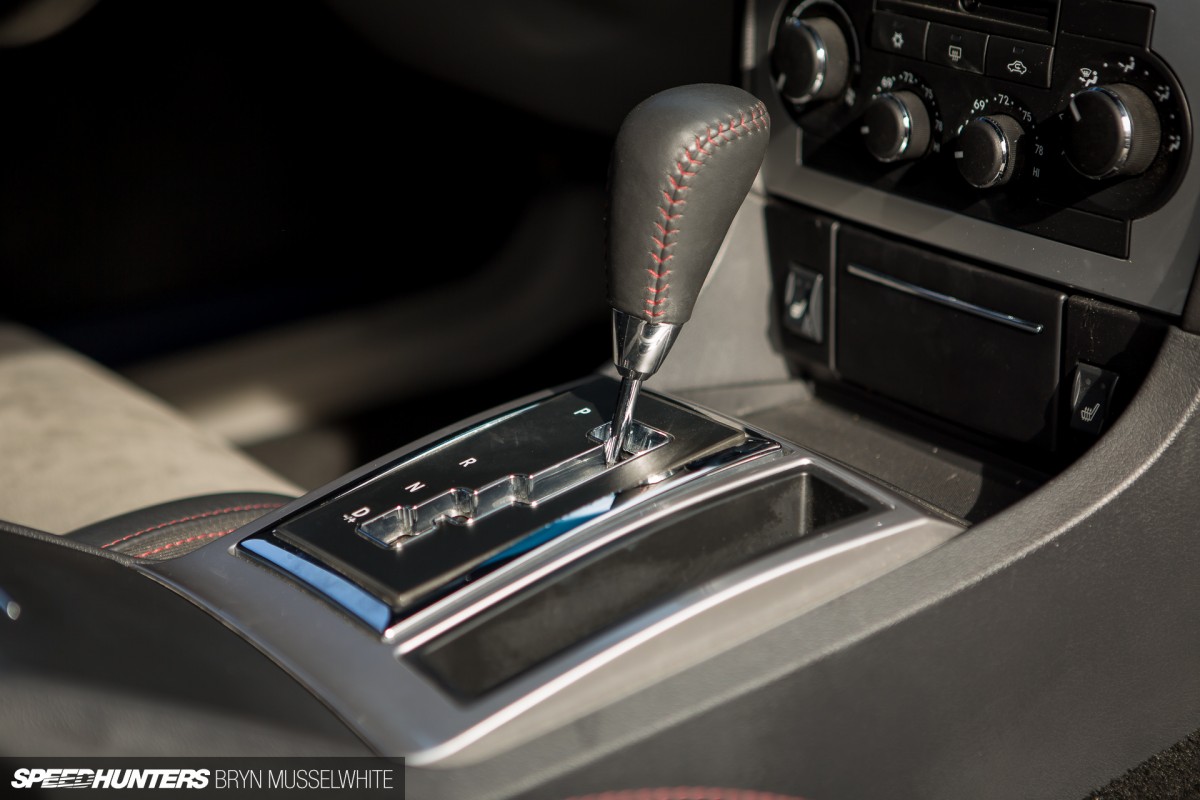 There's no aftermarket shifter like you might add to a stock '07 Charger, or even a modern shifter that you might use to show a modern transmission in a '60s car. Sticking with the original modern Dodge equipment has kept things simple and effective.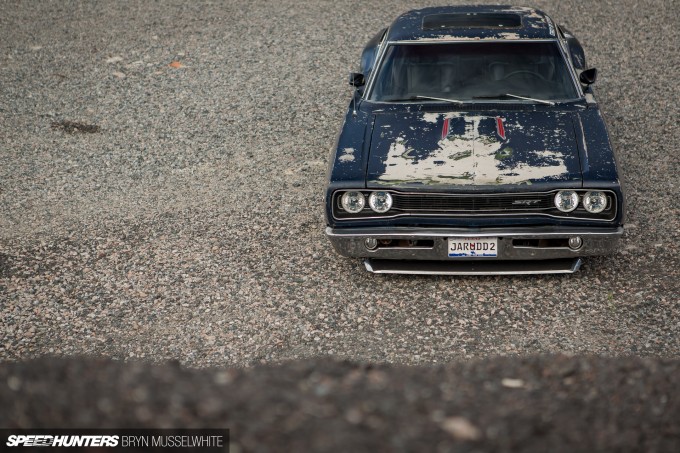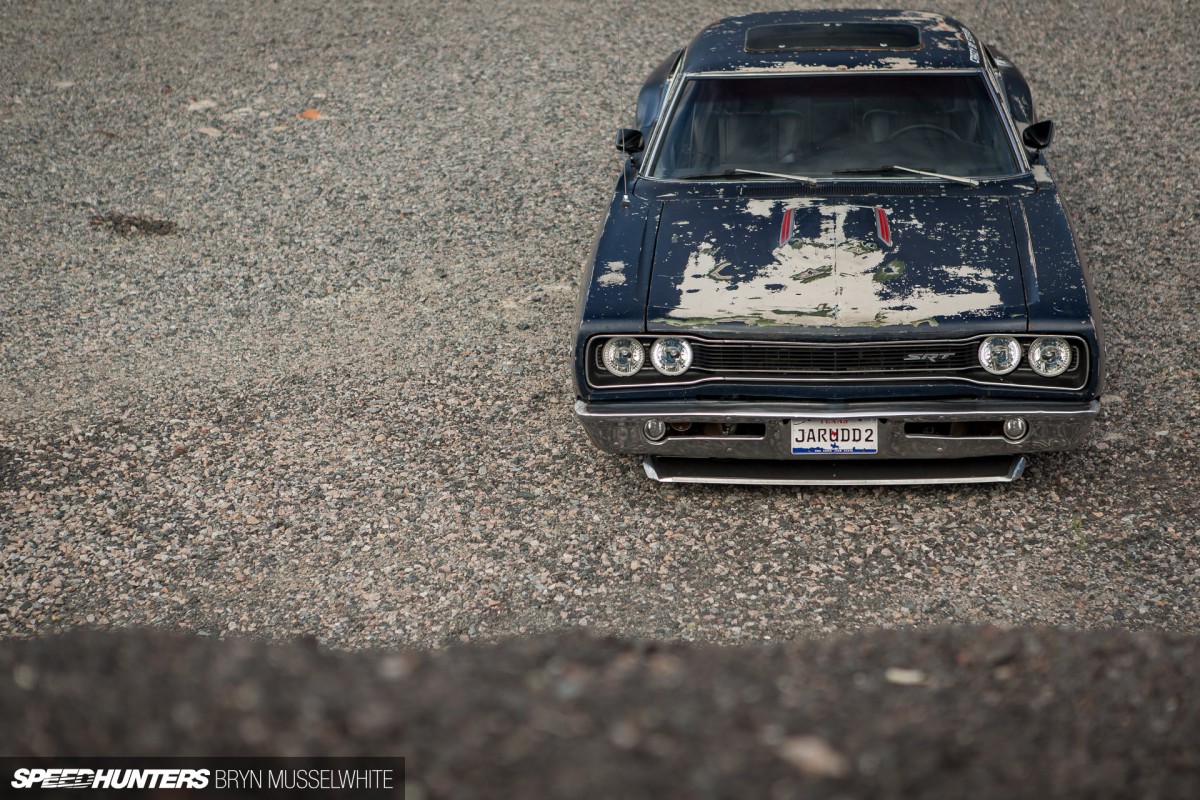 That leaves the drama of the project to the very idea of it. Recognising that the combination of old and new doesn't need any added spice – it's enough on its own. The other thing I love about the Coronet is that I wouldn't have imagined it before I saw it in the metal, which means it's very much the result of one man's vision and hard work. You want power and style? Comfort and reliability? Not a problem. Maybe Steven isn't so crazy after all. Hybrids are the way forward!
Bryn Musselwhite
Instagram: speedhunters_Bryn
bryn@speedhunters.com
Cutting Room Floor